Free UK Postage on all orders over £100!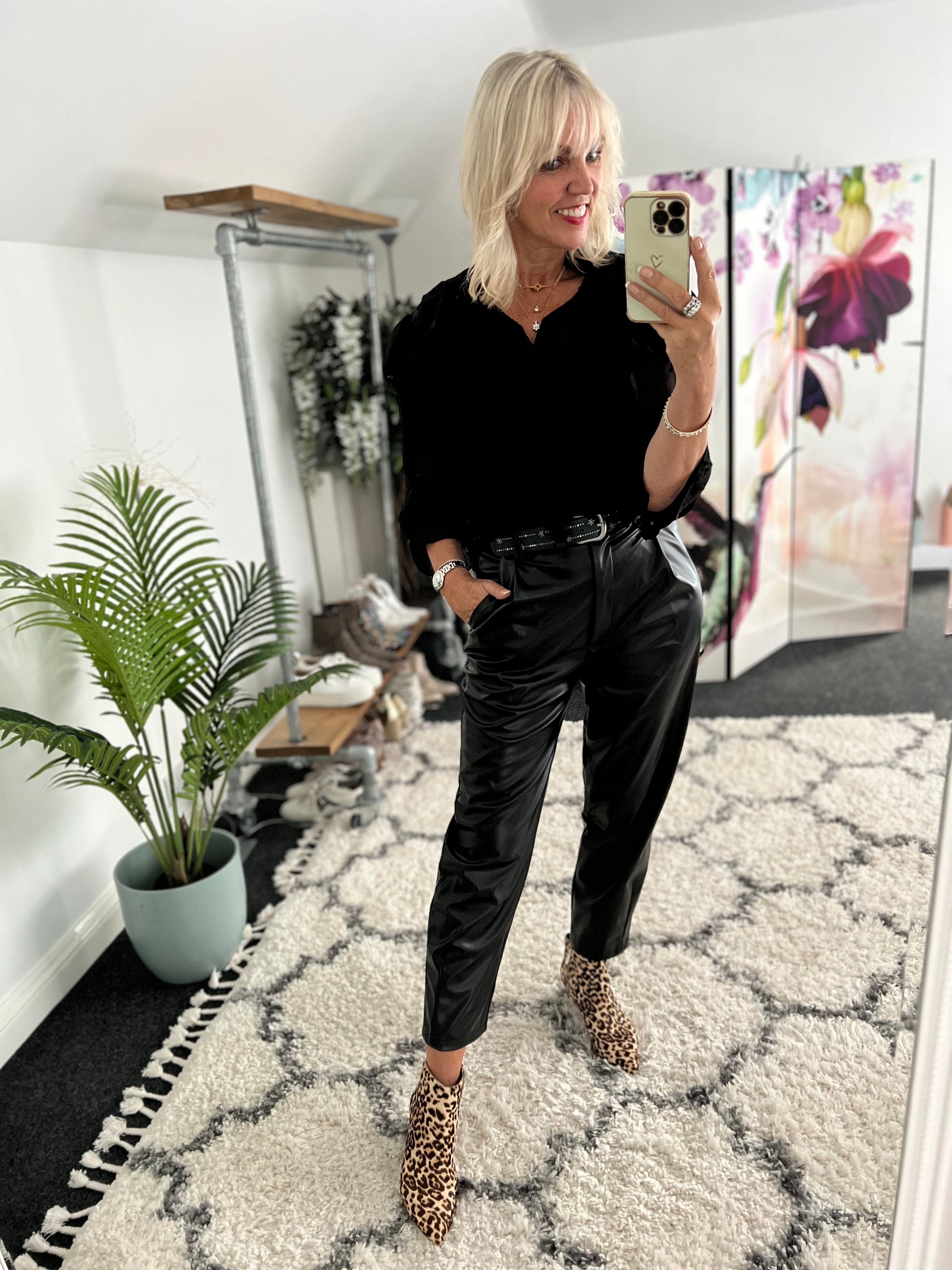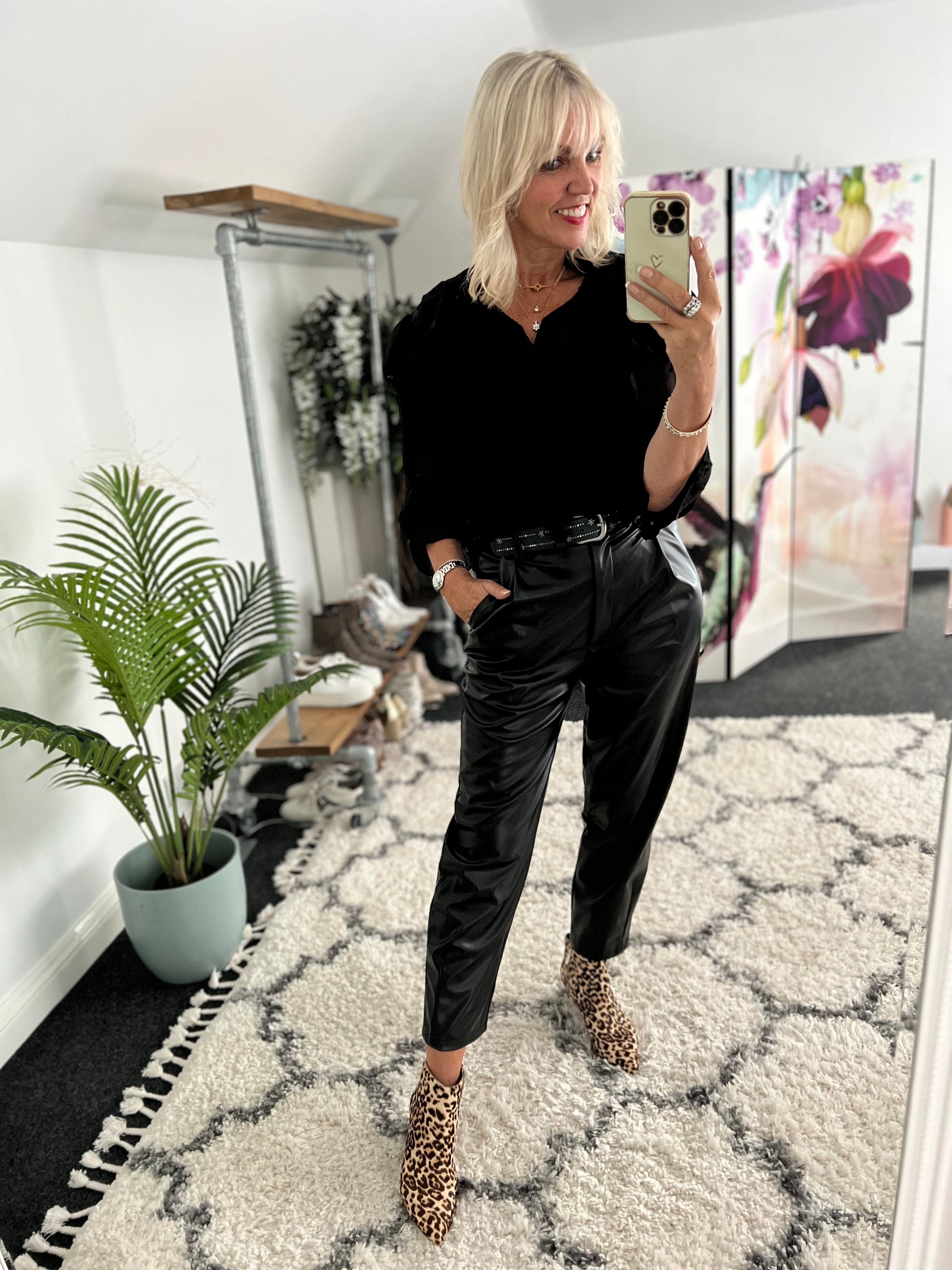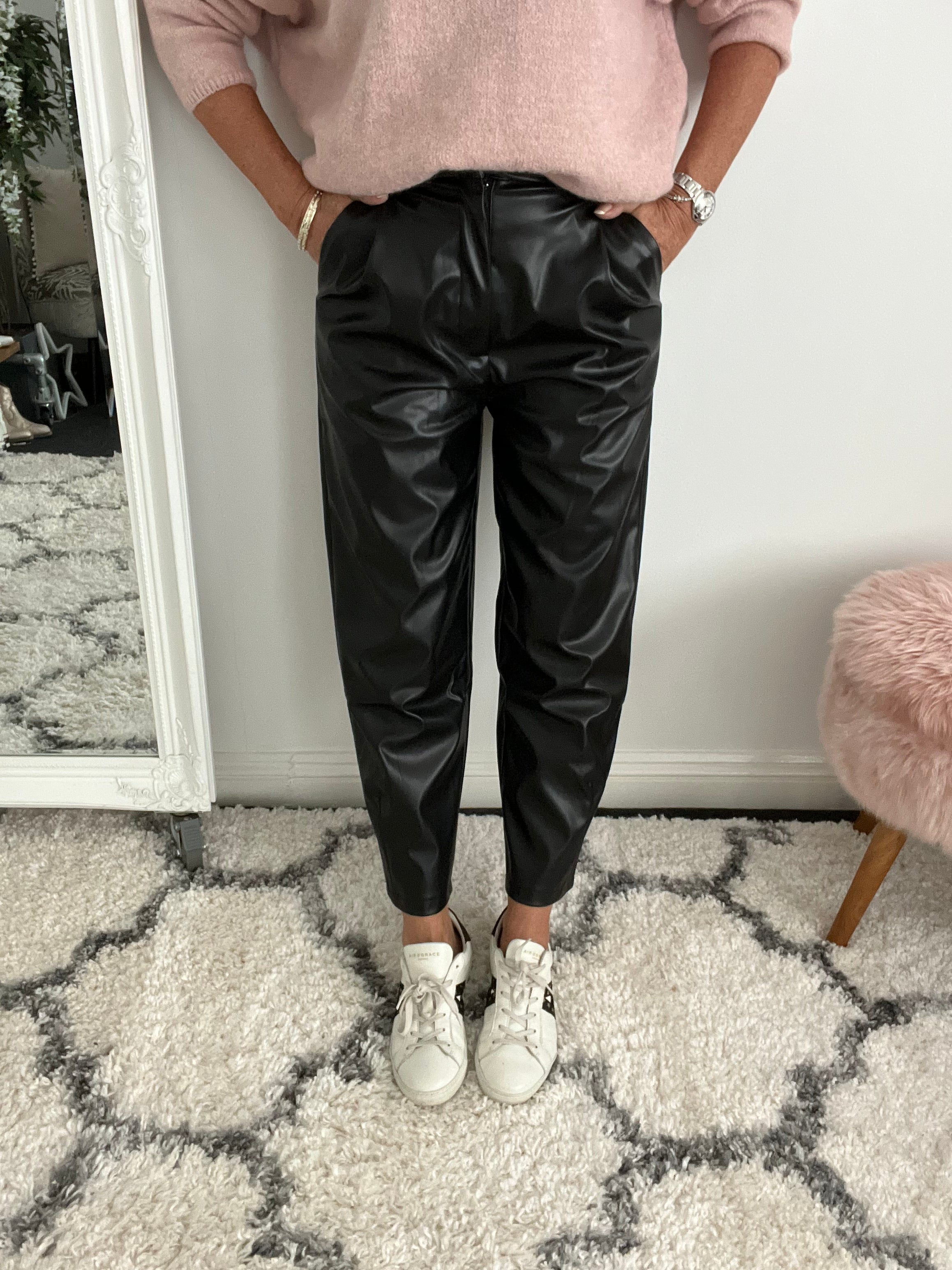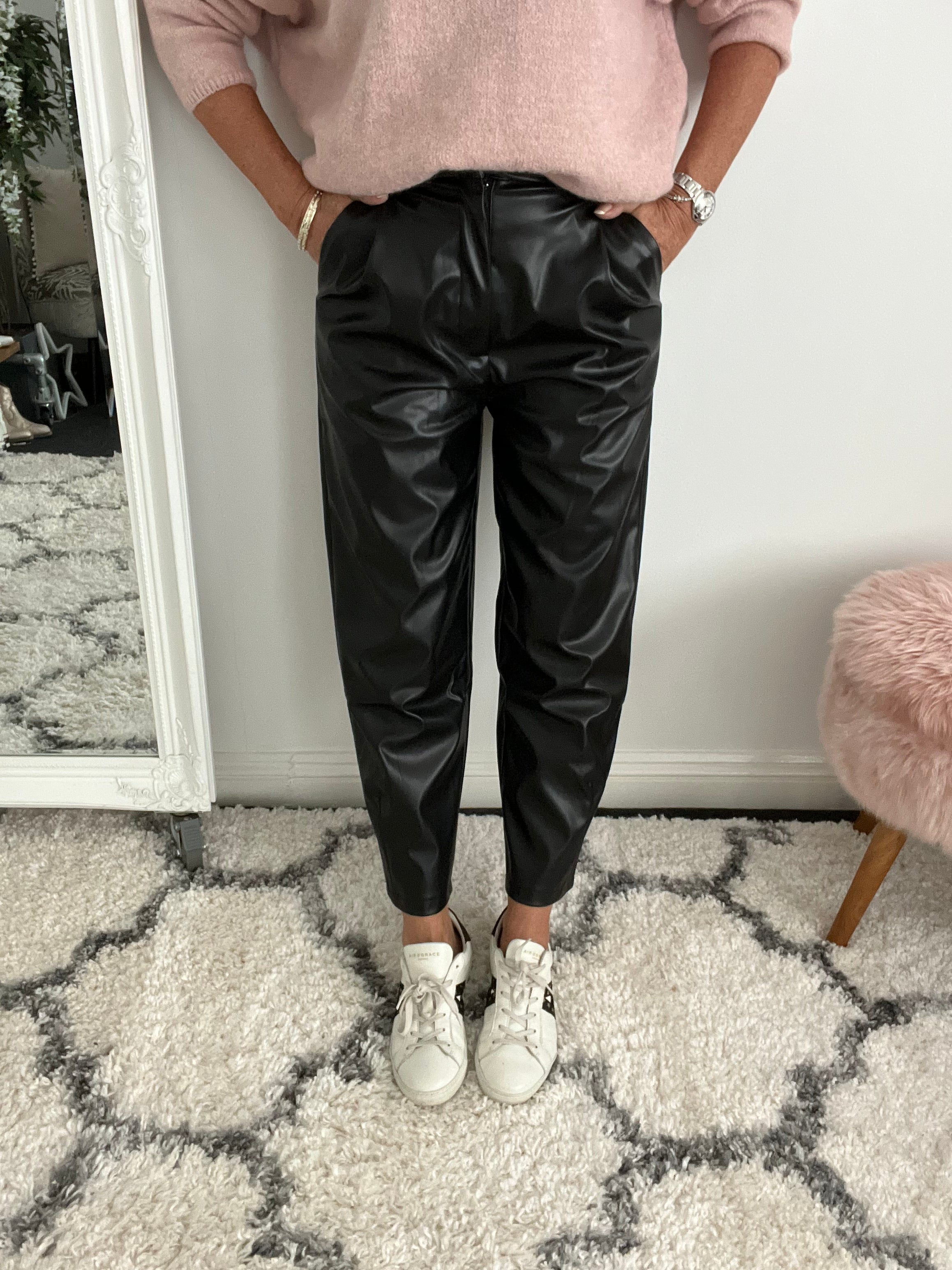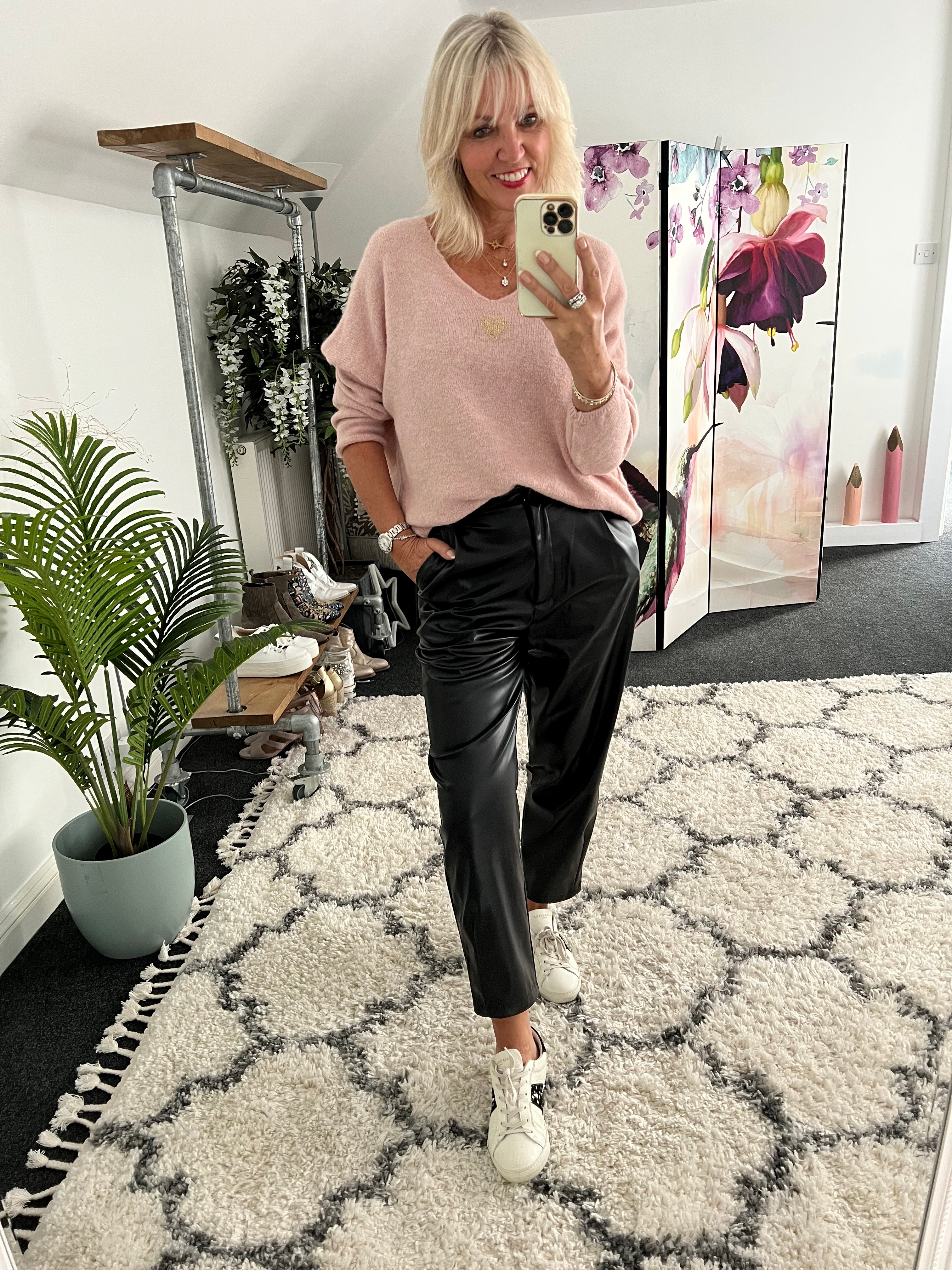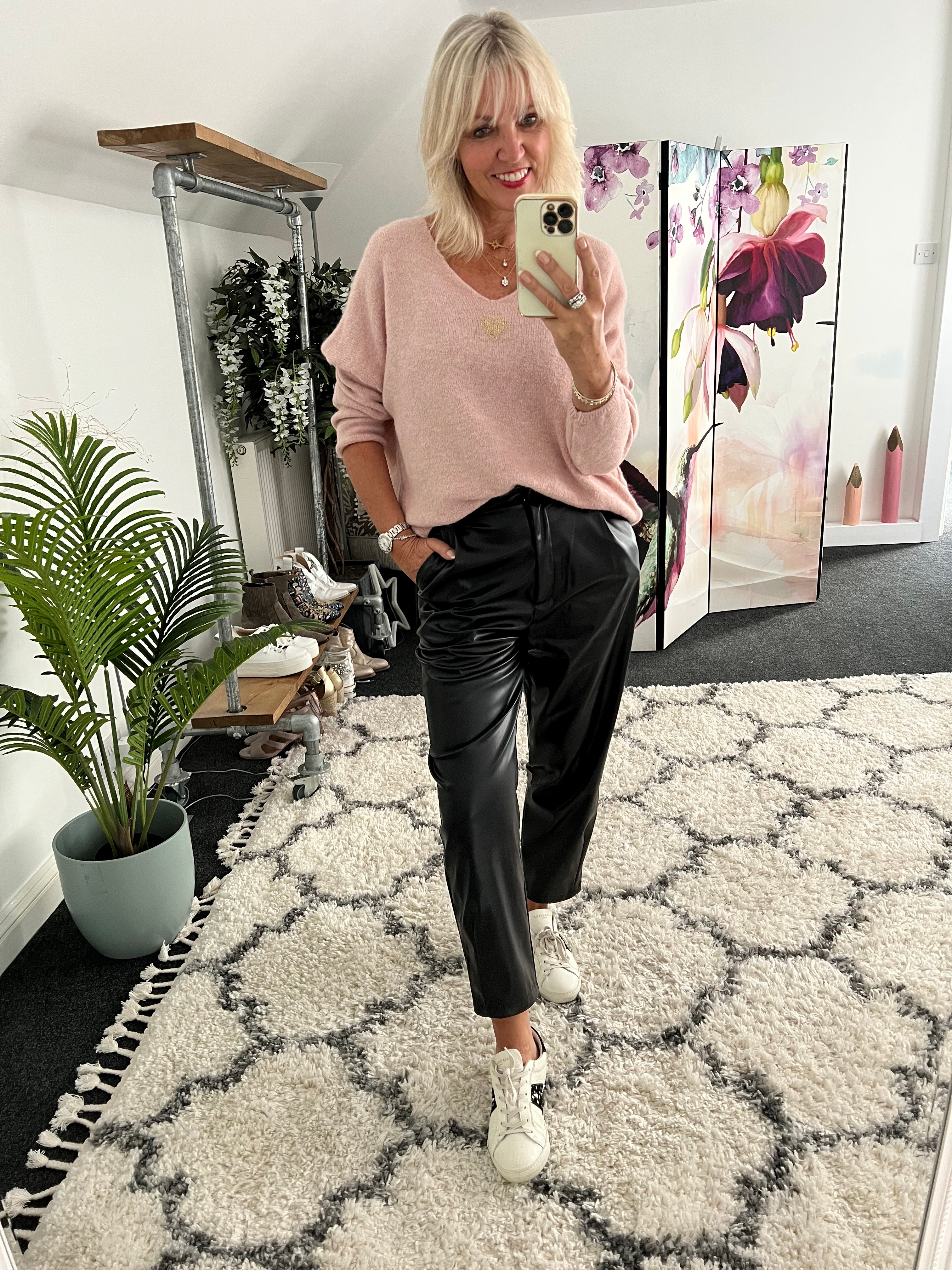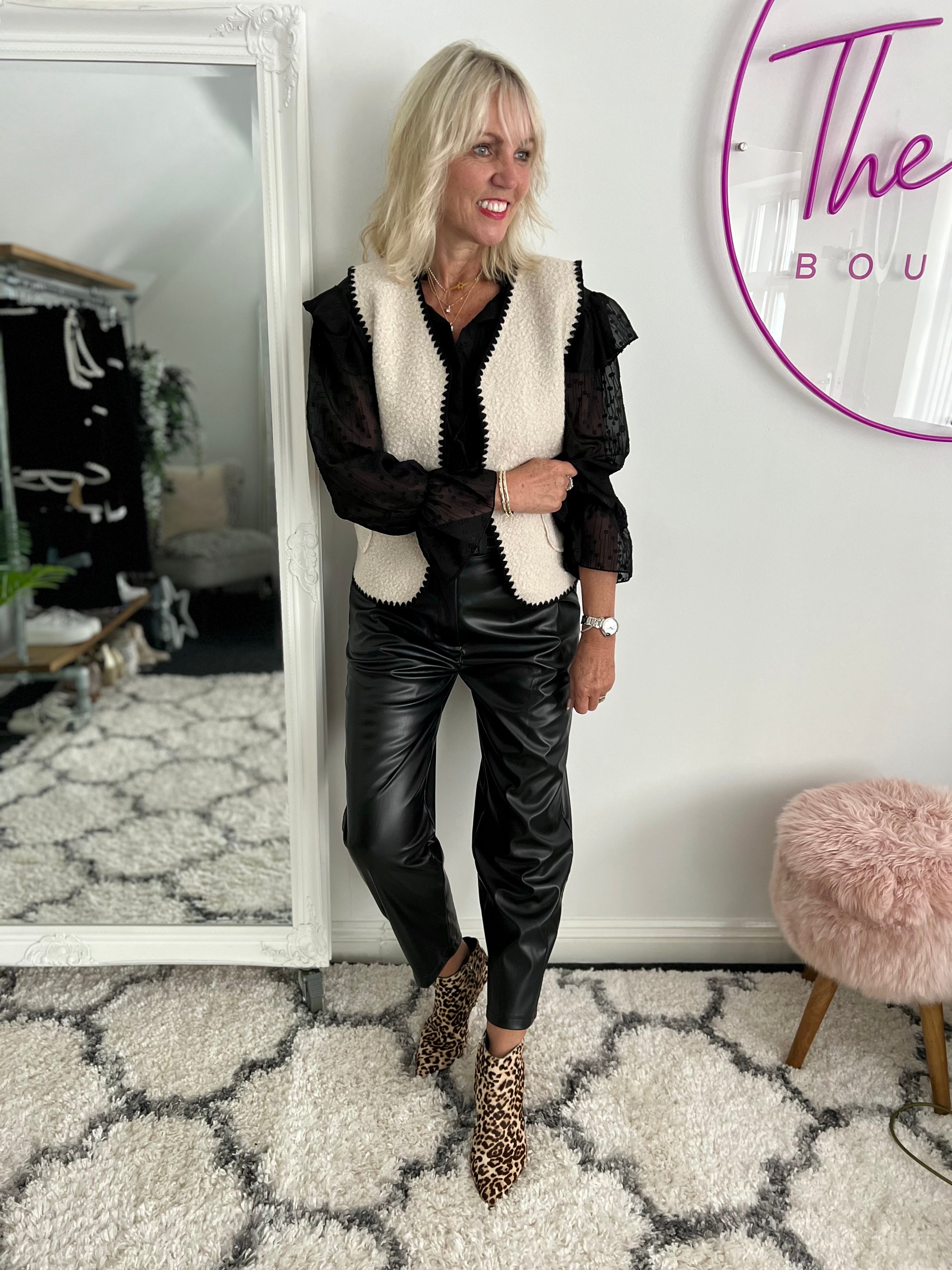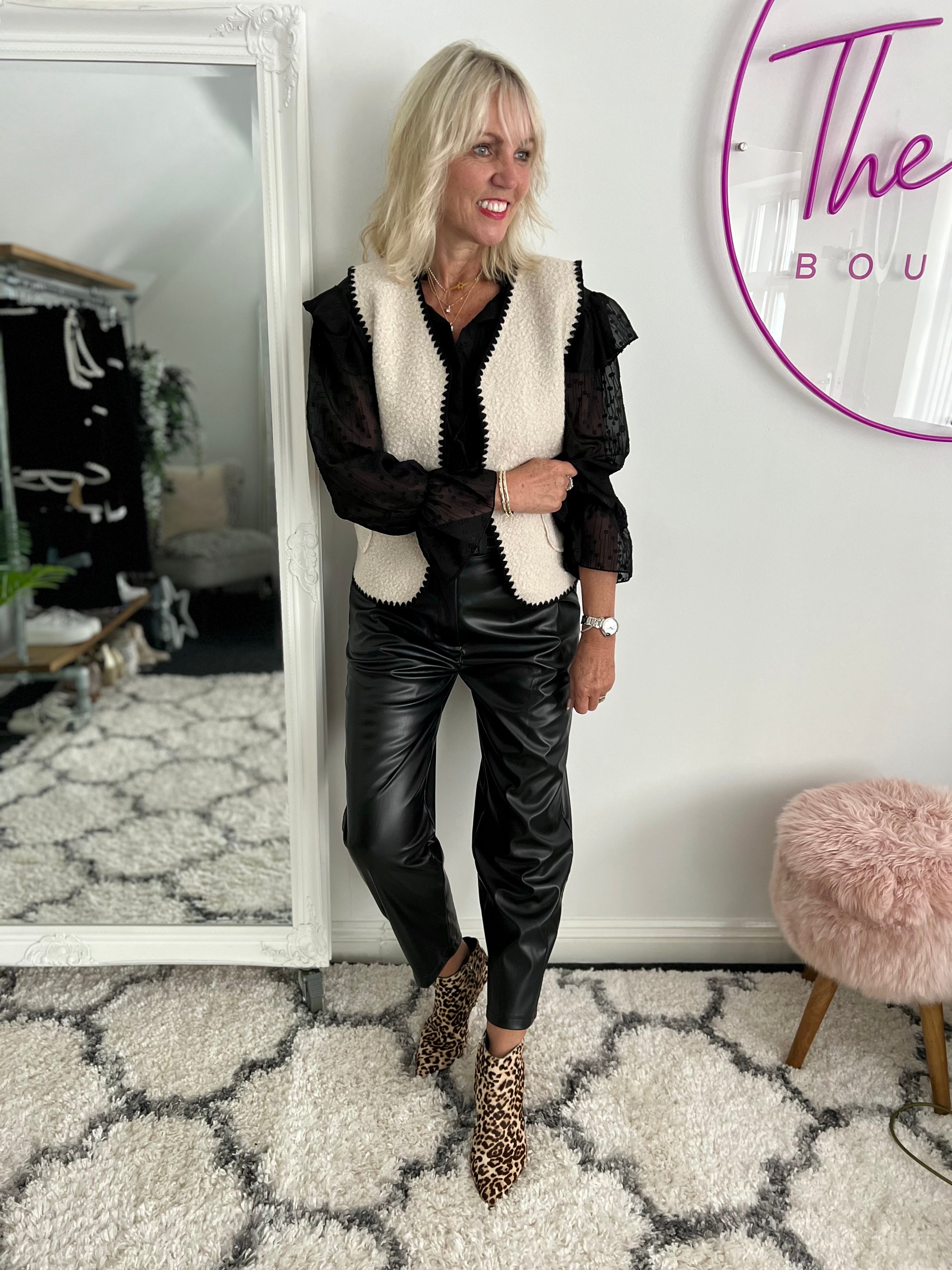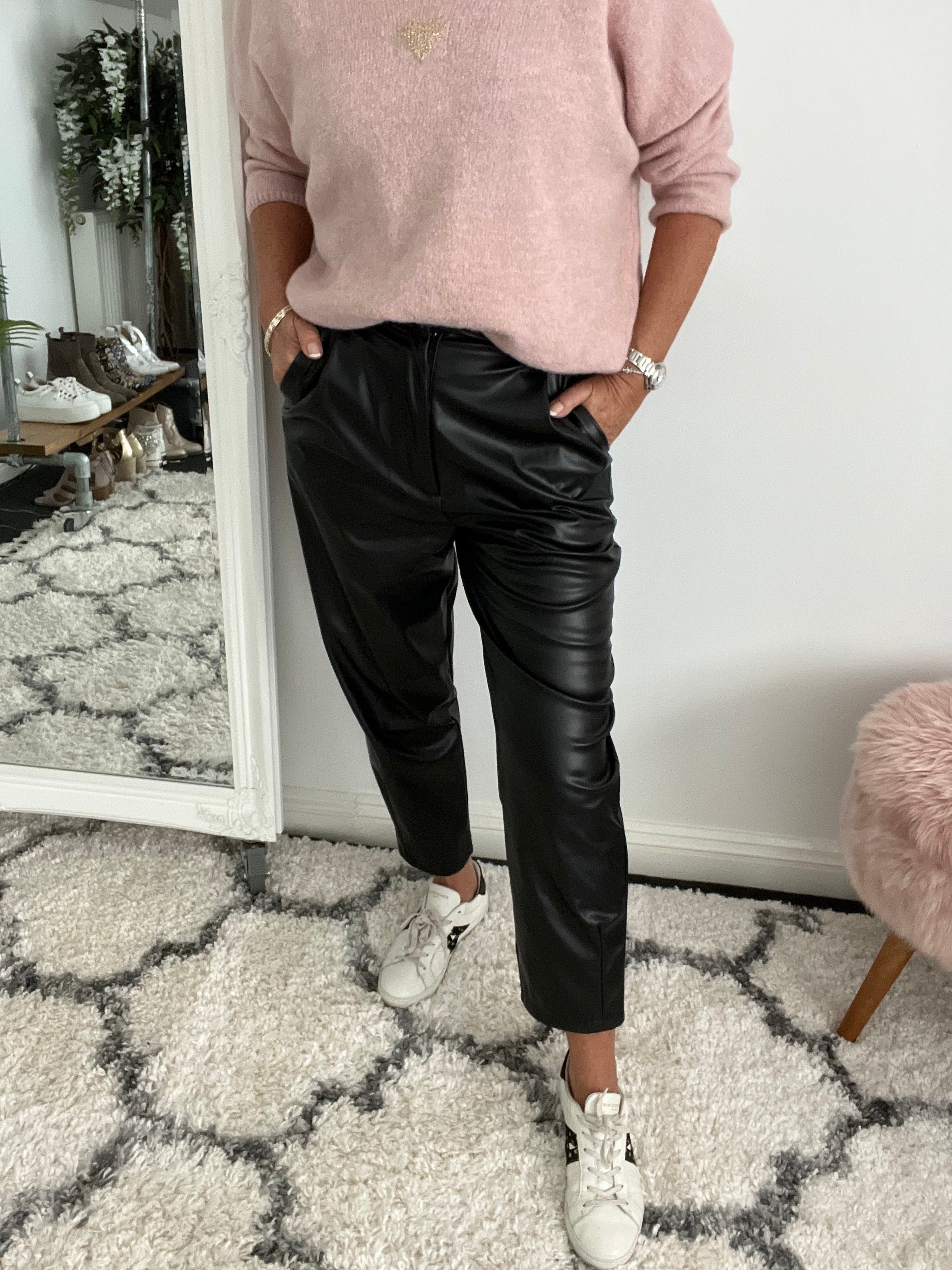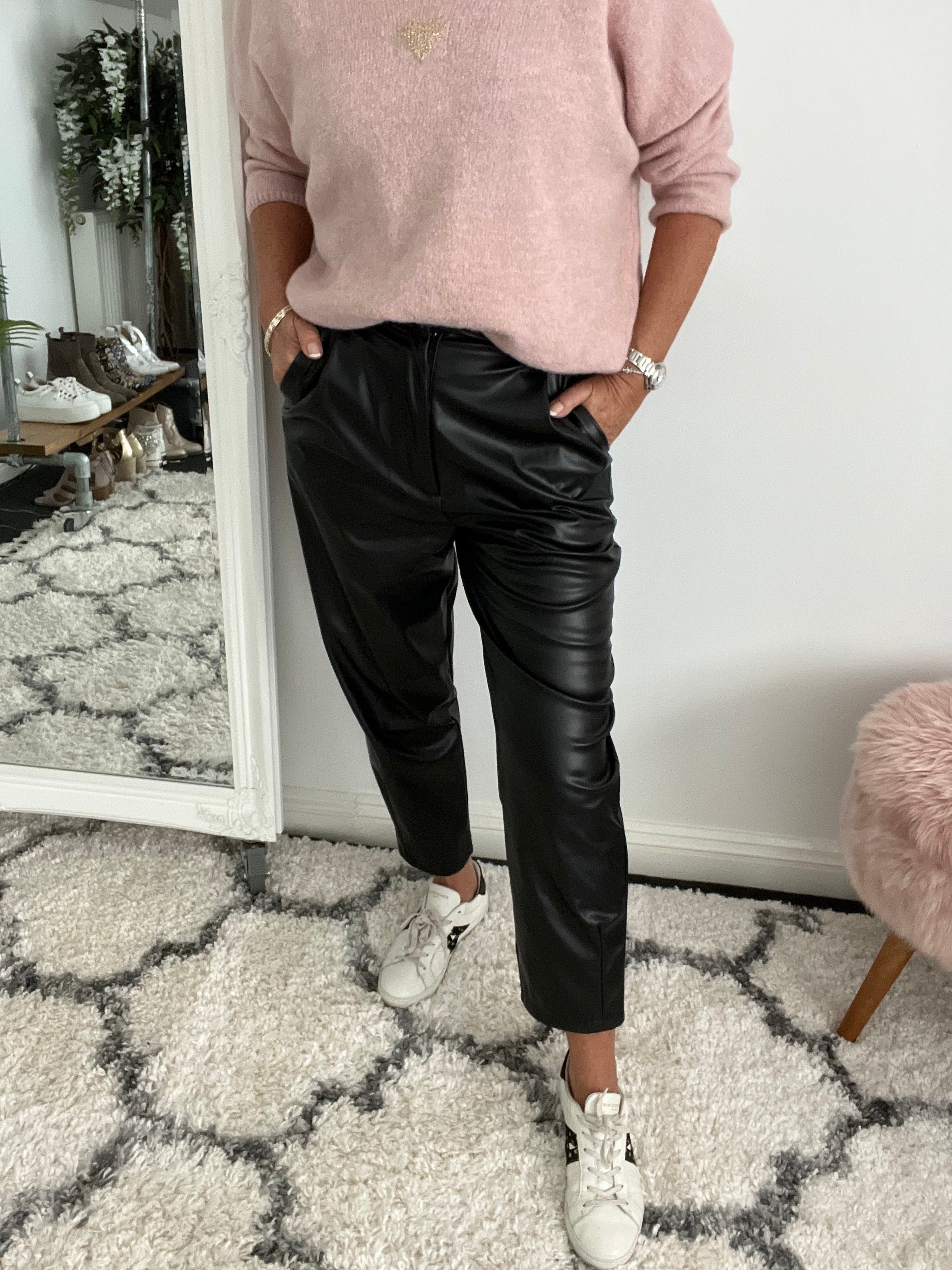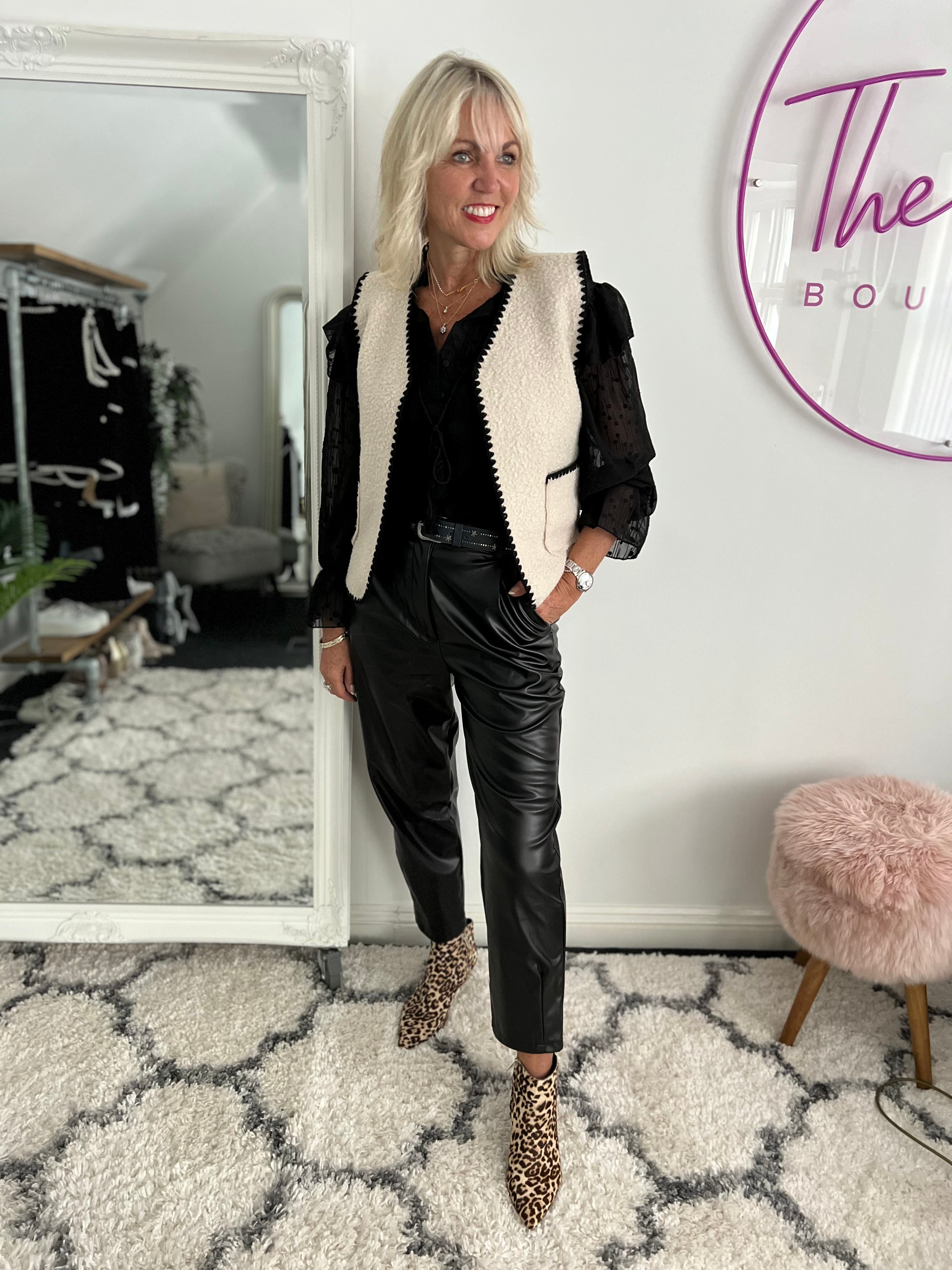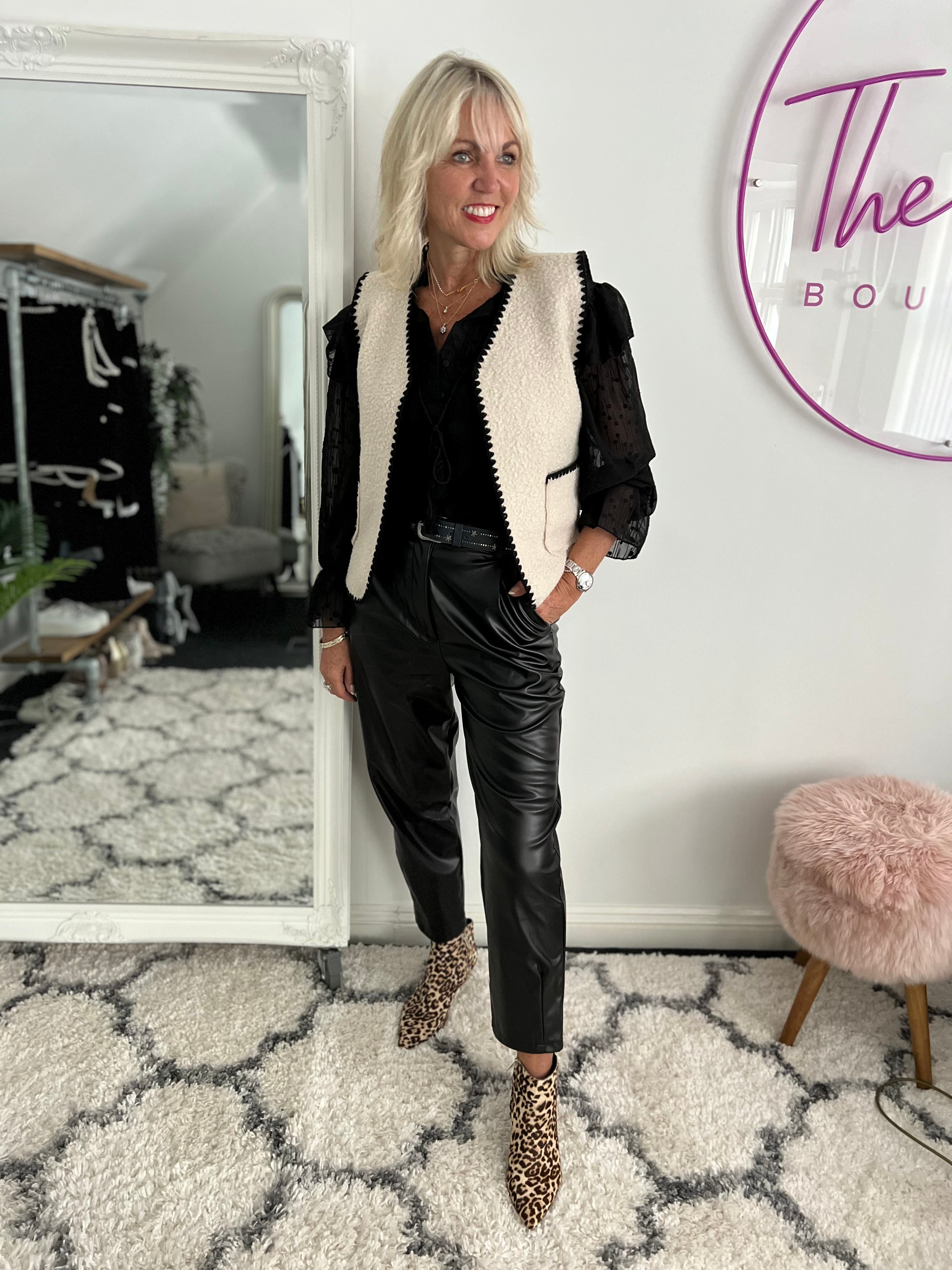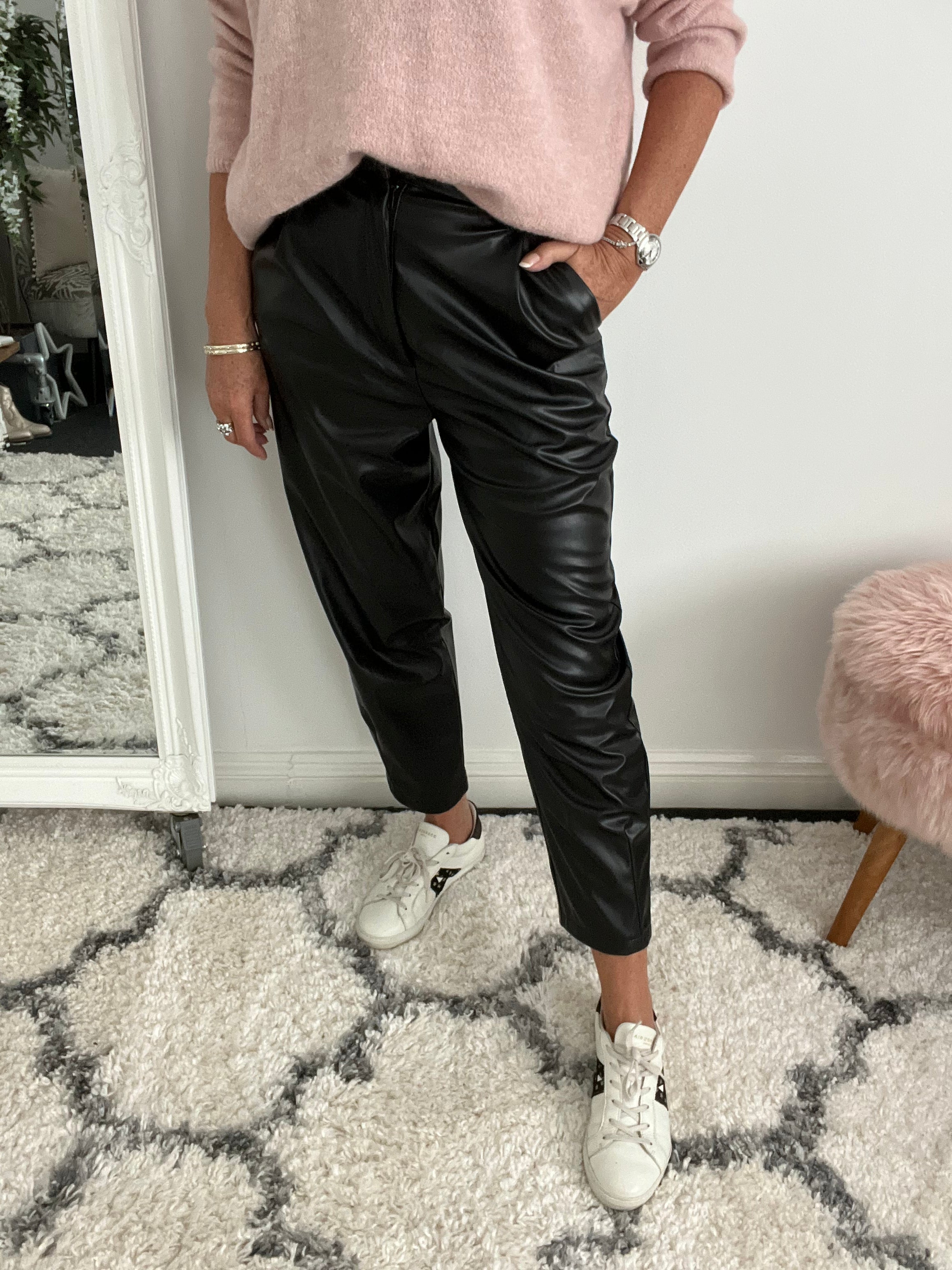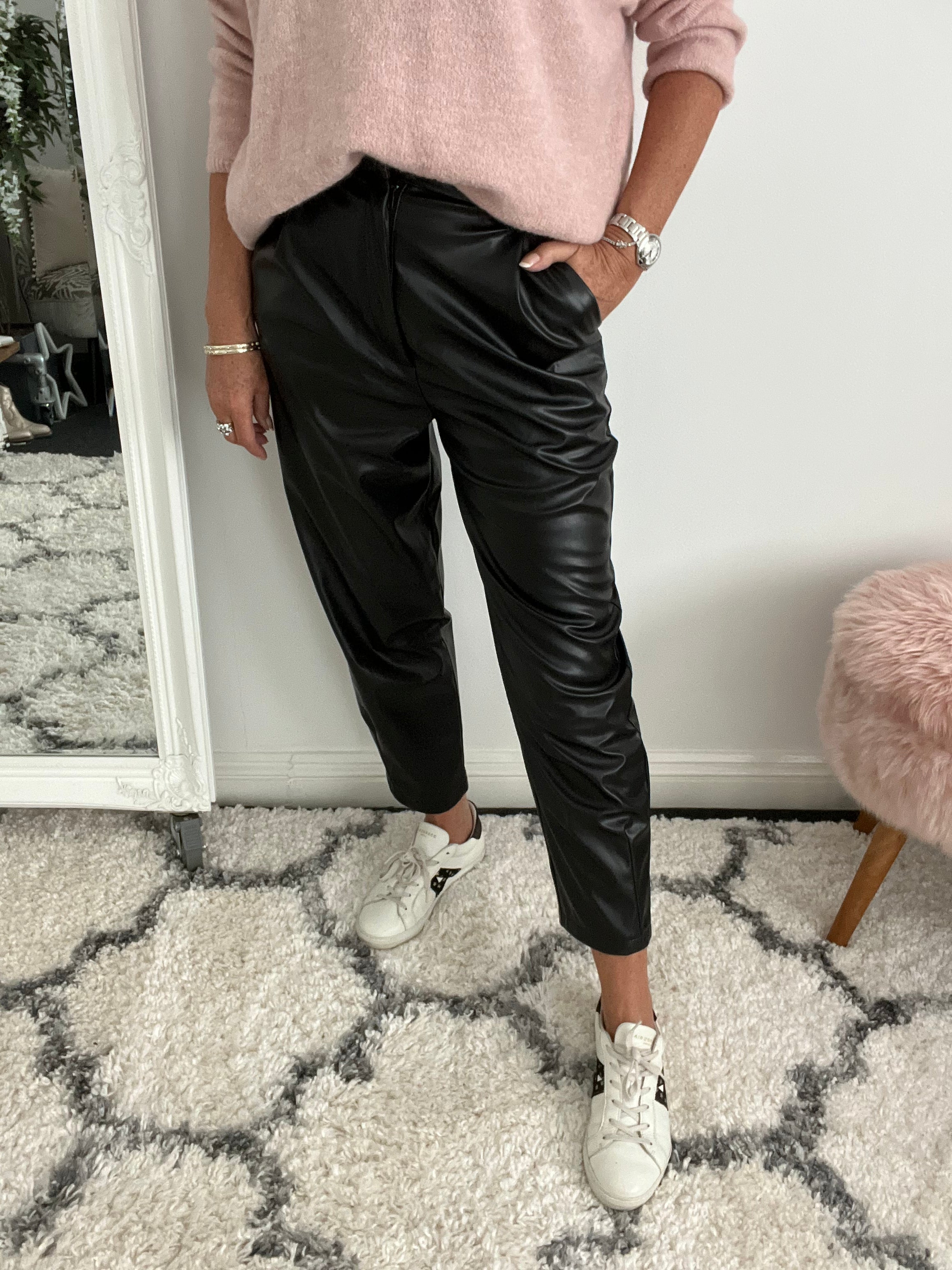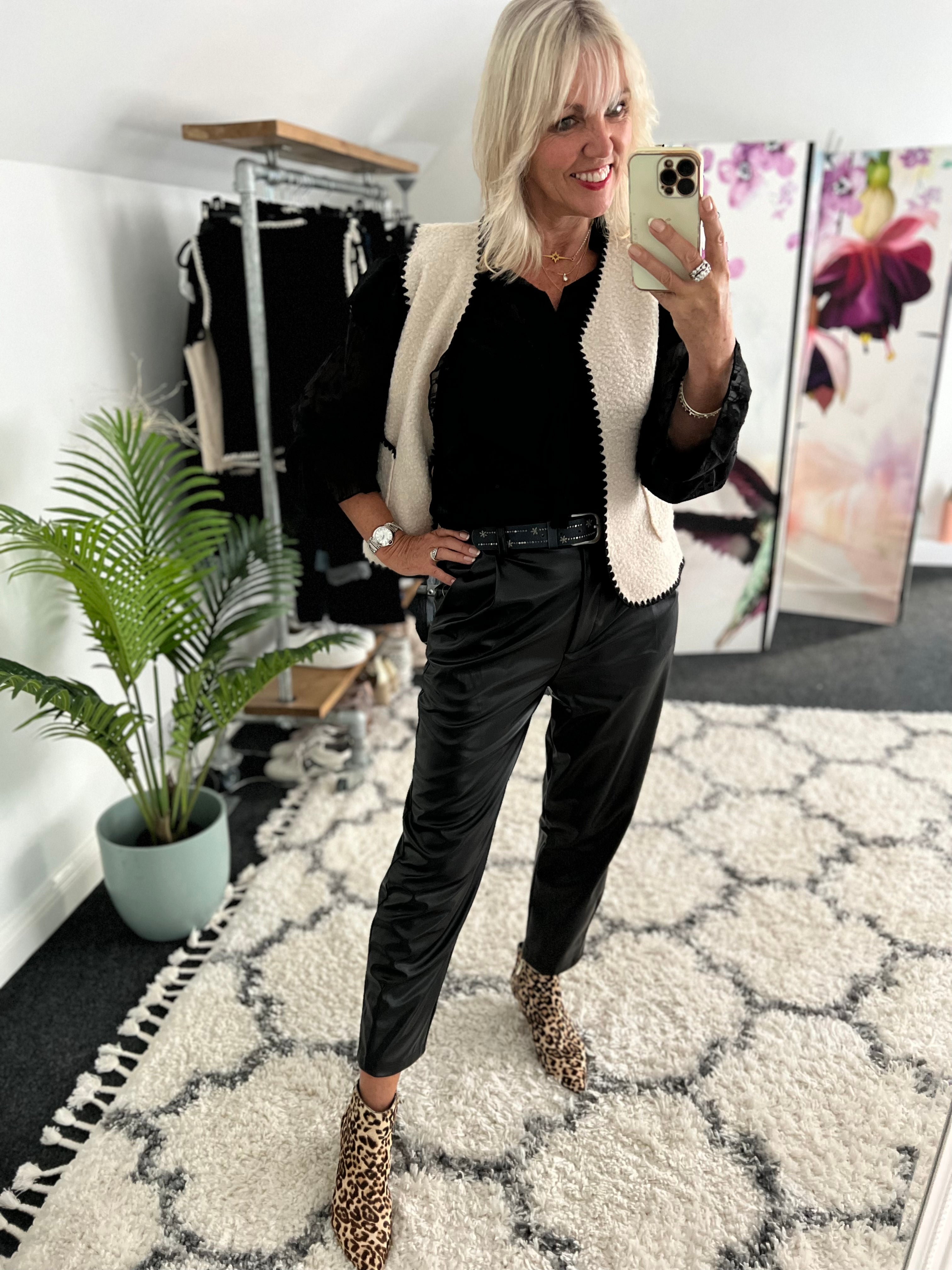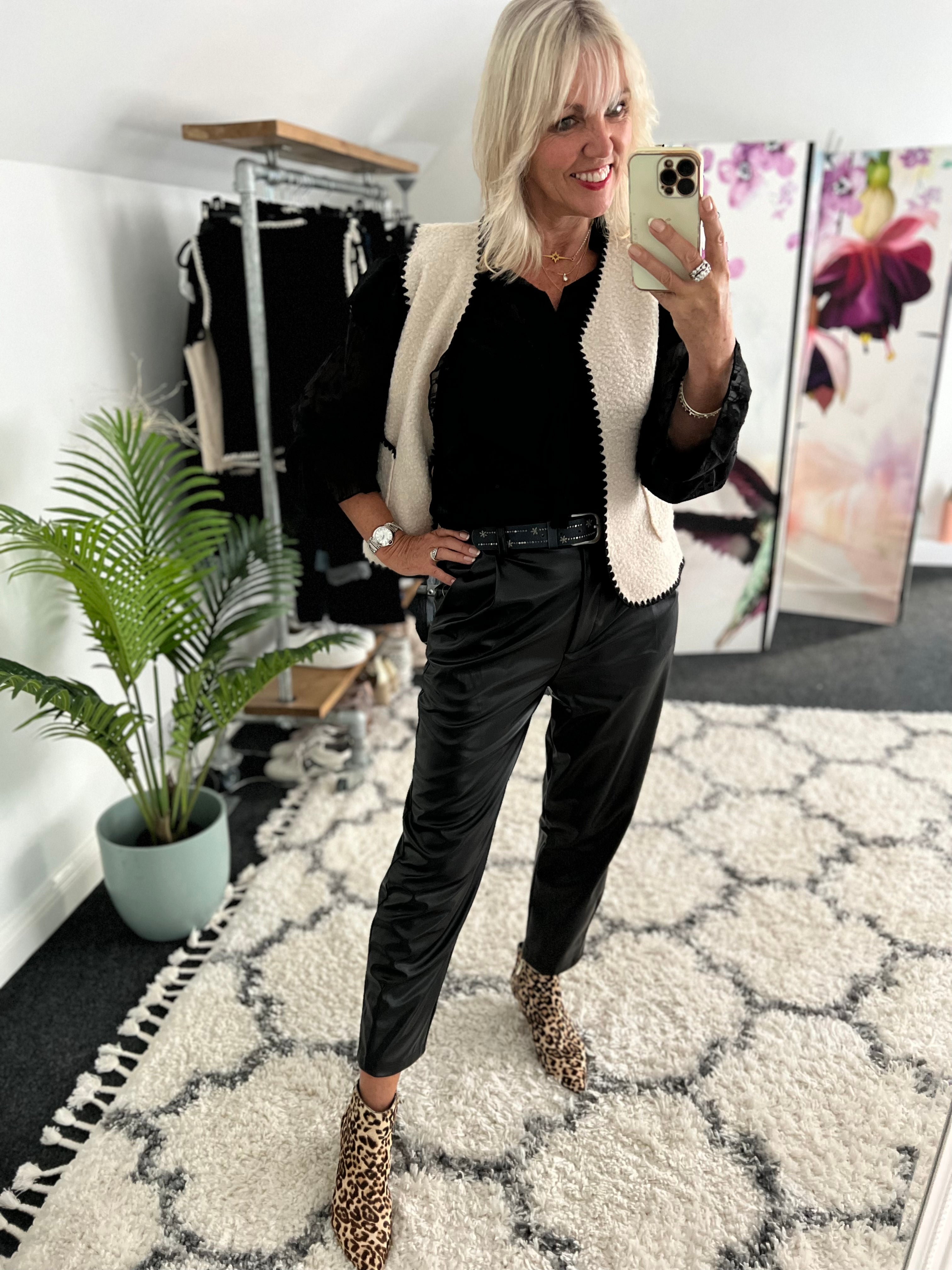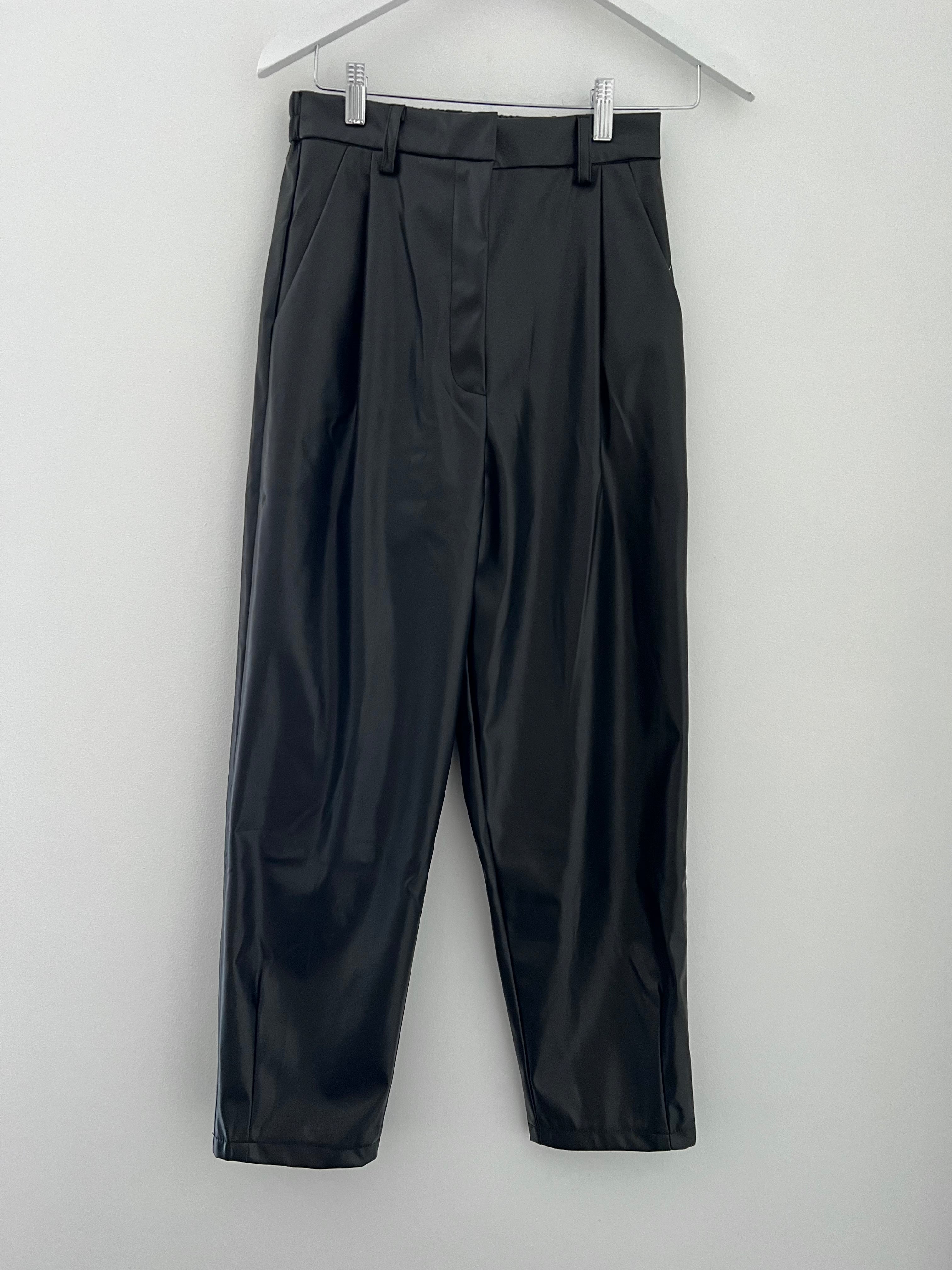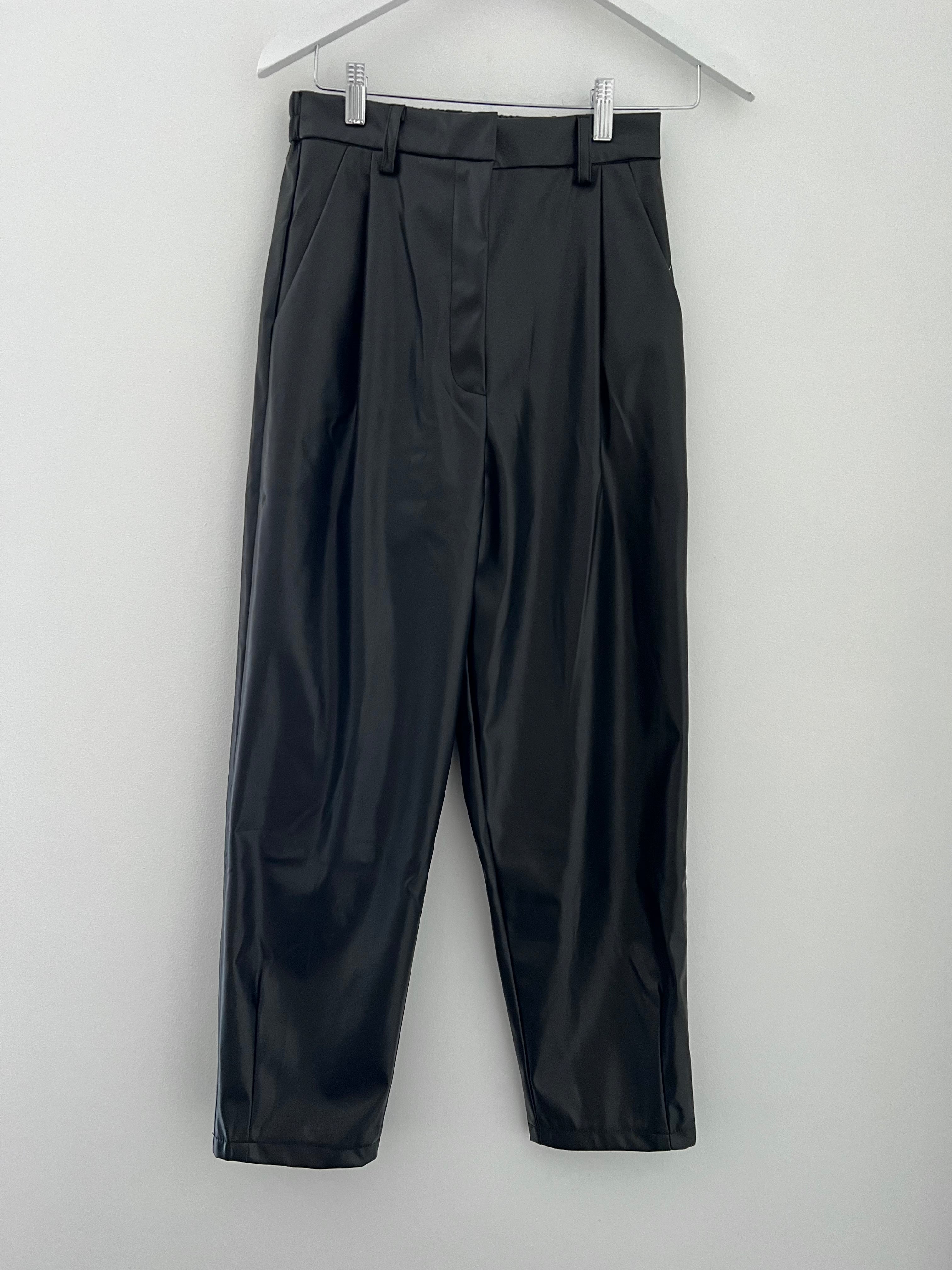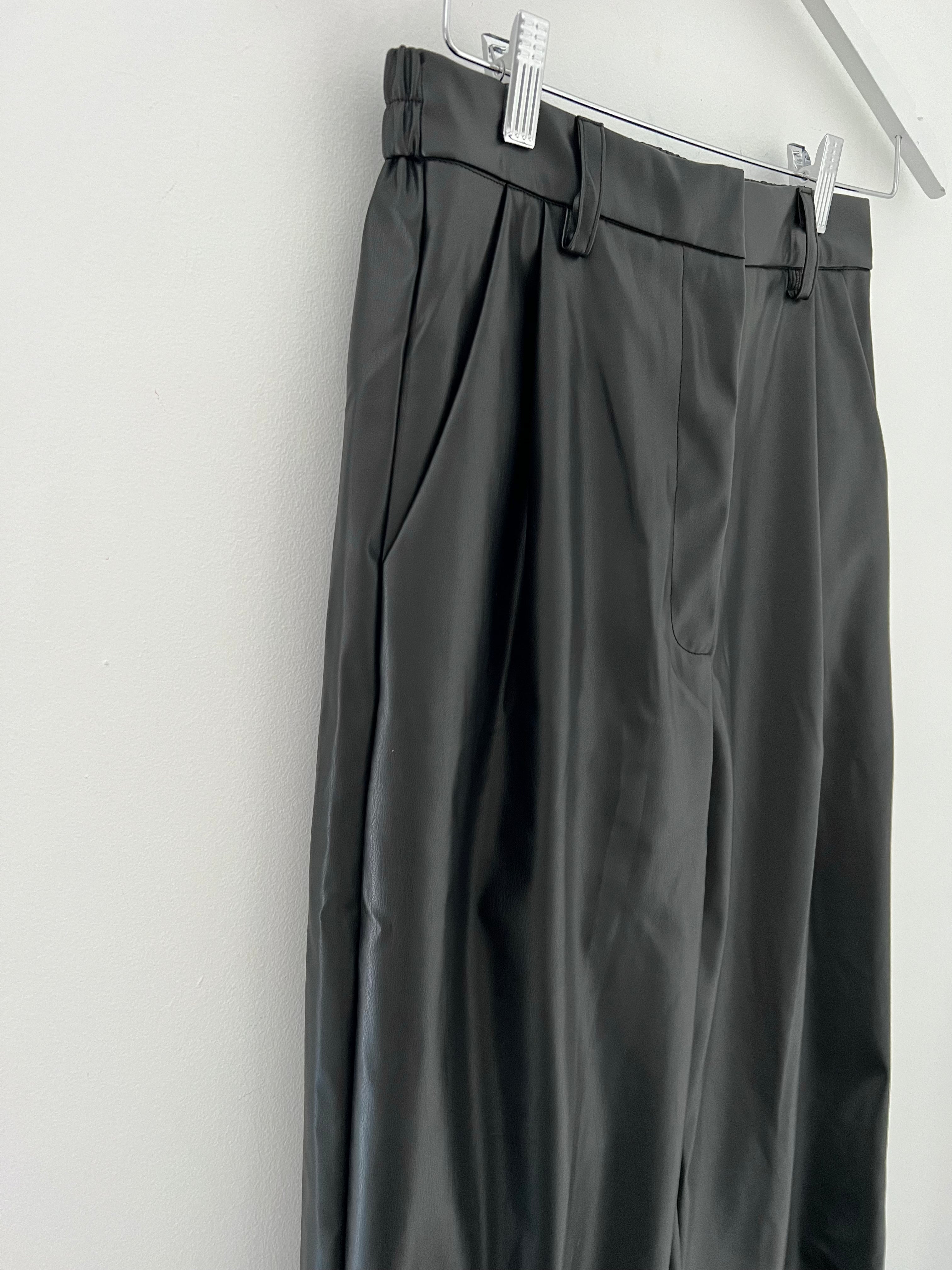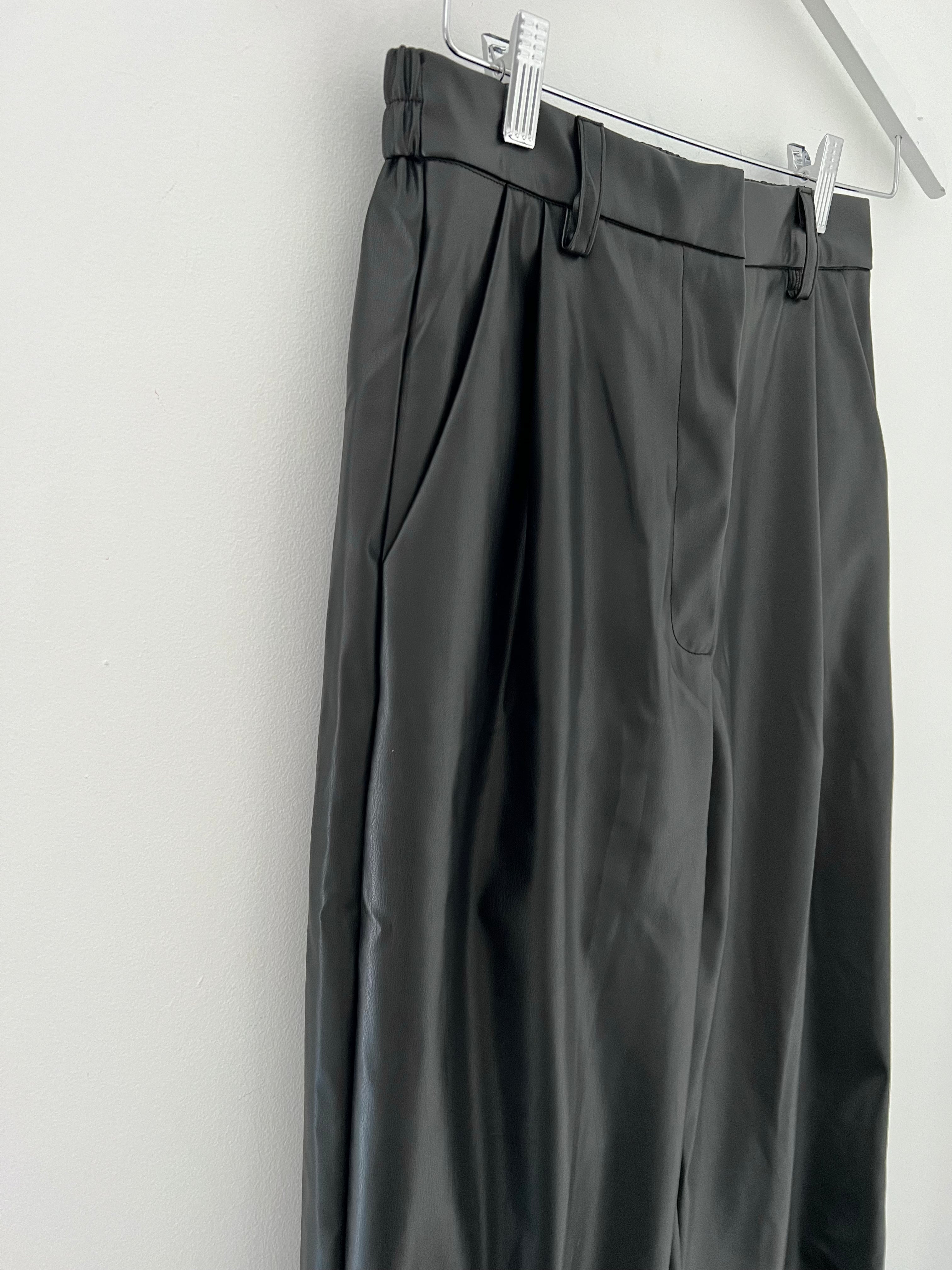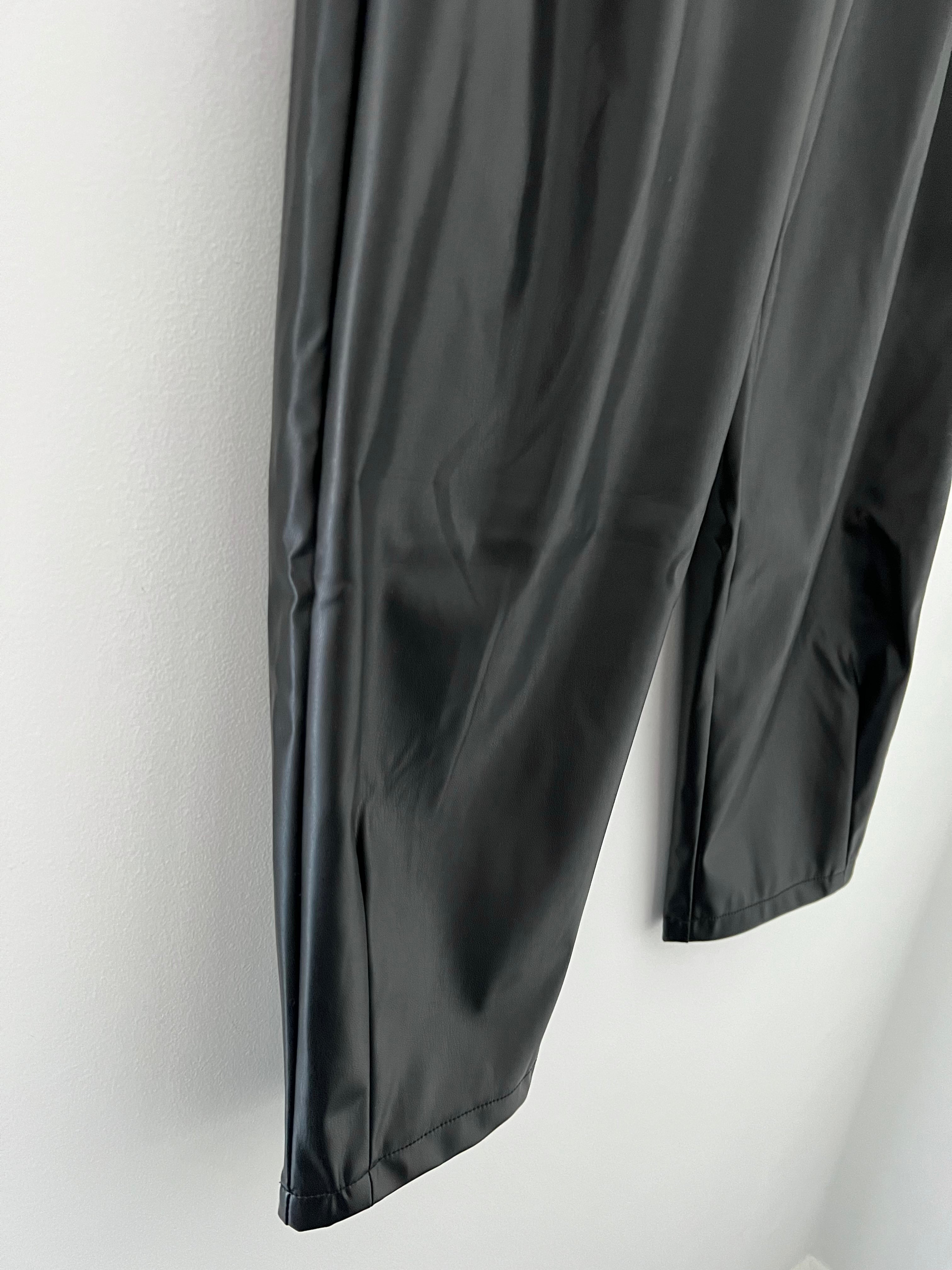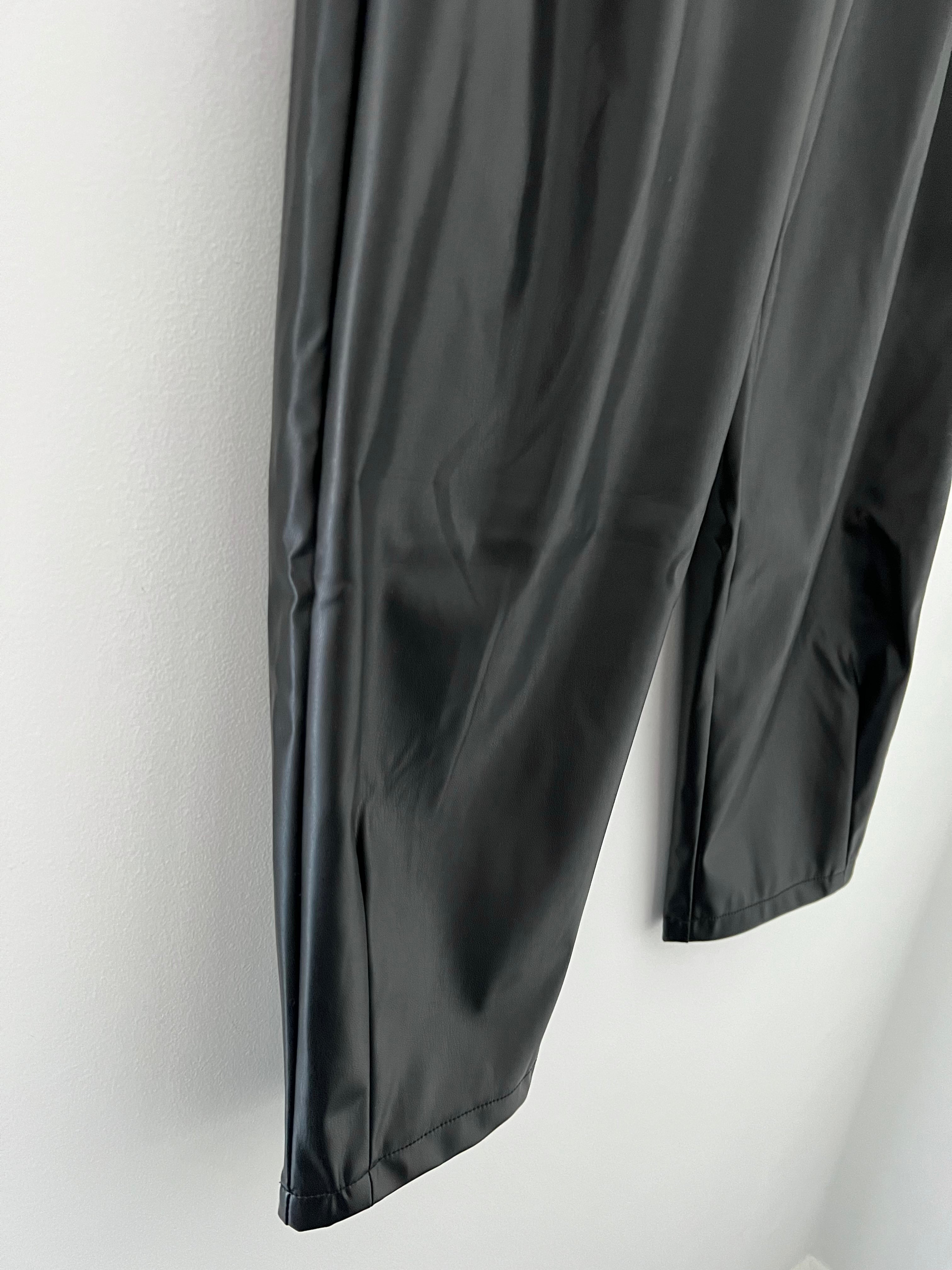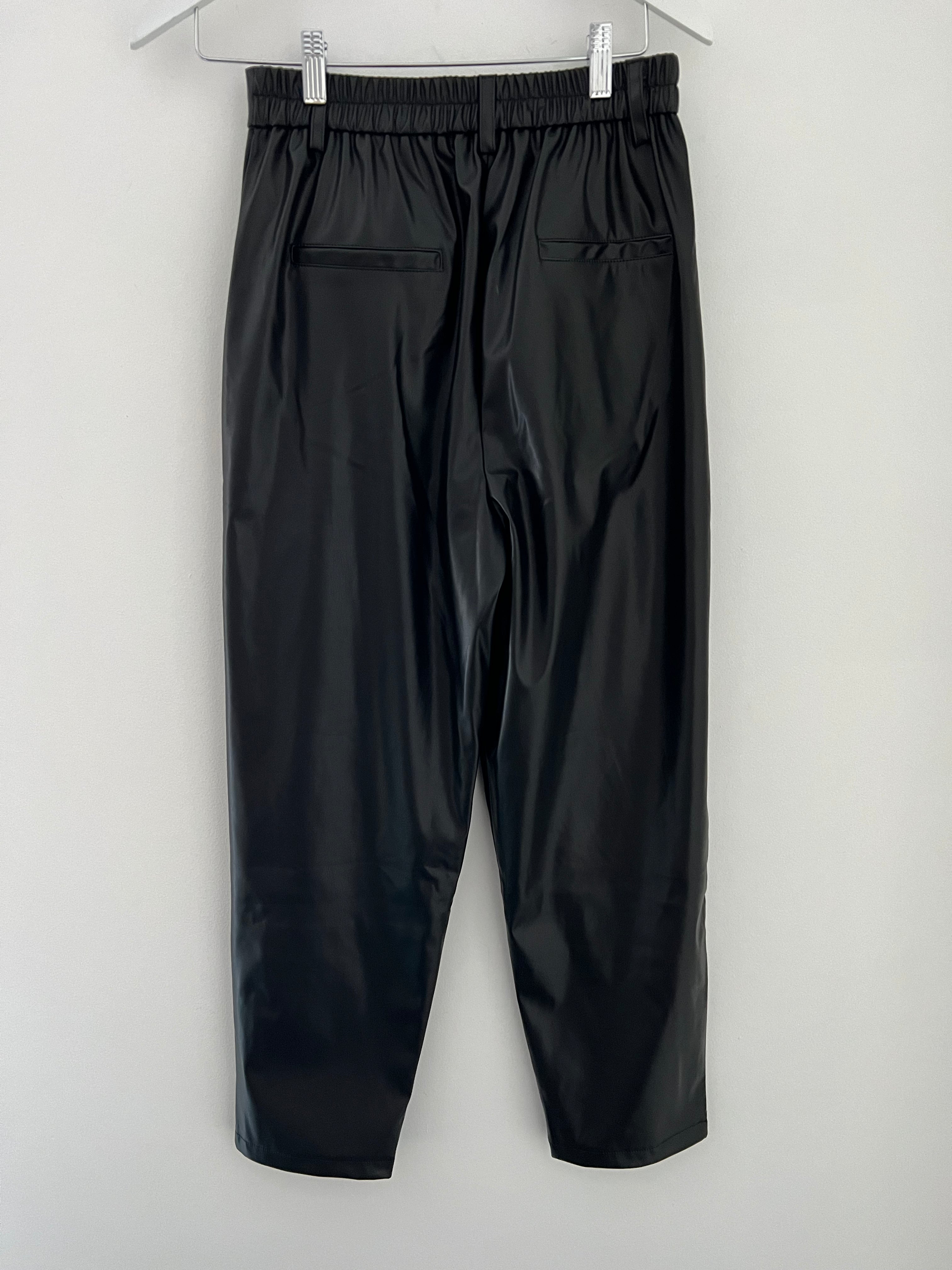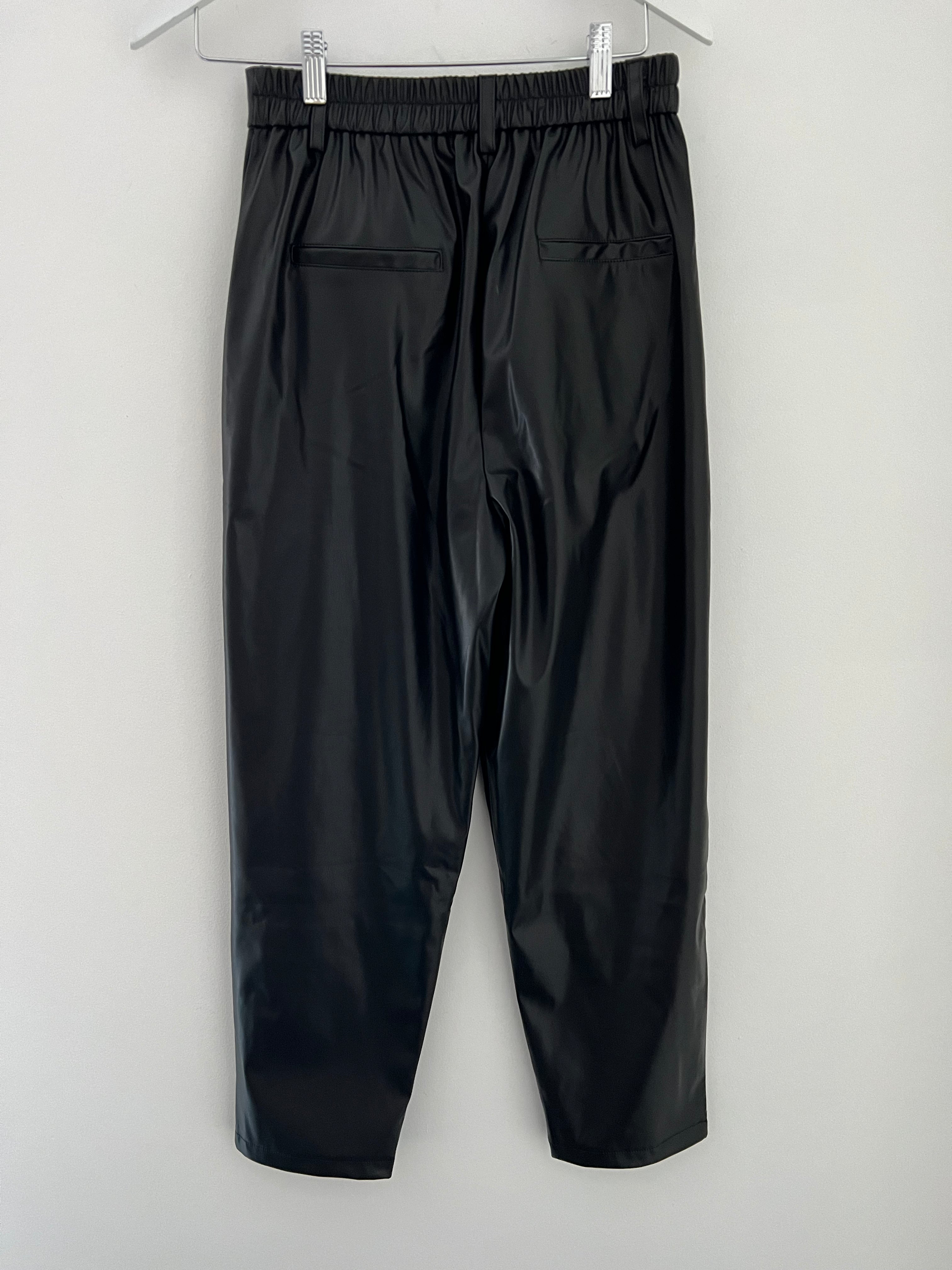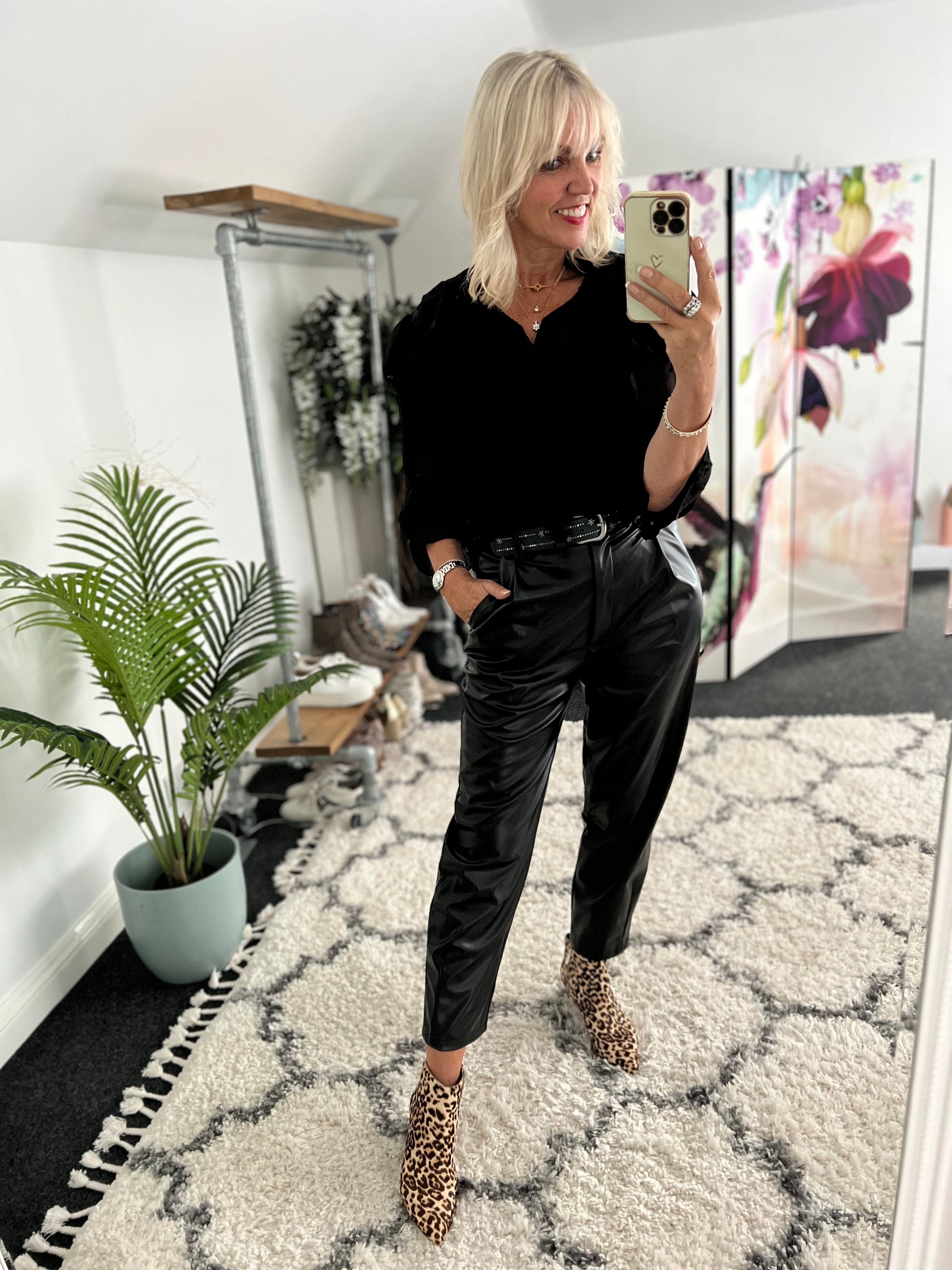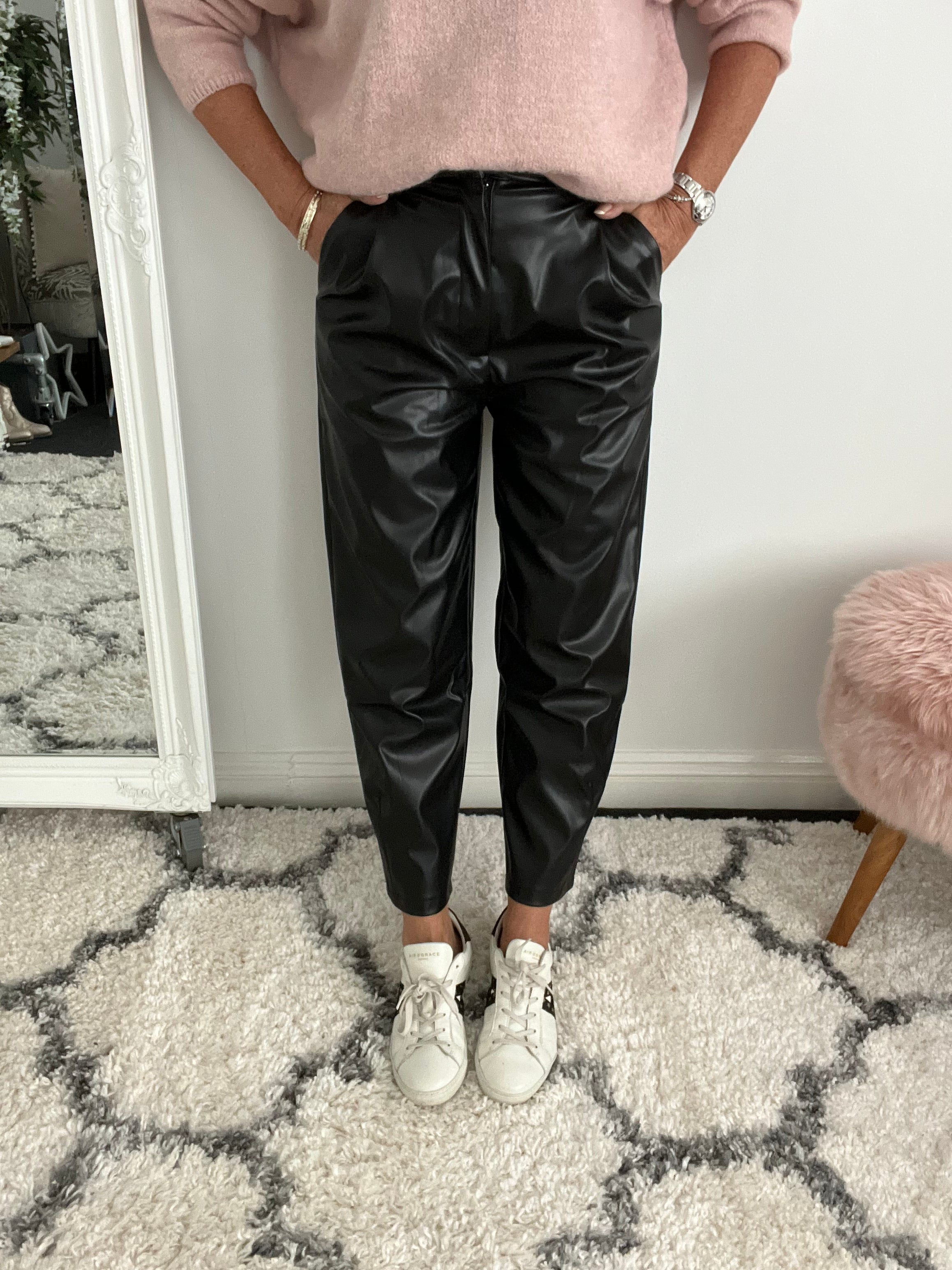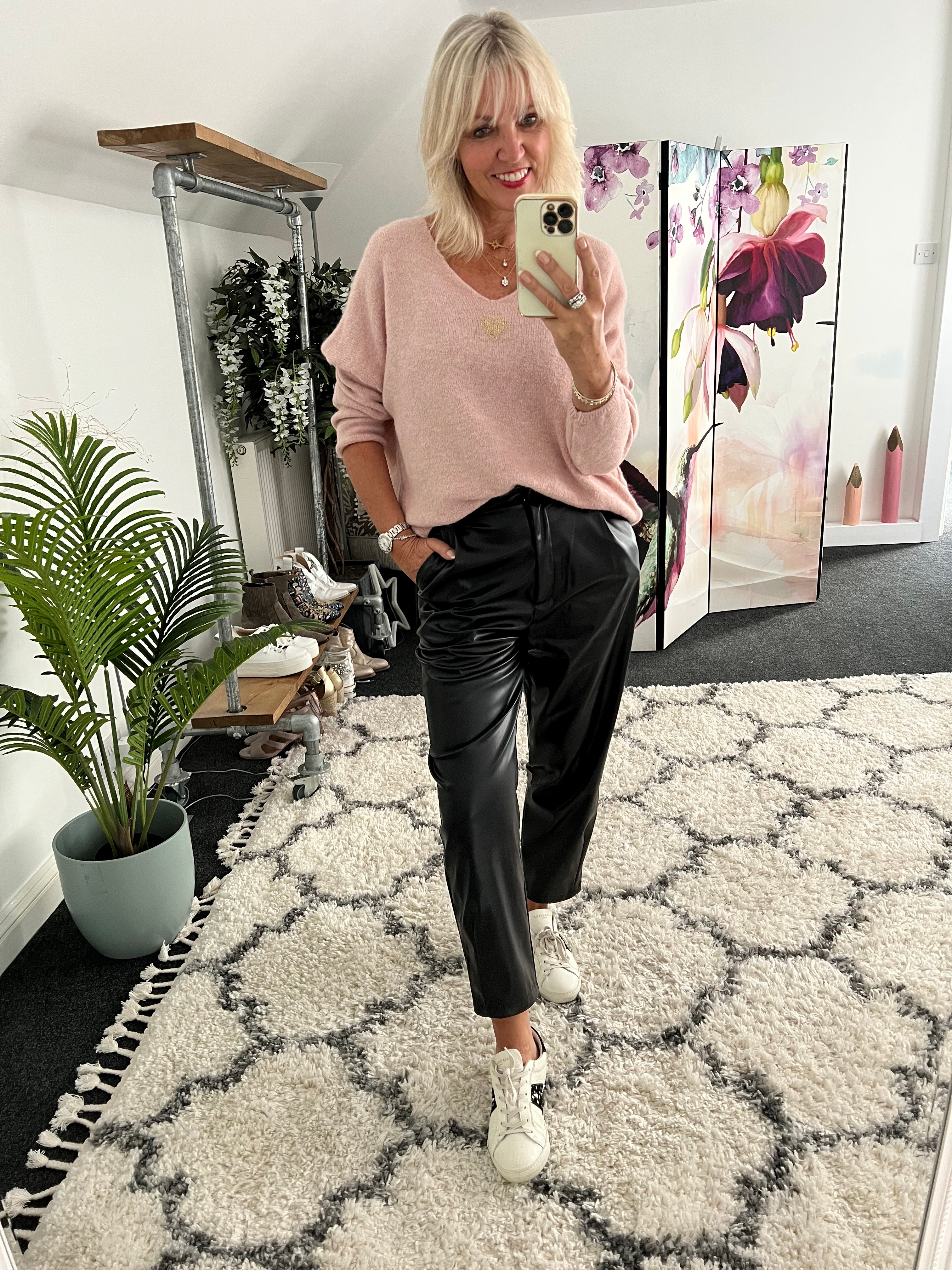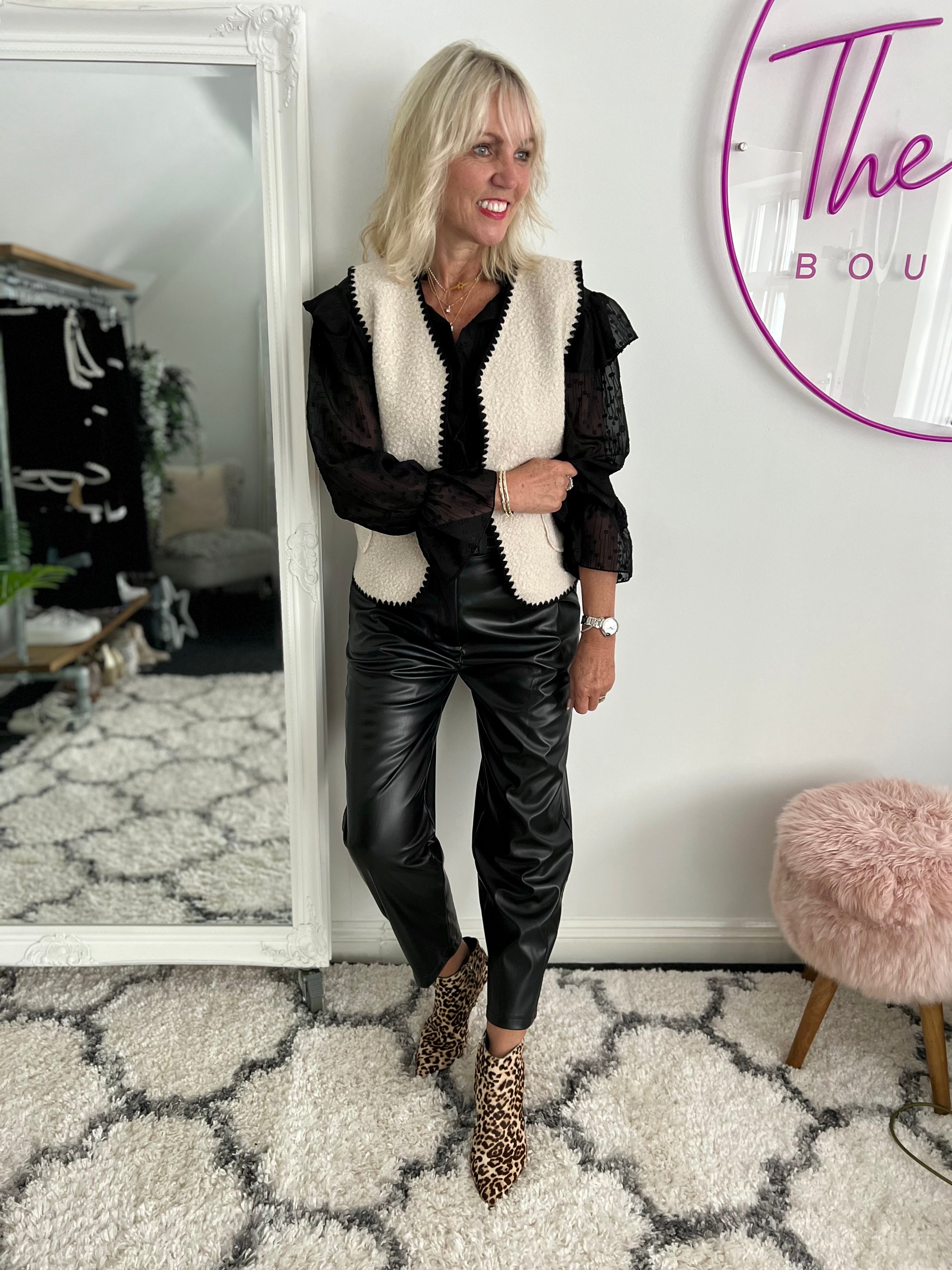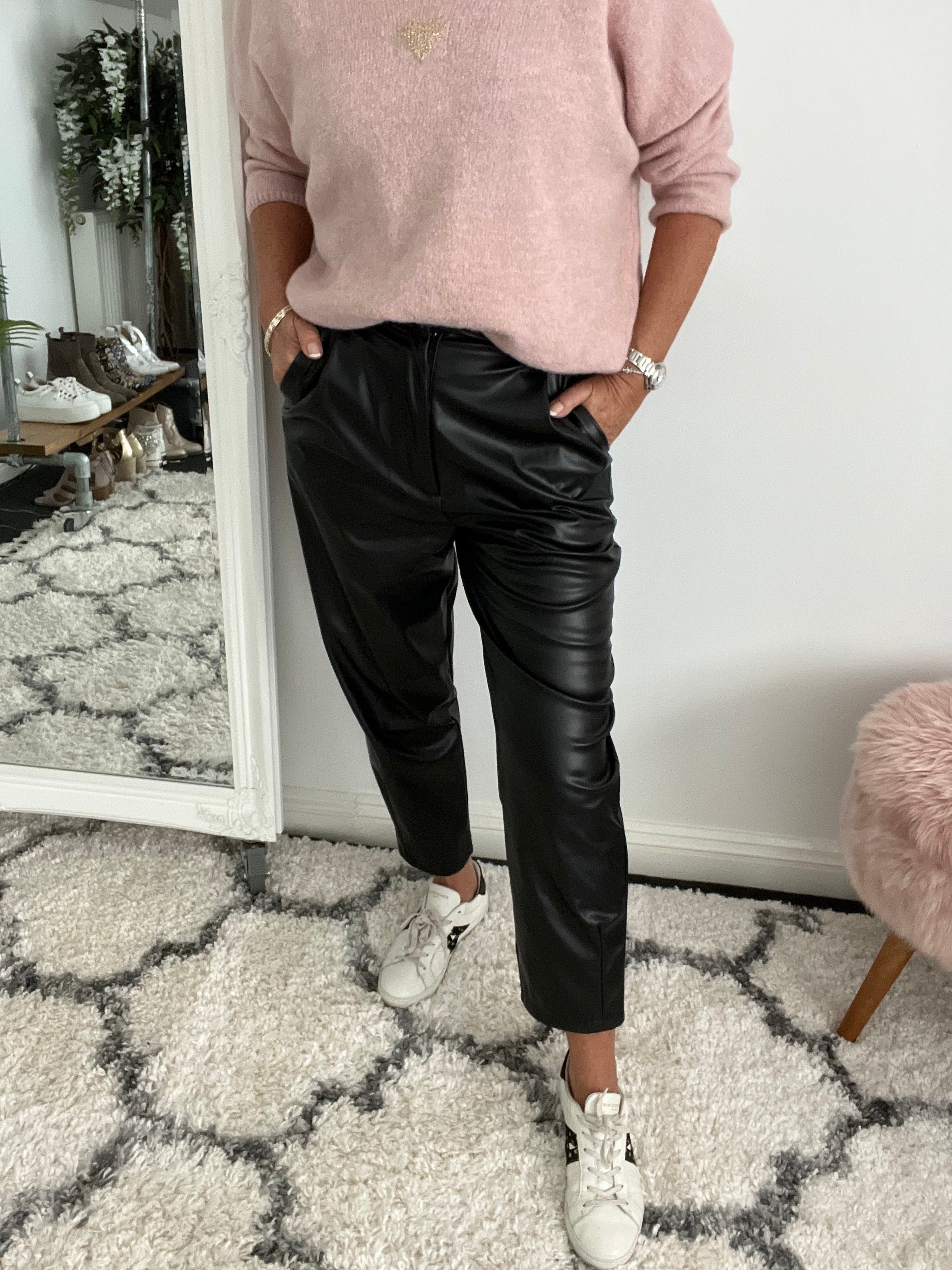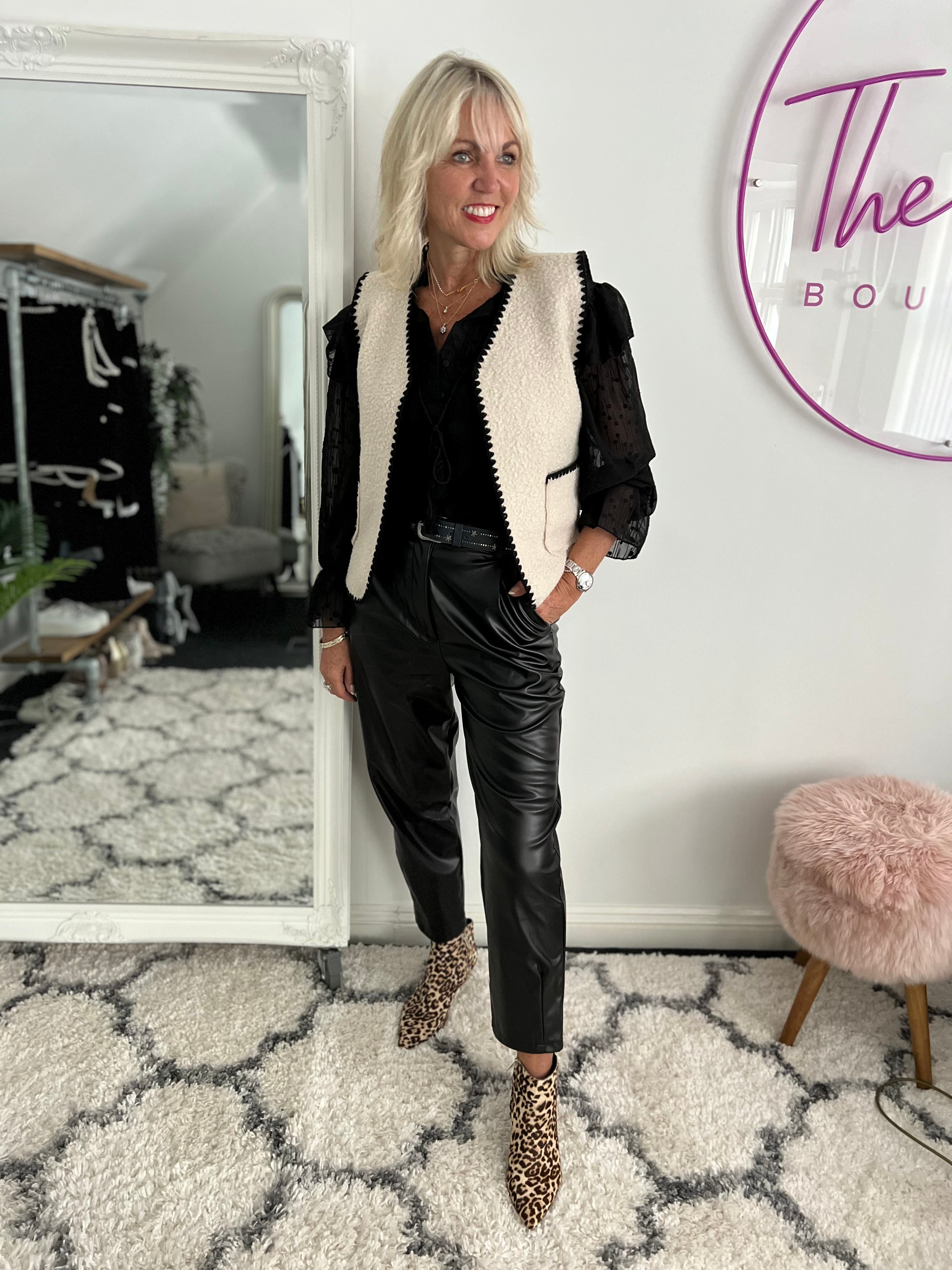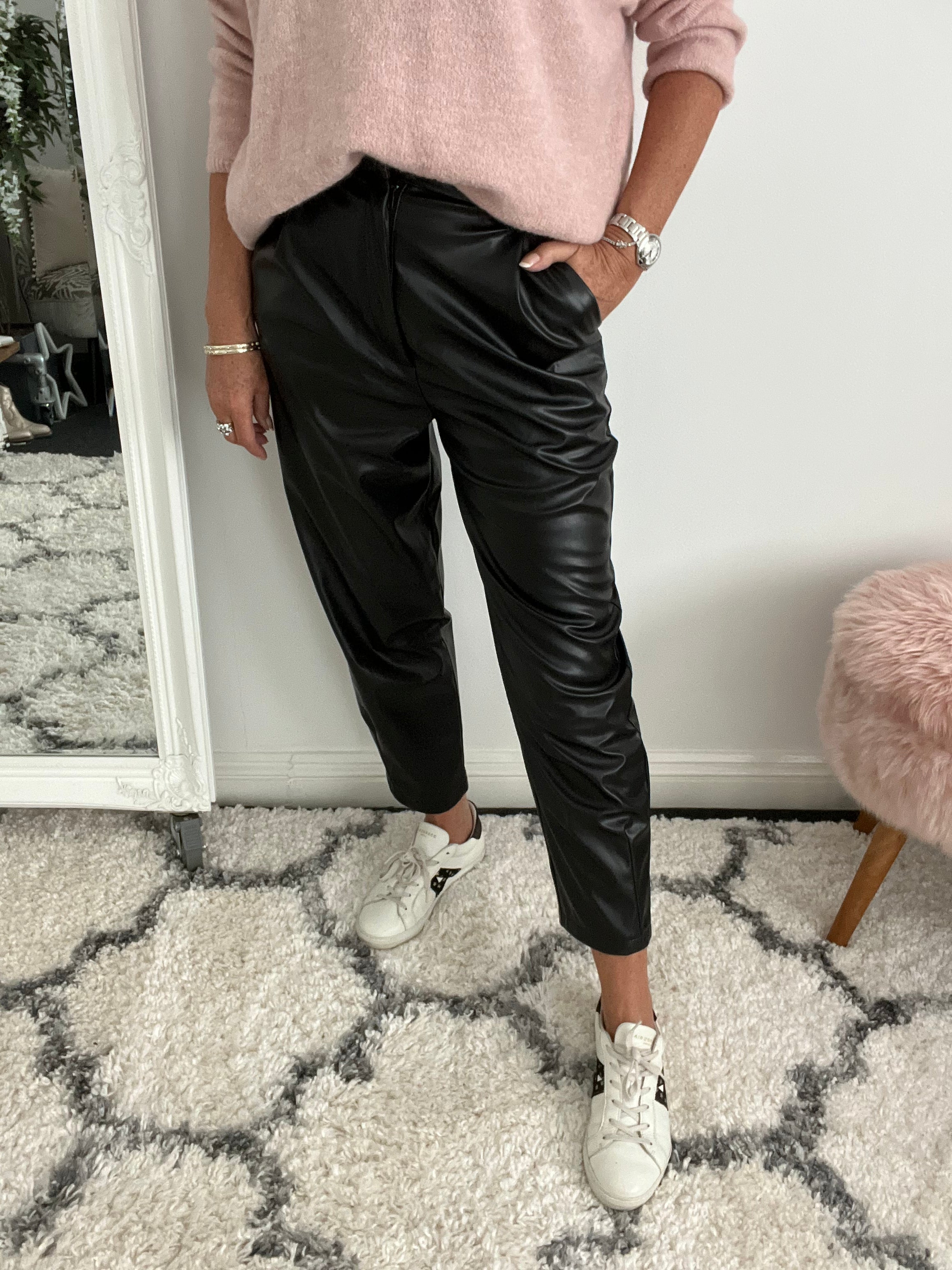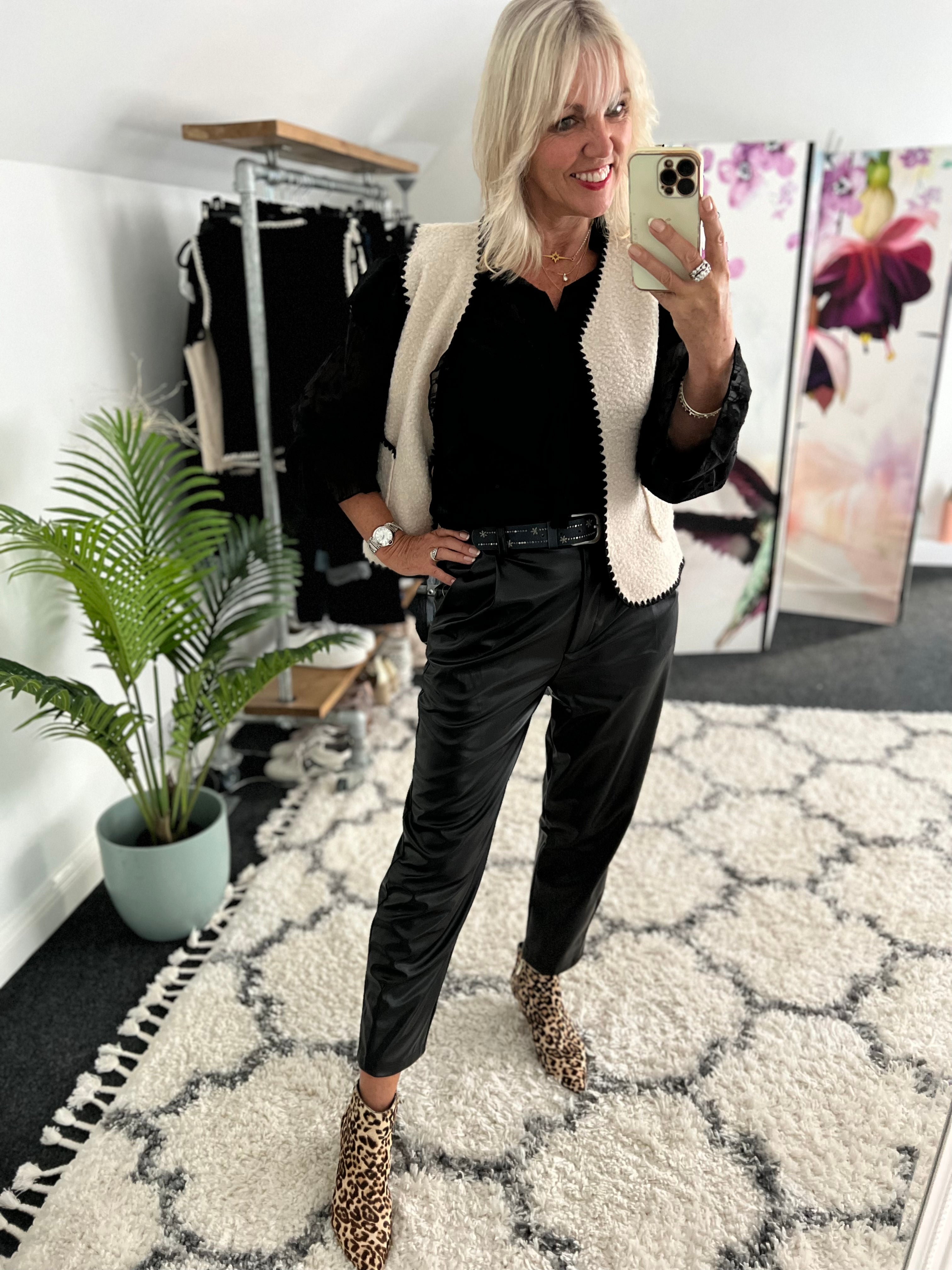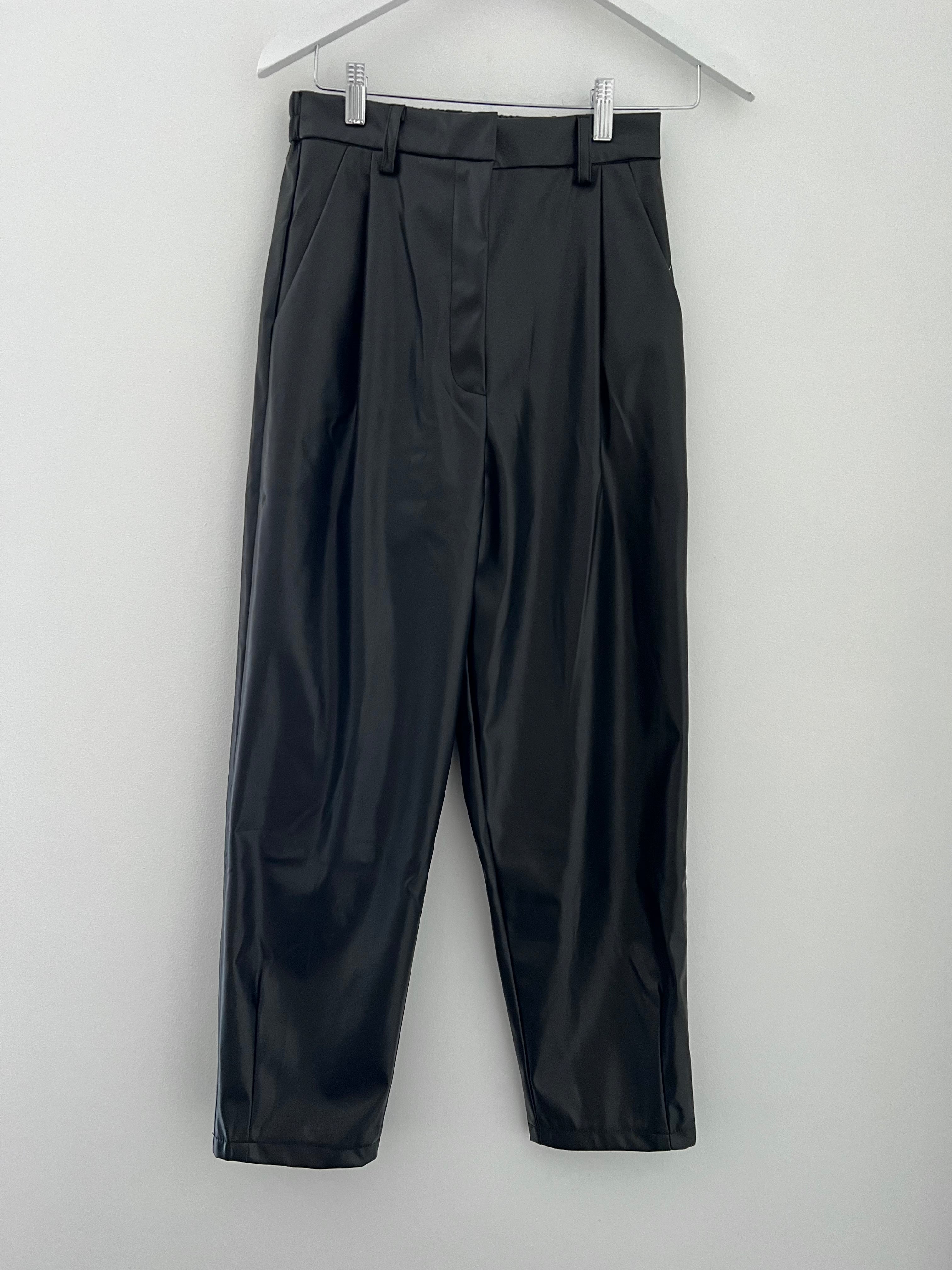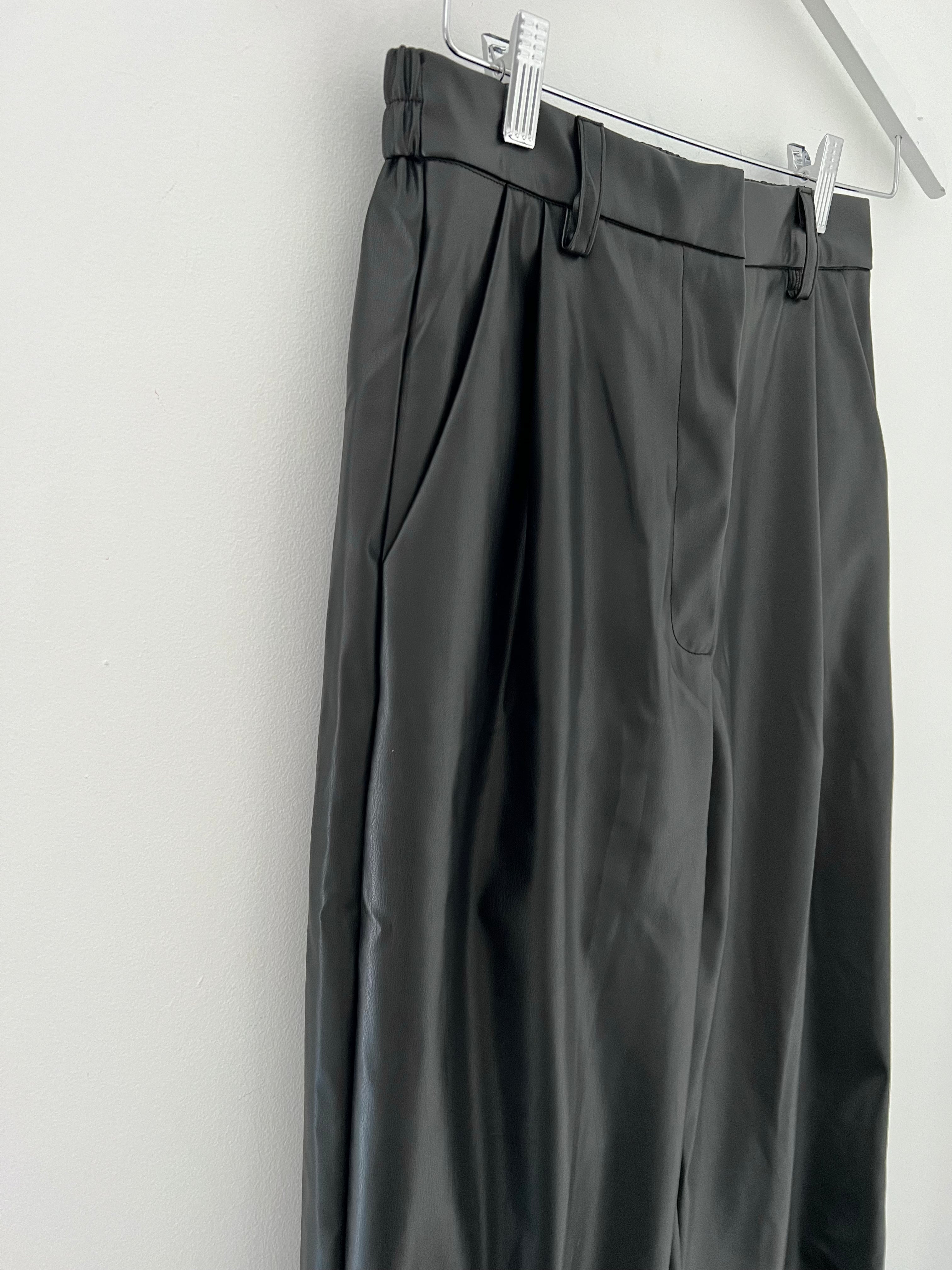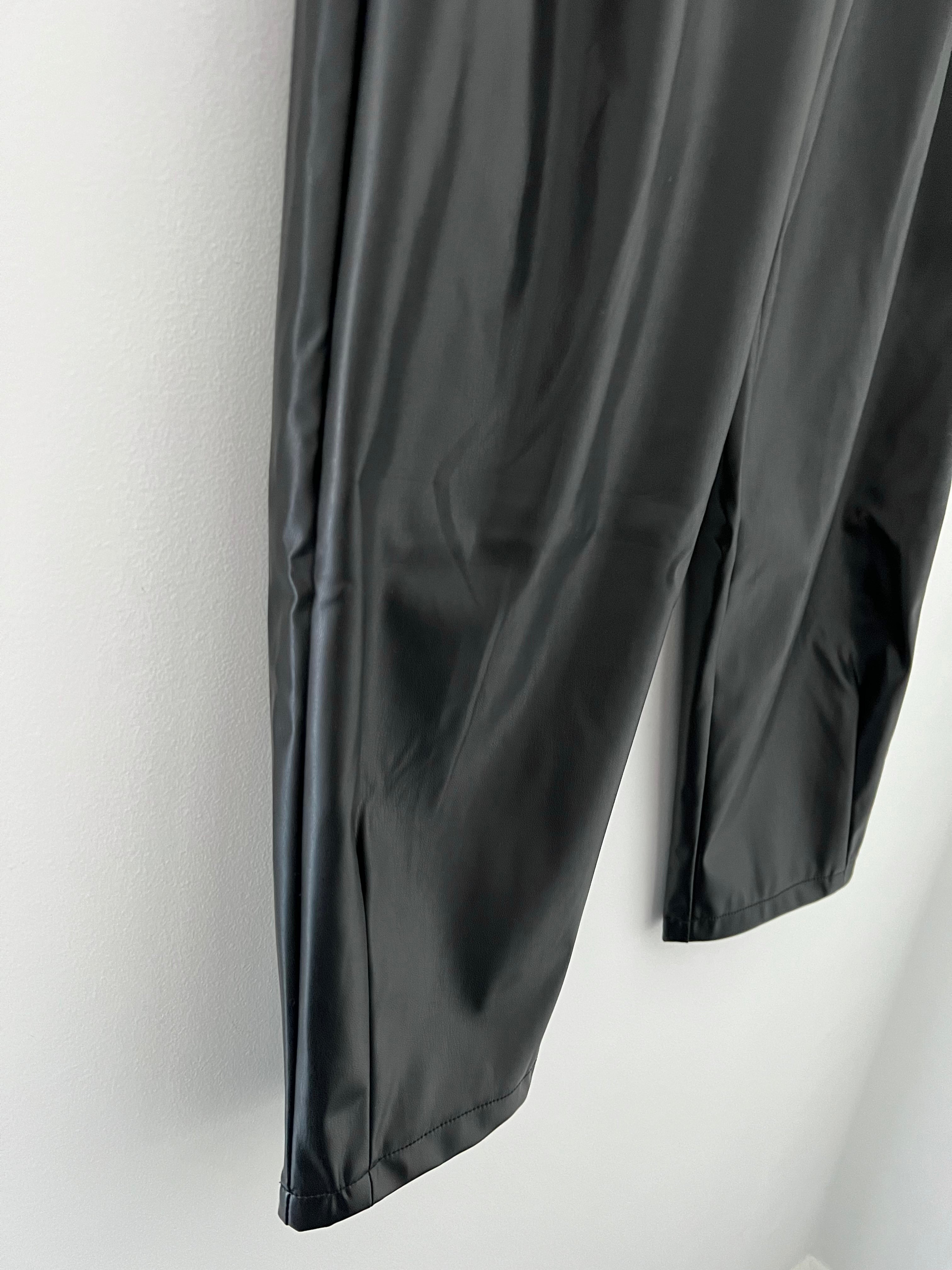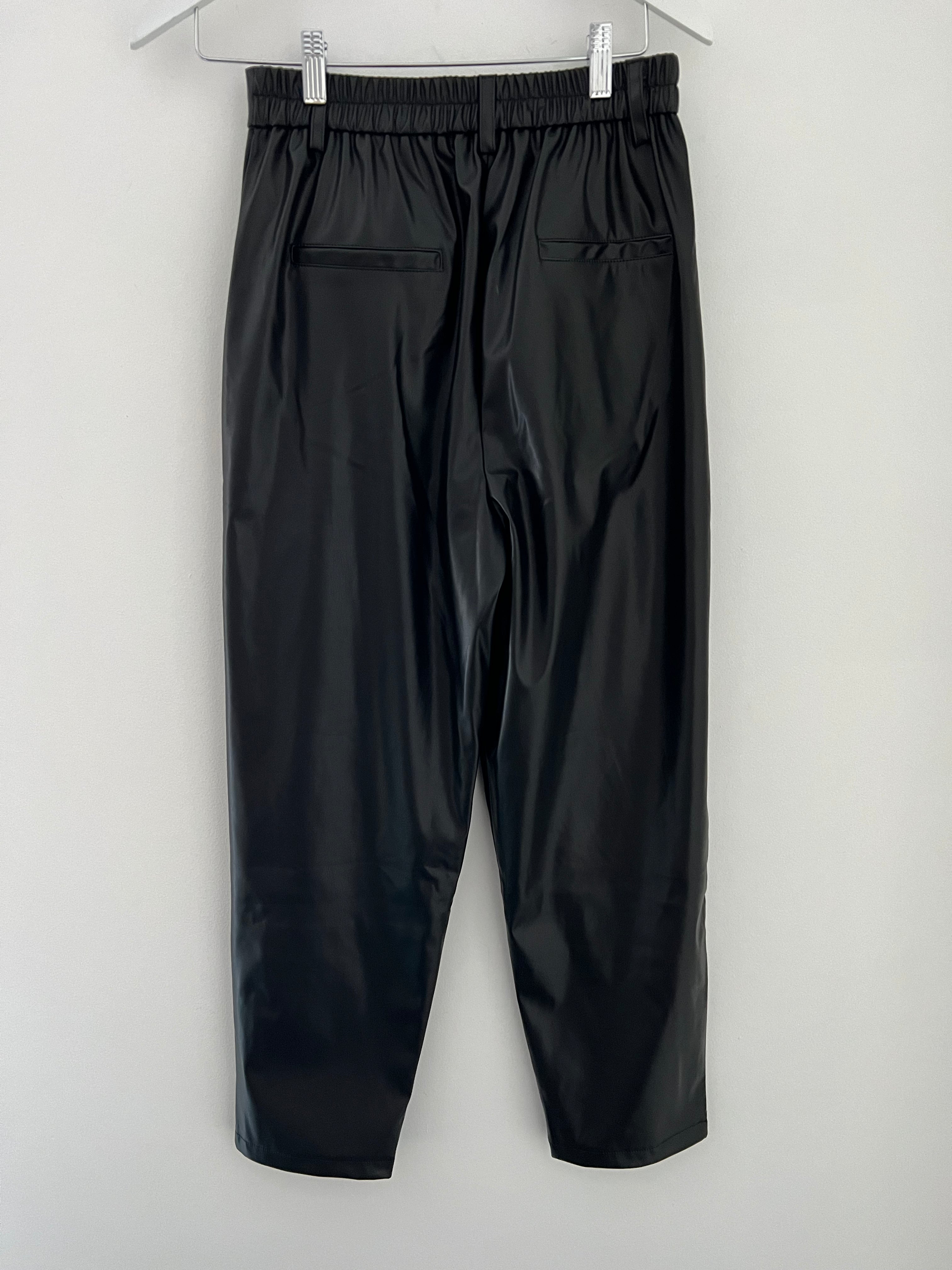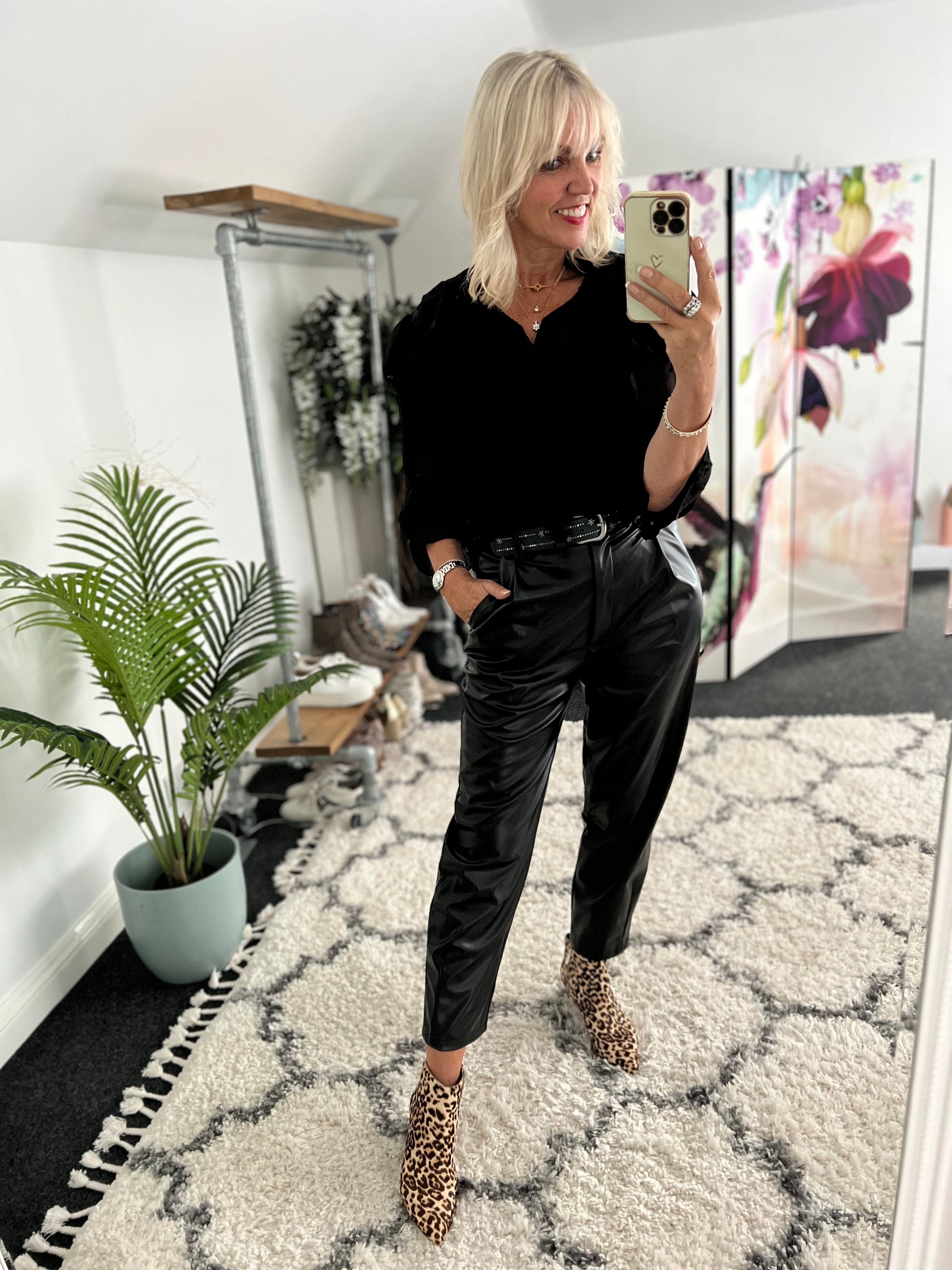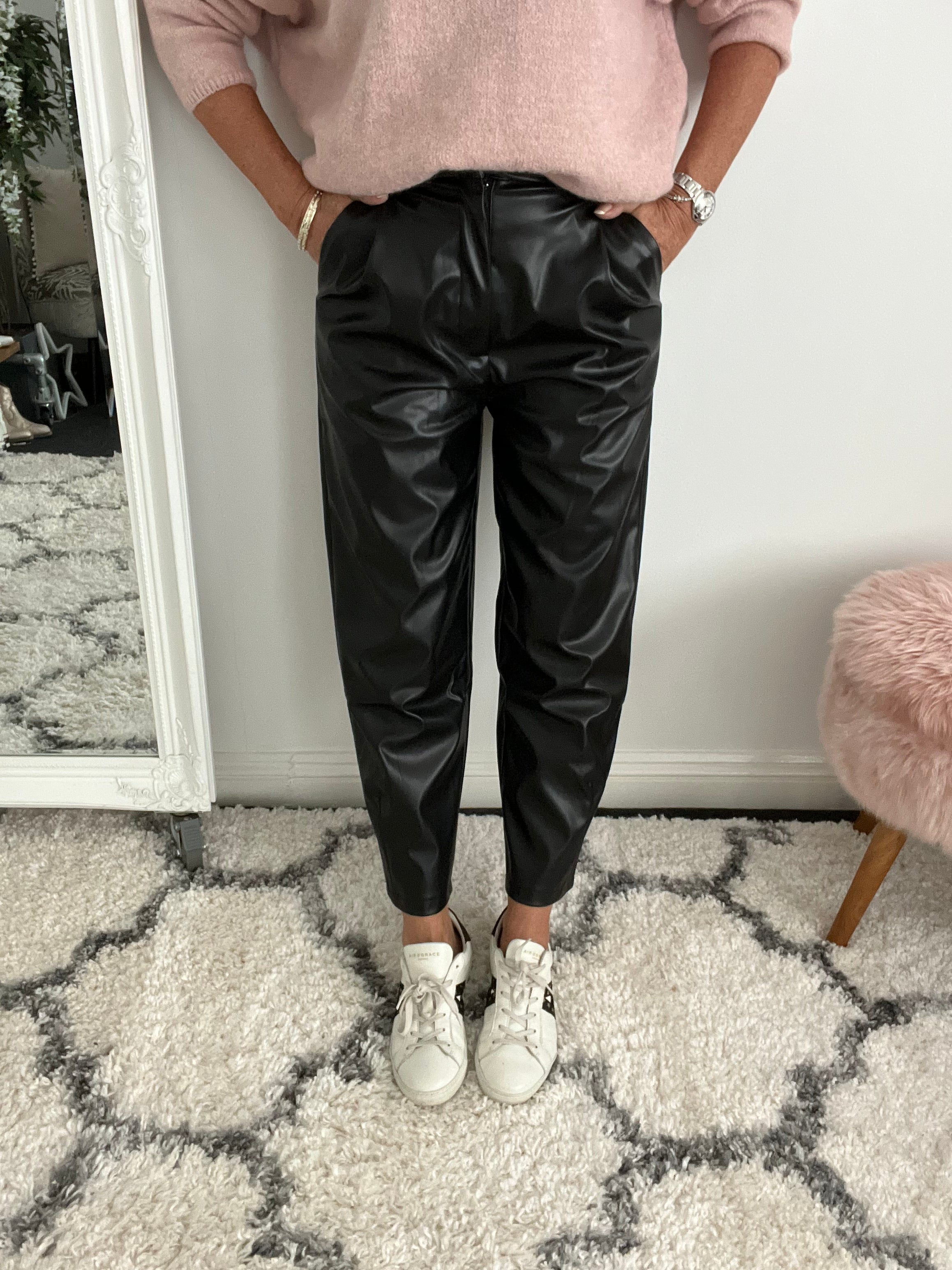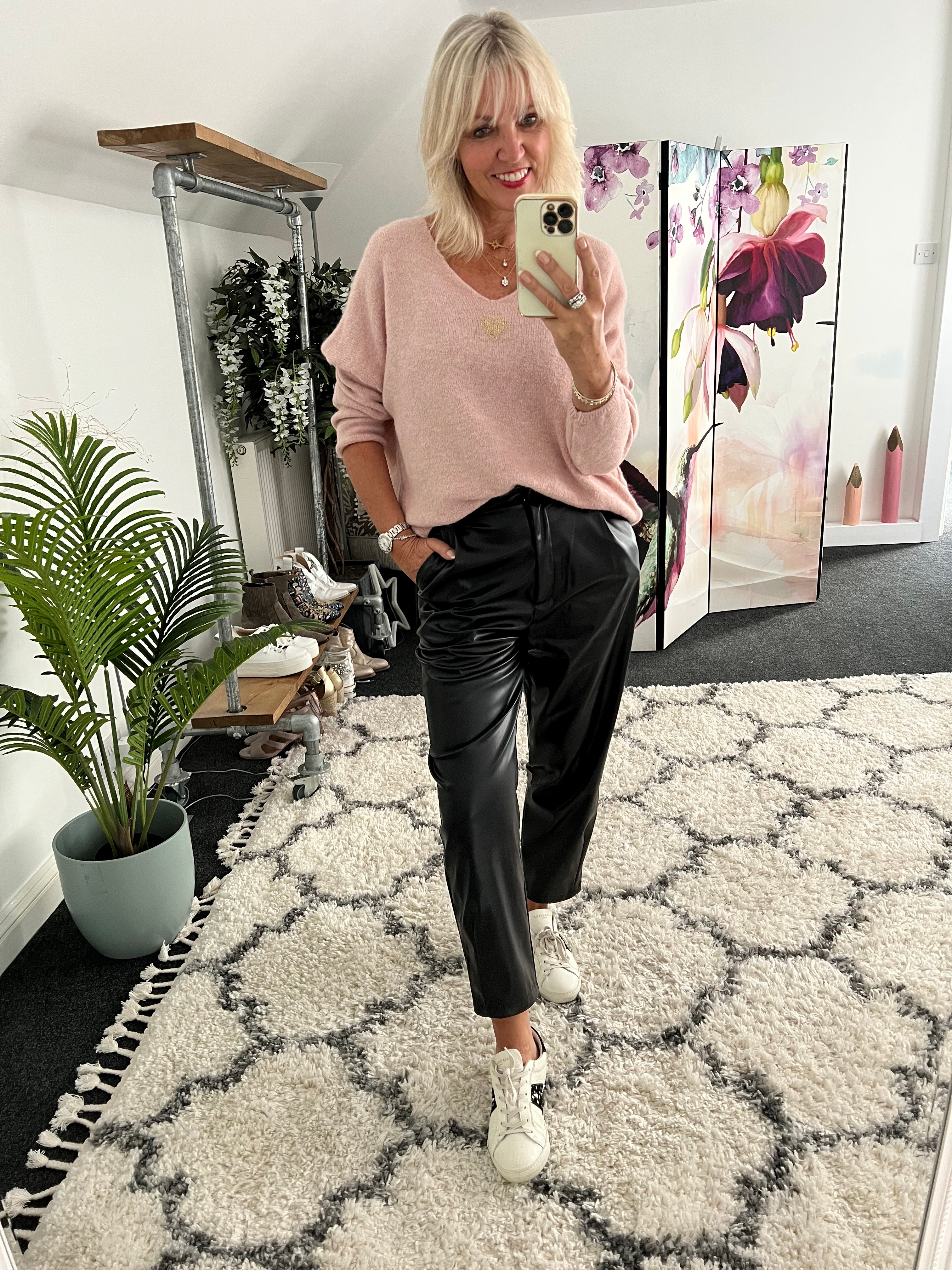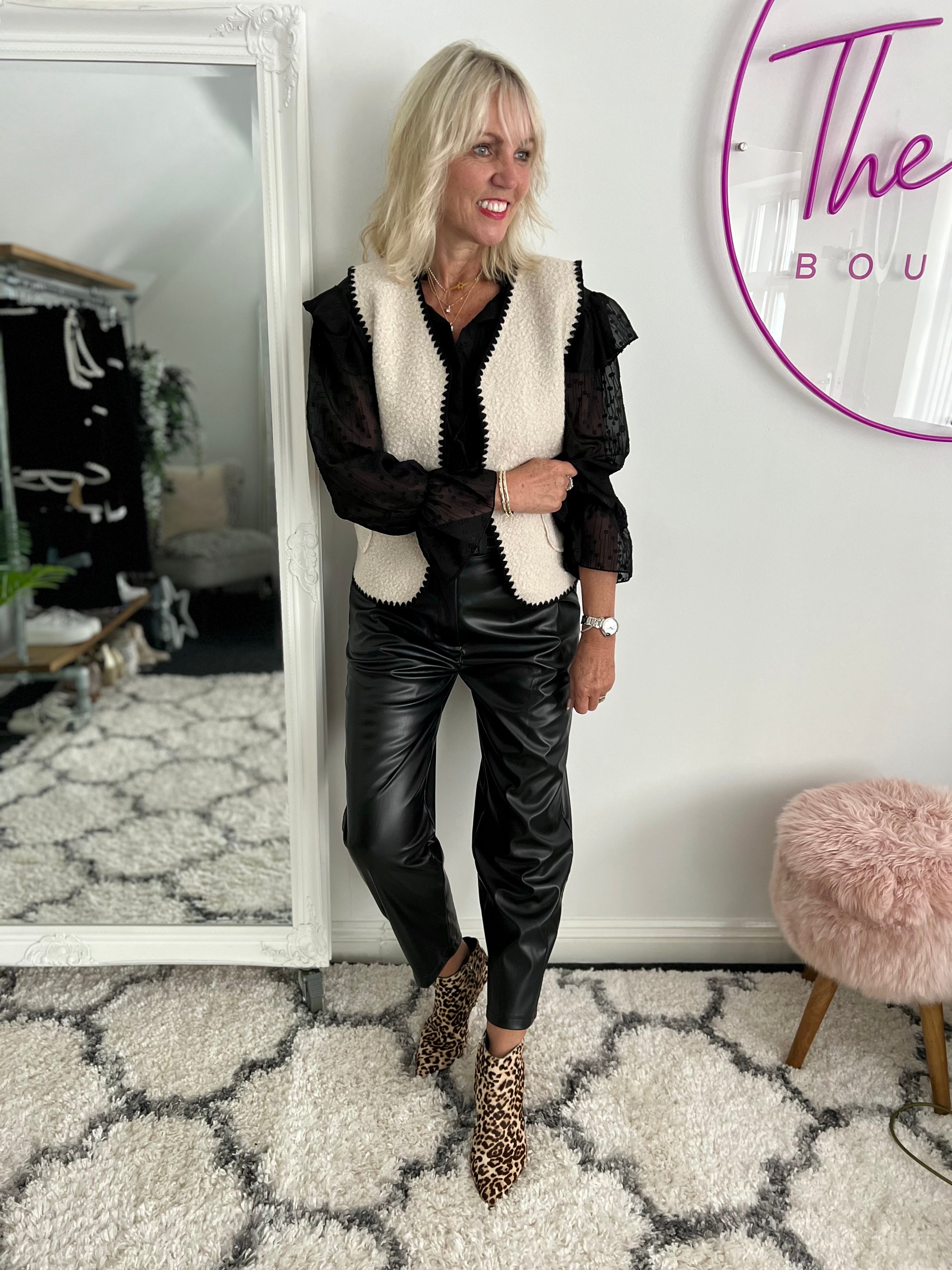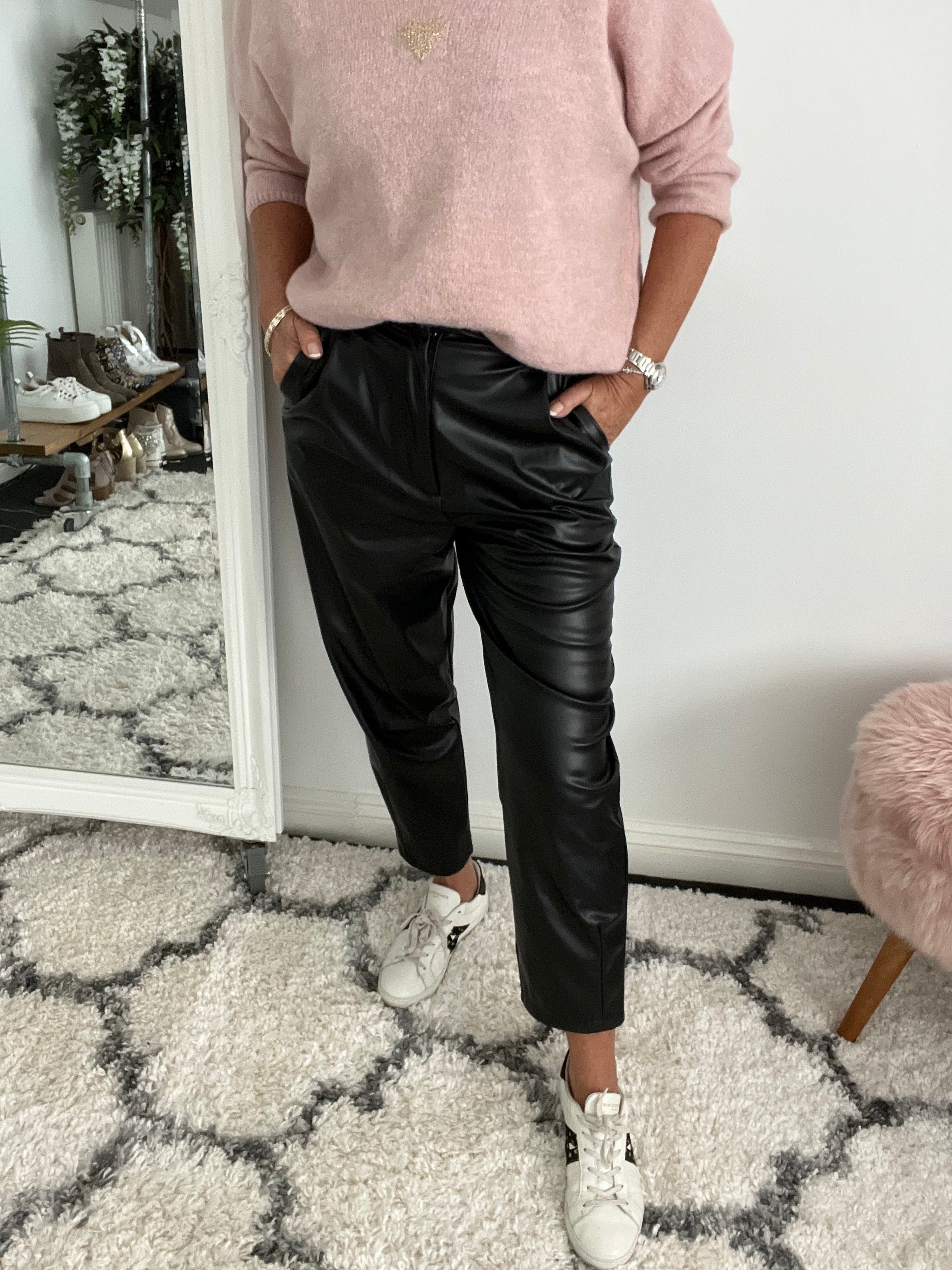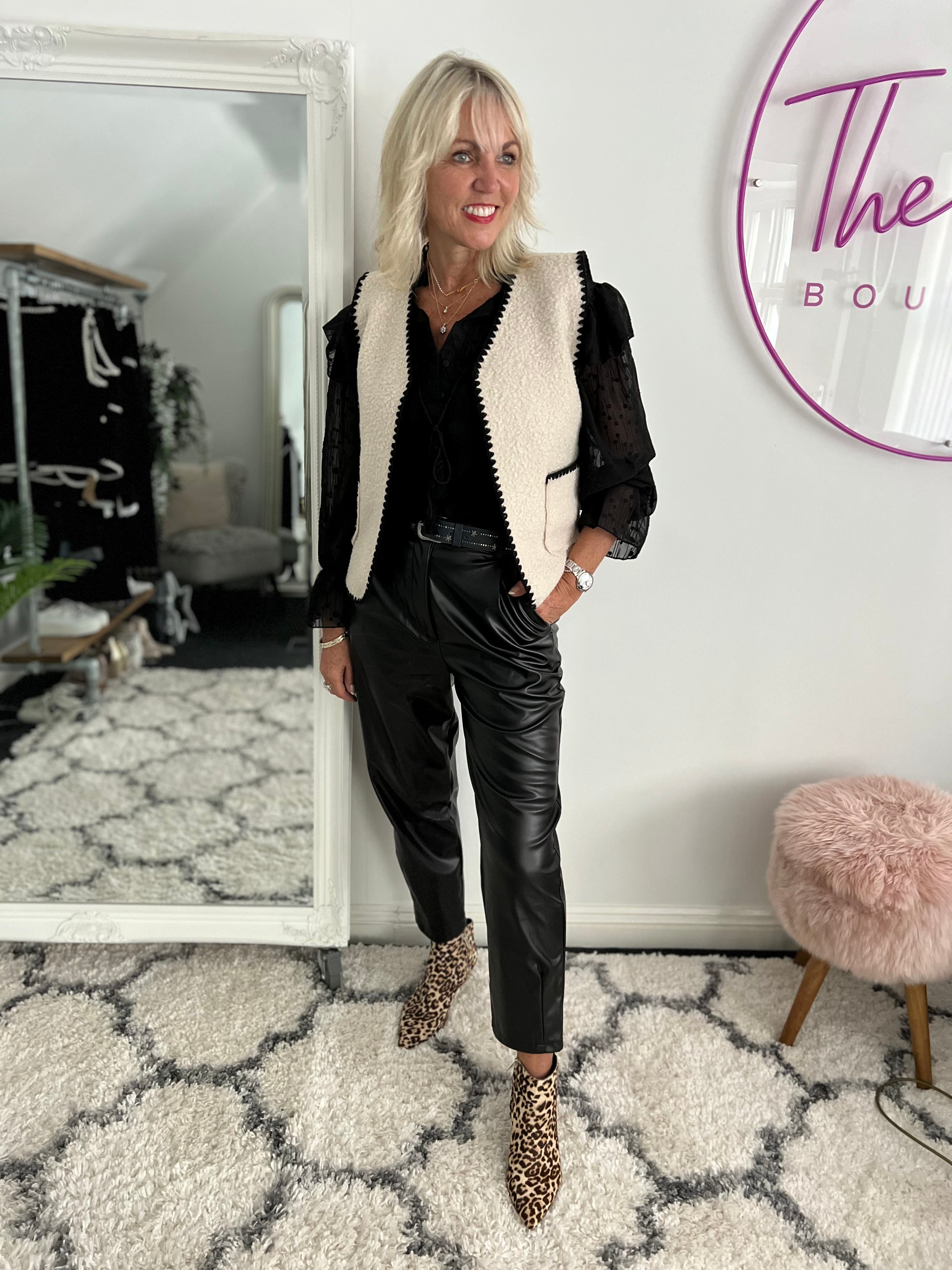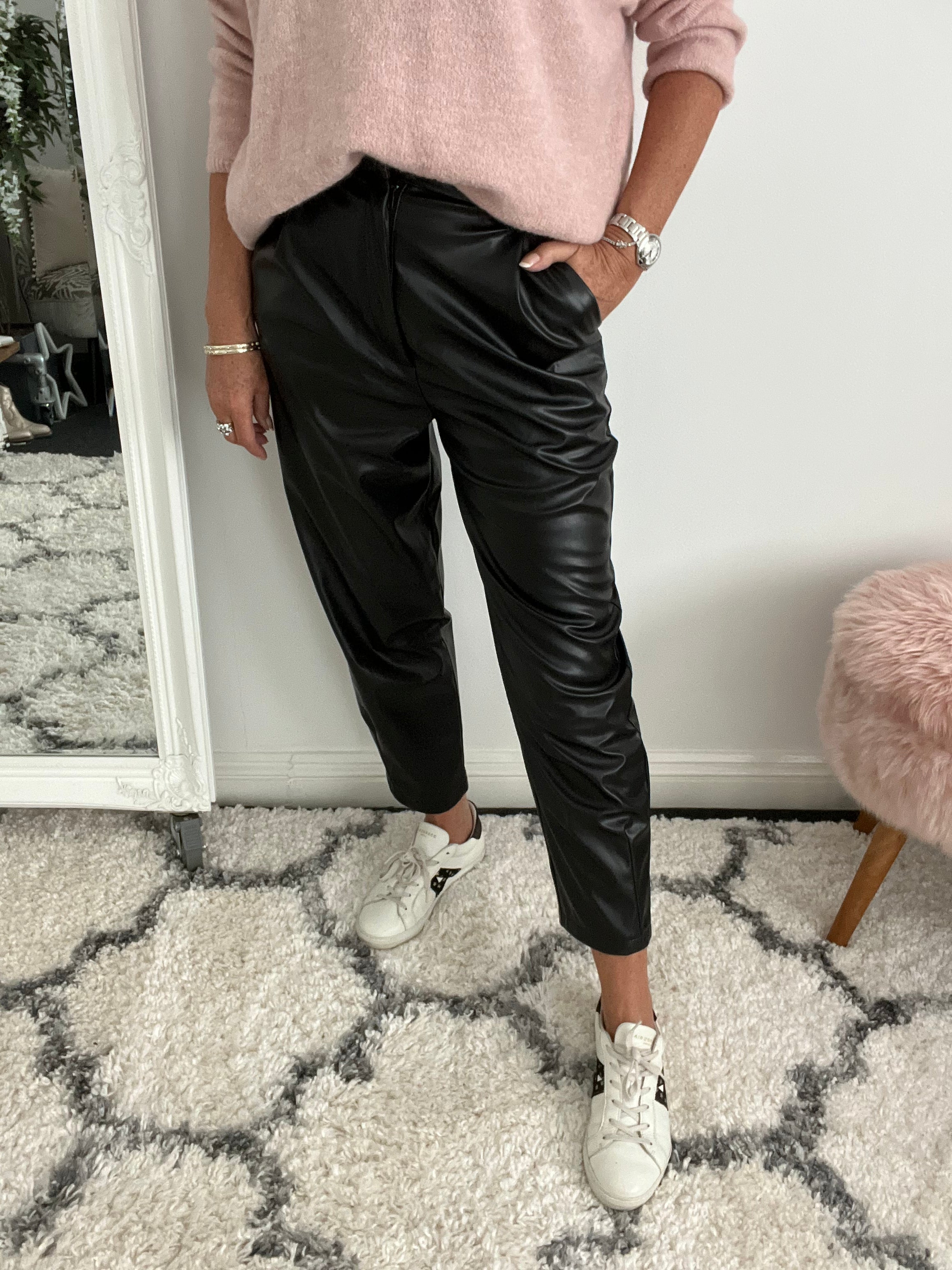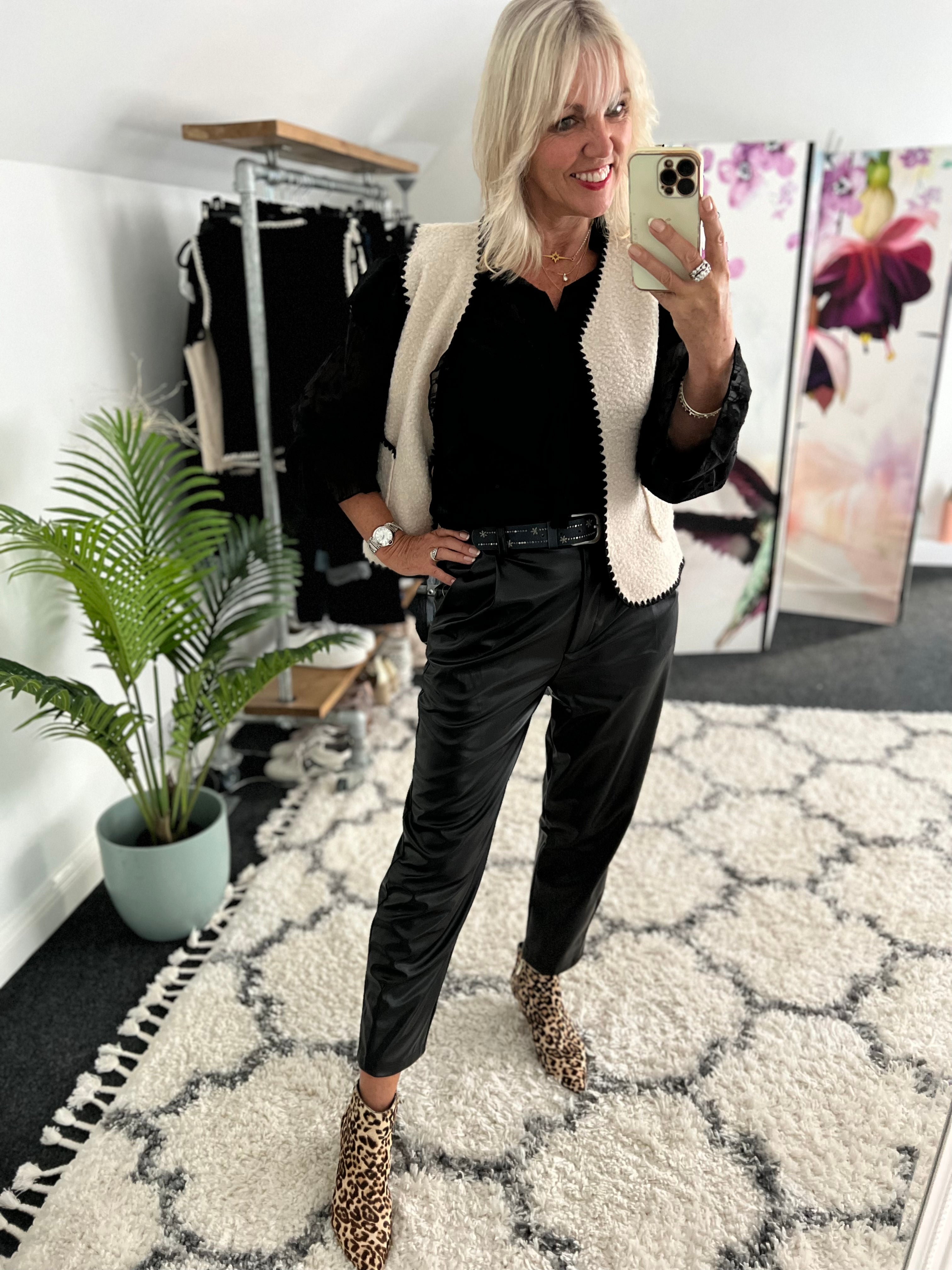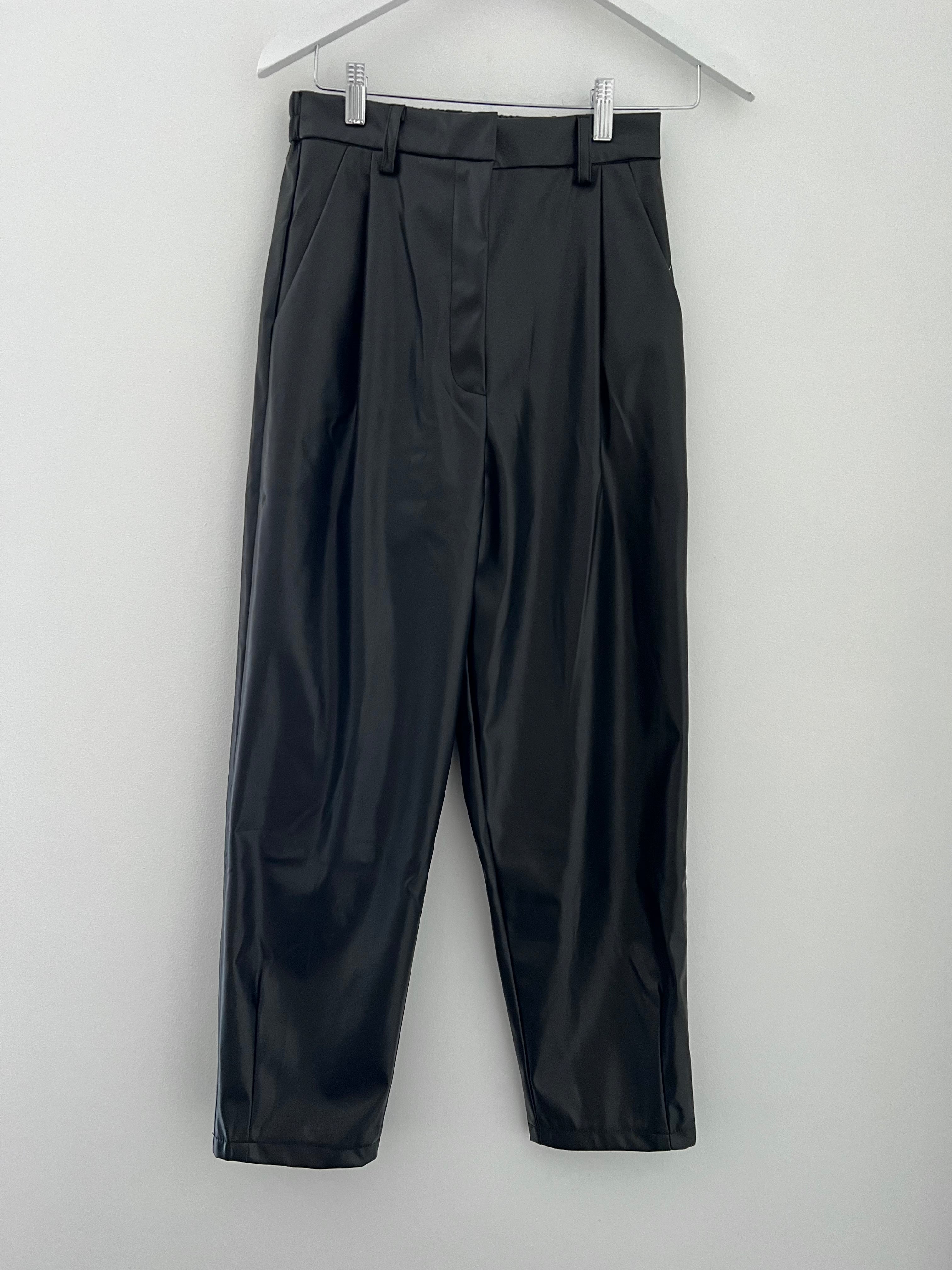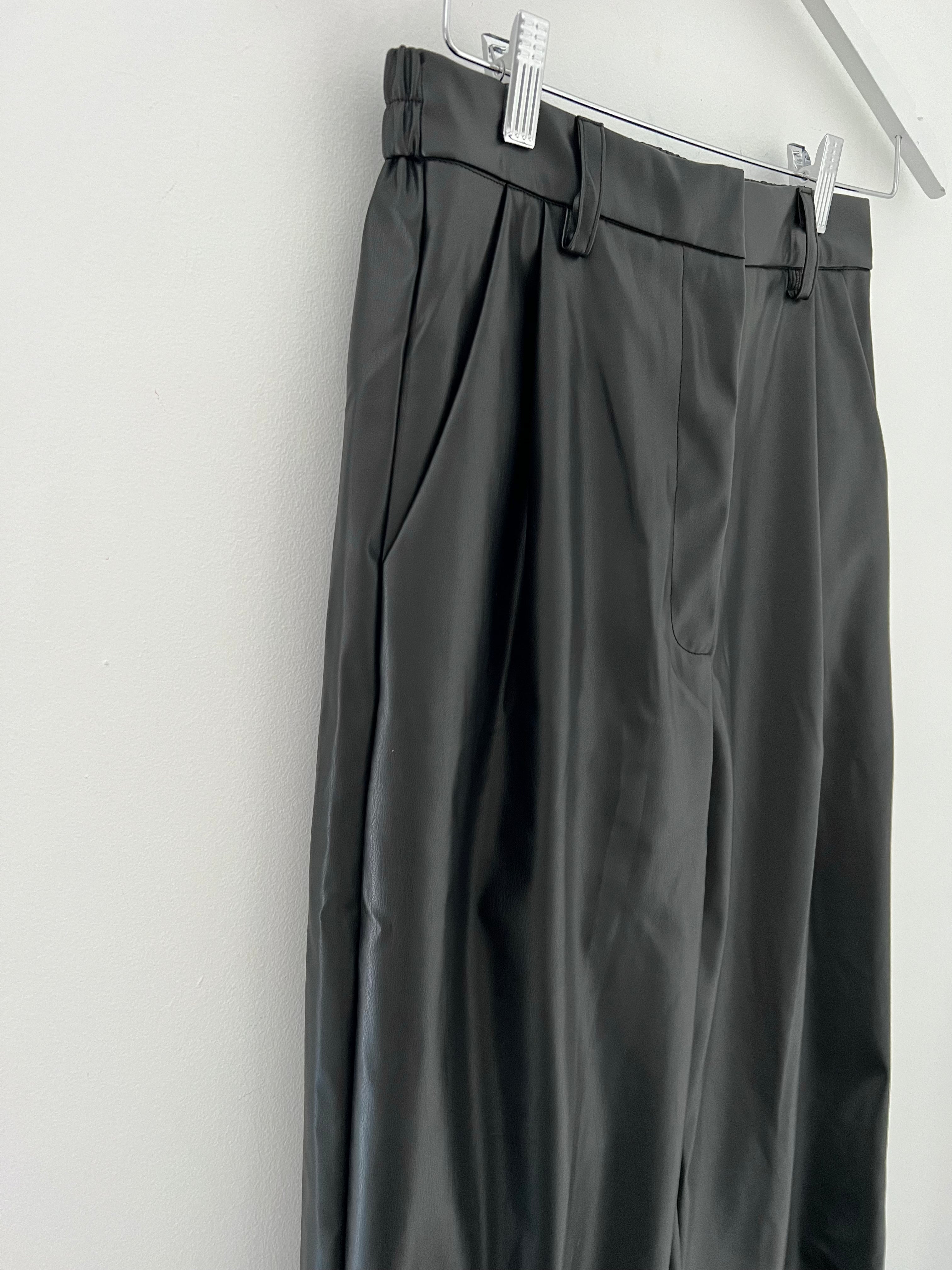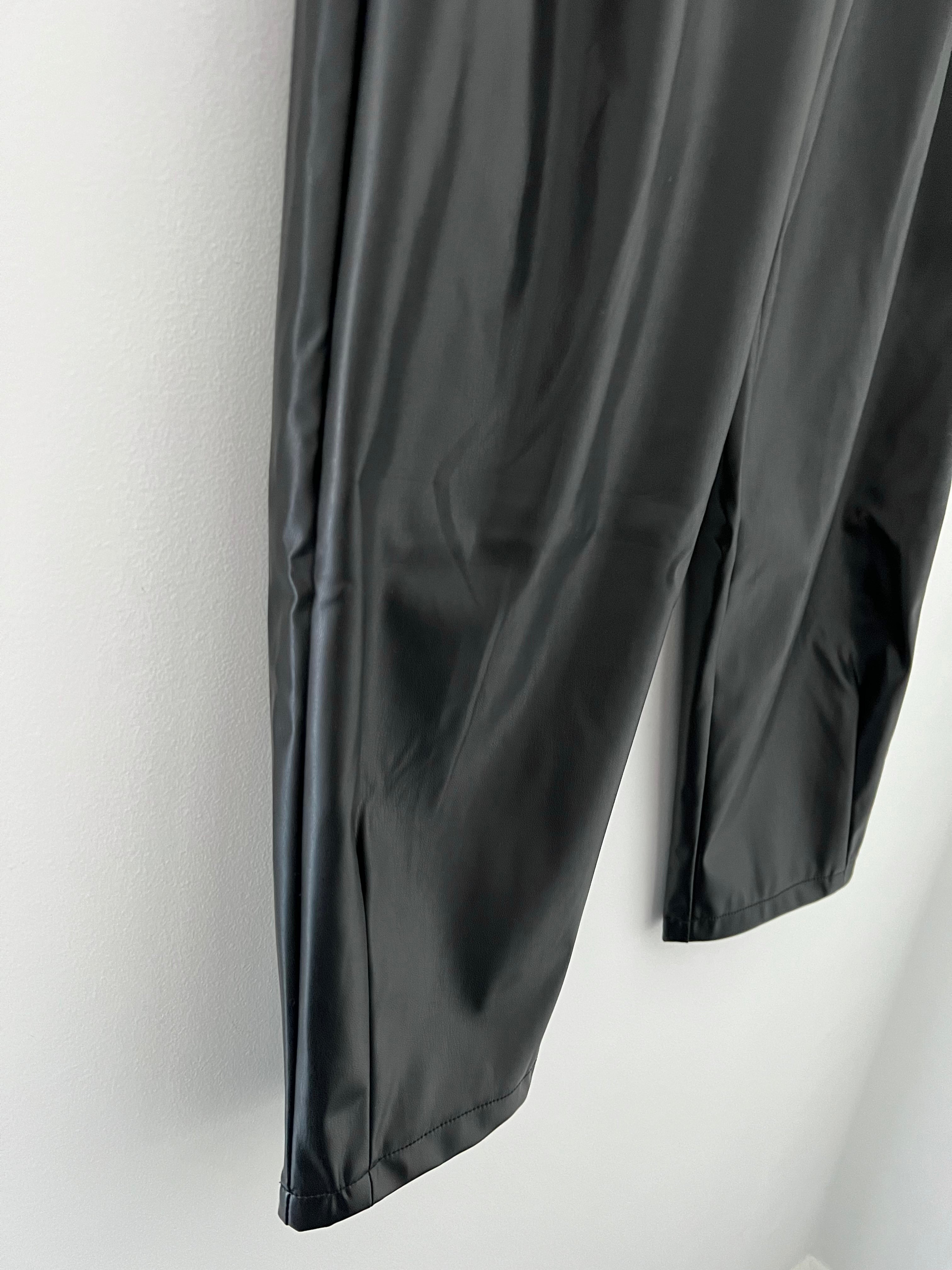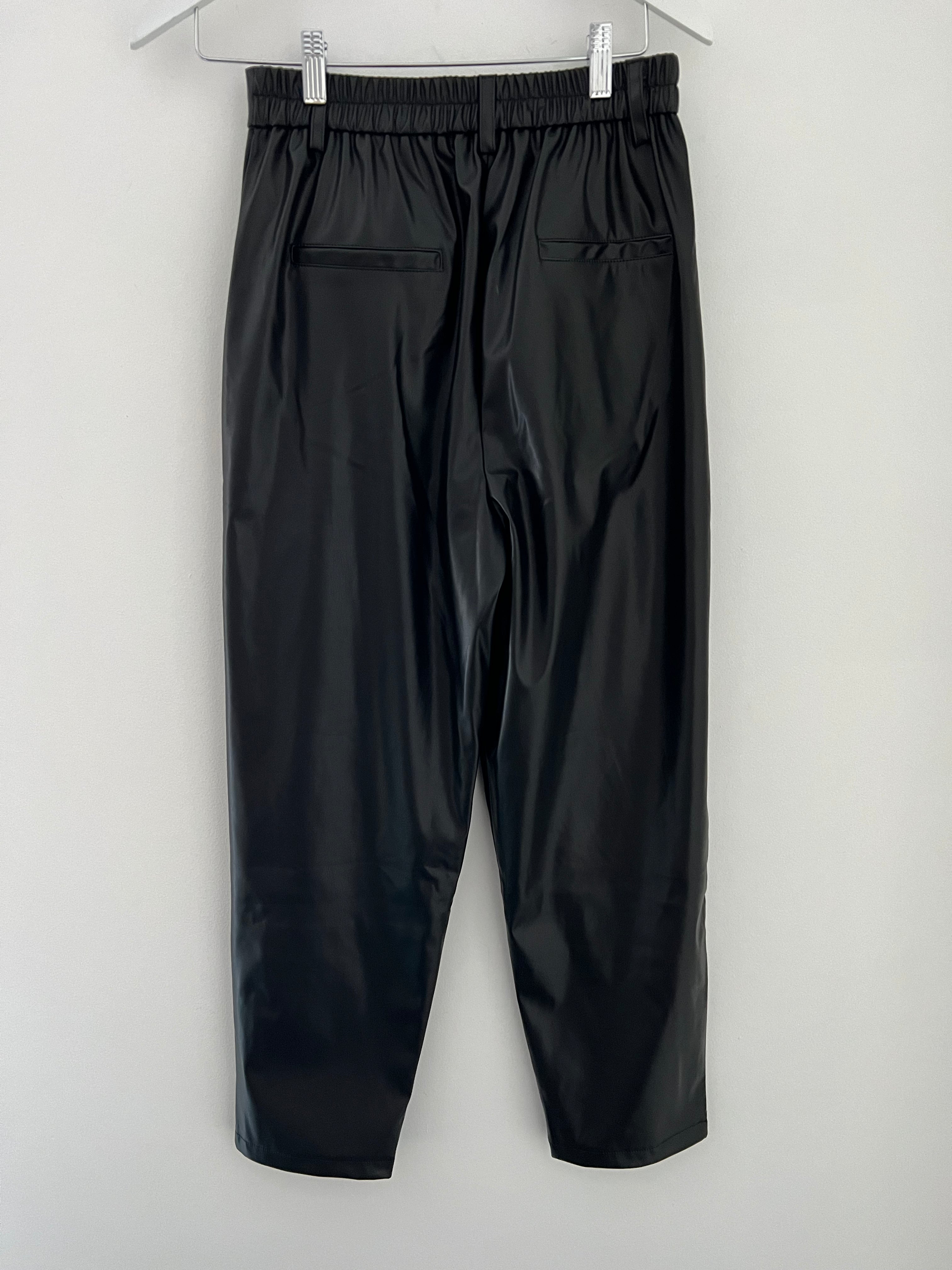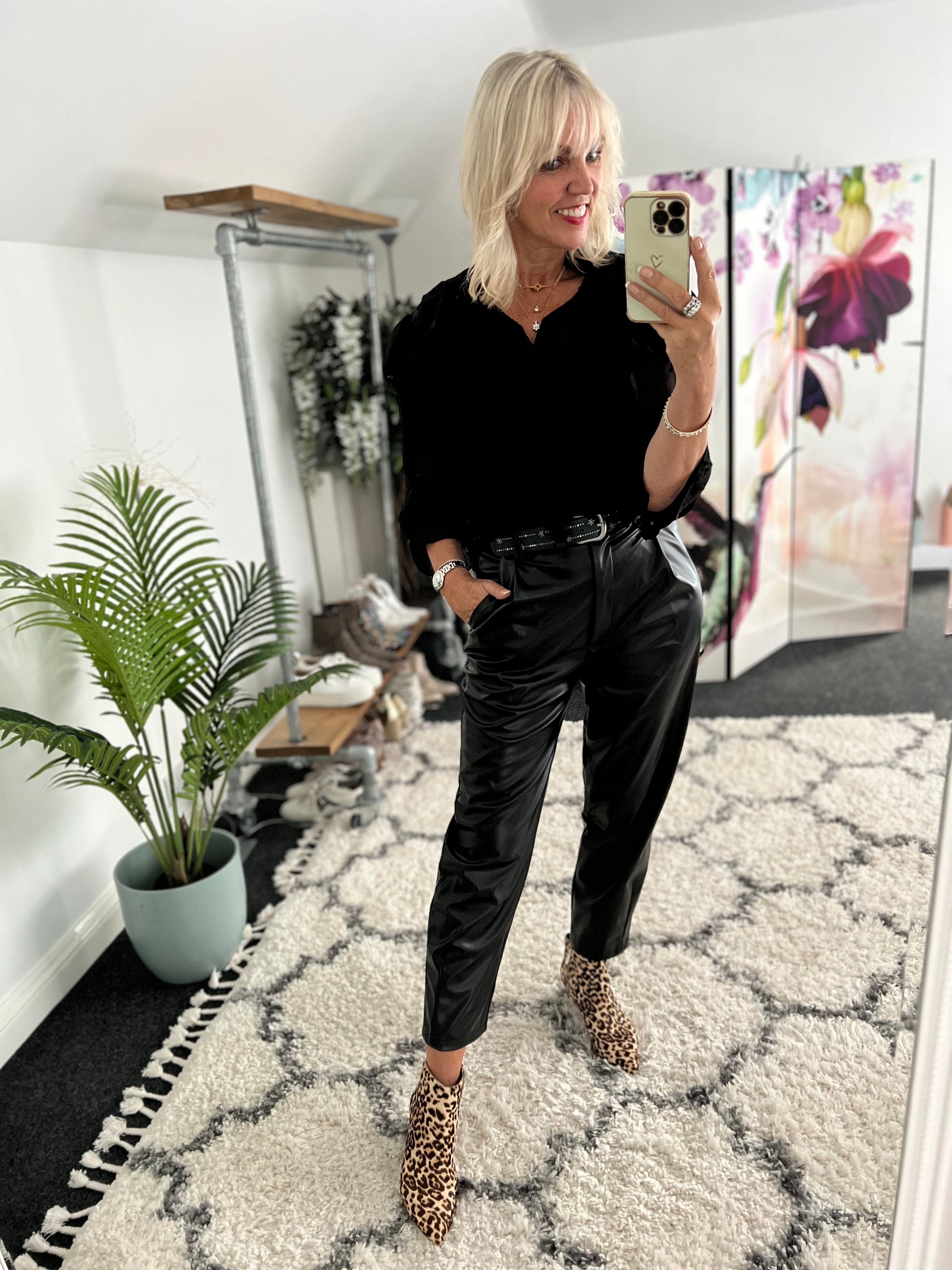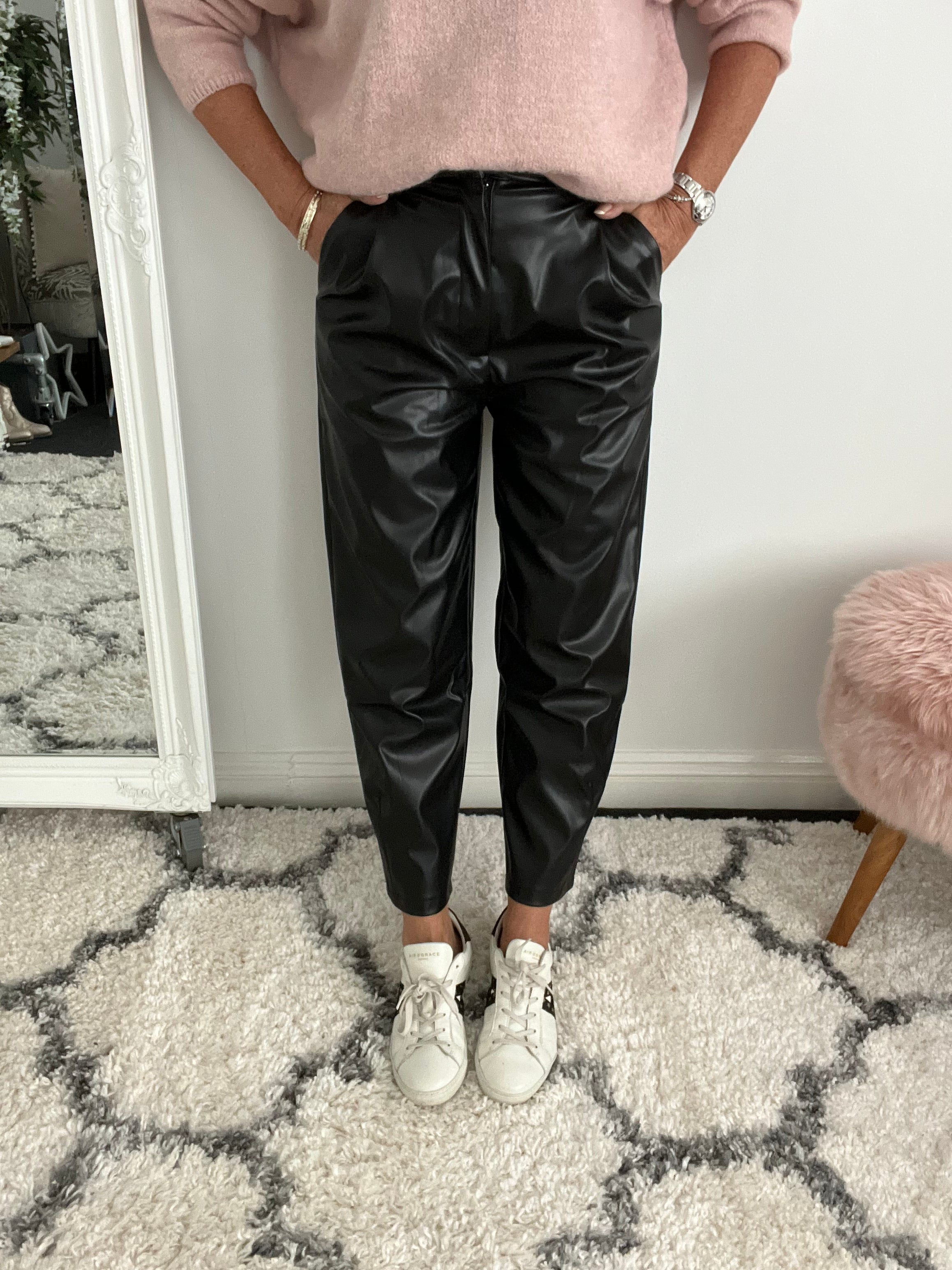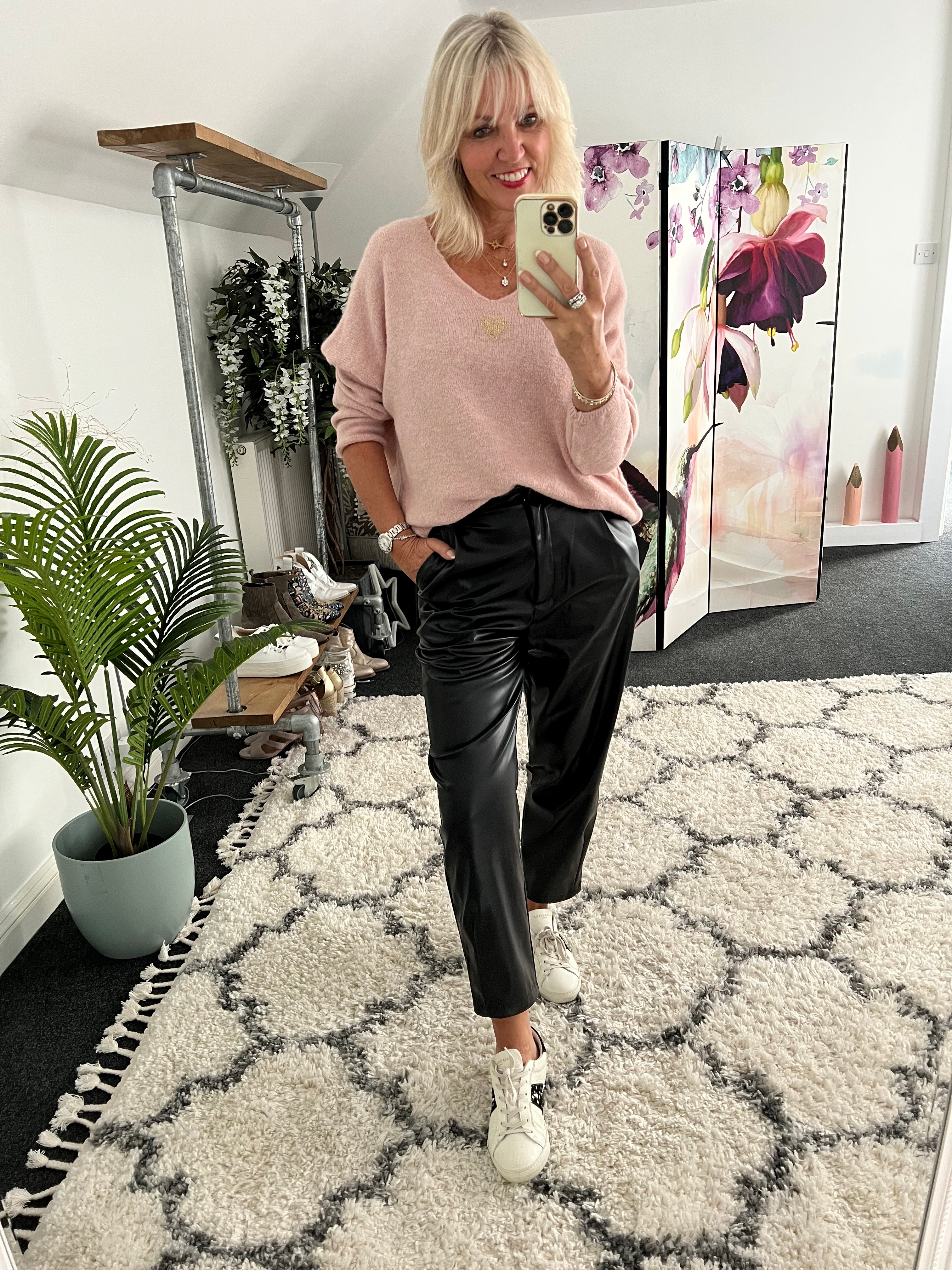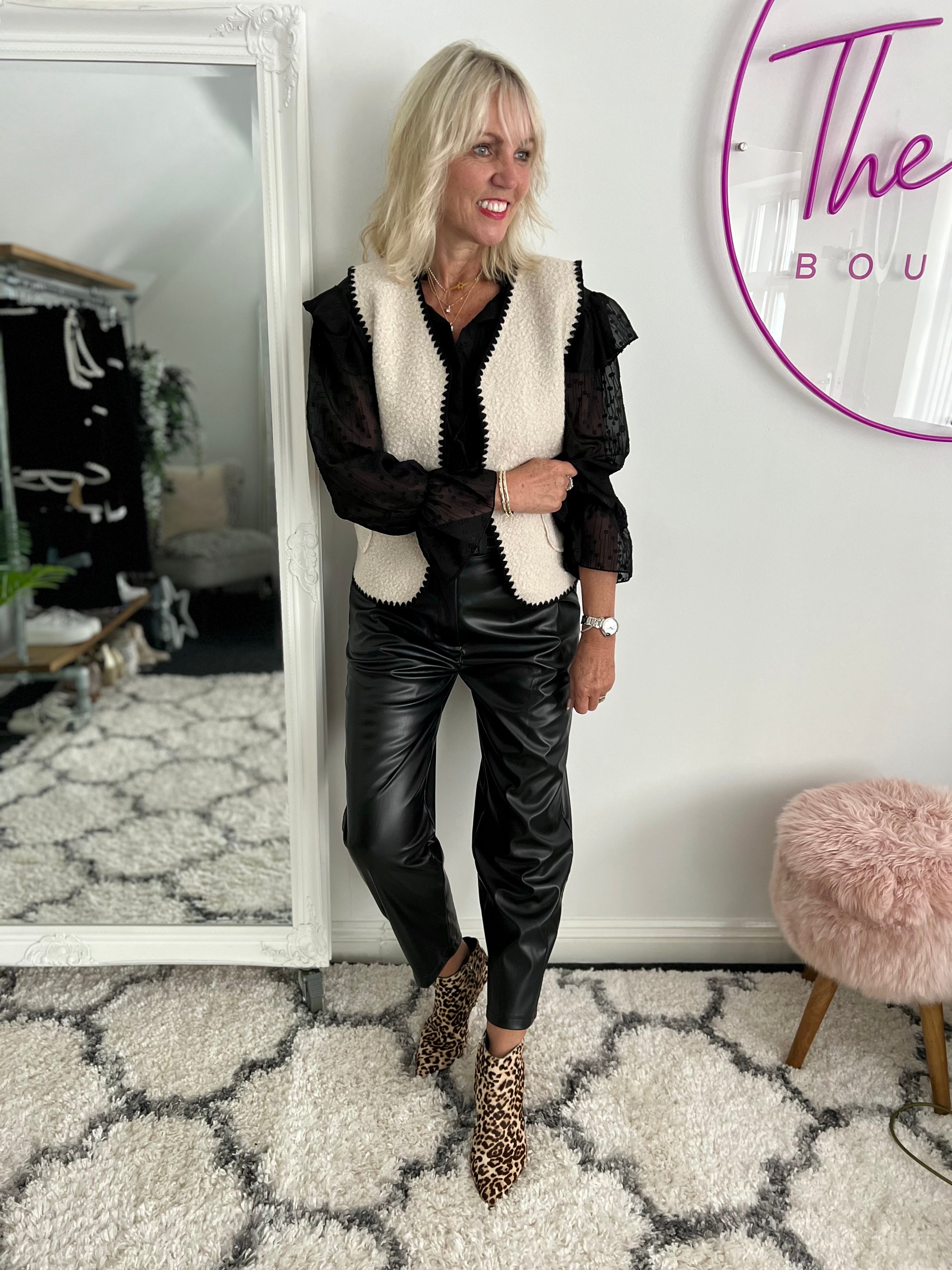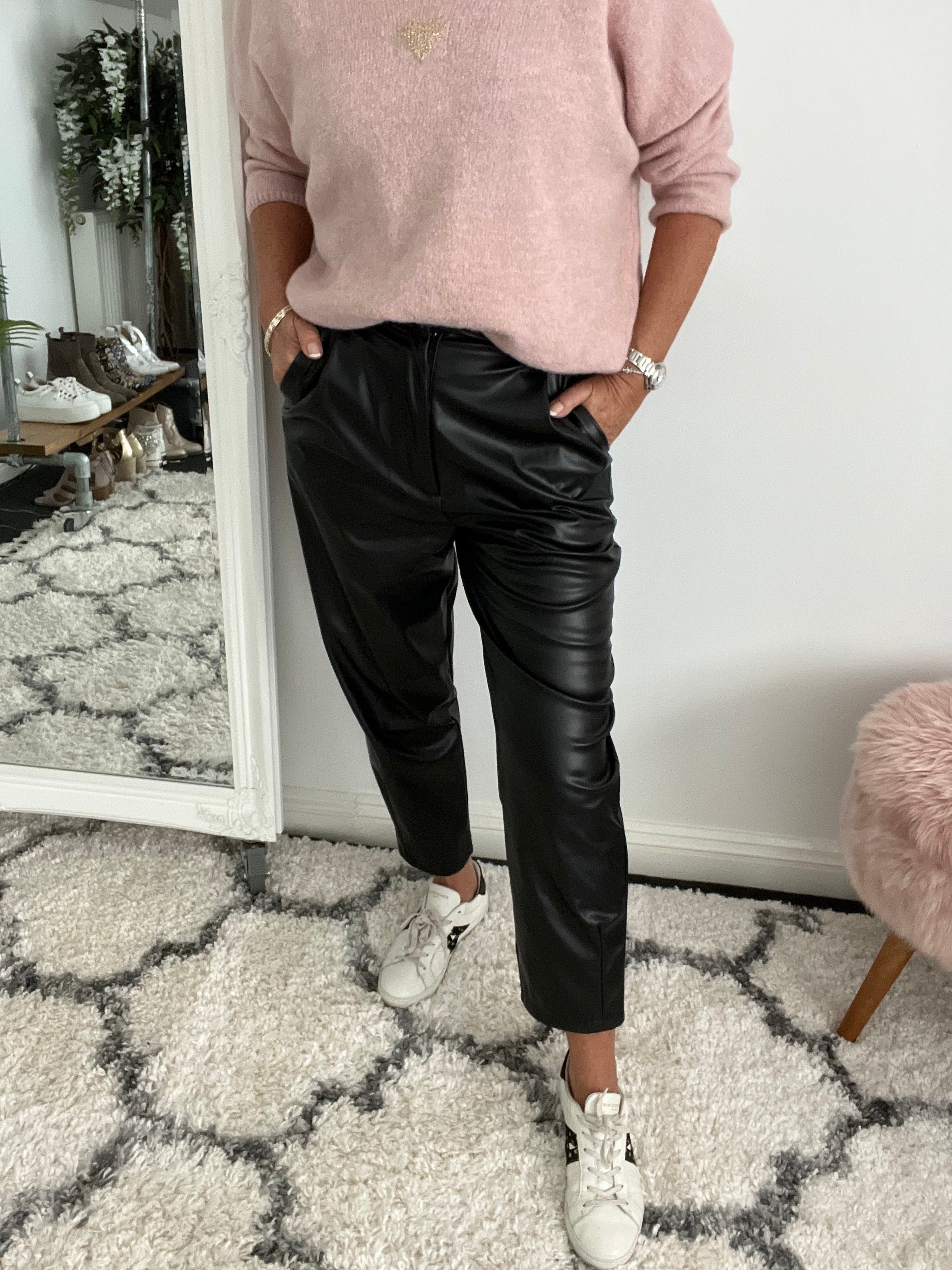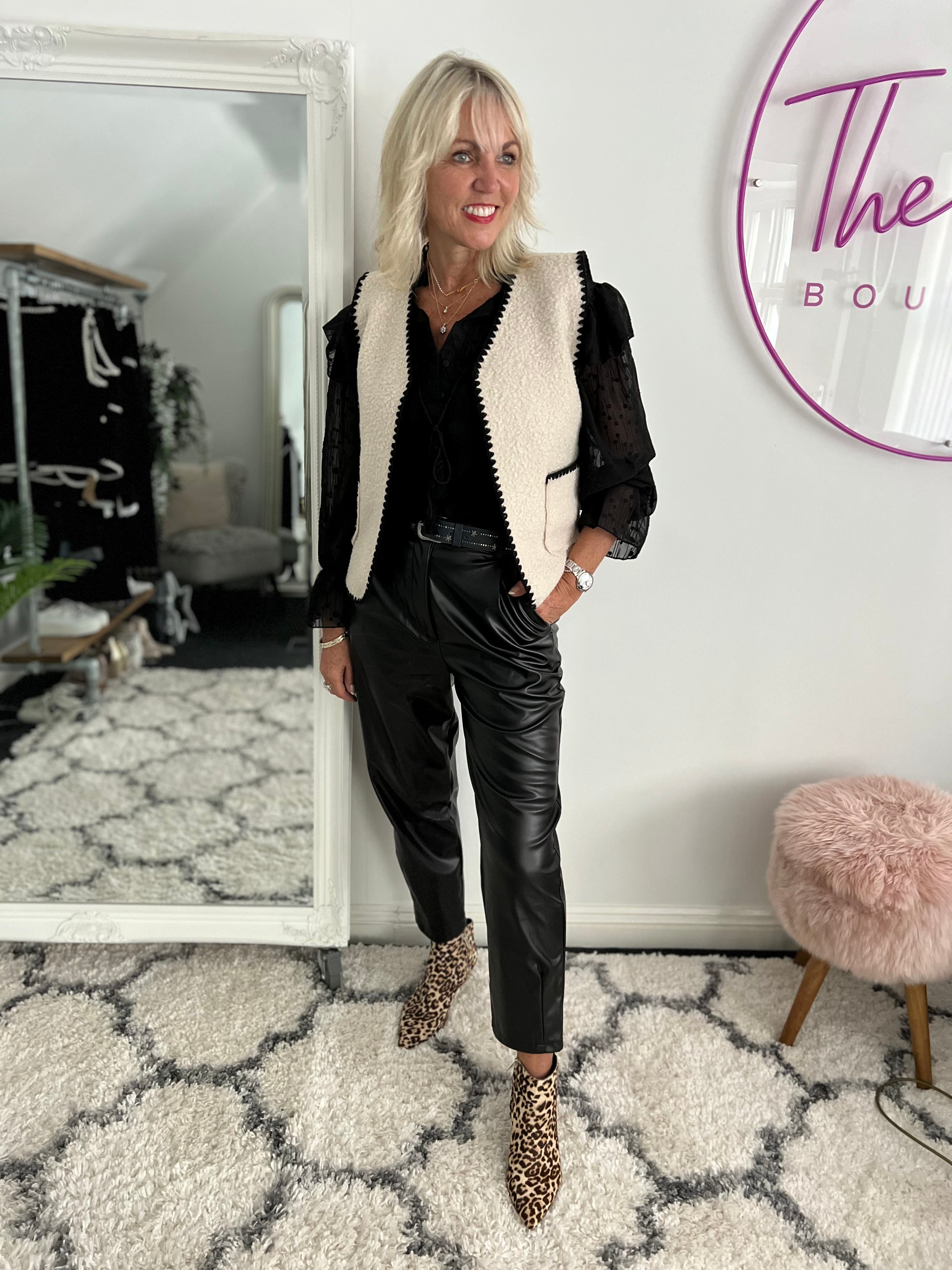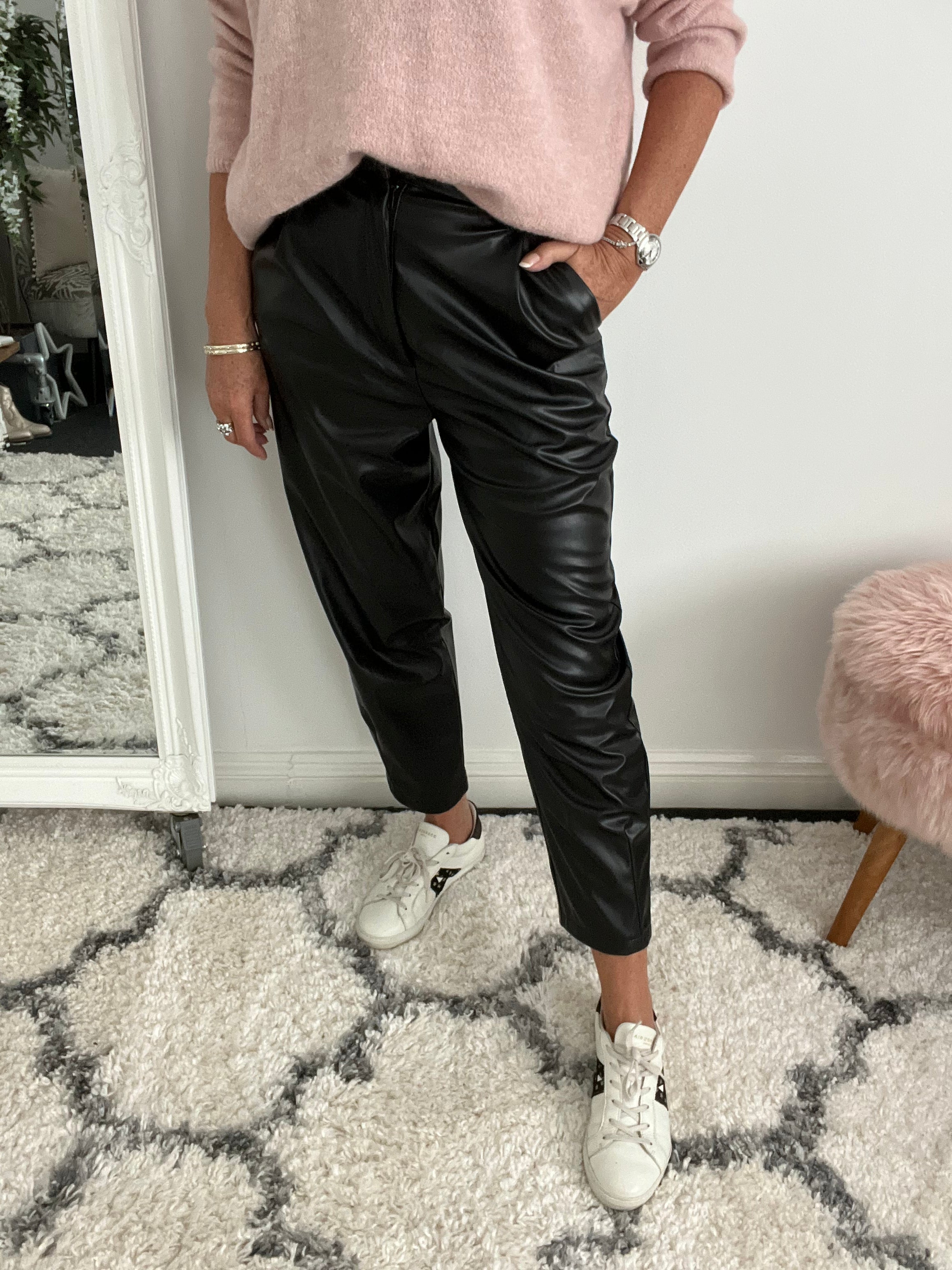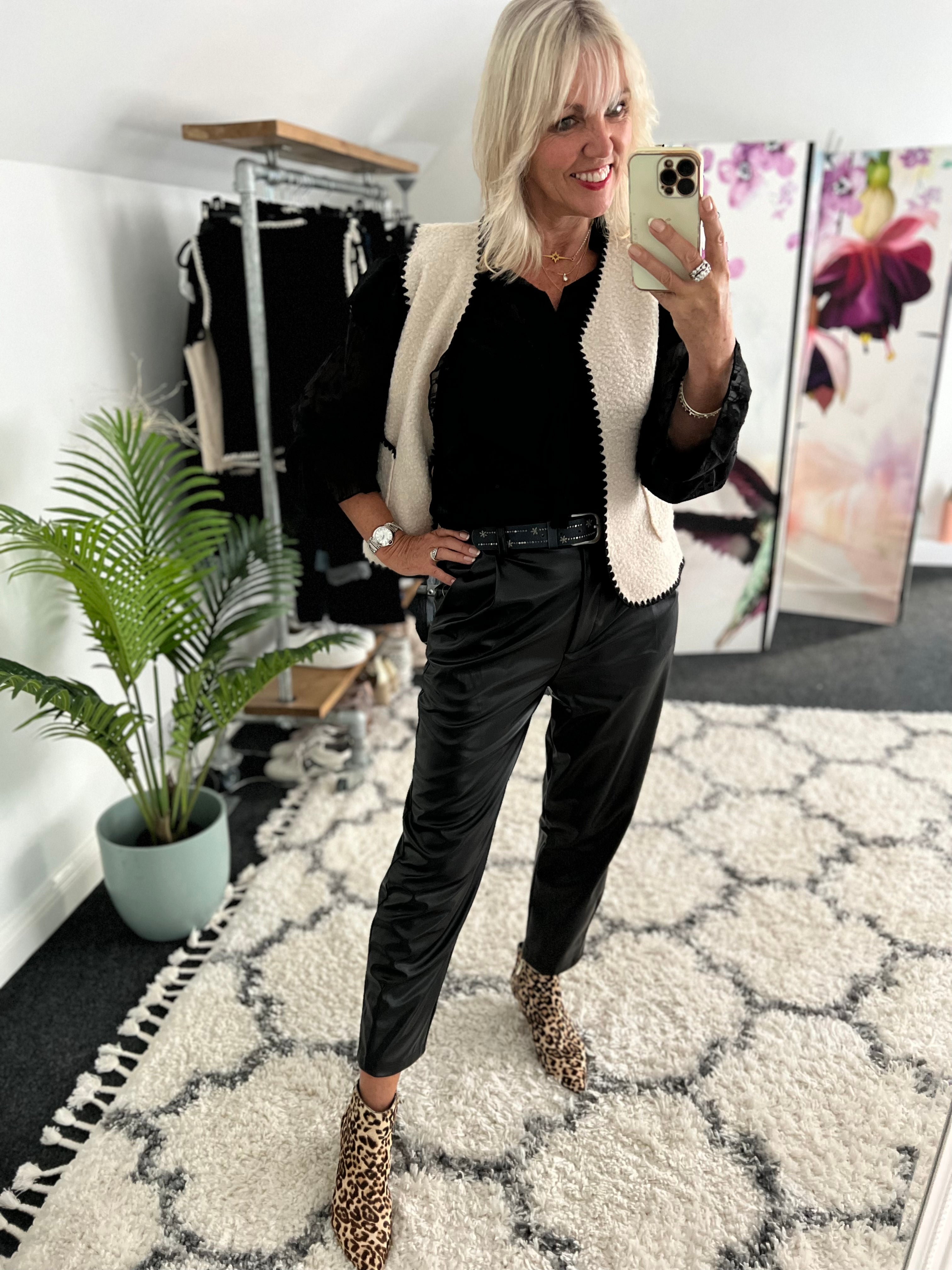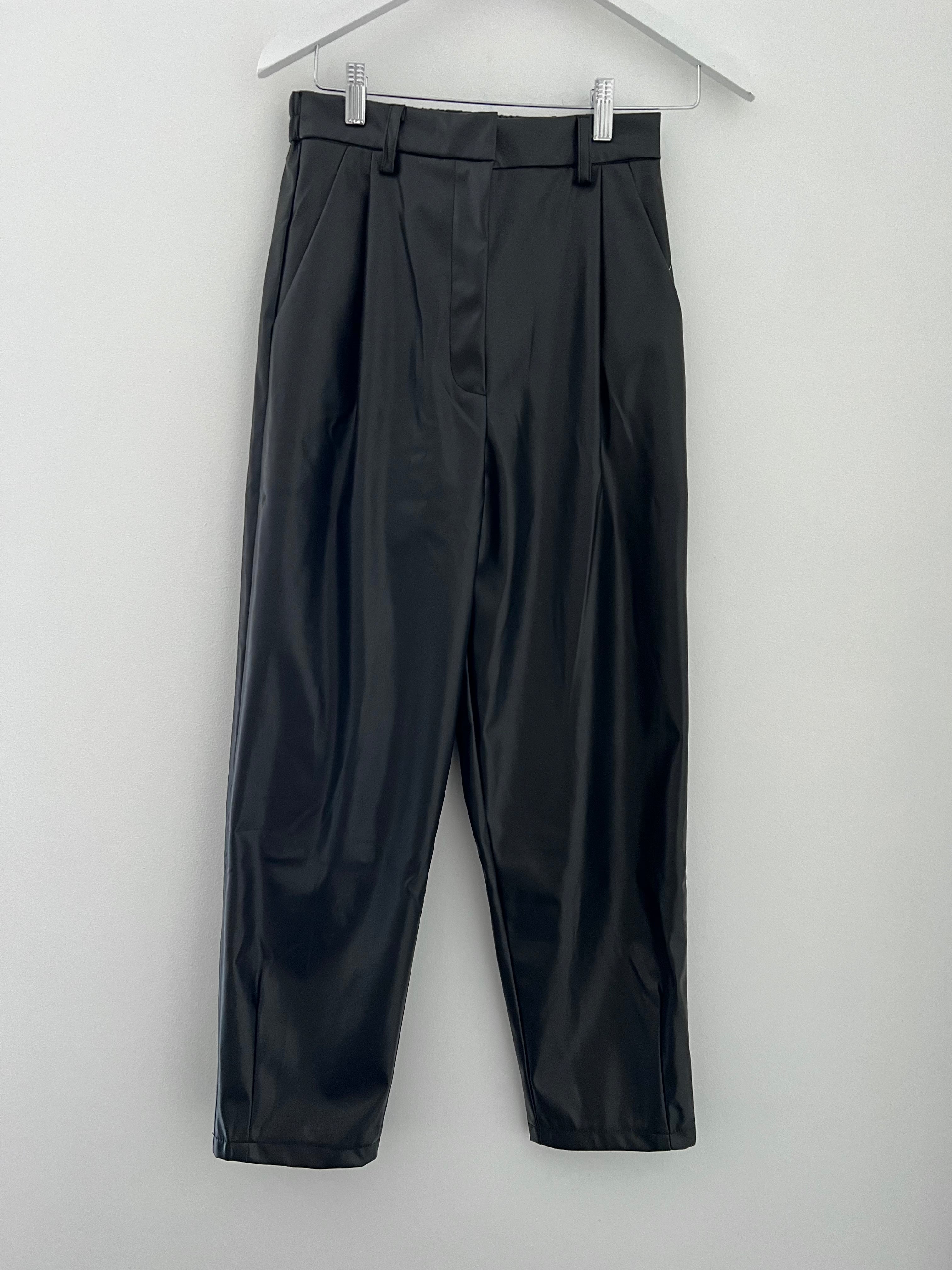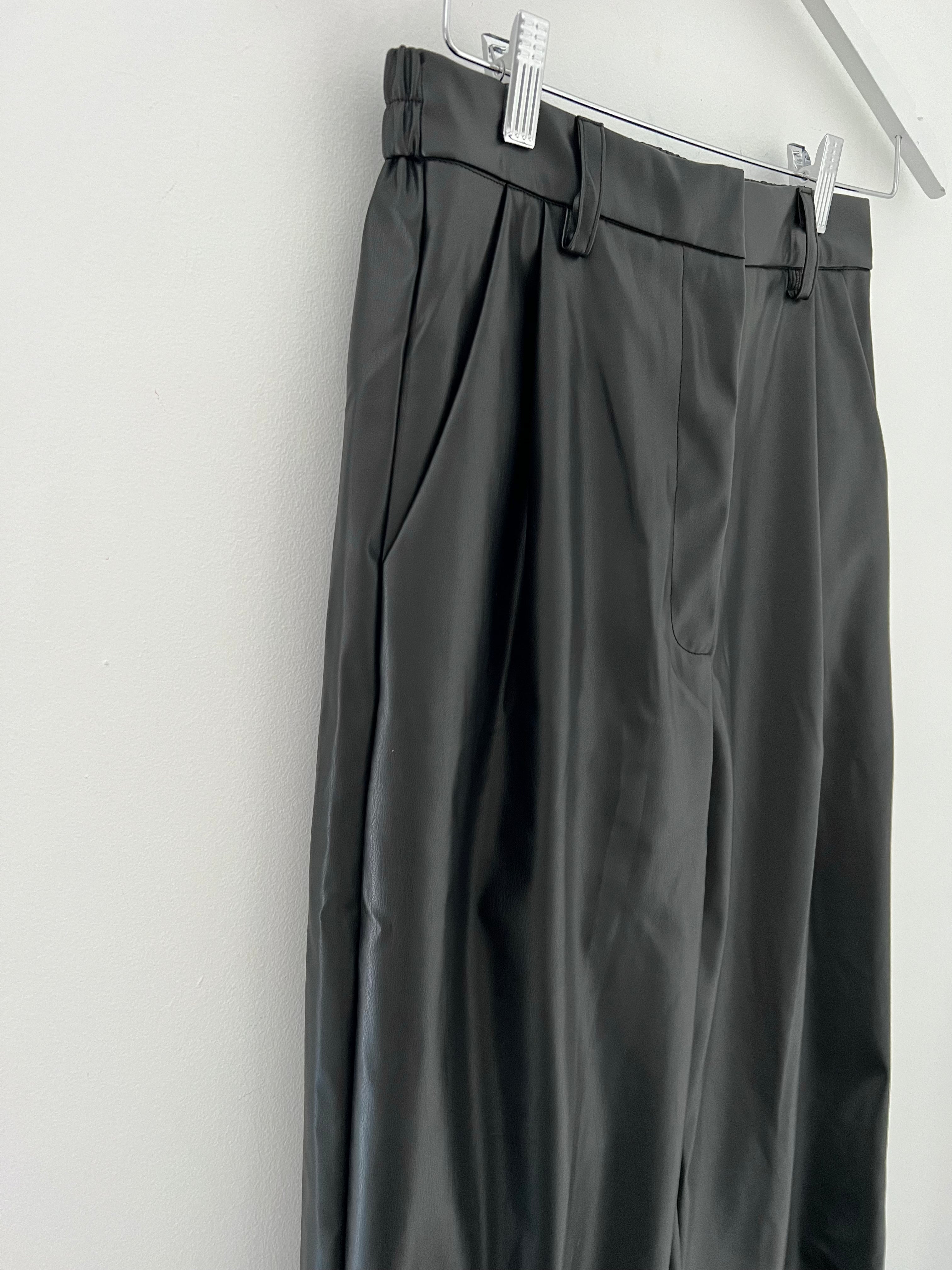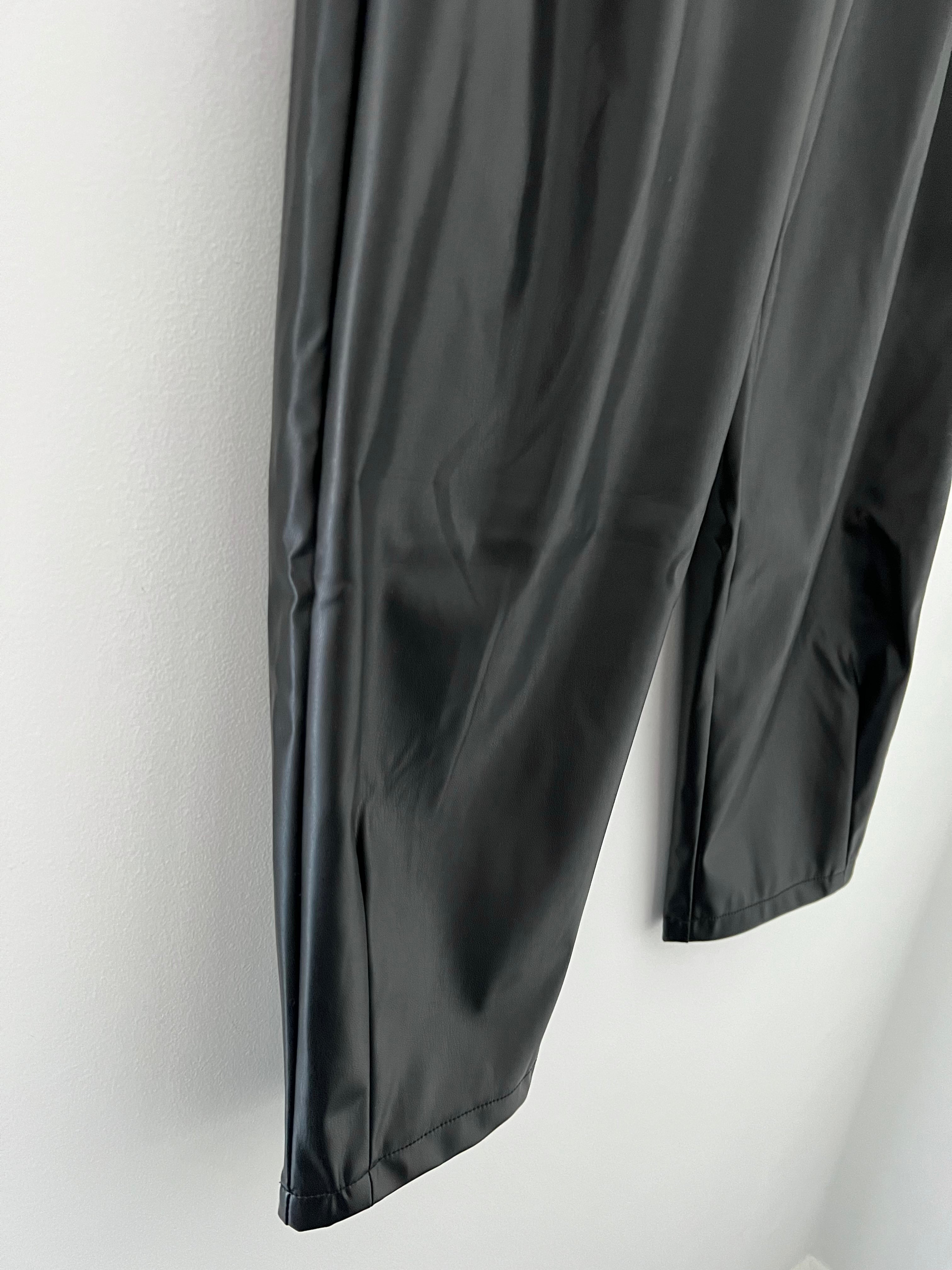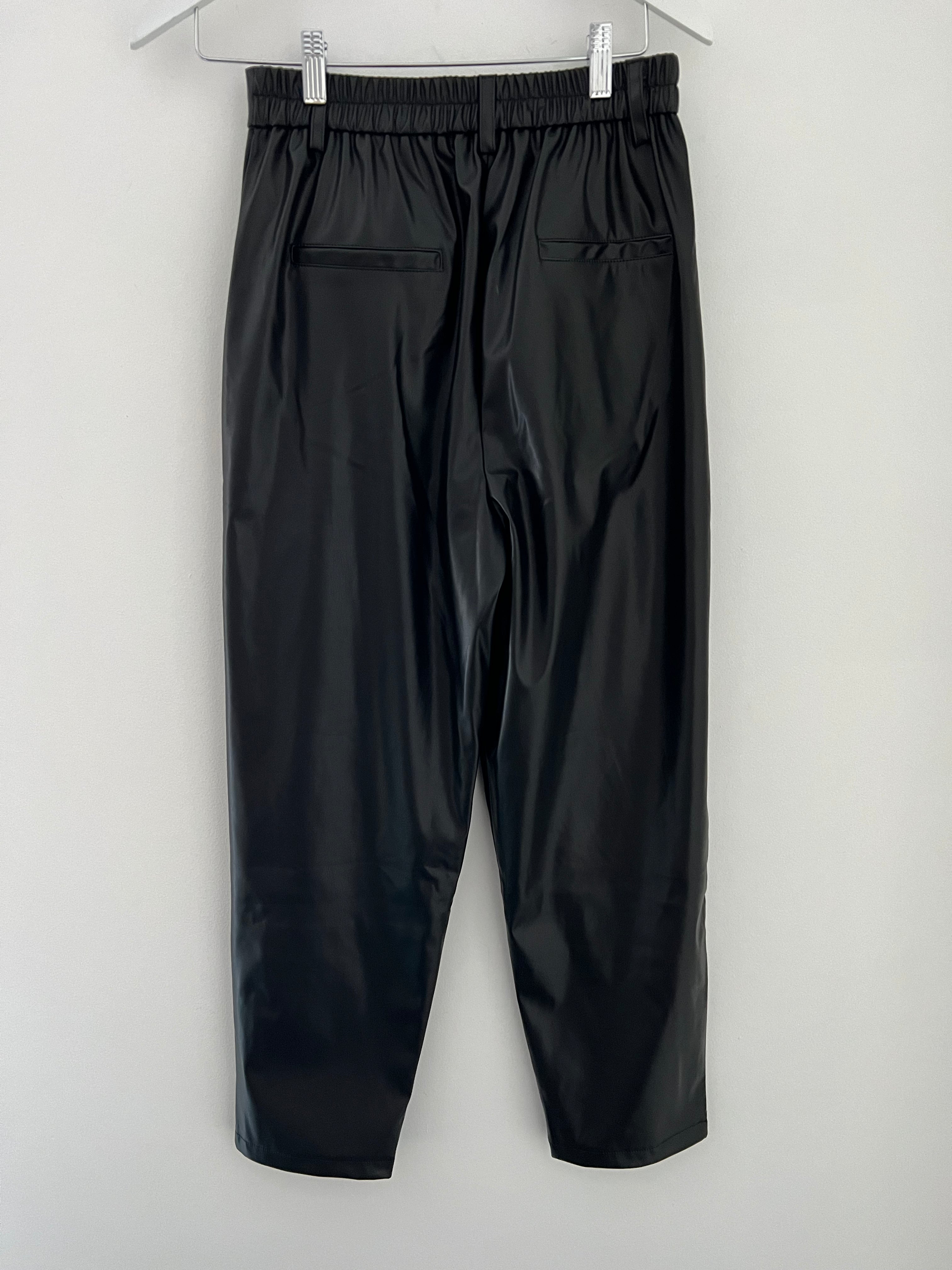 Vegan Leather Boyfriend Trousers in Black
These vegan leather trousers are simply fabulous.  Incredibly comfy and look just as good dressed up as they do dressed down.  I love them with heels and a silky blouse, or little jacket.  But also dressed down with trainers and a sweatshirt or knit.  See photos for style inspo.
Perfect all year round, they are smooth and soft on the inside and feel very cool on against your skin.  
The legs are sized wider than most of our joggers and the ankles taper in, they have a zip and hook fastening on the waist.   These trousers have belt loops, a fairly flat front with a pleat either side of the zip. The waist is quite high (belly button high on me) and has an elasticated back which gives them a very high level of comfort around the waist. What a relief! These are fantastic quality and look super designer.
I've added a belt in some photos which is sold separately 
45% PU 55% polyester
30 degree wash only and hanger dry 
Size Guide:
UK8, UK10, UK12, UK14, UK16
I'm a 10, 5'6" and am wearing the UK10.   
I found them a perfect fit, very true to size, and there was still plenty of room in the waist due to the stretch at the back of the waistband.