Free UK Postage on all orders over £100!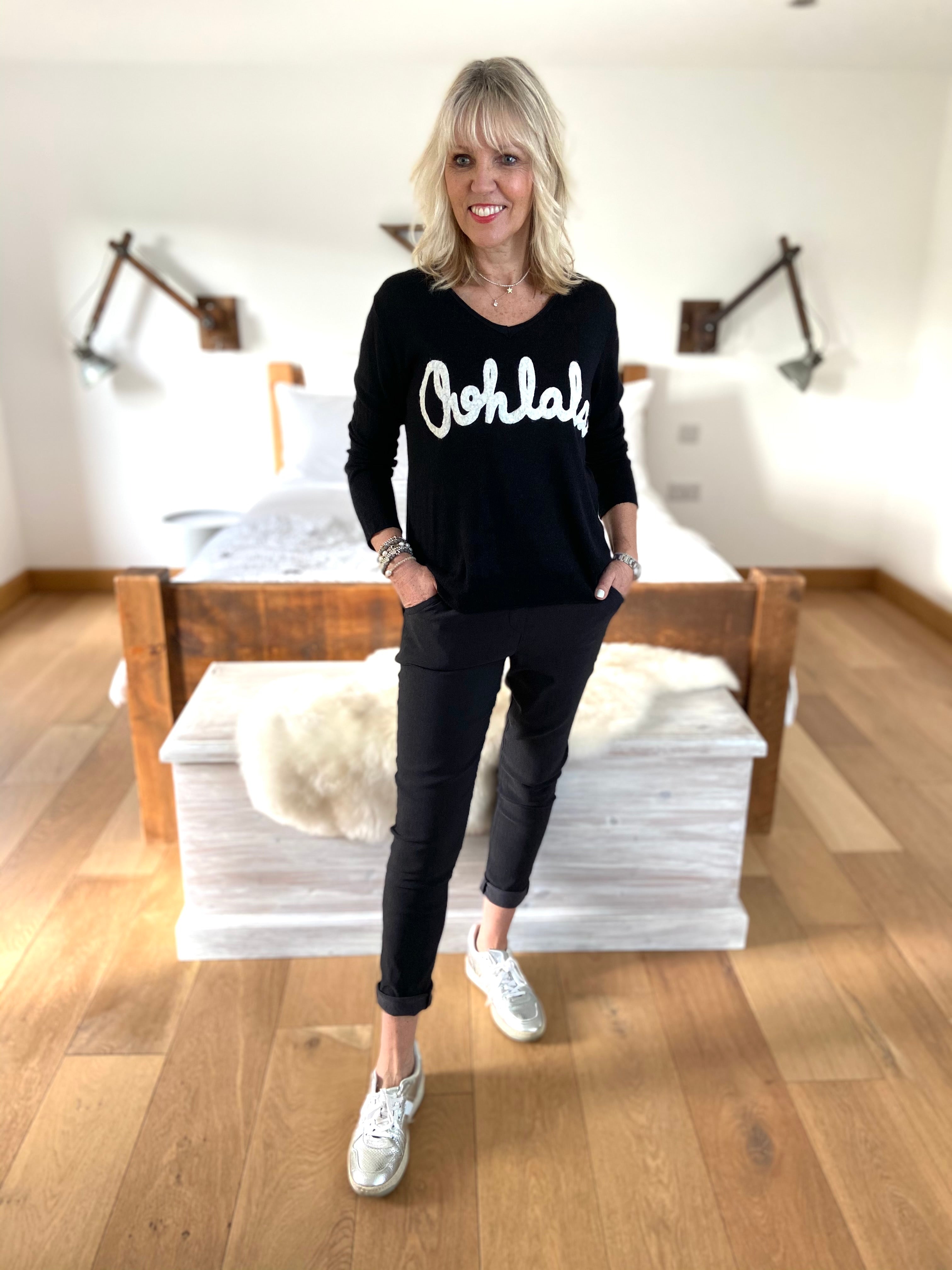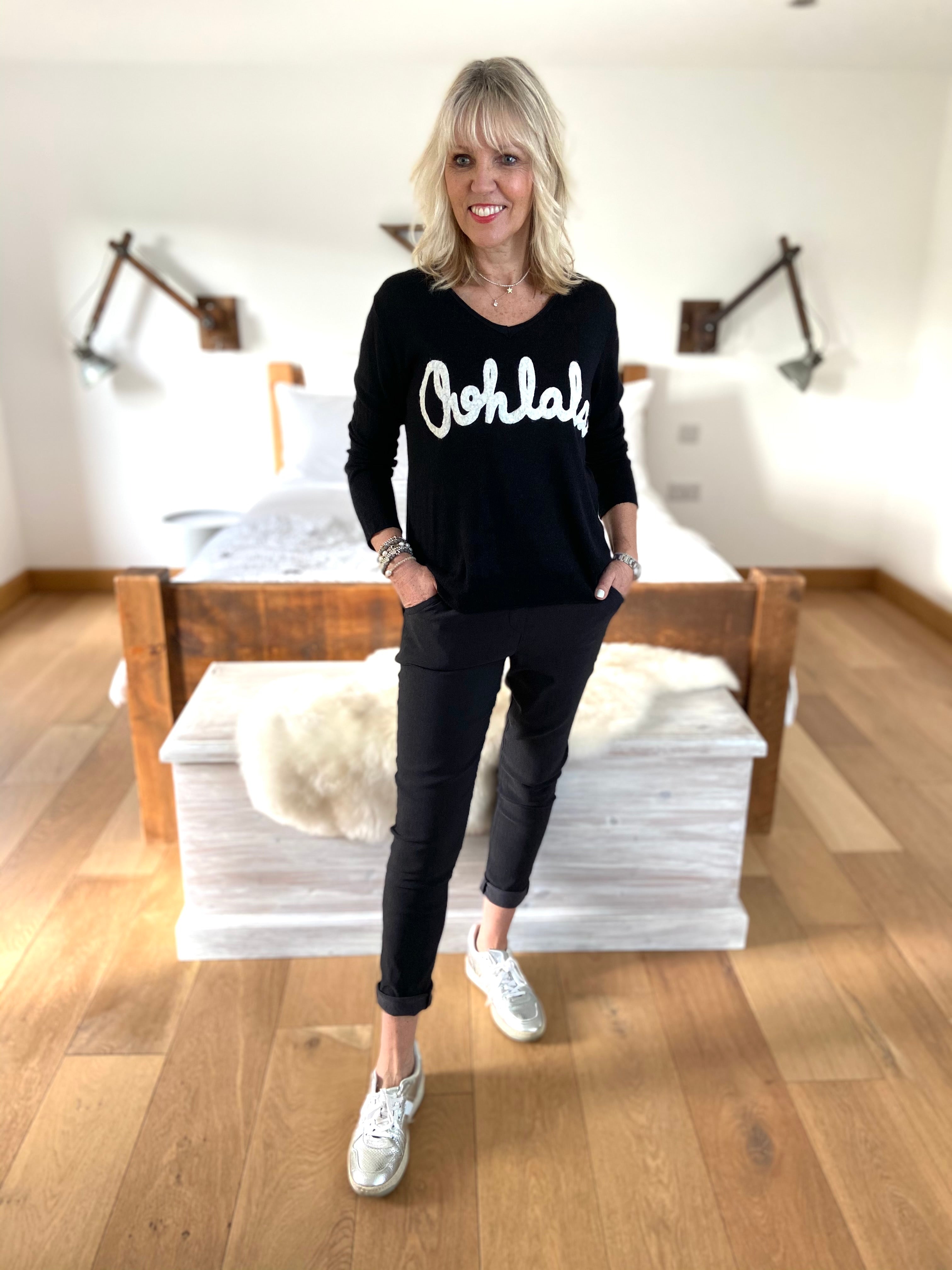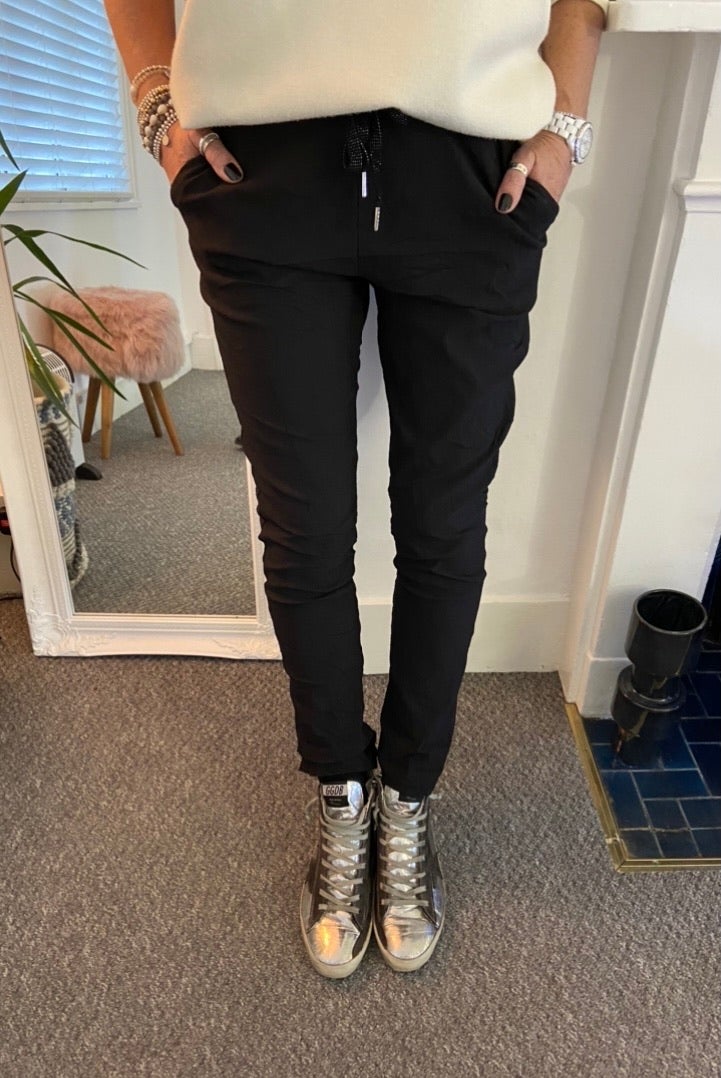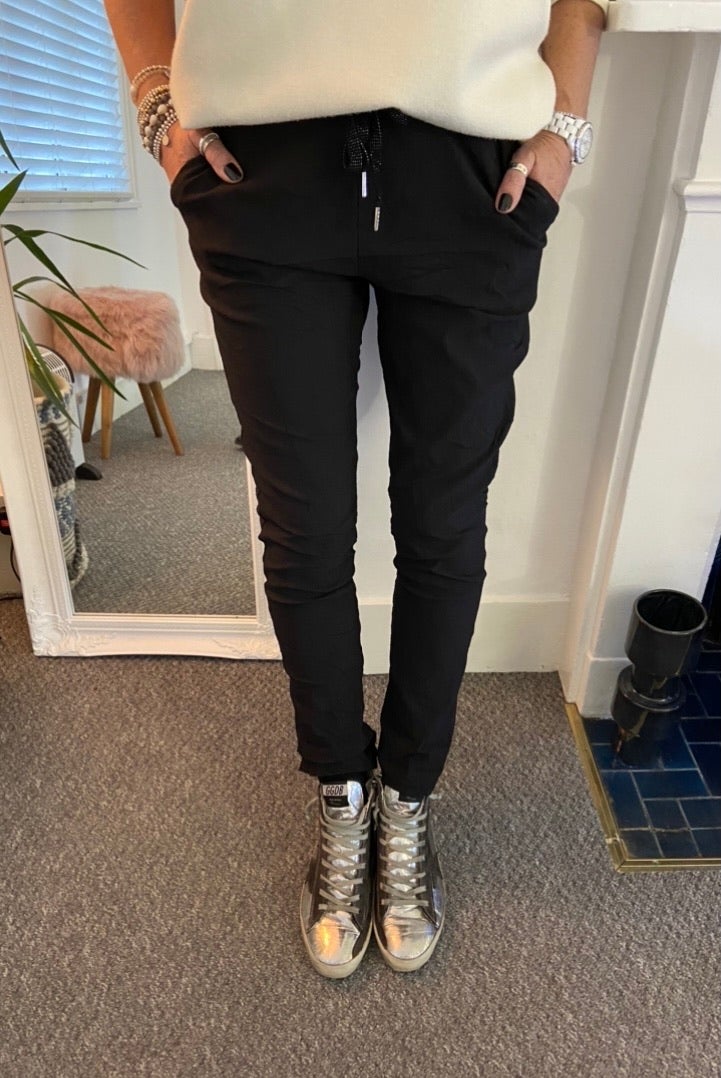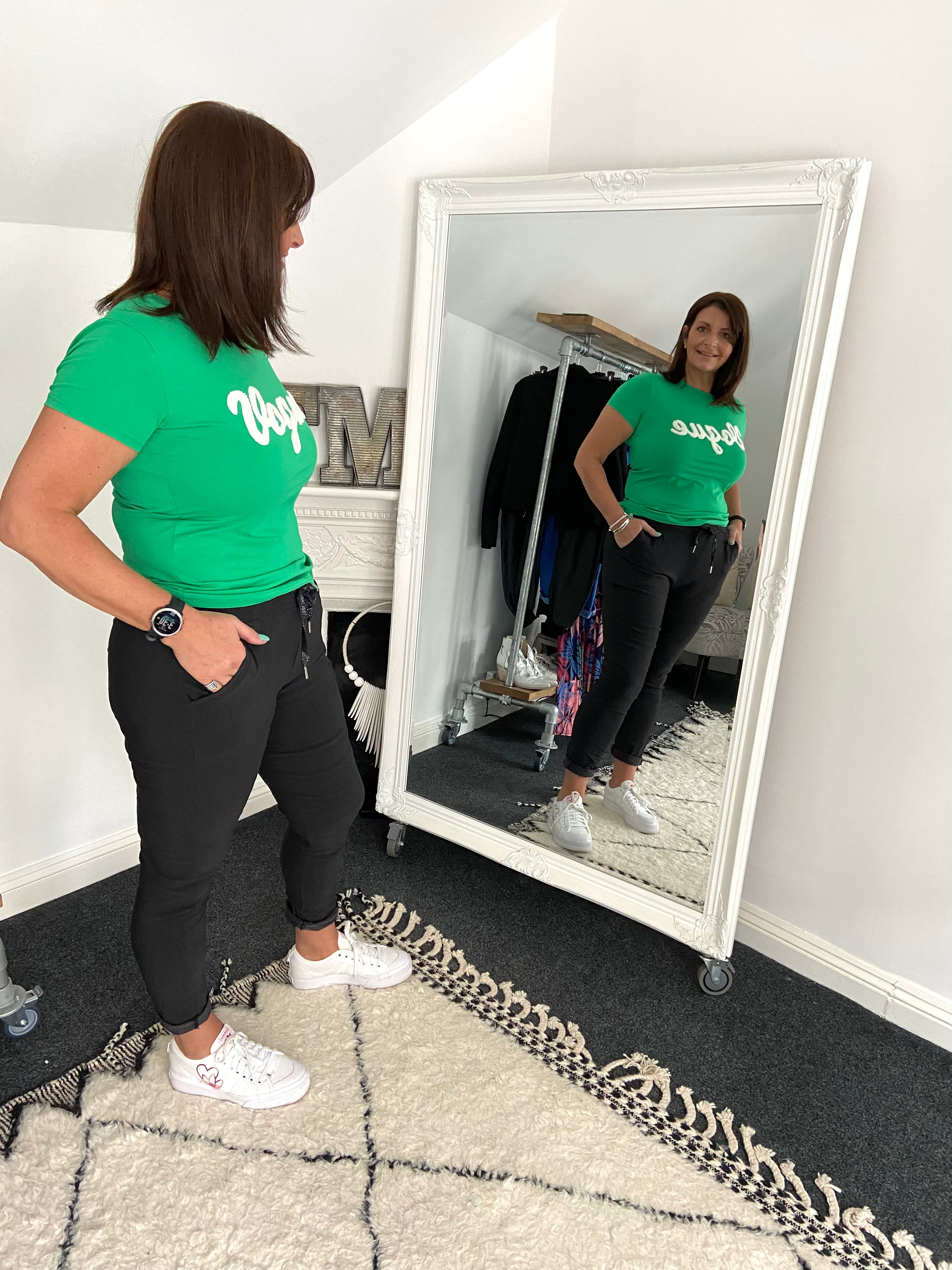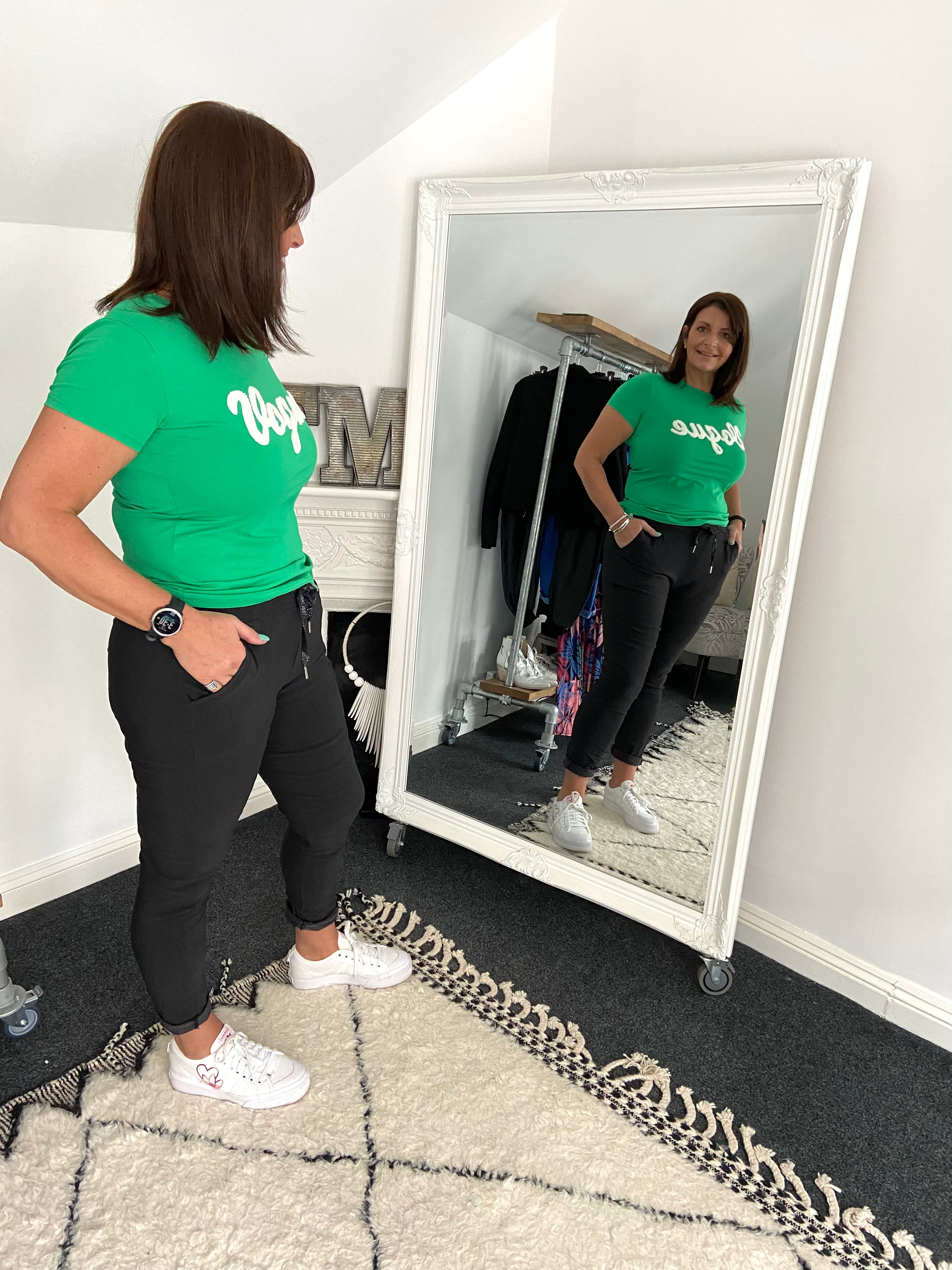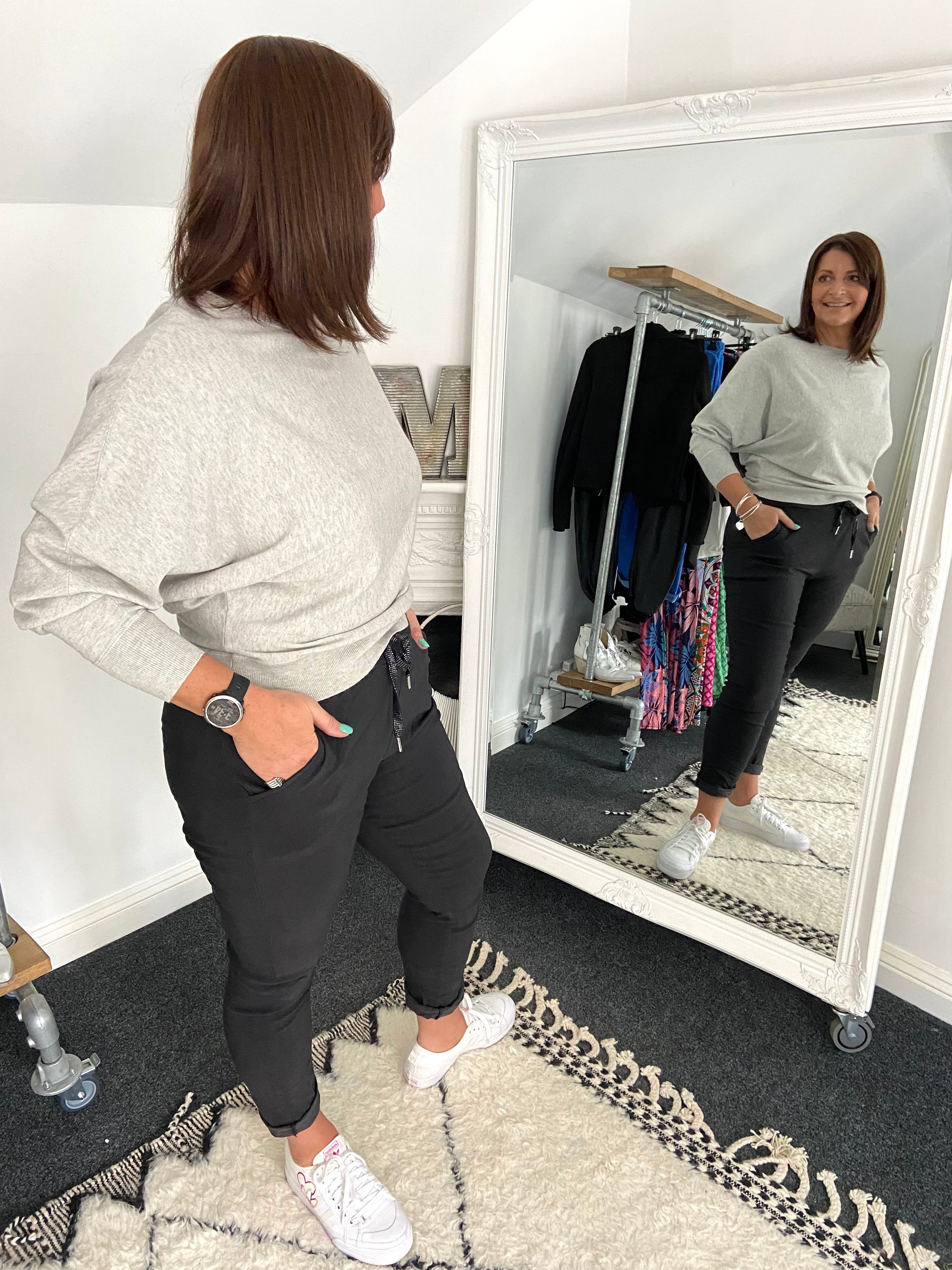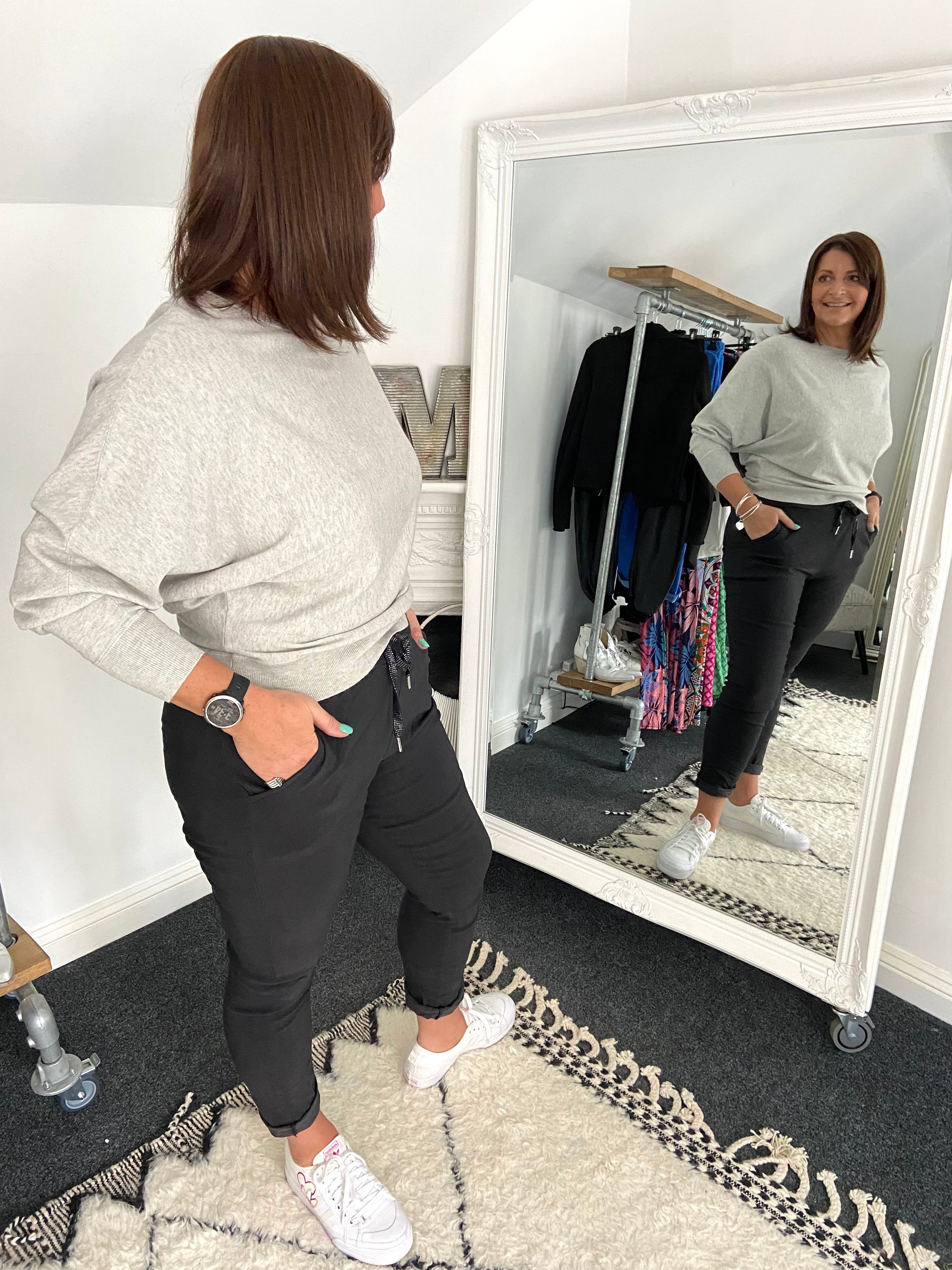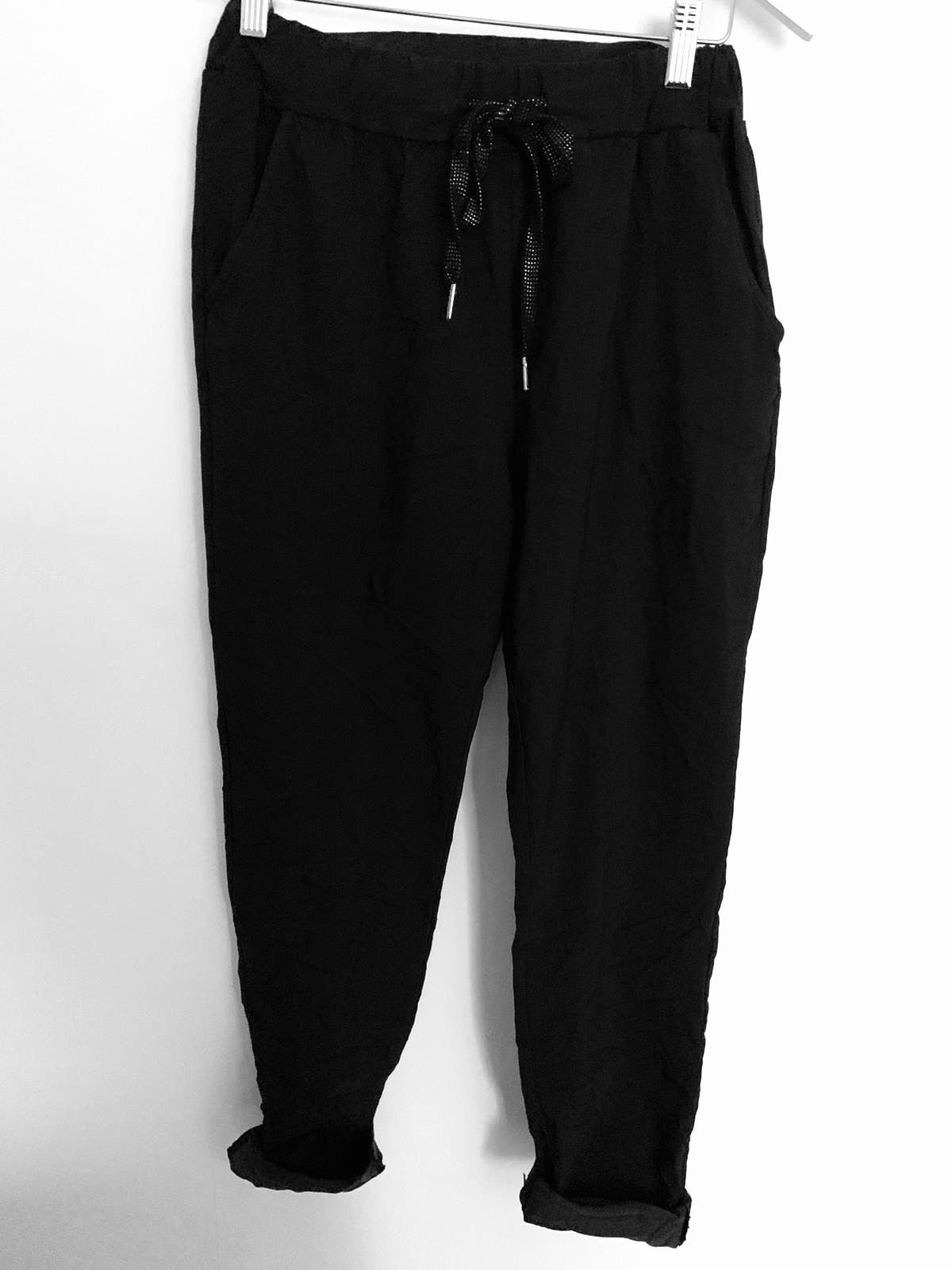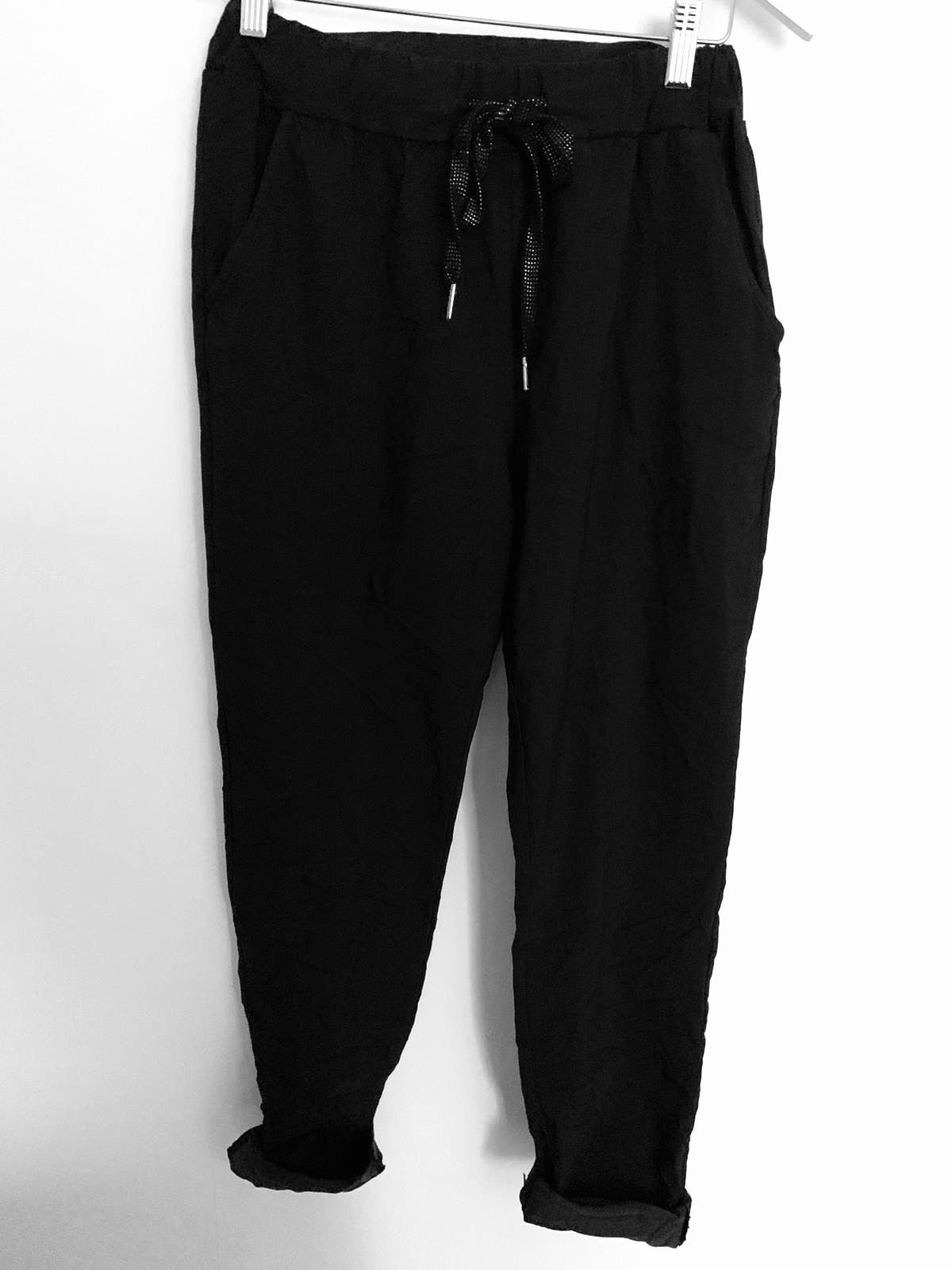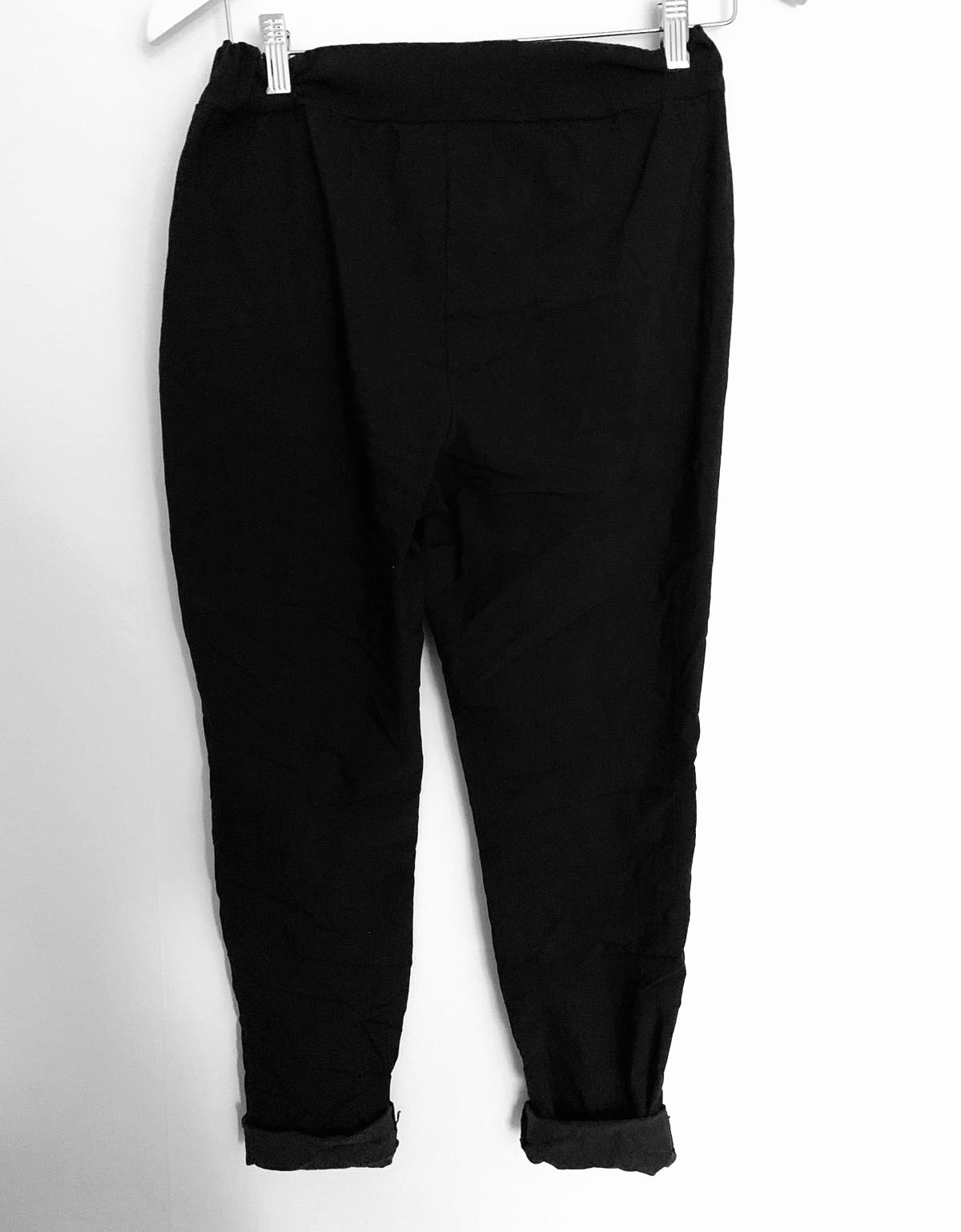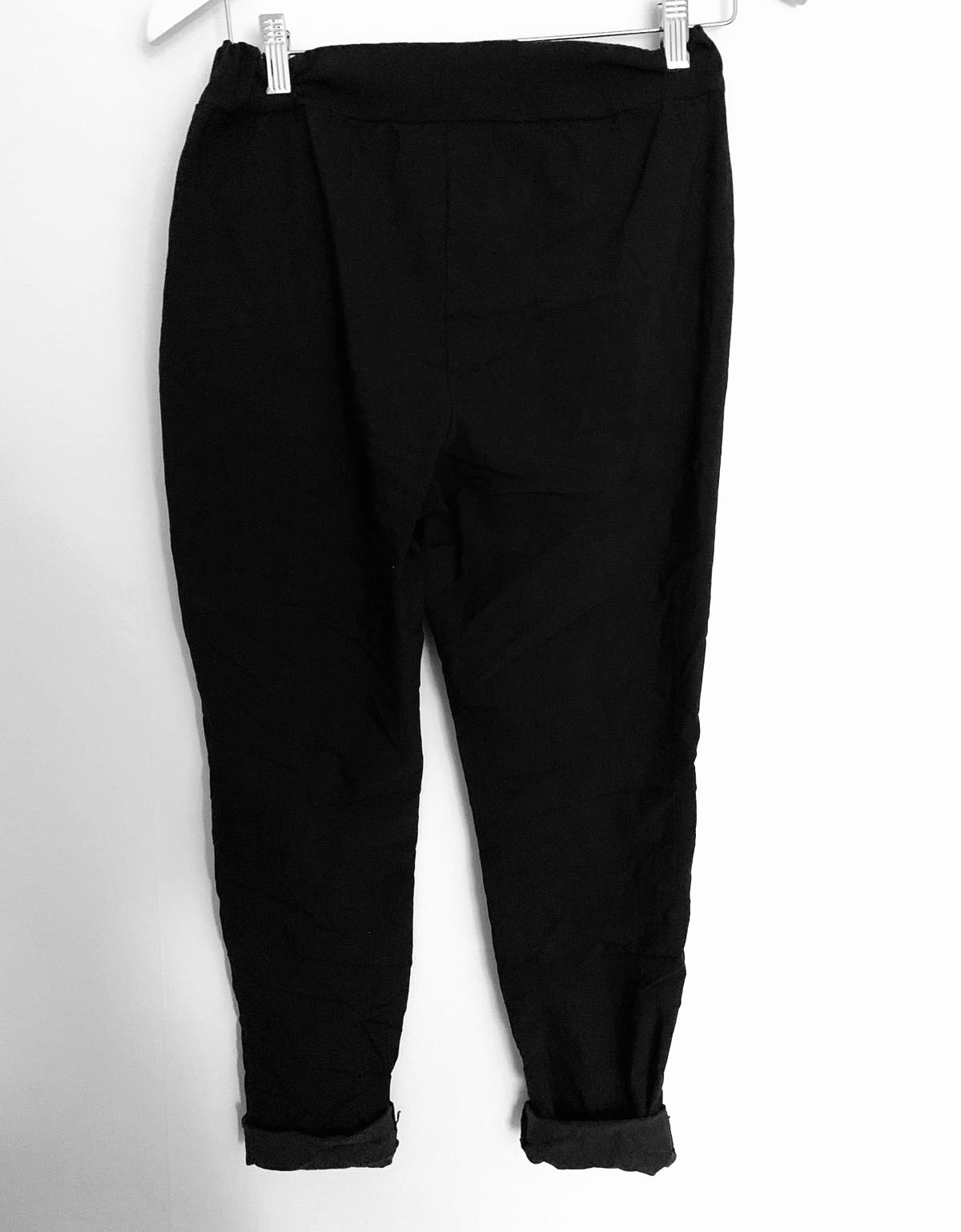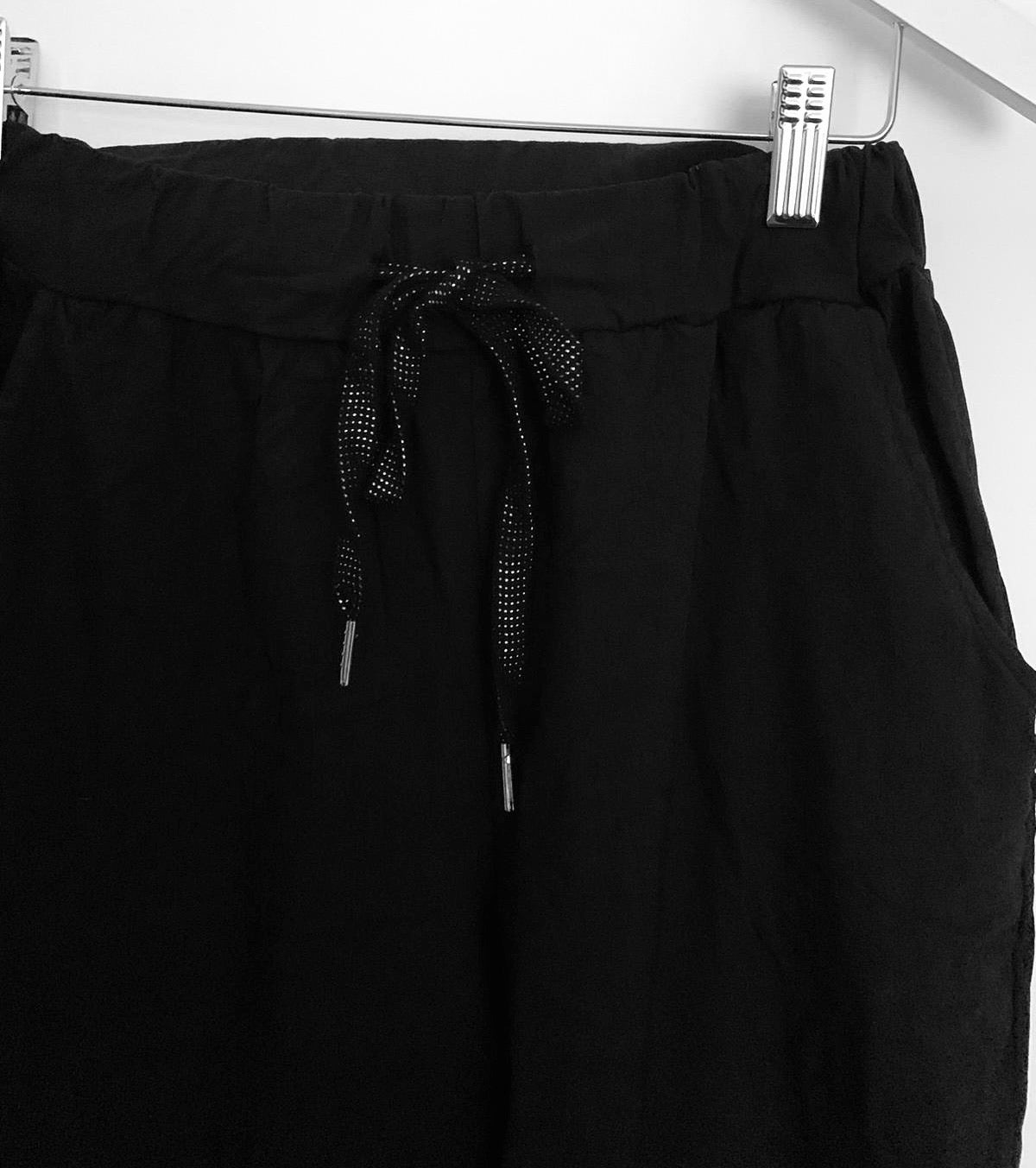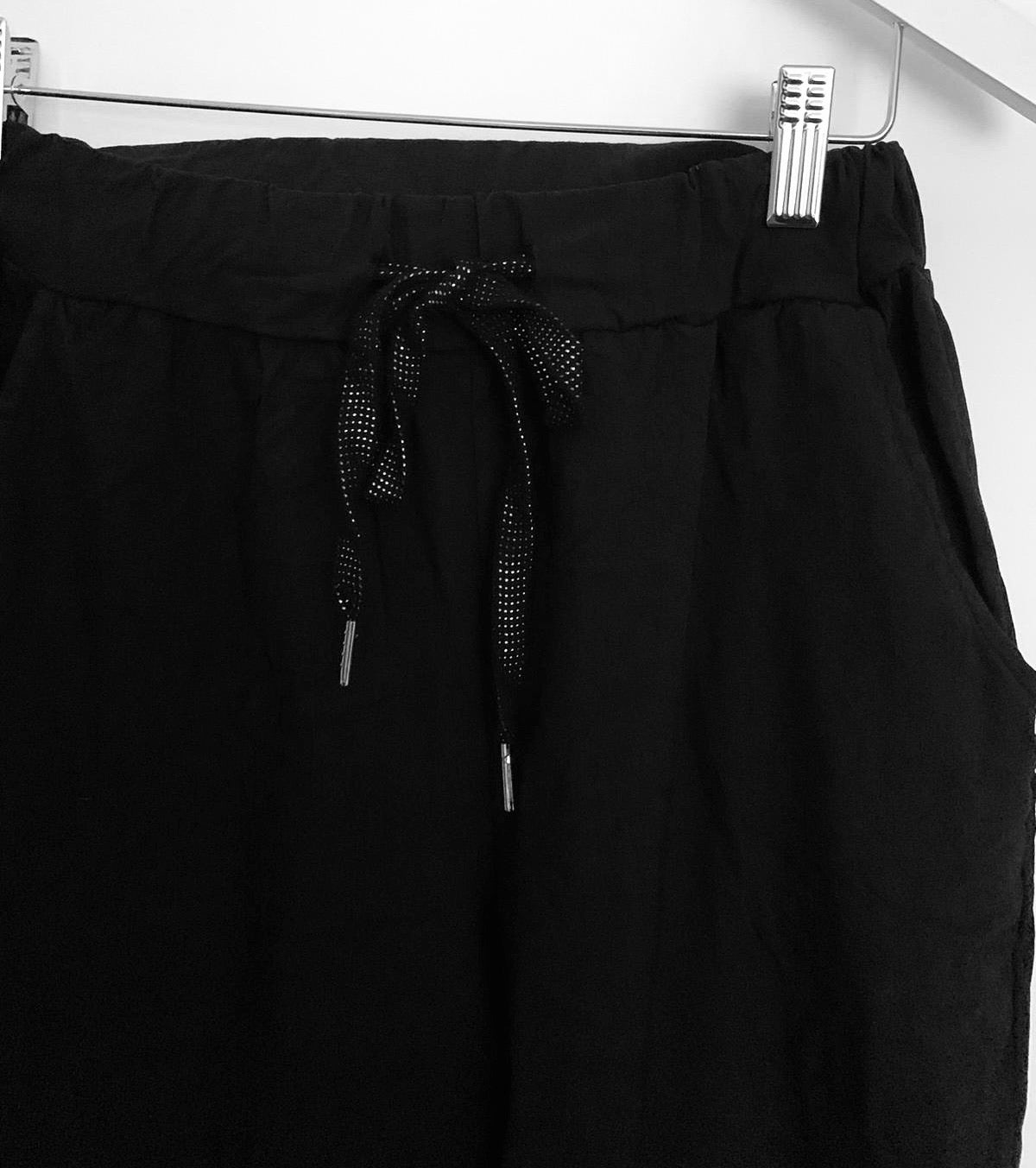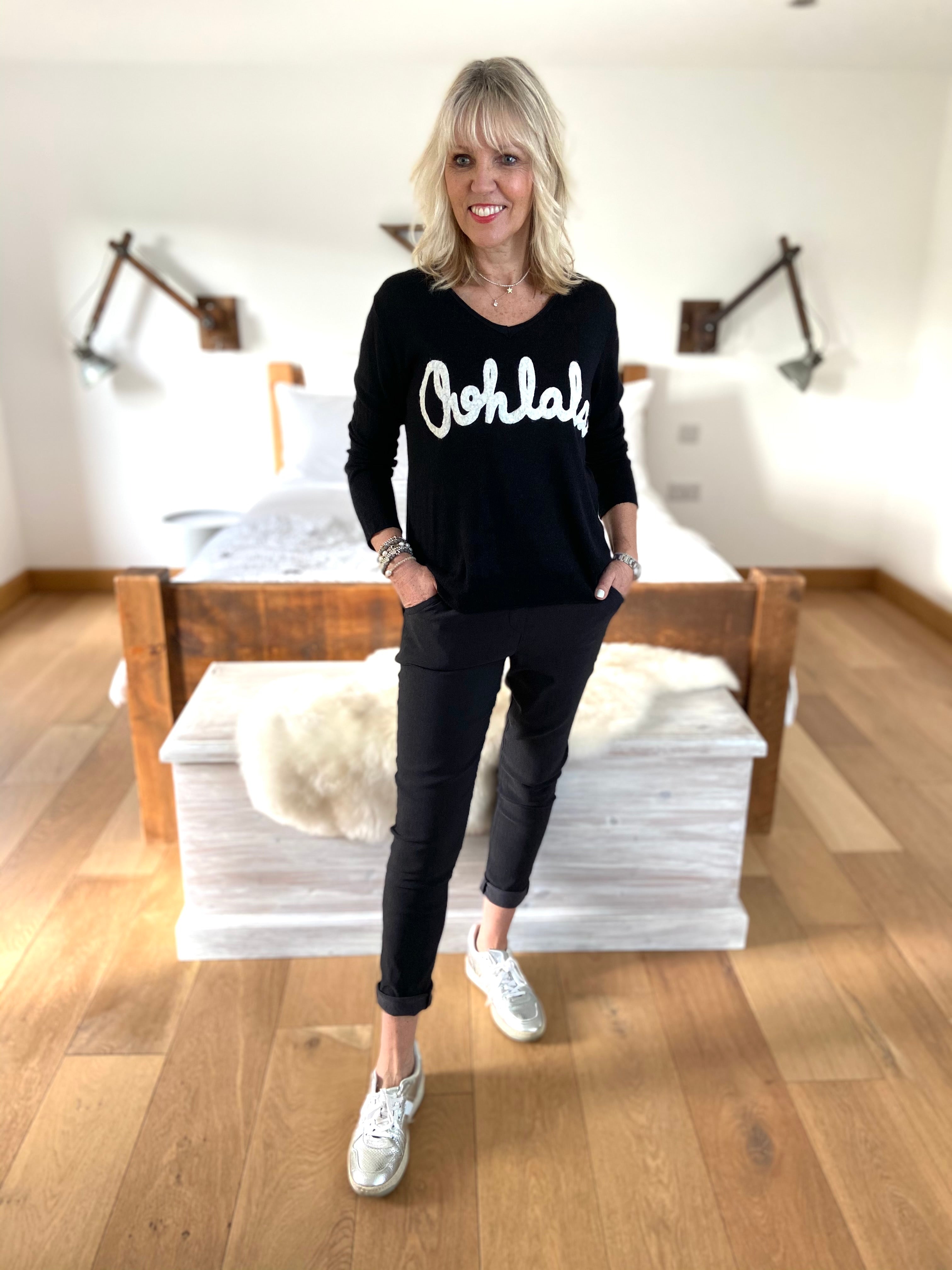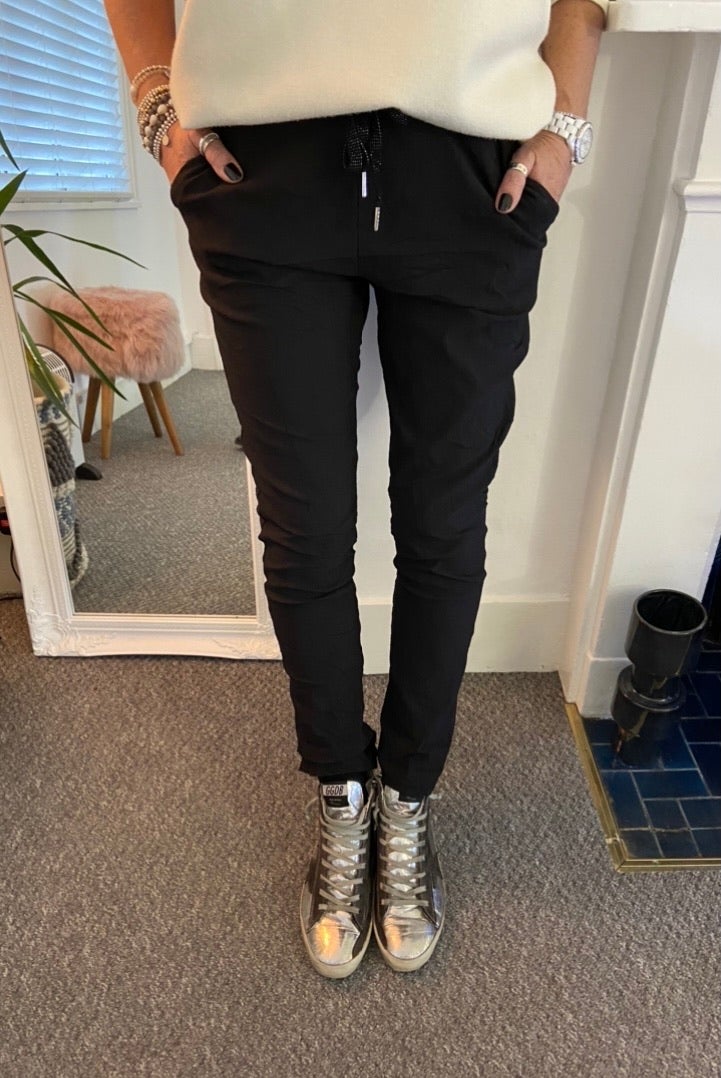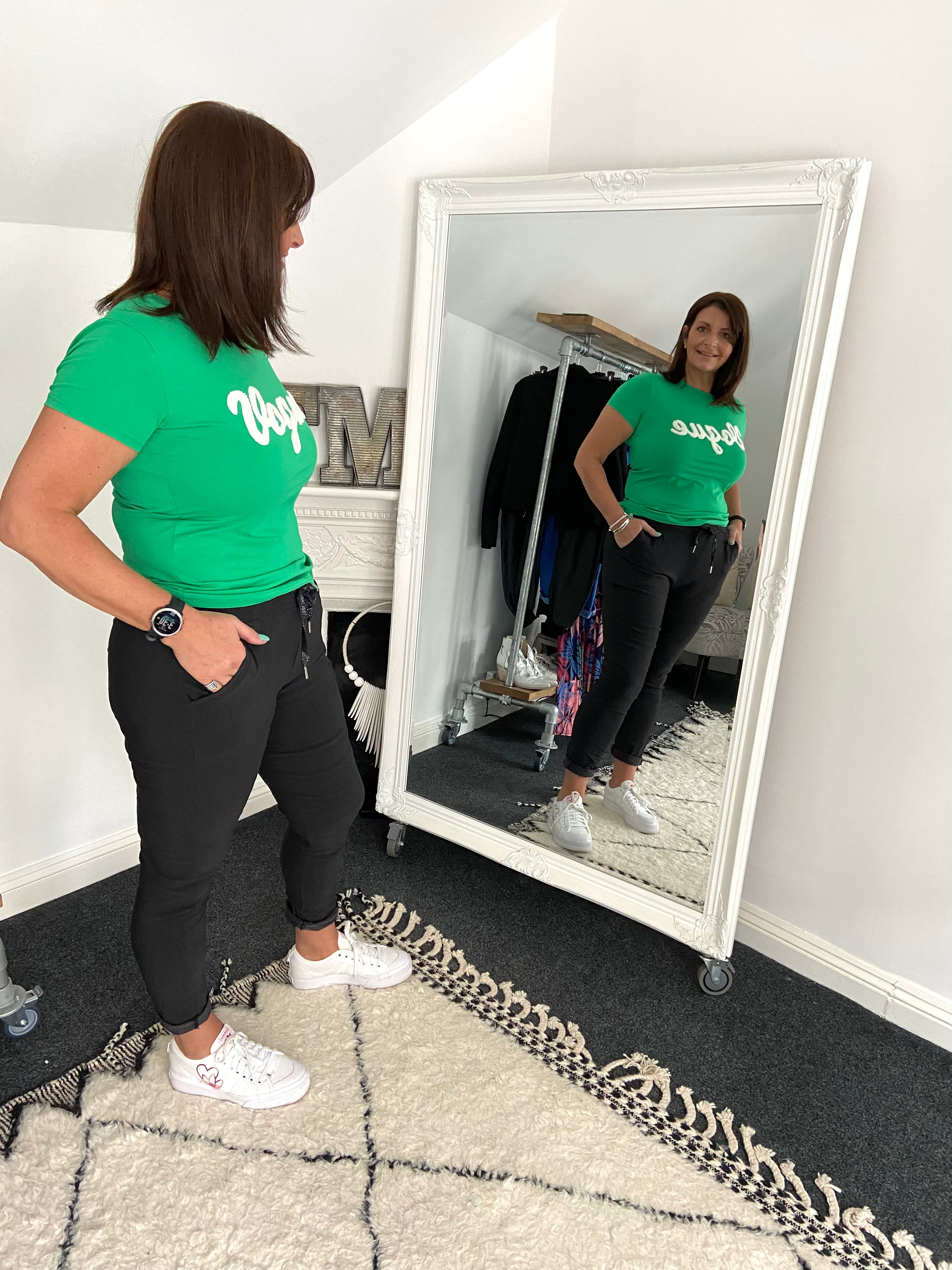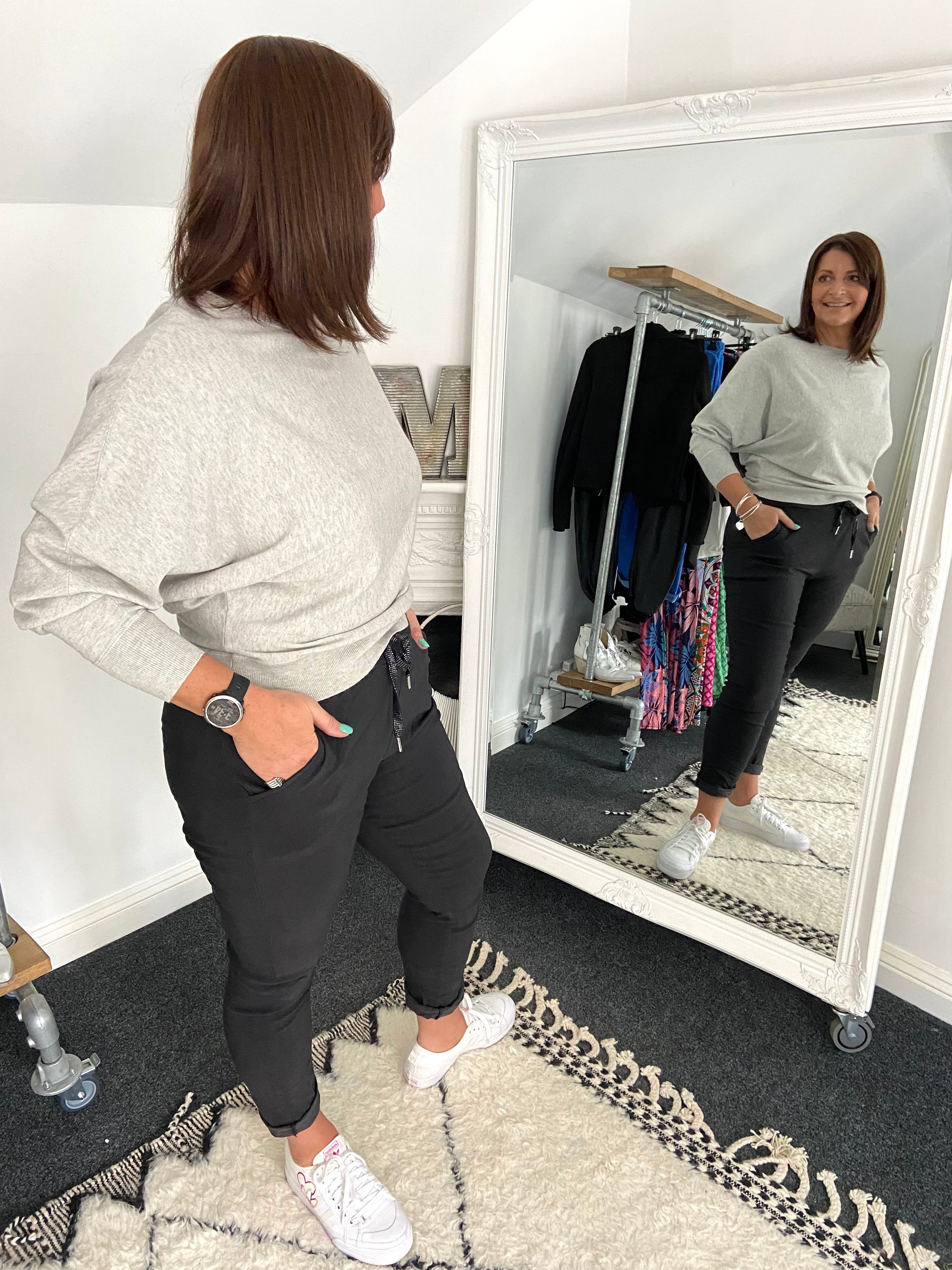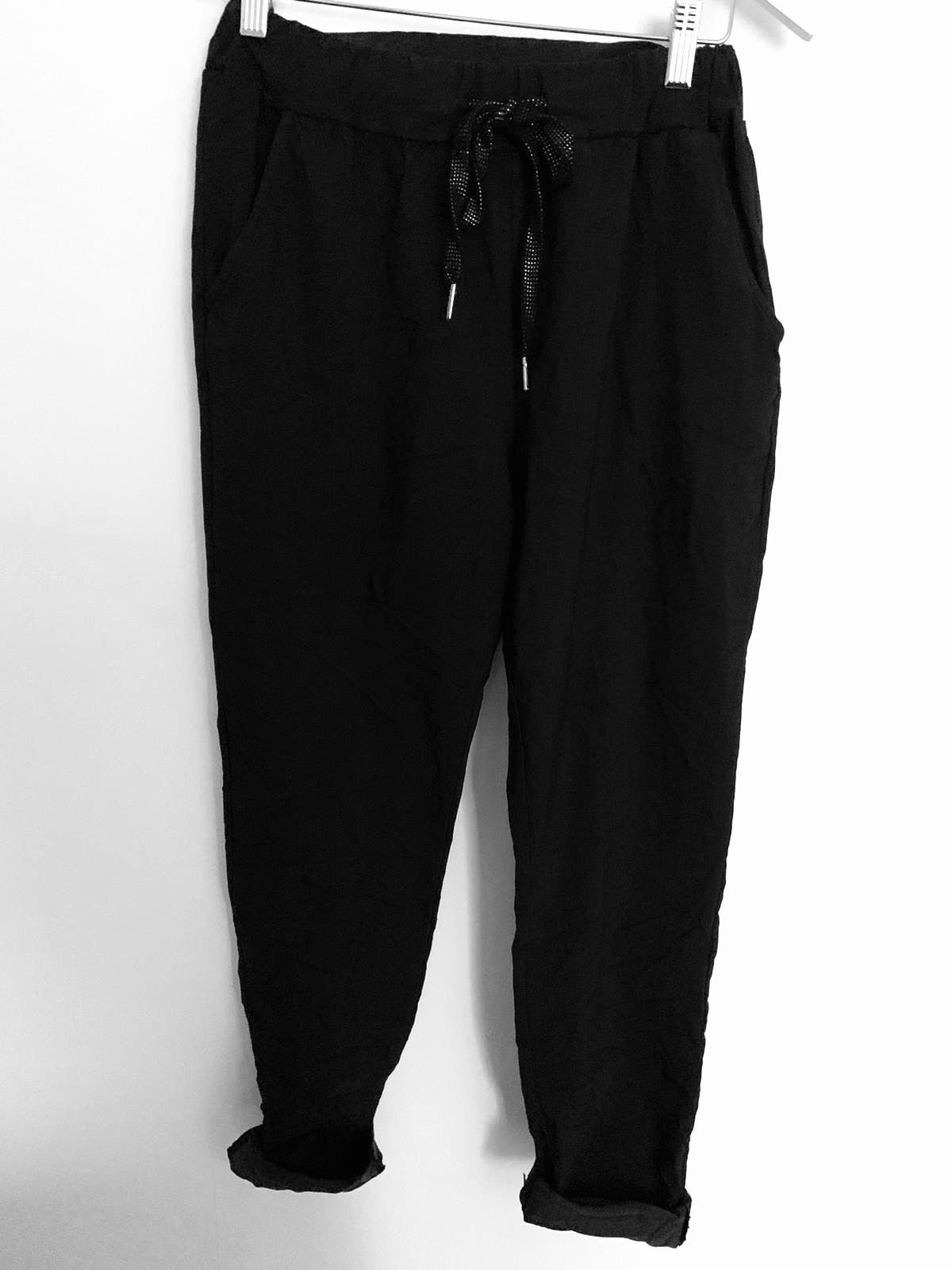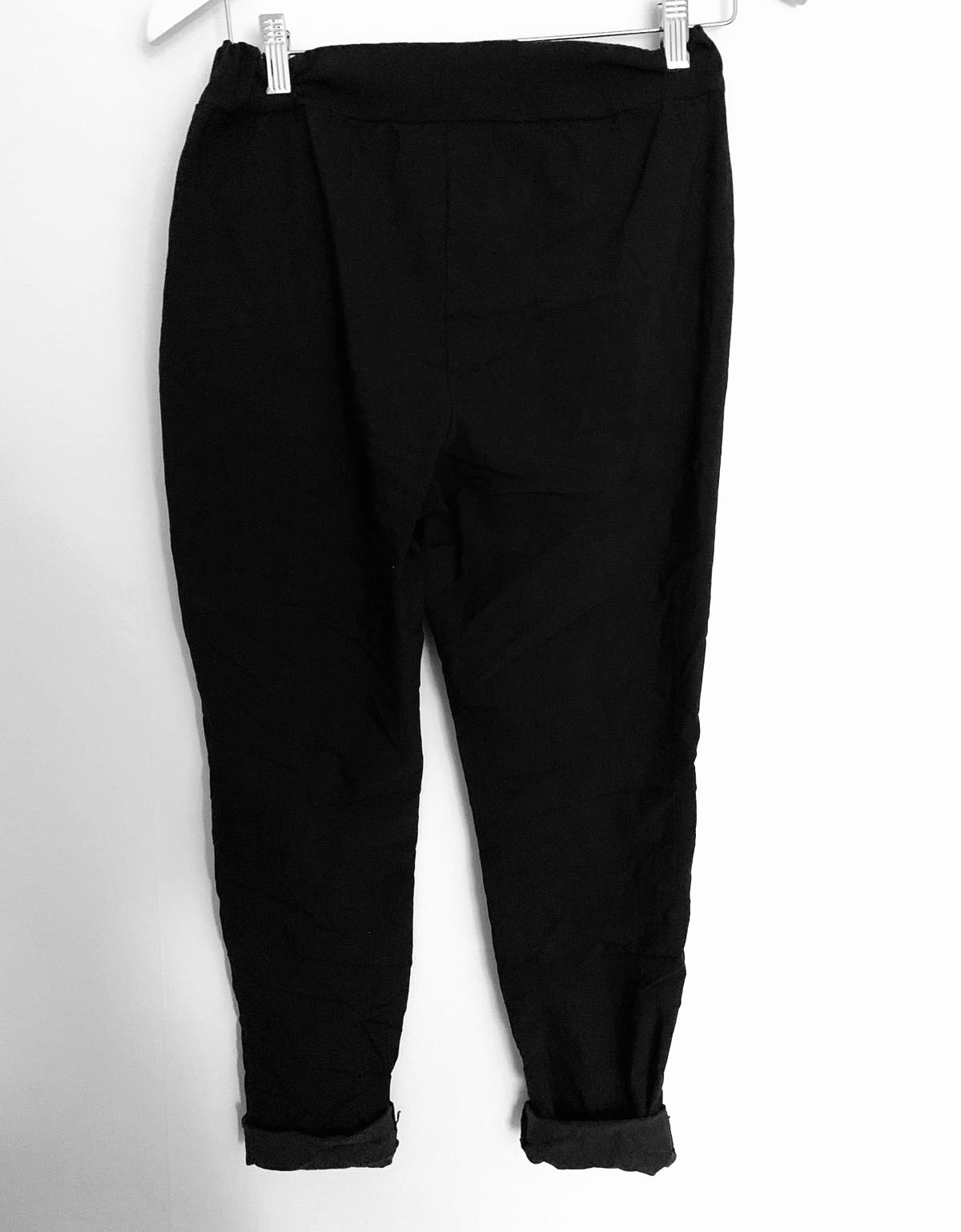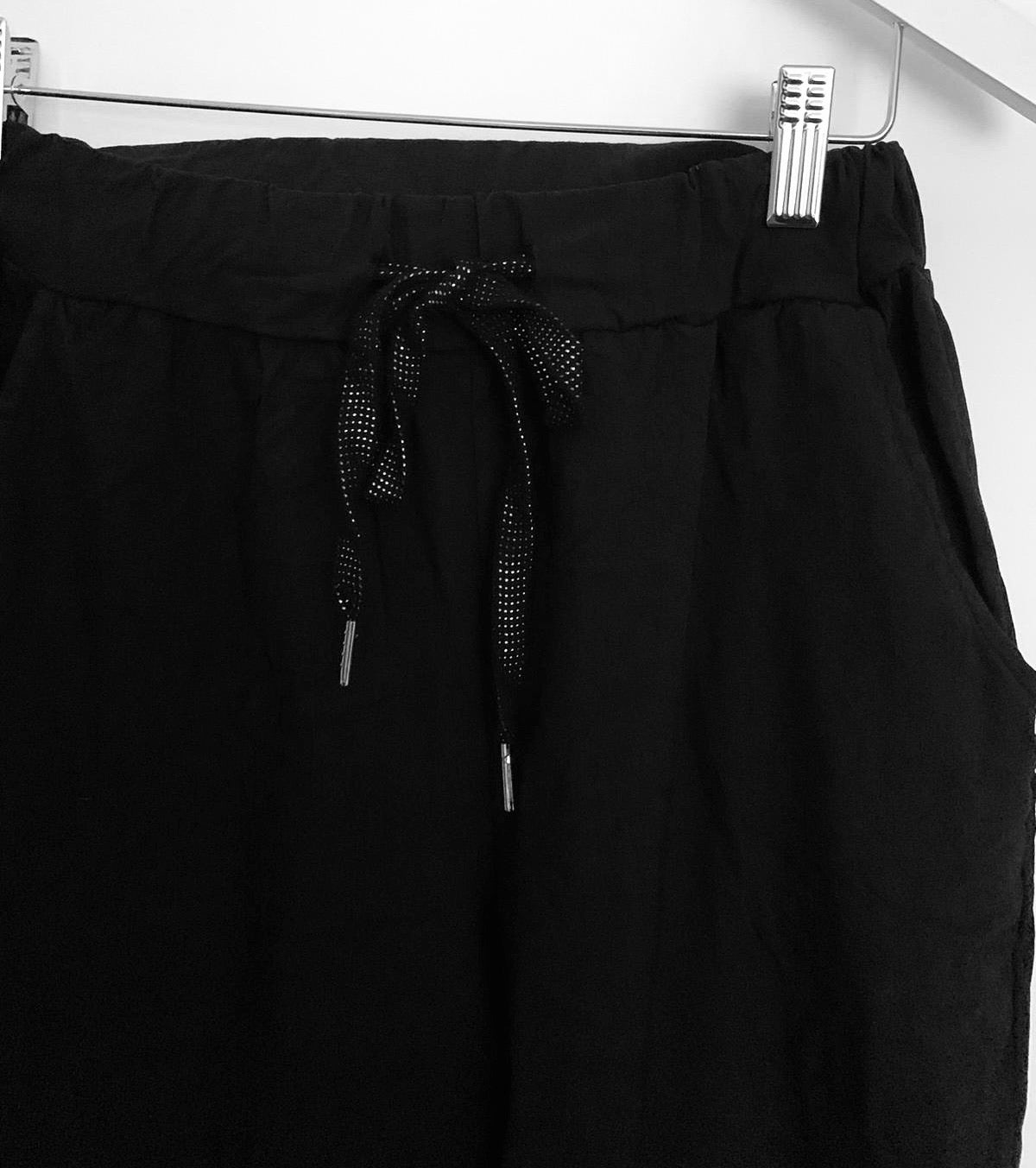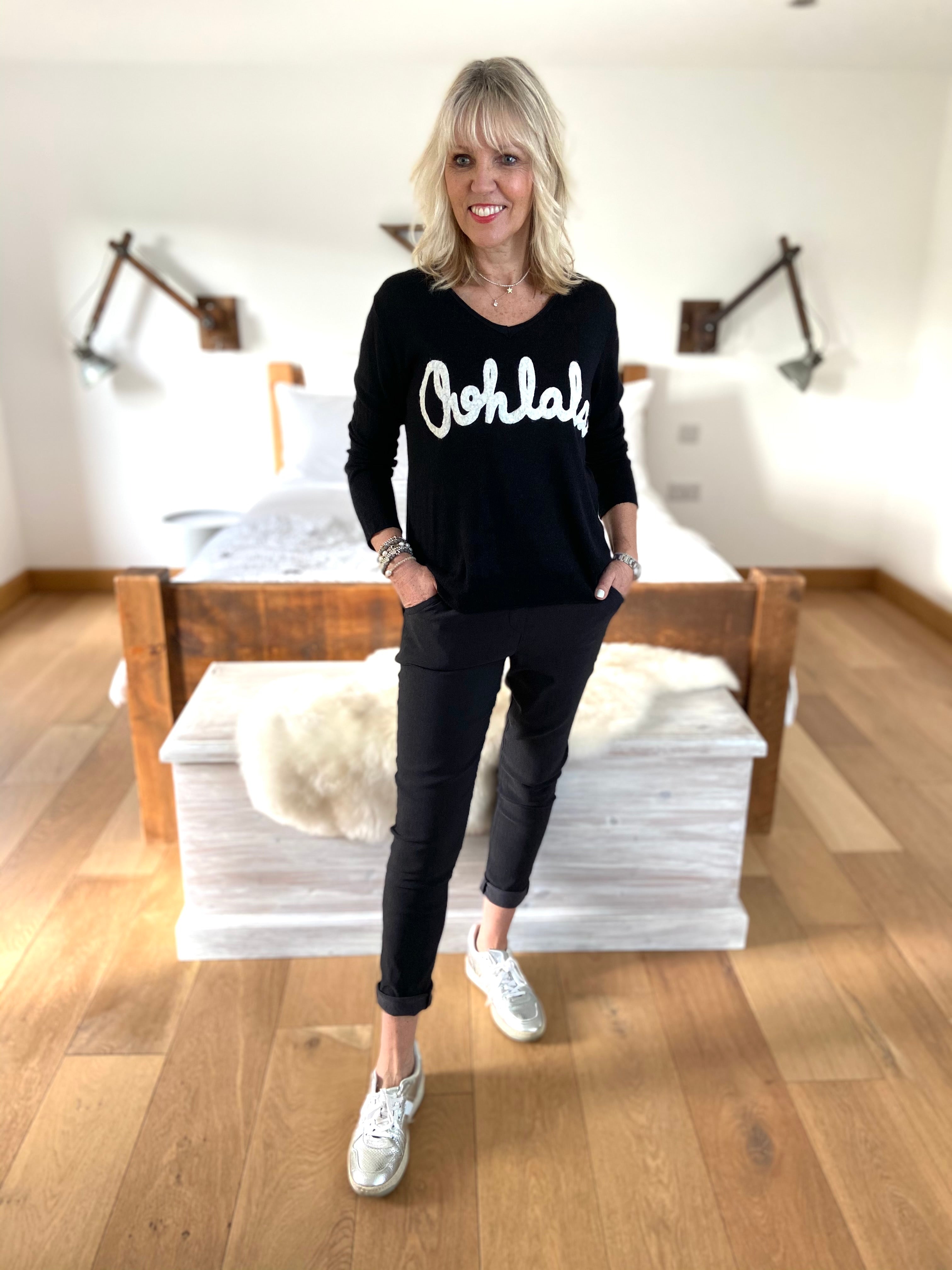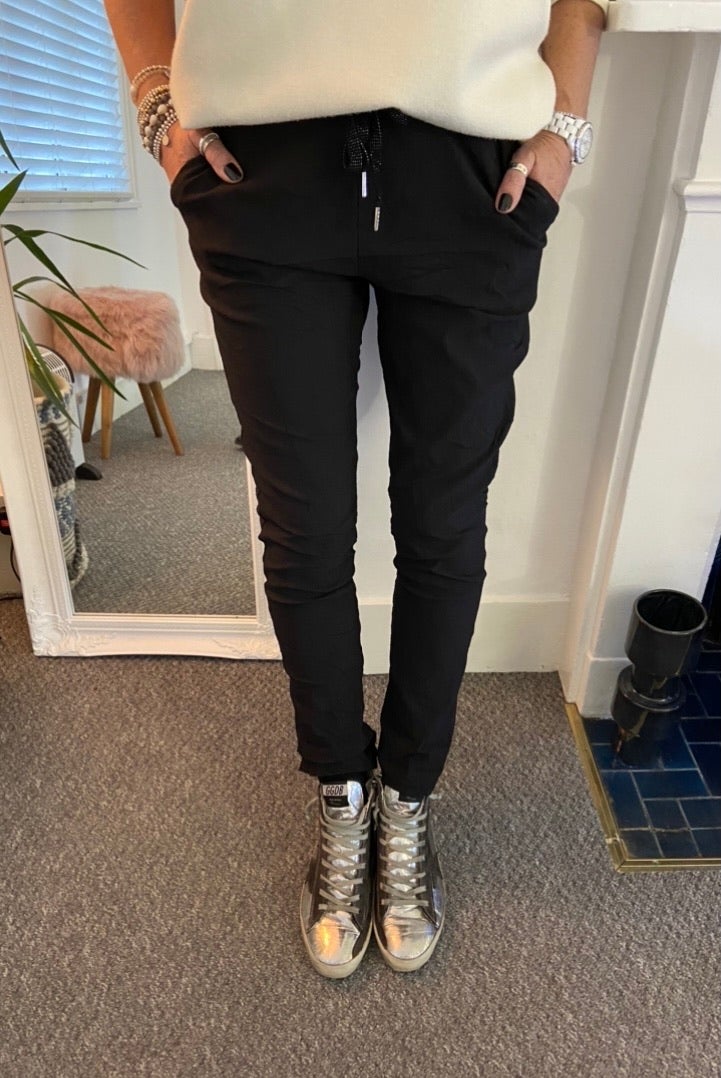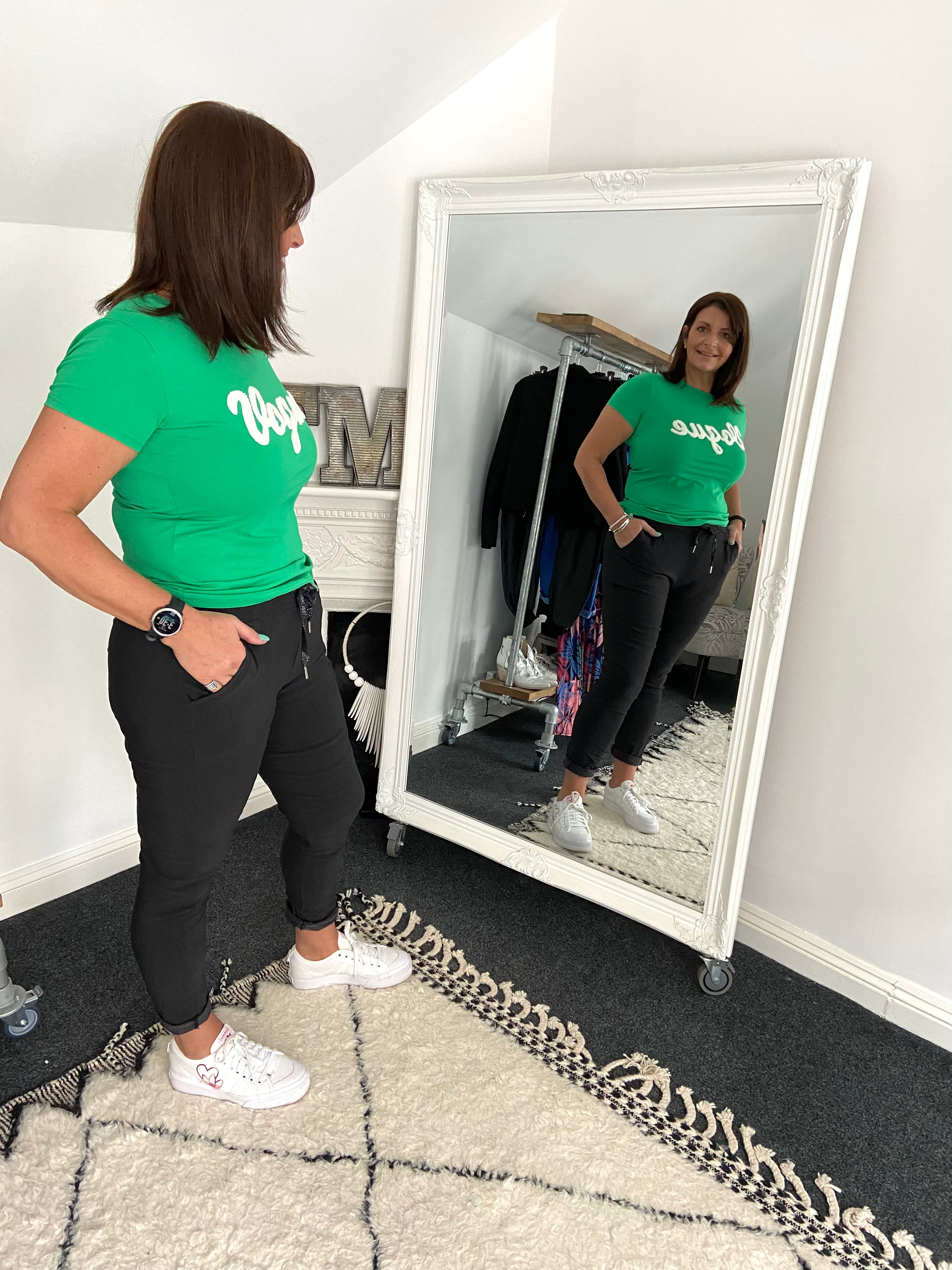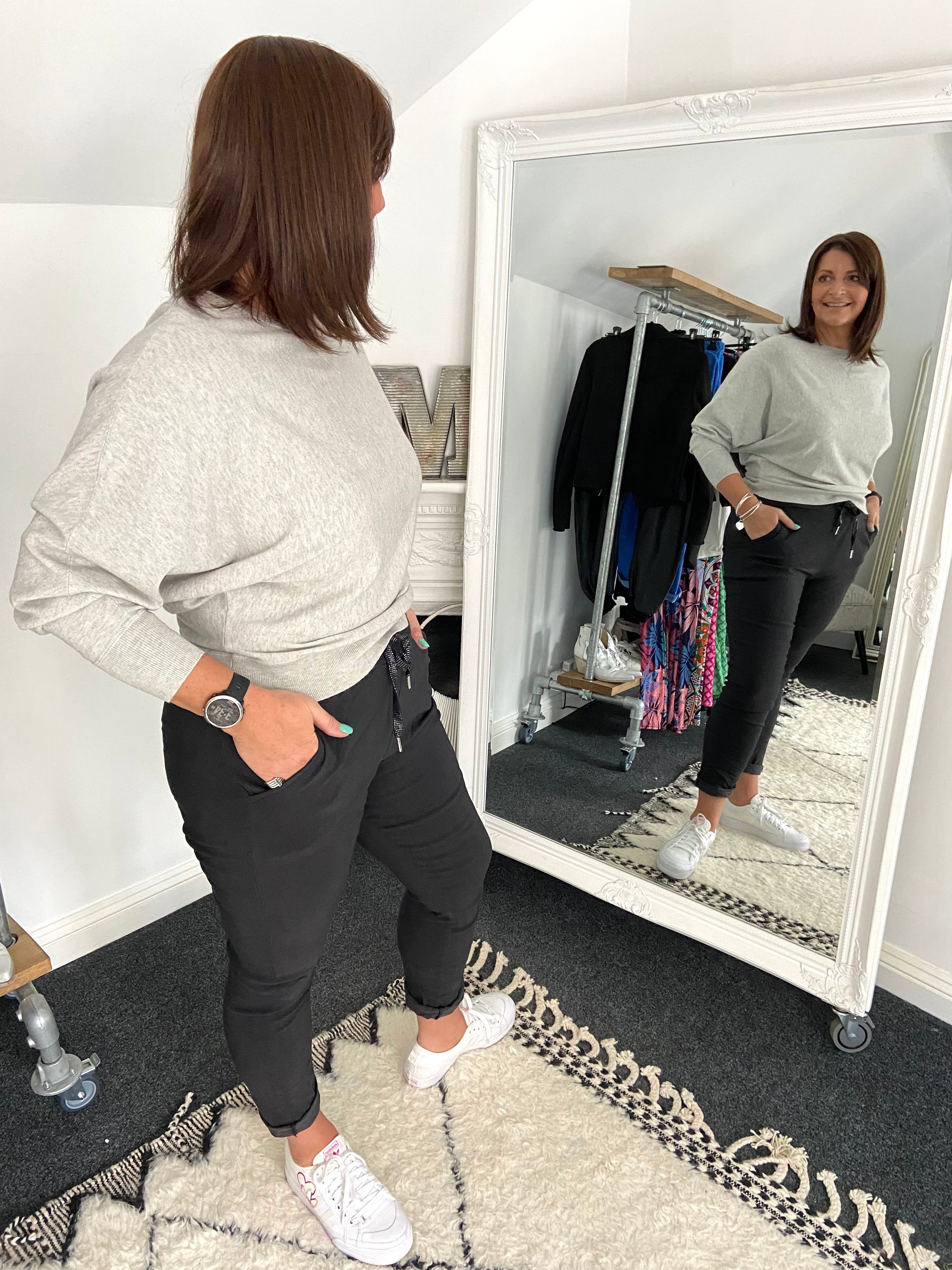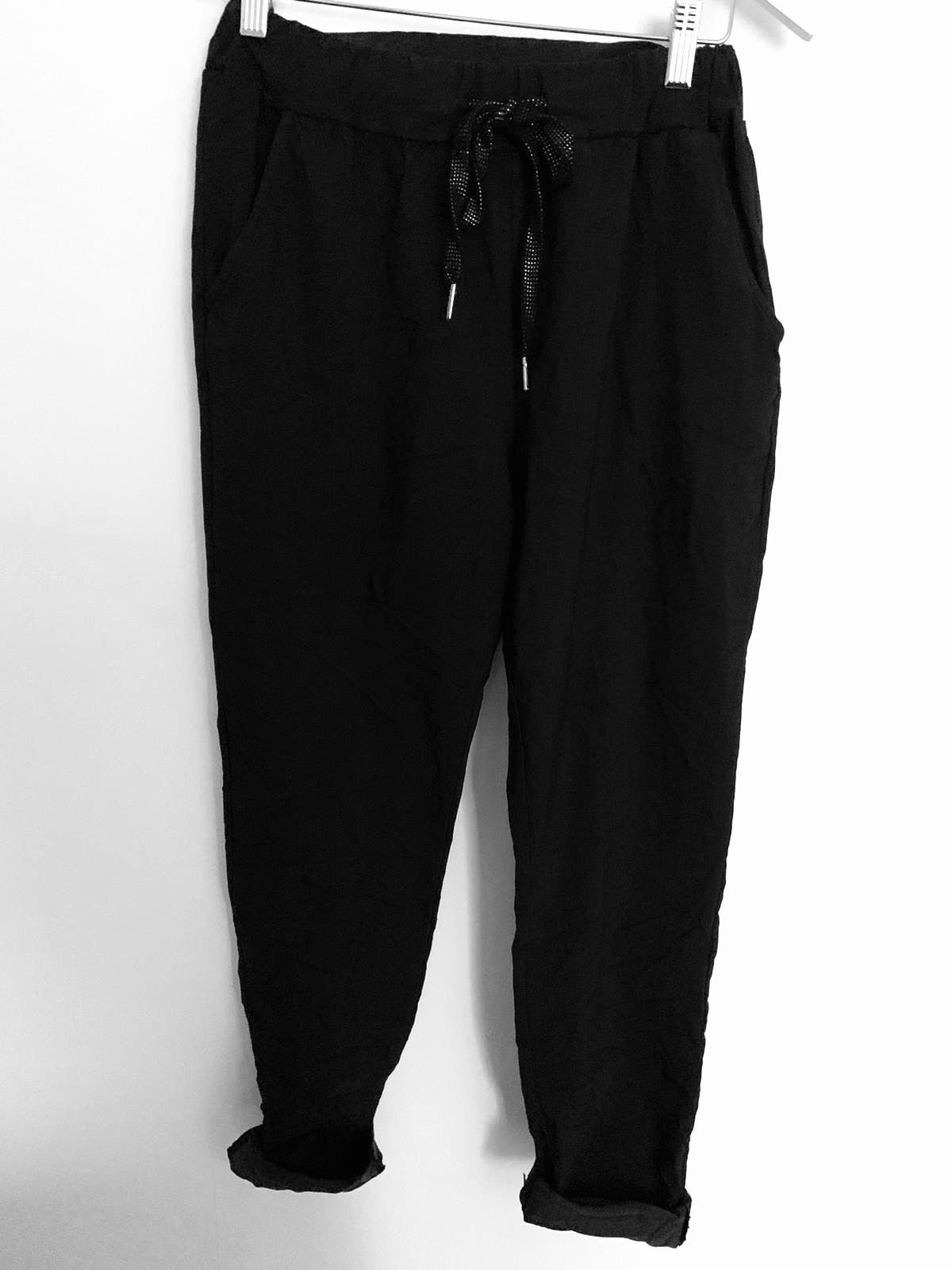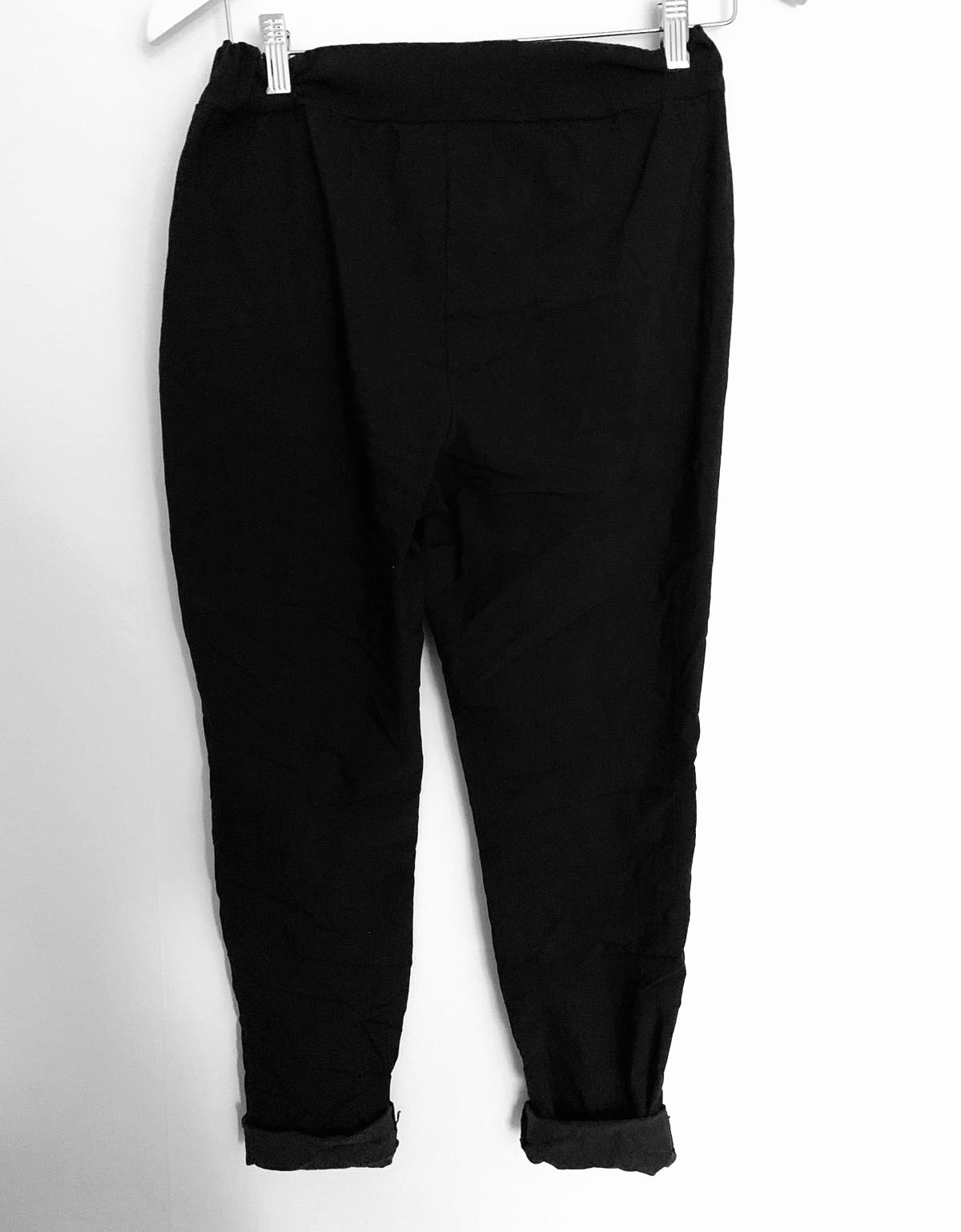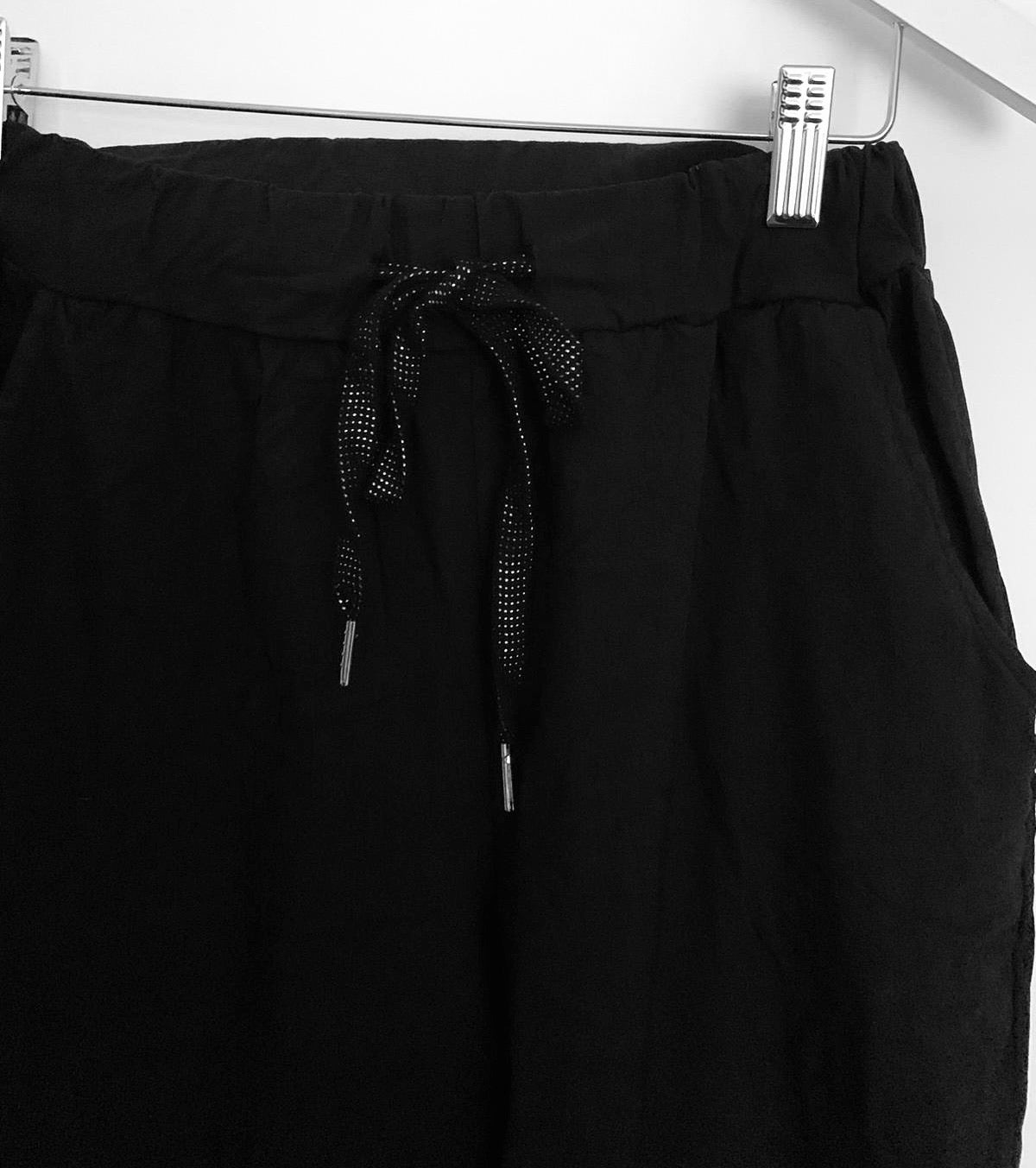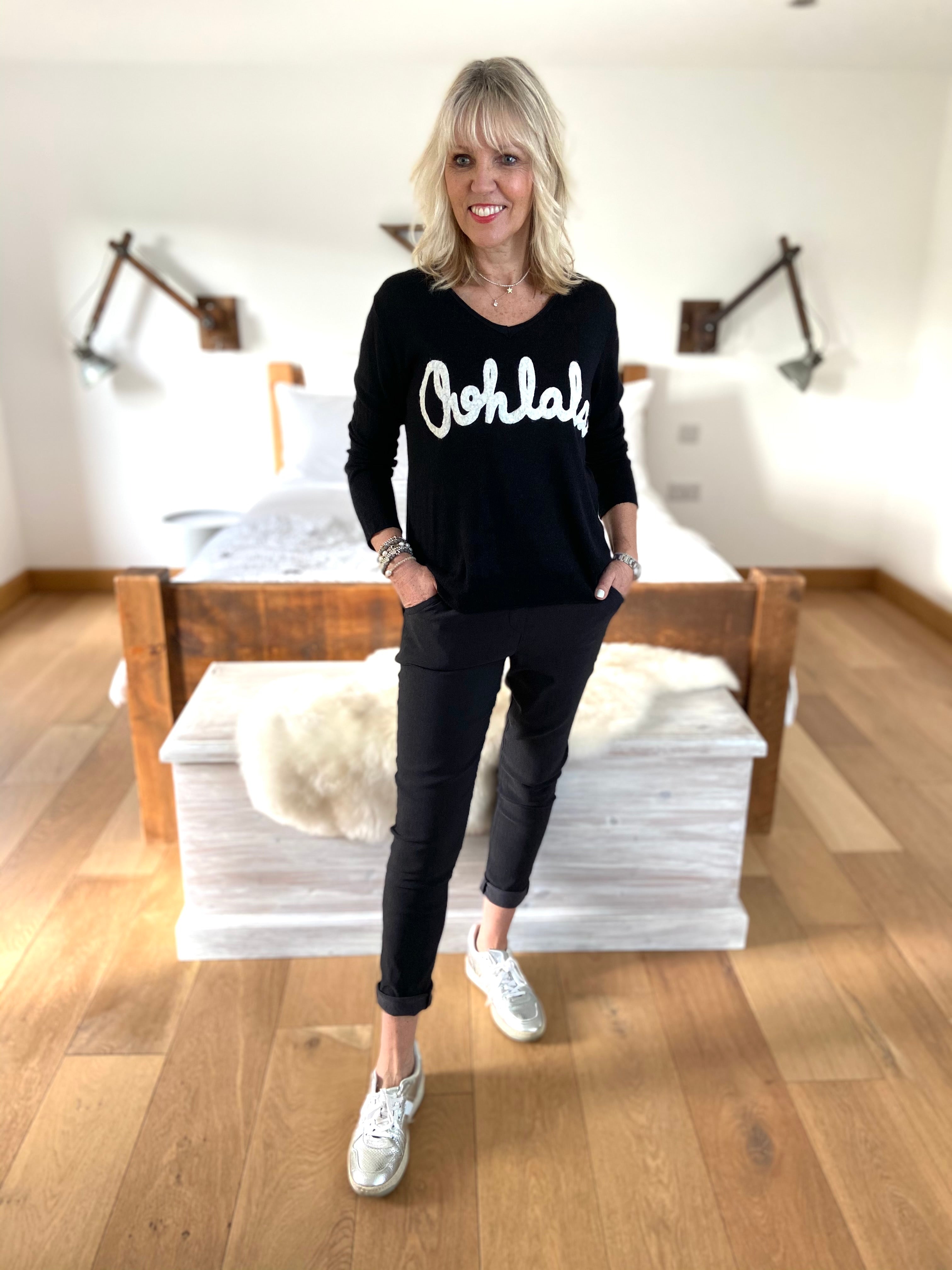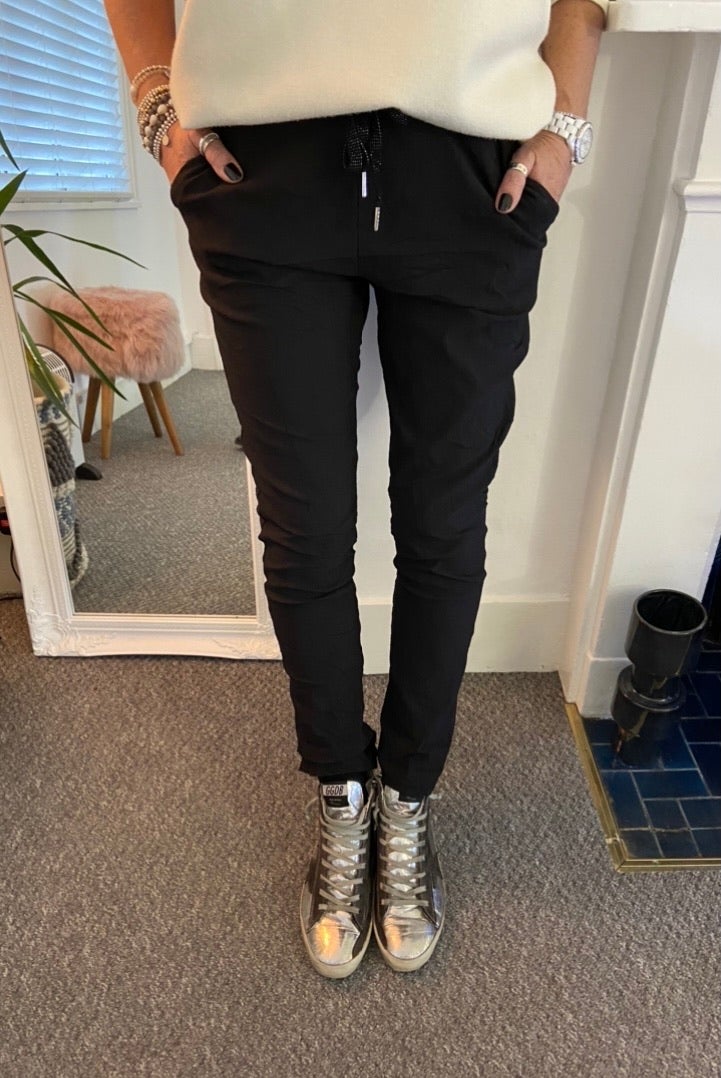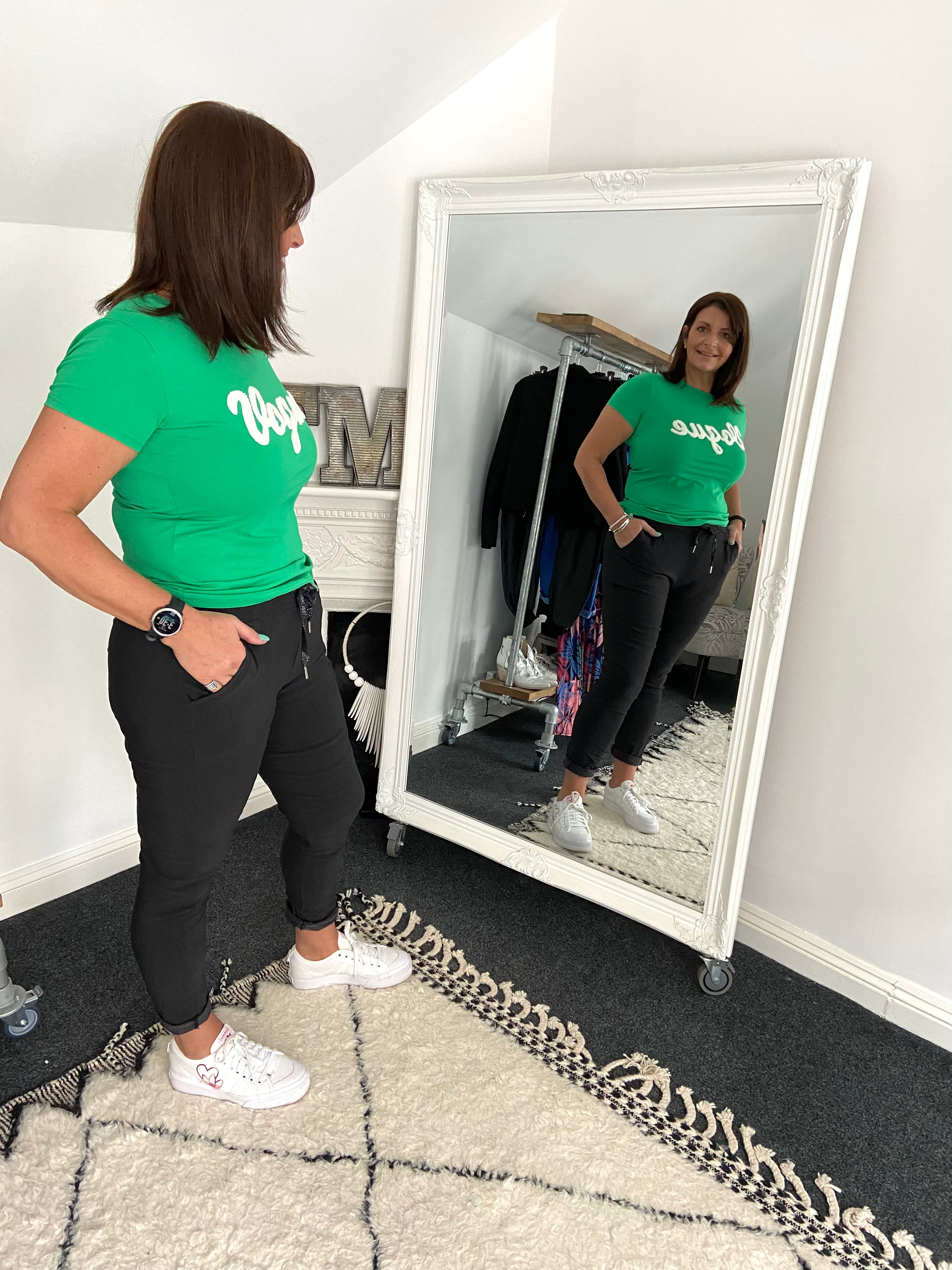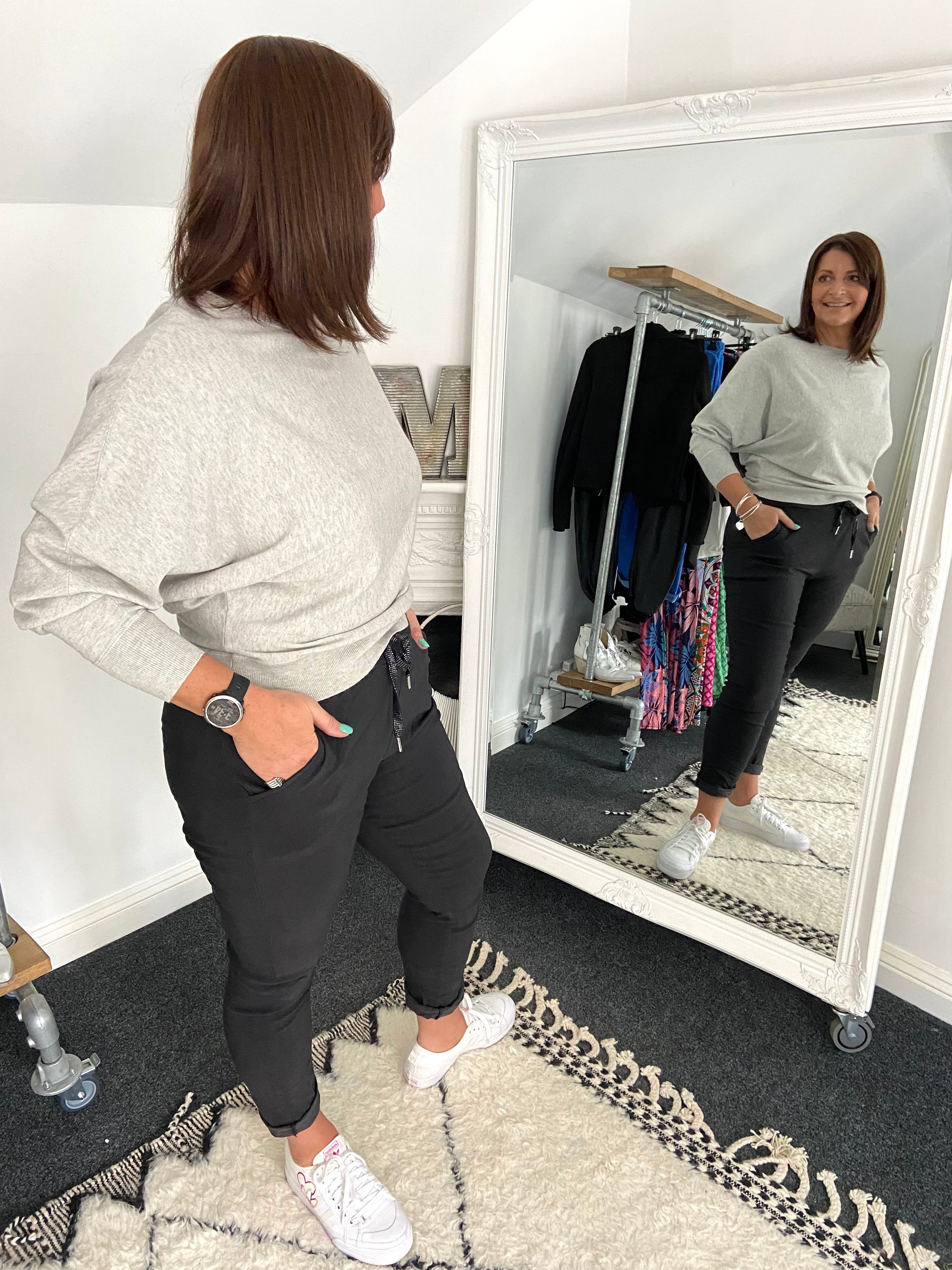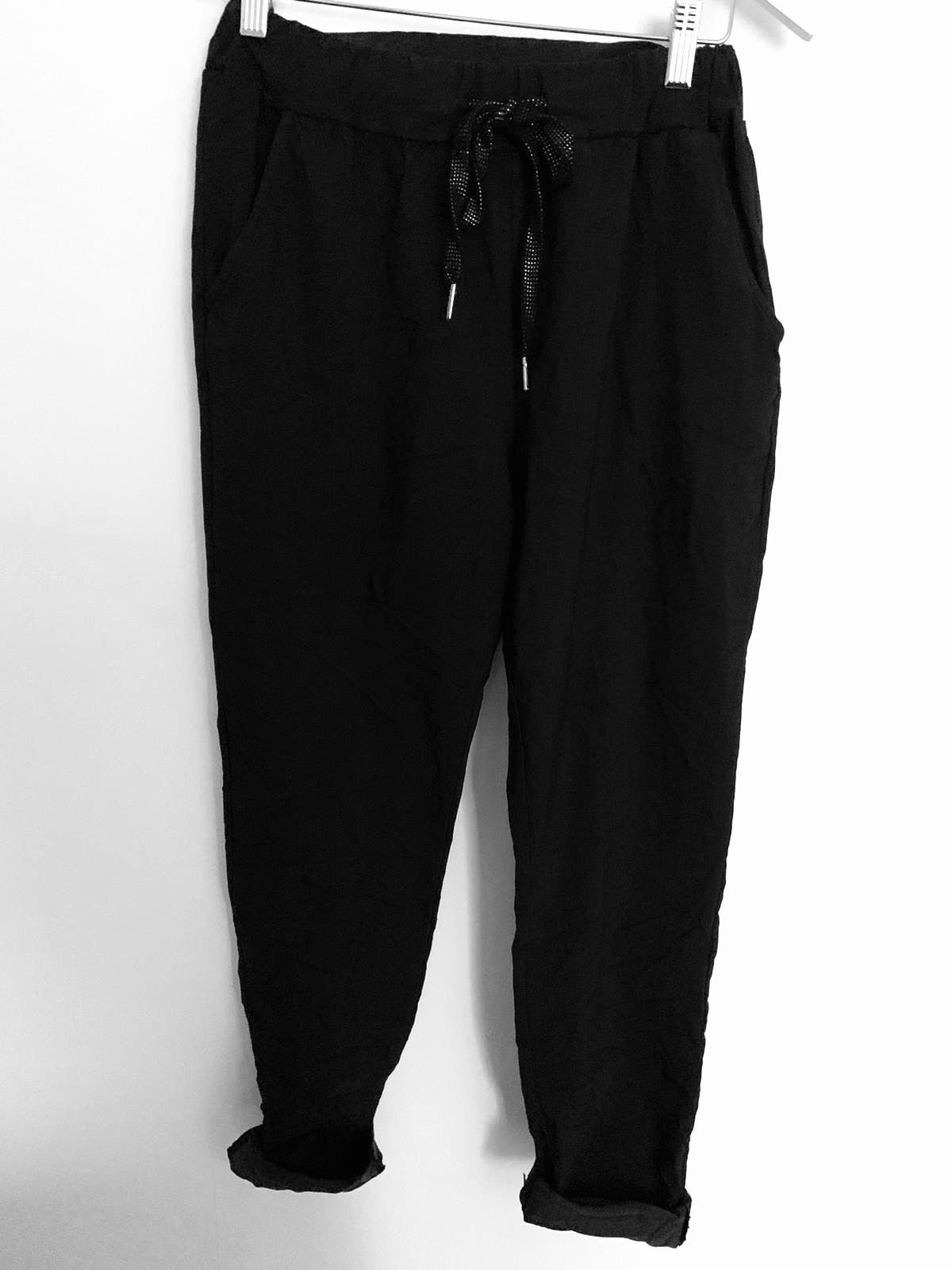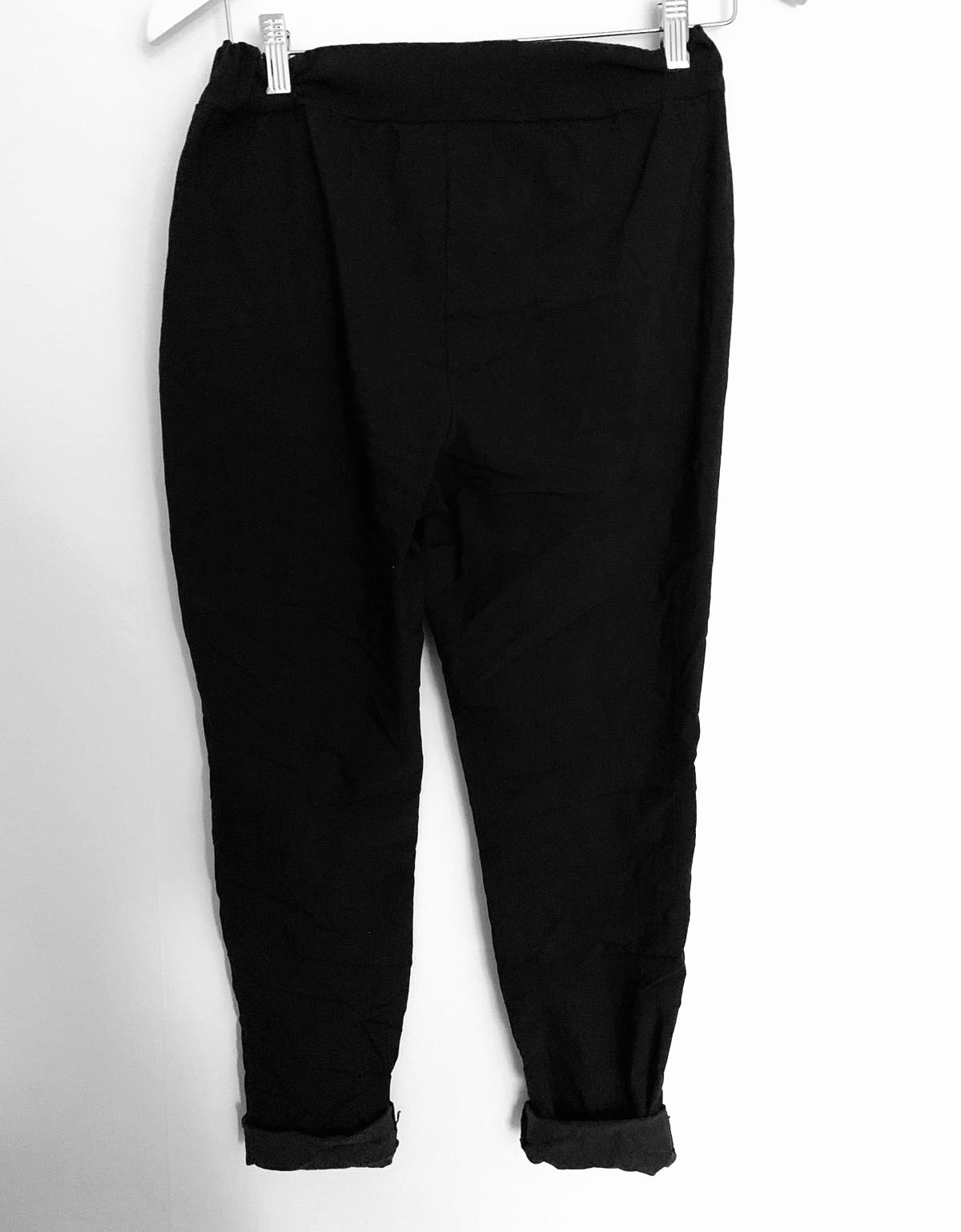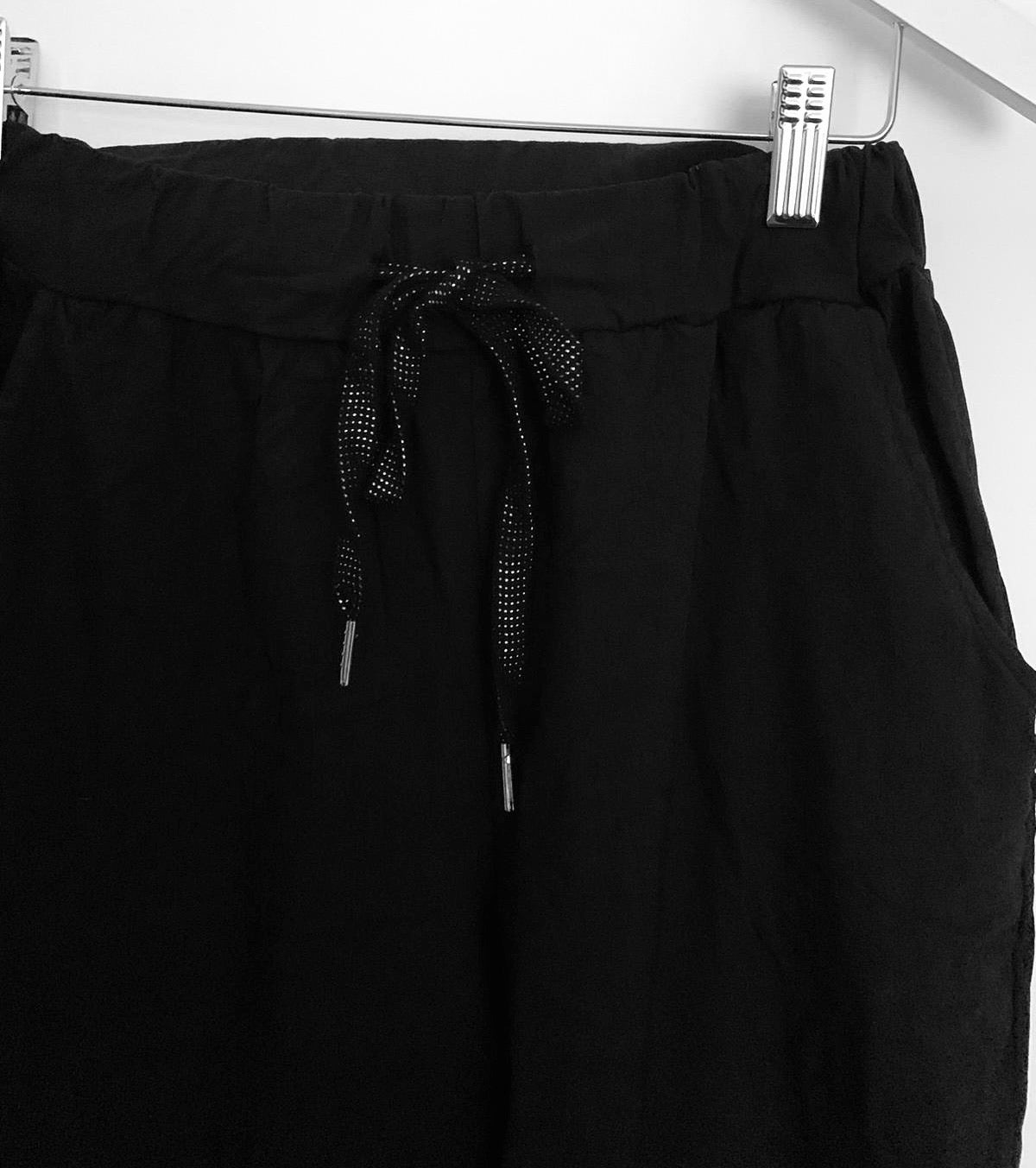 Super Stretch Joggers in Black
These joggers will be your 'go to' trousers for comfortable day wear.  They are lightweight, soft against the skin, super stretchy and oh so comfortable!  The fabric has a soft finish and a drawstring waist. They are a washed black and have a glitter drawstring.
60% viscose, 35% polyester, 5% elastane
NB. Wash only at 30 degrees or hand wash. Do not tumble dry  
Sizing Guide:
UK10-16
UK16-22
These joggers are Italian and they have a high level of stretch which fits a lot of sizes. 
I am a Sz 10 and 5'6", and I'm wearing the UK10-14.  They are reasonably generous on me. 
Claire is Sz16 and 5'7" and wearing the UK16-22
(If you are after a neater fit and are sized UK8-12 you might like to see our Slimfit Jogger Range)