Free UK Postage on all orders over £100!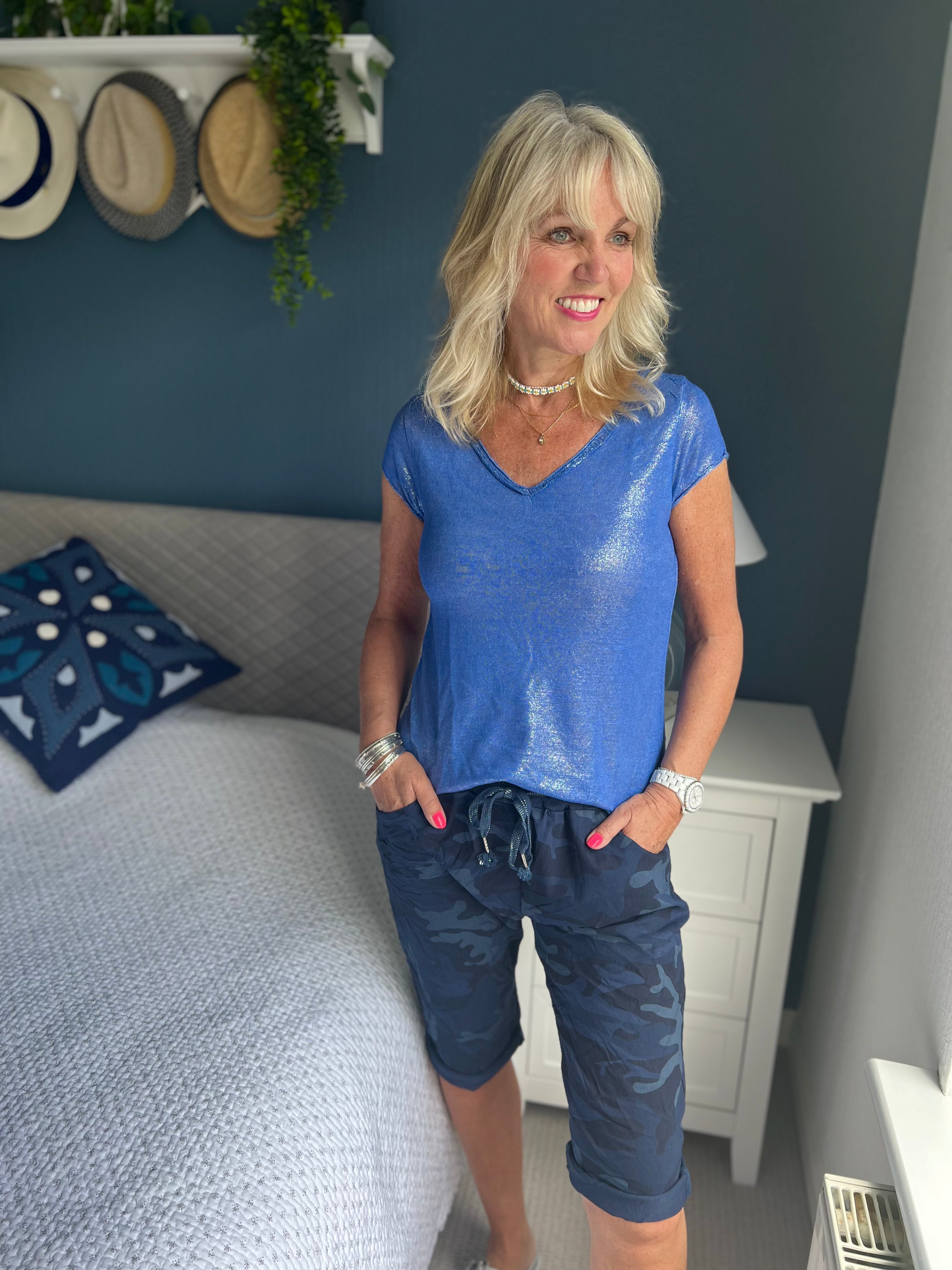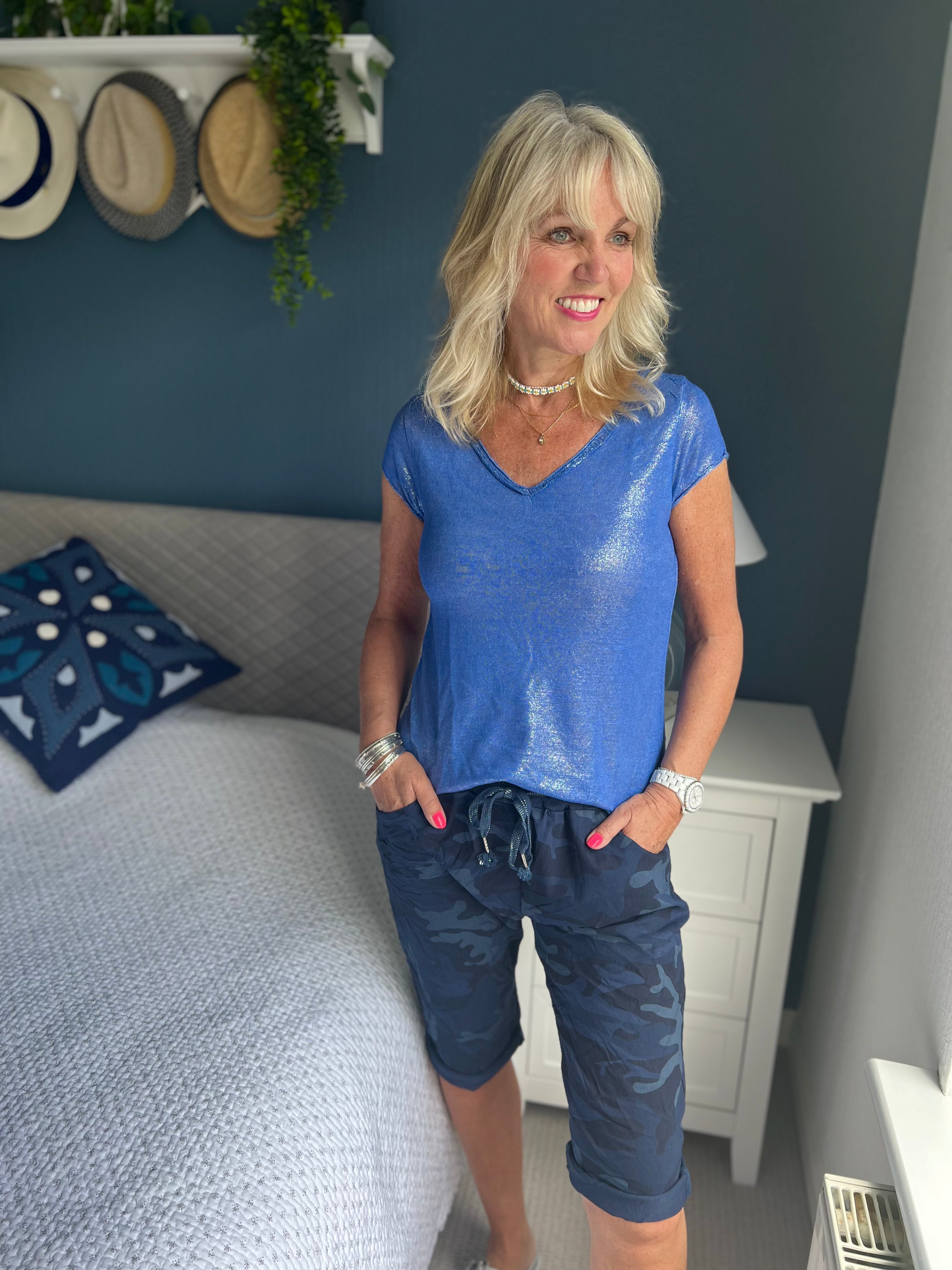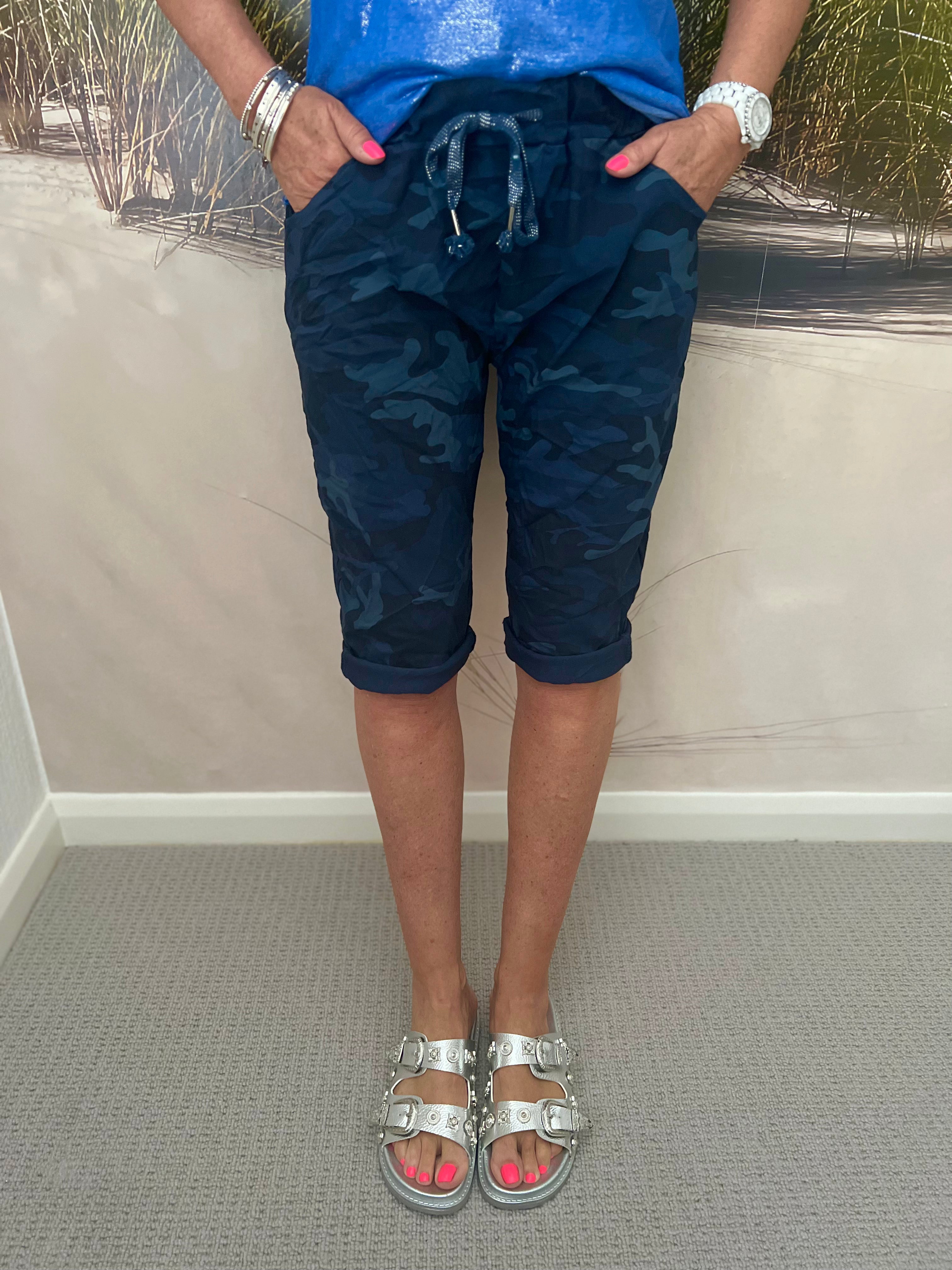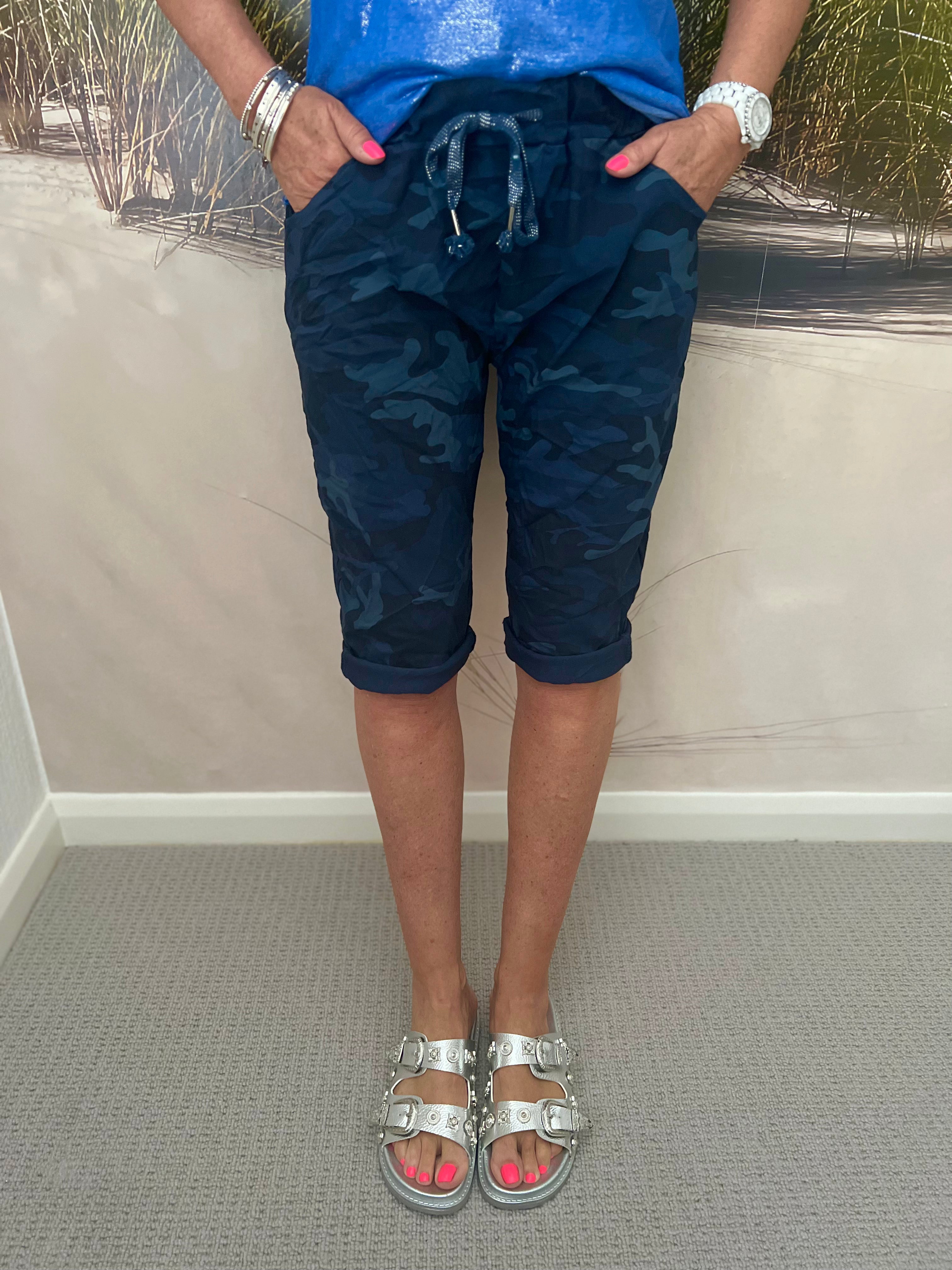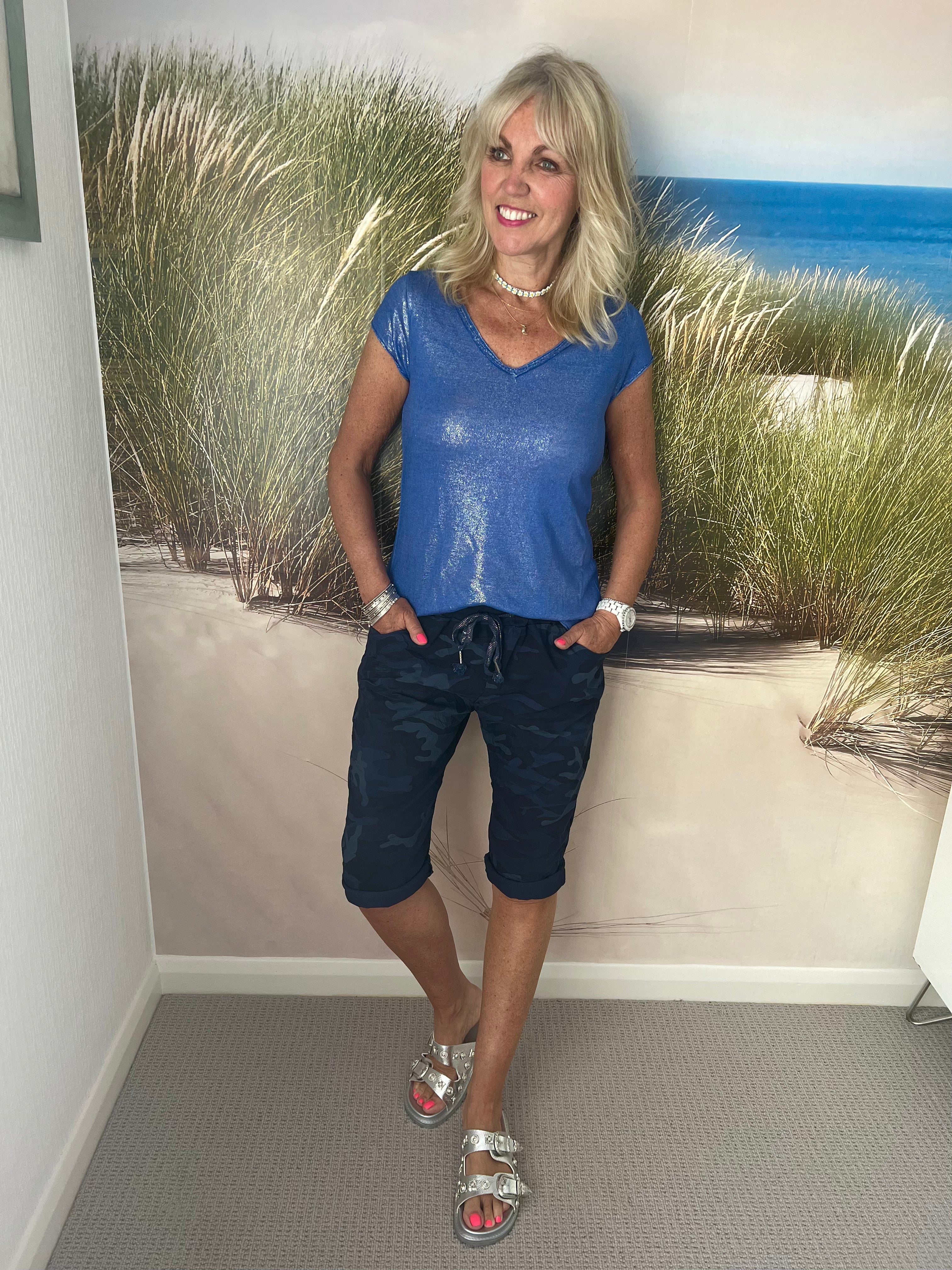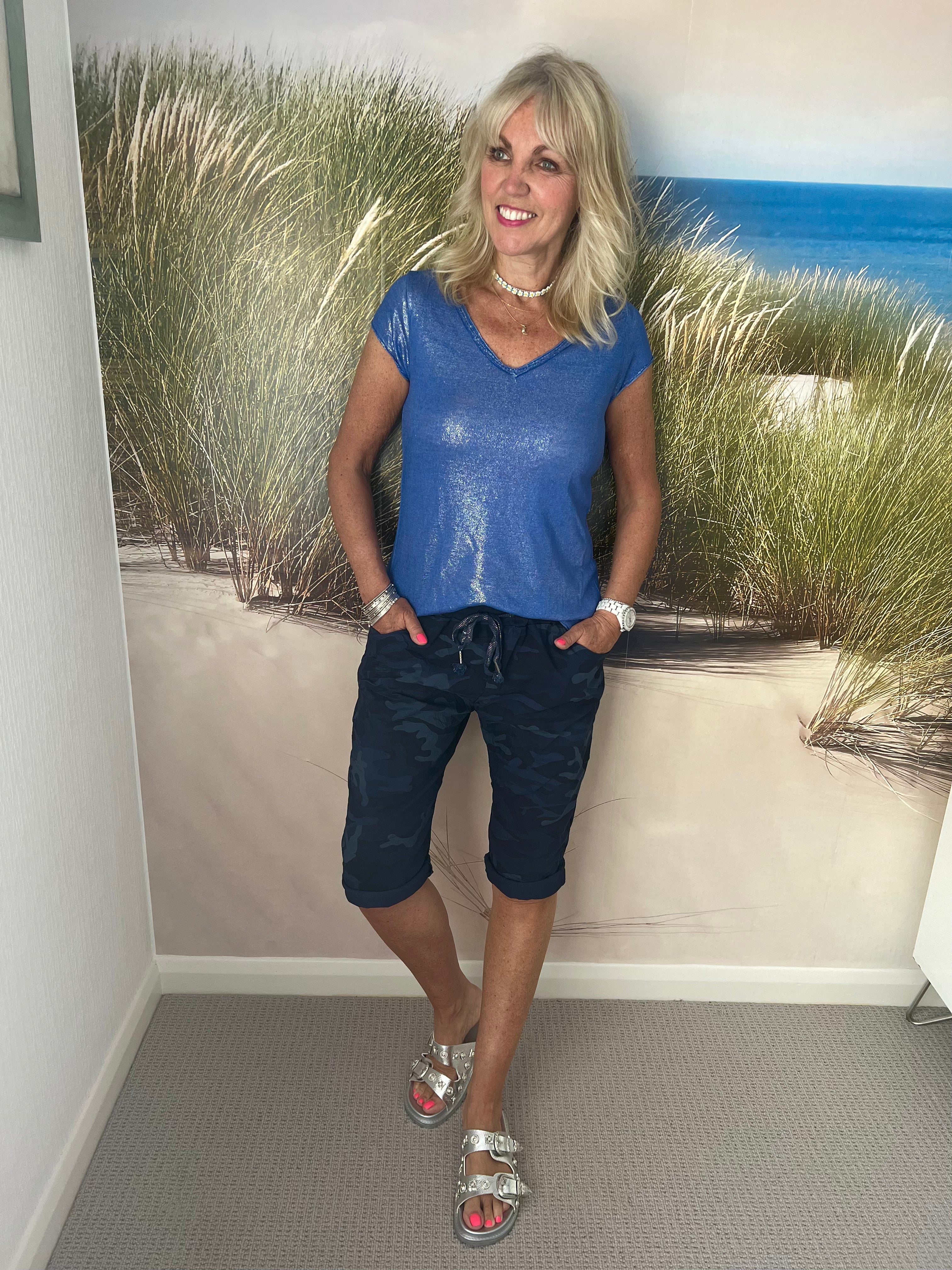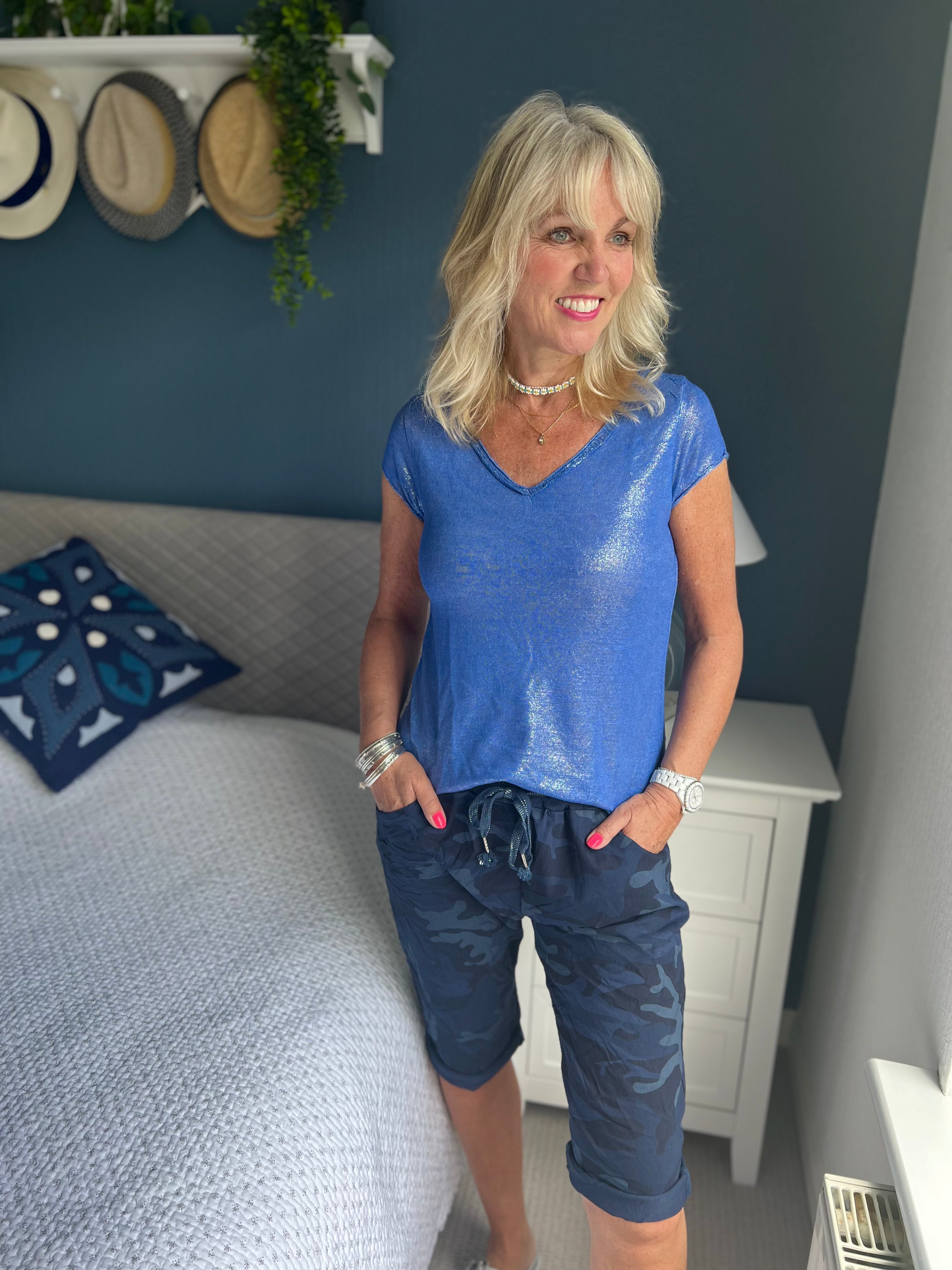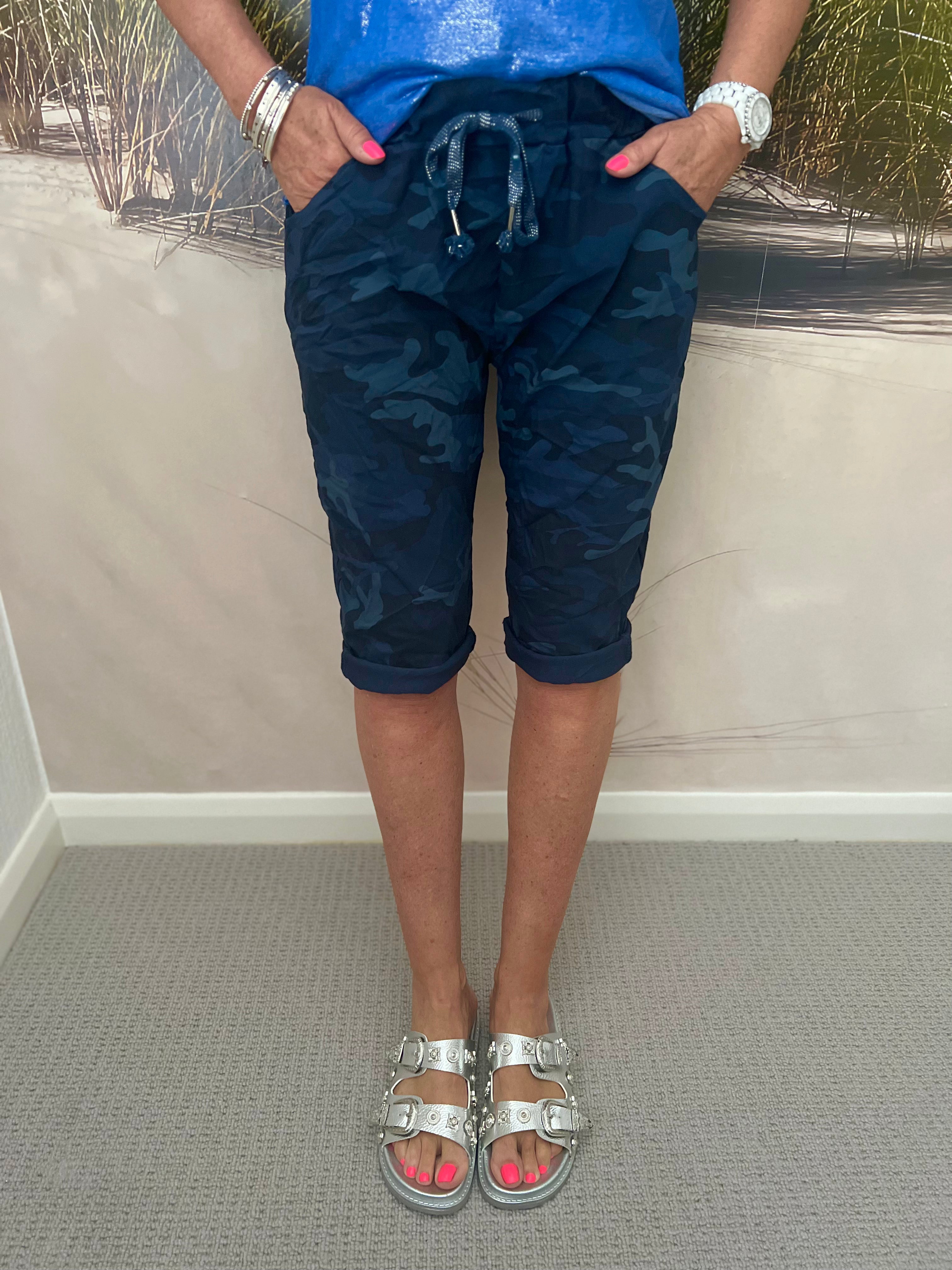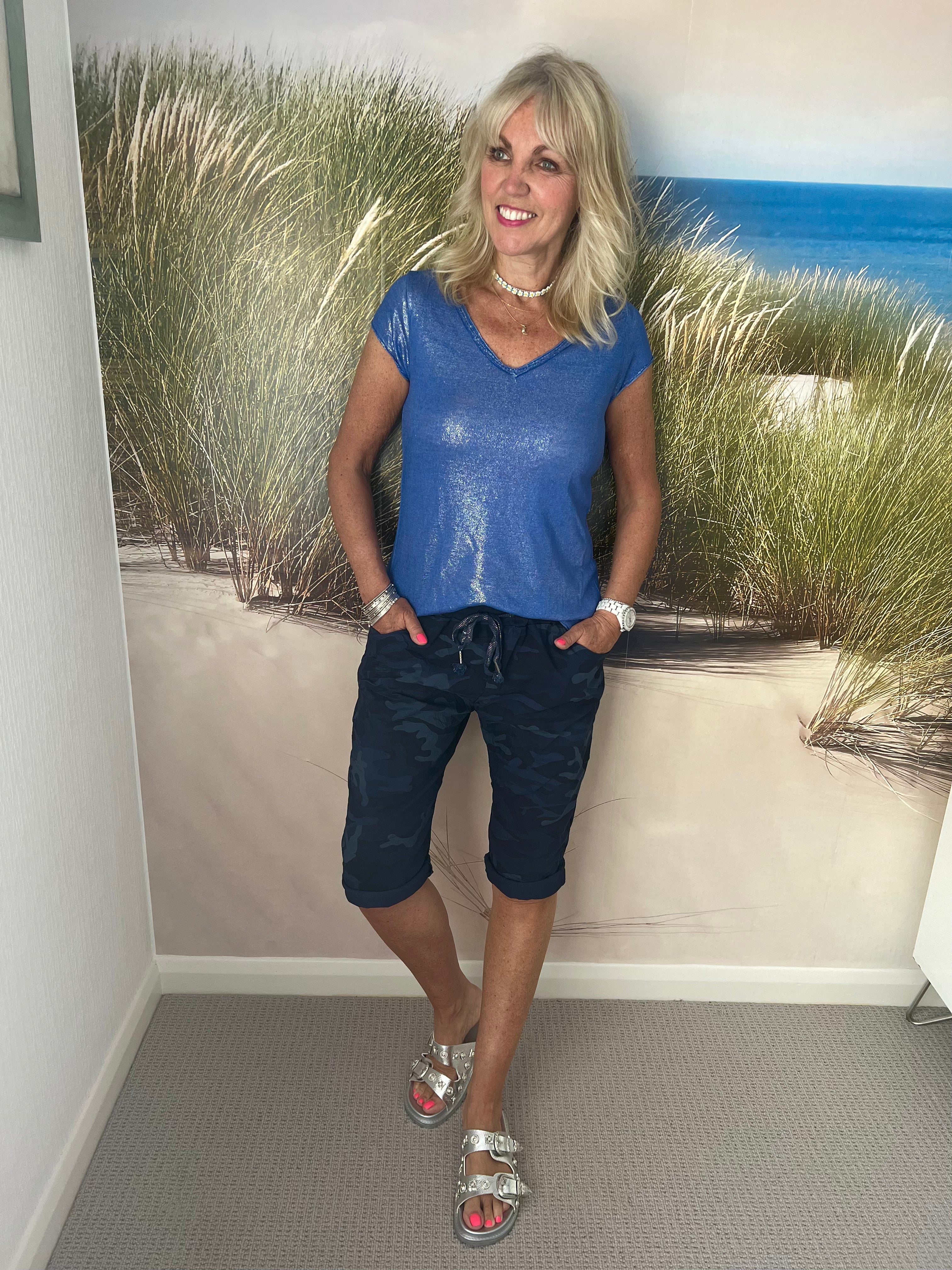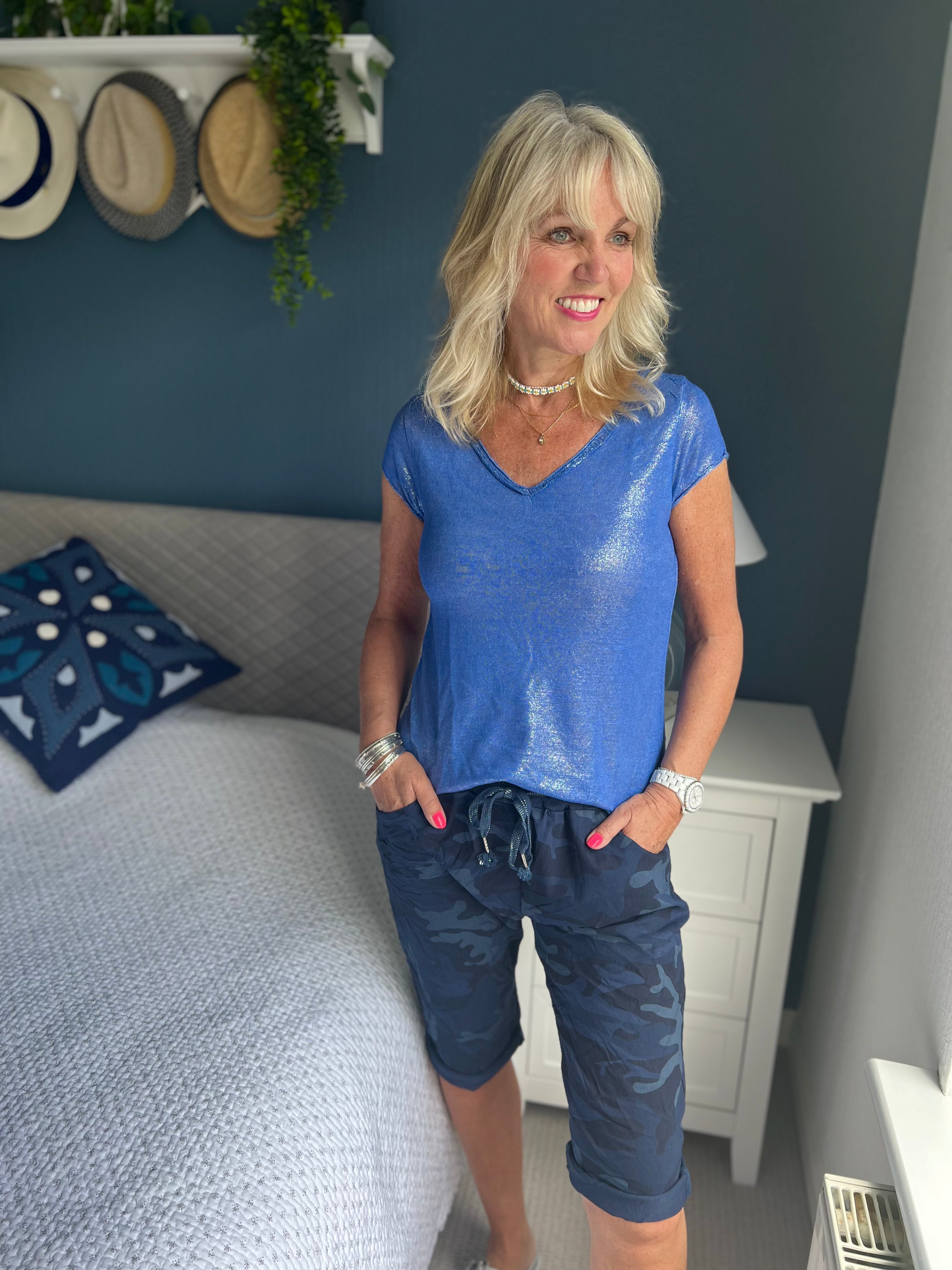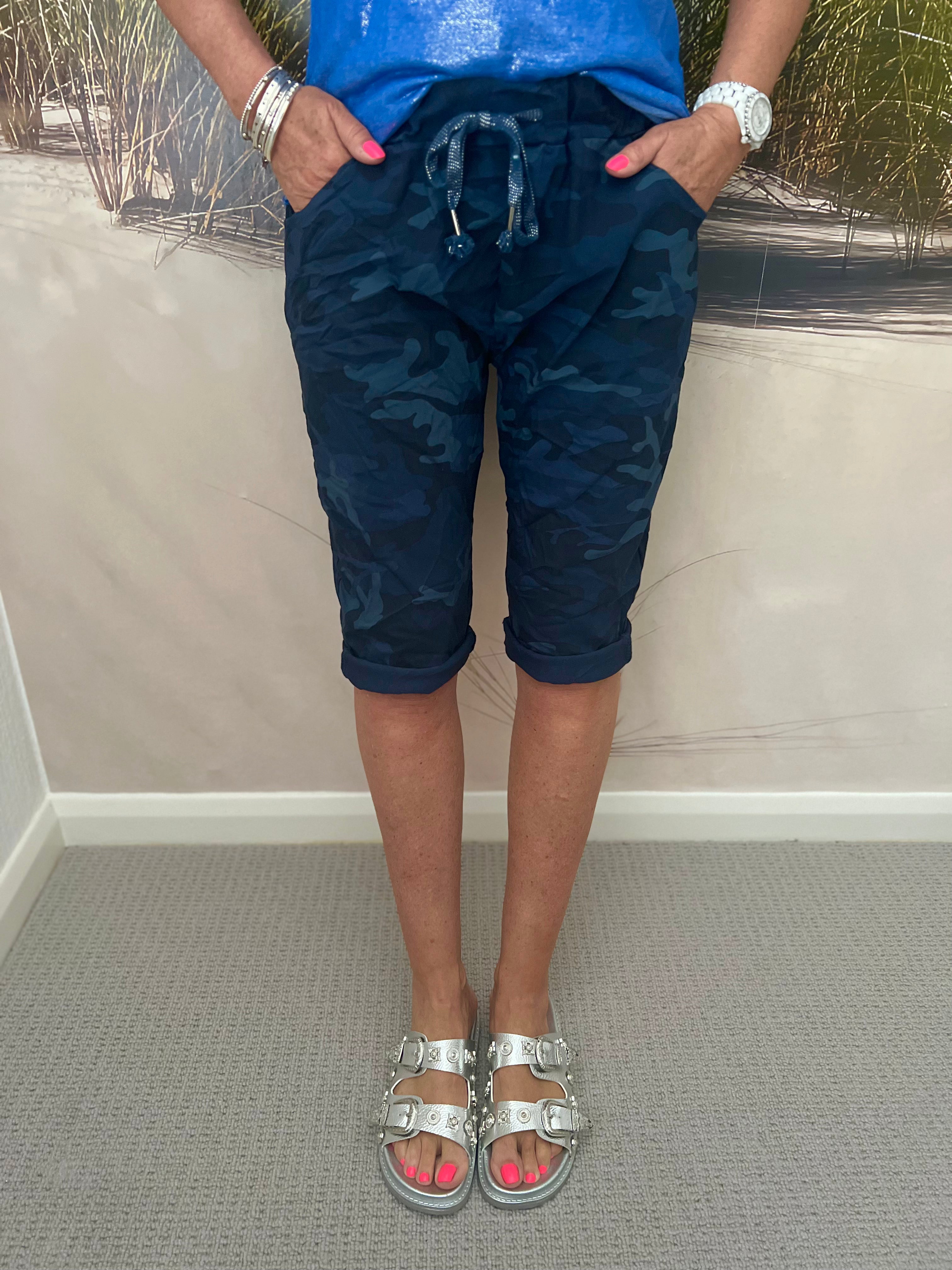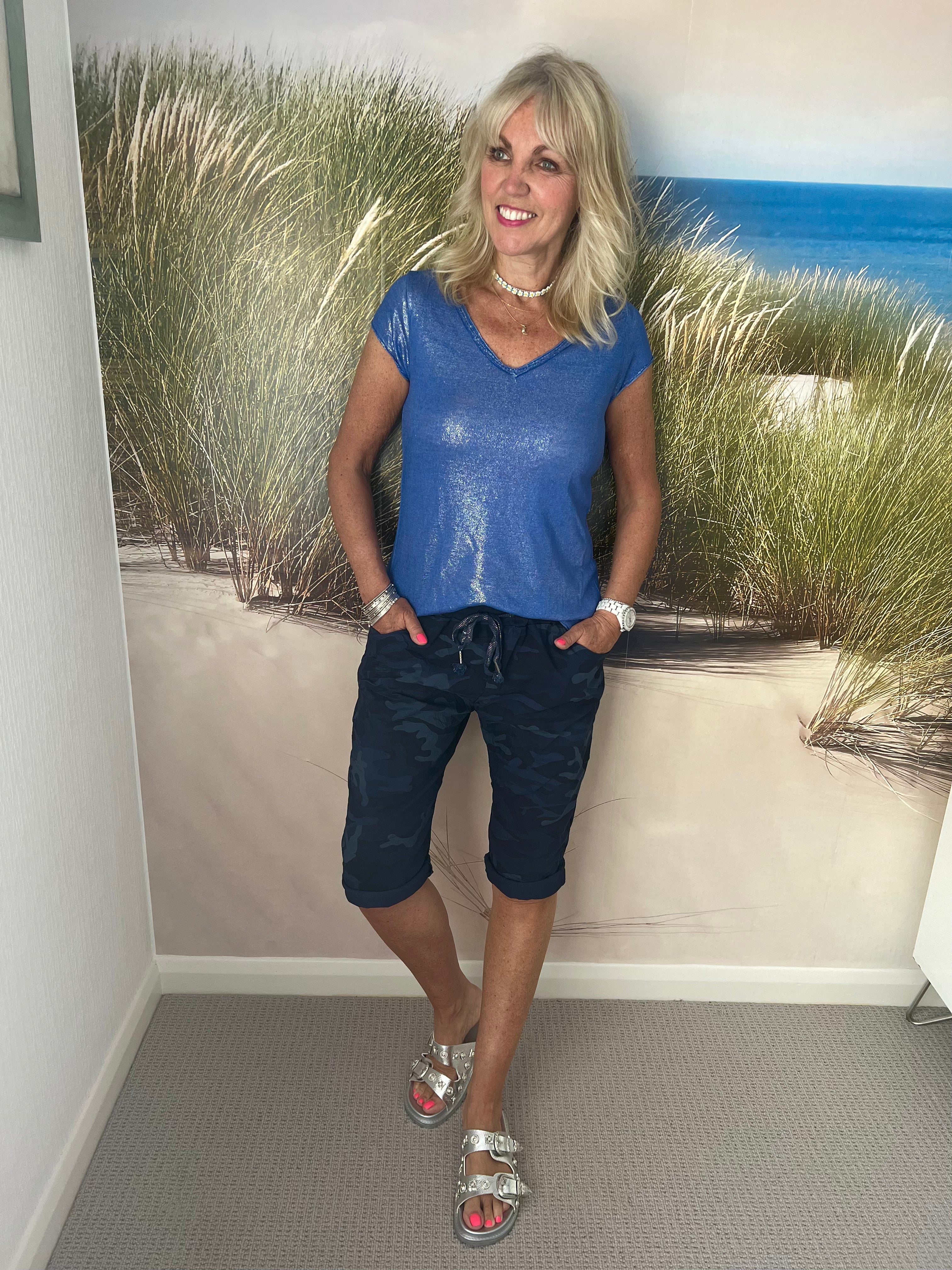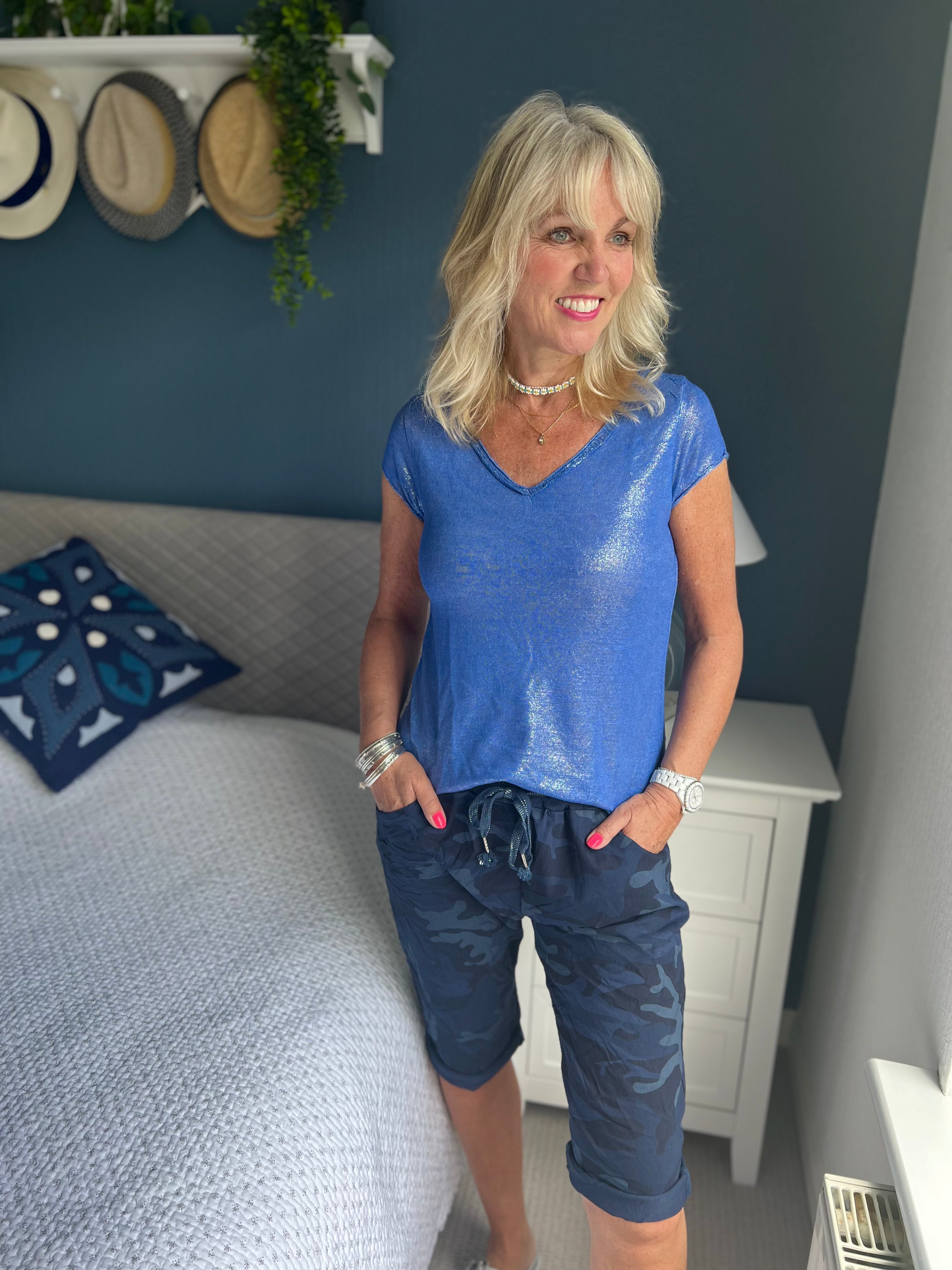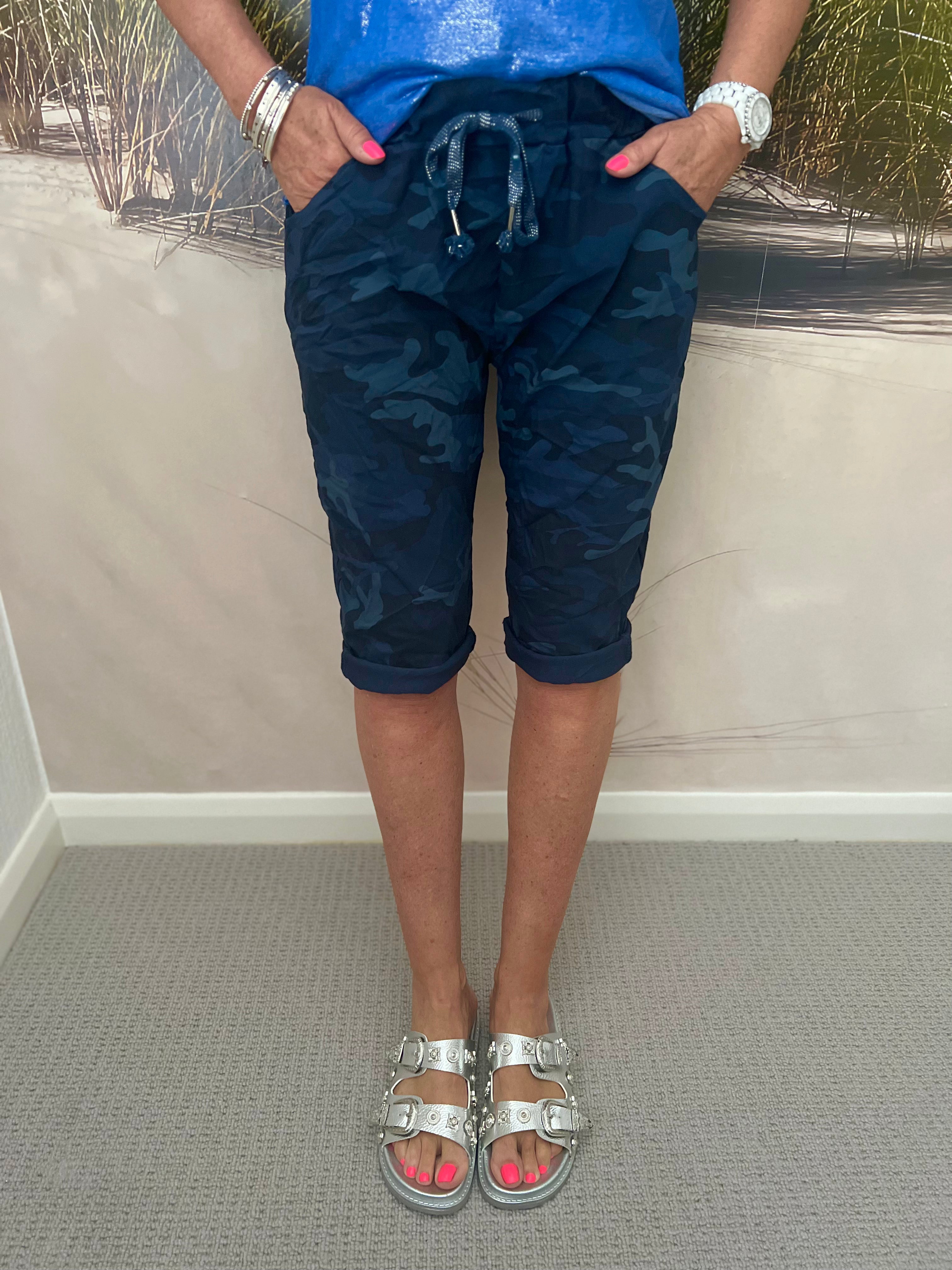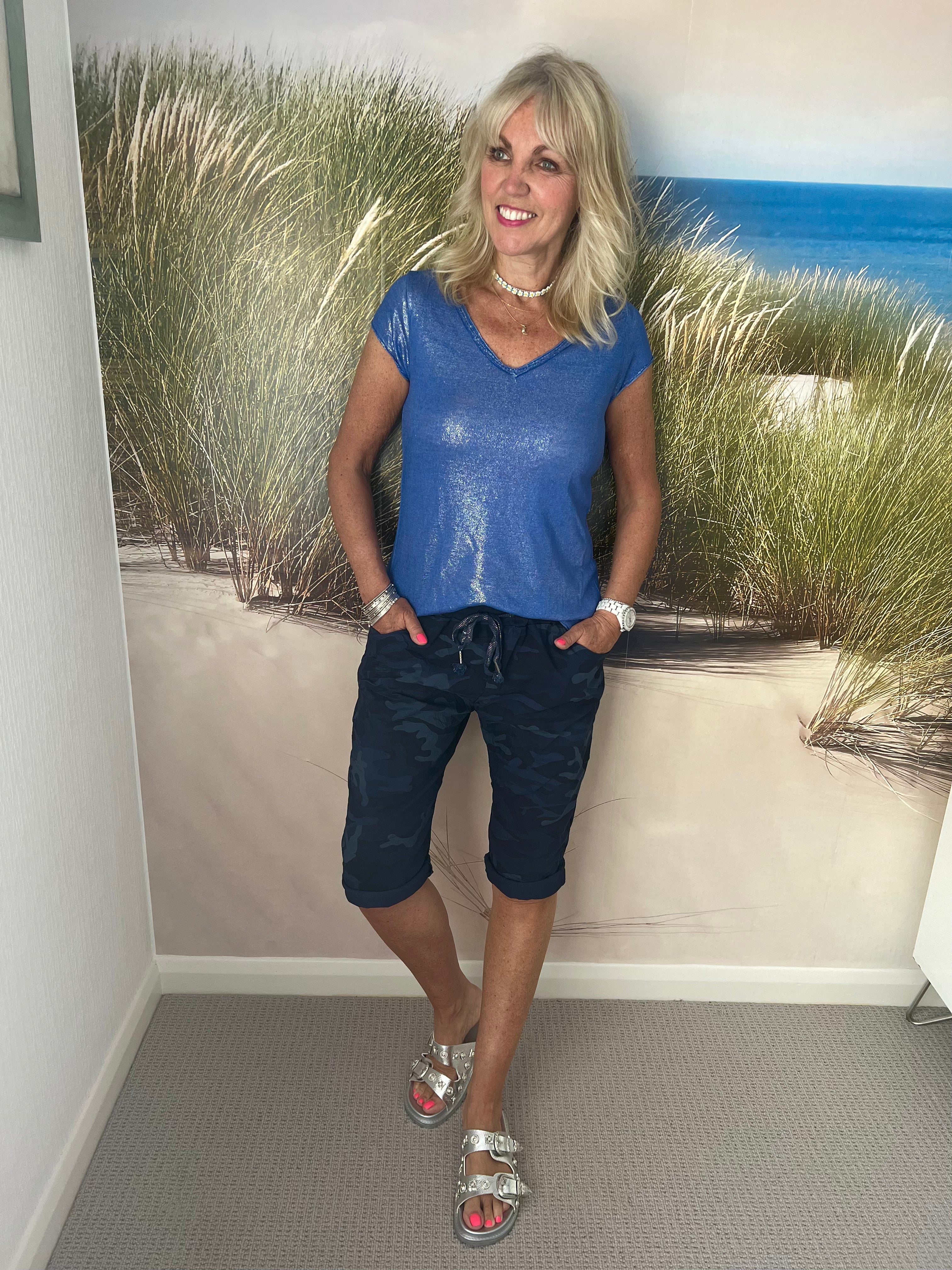 Super Stretch Jogger Shorts in Ink Camo
These shorts are so comfortable! Just pull them on and you're good to go. Drawstring waist, side pockets, and you can roll them to the best place on you. They are knee length so cover your knees too if you don't like them!
NB. These come crinkled, but these will drop out with washing and wearing.  If you want to keep the crinkles you'll need to scrunch them after washing when they are still damp.
Super stretchy, soft and light to wear.
77% viscose 20% nylon 3% elastin
Only wash at 30 degrees and do not tumble dry. 
Size Guide:
Reg to fit UK10-16
Plus to fit UK16-22
I am 5'6" and Size 10 and wearing the Reg size.  These are an oversized relaxed fit, and are very stretchy and comfy