Free UK Postage on all orders over £100!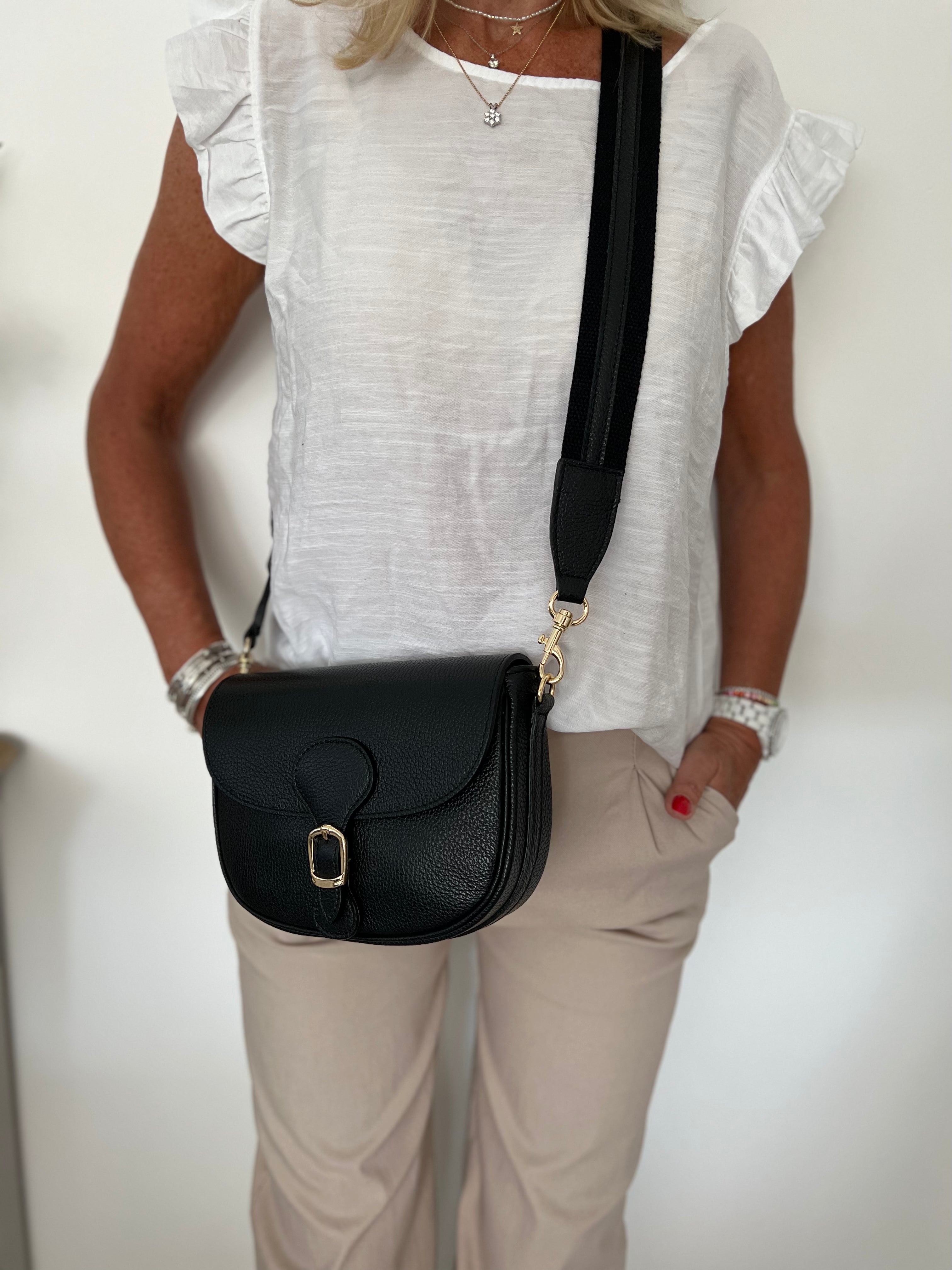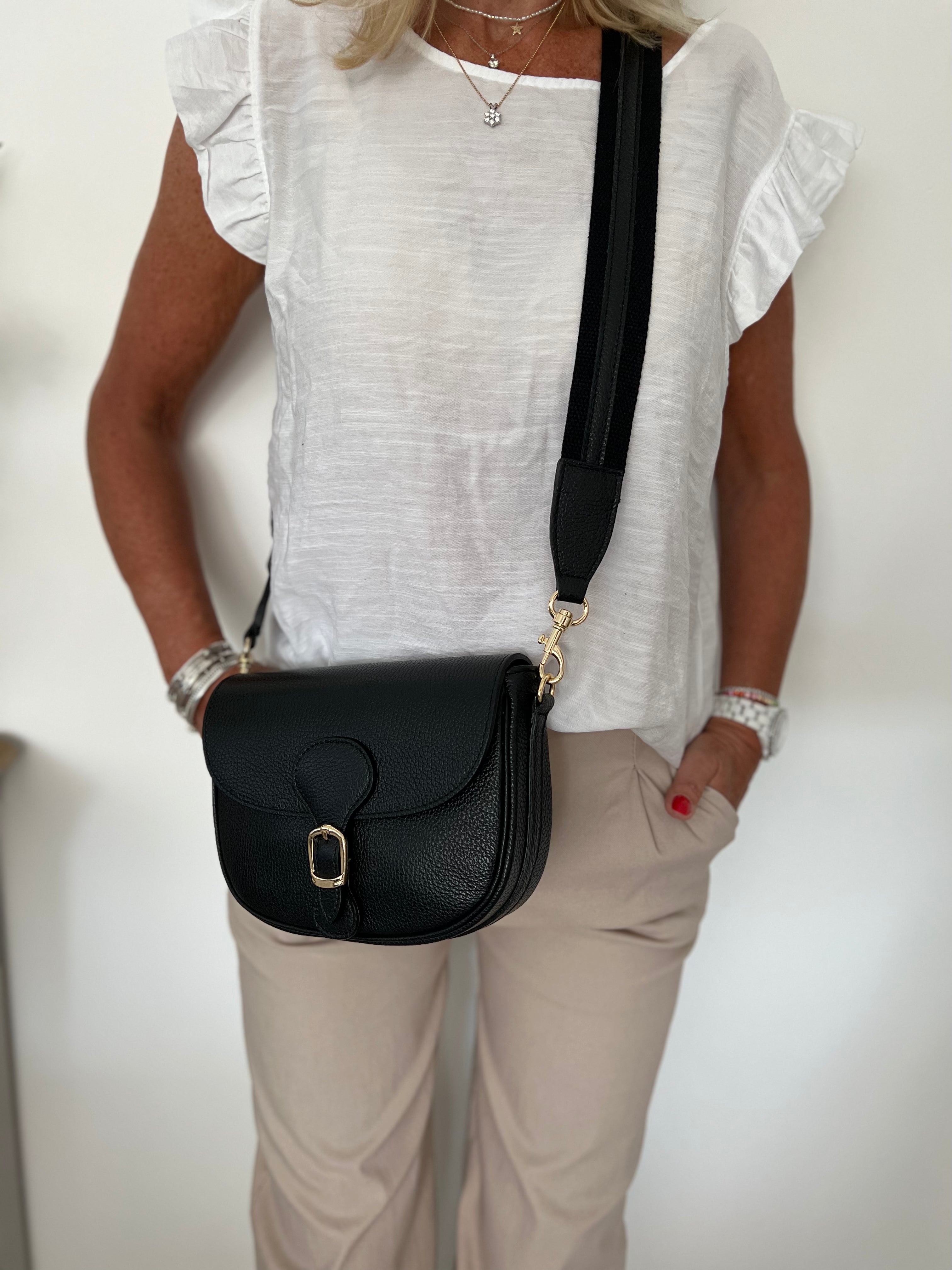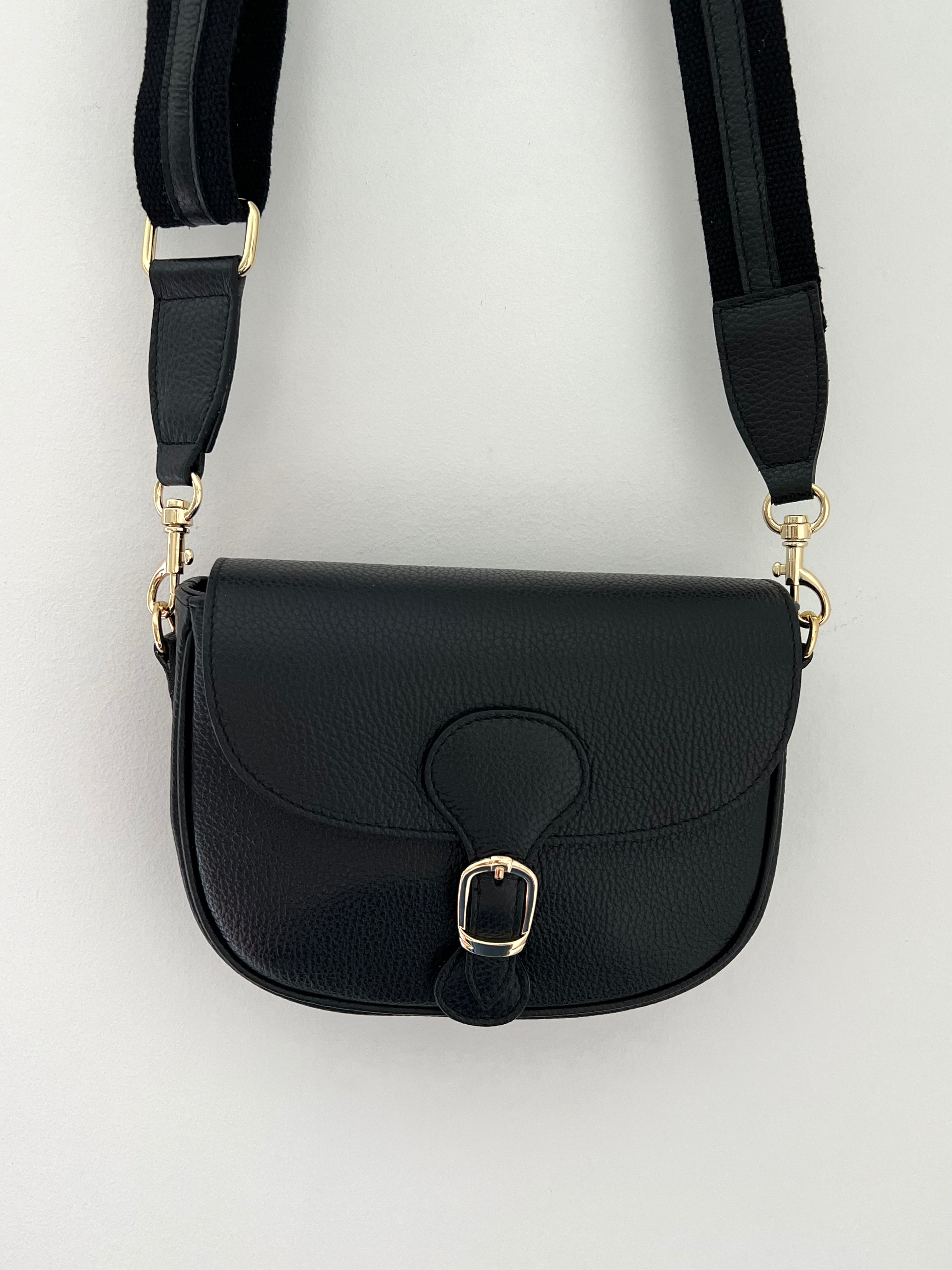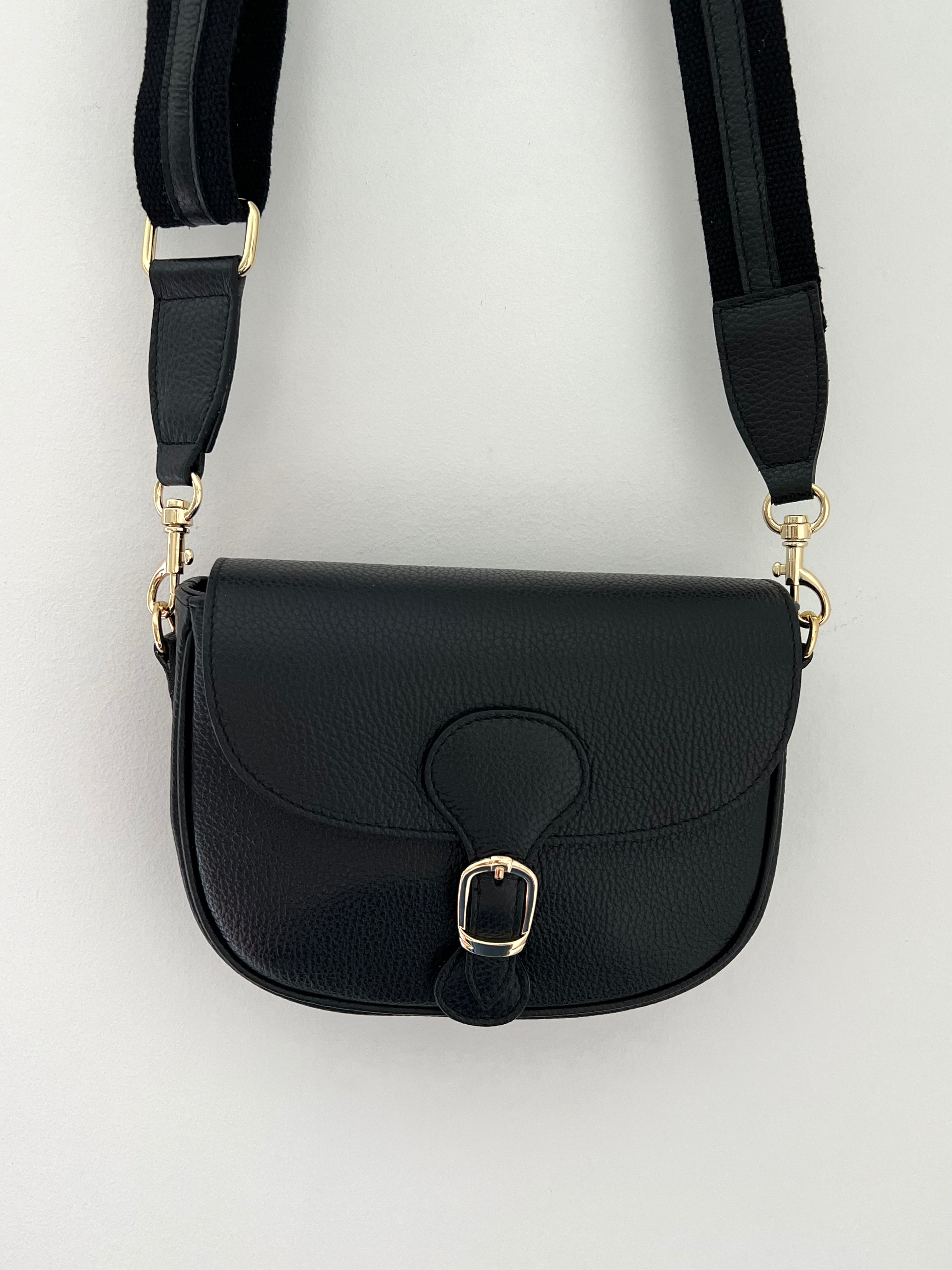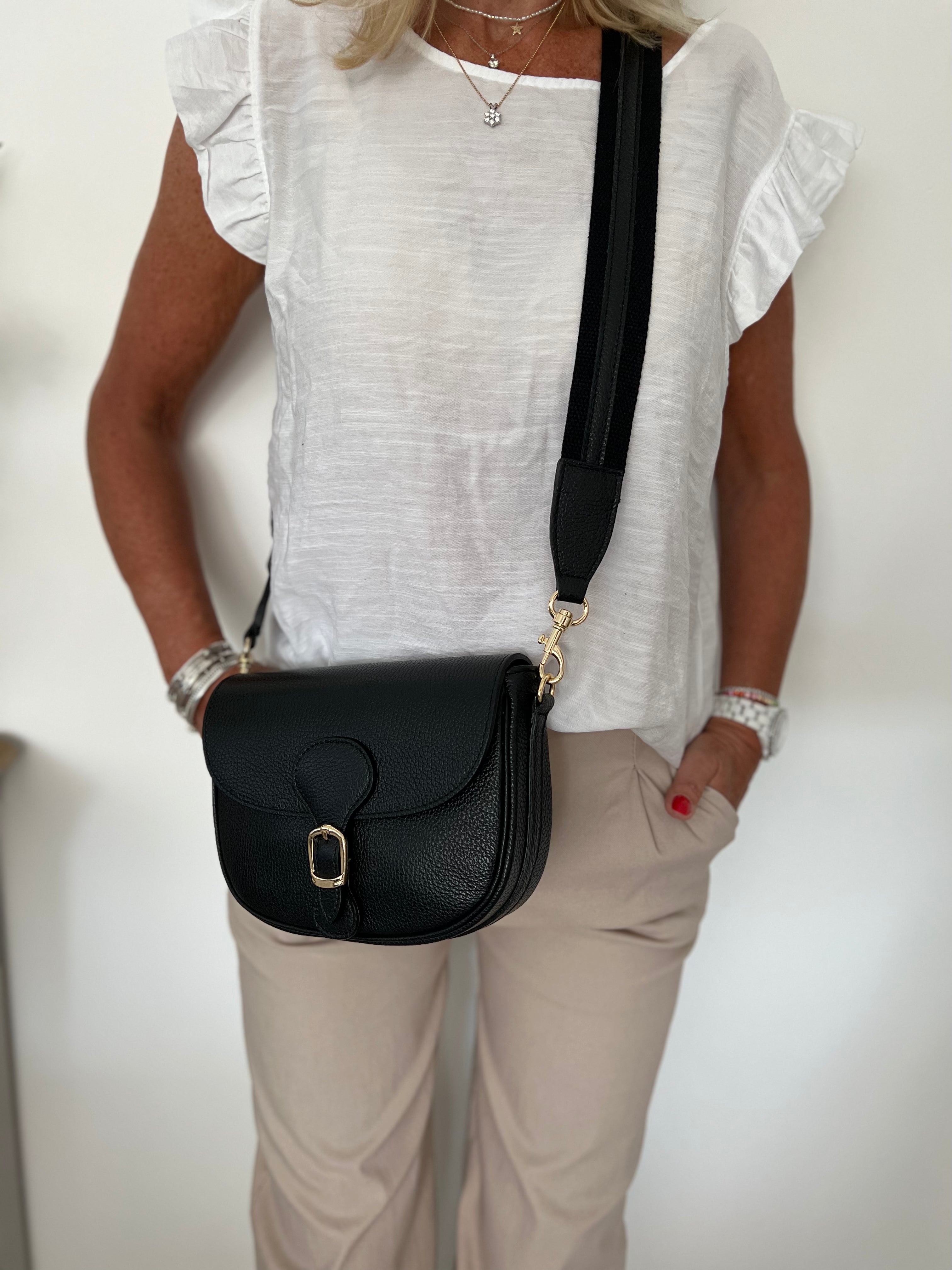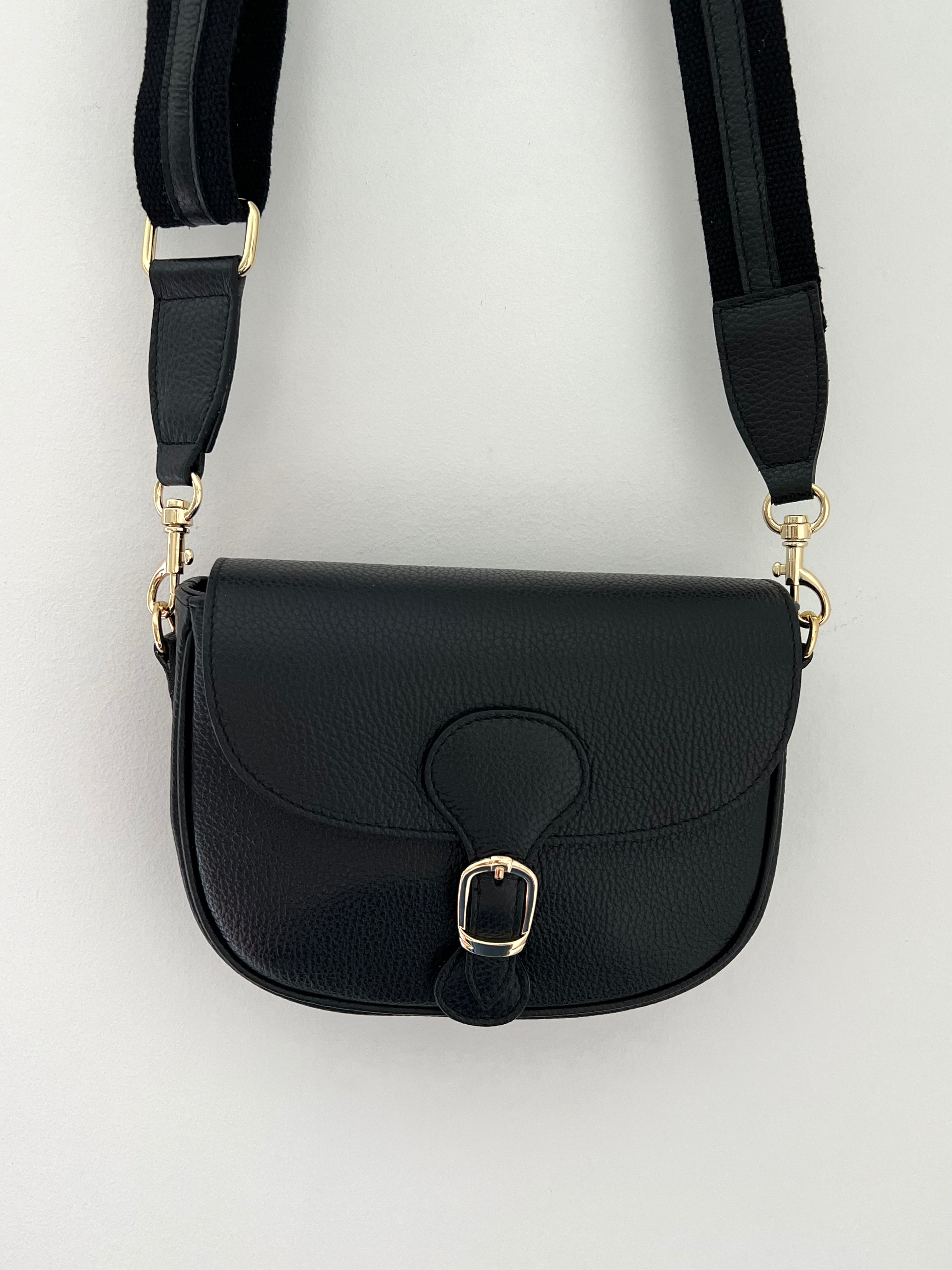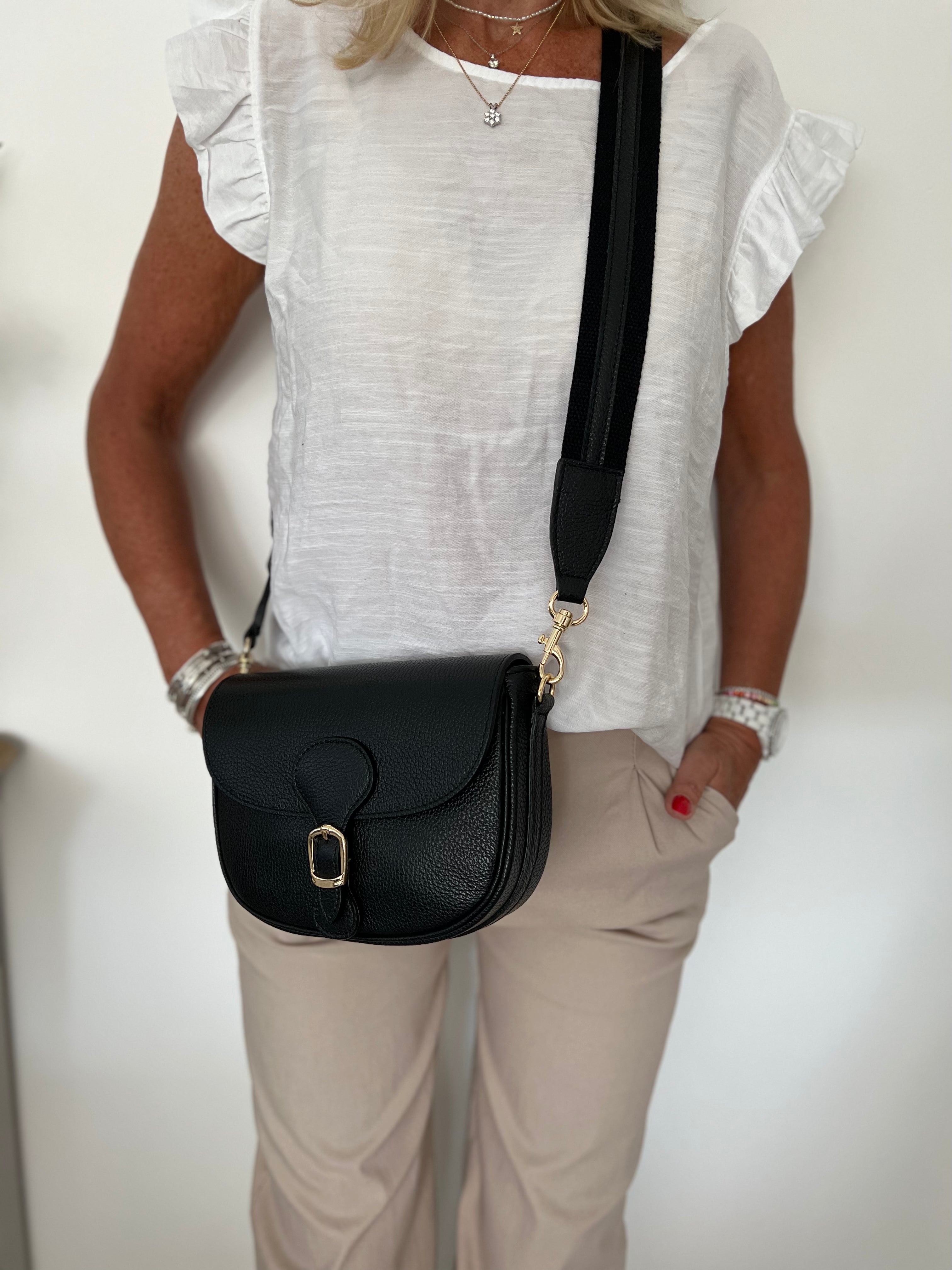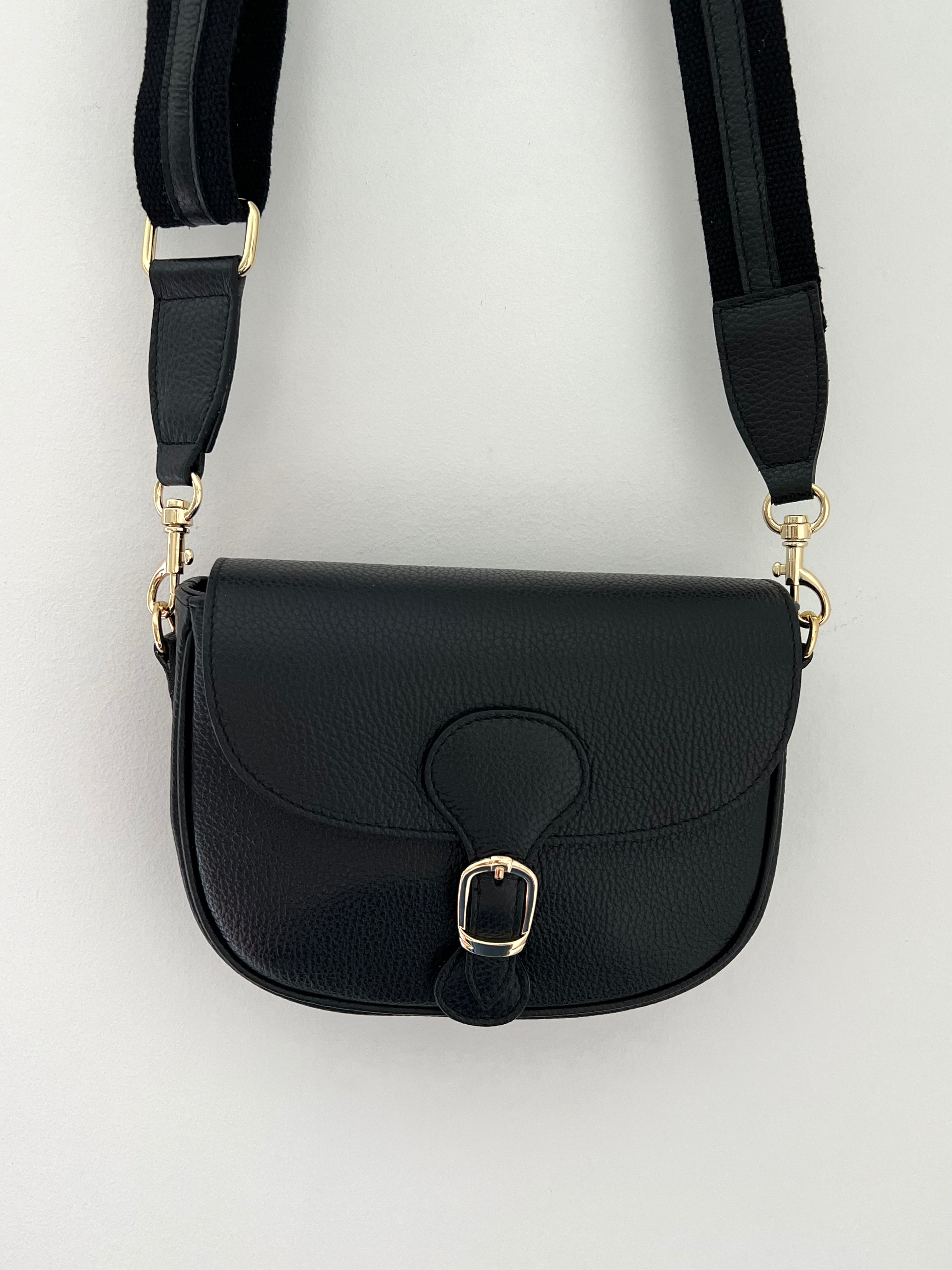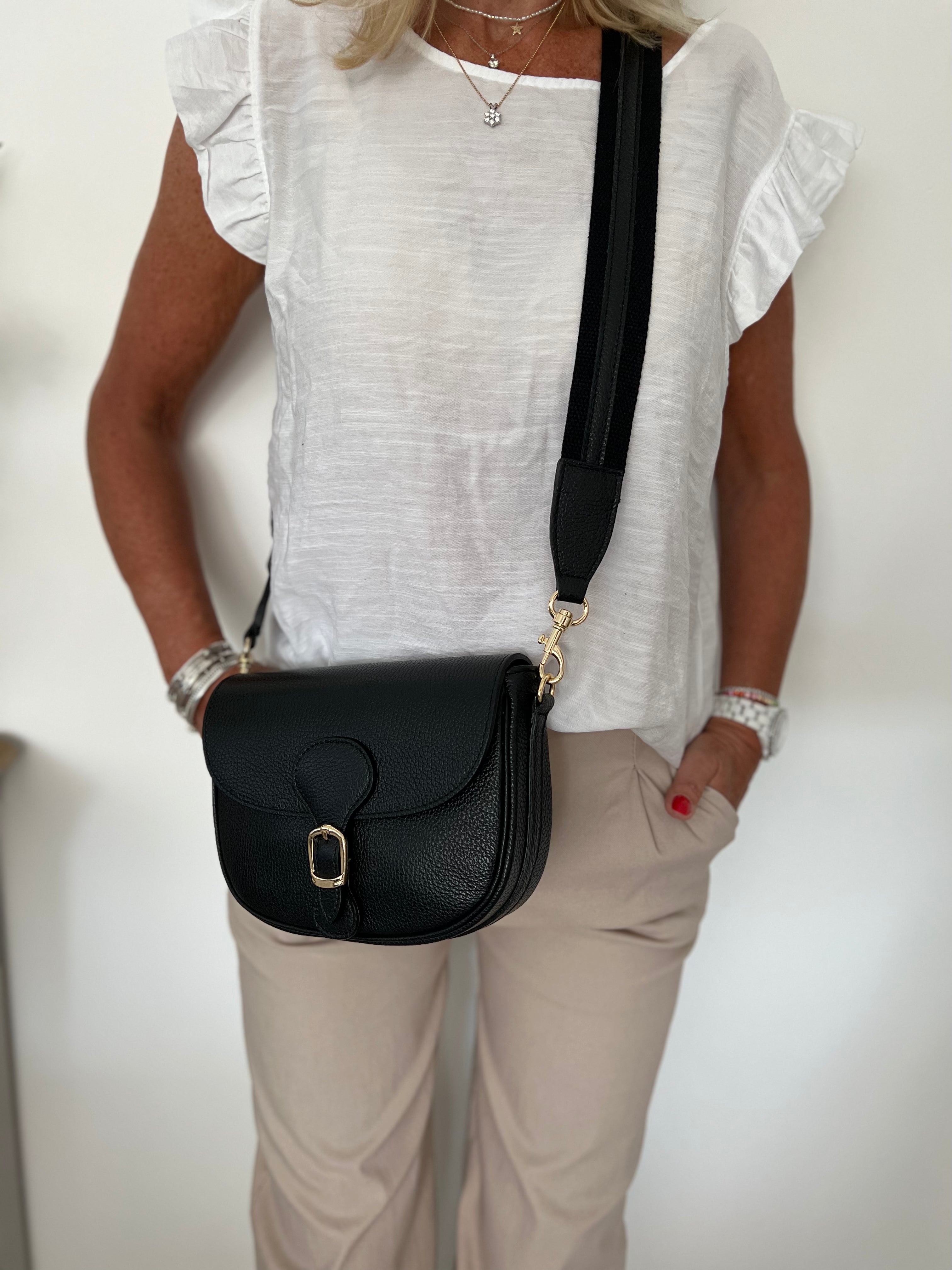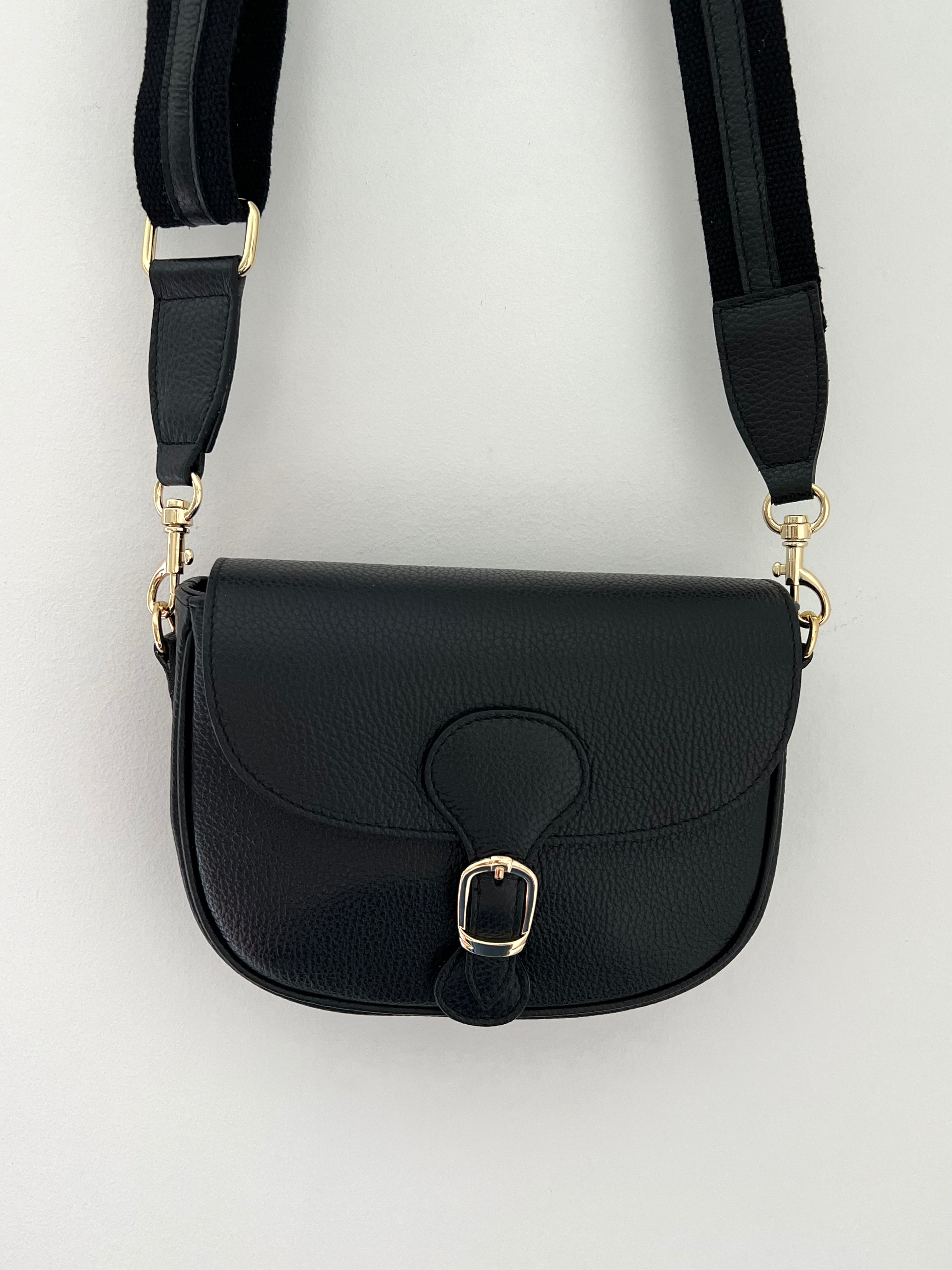 Pebble Leather Crossbody Bag in Black
A gorgeous camera style bag that is incredibly useful all year round.  It goes with absolutely everything!  You'll find it big enough to put all your essentials in (I can even fit a Kindle and an umbrella in mine) but it won't be so big and heavy you compromise your back and shoulders.  It is very comfortable to wear and means you will be hands free at all times.
It is lined, has an internal pocket, top zip and has a leather and canvas detachable strap which is long enough to convert from a shoulder bag to a cross body bag. The front flap is magnetised and the buckle is non-working.
The strap is detachable and can be taken off if a different colour/style of strap is used instead.  See our range of detachable bag straps which are sold separately.
Comes in other colours 
Makes a beautiful gift too!
100% Italian leather
23 cm x 18 cm x 8 cm