Free UK Postage on all orders over £100!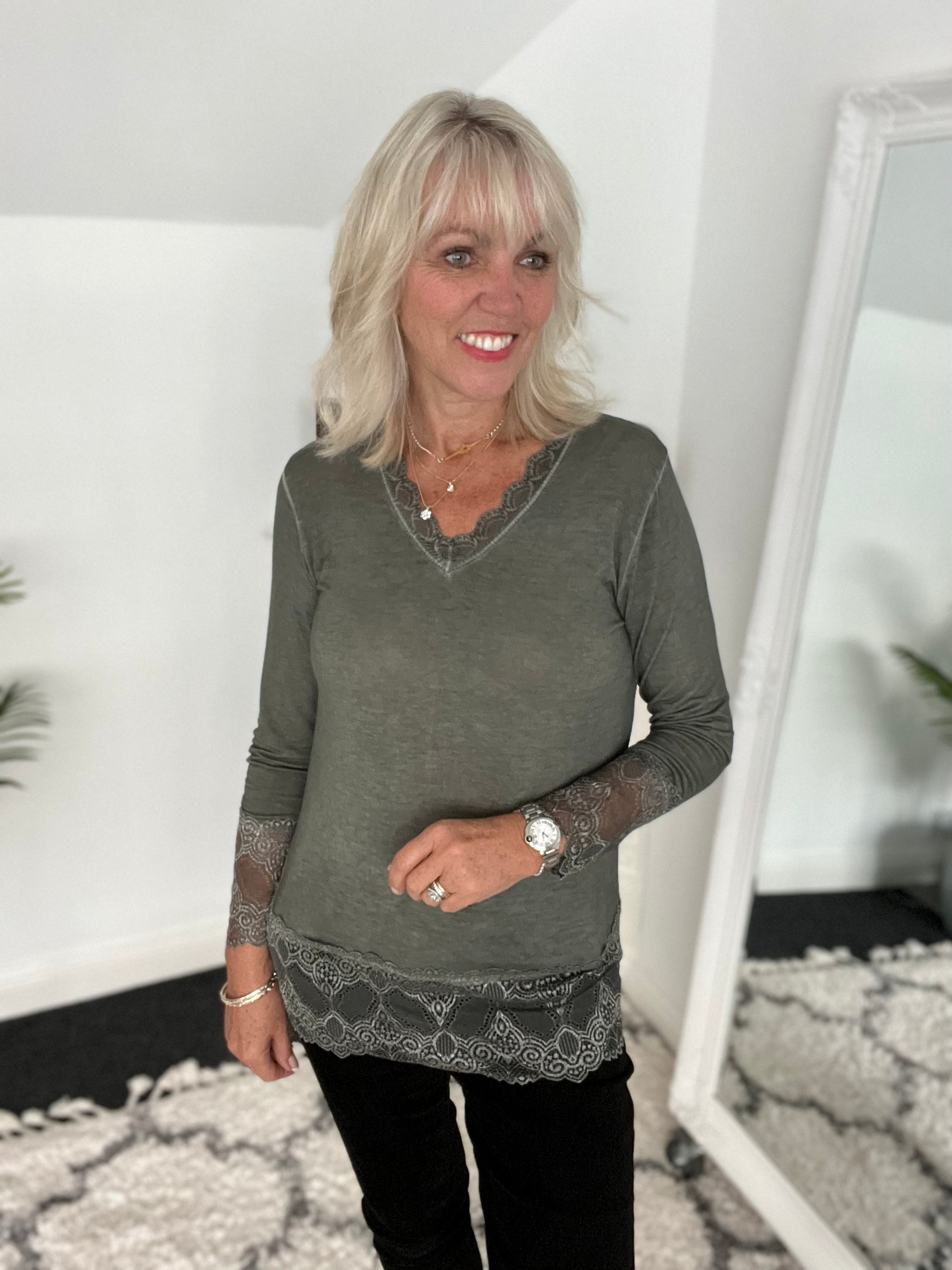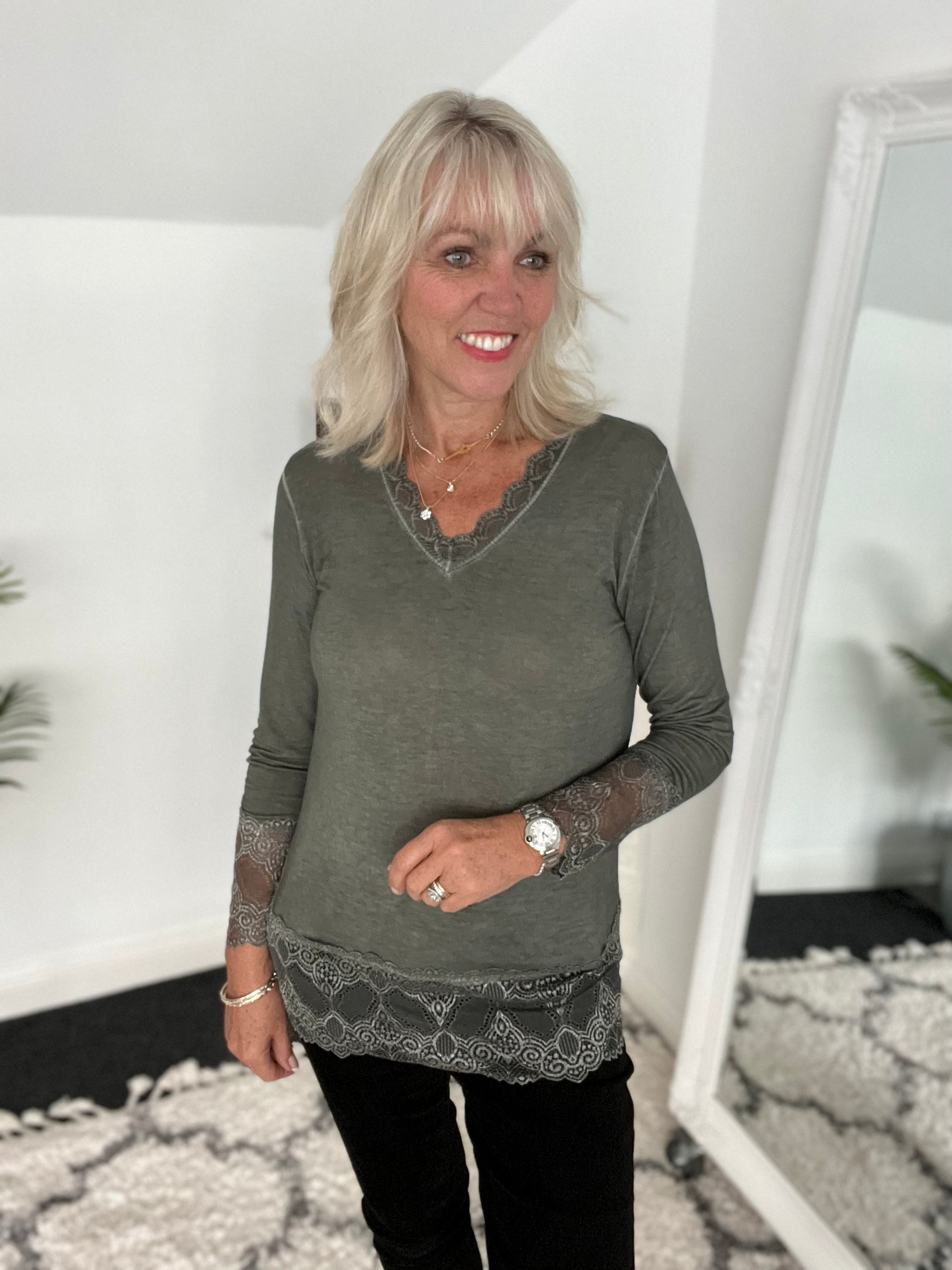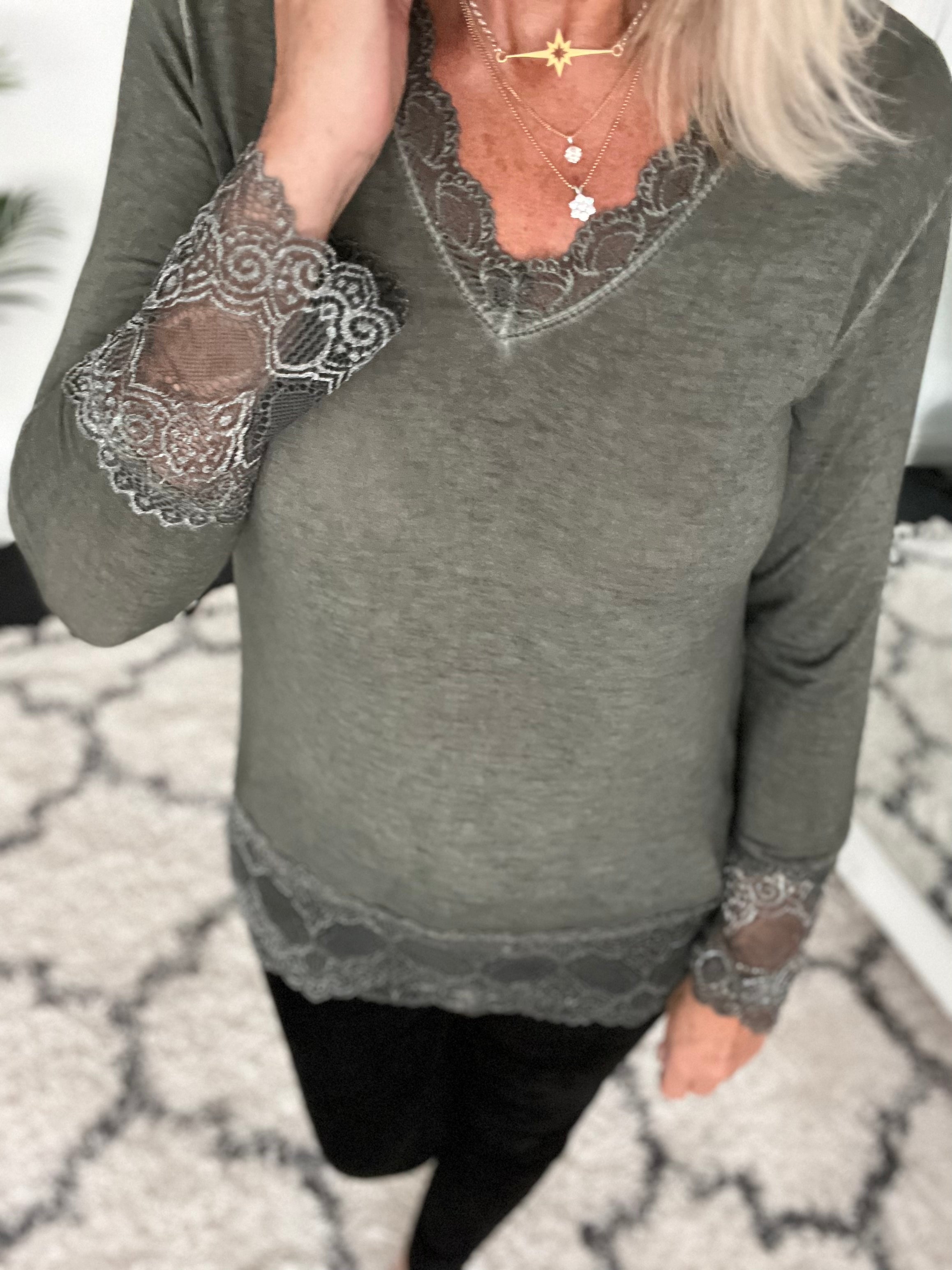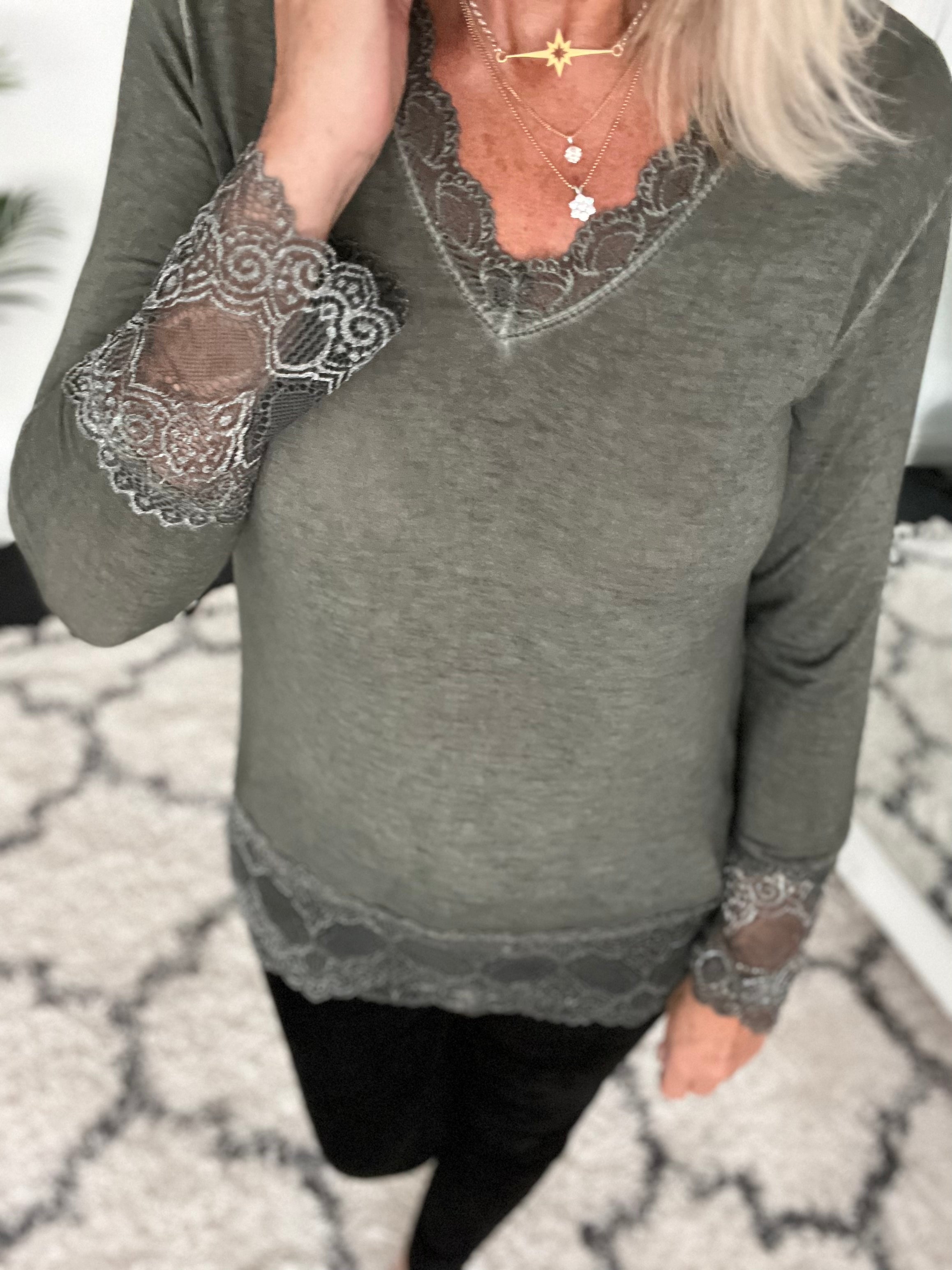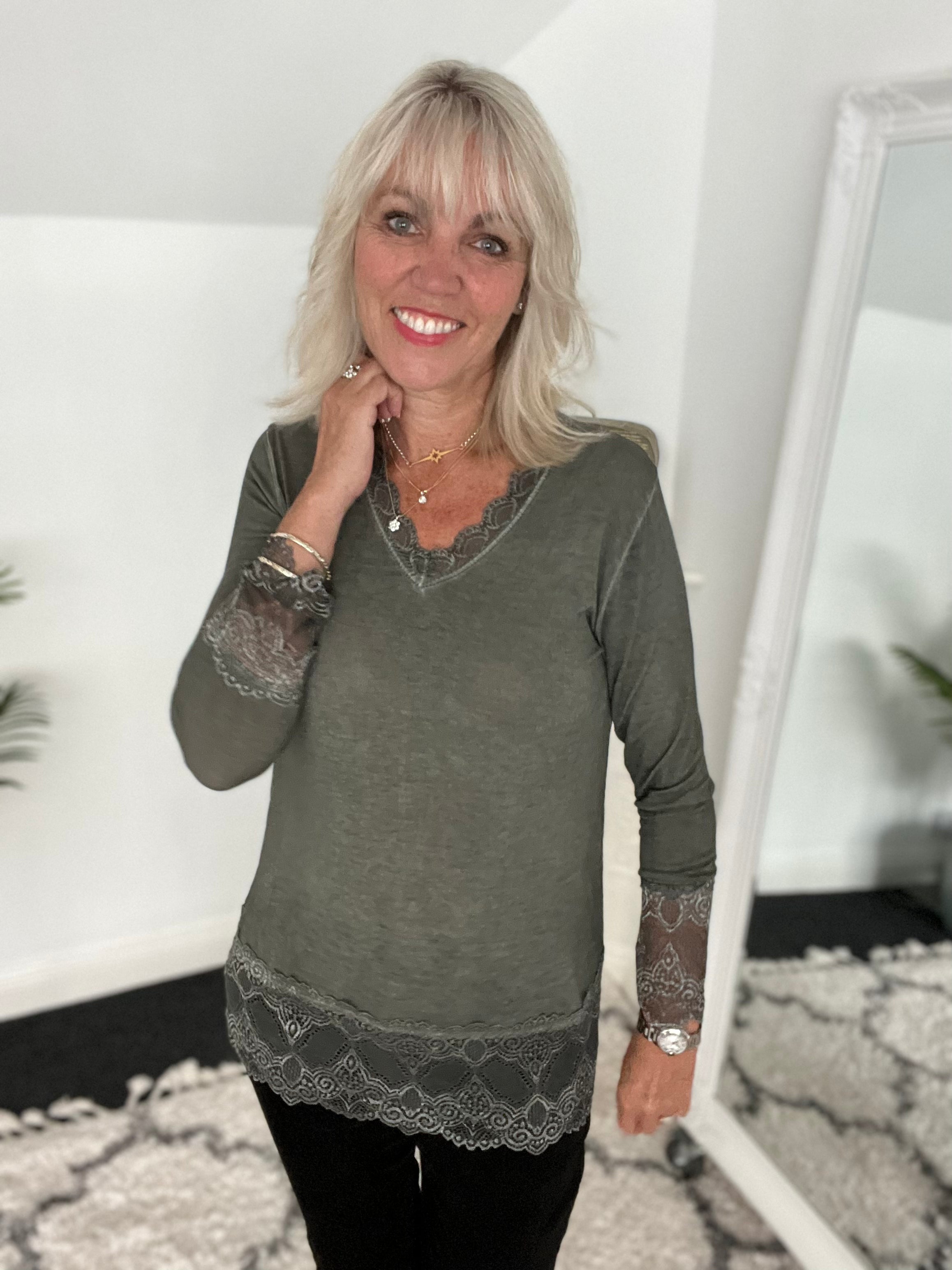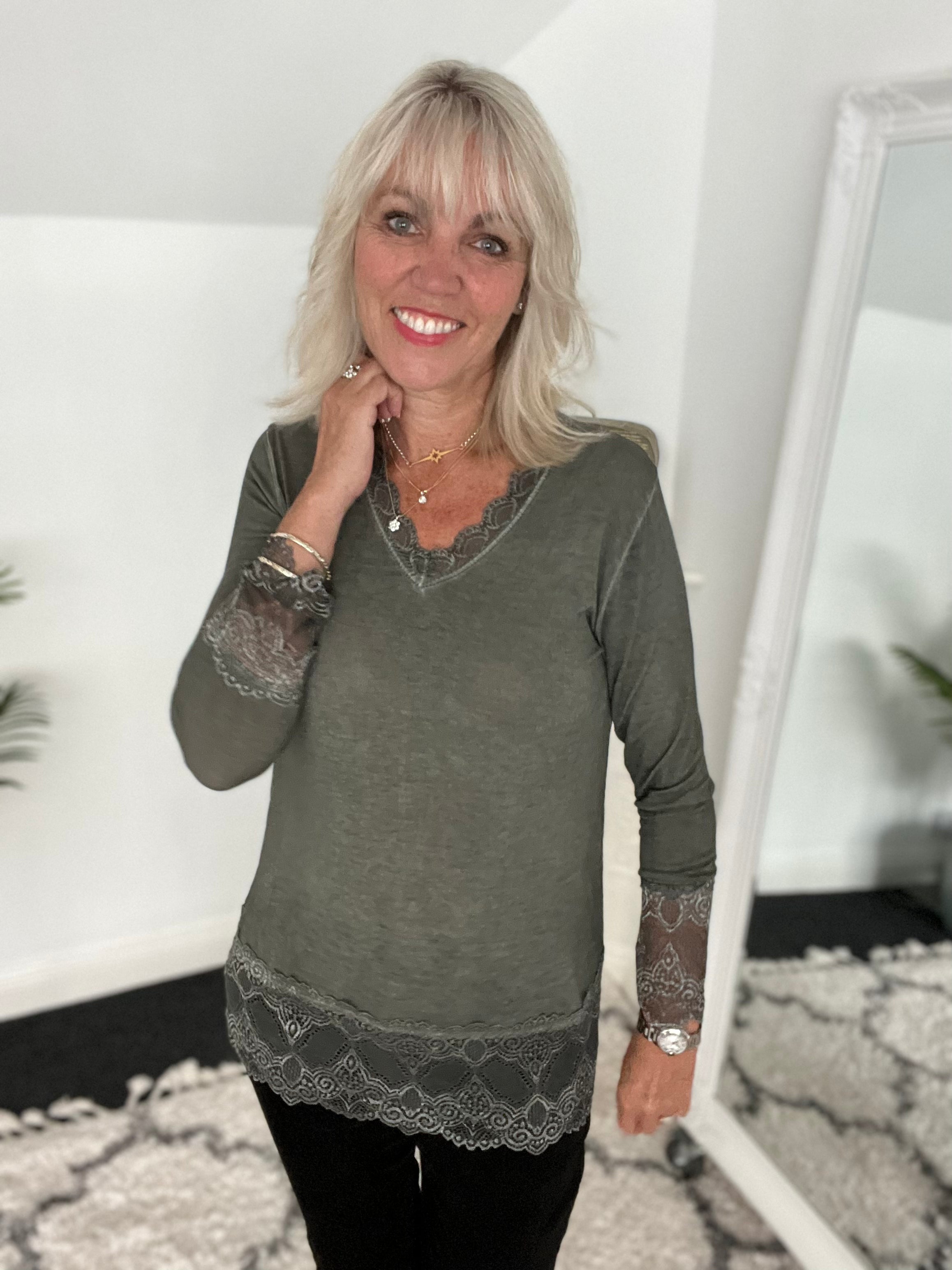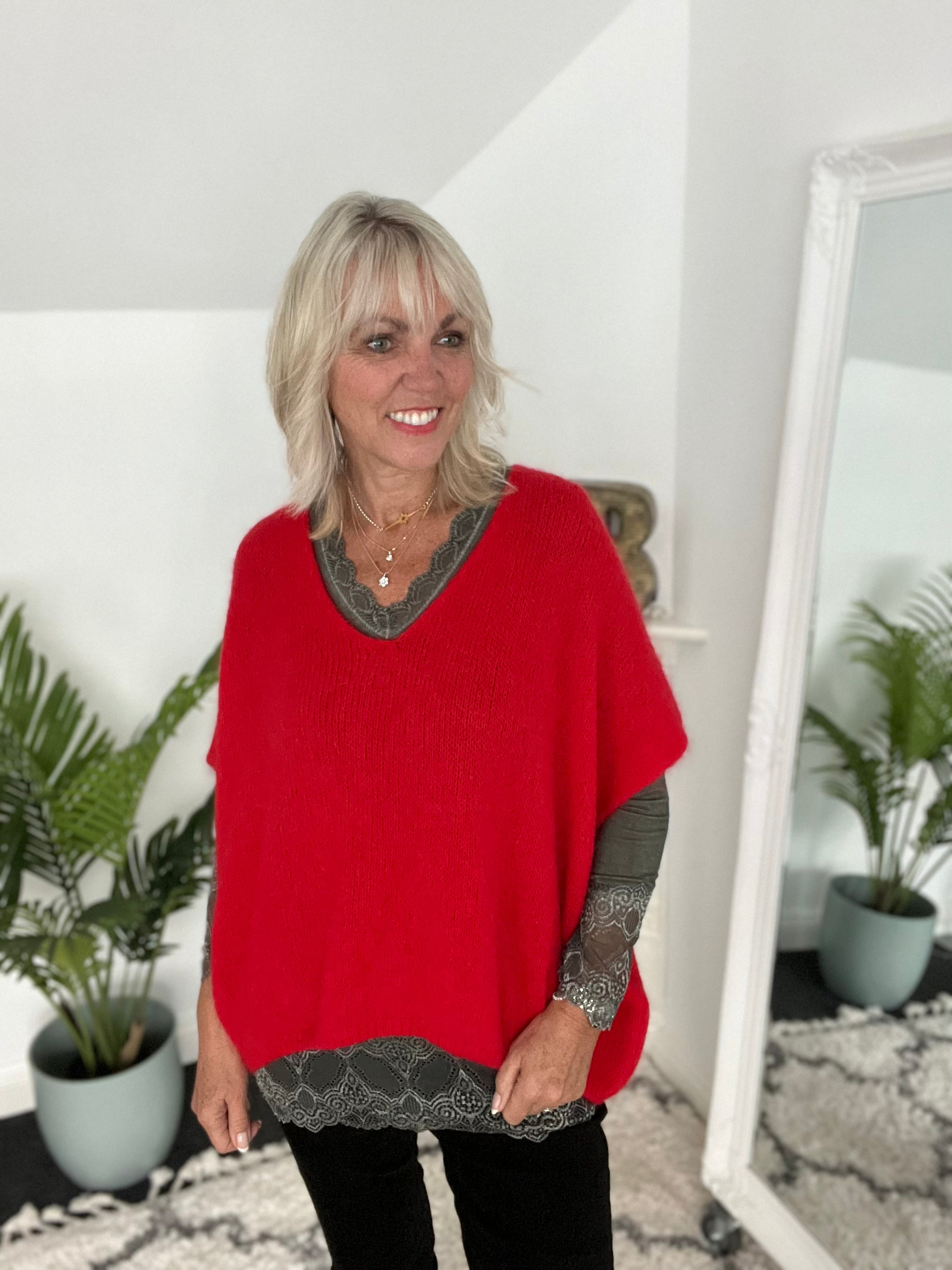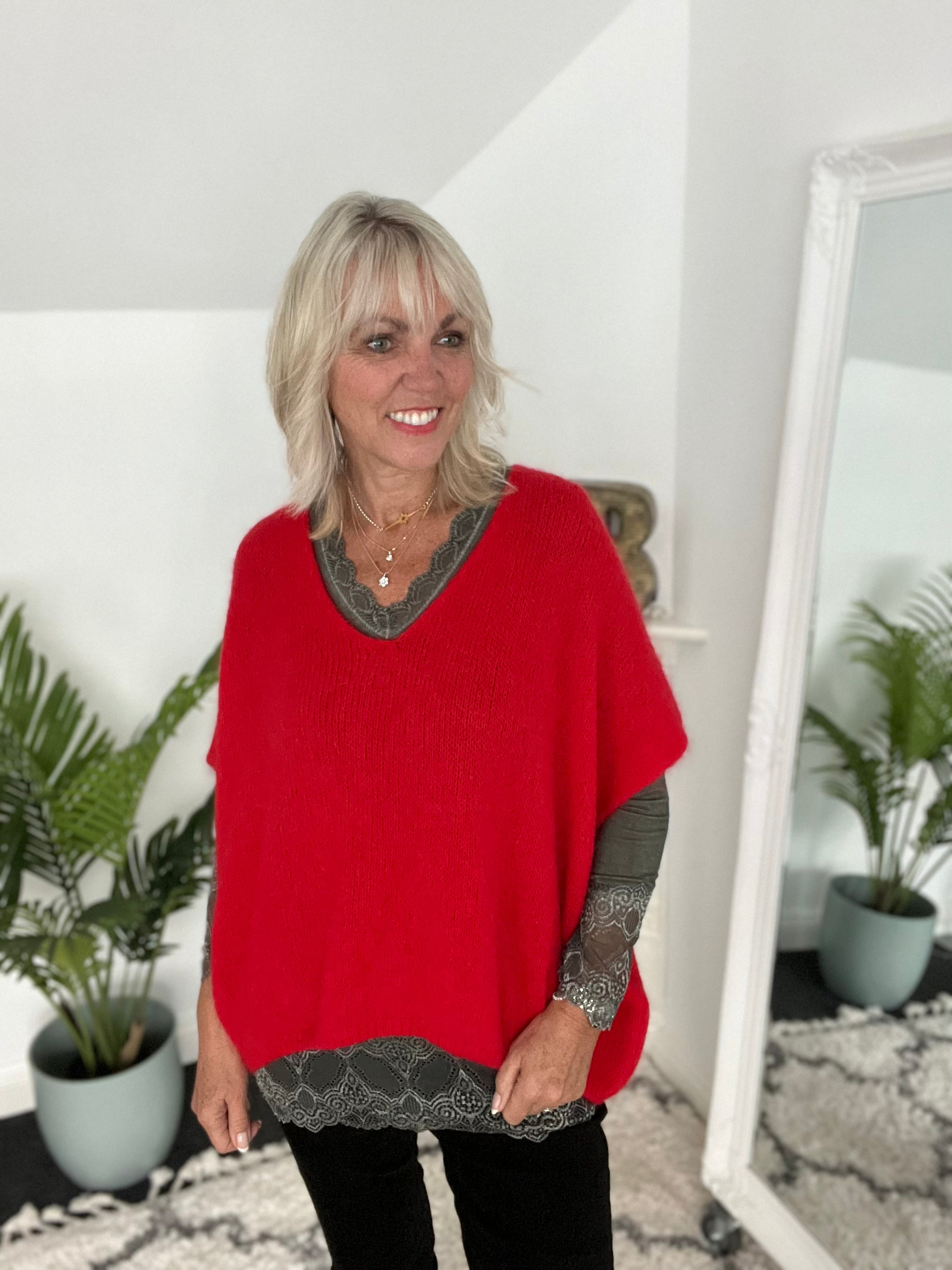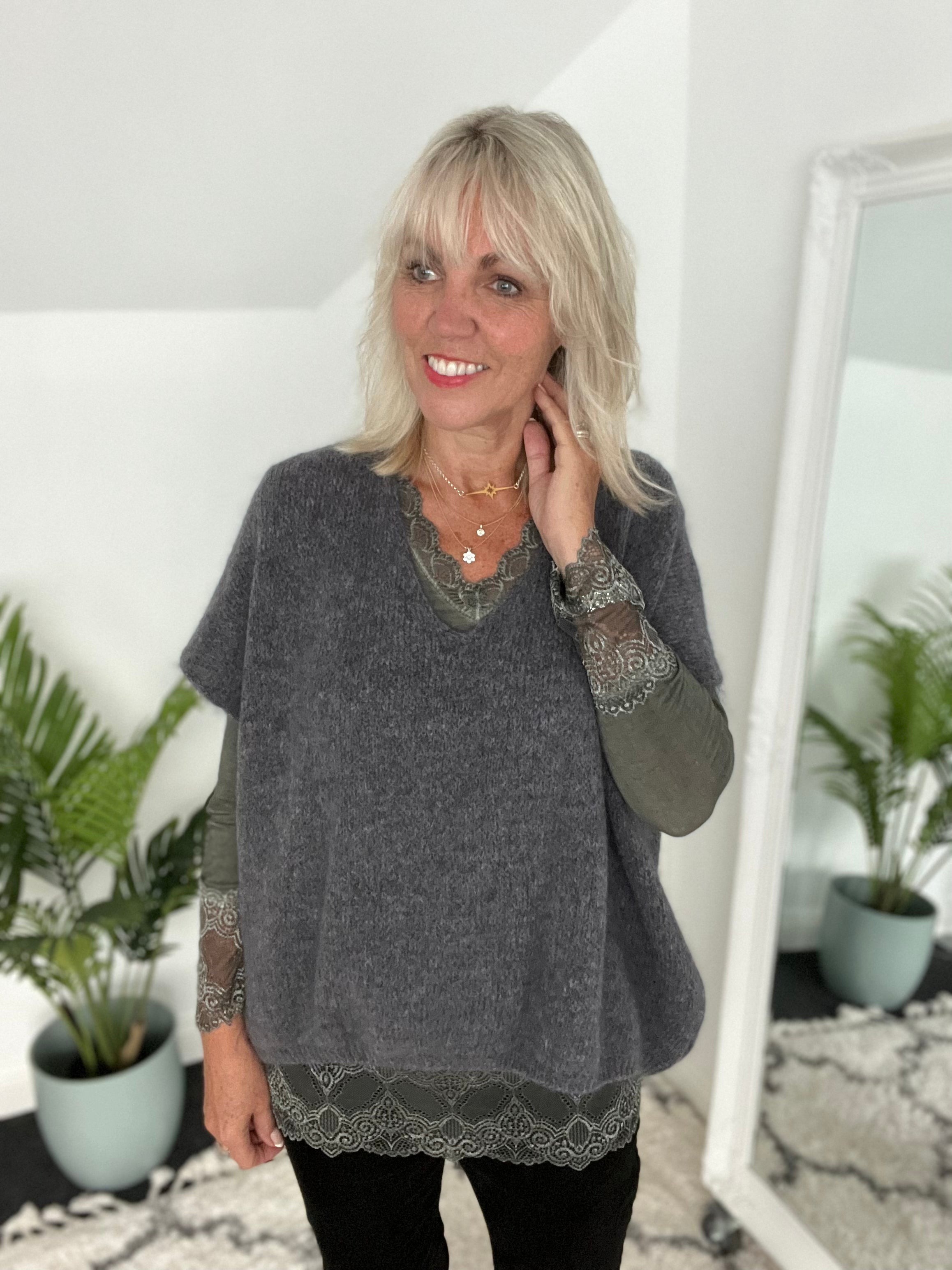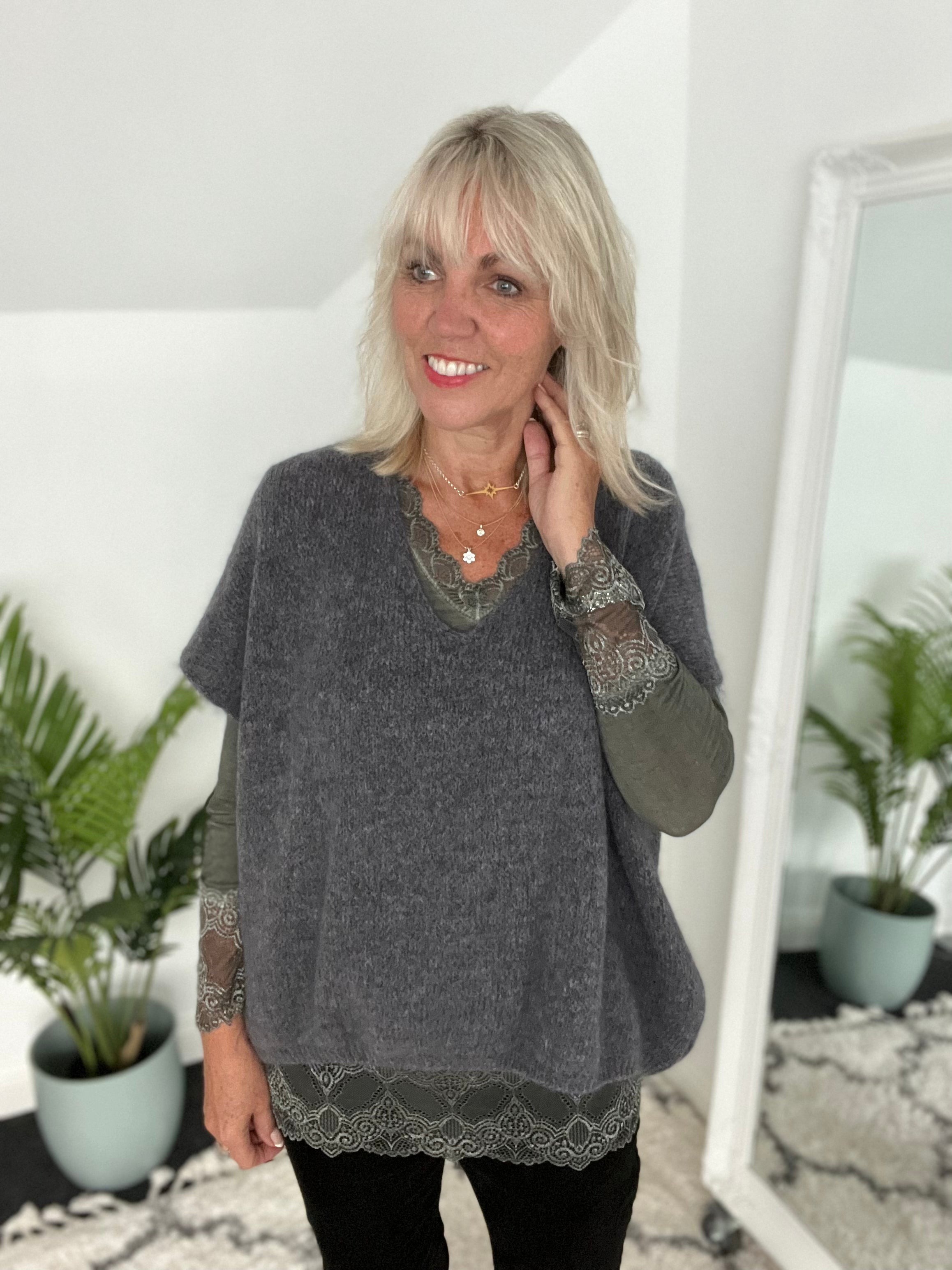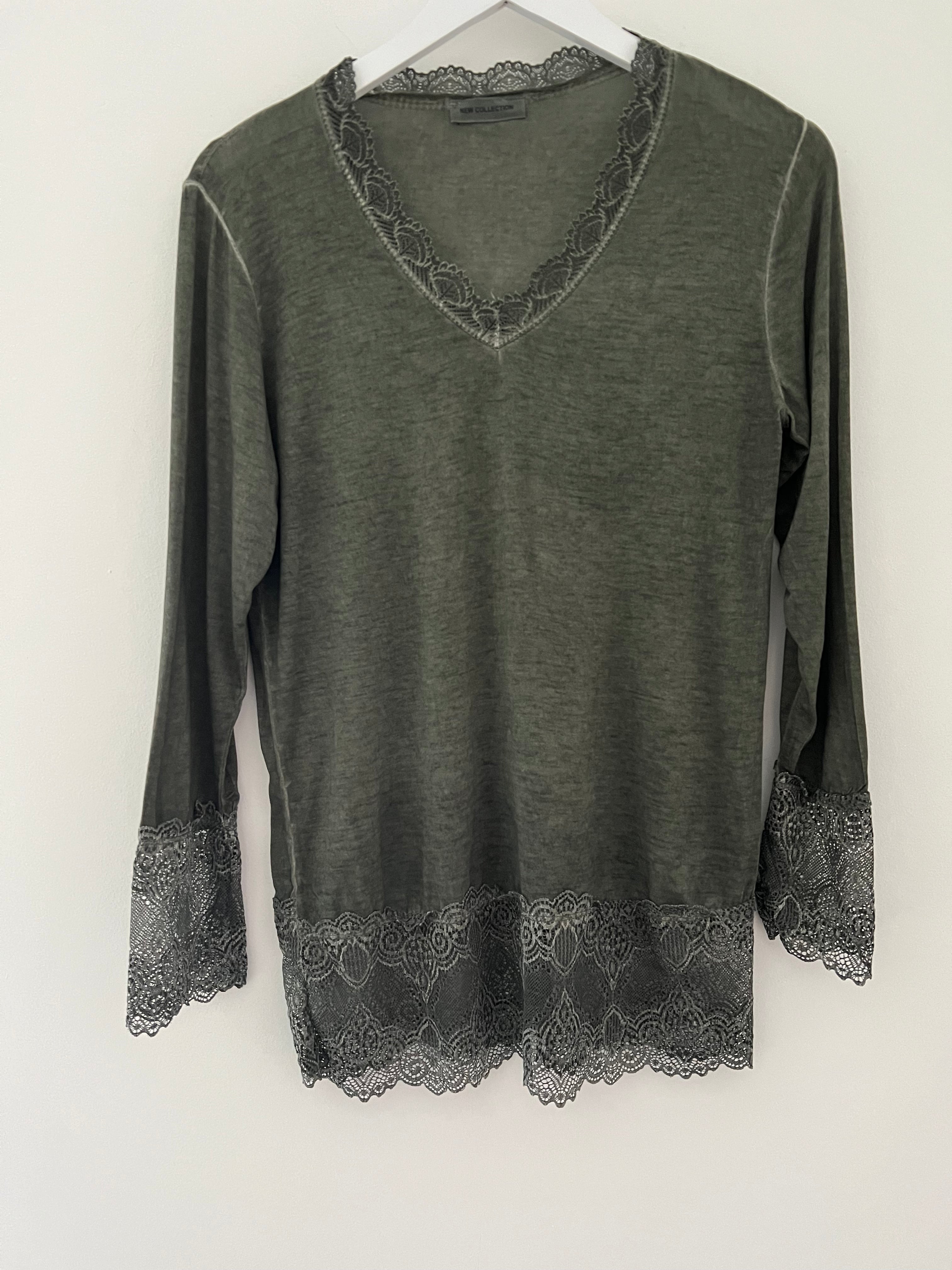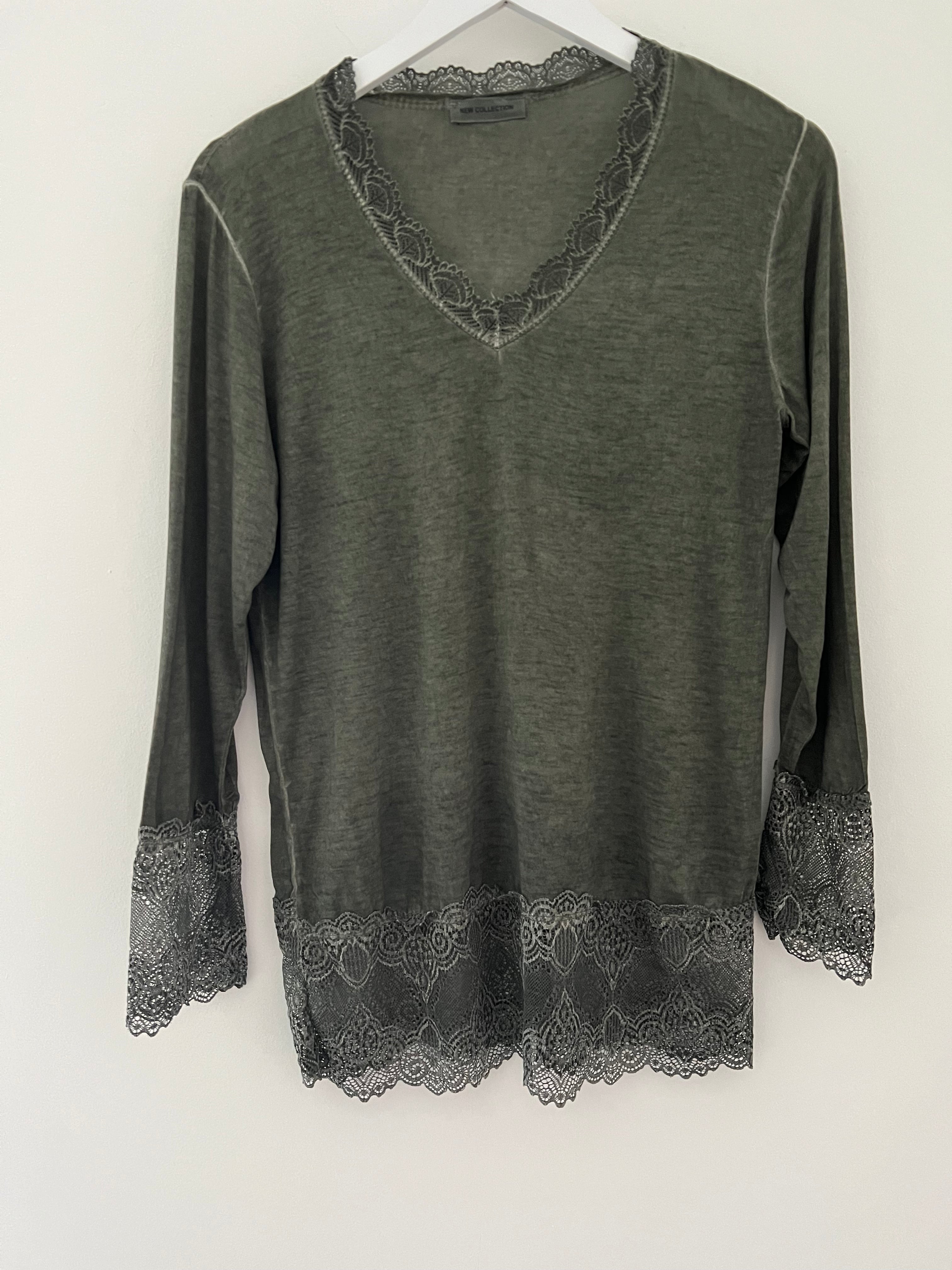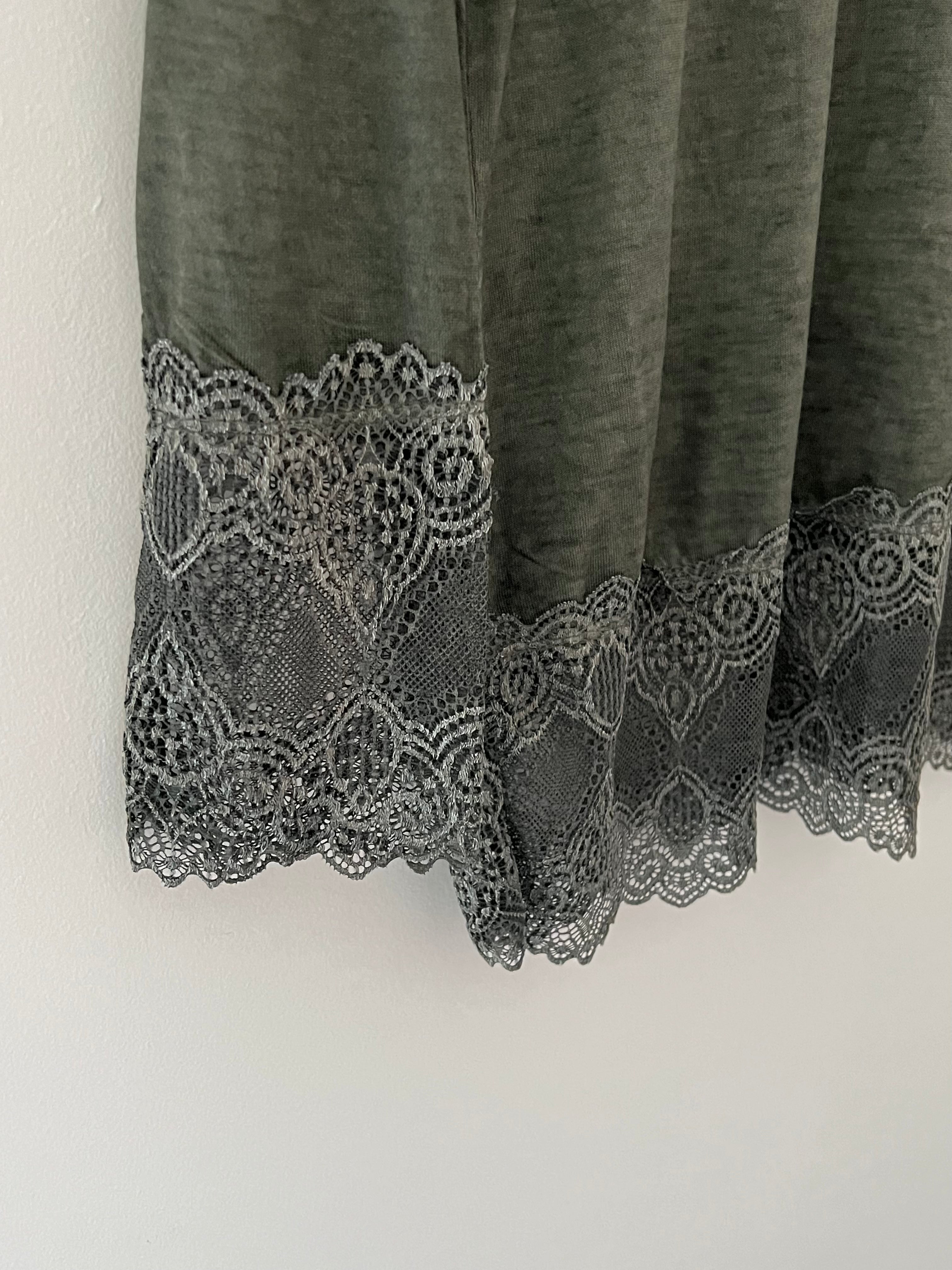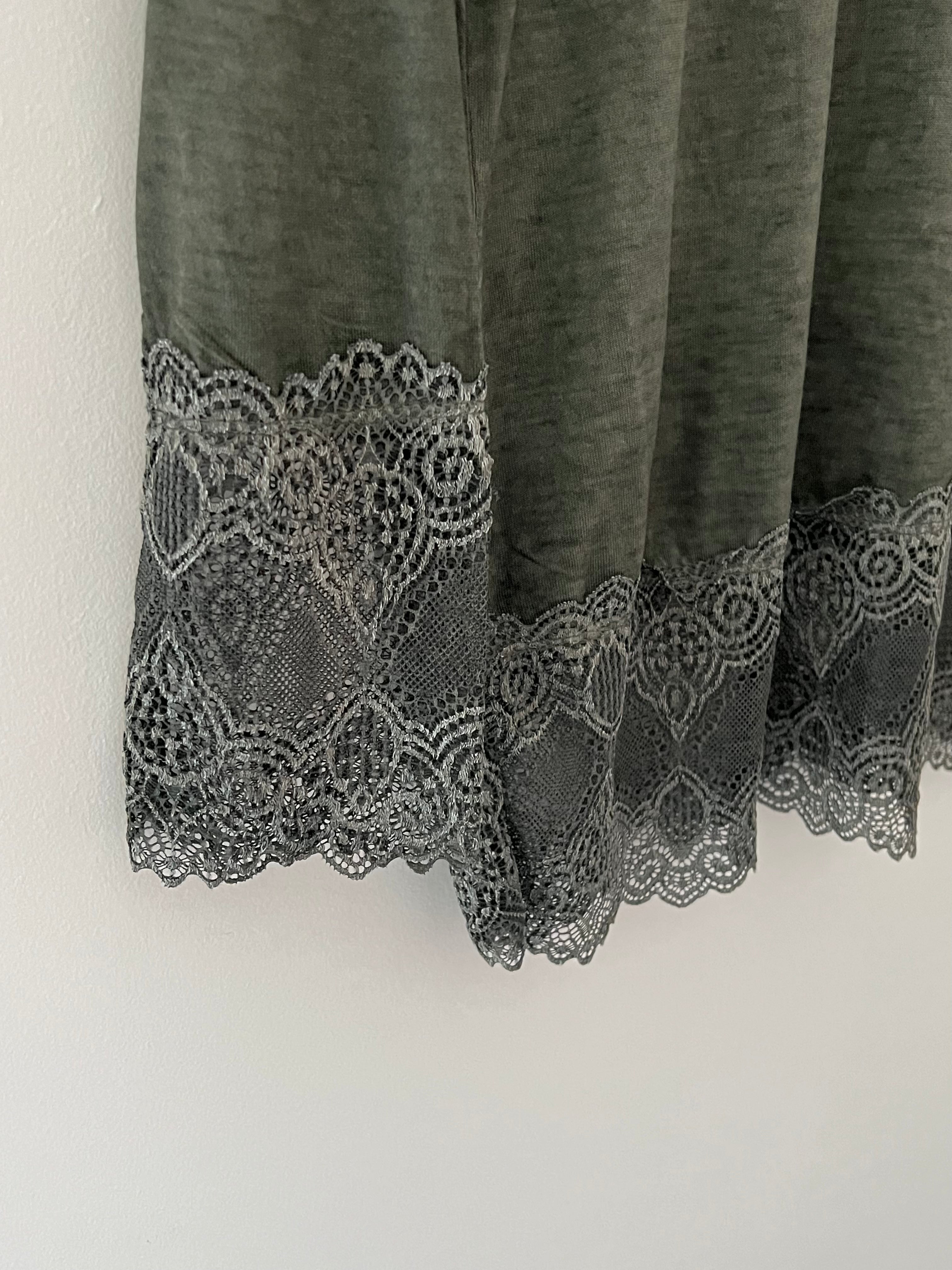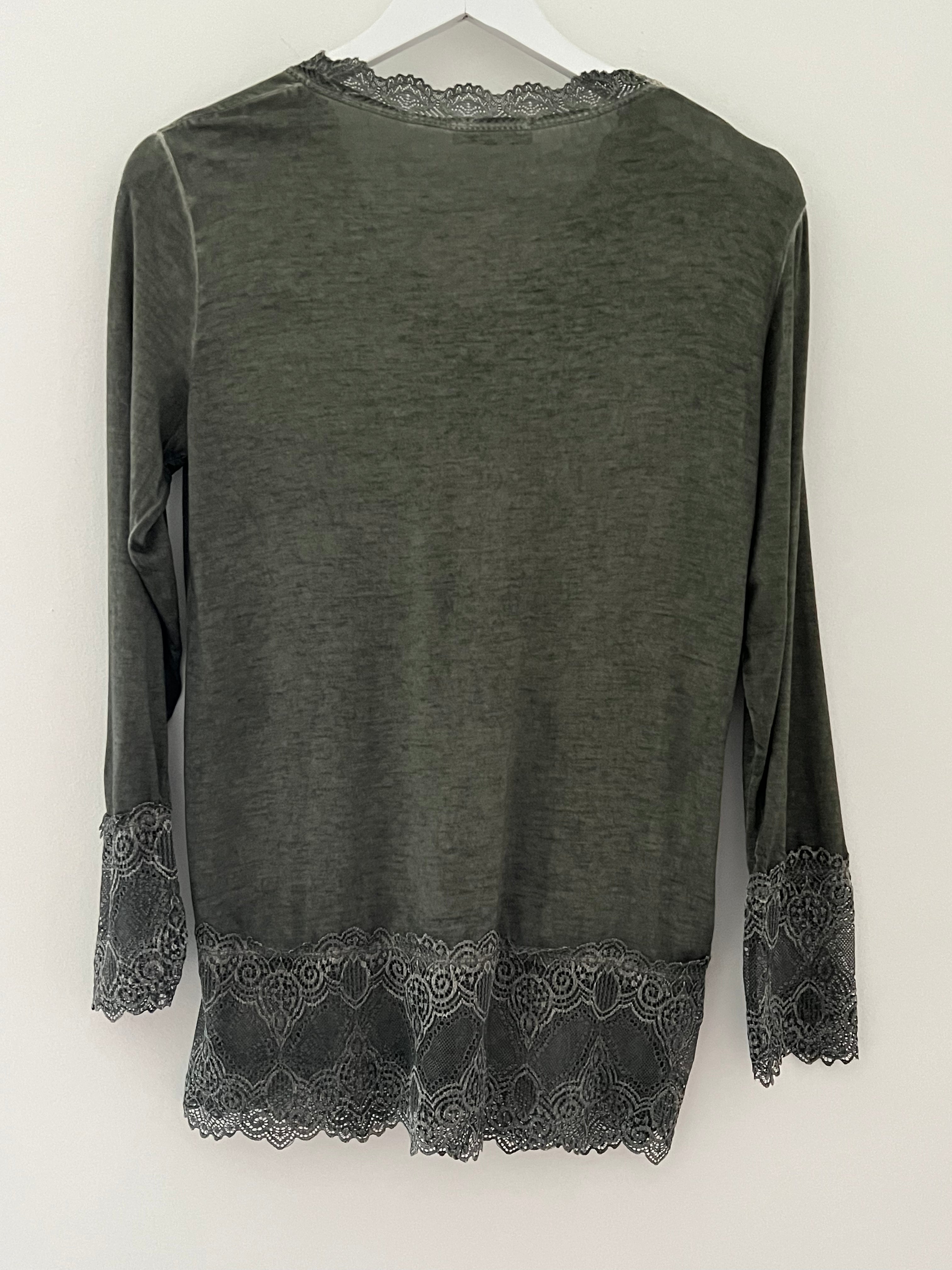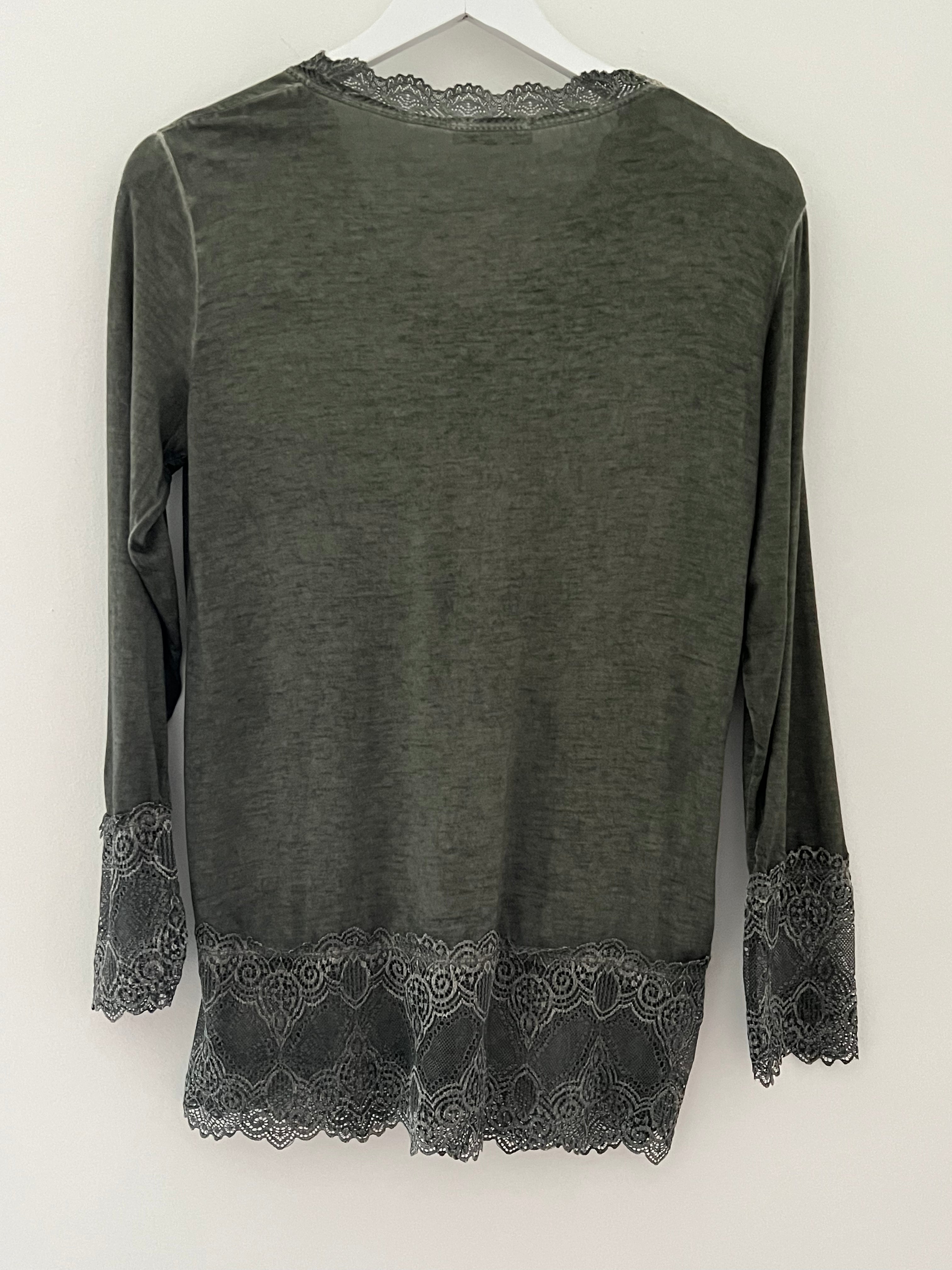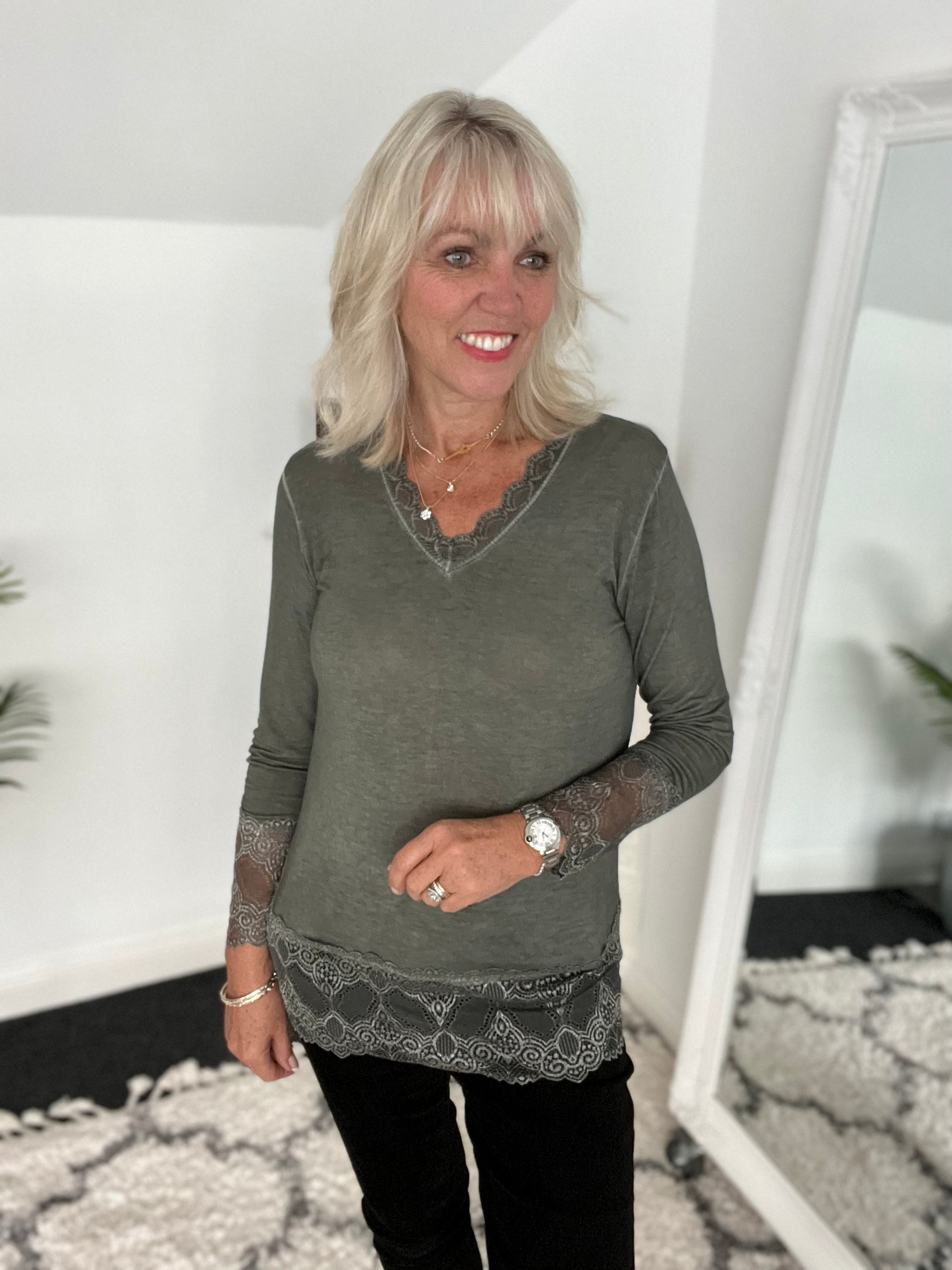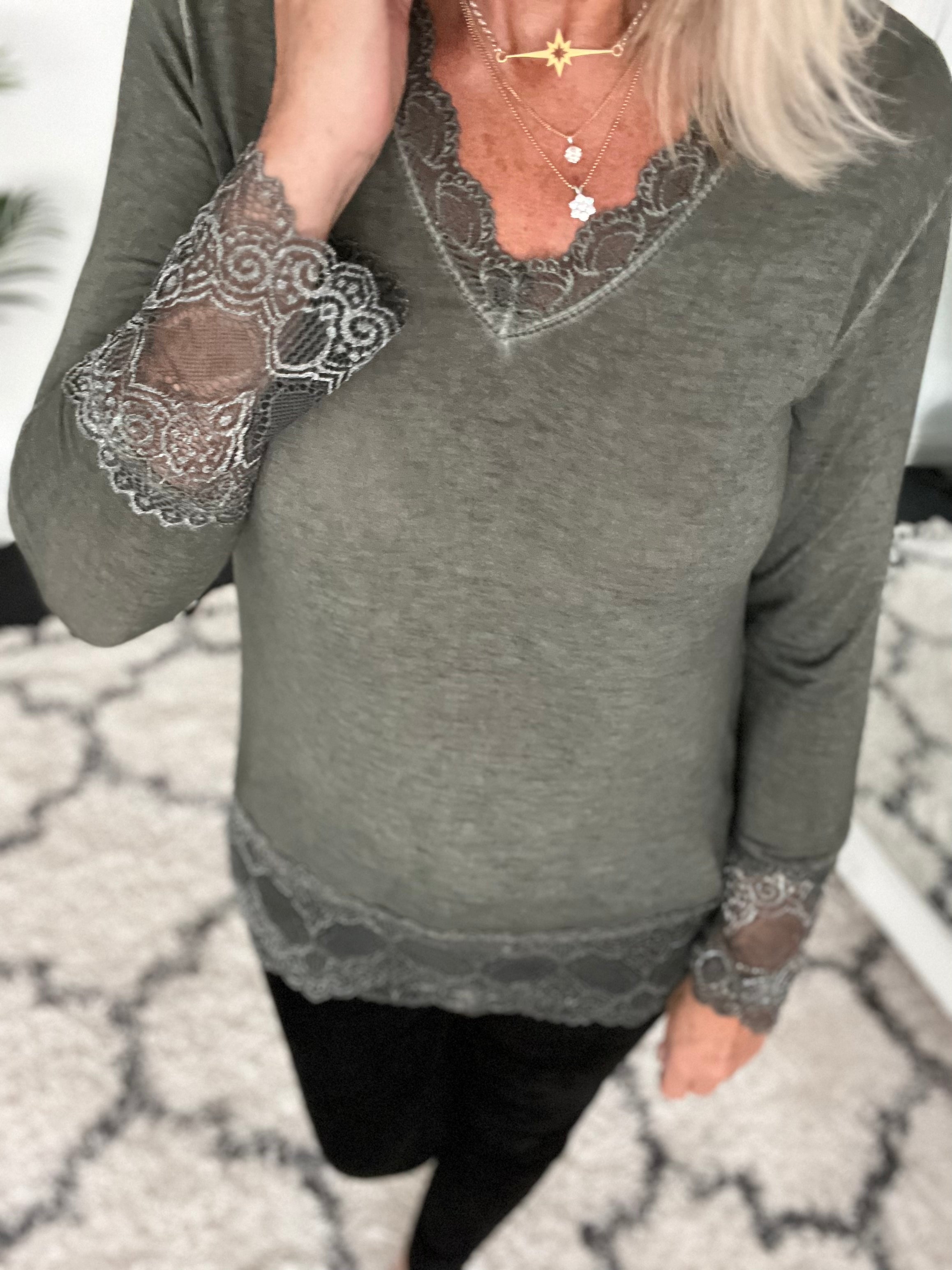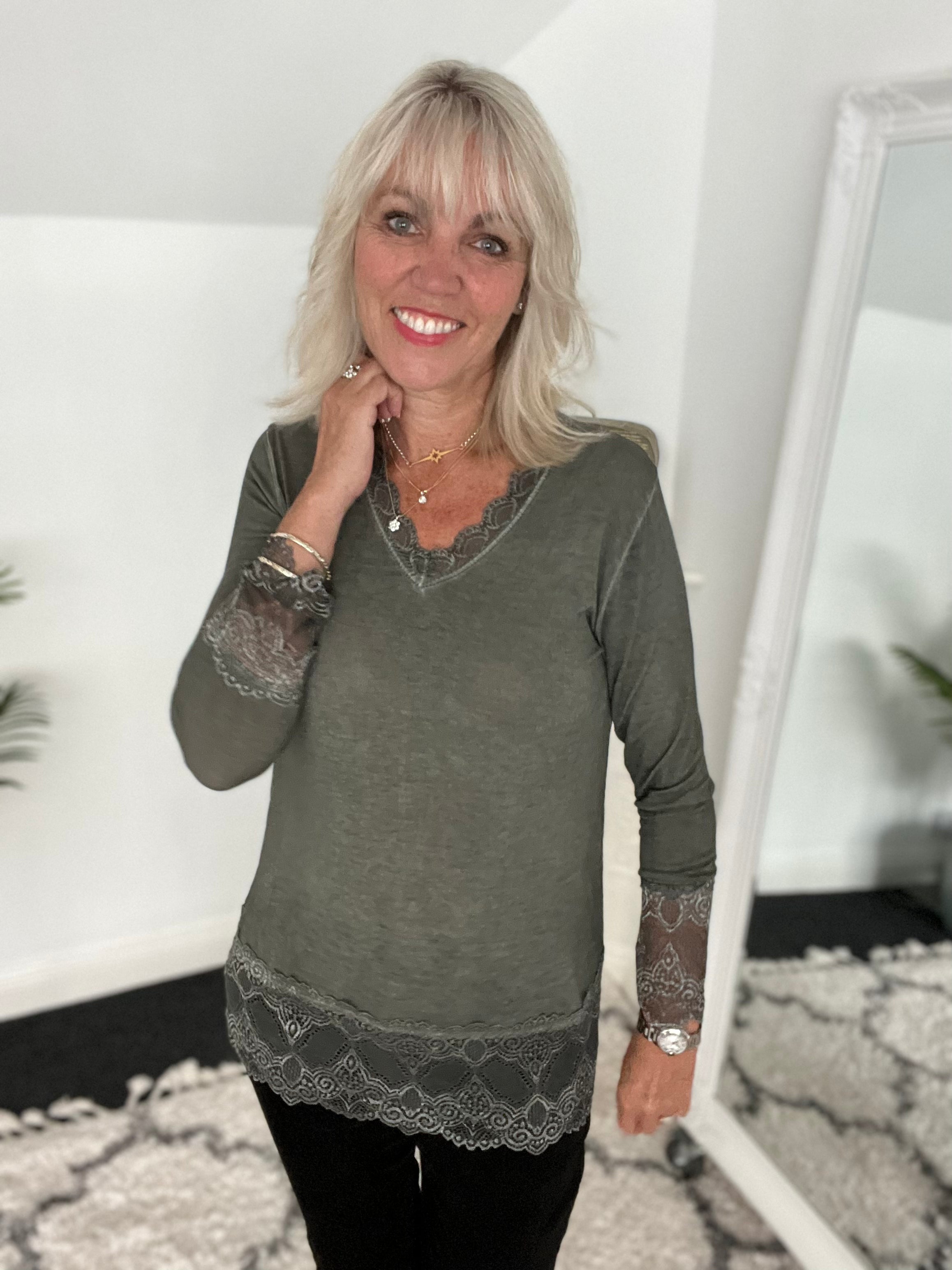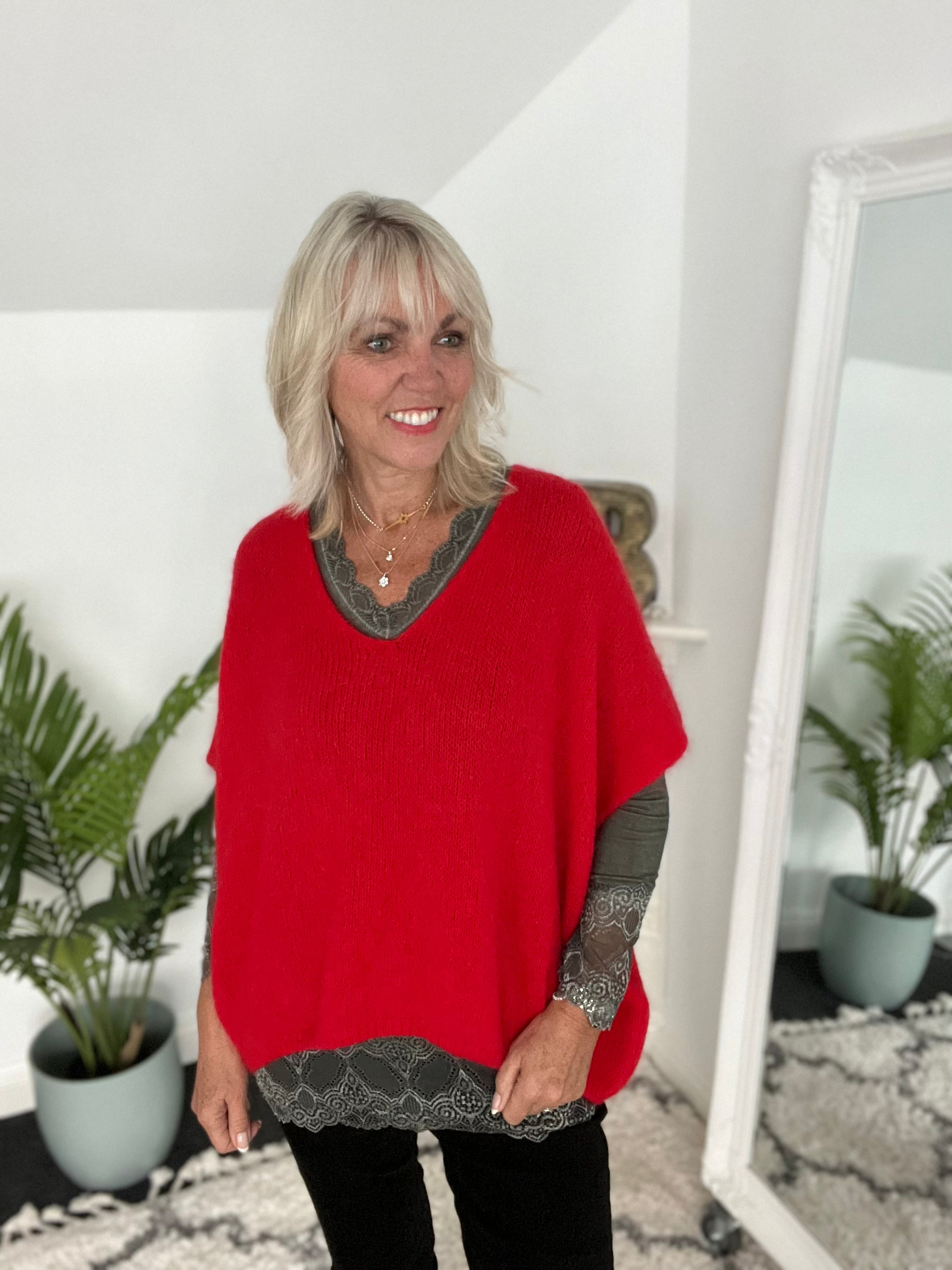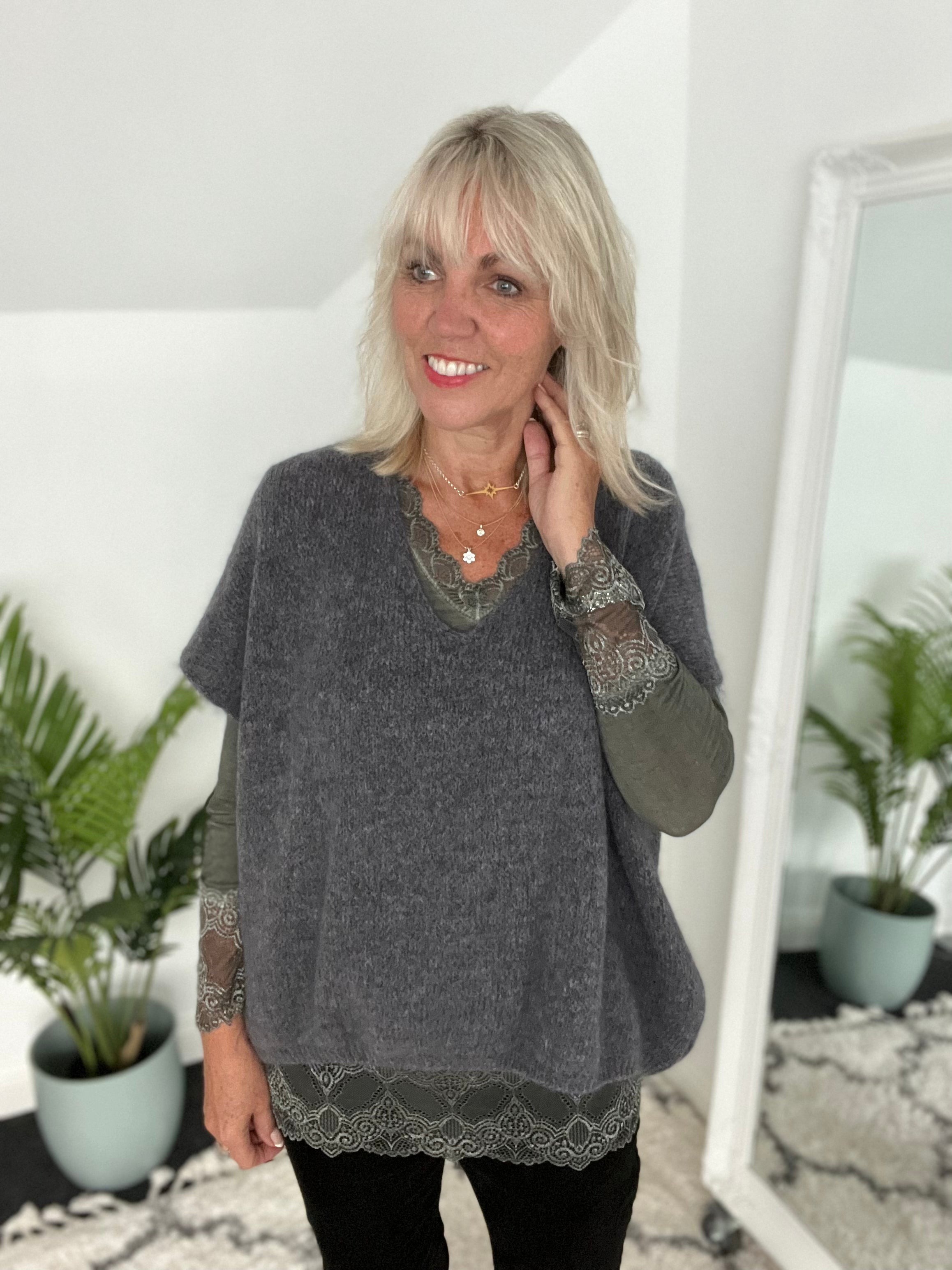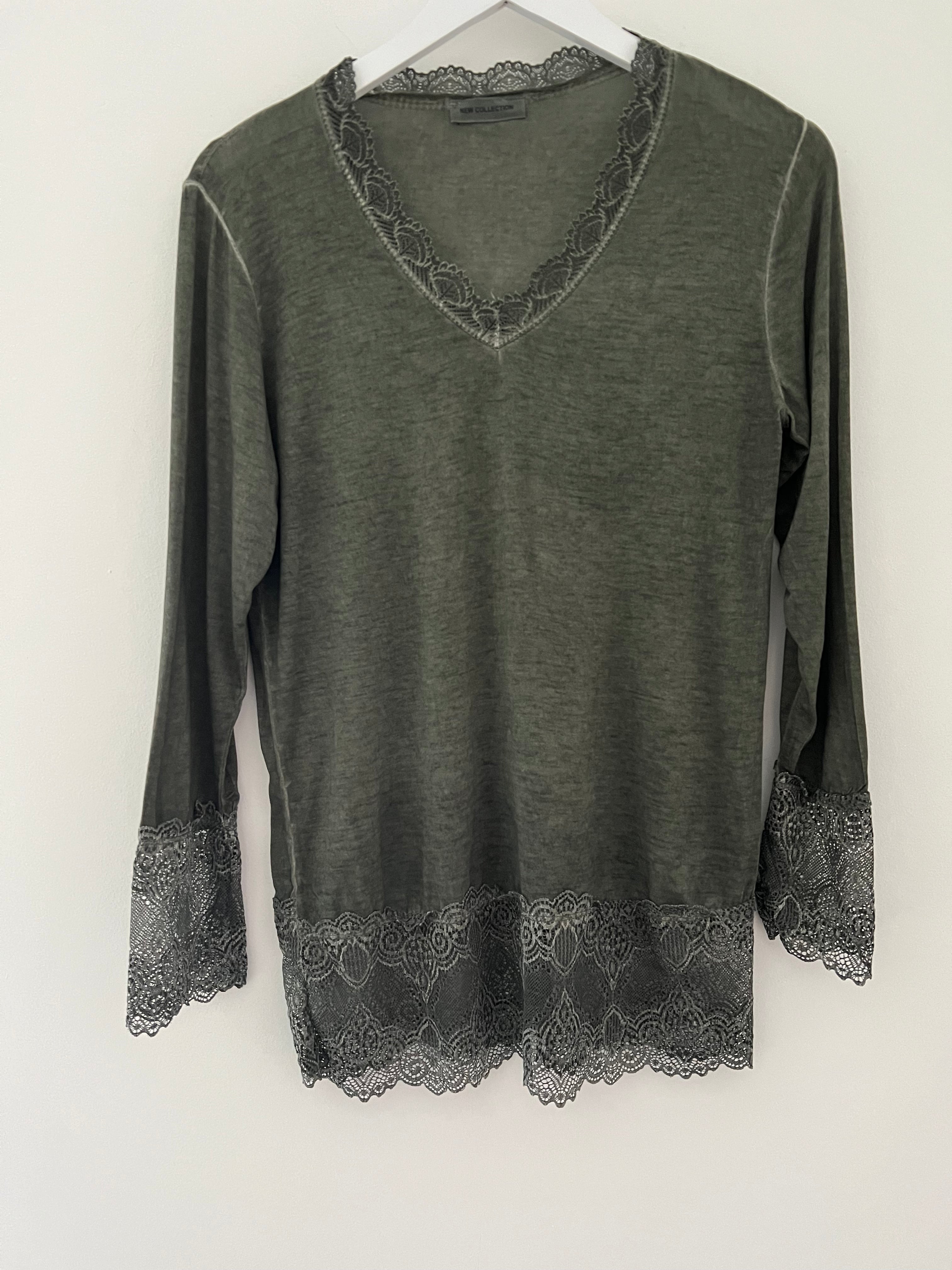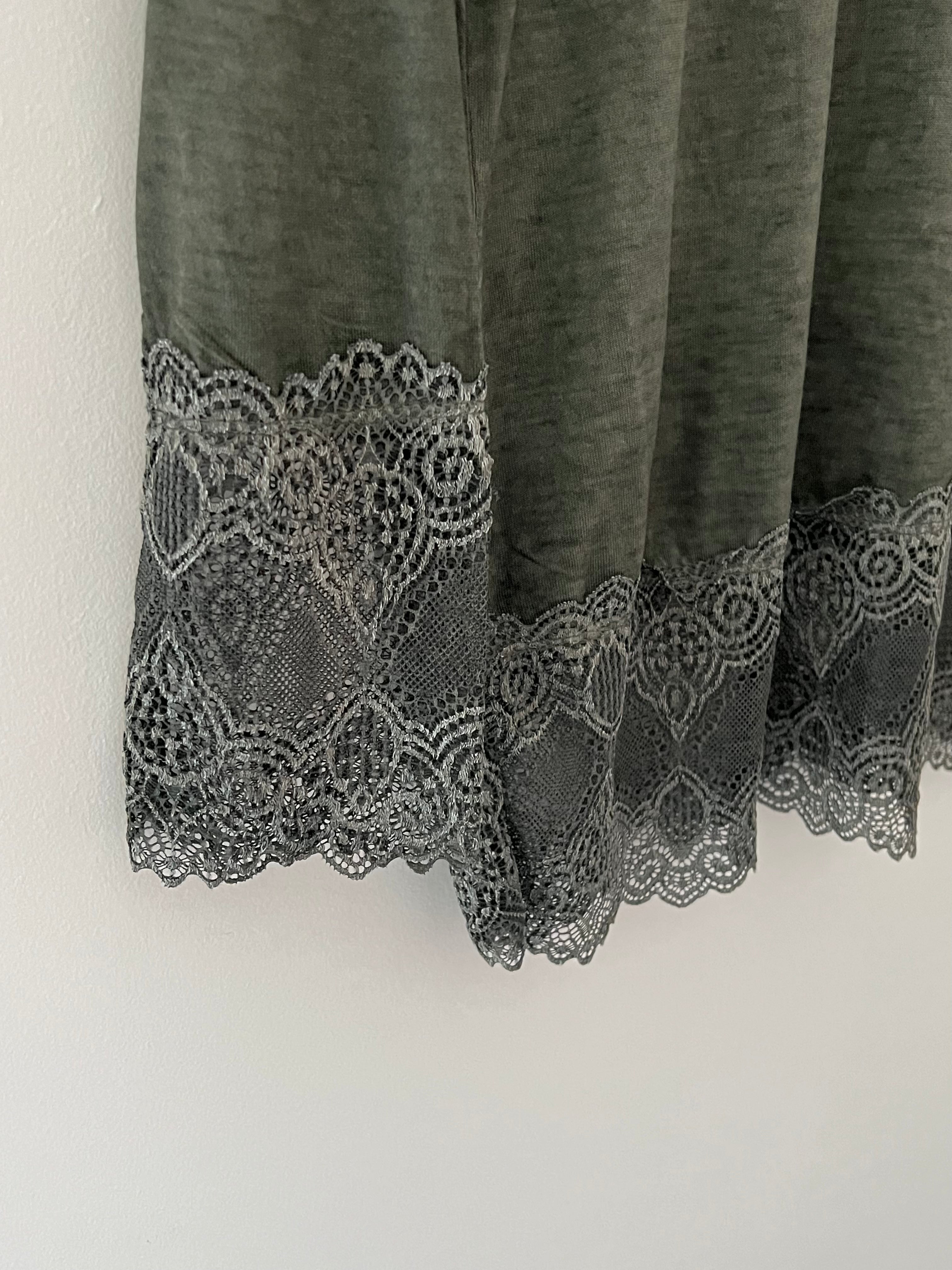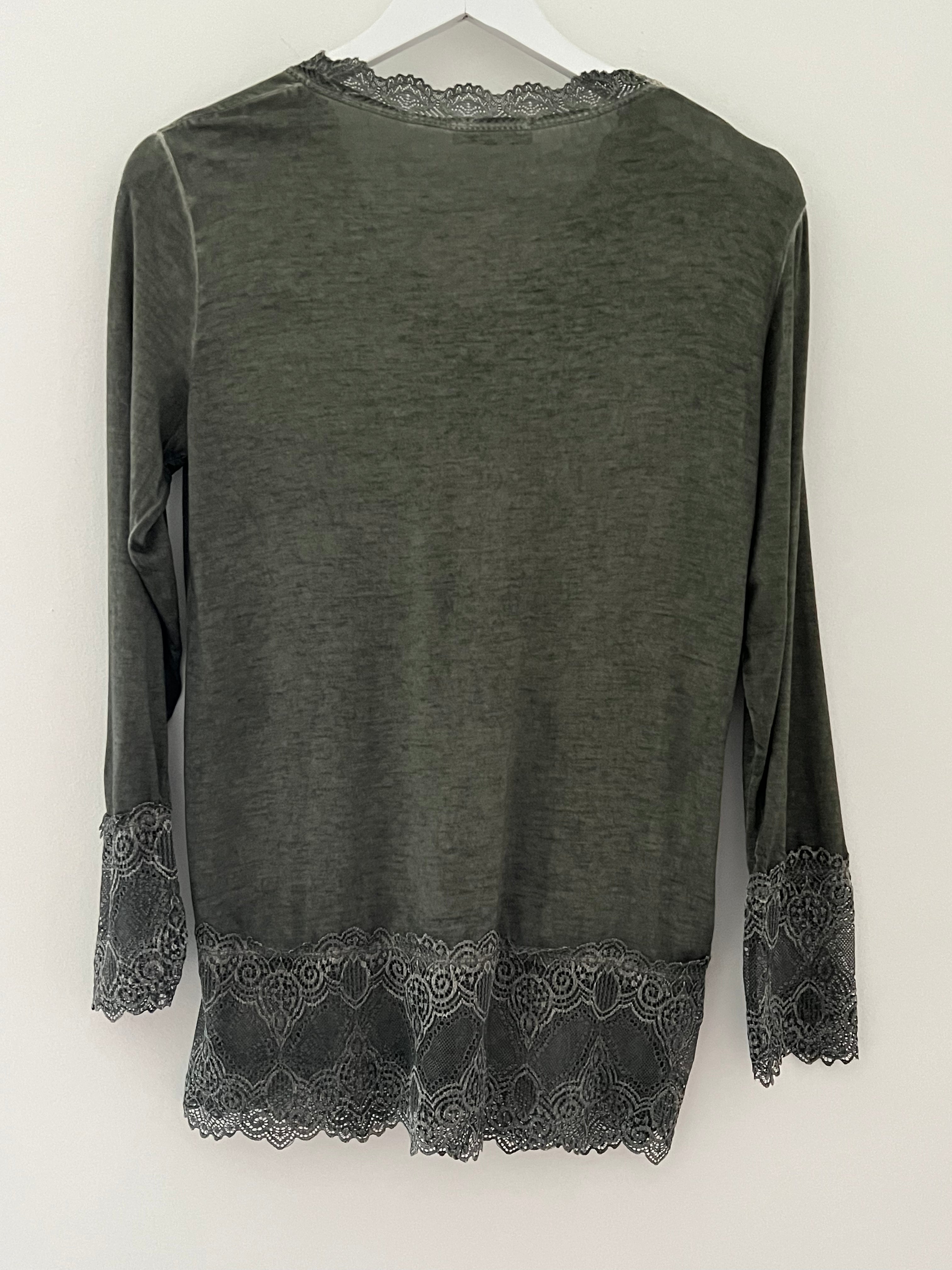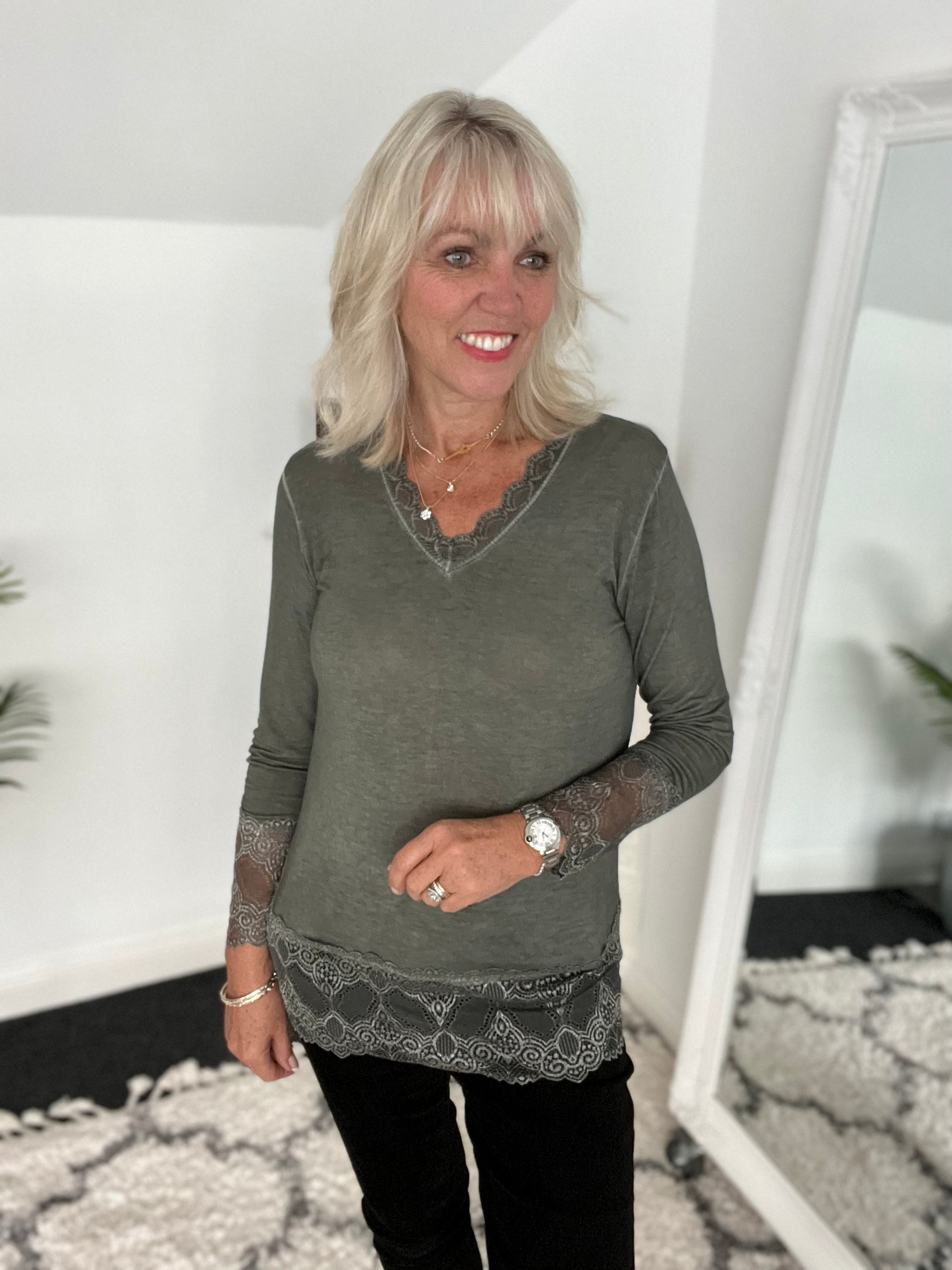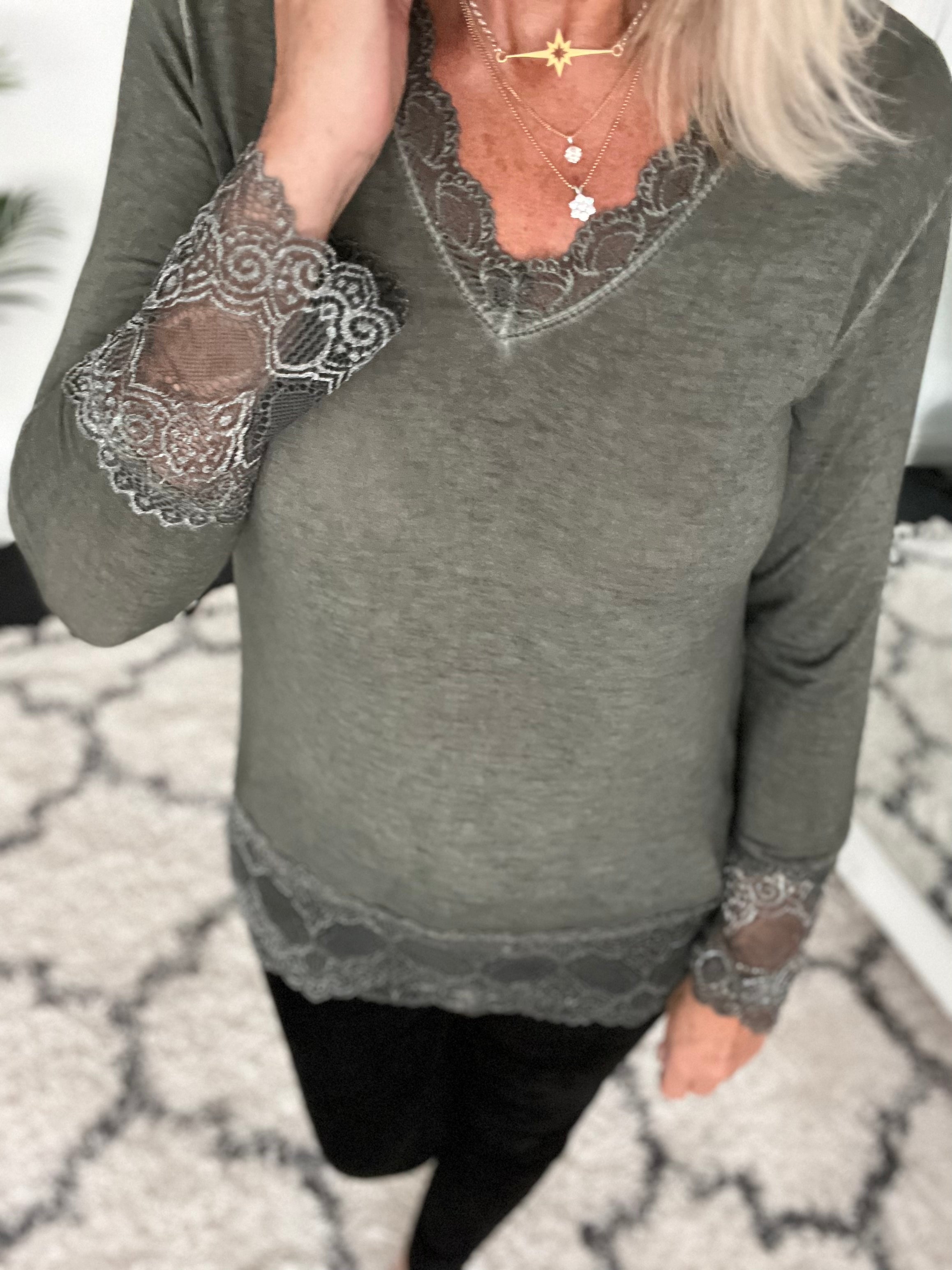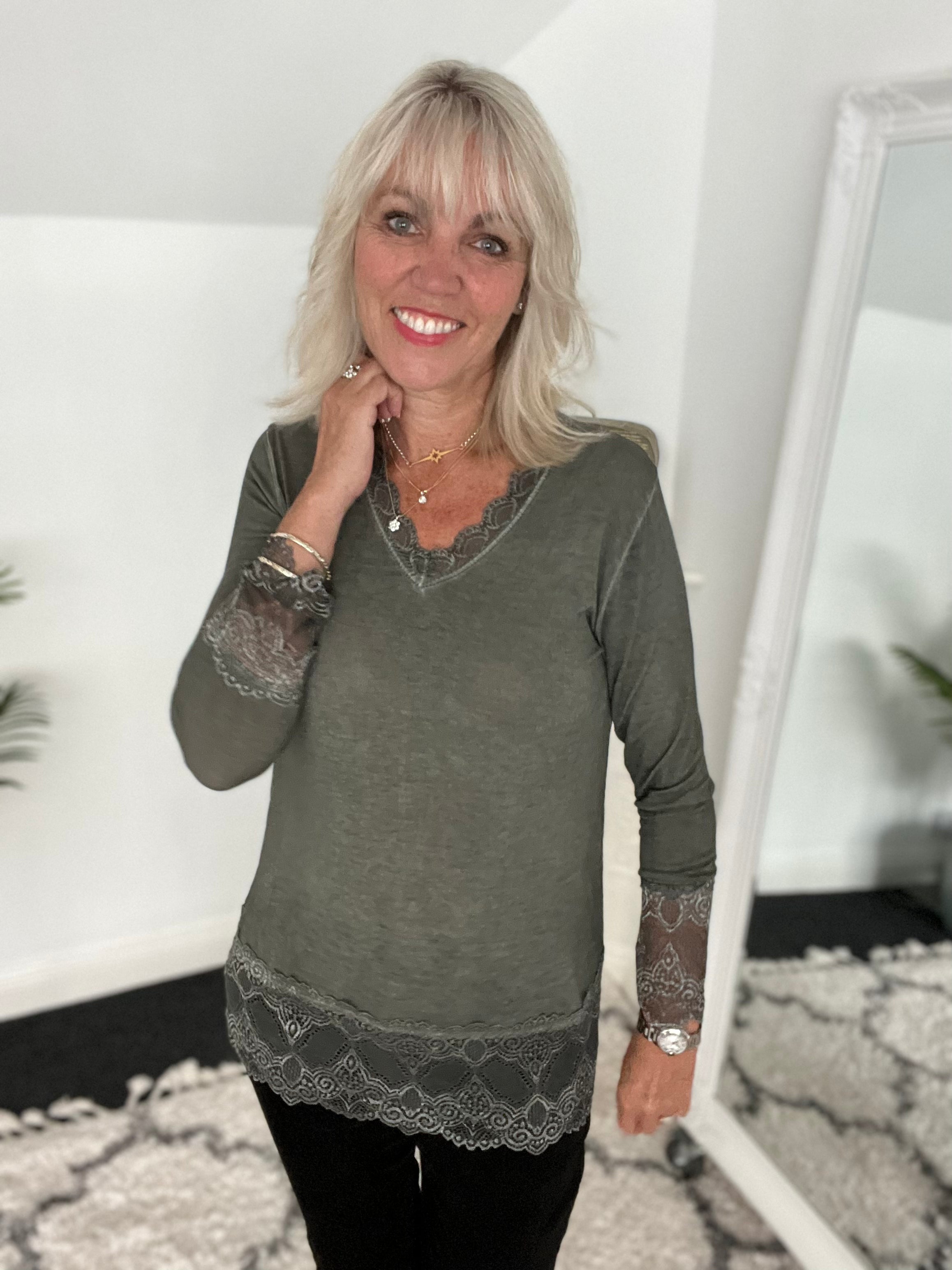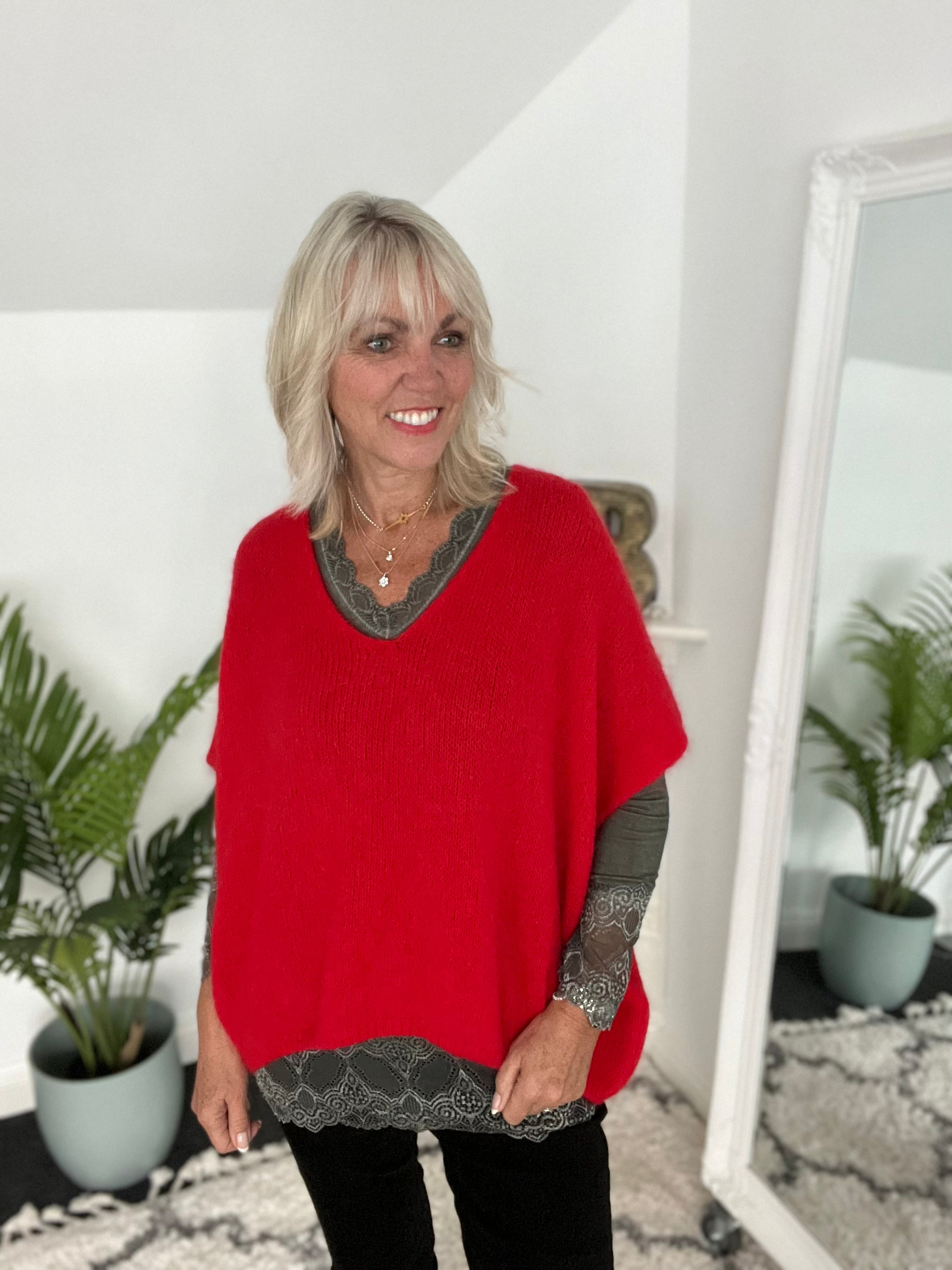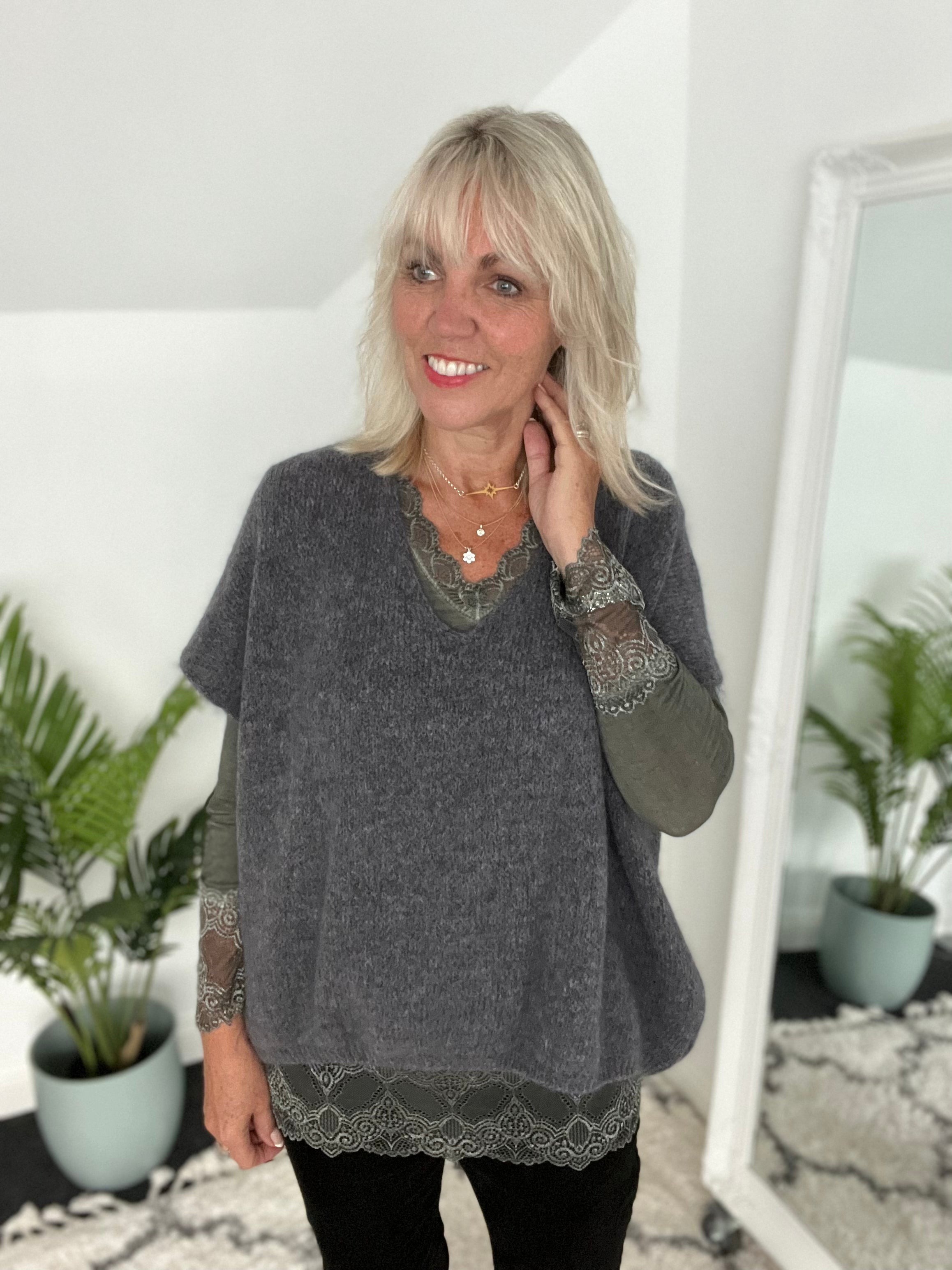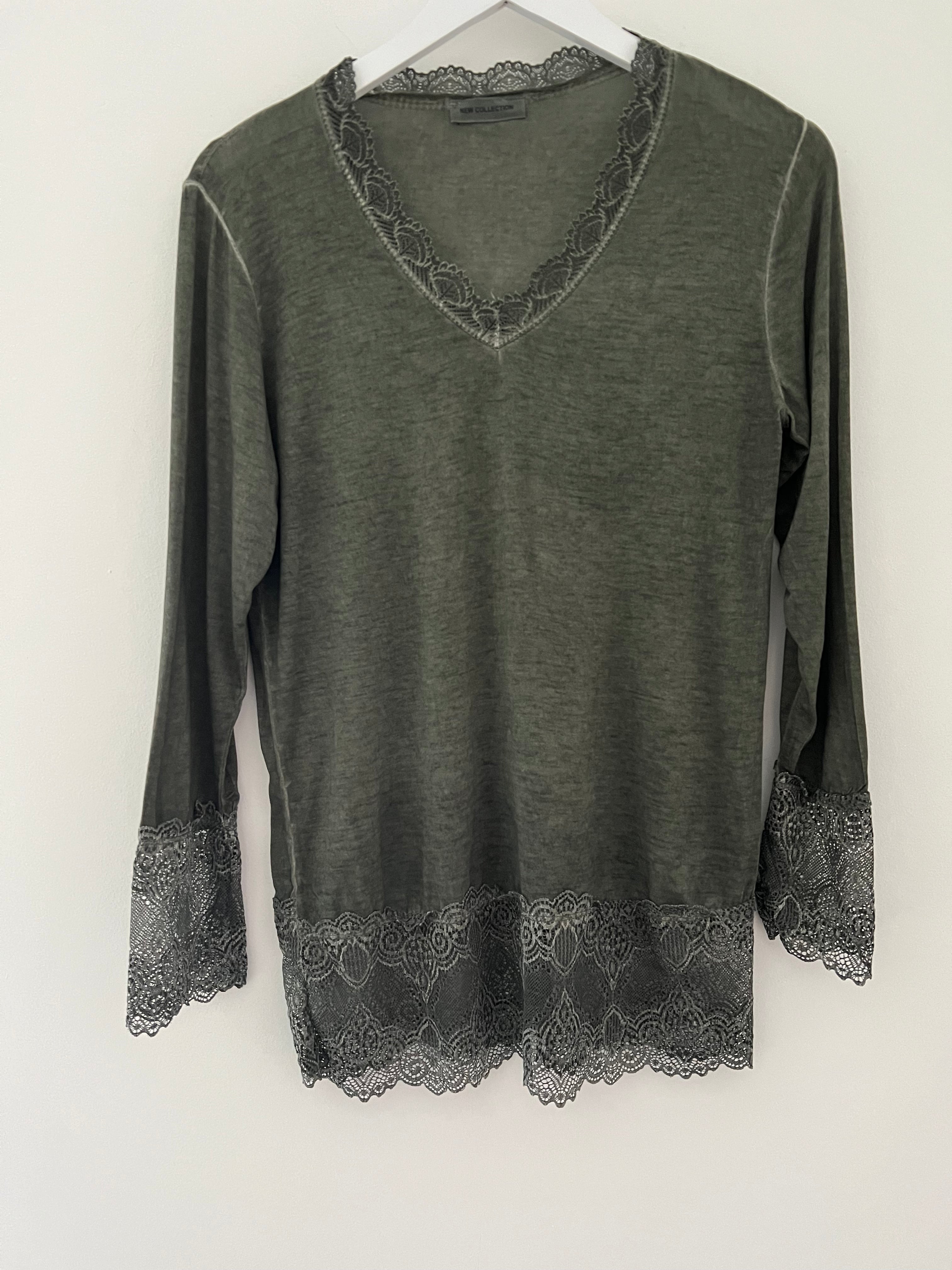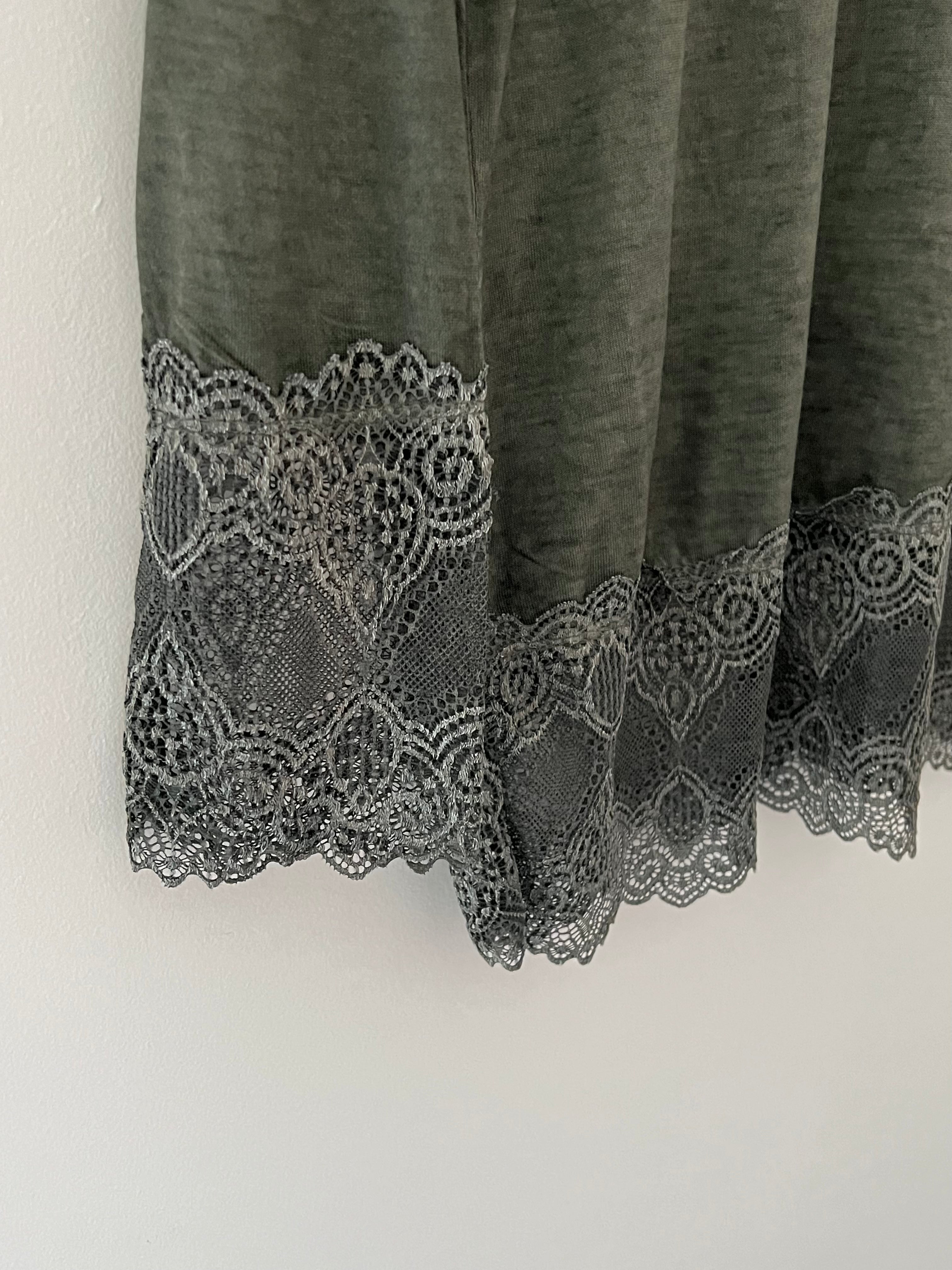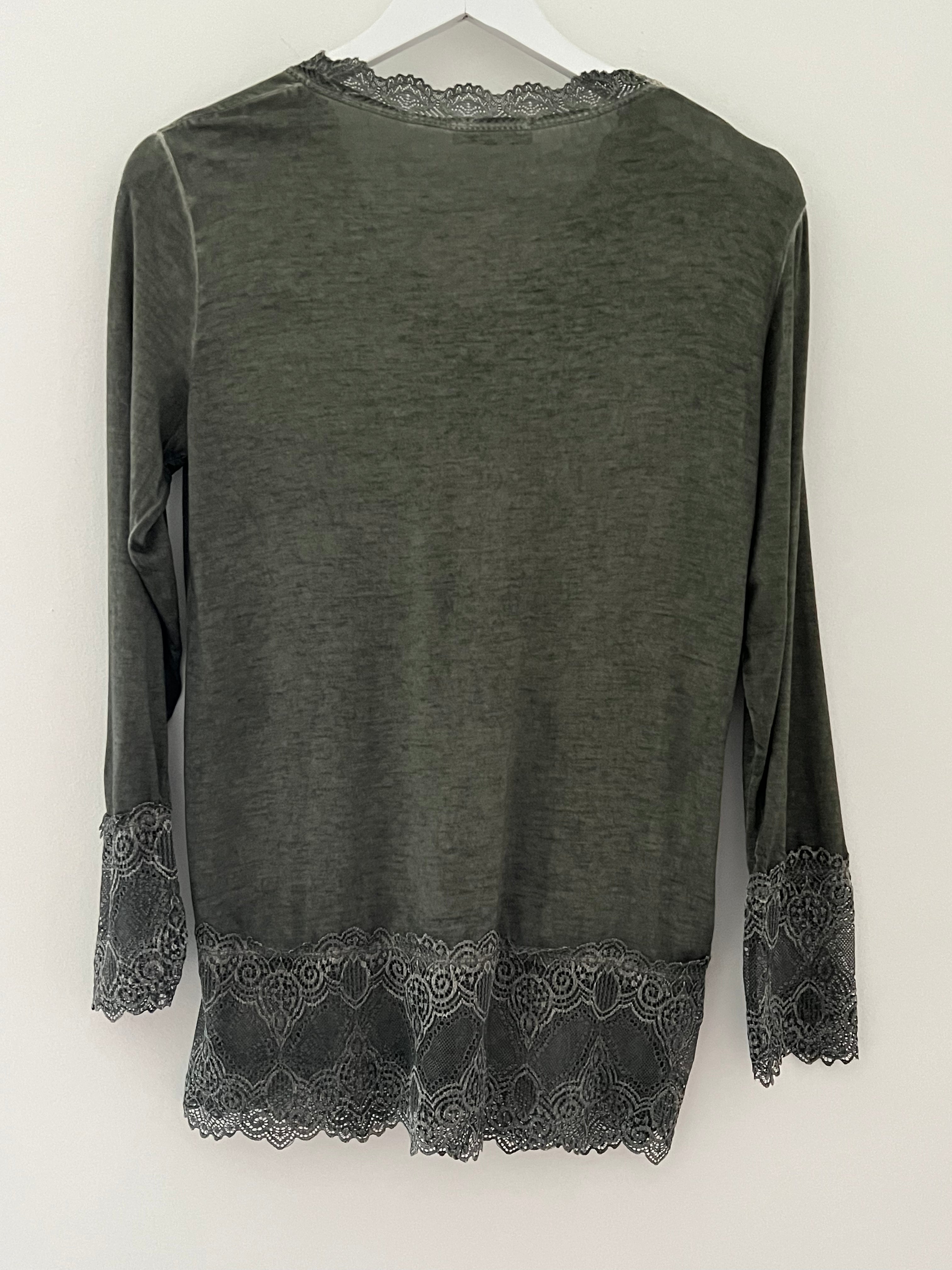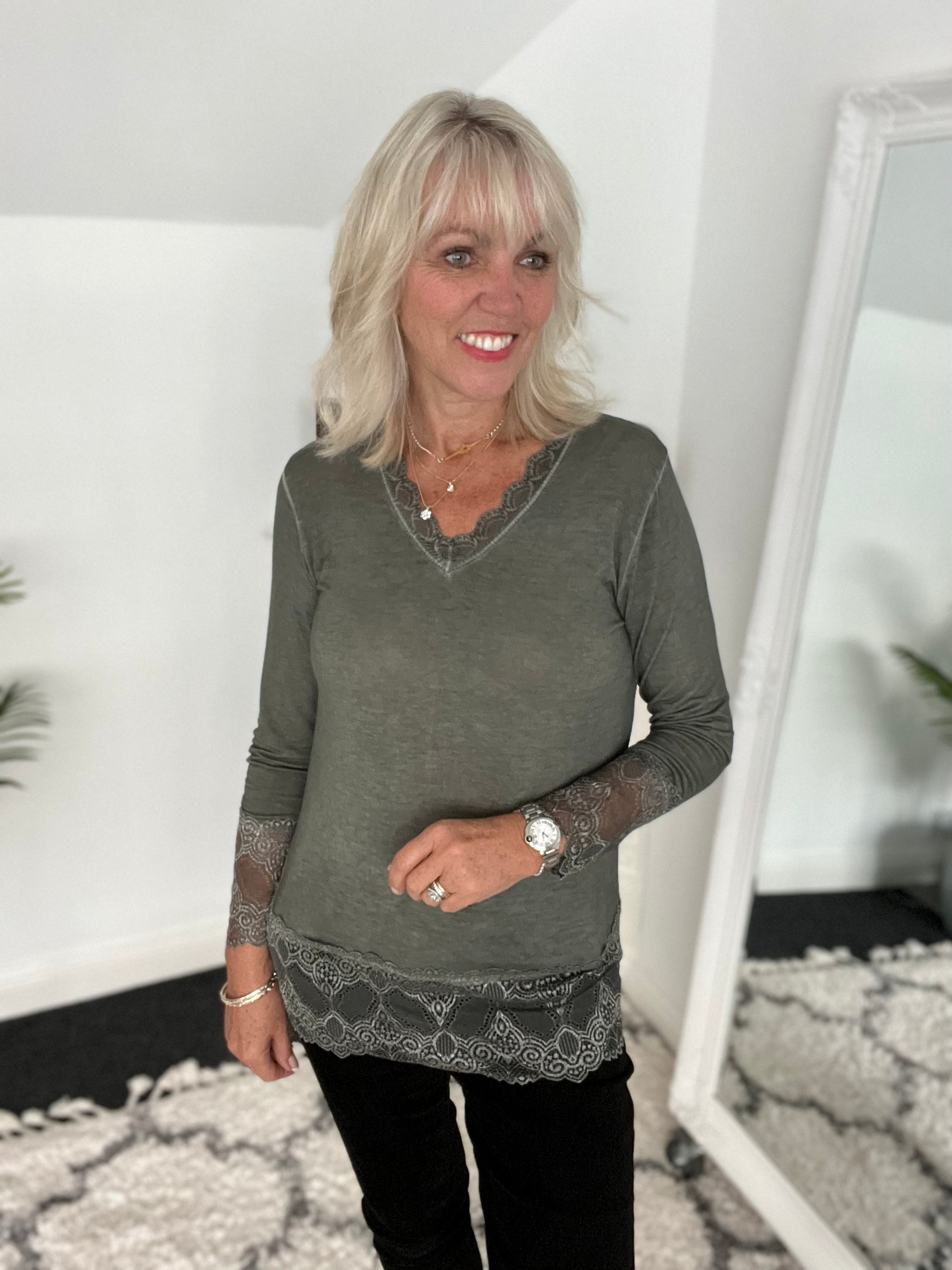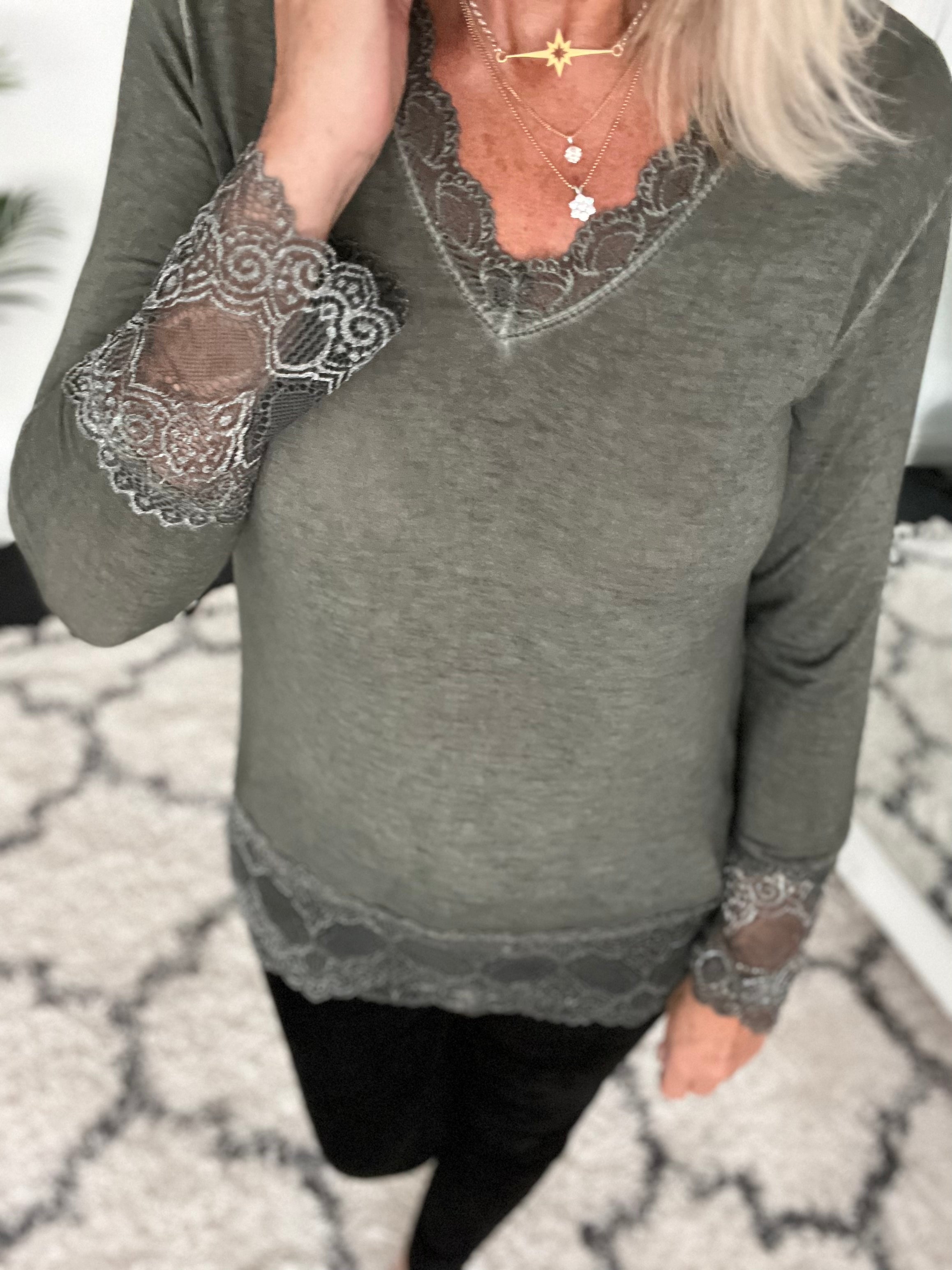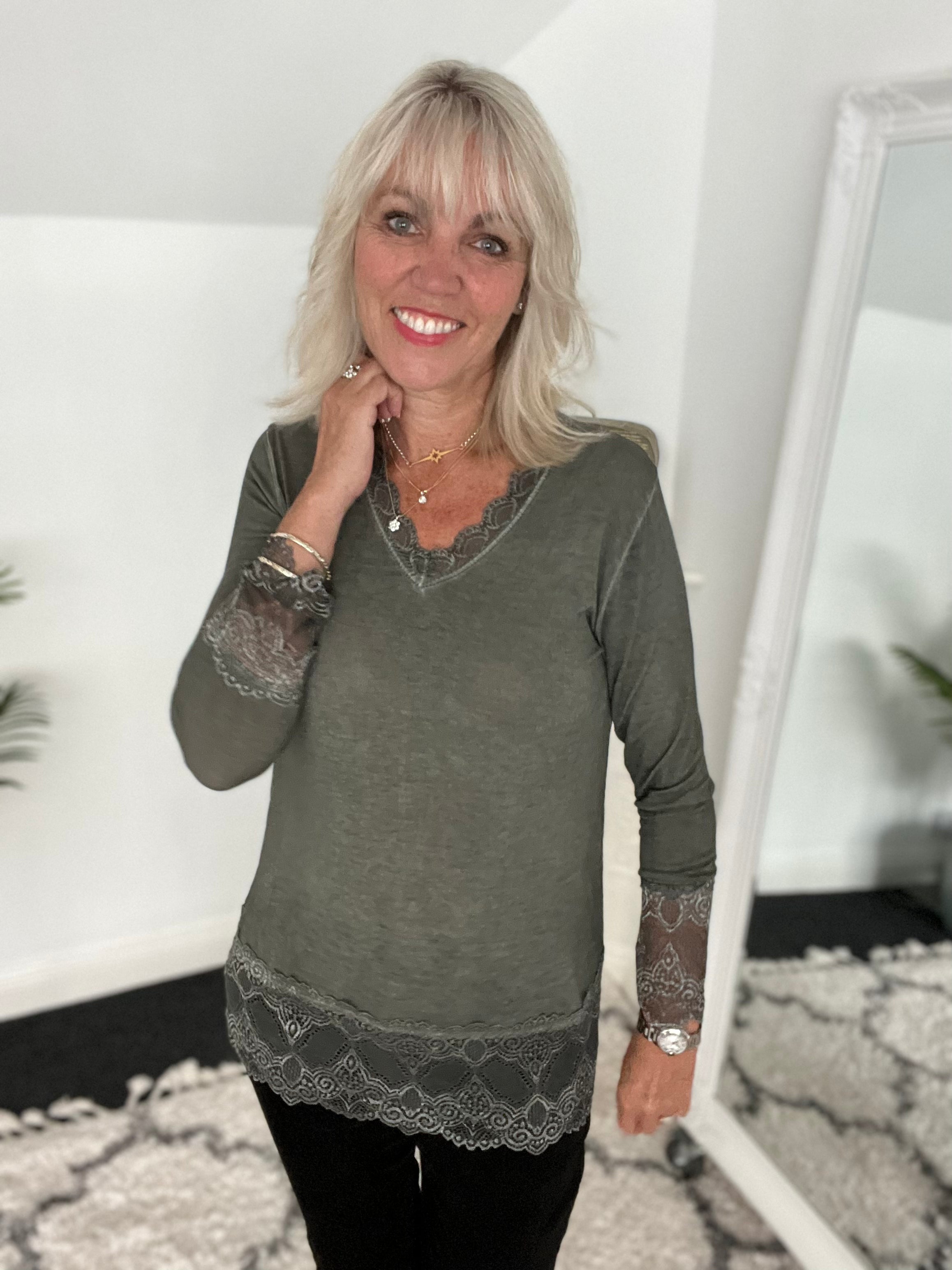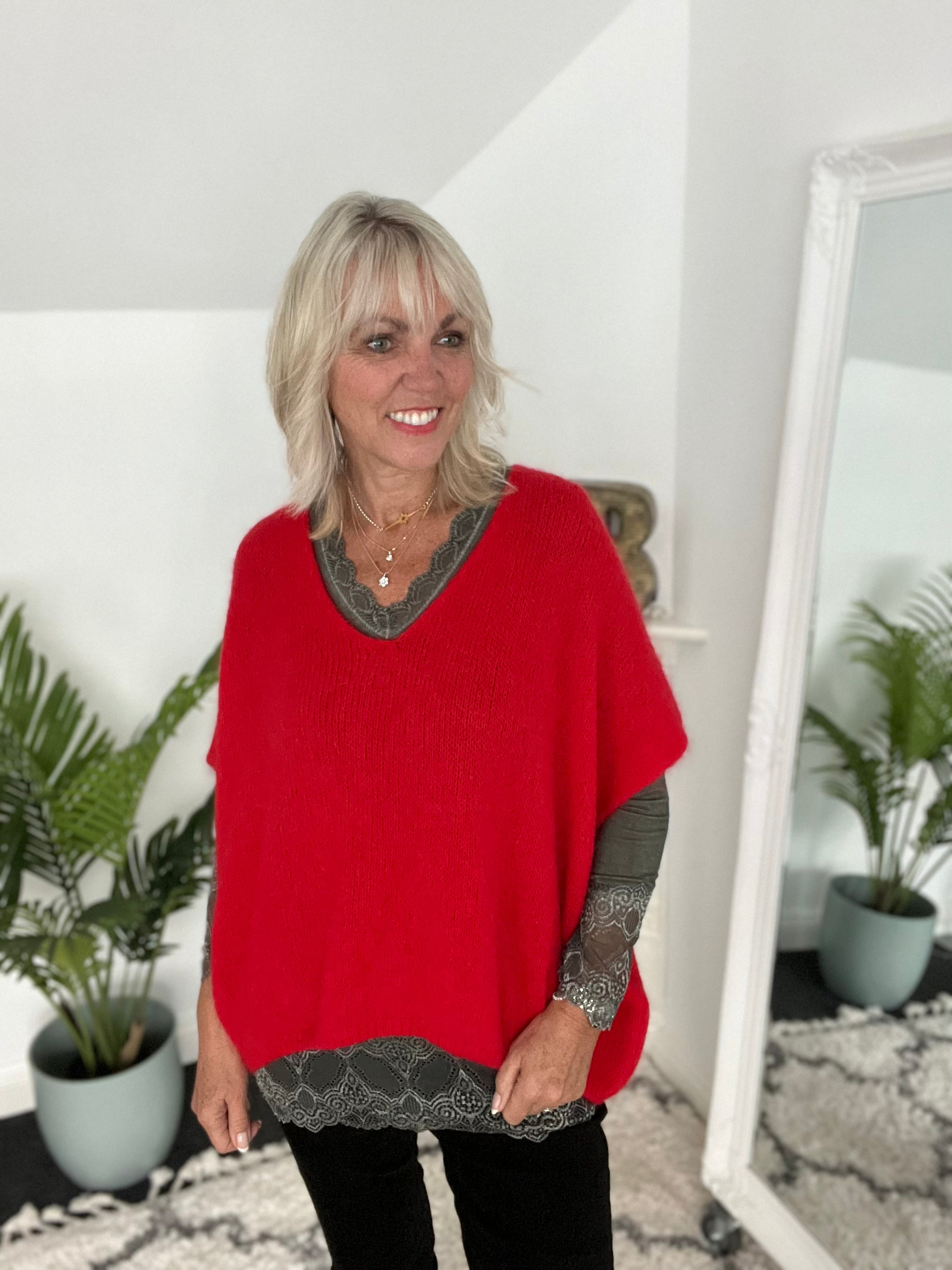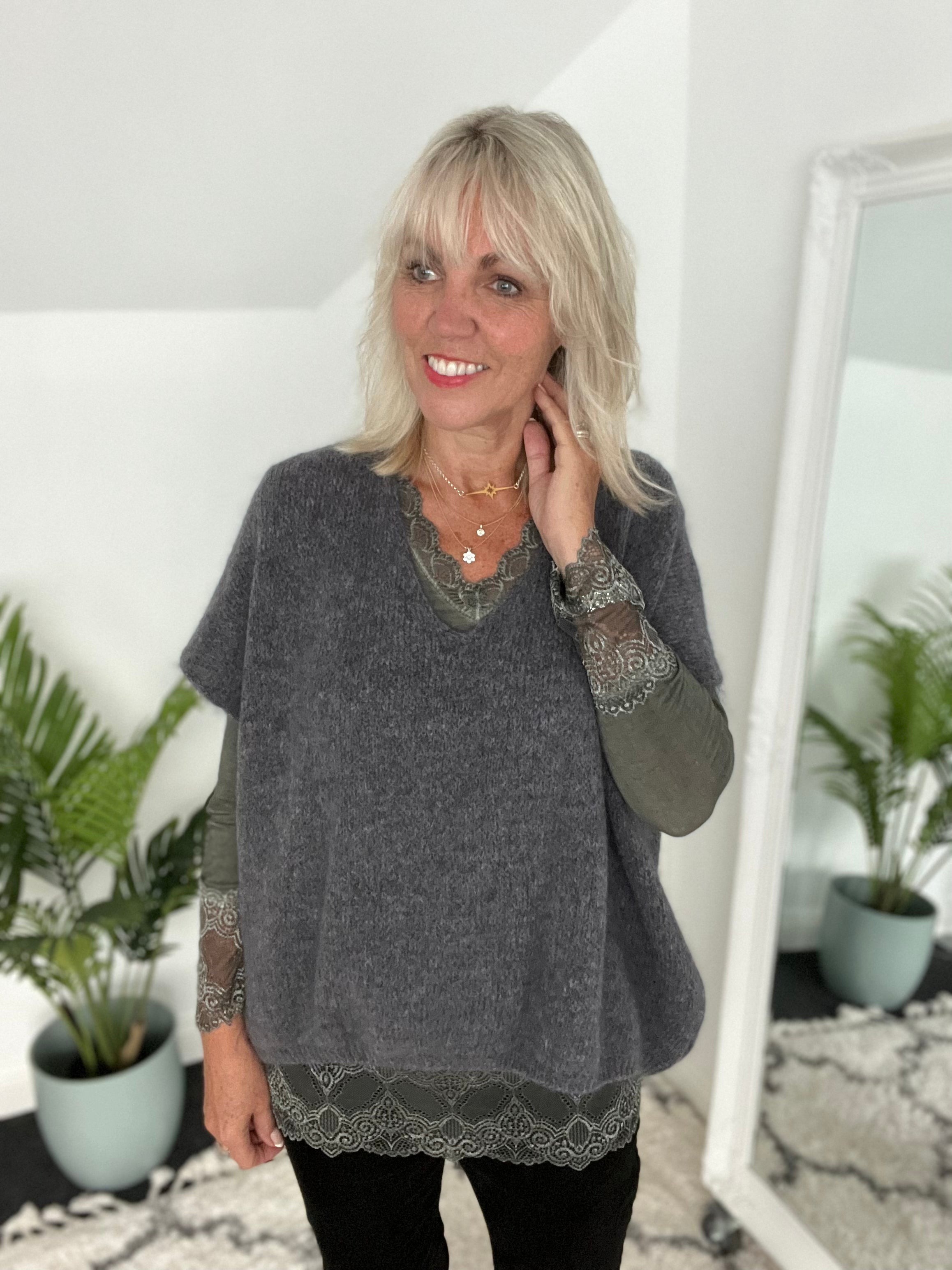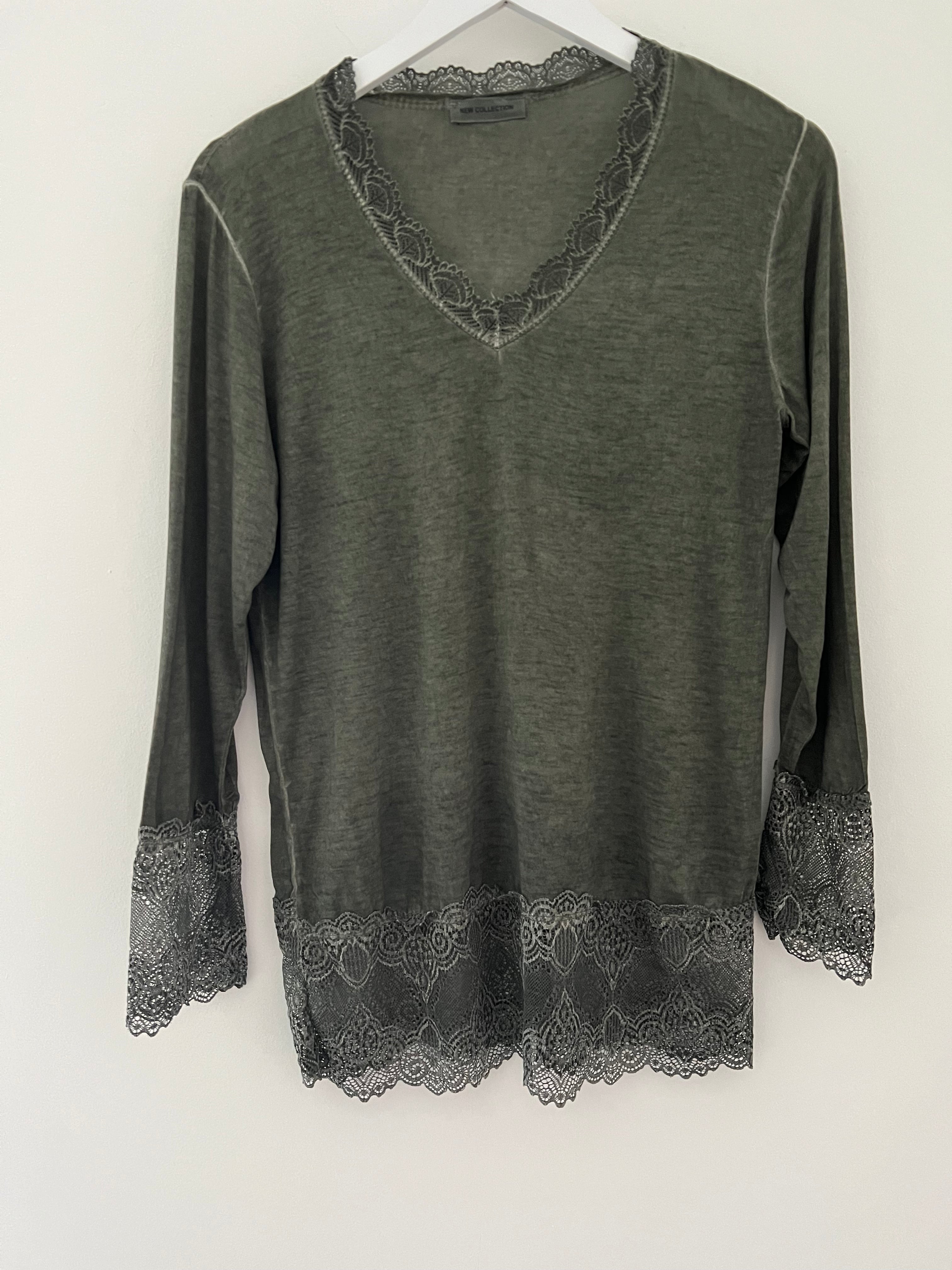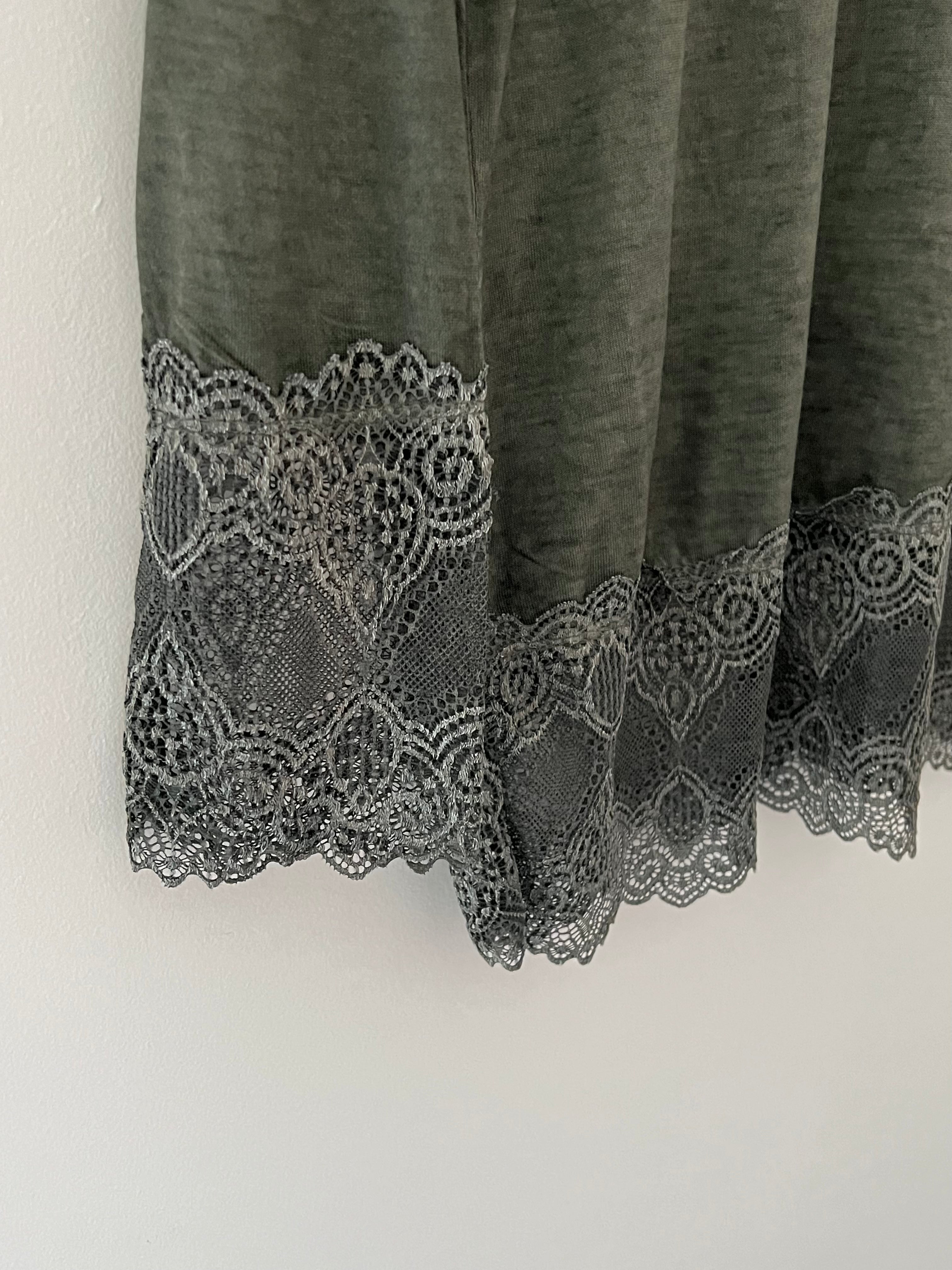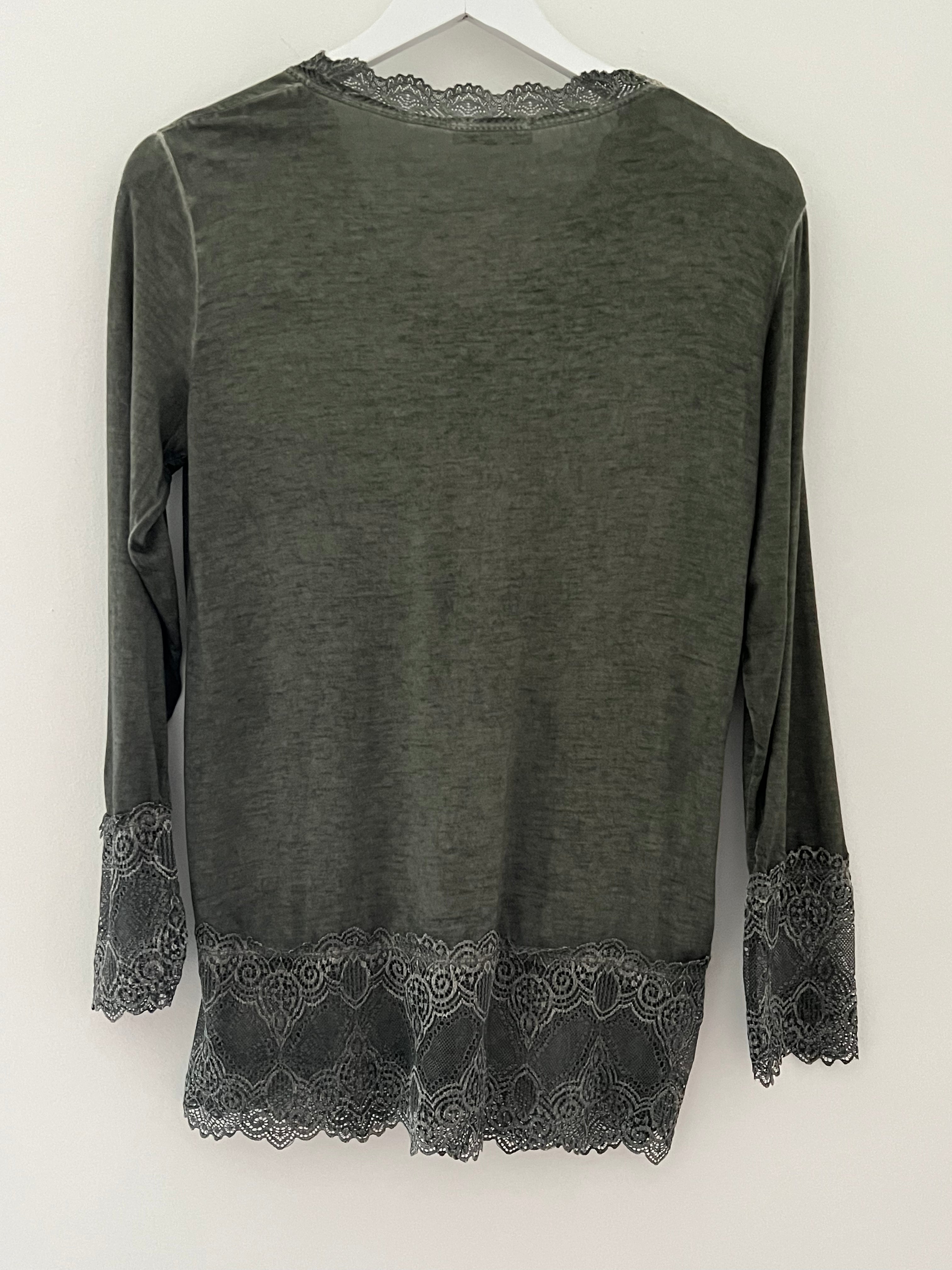 Luxe Base Top with Lace Trim in Khaki
This is a gorgeous soft, long sleeve top that has a flattering shape and length.  The neck, cuffs and hems all have a lace trim, making the ideal layering top to wear under a jumper, cardigan or jacket (see photos of this base under our fabulous mohair tanks)
Especially useful if you have a knit or jacket that is shorter than you would like.  These tops are so hard to find, so I'm delighted to have found these.
Comes in other colours
100% viscose
One Size to fit UK10-16
I am a UK10 and 5'6" and found it a slim but roomy fit due to the stretch