Free UK Postage on all orders over £100!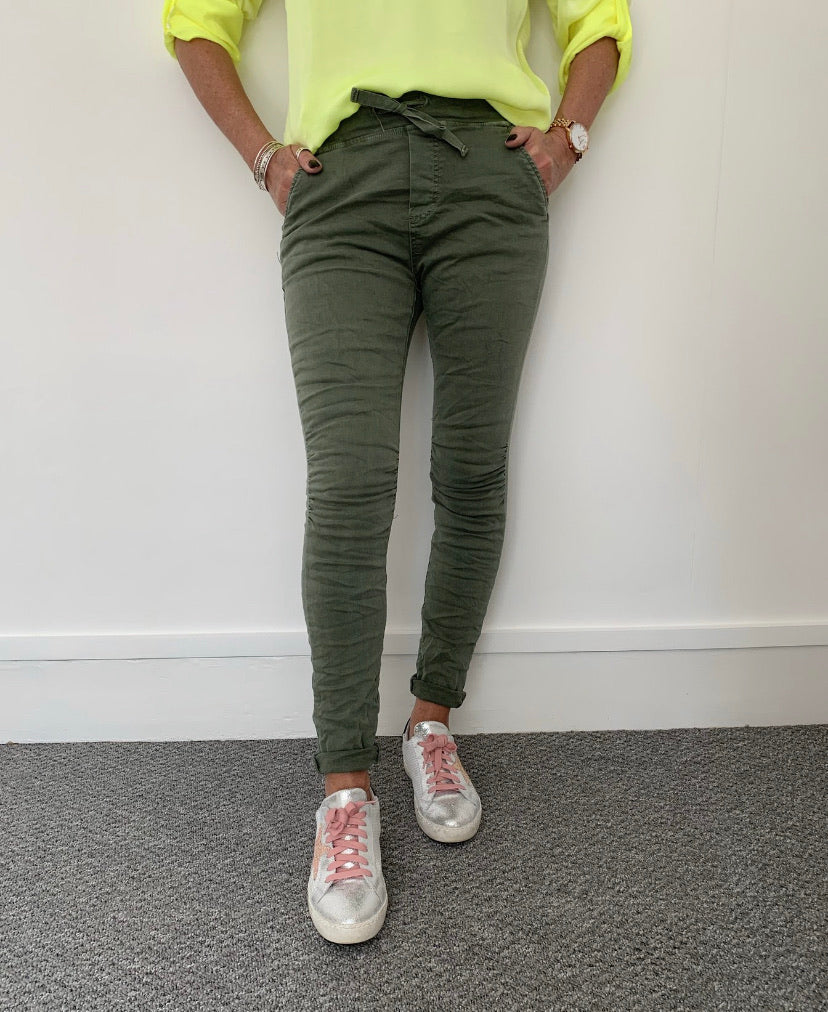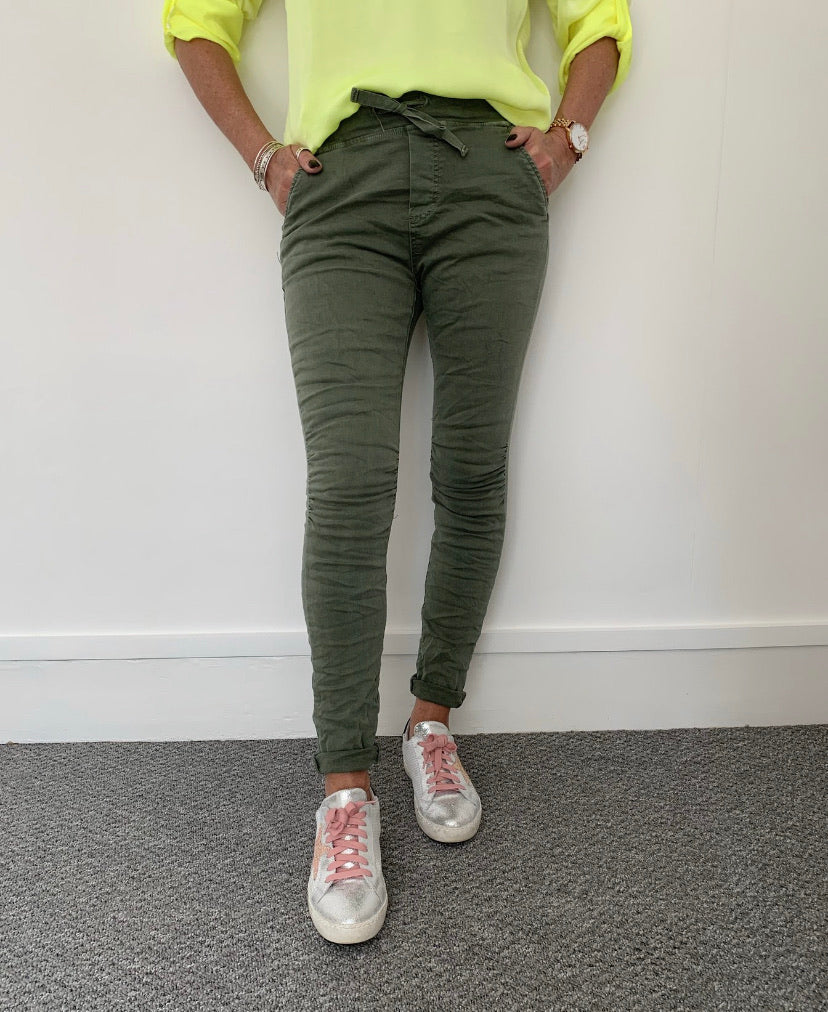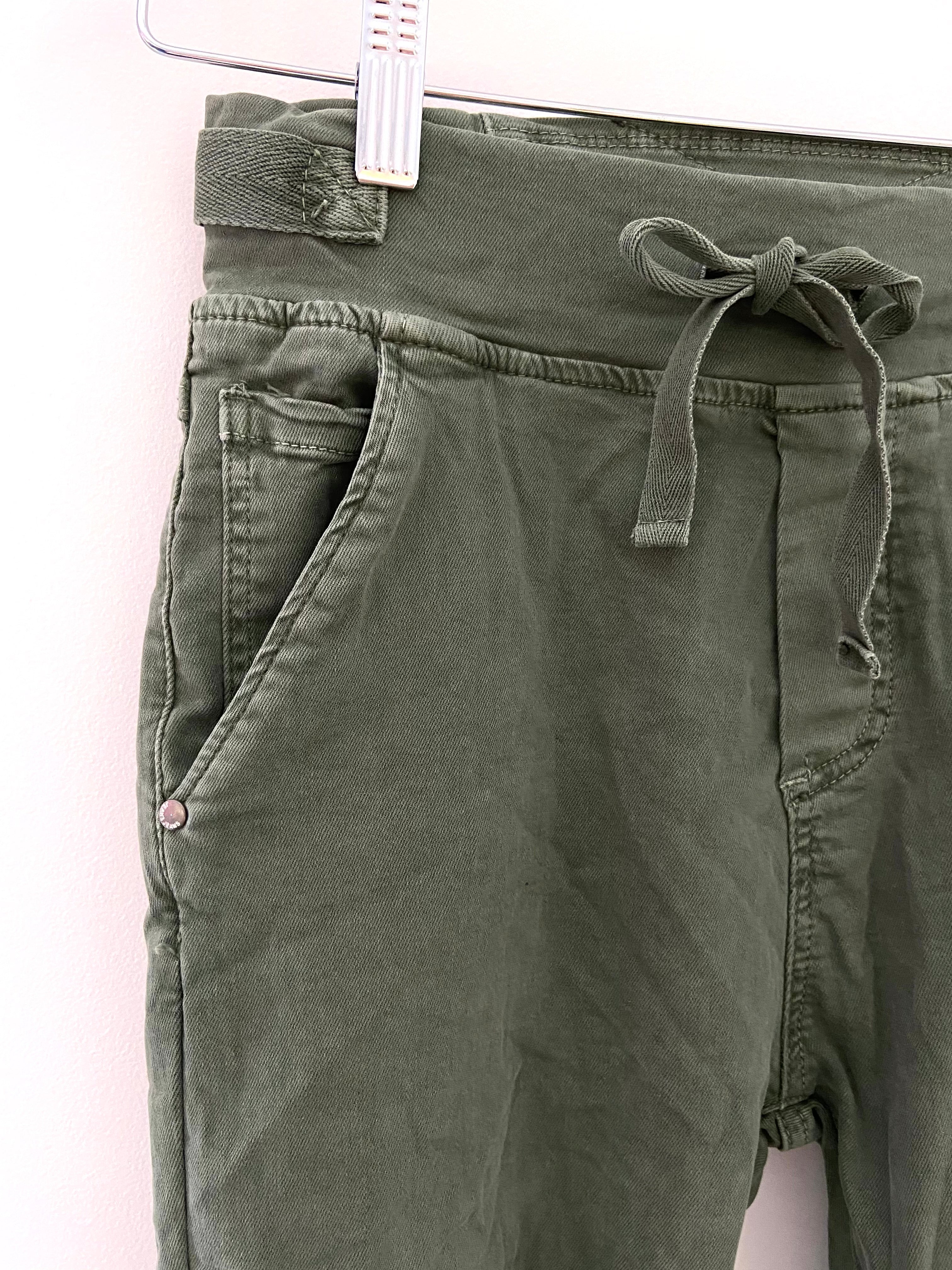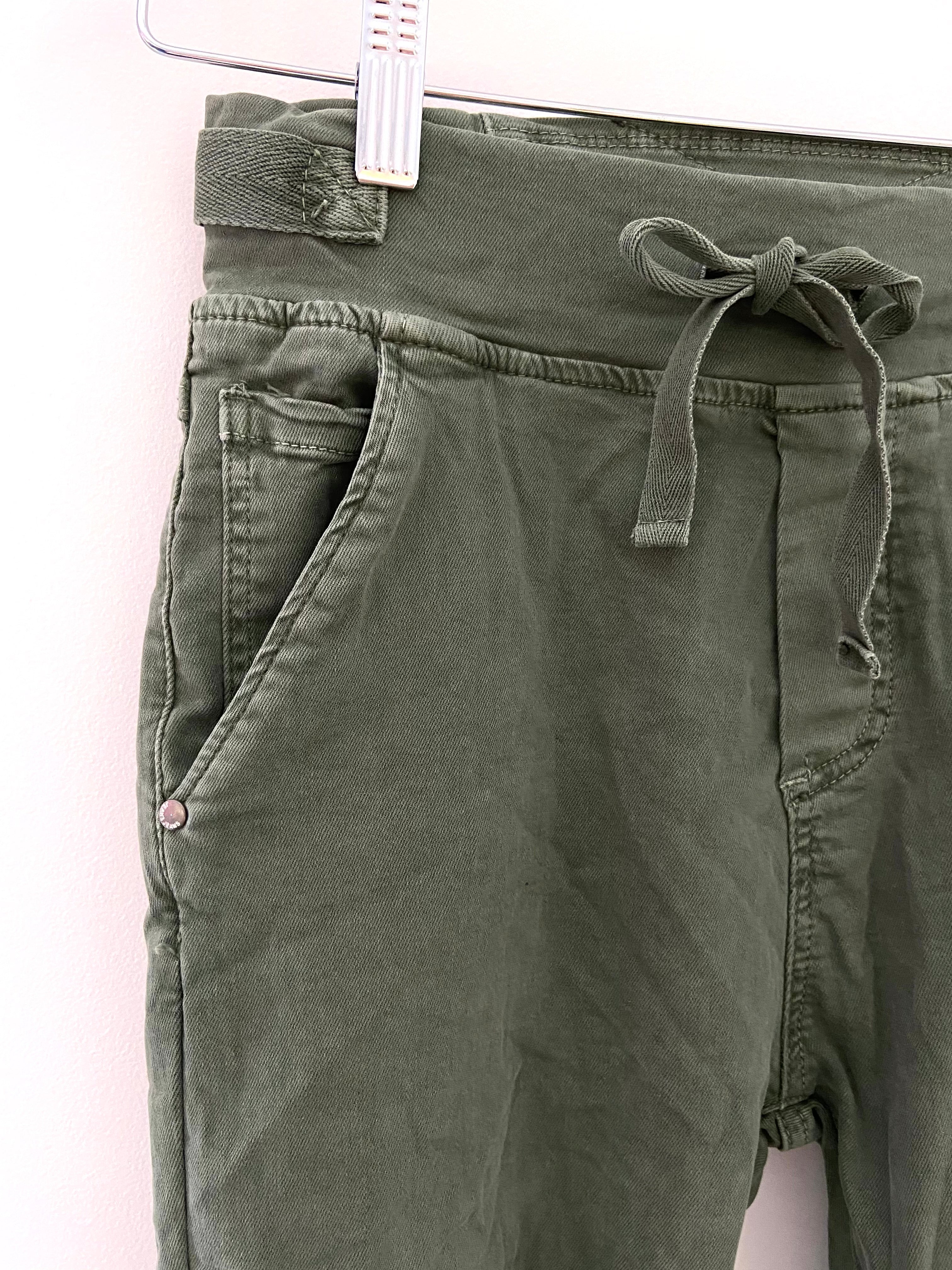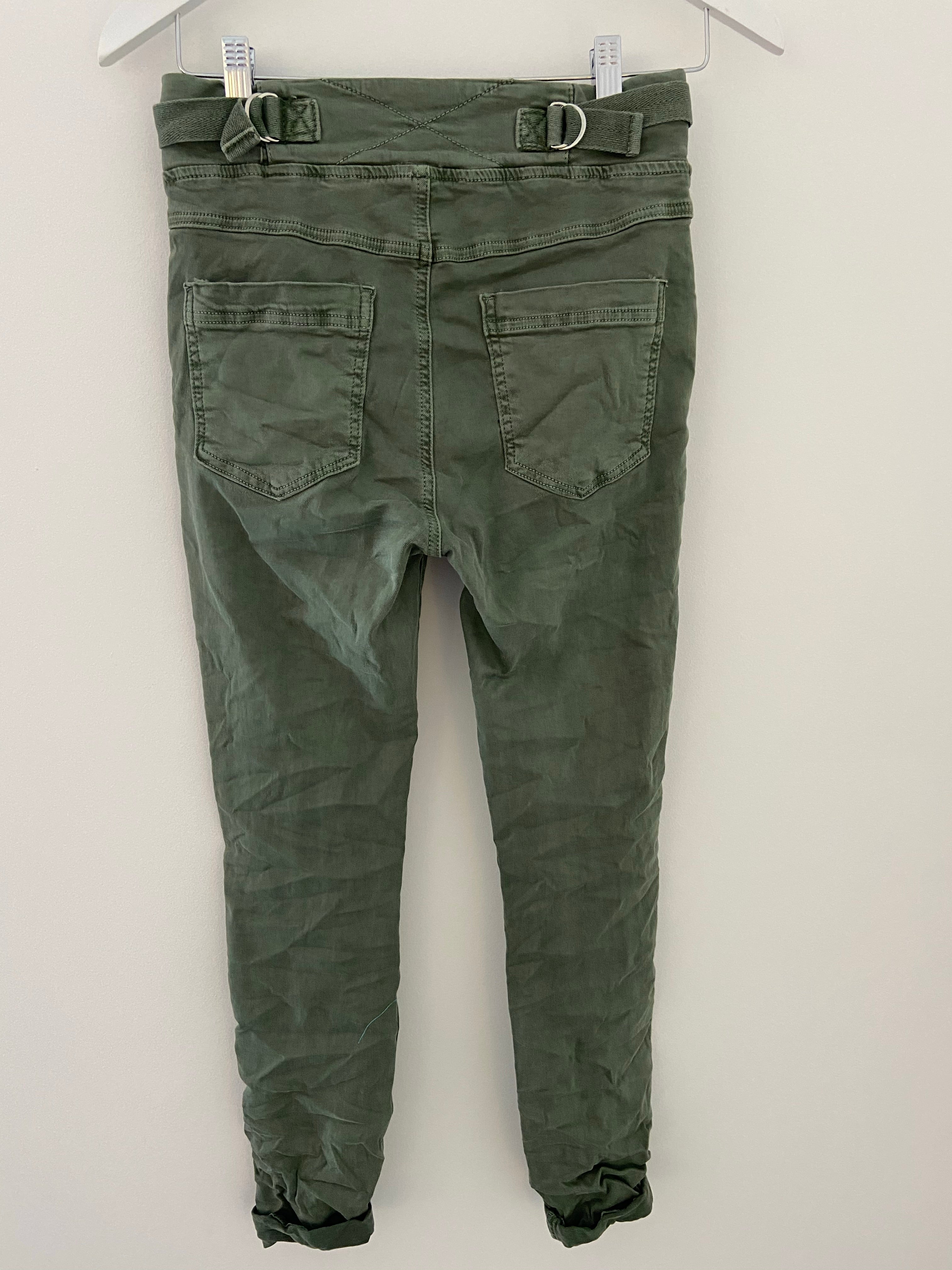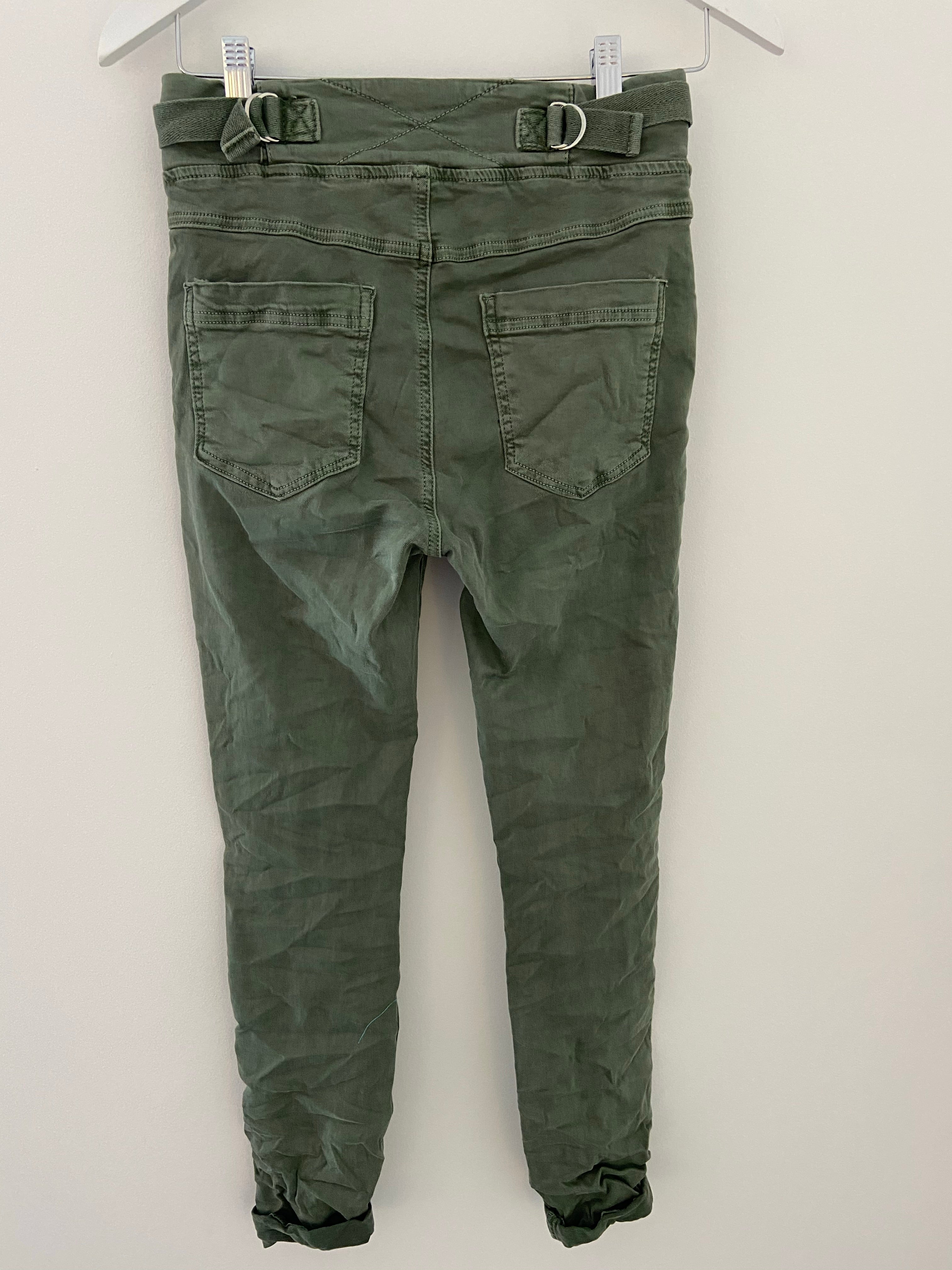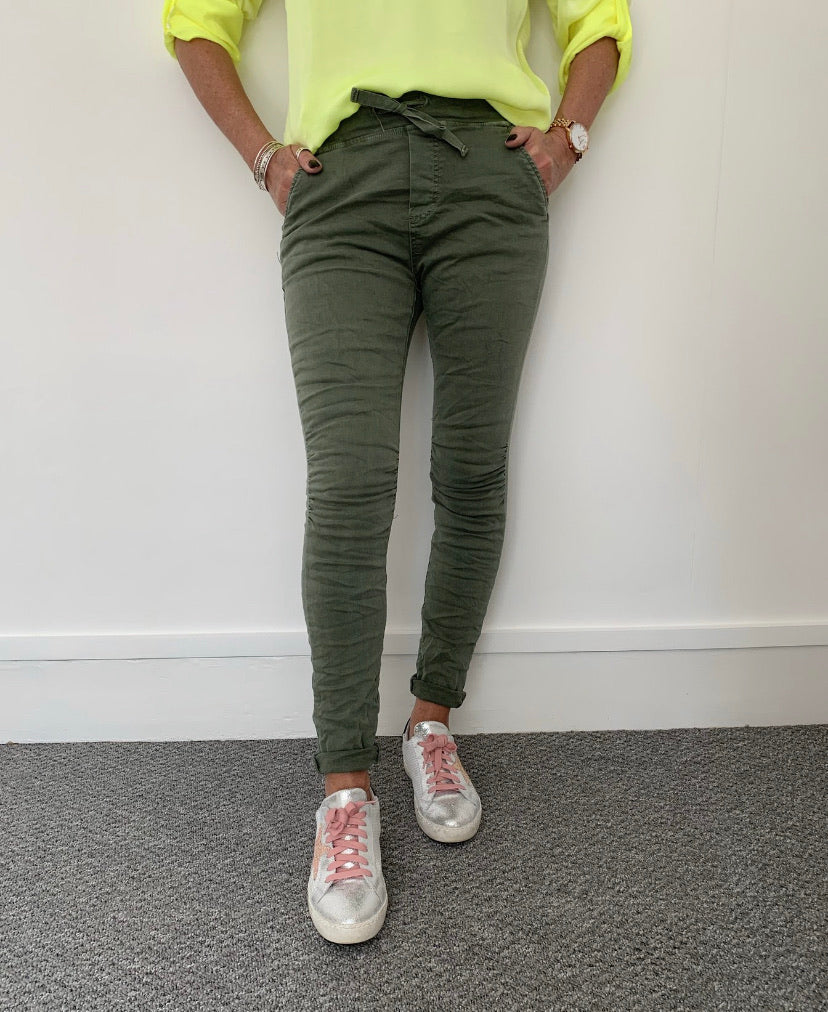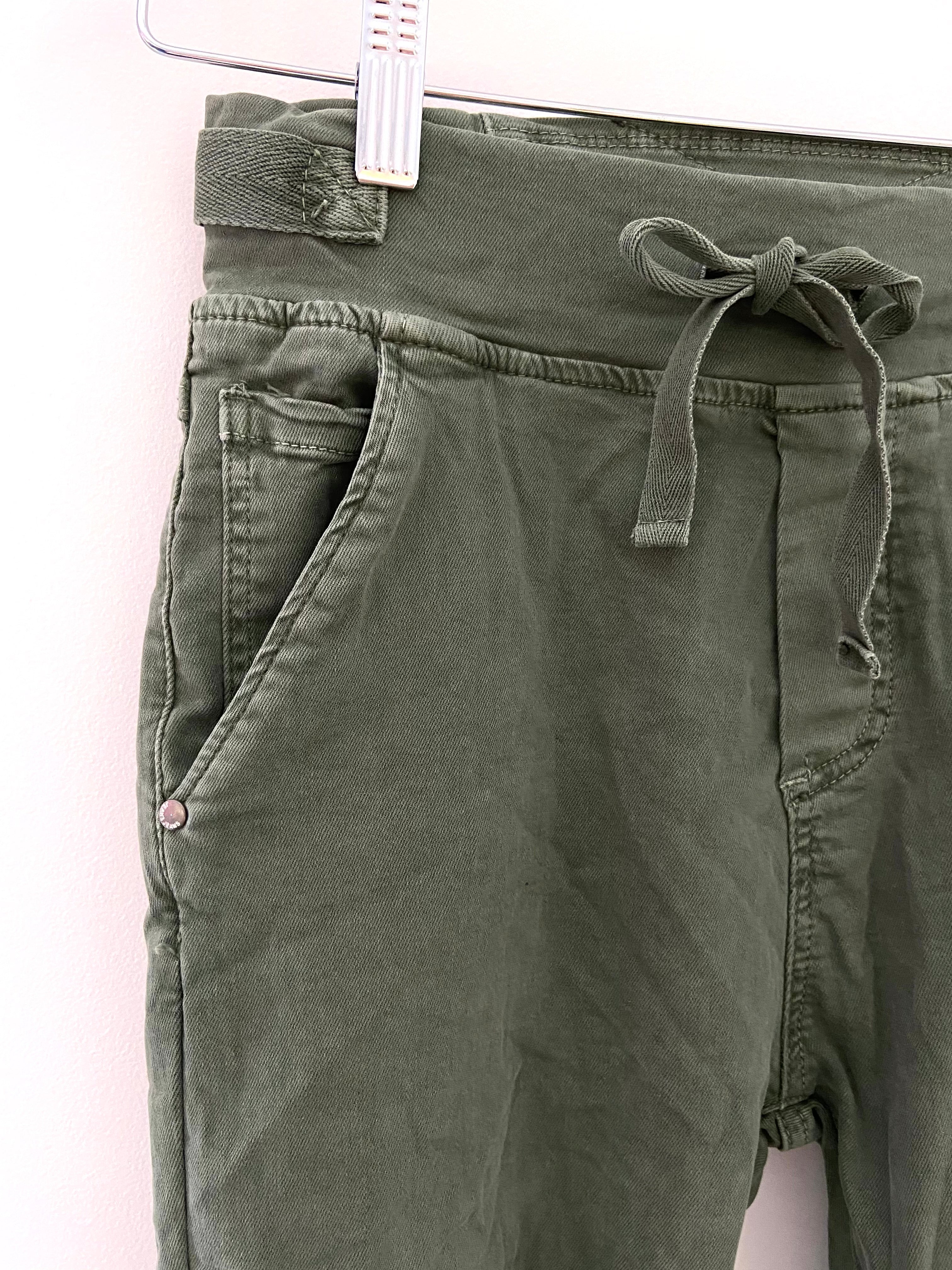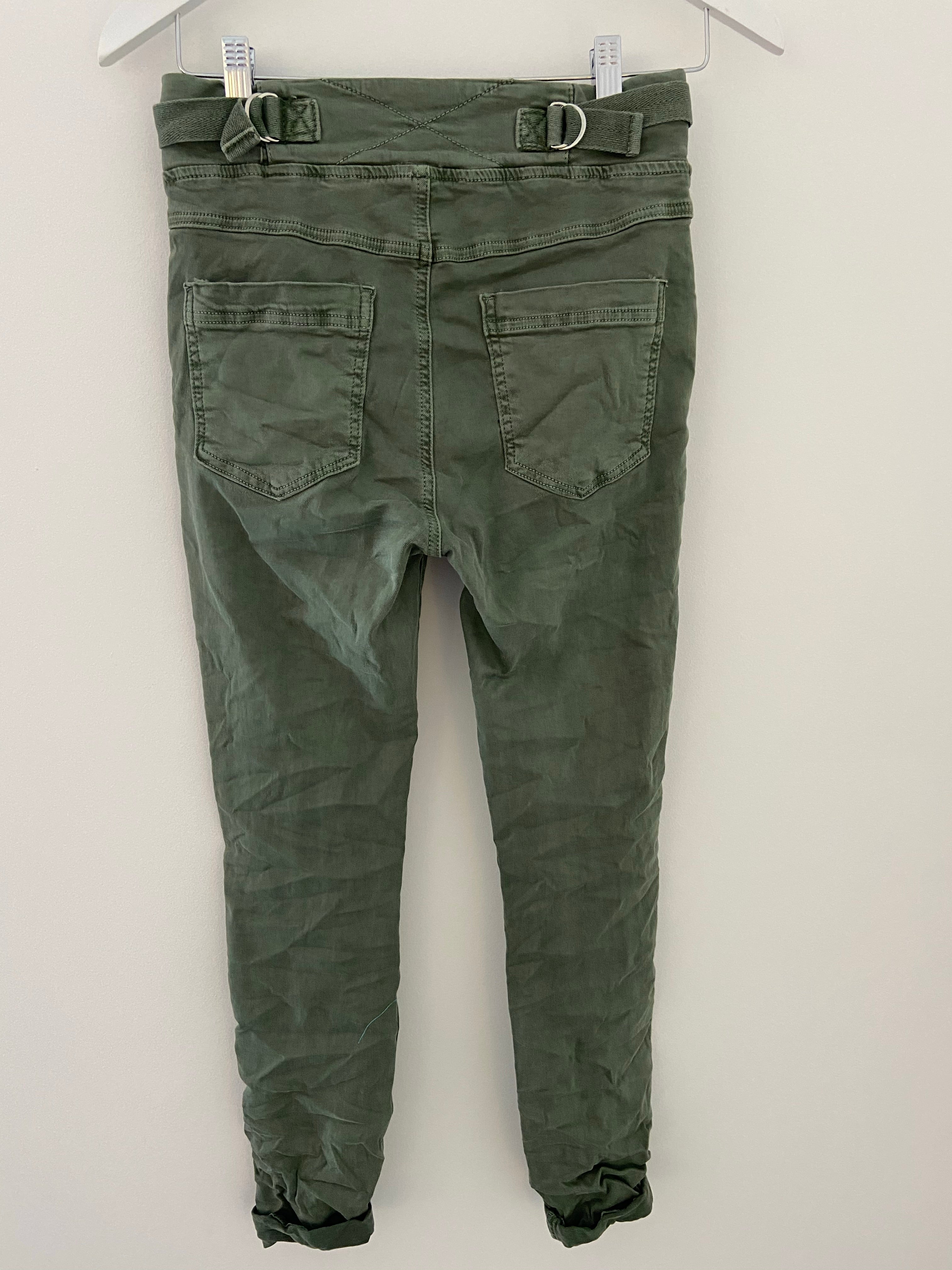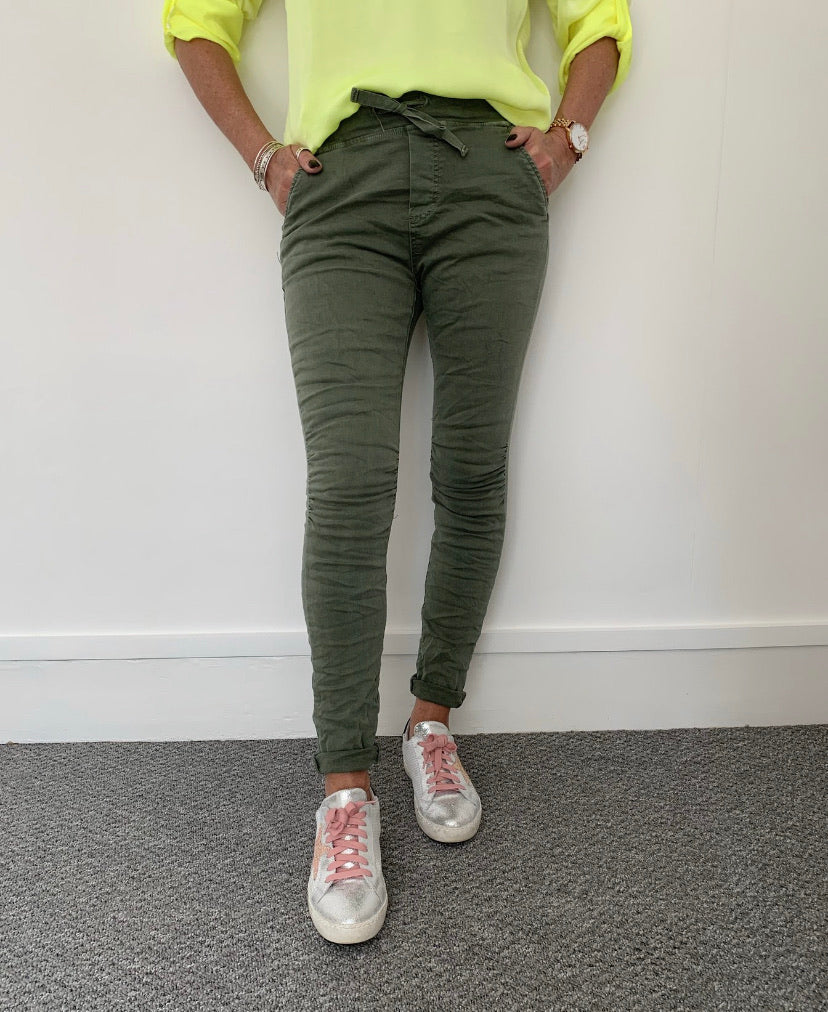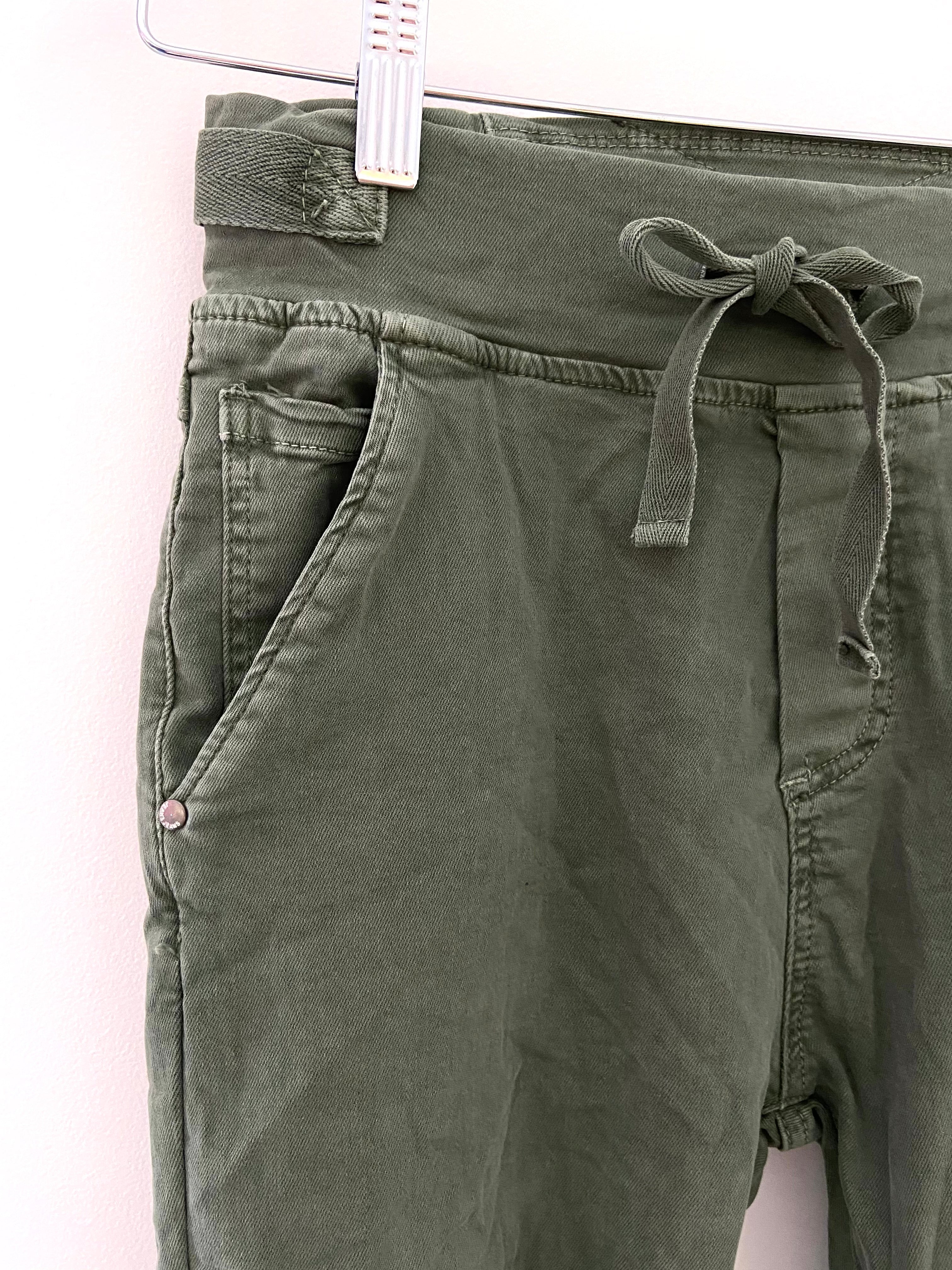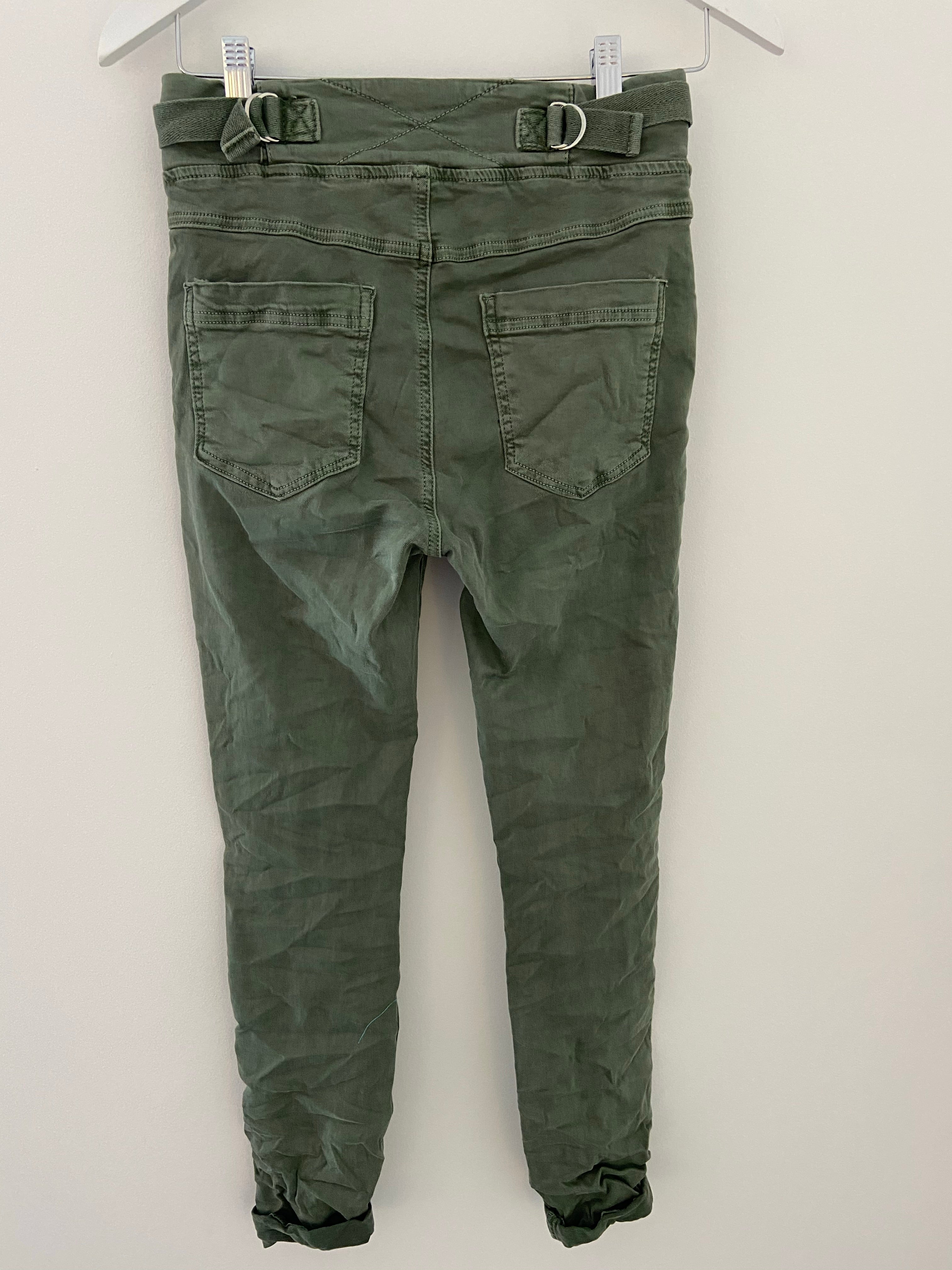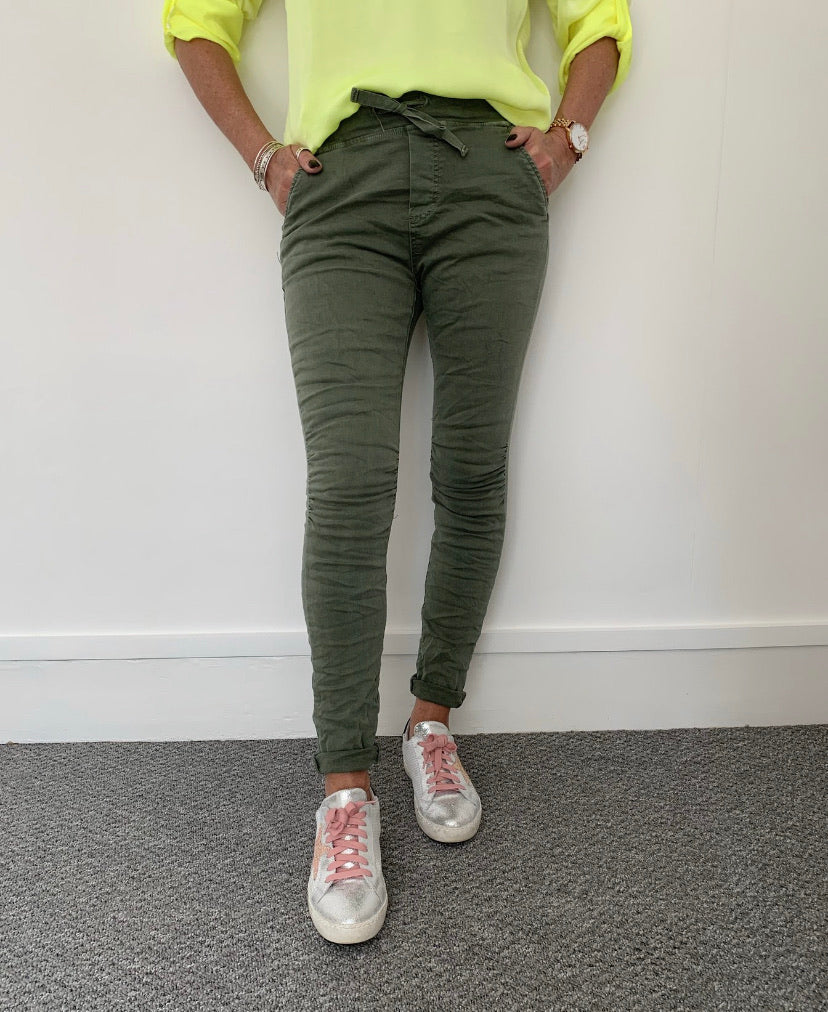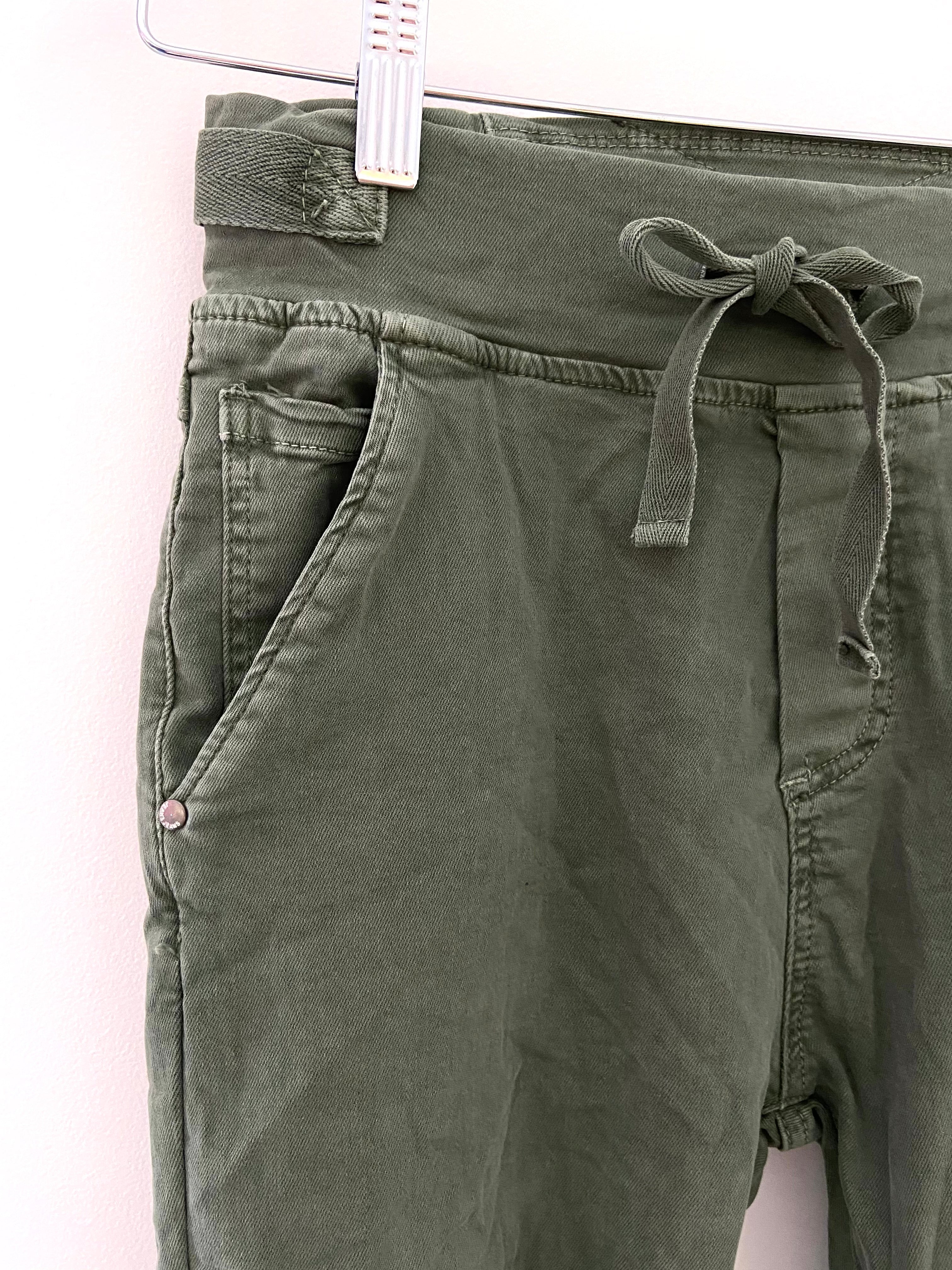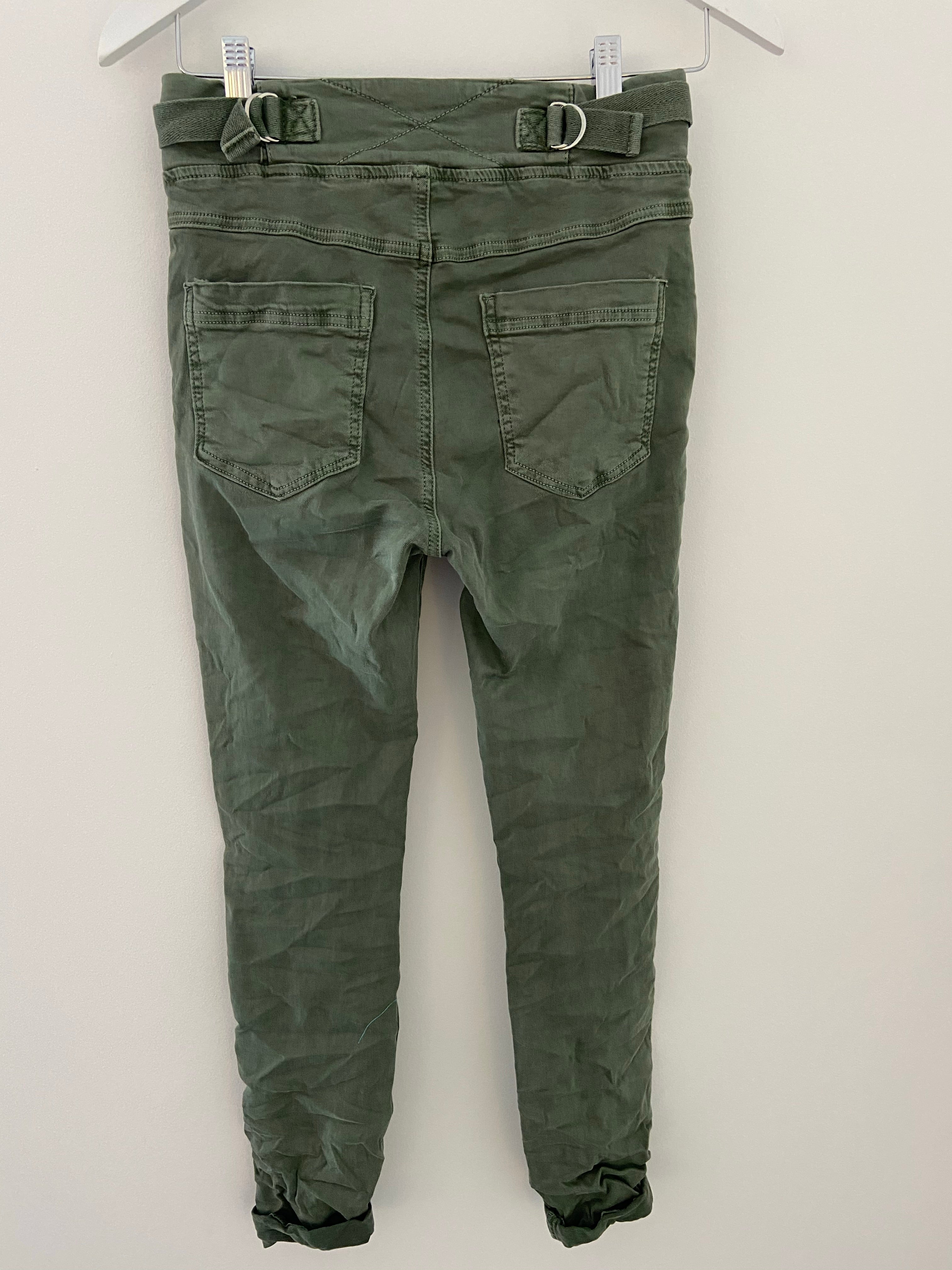 Khaki Jean Joggers
Fab khaki jean joggers! Pull them on and forget you're wearing them. They are THAT comfortable. The same style joggers as our best selling camo jean joggers. Drawstring waist, adjuster buckles at the back of the waist, rear pockets and front pockets. Stretchy cotton that is soft and easy to wear. 
98% cotton, 2% elastane. Wash at 30 degrees only. Do not tumble dry.
Size Guide:
XS: UK 8
S: UK 10
M: UK12
L: UK14
XL: UK16
I'm a Size 10 and 5'6" 

Lengthwise these jean joggers are owned and loved by our customers from 4'10" to 5'10" and can be rolled to fit.