Free UK Postage on all orders over £100!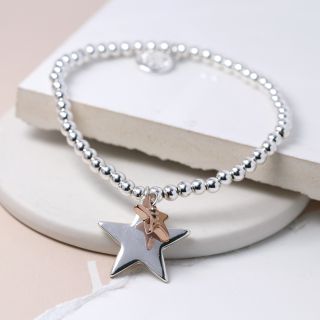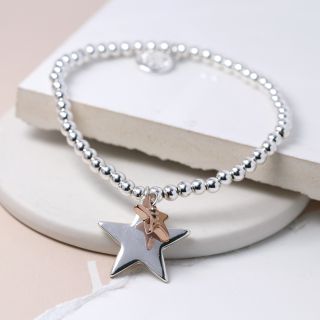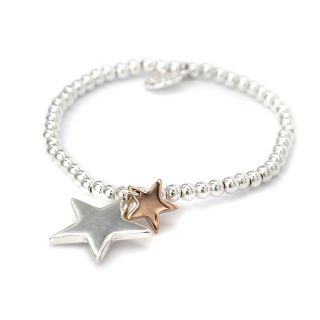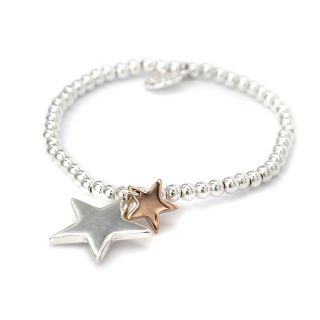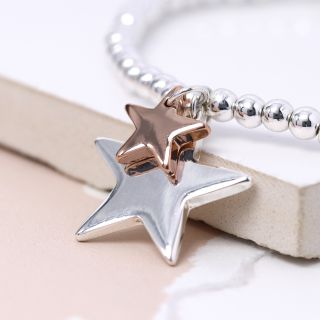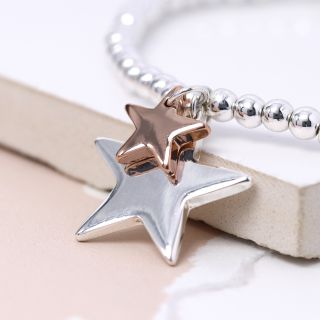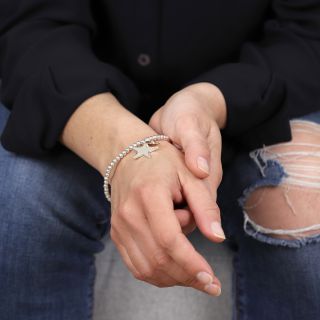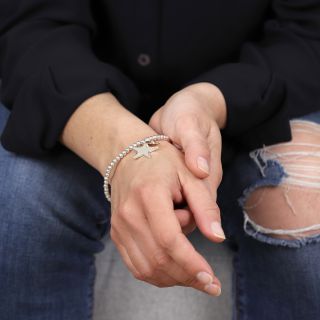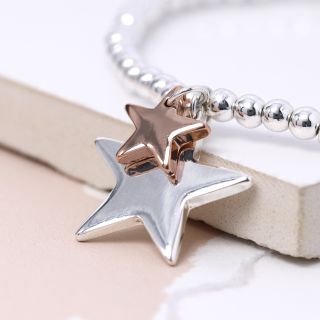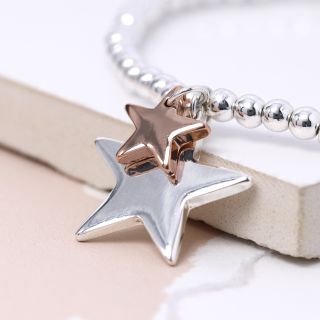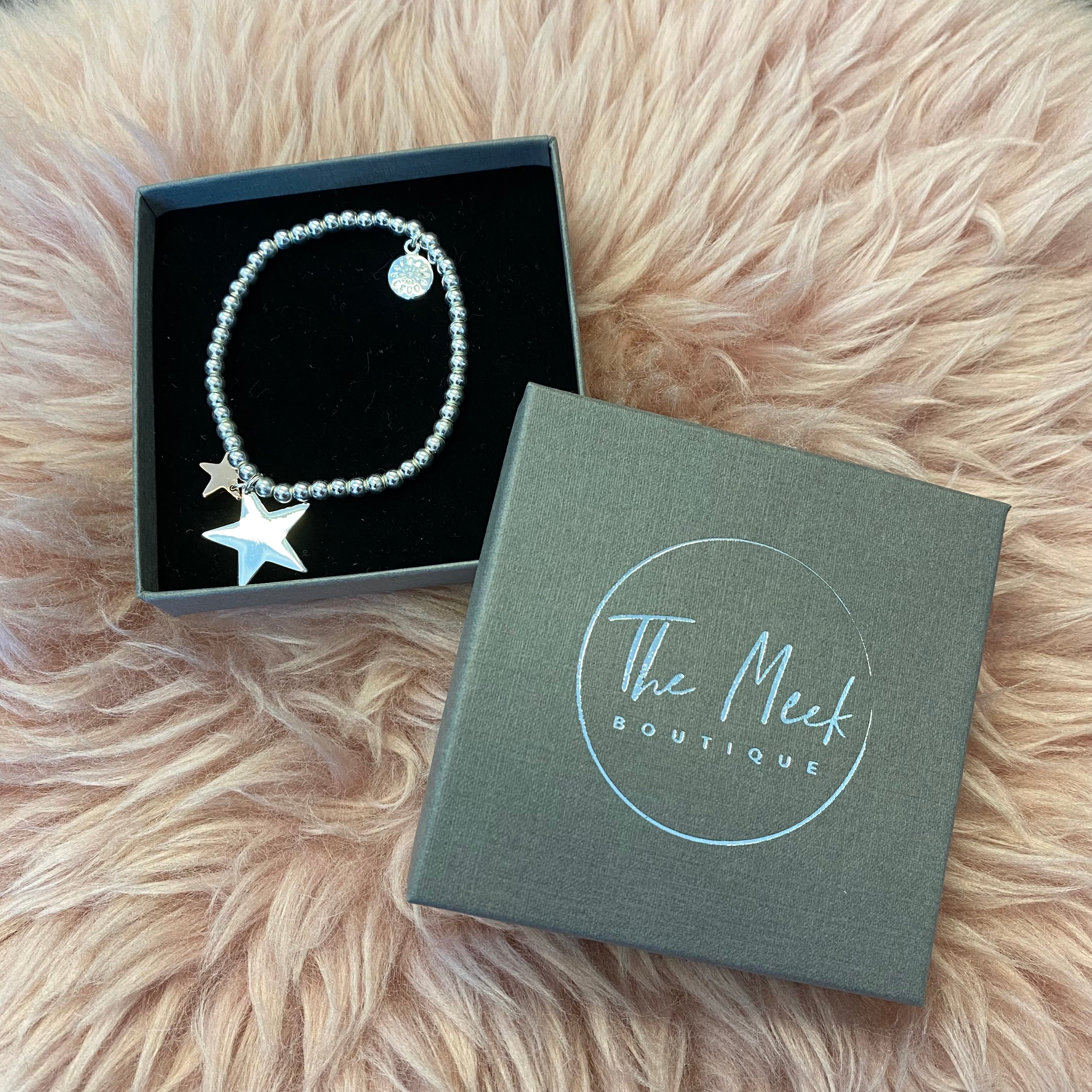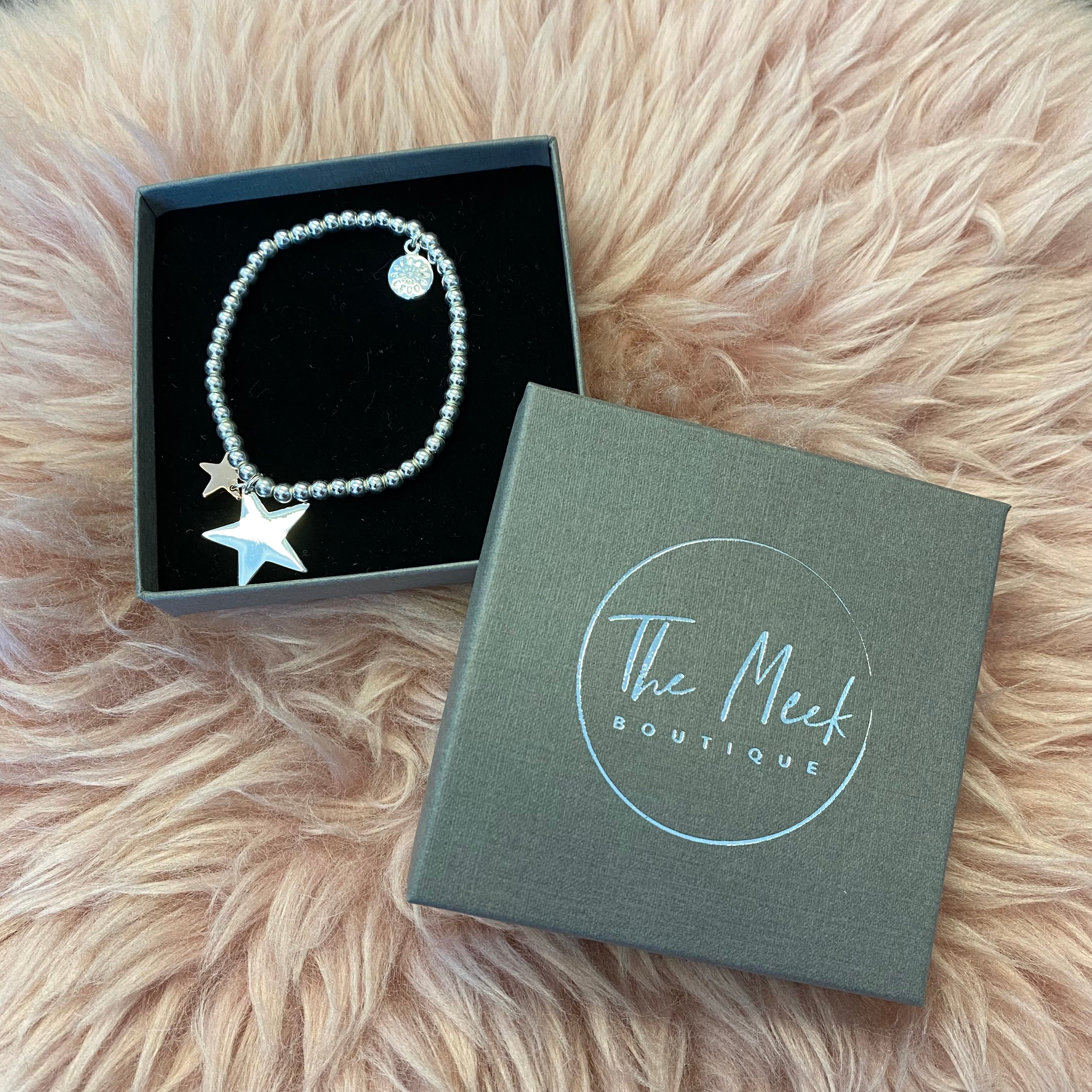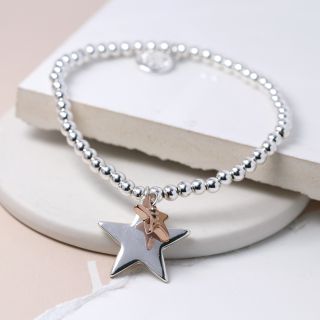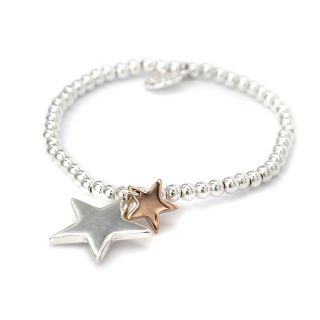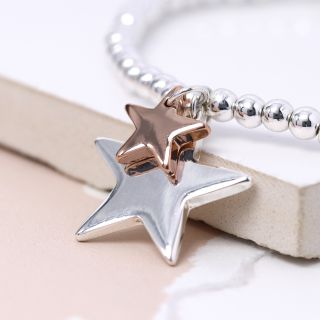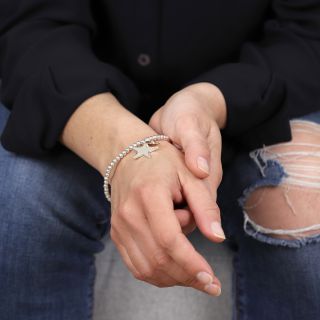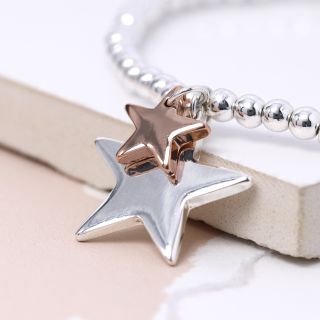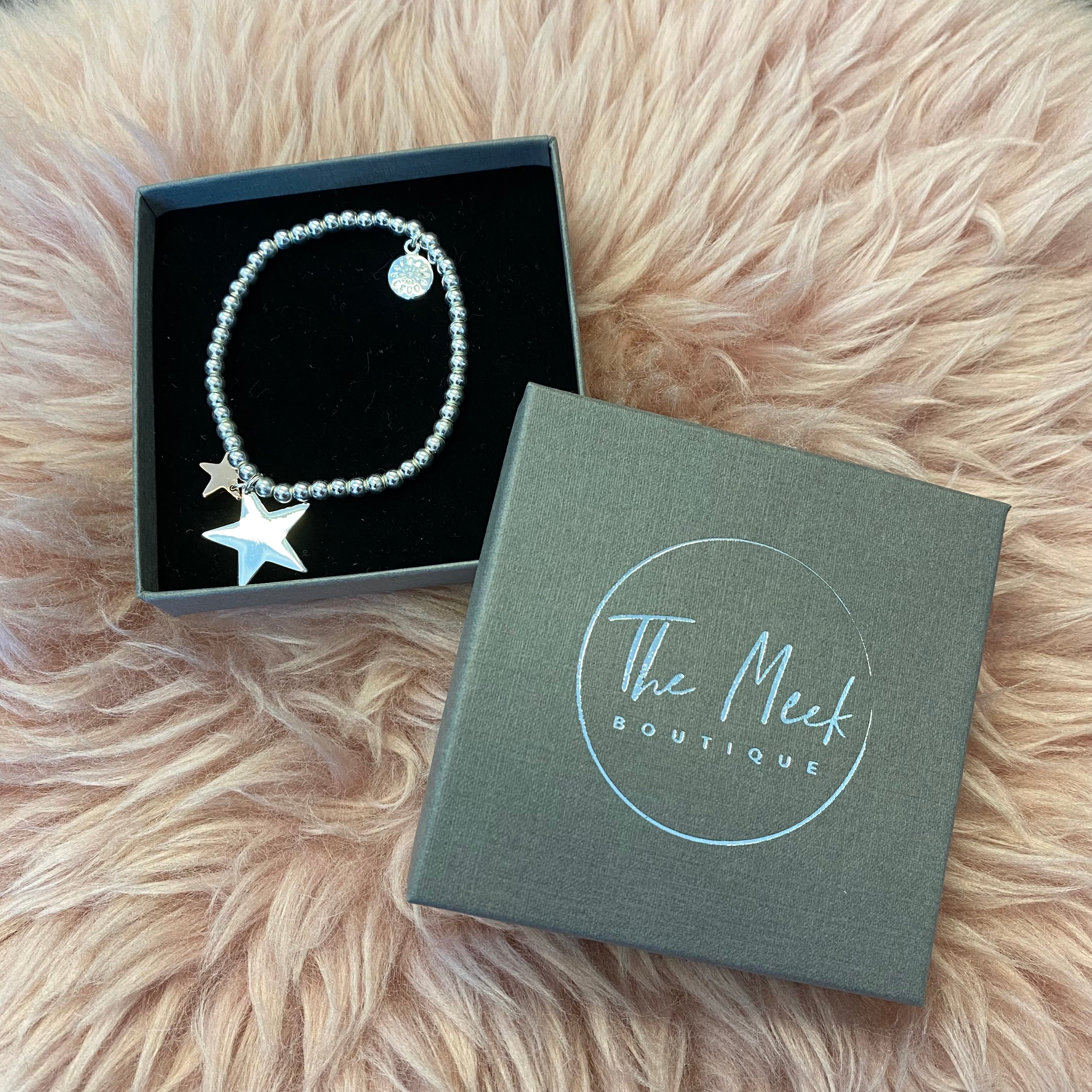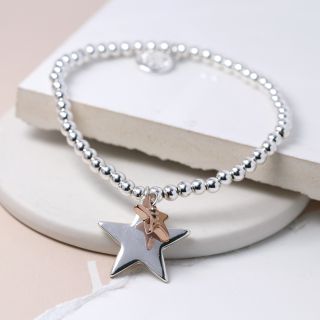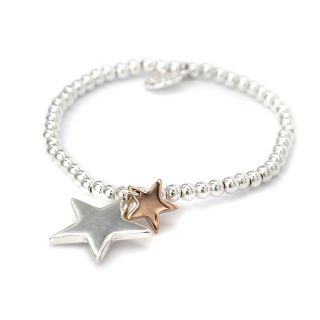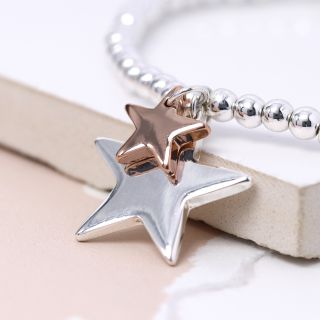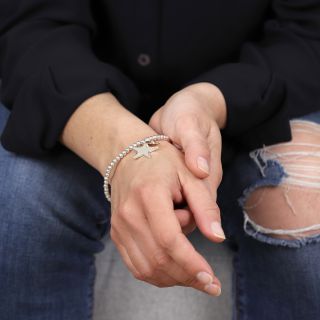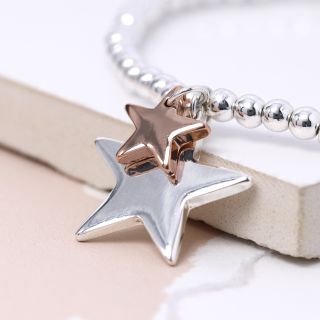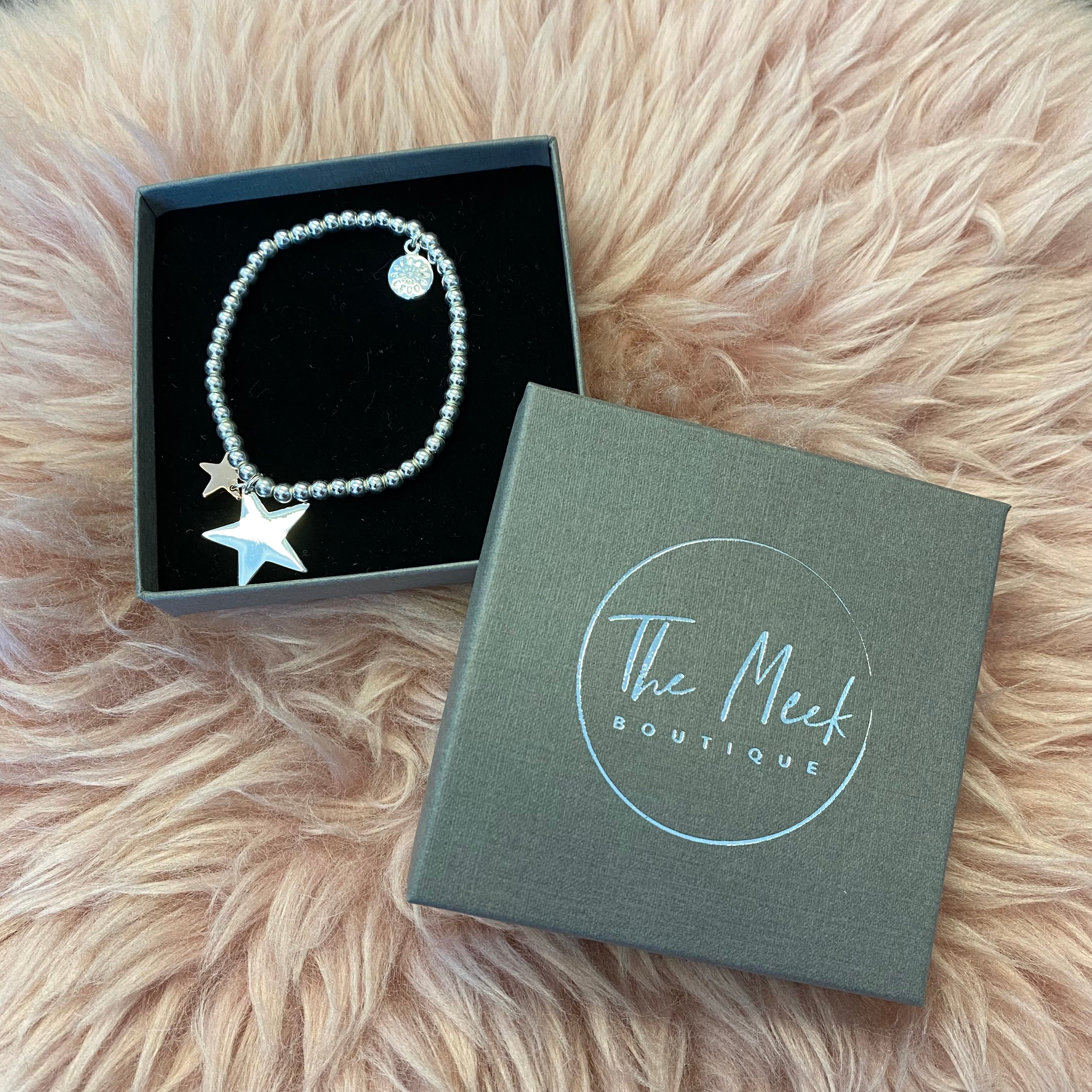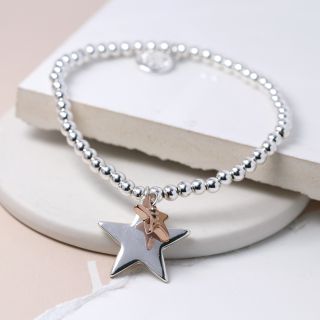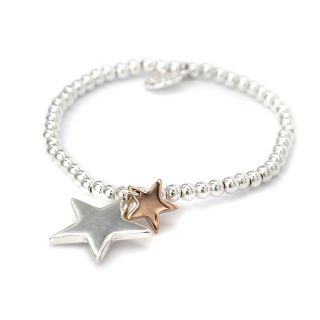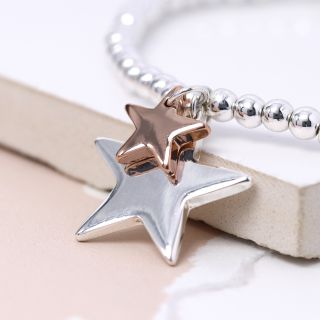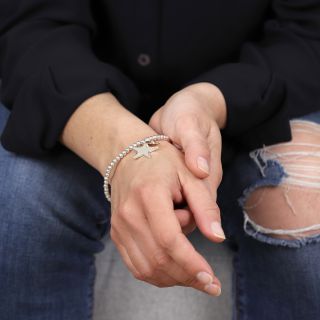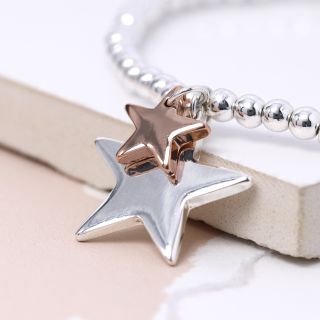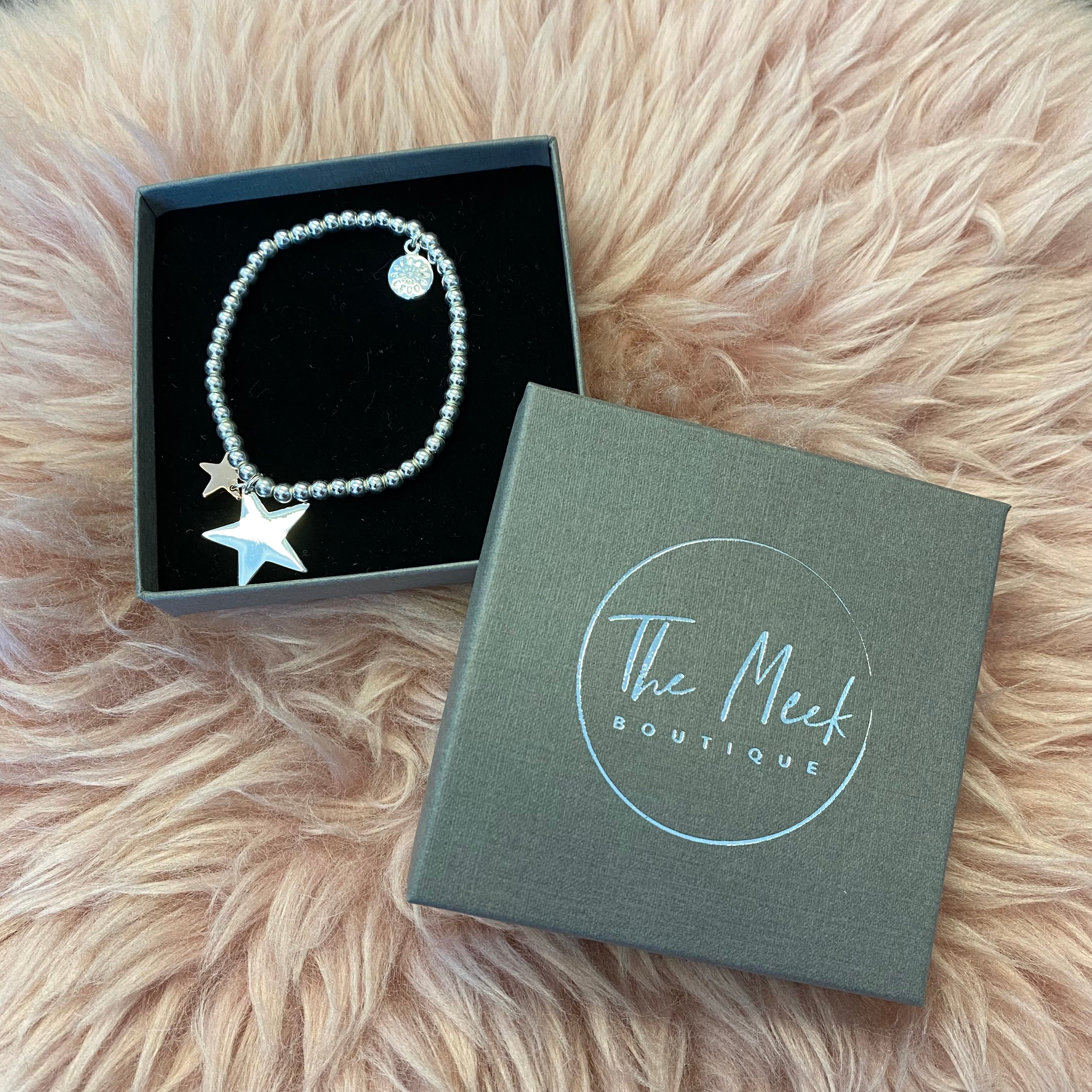 Double Star Silver Bead Bracelet
Stretch bracelet made from silver plated round beads with two star charms, one large silver plated star and one smaller rose gold style star
Approximate silver star size 20mm, approximate rose gold star size 10mm
Arrives in a luxury TMB branded jewellery box.

Makes a gorgeous gift!