Free UK Postage on all orders over £100!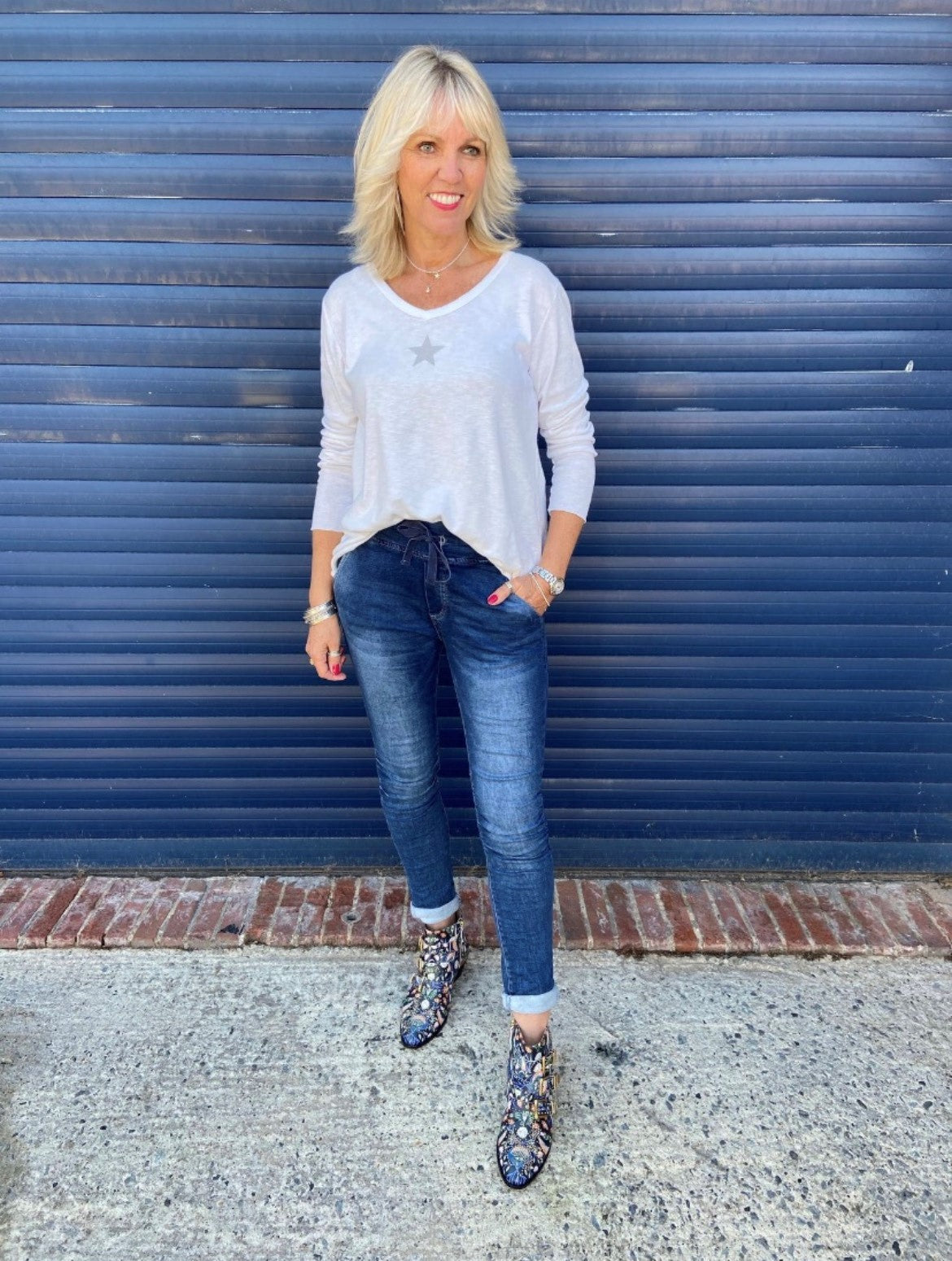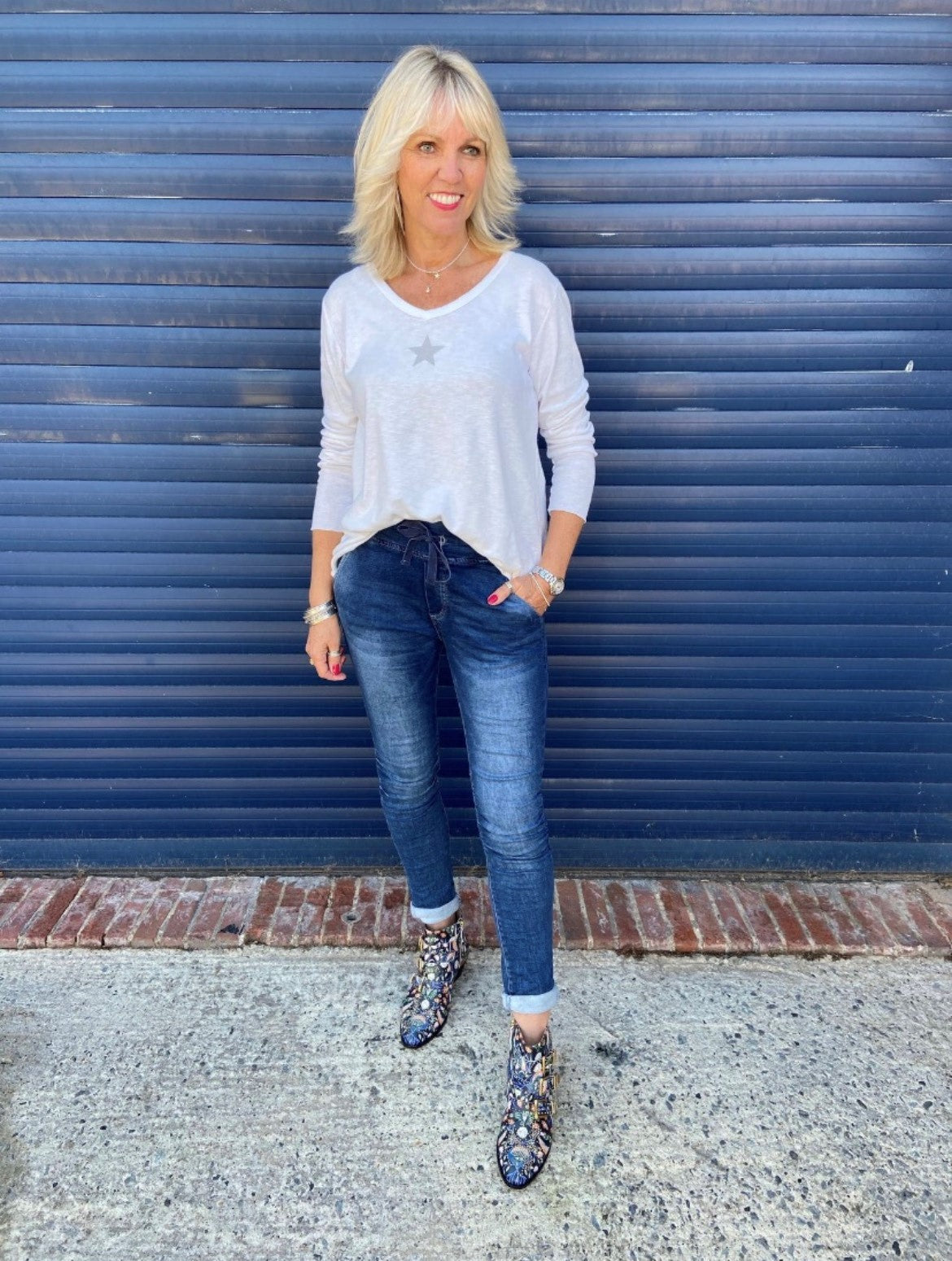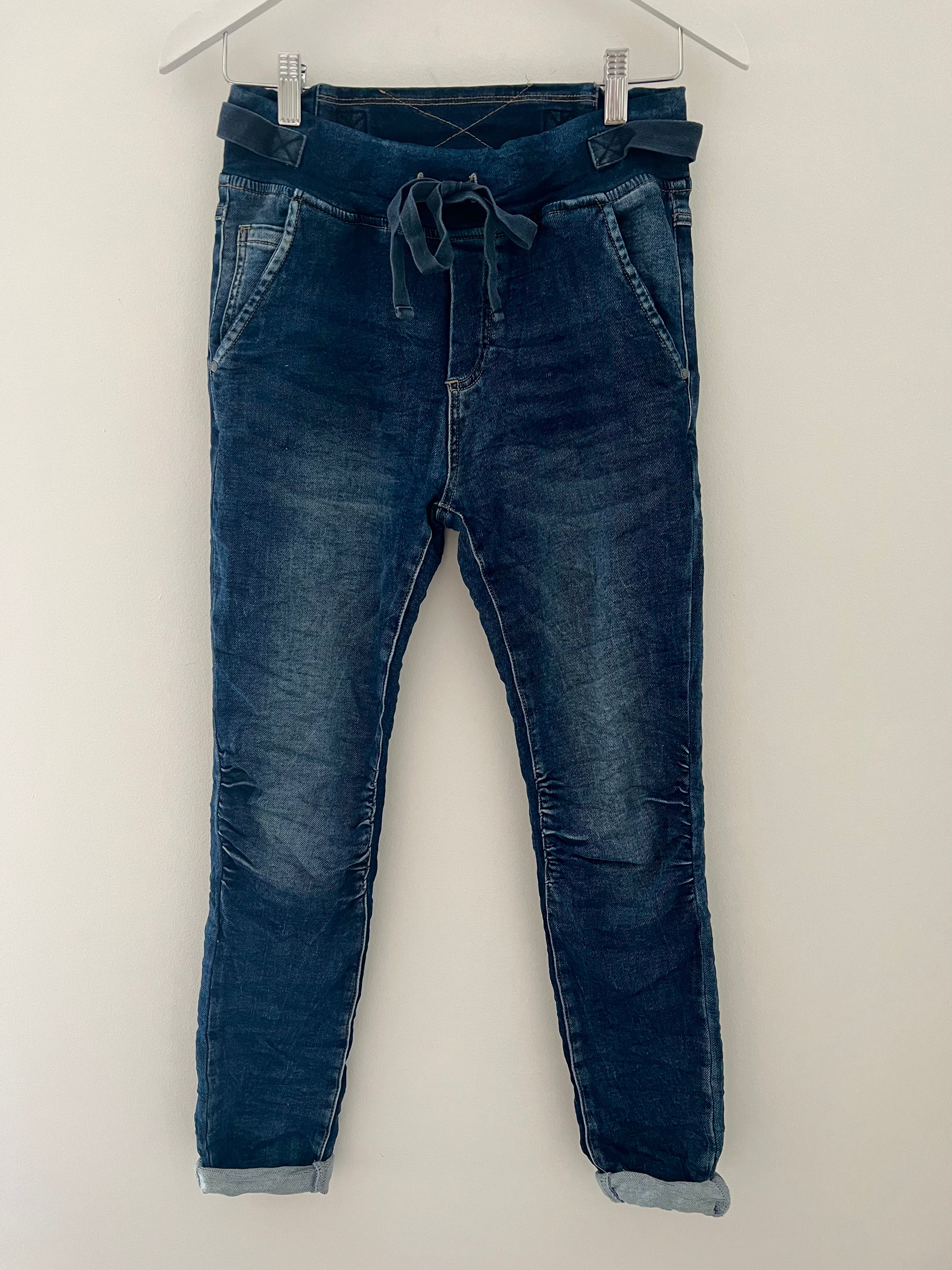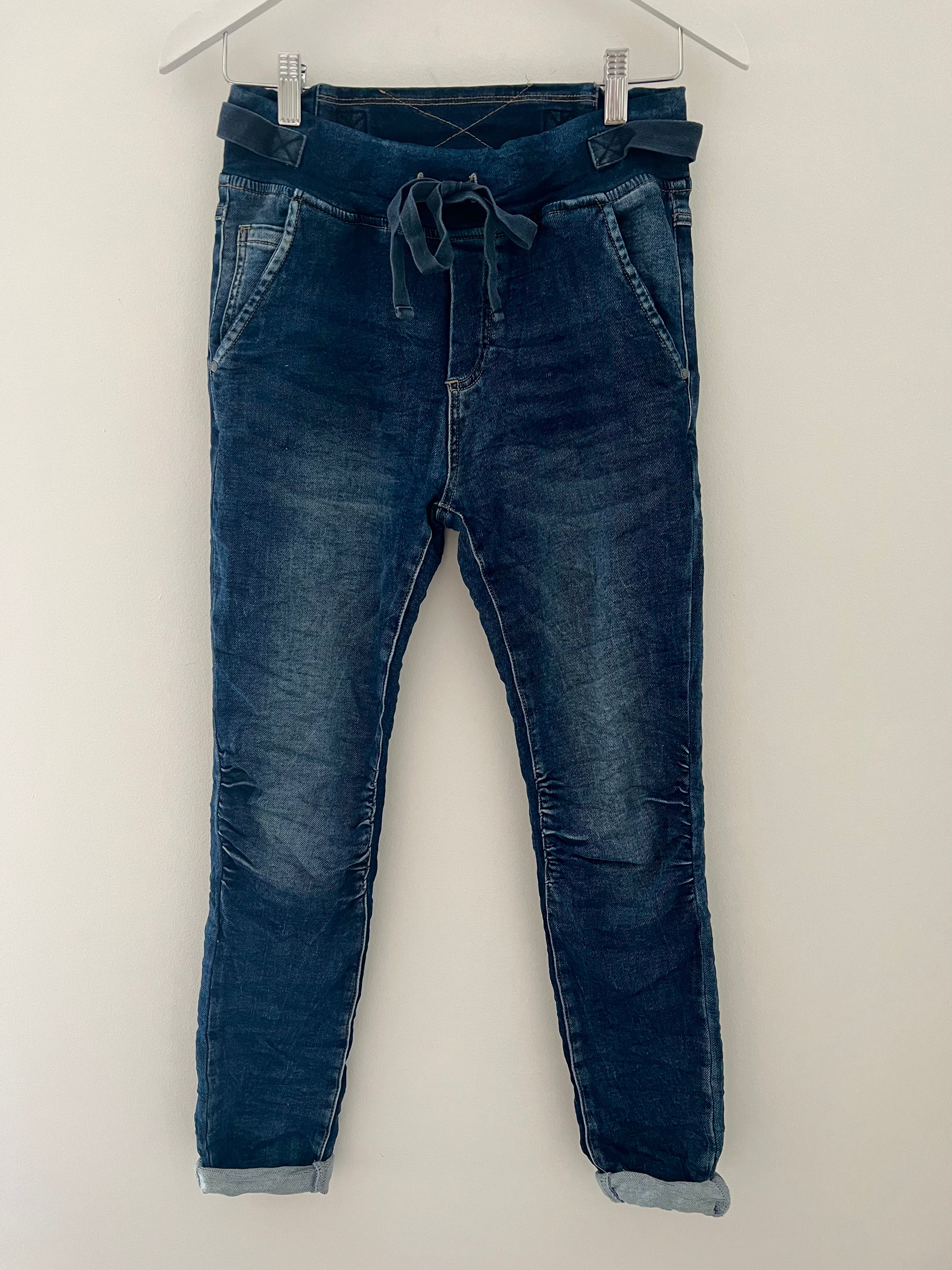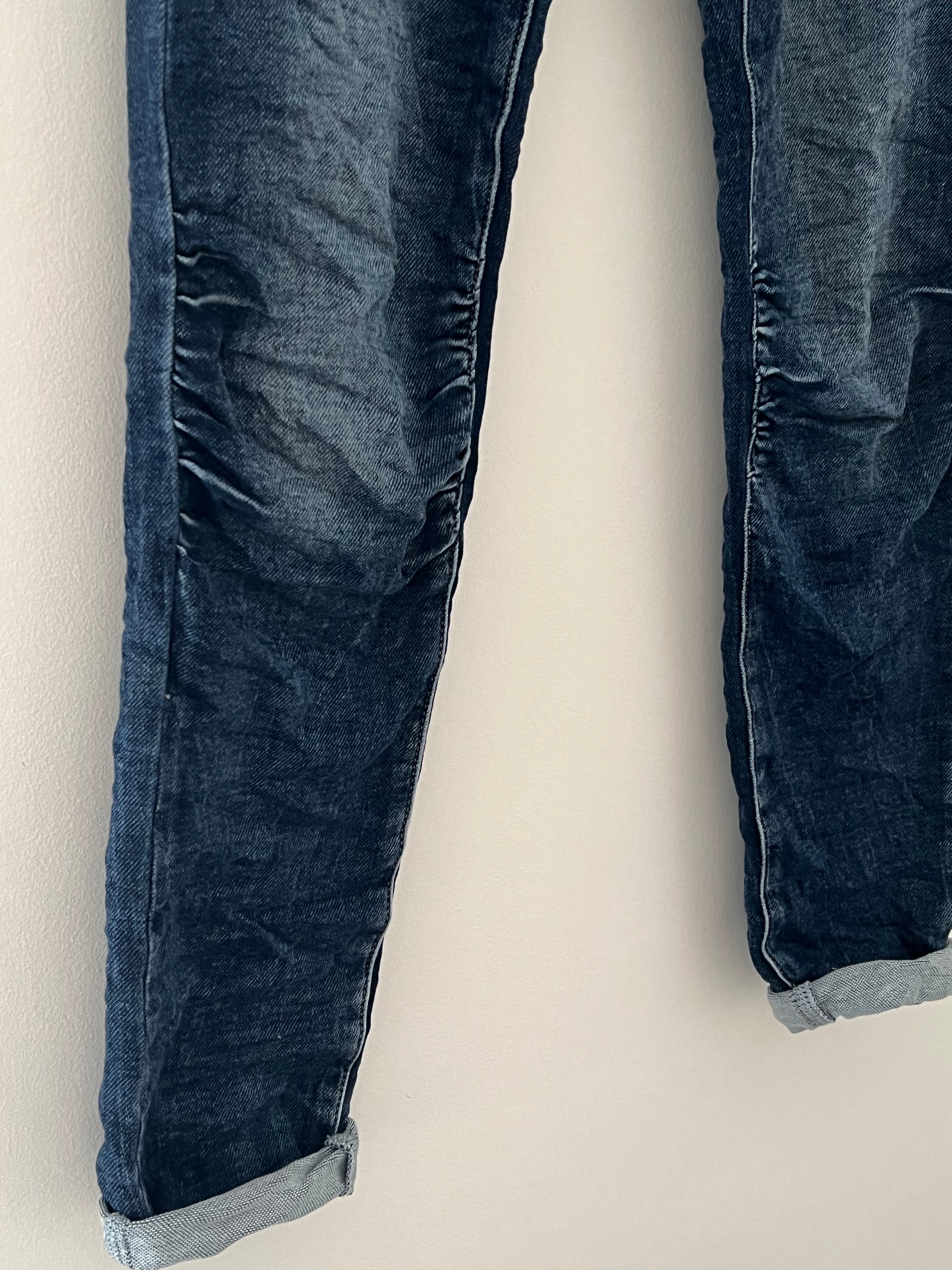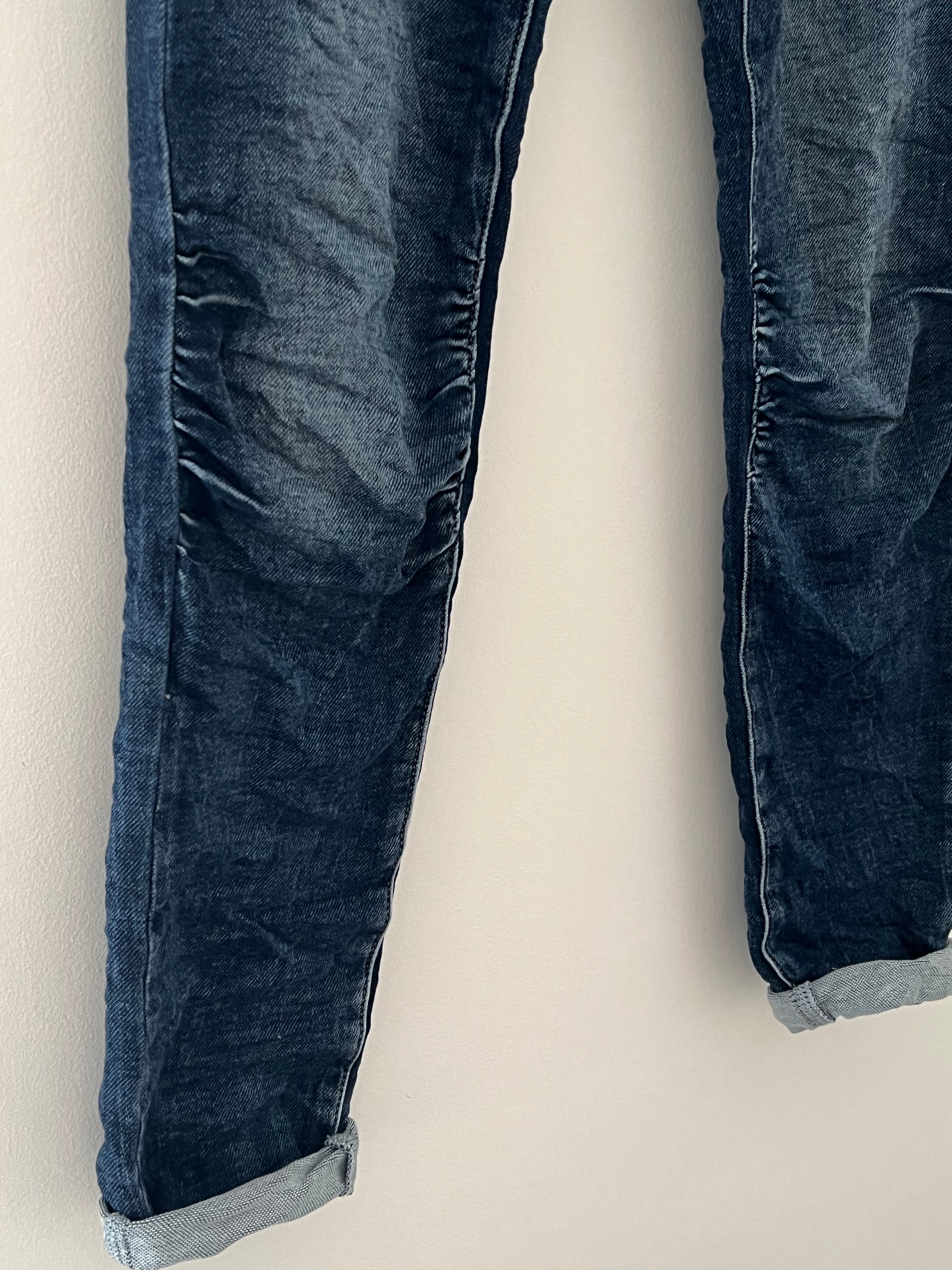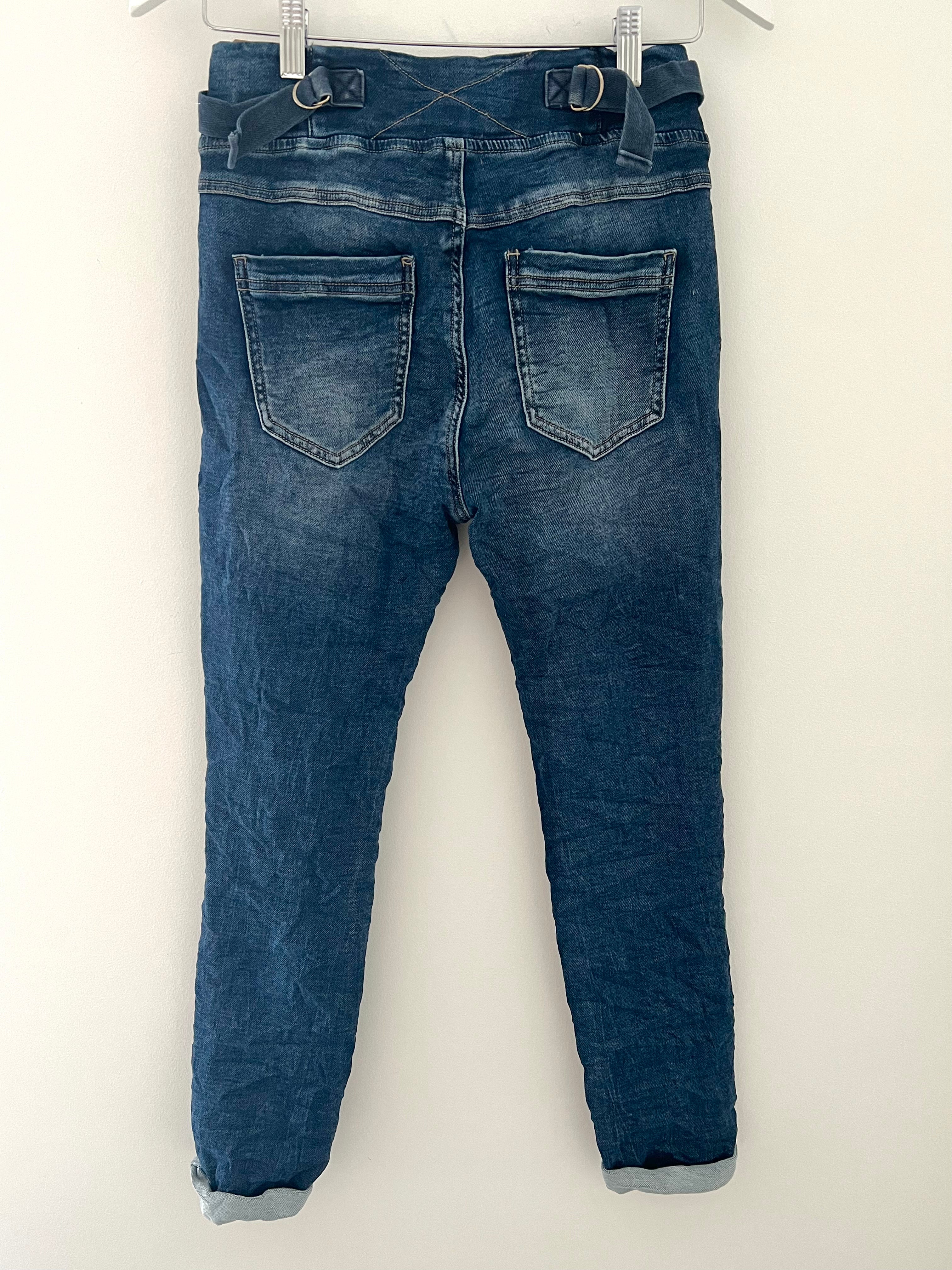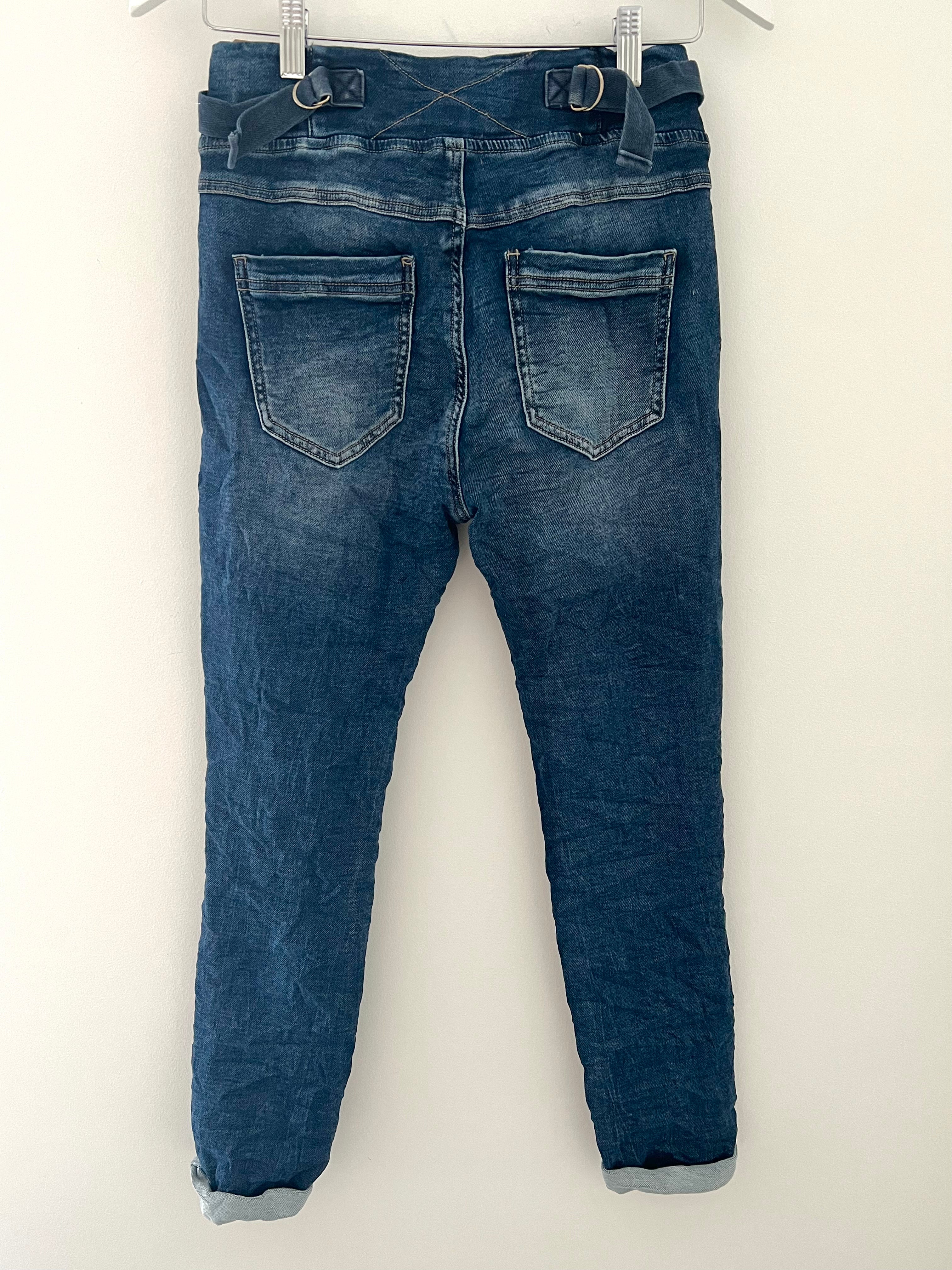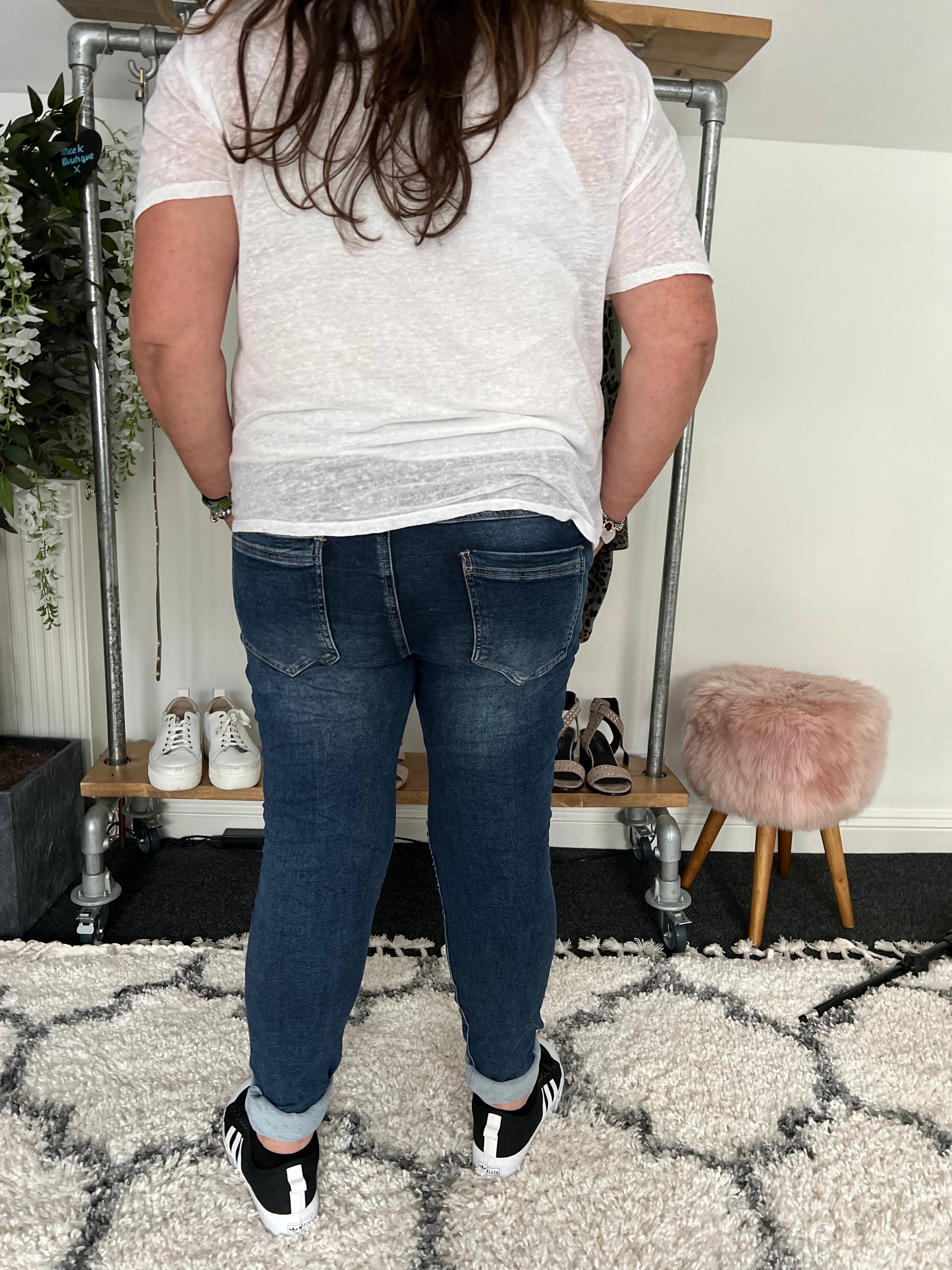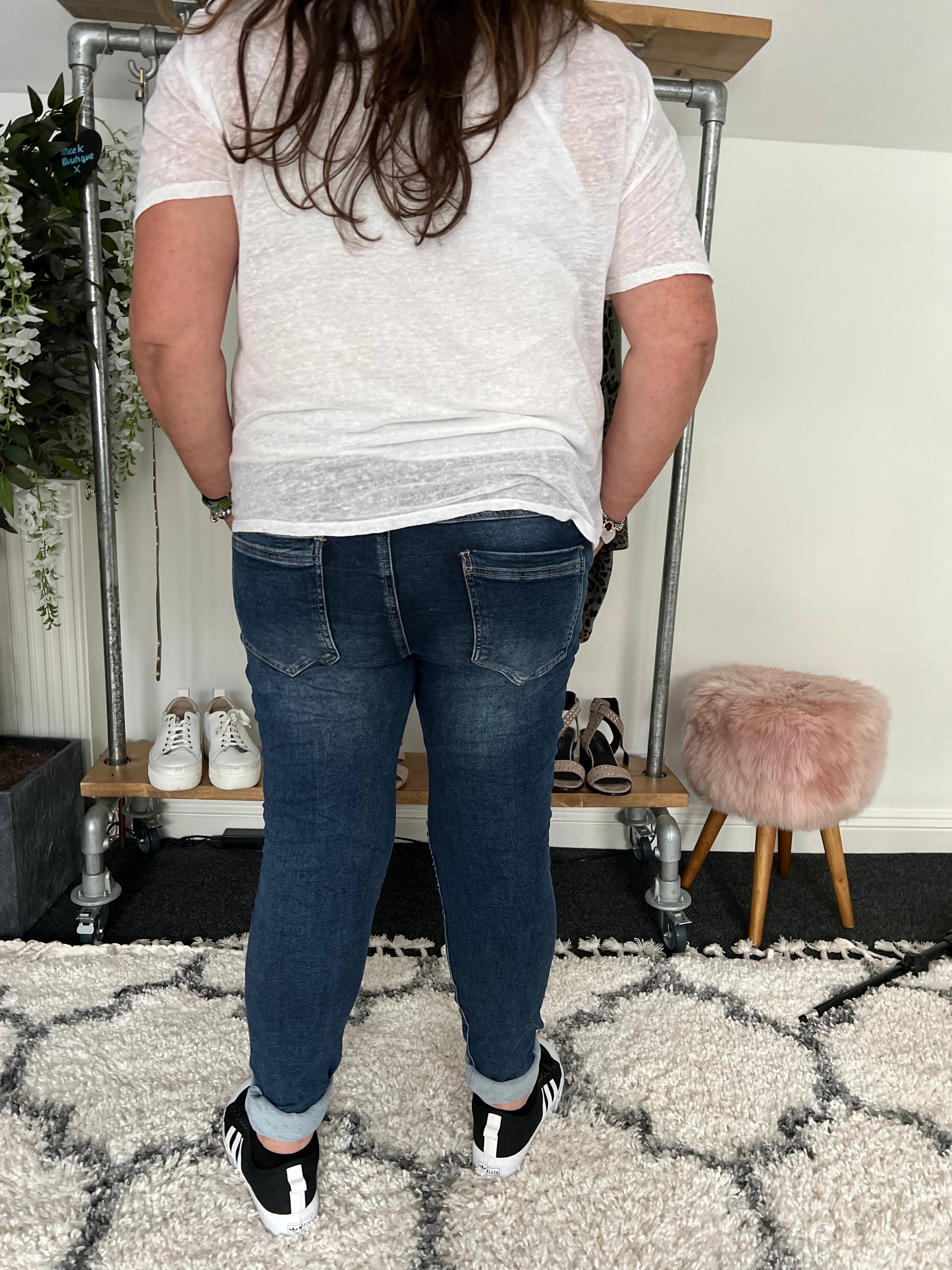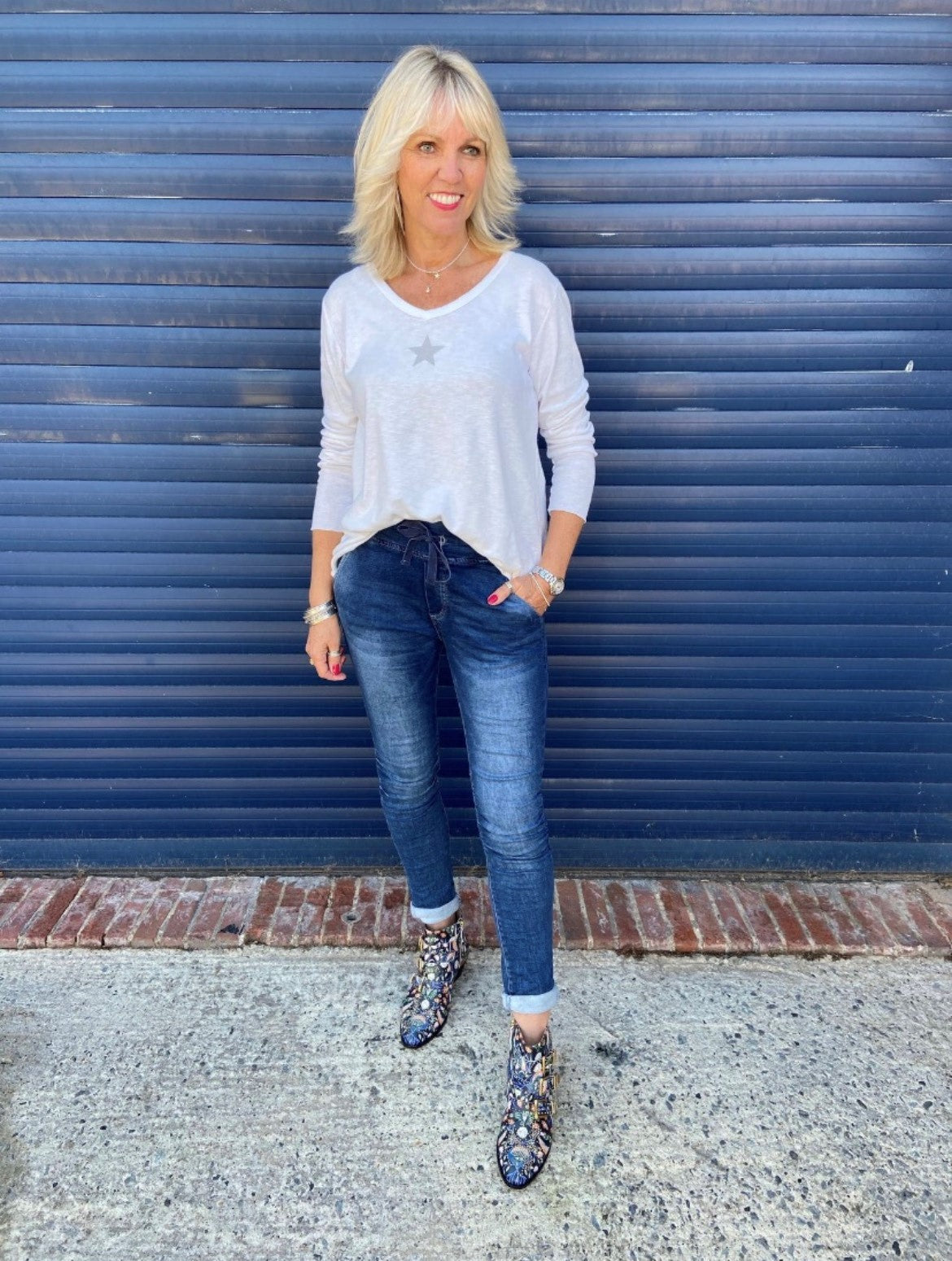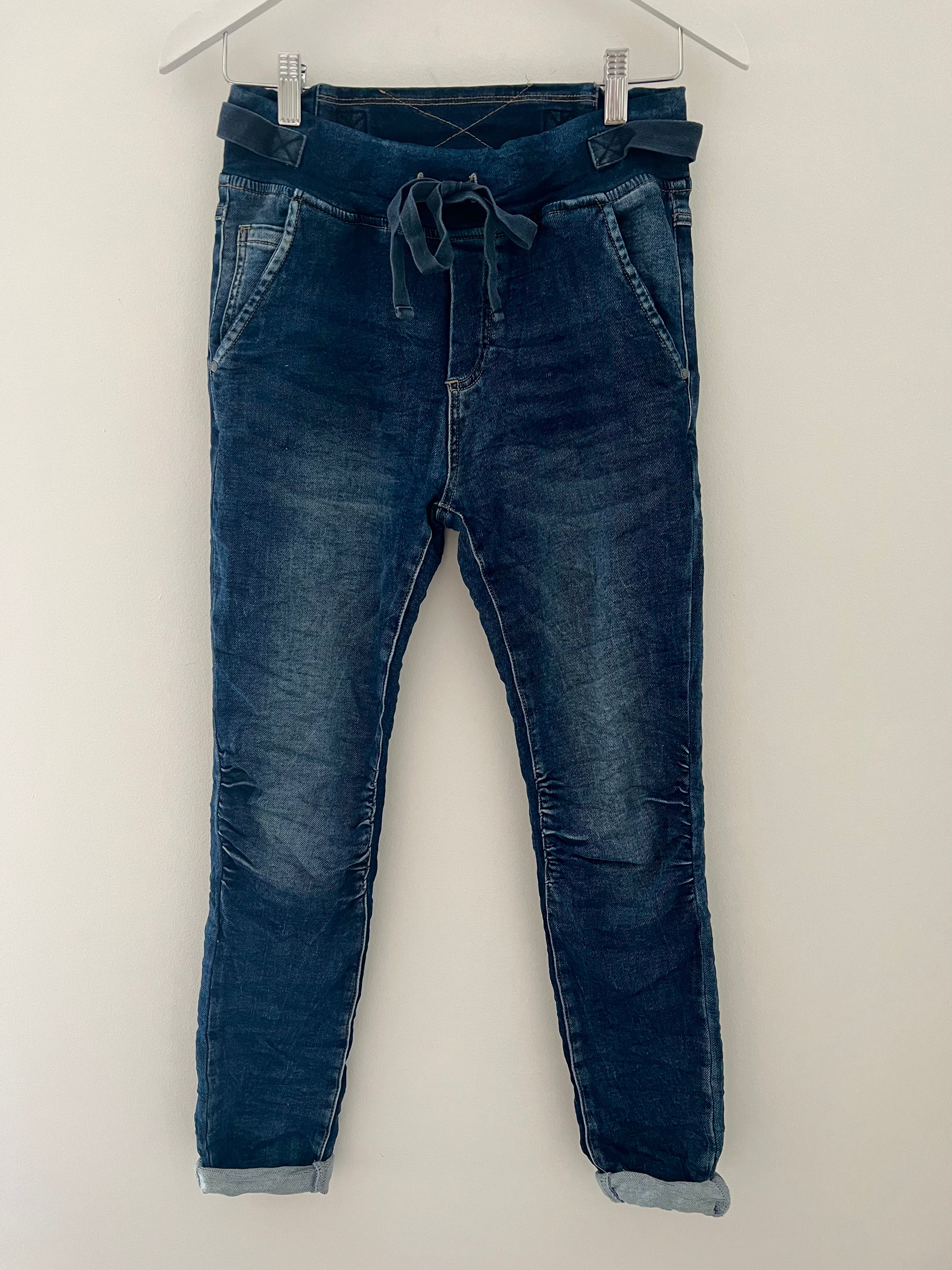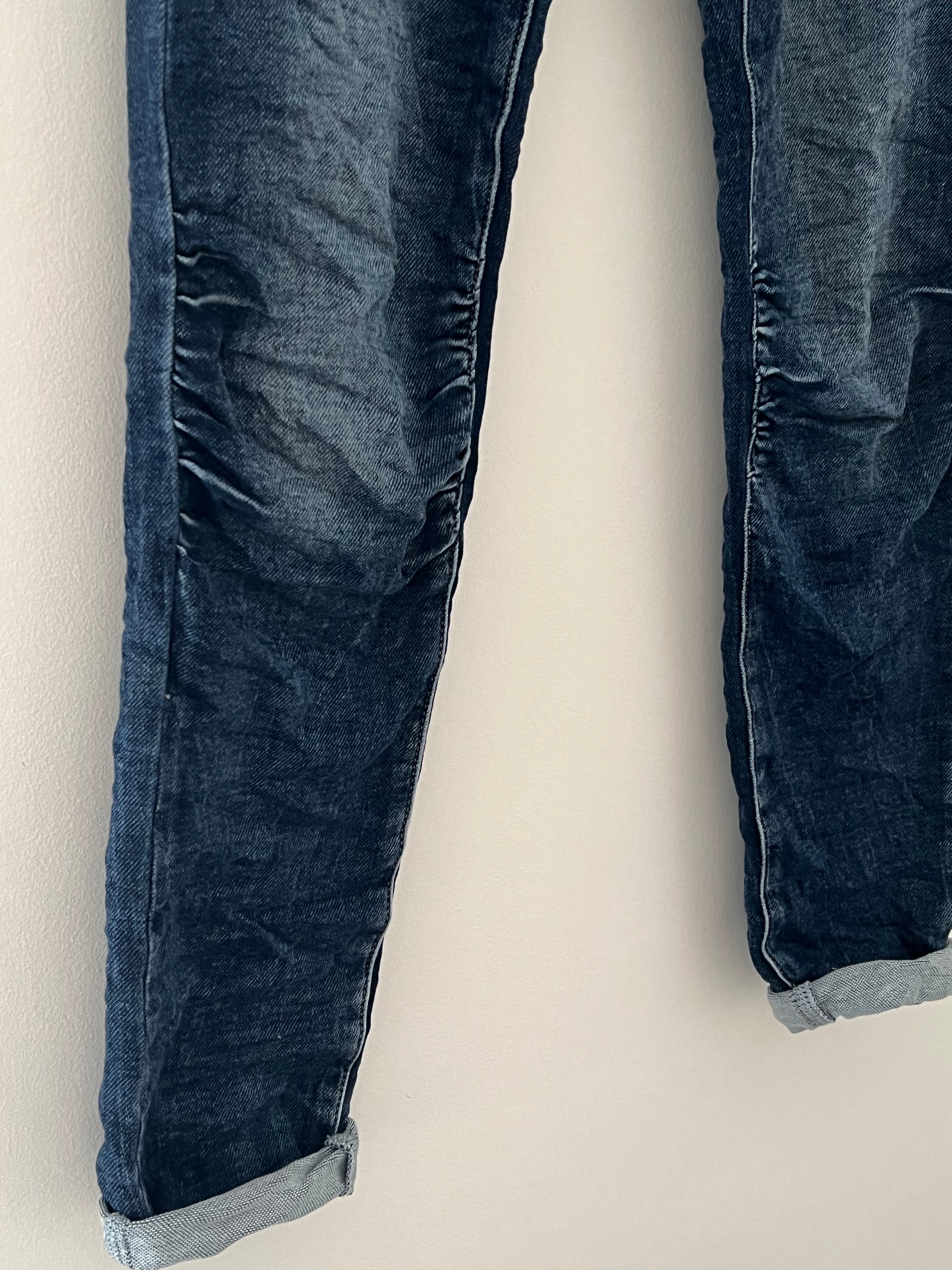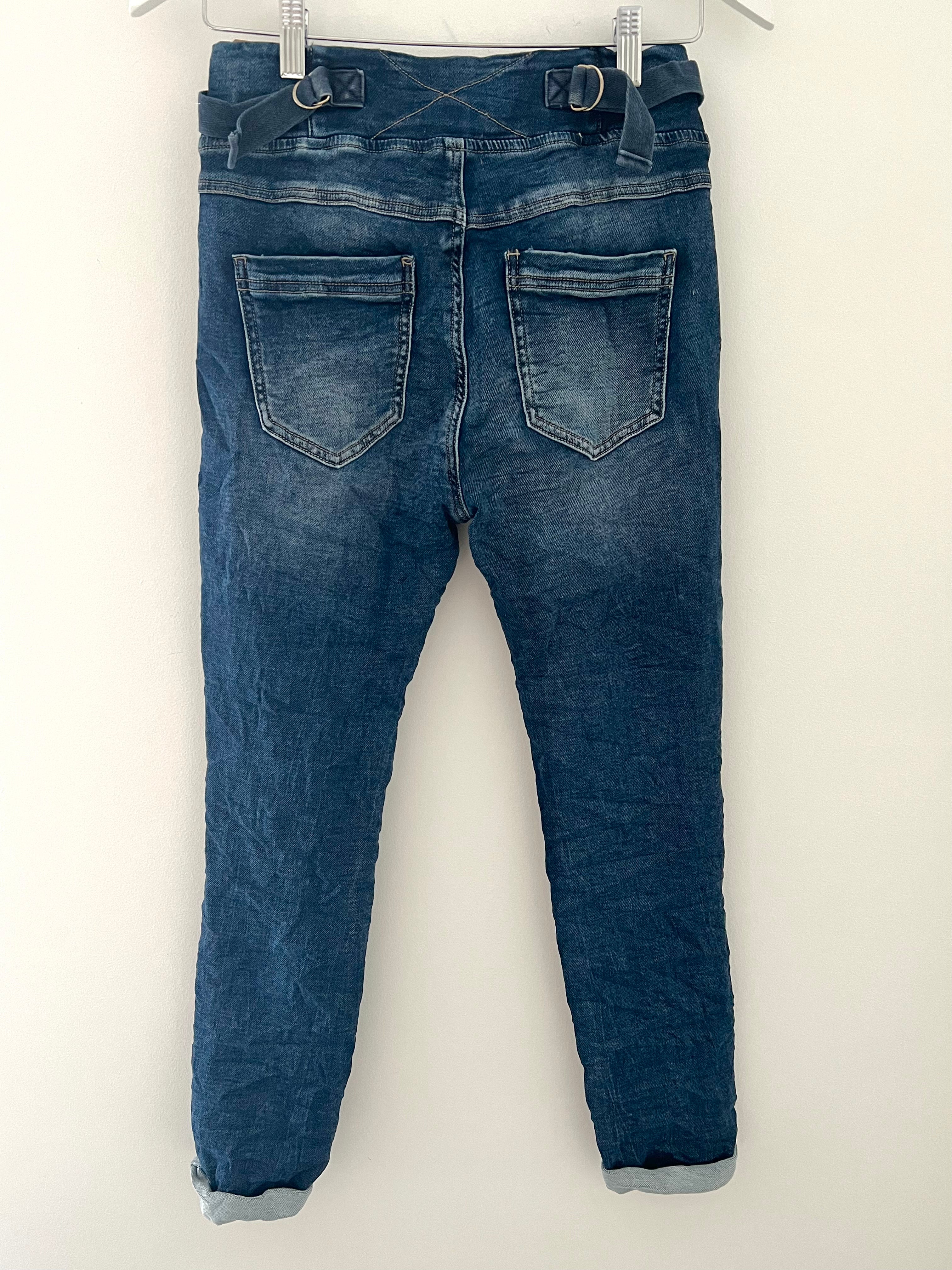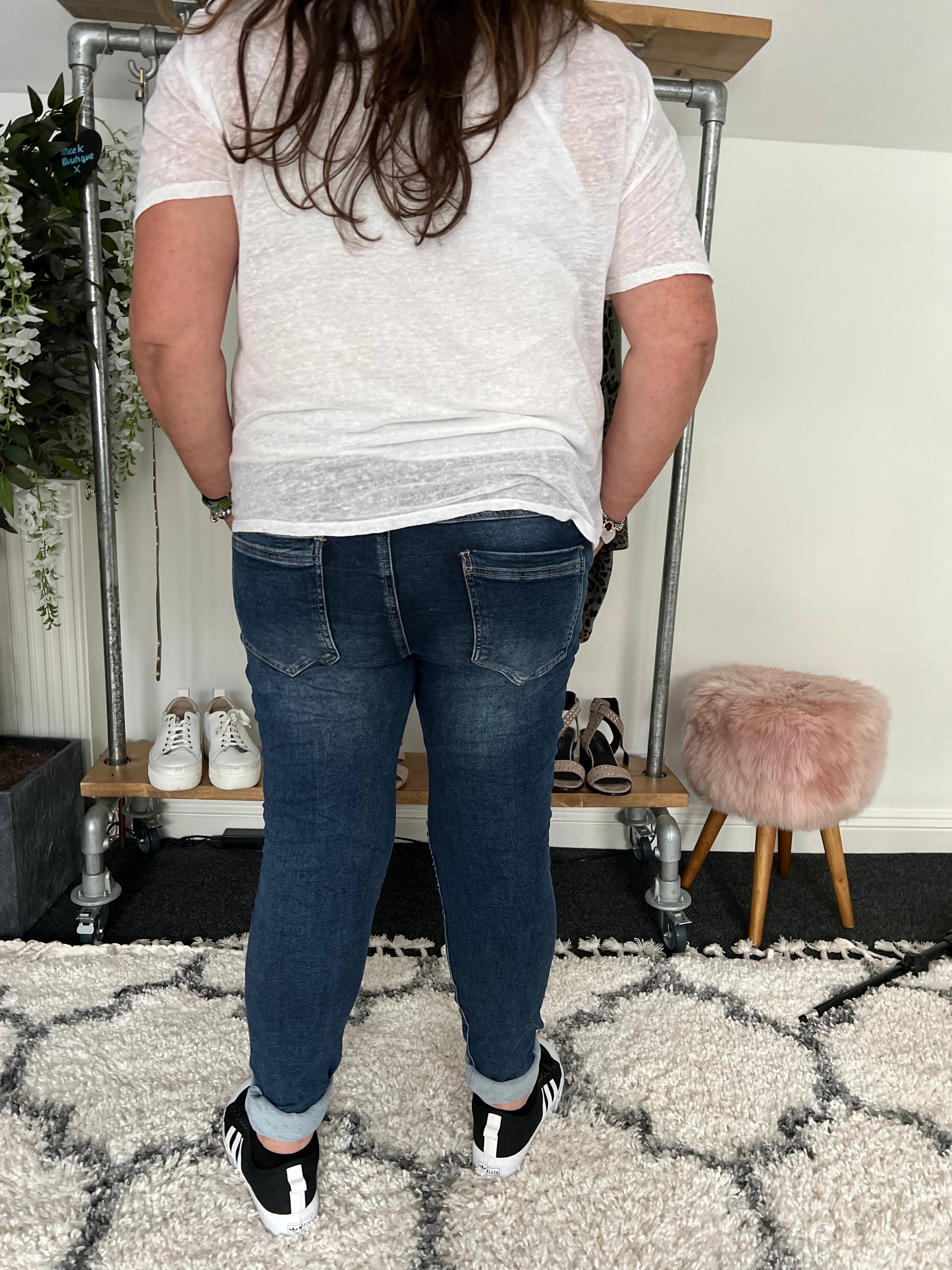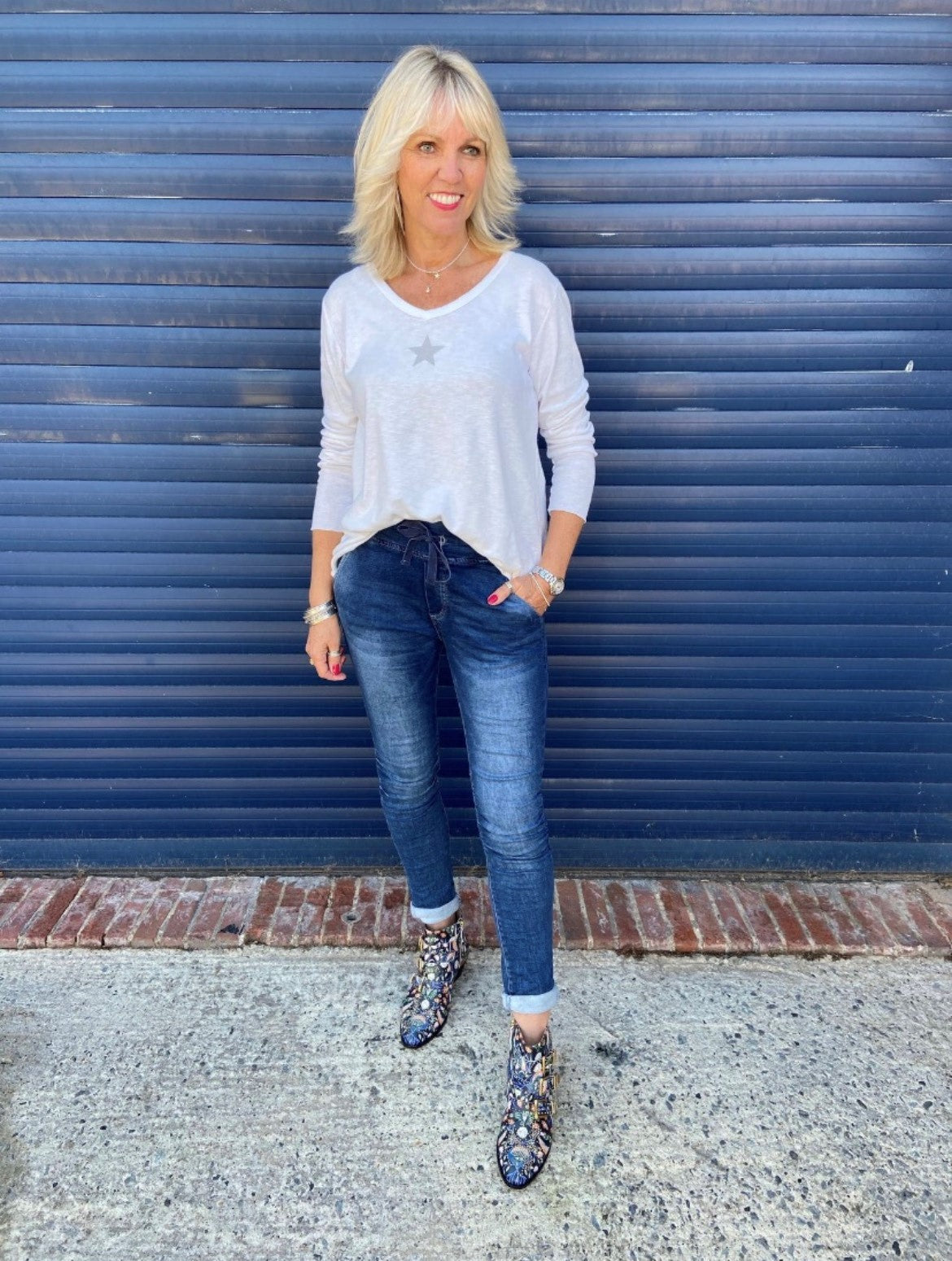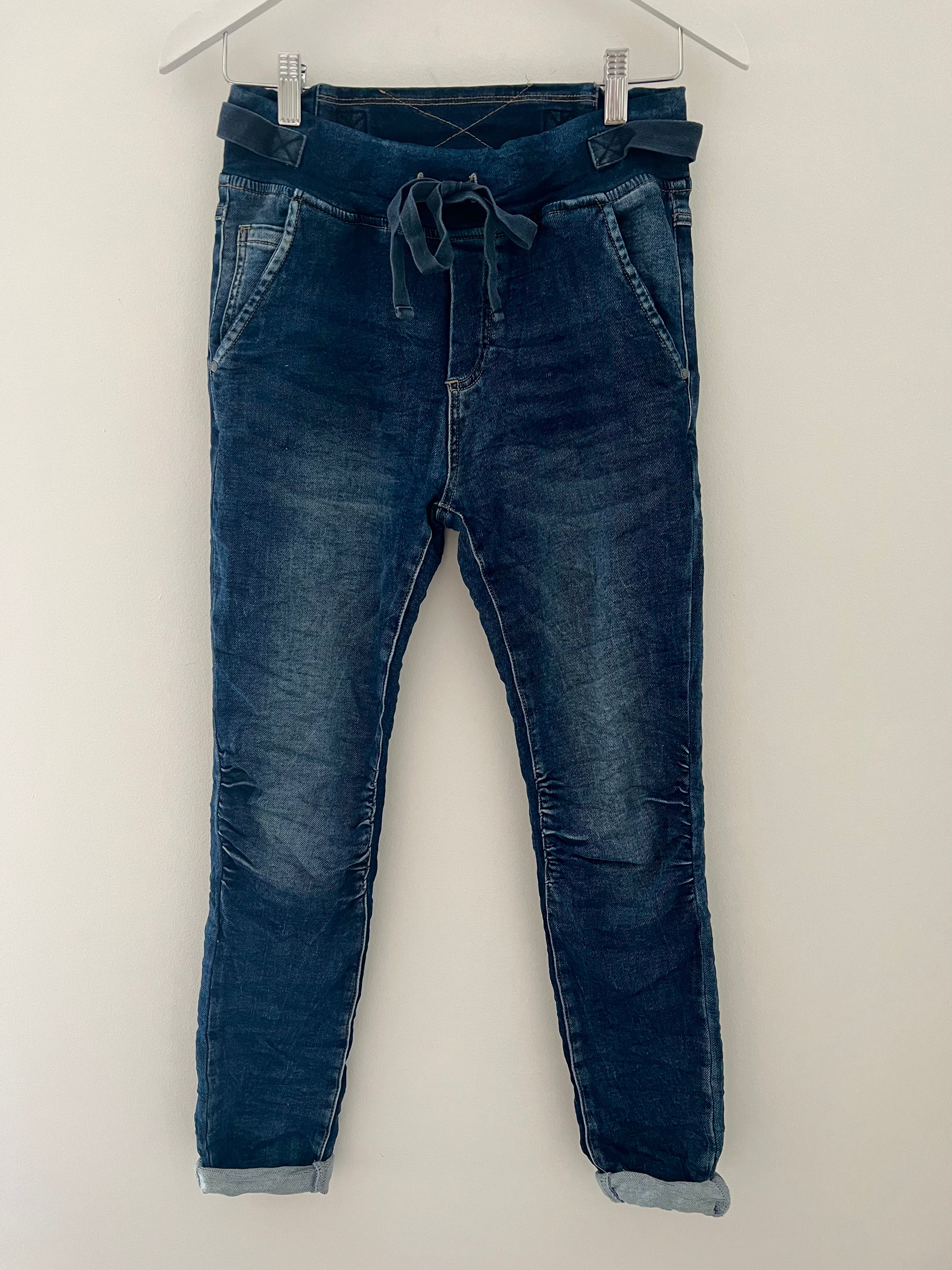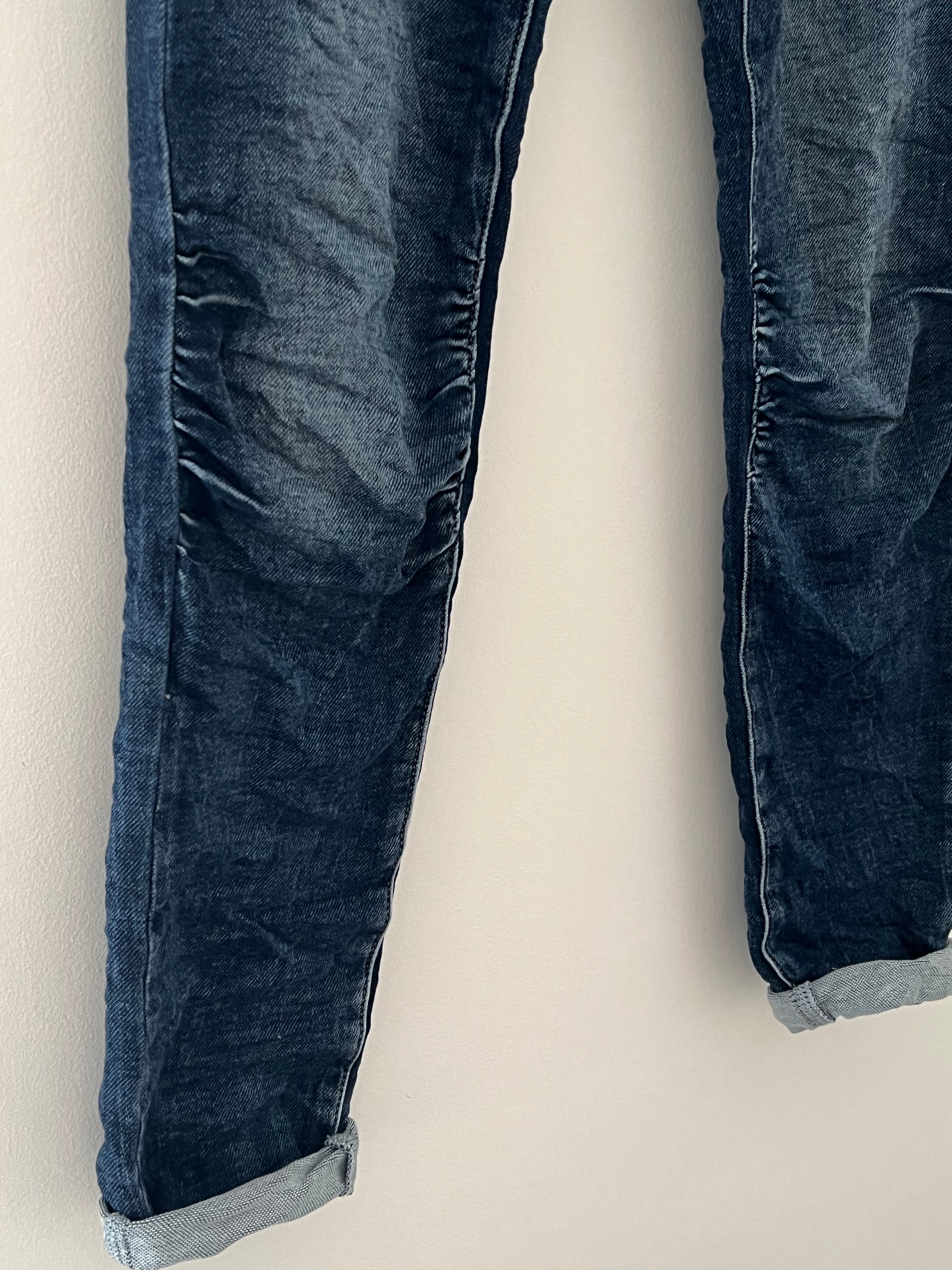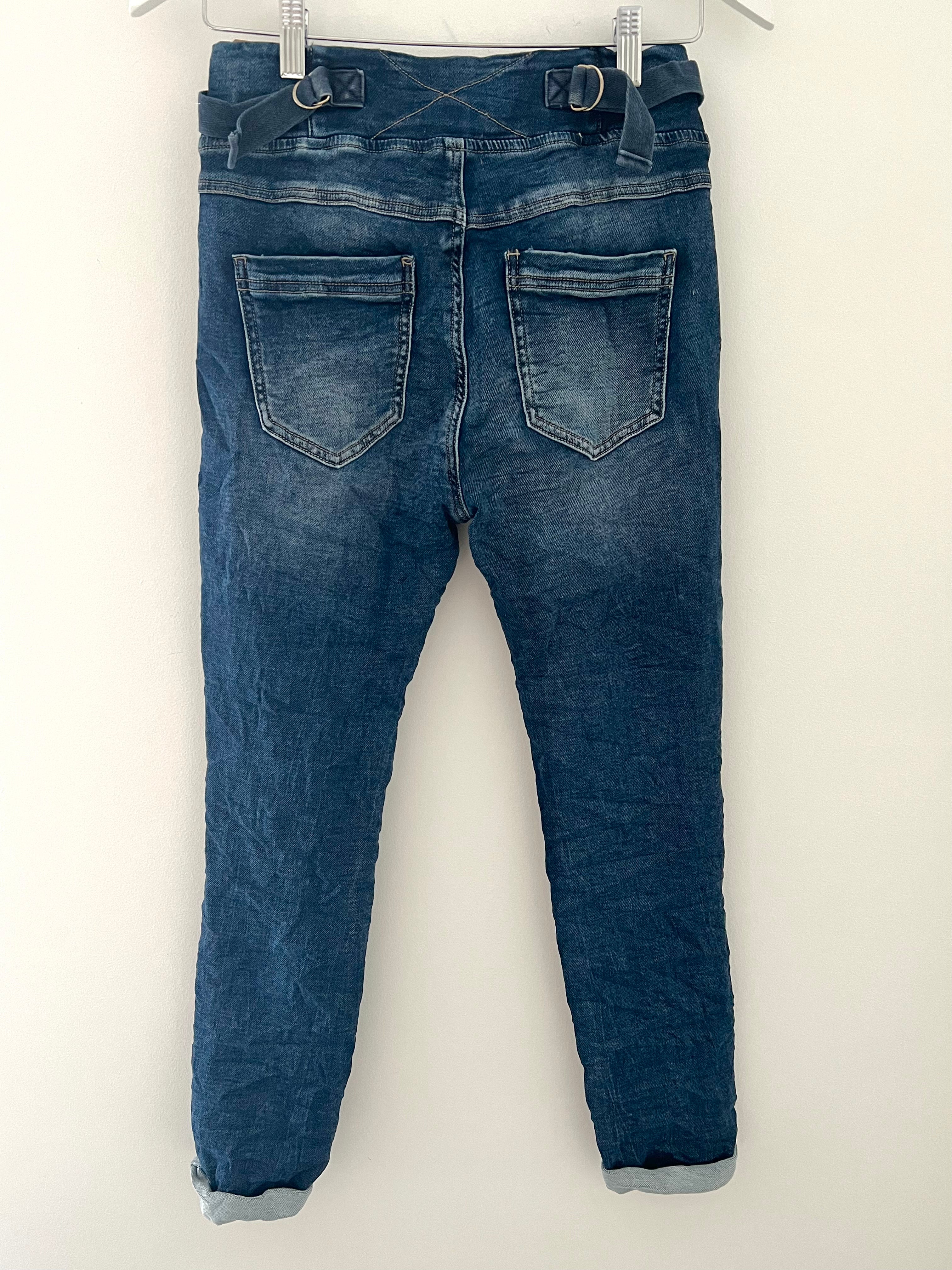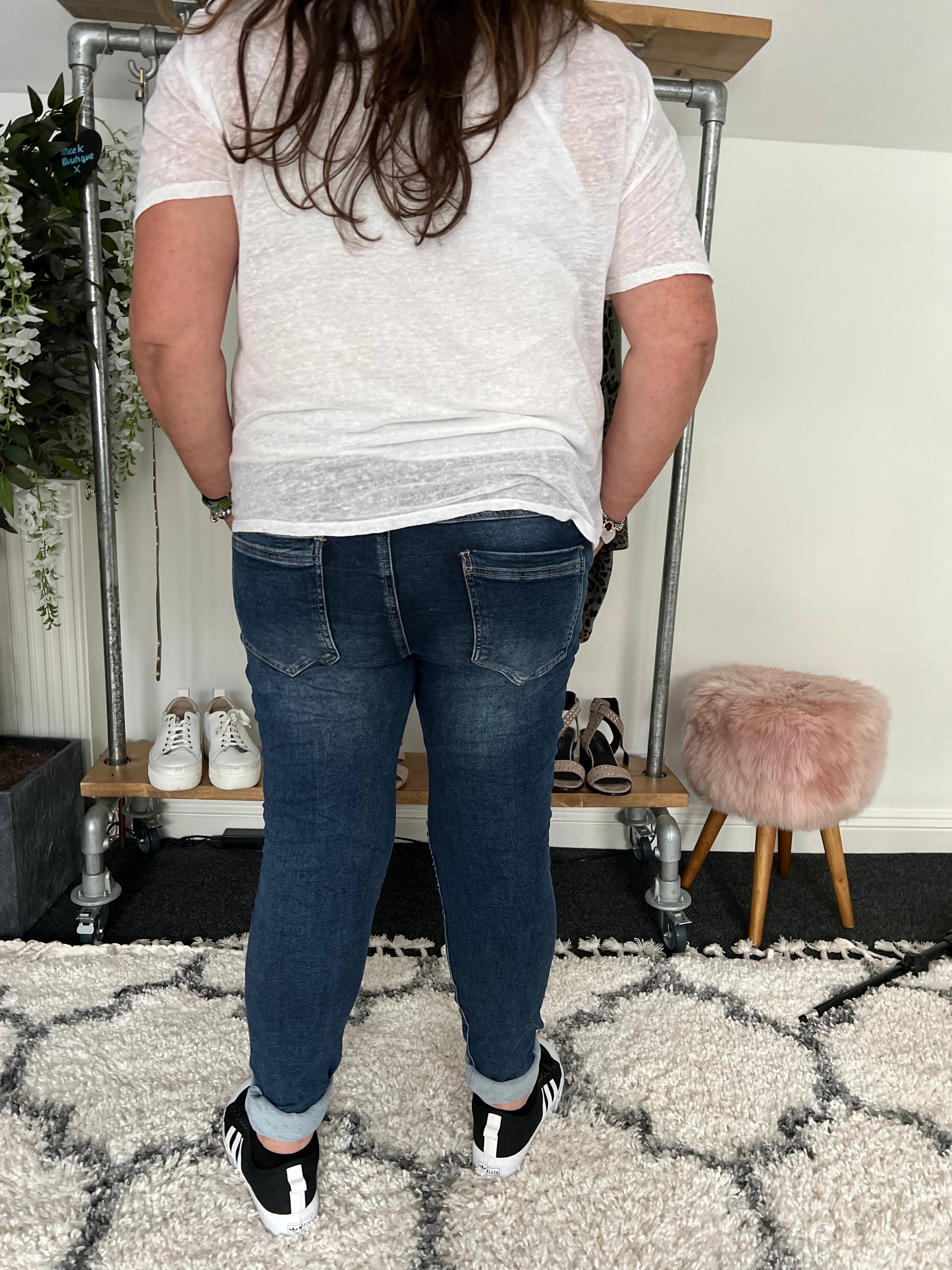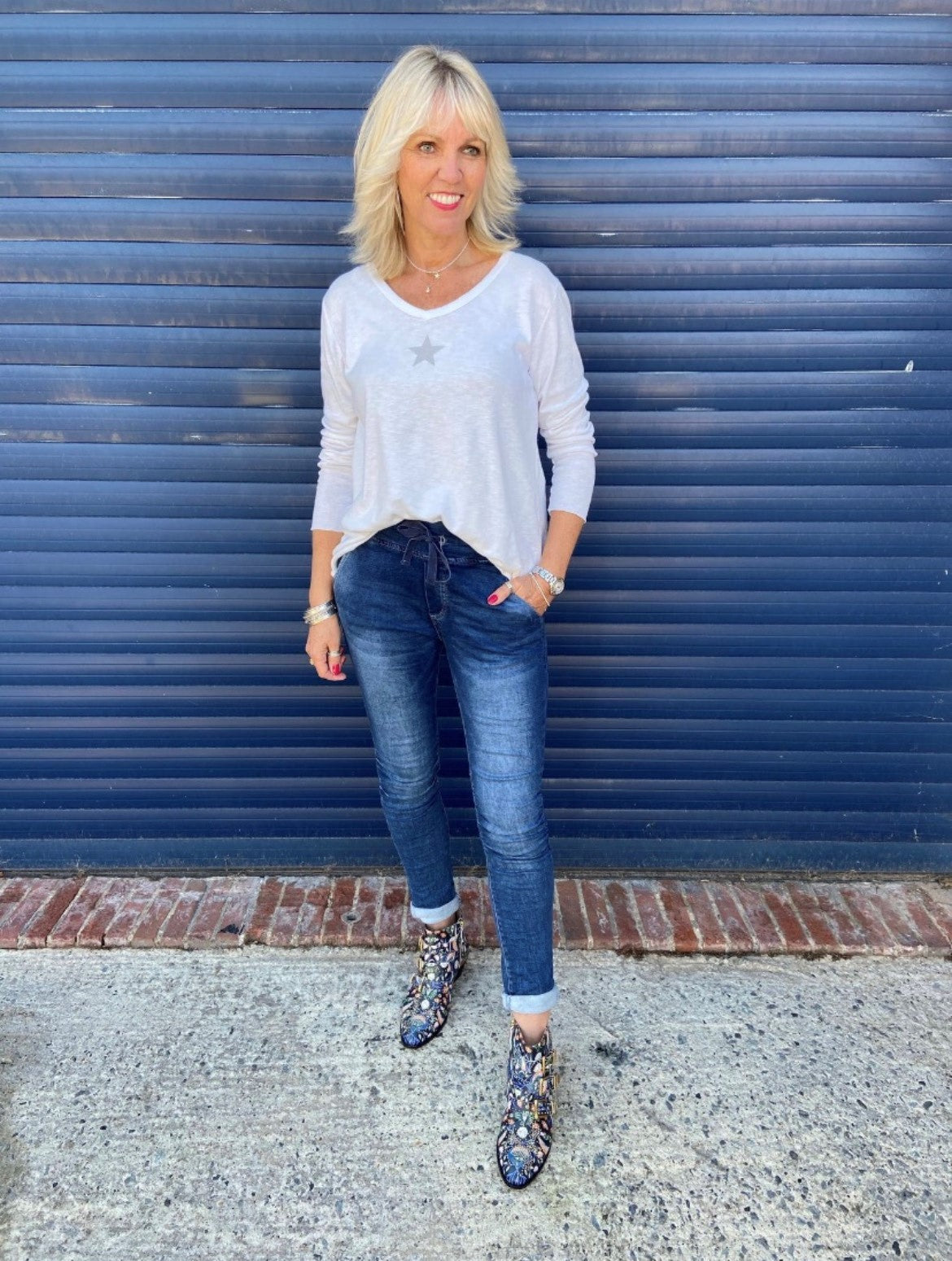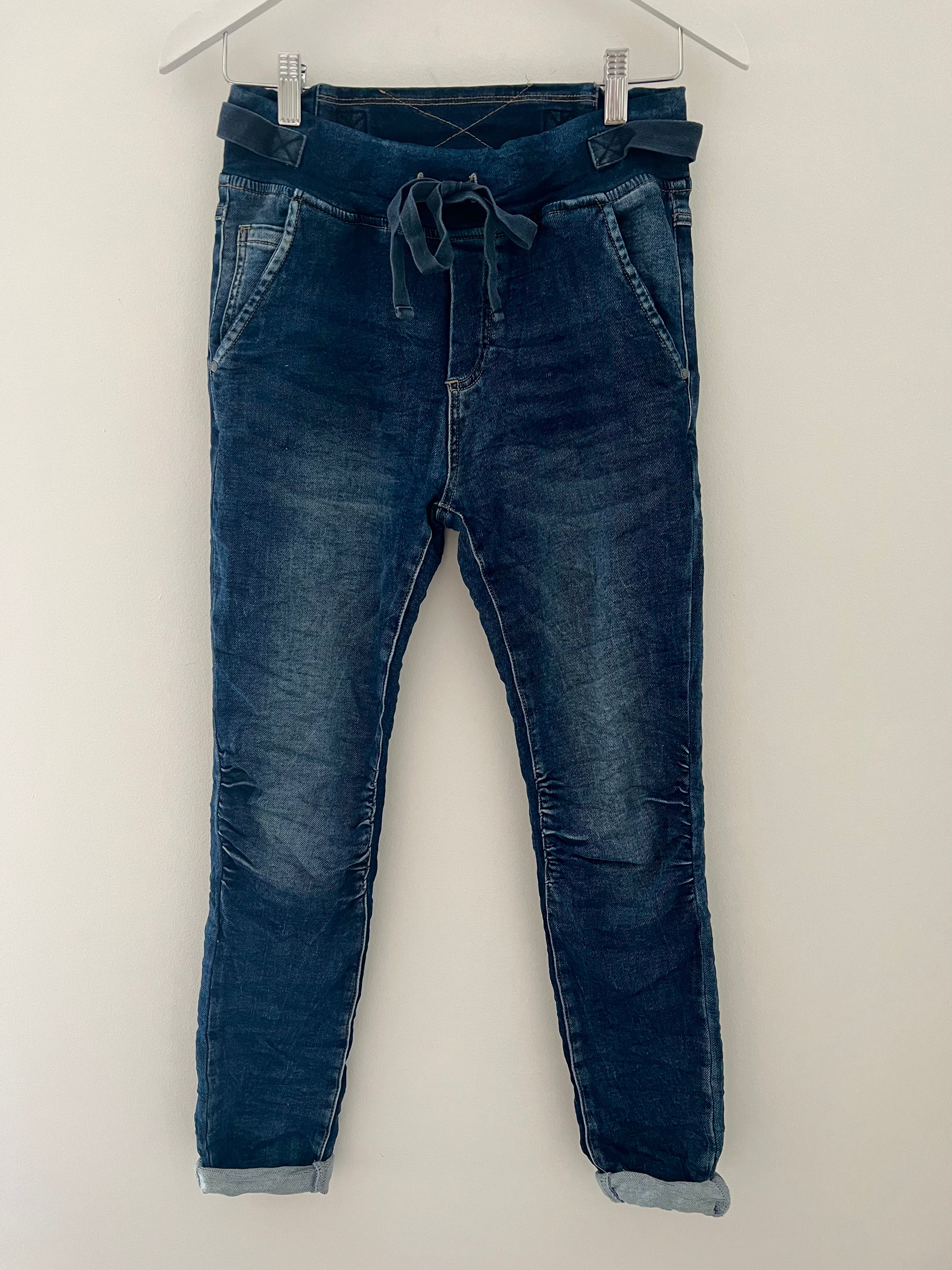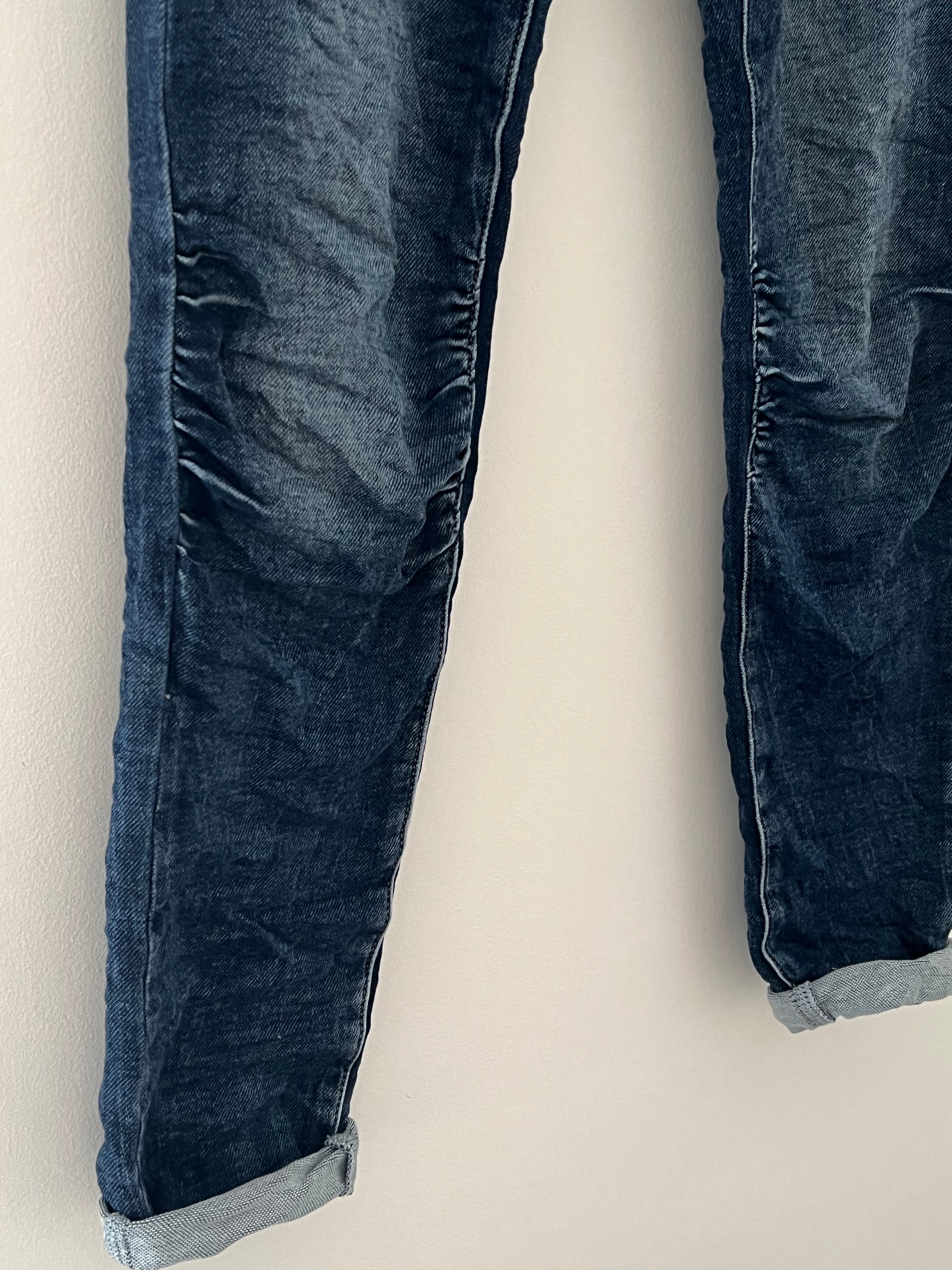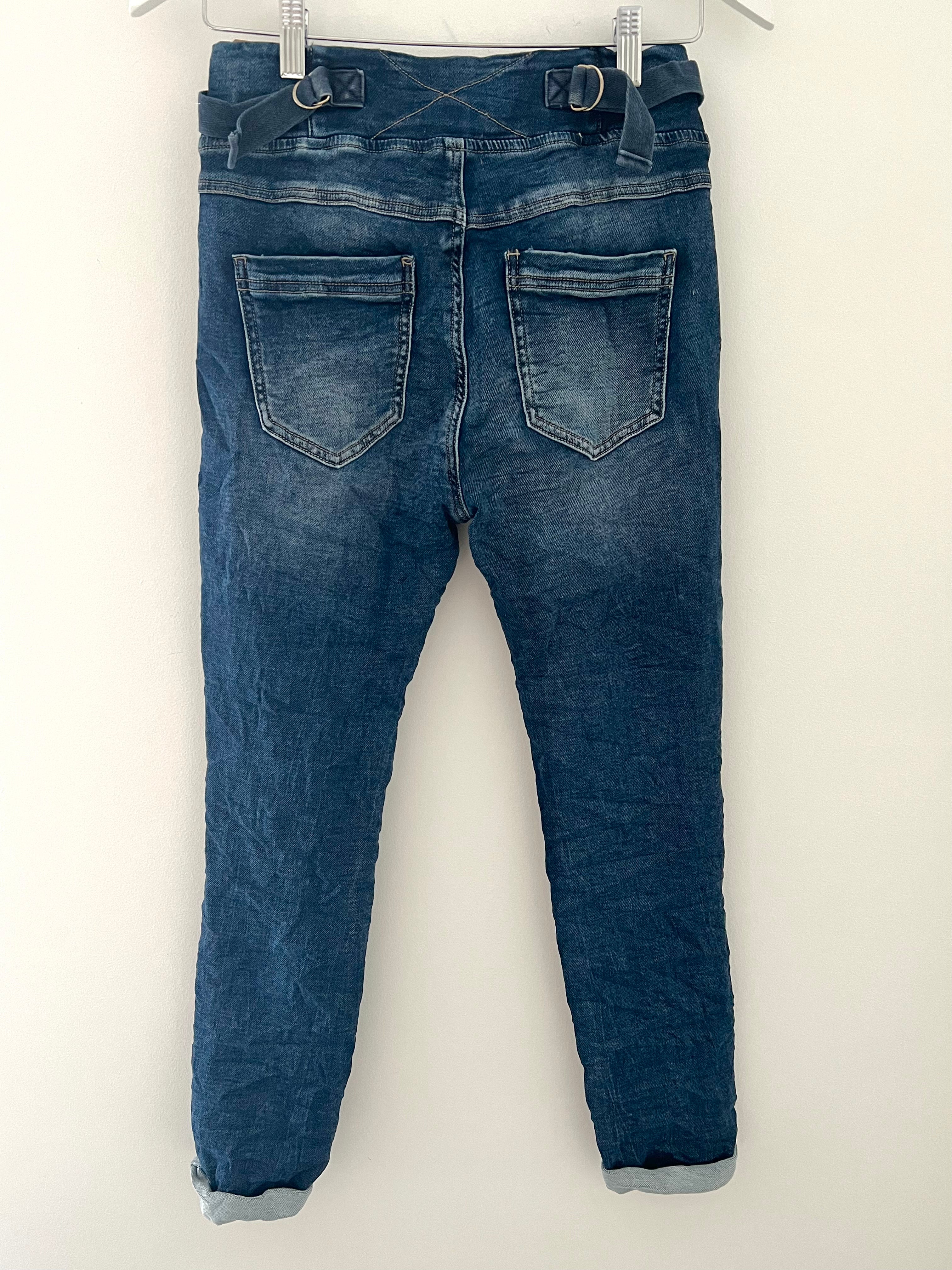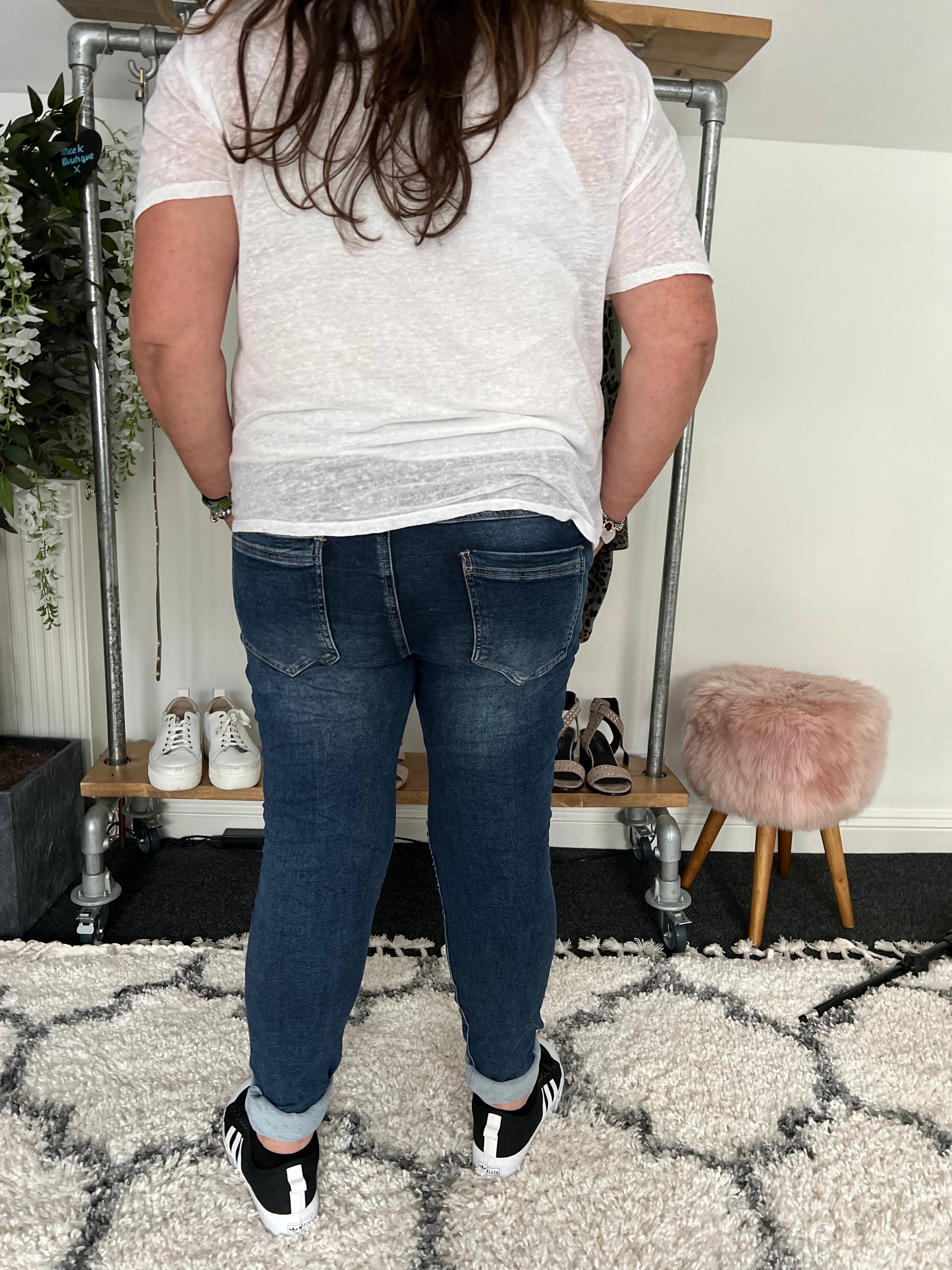 Denim Jean Joggers
Fab jean joggers! Pull them on and forget you're wearing them. They are THAT comfortable. The same style joggers as our best selling camo jean joggers.
Drawstring waist, adjuster buckles at the back of the waist, rear pockets and front pockets. Stretchy denim that has been aged, creased and vintaged.  They are a vintage wash. The high mid rise is very comfortable  
They come crumpled, and this is part of the vintage style of the jeans. These creases will drop out with washing and wearing. If you wish to keep the crumpled look, you will need to twist and scrunch the jeans when damp after washing, and then allow to dry naturally.
98% cotton, 2% elastane. Wash at 30 degrees only. Do not tumble dry. We do not recommend using fabric softener on any of our denim jeans as it will eventually break down the stretch fabric and spoil the colour
Size Guide:
XS: UK8
S: UK10
M: UK12
L: UK14
XL: UK16
XXL: UK18
Models in first photo:
(We range in age from 26 to 60 ❤️)
From left to right in the first photo:
Jo is 5'7", UK8 wearing XS
Charlotte is 5'7", Sz14 wearing L
Hannah is 5'0", Sz16 wearing XL
Lynne is 5'6, Sz10 wearing S
Tiddy is 5'10", Sz12 wearing M
XXL is a new size for us - Katy is a Sz18 and 5'7"  She is in the last photo
Size Guidance:
These joggers are very true to size. If you are between sizes and are petite you may wish to size down (eg if a UK12-14 and 5'3" I would suggest getting the M)  If you are between sizes and tall, or carry your weight on your tummy, I would size up.
Lengthwise these jean joggers are owned and loved by our customers from 4'10" to 5'11" in height and can be rolled to fit.  See main photo also and the models' heights.