Free UK Postage on all orders over £100!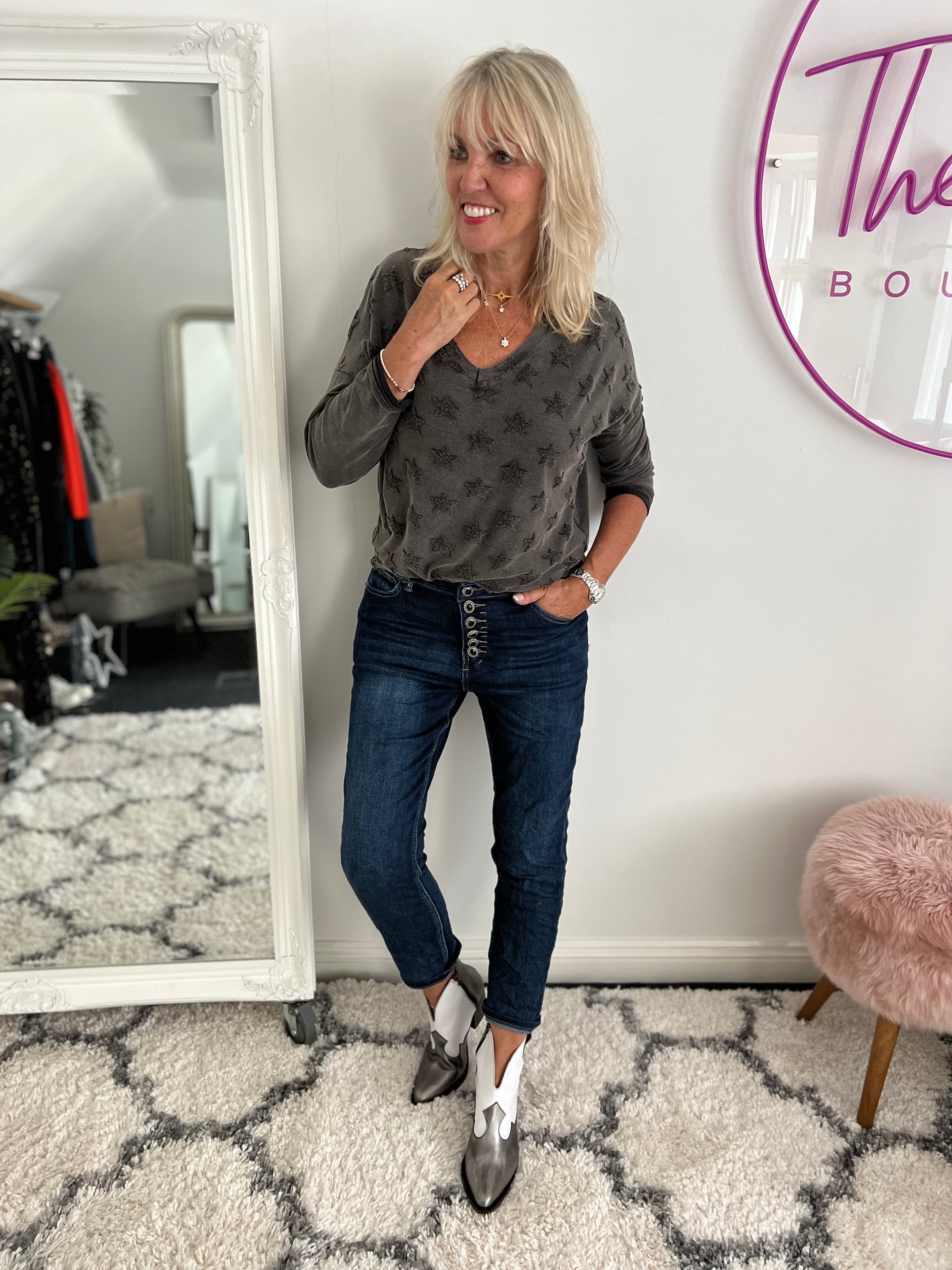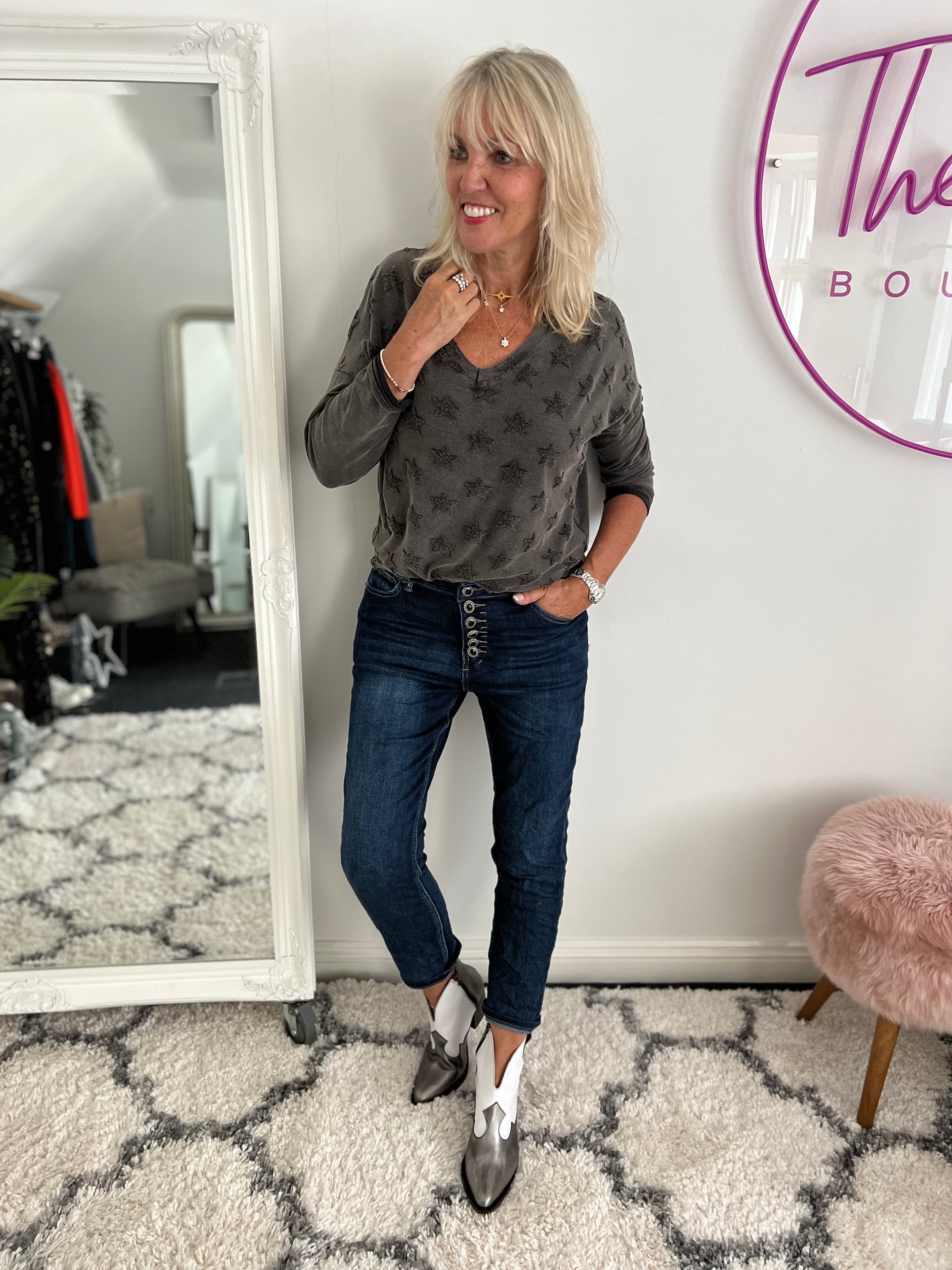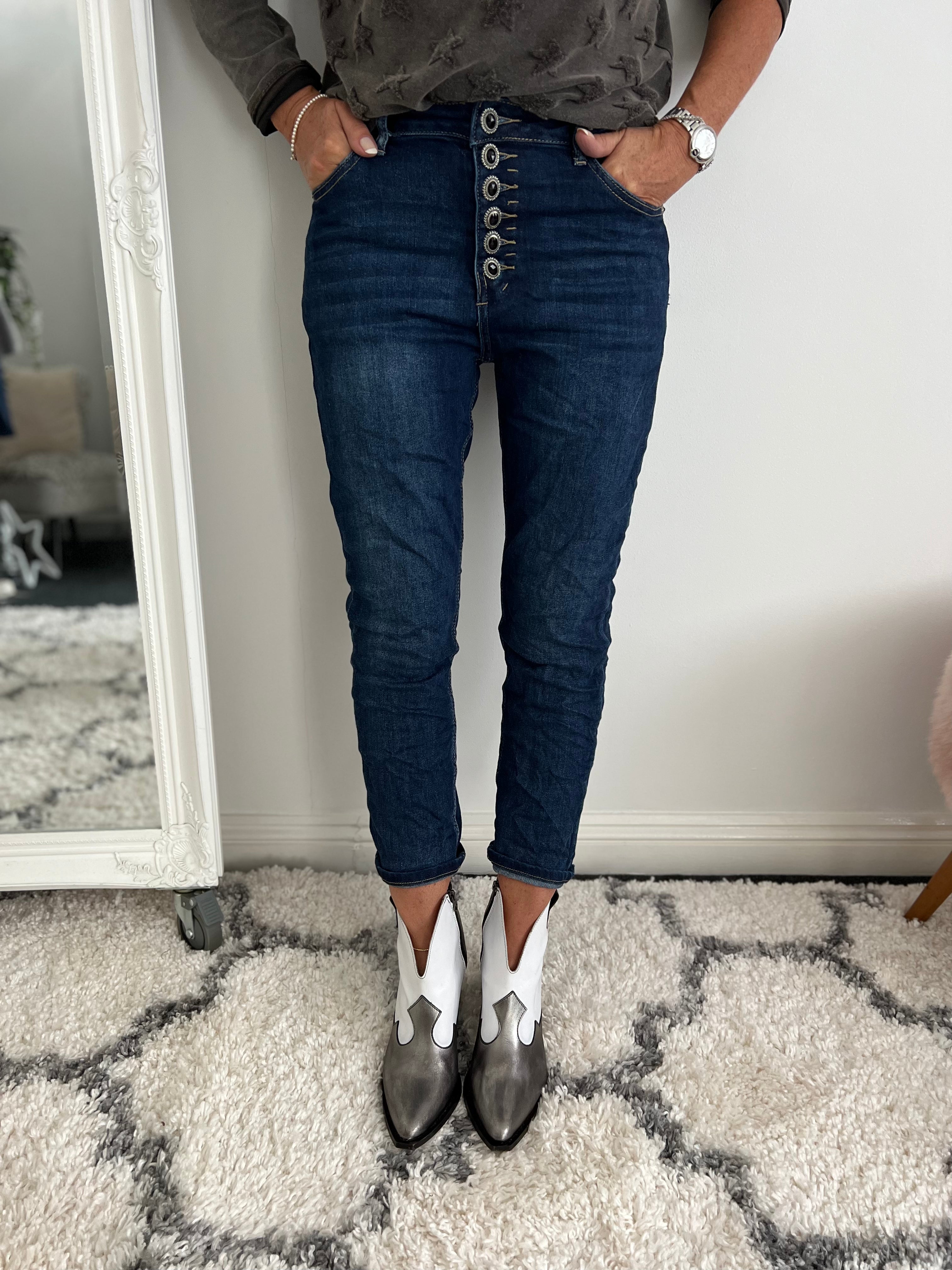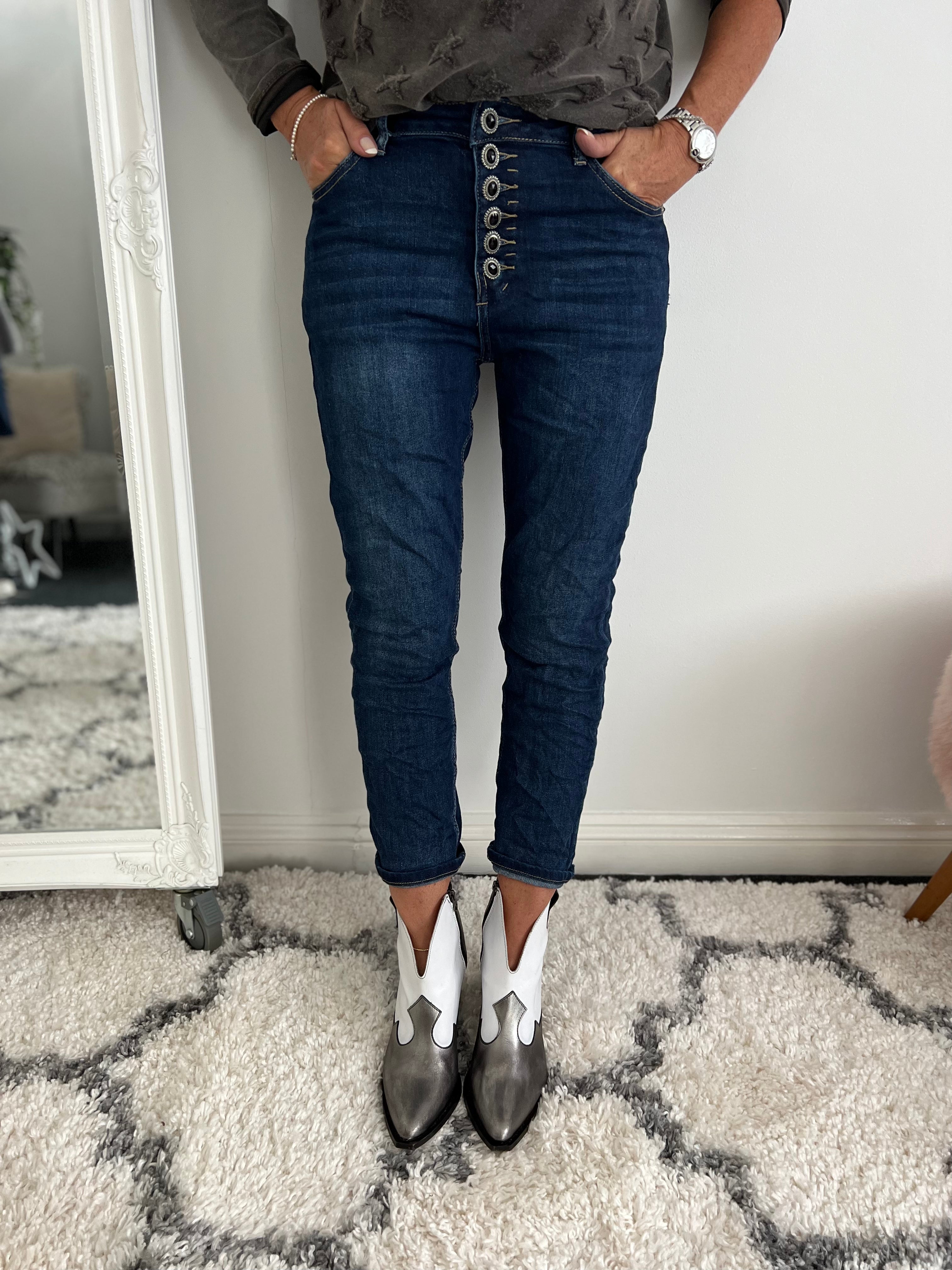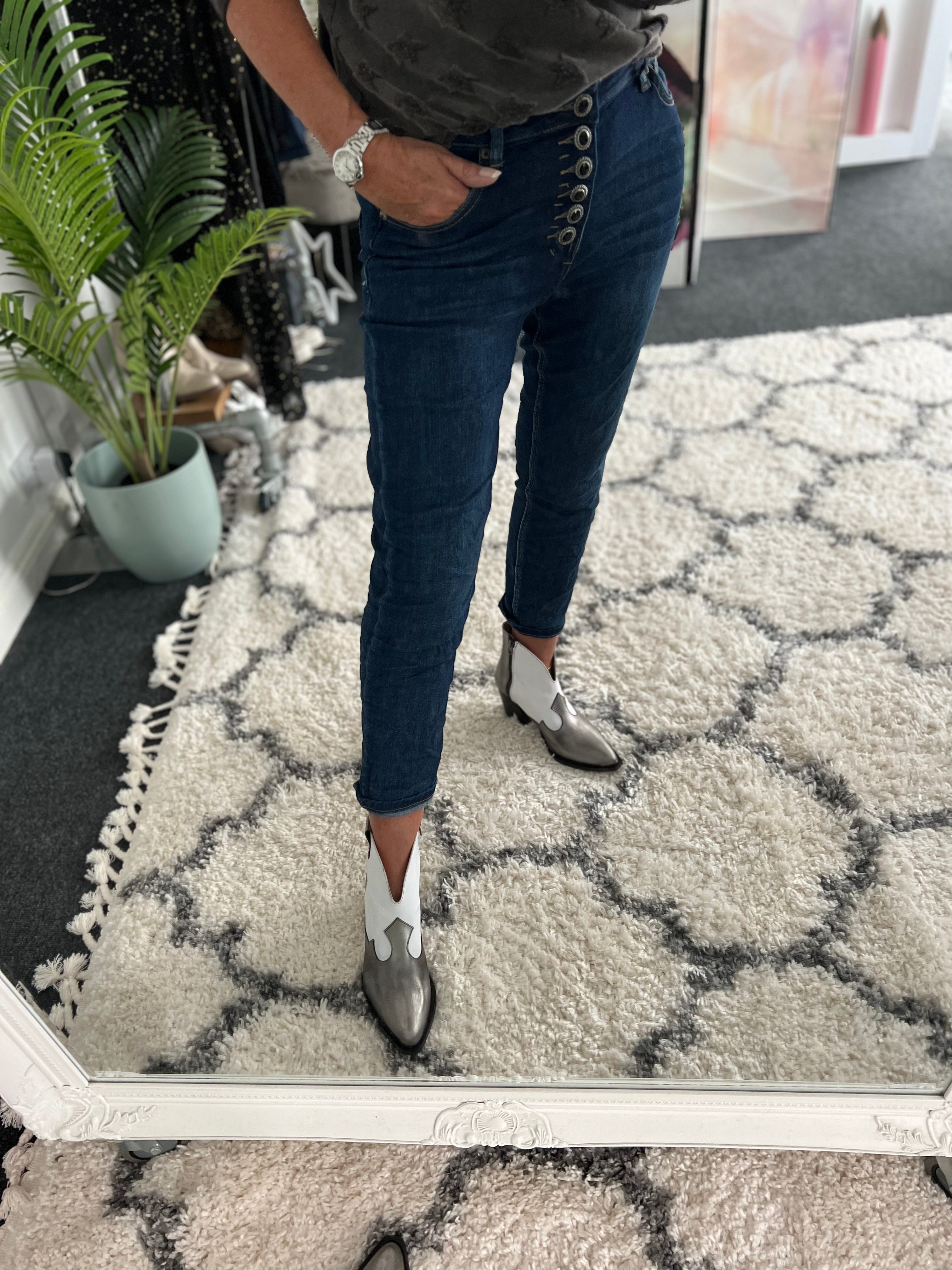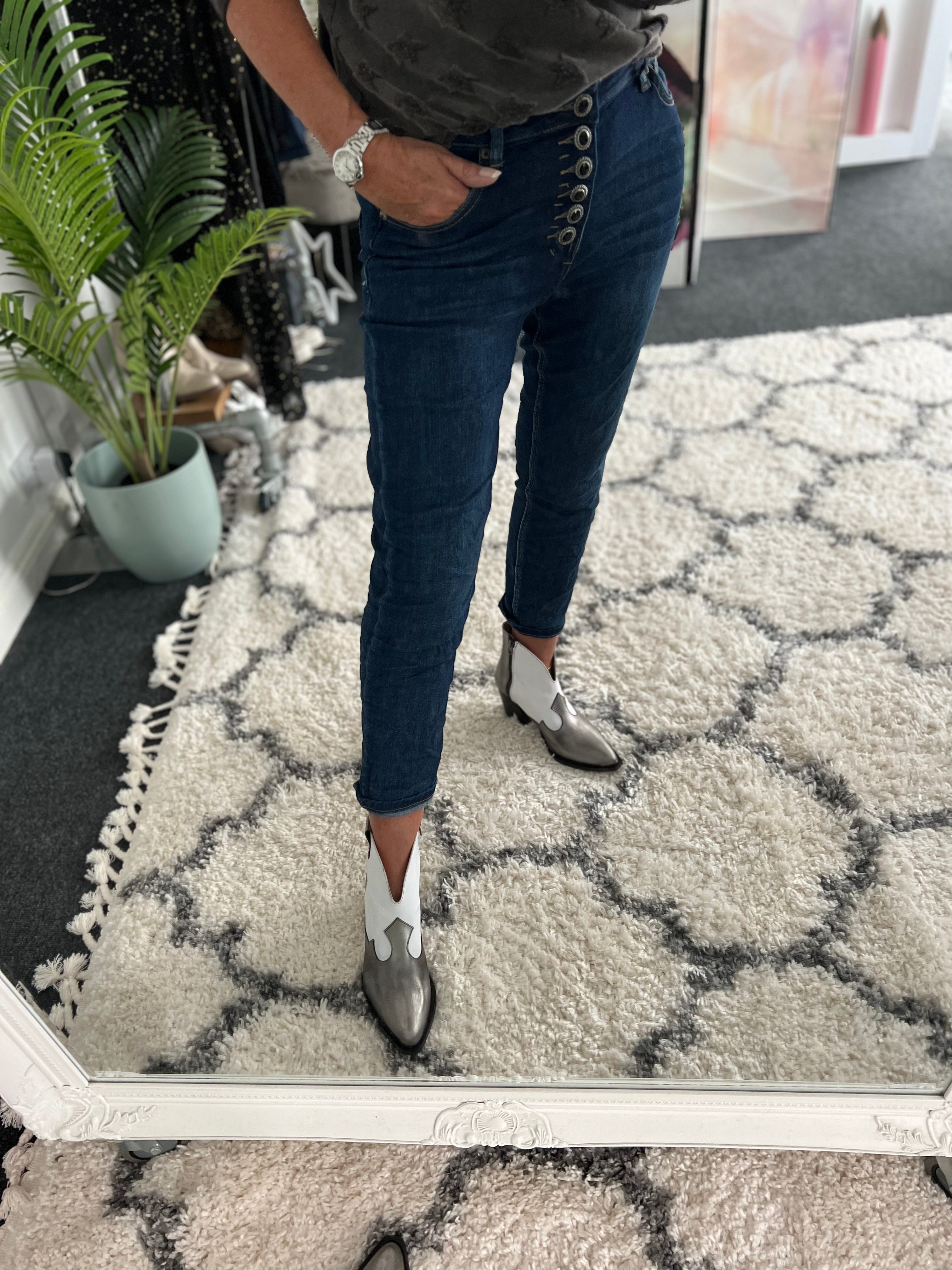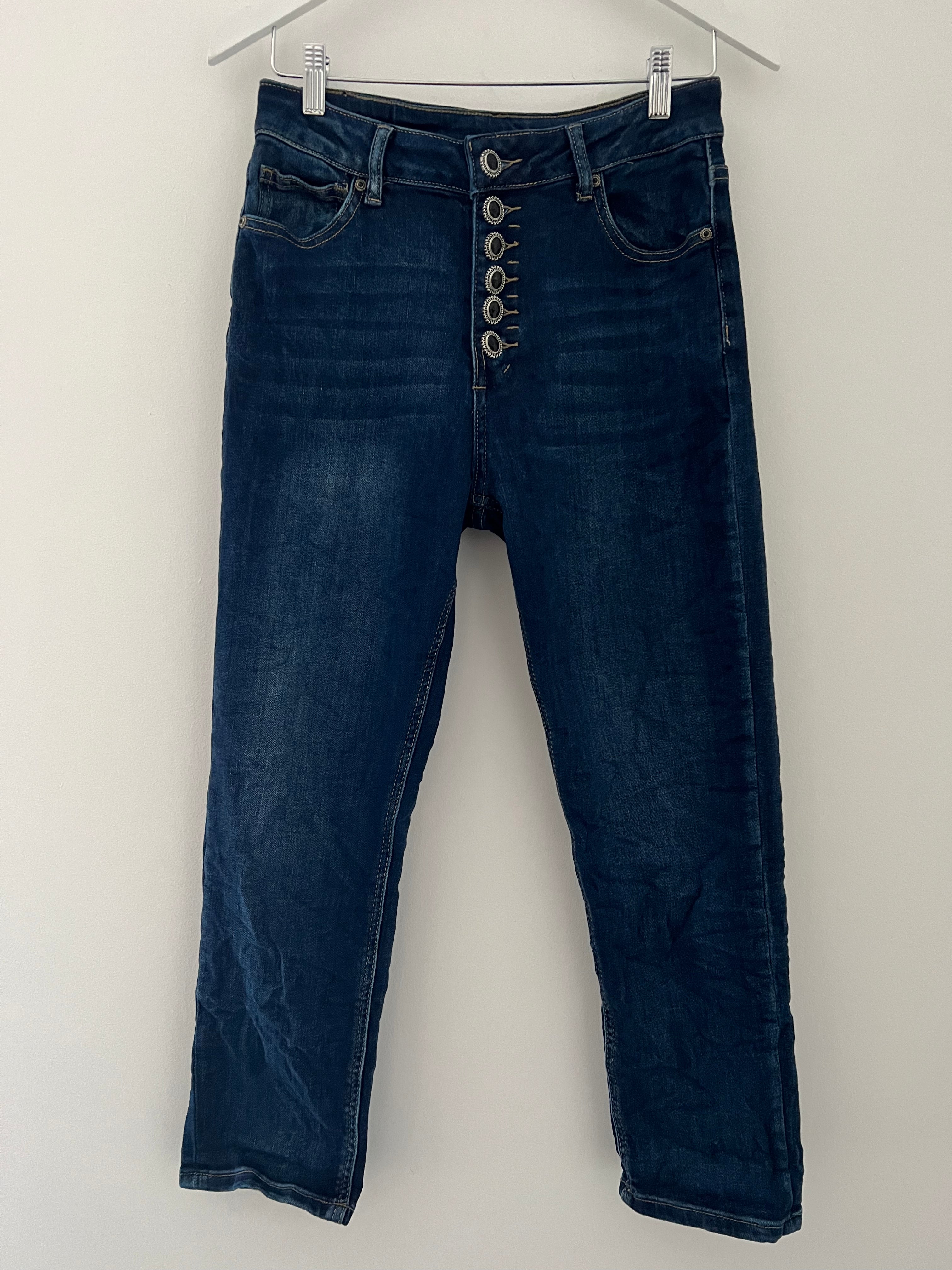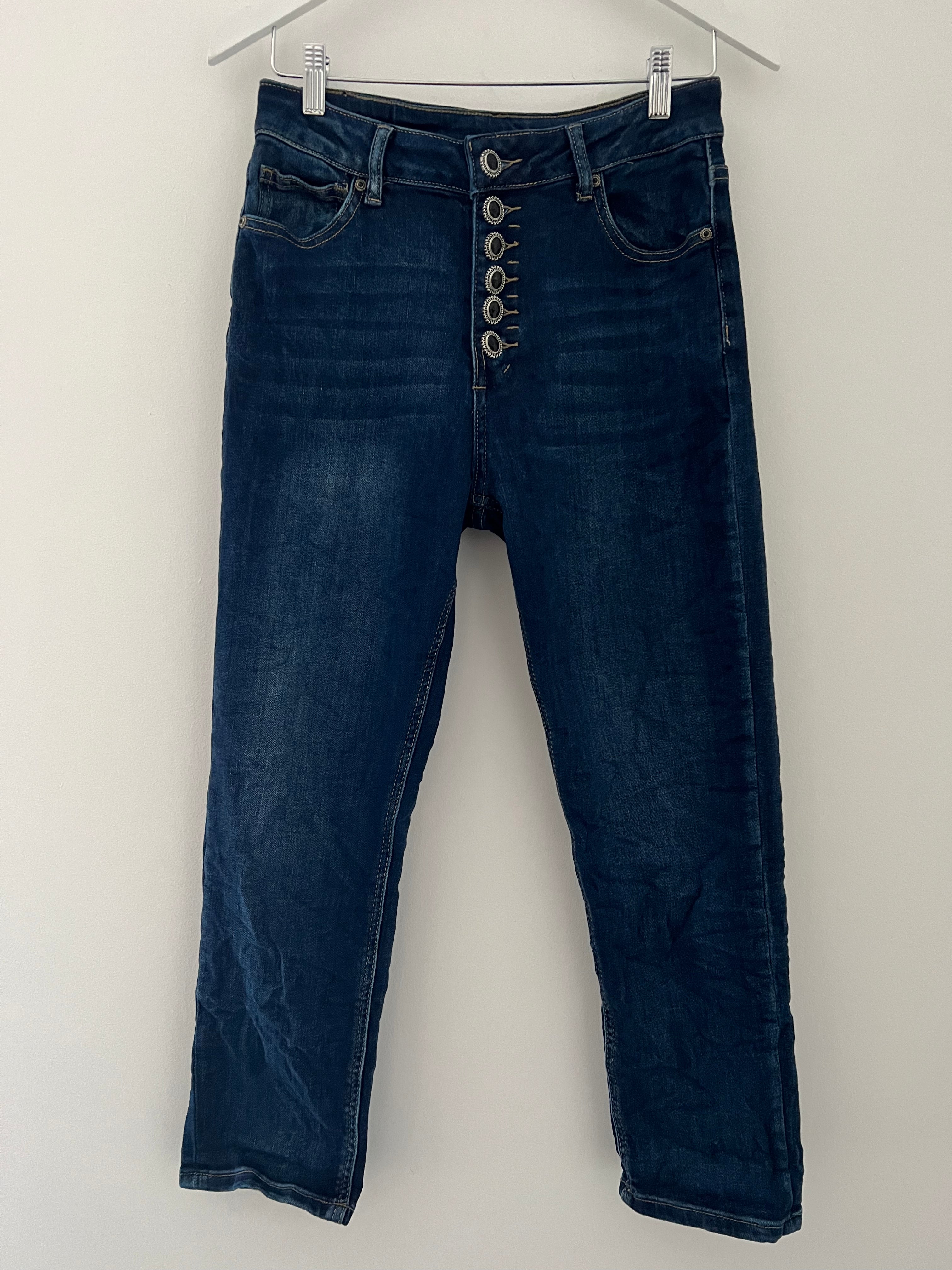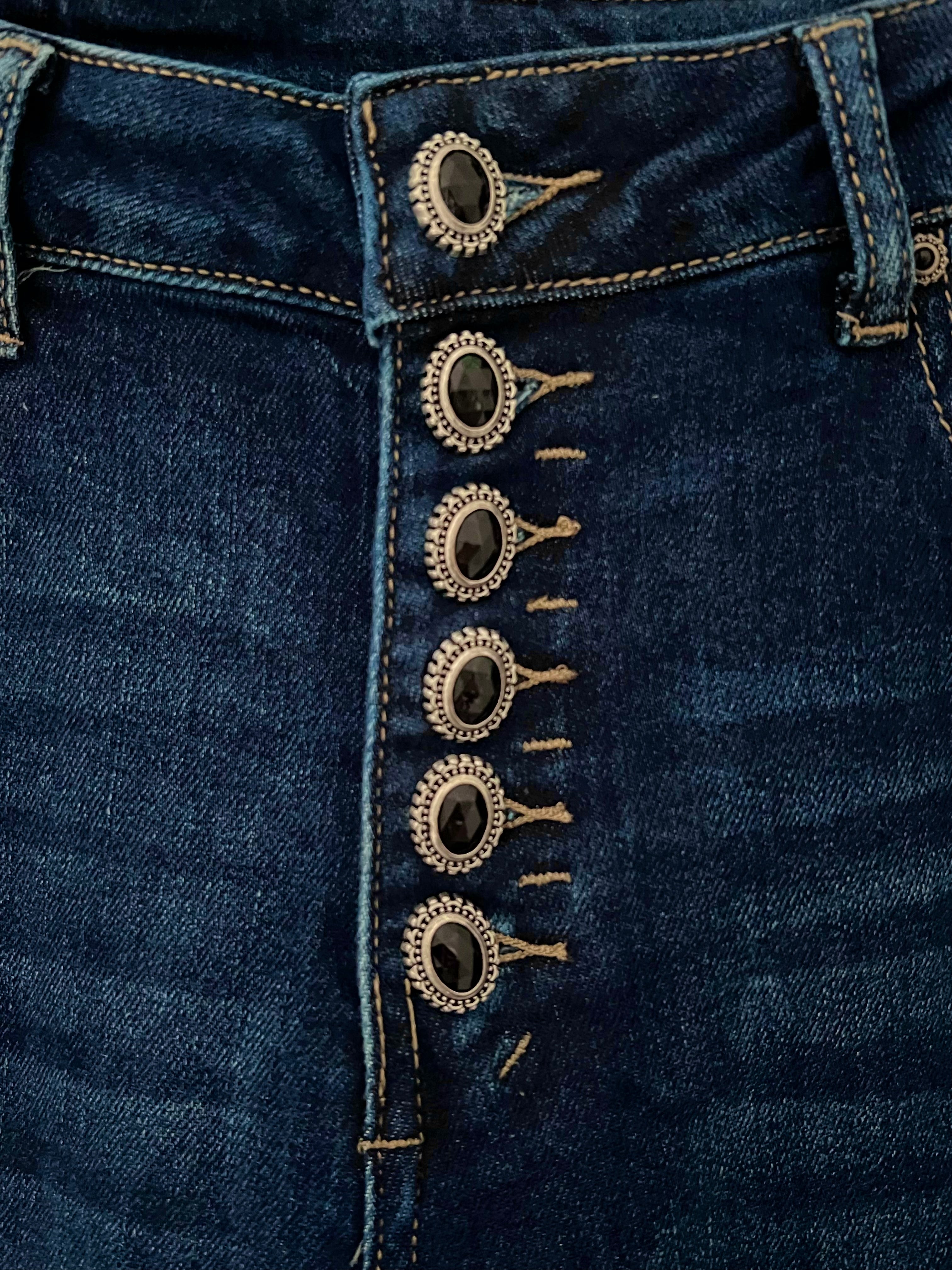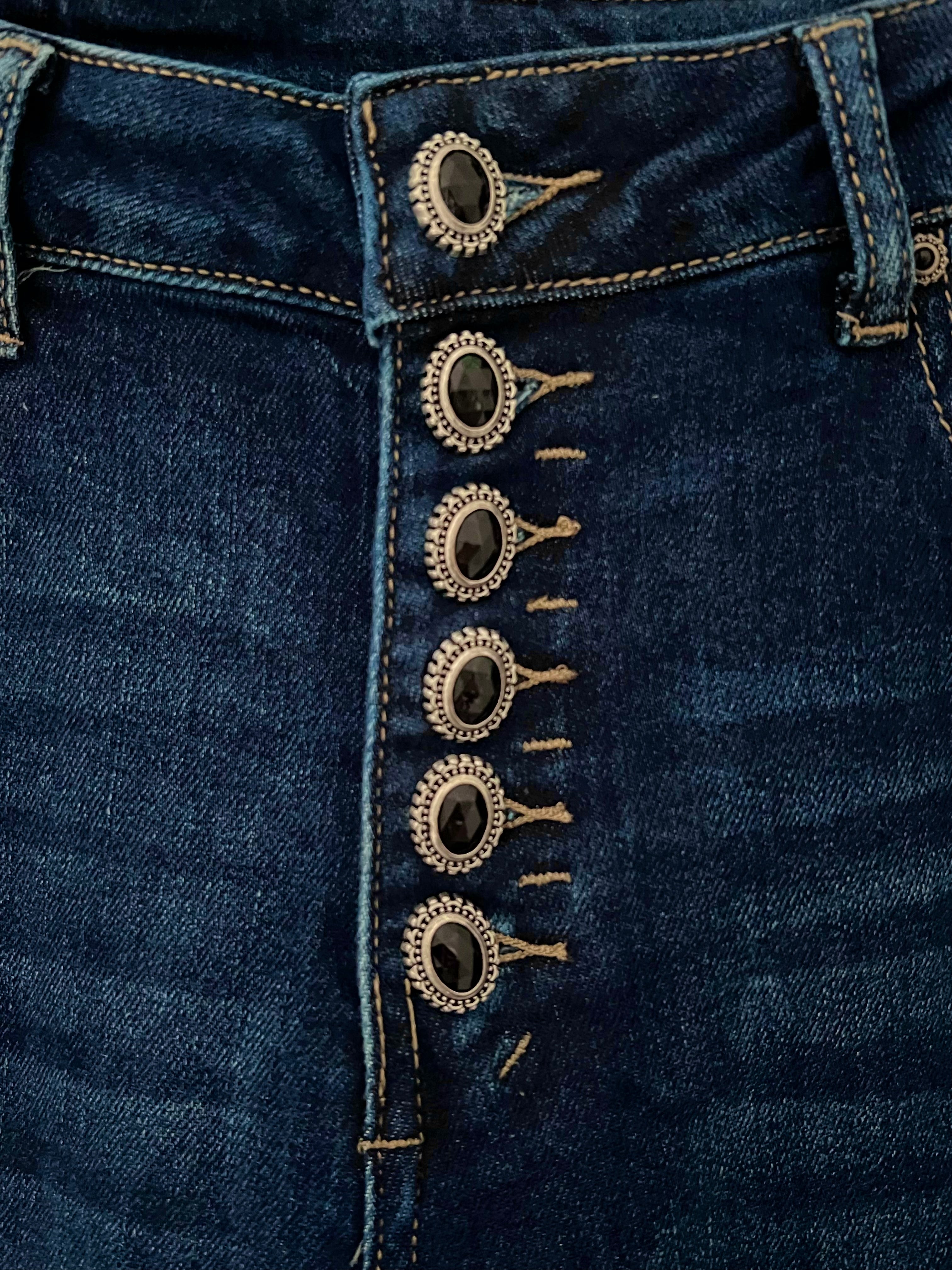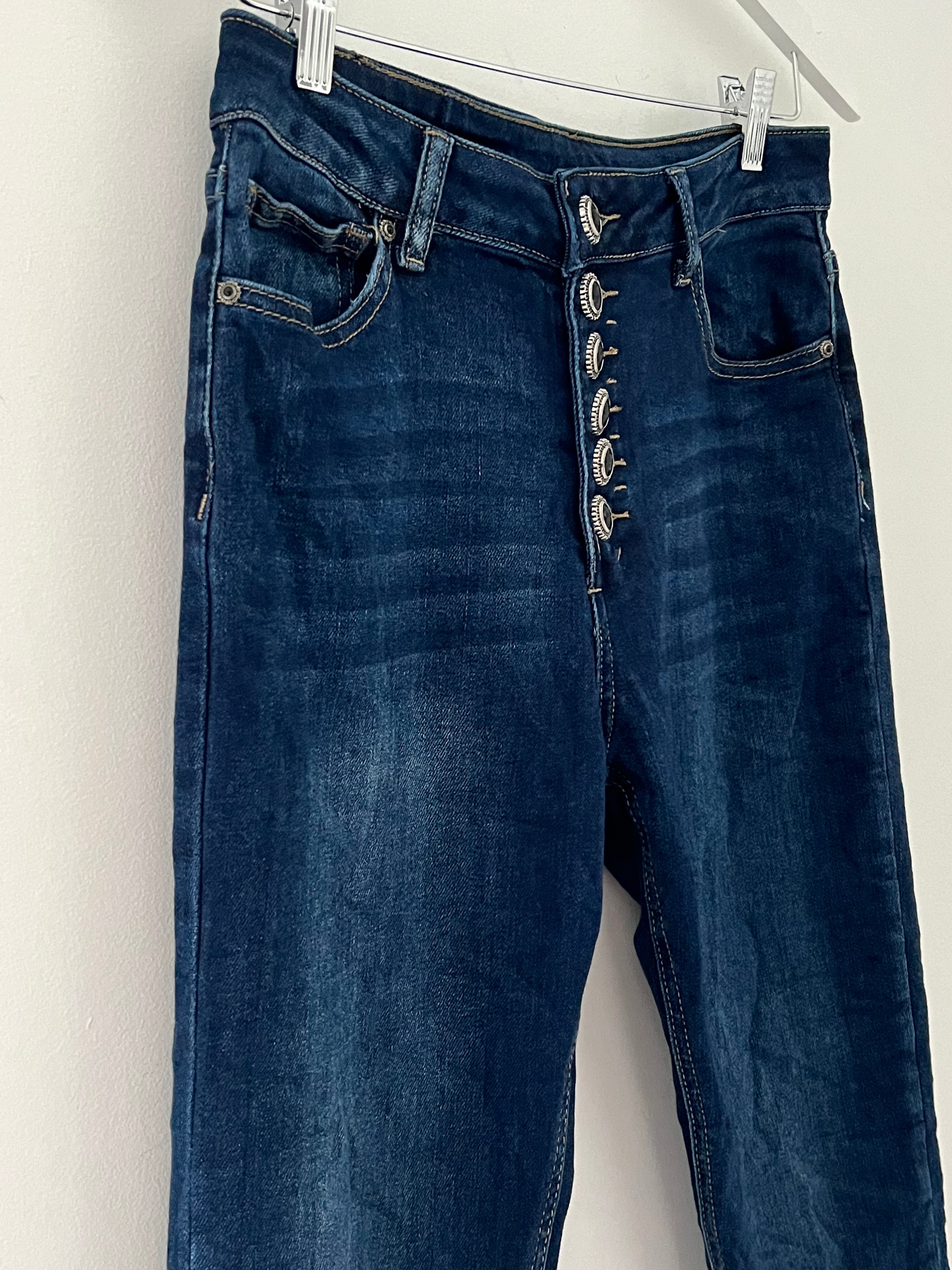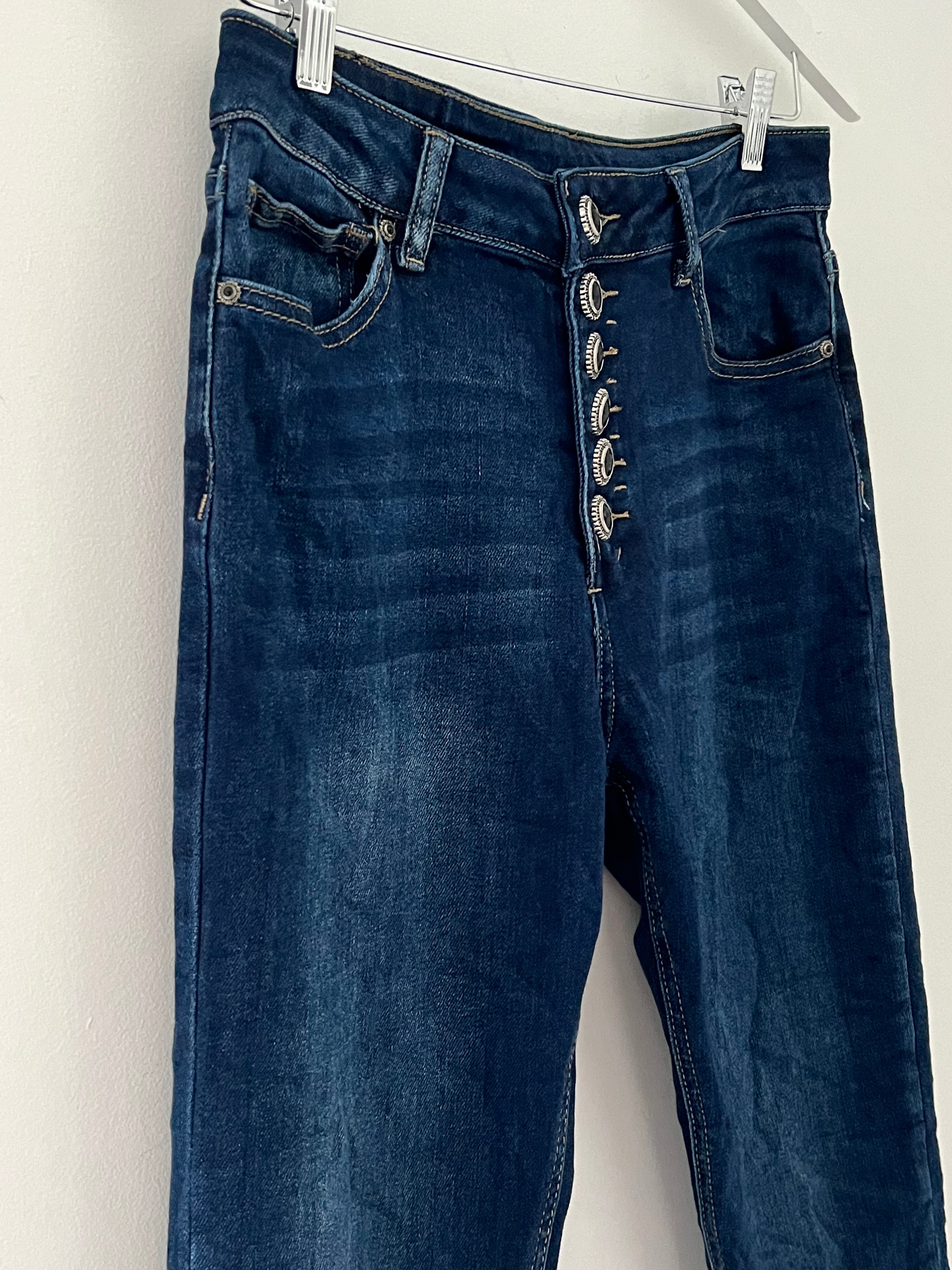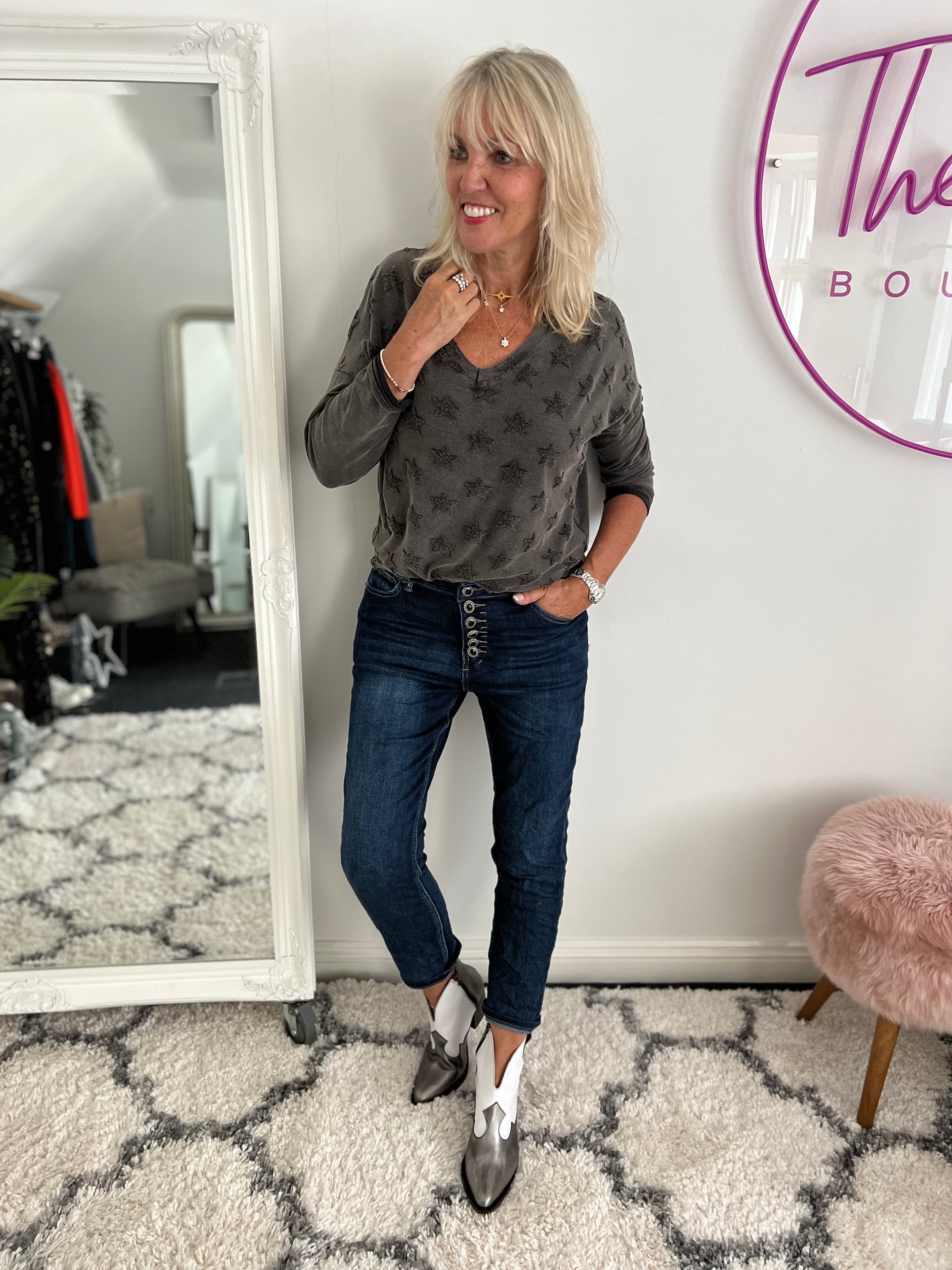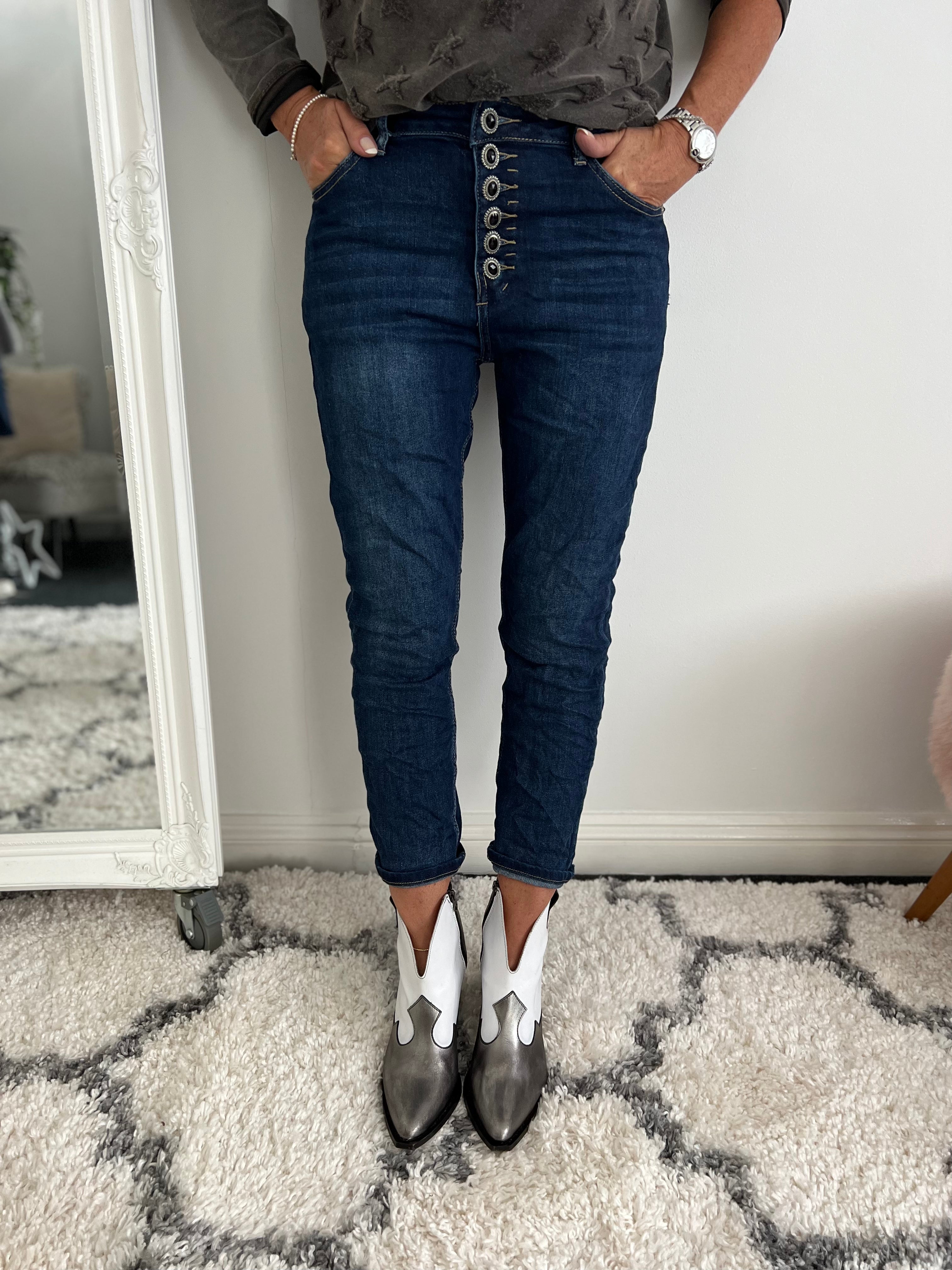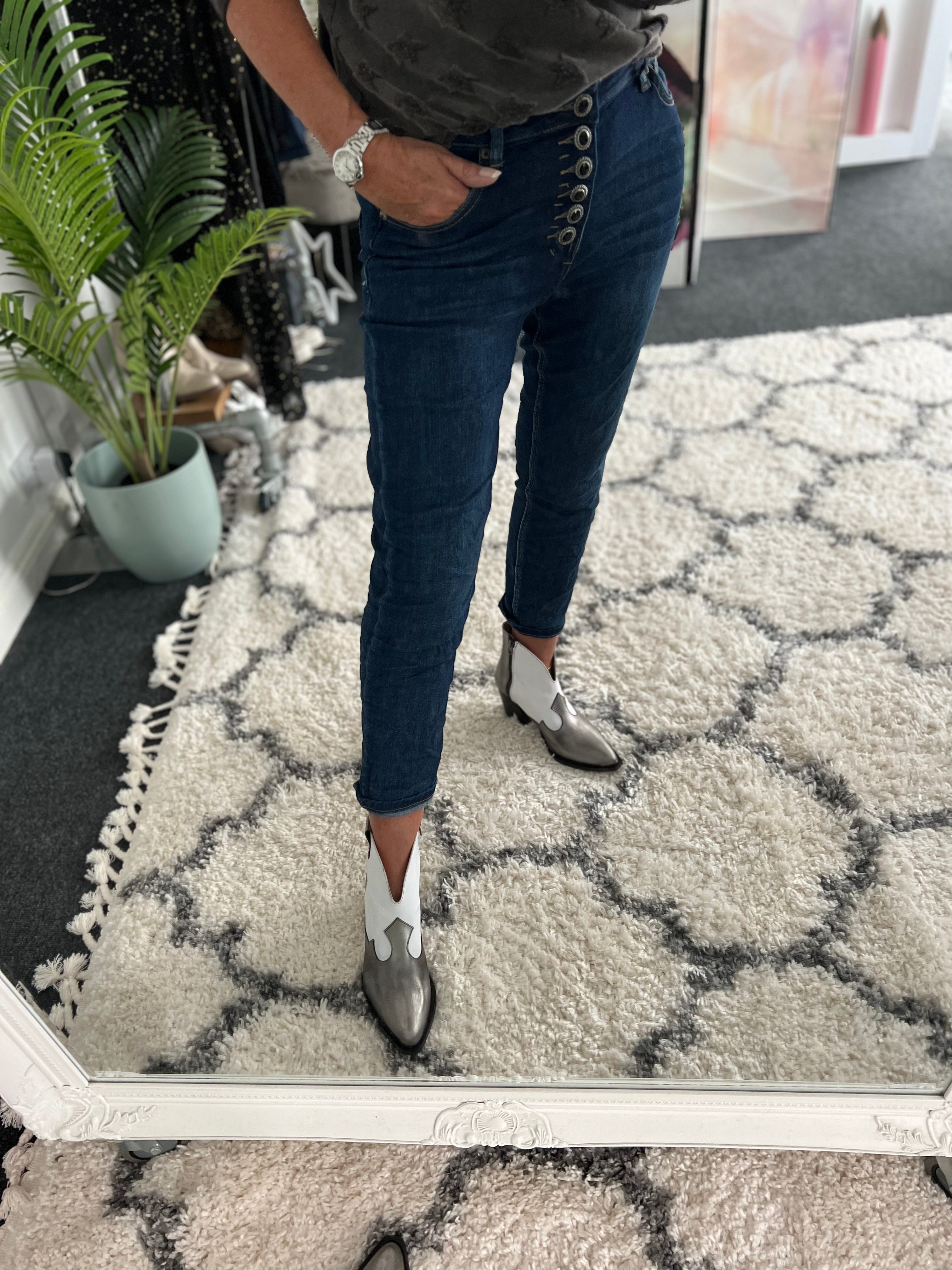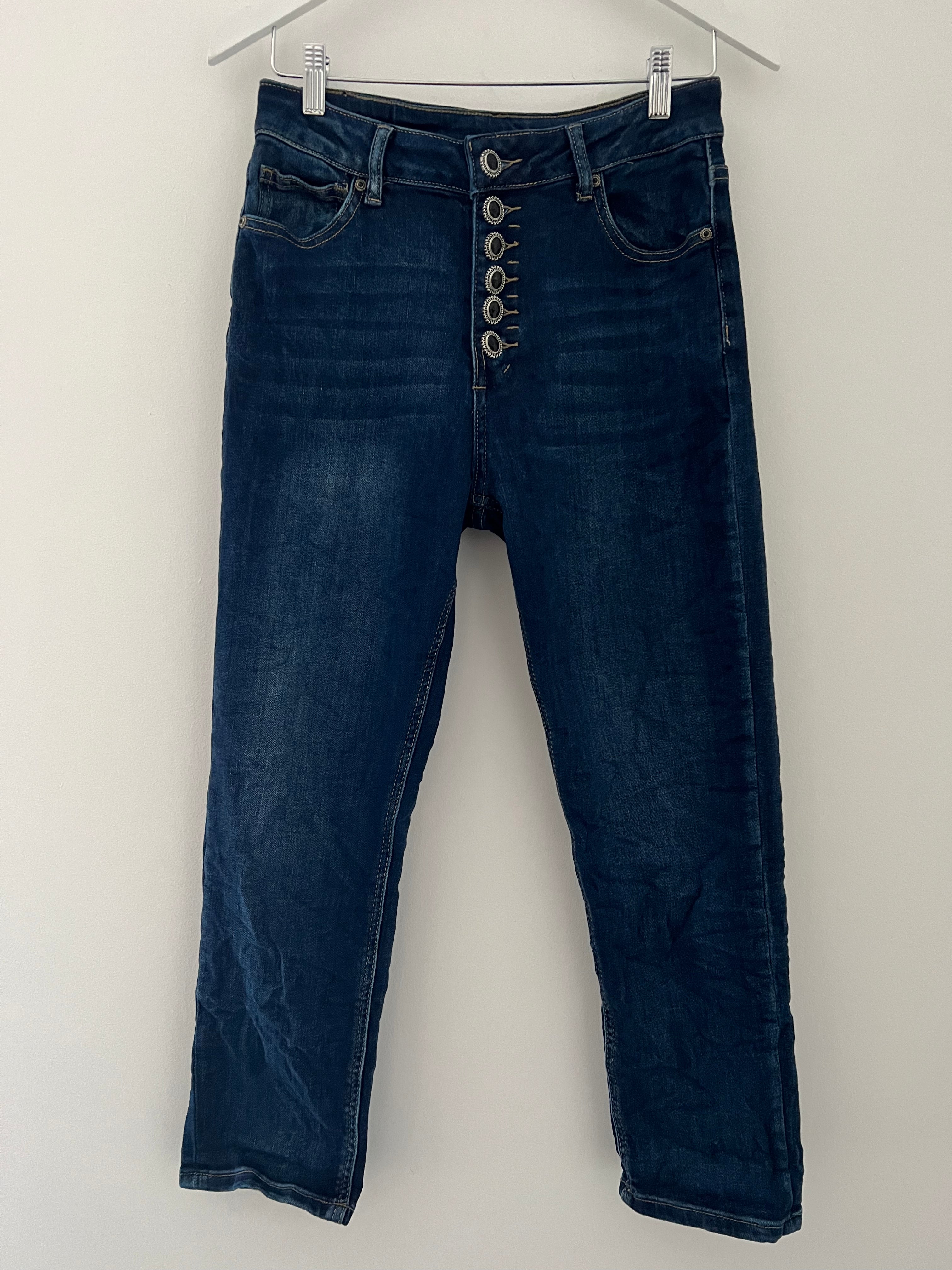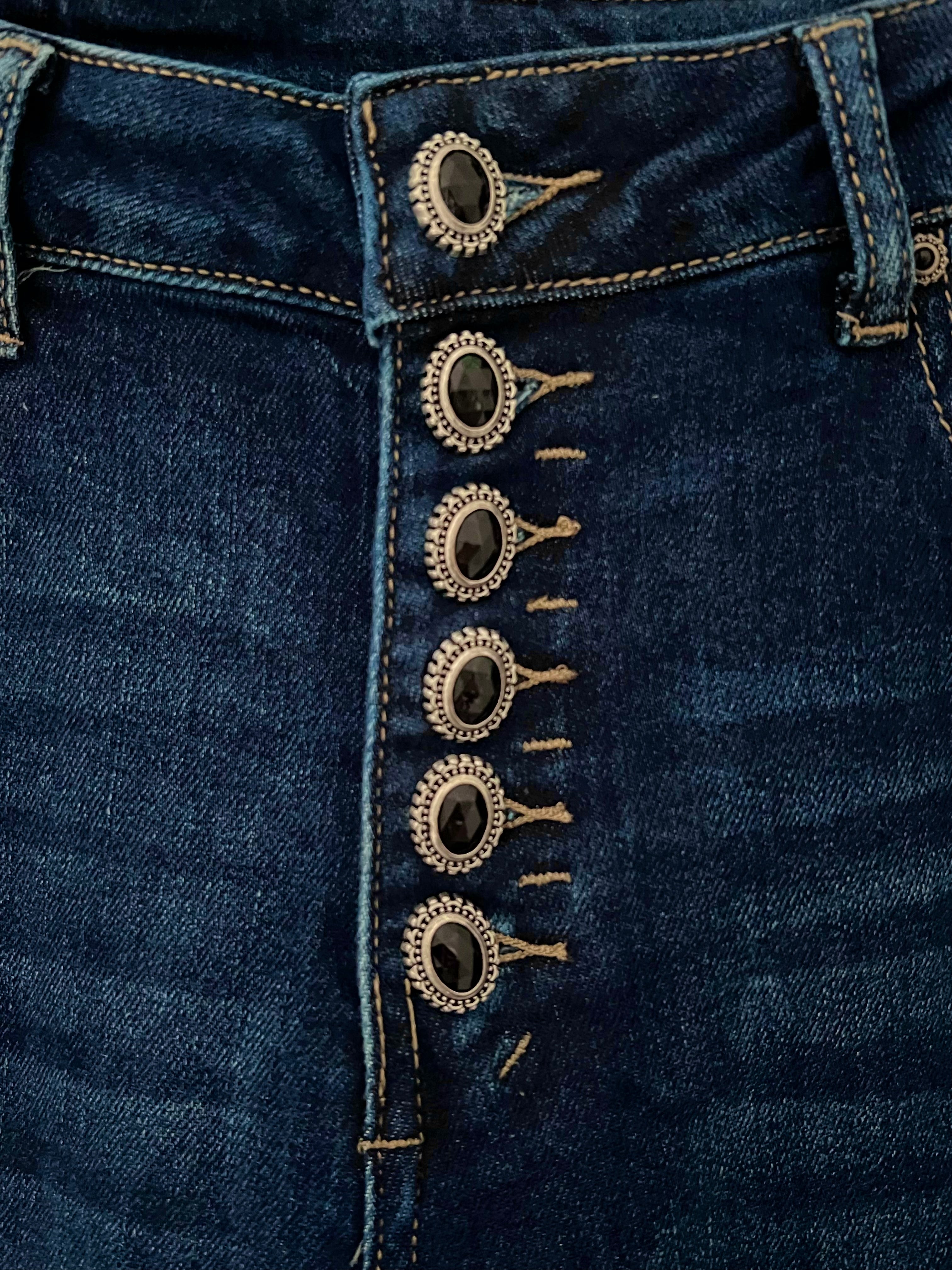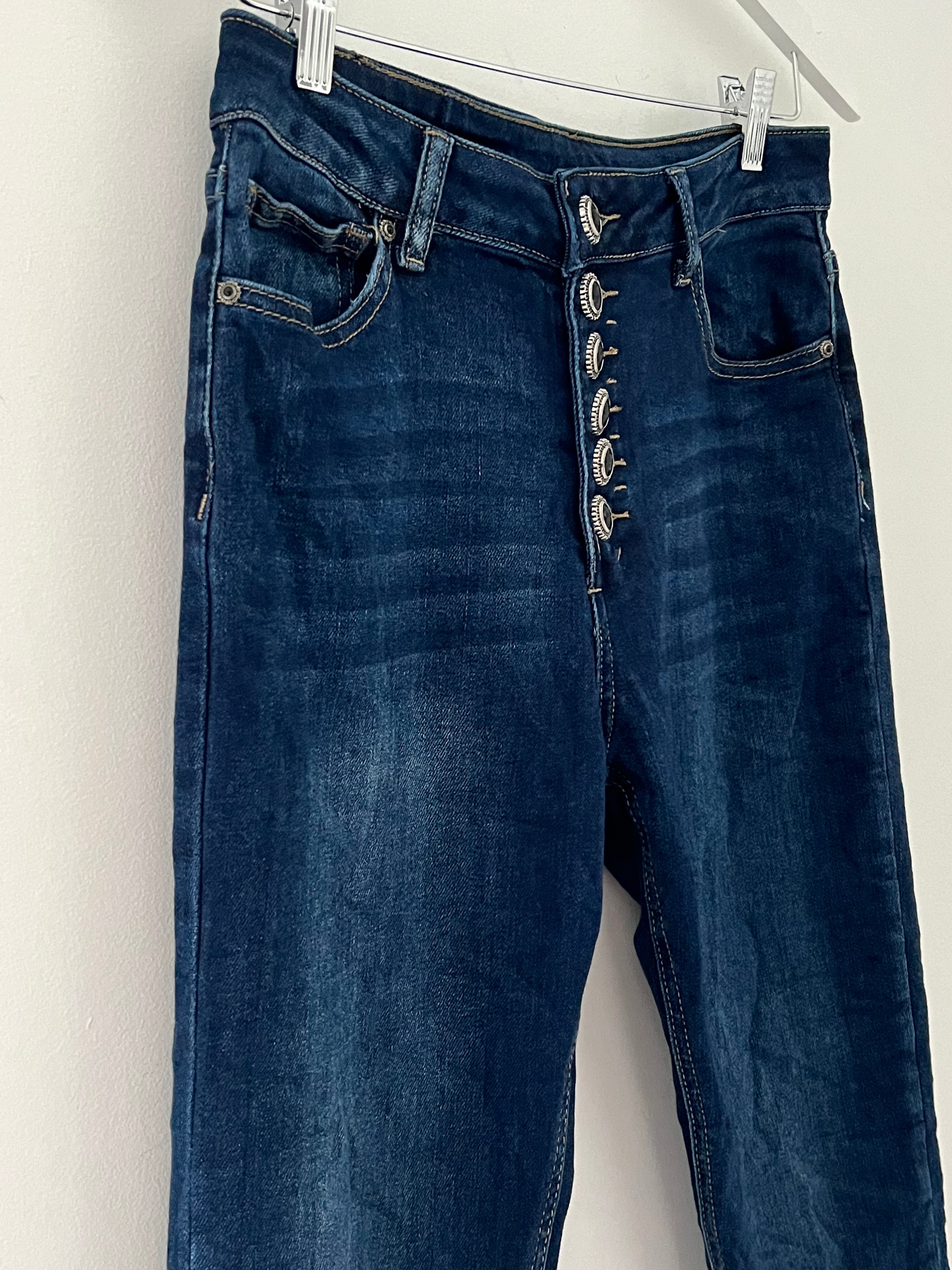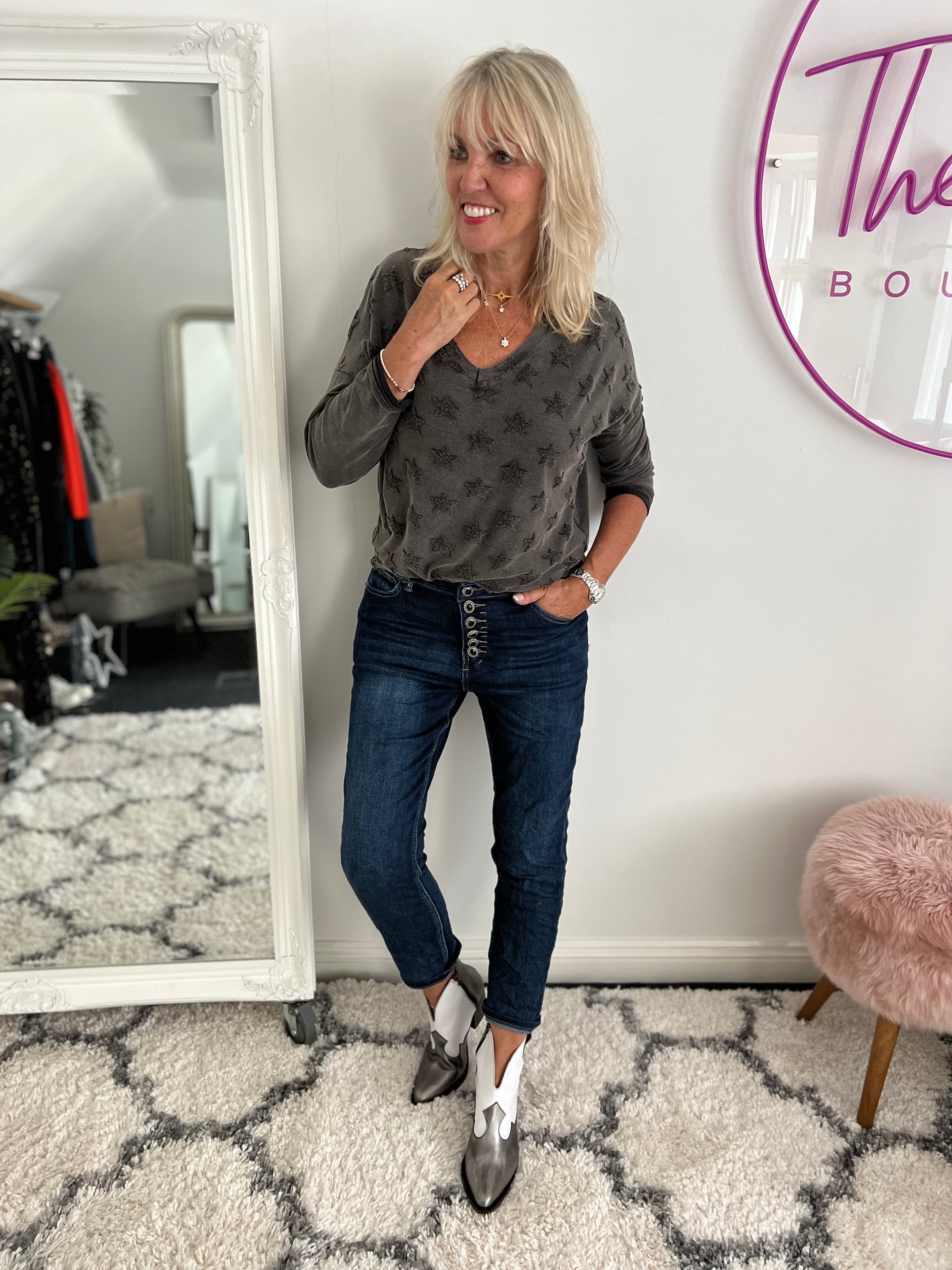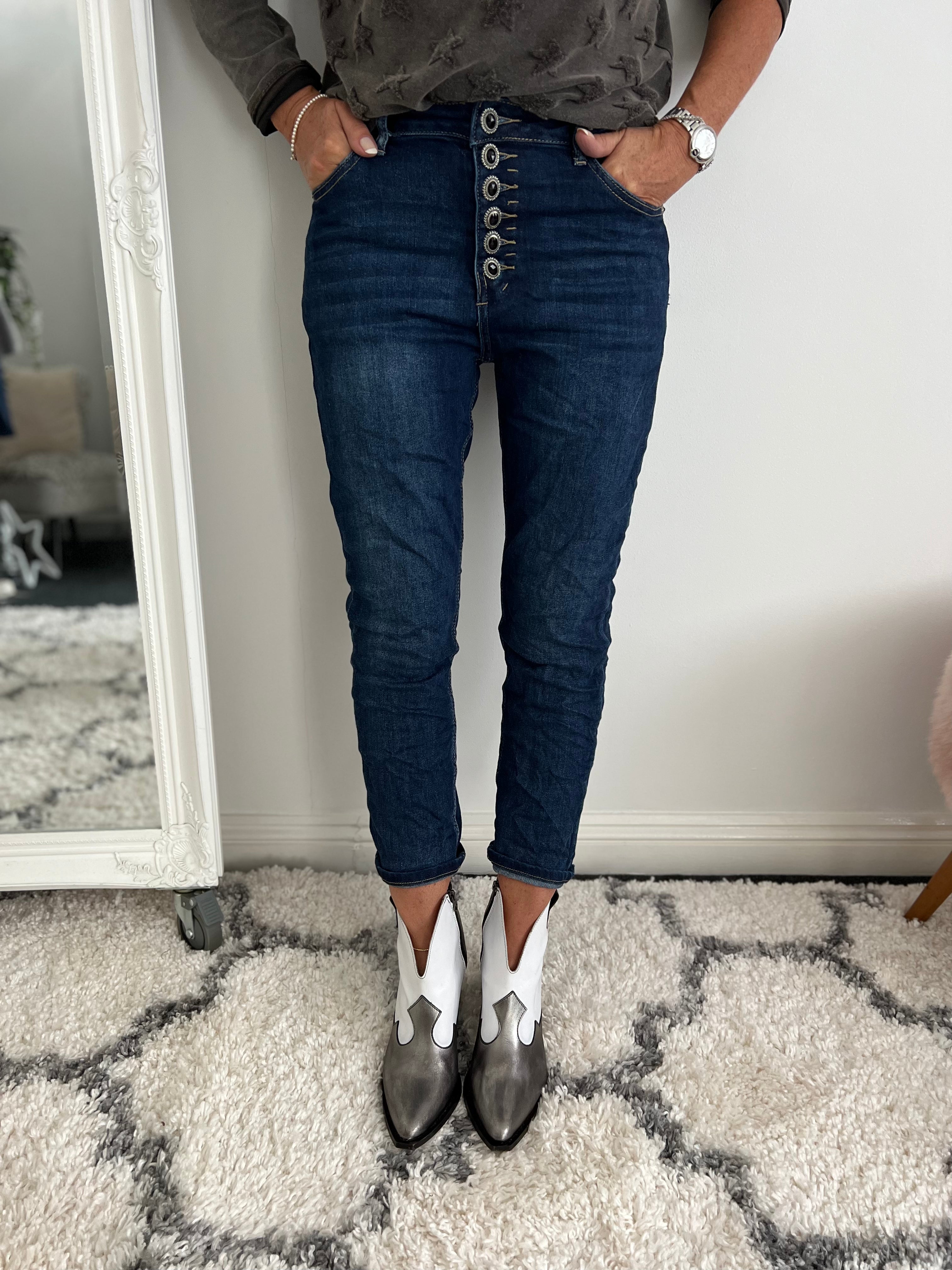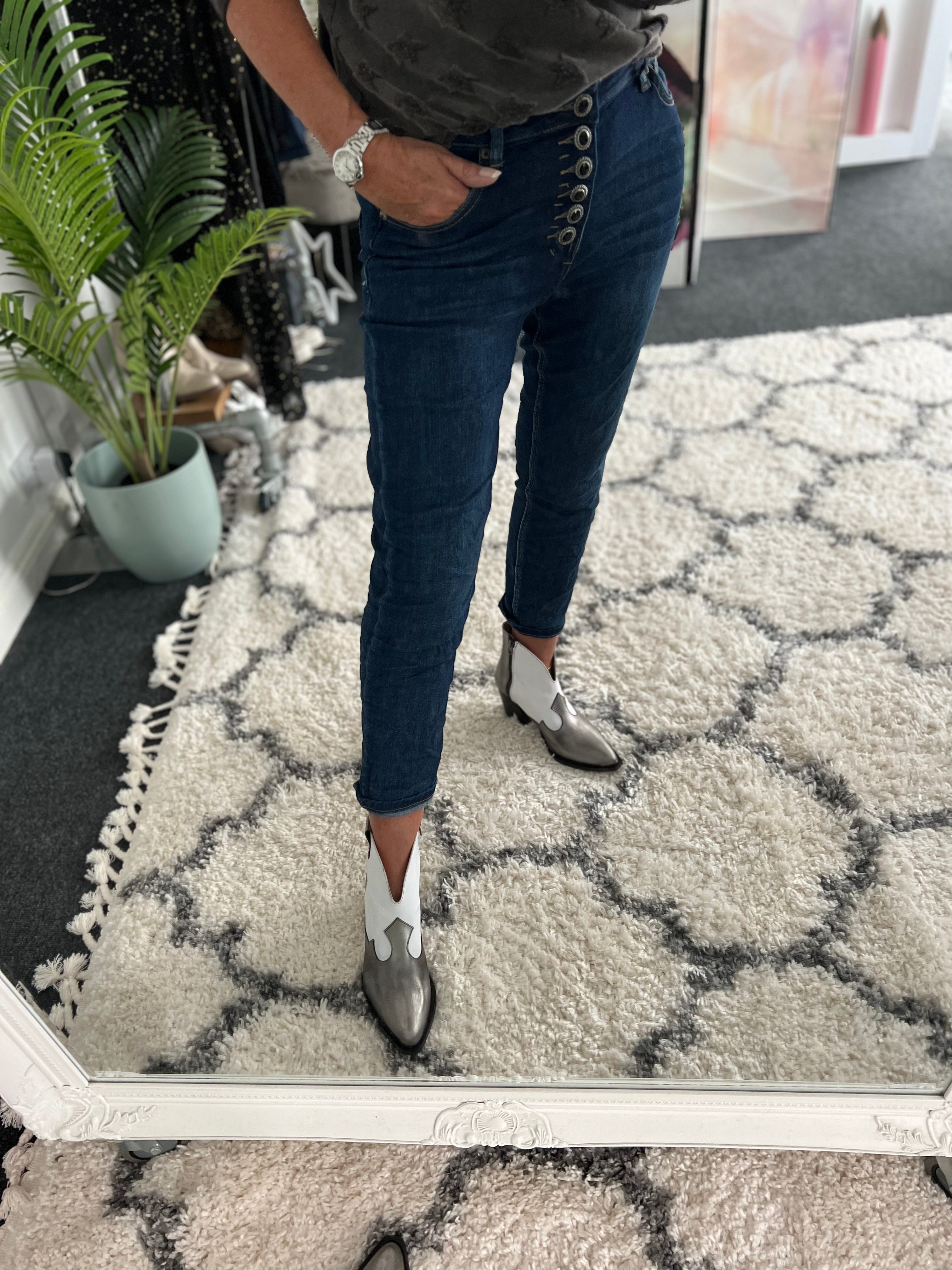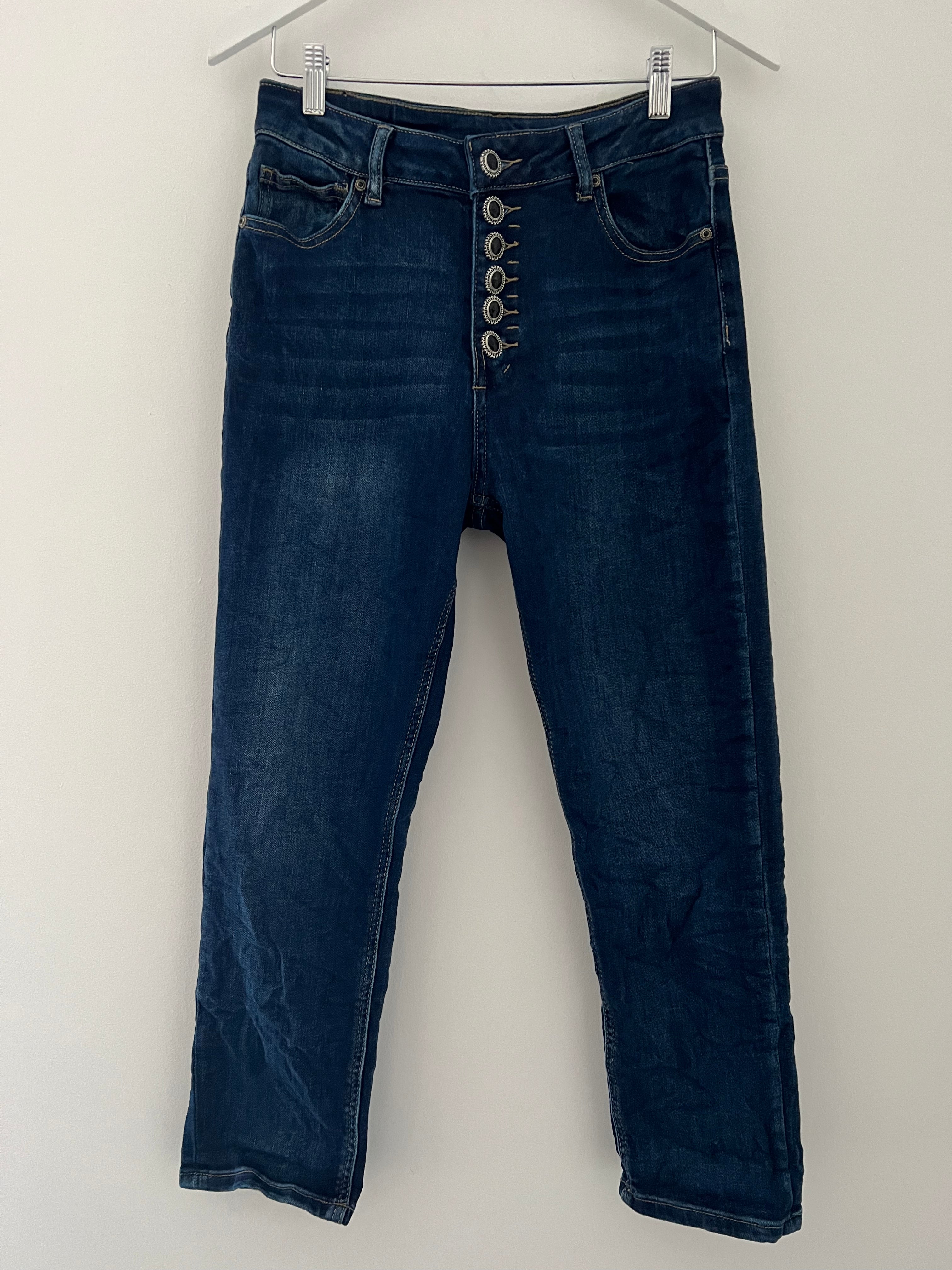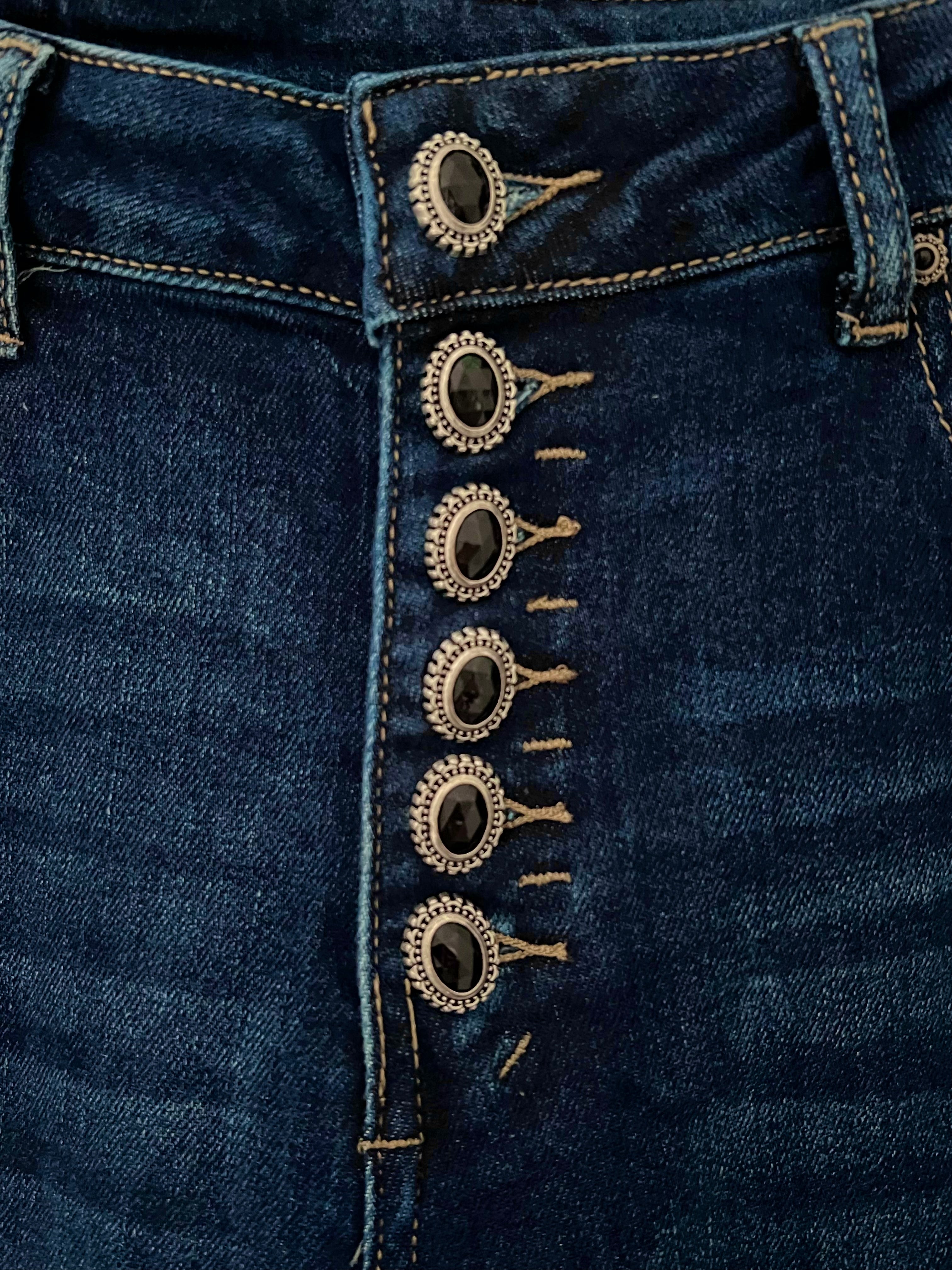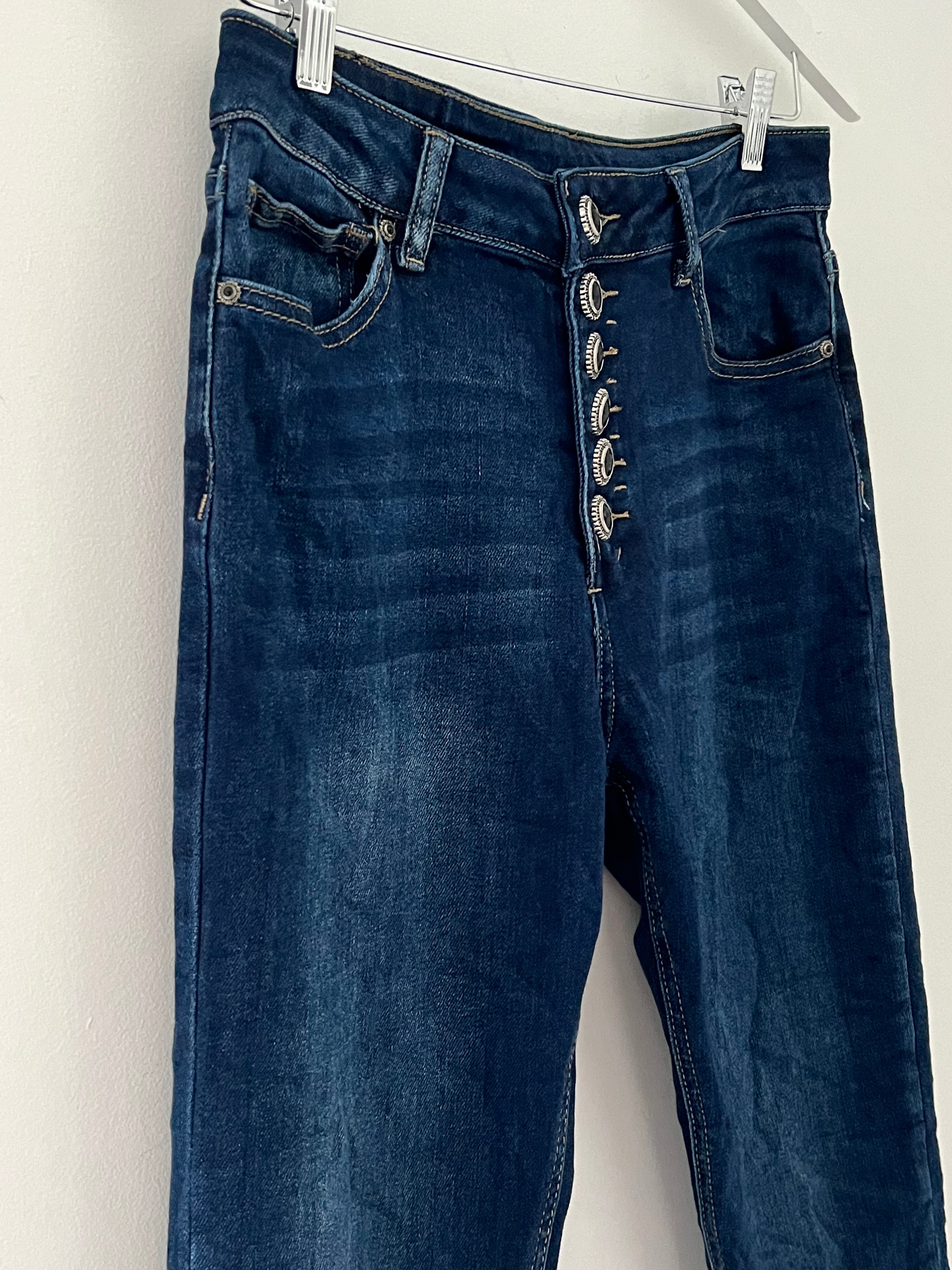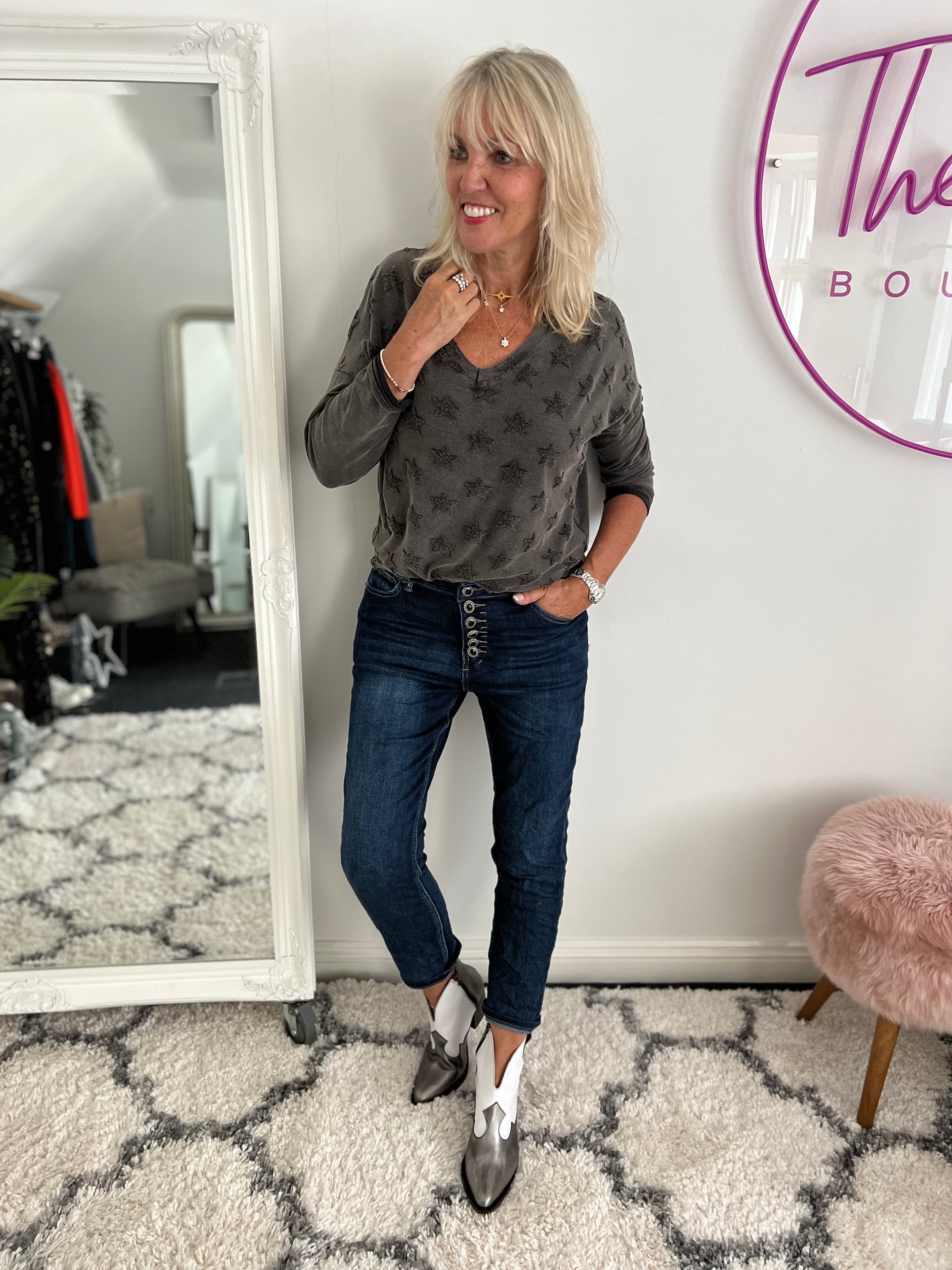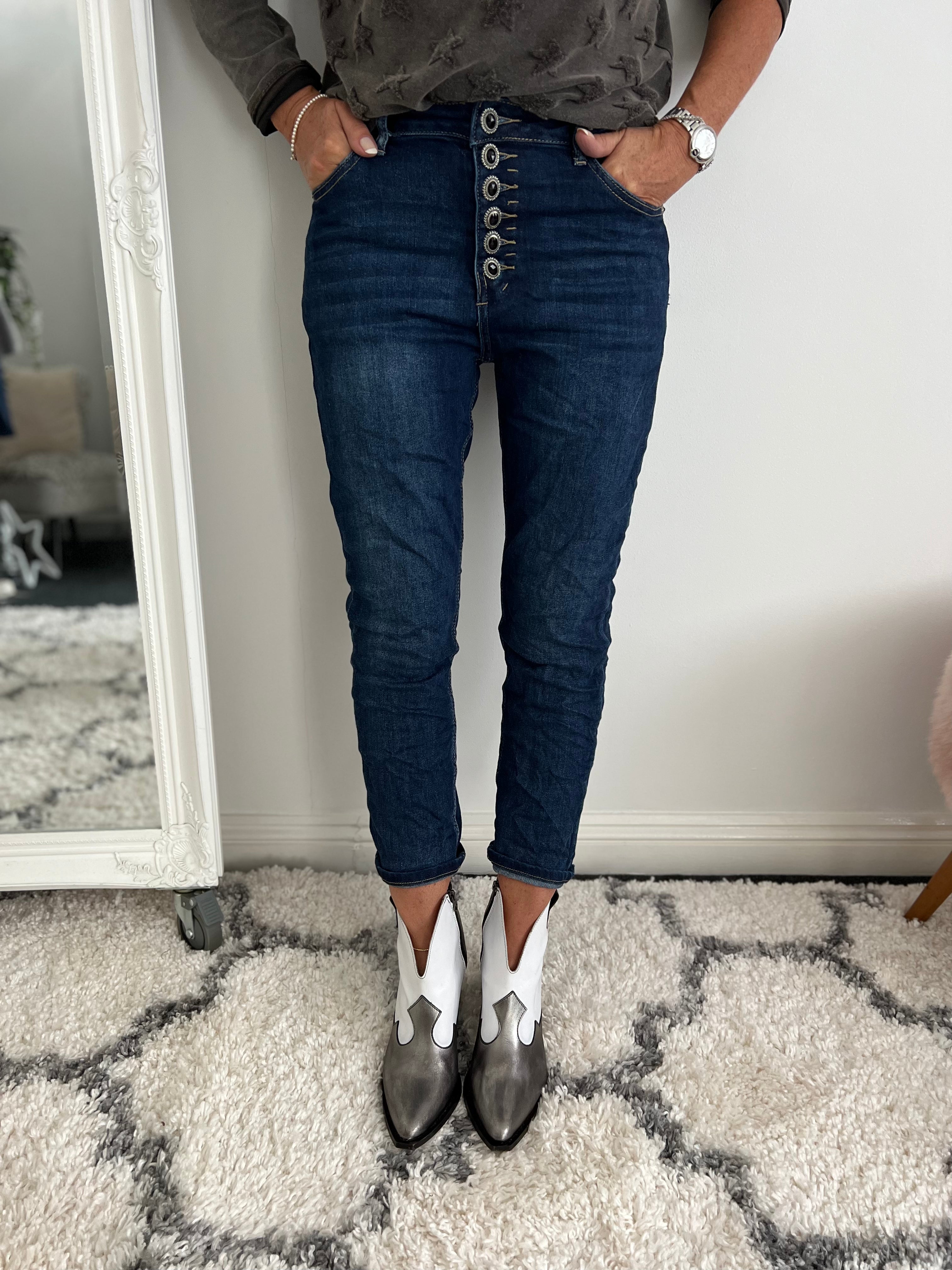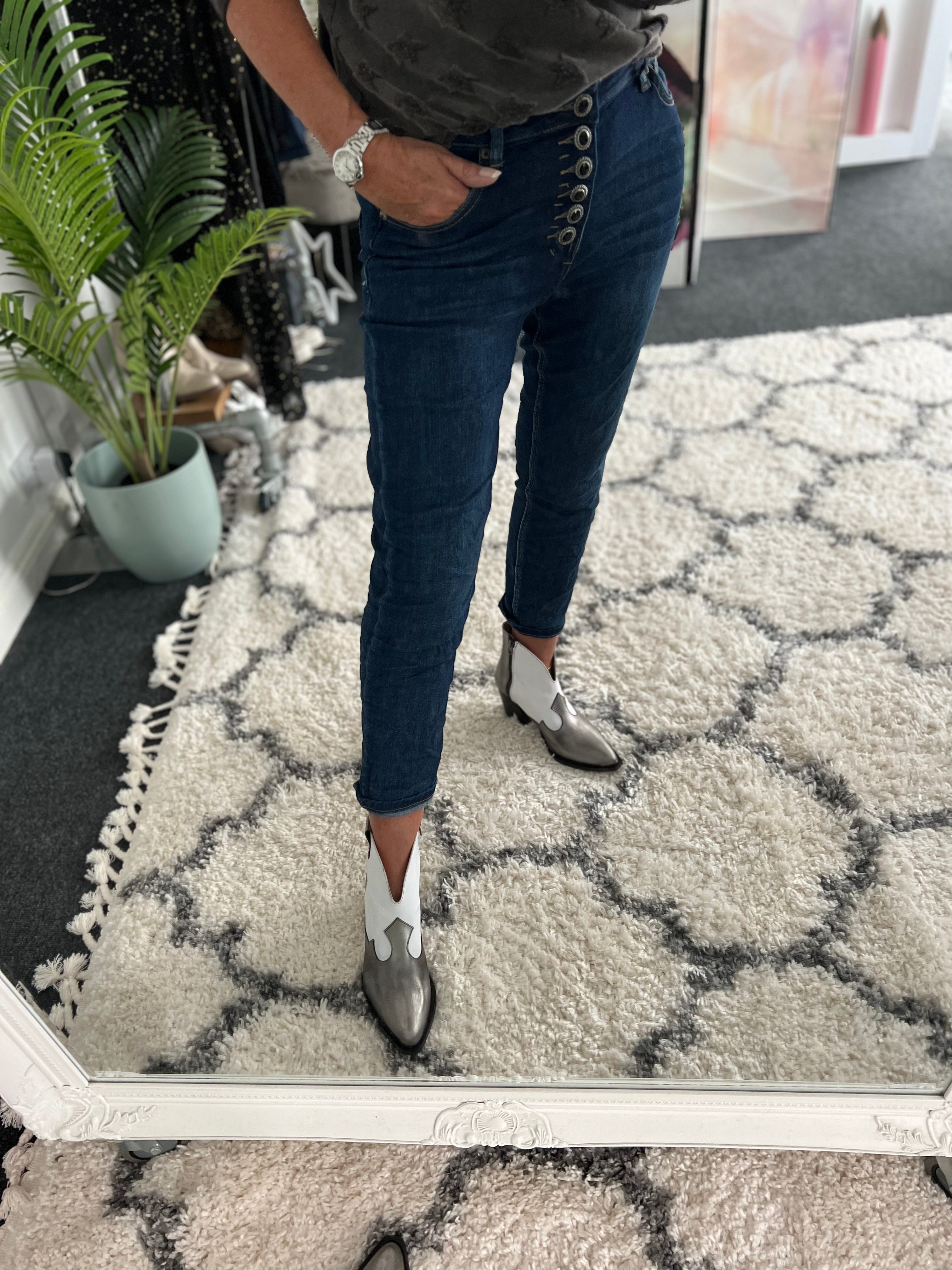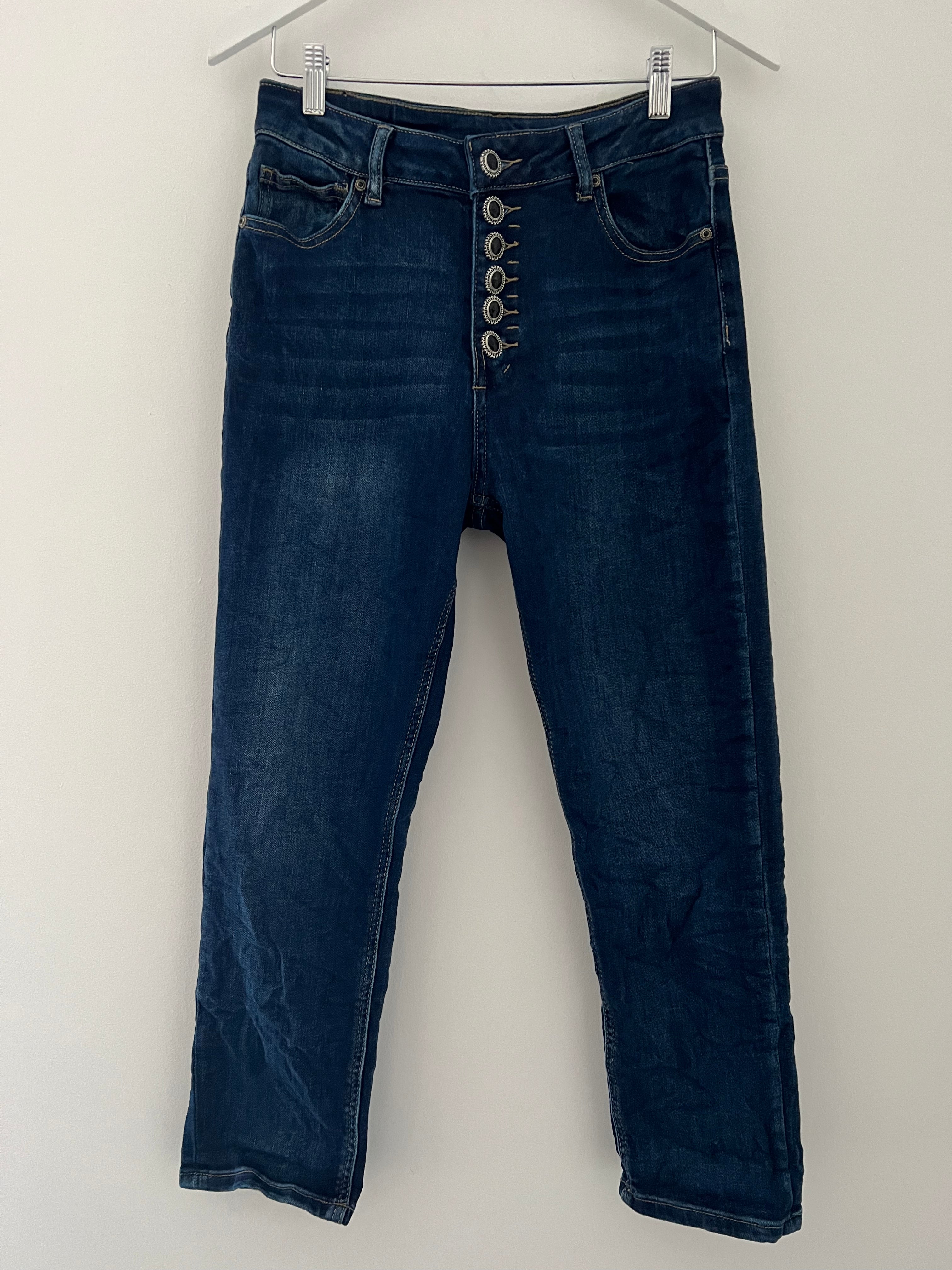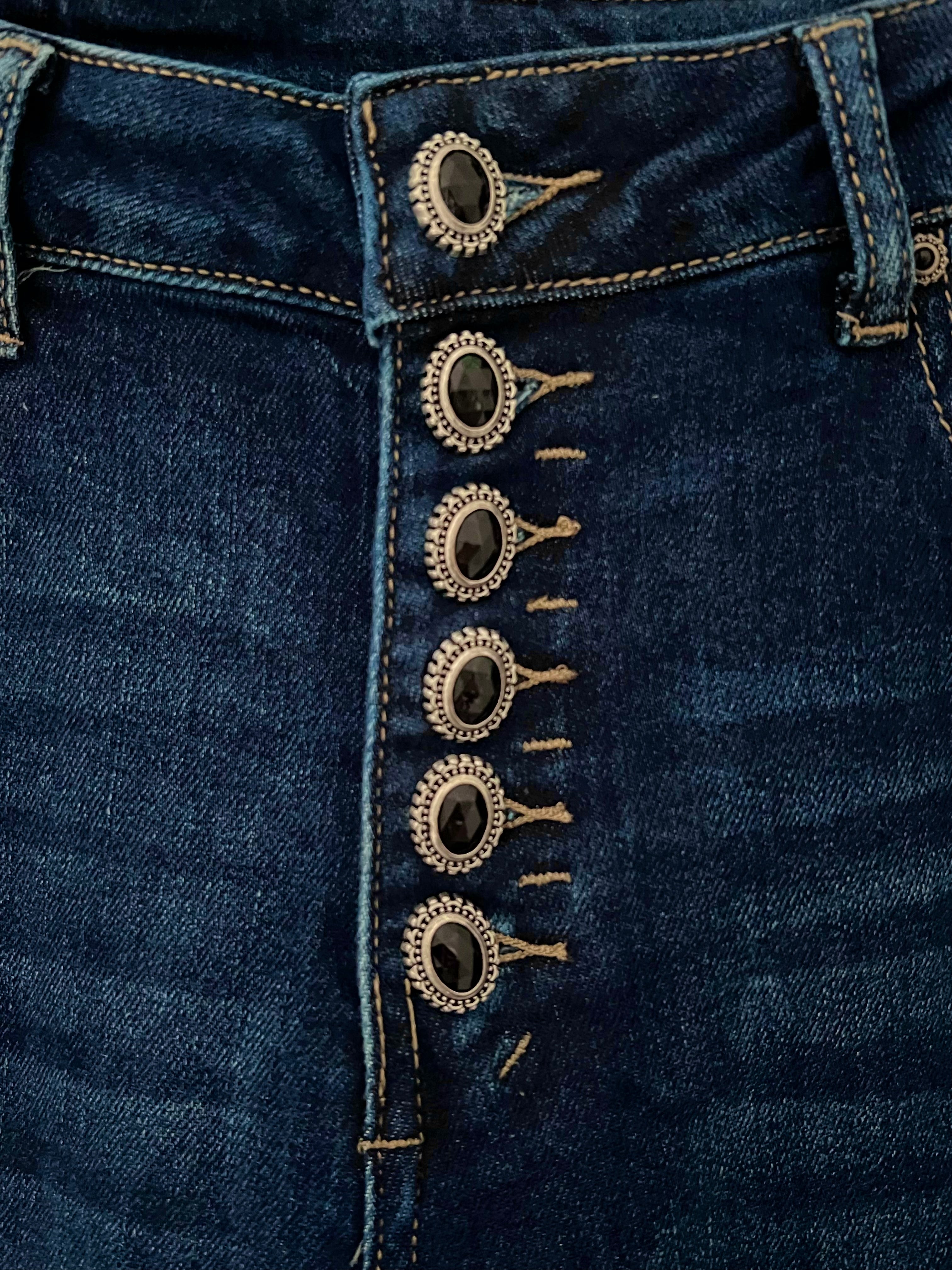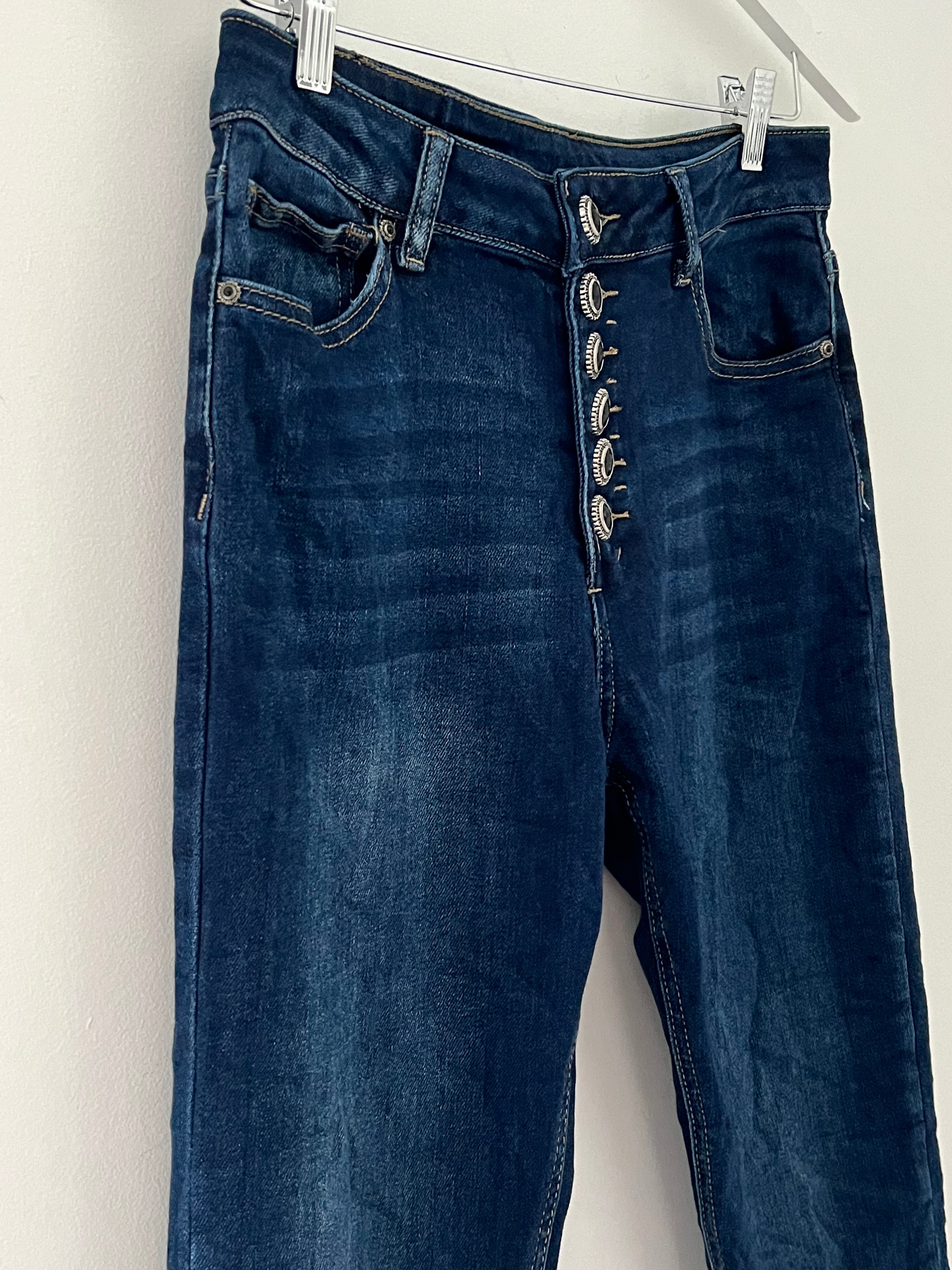 Decorative Button Fly Stretch Jeans in Denim
These slim fitting jeans are extremely stretchy and comfy. The fly is done up with a set of silver and jet decorative buttons, it has a high mid rise, there are front pockets and pockets on the back.
I am happy to report that the buttons are very easy to do and undo  
93% cotton 5% polyester 2% elastane
Wash inside out at 30 degrees maximum. Do not tumble dry 
Size Guide:
S - UK8
M - UK10
L - UK12
XL - UK14
 I am a regular UK10, 5'6" and wearing the Medium. They feel very comfy and the high level of stretch means they don't feel tight. I could get into the Small, so they are a little generous for size, but I felt the Medium looked better on me.  The Small looked very skinny fit in me, and I wanted them to look more slim fit.
Lengthwise I would recommend them for heights of 5'6" or shorter