Free UK Postage on all orders over £100!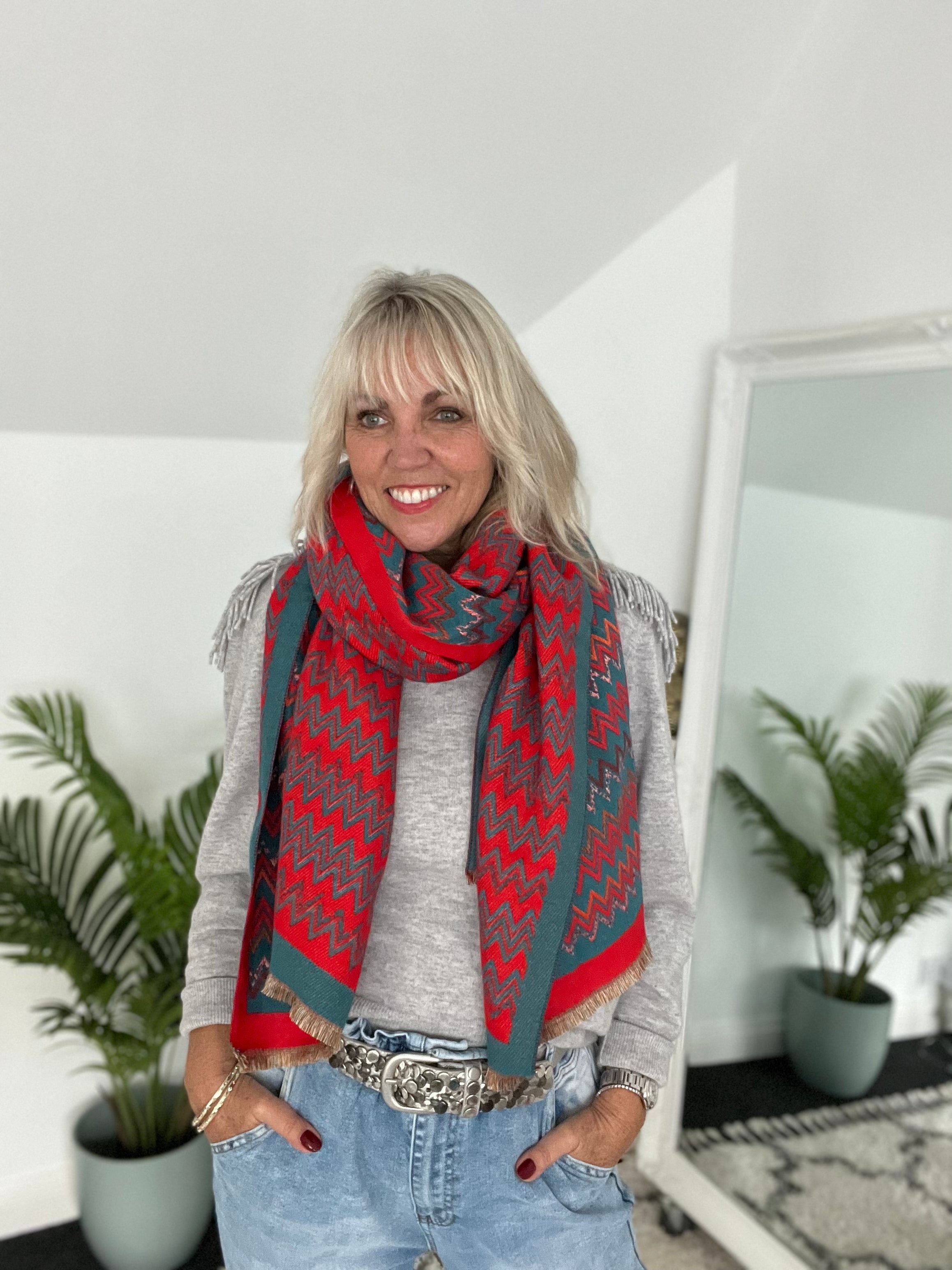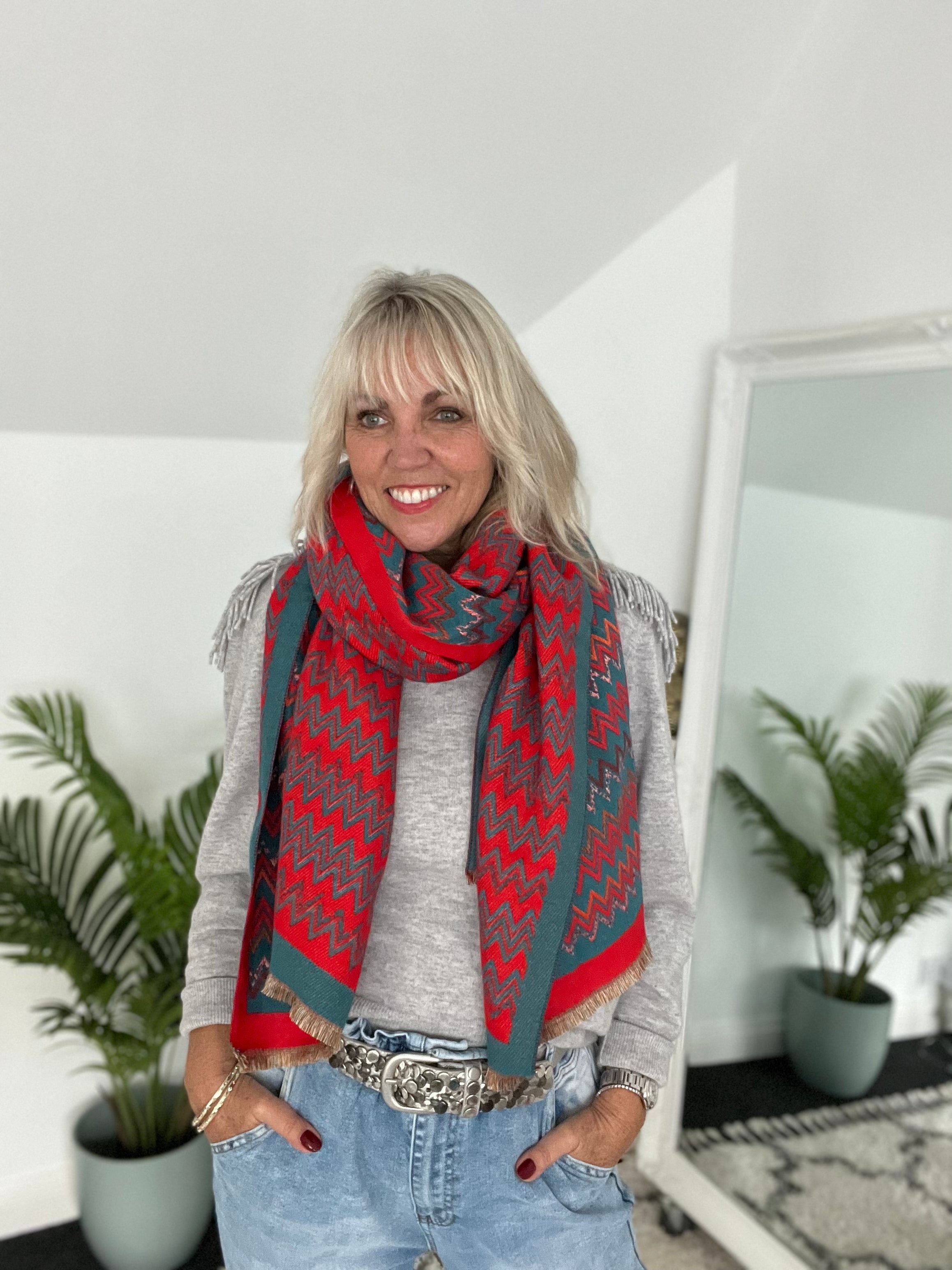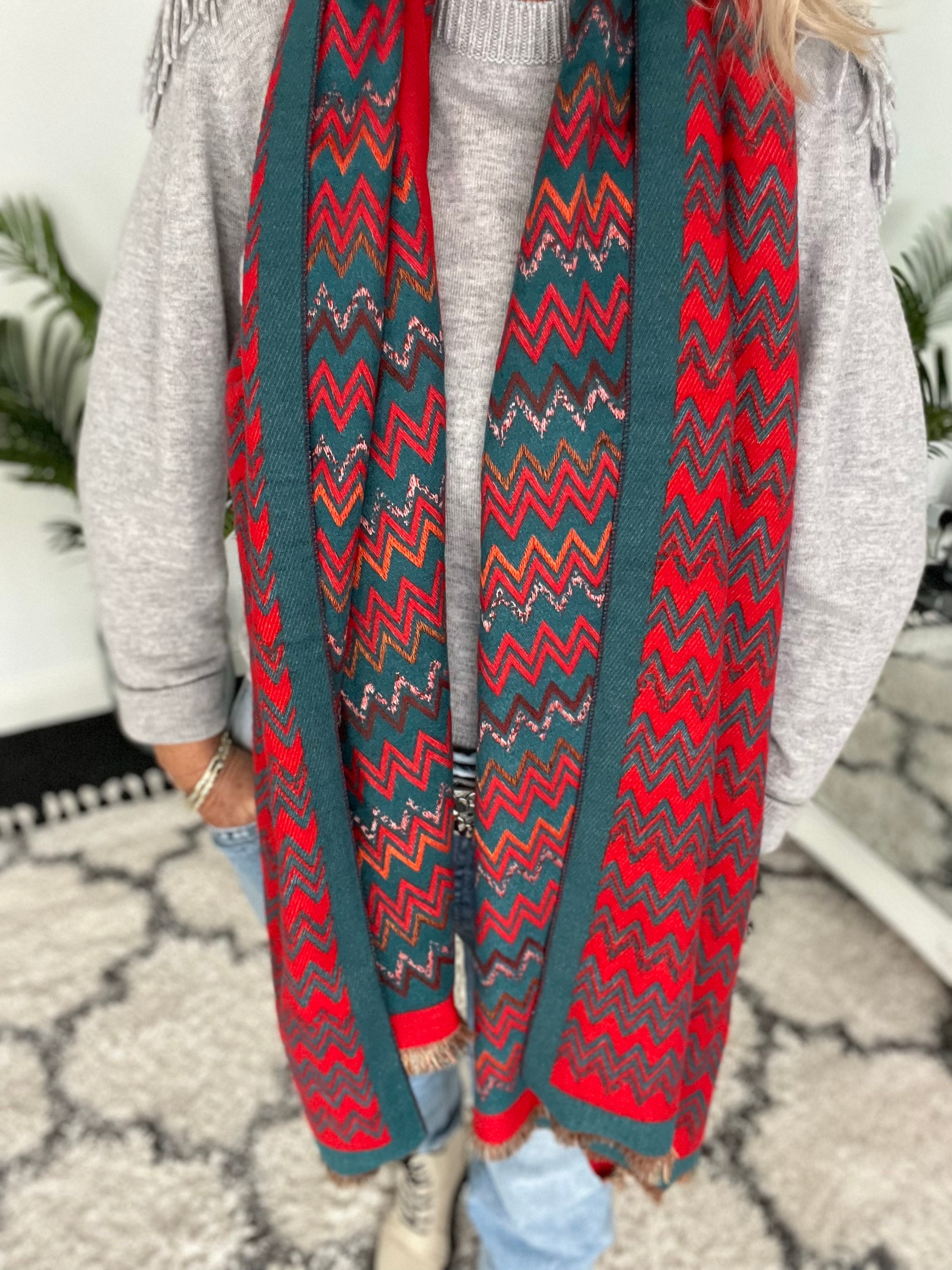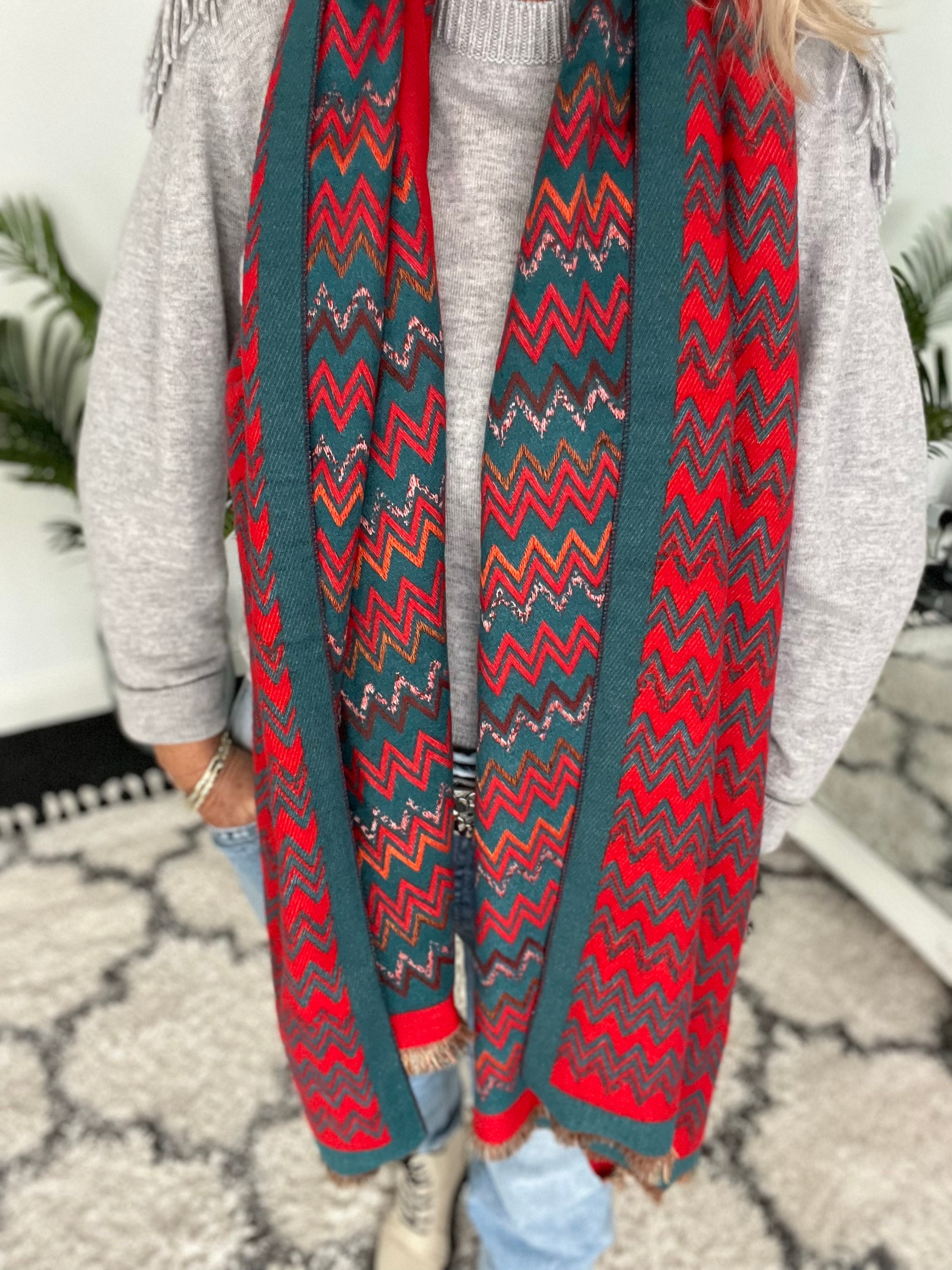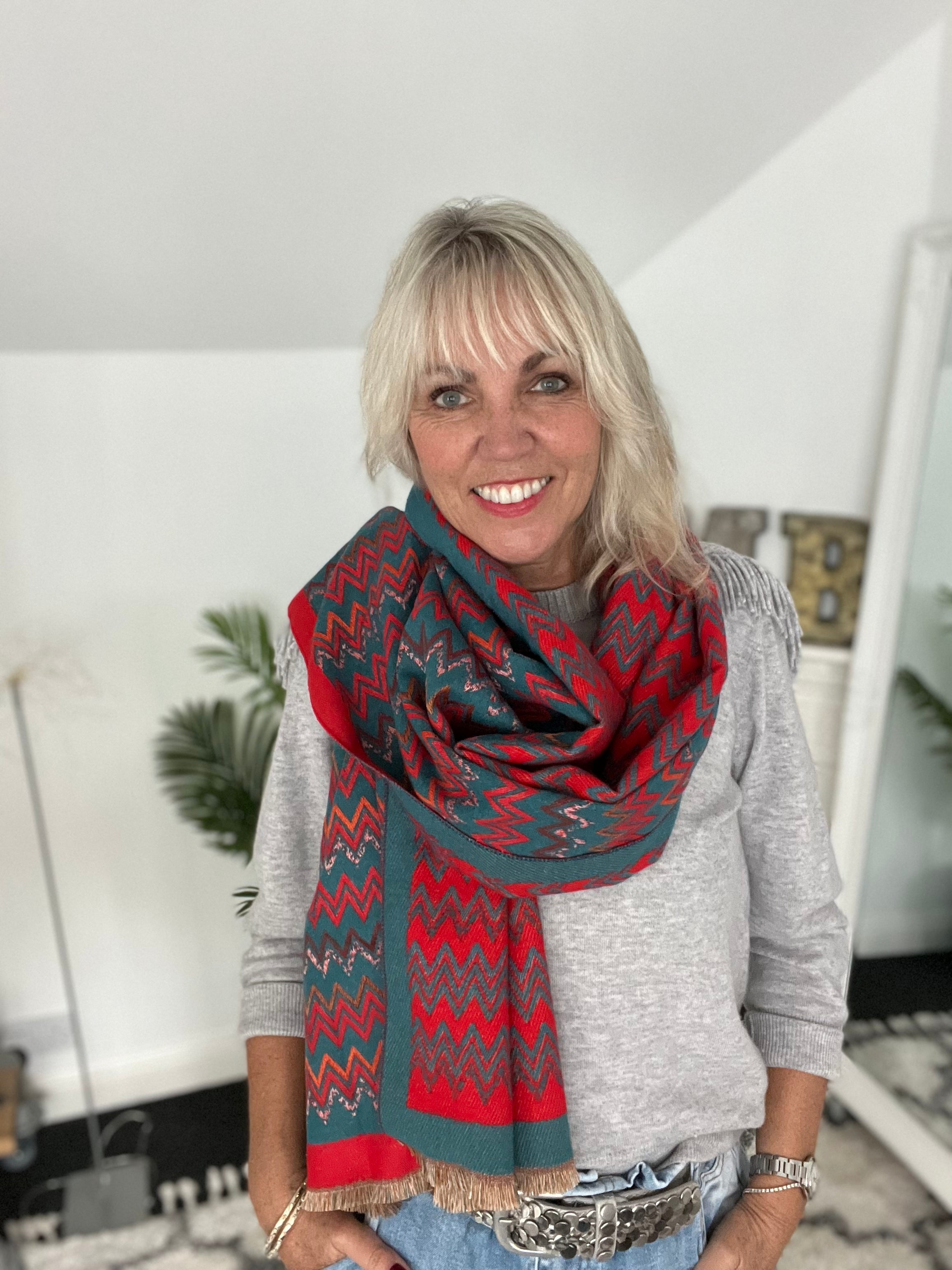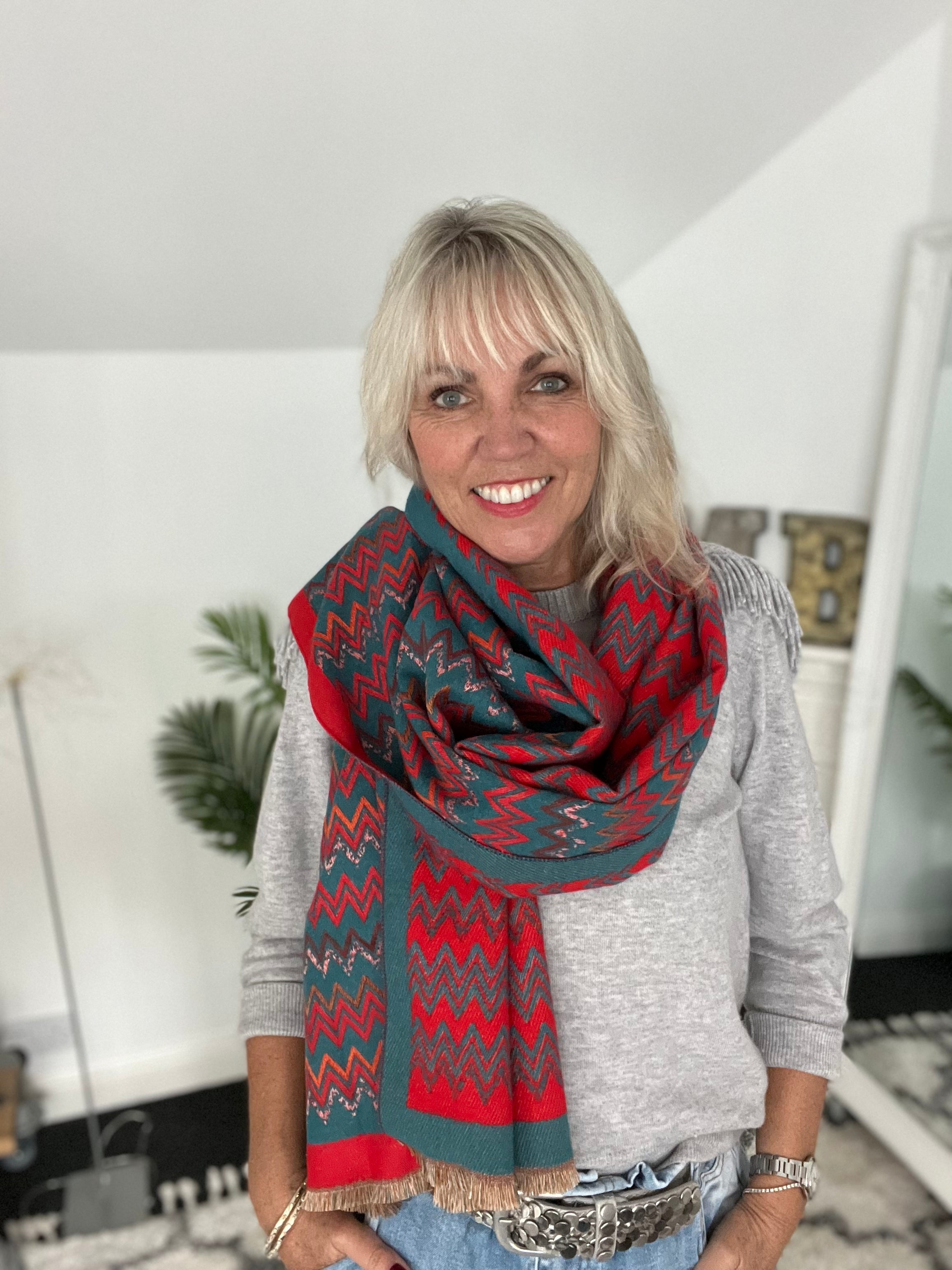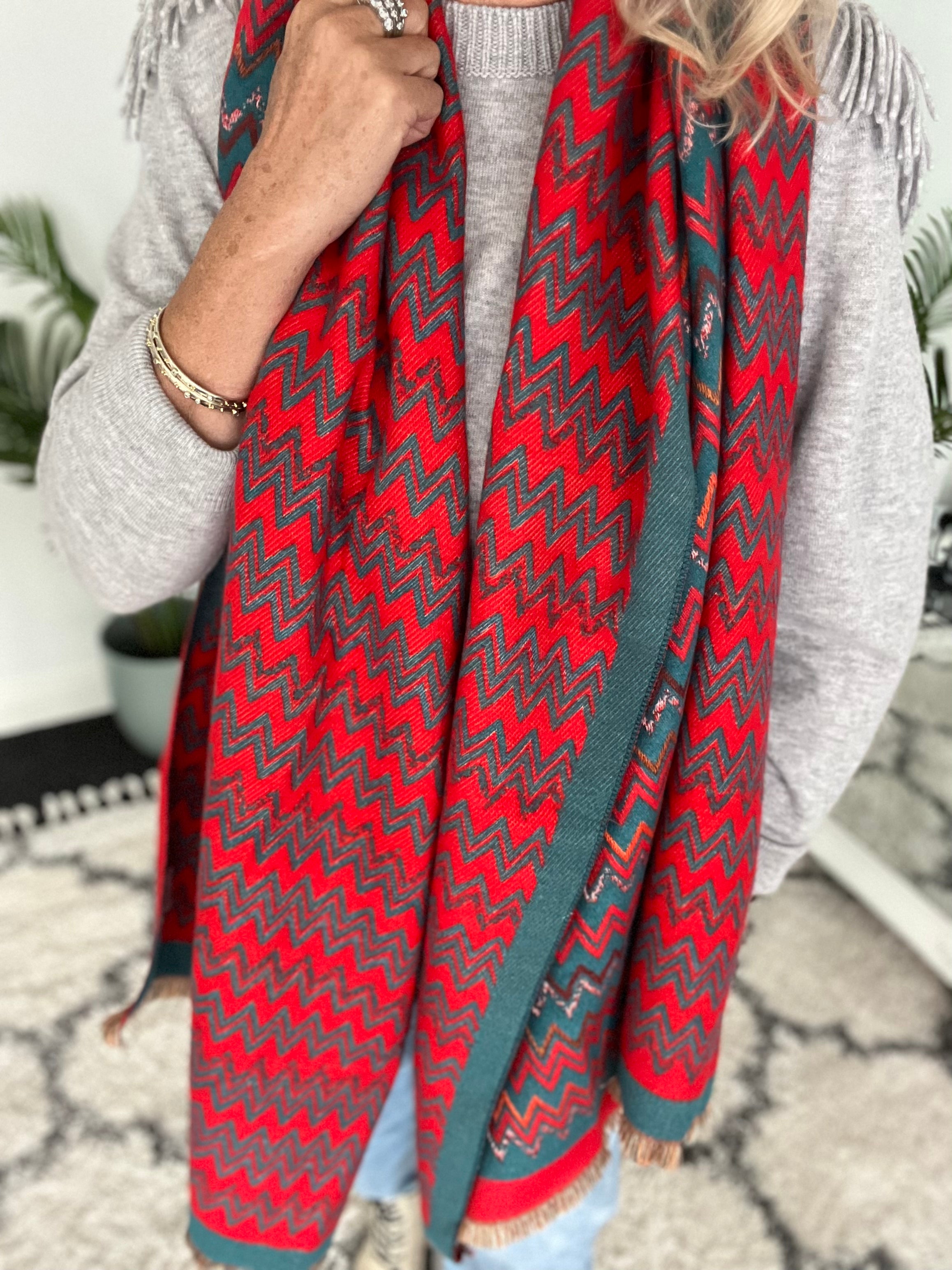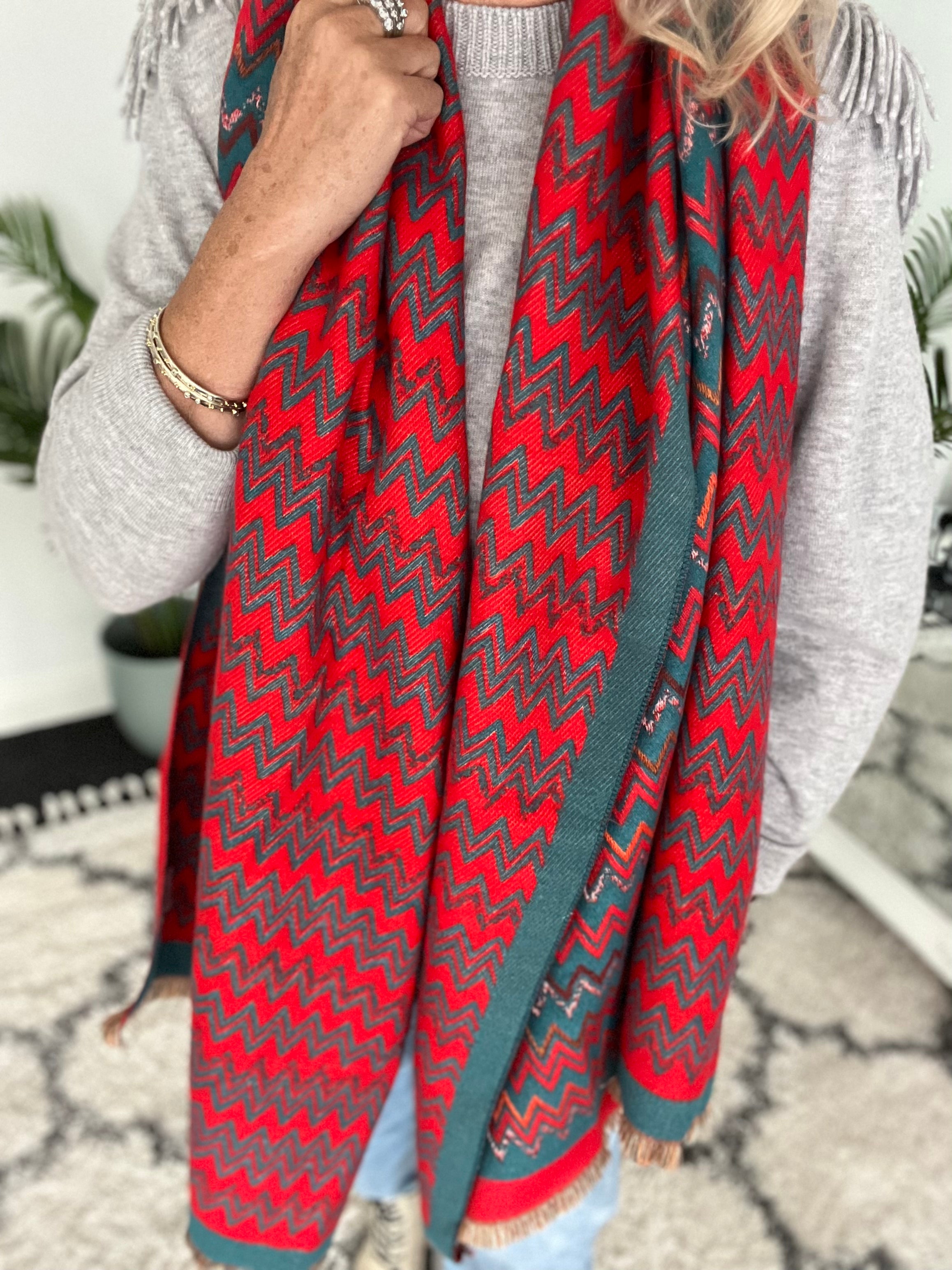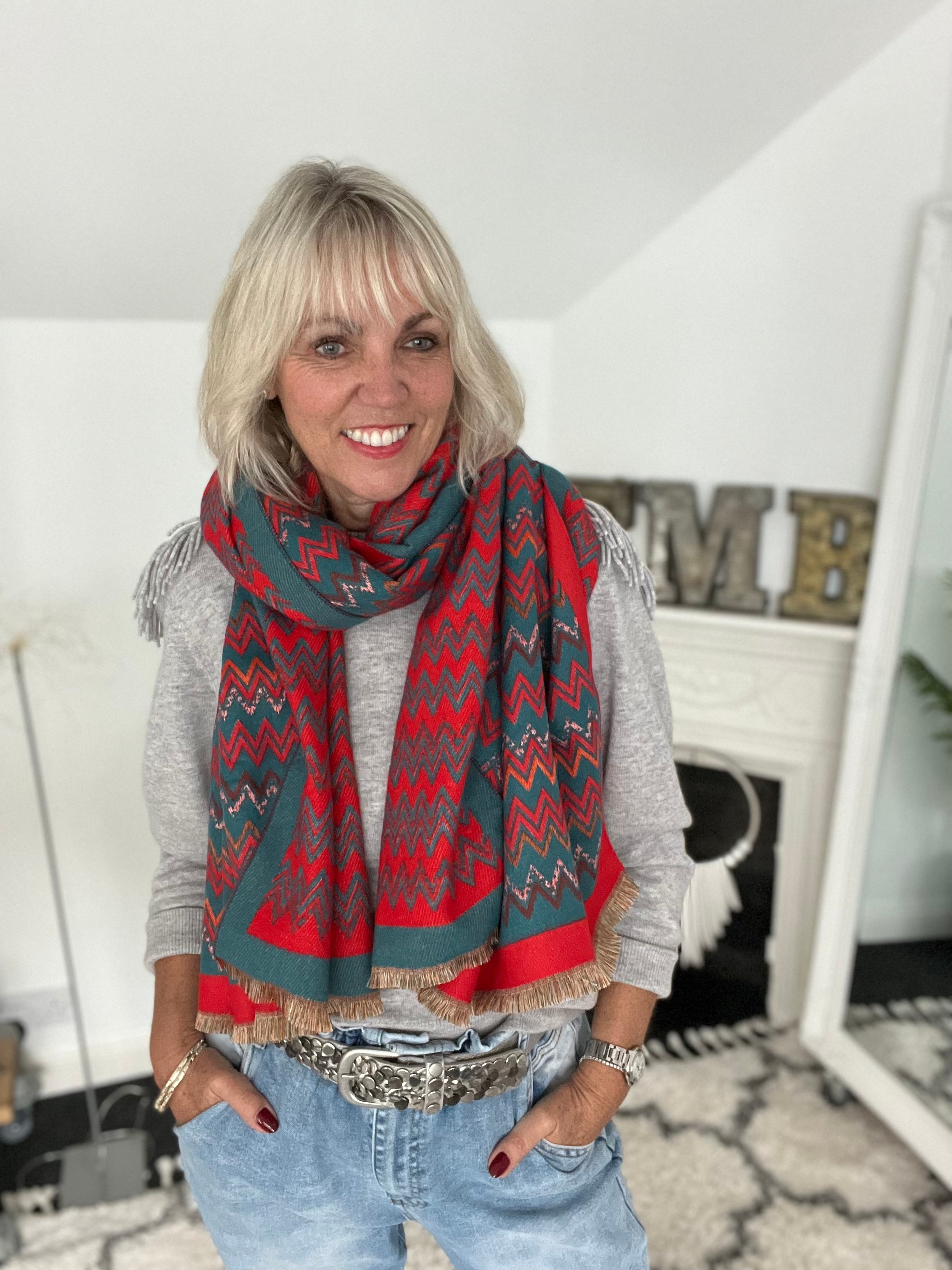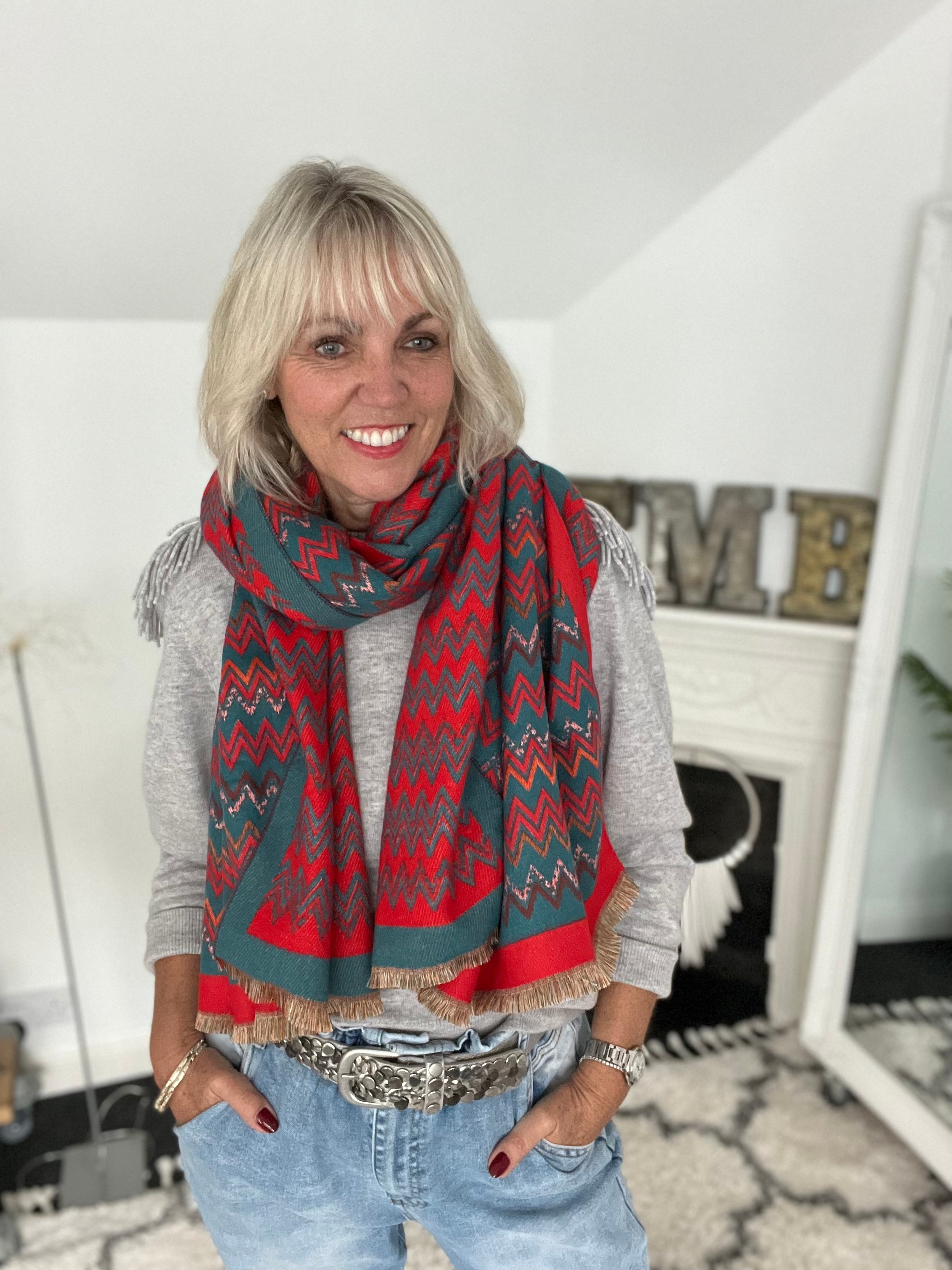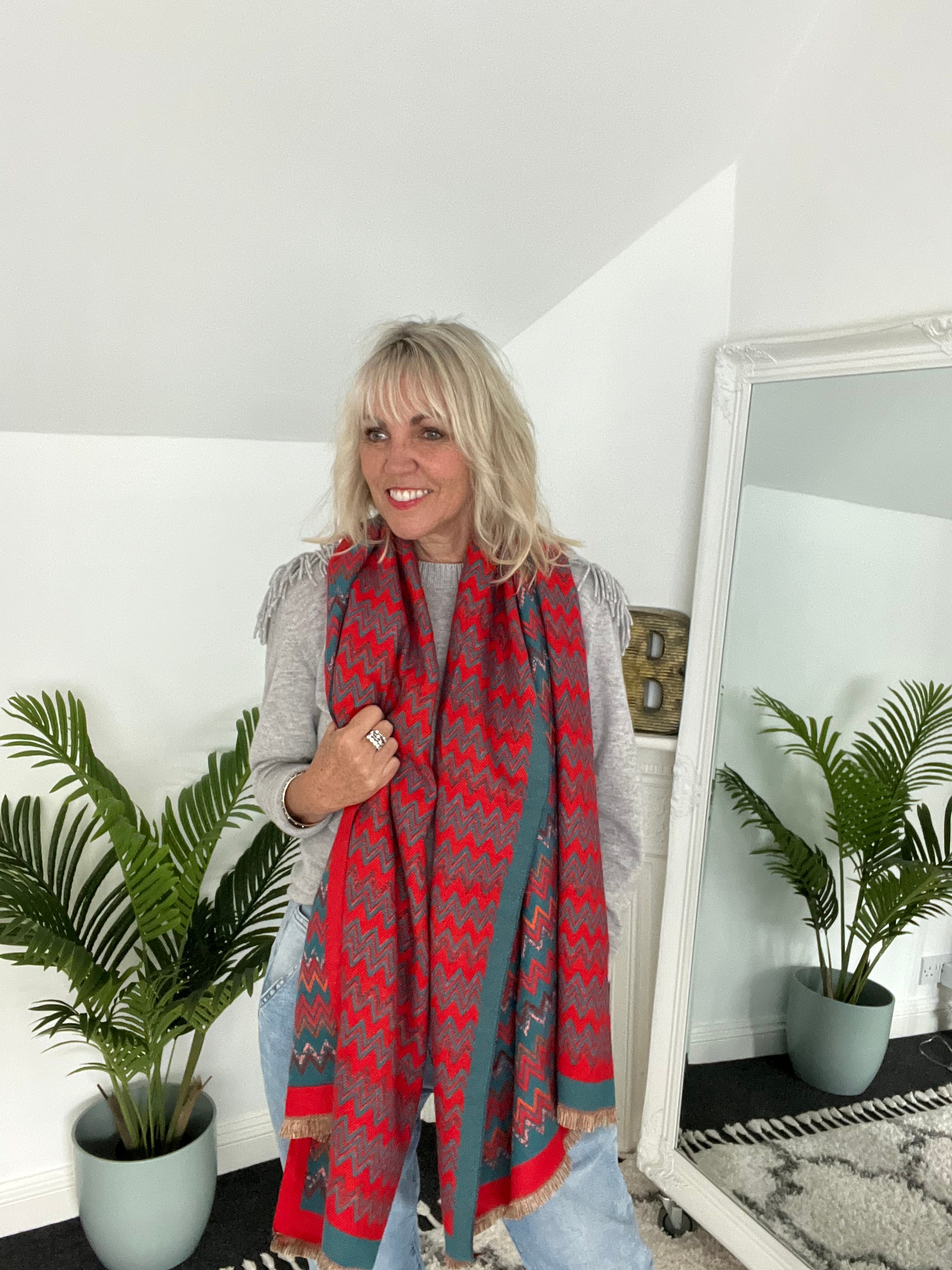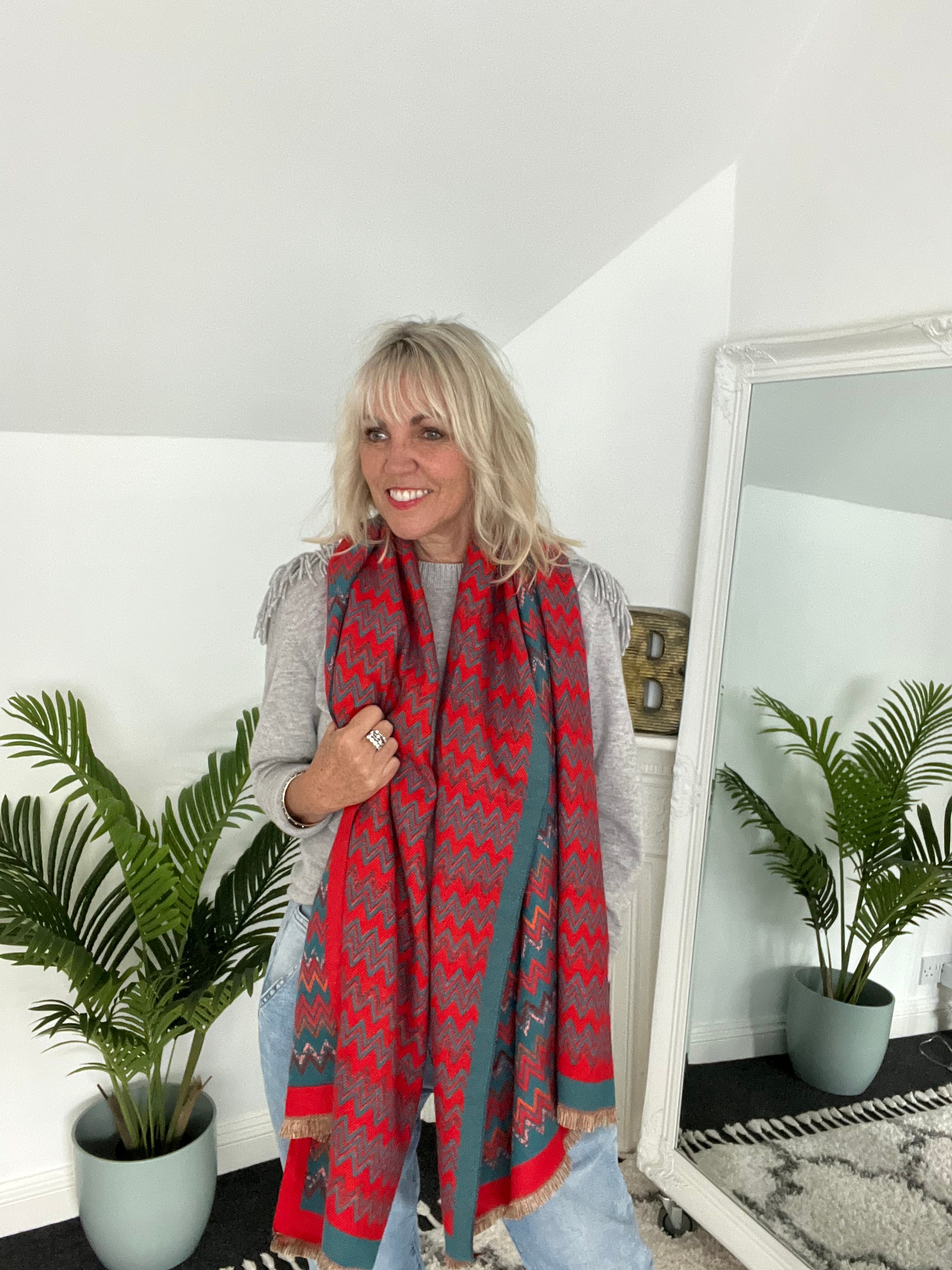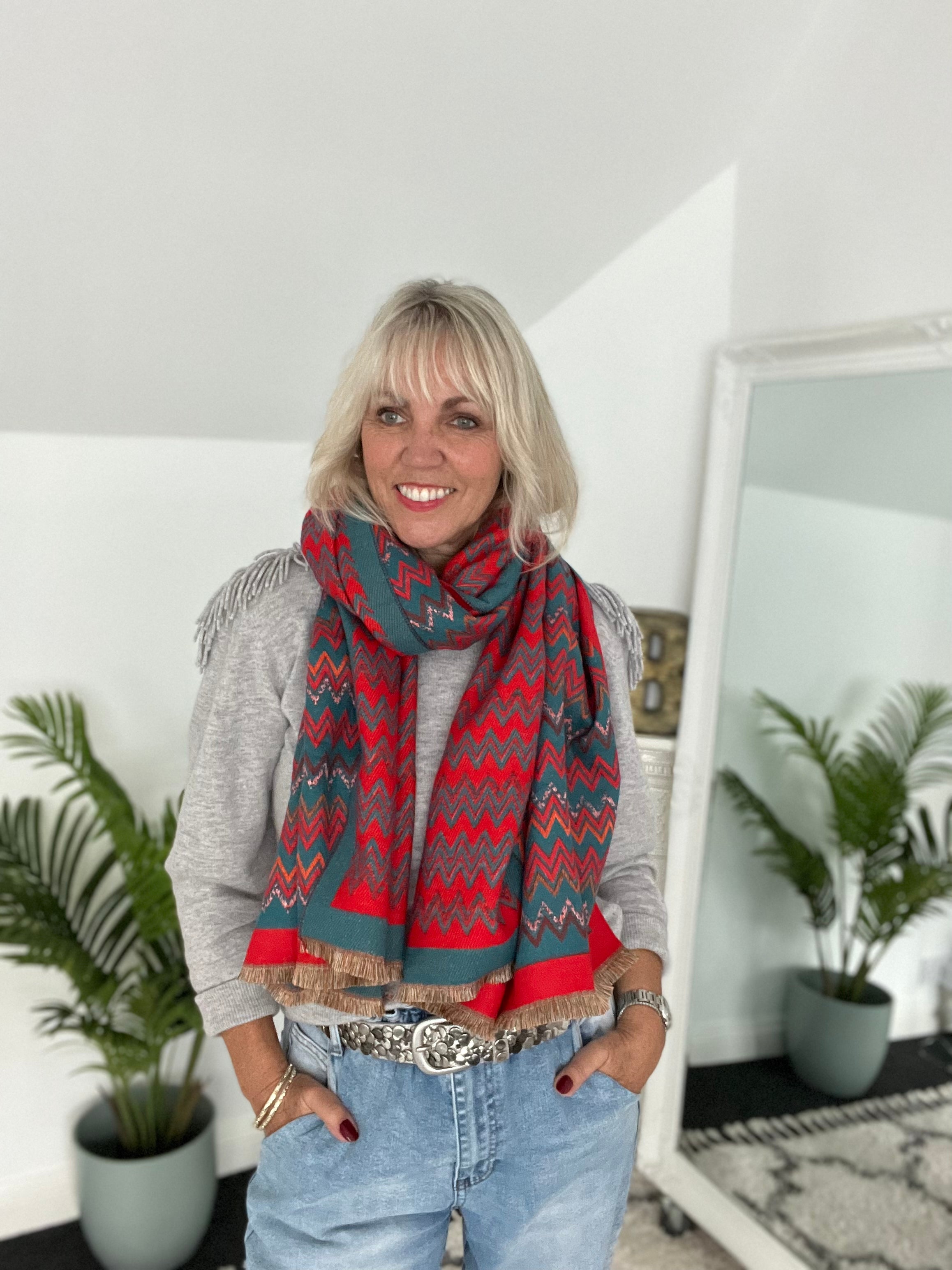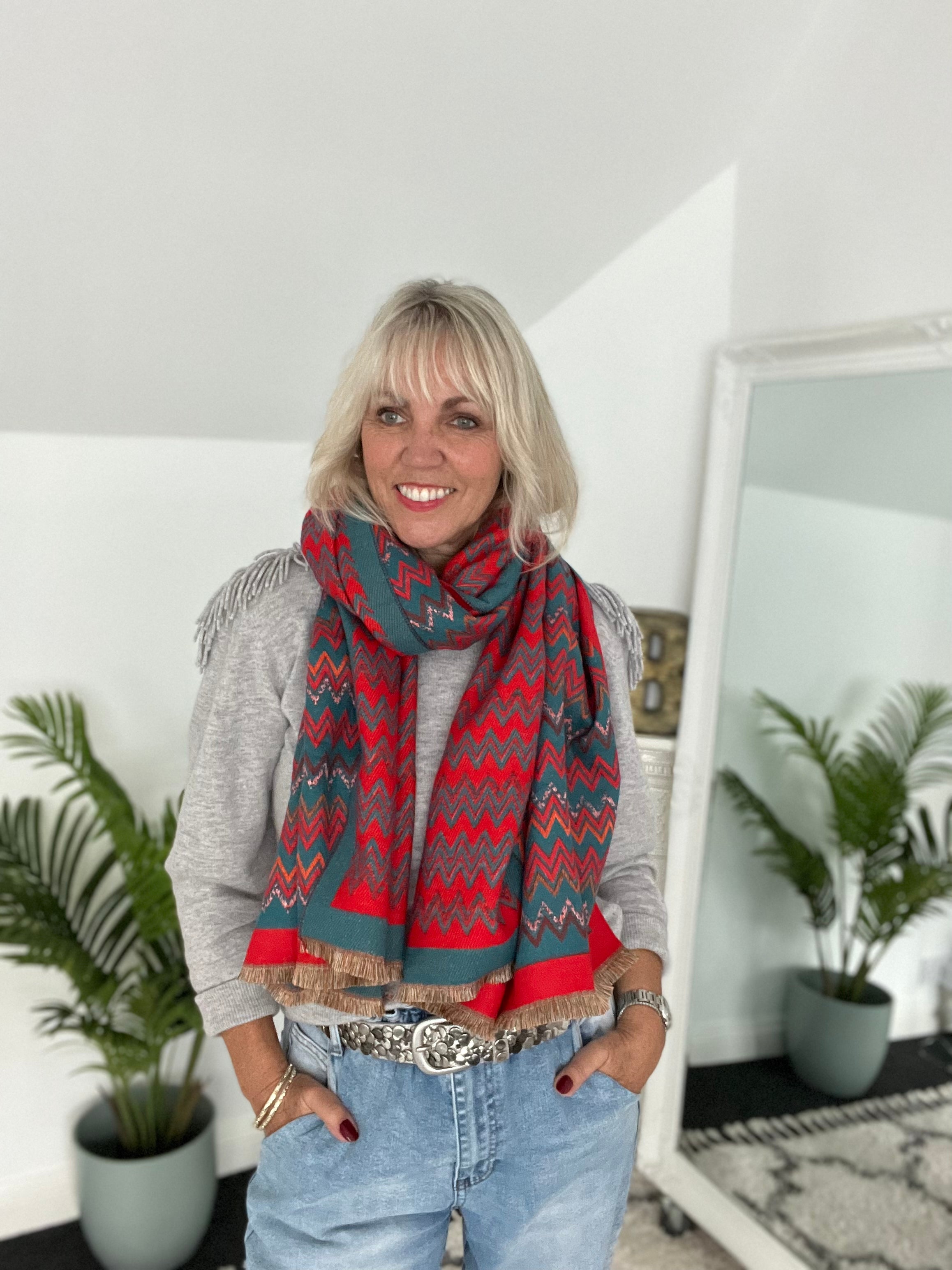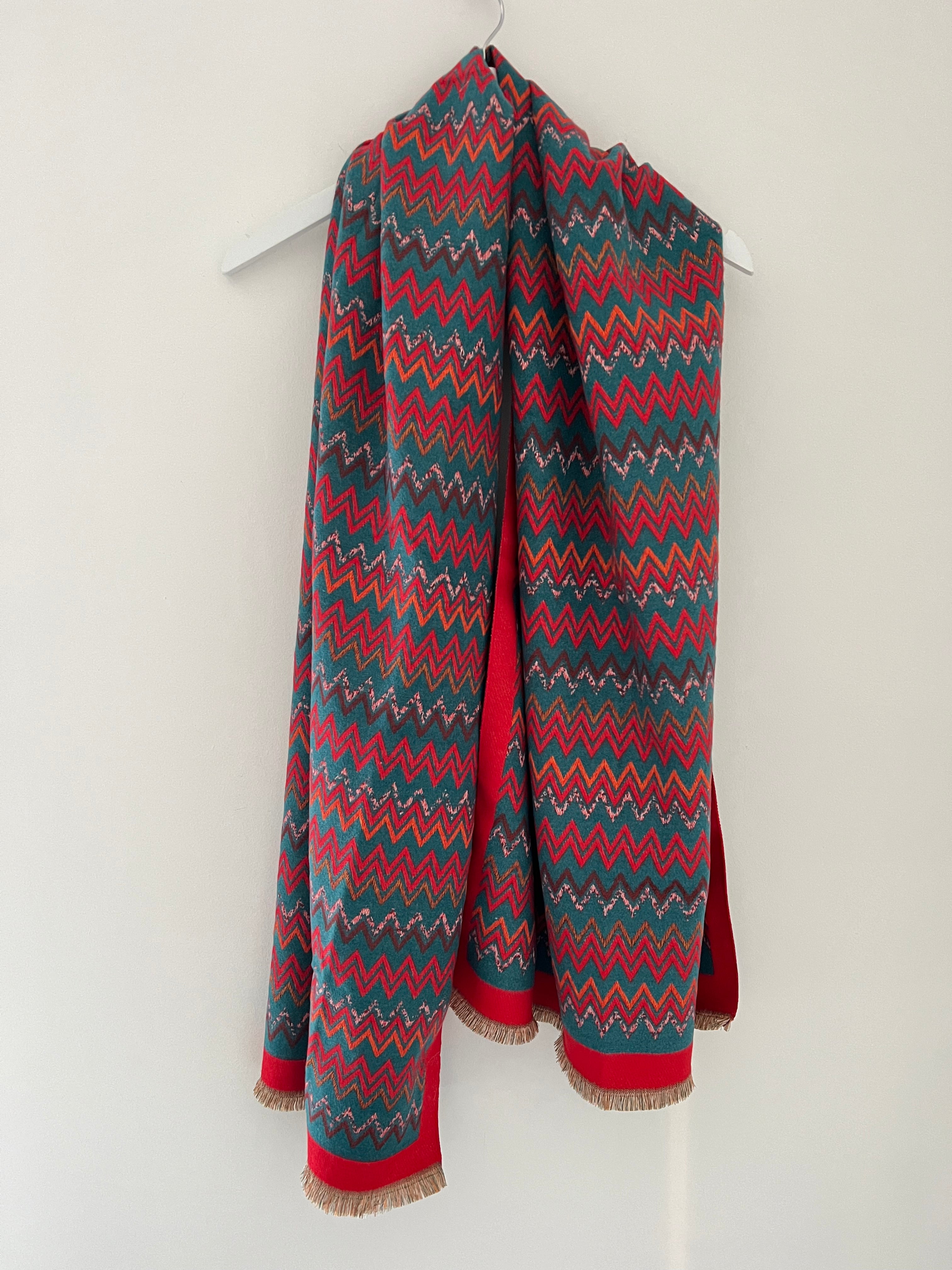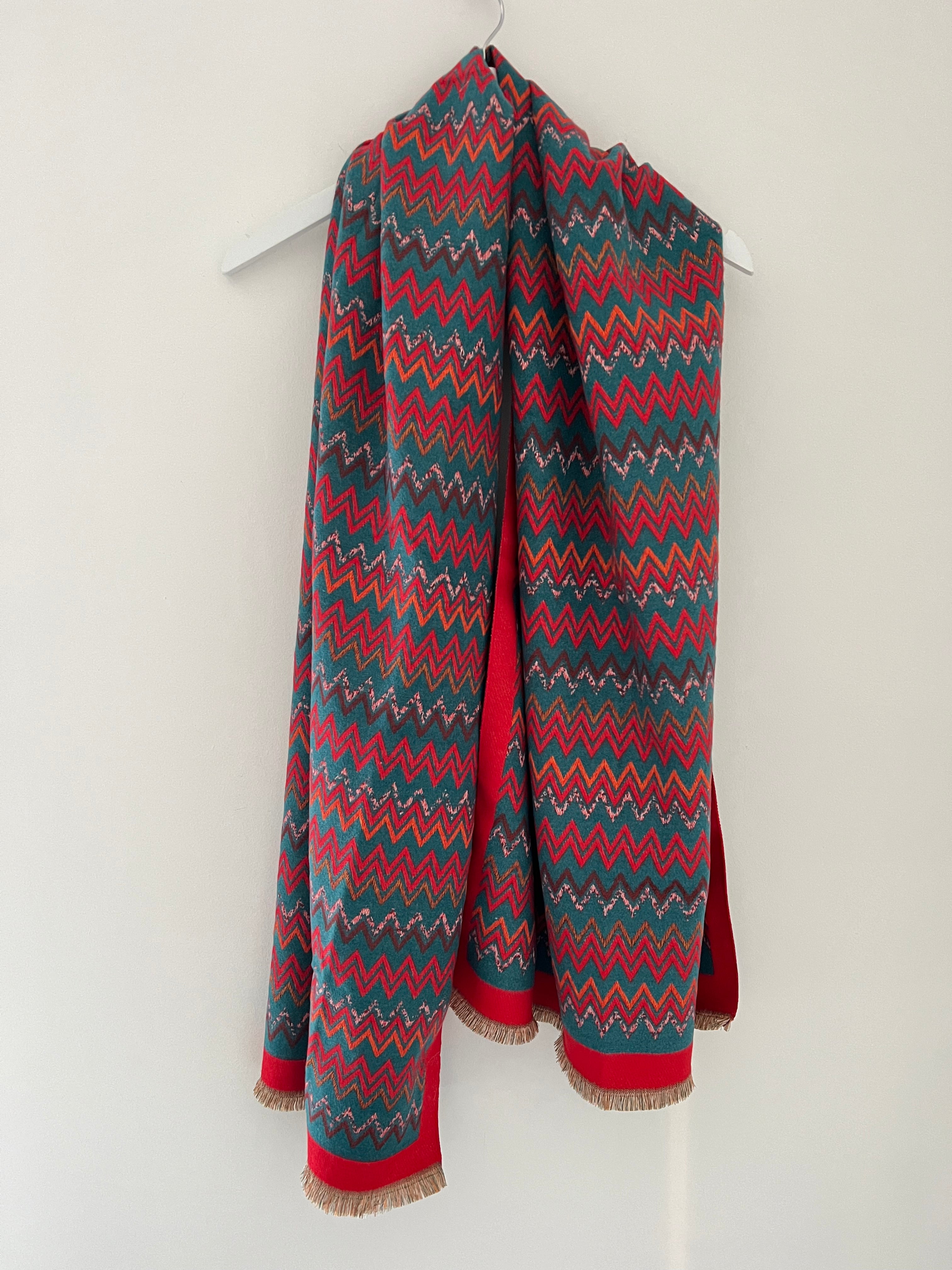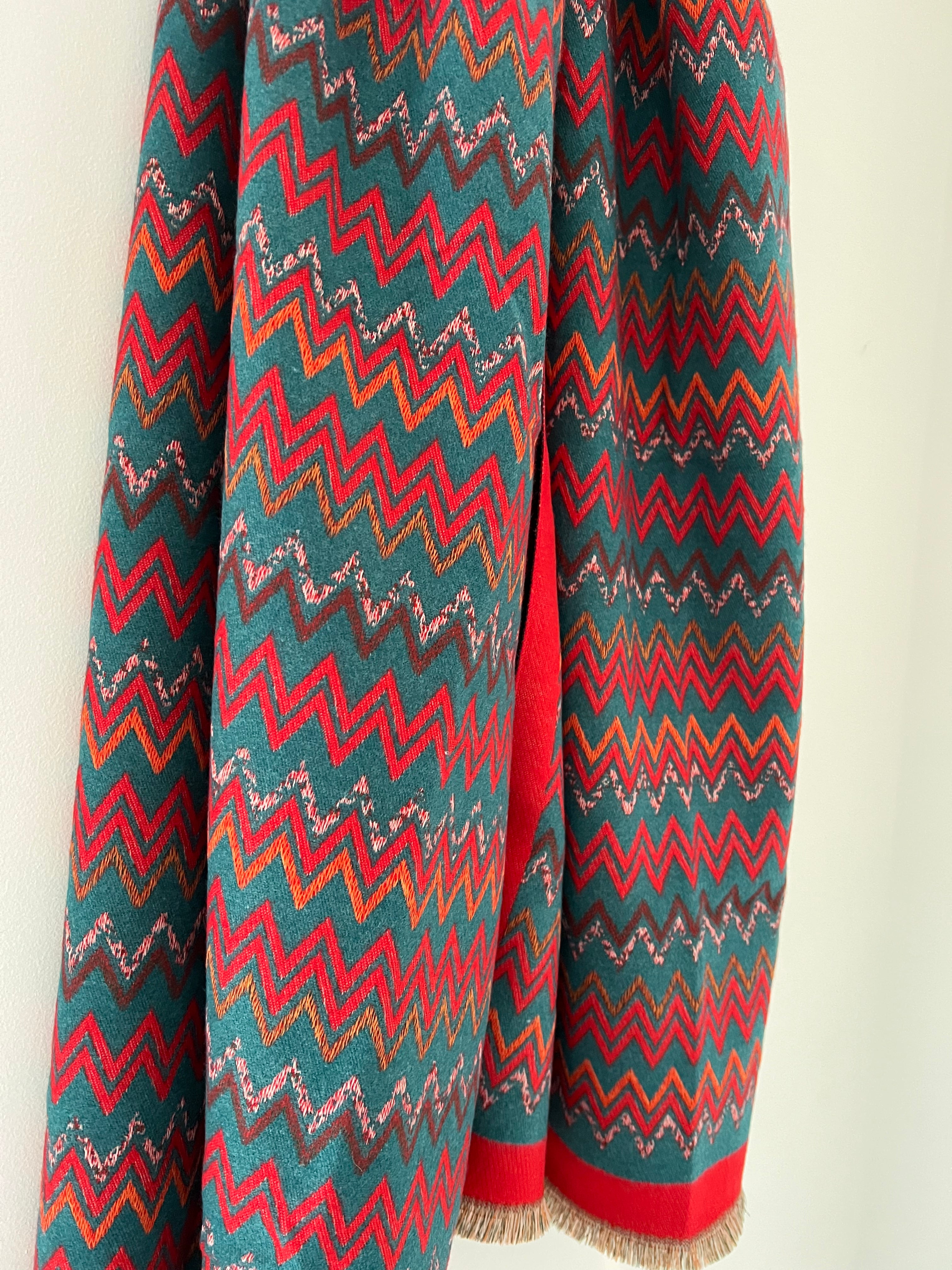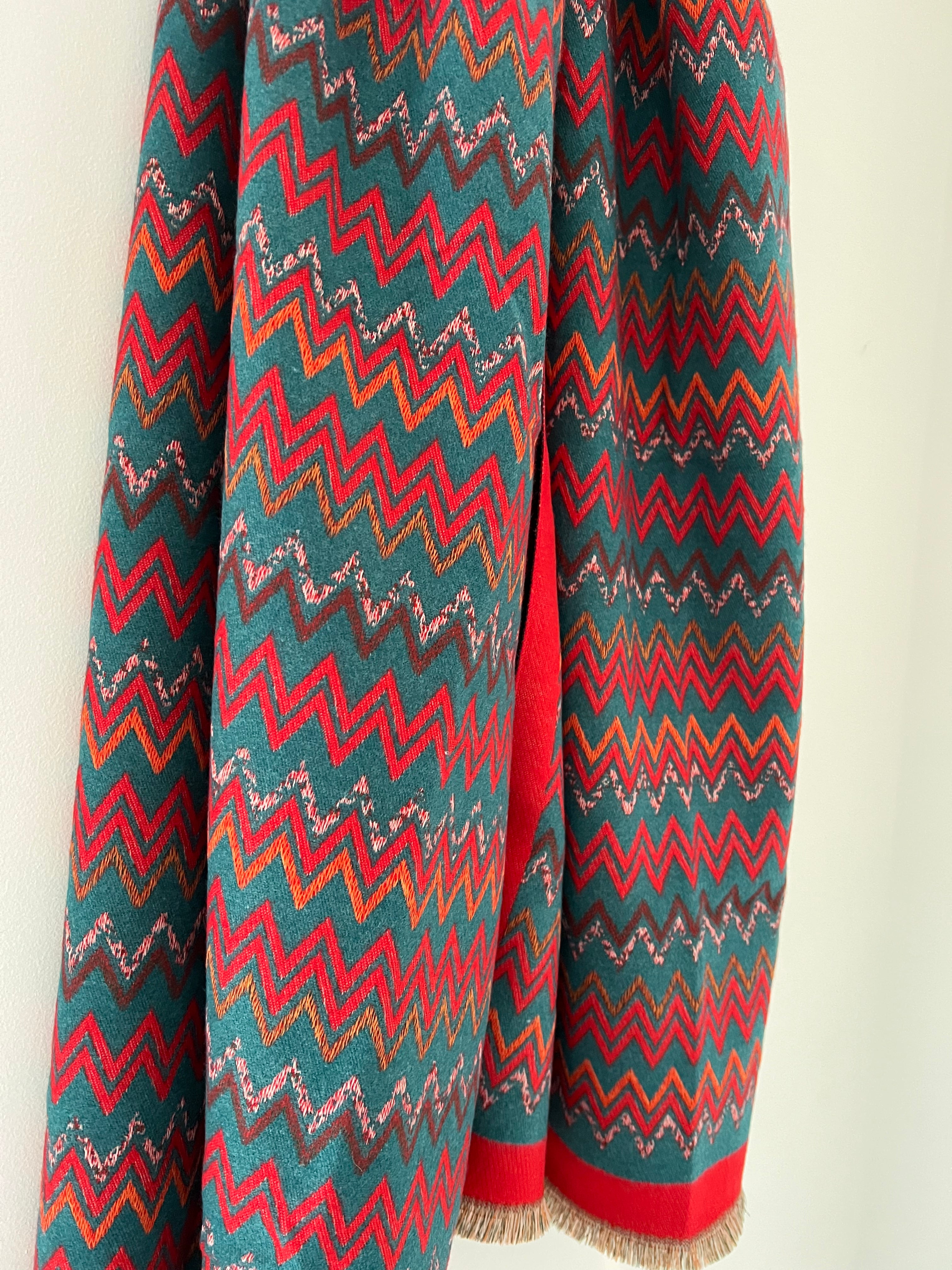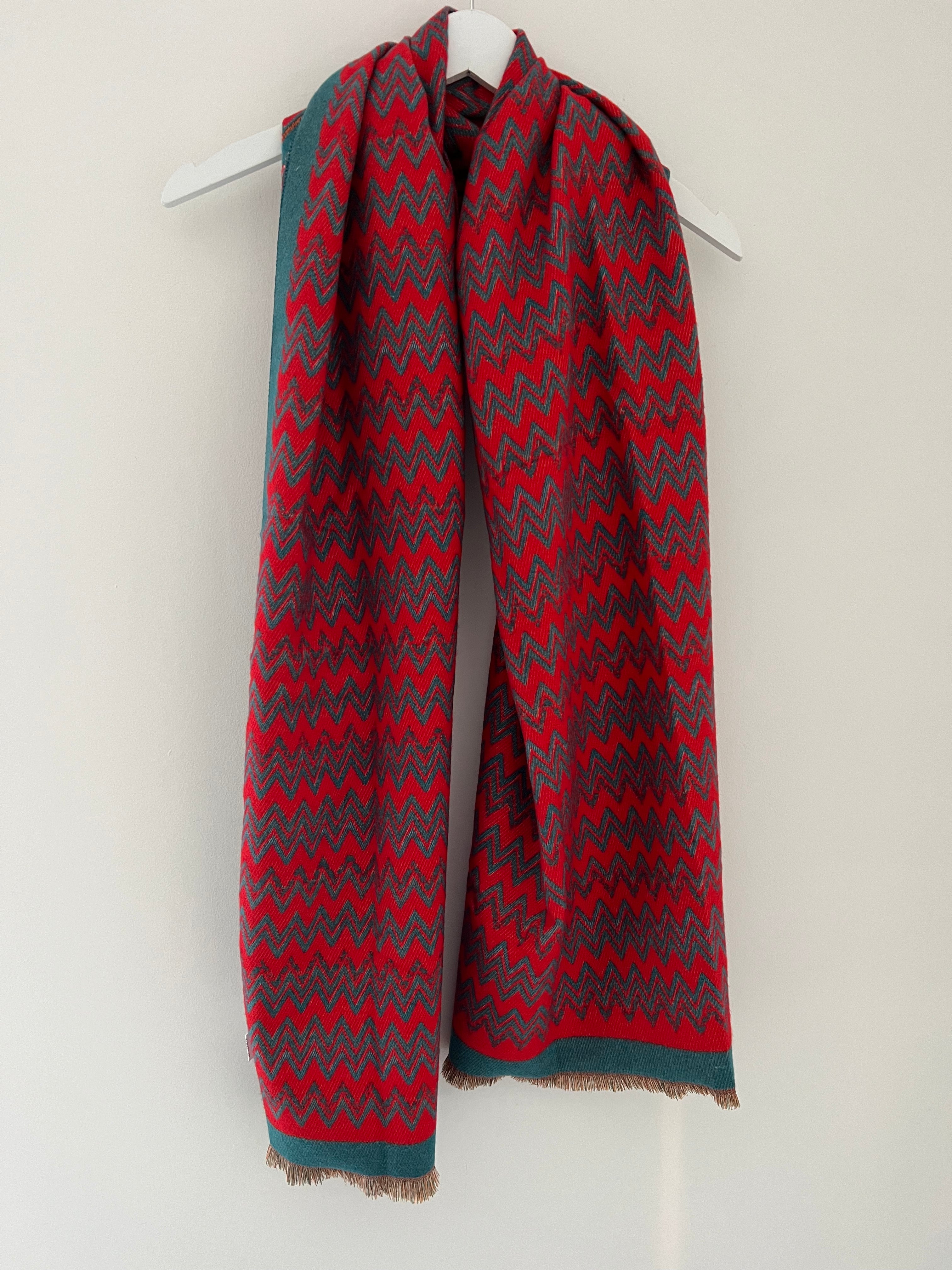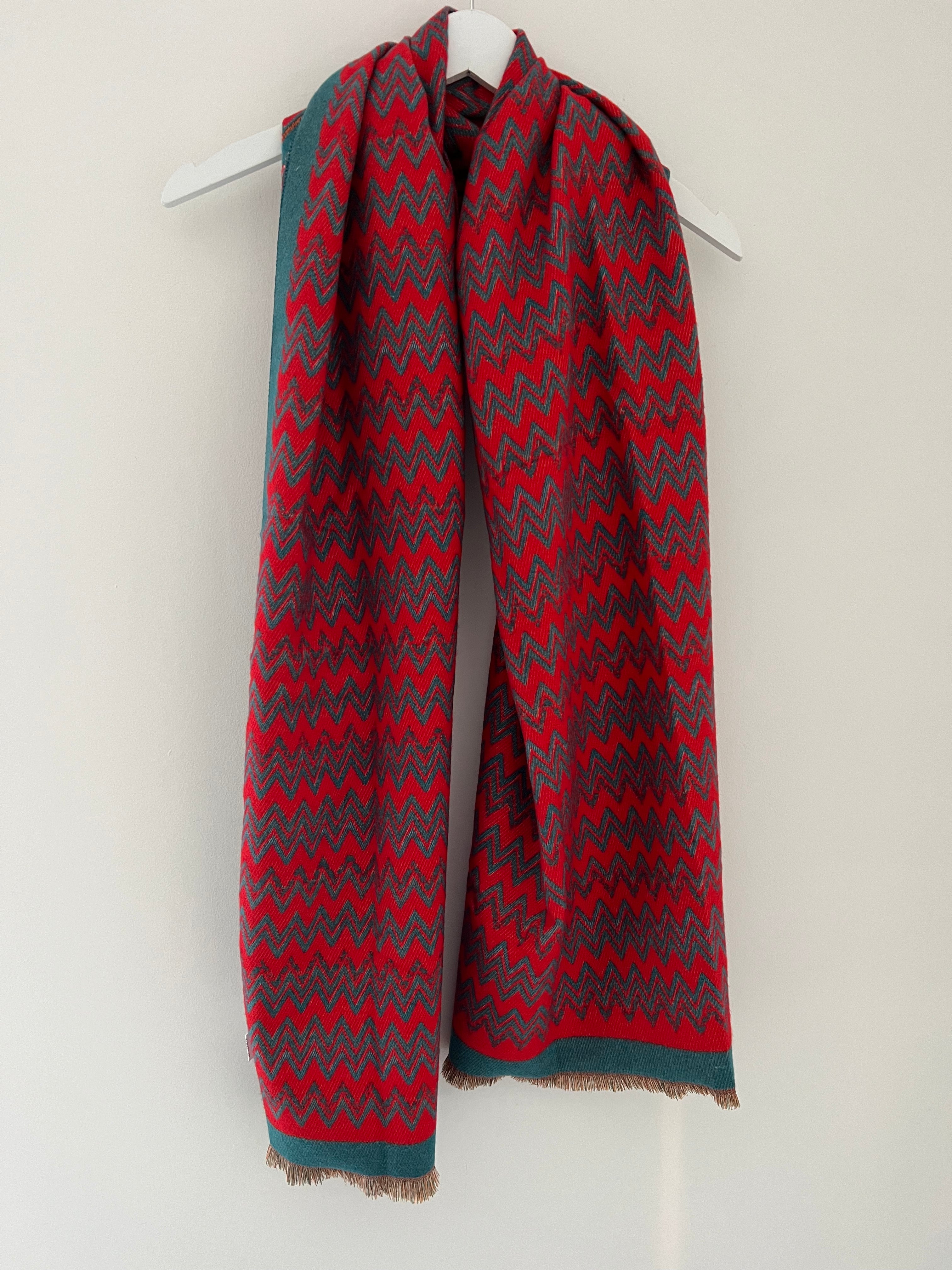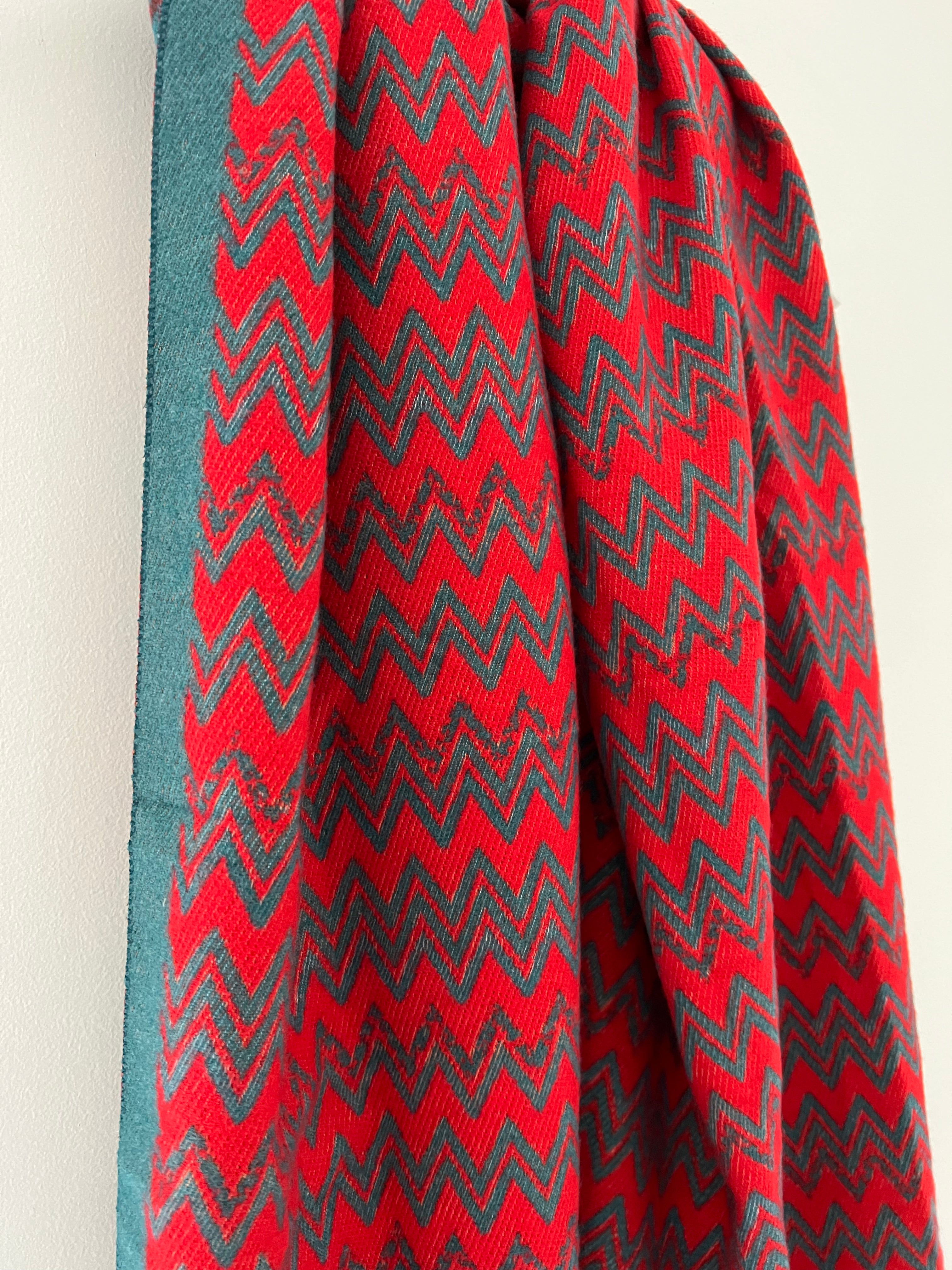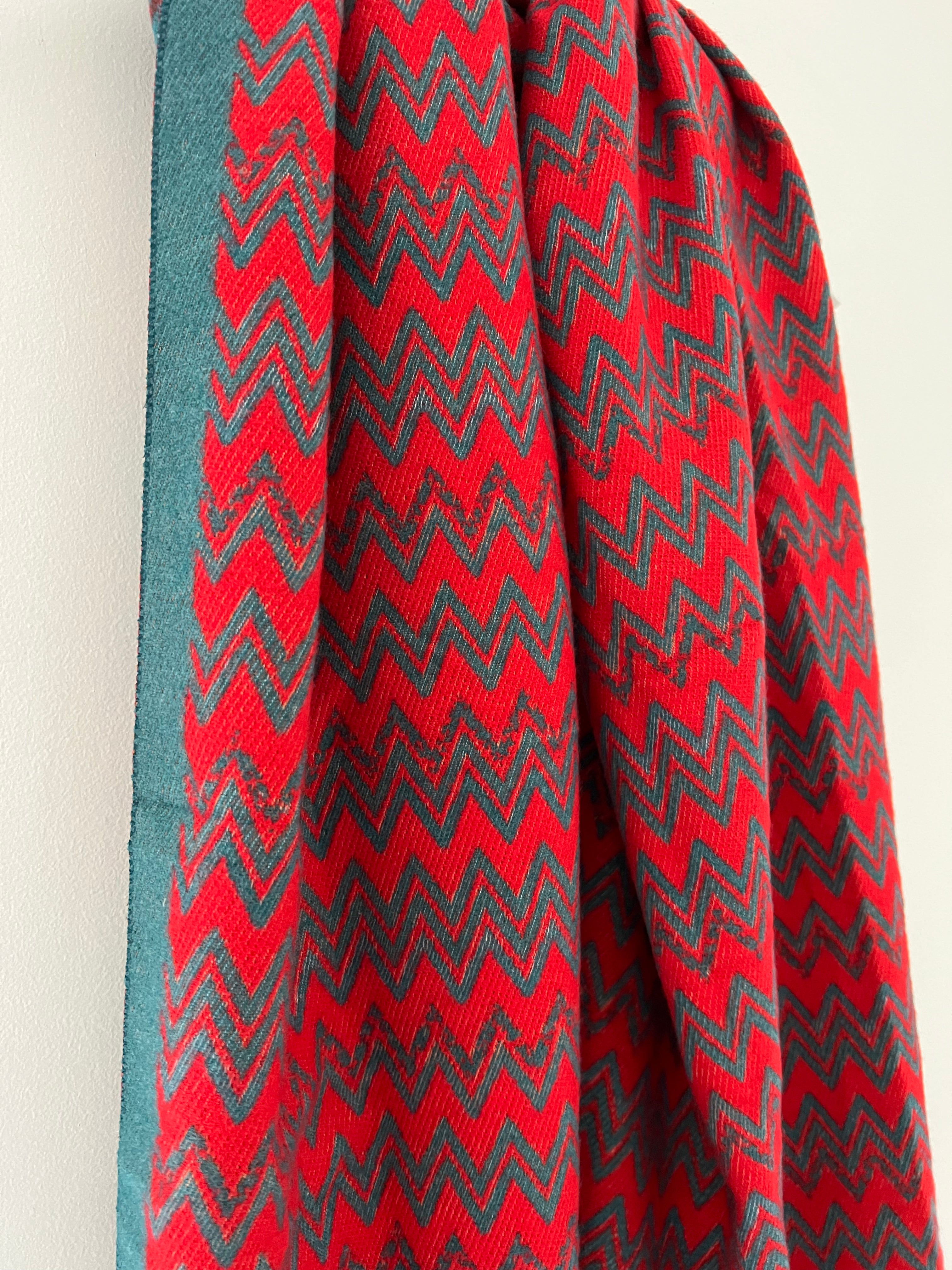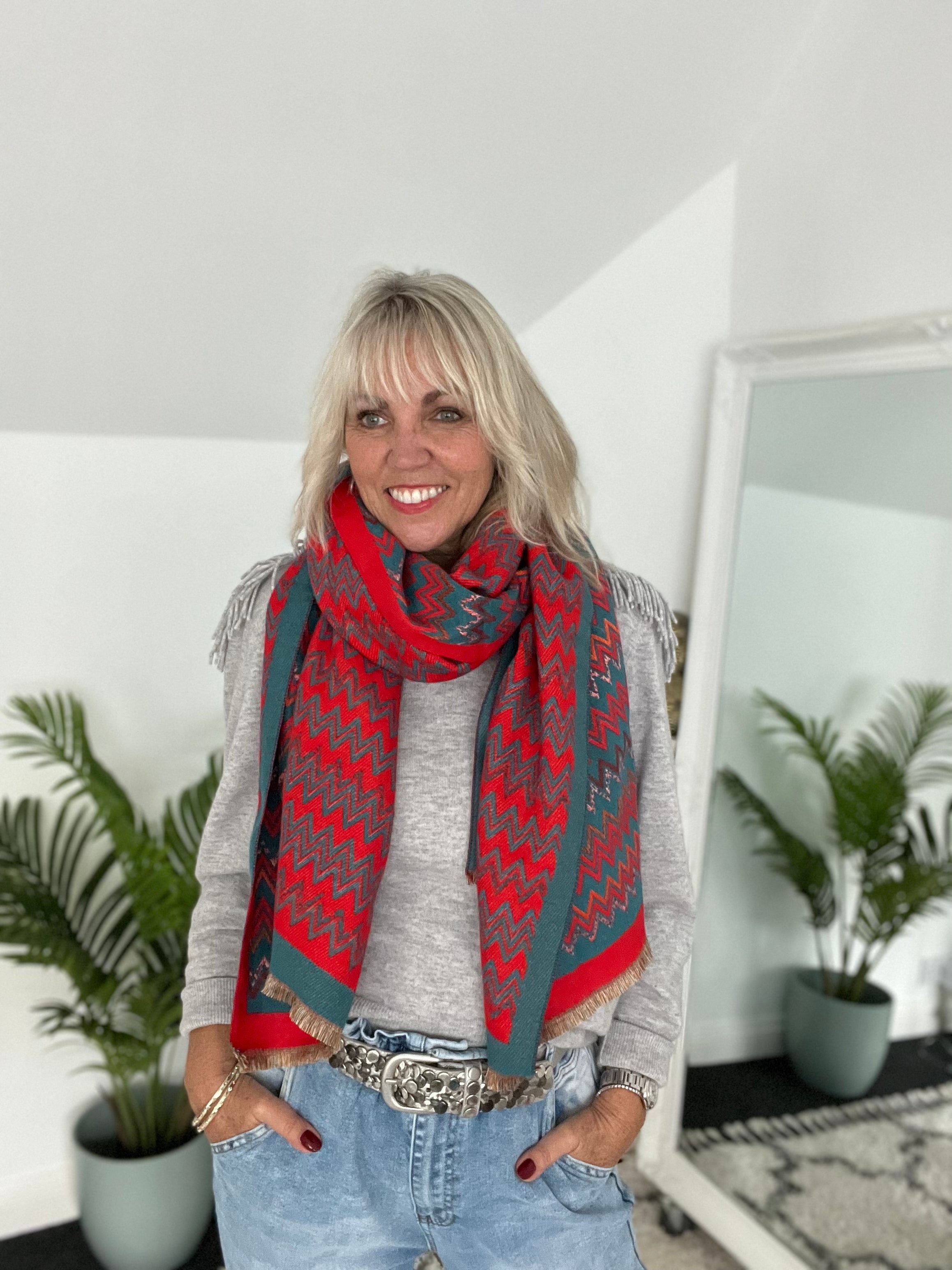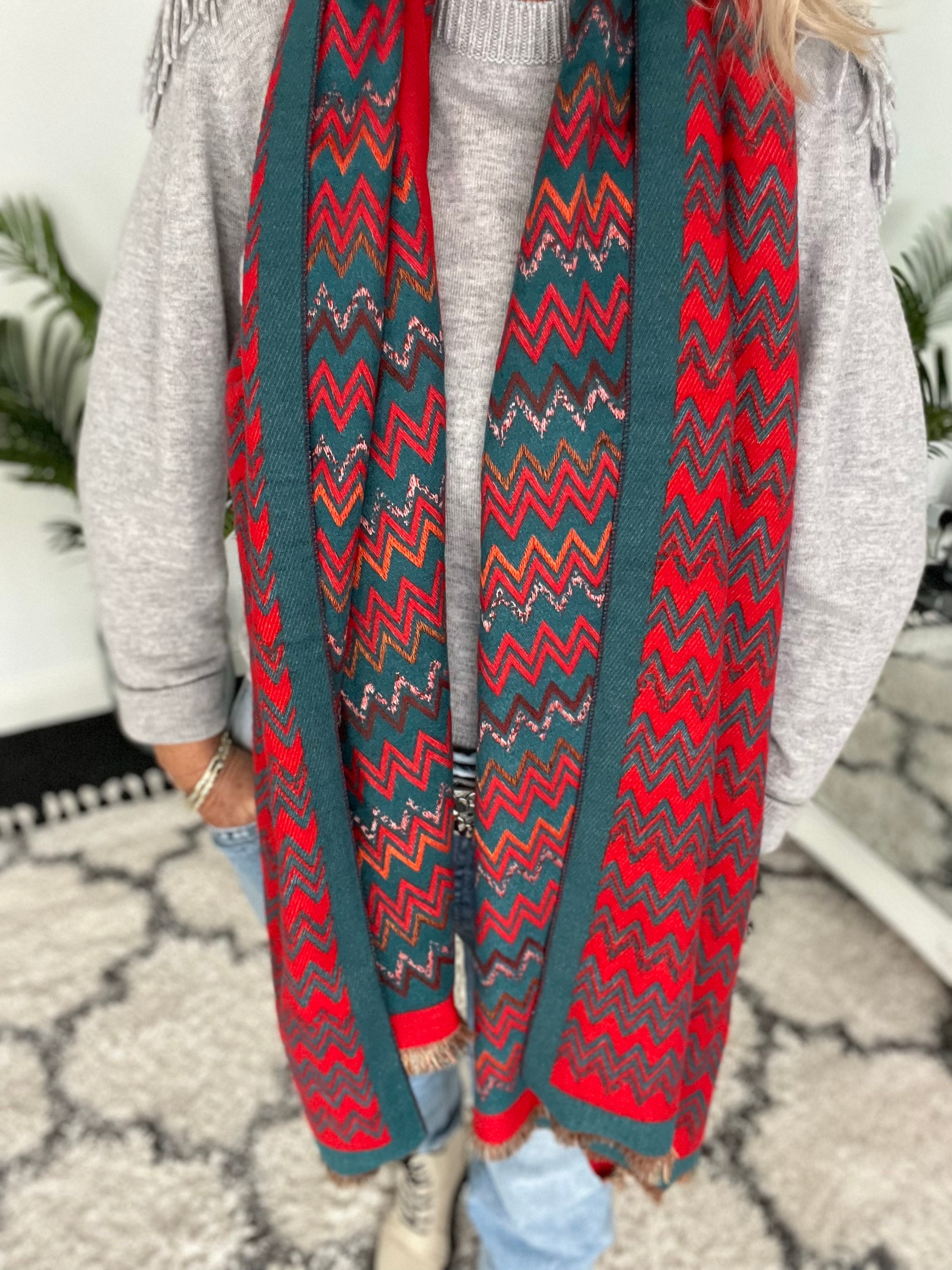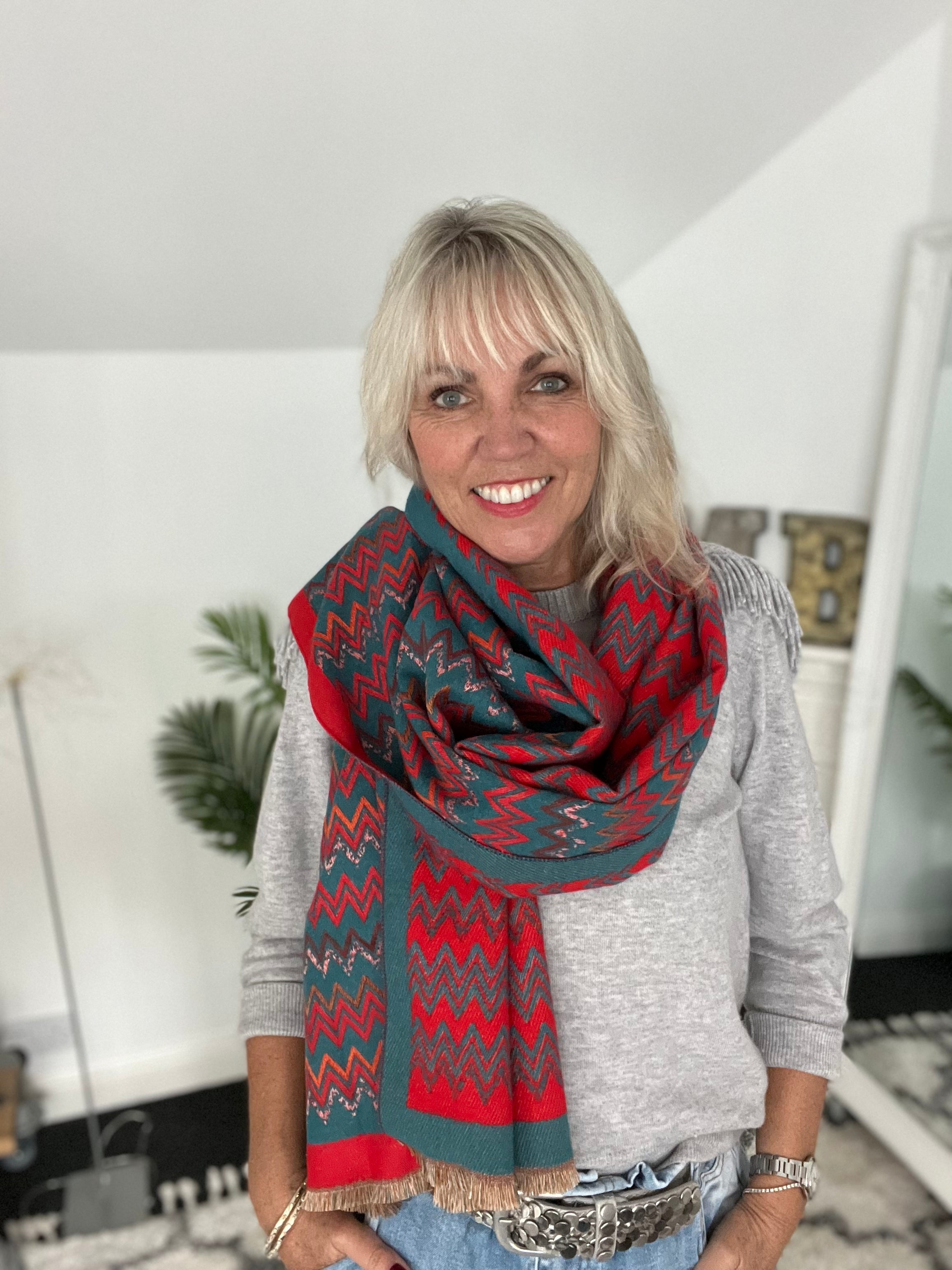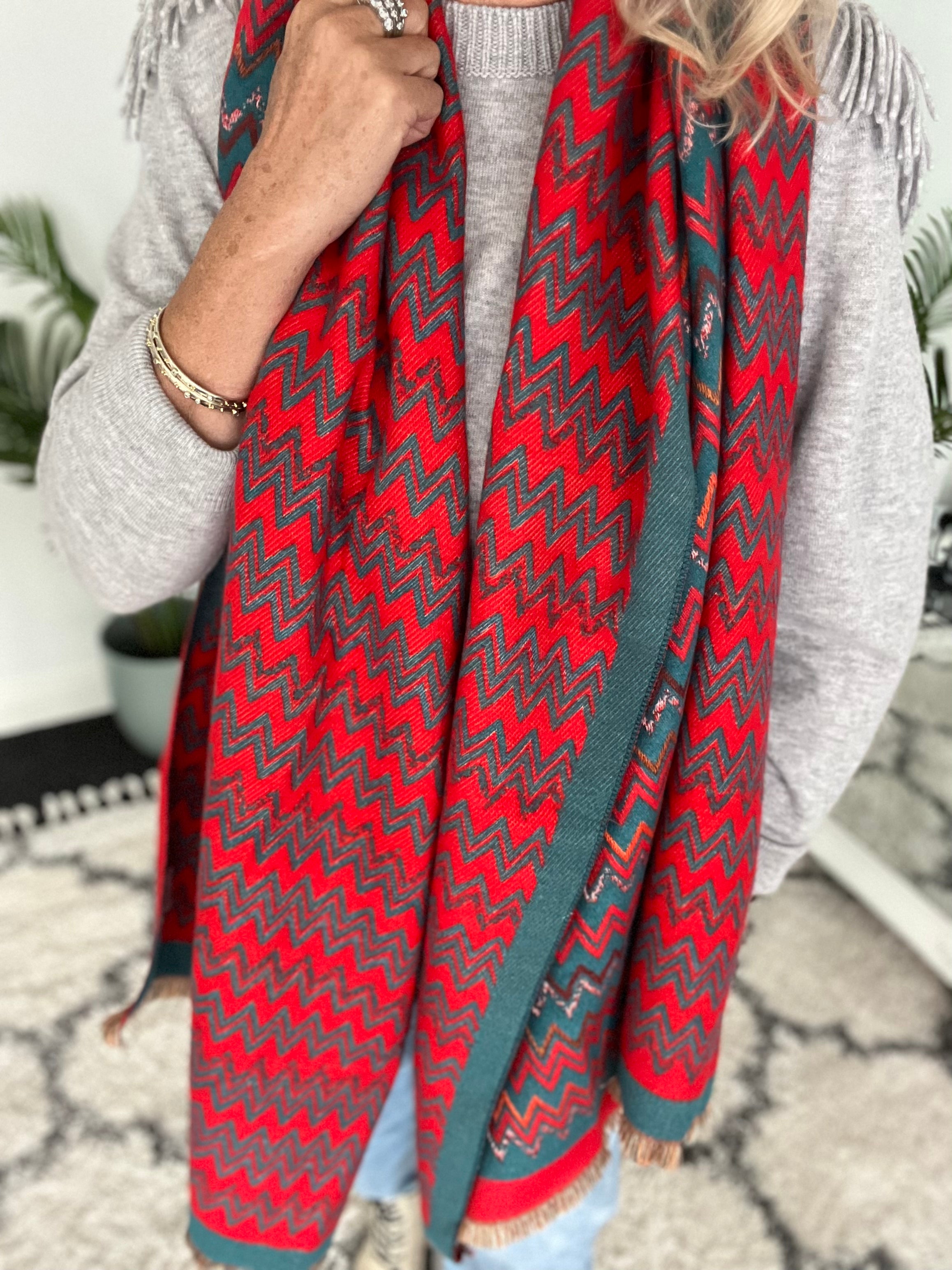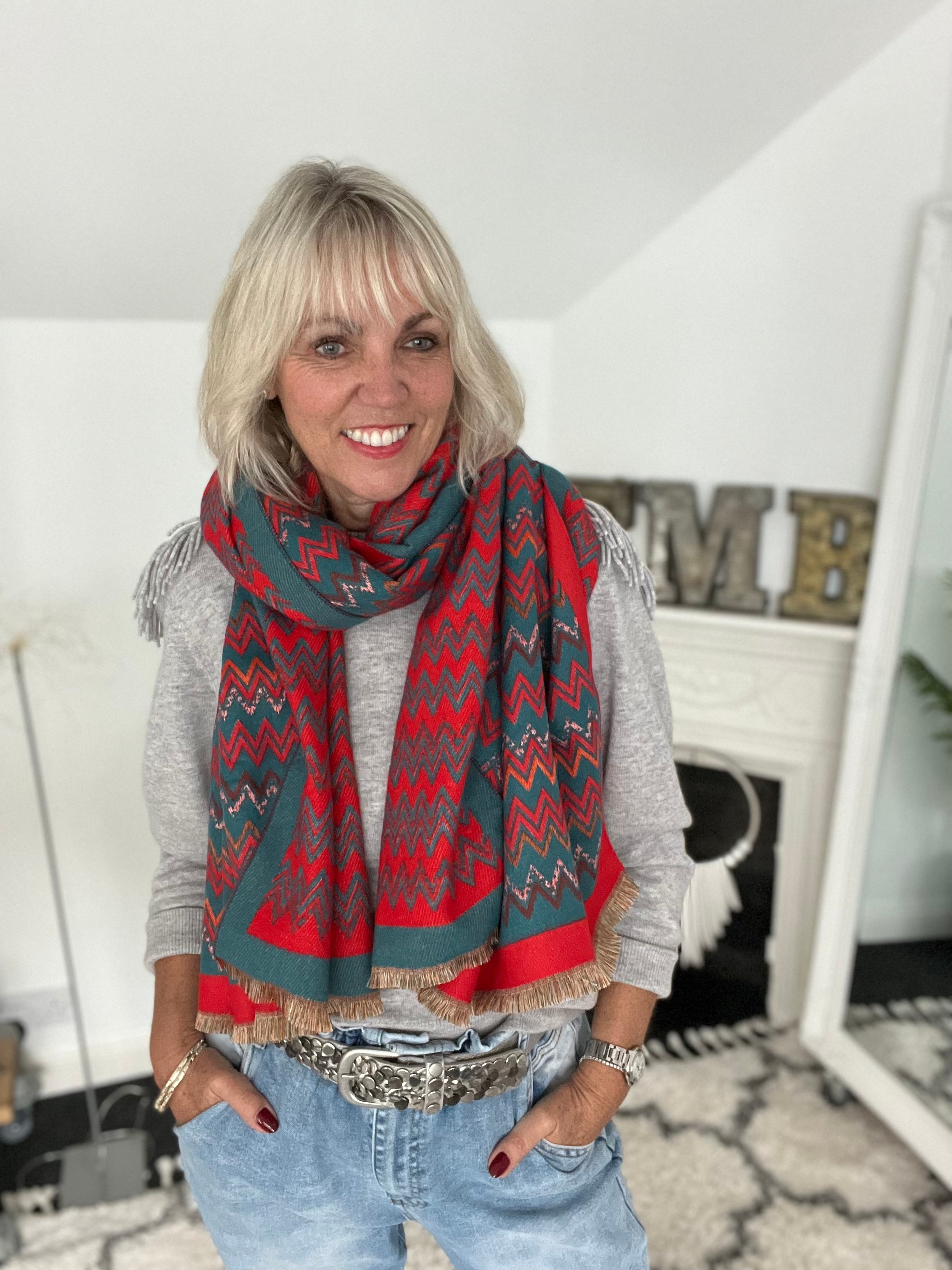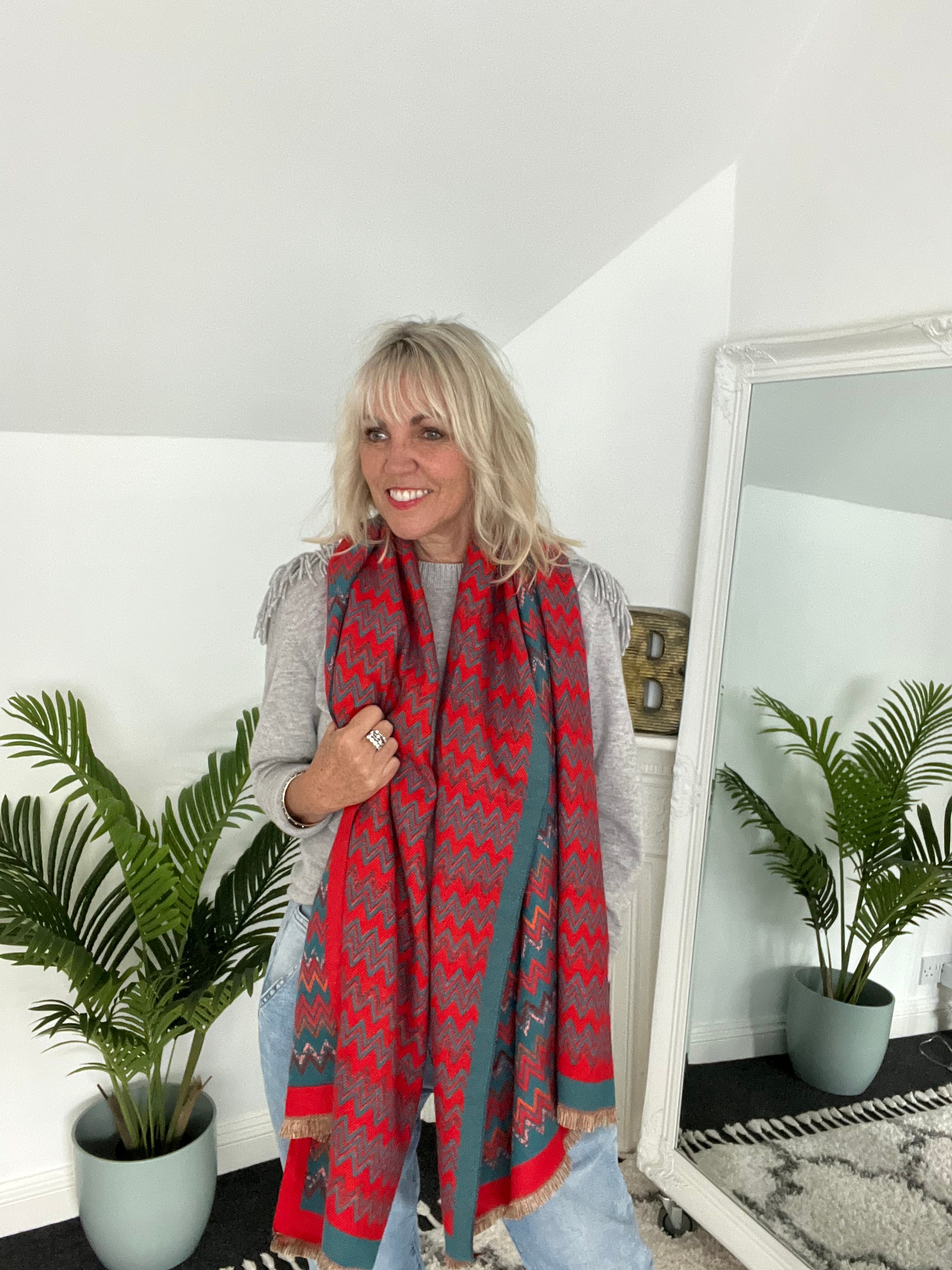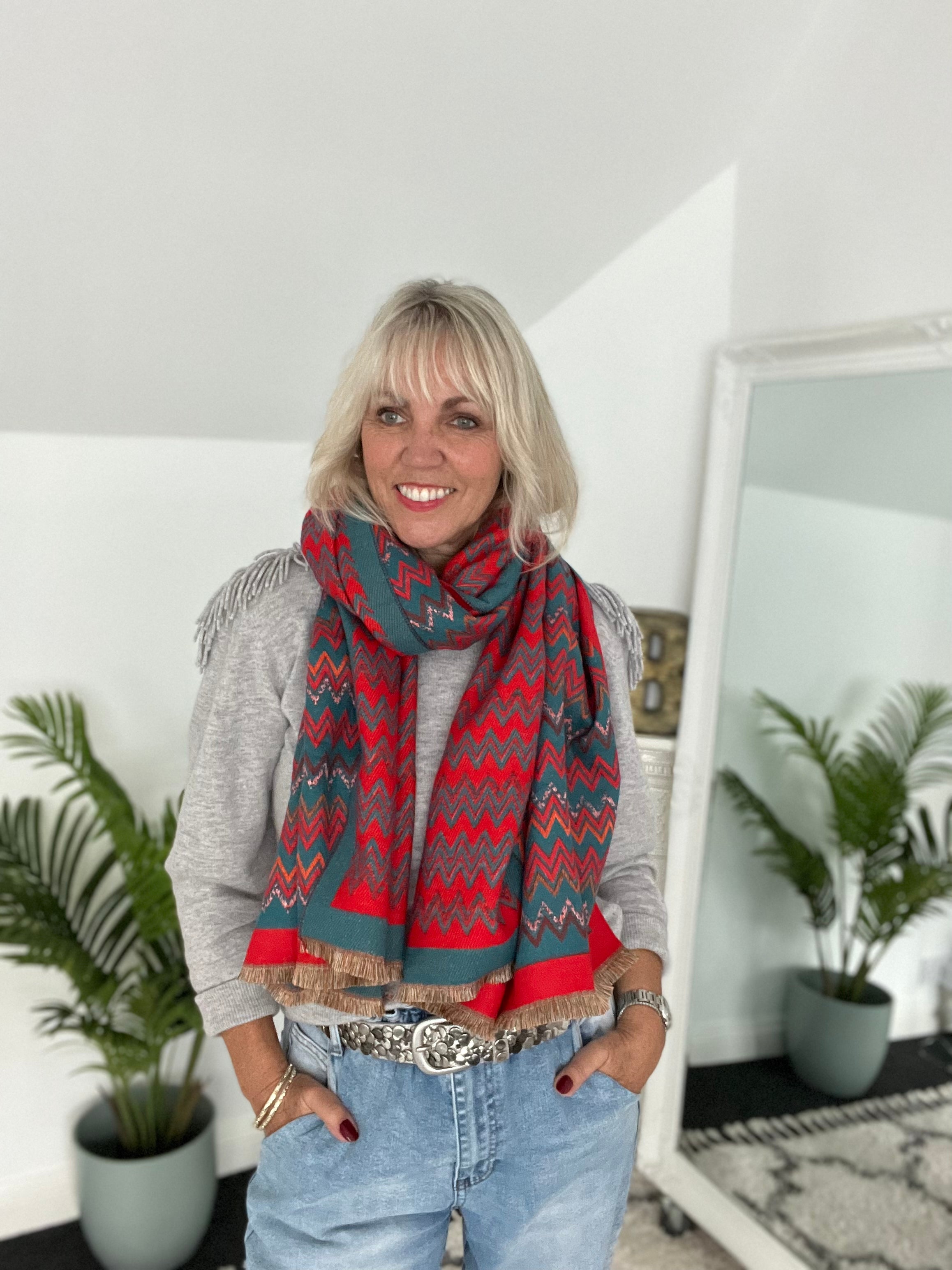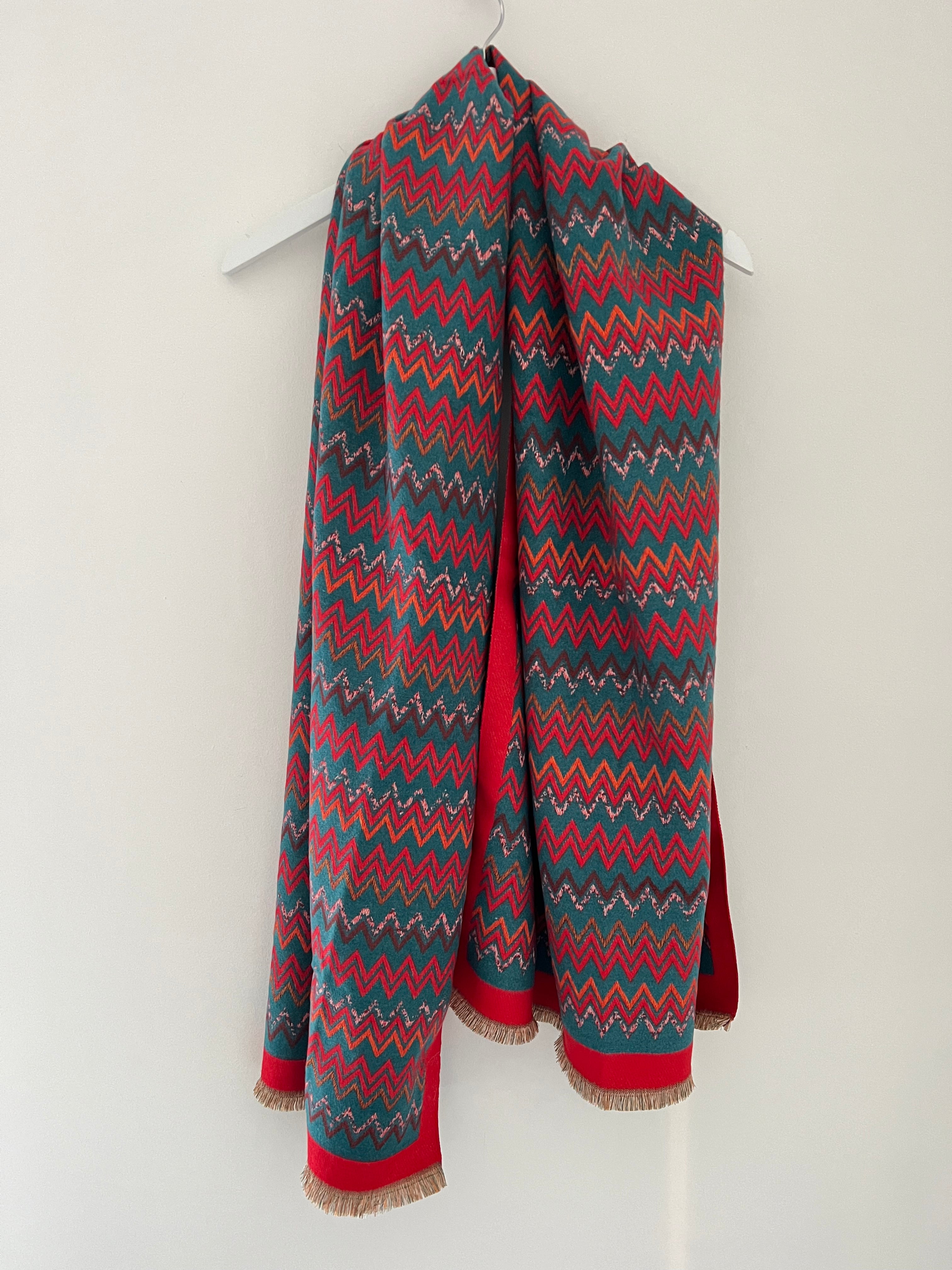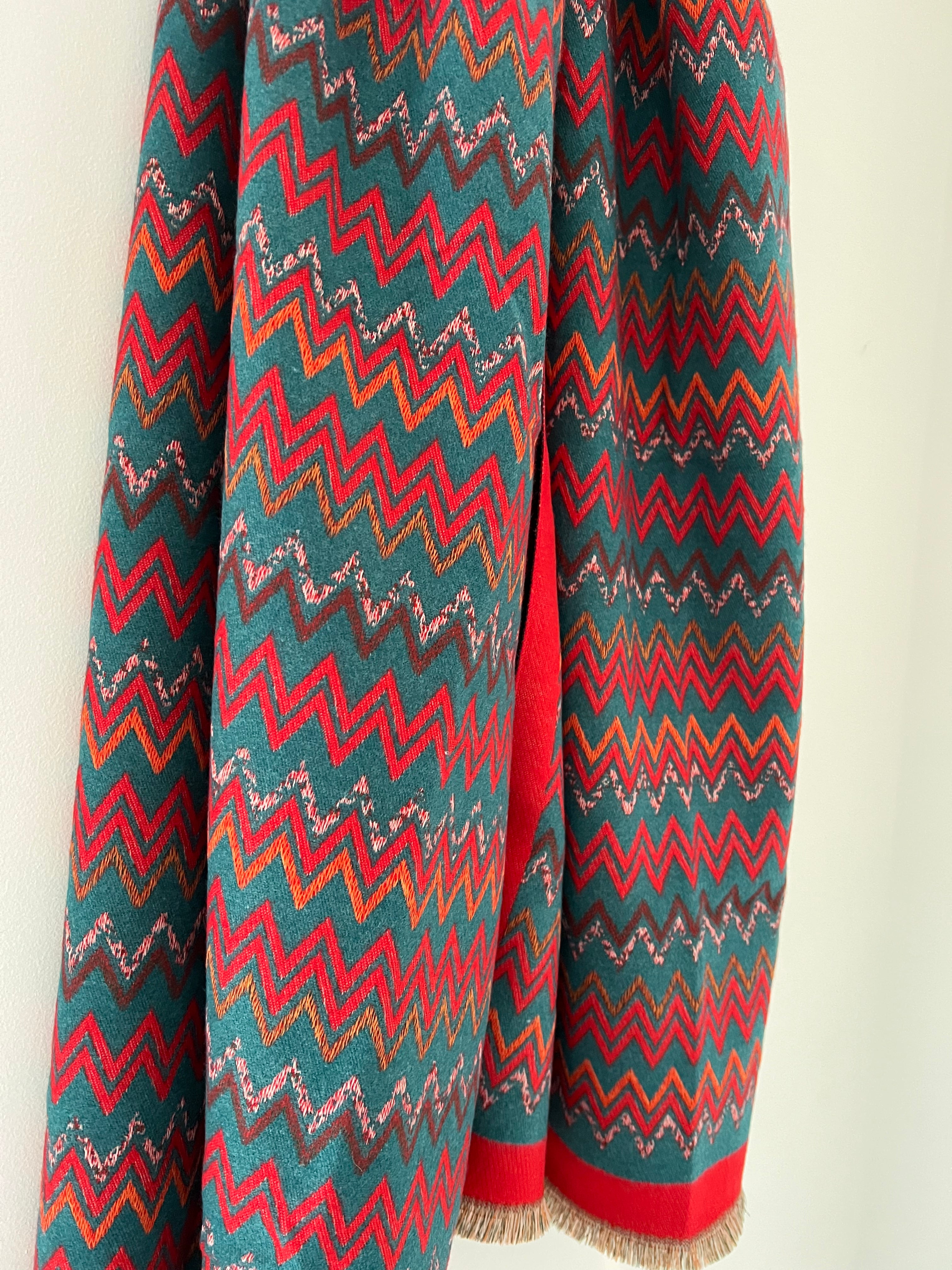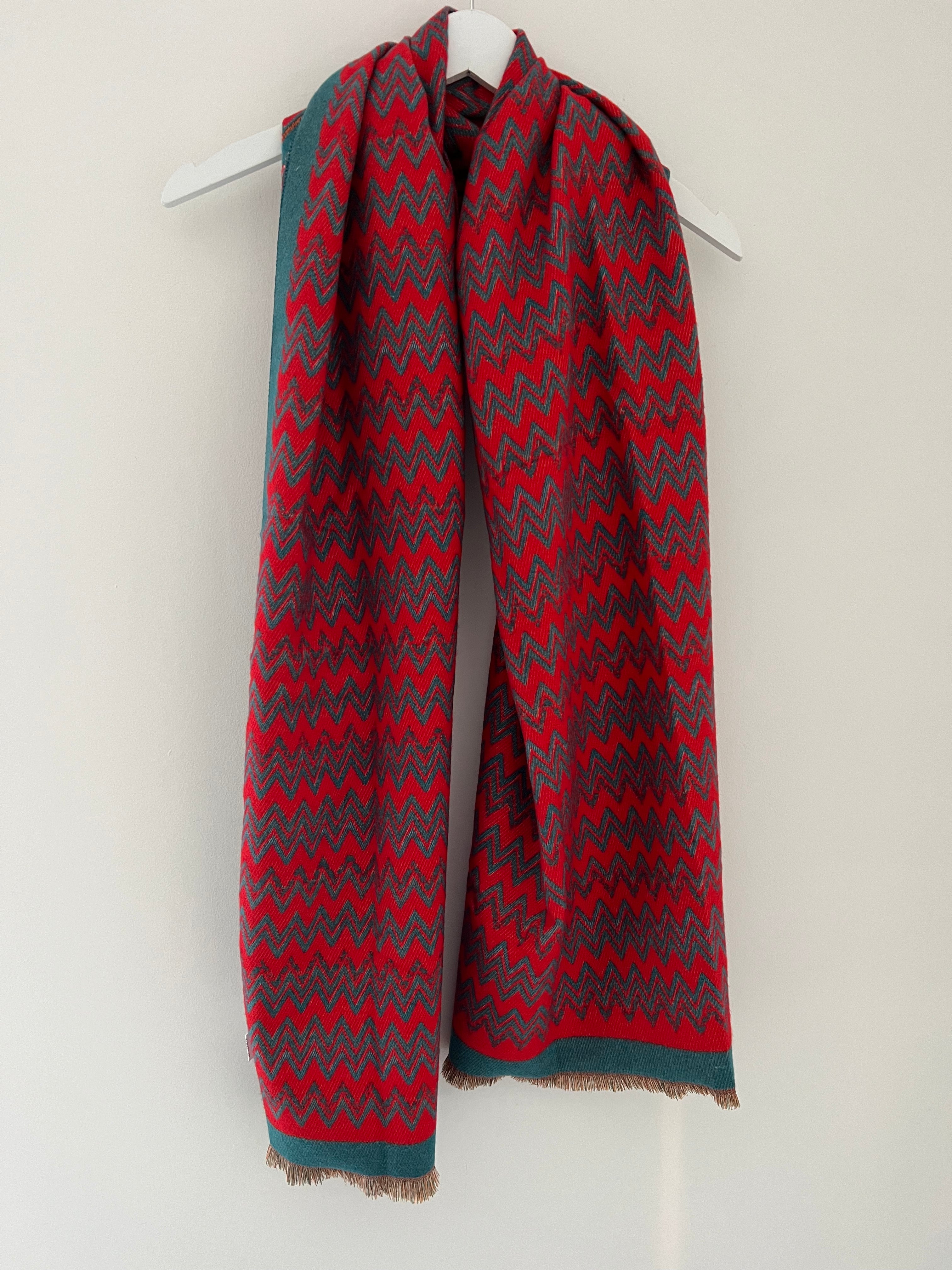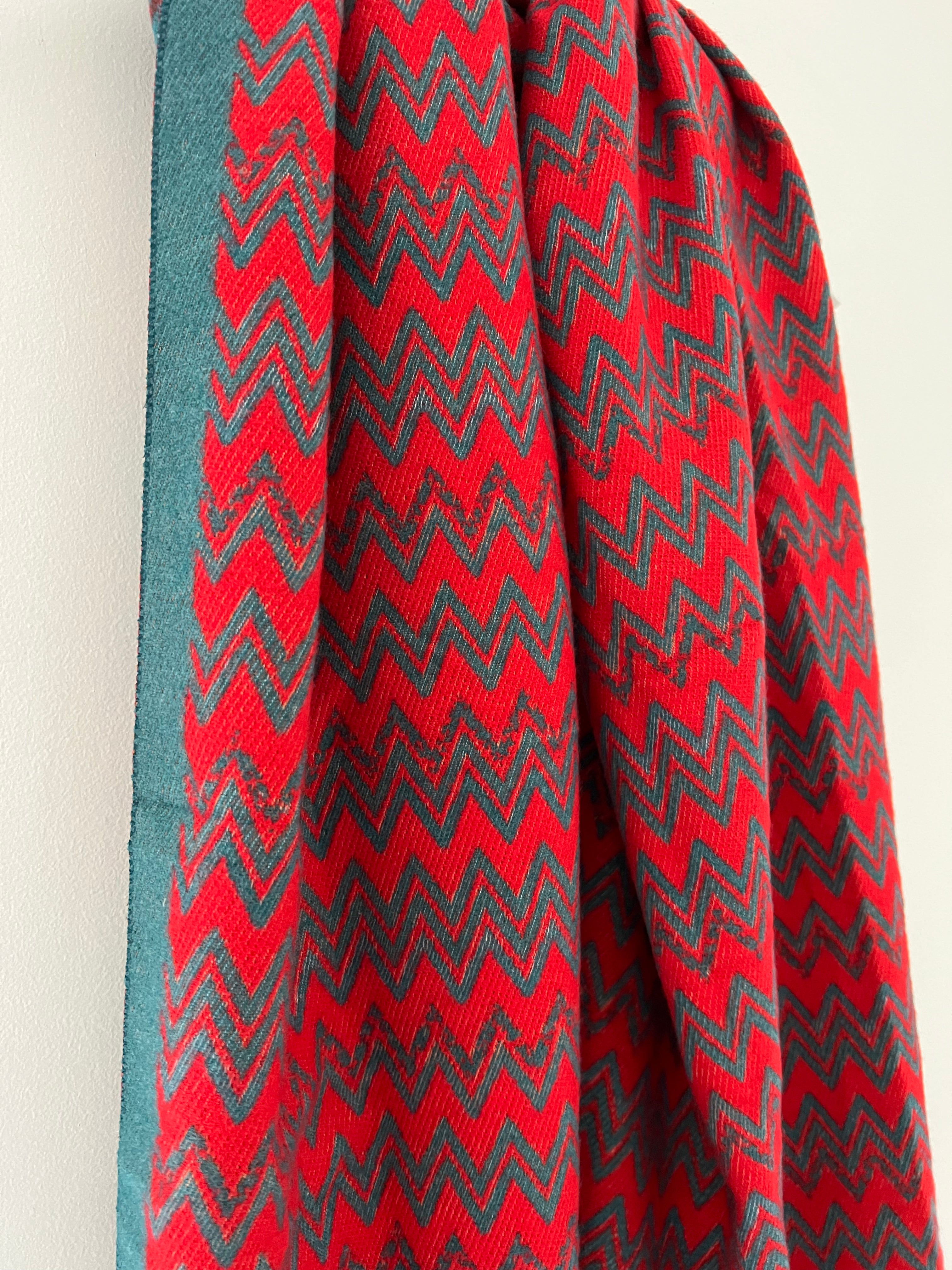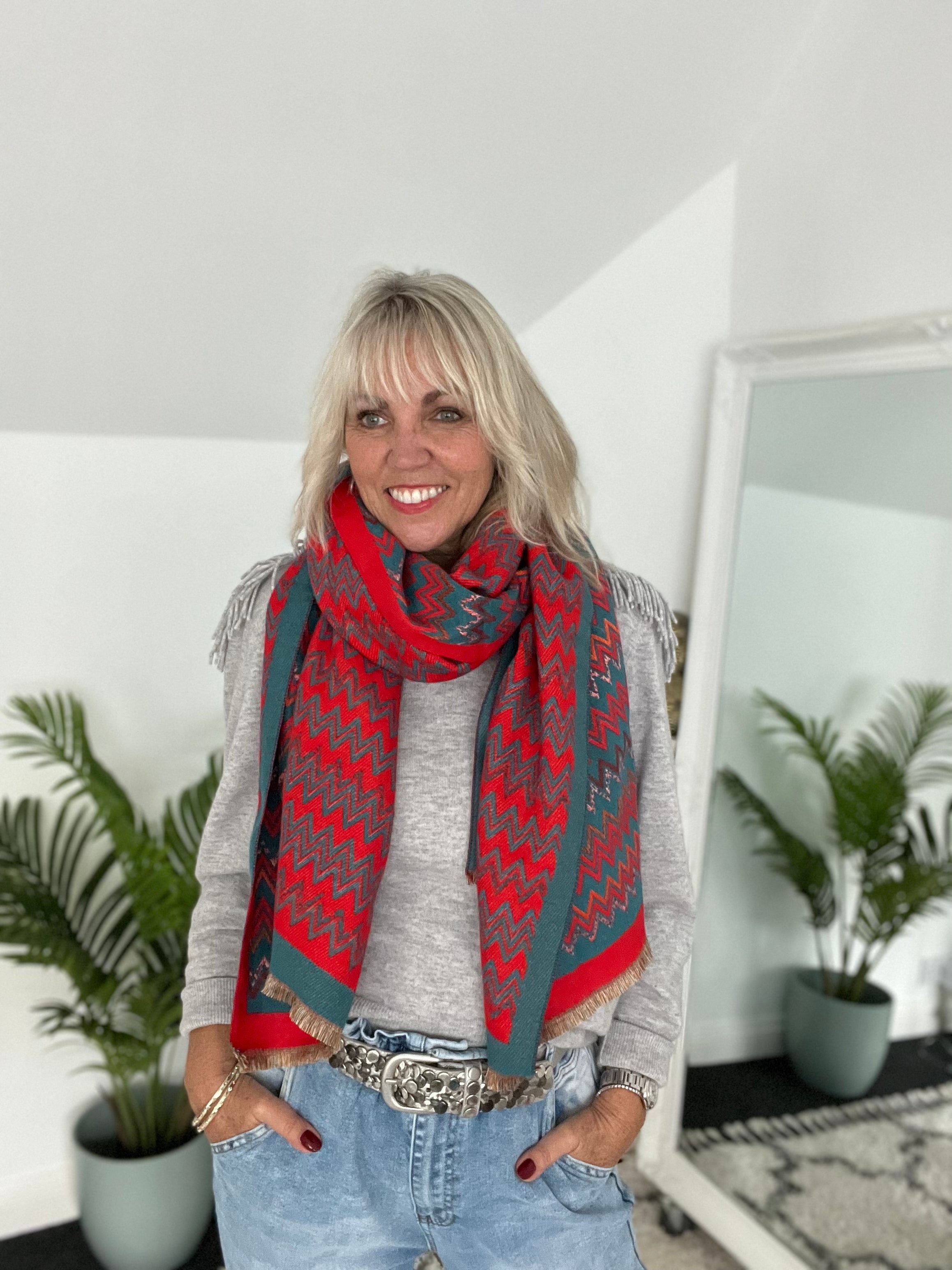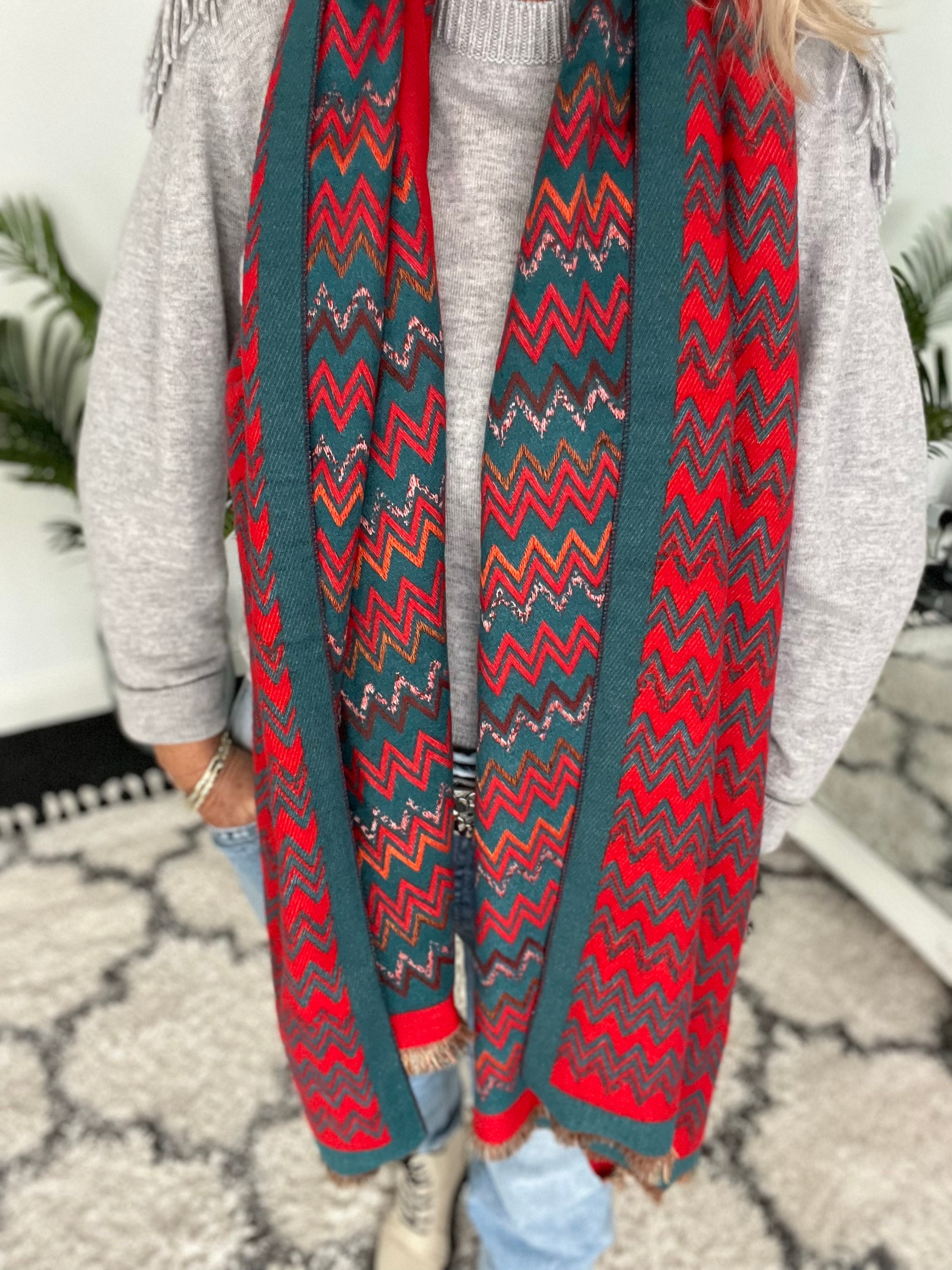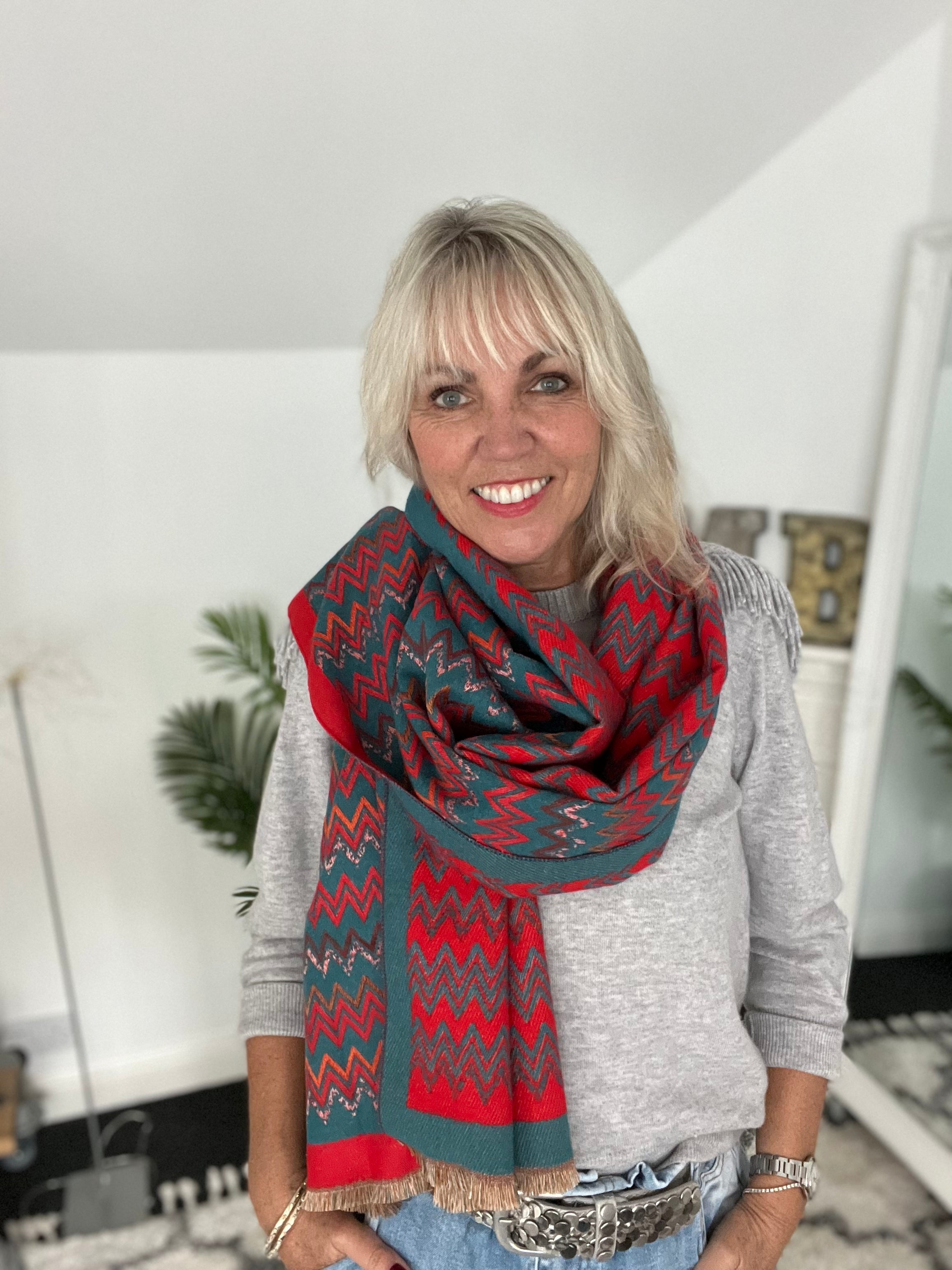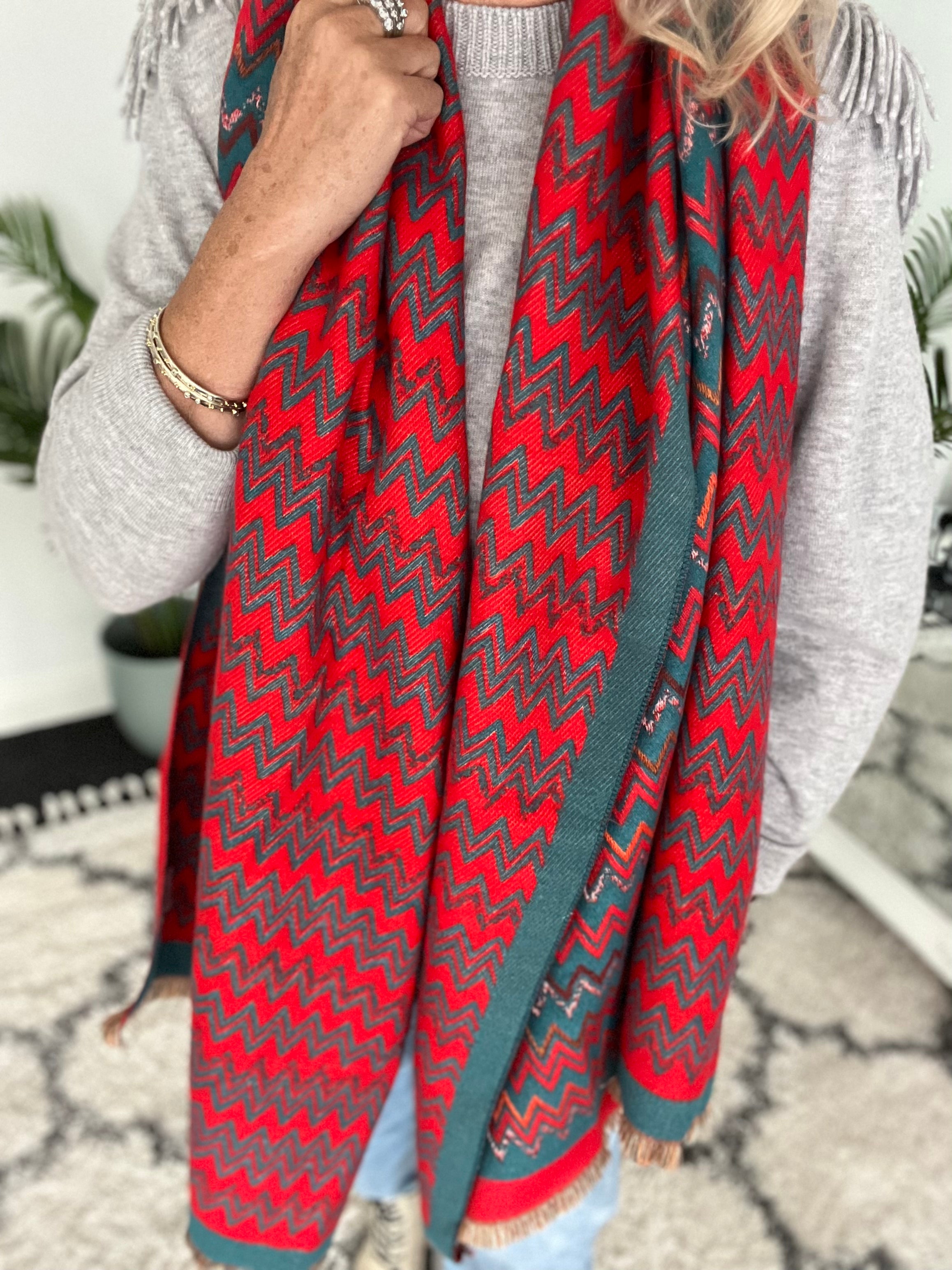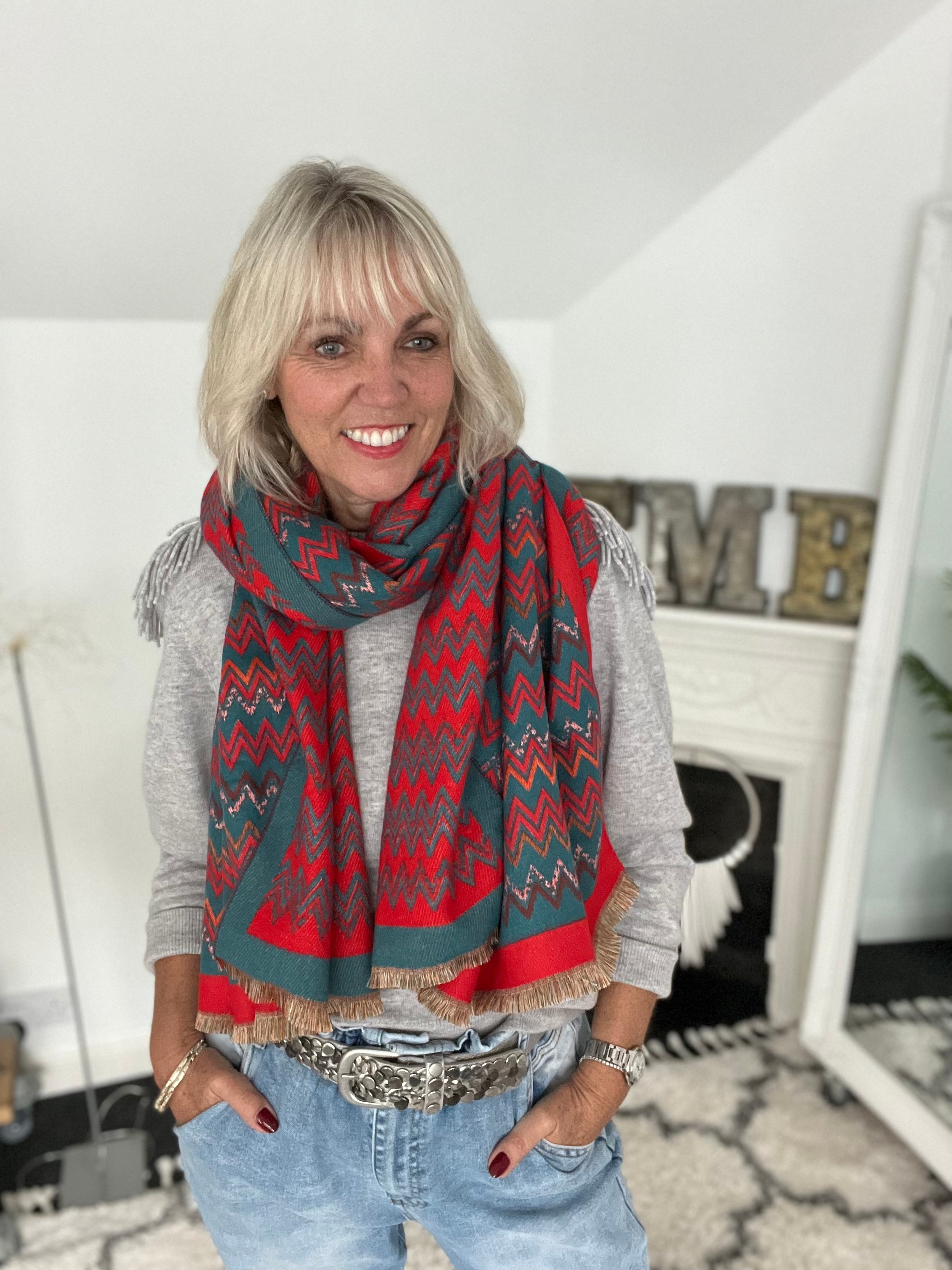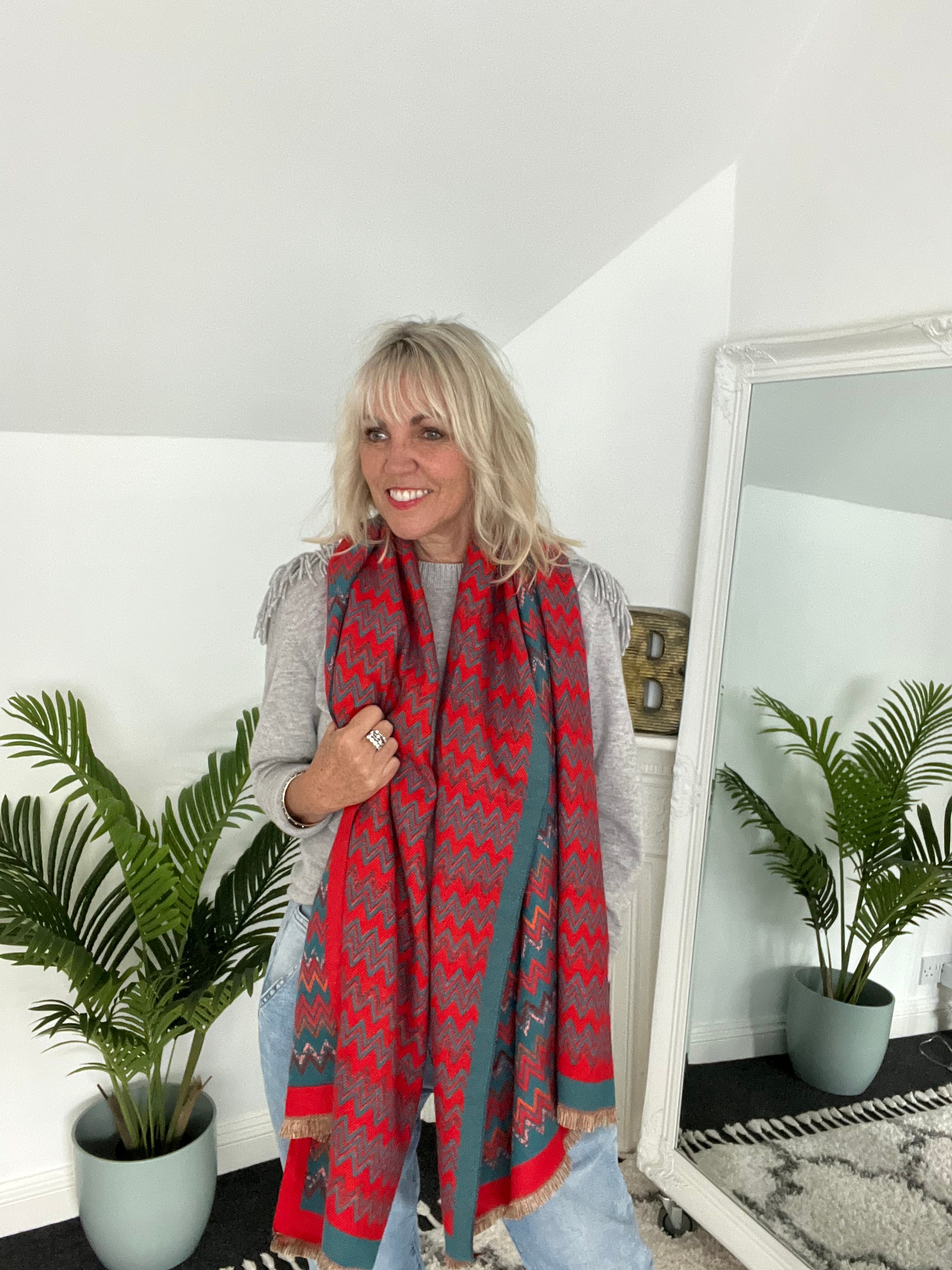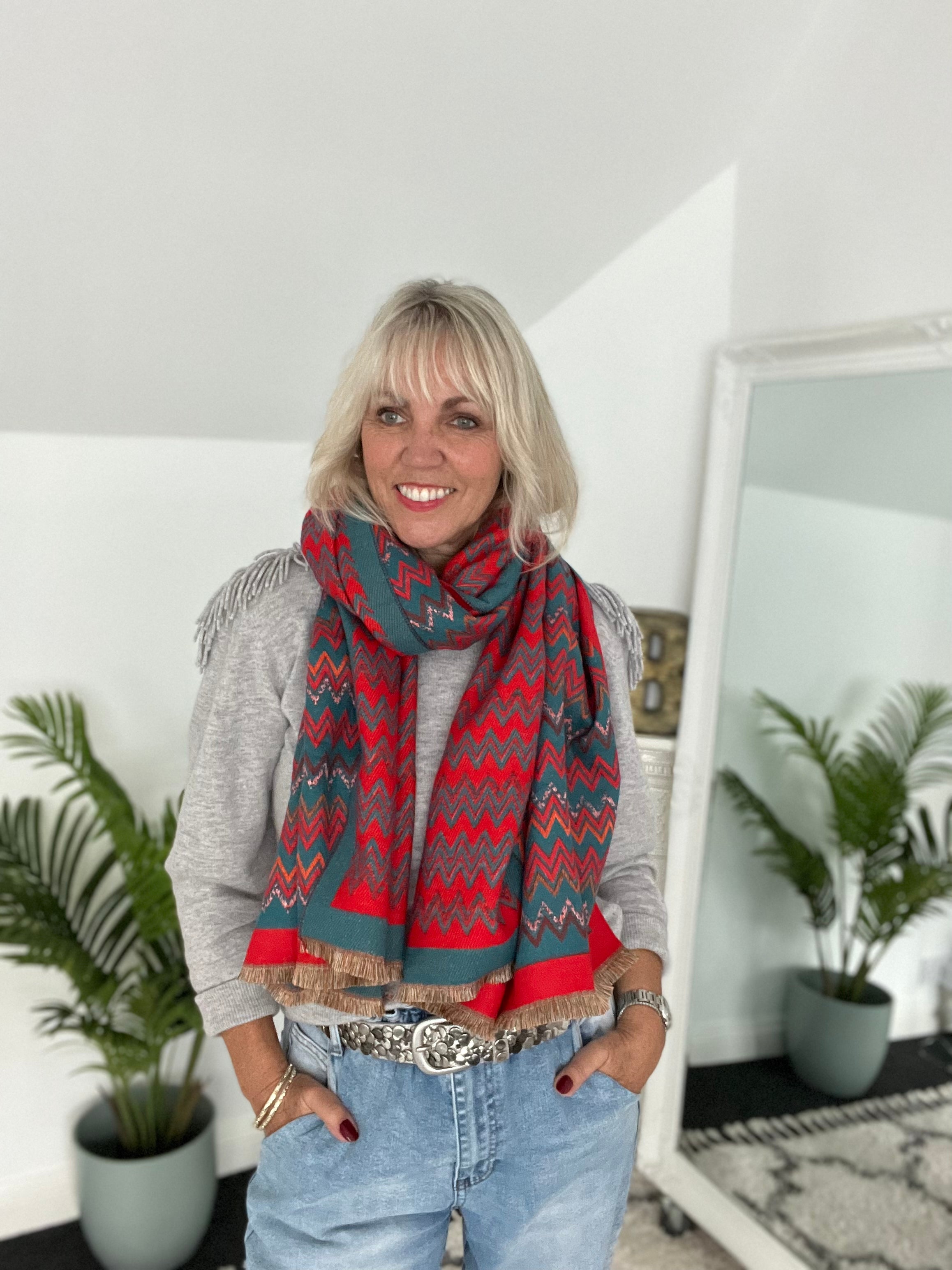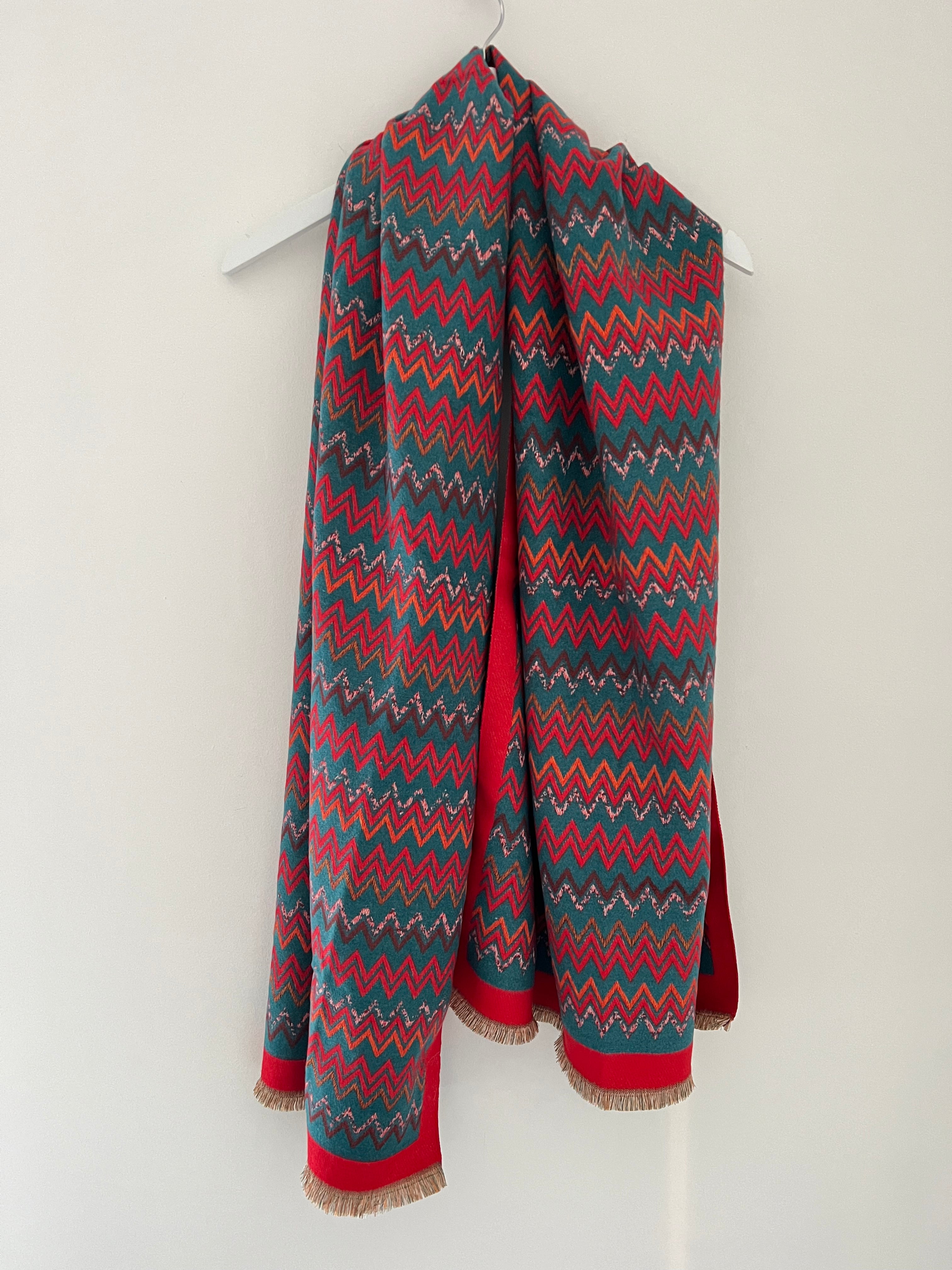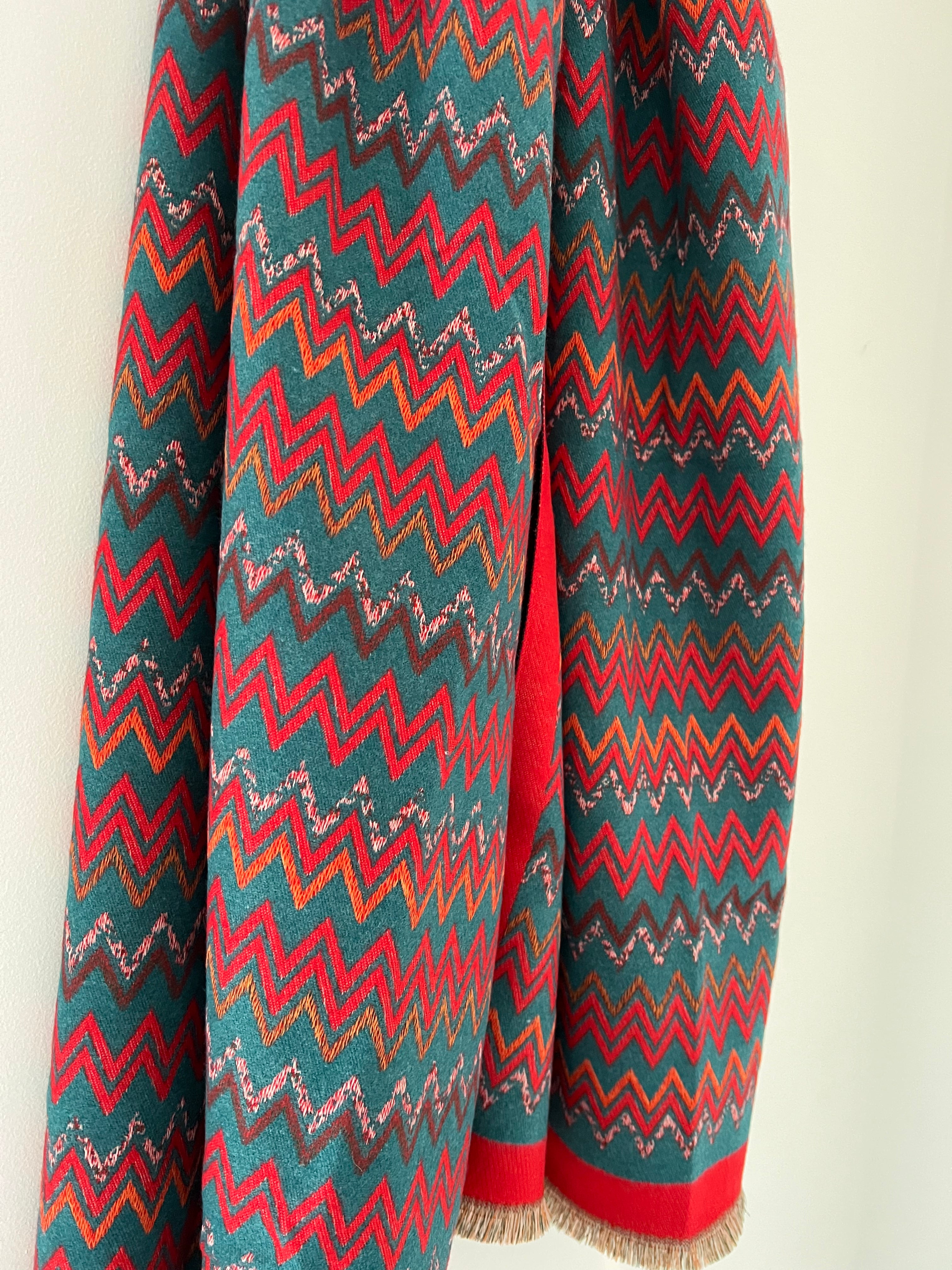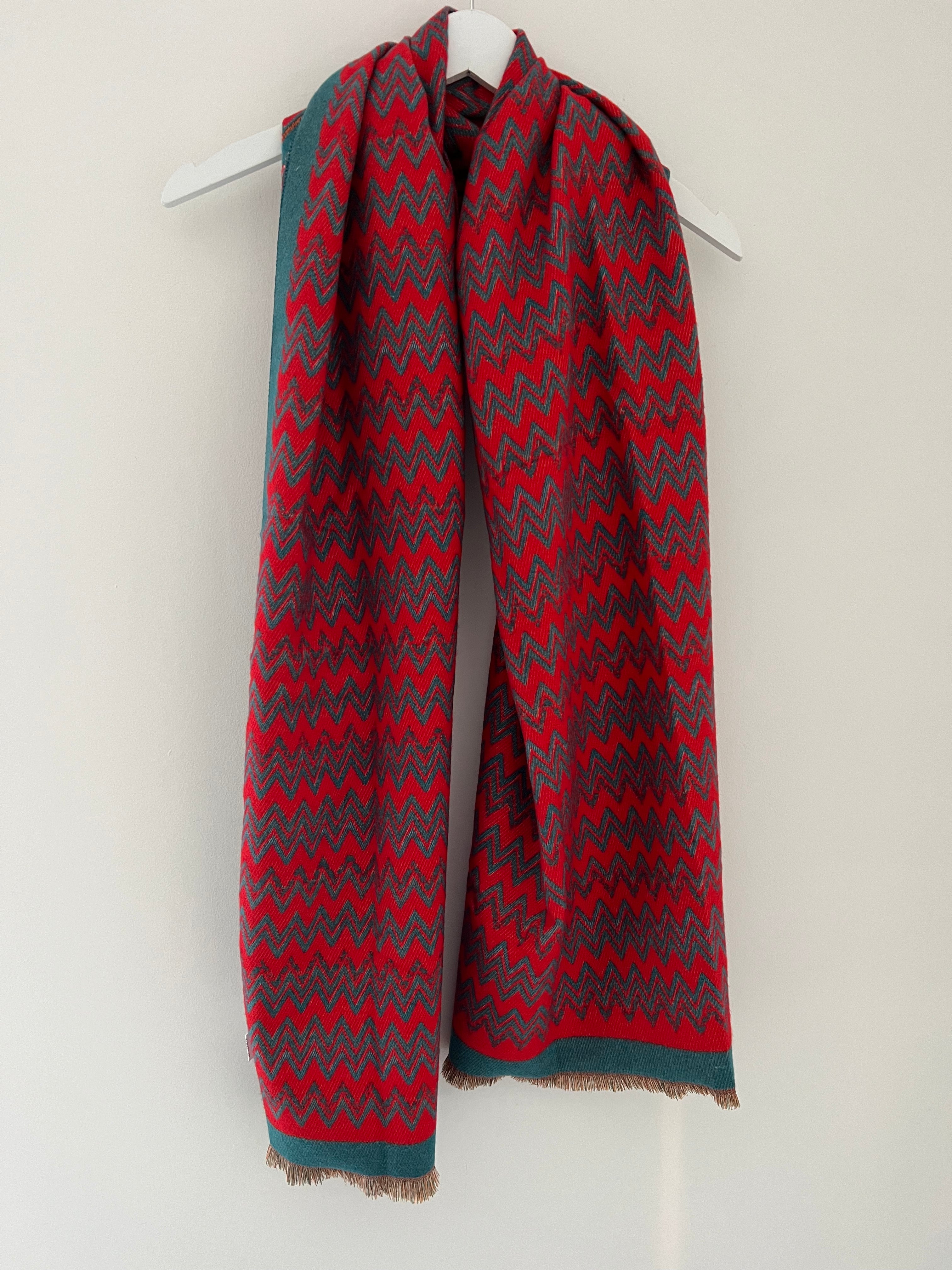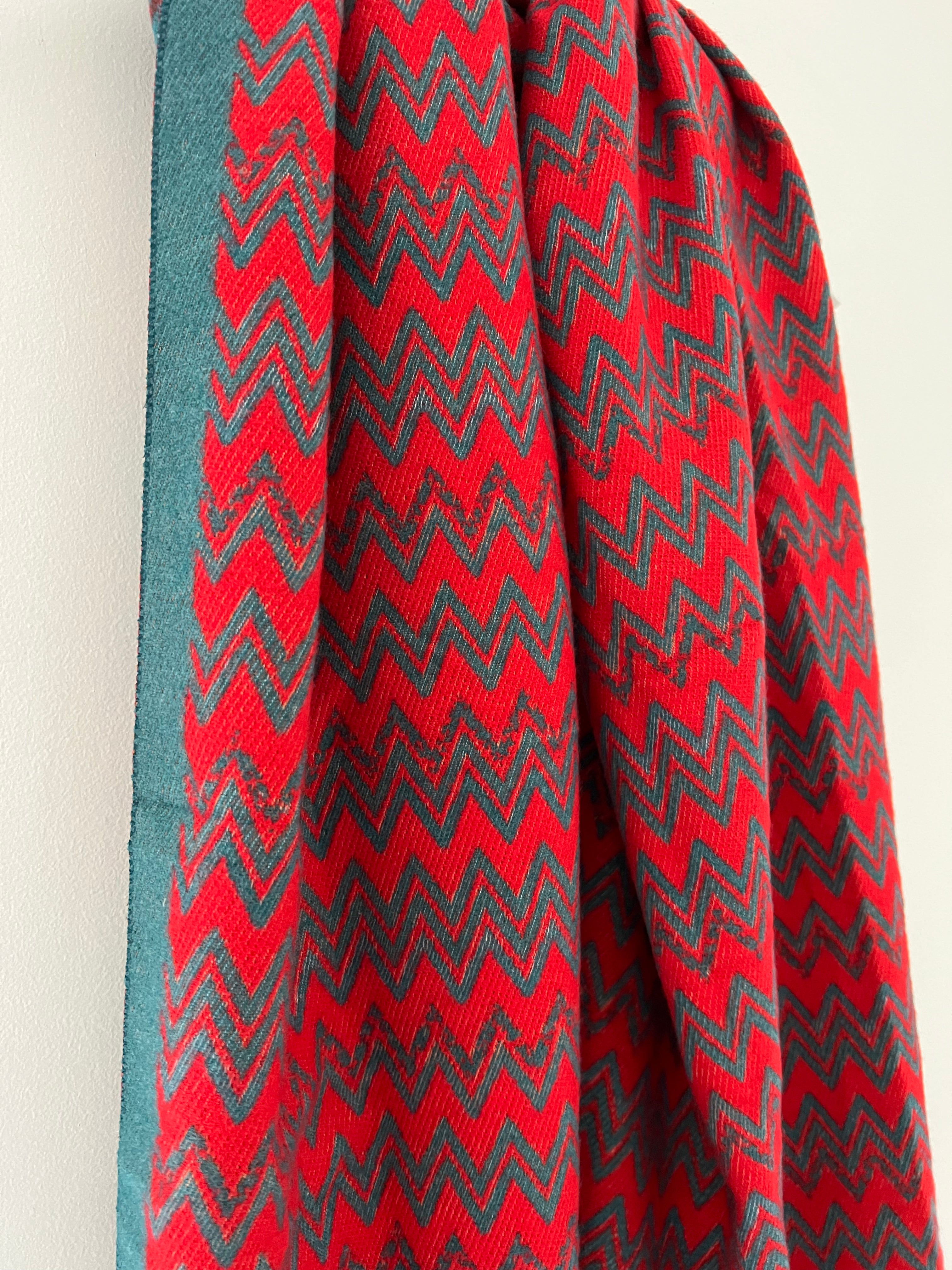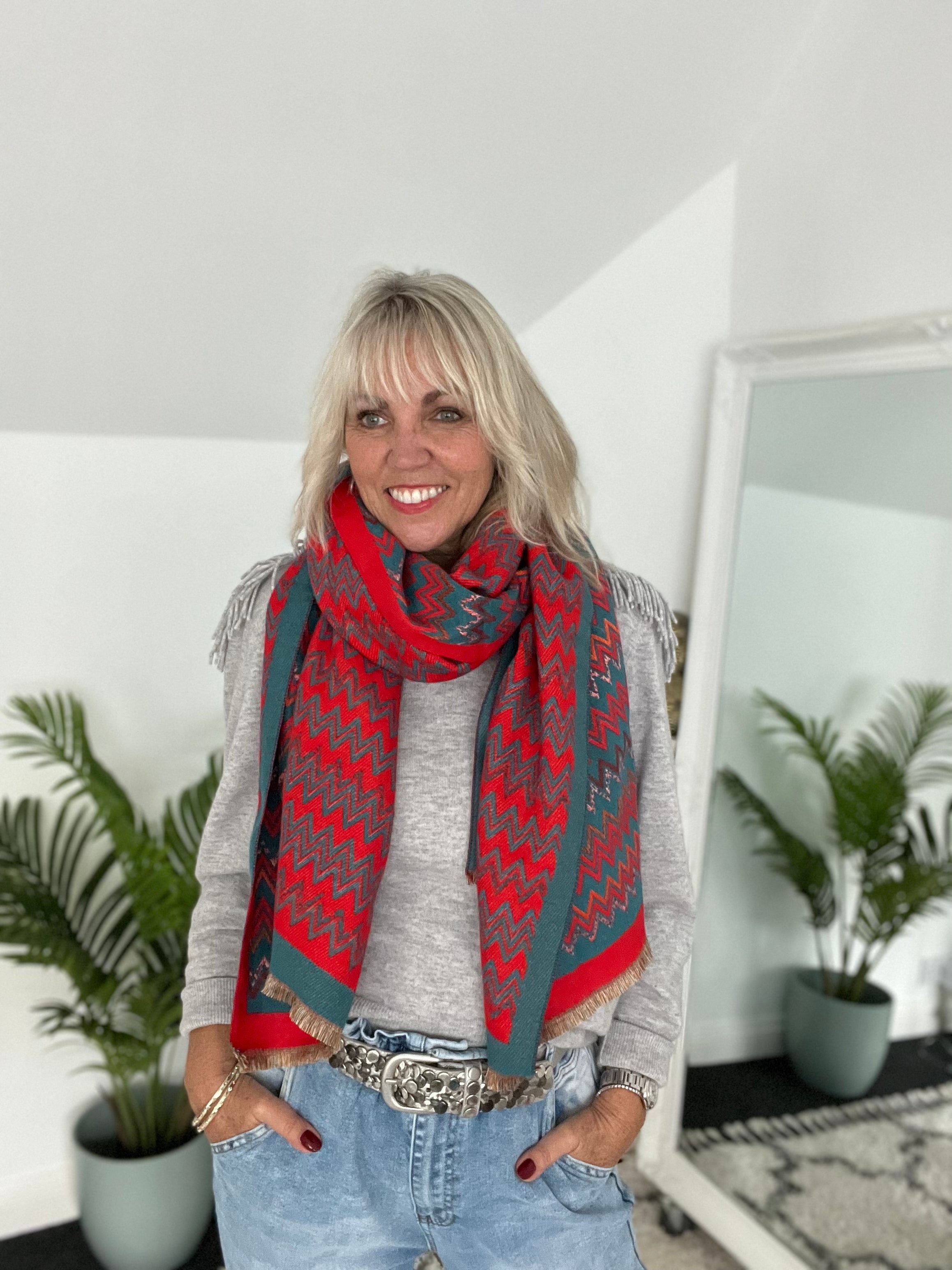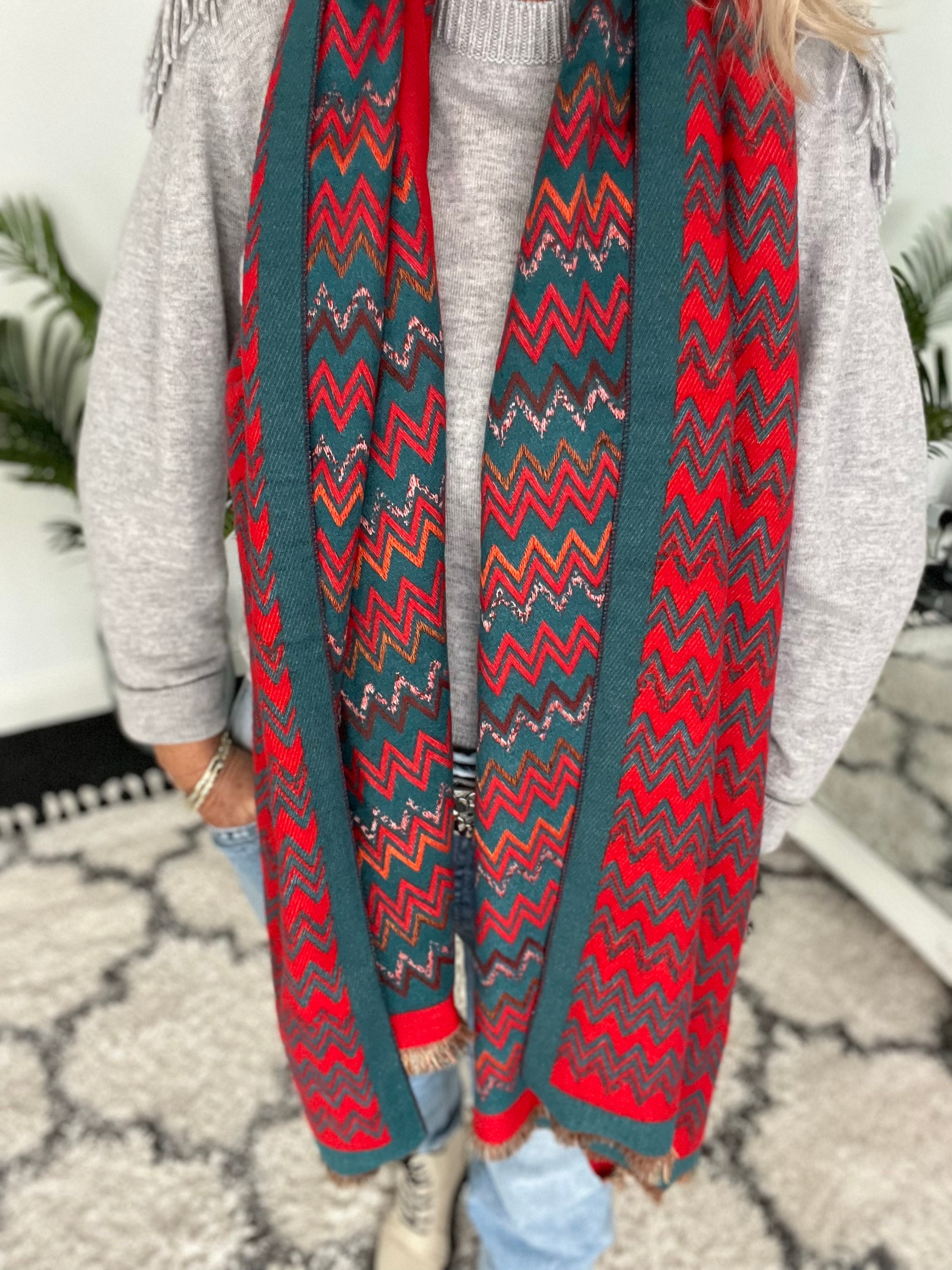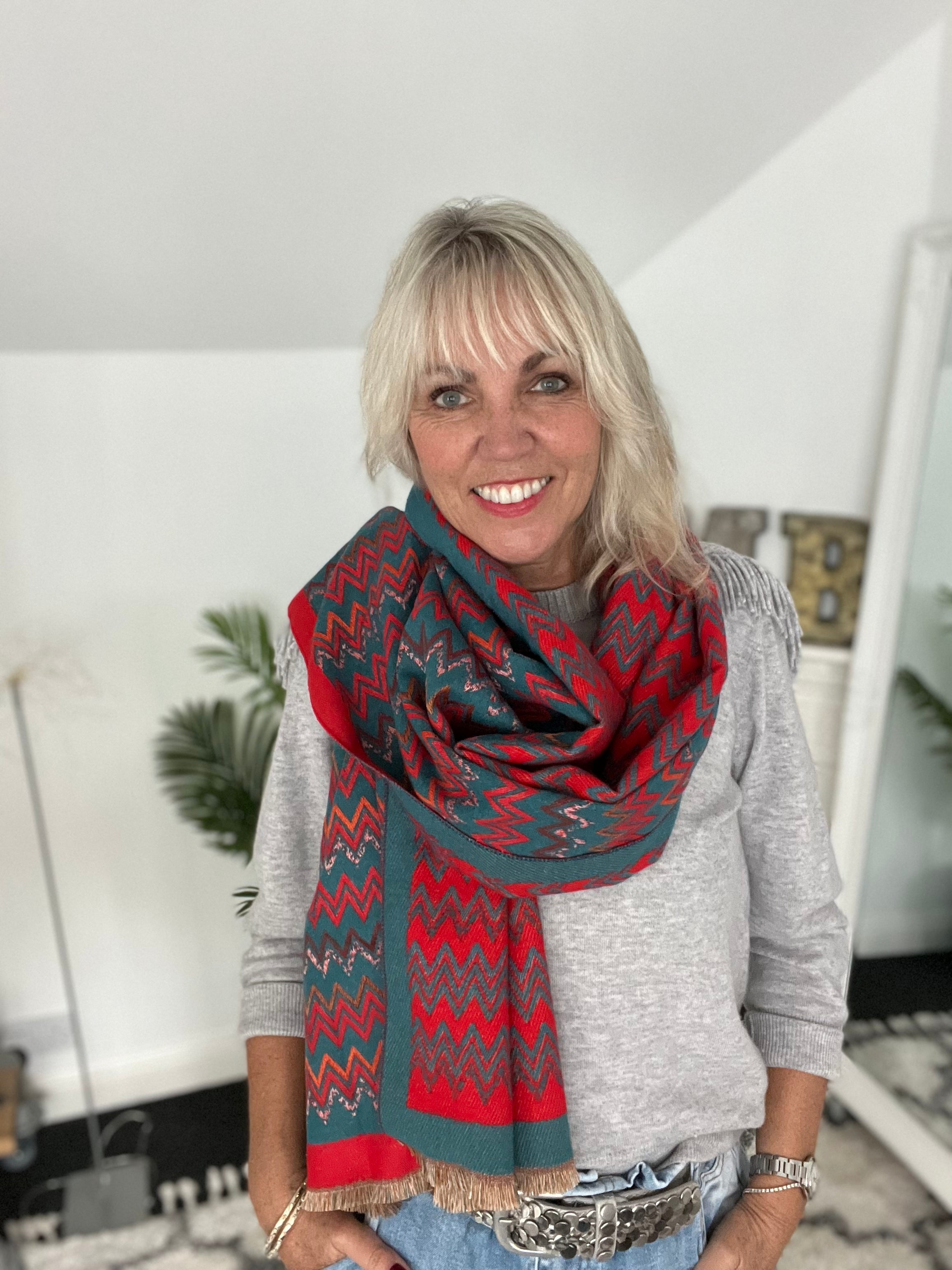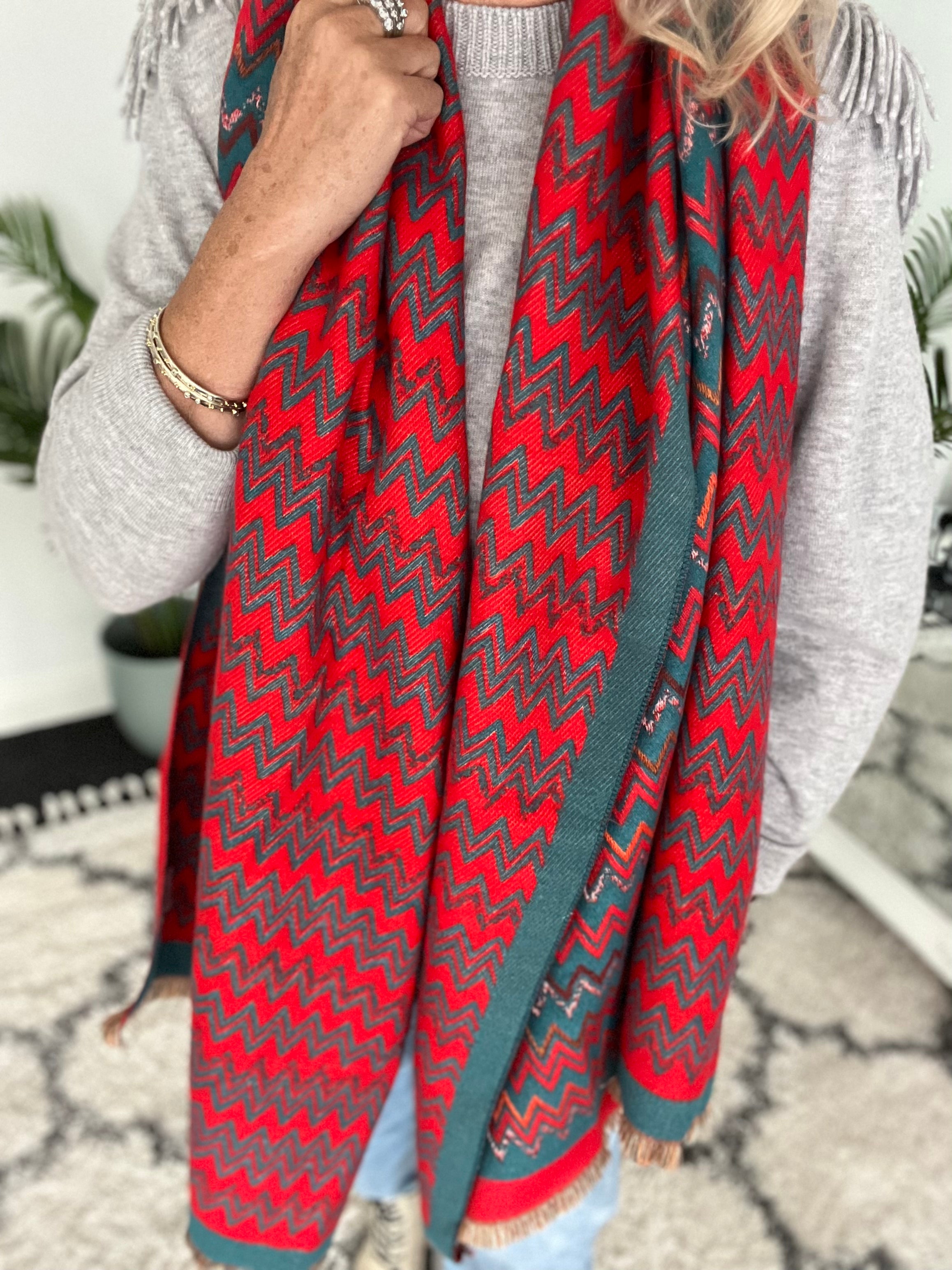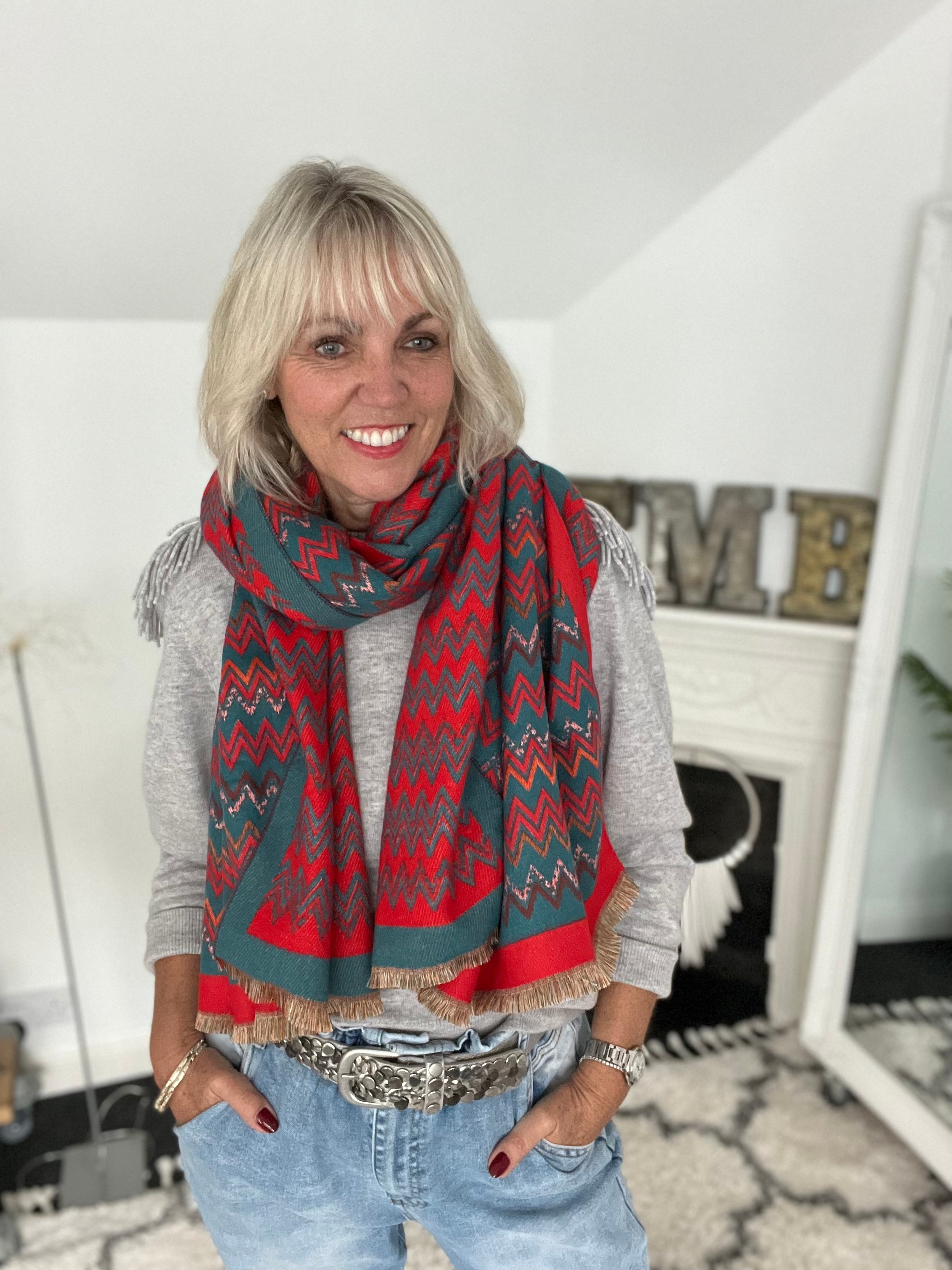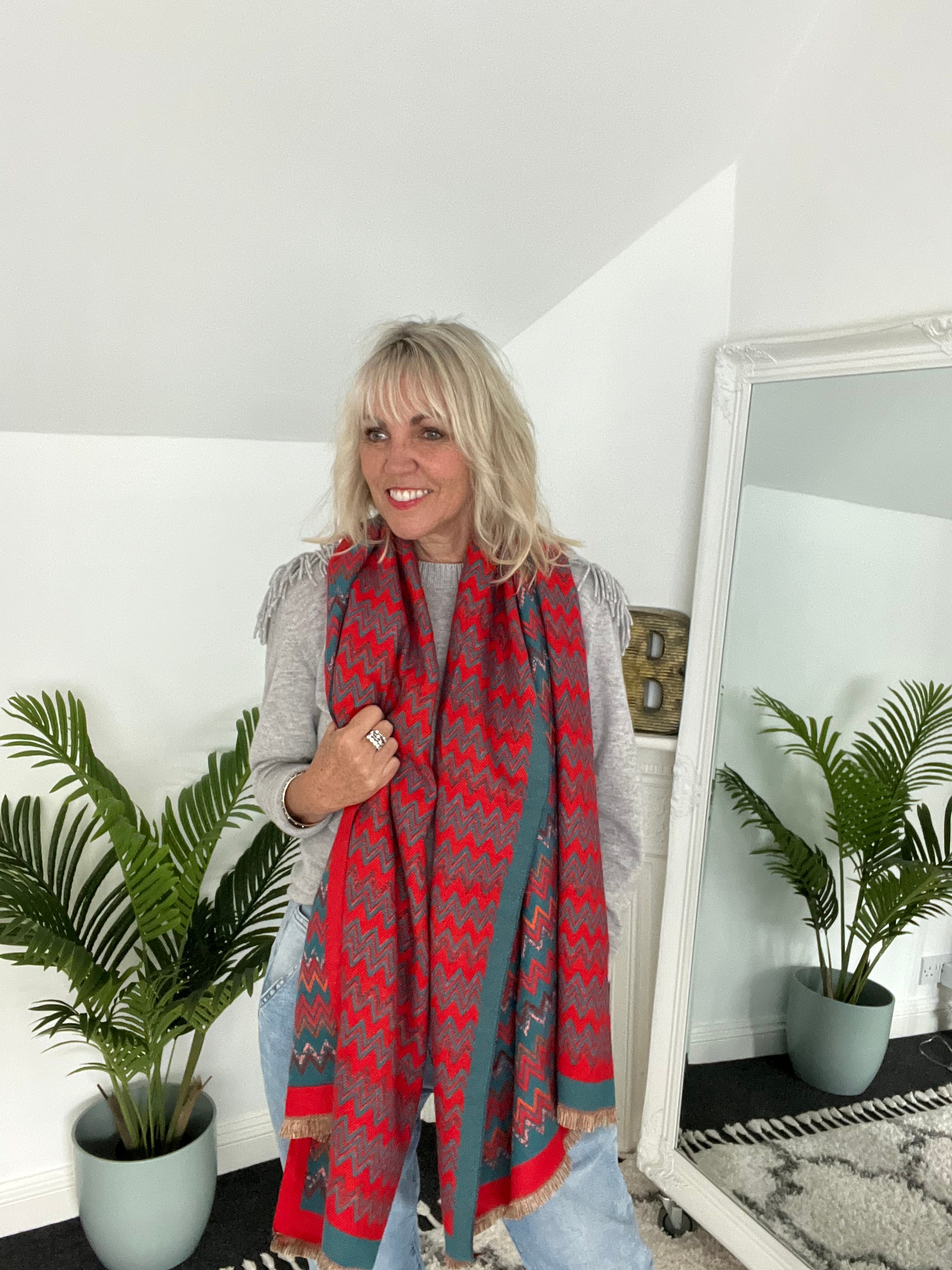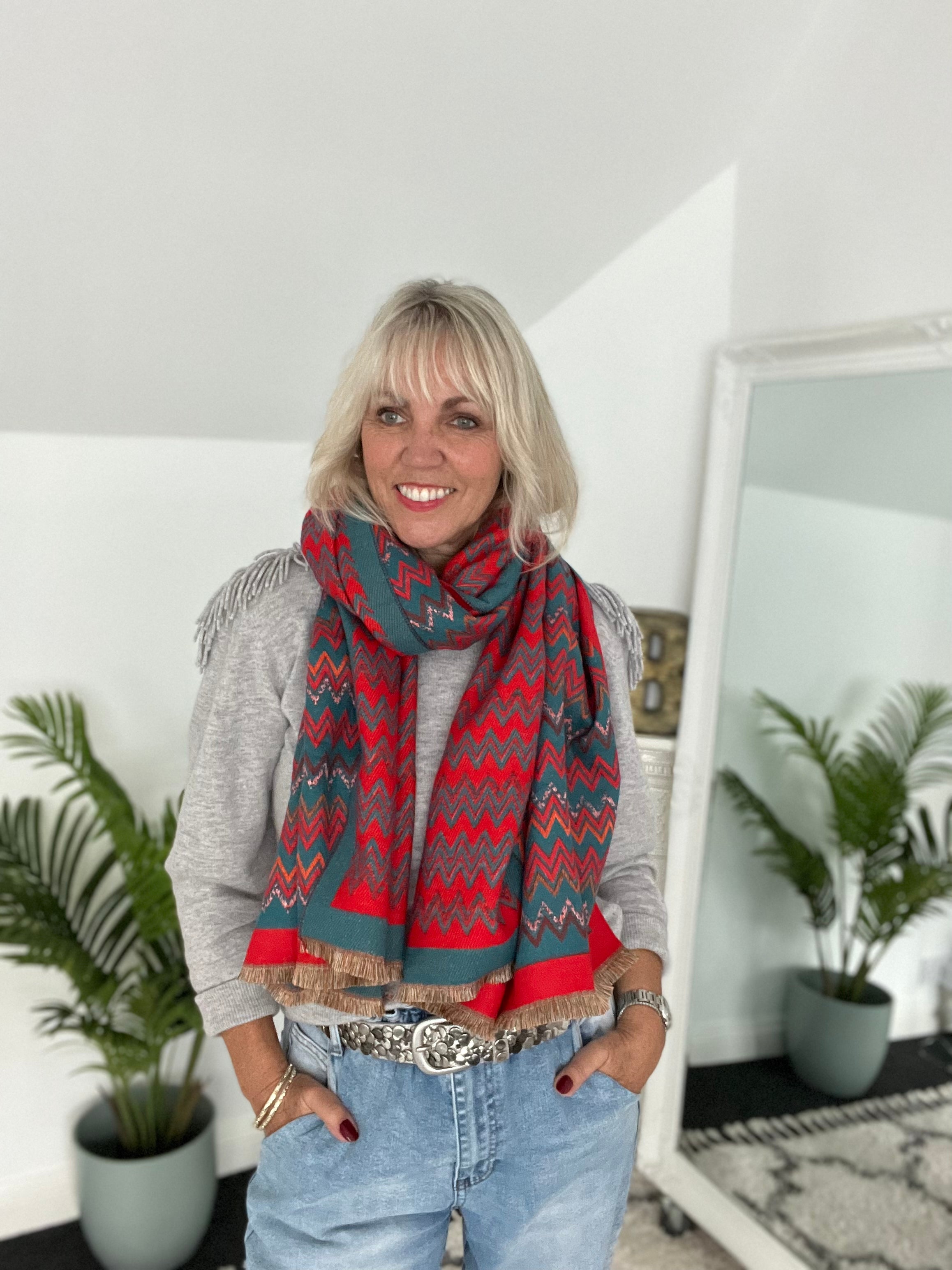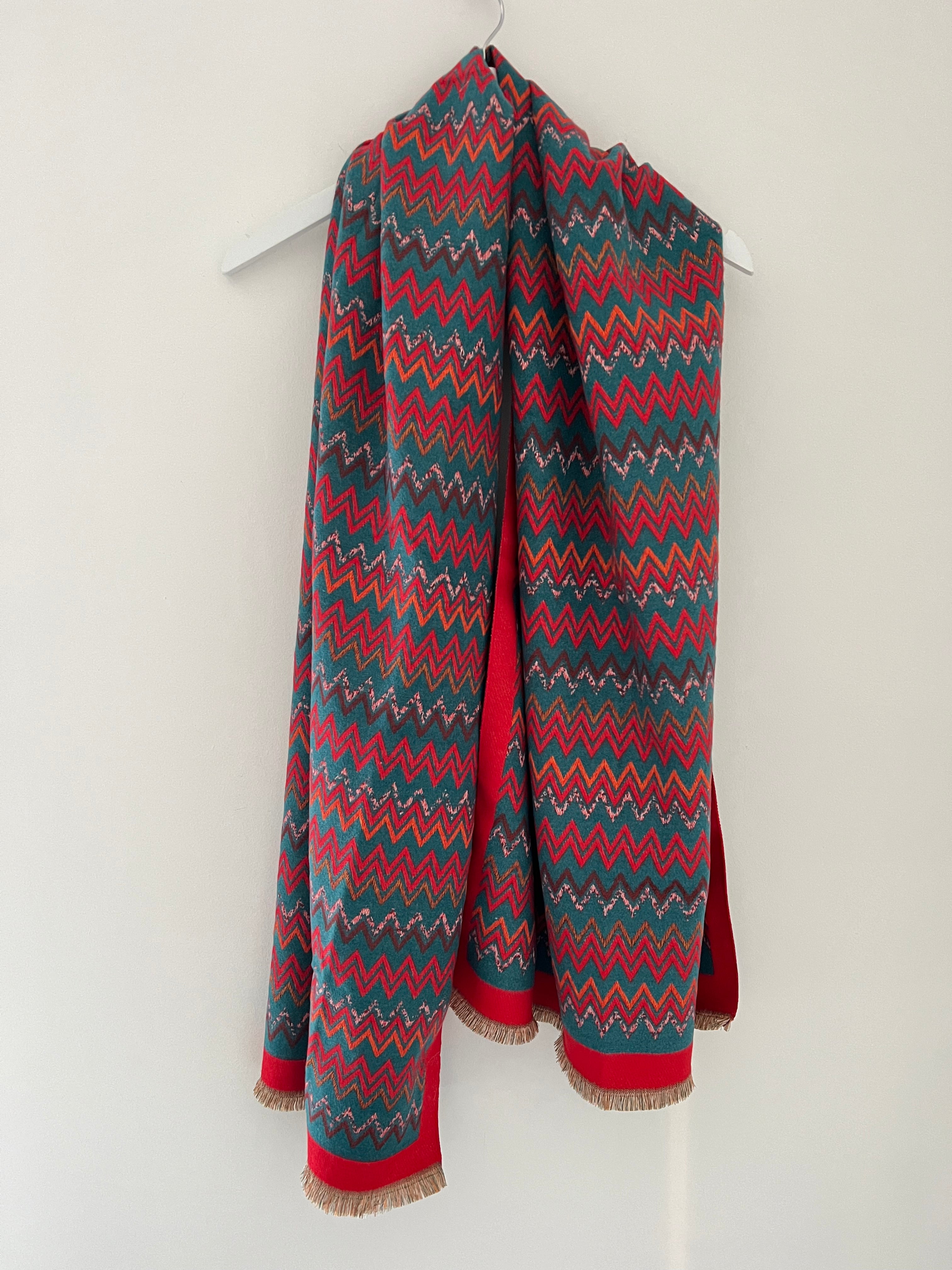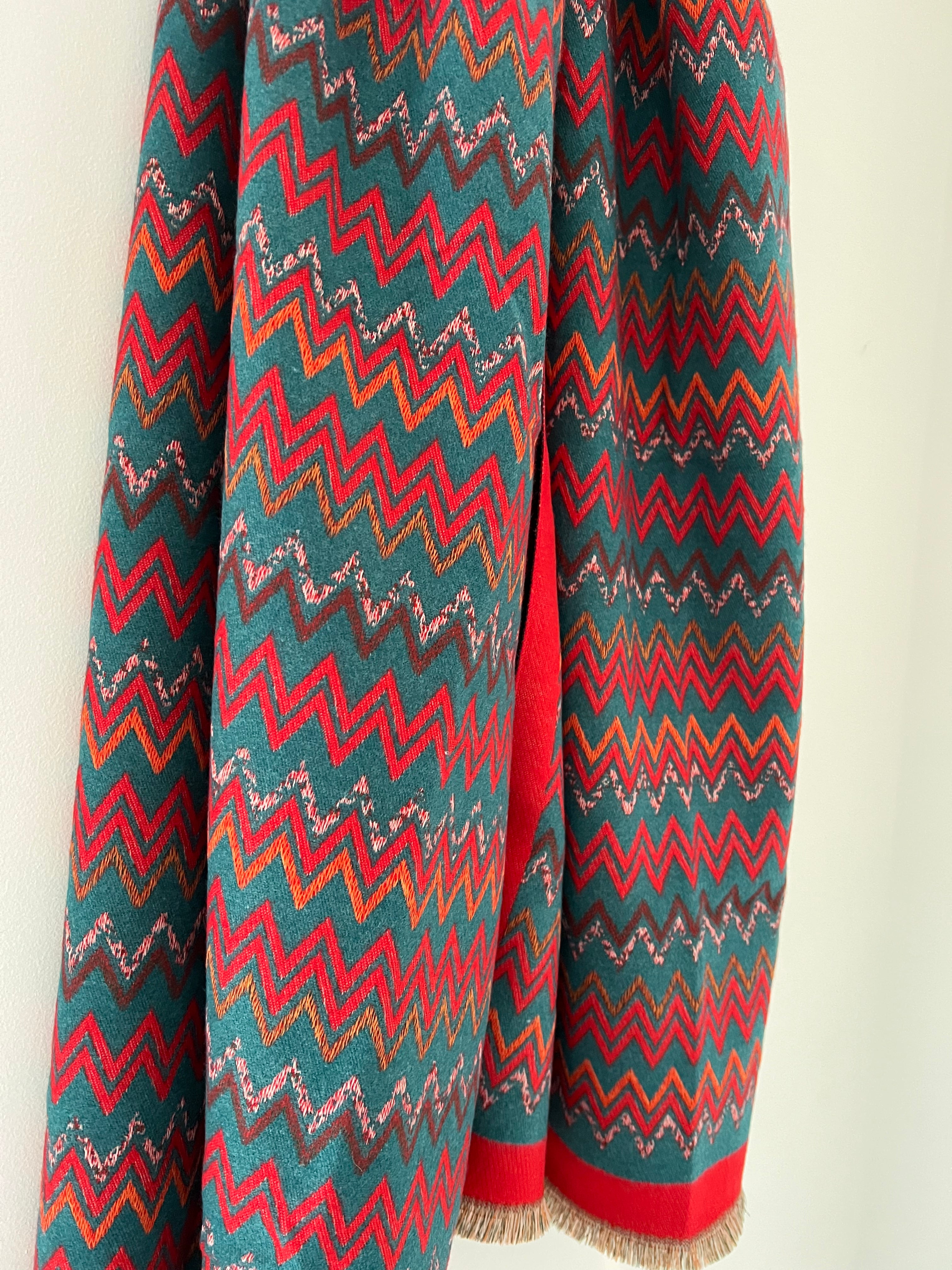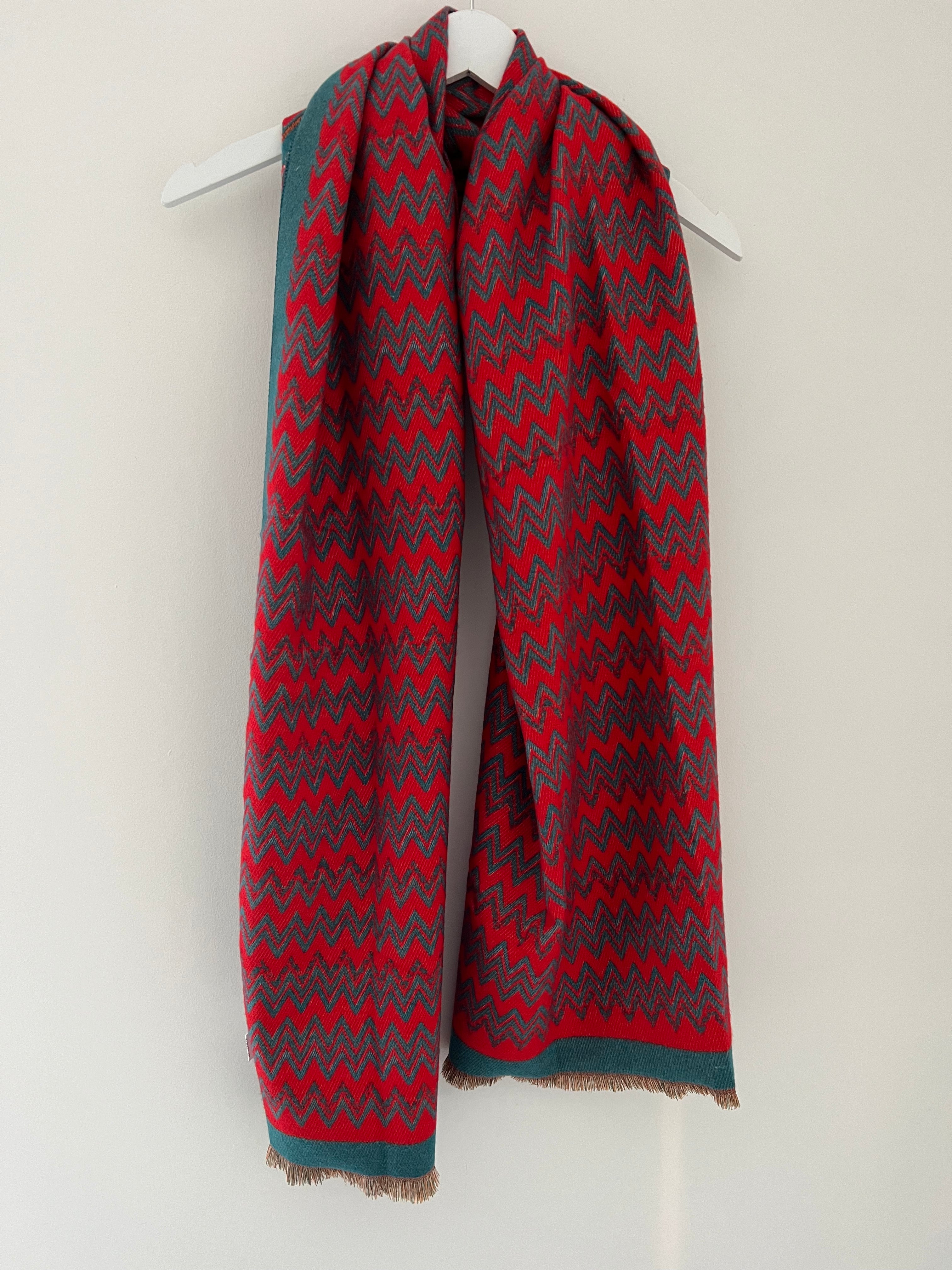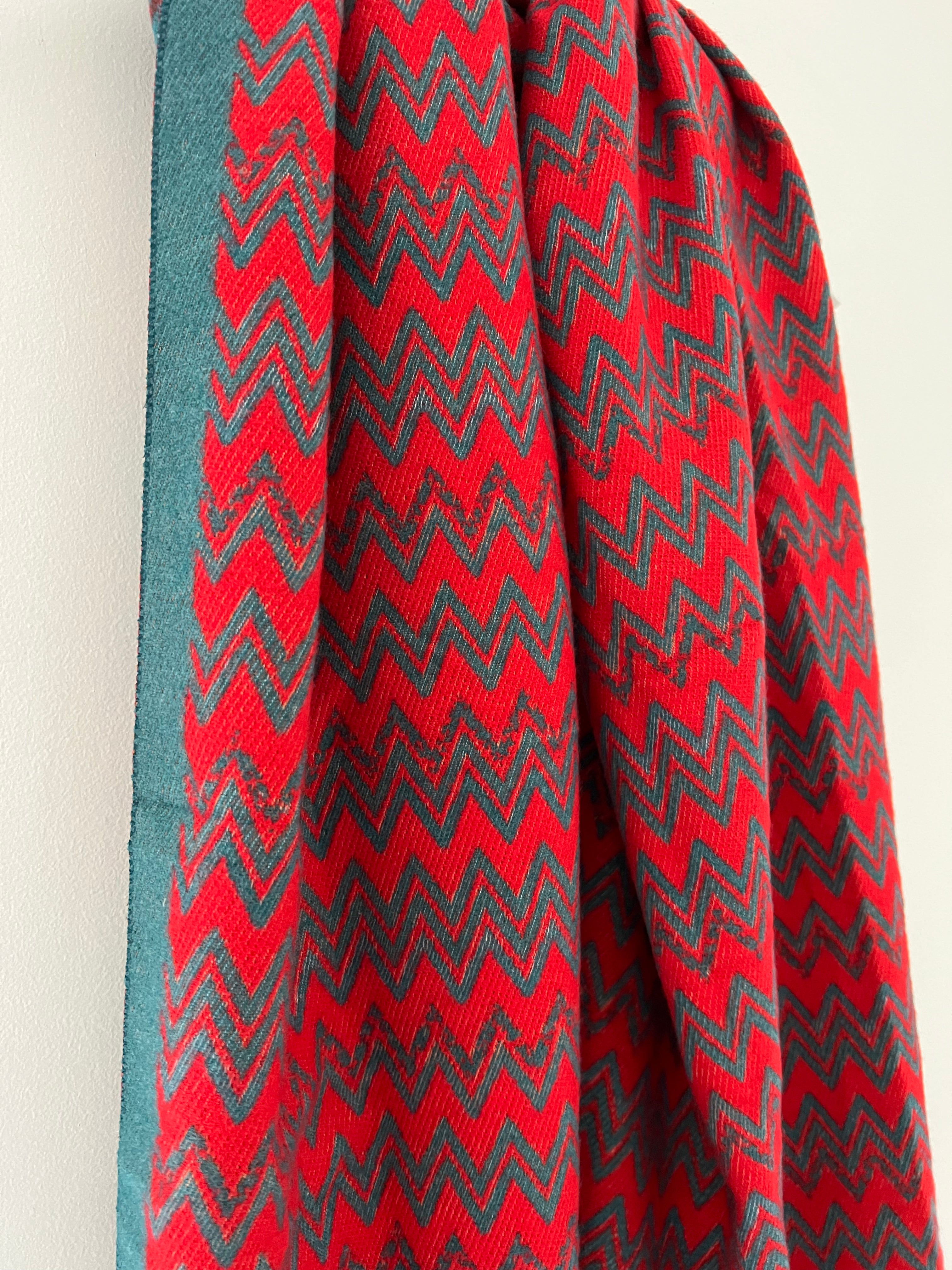 Teal & Red Zig Zag Knitted Scarf
Stunning soft and warm zig zag scarf in shades of red and teal. It's reversible and is a brighter red on one side. See photos.
80% polyester 20% viscose 
Fabulous quality, it makes a beautiful gift!