Free UK Postage on all orders over £100!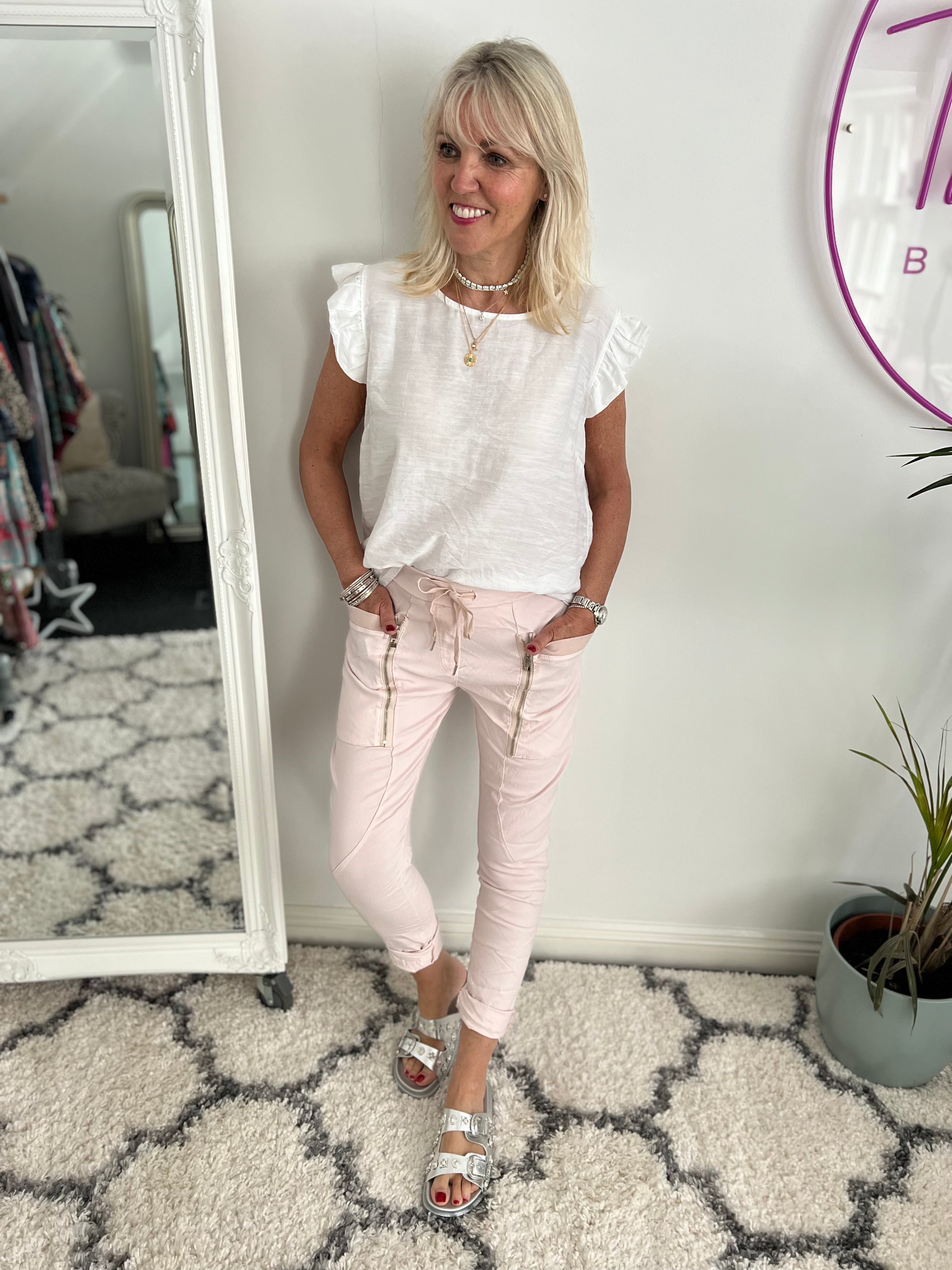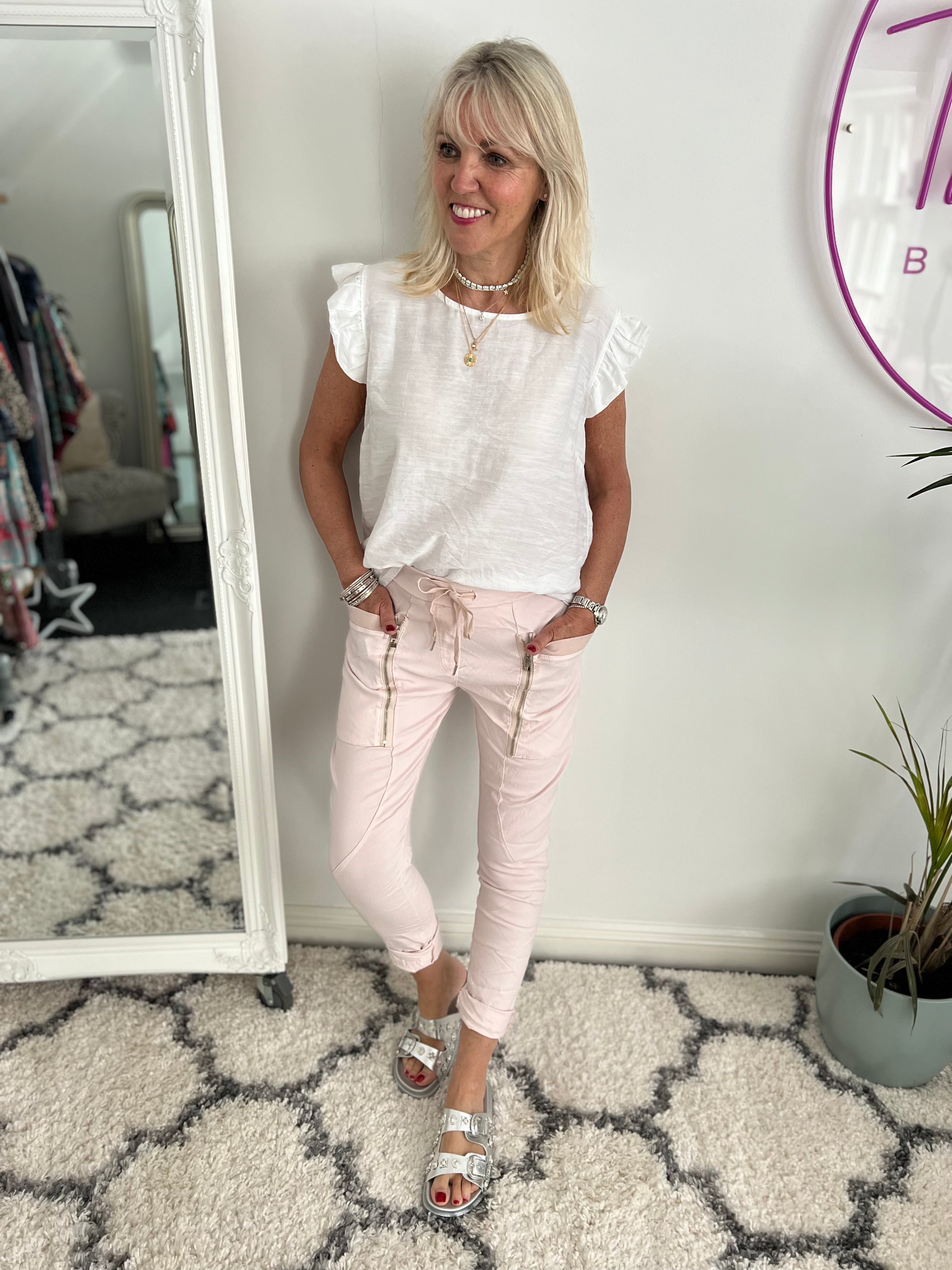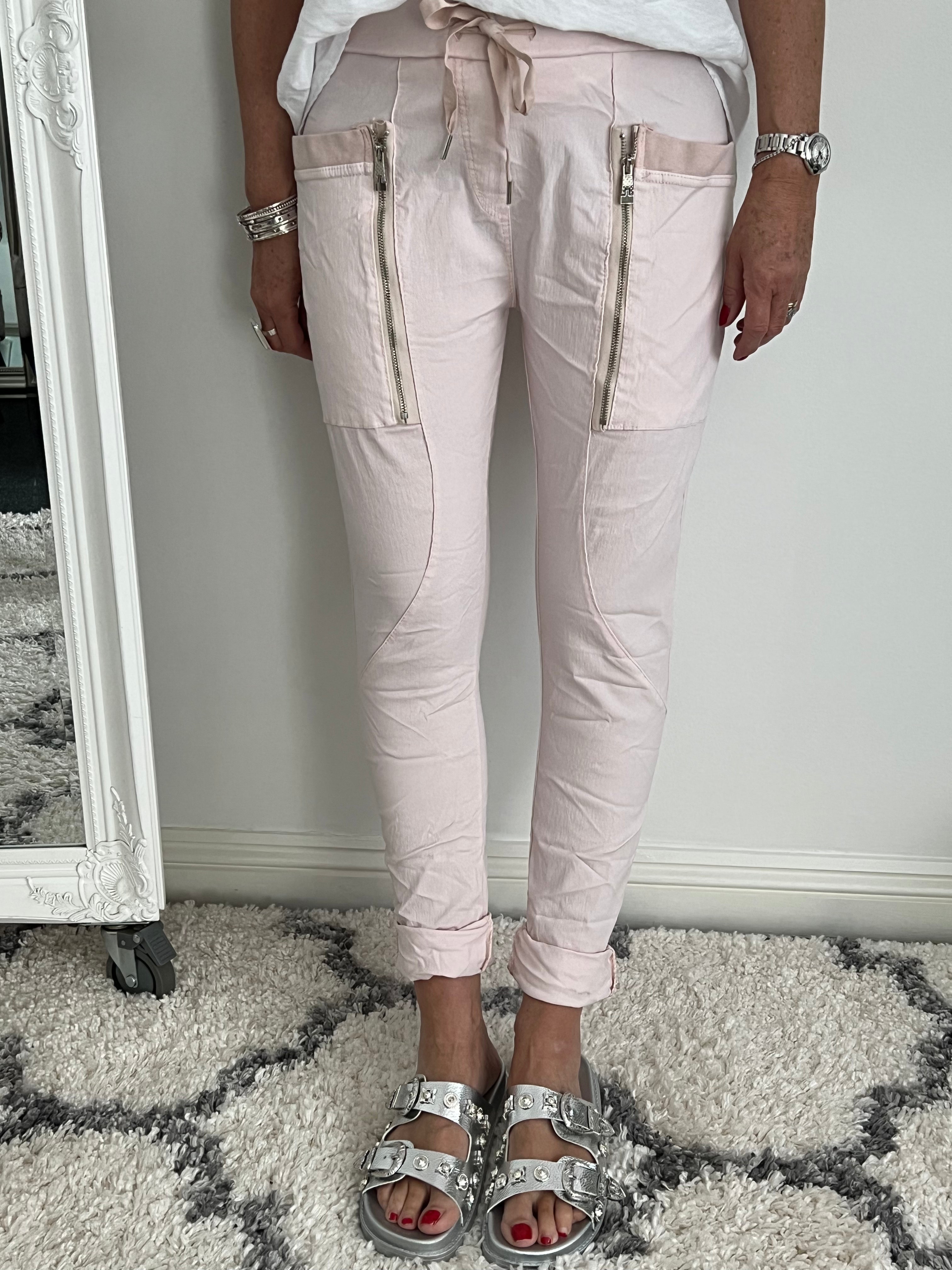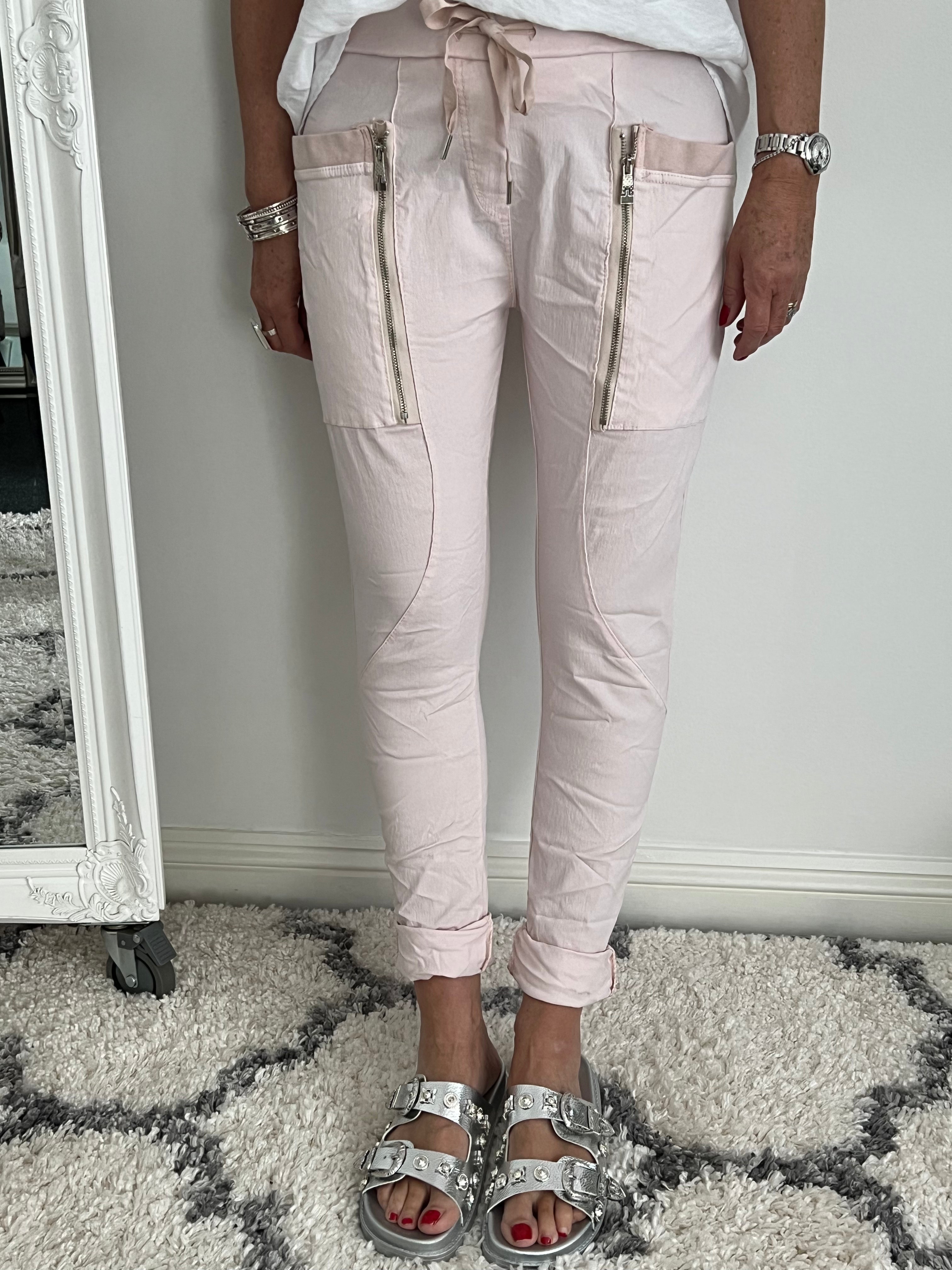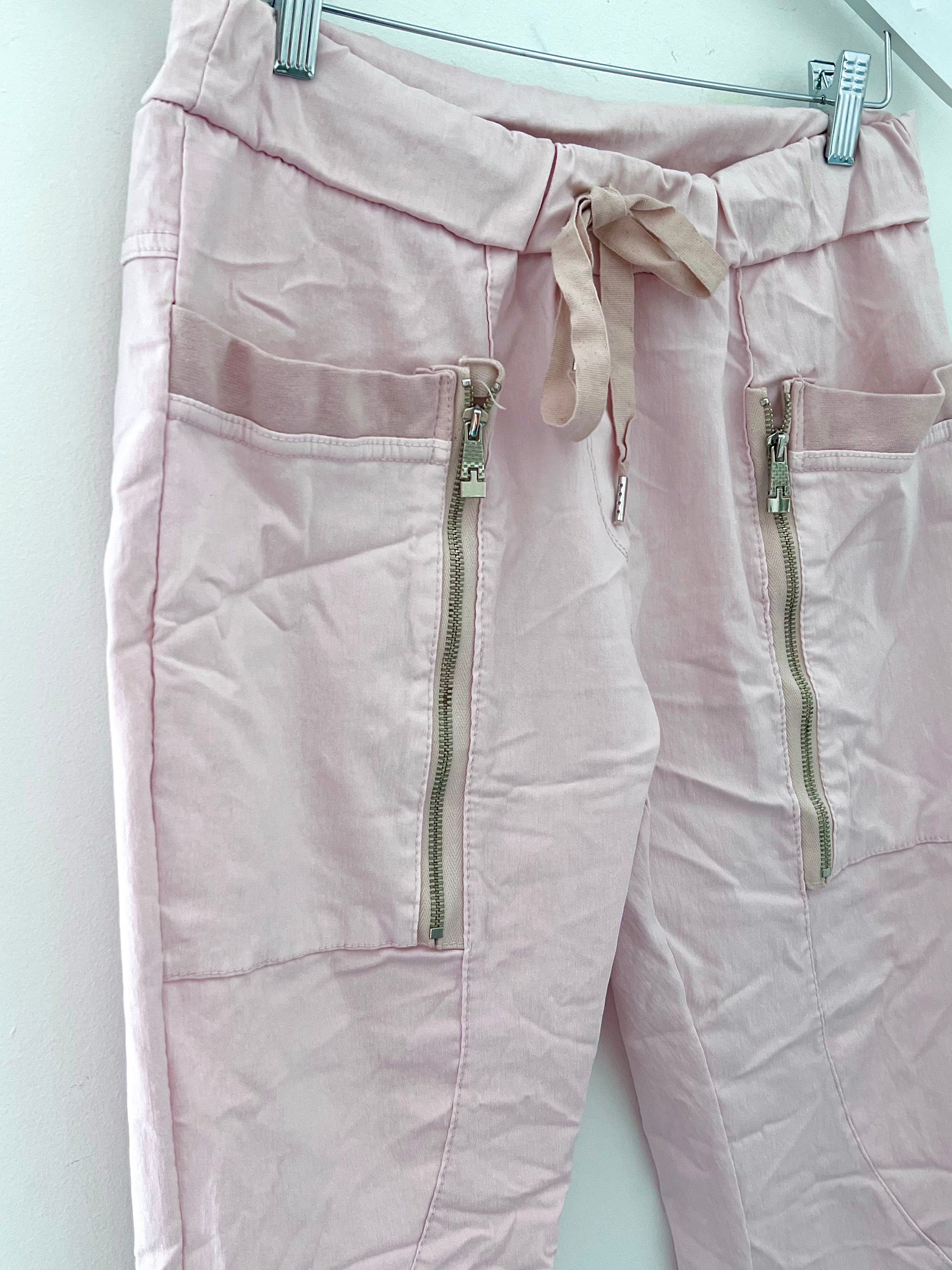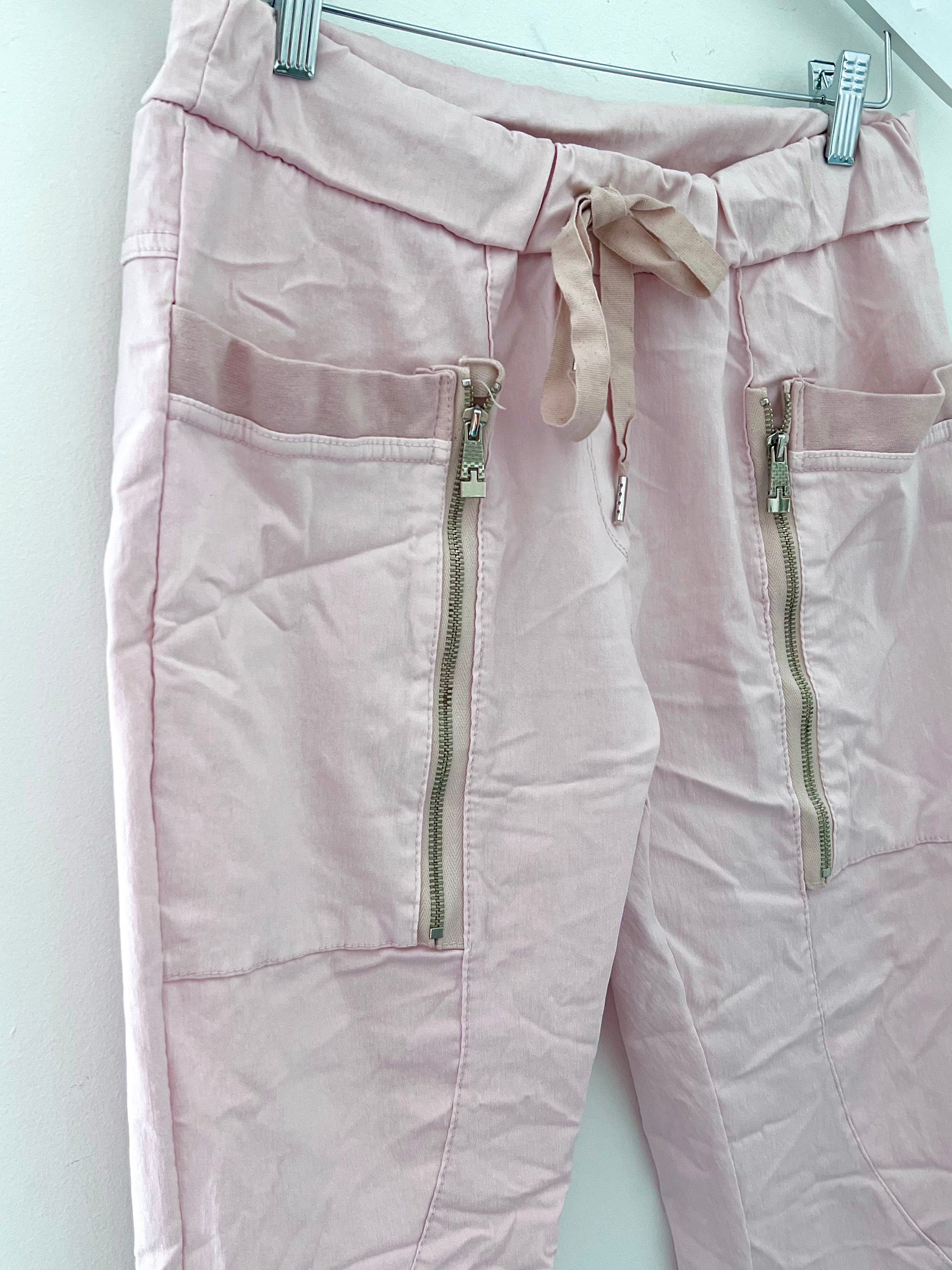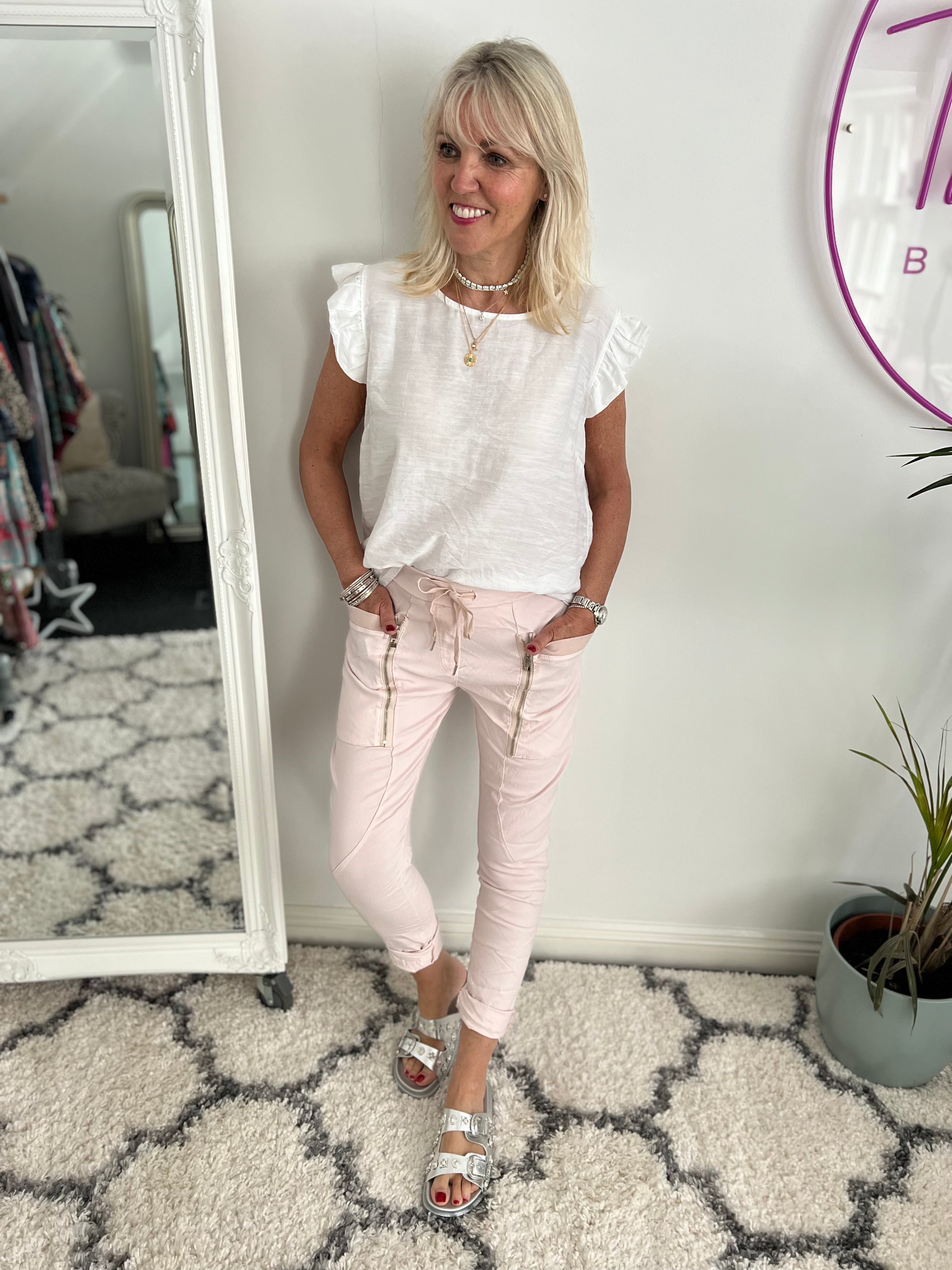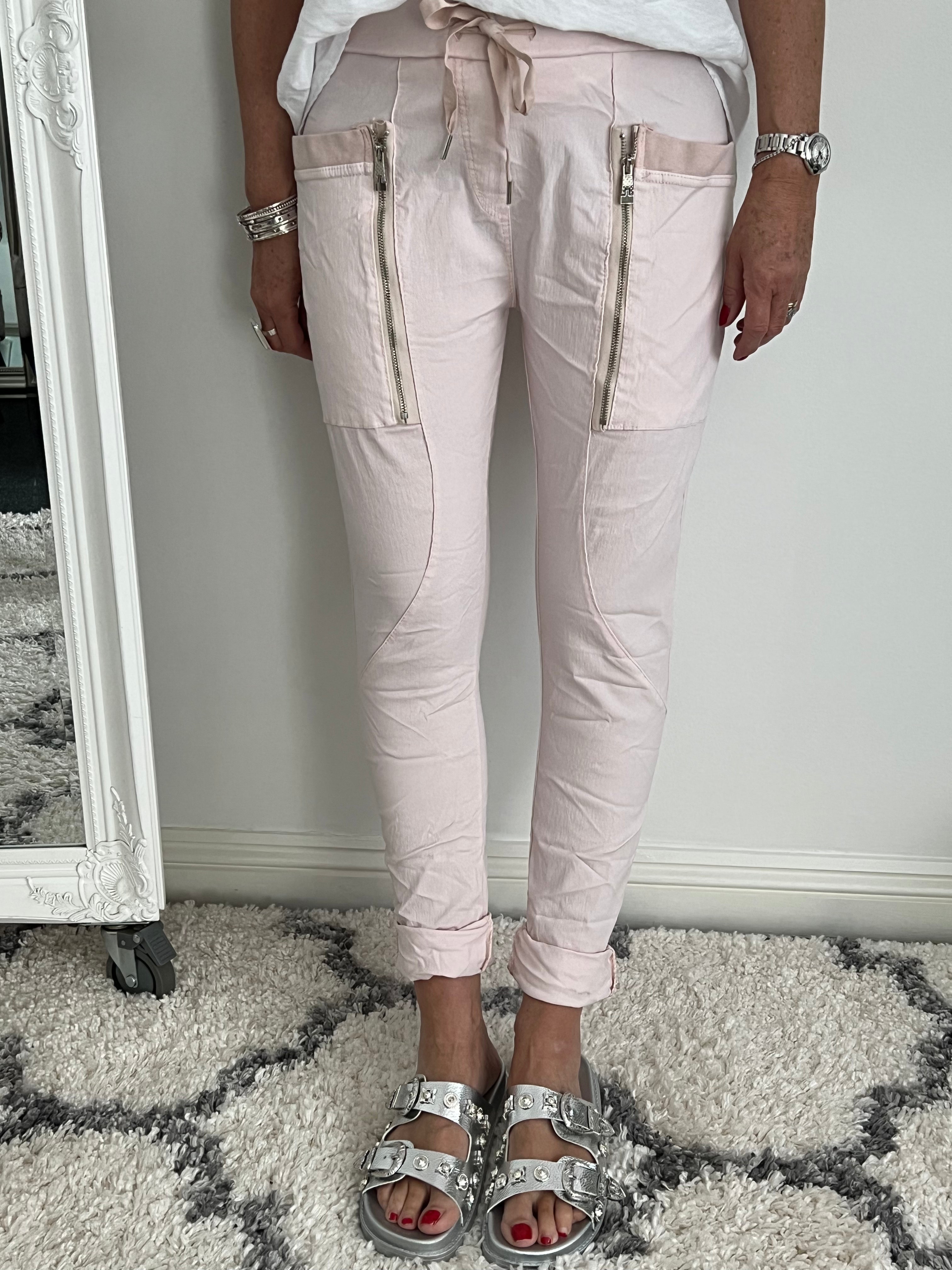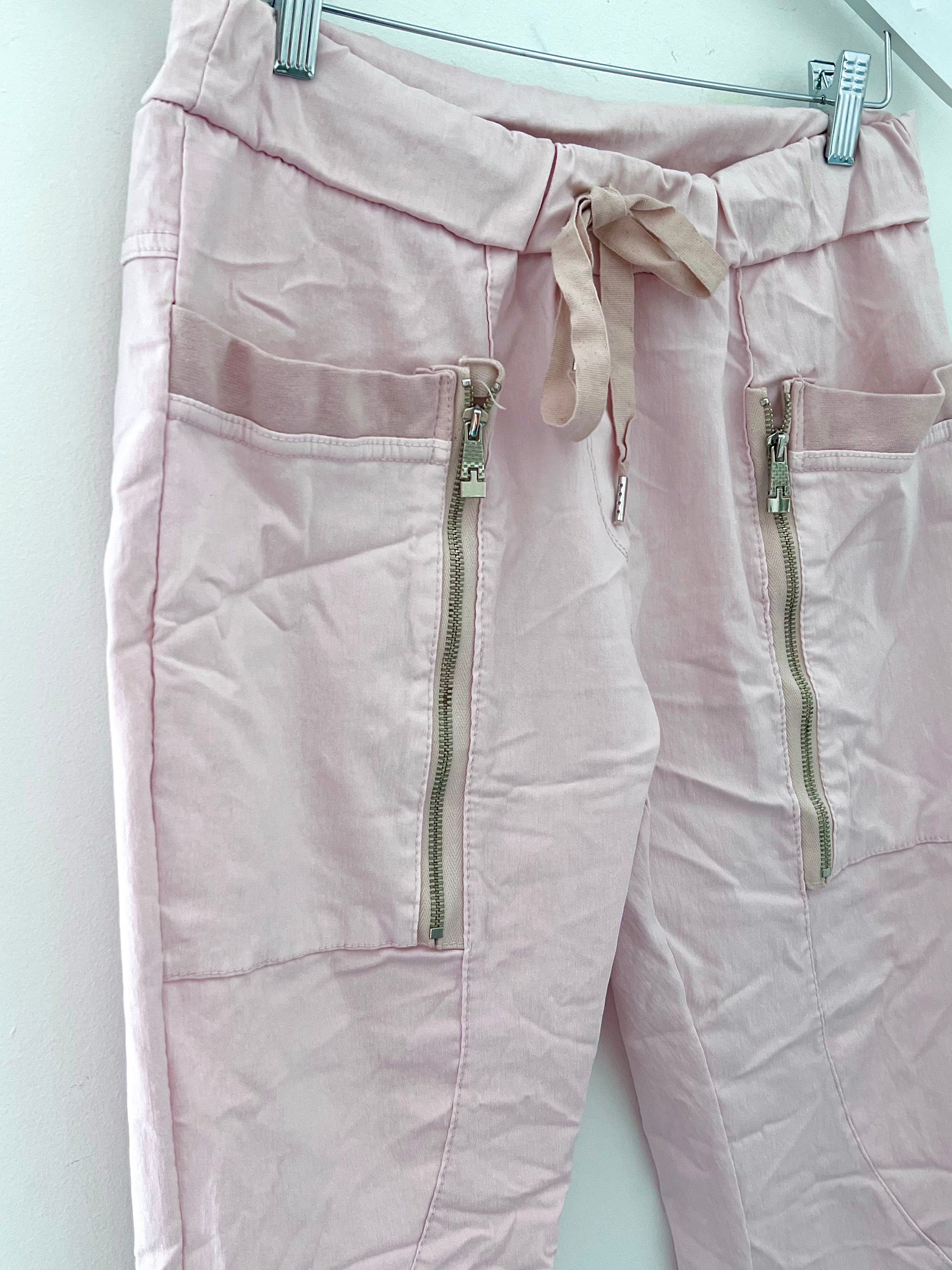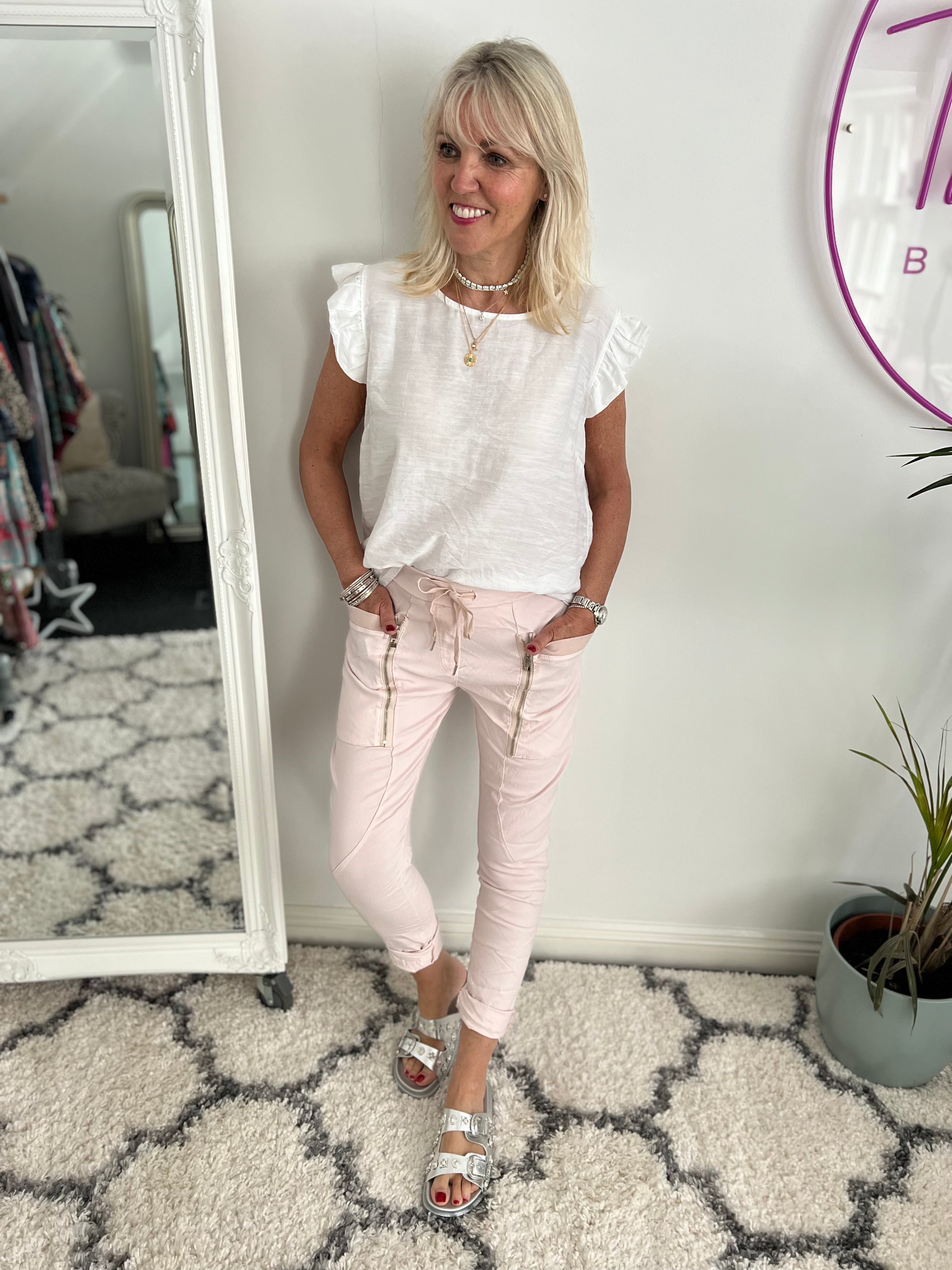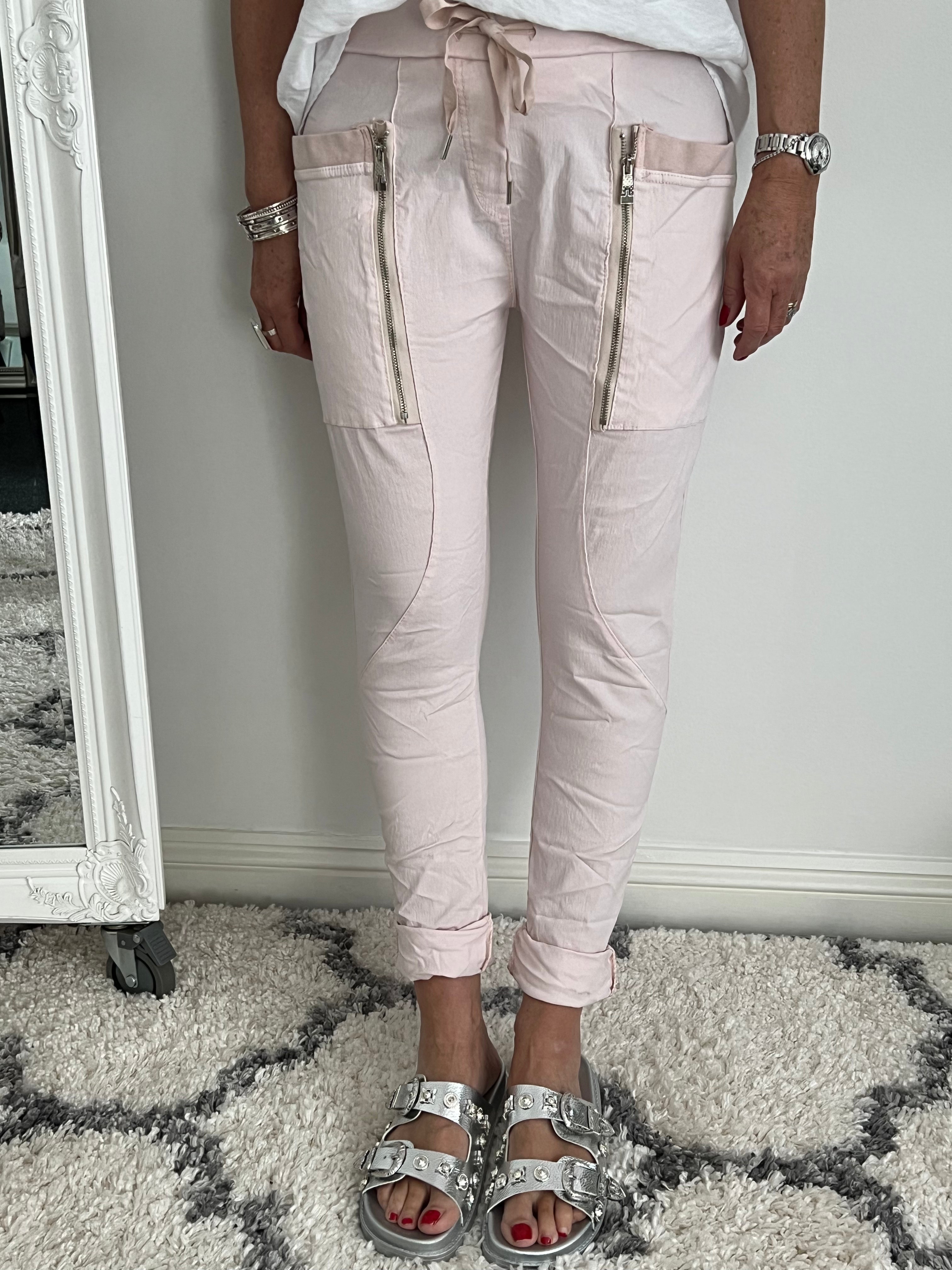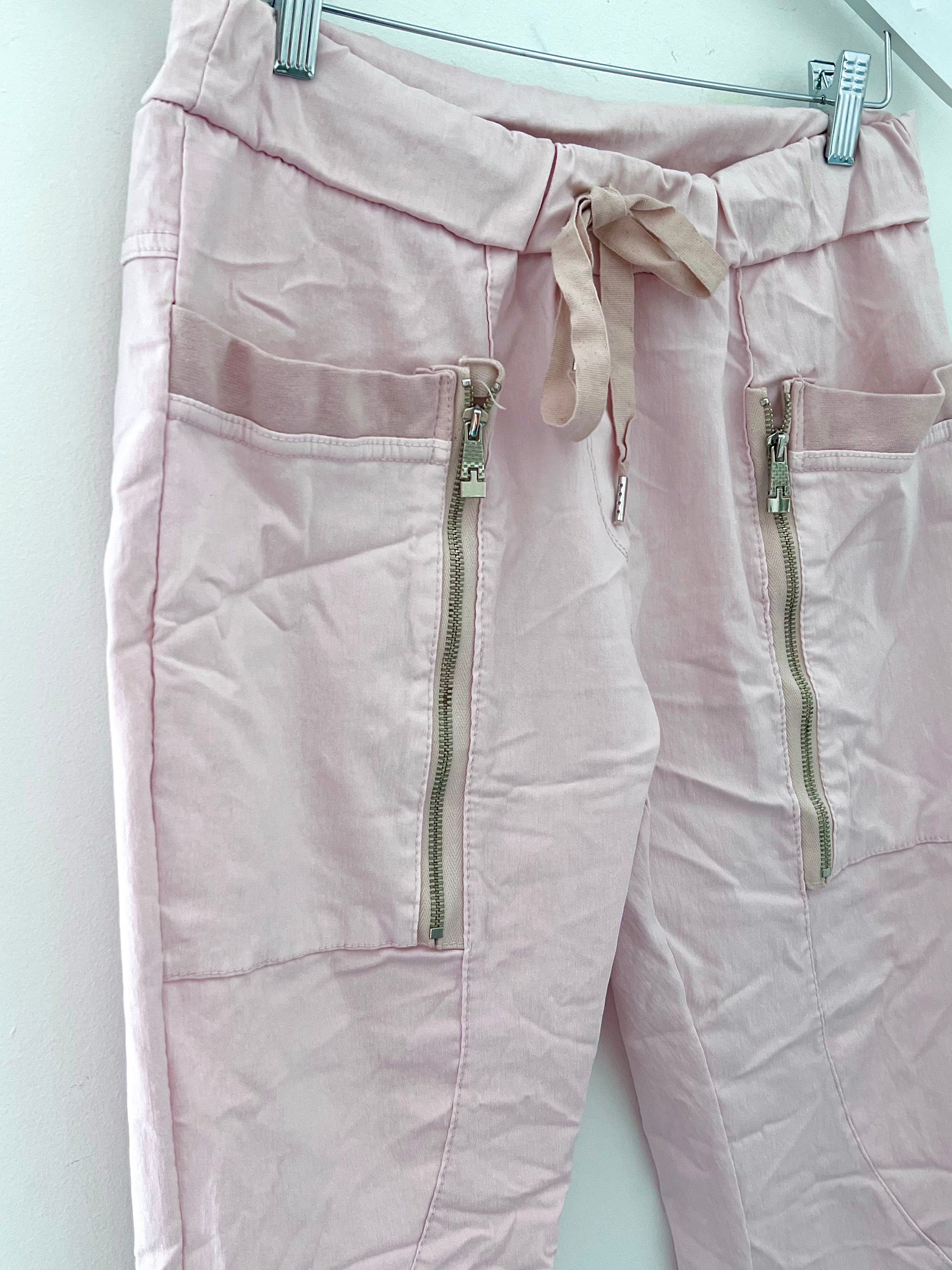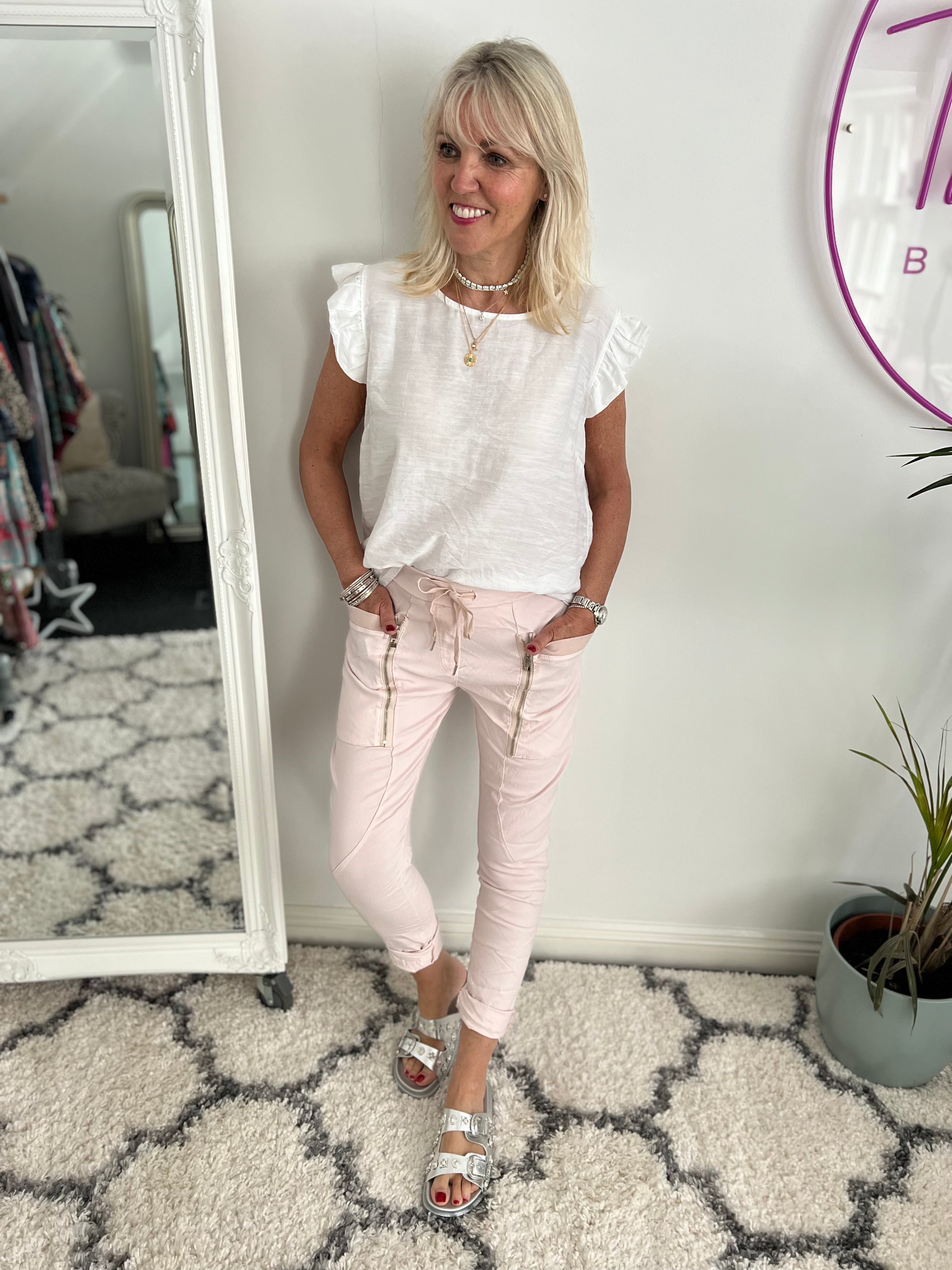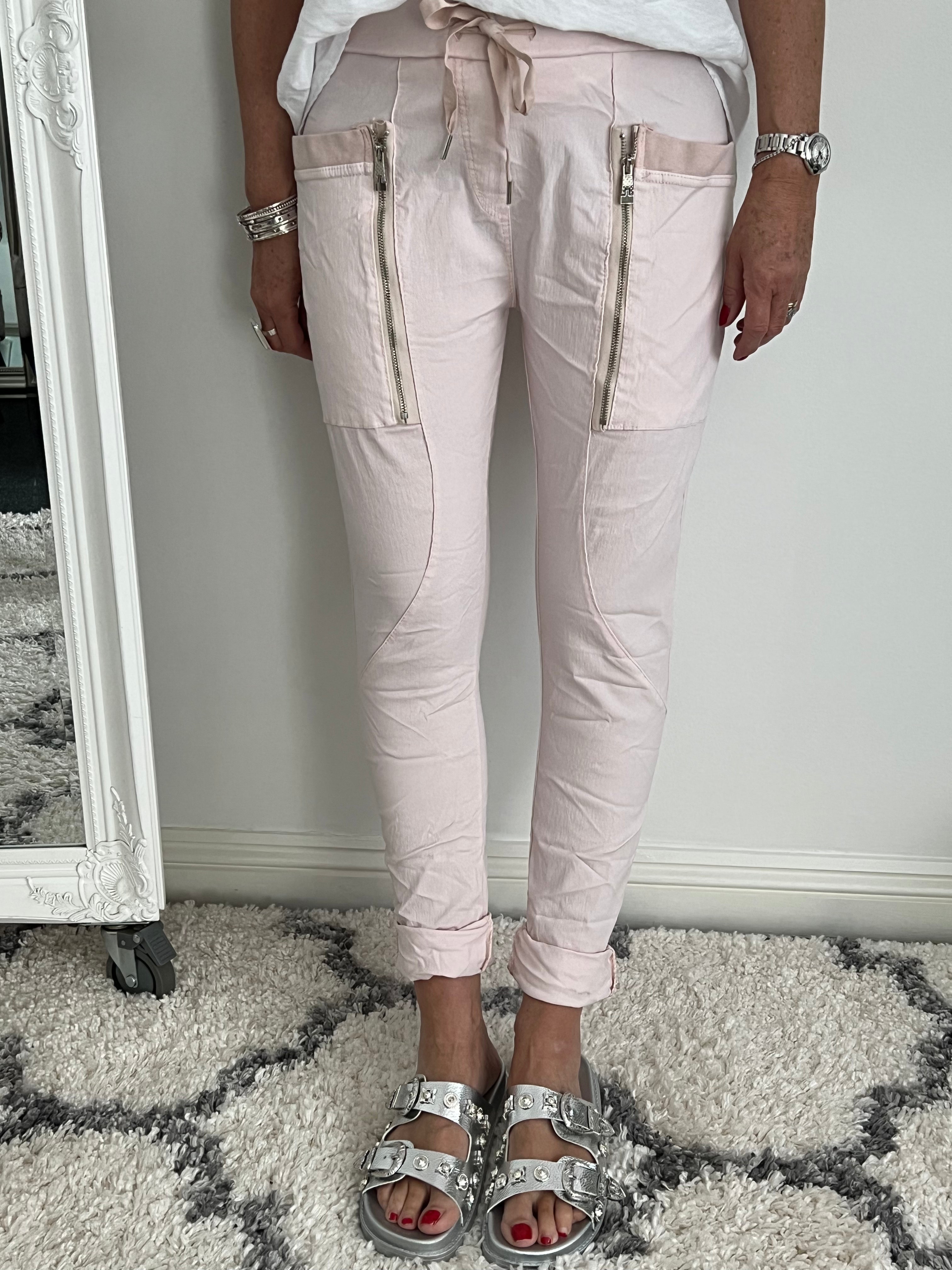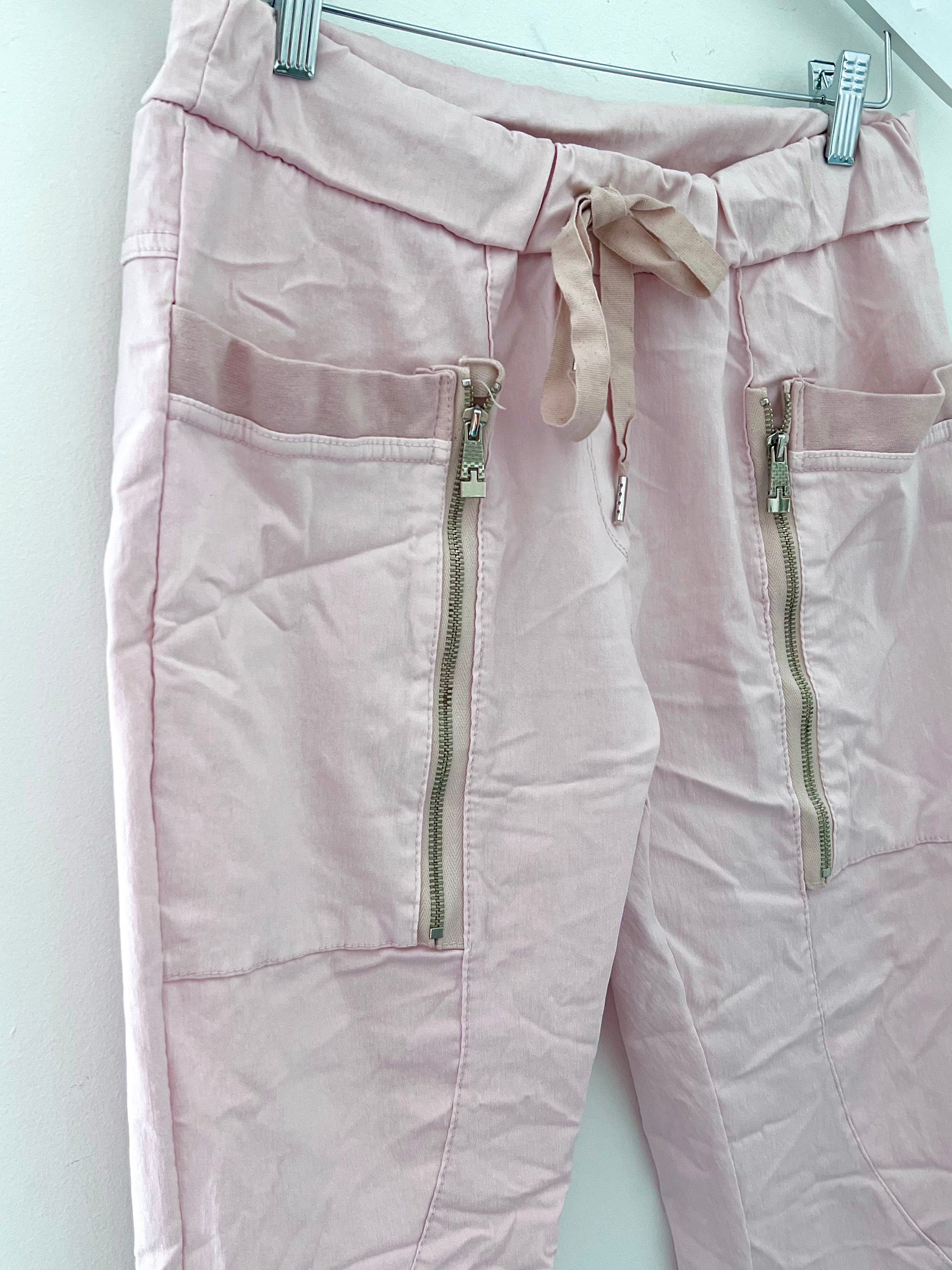 Super Stretch Joggers with Zip Detail in Pink
Fantastic joggers for easy, comfortable day to day wearing. Drawstring stretchy waist, and pockets with zips. They come creased which fall out after the first wash. 
75% viscose 20% nylon 5% elastane
Only wash at 30 degrees and do not tumble dry
One Size and nice and stretchy.
Best suited to UK10-14
I am a Sz 10 and 5'6".  They are fairly generous on me.  If you are after a neater fit and are sized UK8-12 you might like to see our Slimfit Jogger Range