Free UK Postage on all orders over £100!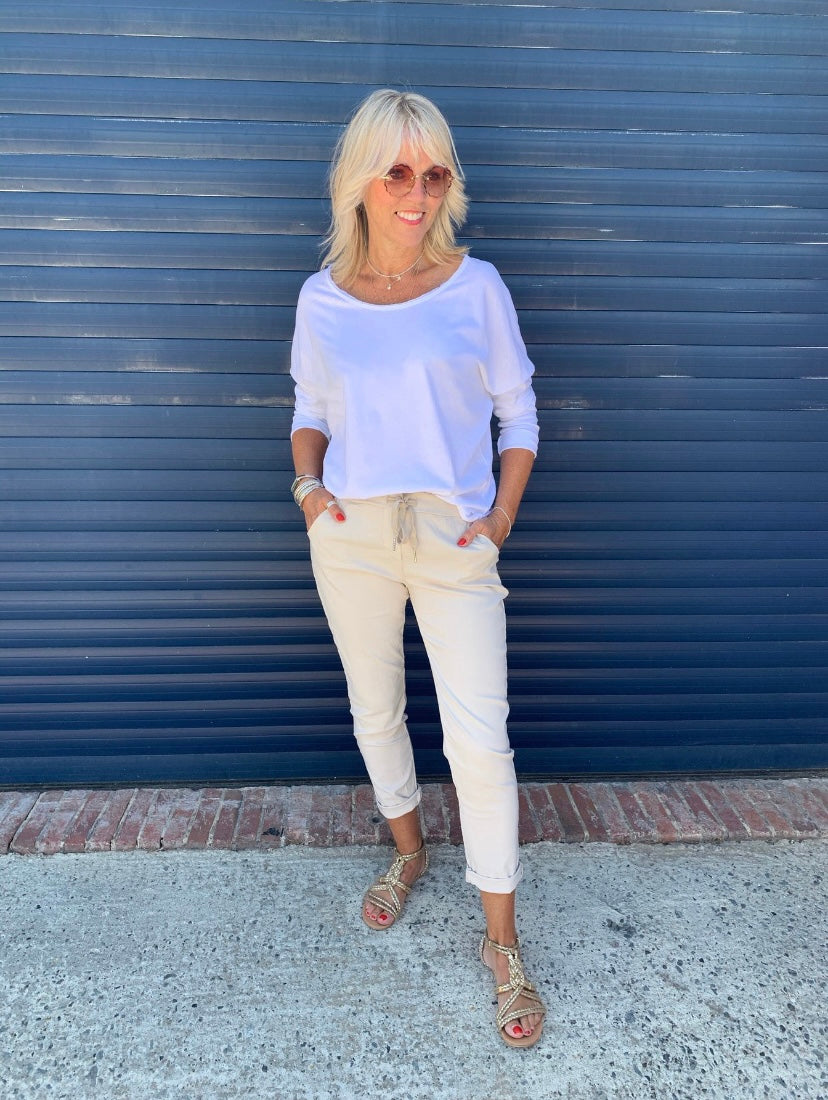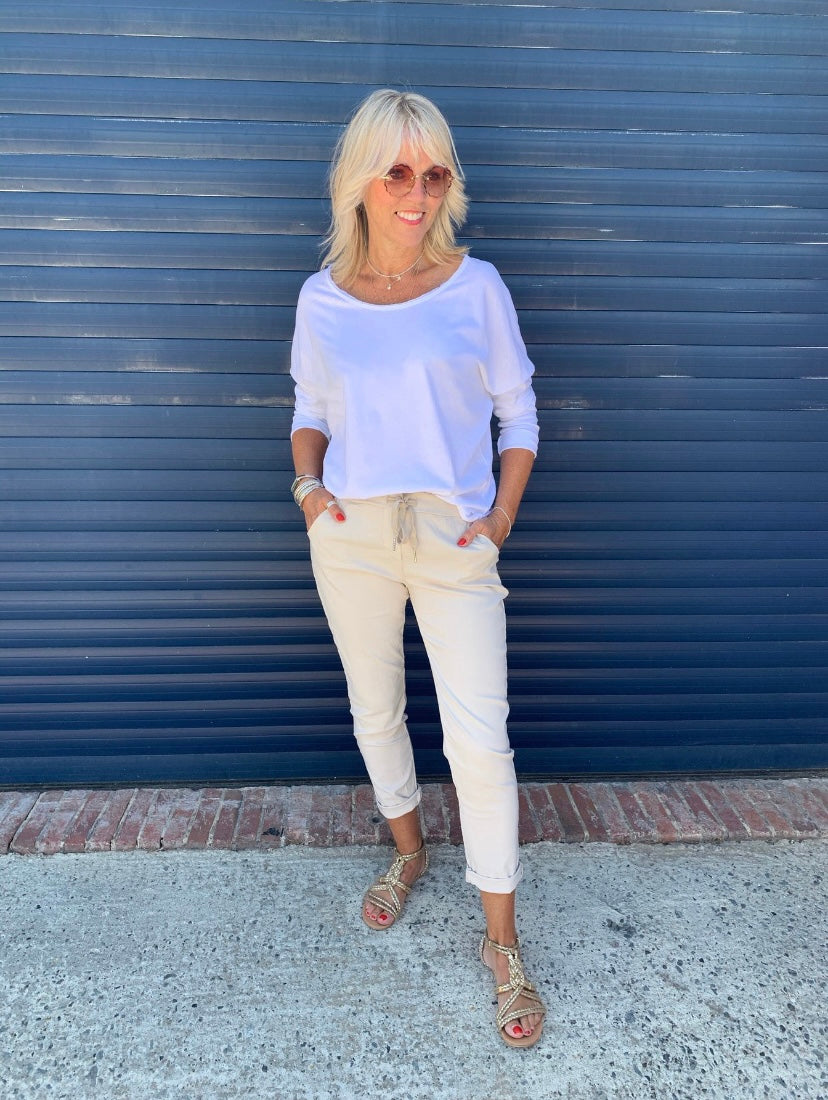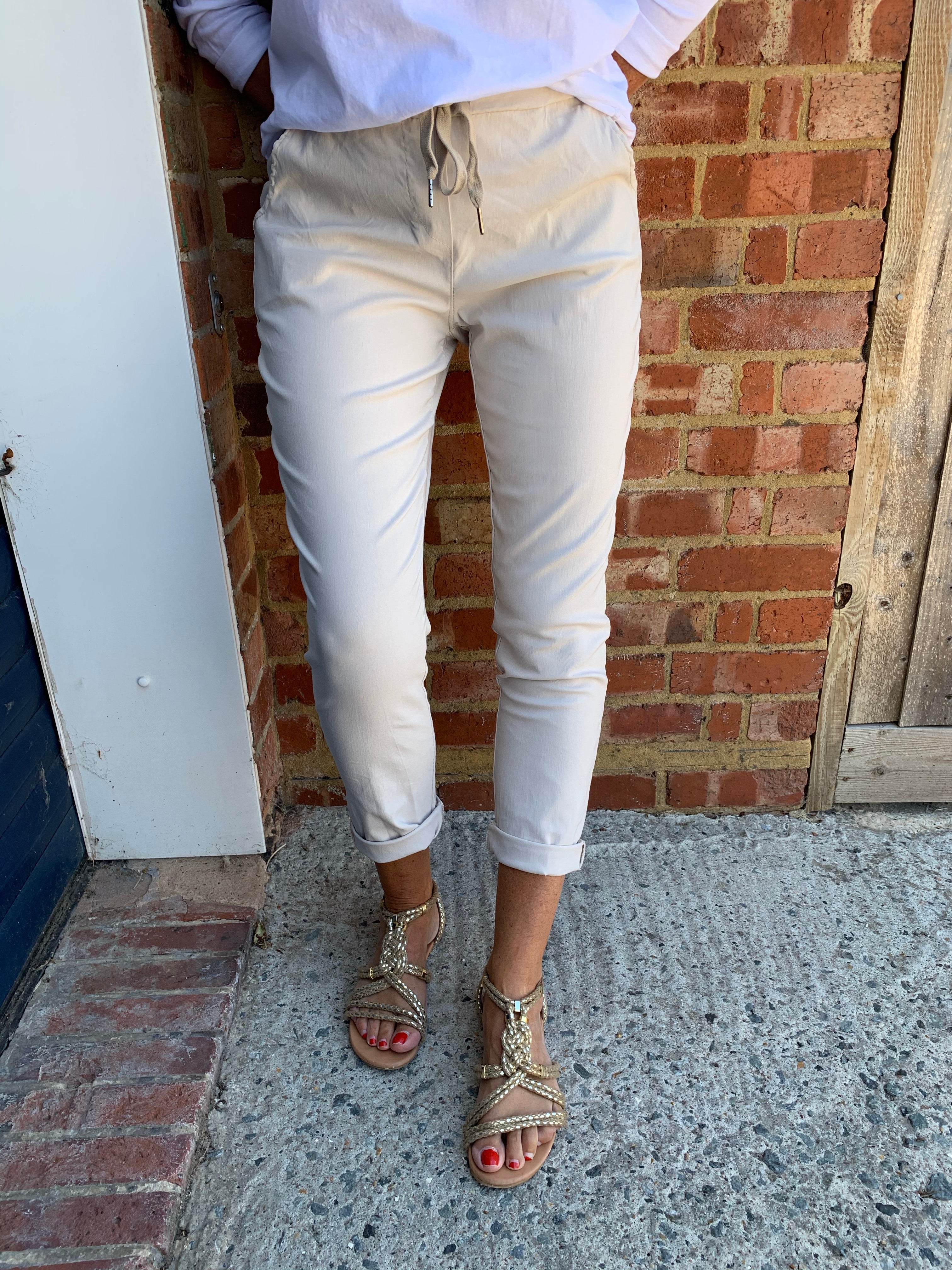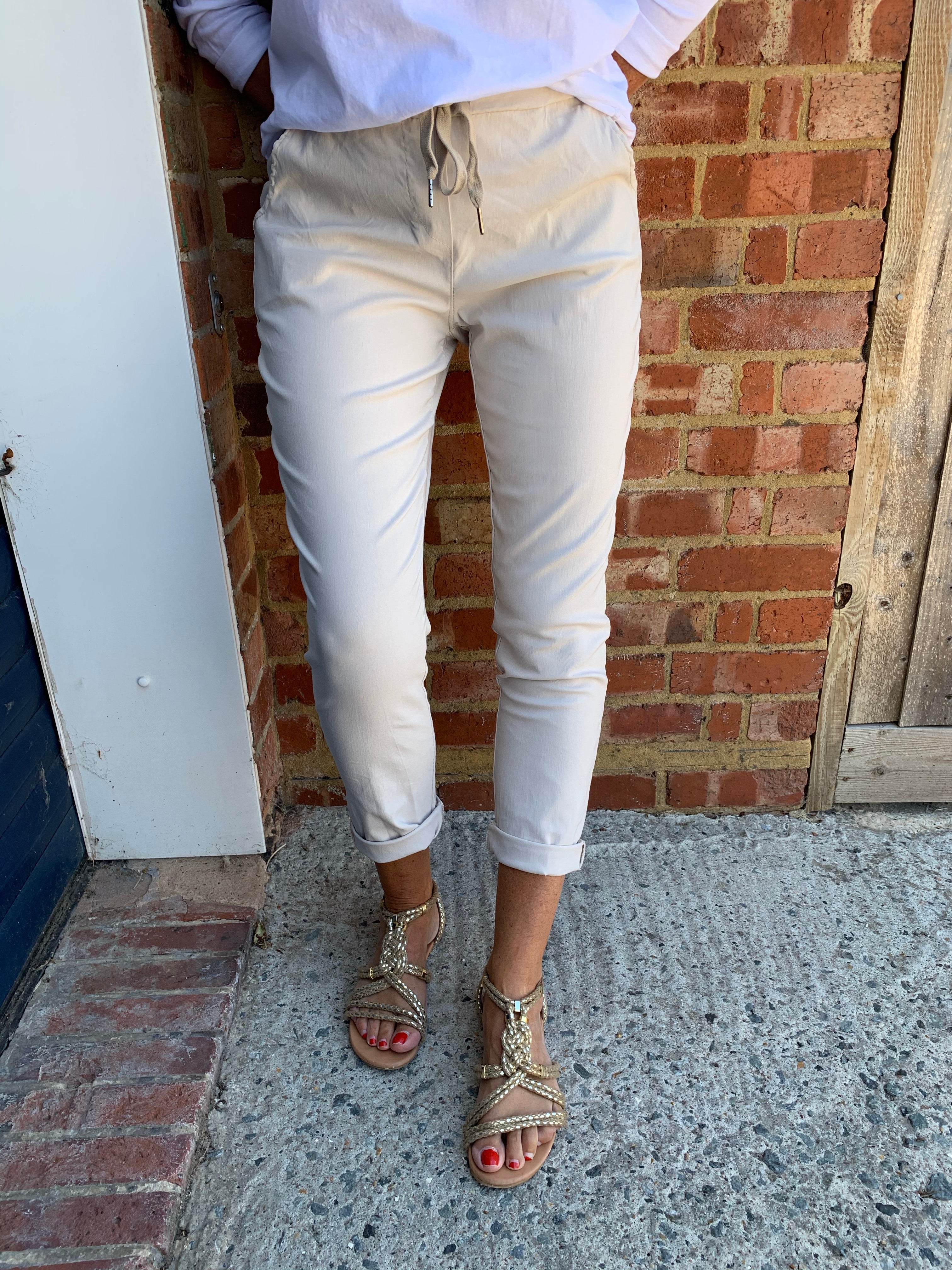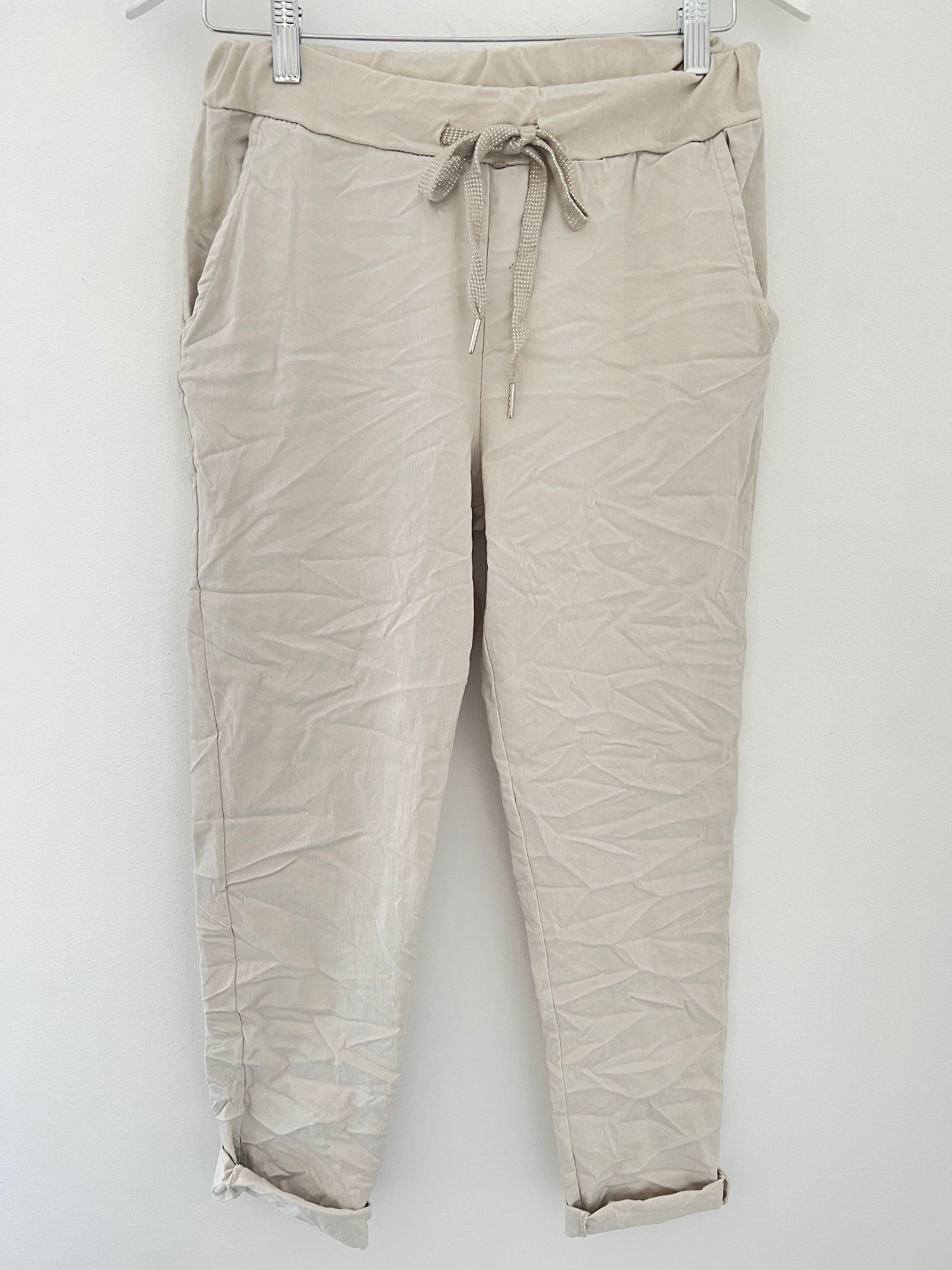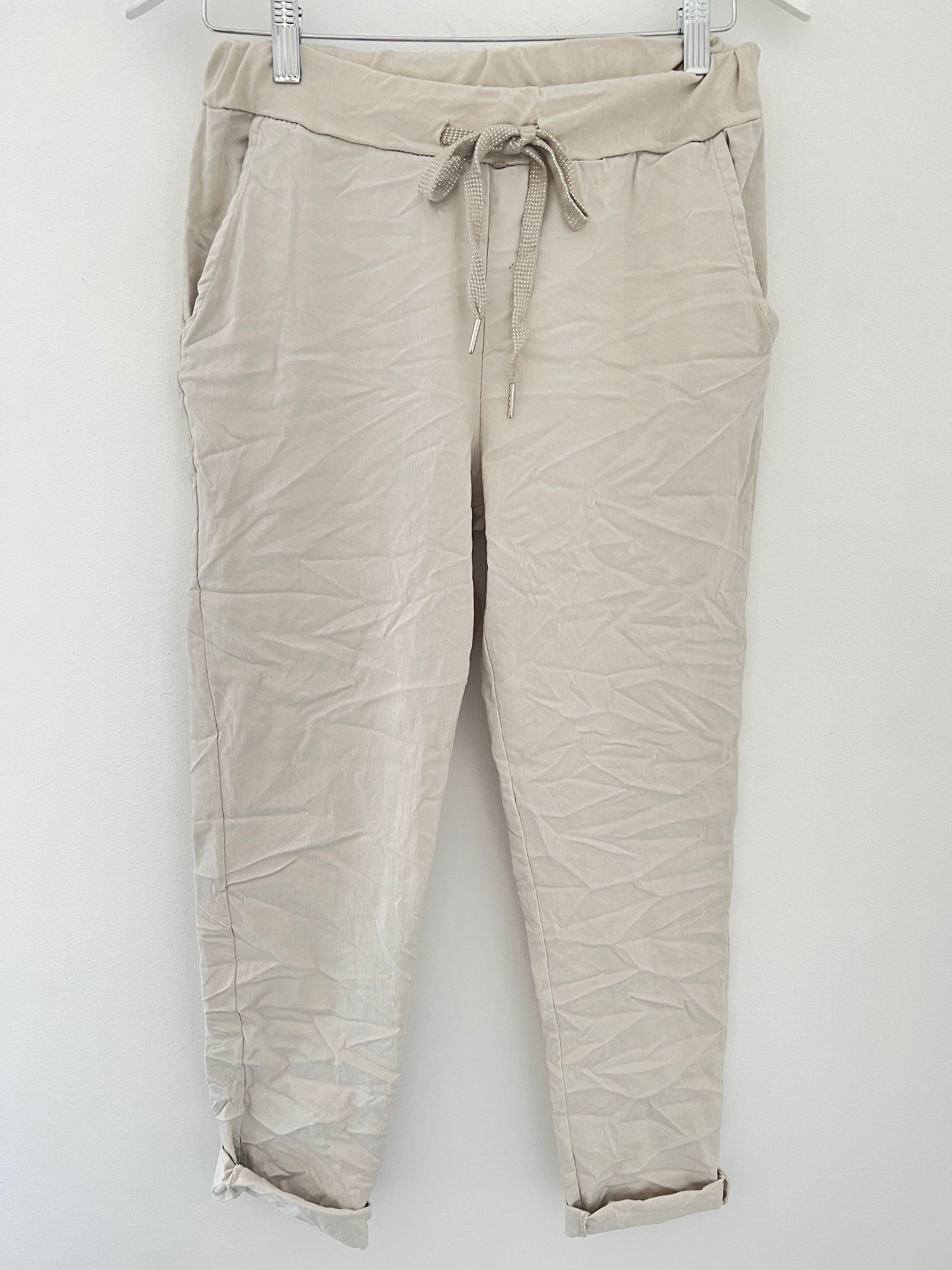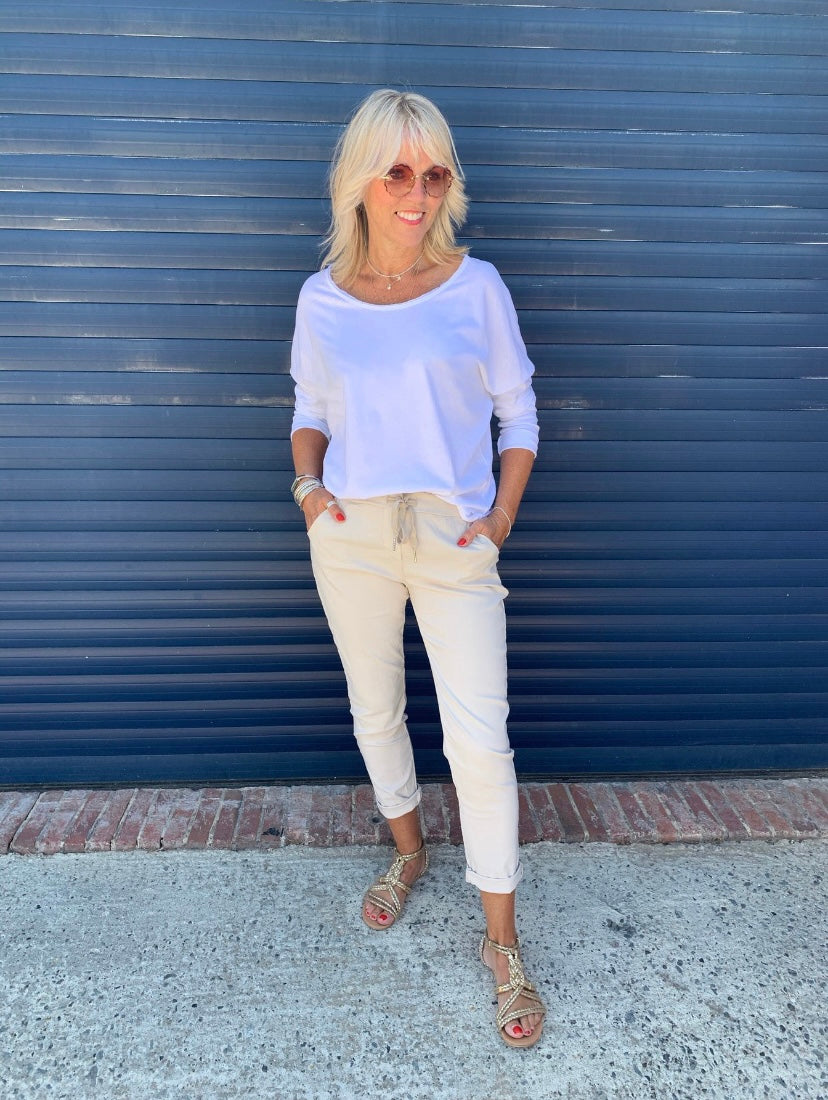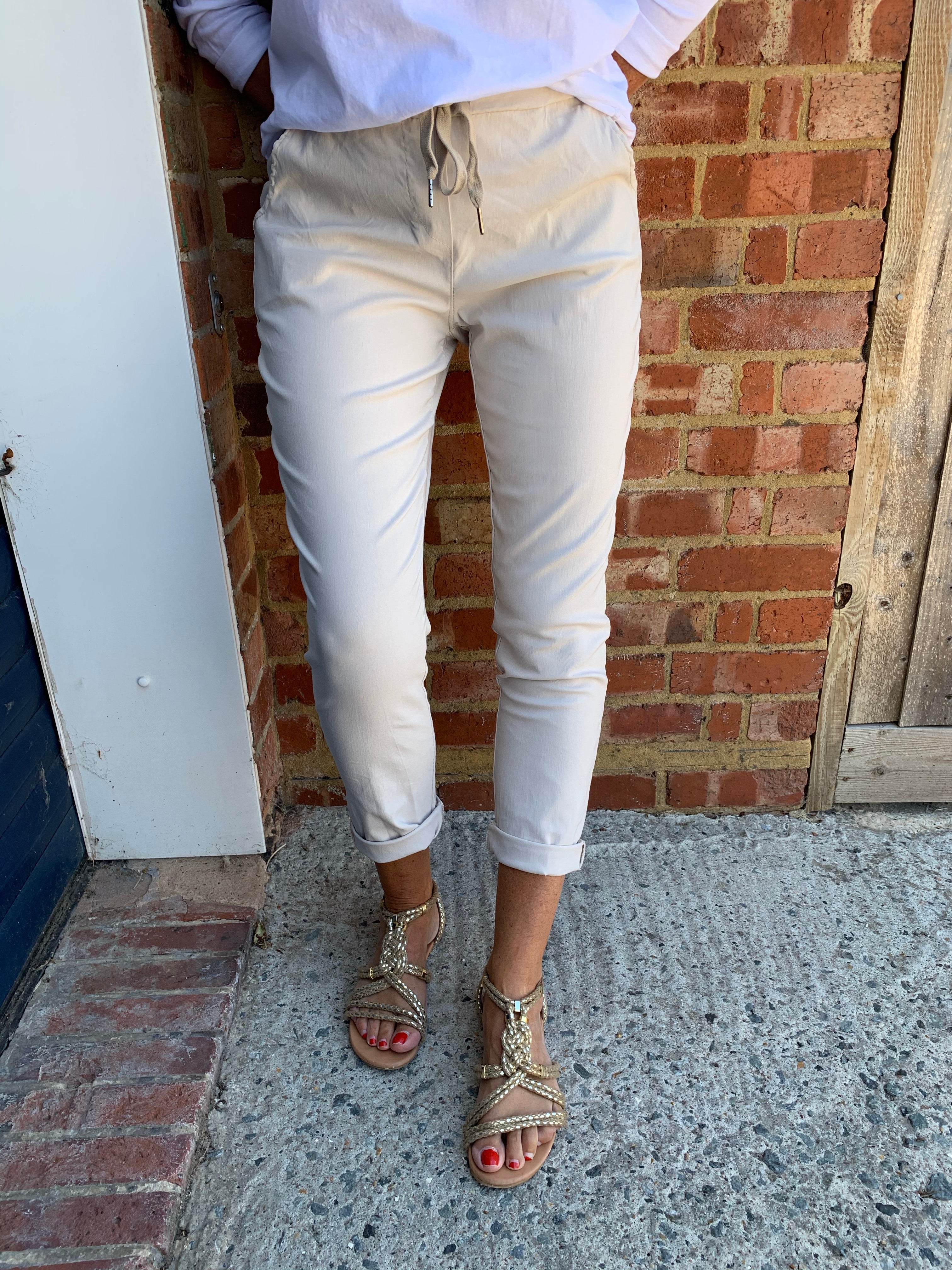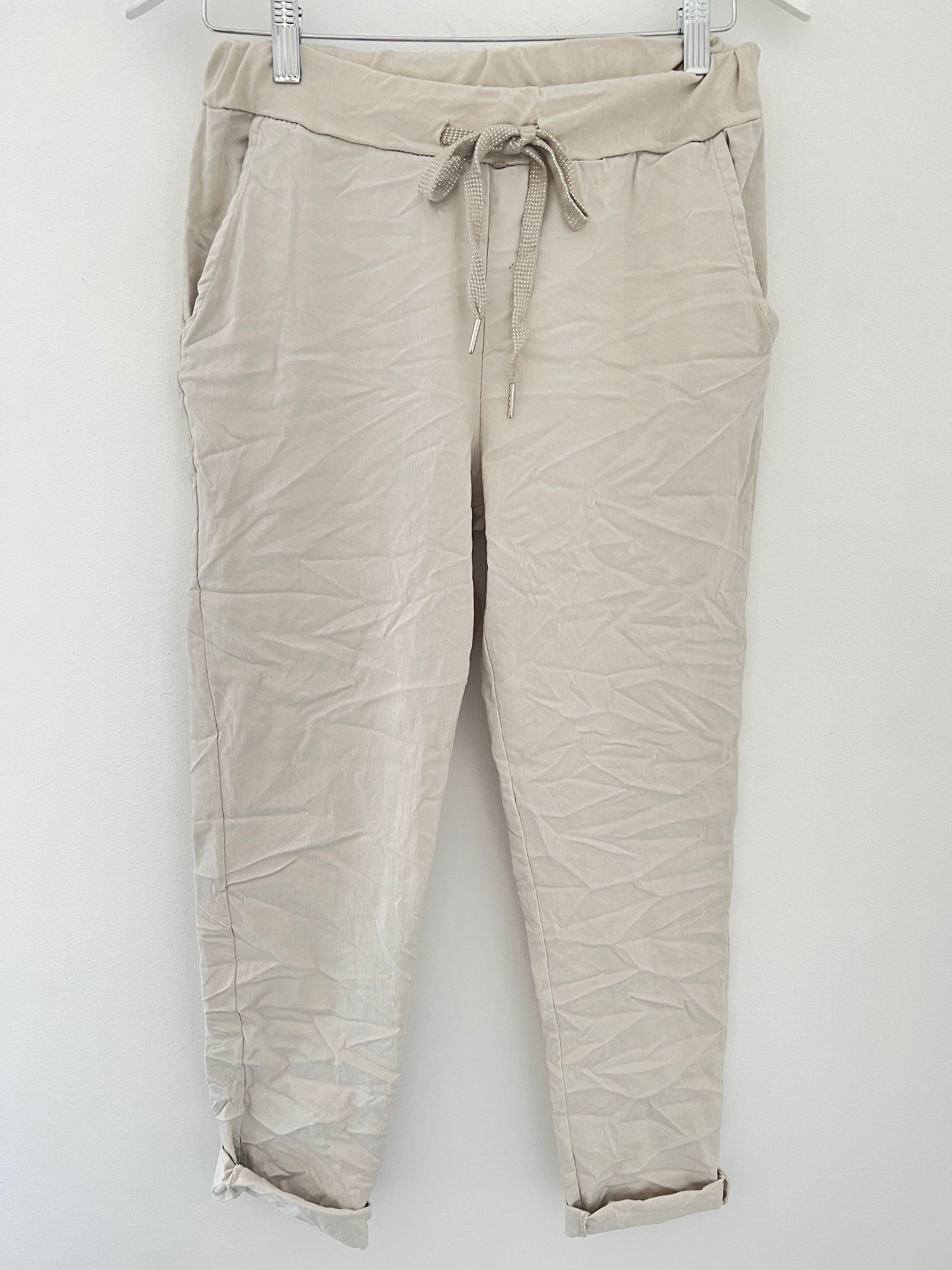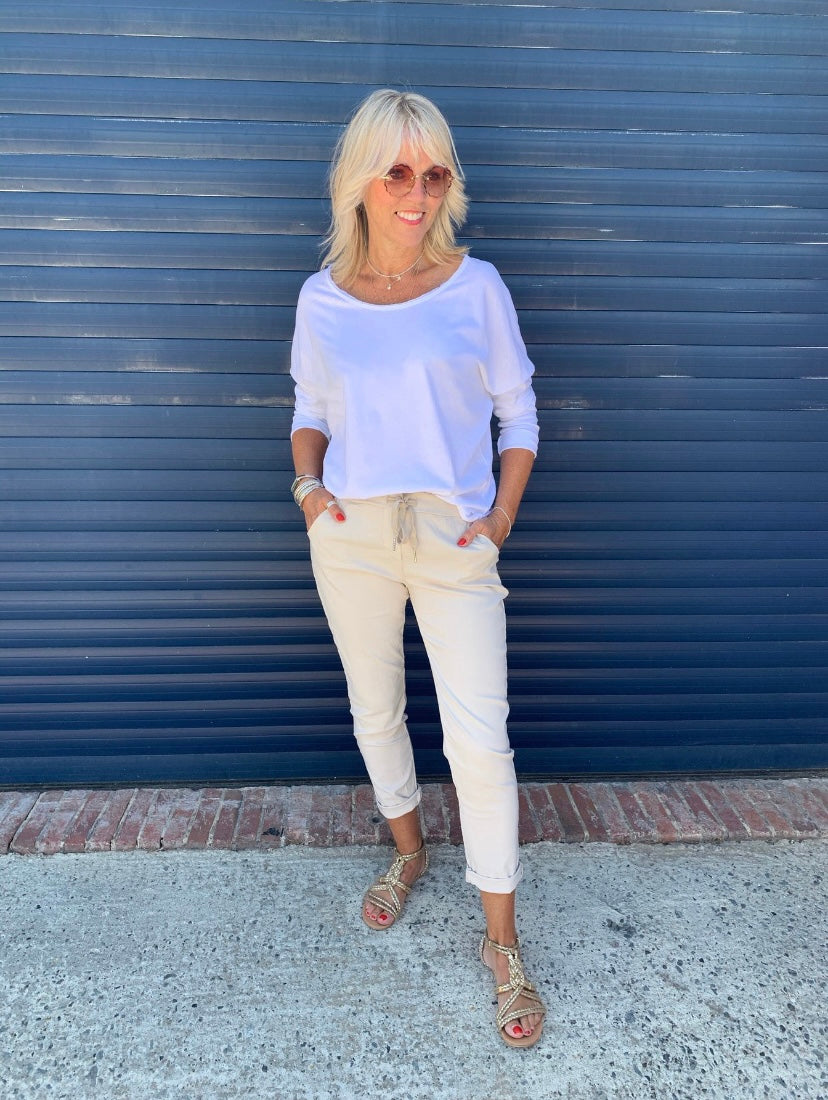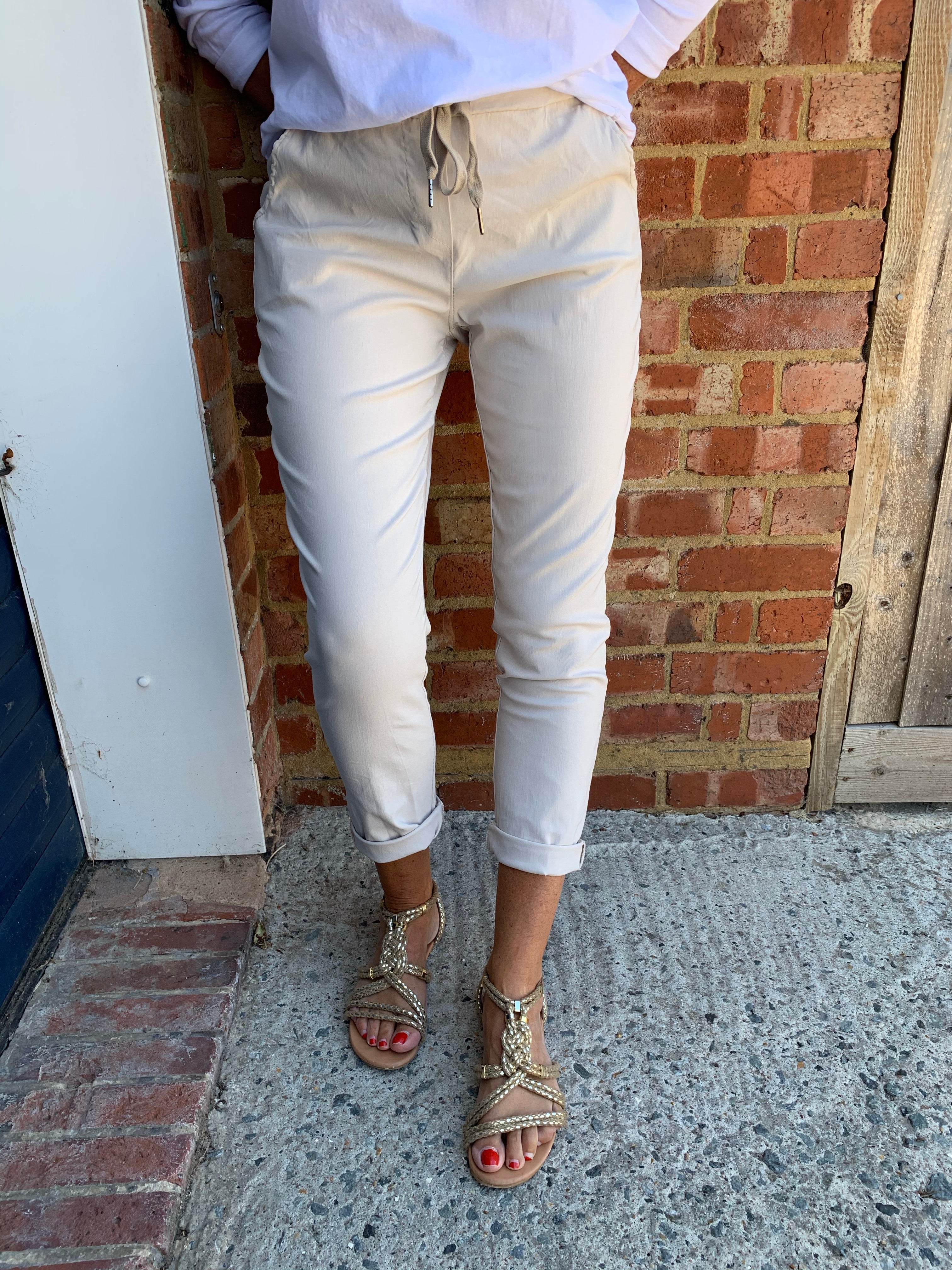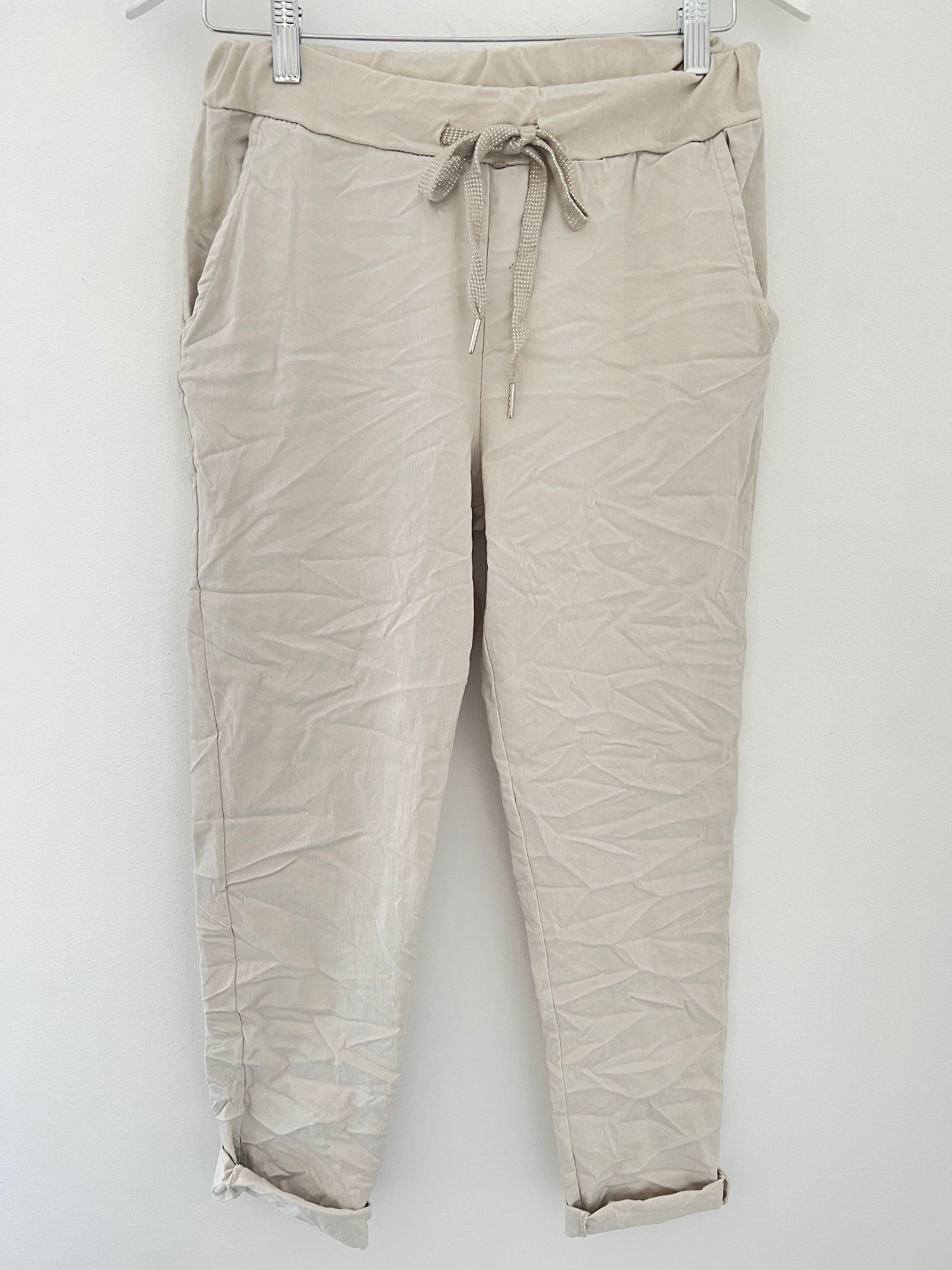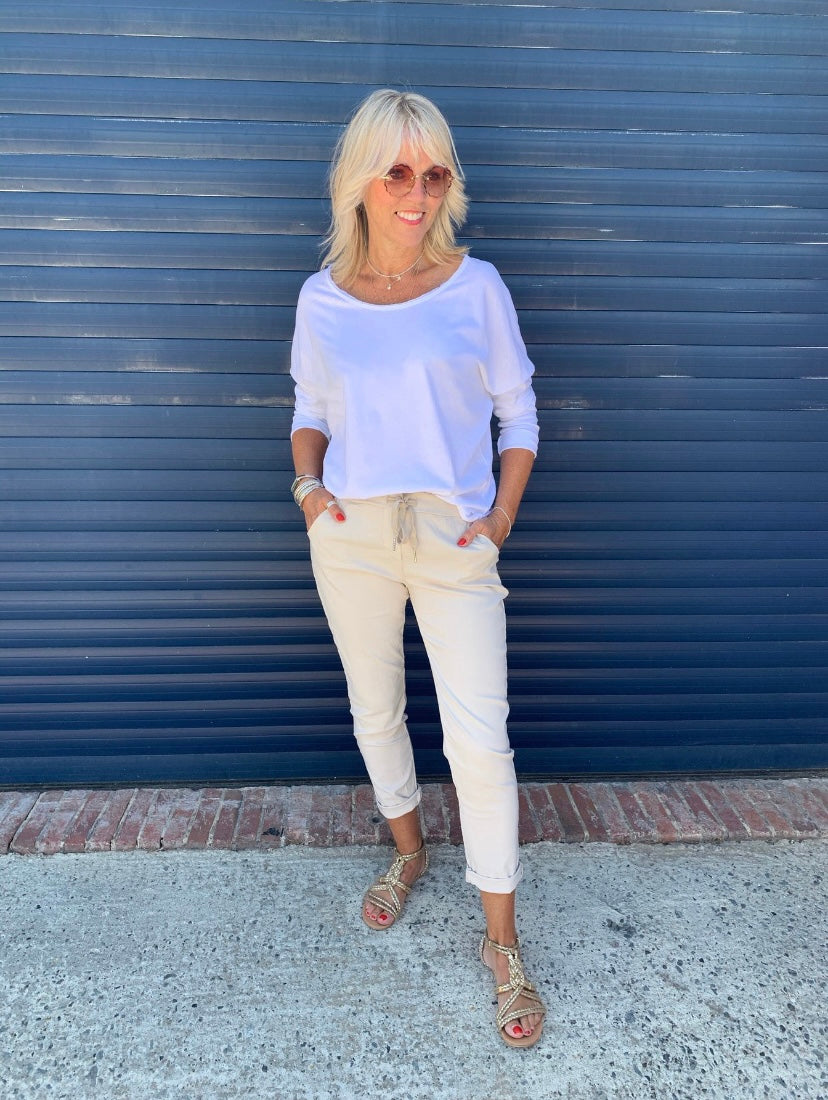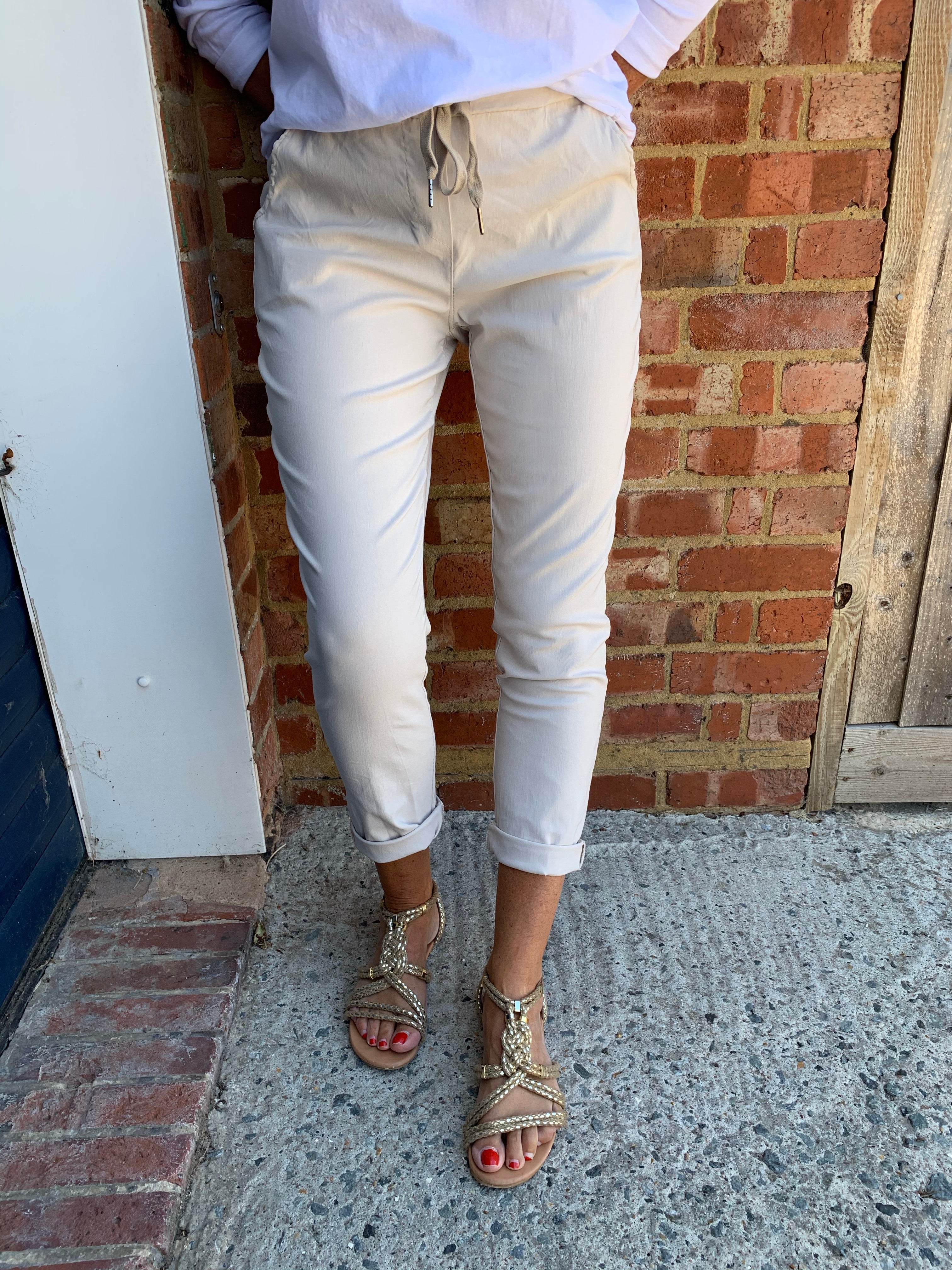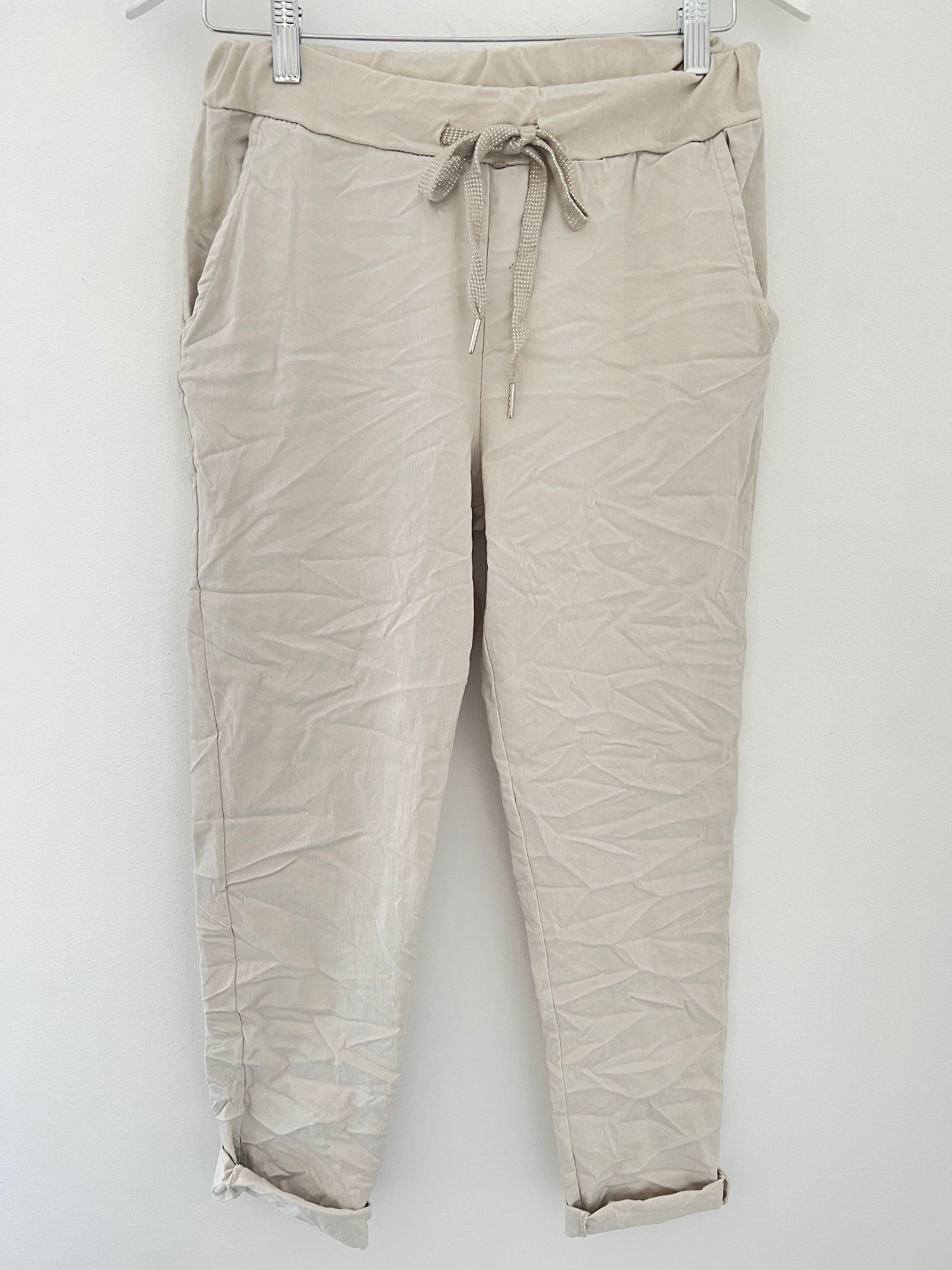 Super Stretch Joggers in Stone
Fantastic joggers for easy, comfortable day to day wearing. They are exactly as it says on the tin - a basic, plain, stretchy jogger at a great price. Drawstring stretchy waist, pockets.
They come creased which fall out after washing and wearing.
60% viscose, 35% polyester, 5% elastane
Only wash at 30 degrees and do not tumble dry
One Size and nice and stretchy.
Best suited to UK10-16
I am a Sz 10 and 5'6".  They are fairly generous on me.  If you are after a neater fit and are sized UK8-12 you might like to see our Slimfit Jogger Range