Free UK Postage on all orders over £100!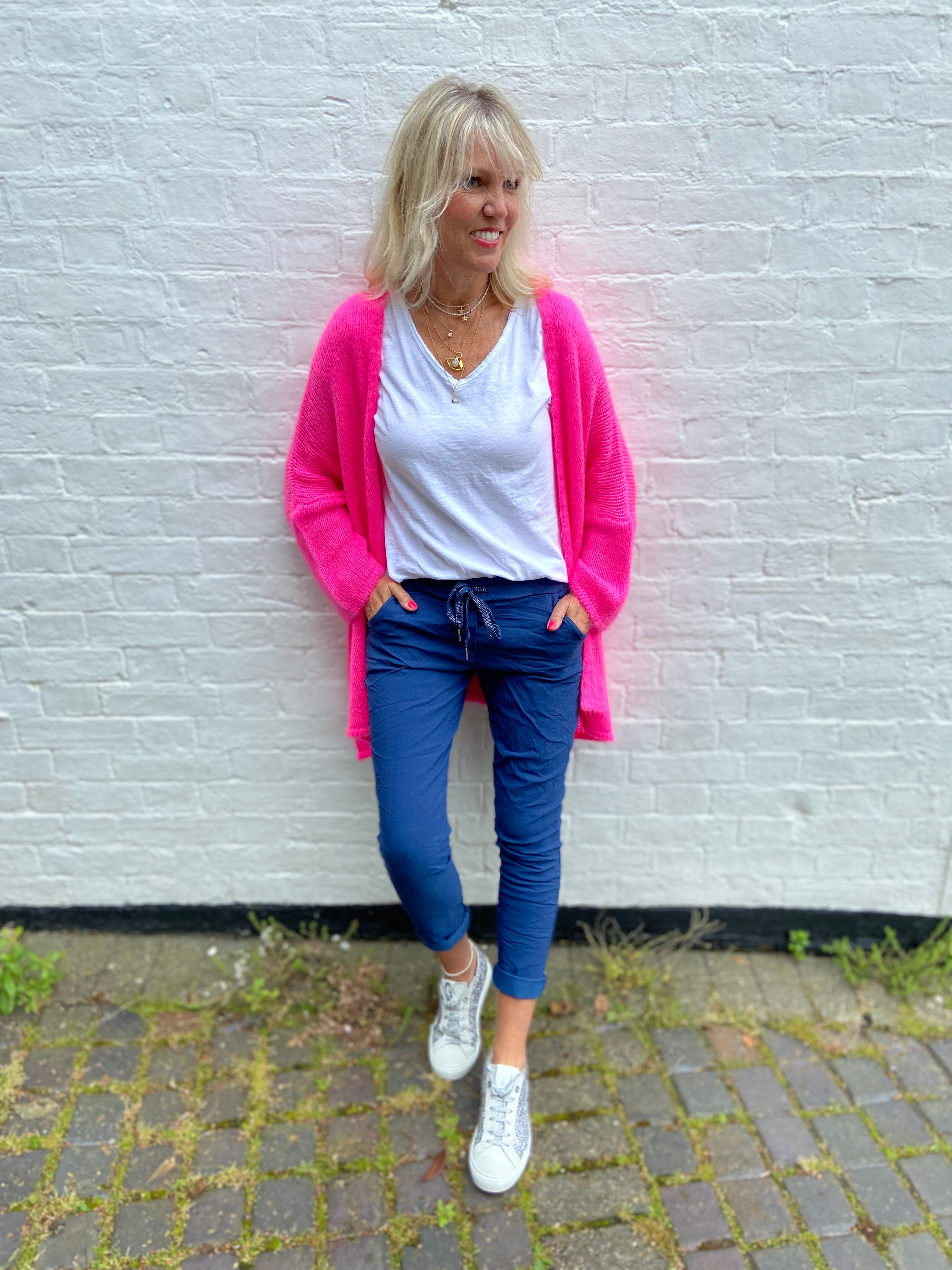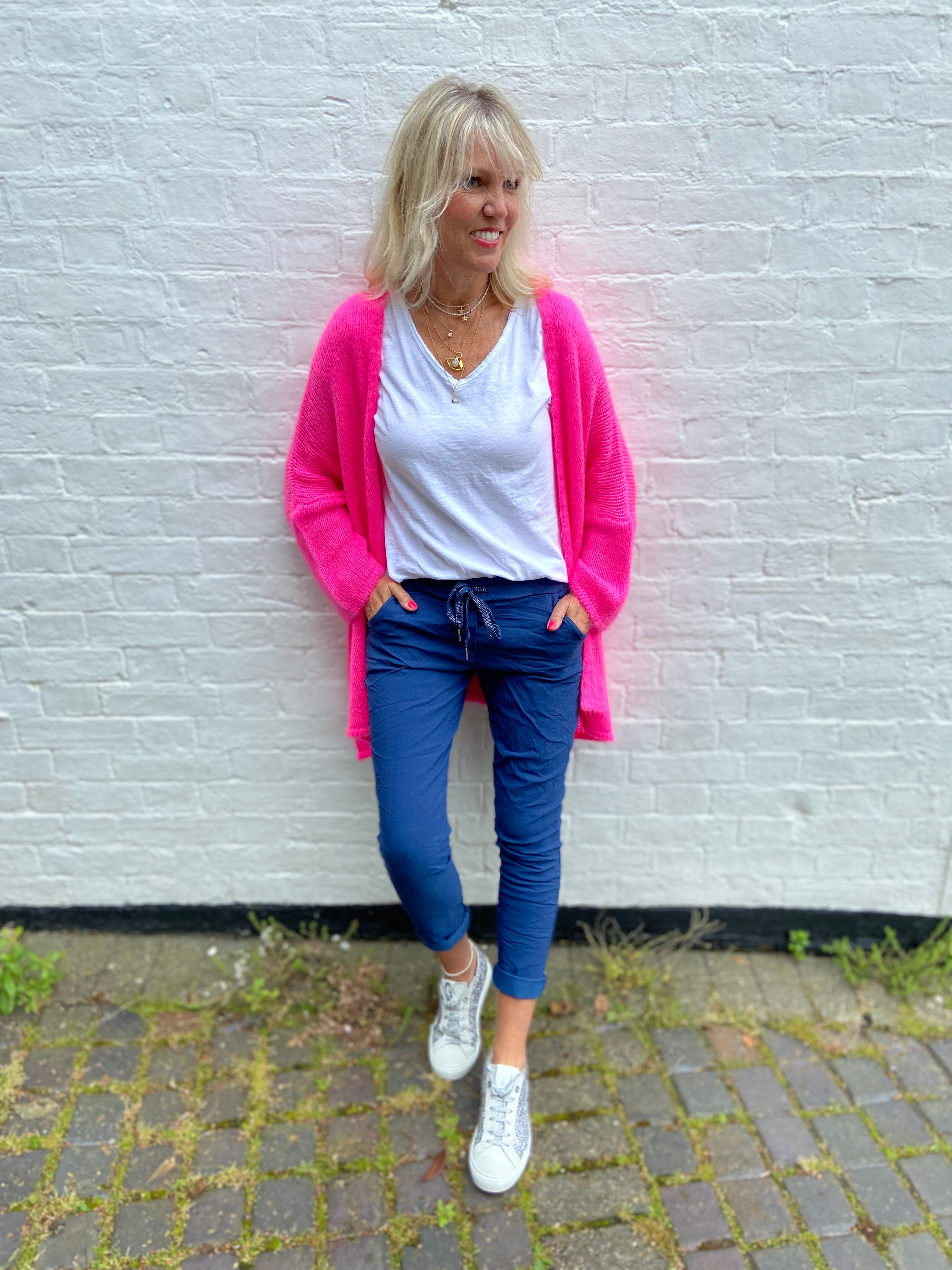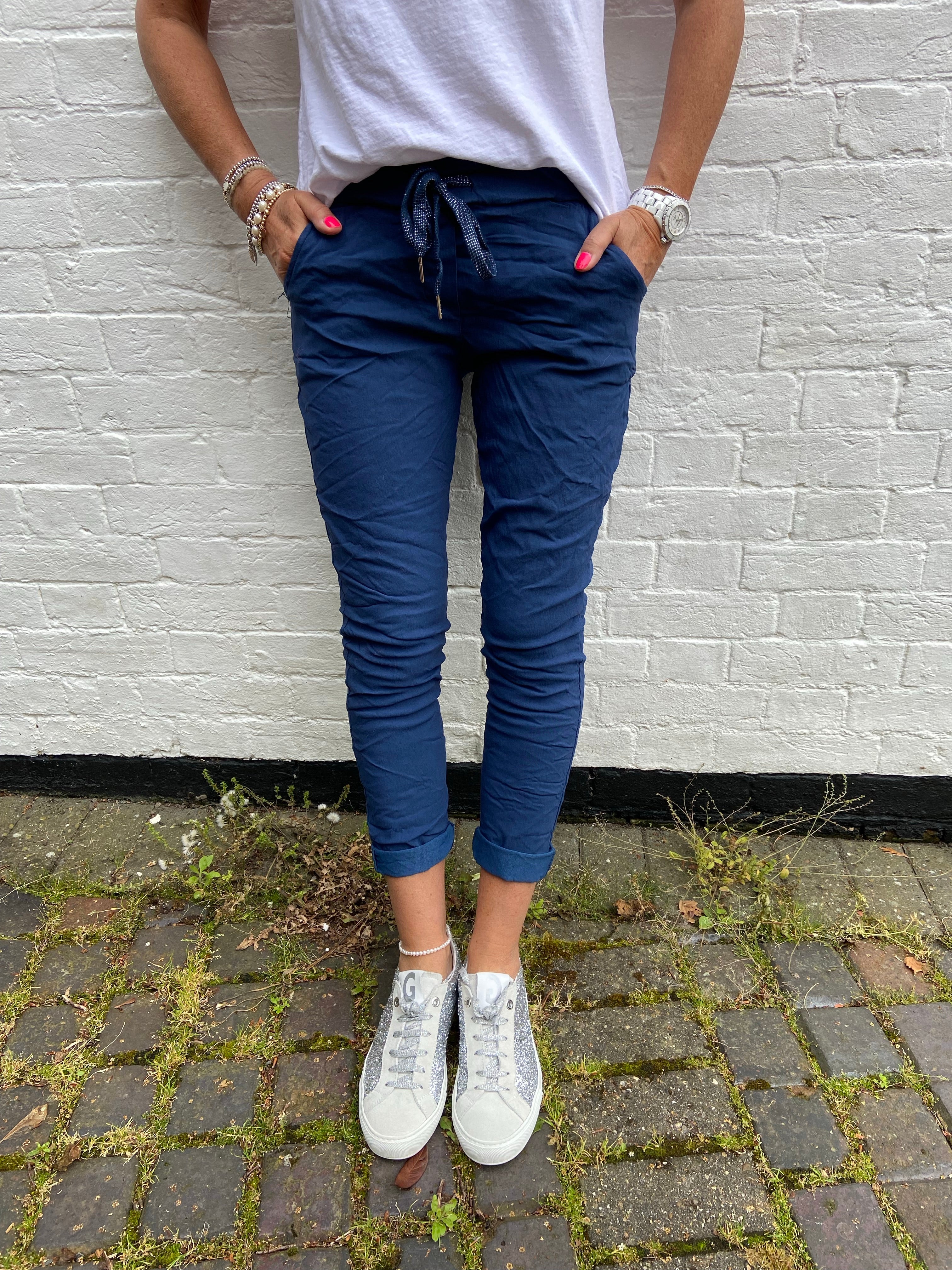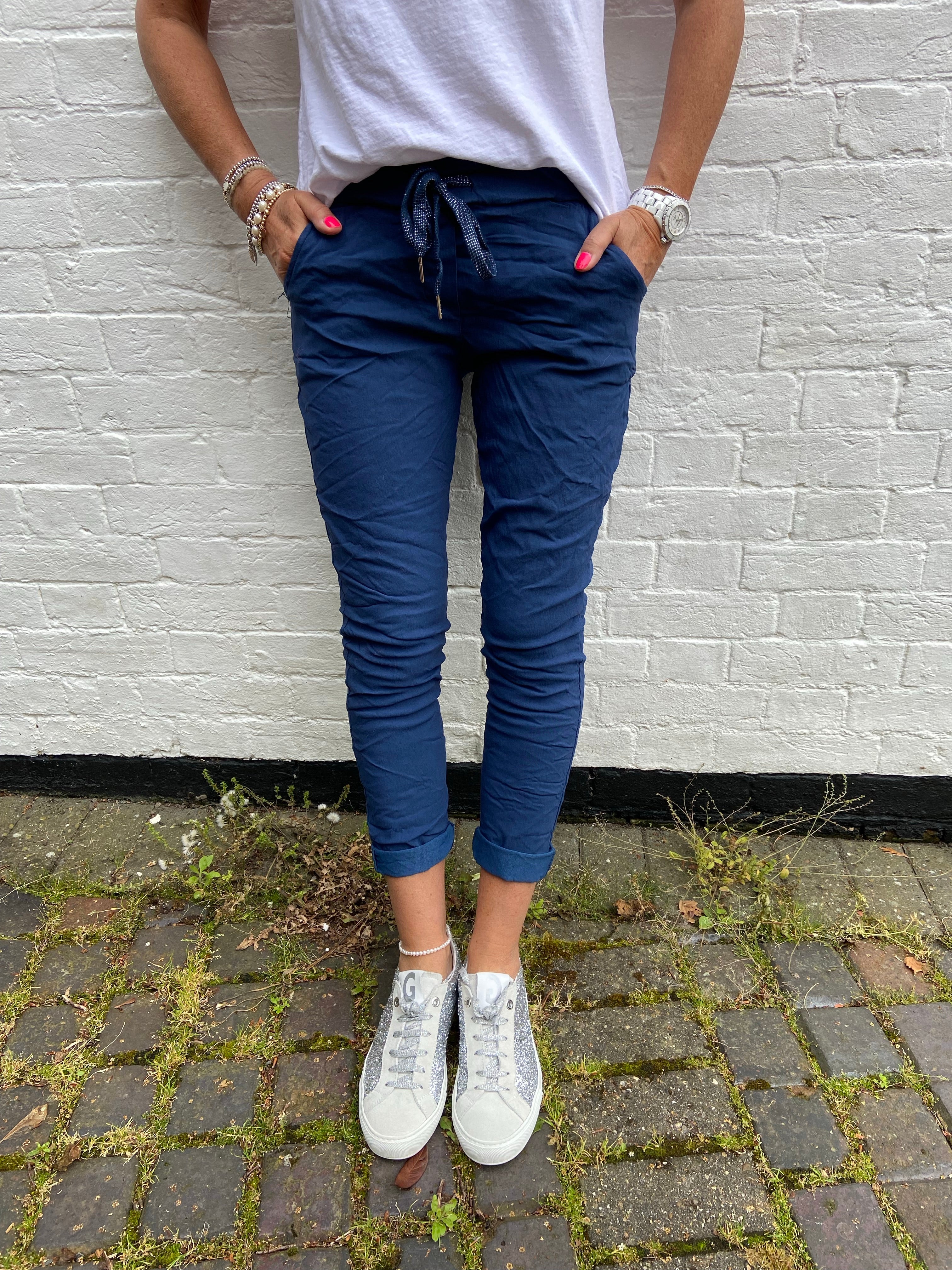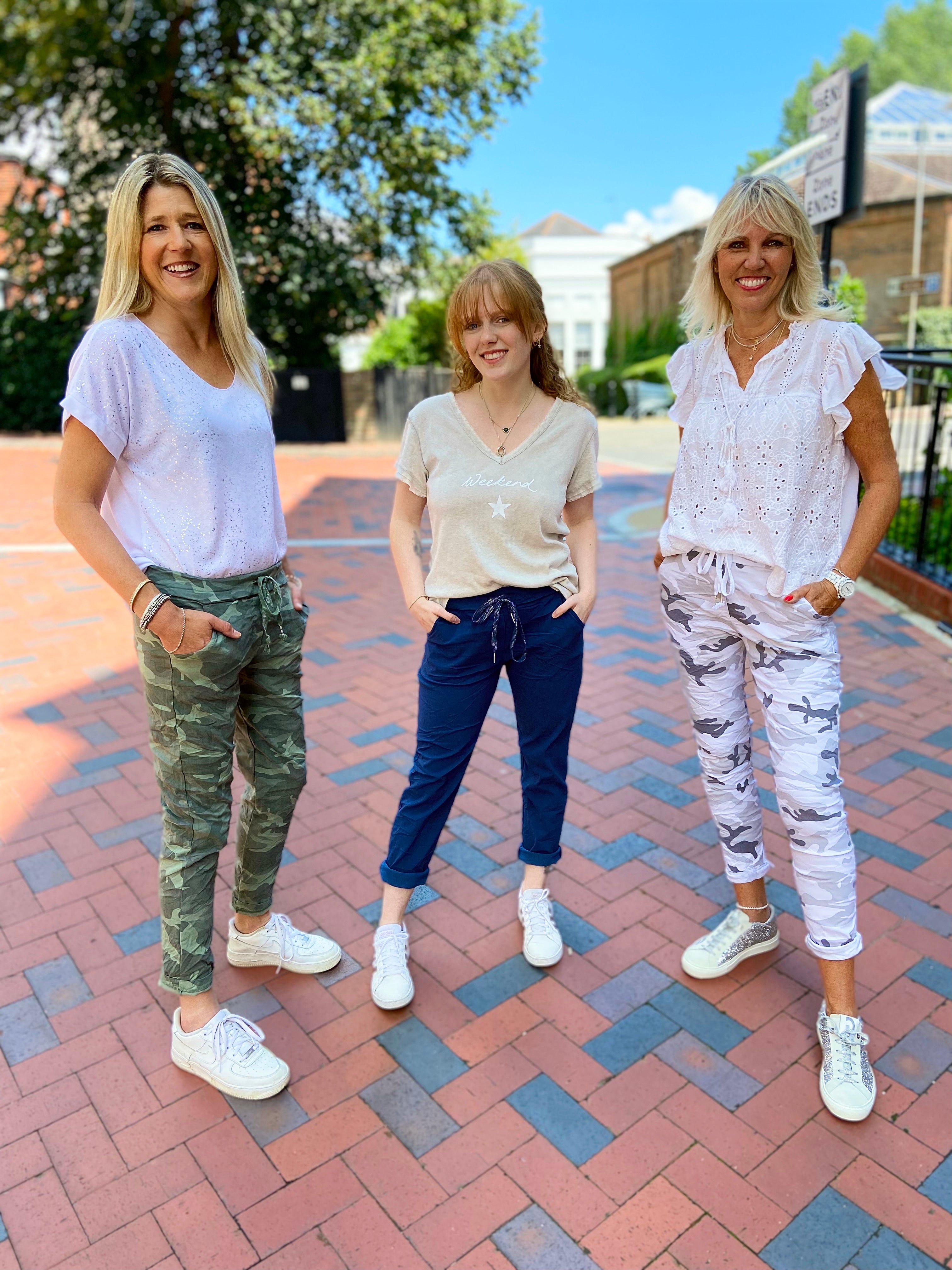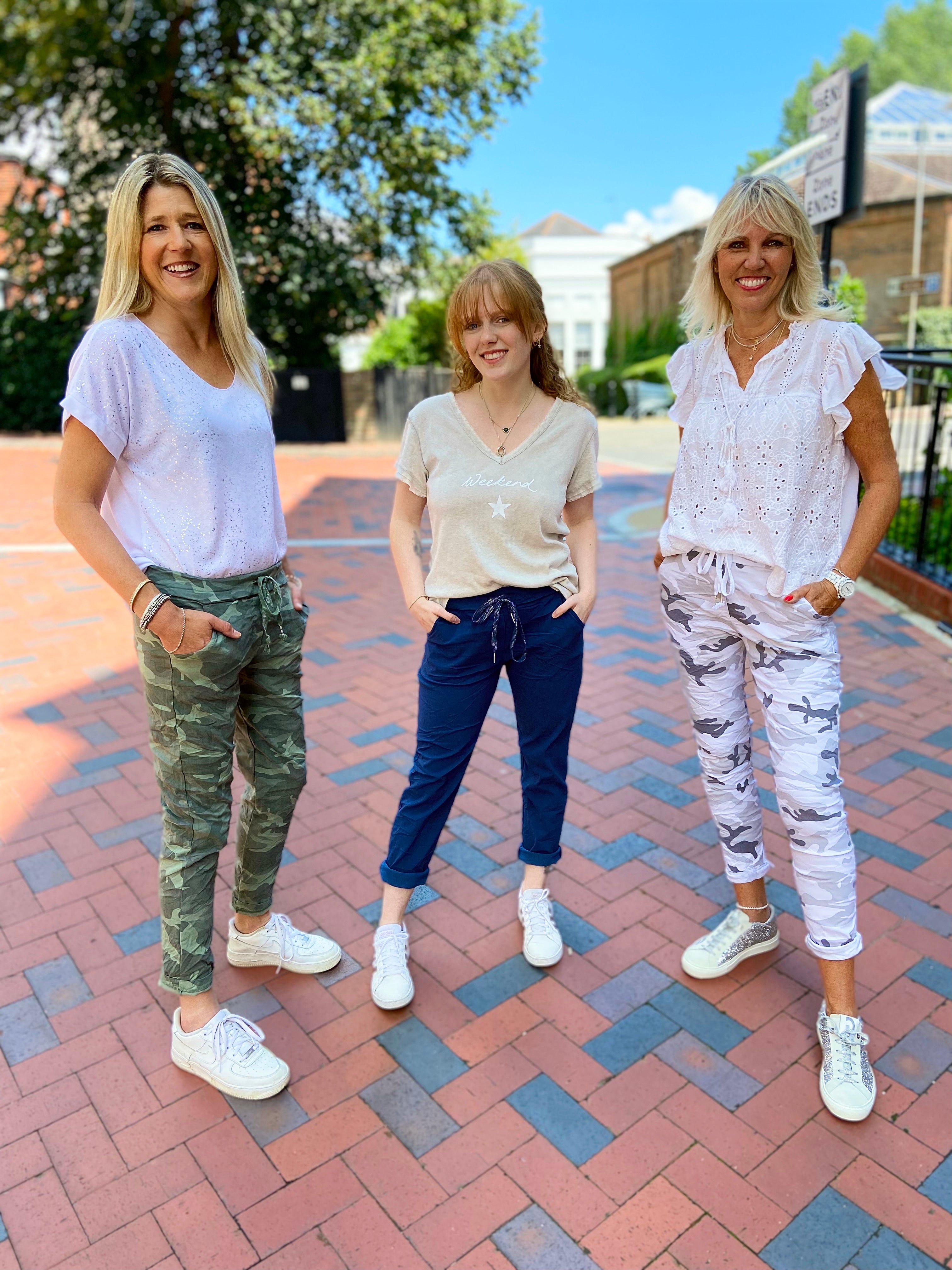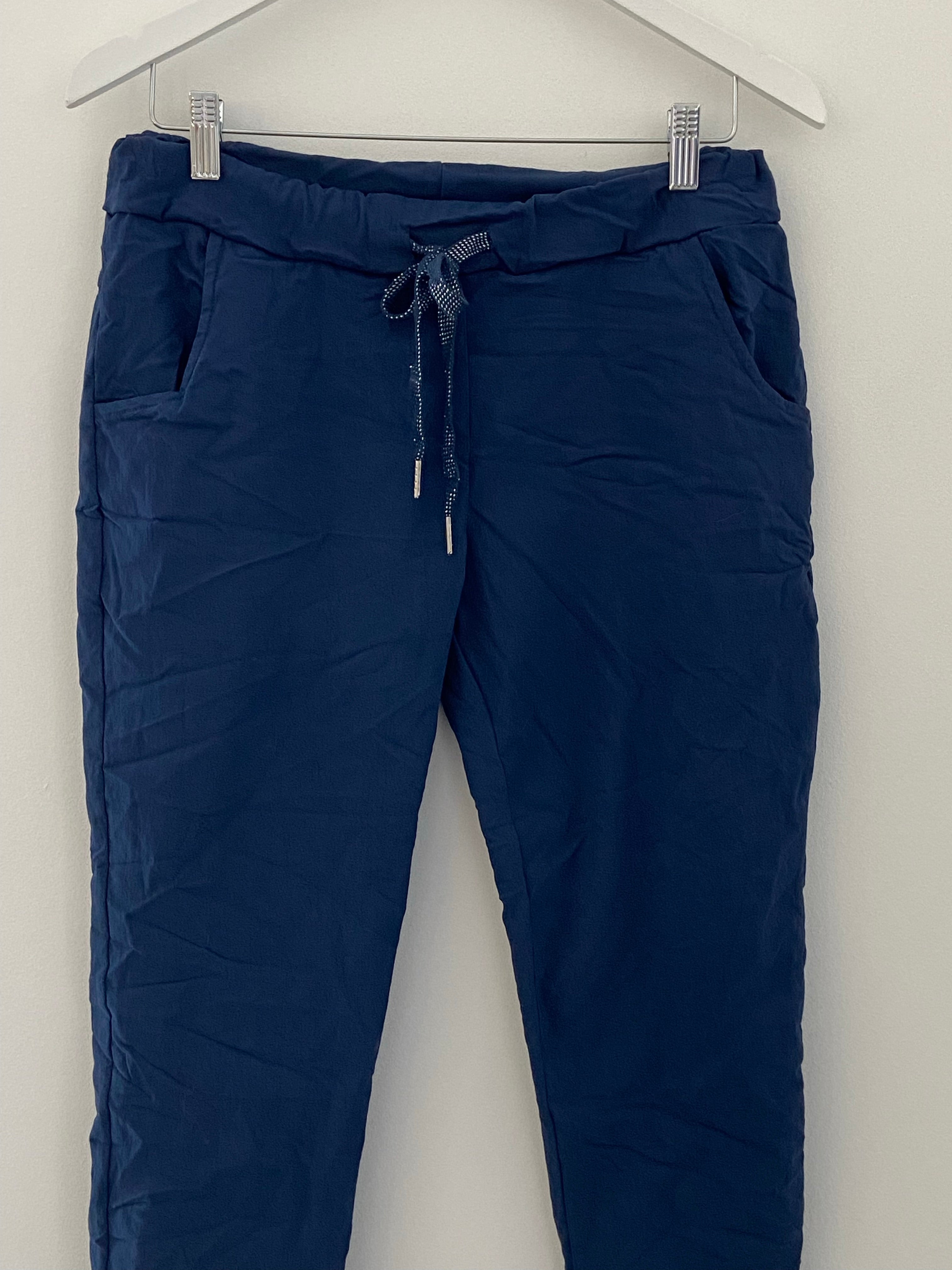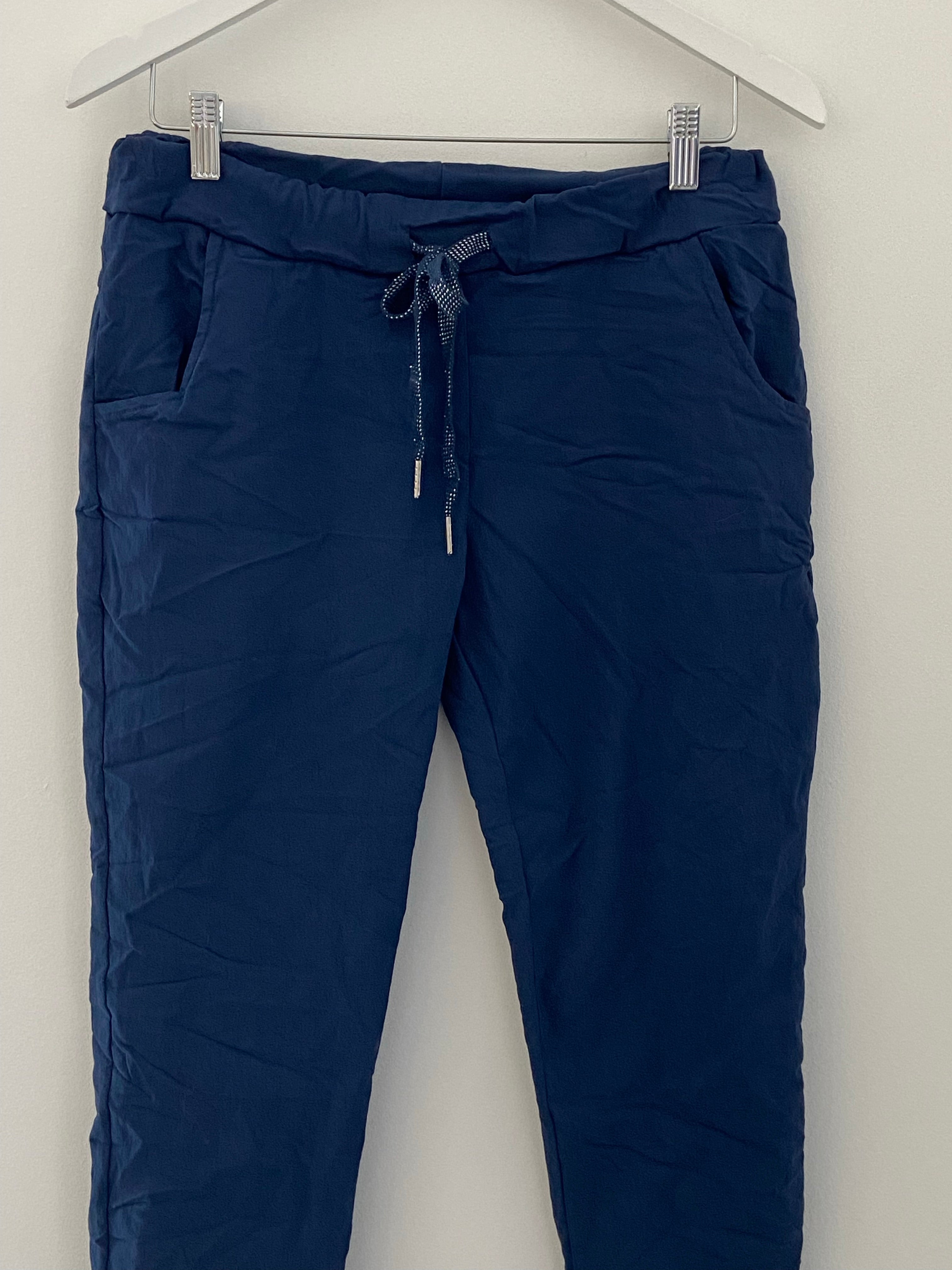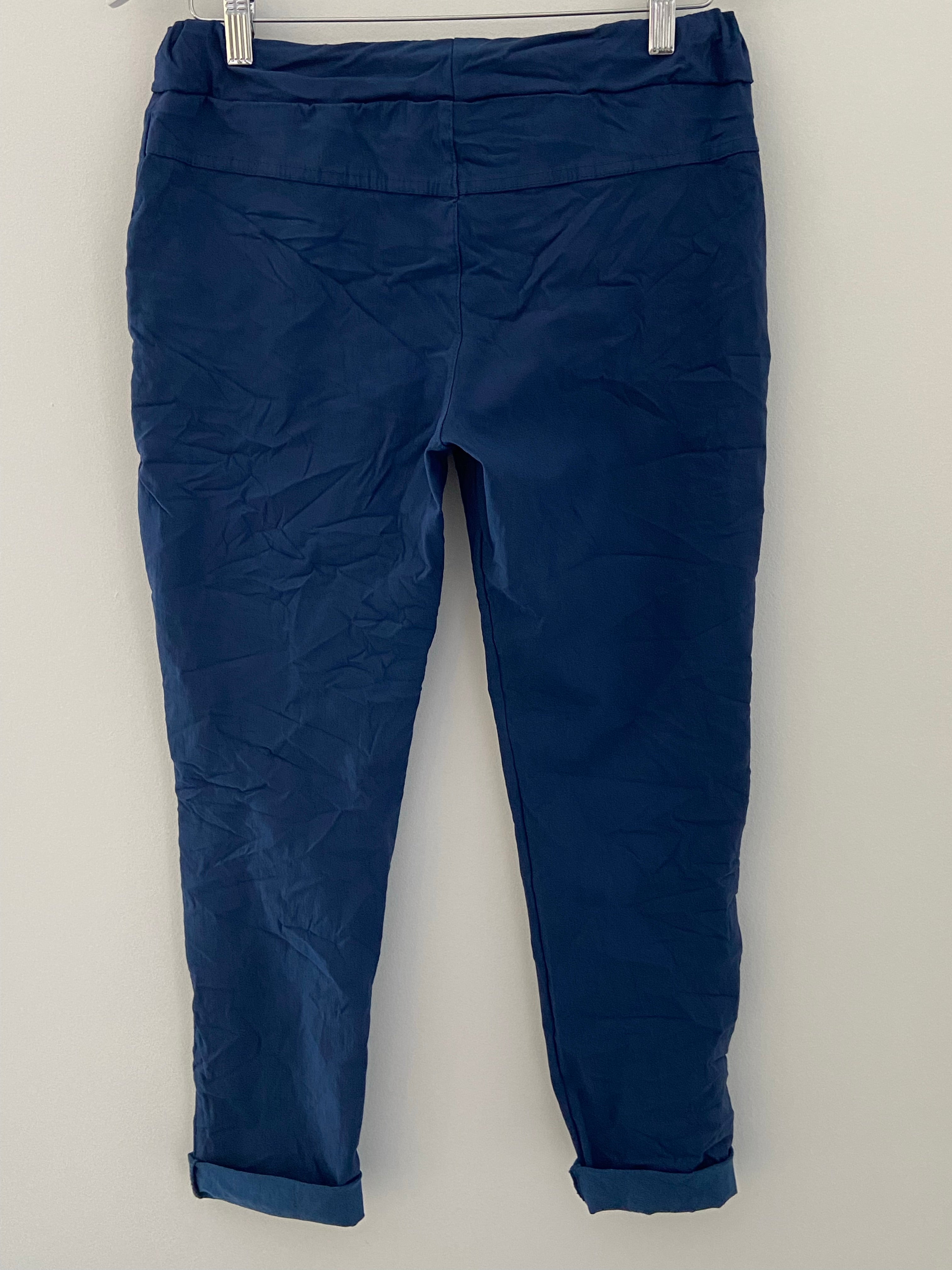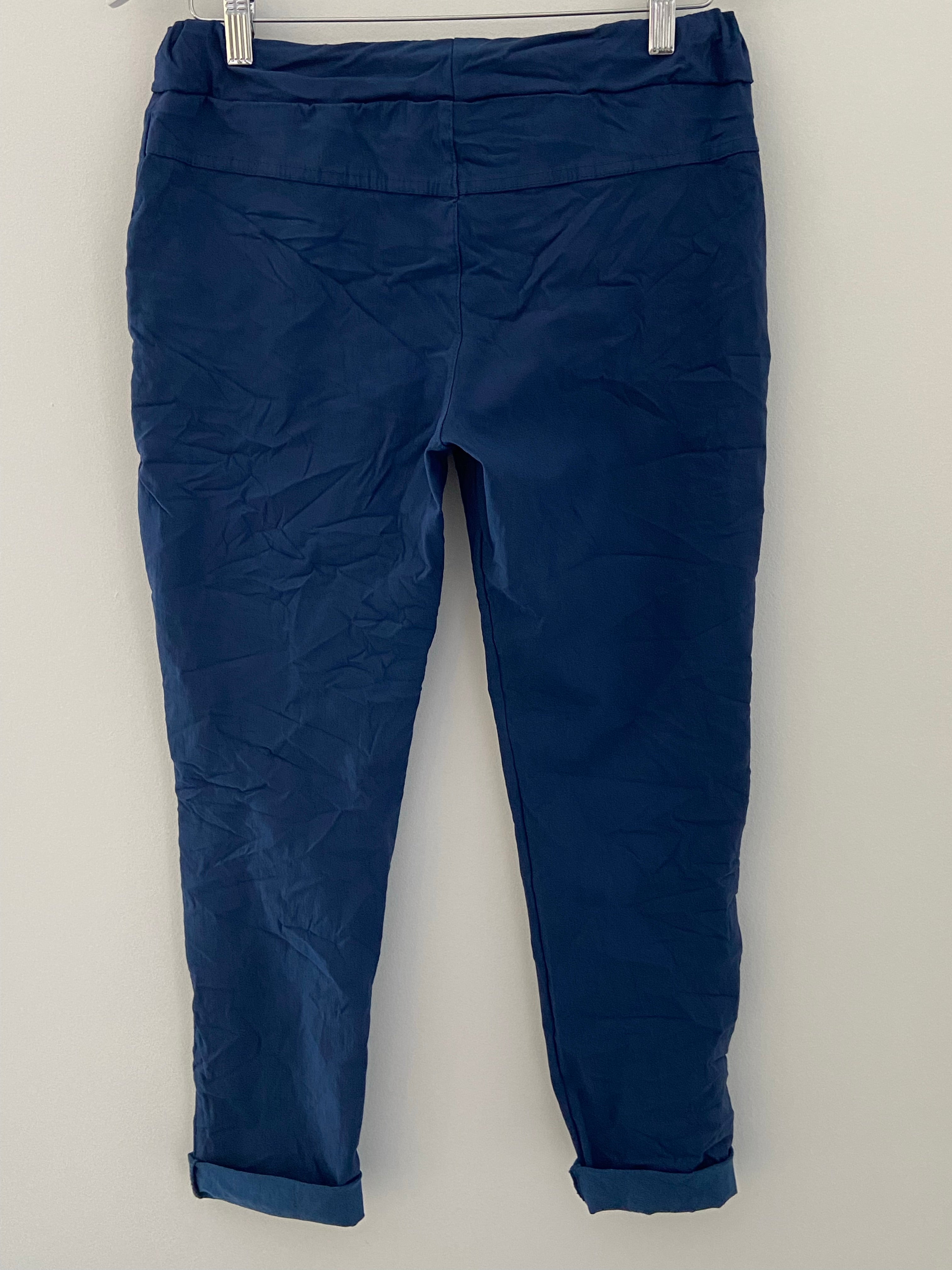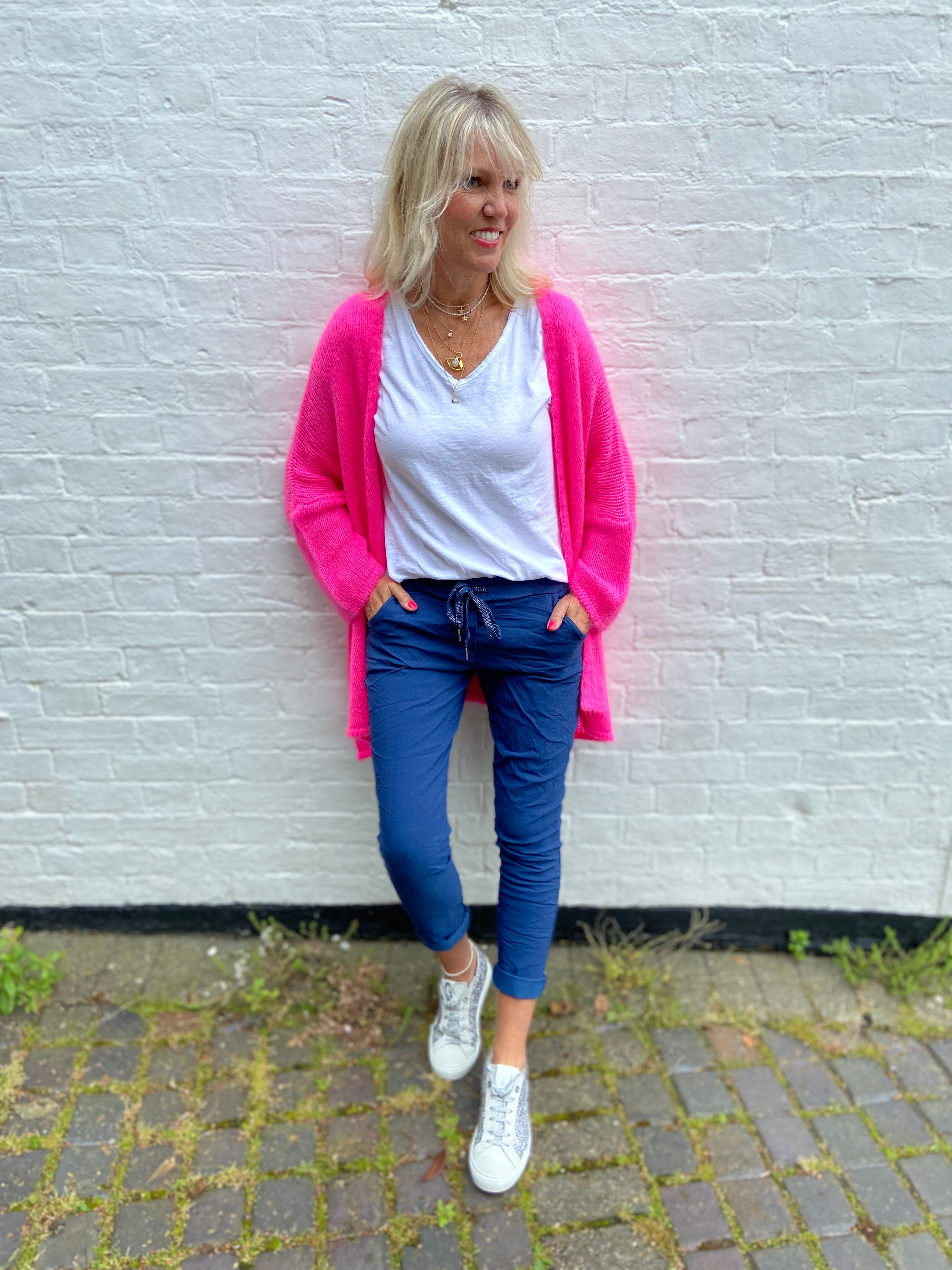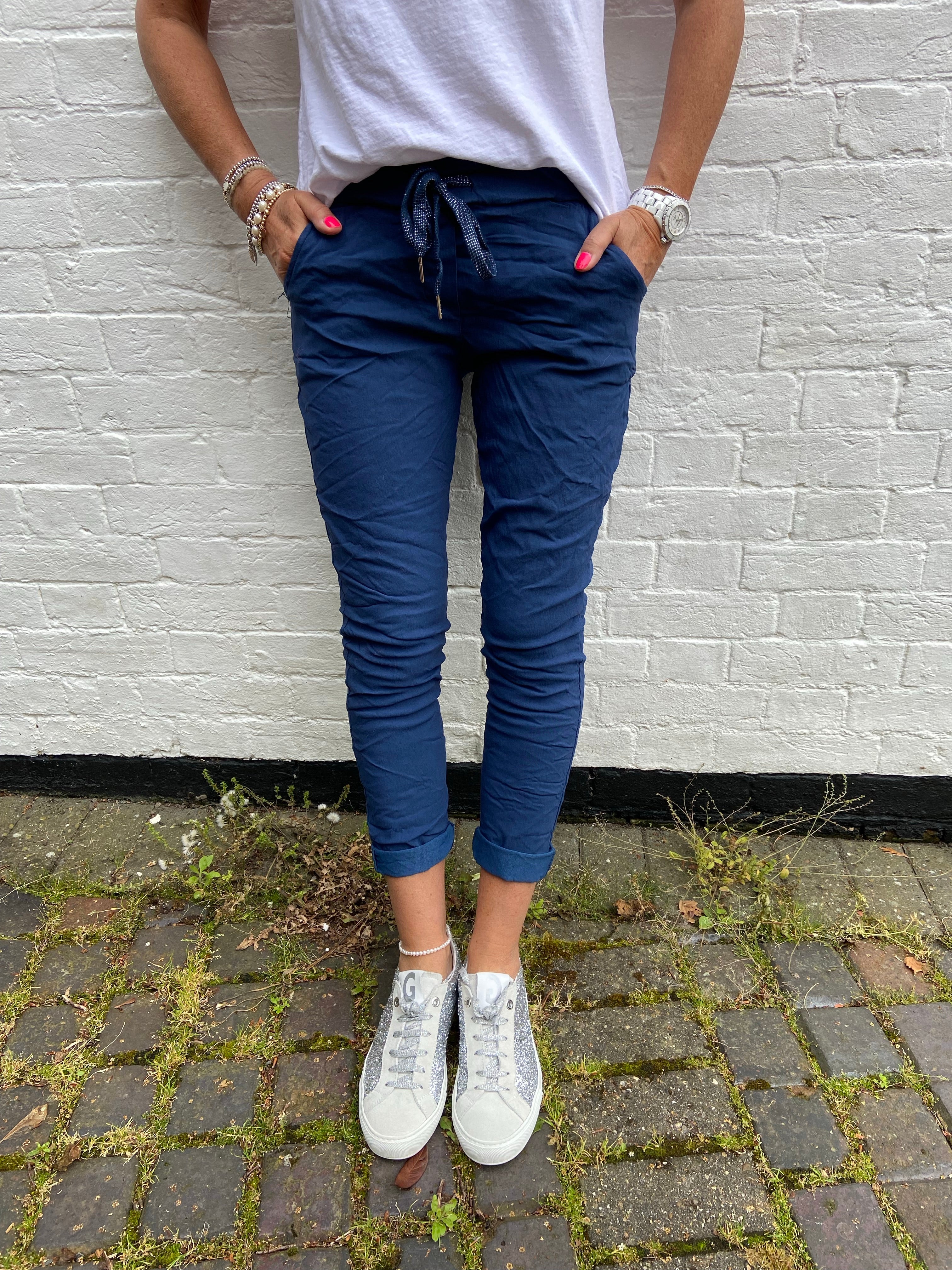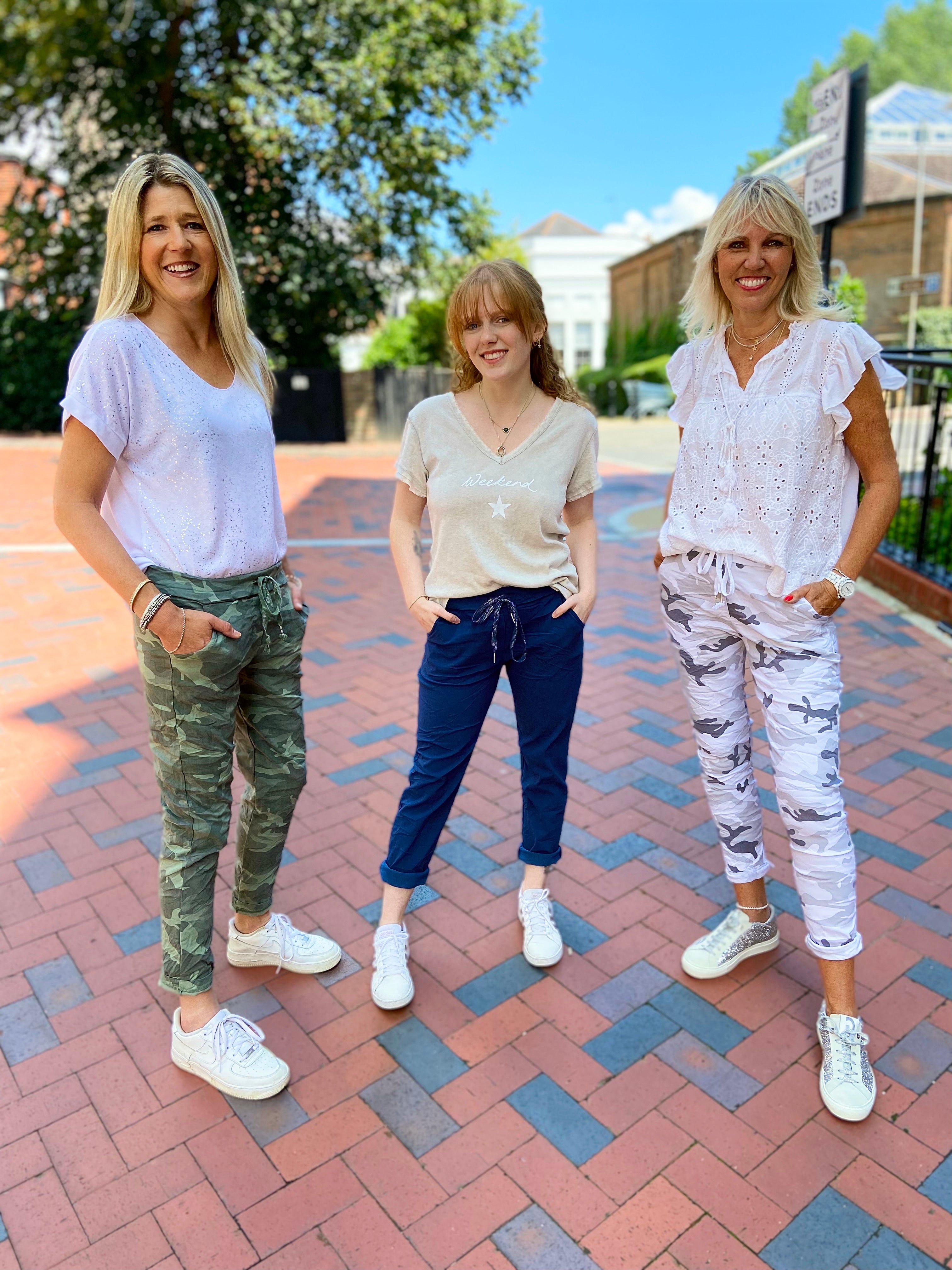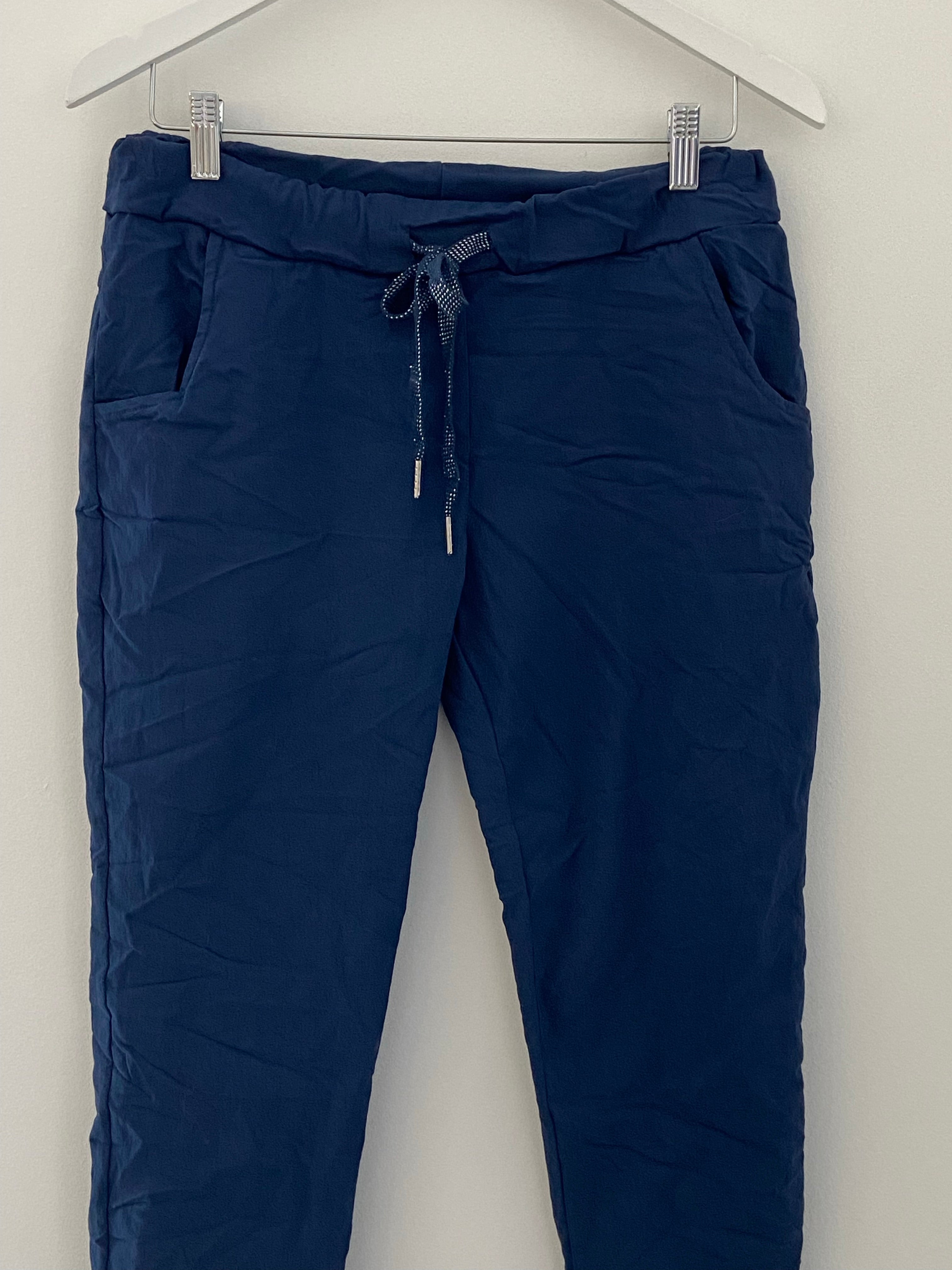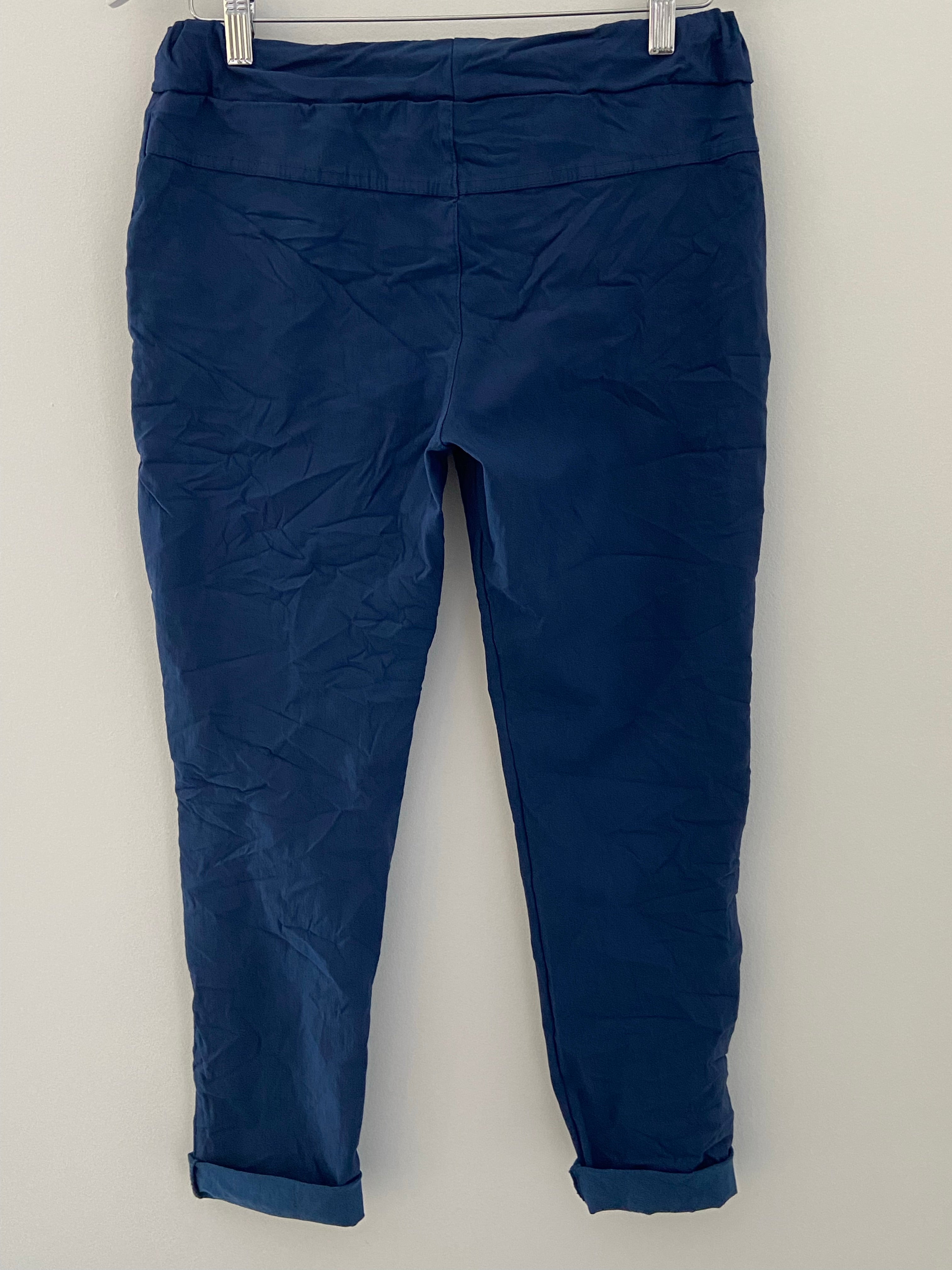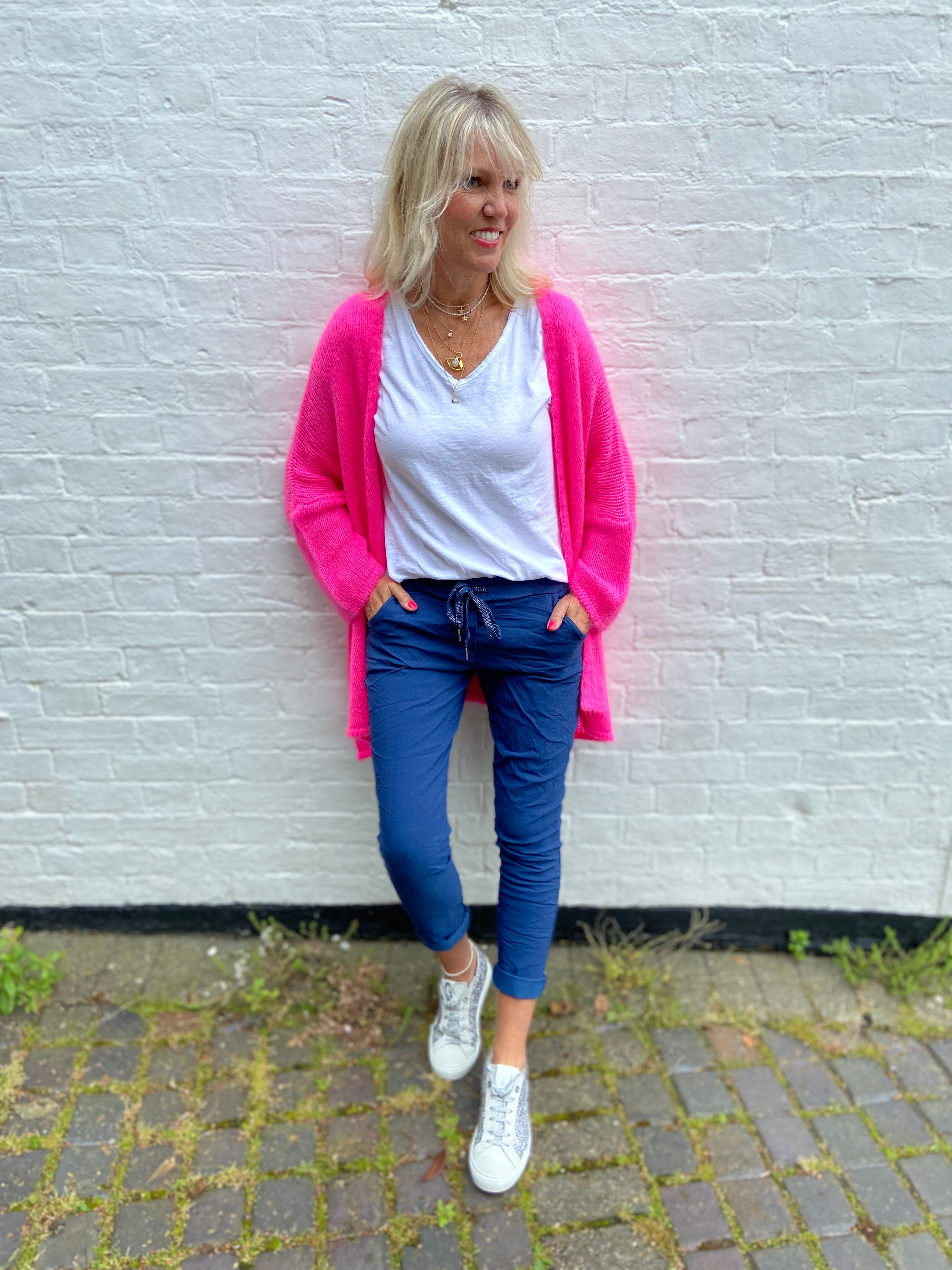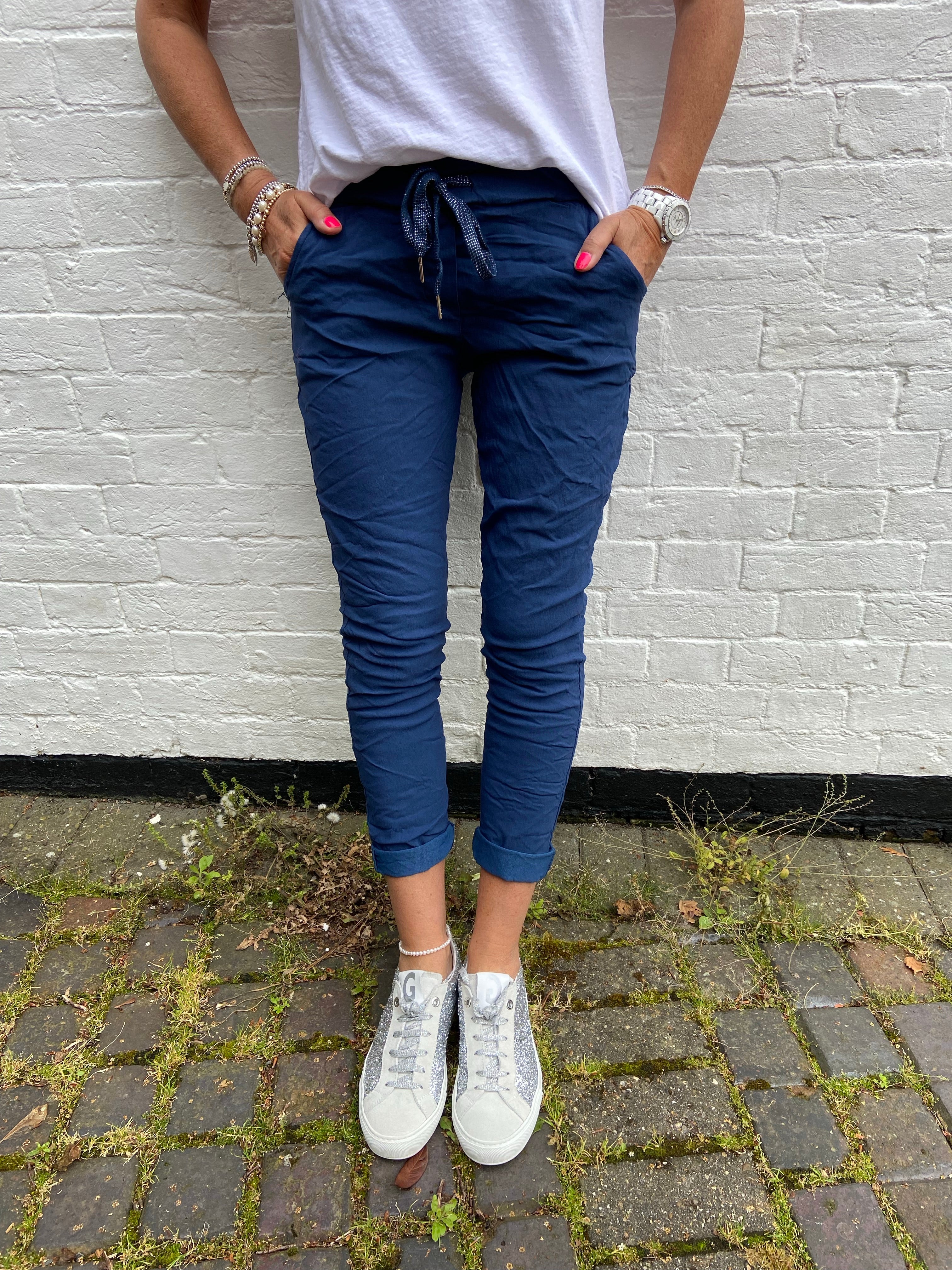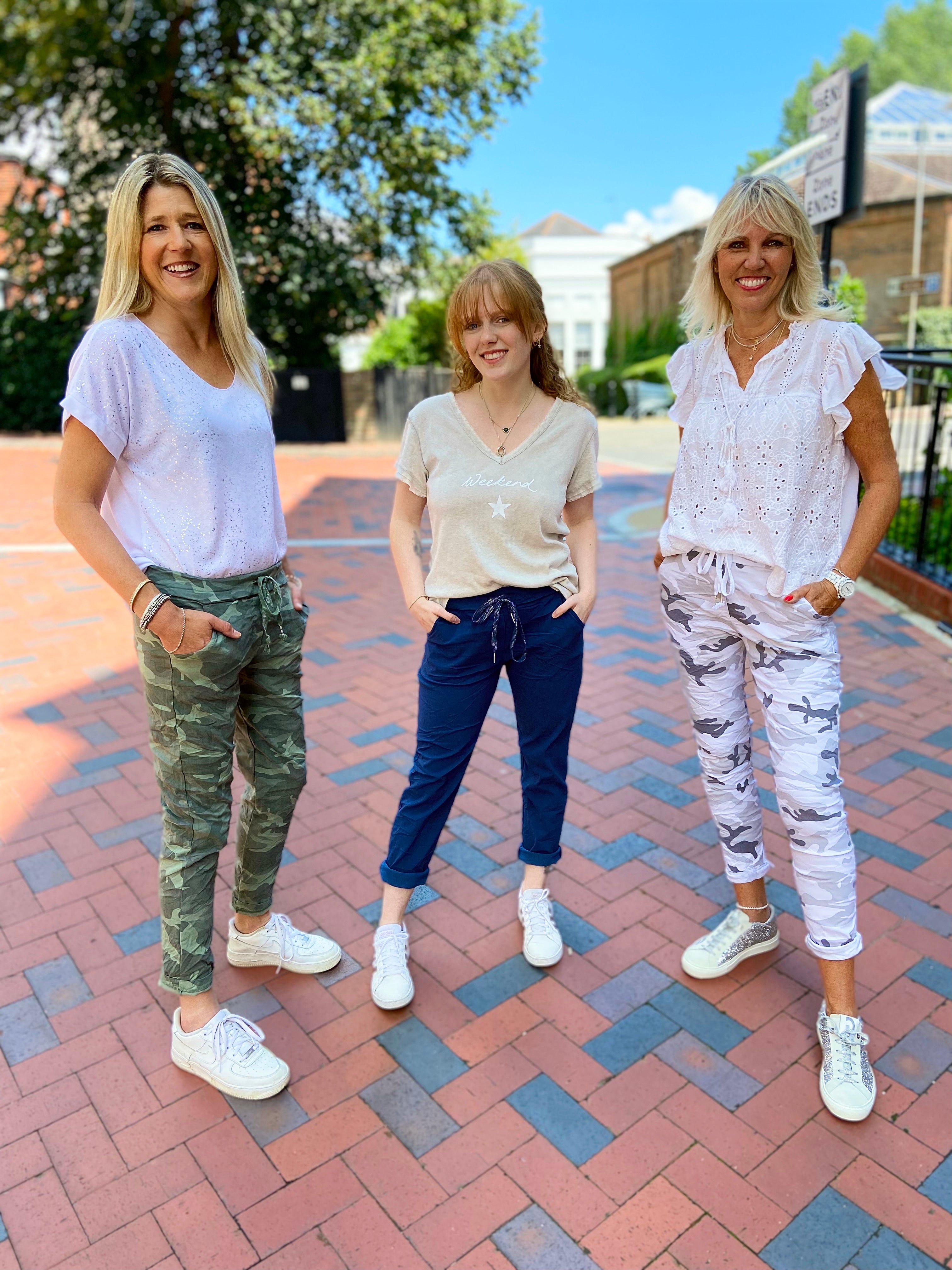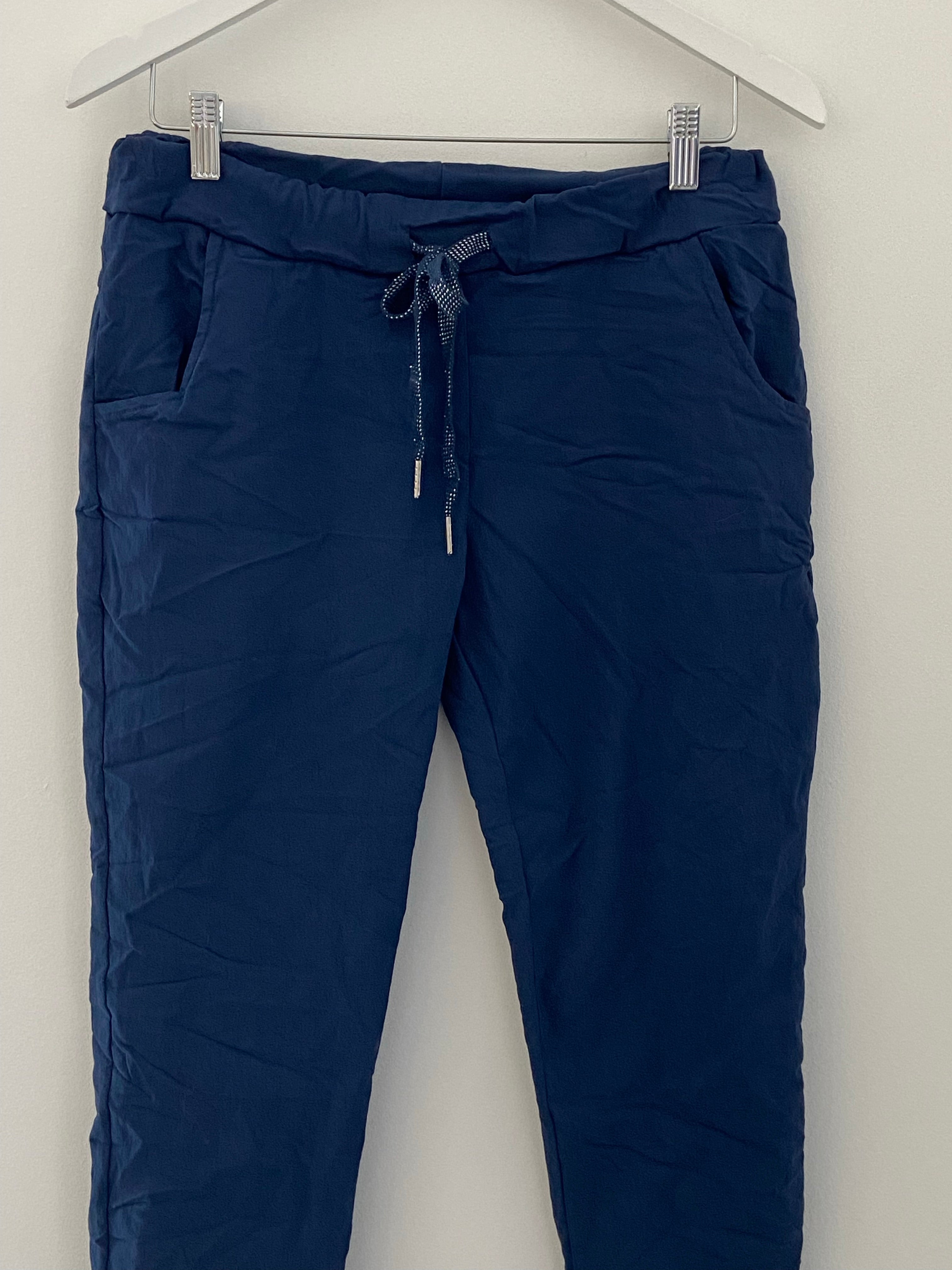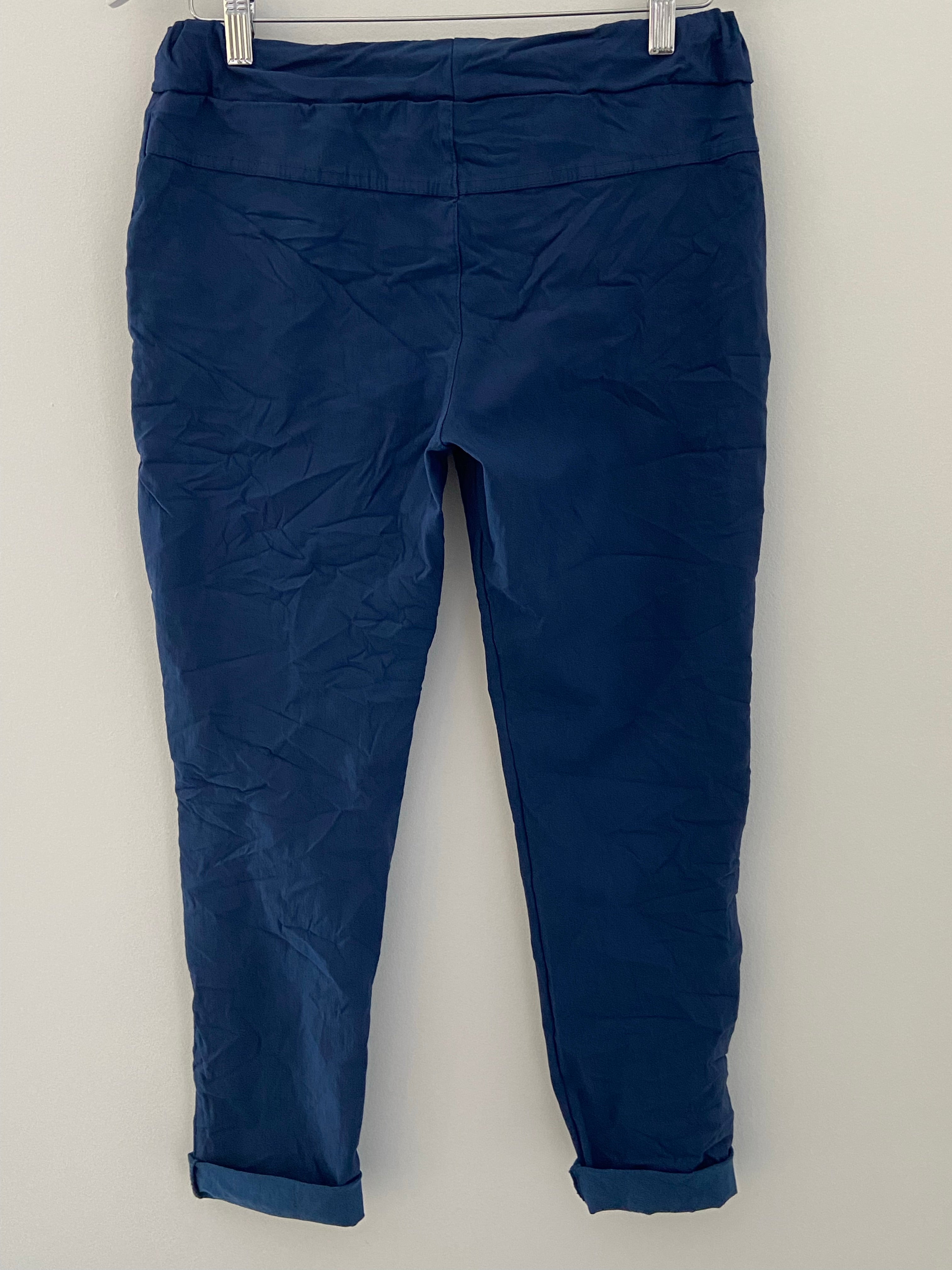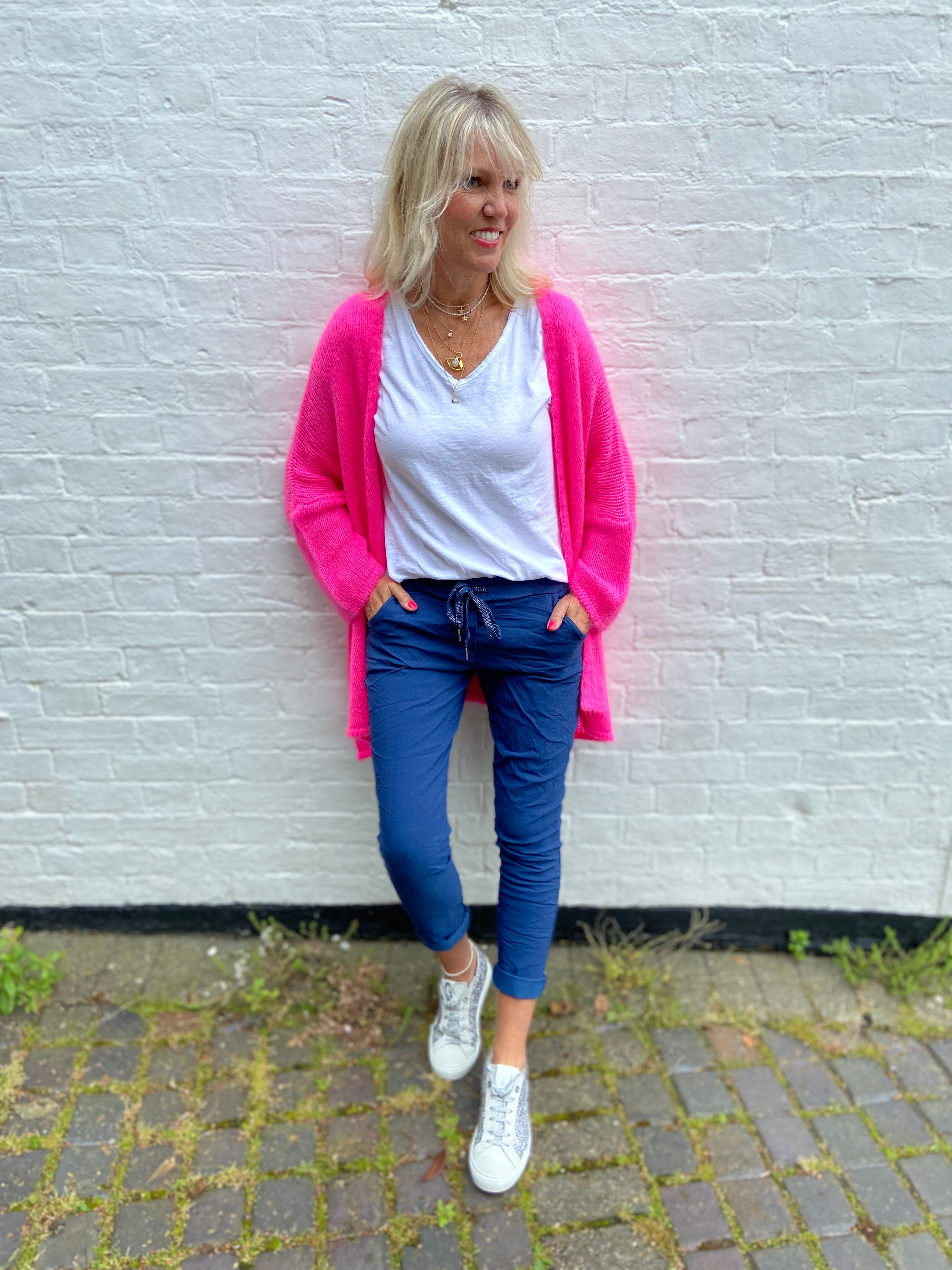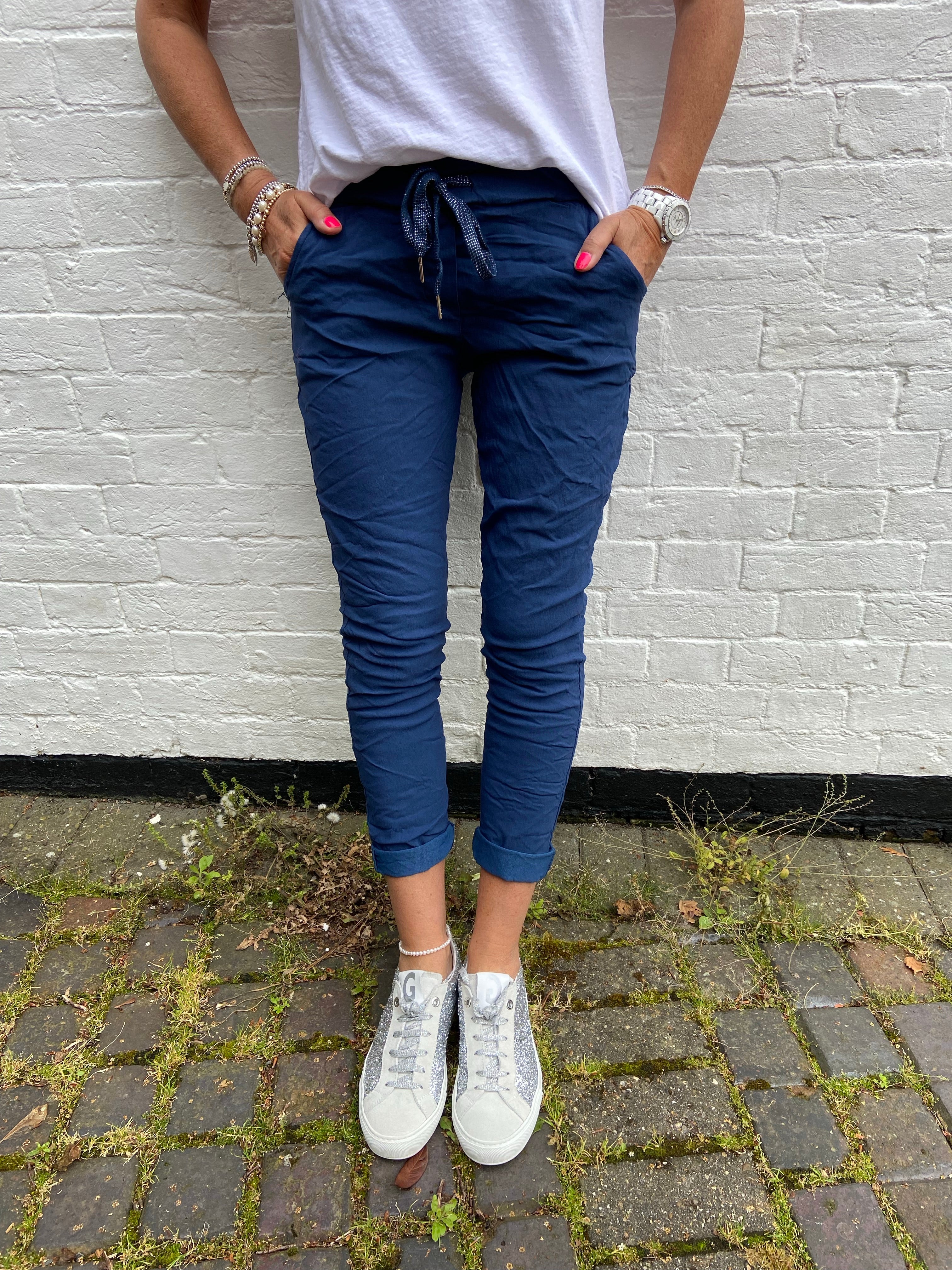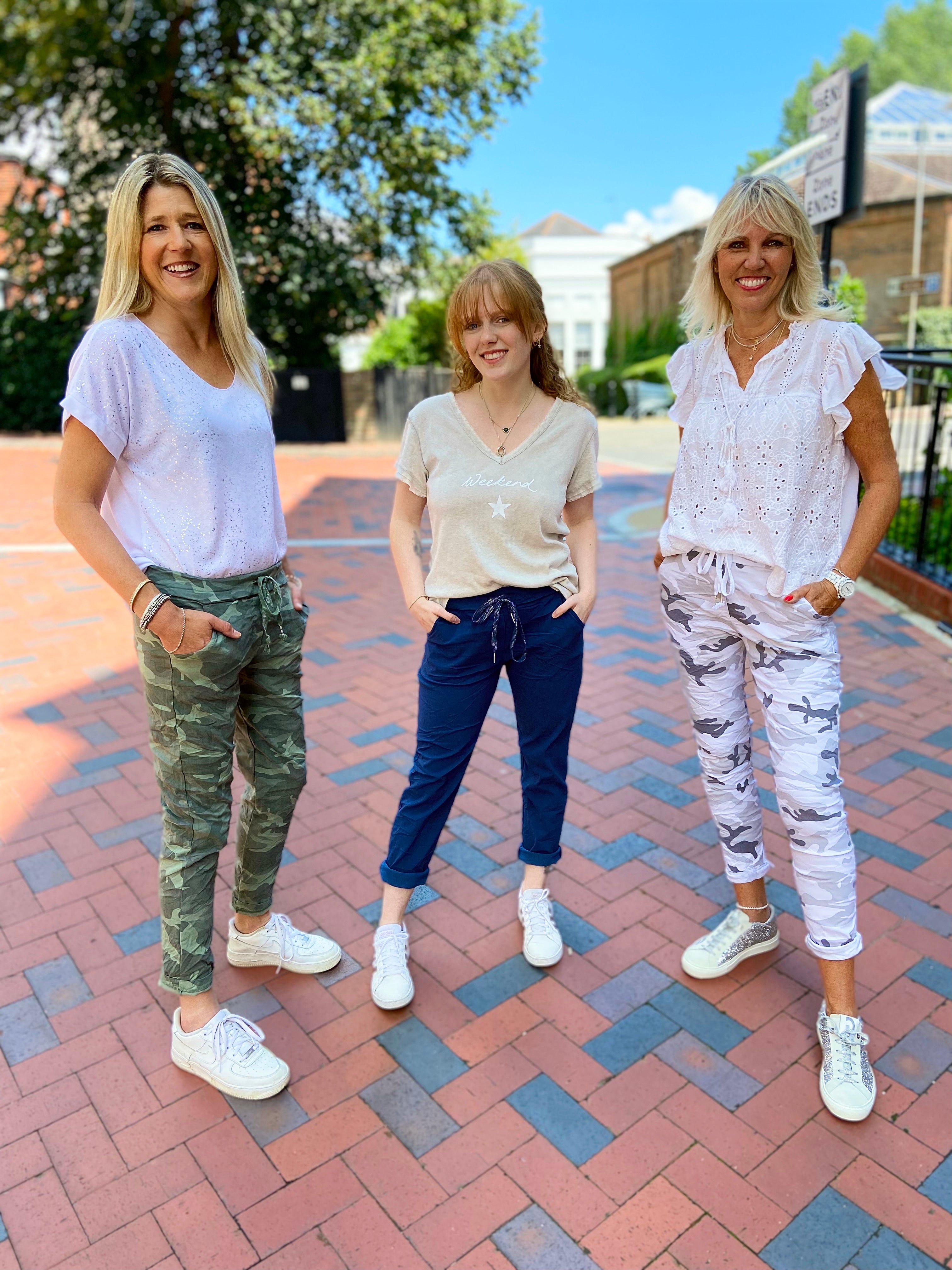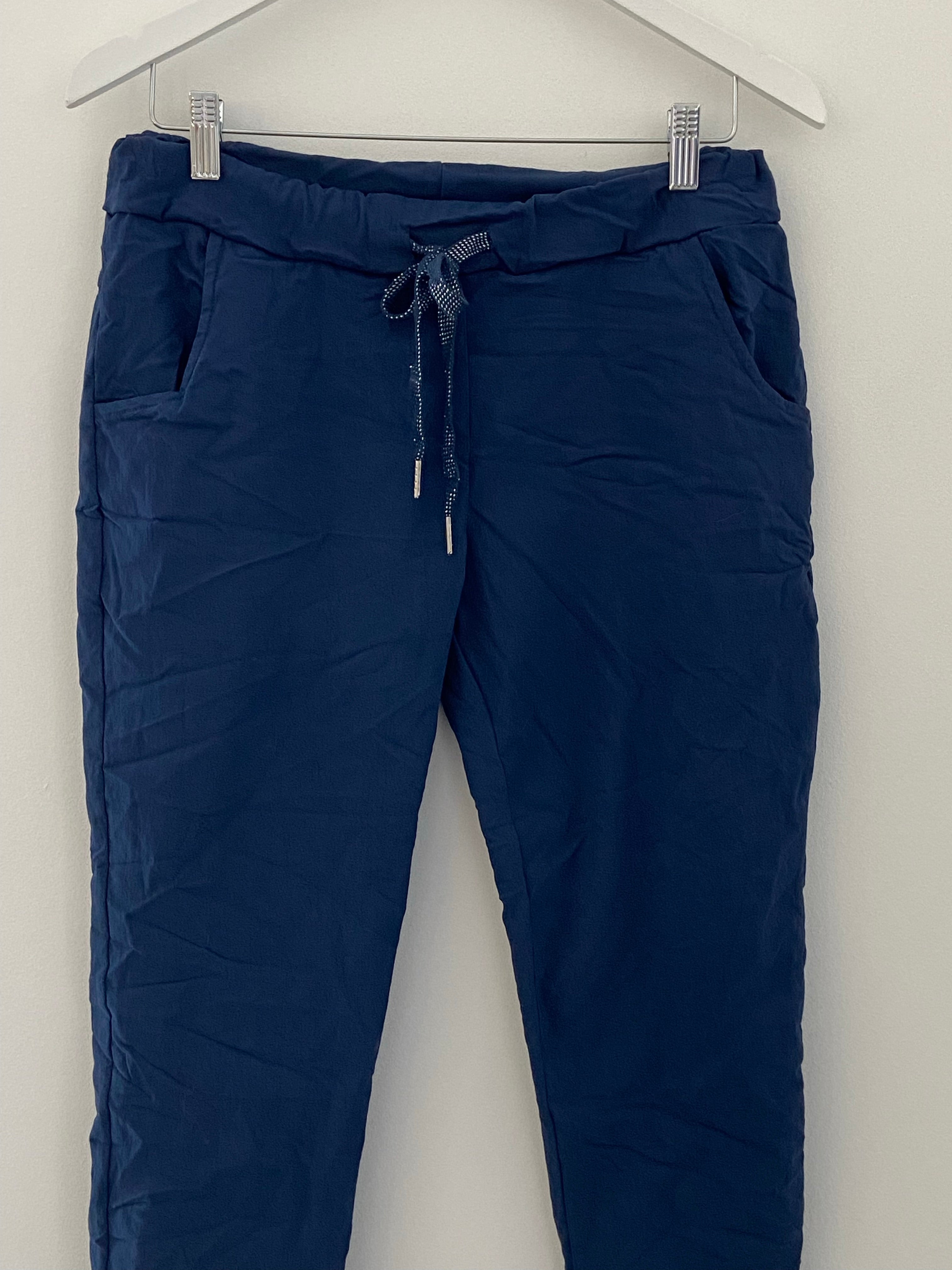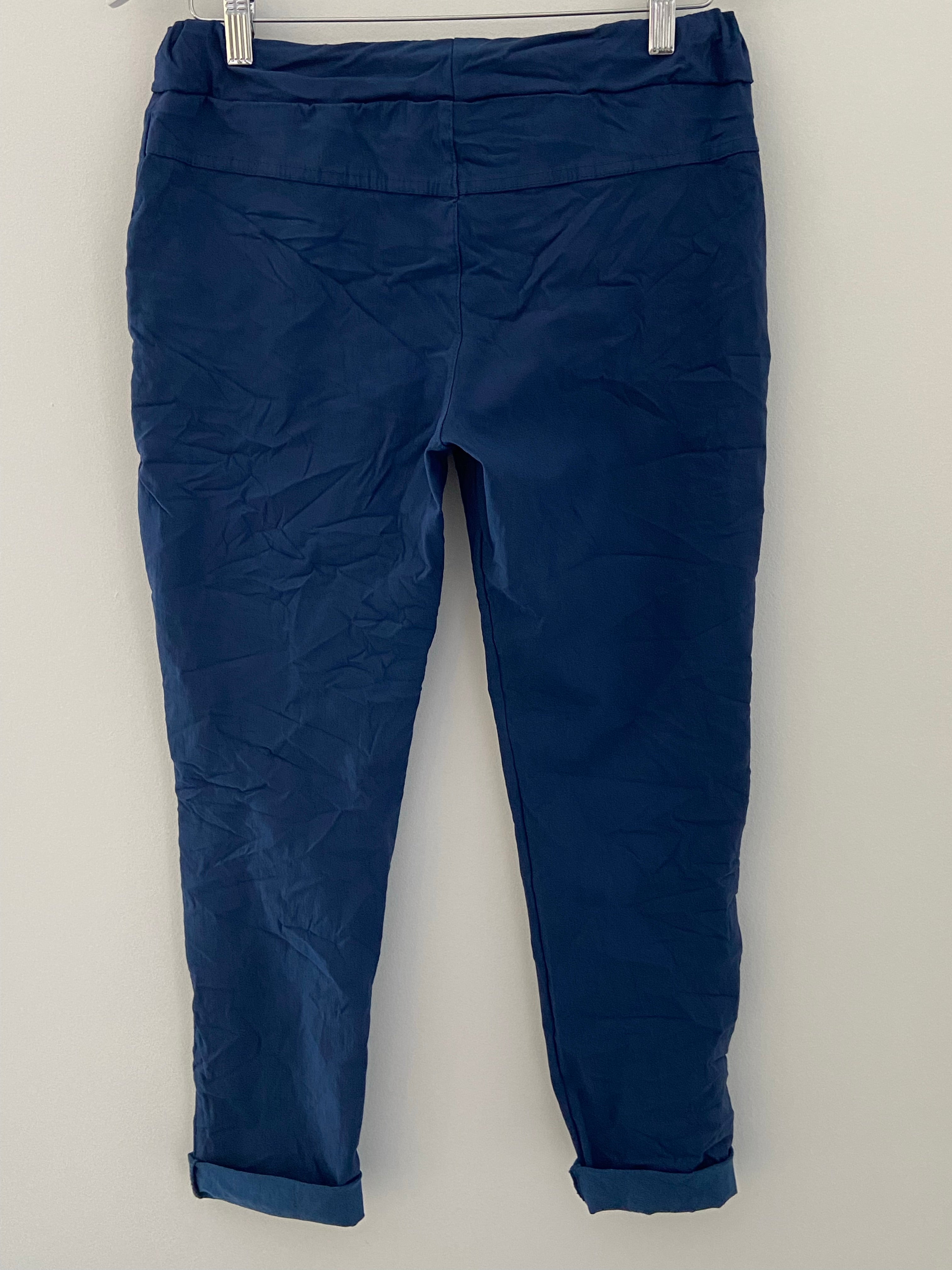 Slimfit Cotton Stretch Joggers in Navy
Fantastic joggers for easy, comfortable day to day wearing. Drawstring, stretchy waist, pockets.  They come creased which fall out after the first wash. 
Also come in other colours
87%cotton, 10% nylon 3% spandex 
One Size and nice and stretchy. NB these come up more fitted than the Super Stretch Jogger Range as they are cotton. If you are looking for a slim fit jogger these could be just right for you. 
Best suited to UK8-12
I am 5'6" and a Sz10.  Mima in the third photo is 5'0" and a sz6-8.