Free UK Postage on all orders over £100!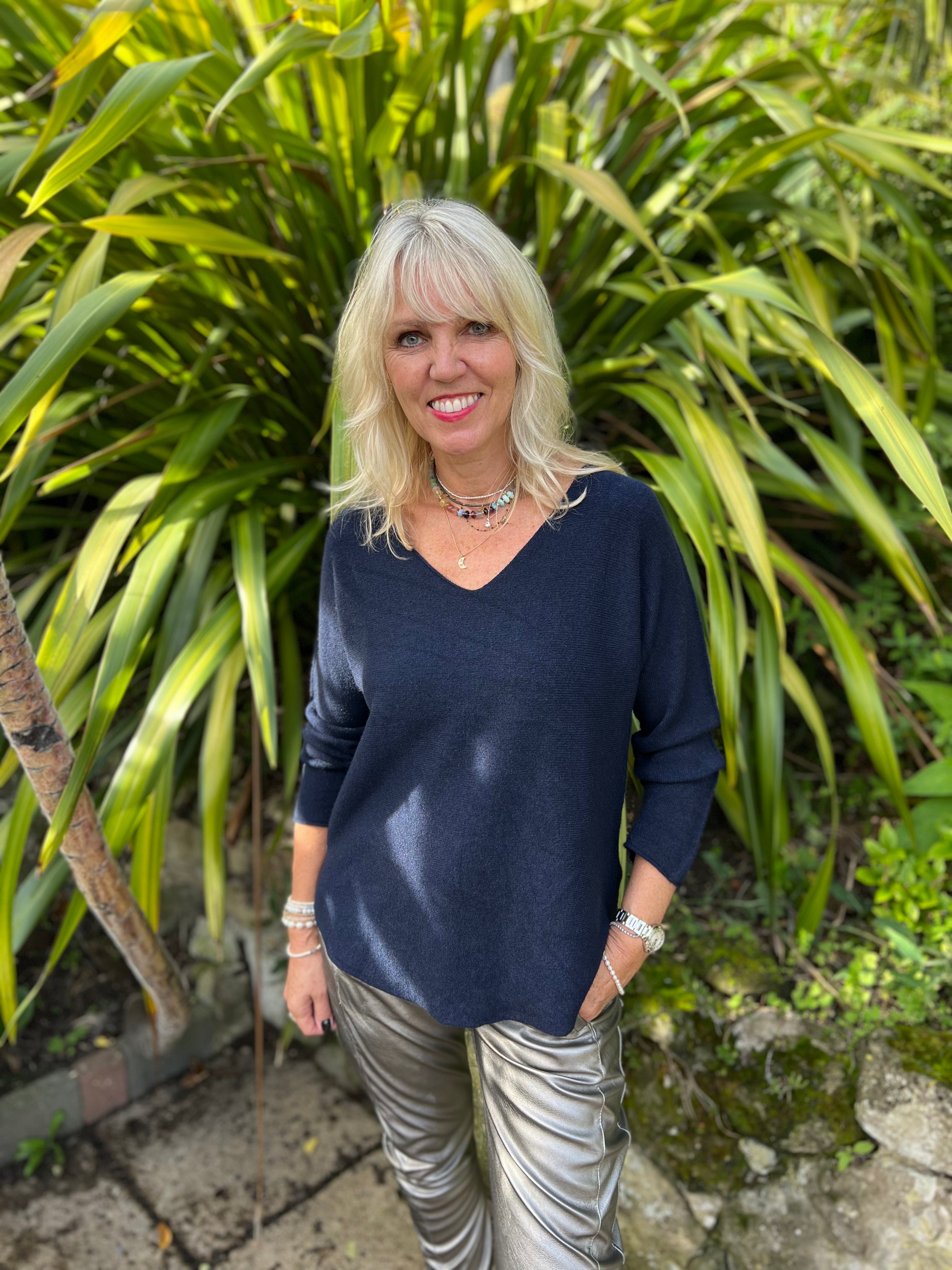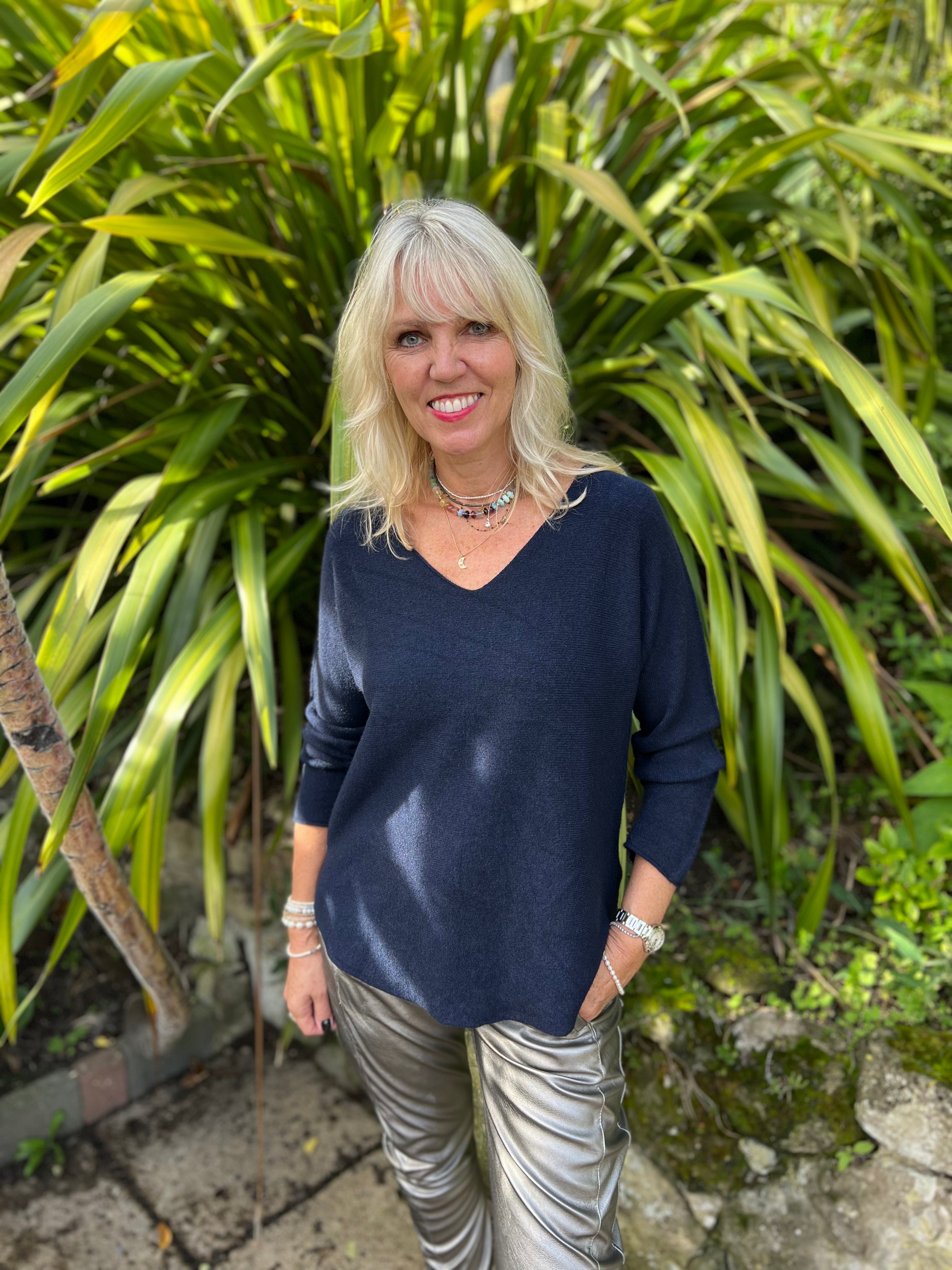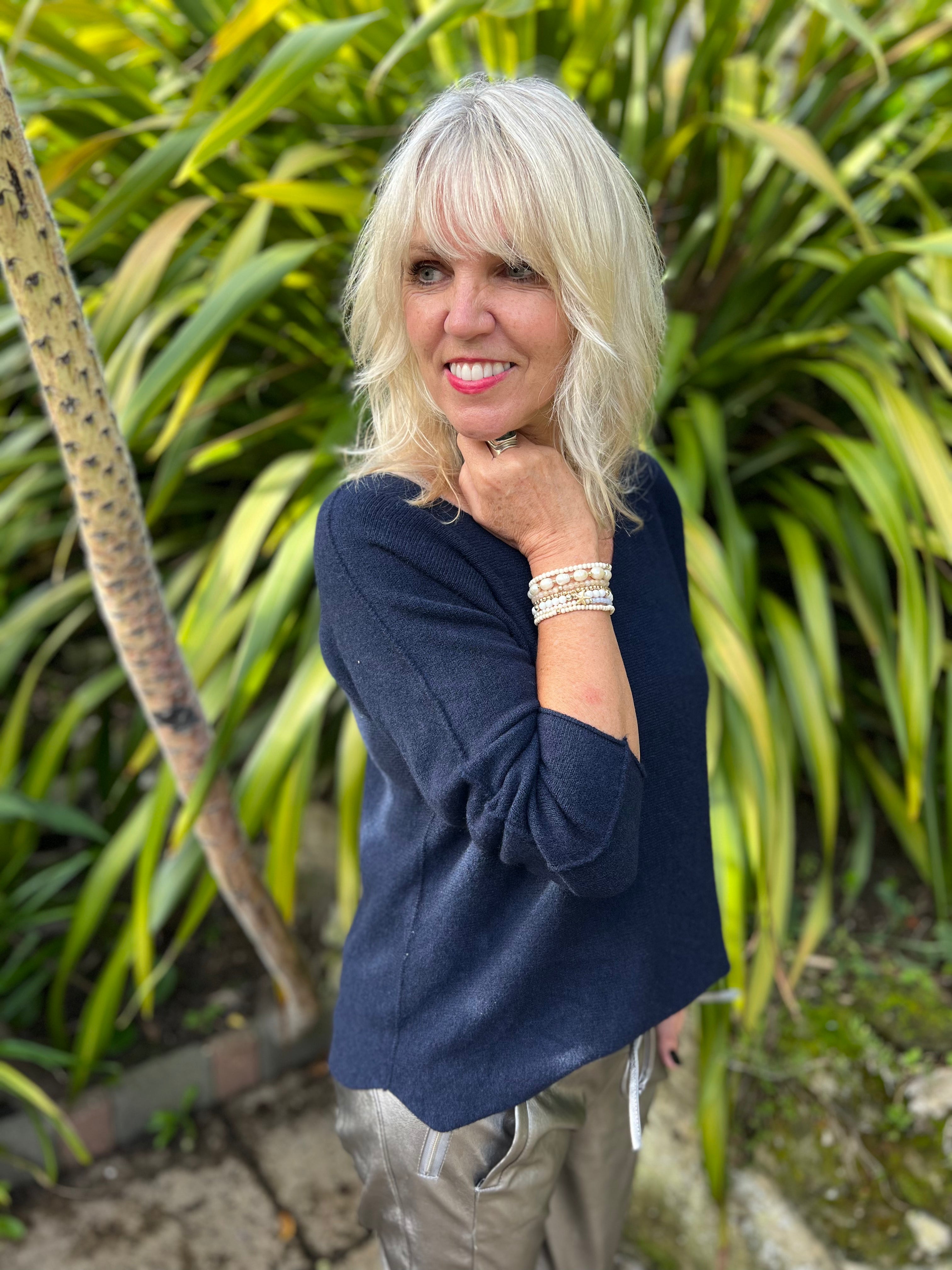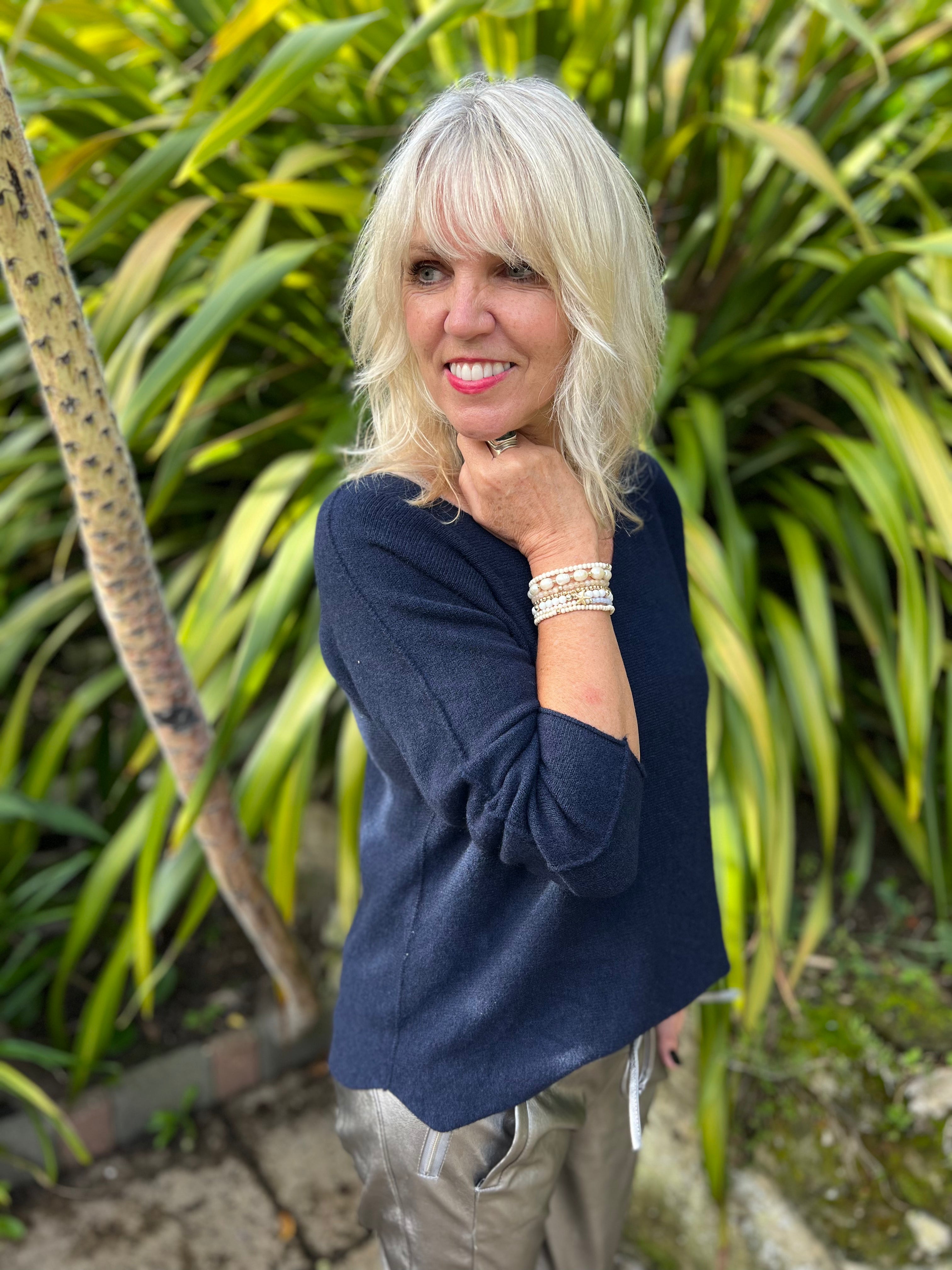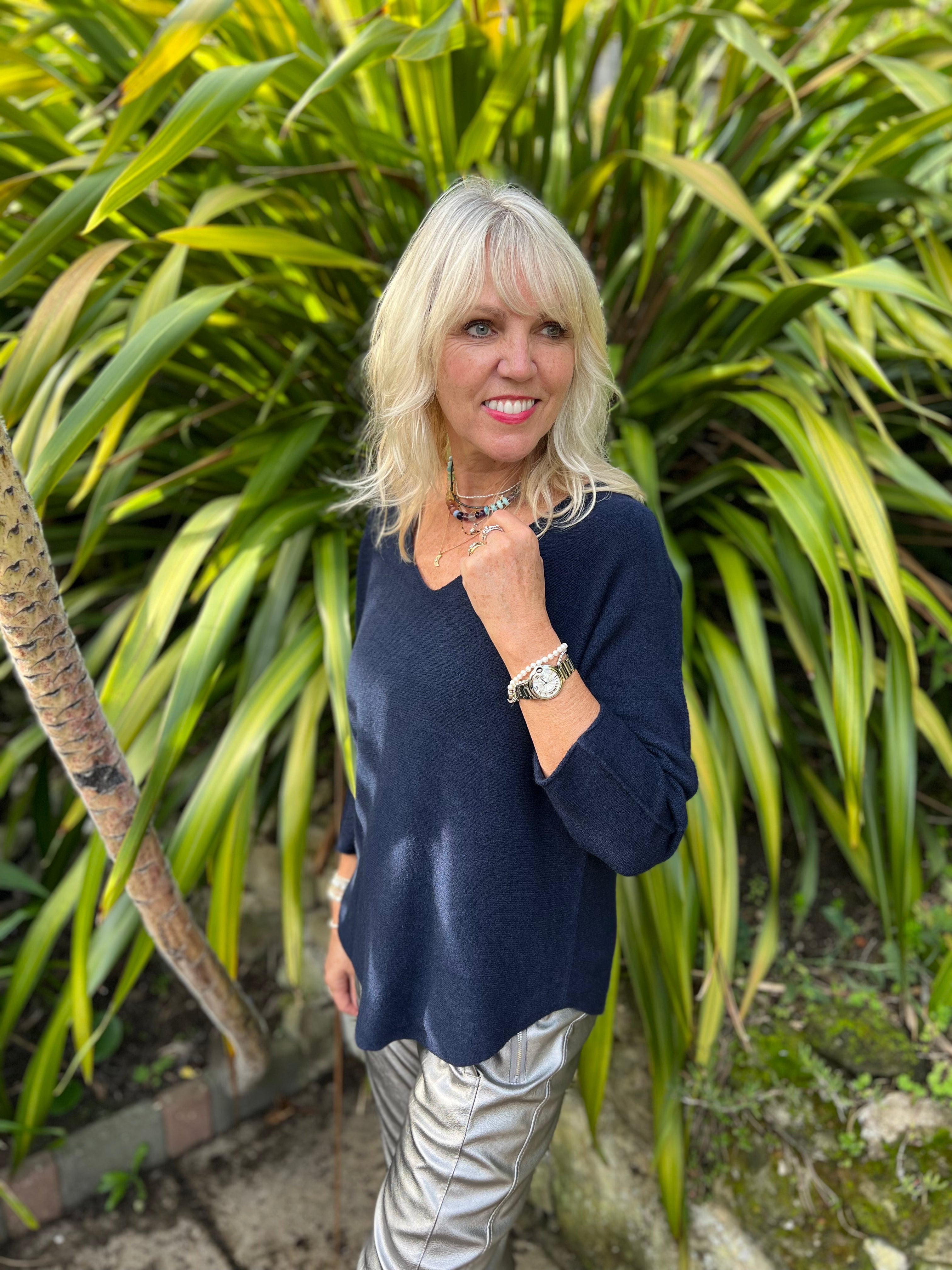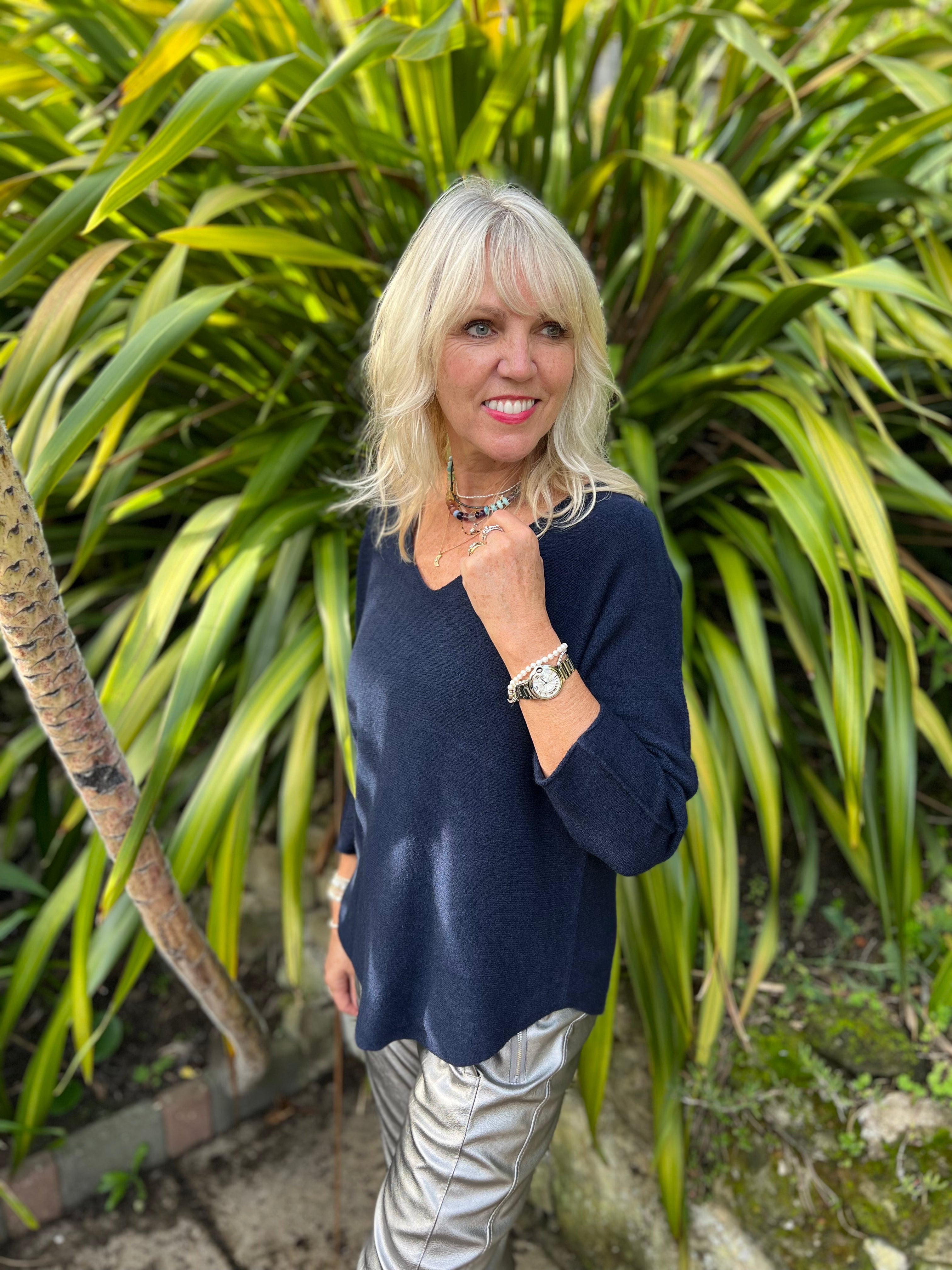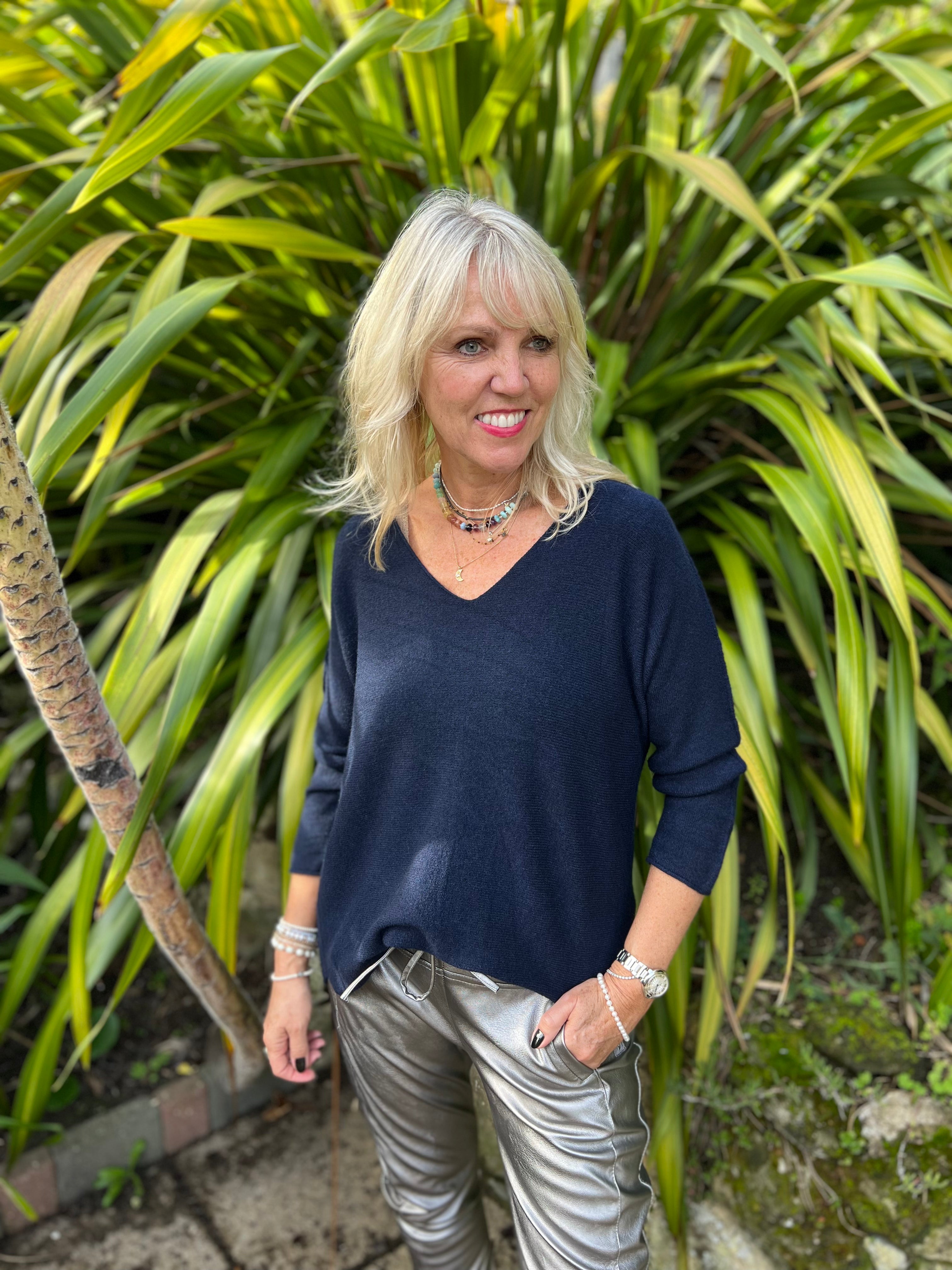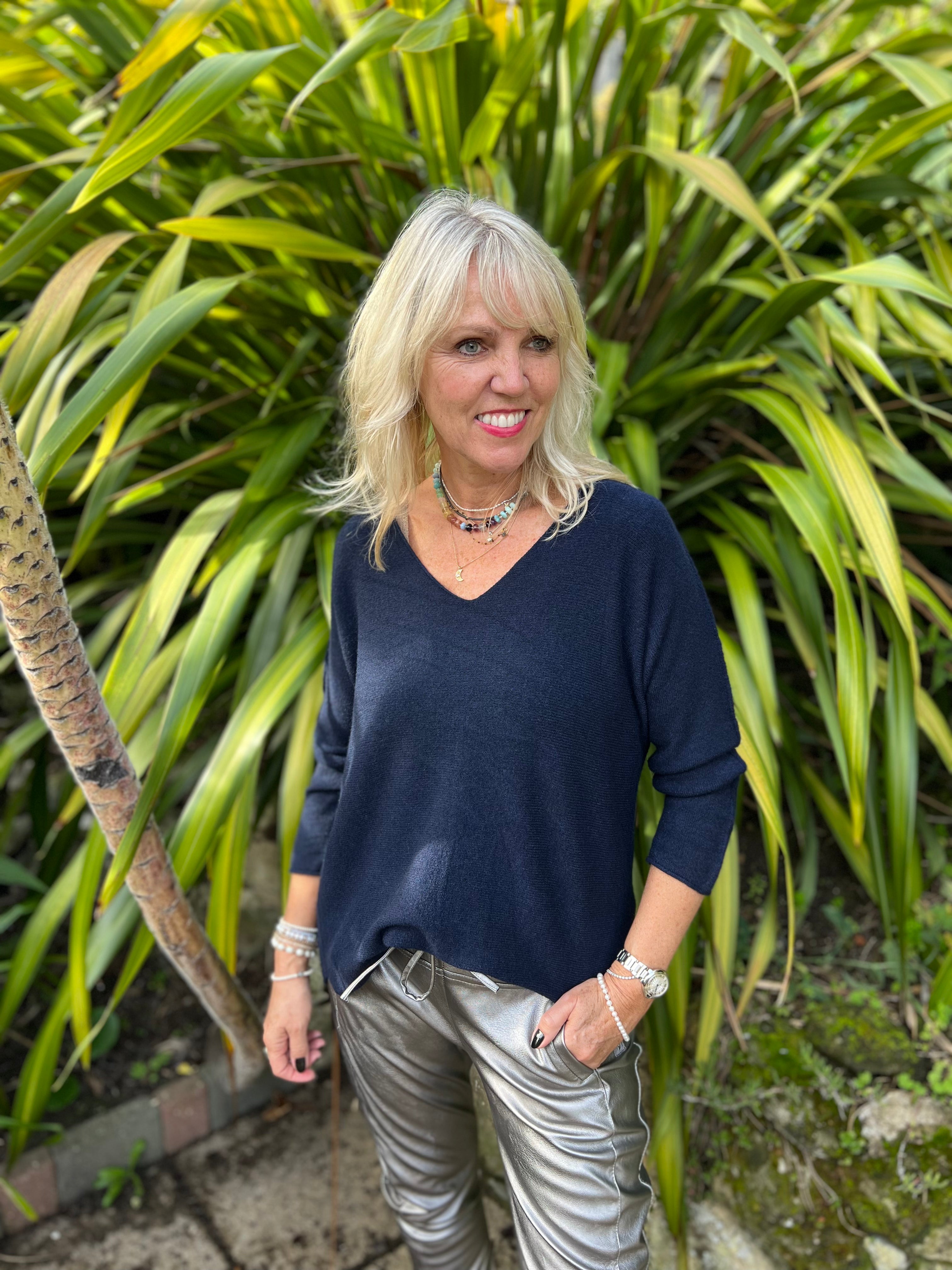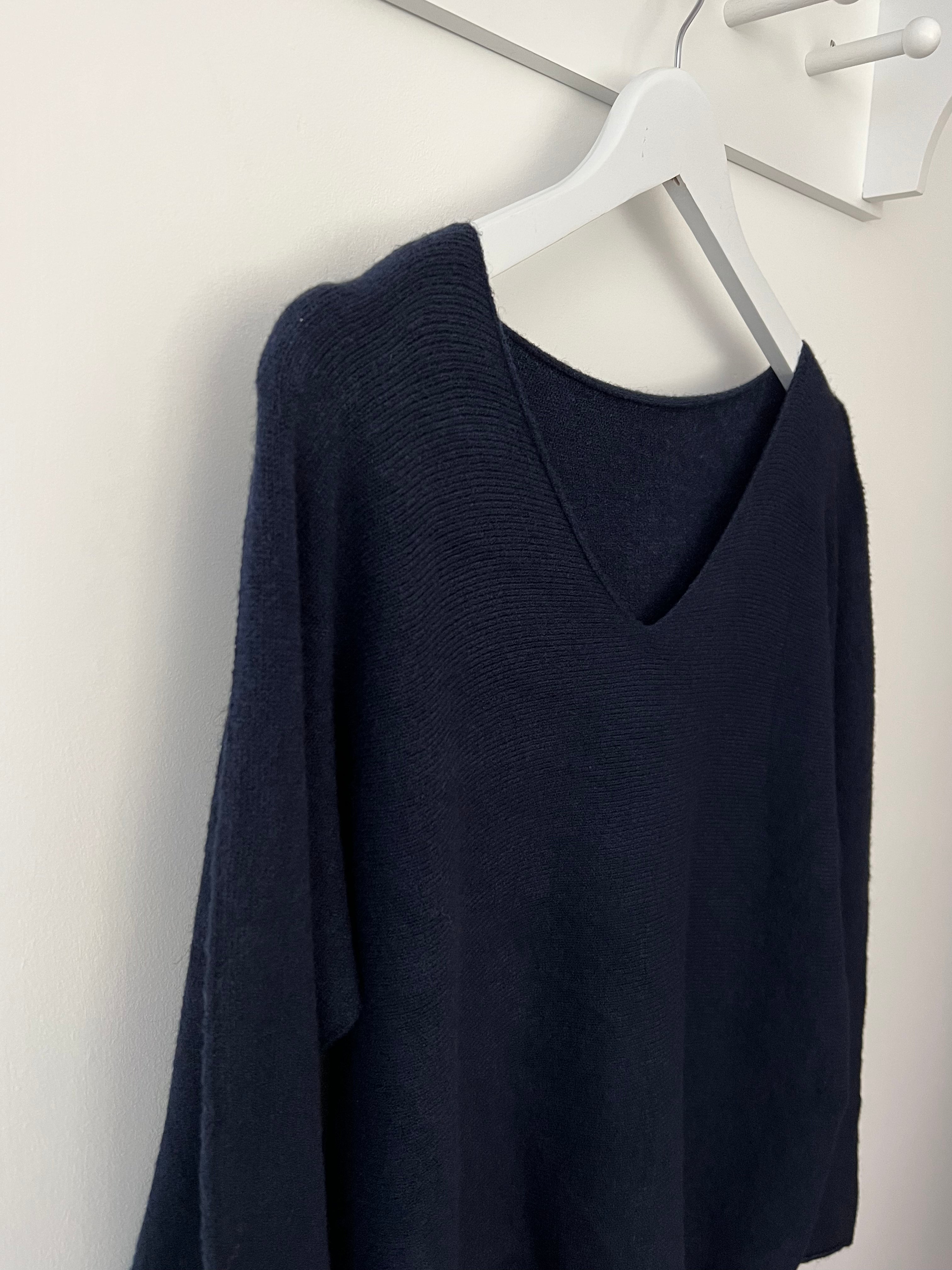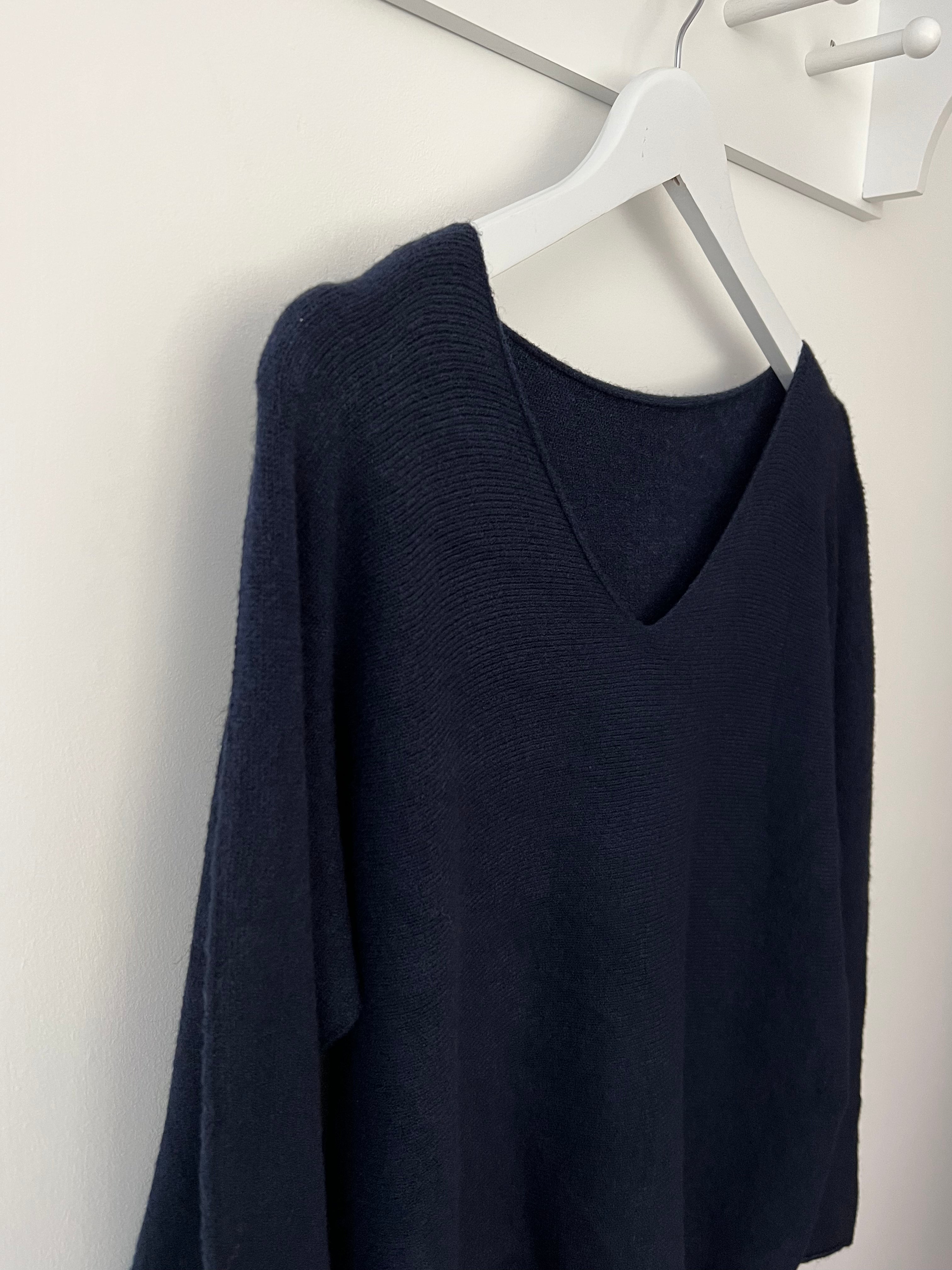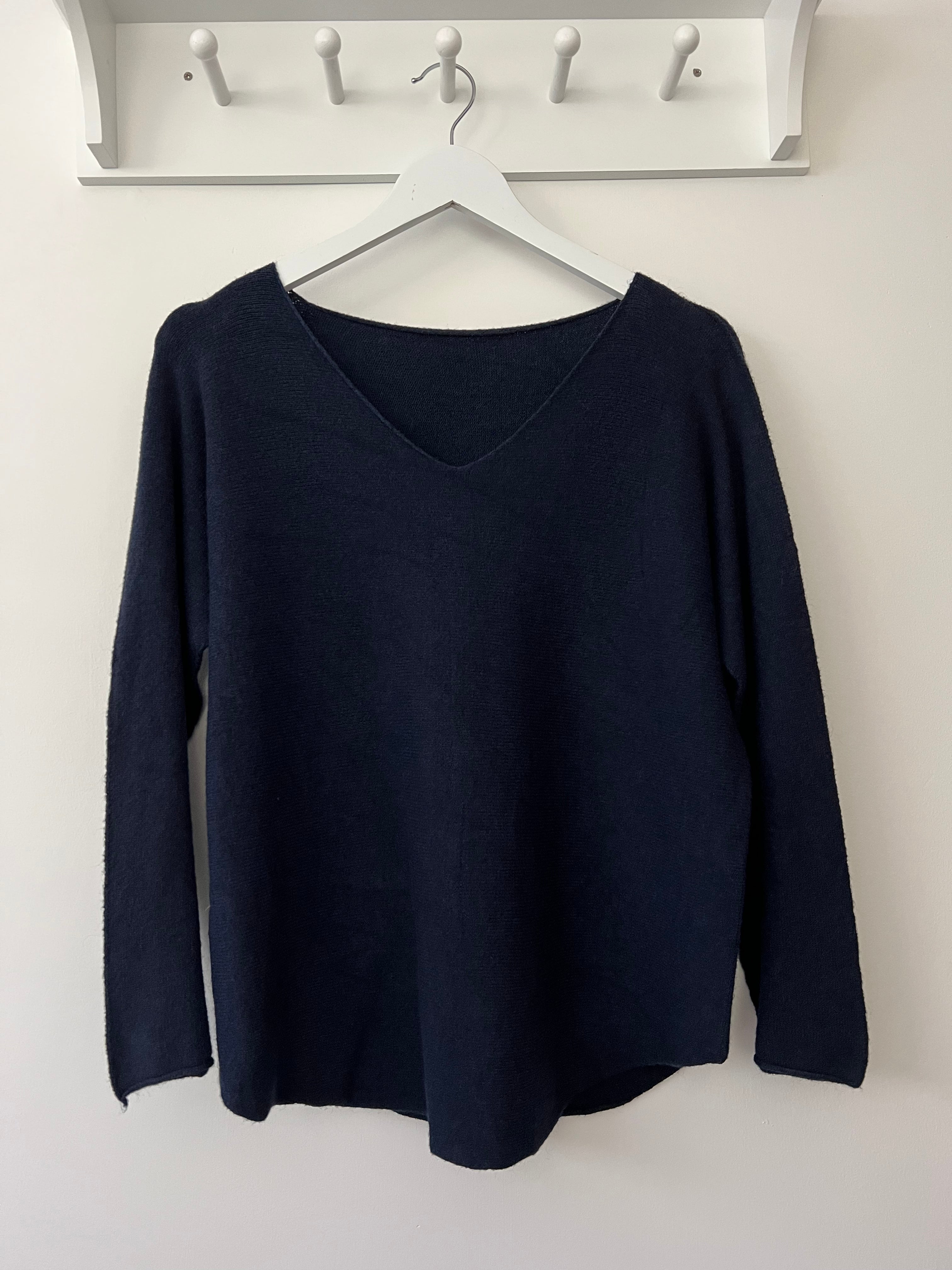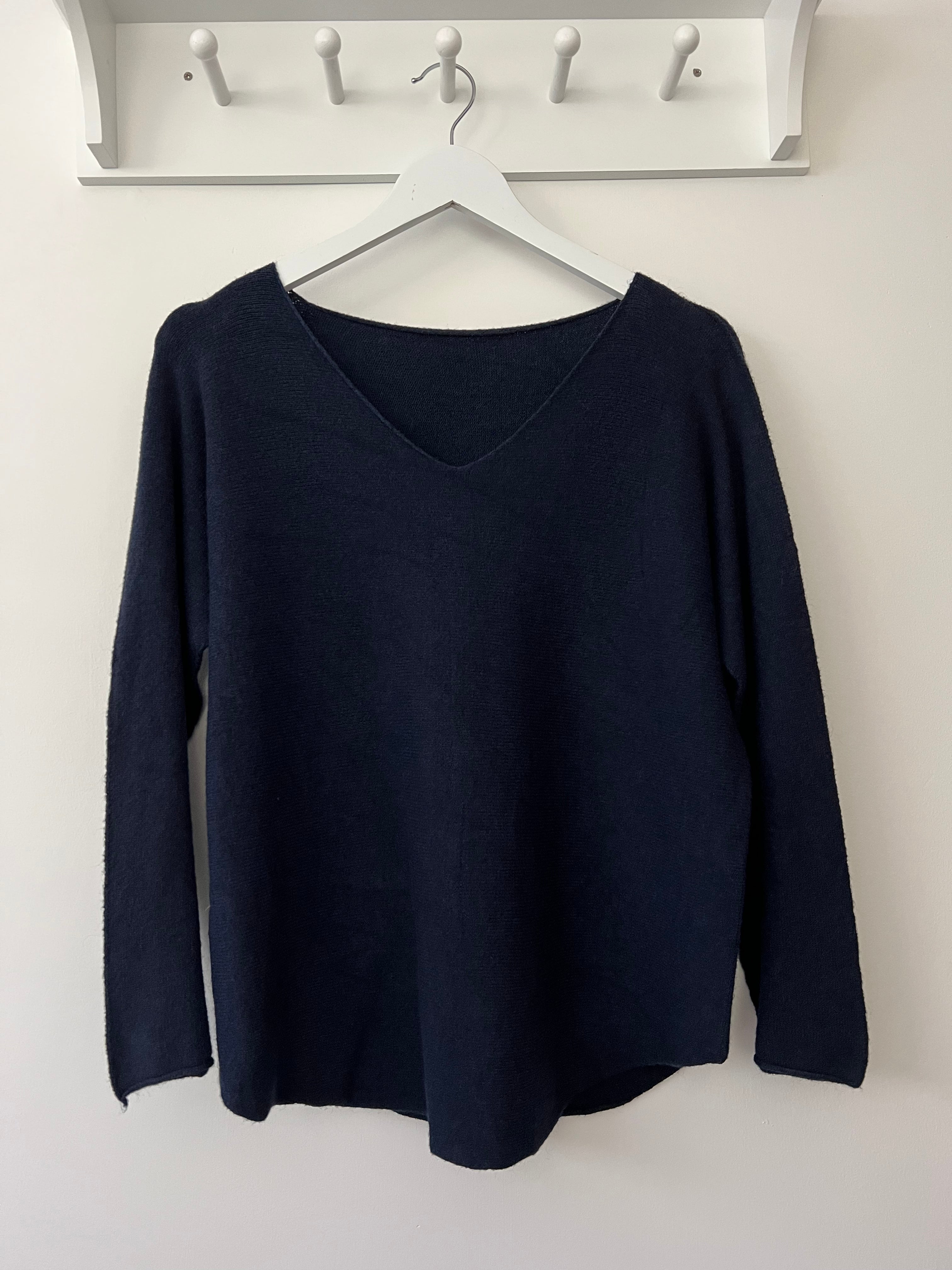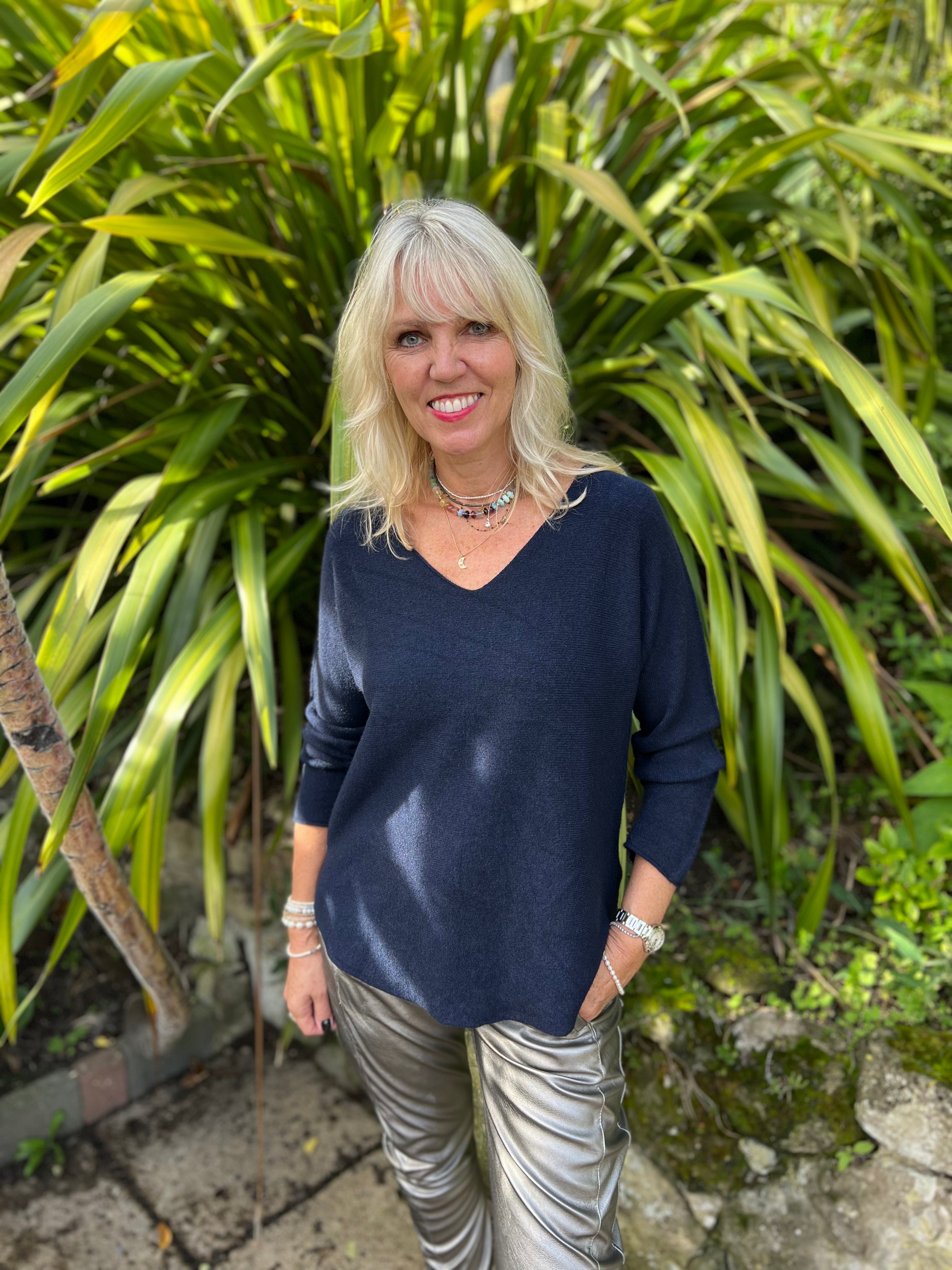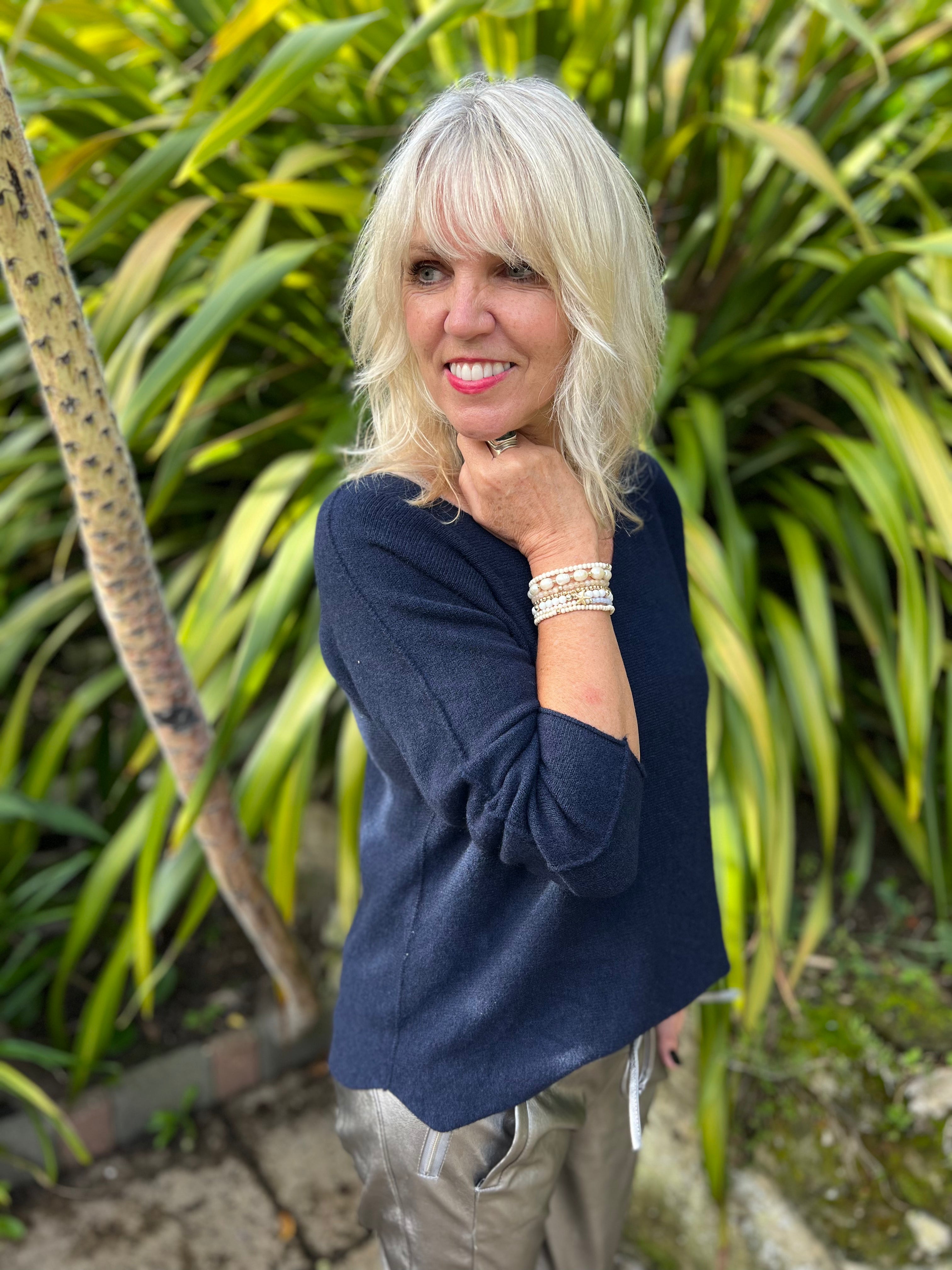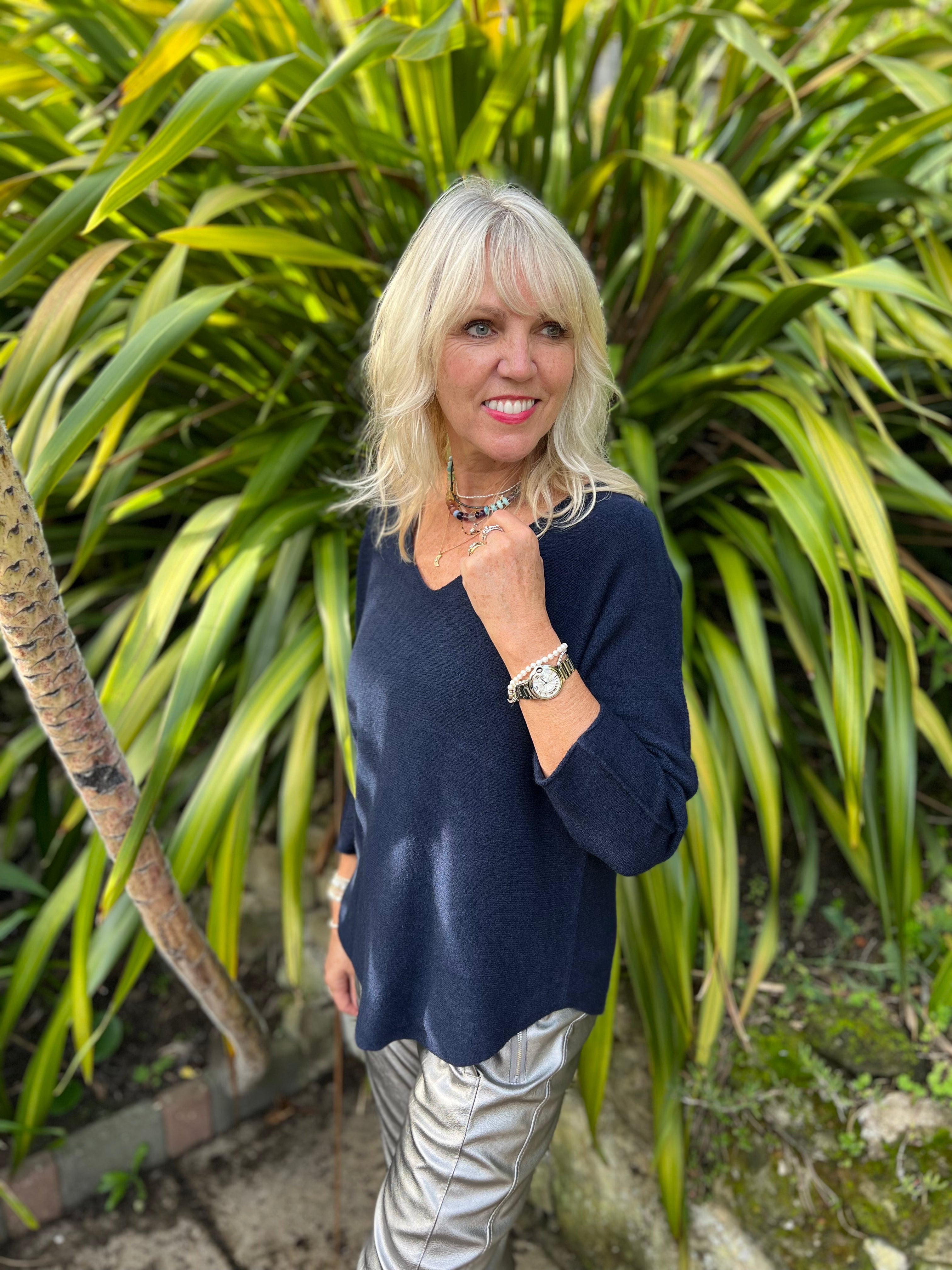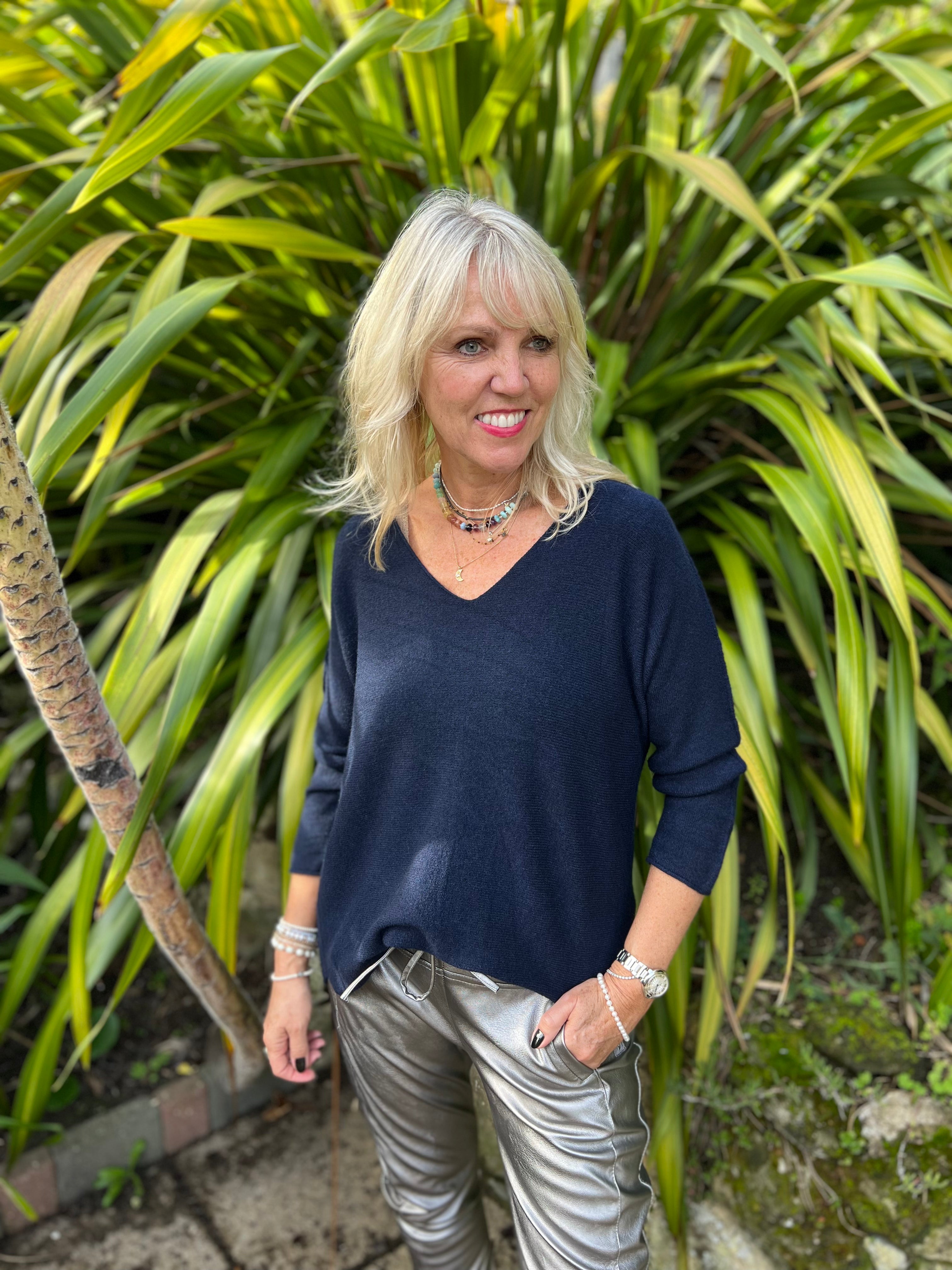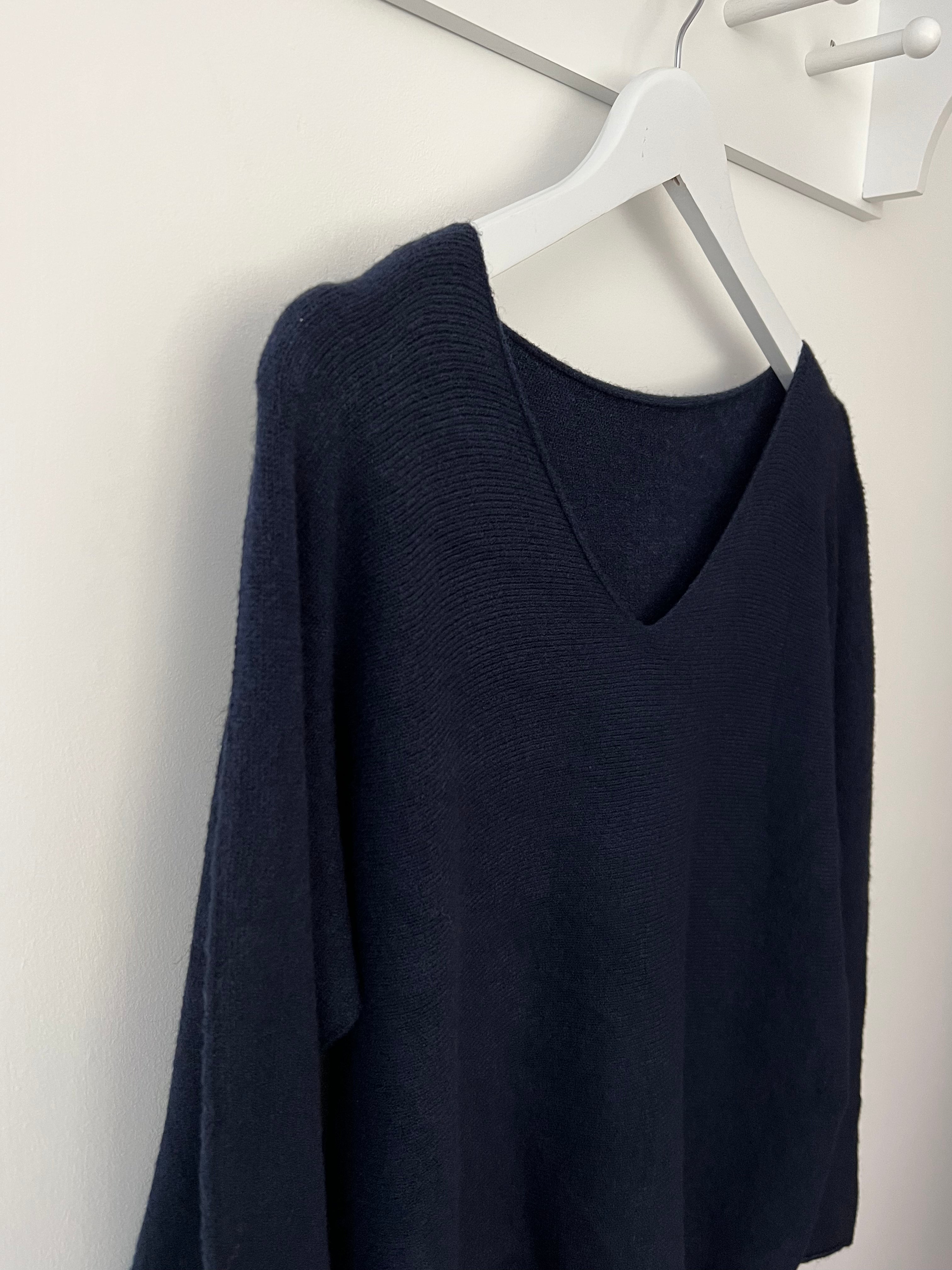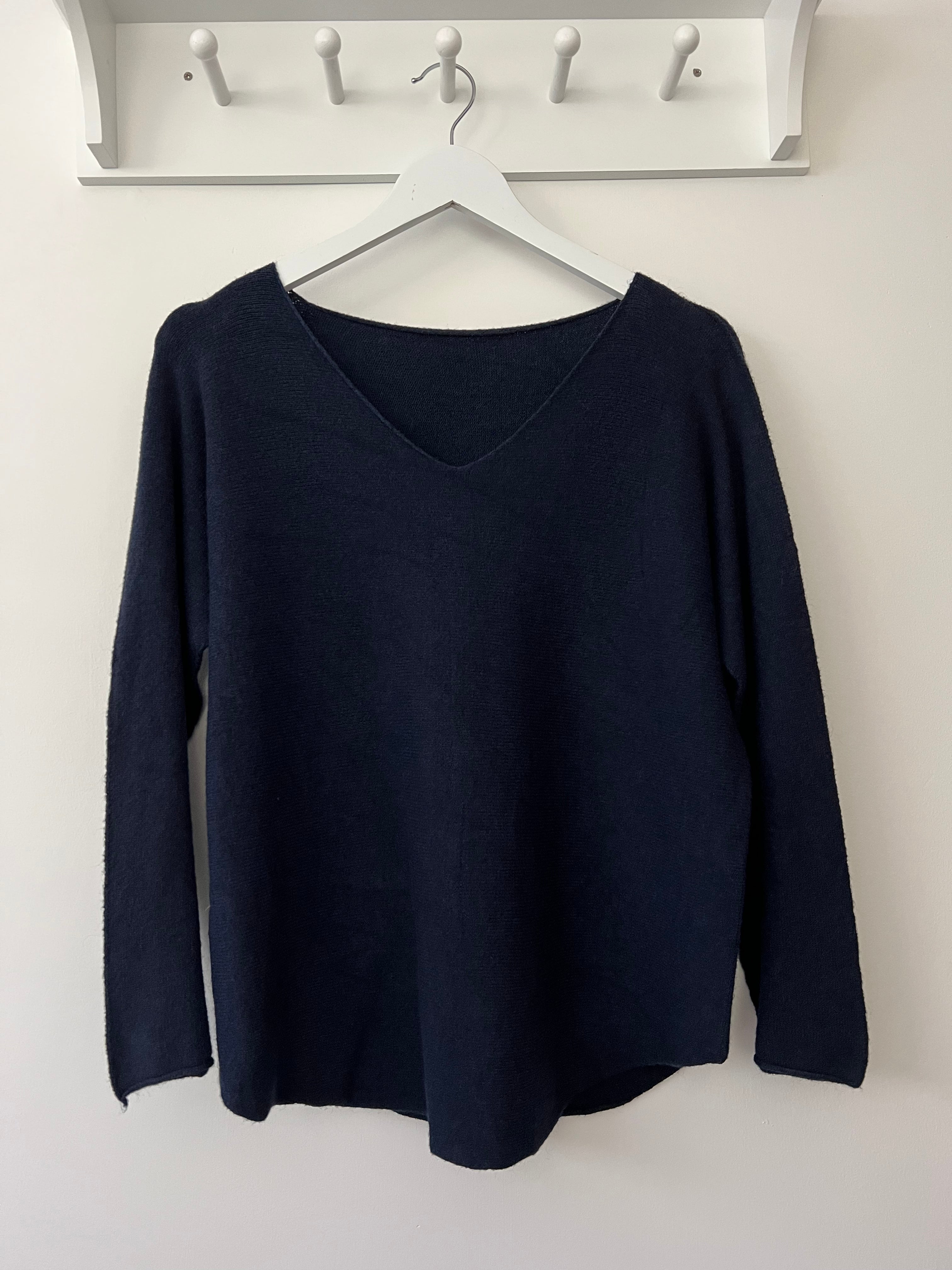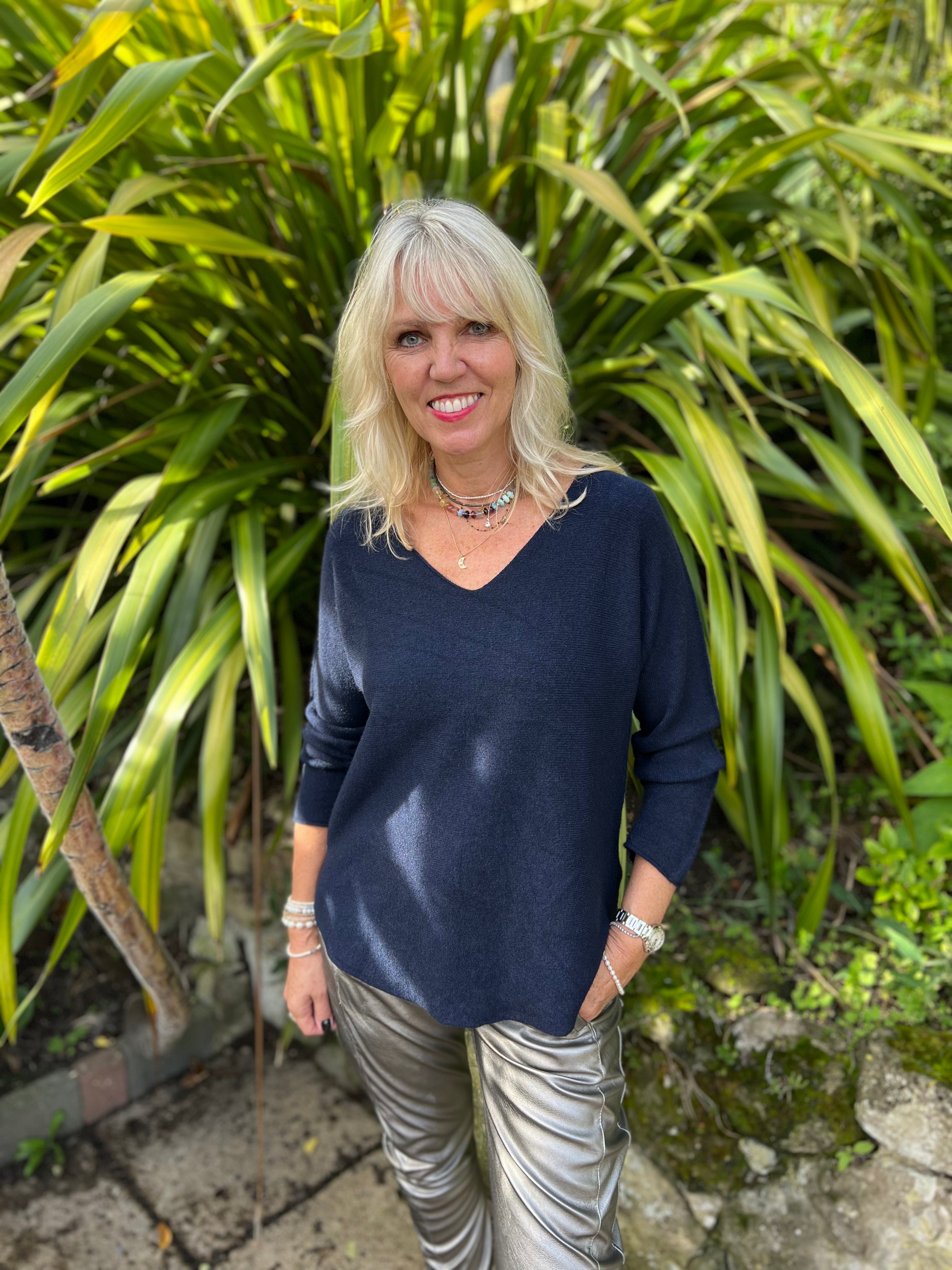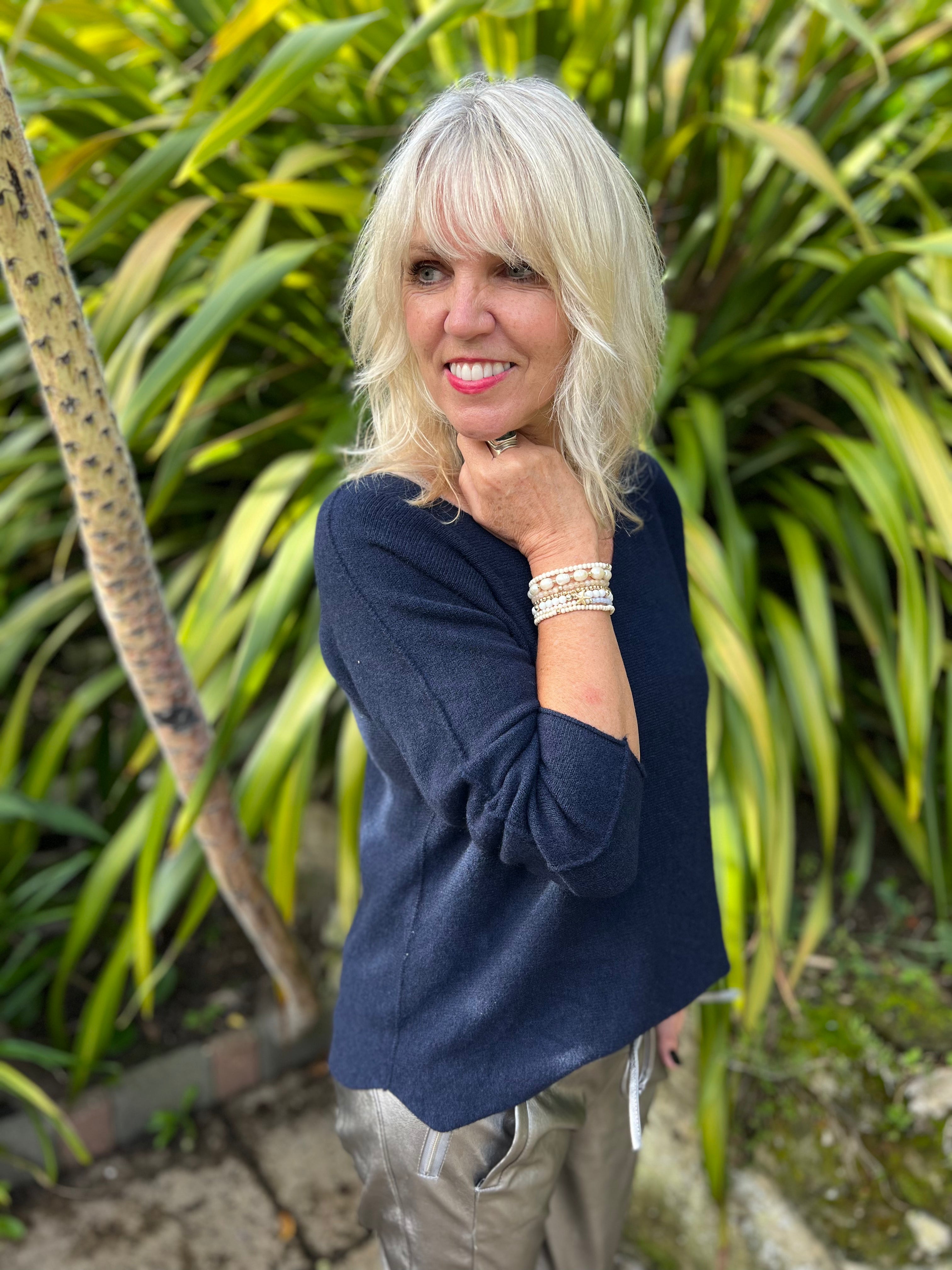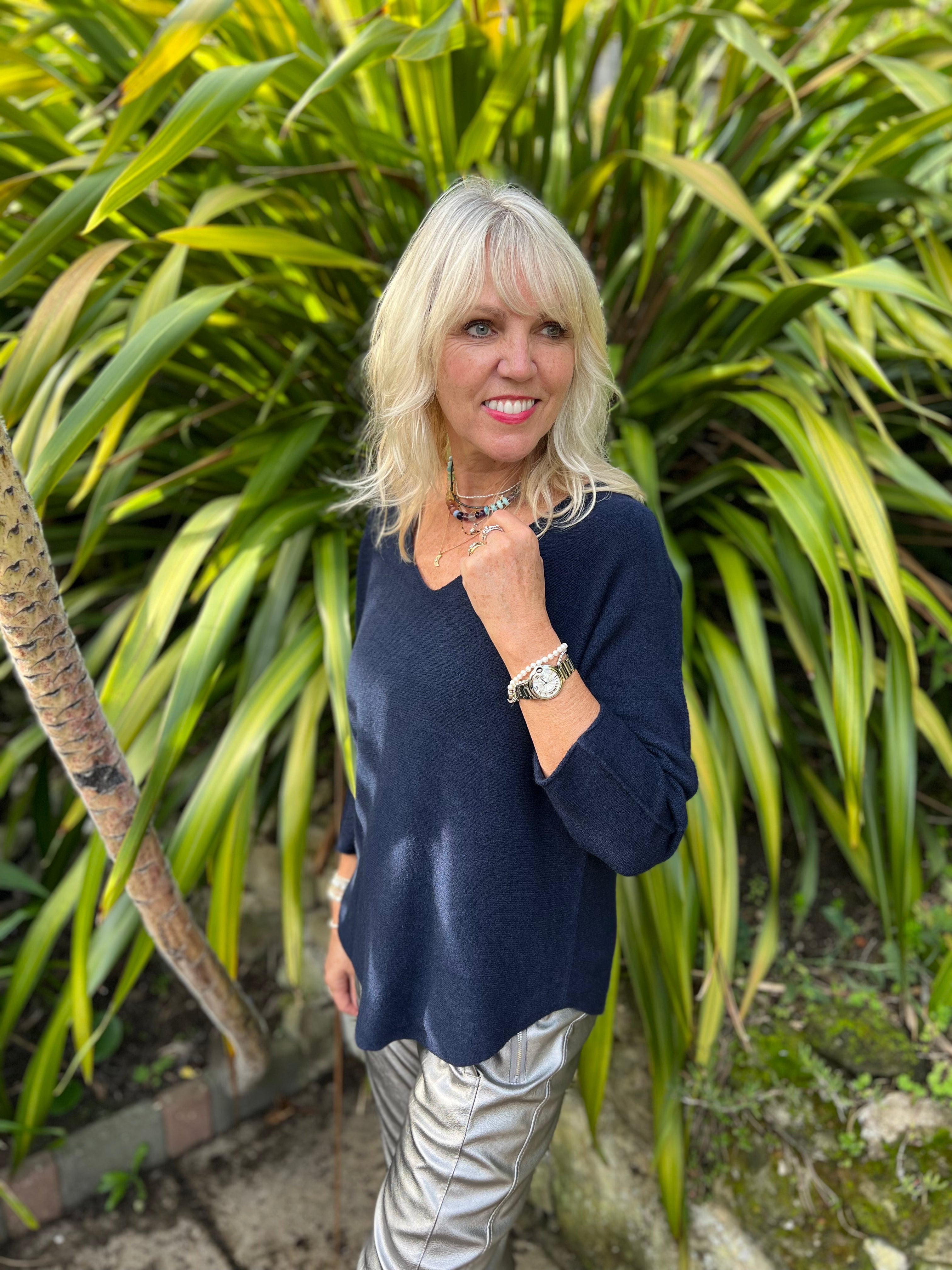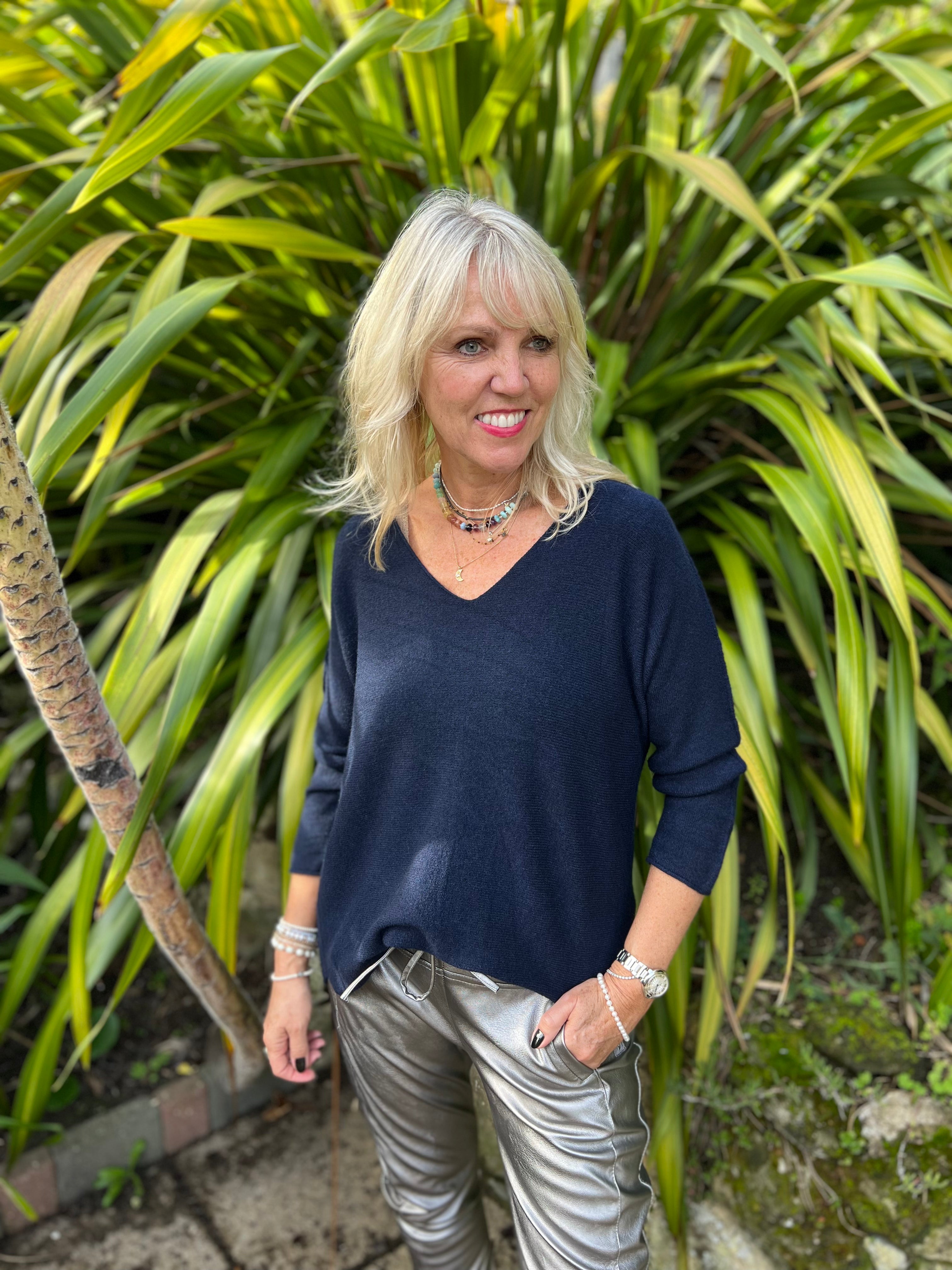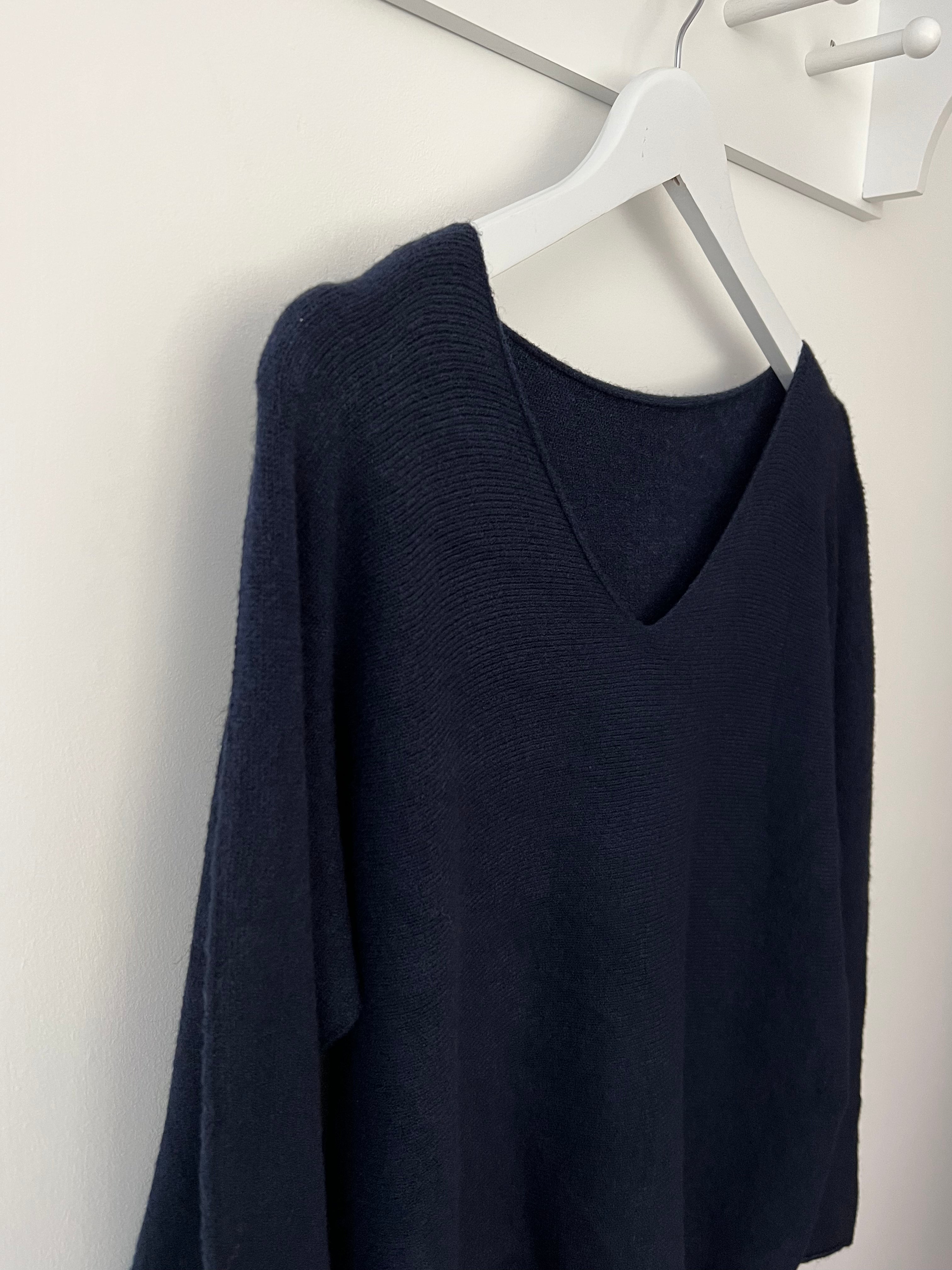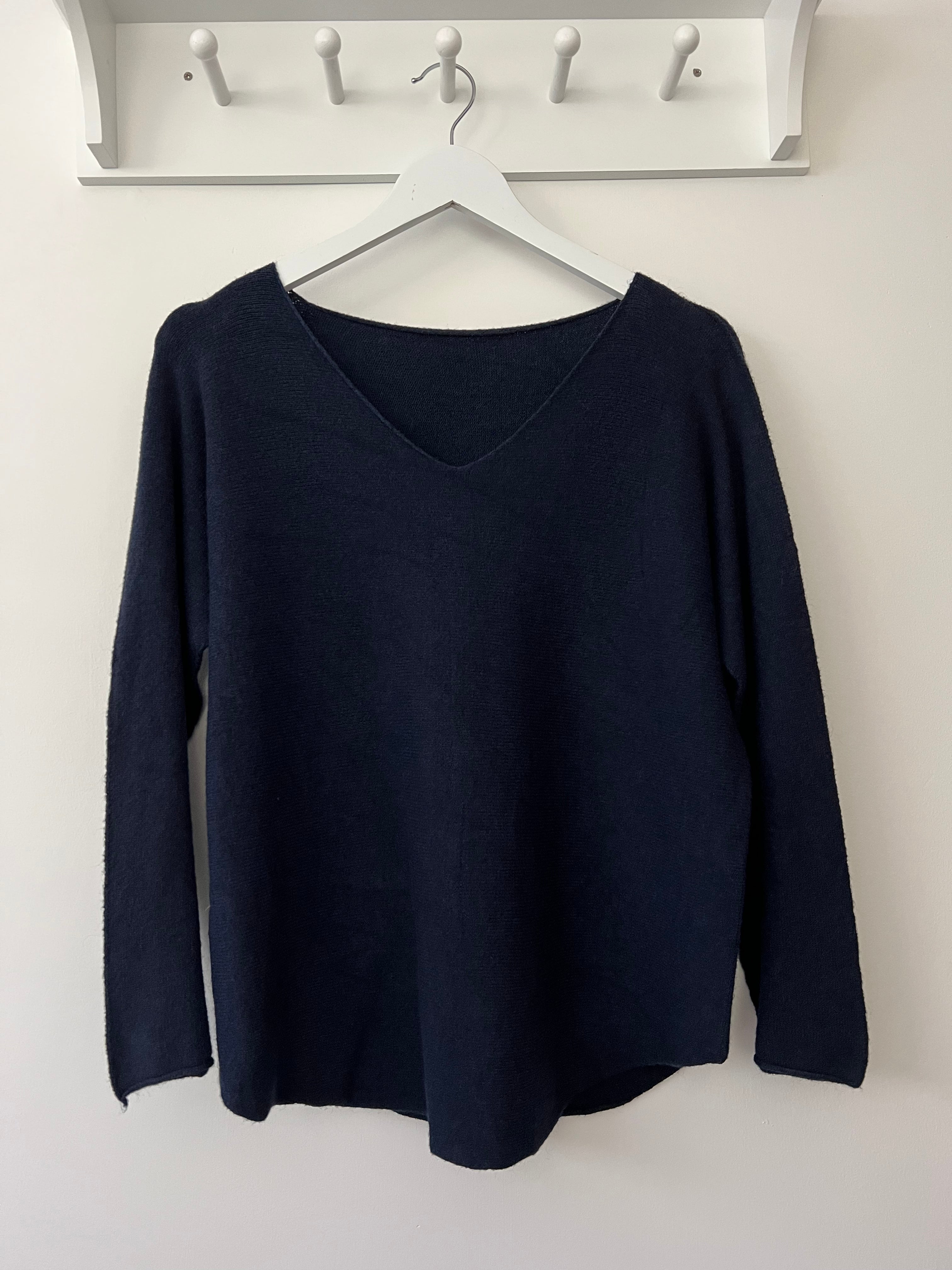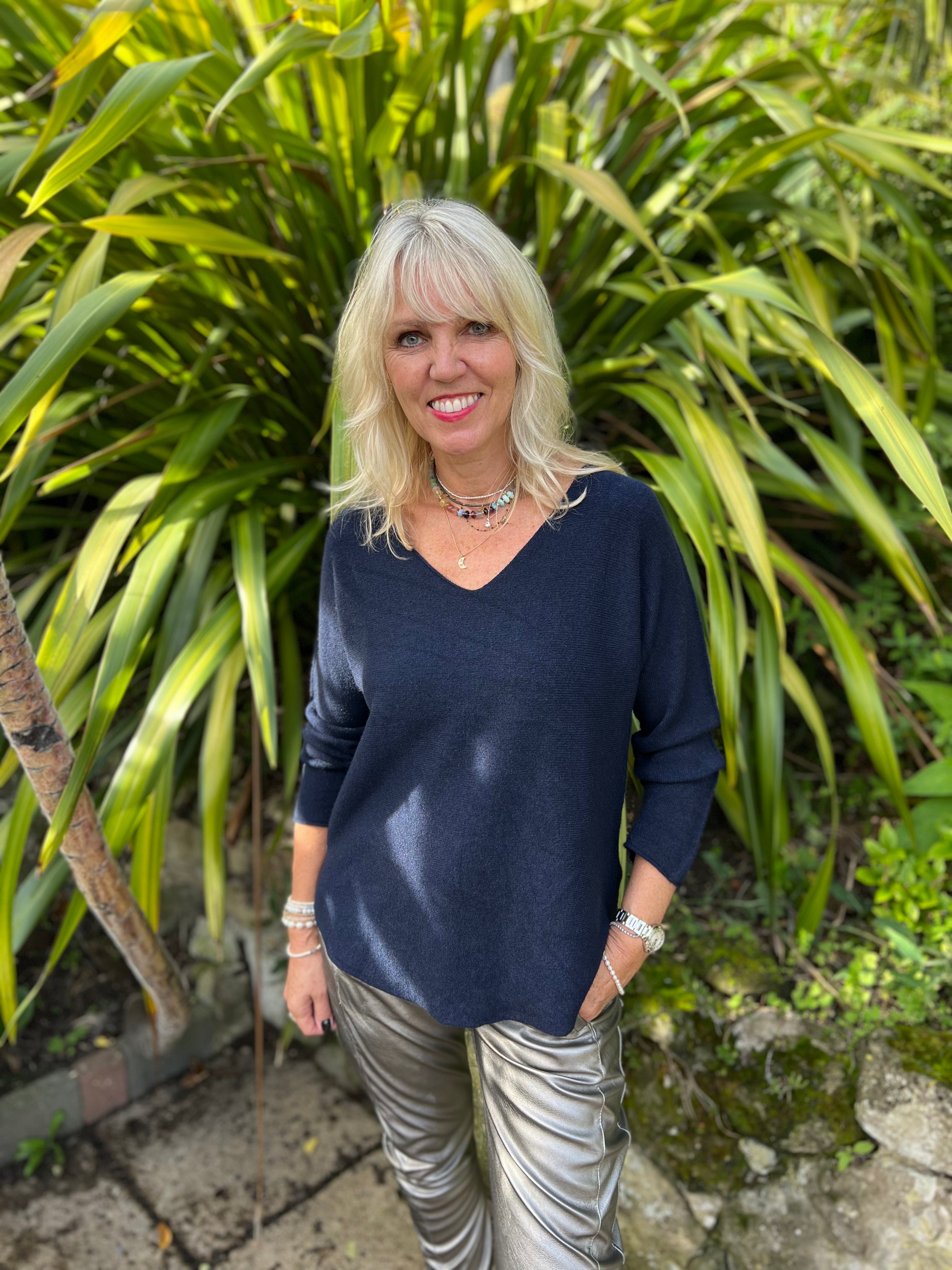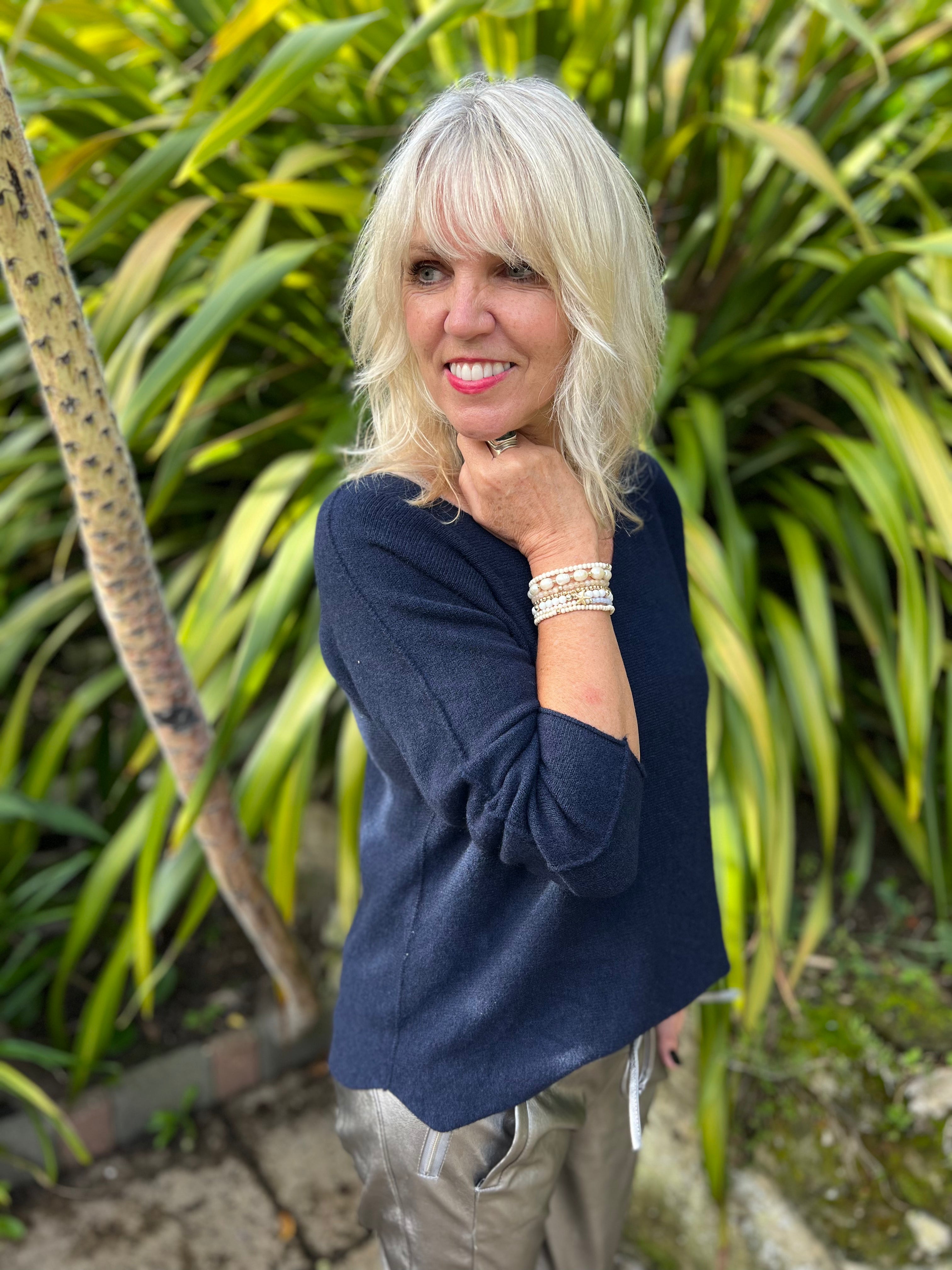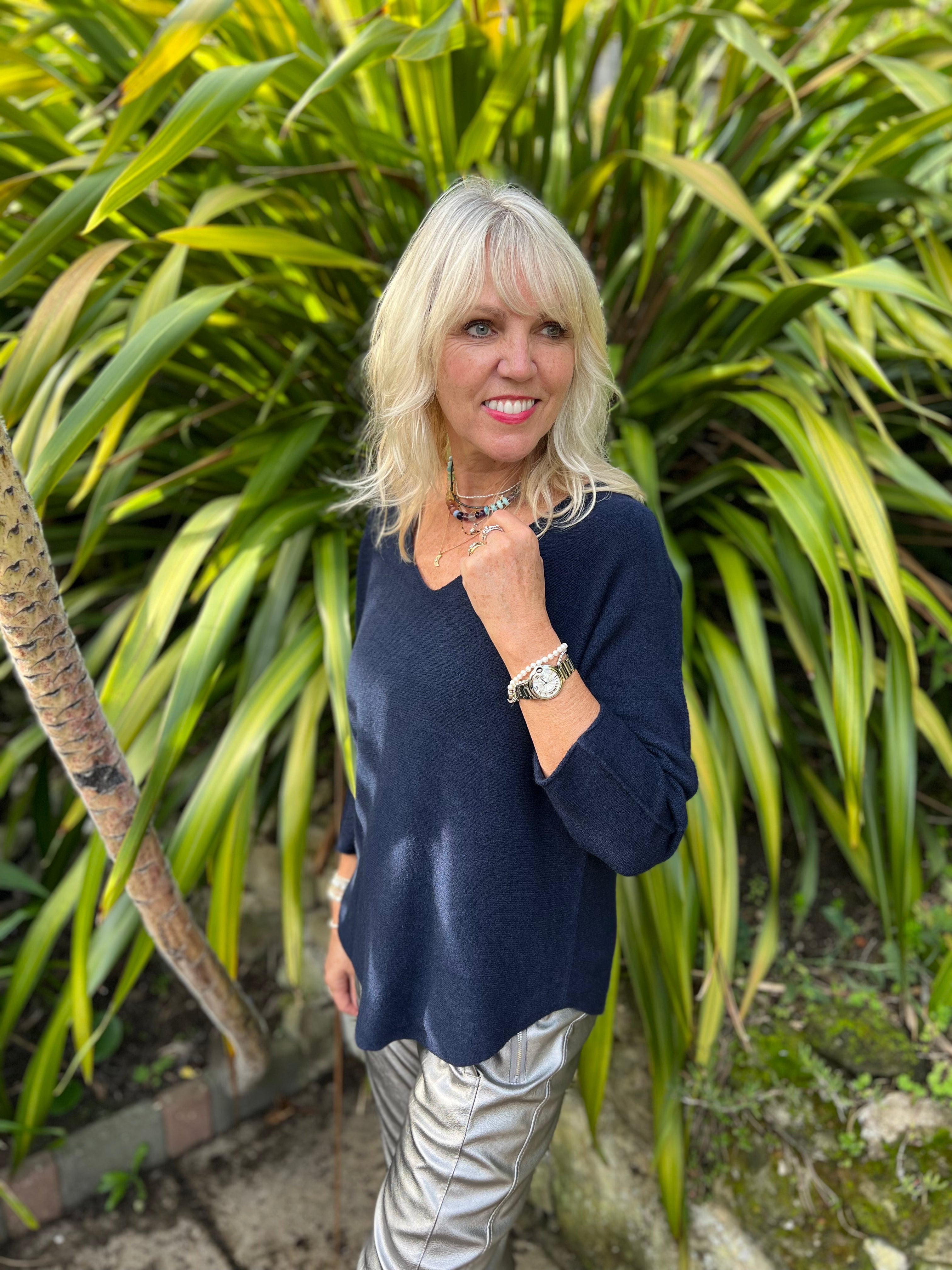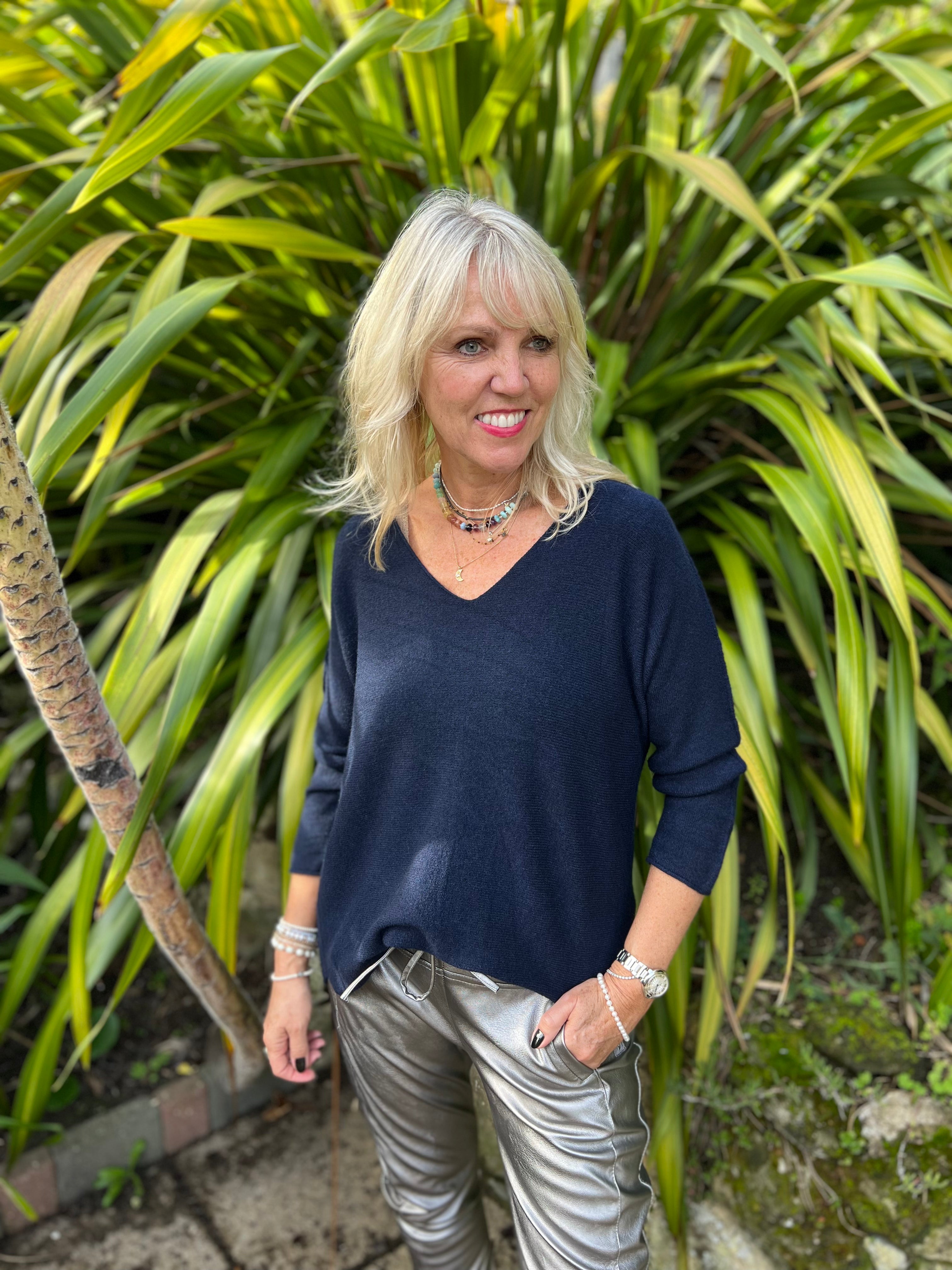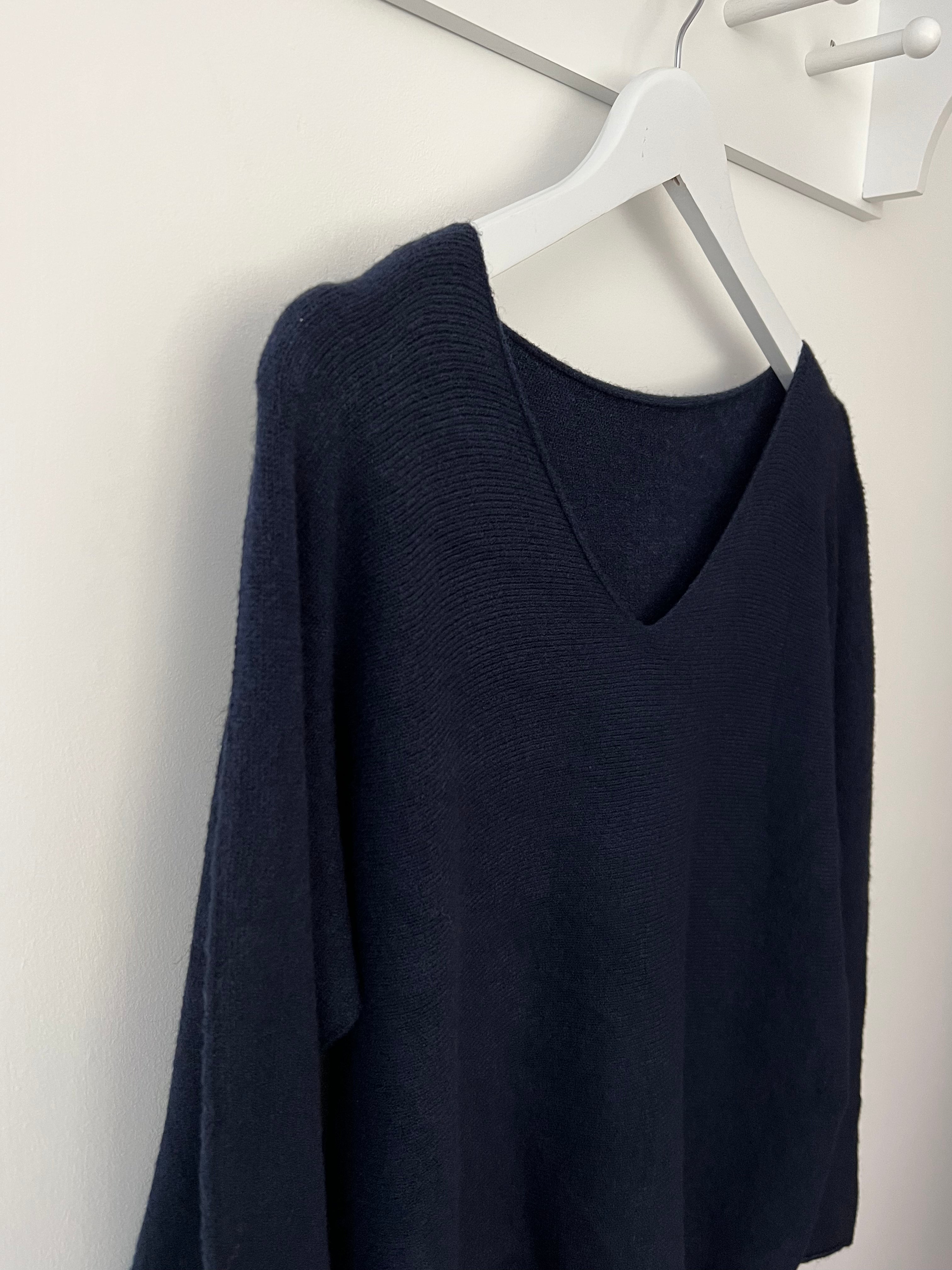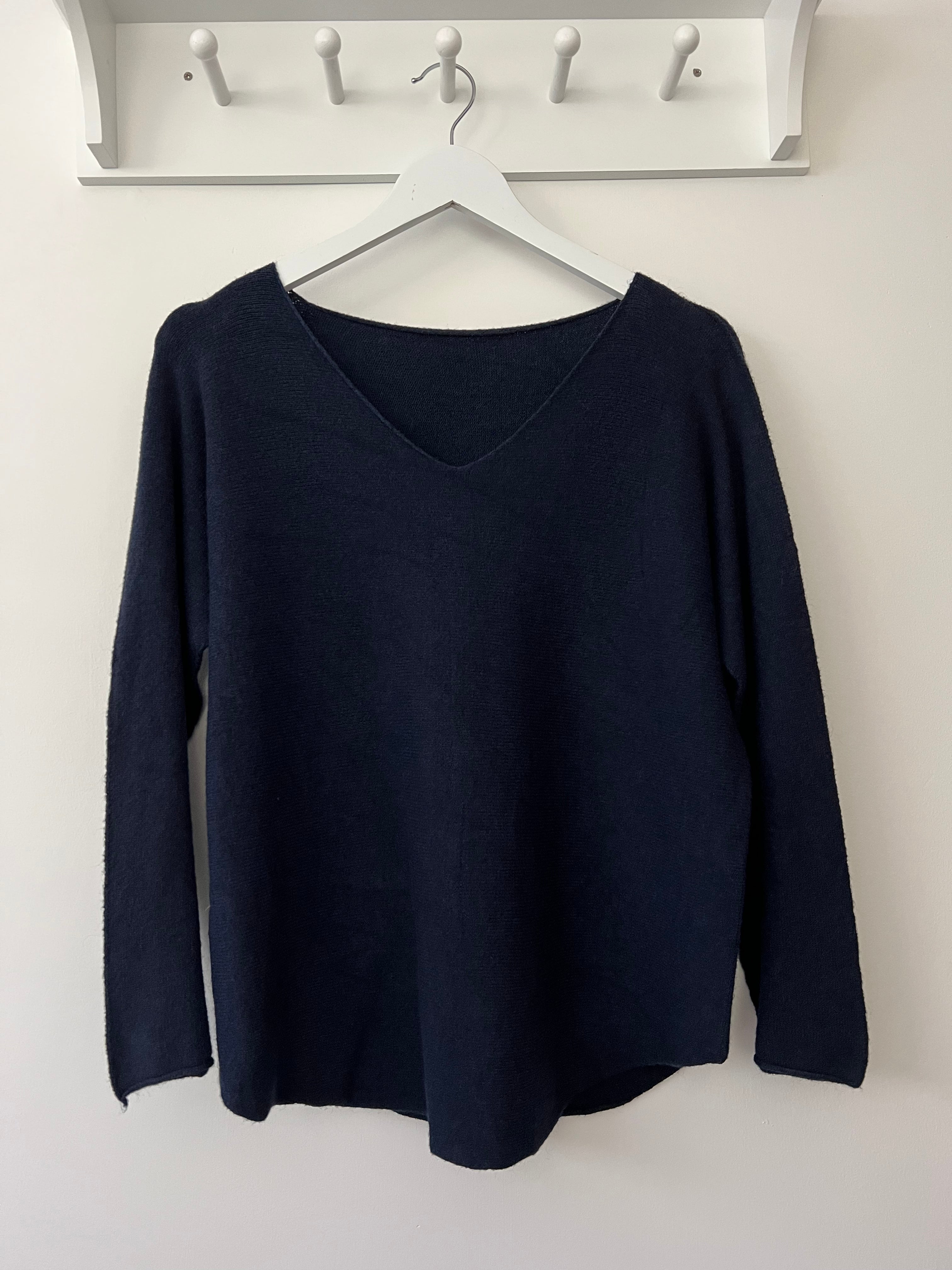 Simple V Neck Jumper in Navy
This is a gorgeously soft, simple, relaxed shape sweater with a curved hem, sleeve seam detail and v neck. Very lightweight, very stretchy, and soft and easy to wear.  It will make a great link piece in your wardrobe.
Comes in other colours
50% viscose 22% polyamide 28% polyester
Perfect if you can't cope with wool against your skin, and stretchy too
Washes brilliantly at 30 degrees. Dry flat  
One Size to fit UK8-16
Chest unstretched measures 44", length 24"
I am Sz10 and 5'6"