Free UK Postage on all orders over £100!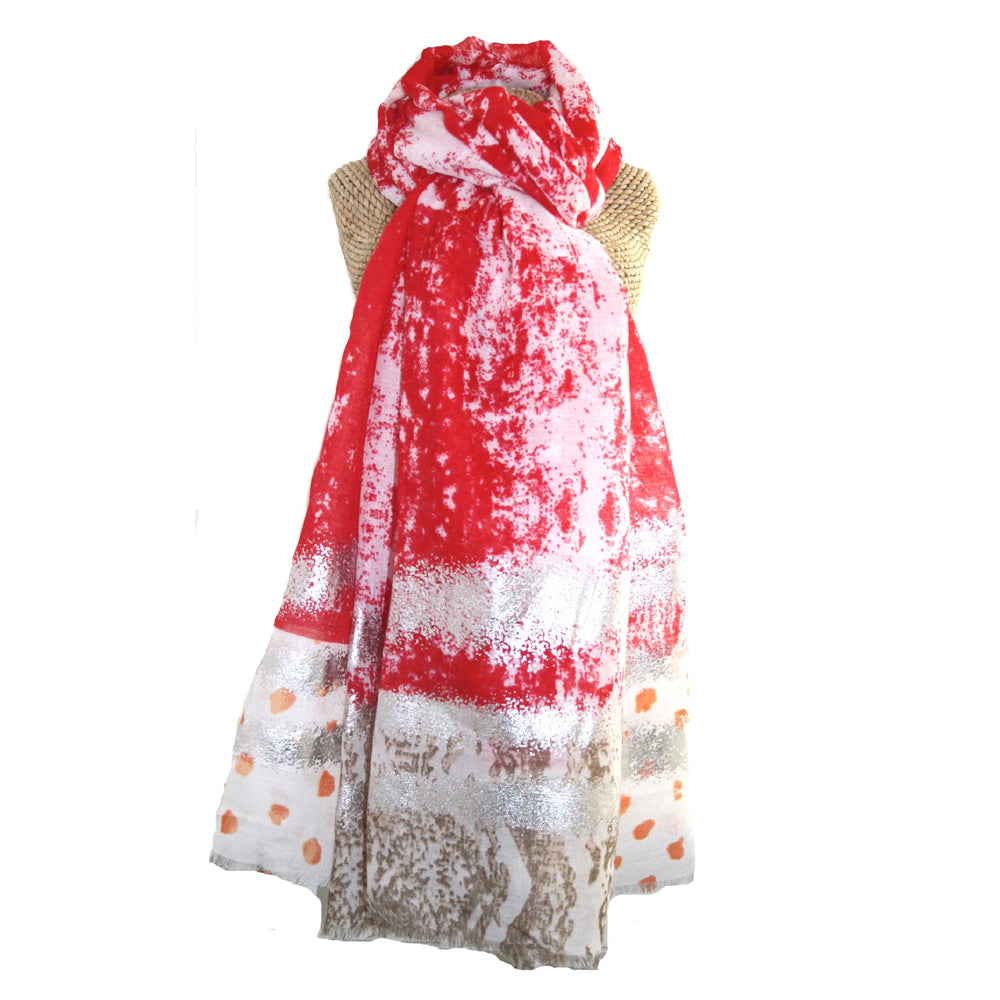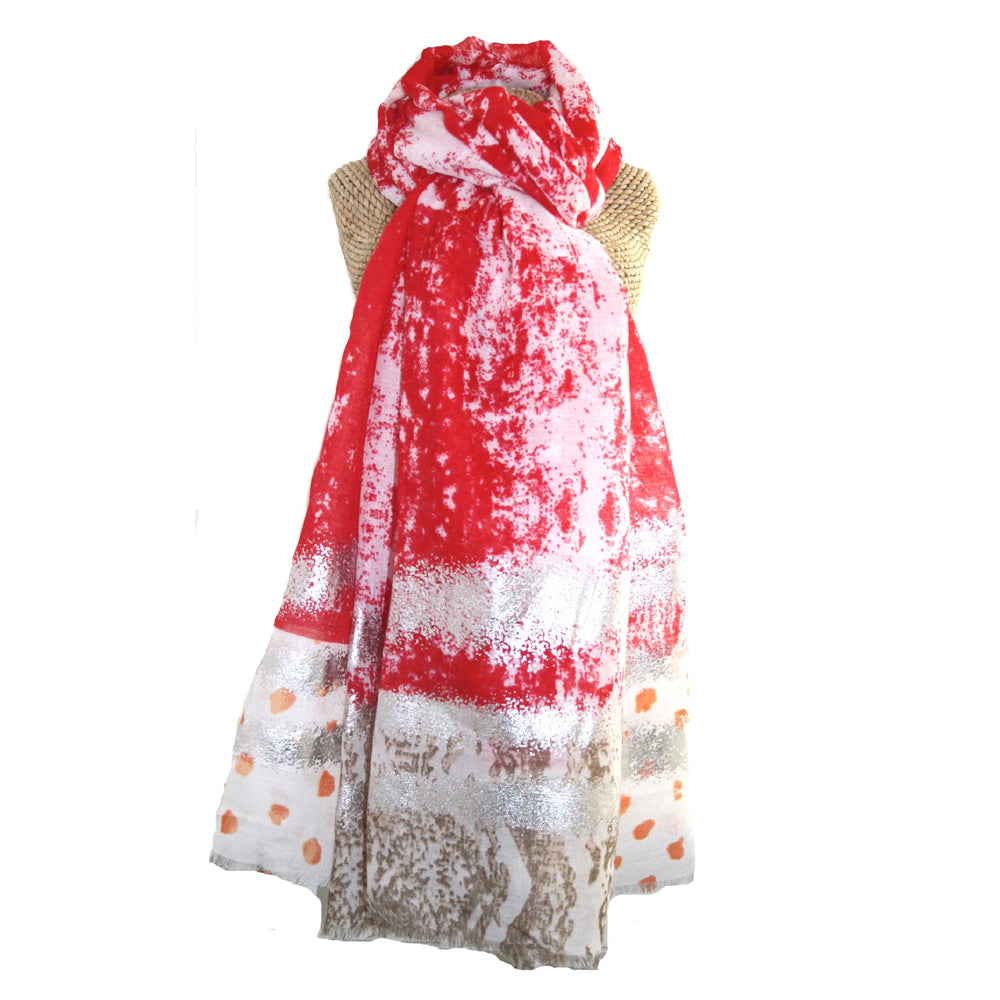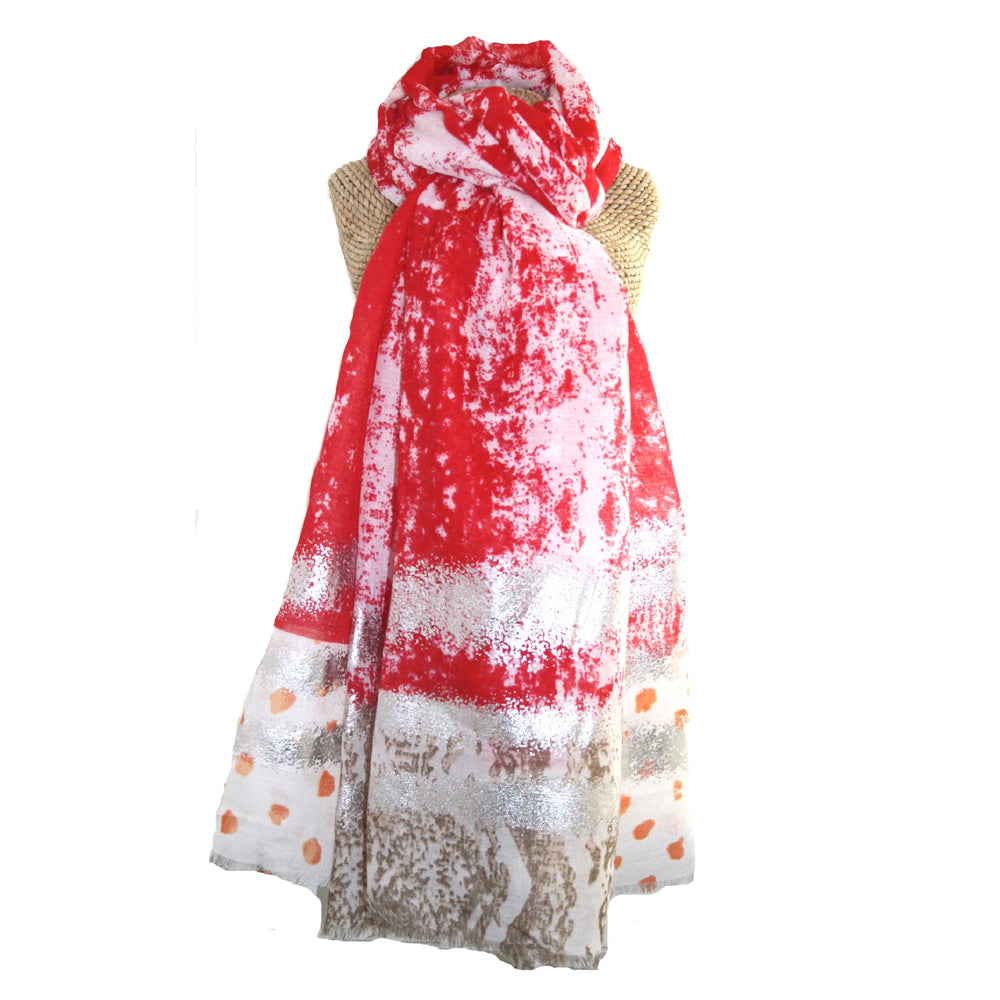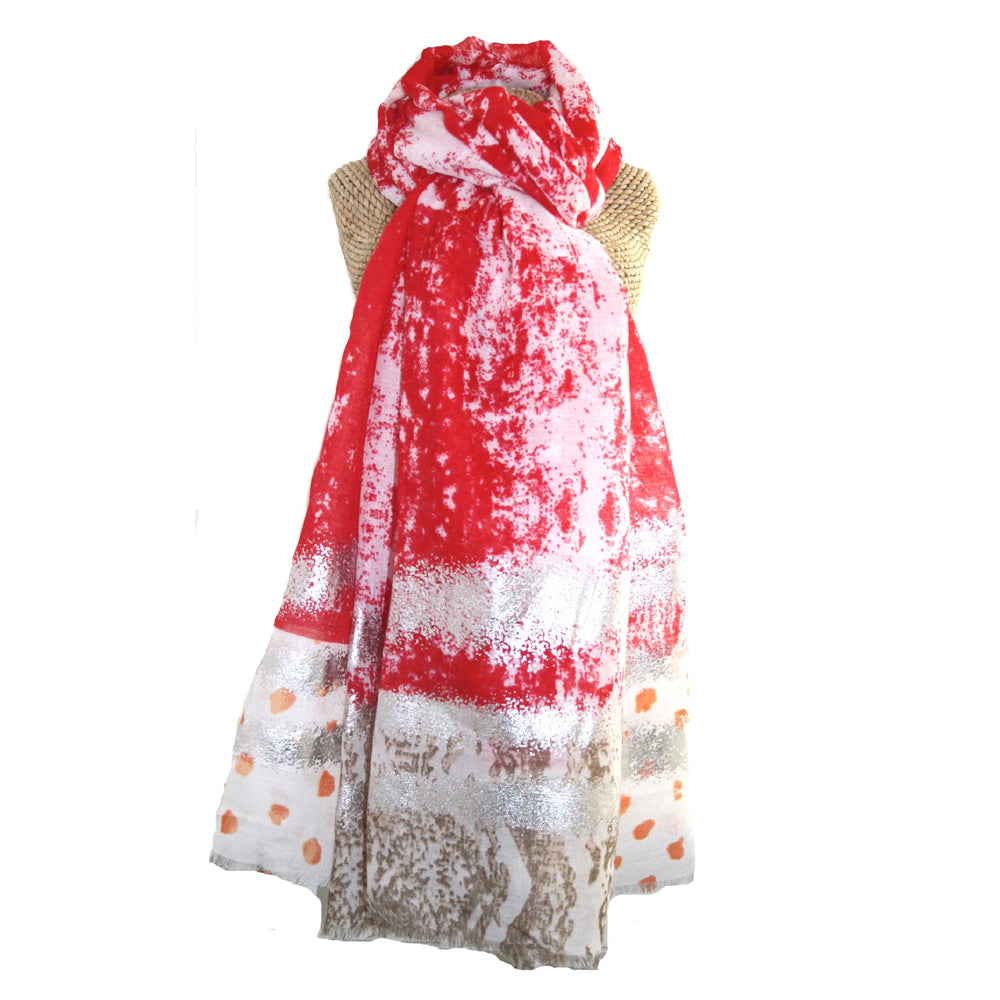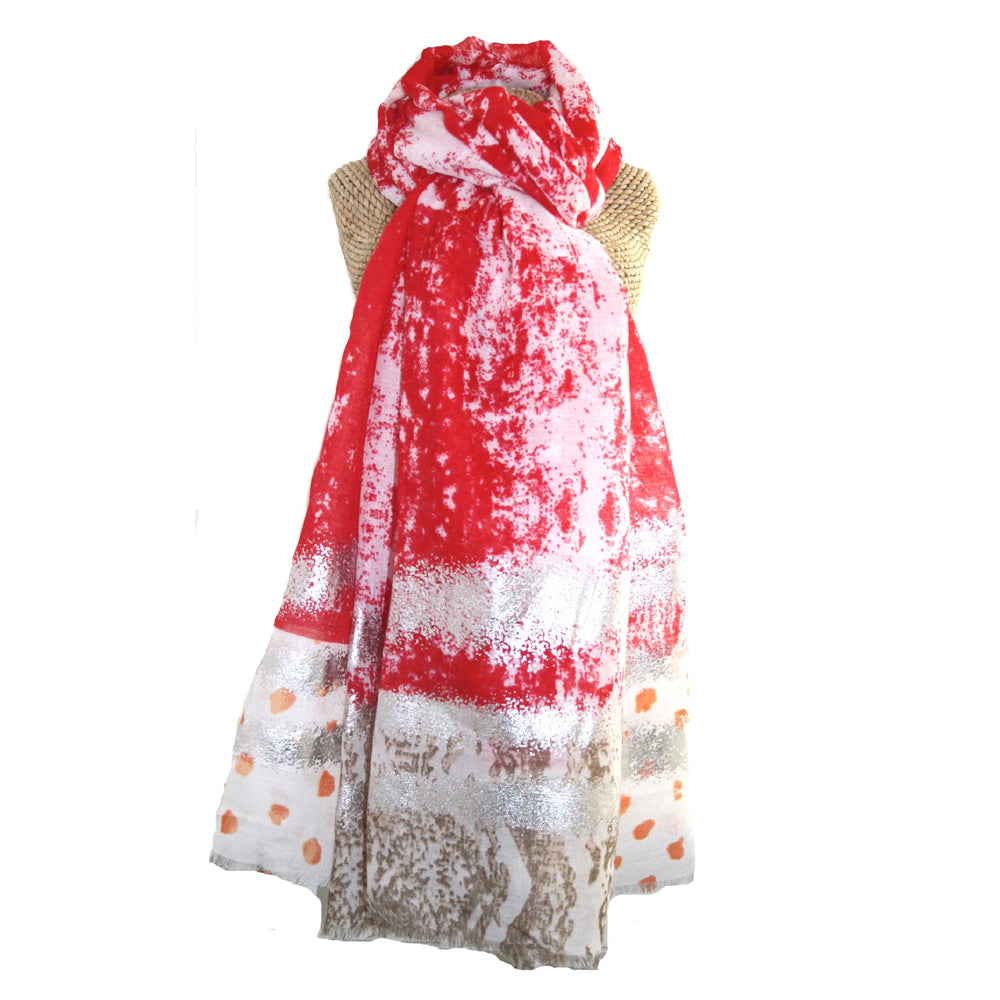 Silver Paint Trail Scarf in Red
Beautiful rectangular scarf in a gorgeous fire trail print with metallic silver. This is a wonderful scarf, really colourful and fluid. 
The fabric is super soft and feels delicious against the skin, it also doesn't crease very easily. Making it a great one for everyday and for holidays too as it also works as a sarong.
It looks and feels expensive
100% polyester
190 × 95 cm