Free UK Postage on all orders over £100!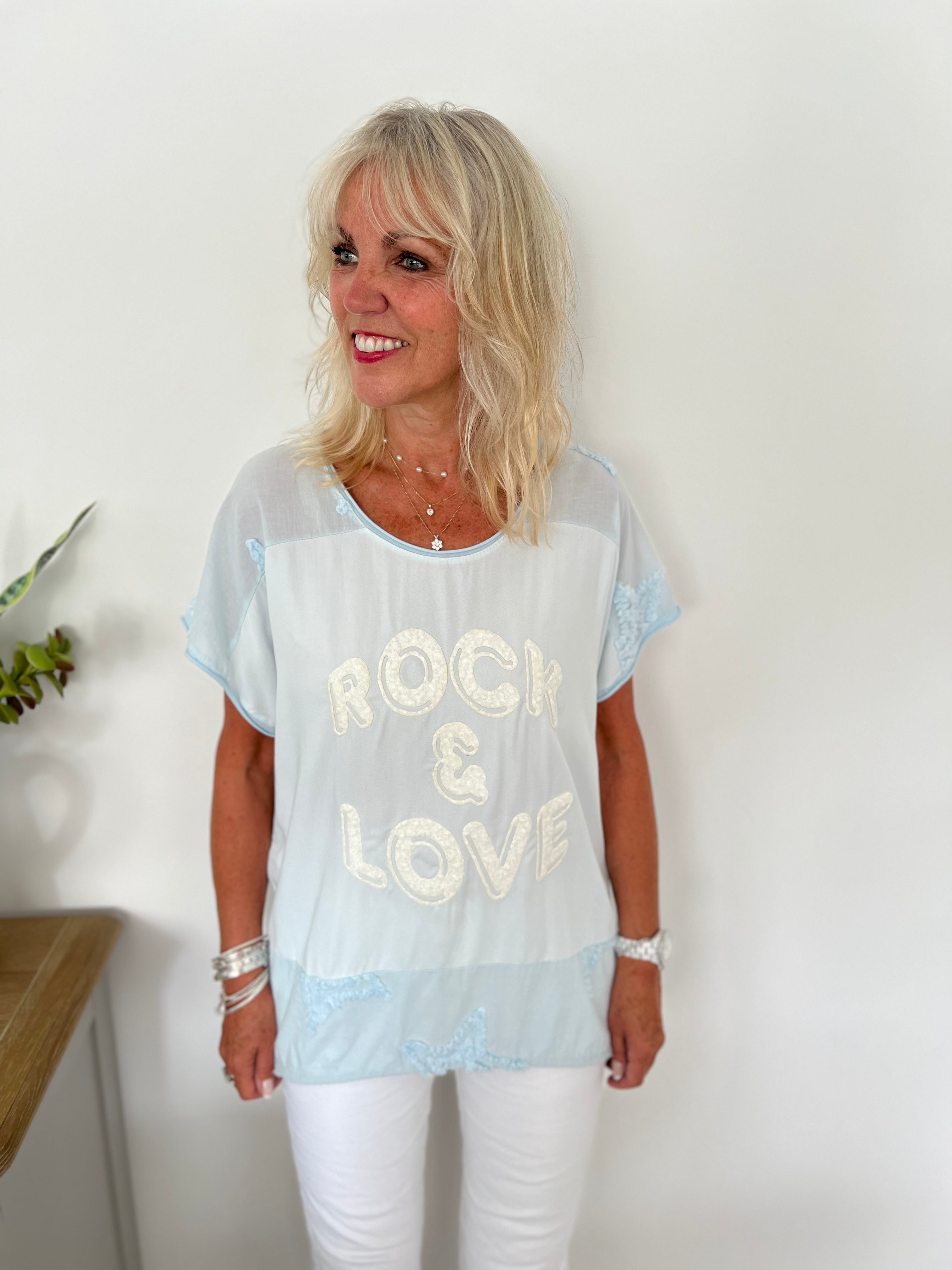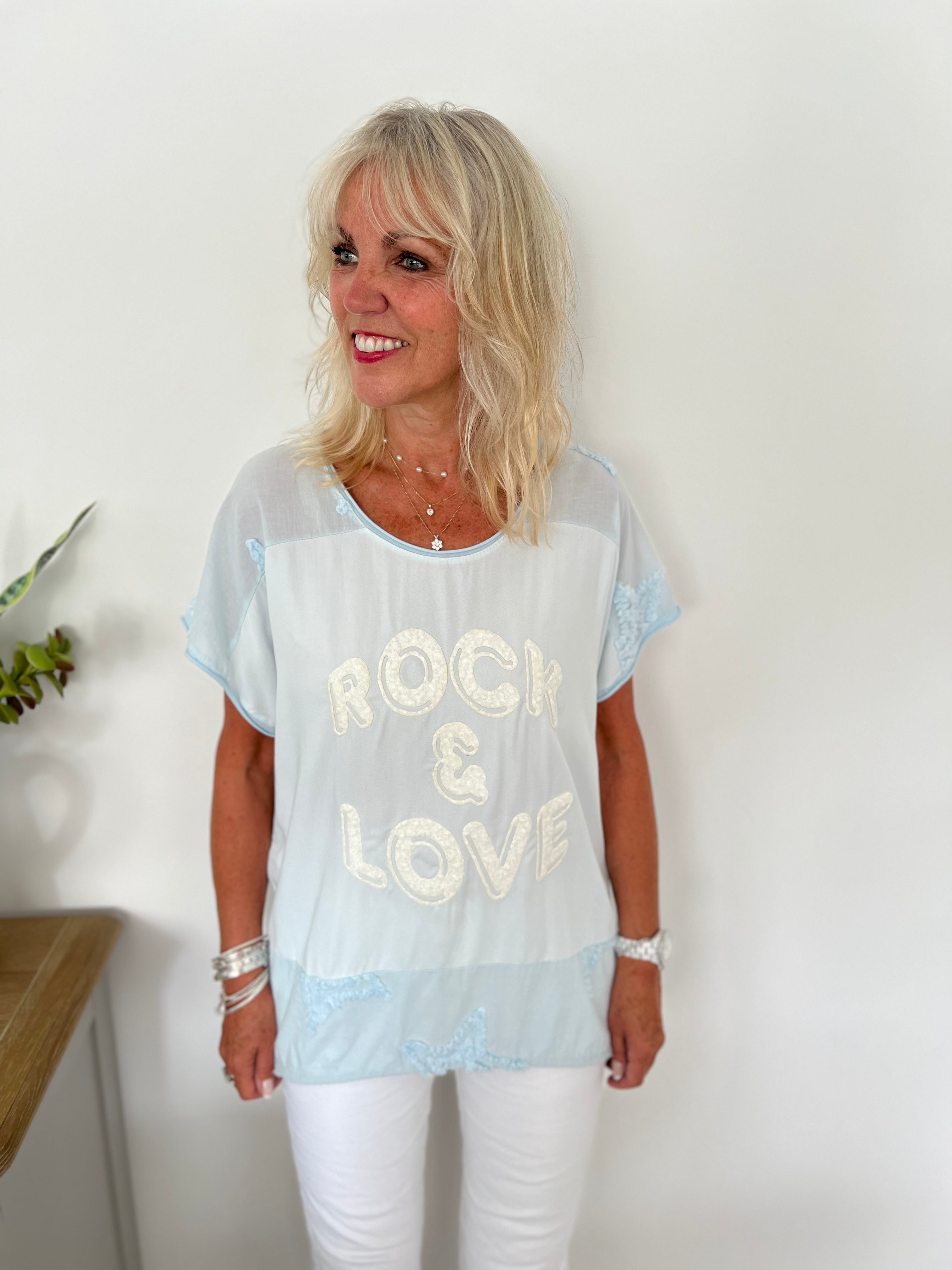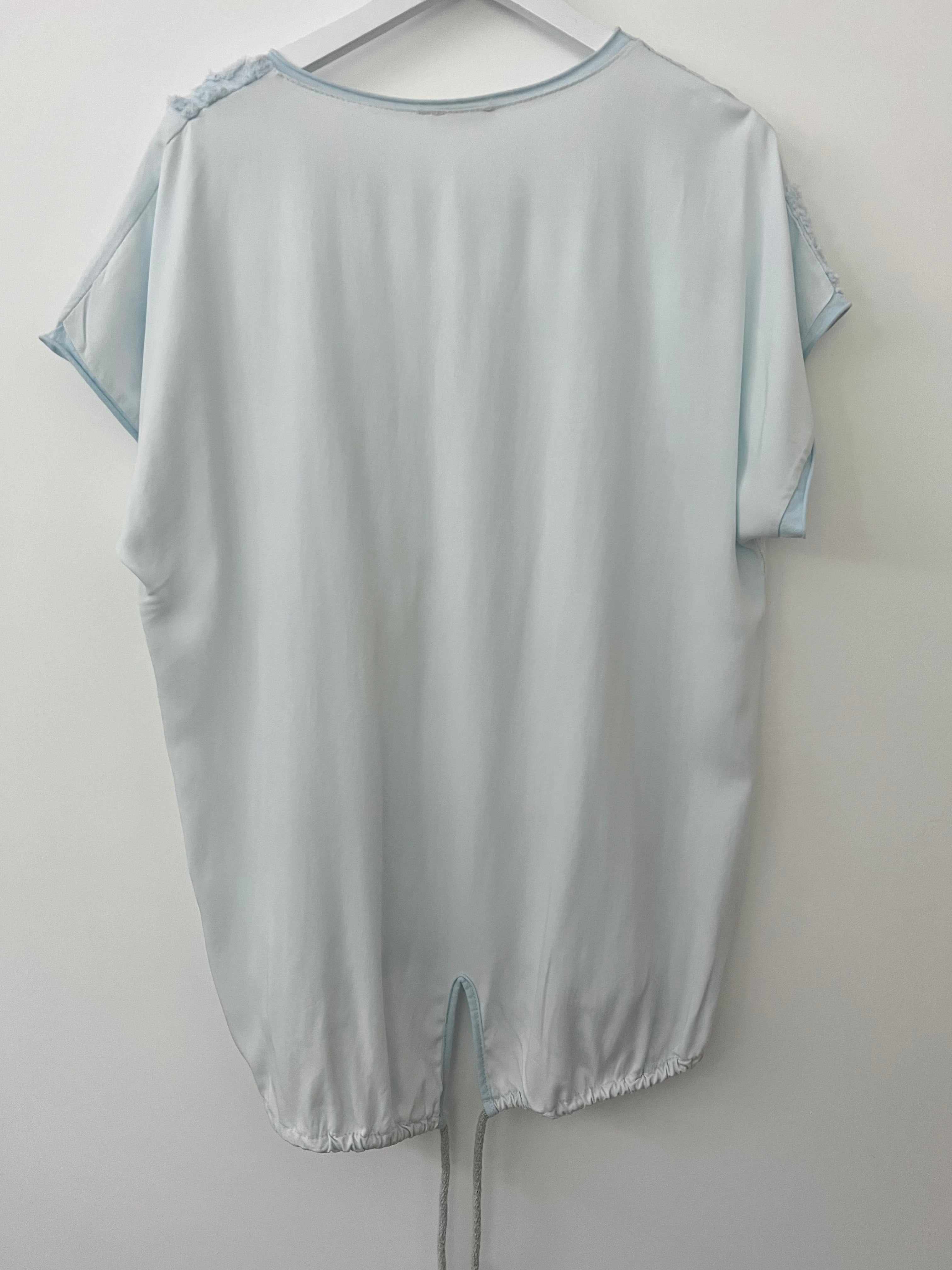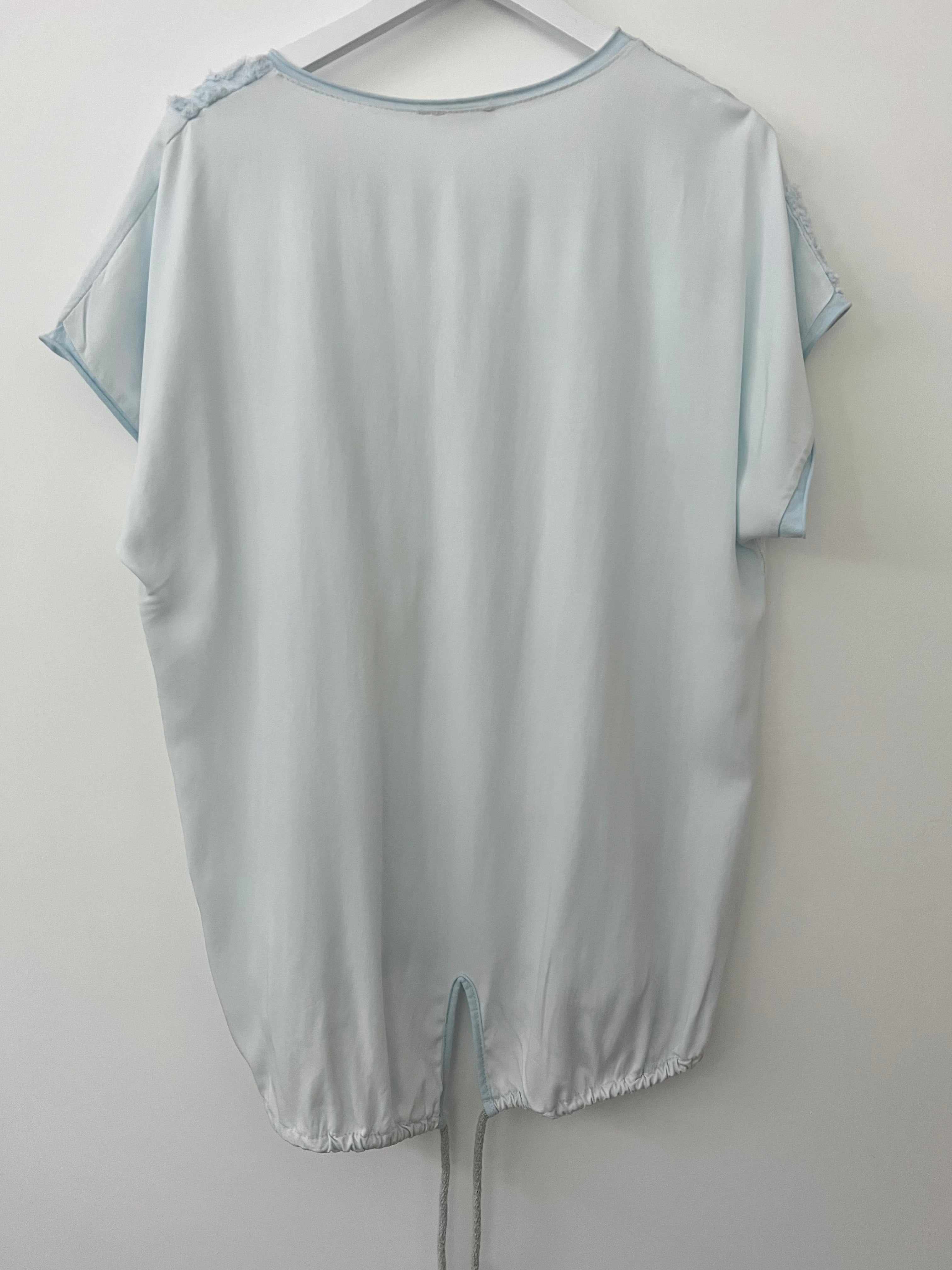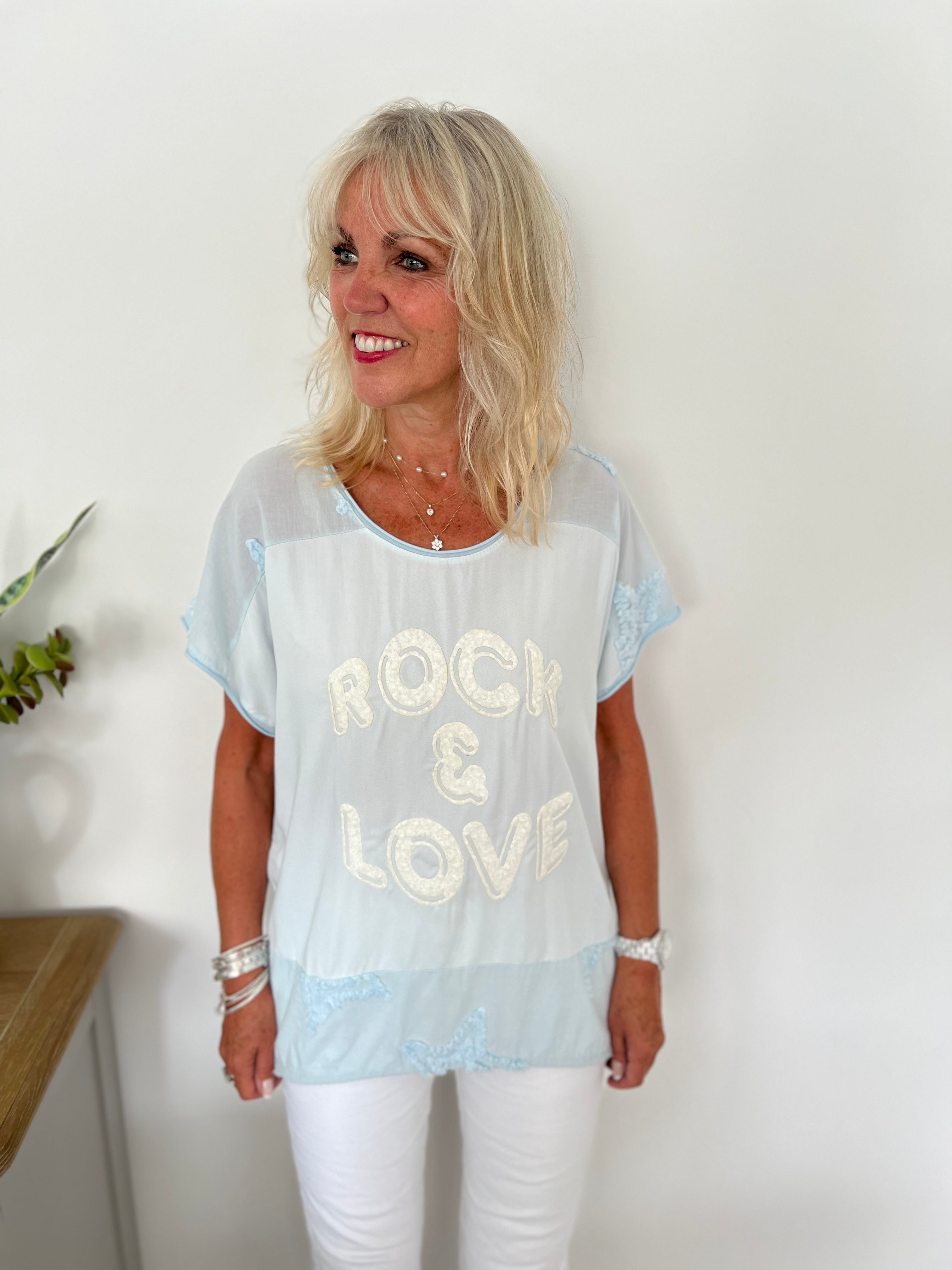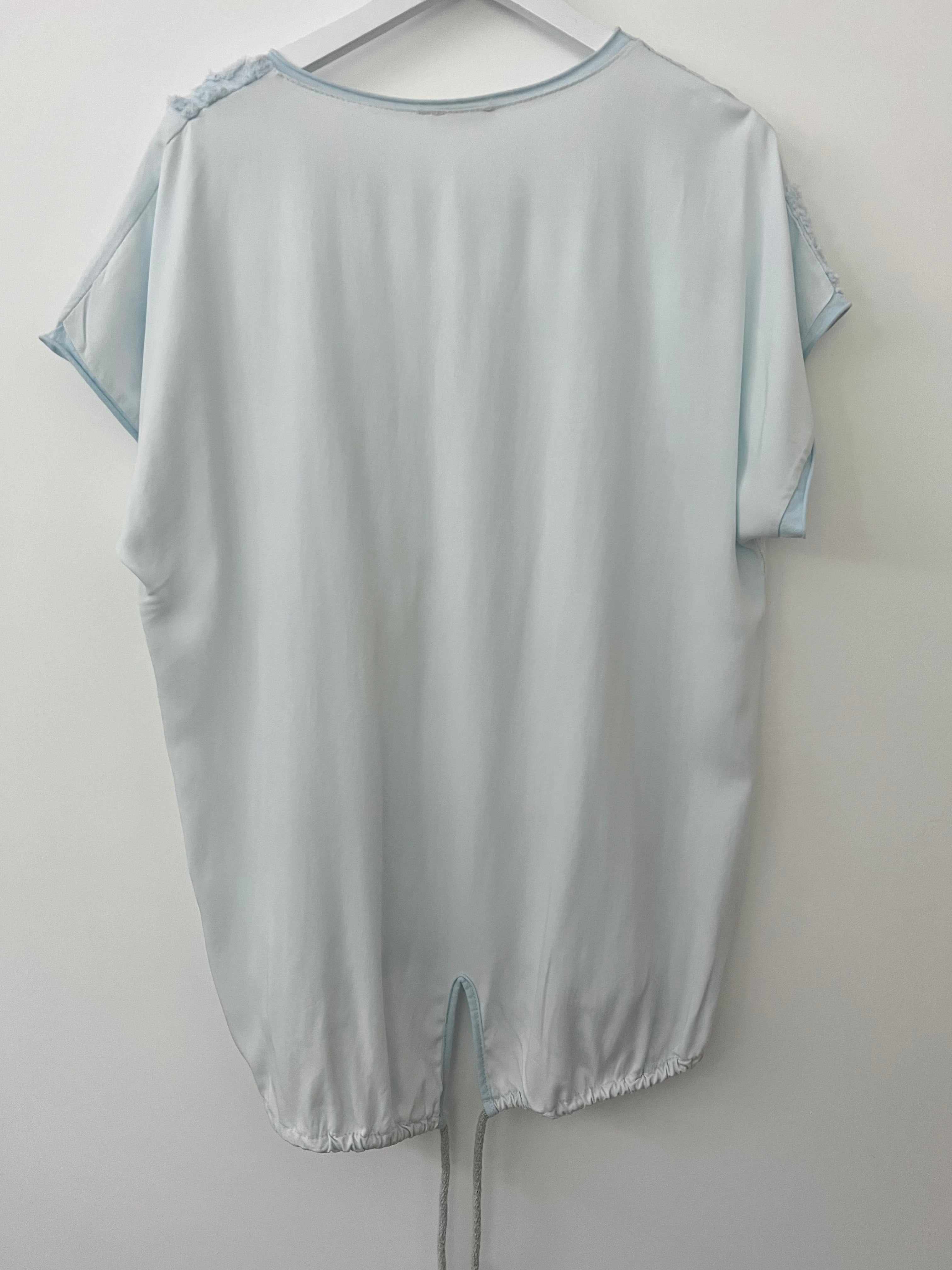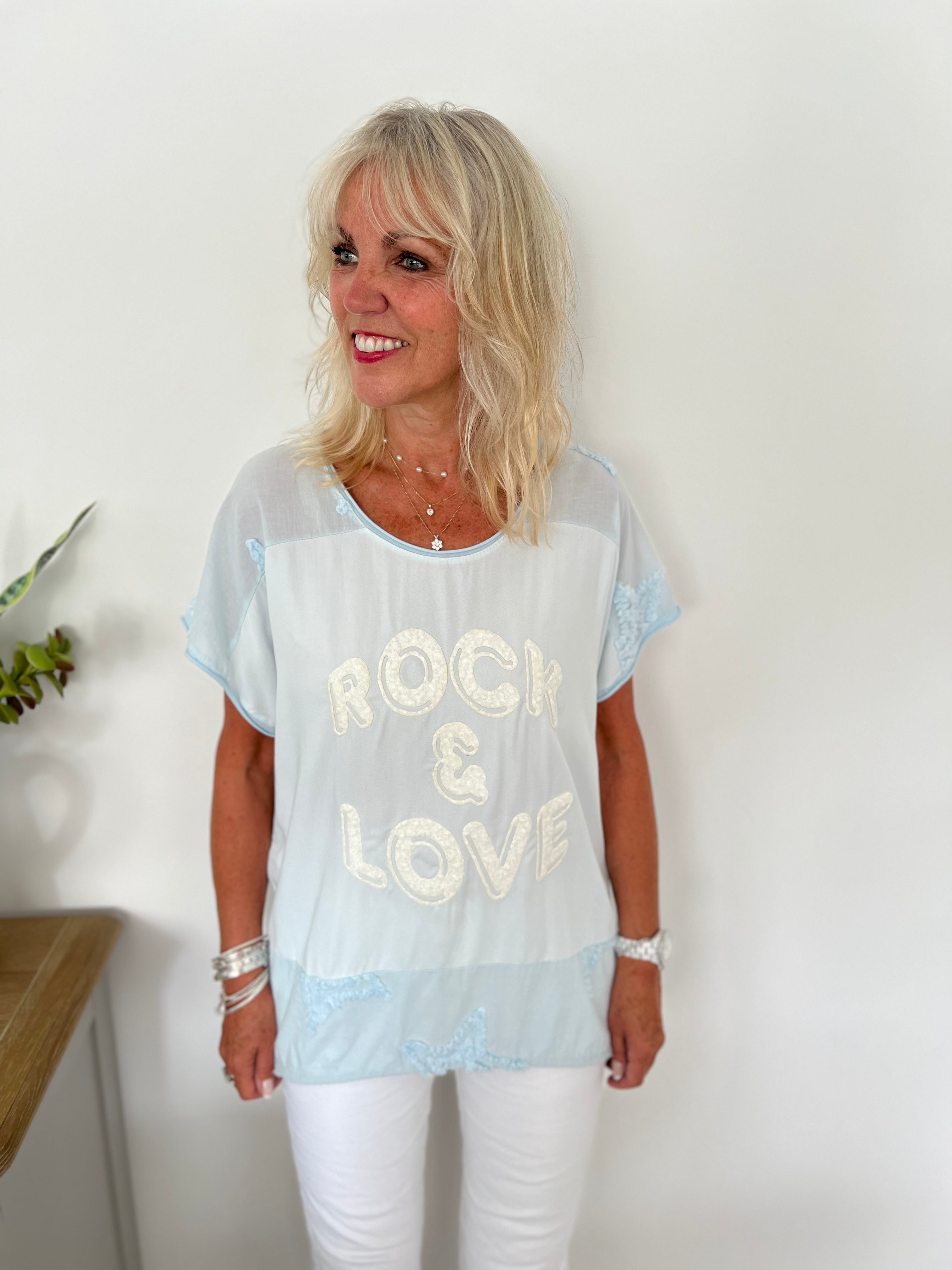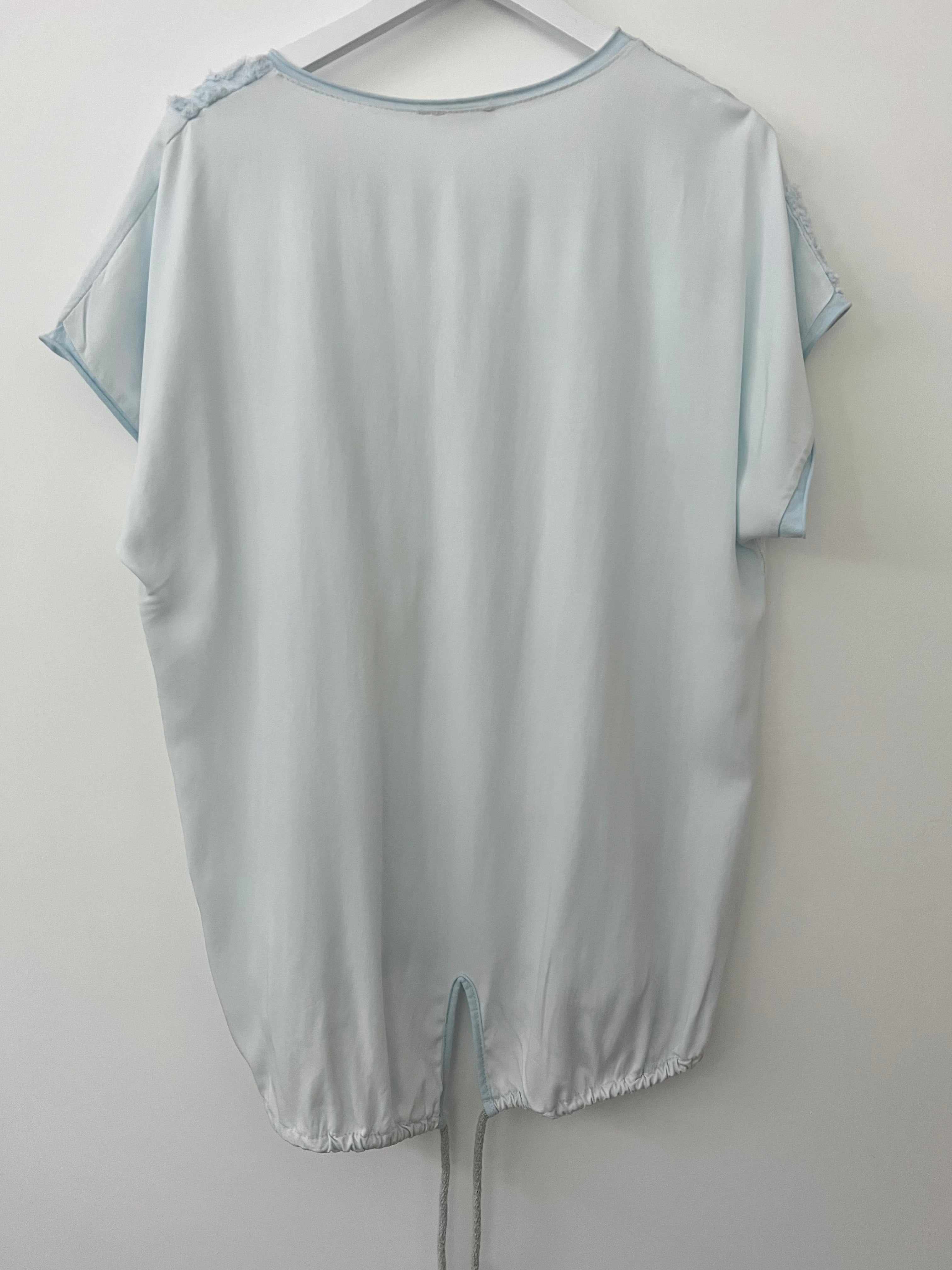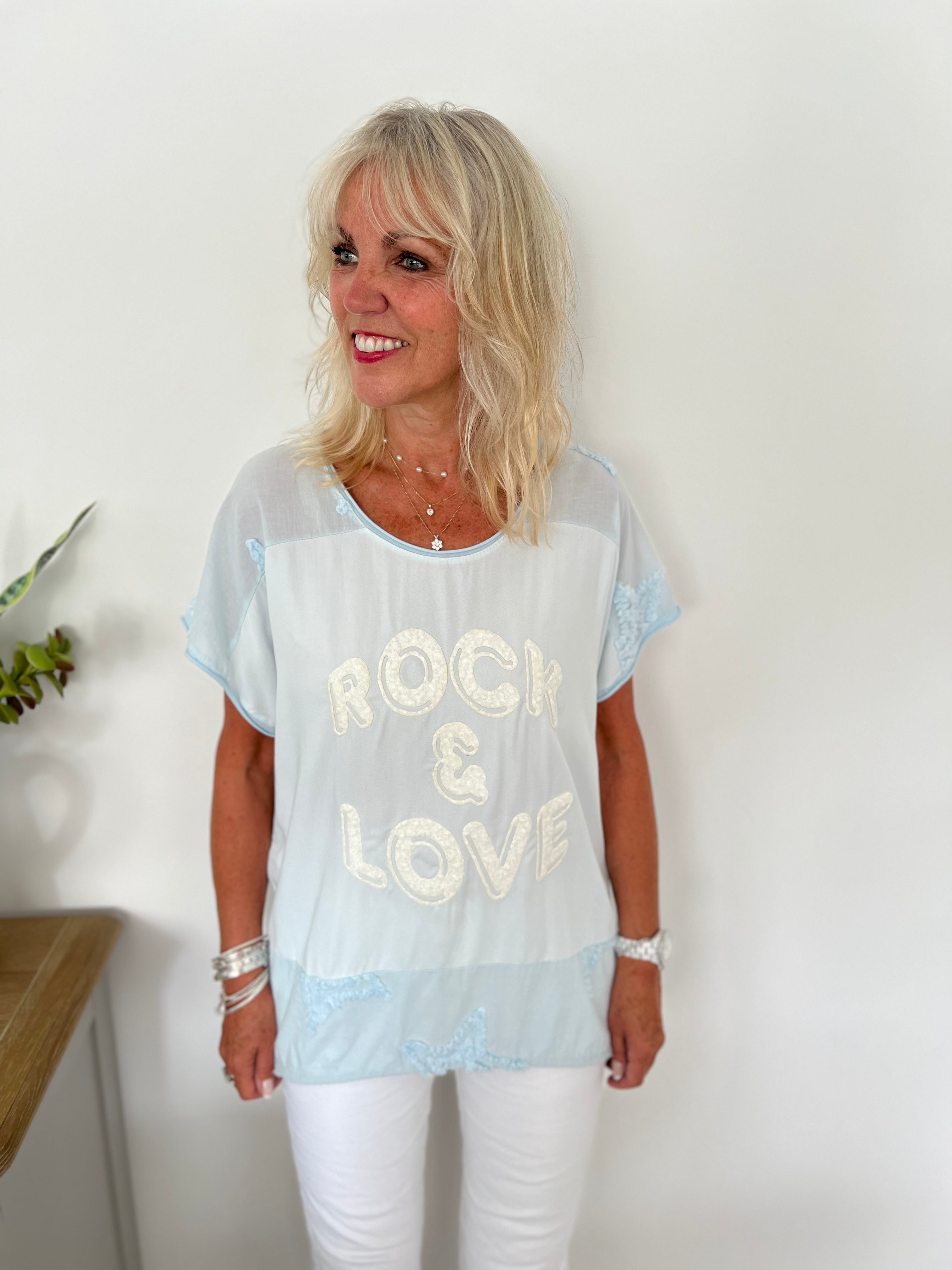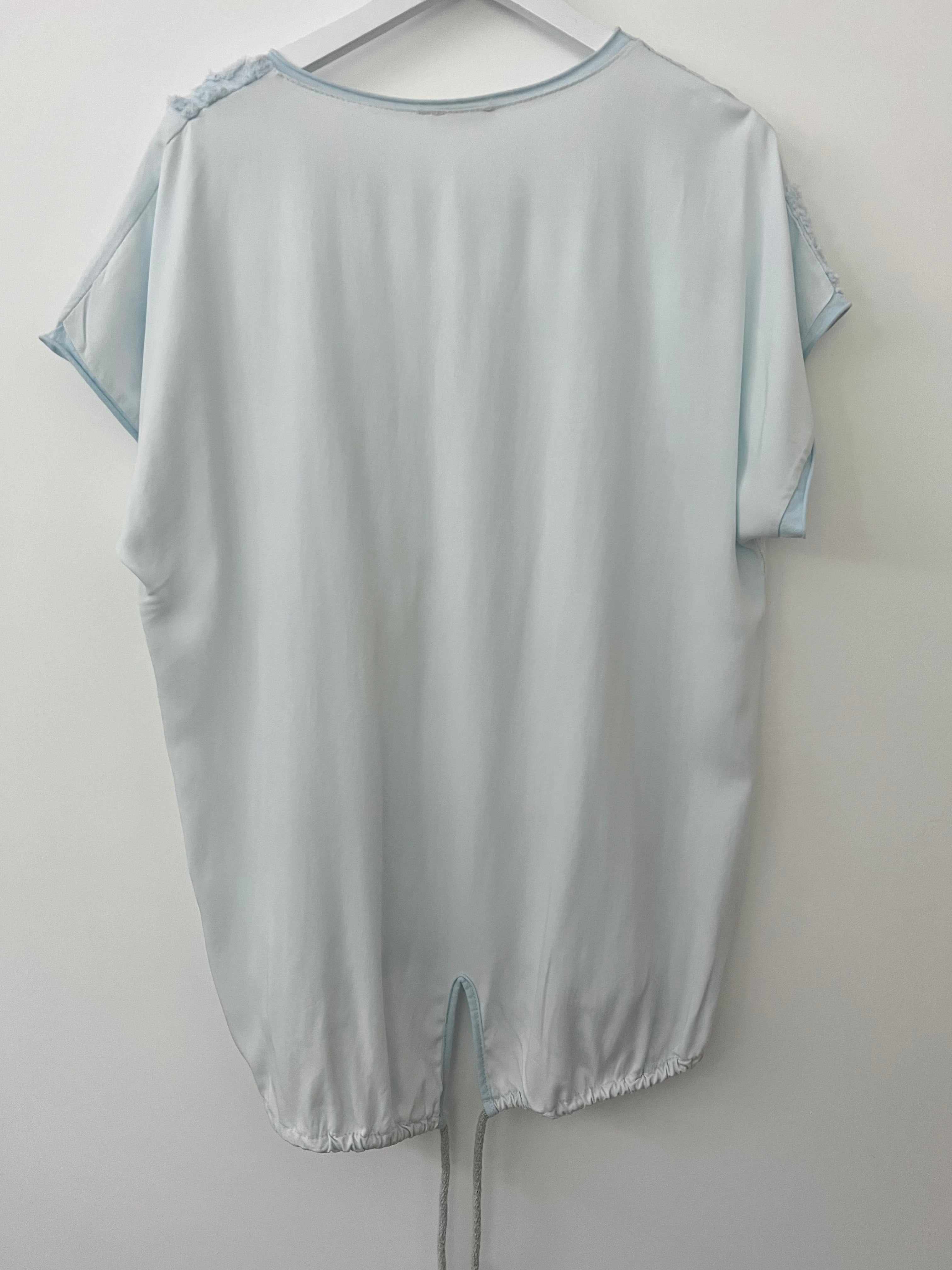 Rock & Love Top in Baby Blue
I adore this top!  So many beautiful features. I love the scoop neck, the wide angled sleeves with rolled hems, the gorgeous textured Rock & Love logo, the panels with frayed stars, and the parka style back.
This top is made in panels of fabric, with the sleeves, shoulders and hems in a cotton with frayed stars, and the front and back being viscose sections. If you didn't want the drawstring along the bottom hem, it is extremely easy to remove it by just pulling it out. Personally I love it - it gives the top a very different look.
Also comes in other colours
100% viscose 100% cotton

Wash inside out on a short gentle 30 degree cycle, and hanger dry
Size Guide:
One size to fit UK10-16
Chest measures 46" and the length is 28"
I am a UK10 and 5'6", I found it a relaxed oversized fit on me