Free UK Postage on all orders over £100!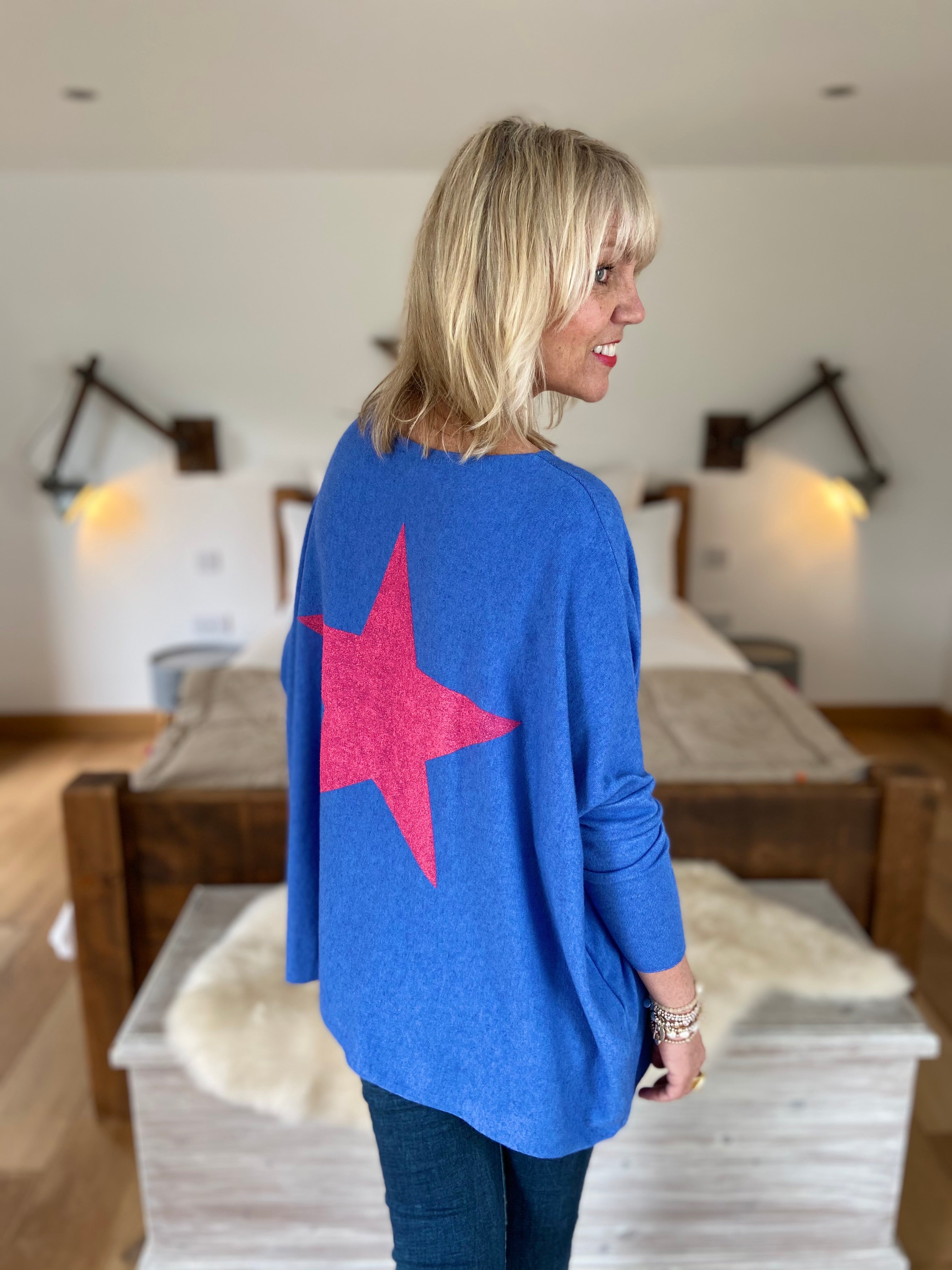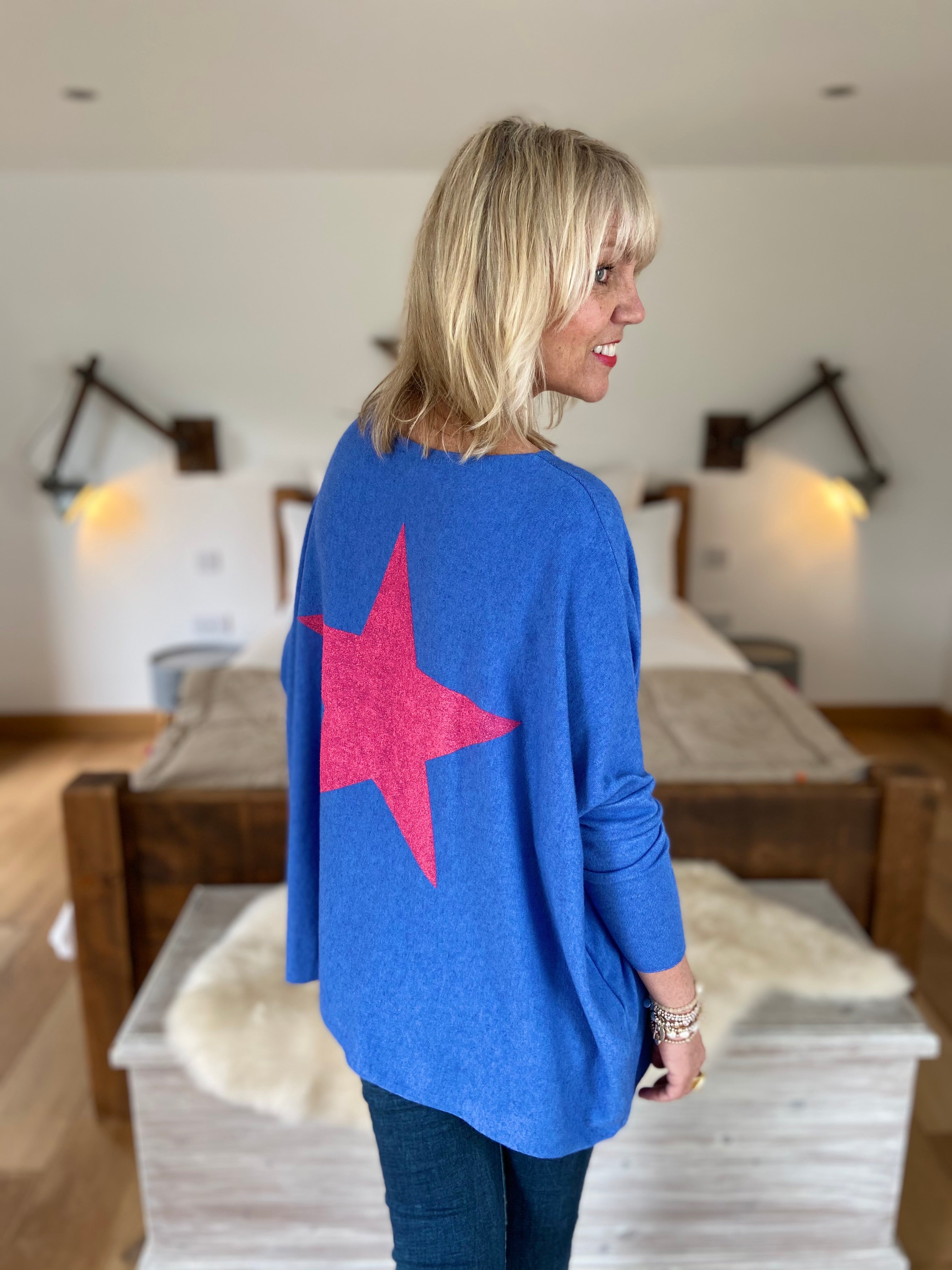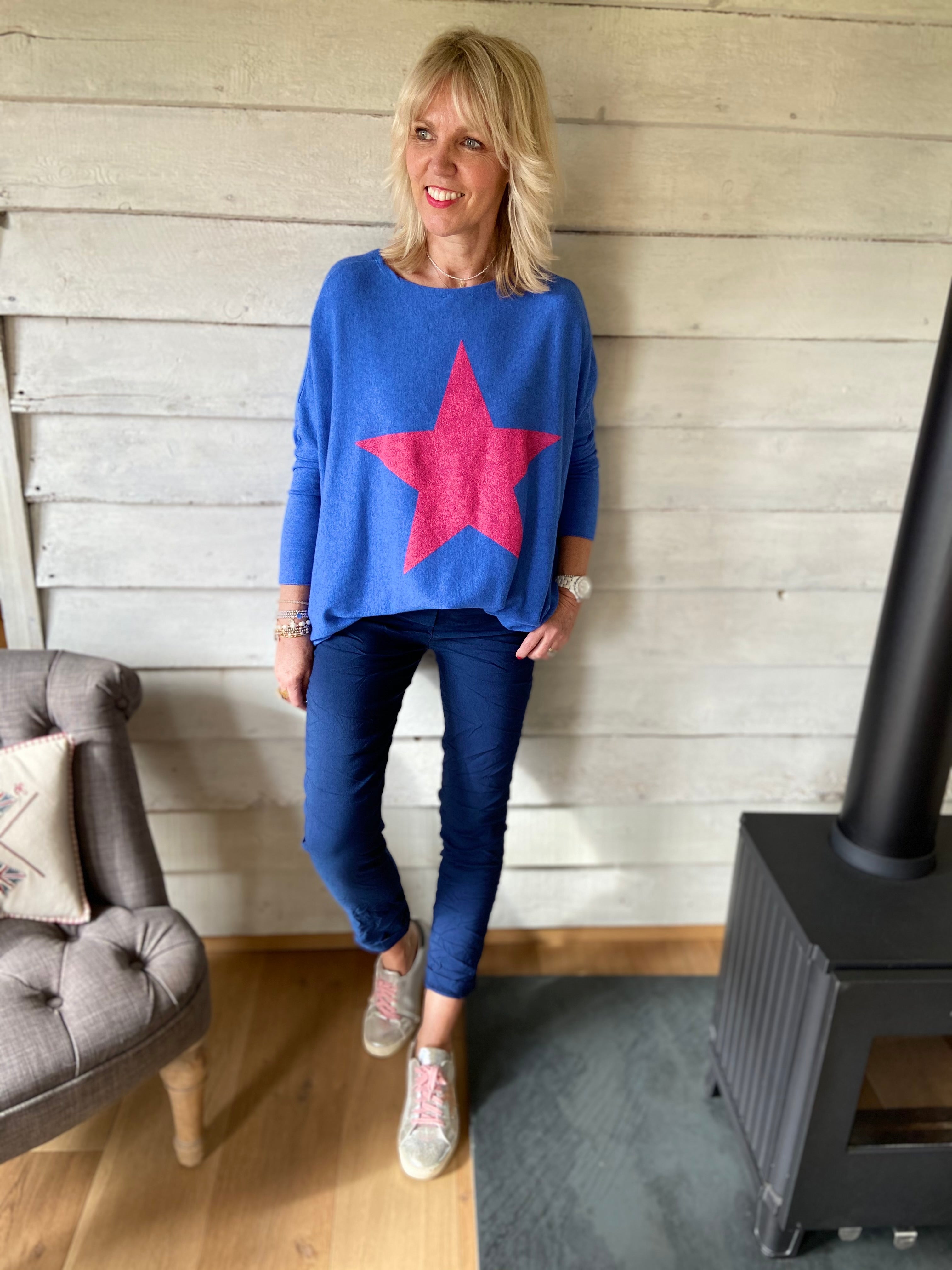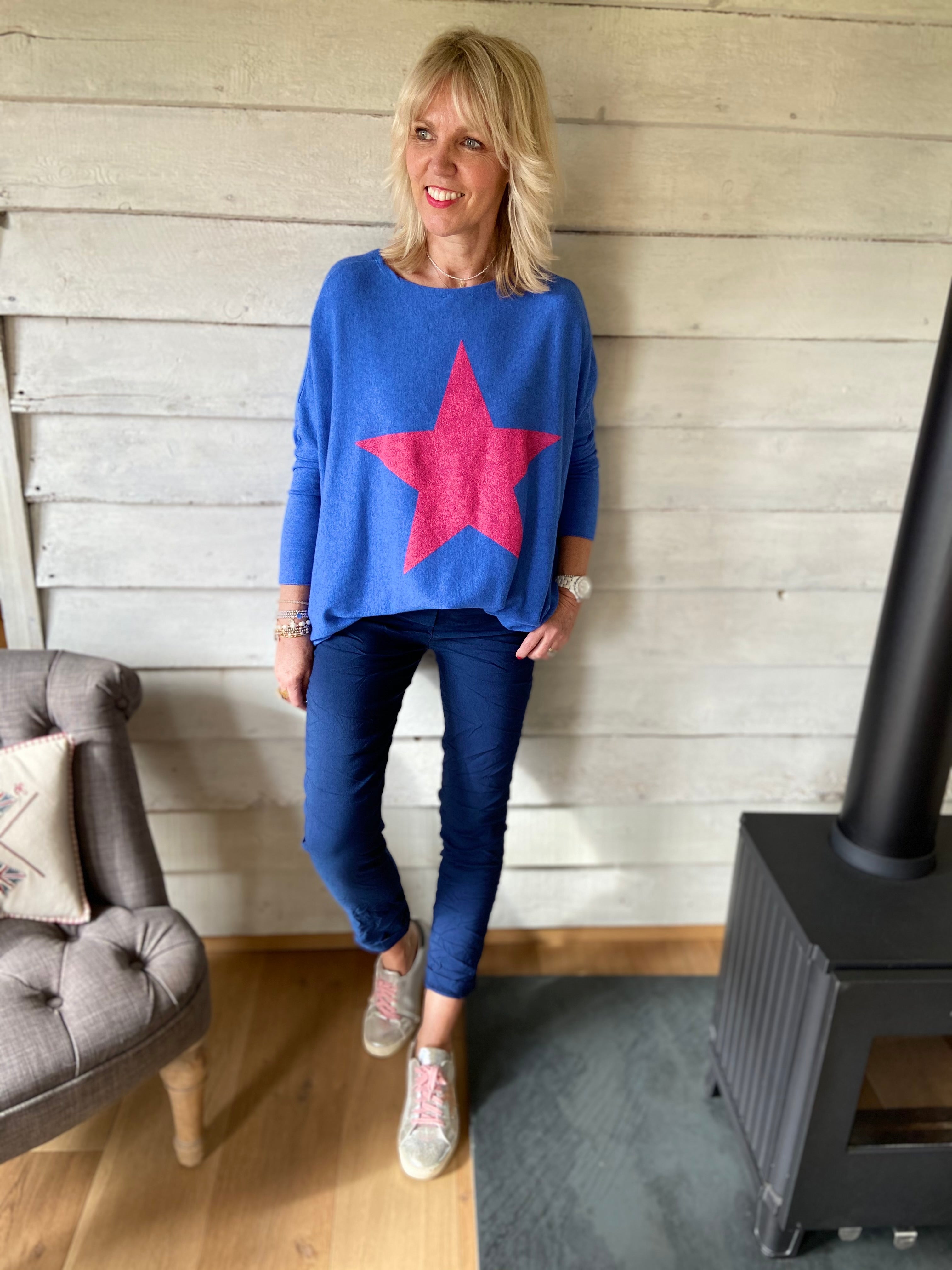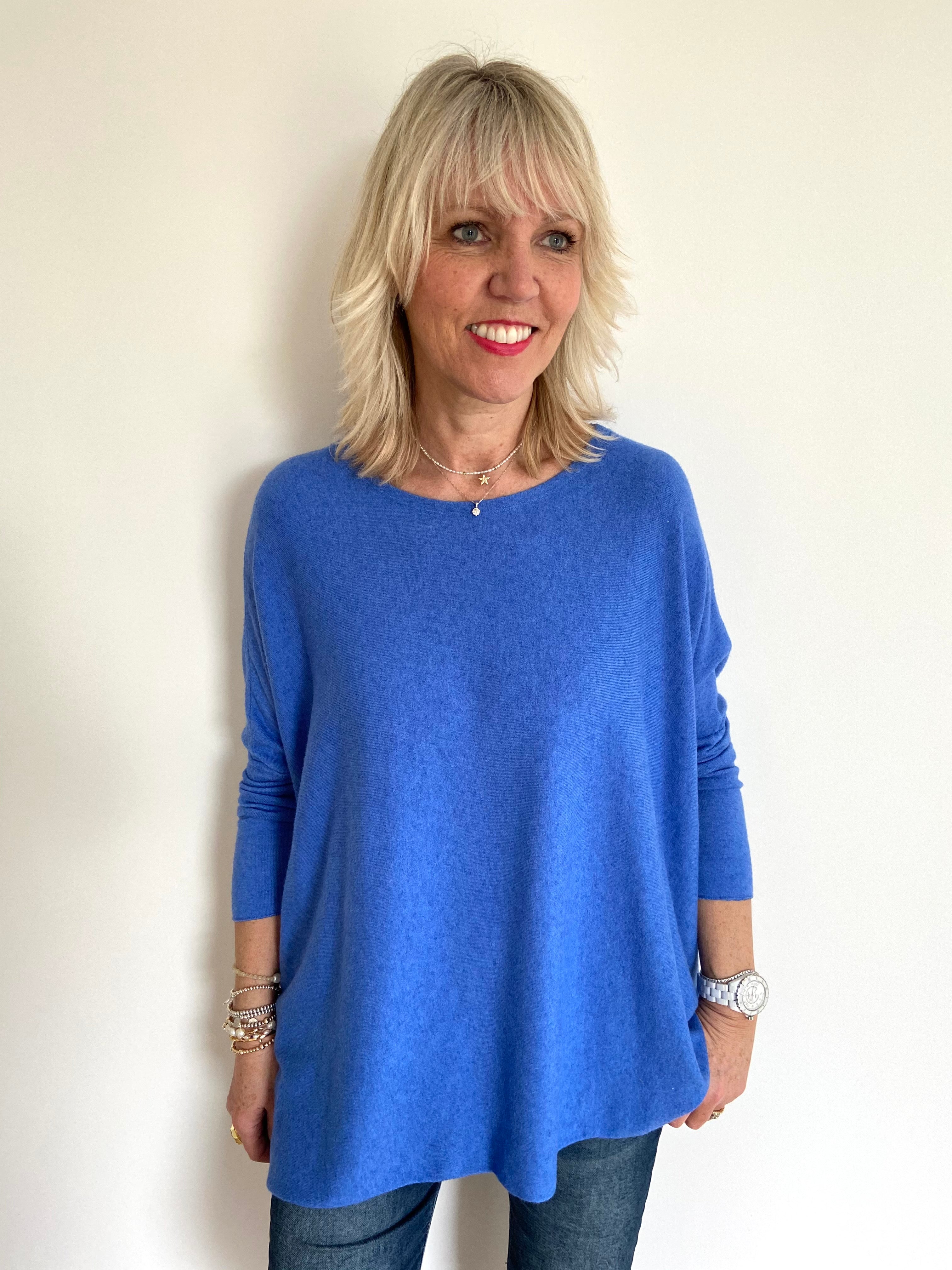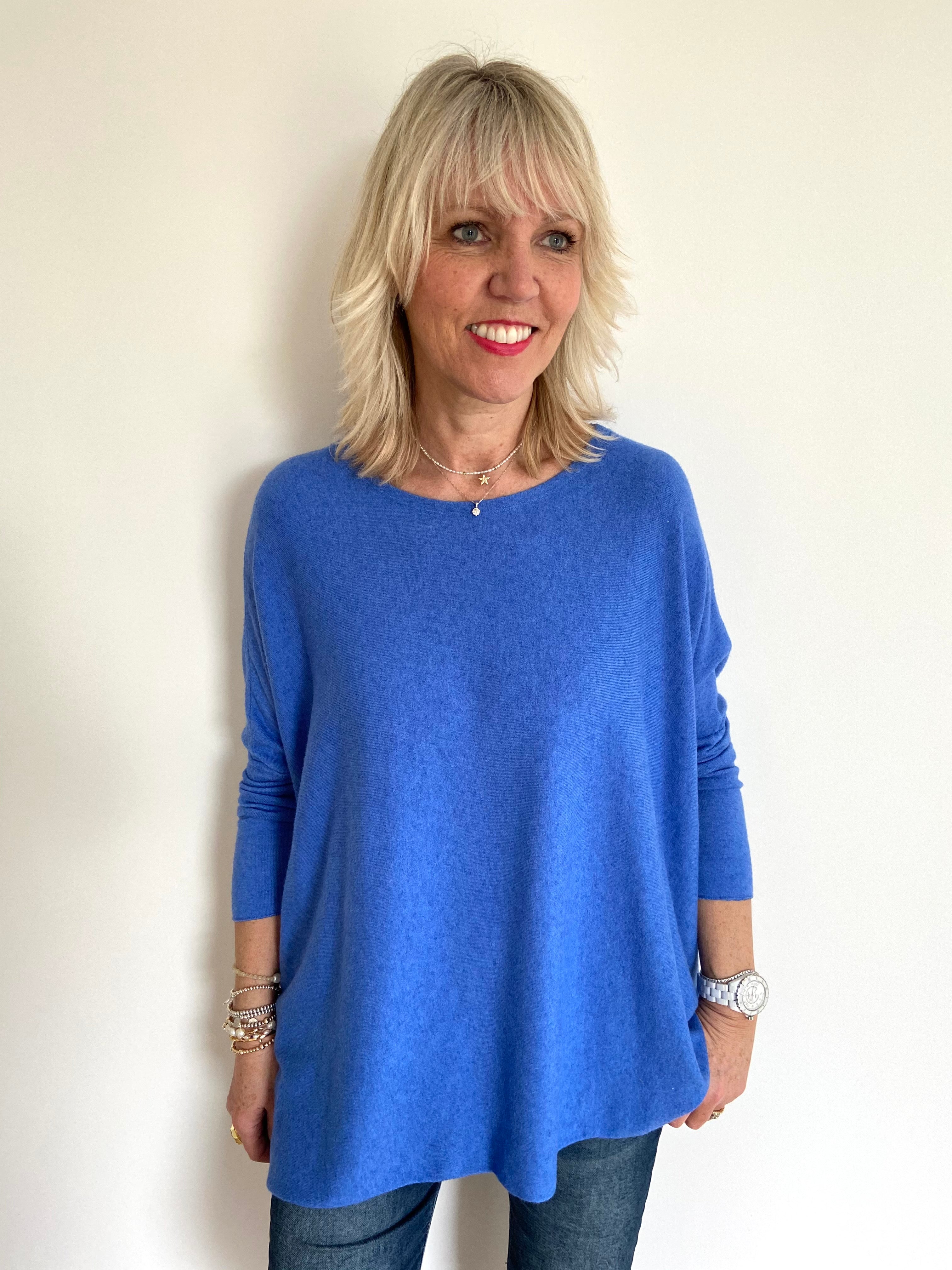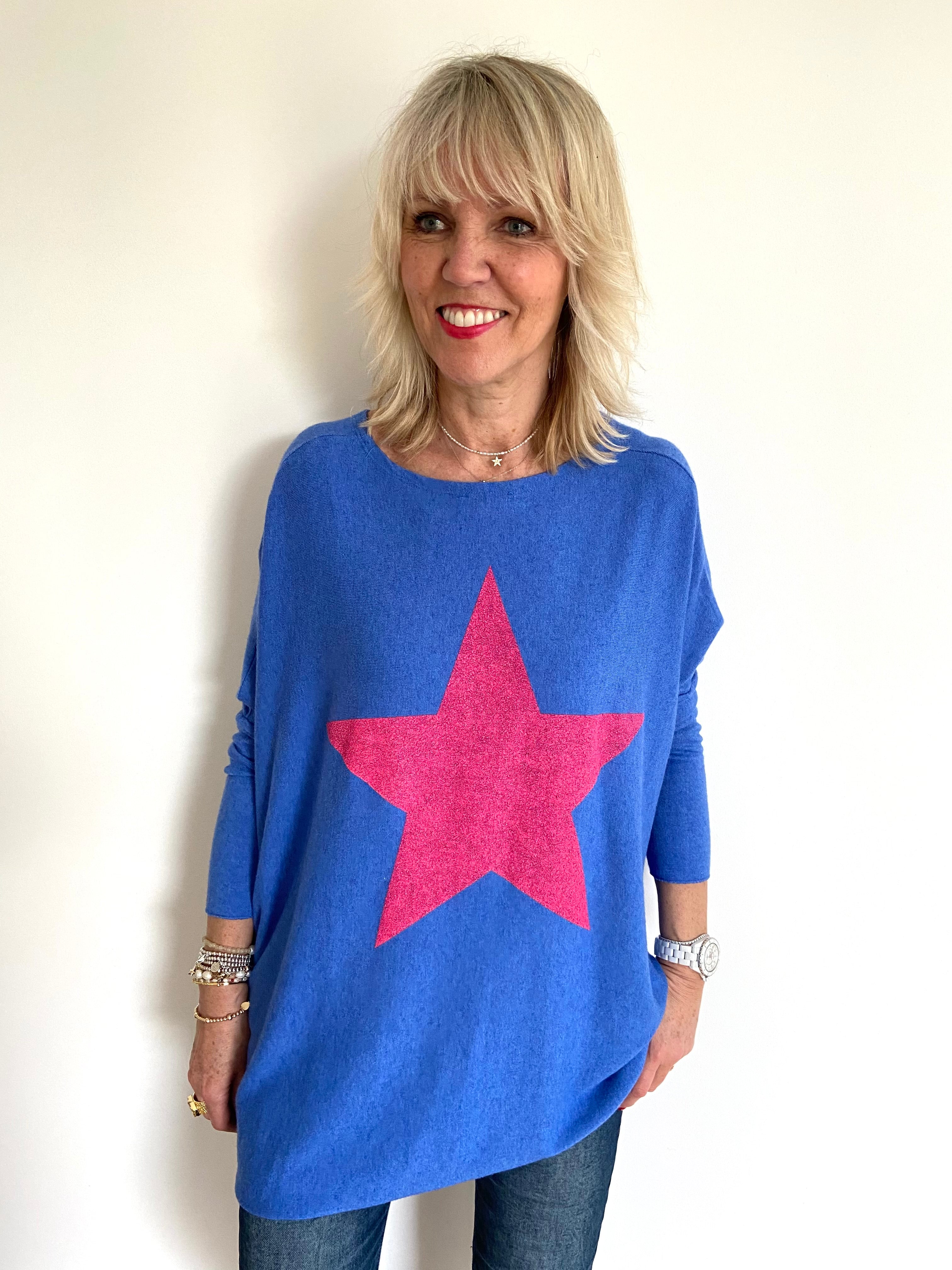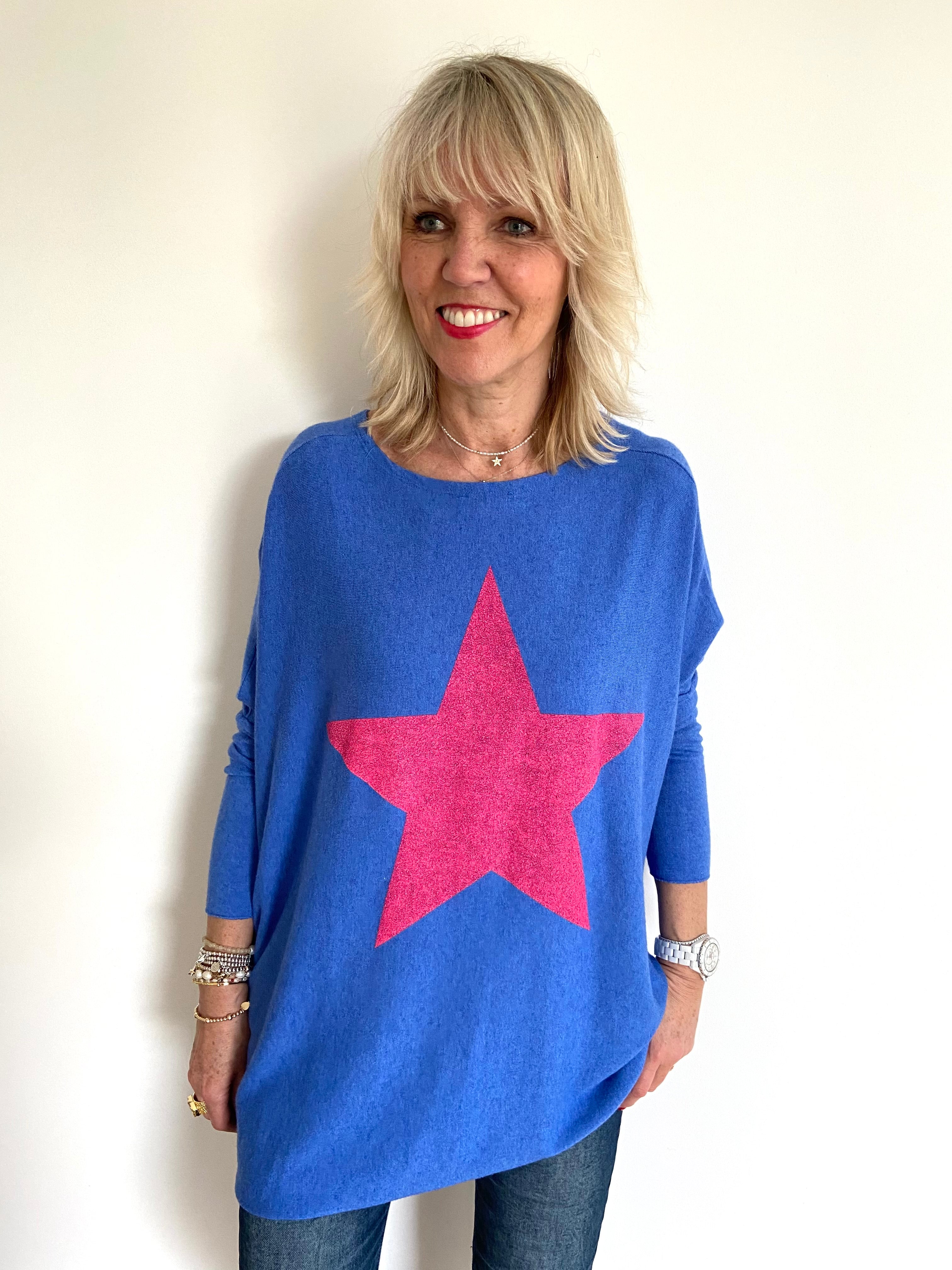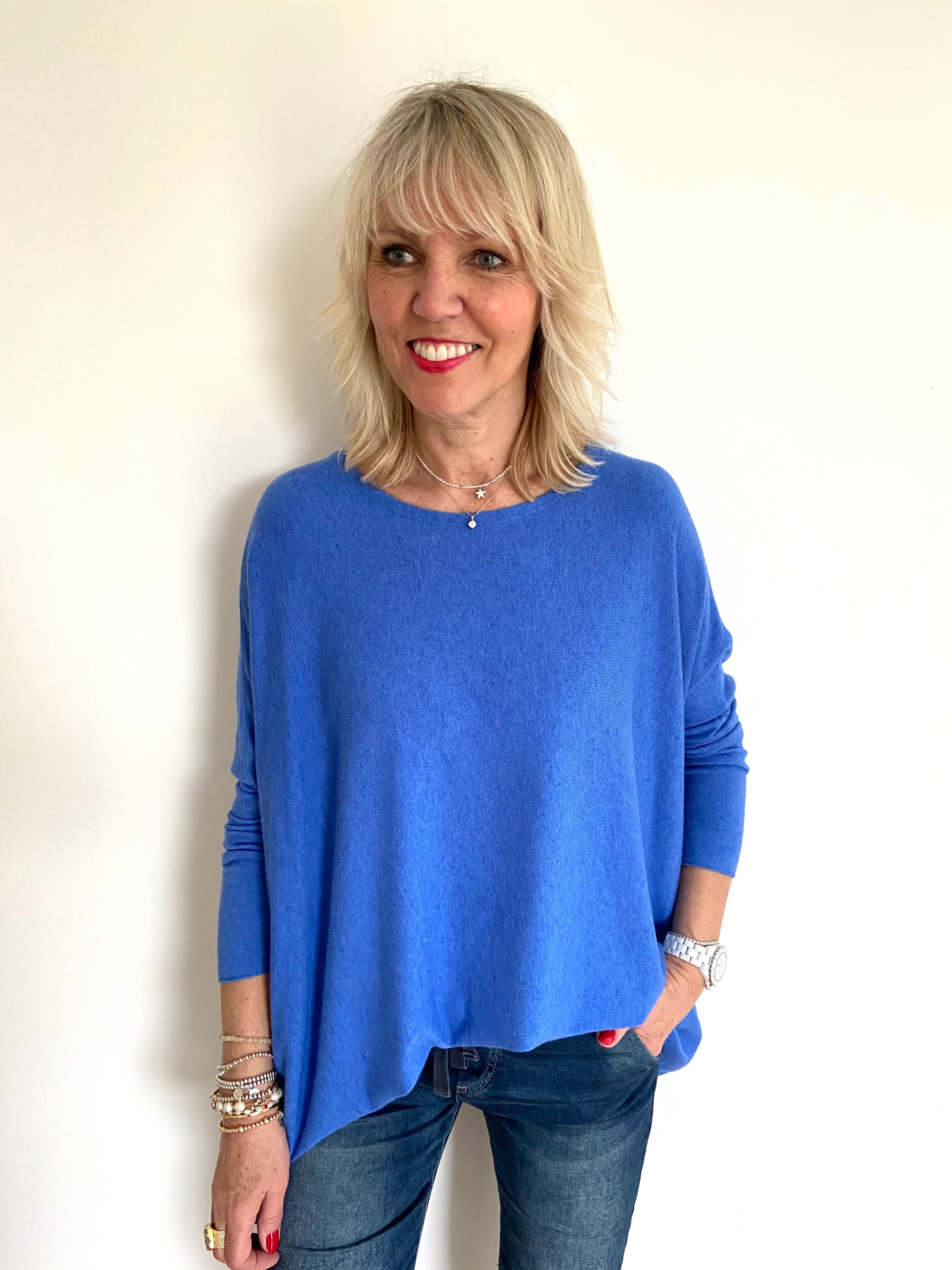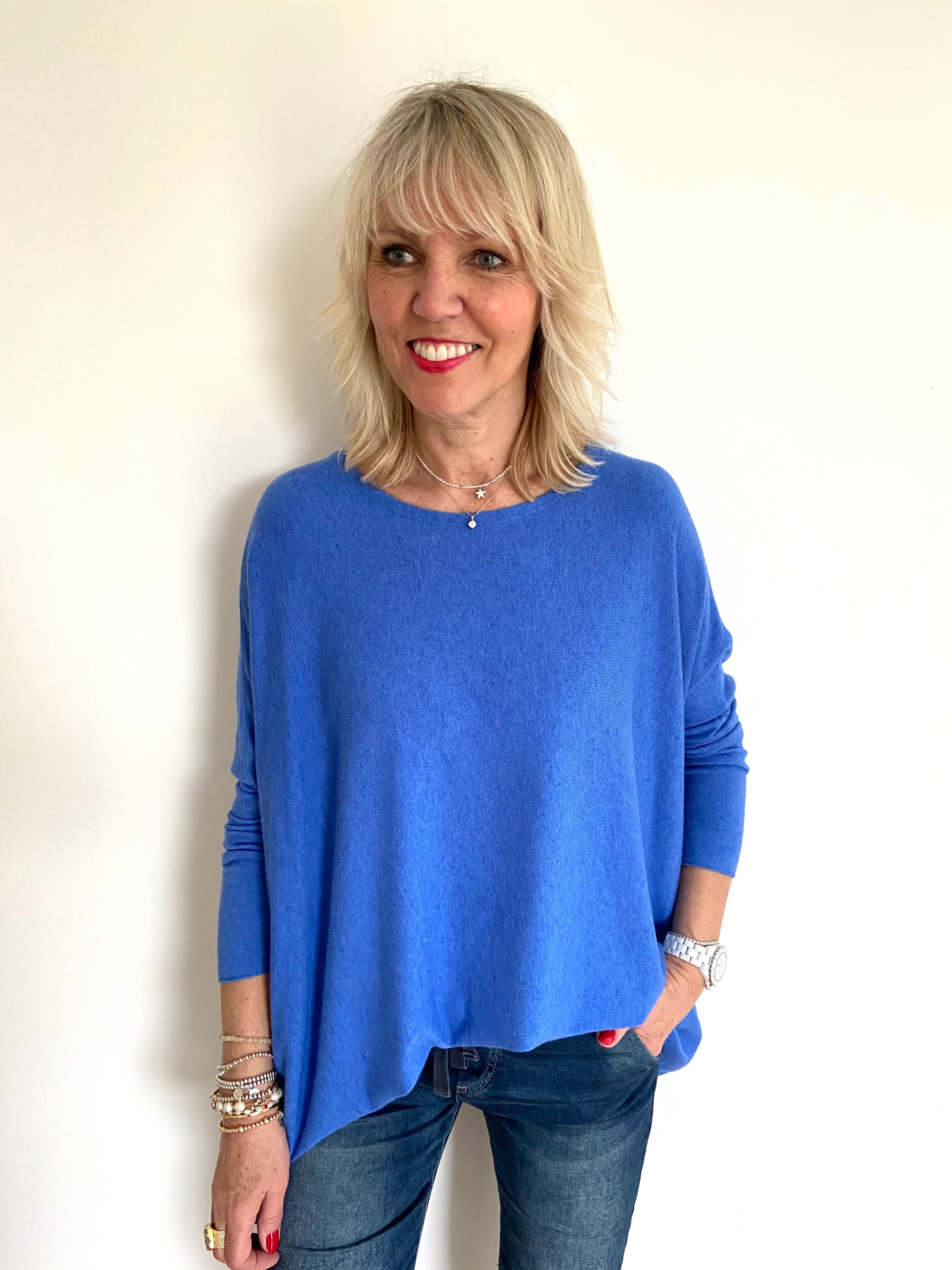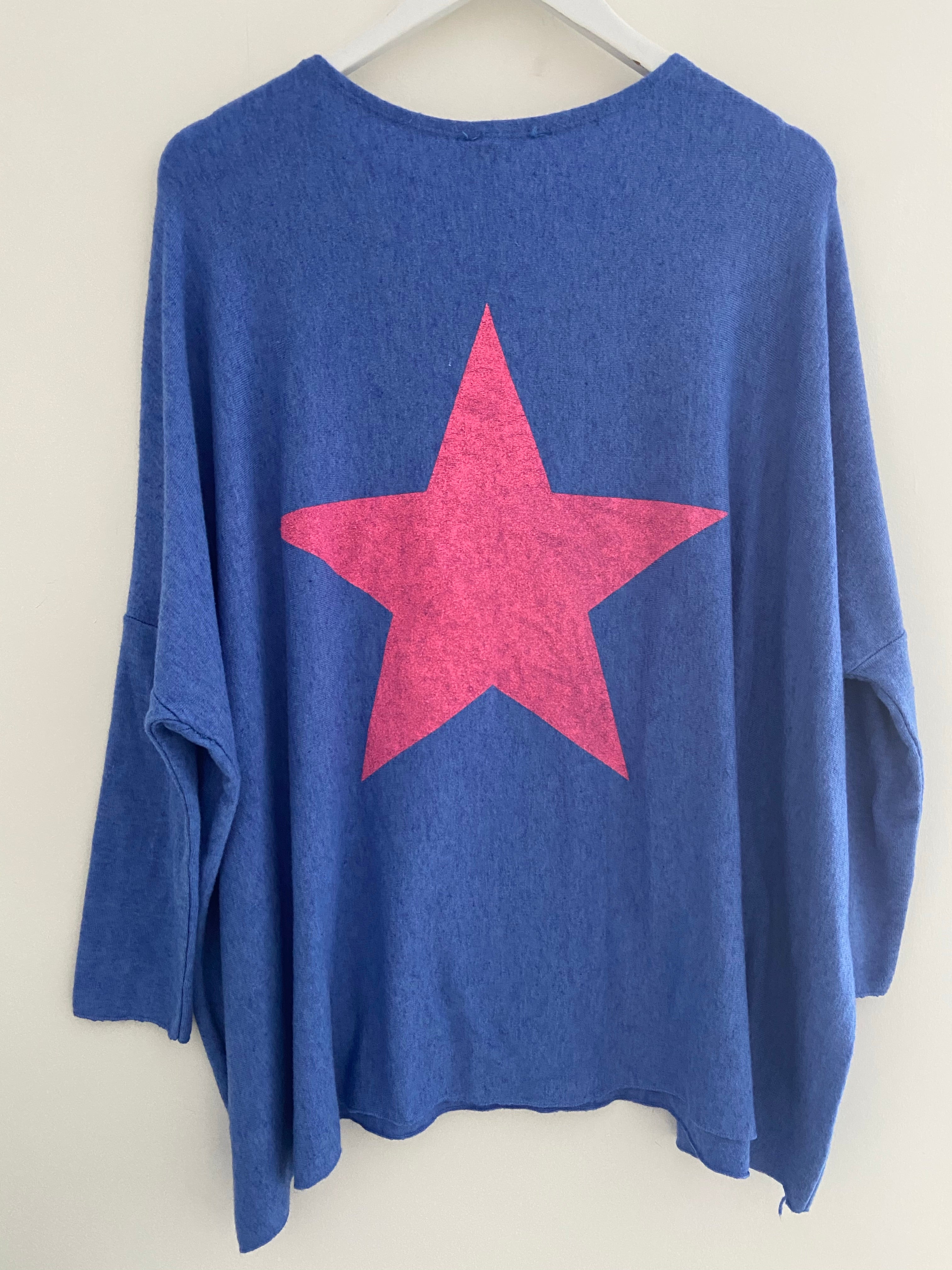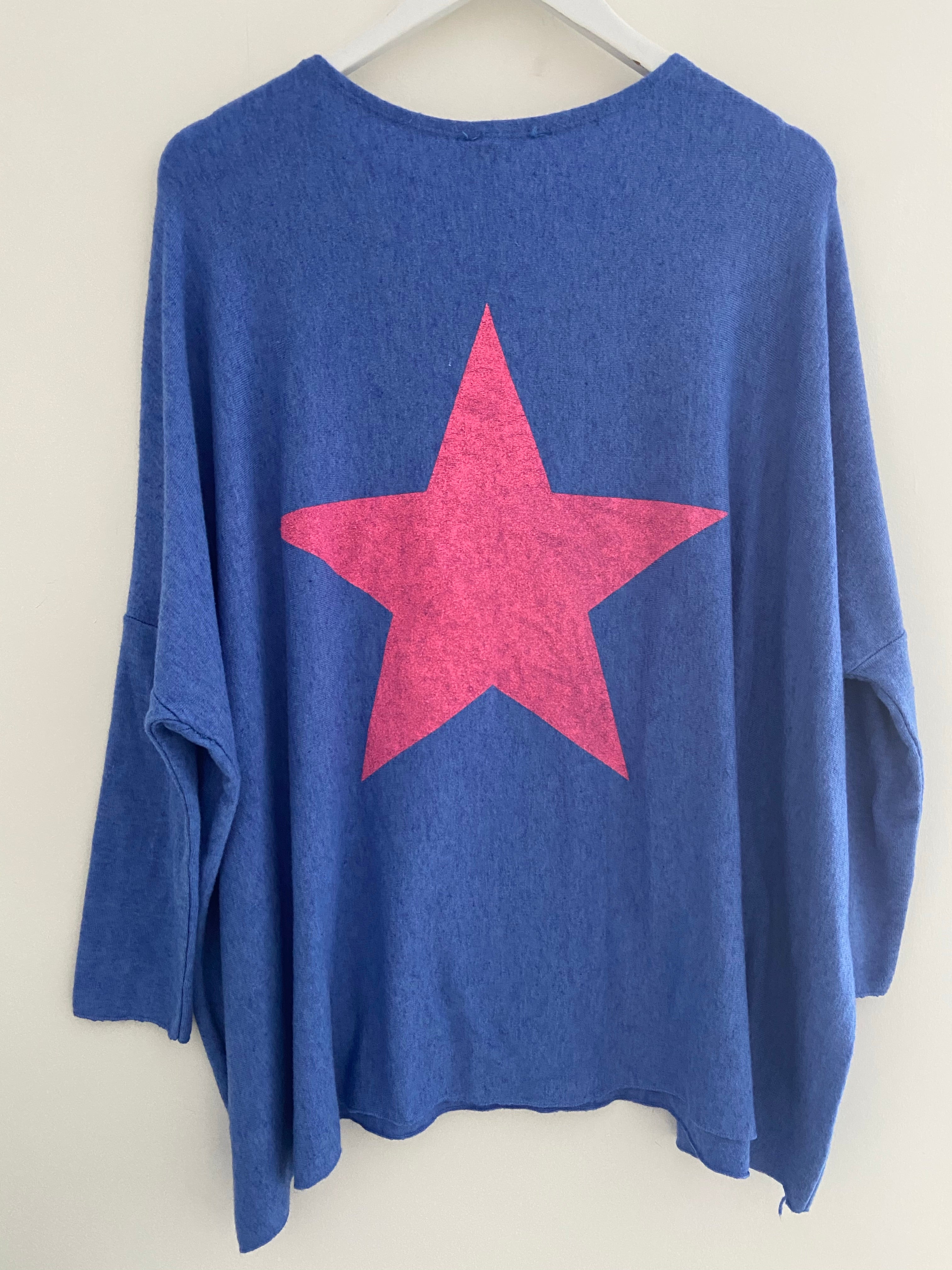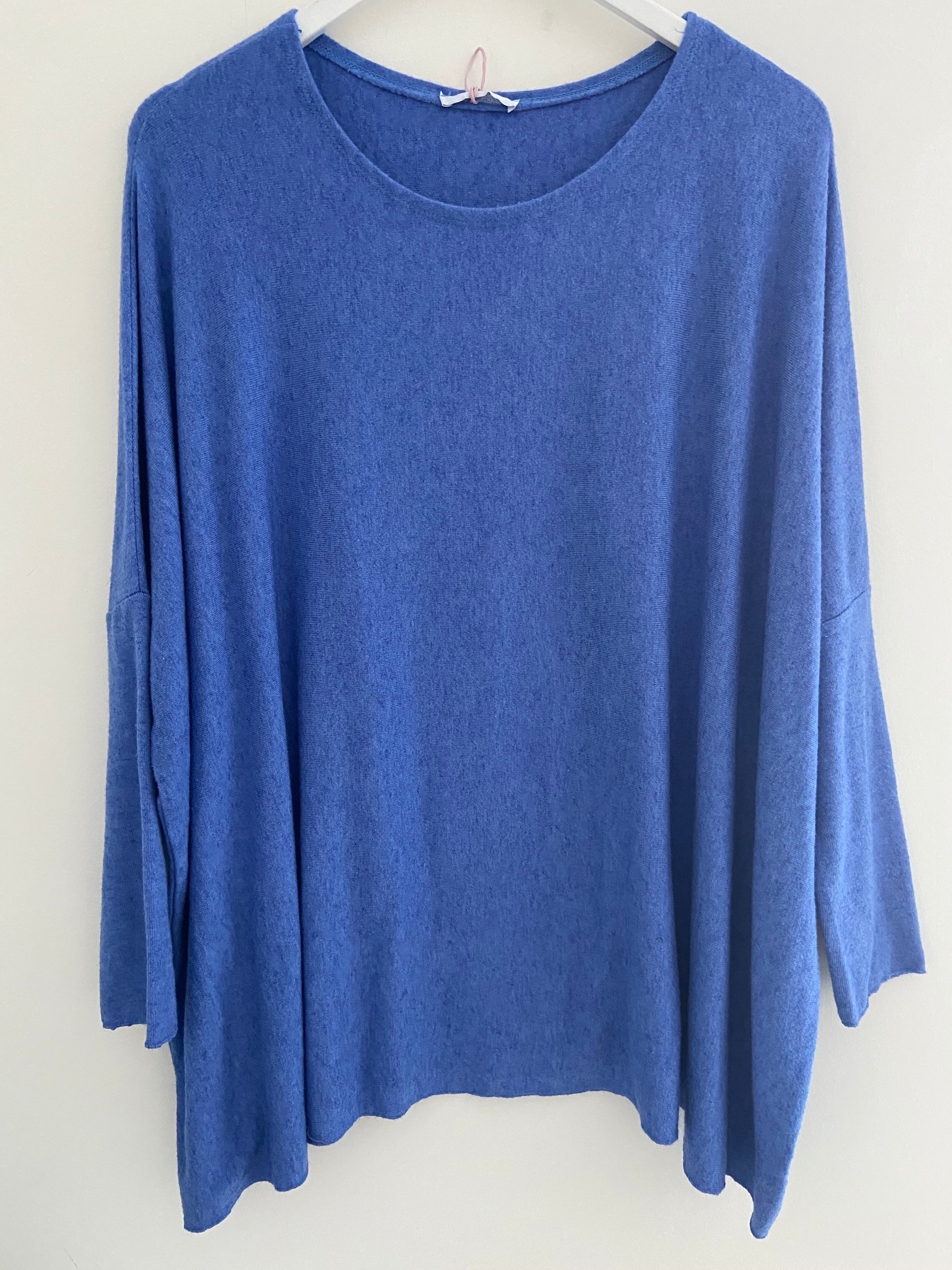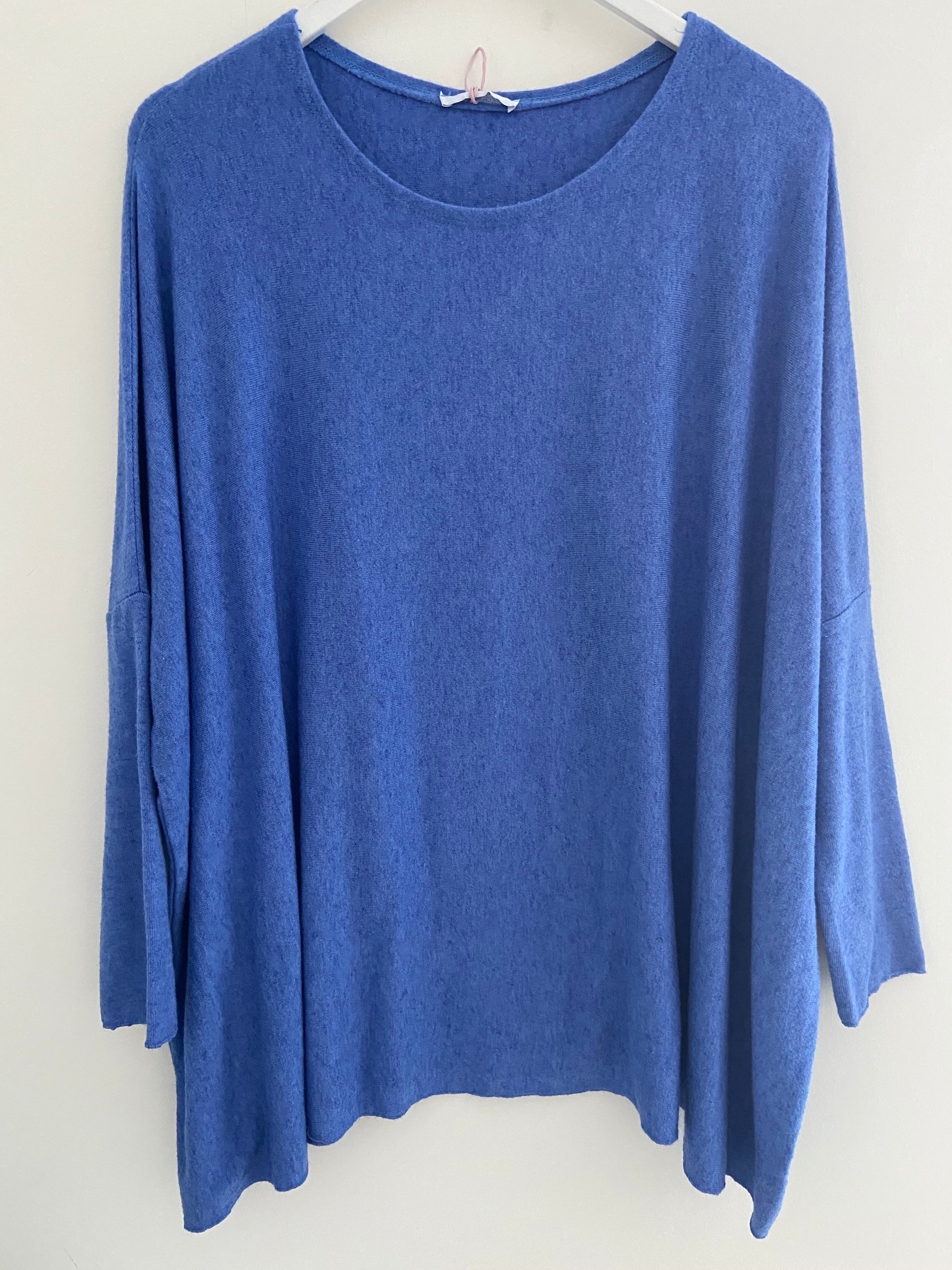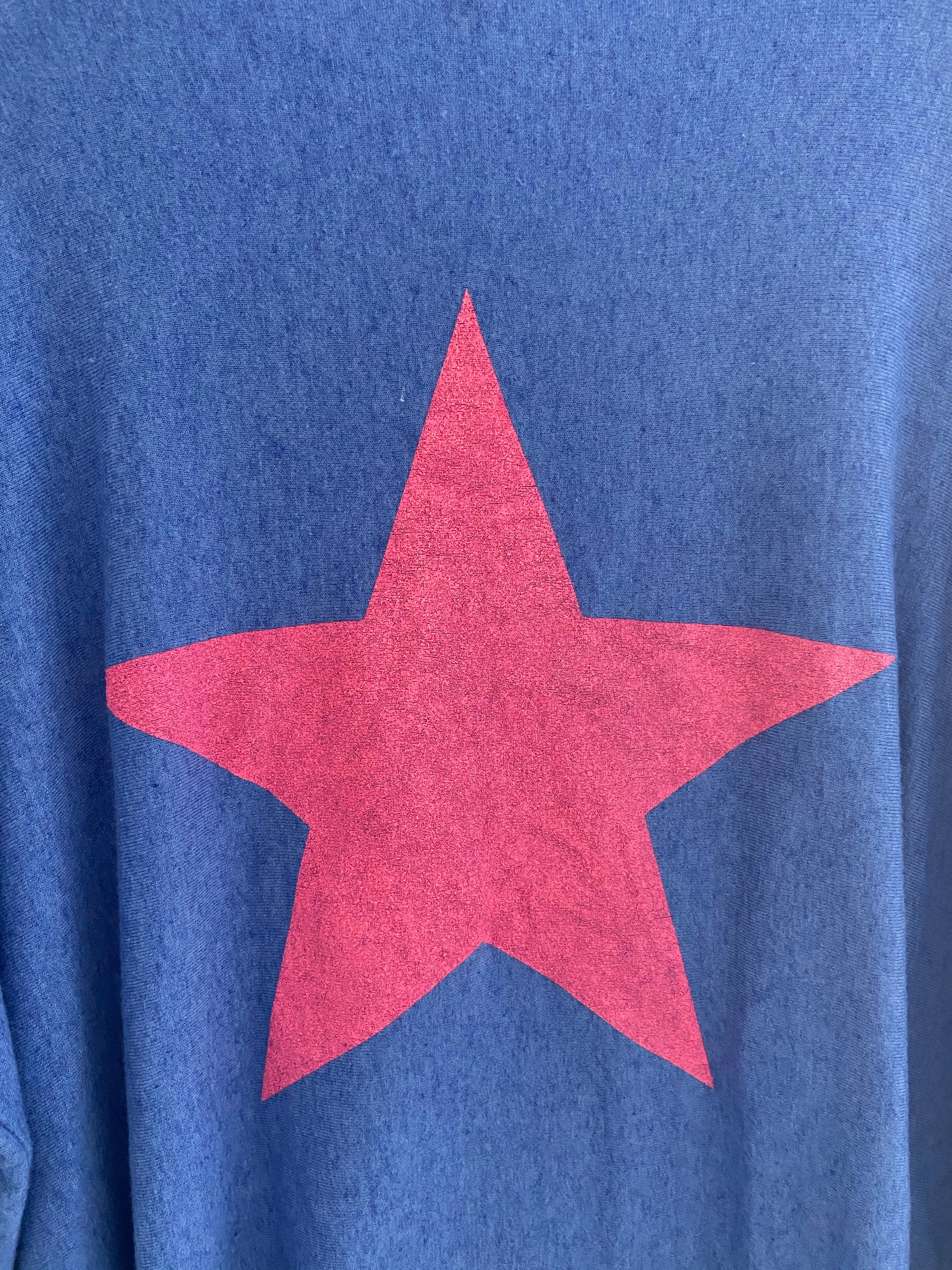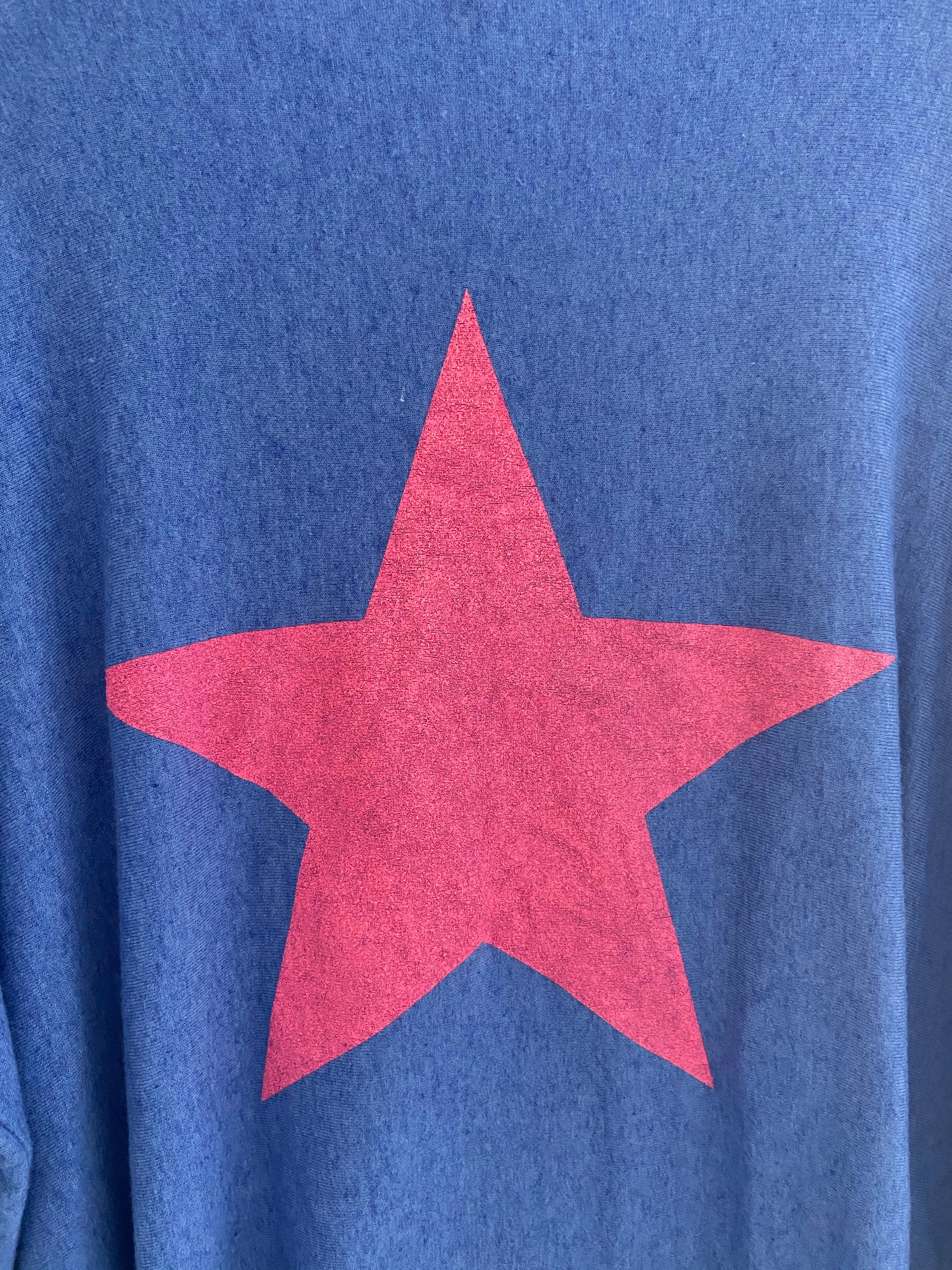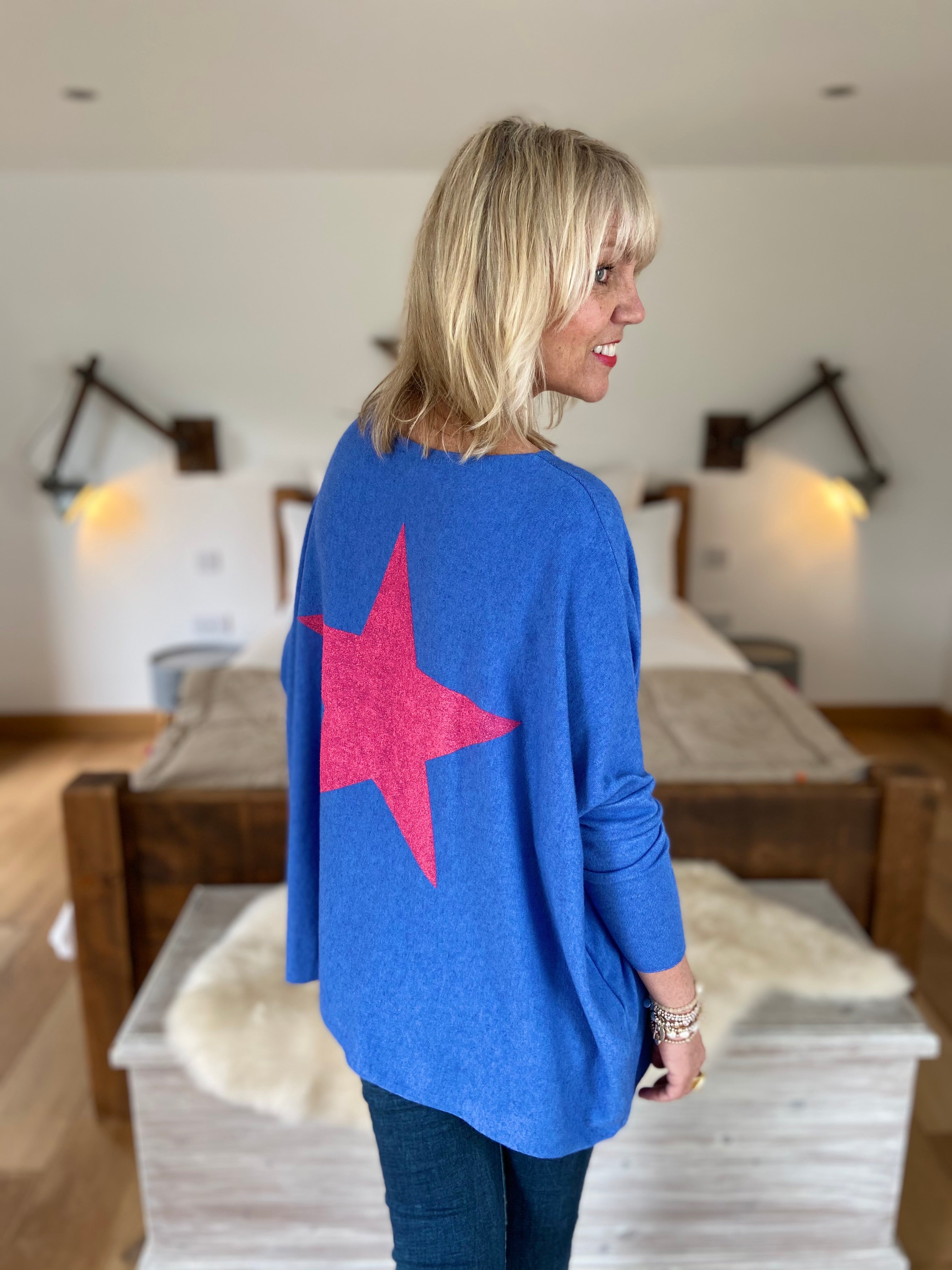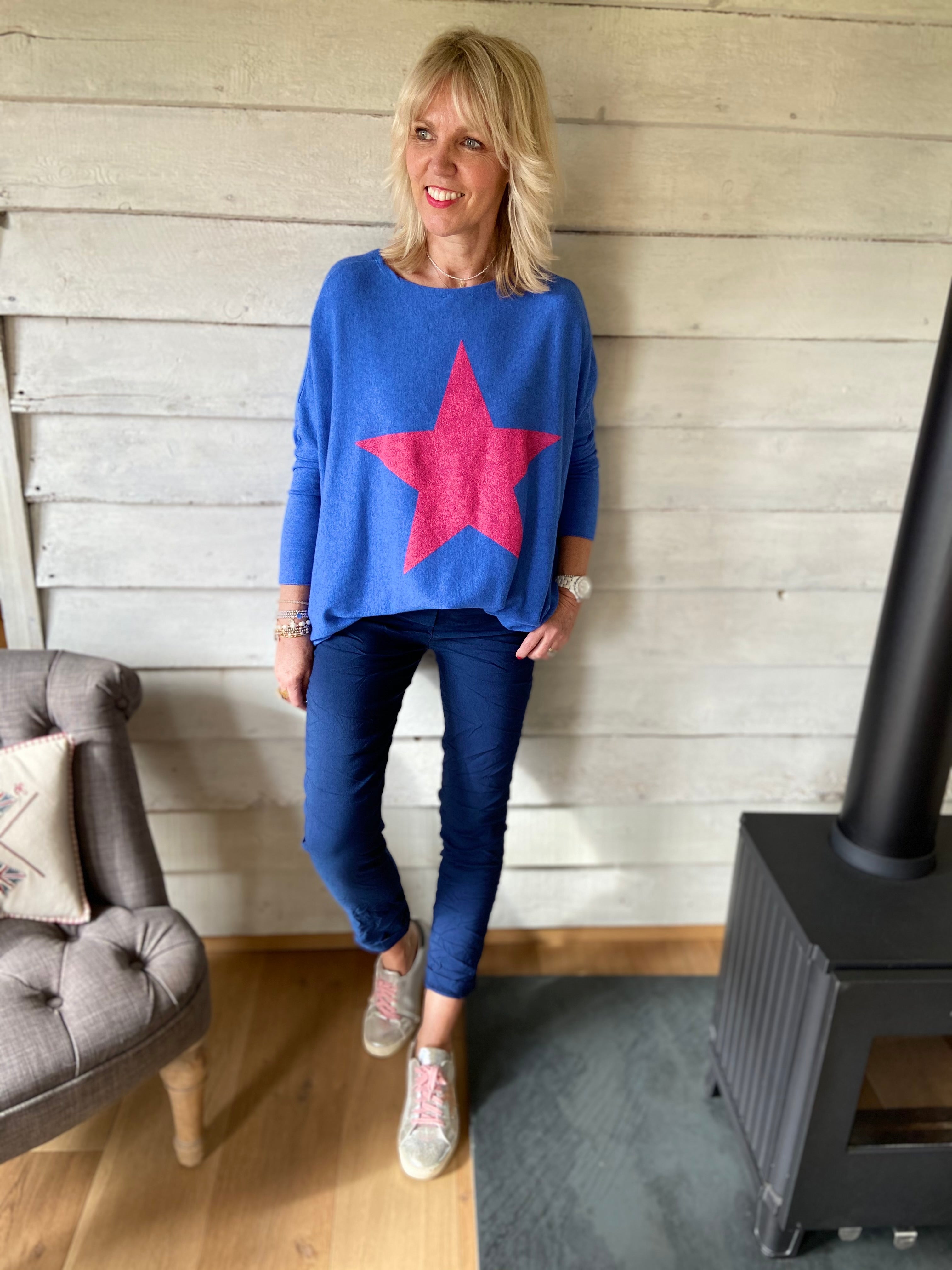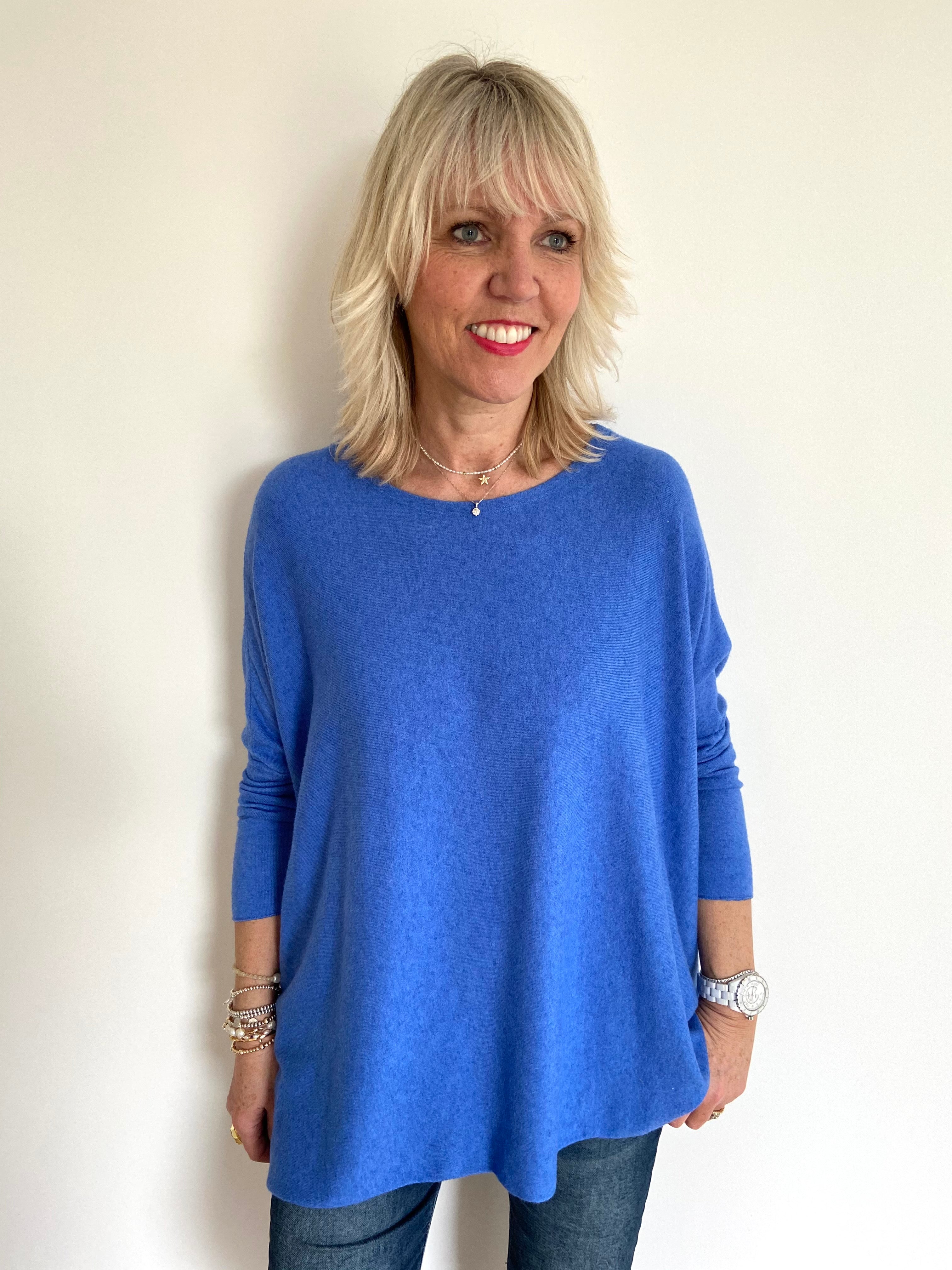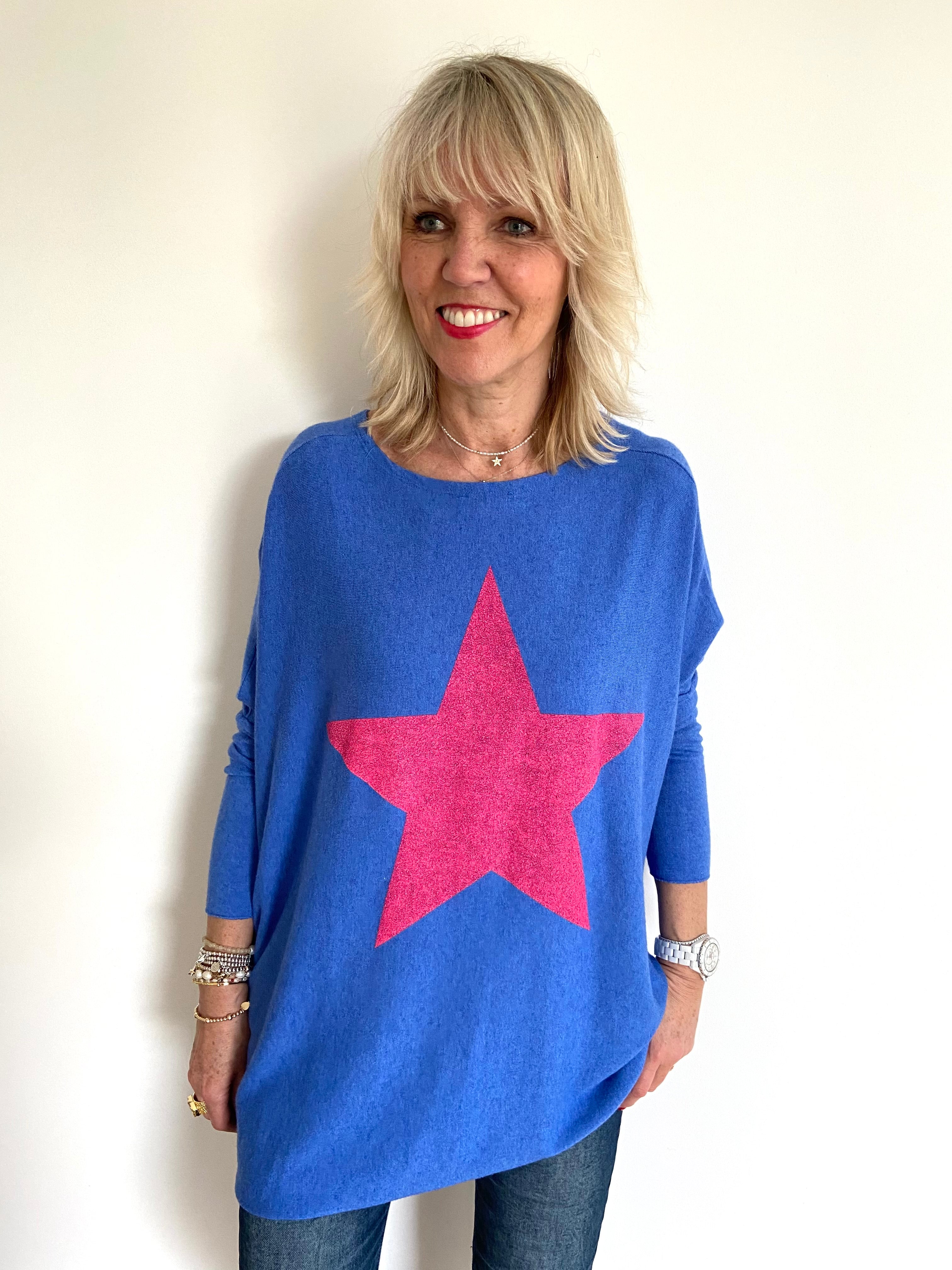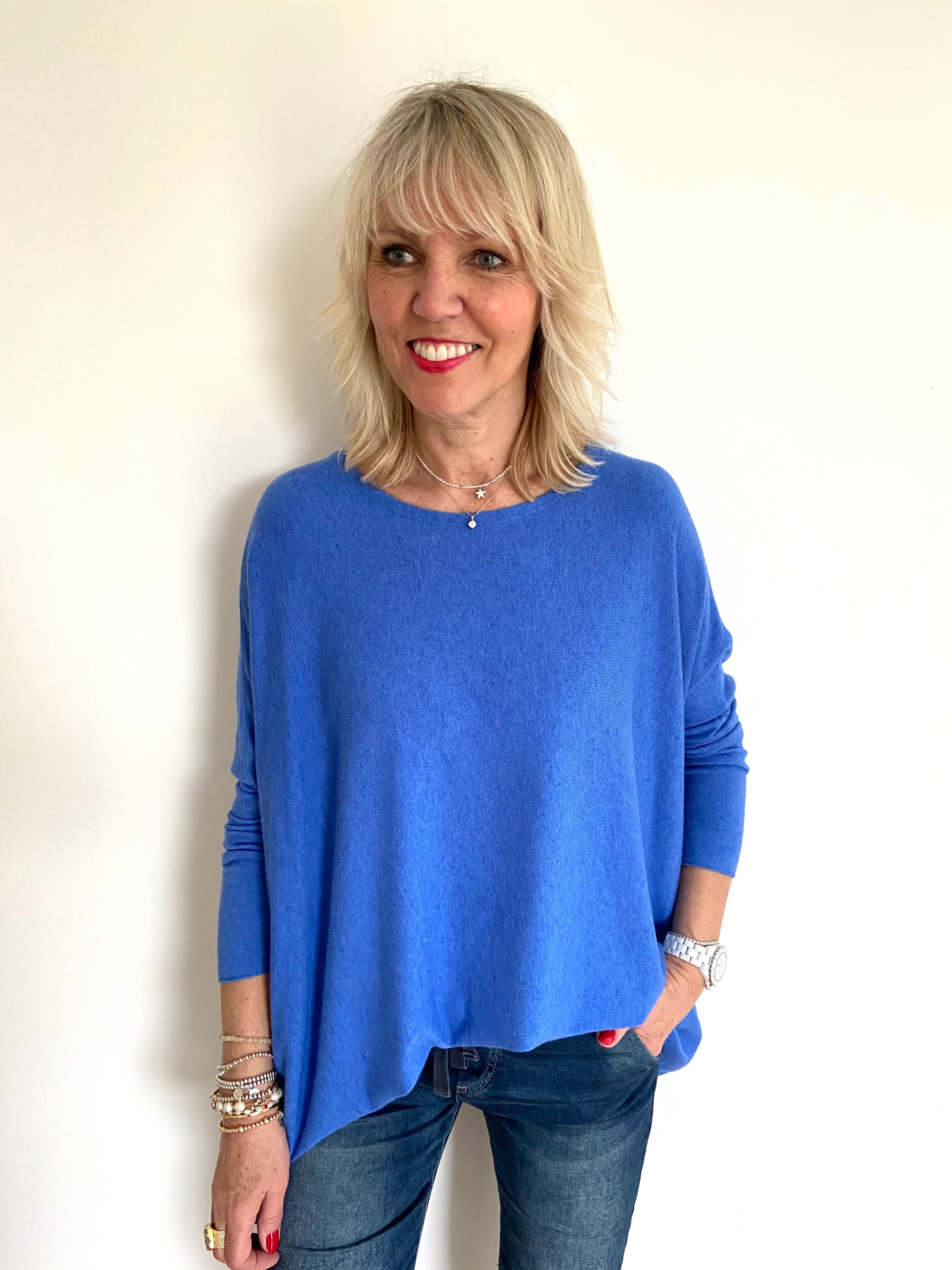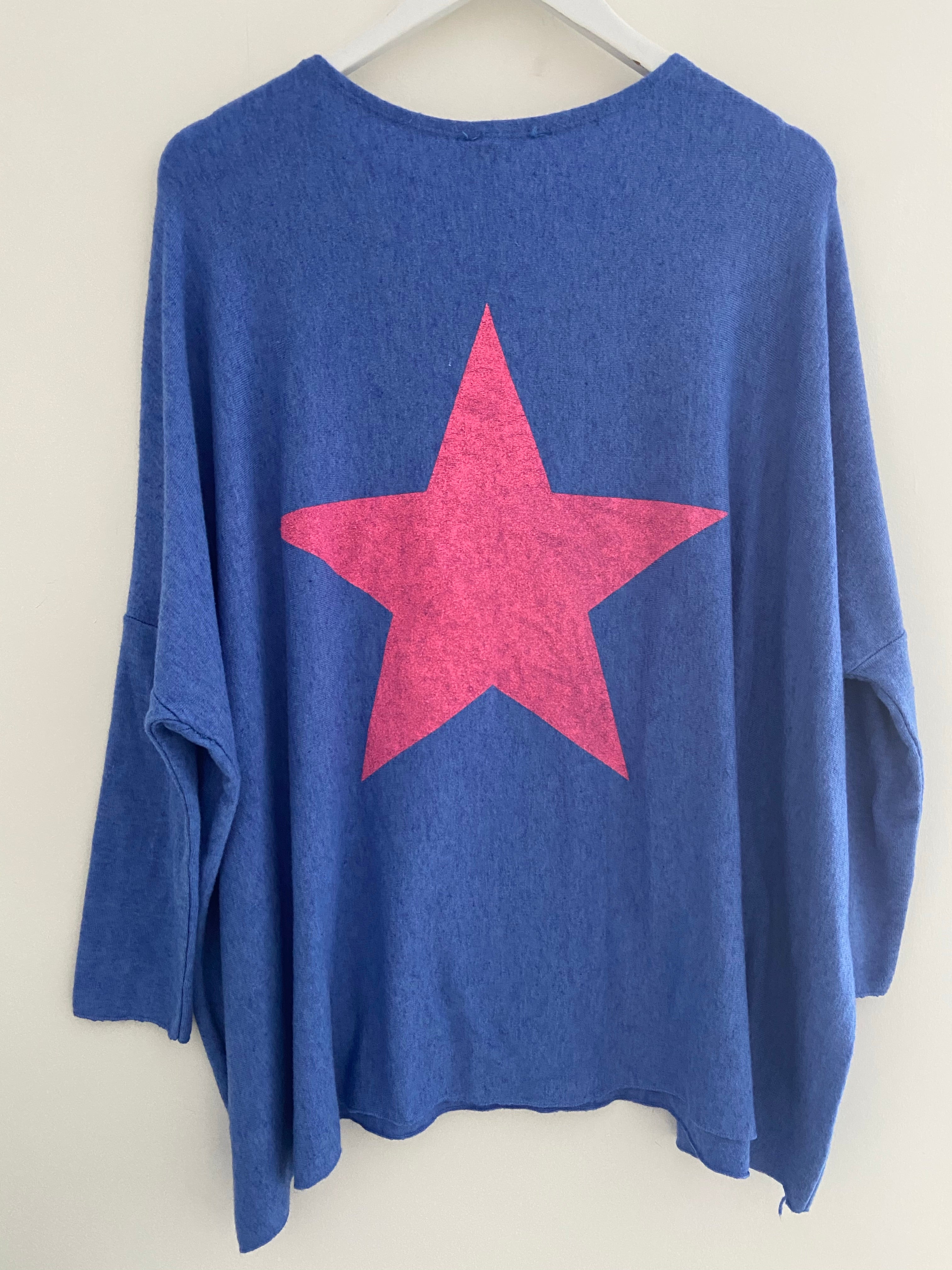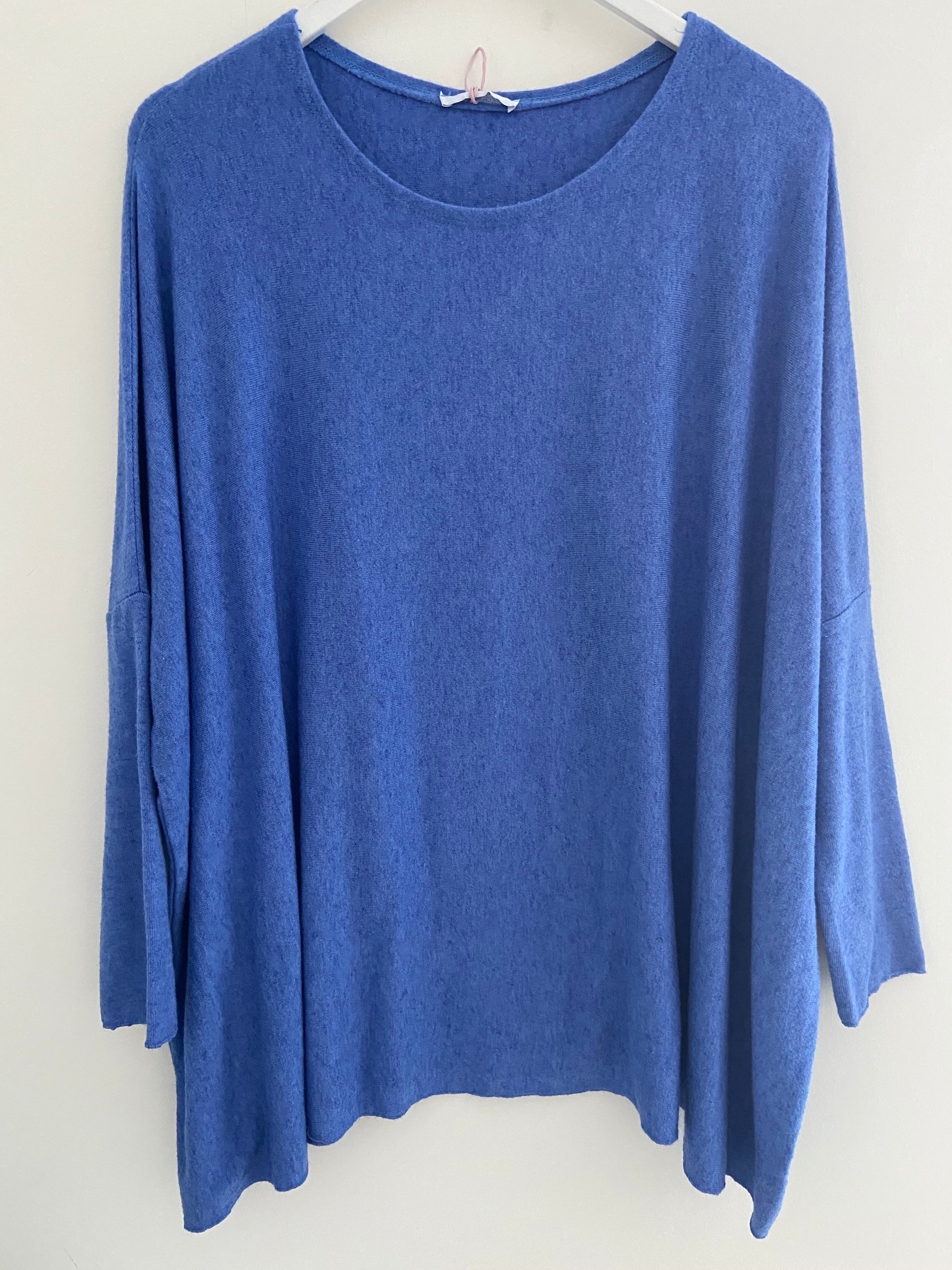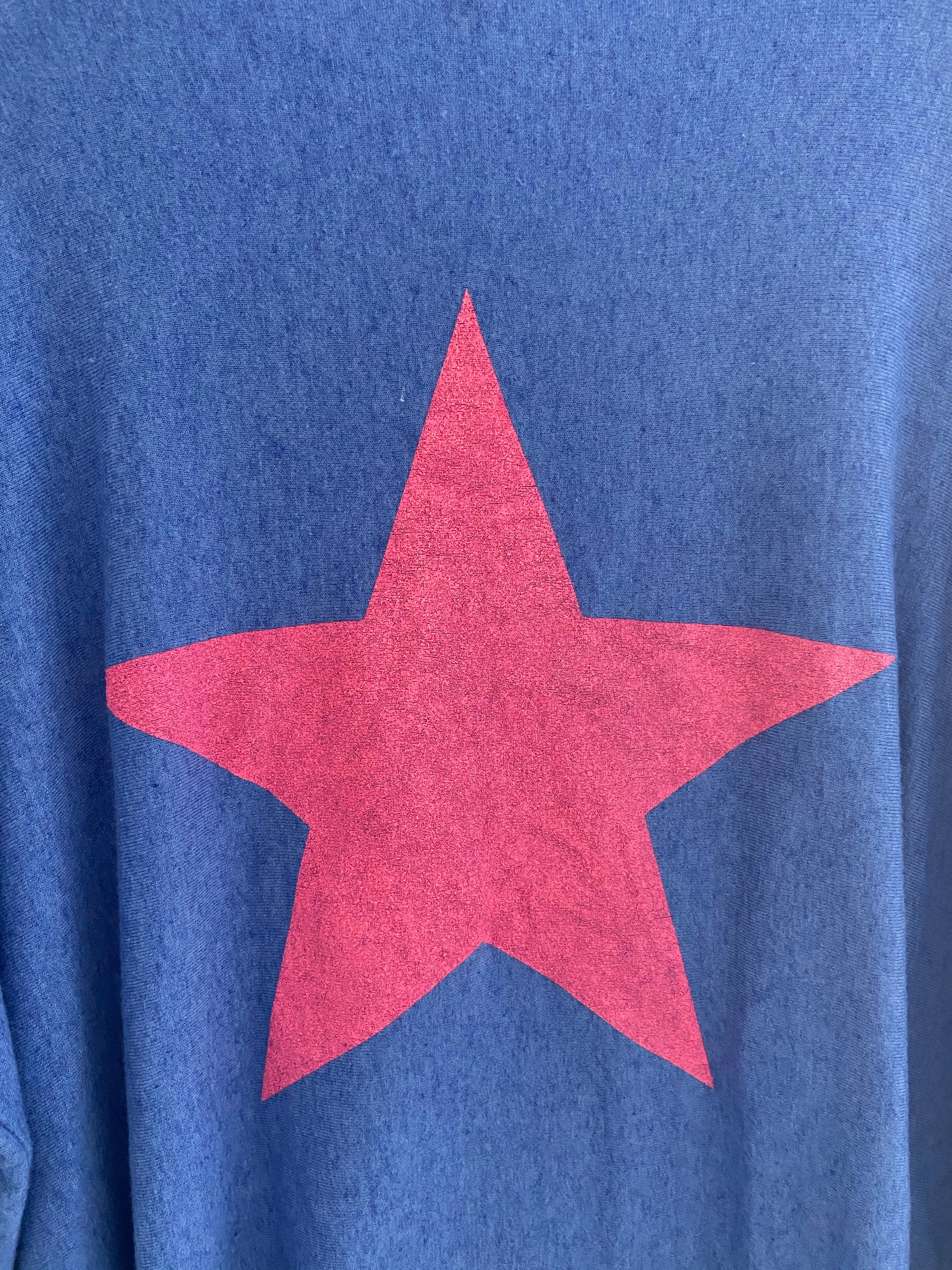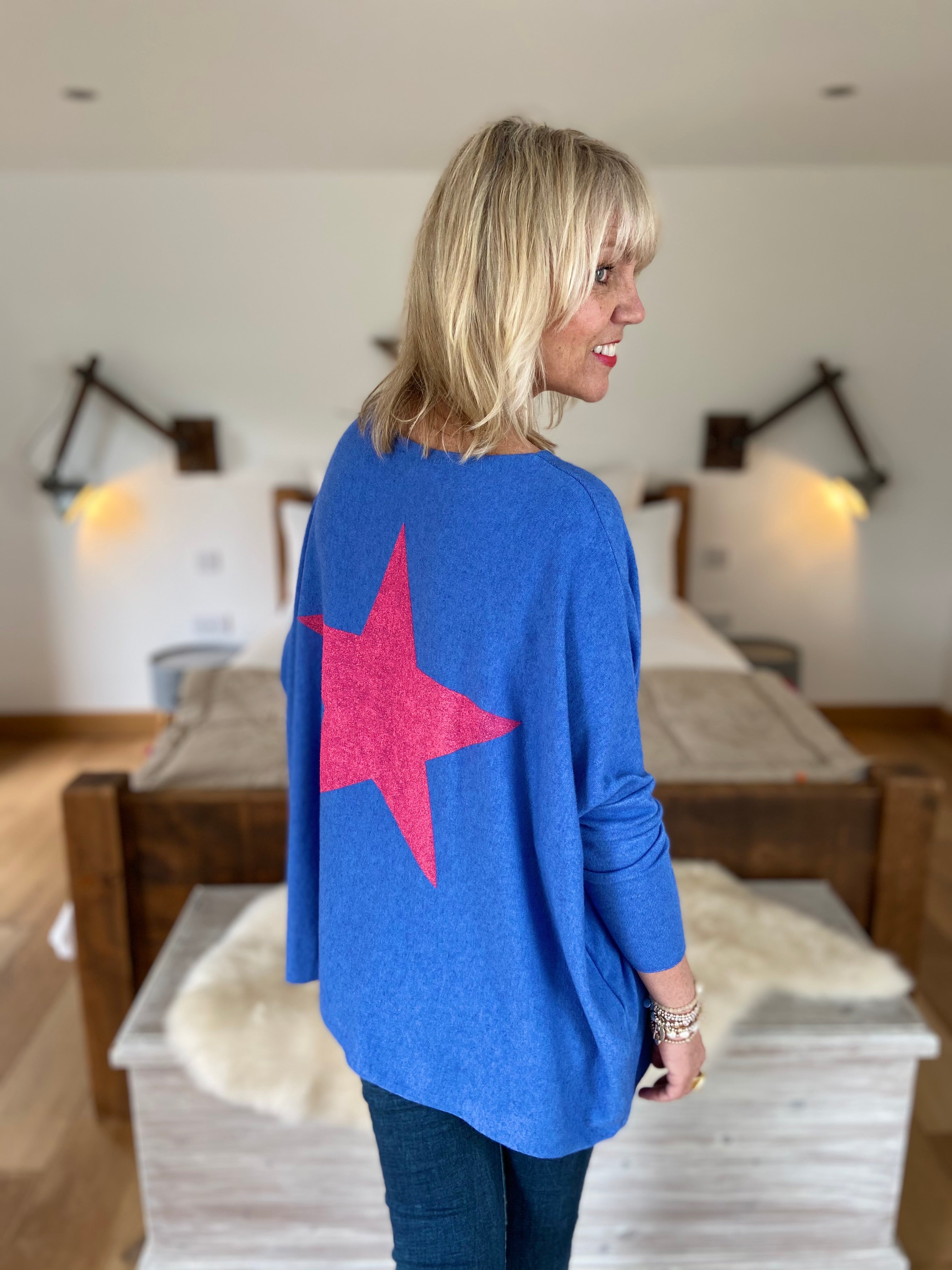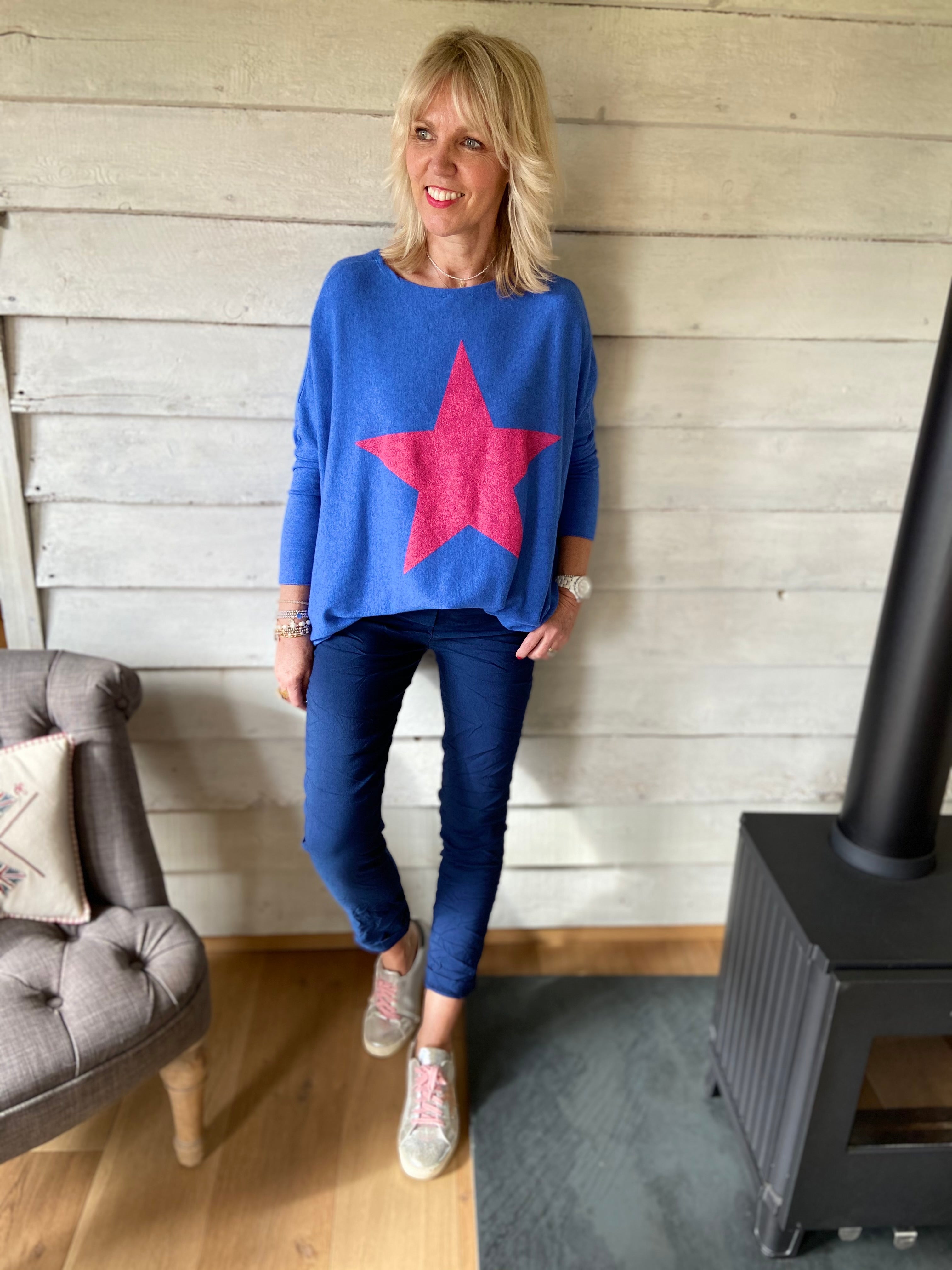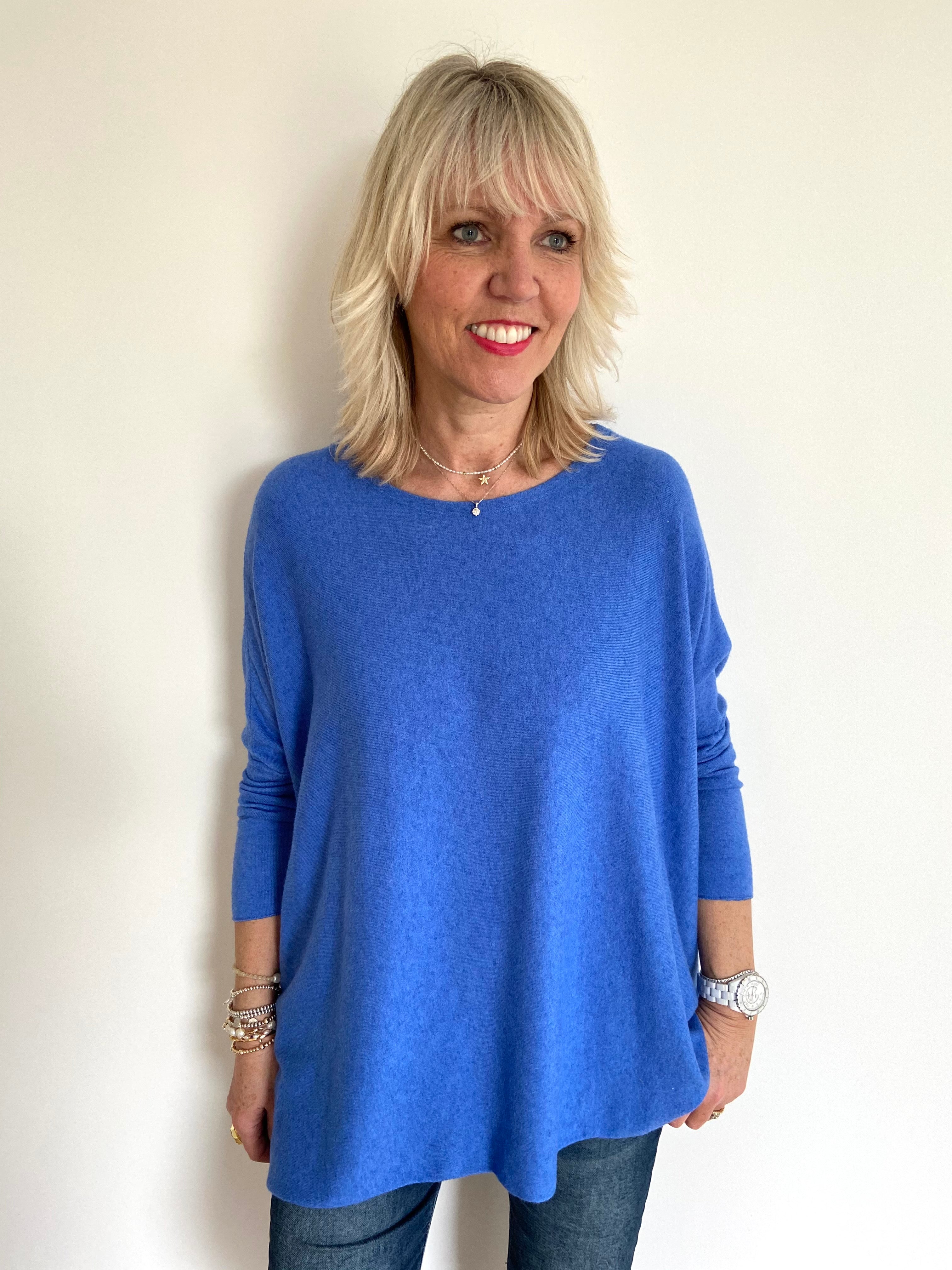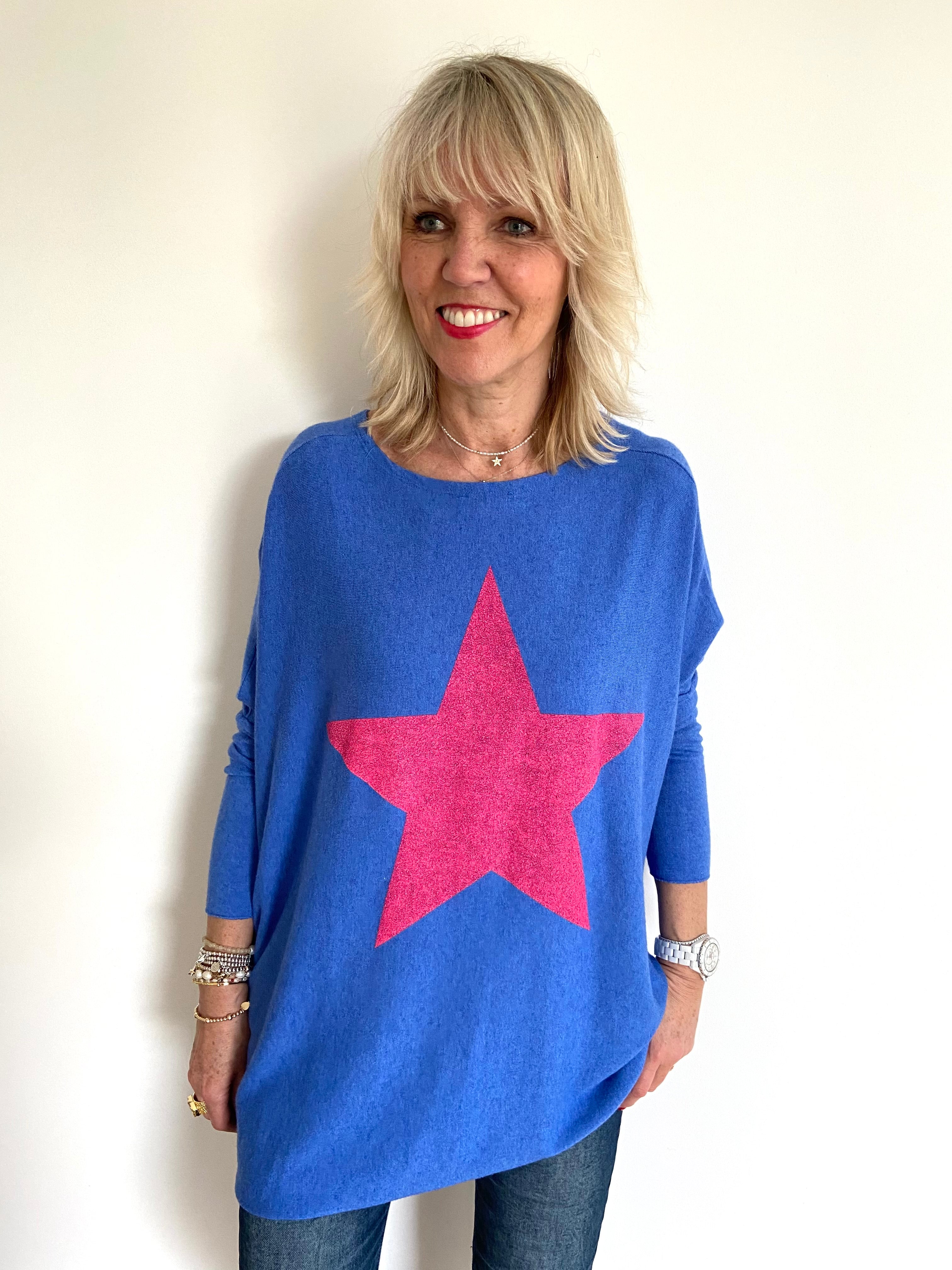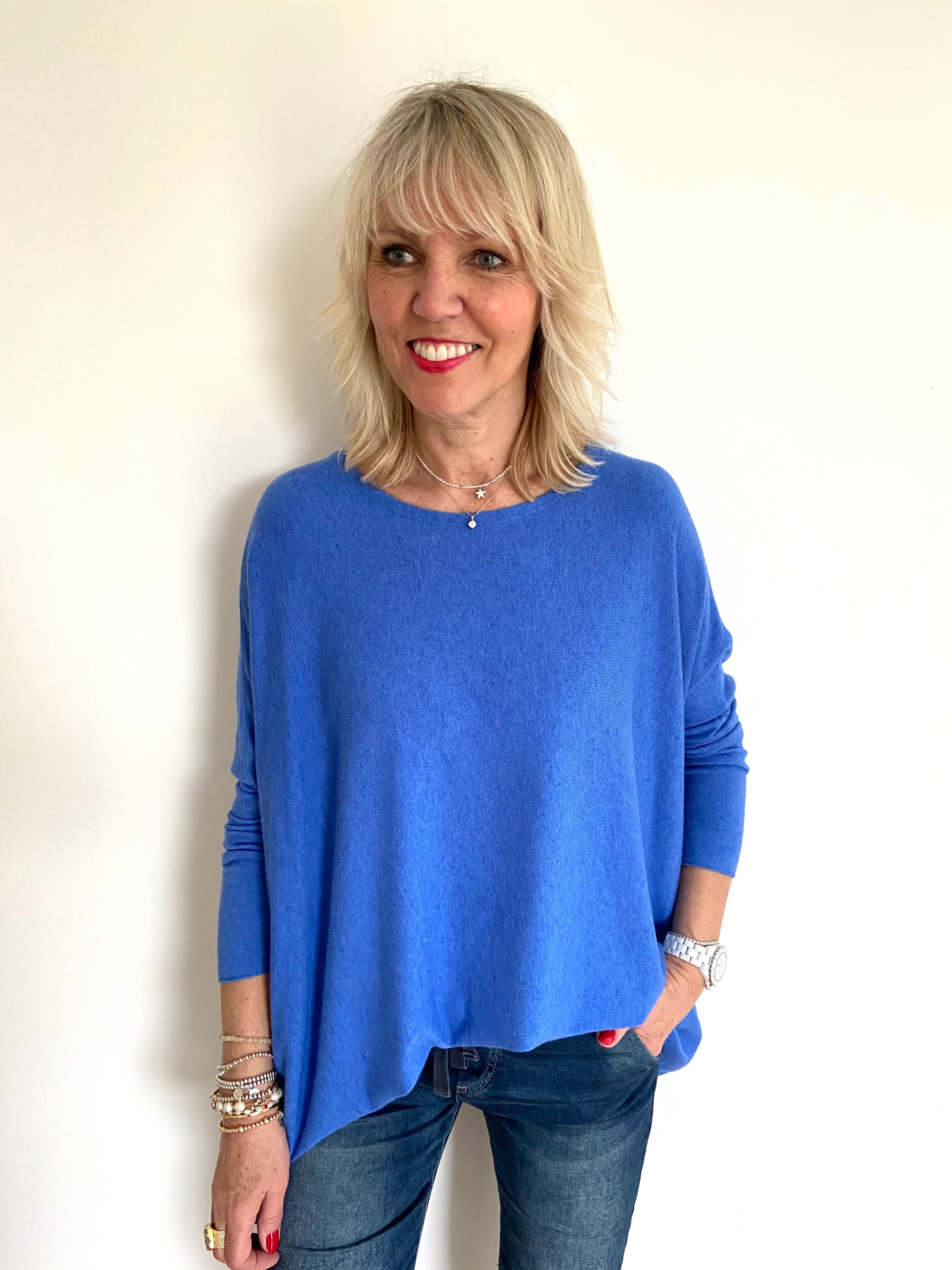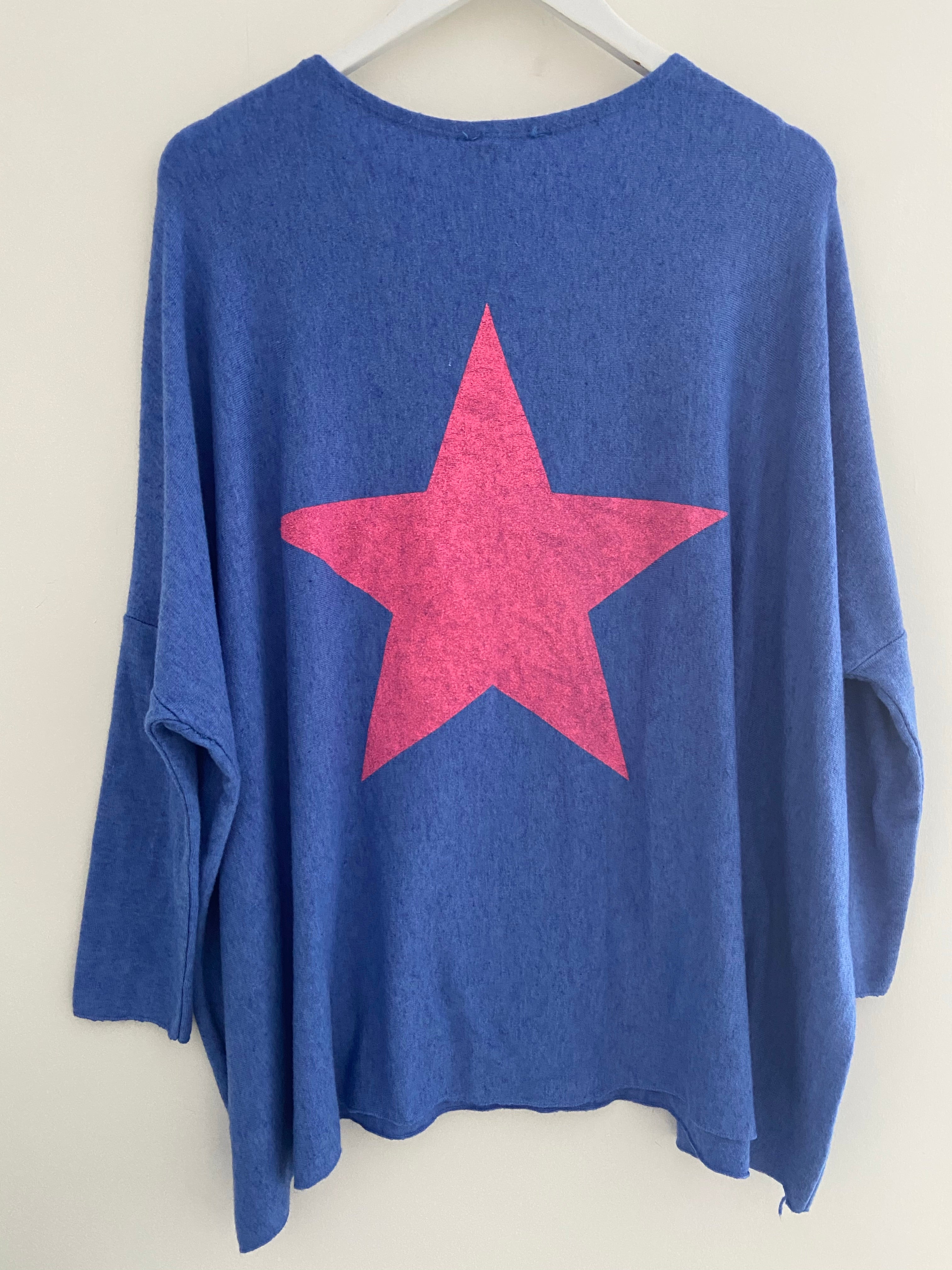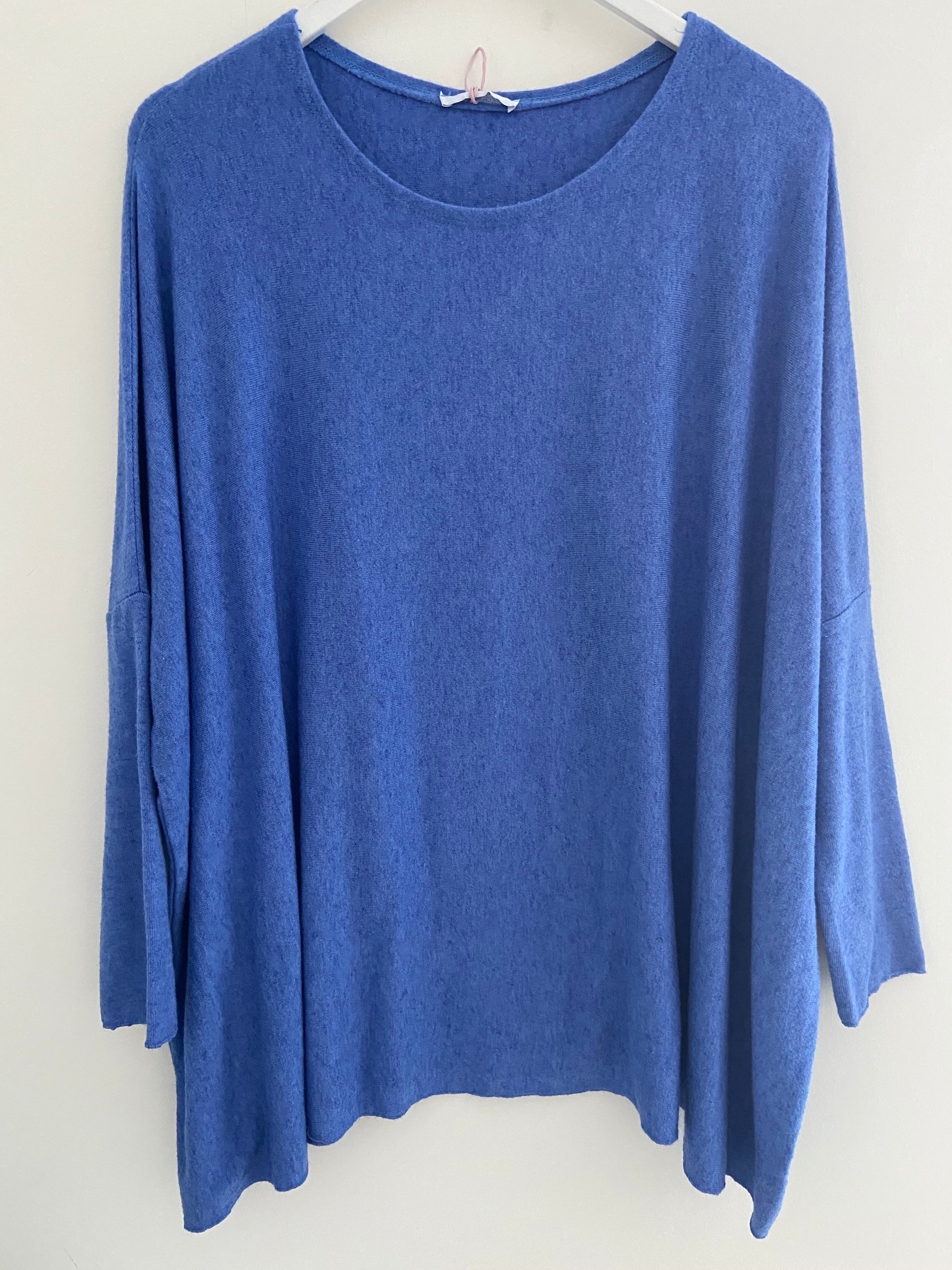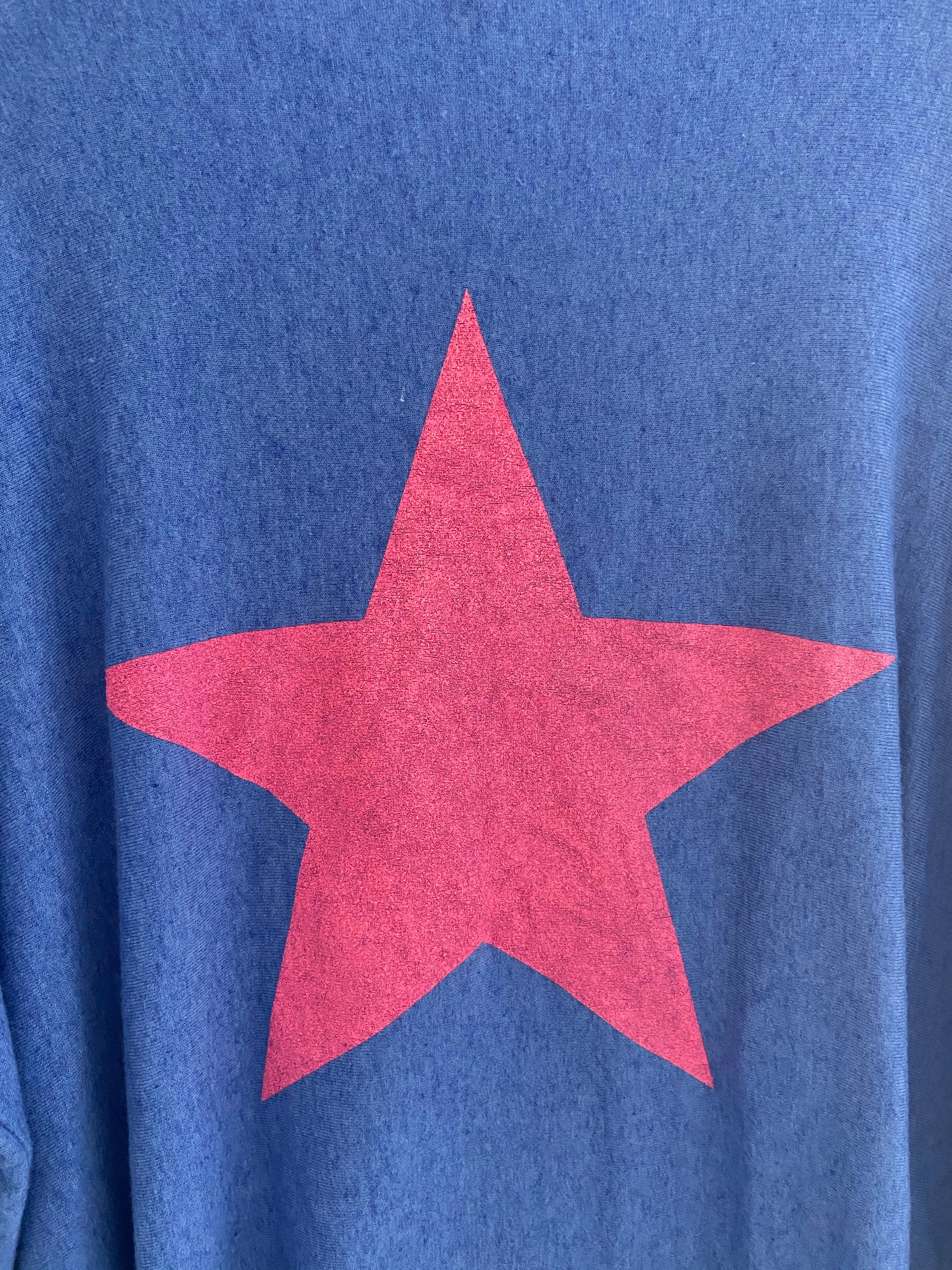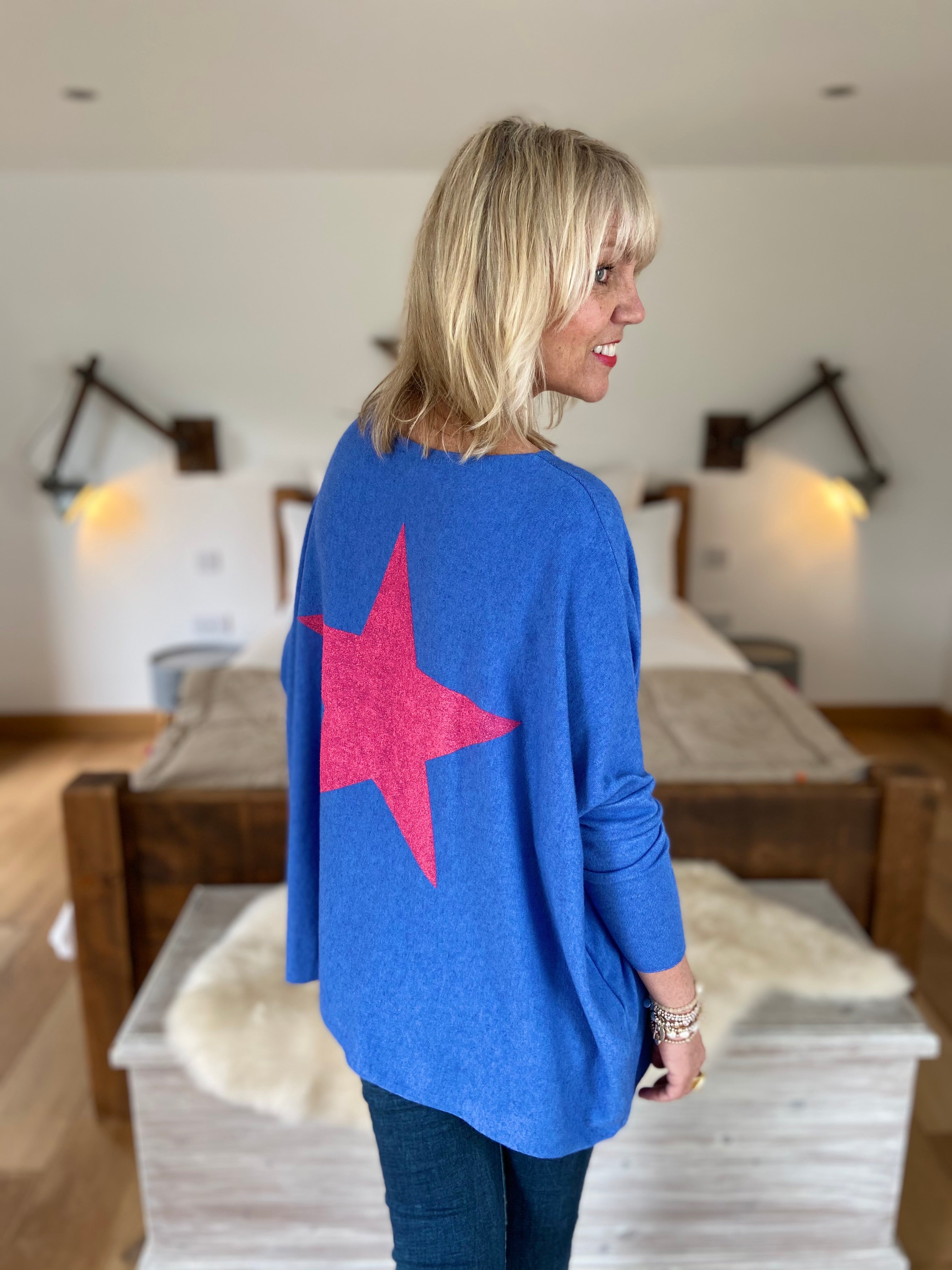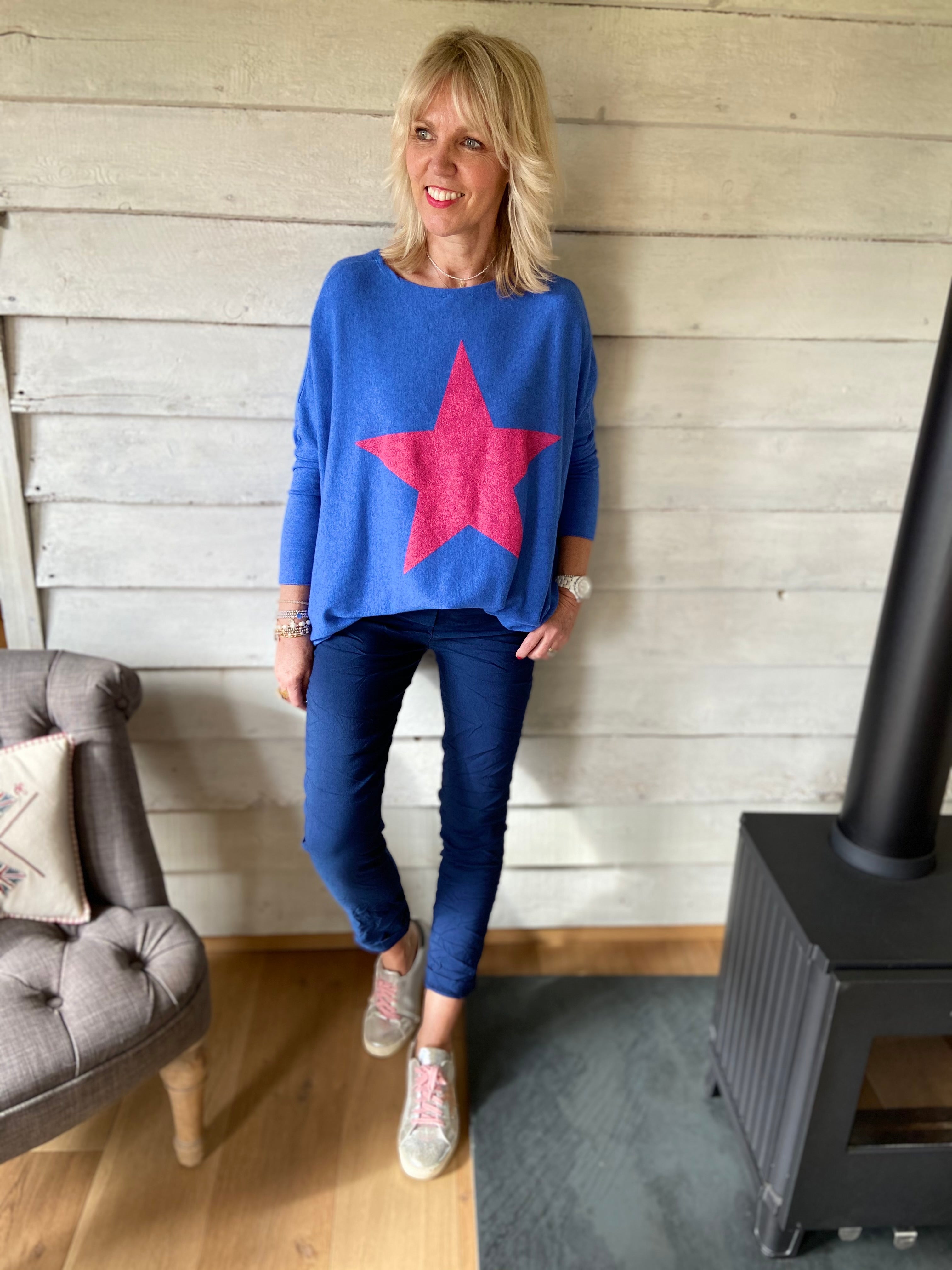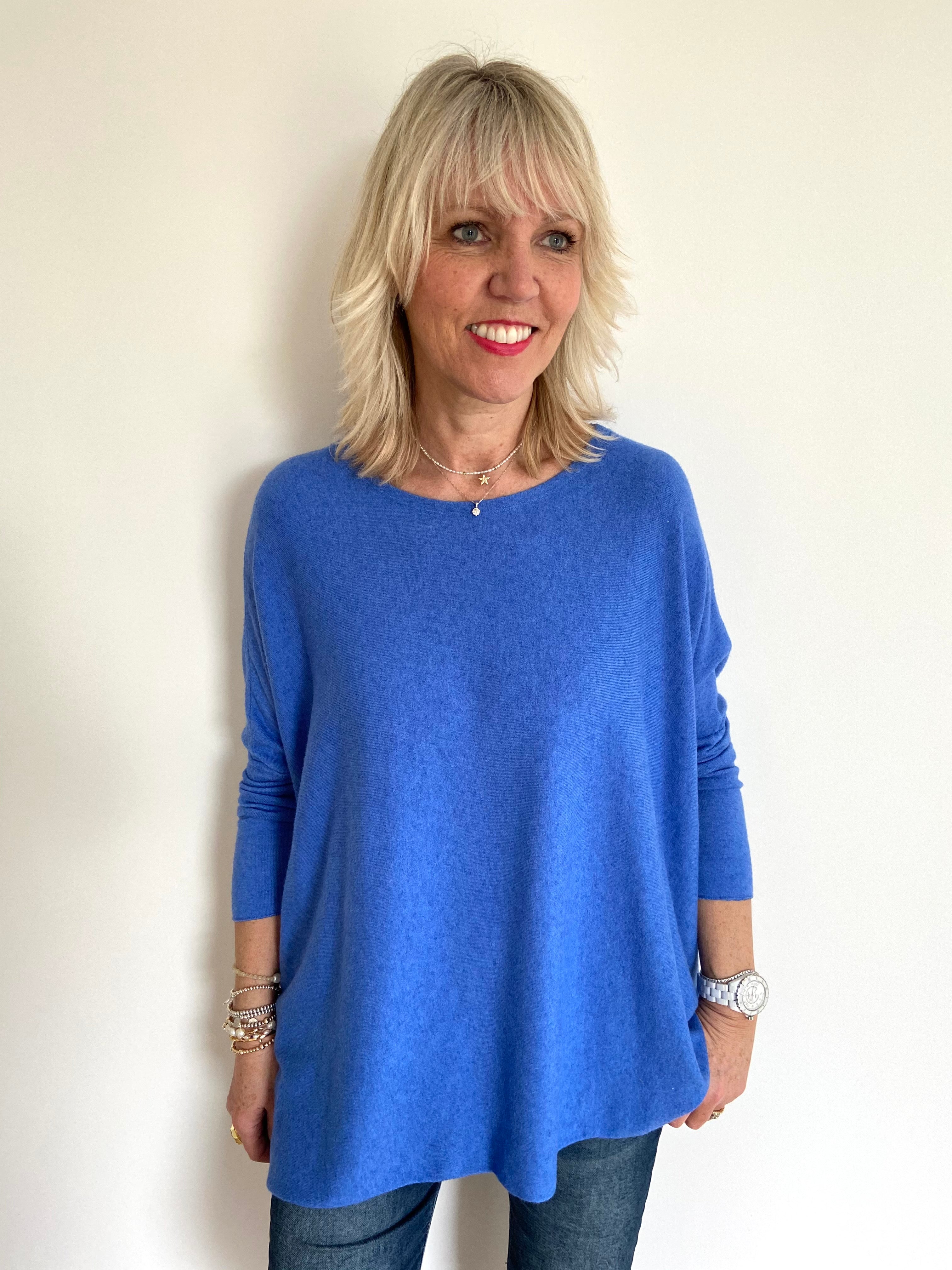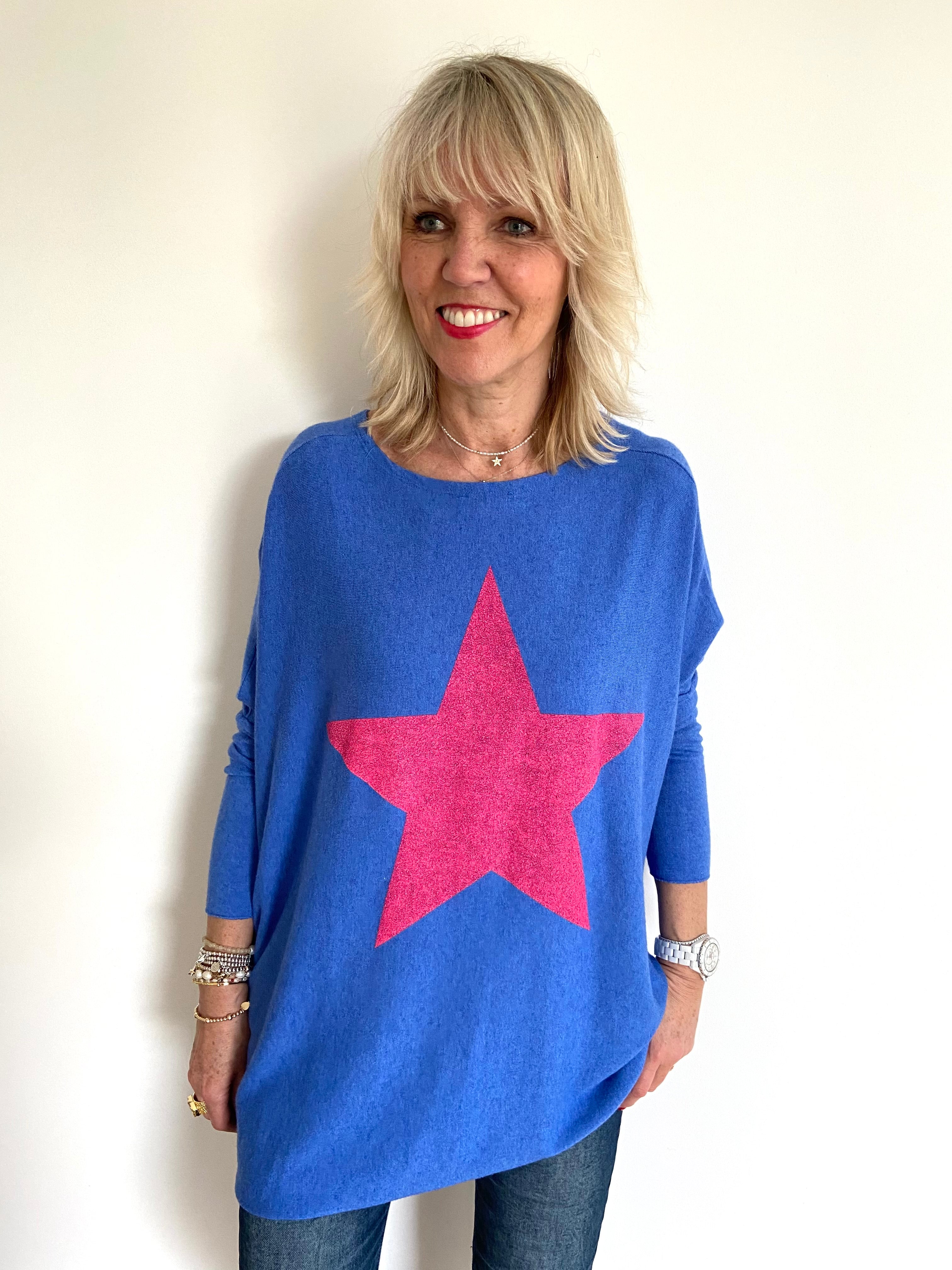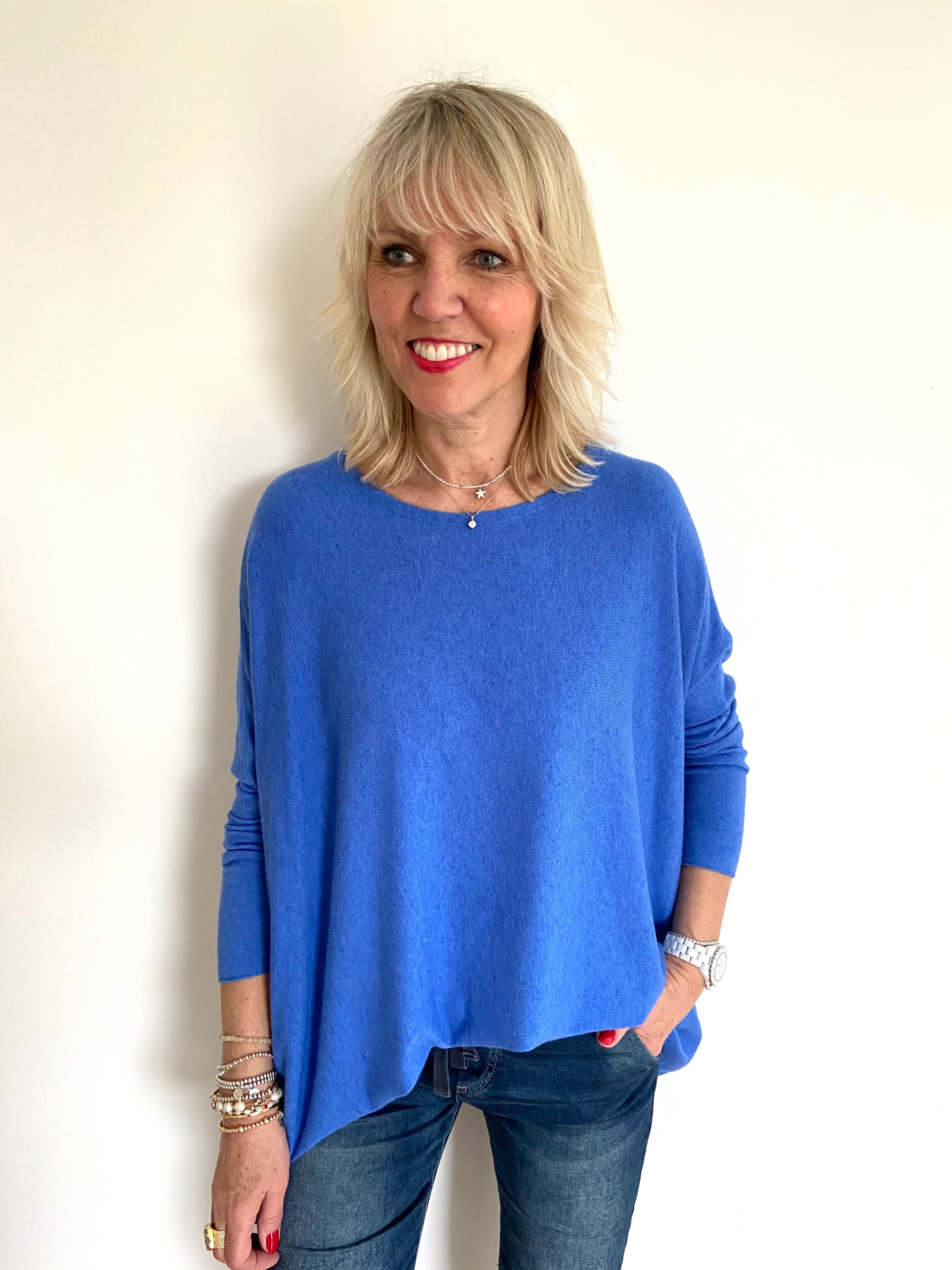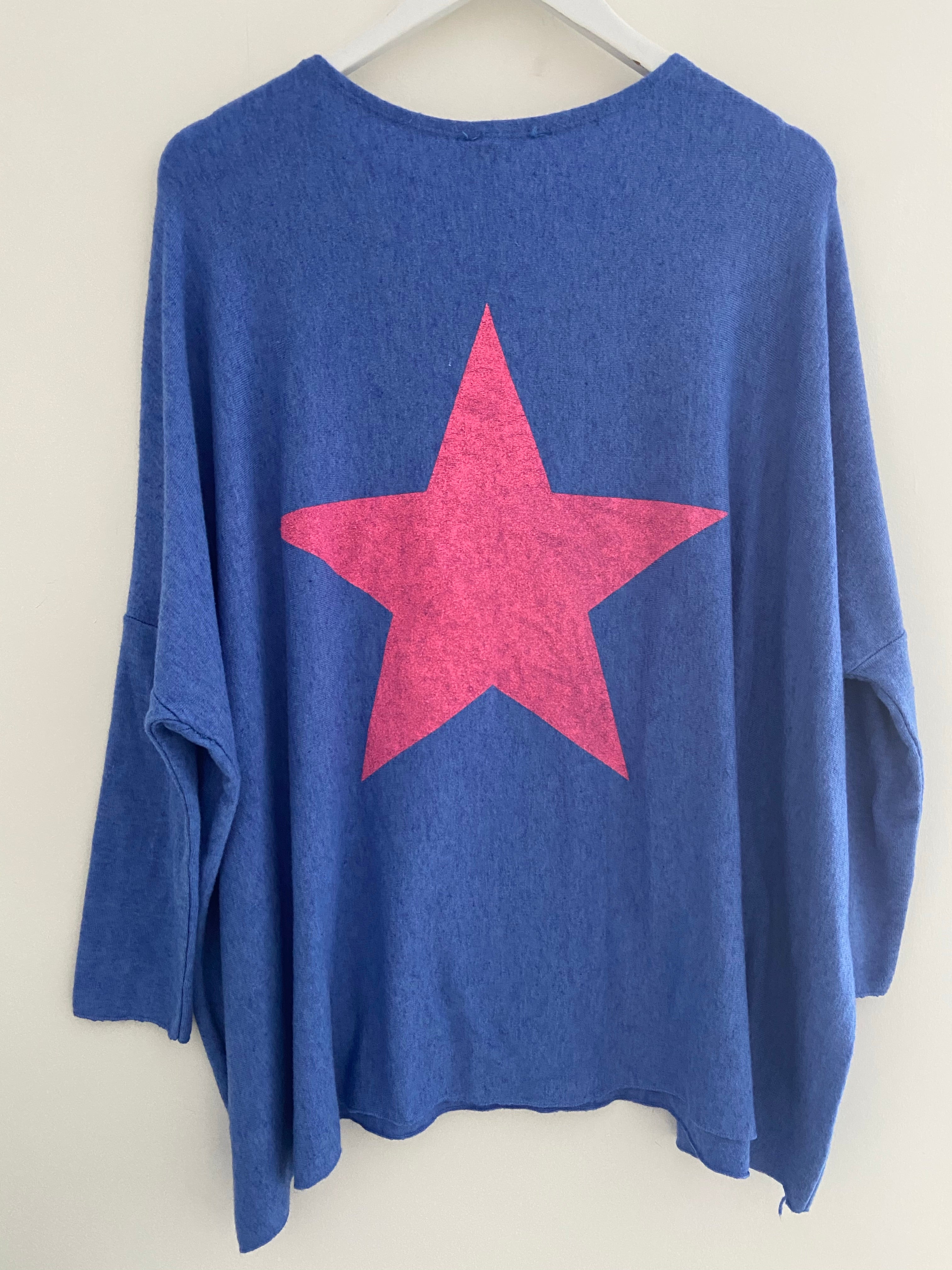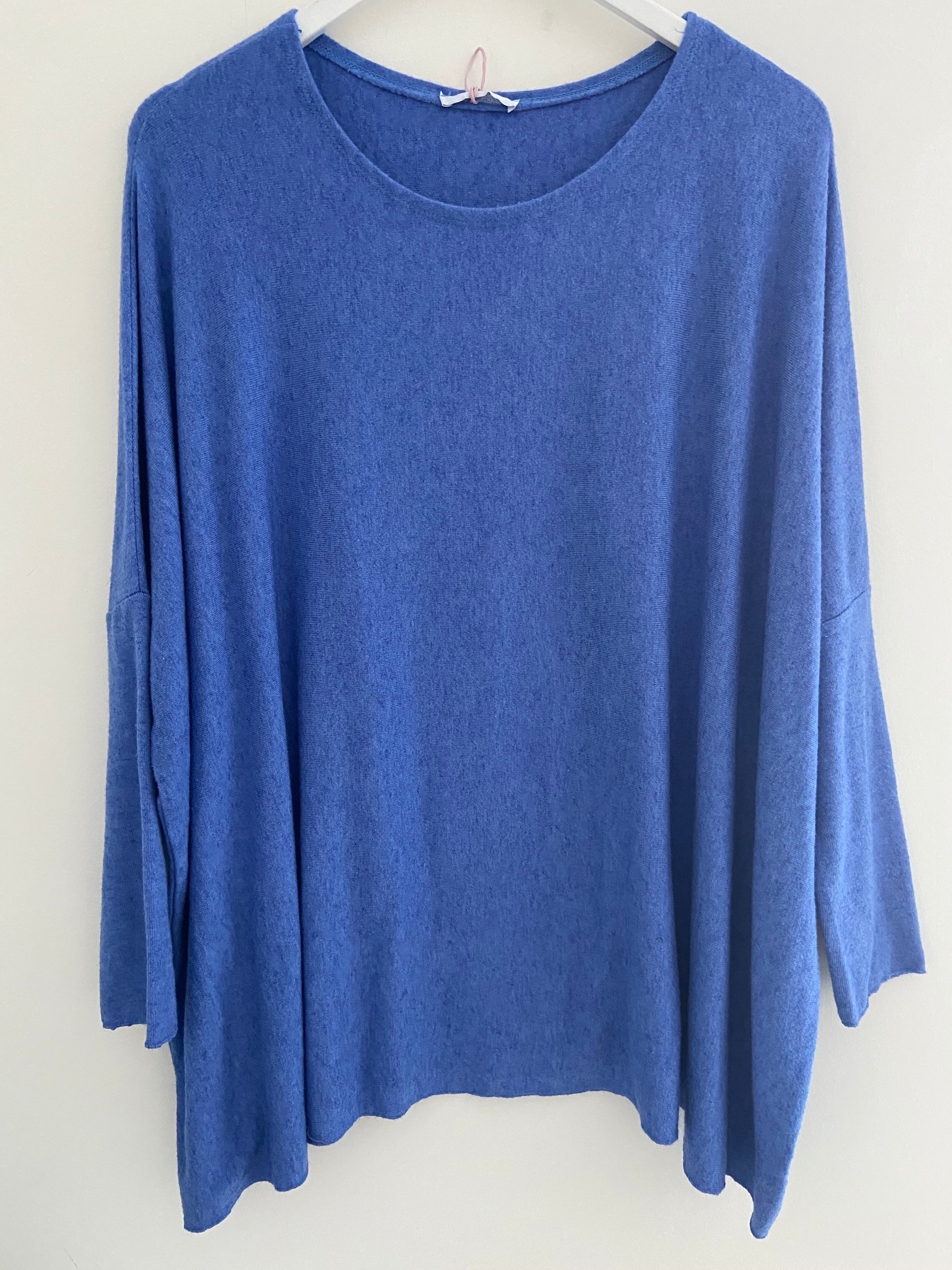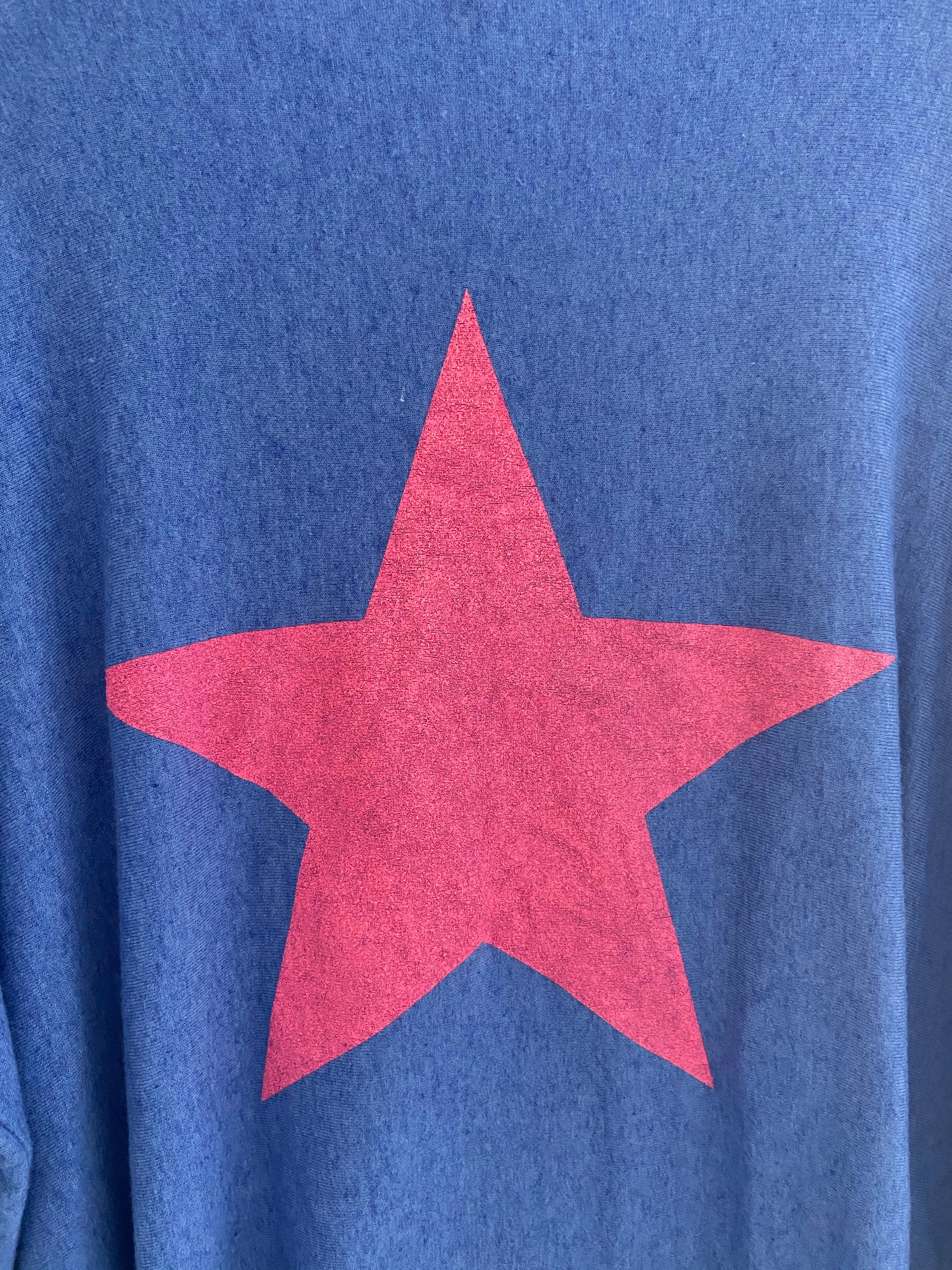 Reversible Poncho Star Jumper in Cornflower Blue
This is a gorgeously soft oversized poncho sweater with a loose body and a scoop.  It has fitted sleeves and is super soft against your skin!  The jumper is blue, the star is bright pink.
I think it looks great worn with the star at the front or the back.  Your choice!  There is a label in the neck, but it has very little stitching and is easily removed if you prefer the star at the front. Wear it loose, or tucked in. I've styled it either way round, and tucked in or out so you can see the different ways you could wear it.  
60% viscose 20% wool 20% angora
Washes brilliantly at 30 degrees. Dry flat  
One Size to fit UK10-18
This is an oversized fit, but works on many sizes.  I am Sz10 and 5'6"