Free UK Postage on all orders over £100!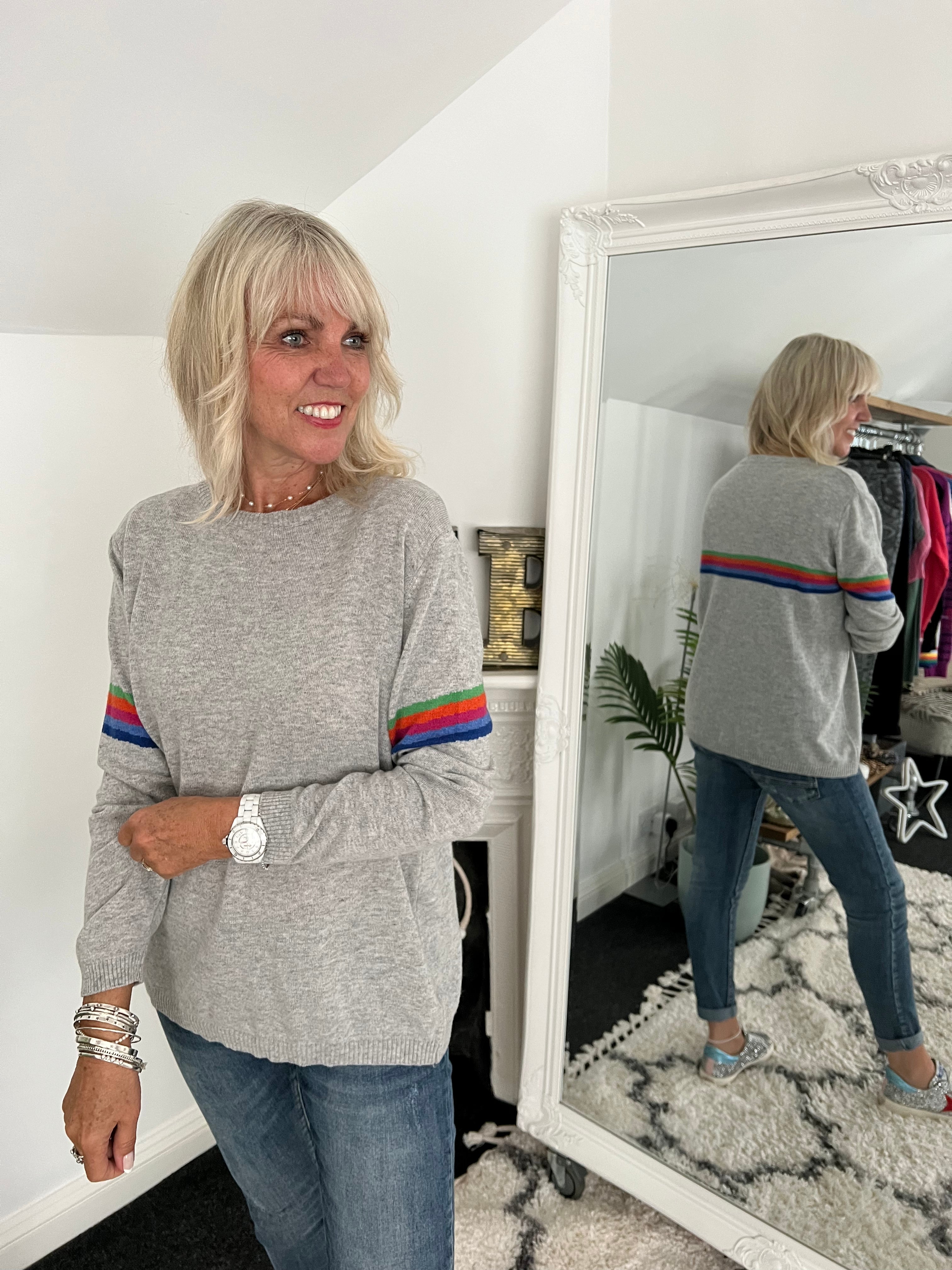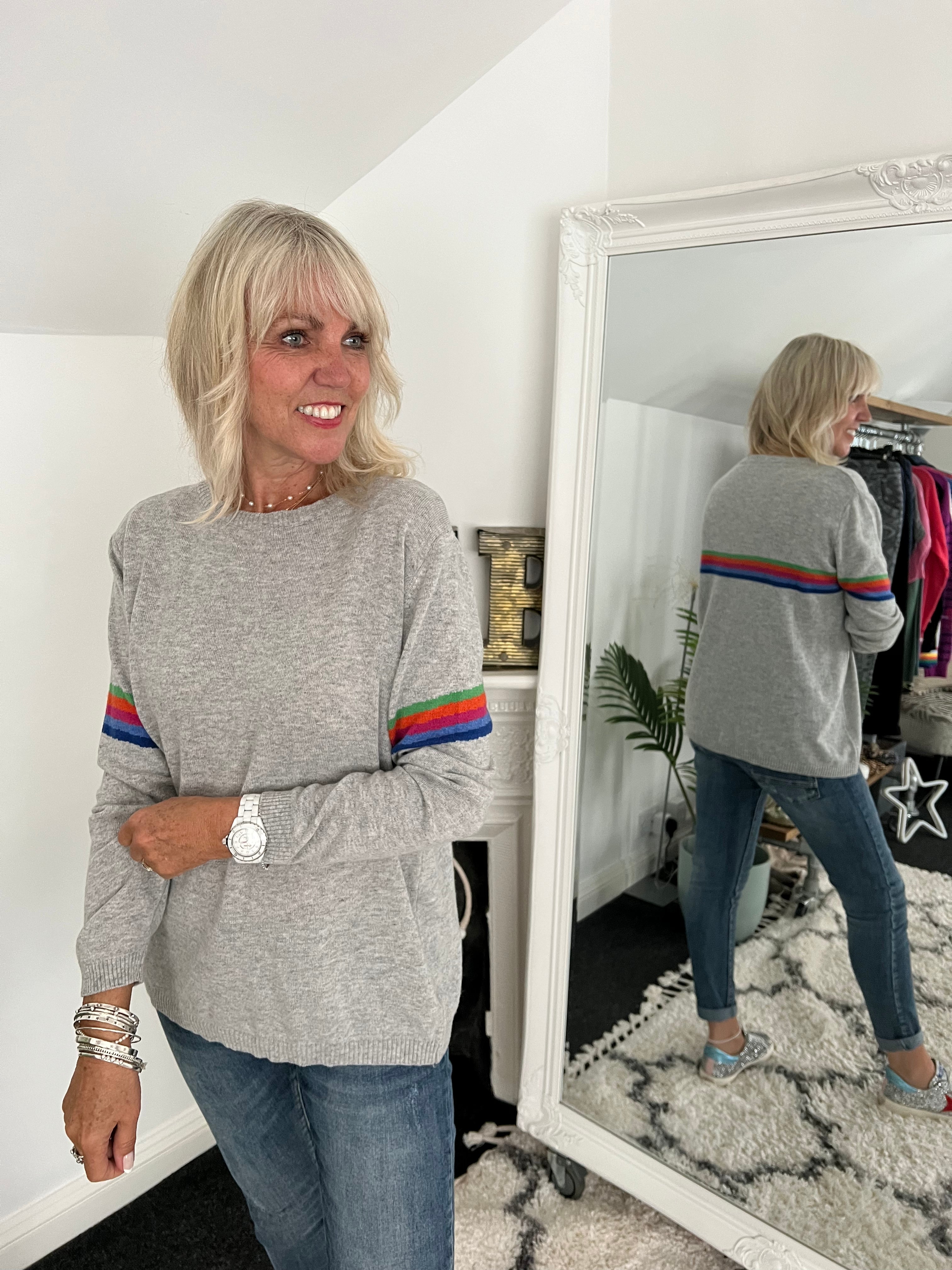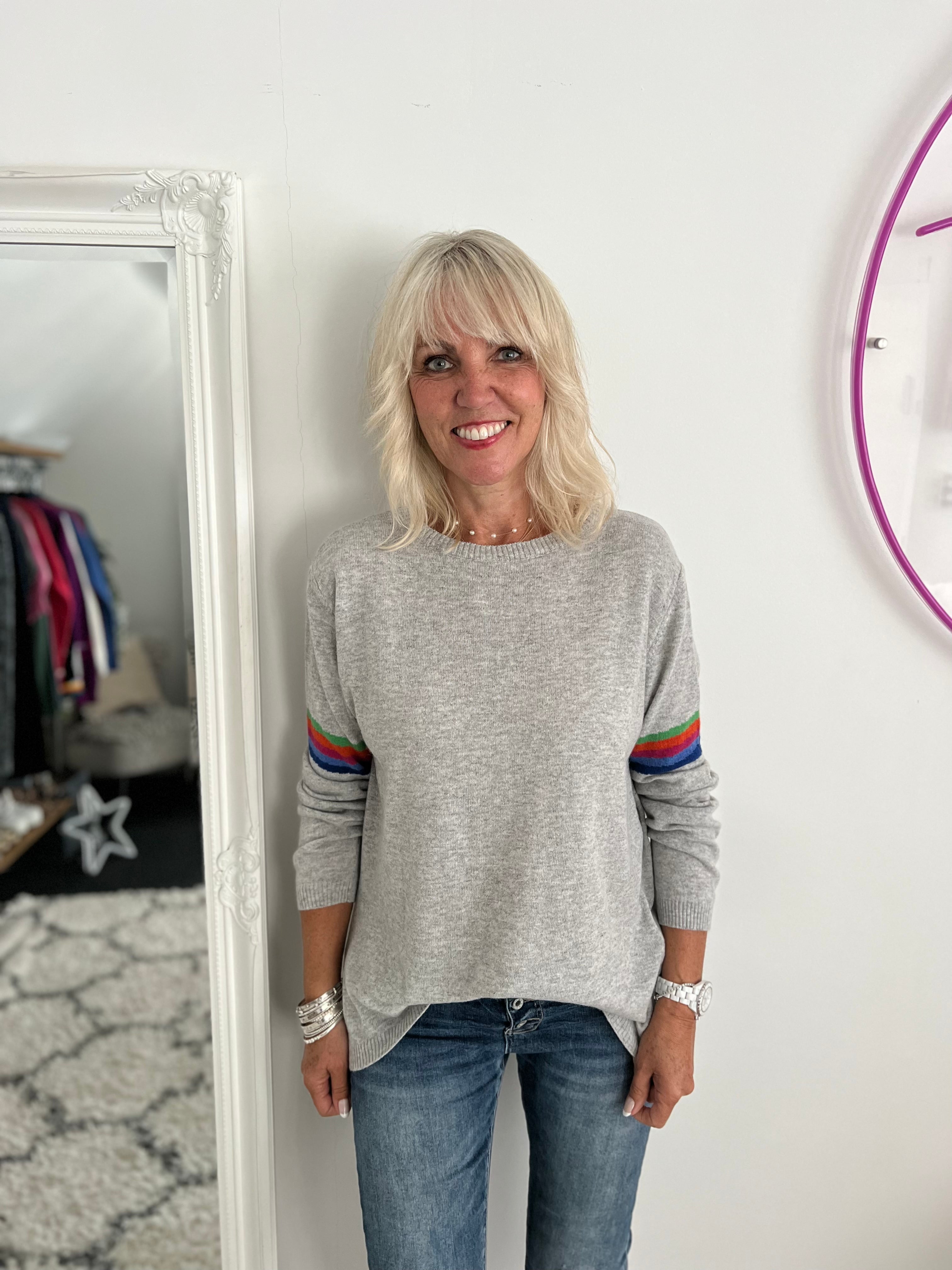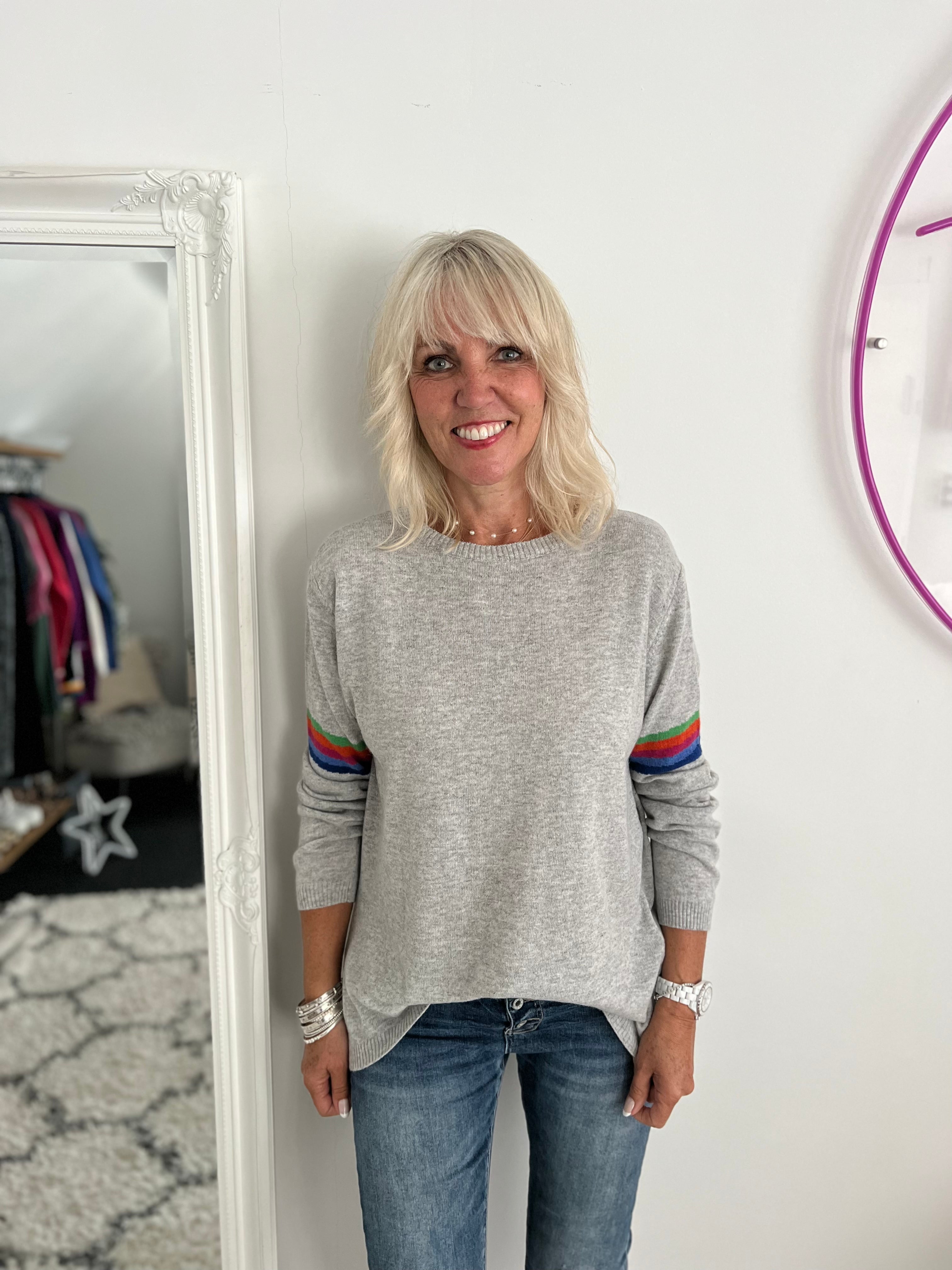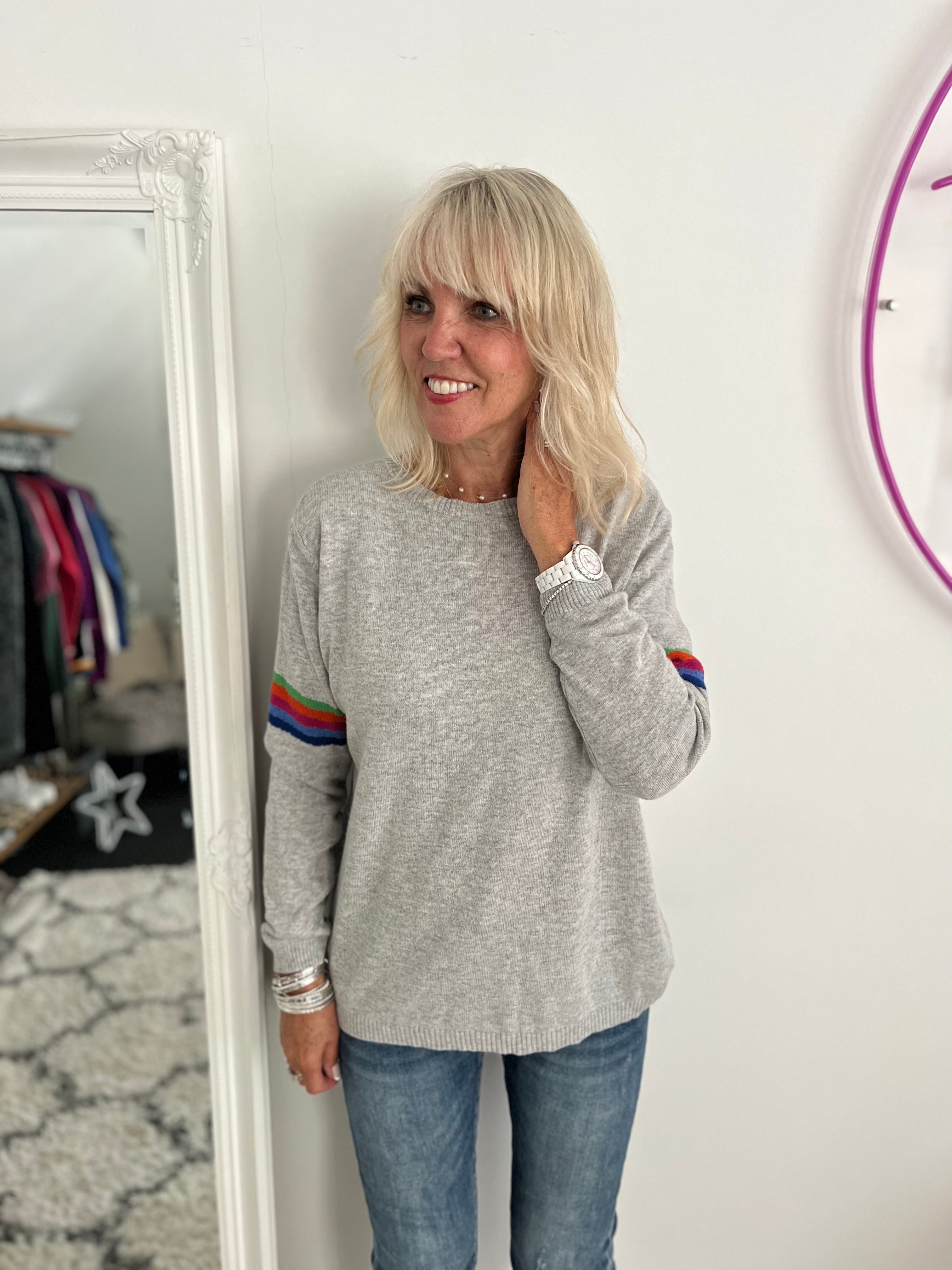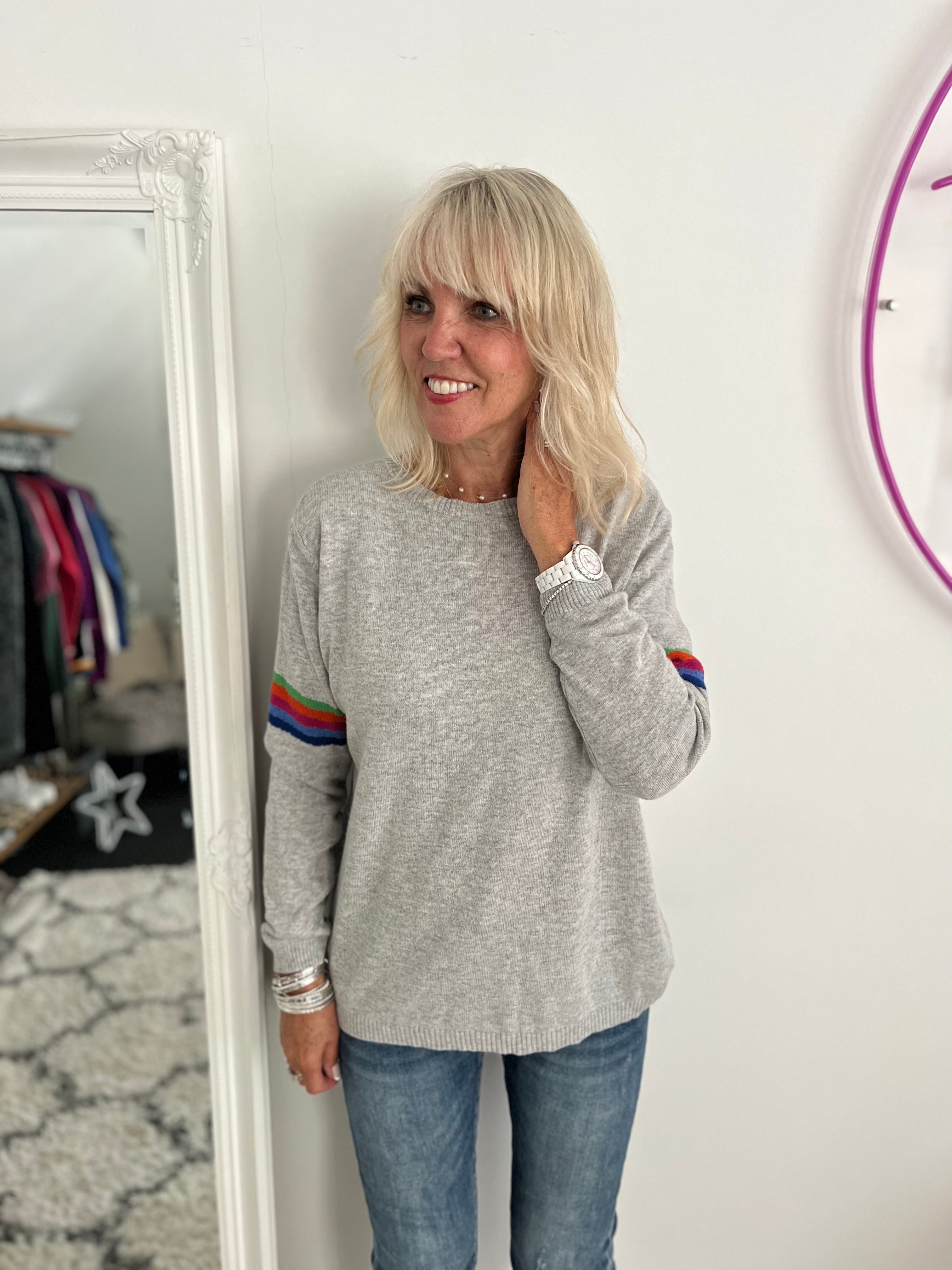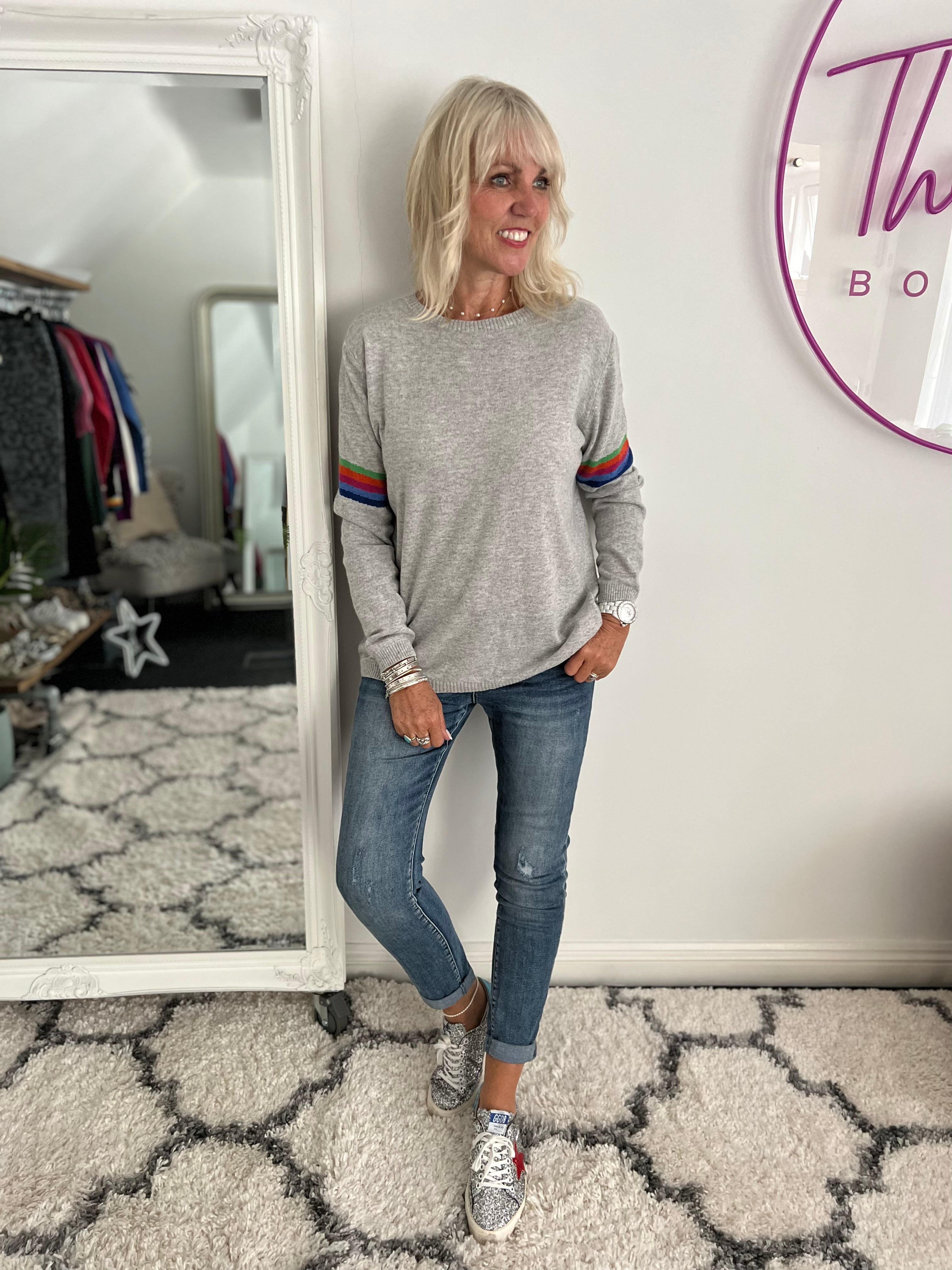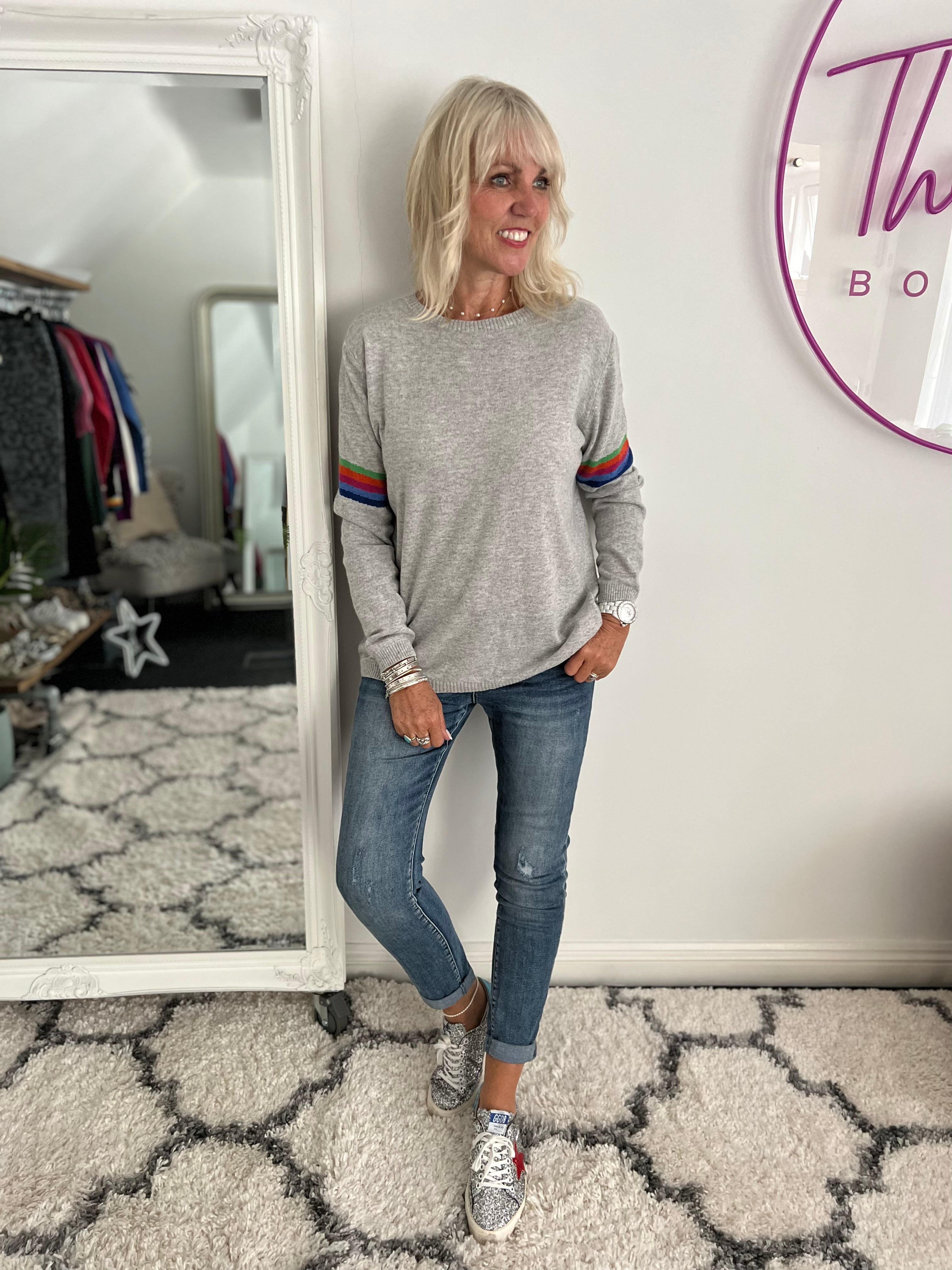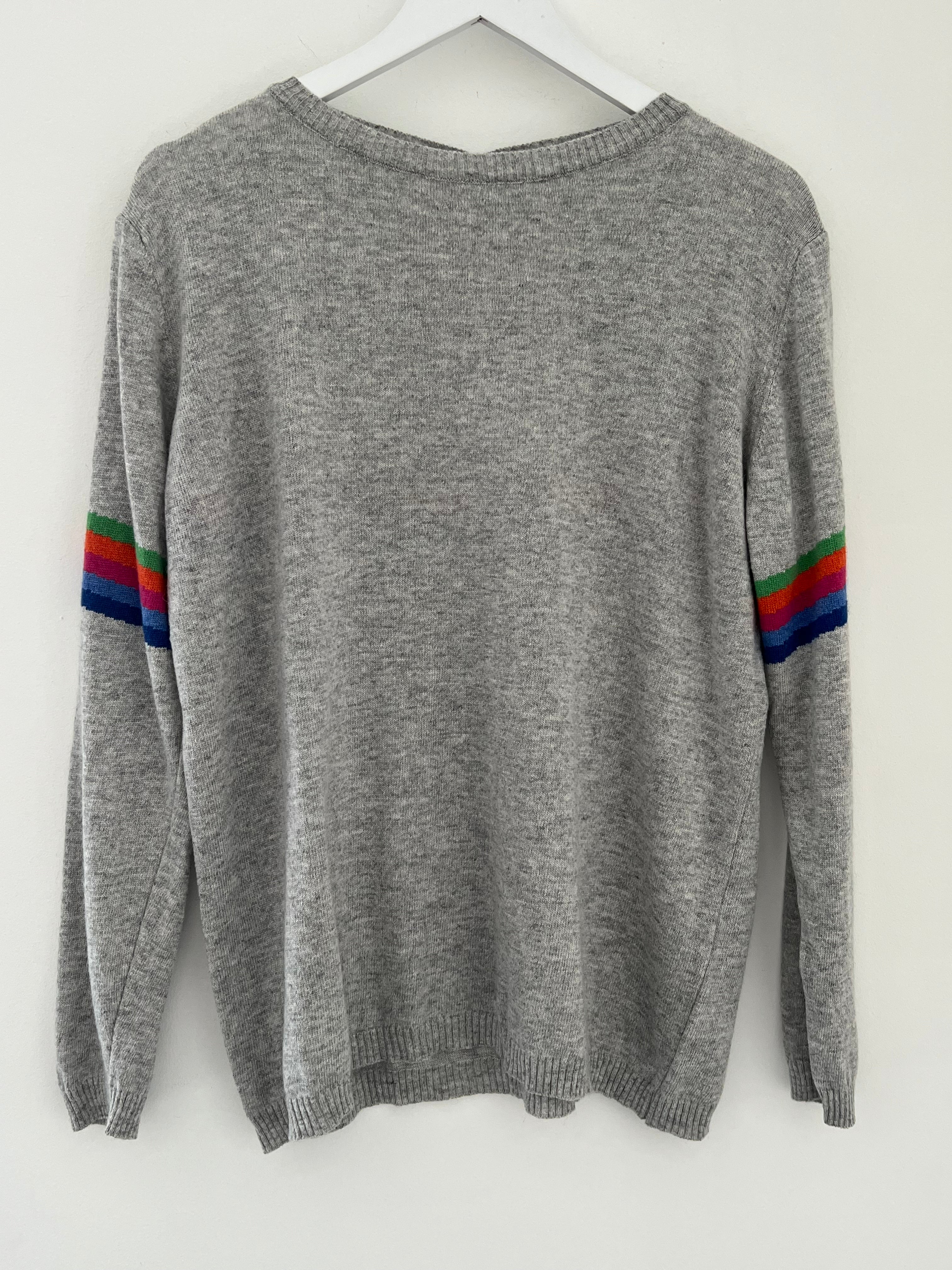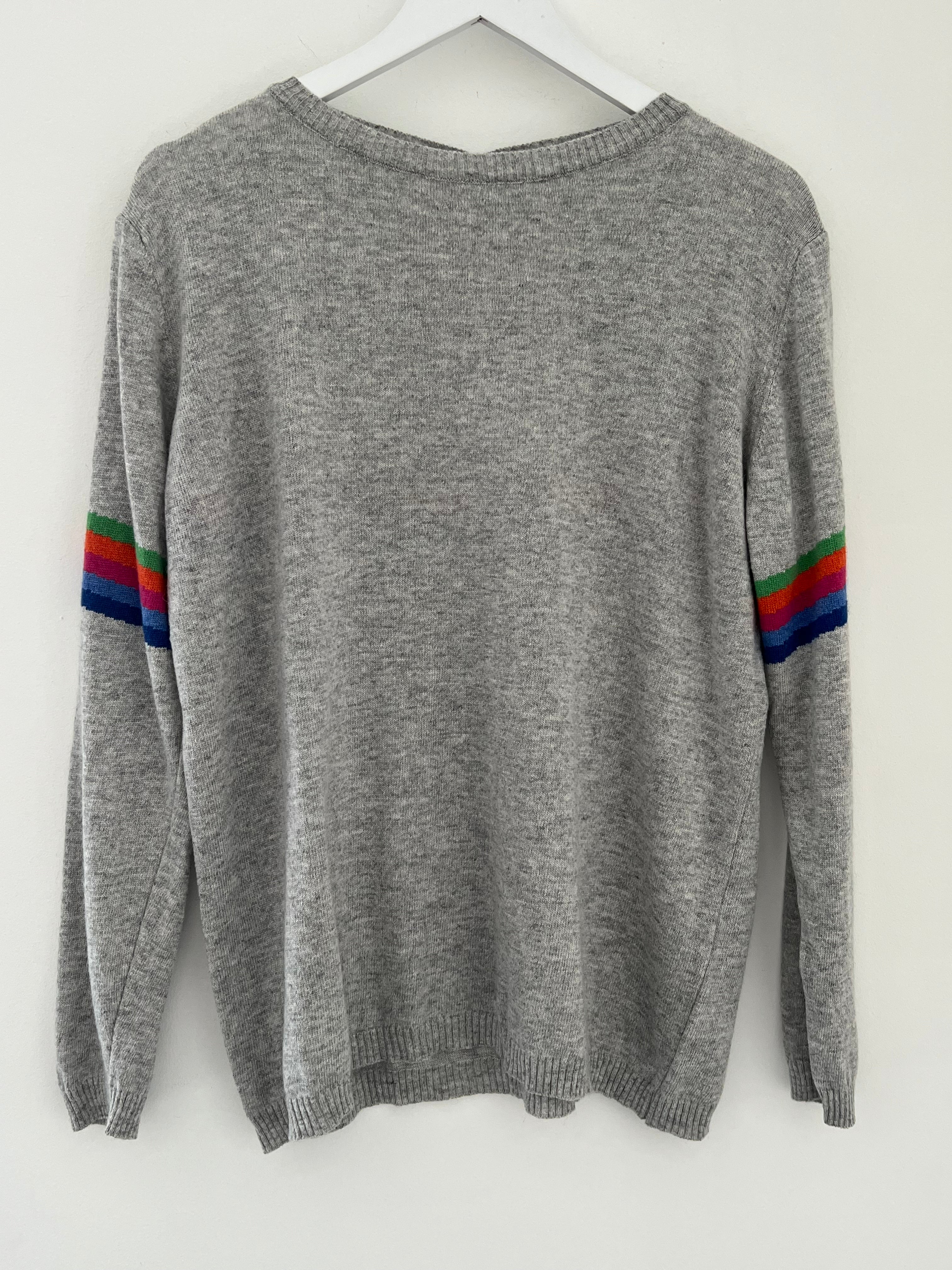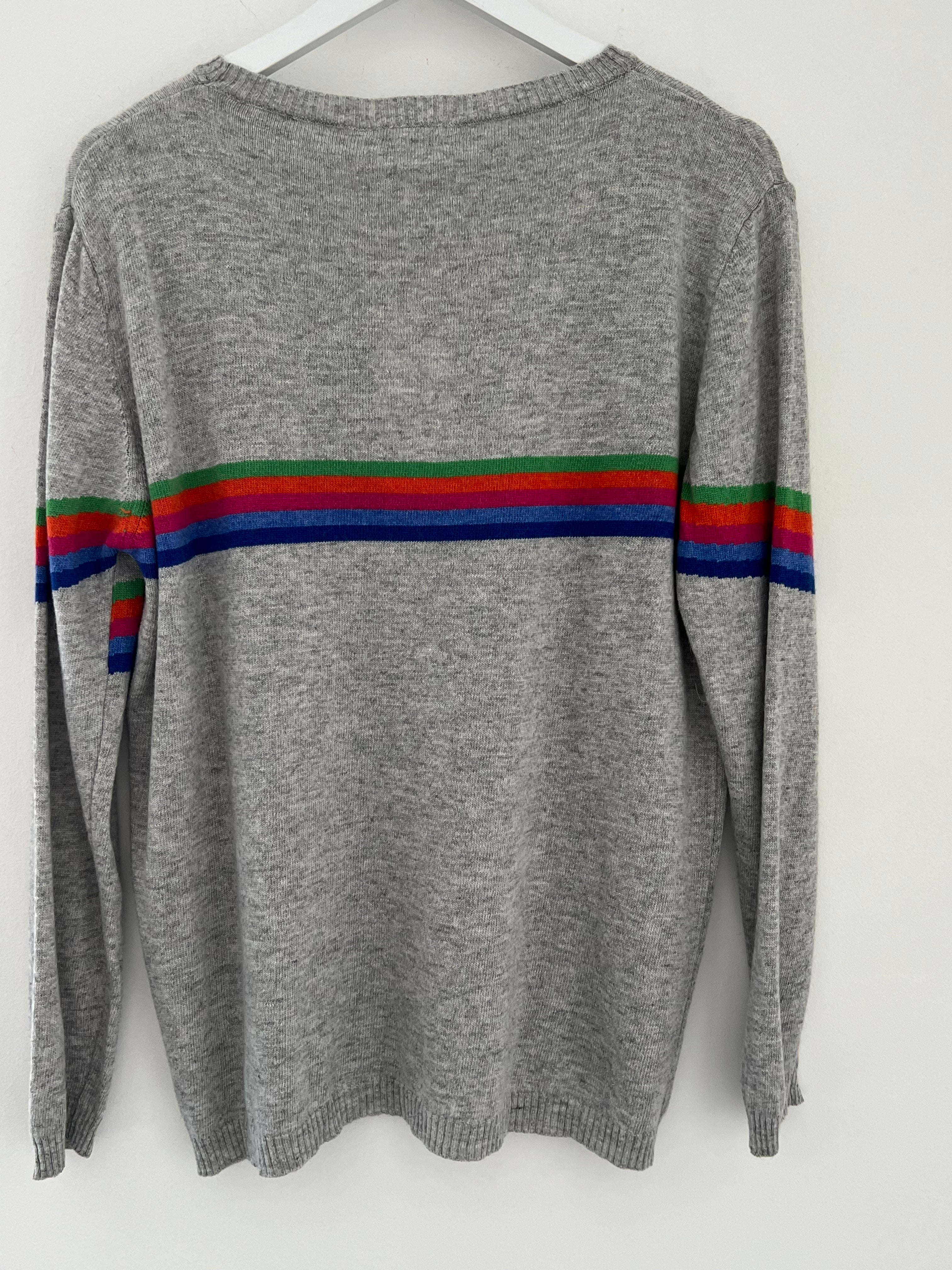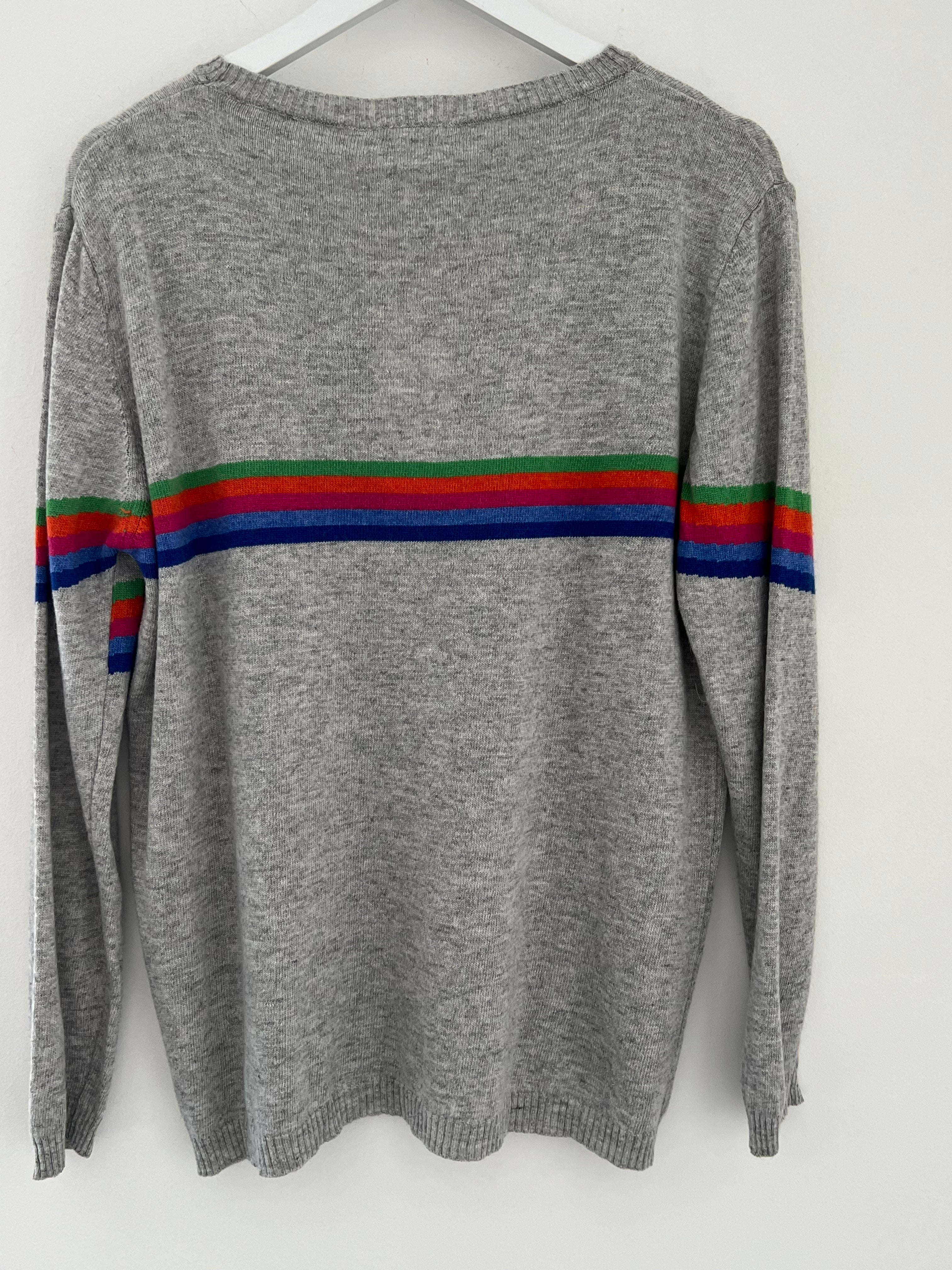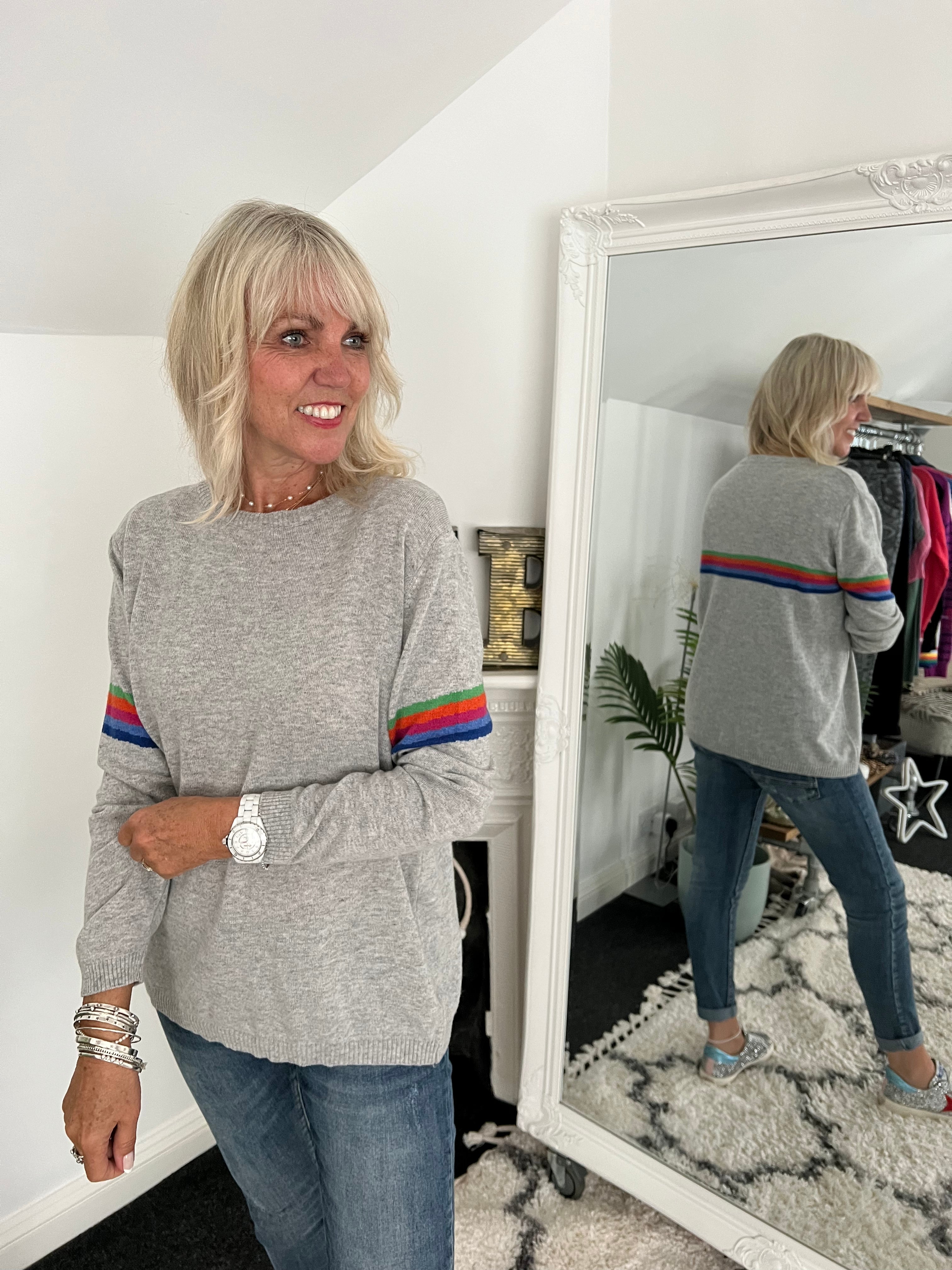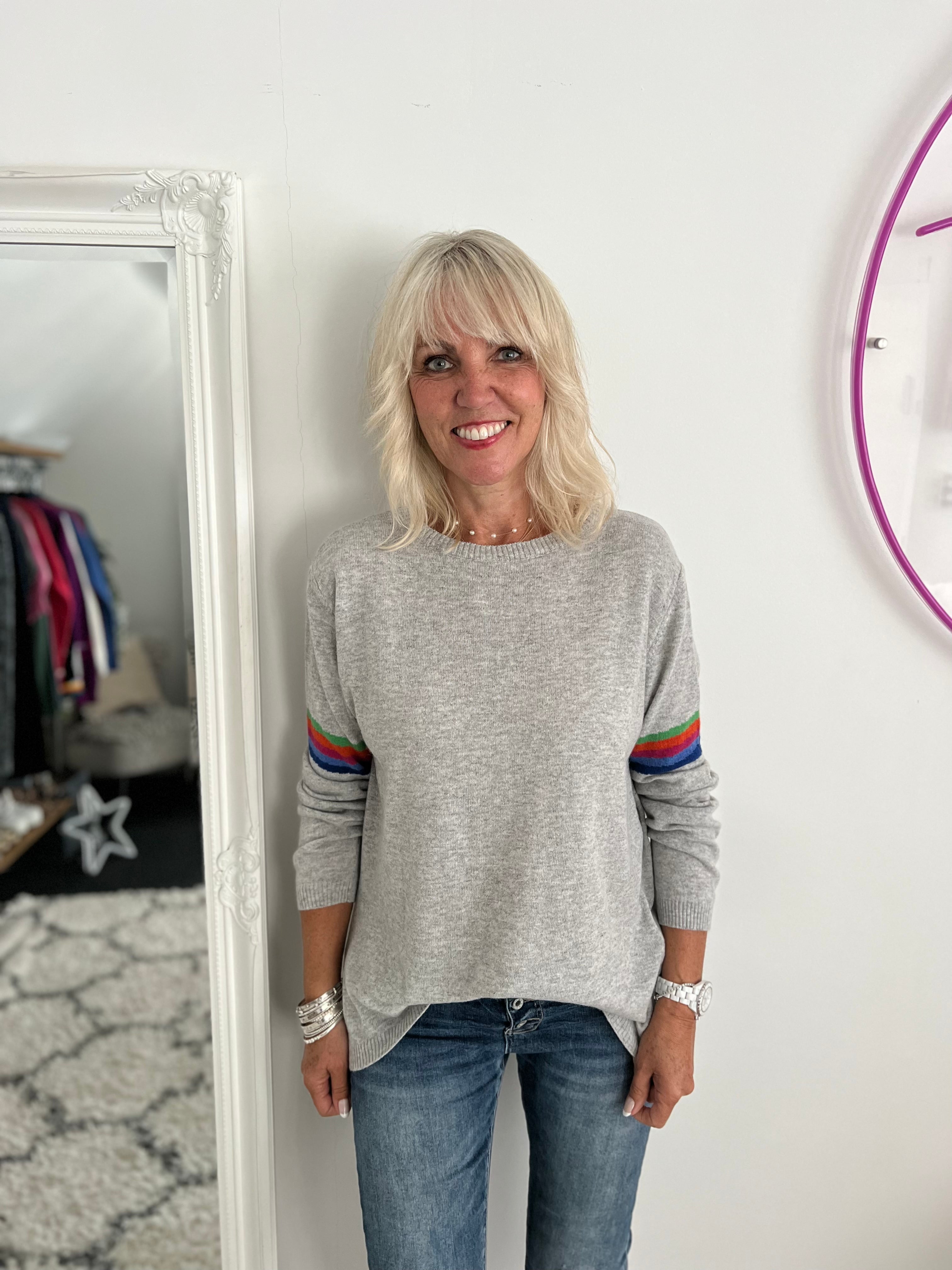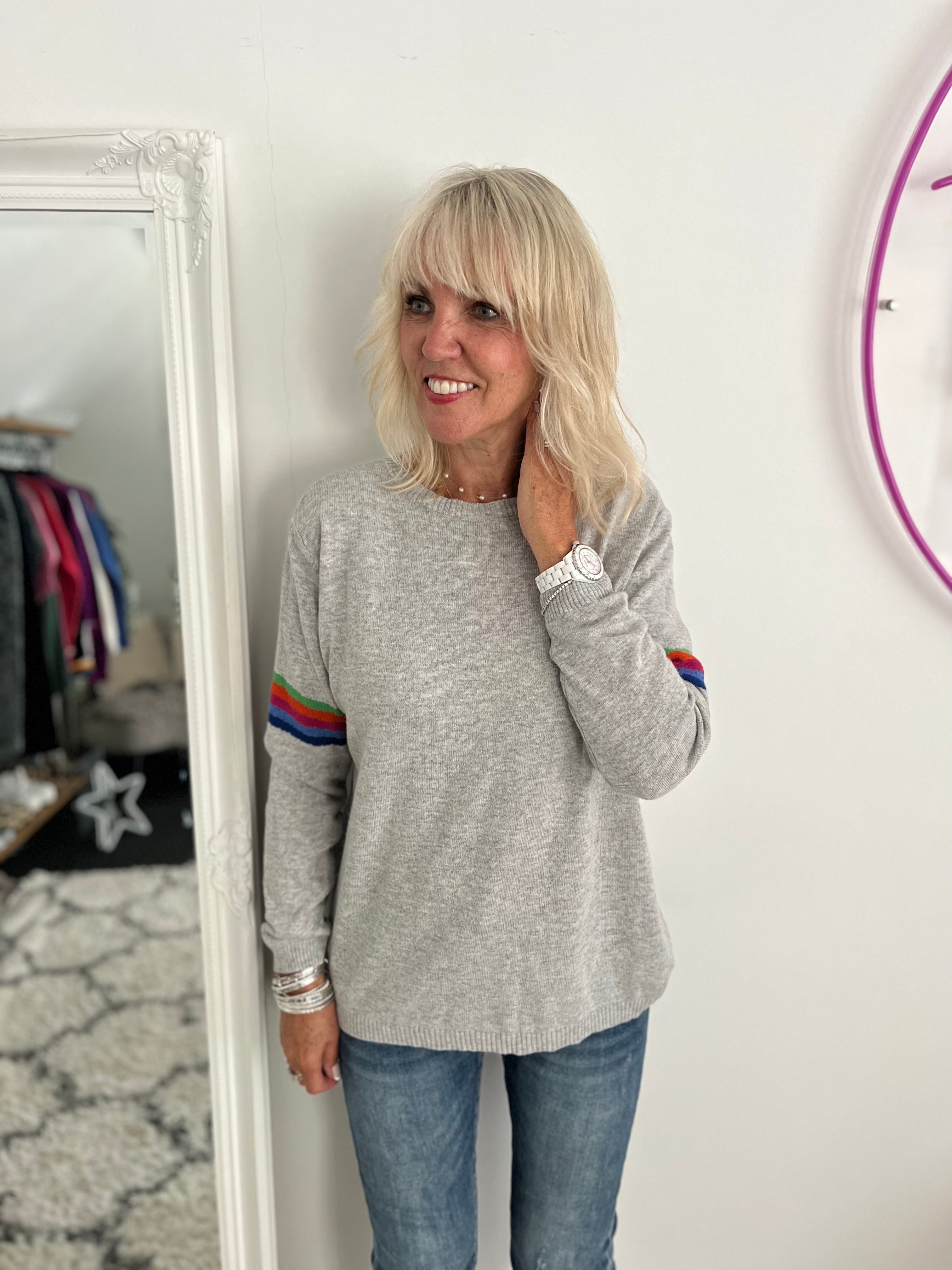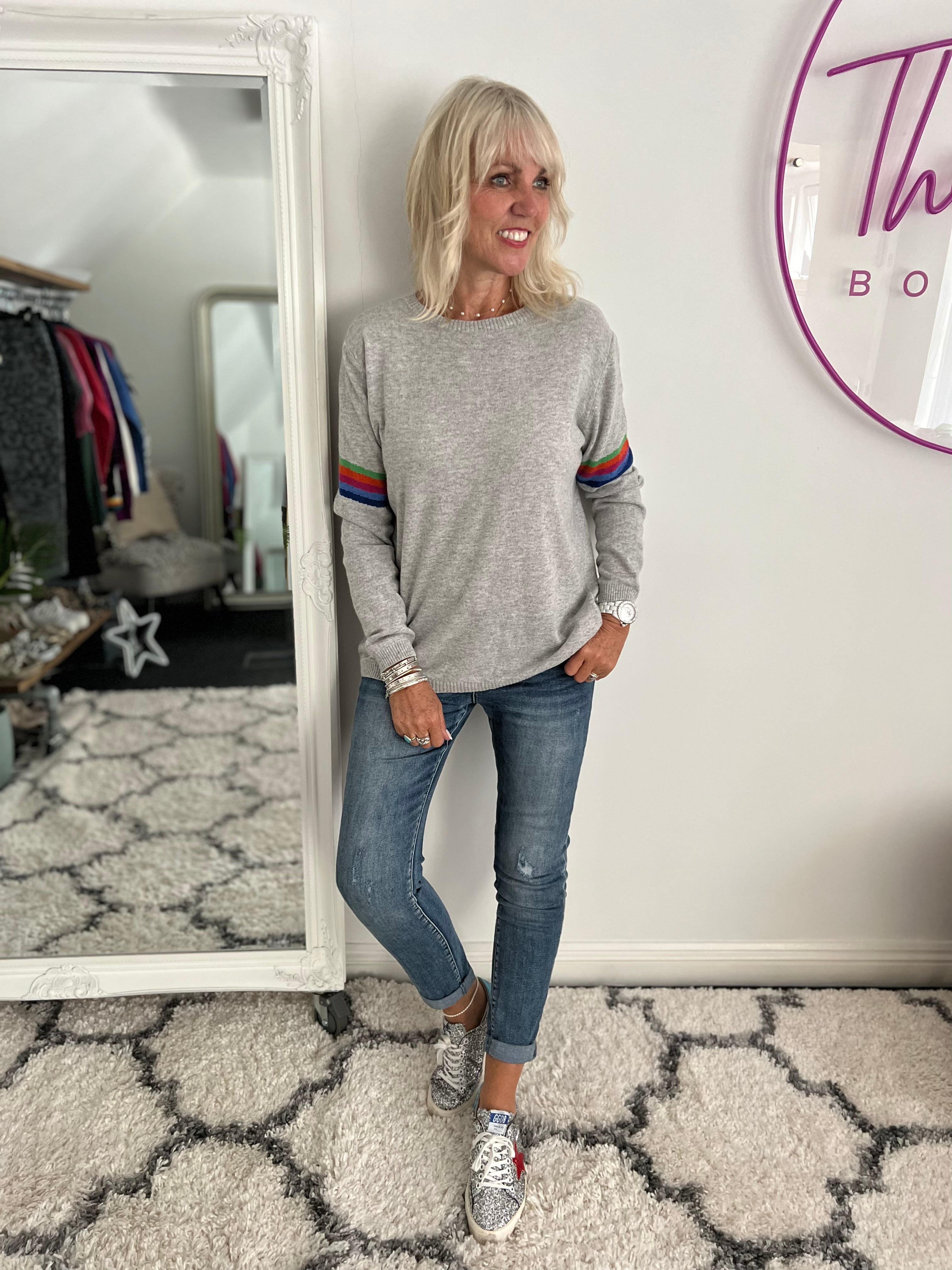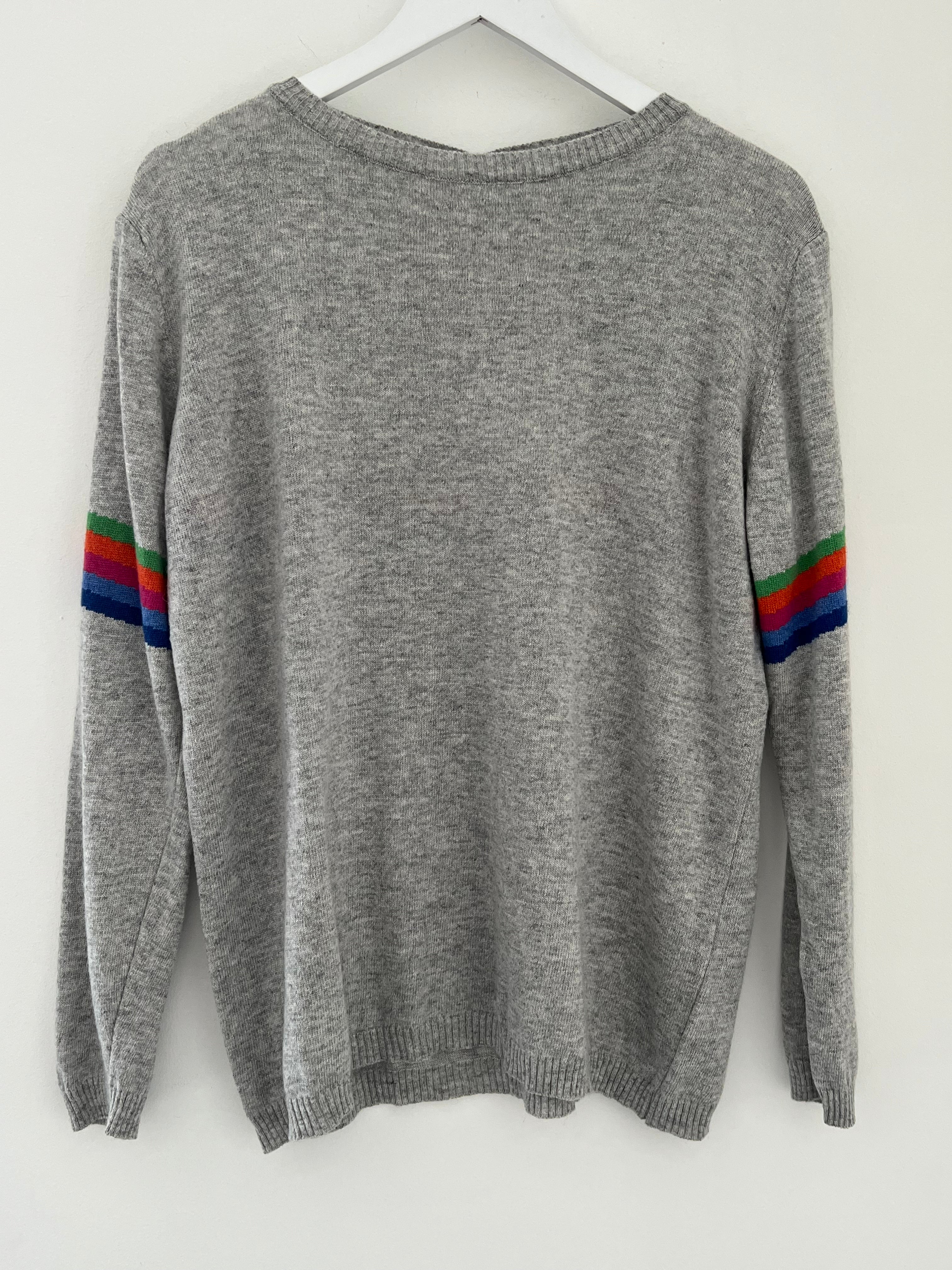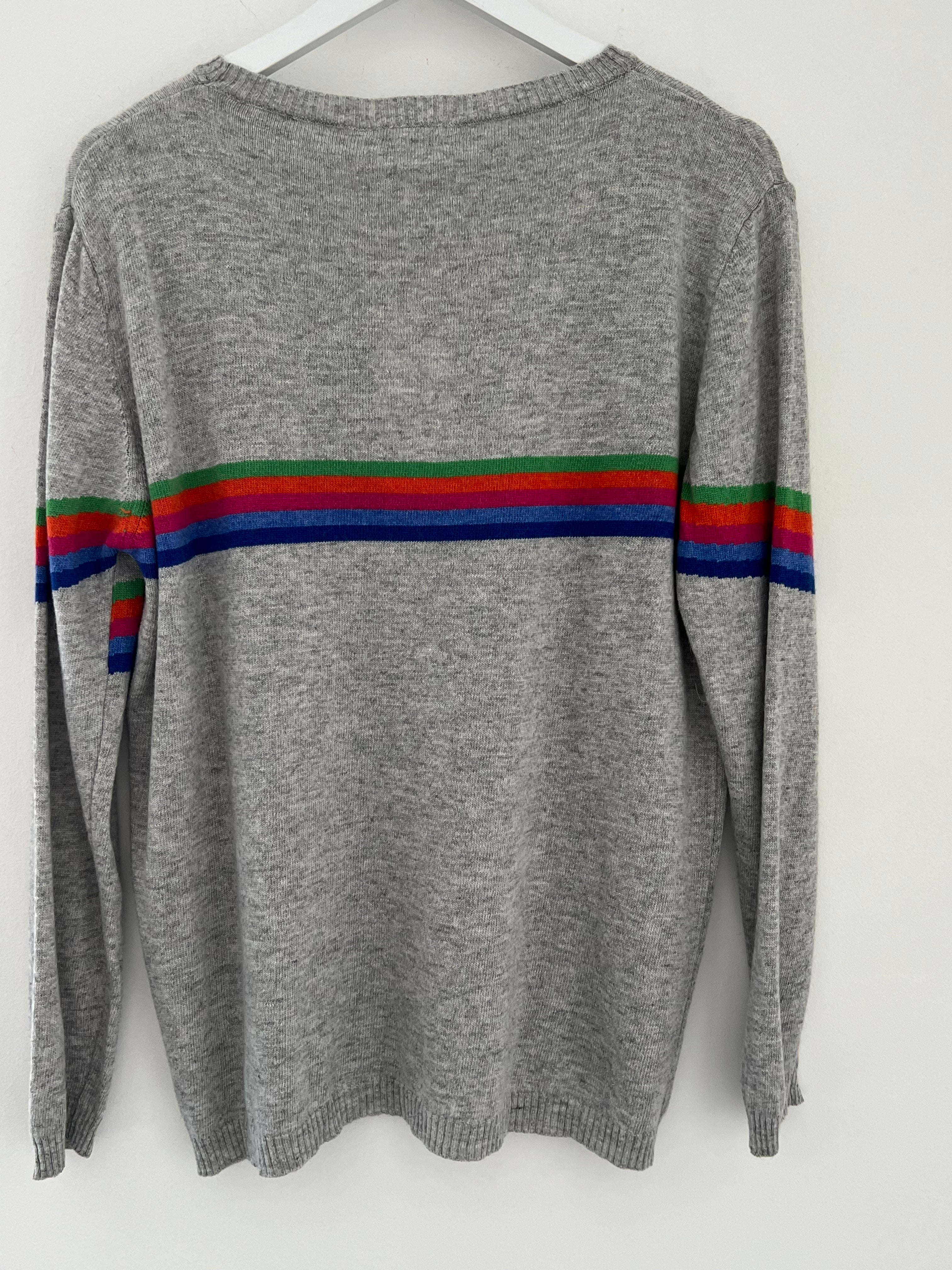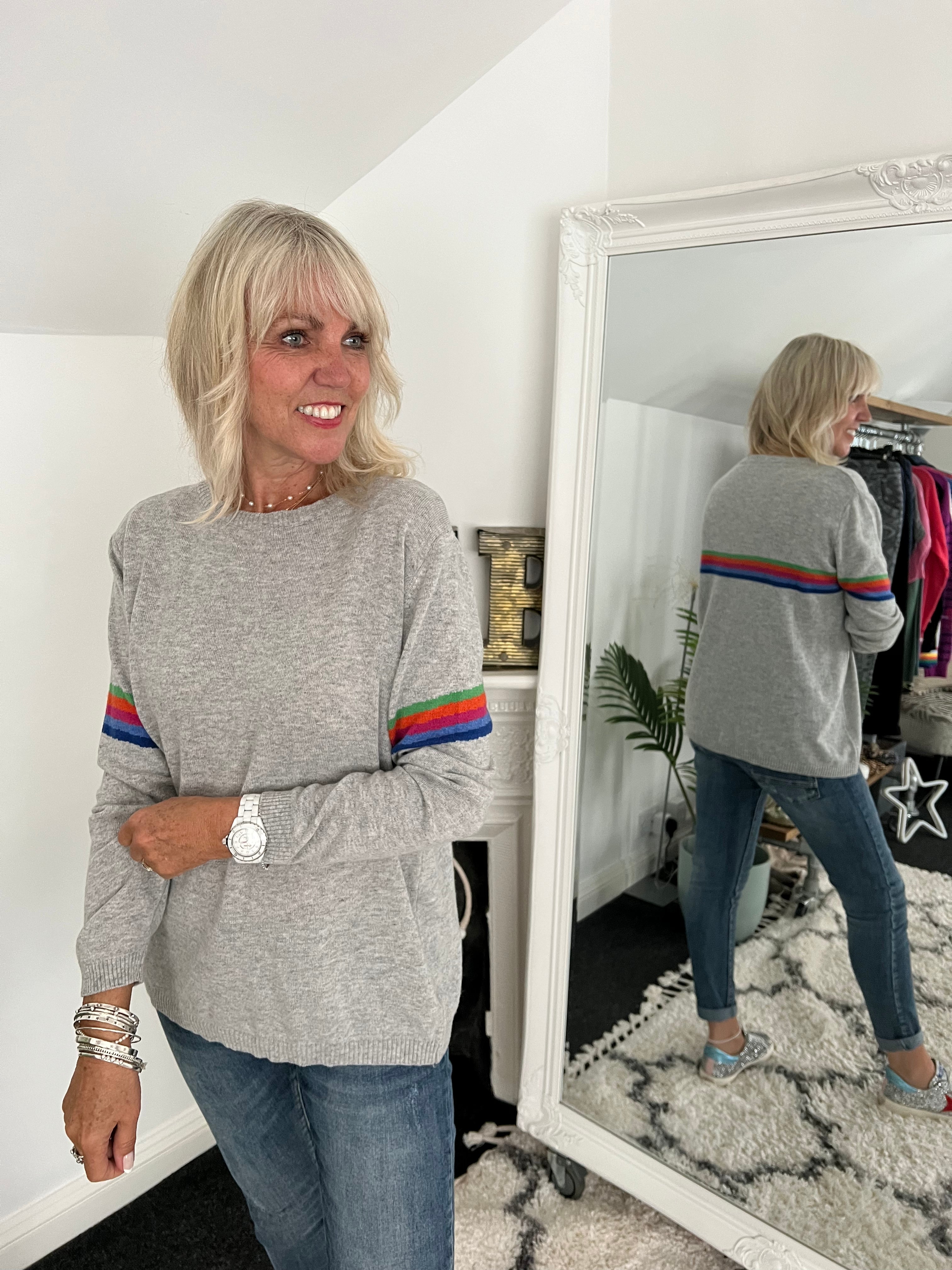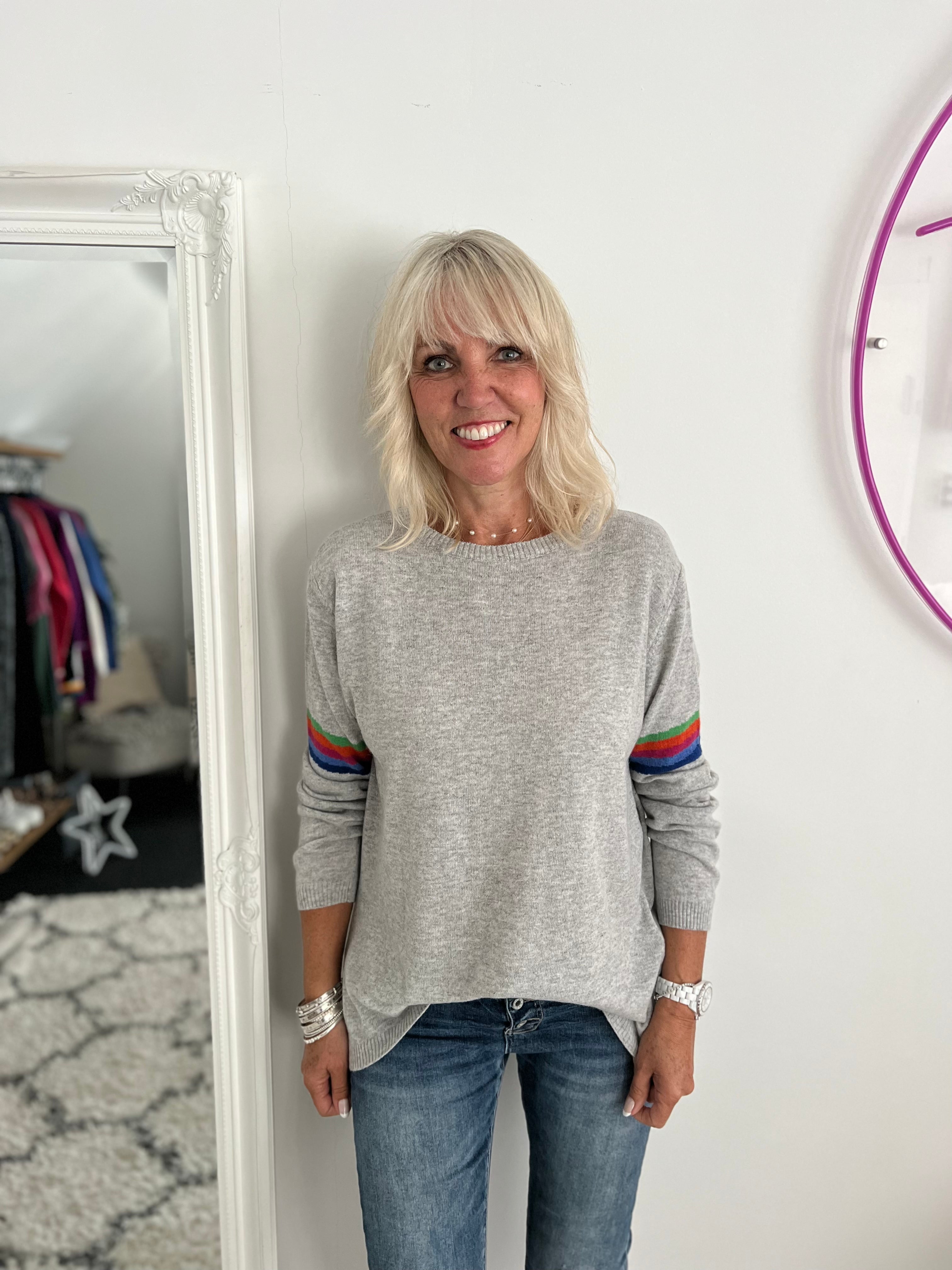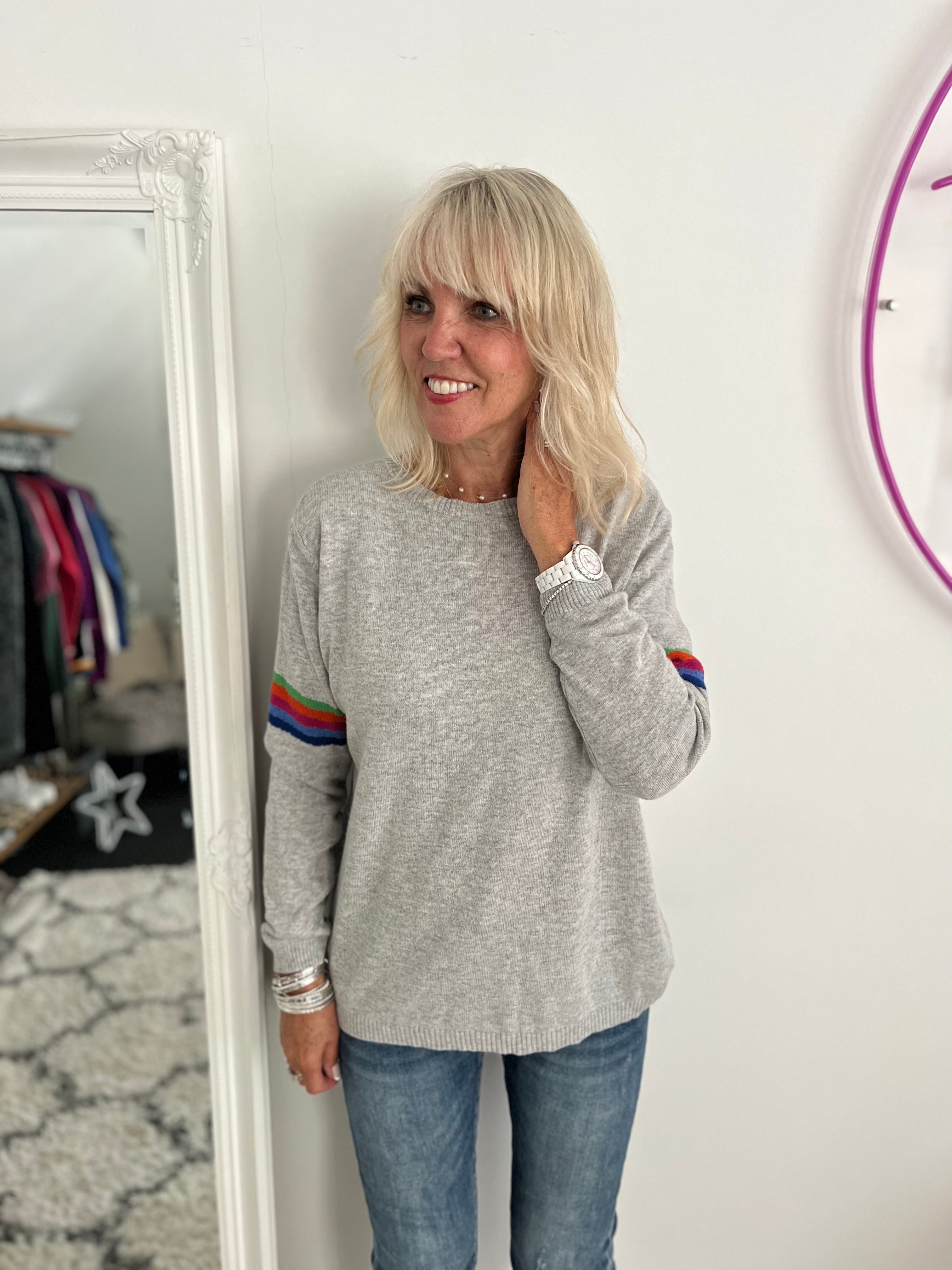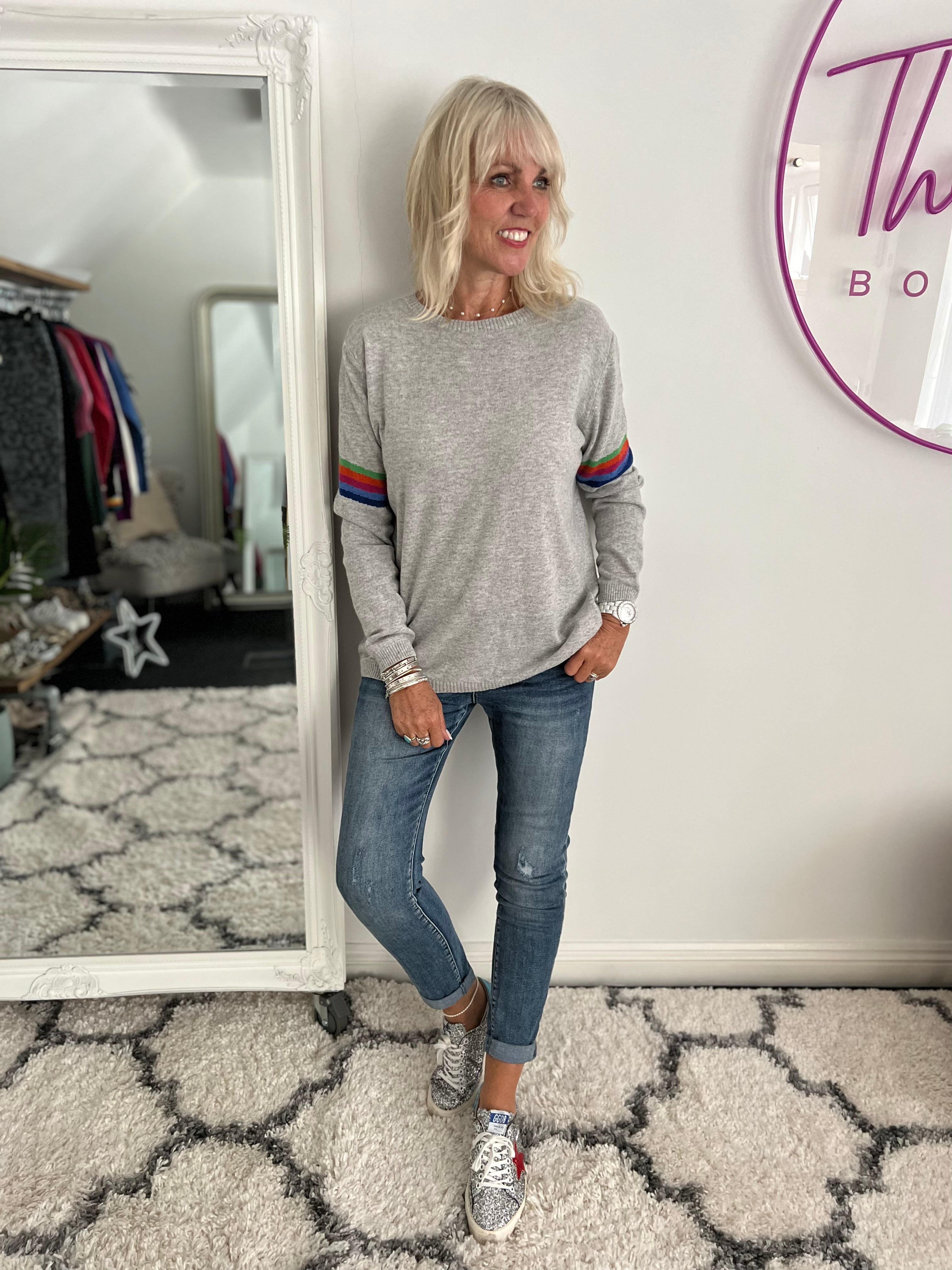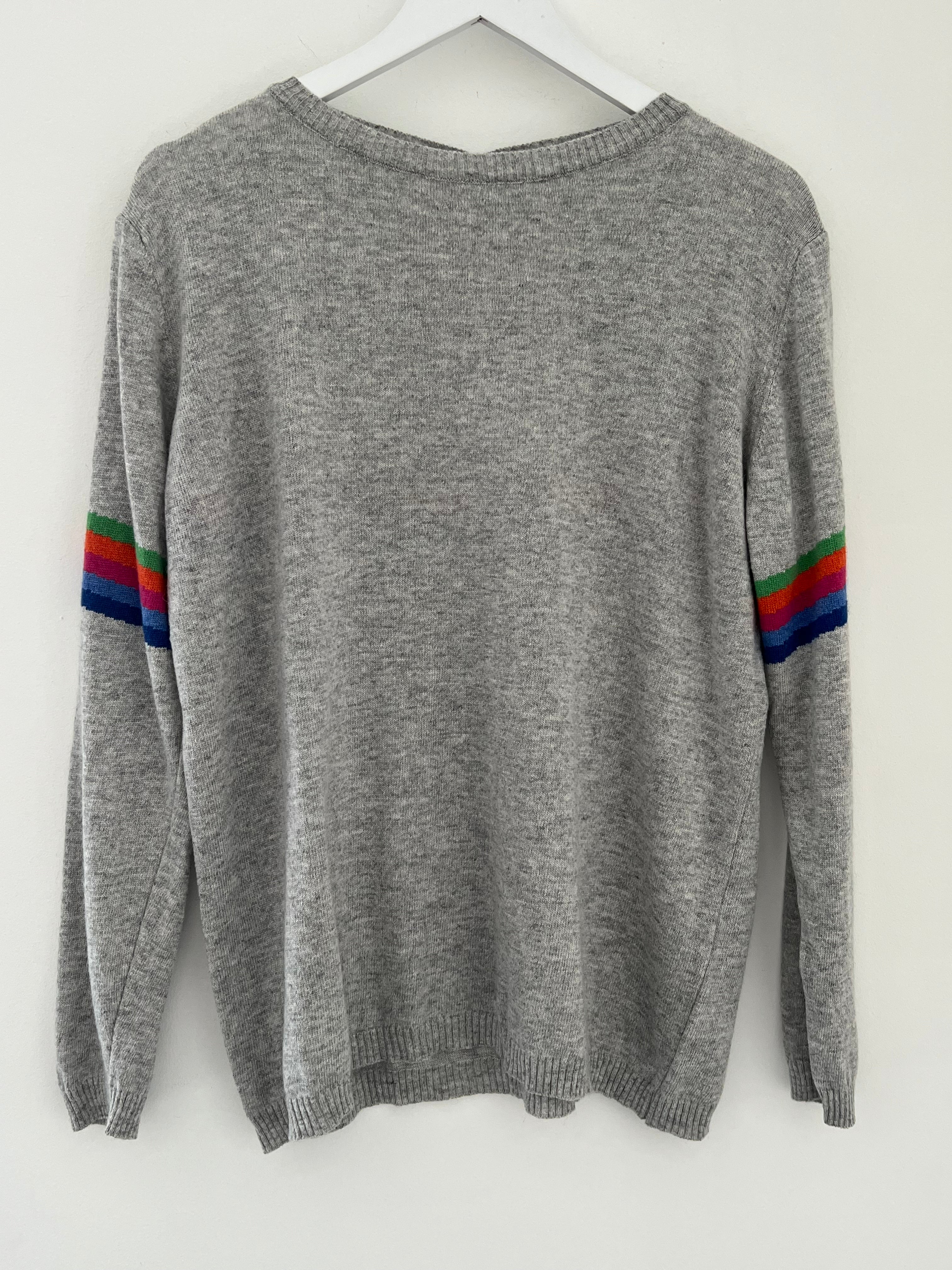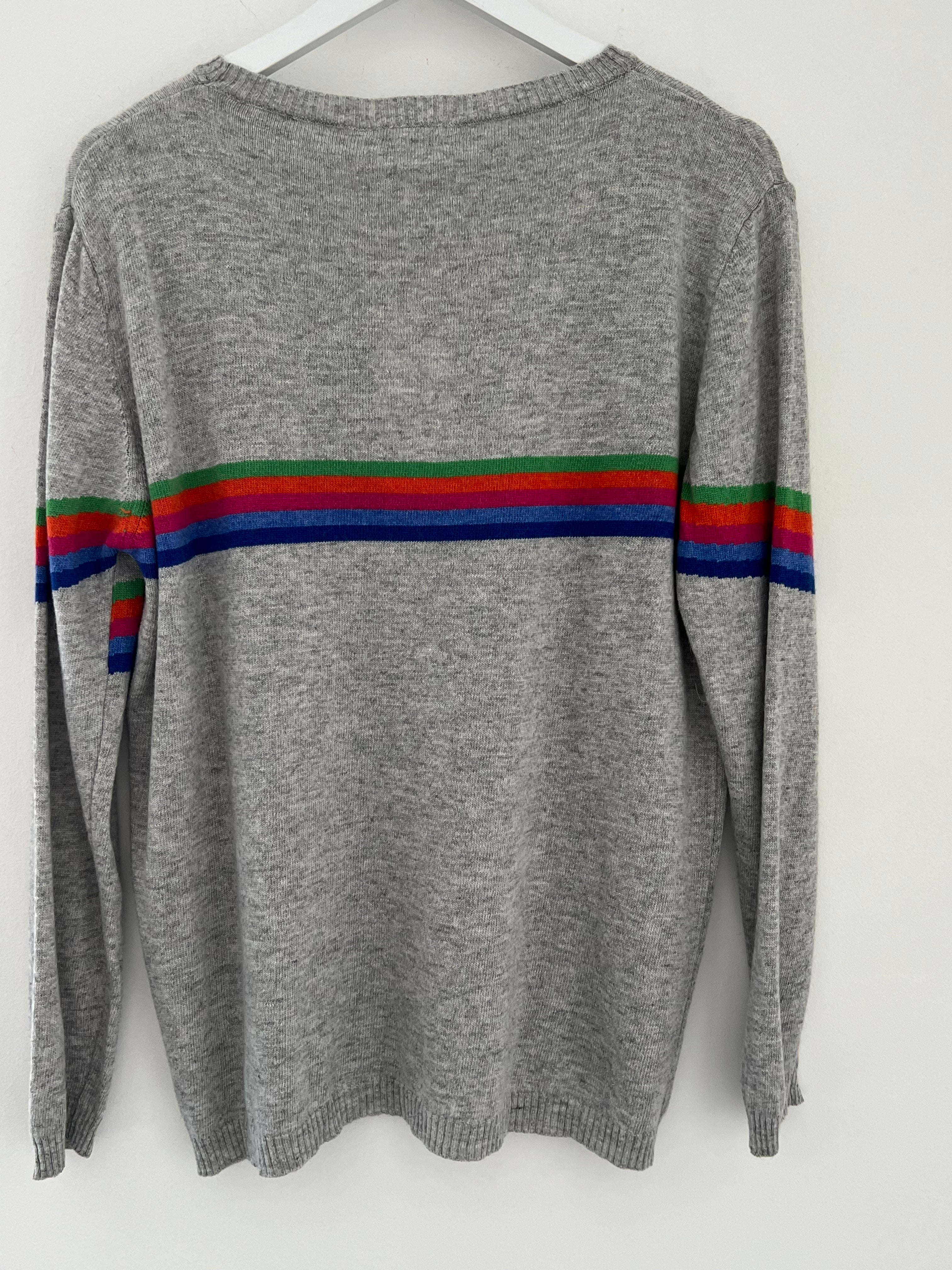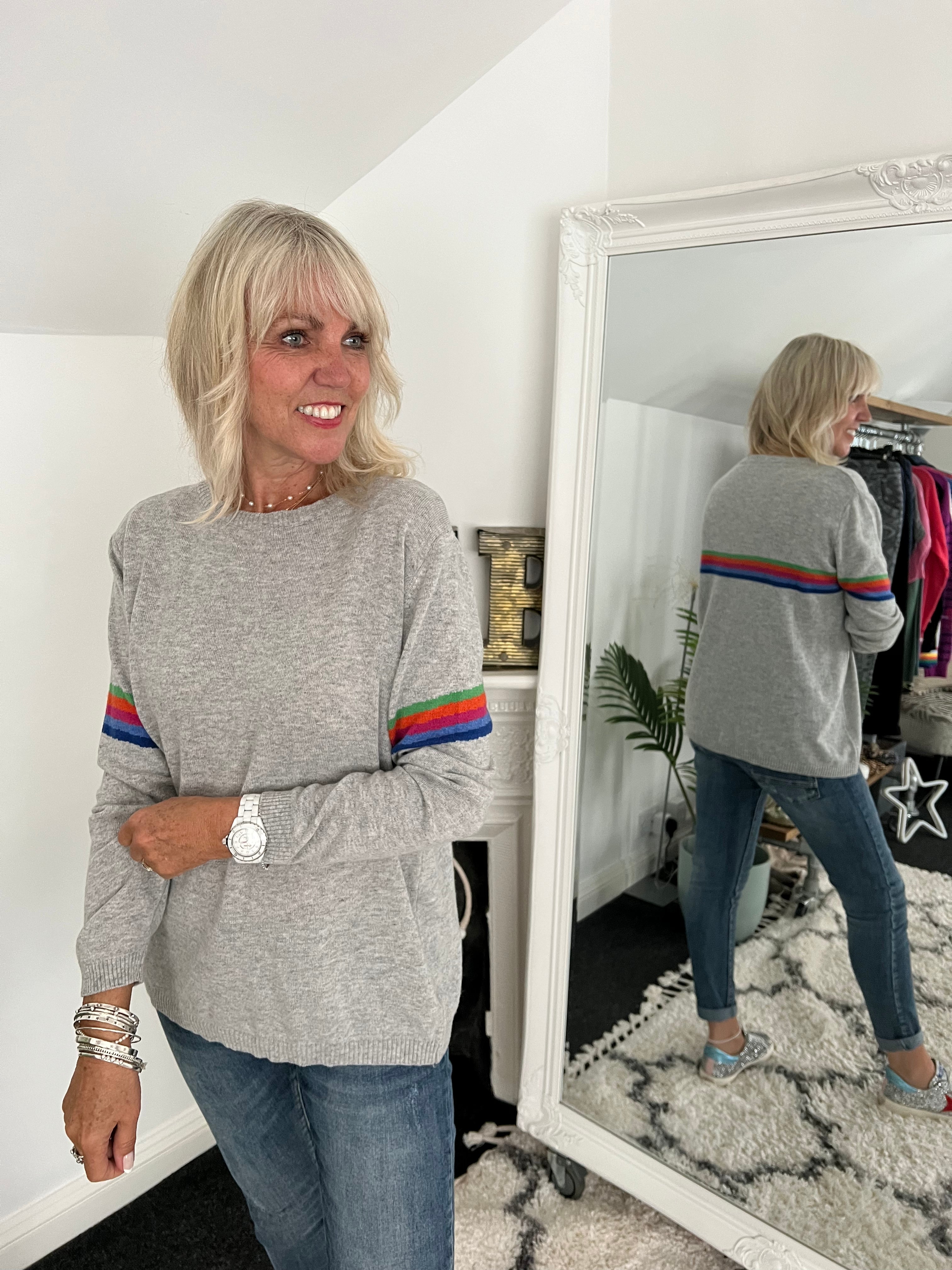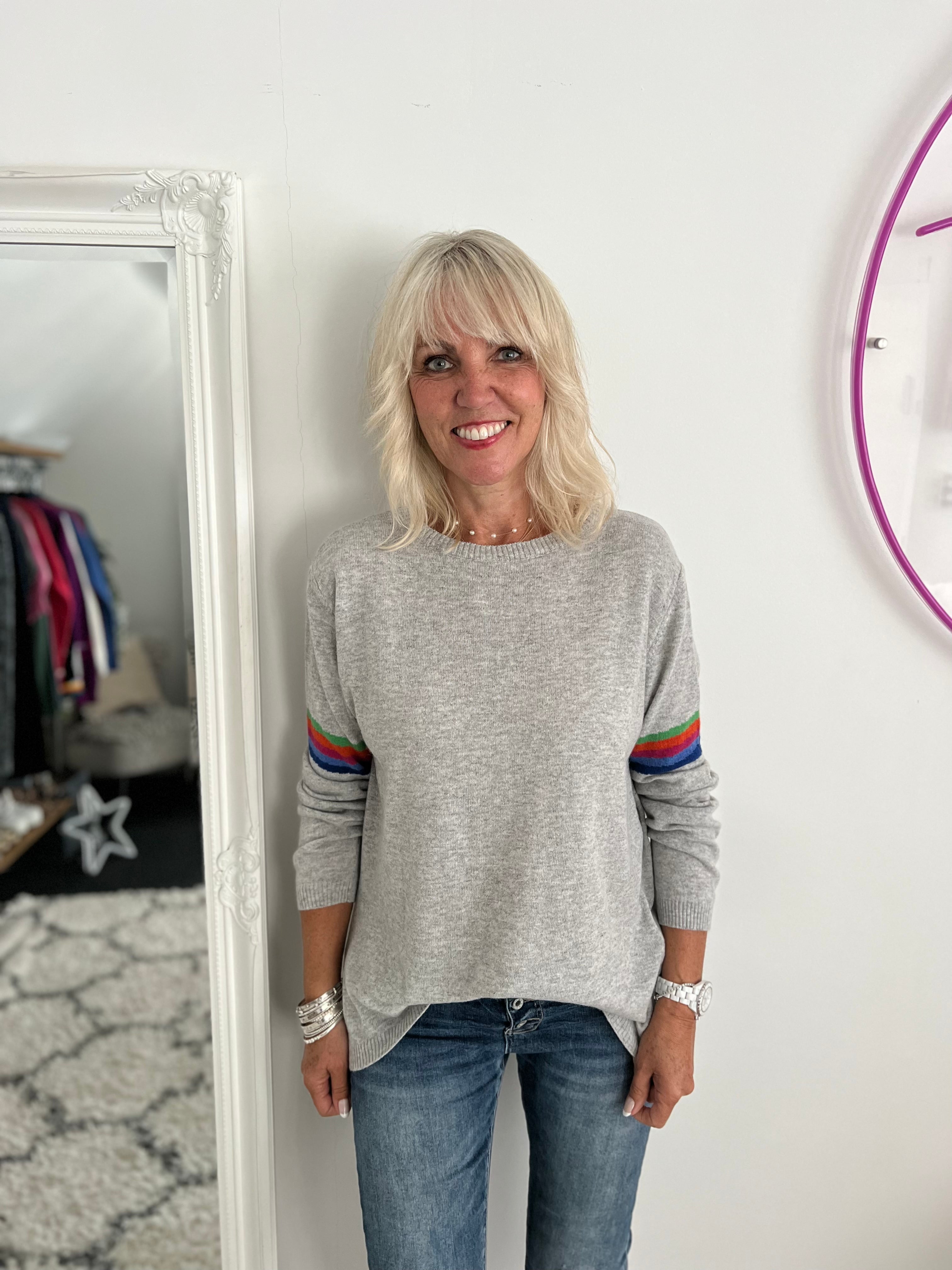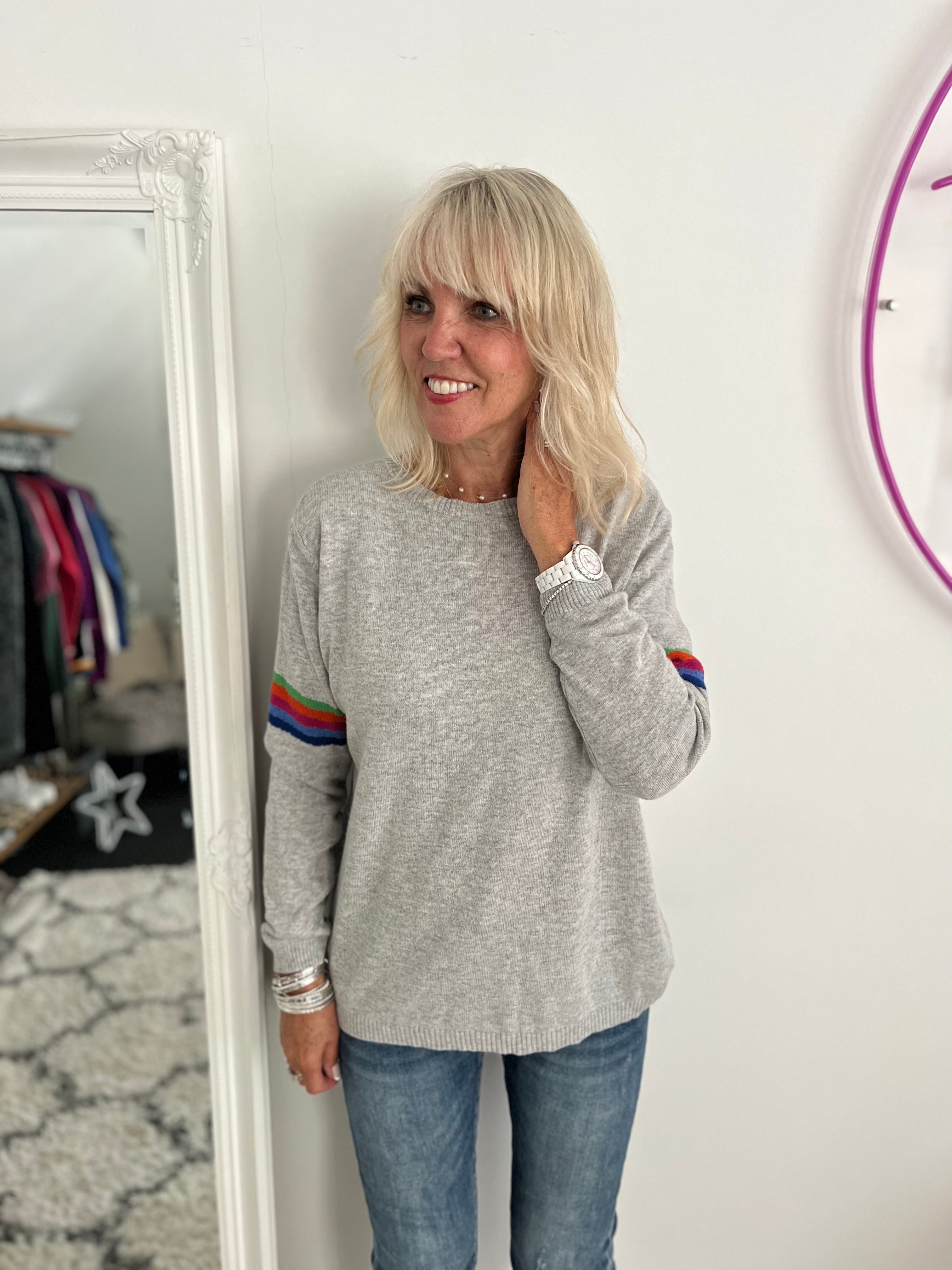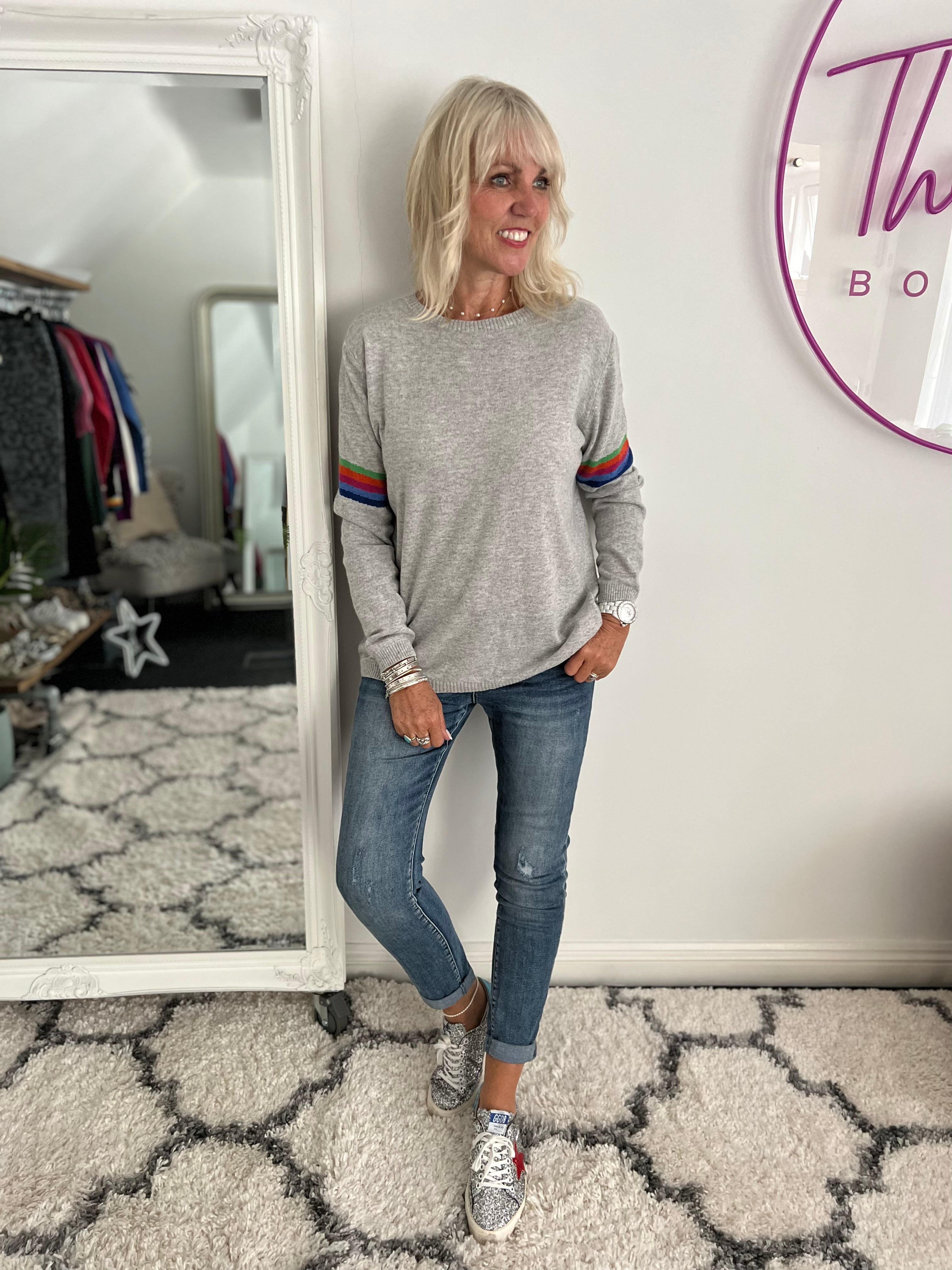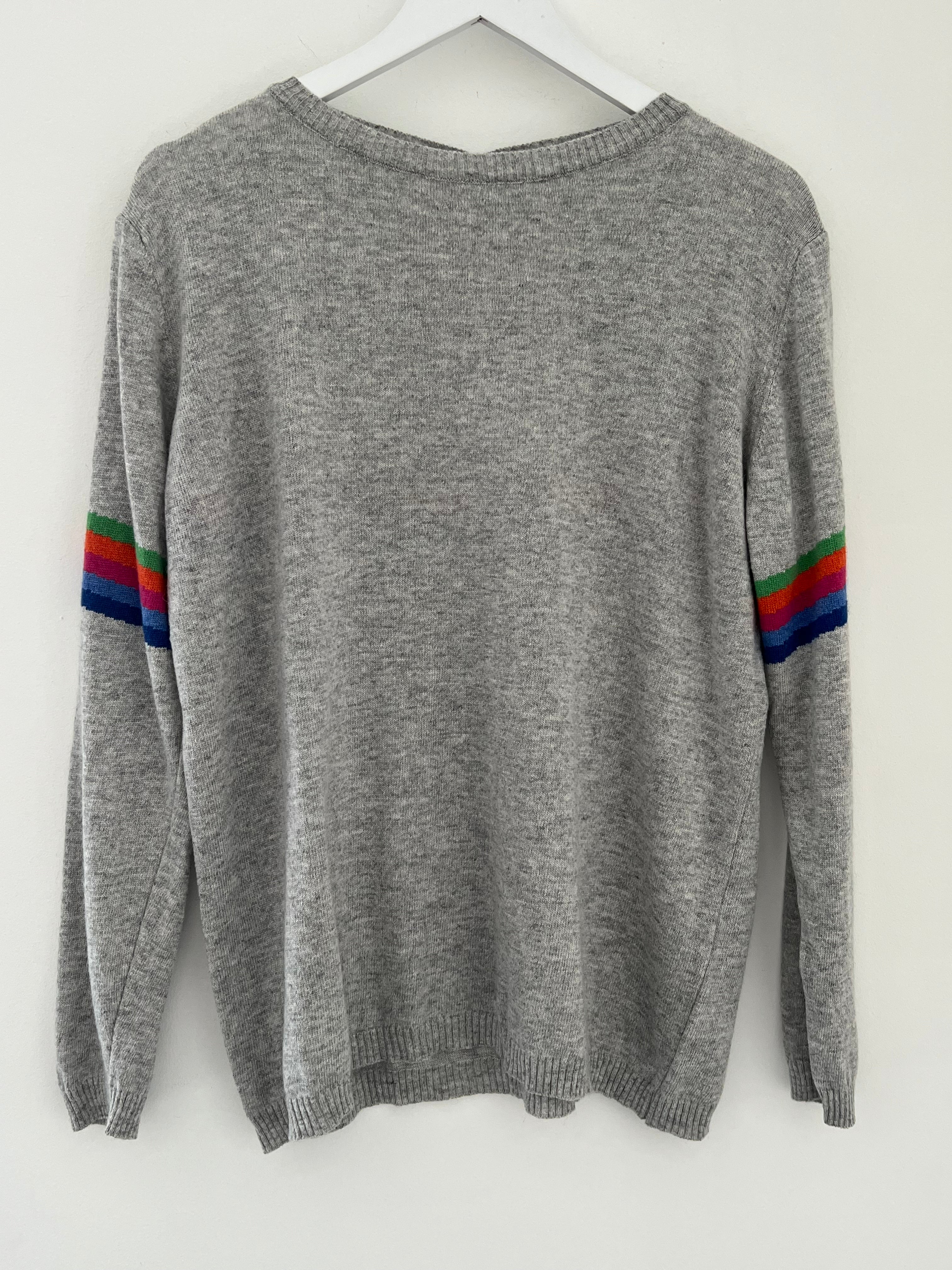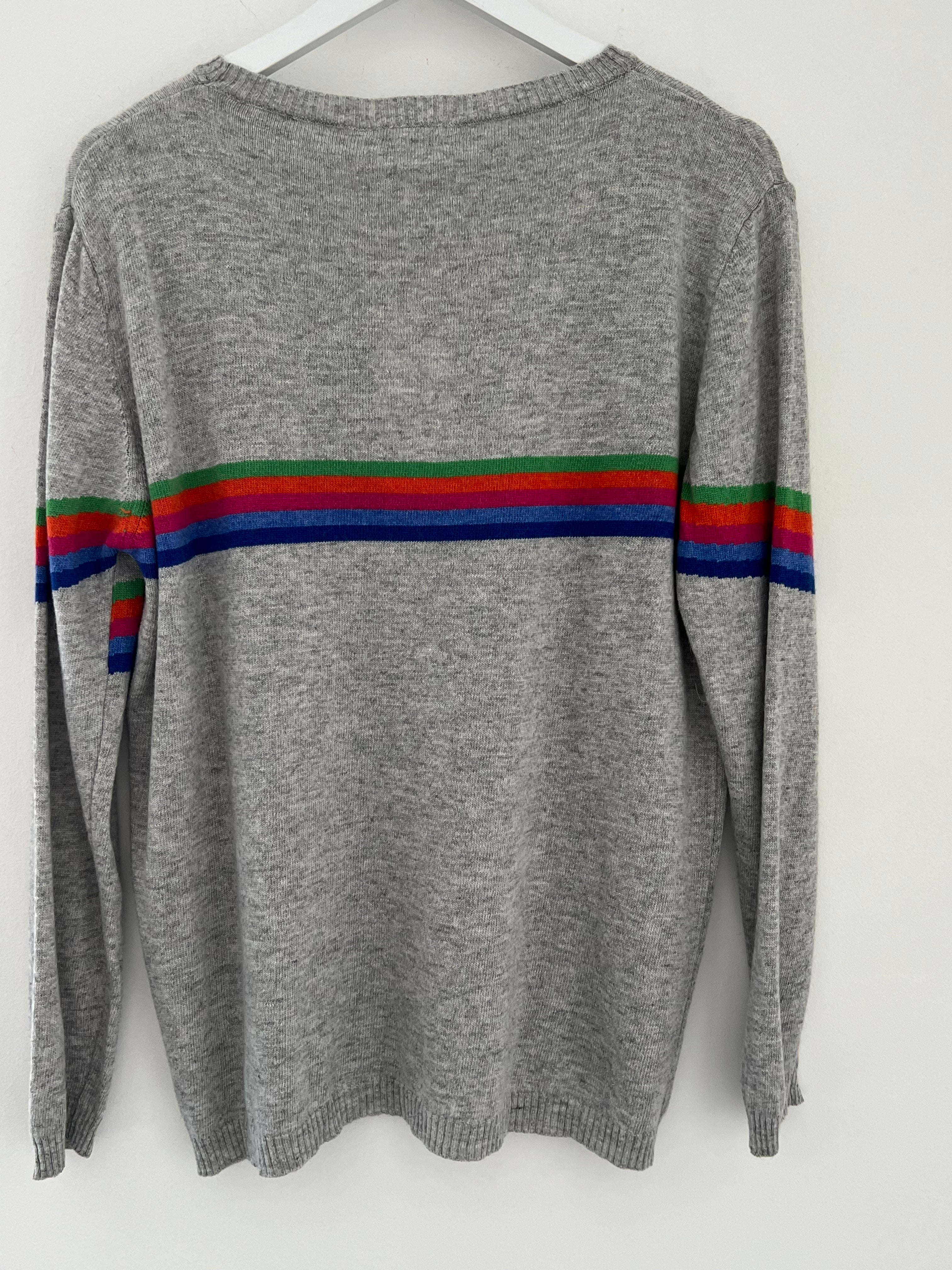 Rainbow Stripe Cashmere Jumper in Grey
This cashmere mix jumper is absolutely gorgeous - super soft, and a lovely weight.  Warm and cosy without being too thick. 
50% cashmere 40% merino wool 10% polyamide

One Size:
Best suited to UK10-16
Chest measures 46", length is 25". I'm a UK10 and 5'6"