Free UK Postage on all orders over £100!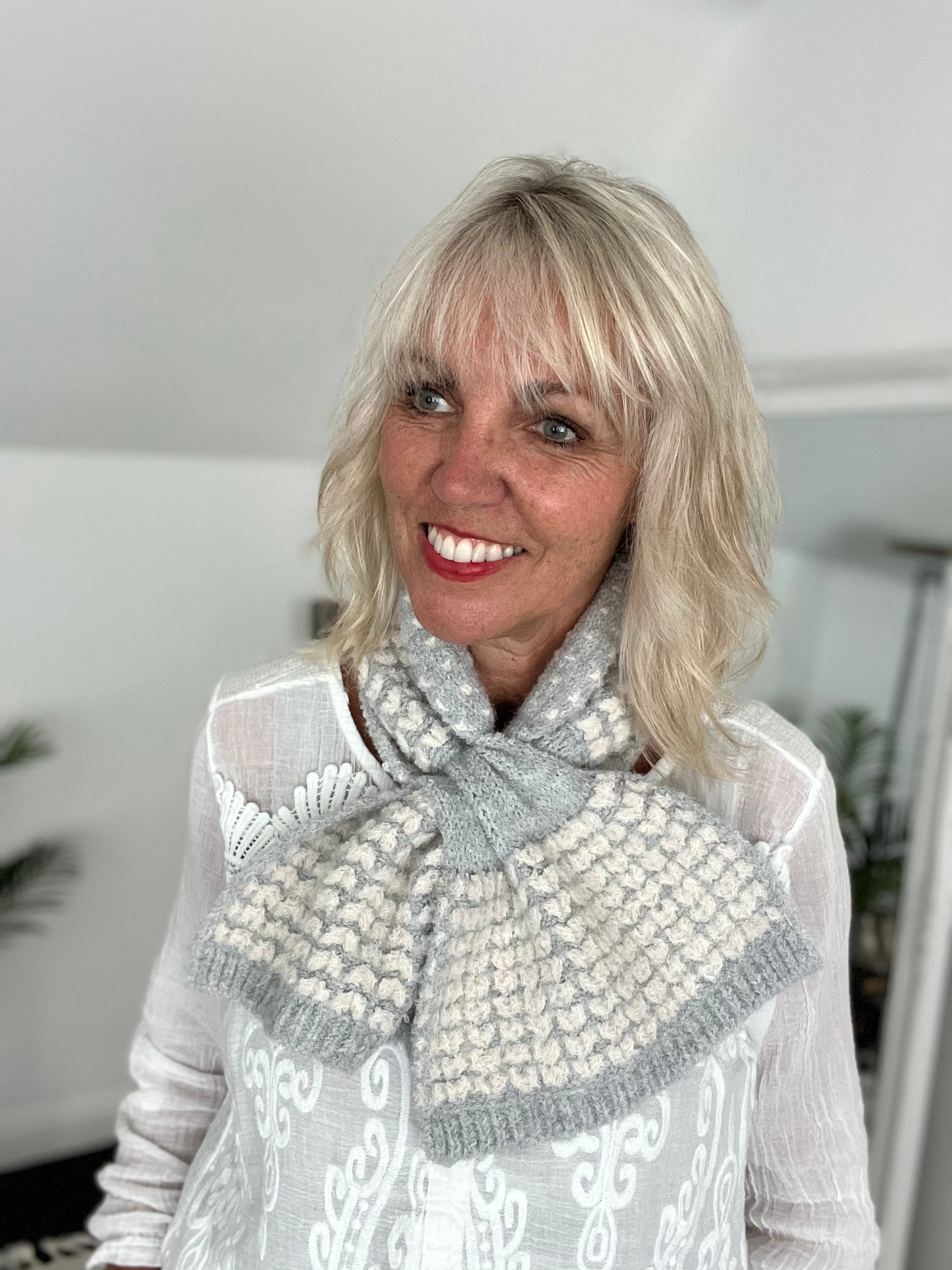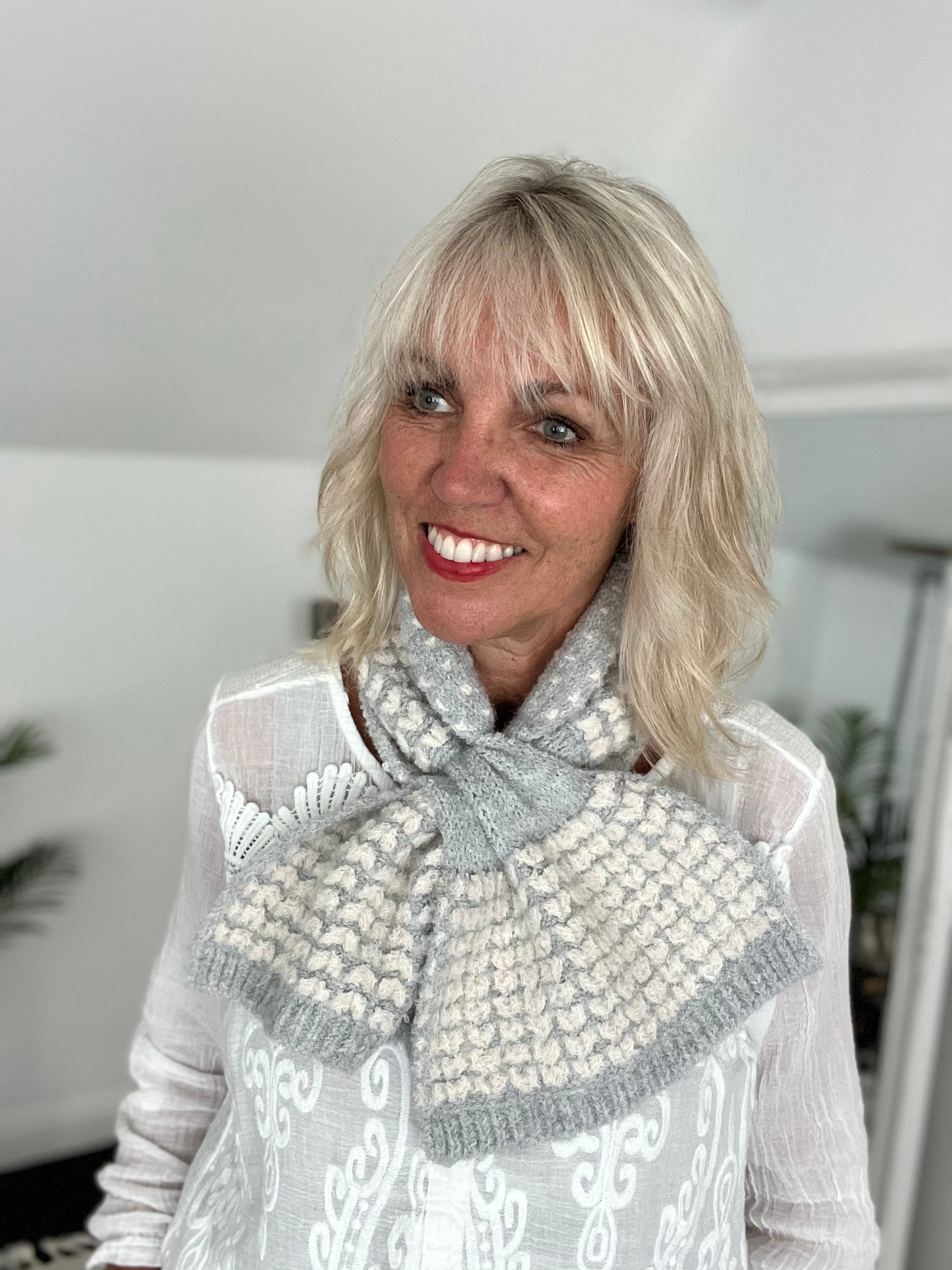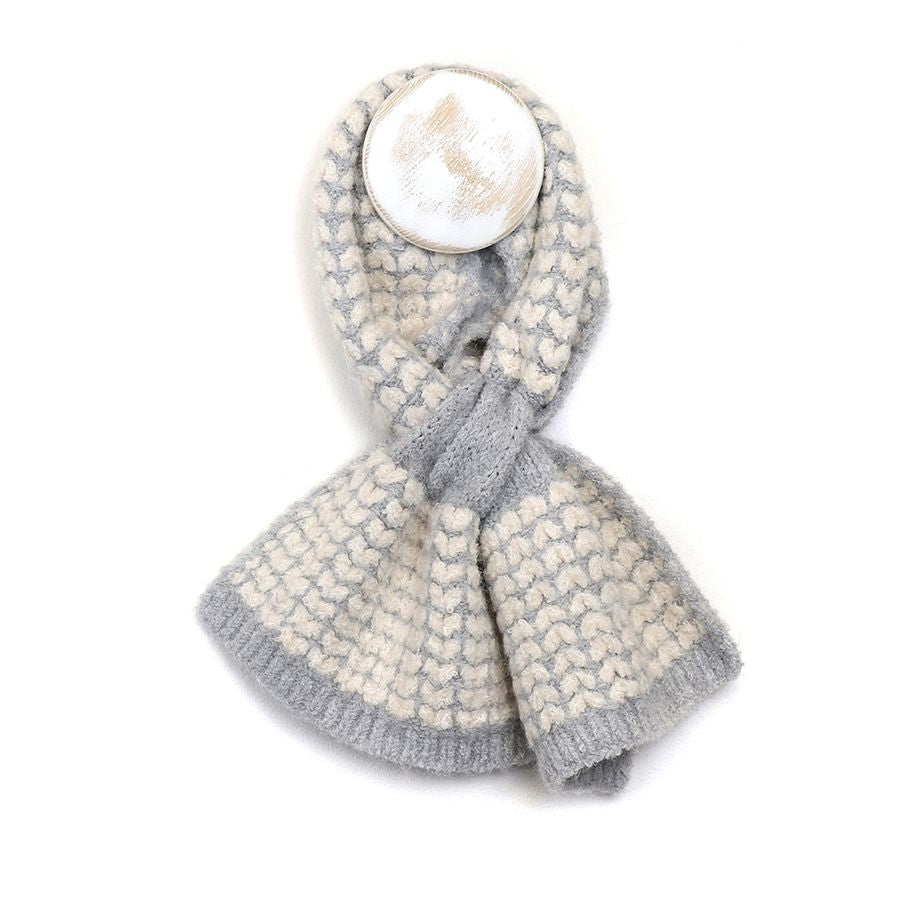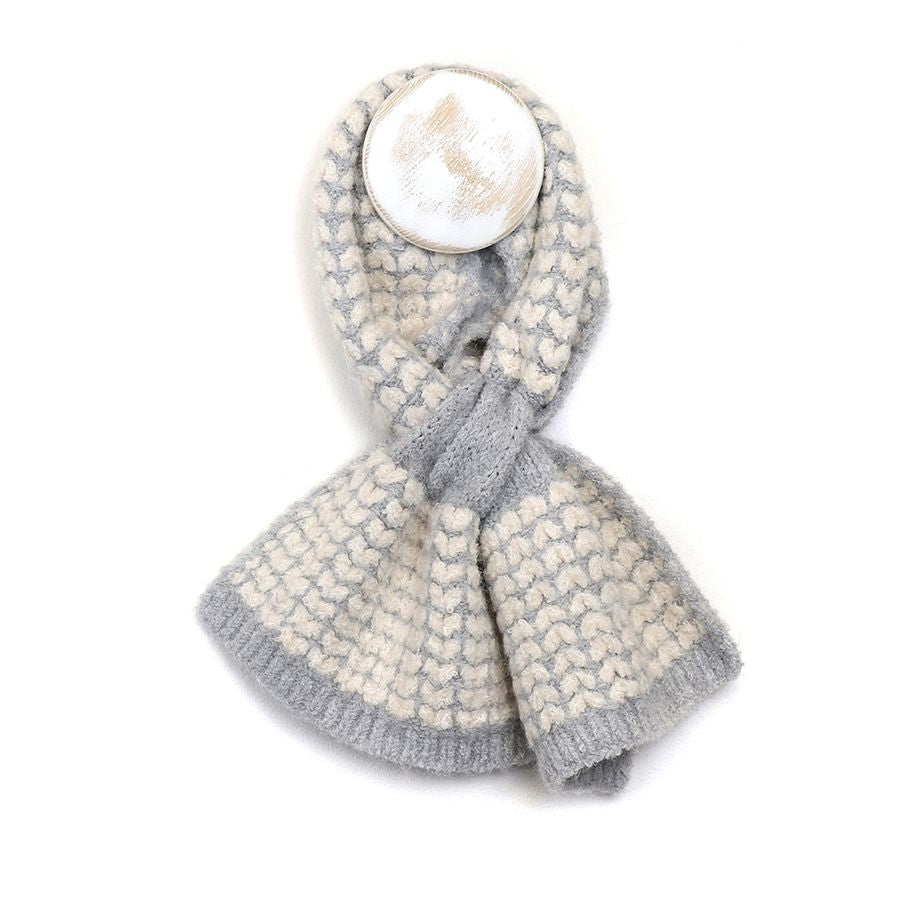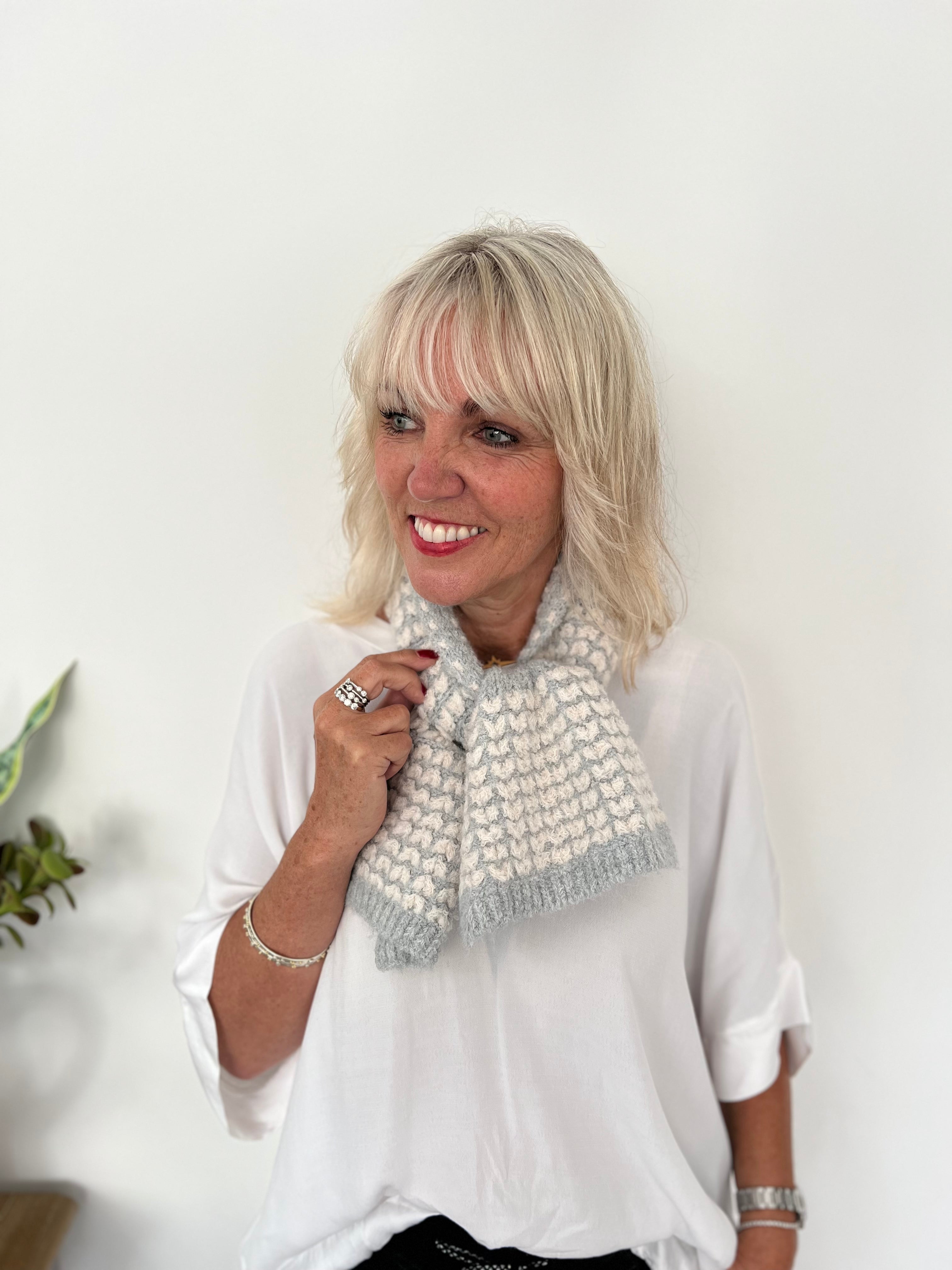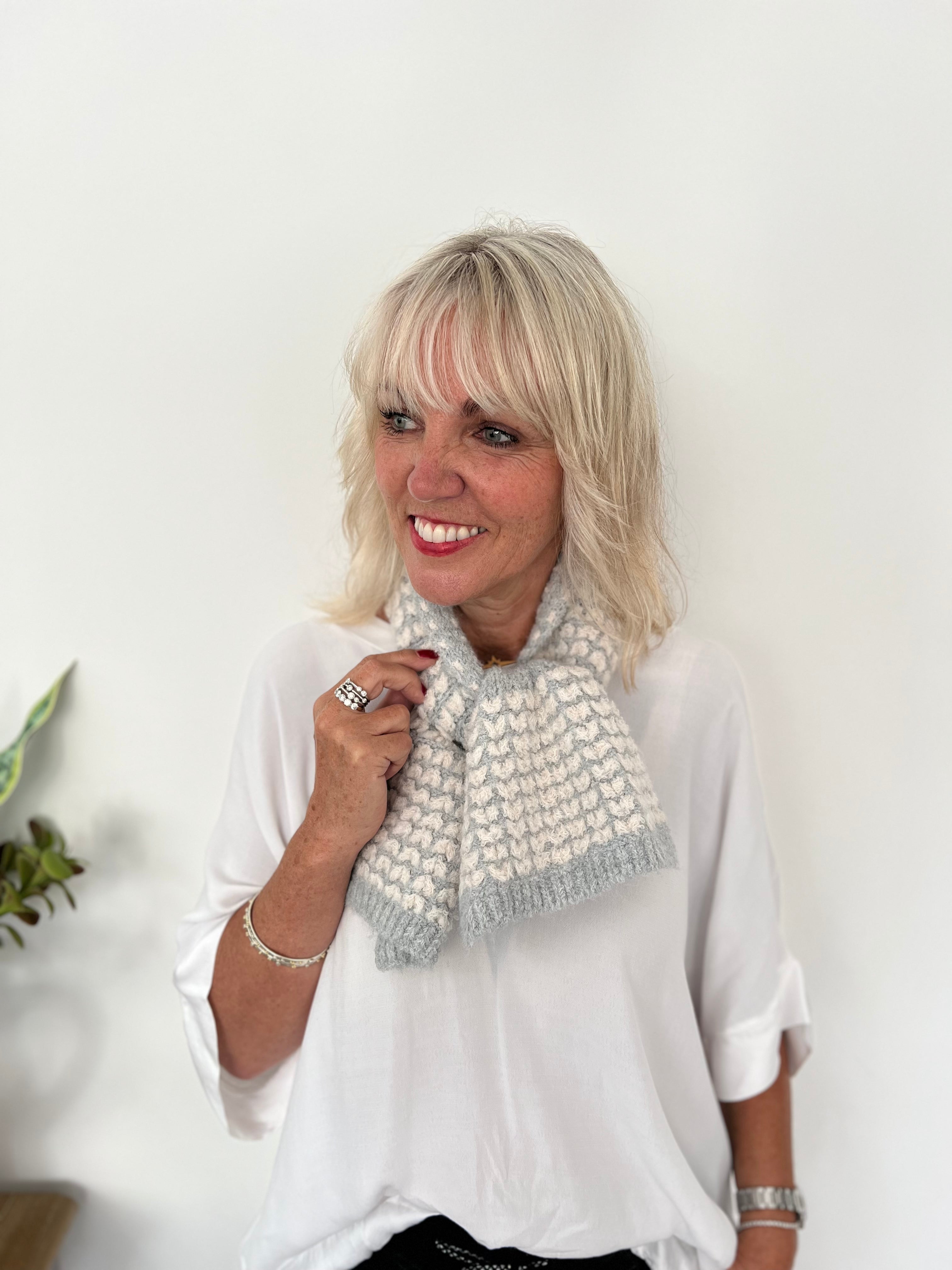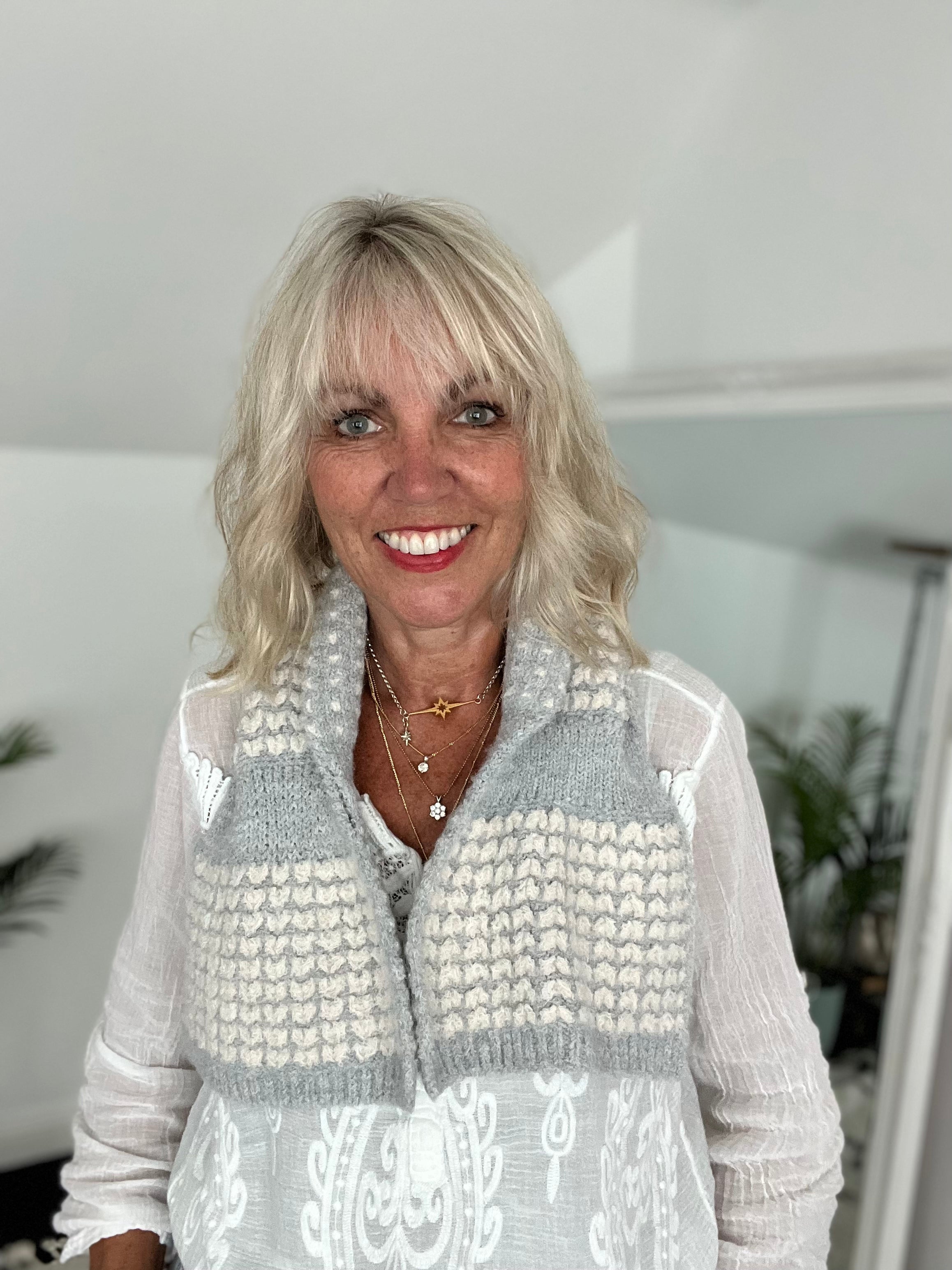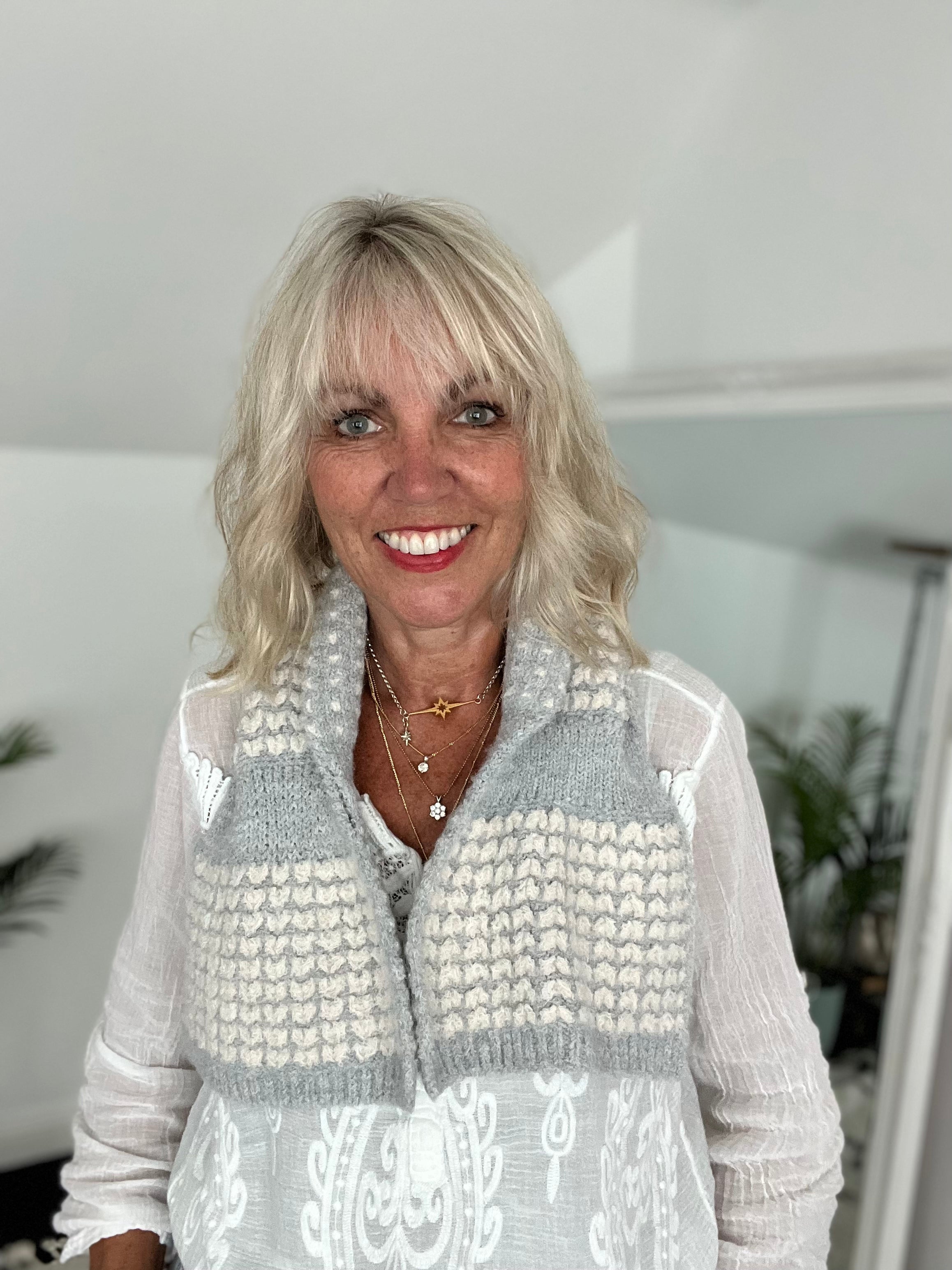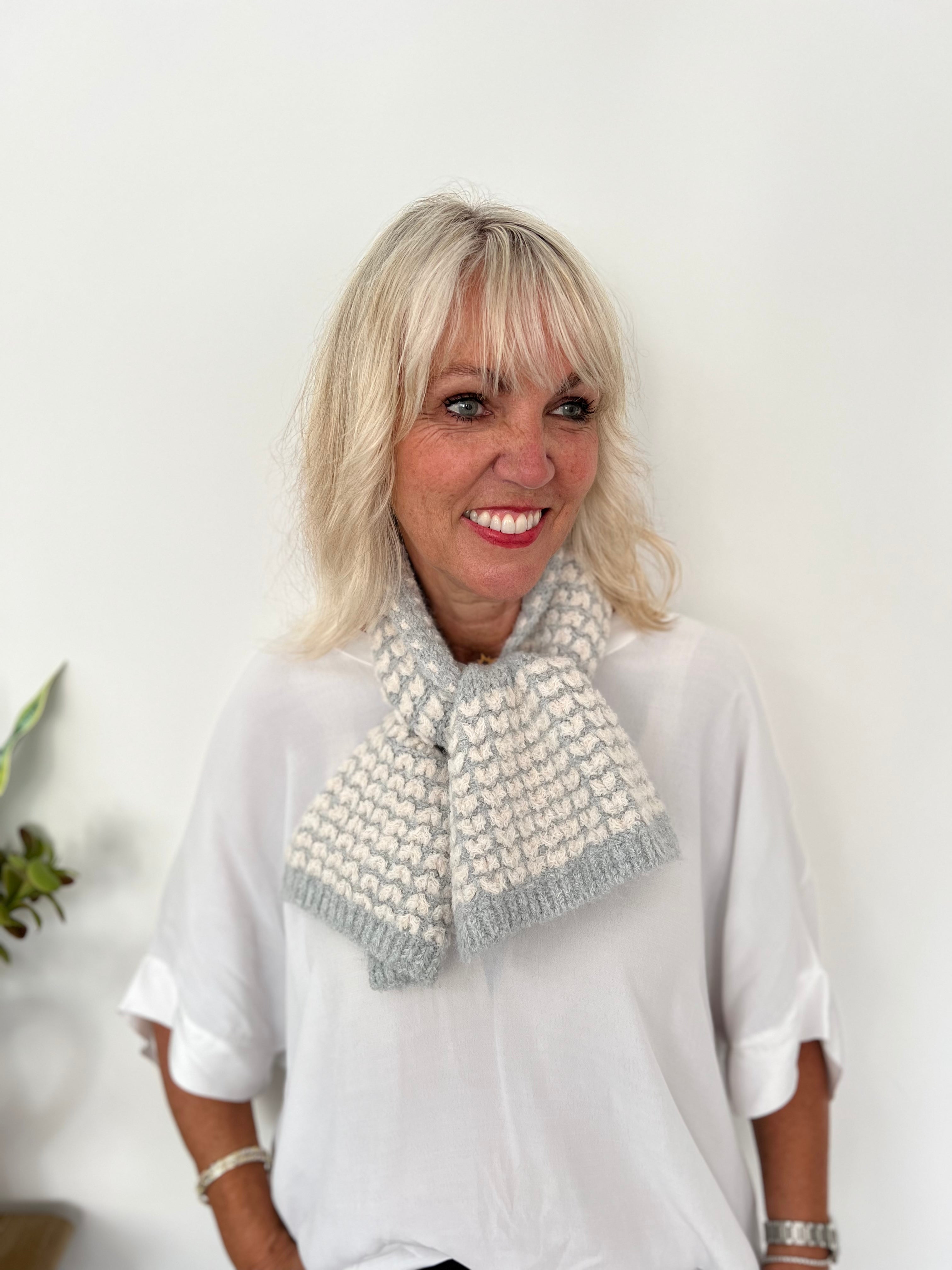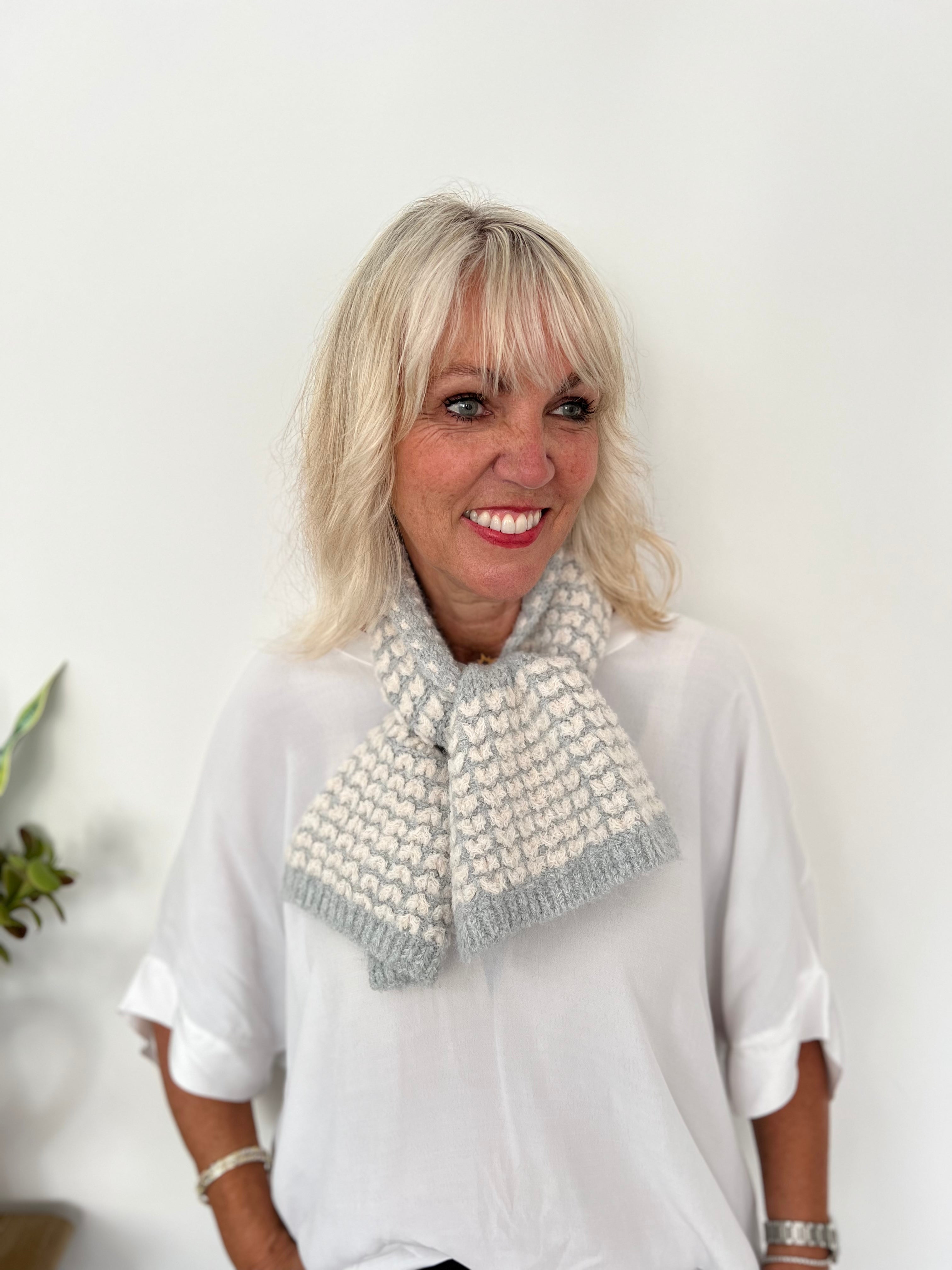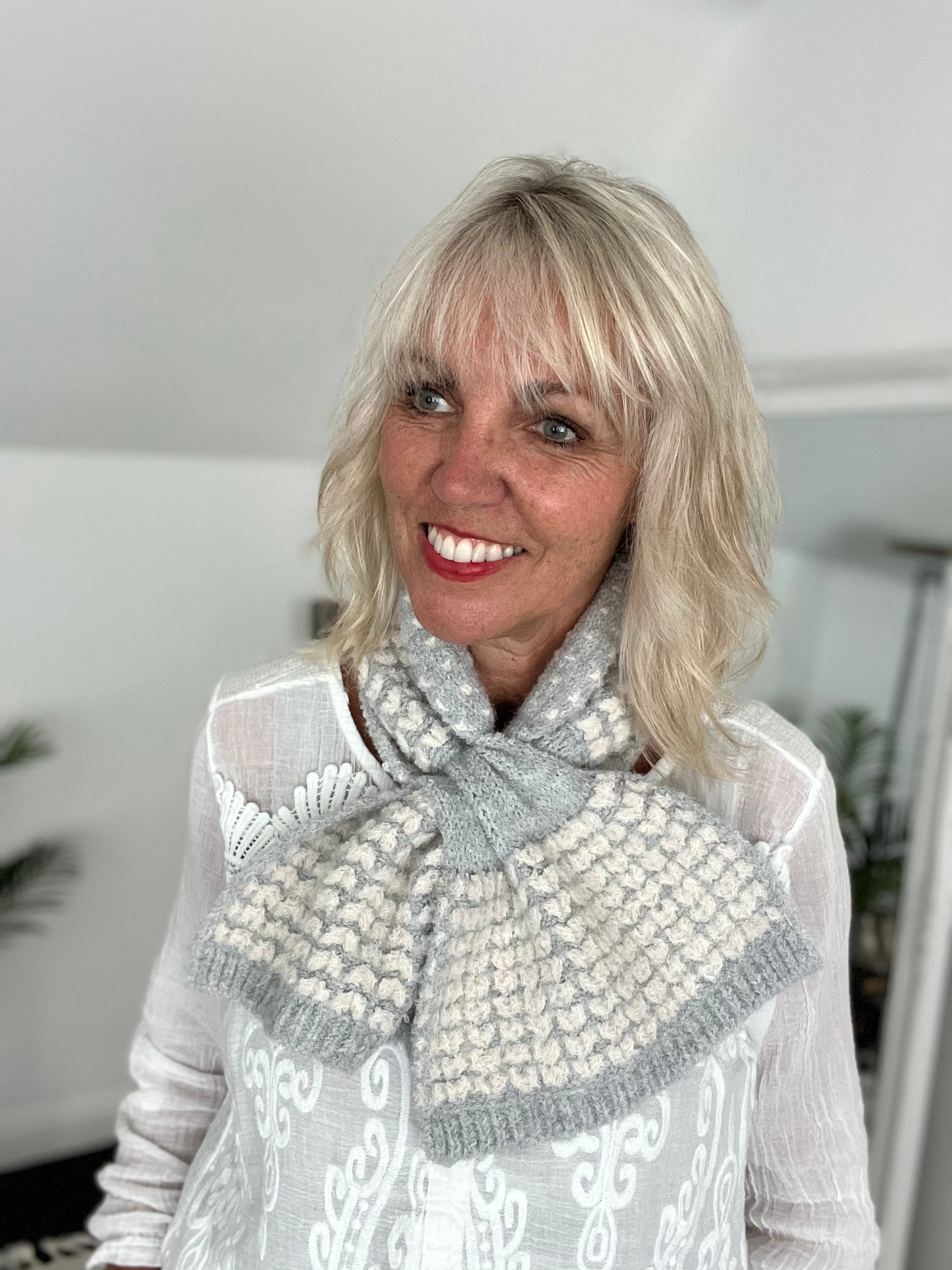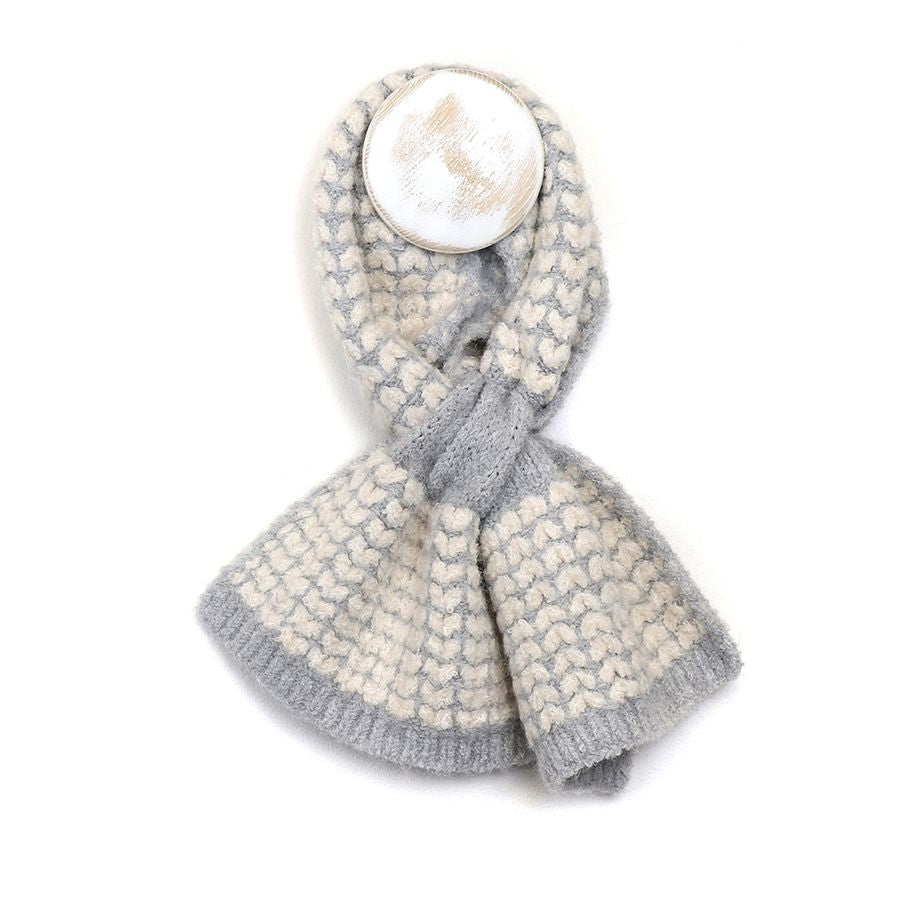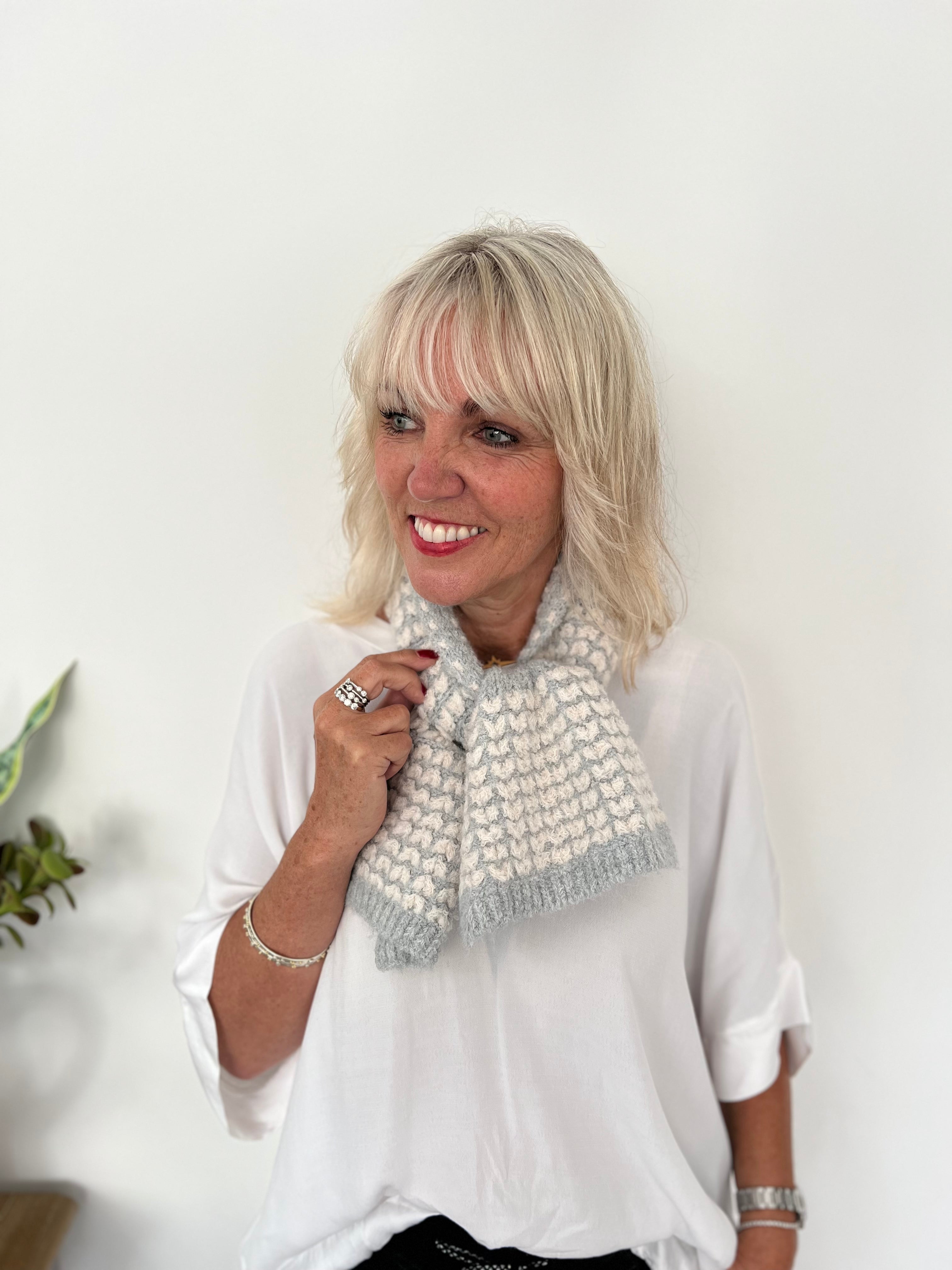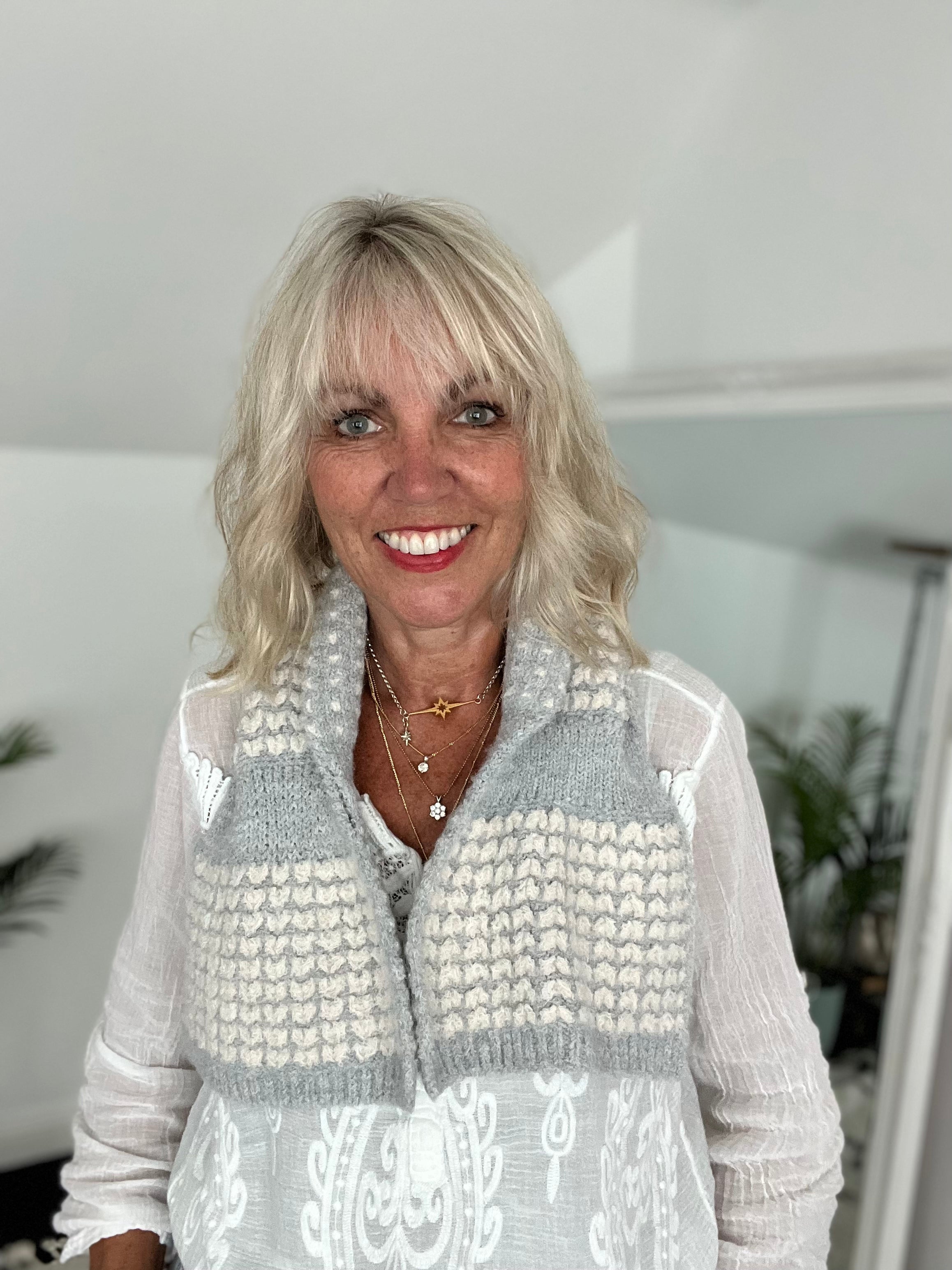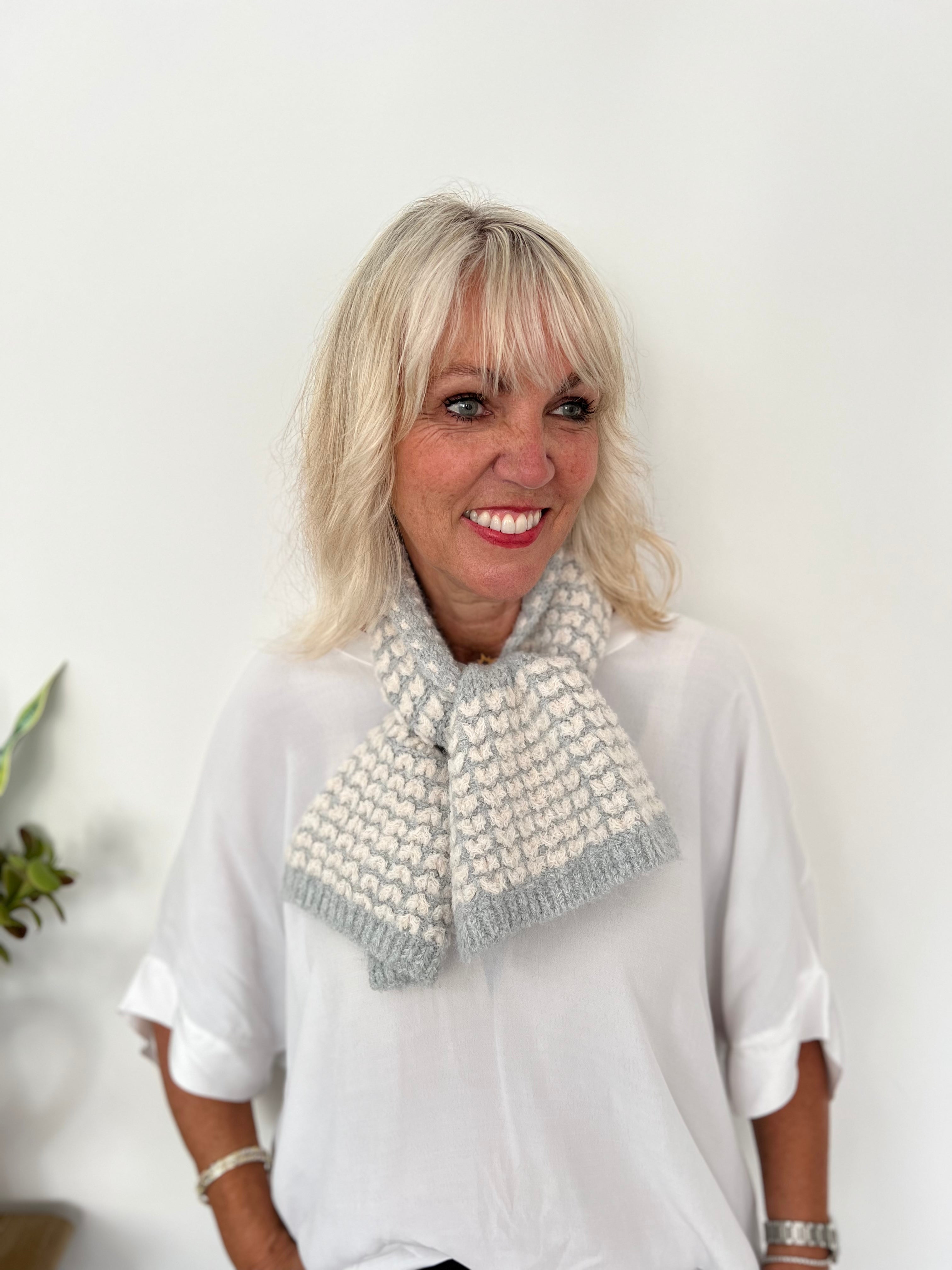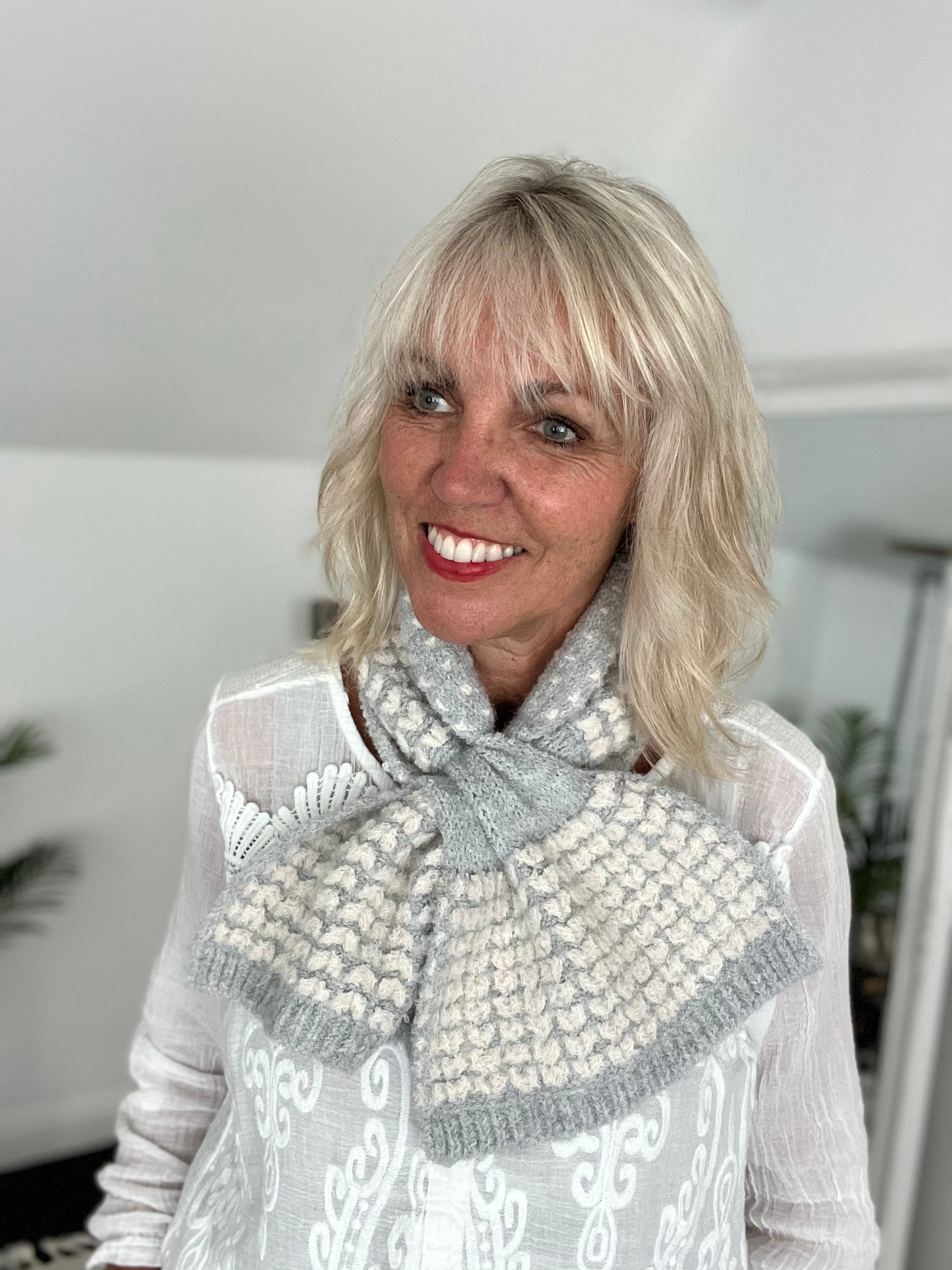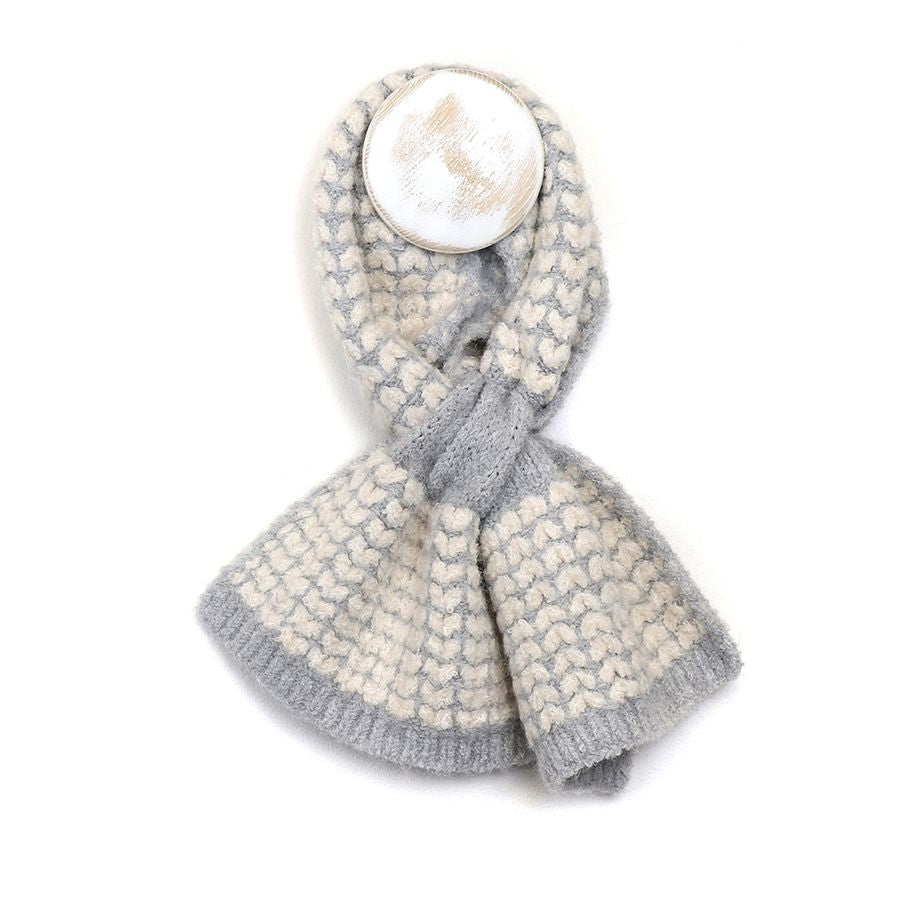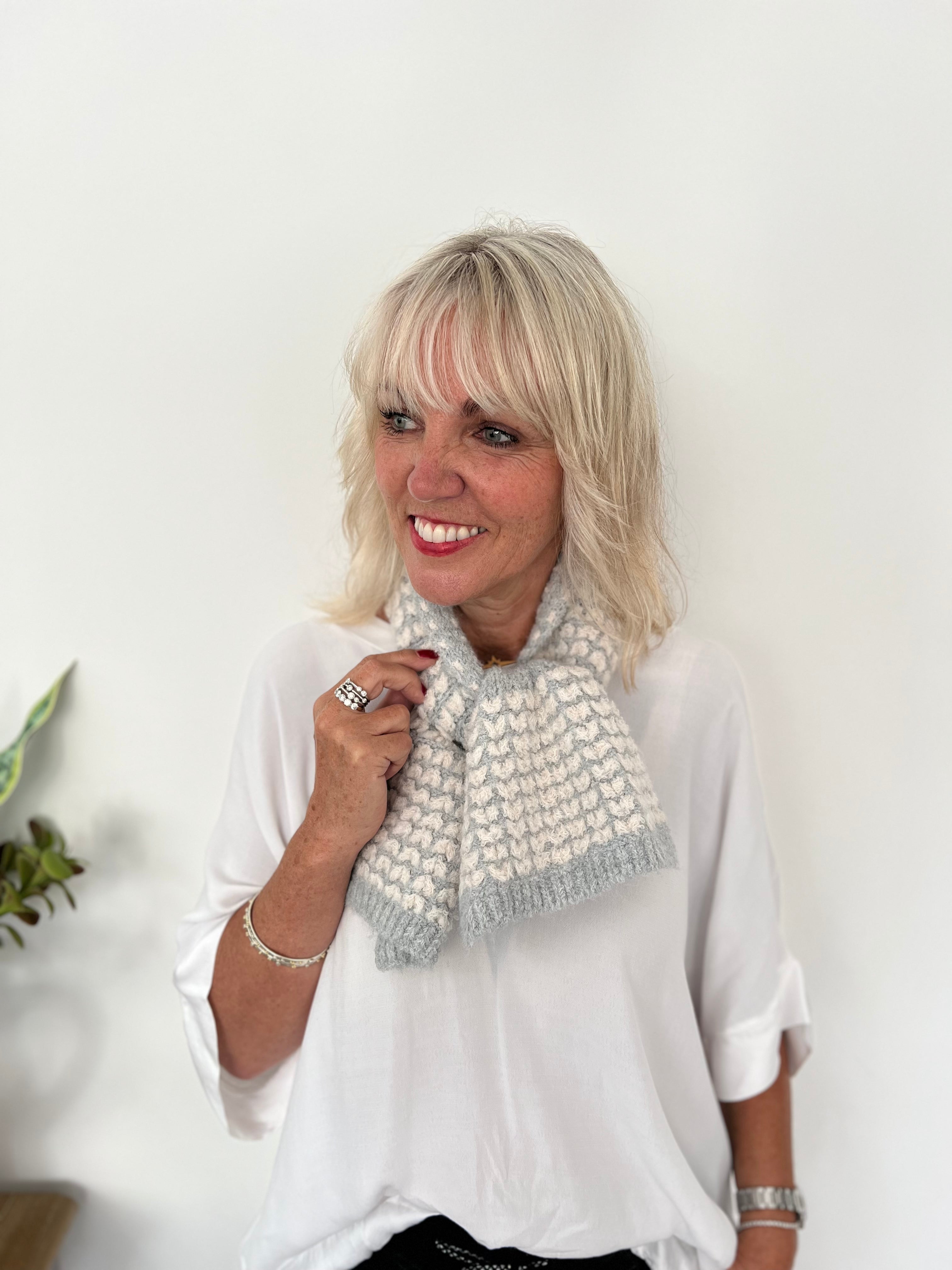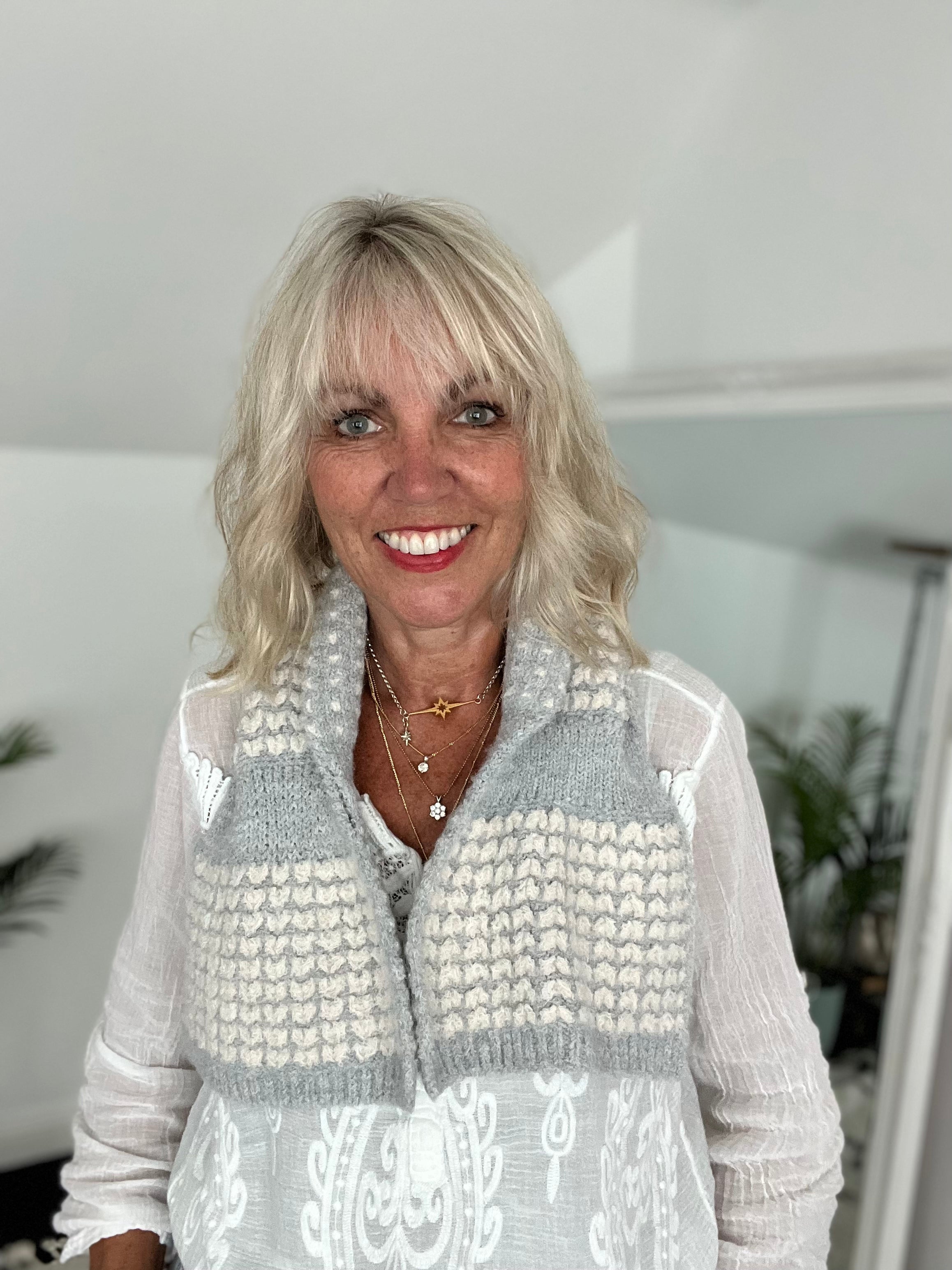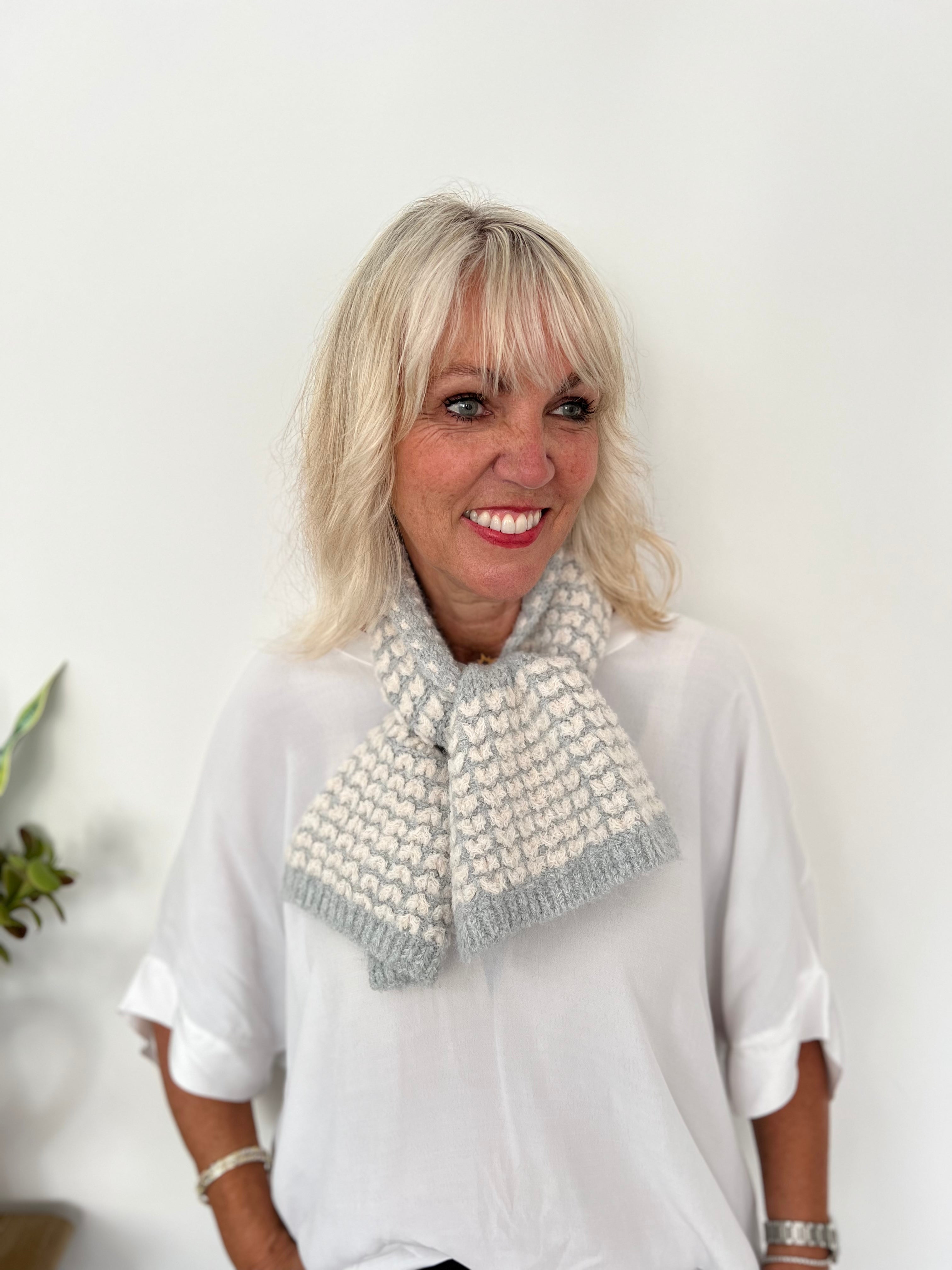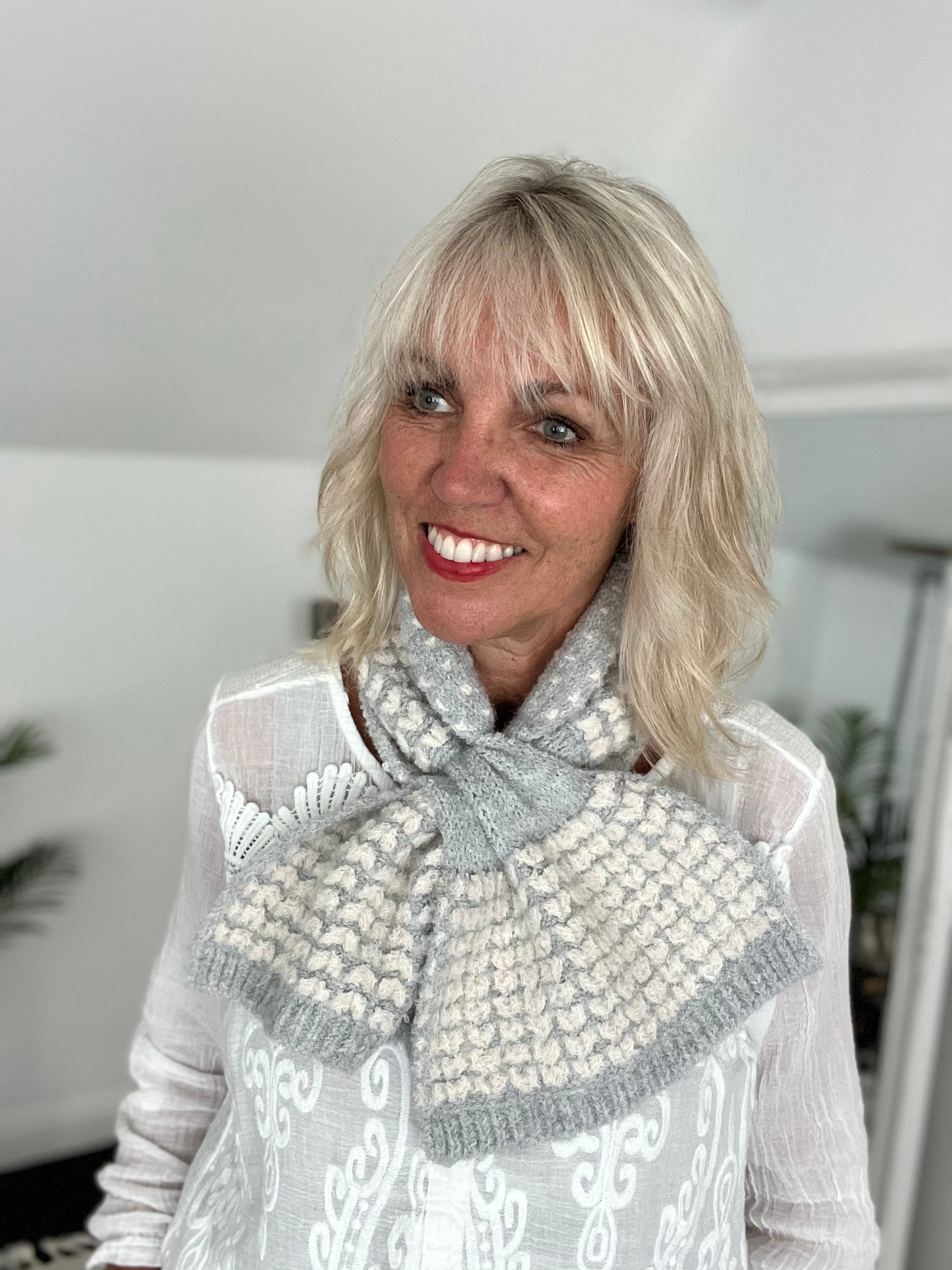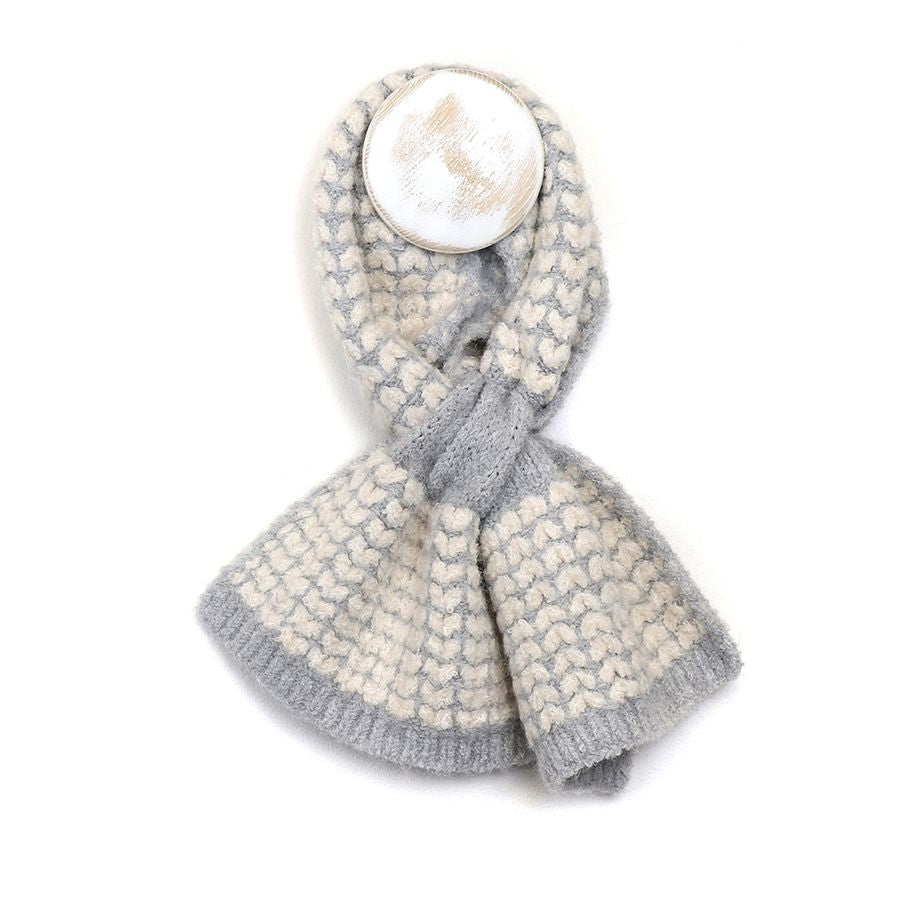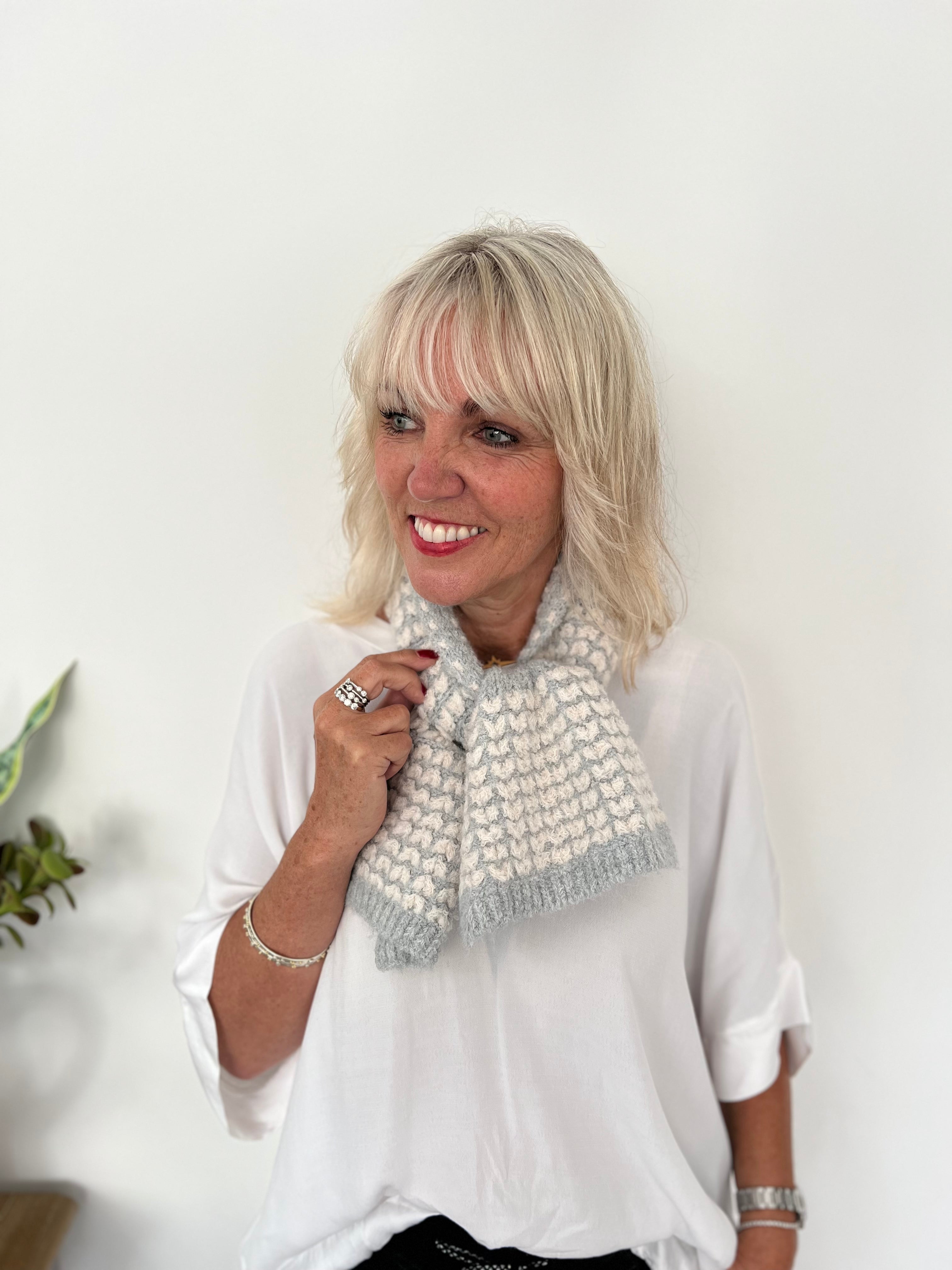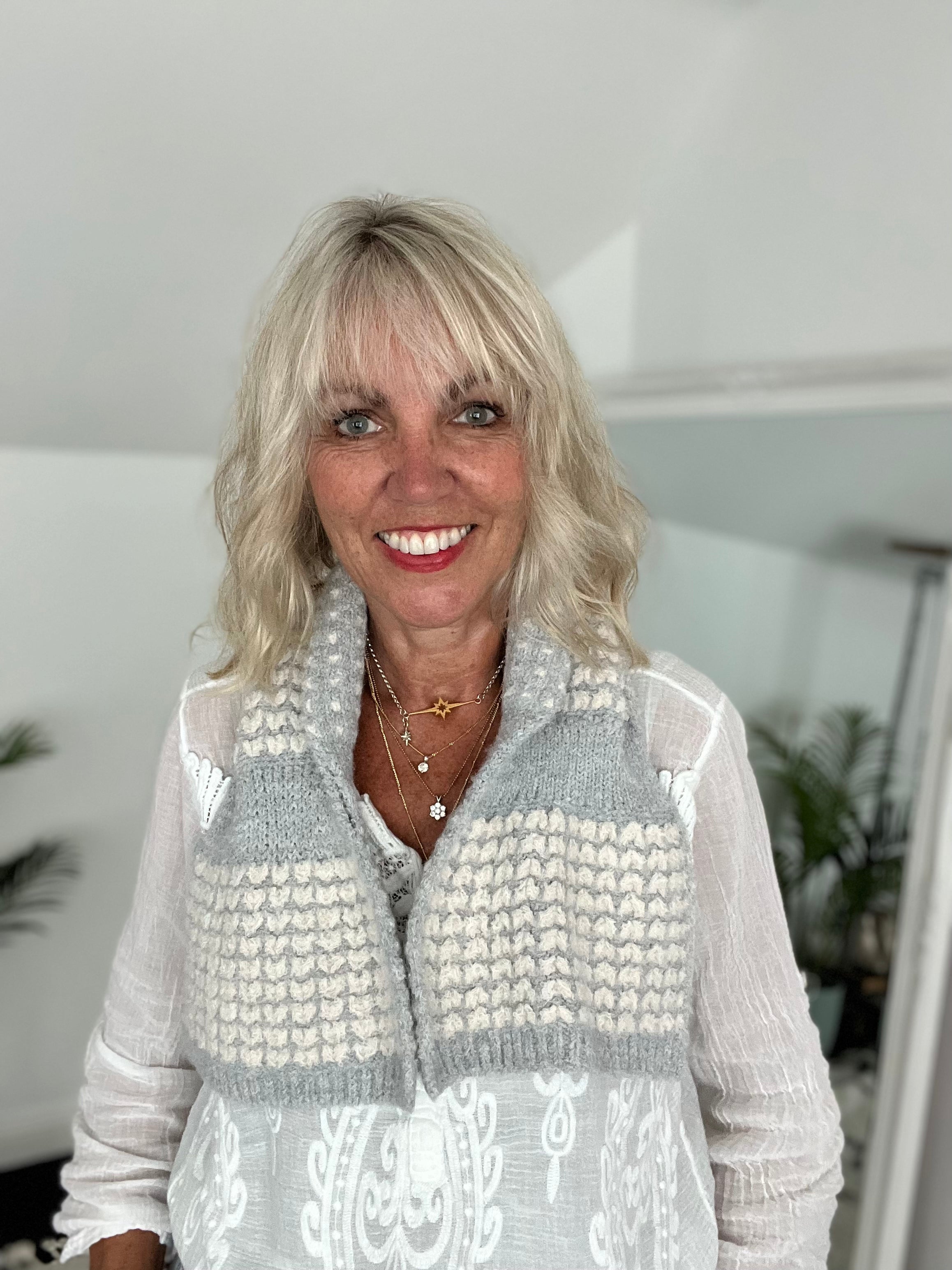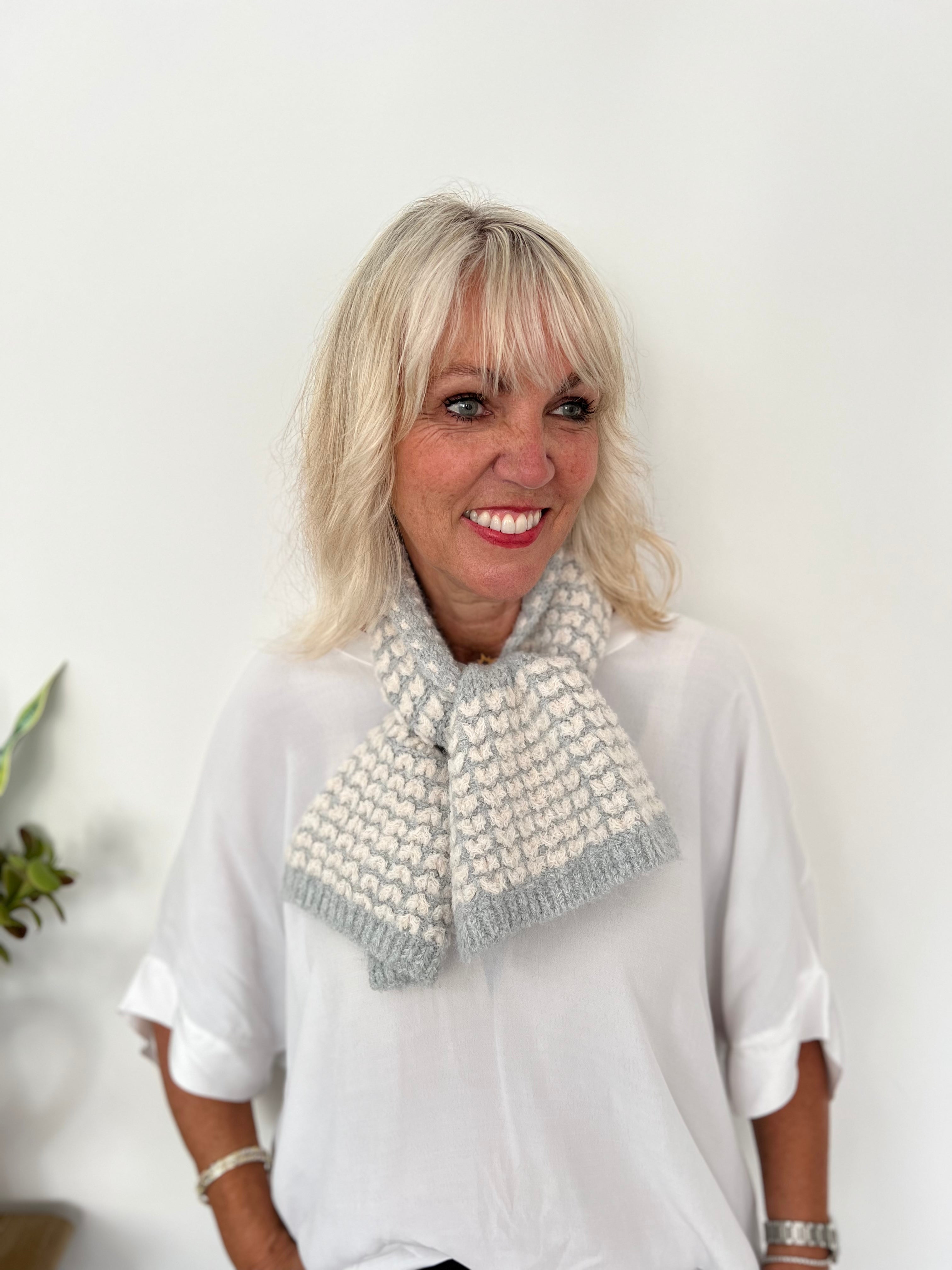 Pull Through Heart Scarf in Grey
Recycled yarn blend grey and ecru pull through scarf with Scandi heart knit.  This is a beautifully soft and stretchy scarf.
It has a pouch in one side, so you can pull through the scarf and it stays put.  Or you can just flip it over, or wear it open. Lovely and cosy, and makes a great gift!
Comes in pink too
50% recycled polyester, 32% polyester, 15% acrylic, 3% spandex