Free UK Postage on all orders over £100!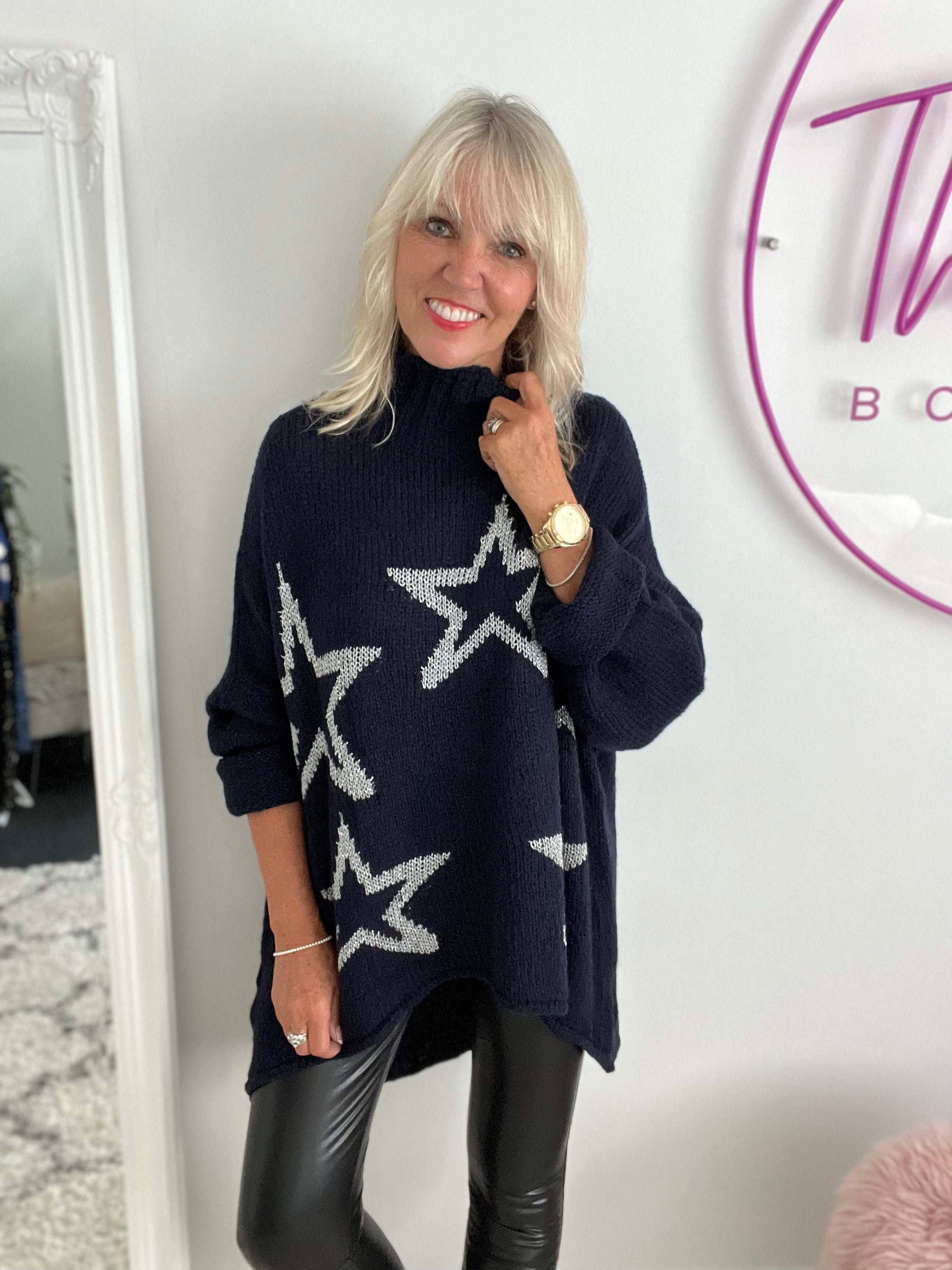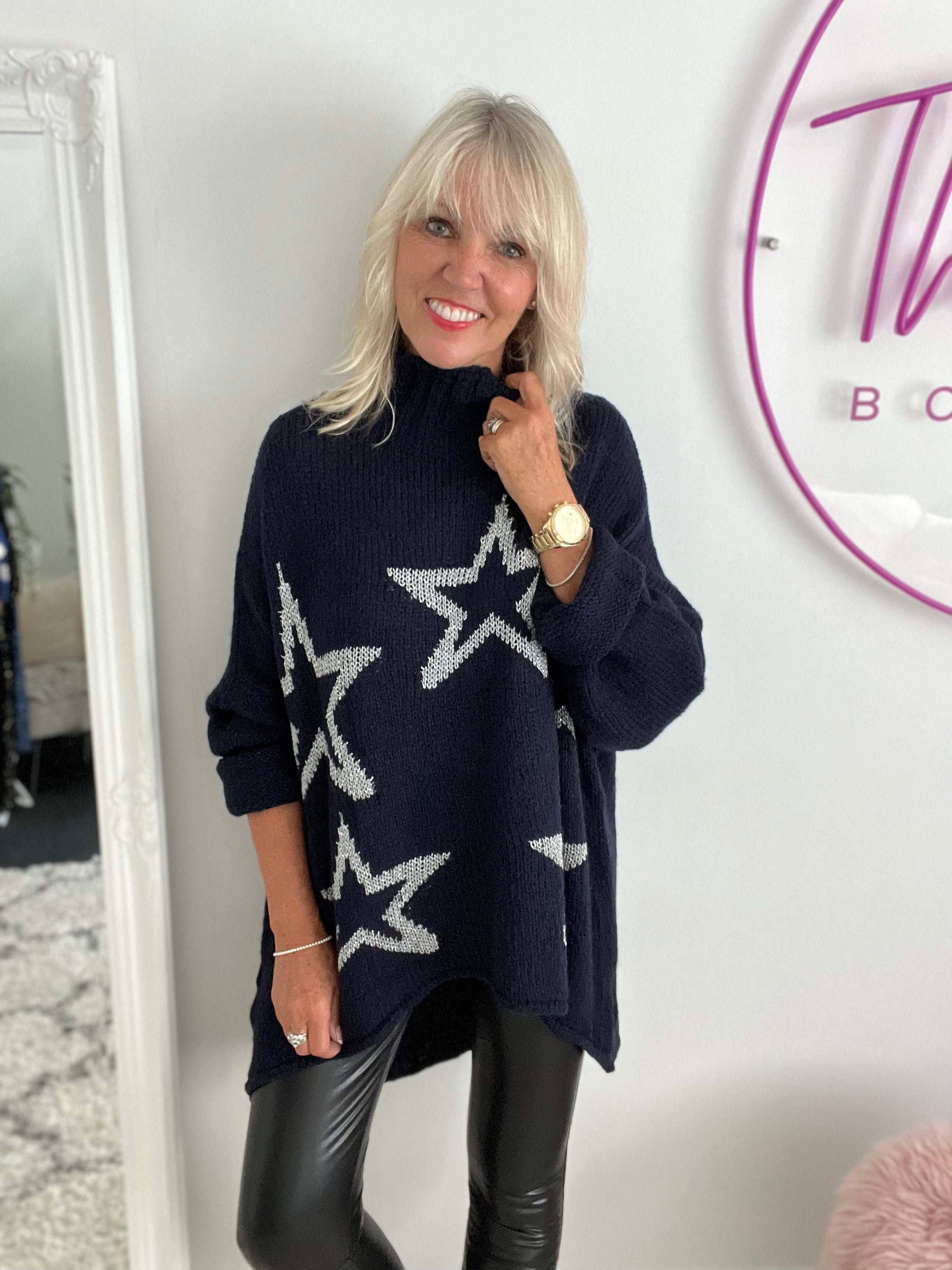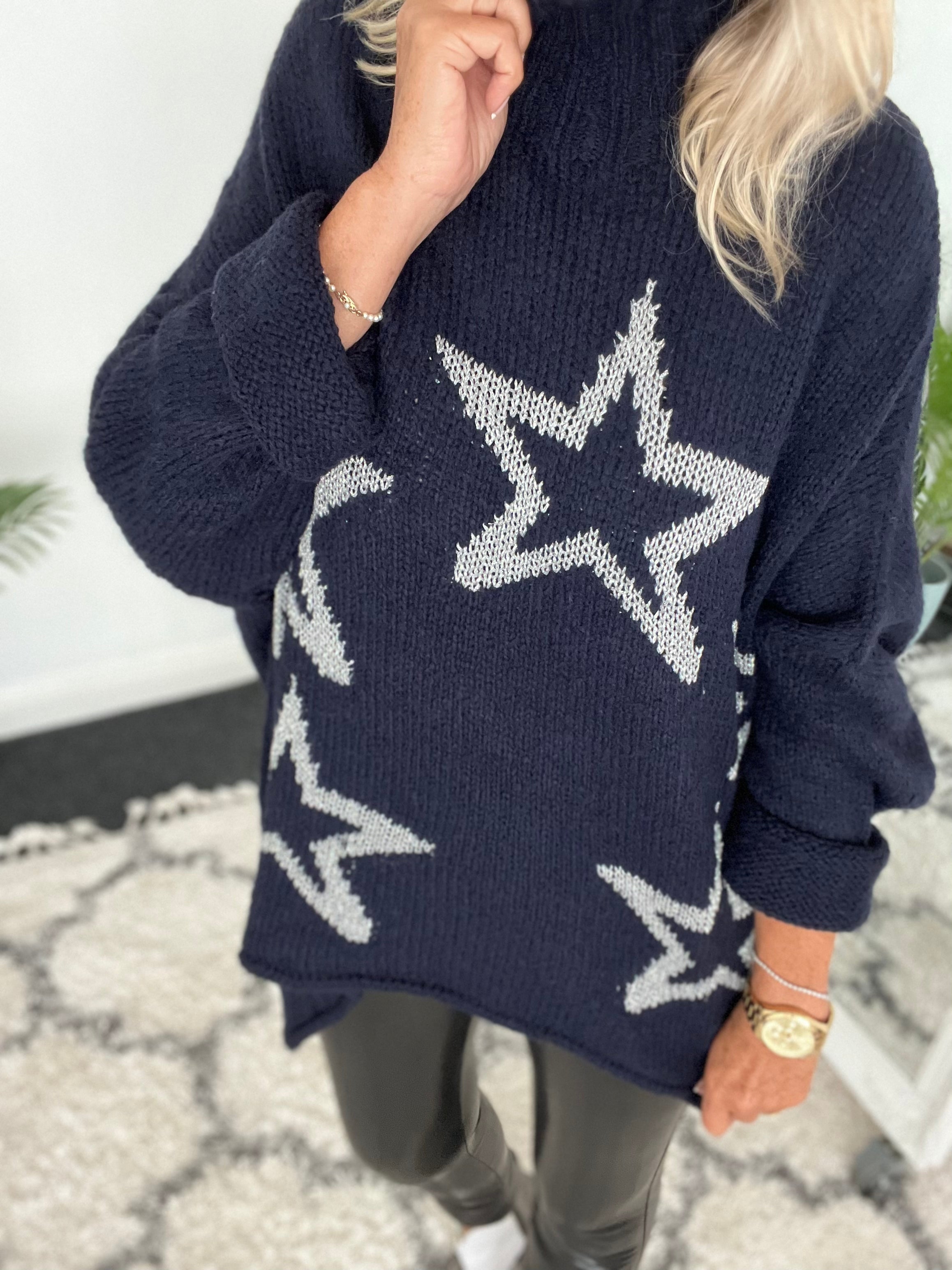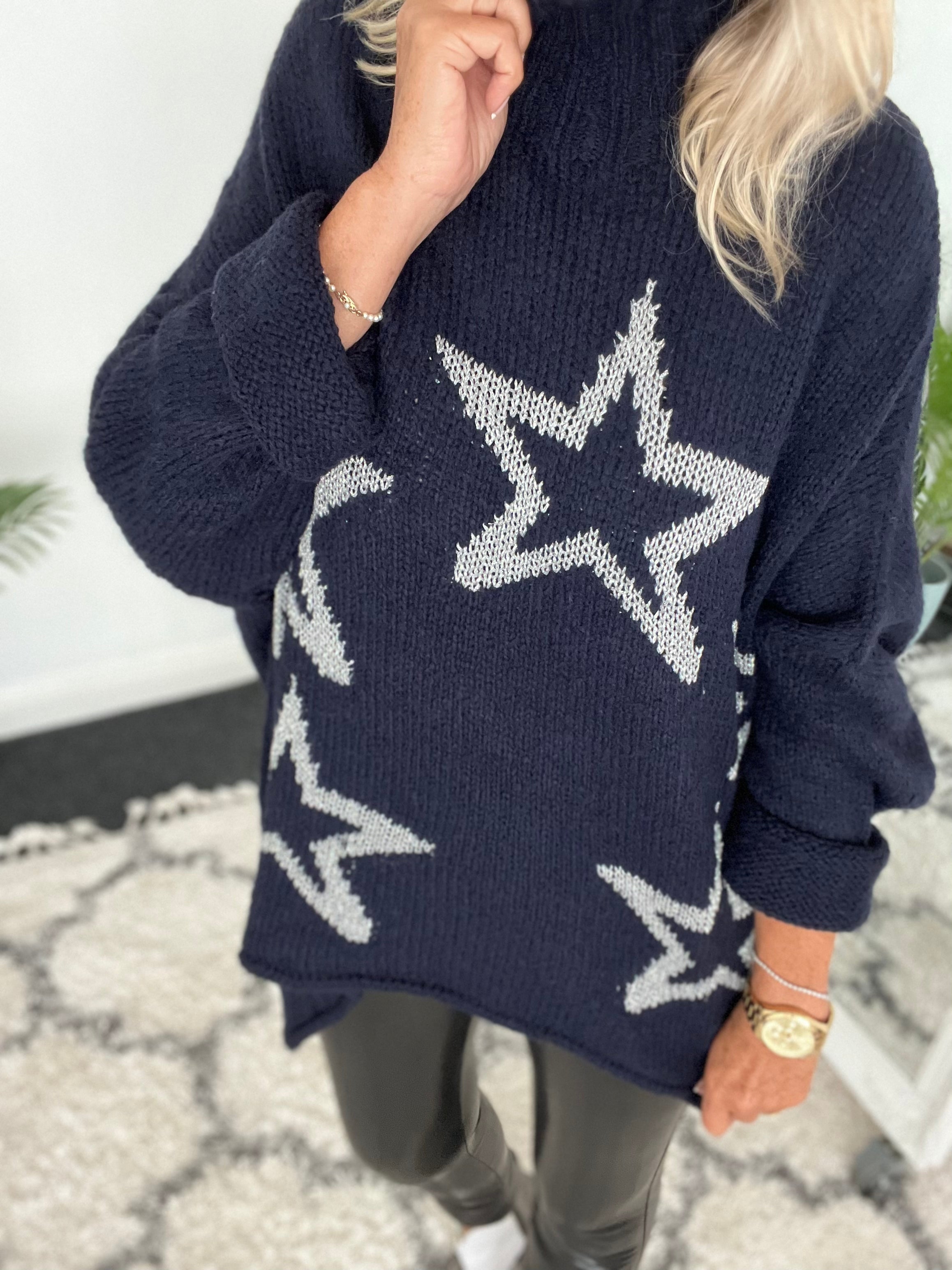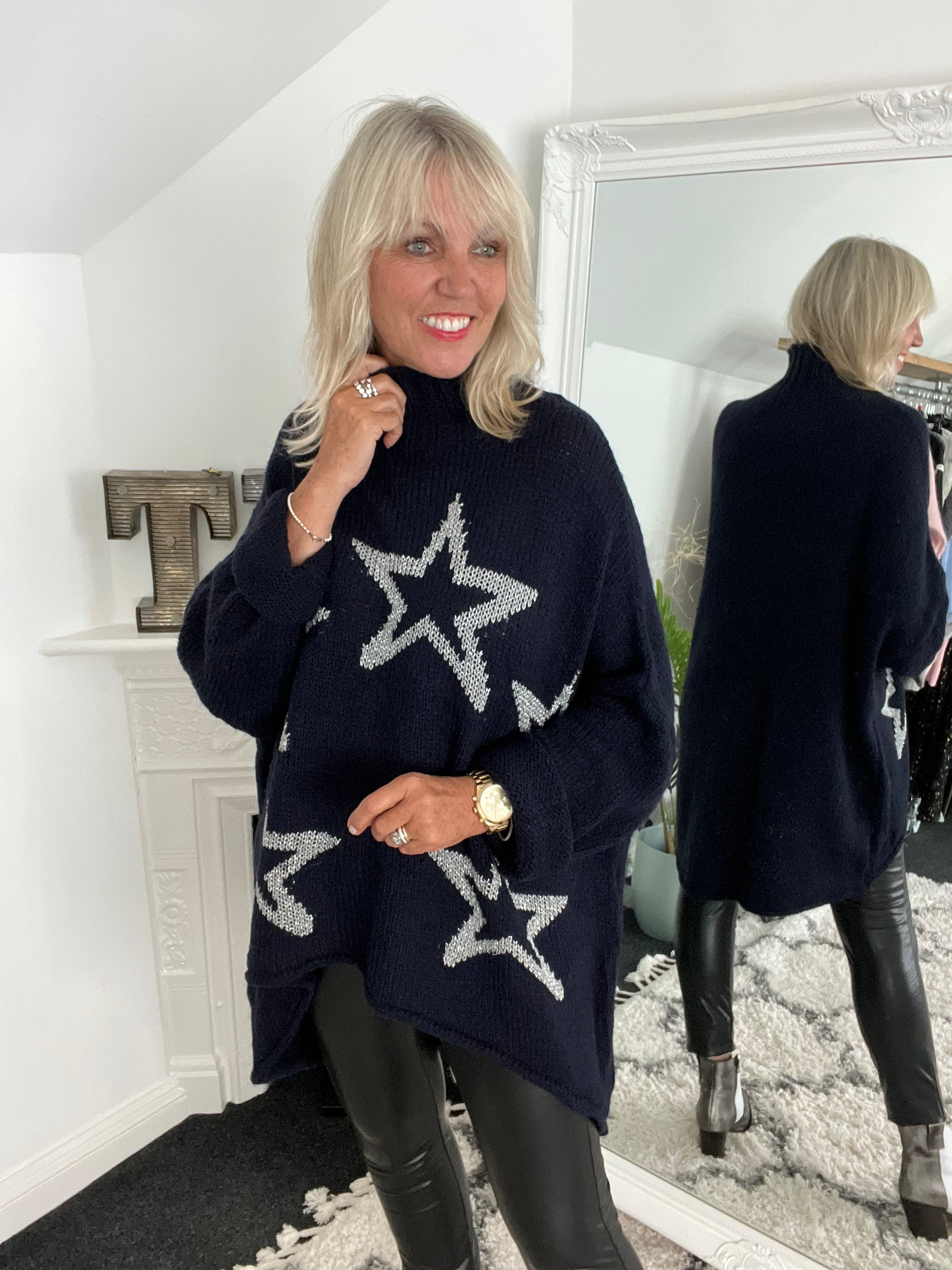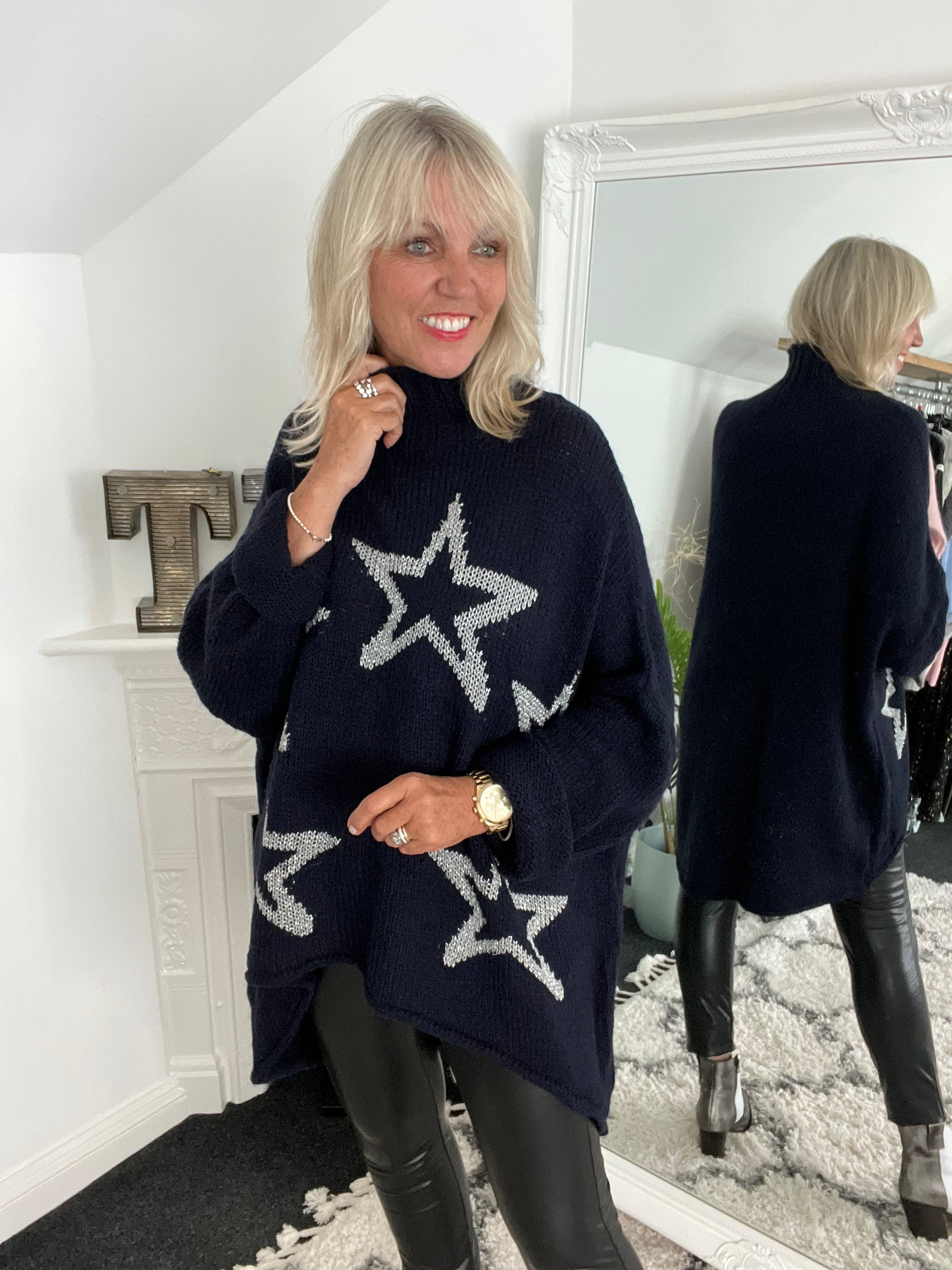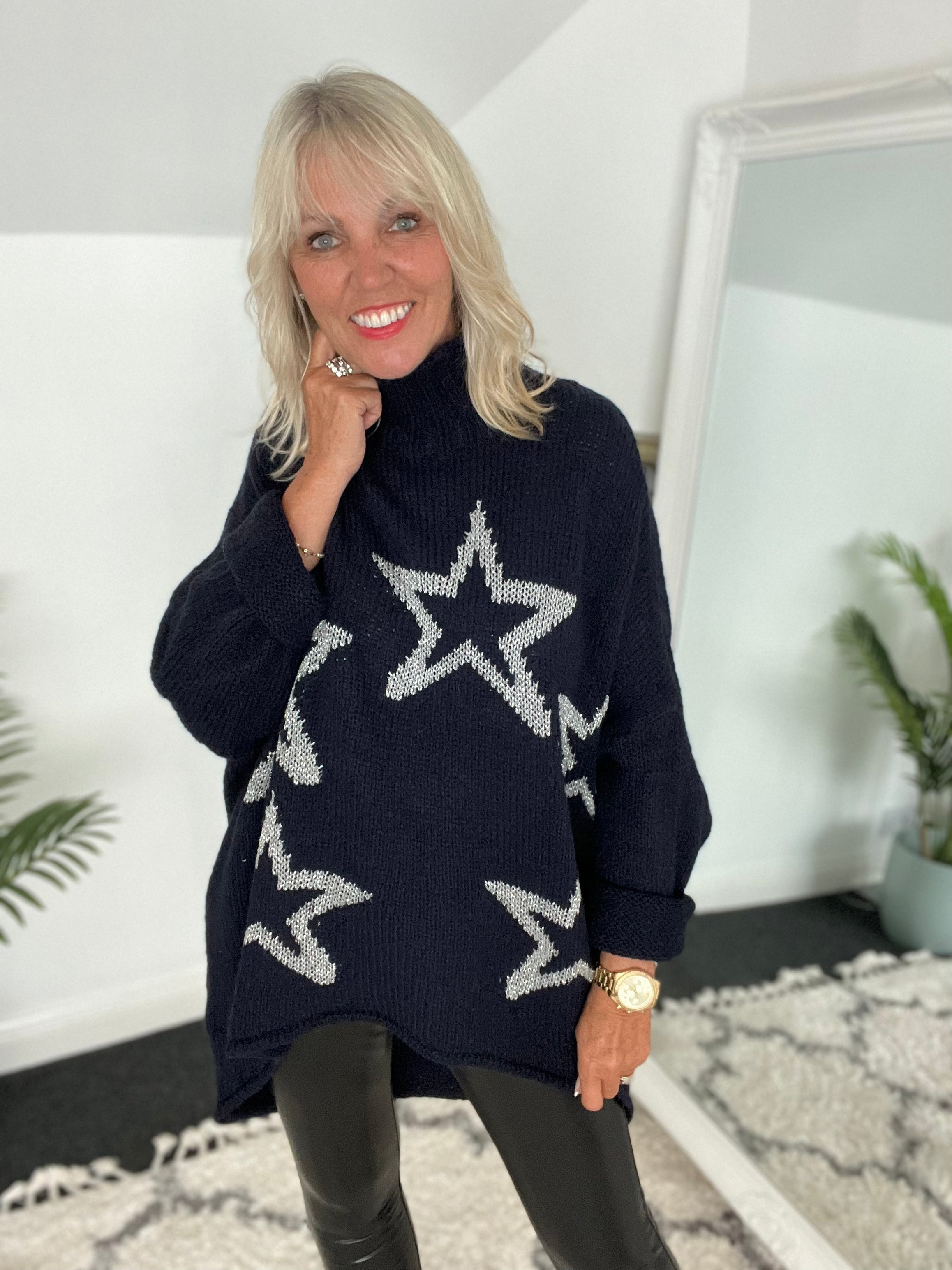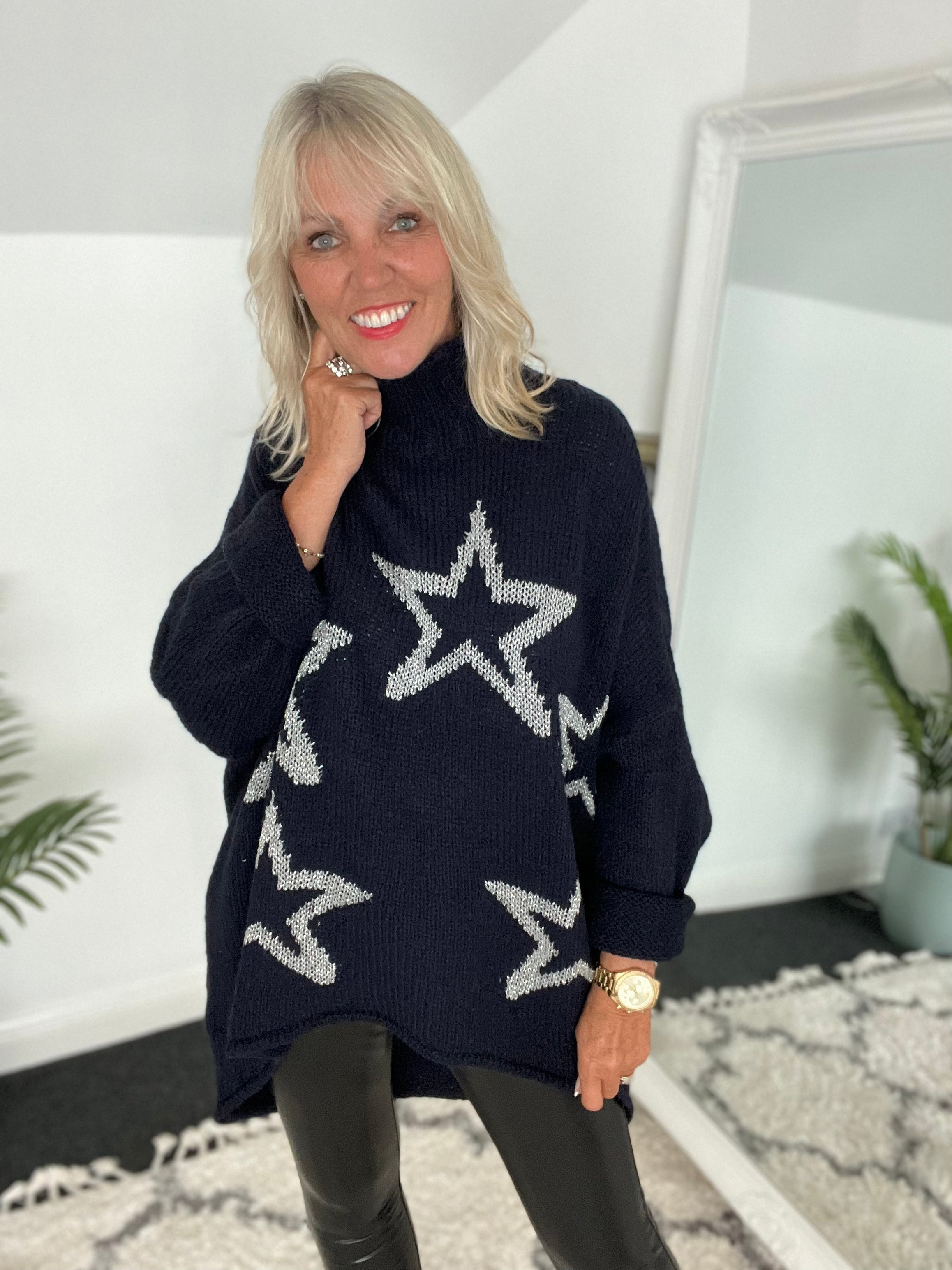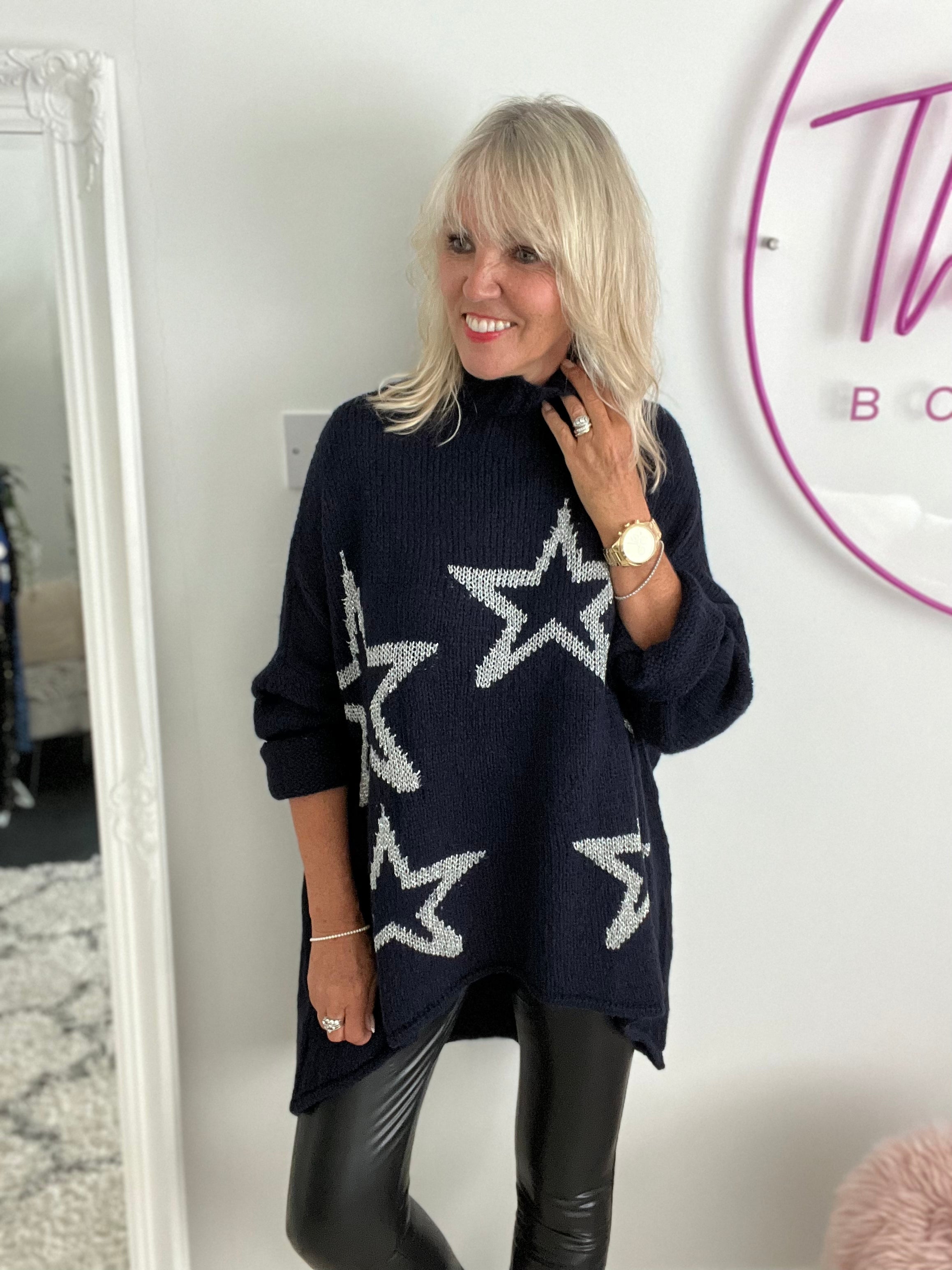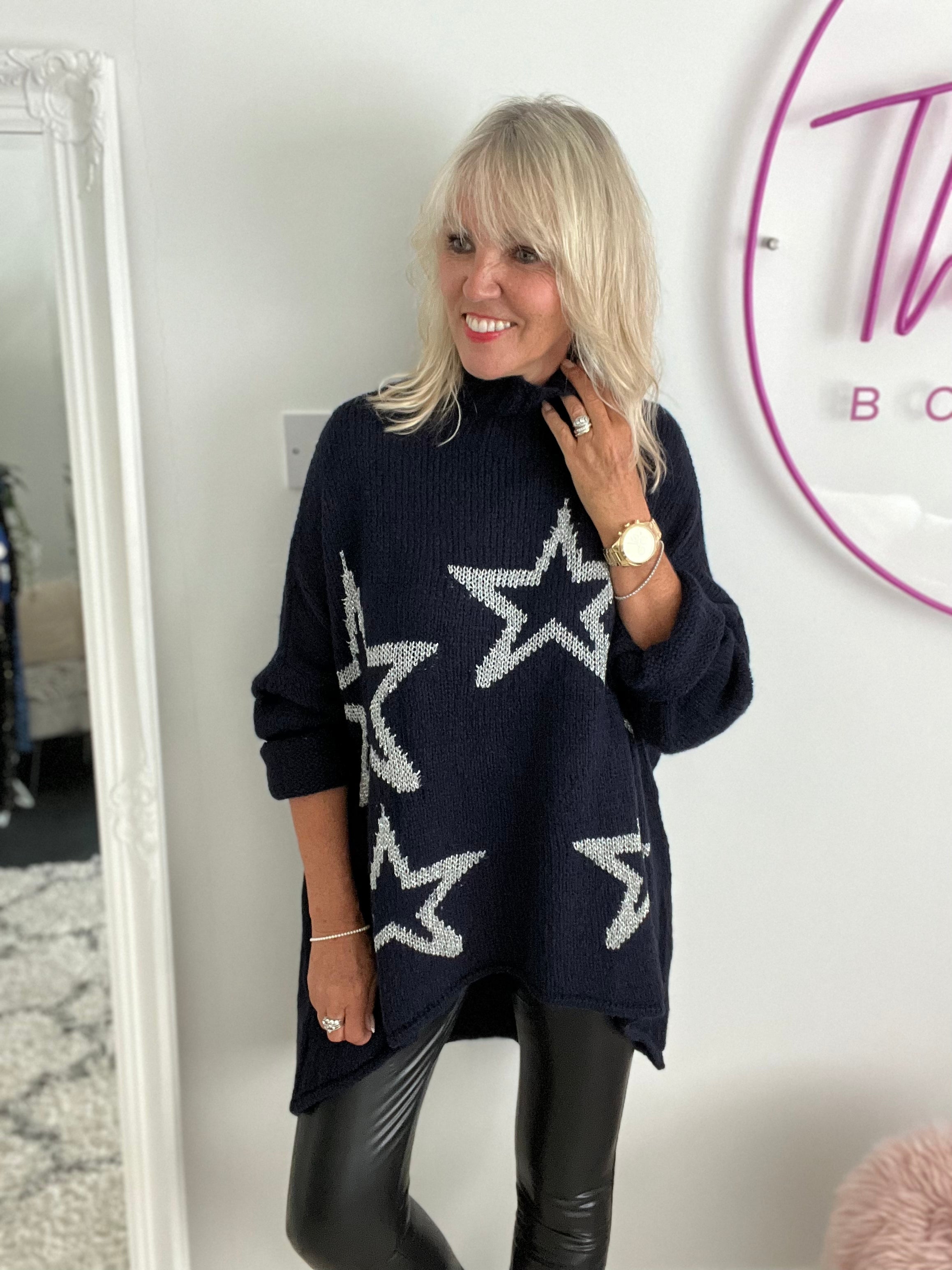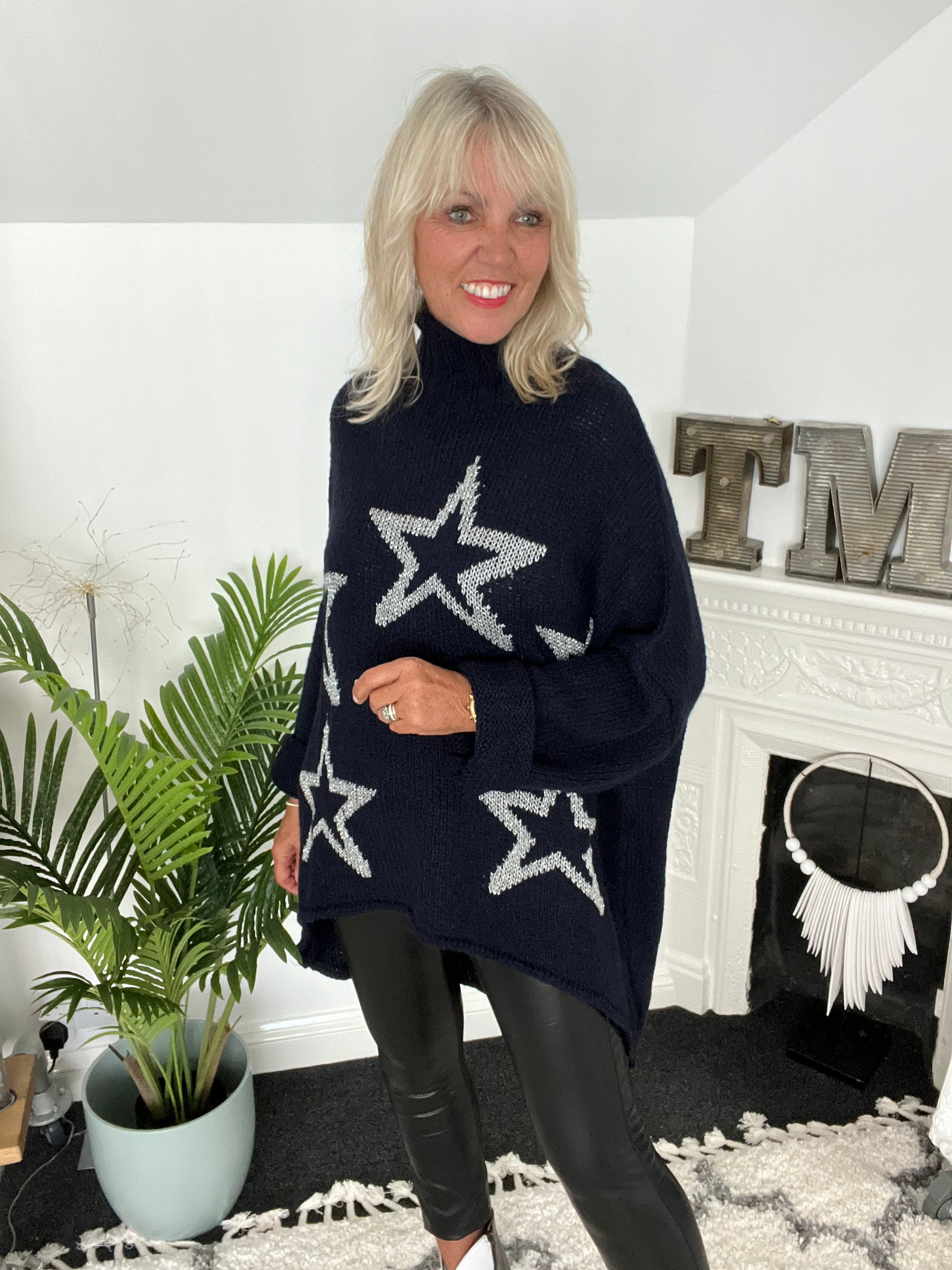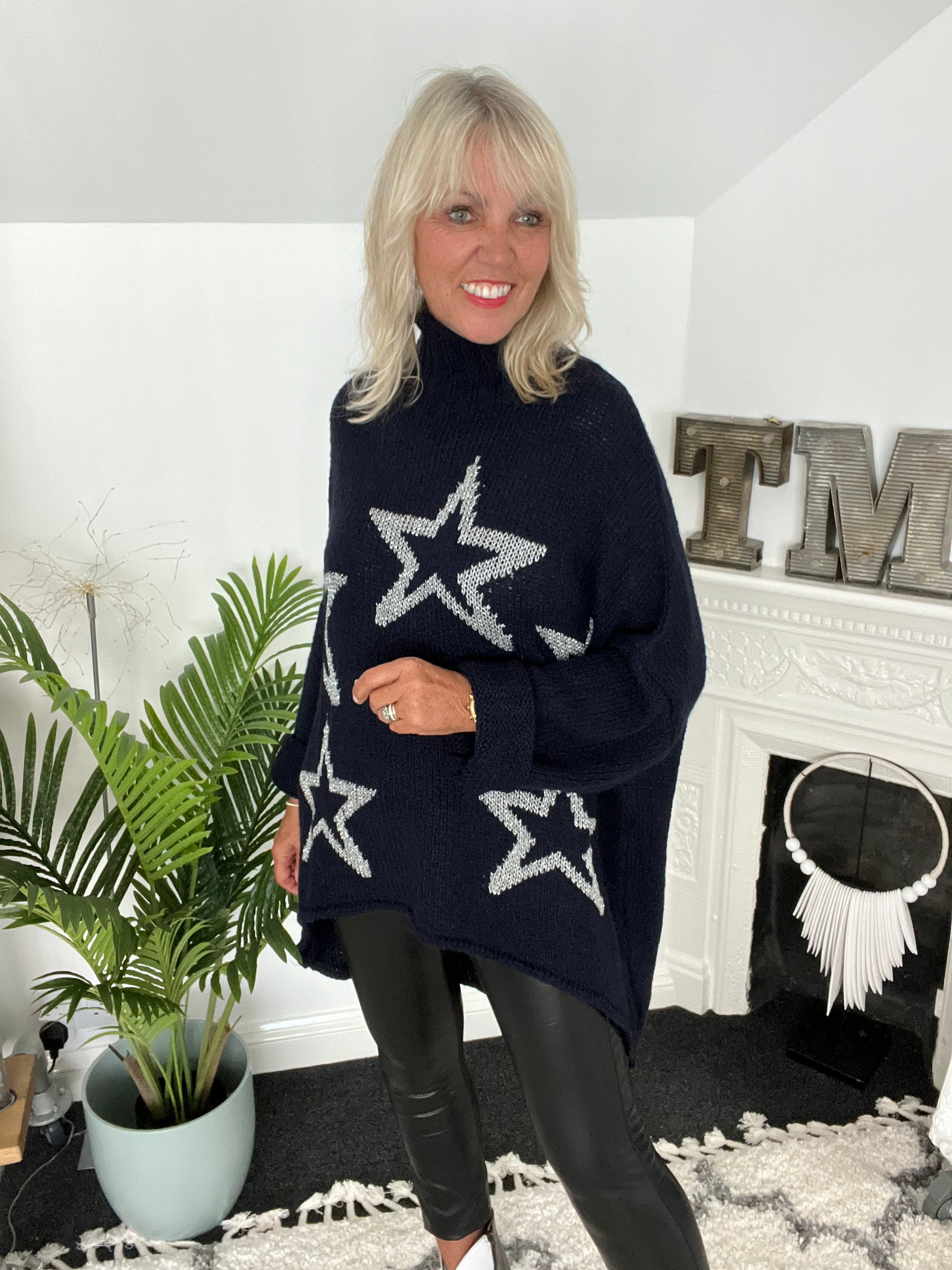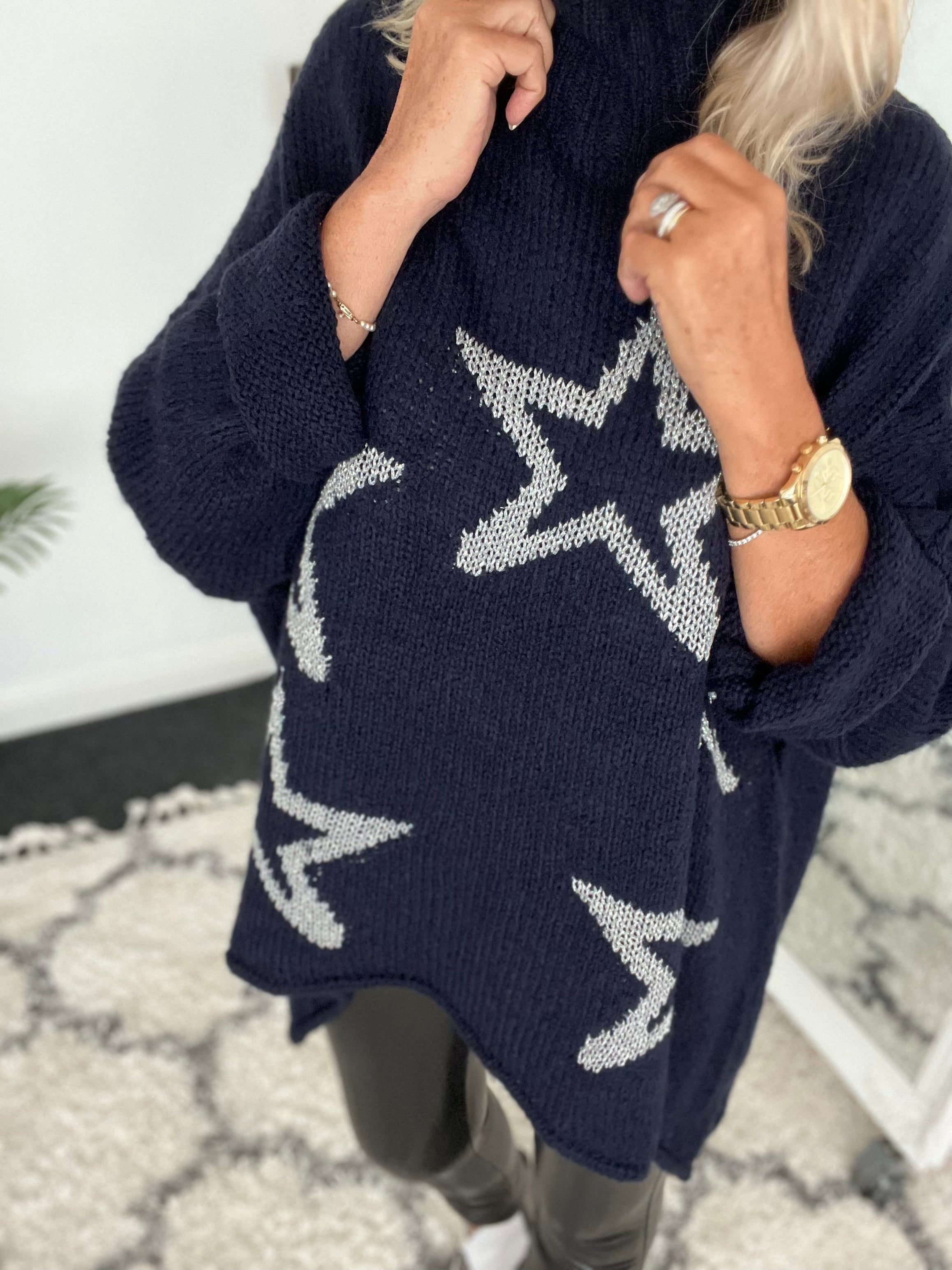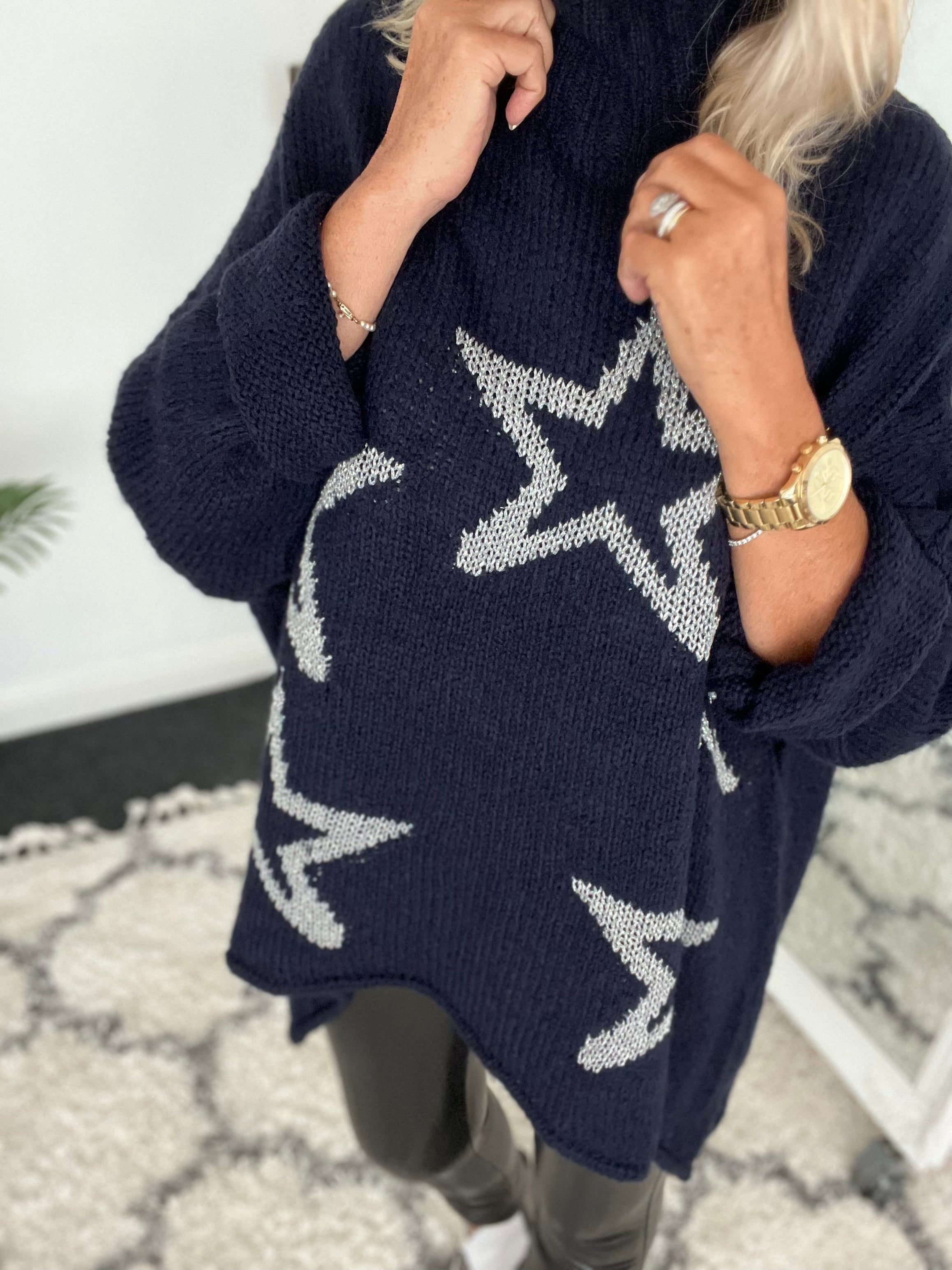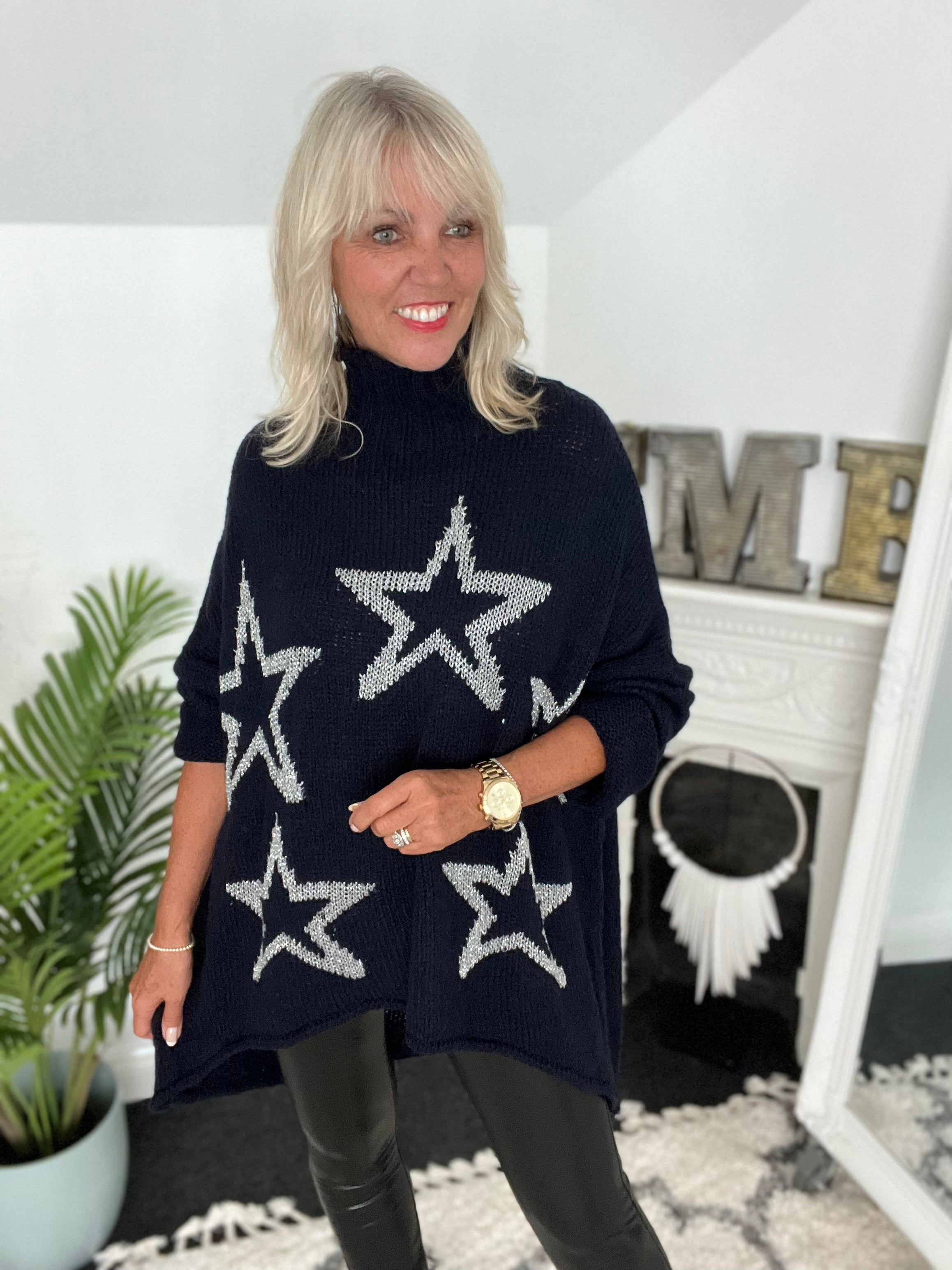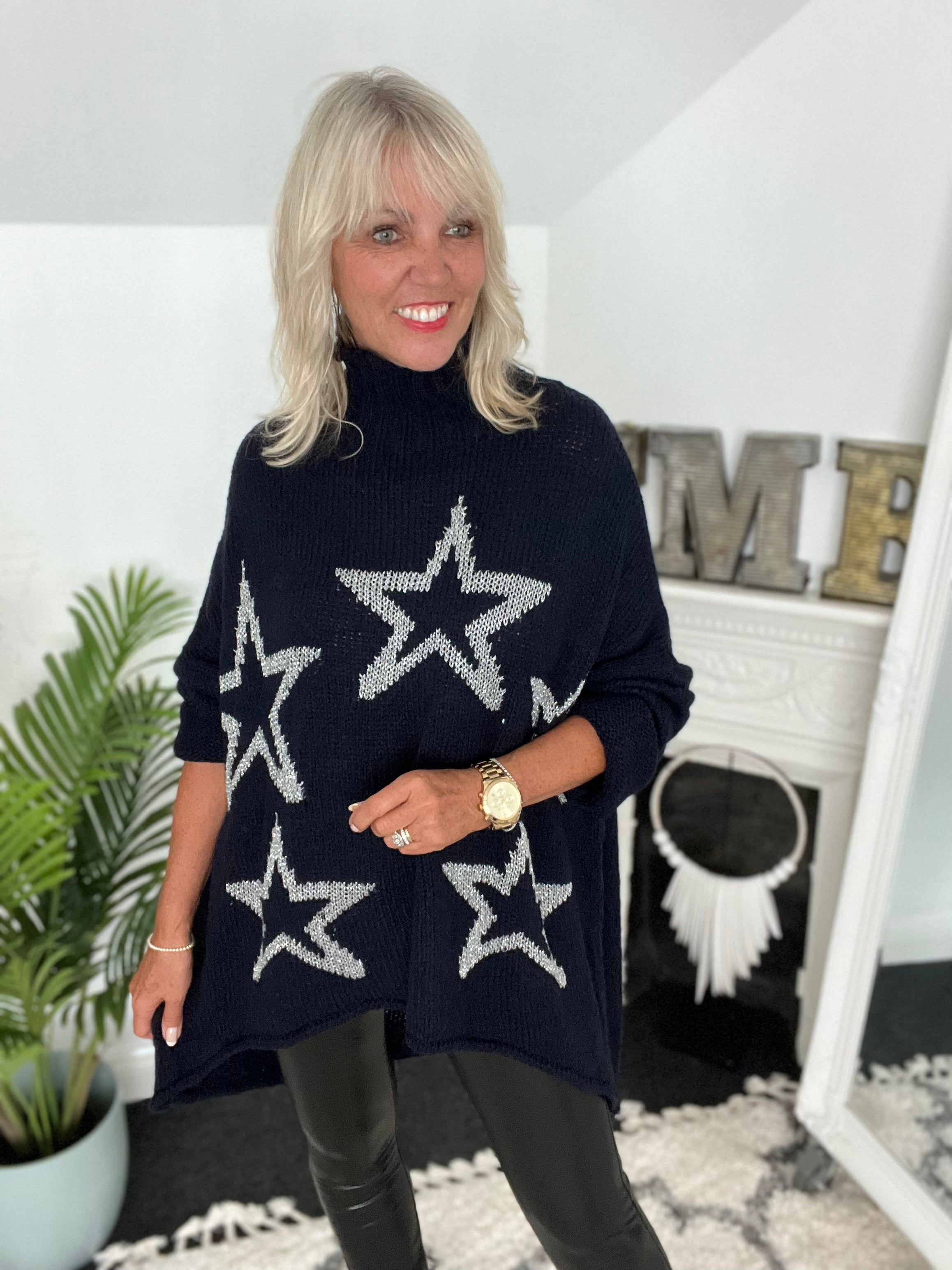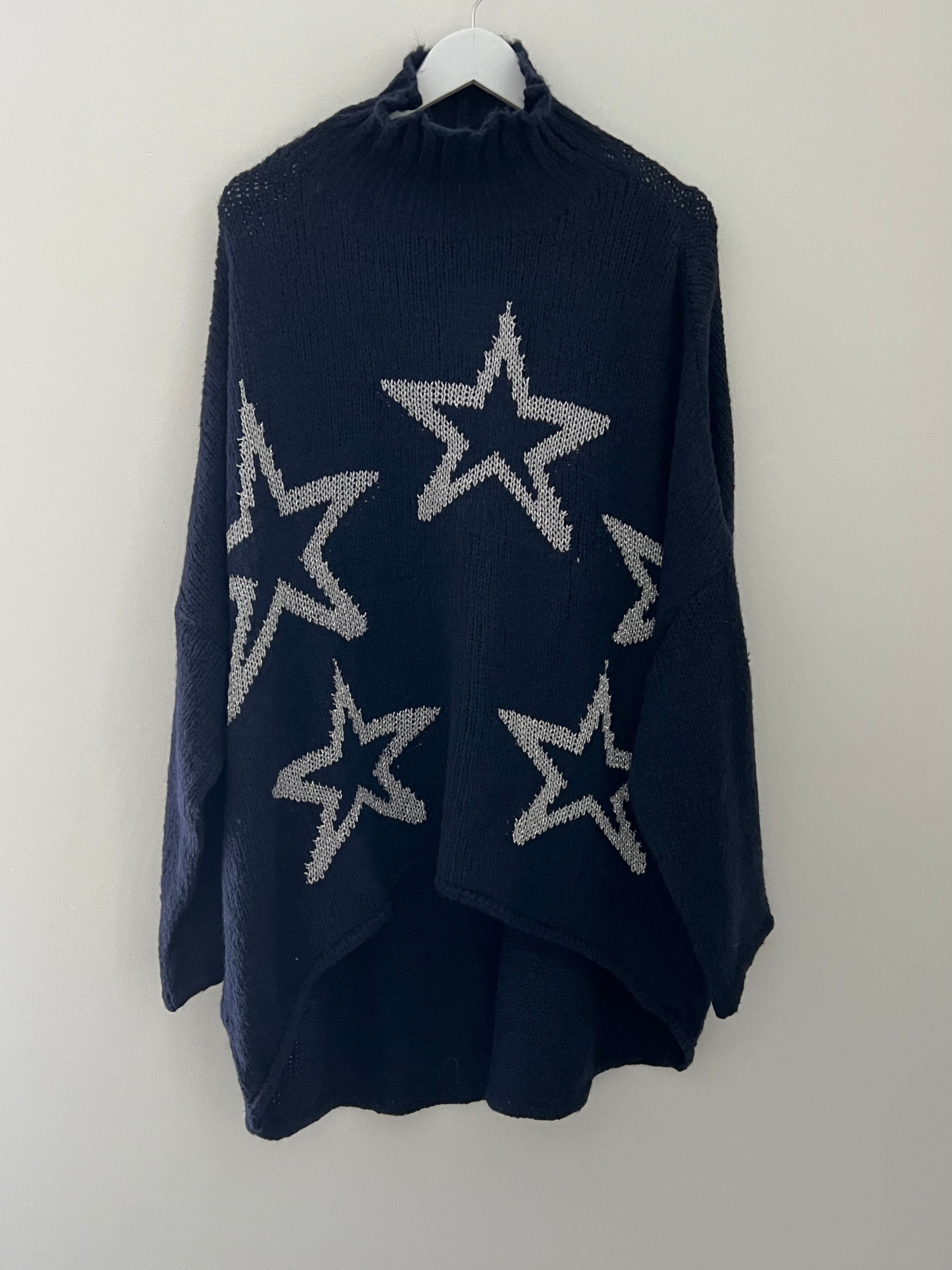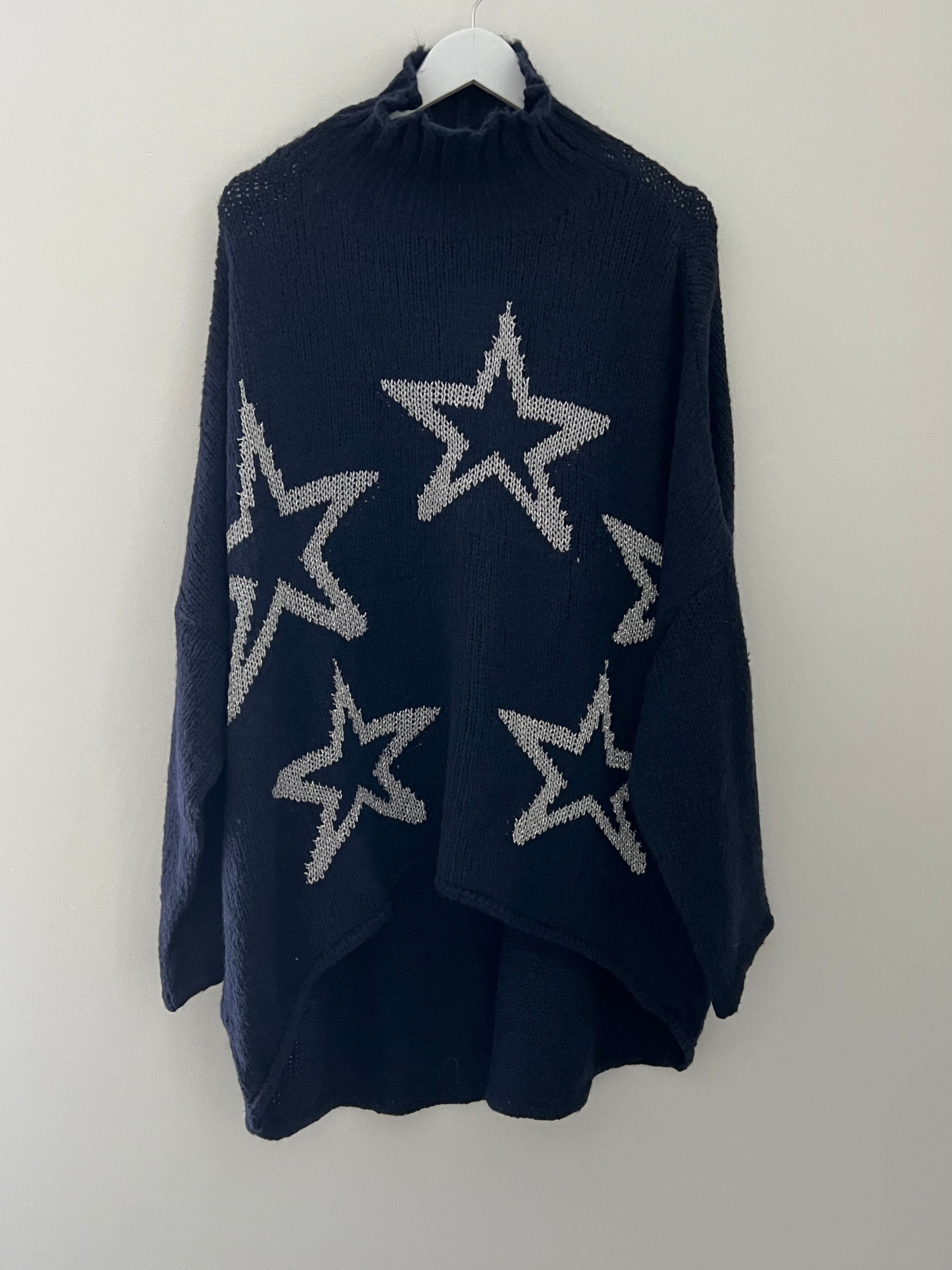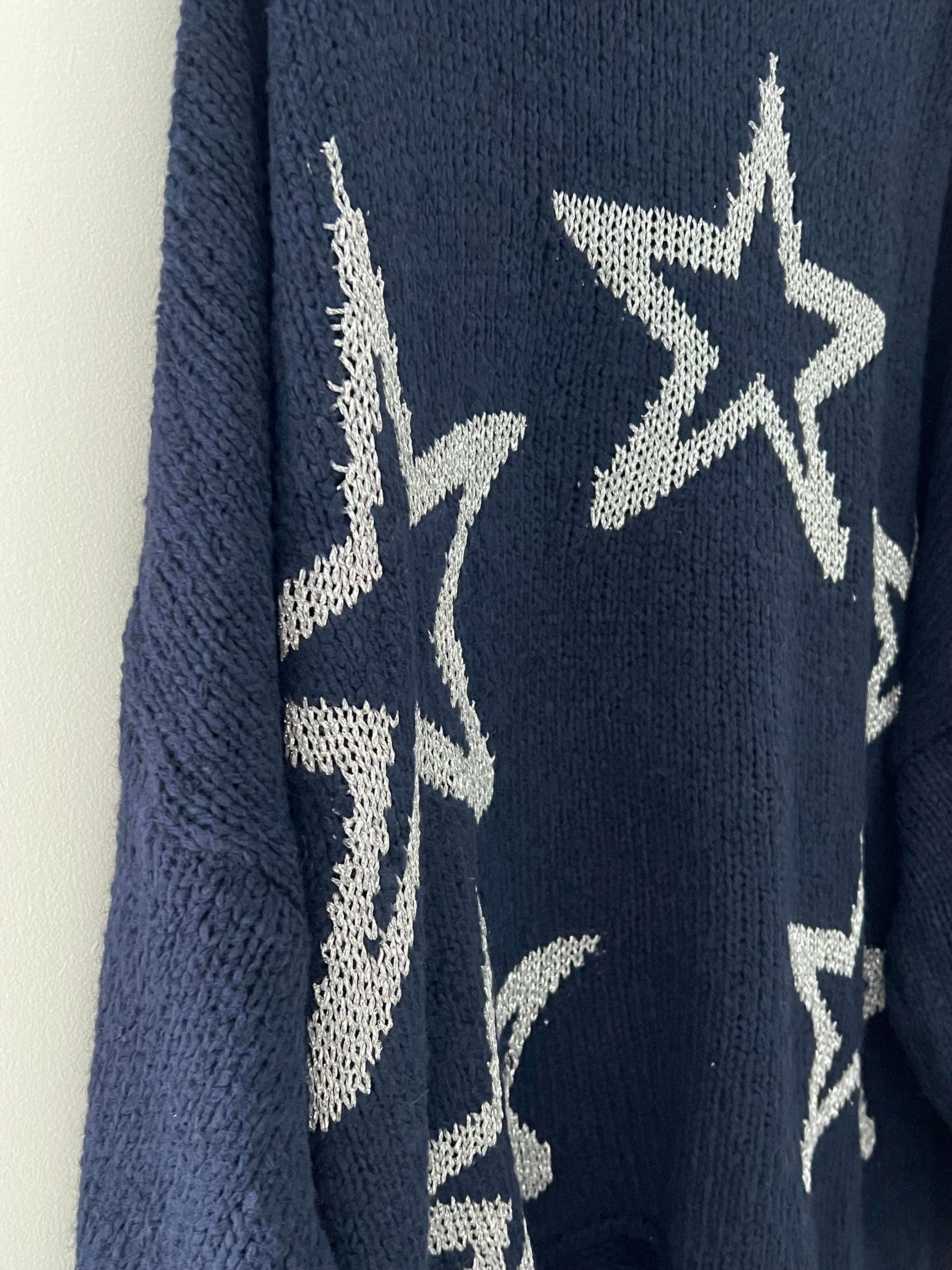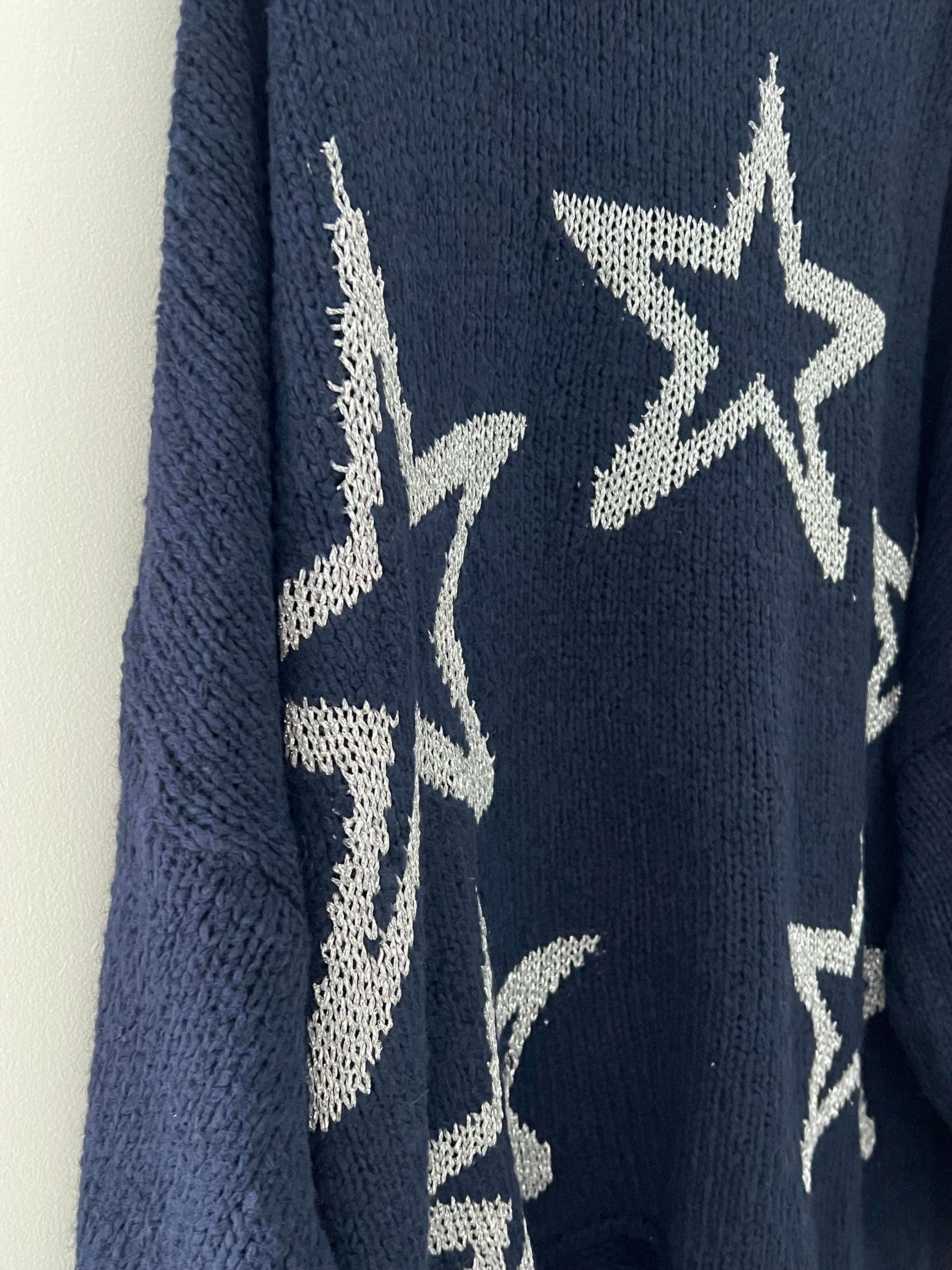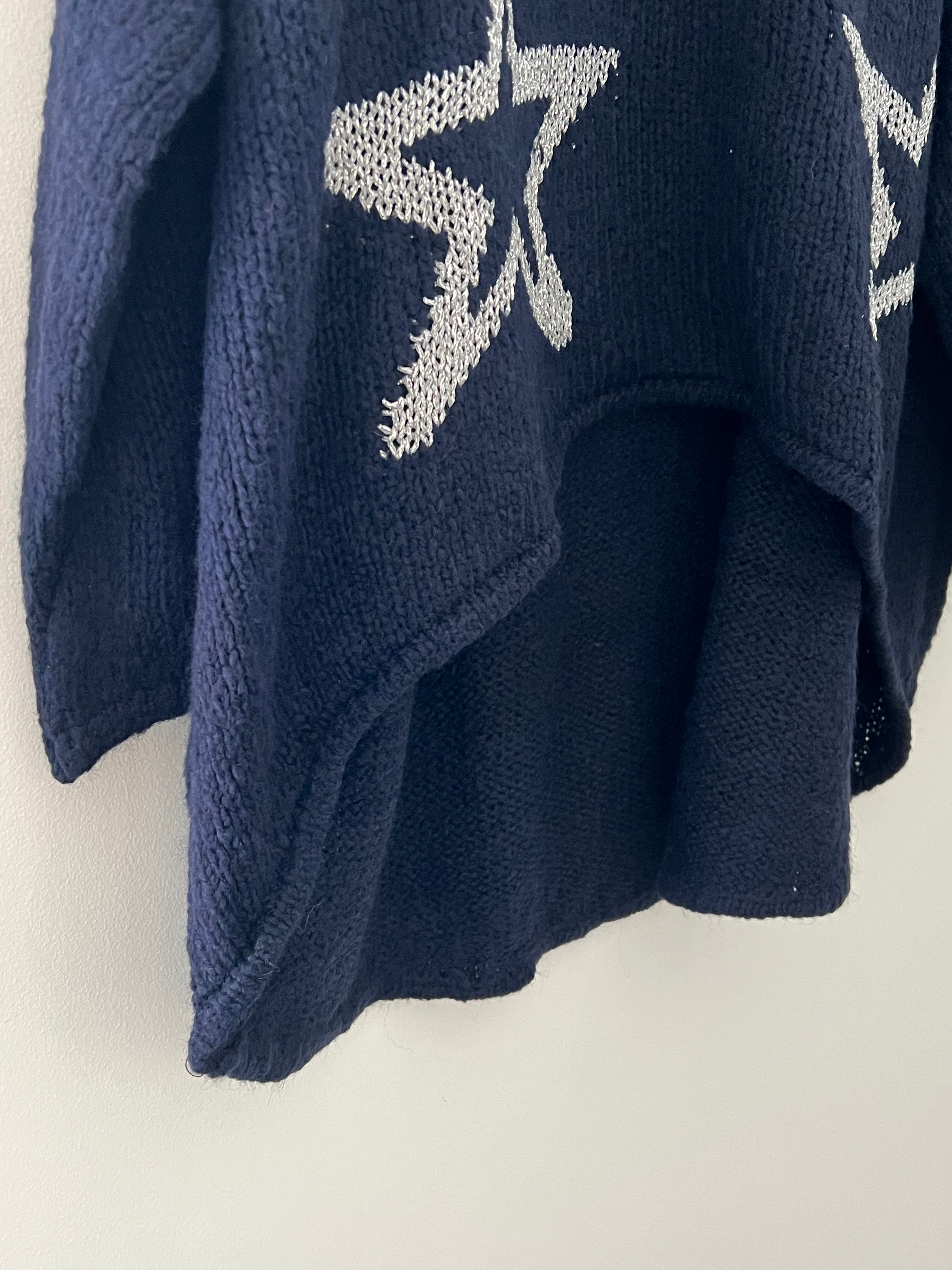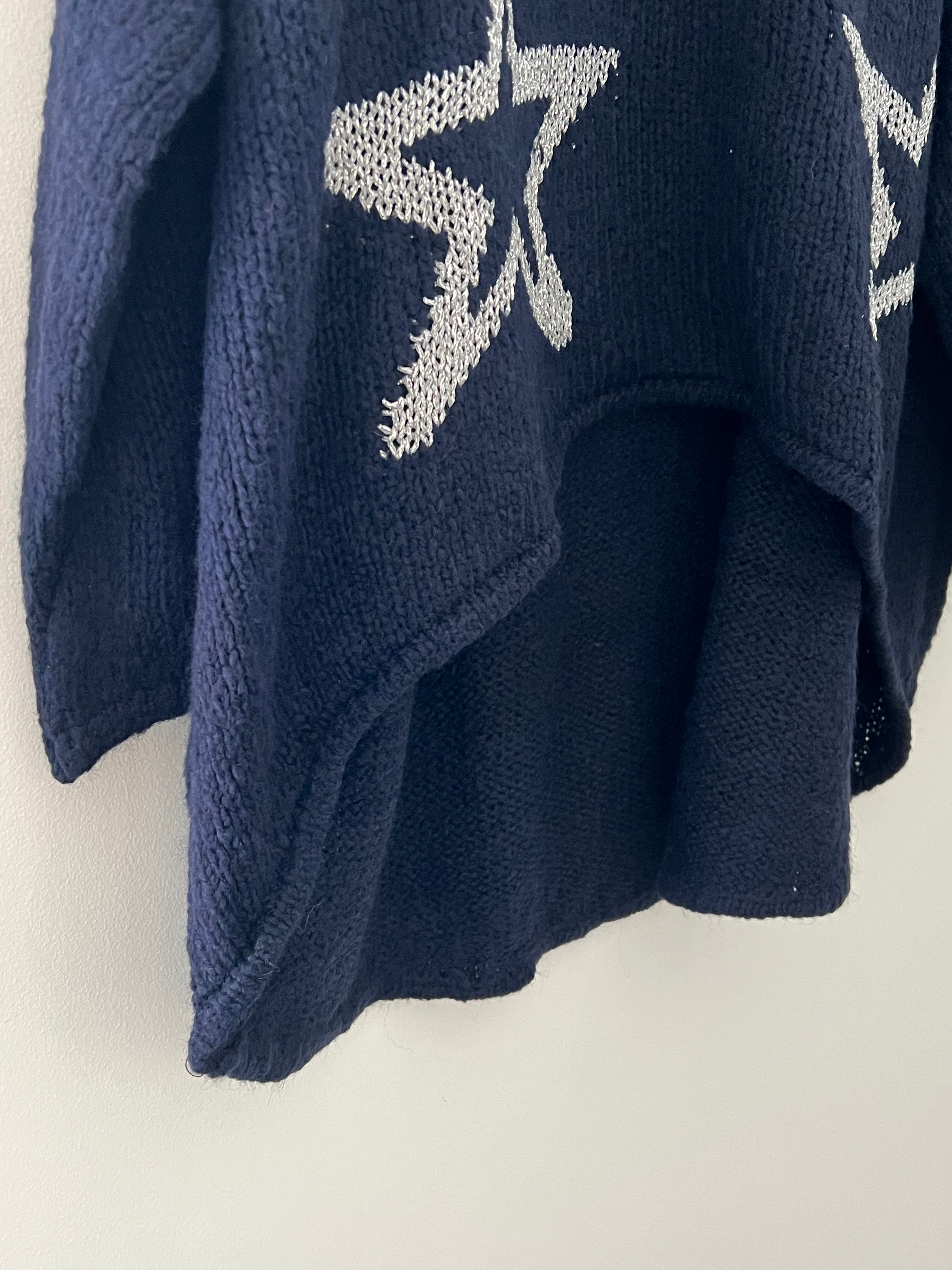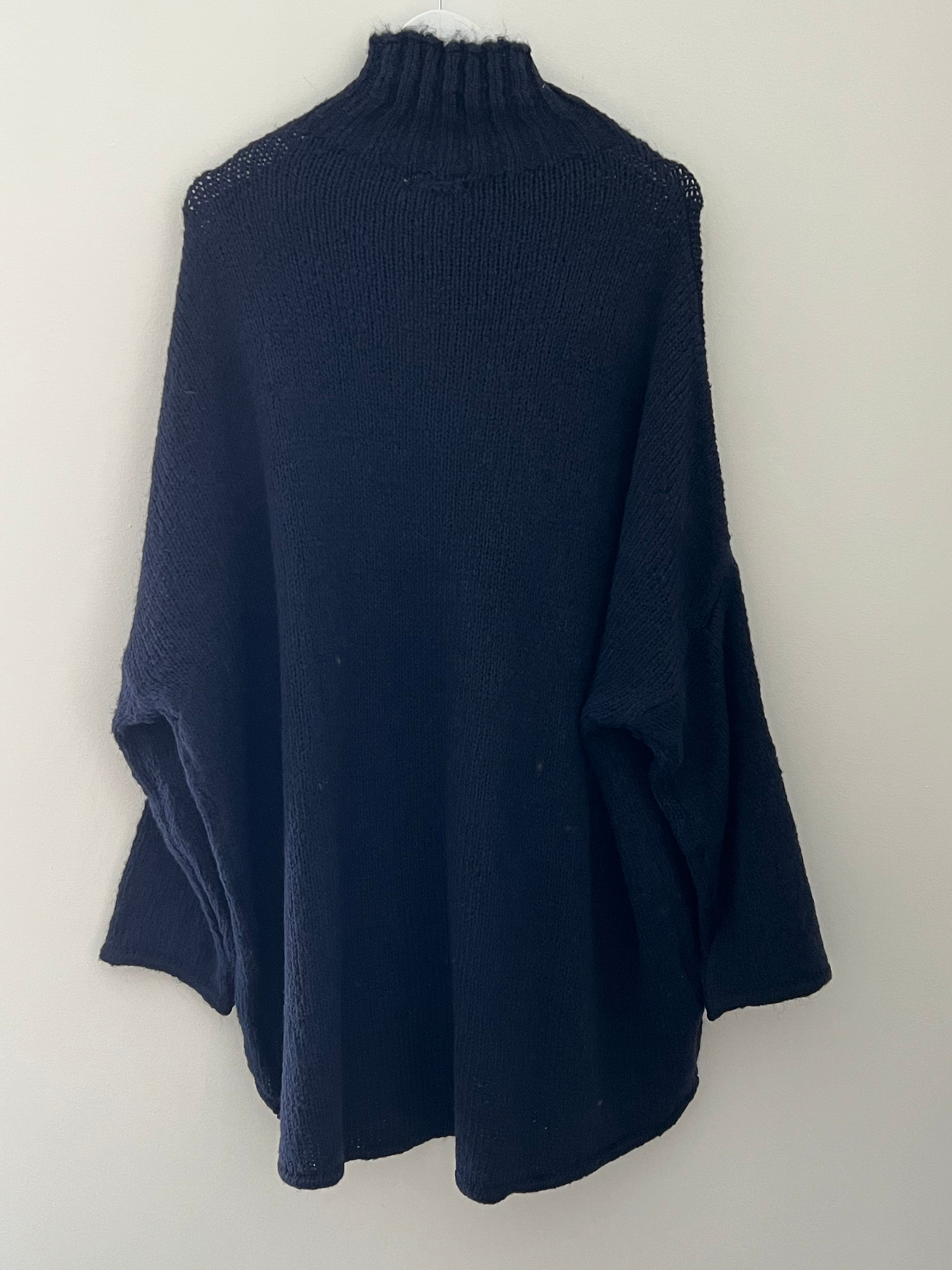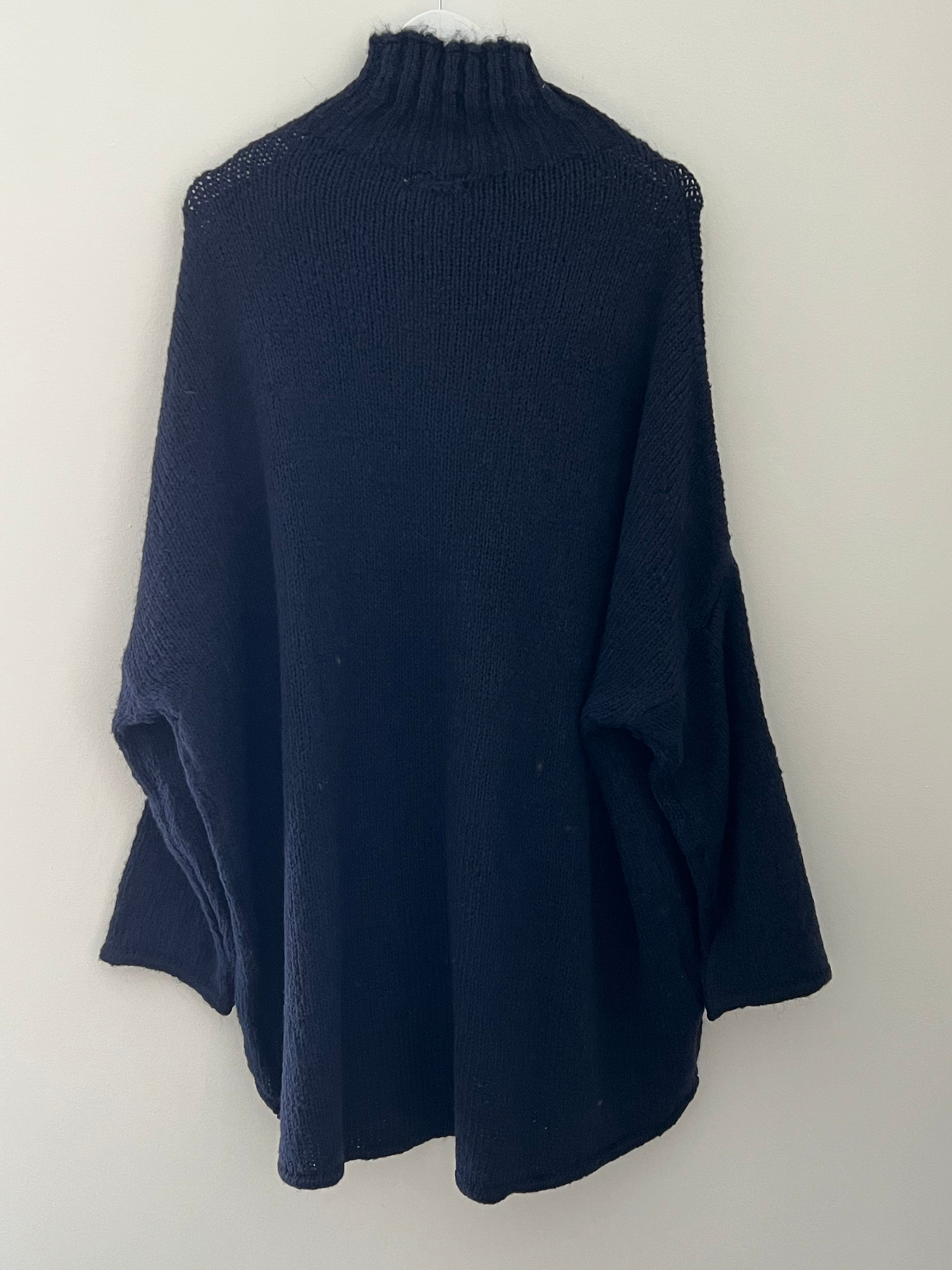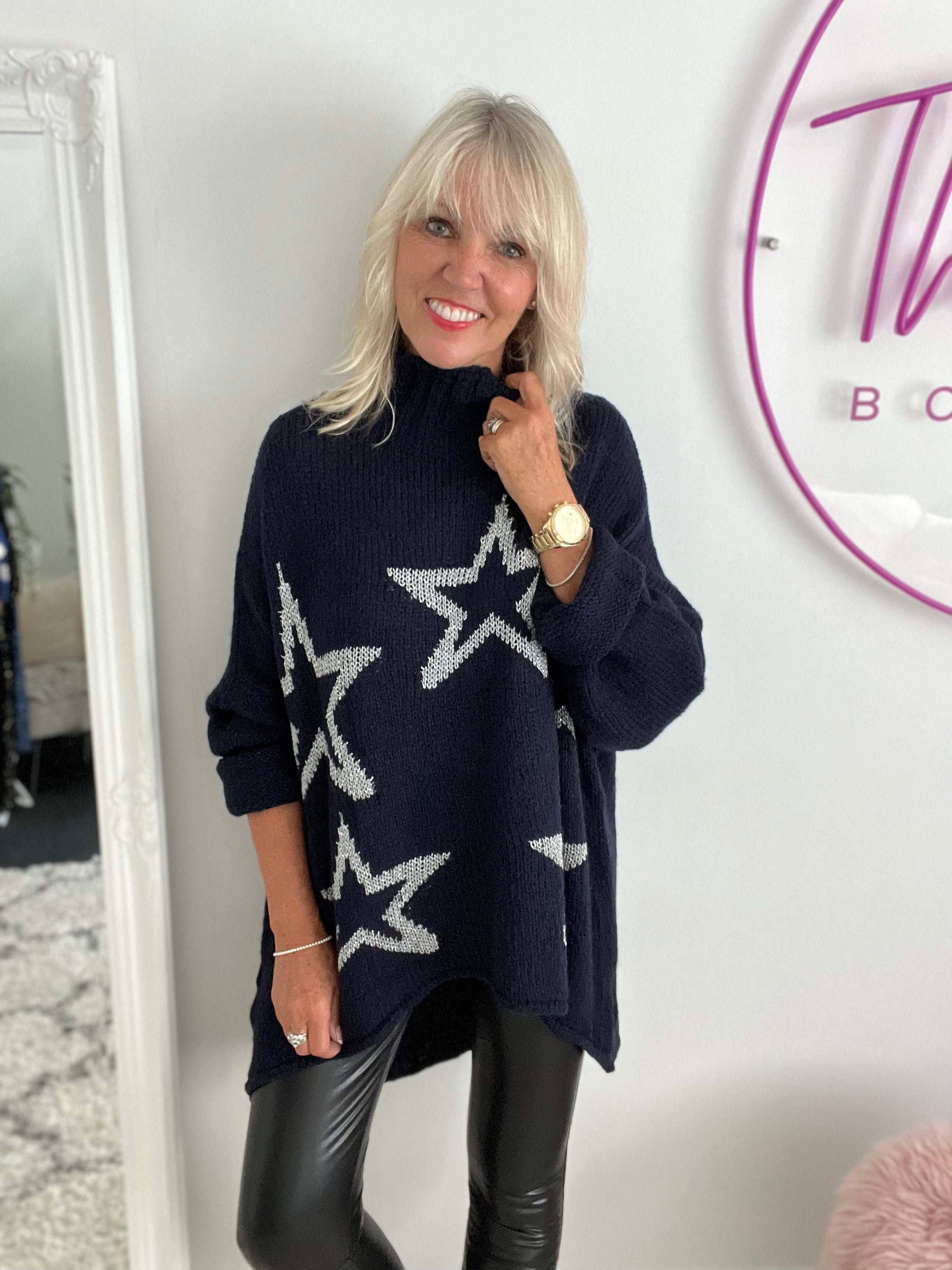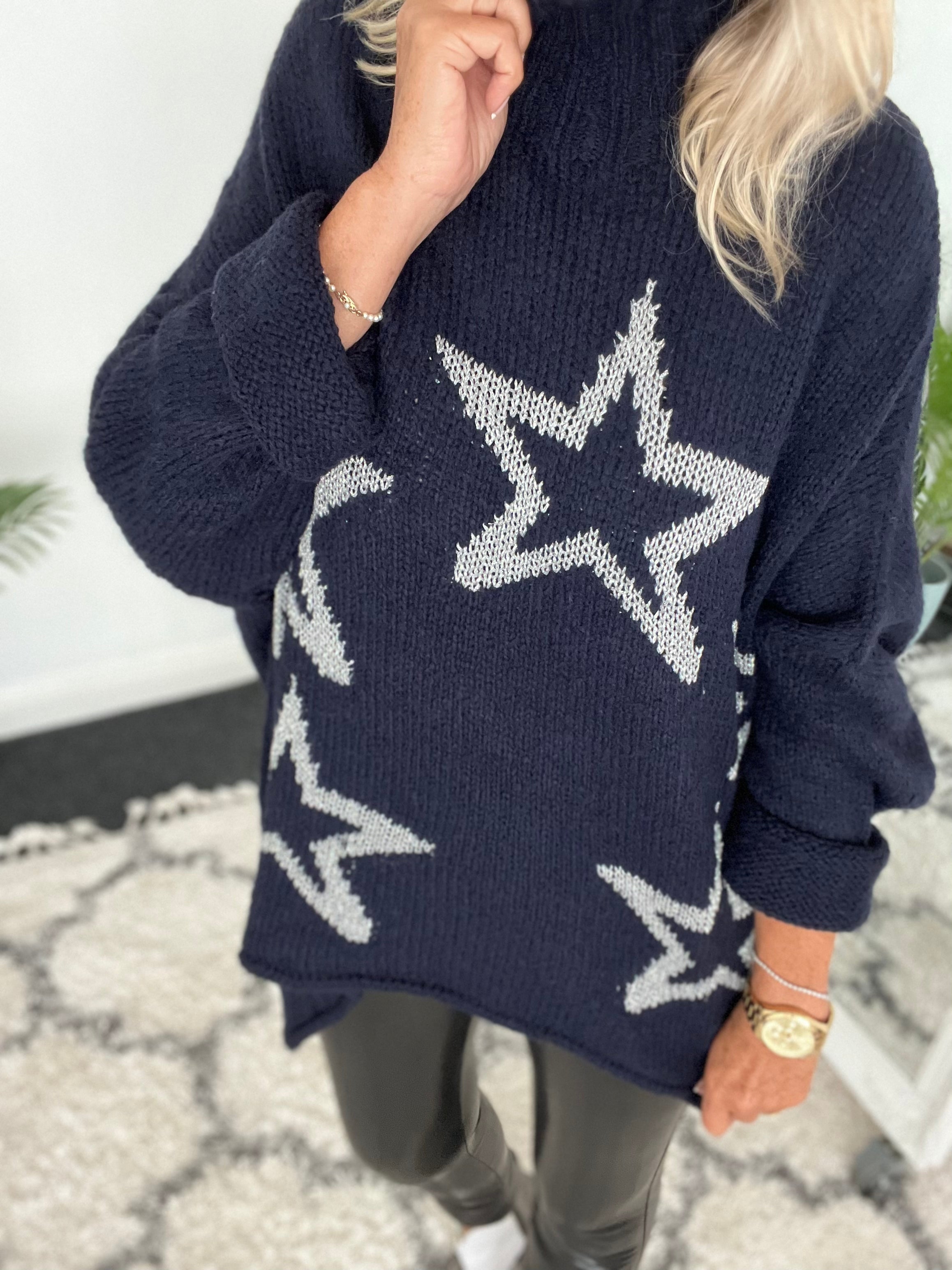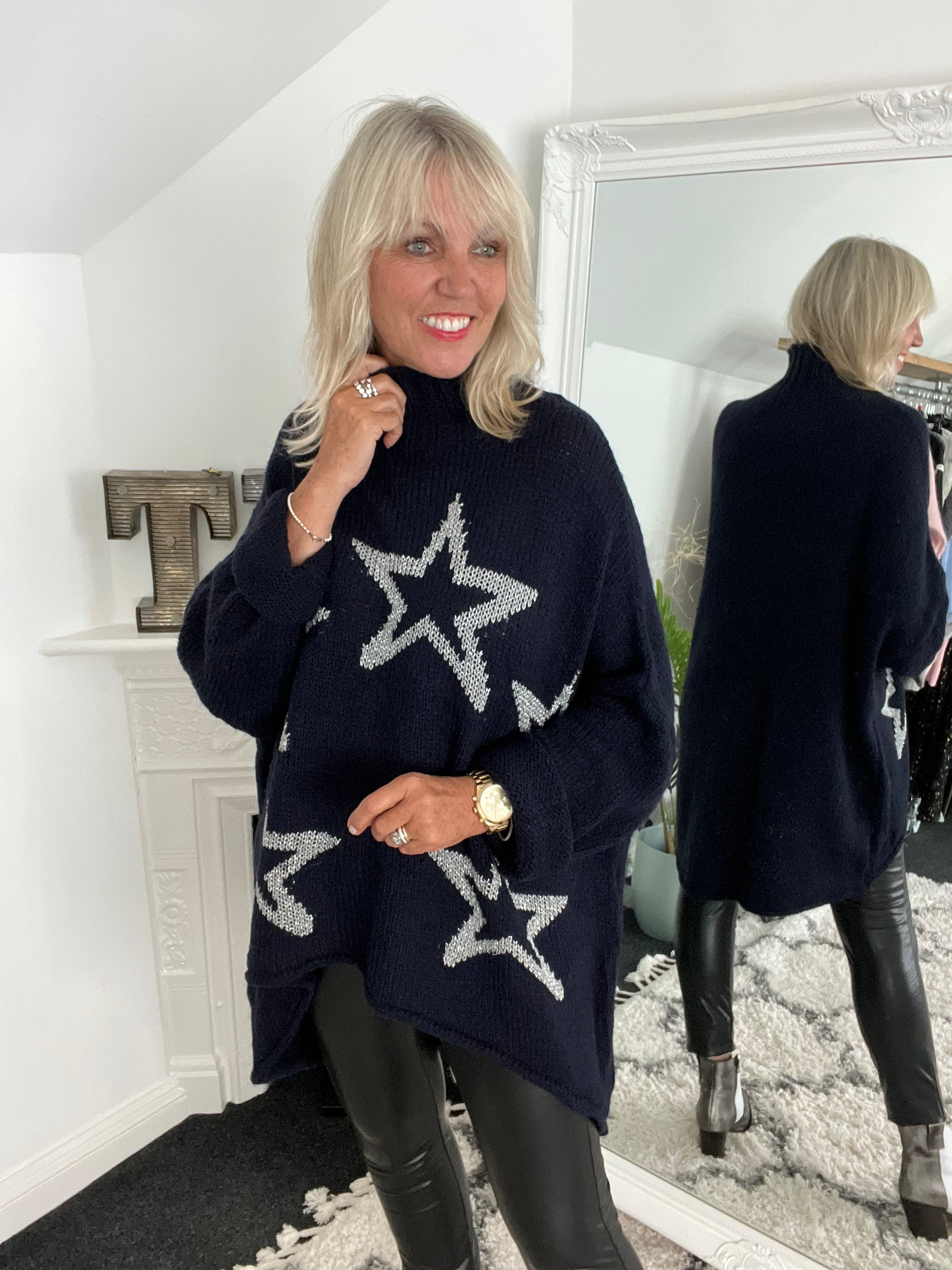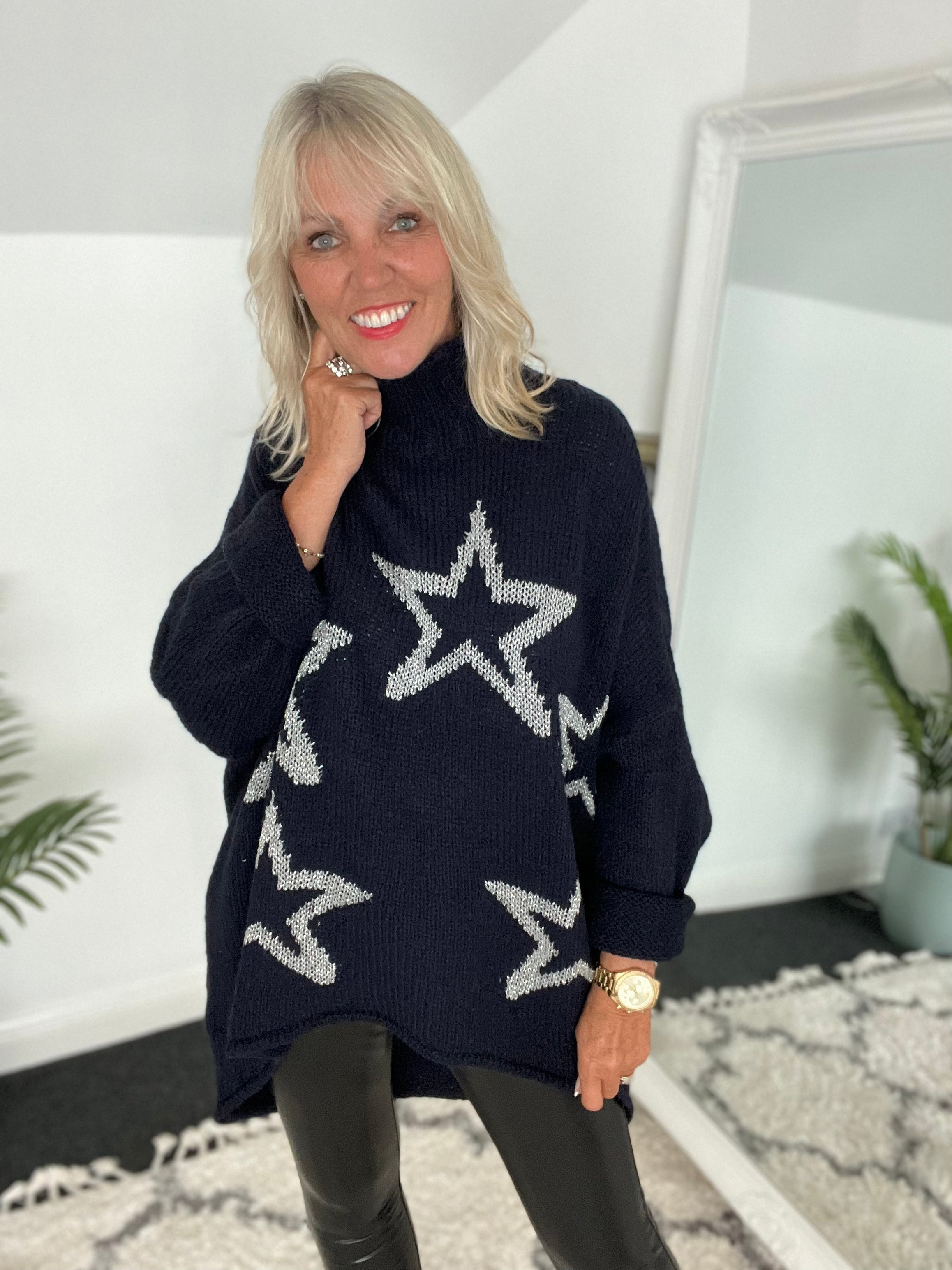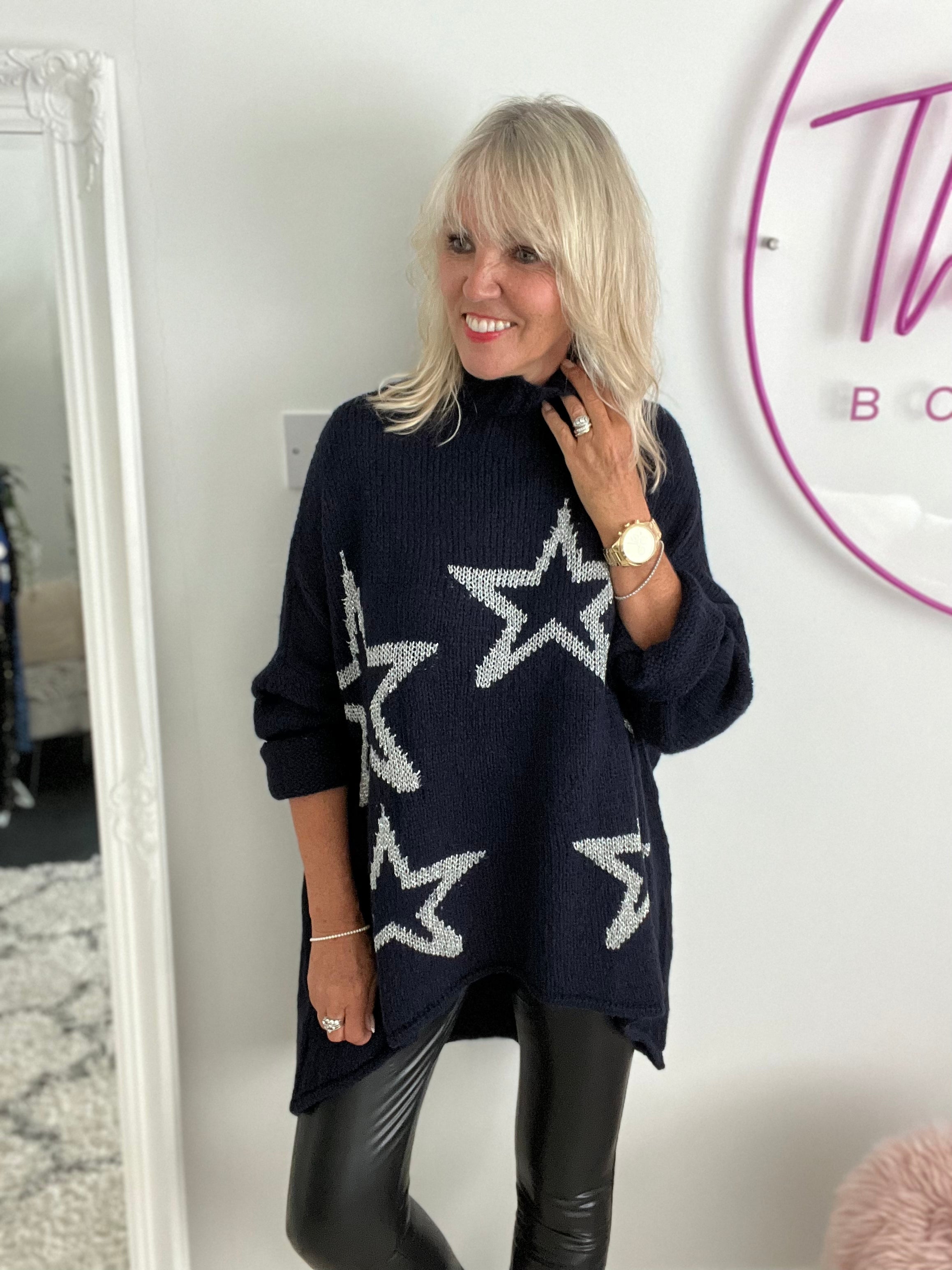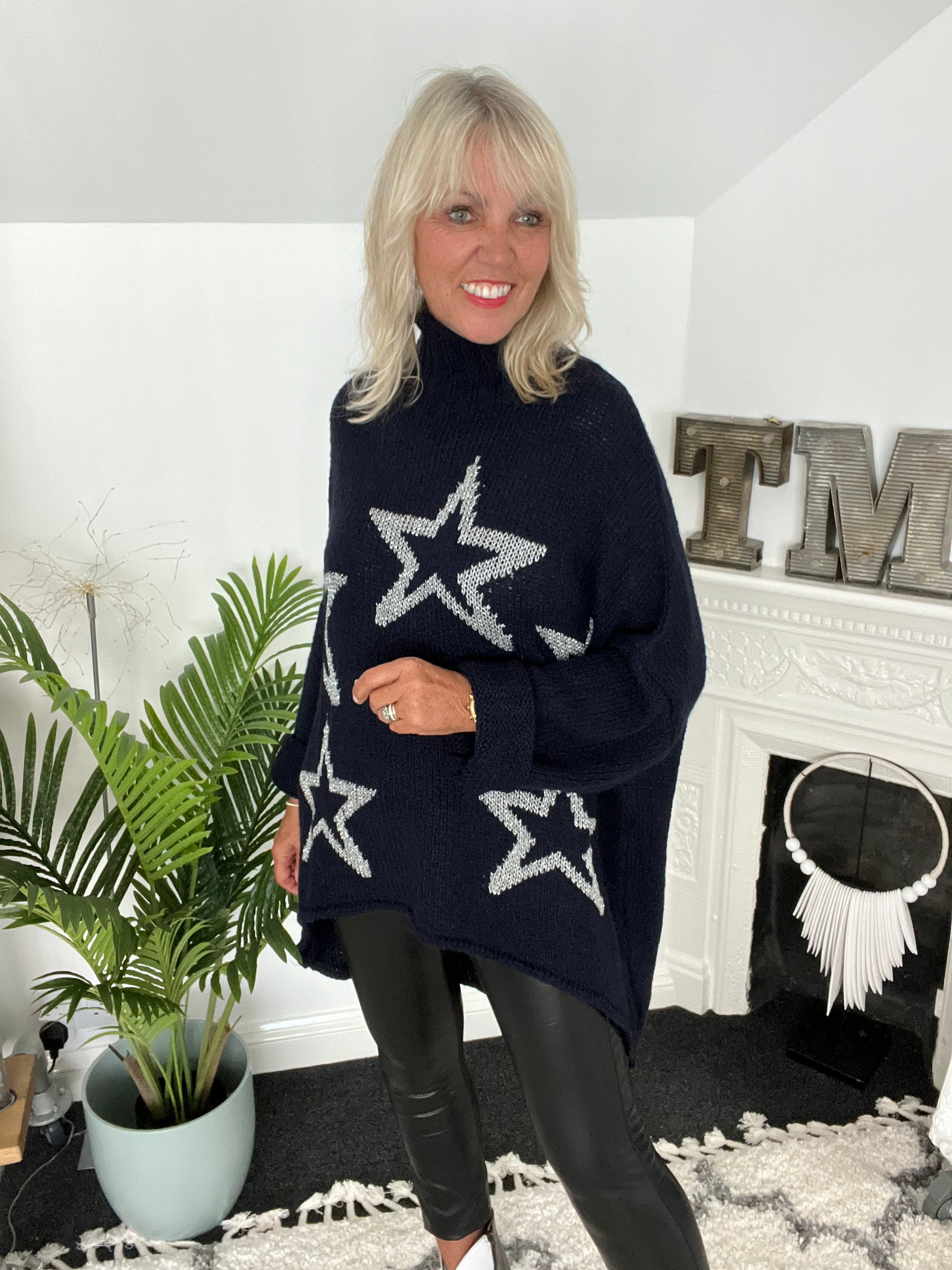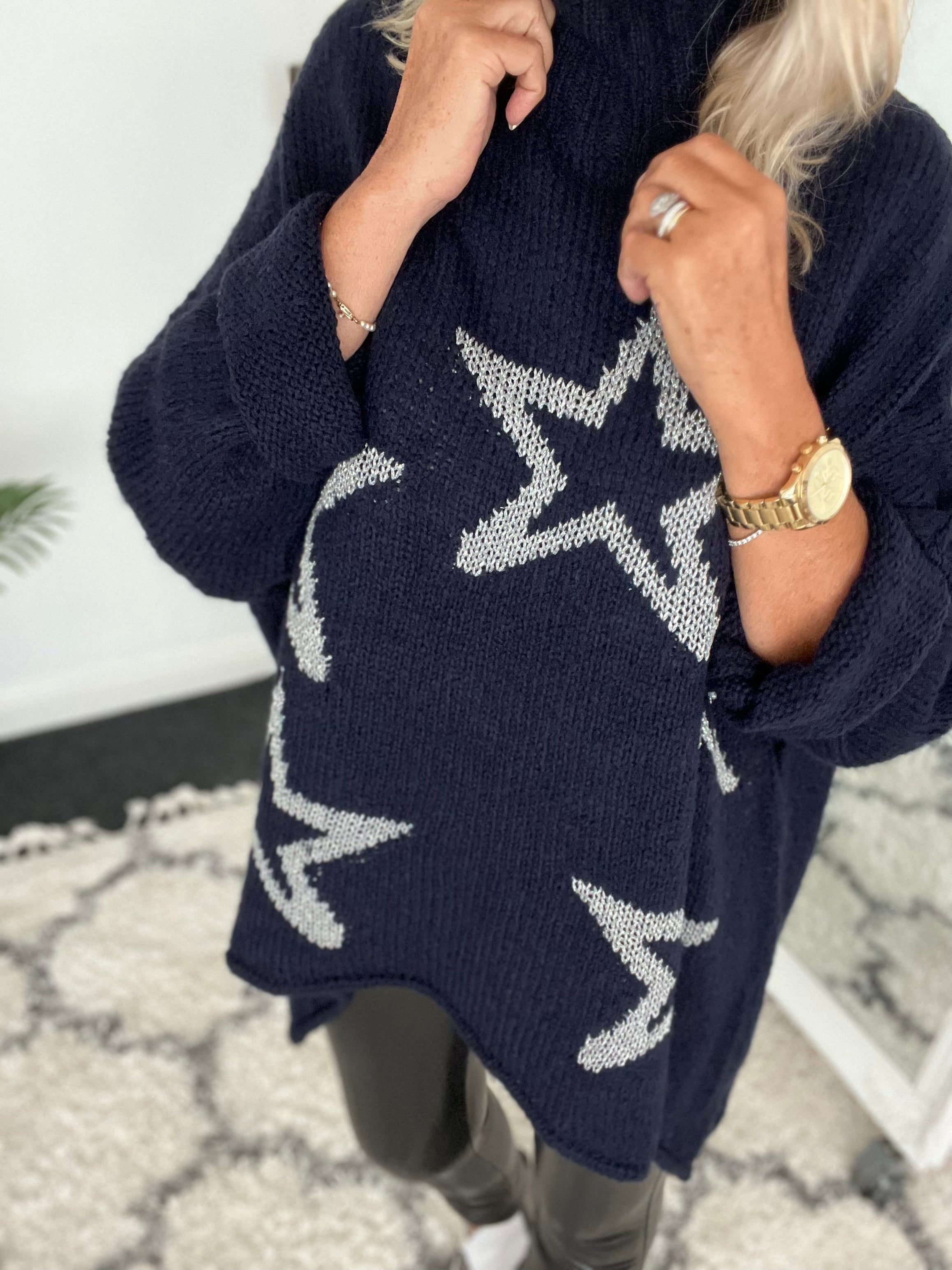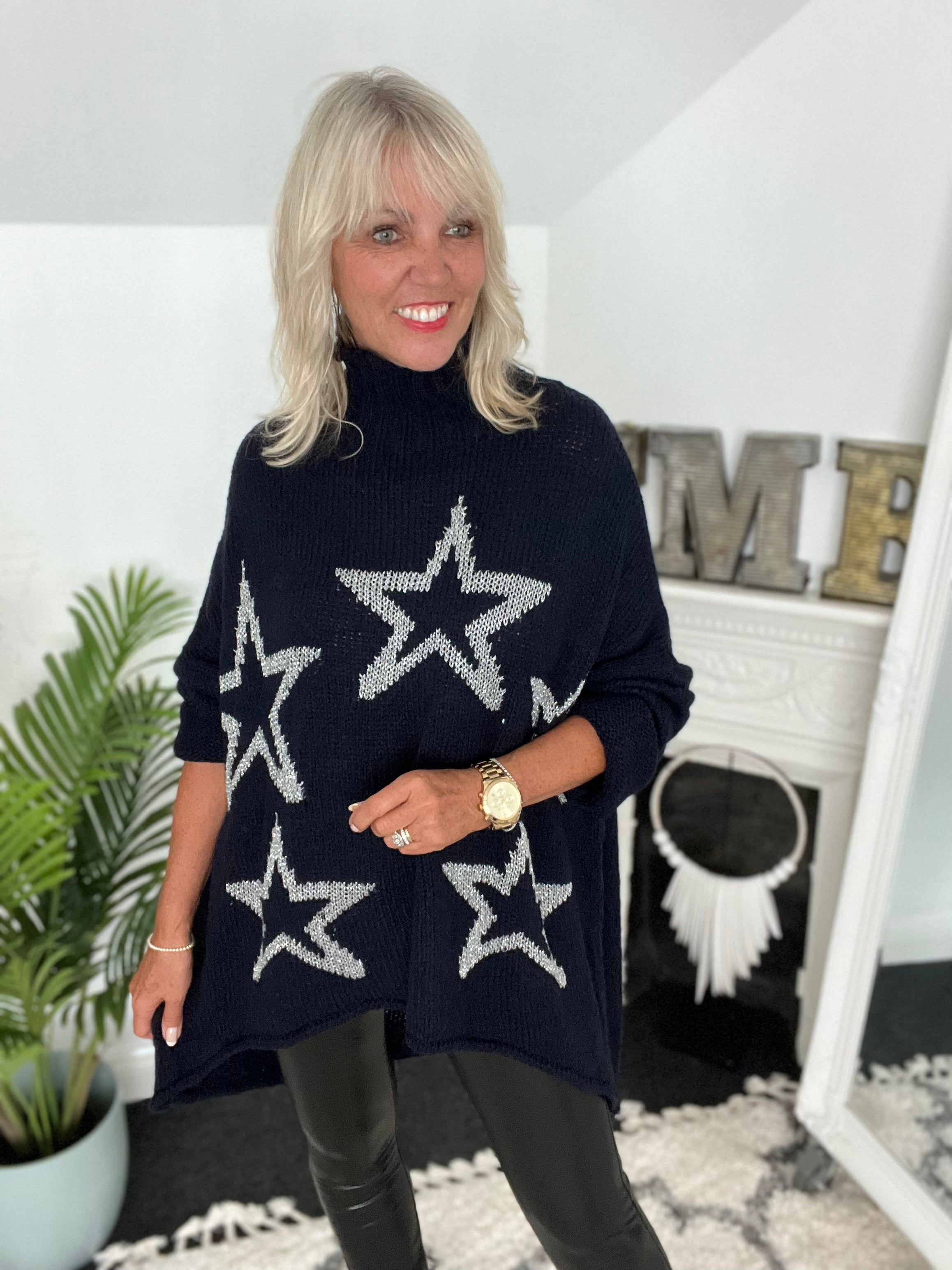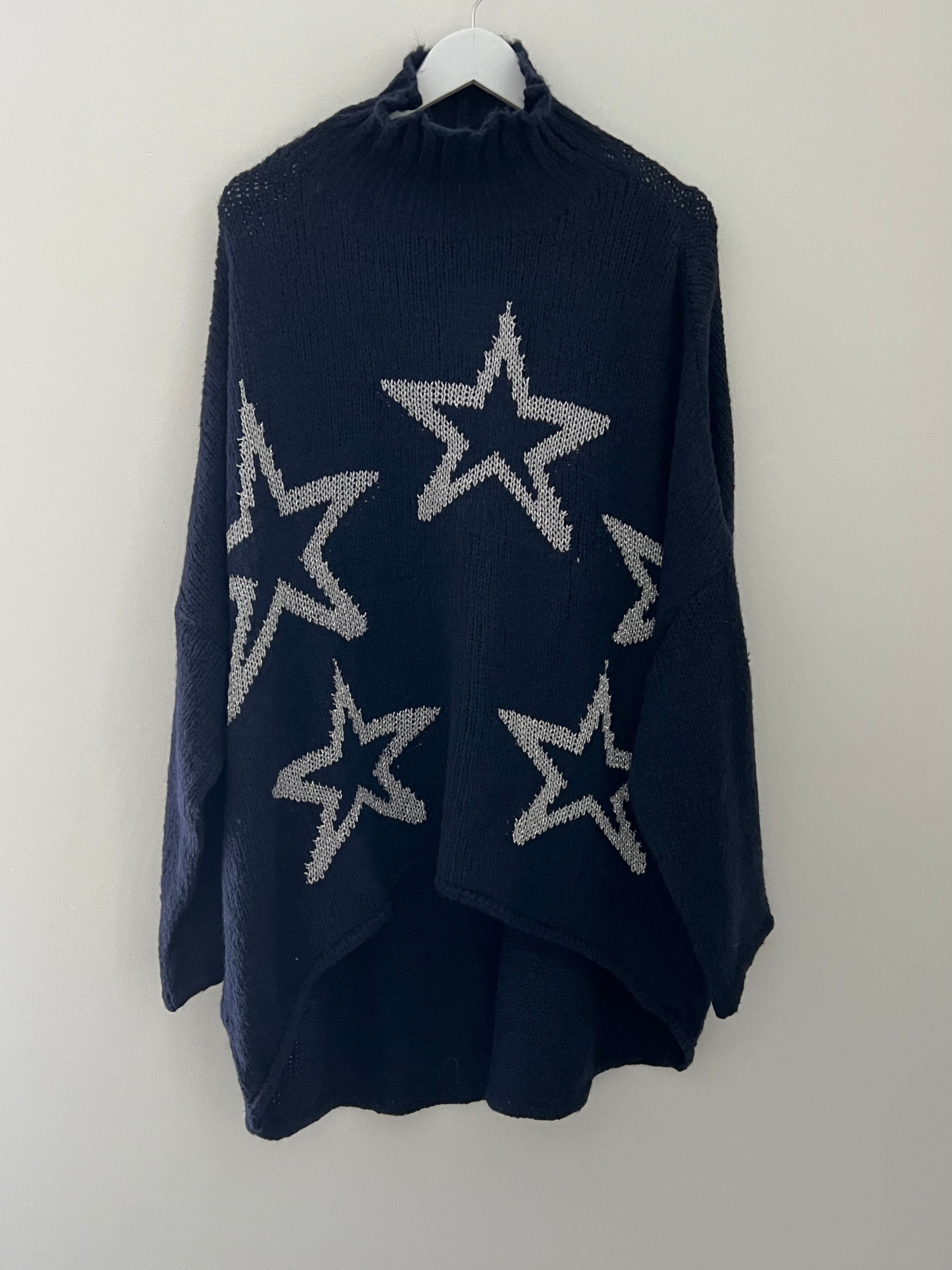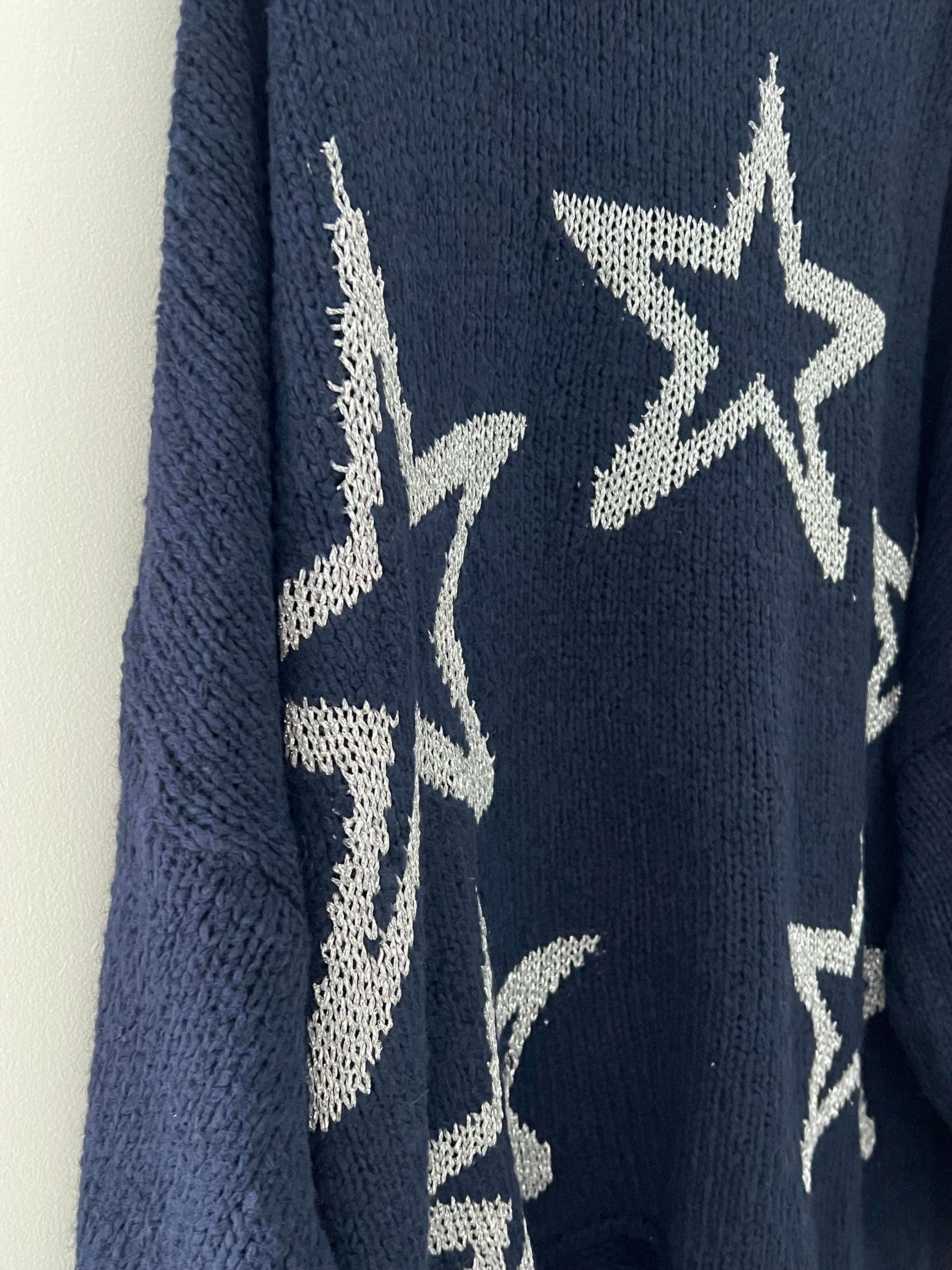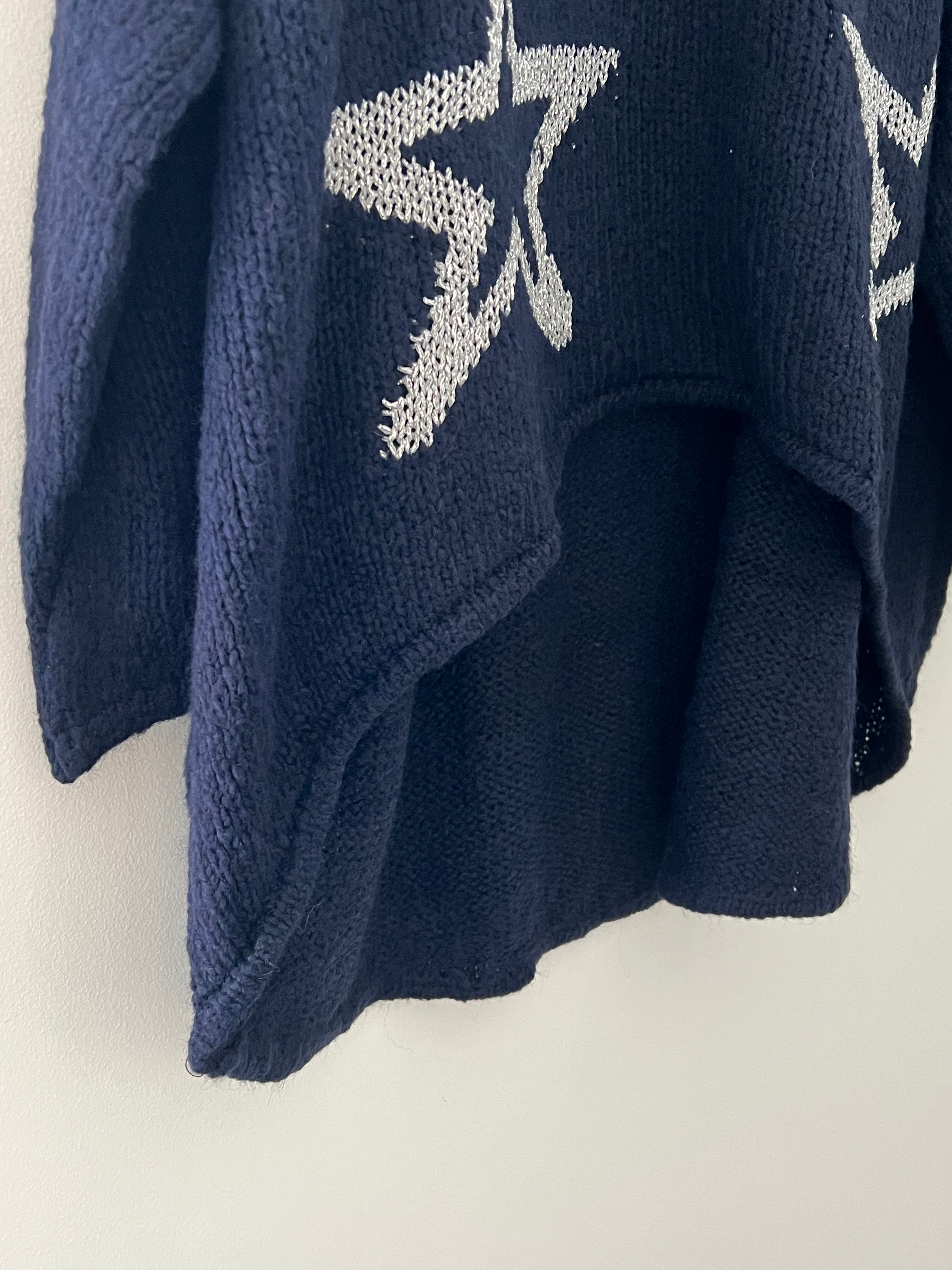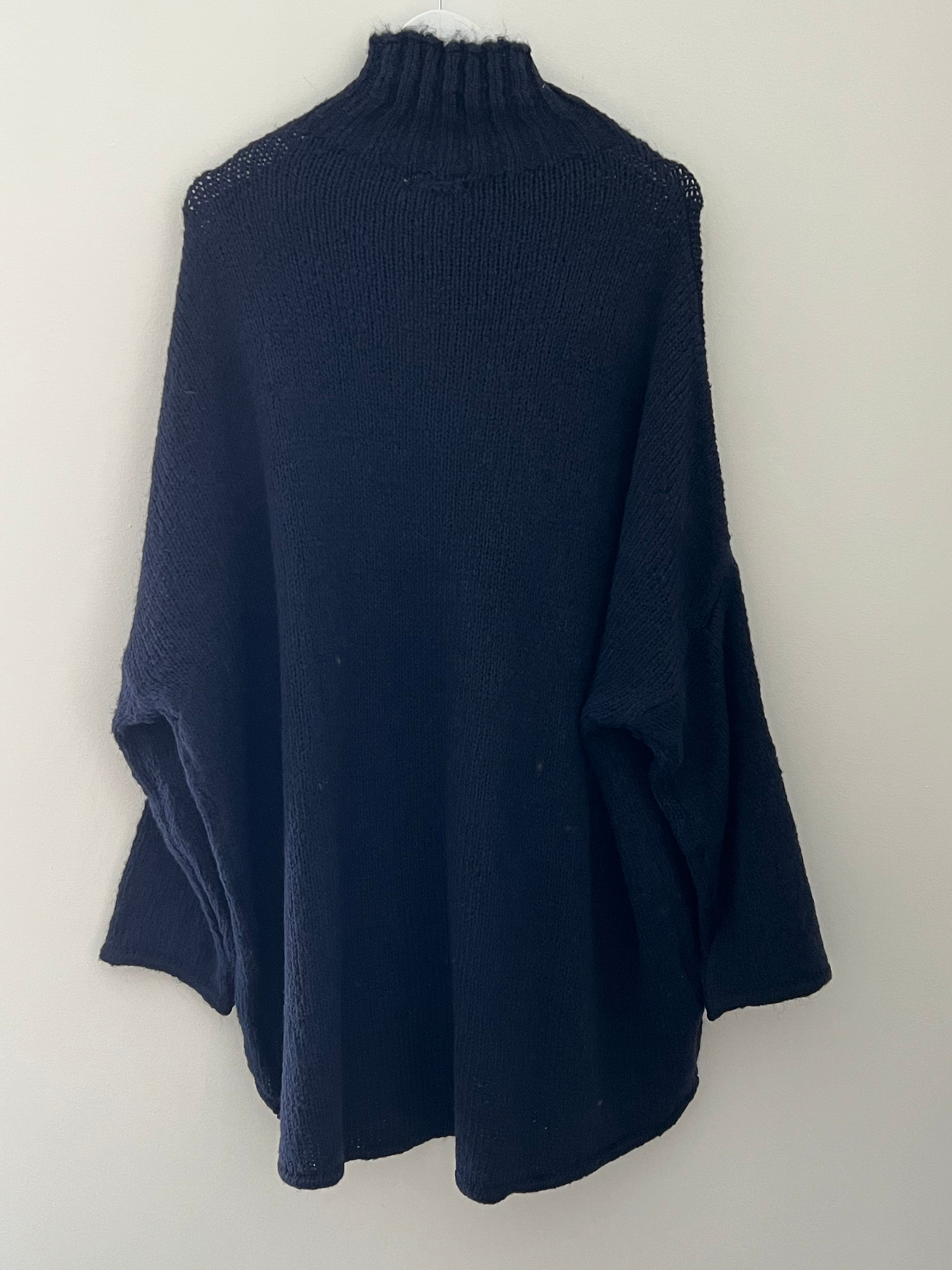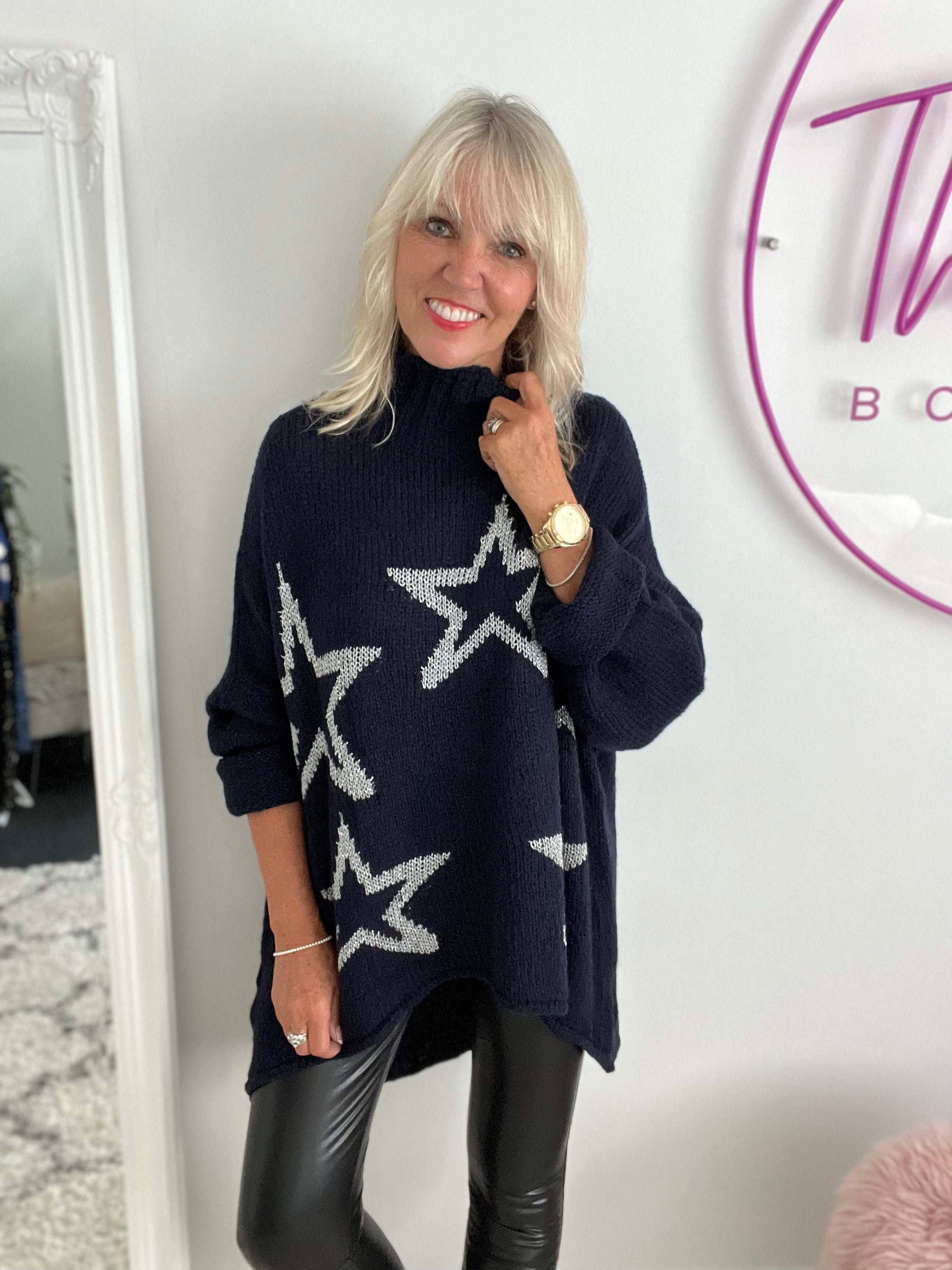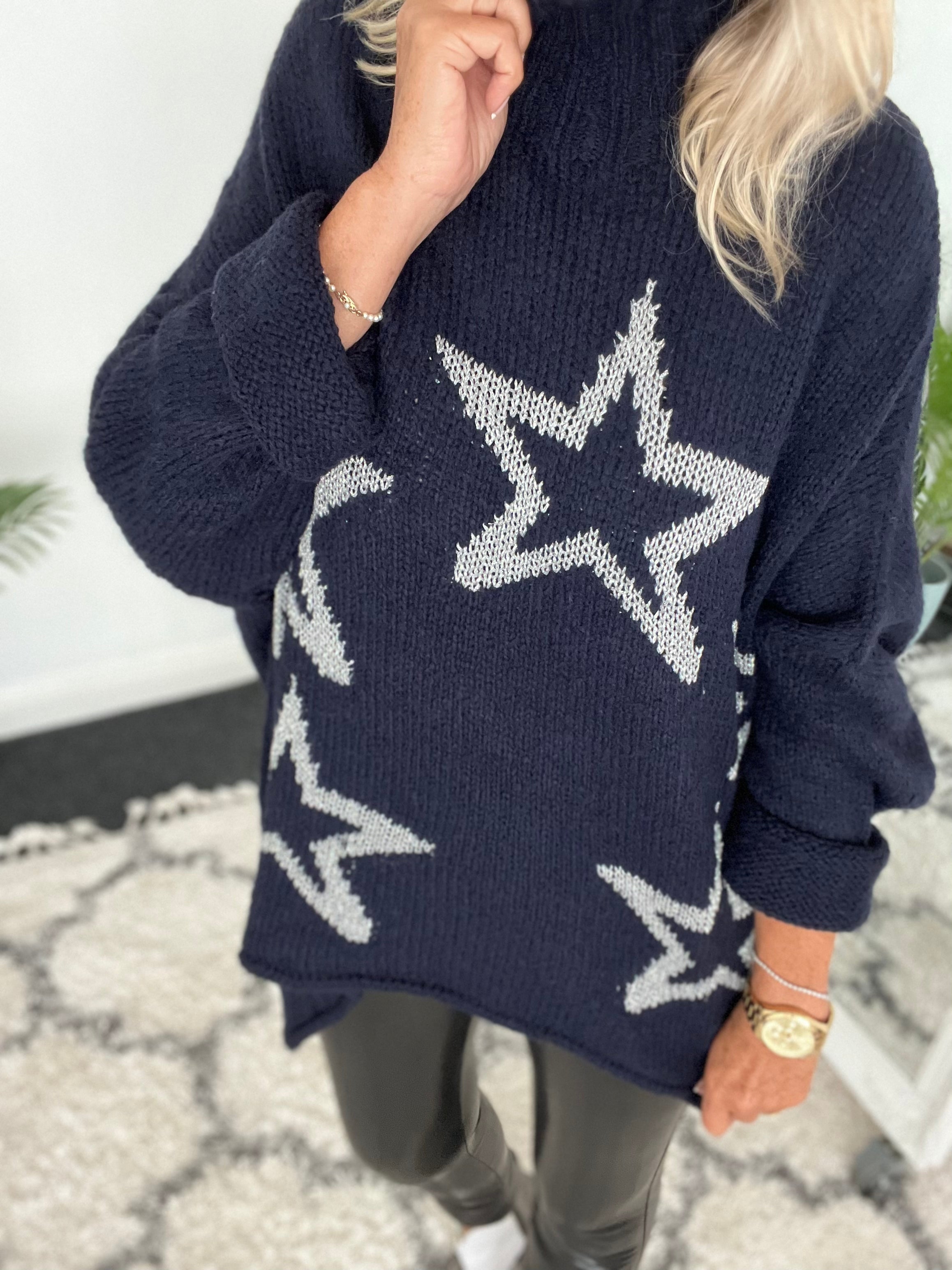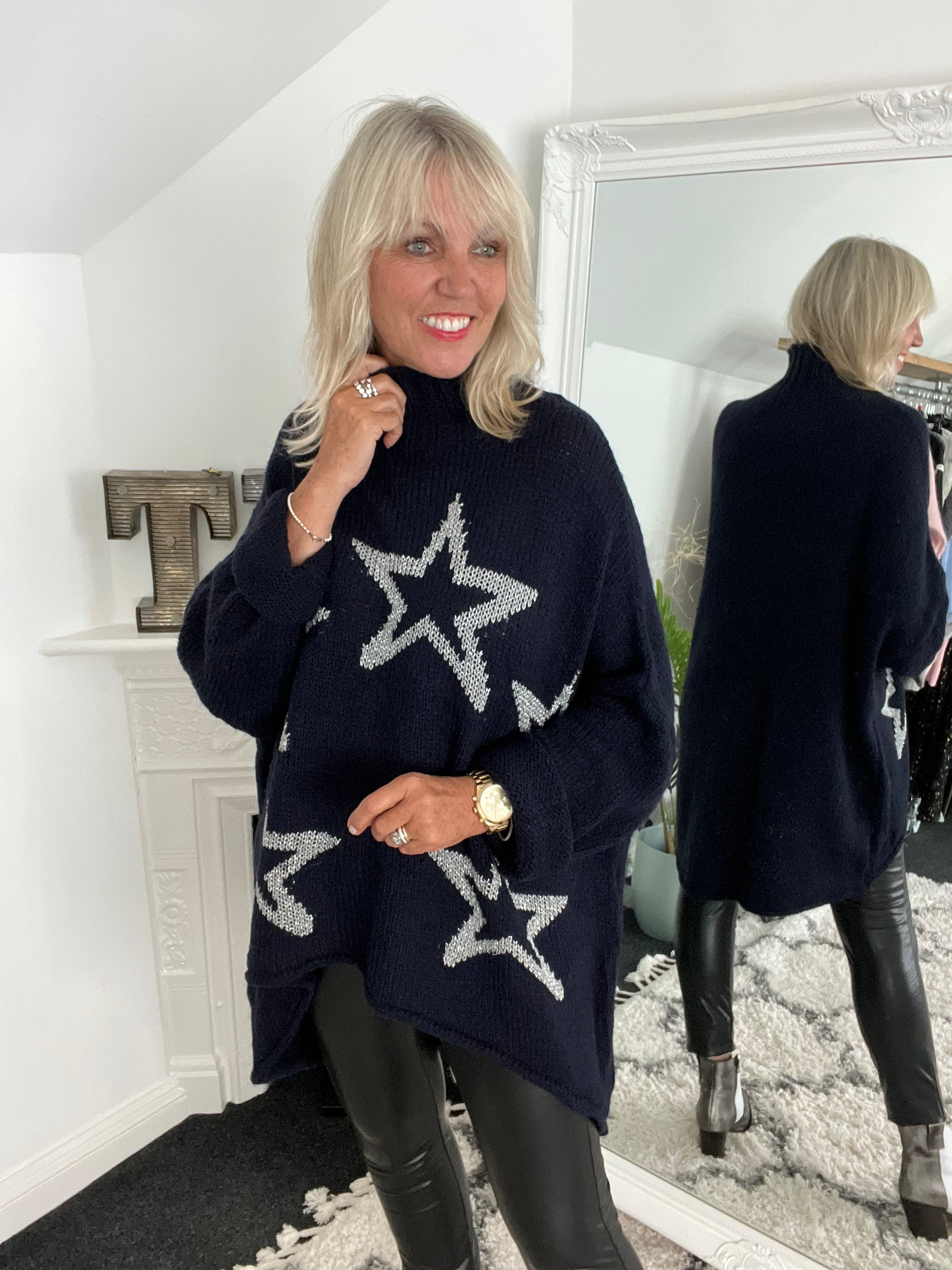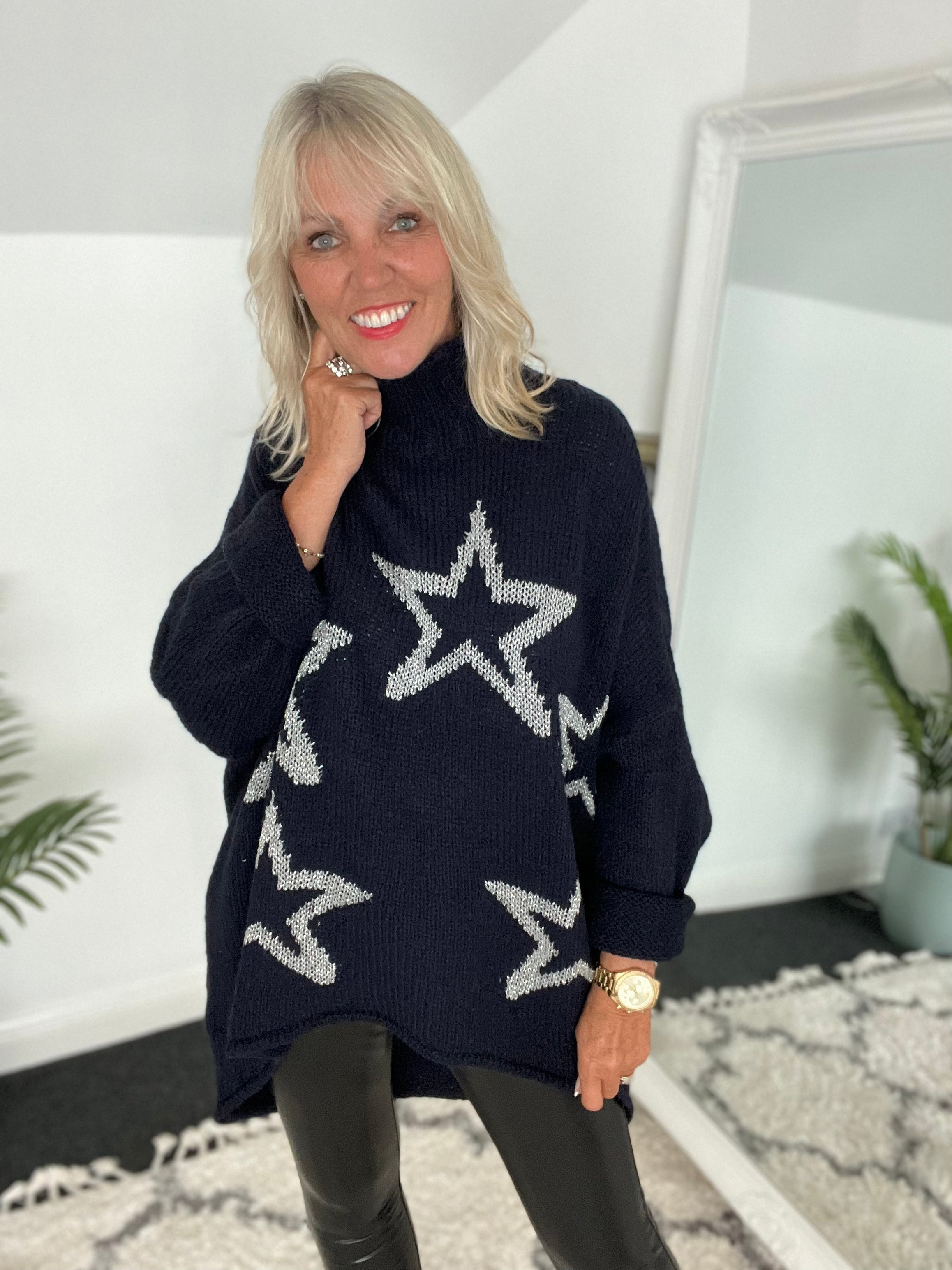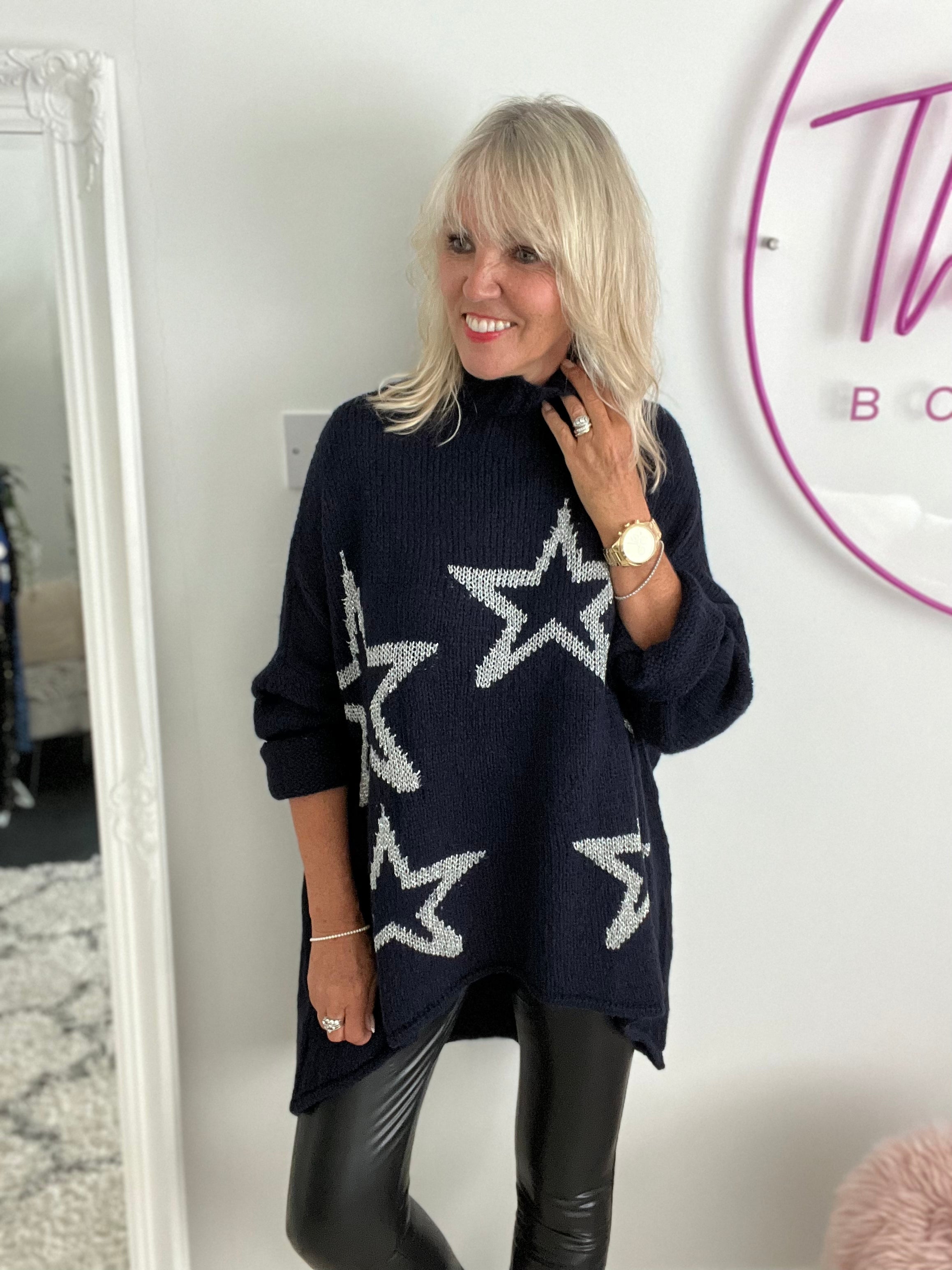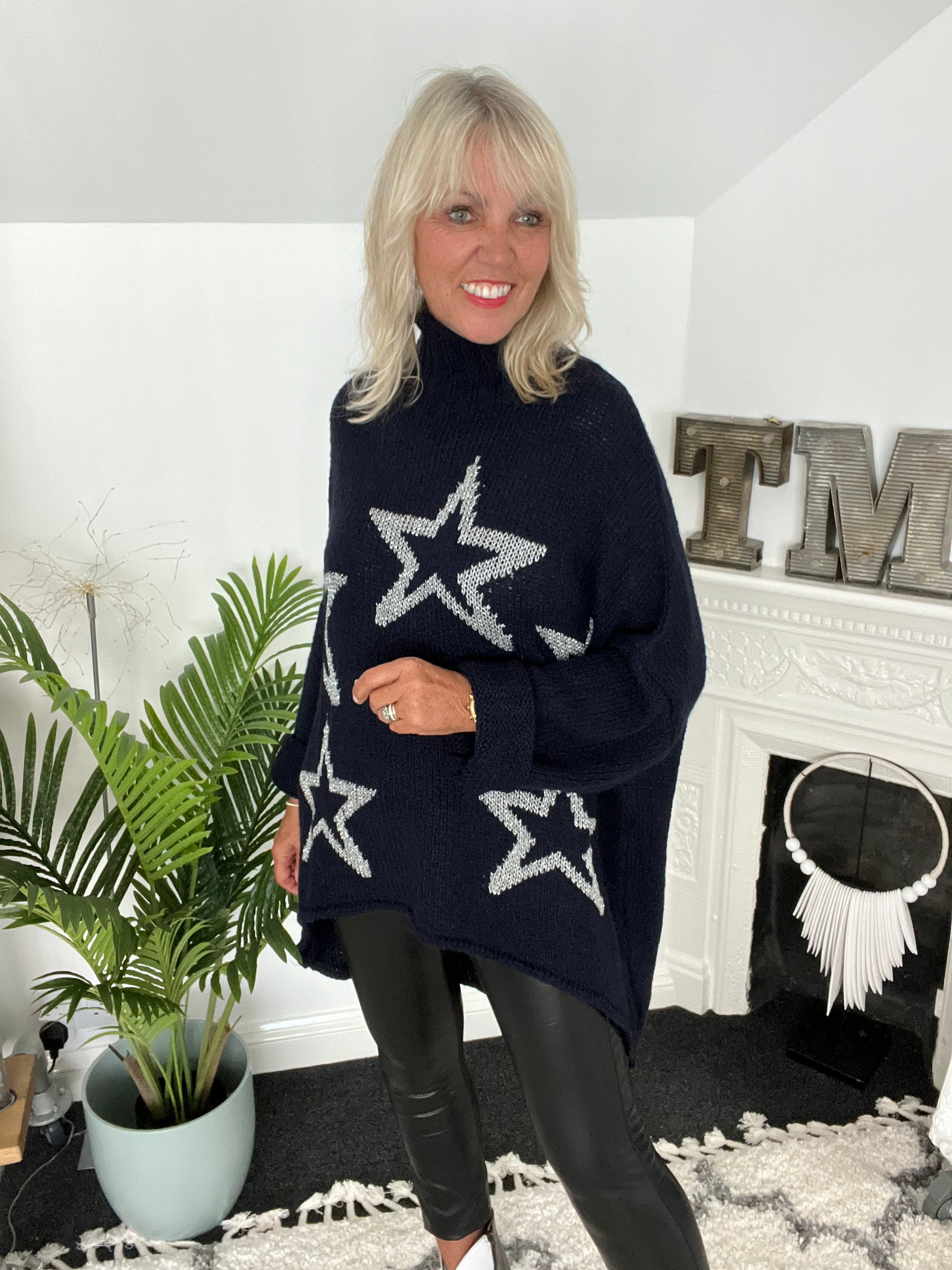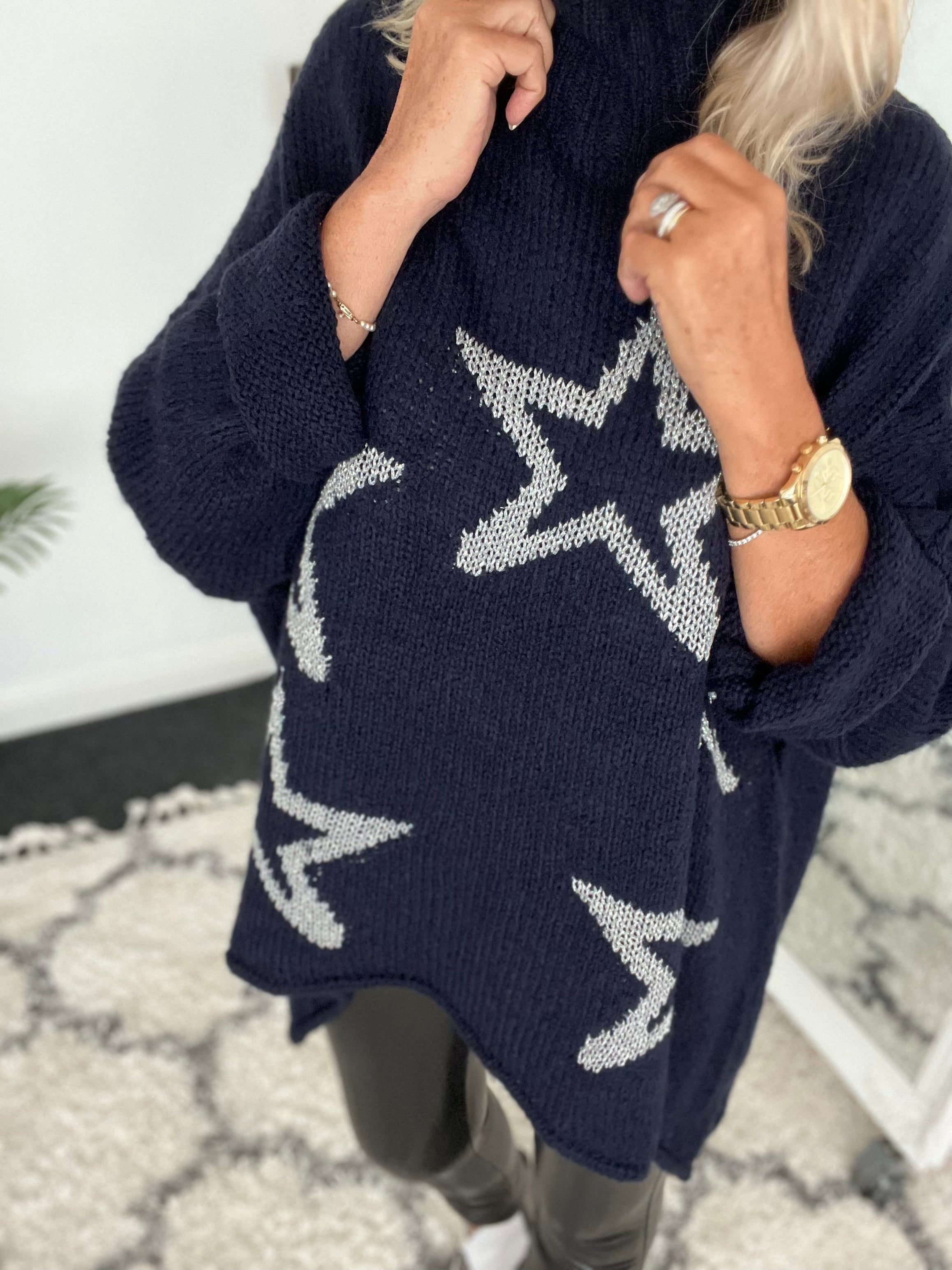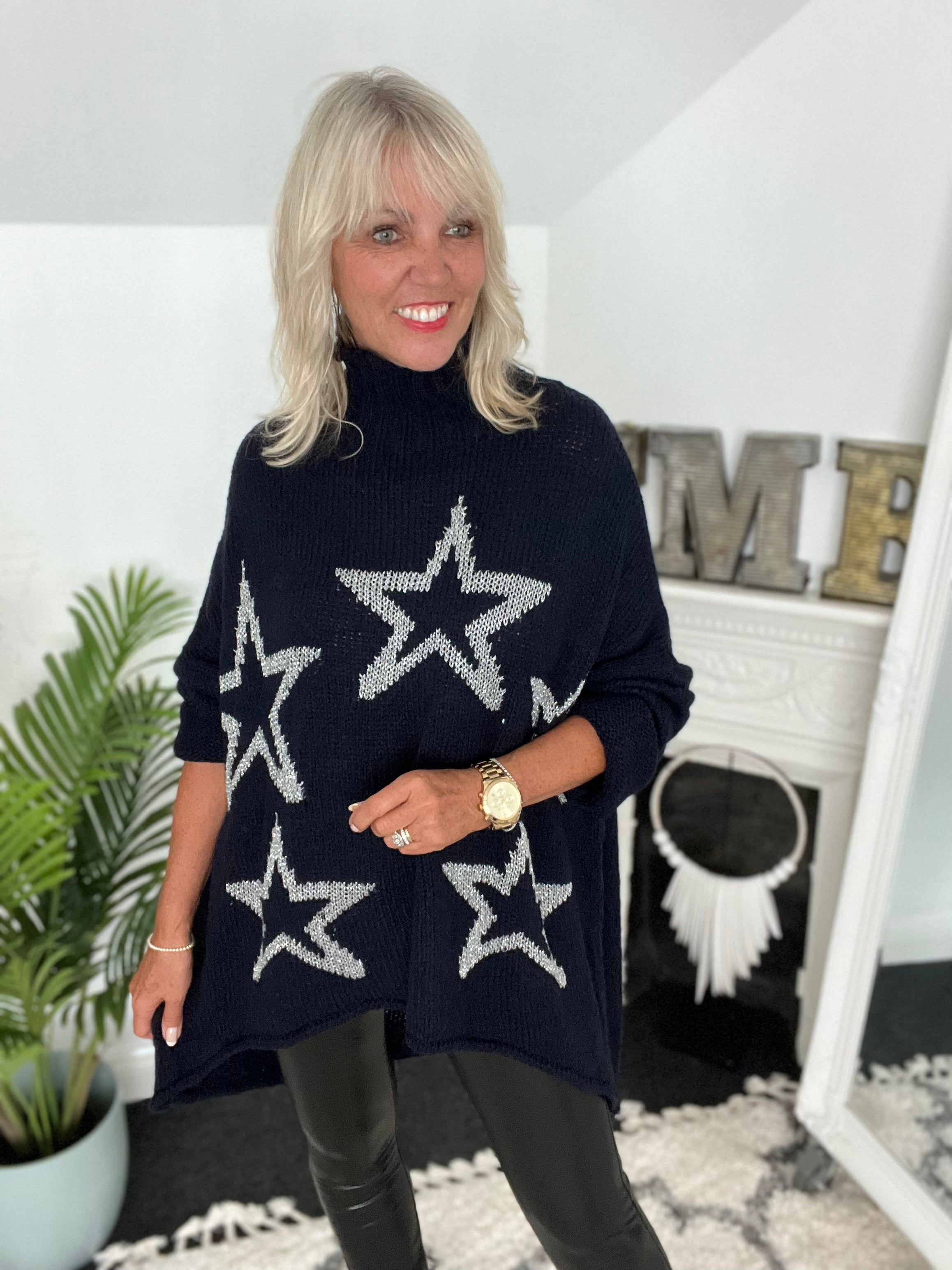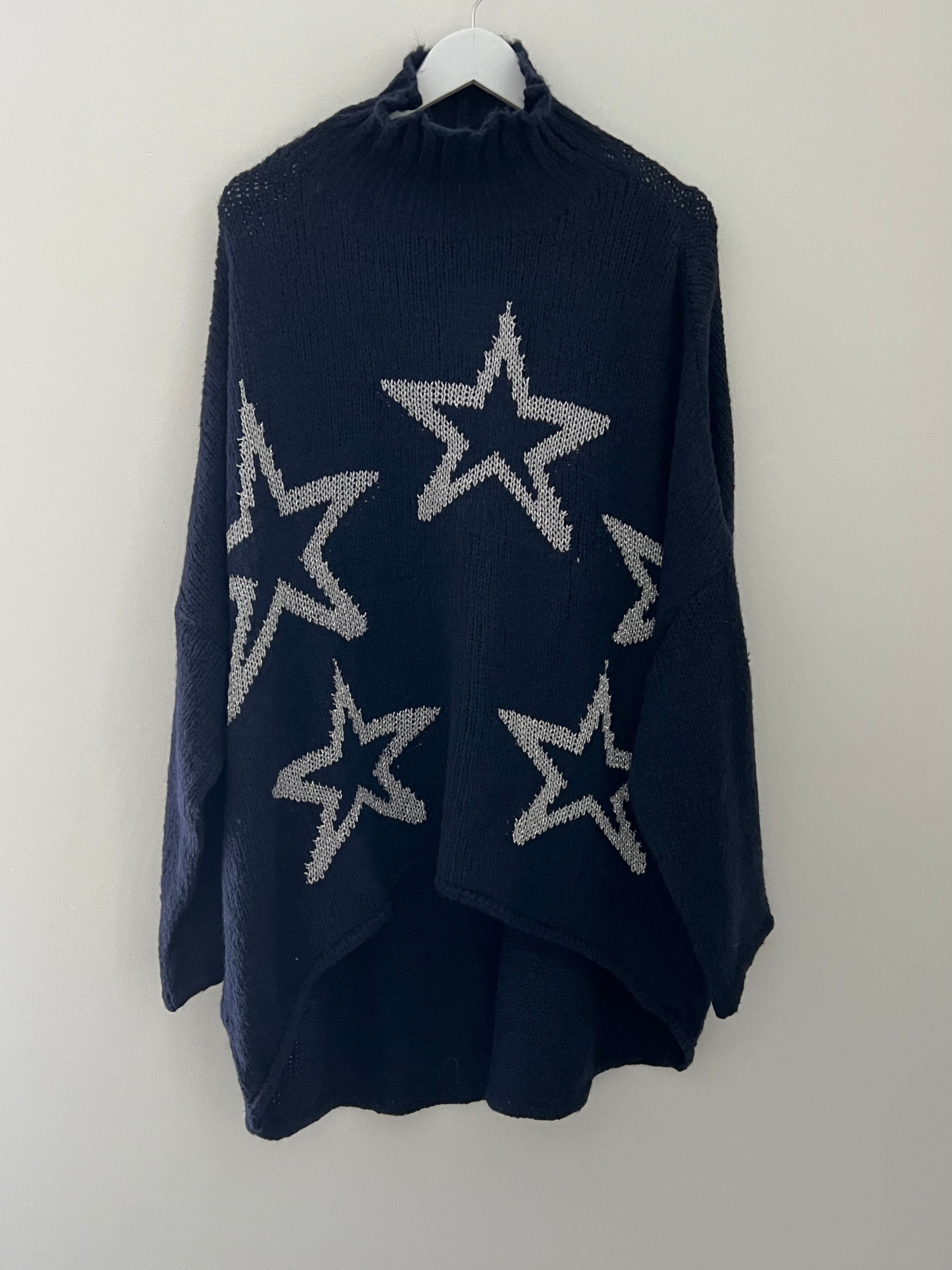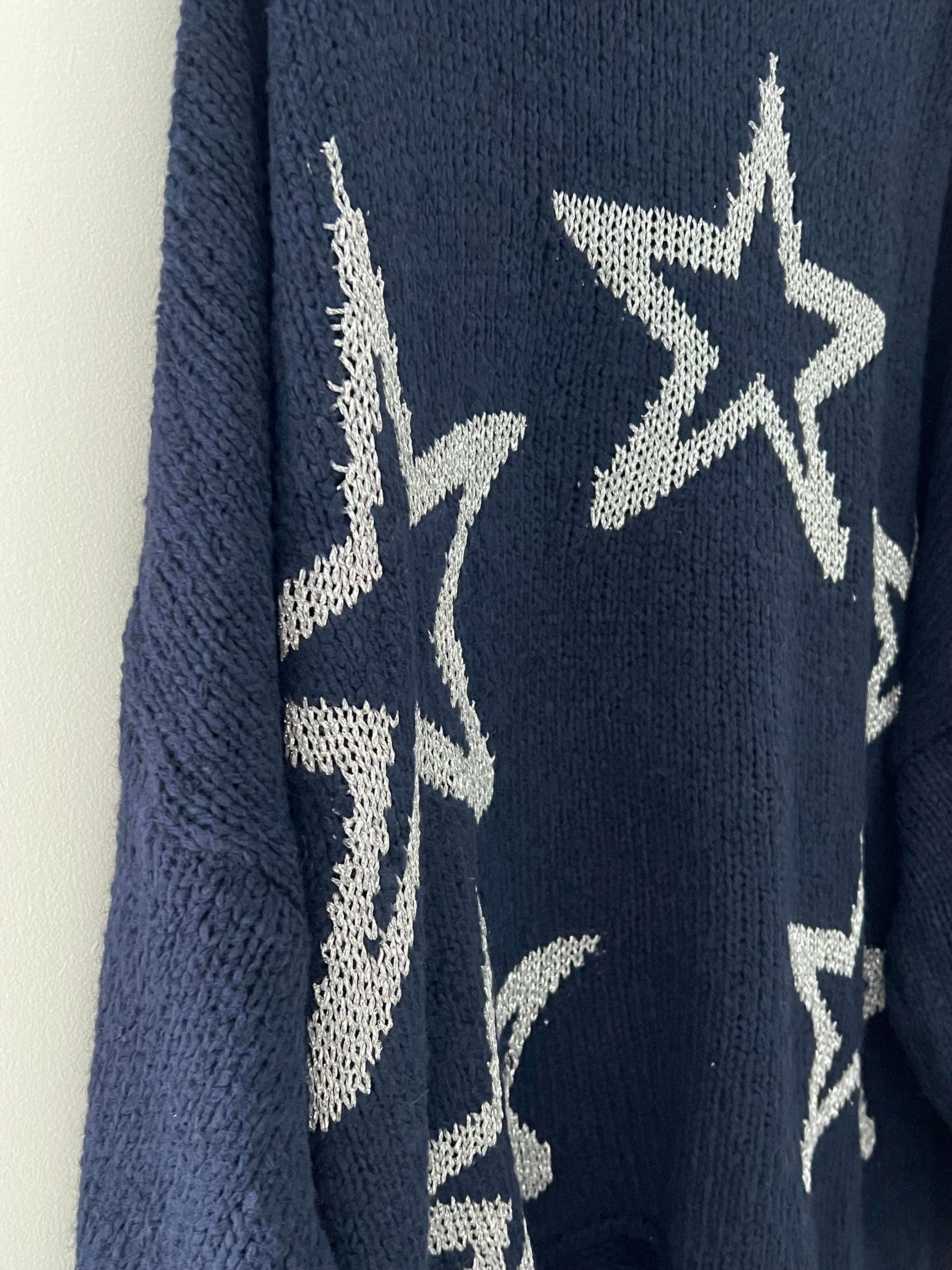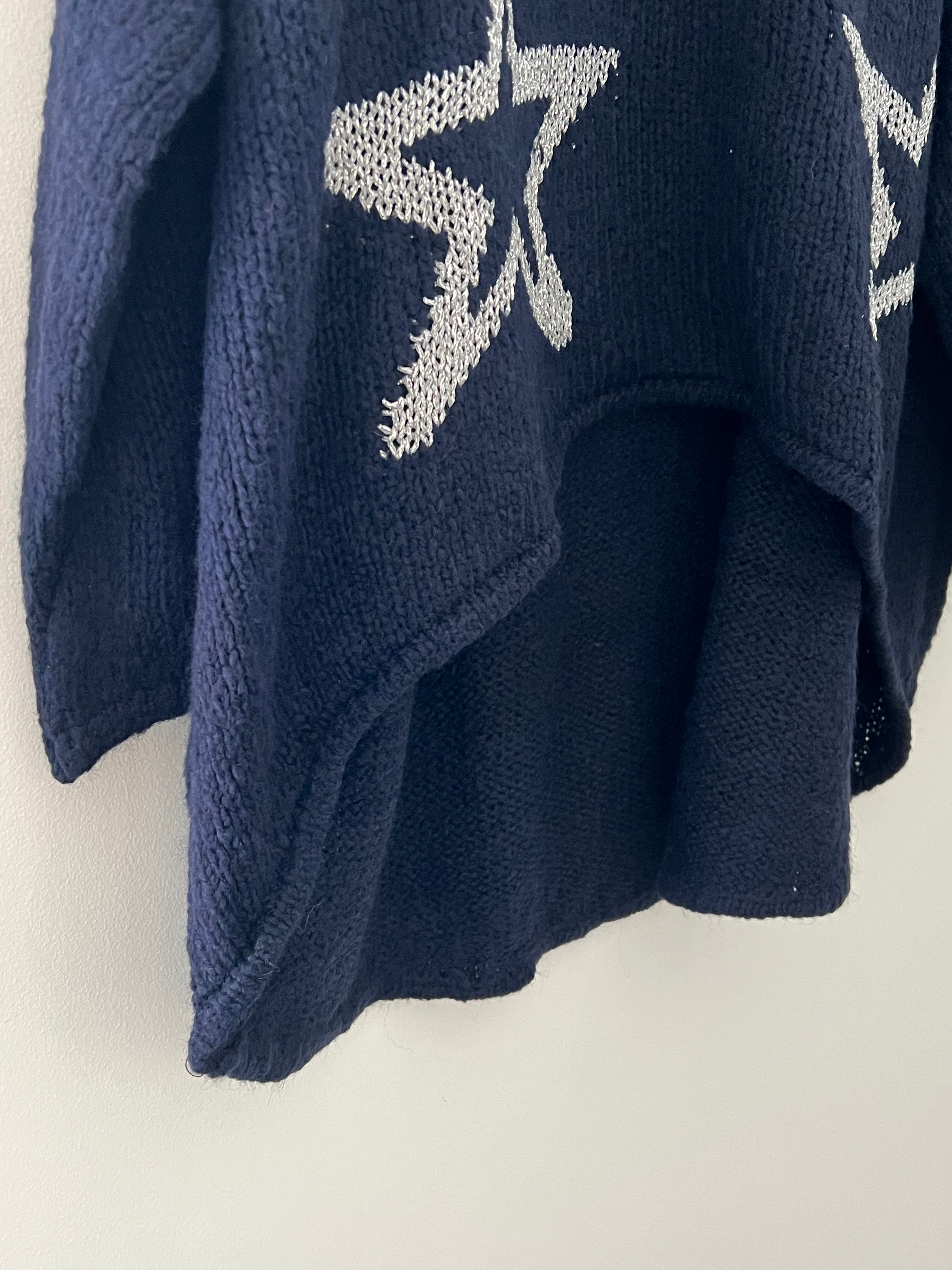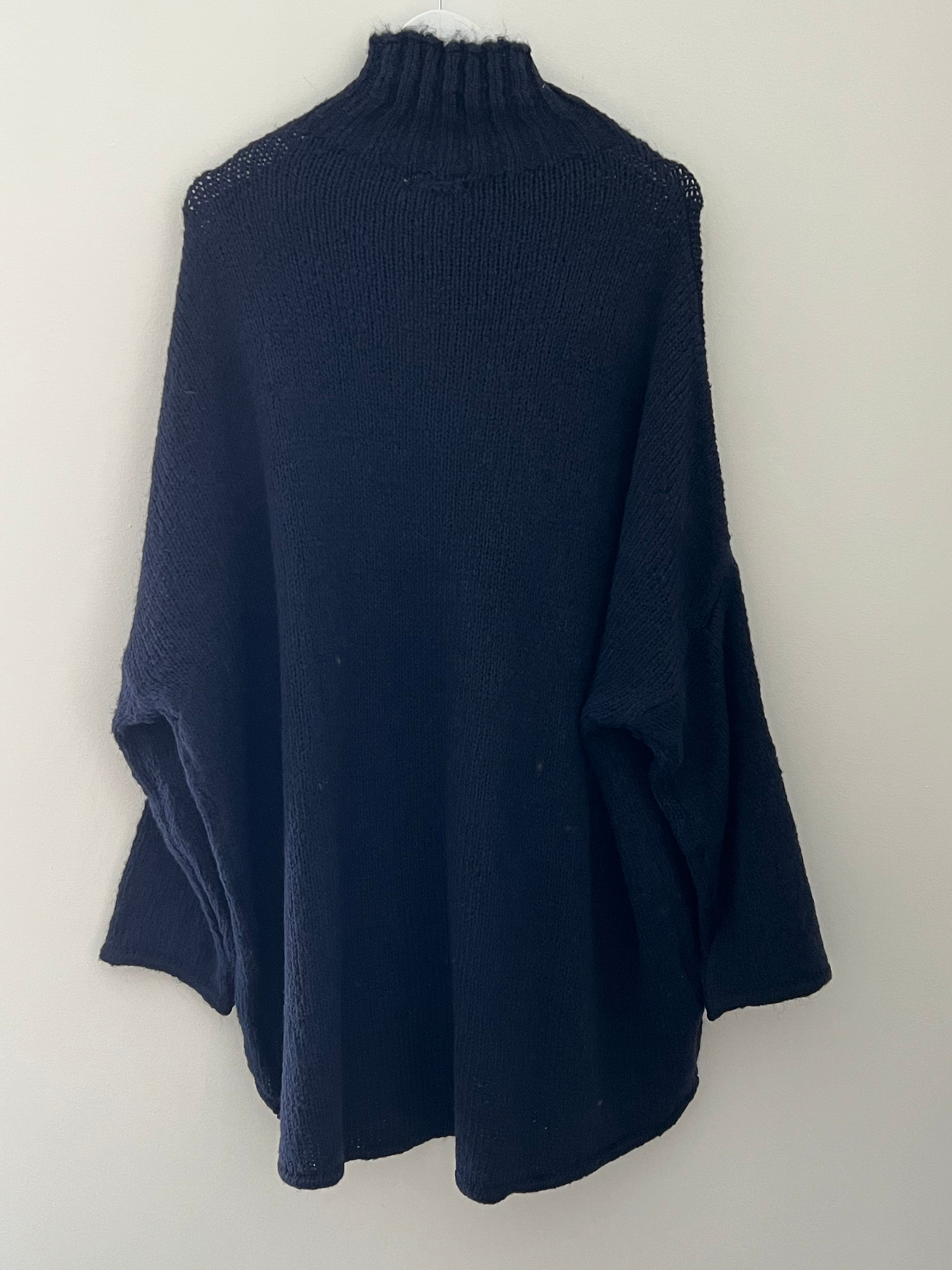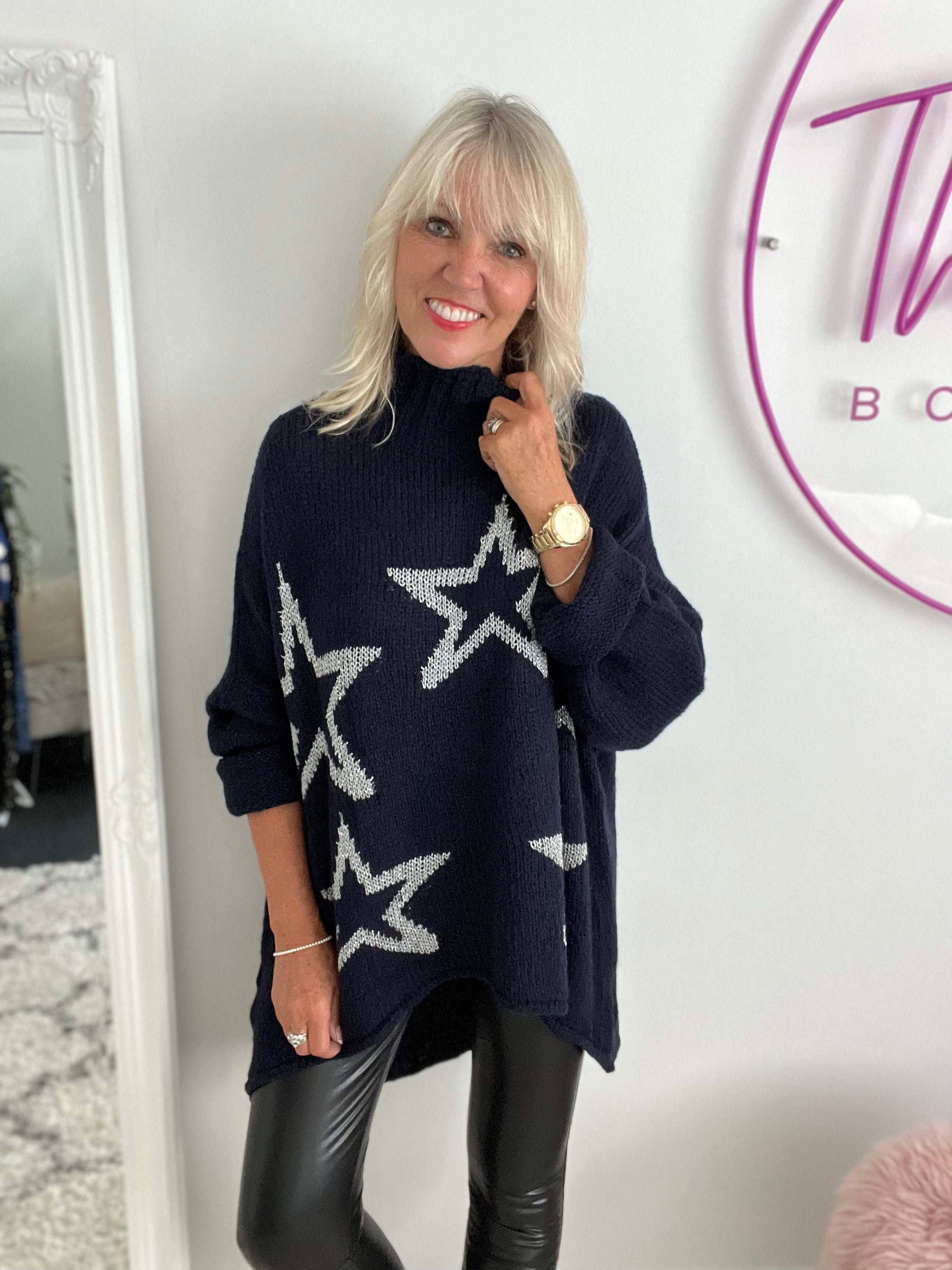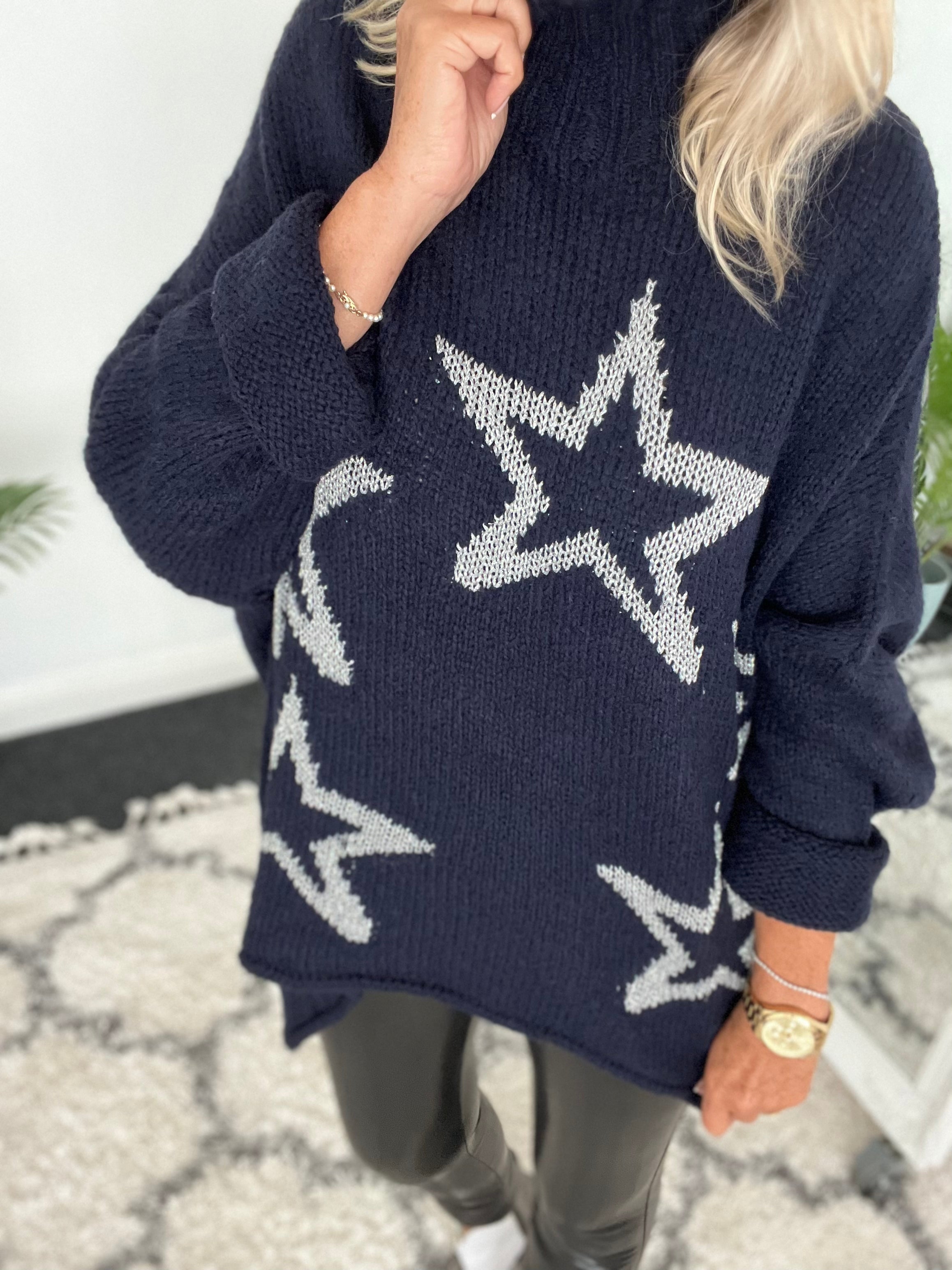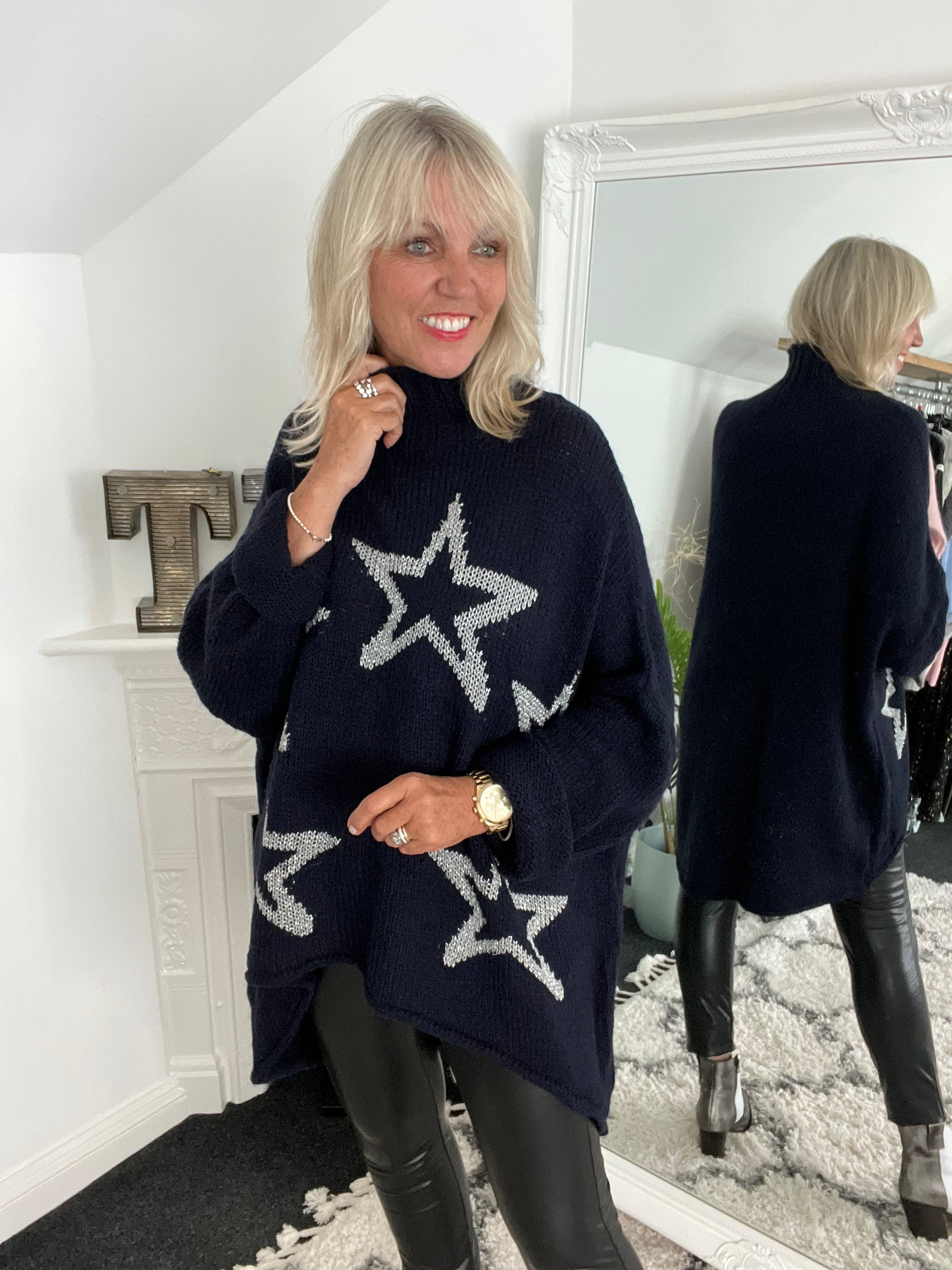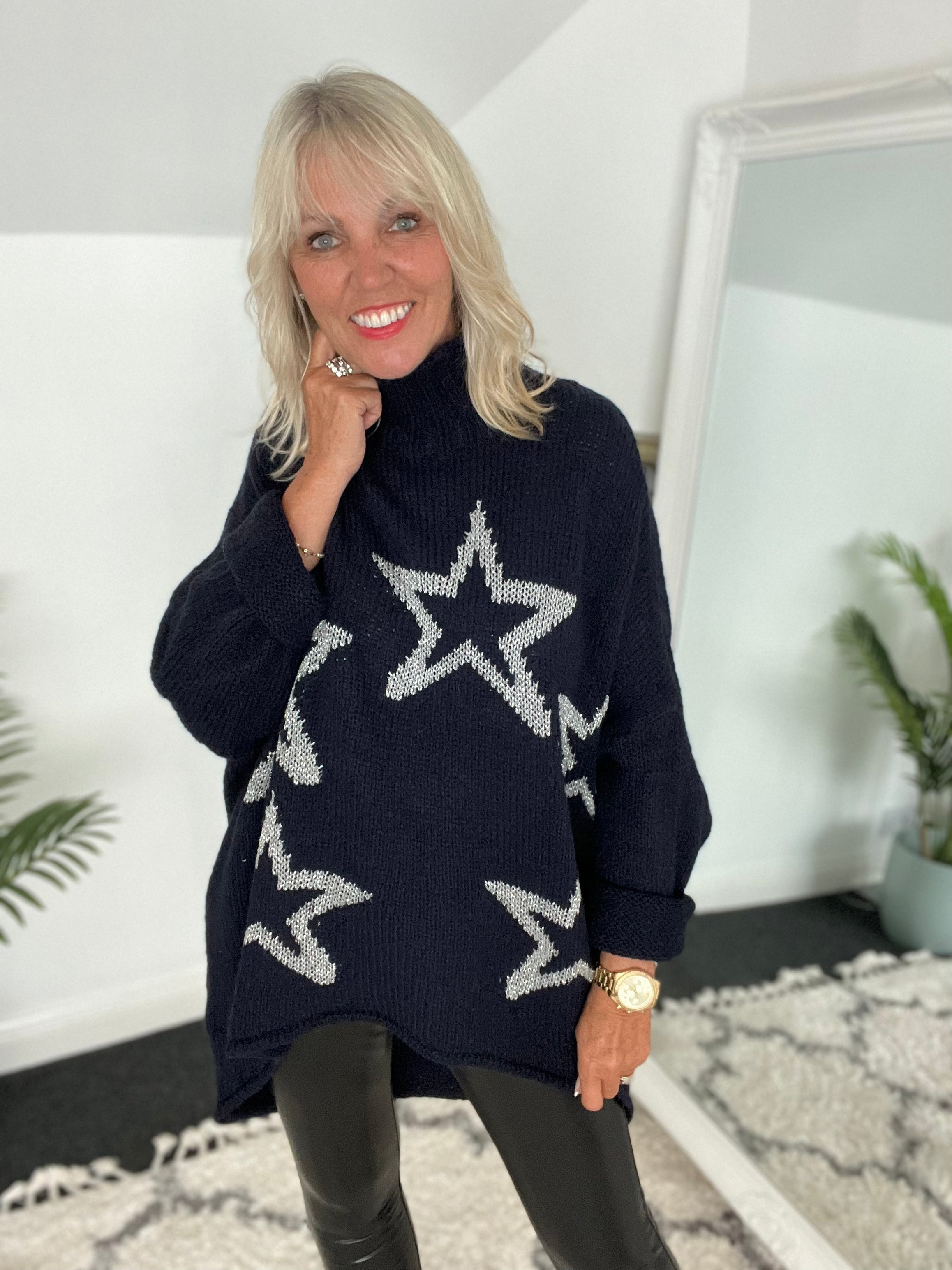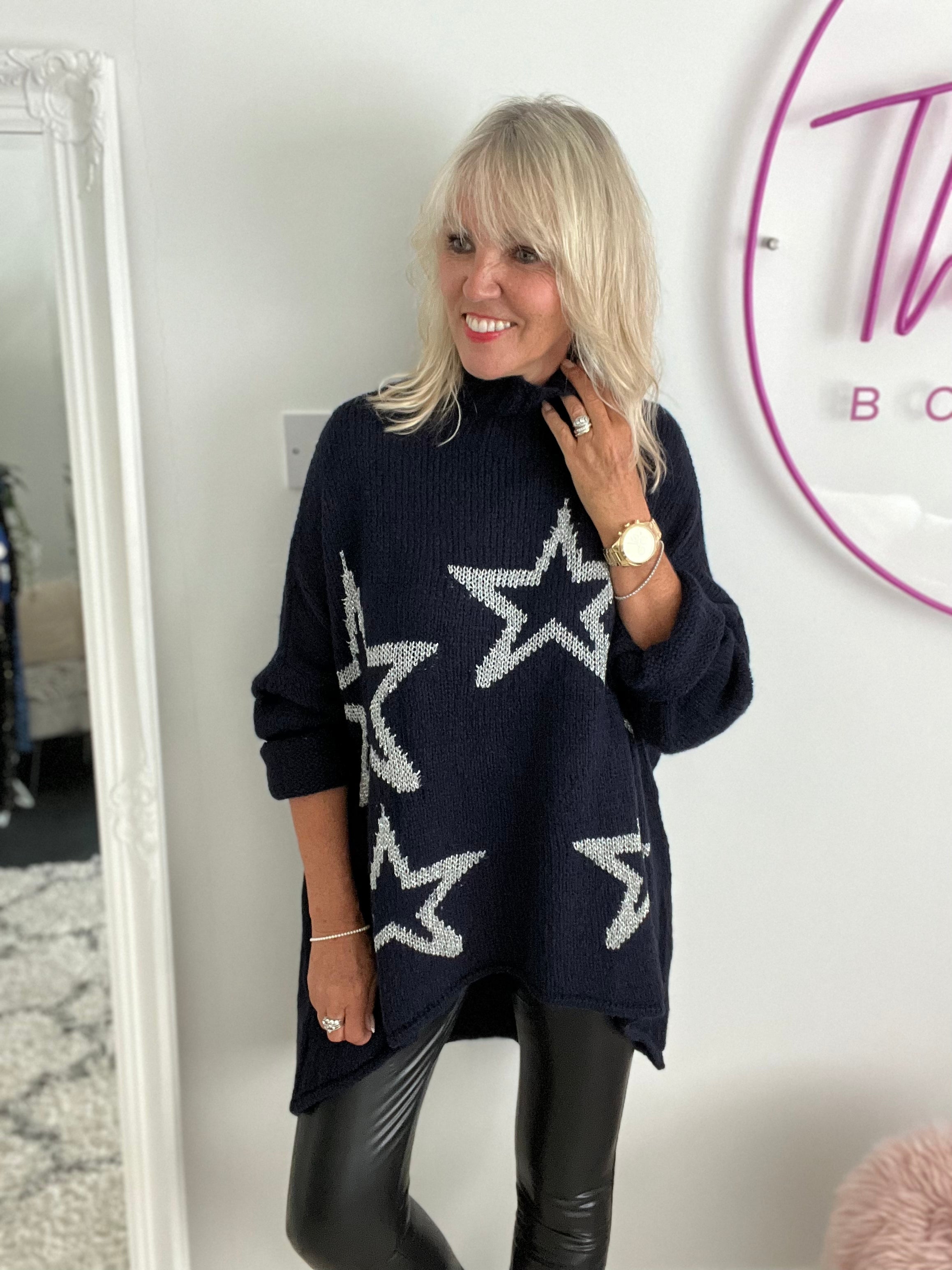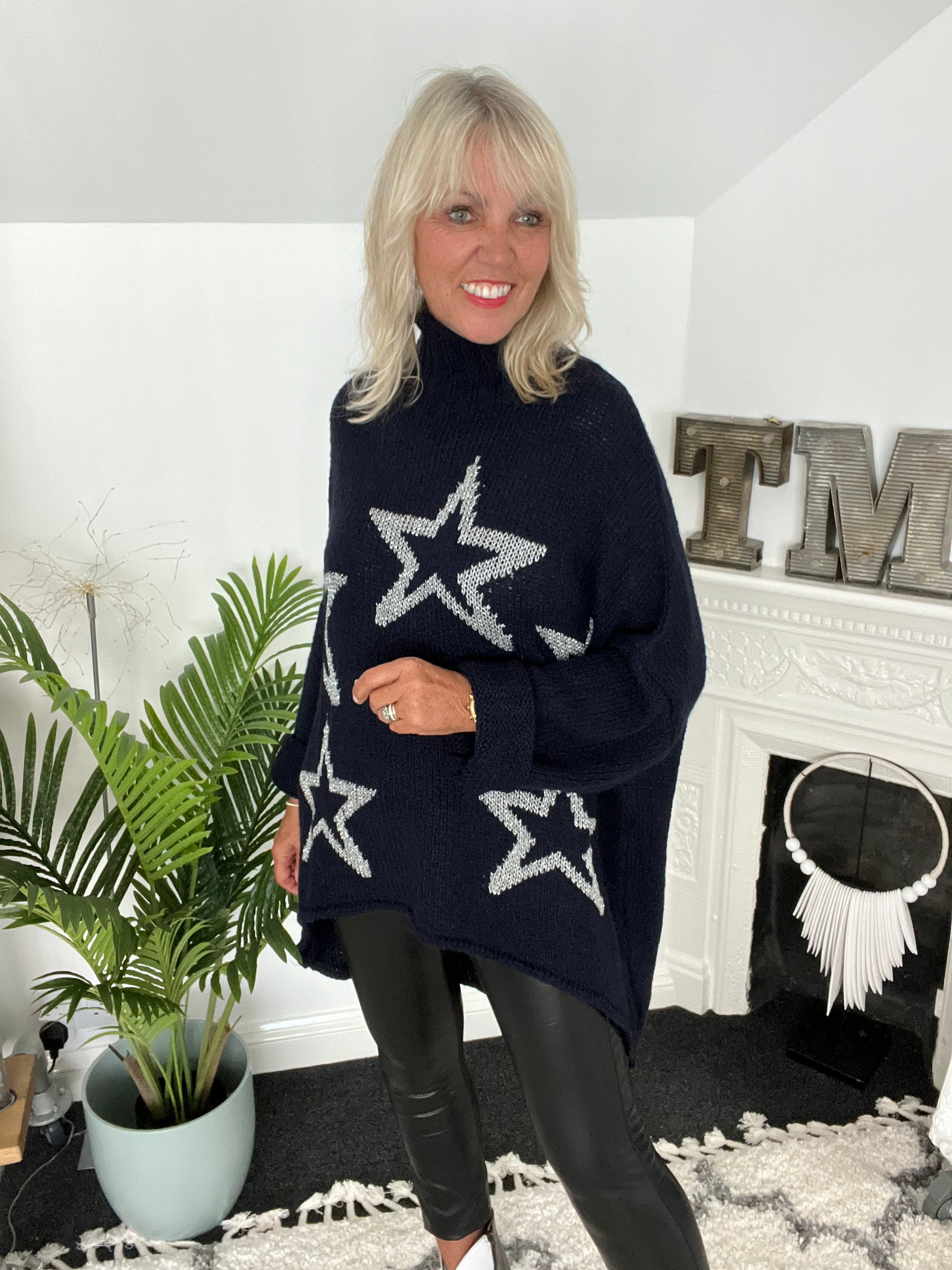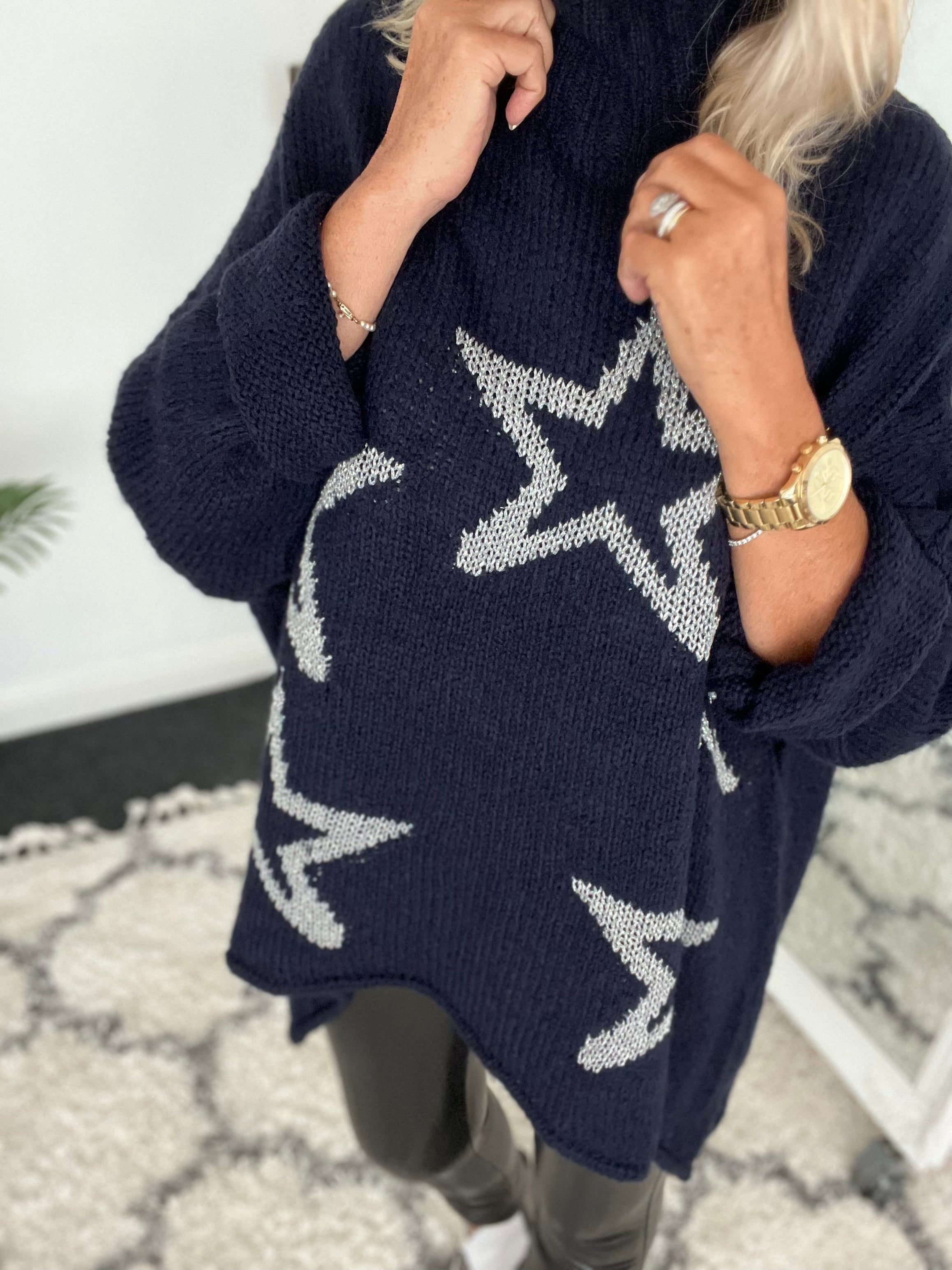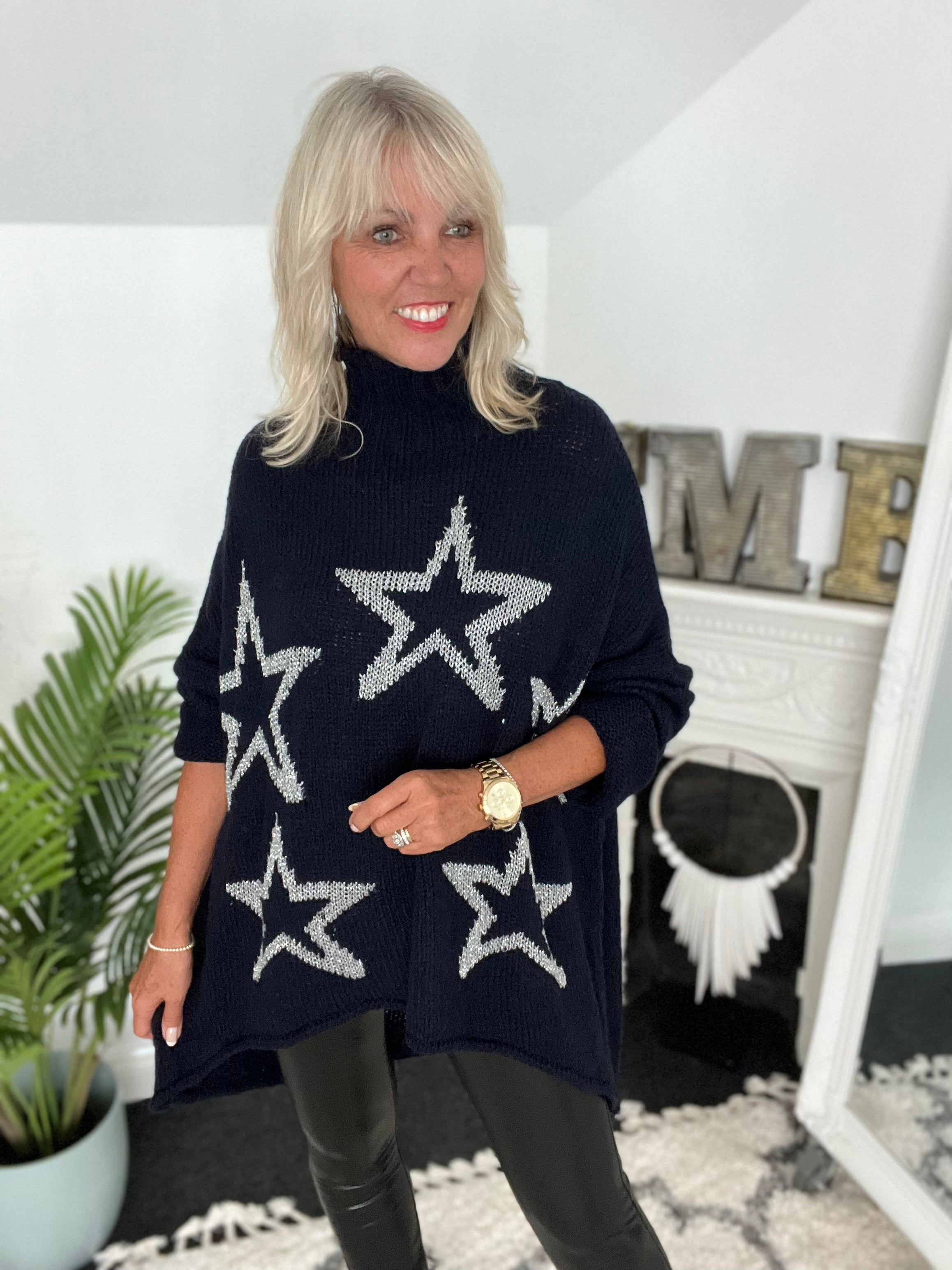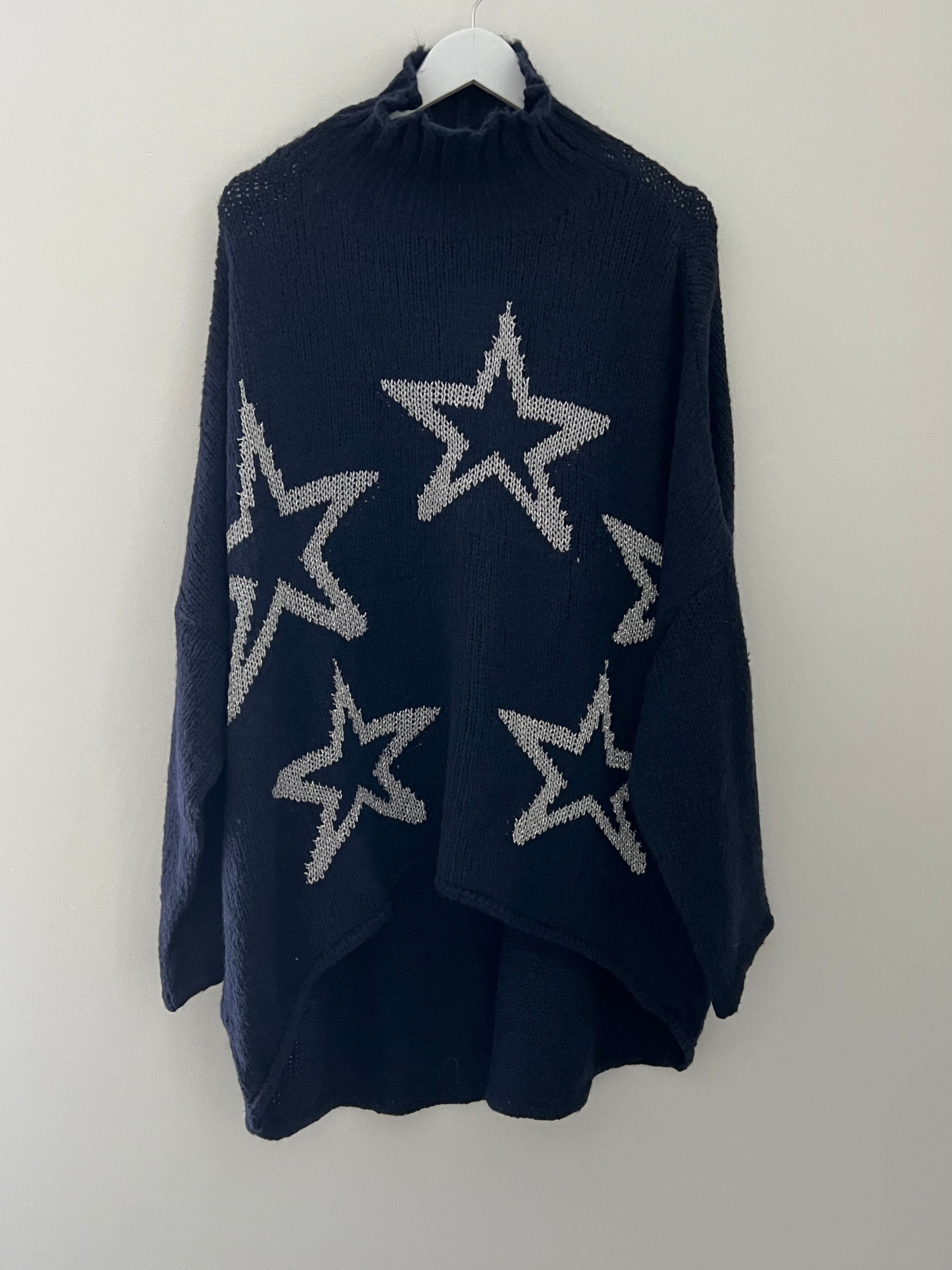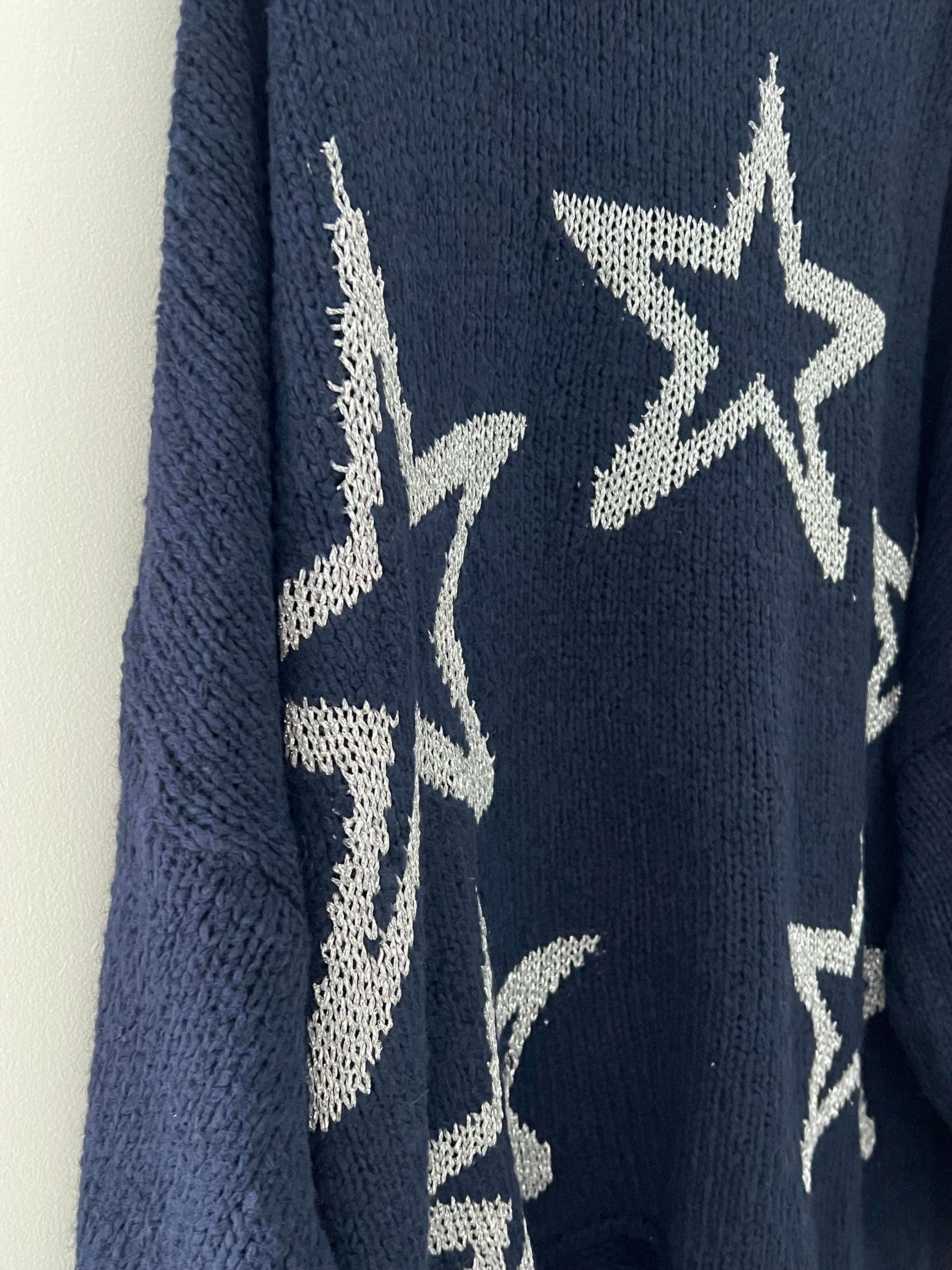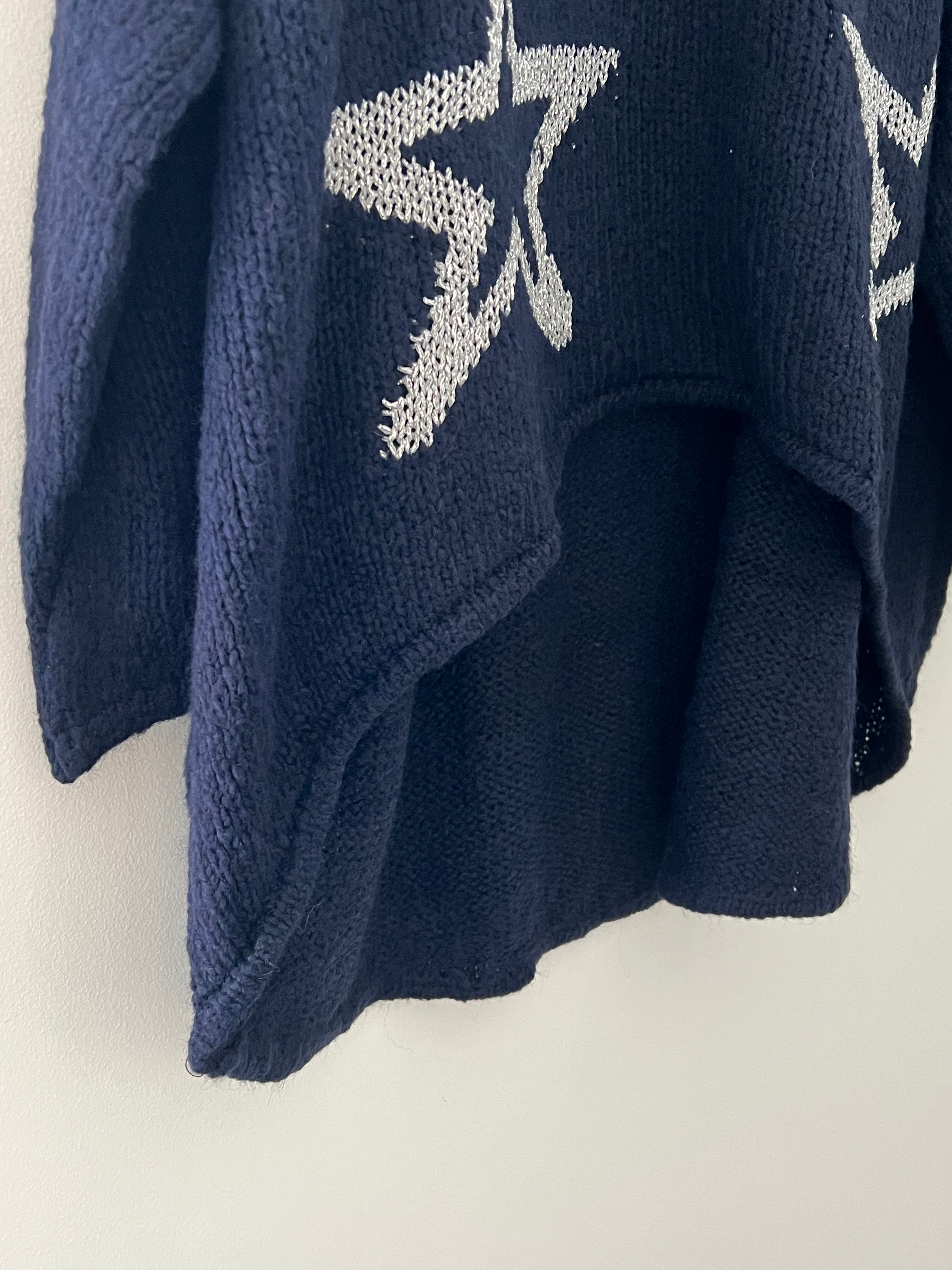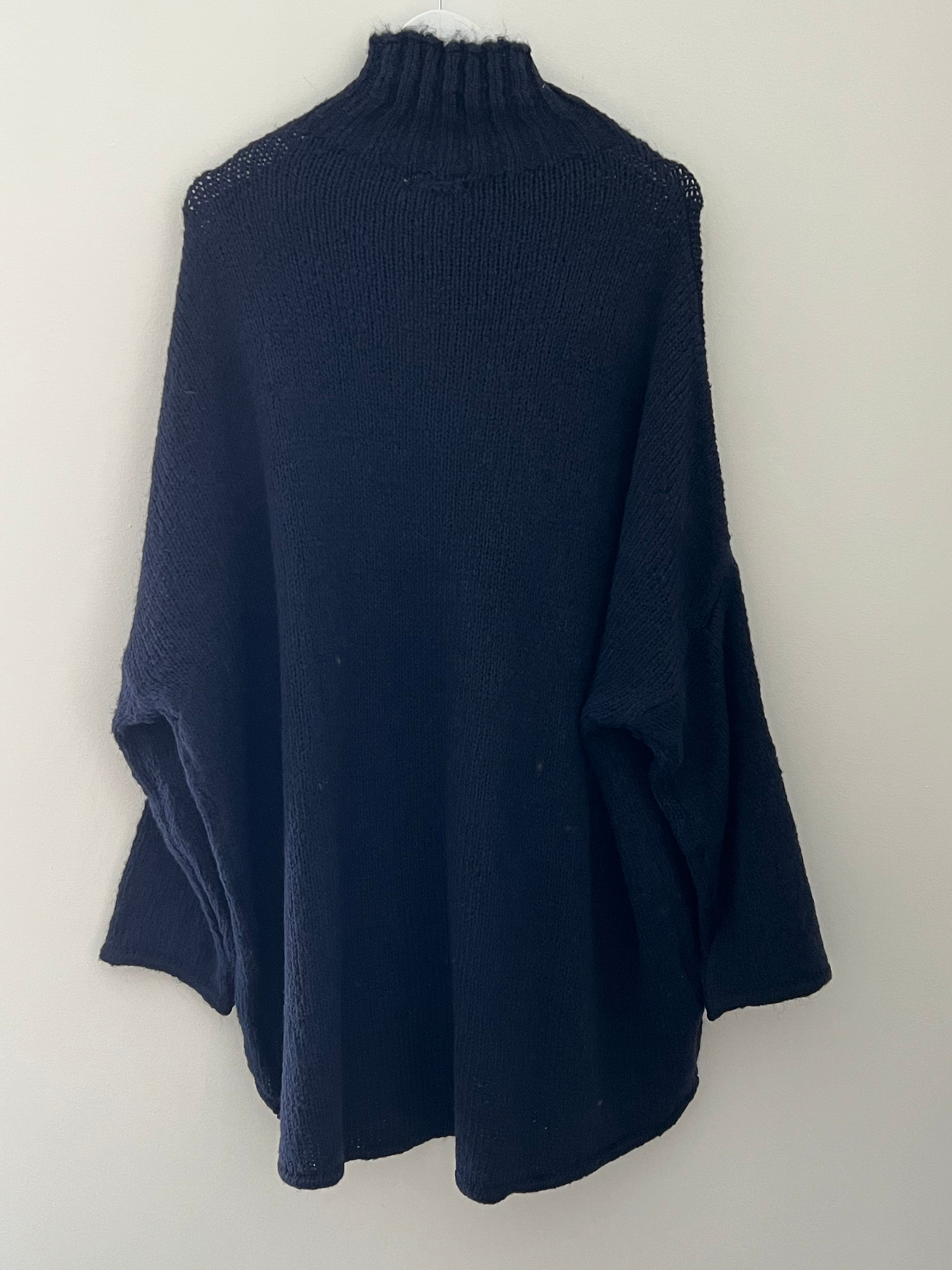 Oversized Luxe Star Jumper in Ink
This is a soft, chunky but light roll neck sweater. One with a loose body and sleeves and a neck that doesn't feel tight. I love the delicately sparkly silver stars, and the curved front hem  
The neck feels so light, comfy and cosy and I adore the shaping. It's very soft against the skin.
52% acrylic 22% polyester 18% wool 8% viscose
Wash on a short 30 degree wash, dry flat, do not tumble dry


One Size to fit UK10-20
Chest measures 66" length is 25" at the front and 32" at the back
I'm 5'6" and Sz10. It's very oversized on me but I love it!!