Free UK Postage on all orders over £100!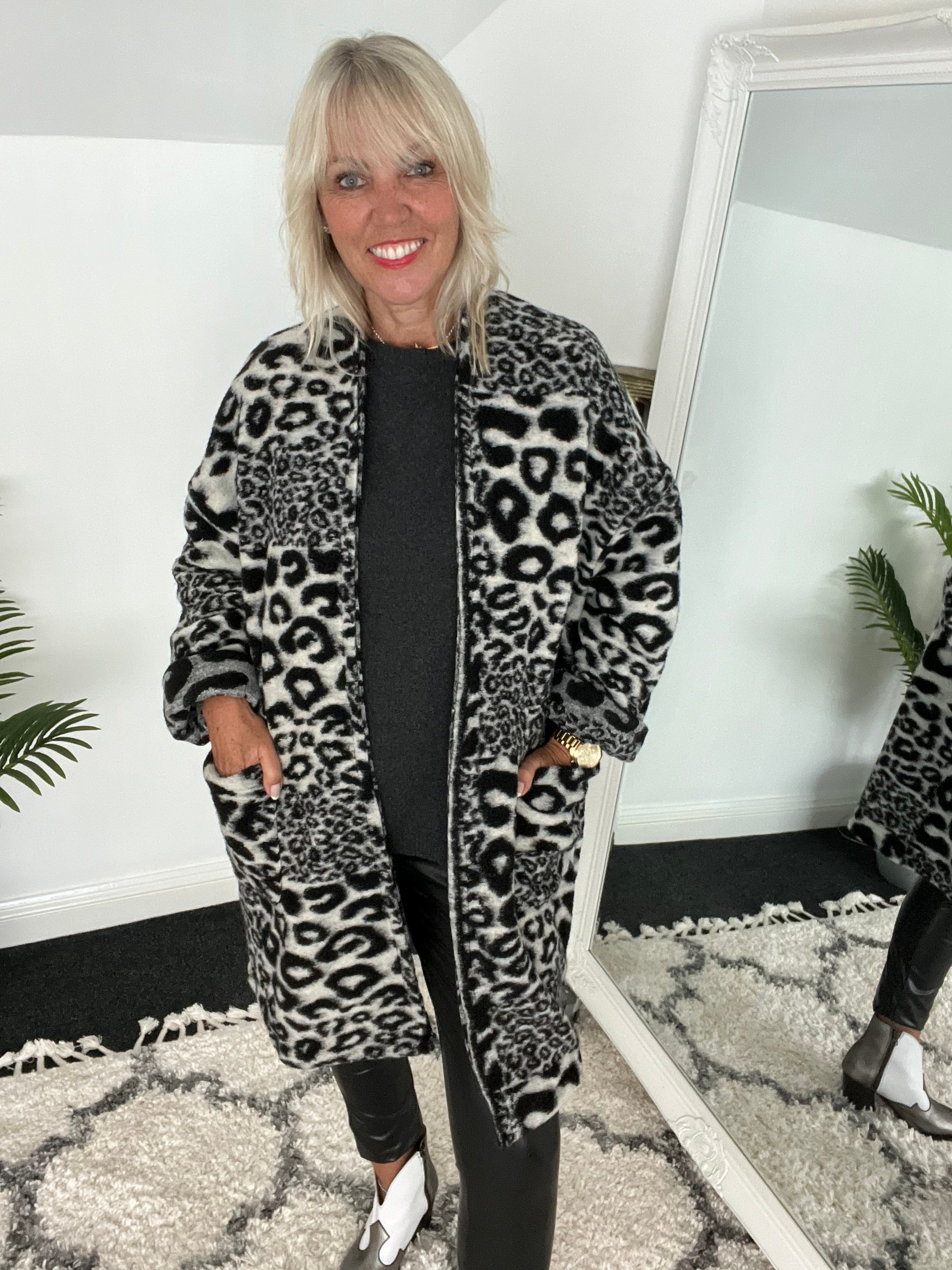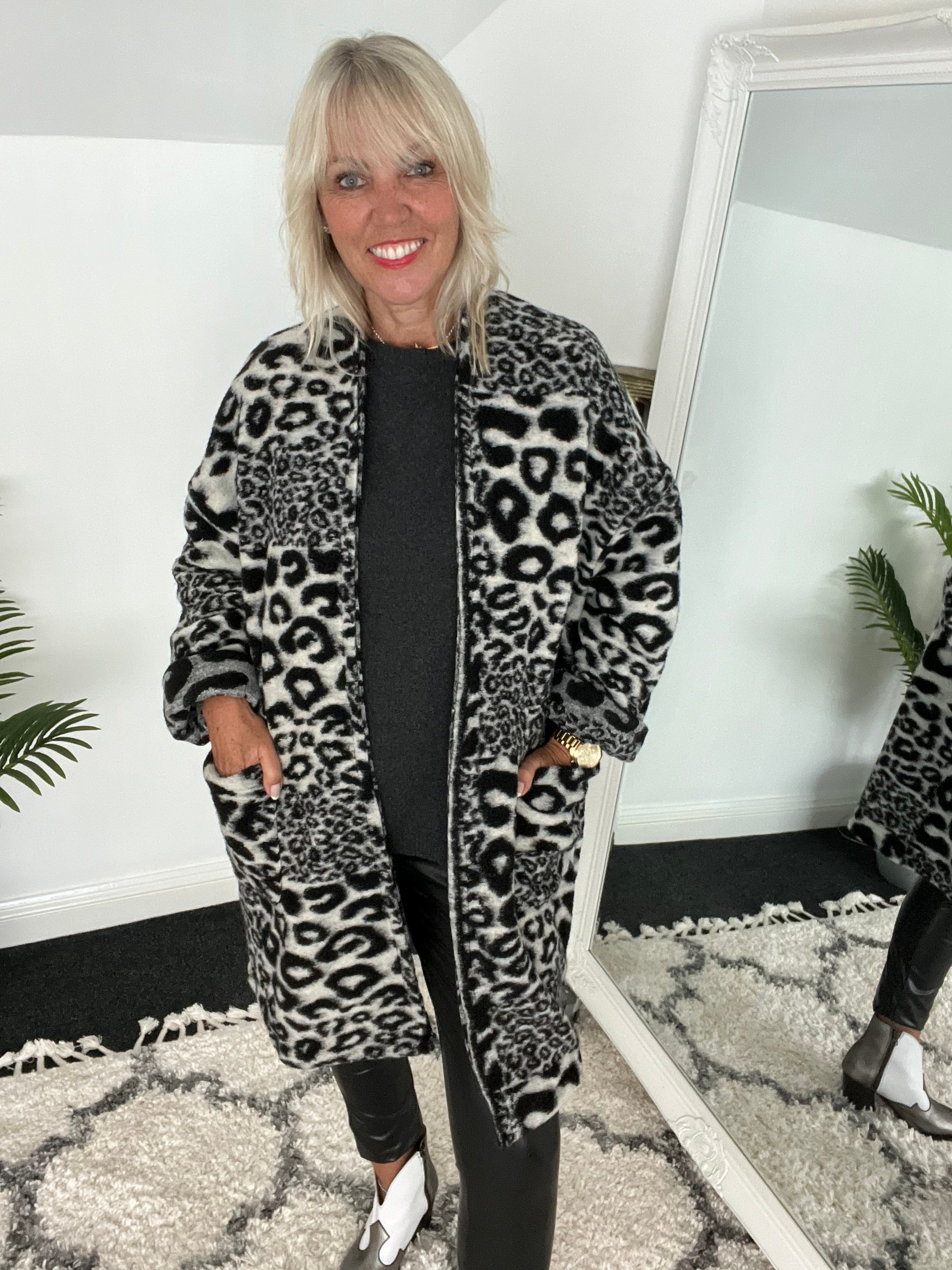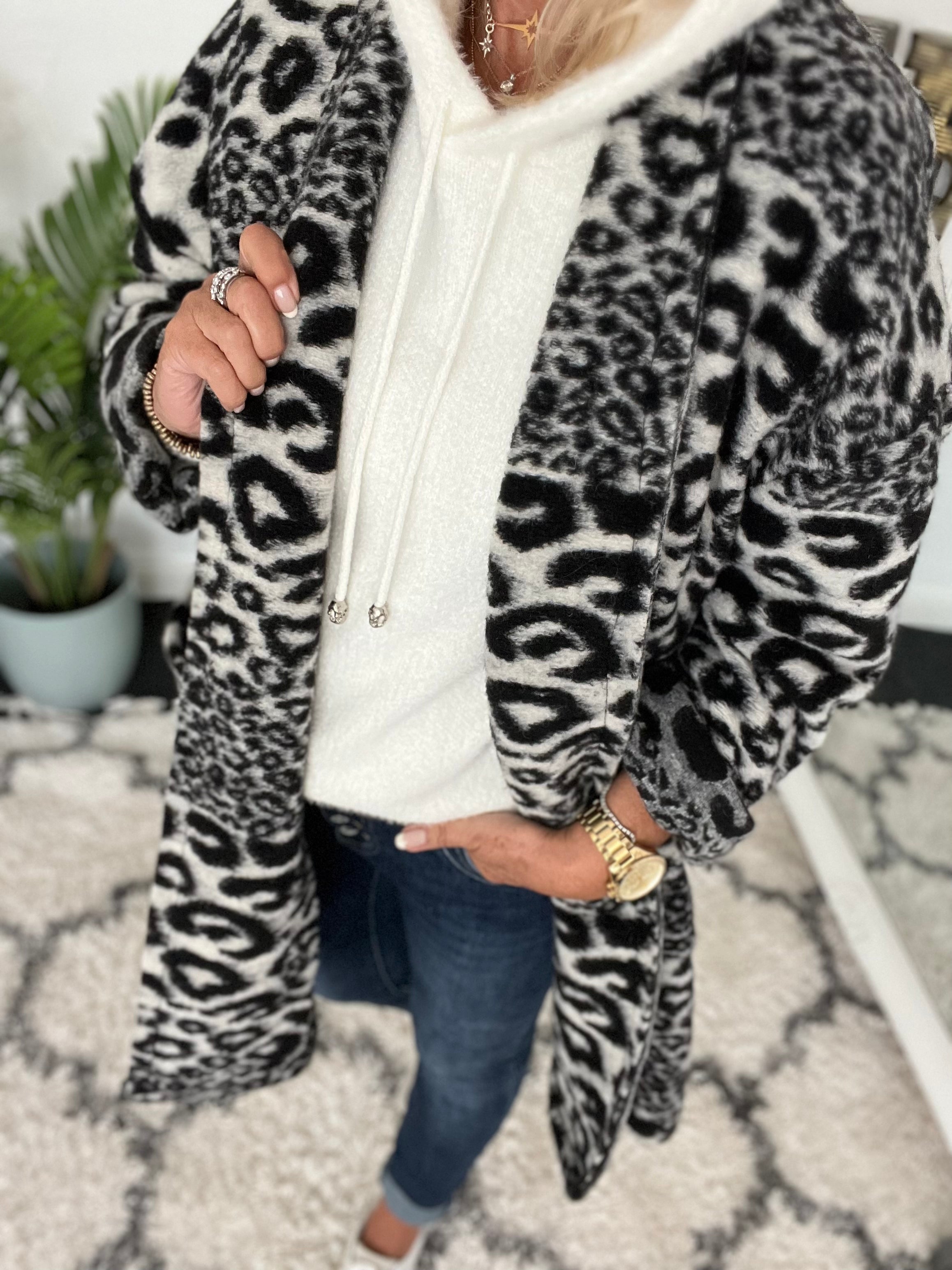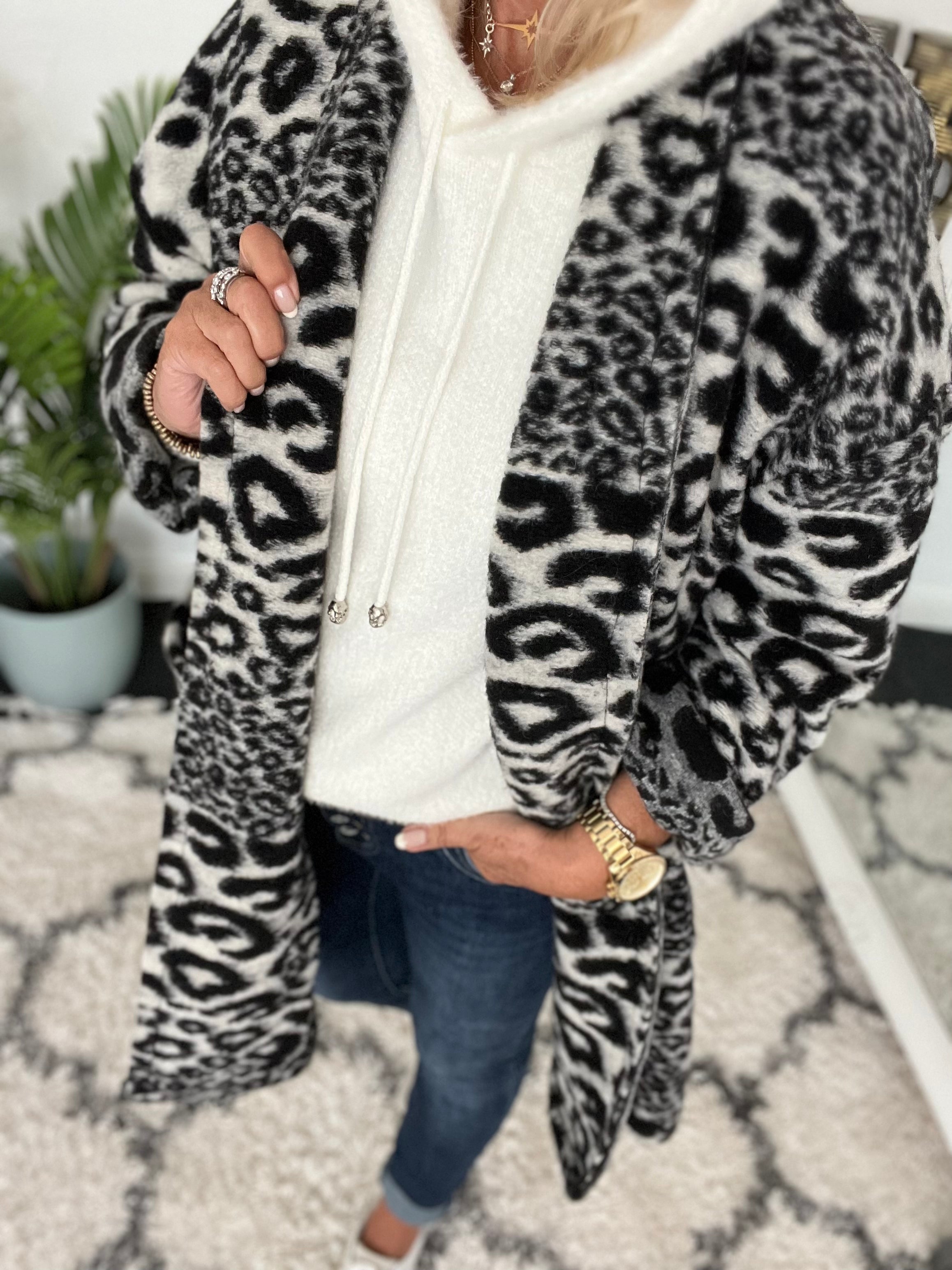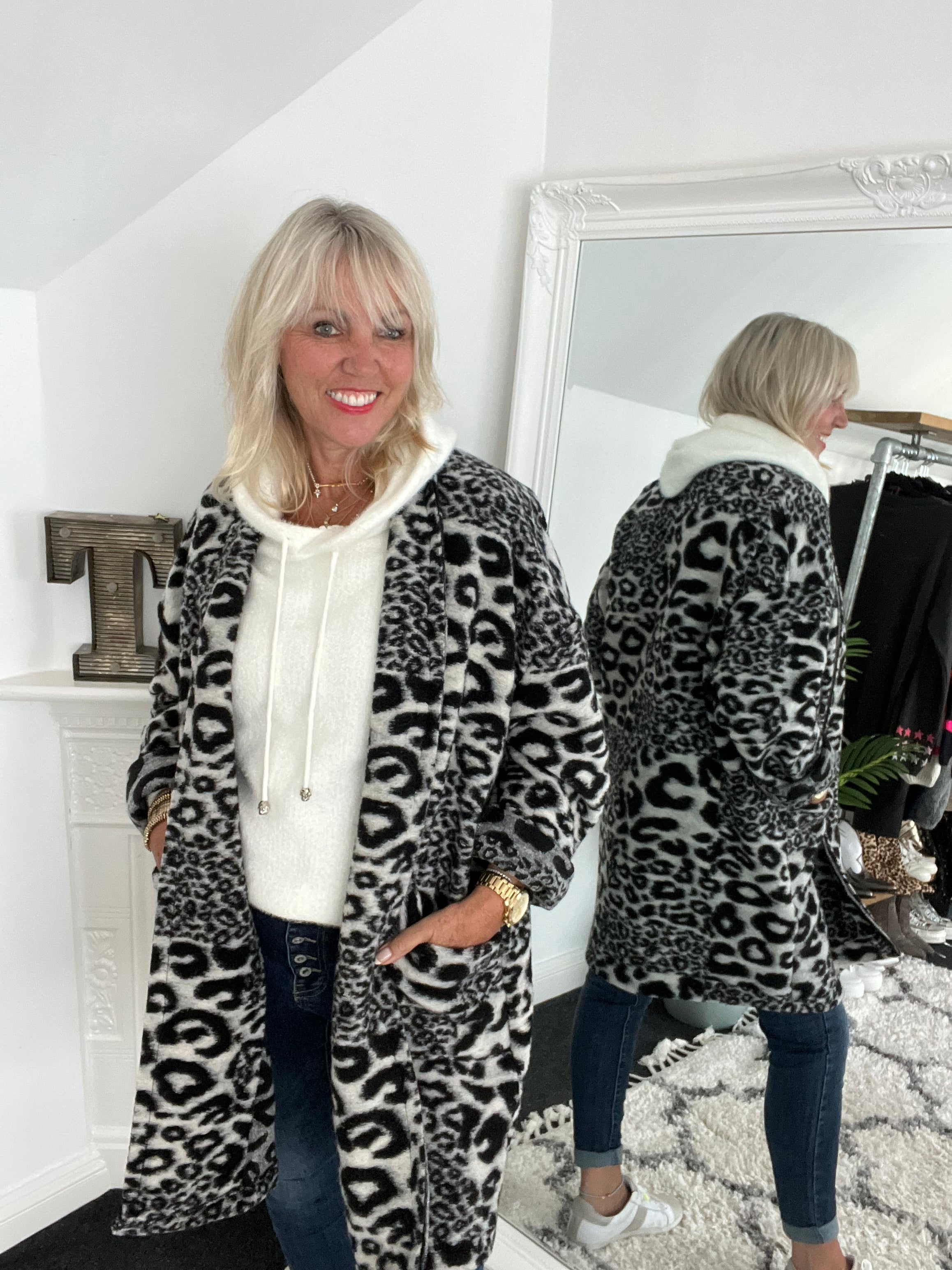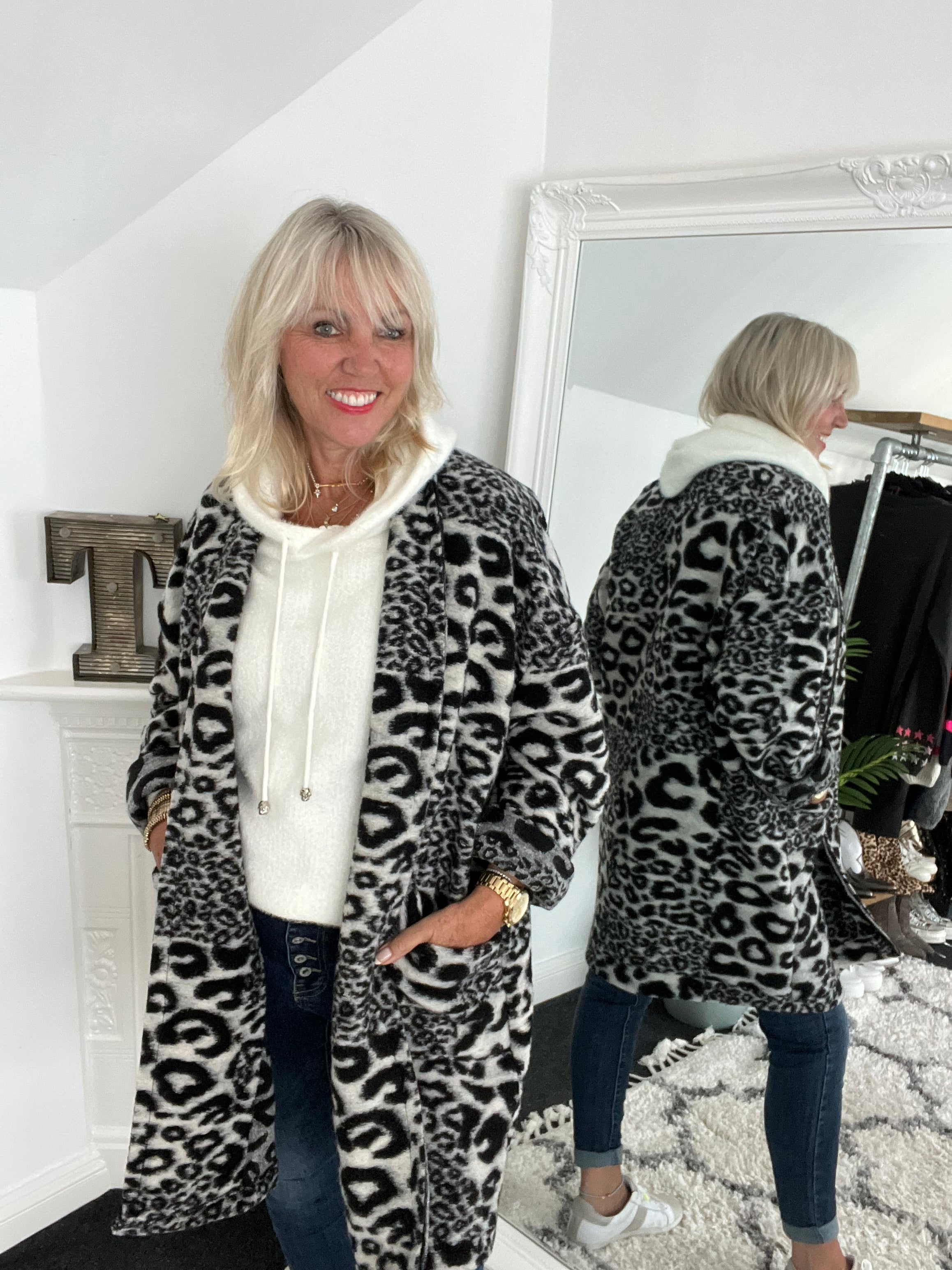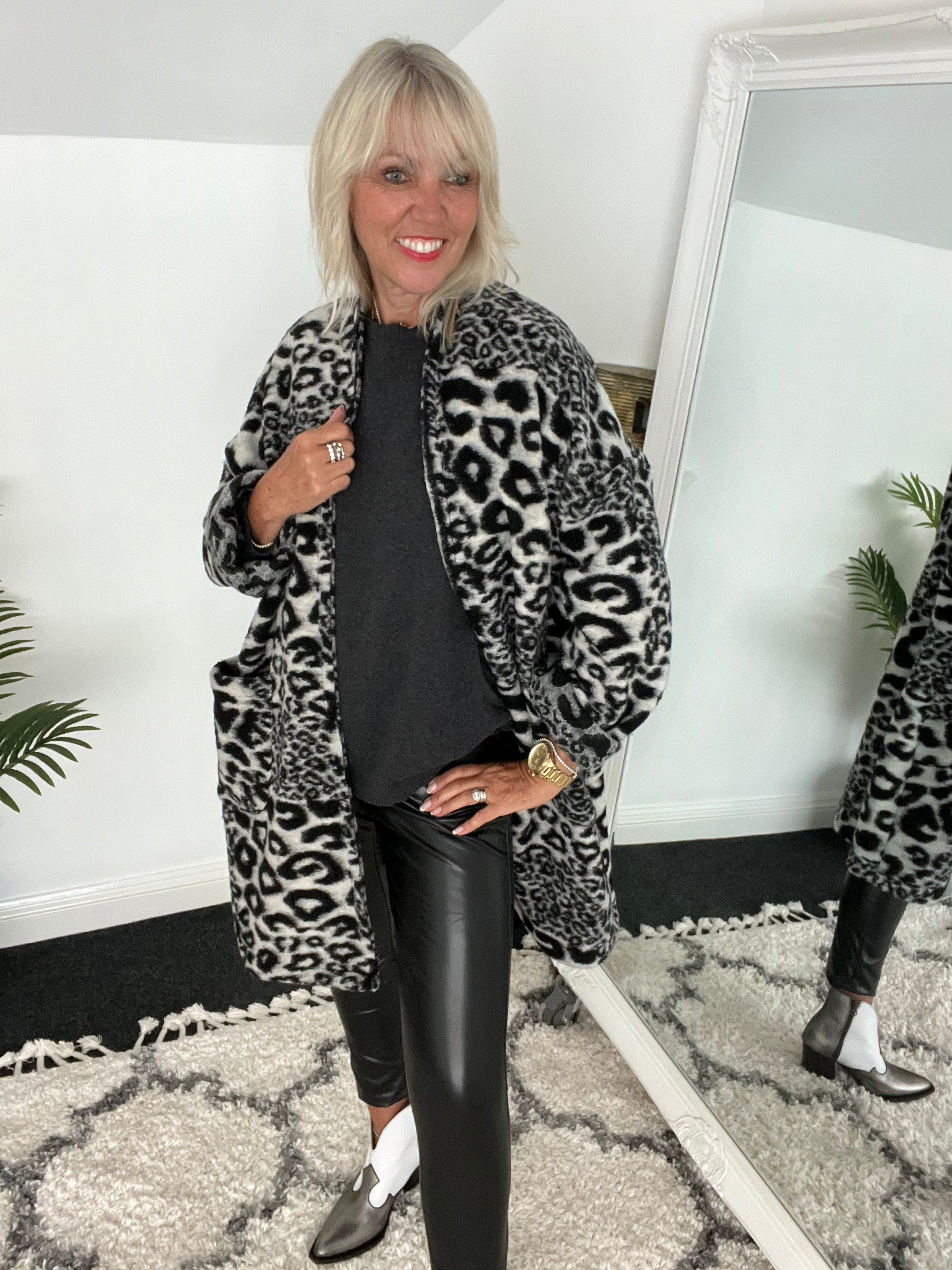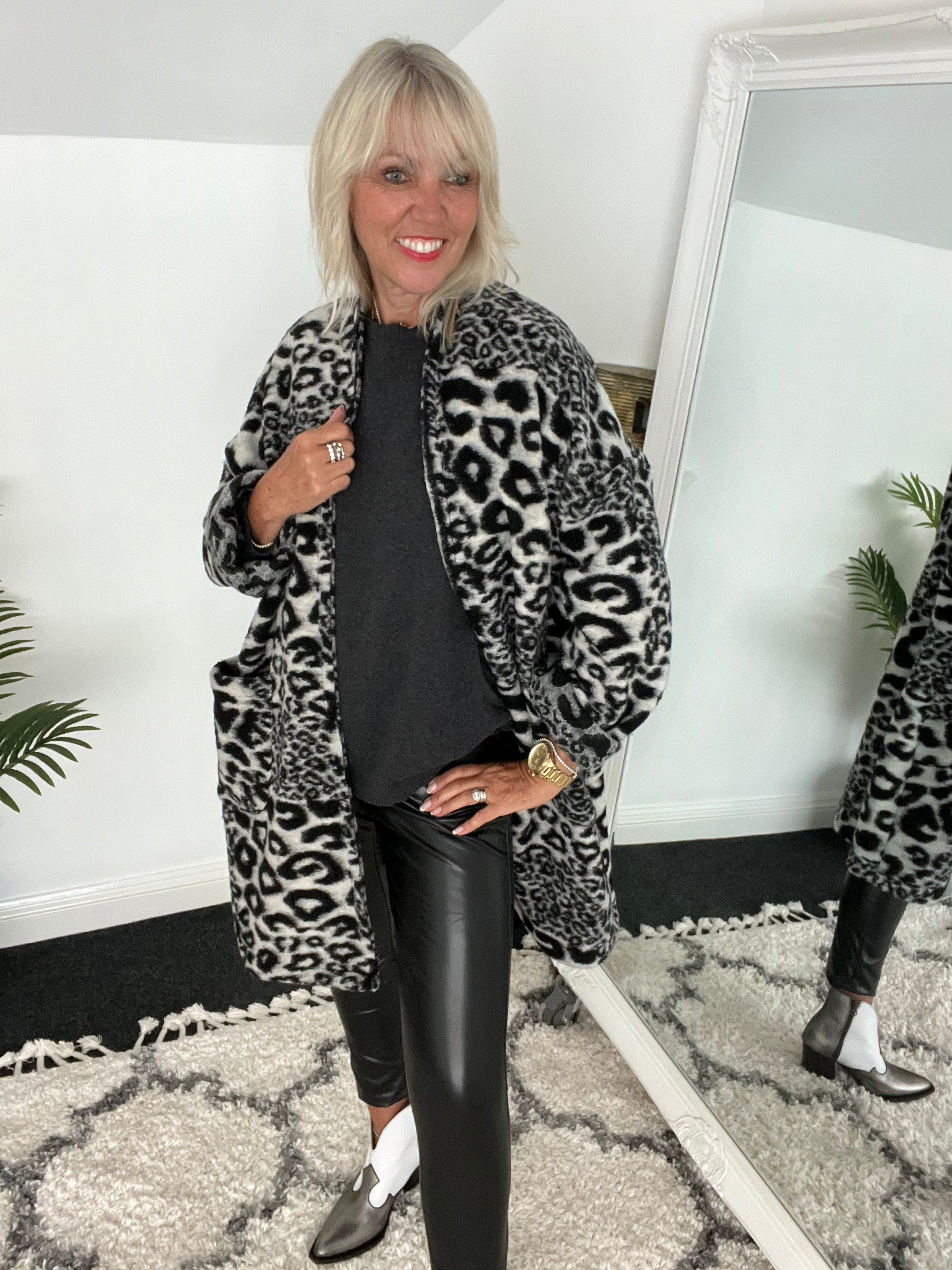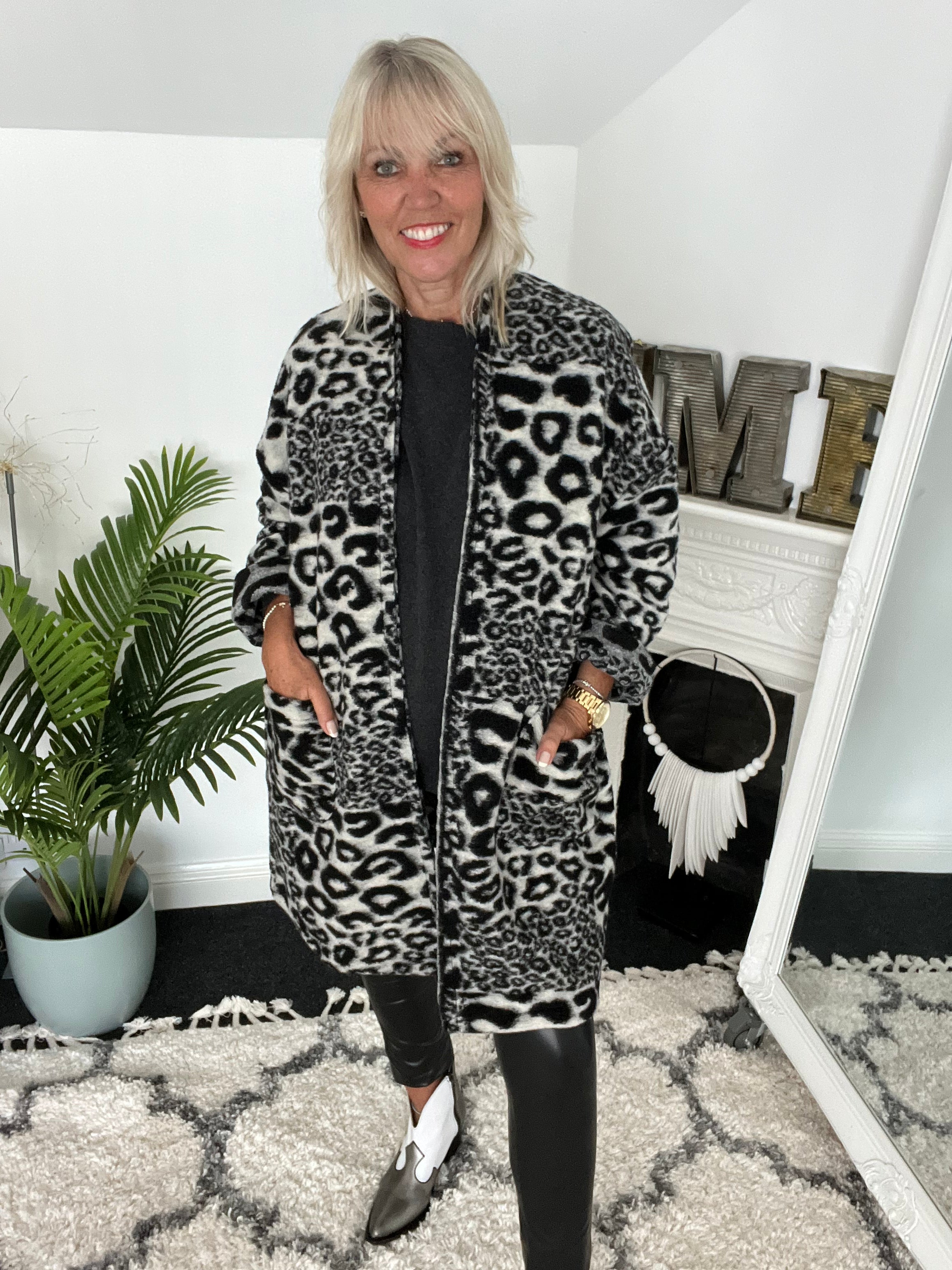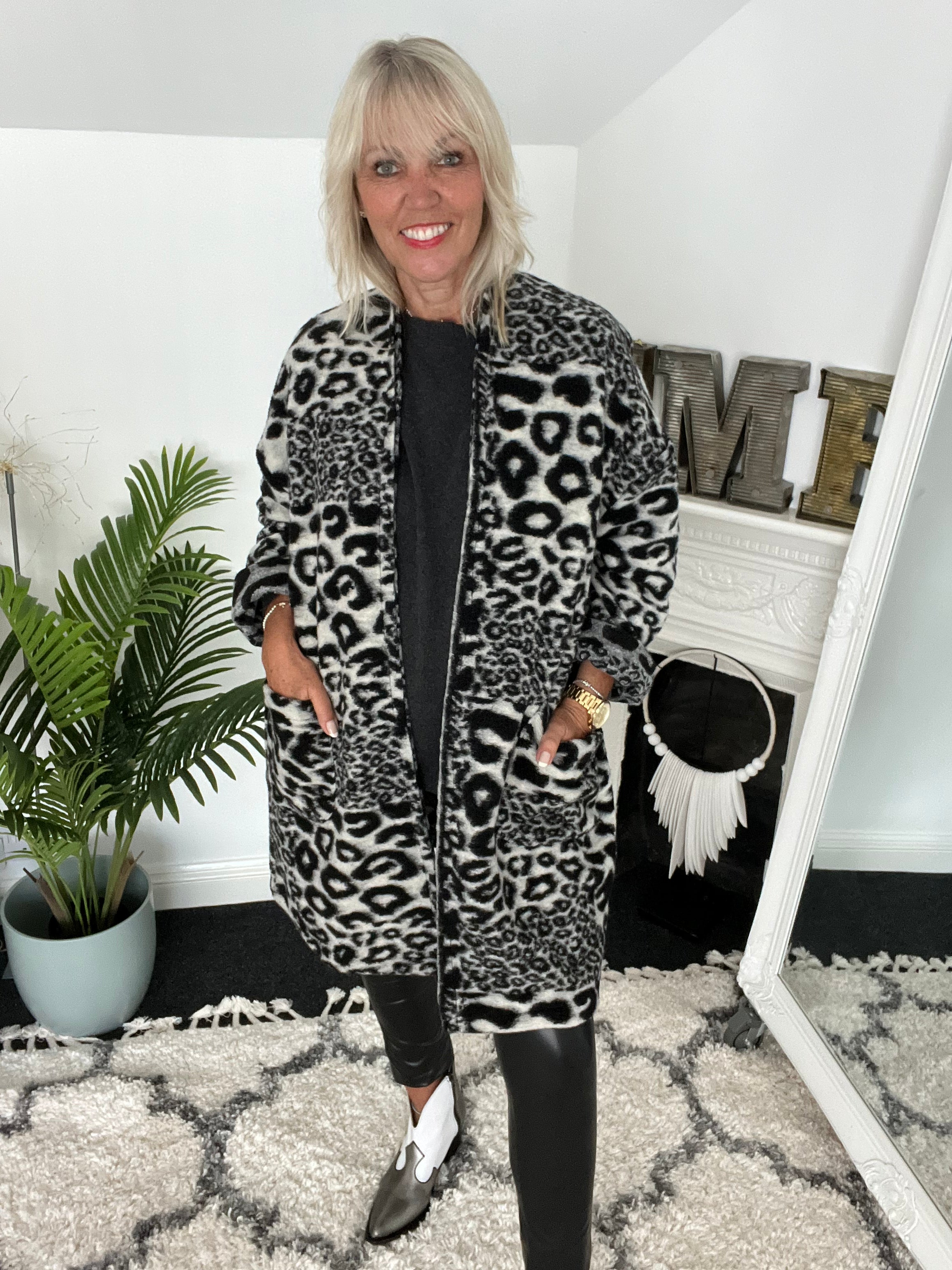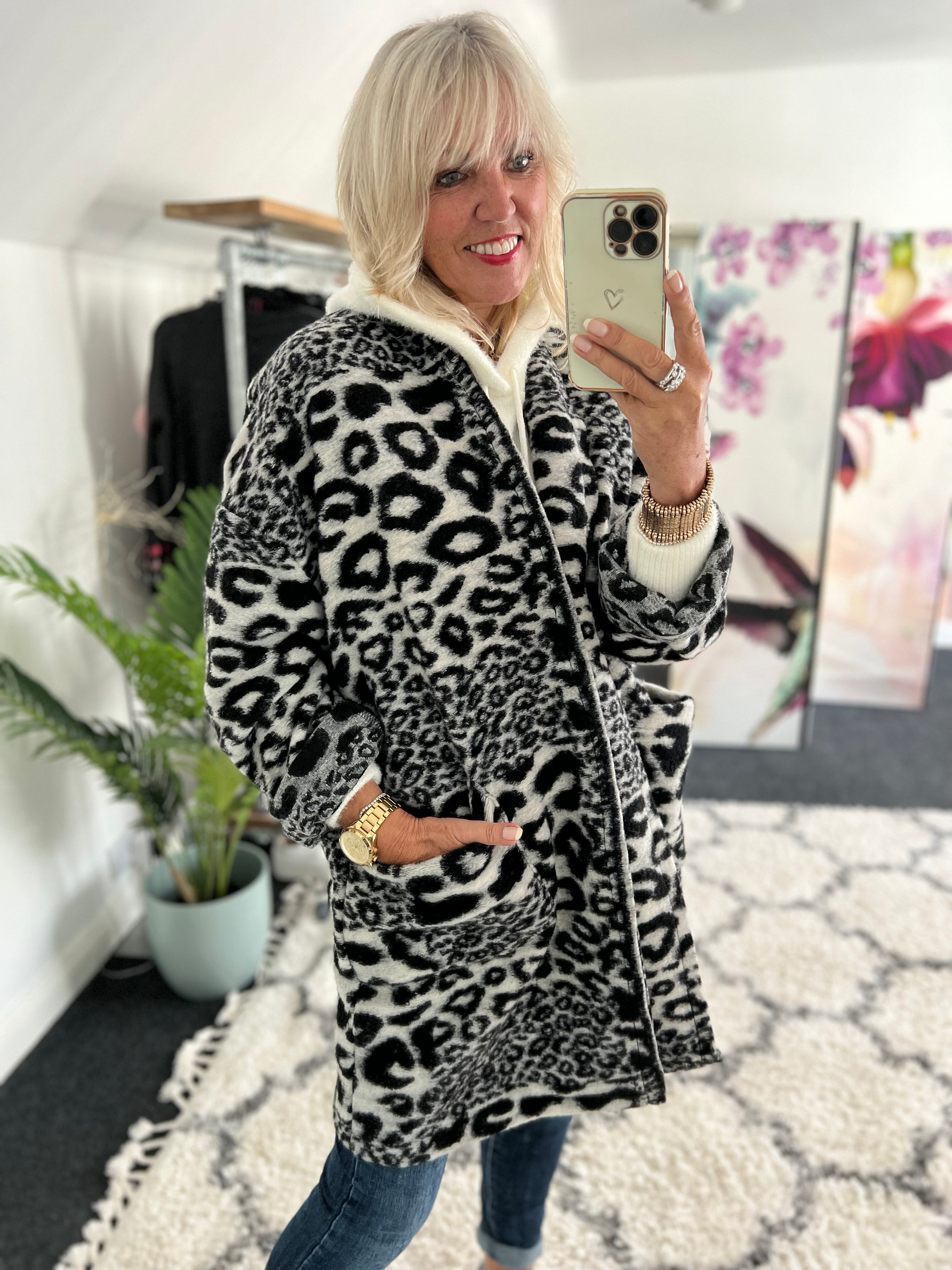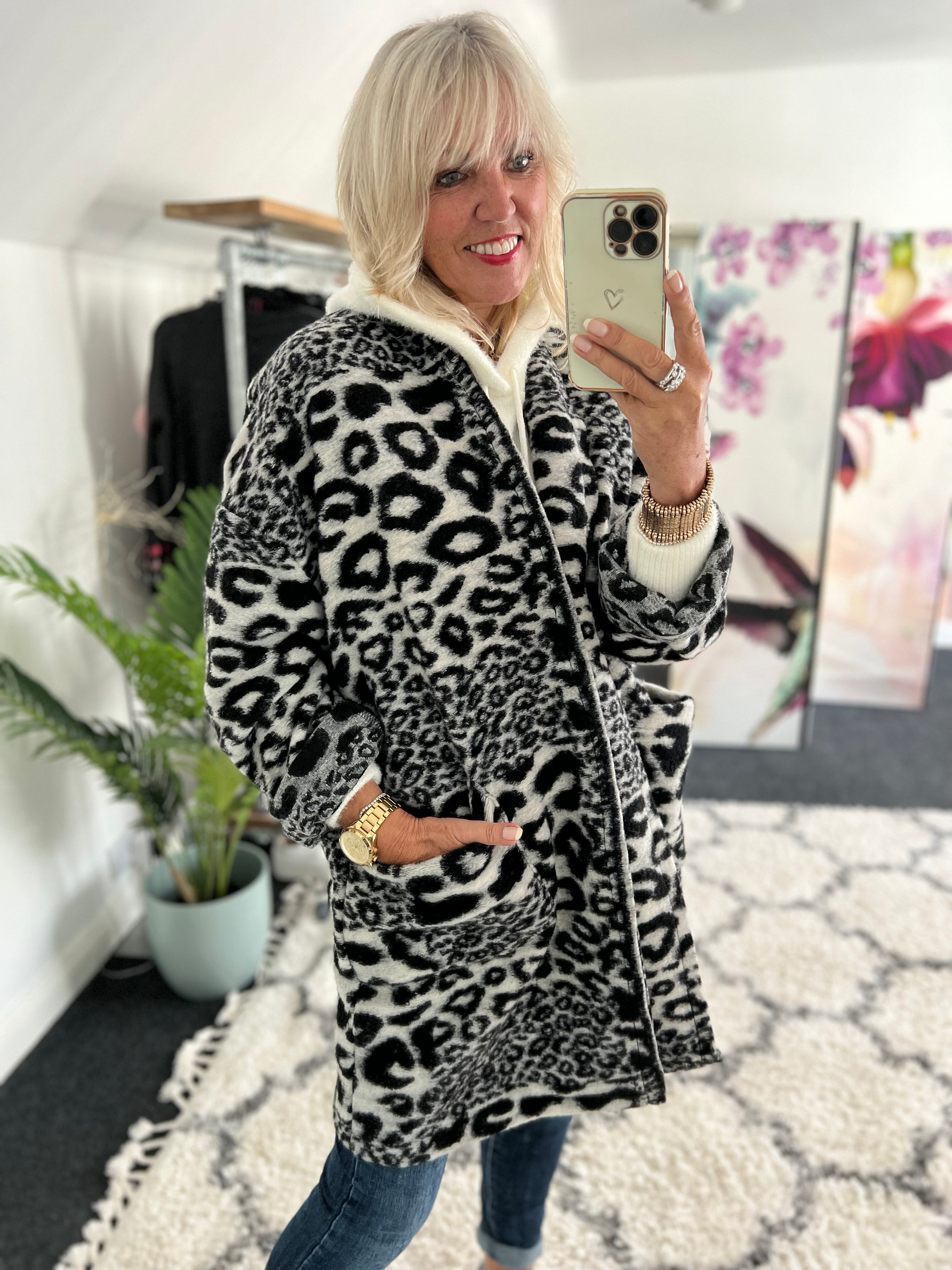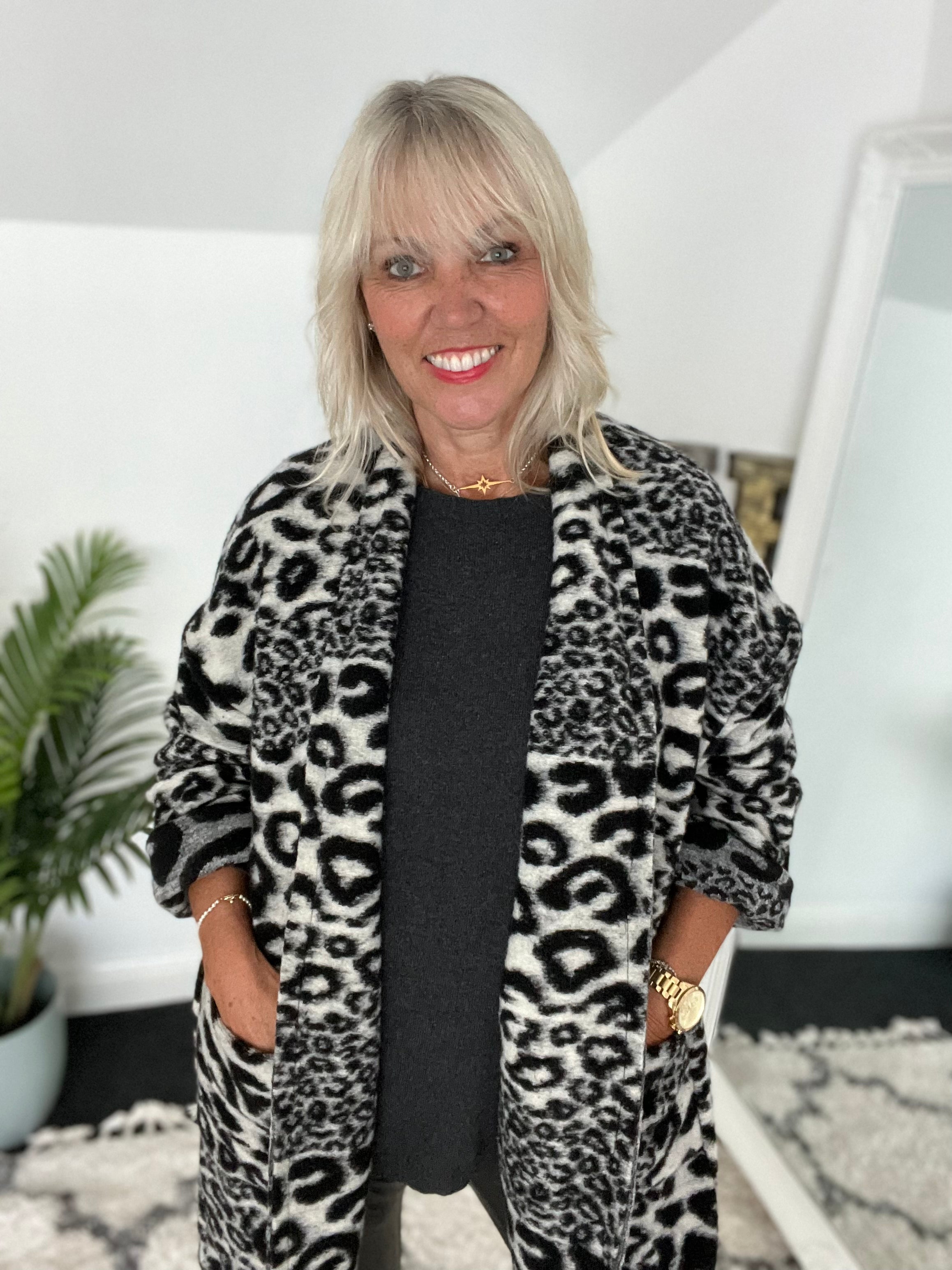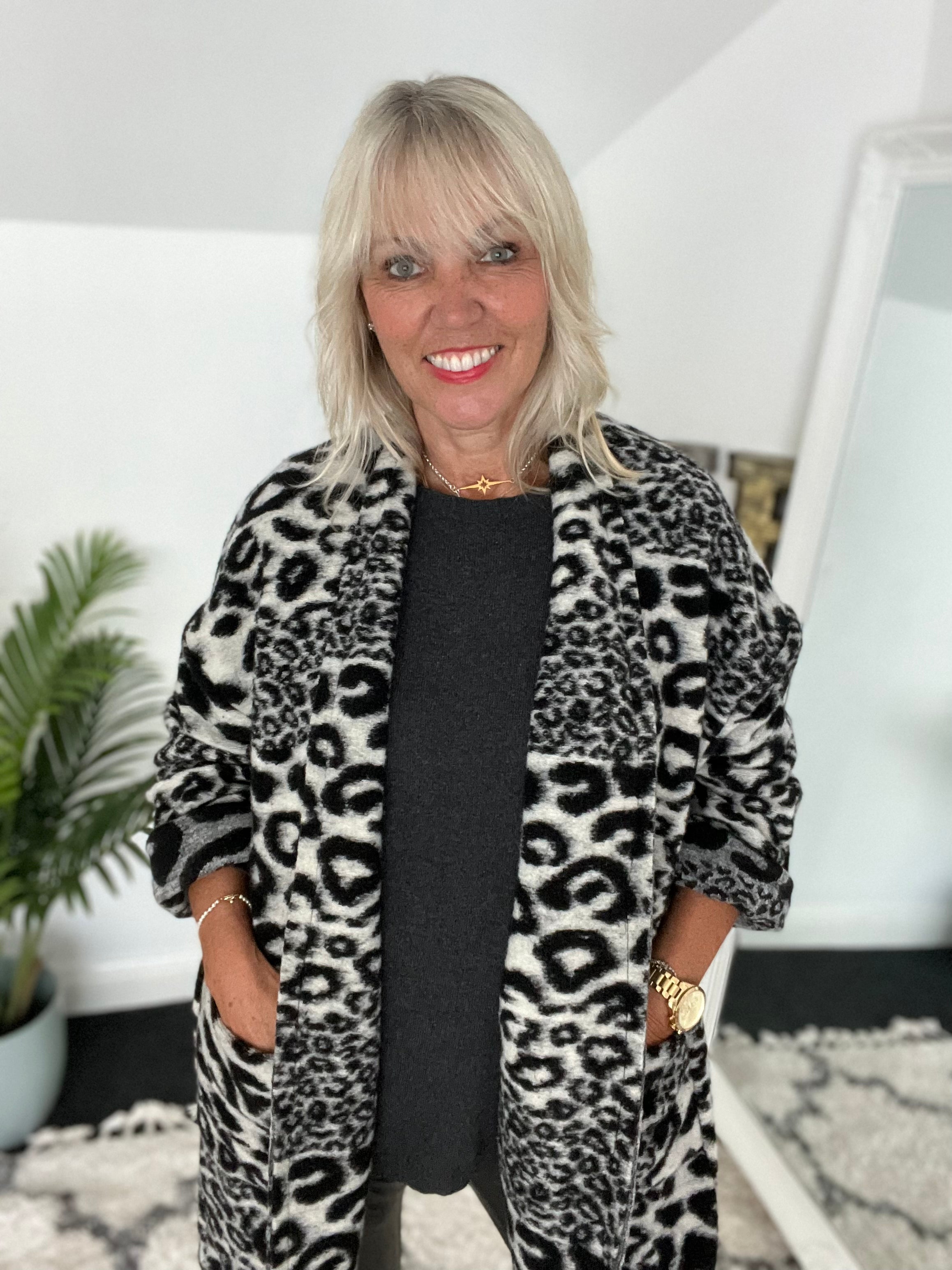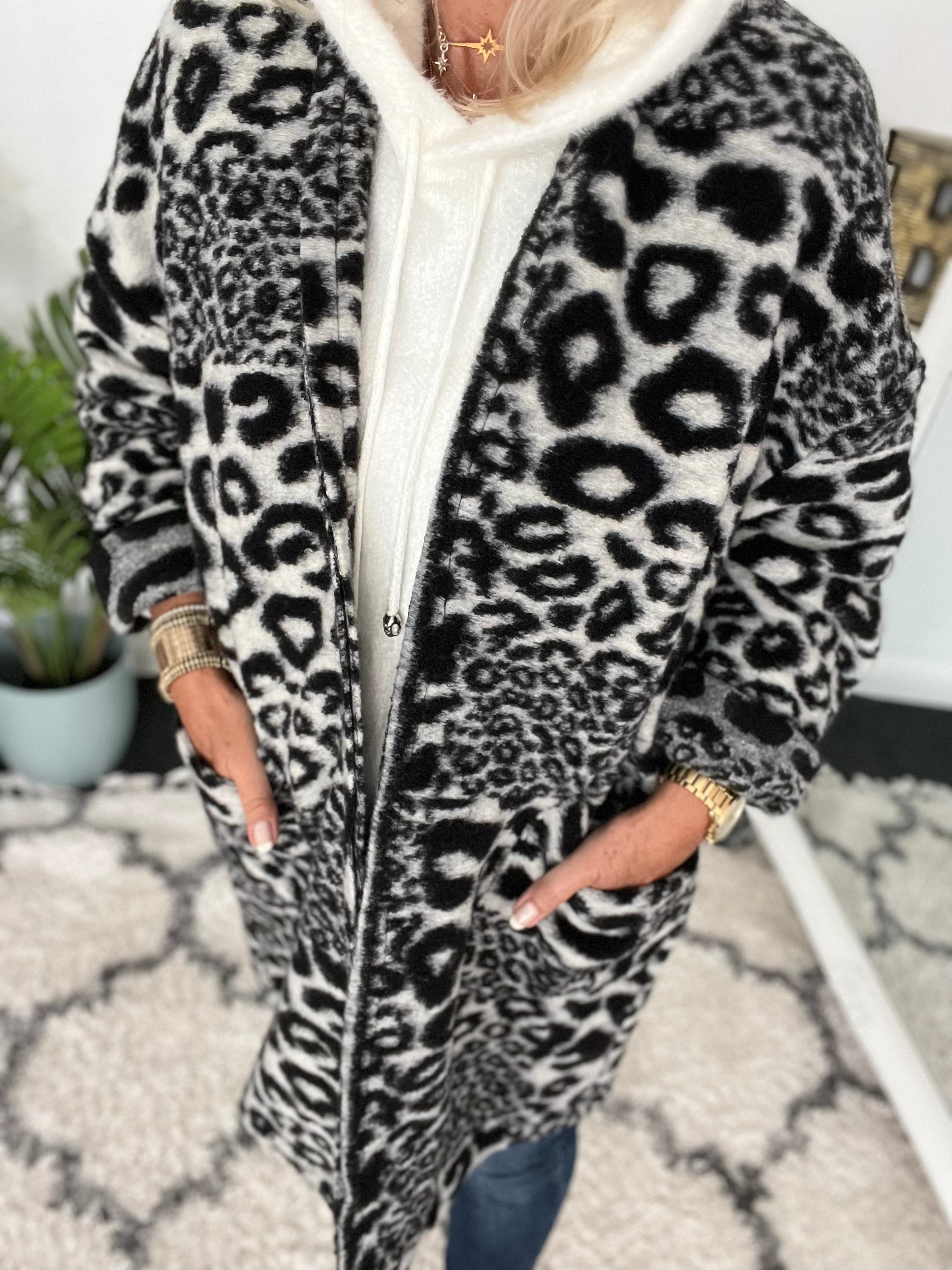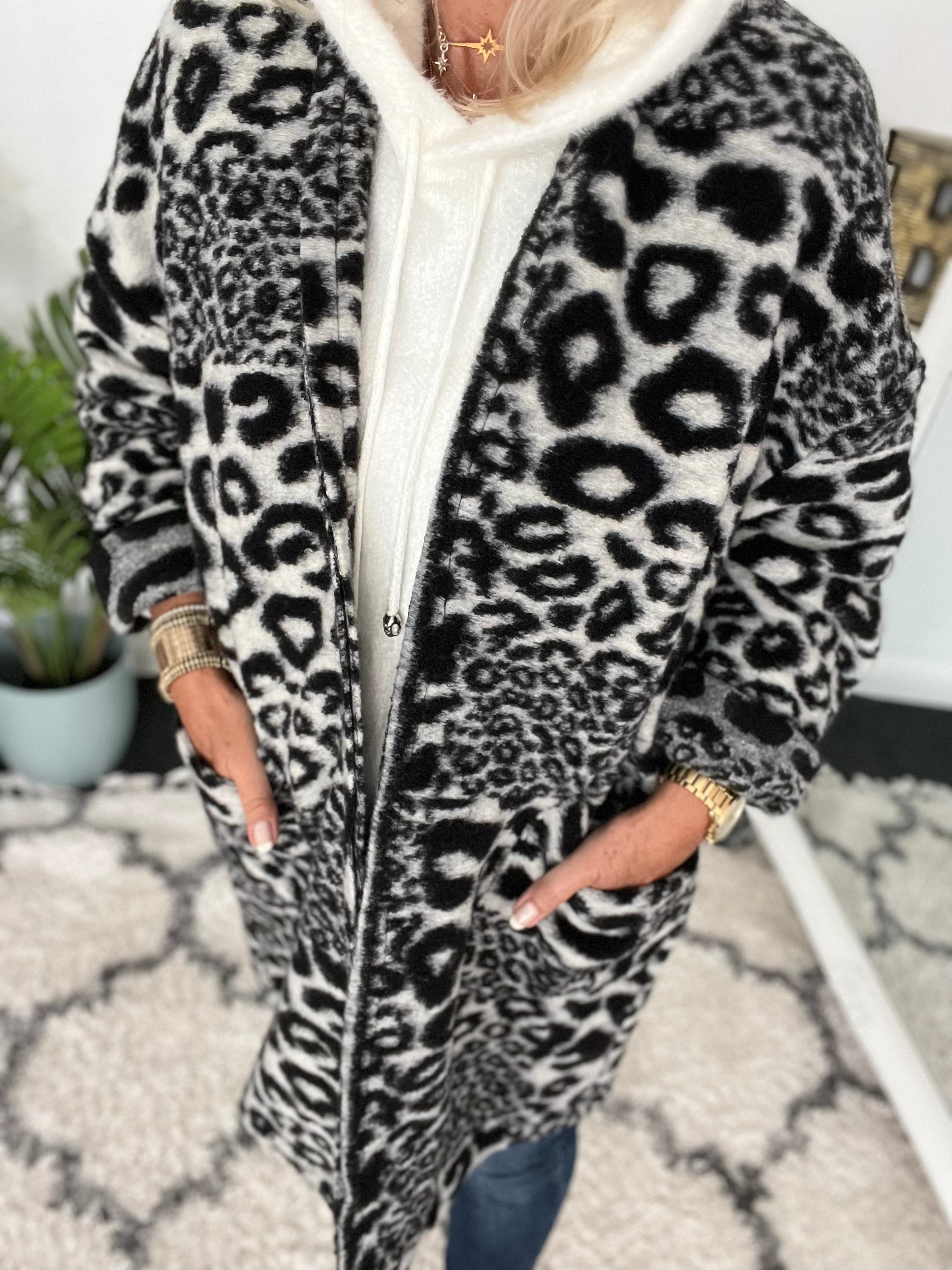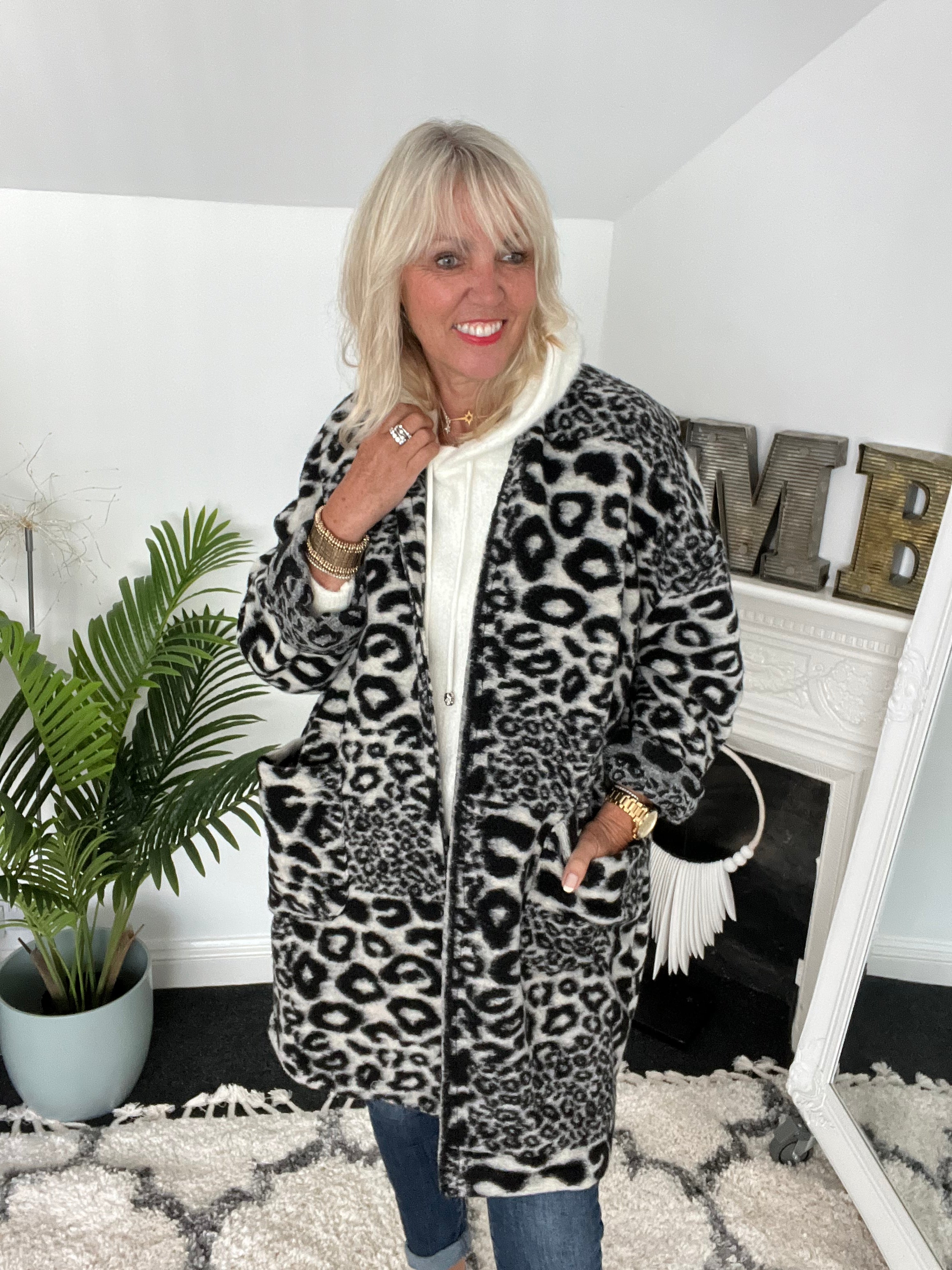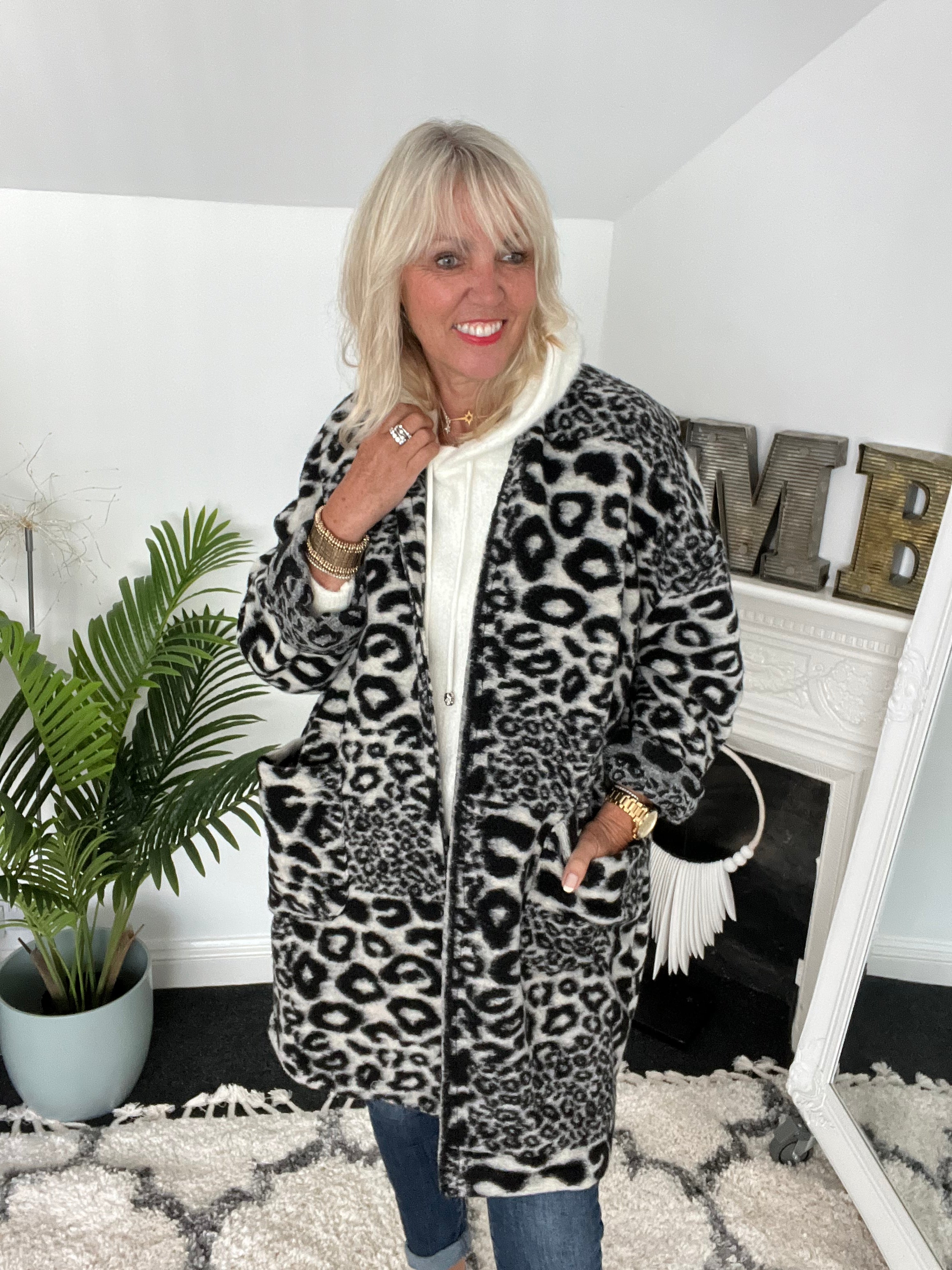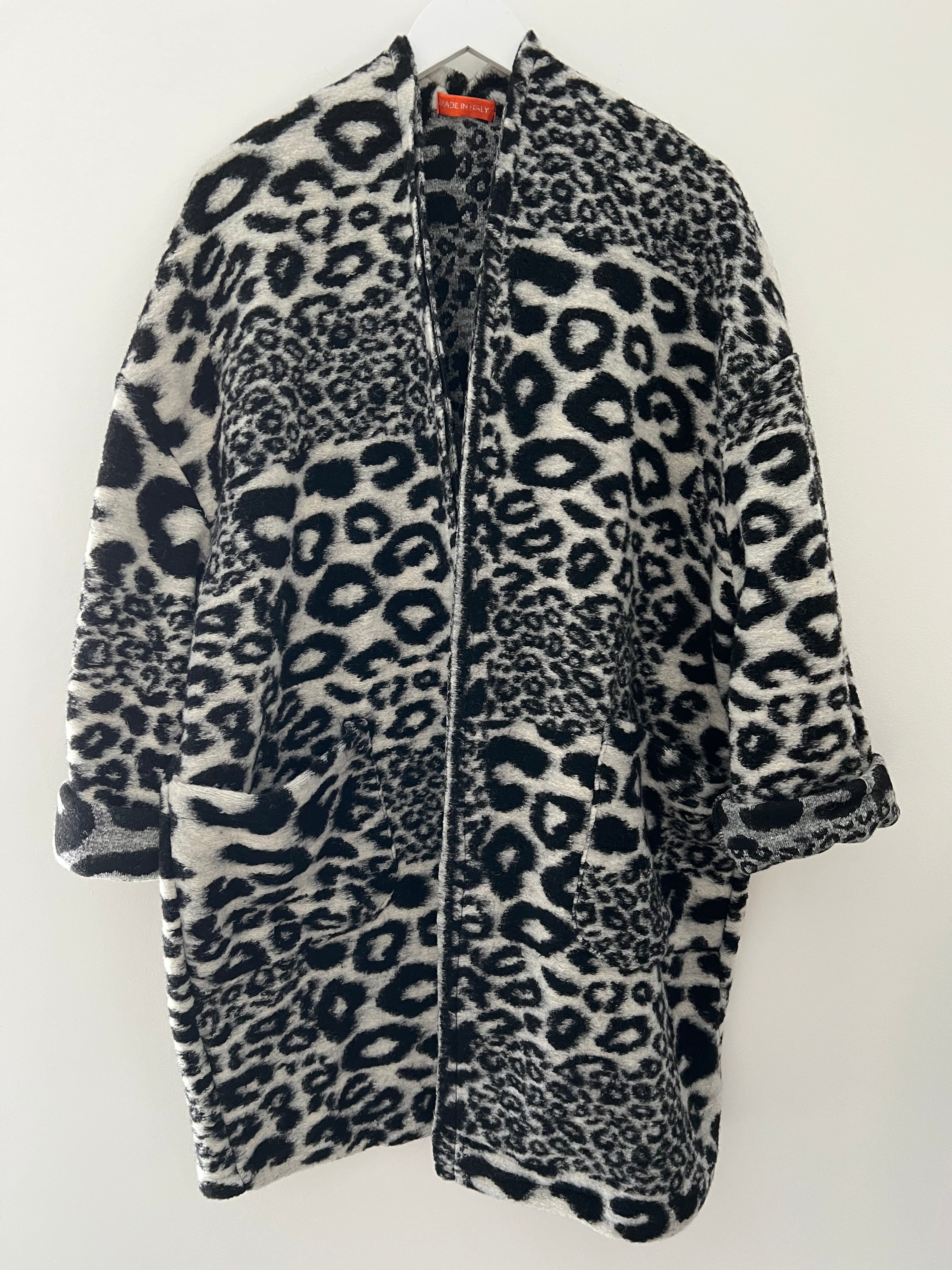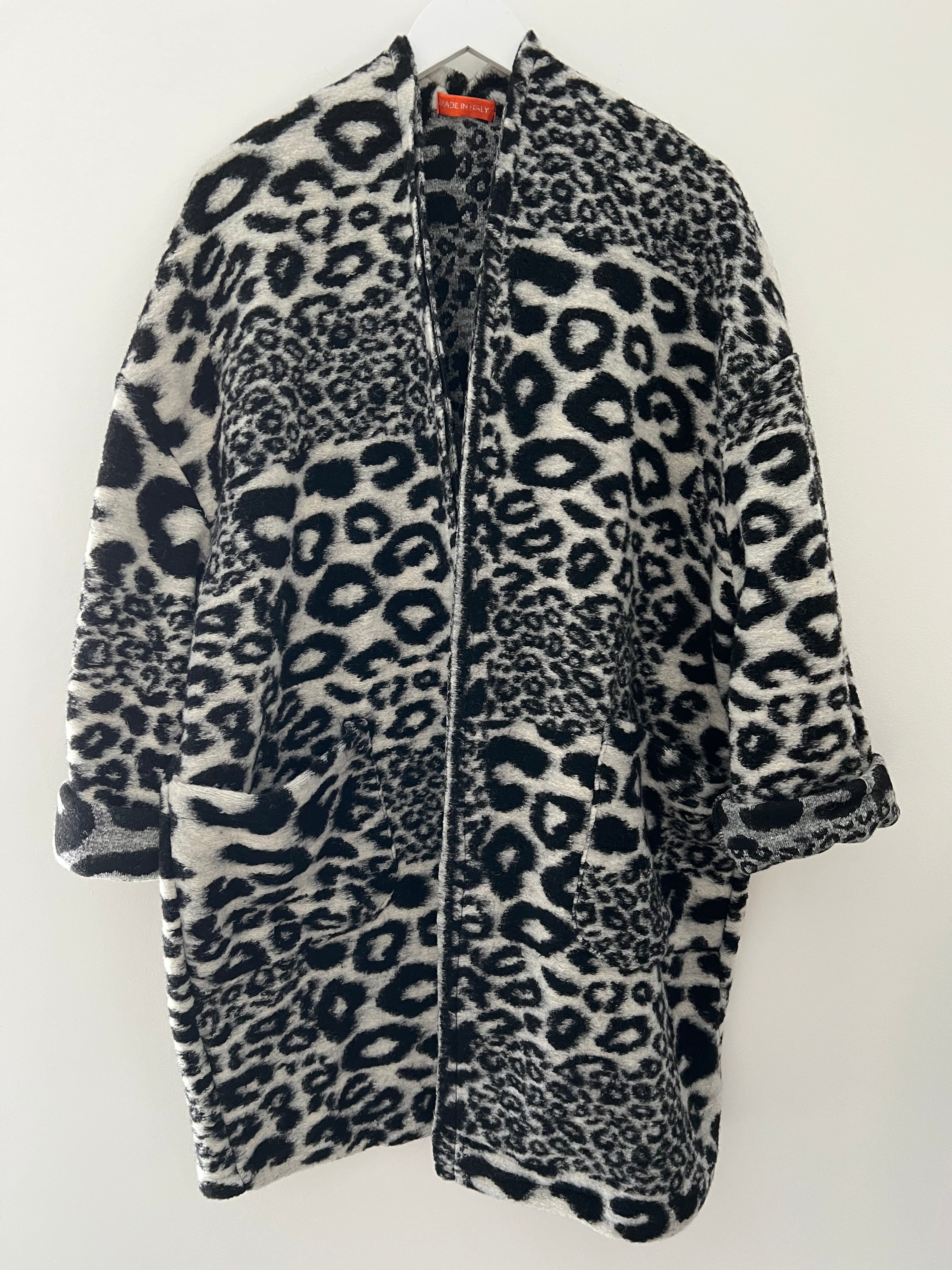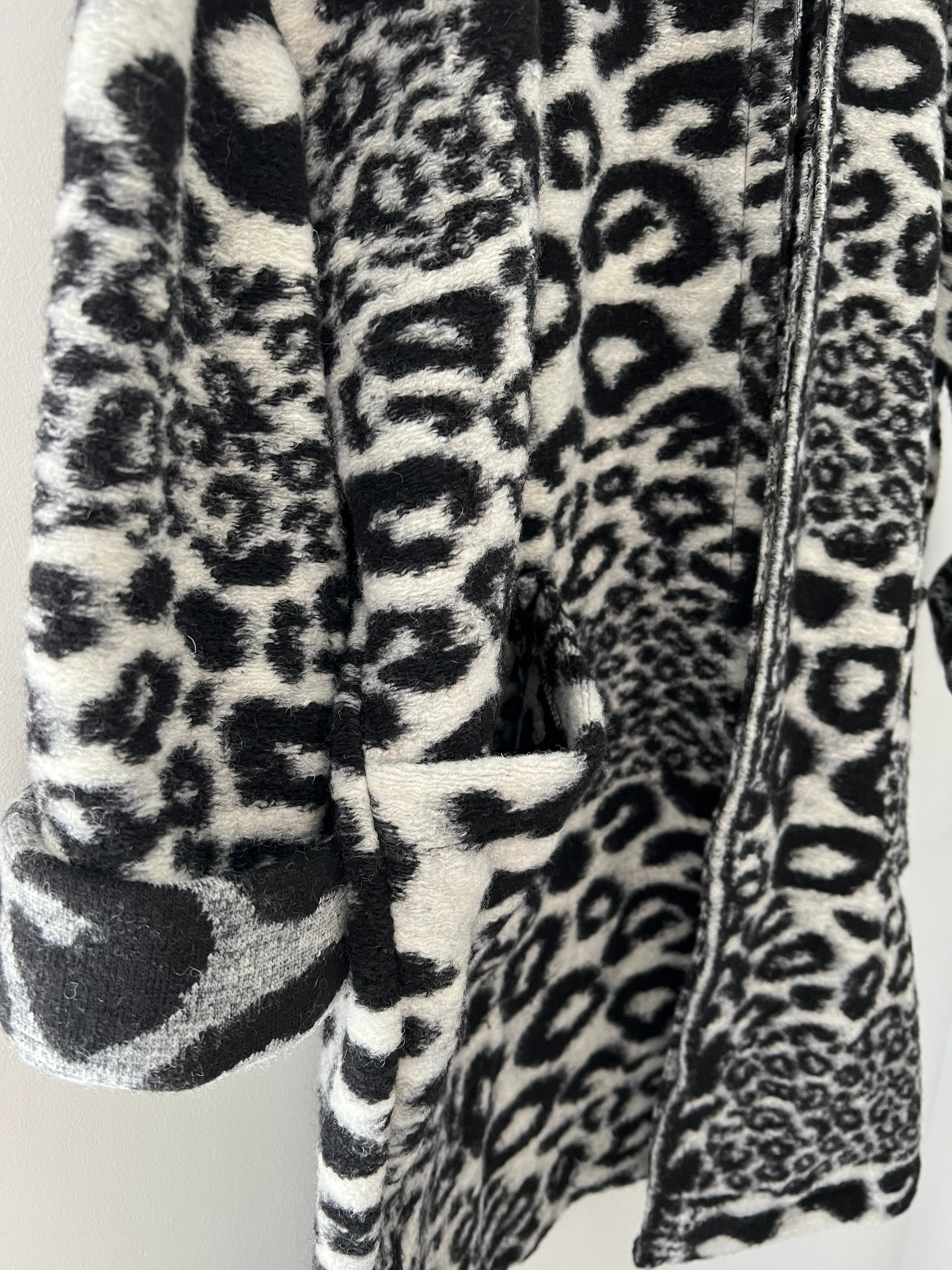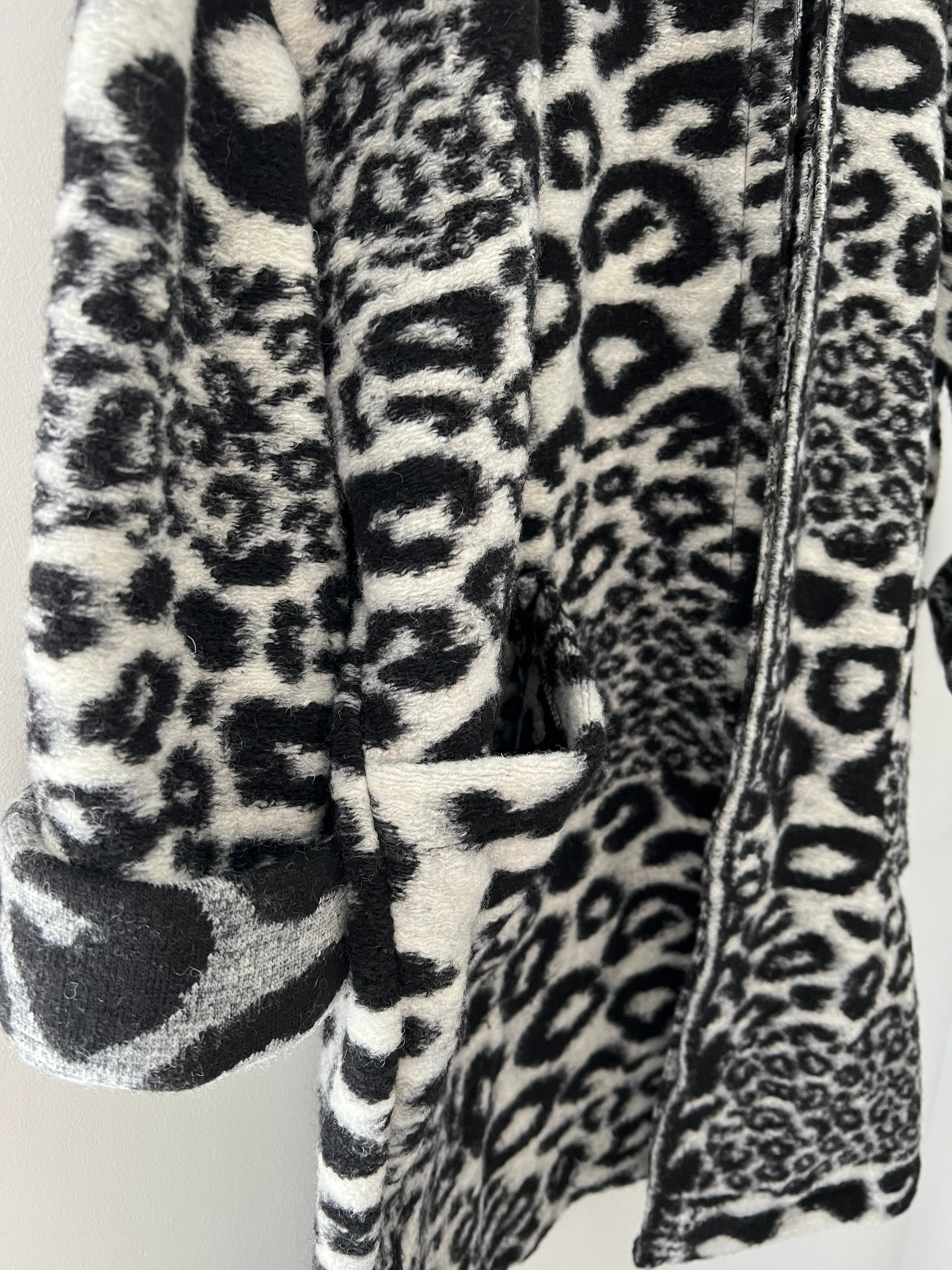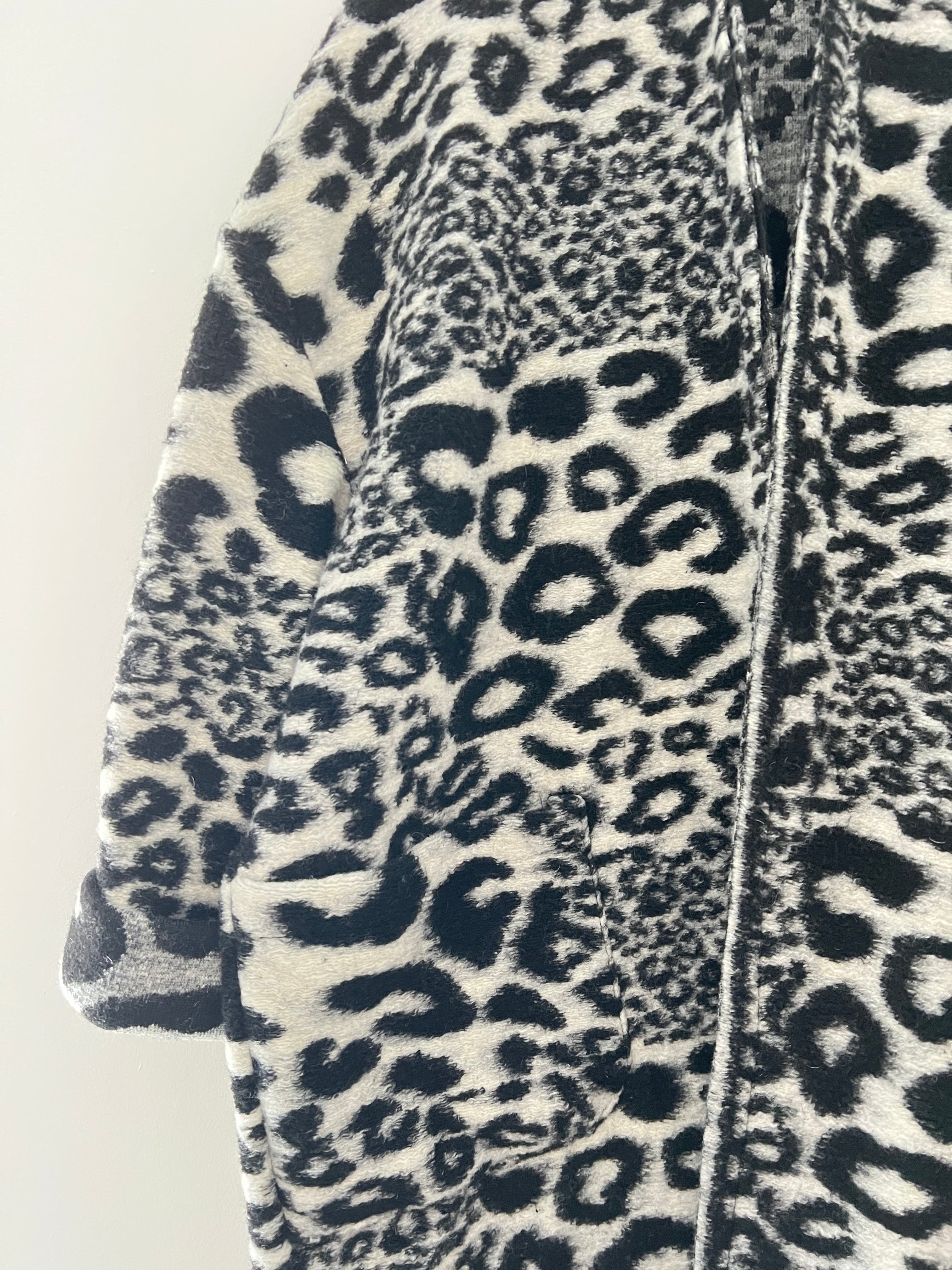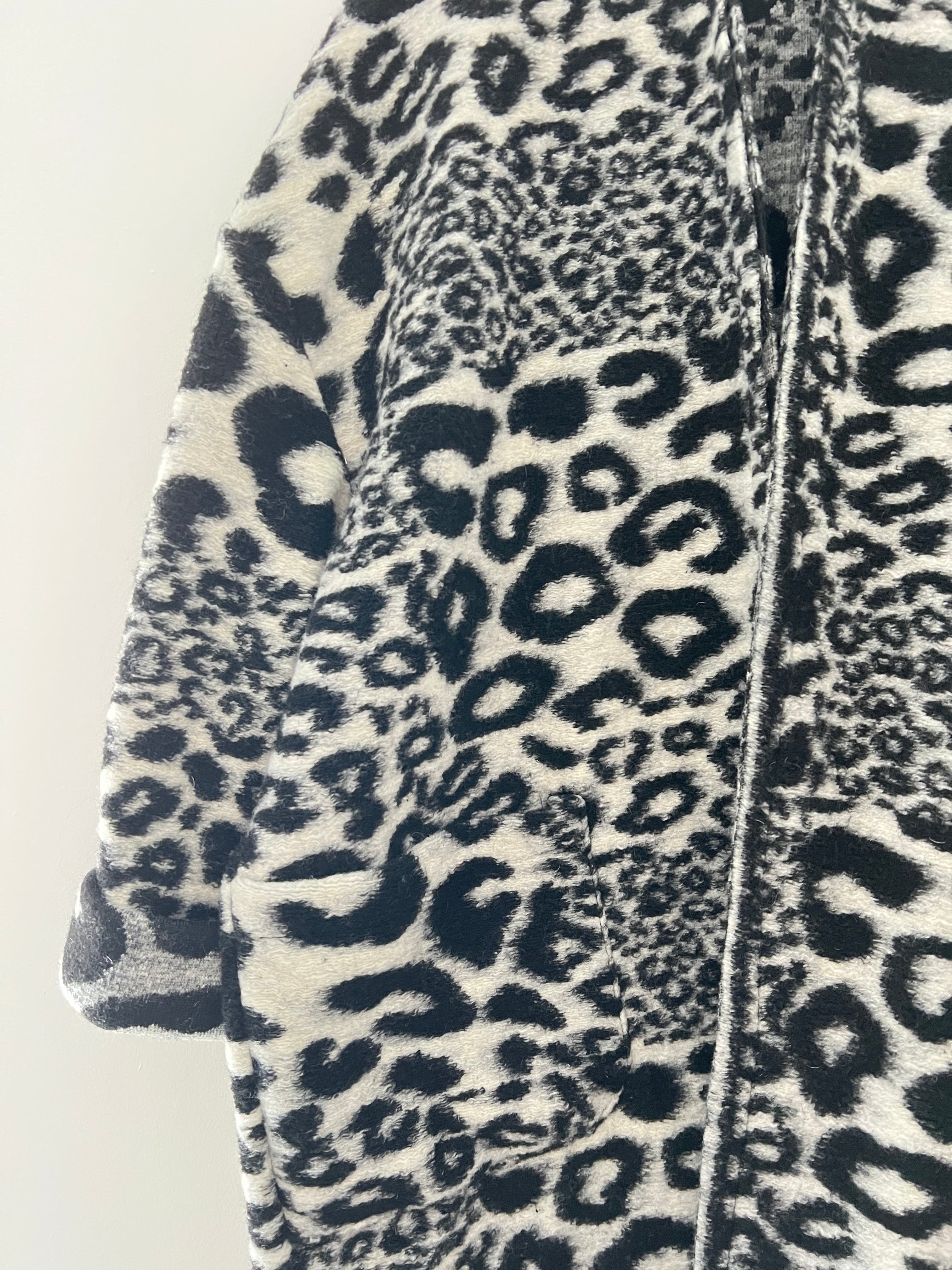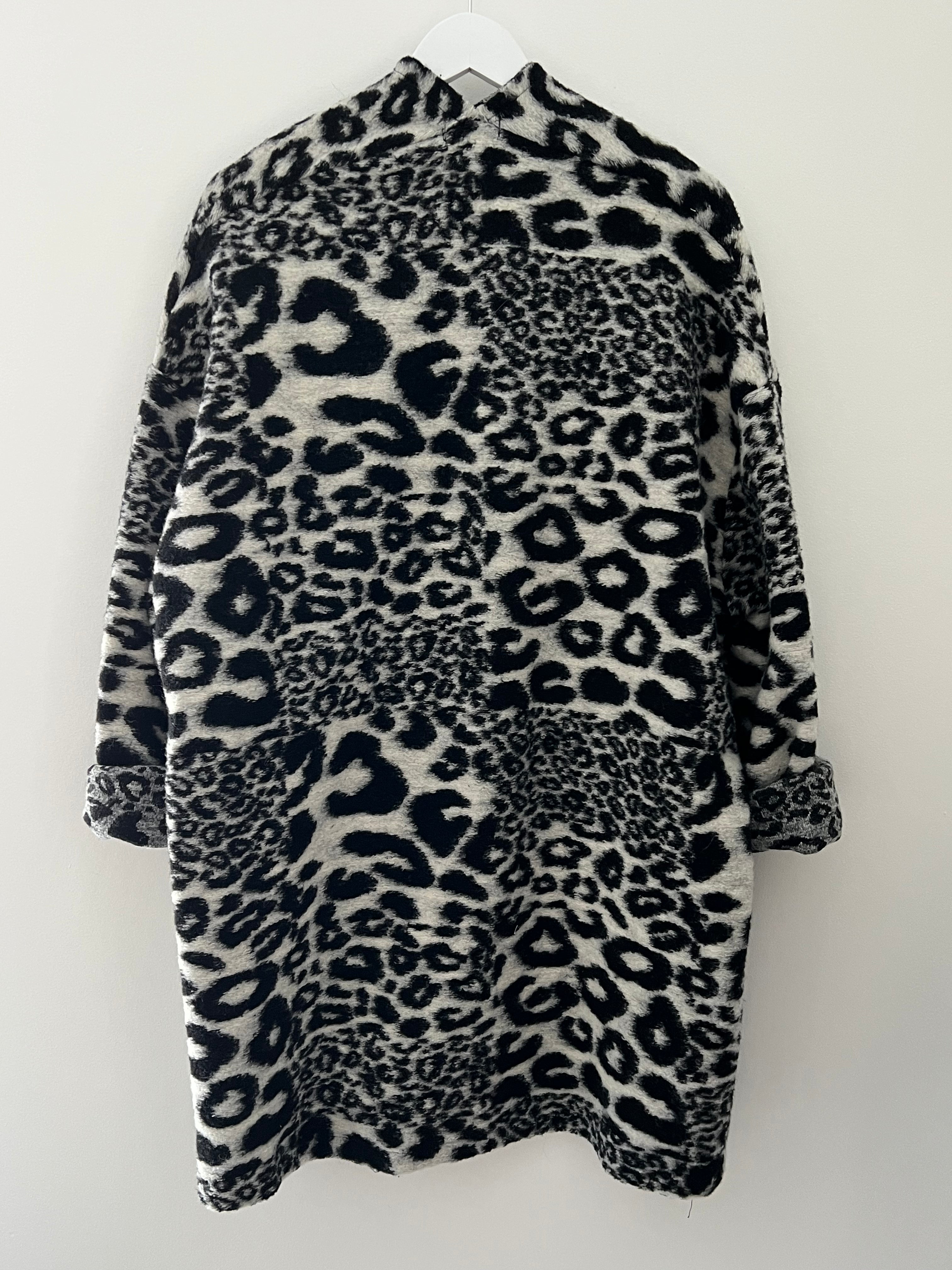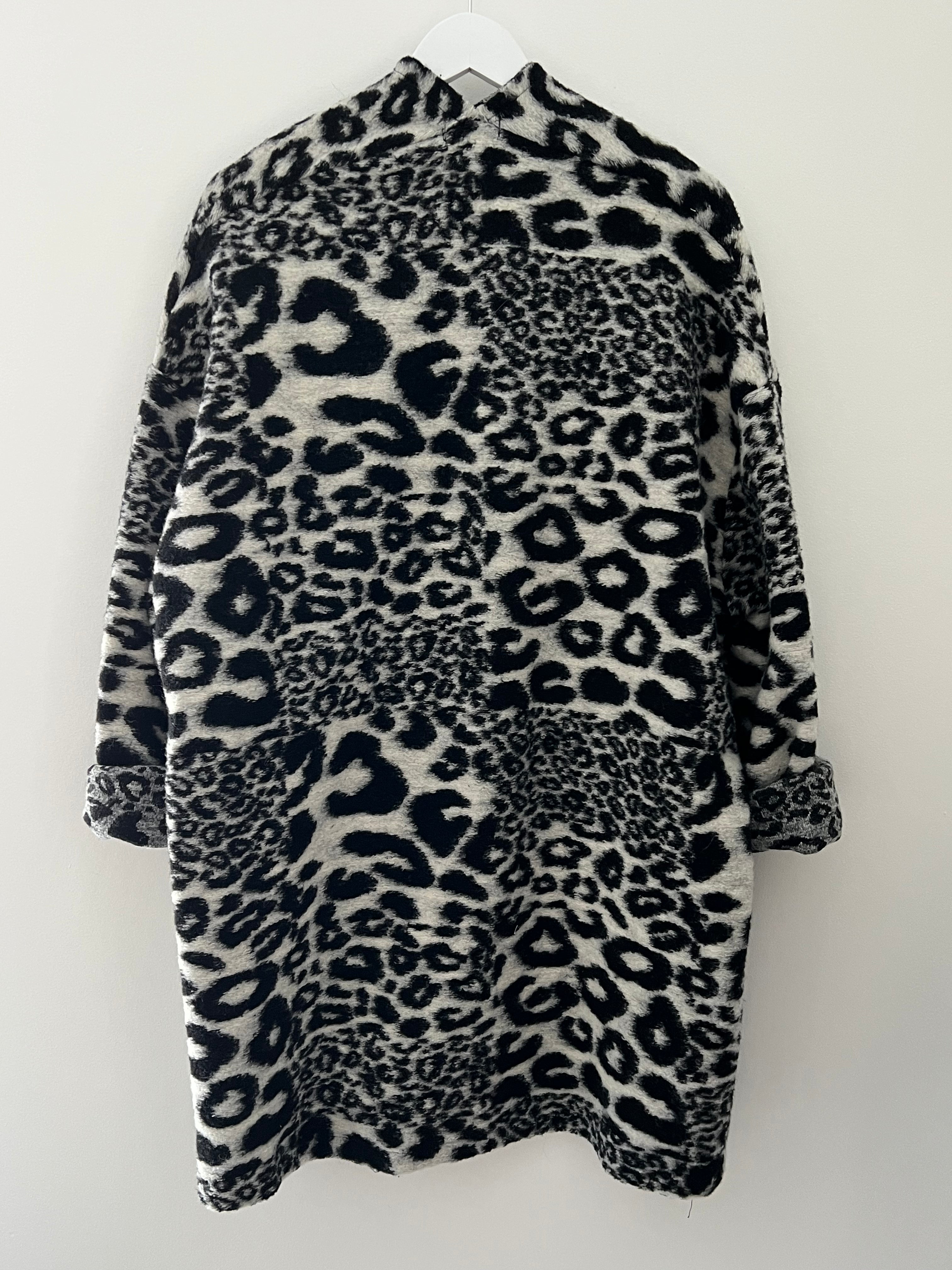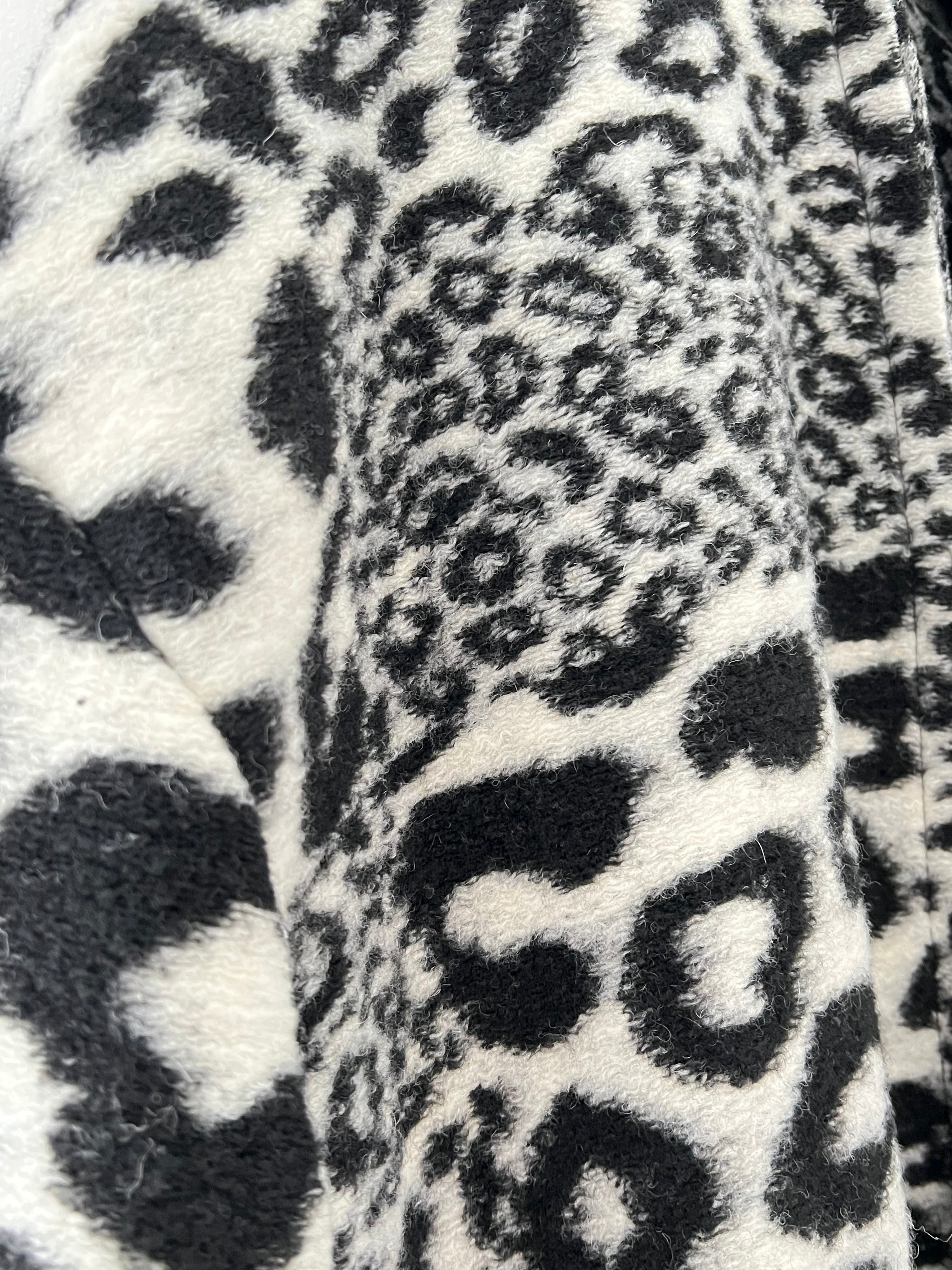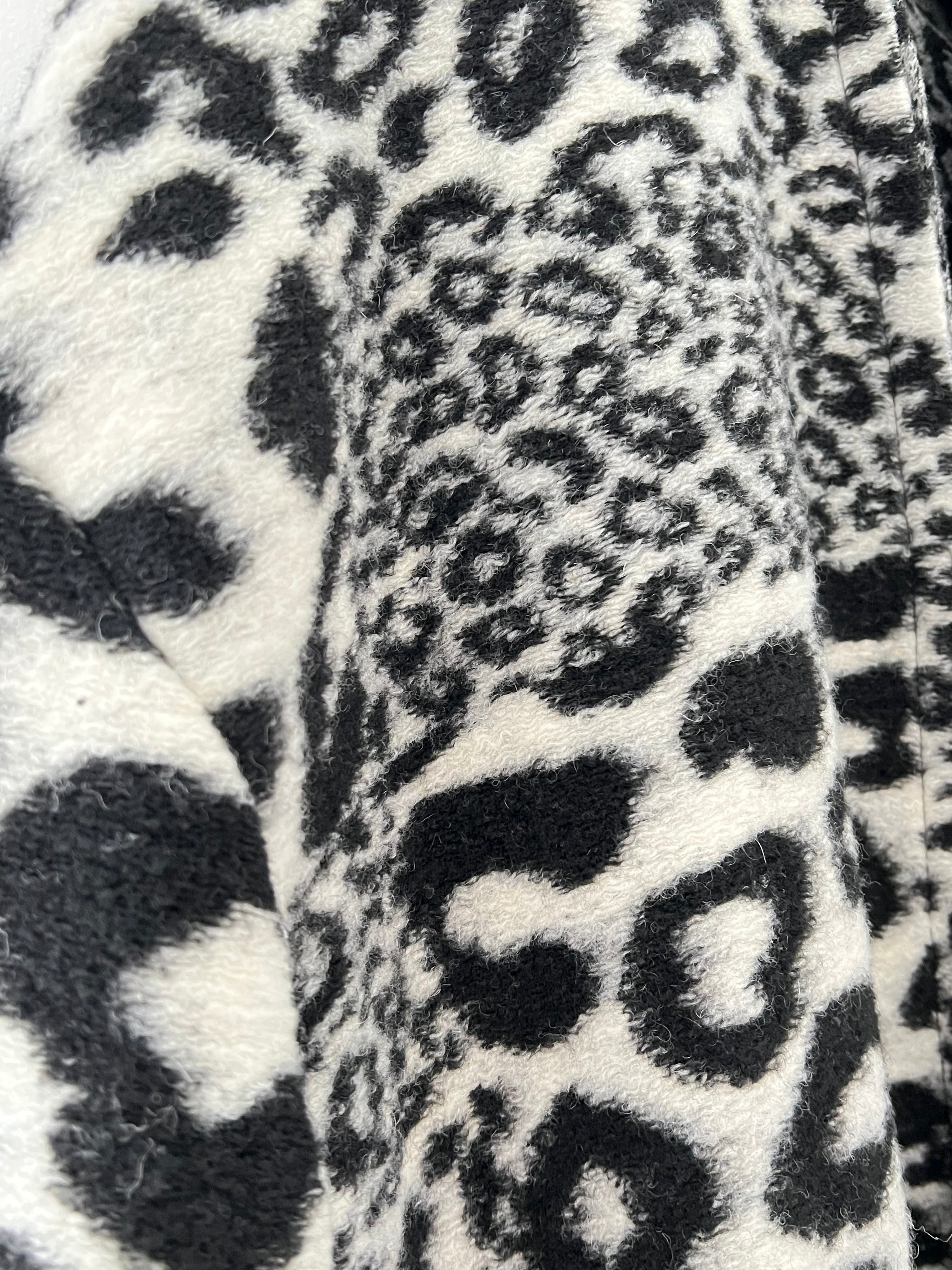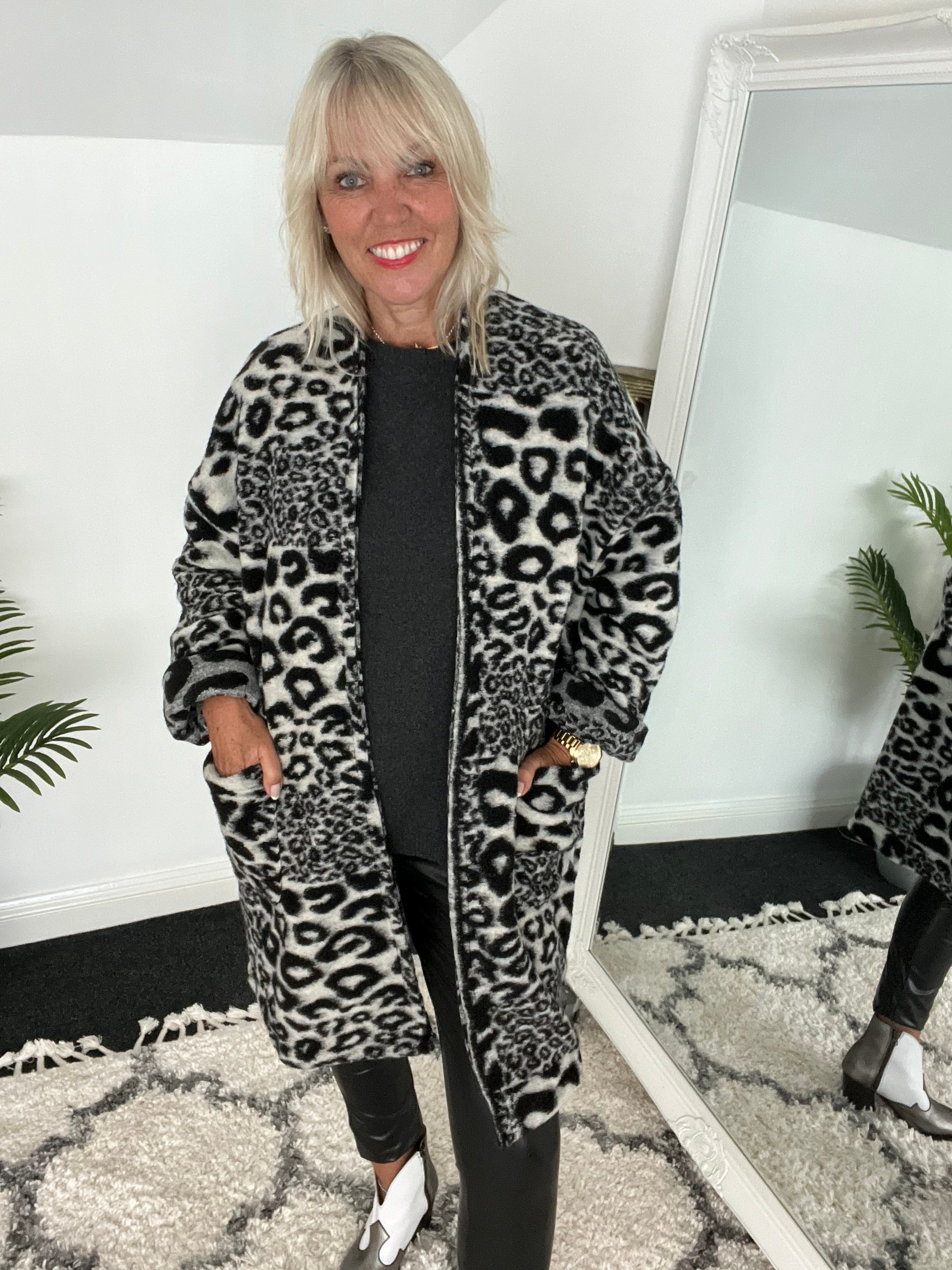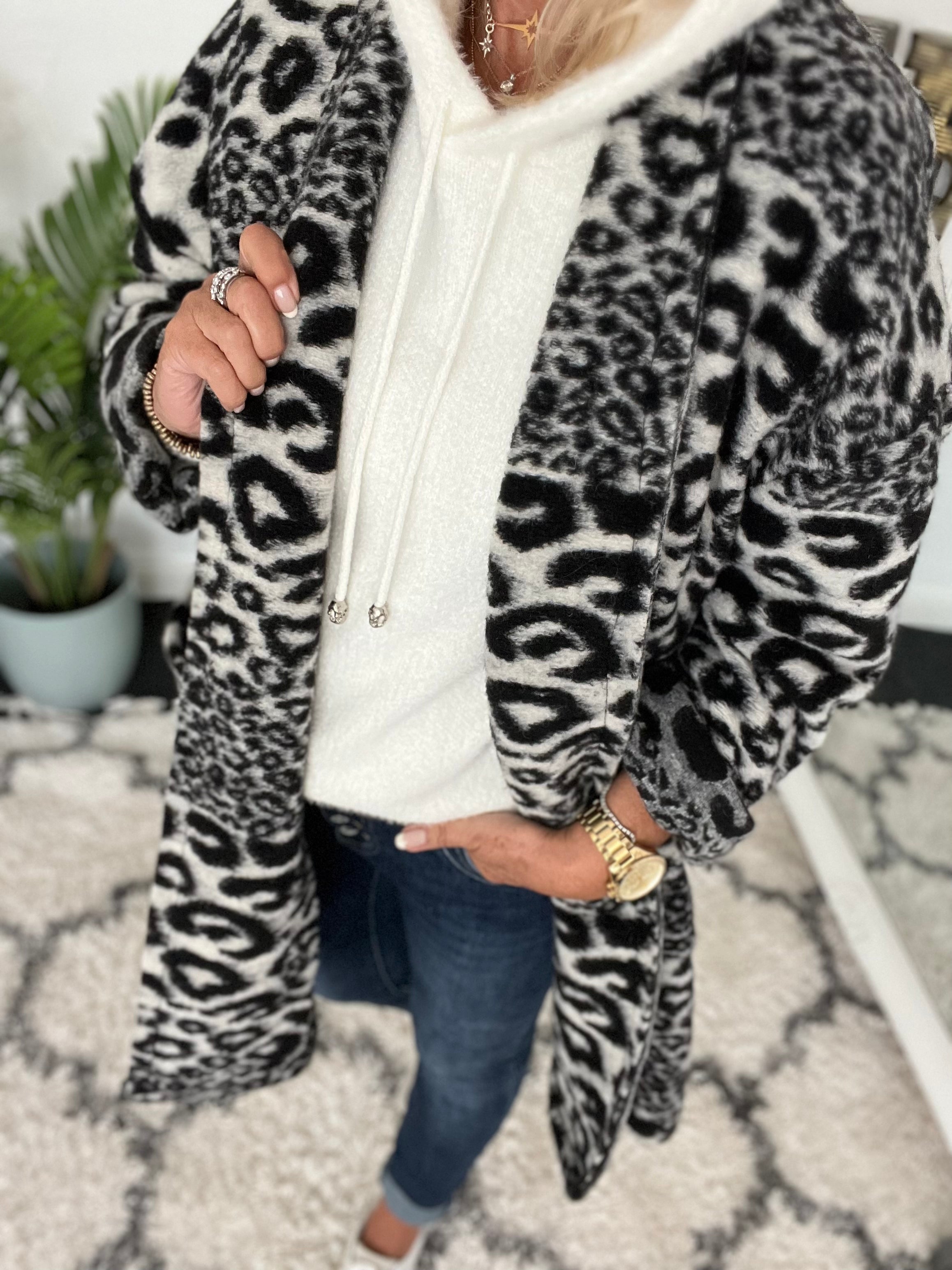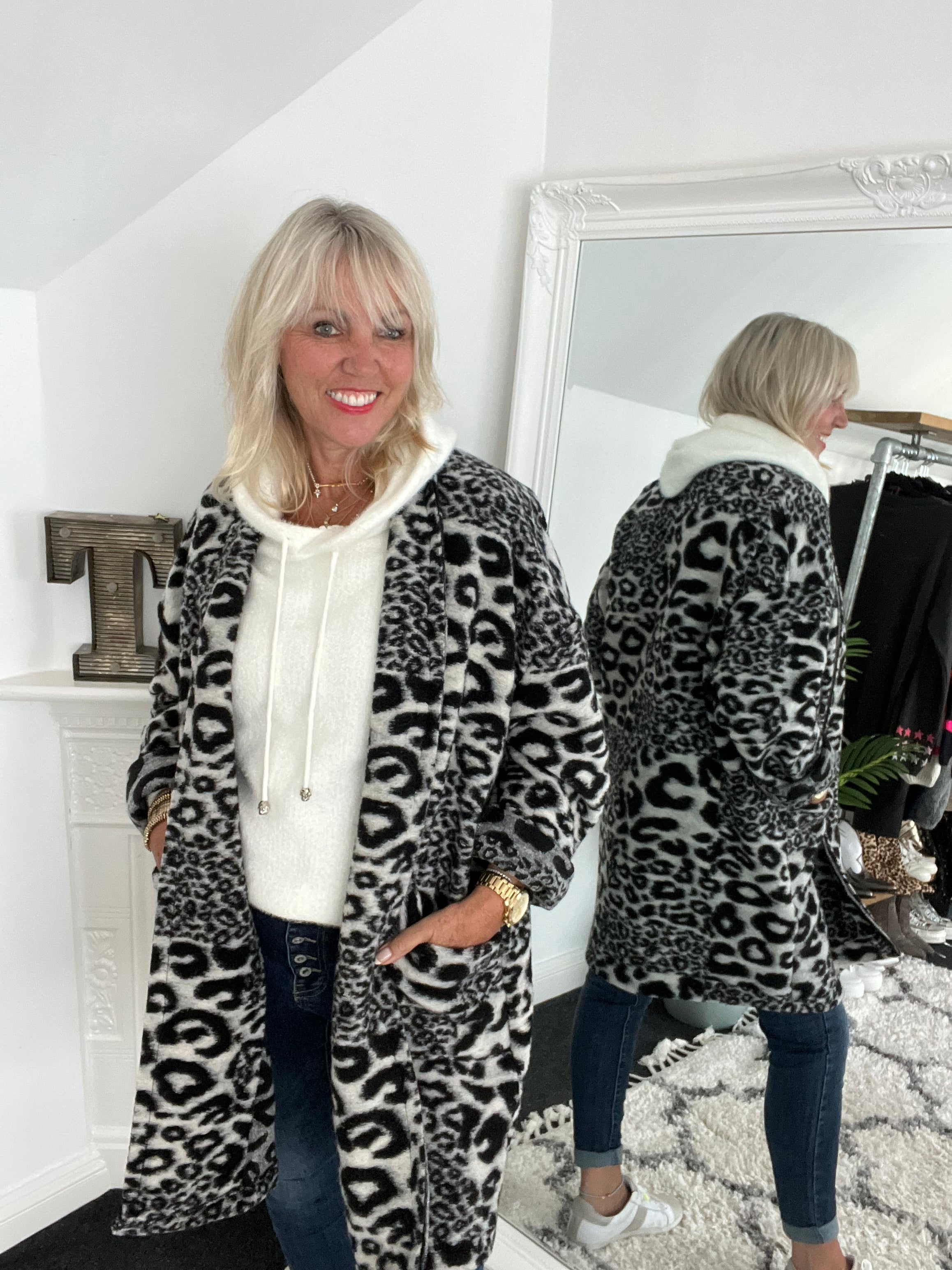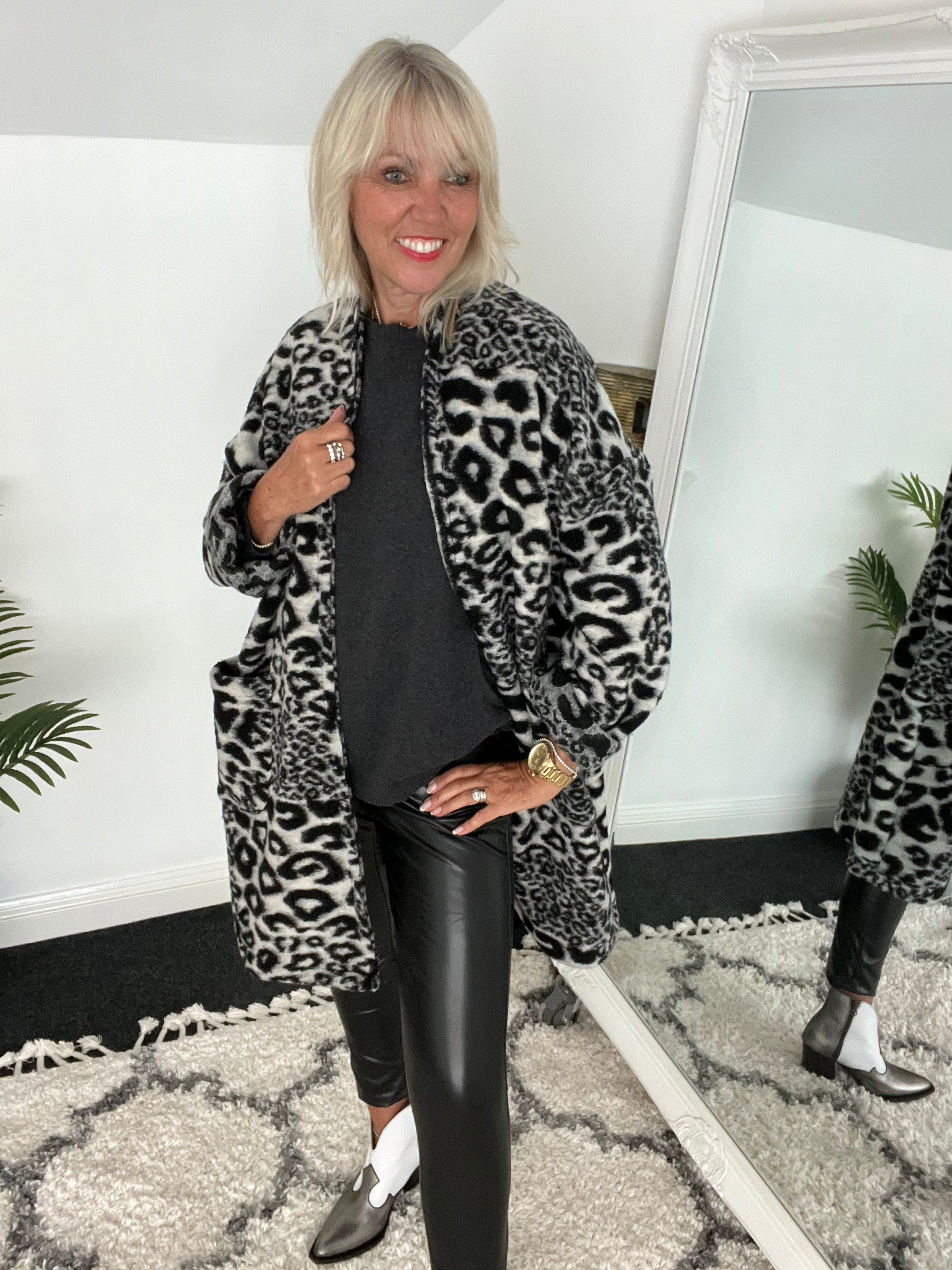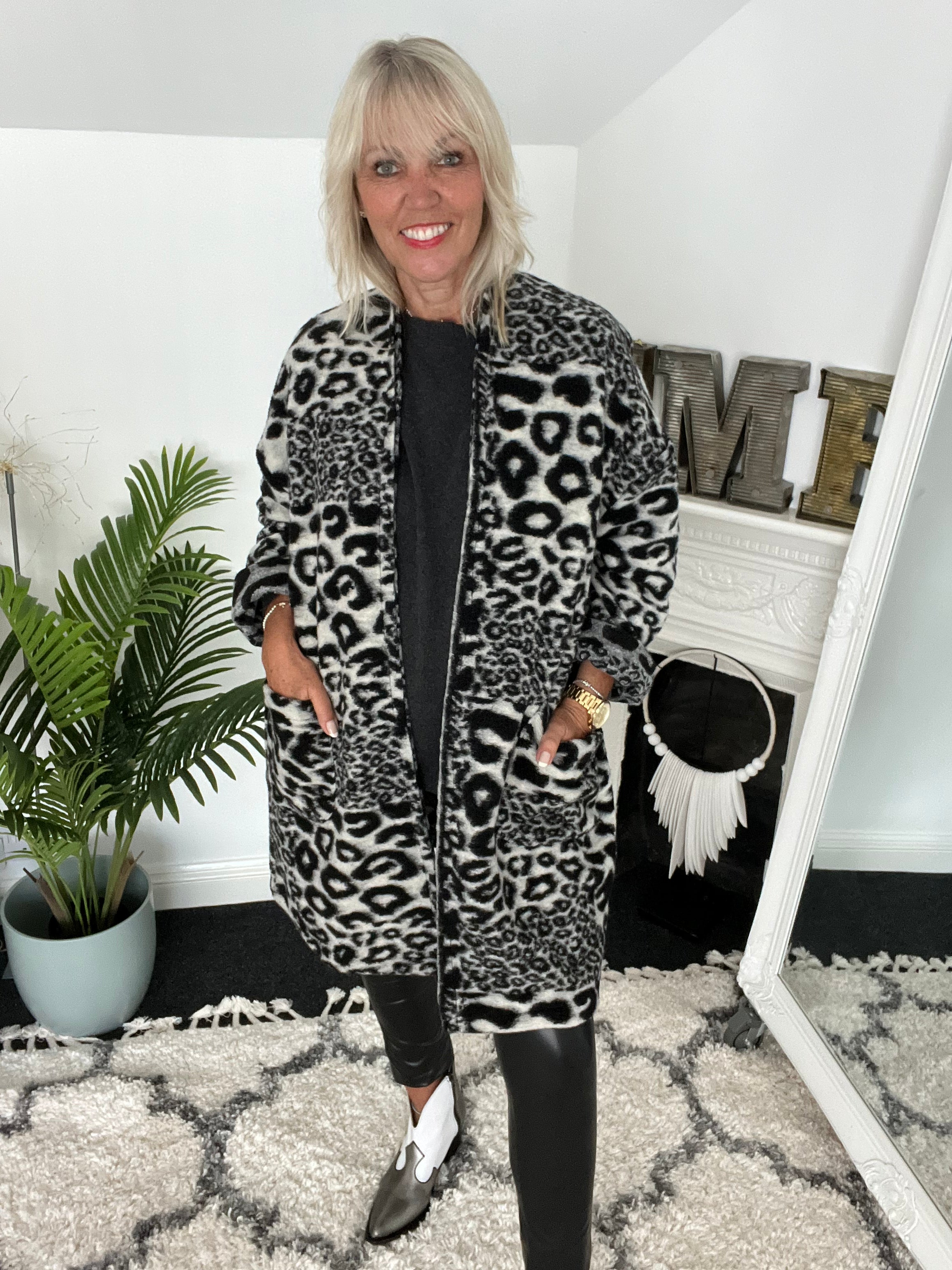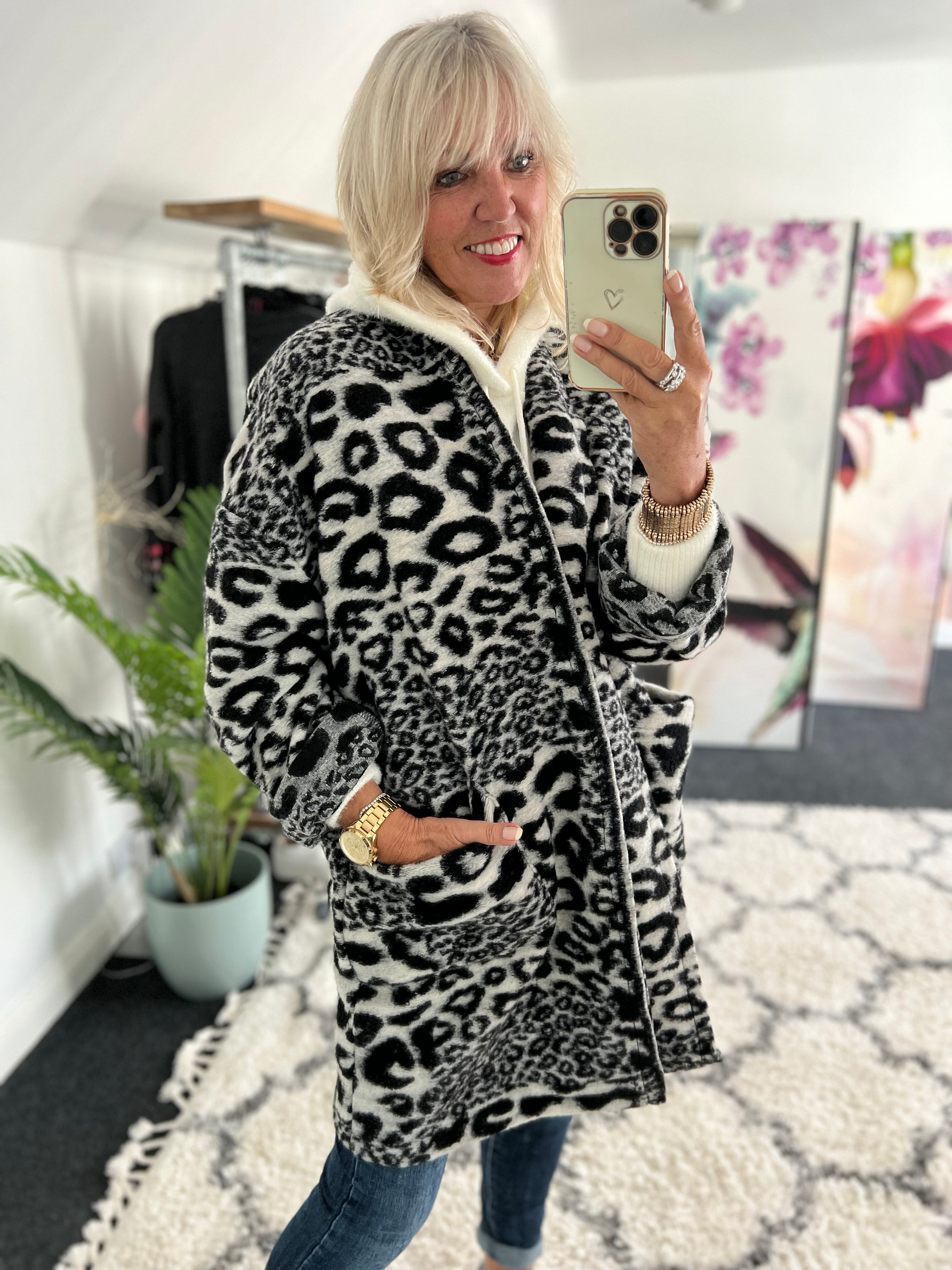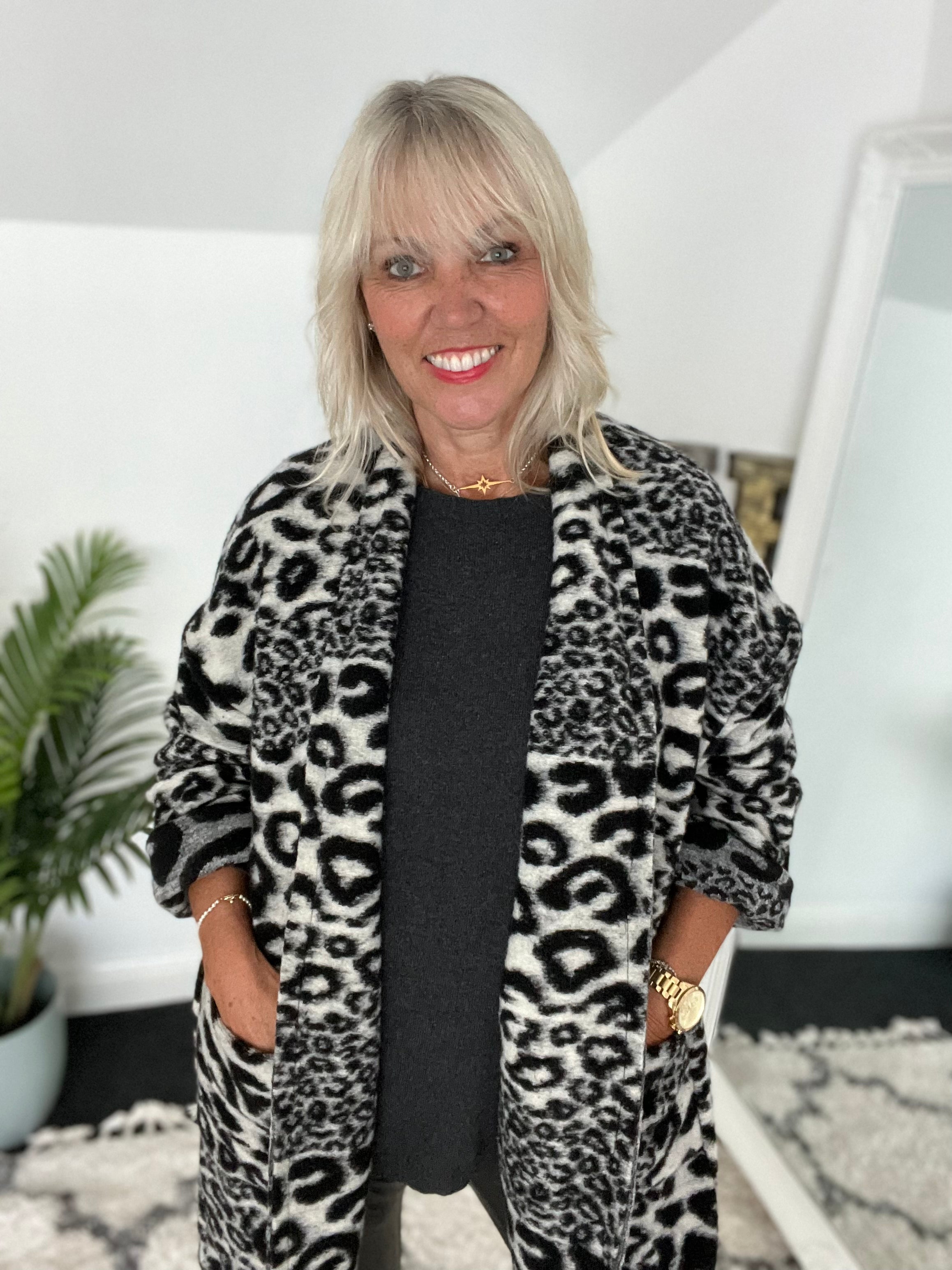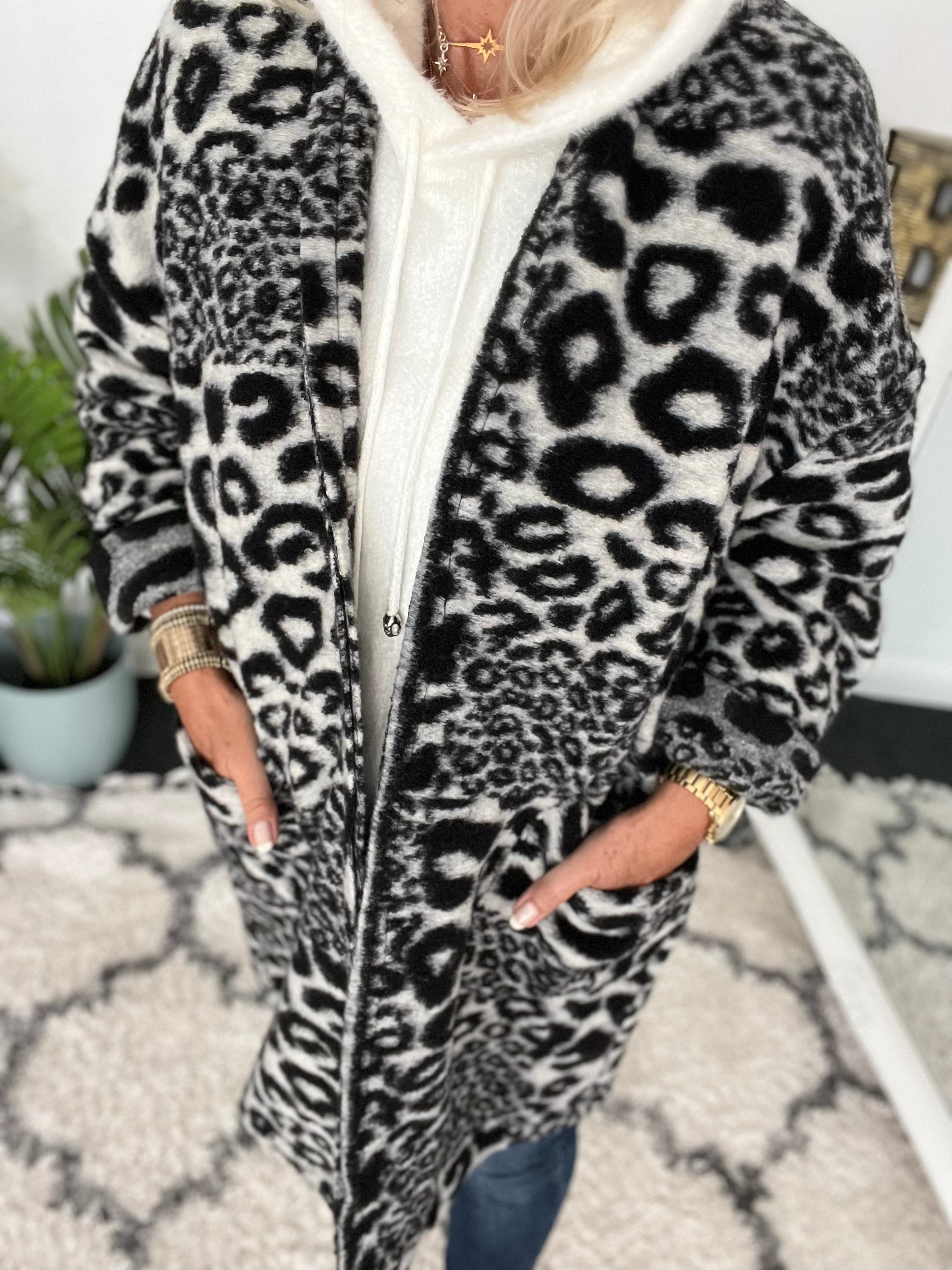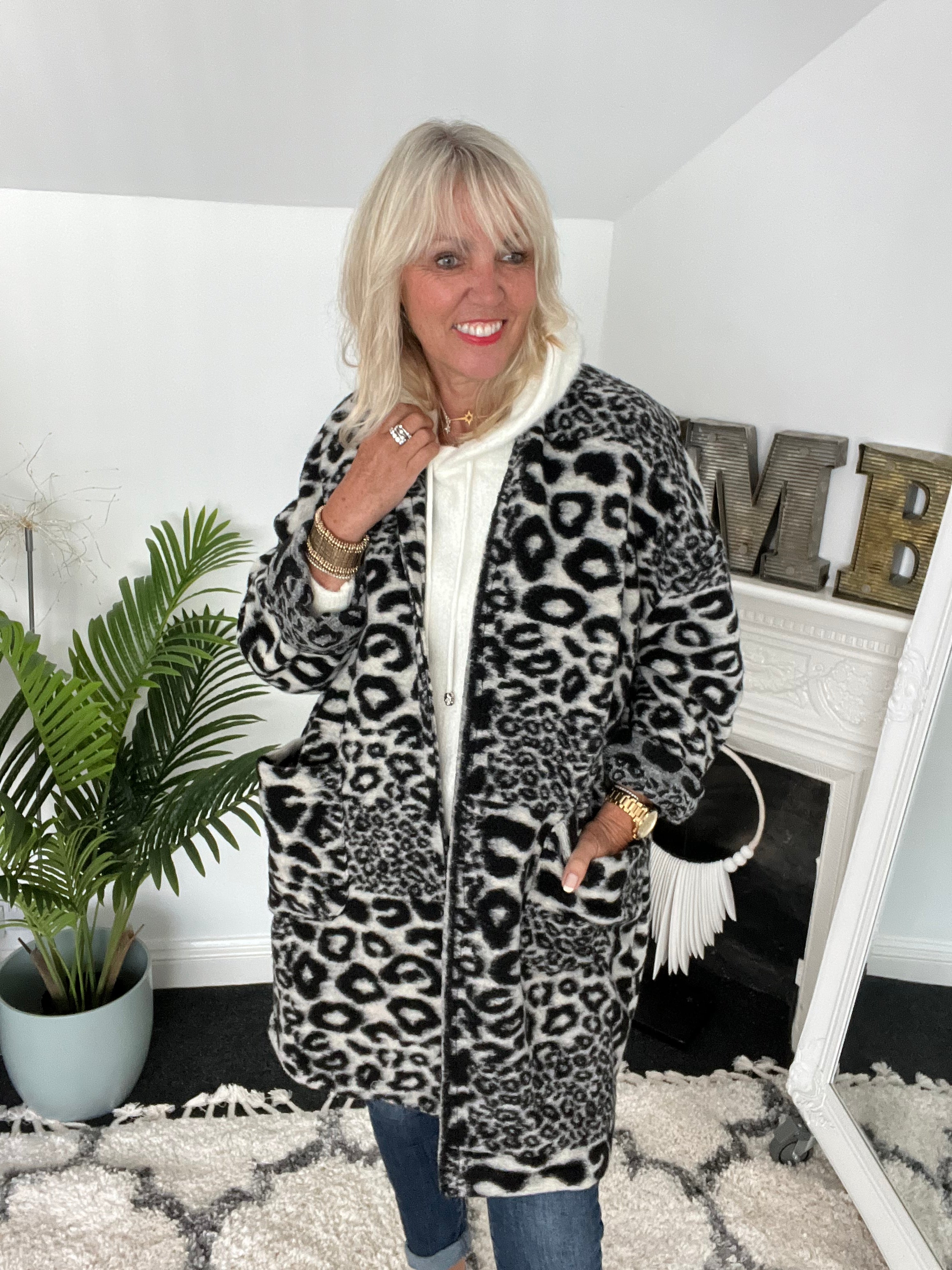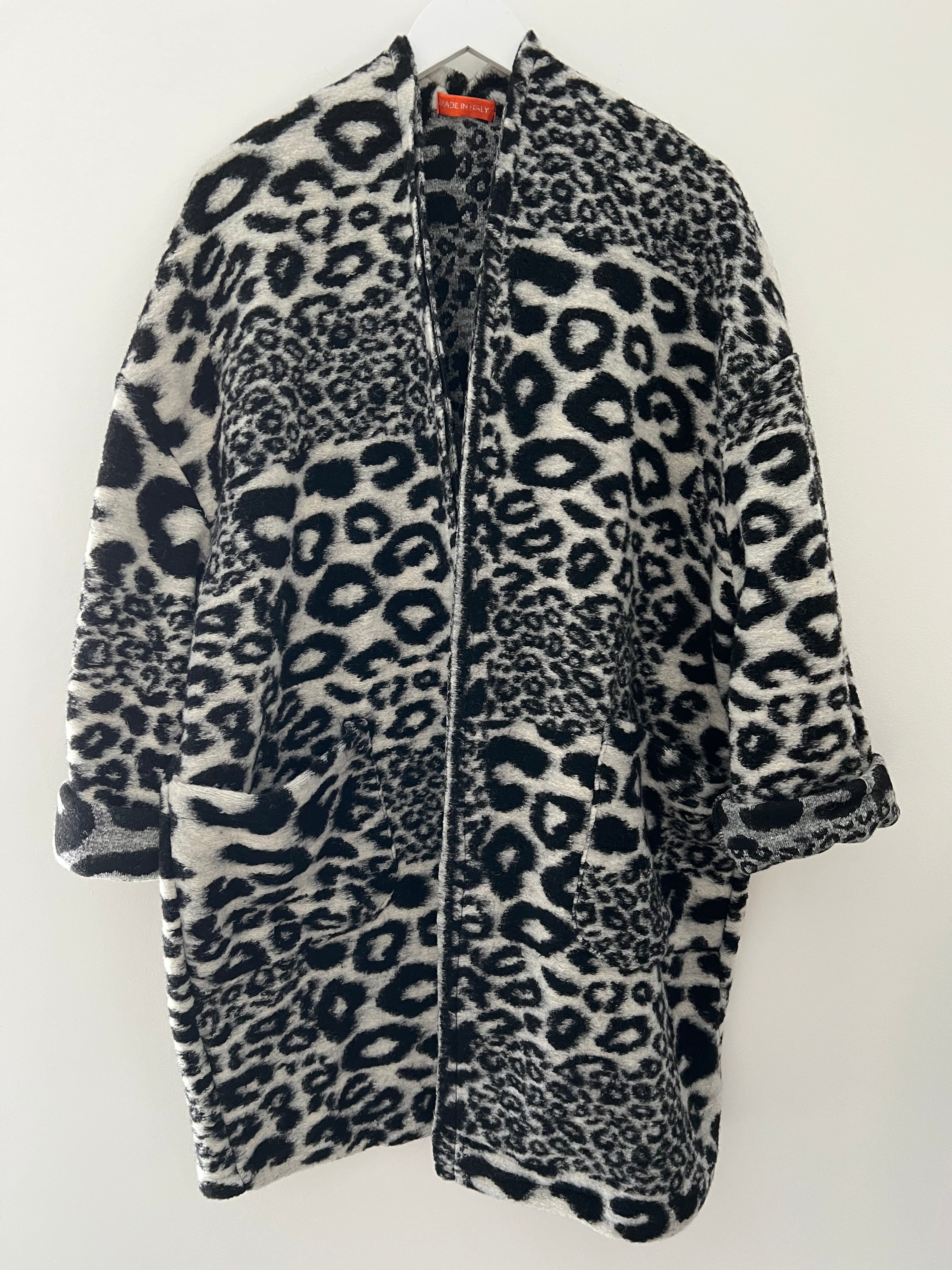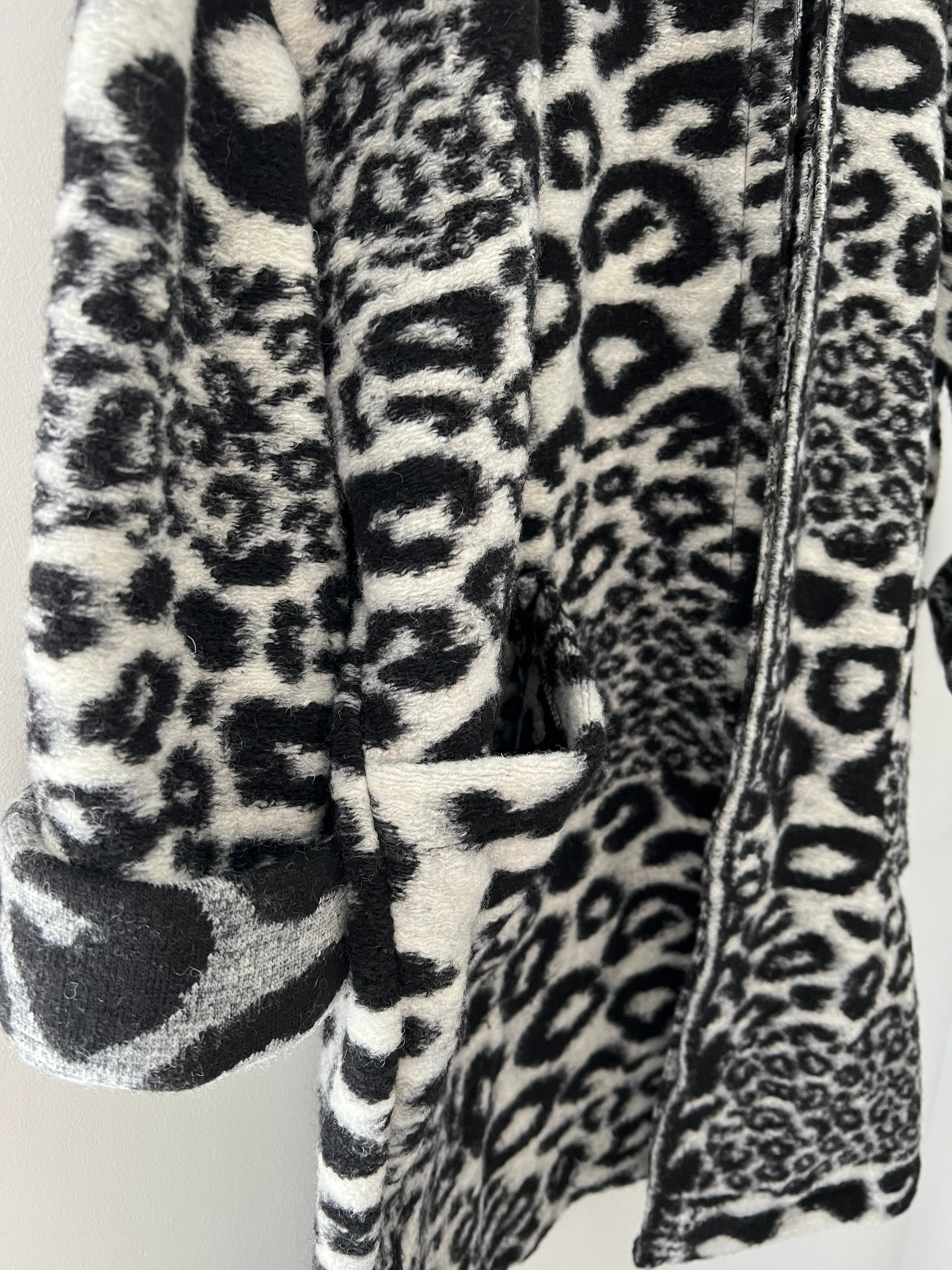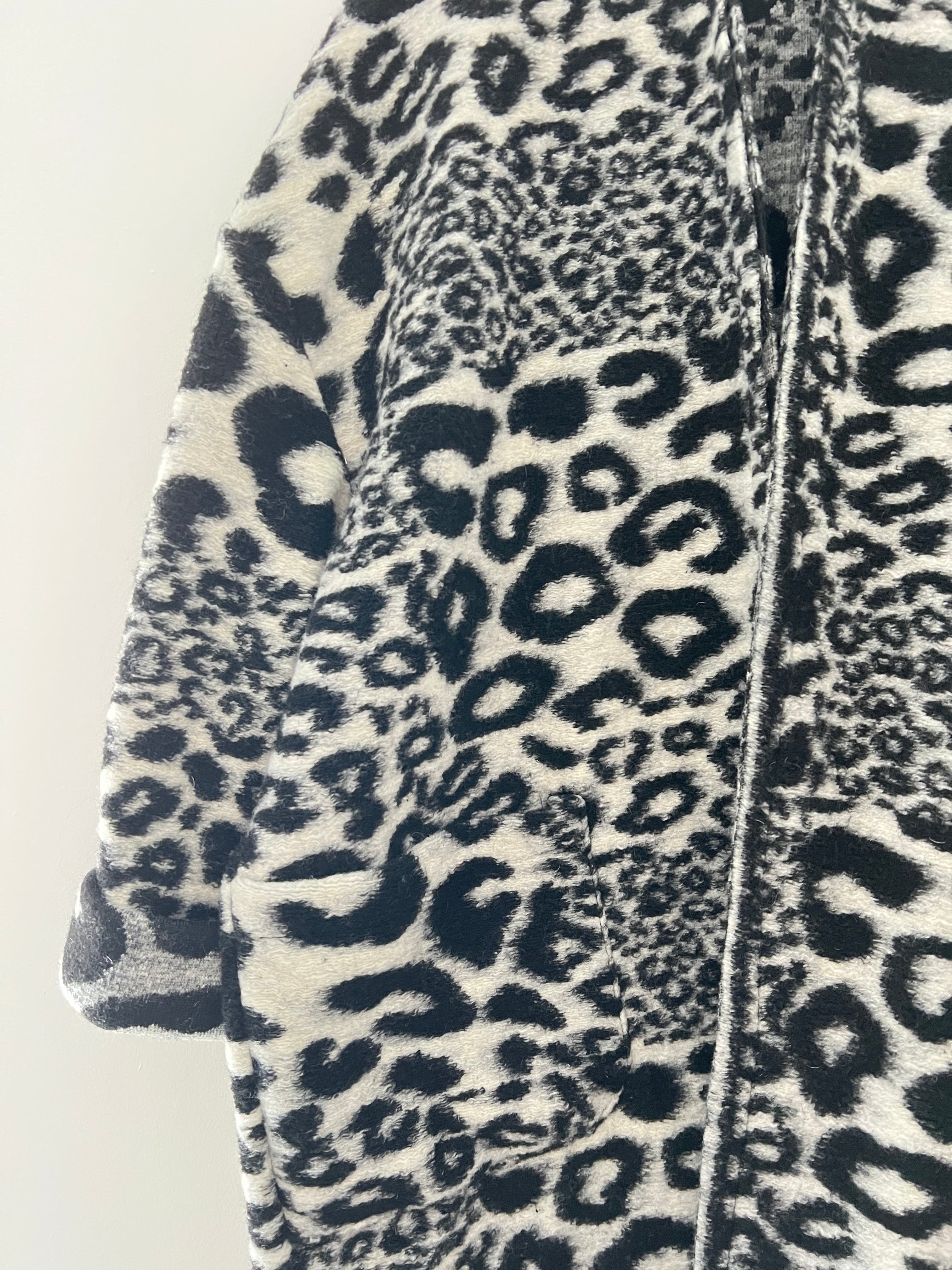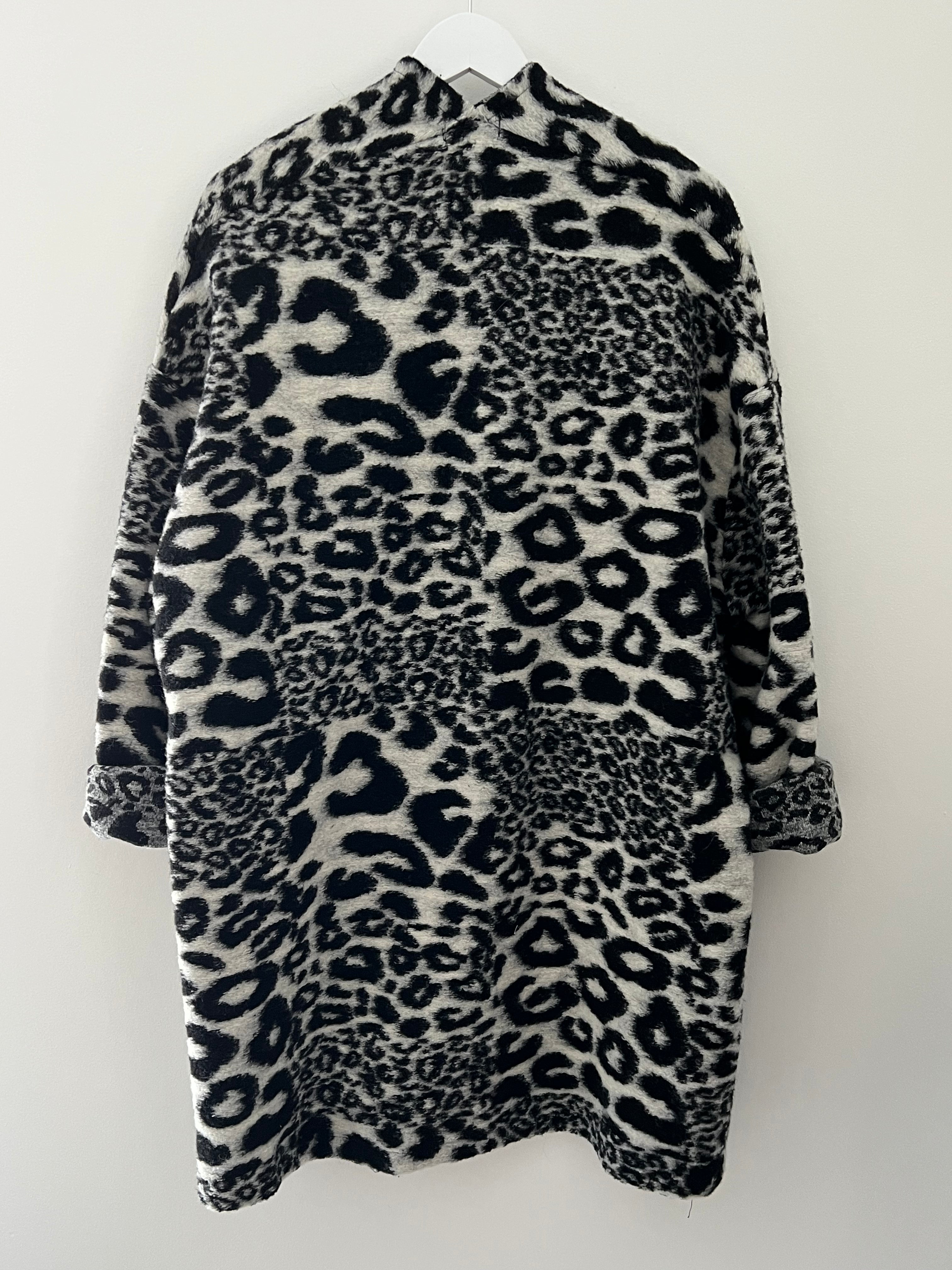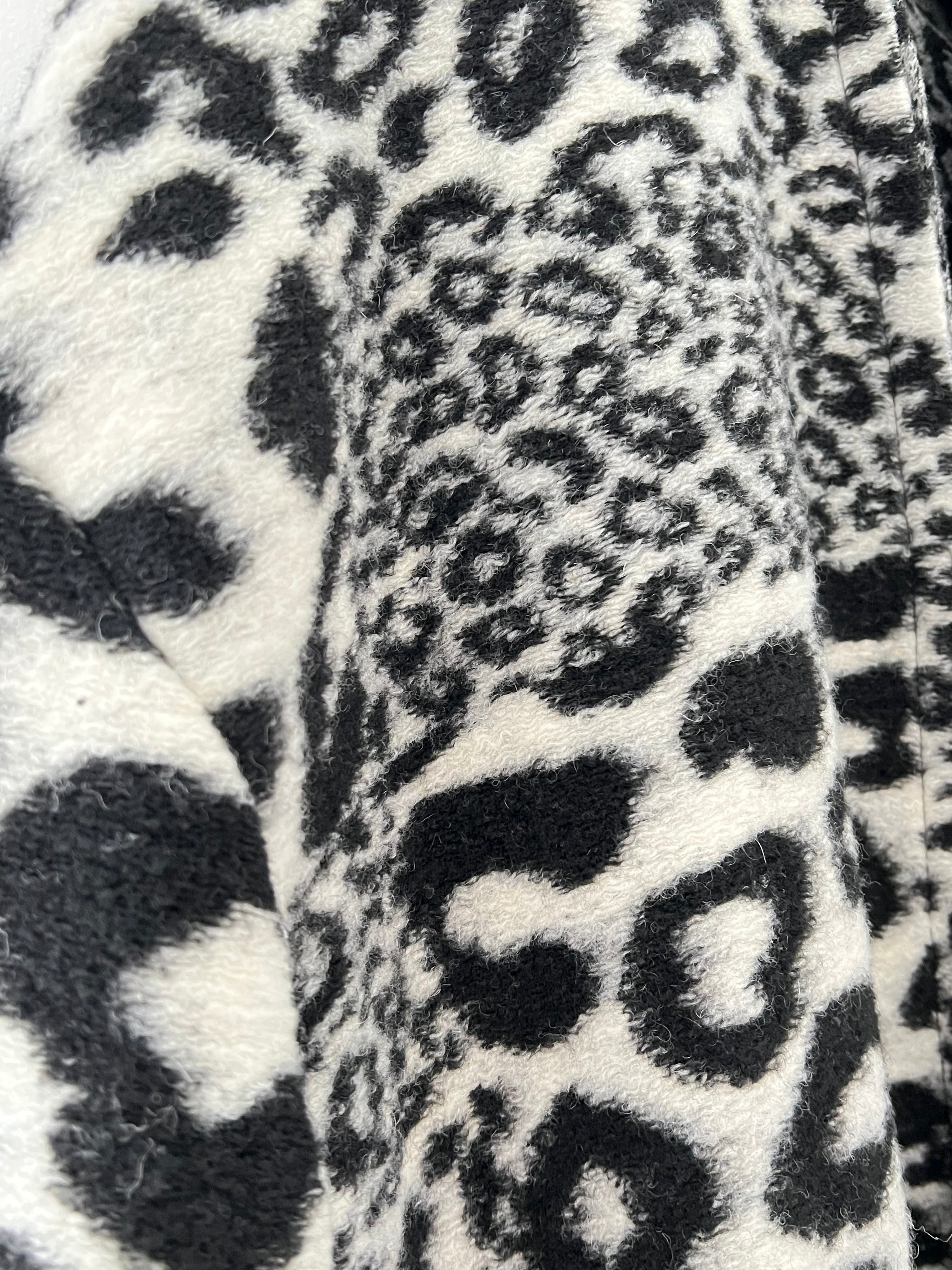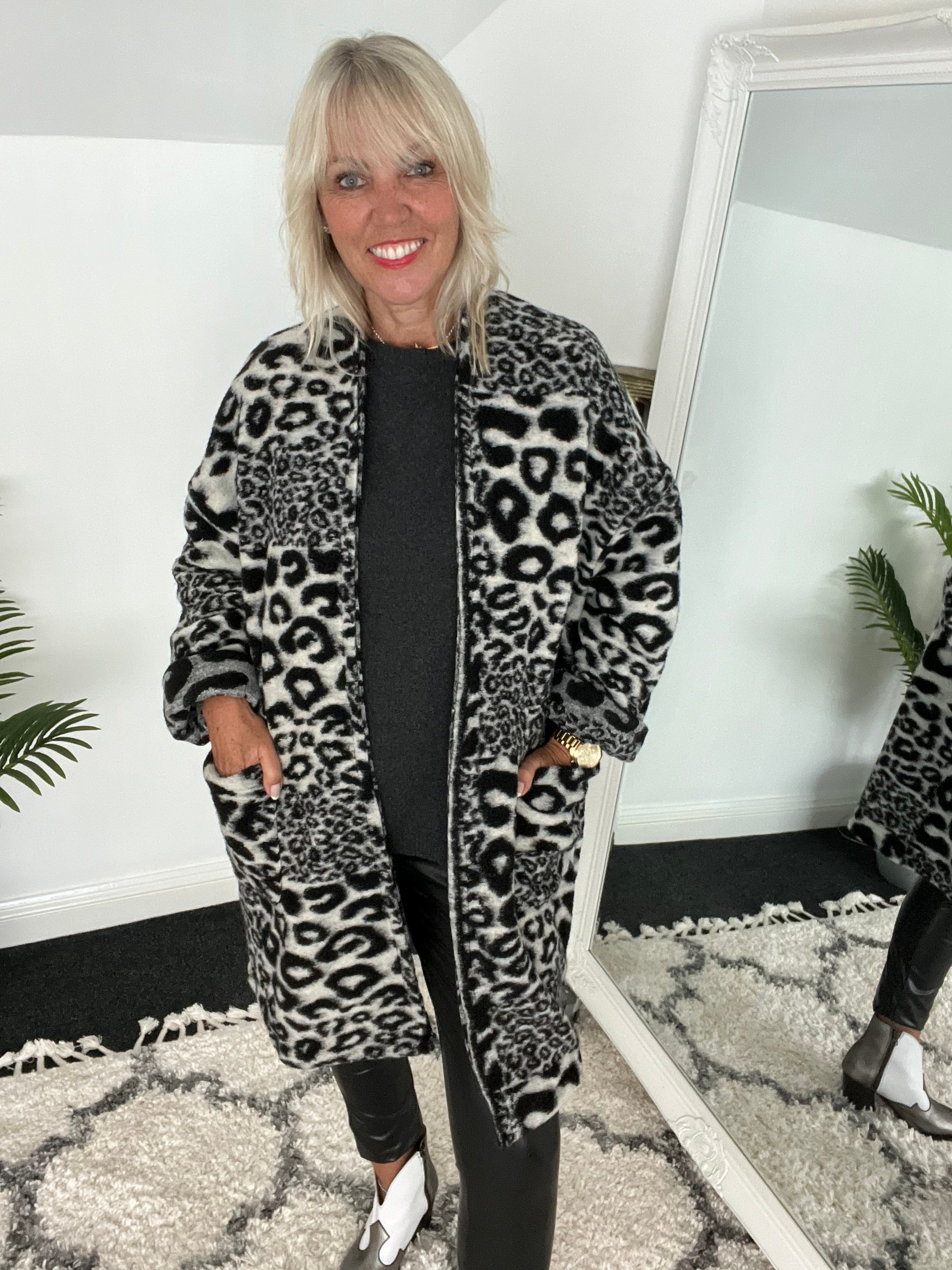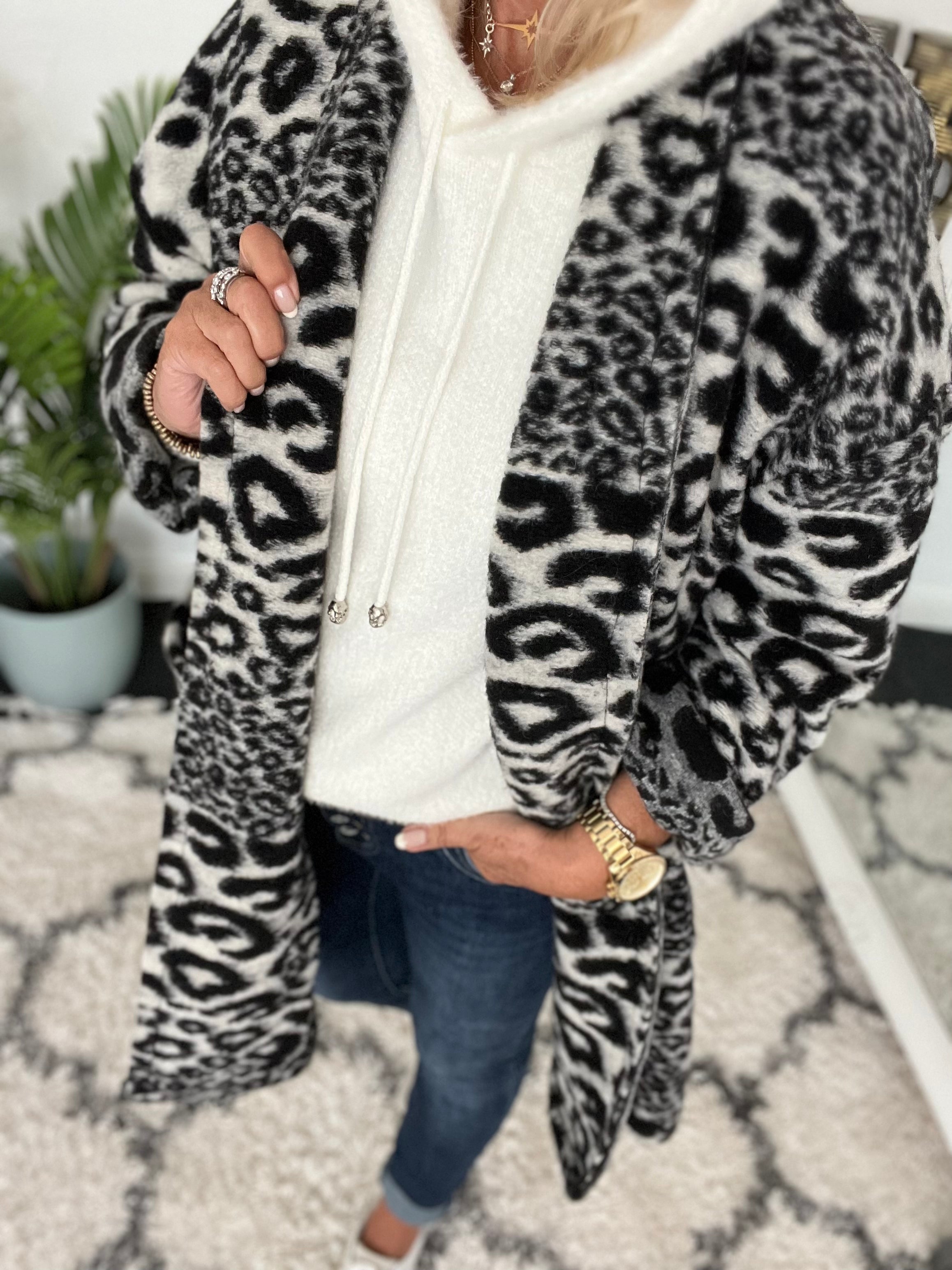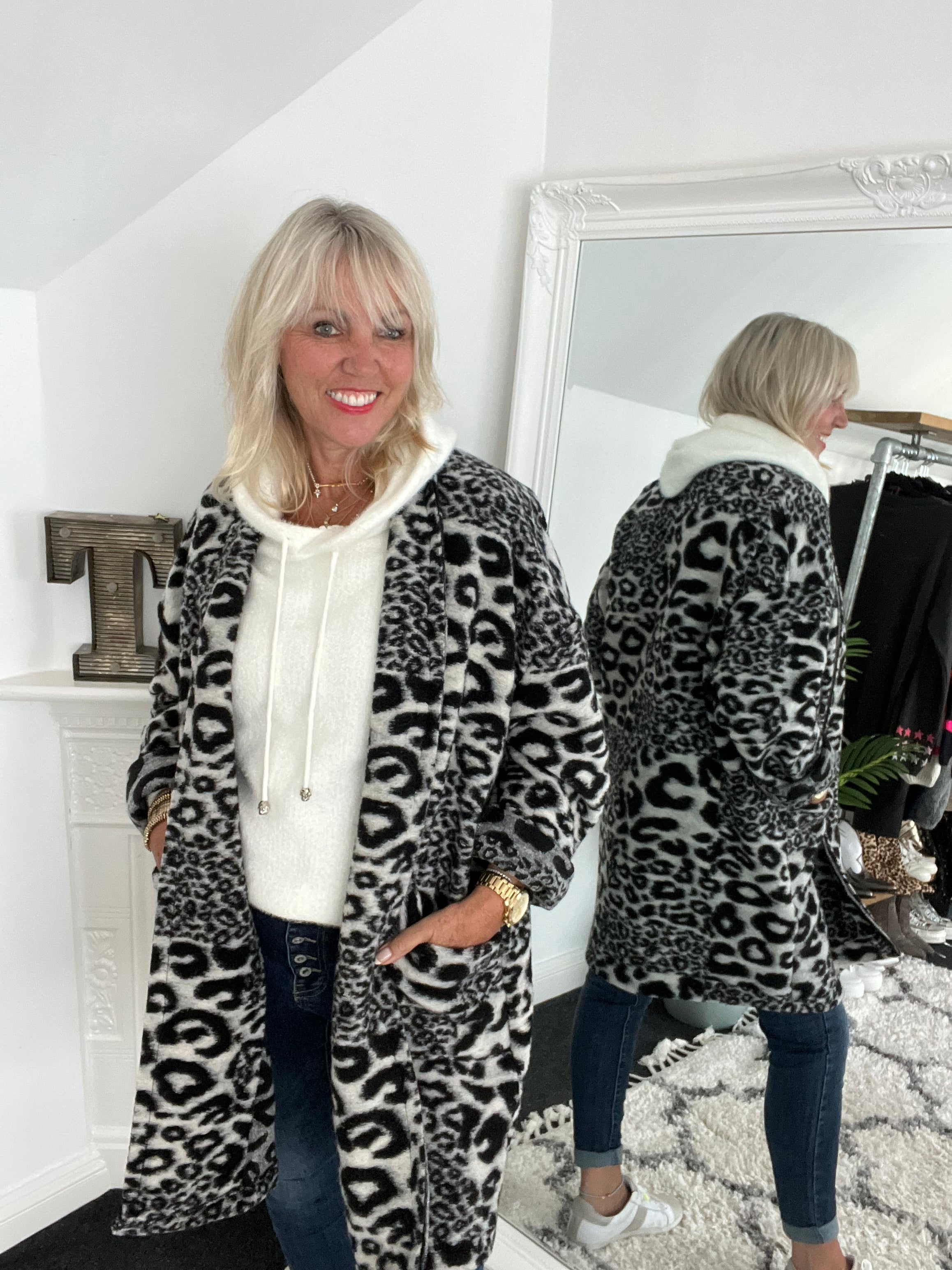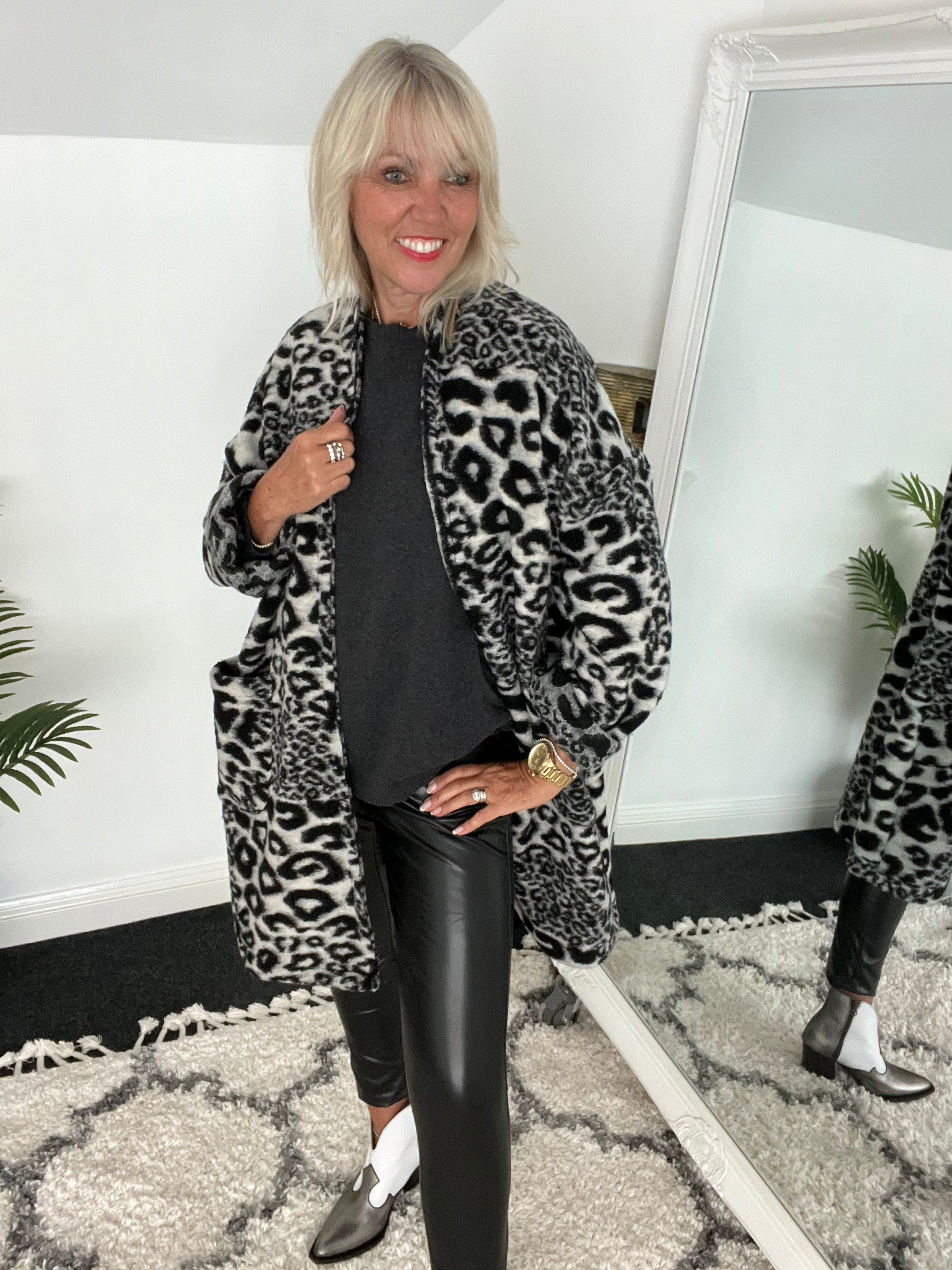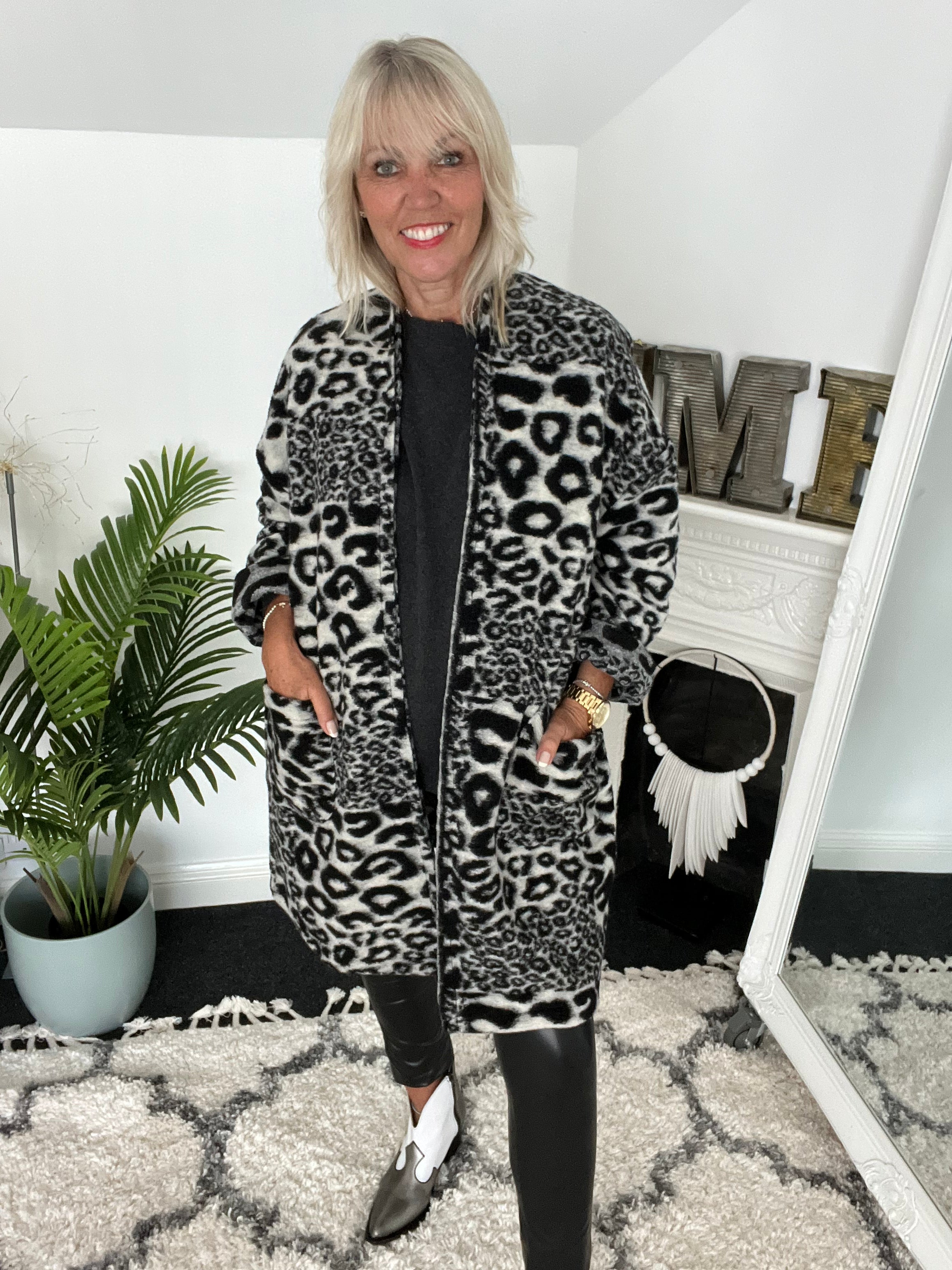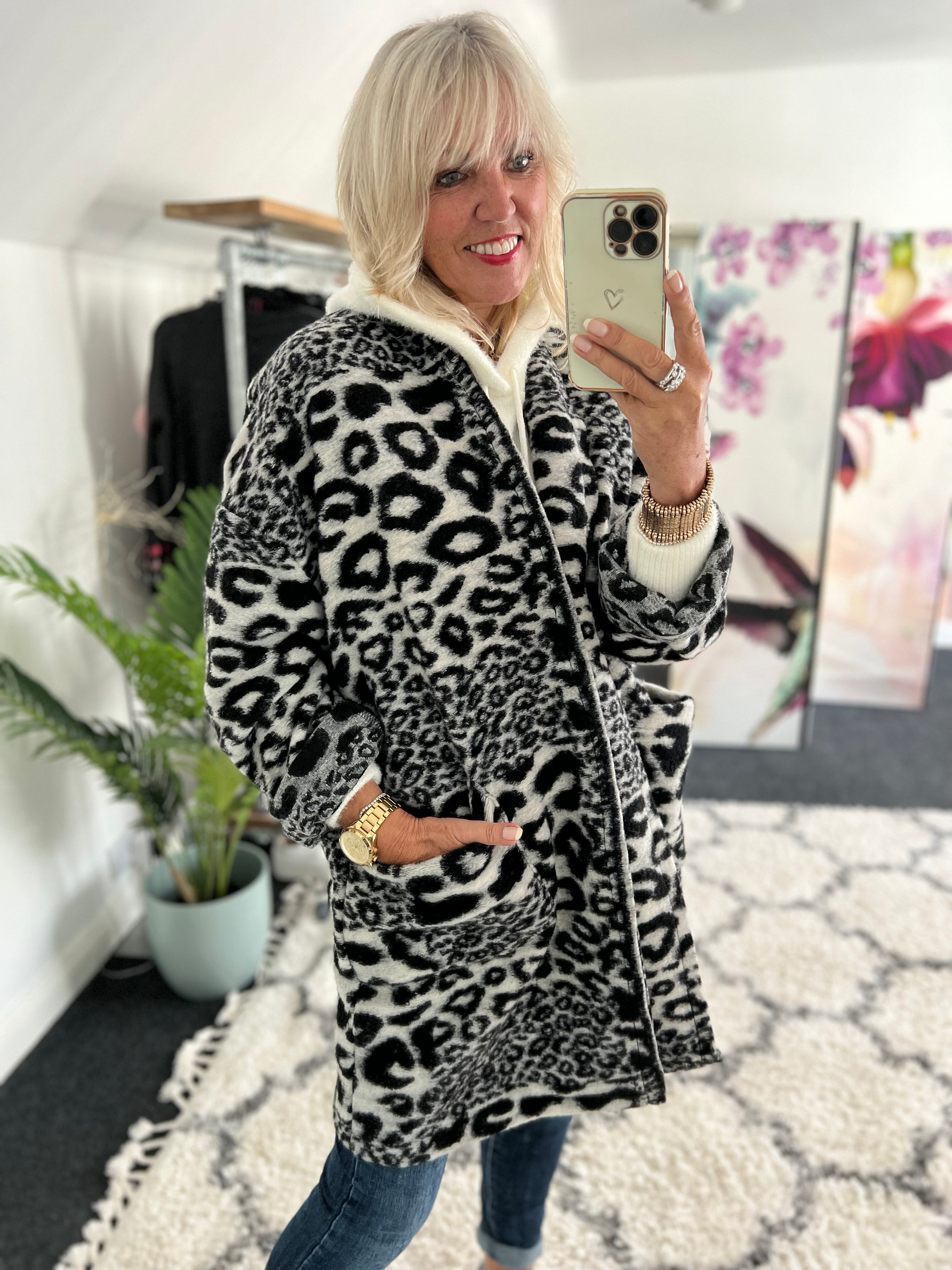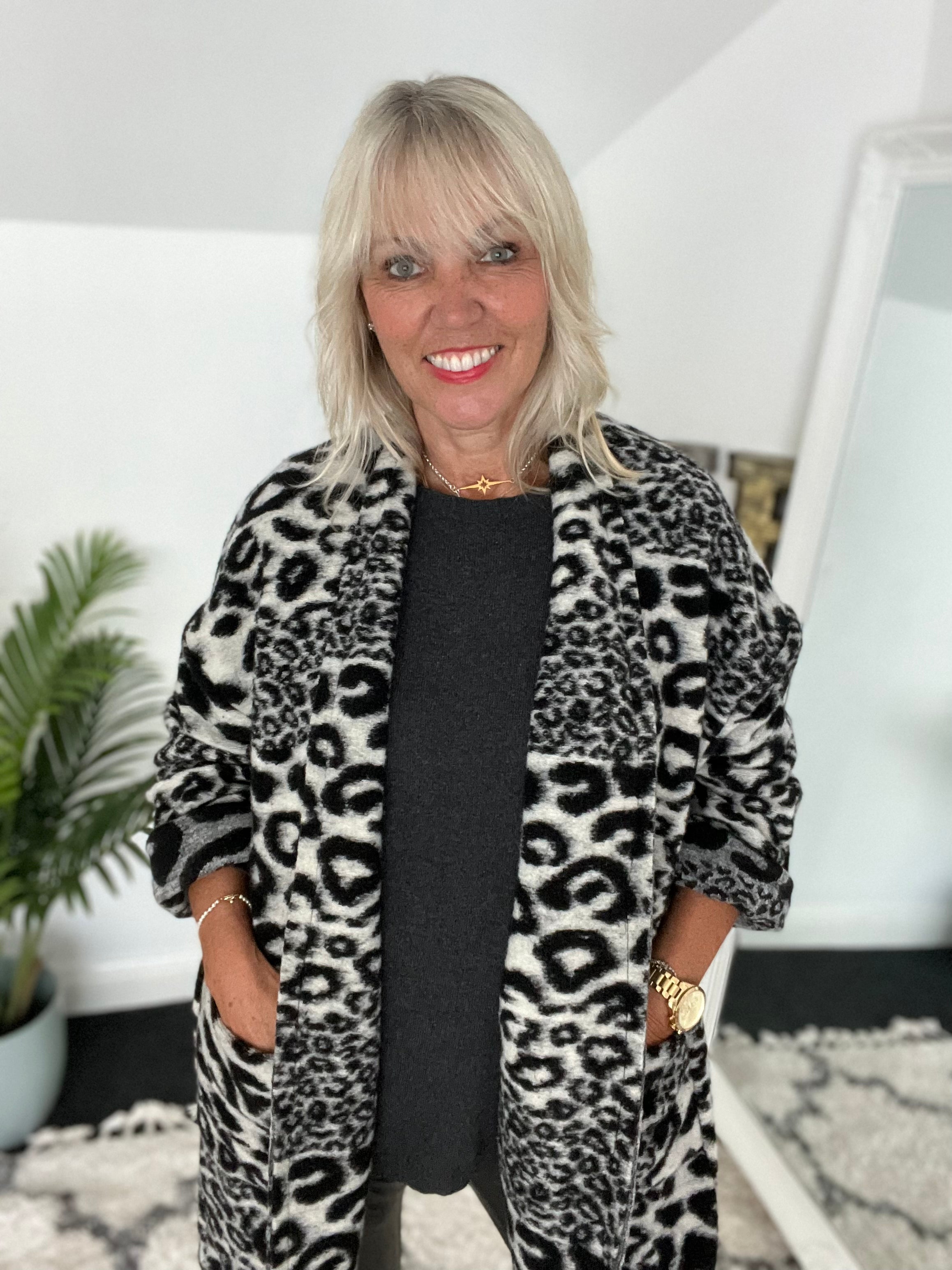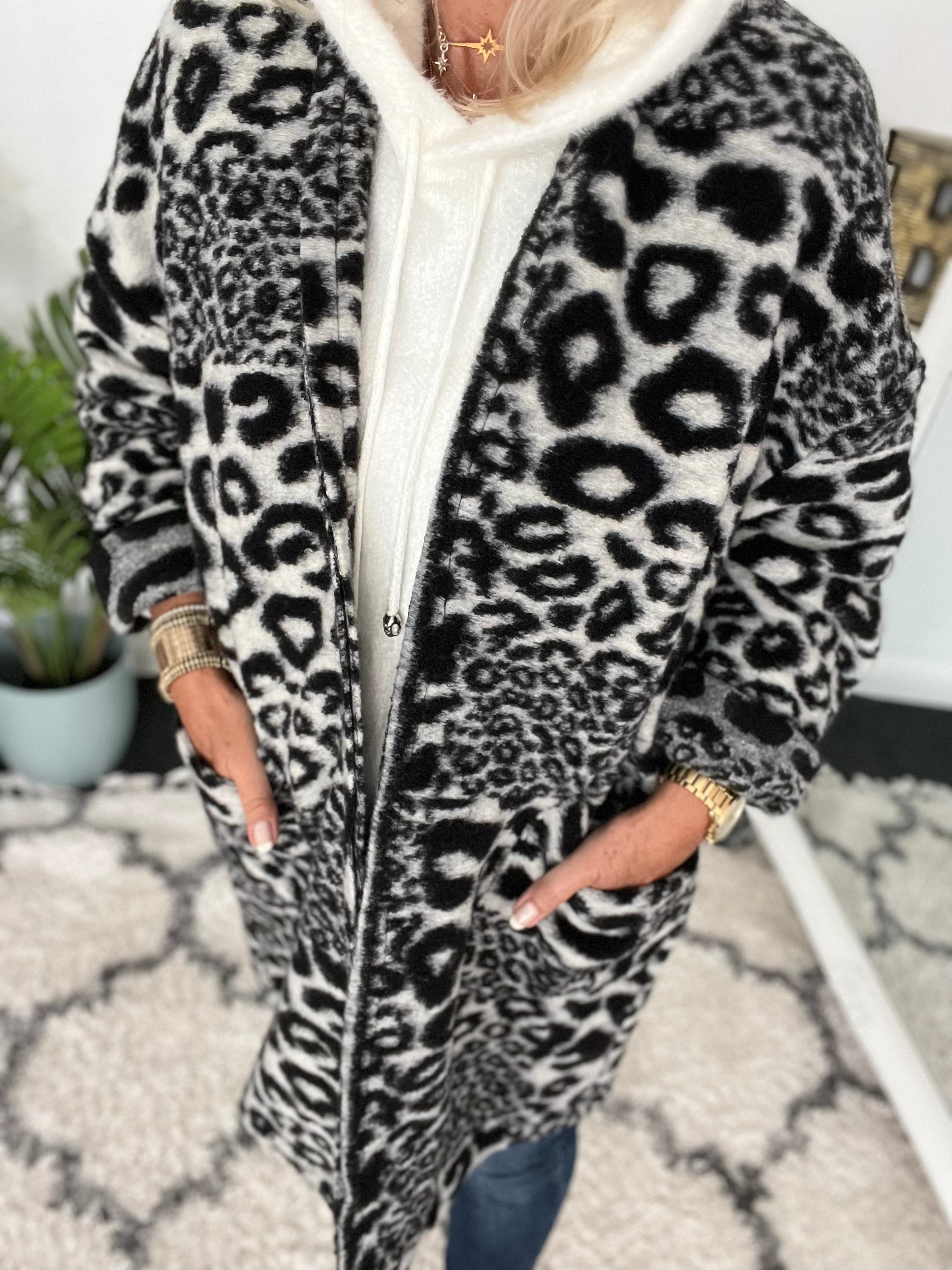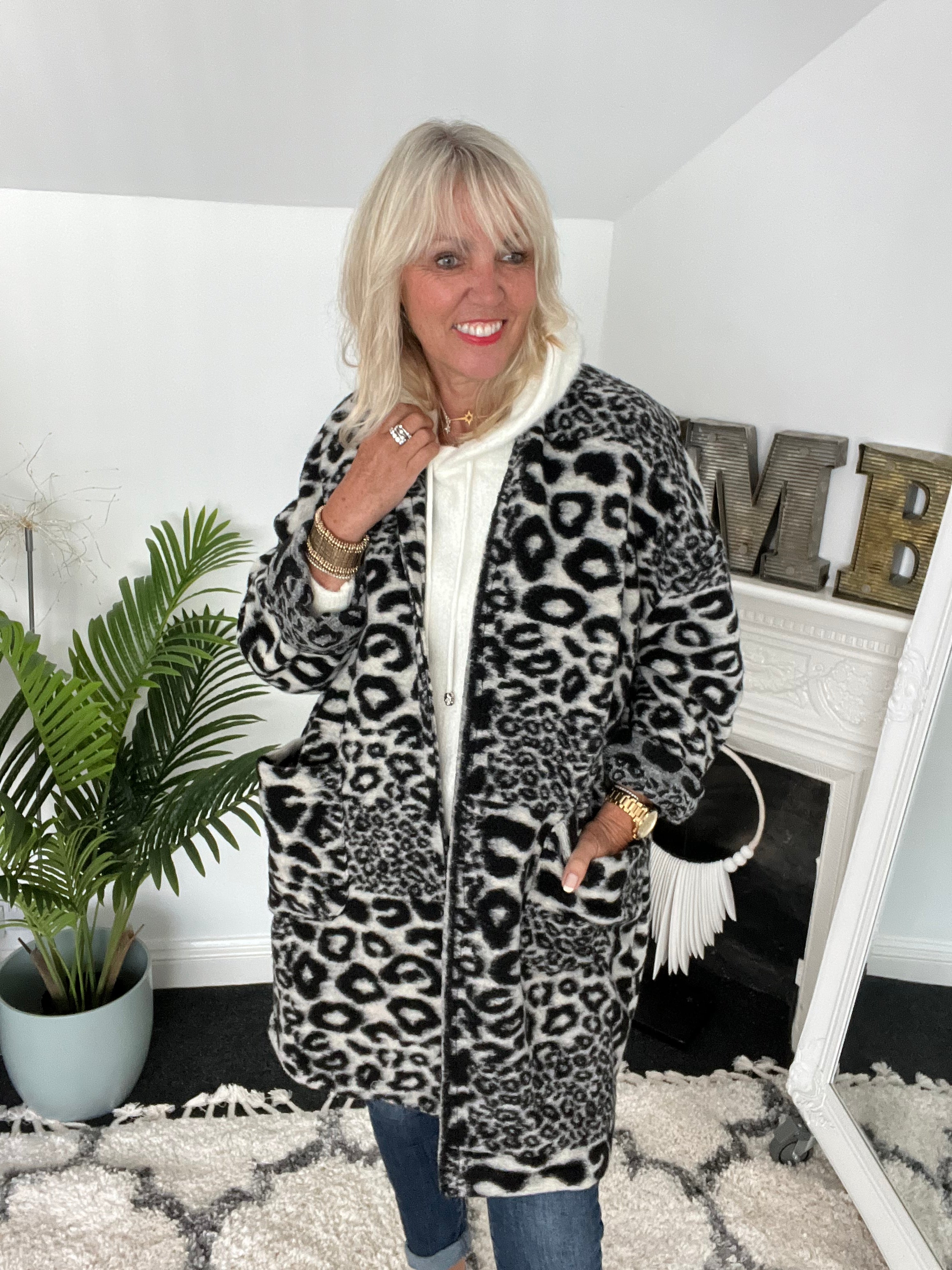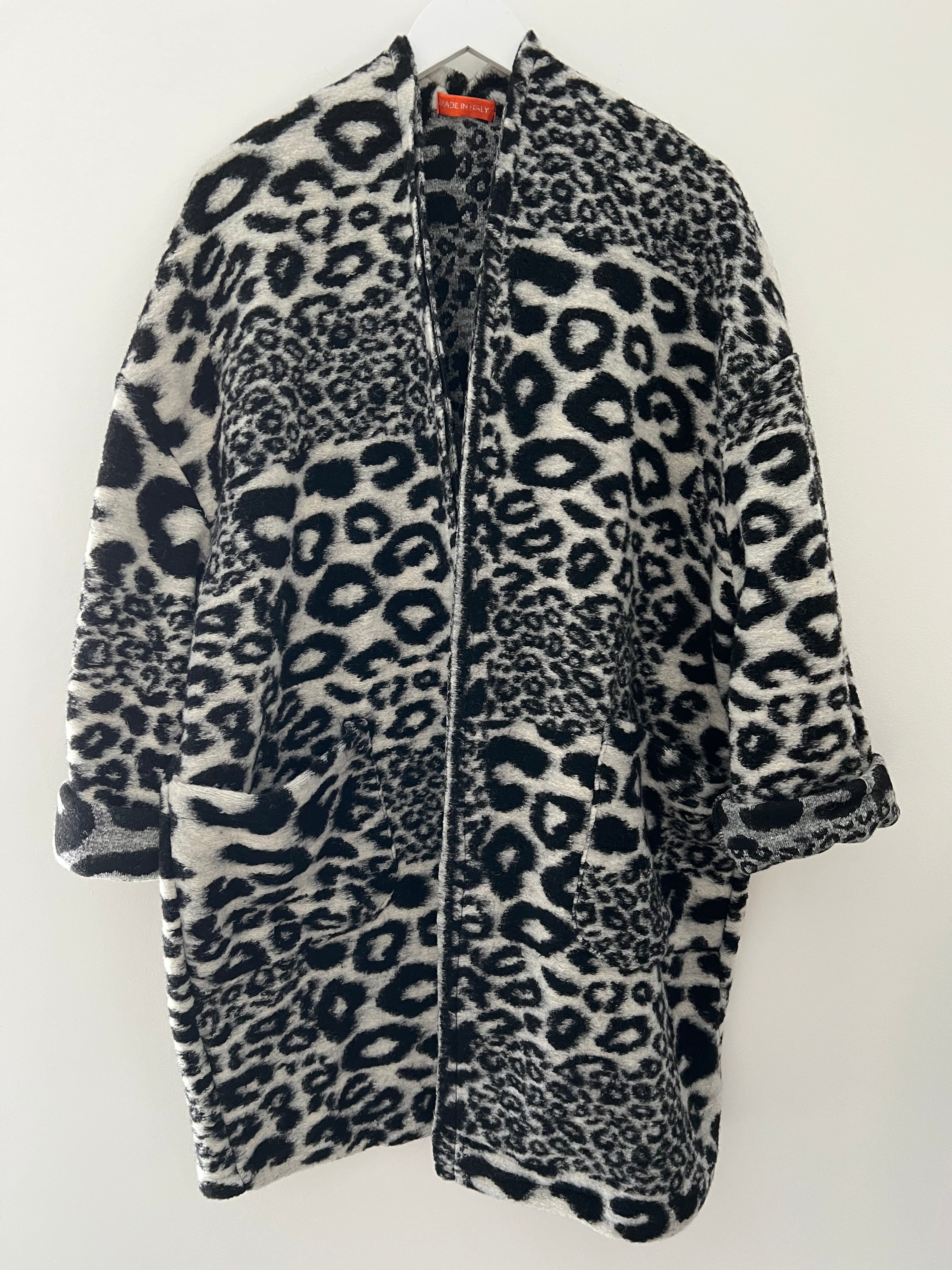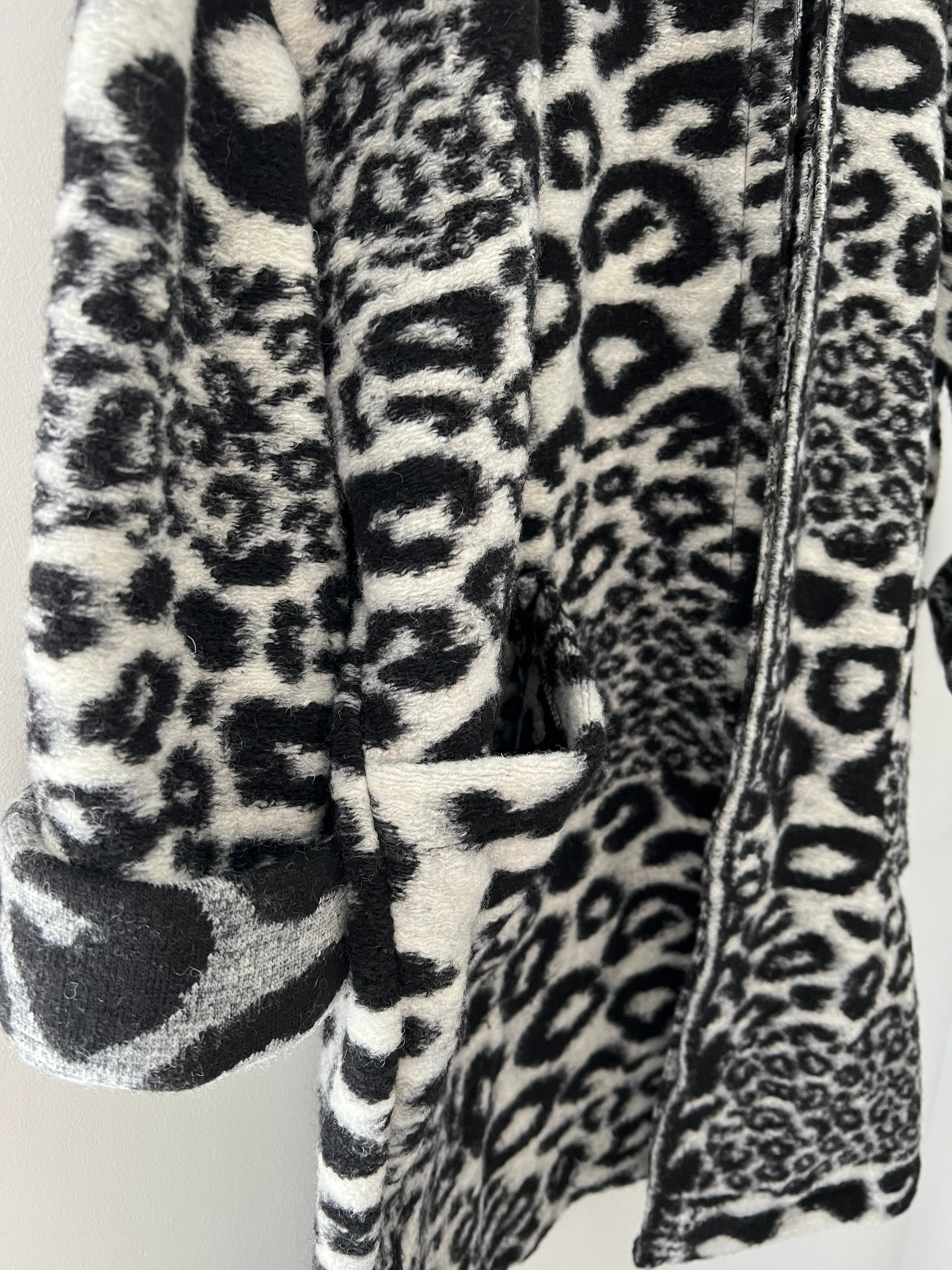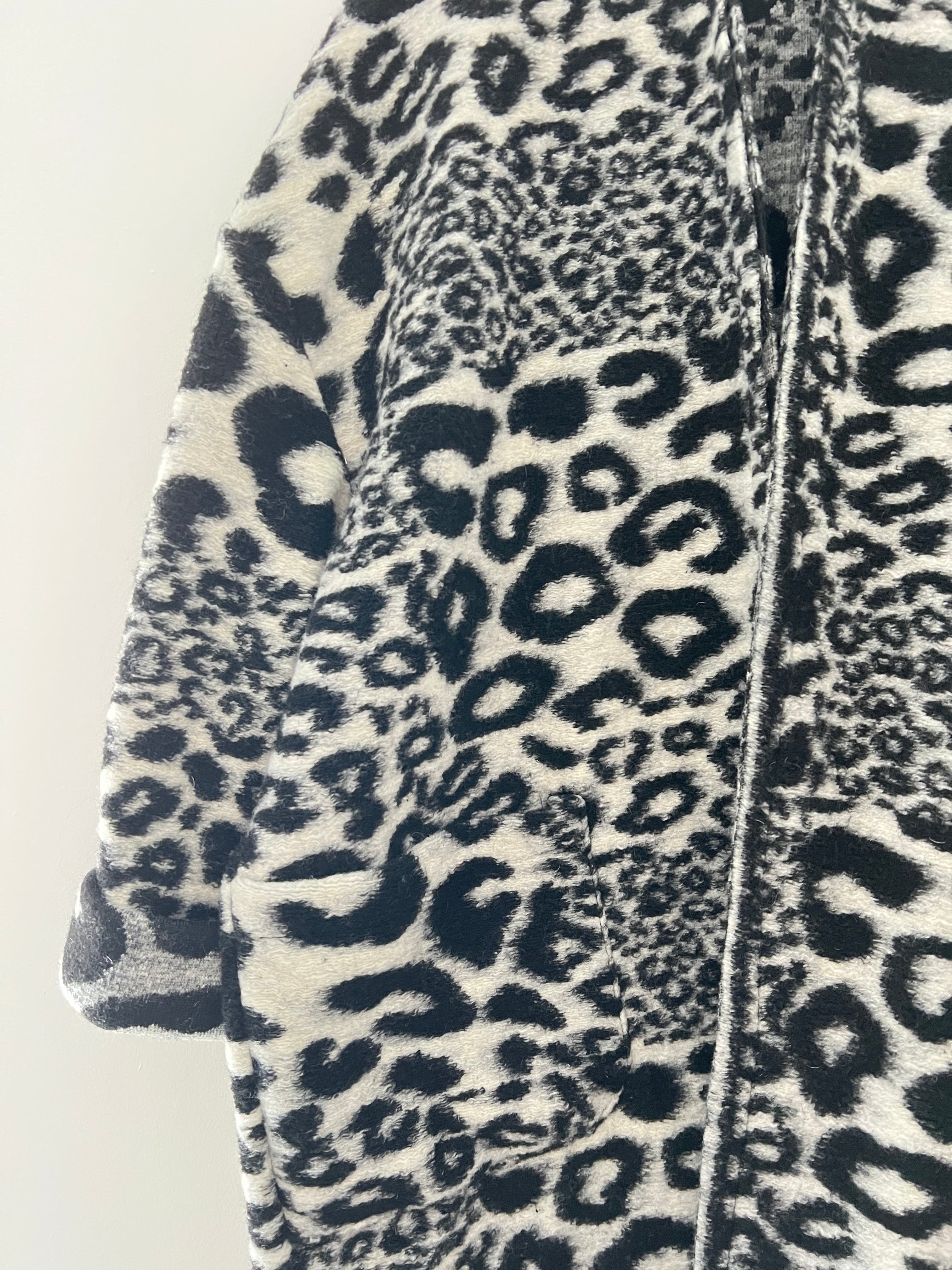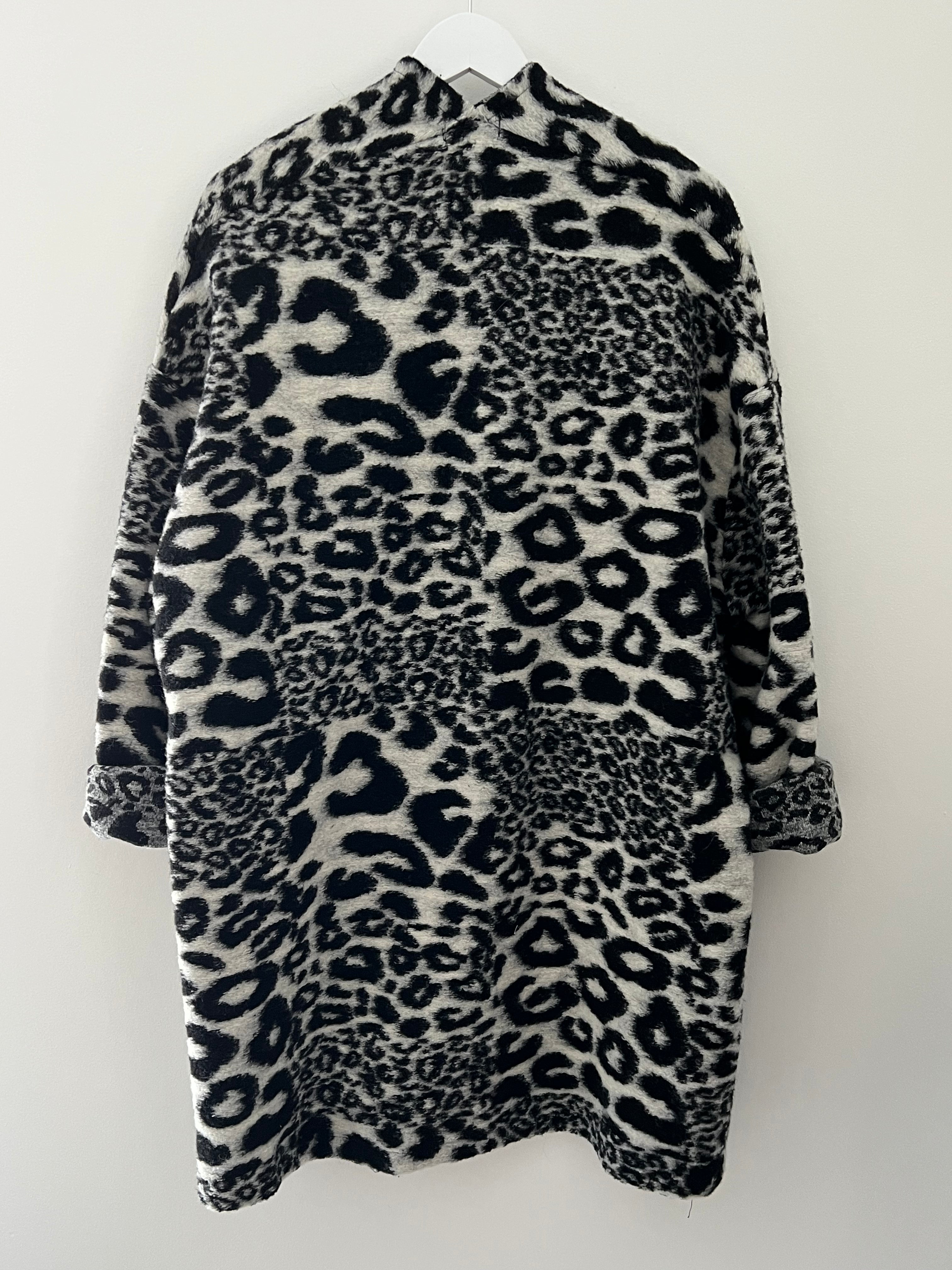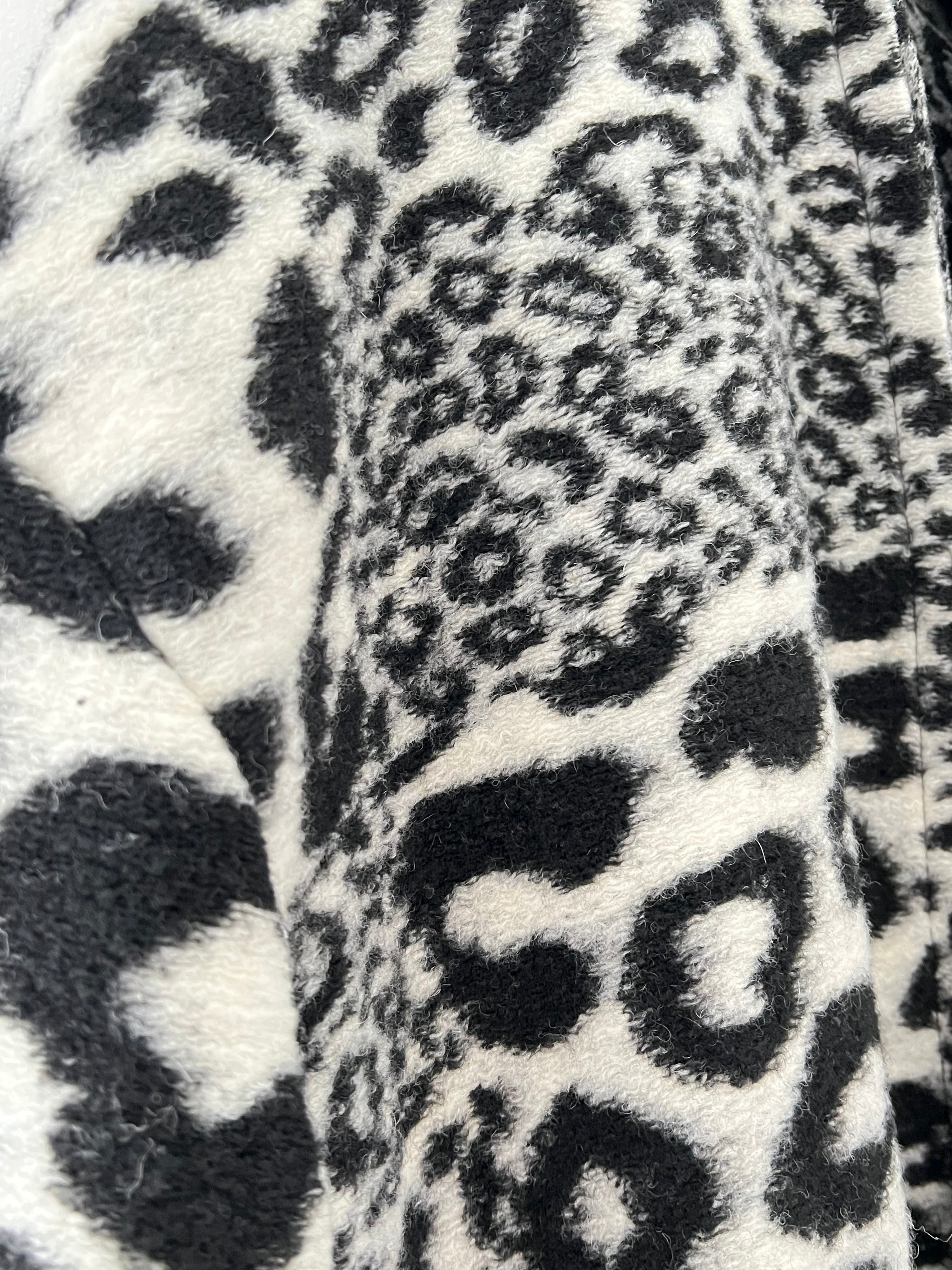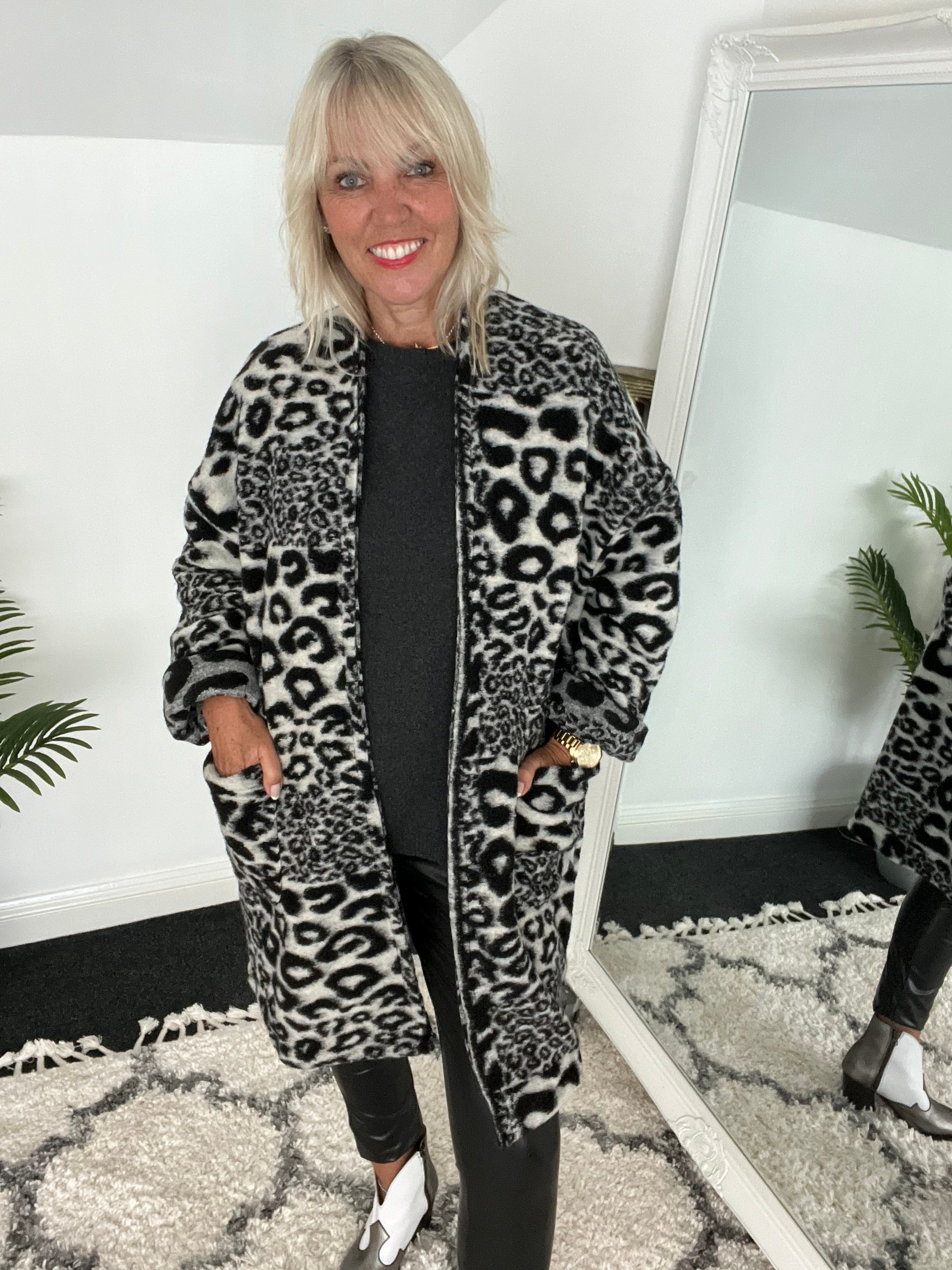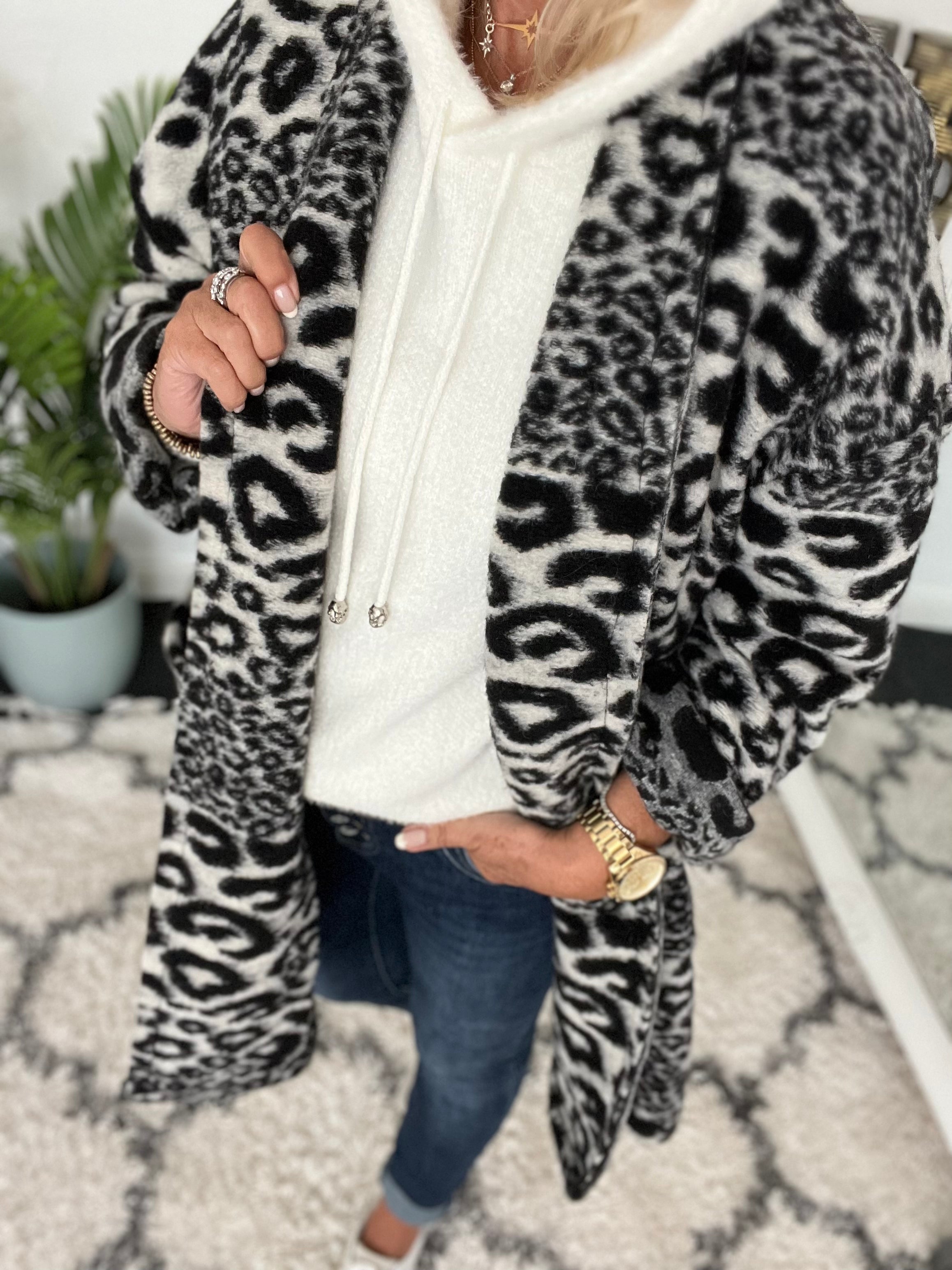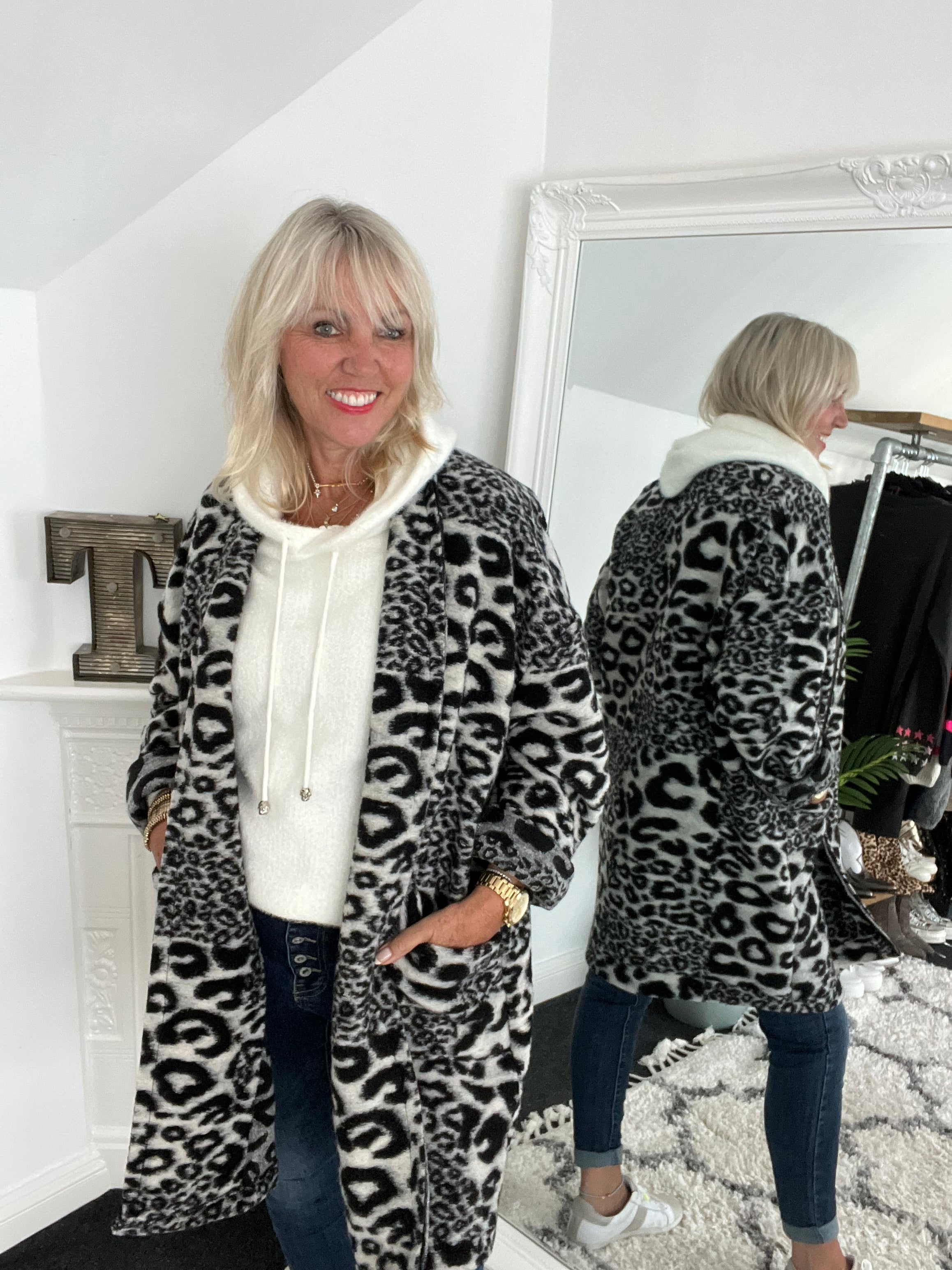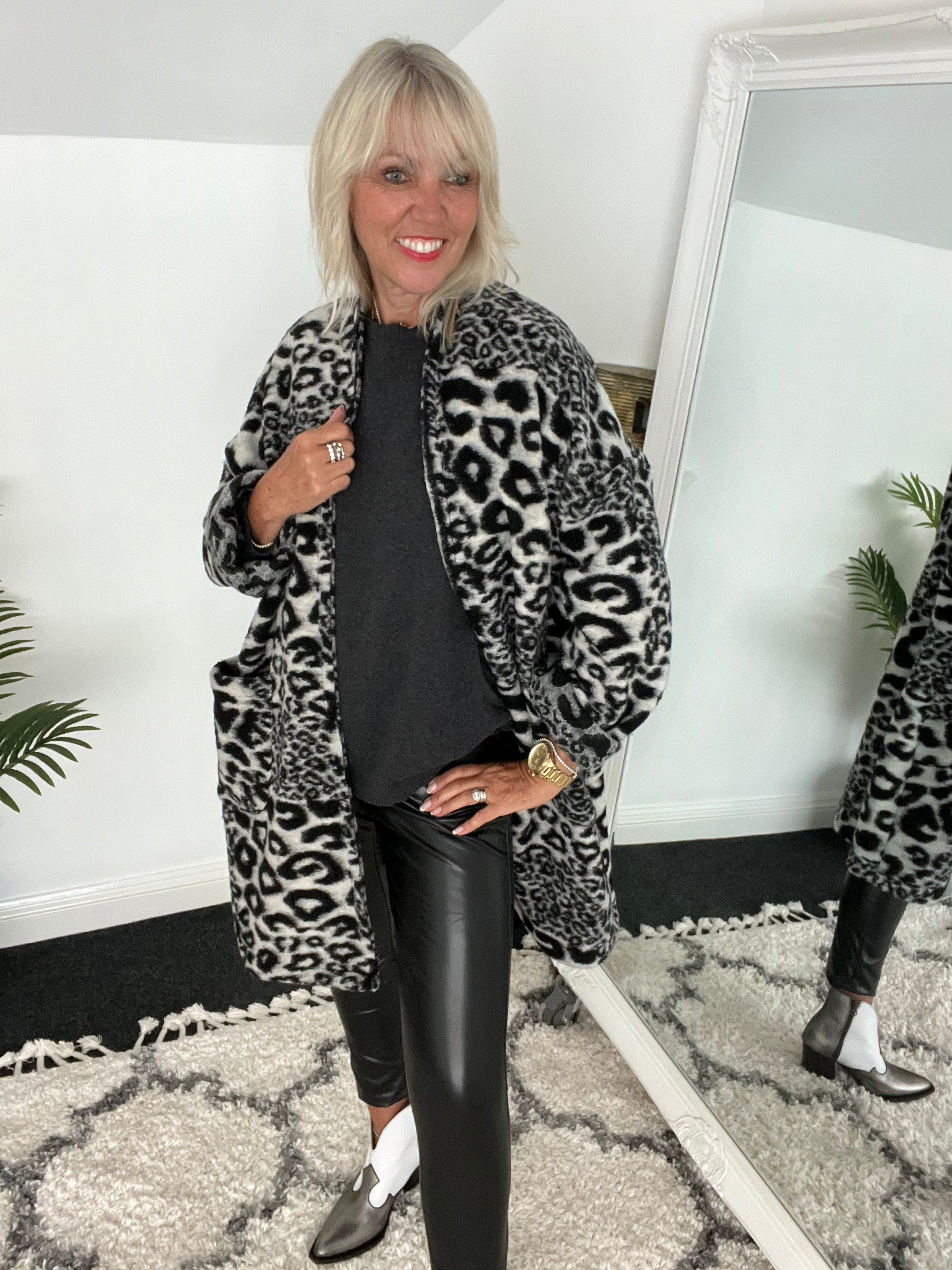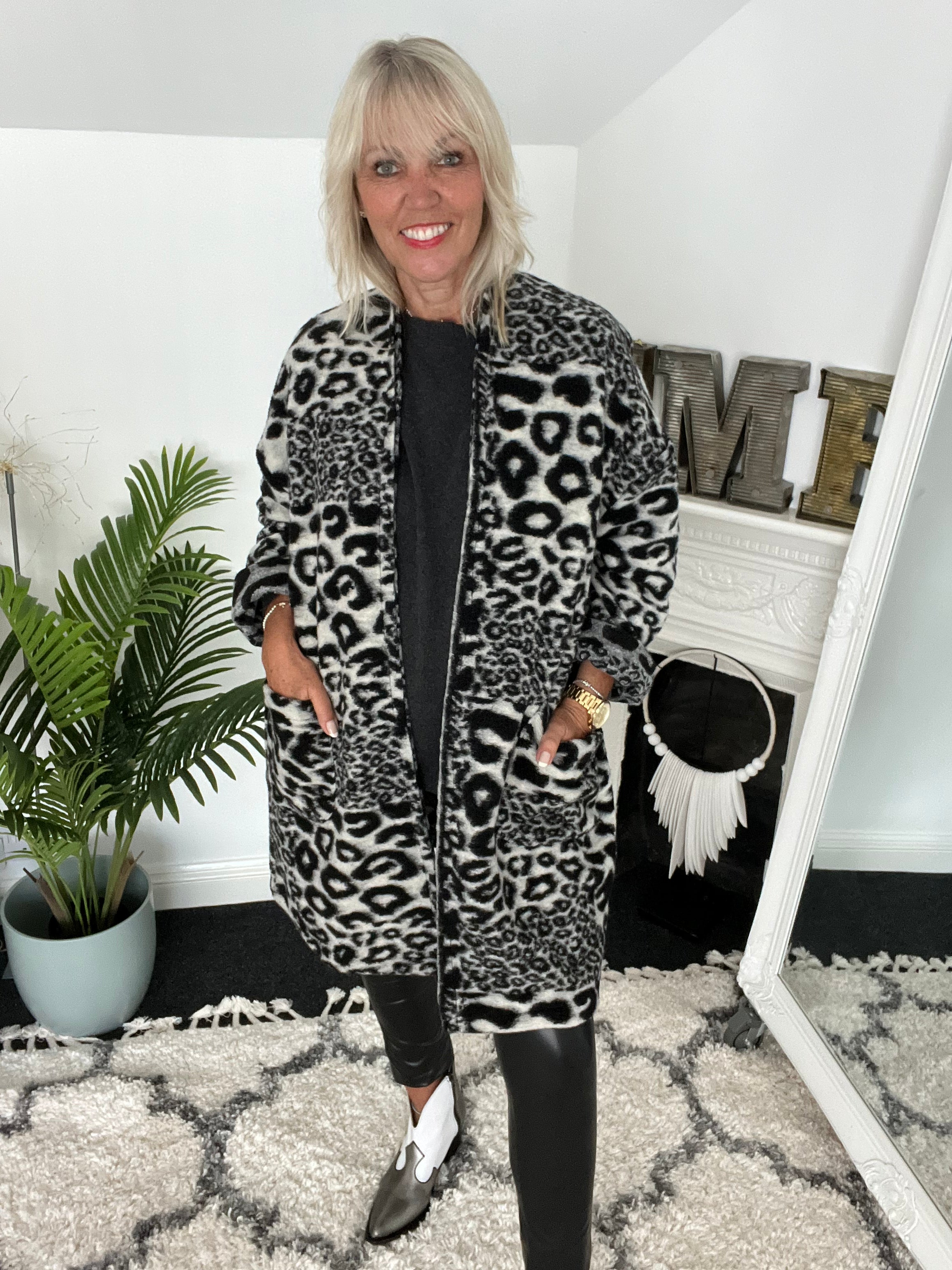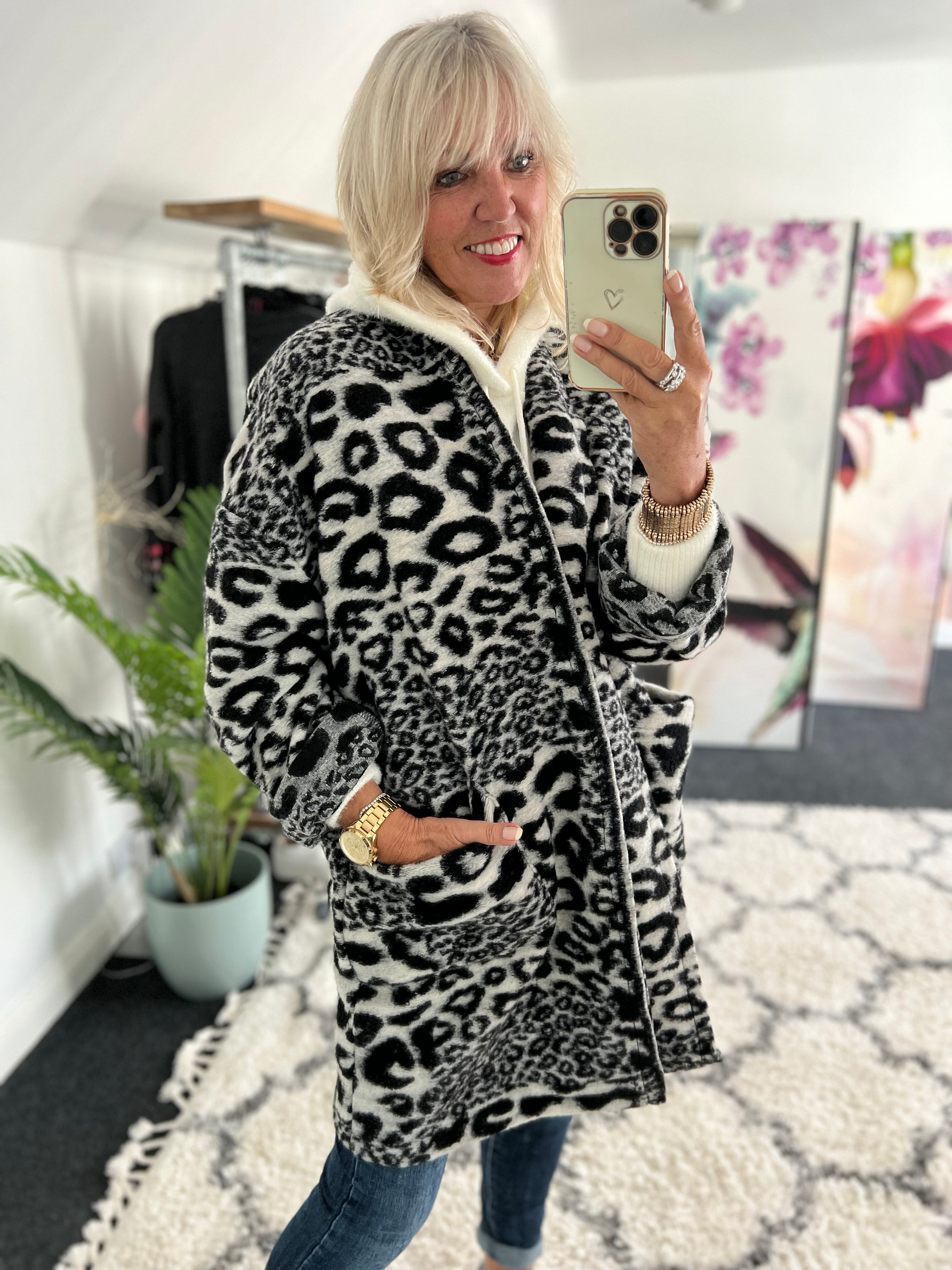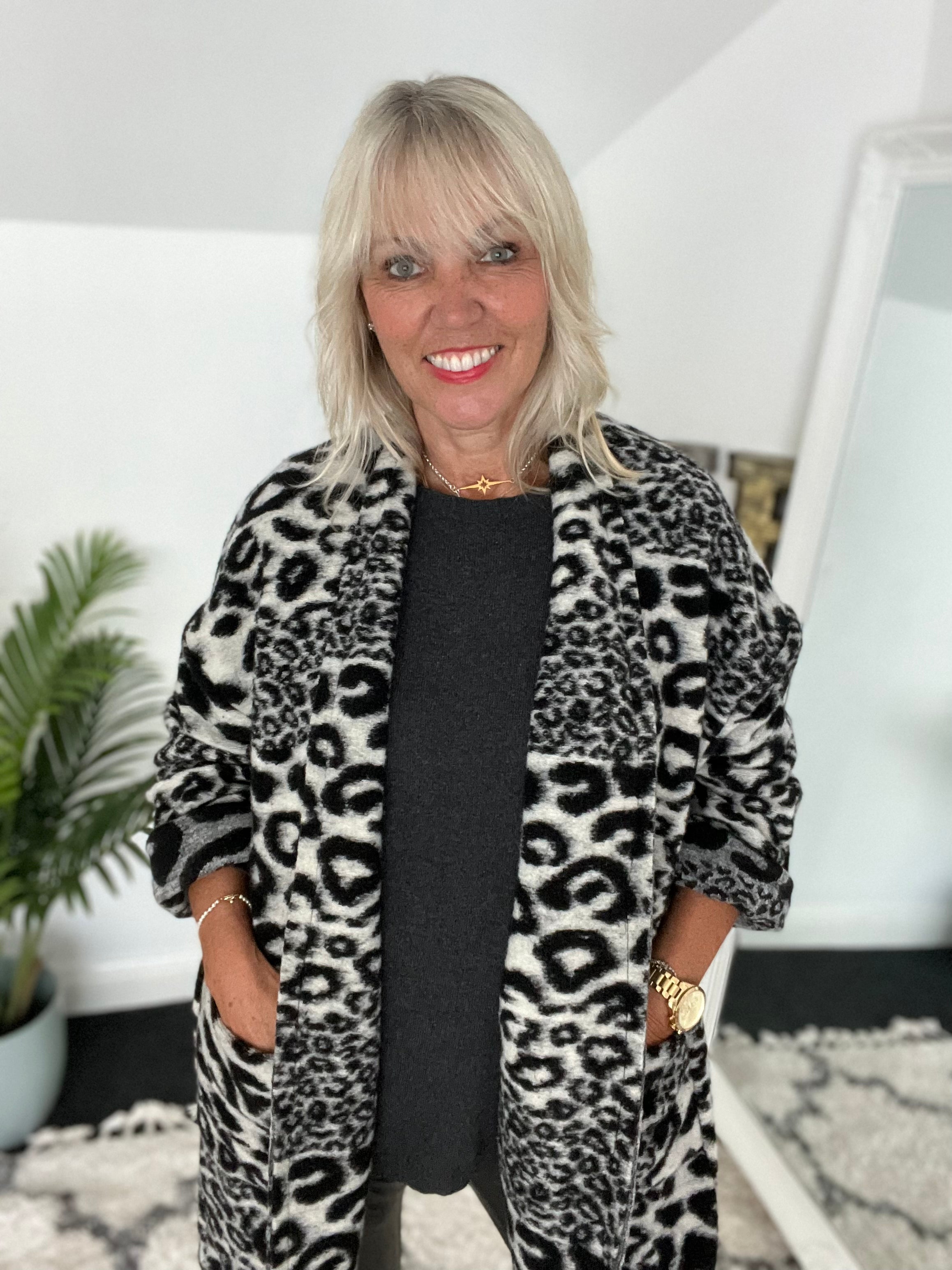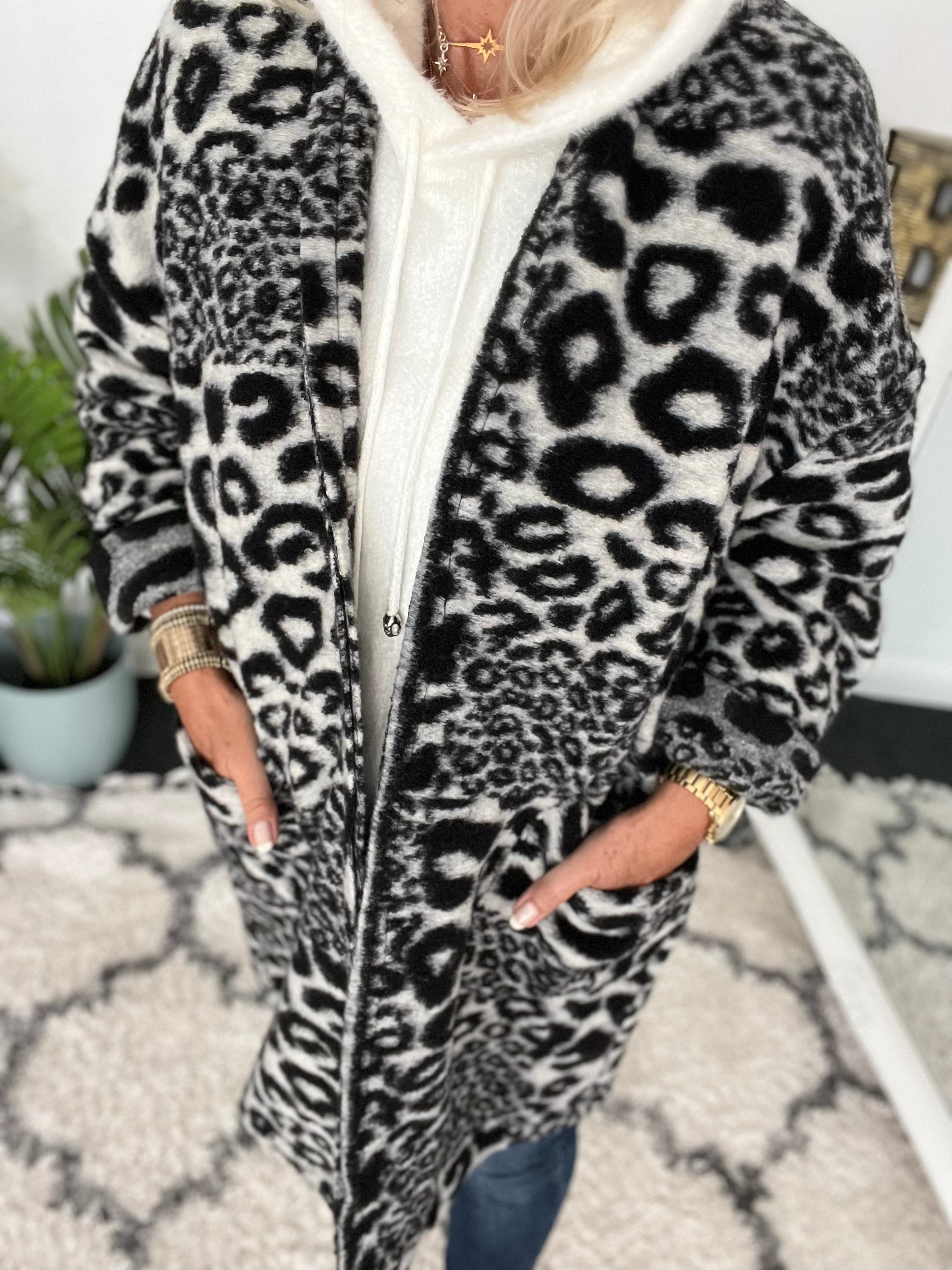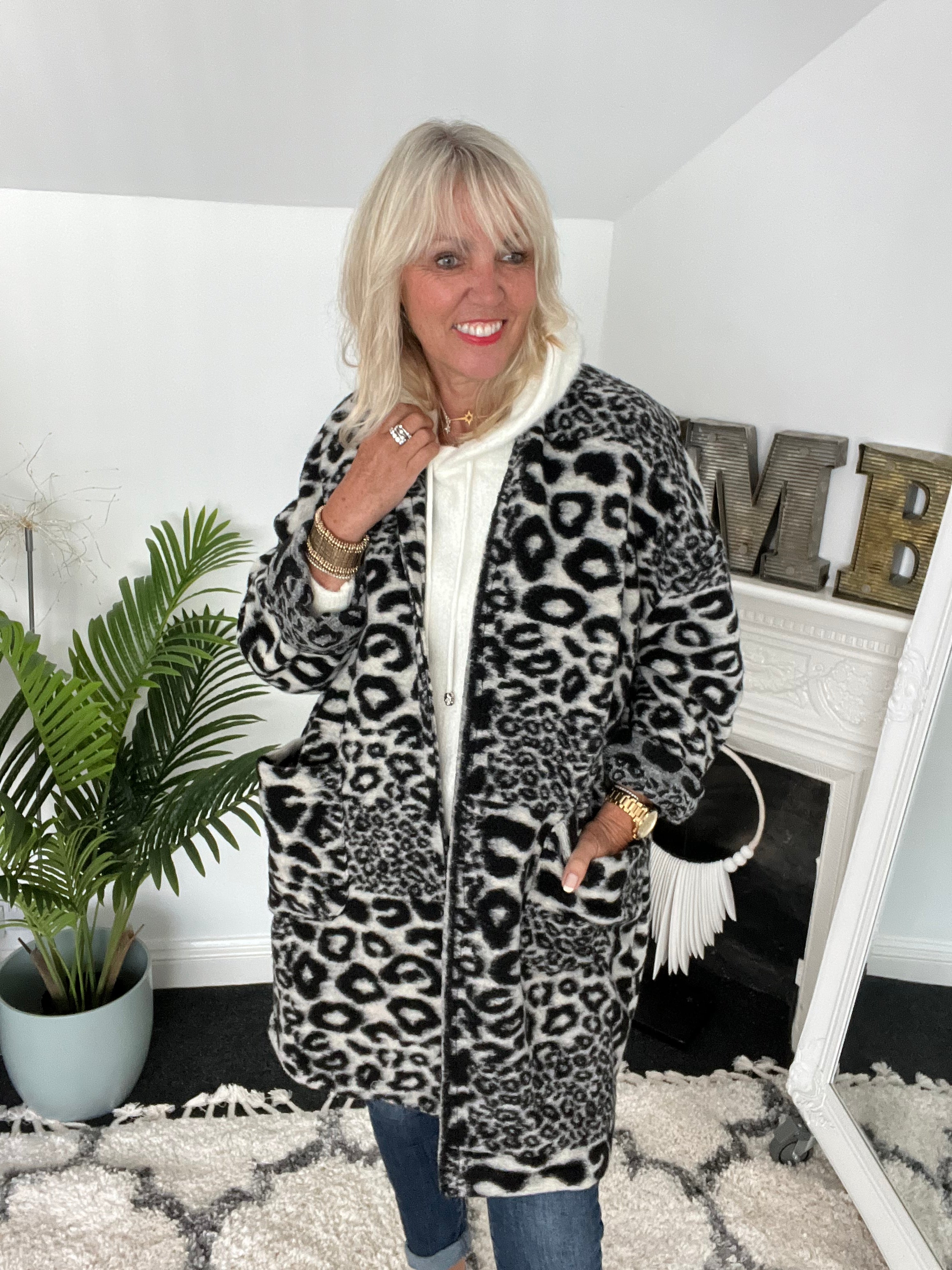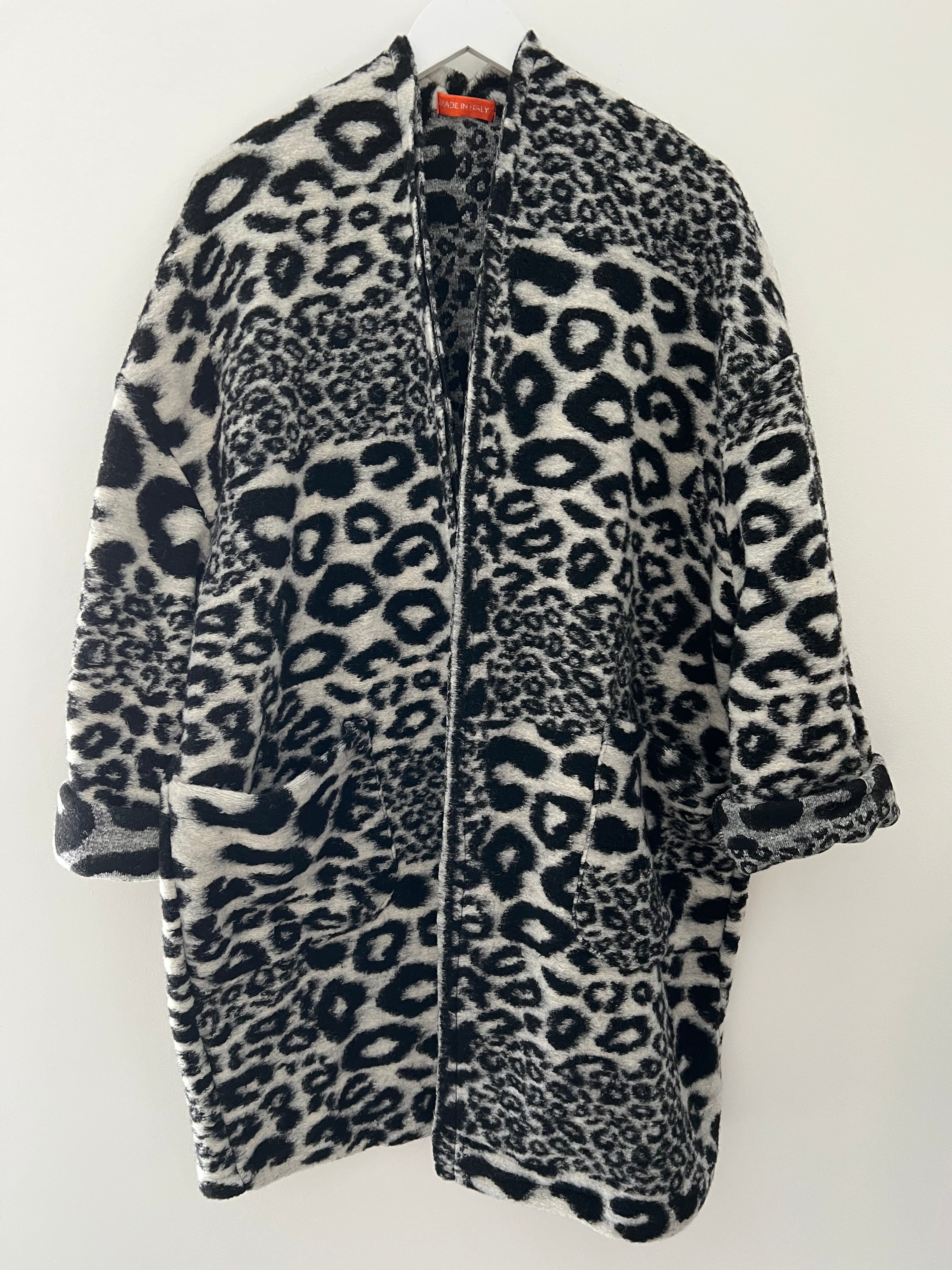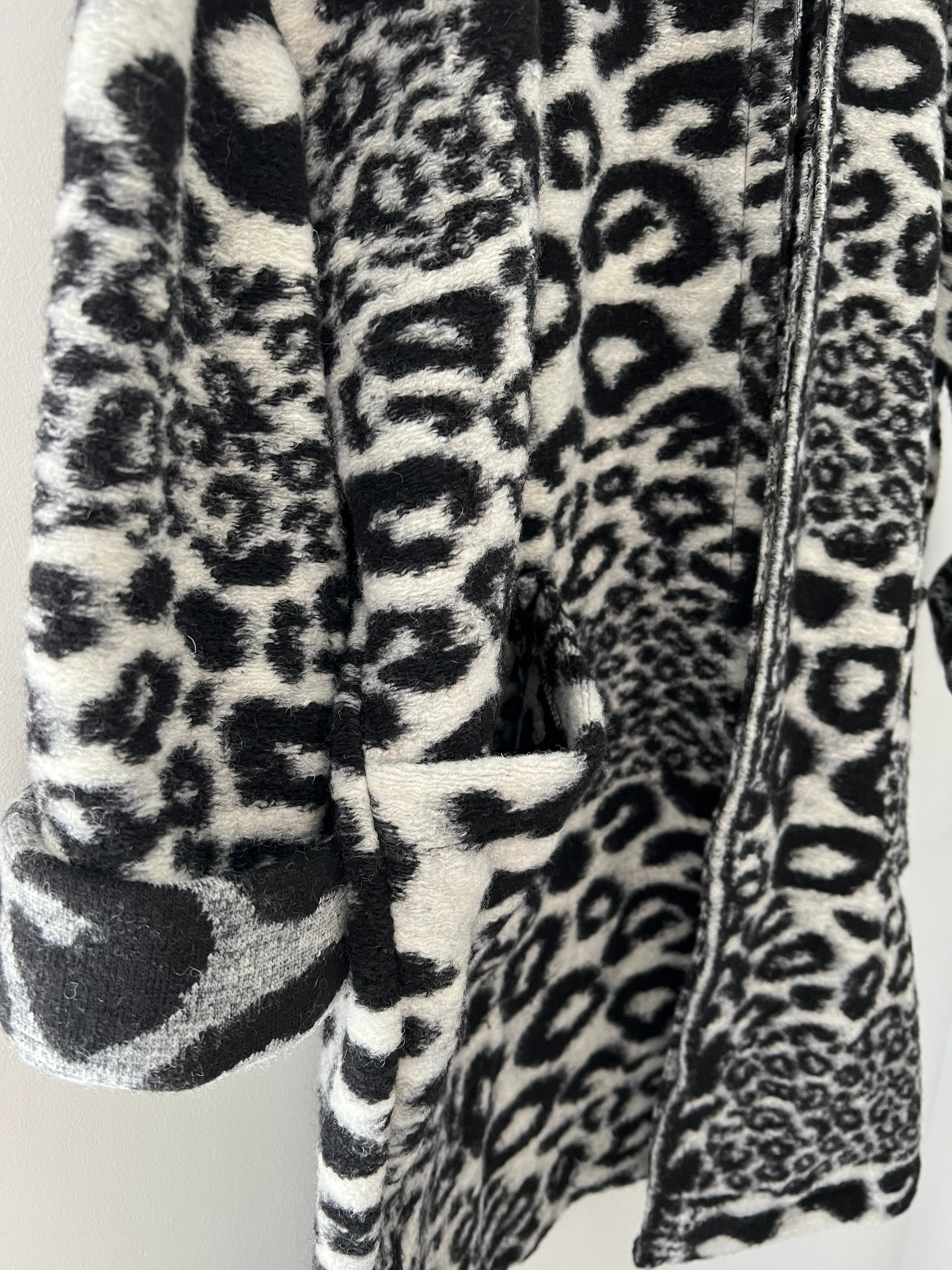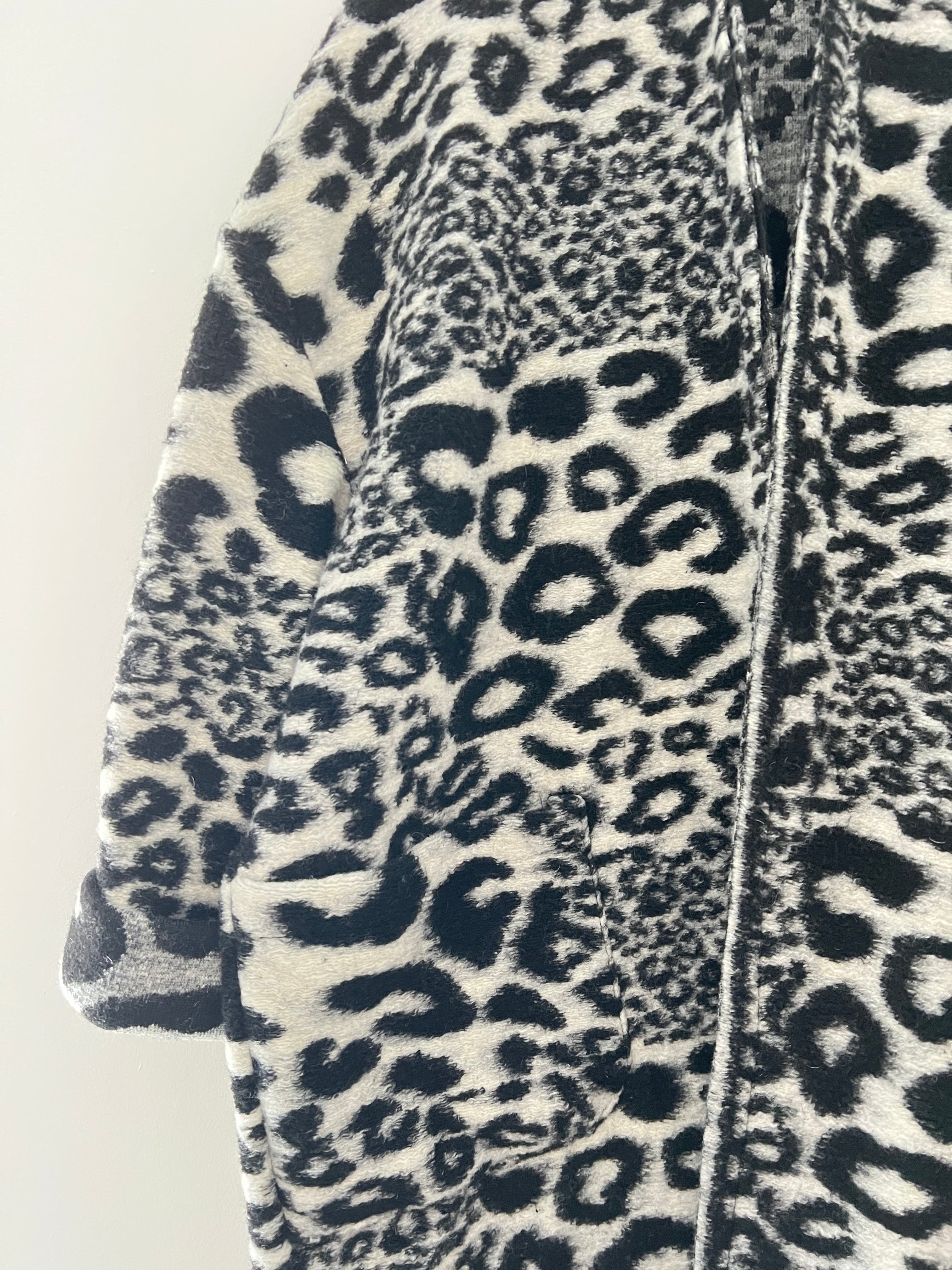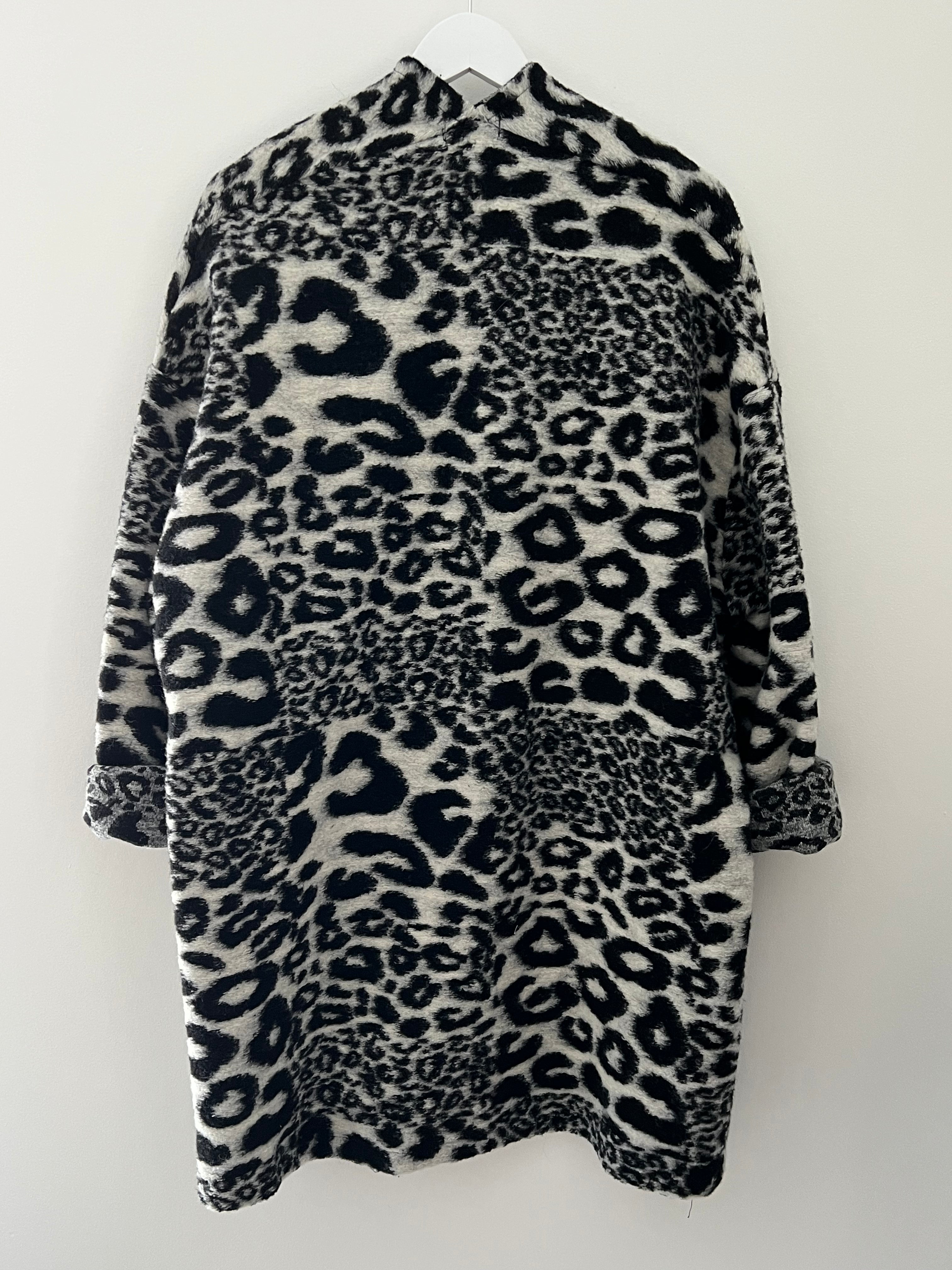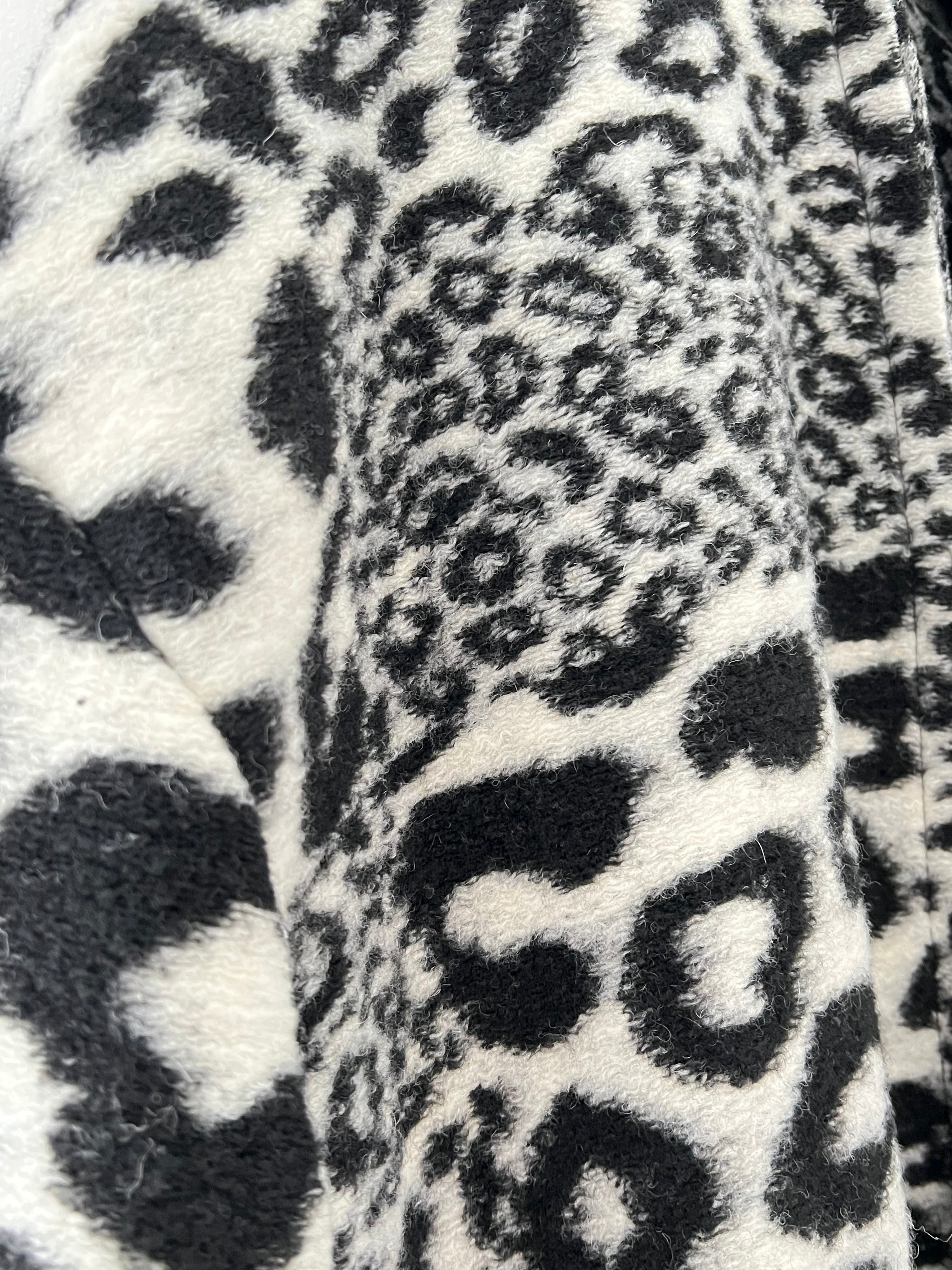 Long Jacket in Black & Ivory Leopard
Wow! This is an absolutely gorgeous chuck on, long jacket for dashing about.  The perfect Autumn coat and in a fabulous textured fabric, almost like a soft felt.  It feels light but cosy and very soft.  It's absolutely gorgeous.
It has no fastenings, with an edge to edge front.  This can be turned back into a shawl collar to create a slightly smaller fit if desired.  It is unlined, has deep pockets, and simple sleeves that can easy be folded to the right length for you
80% wool 20% acrylic

One Size this would fit UK10-18+ - check measurements to be sure
Chest measures 54" and length is 38"
I'm 5'6" and UK10, and it's an easy relaxed fit on me. I can easily wear a sweater underneath