Free UK Postage on all orders over £100!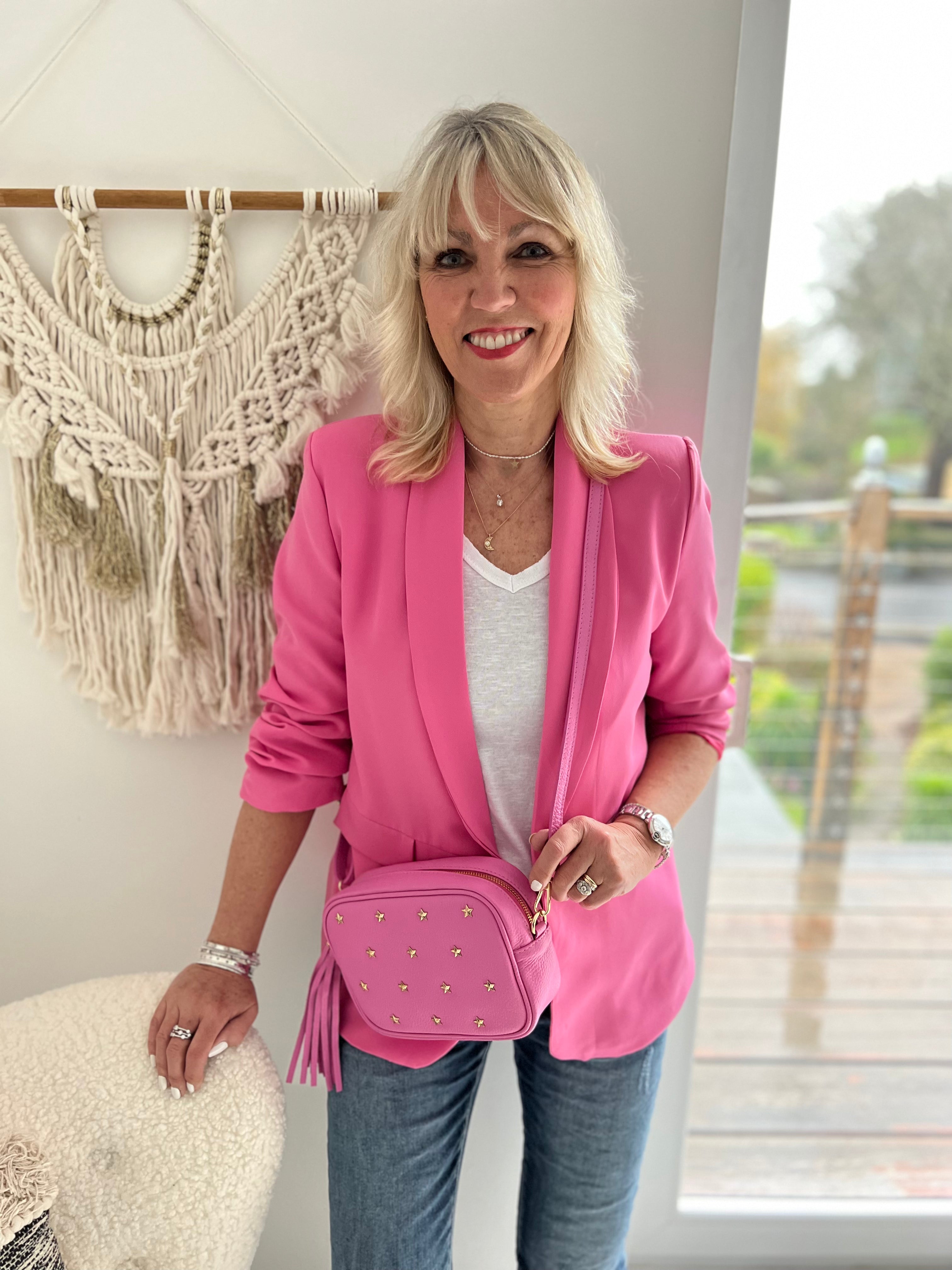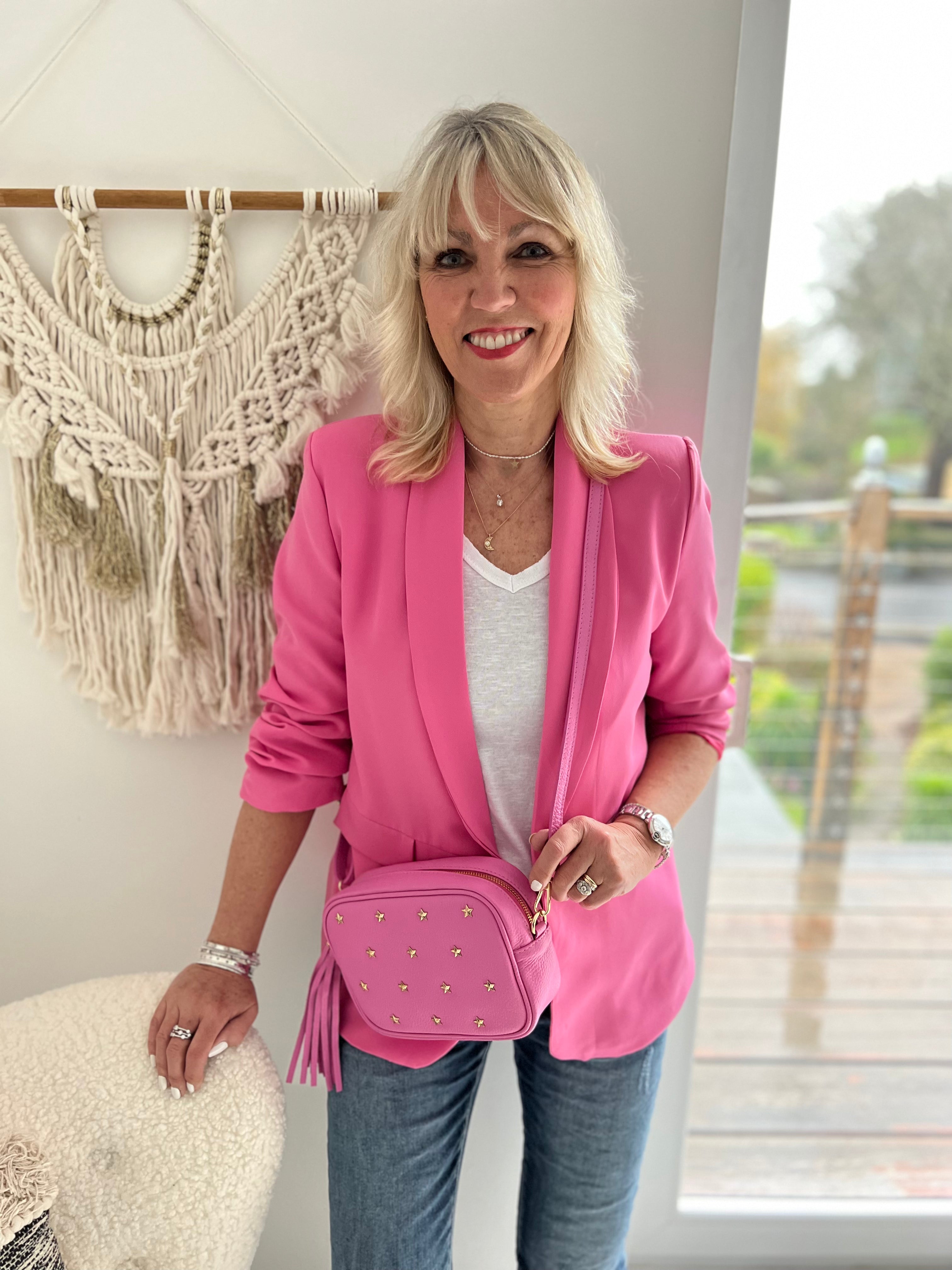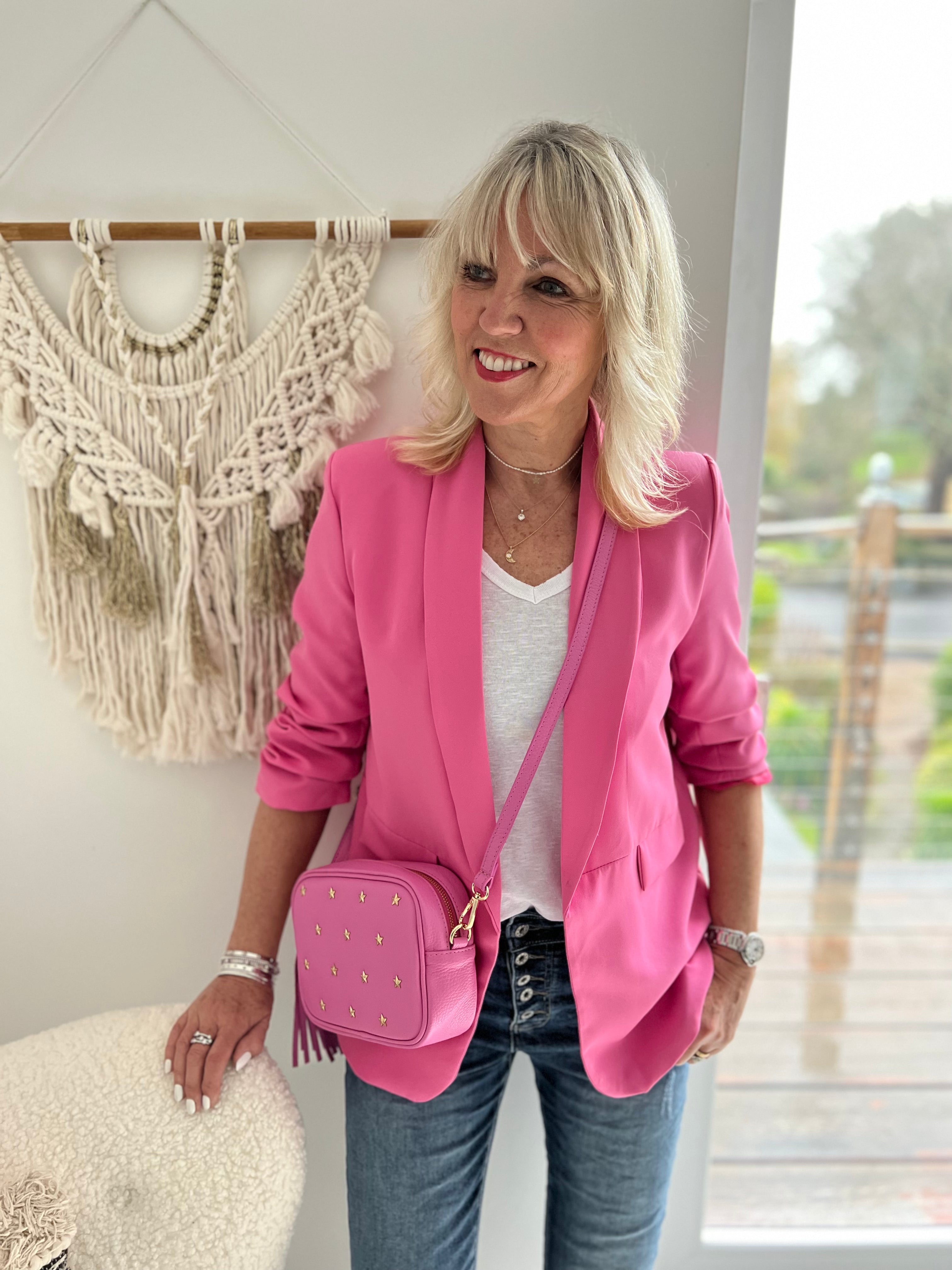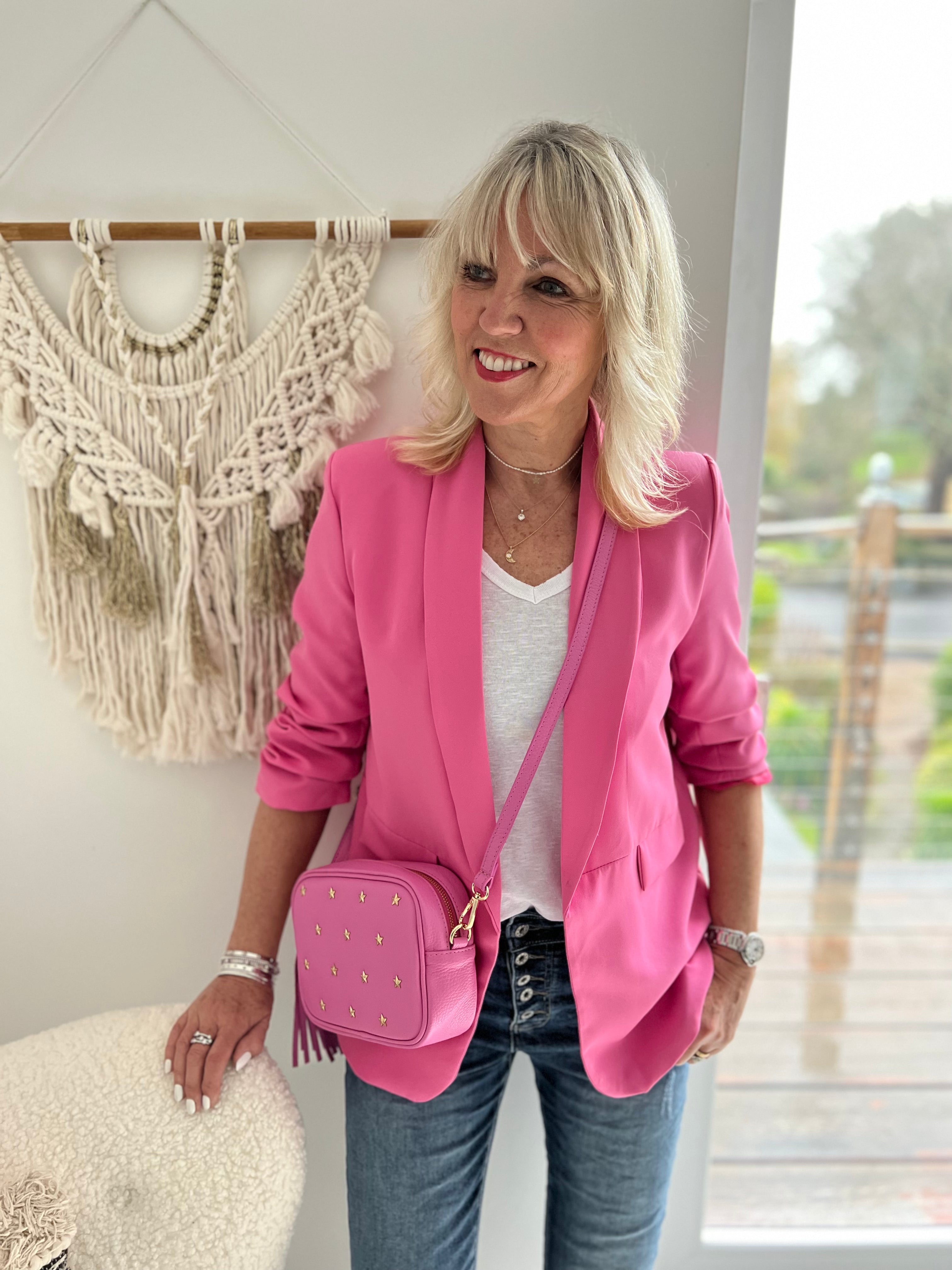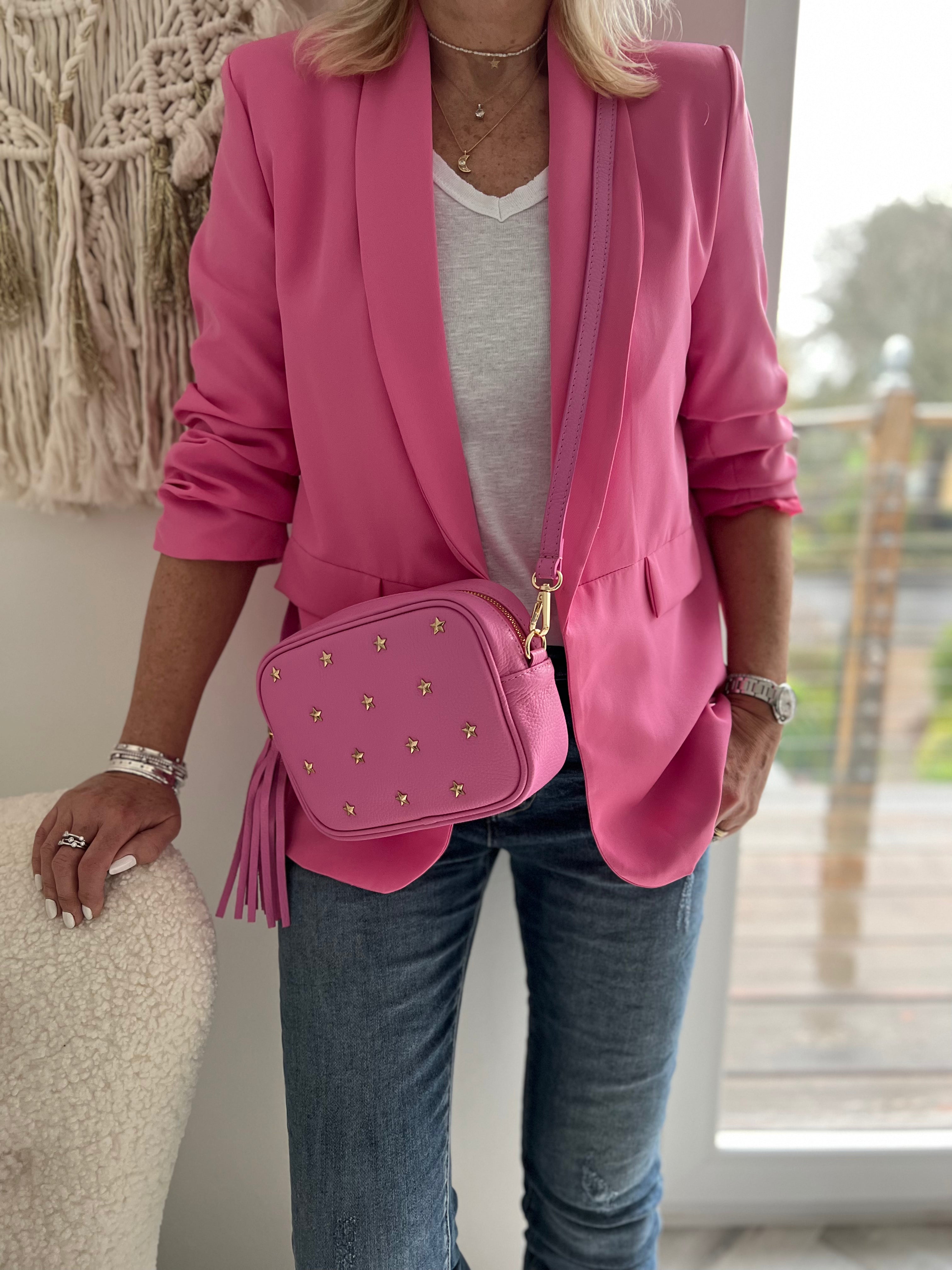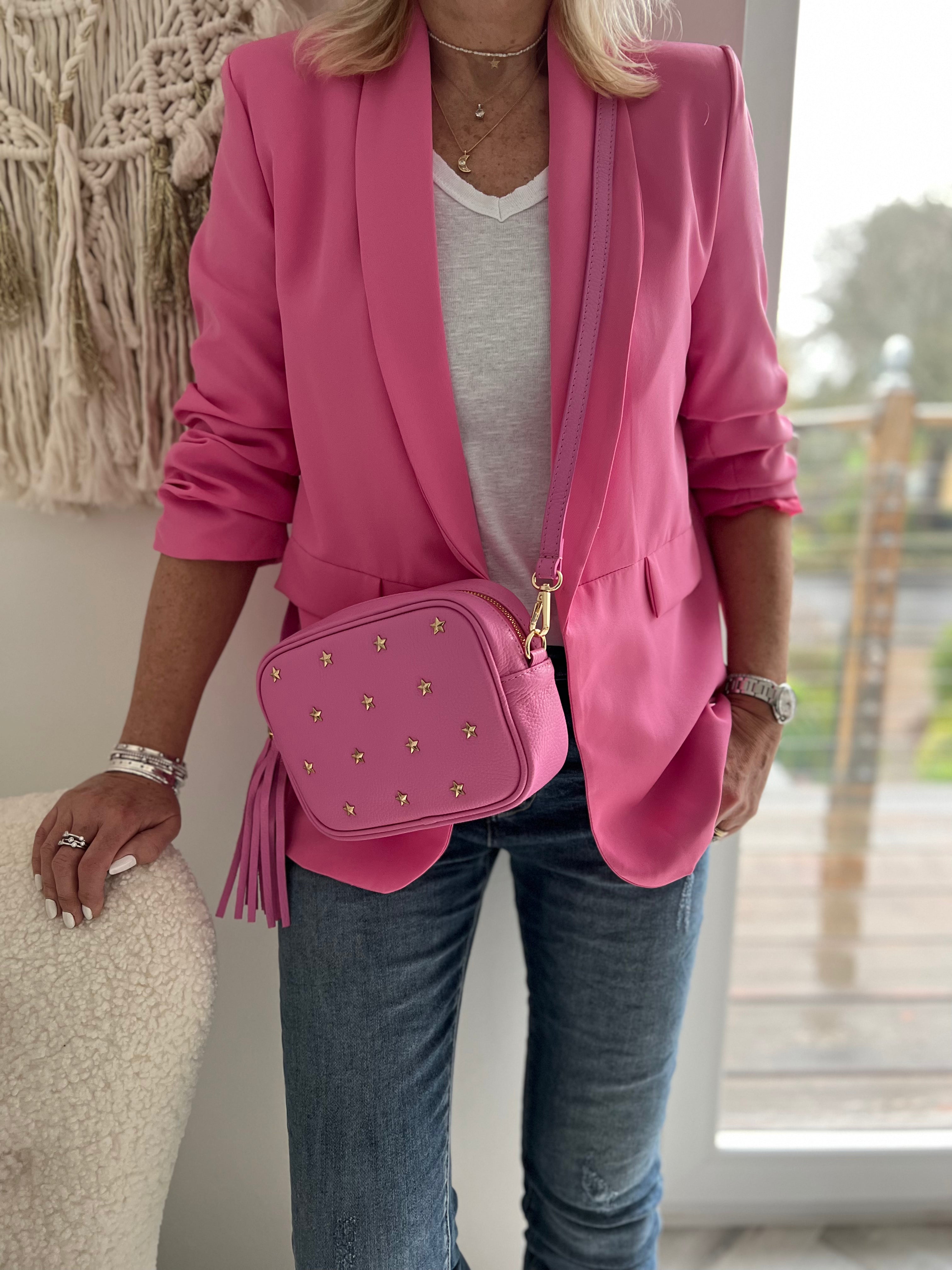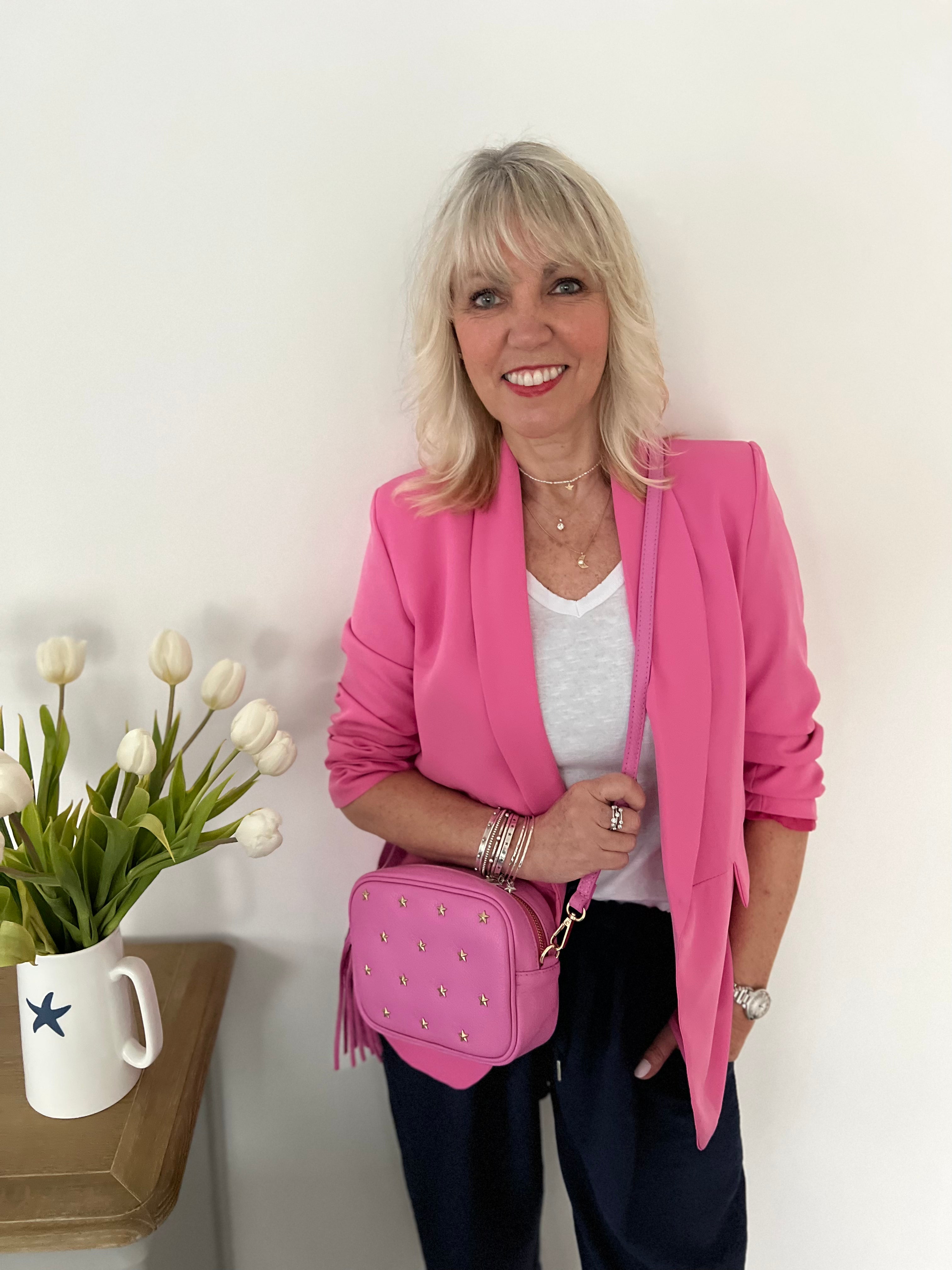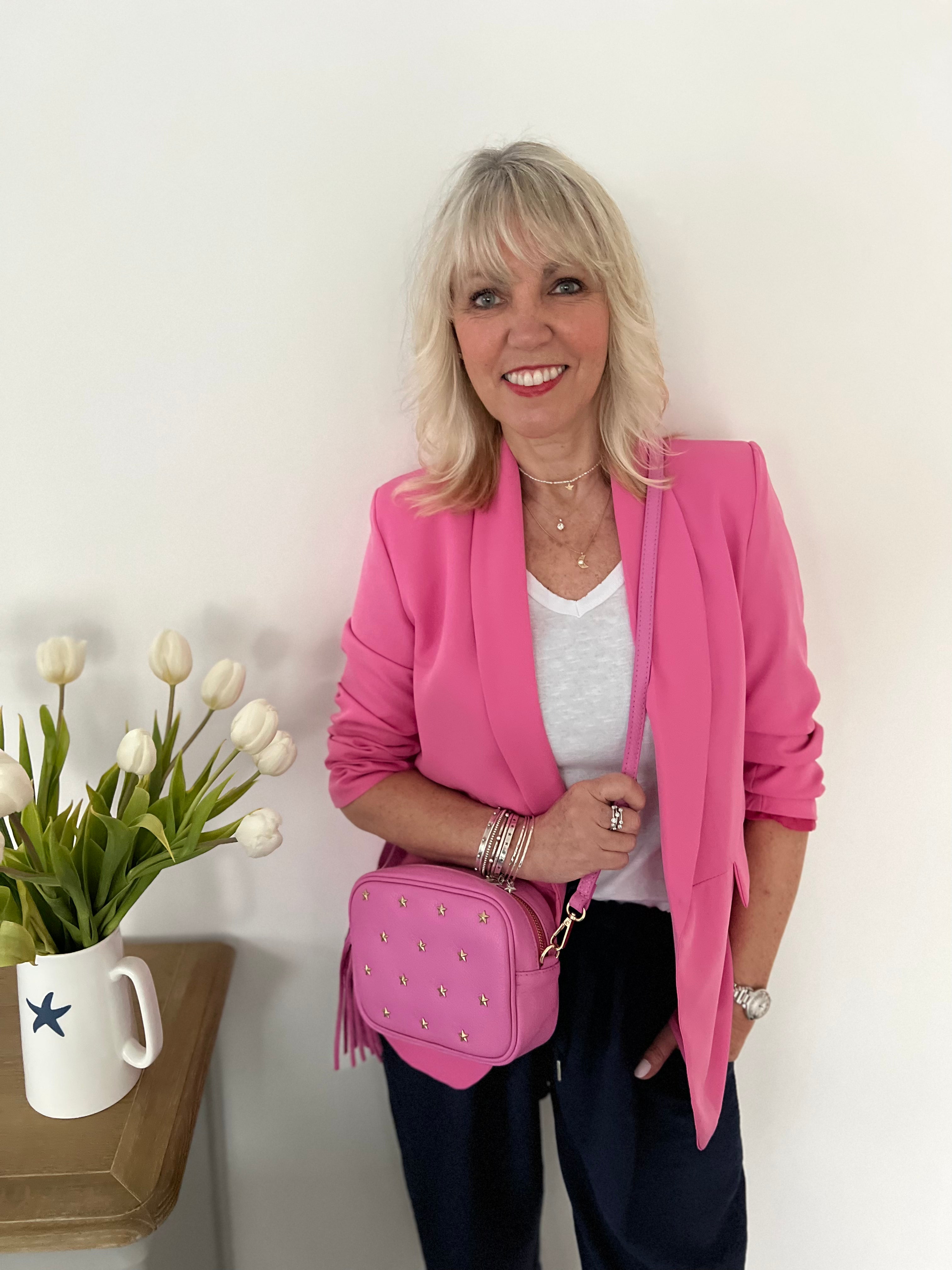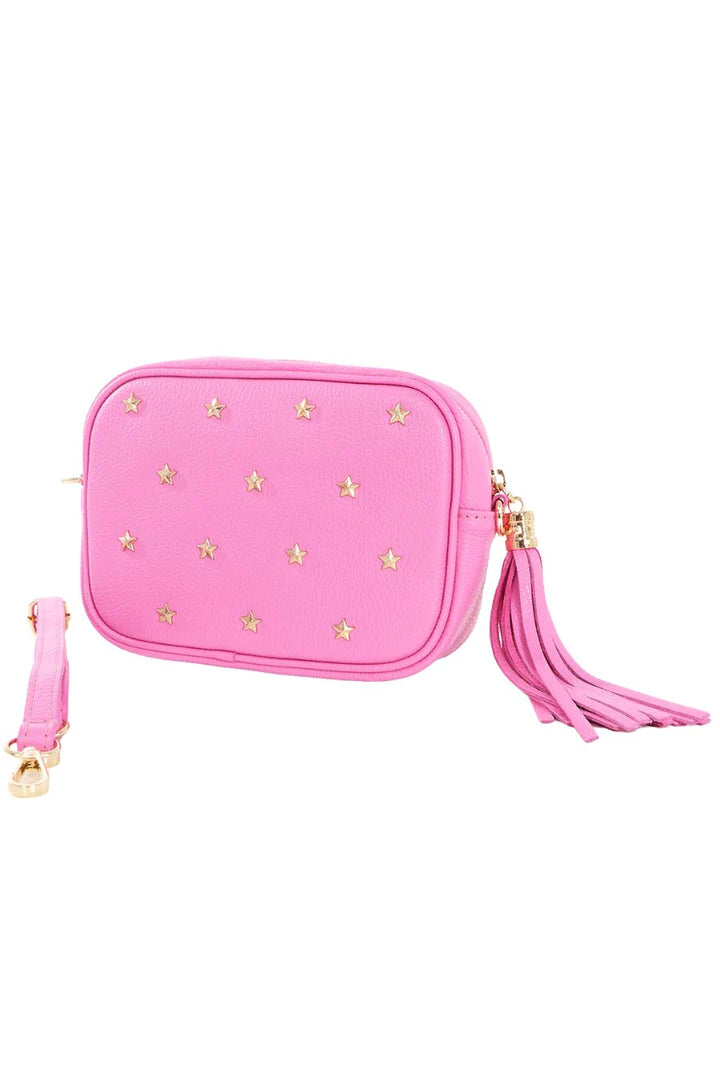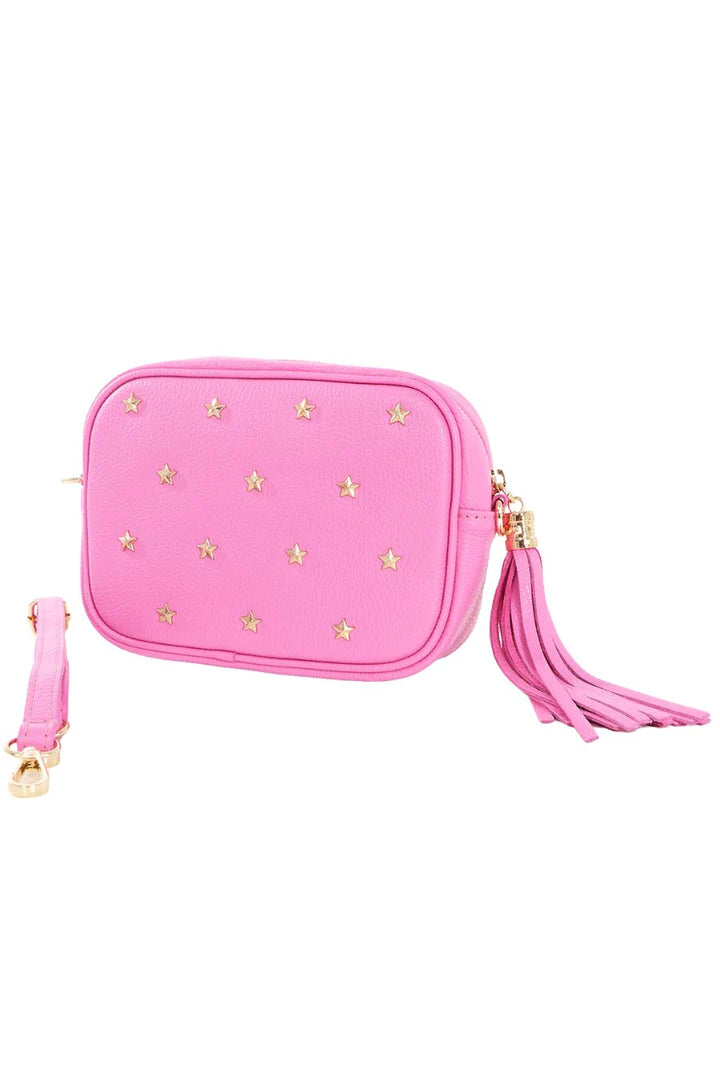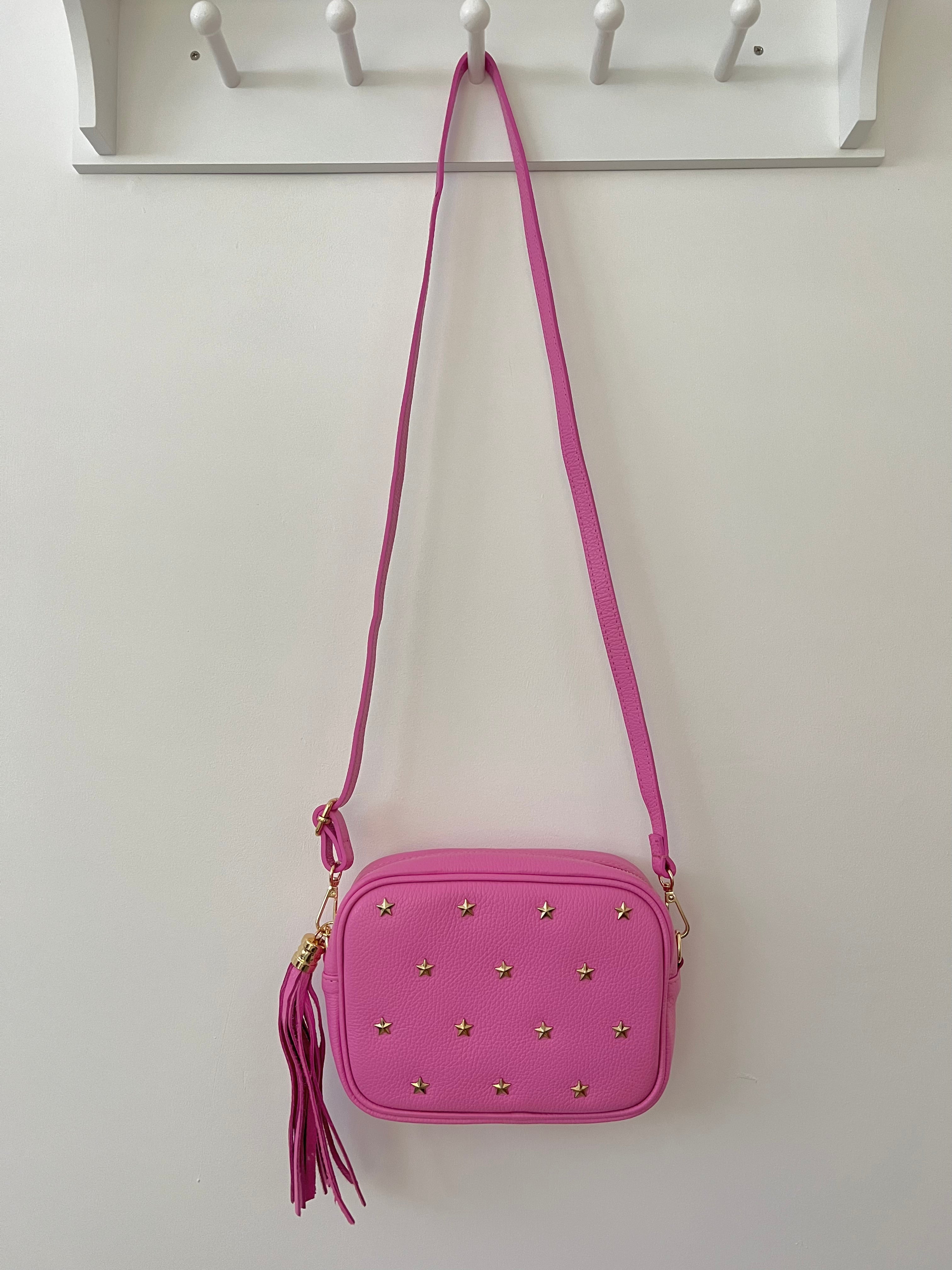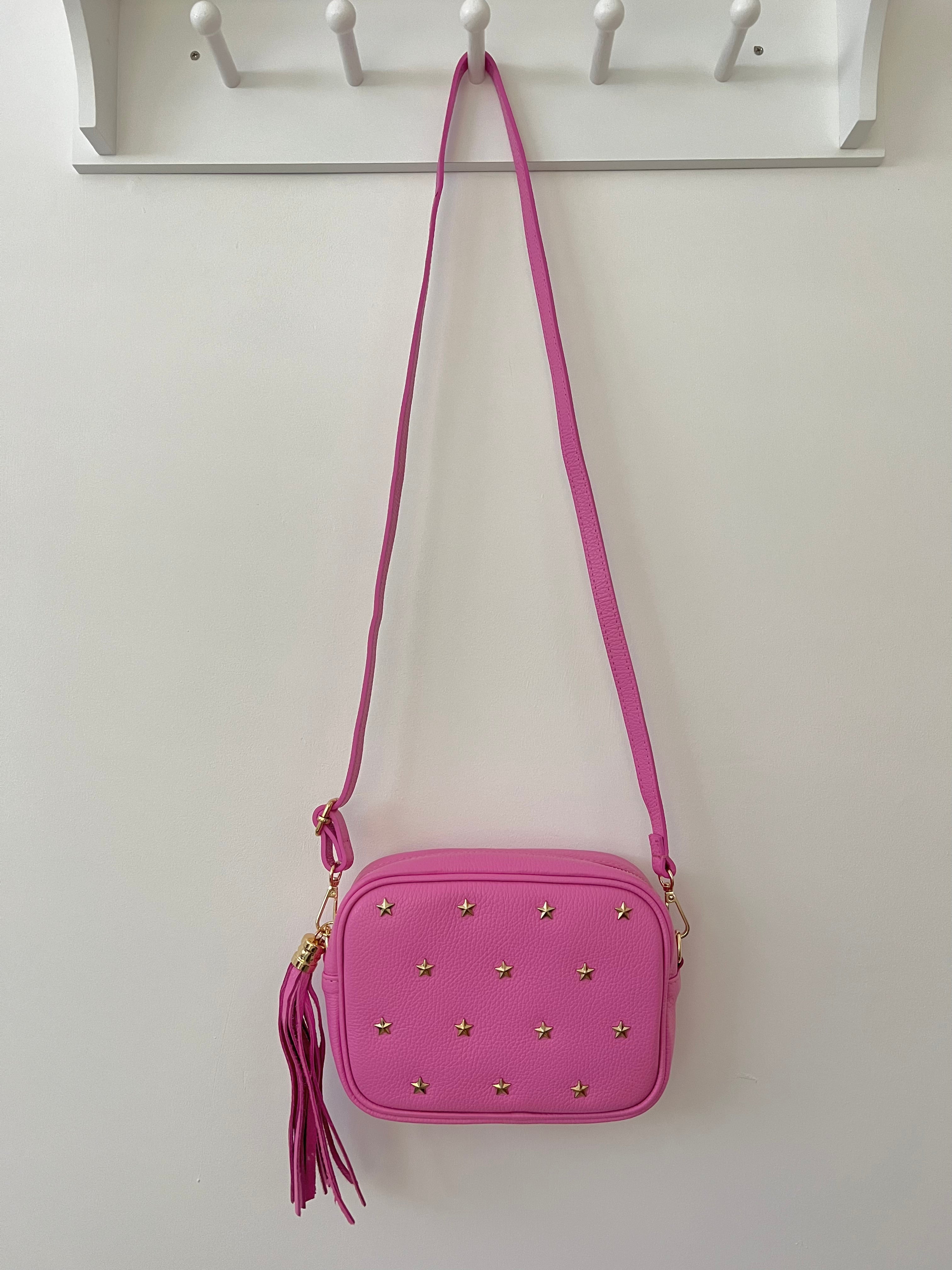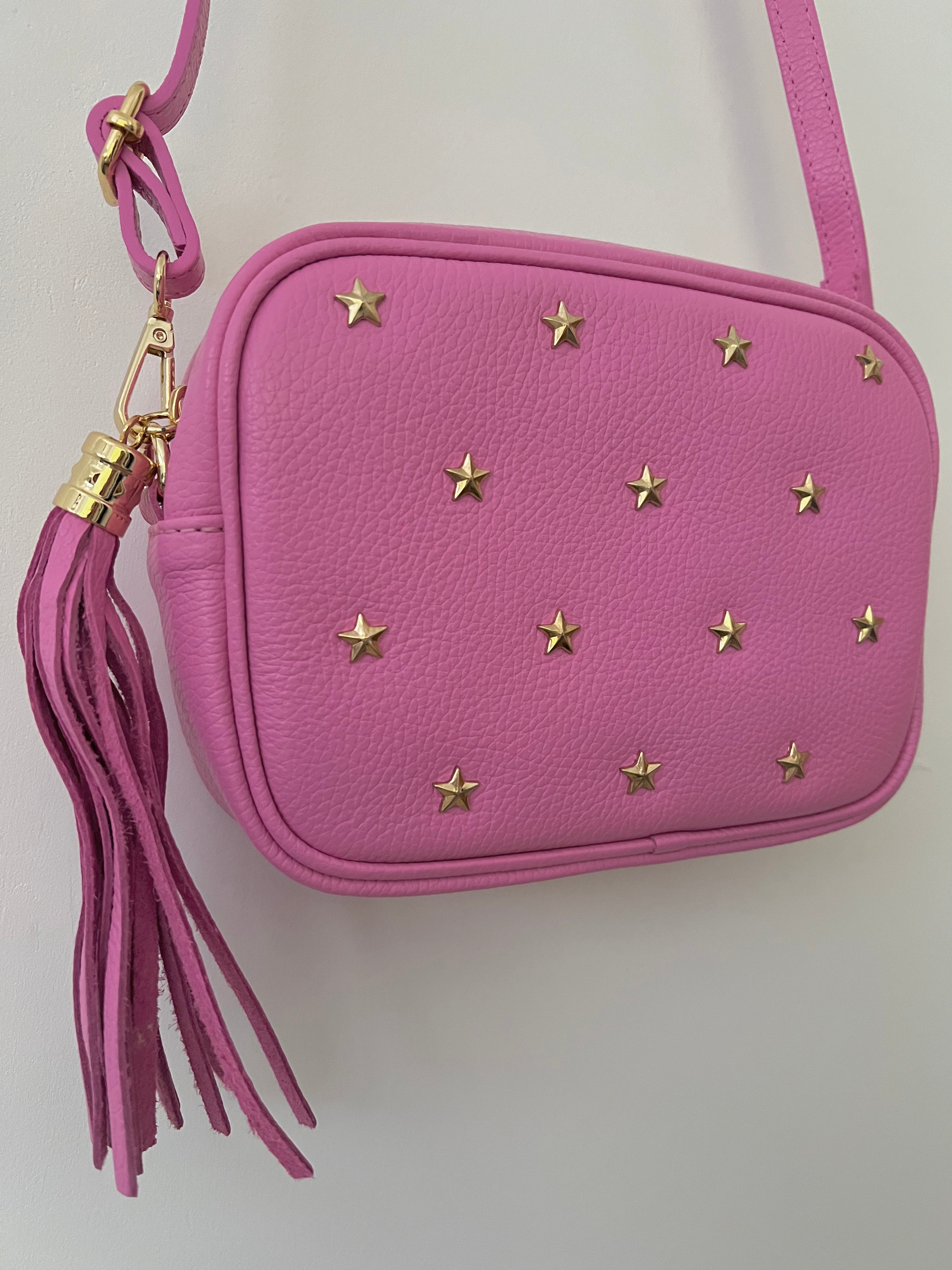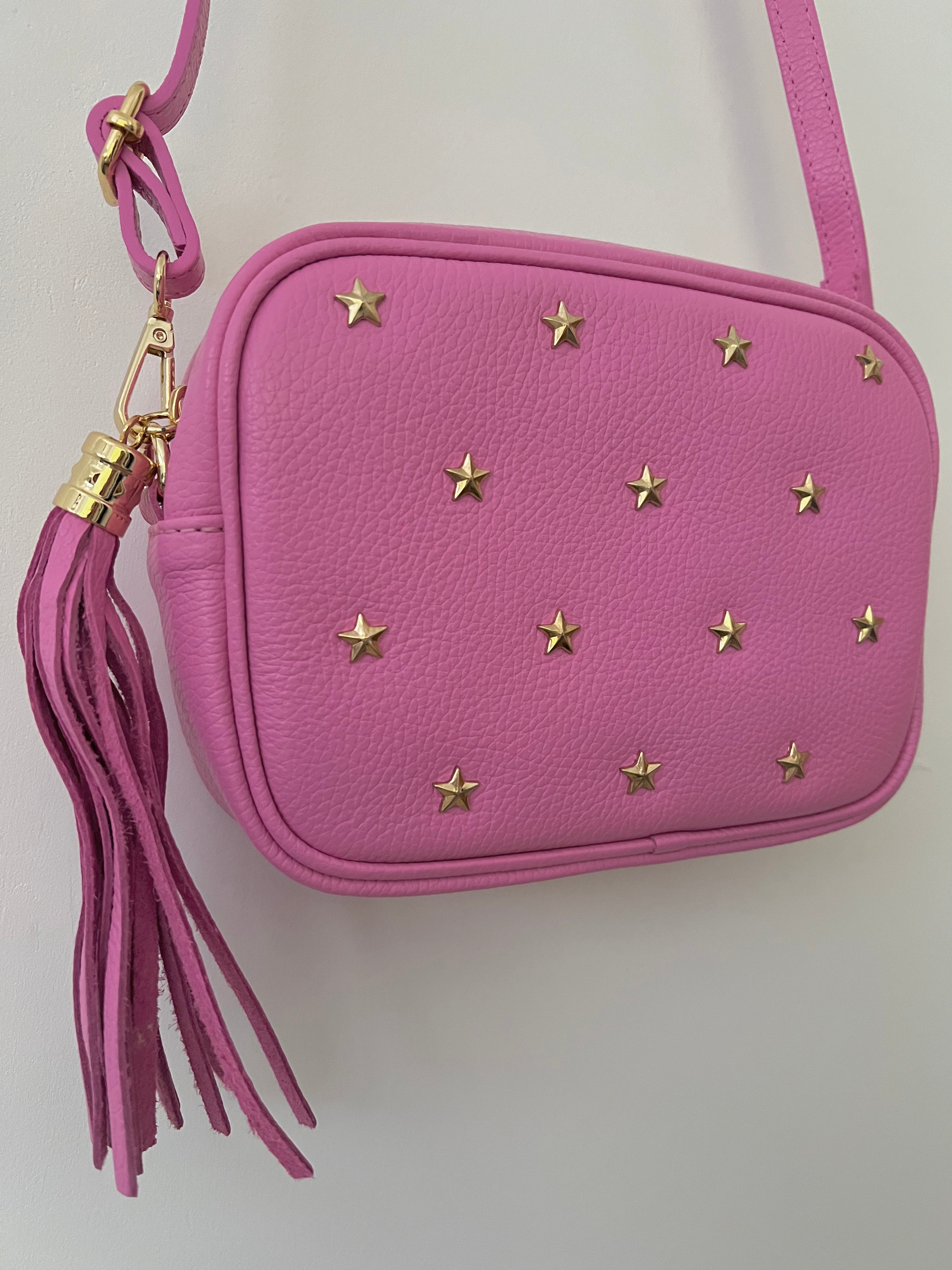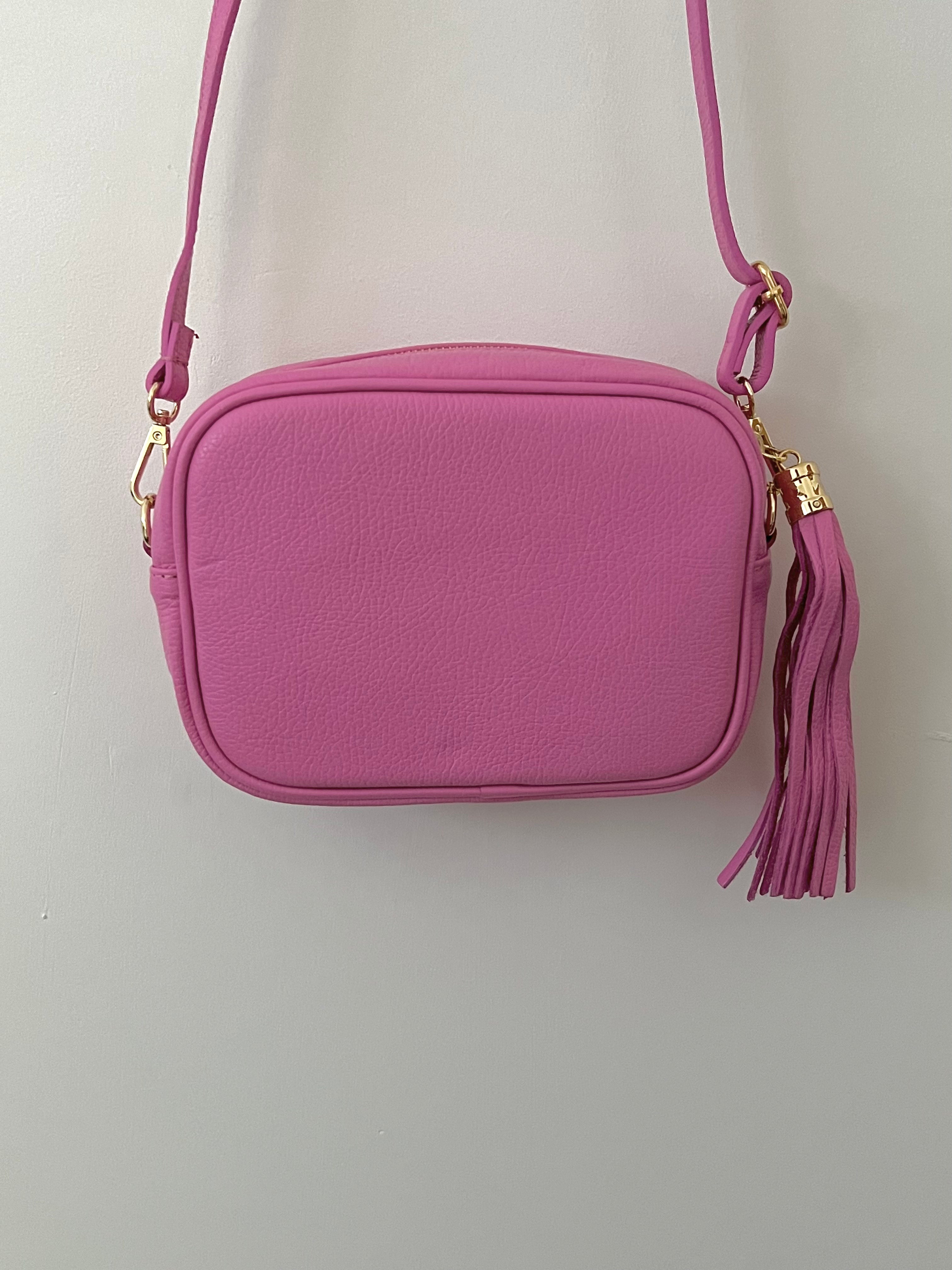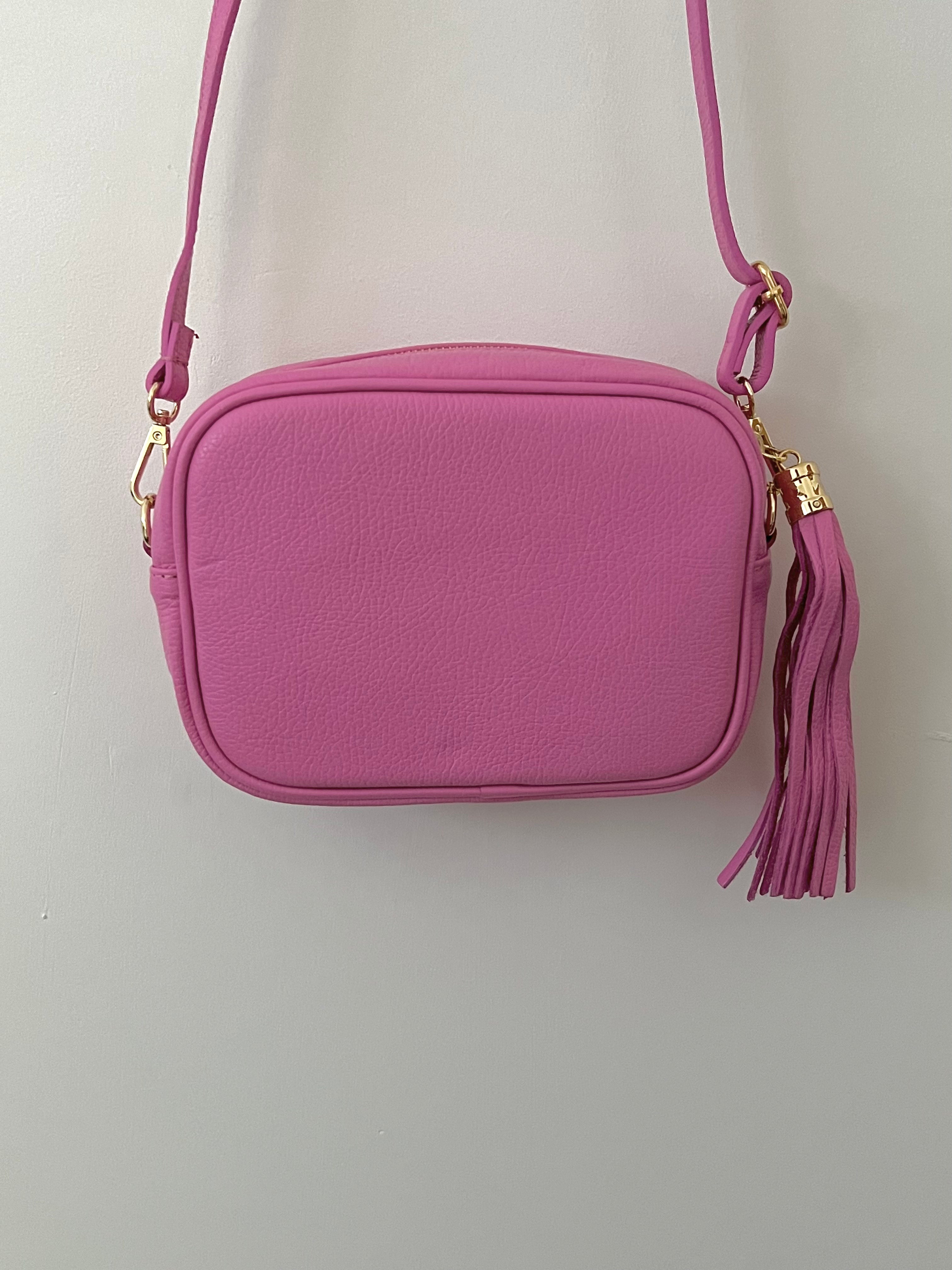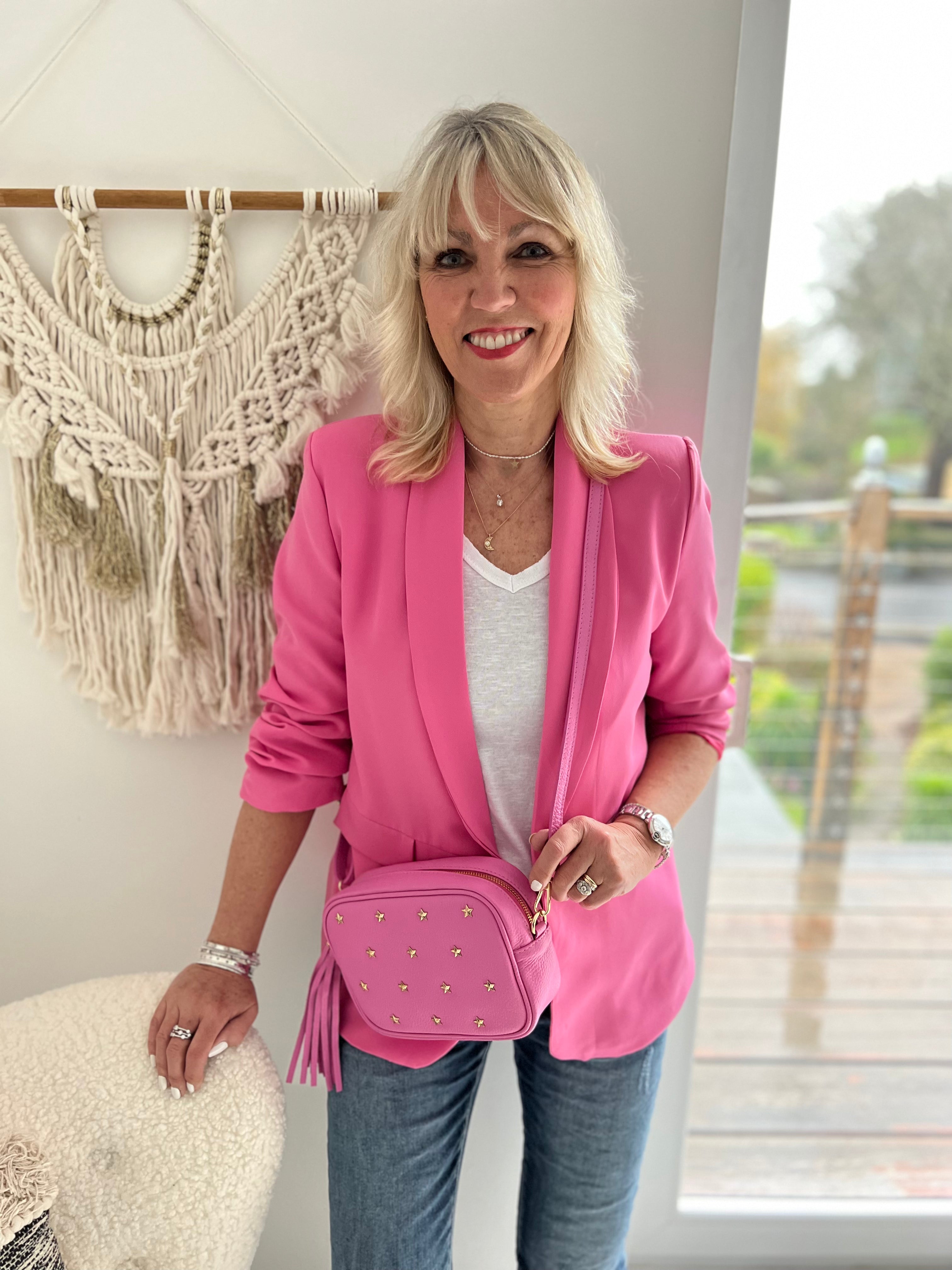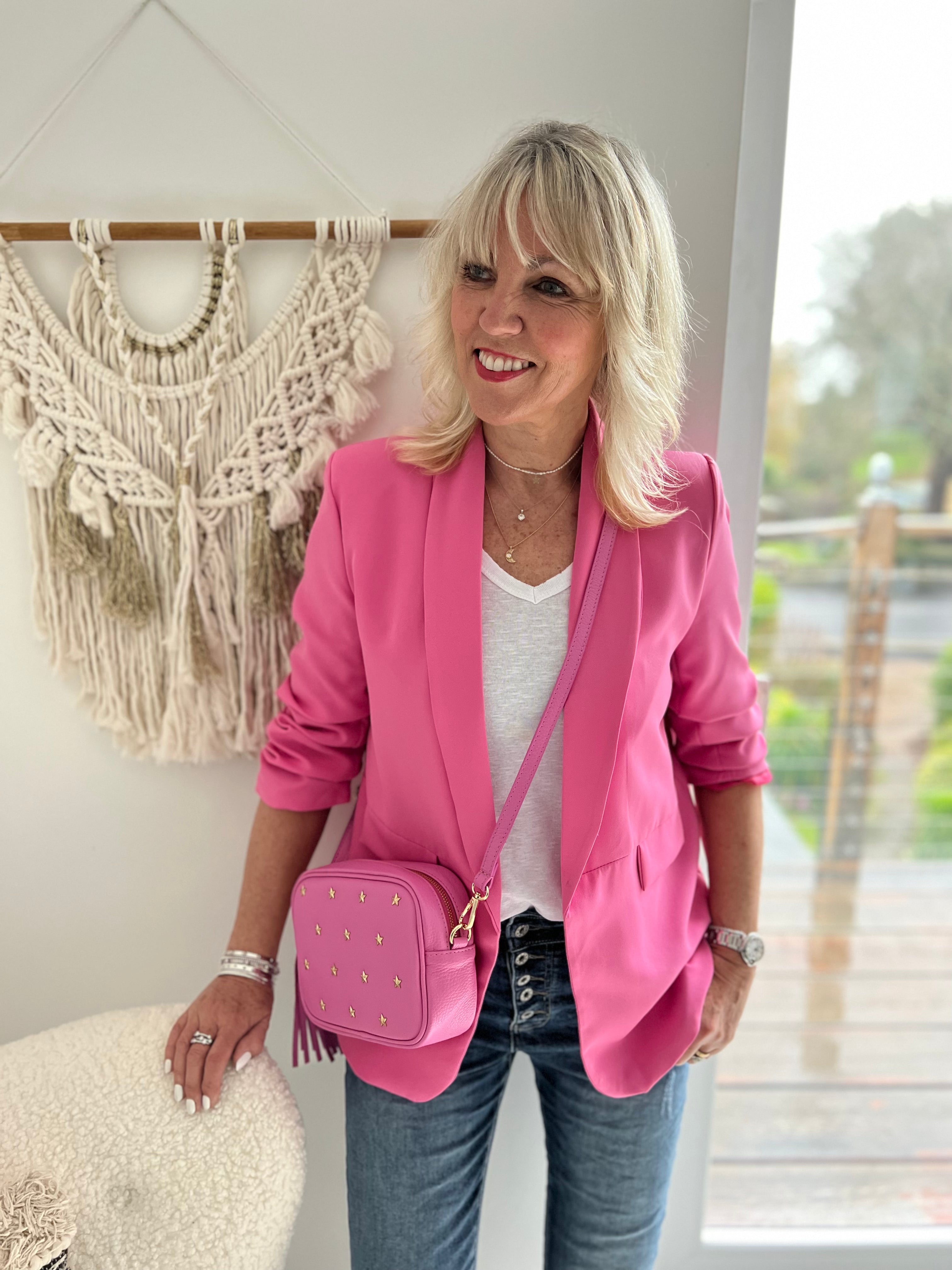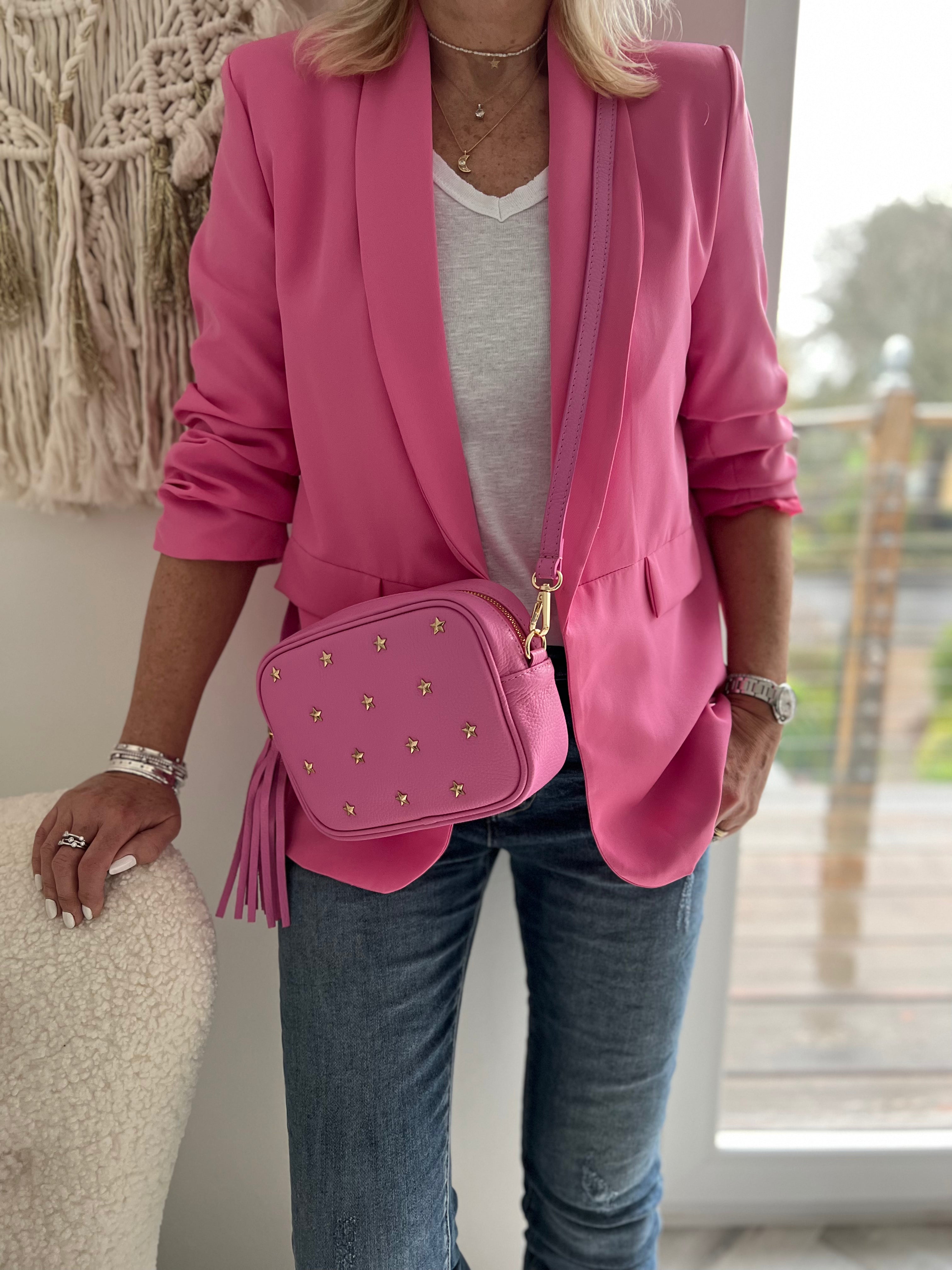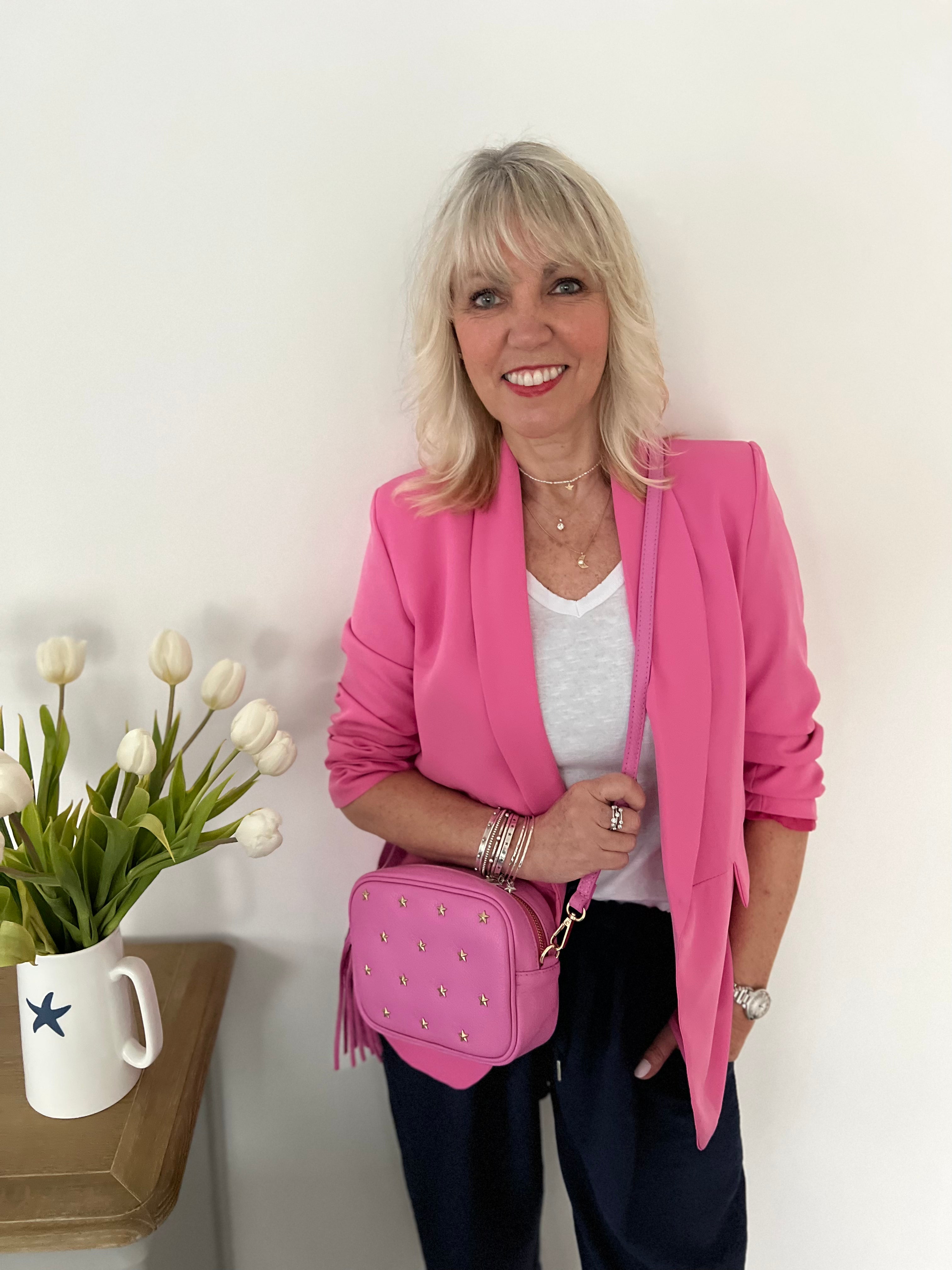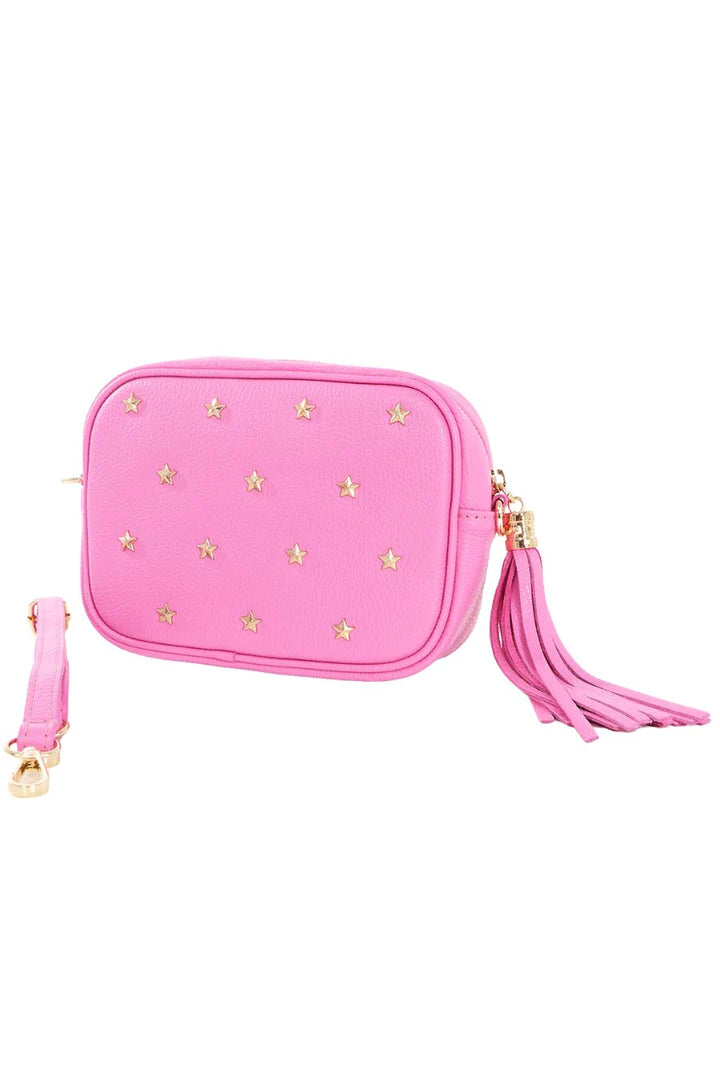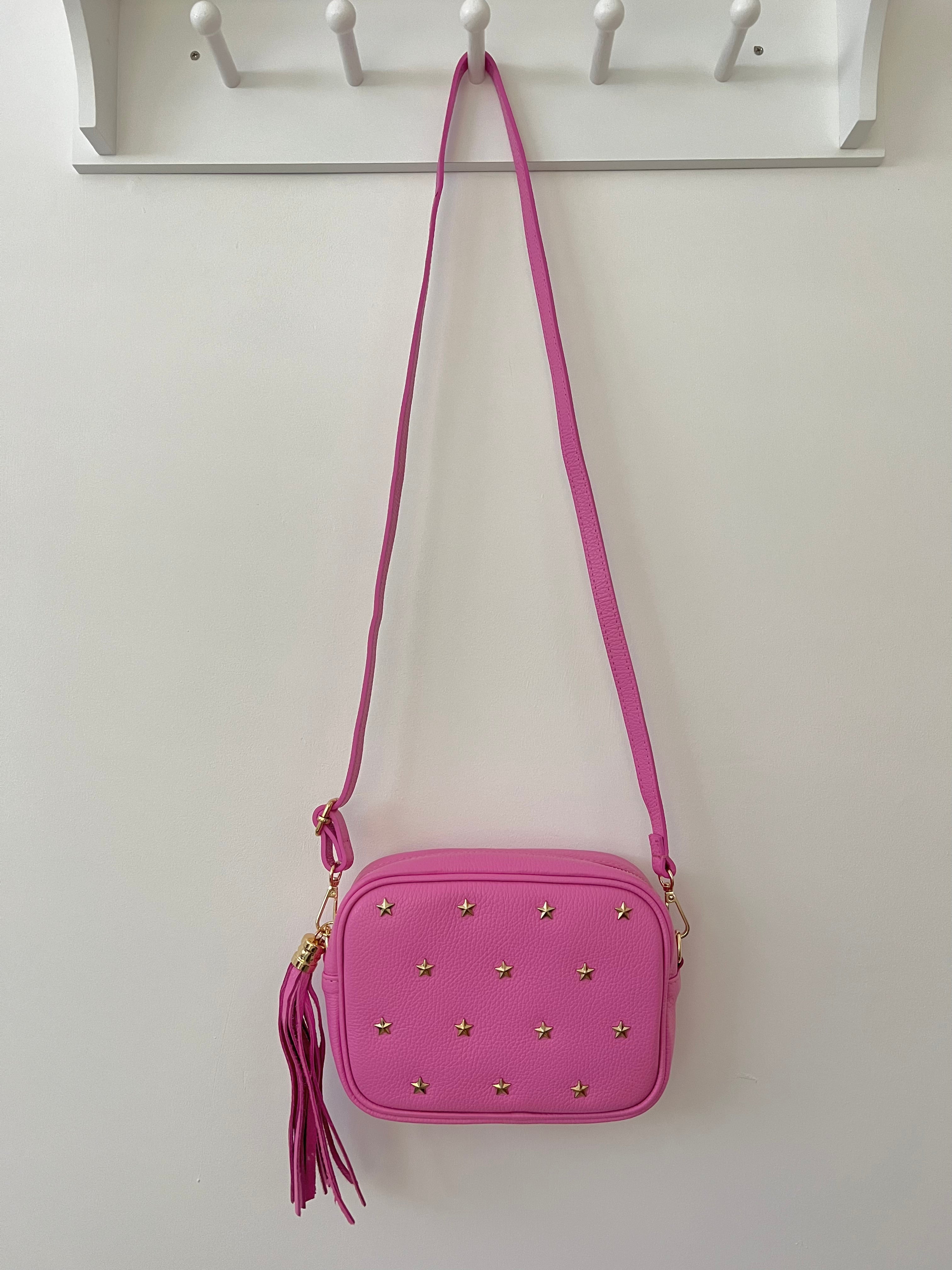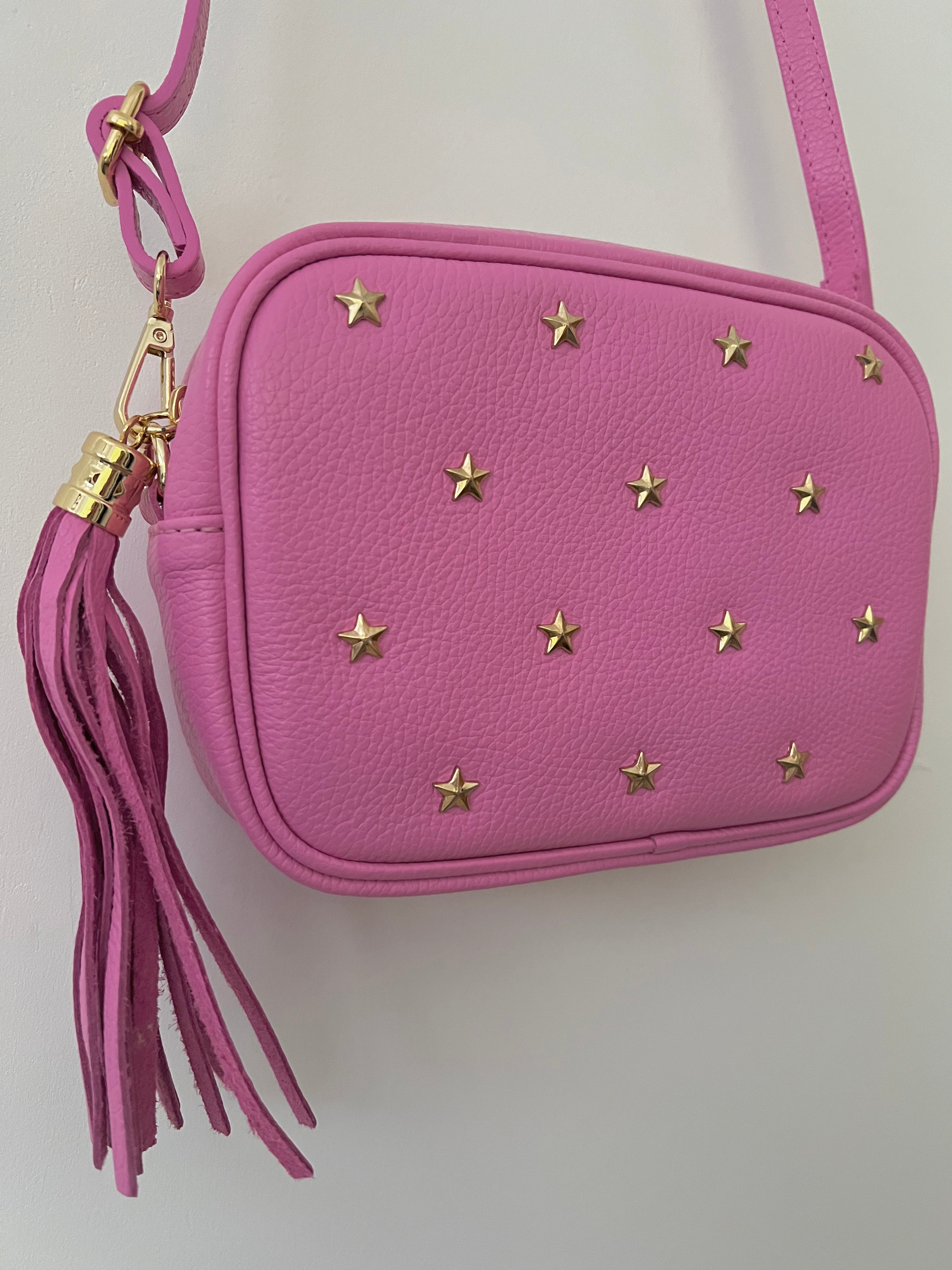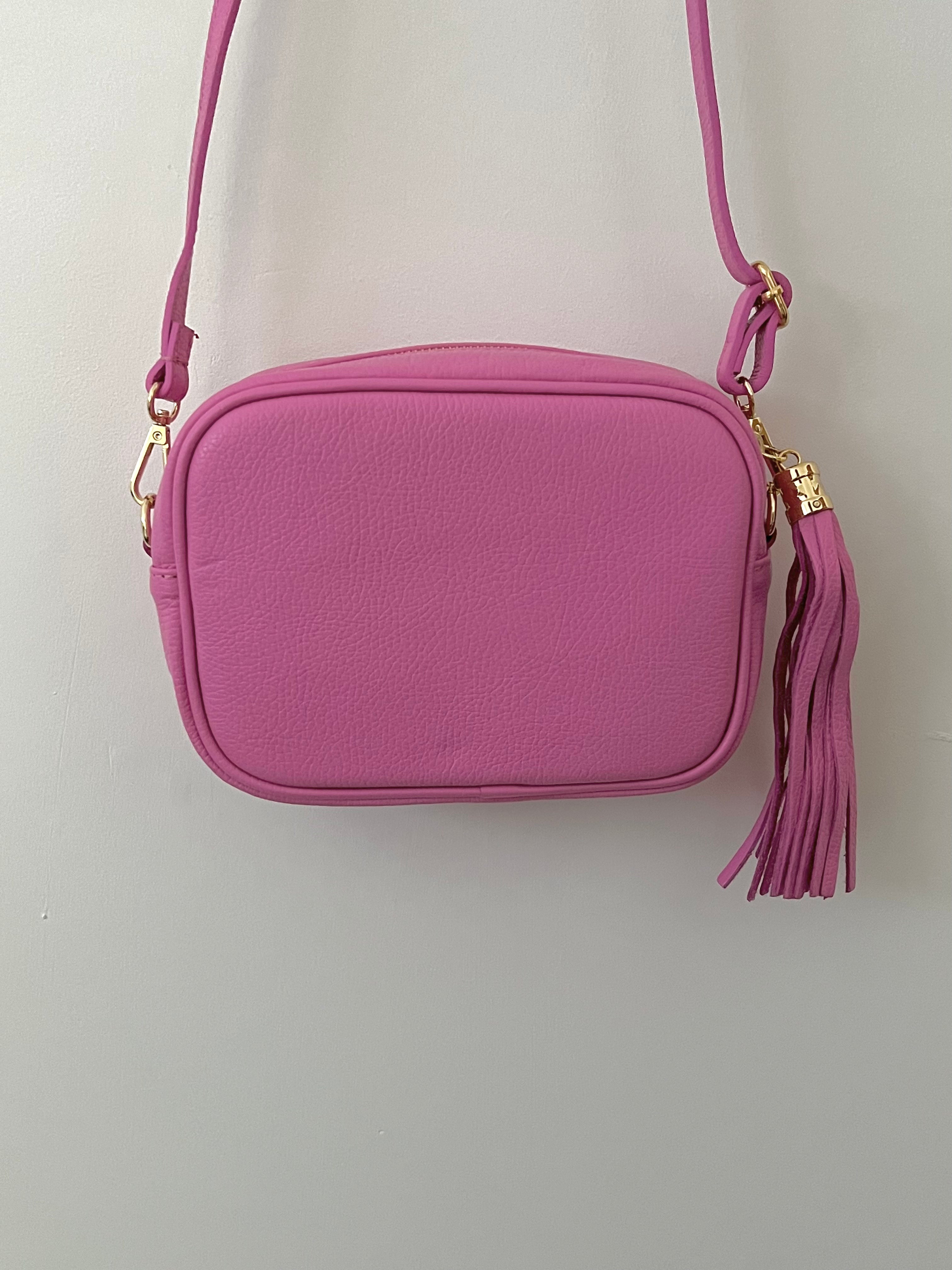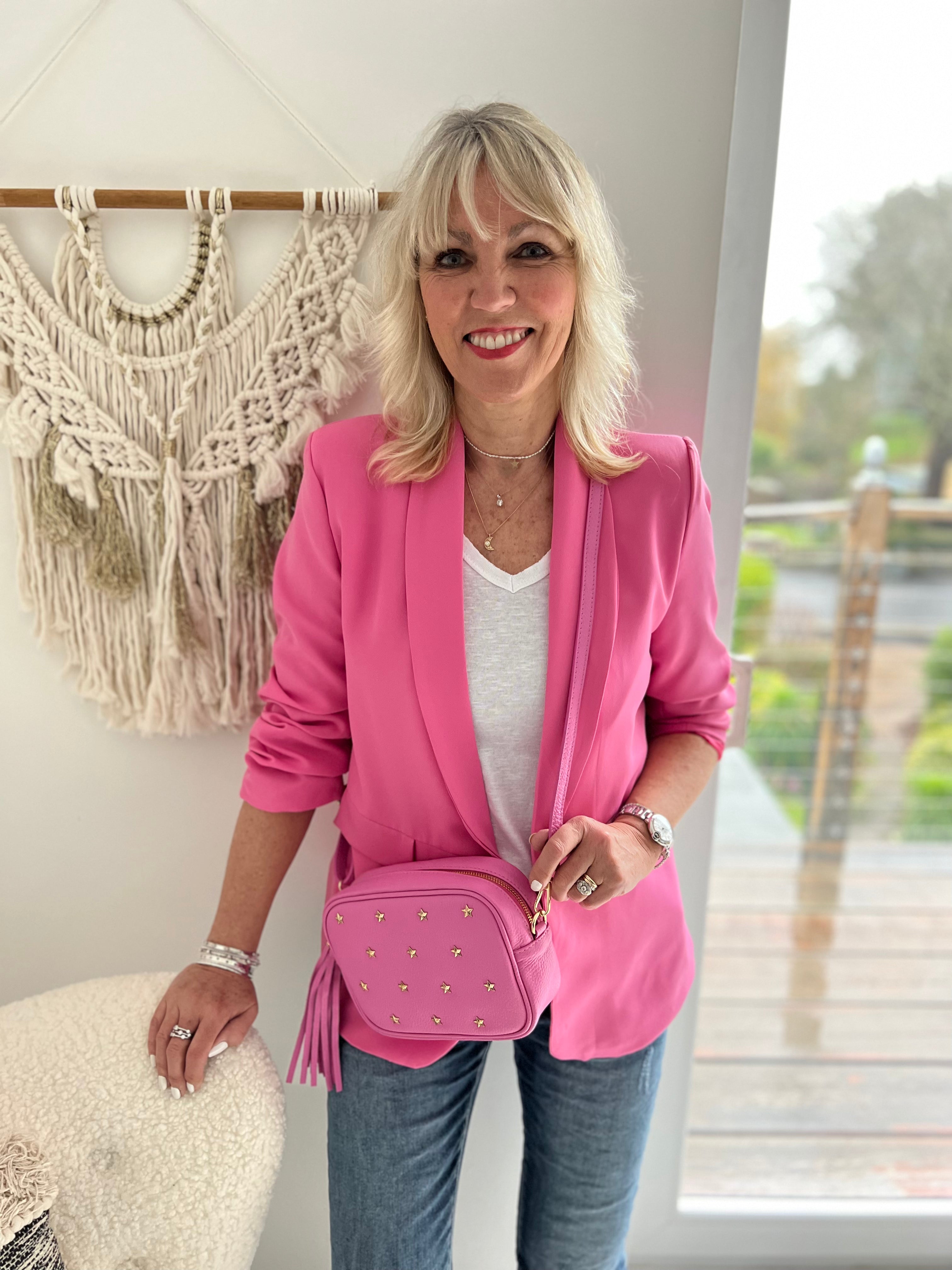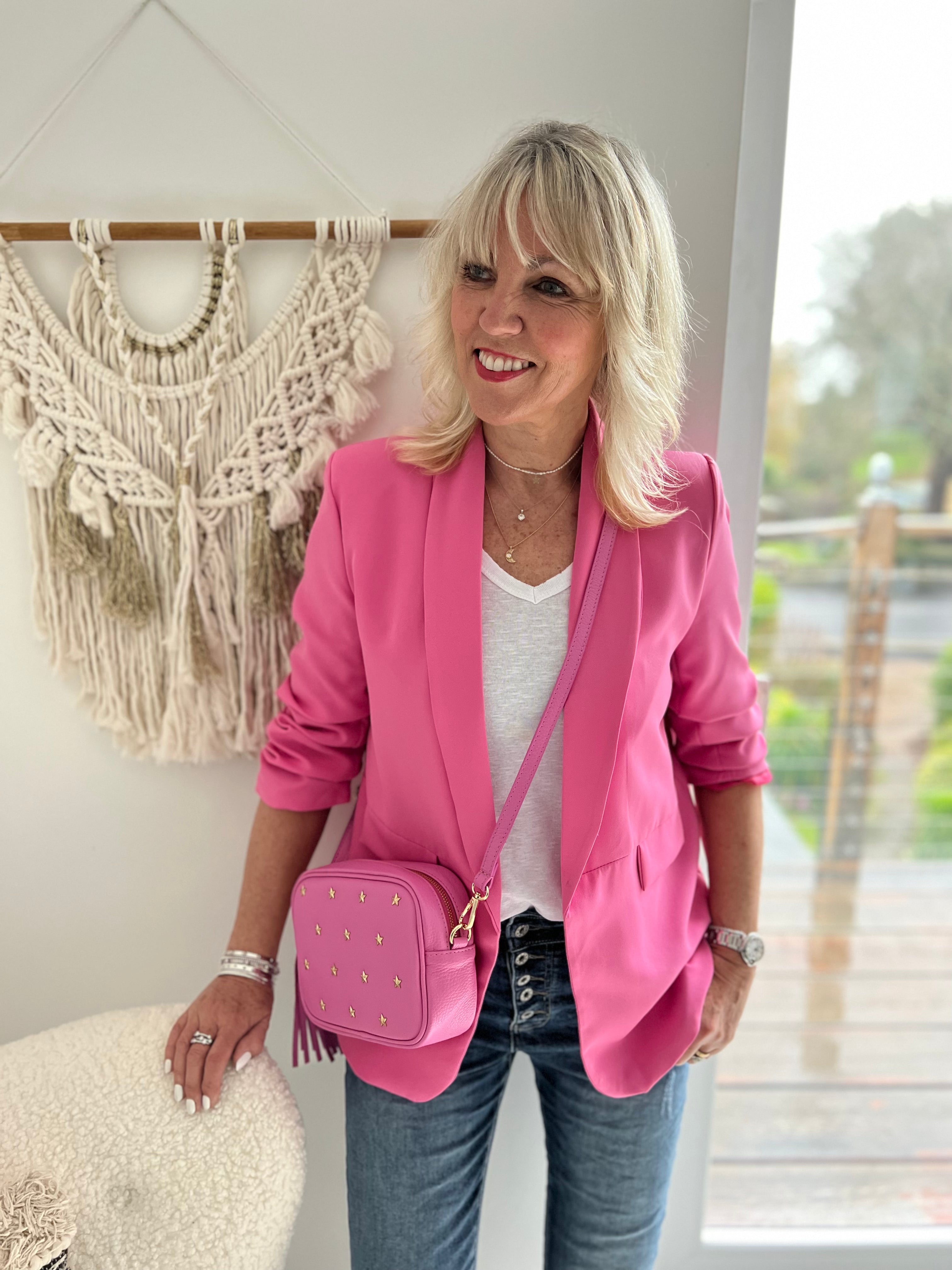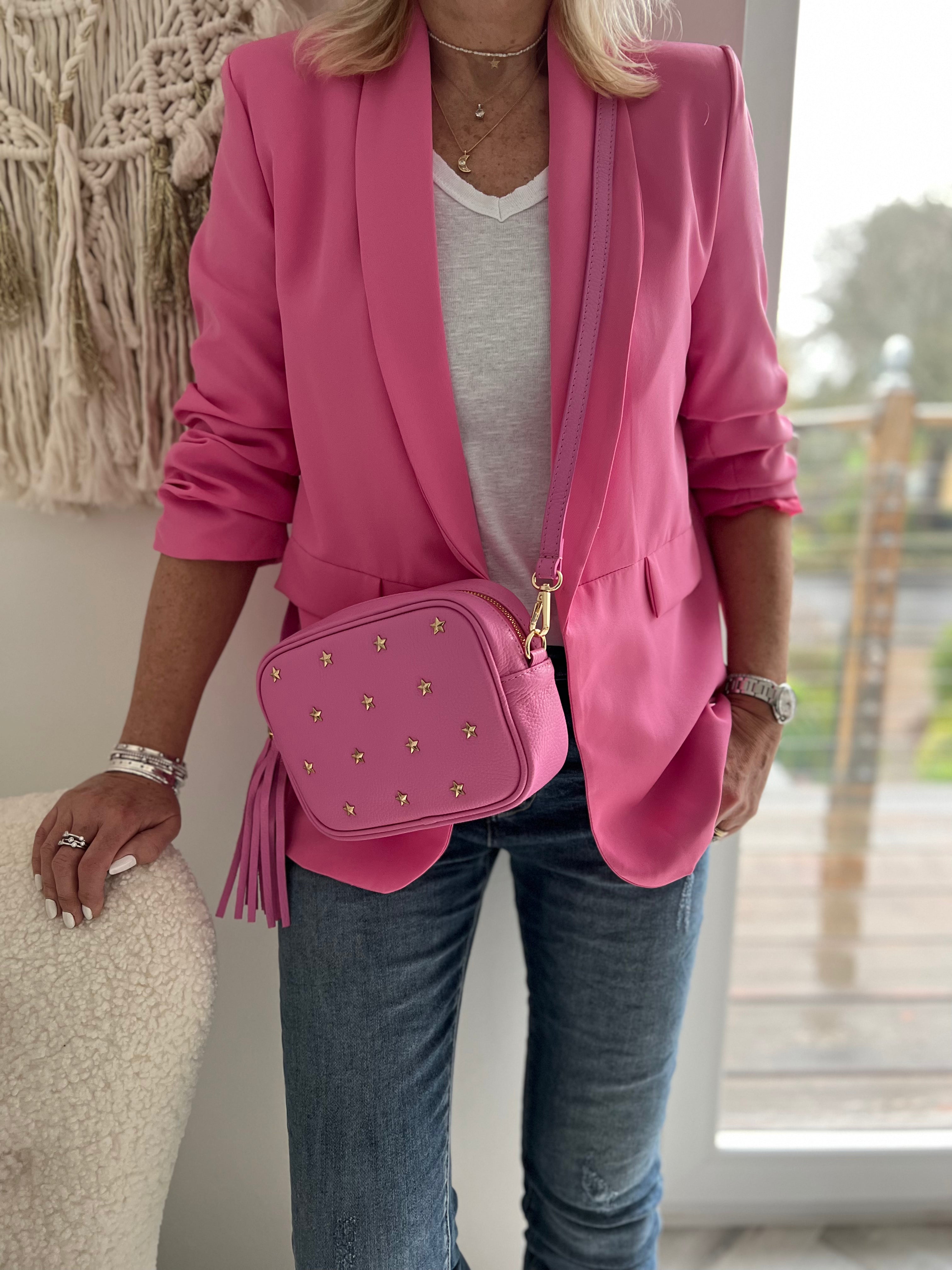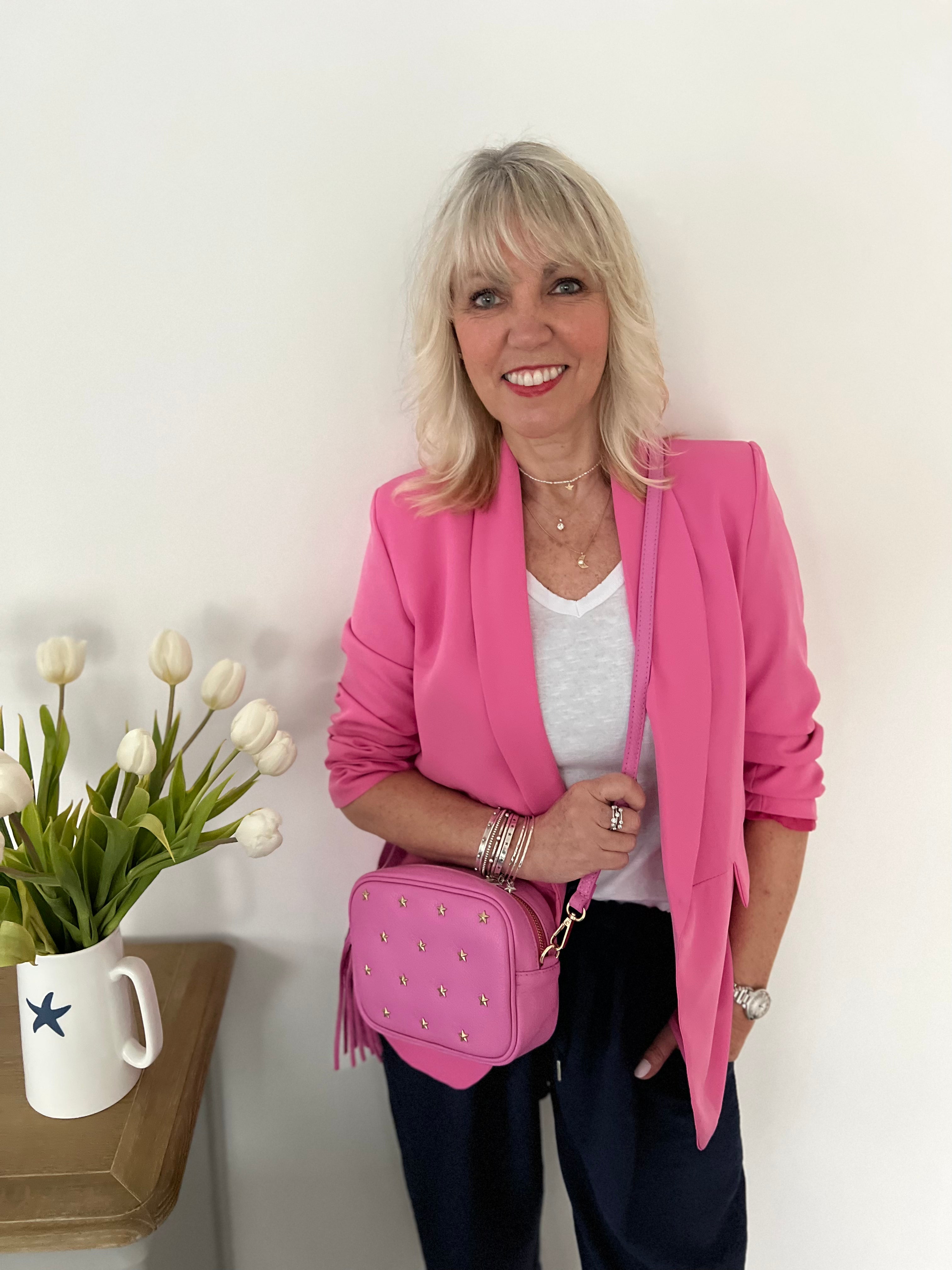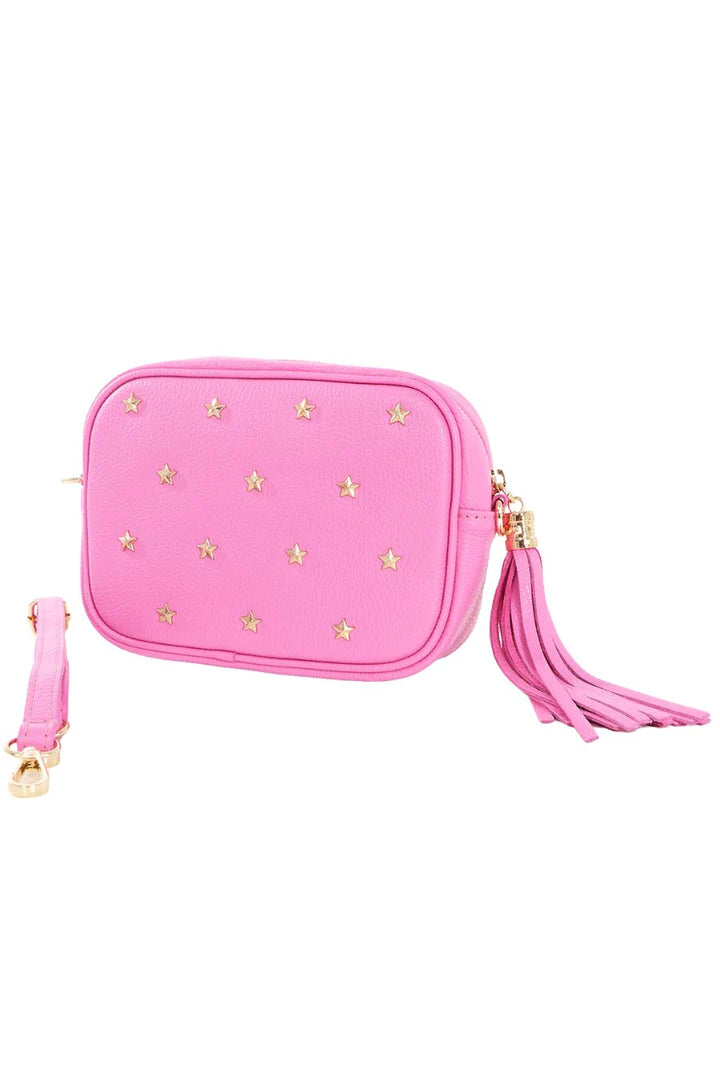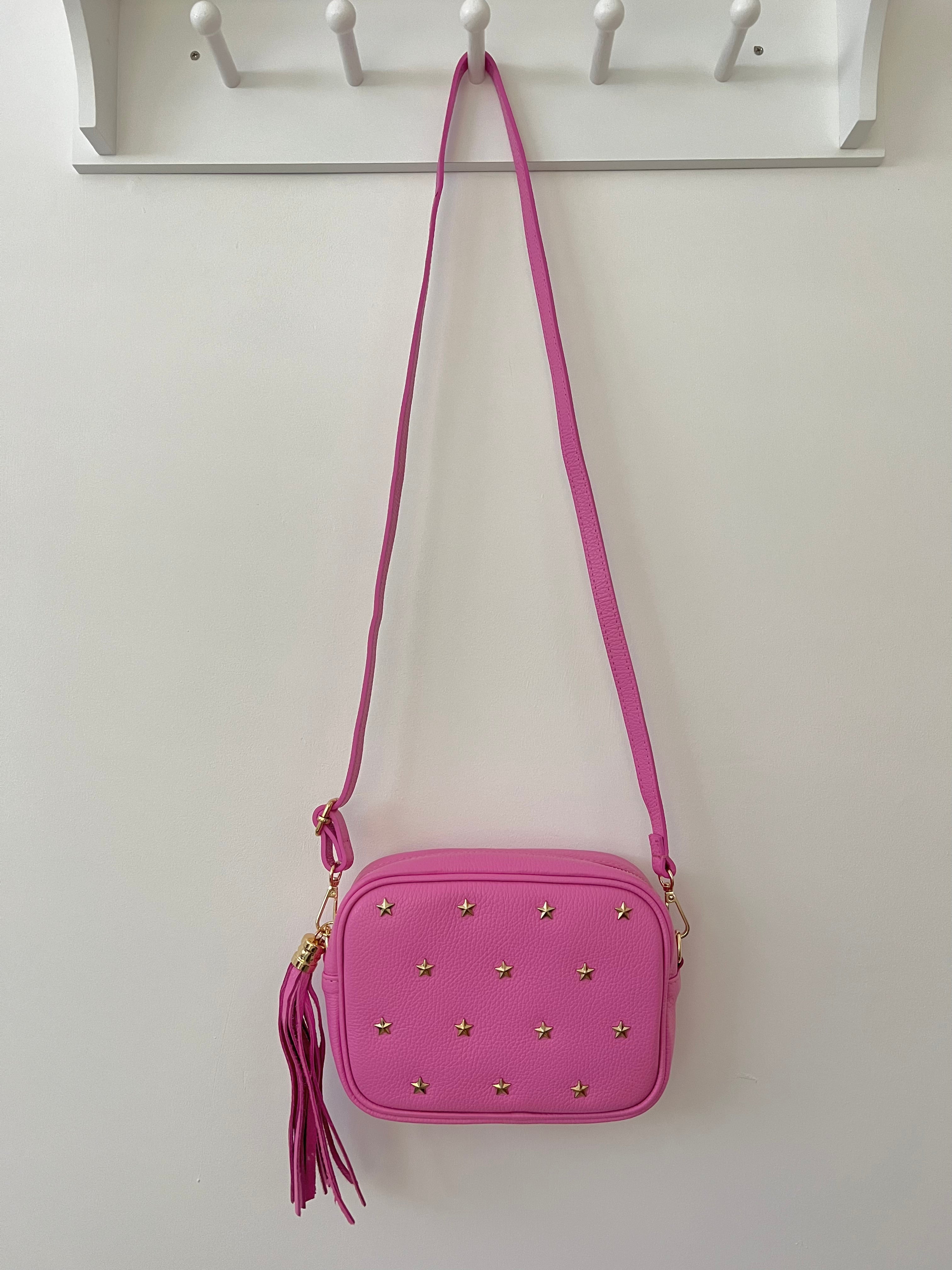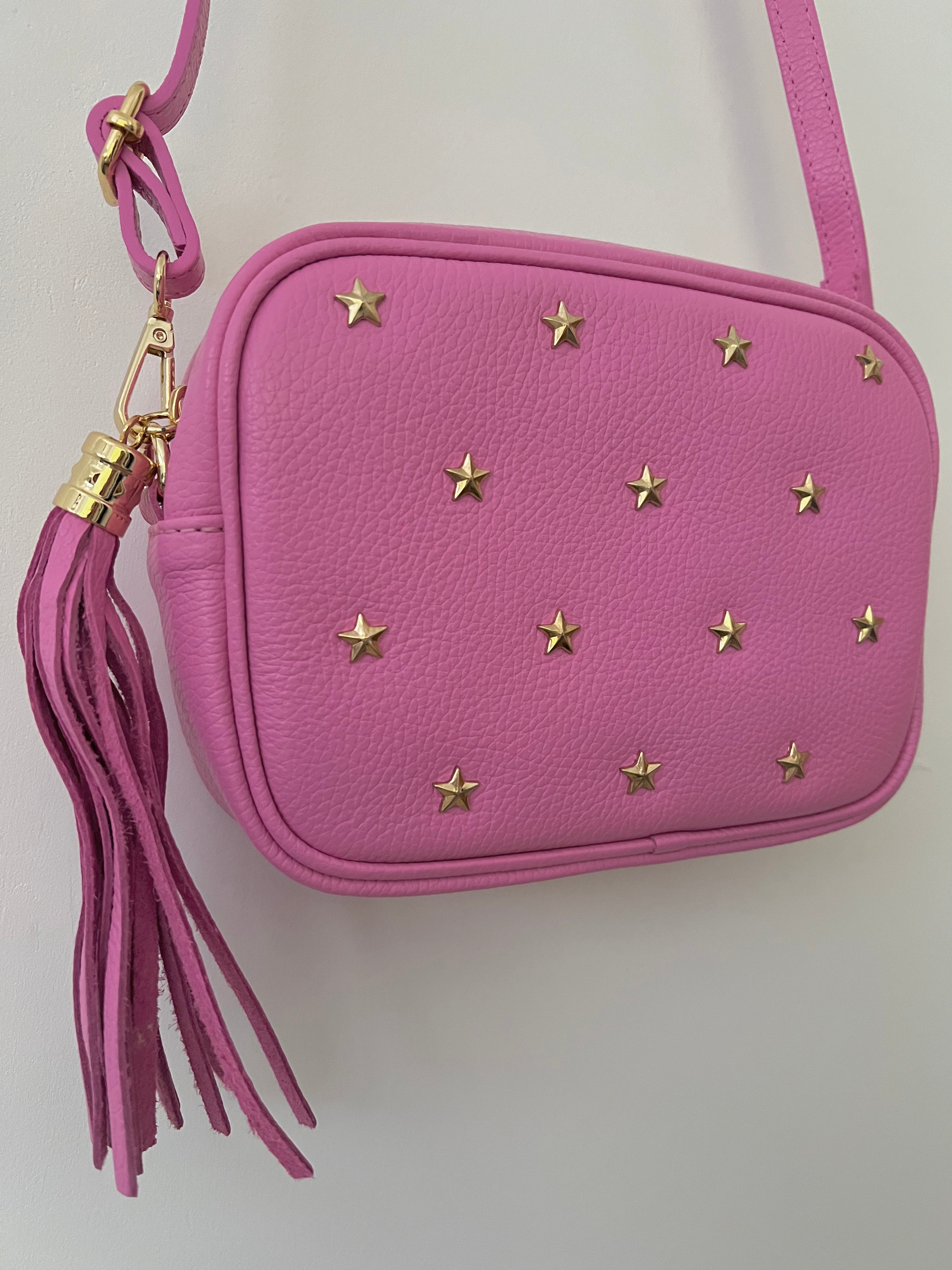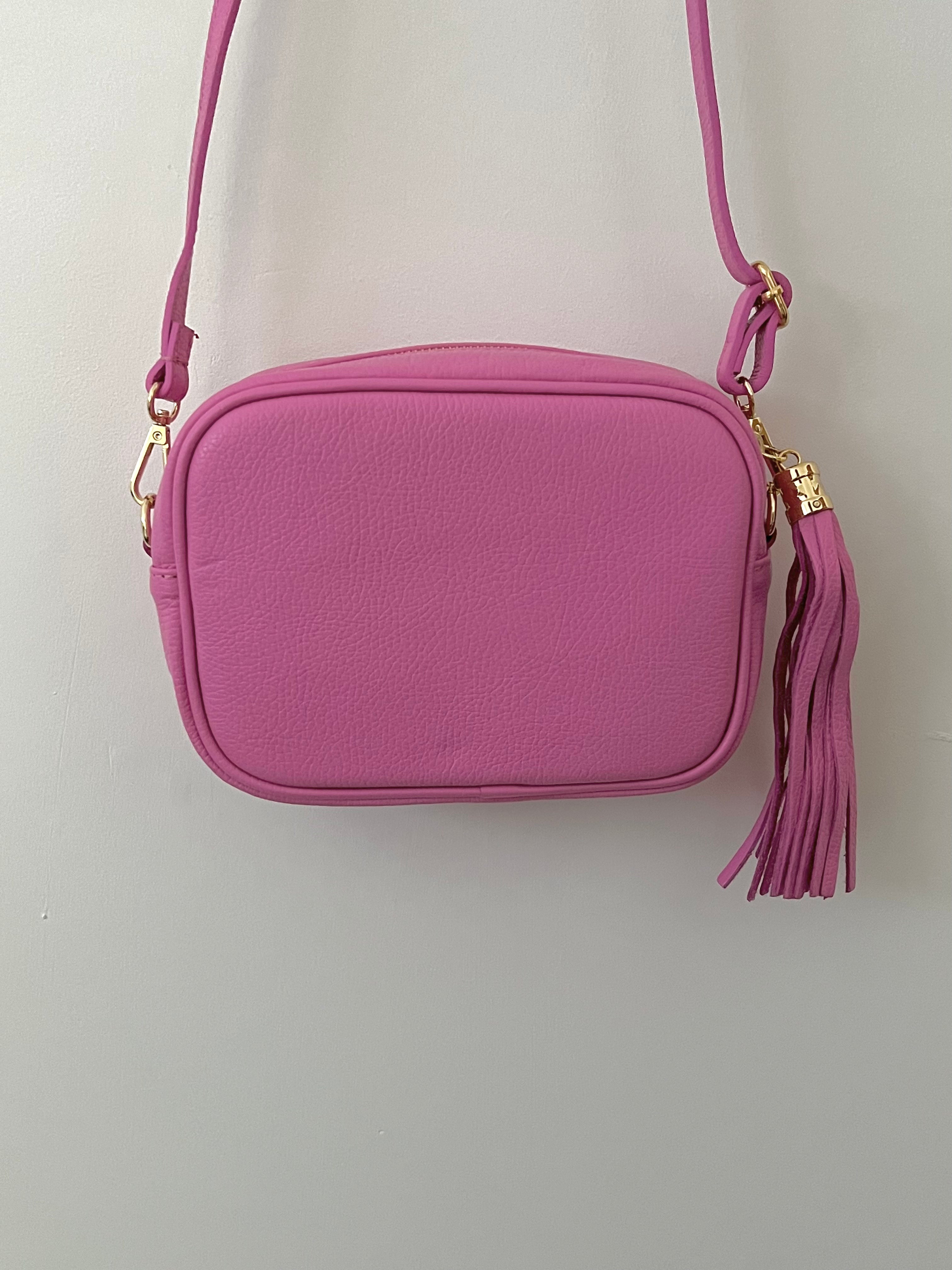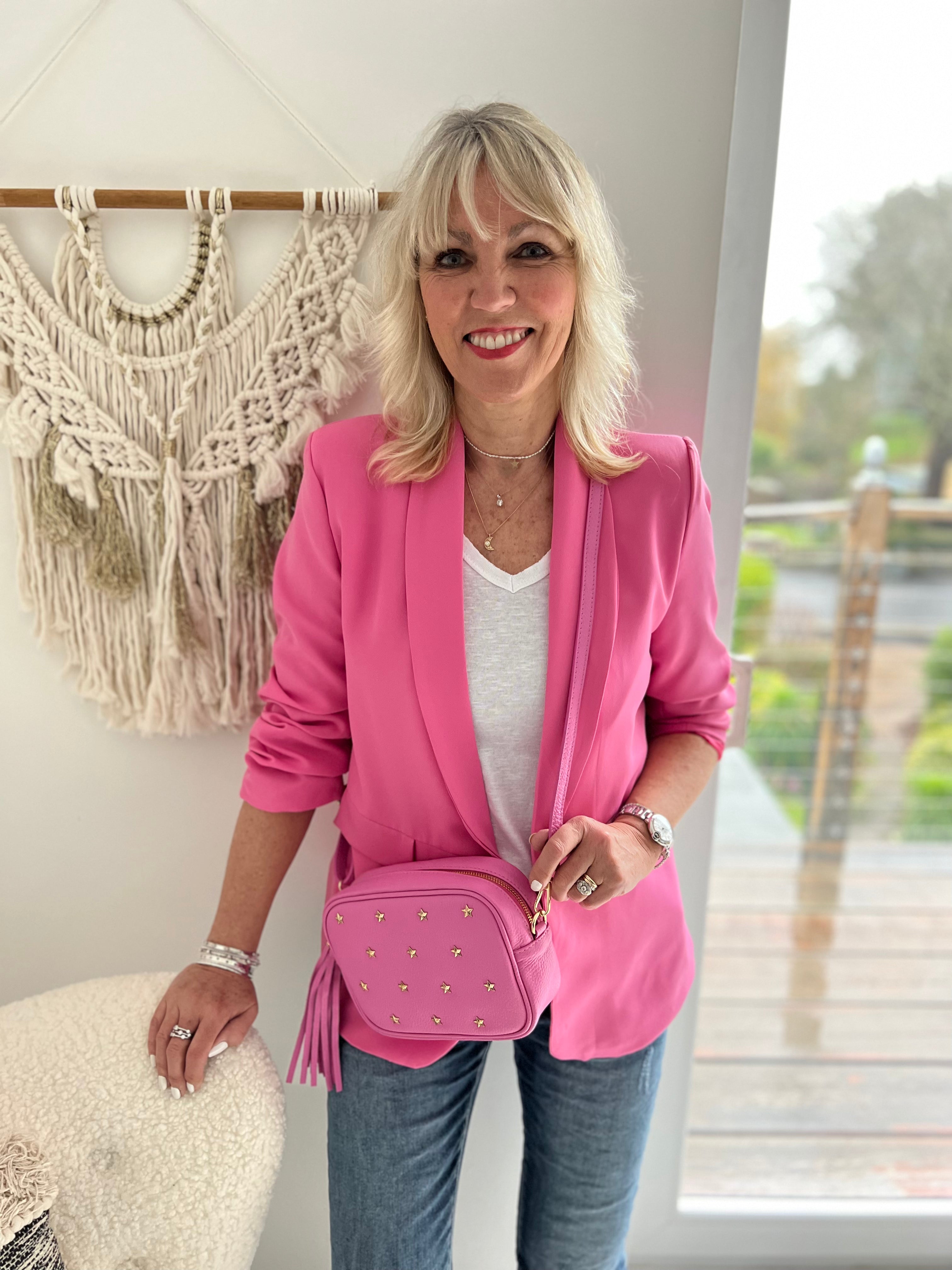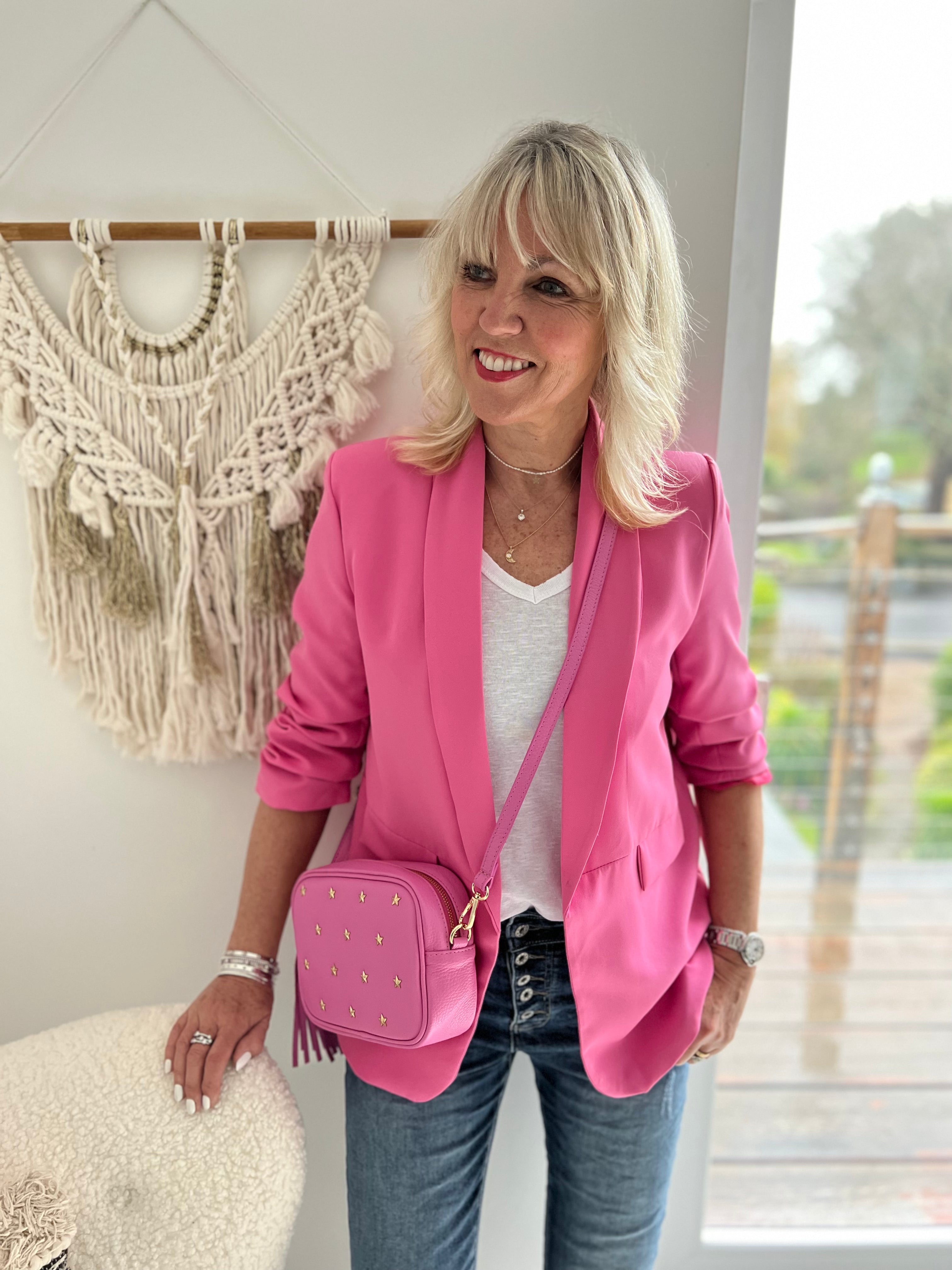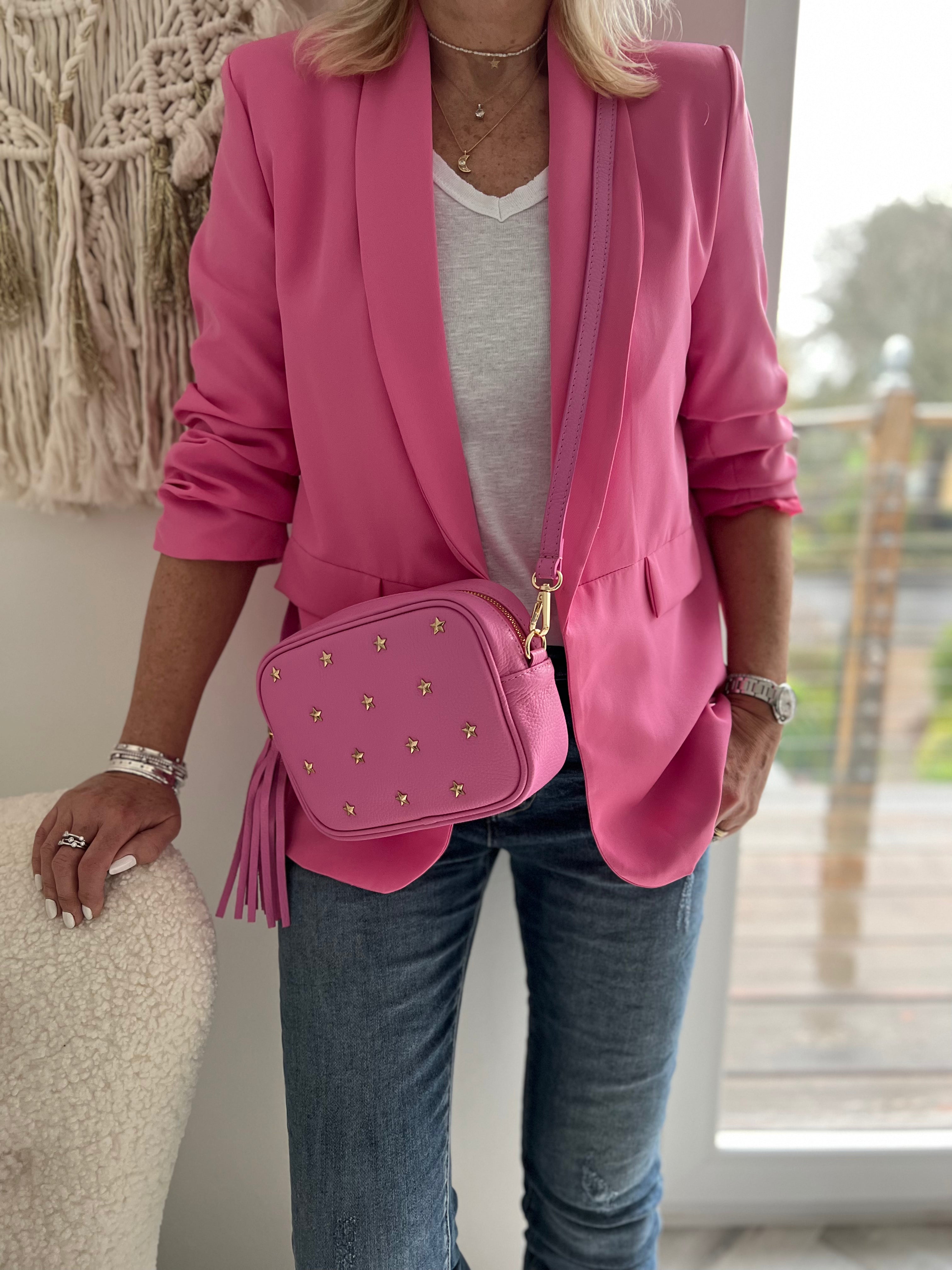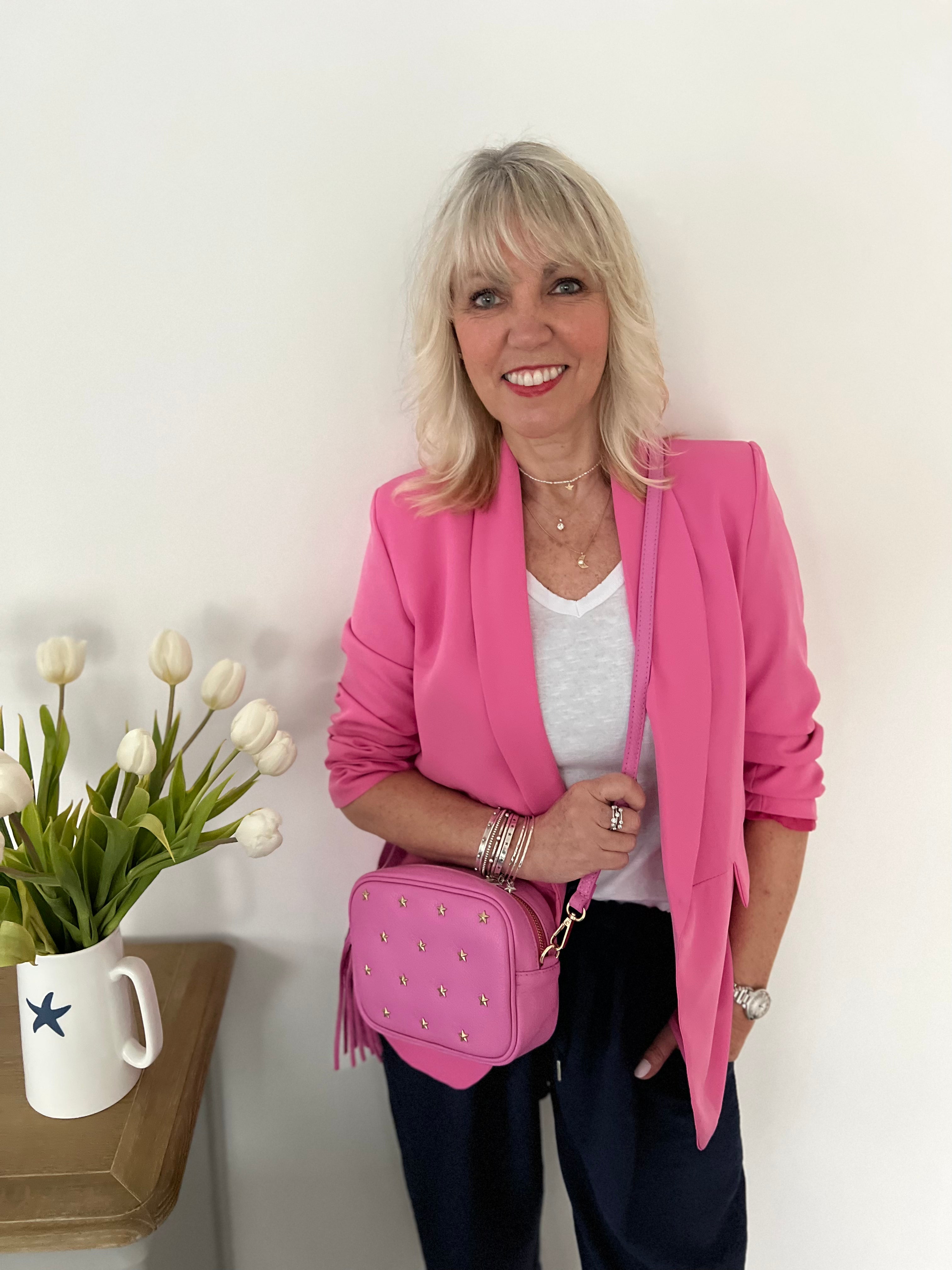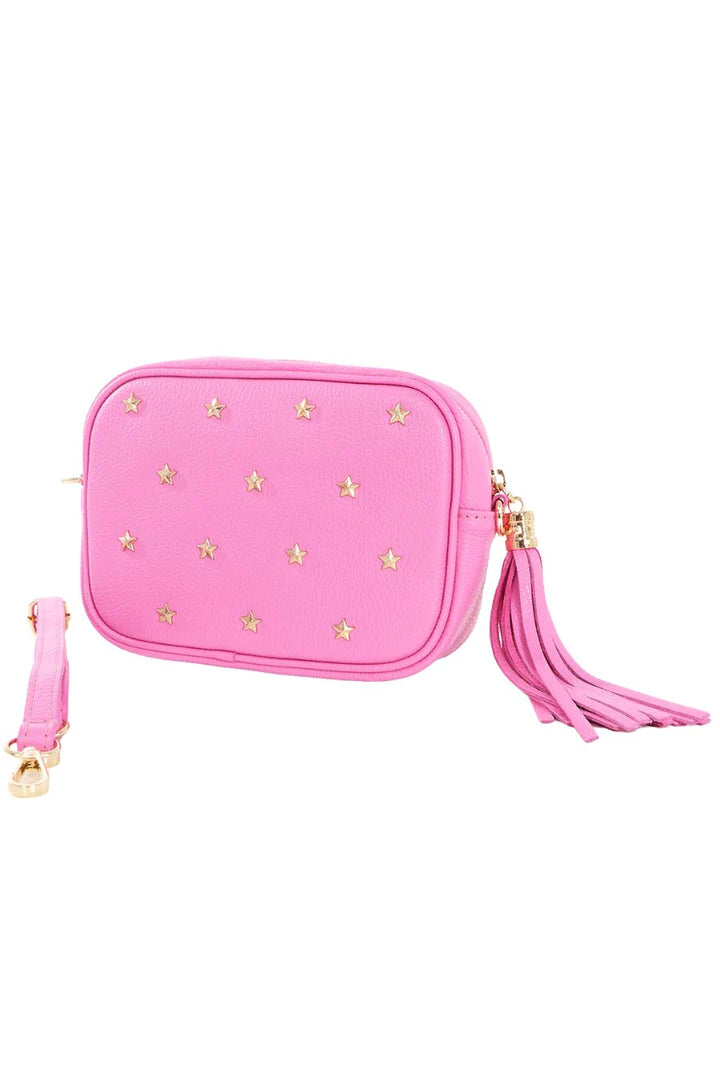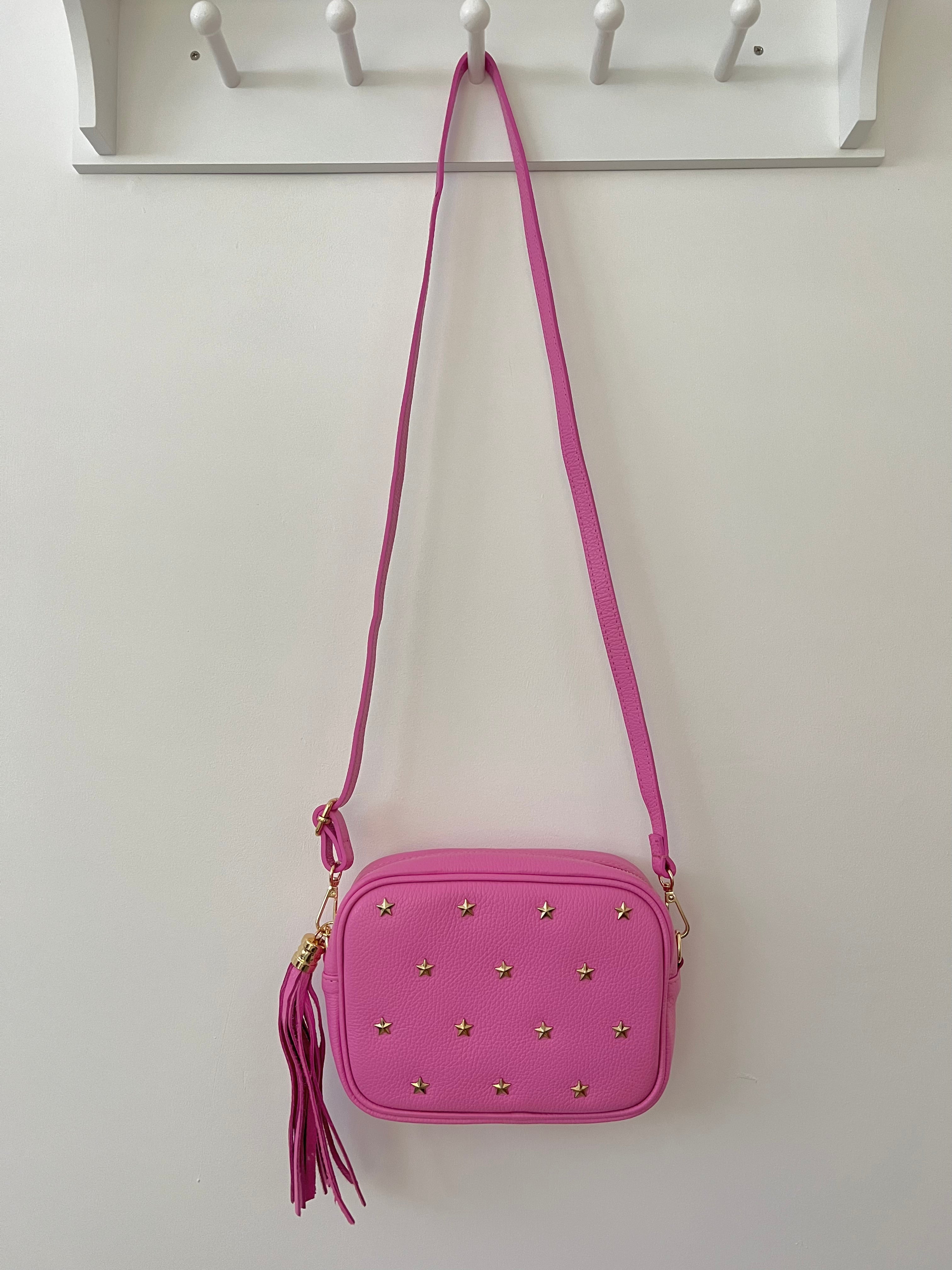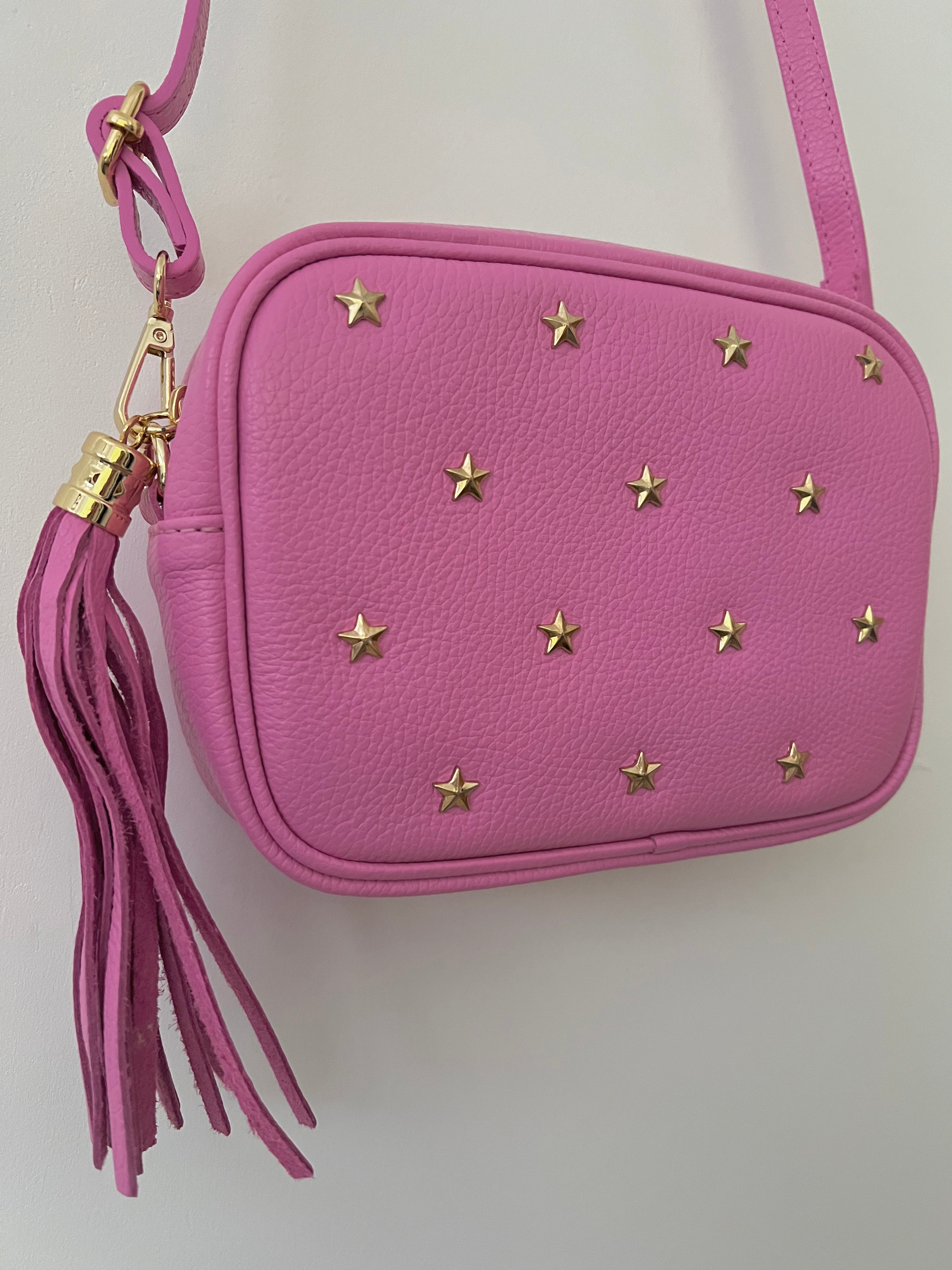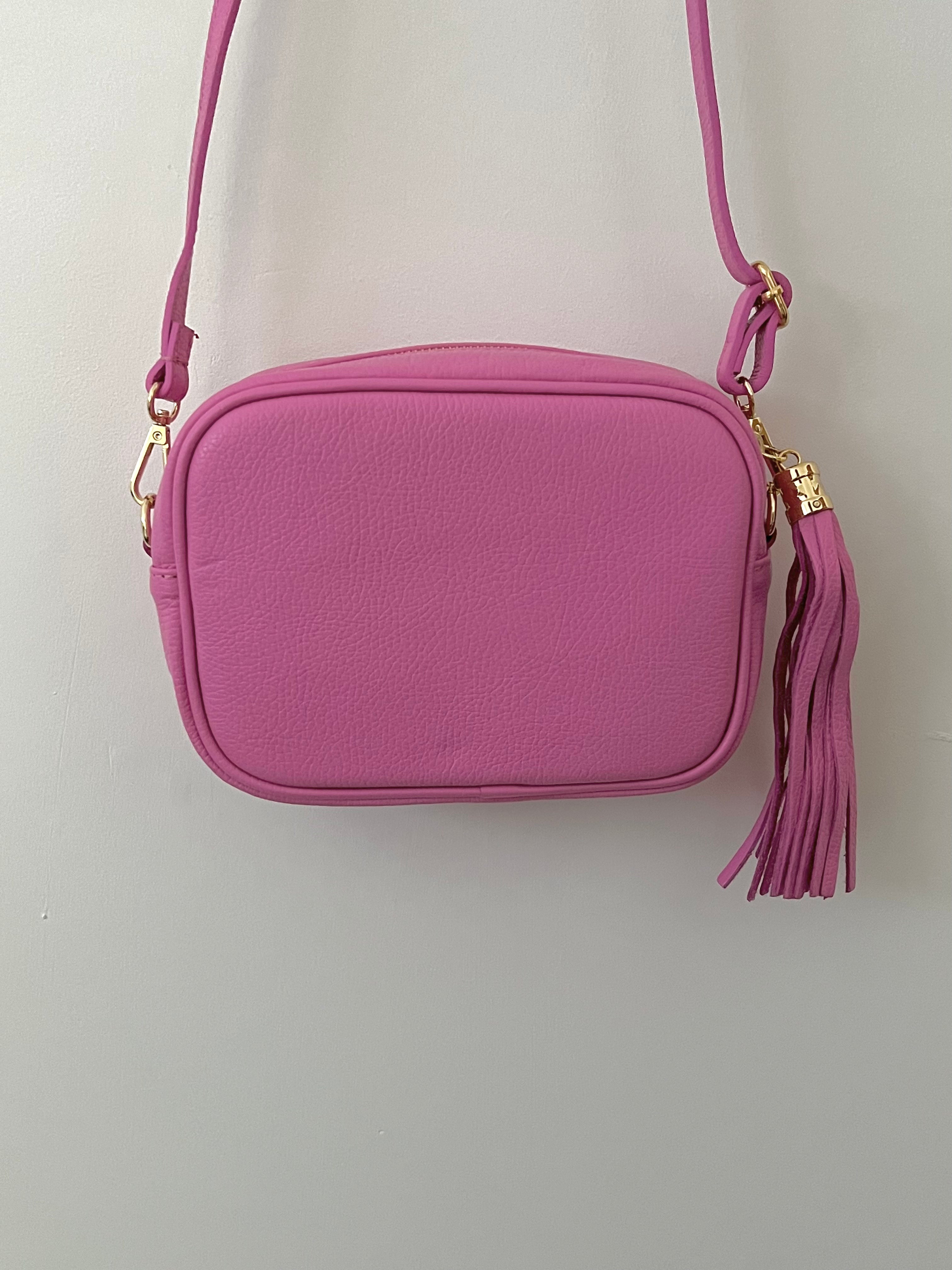 Leather Studded Crossbody Bag in Hot Pink
Wow! This Hot Pink Italian Leather Star Studded Camera Bag is bold, vibrant and edgy. With metallic studded stars, this ladies handbag is ideal for a night out, going to a festival or to take on holiday this summer. 
You'll find it big enough to put all your essentials in (I can even fit a Kindle and an umbrella in mine) but it won't be so big and heavy you compromise your back and shoulders.  It is very comfortable to wear and means you will be hands free at all times.
It is lined, has an internal pocket, top zip and has a leather strap which is long enough to convert from a shoulder bag to a cross body bag. It also has a leather tassel.  The strap is detachable and can be taken off if a different colour/style of strap is used instead. See bag straps sold separately.
This bag comes in other styles and colours
Makes a beautiful gift too!
100% Italian leather with gold hardware
23 cm x 18 cm x 8 cm