Free UK Postage on all orders over £100!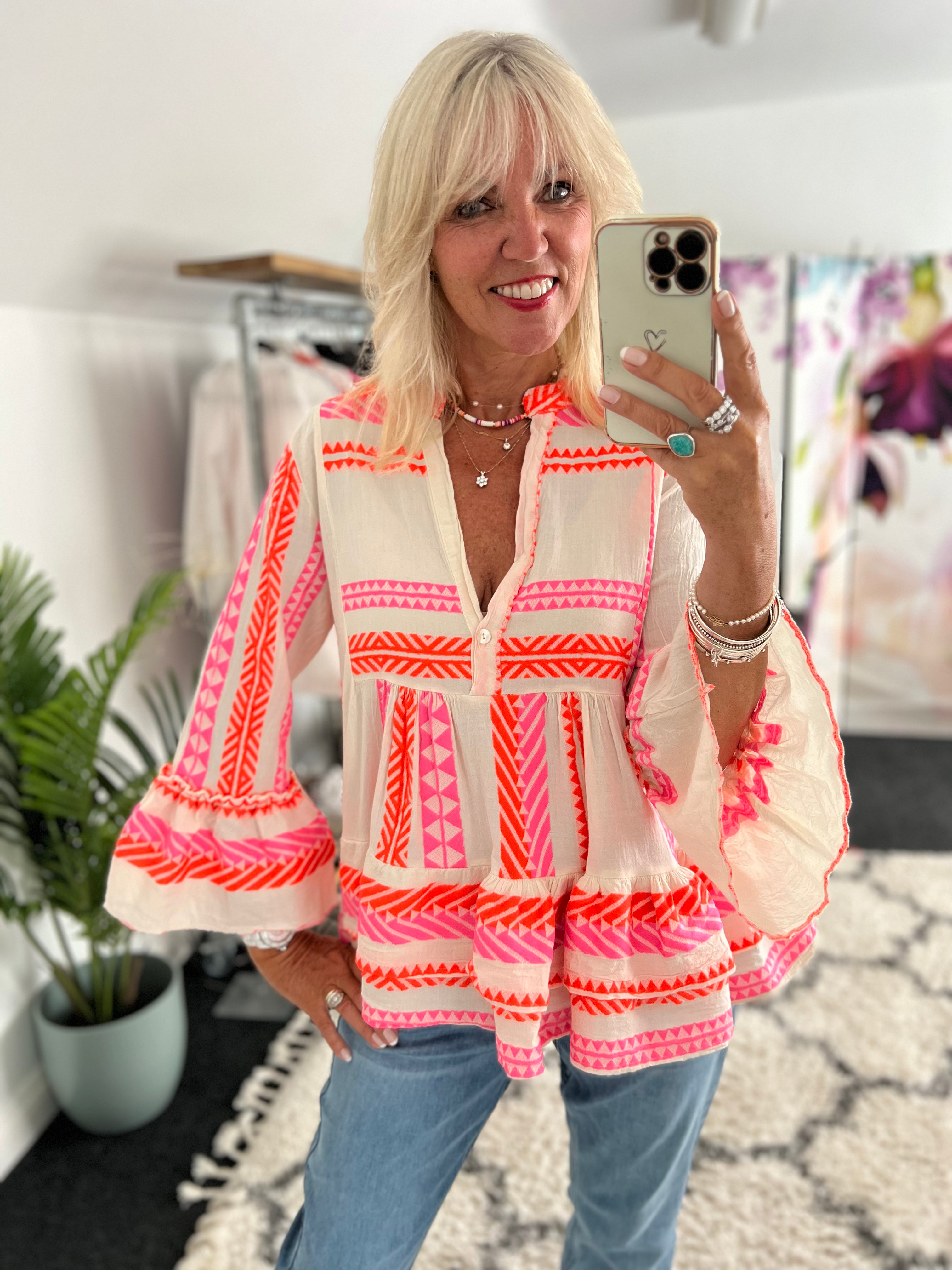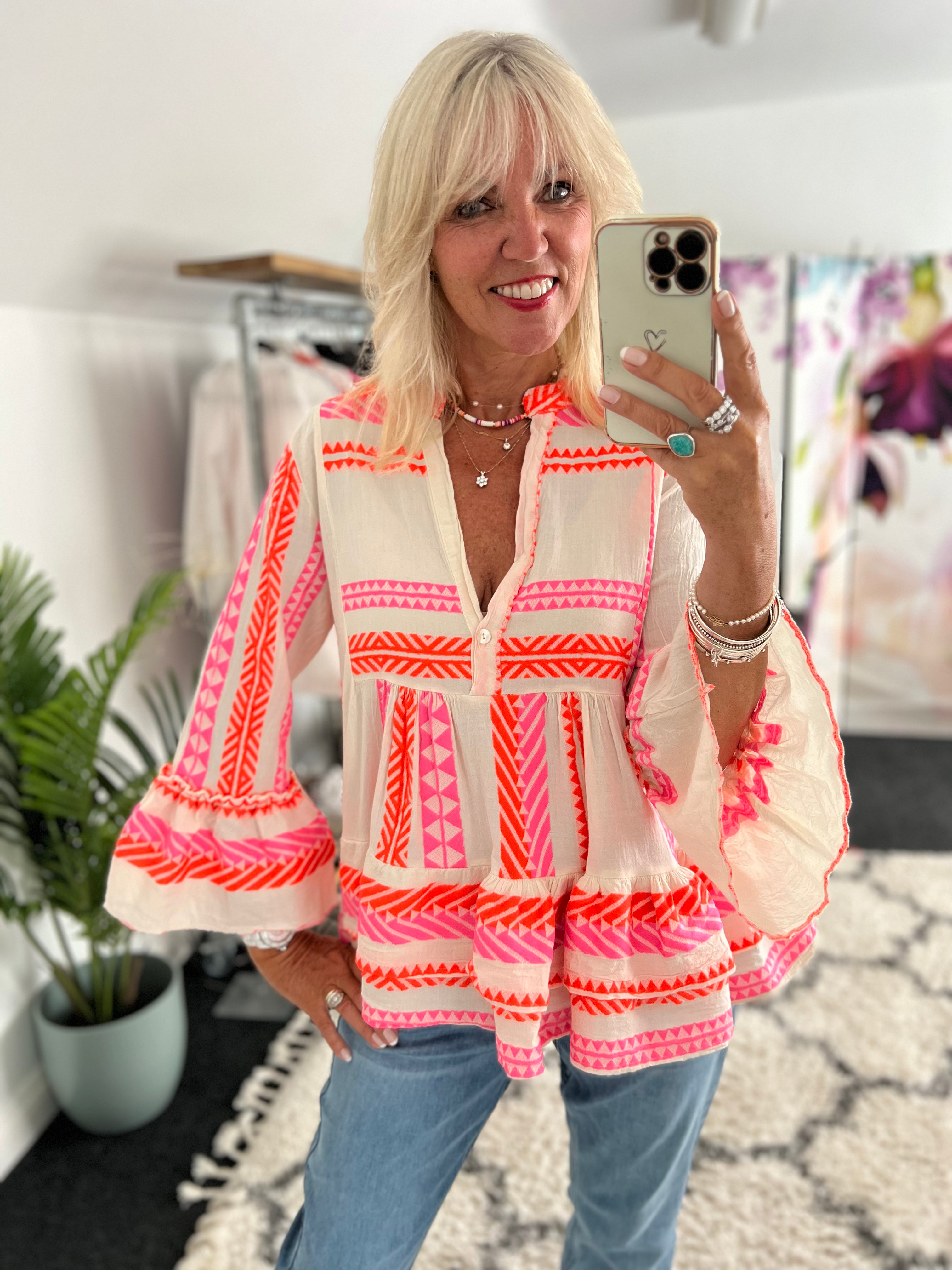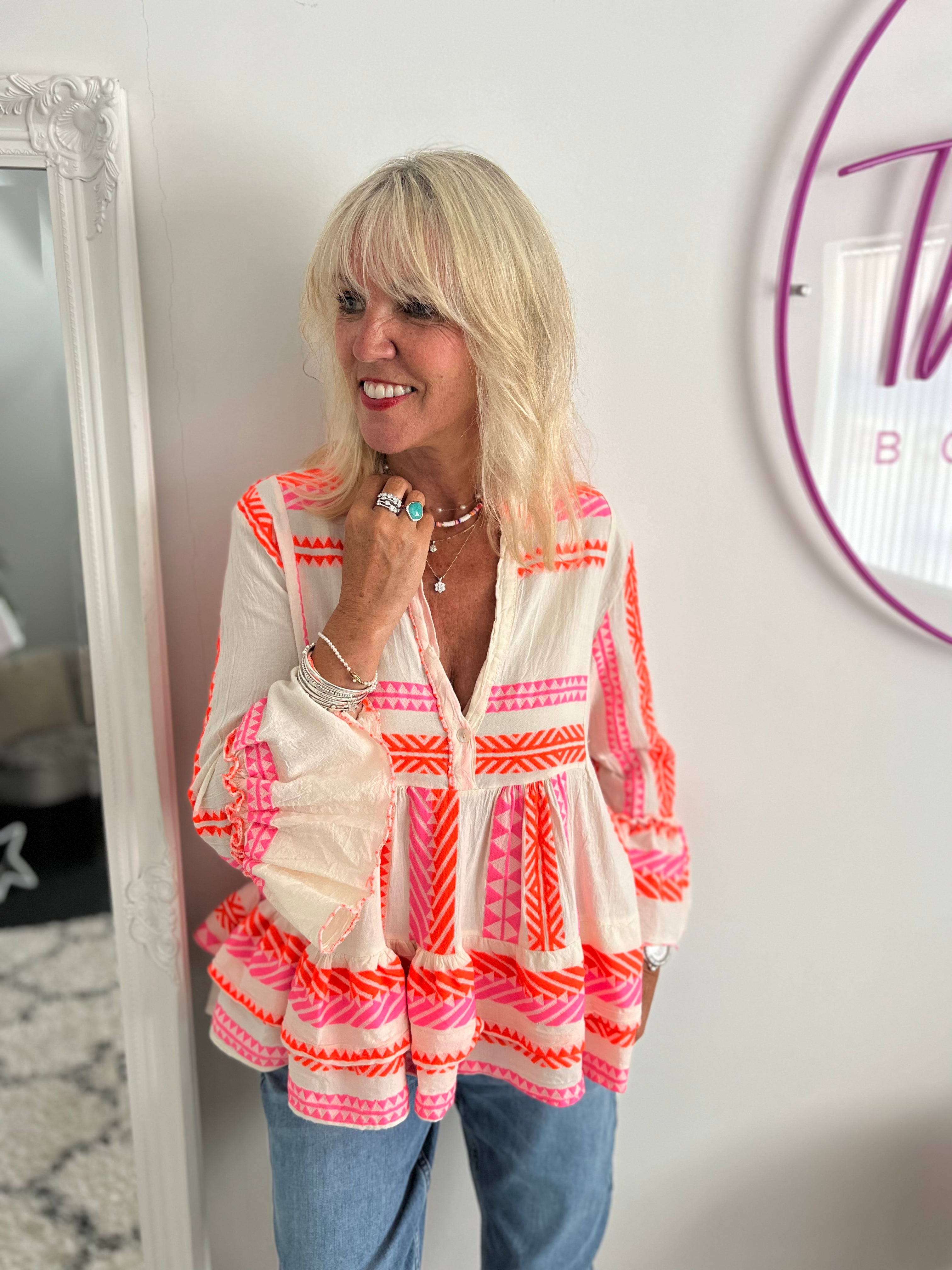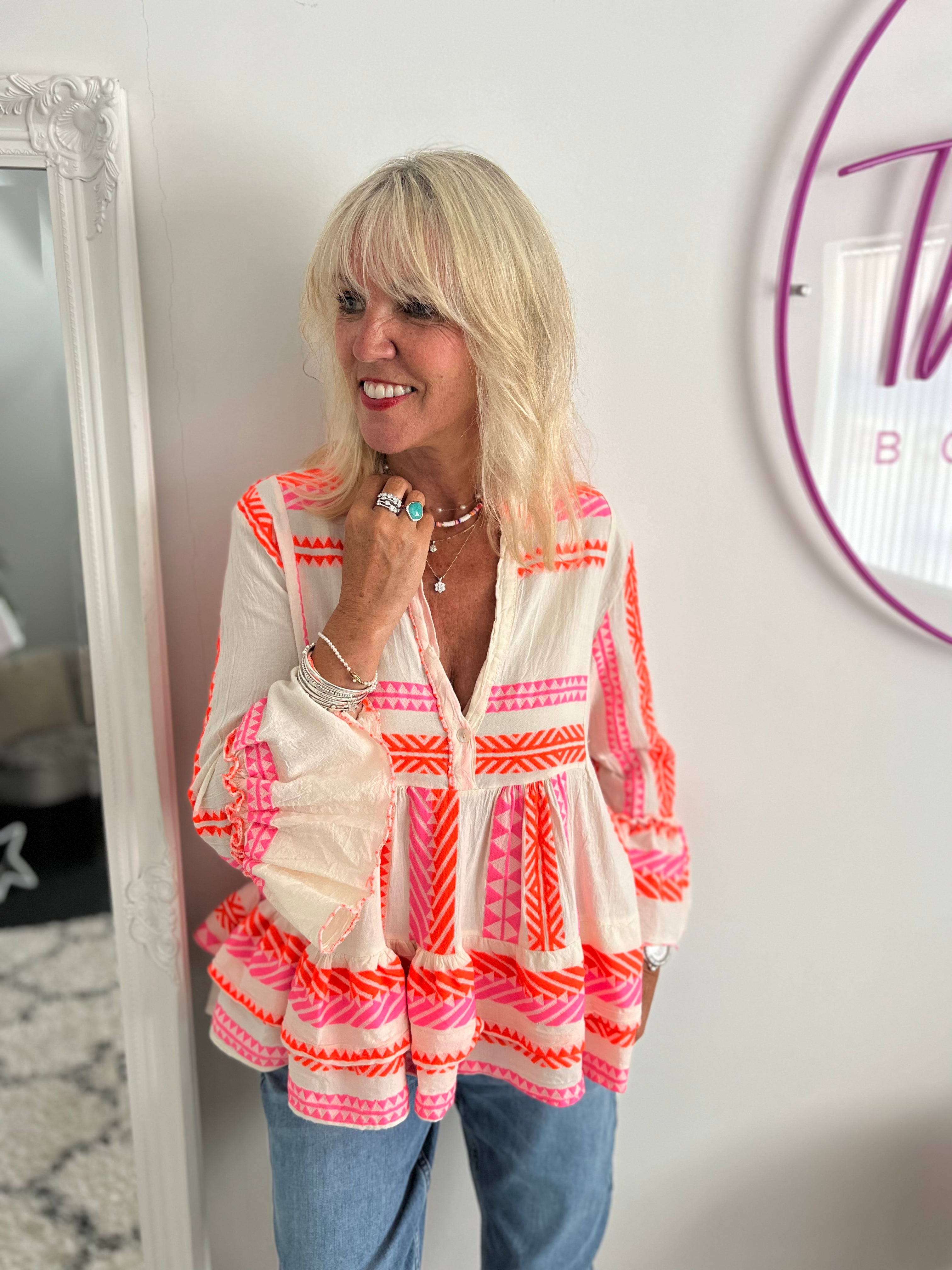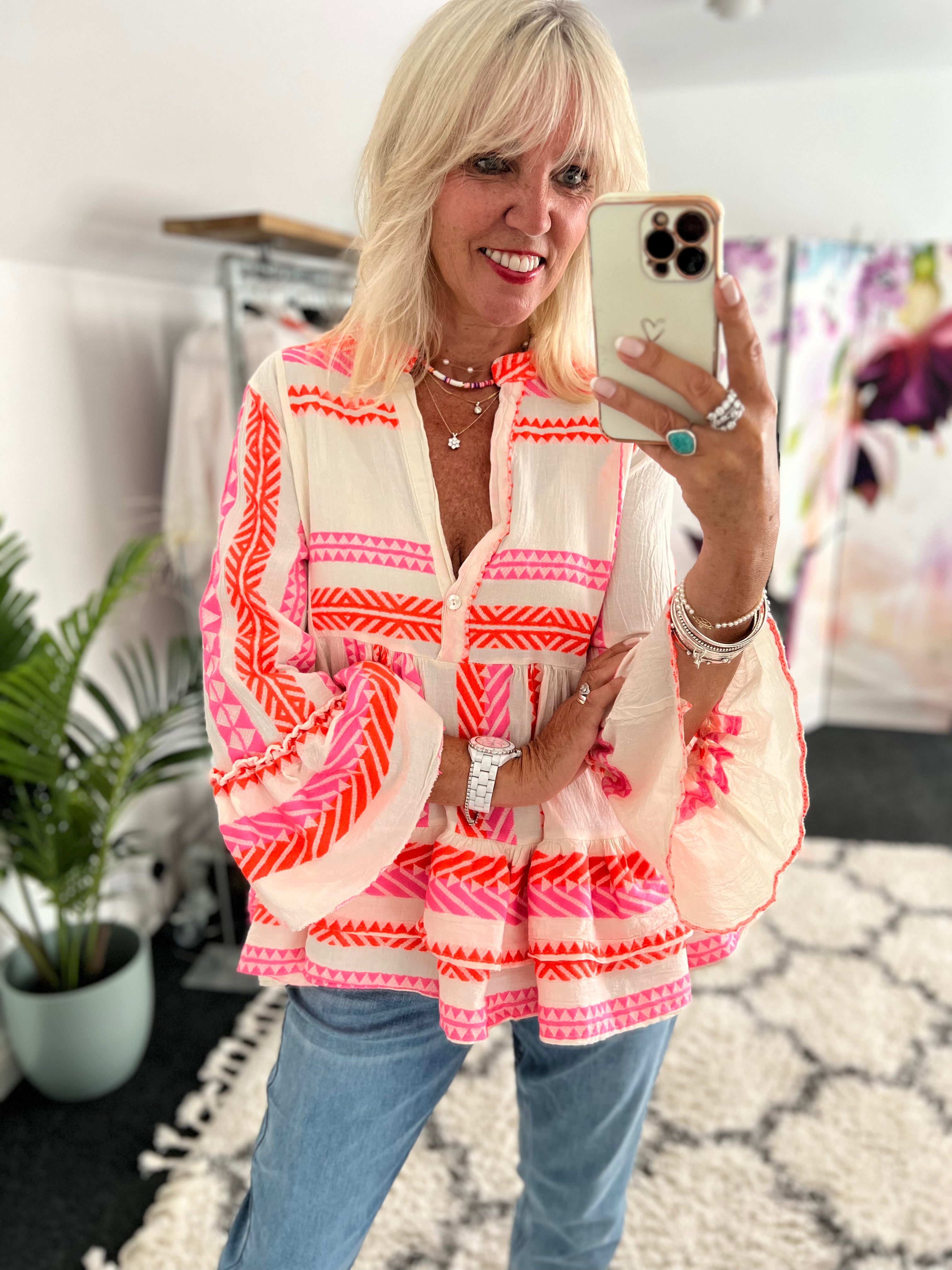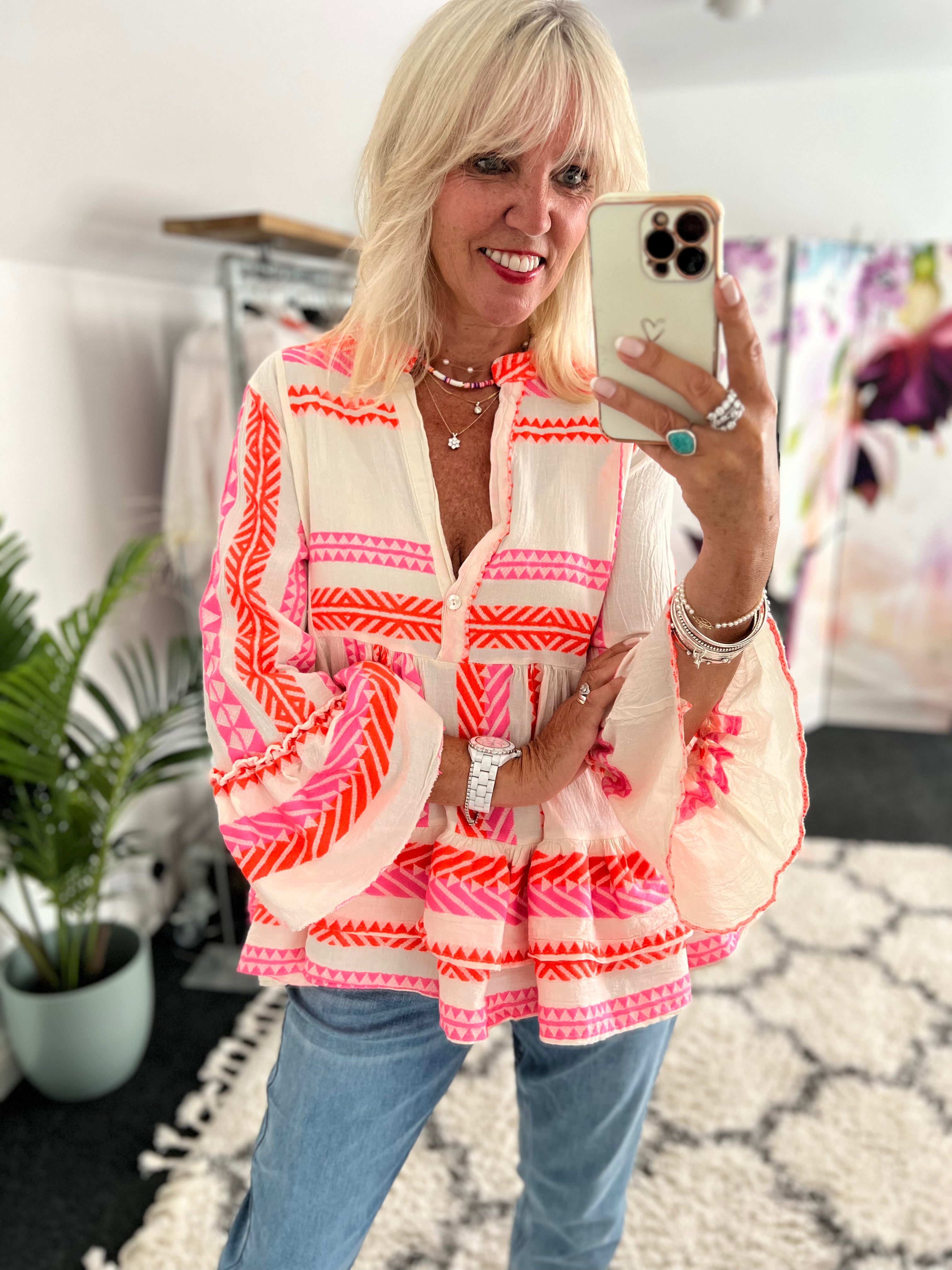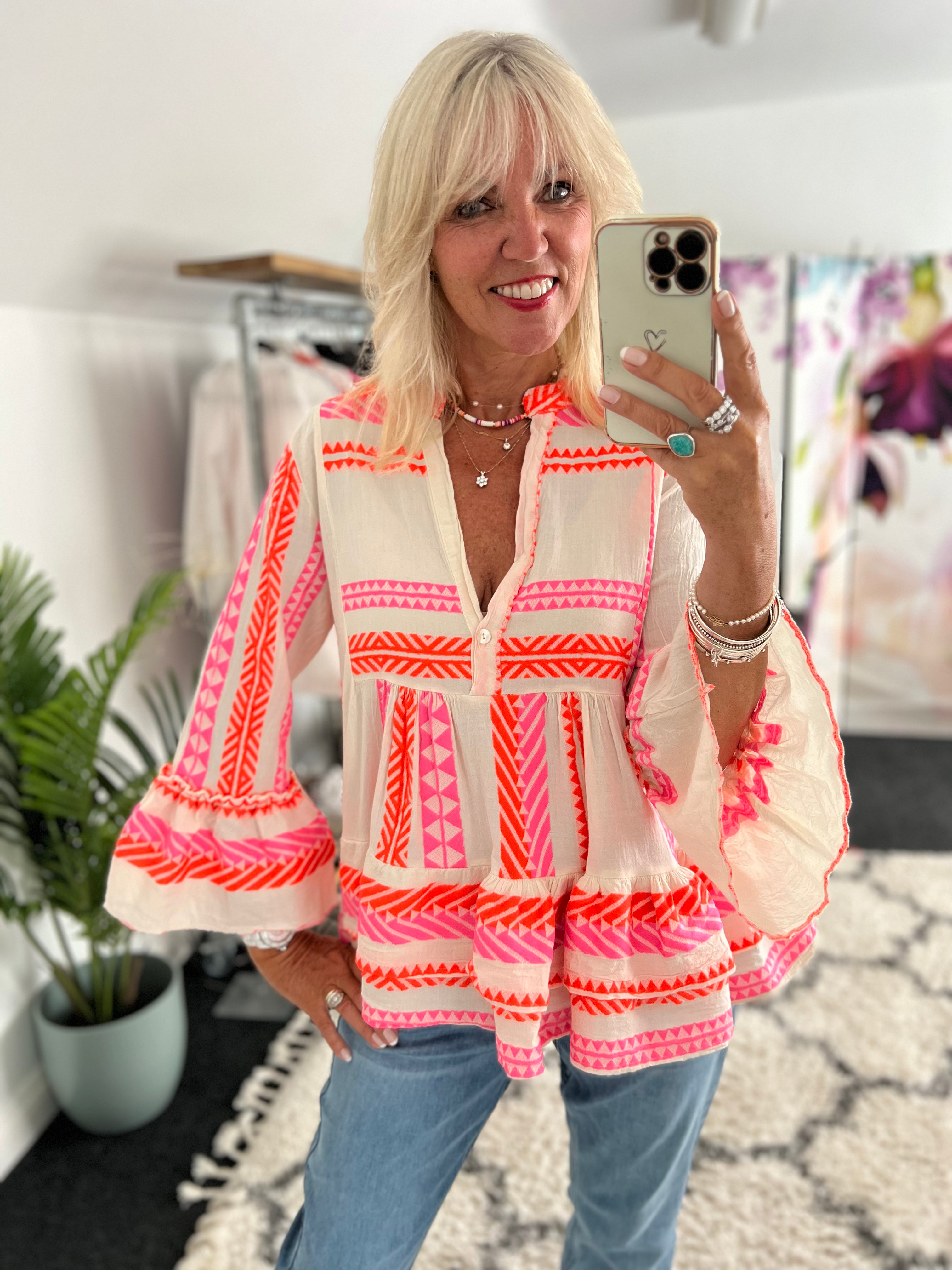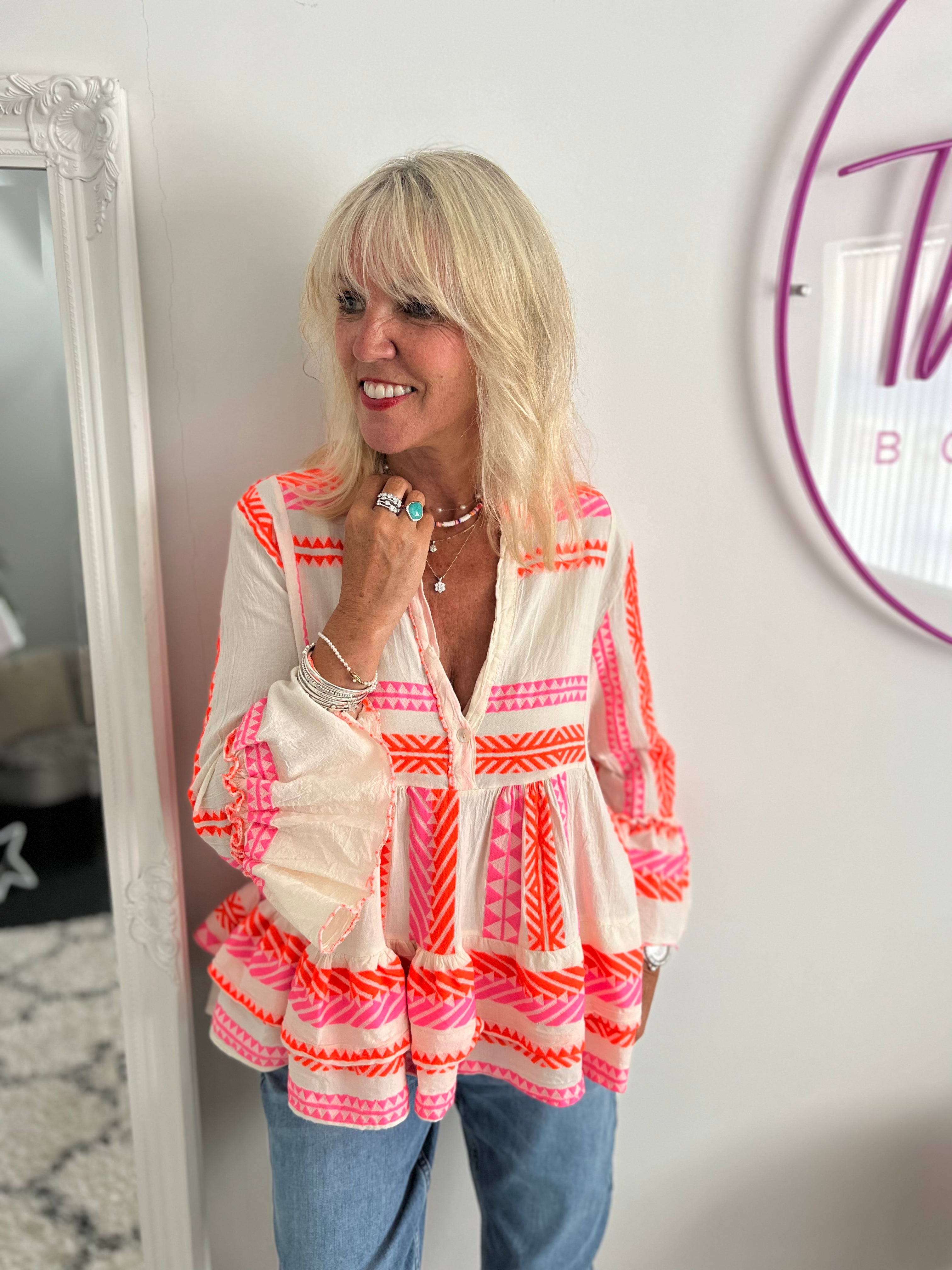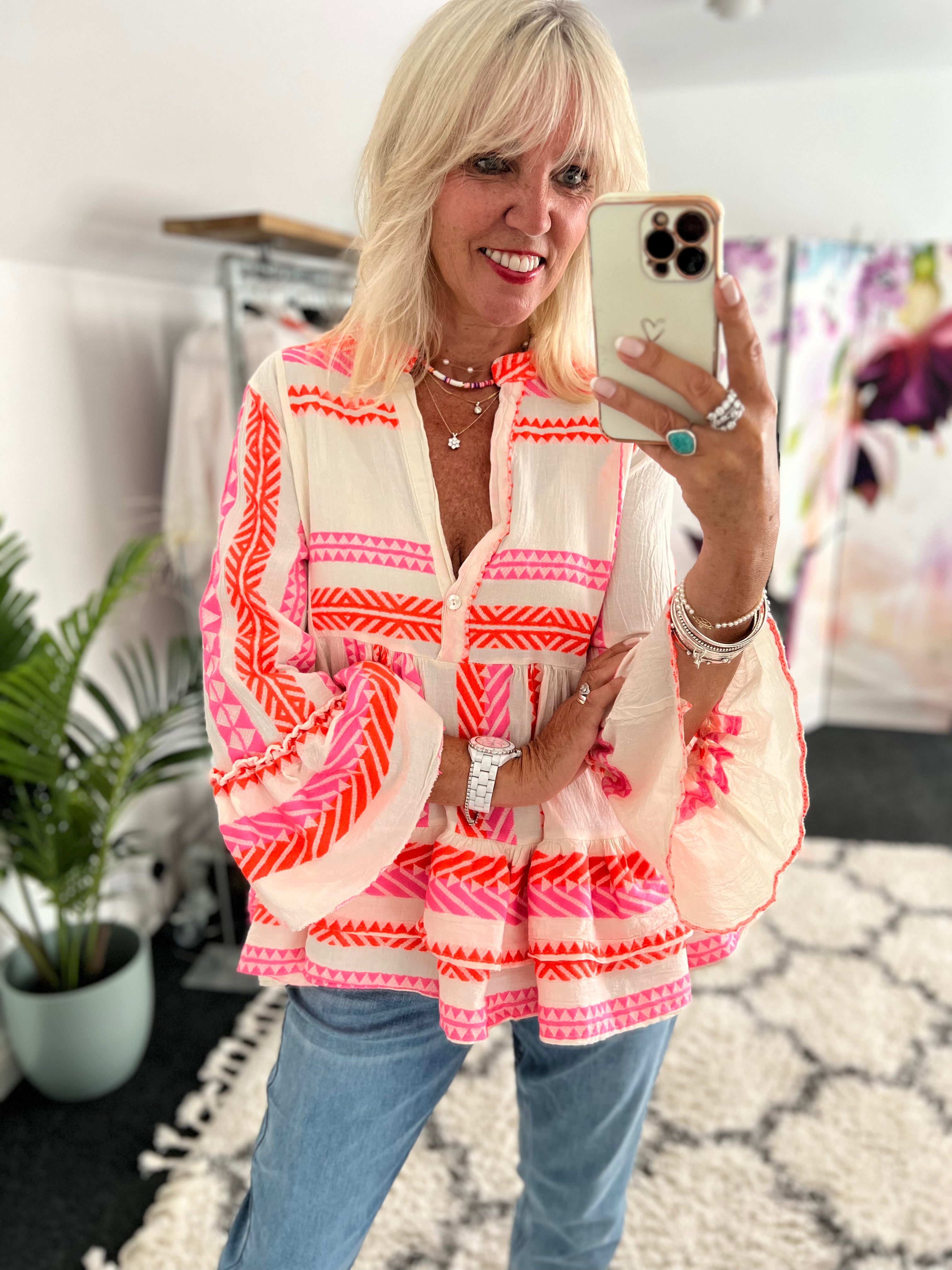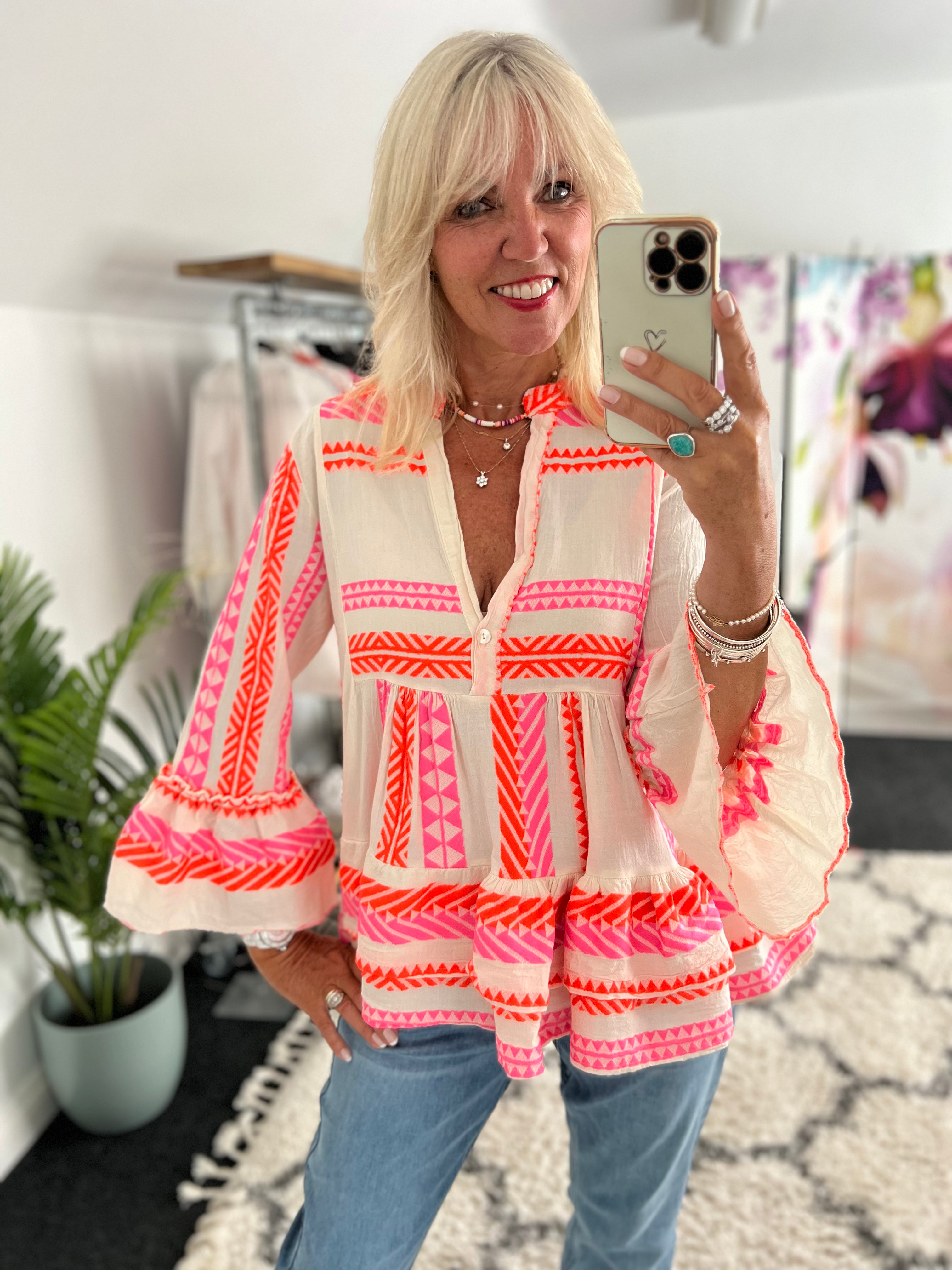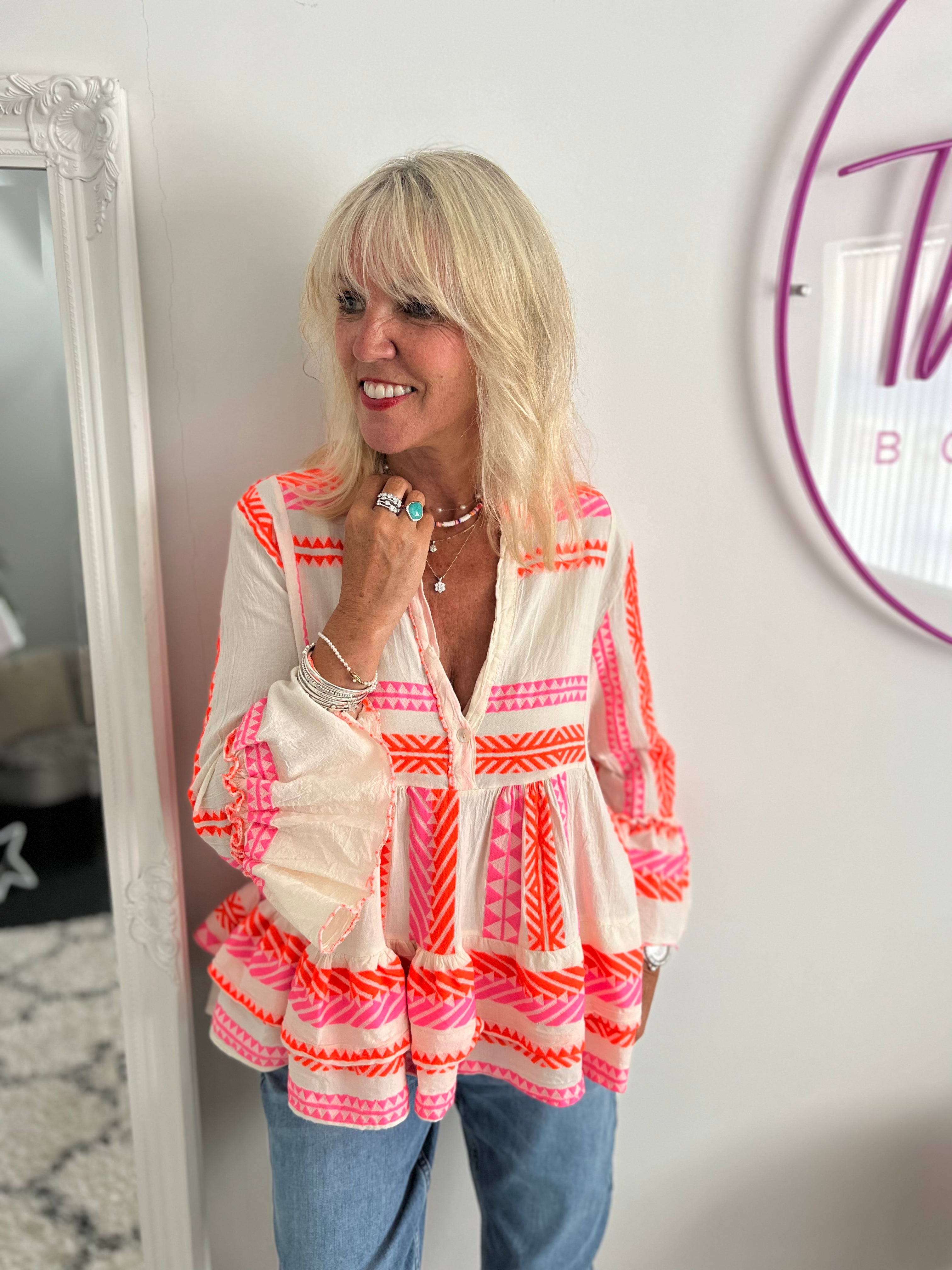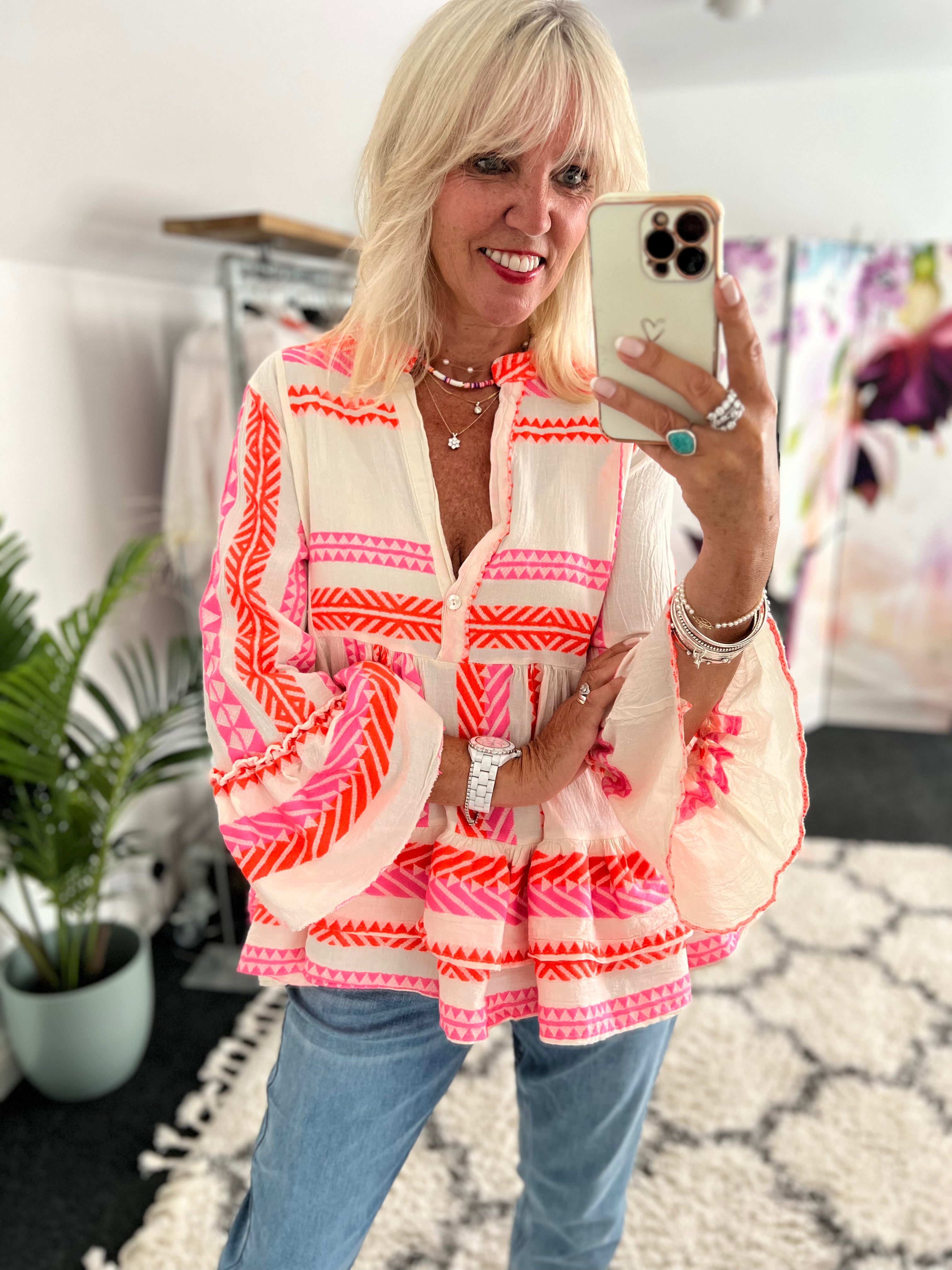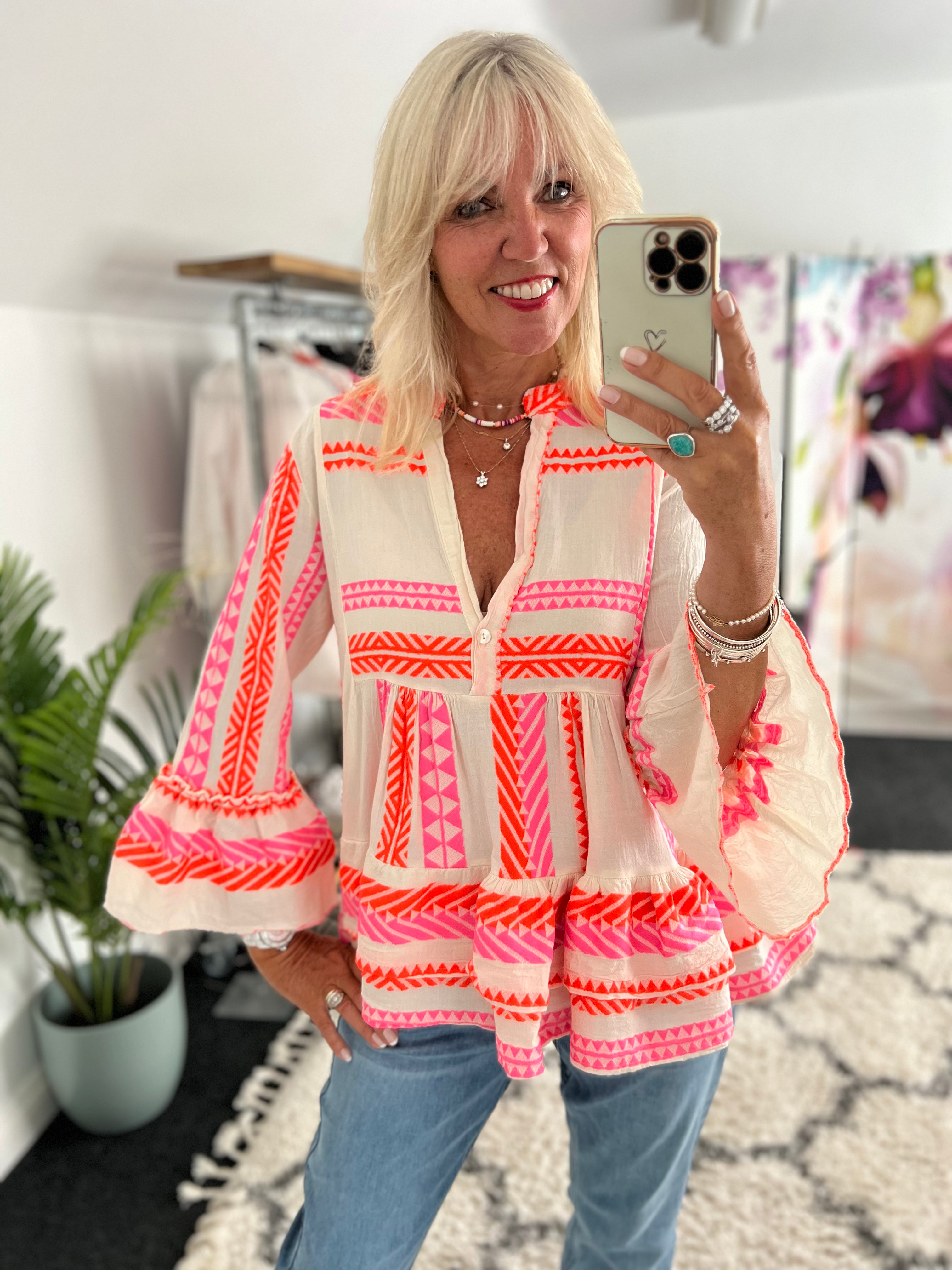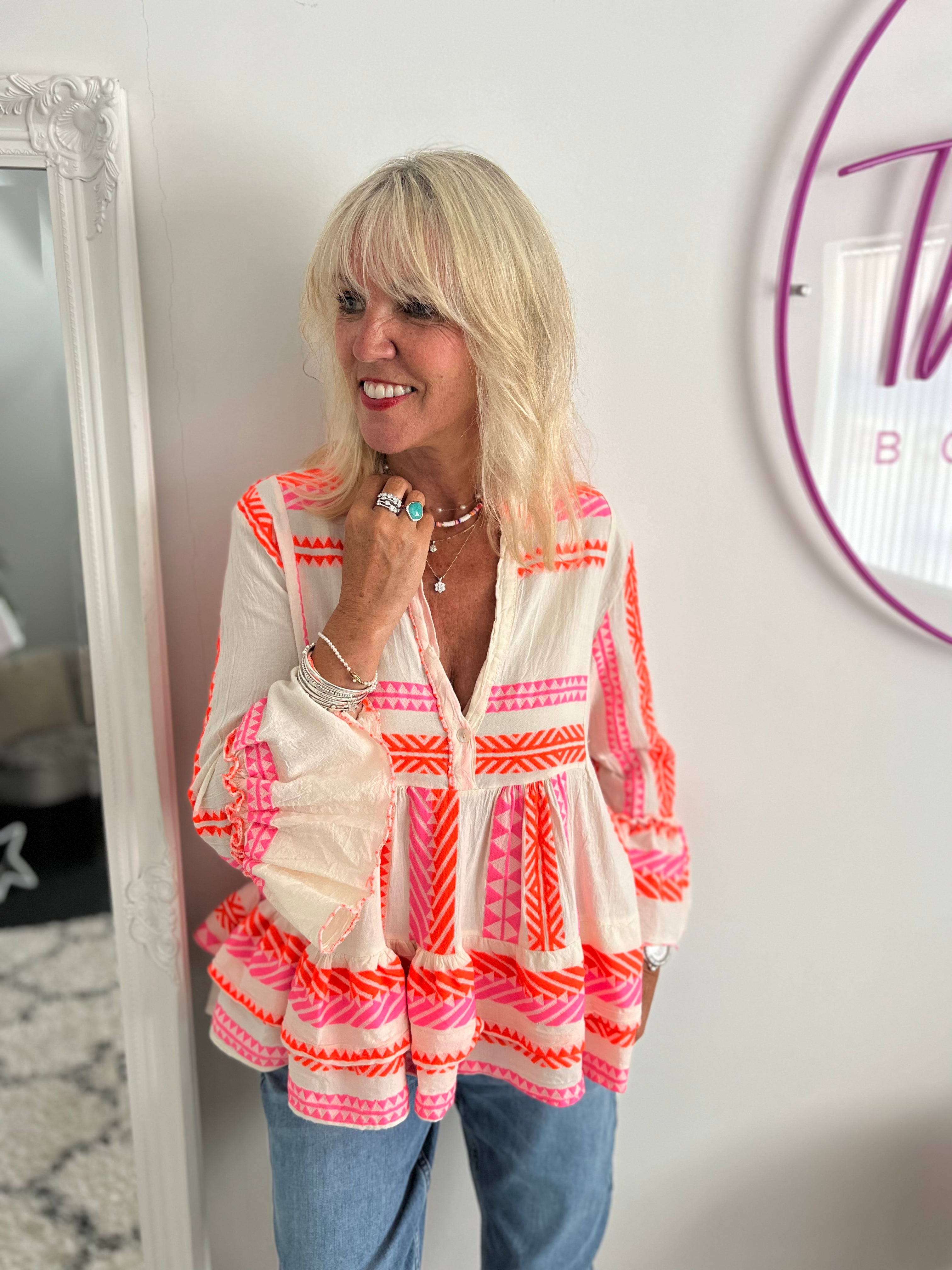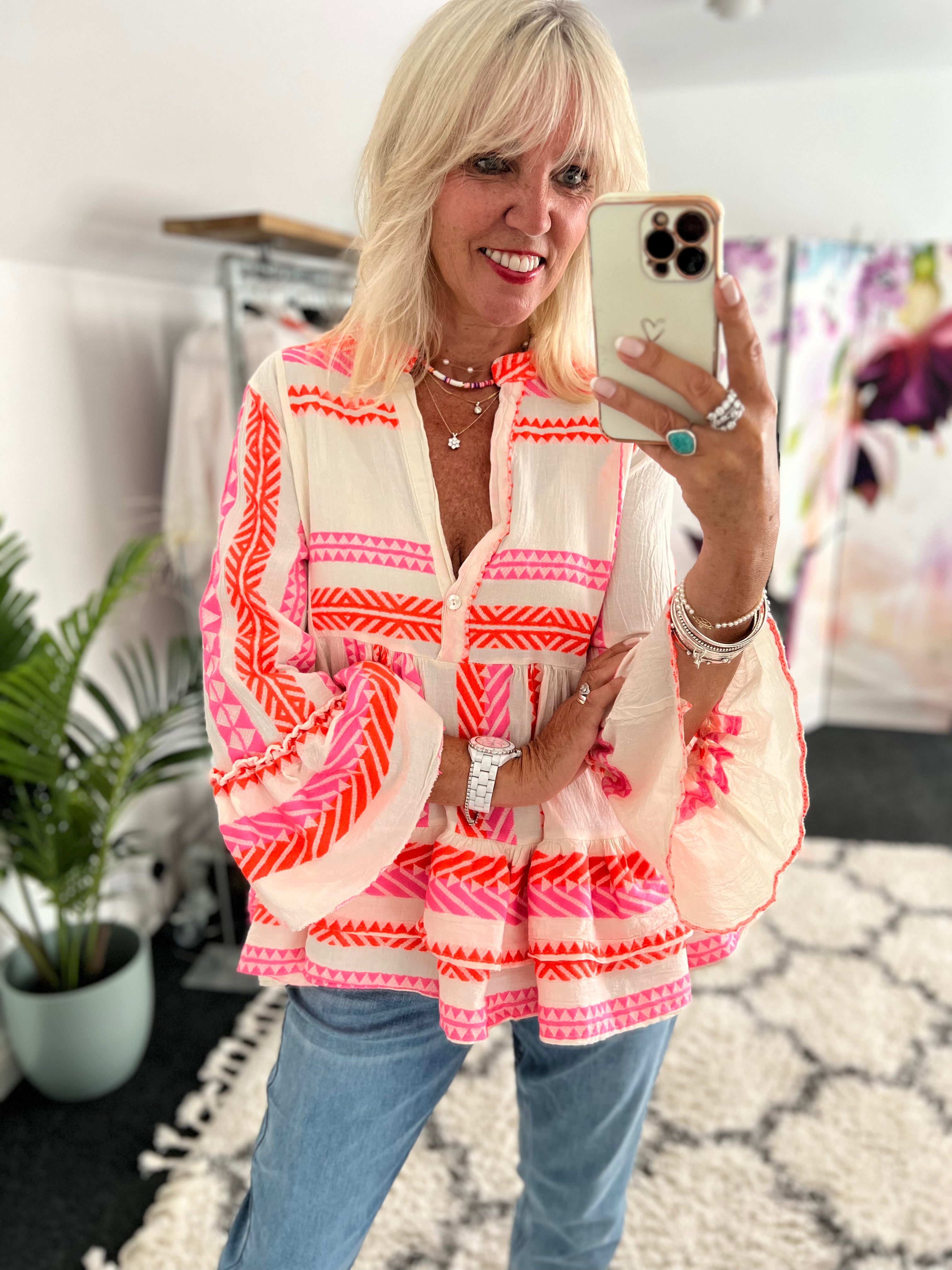 Embroidered Top in Pink & Orange
Ease into summer with this charming top. This piece has been woven from pure heavy cotton and is embroidered for a bold look. A pair of jeans or shorts, trainers or platform espadrilles are the final touch. 
You may well know from seeing this style of top  on designer websites how gorgeous it is. You may not like the heavy price tag though. Virtually identical to similar designer dresses, but at a much smaller price.
100% cotton
One Size to fit most sizes up to Sz16. Chest measures 44" and the length is 27"
Im a Sz10 and 5'6"