Free UK Postage on all orders over £100!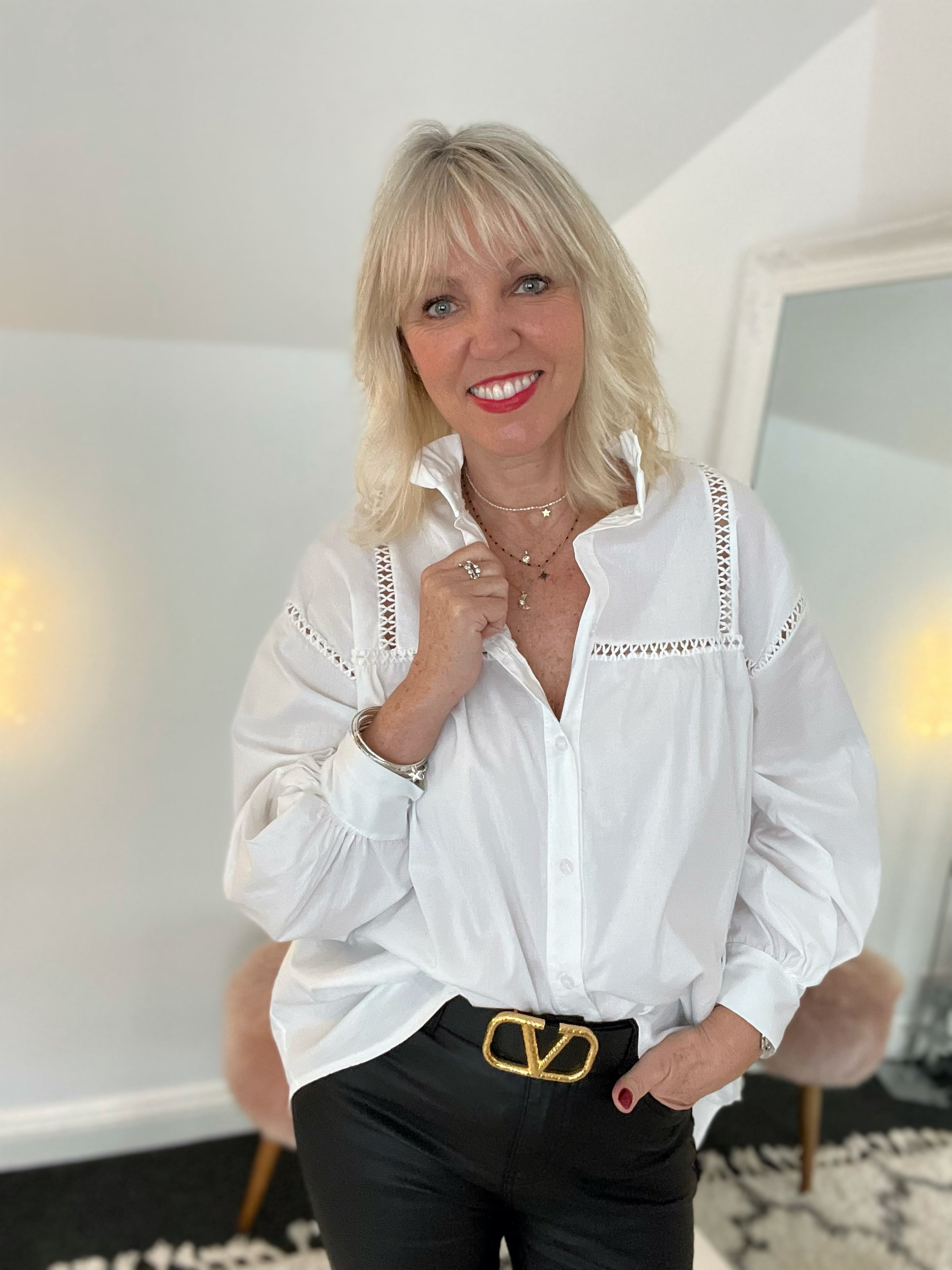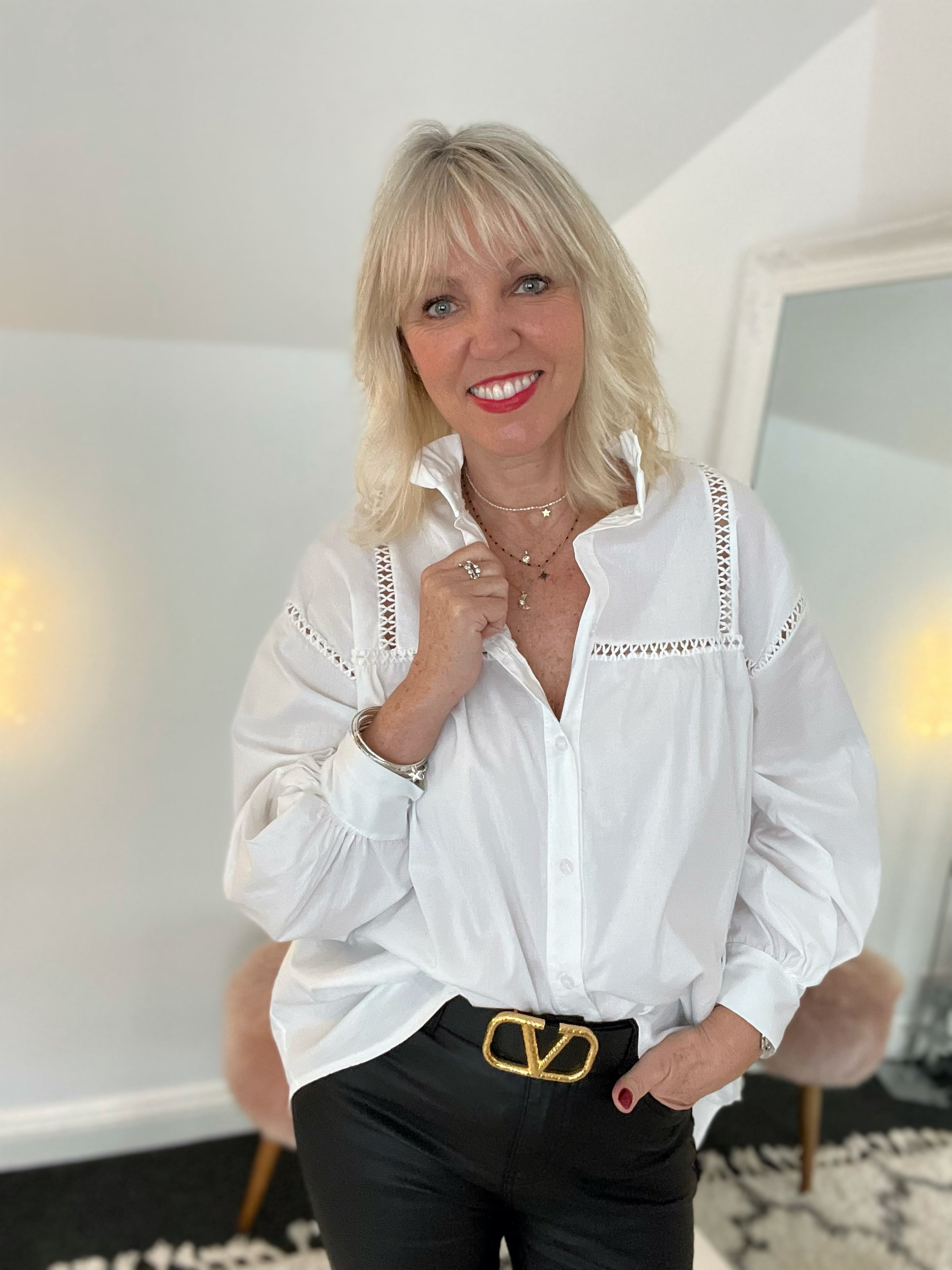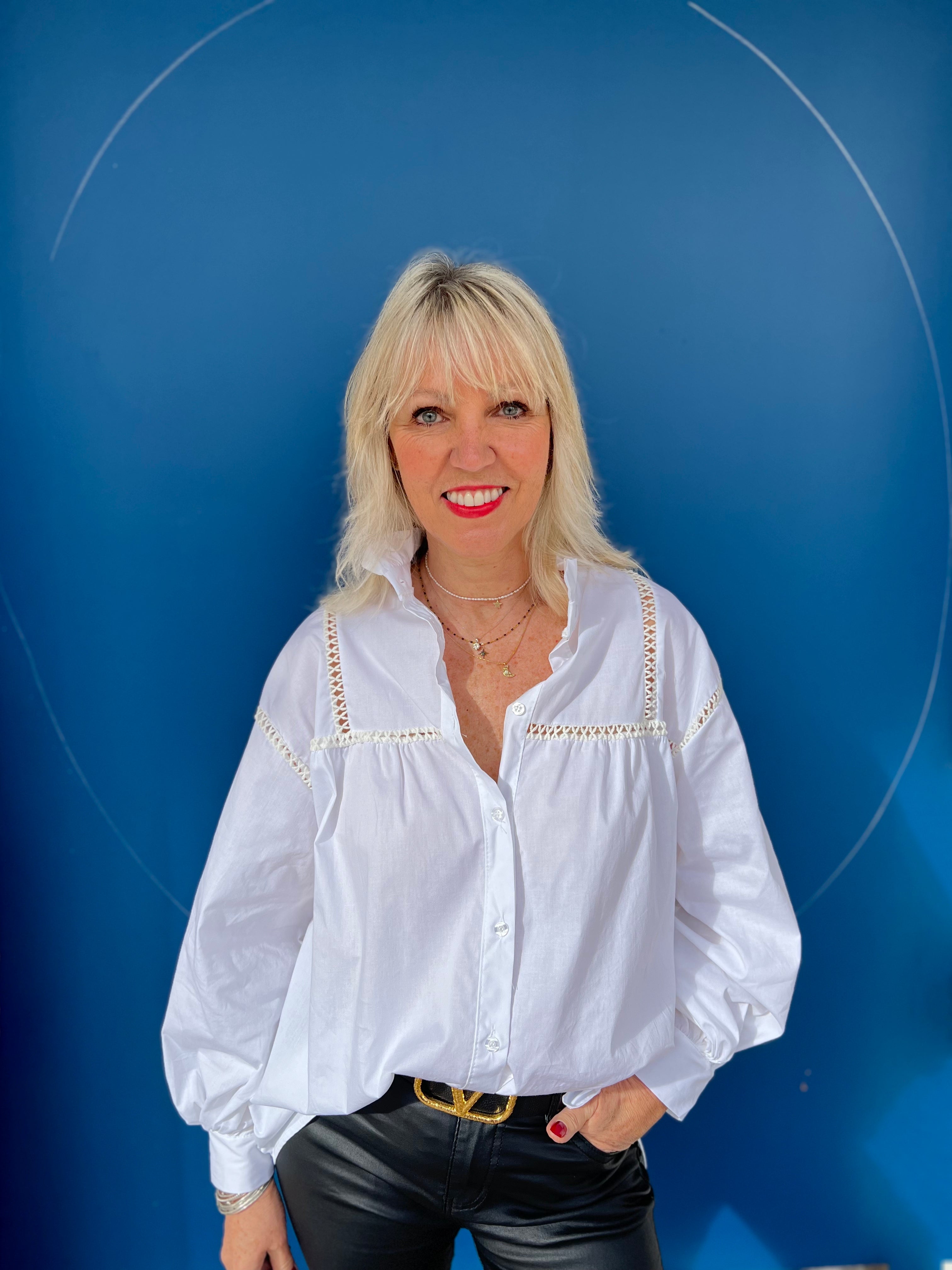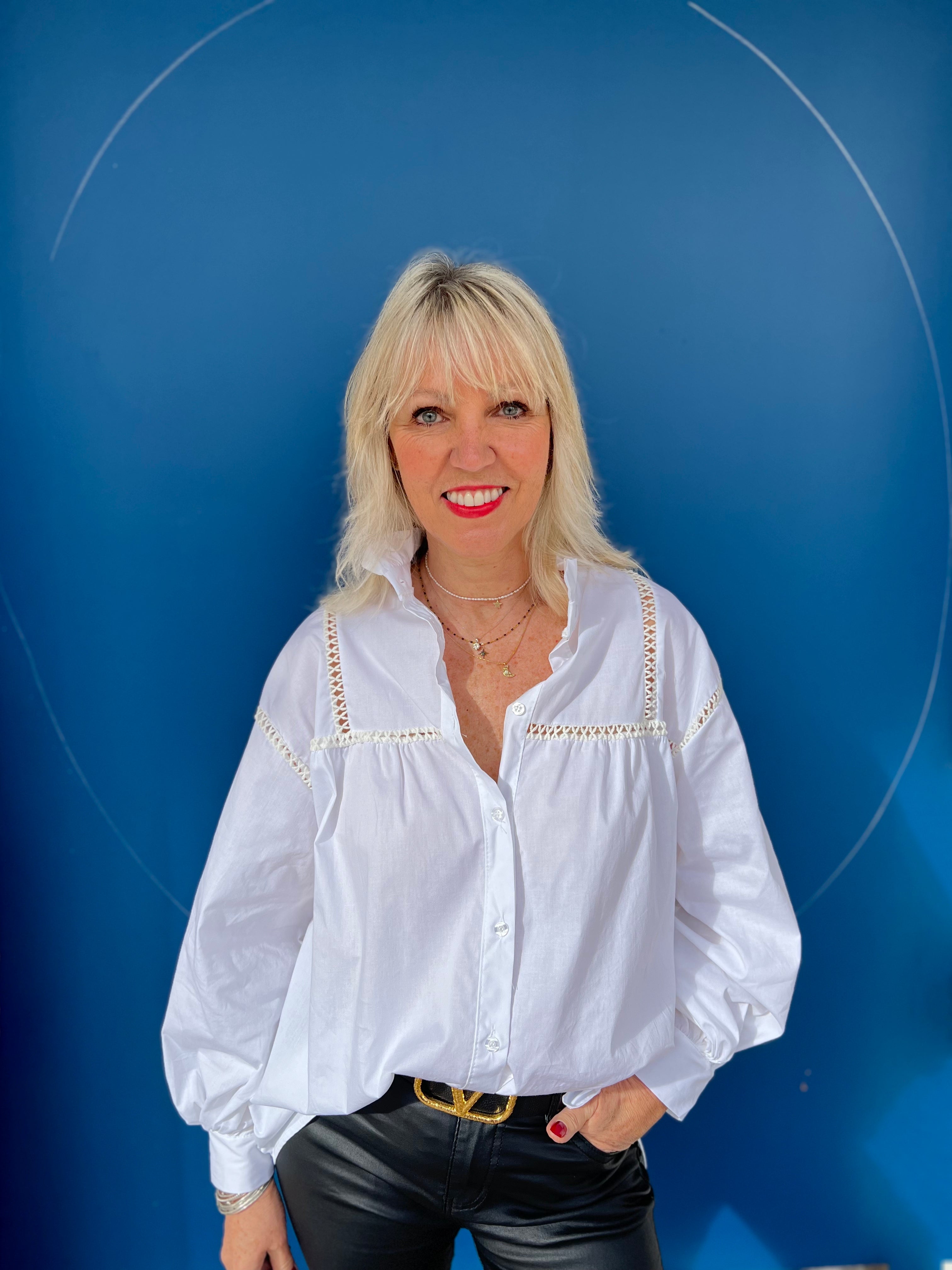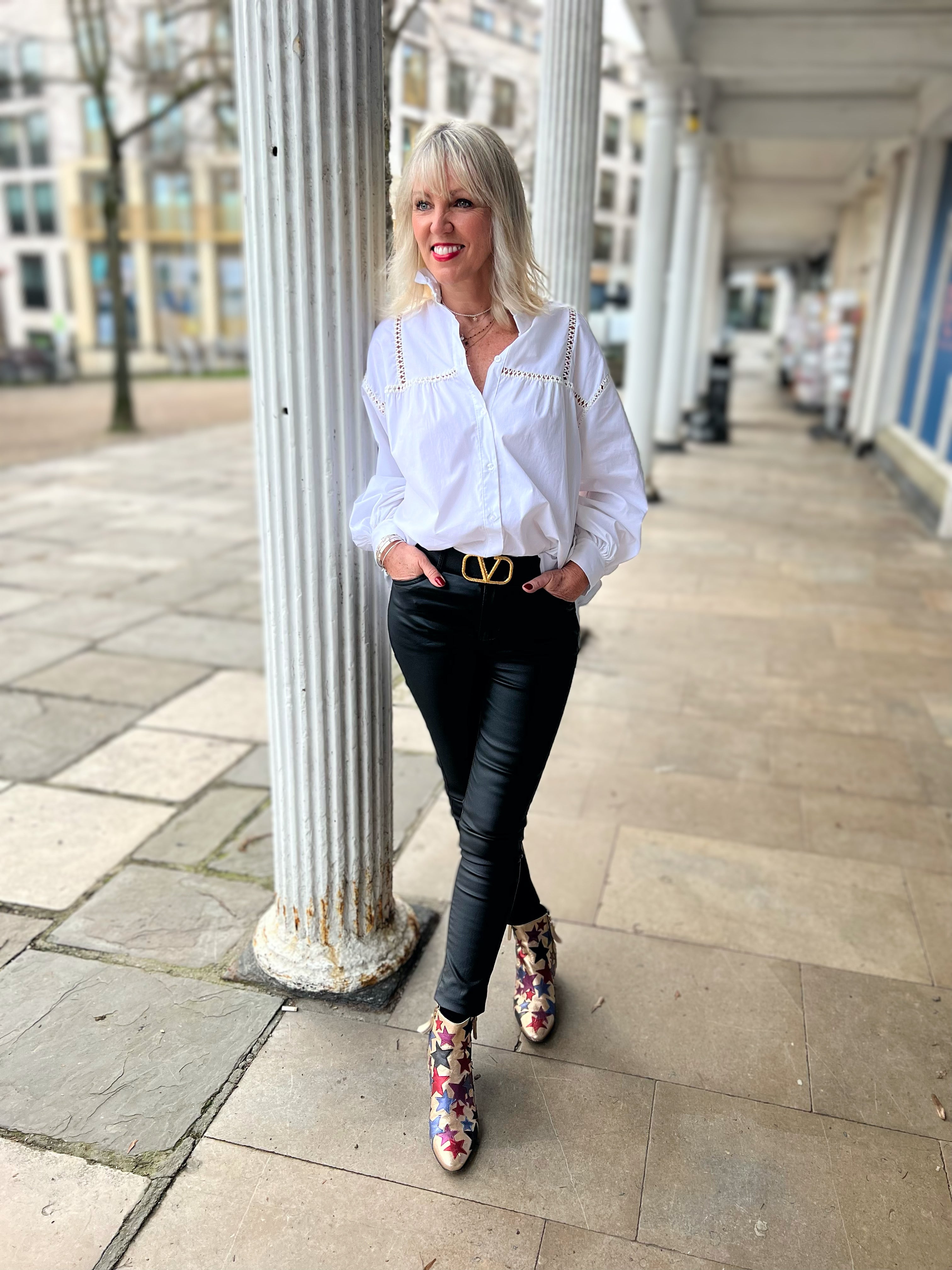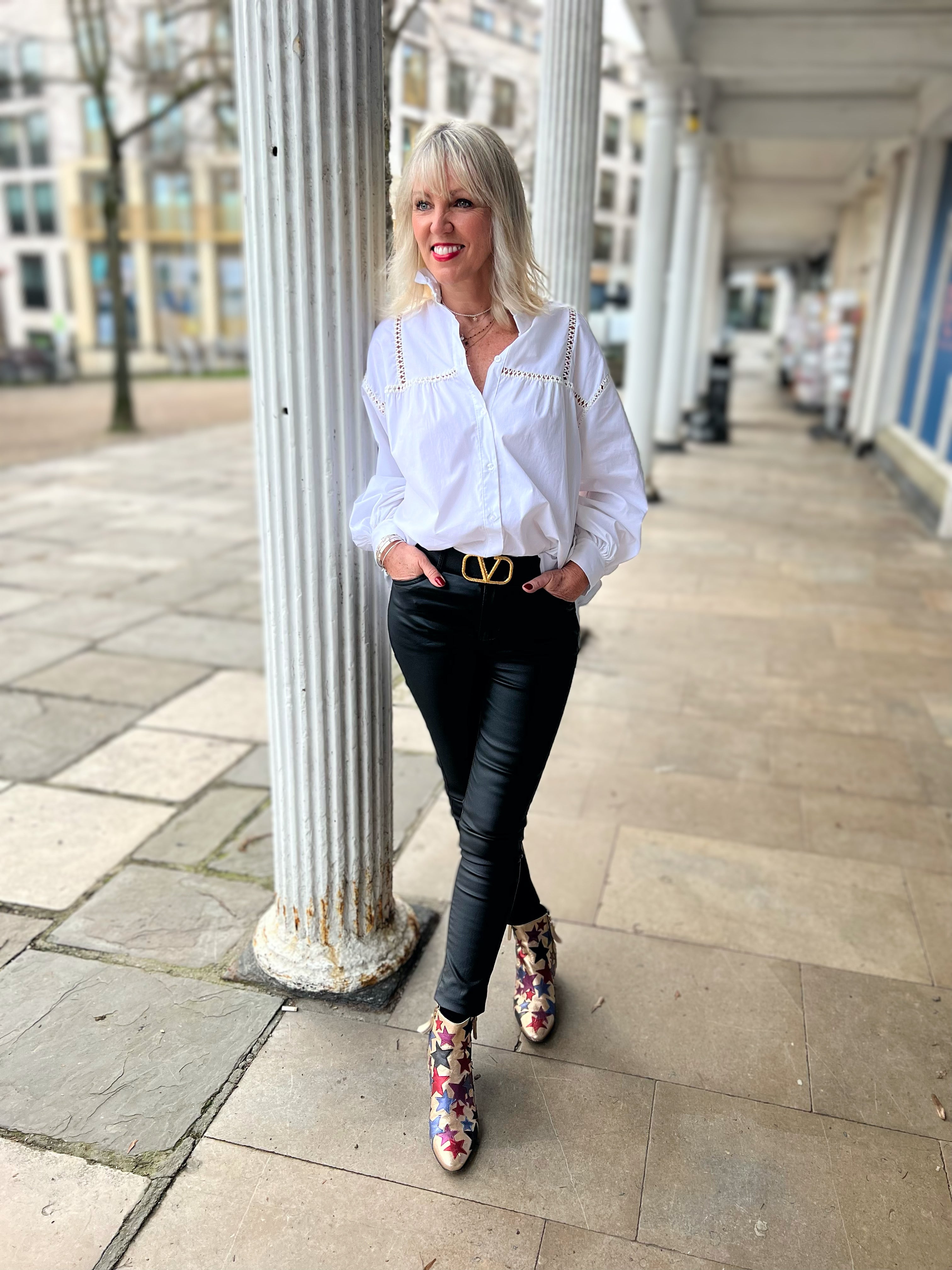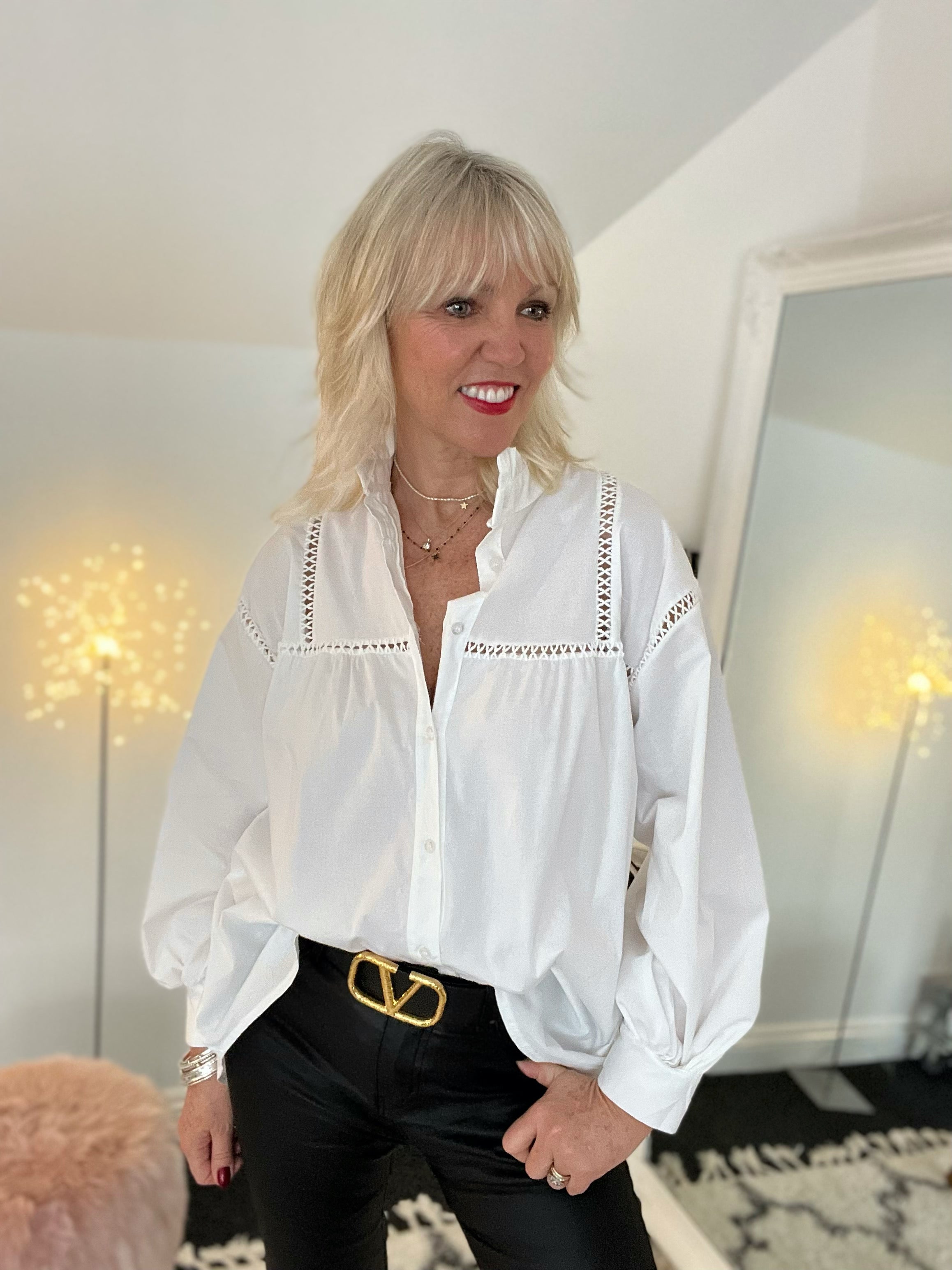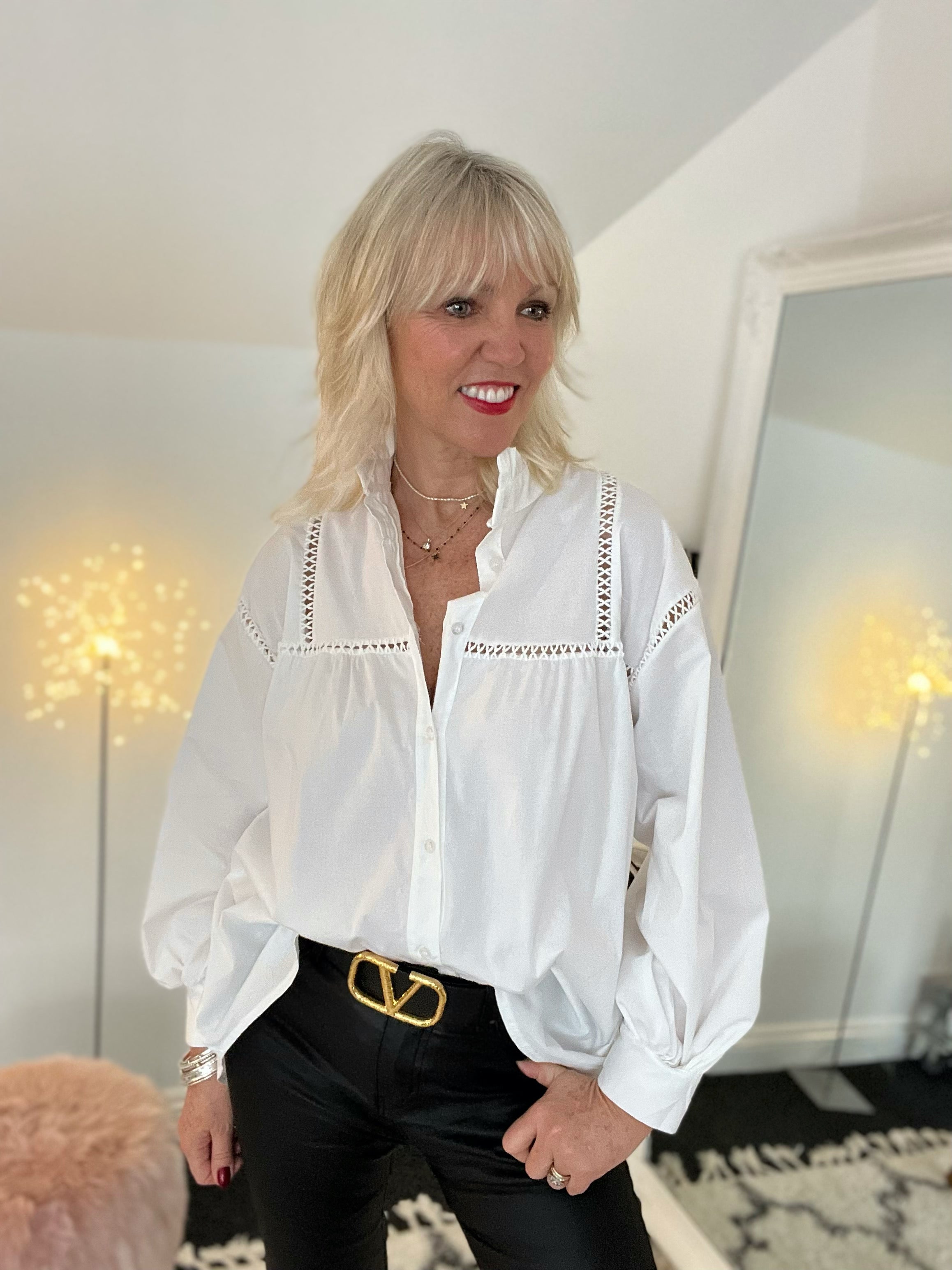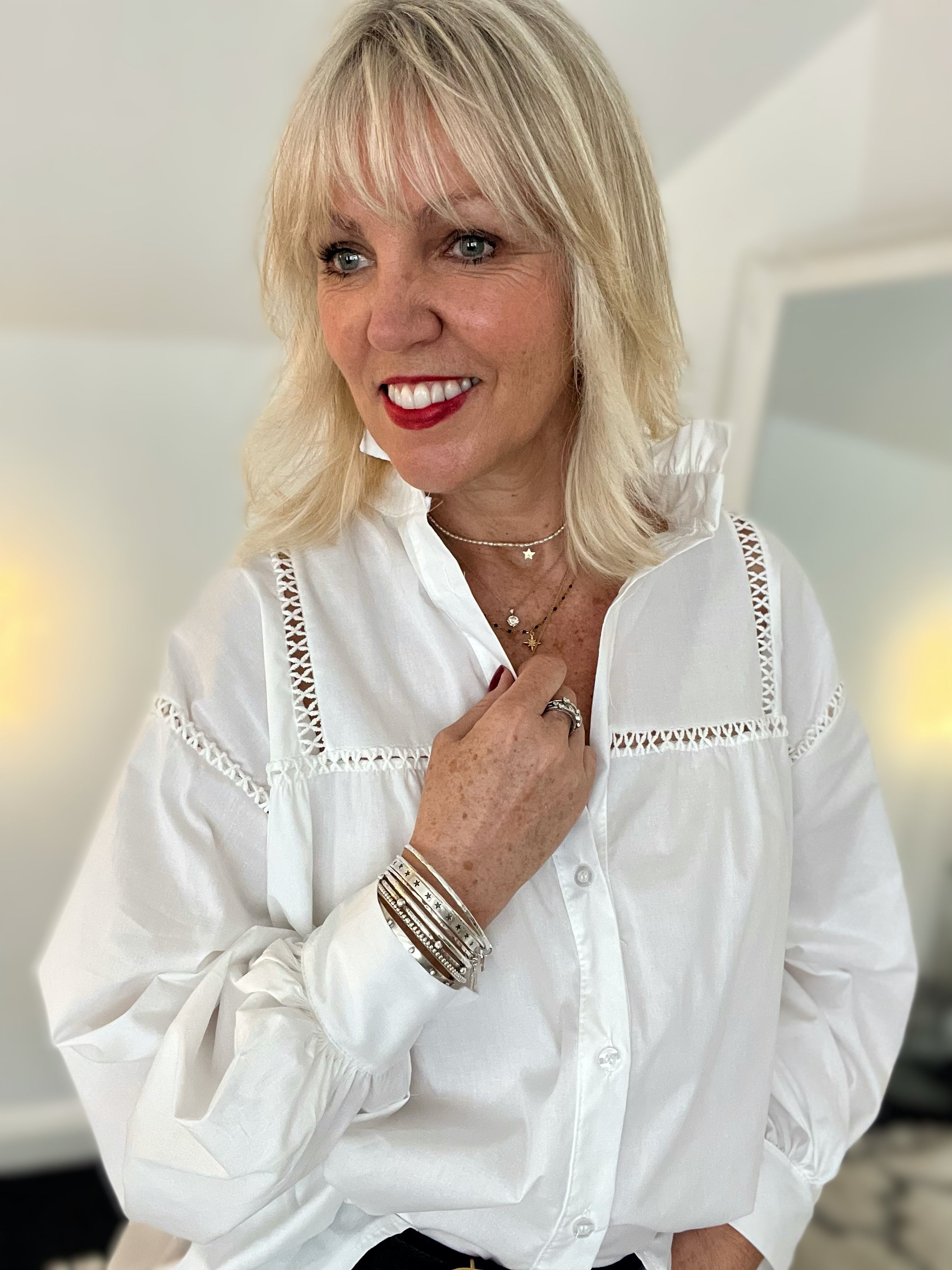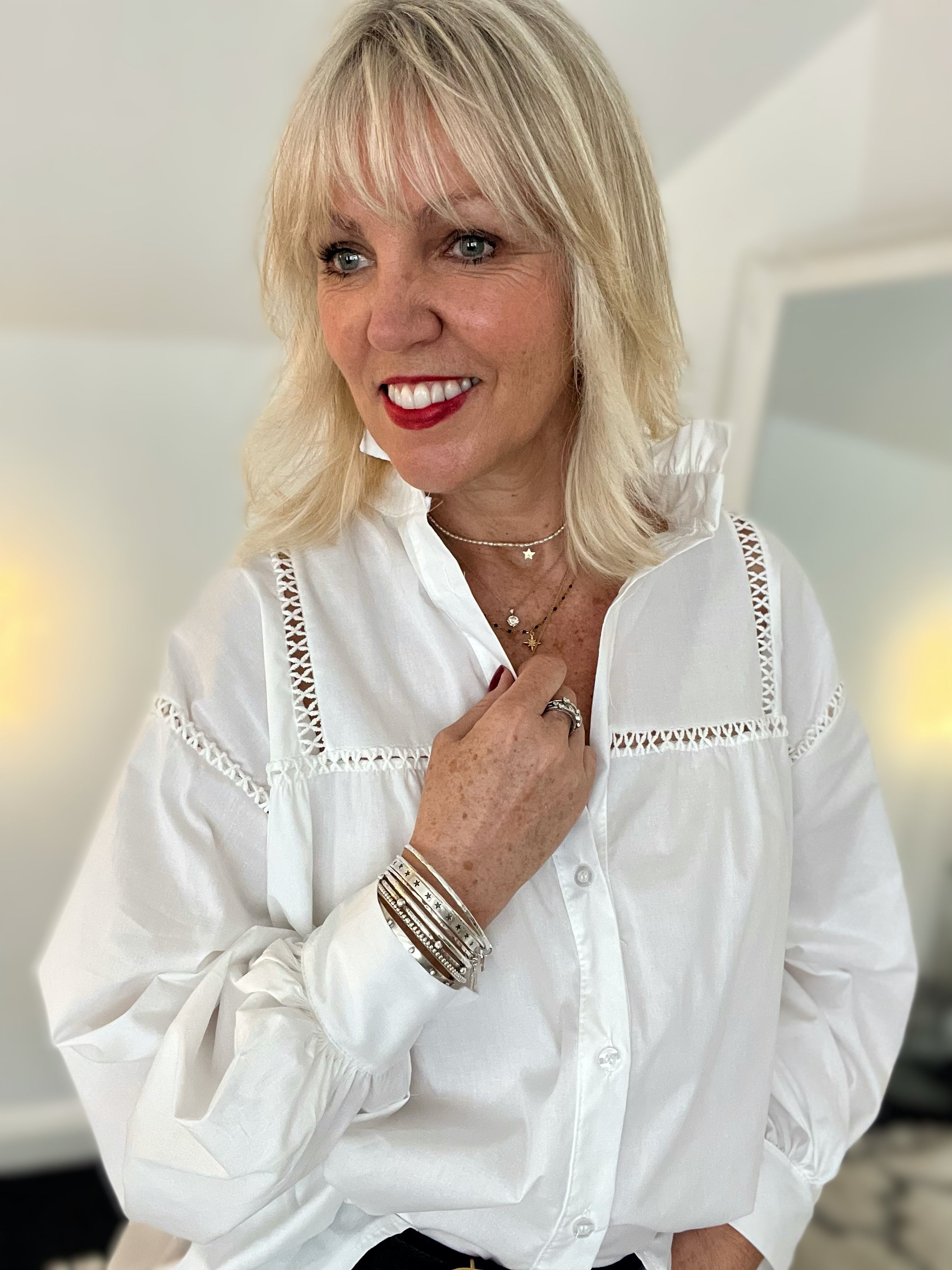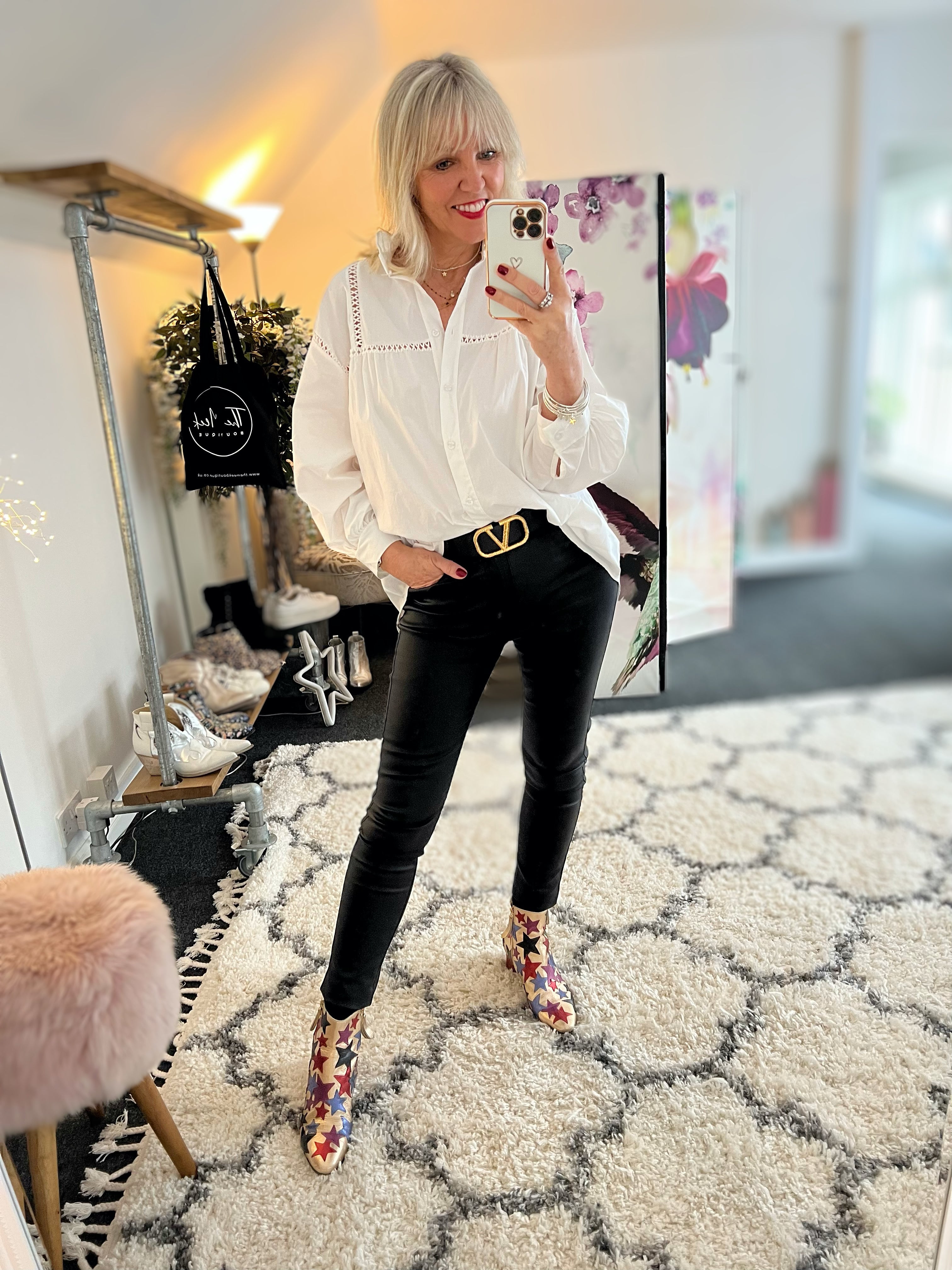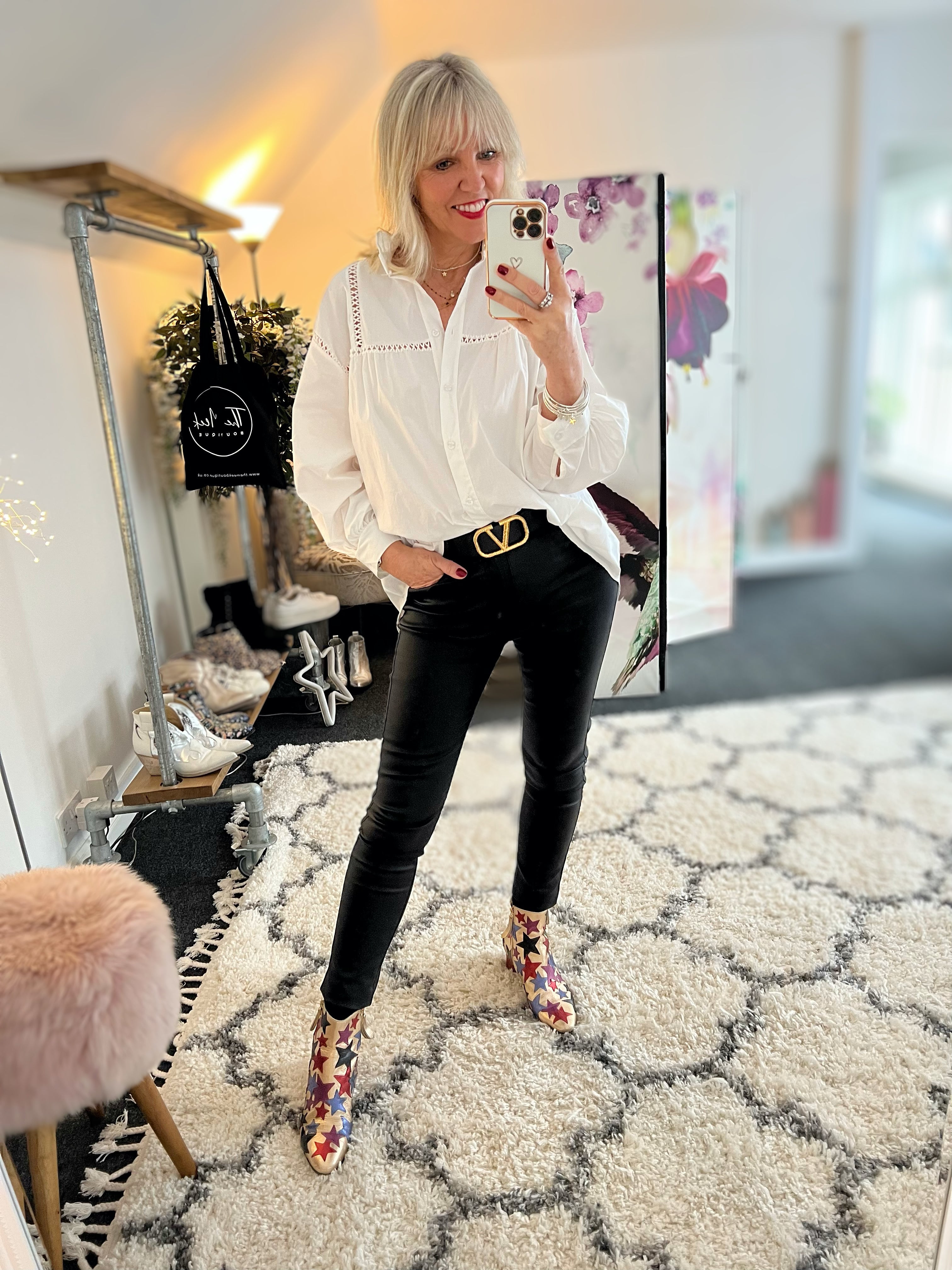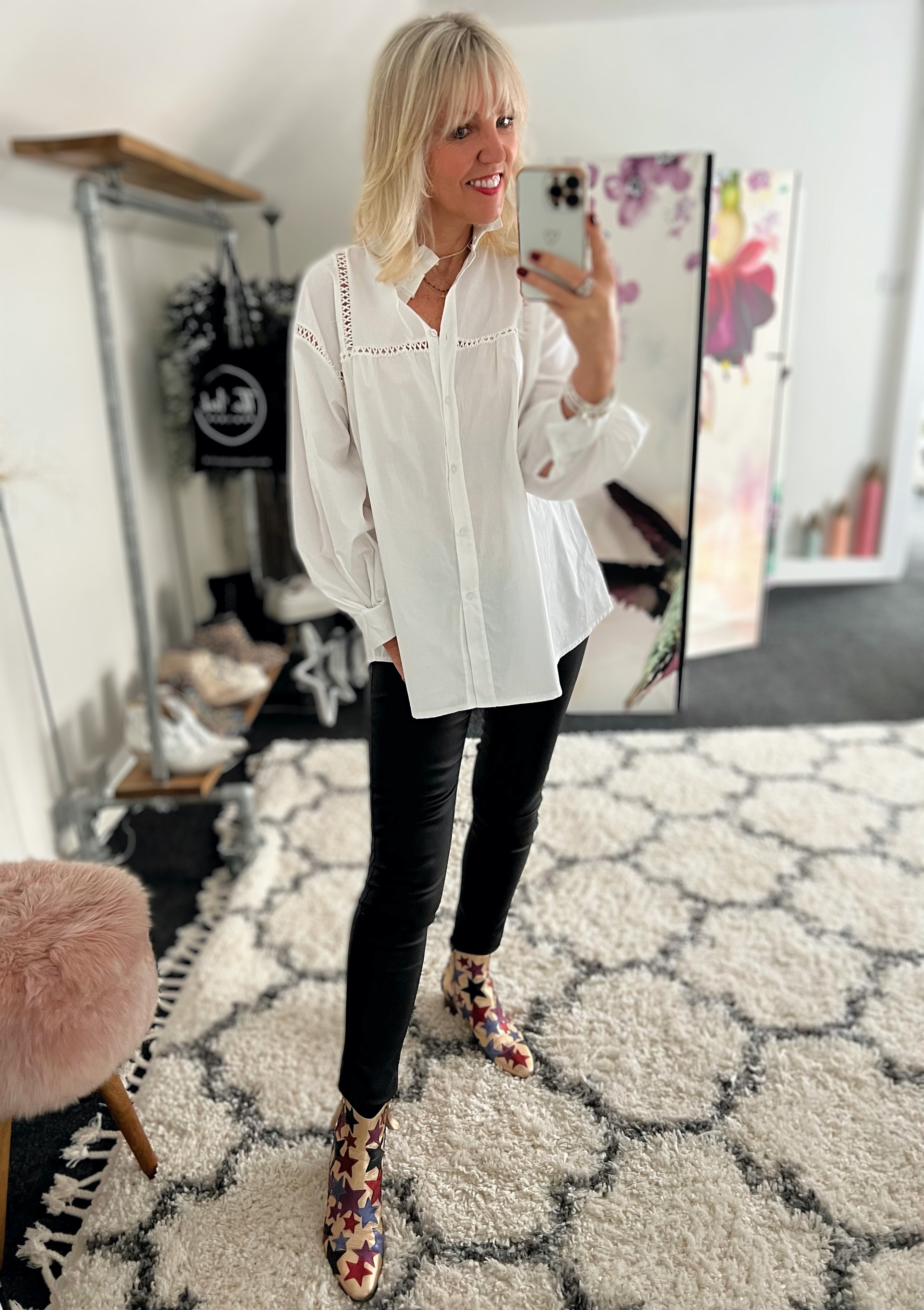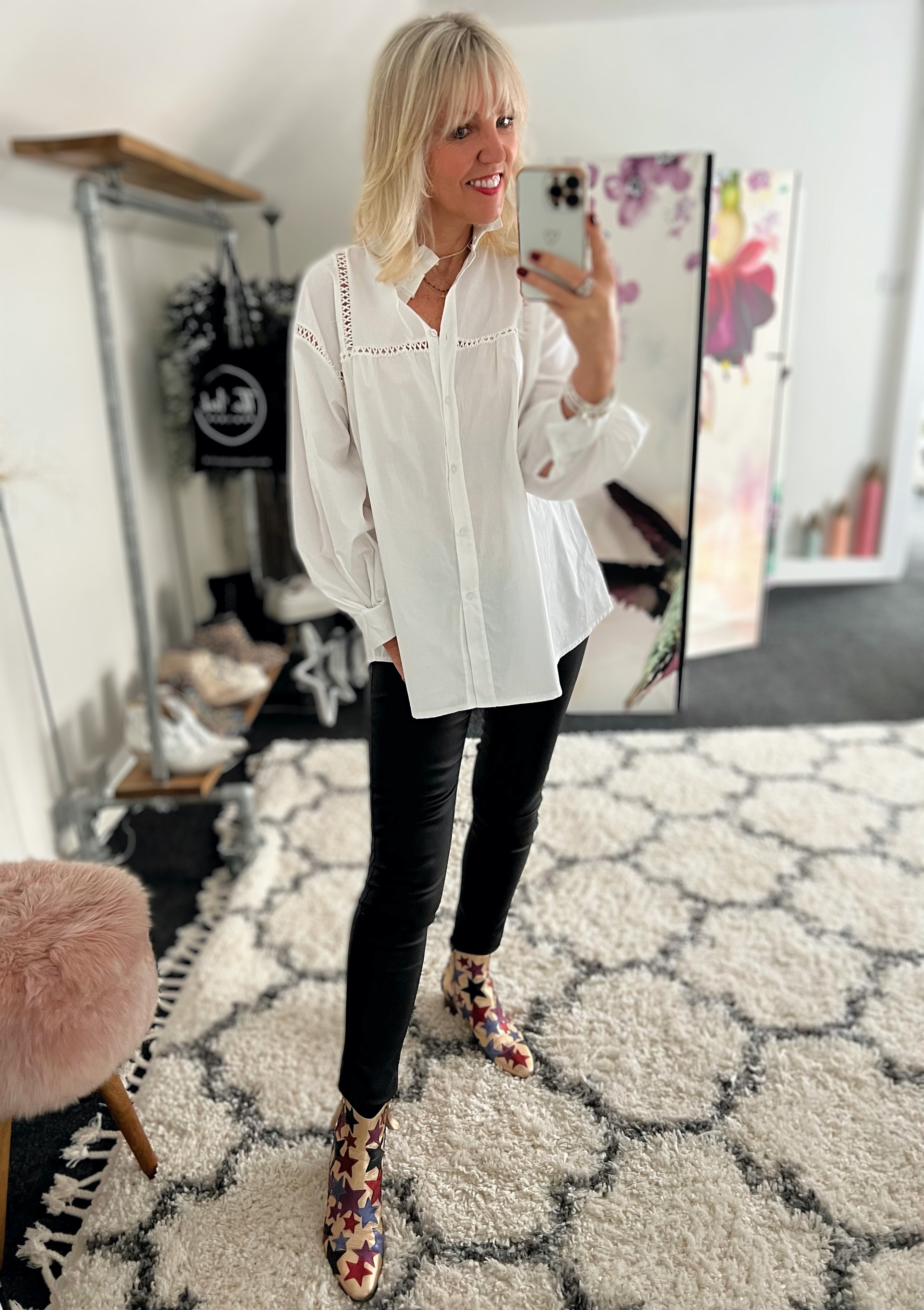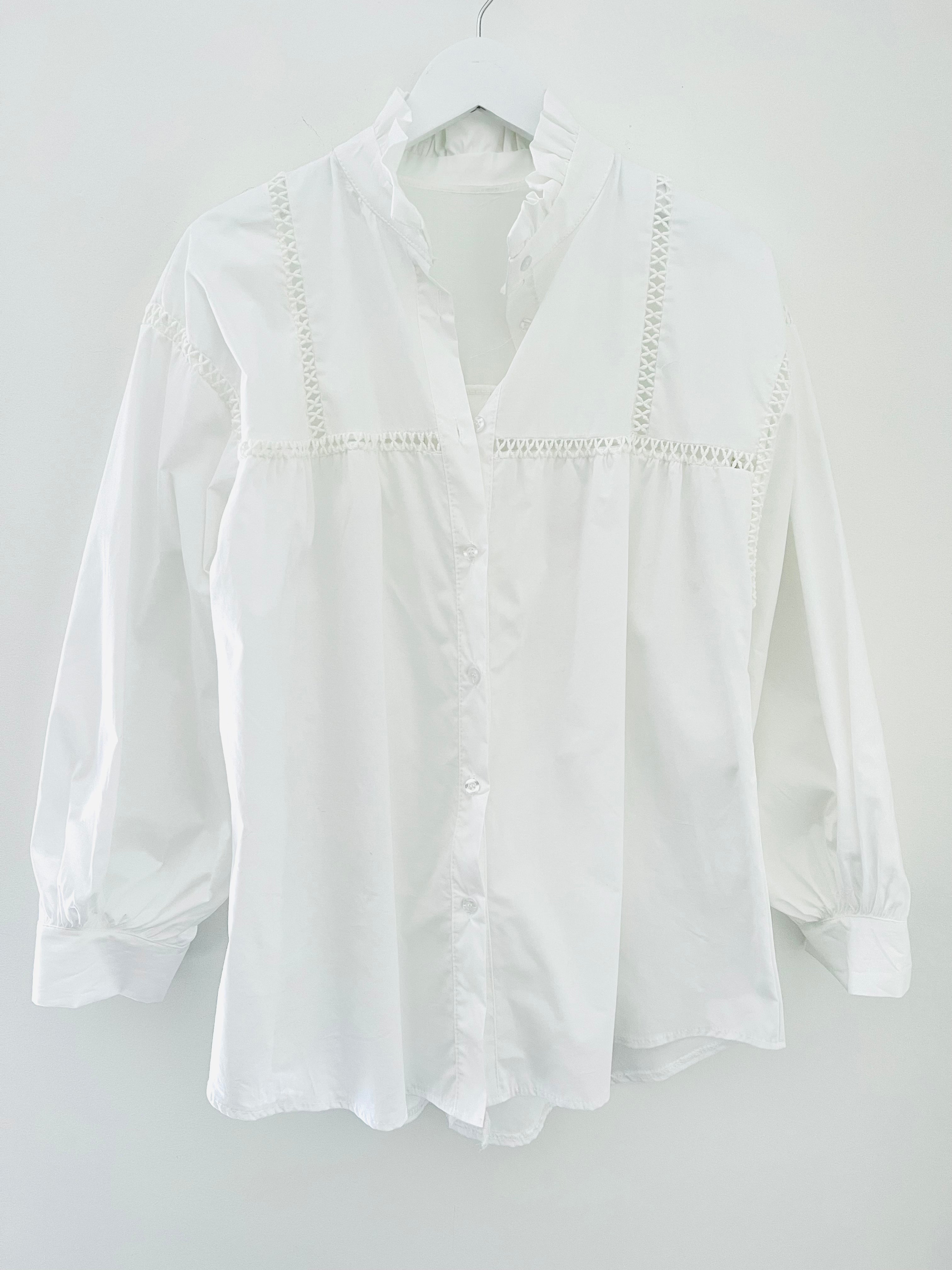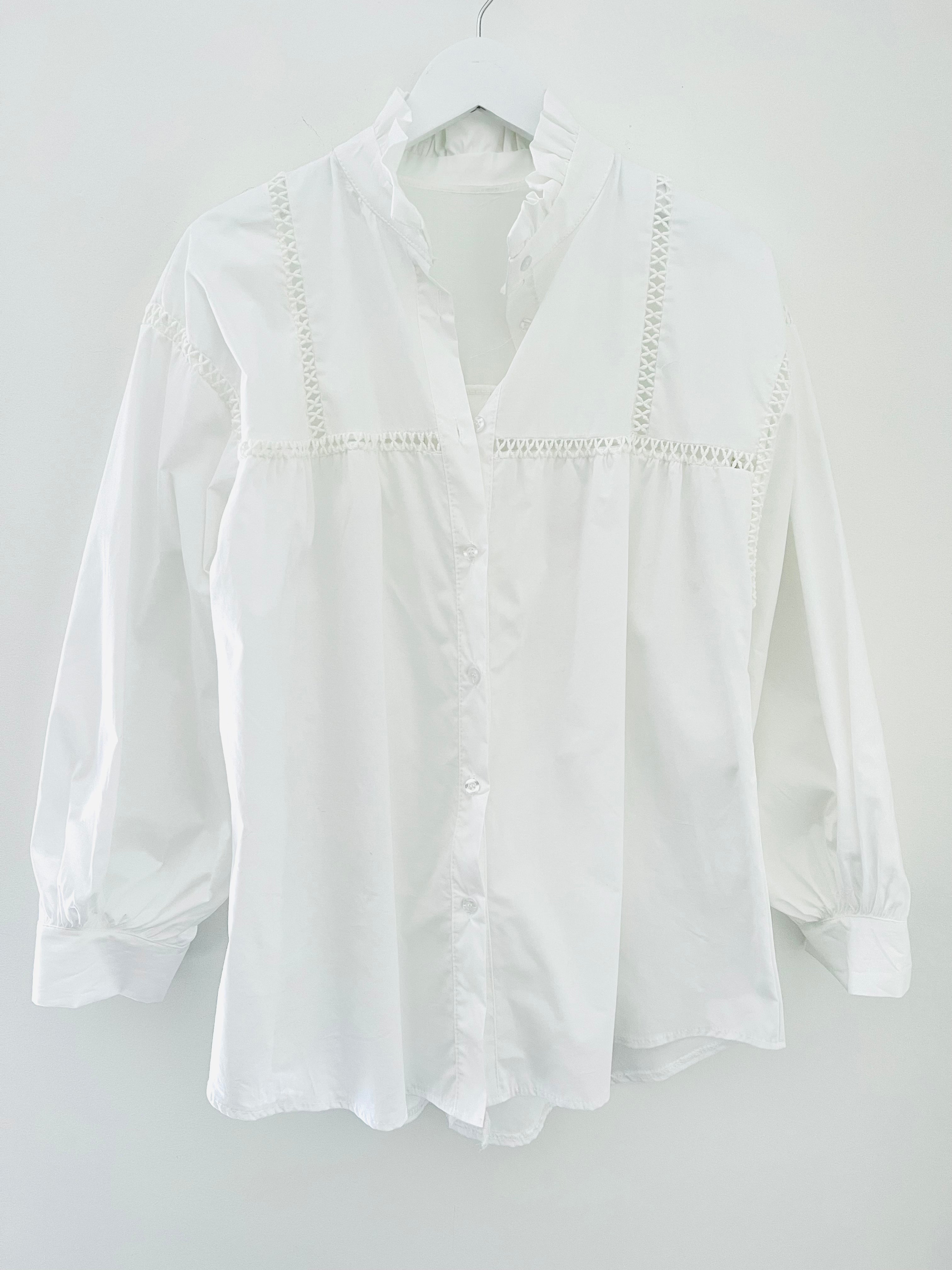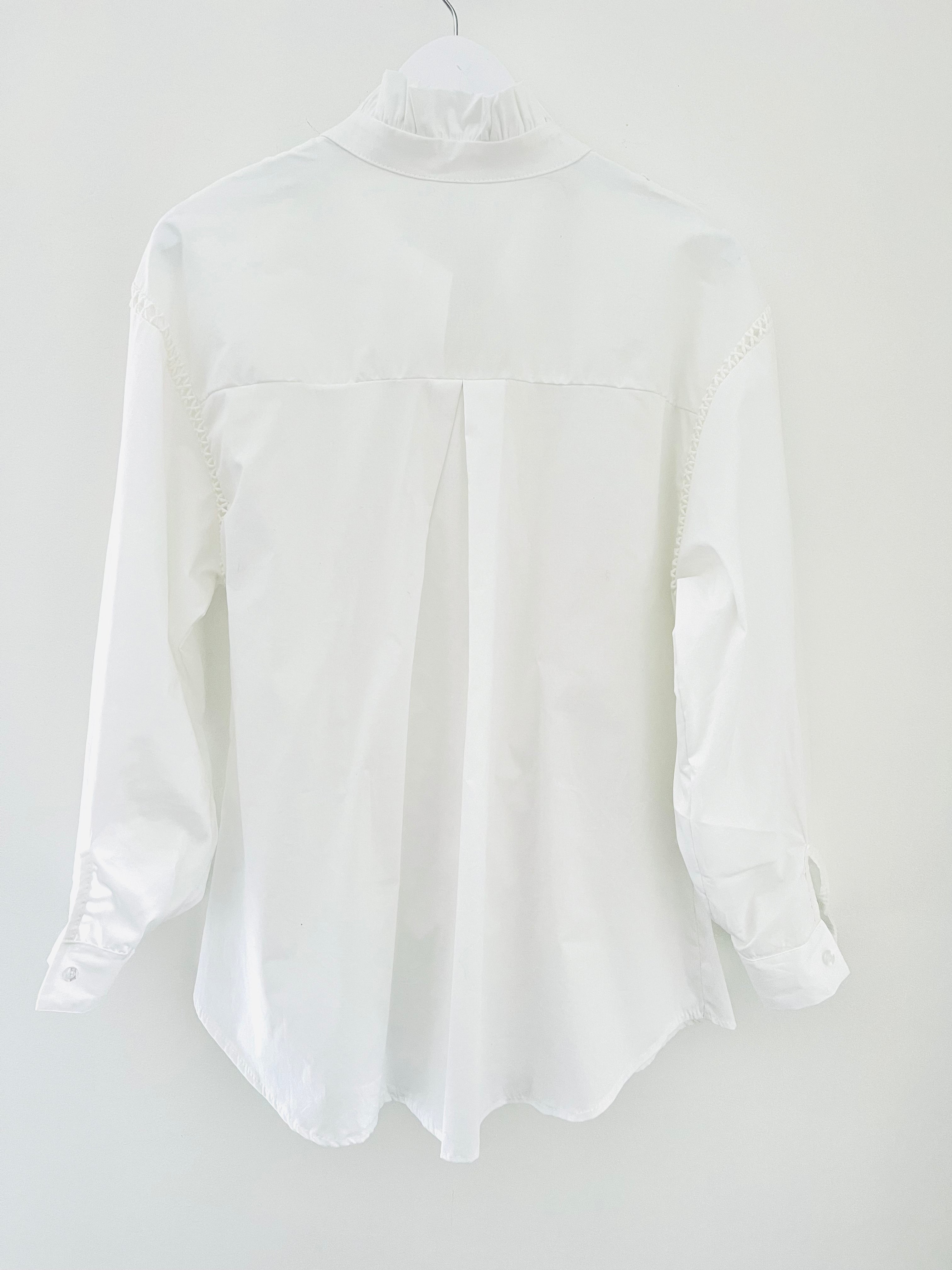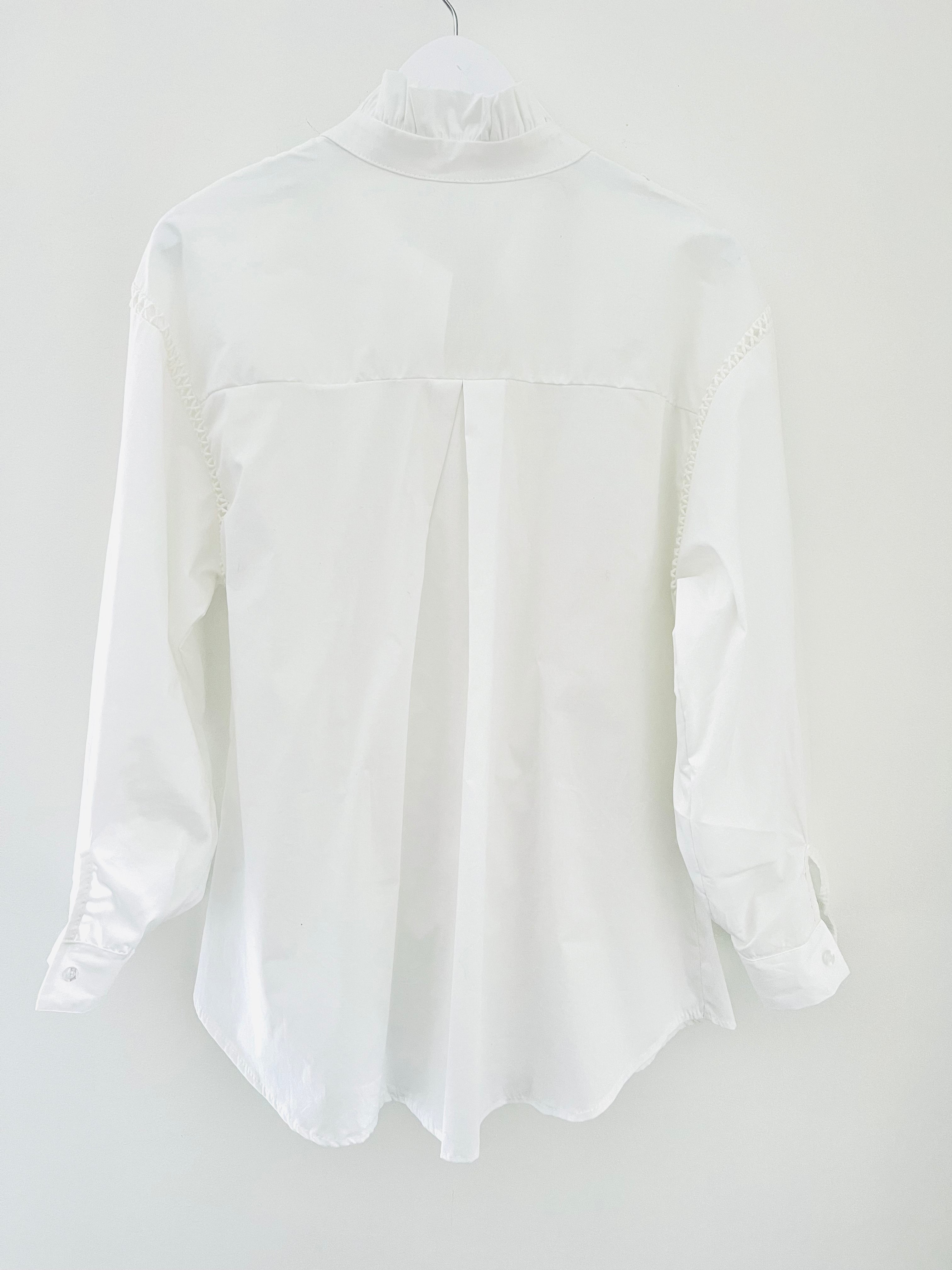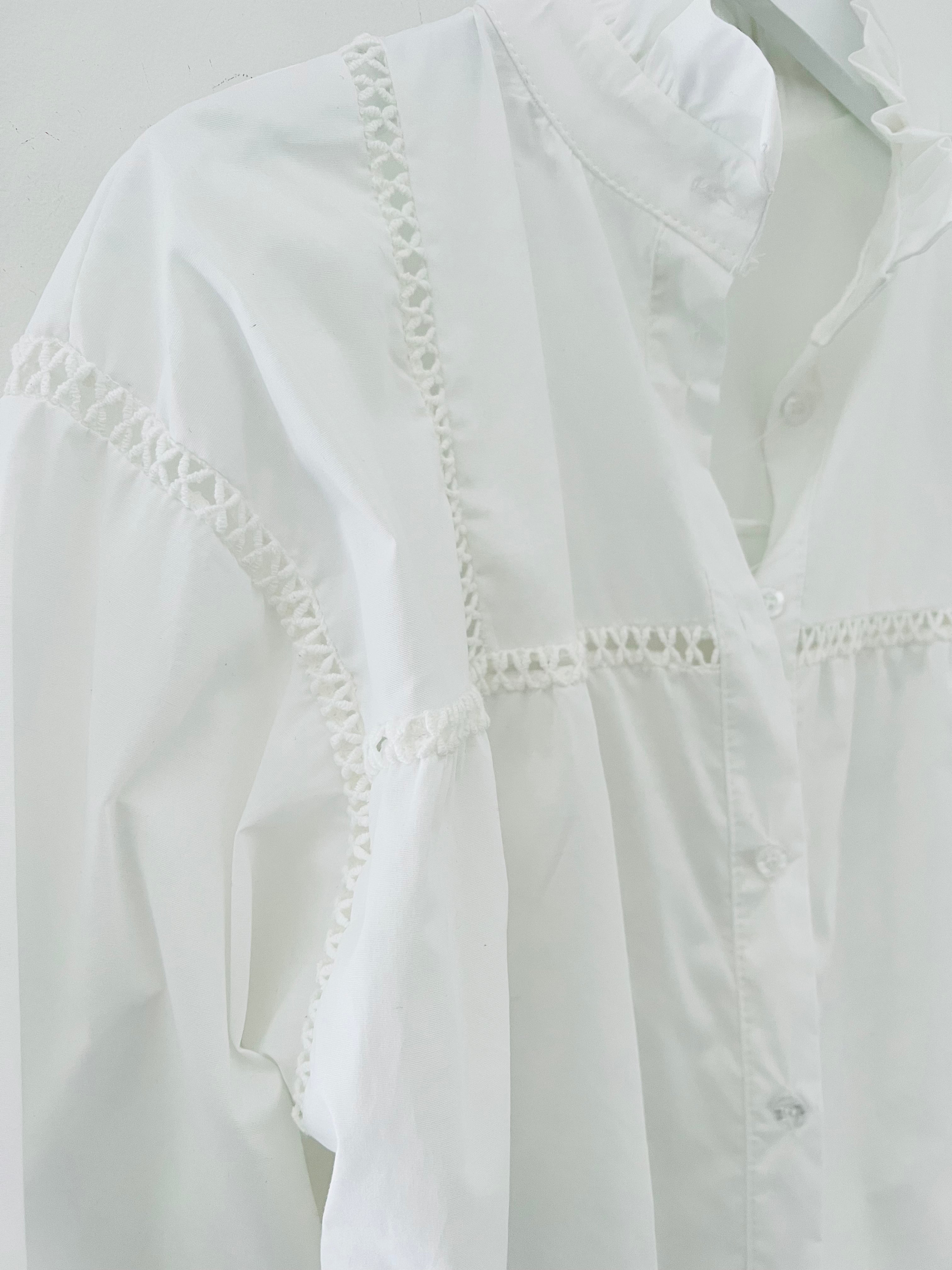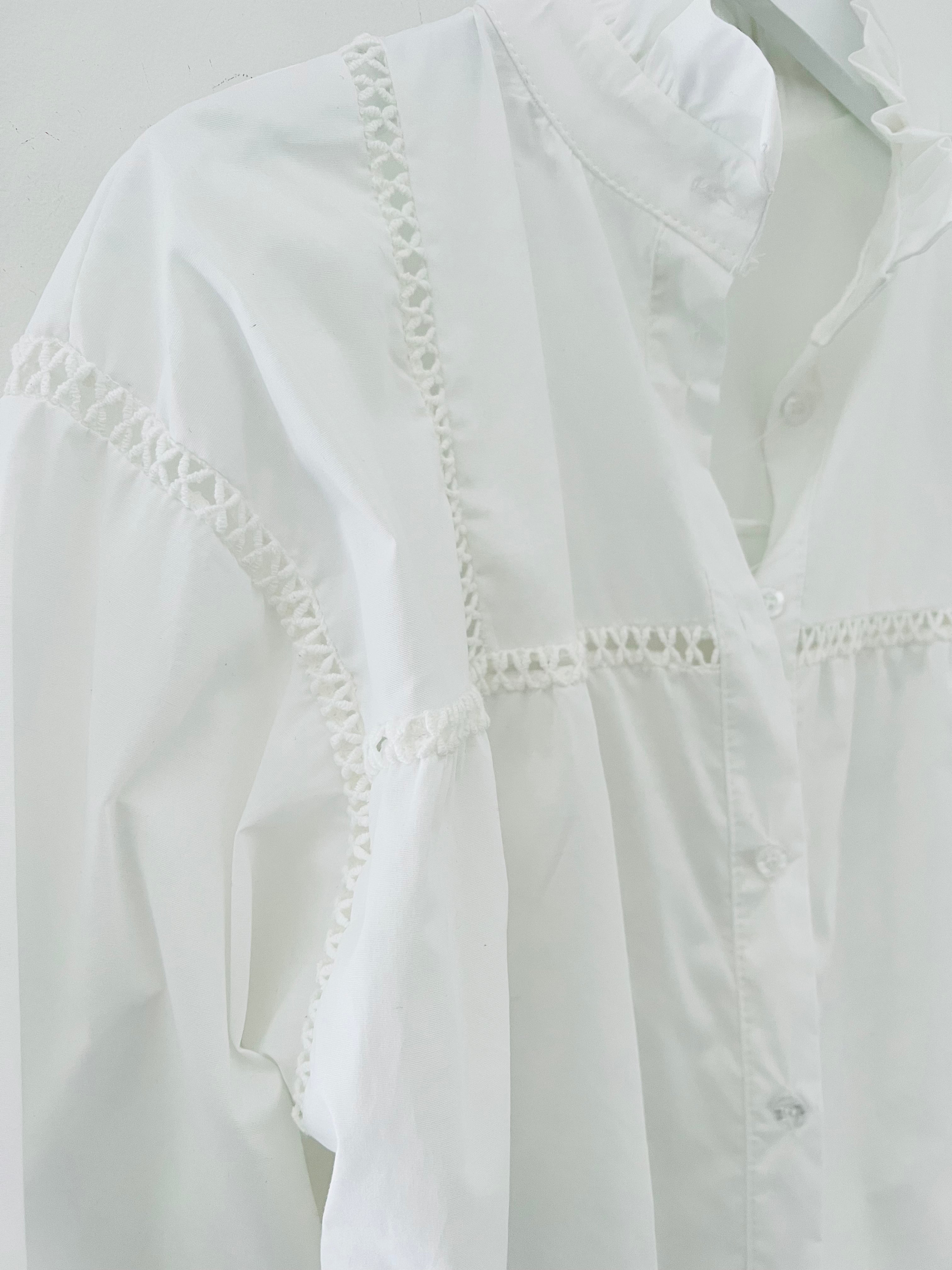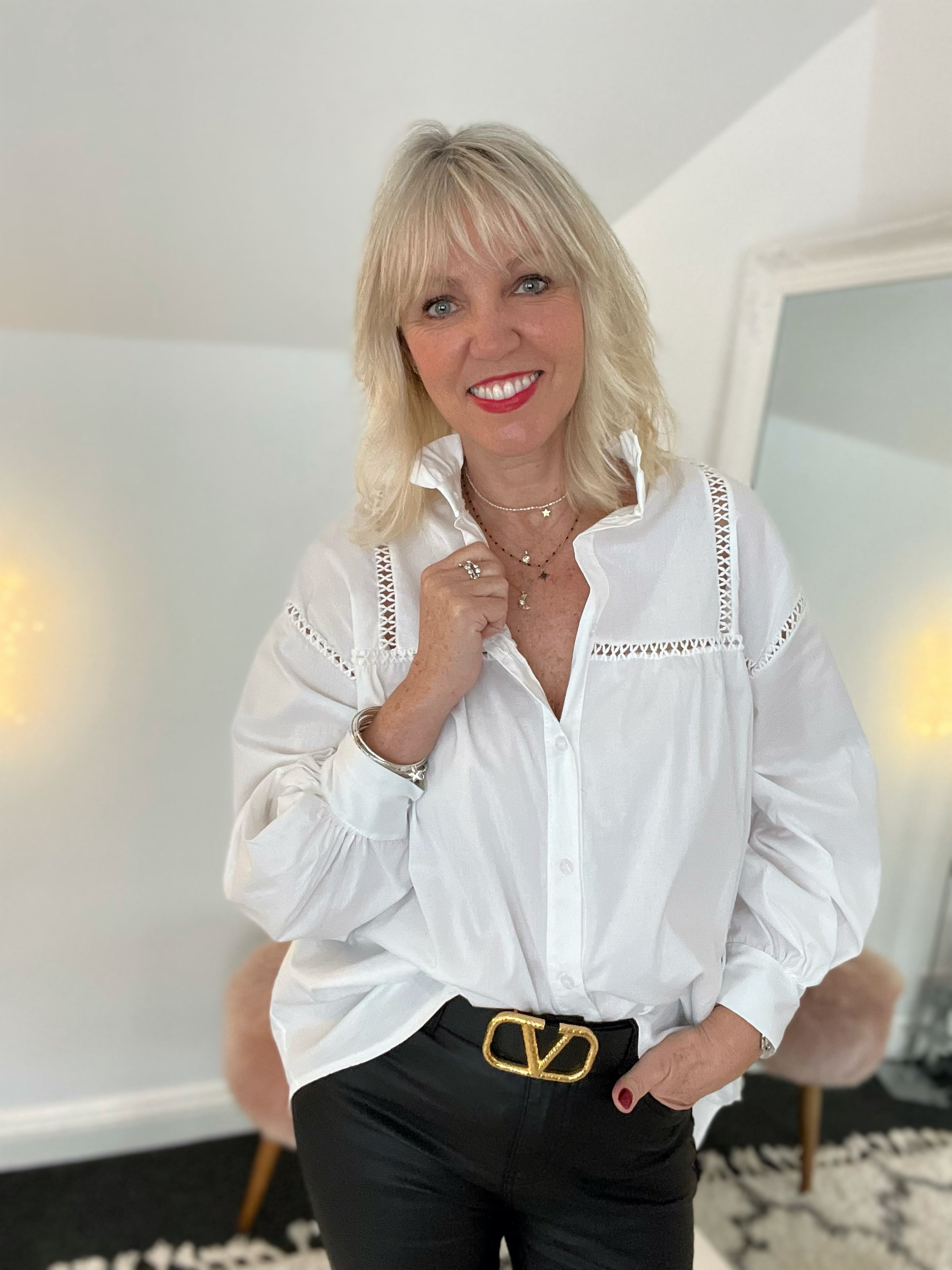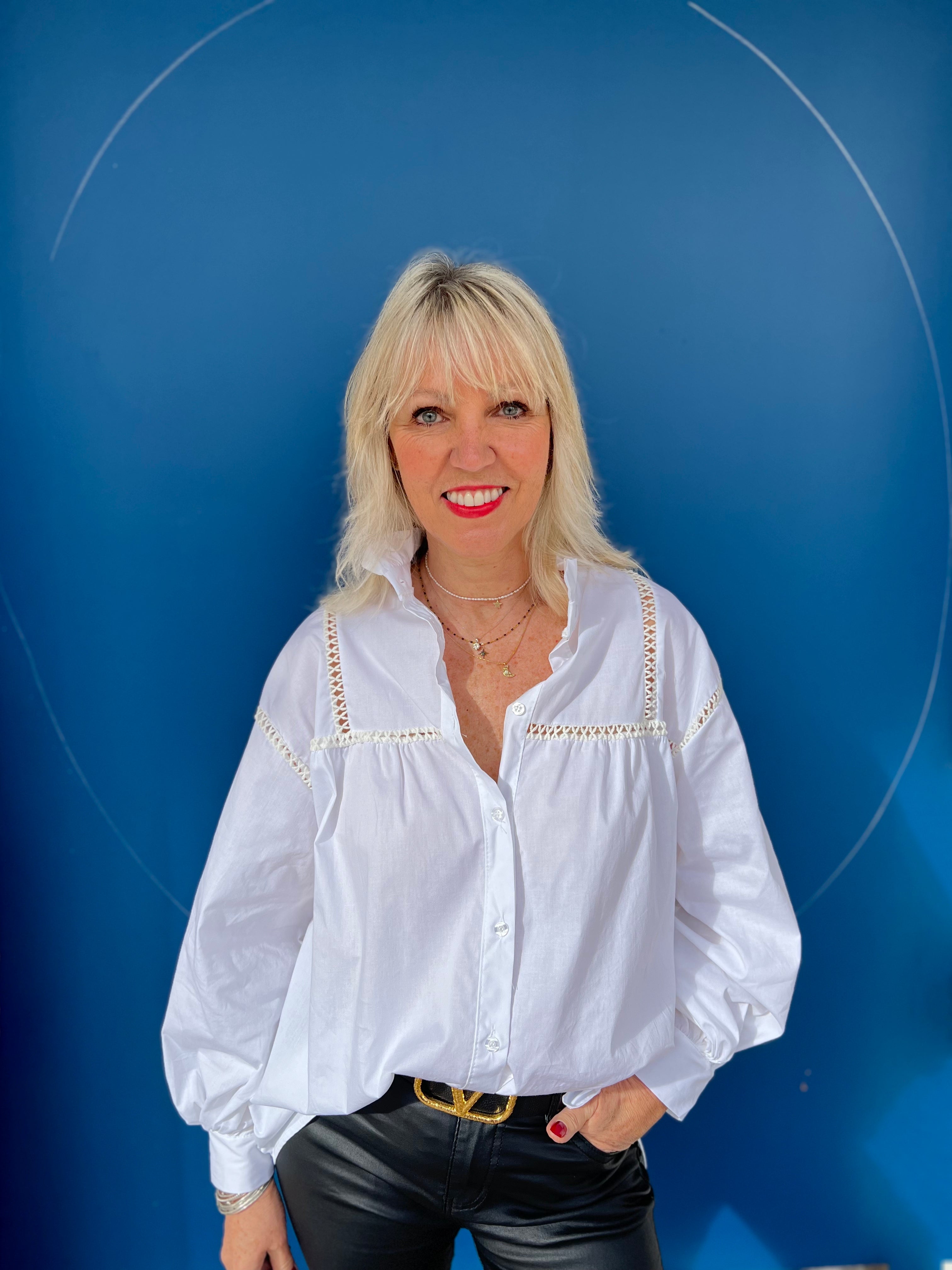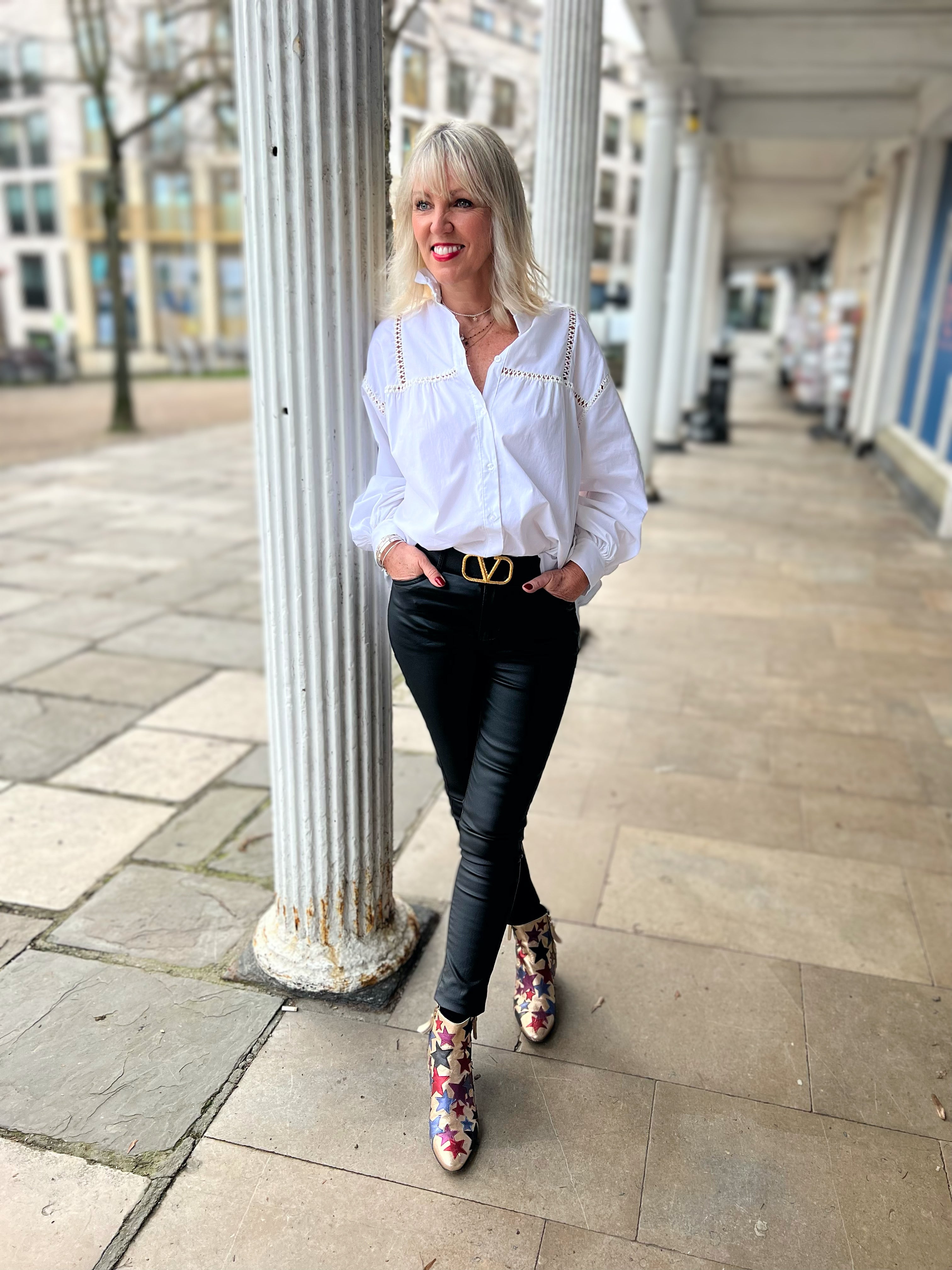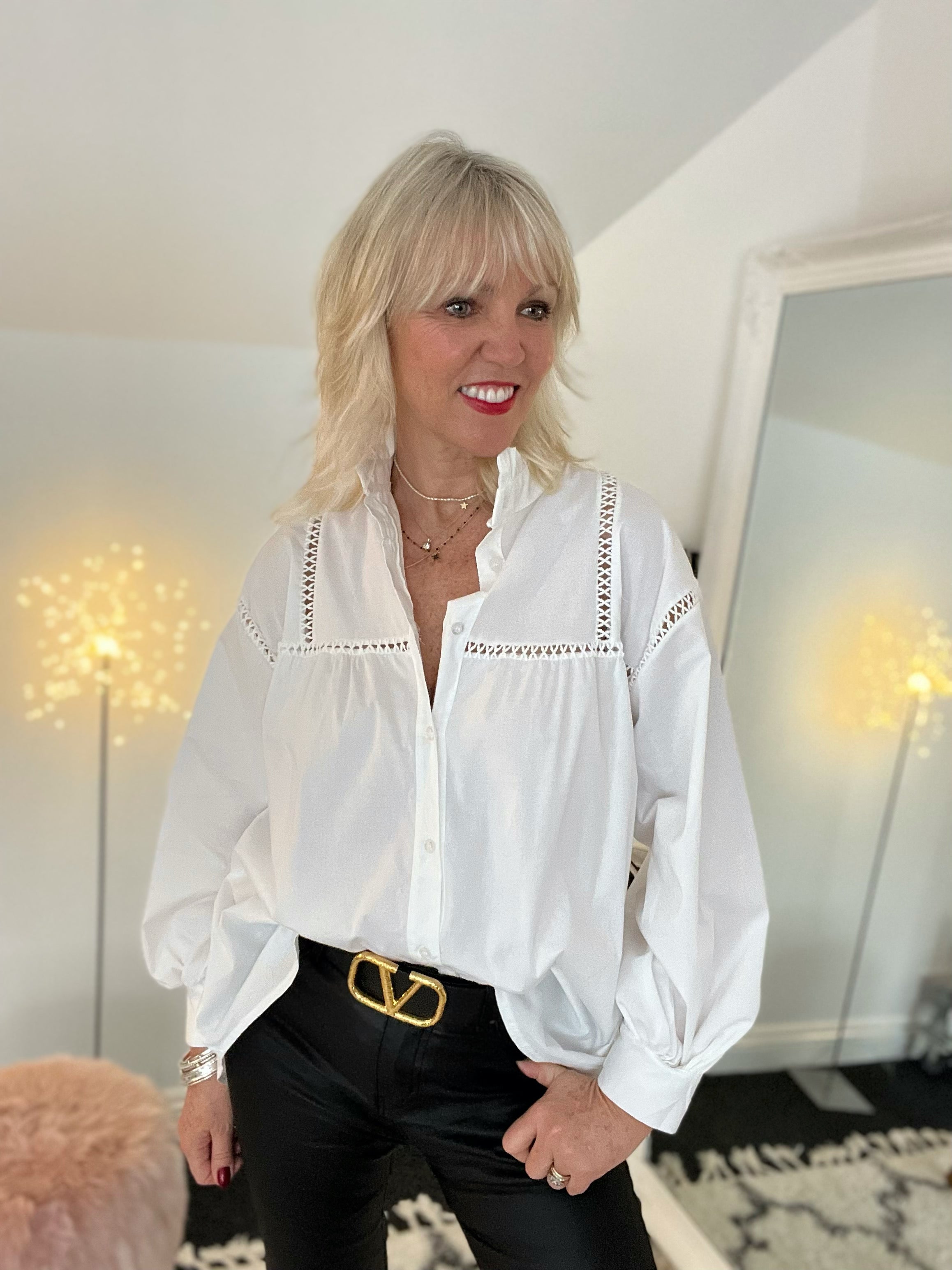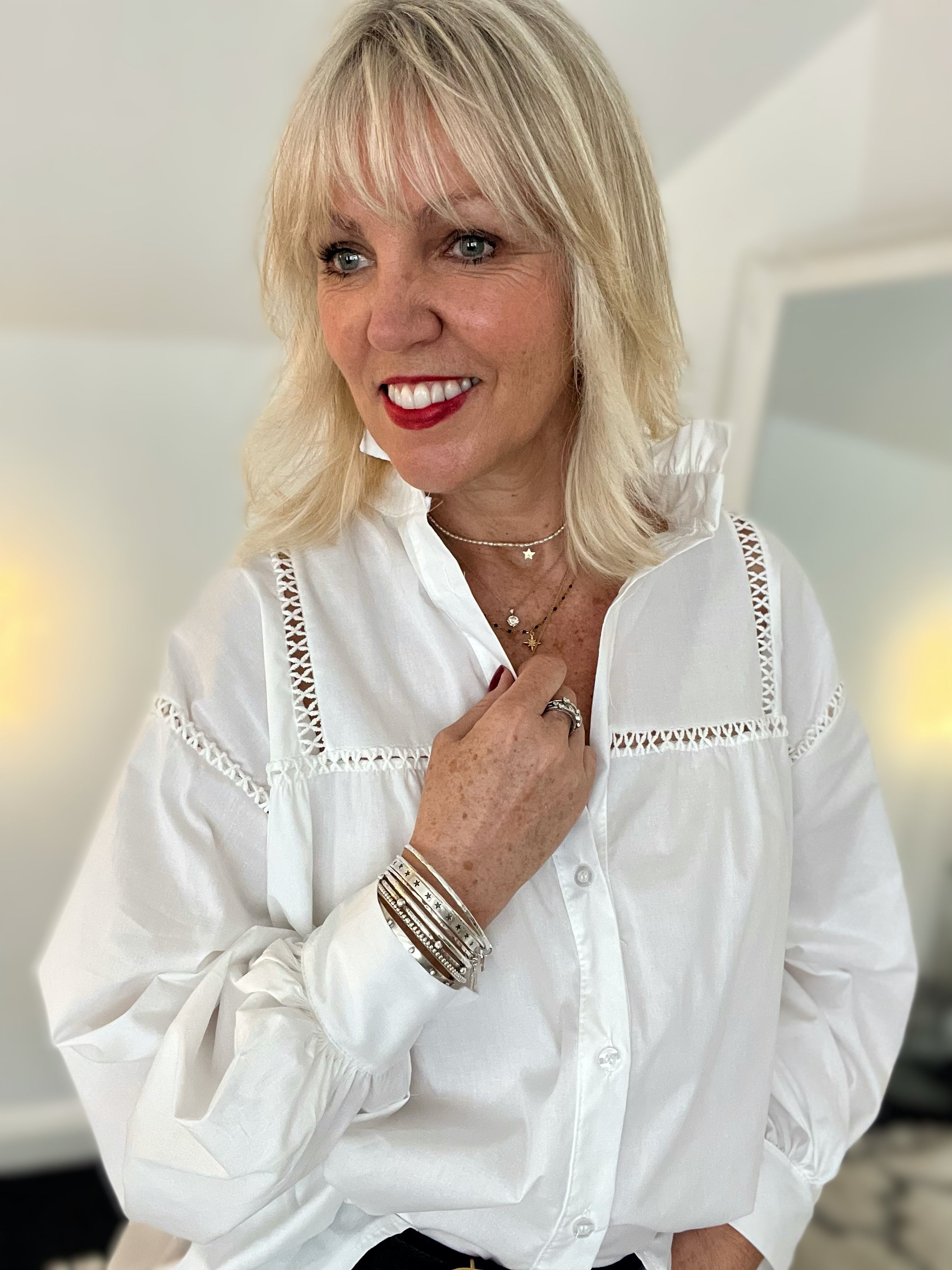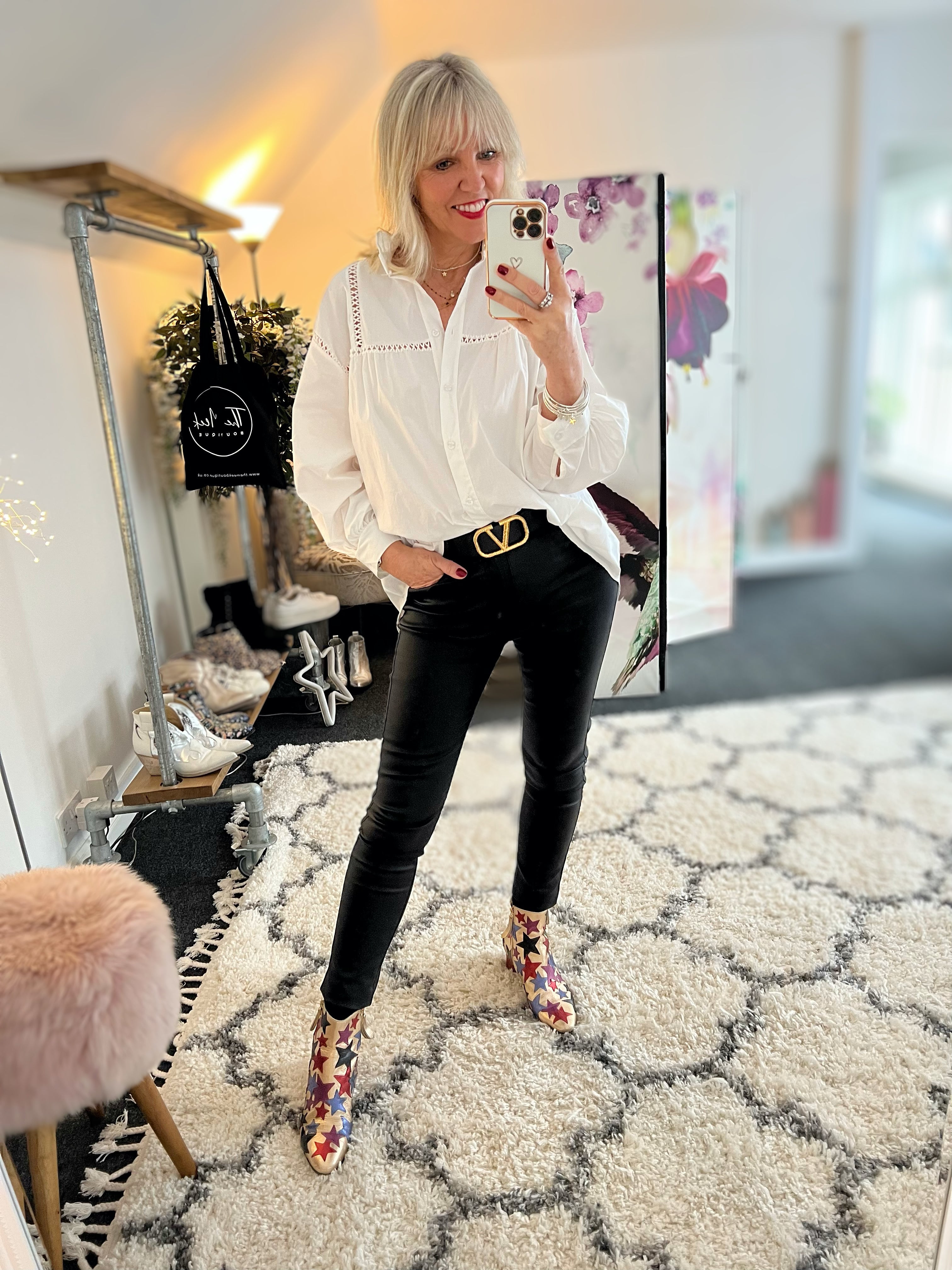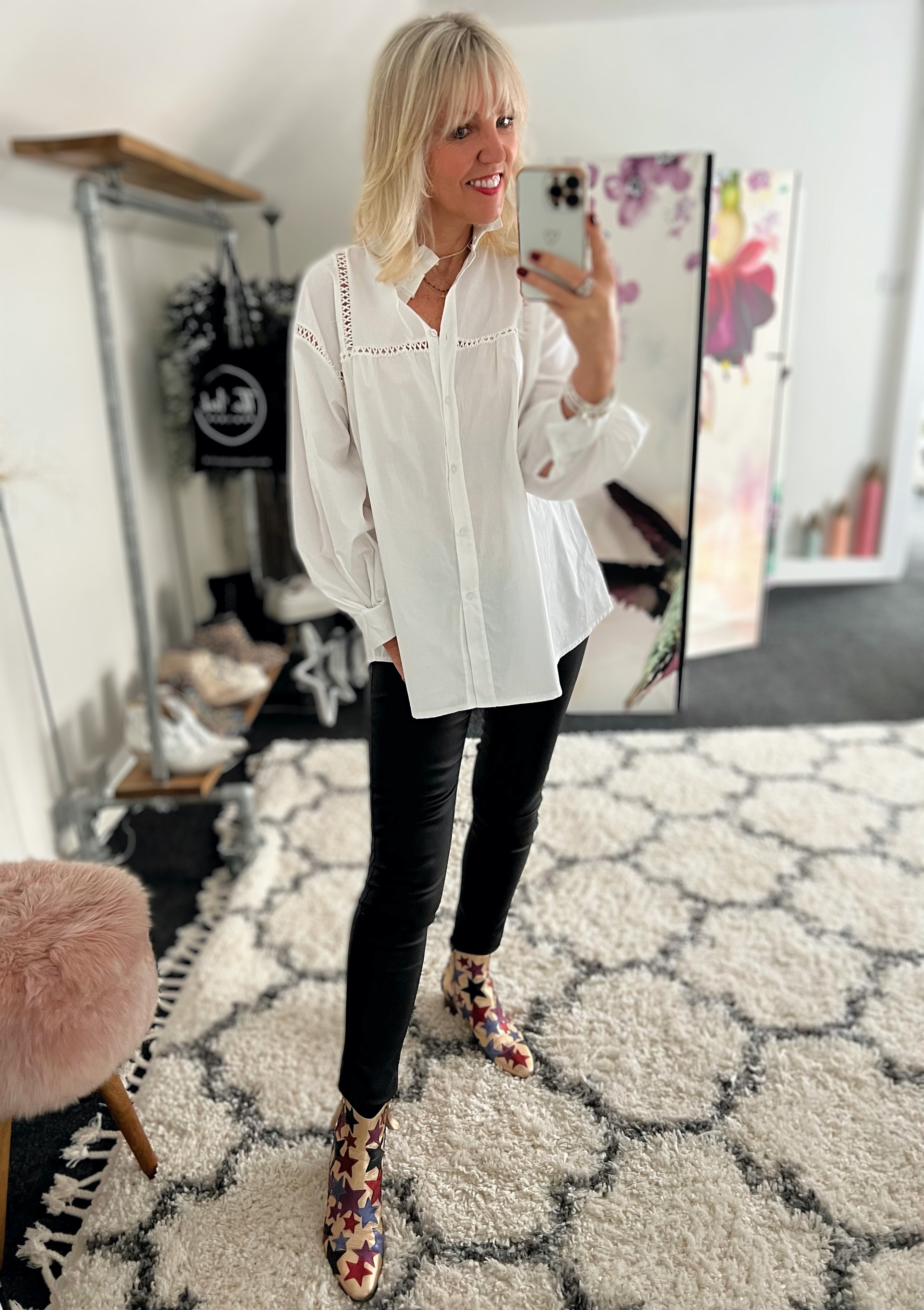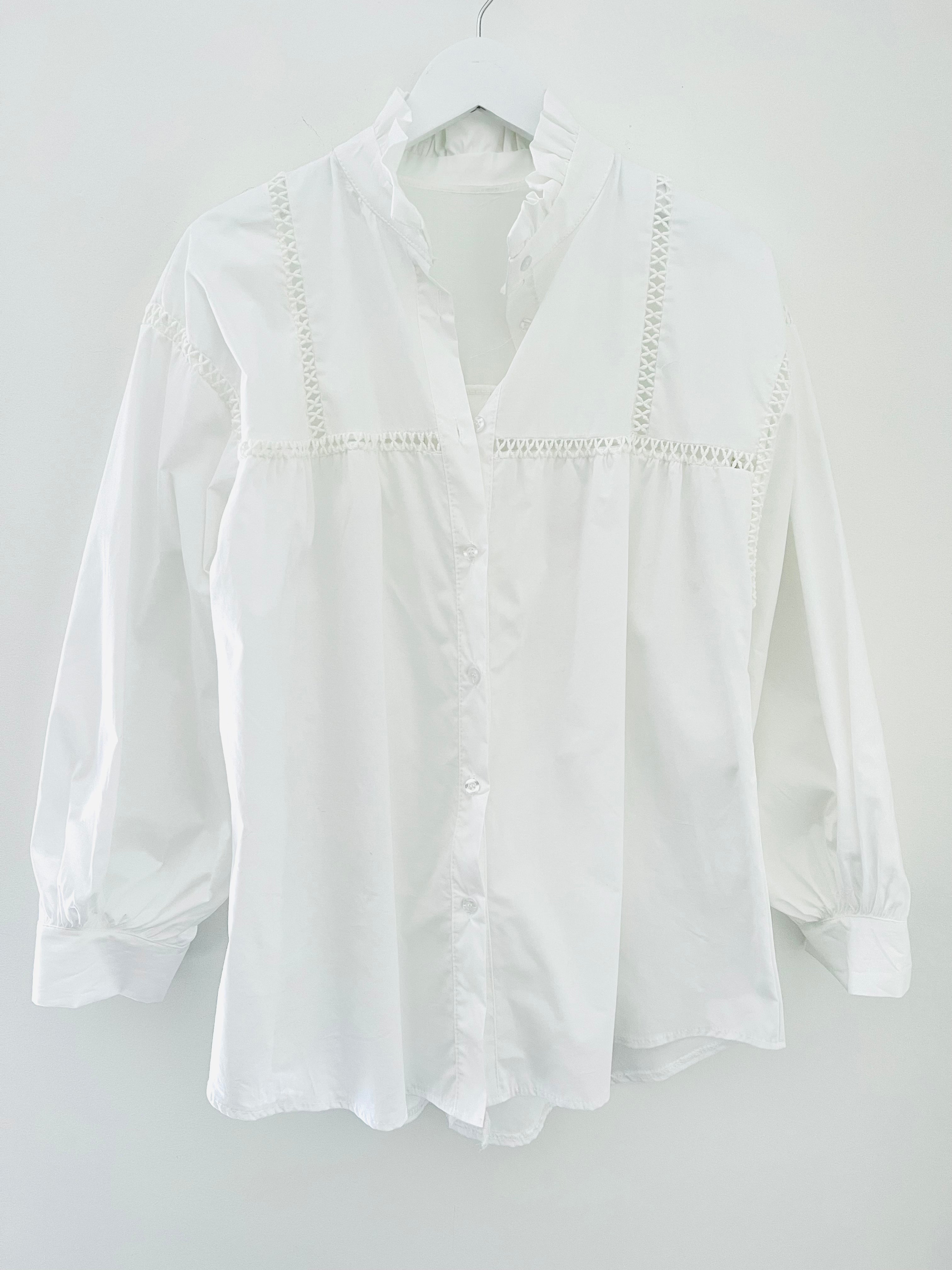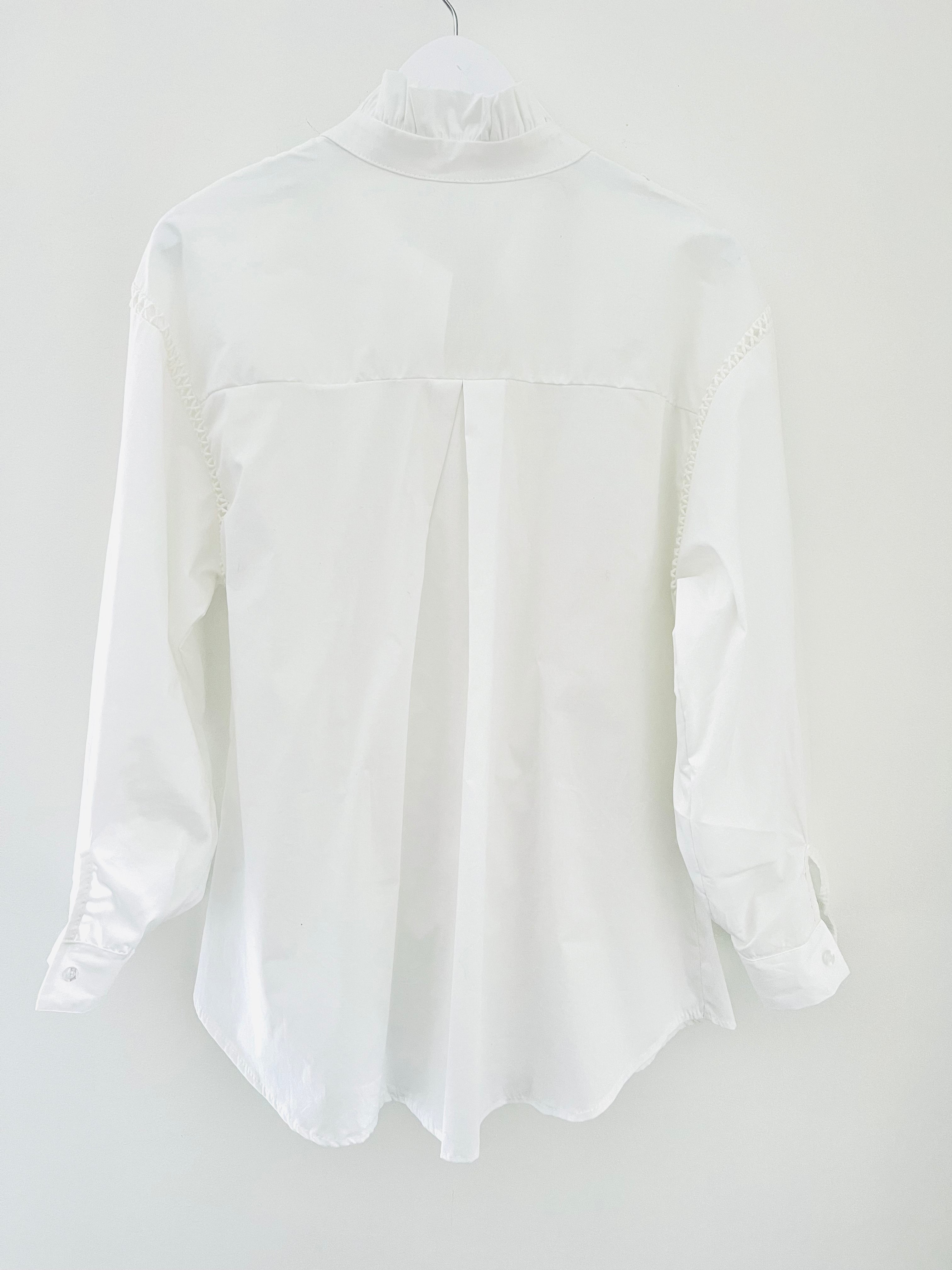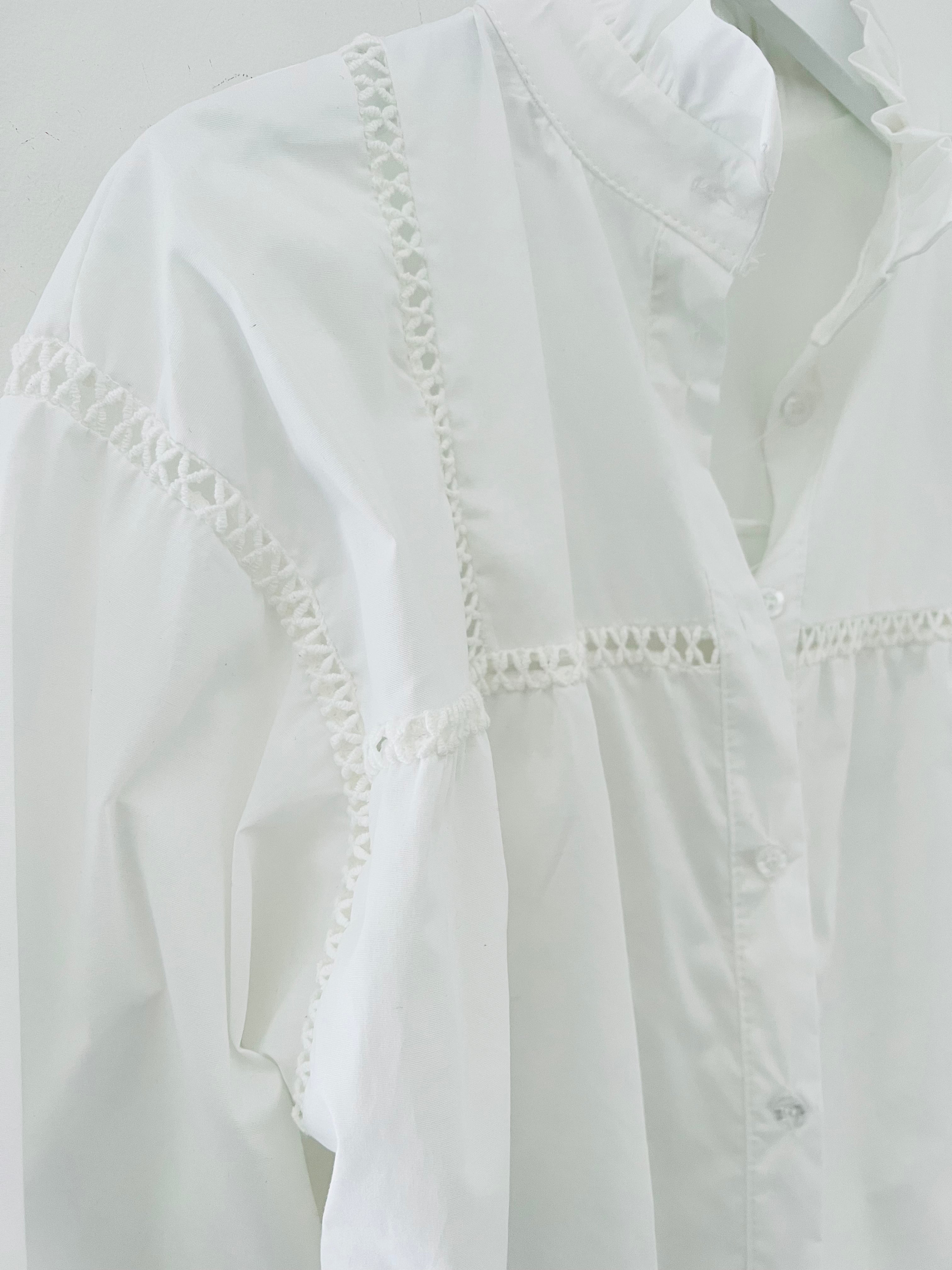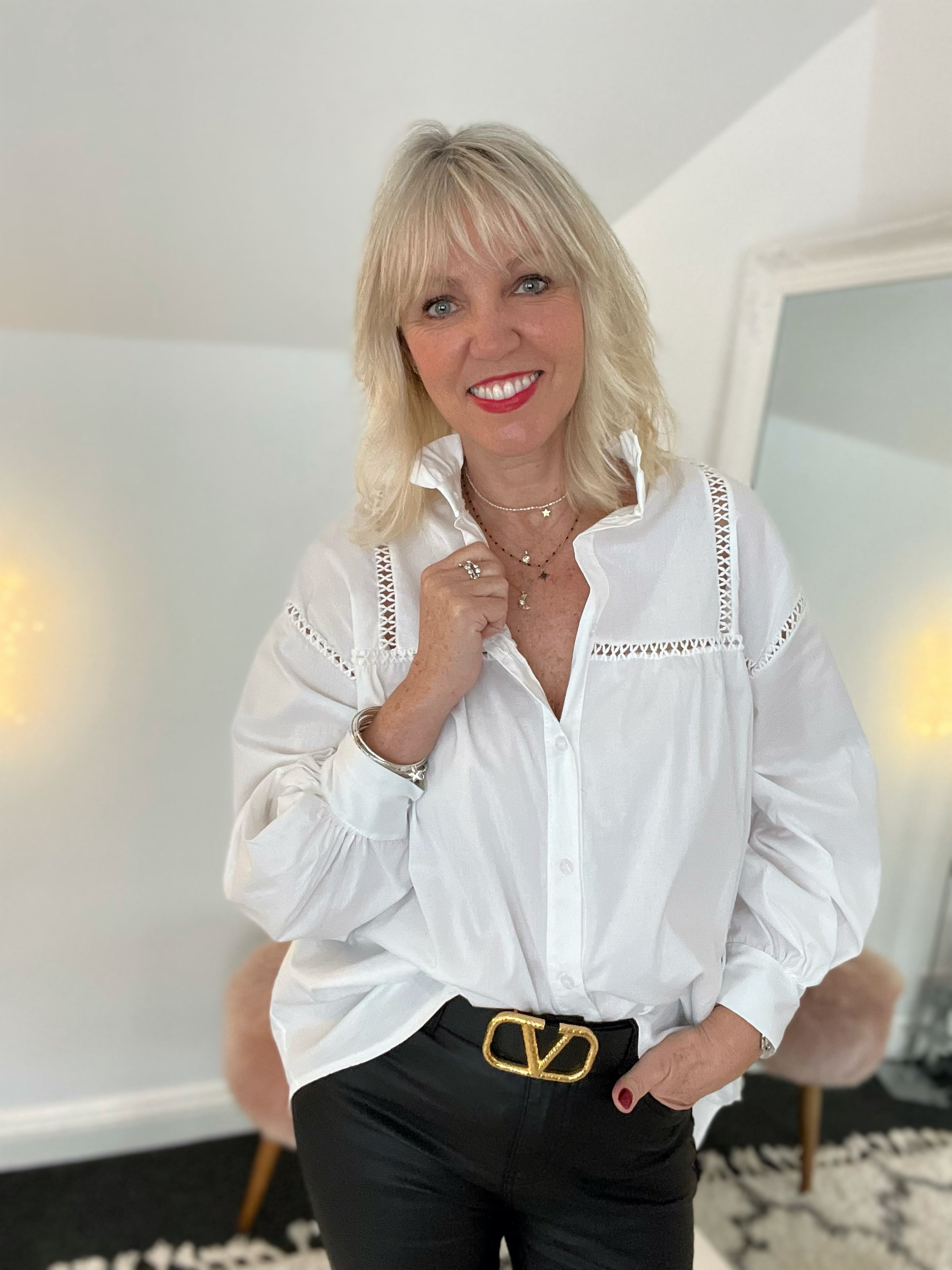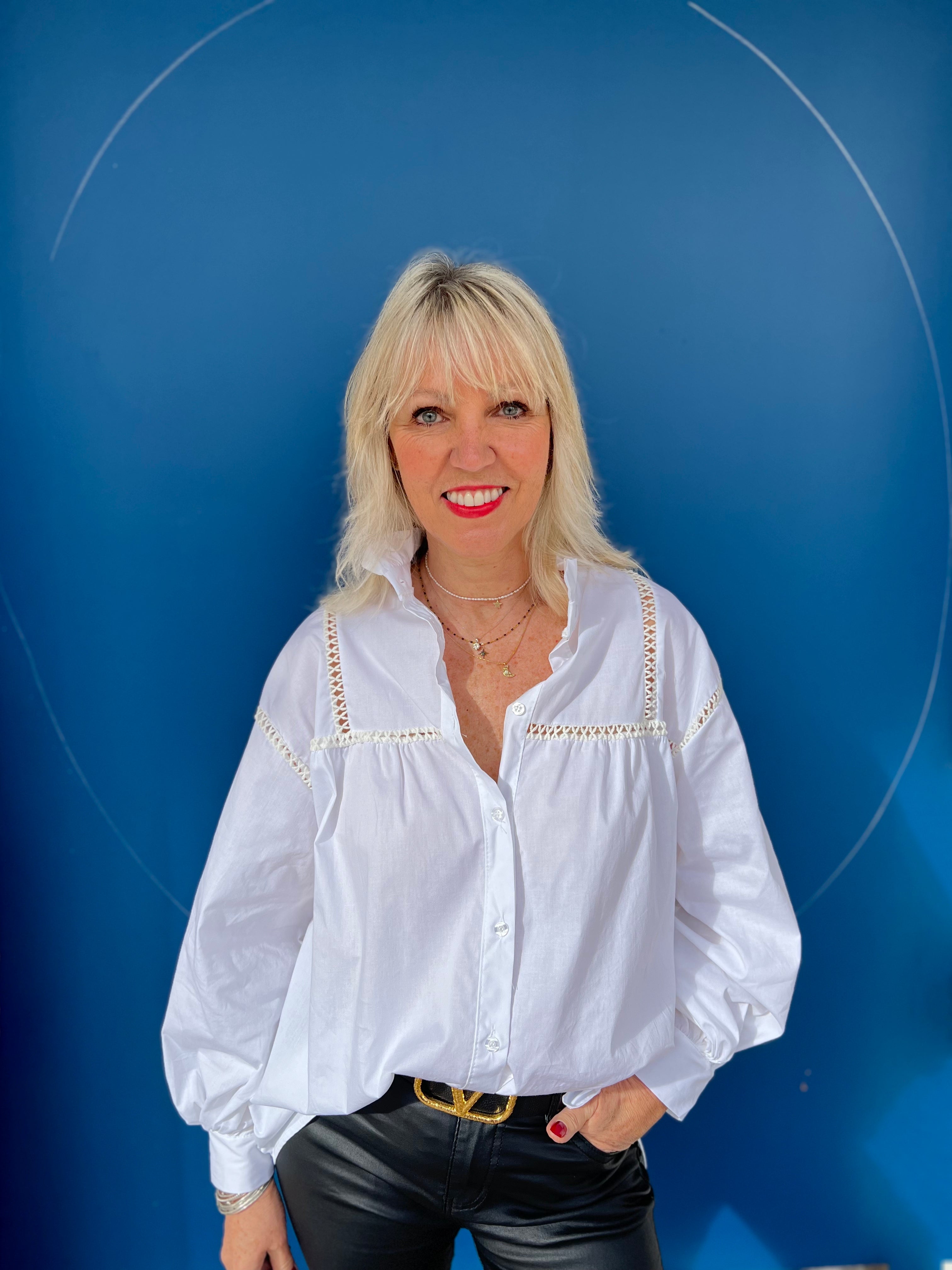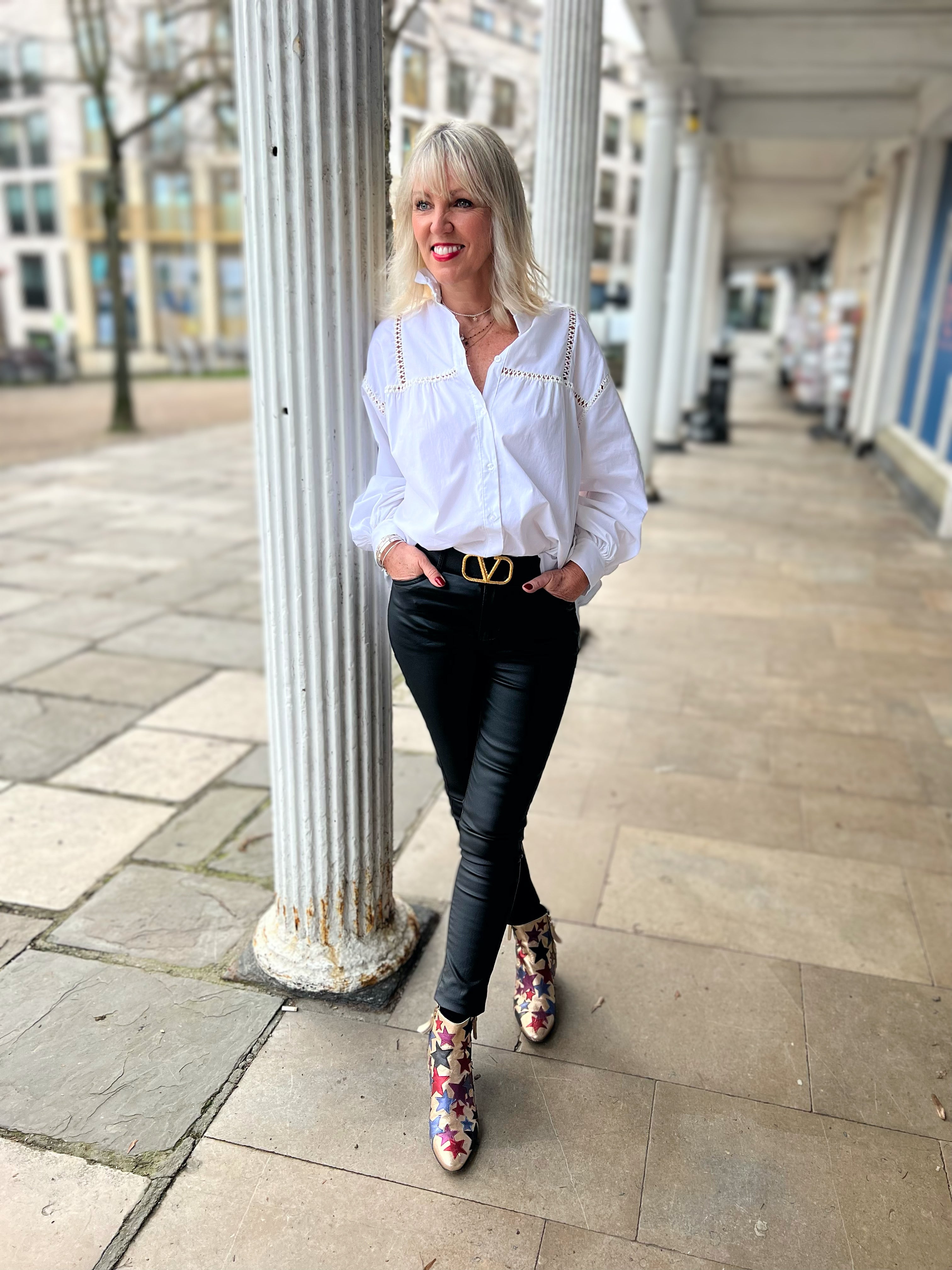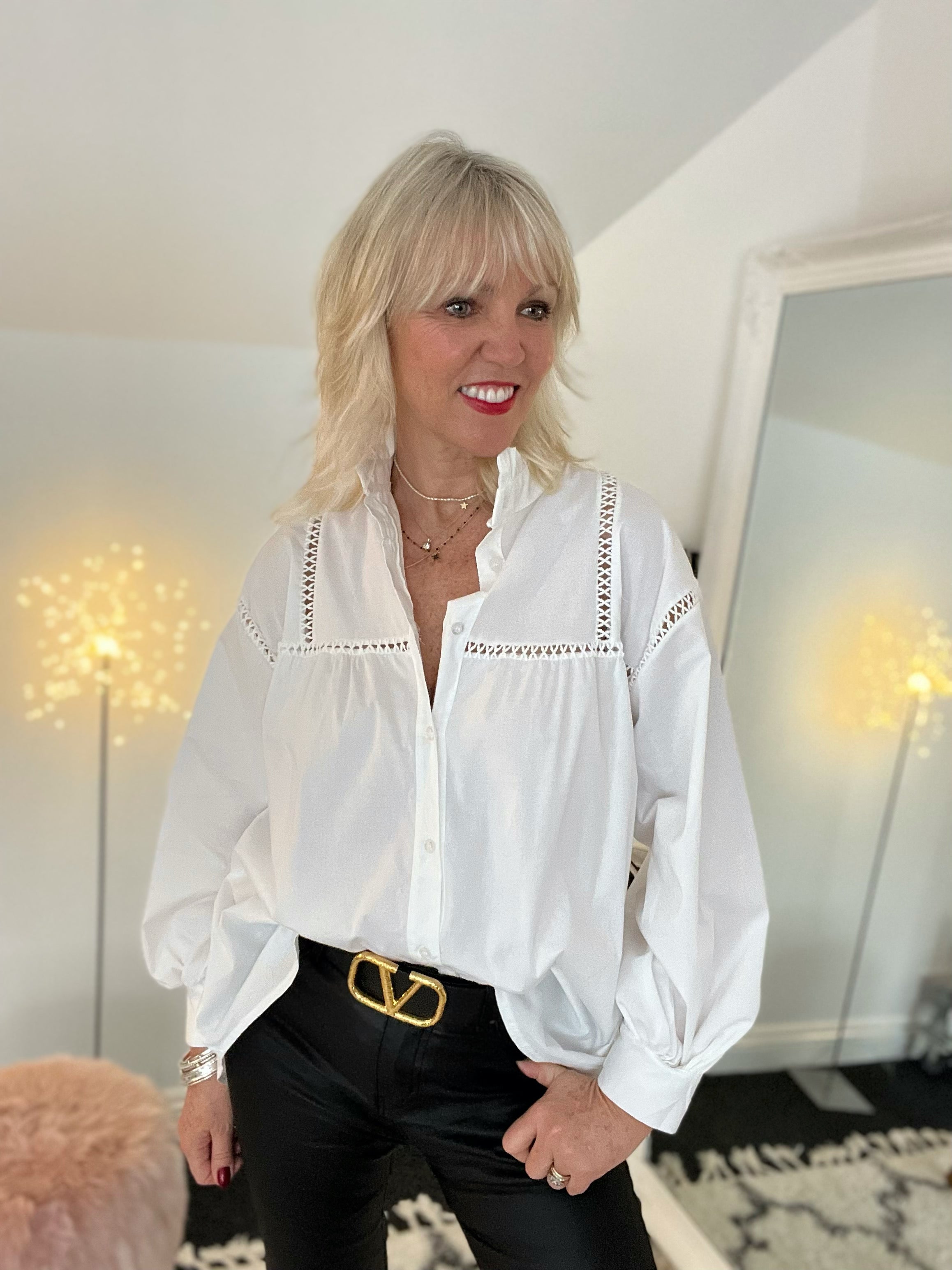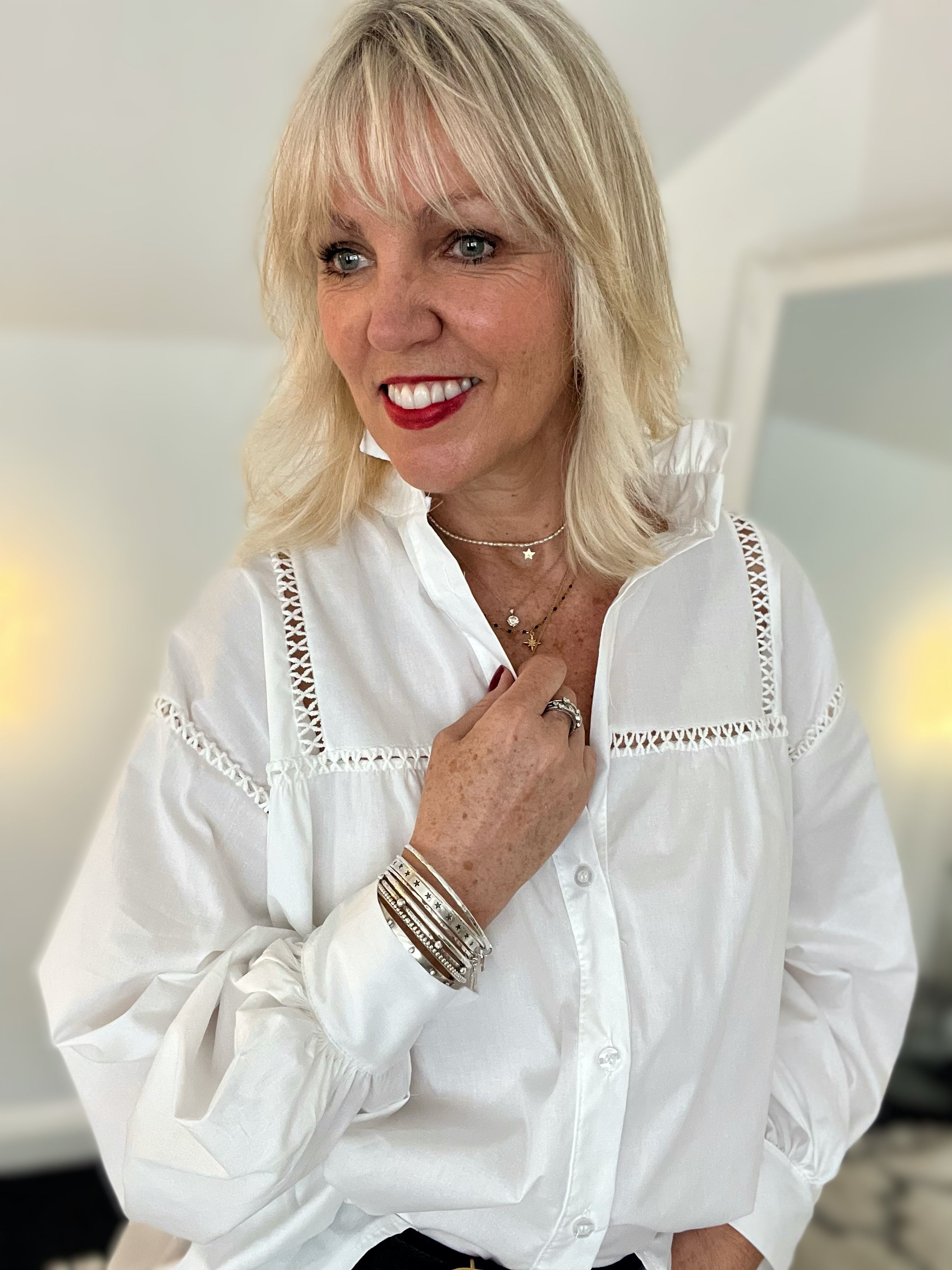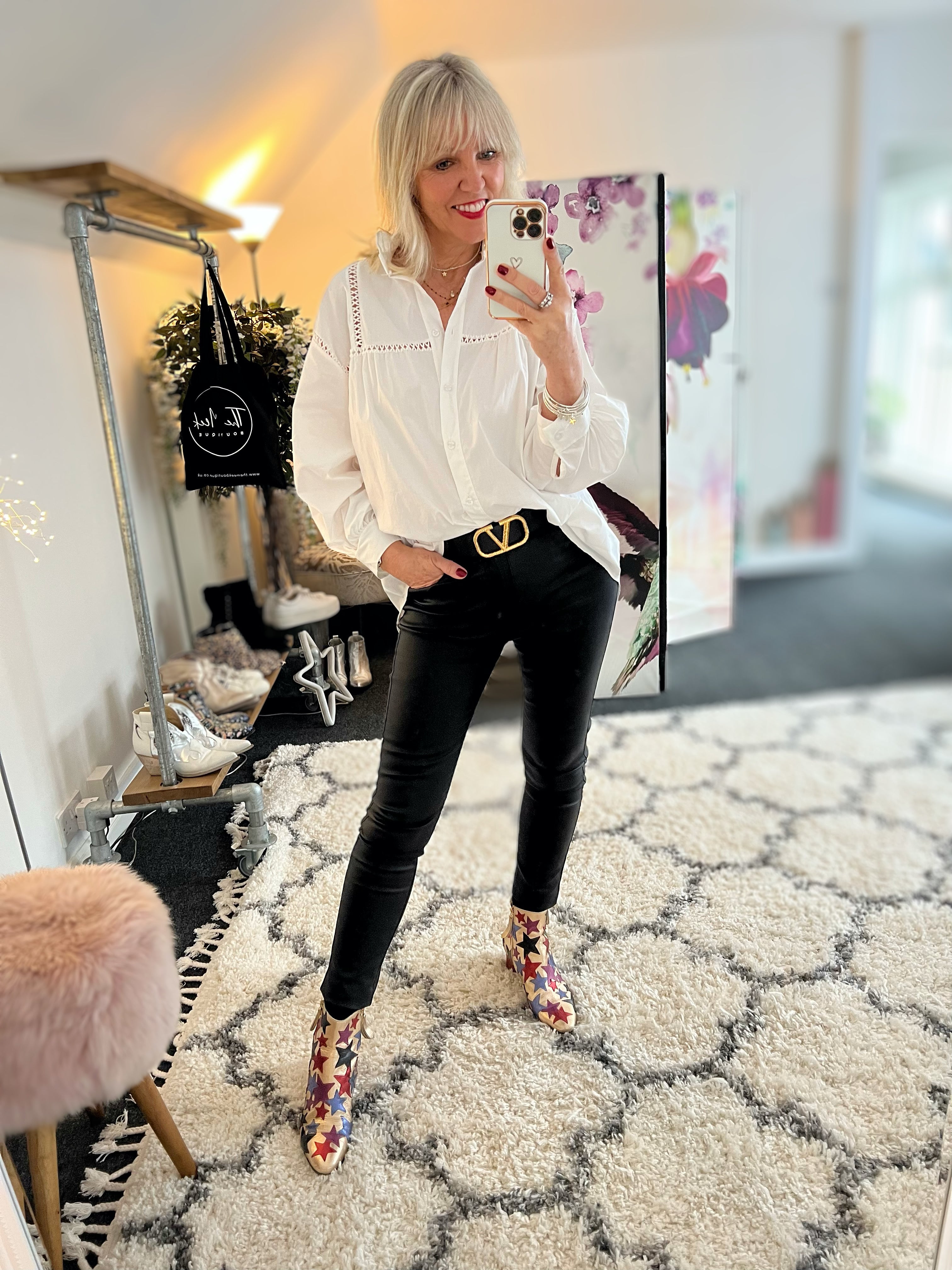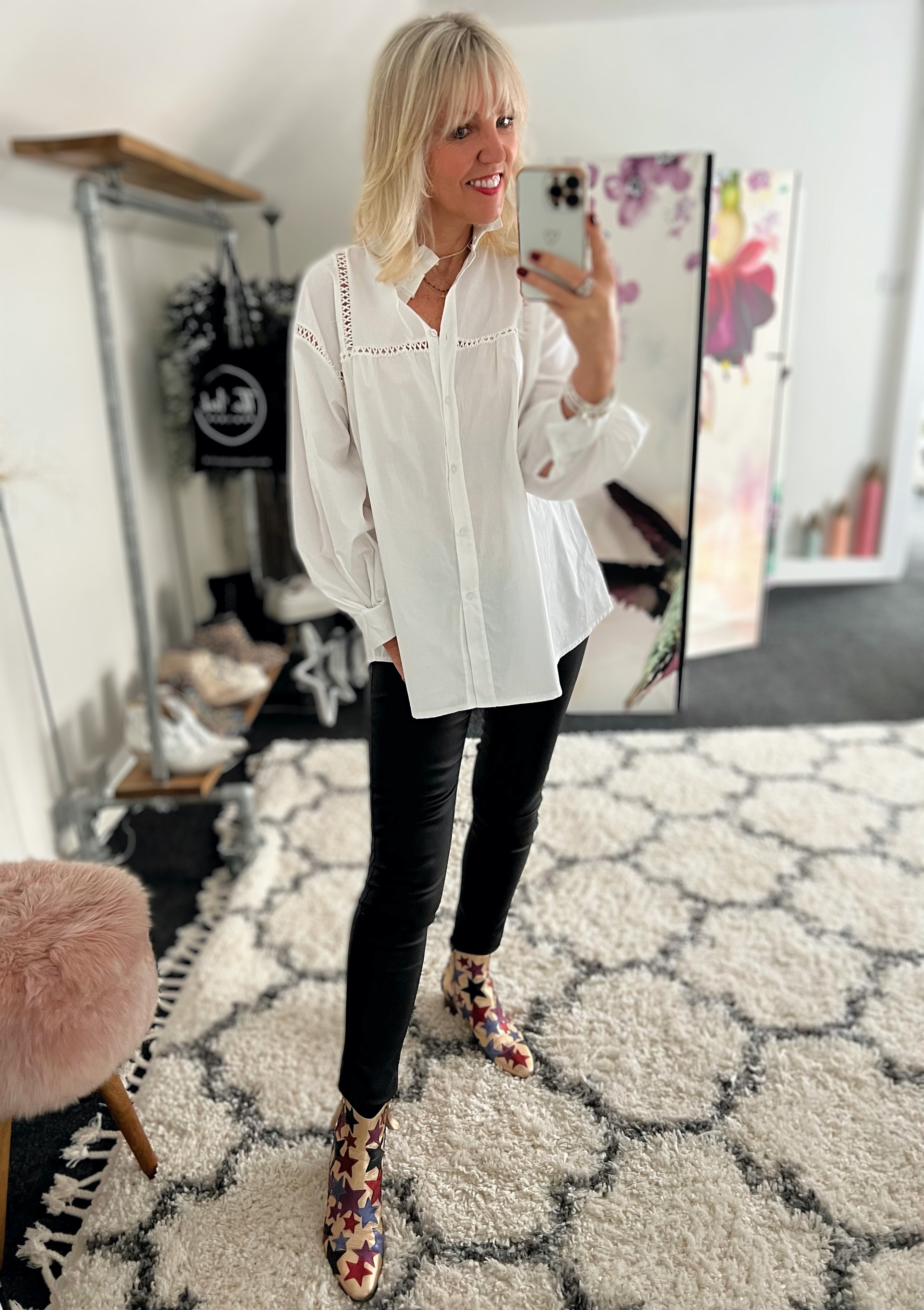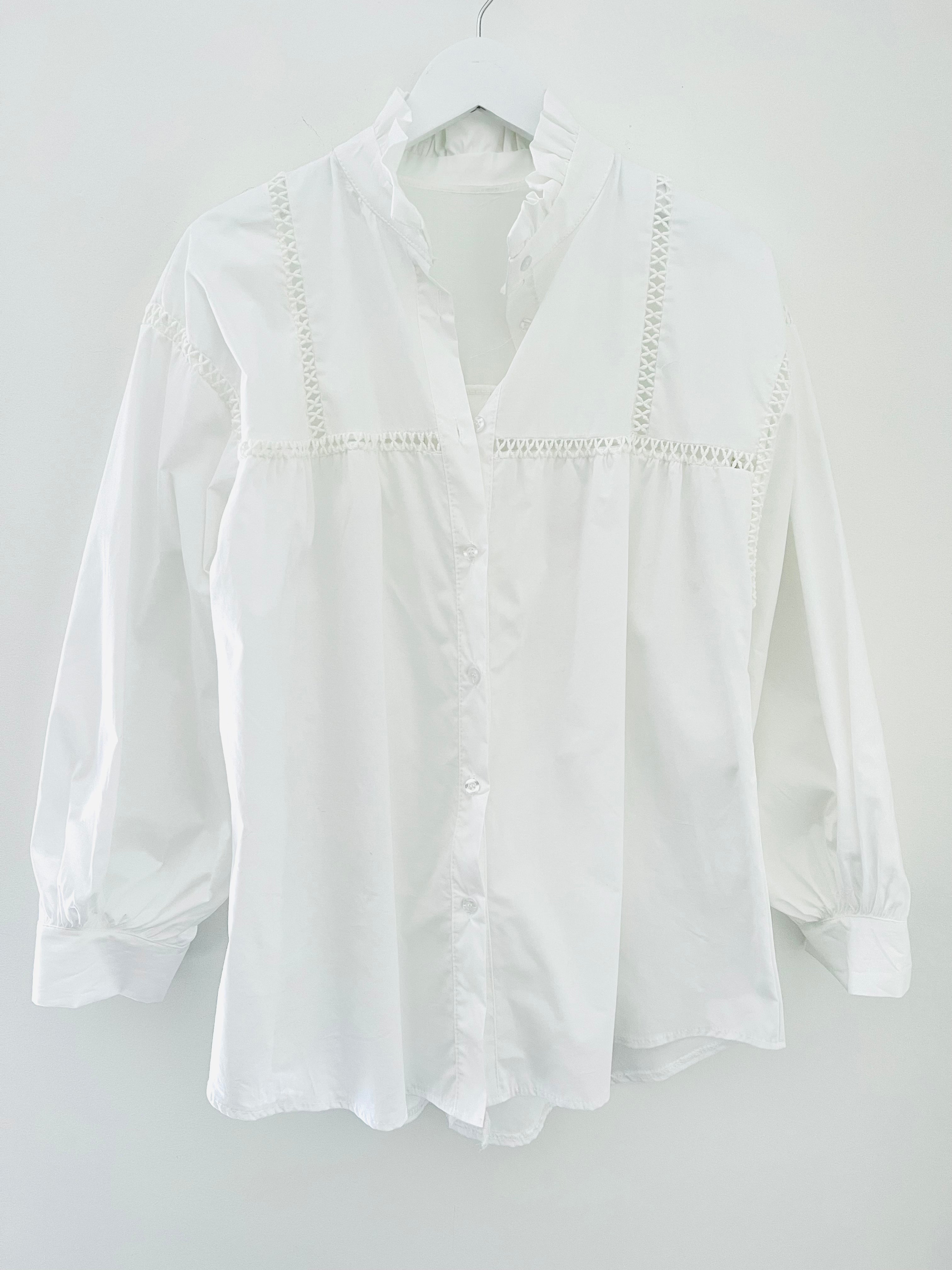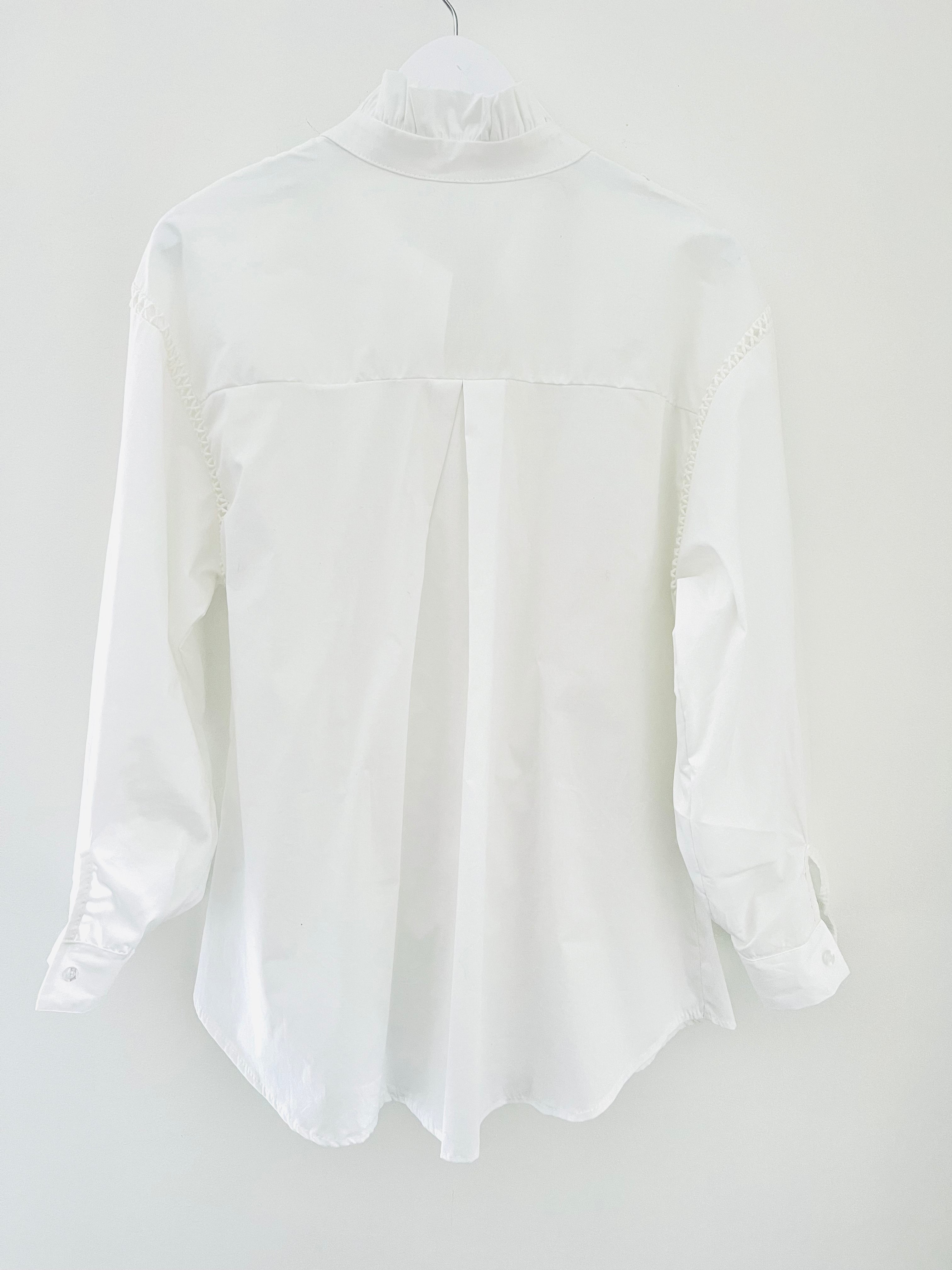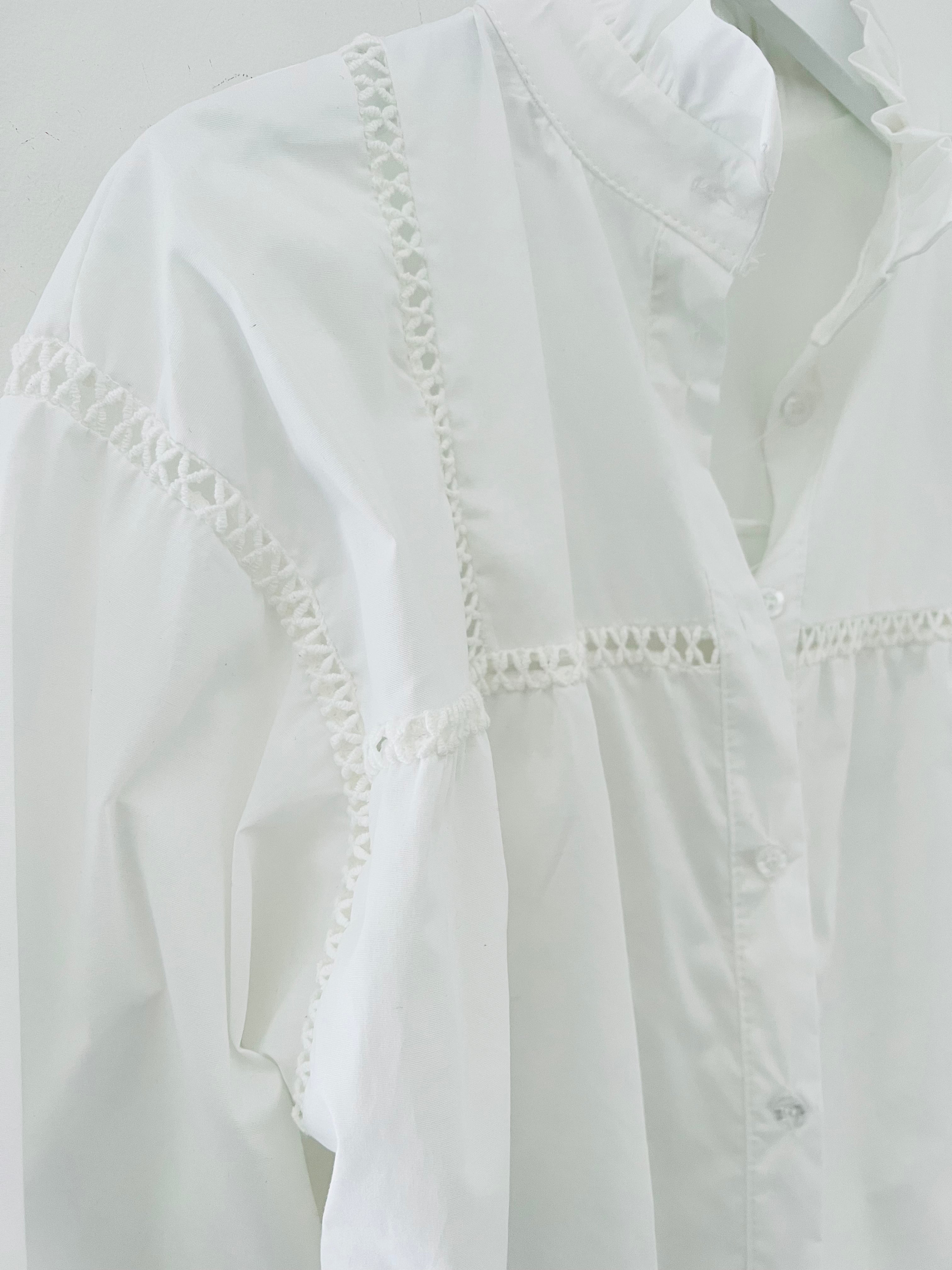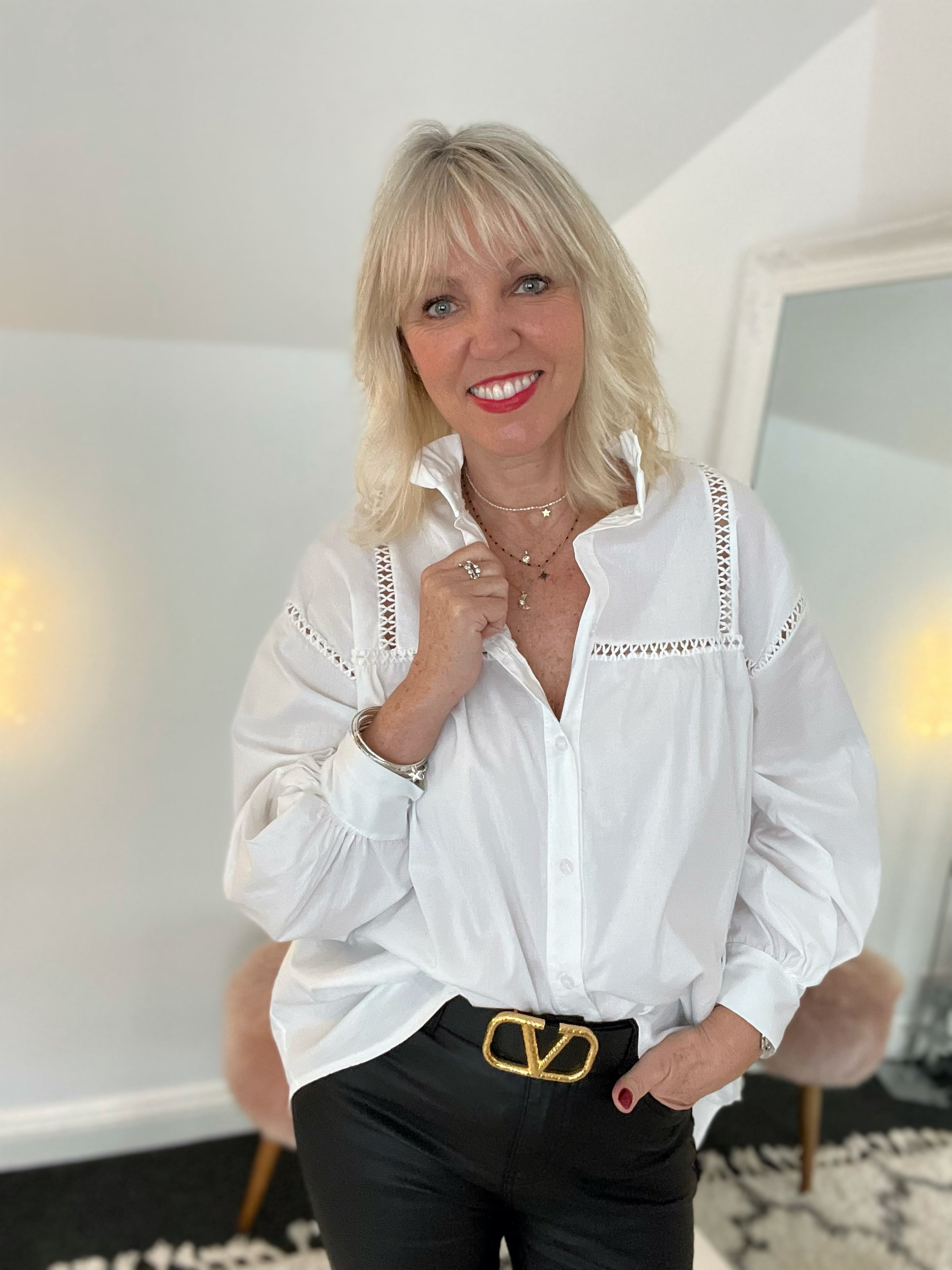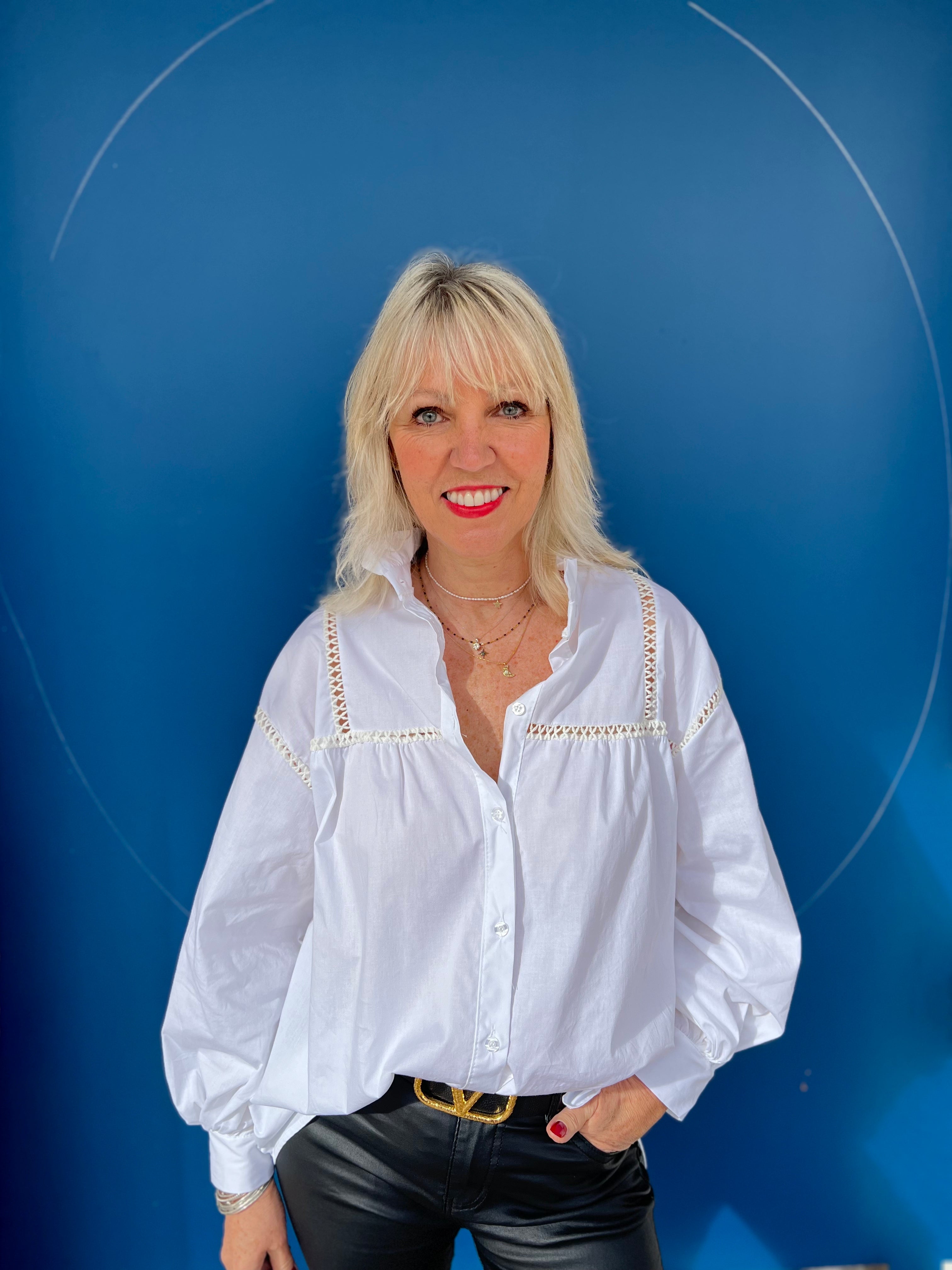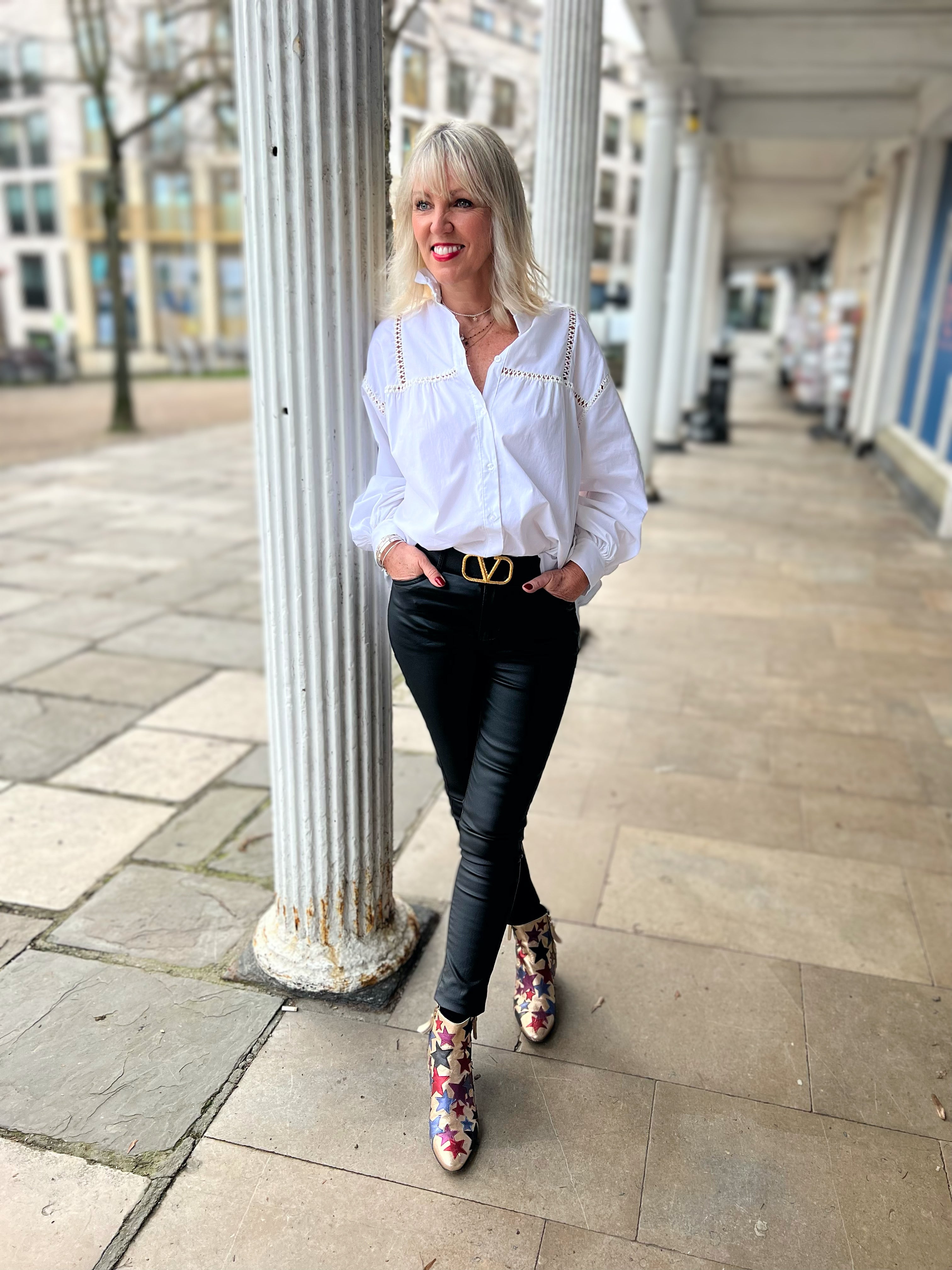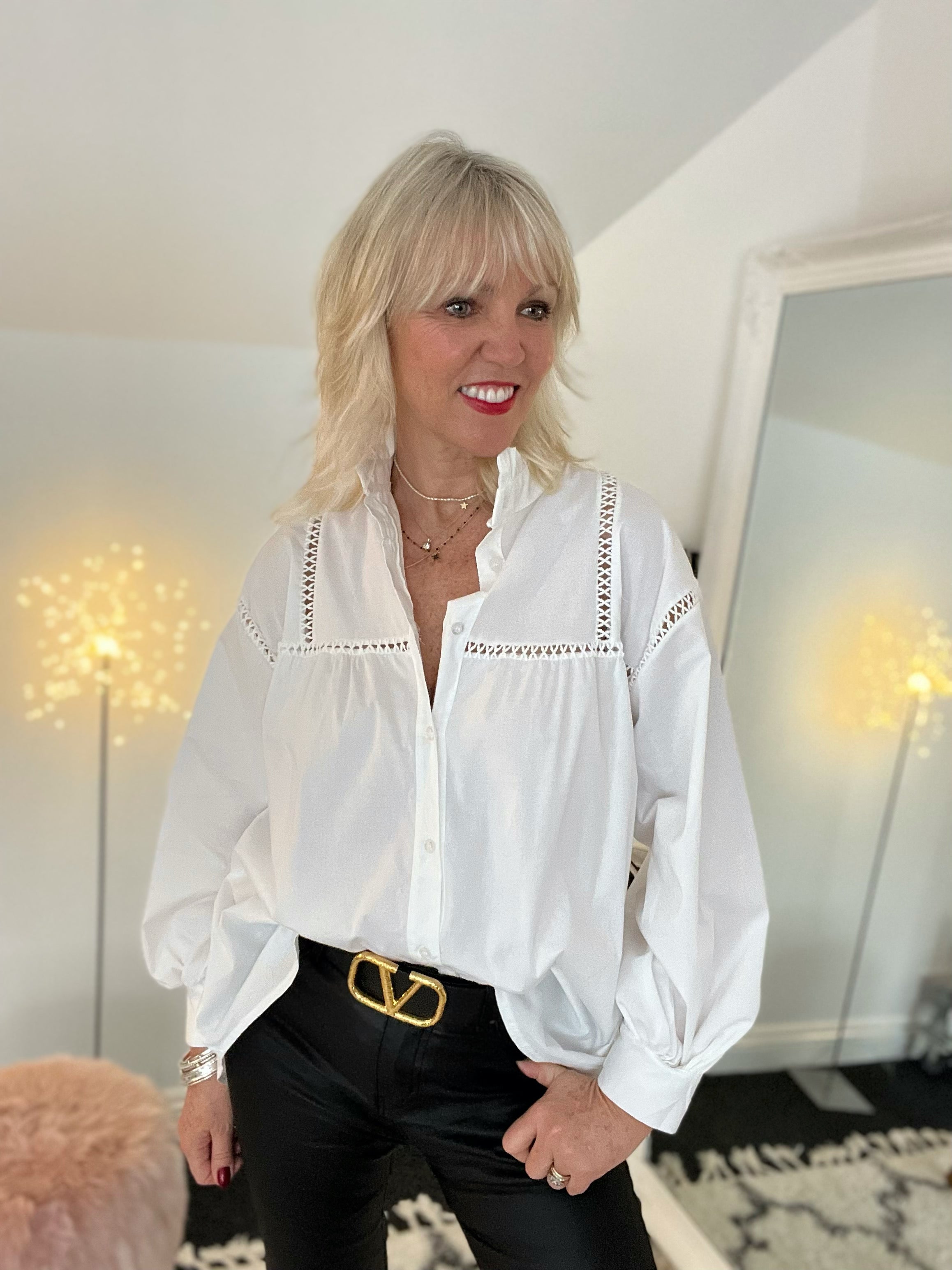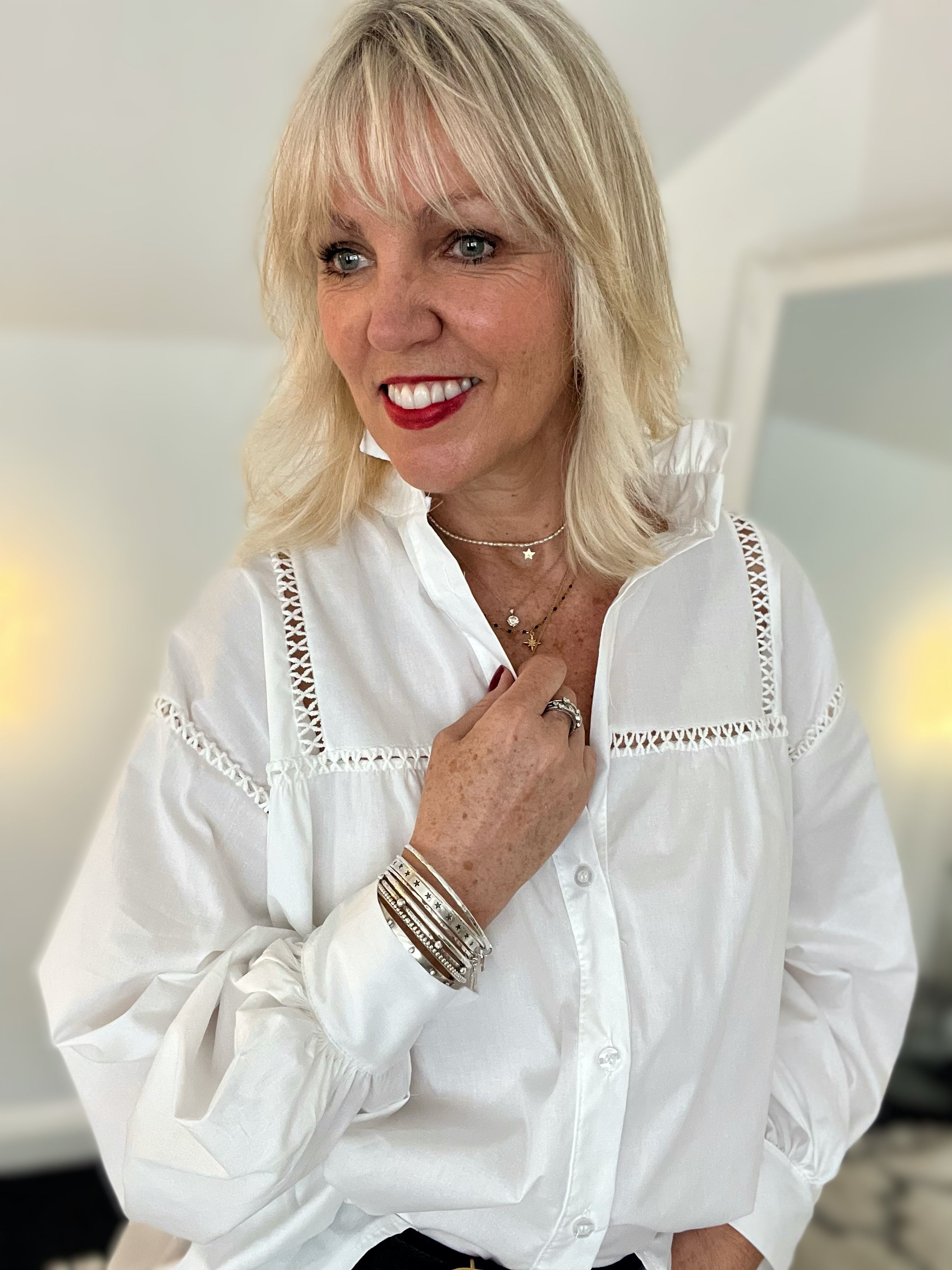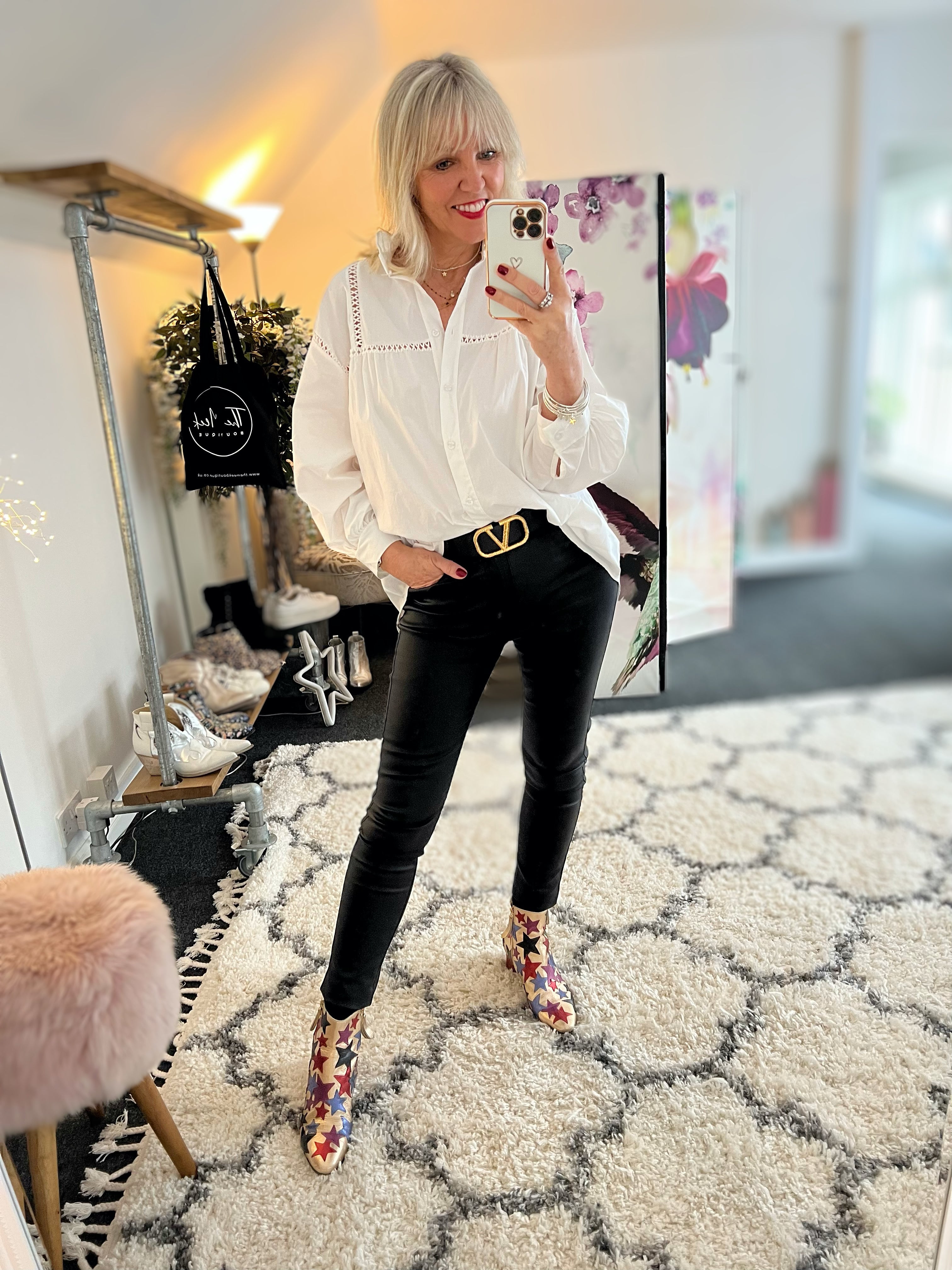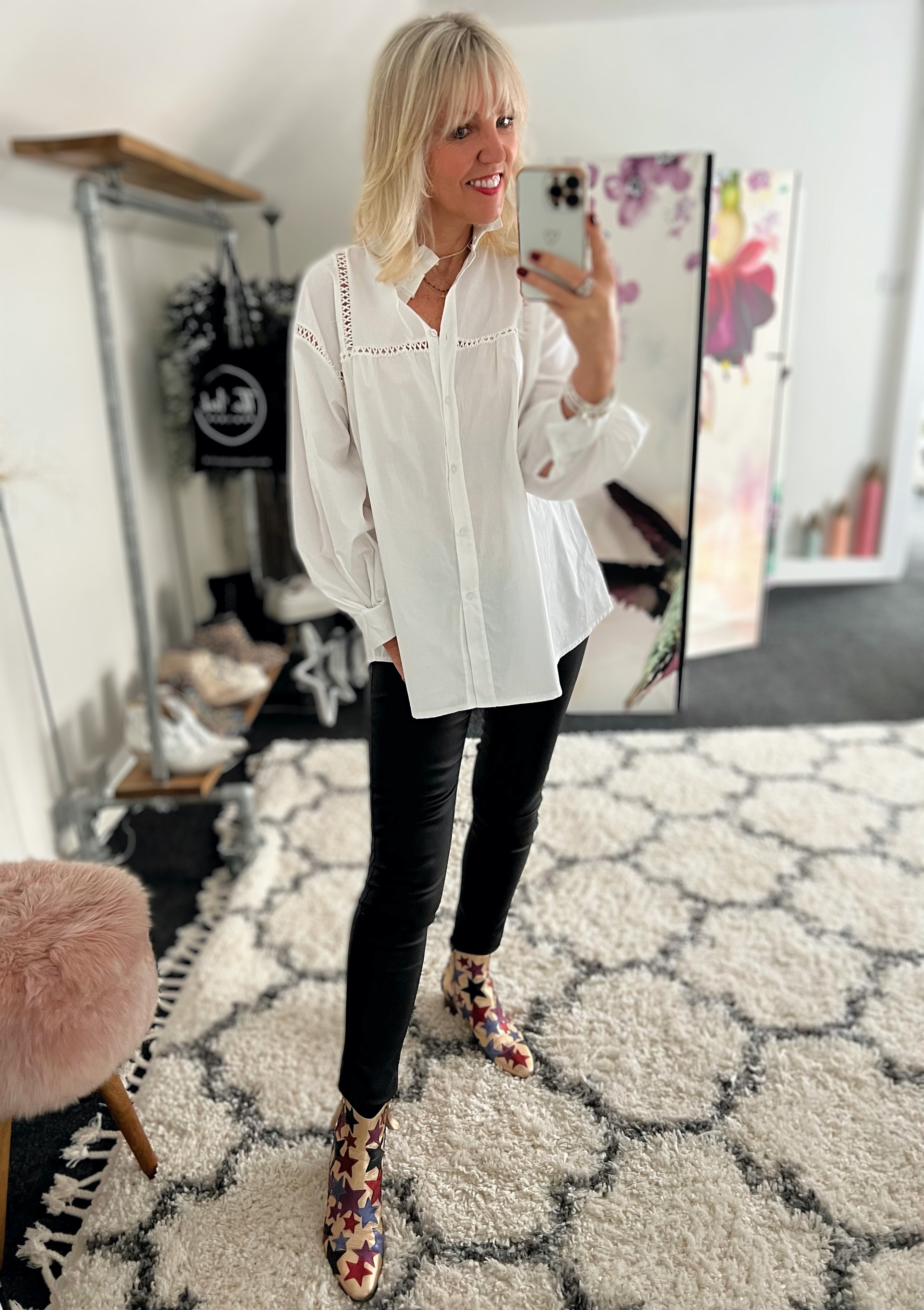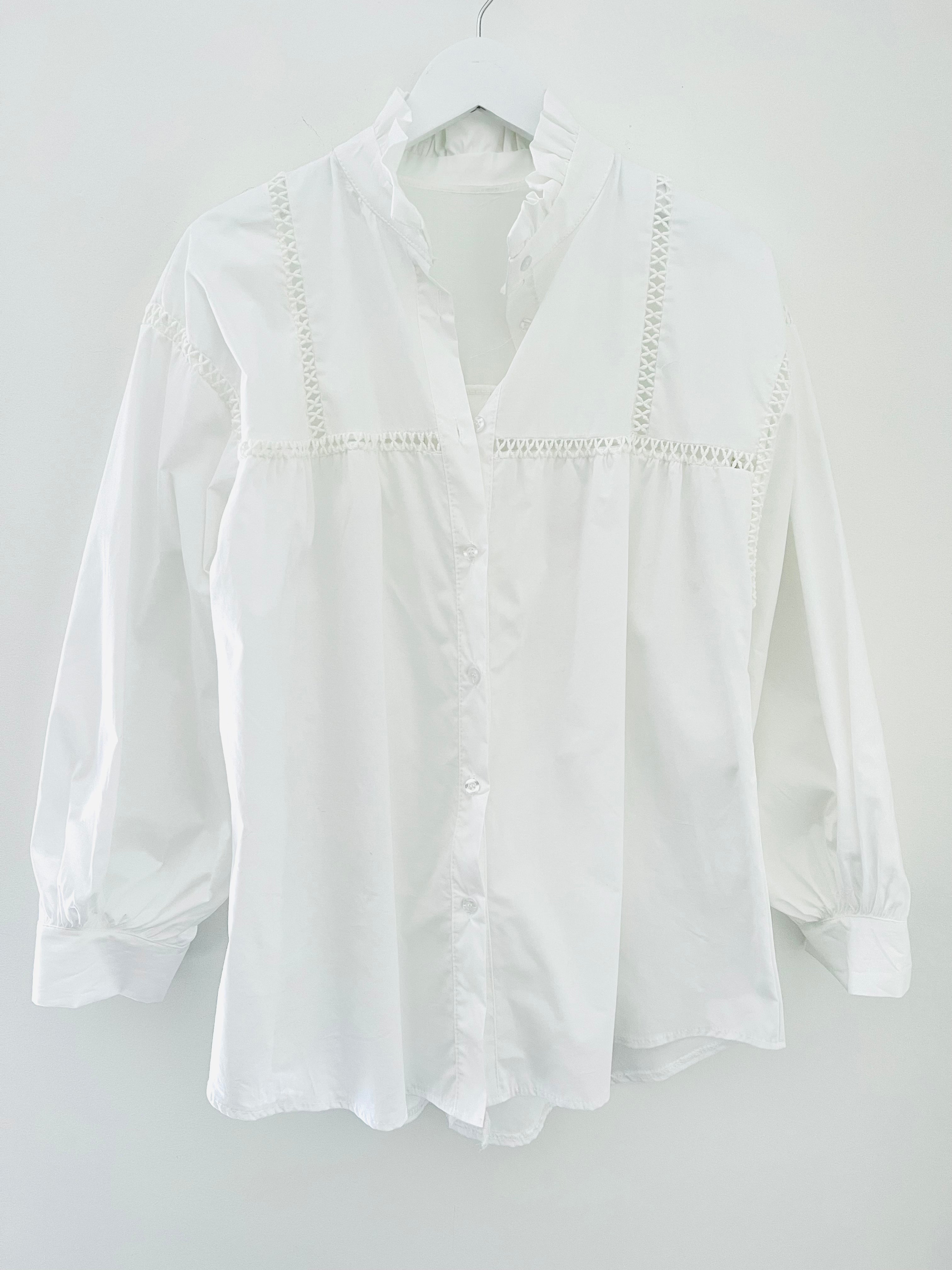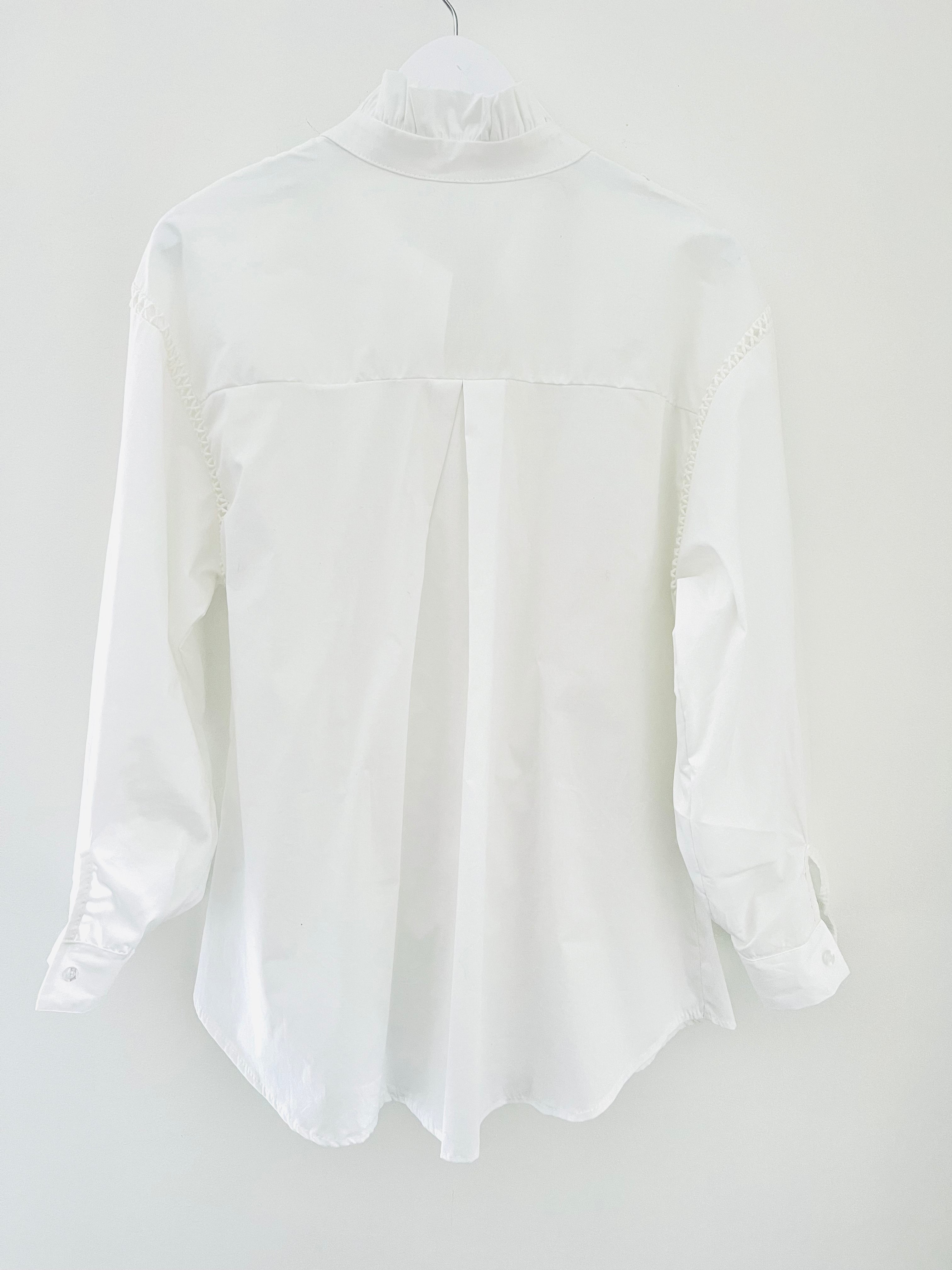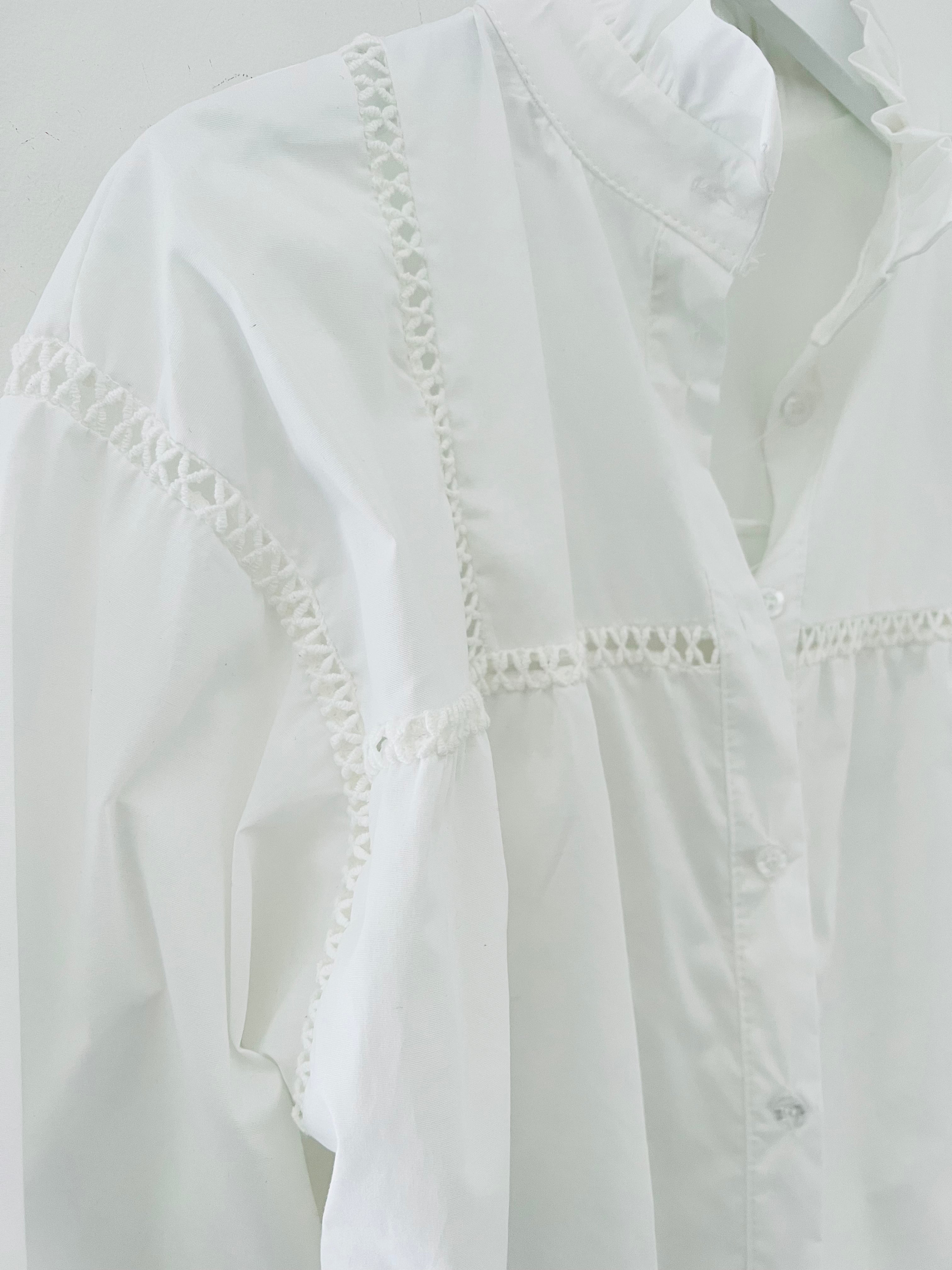 Crisp White Shirt
This is a beautiful and striking shirt with broderie yoke, front buttons, a pie crust collar and full sleeves with bracelet length buttoned cuffs. The fabric is crisp and has a lovely fullness to it. 
100% cotton - this blouse is a gorgeous cool crisp cotton, and has stretch, making it very comfy across the back especially.
One Size:
To fit UK10-16 but check measurements
Chest measures 46", length is 29" when done up and unstretched
I am a Size 10 and 5'6". It's a relaxed oversized fit on me. I've tucked the front in some photos to create a more fitted look.