Free UK Postage on all orders over £100!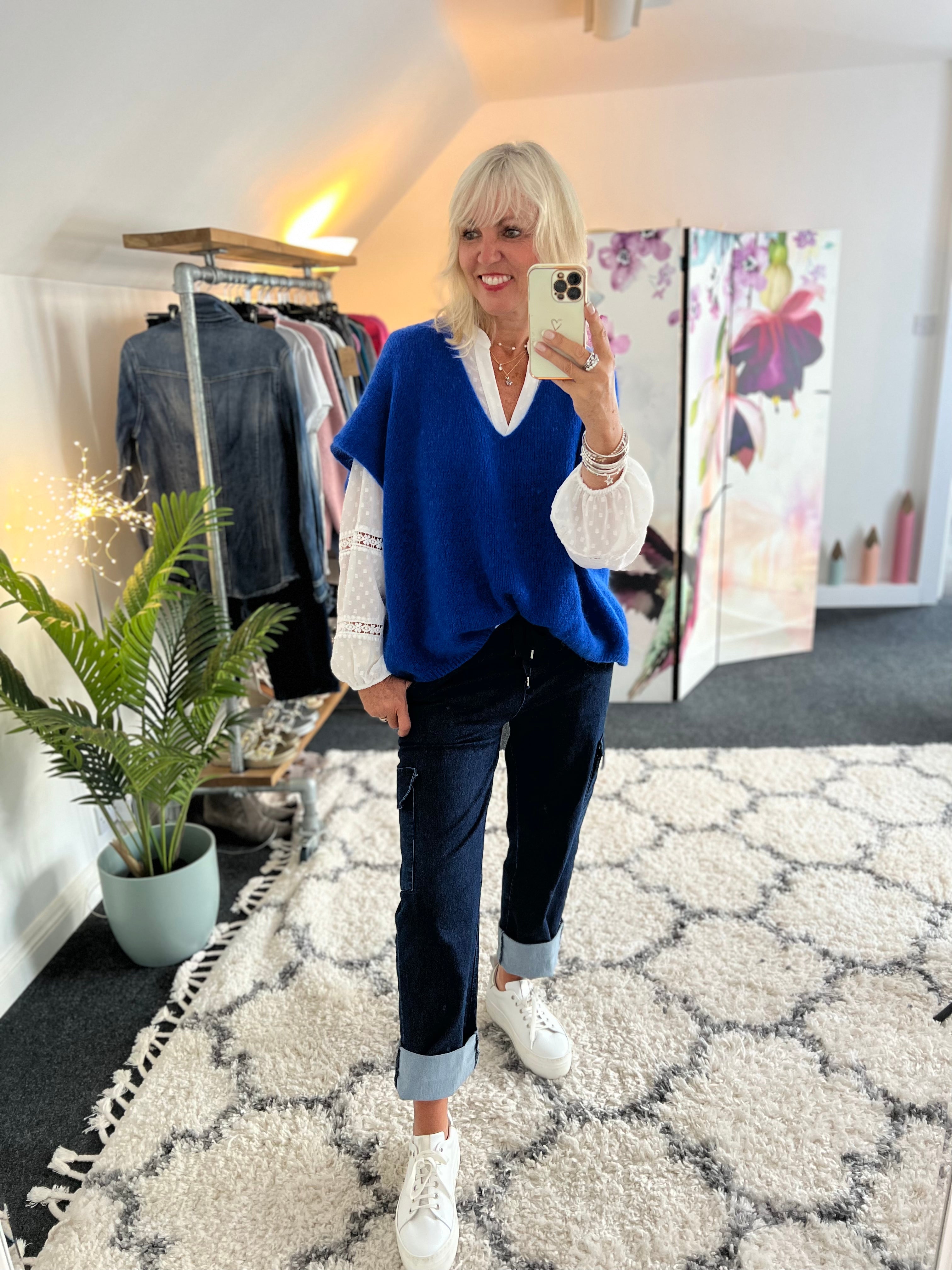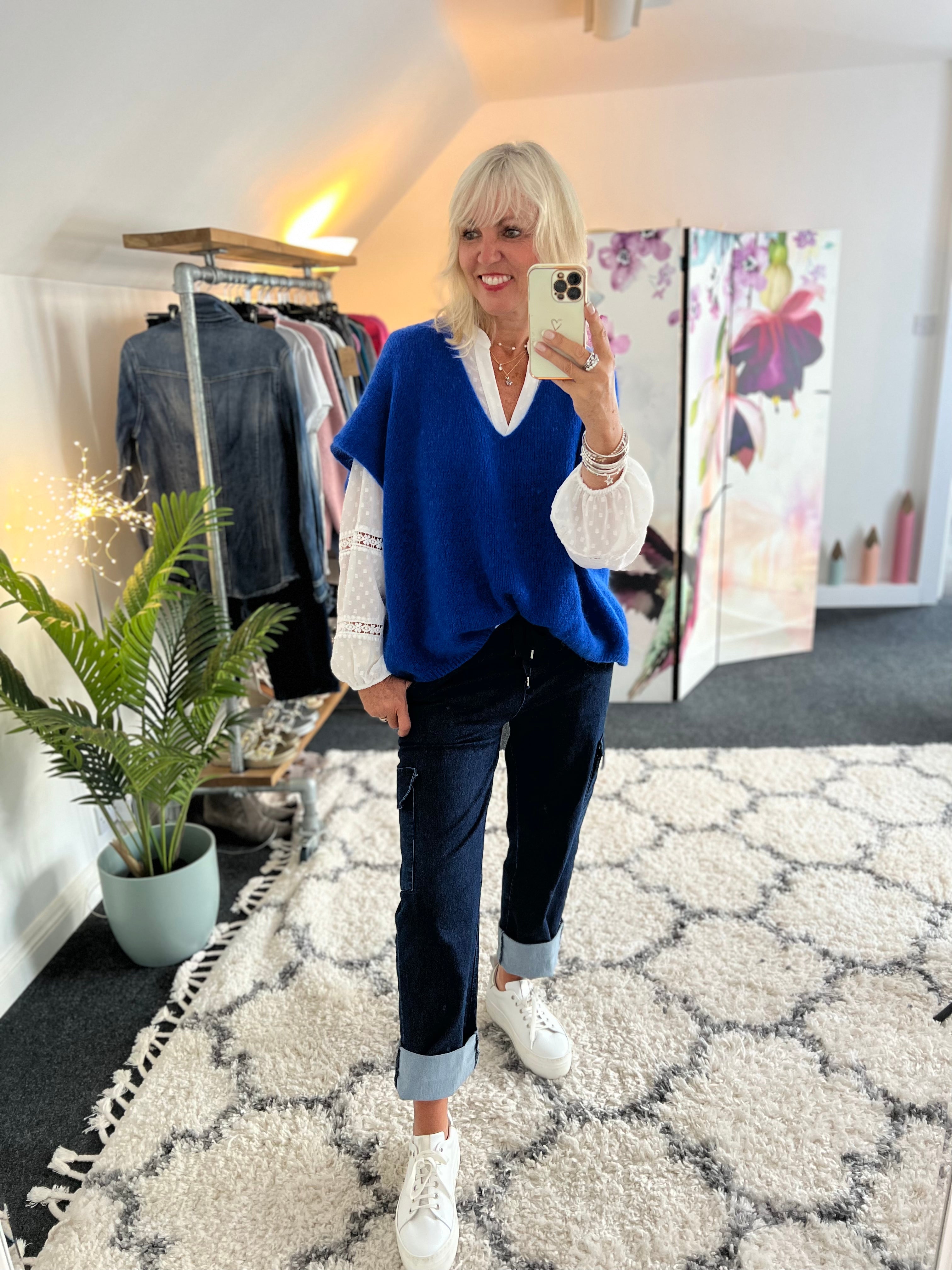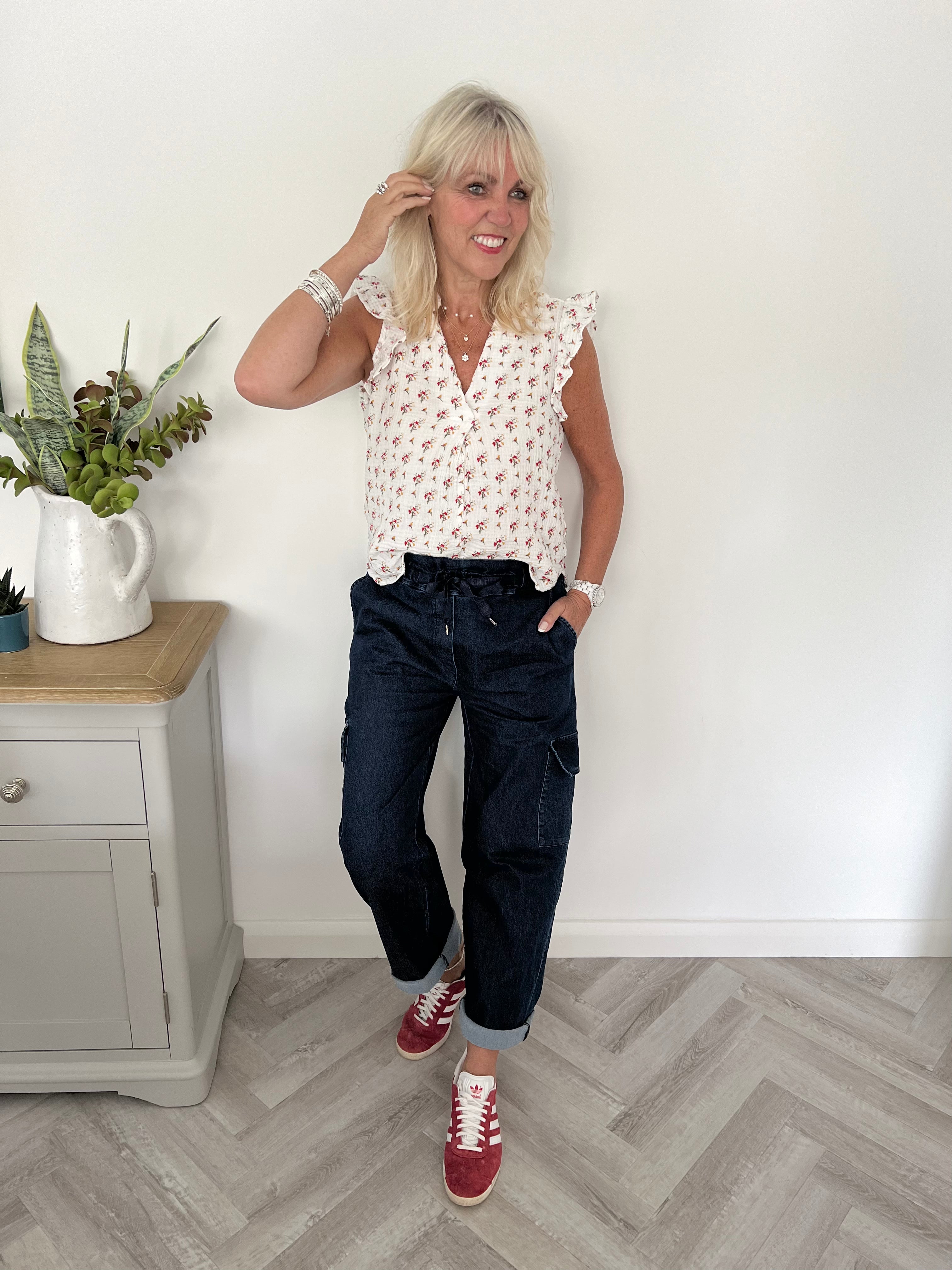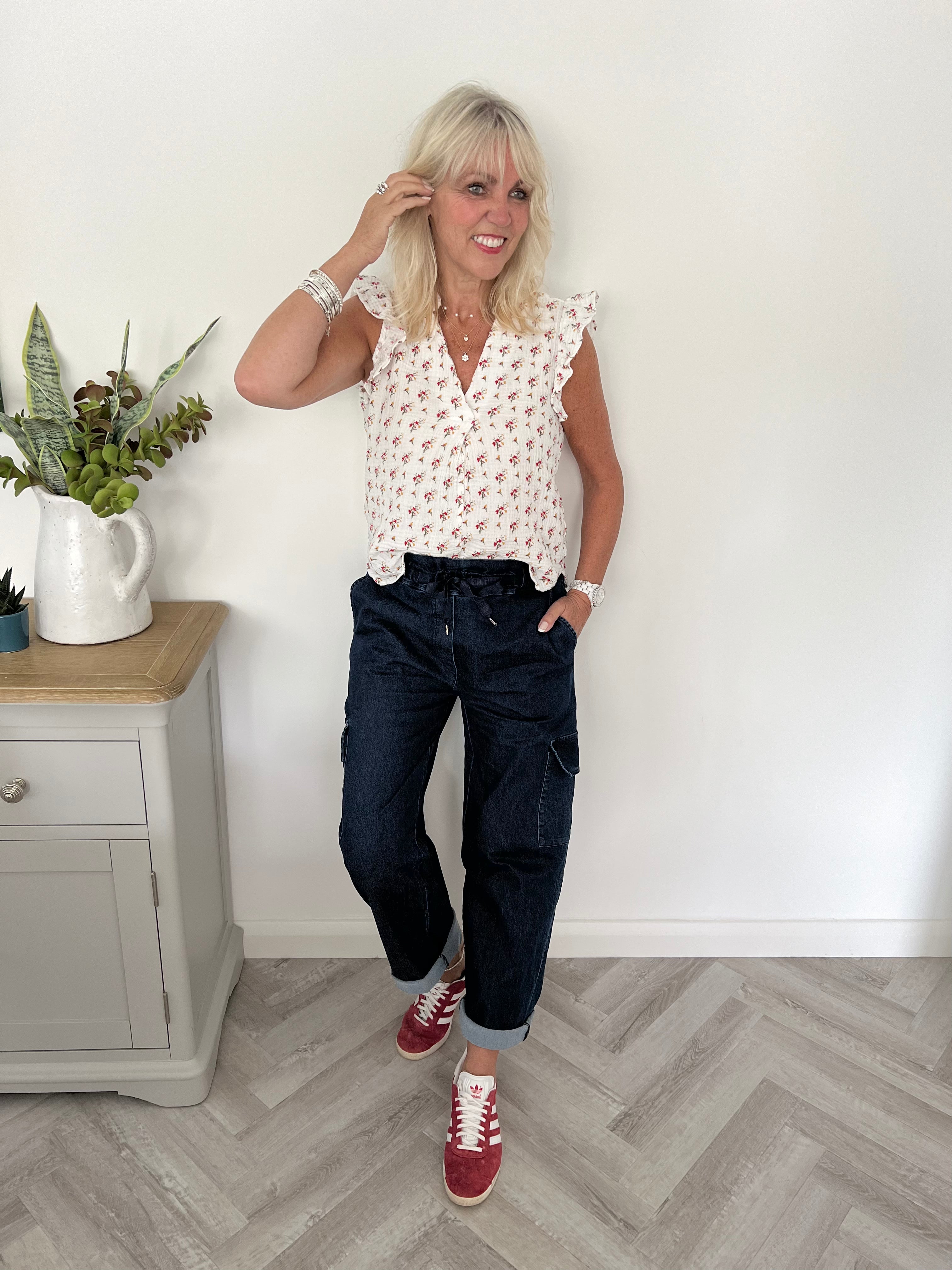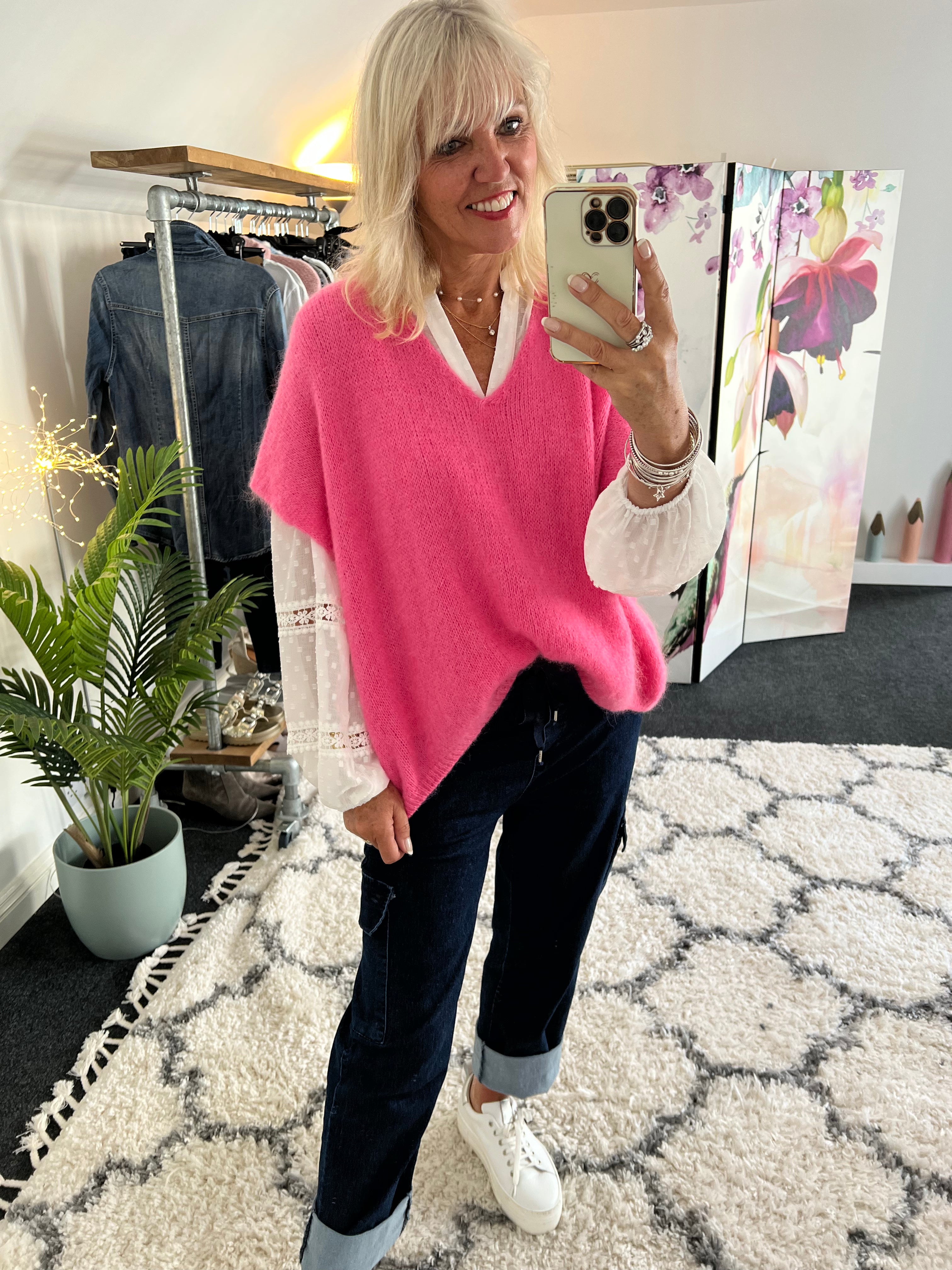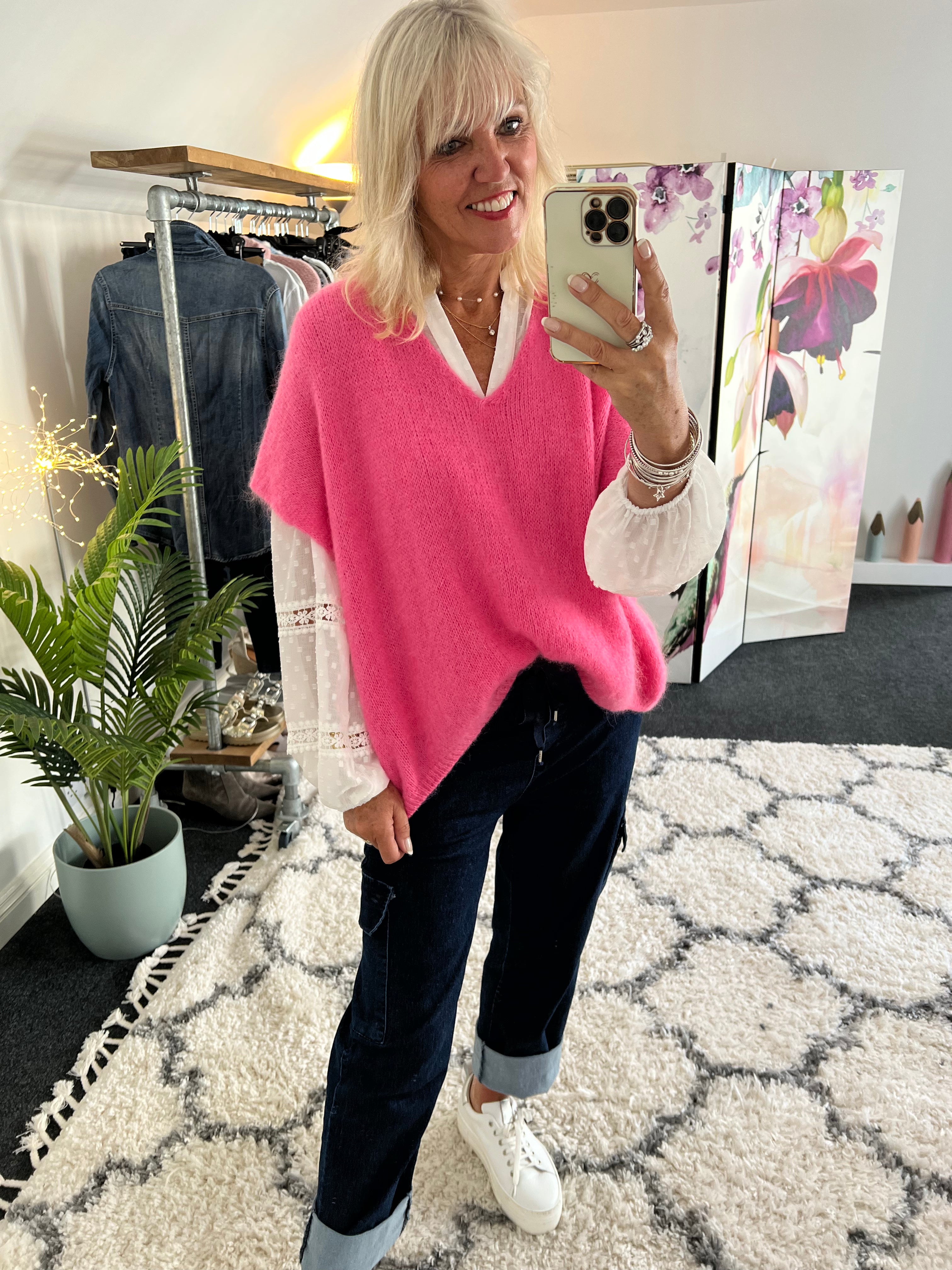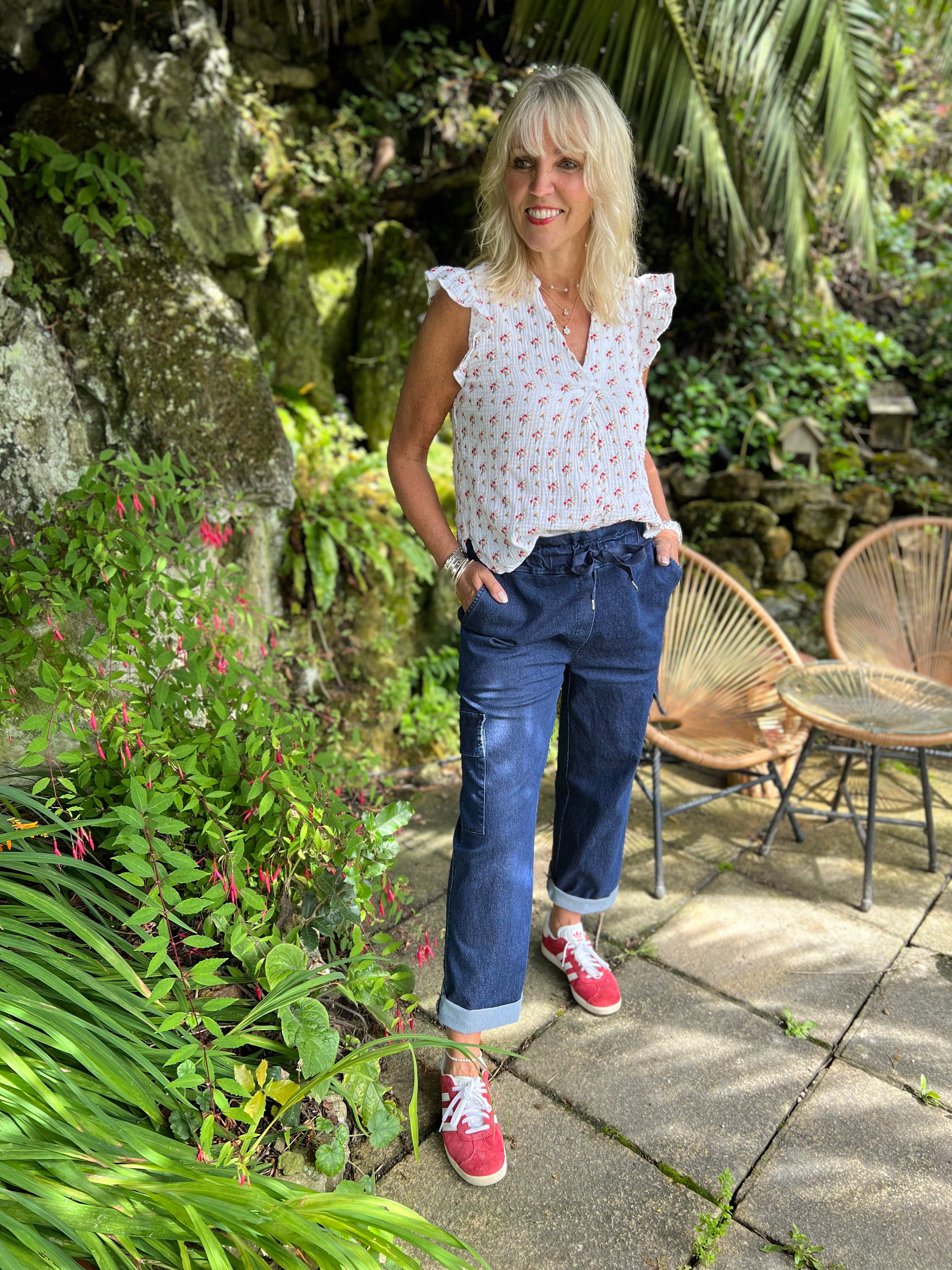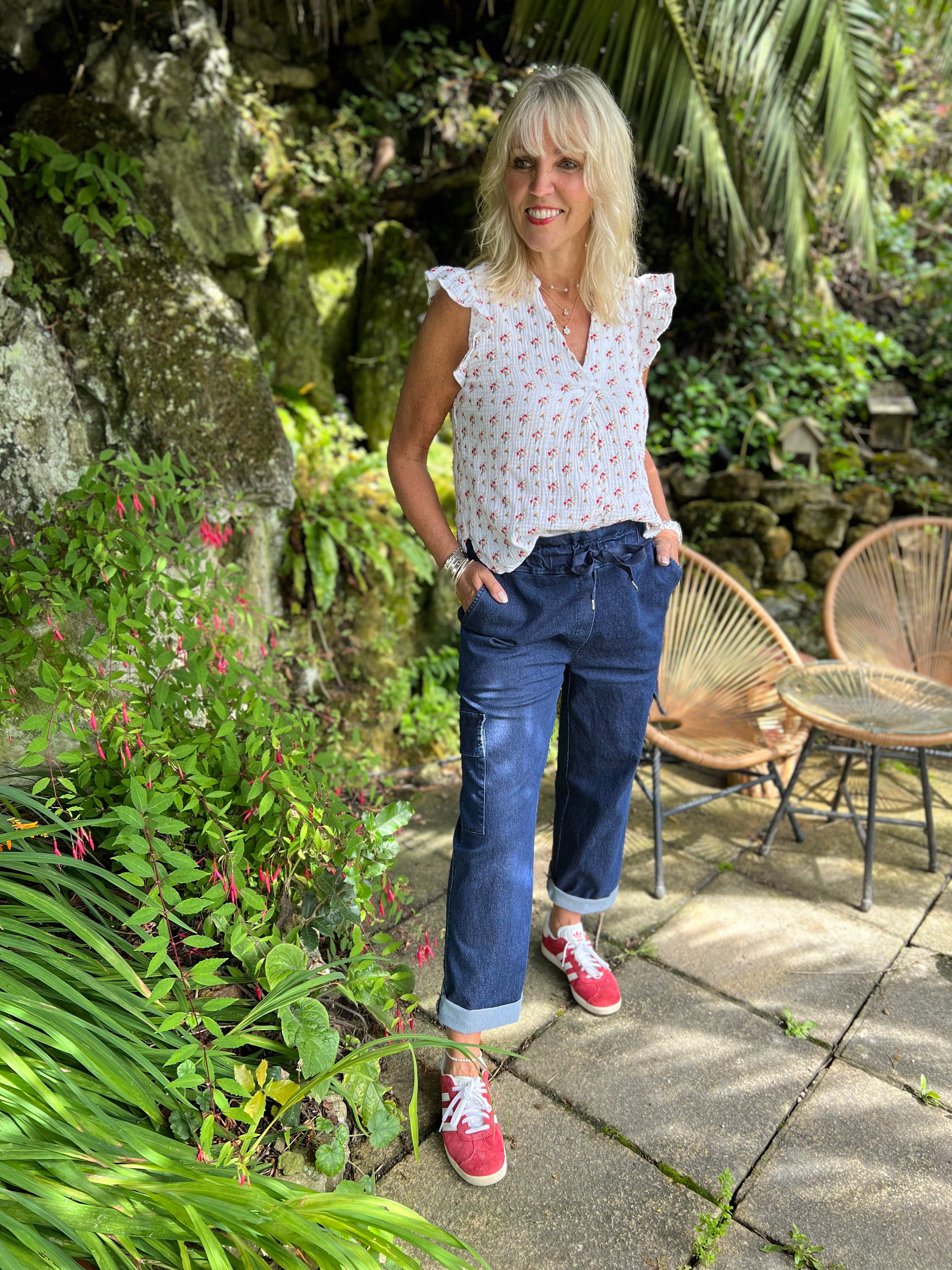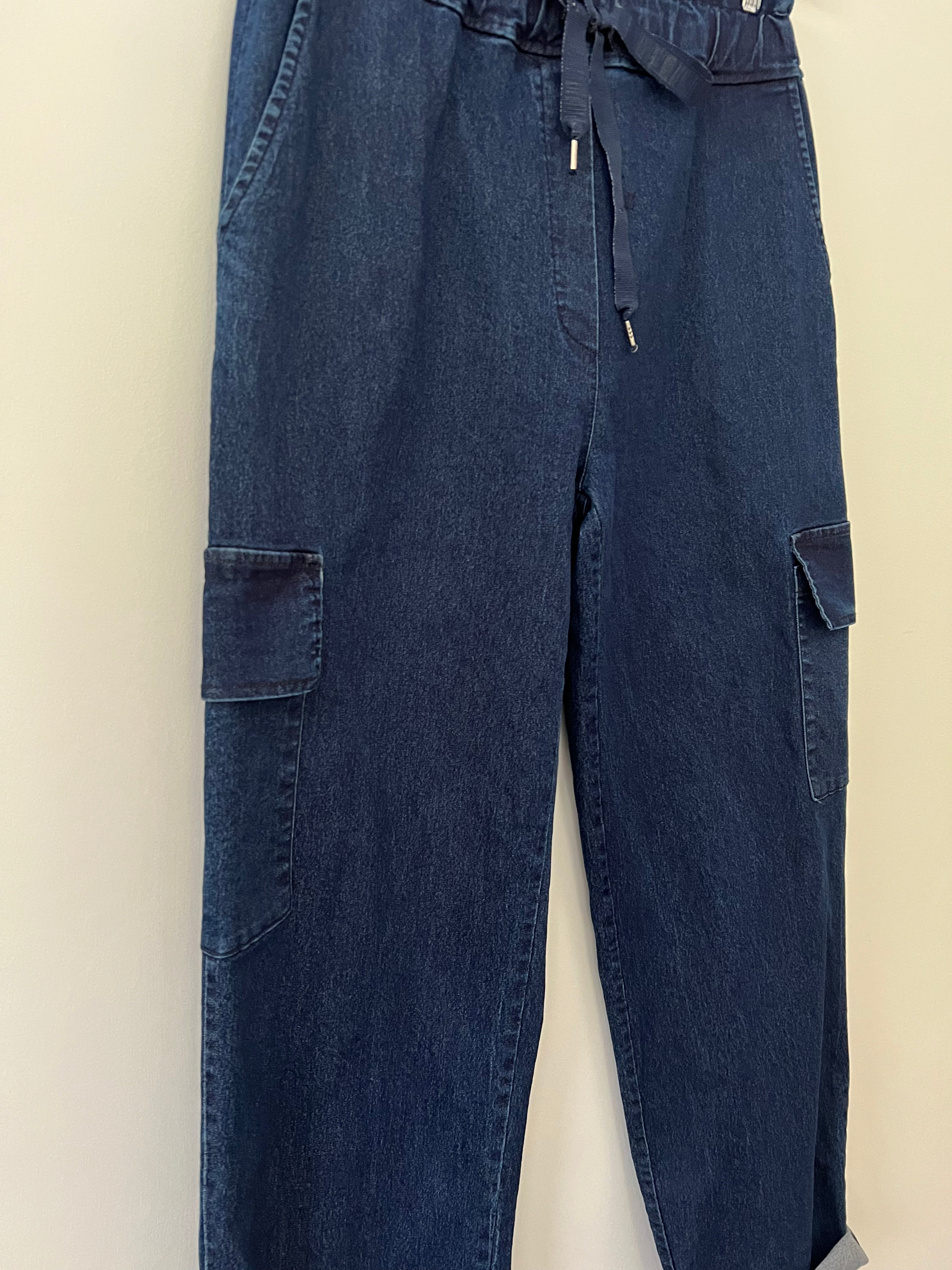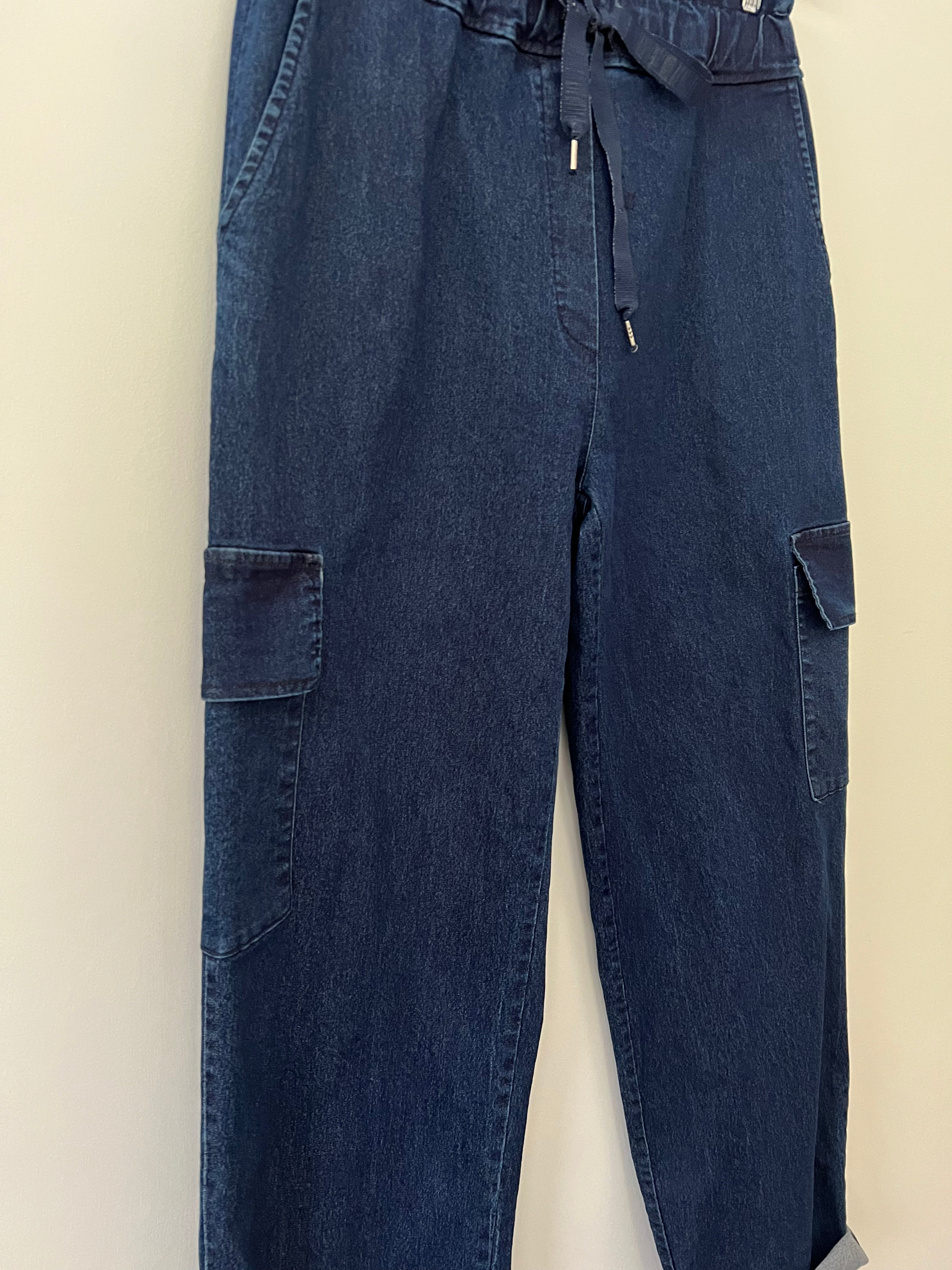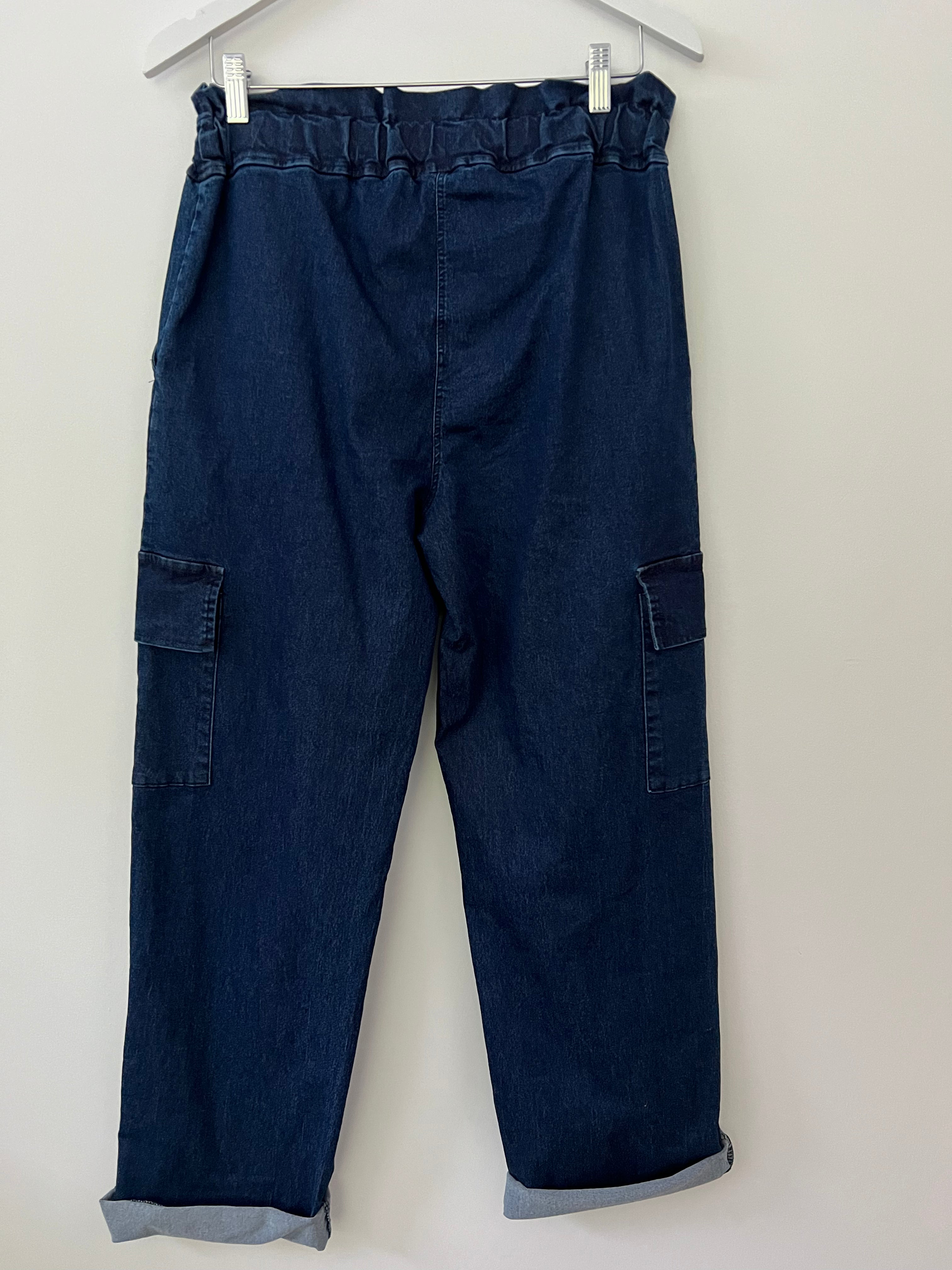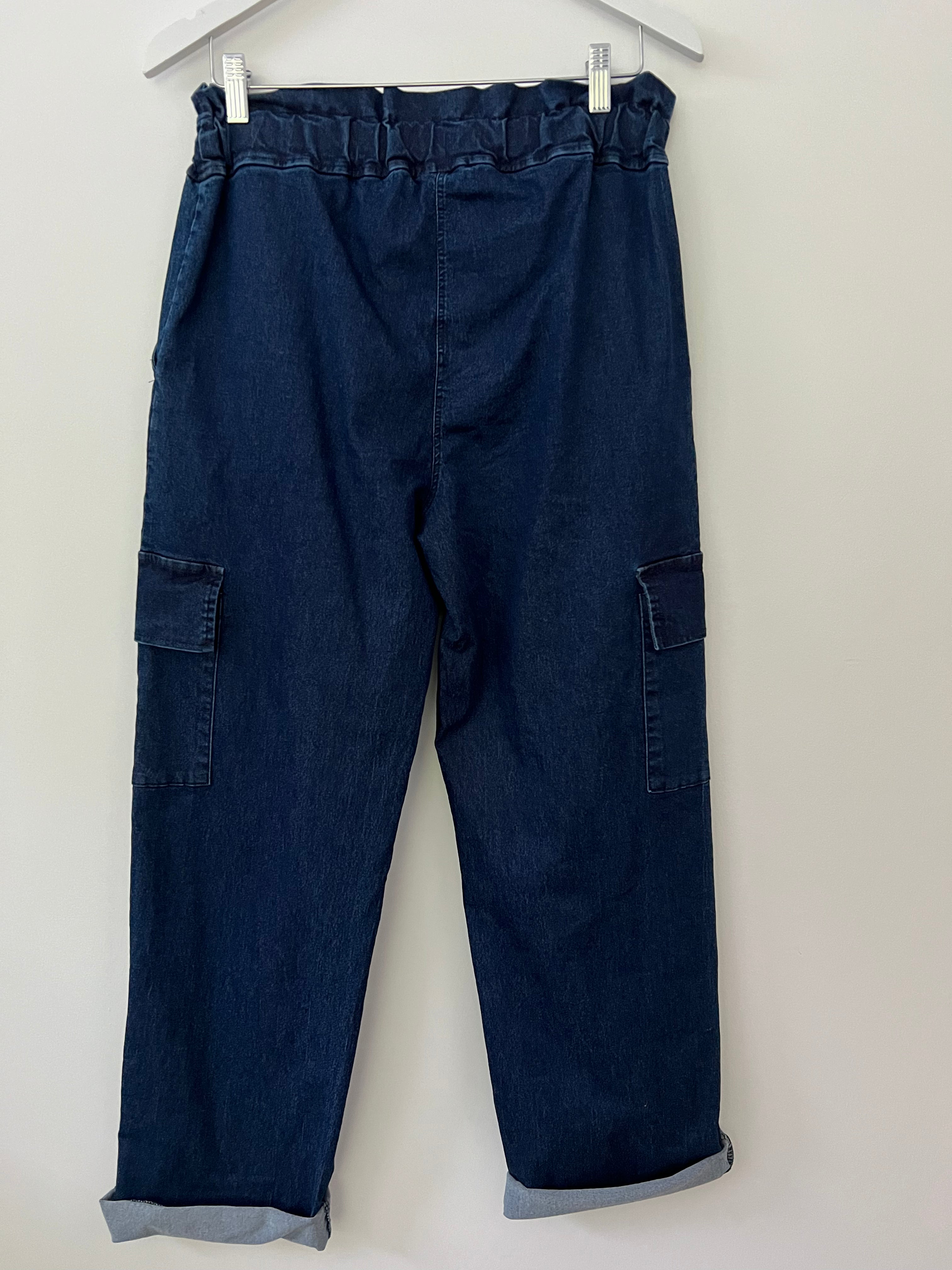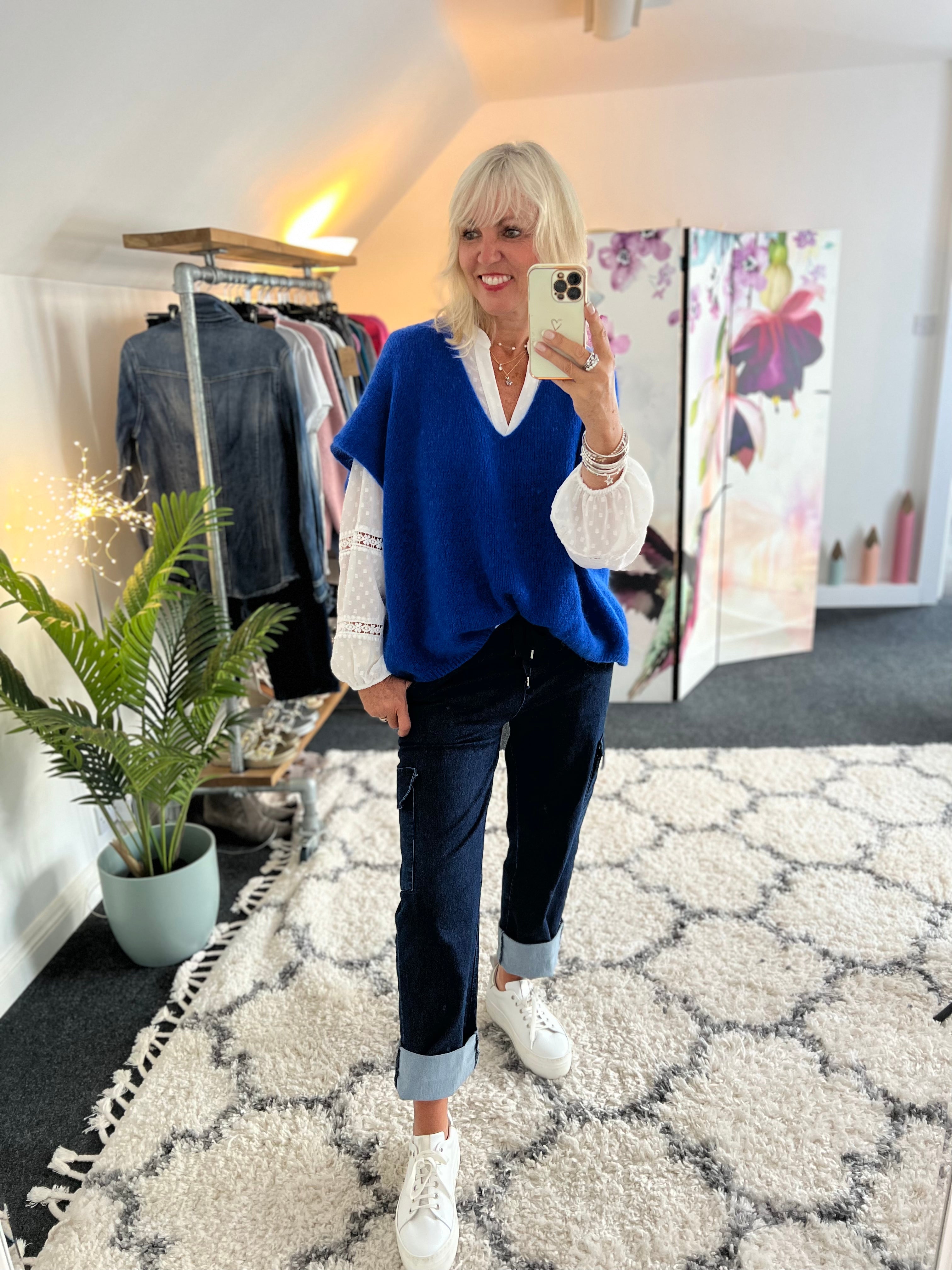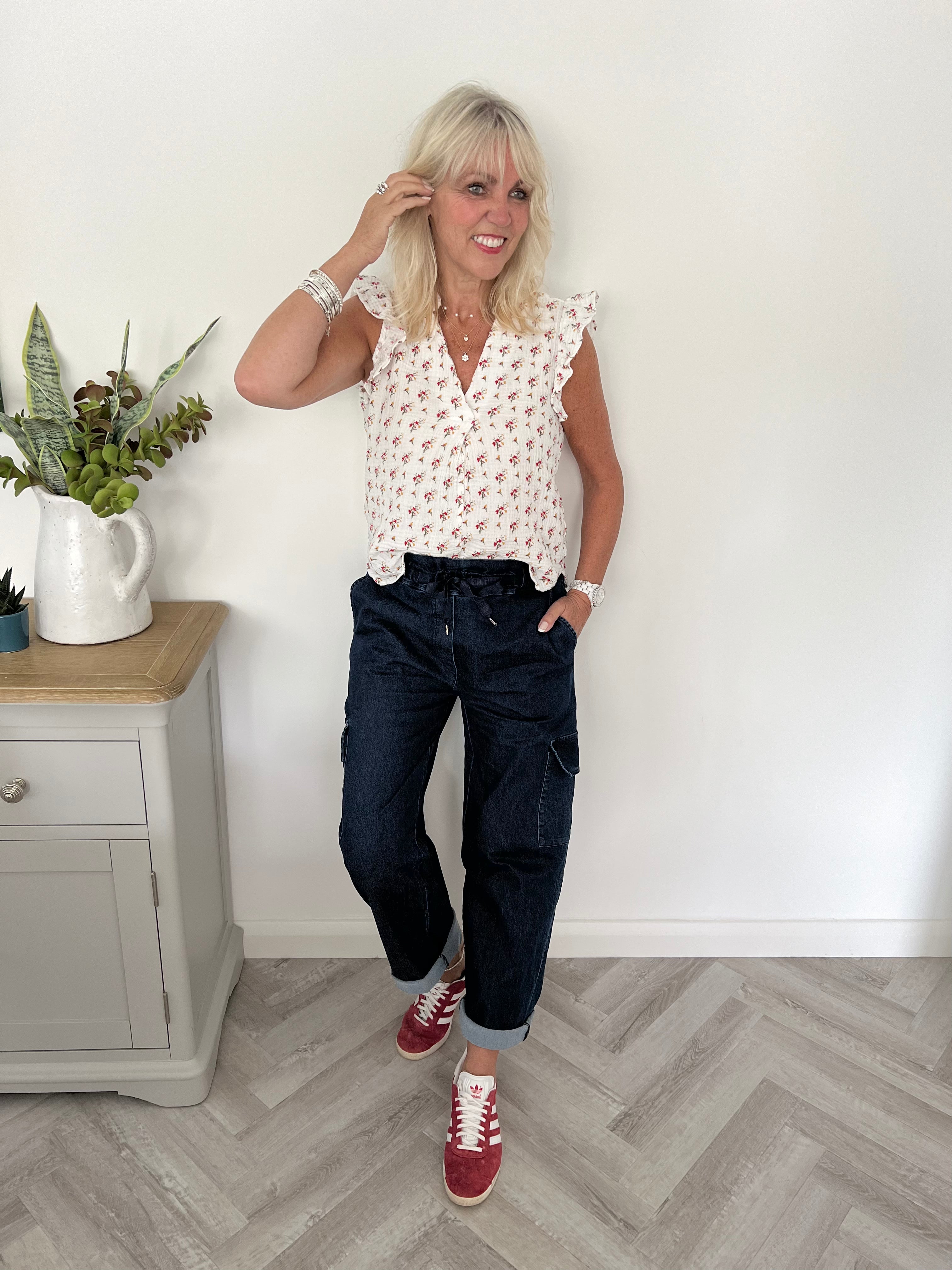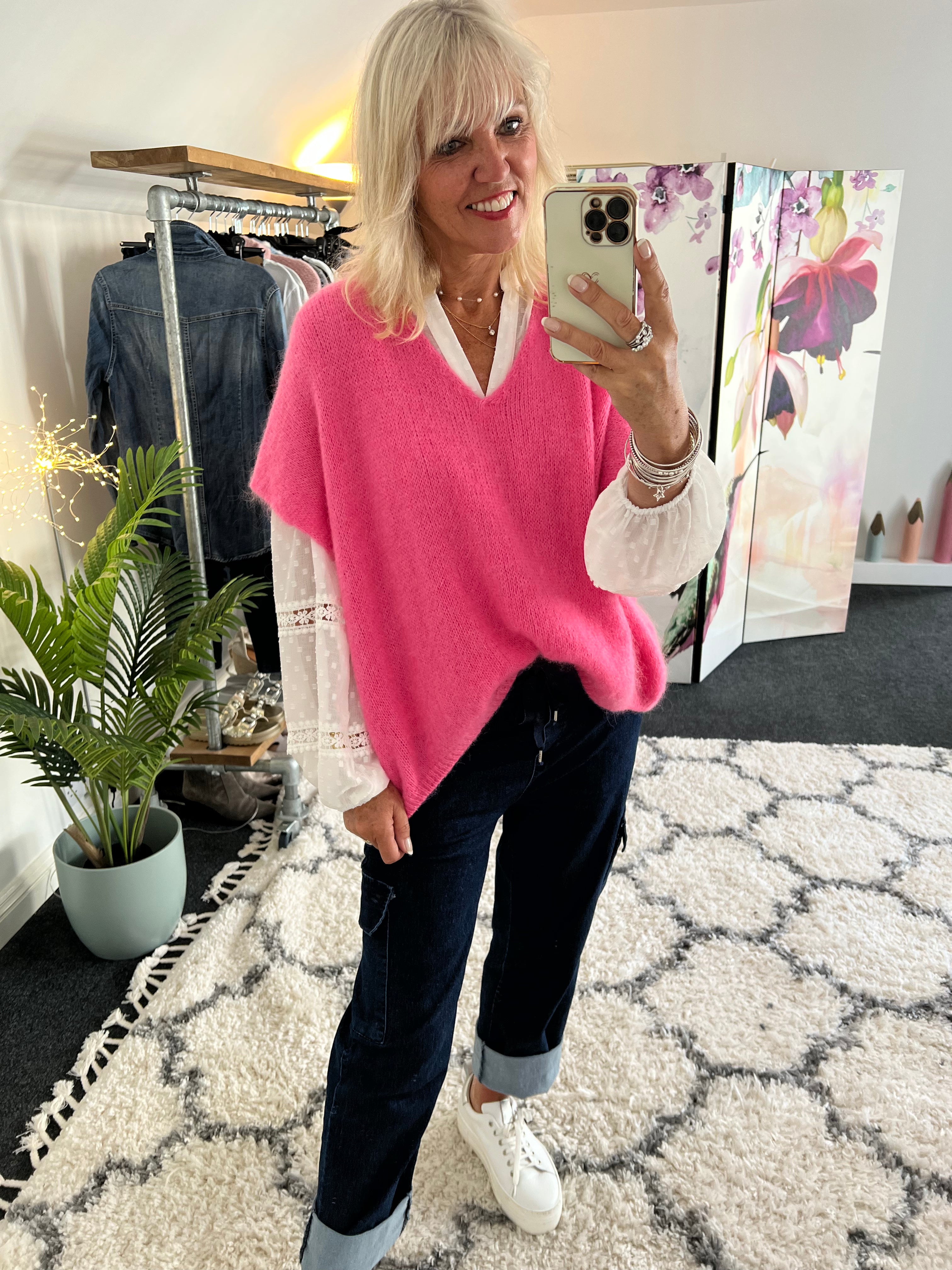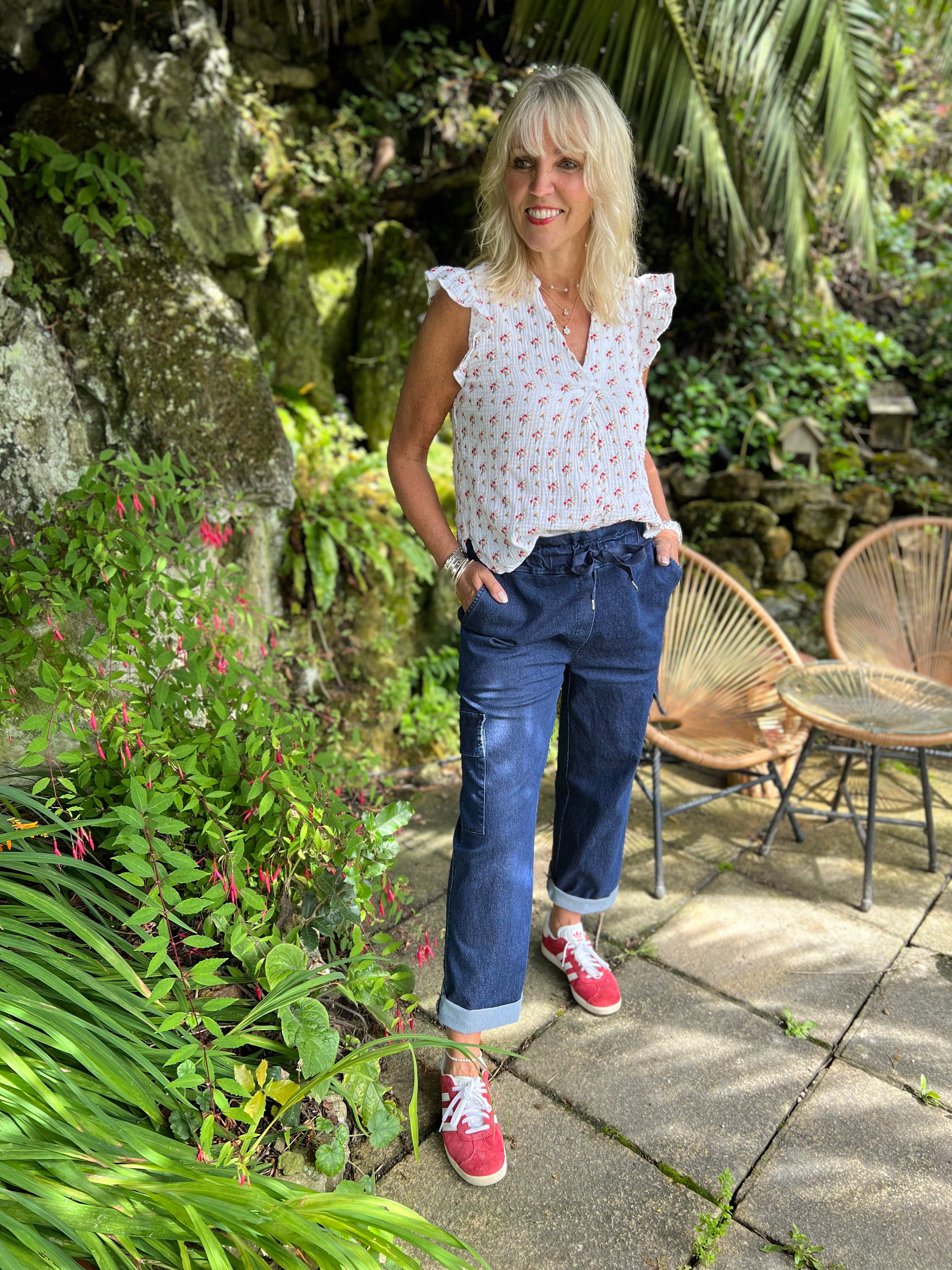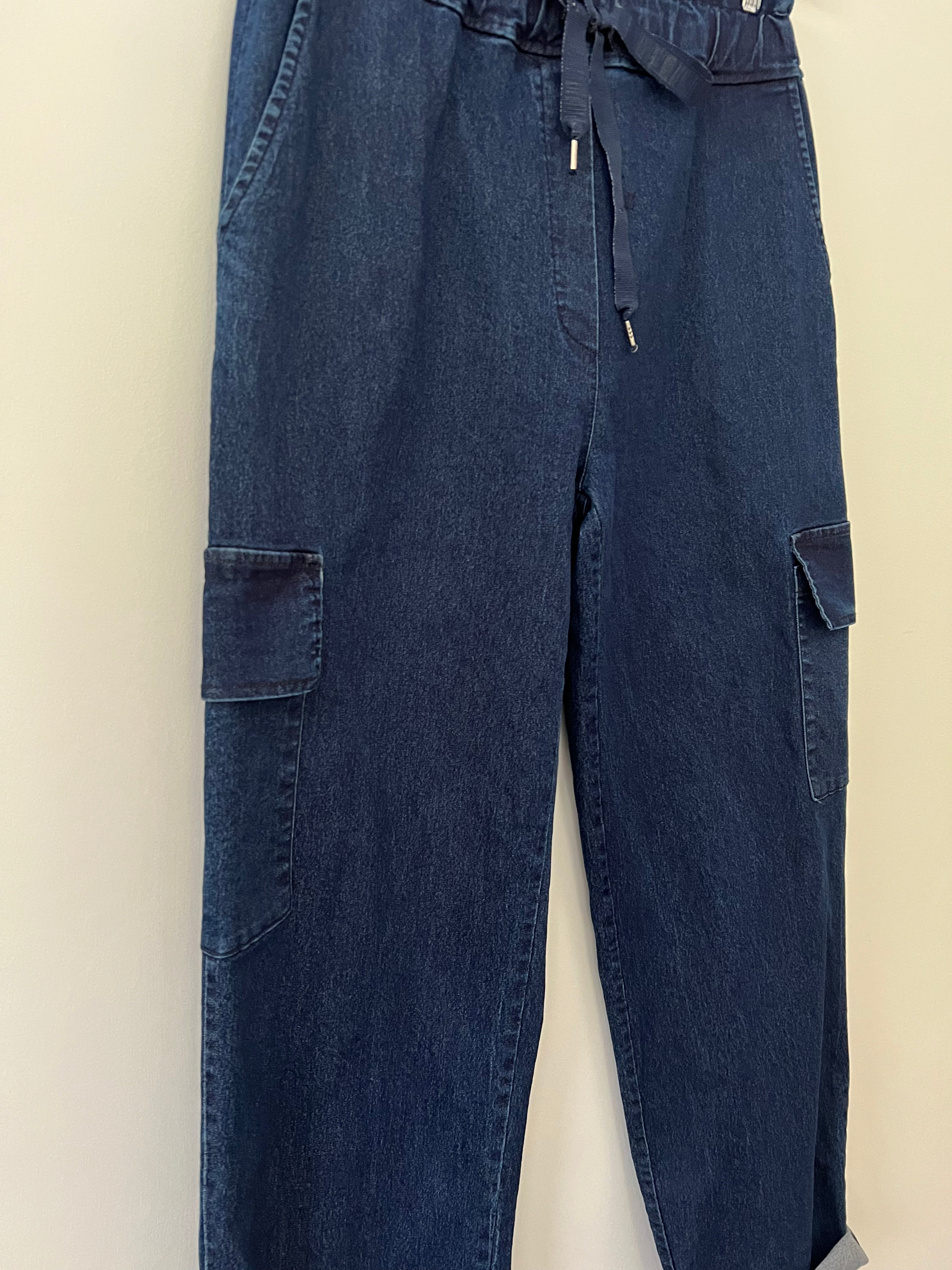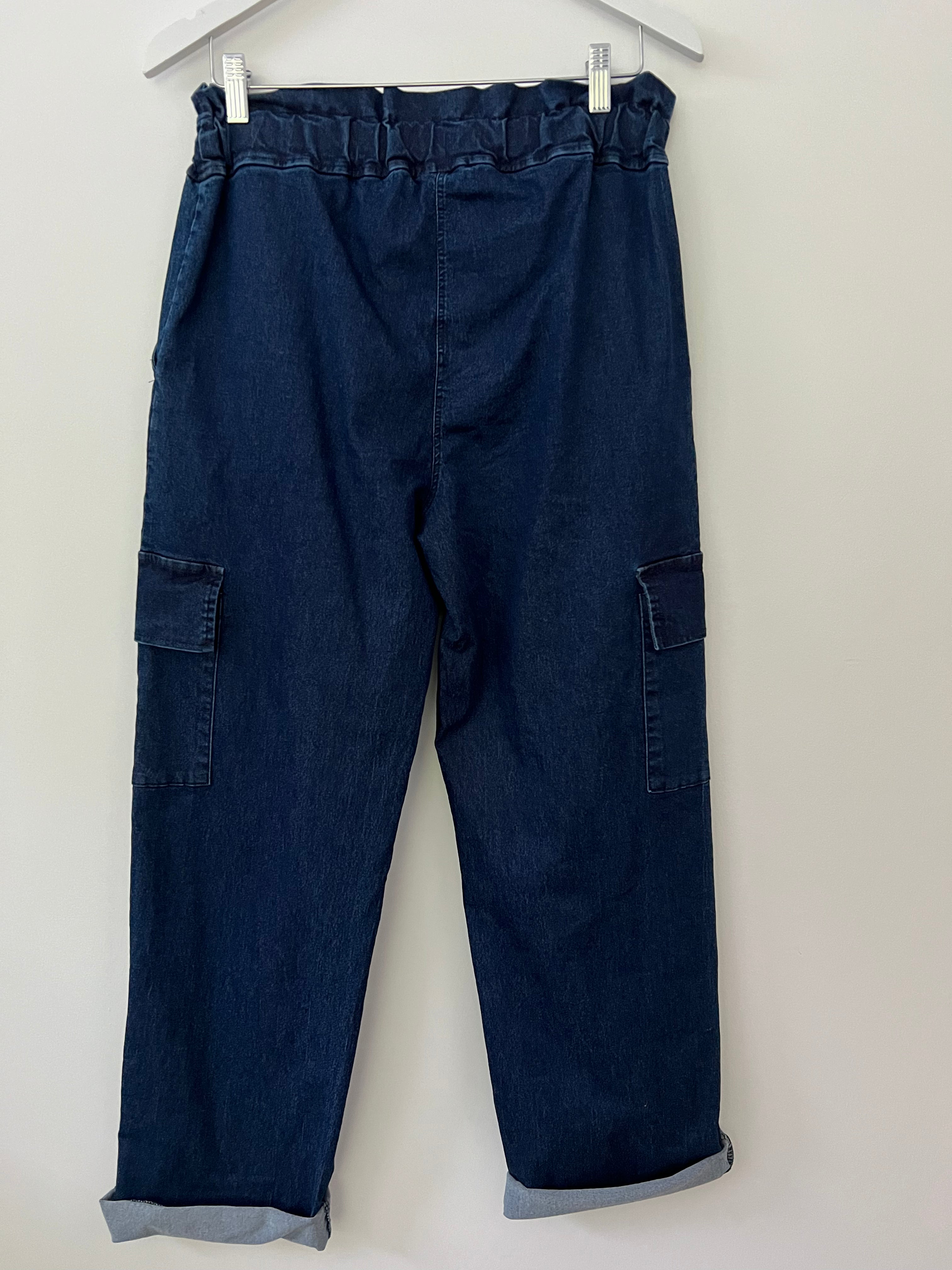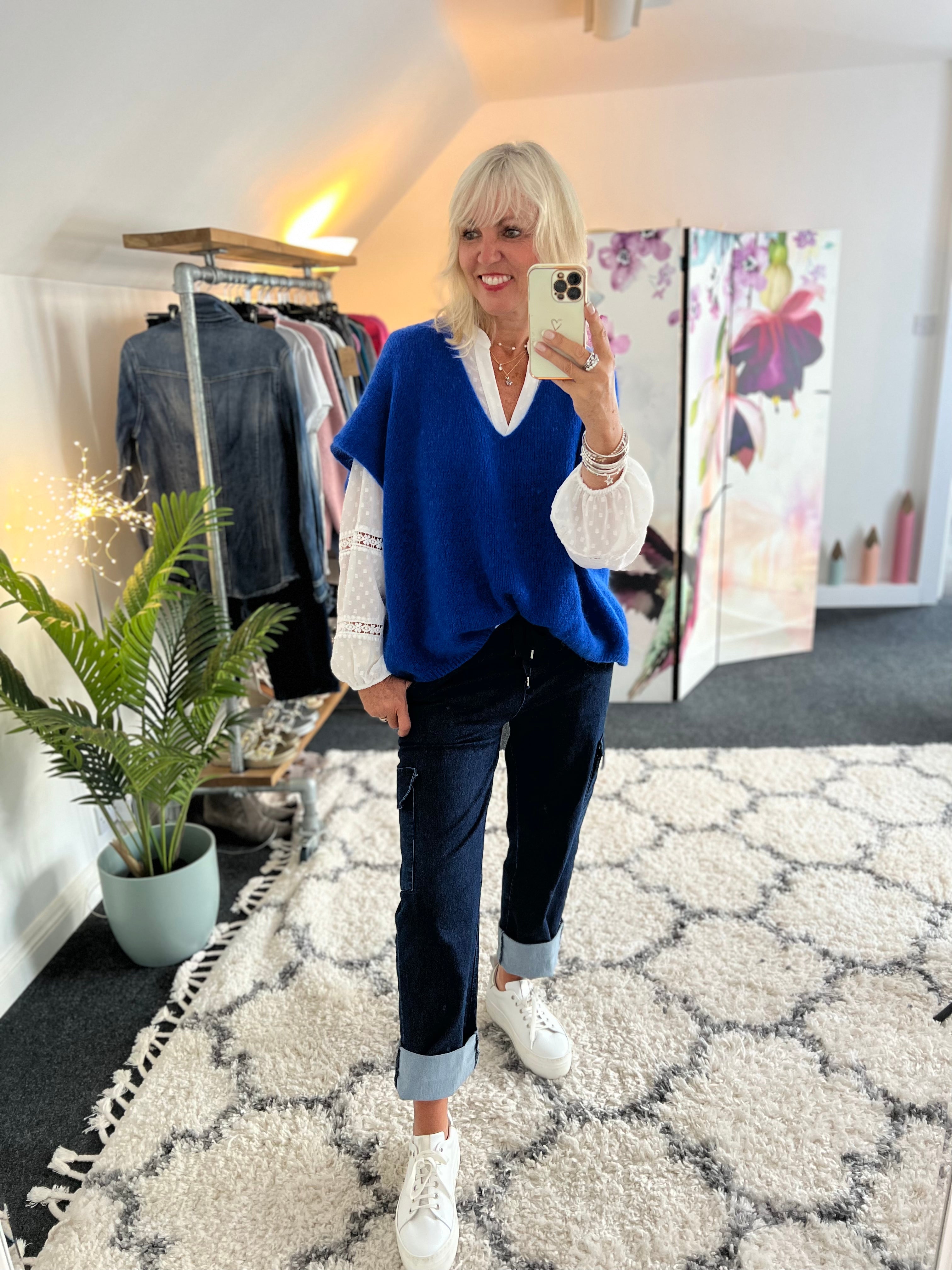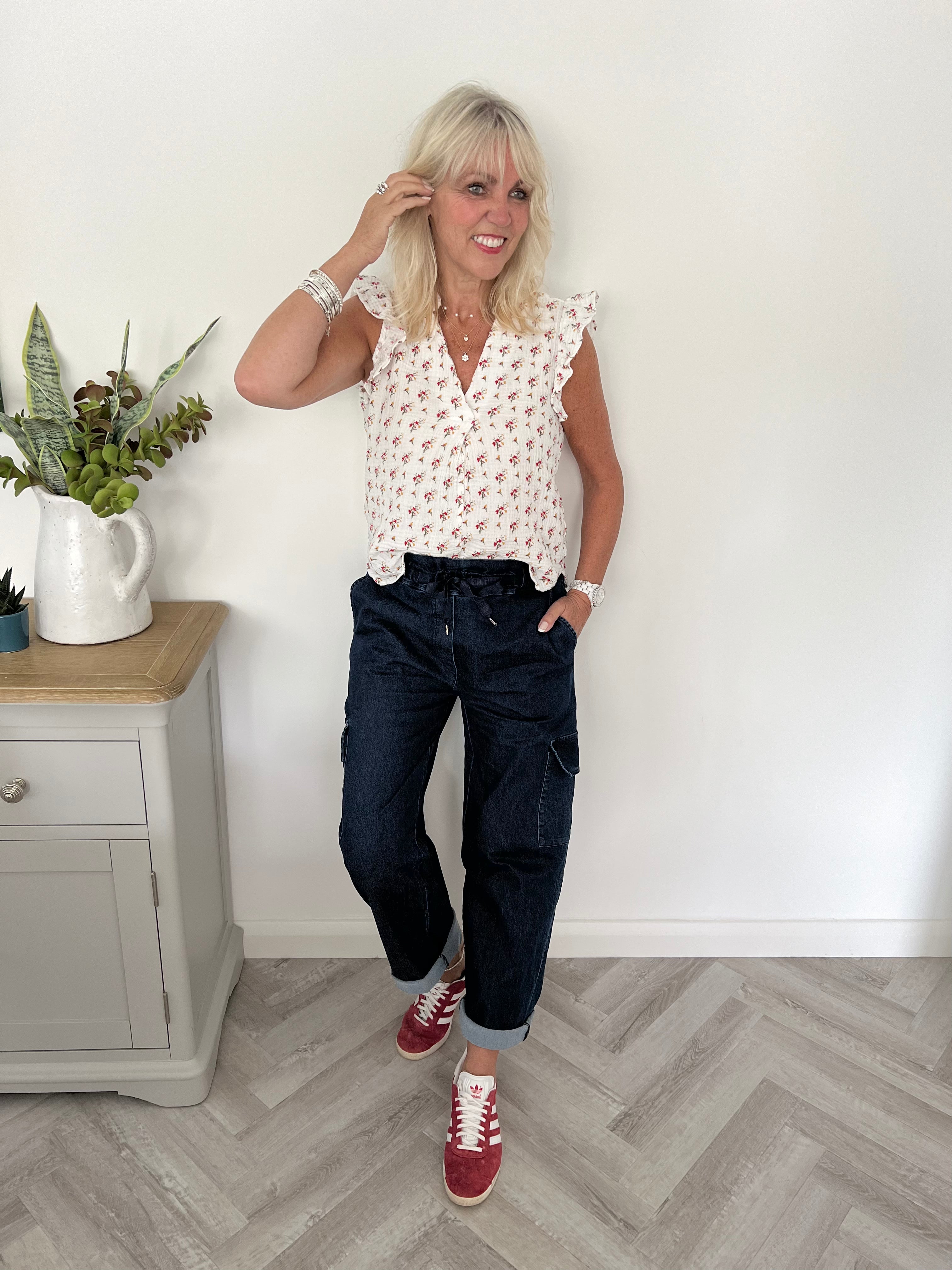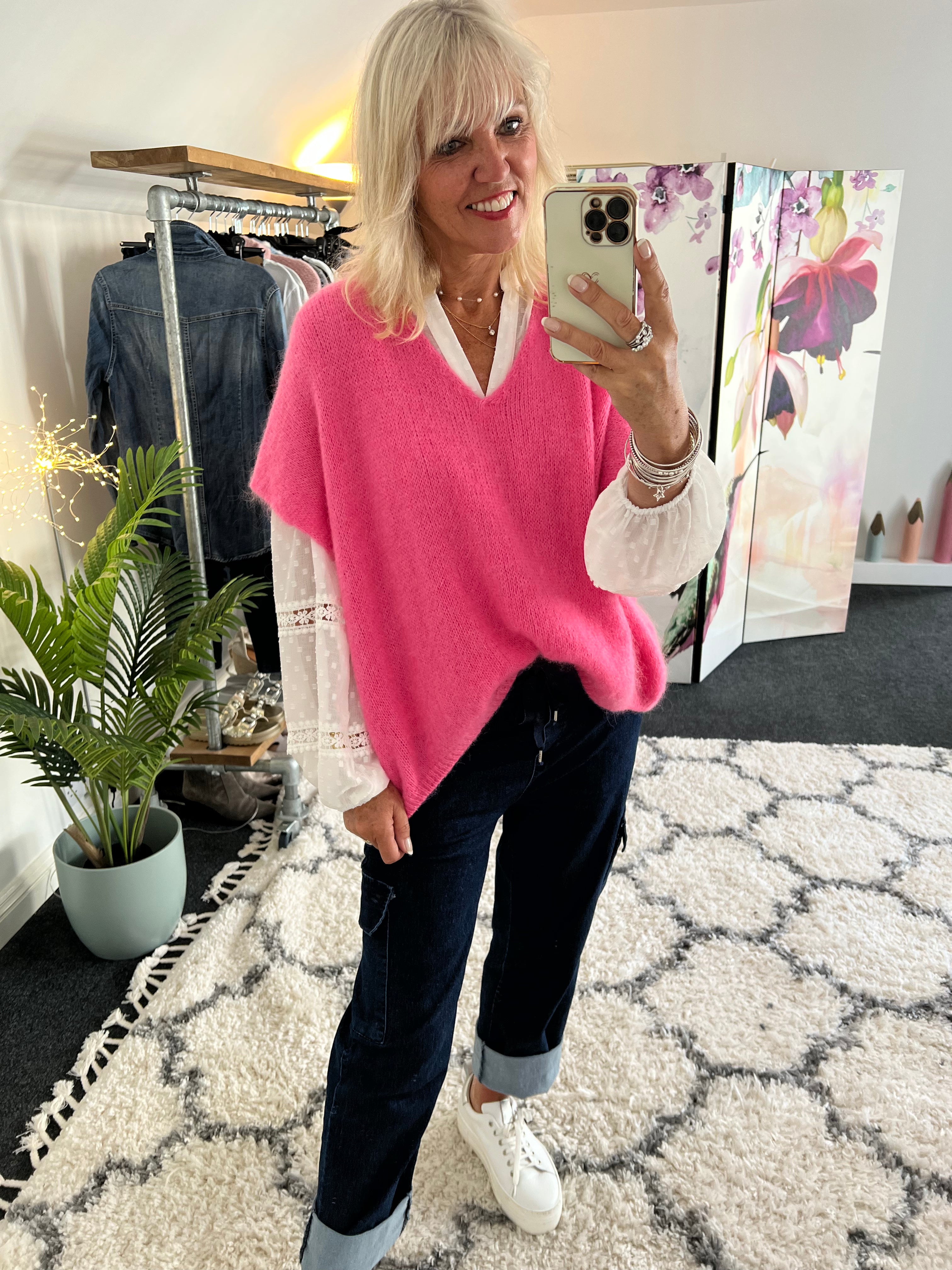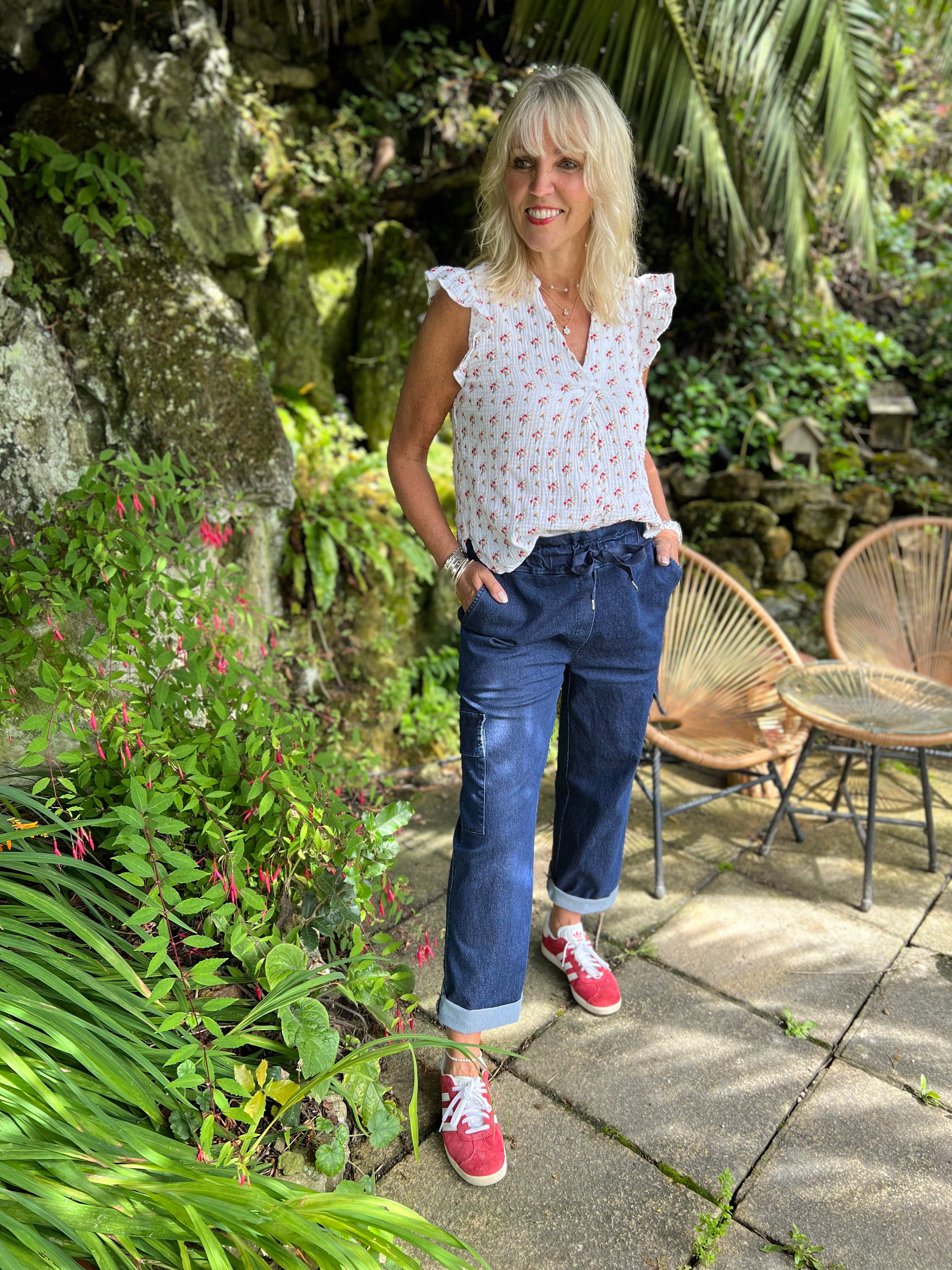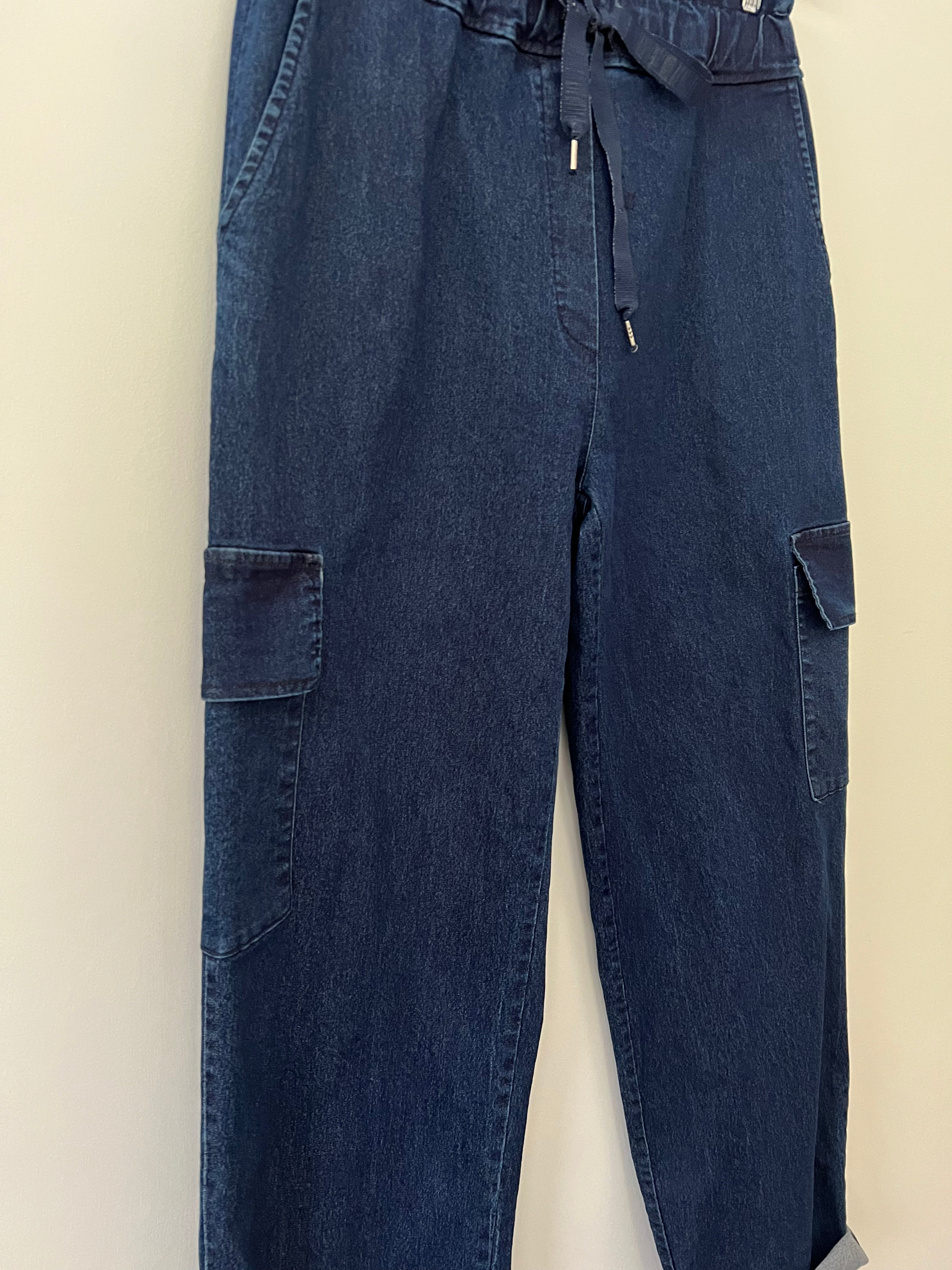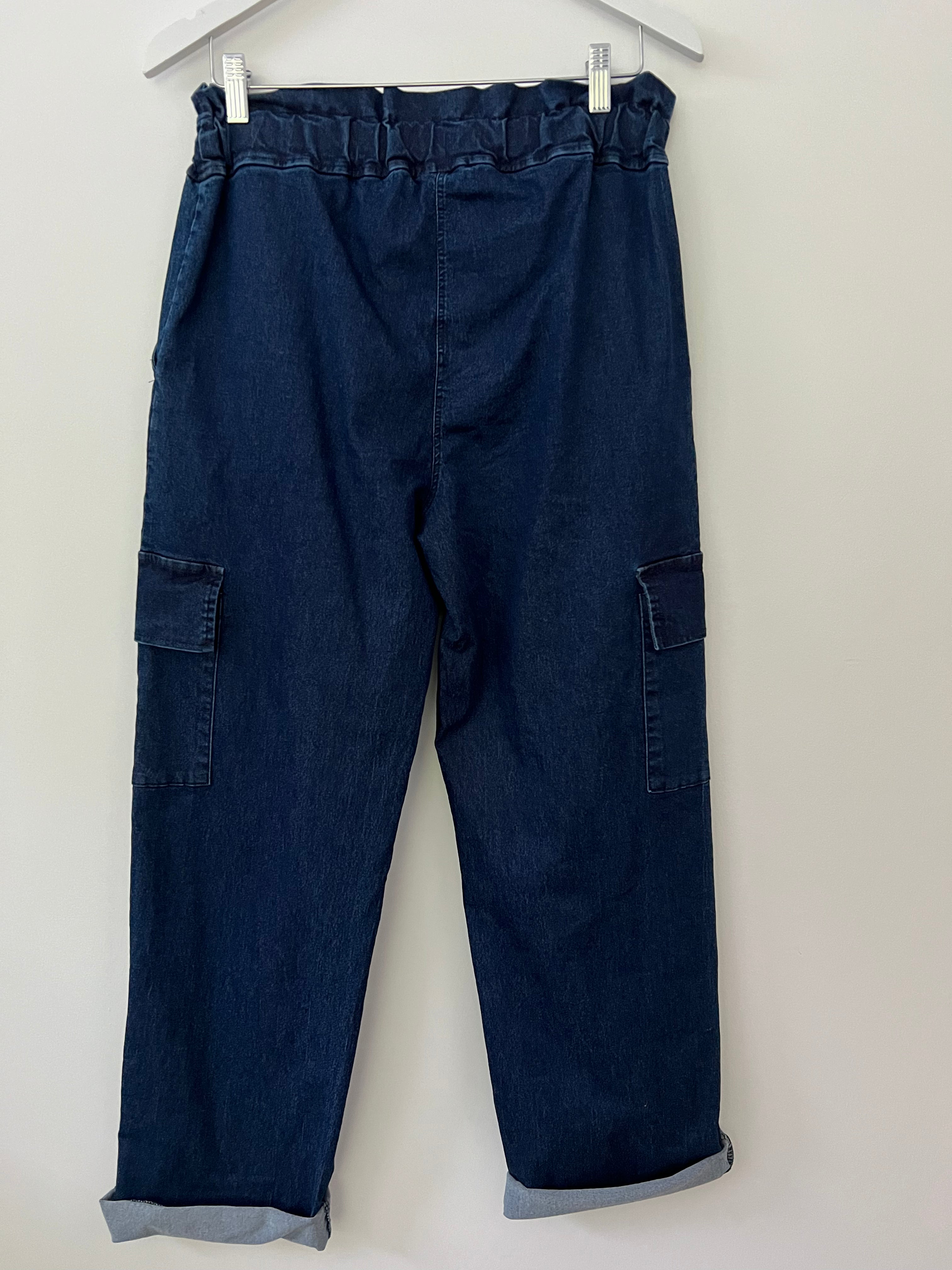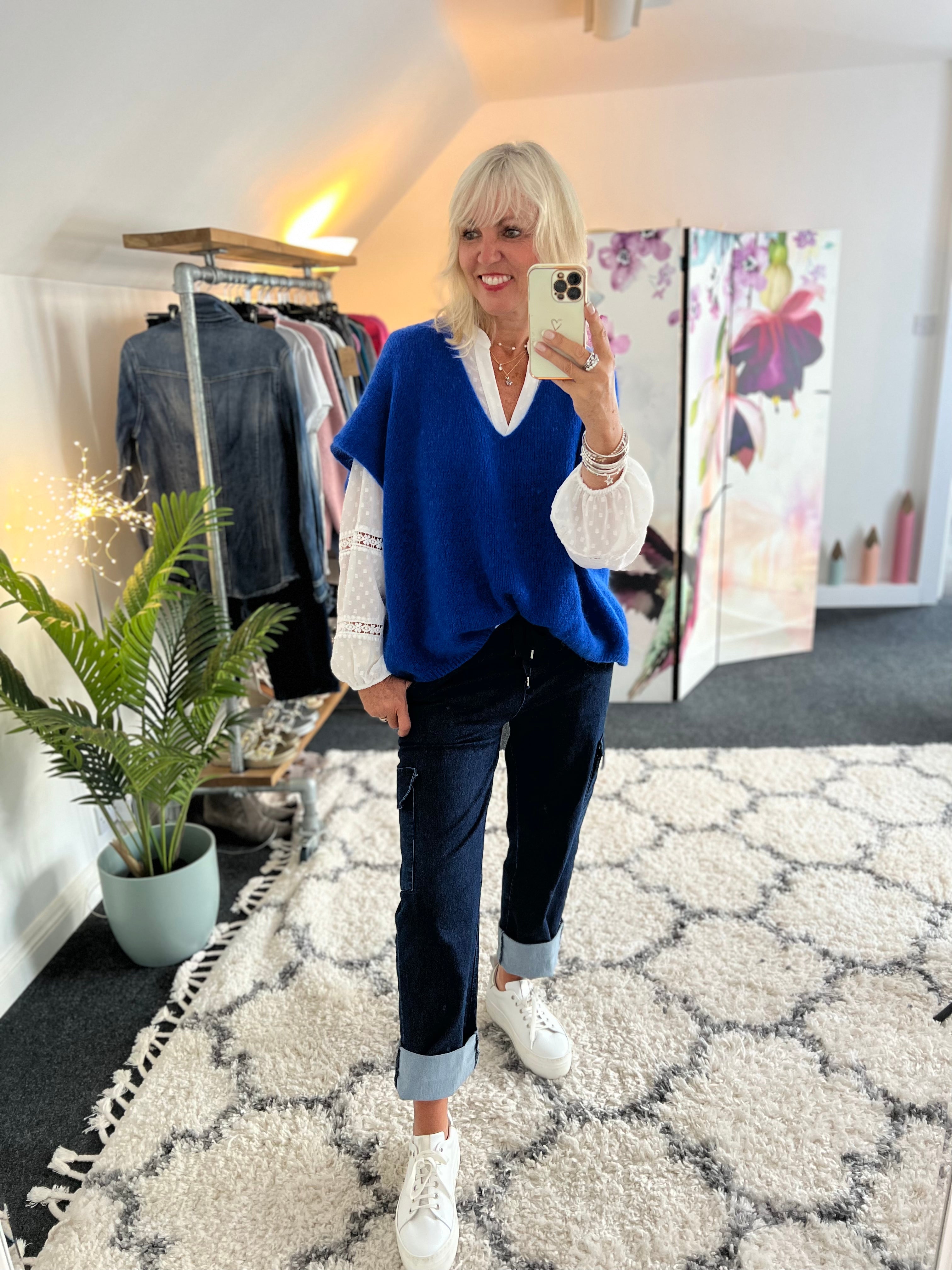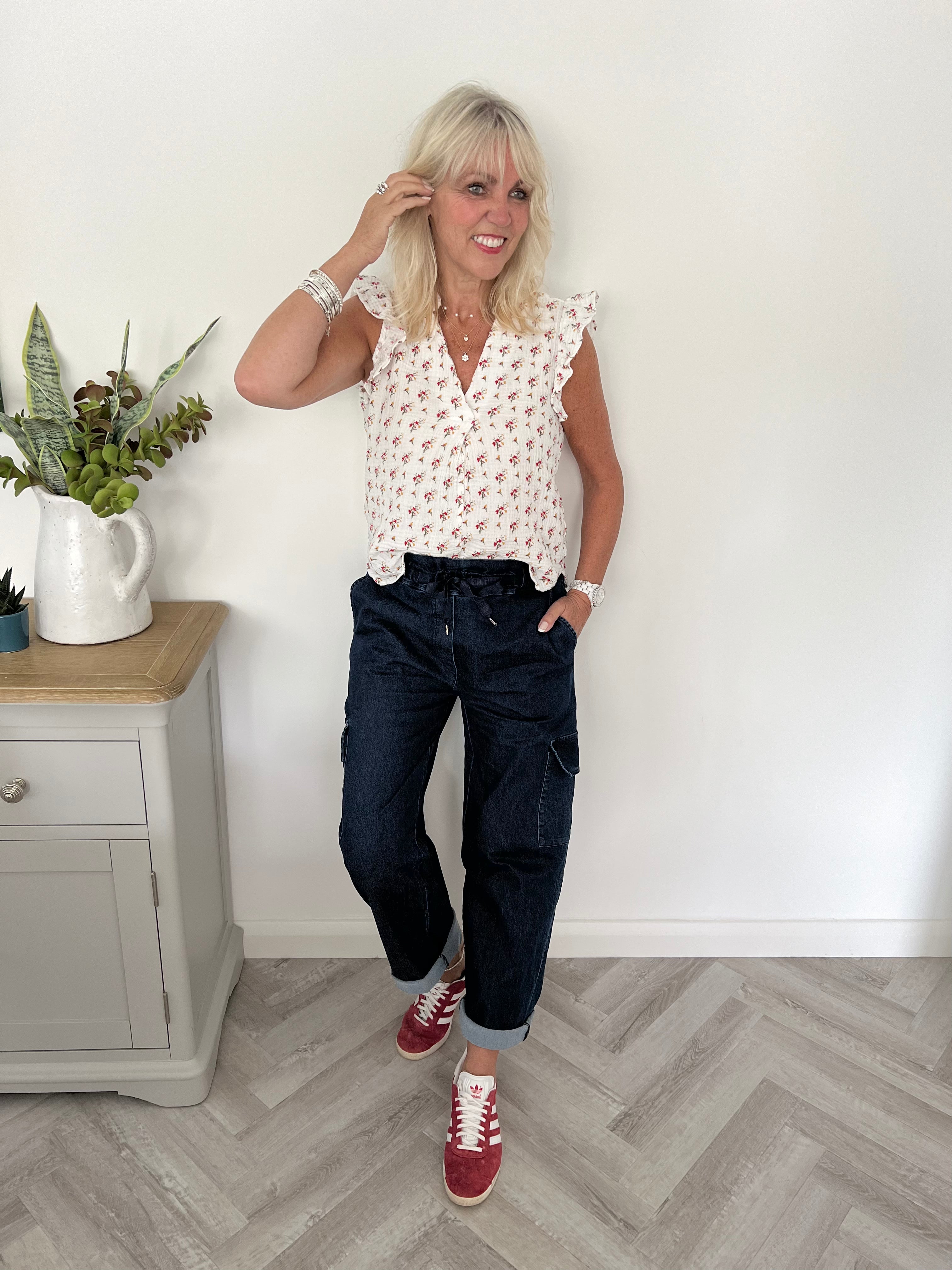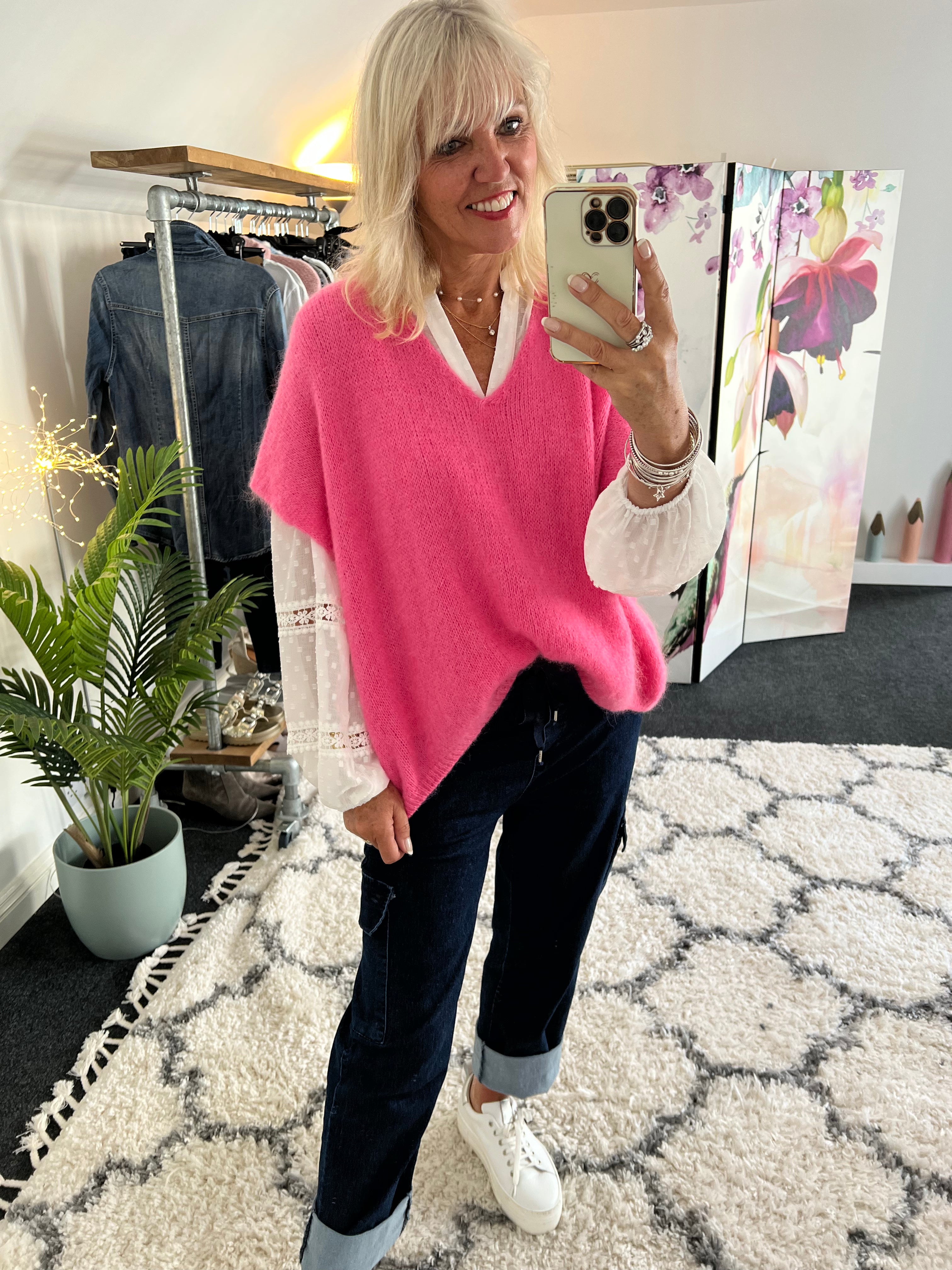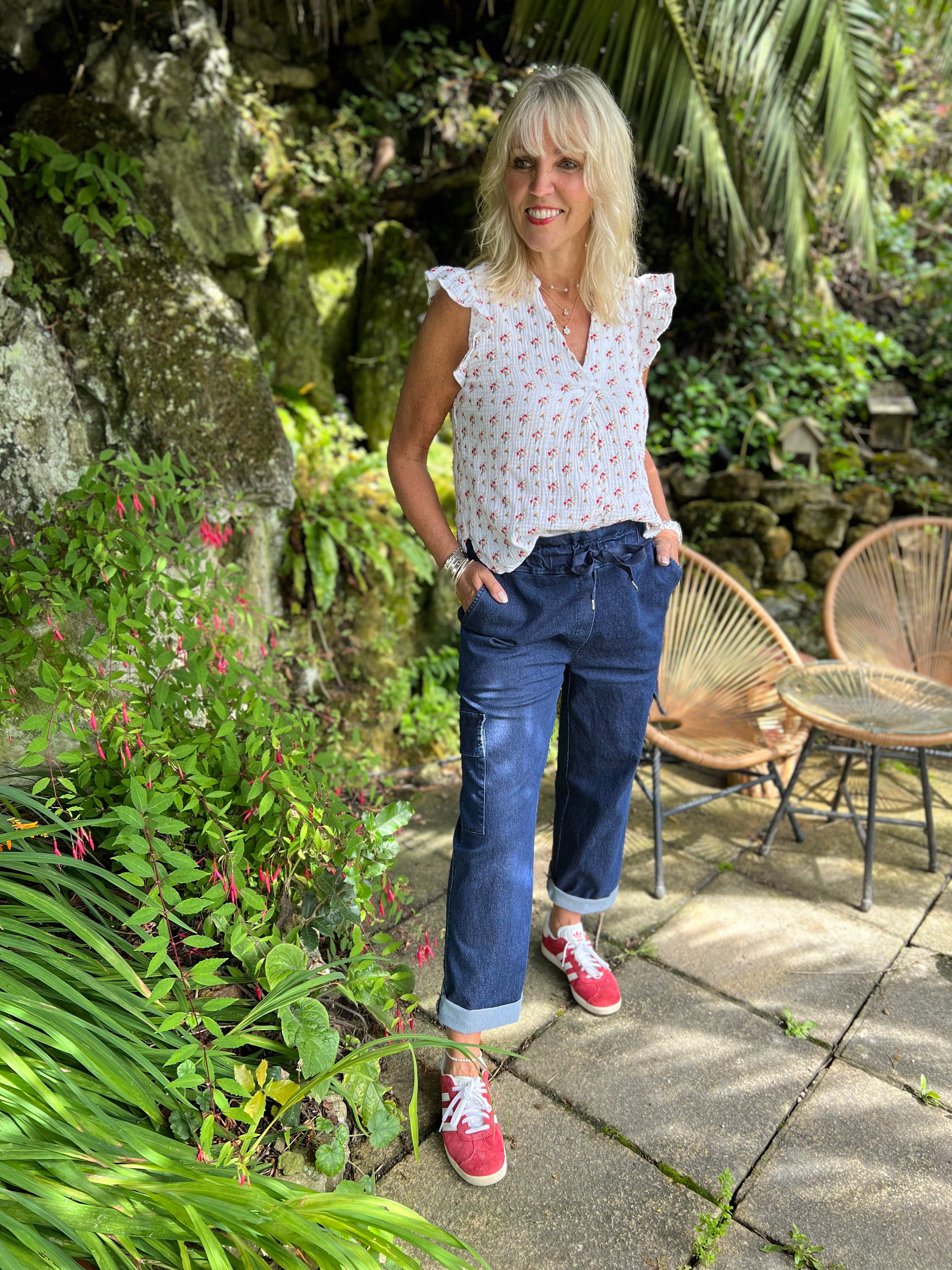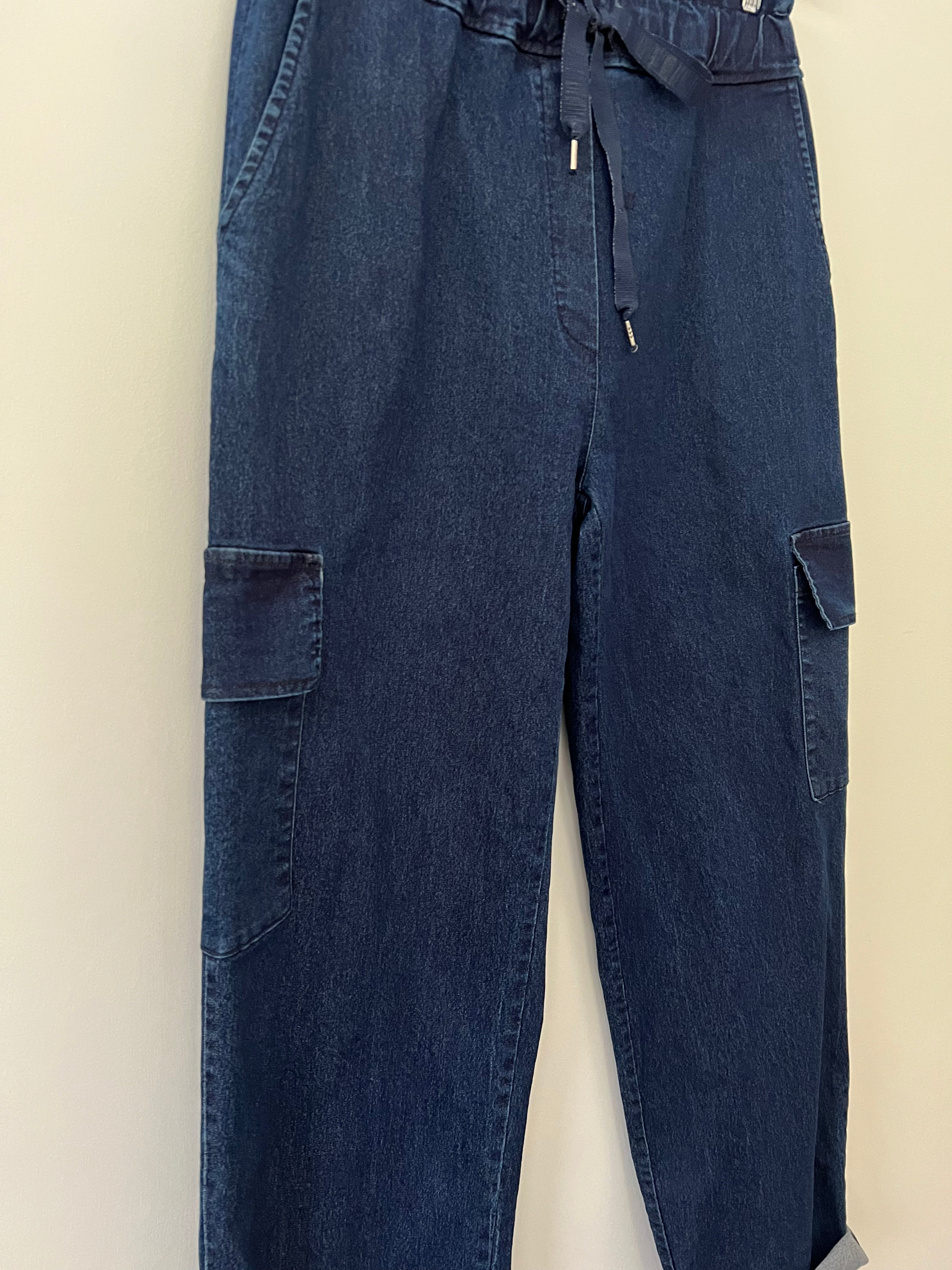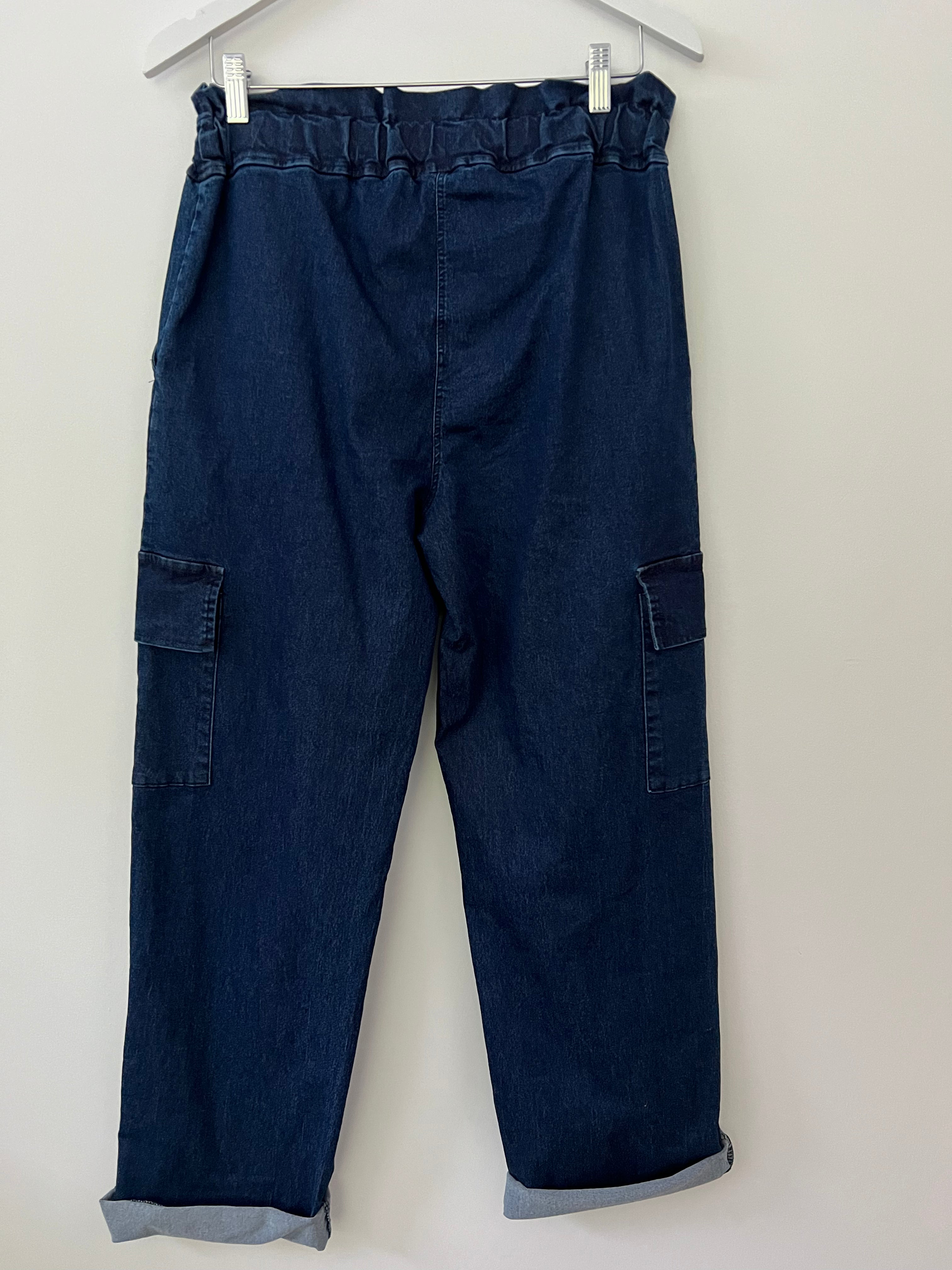 Boyfriend Cargo Jeans in Indigo Denim
Wow! I am loving these super comfy jeans in a vintage stretch denim.  Cargo pockets, elasticated waist with drawstring, and side pockets.
I have styled these rolled up, and also full length so you can see how to wear them.  I loved them both ways, and would probably wear them full length in winter and rolled up in summer.
The denim fabric is very stretchy and these jeans are enormously comfy!
75% cotton 23% polyester 2% elastin
Size Guide:
O/S UK10-16
The waistband stretches from 30" to 36"
I'm a UK10 and 5'6". They're a lovely, relaxed, comfy fit on me and very stretchy.