Free UK Postage on all orders over £100!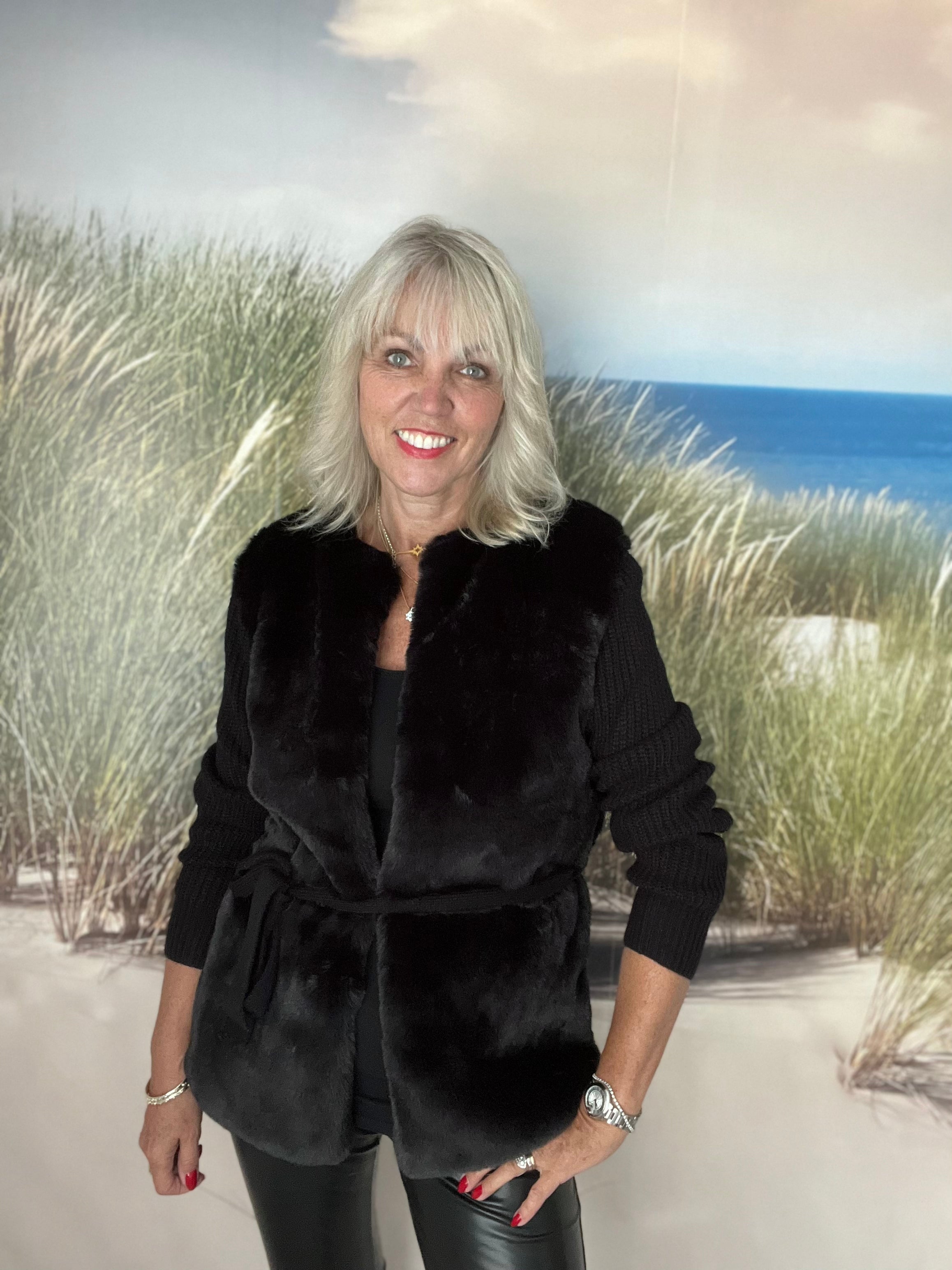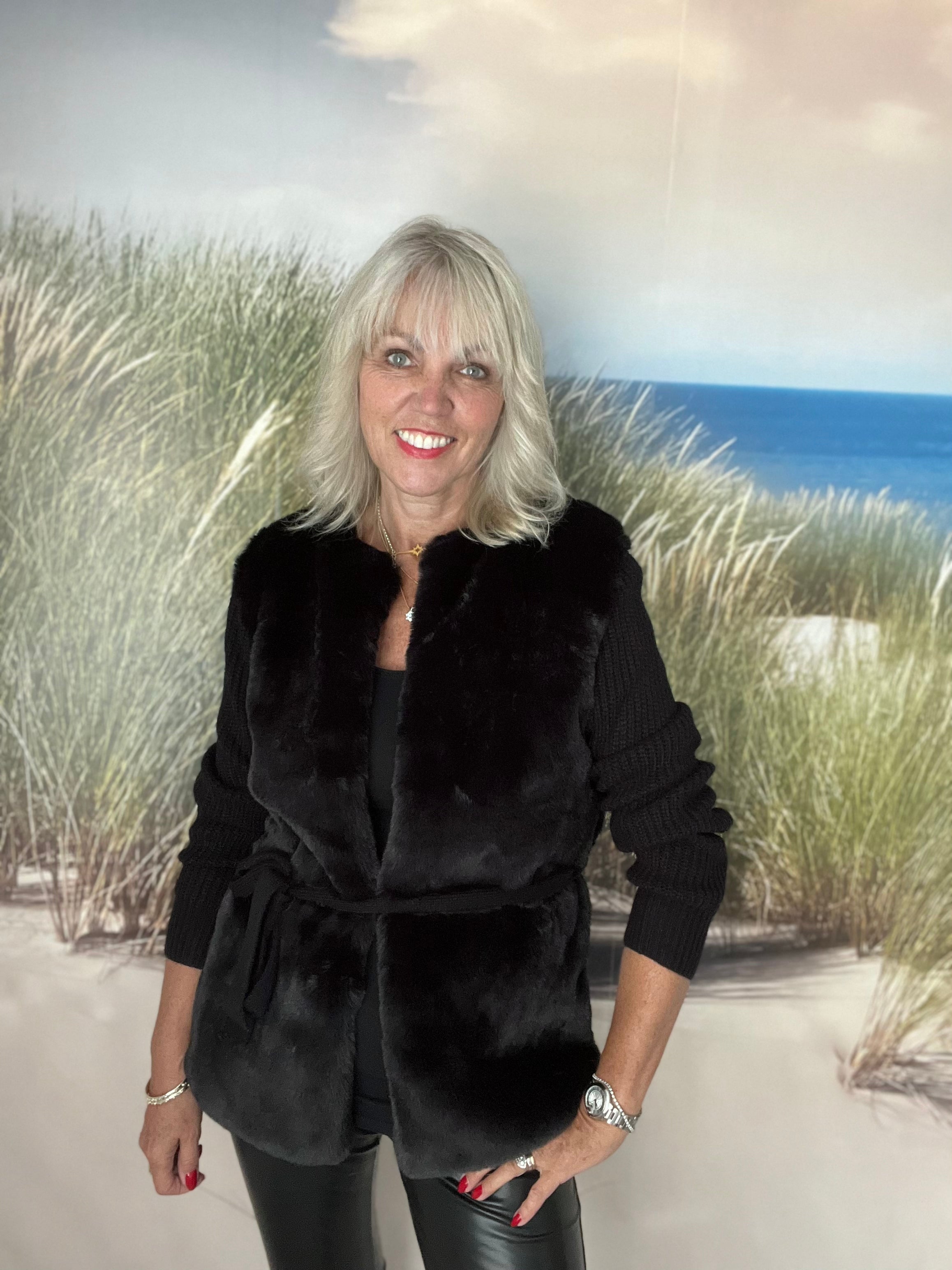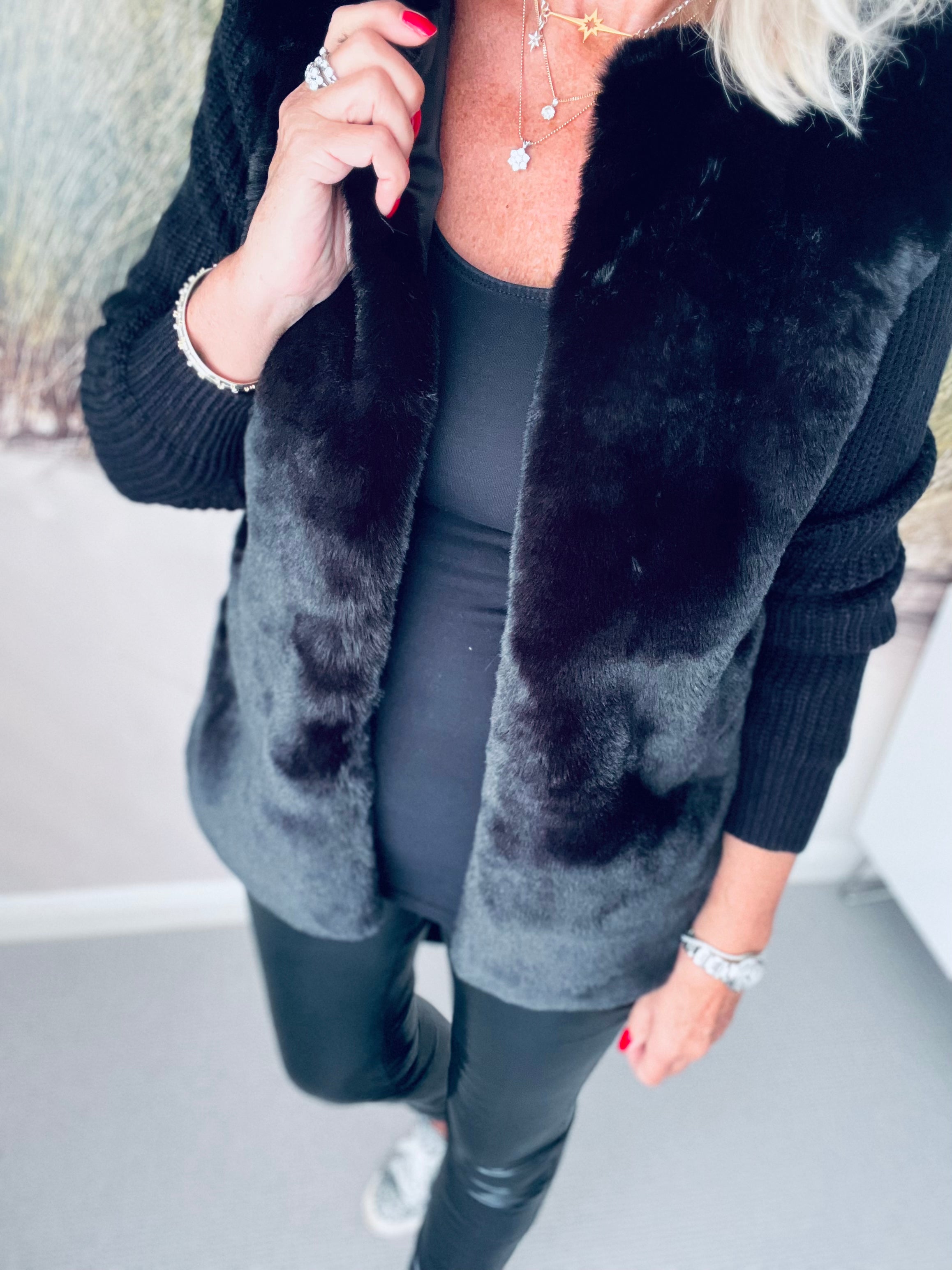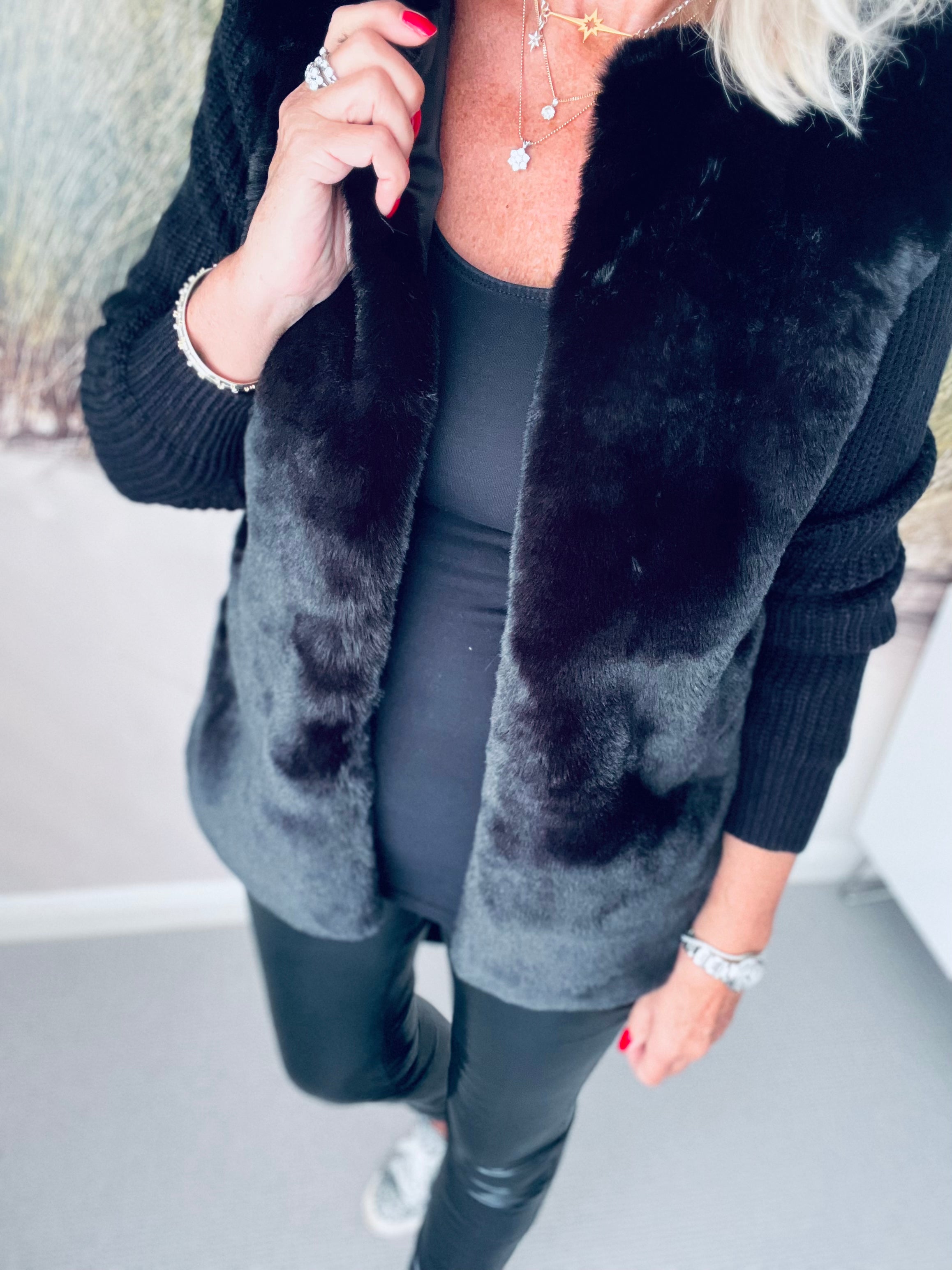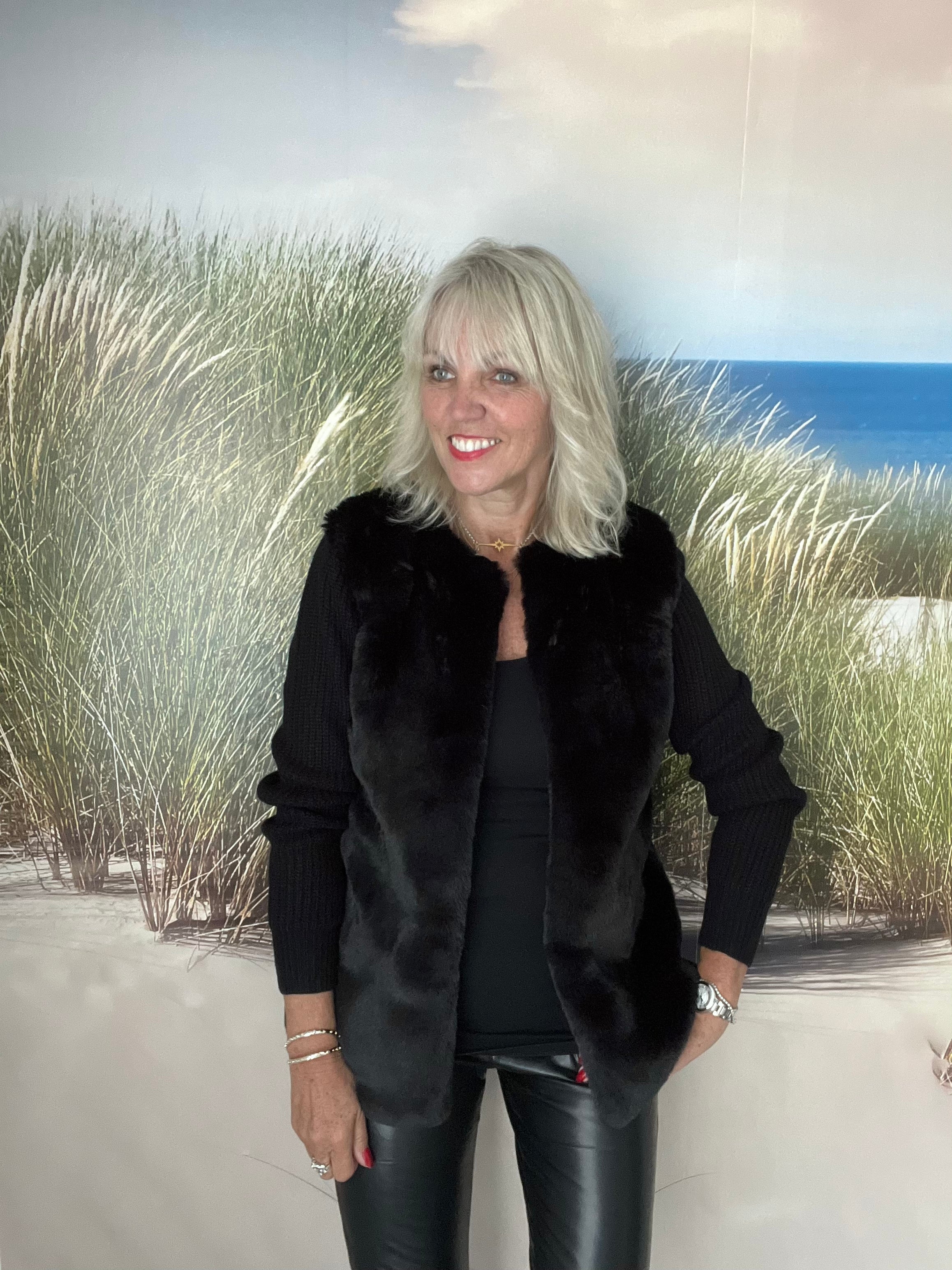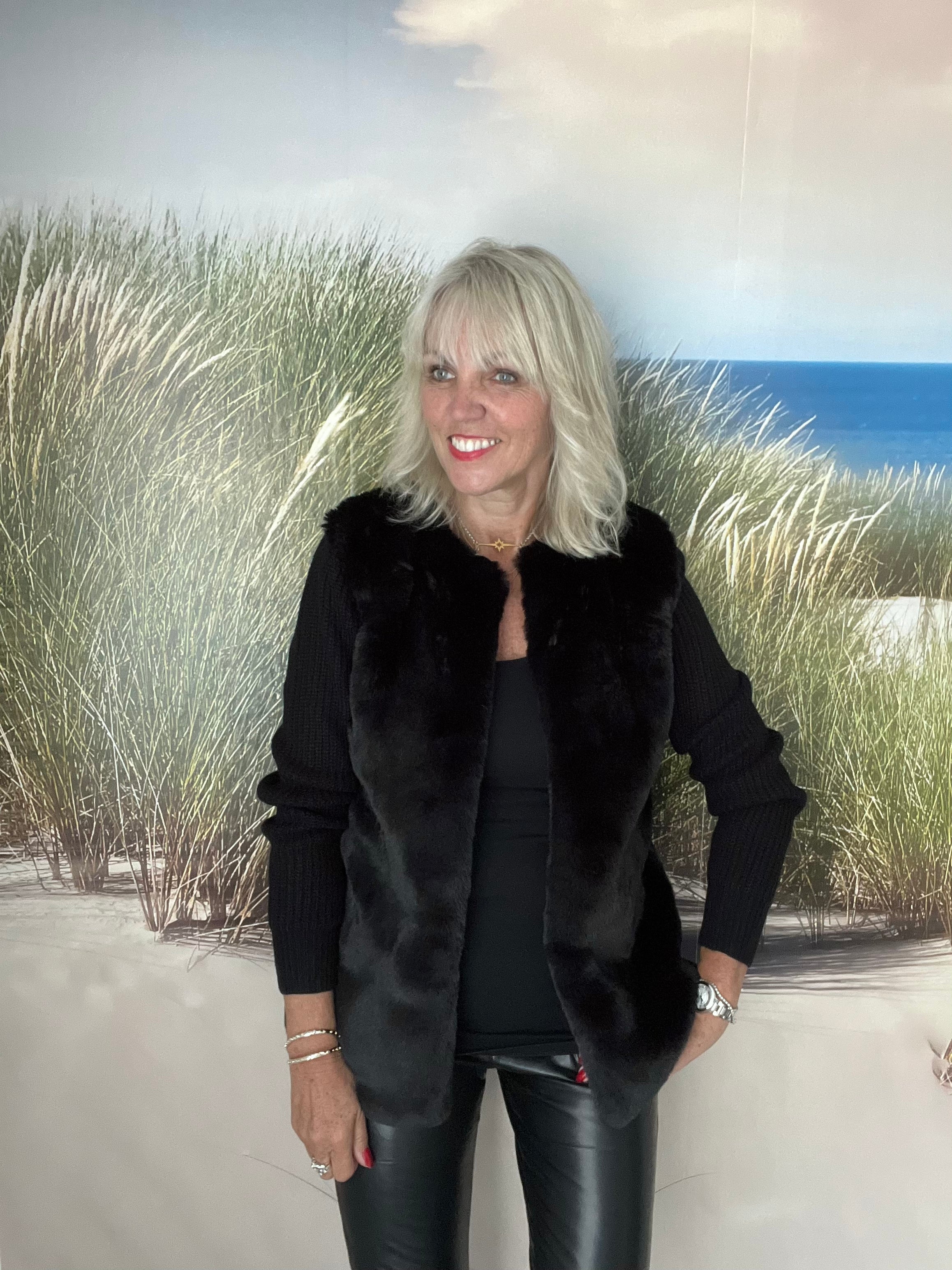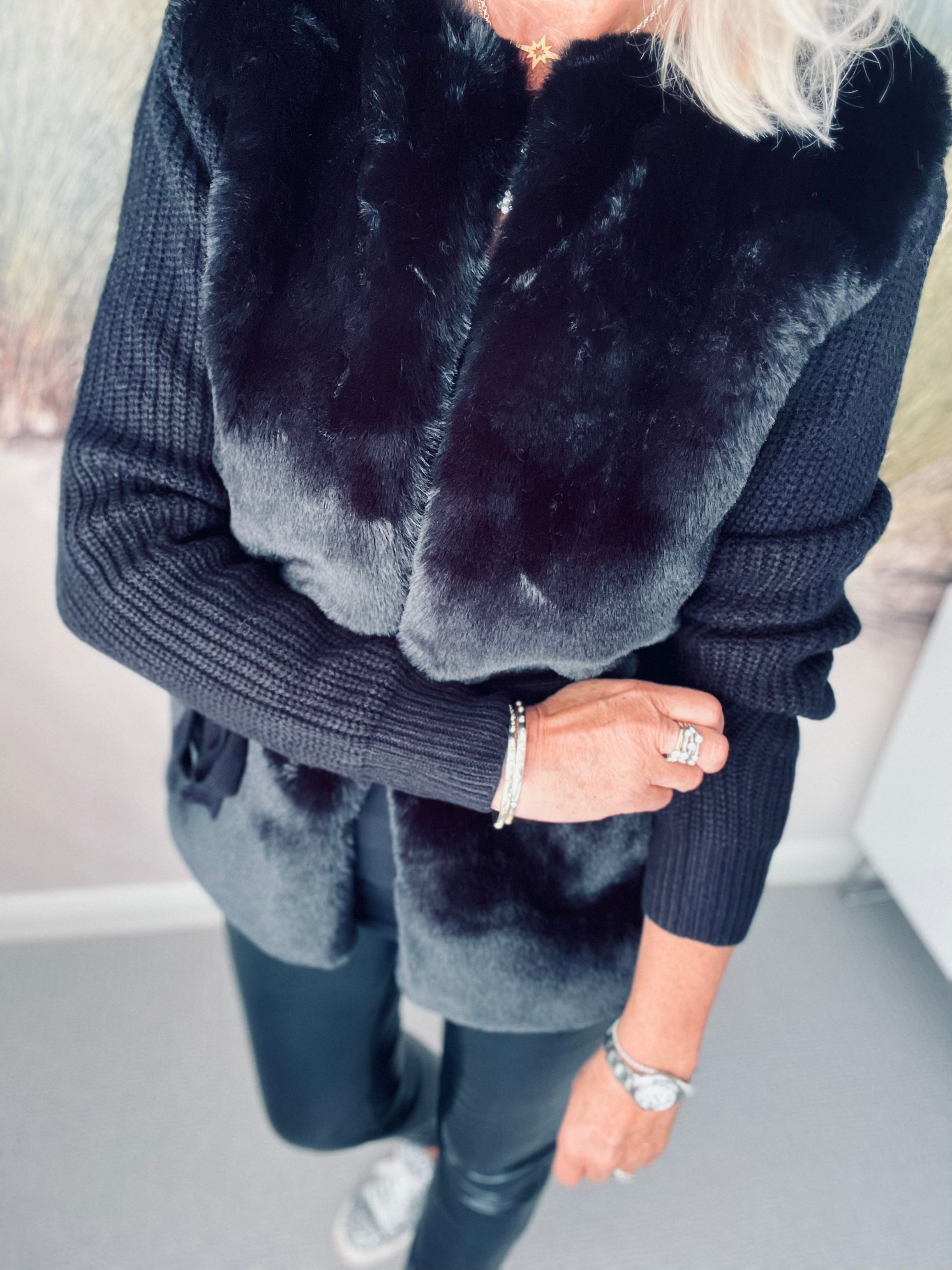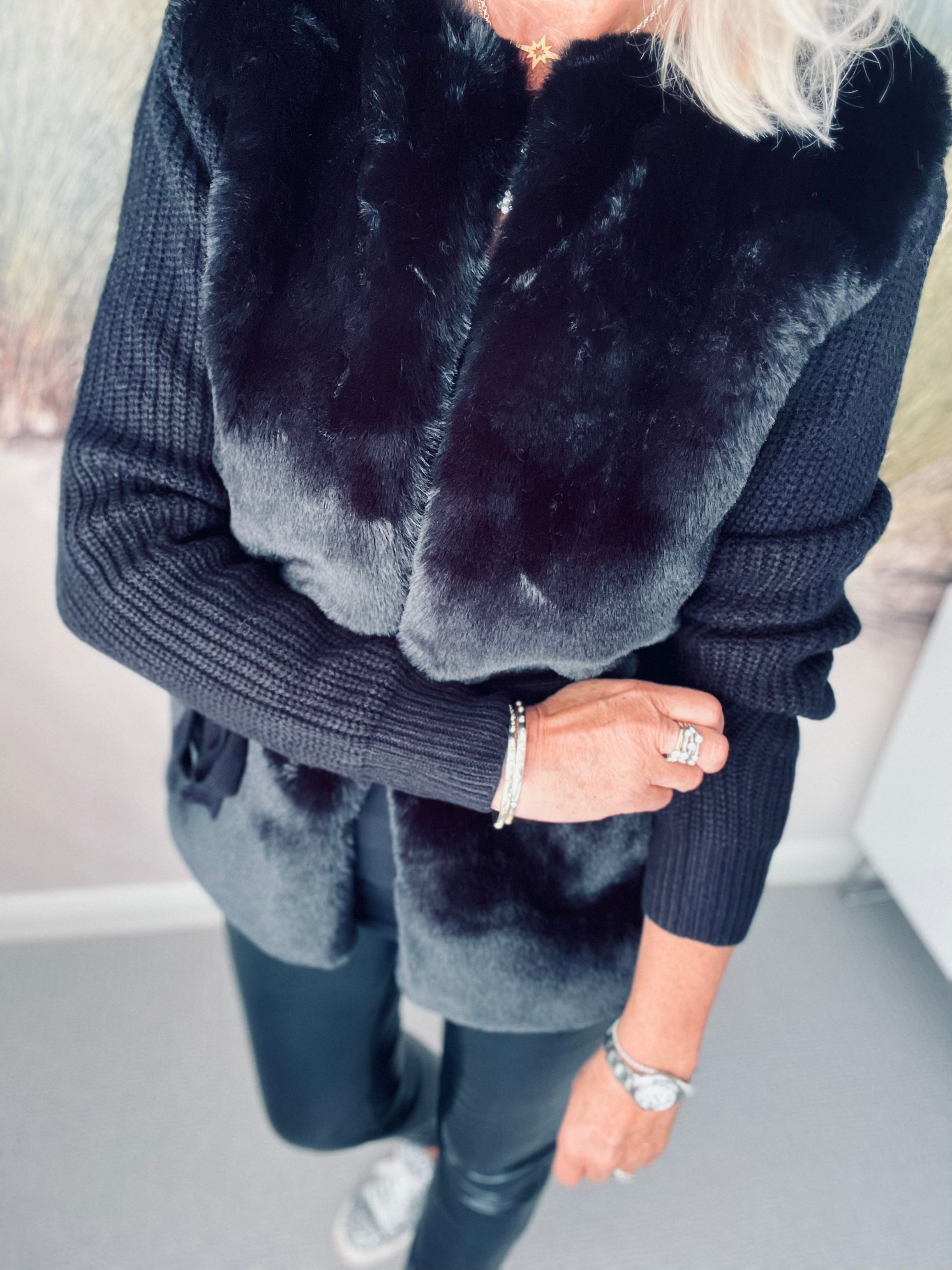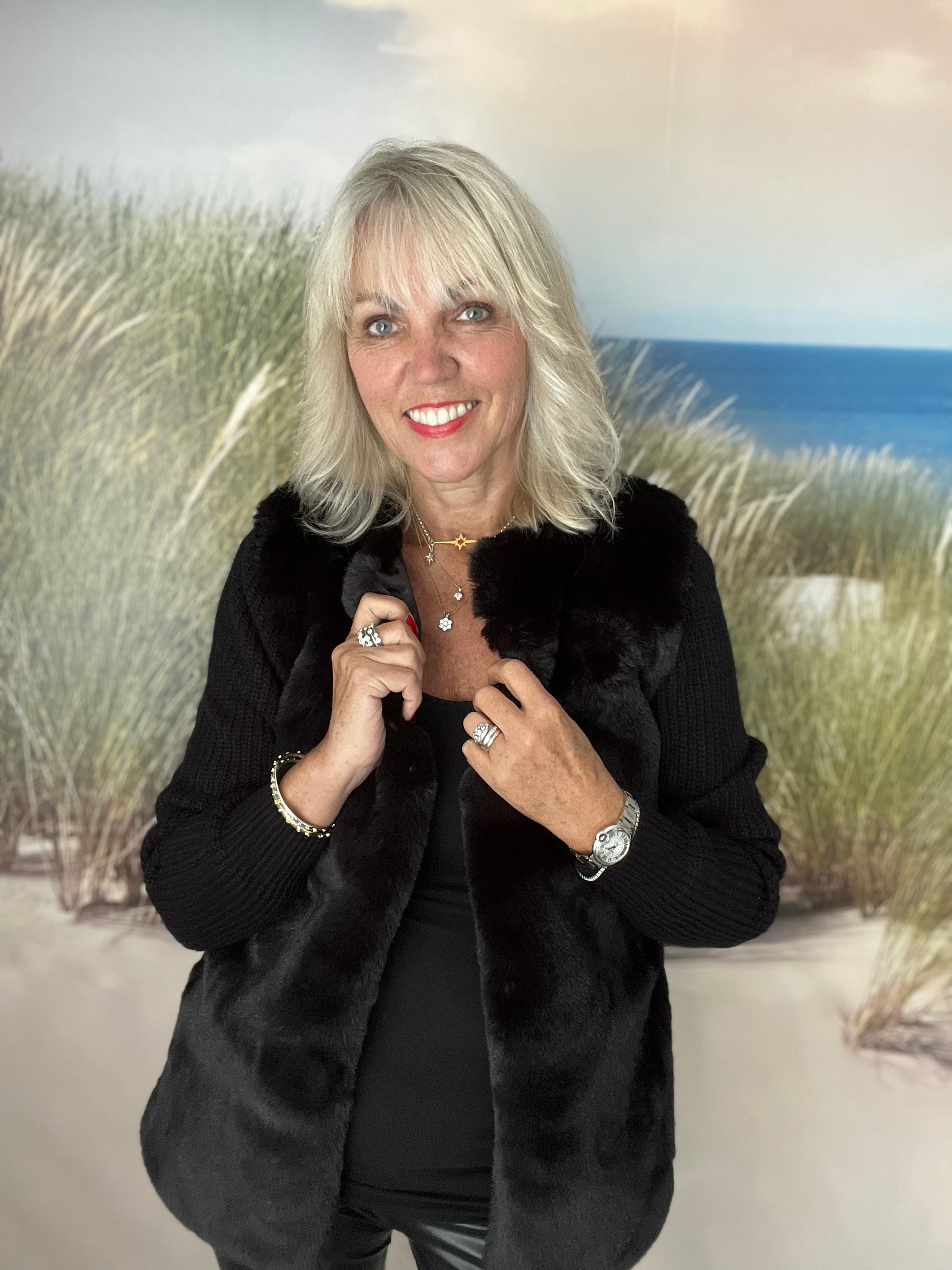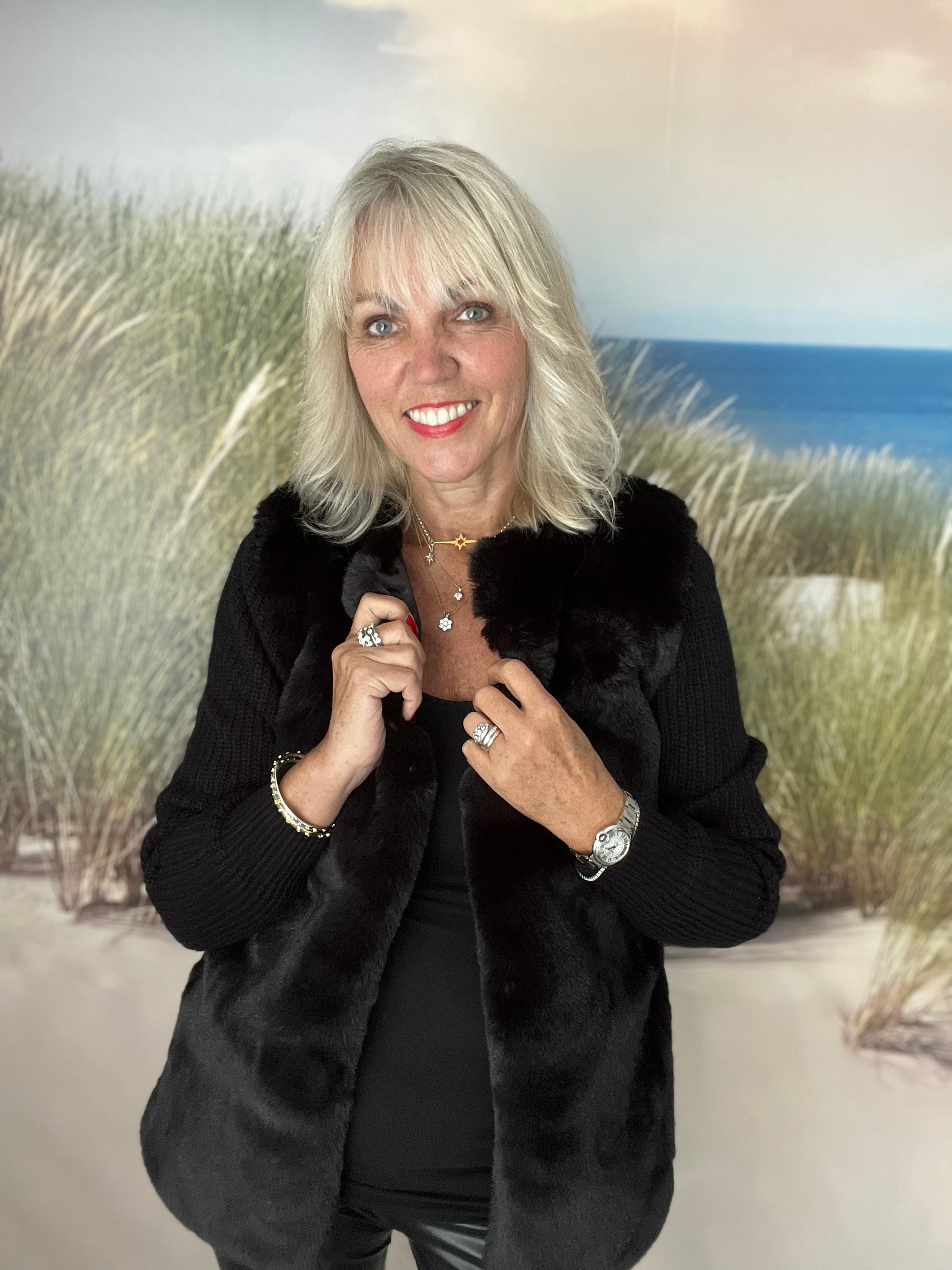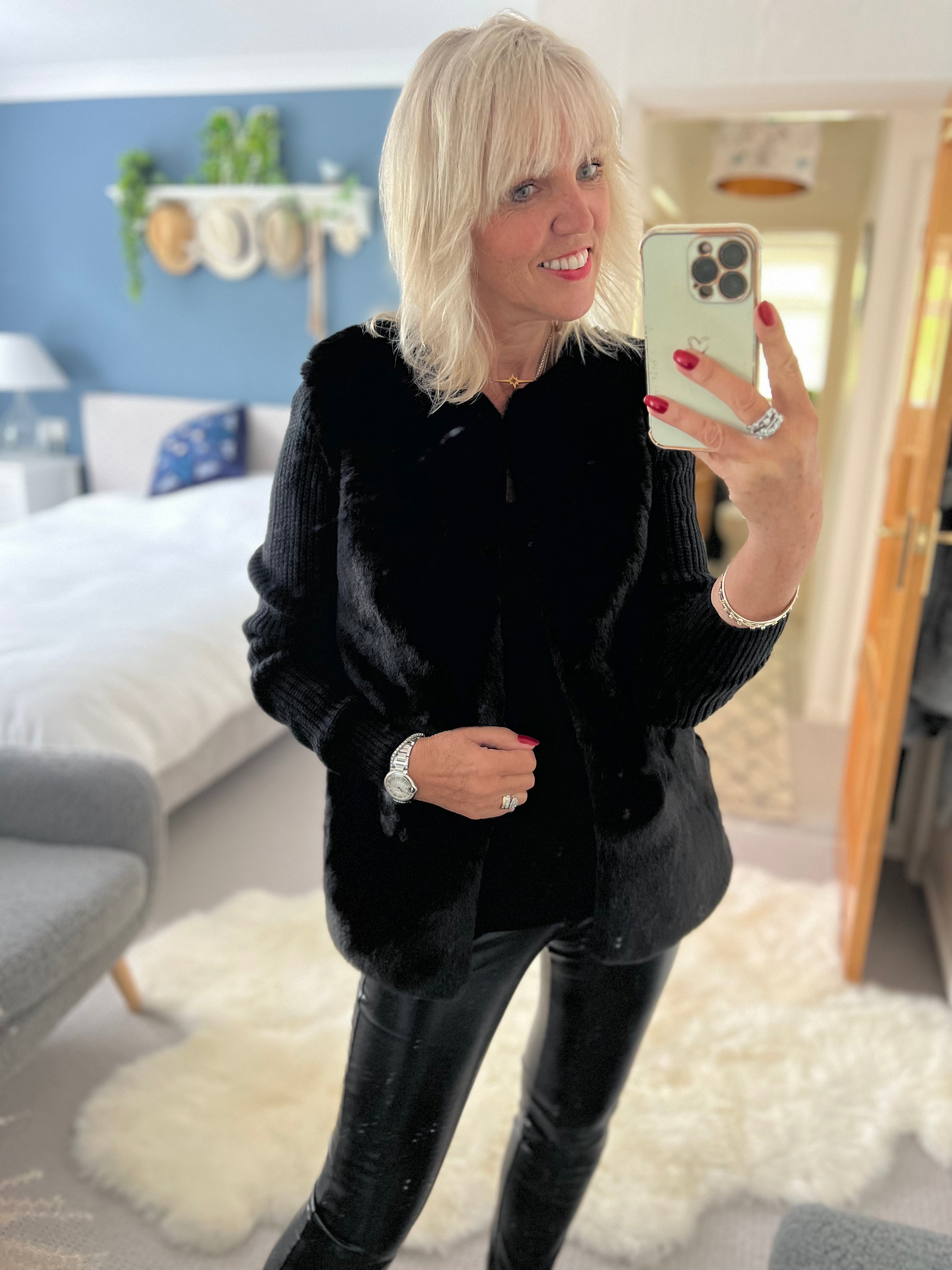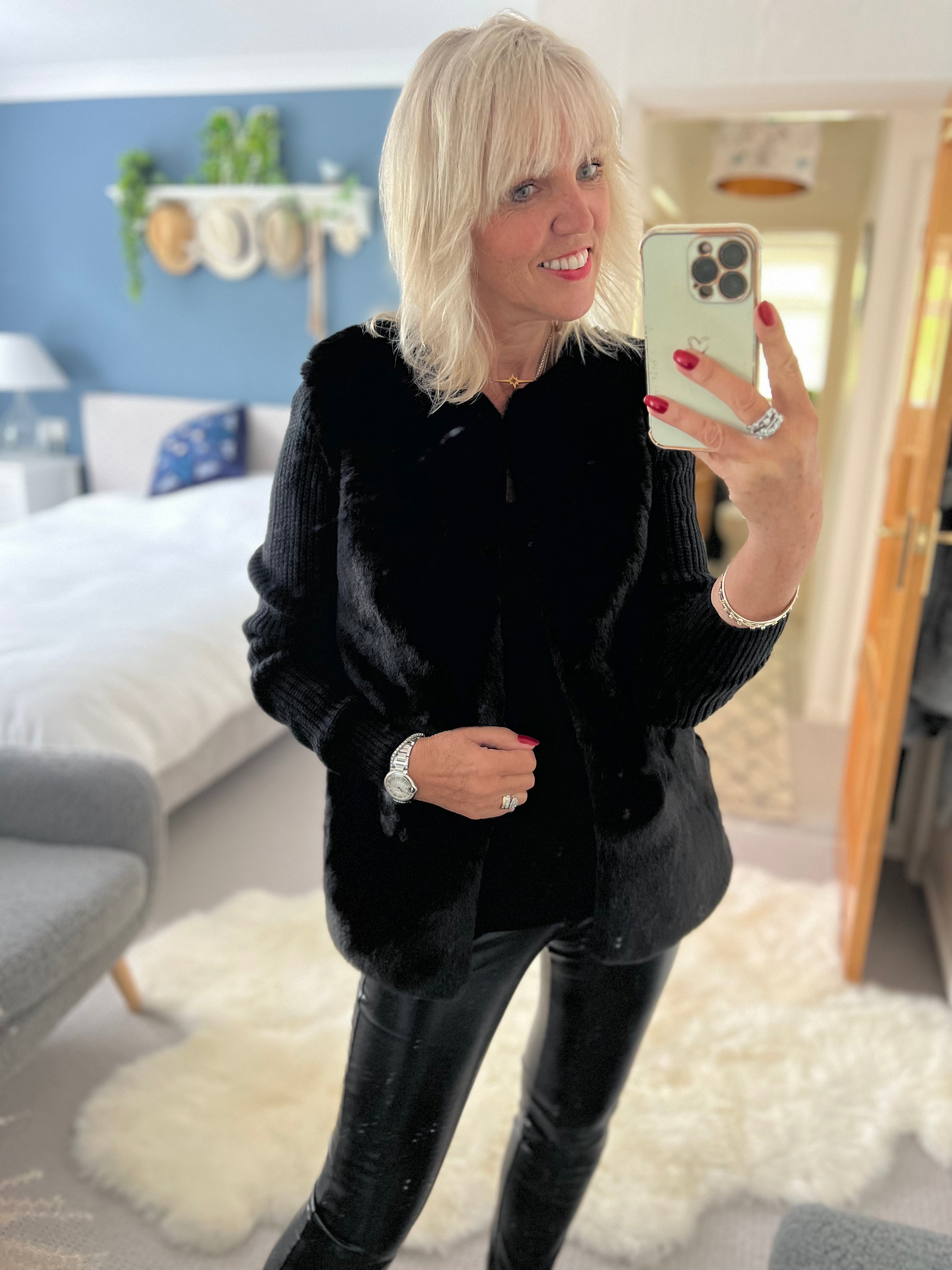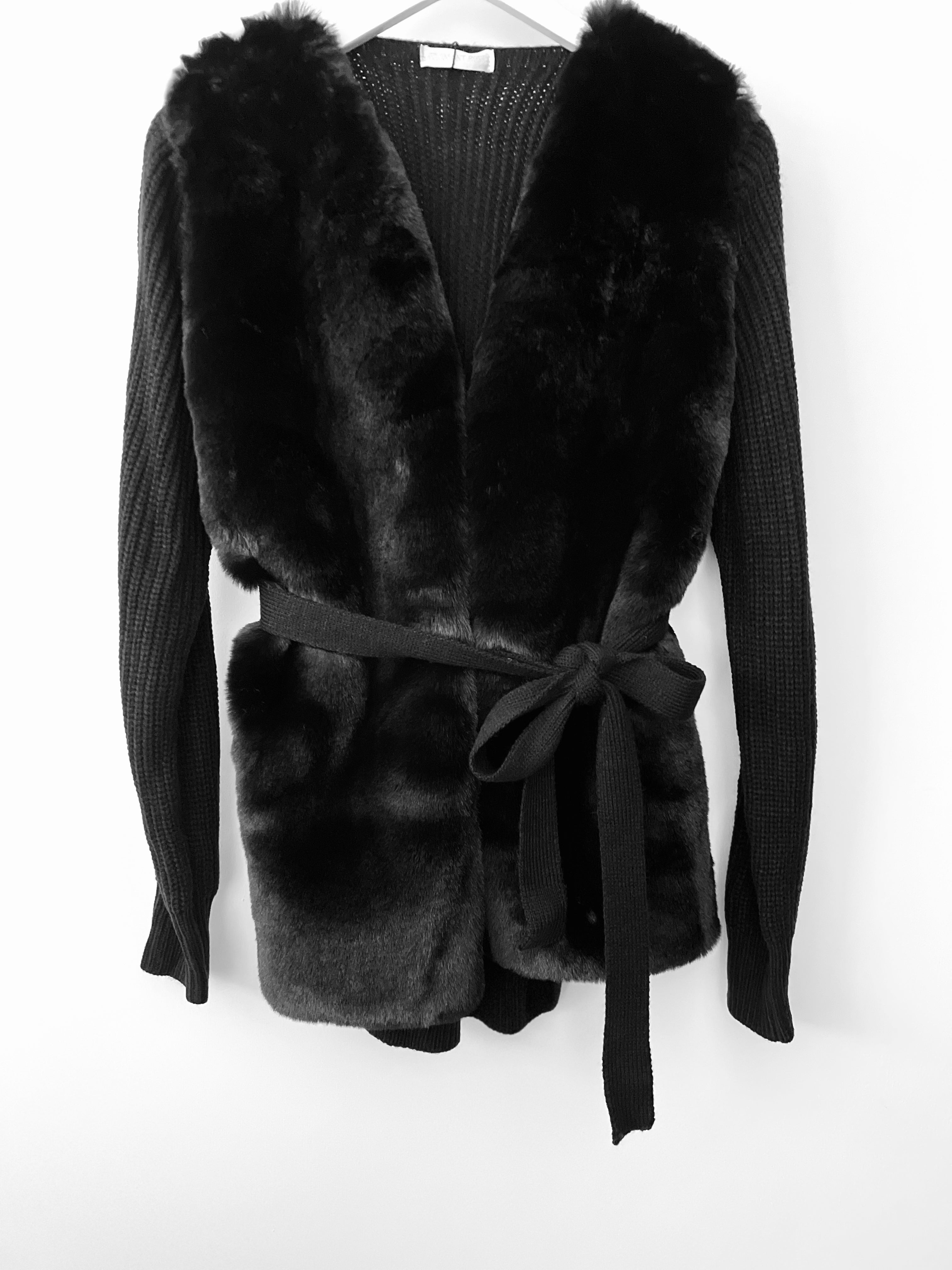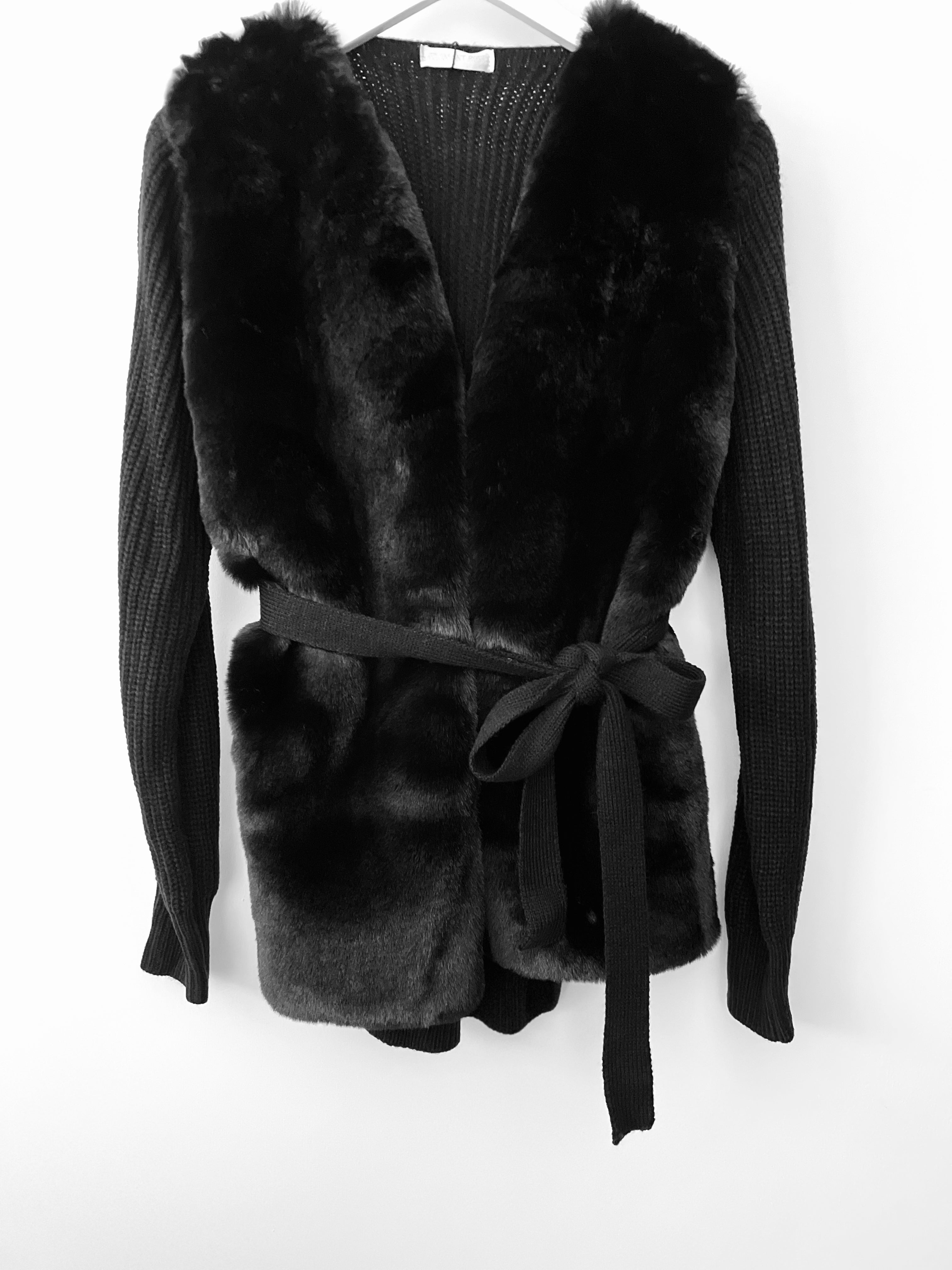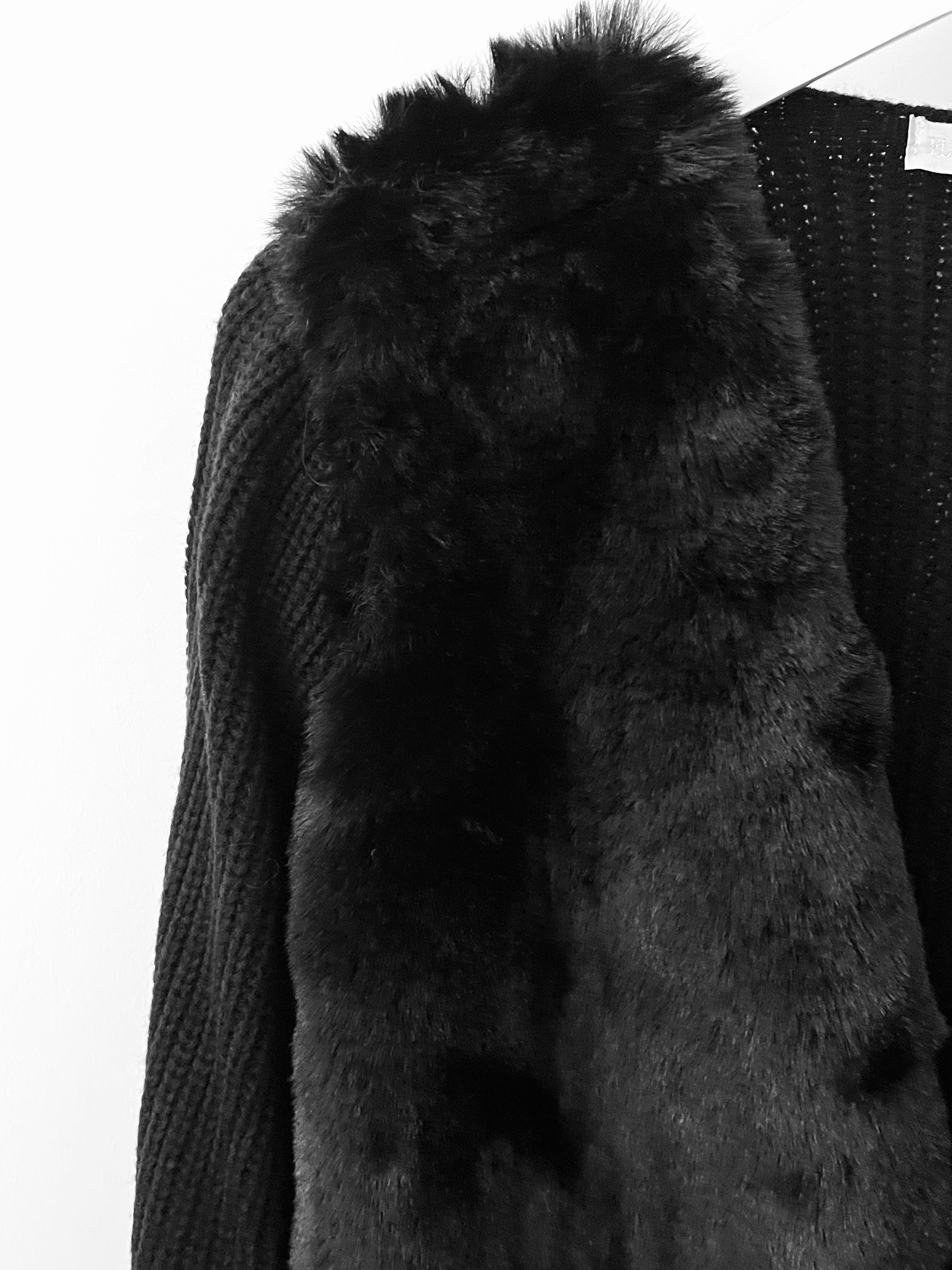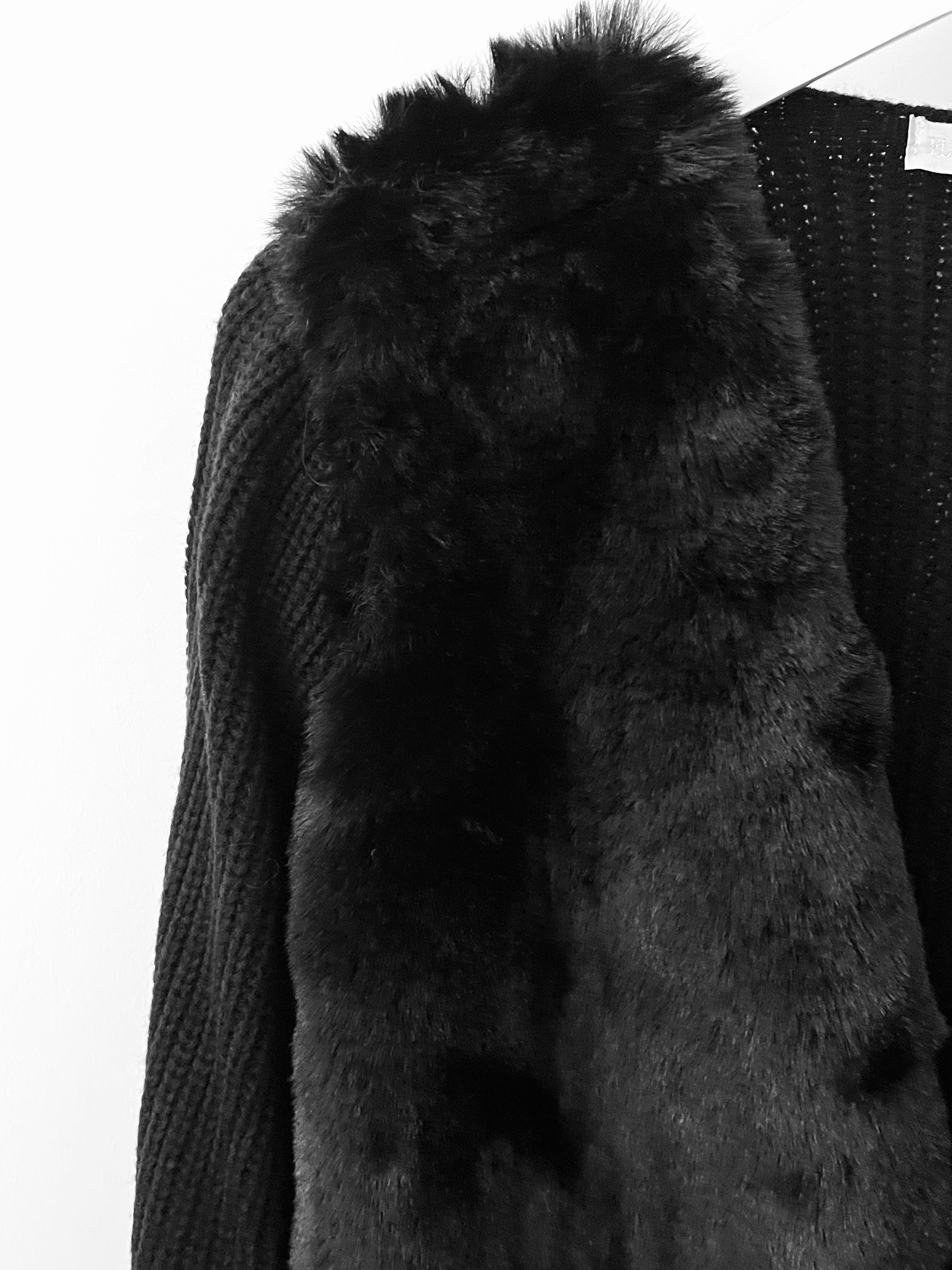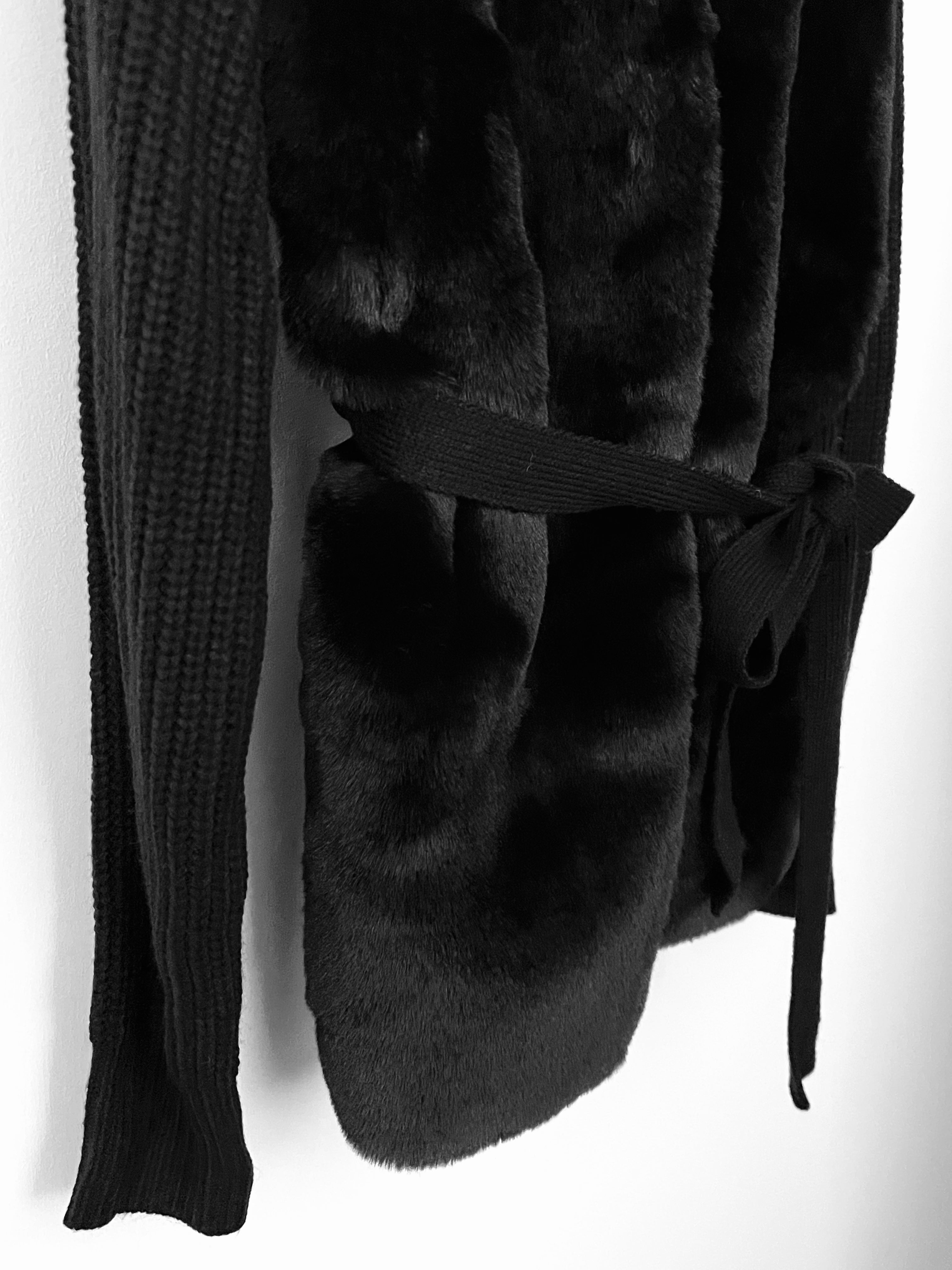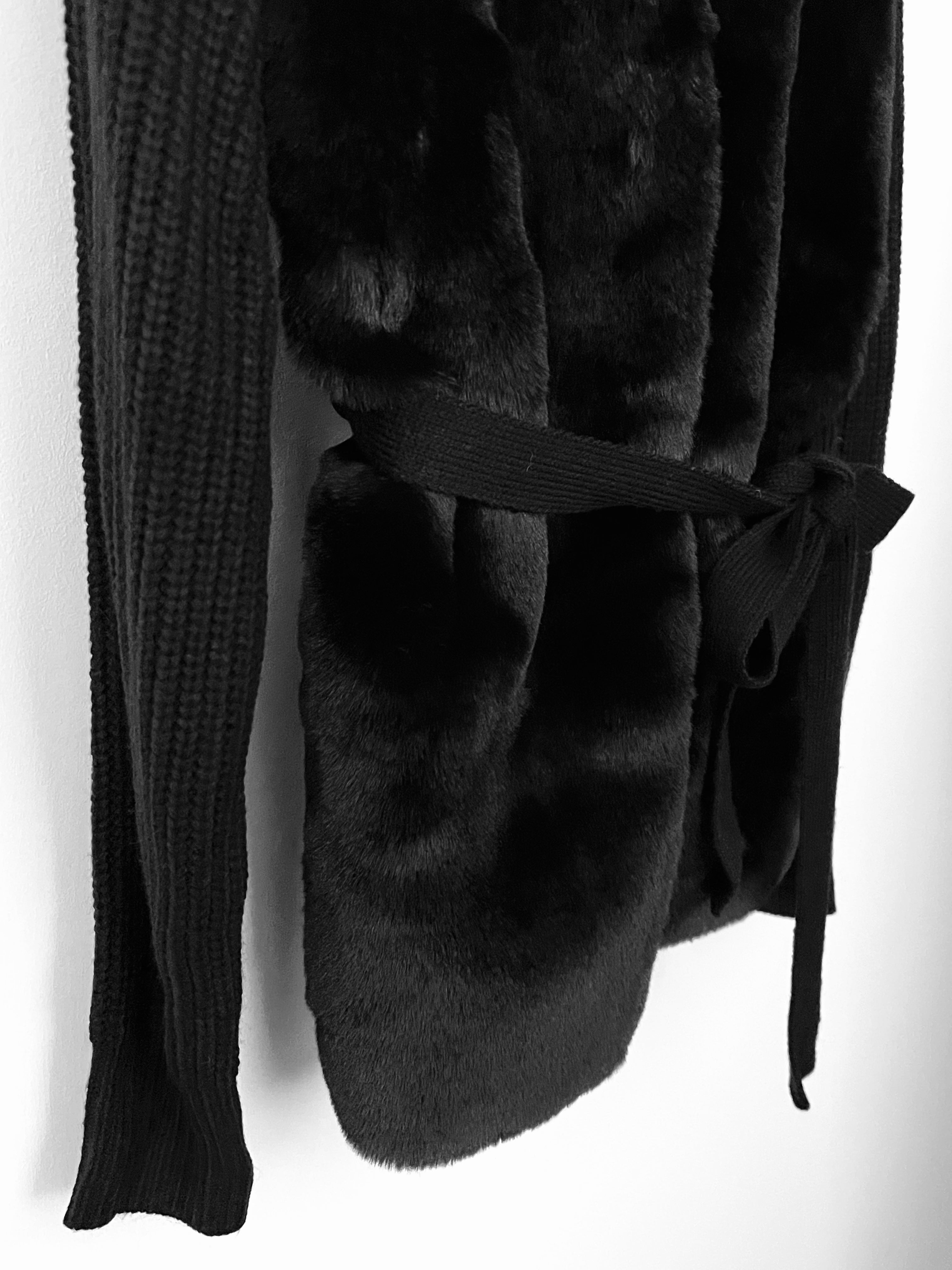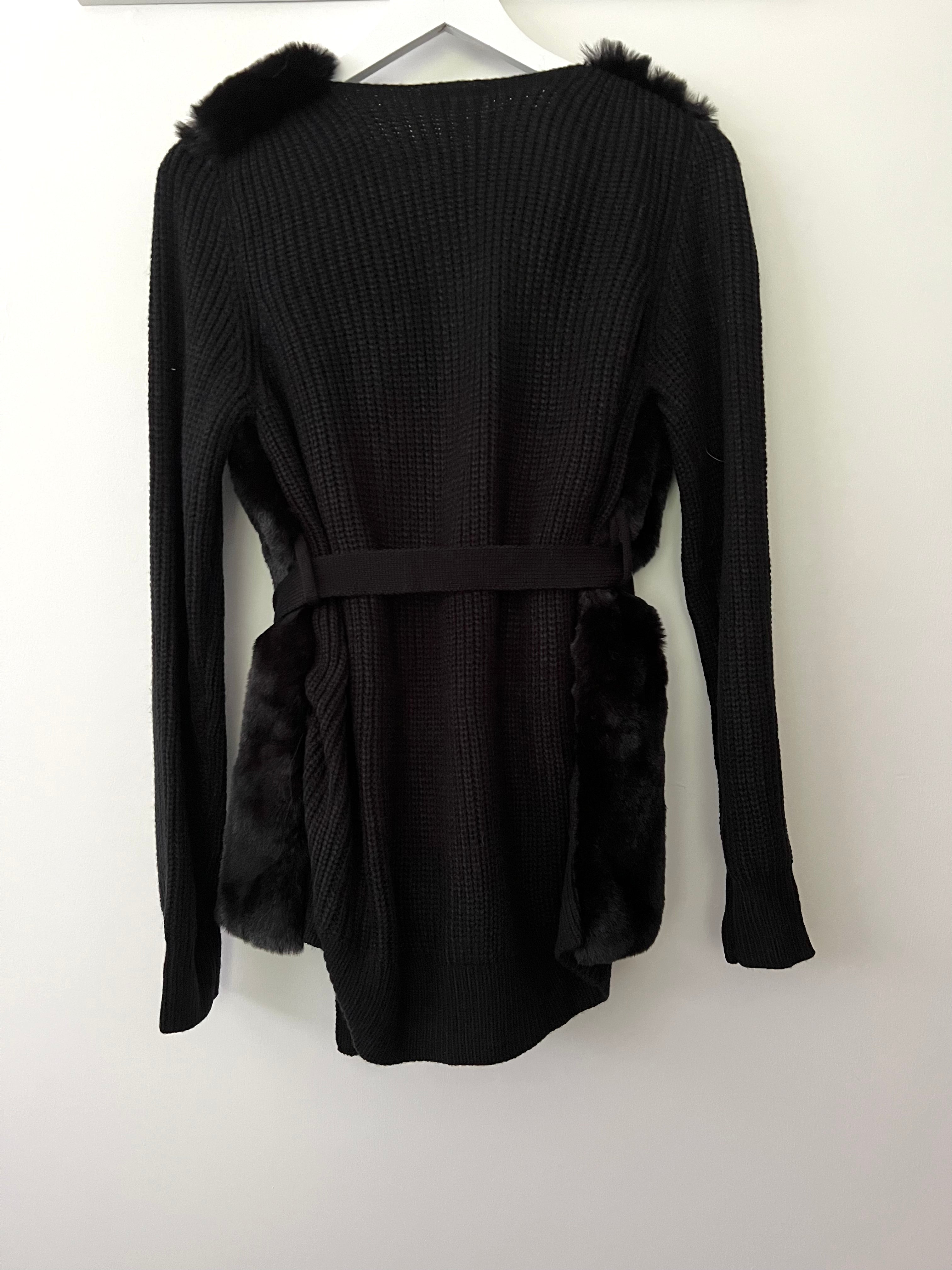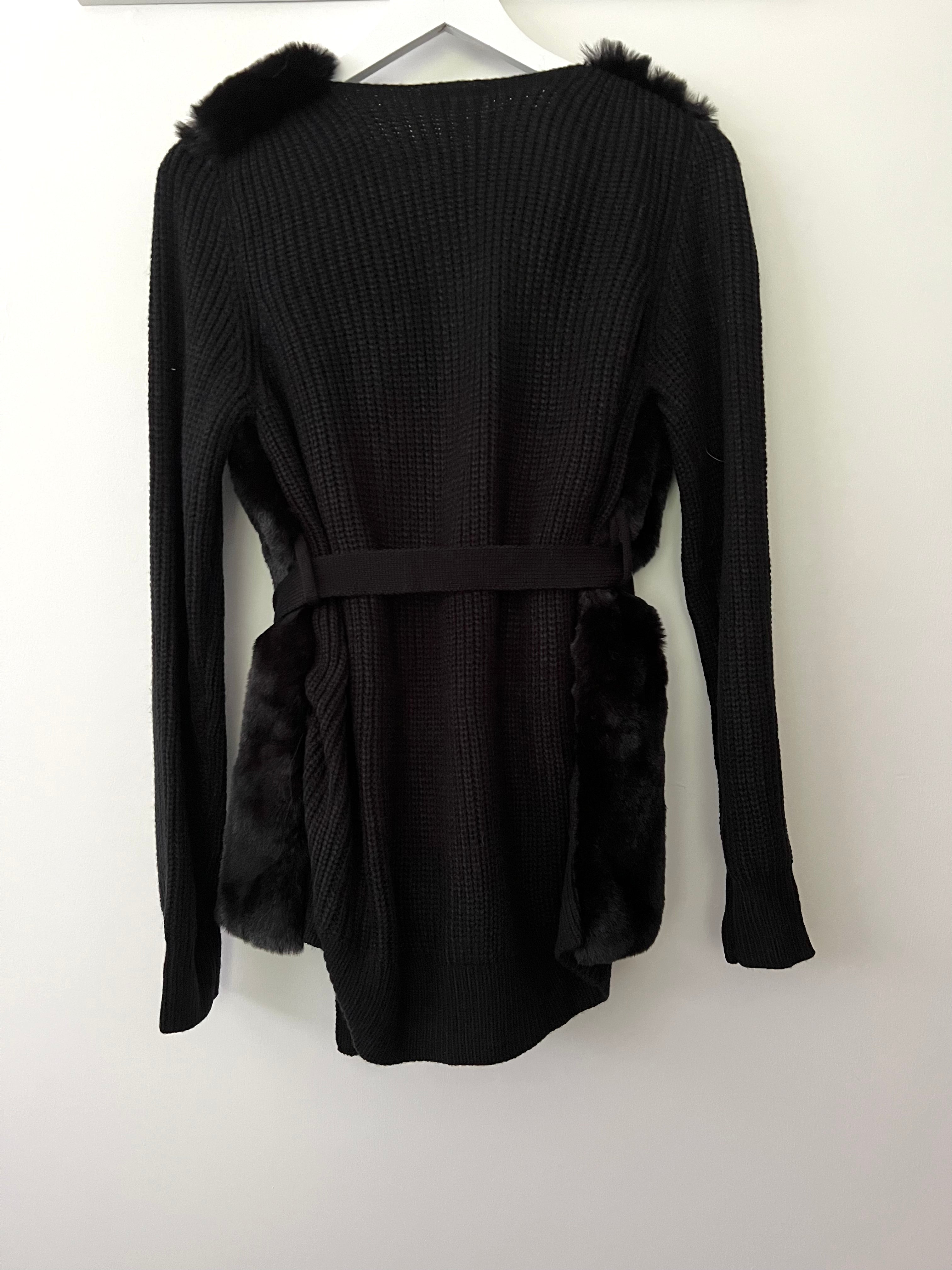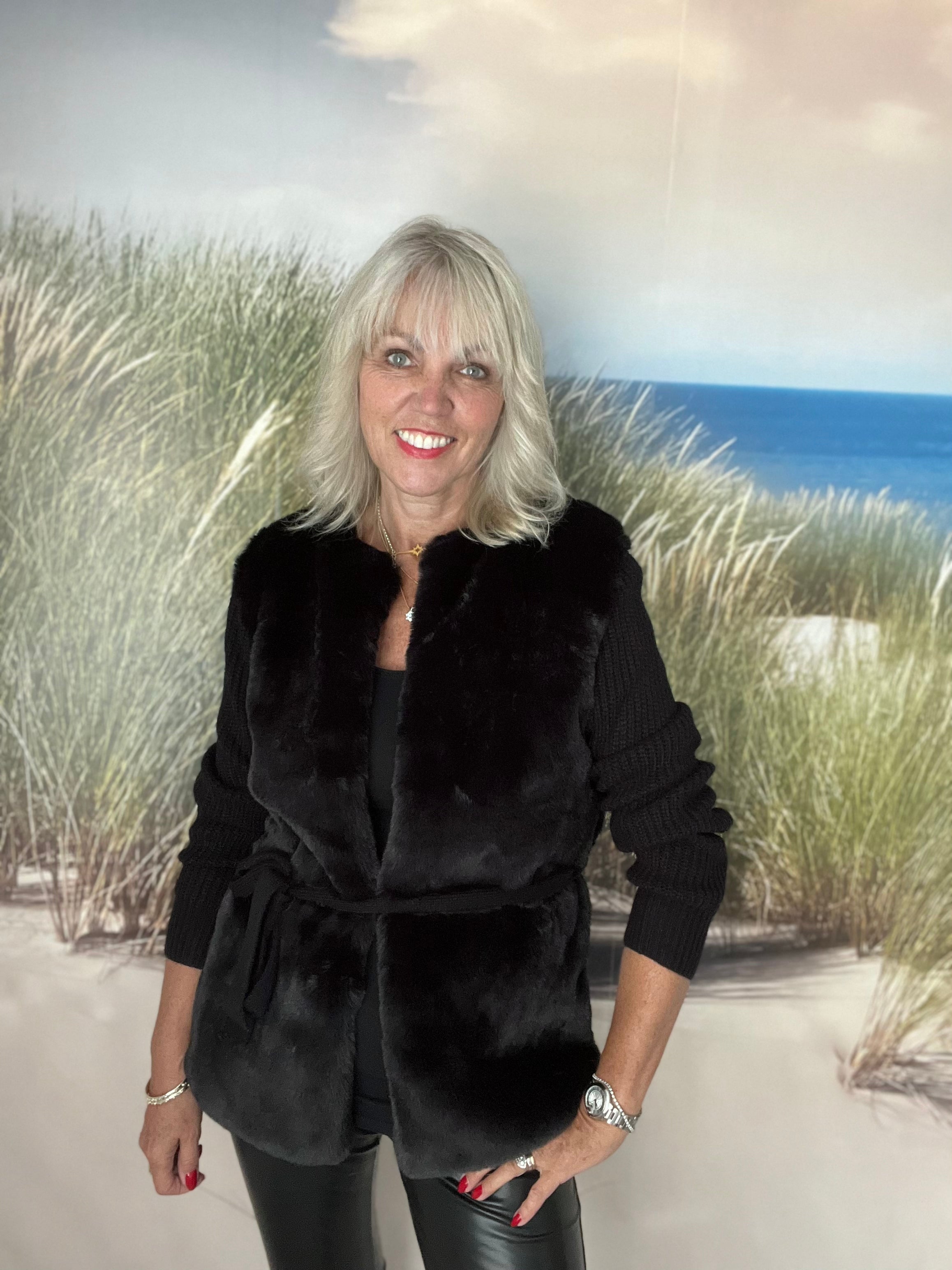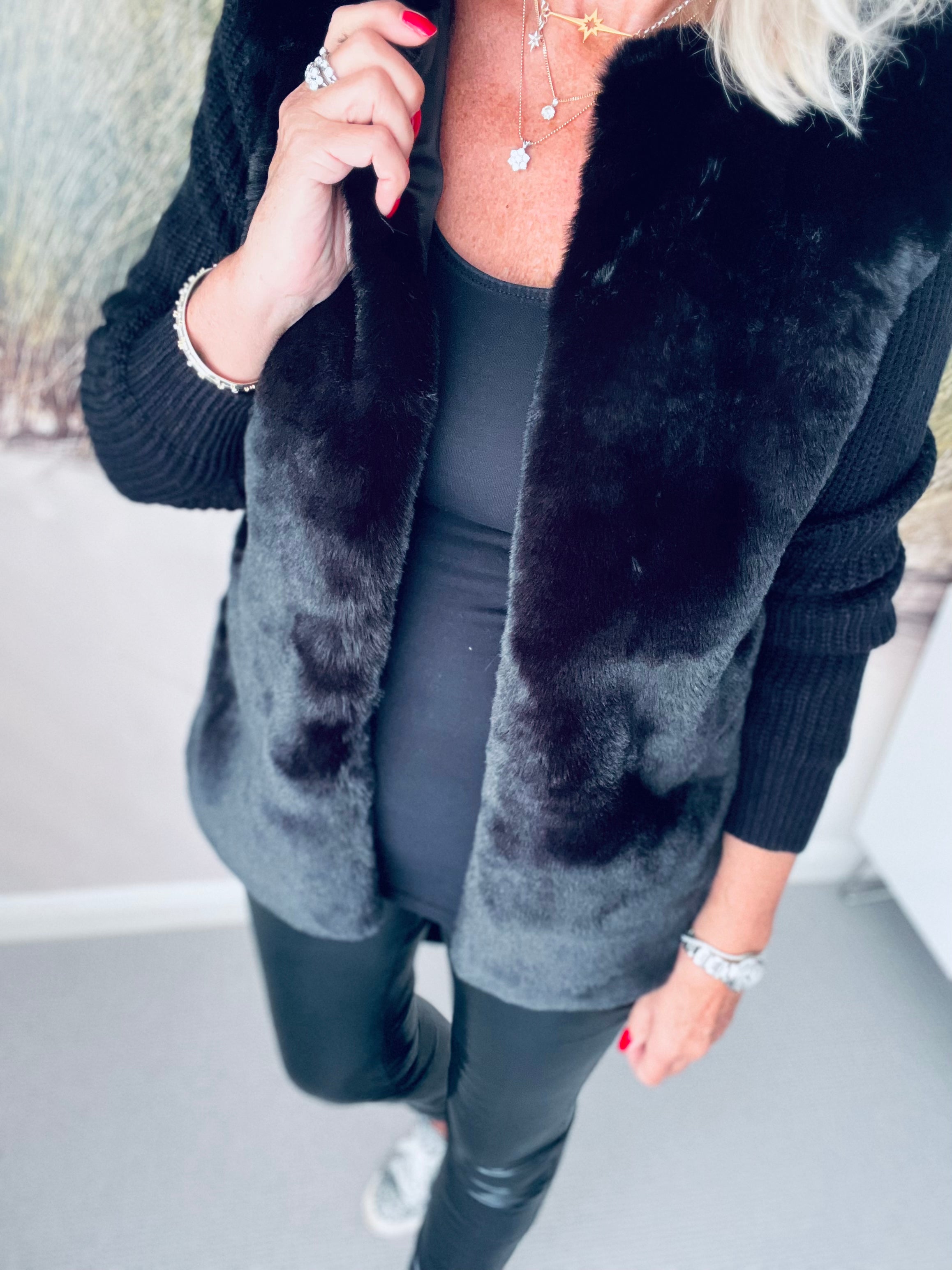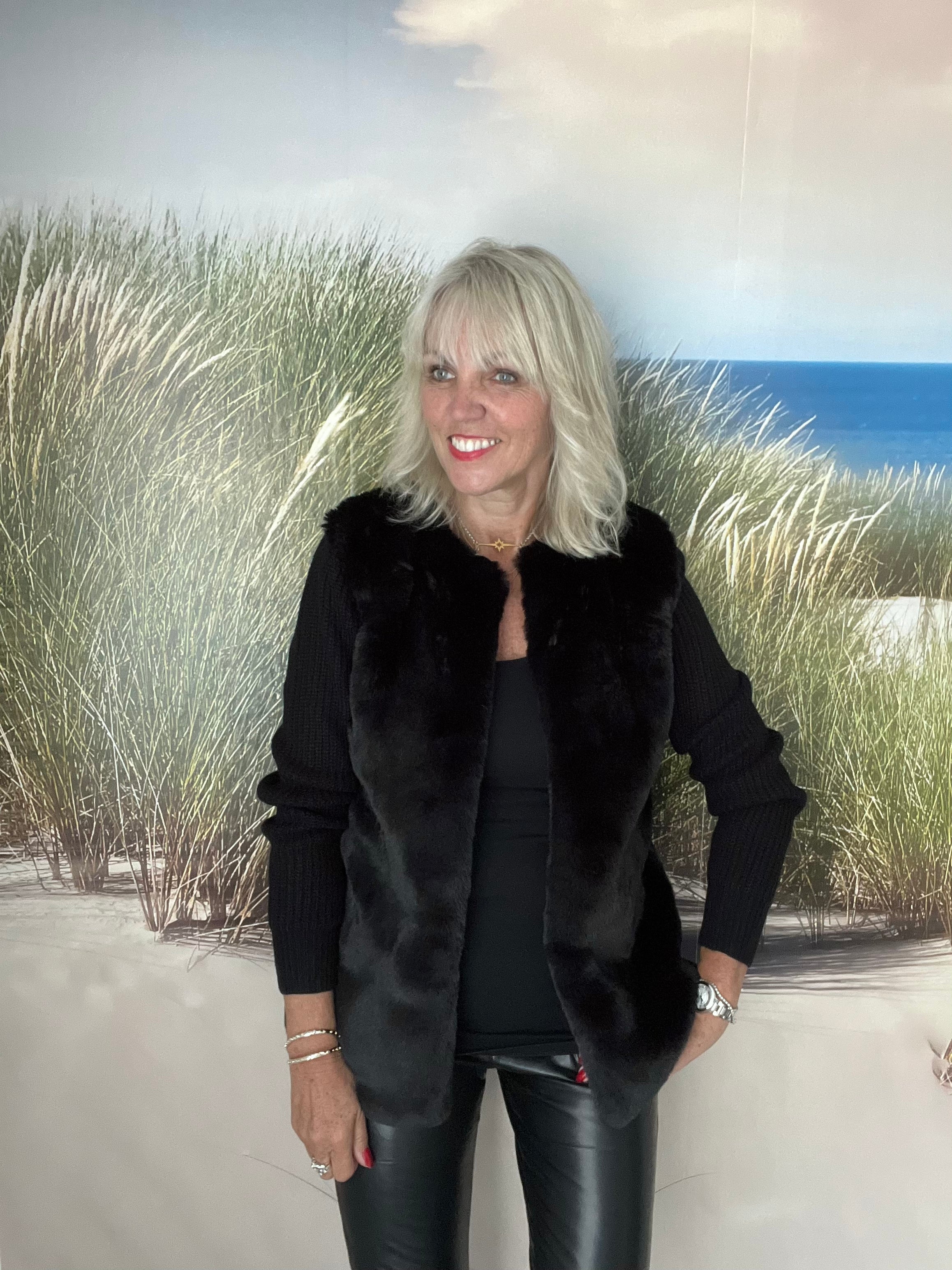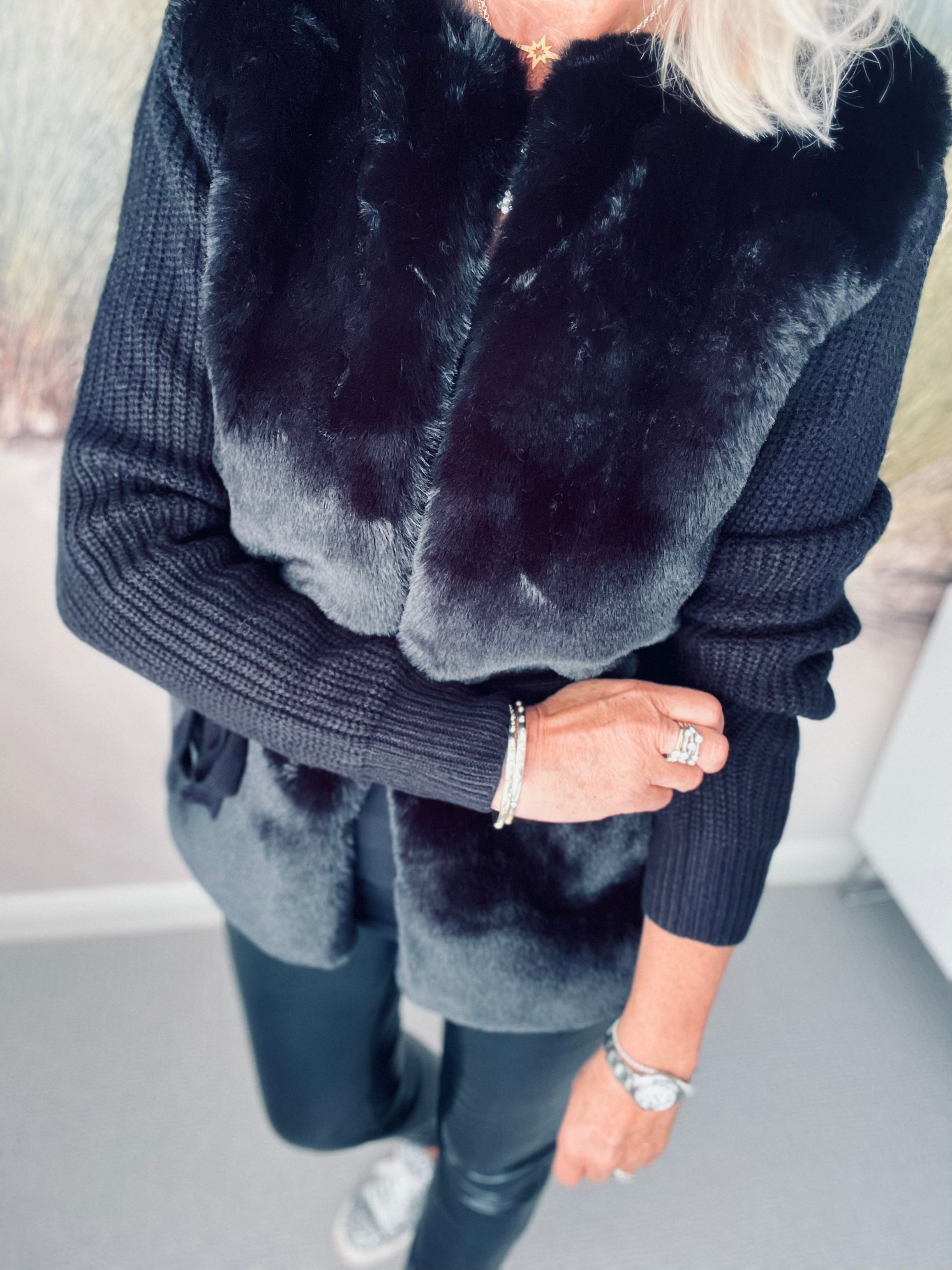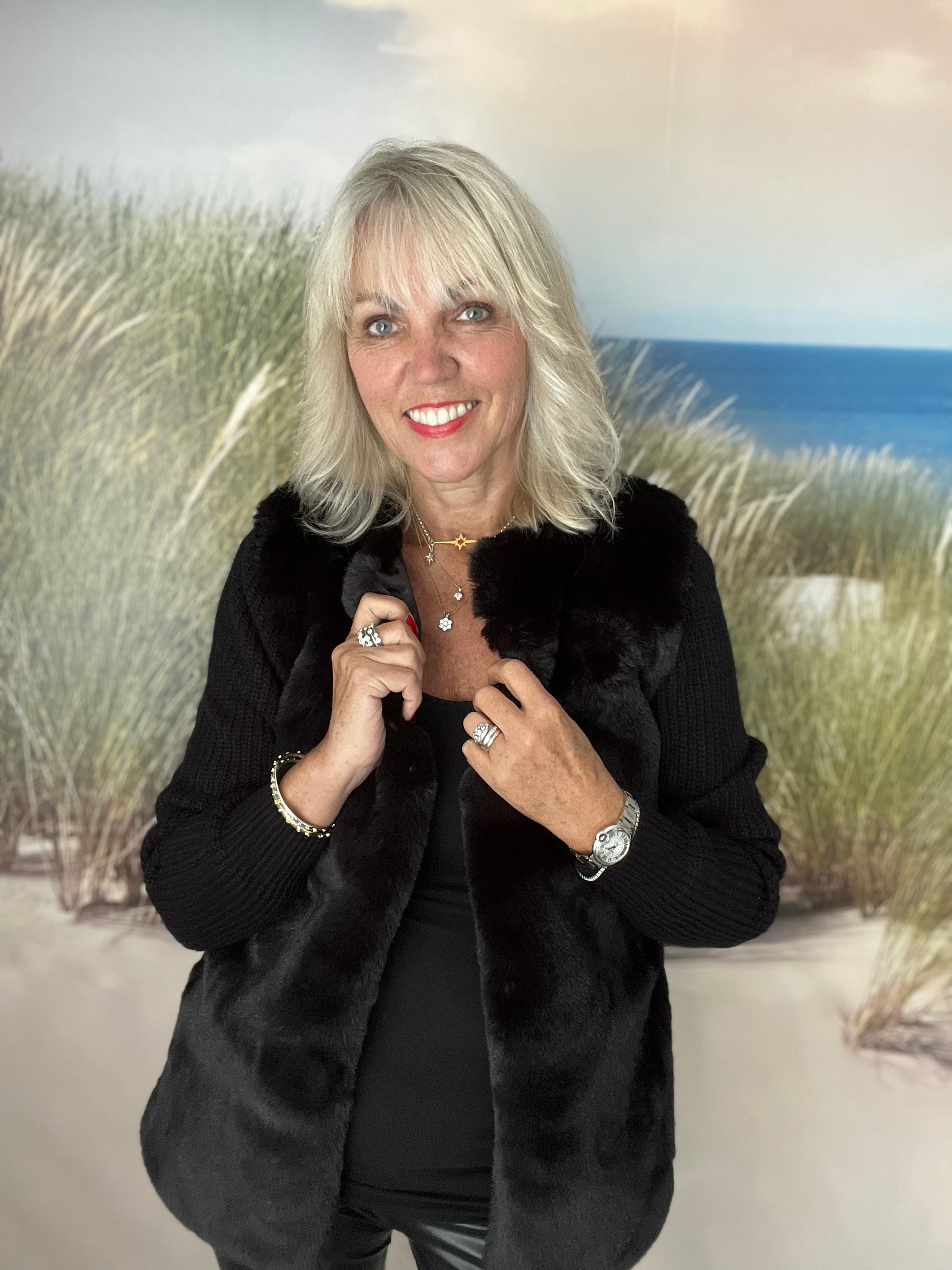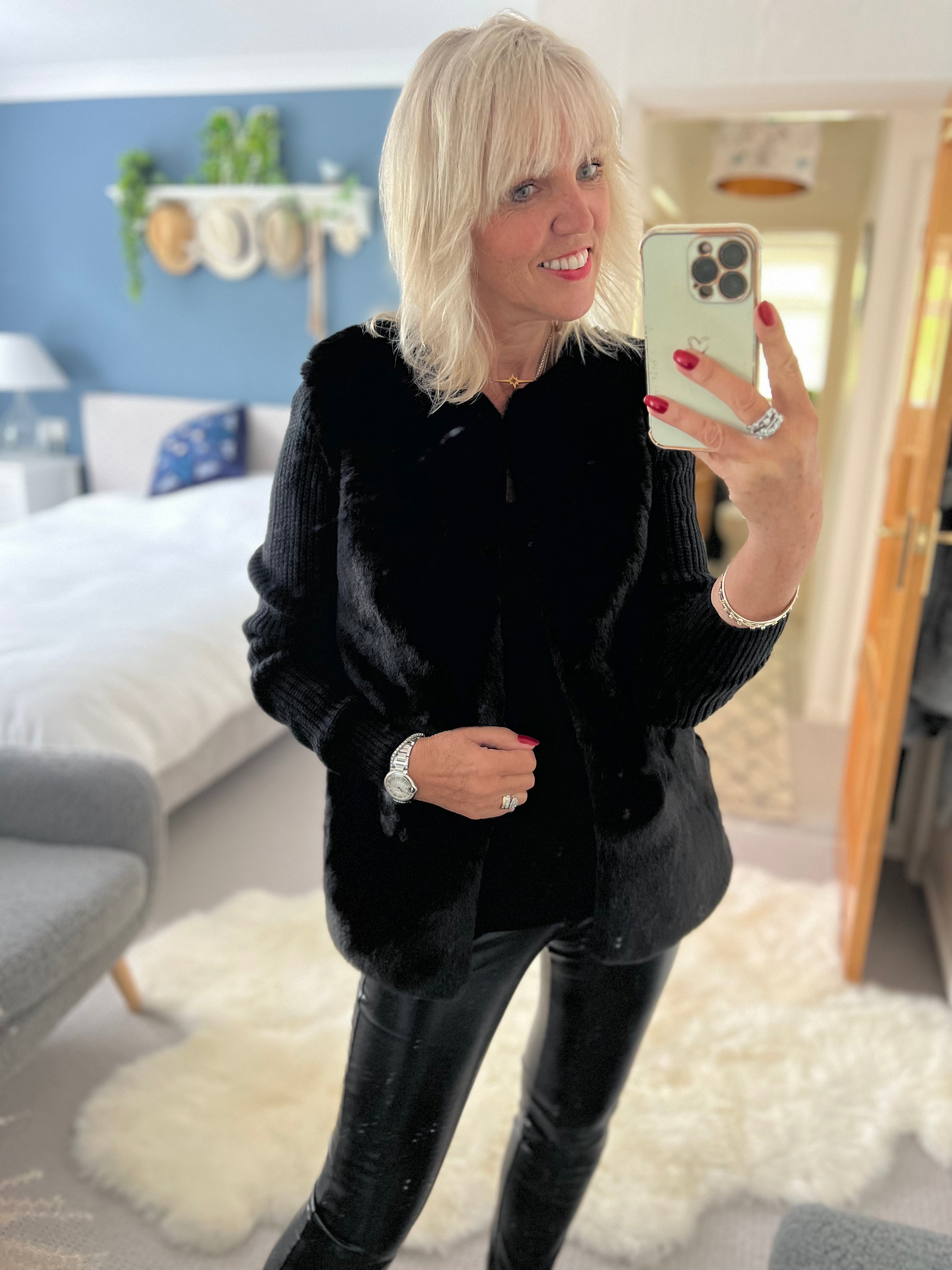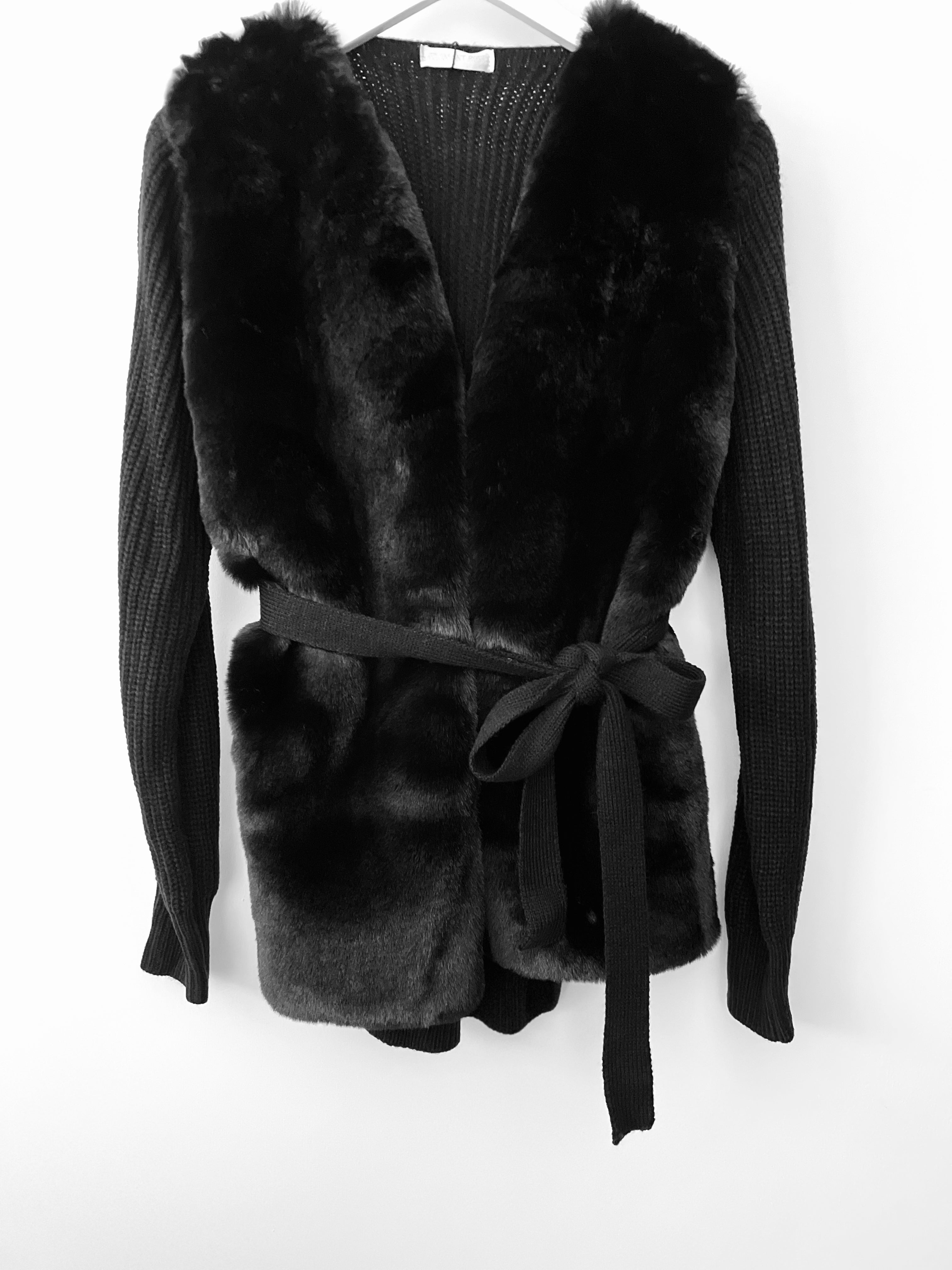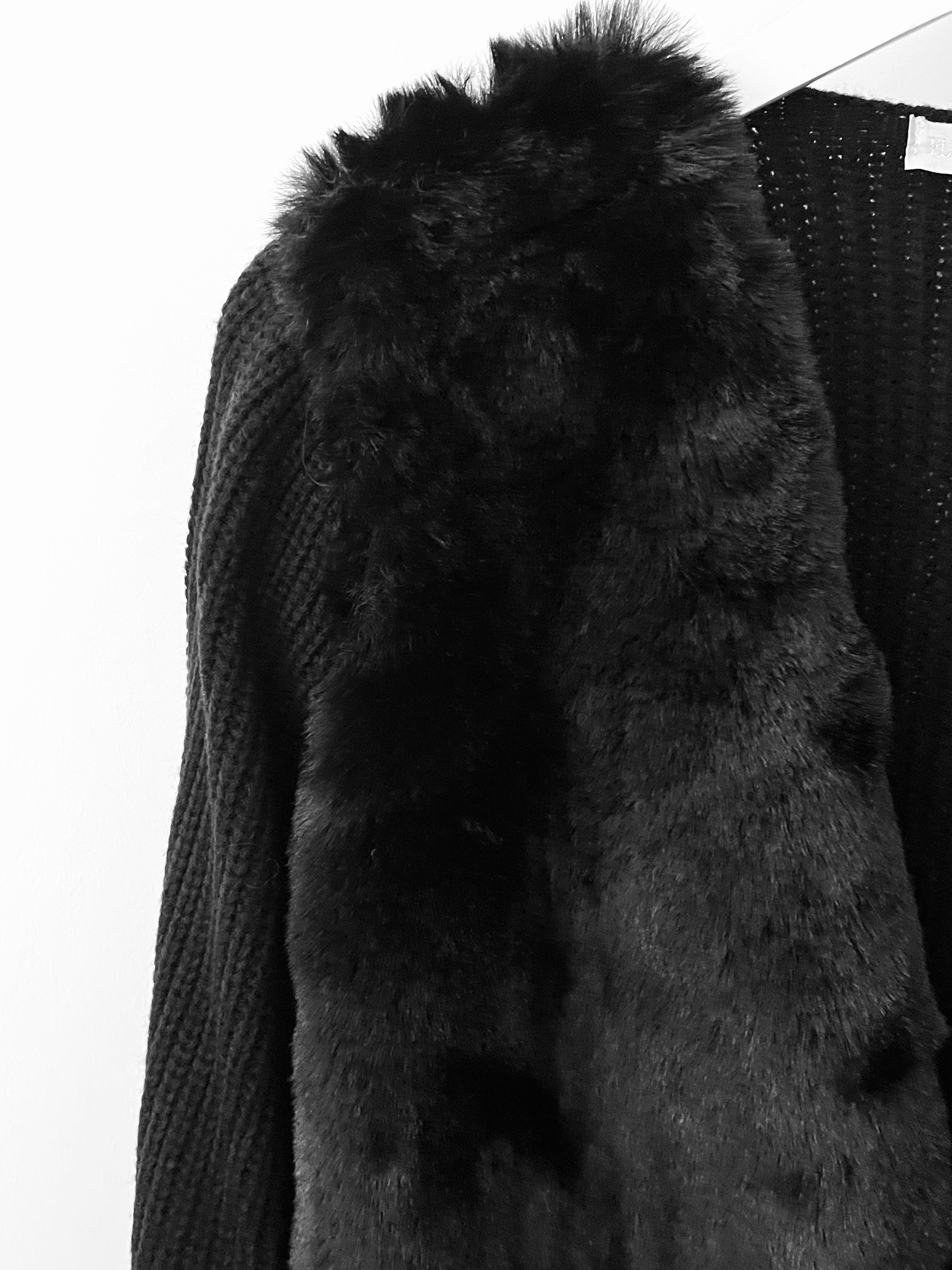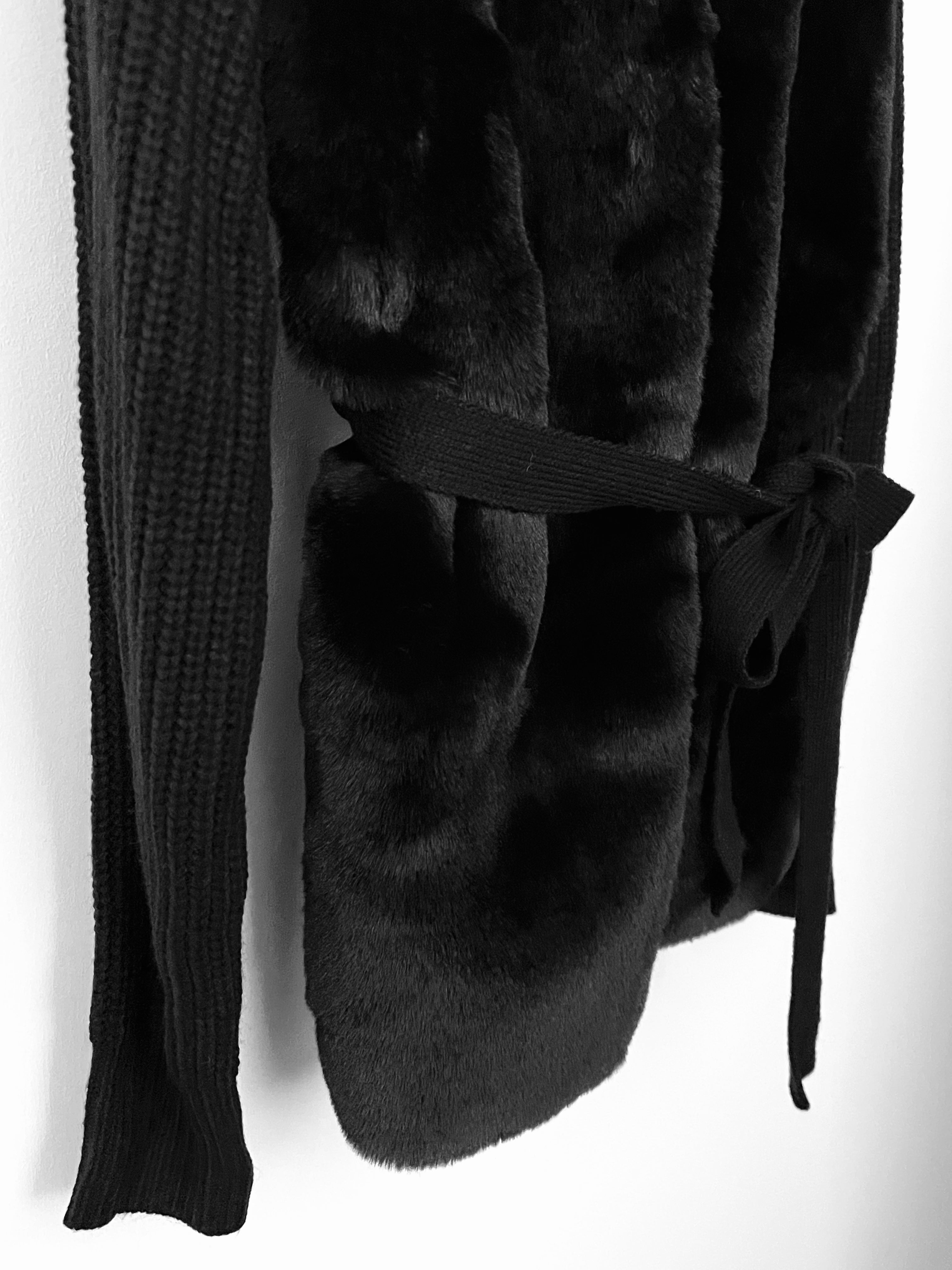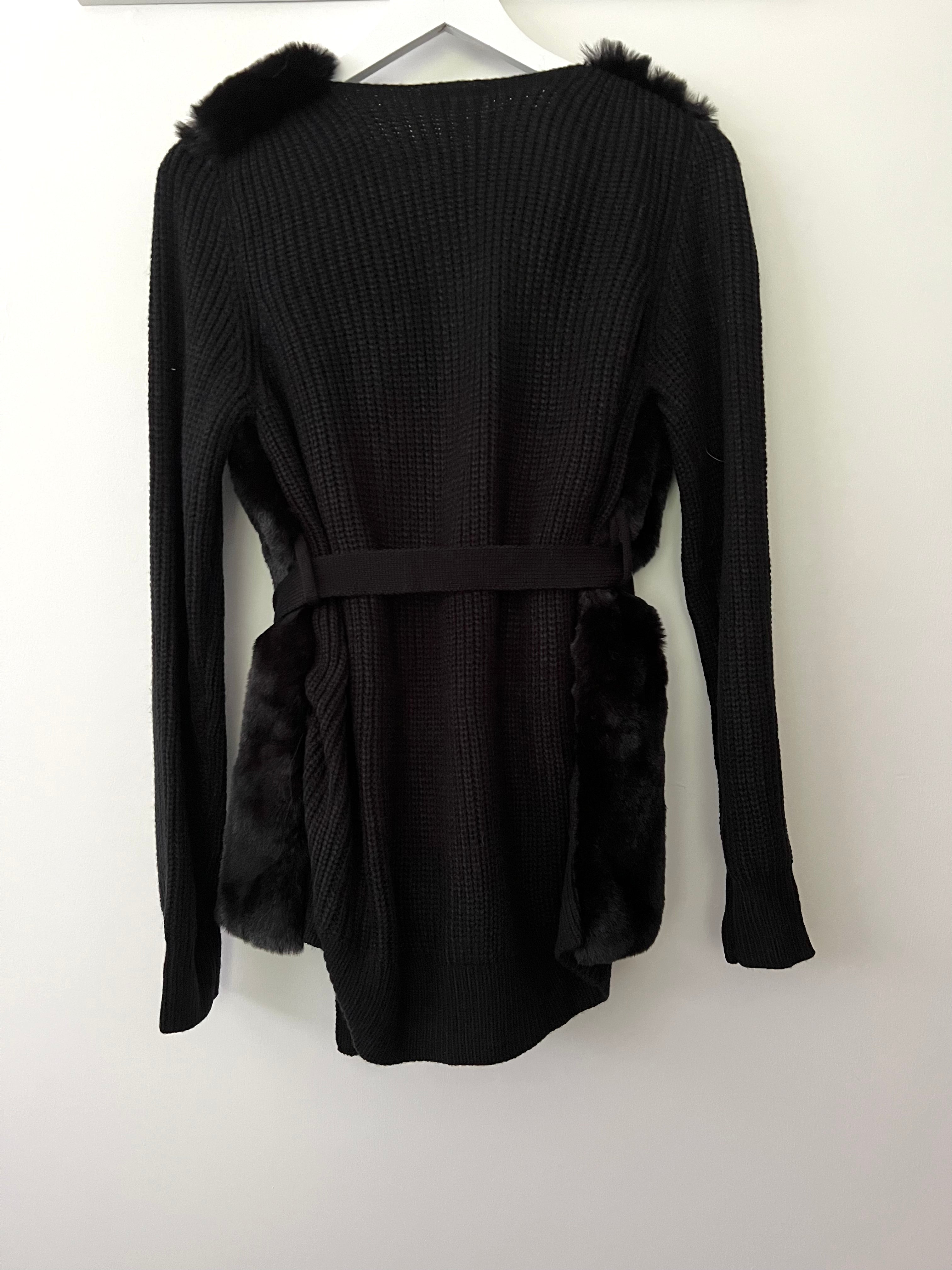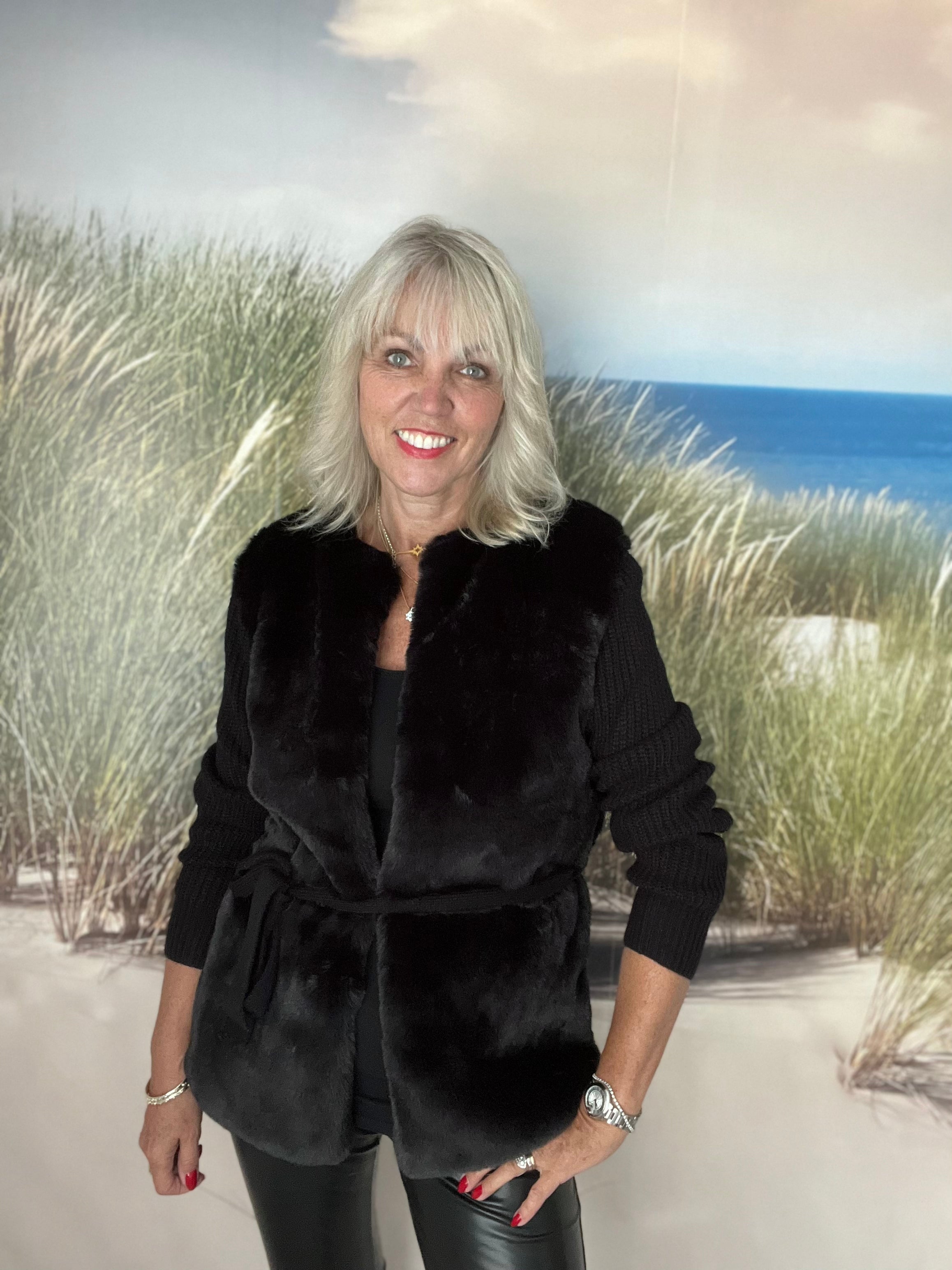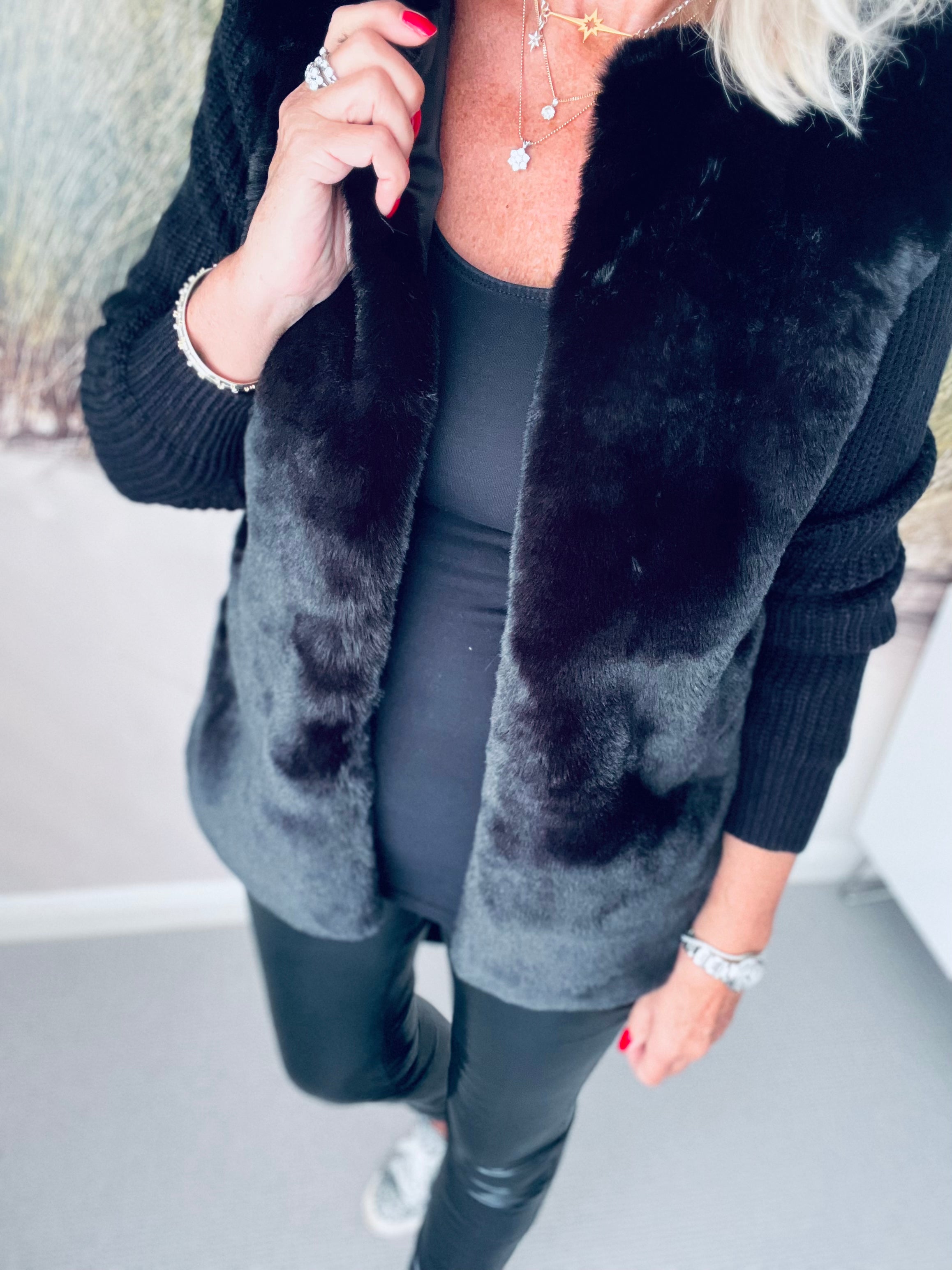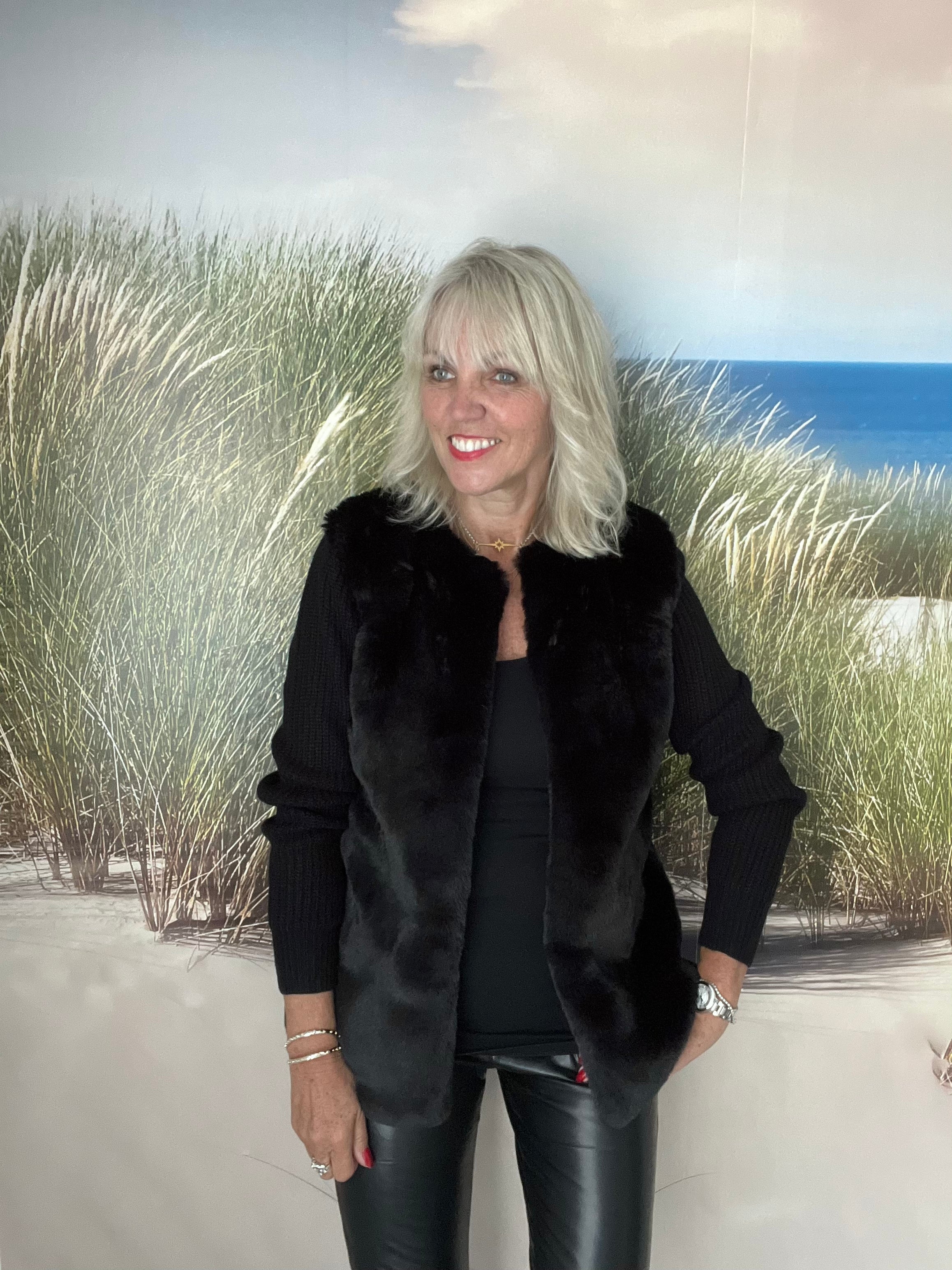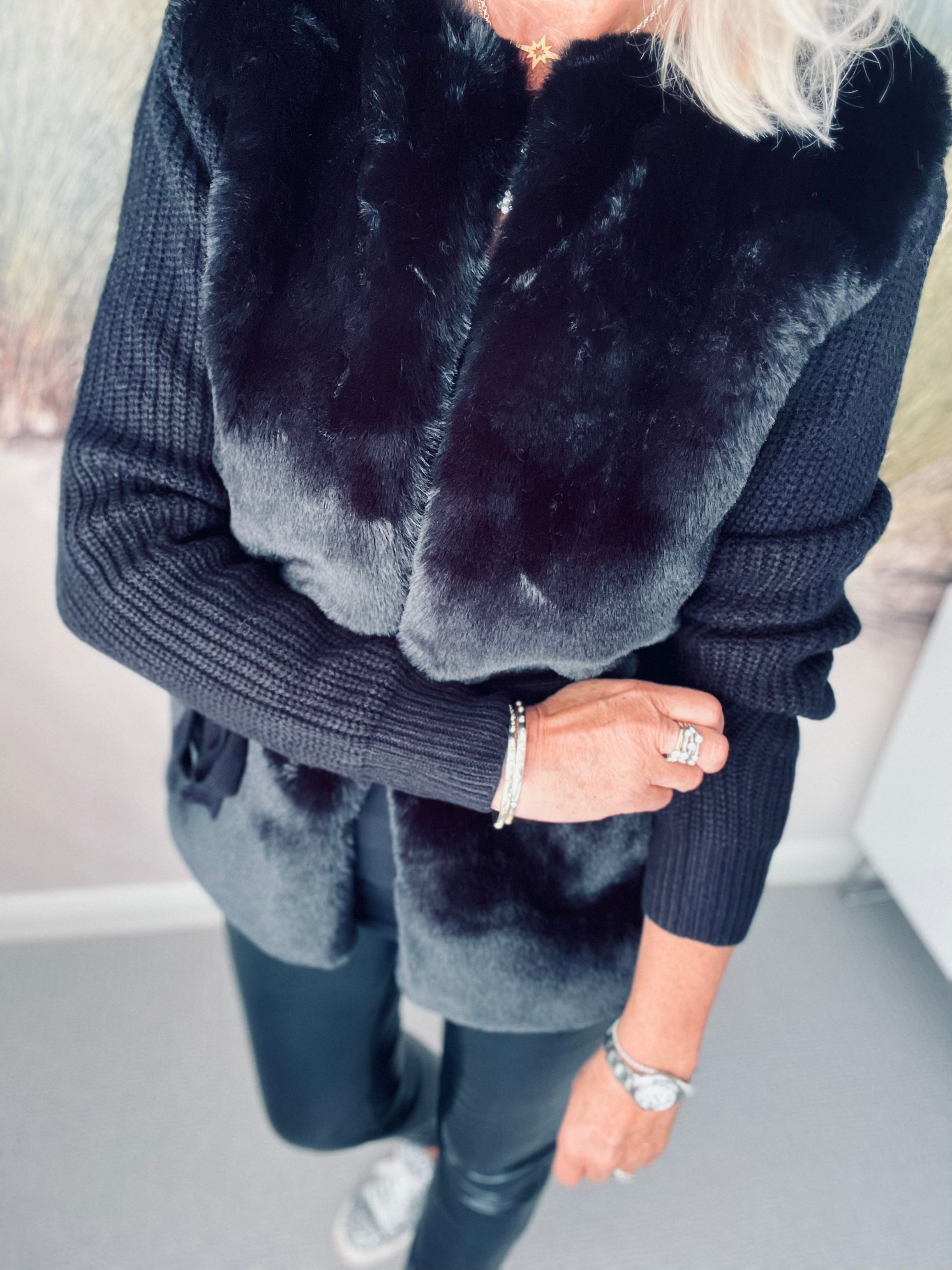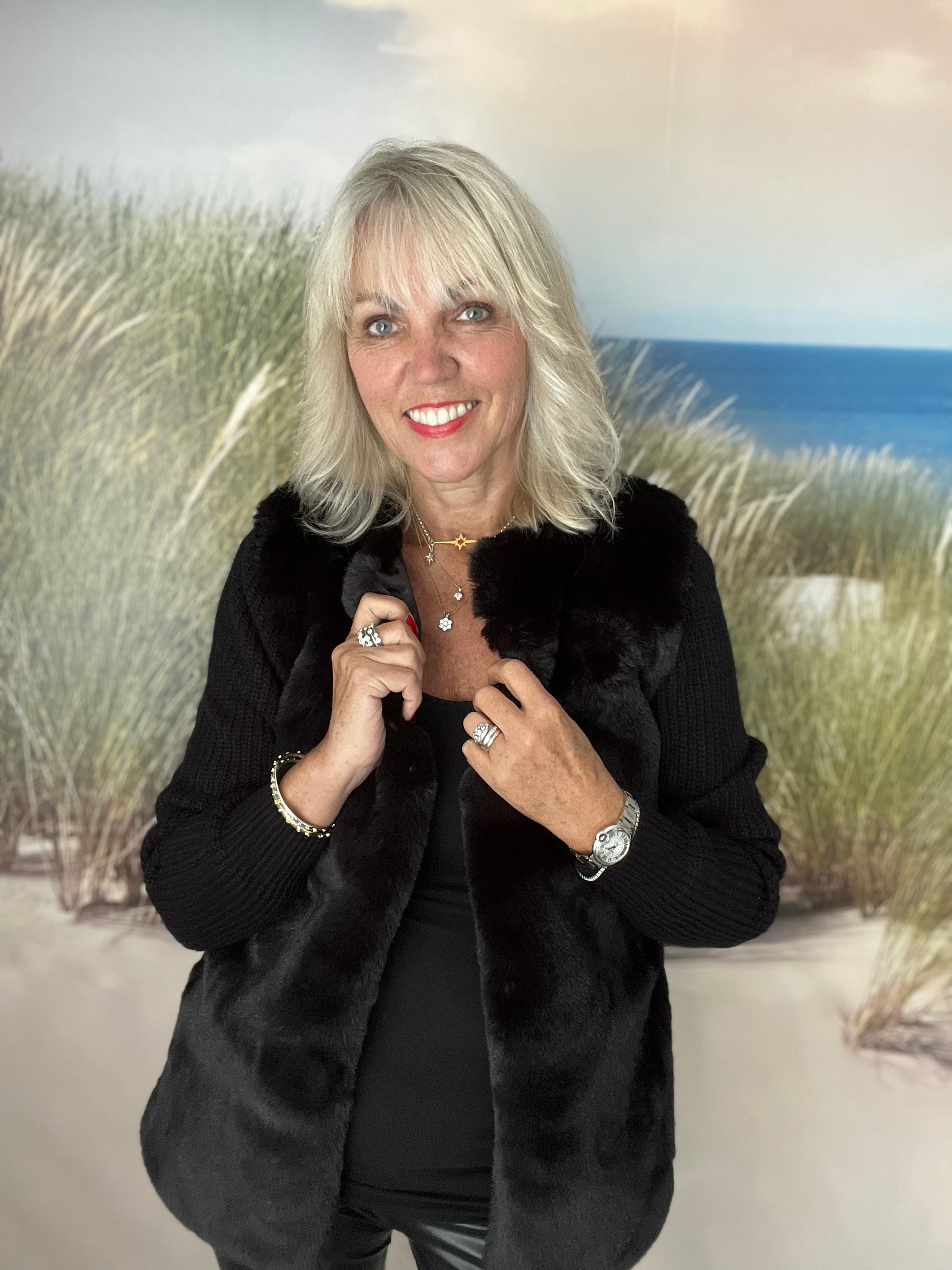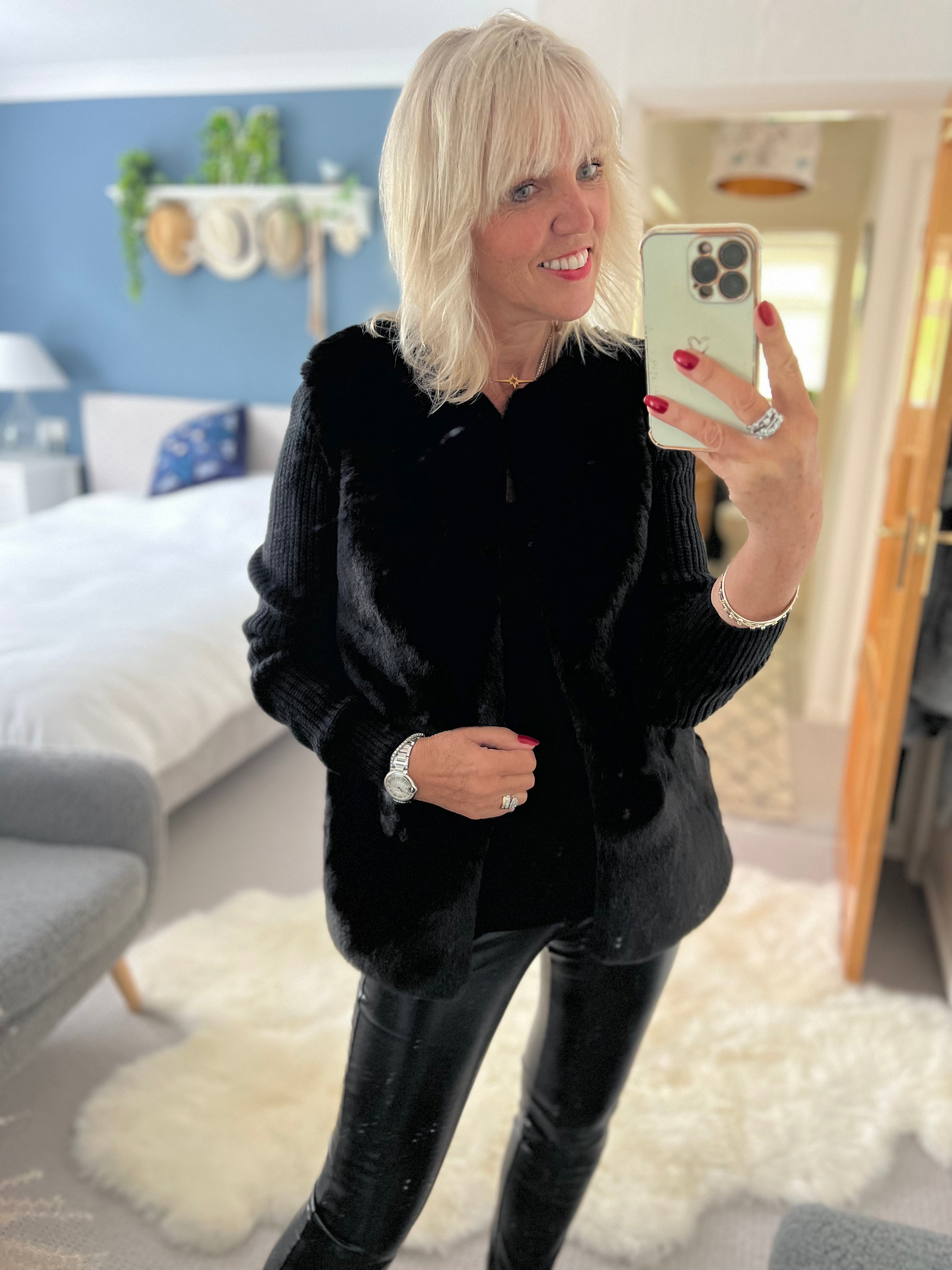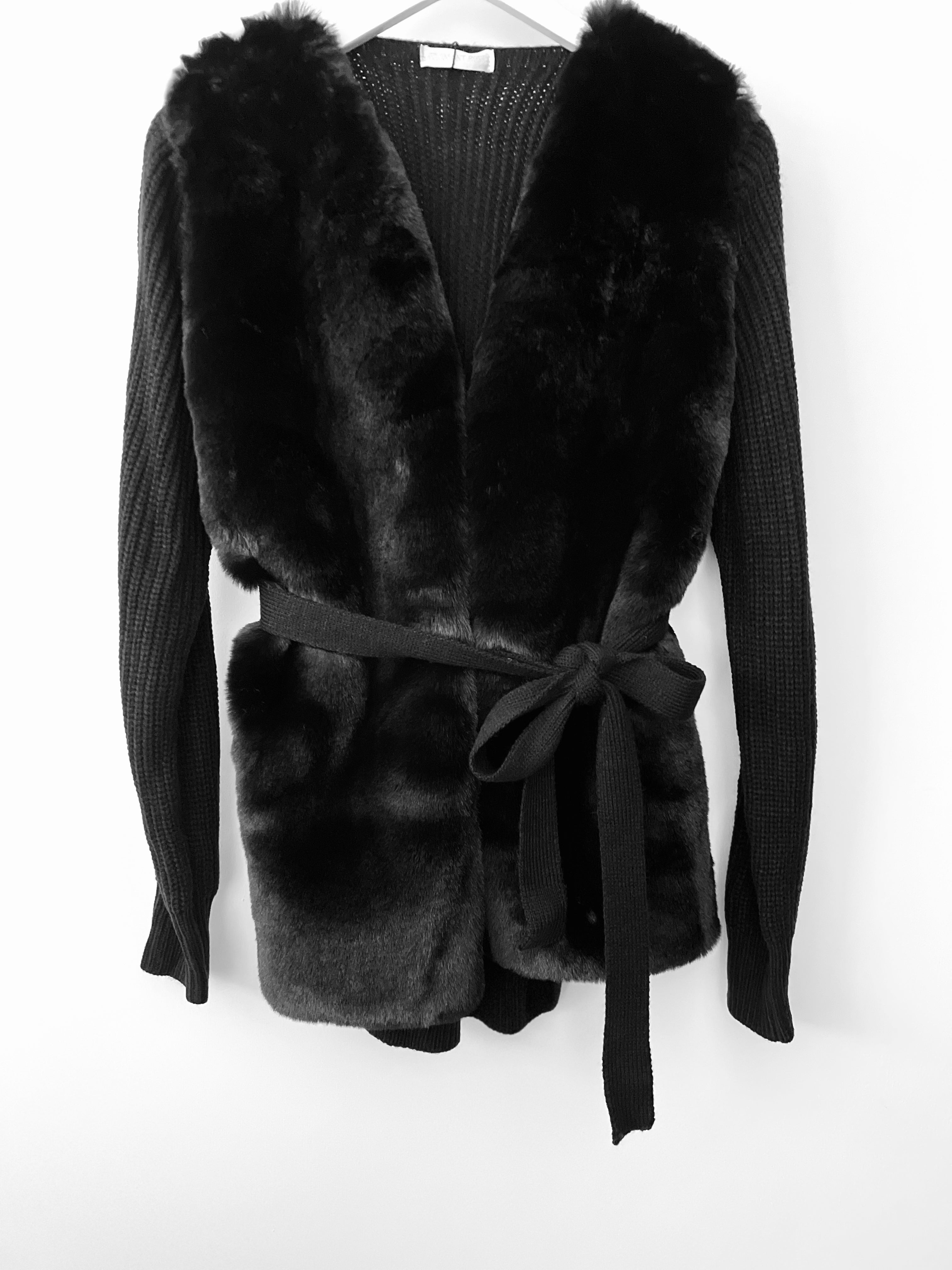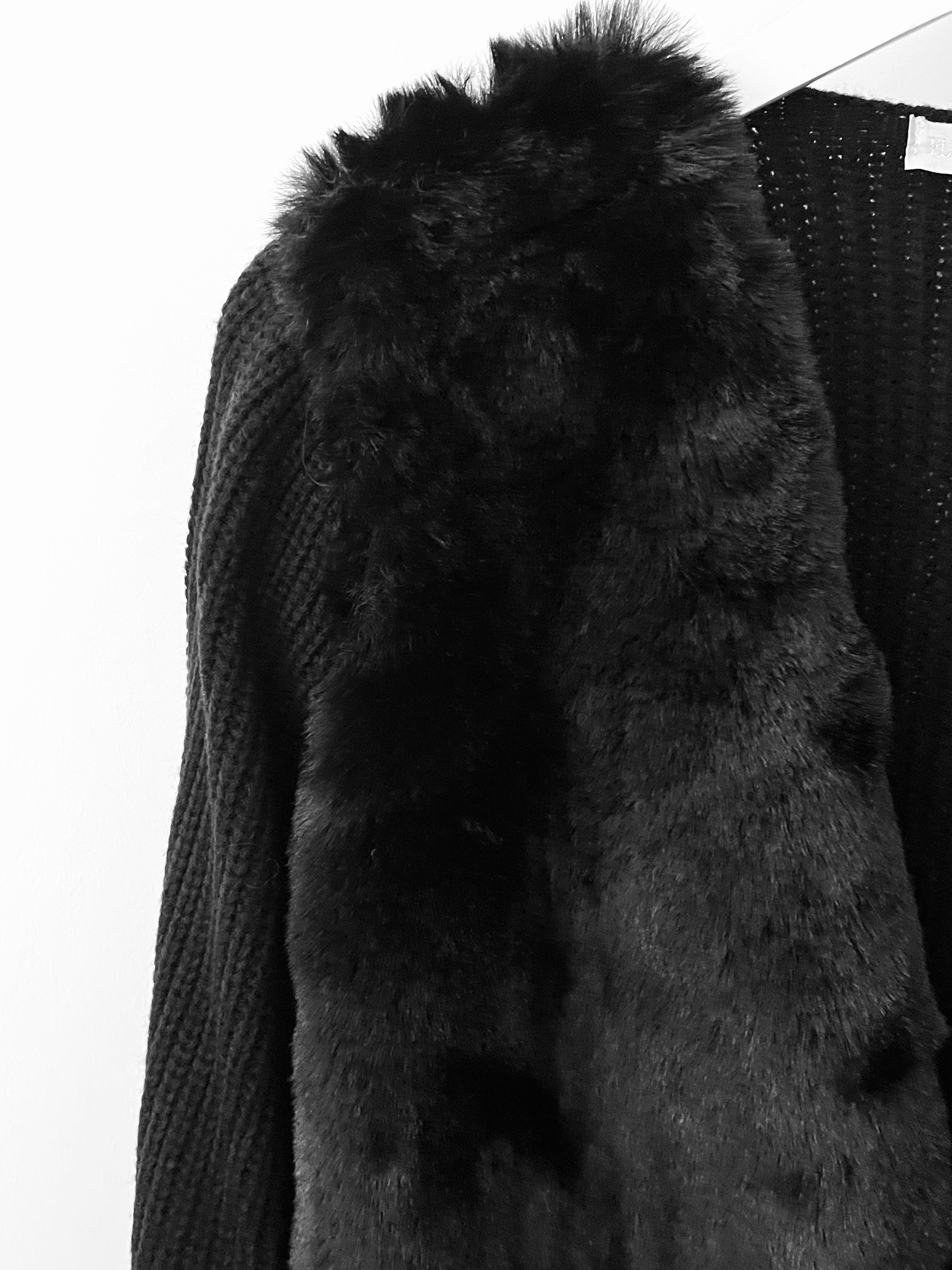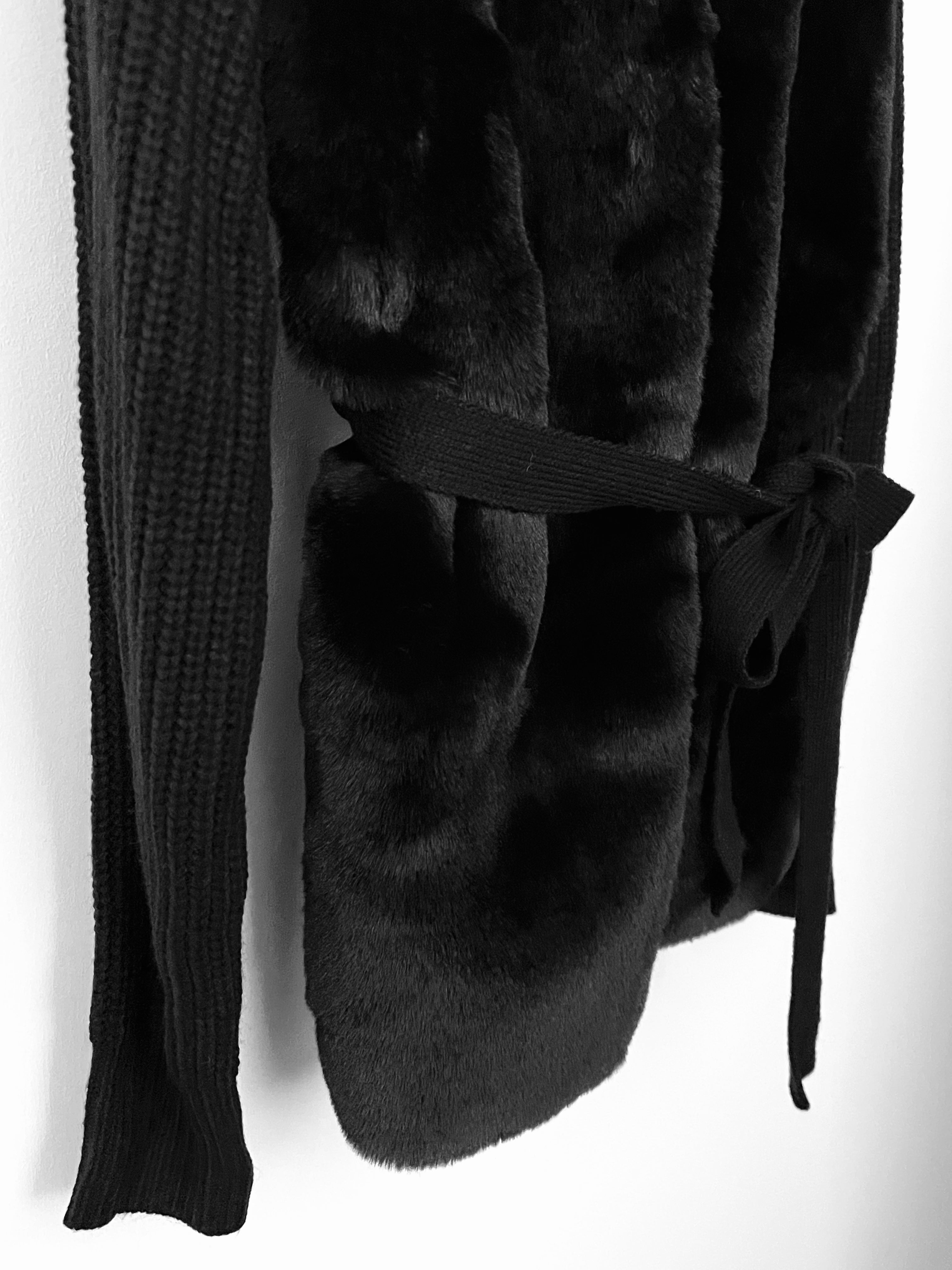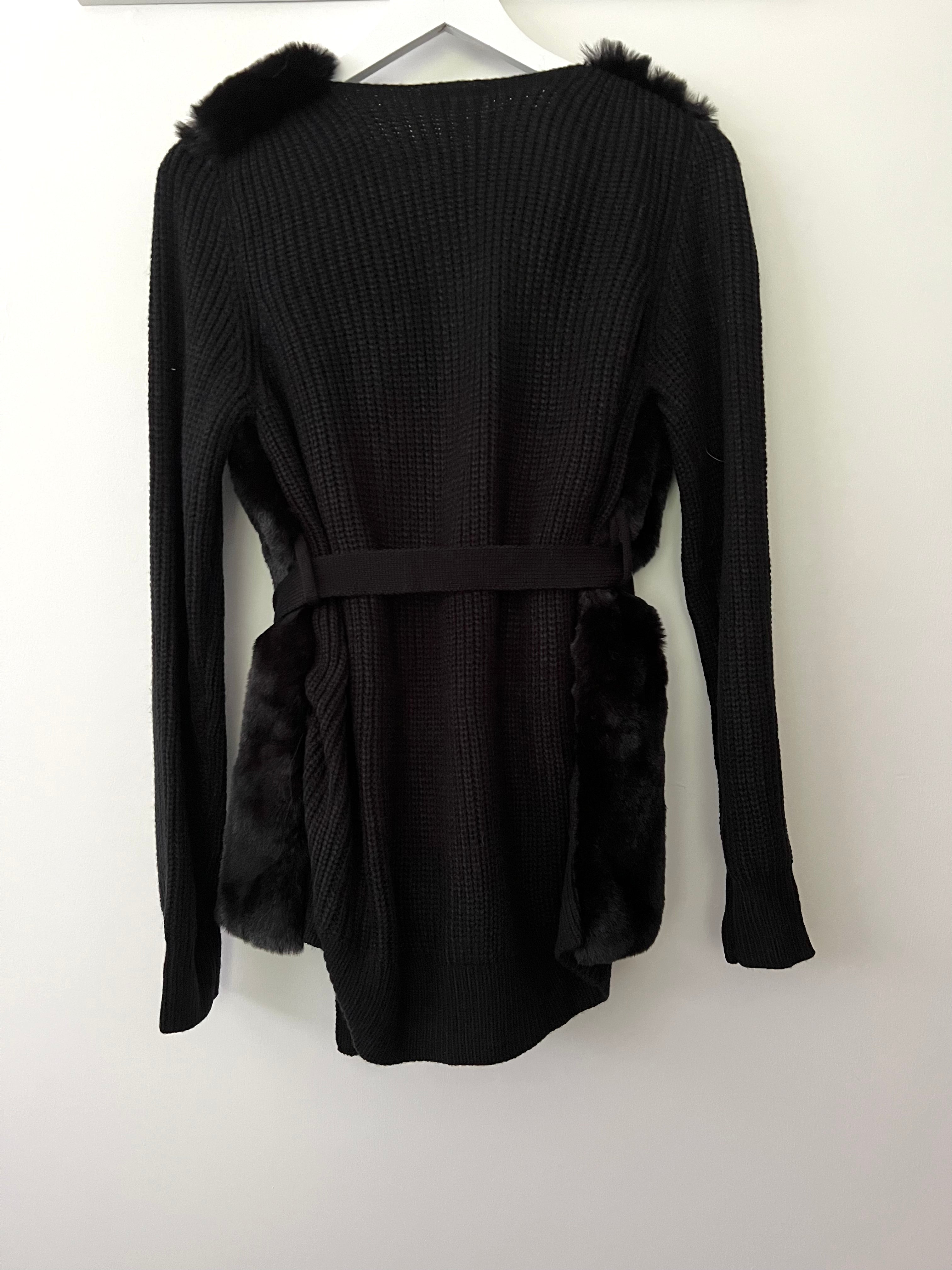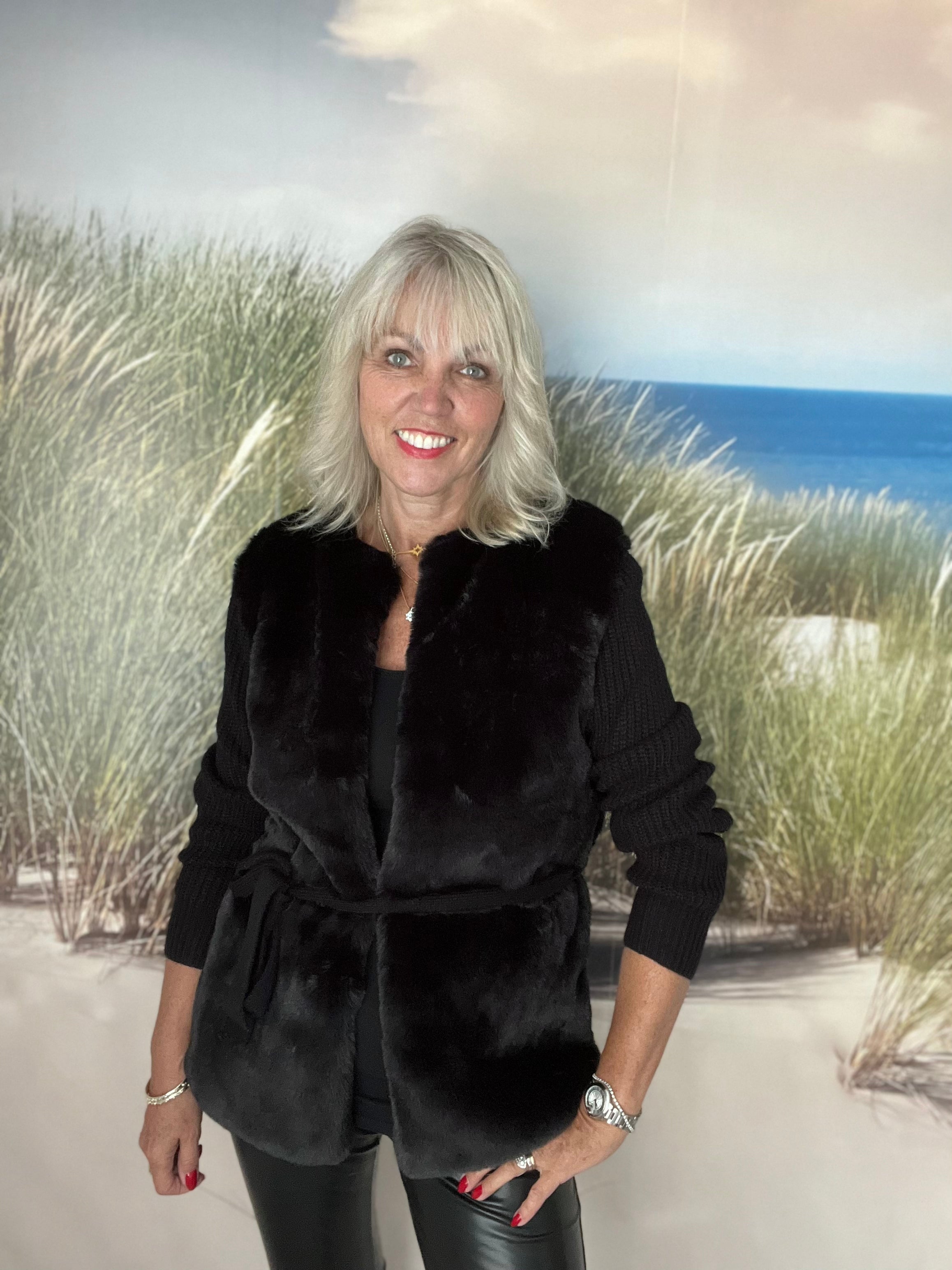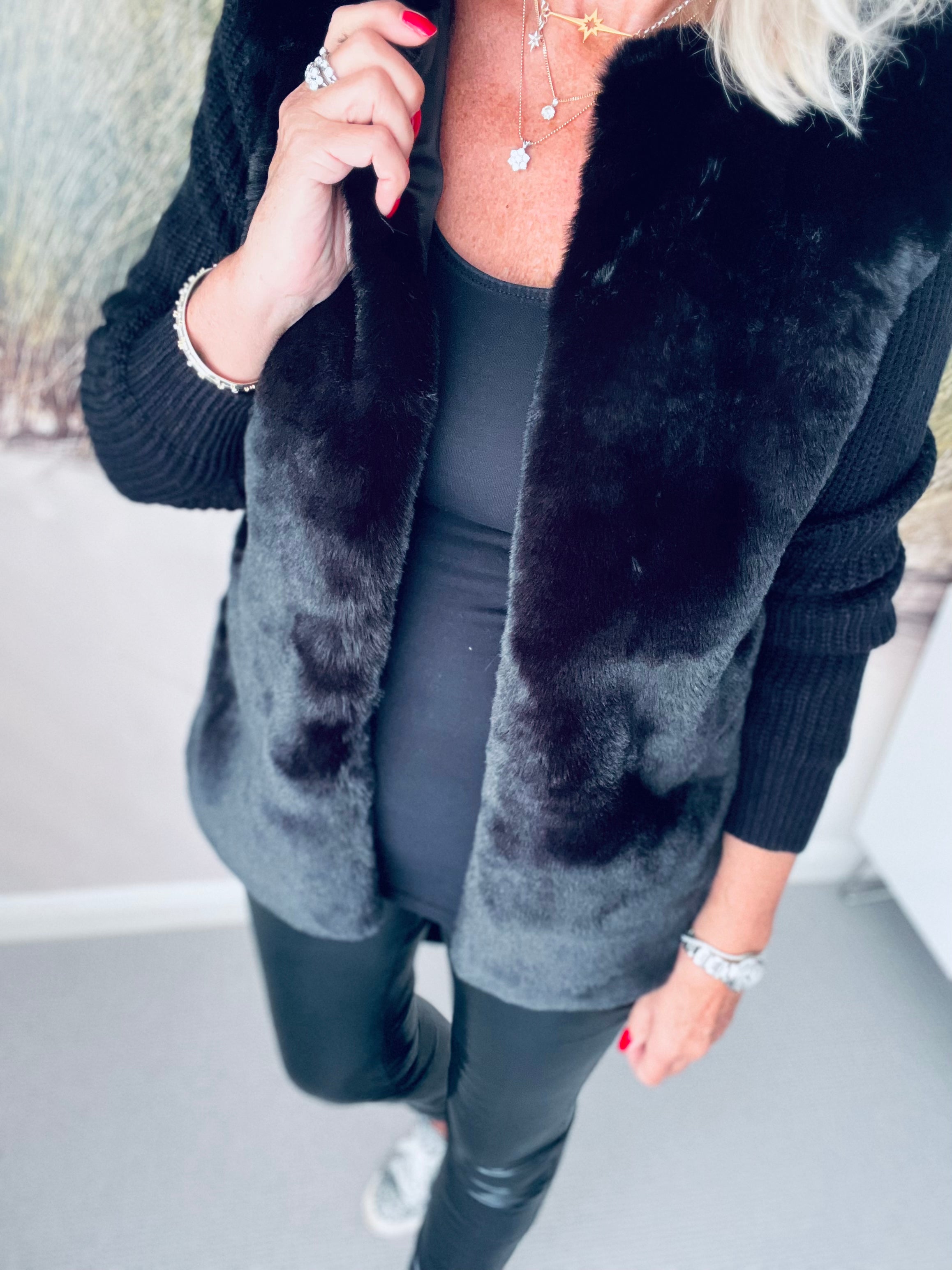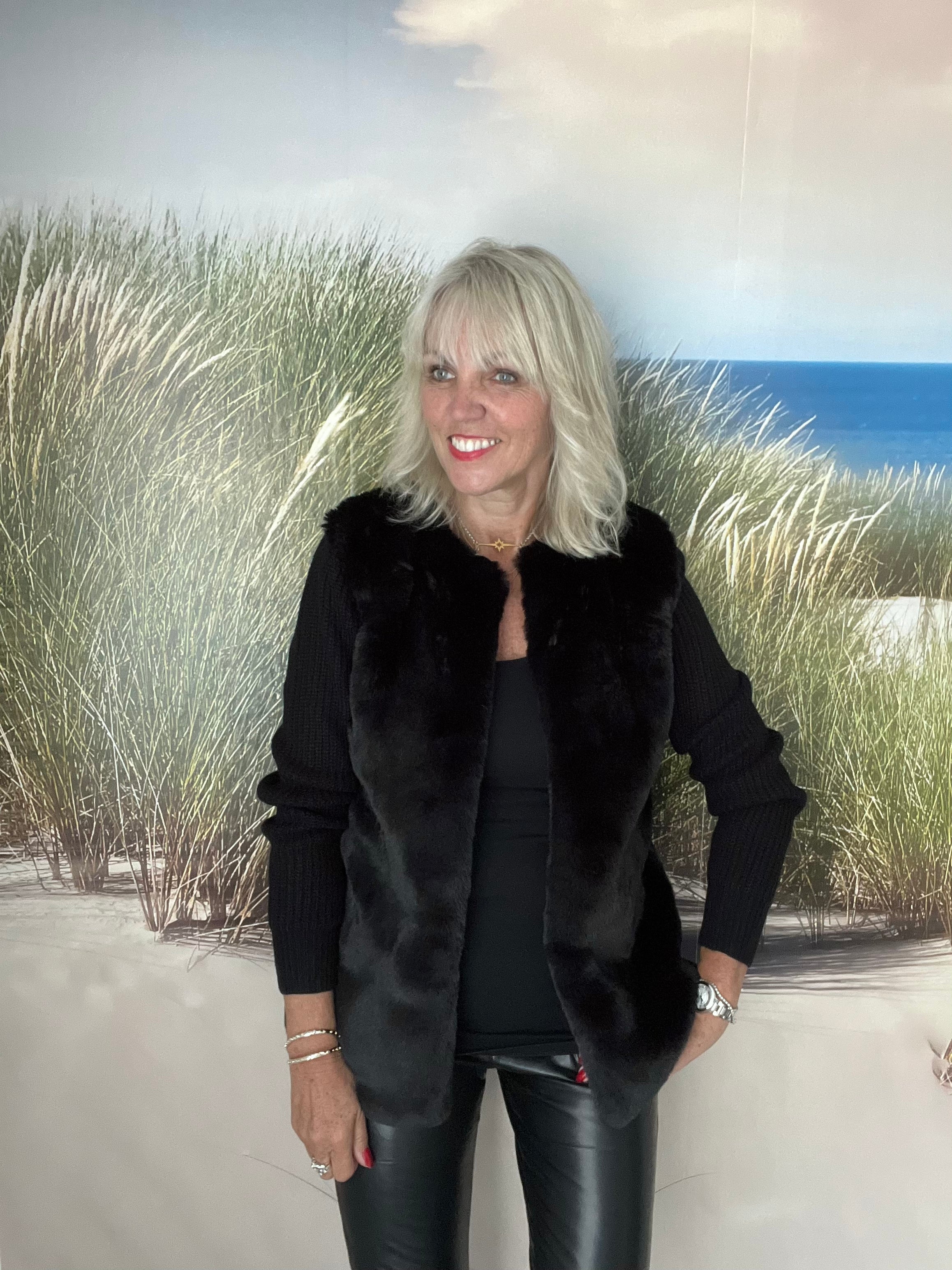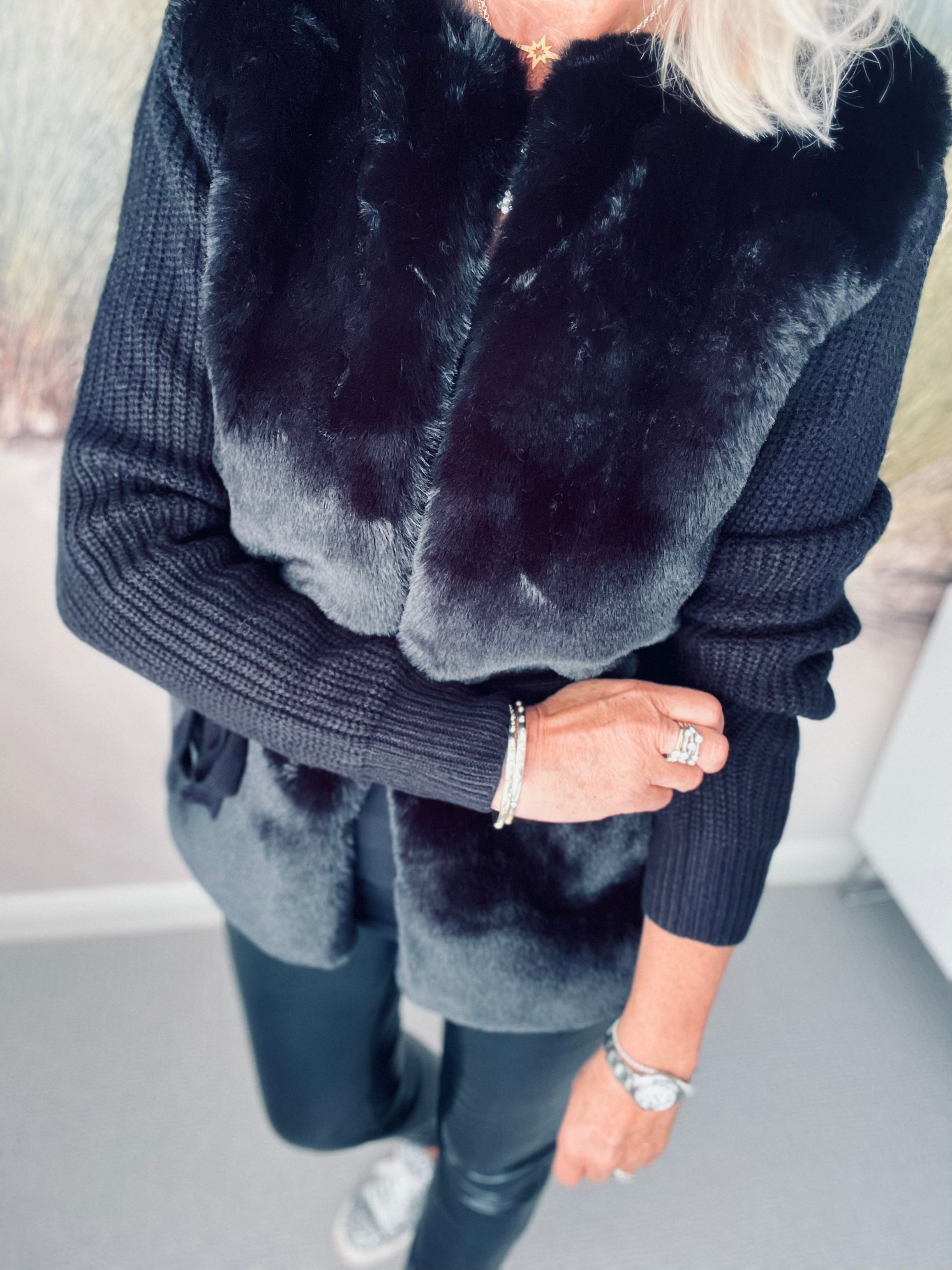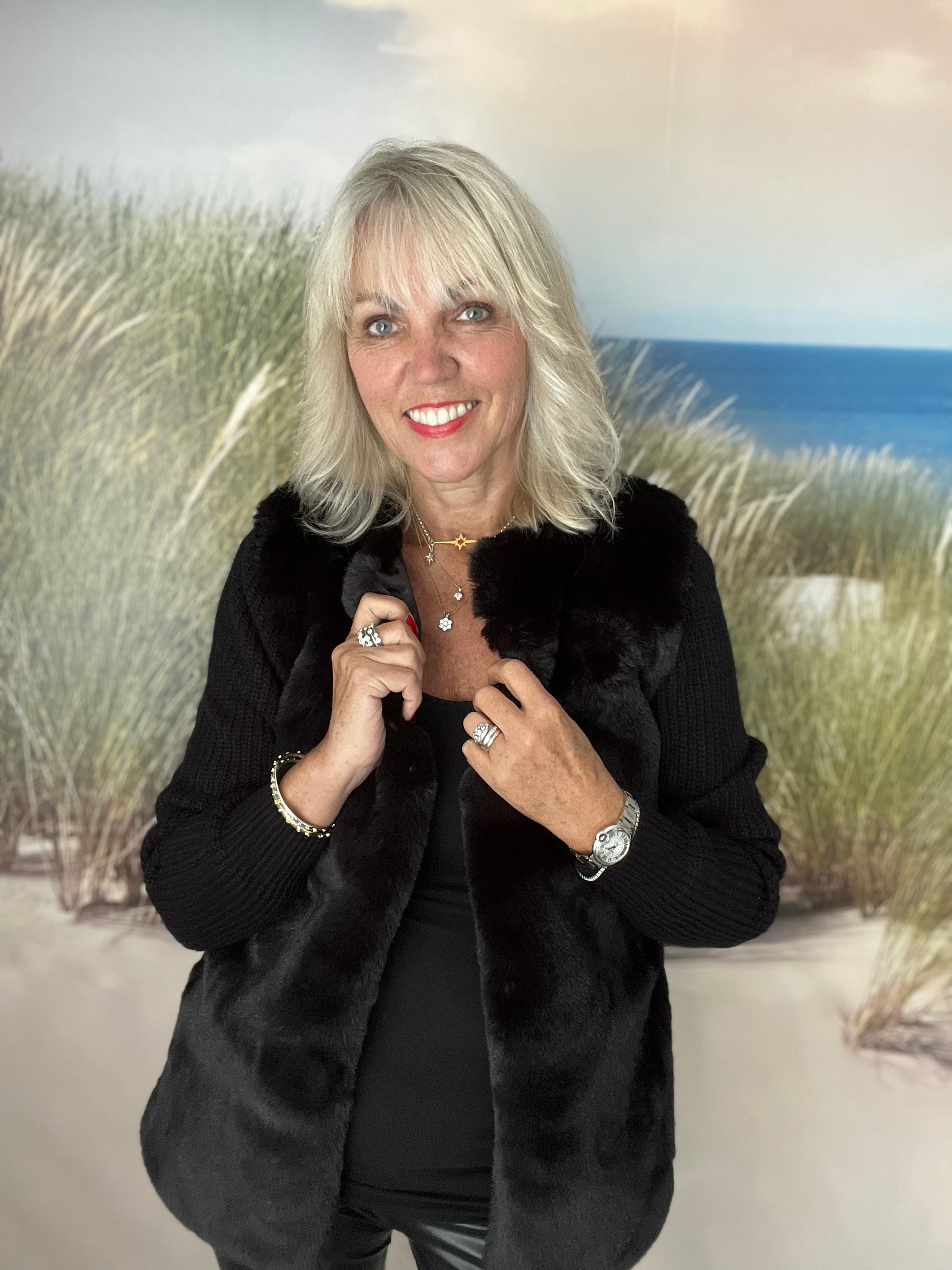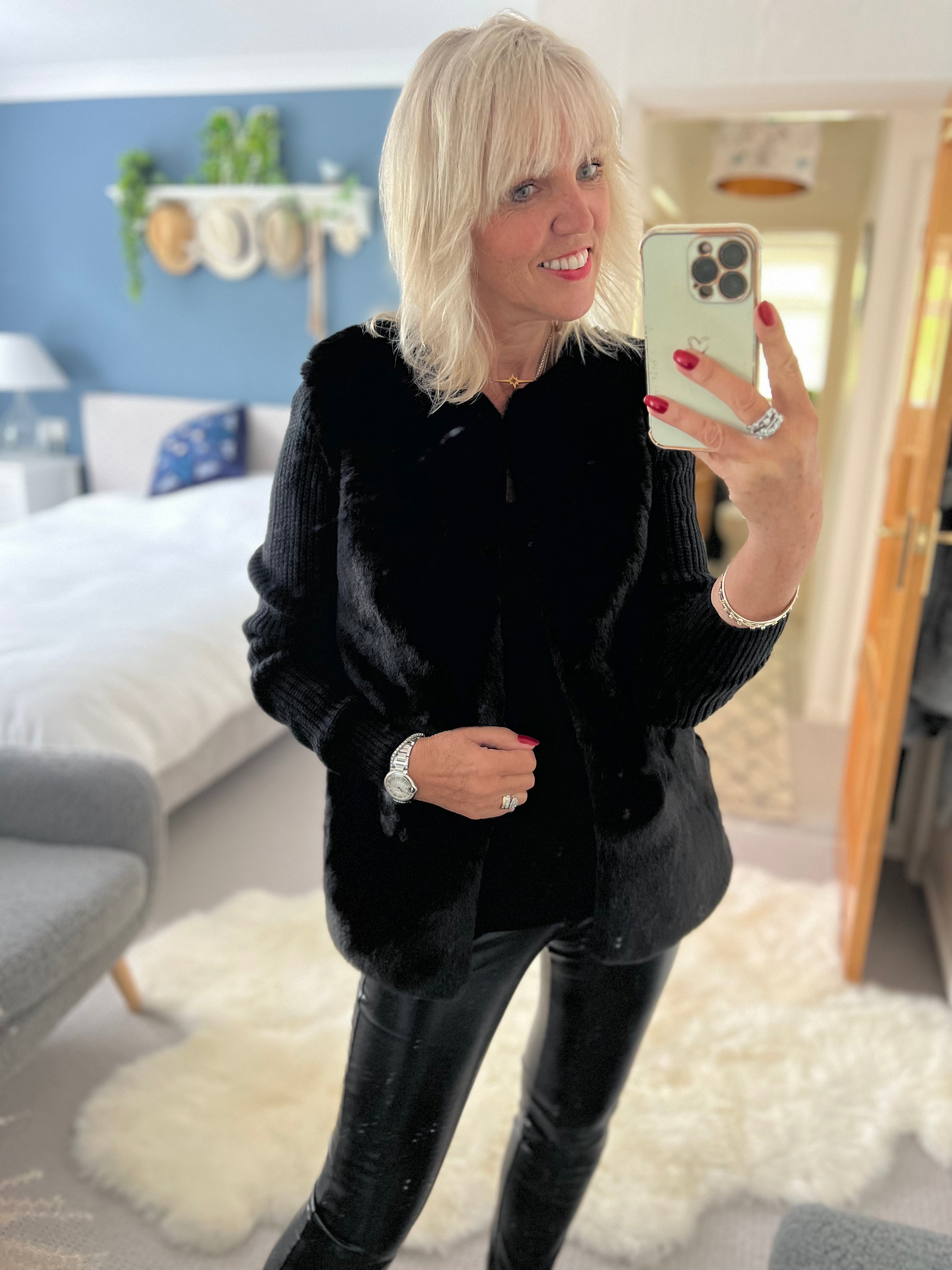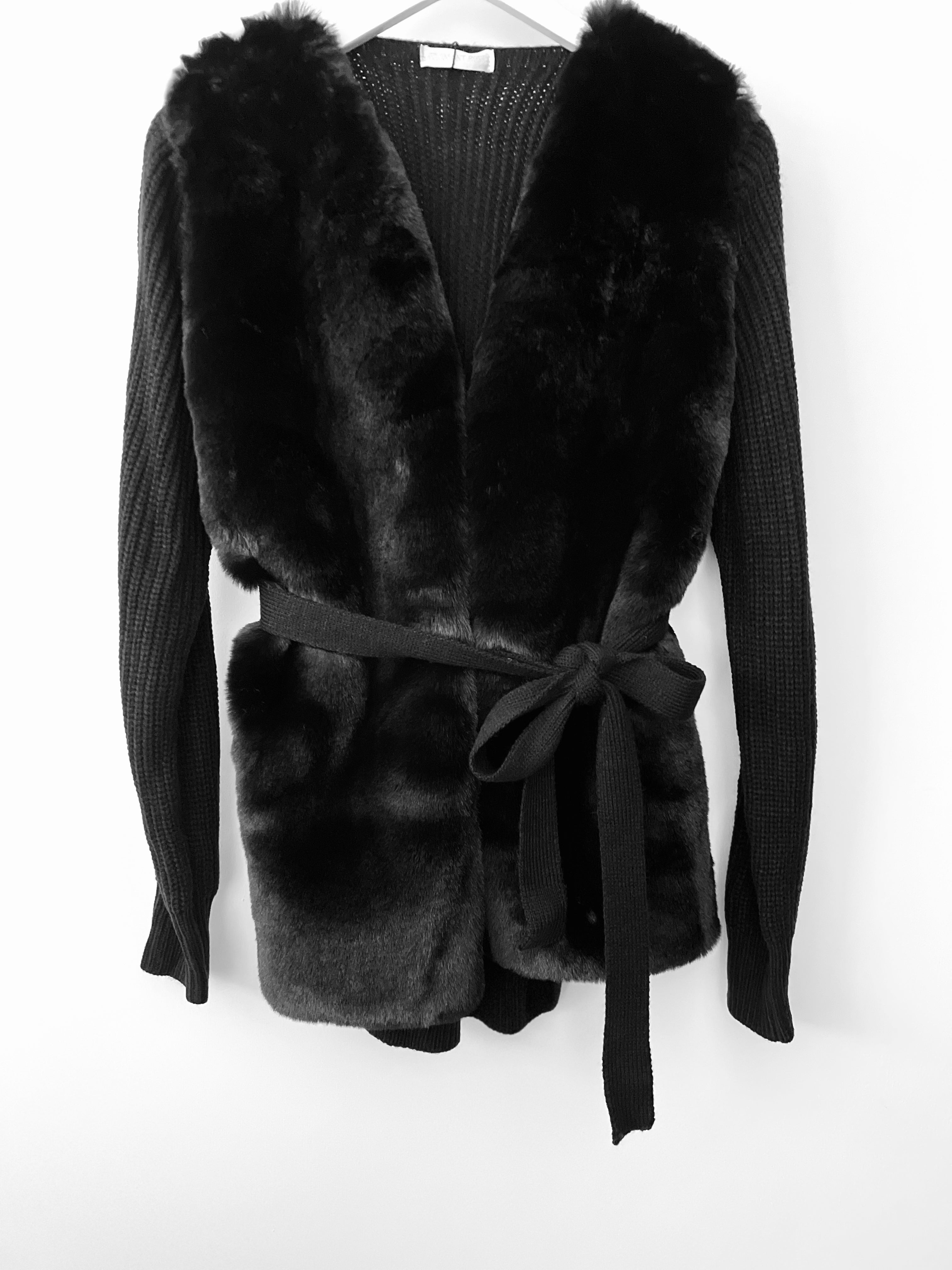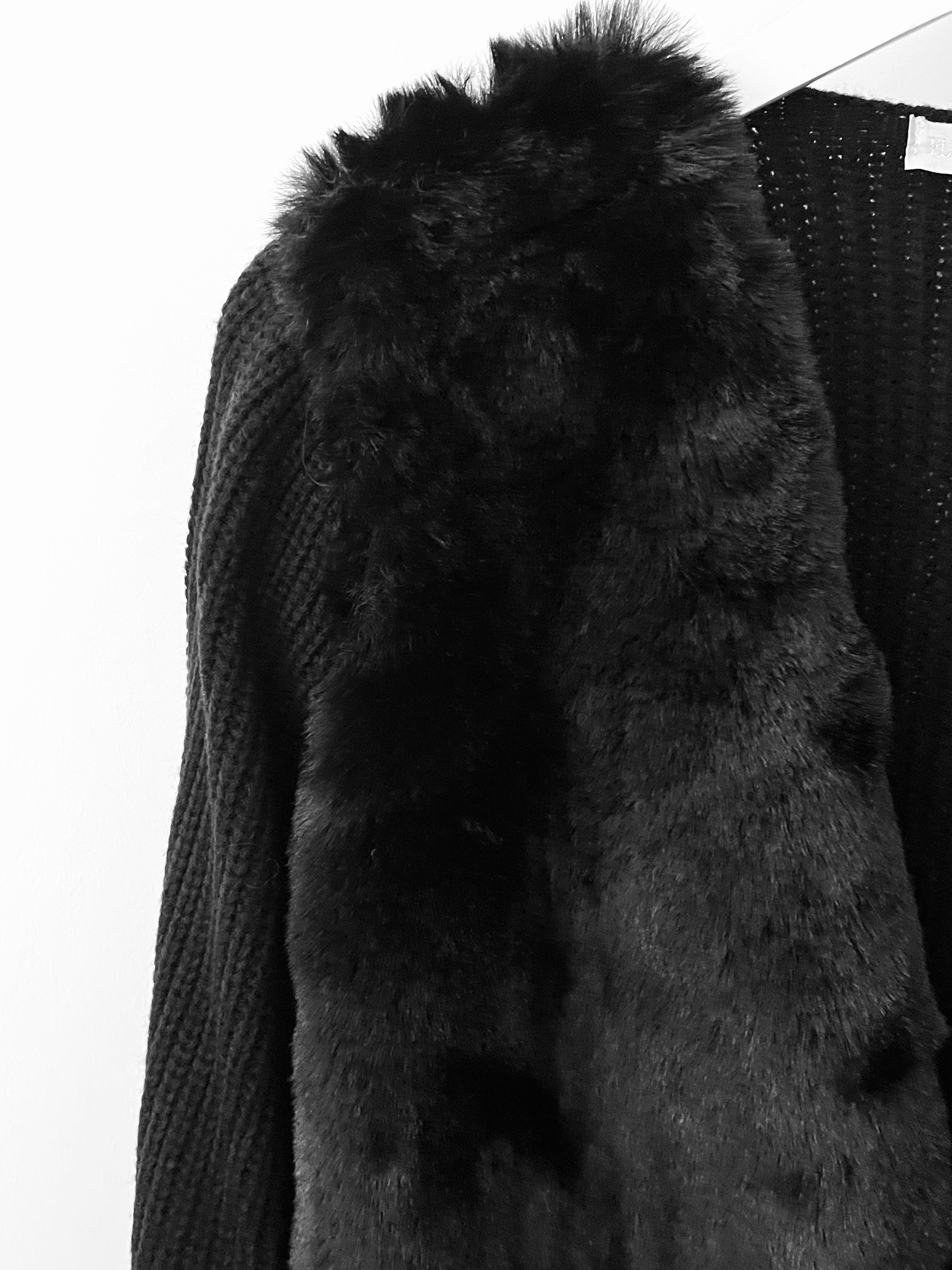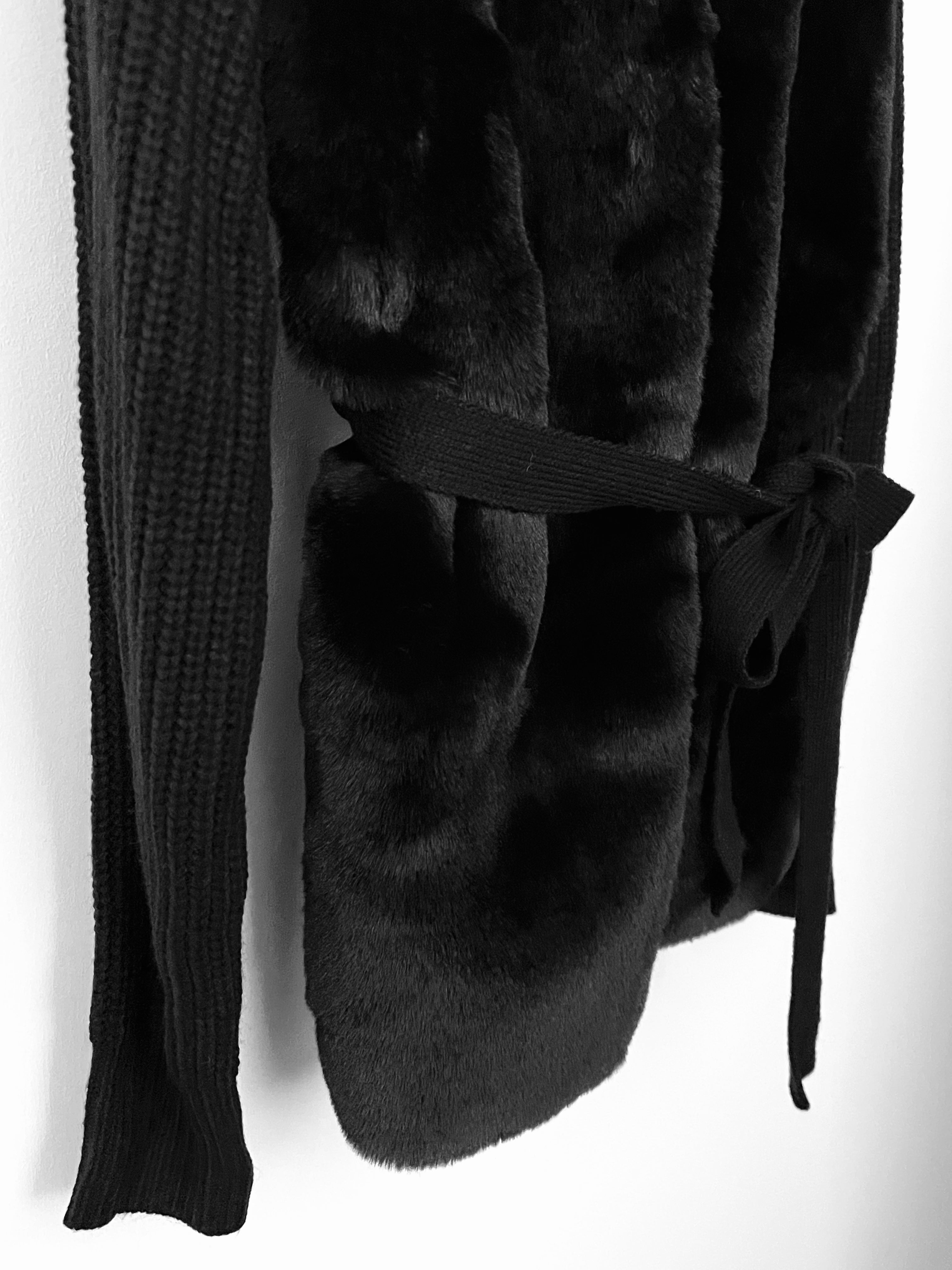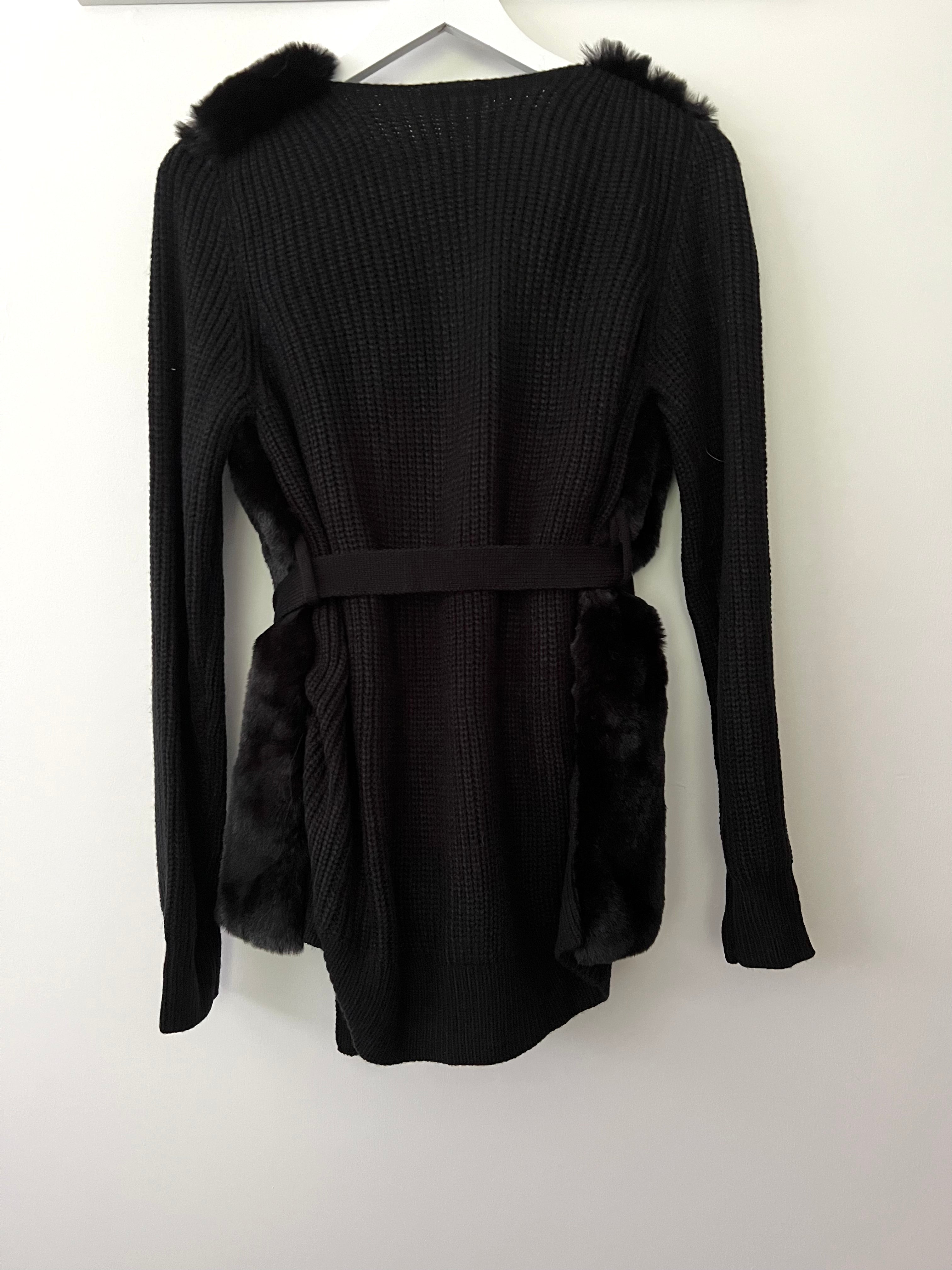 Belted Cardigan with Faux Fur in Black
Wow! Such a beautiful cardigan! It is knitted on the back and sleeves, and the front panels are the softest faux fur ever.
The cardigan is belted and you can tie it at the front, side or back, or remove completely.
80% viscose, 20% nylon
One Size this would fit UK10-14
Chest measures 42" and the length is 29"
I'm a Sz10 and 5'6"