Free UK Postage on all orders over £100!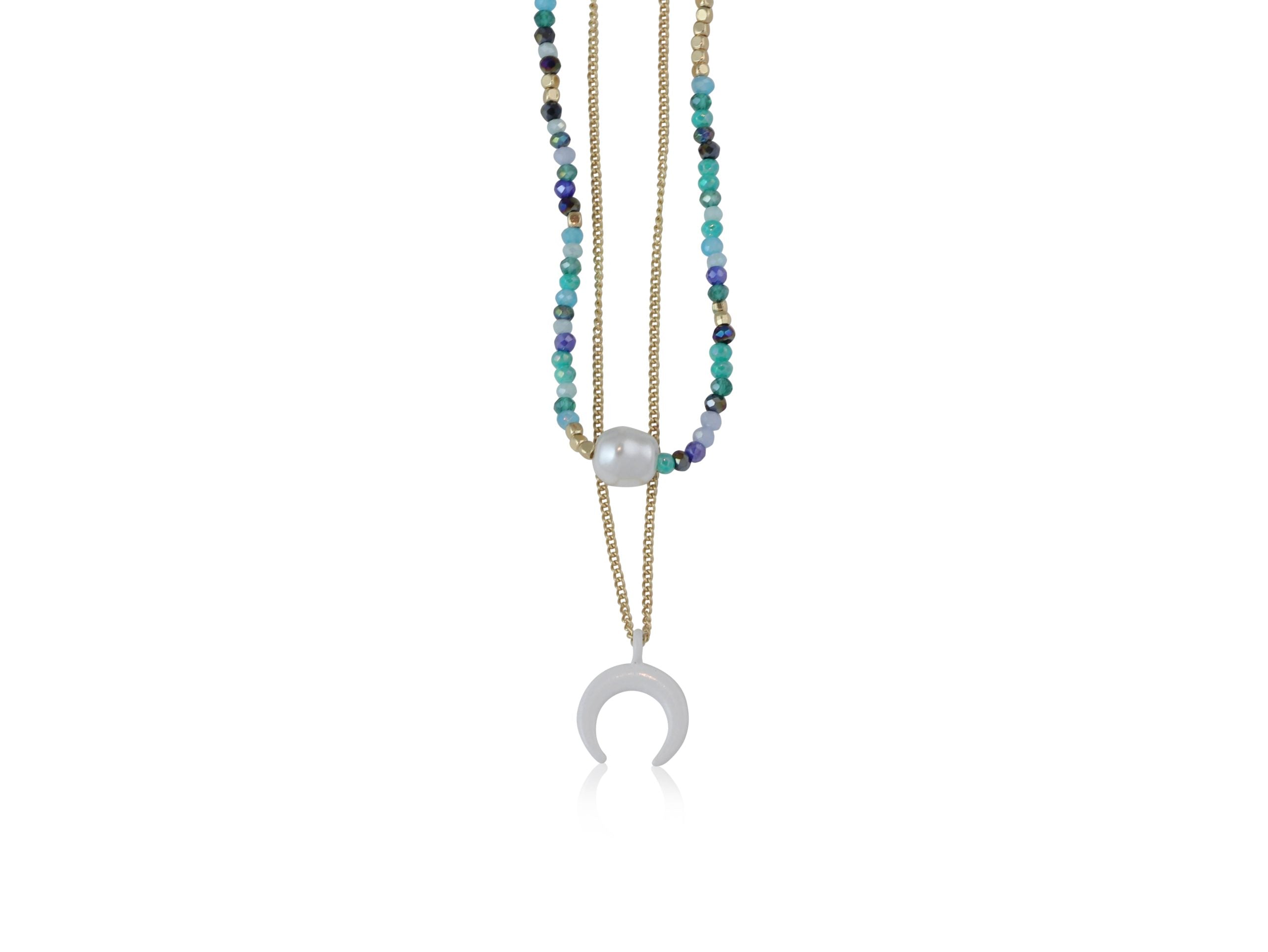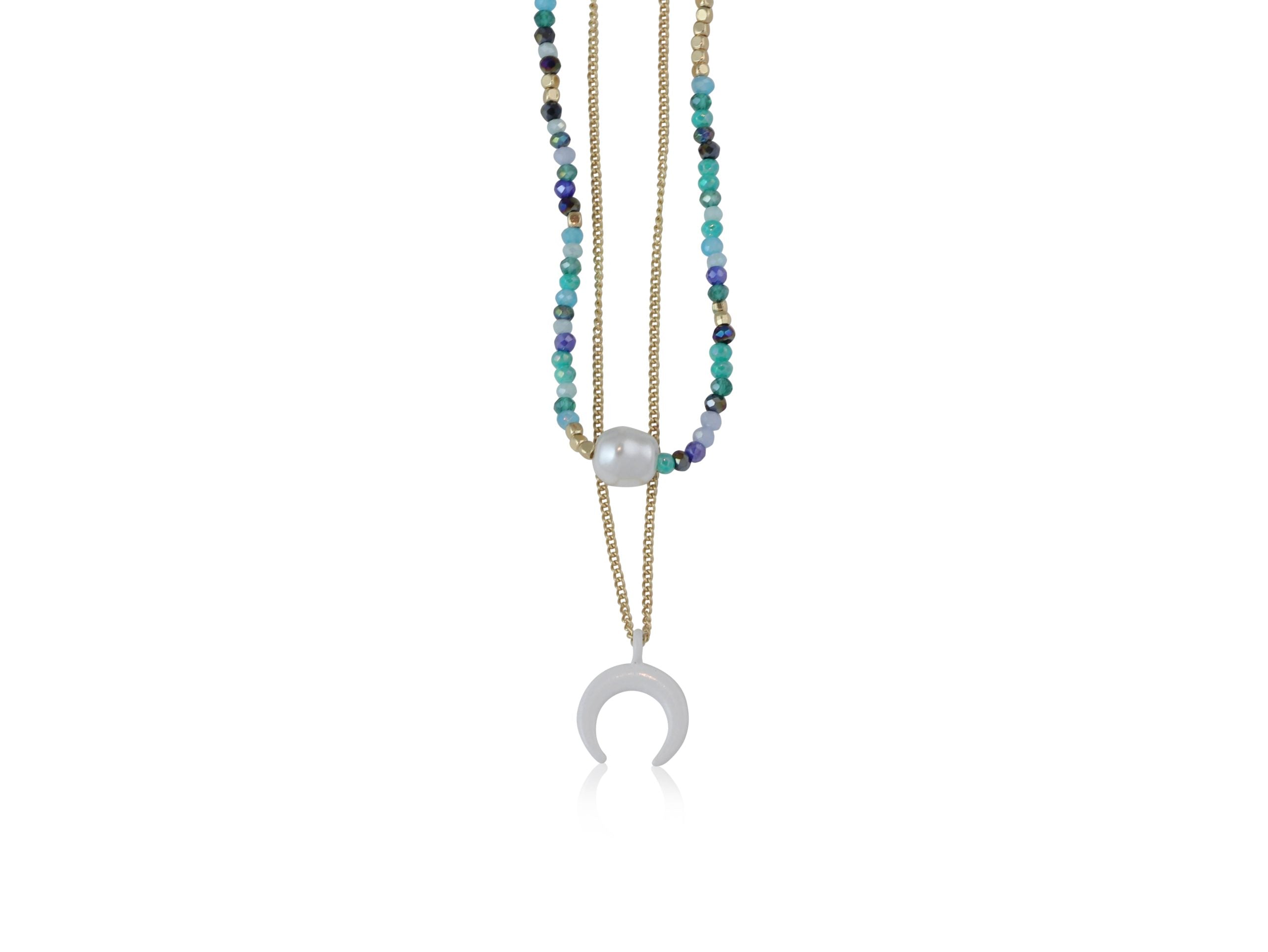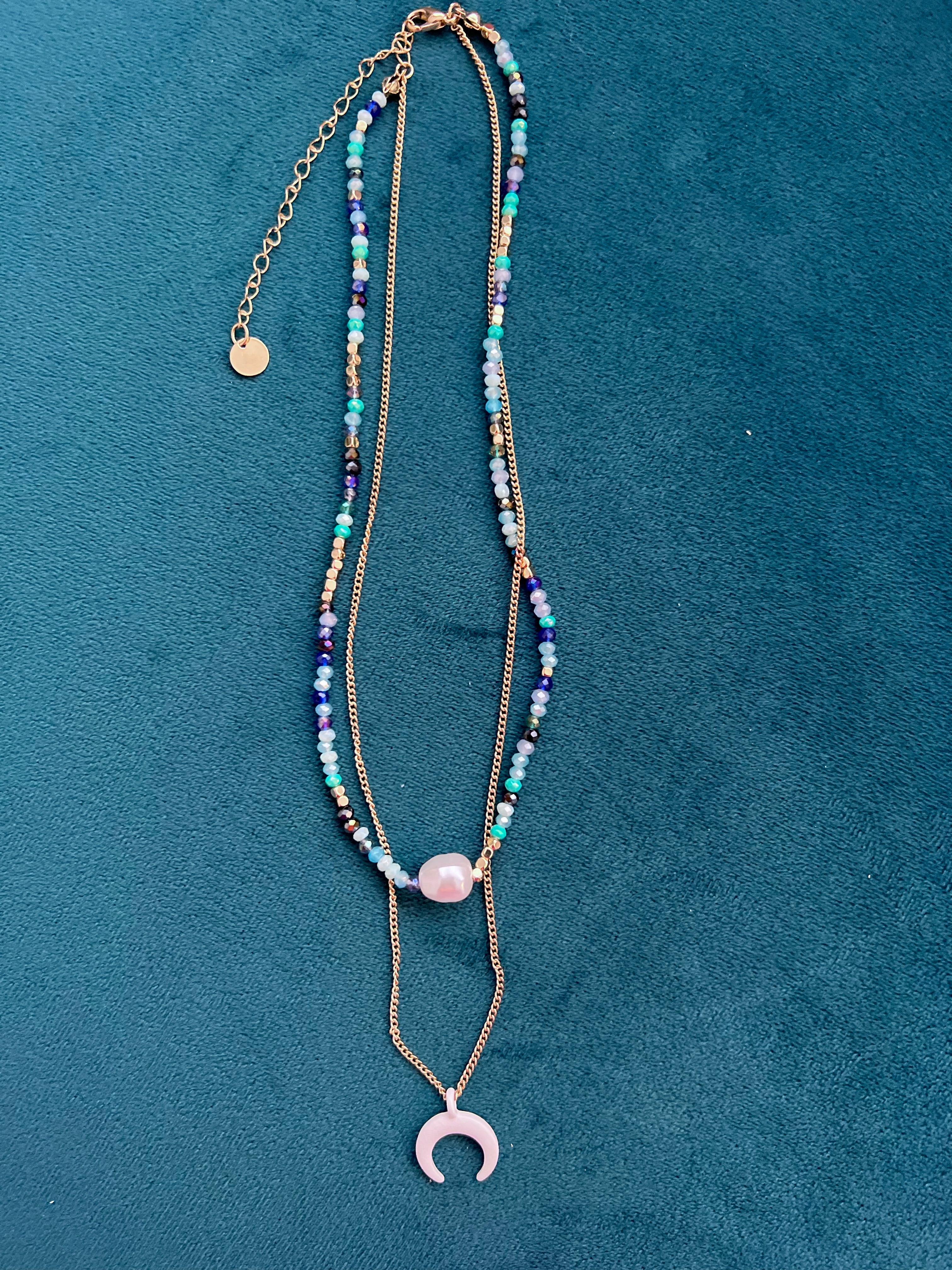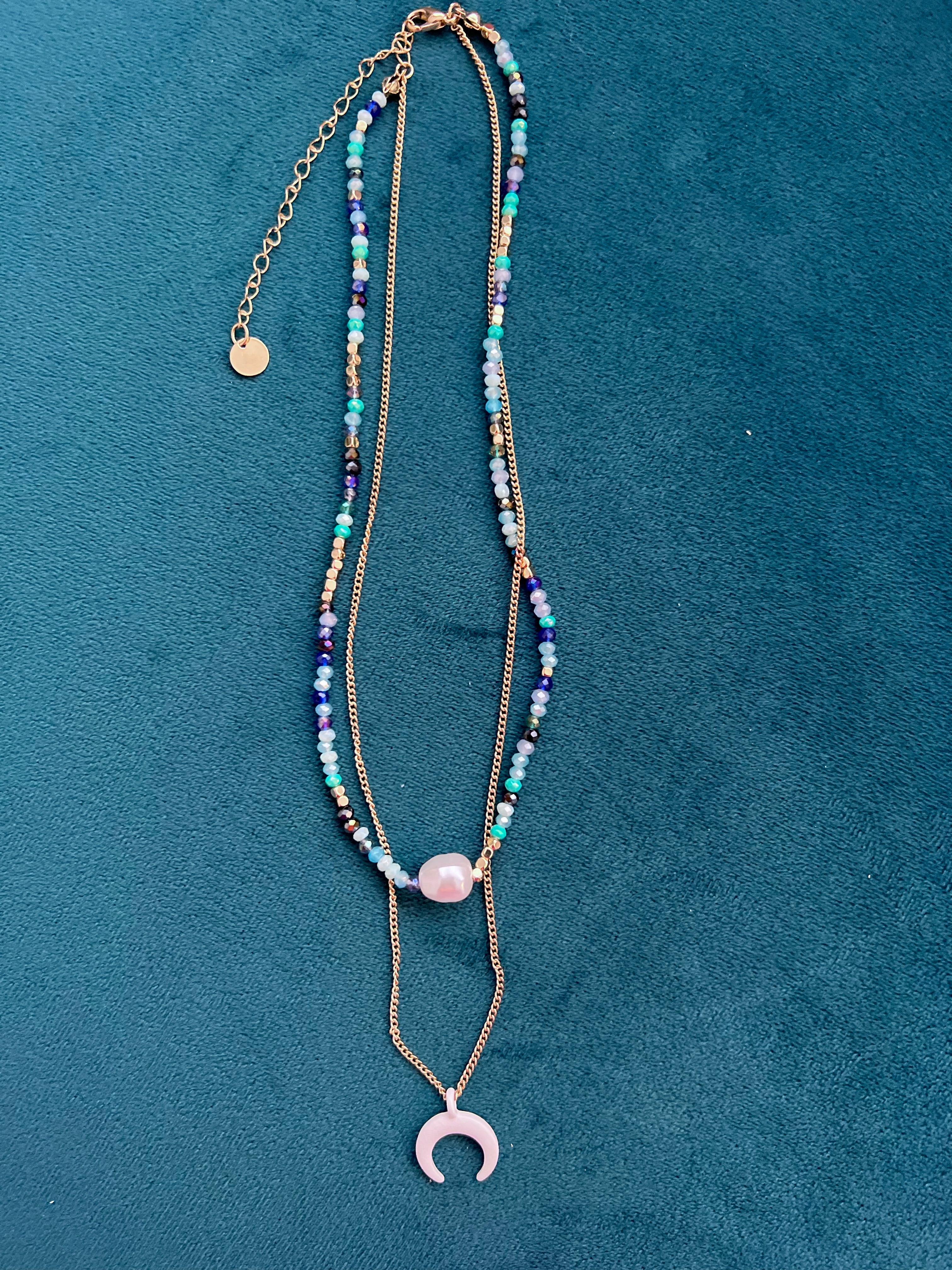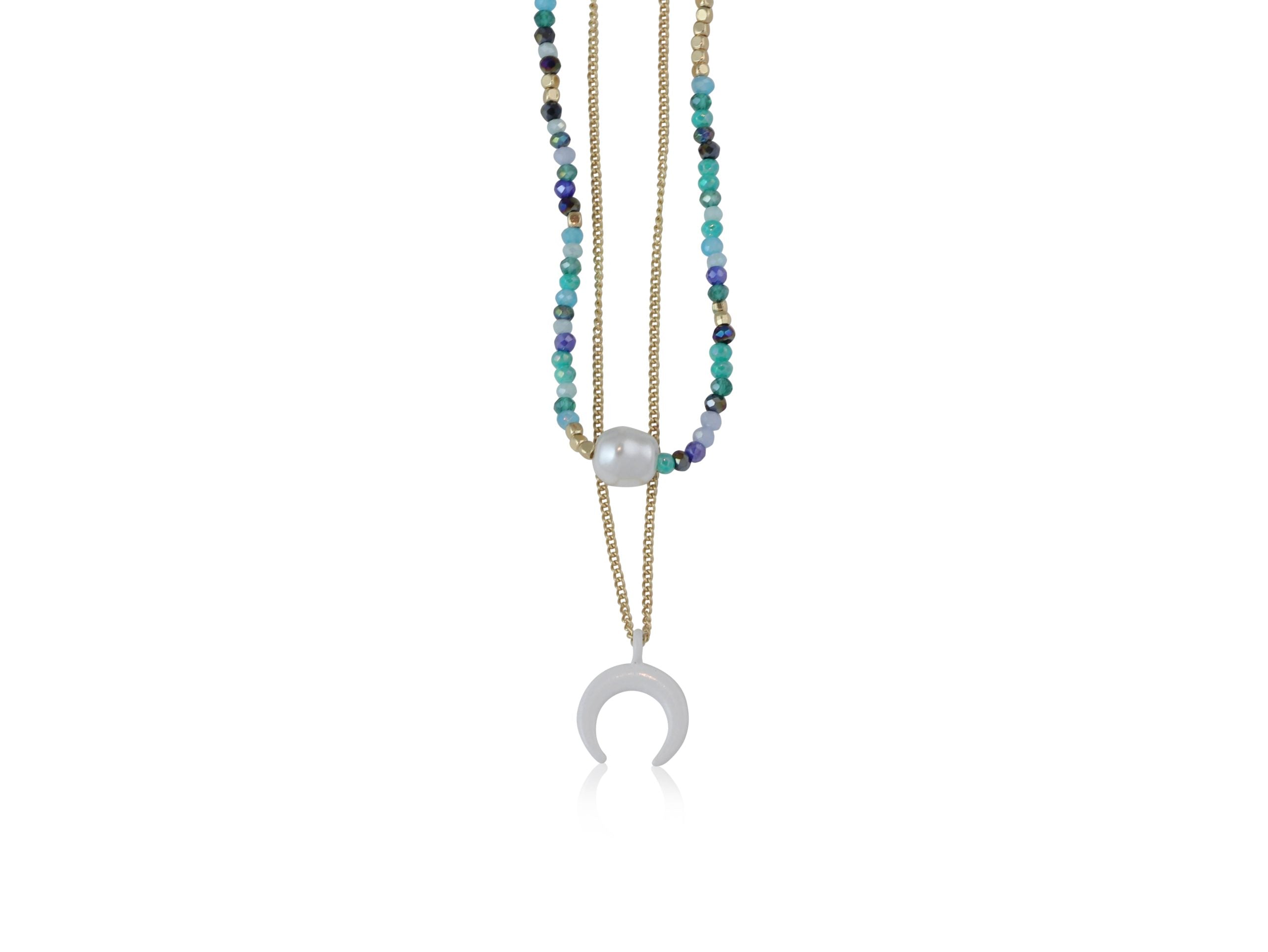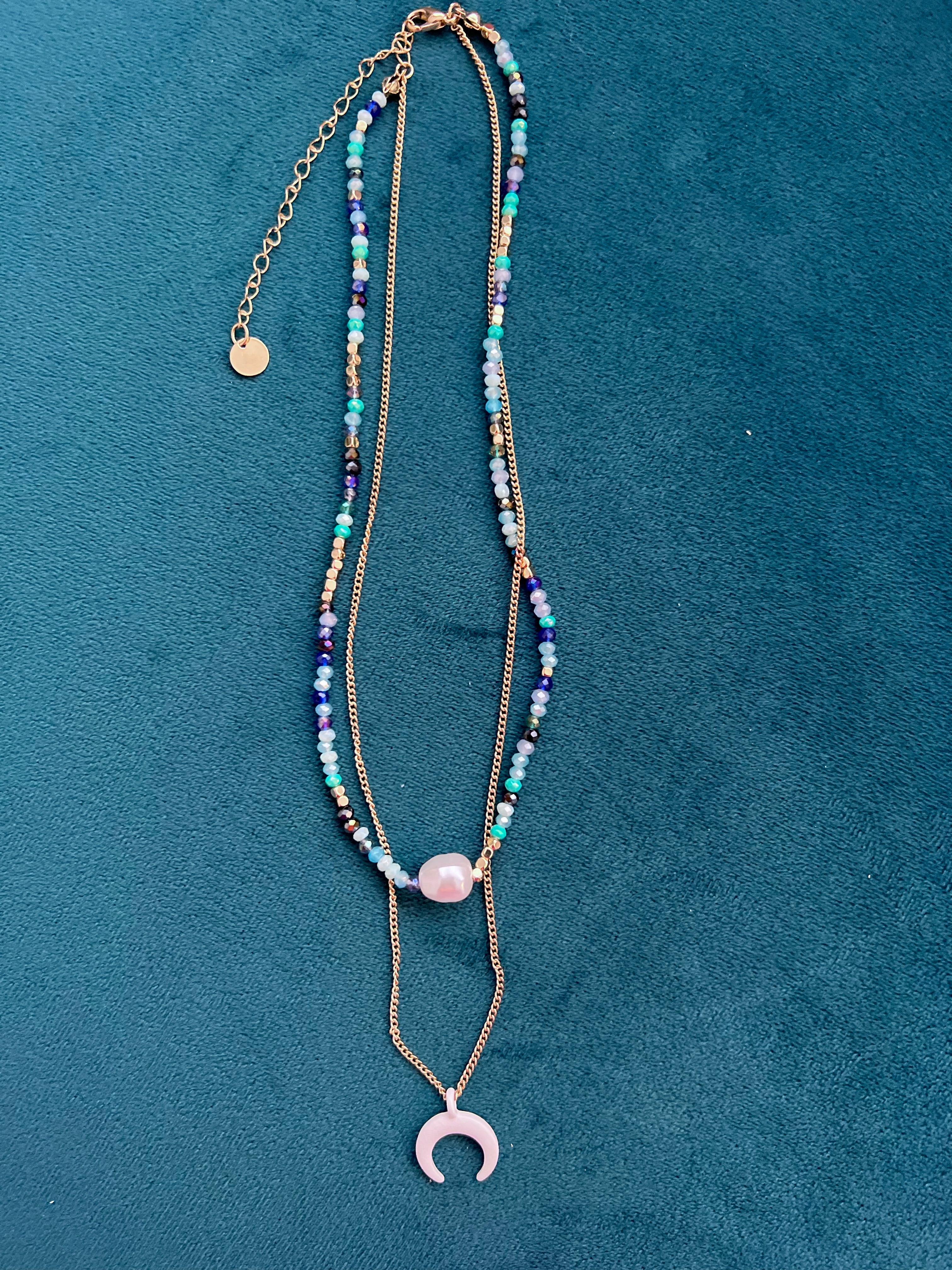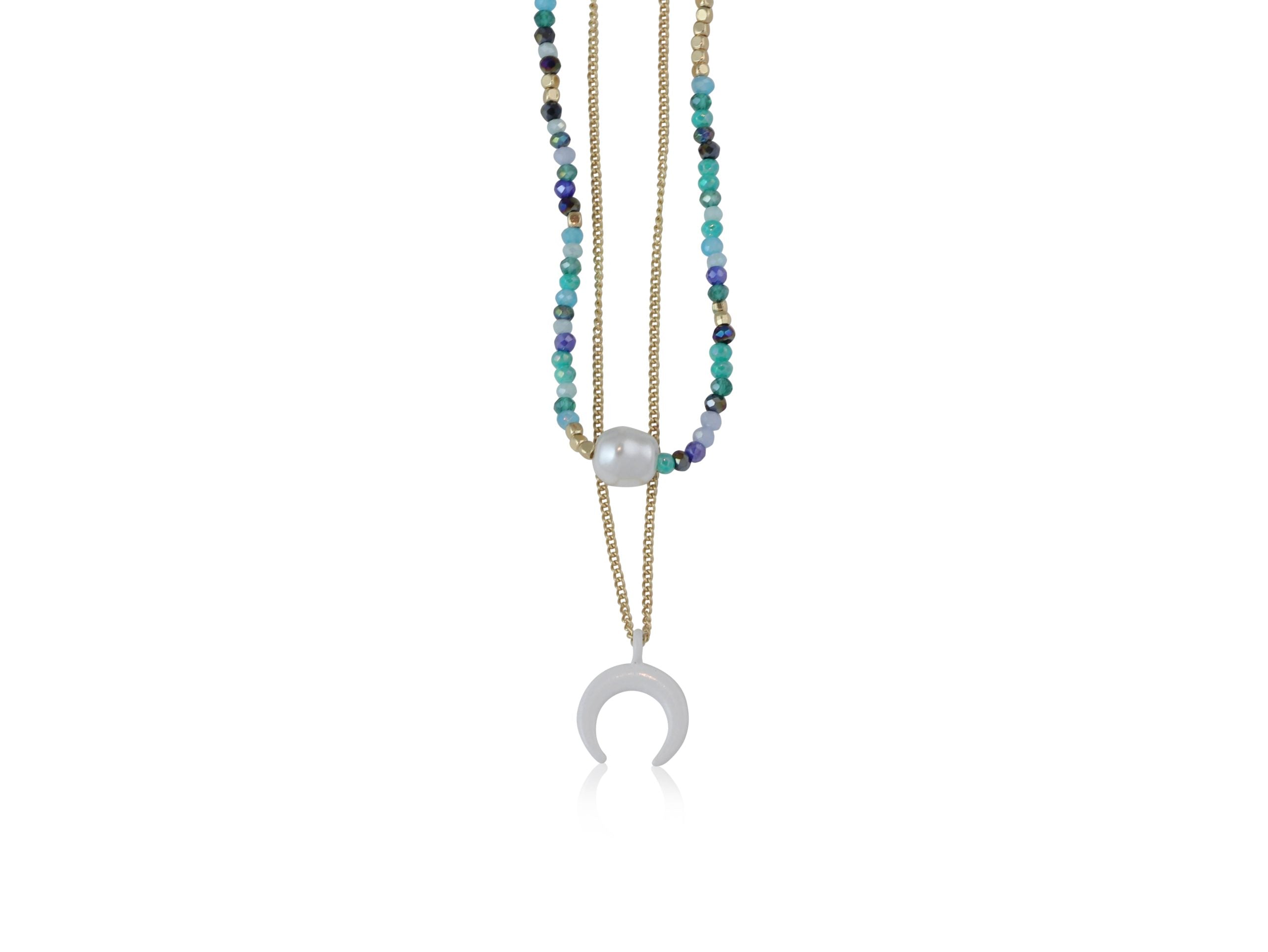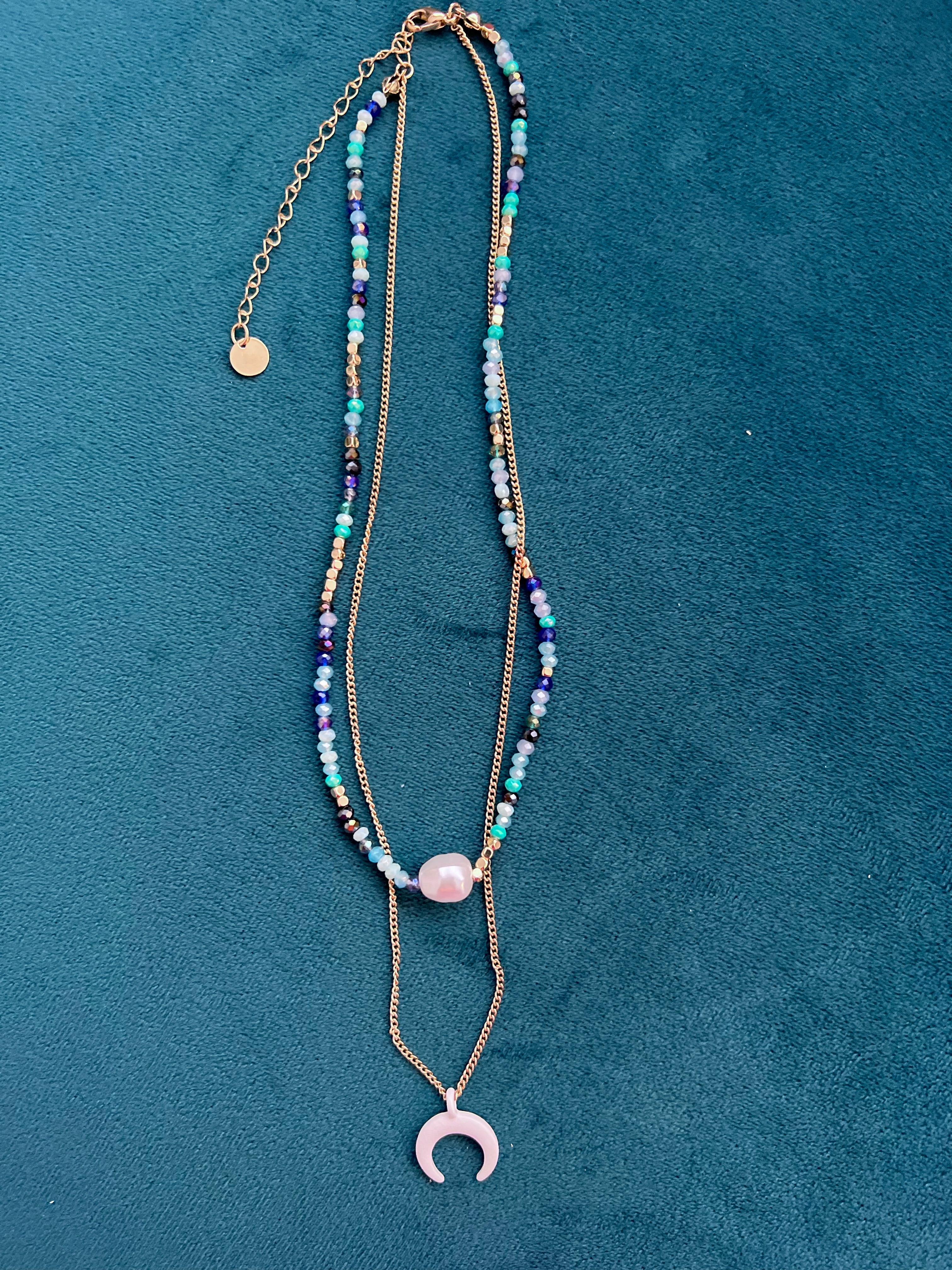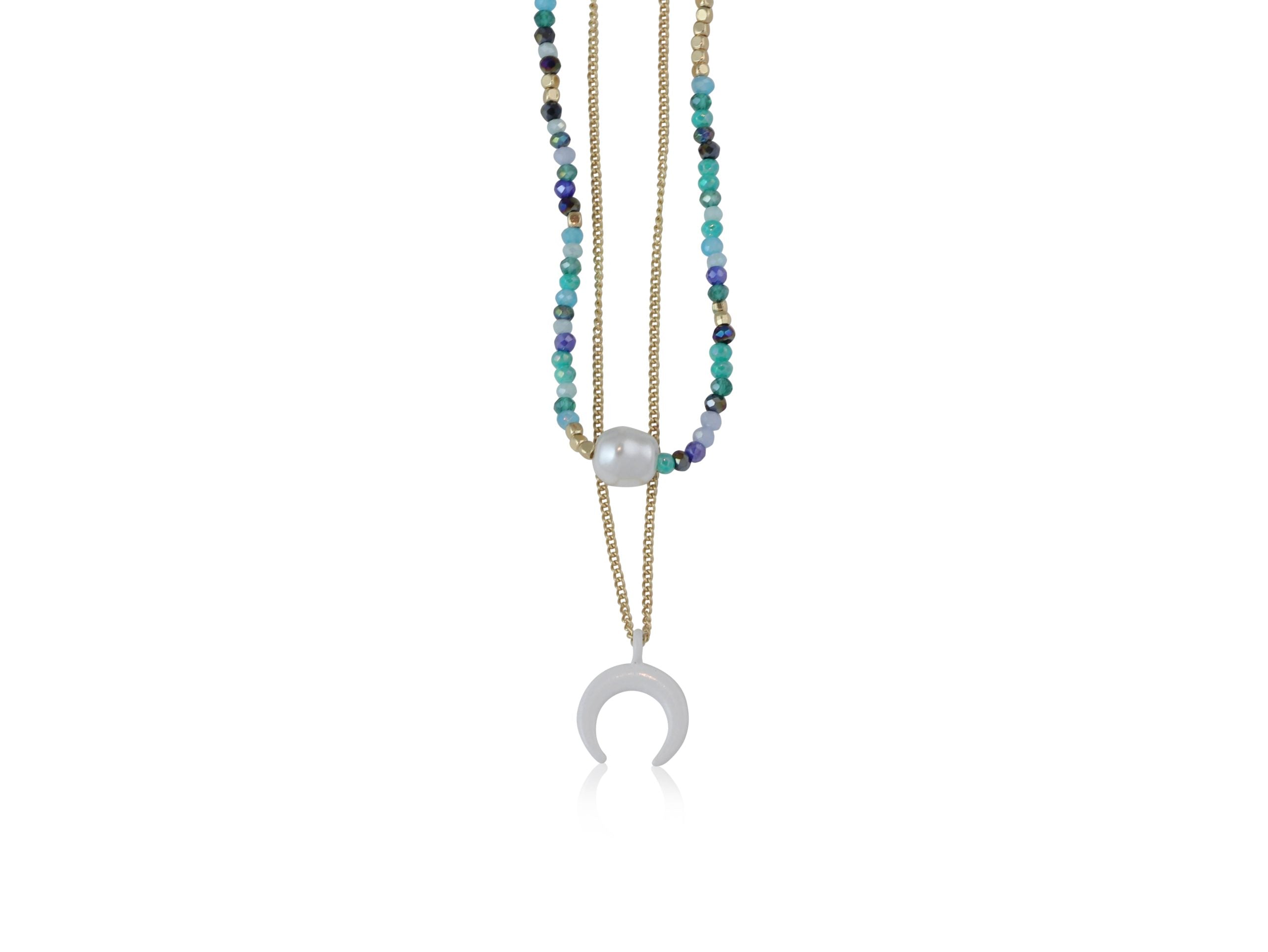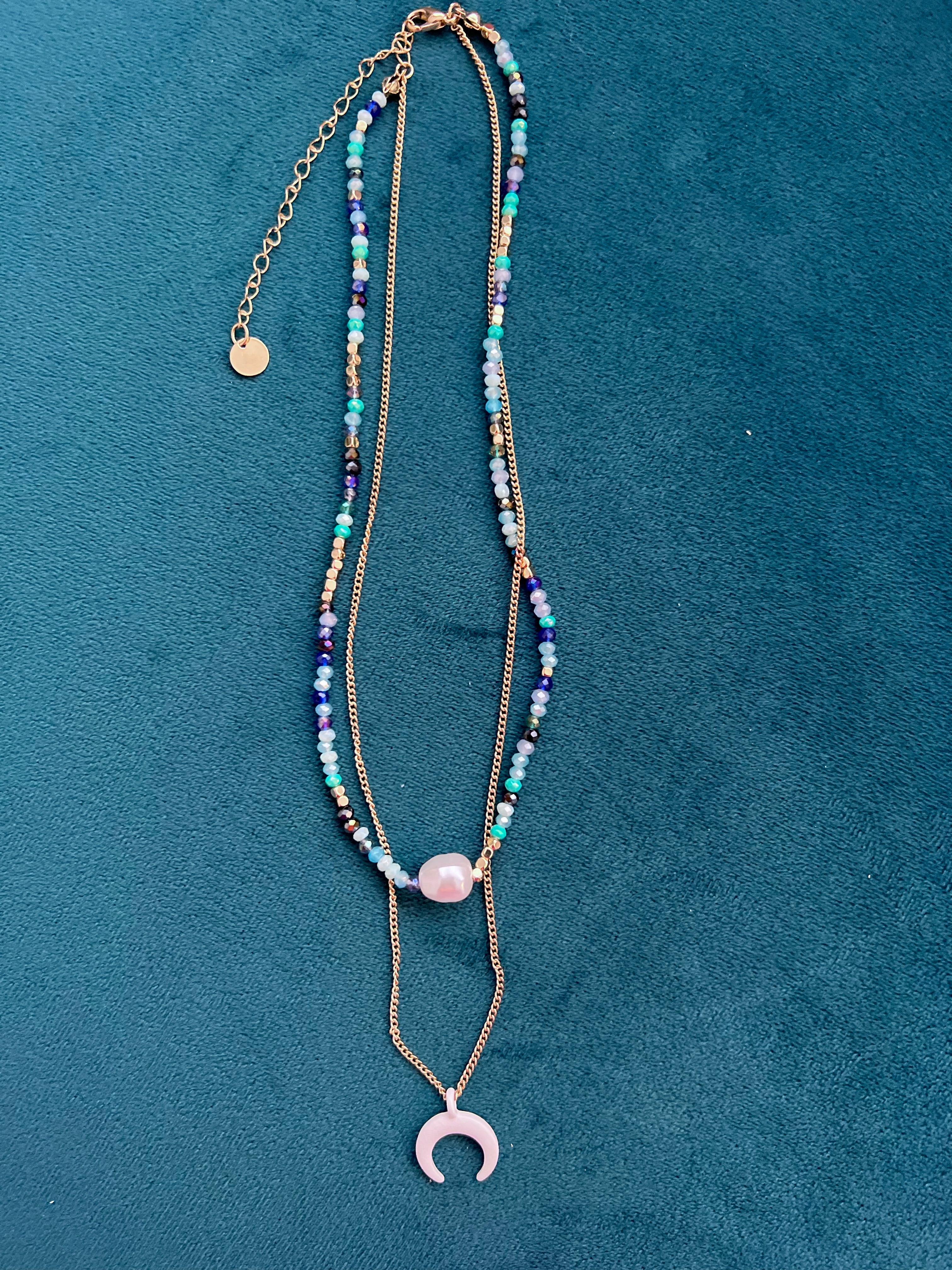 Two Layer Bead Necklace with Pendants in Blue
Beautiful gold and coloured beaded necklace with pearl with second attached fine gold plated chain with white metal crescent pendant.
Bead chain measures 14", gold chain is 16". Extender chain is 3".
Arrives in a luxury TMB branded jewellery box.
Makes a gorgeous gift!