Free UK Postage on all orders over £100!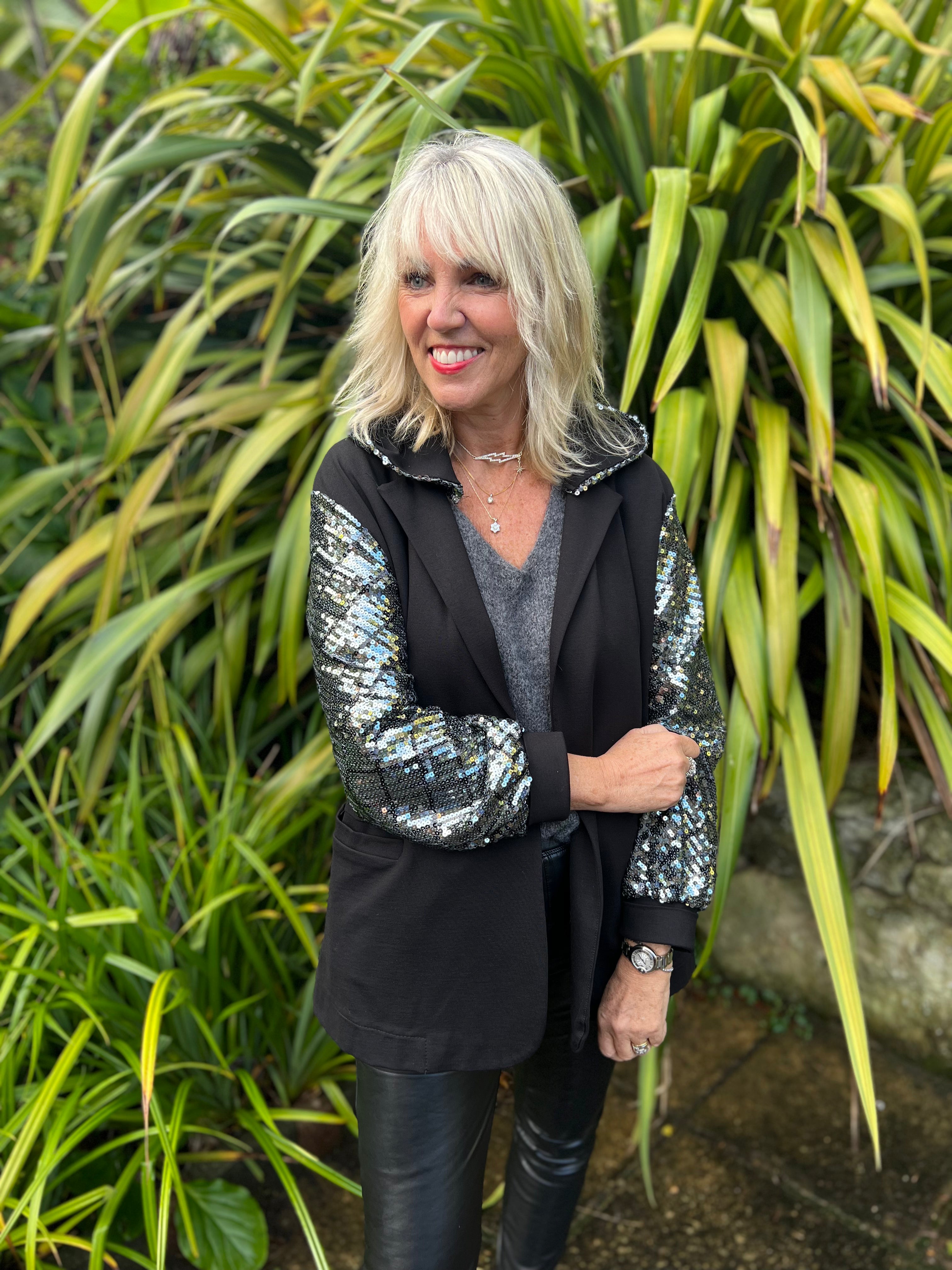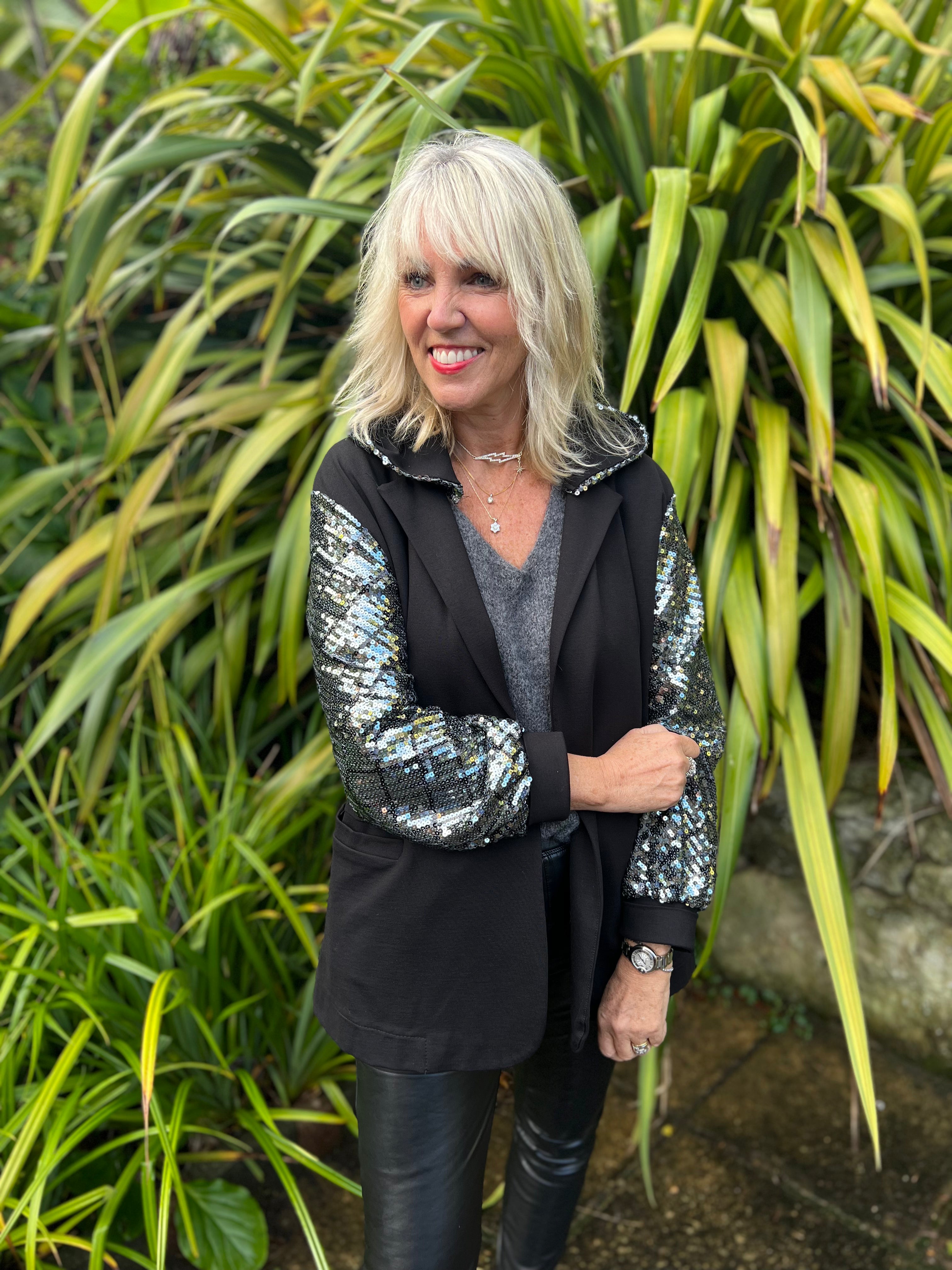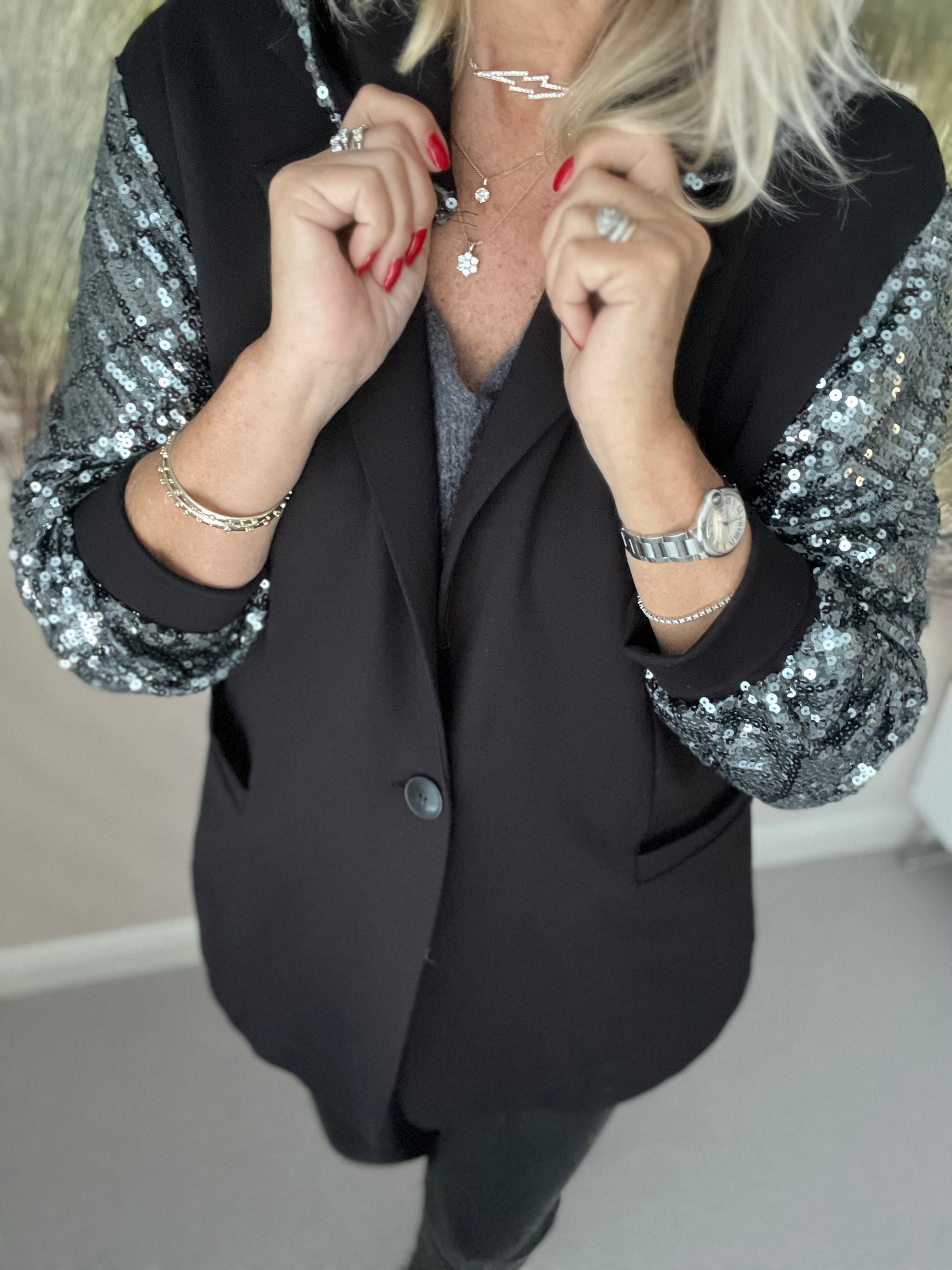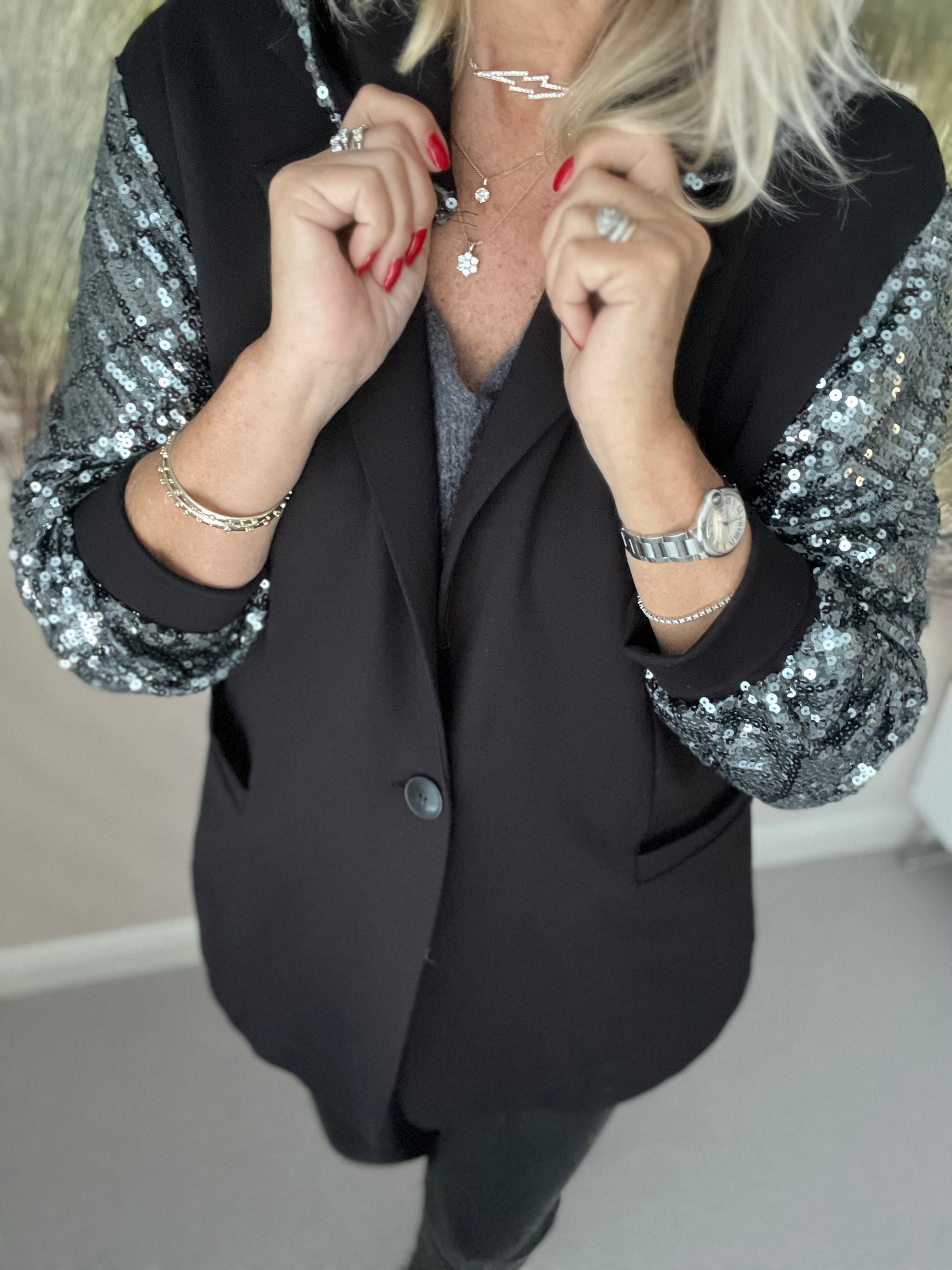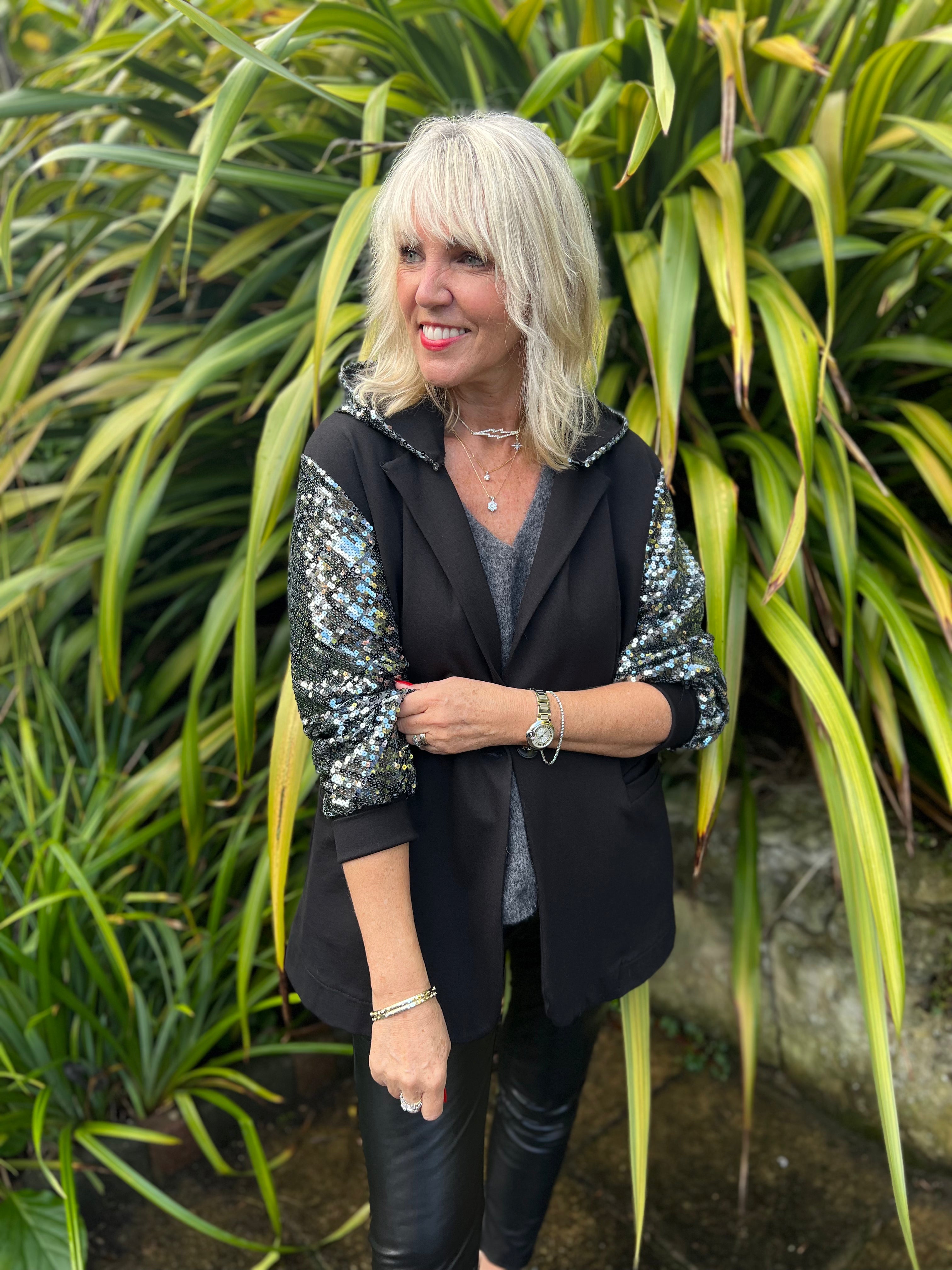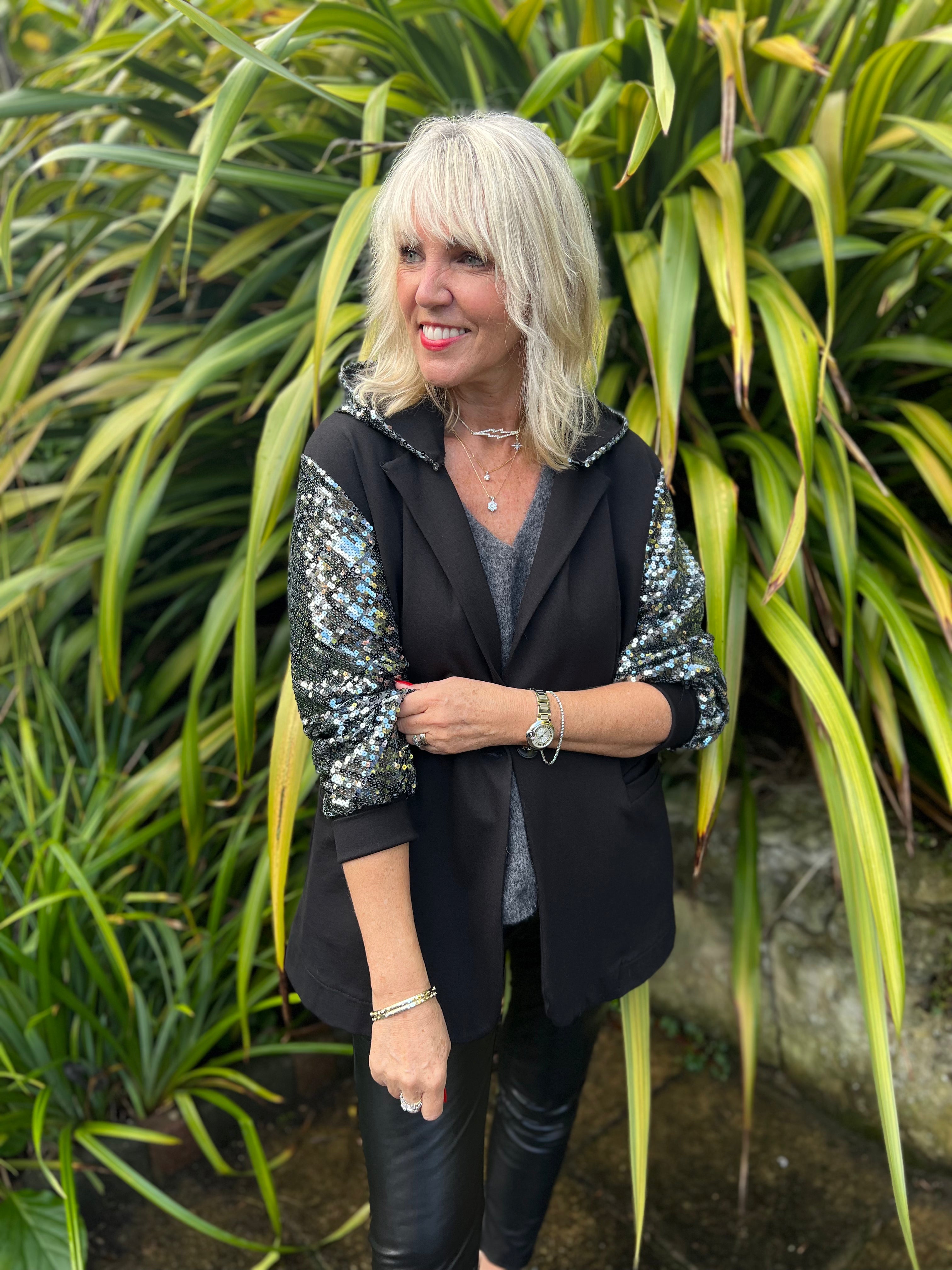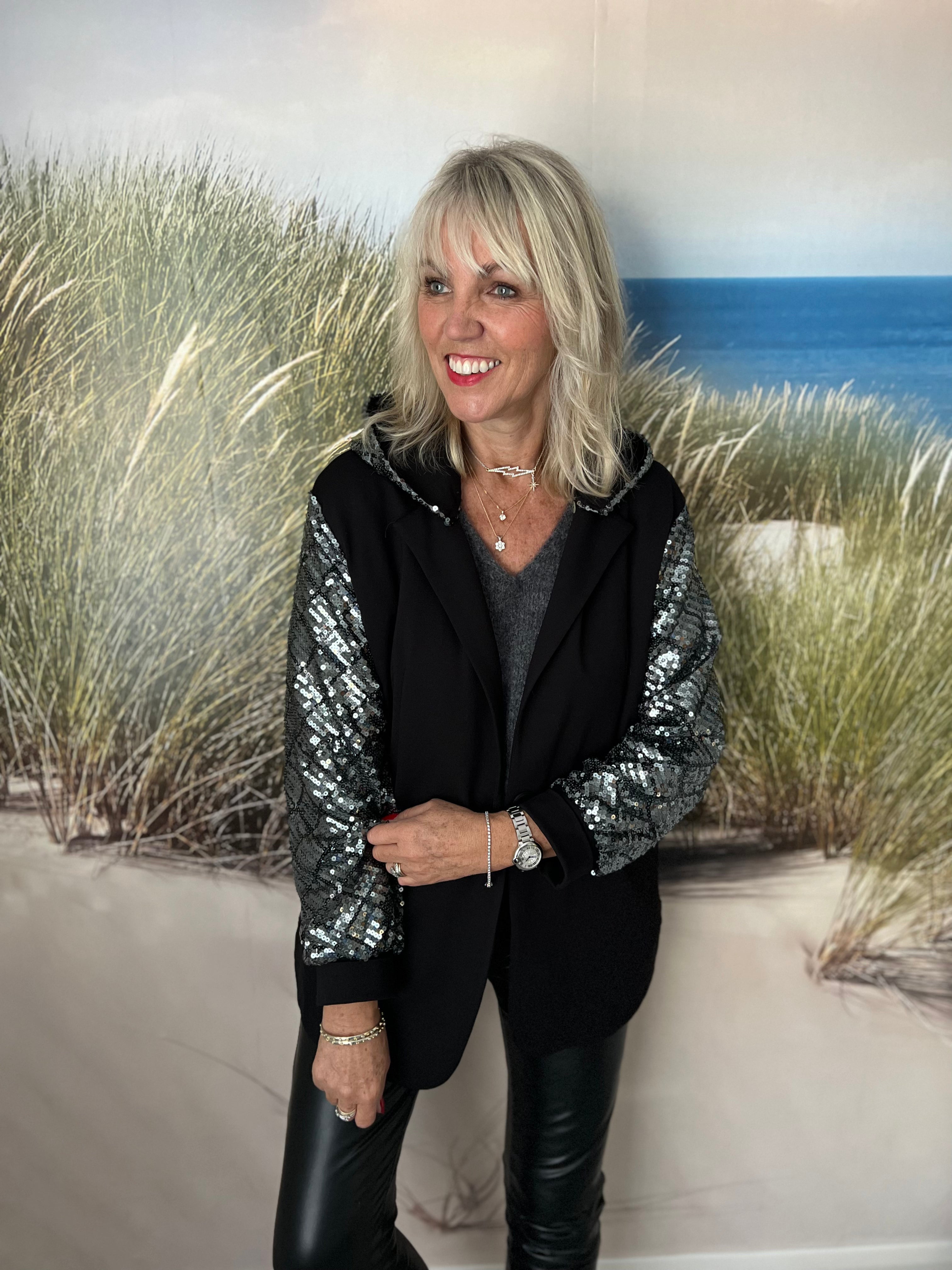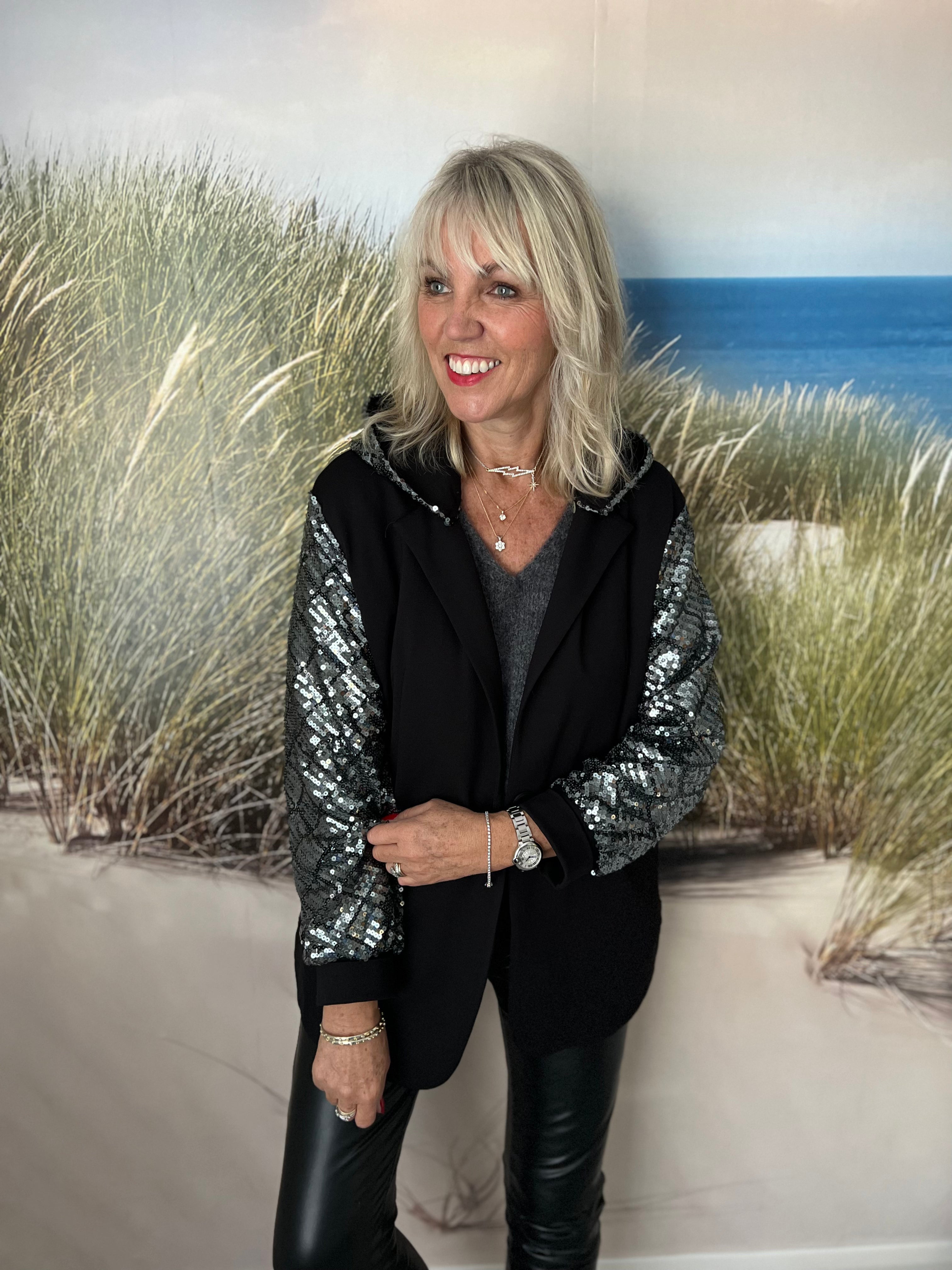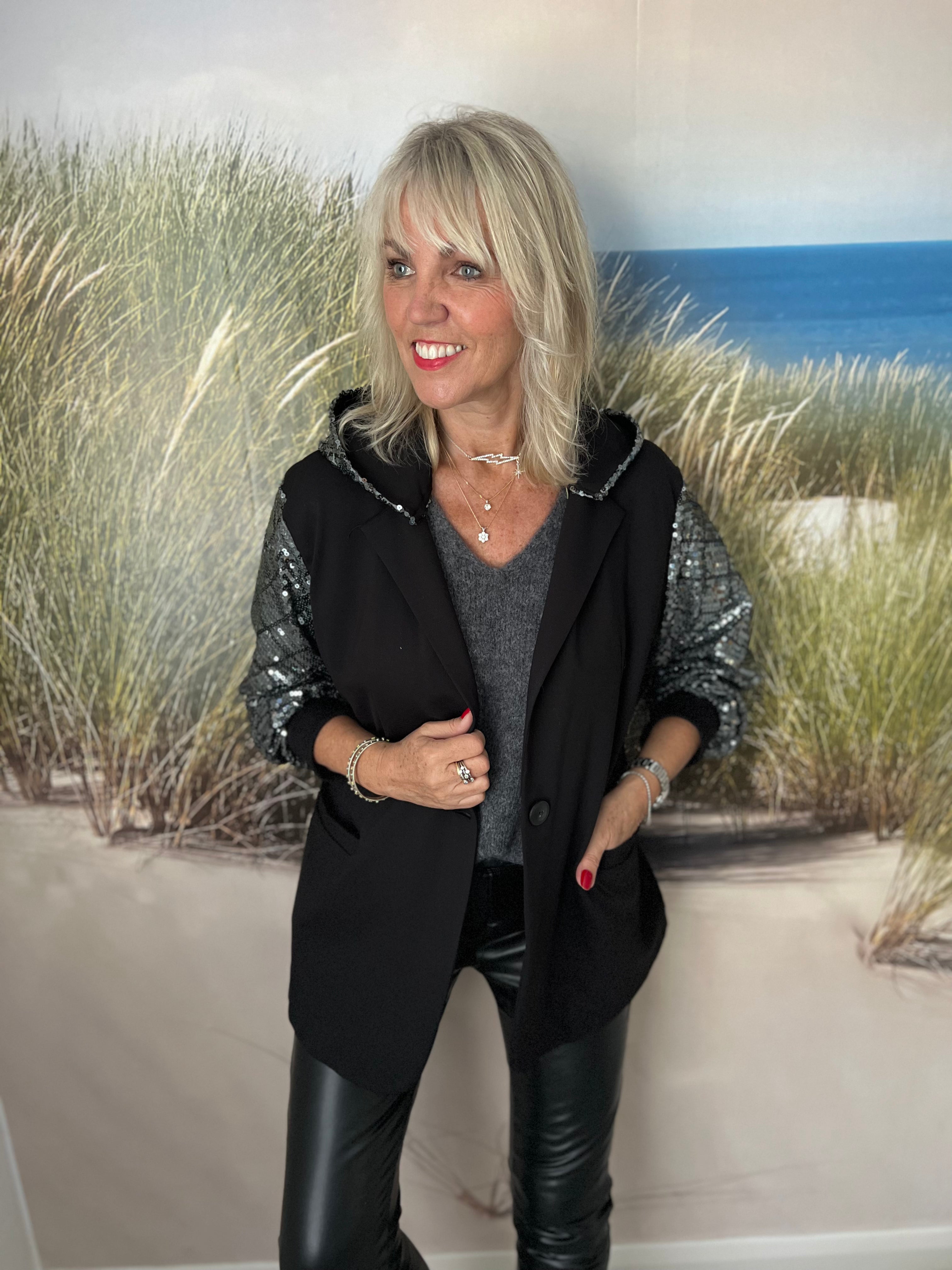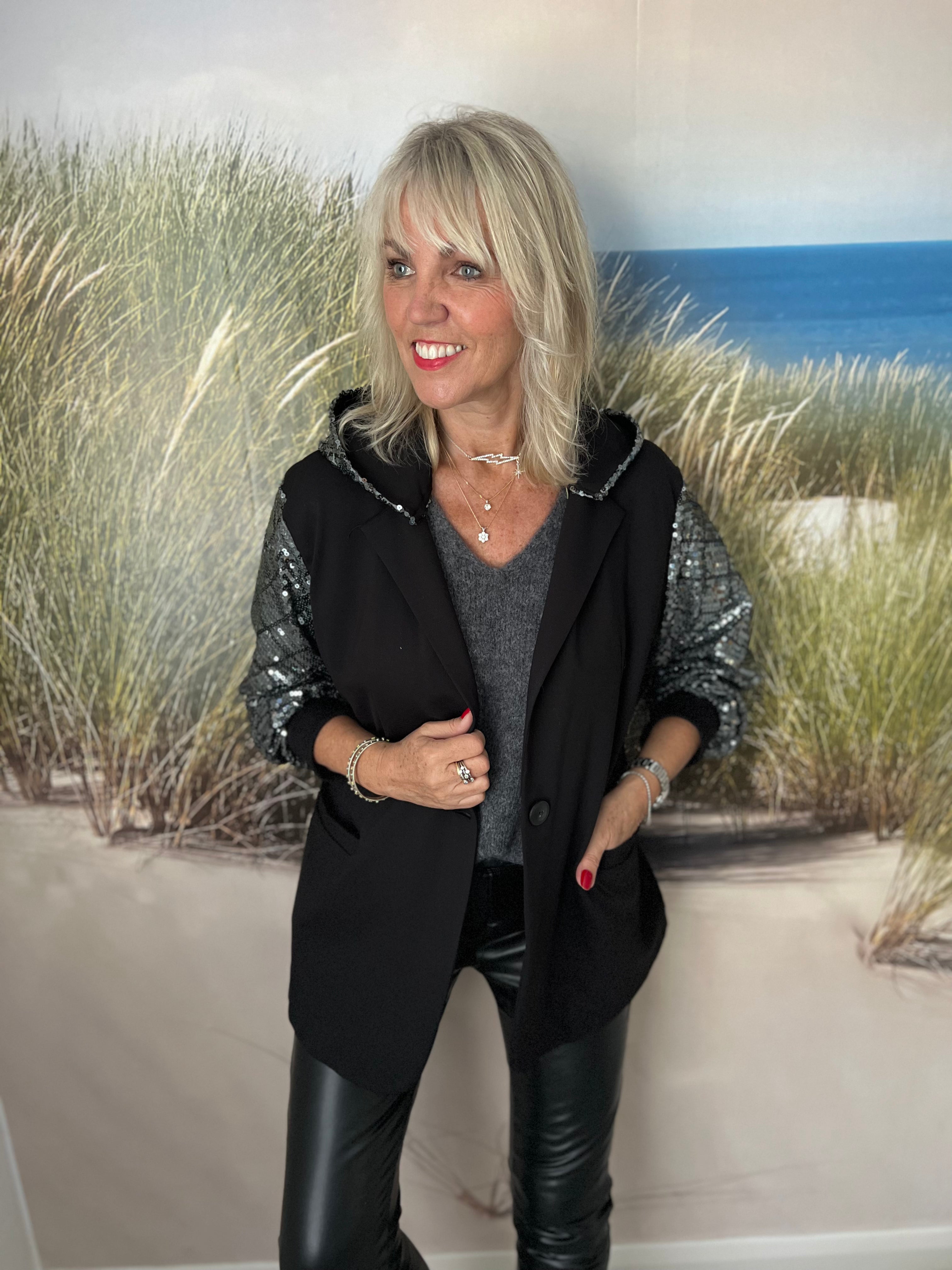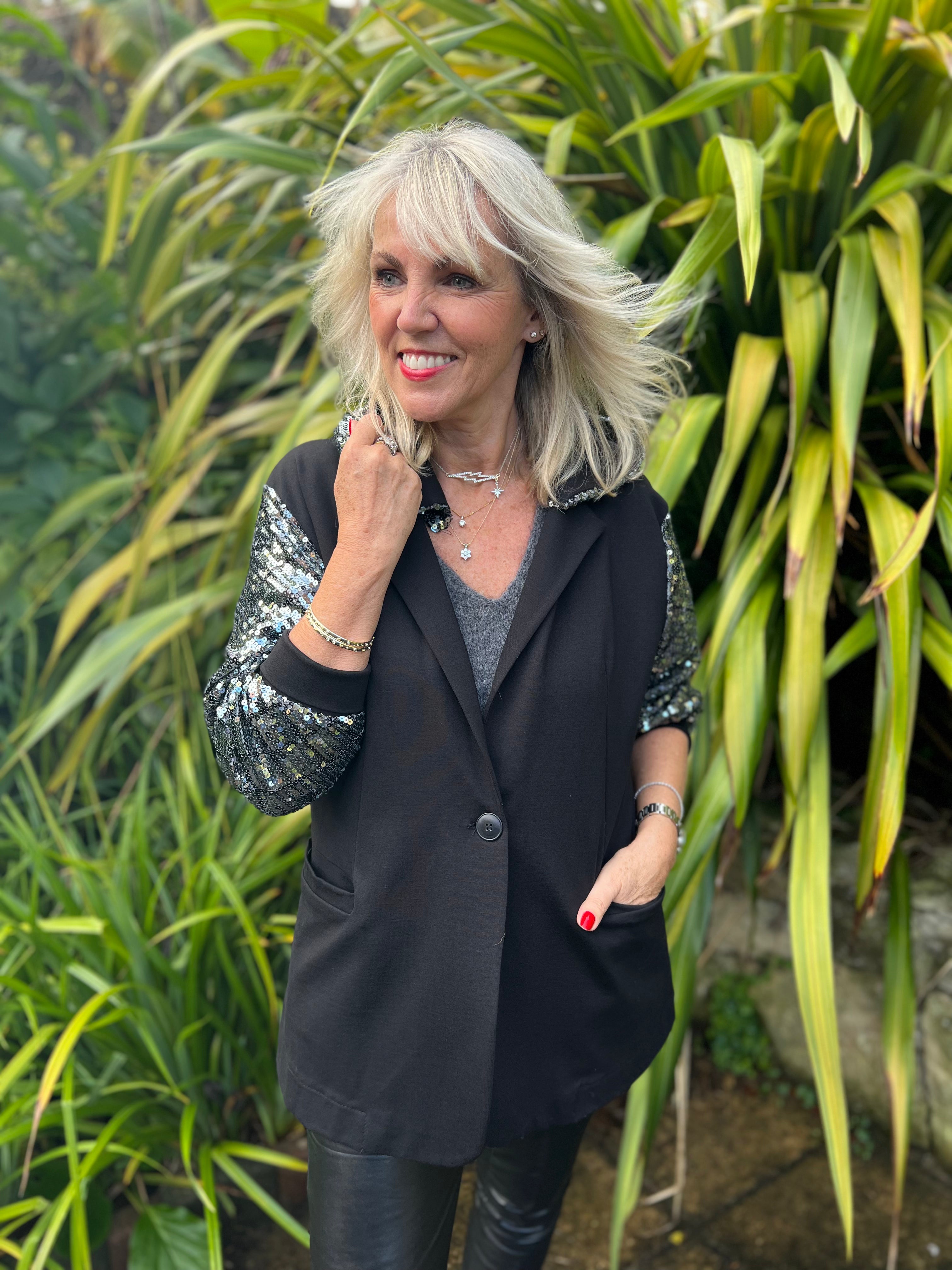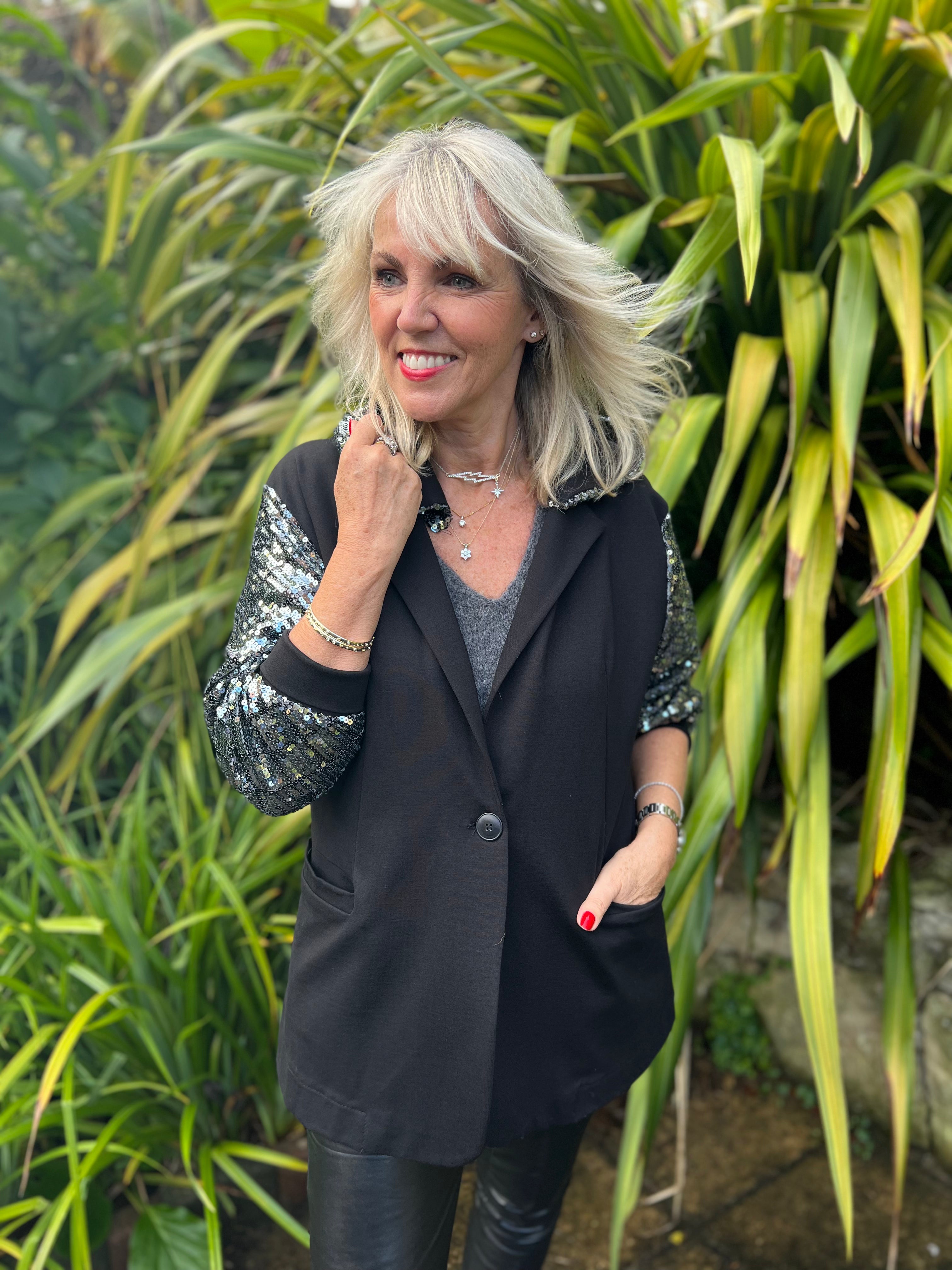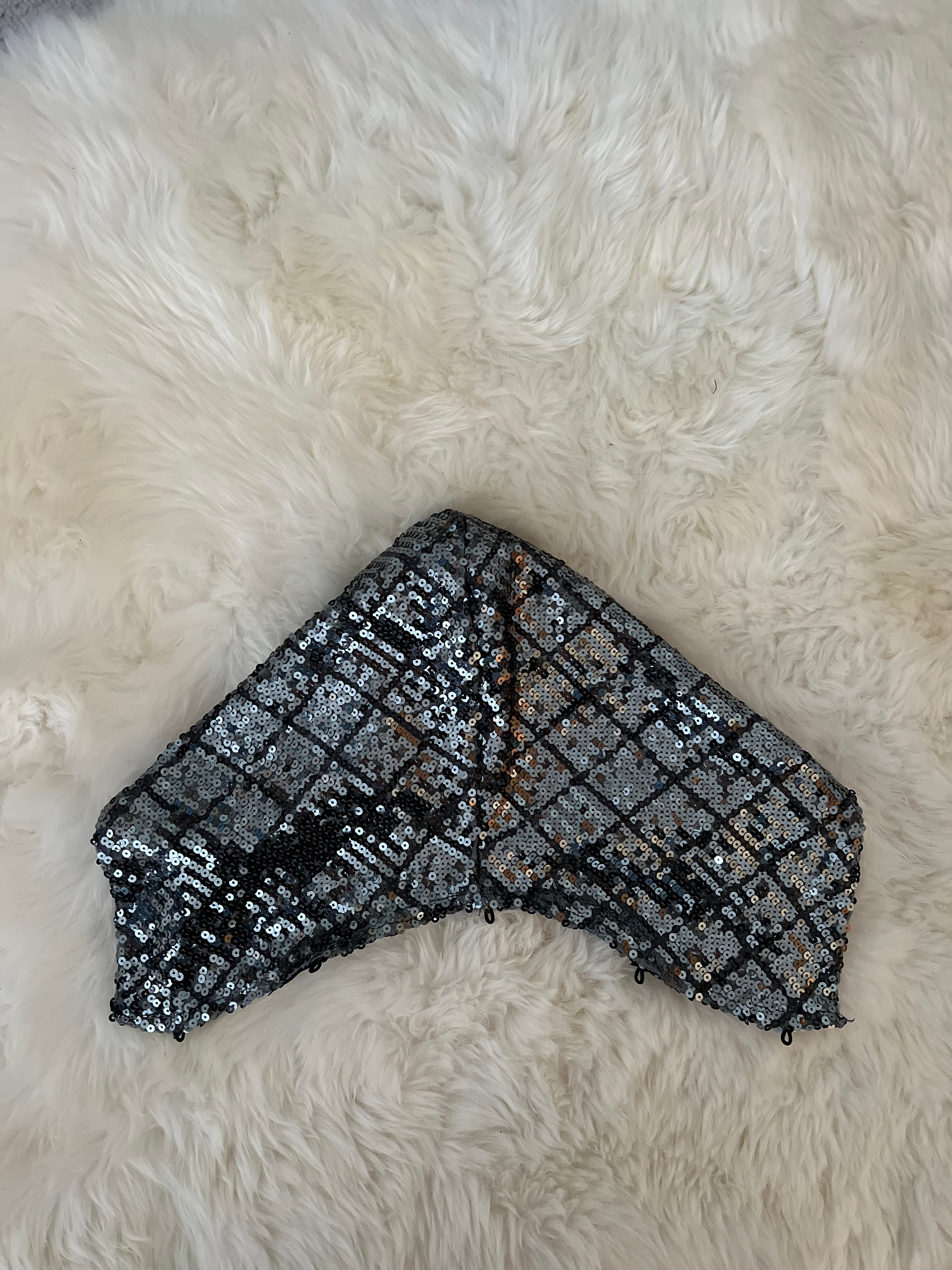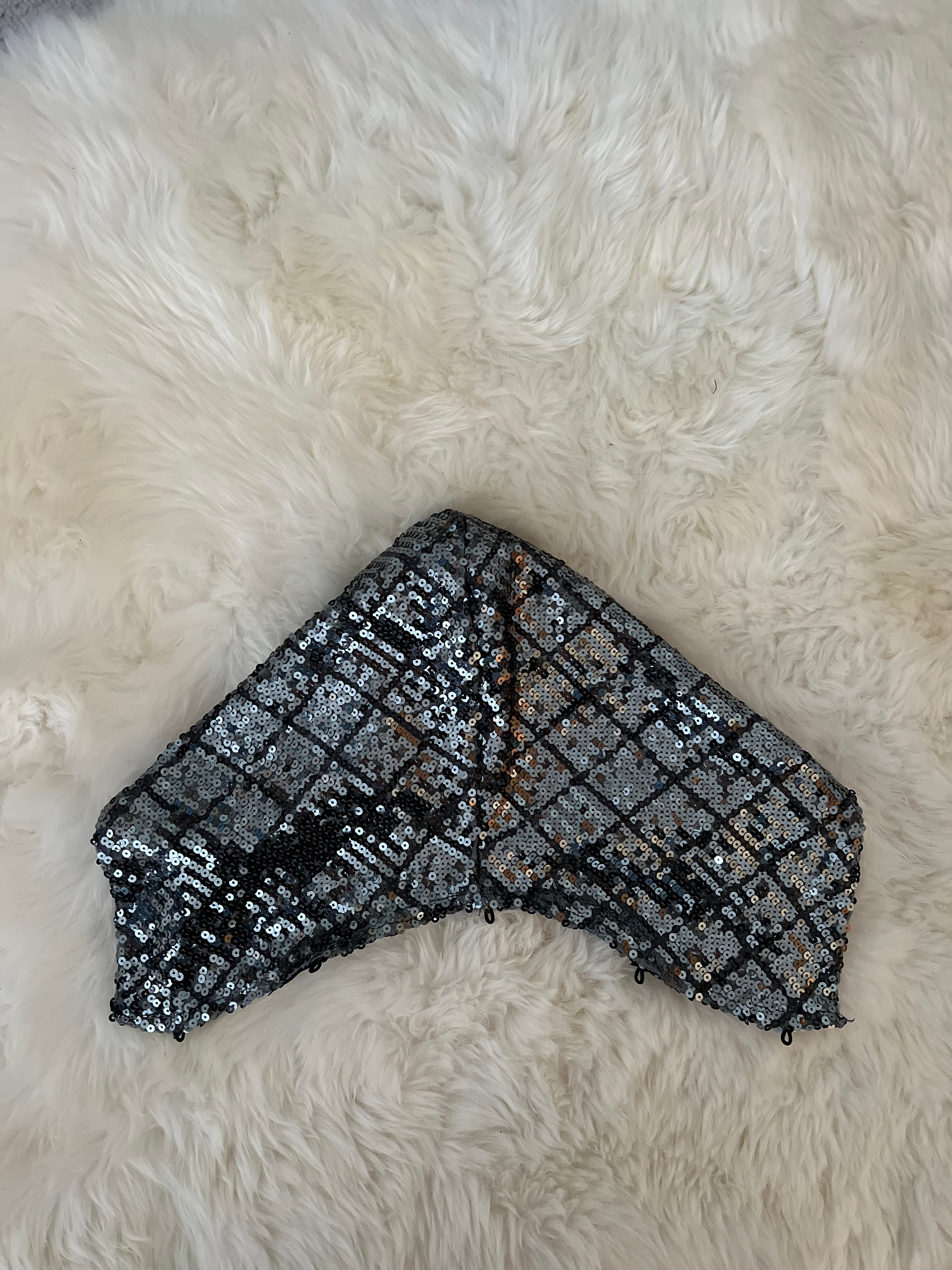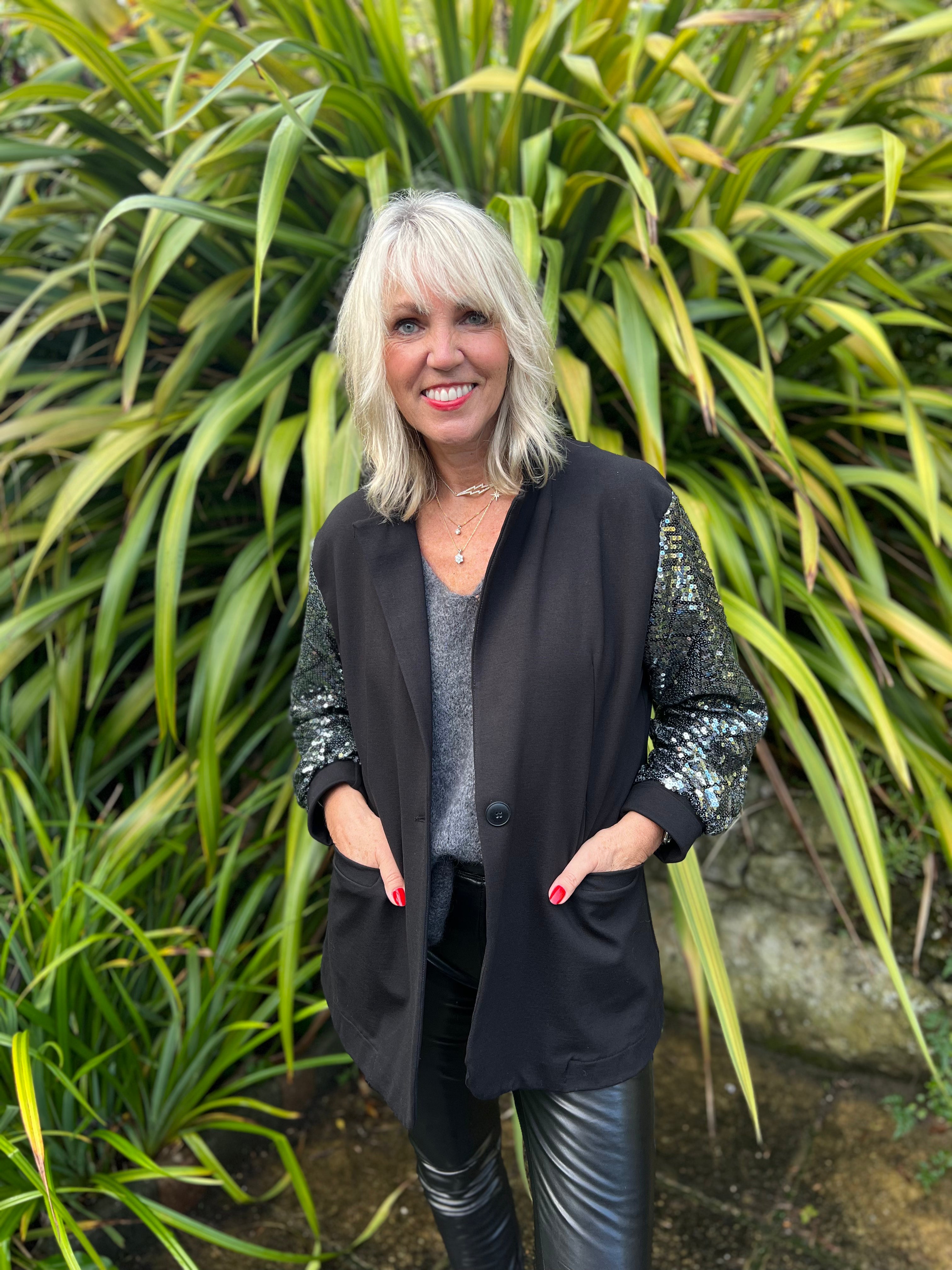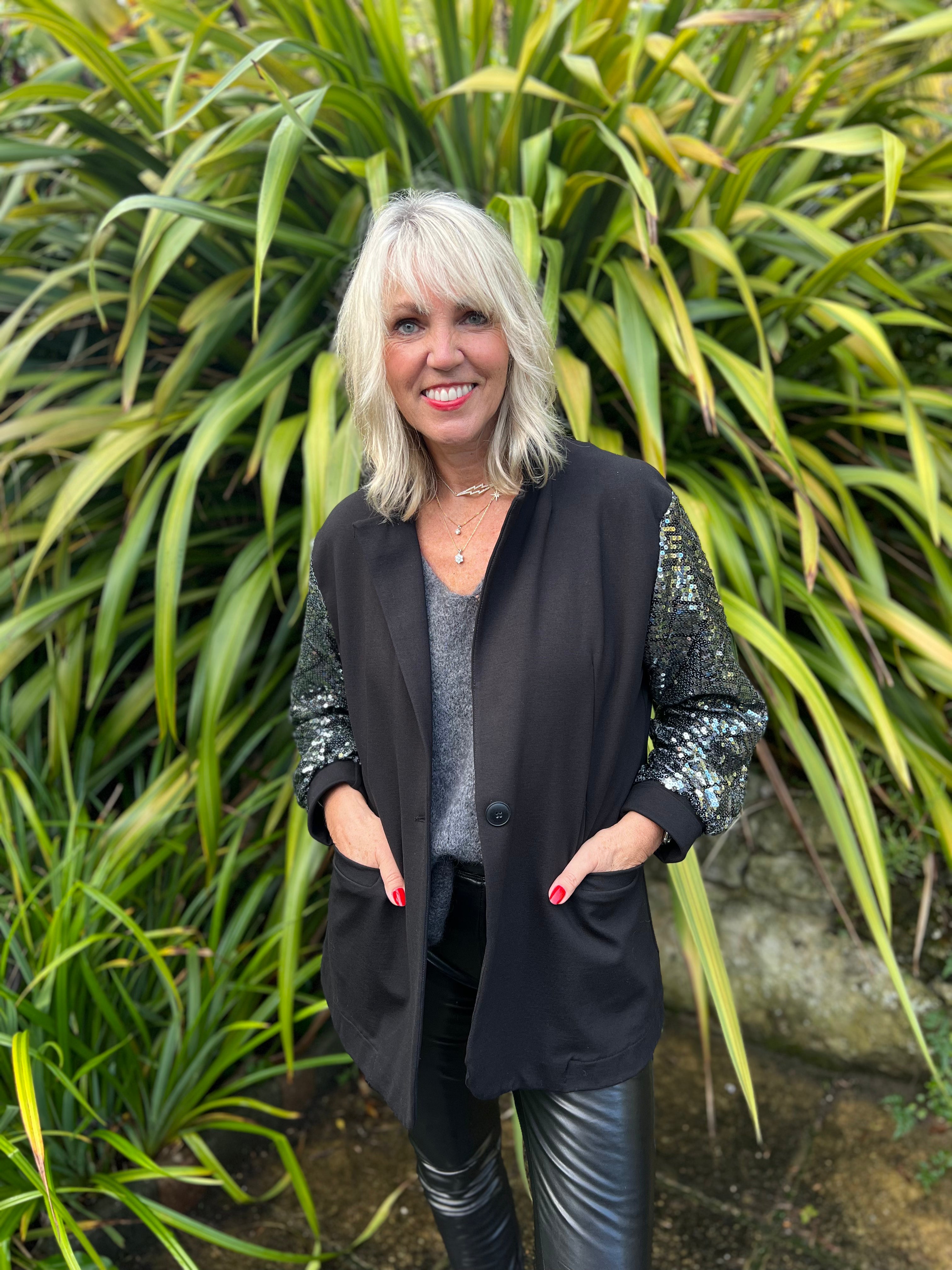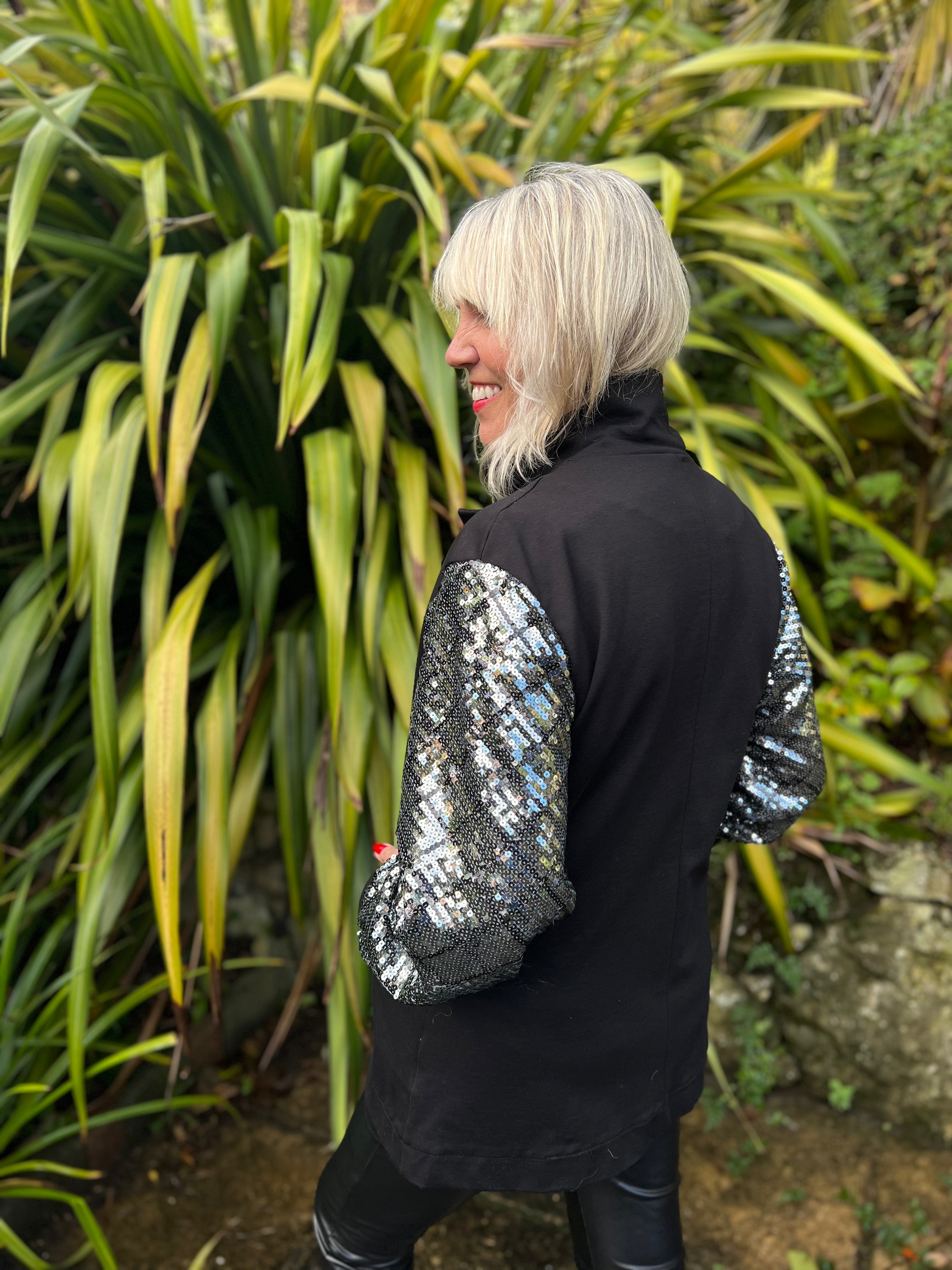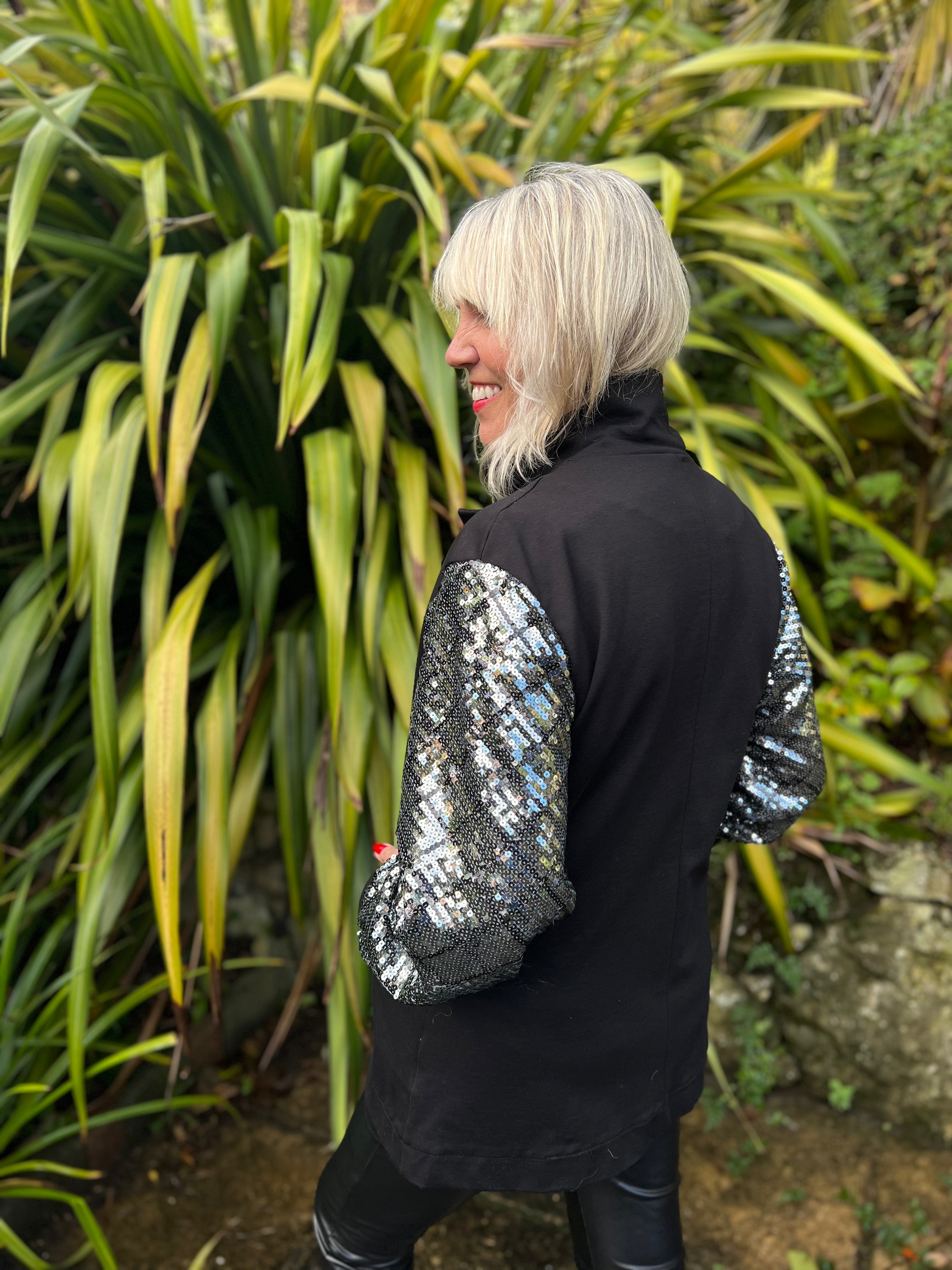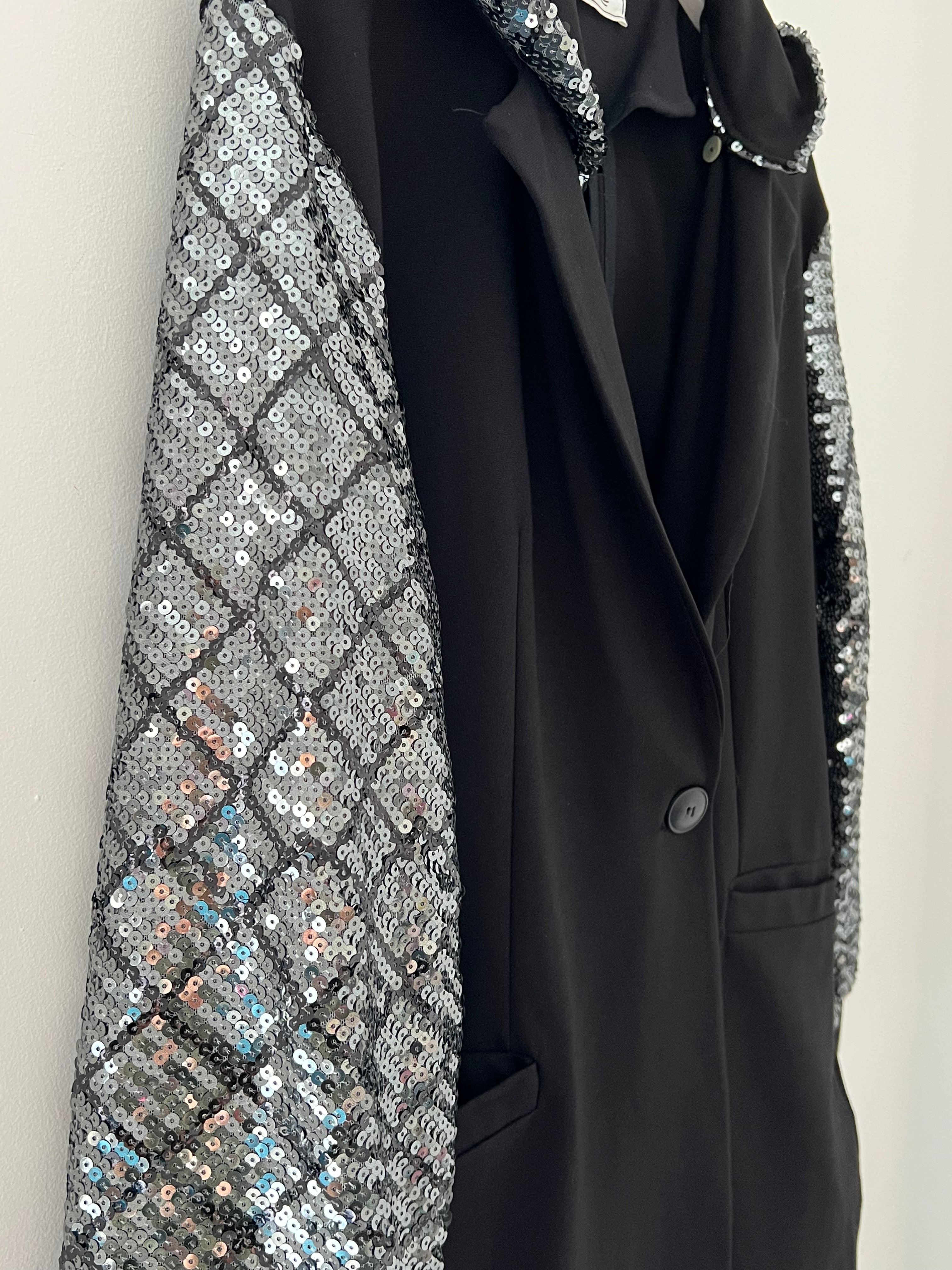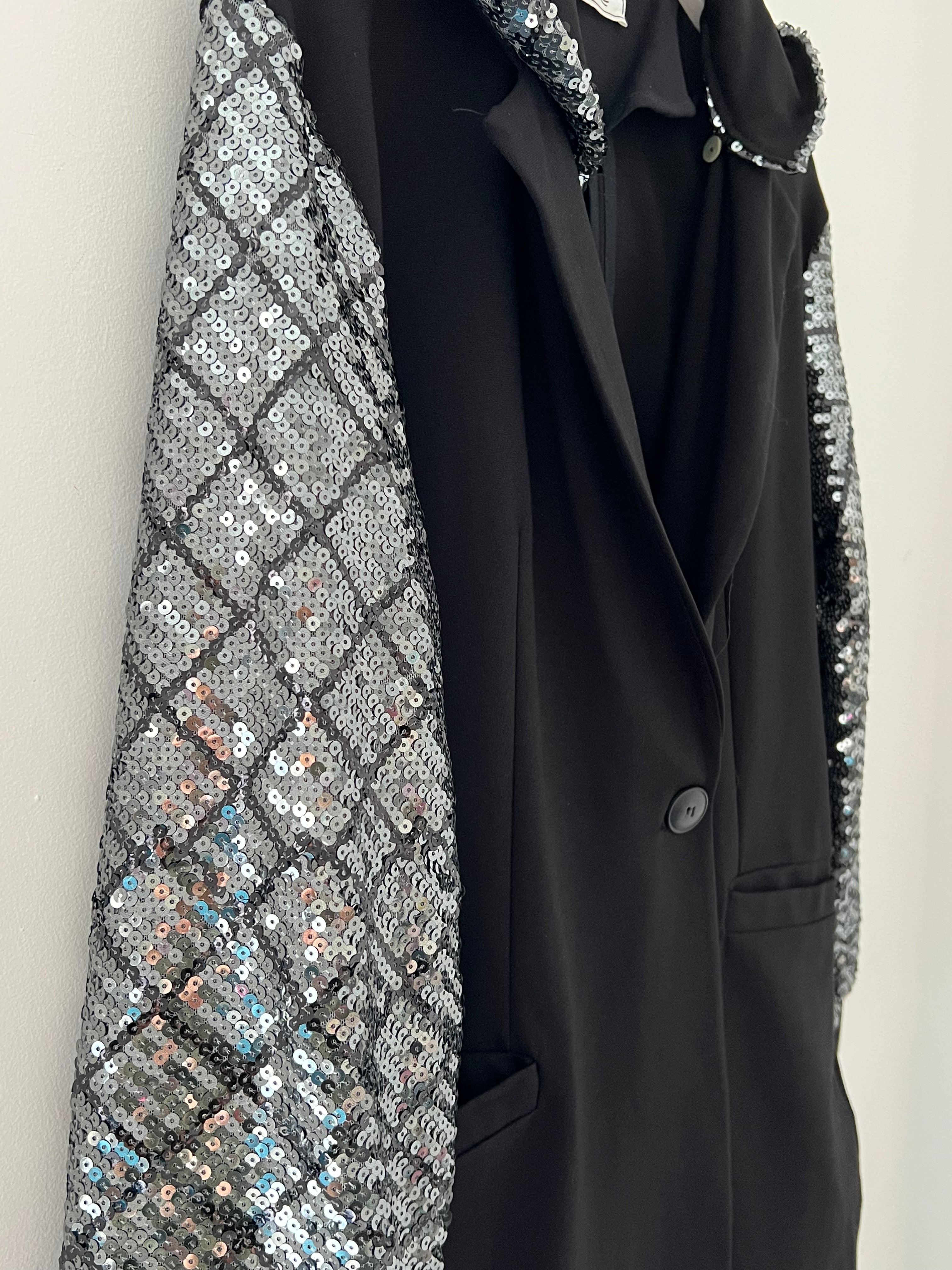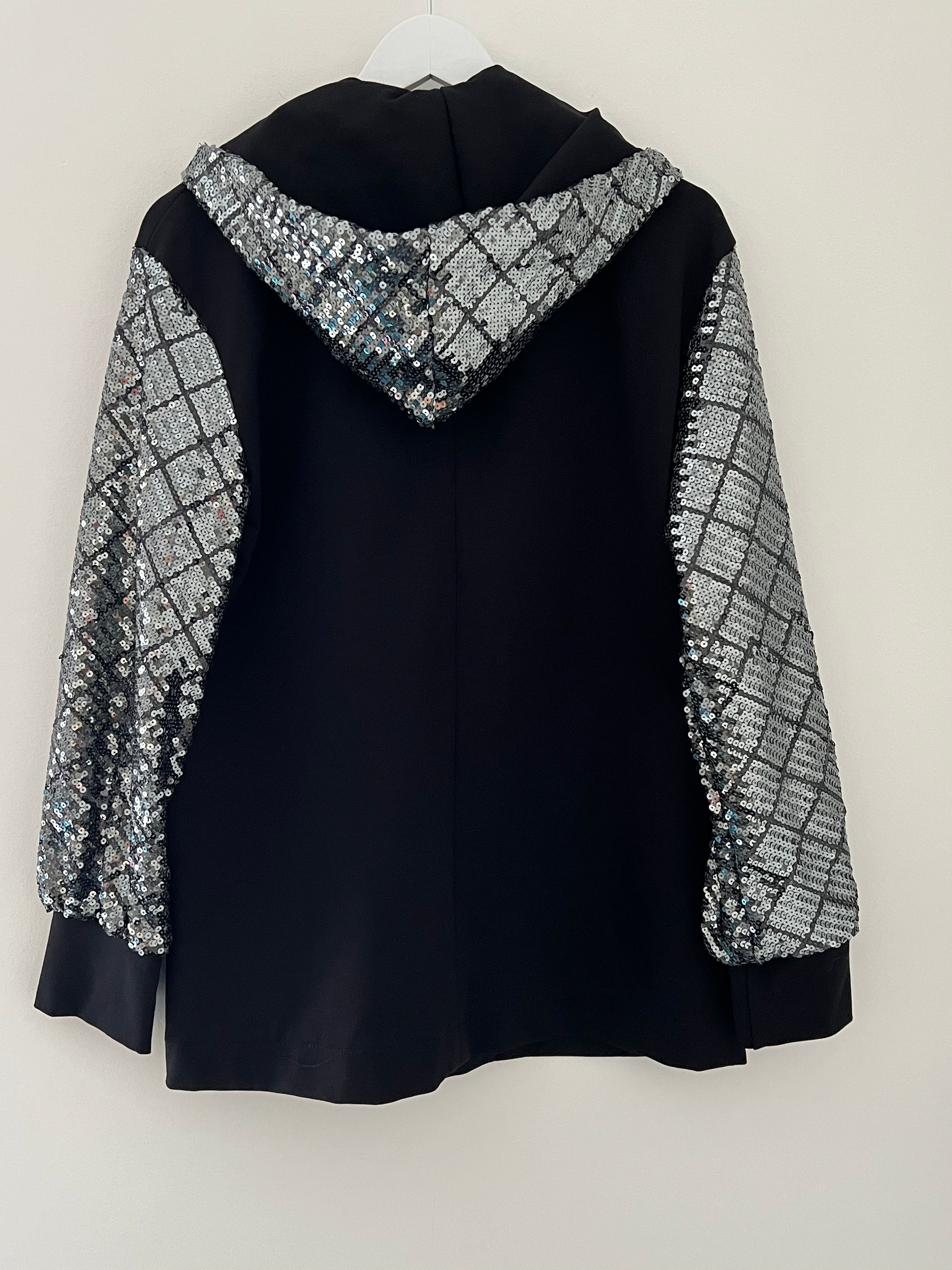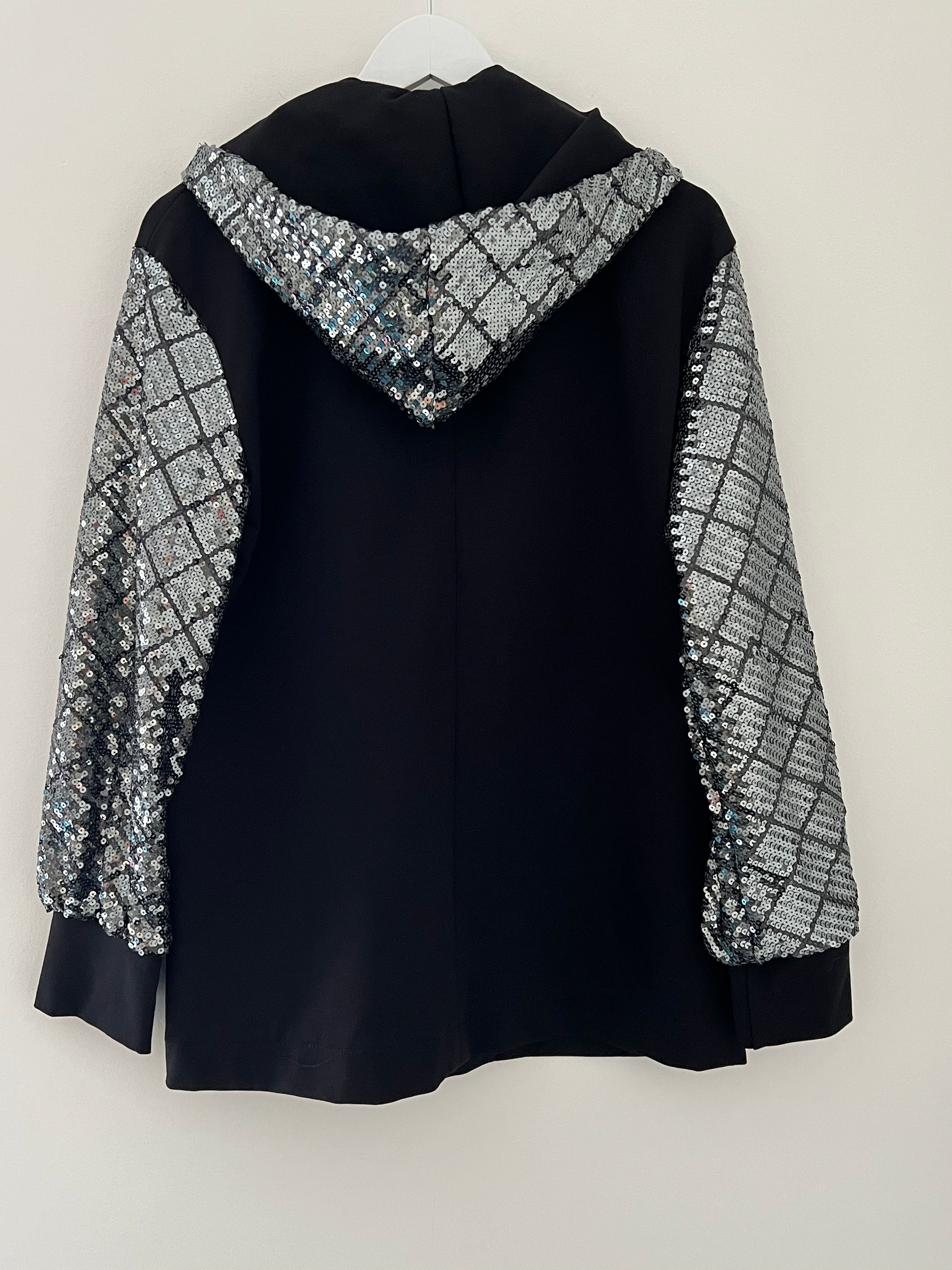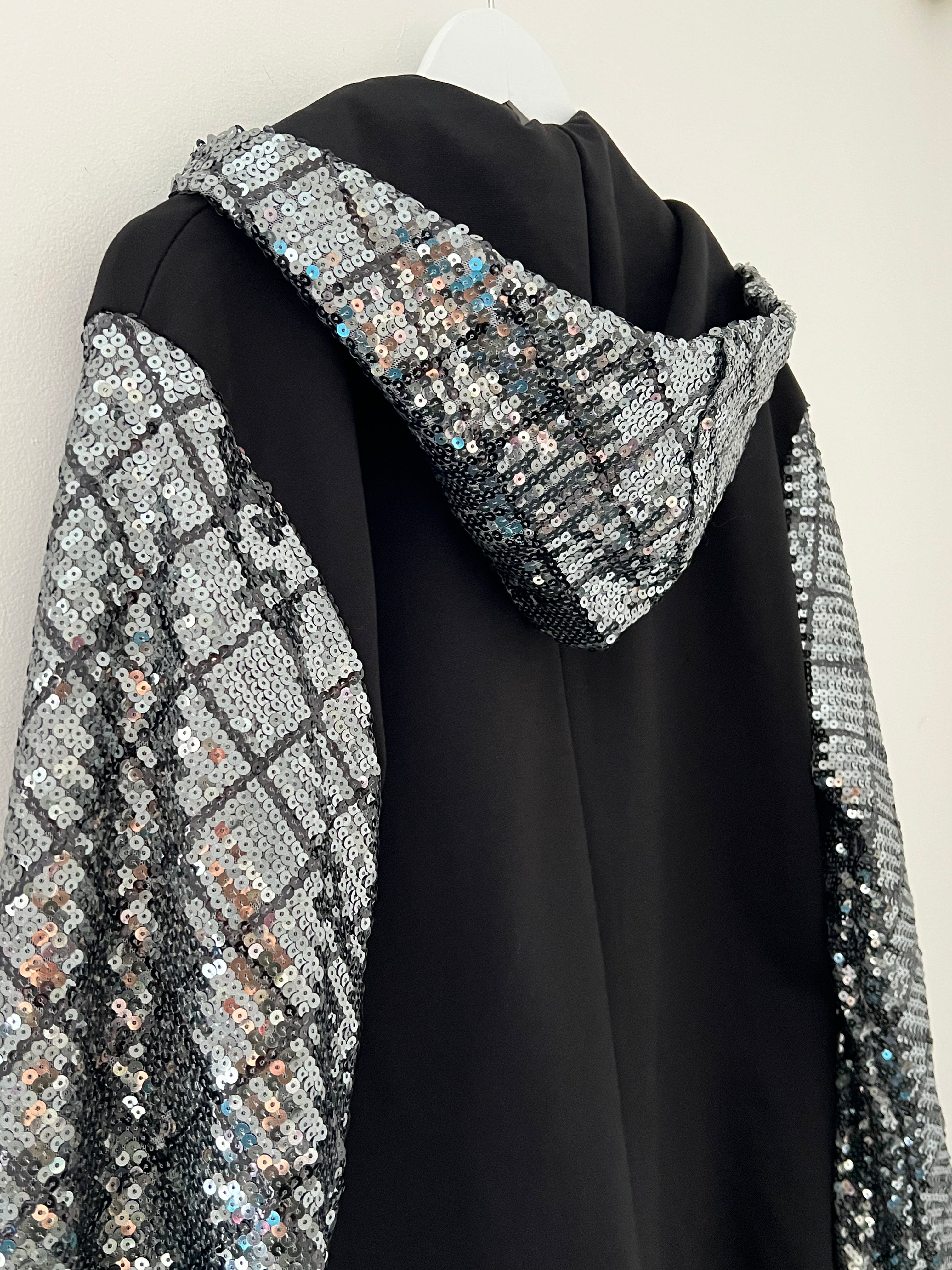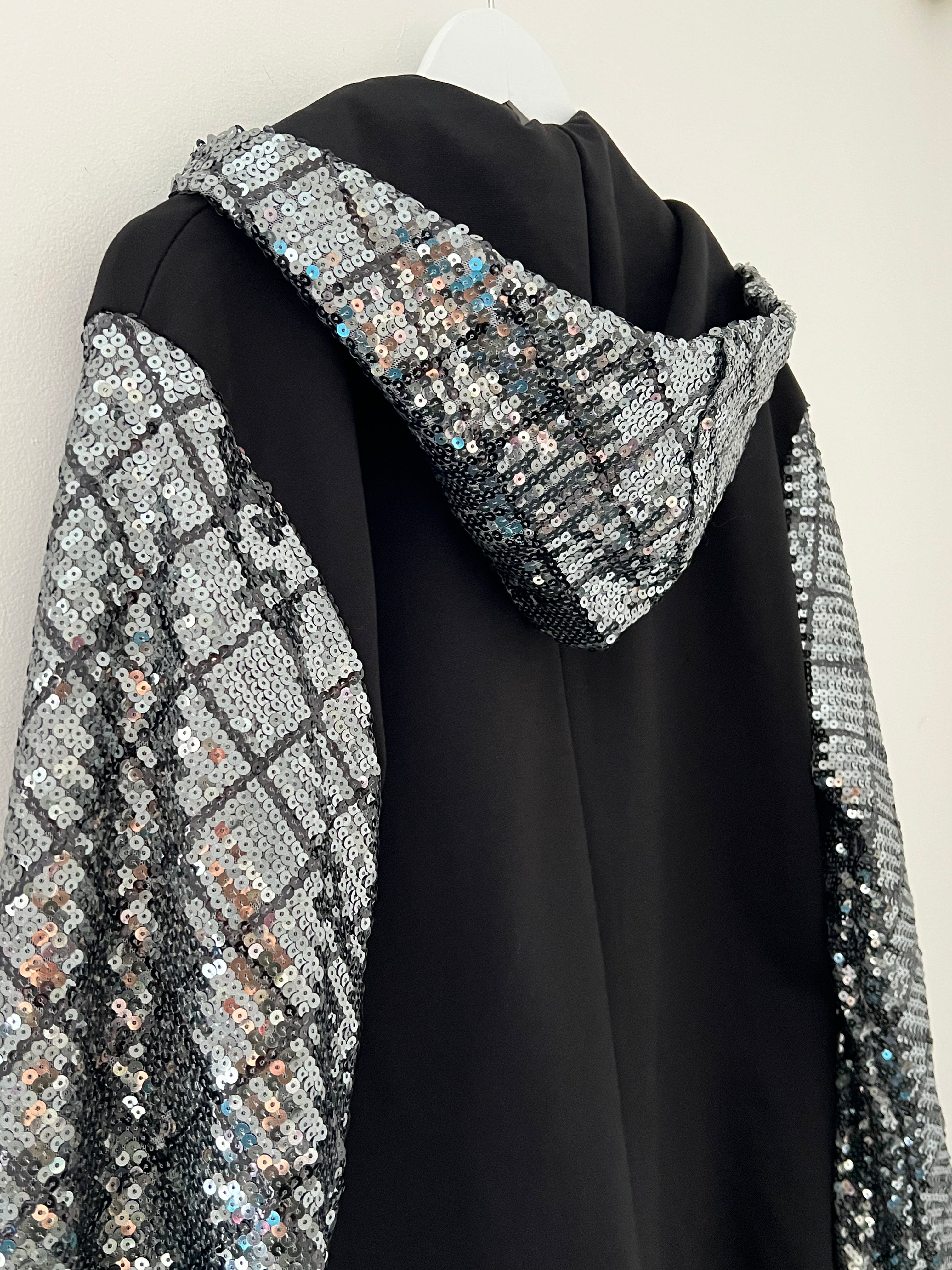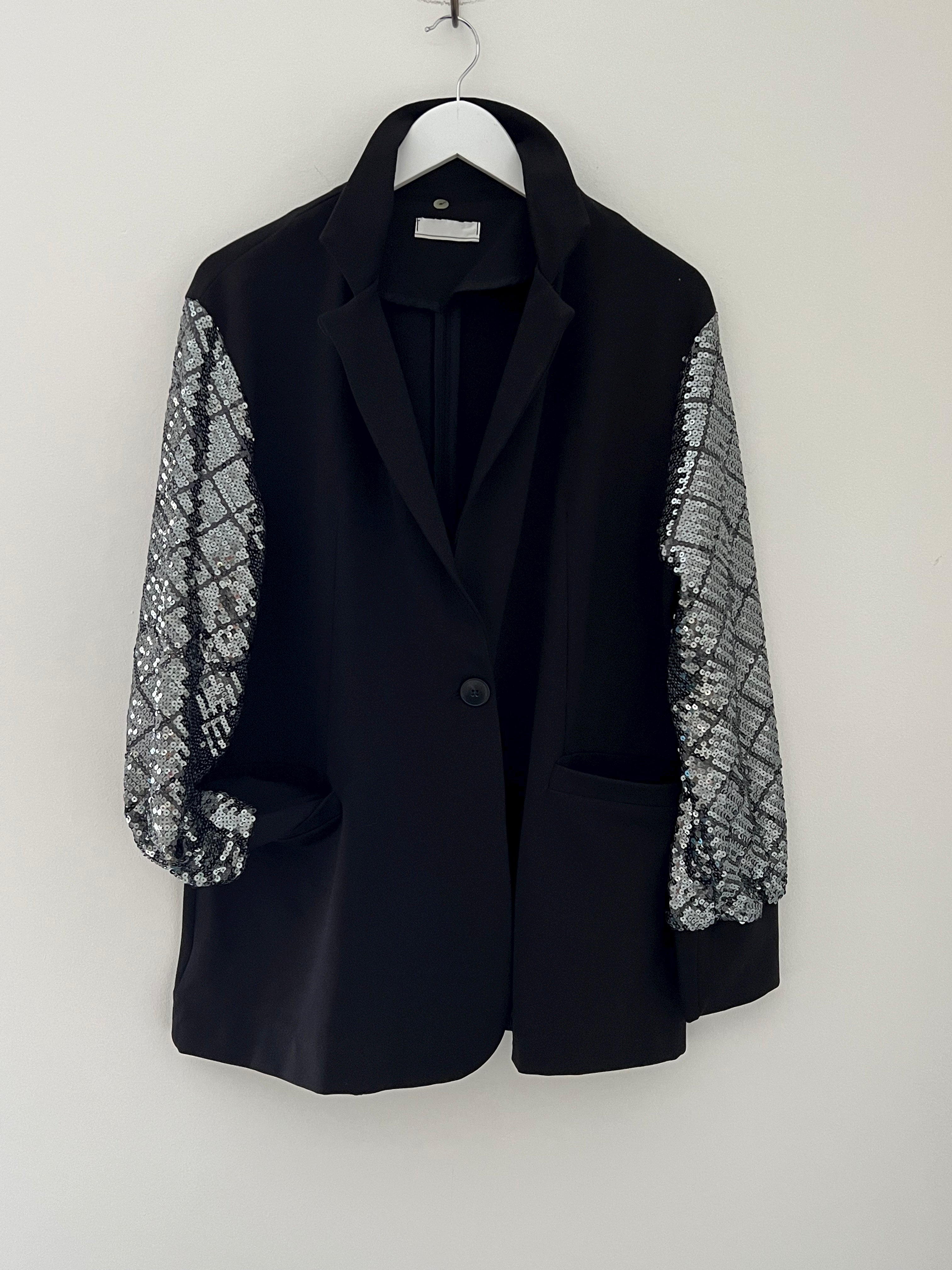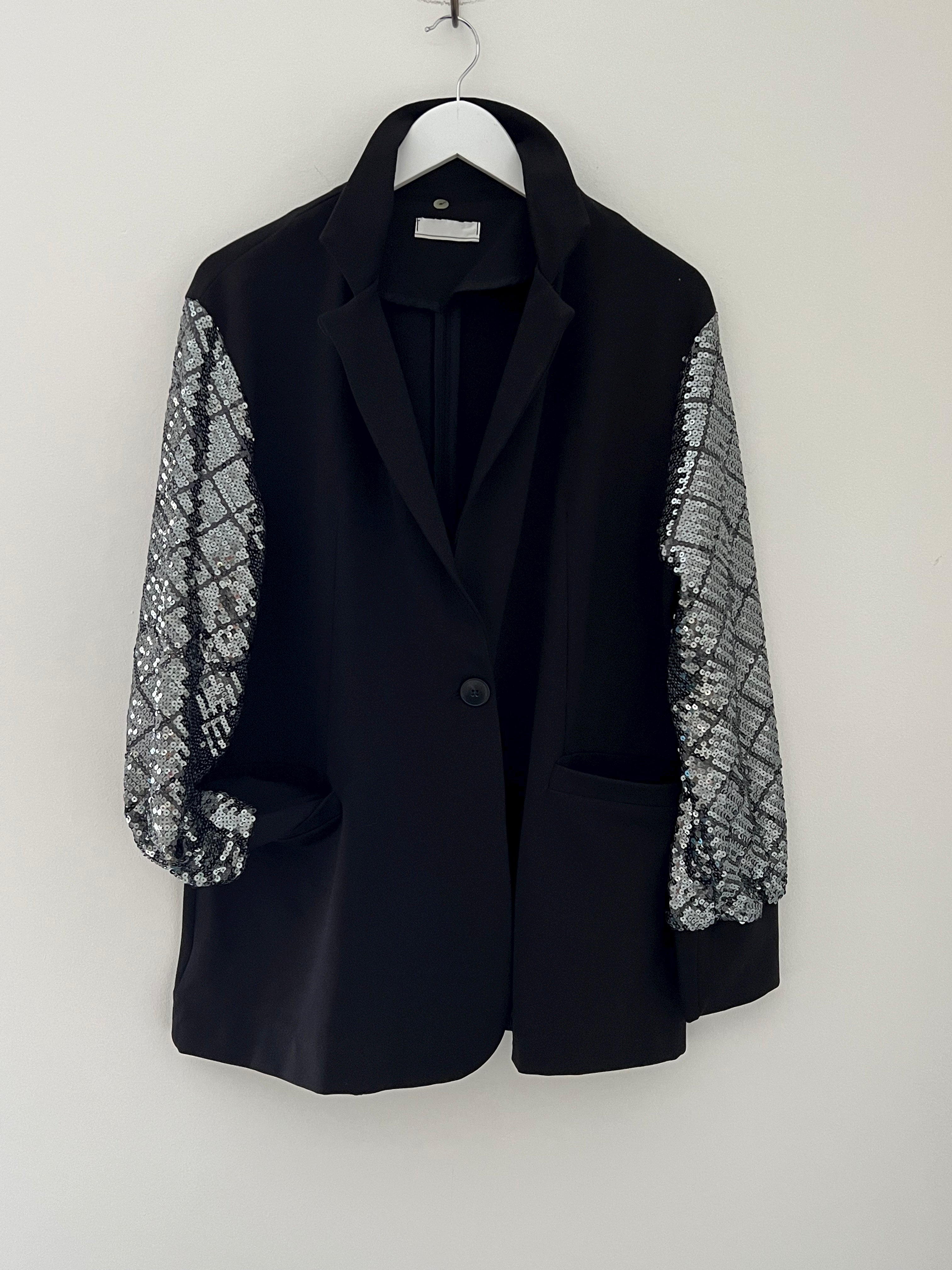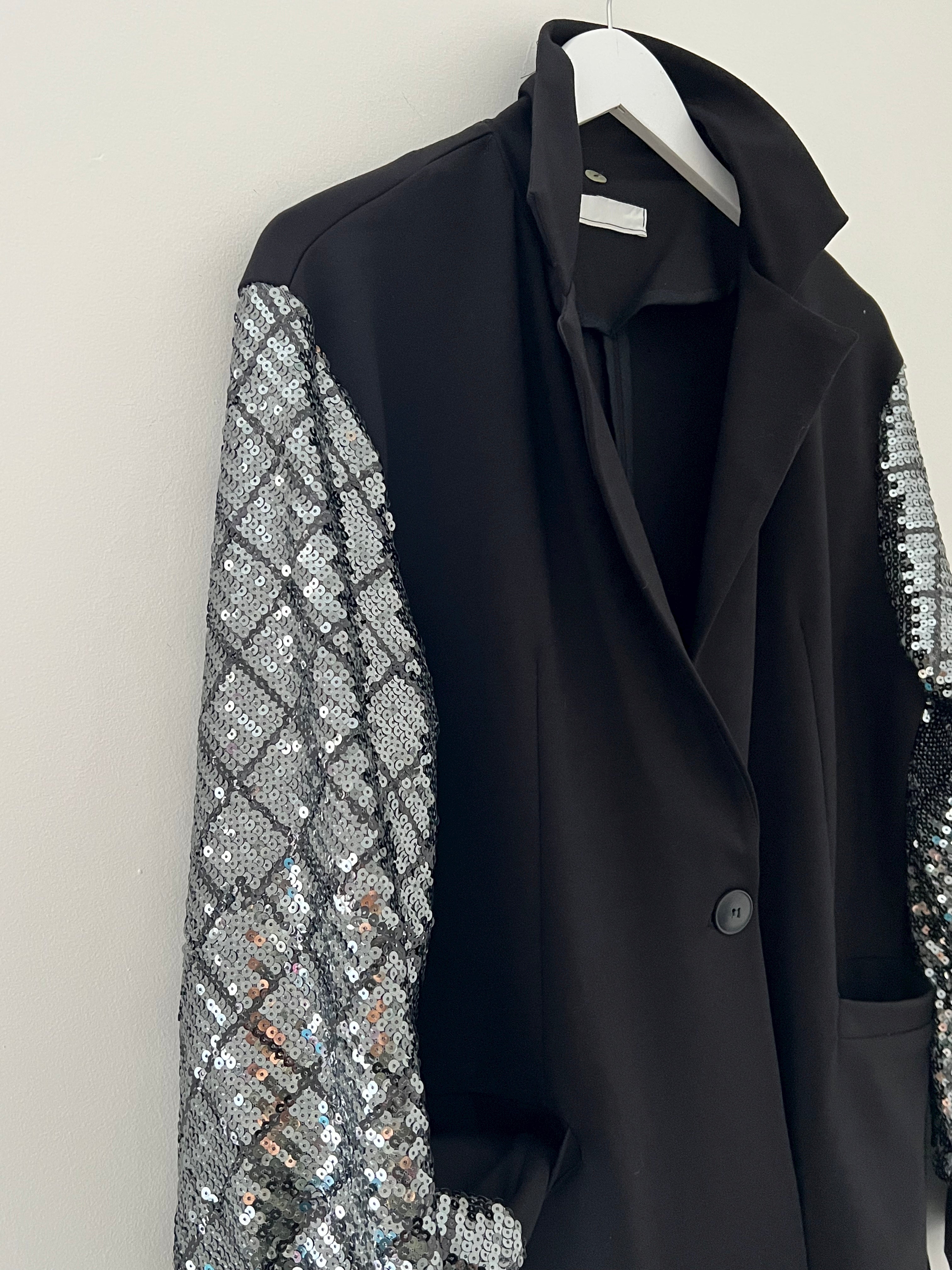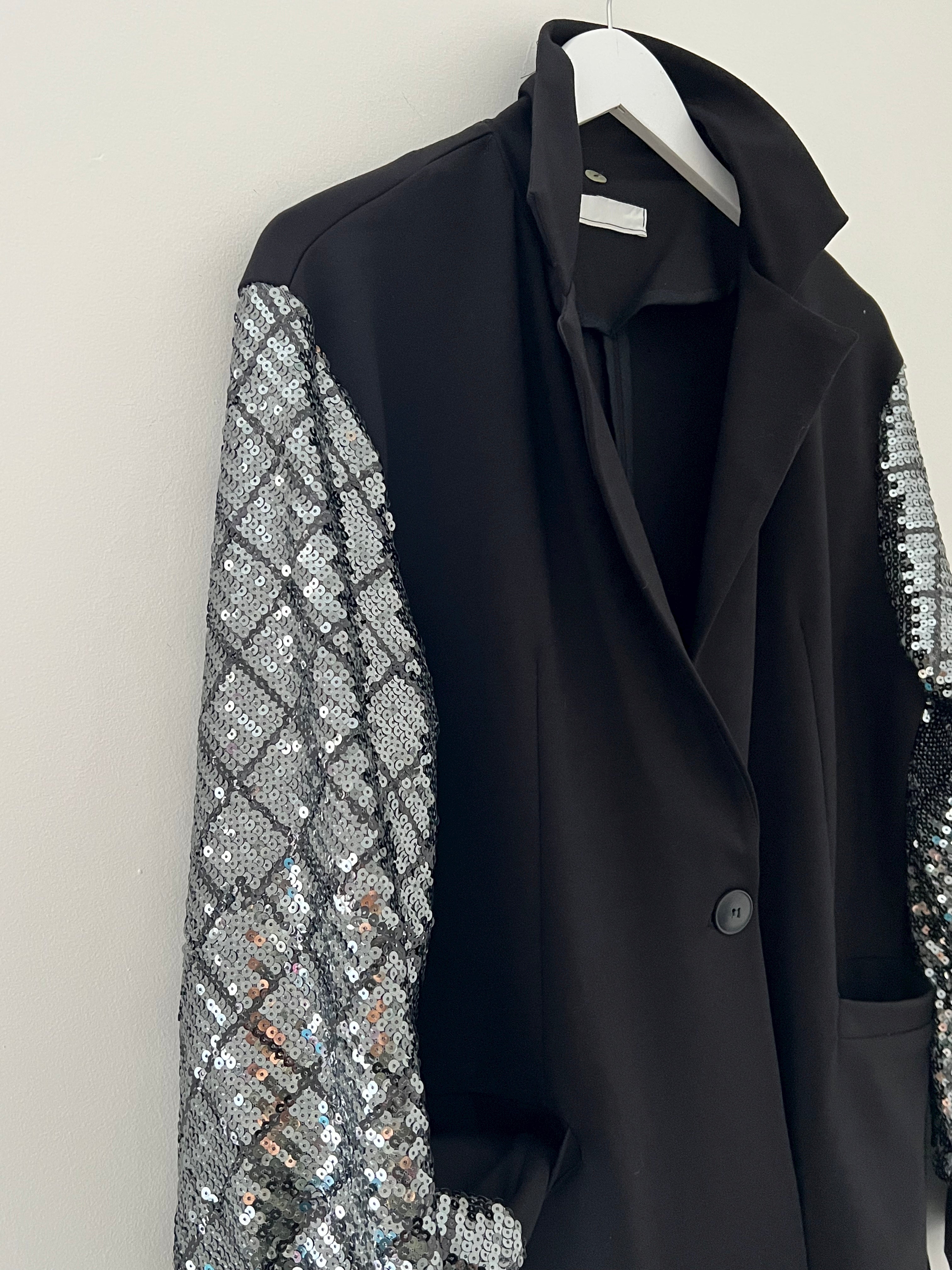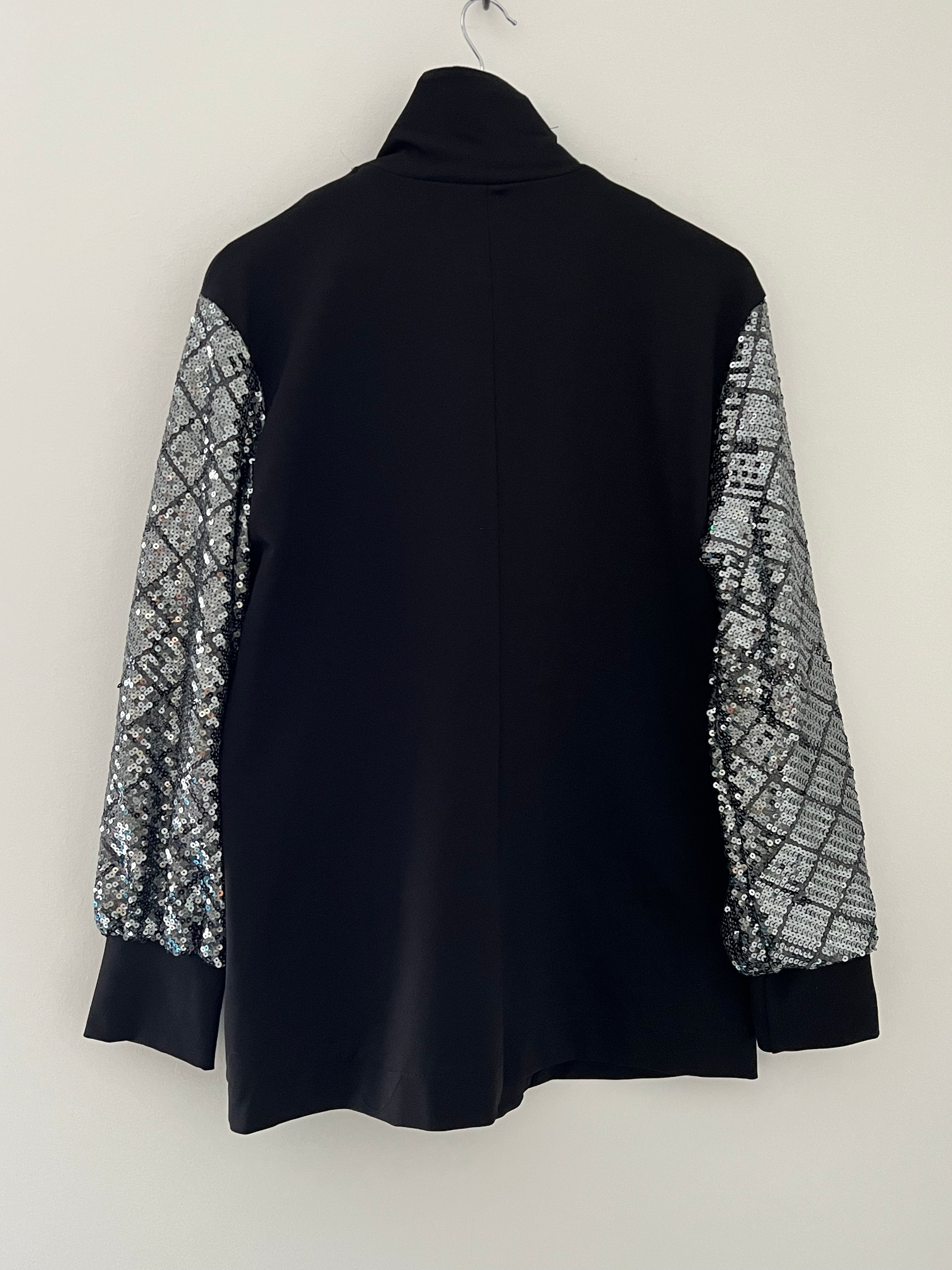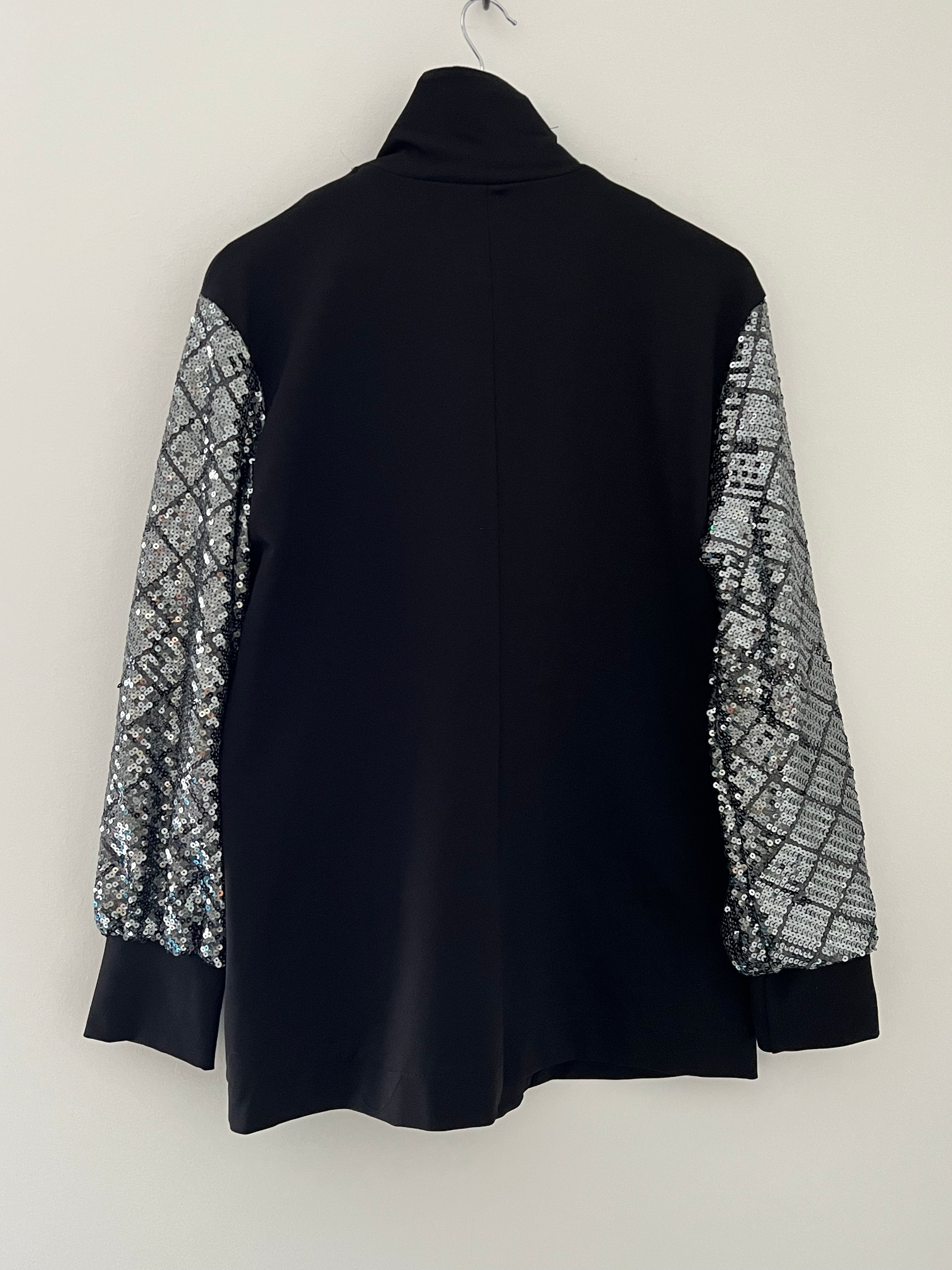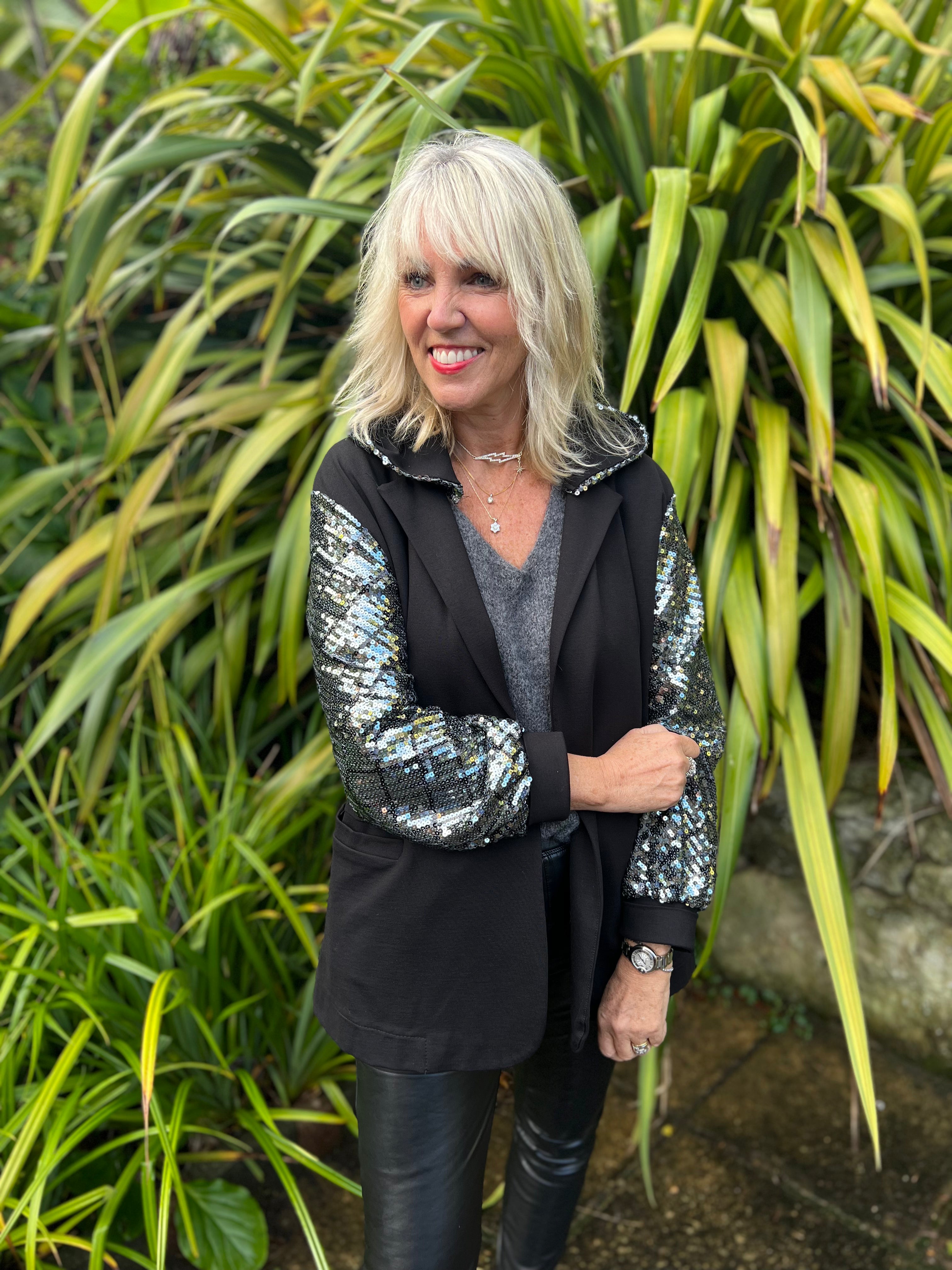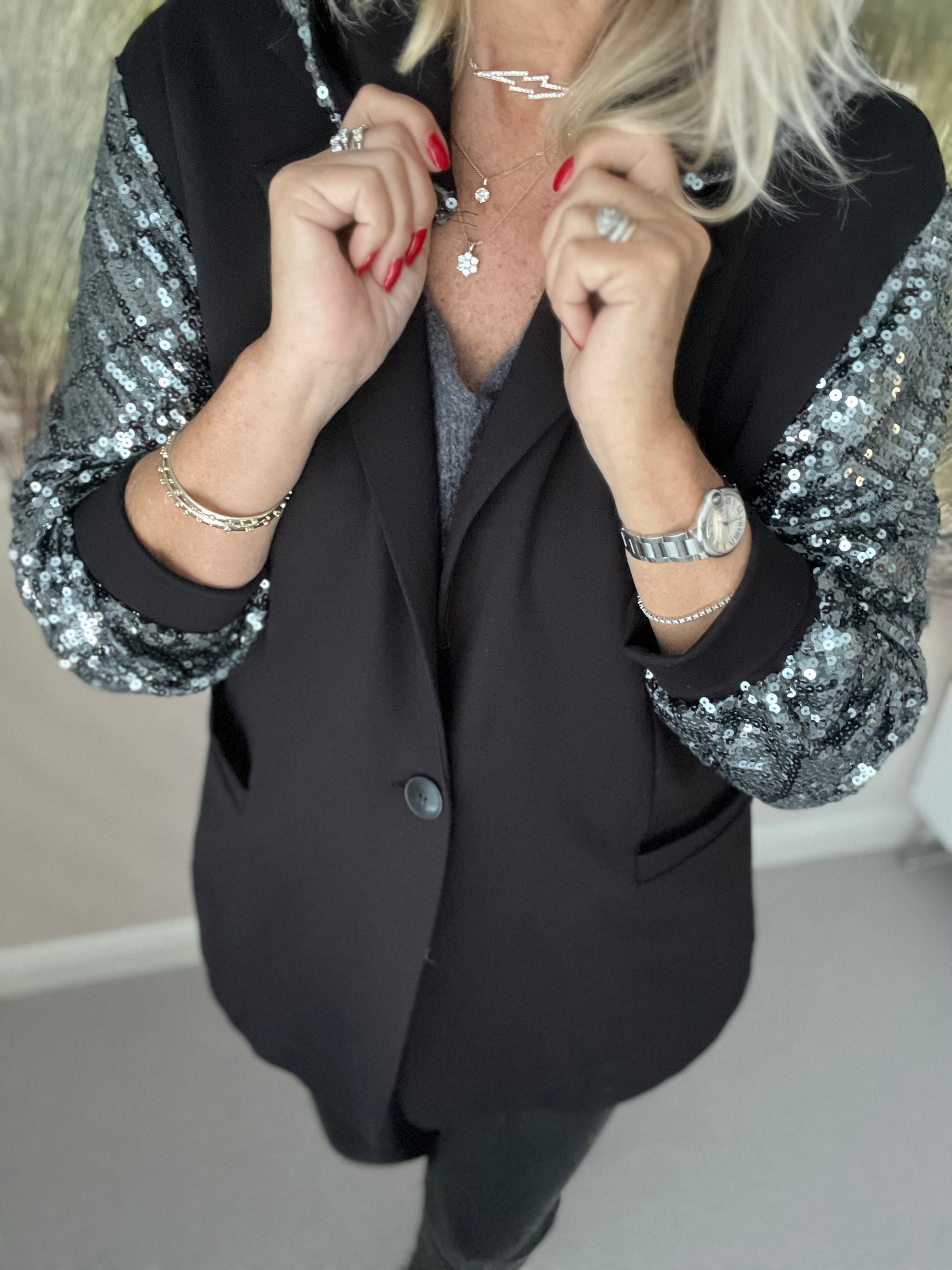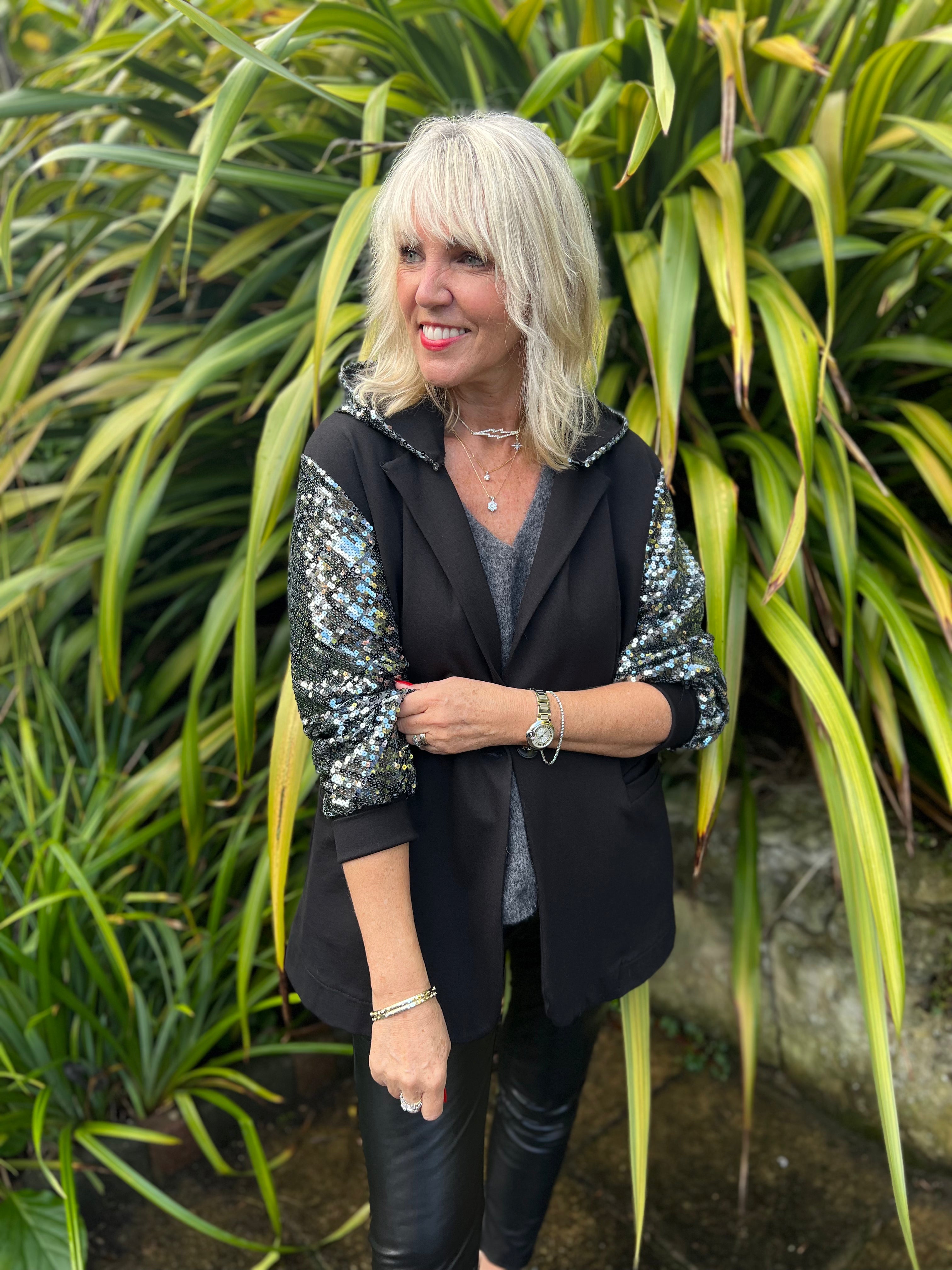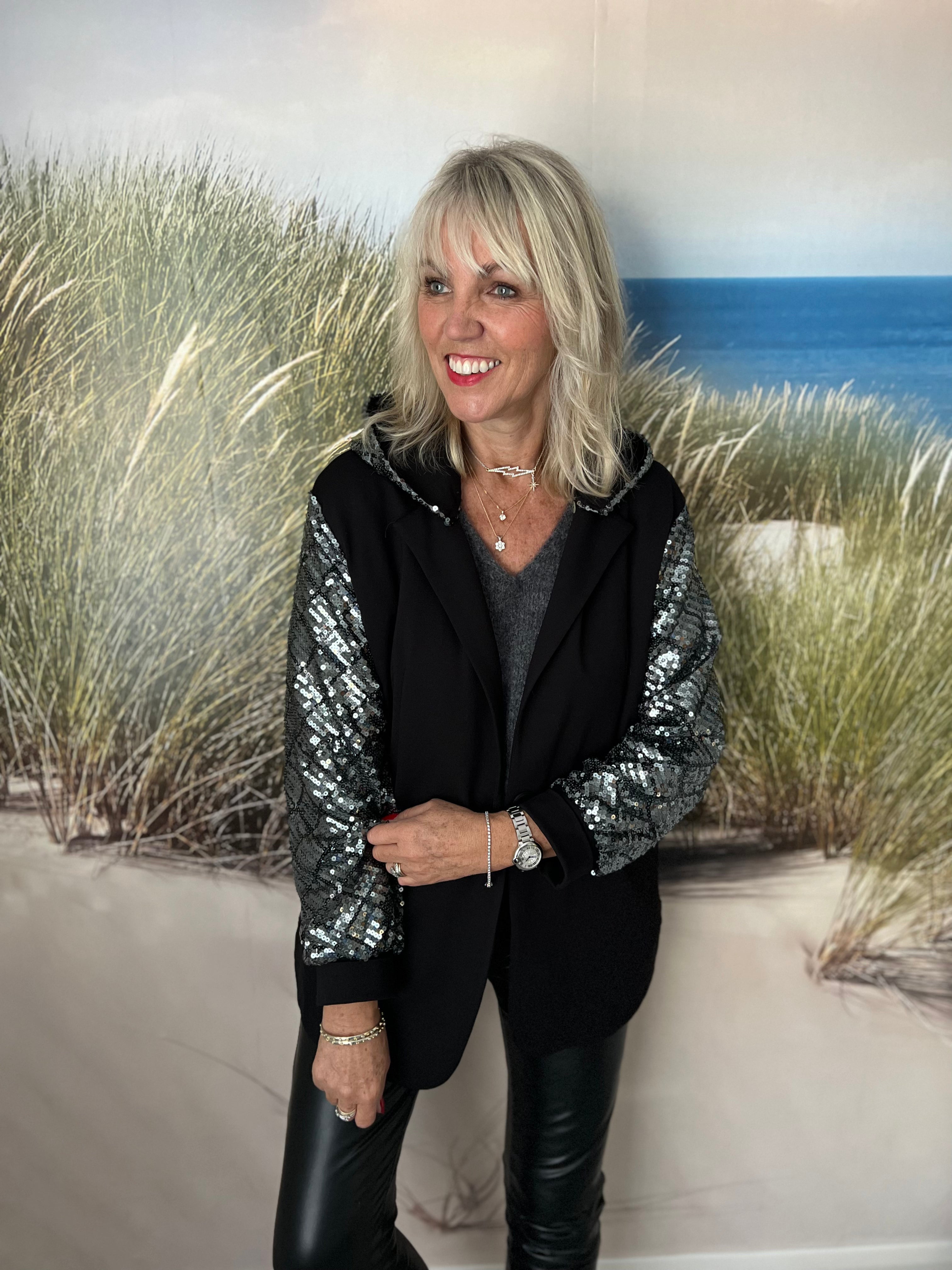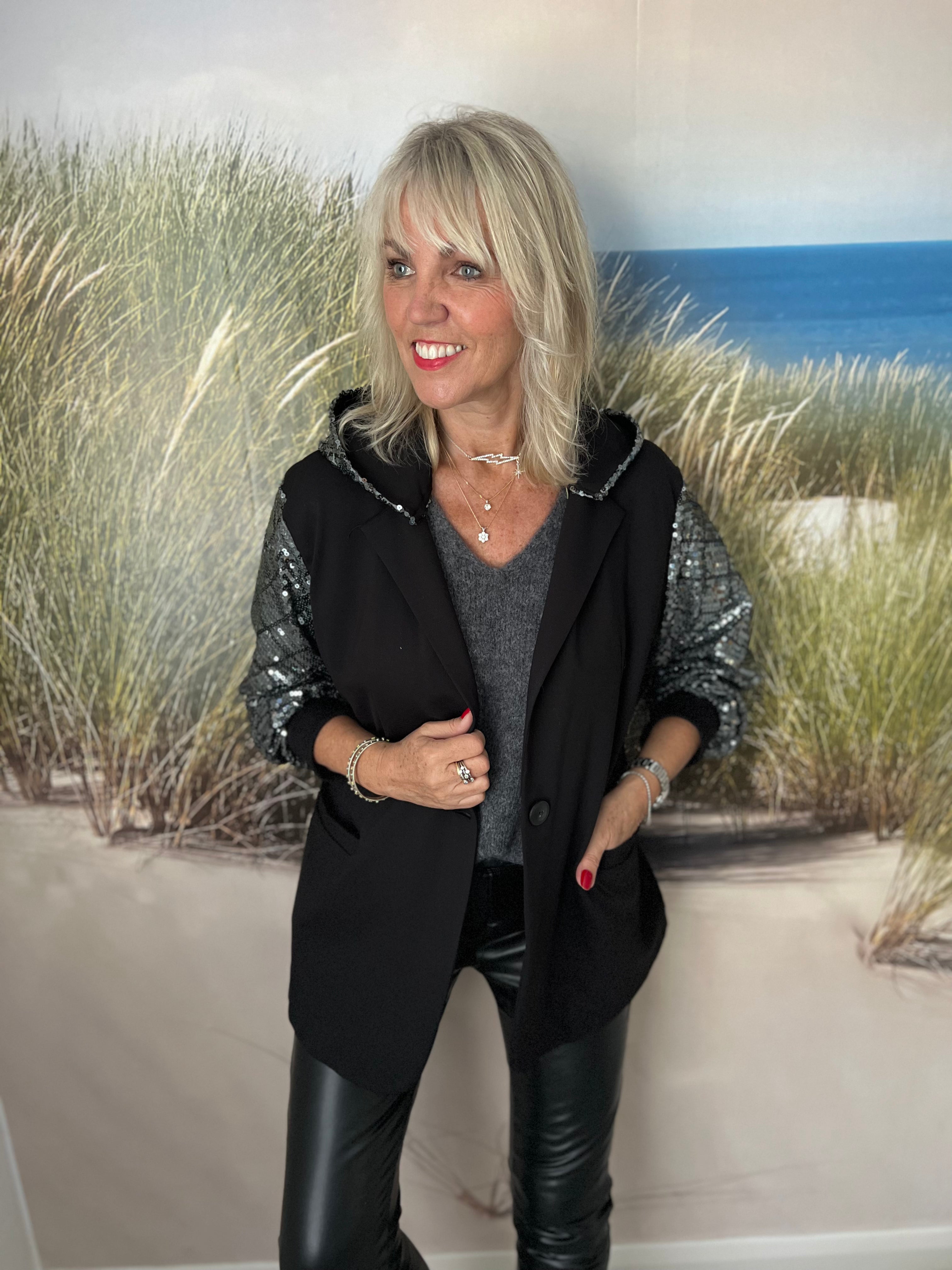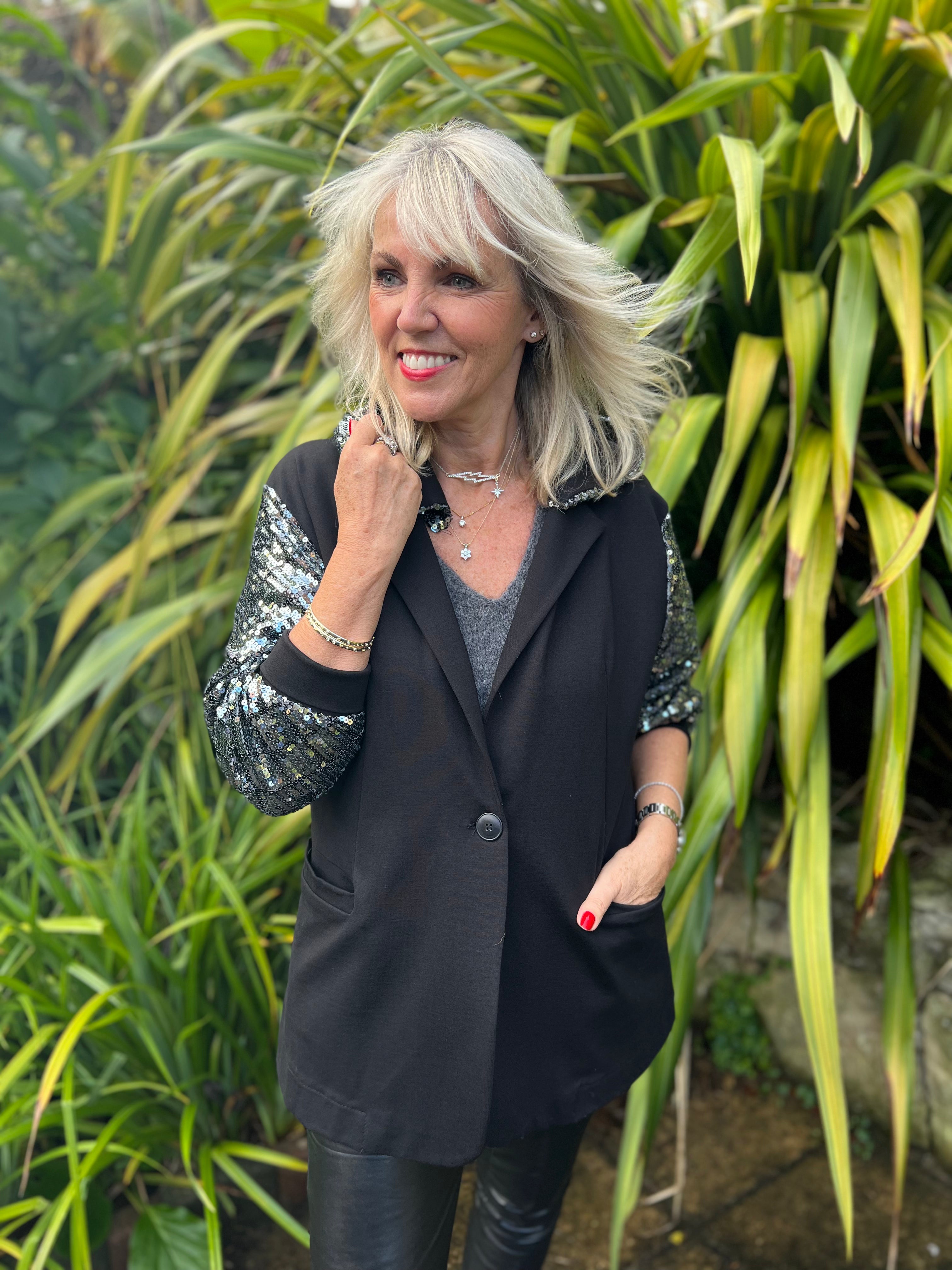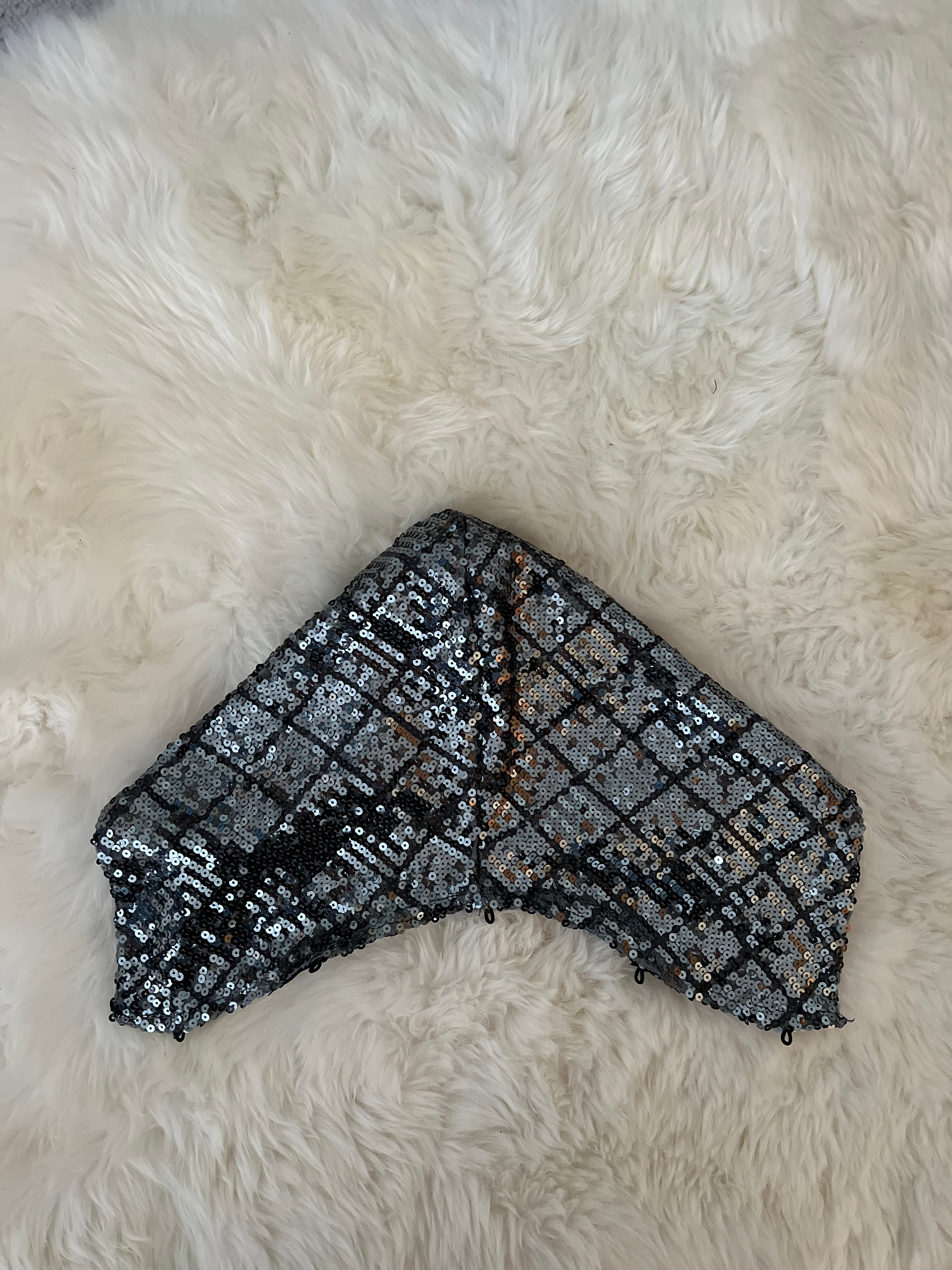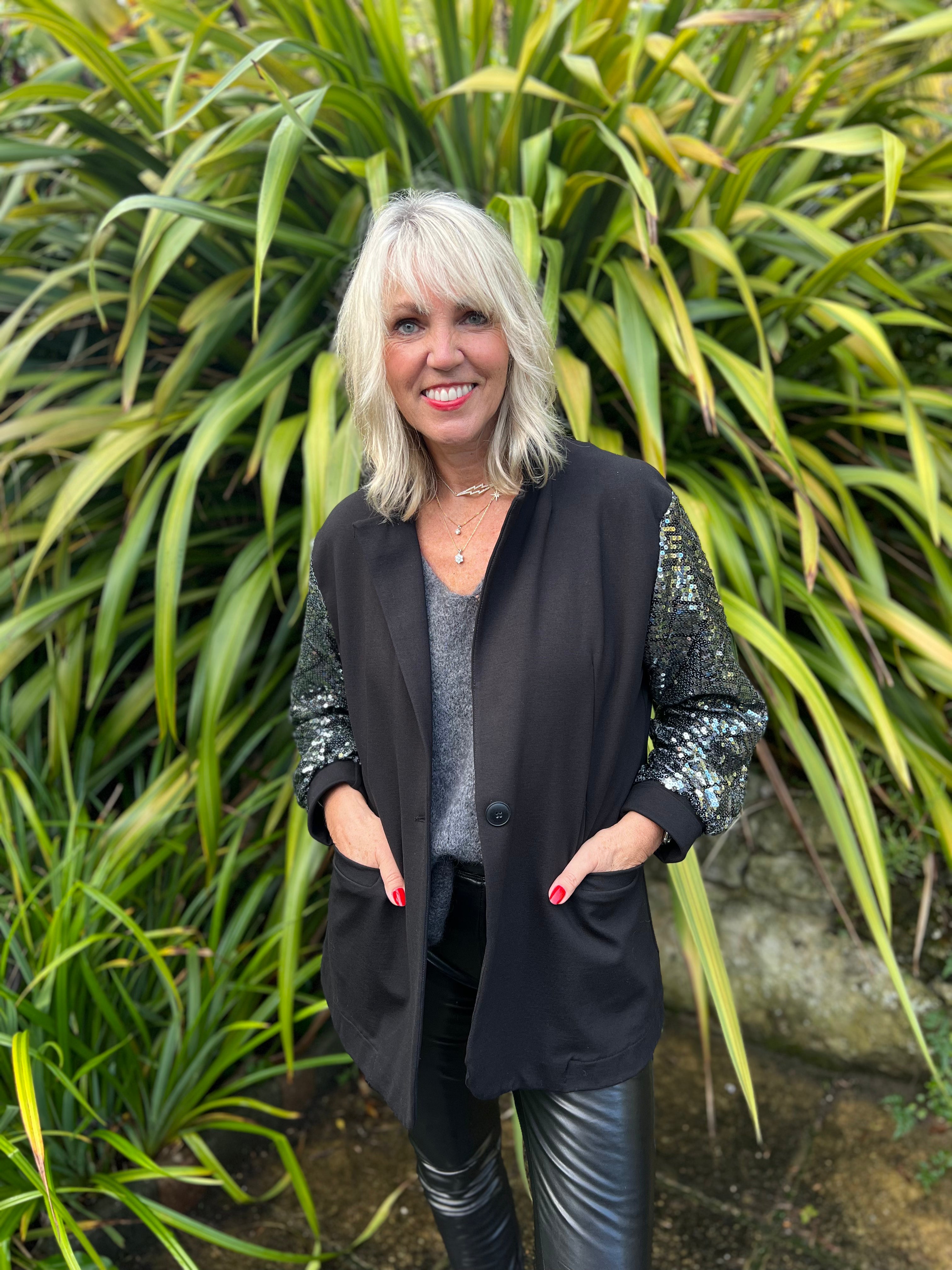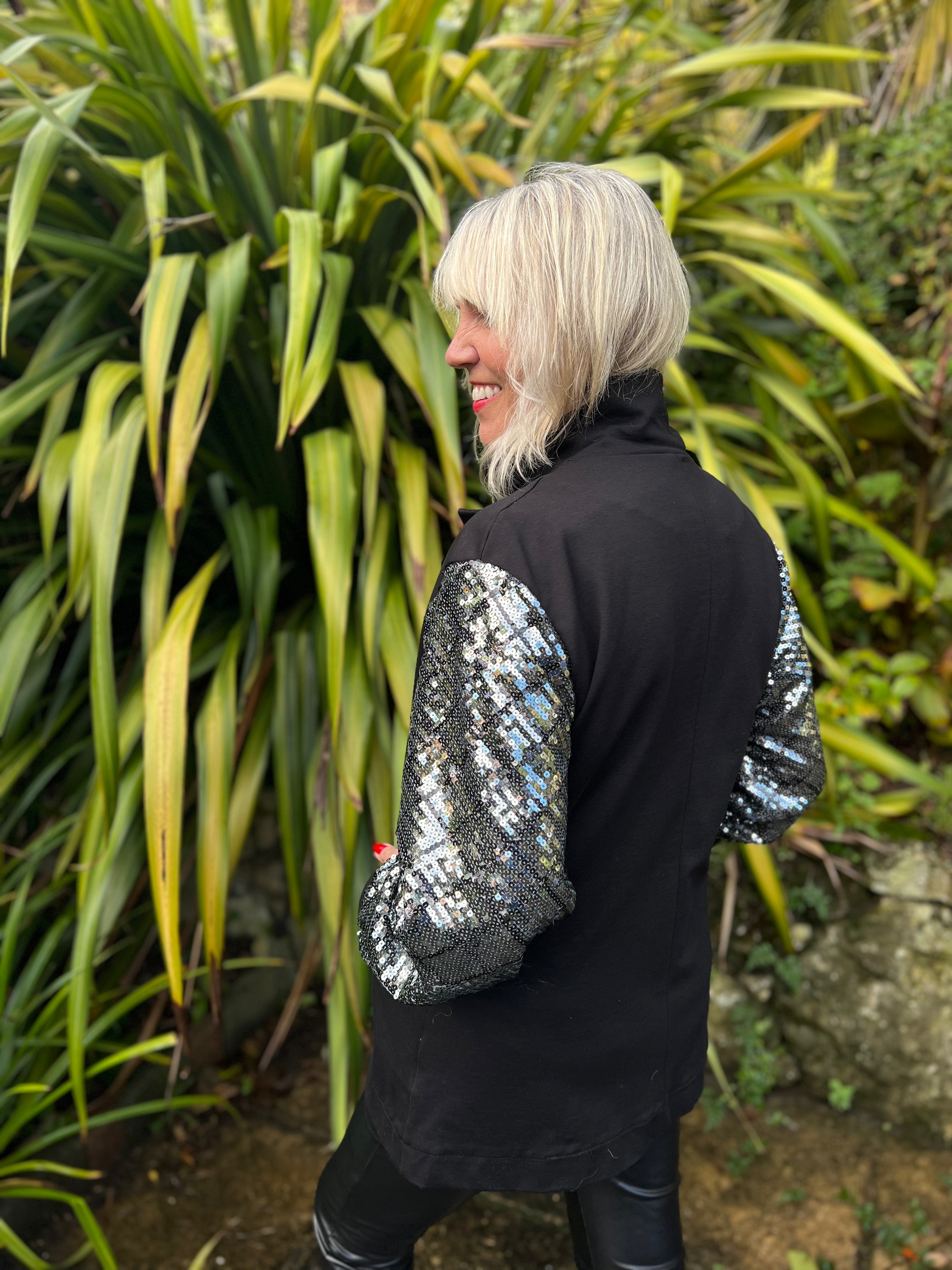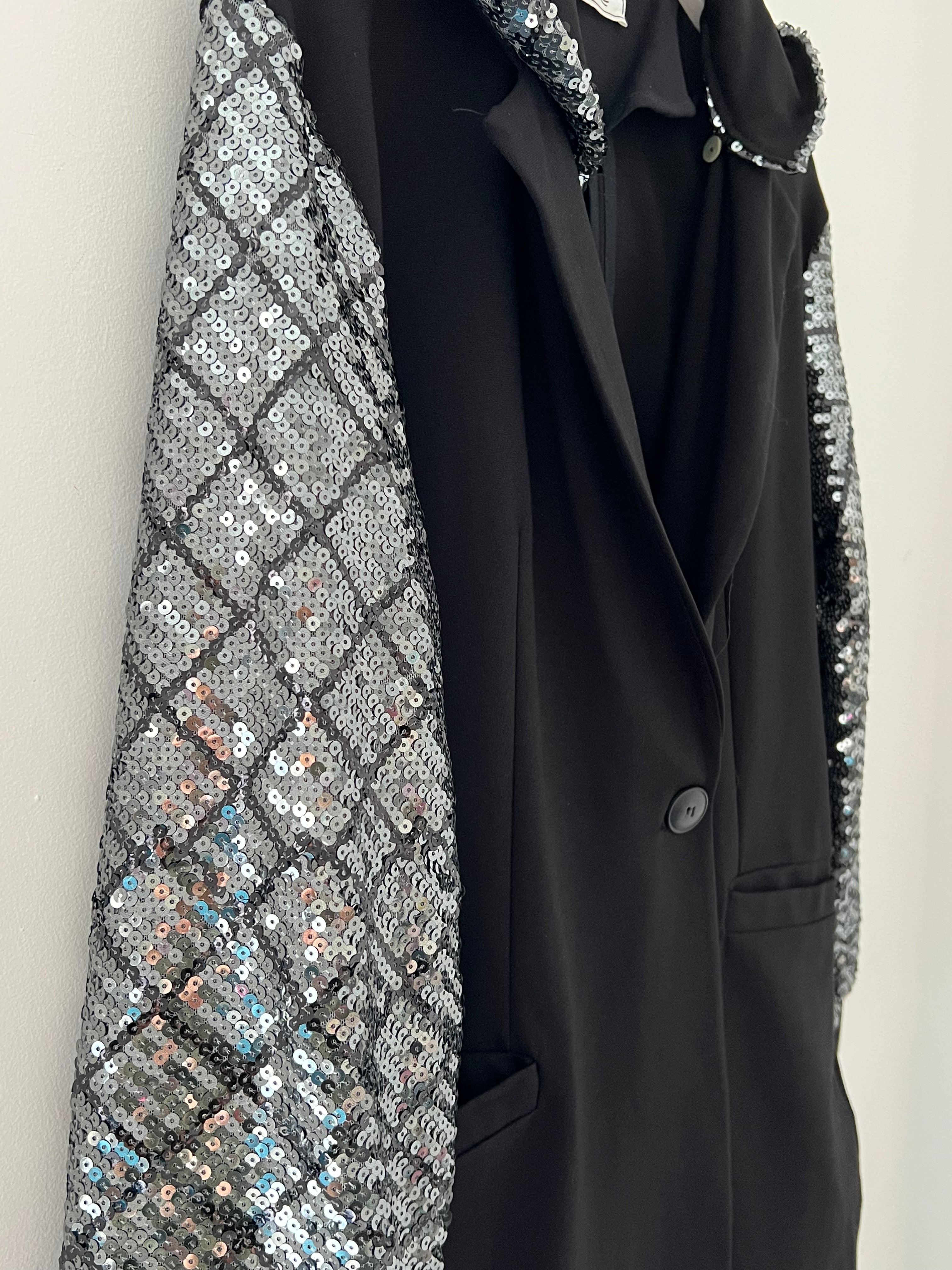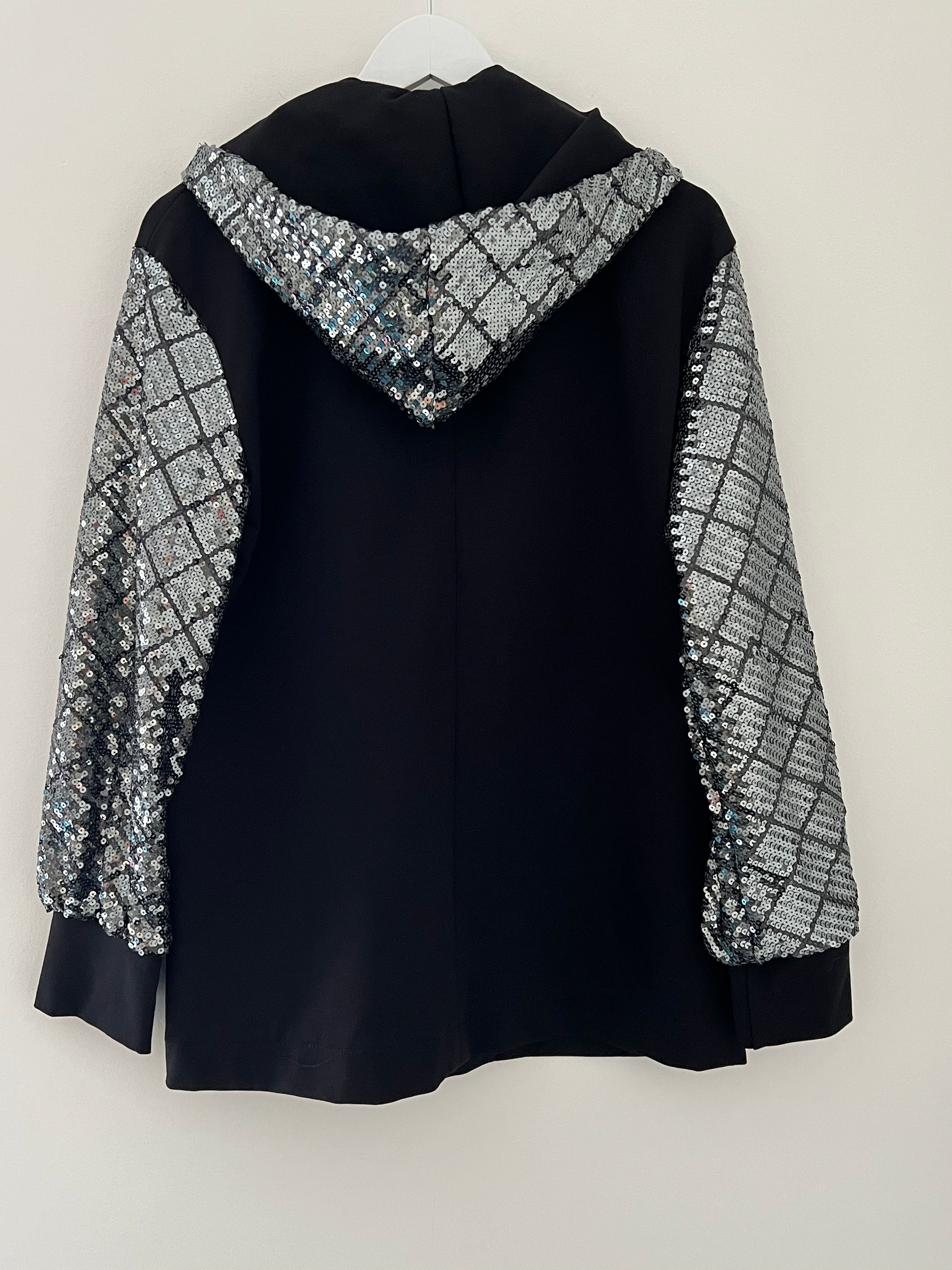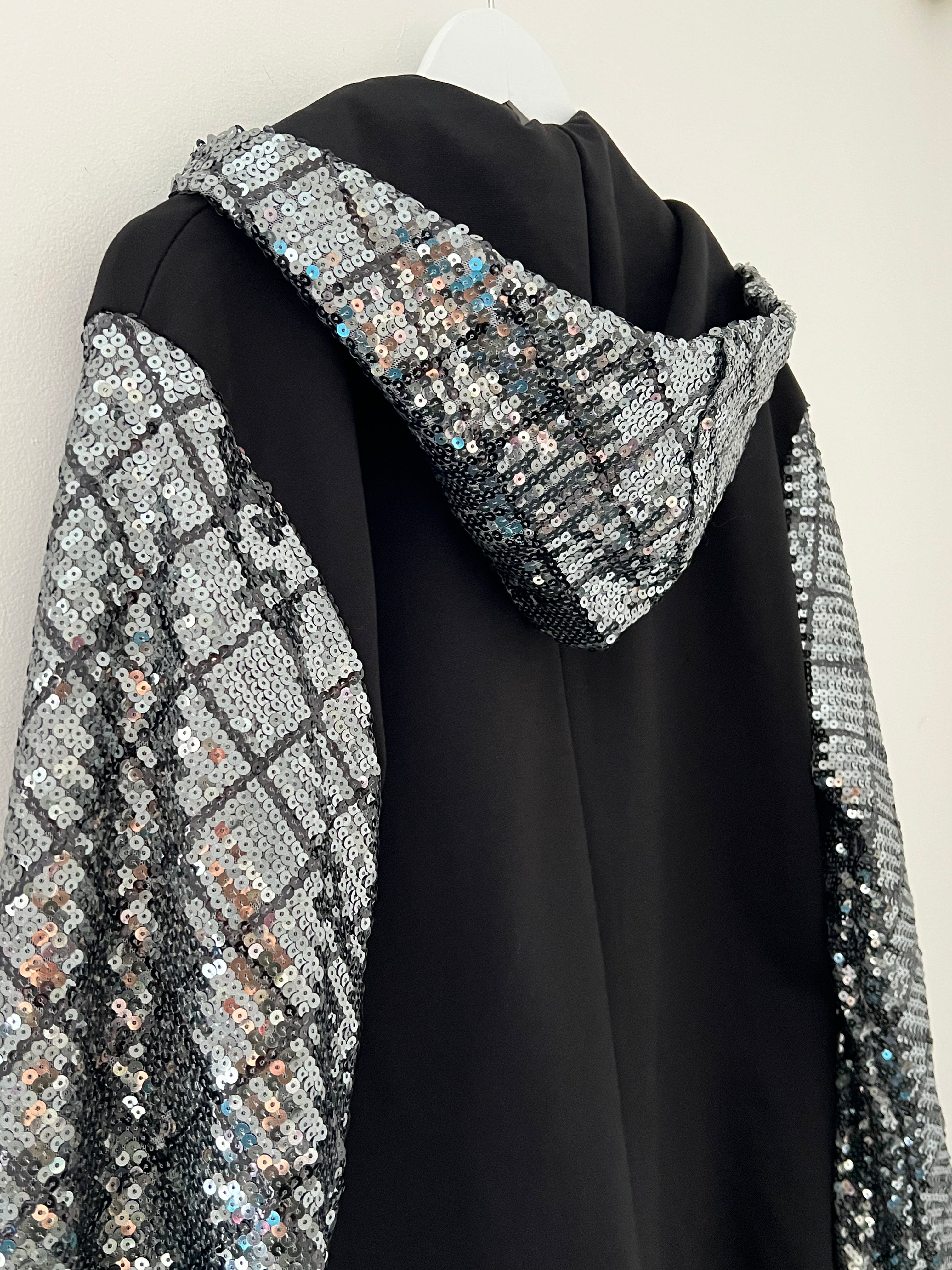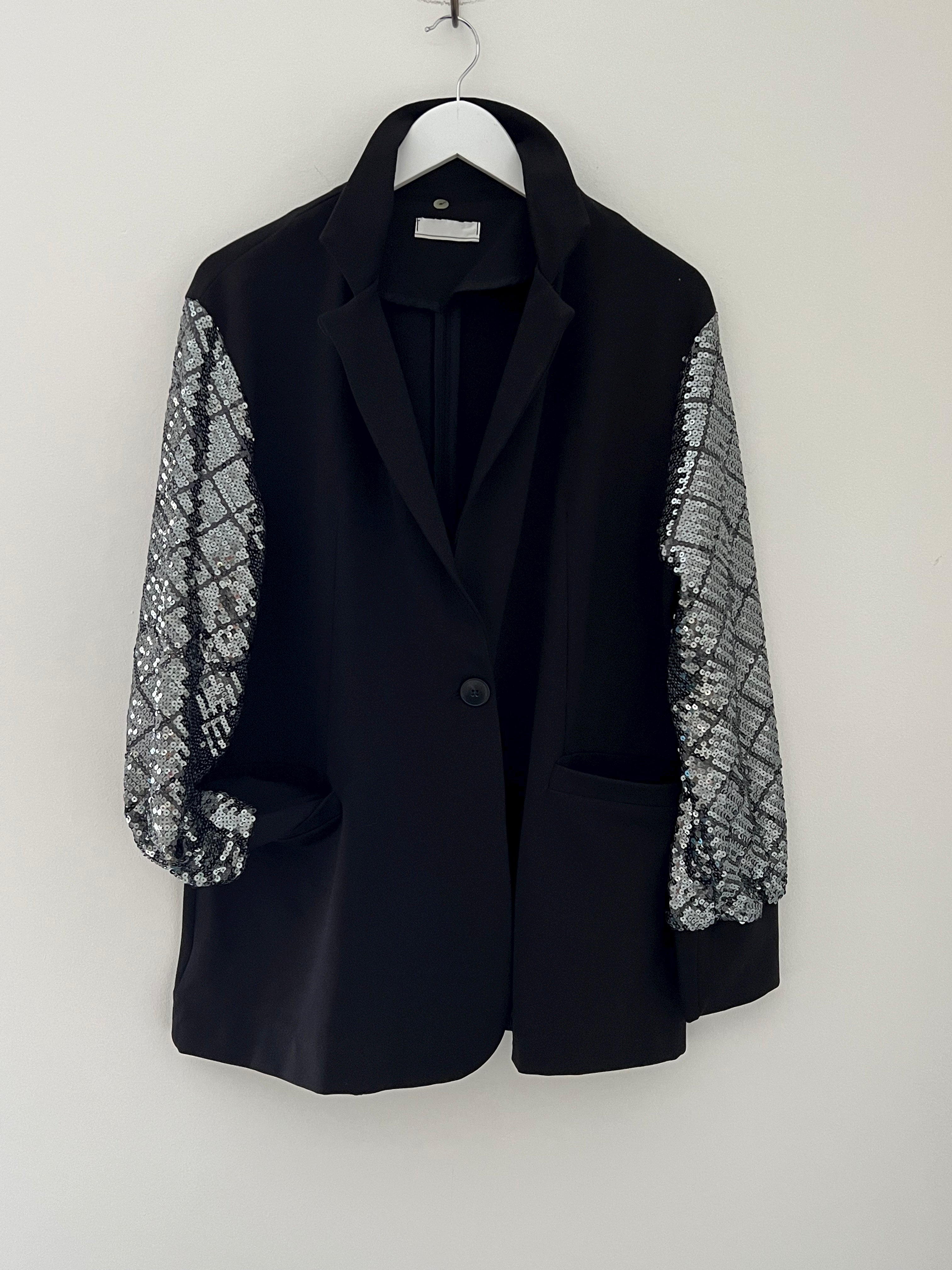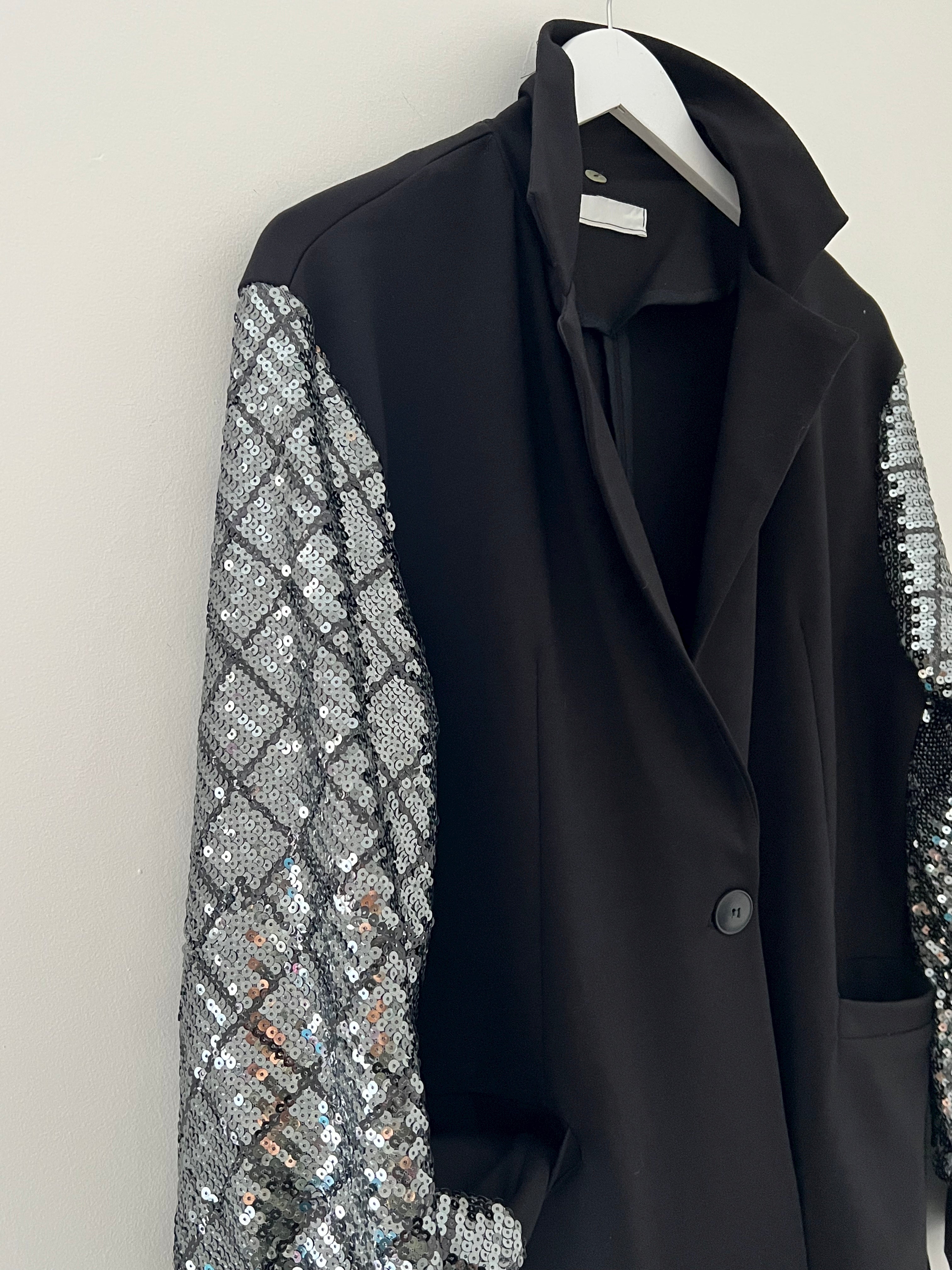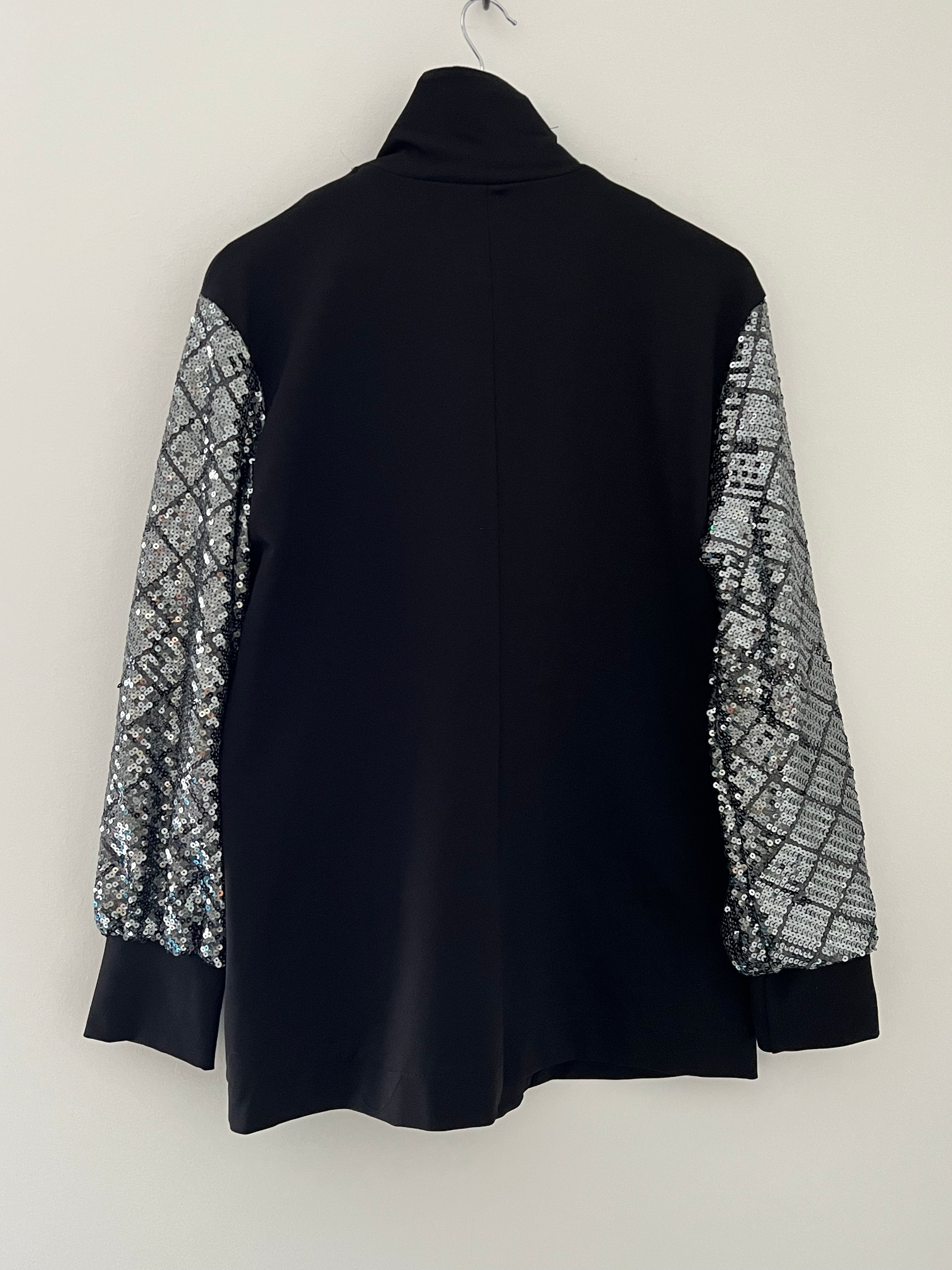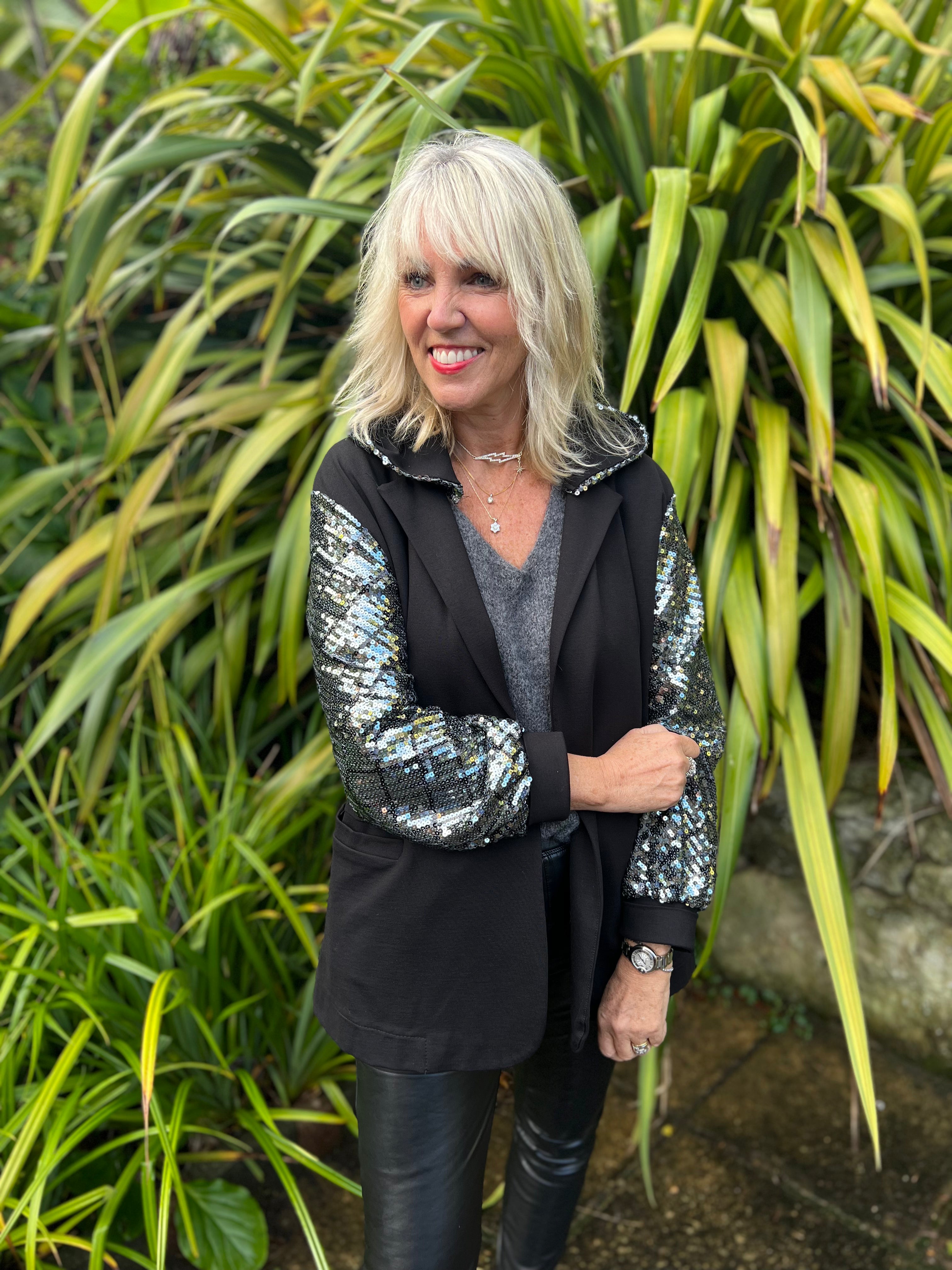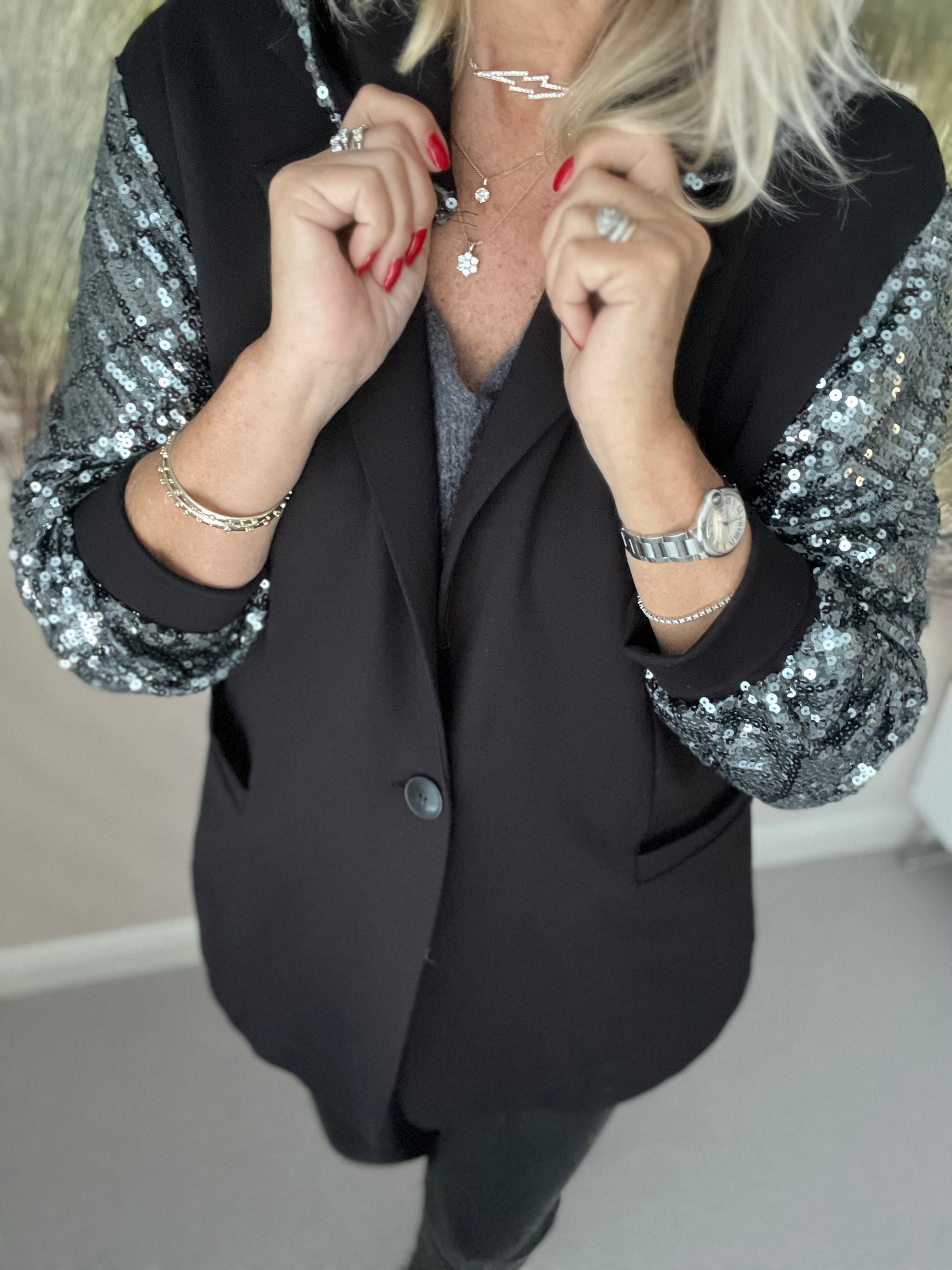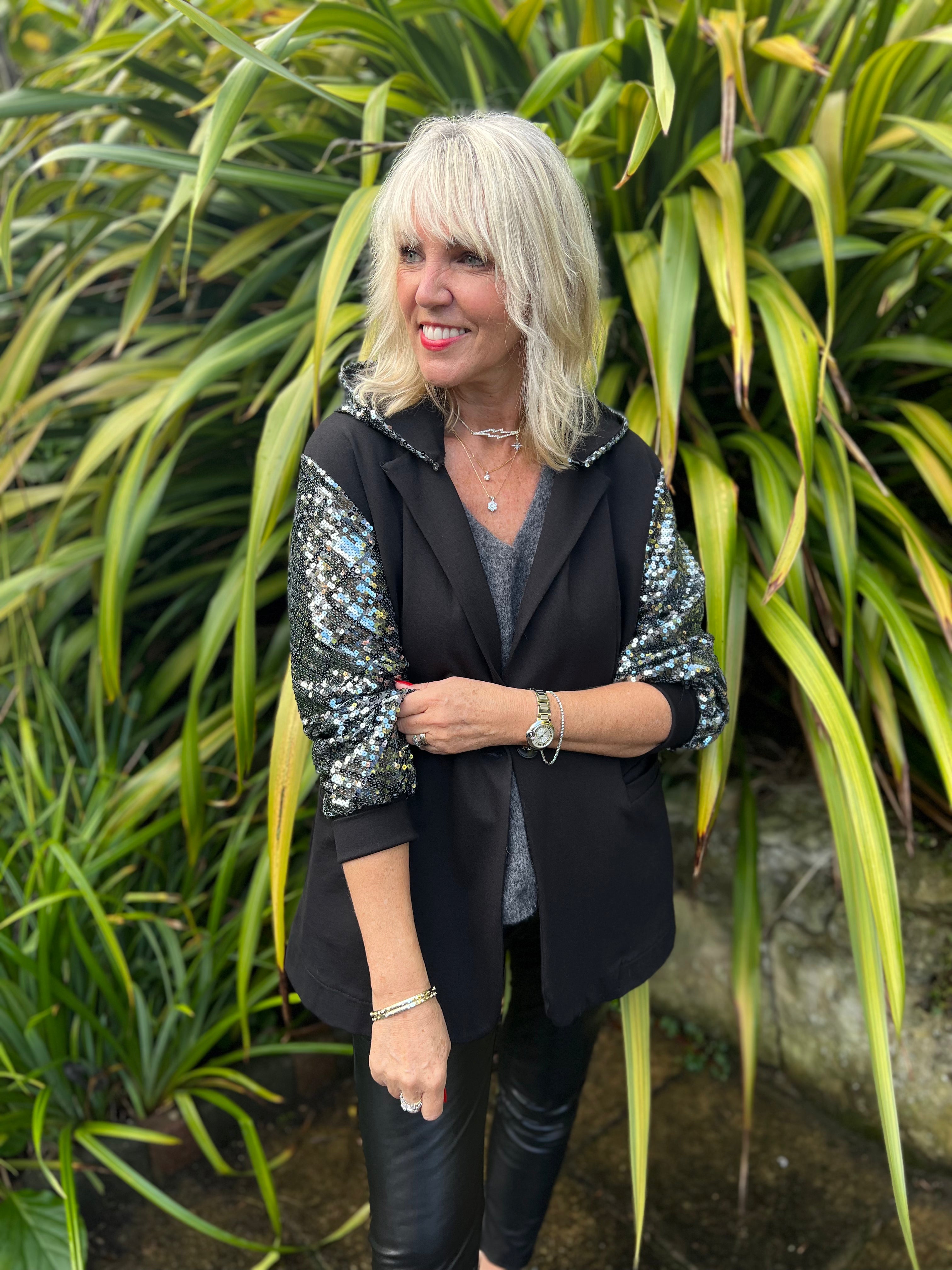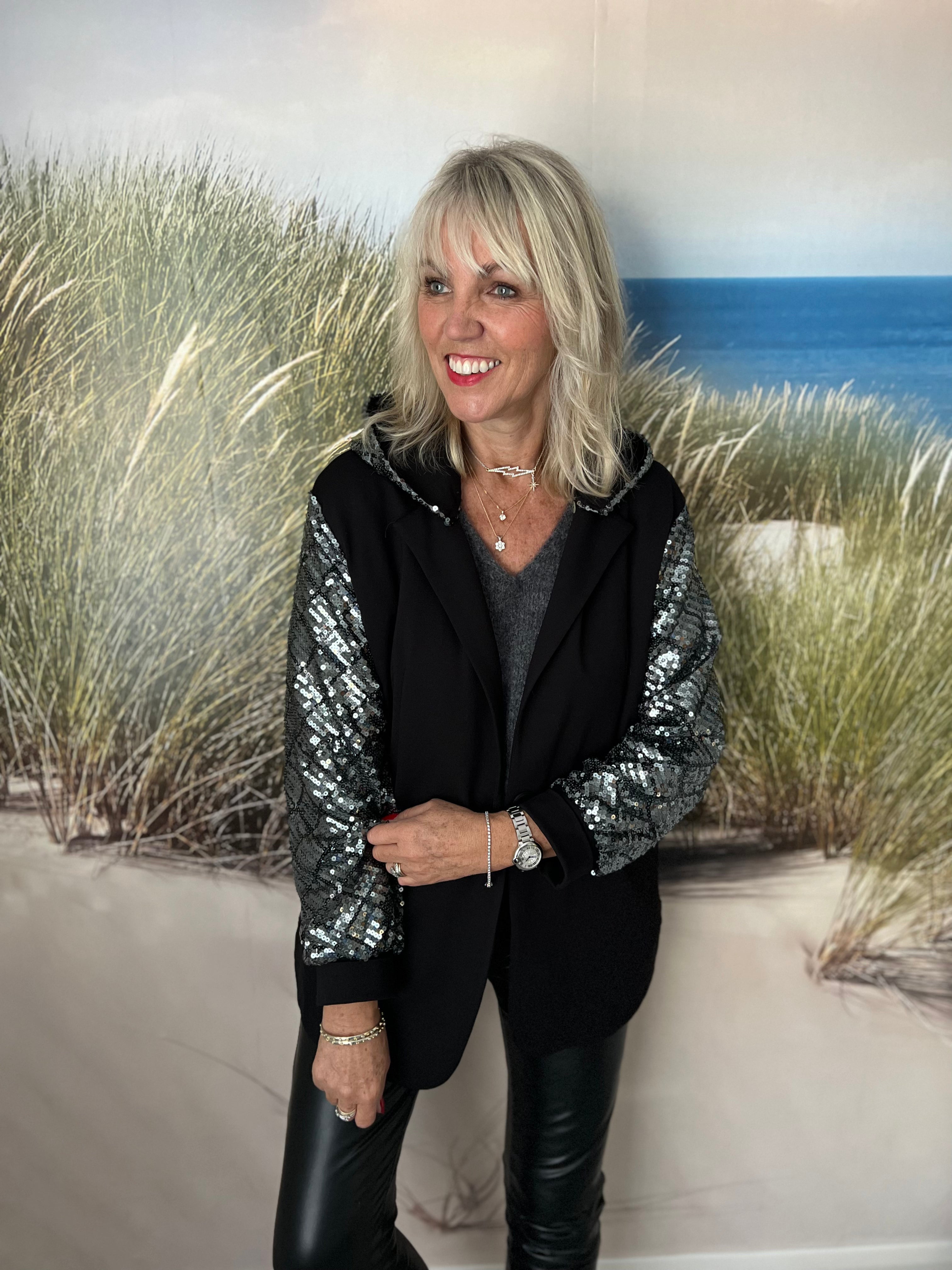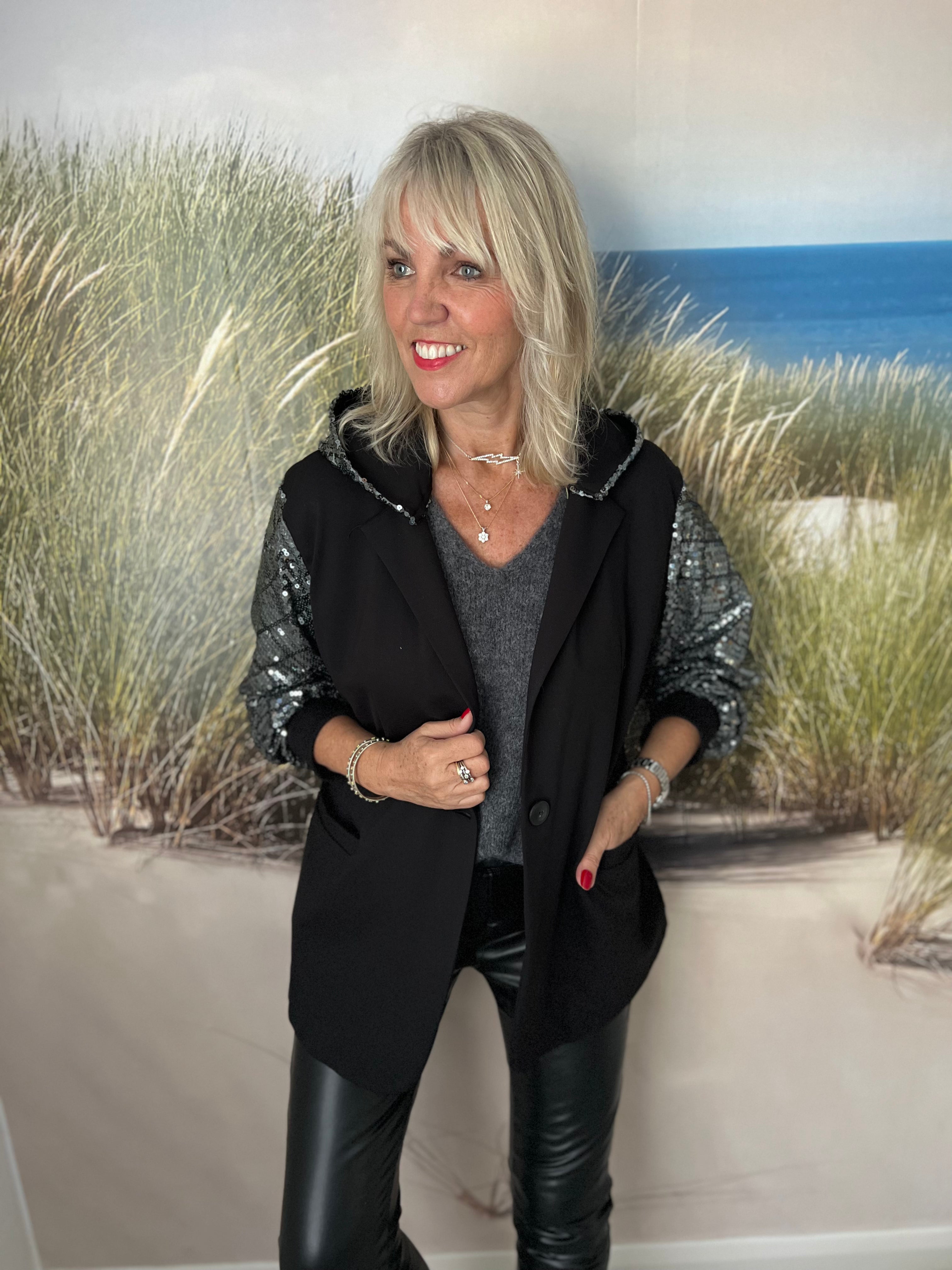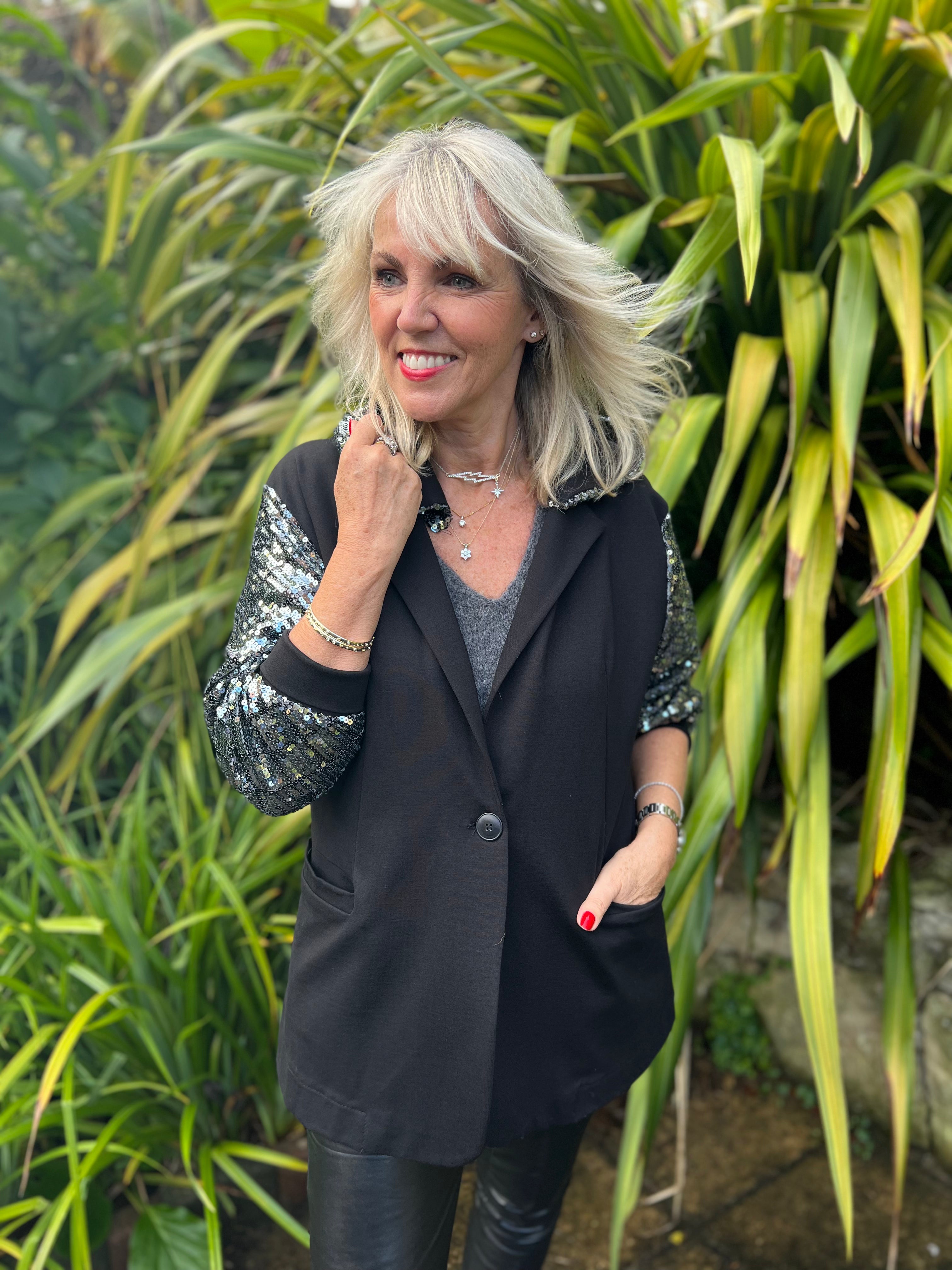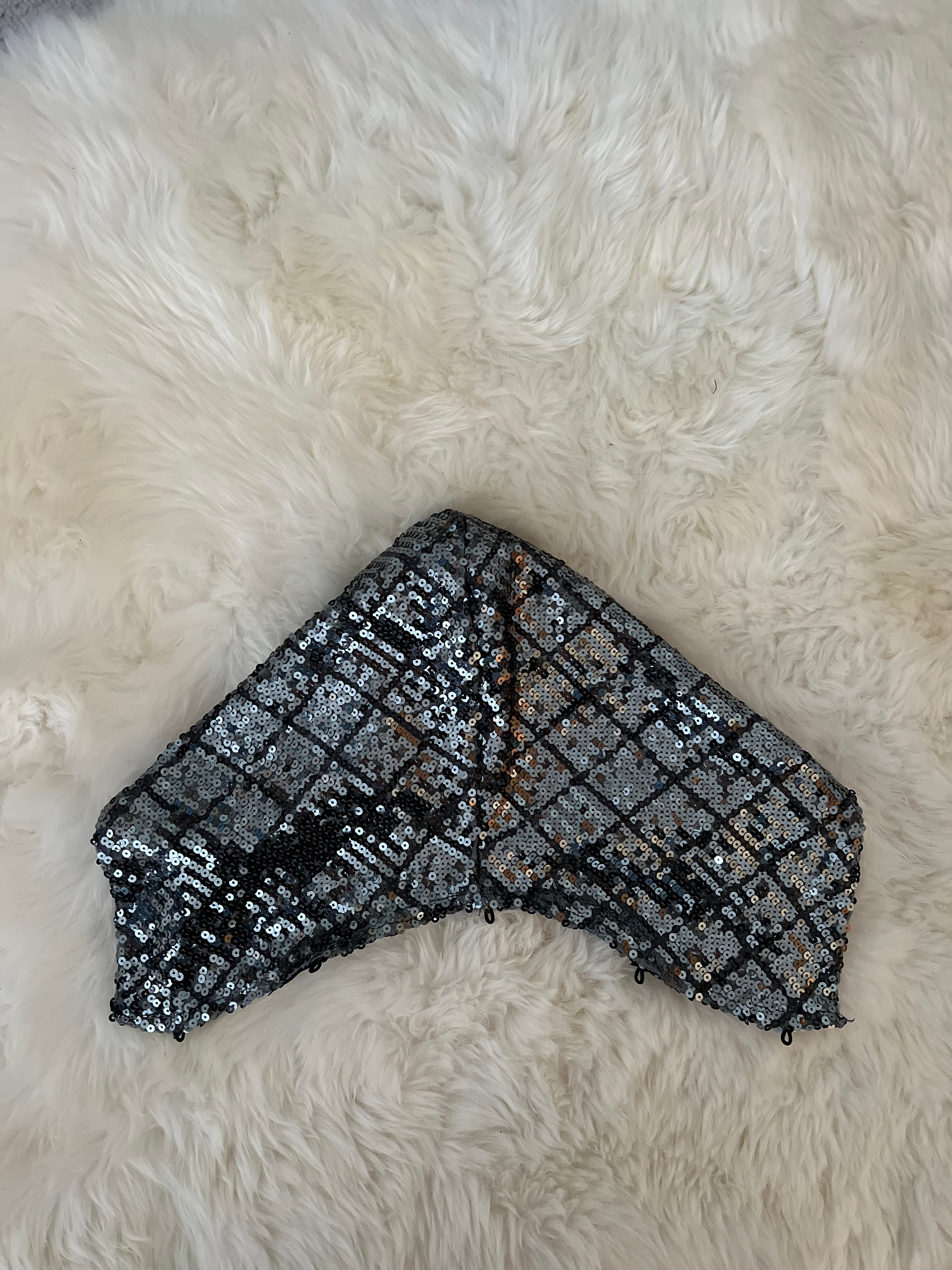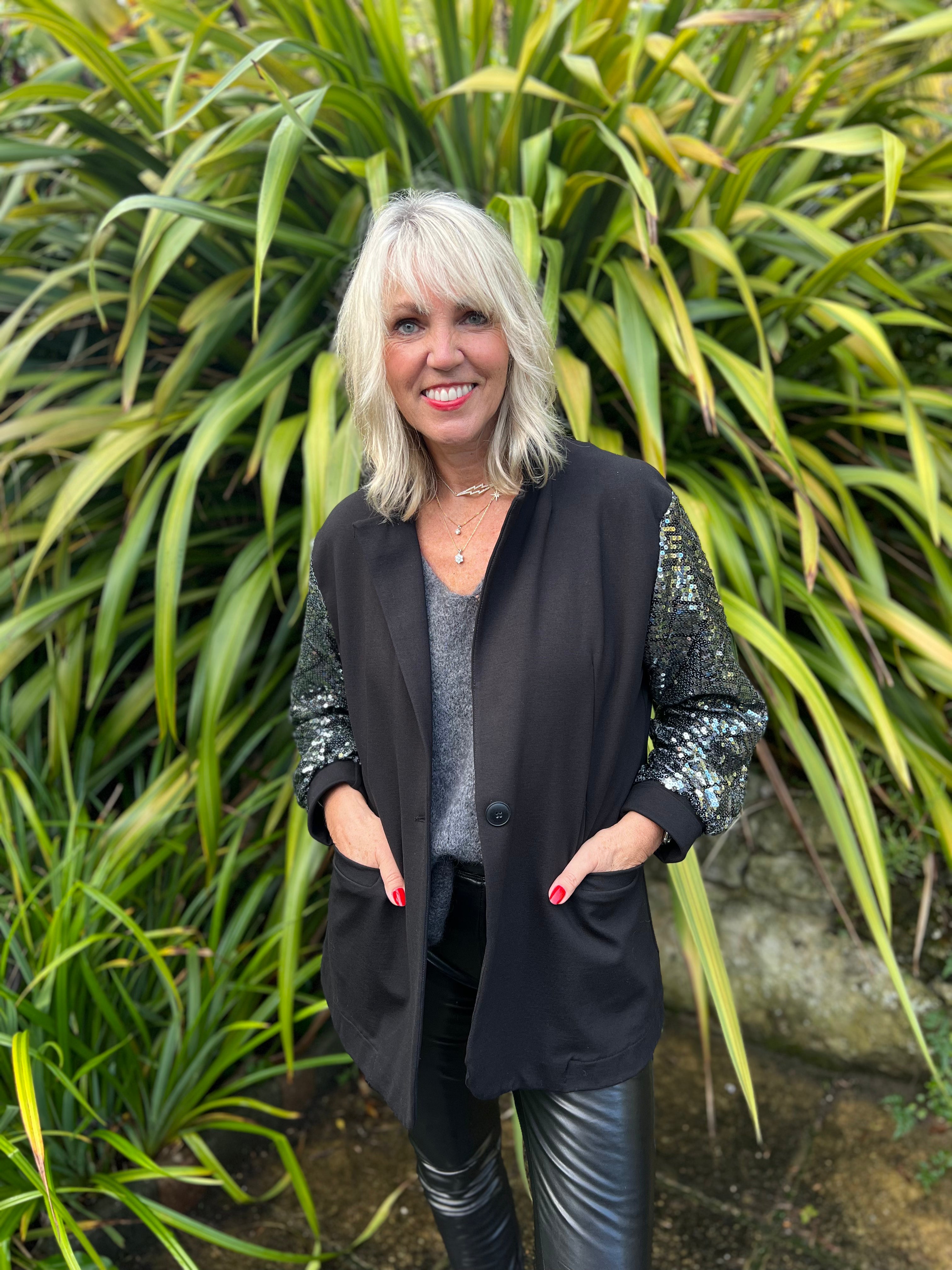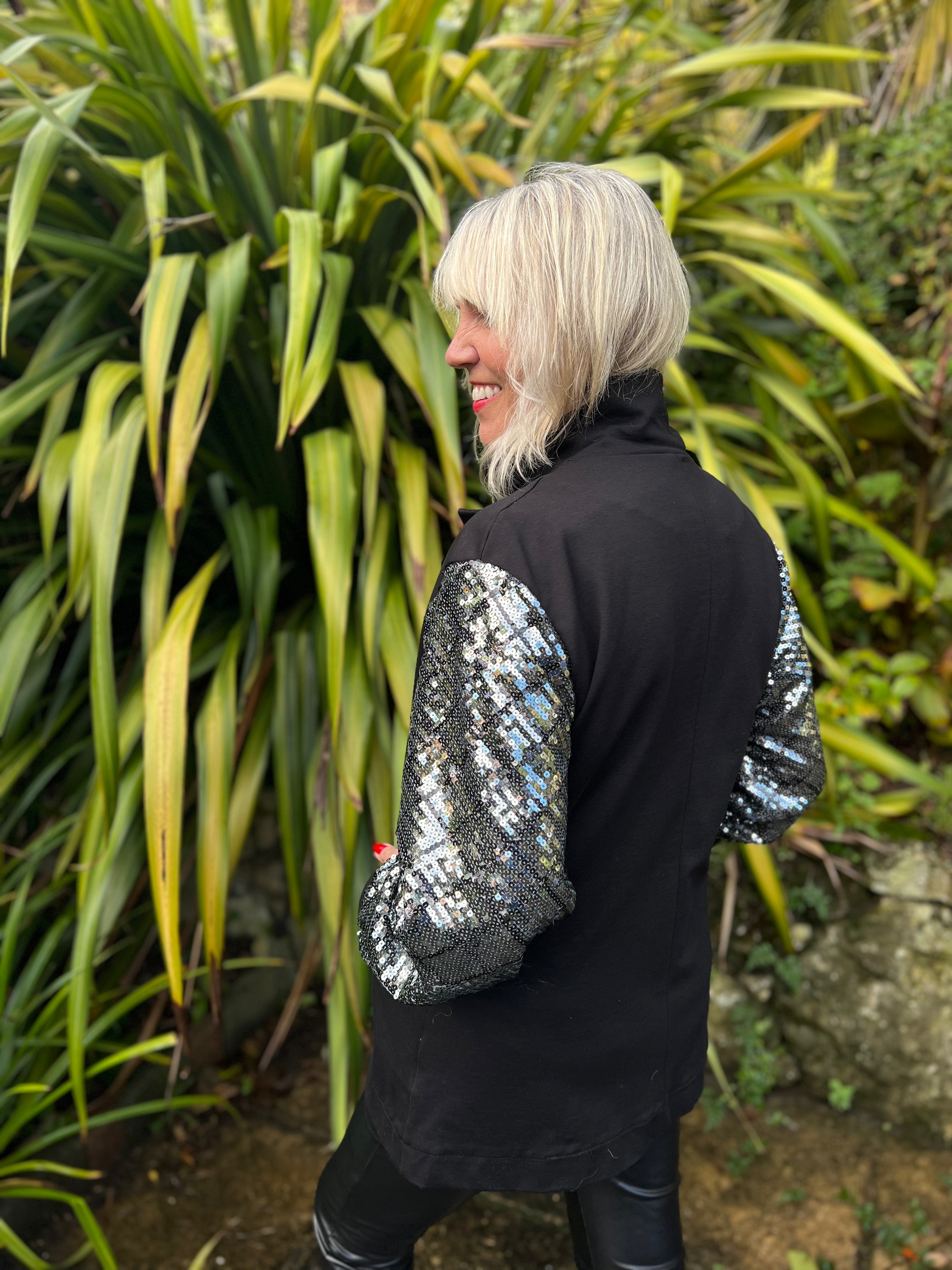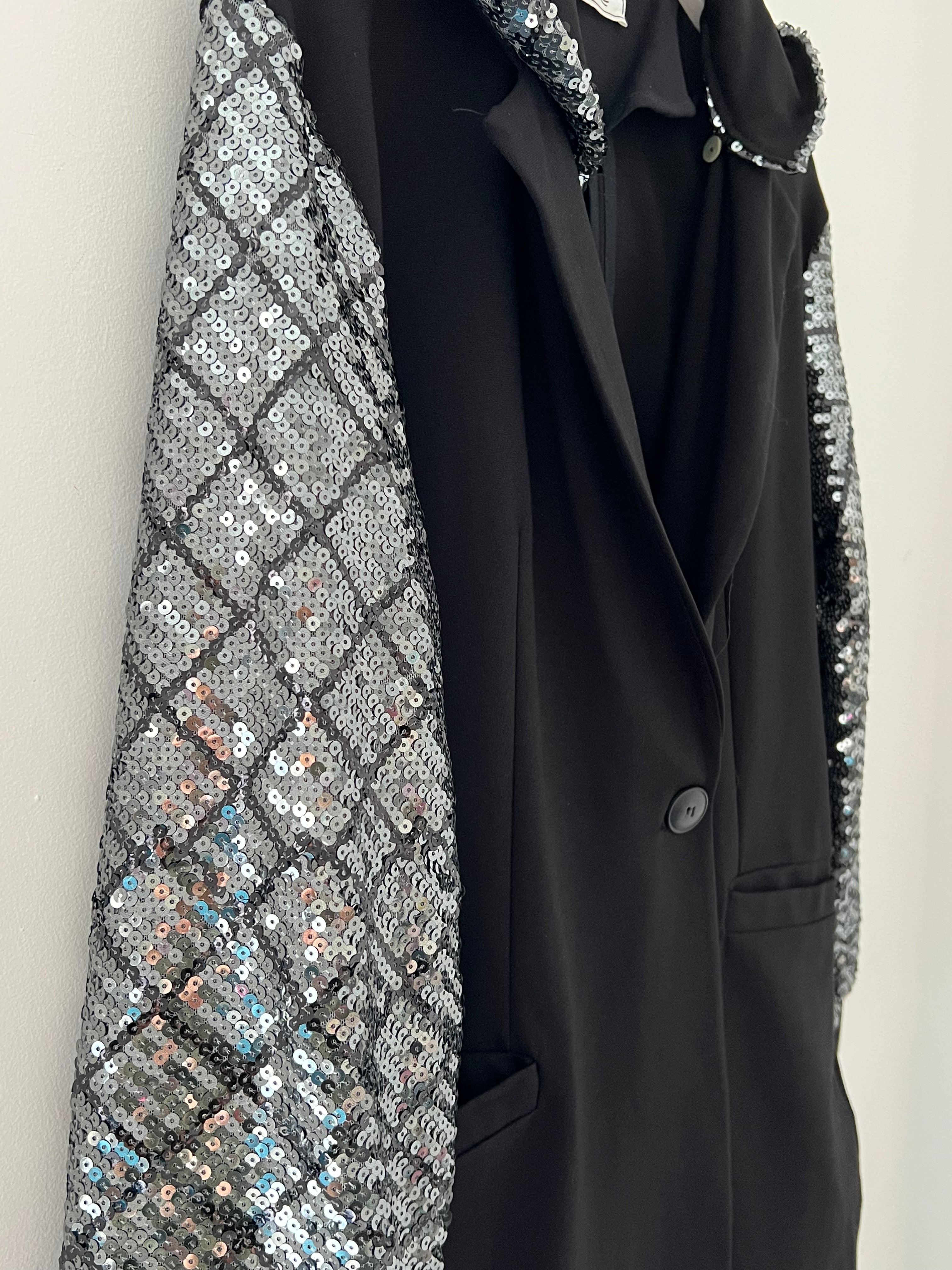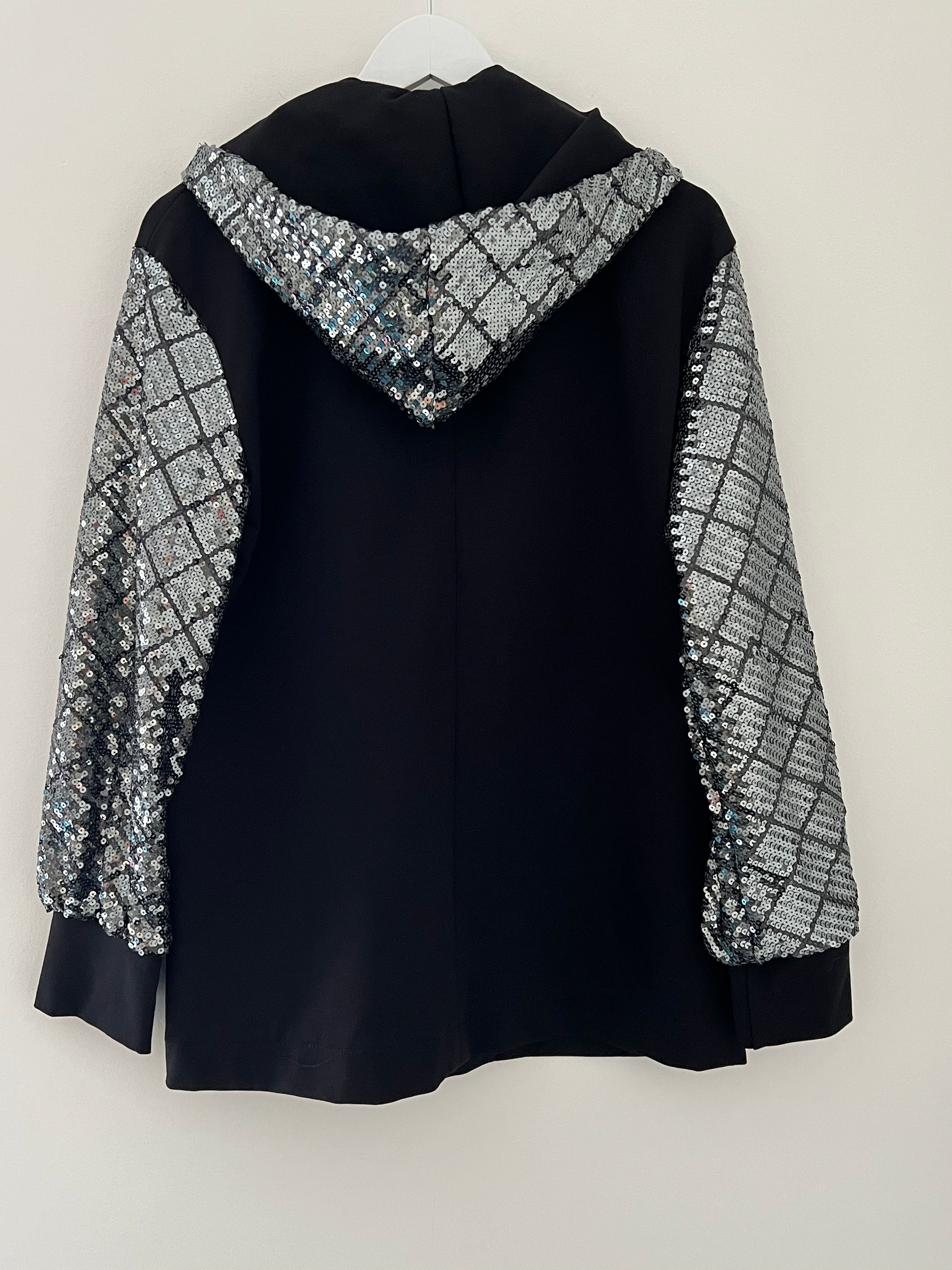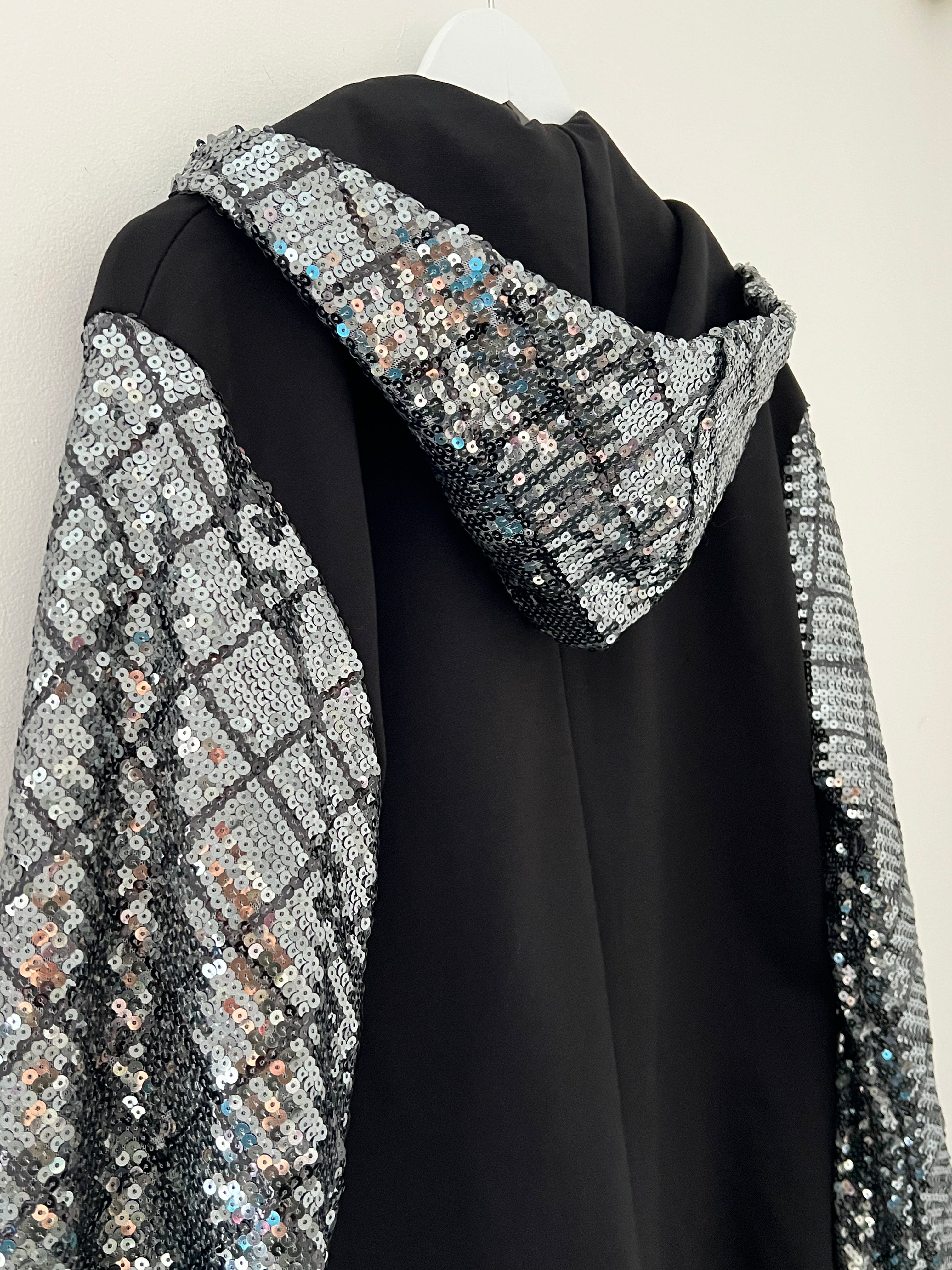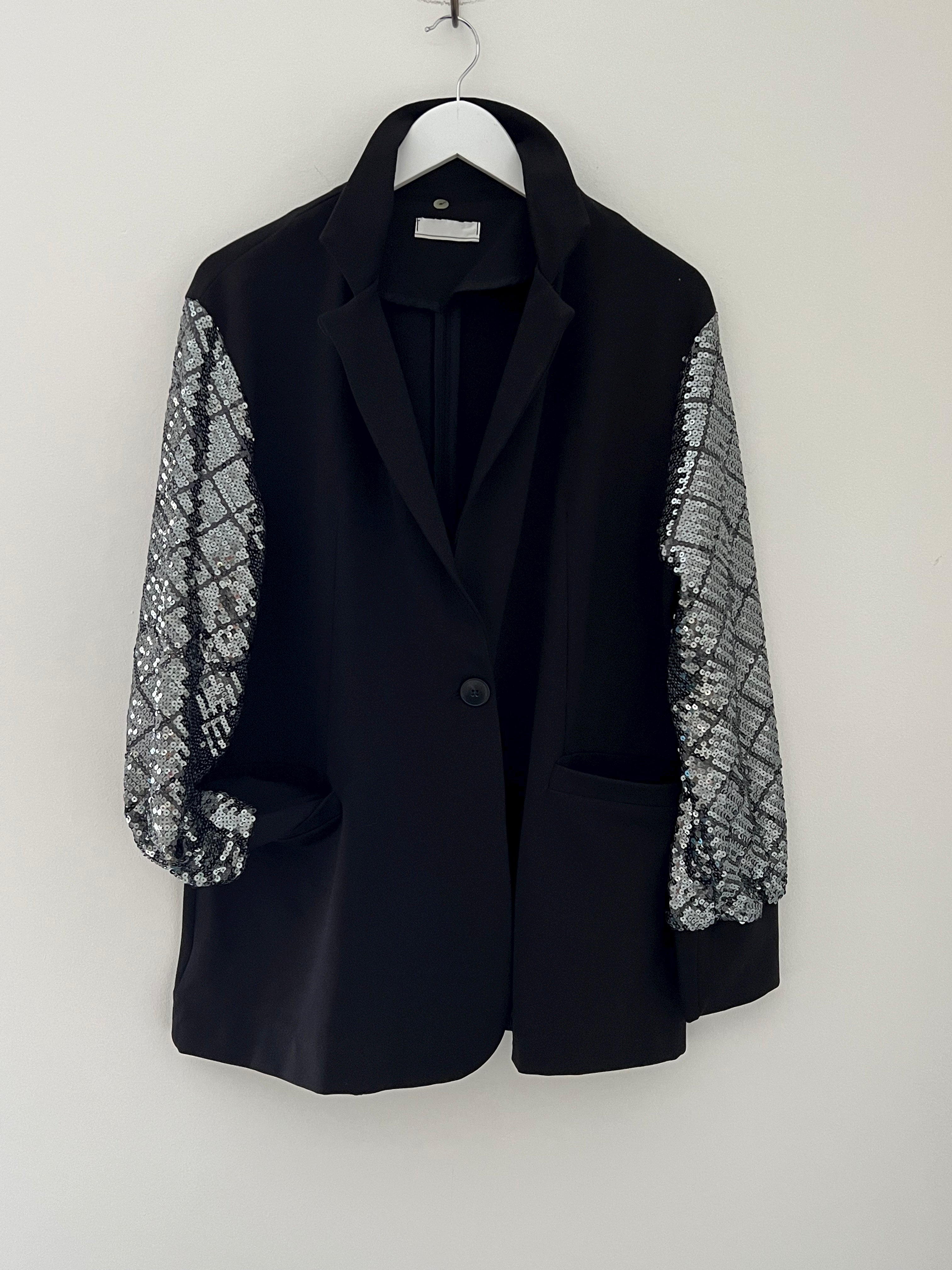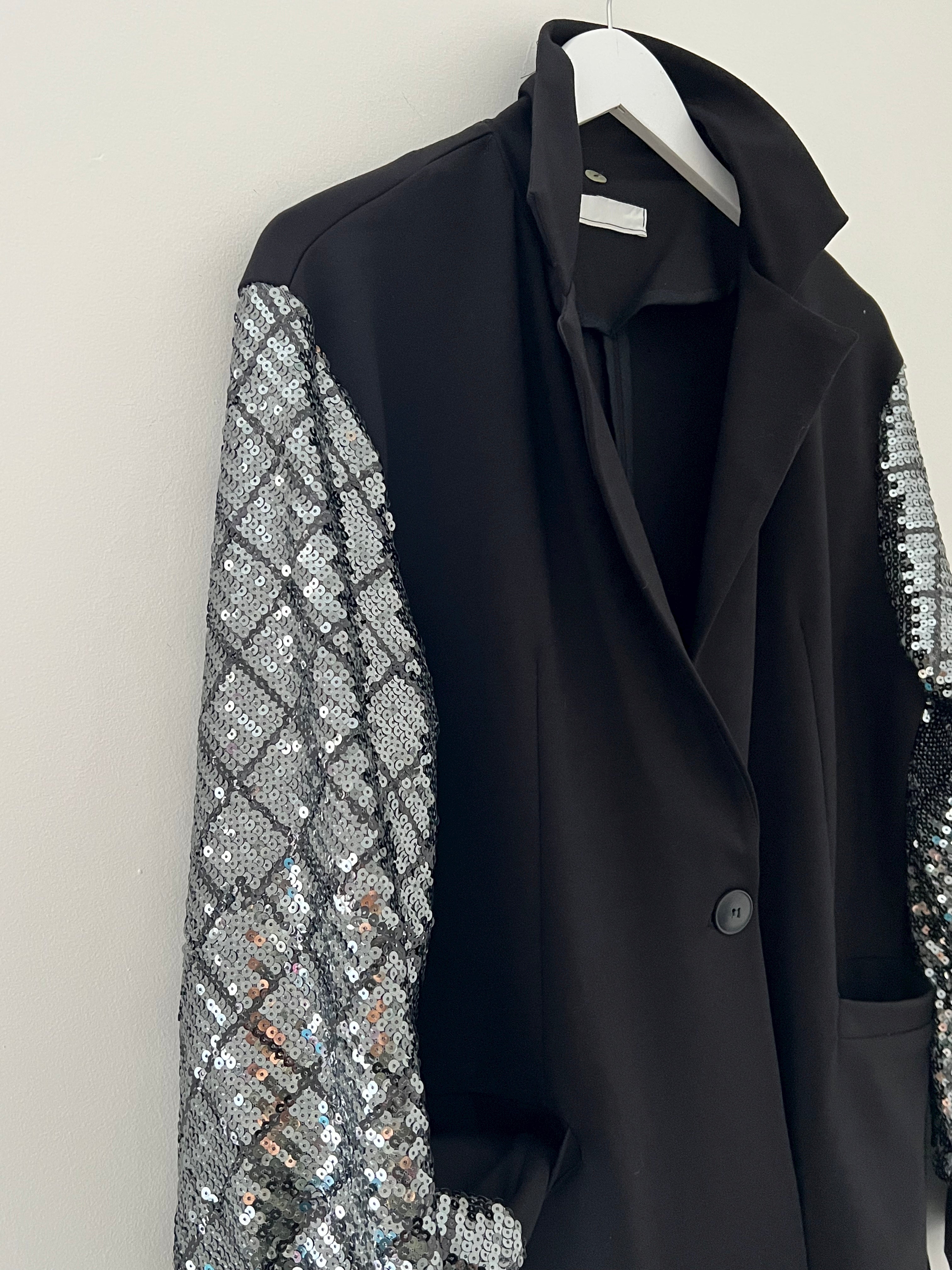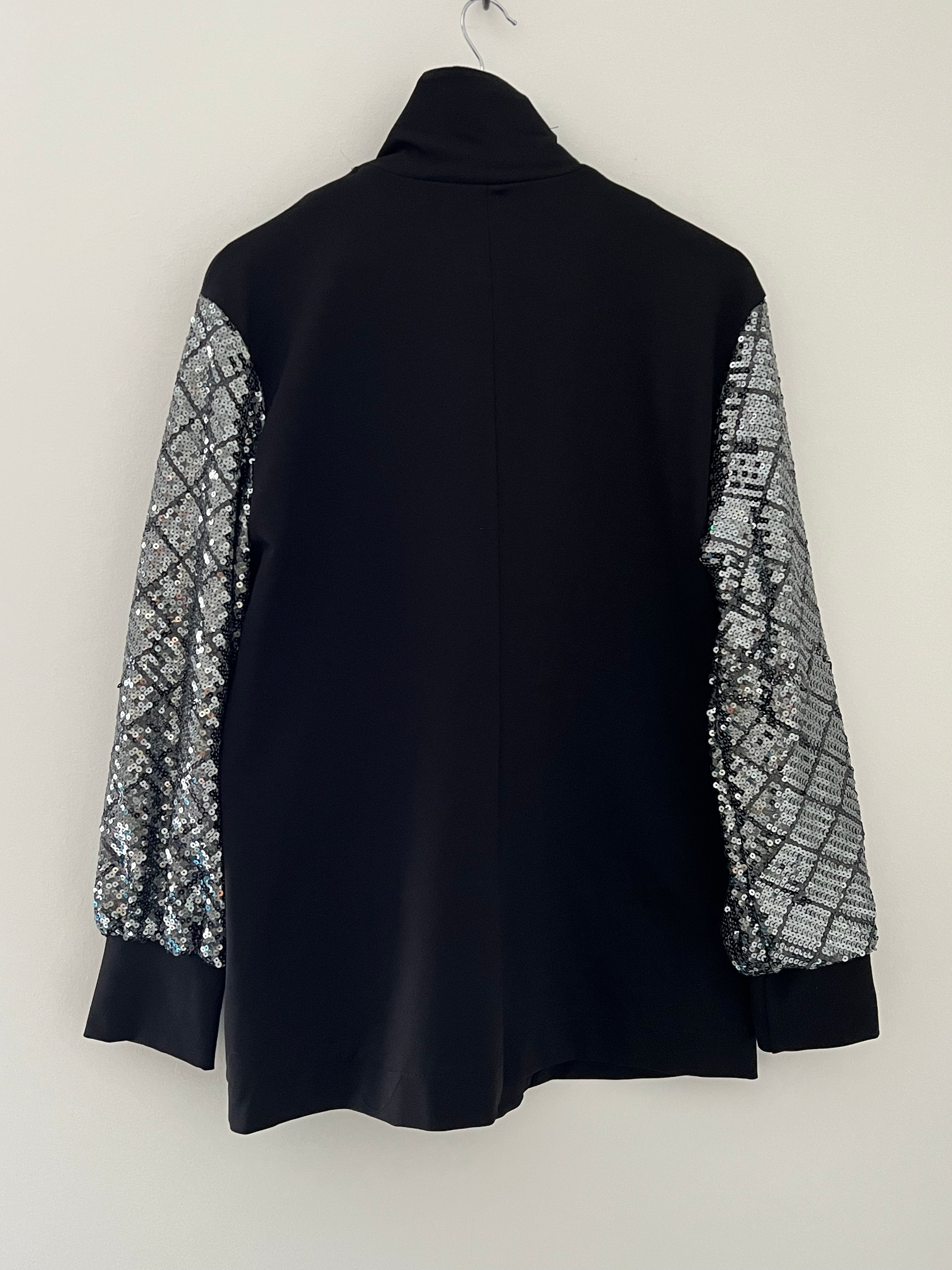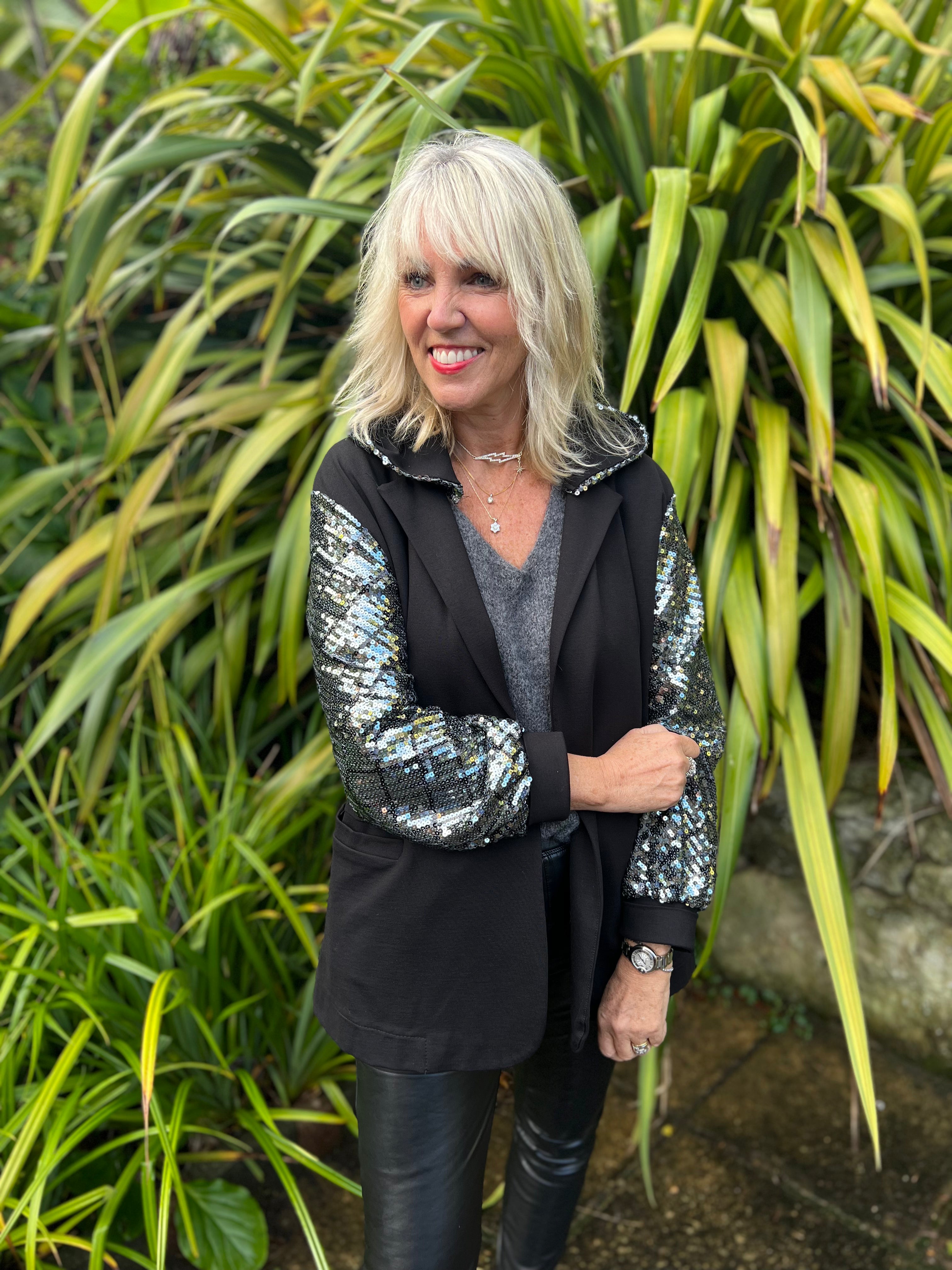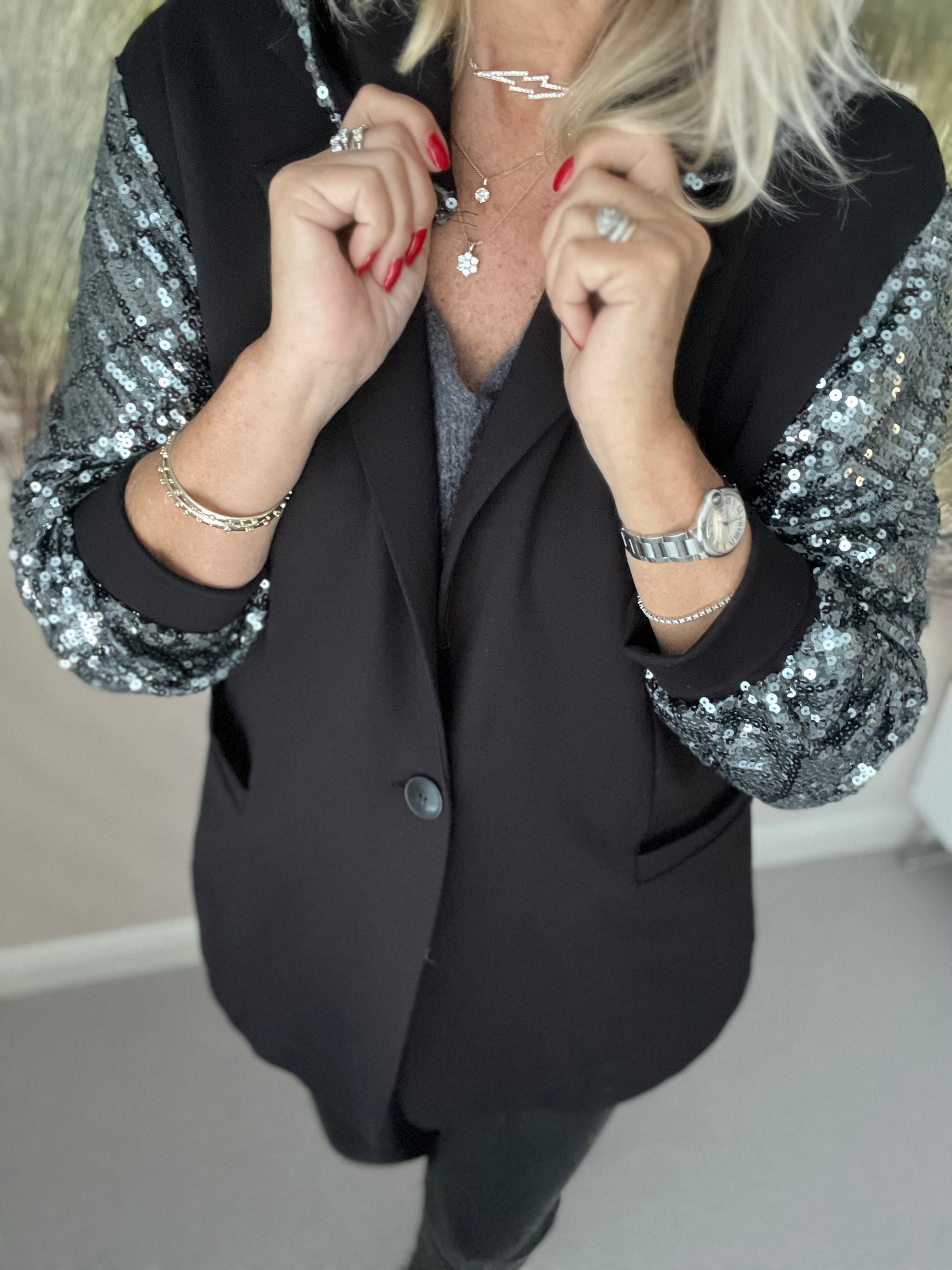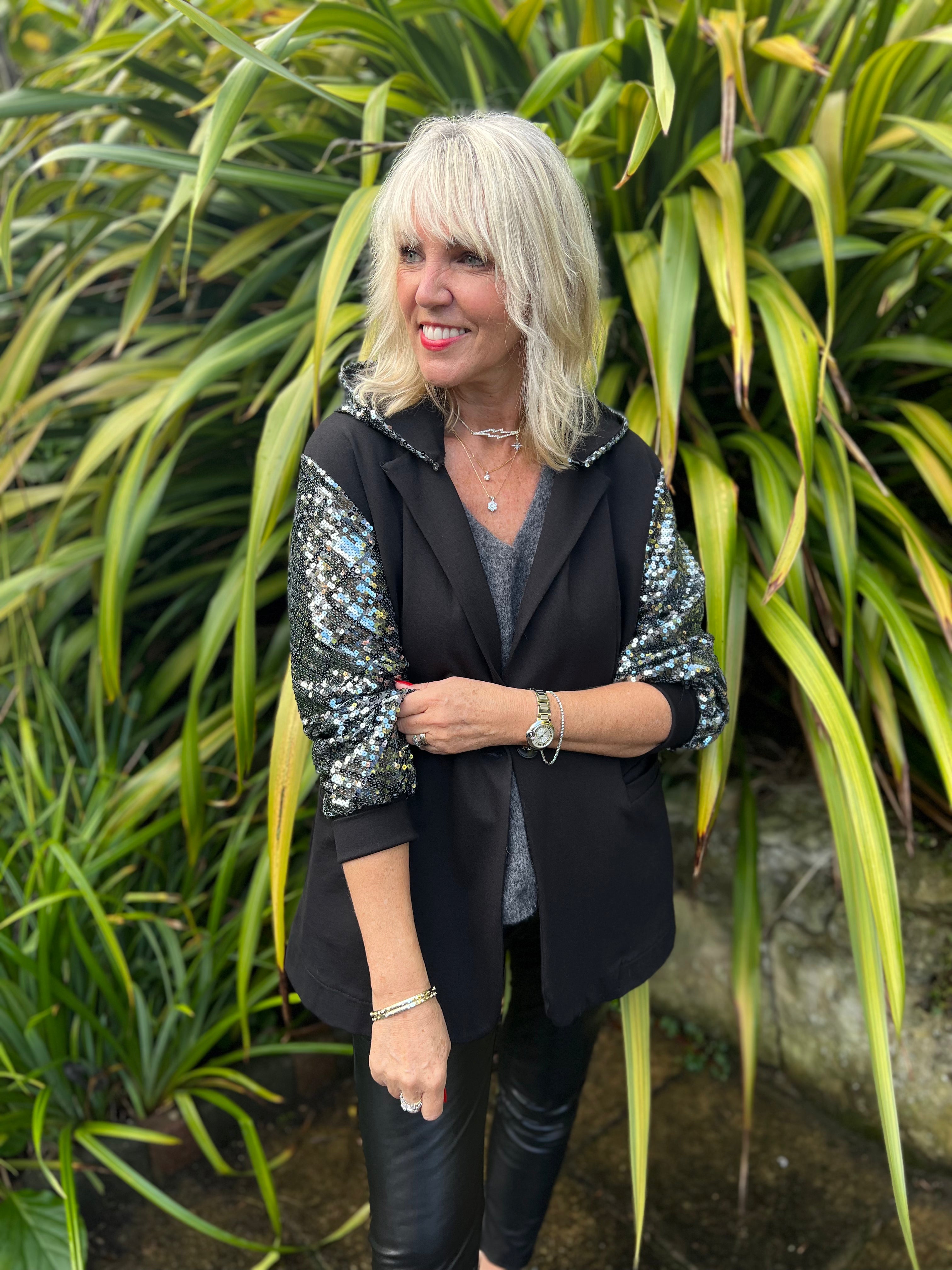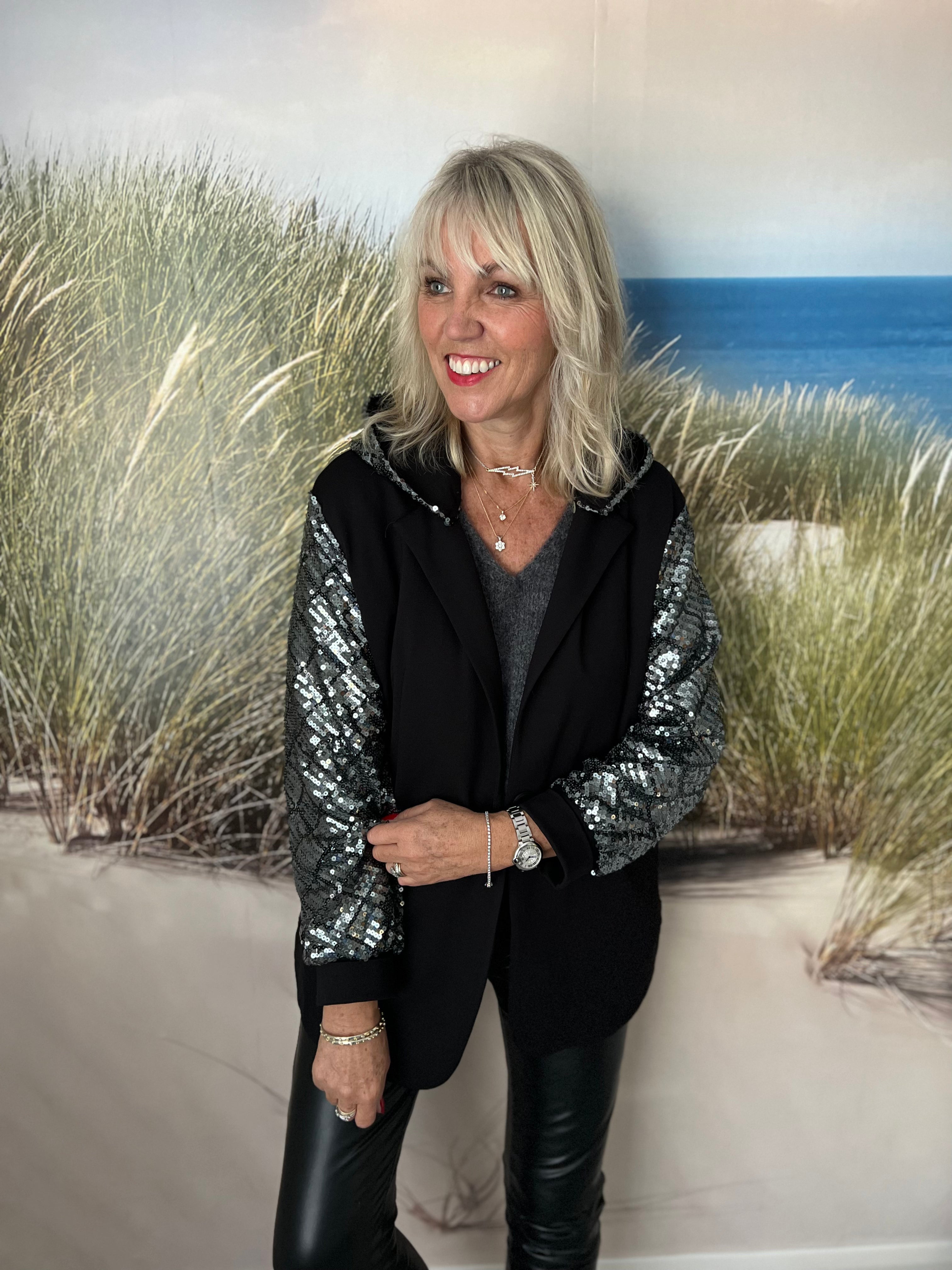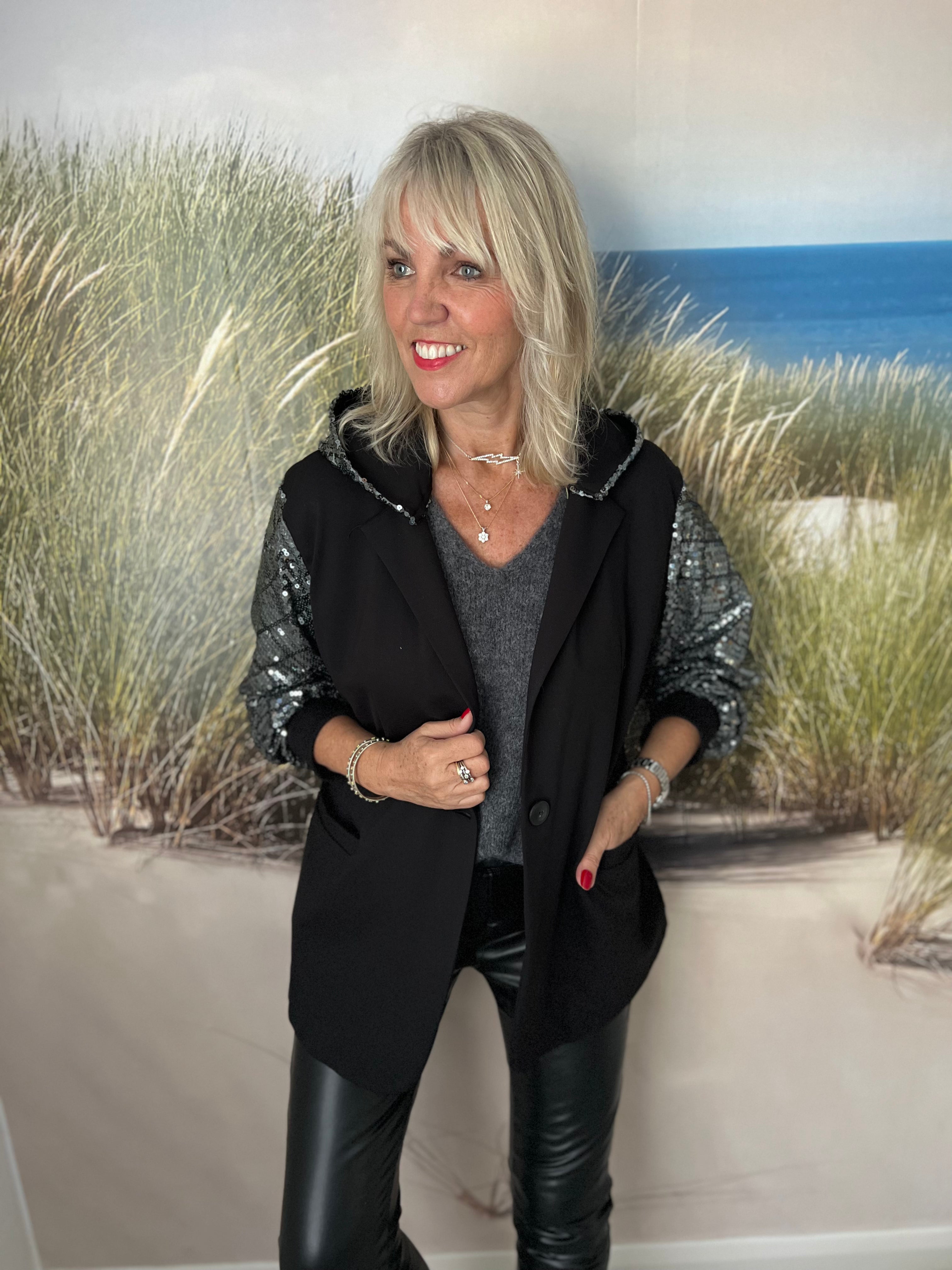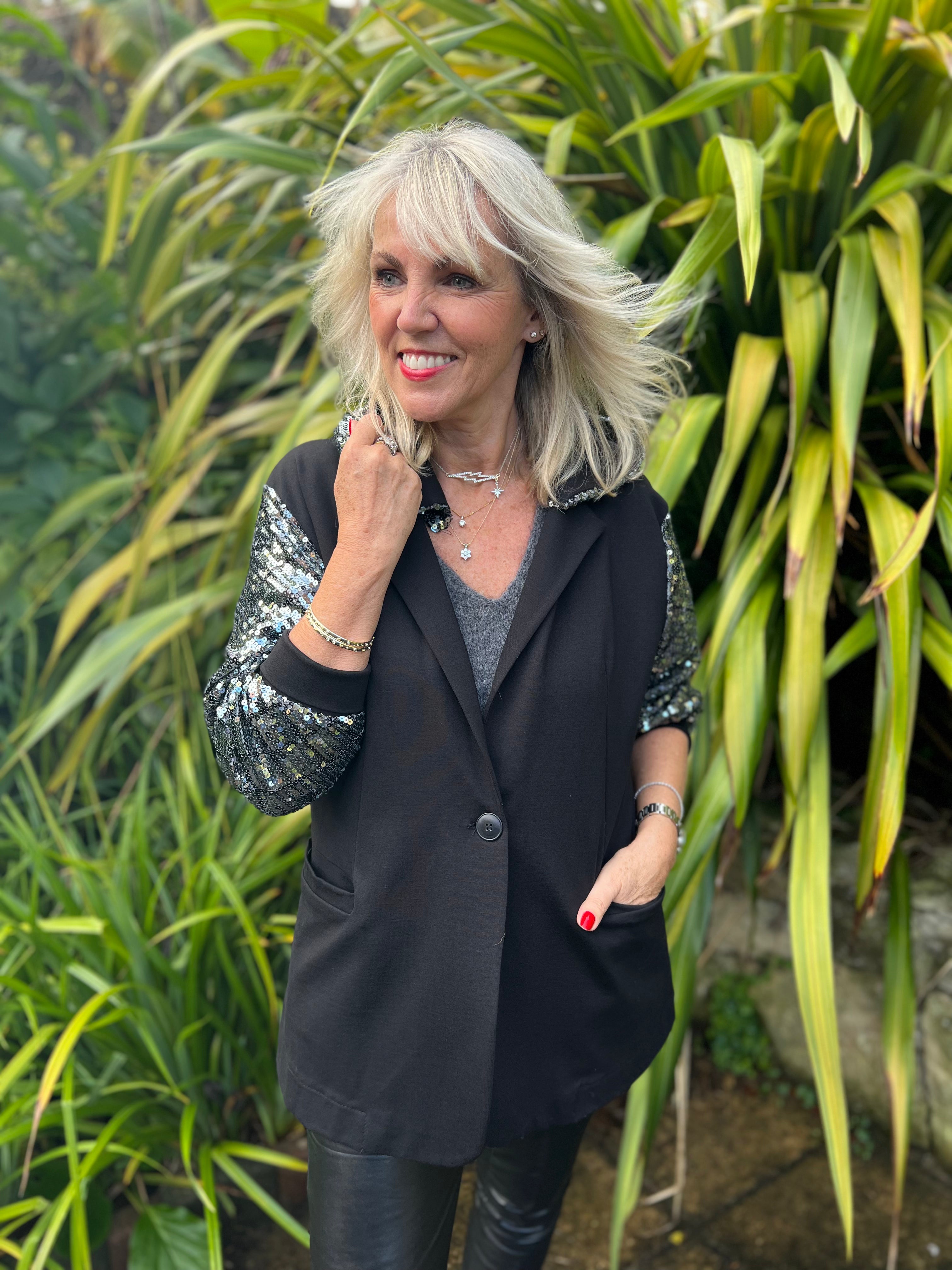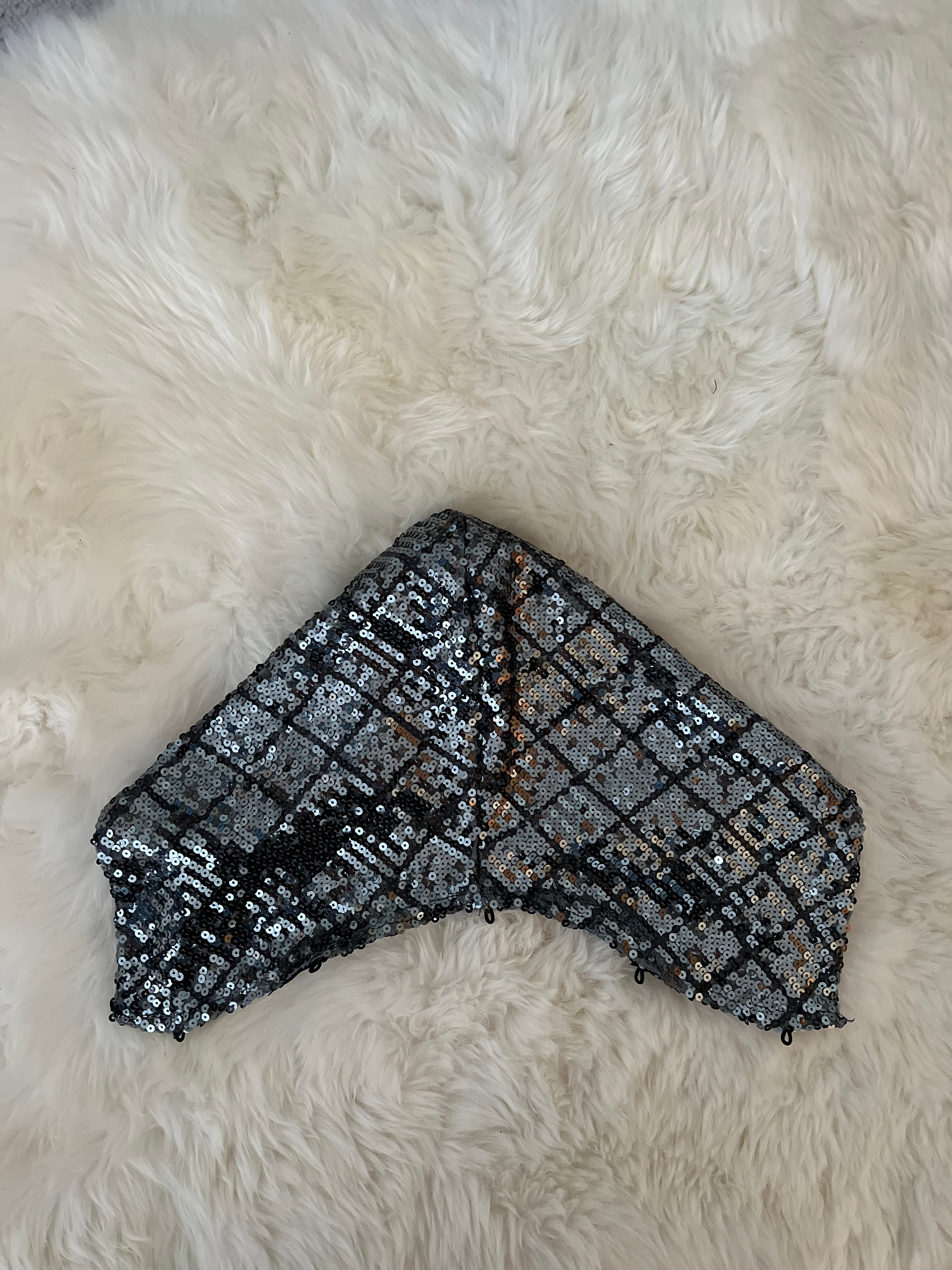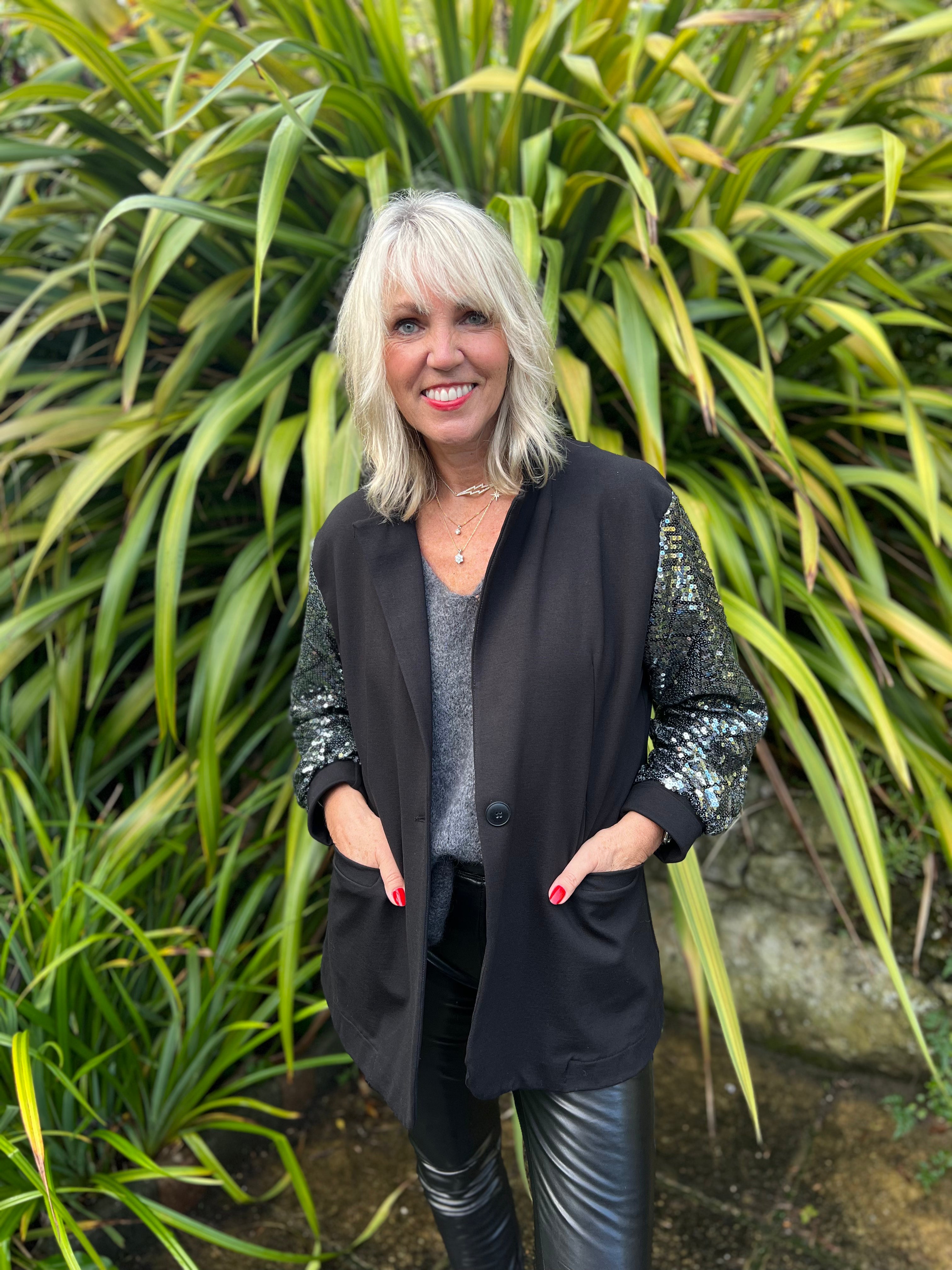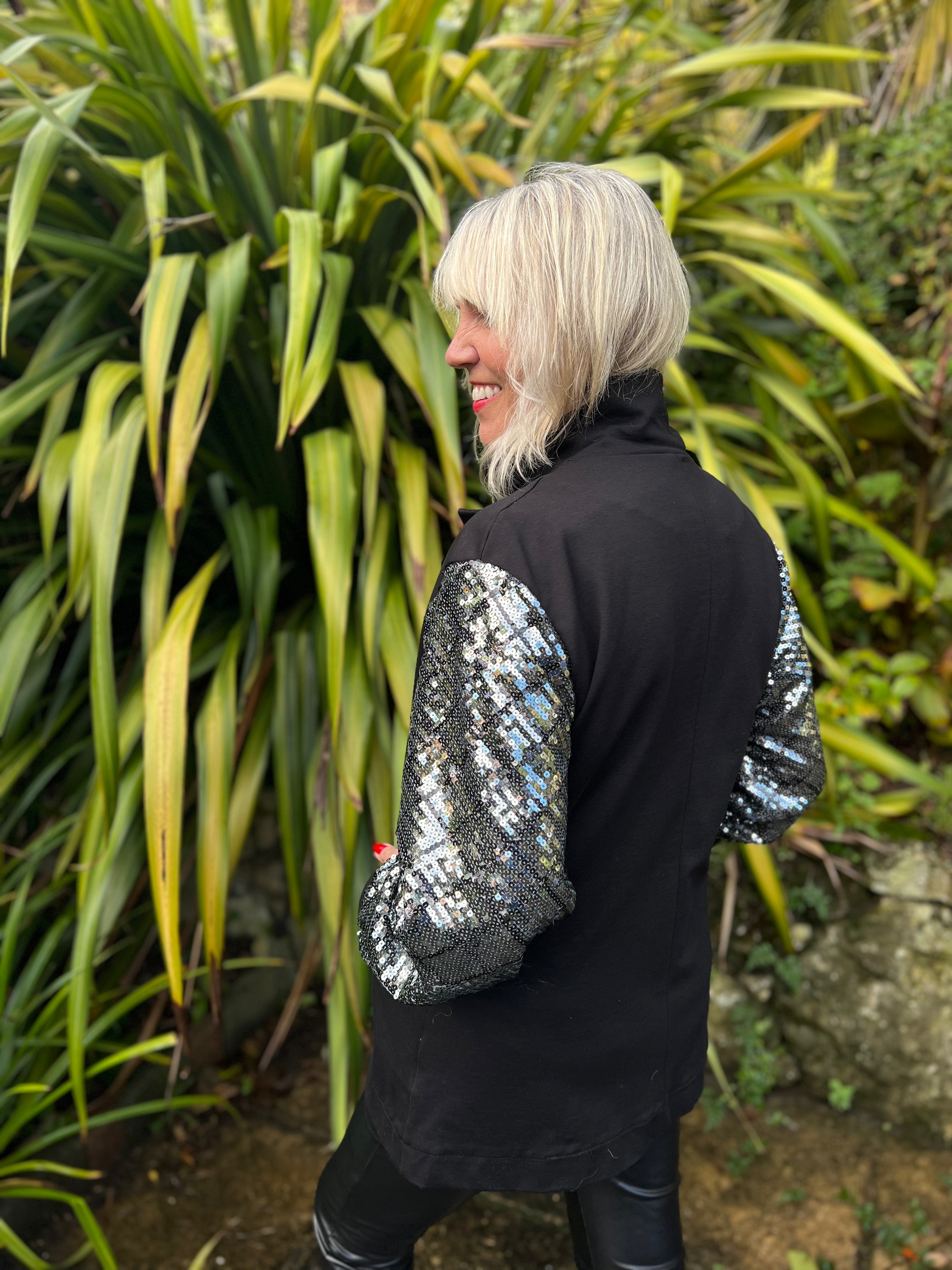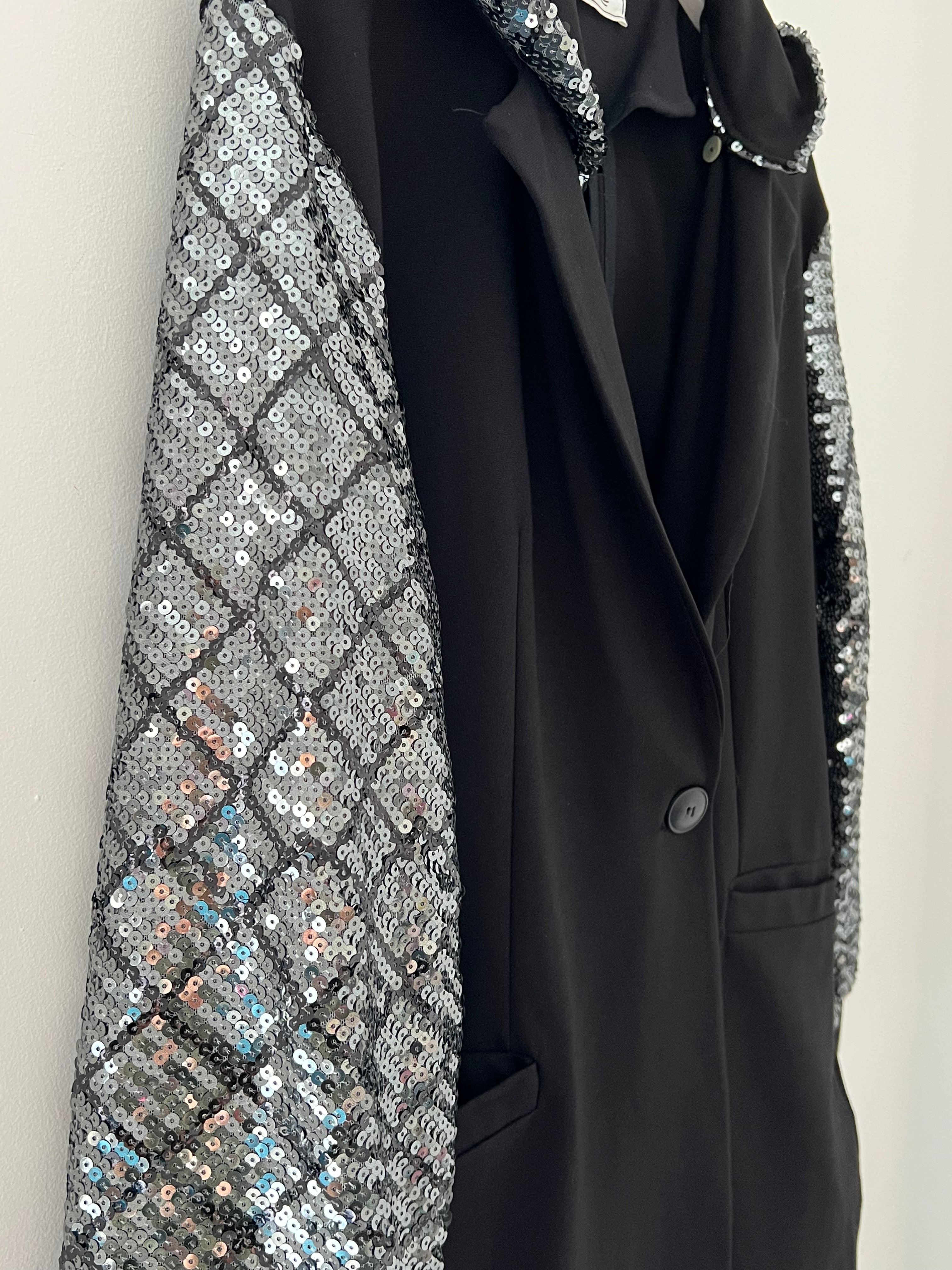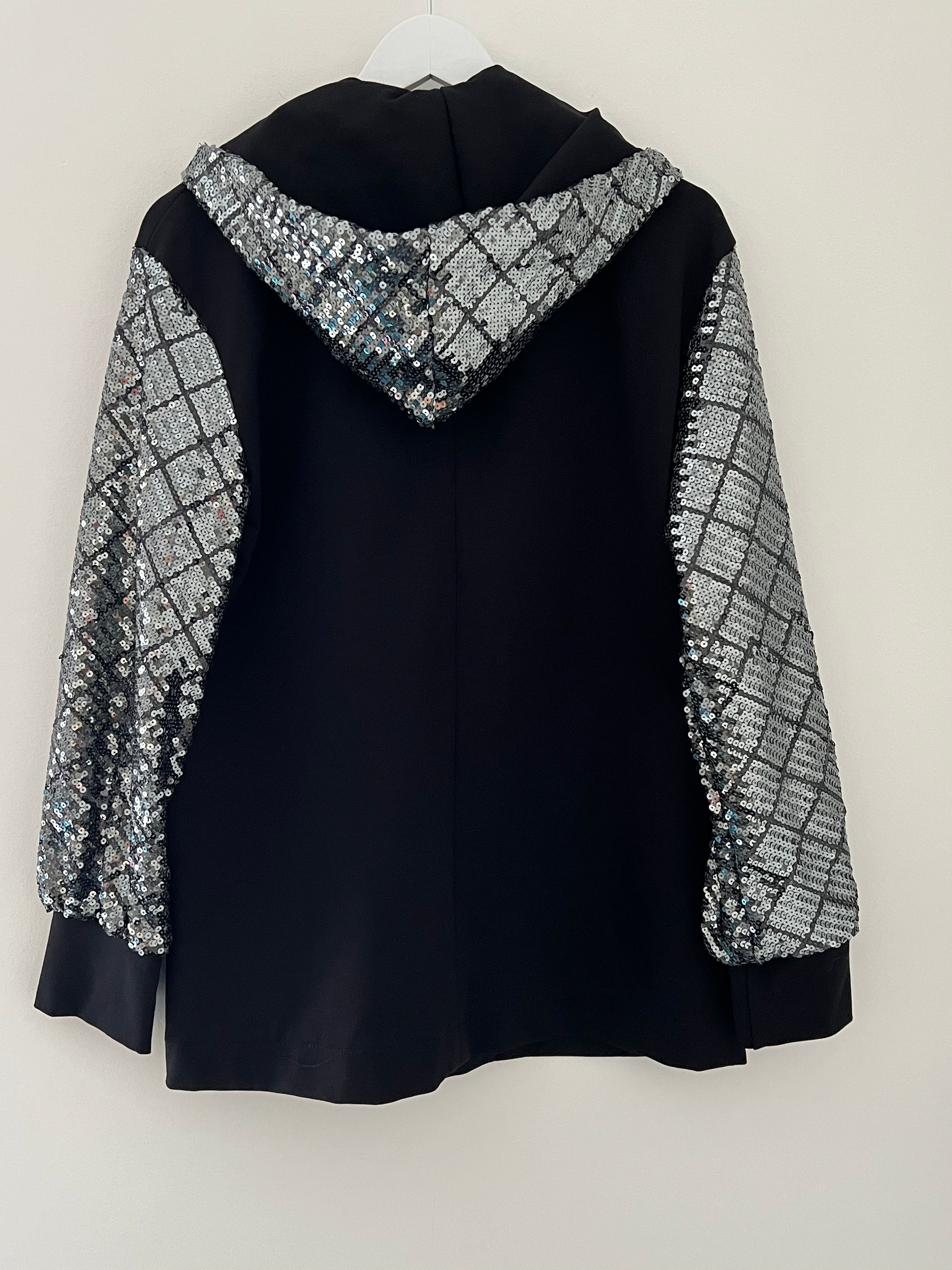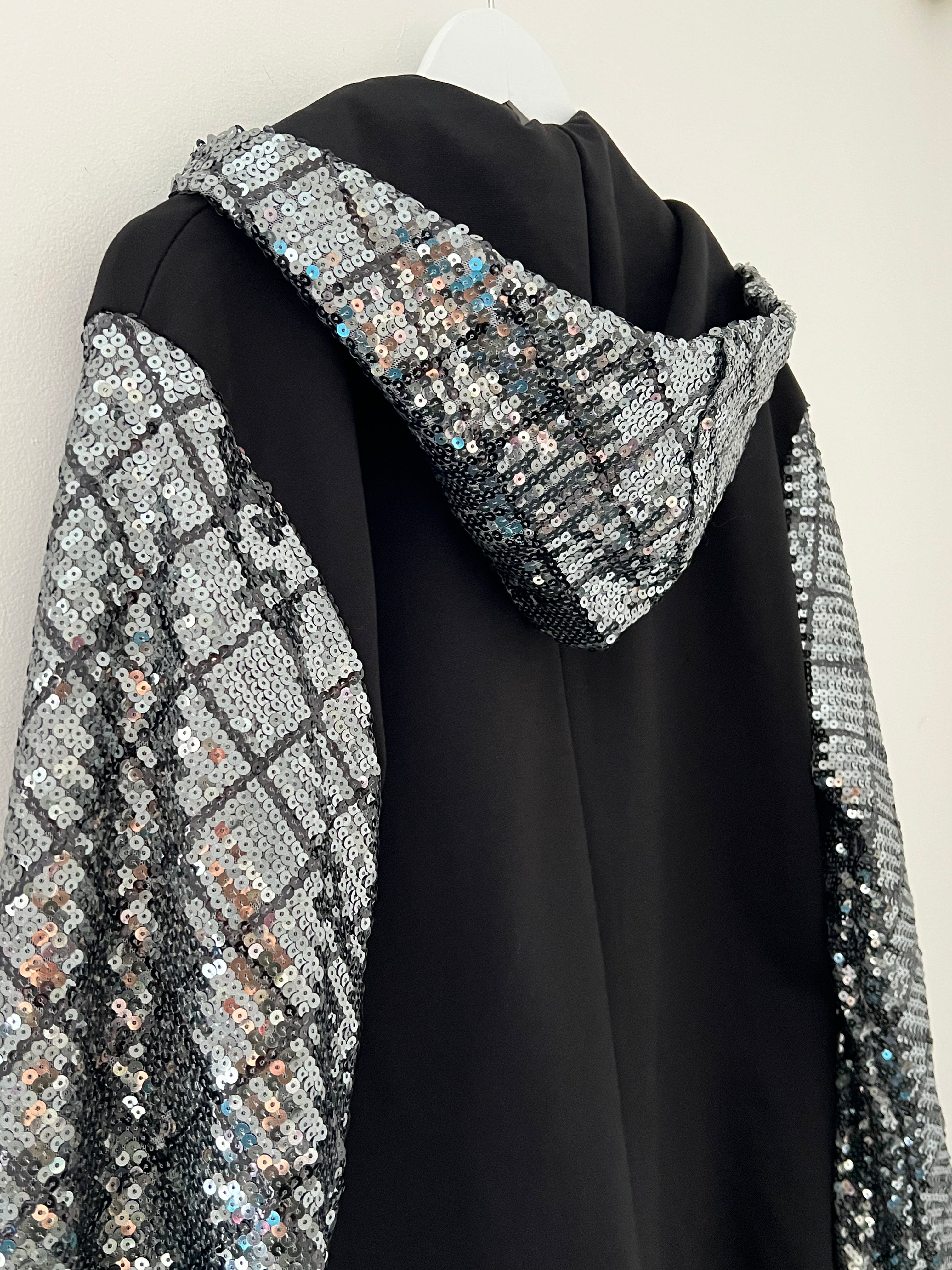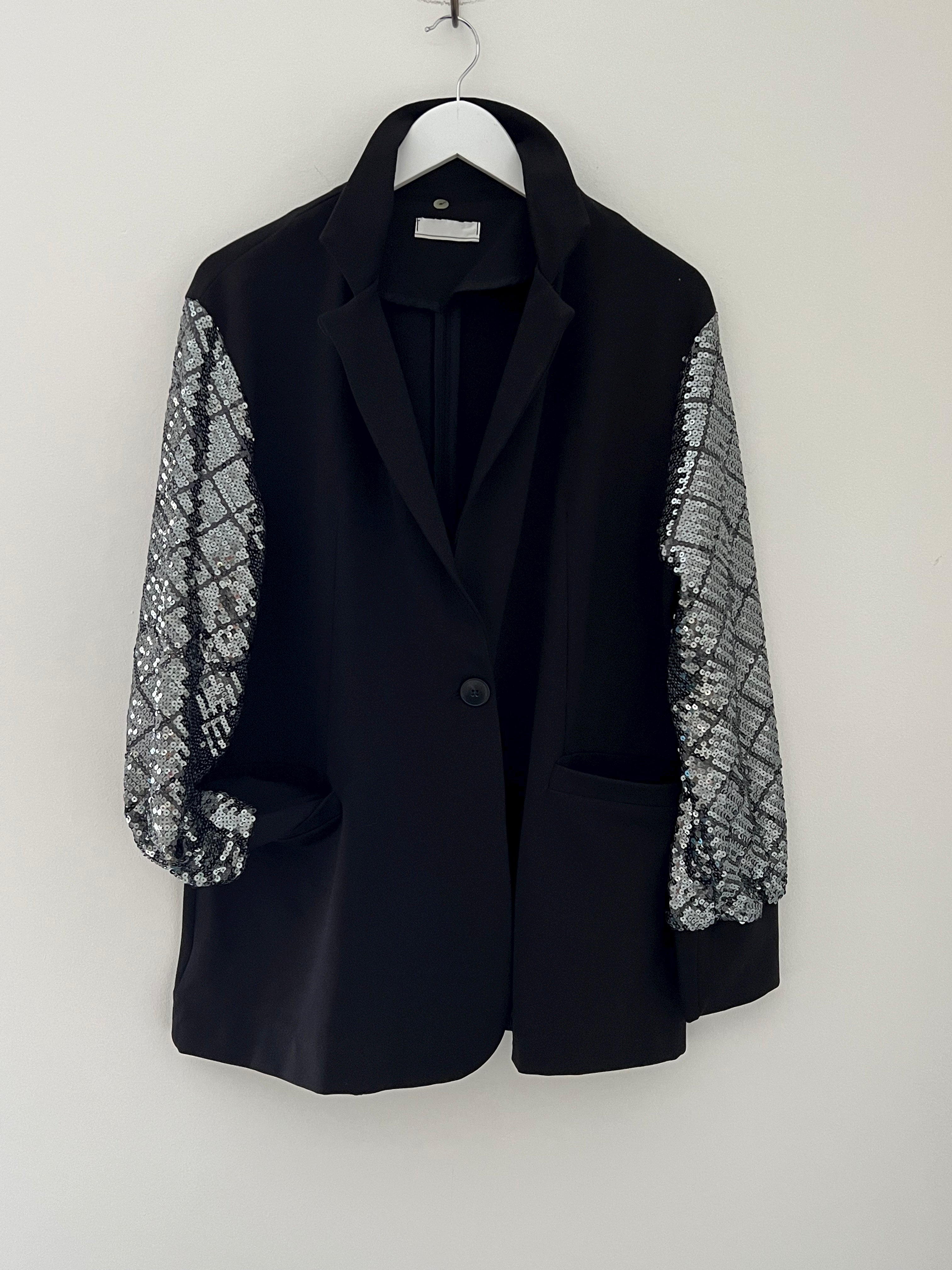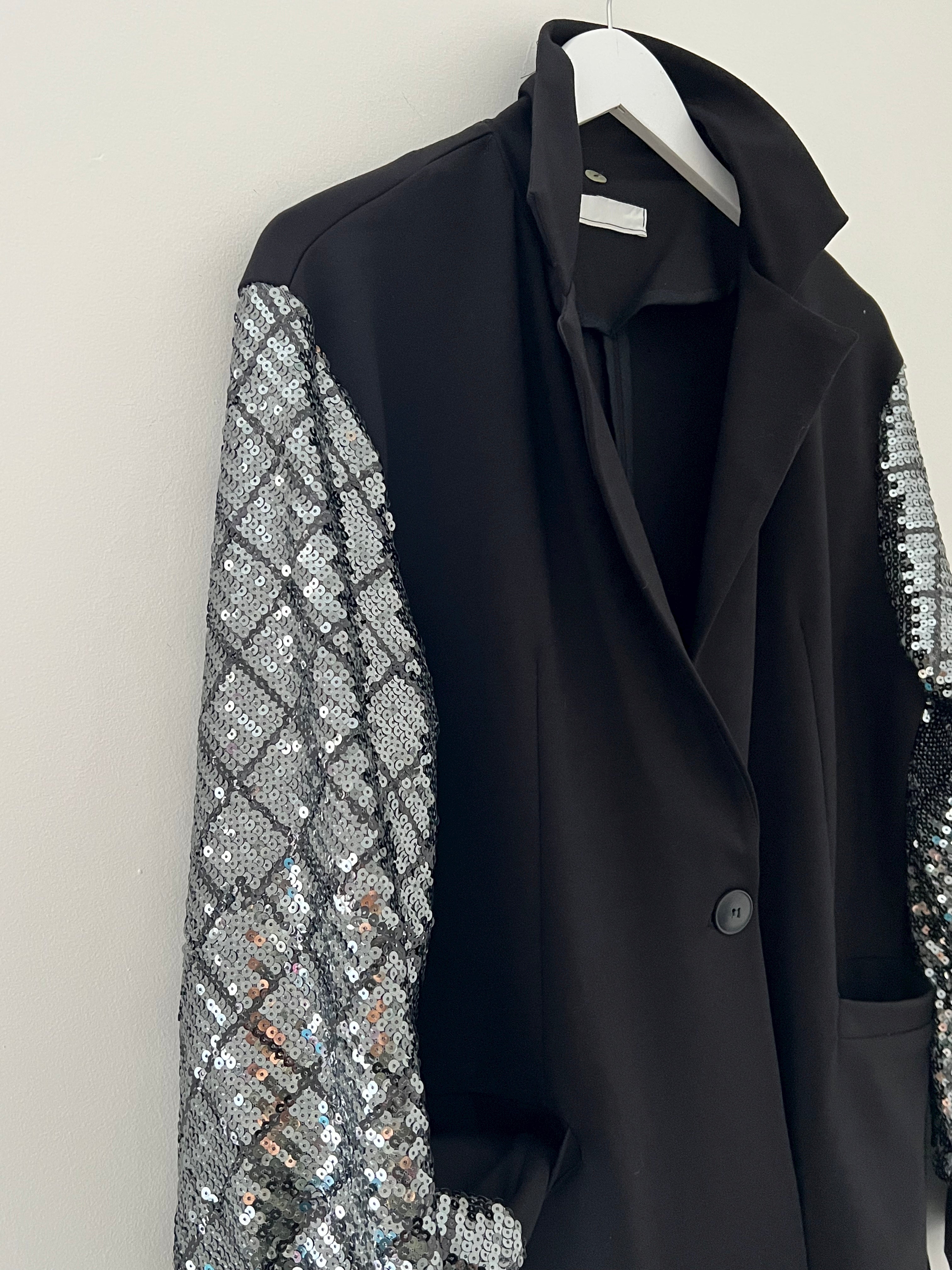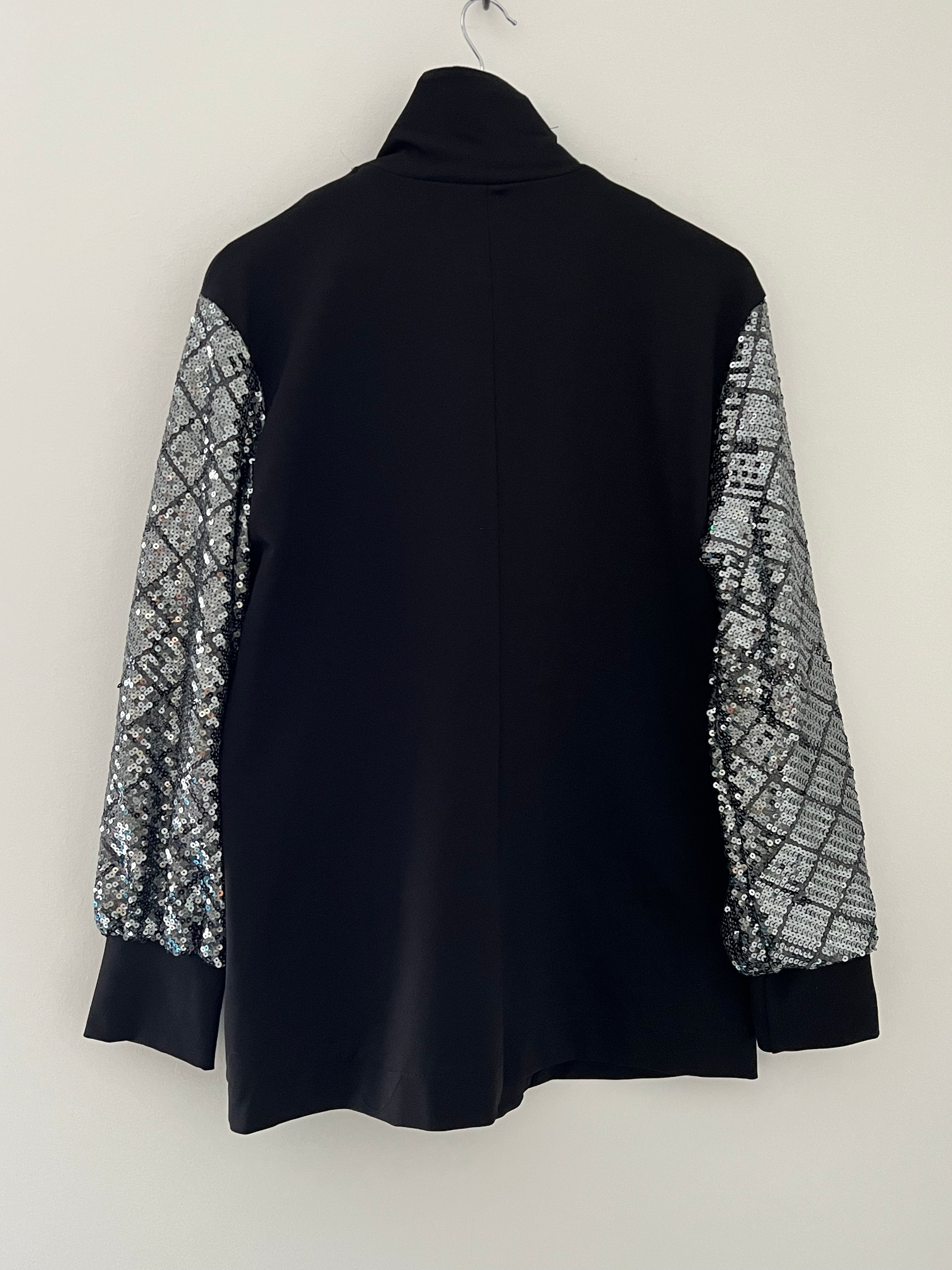 Sequin Blazer Jacket in Black & Silver
I am SO excited by this stunning designer jacket. It's such a standout design with its sequin sleeves and hood. I especially love that the hood is easily removed by undoing some mother of pearl buttons in the inside neck.  It means you have two different looks out of one jacket, giving it huge versatility.
The blazer style jacket has a button front and it has deep front pockets.  The fabric is soft, a lovely weight and very stretchy. The quality is absolutely gorgeous, it is very designer looking and is sure to bring the WOW factor to your wardrobe!
We have taken lots of photos to show you the style of it.  The first few photos are with the hood on.  After the shot of the hood itself are some photos of the jacket worn without the hood.  Both ways give a different vibe. The hood gives the jacket a more relaxed, sporty look. Without the hood gives the jacket more of a simple, stylish blazer look which can be worn for evenings as well as daytime.
68% viscose 28% nylon 4% elastin

Size Guide:-
S/M UK10-14 Chest 42" unstretched, length 29"
M/L UK14-18 Chest 46" unstretched, length 29"
I am 5'6" and UK10 and loved the relaxed fit of the S/M on me, and there was plenty of room in it to wear a jumper underneath. I love this as it means it will be great for wearing out to events, parties, trips up to London etc.