Free UK Postage on all orders over £100!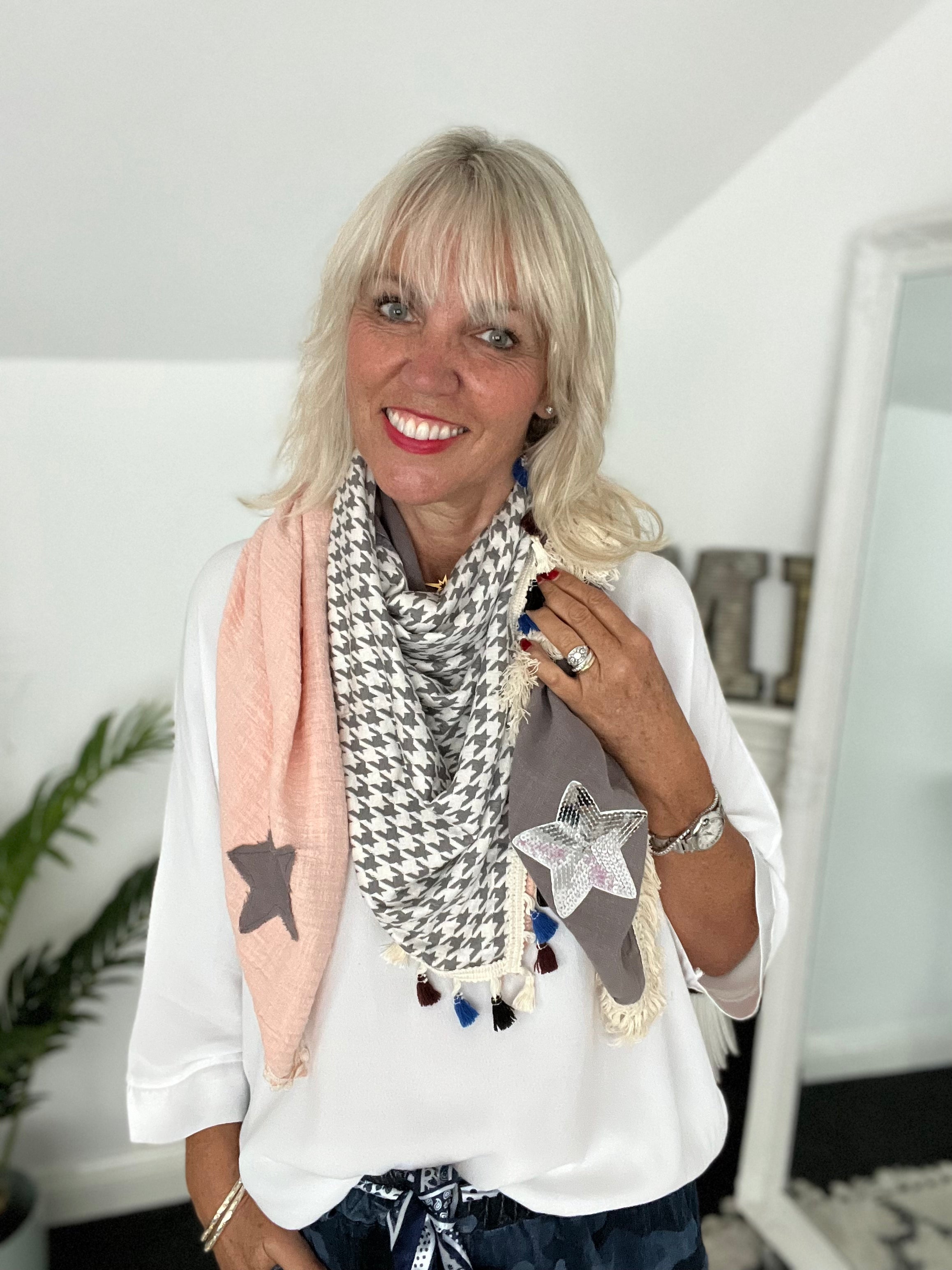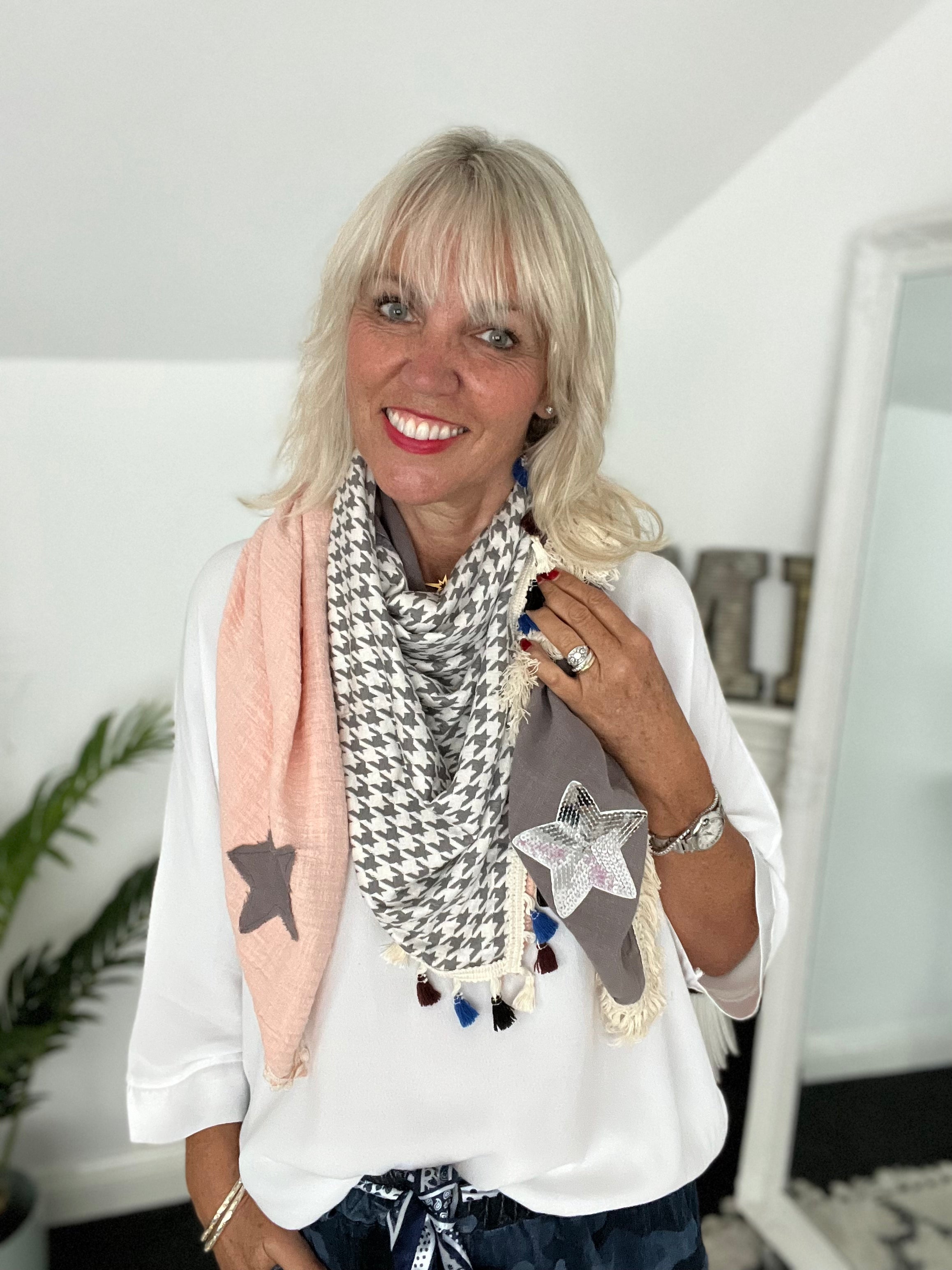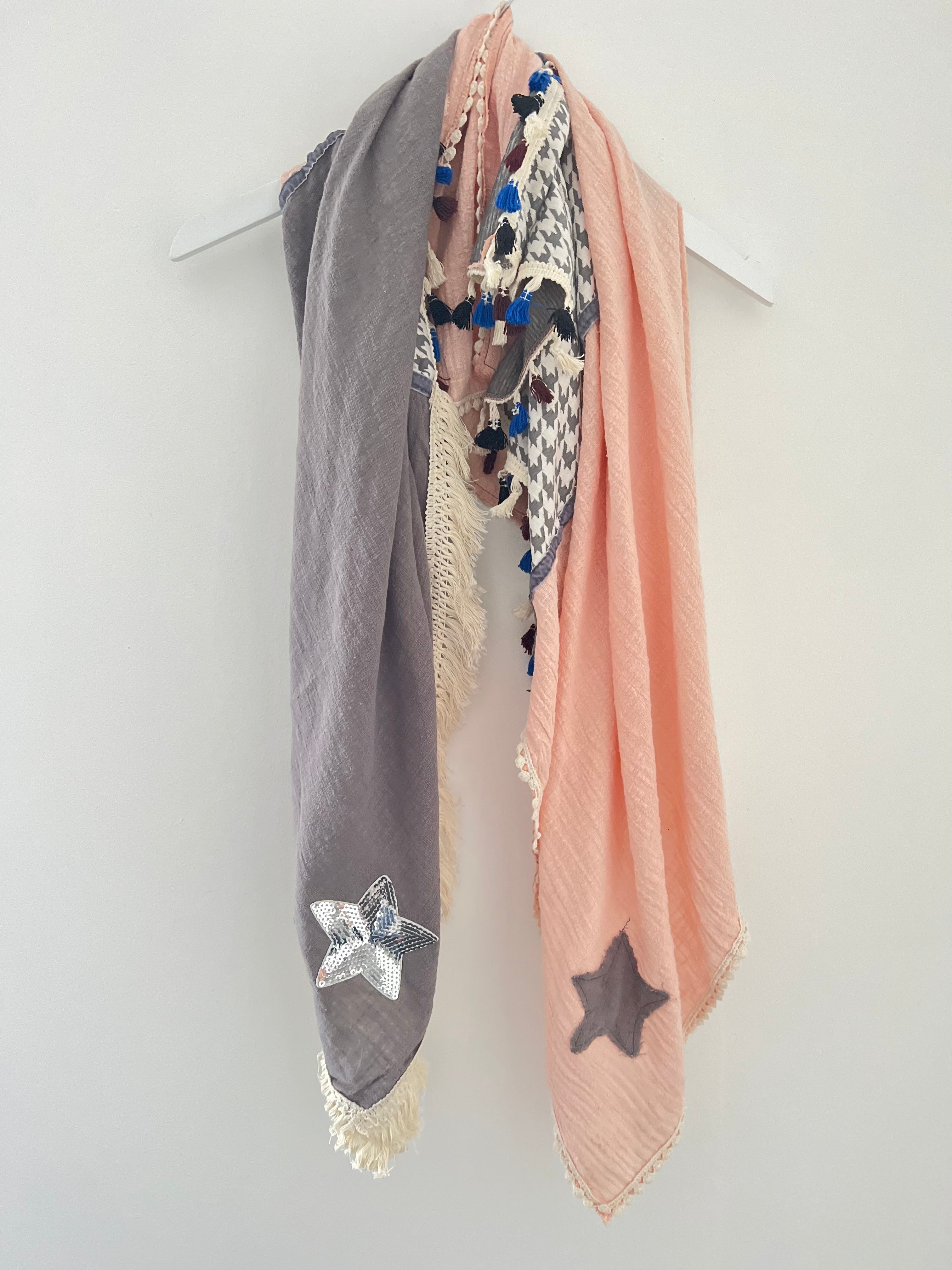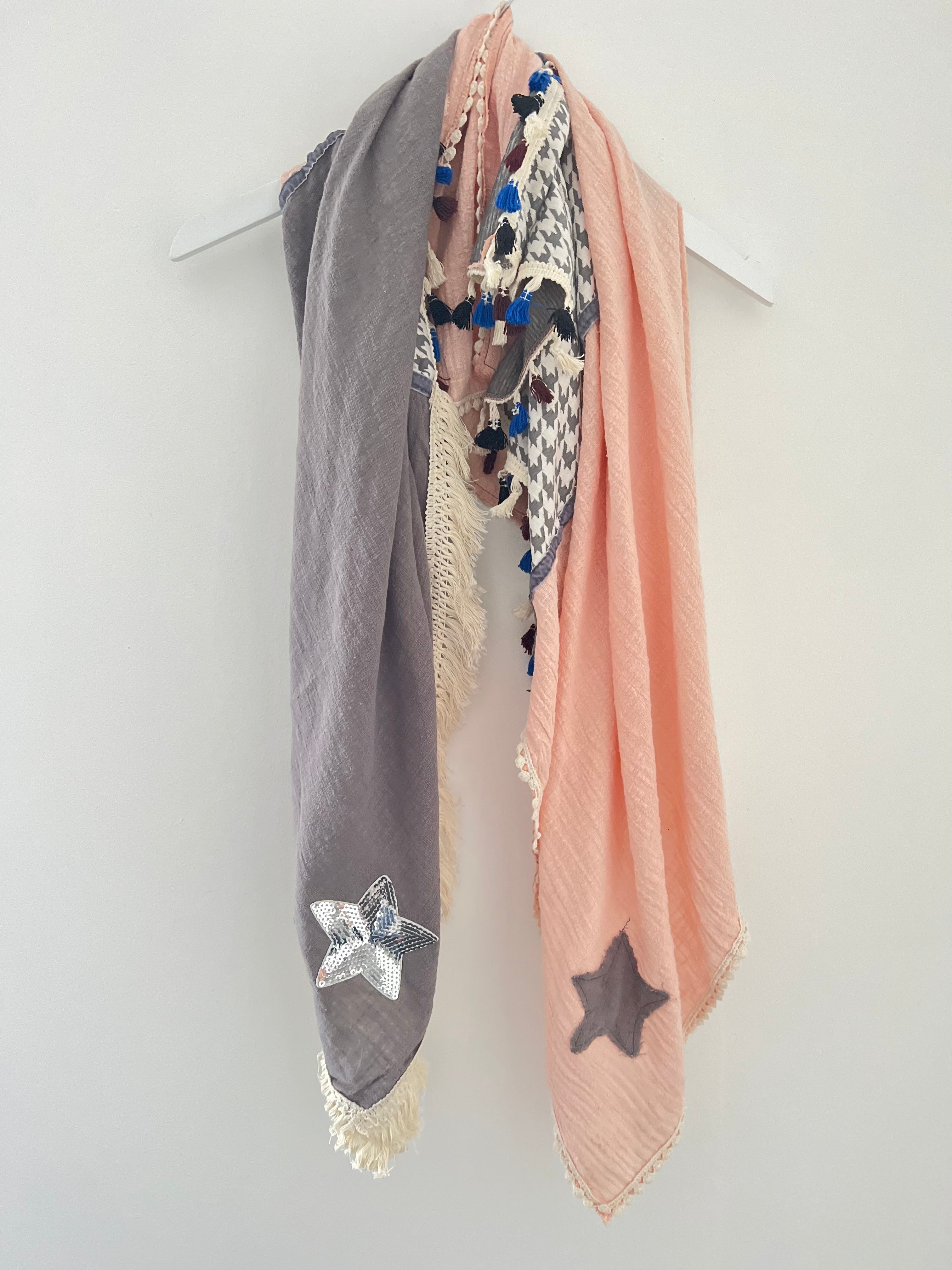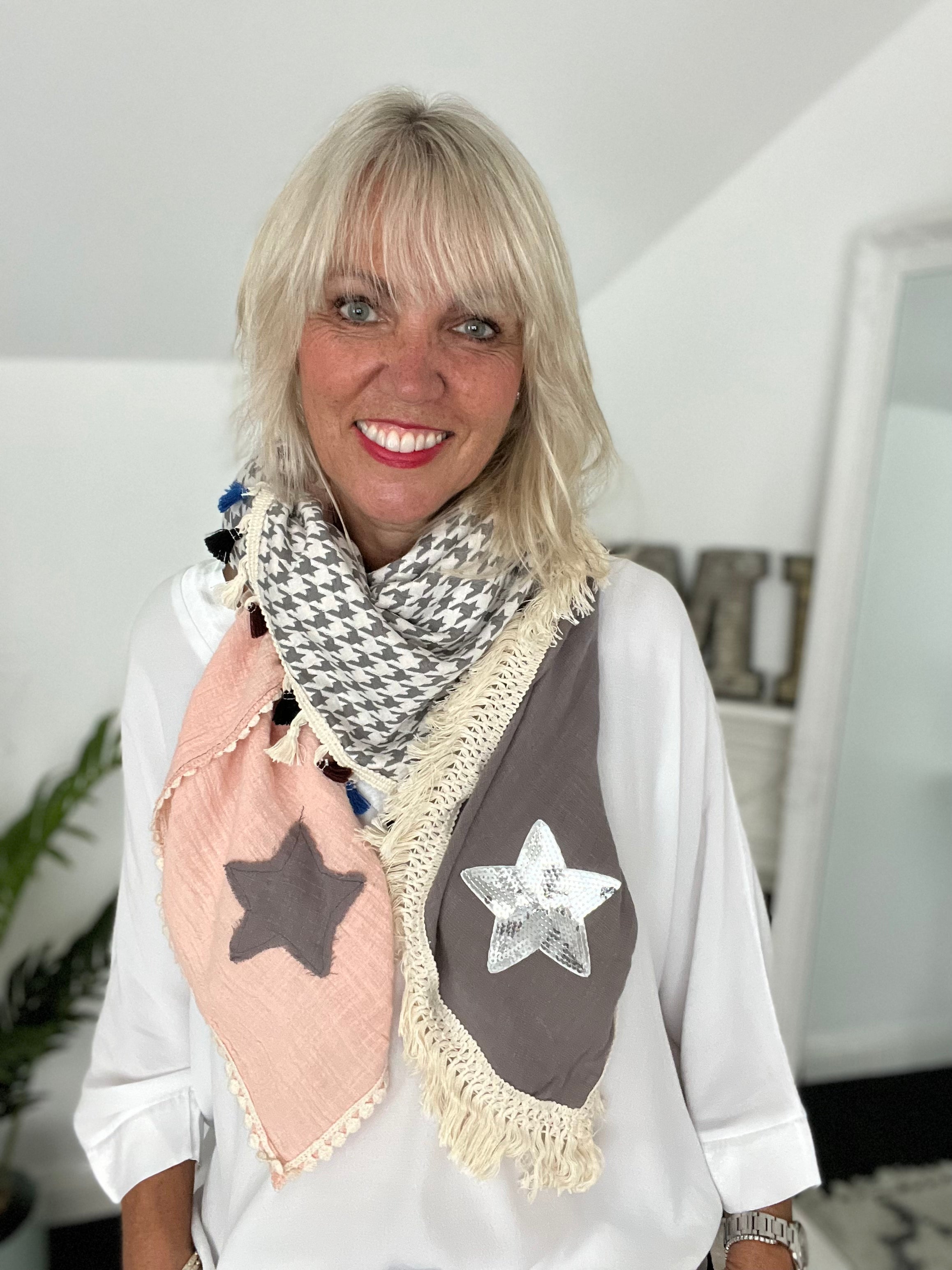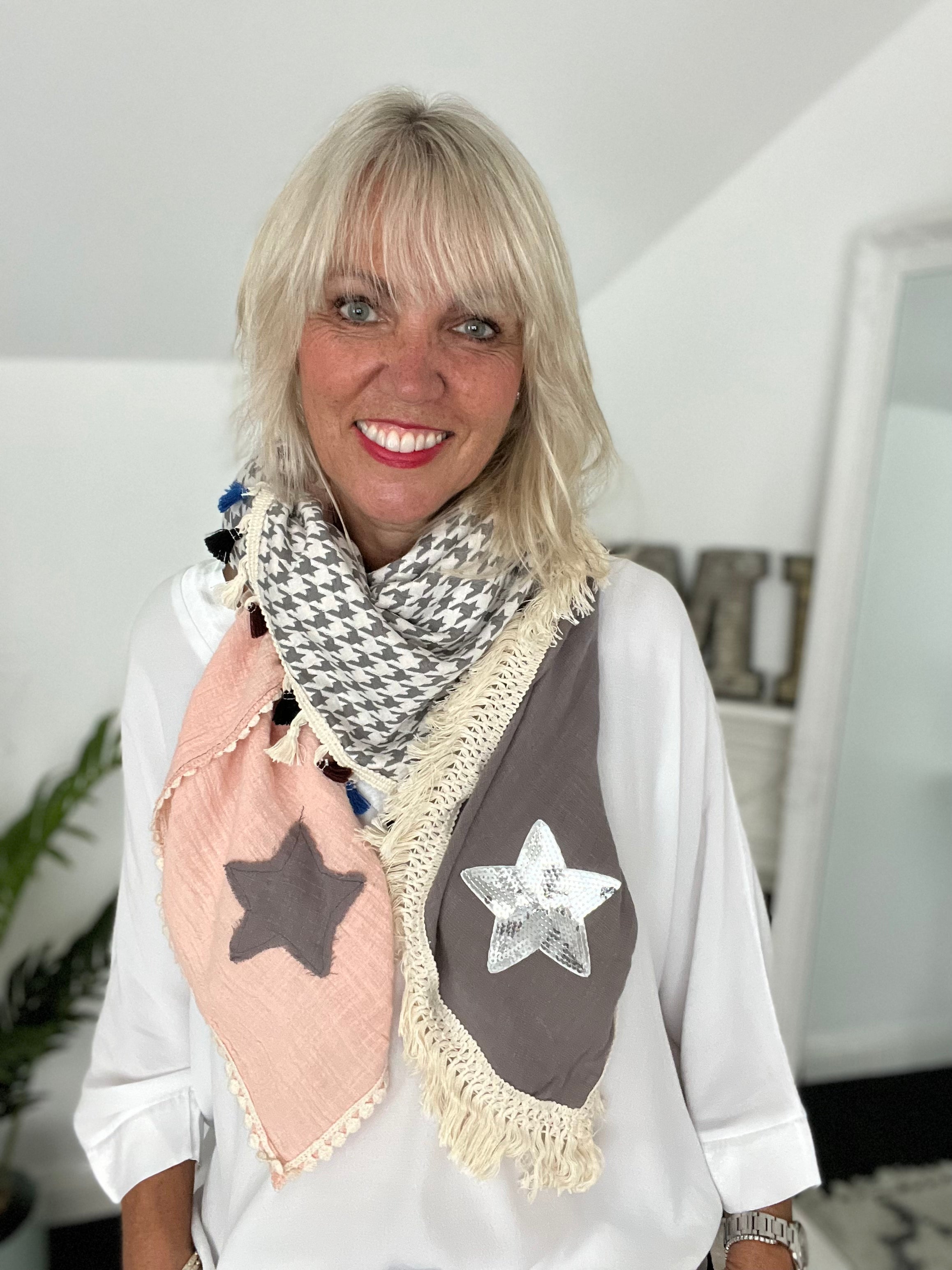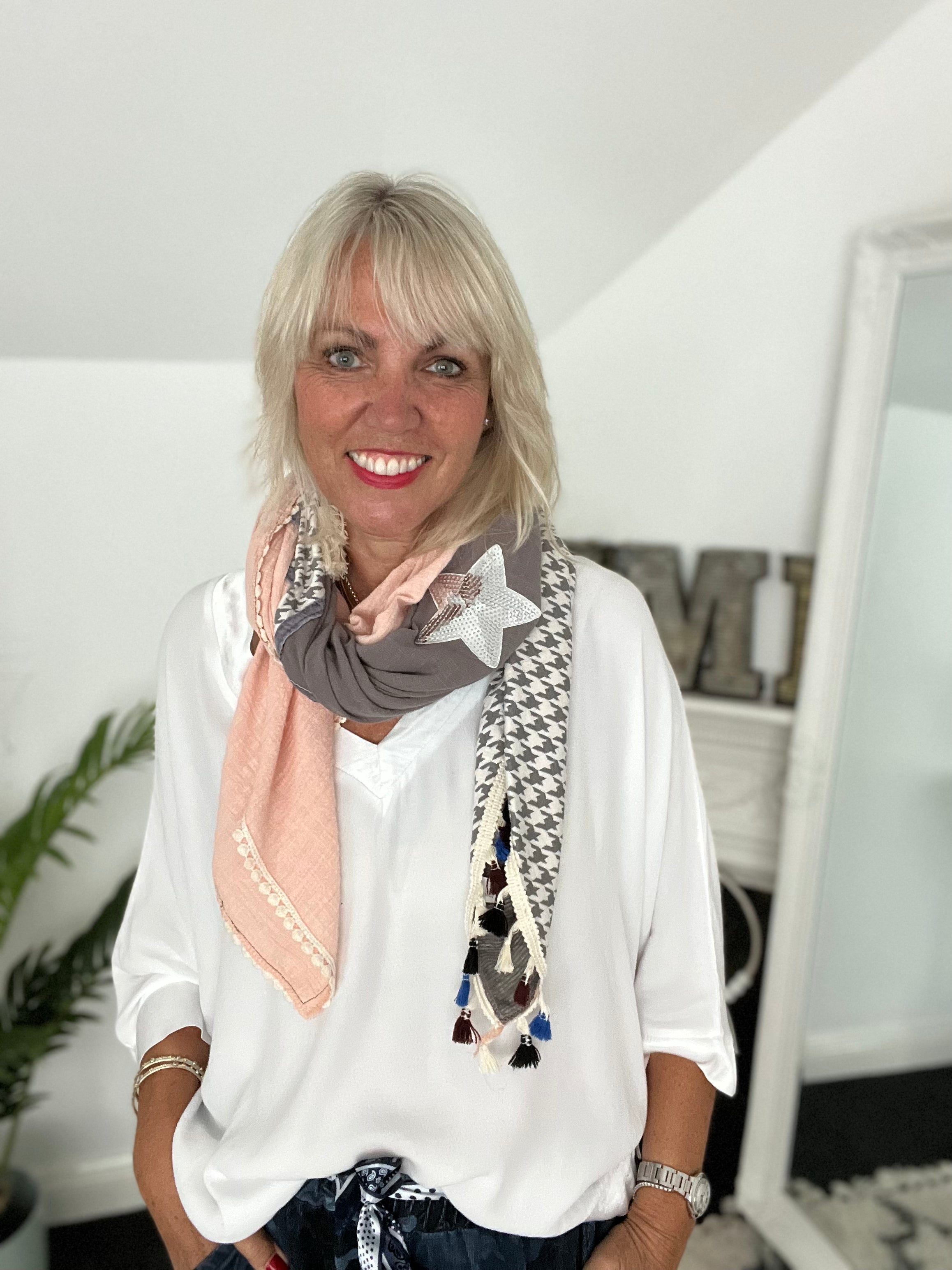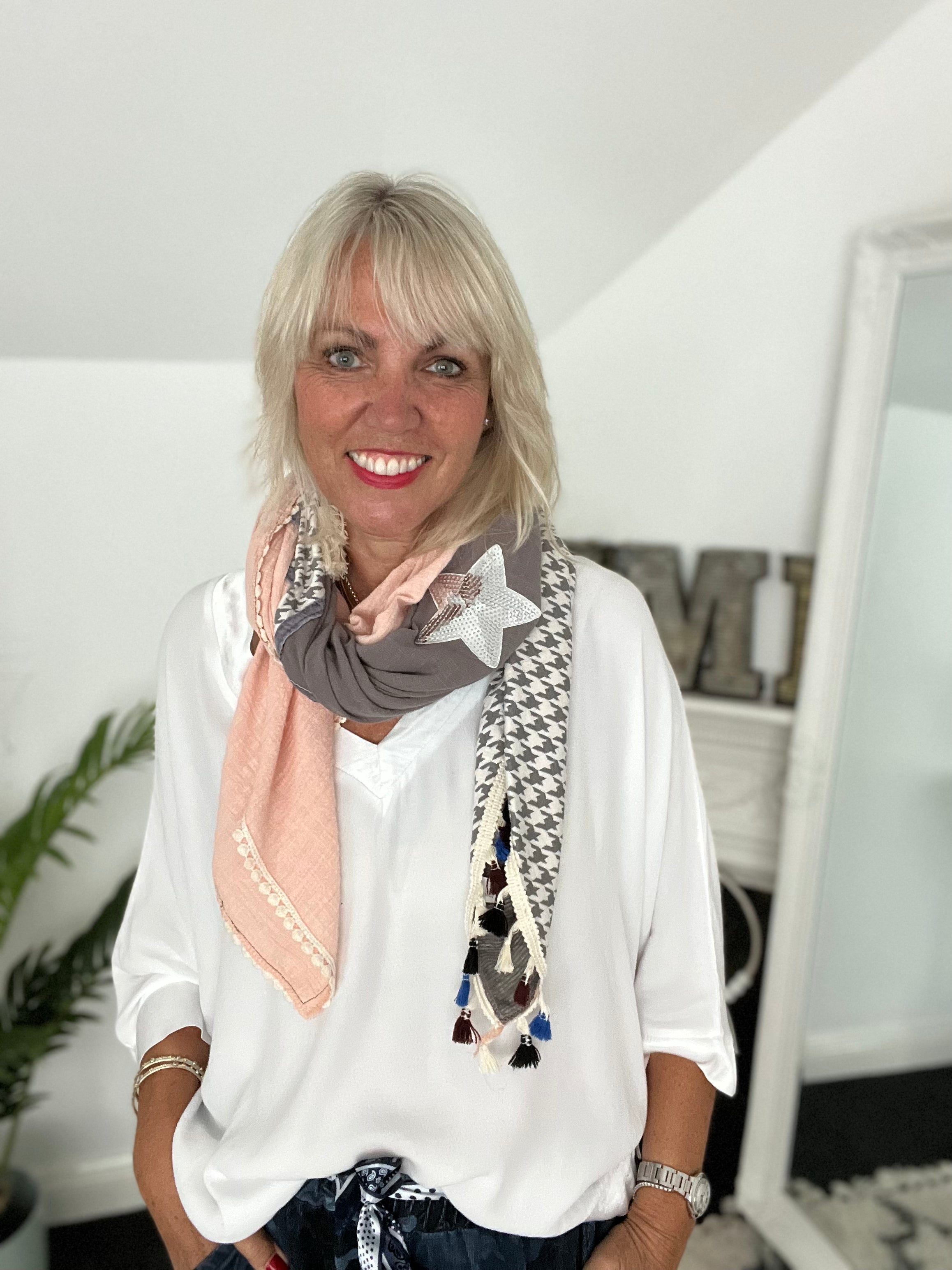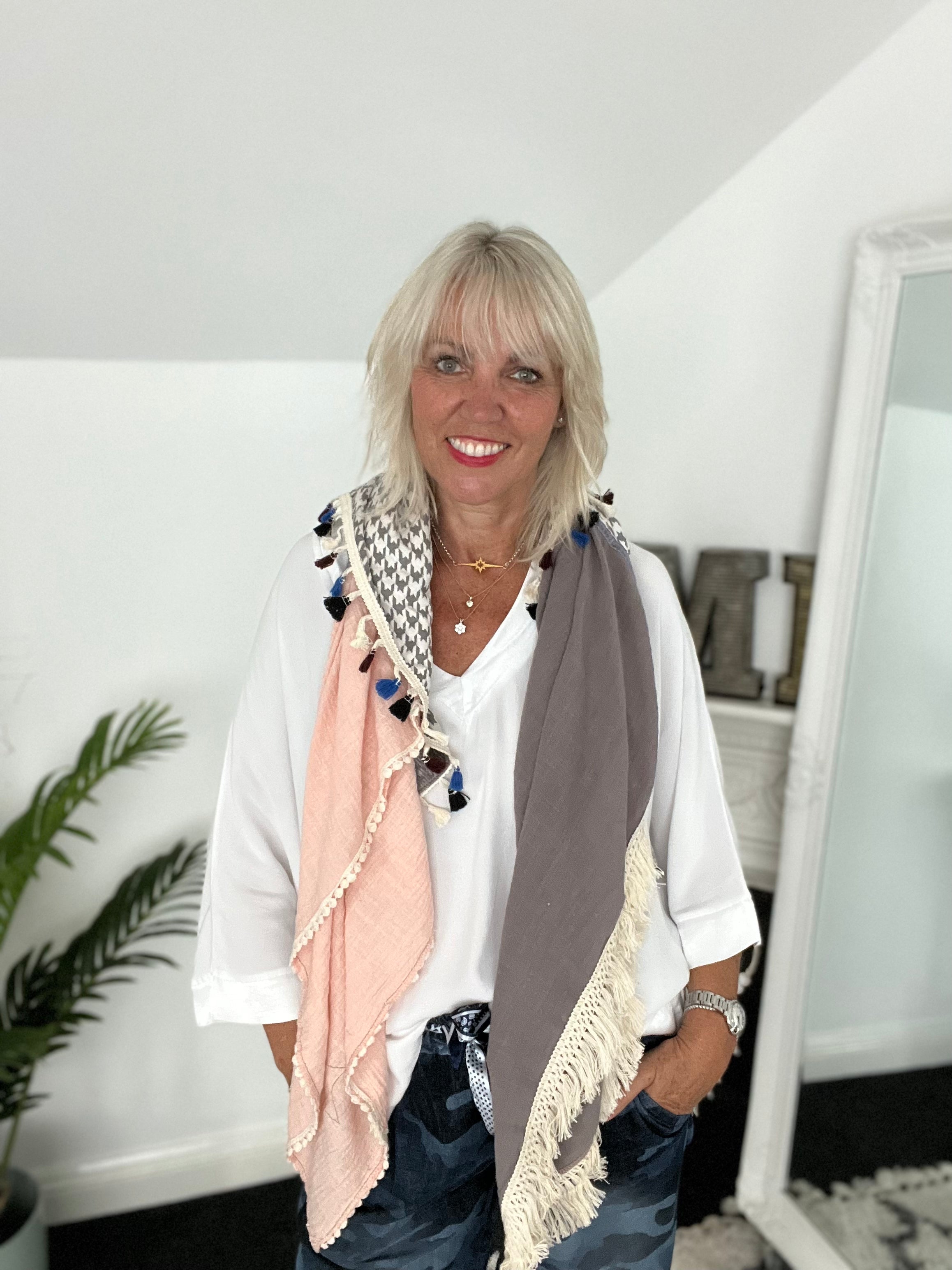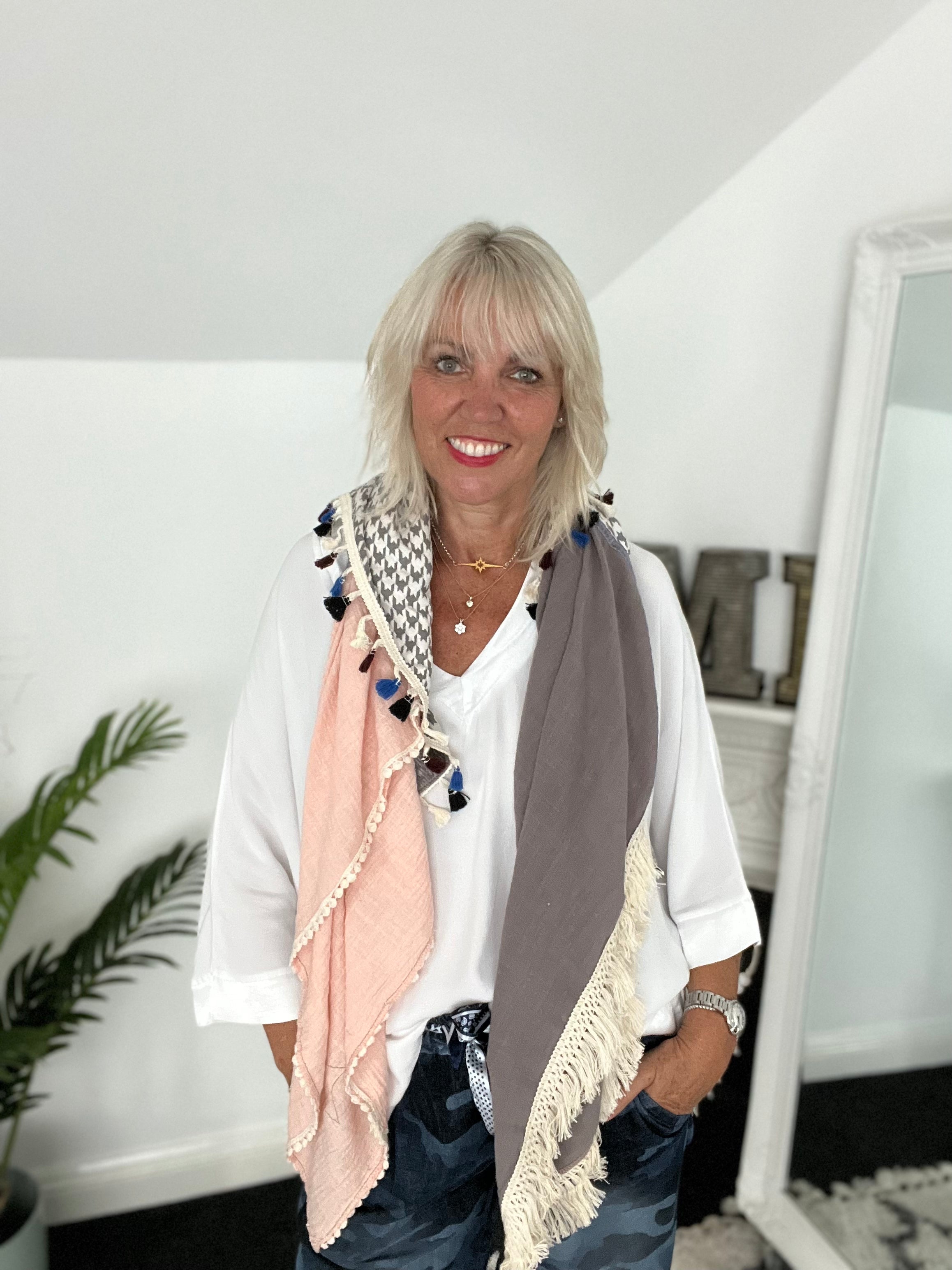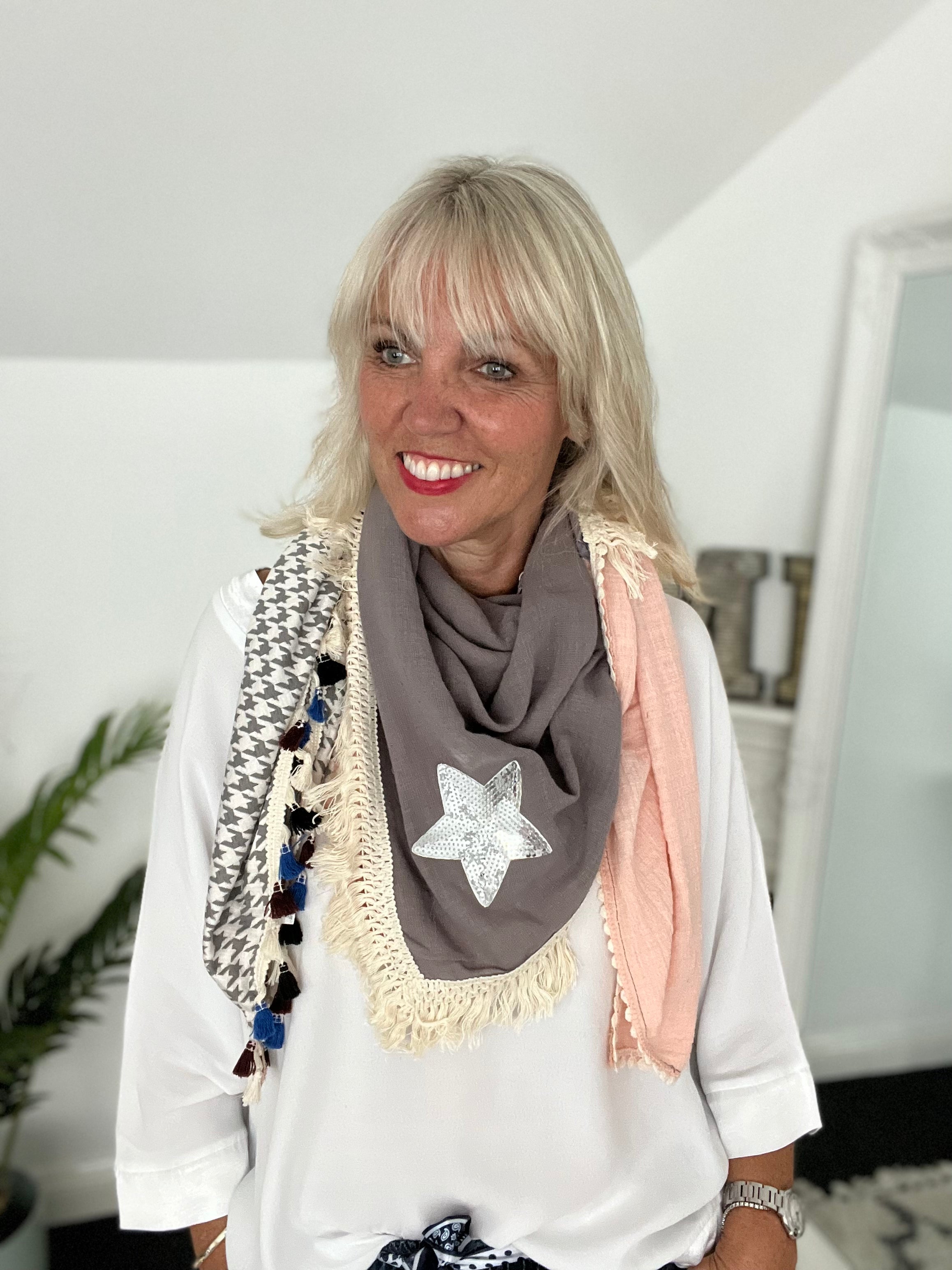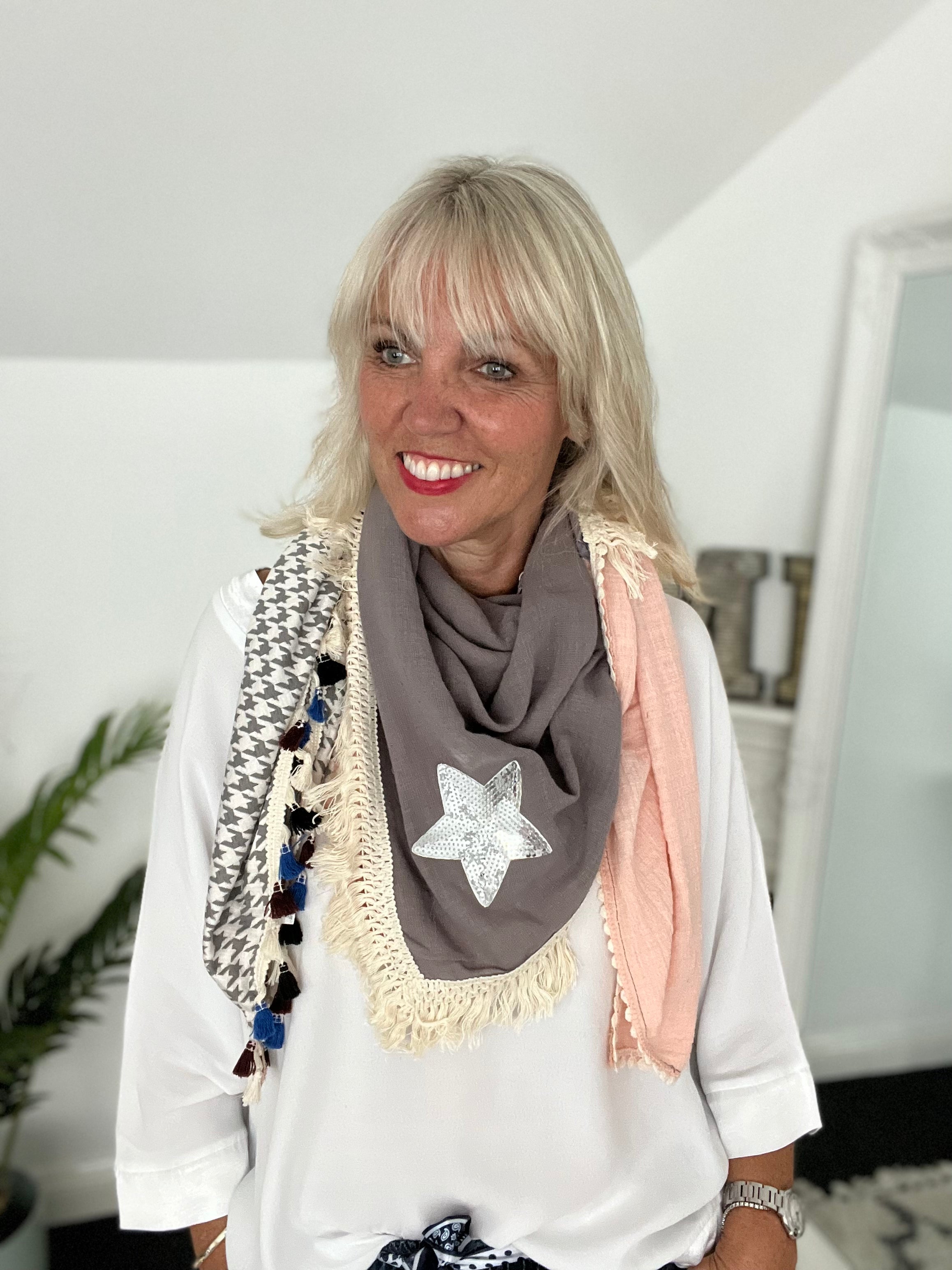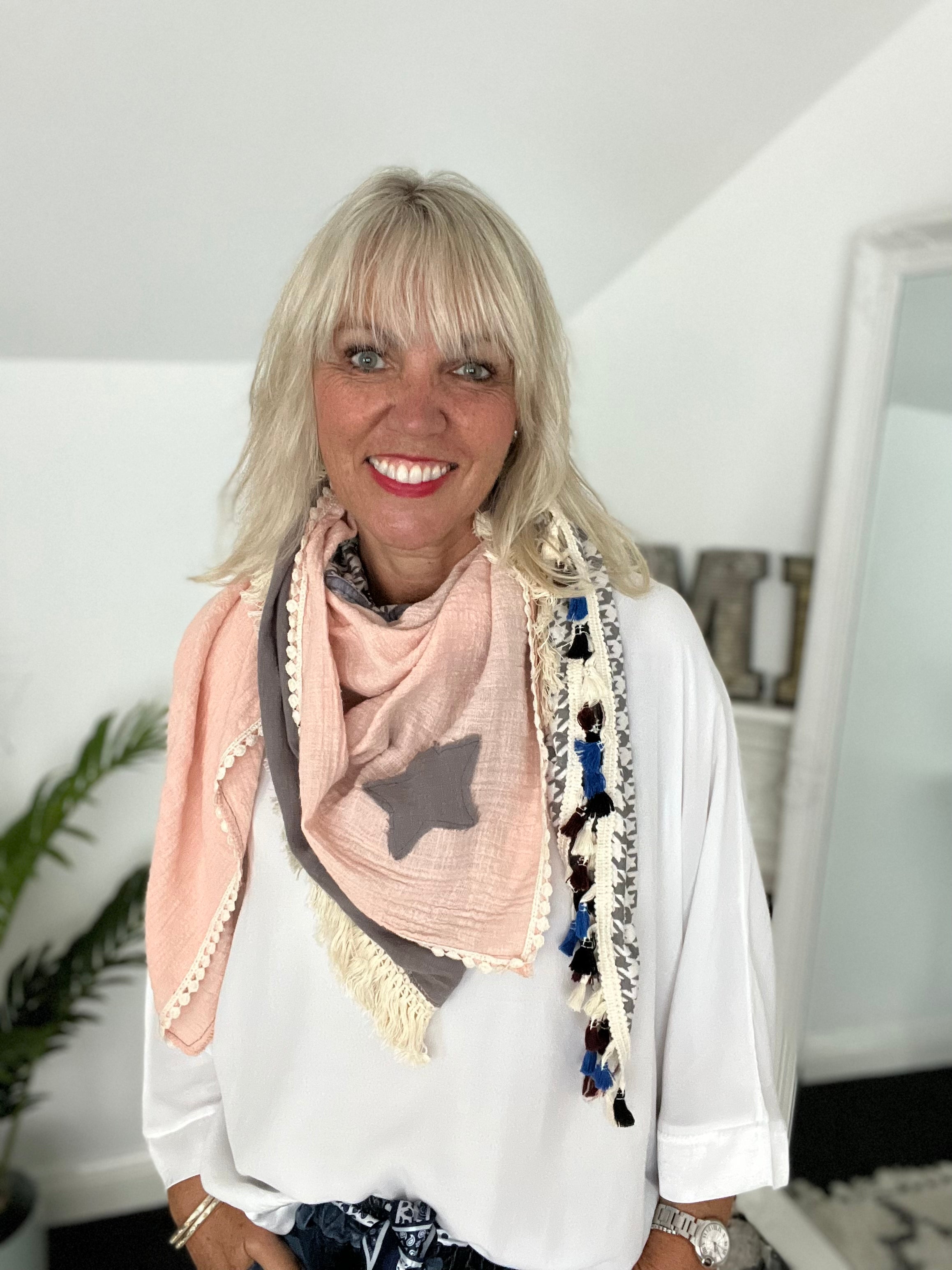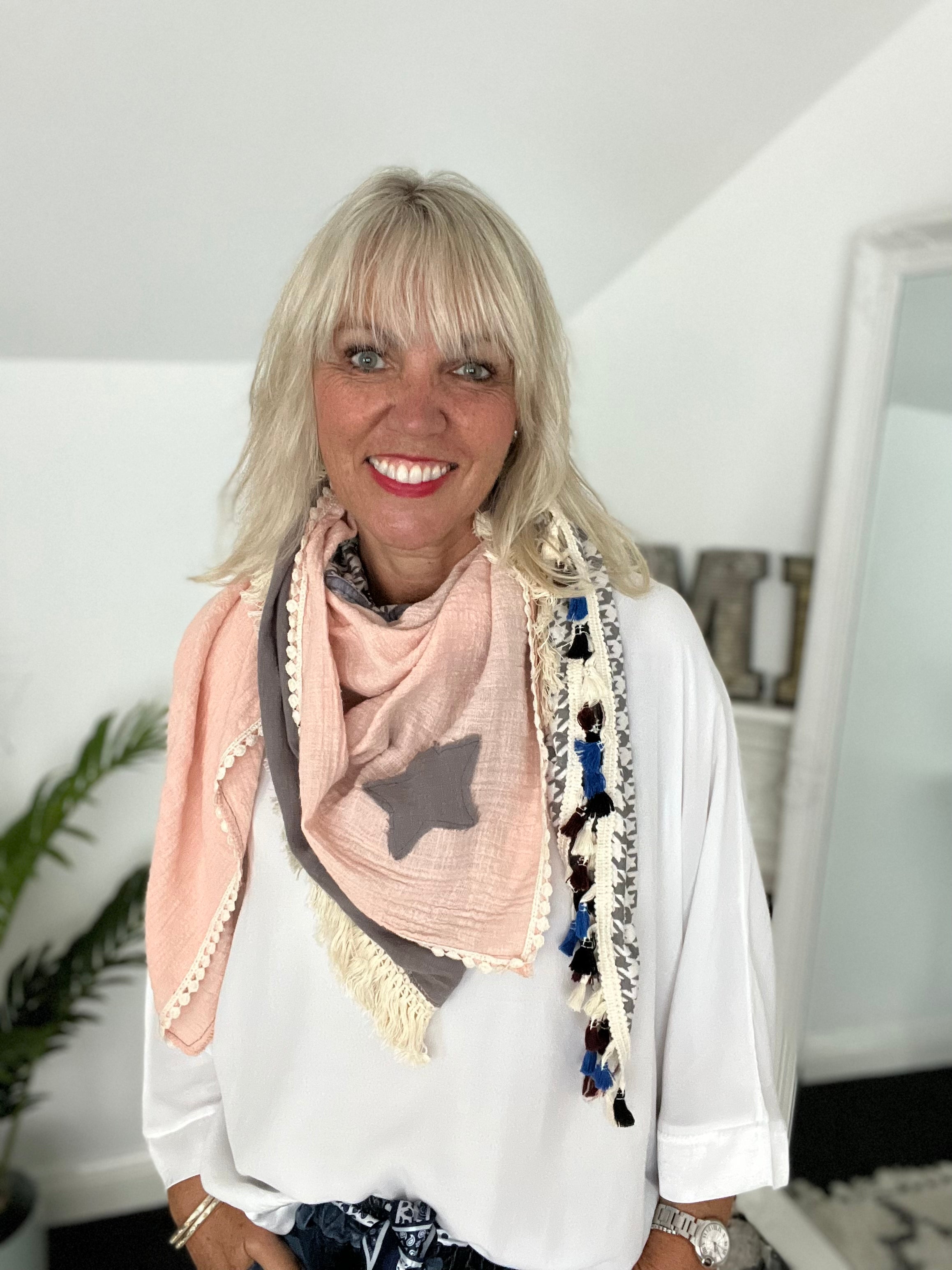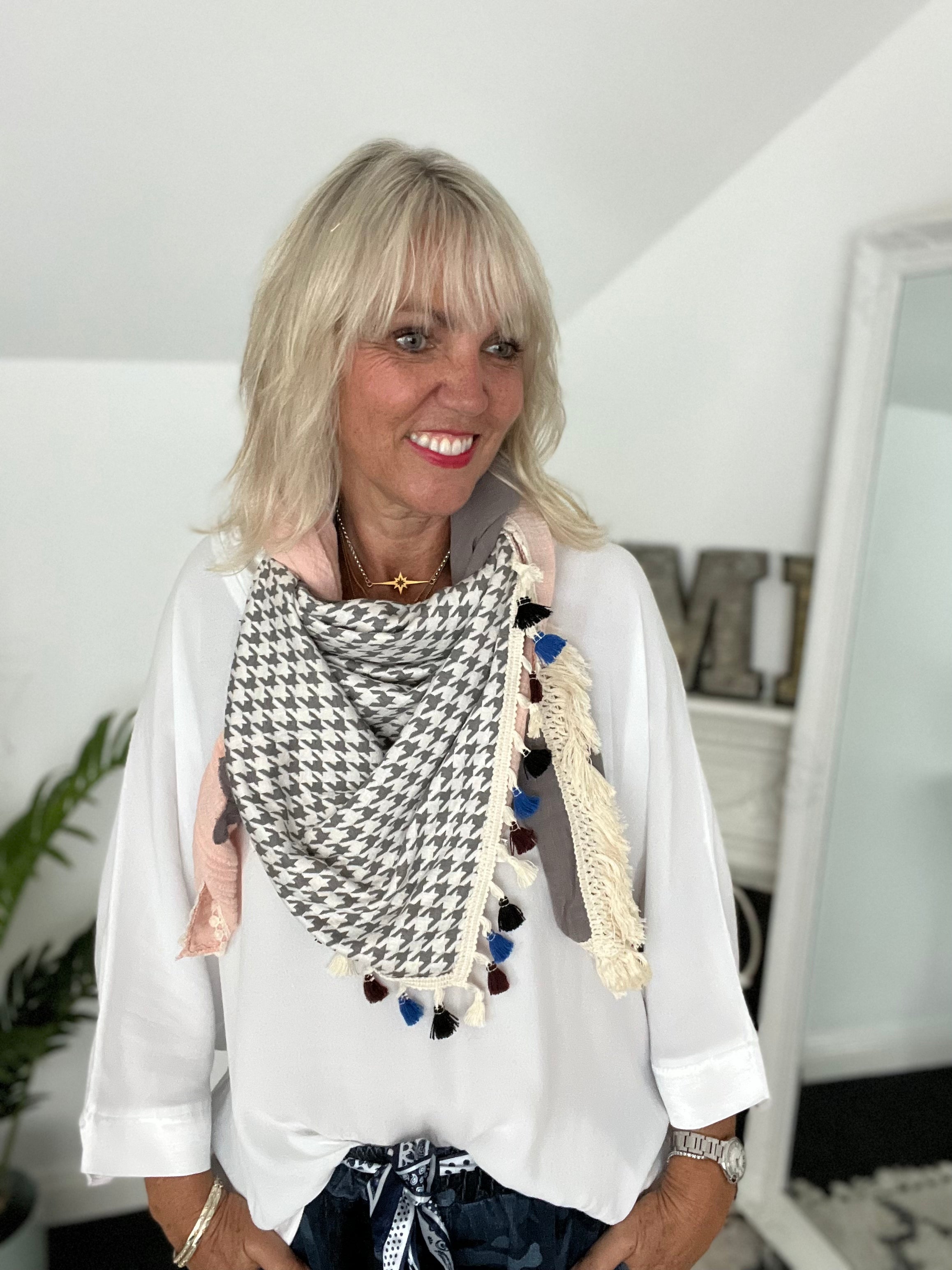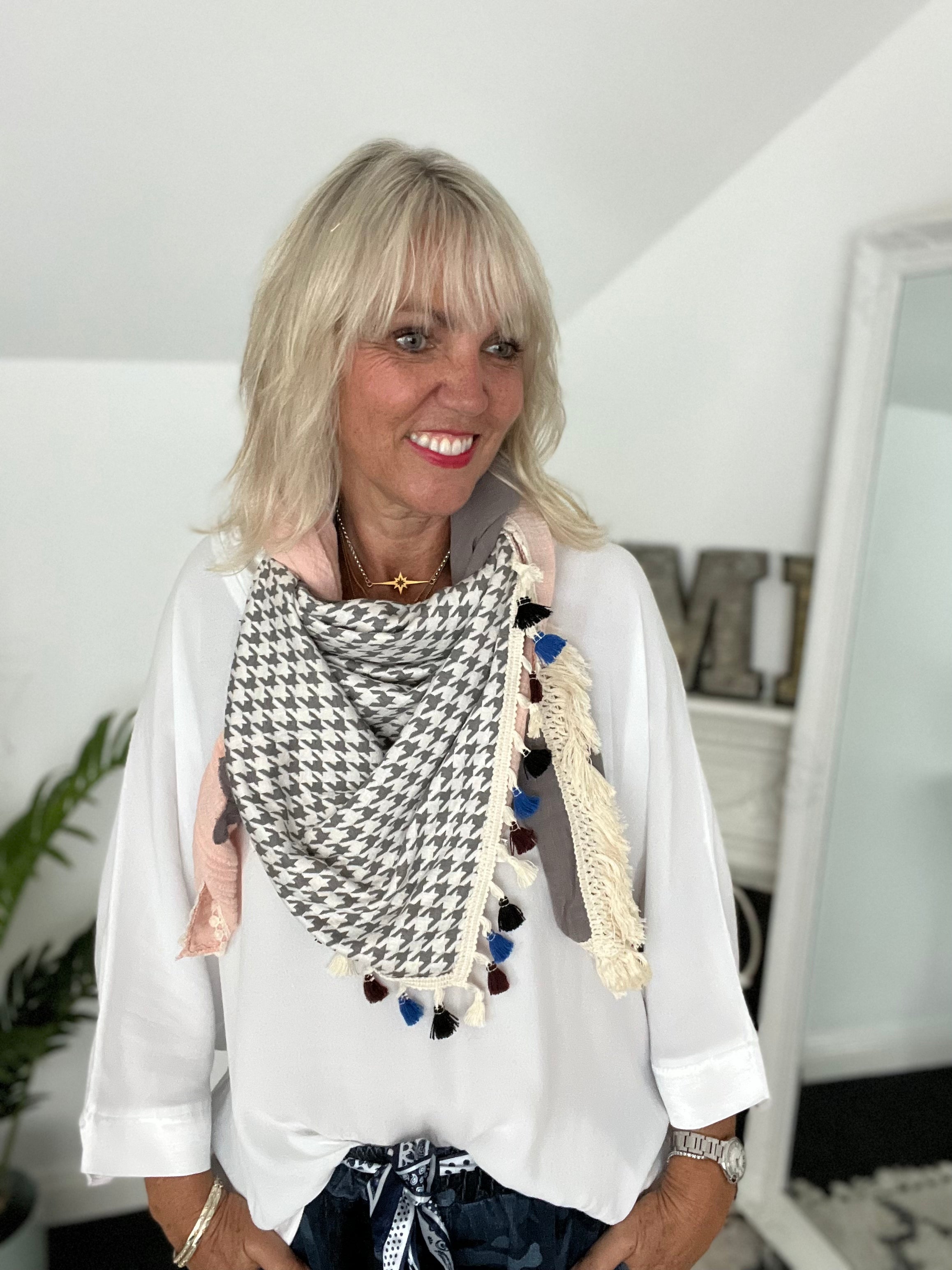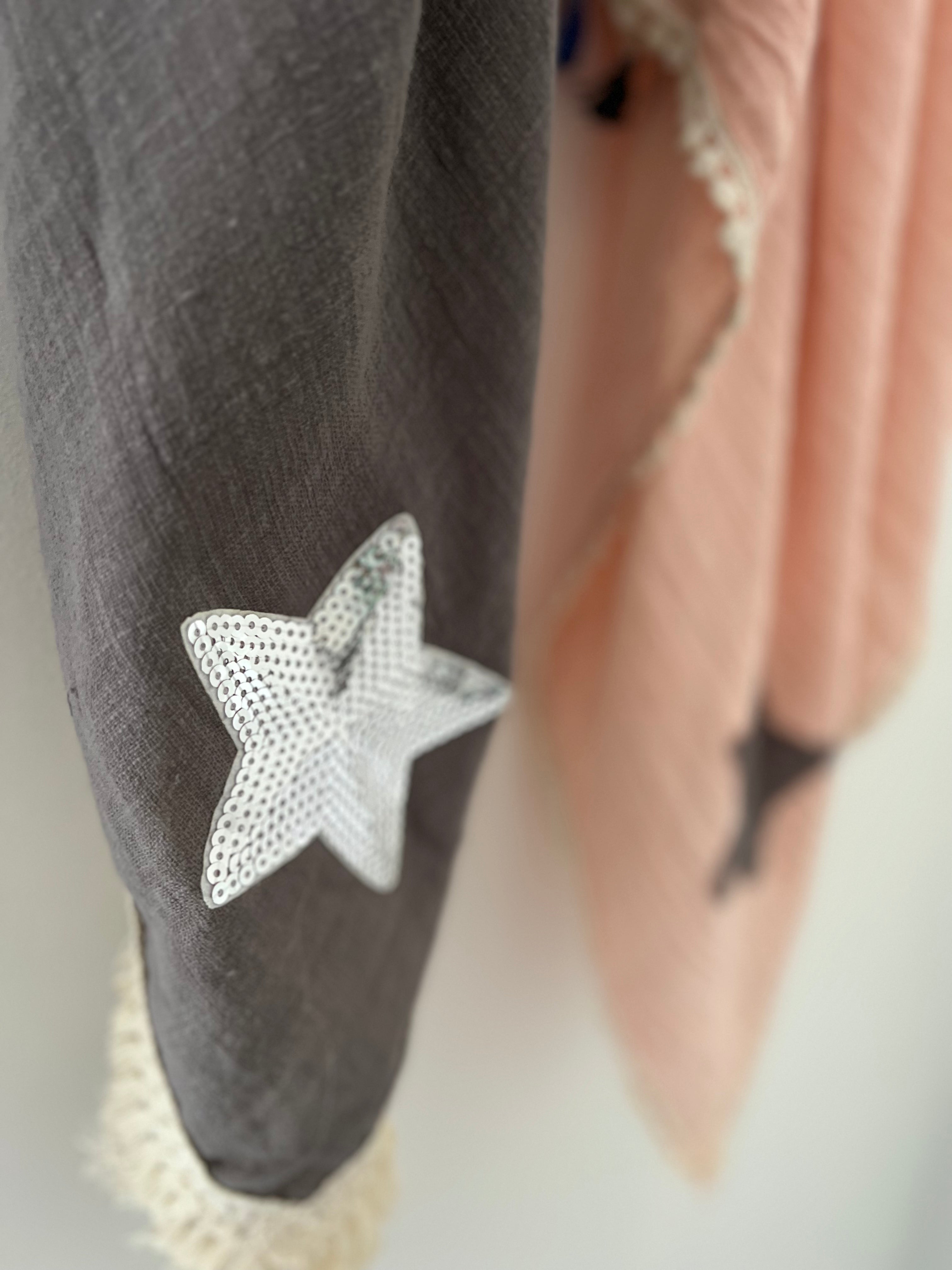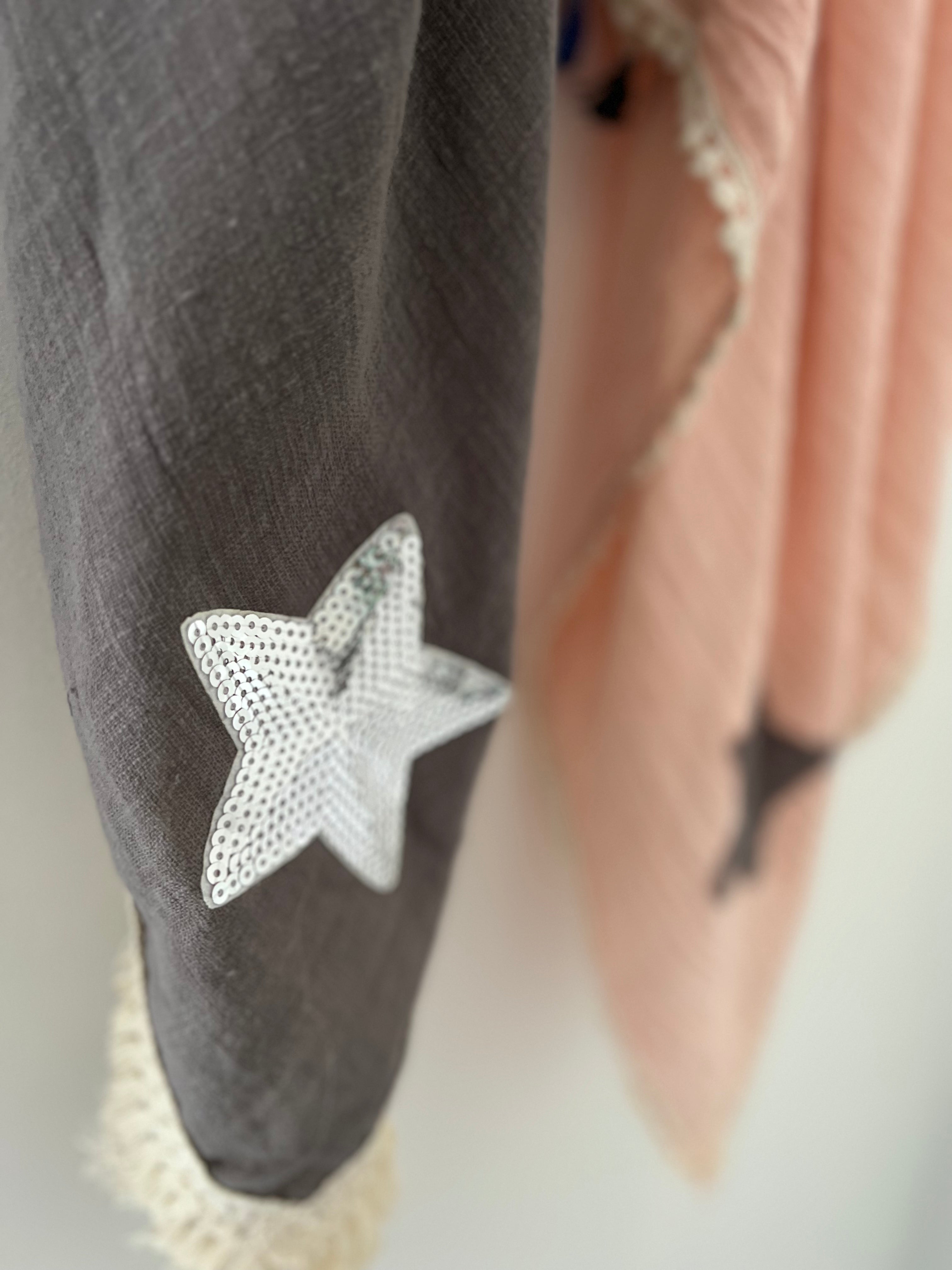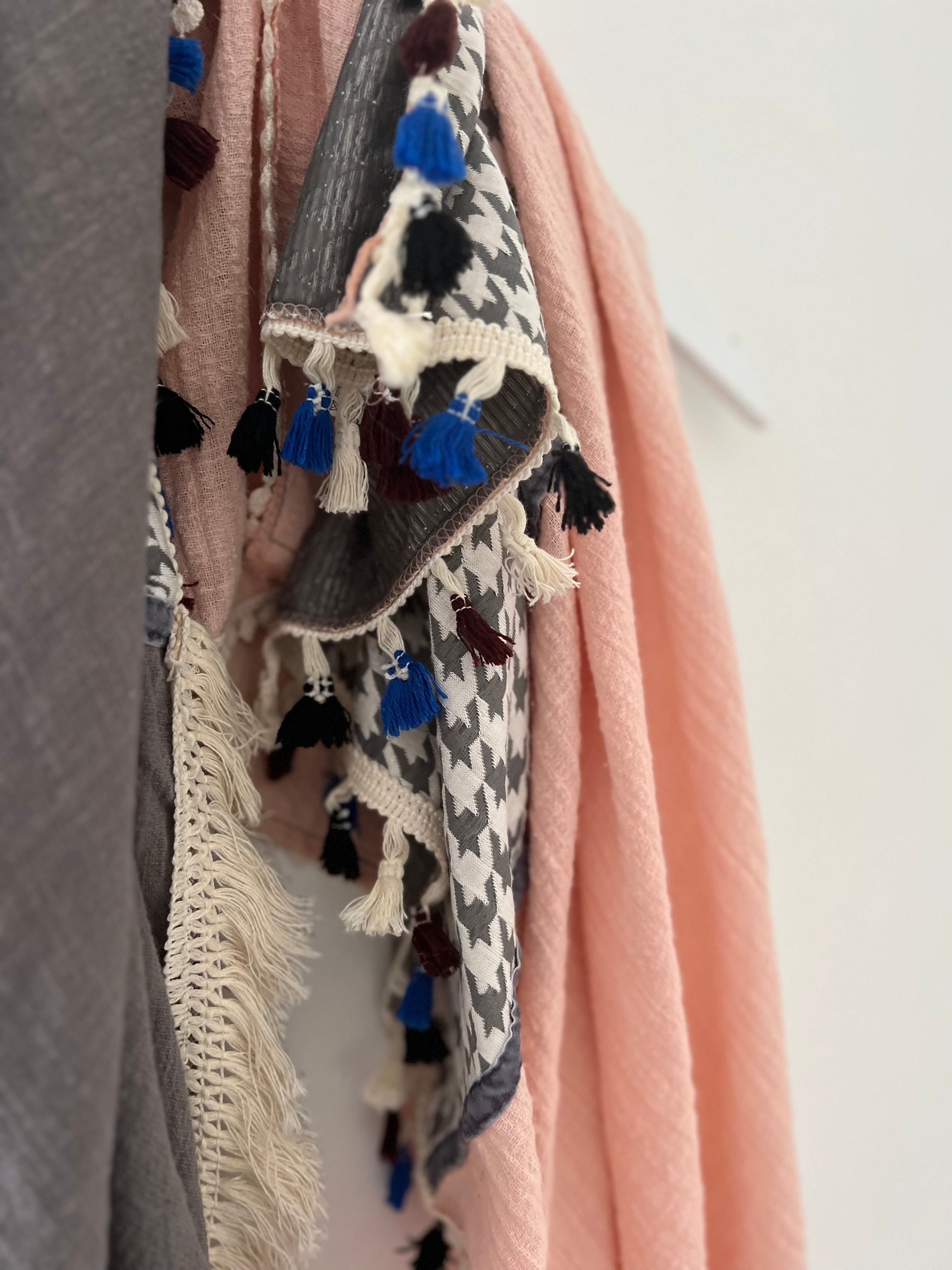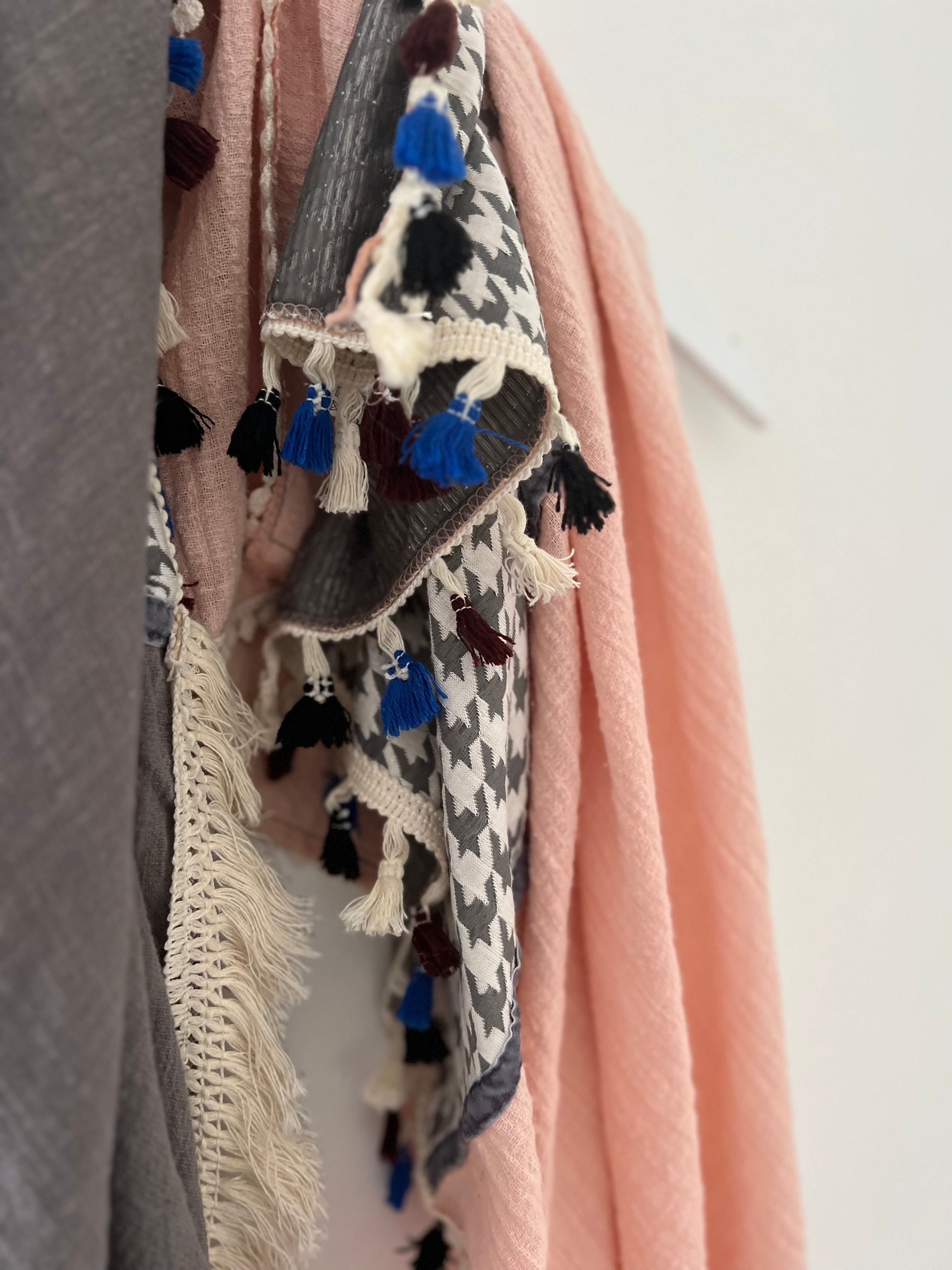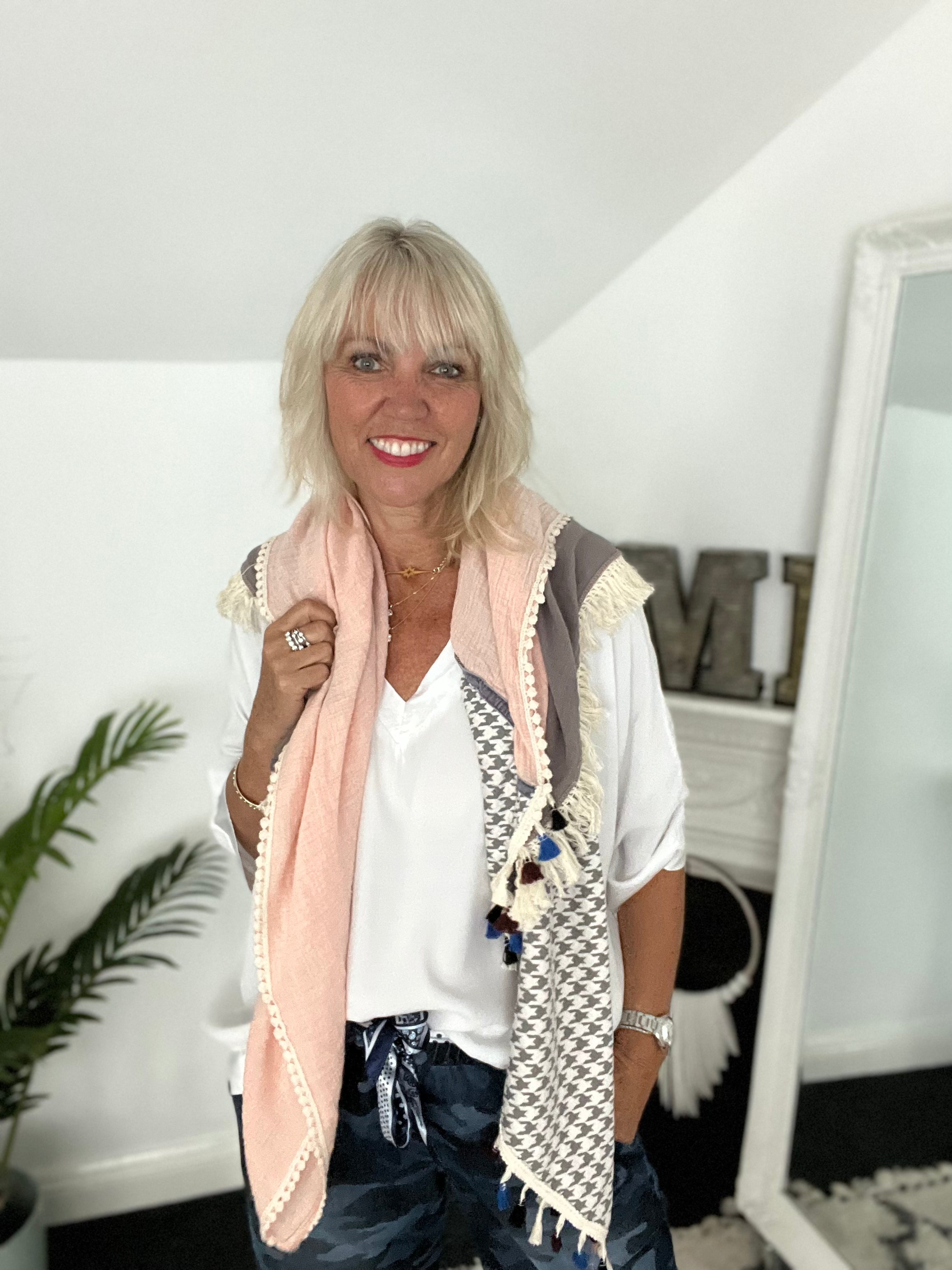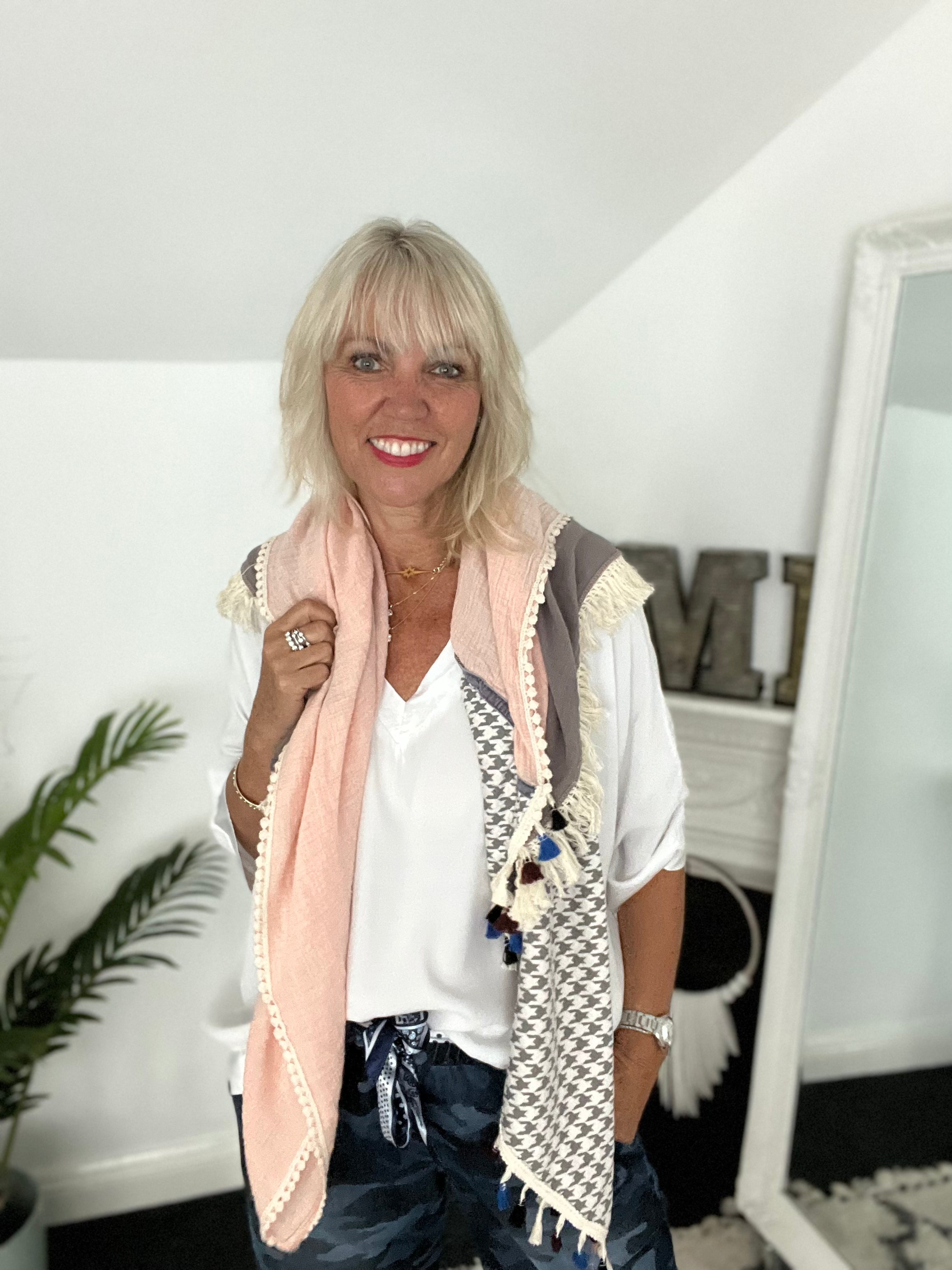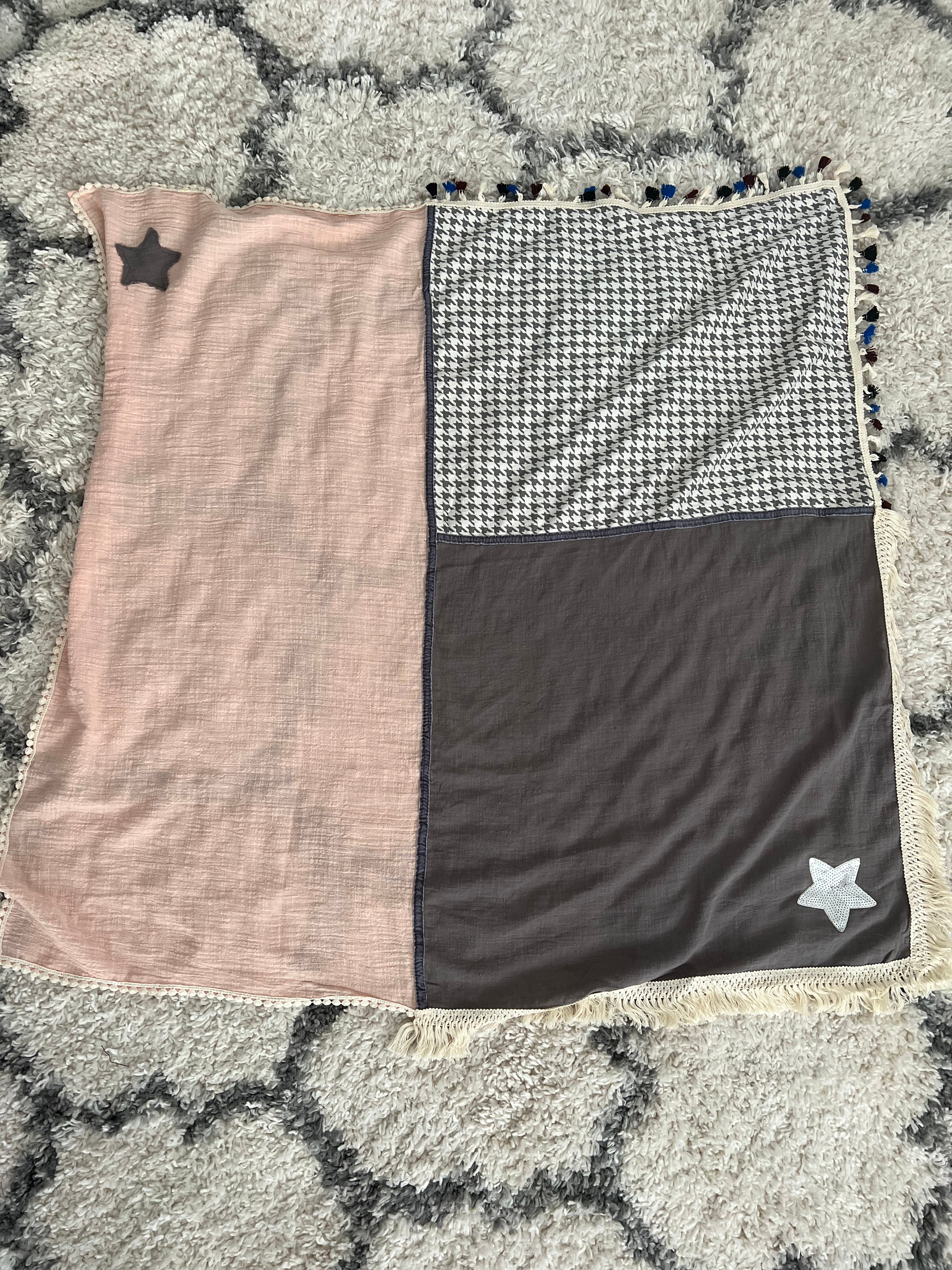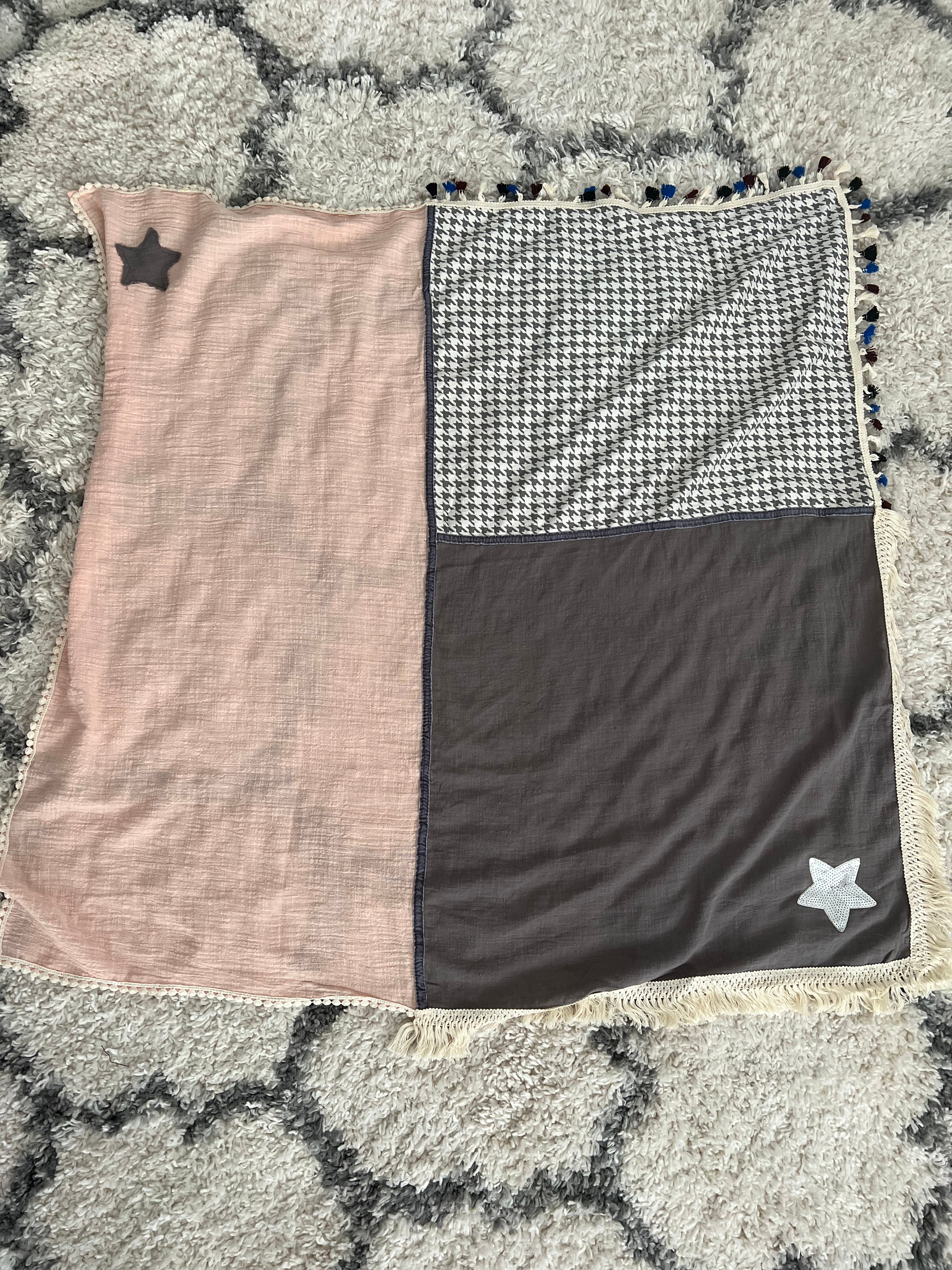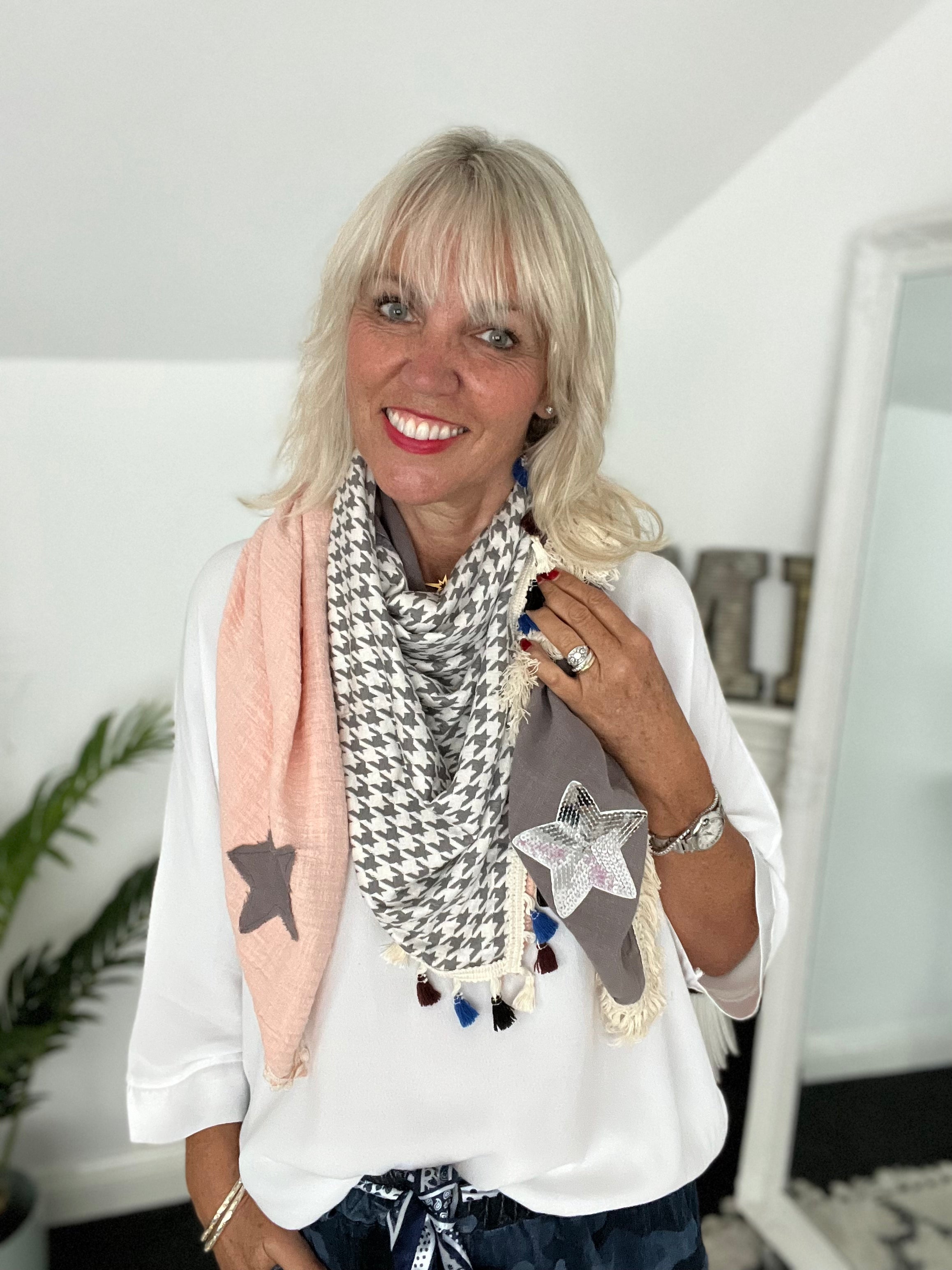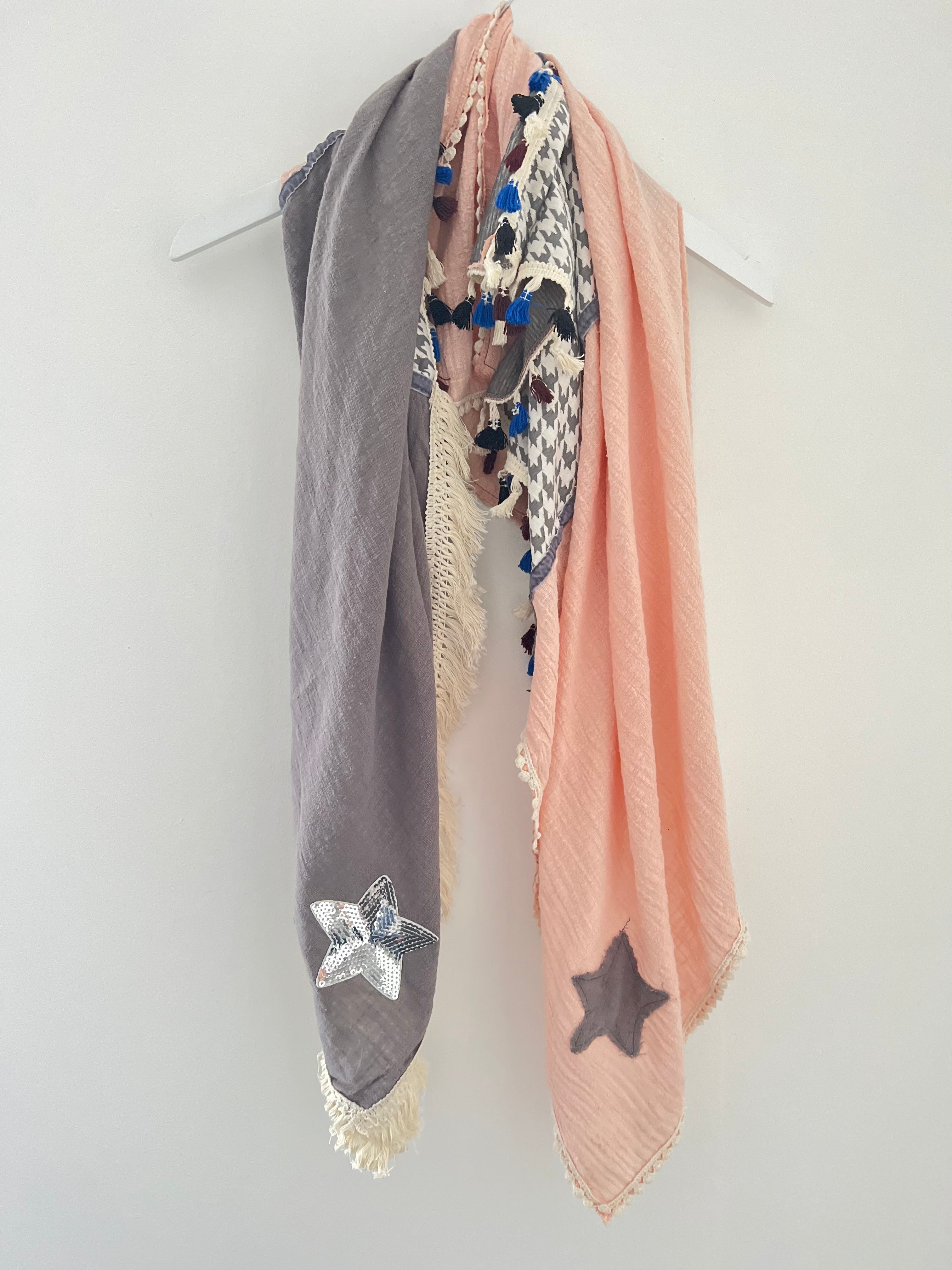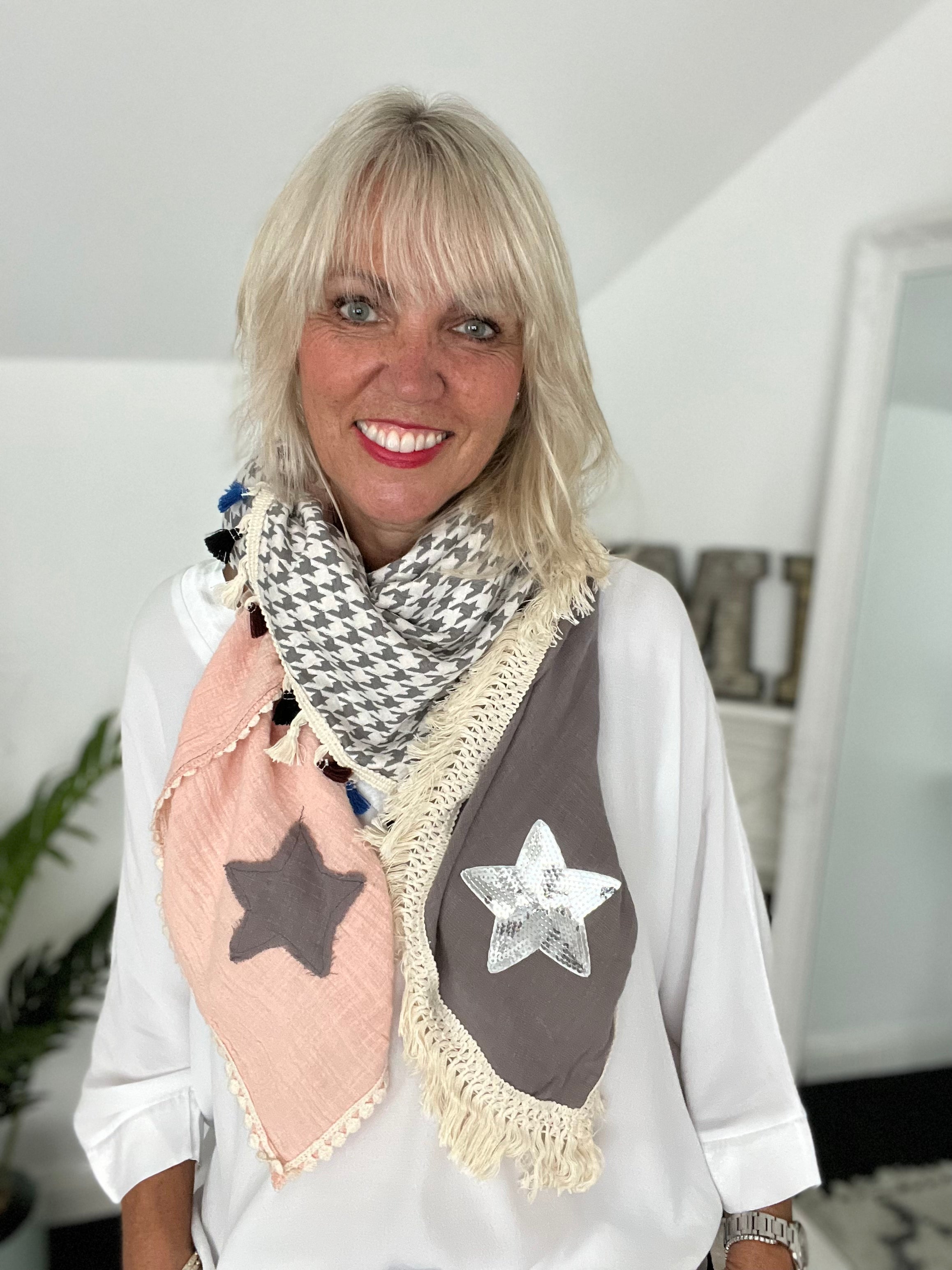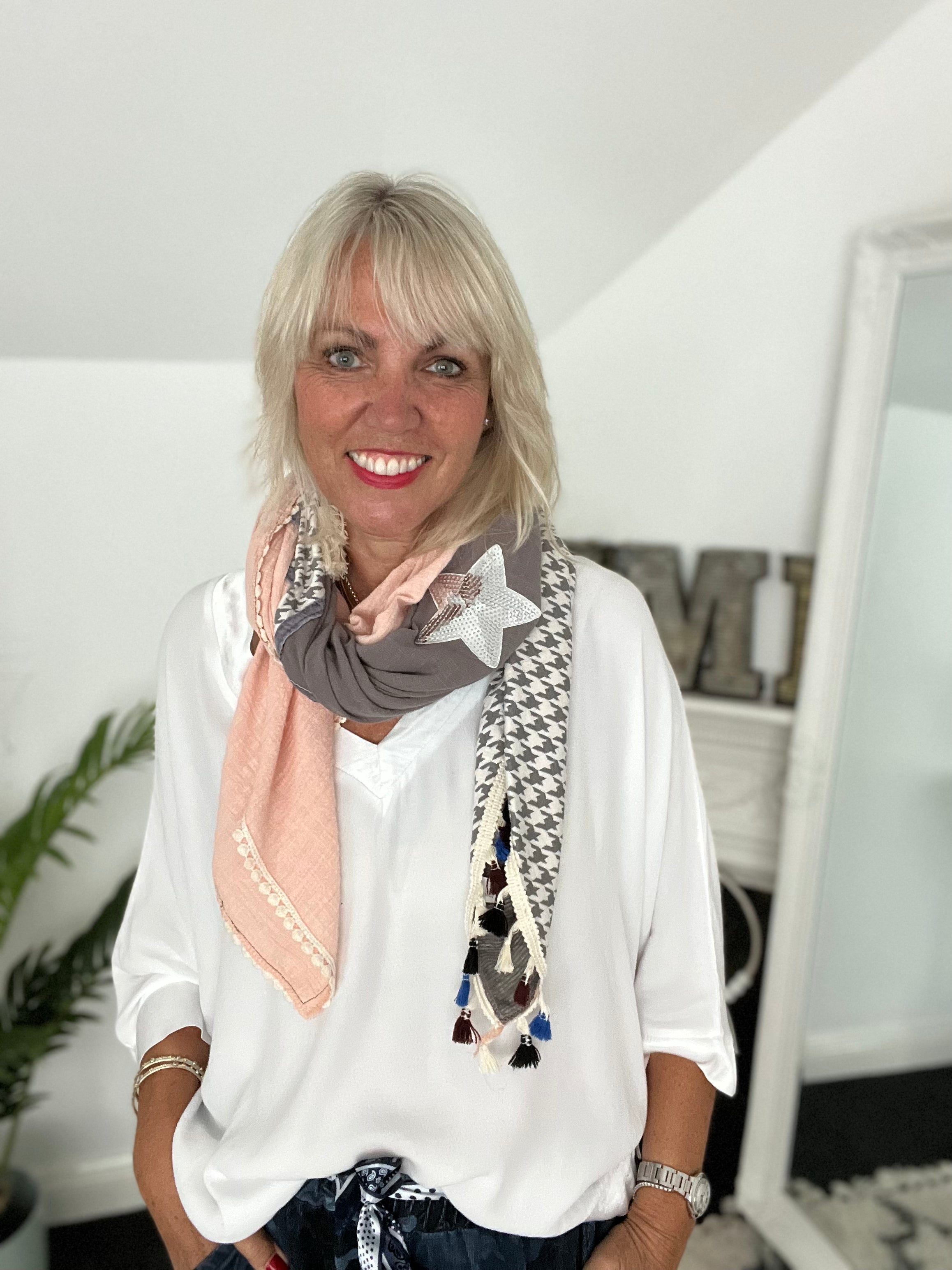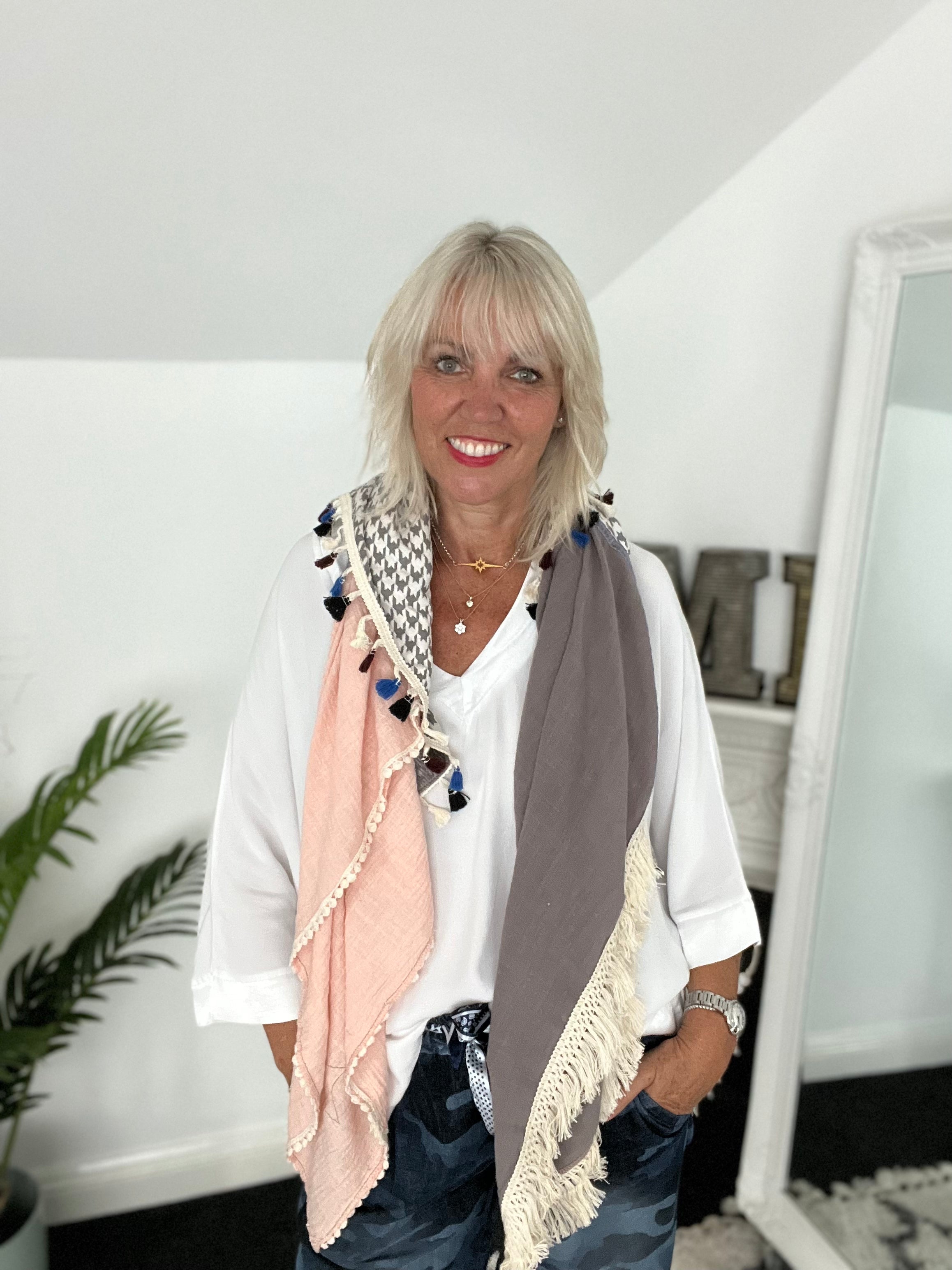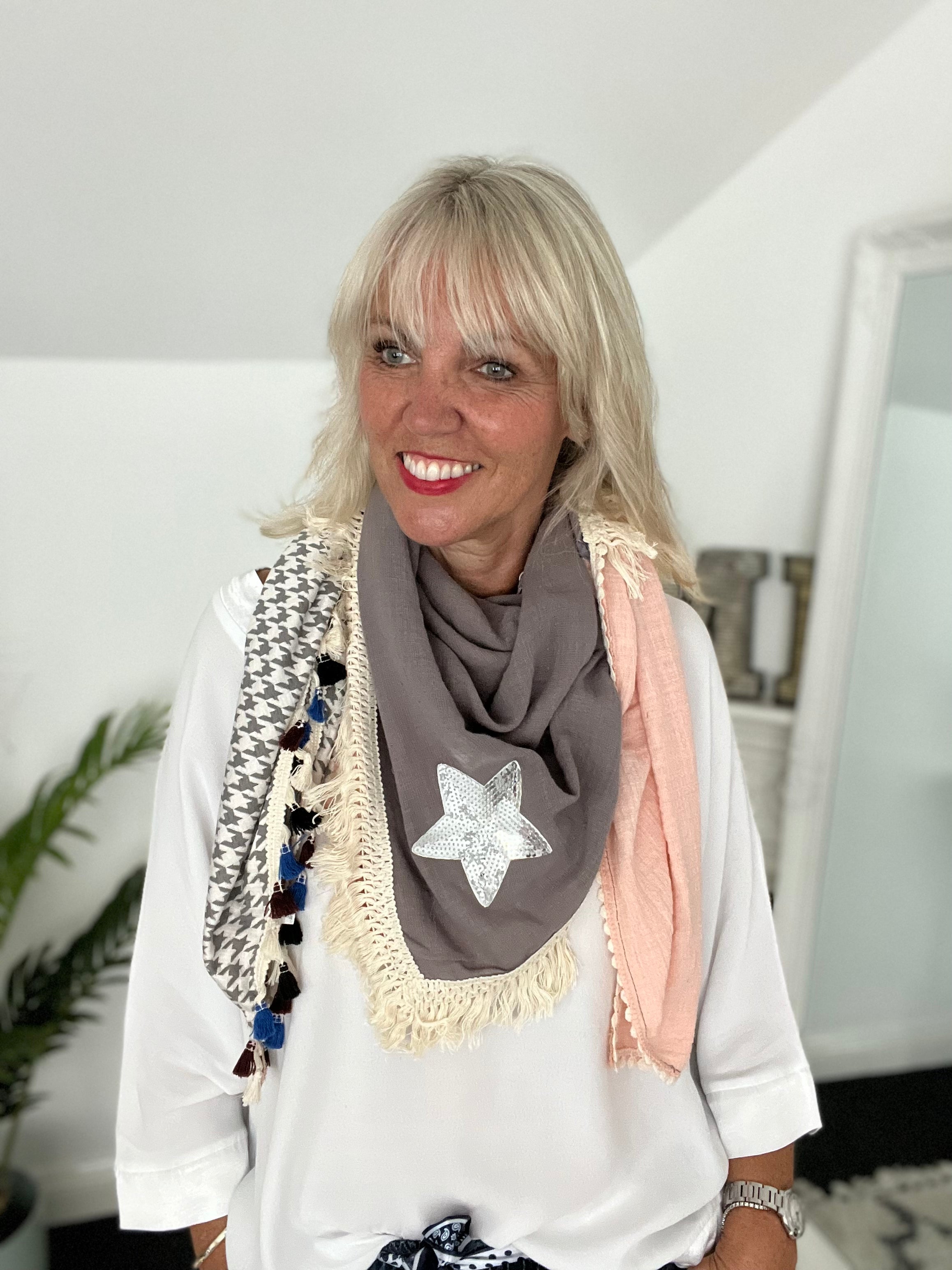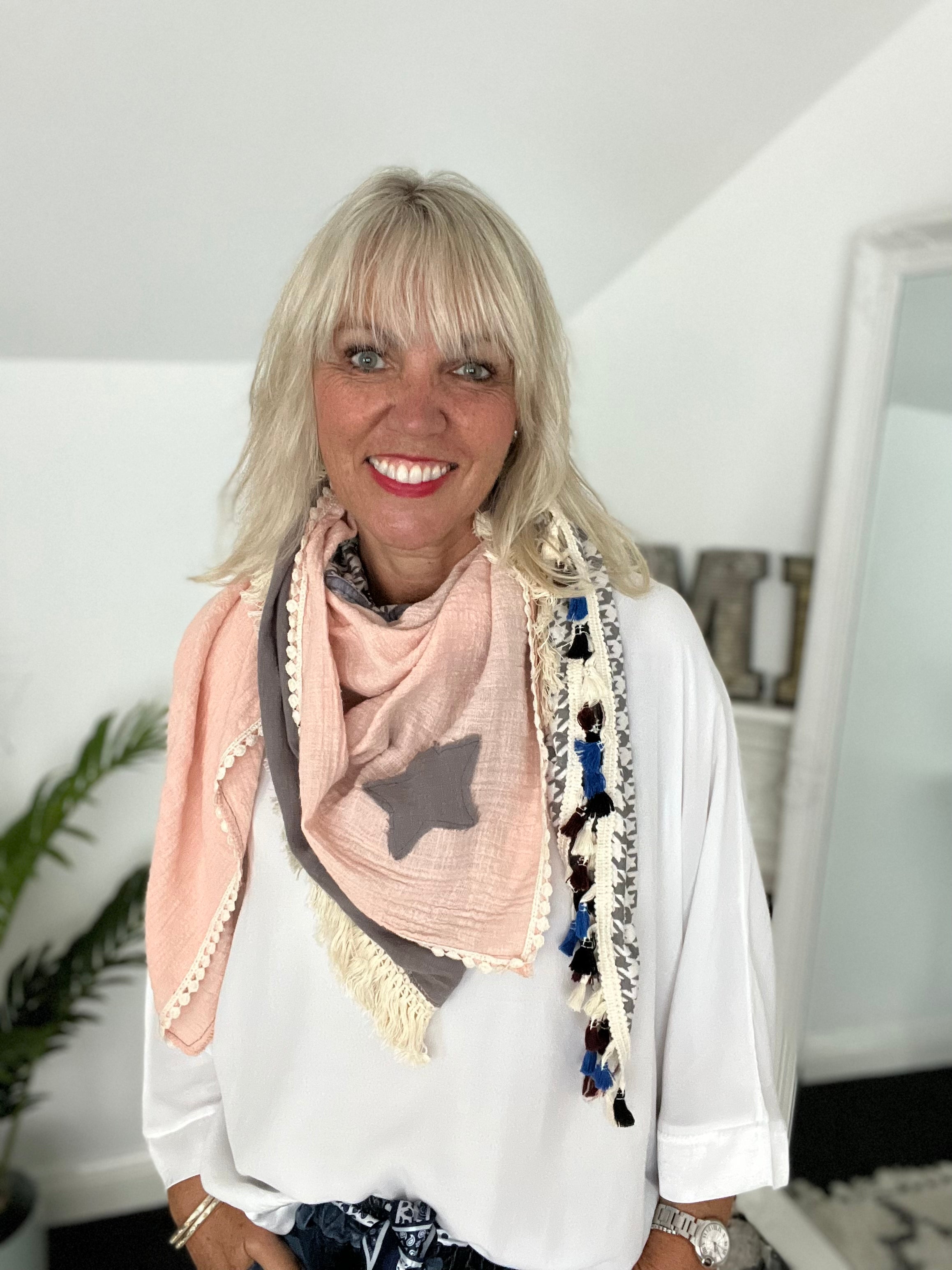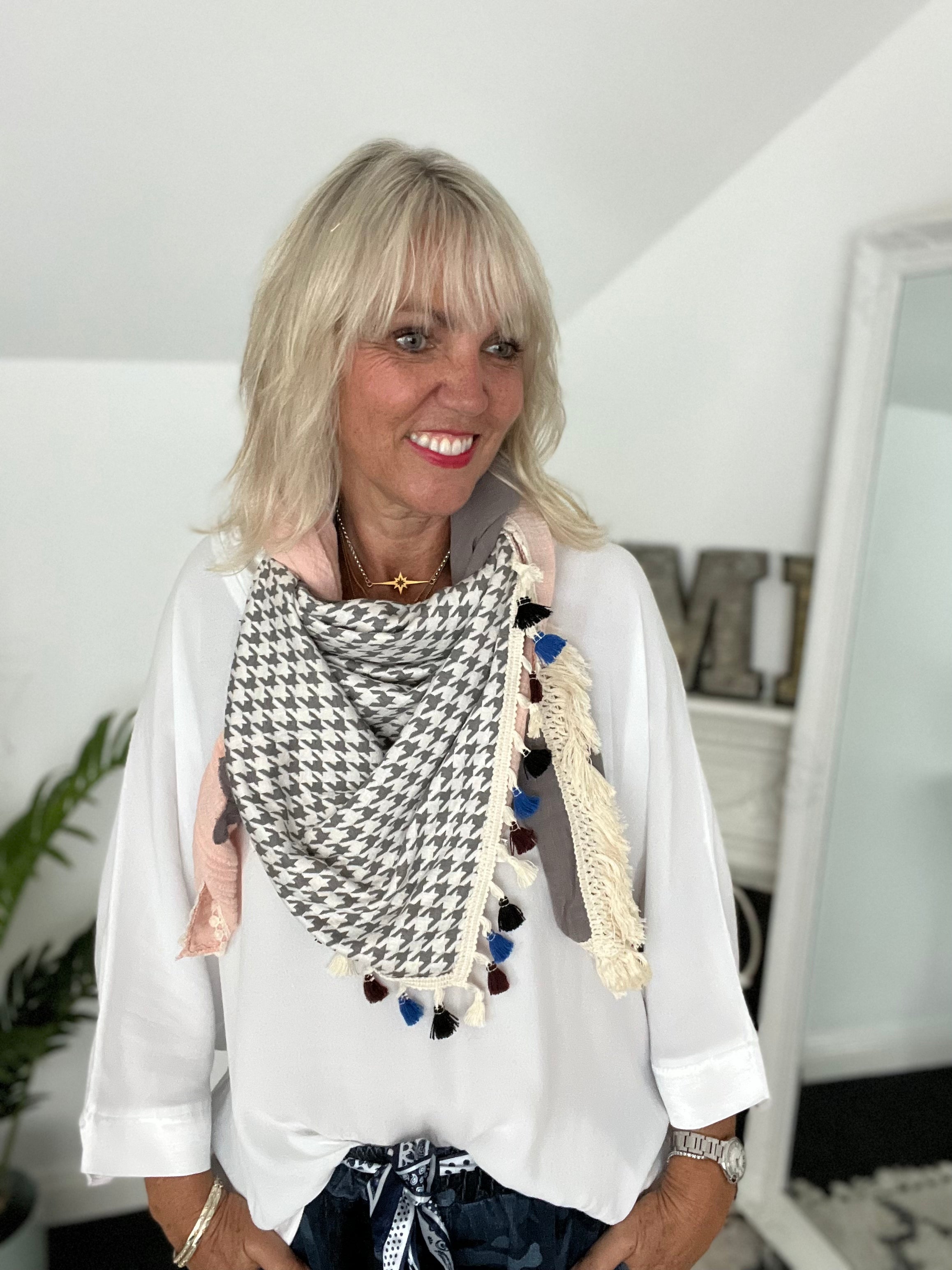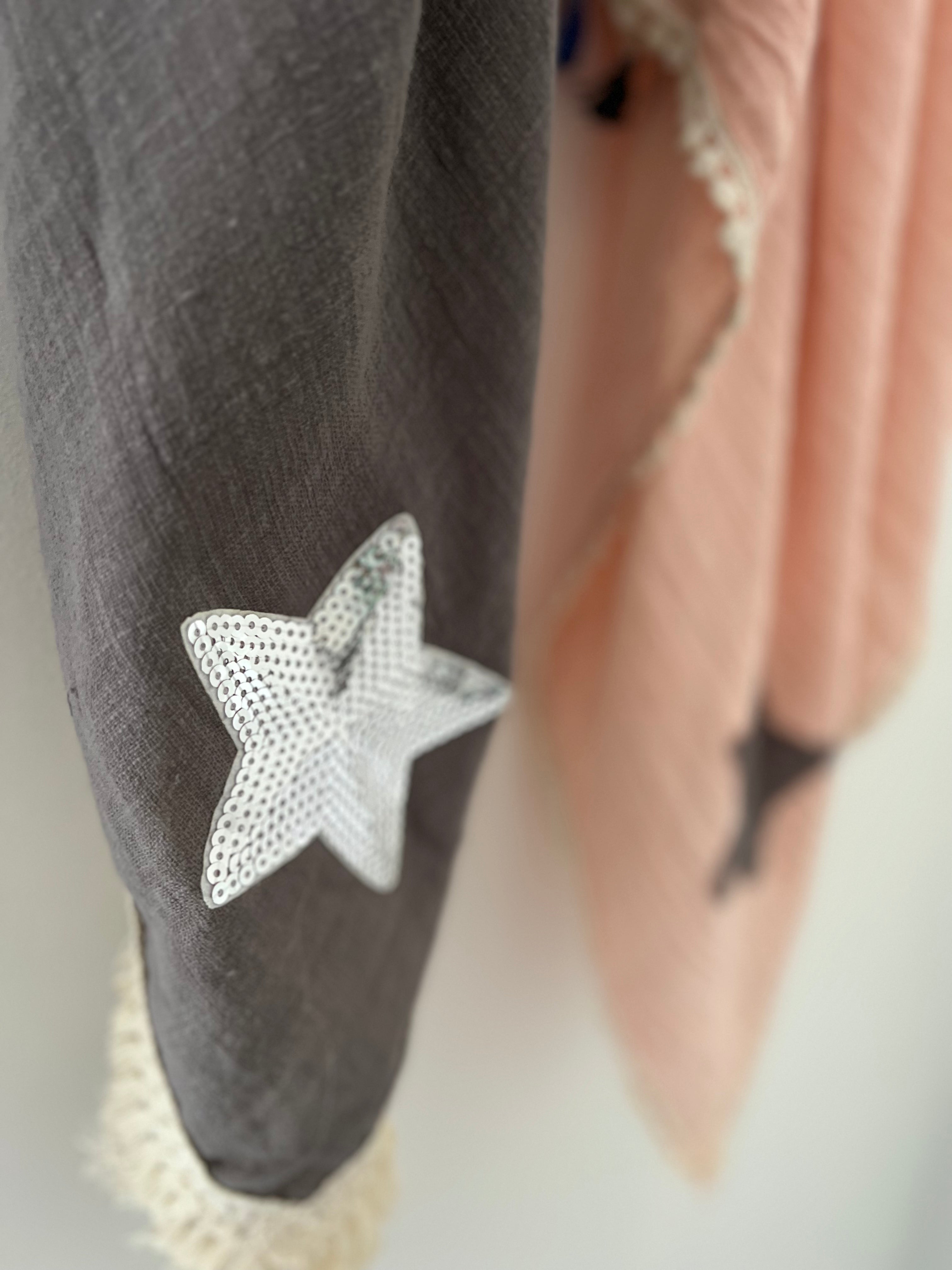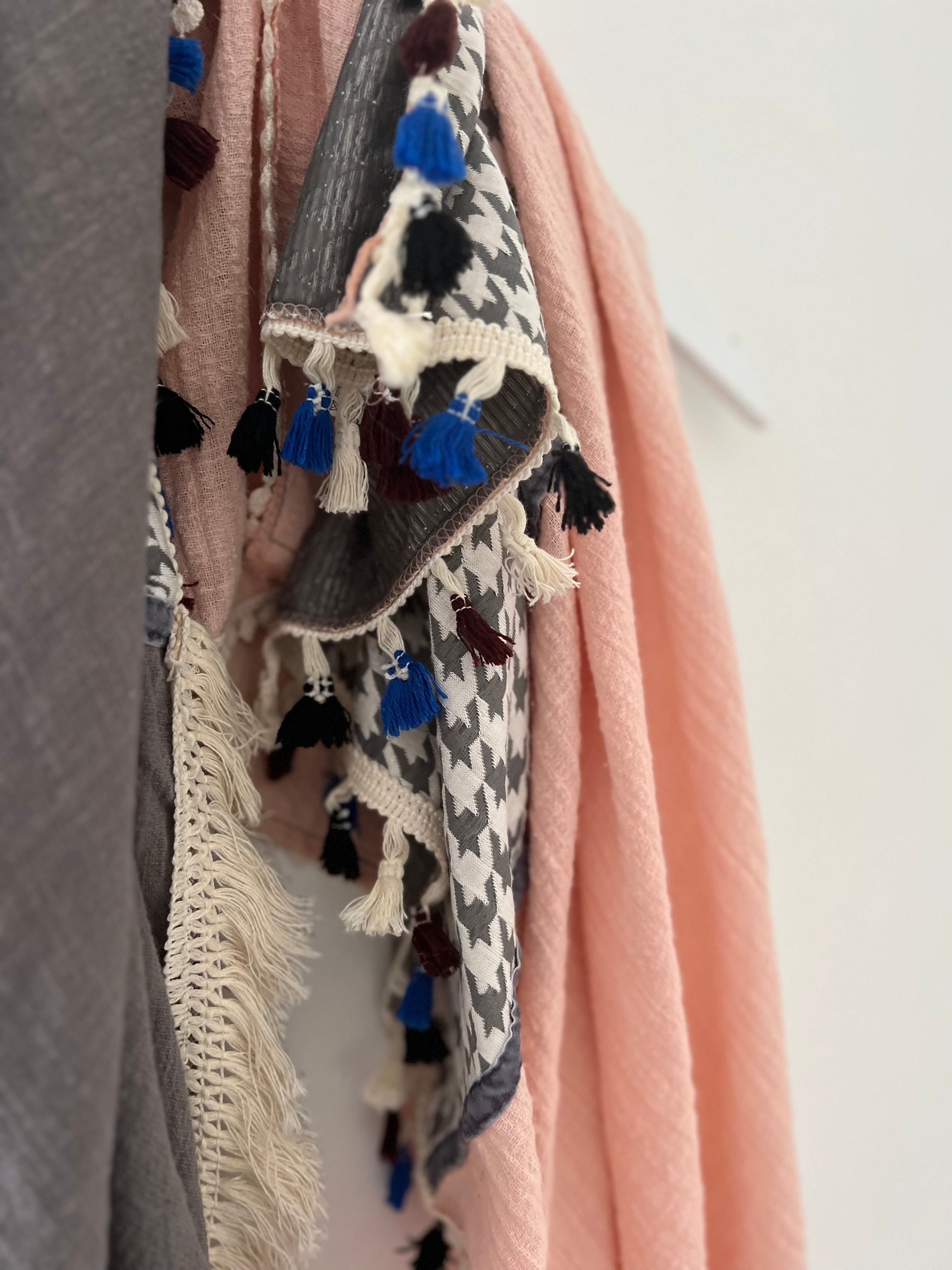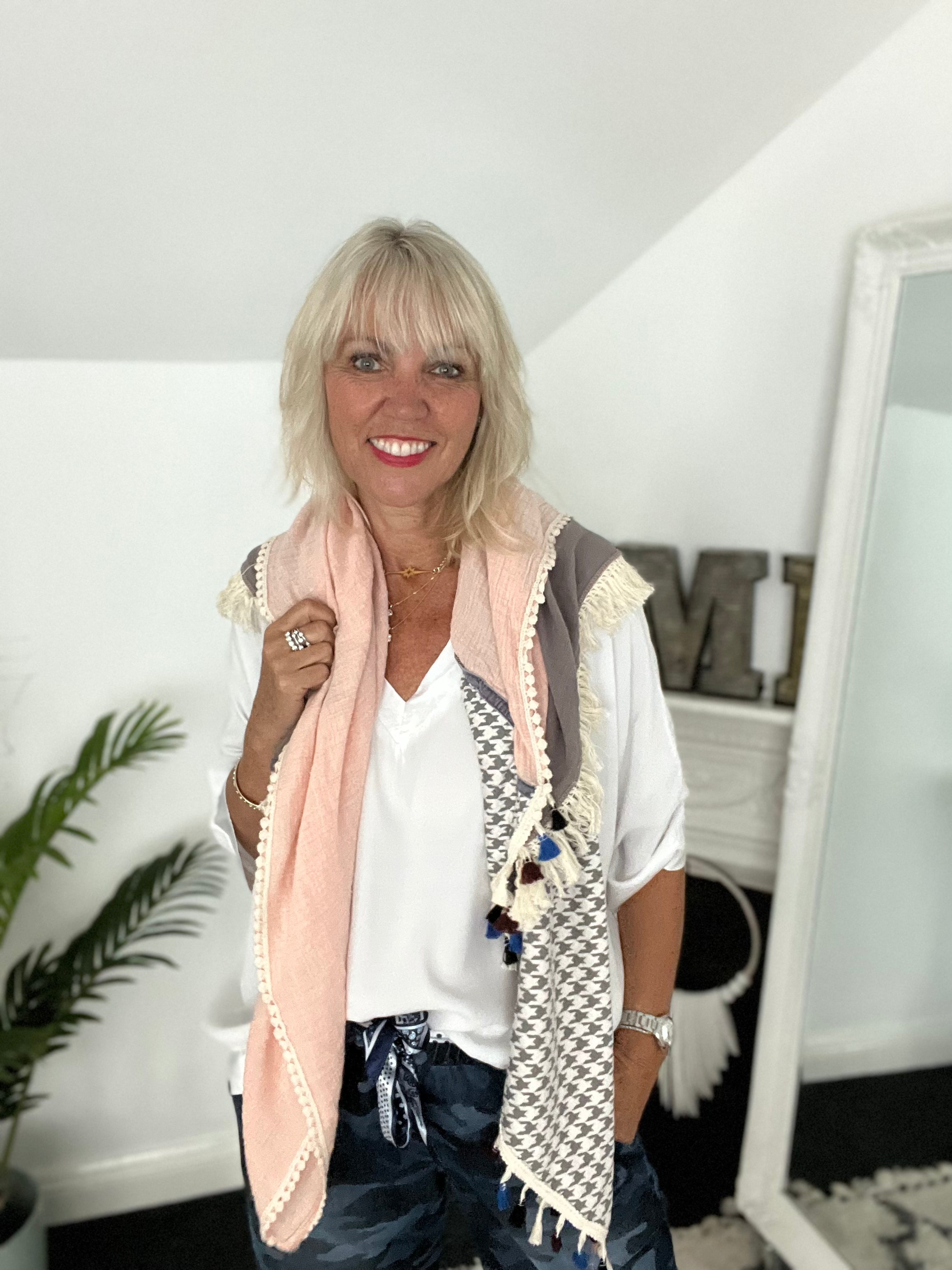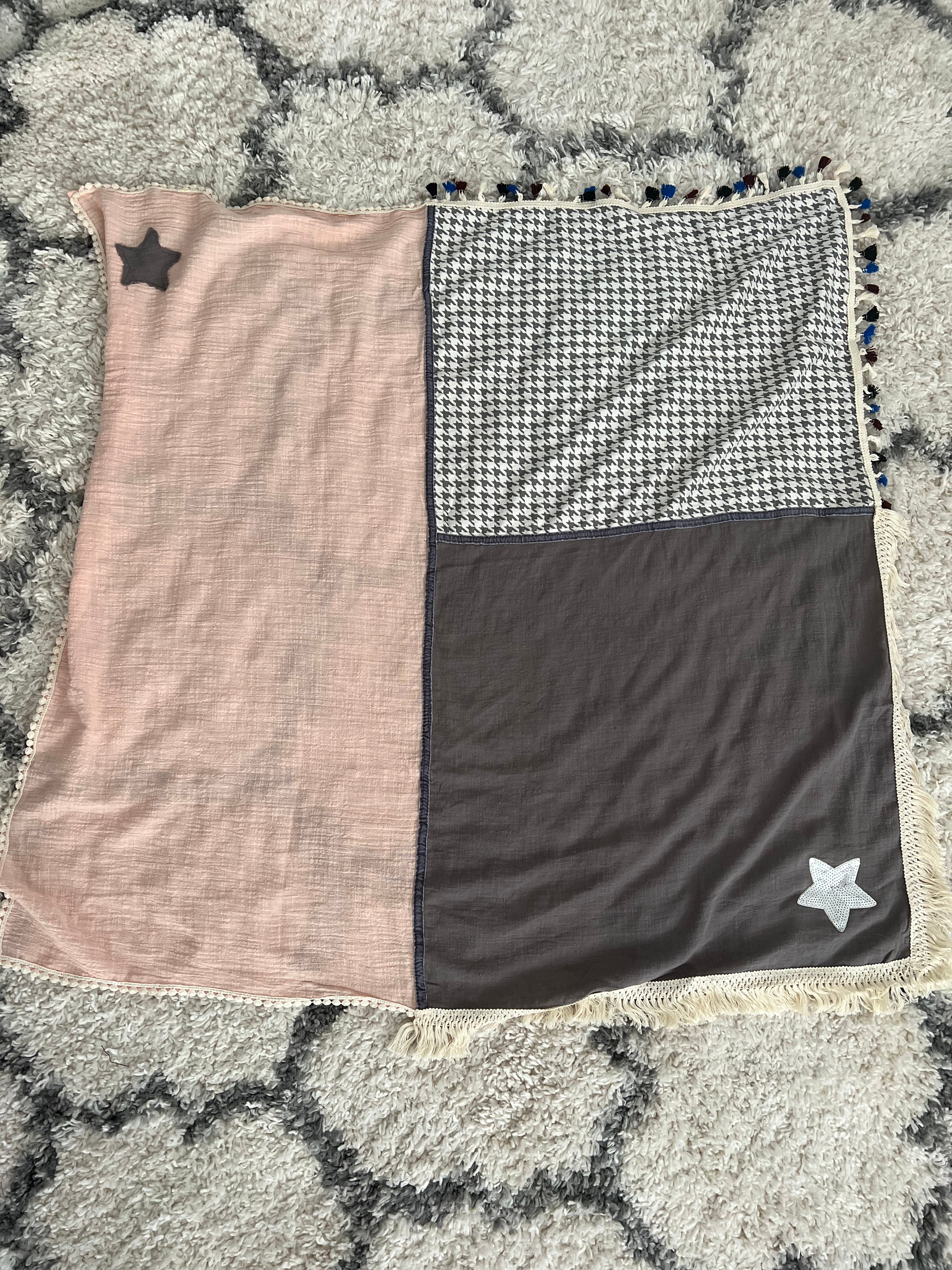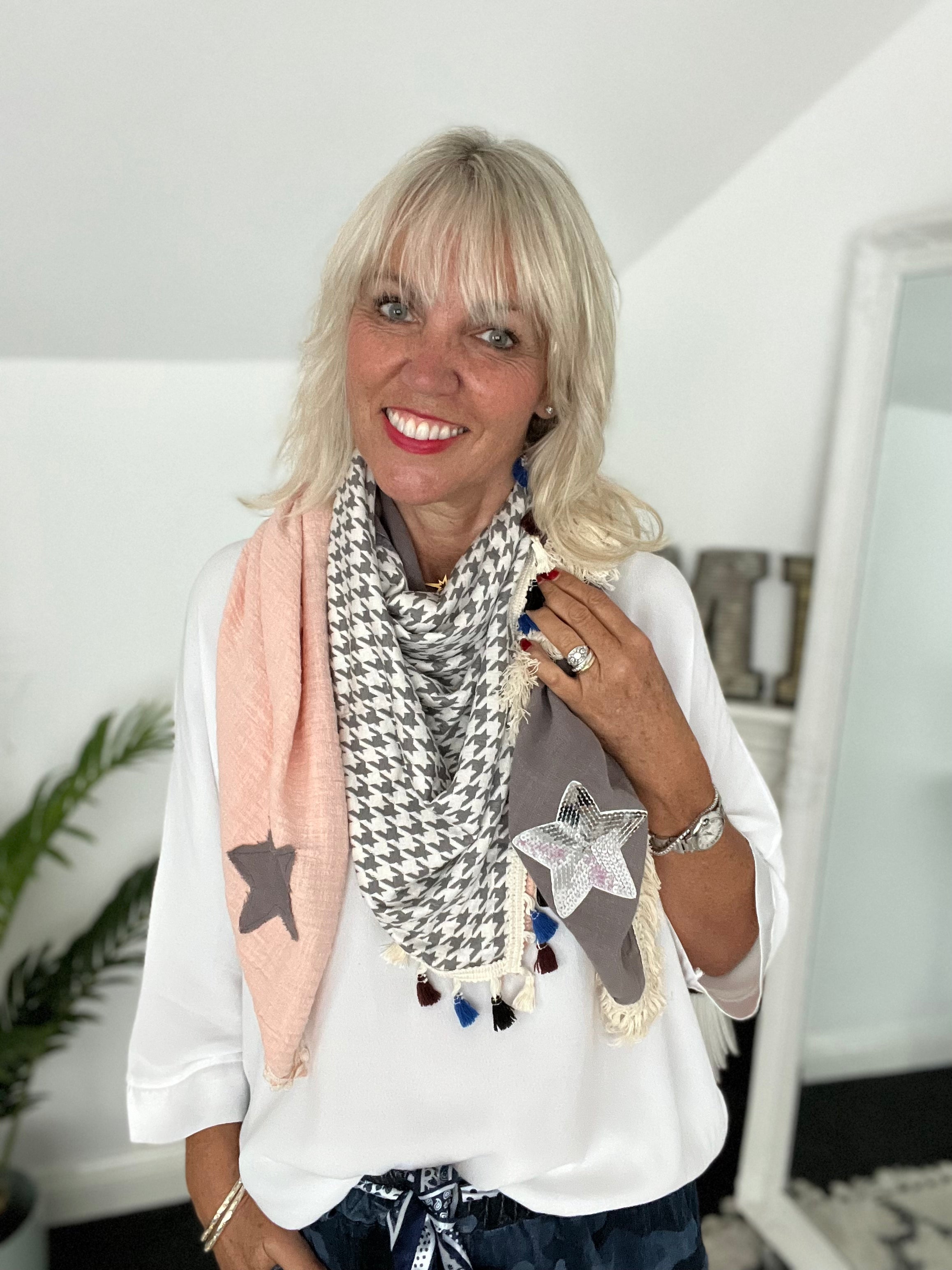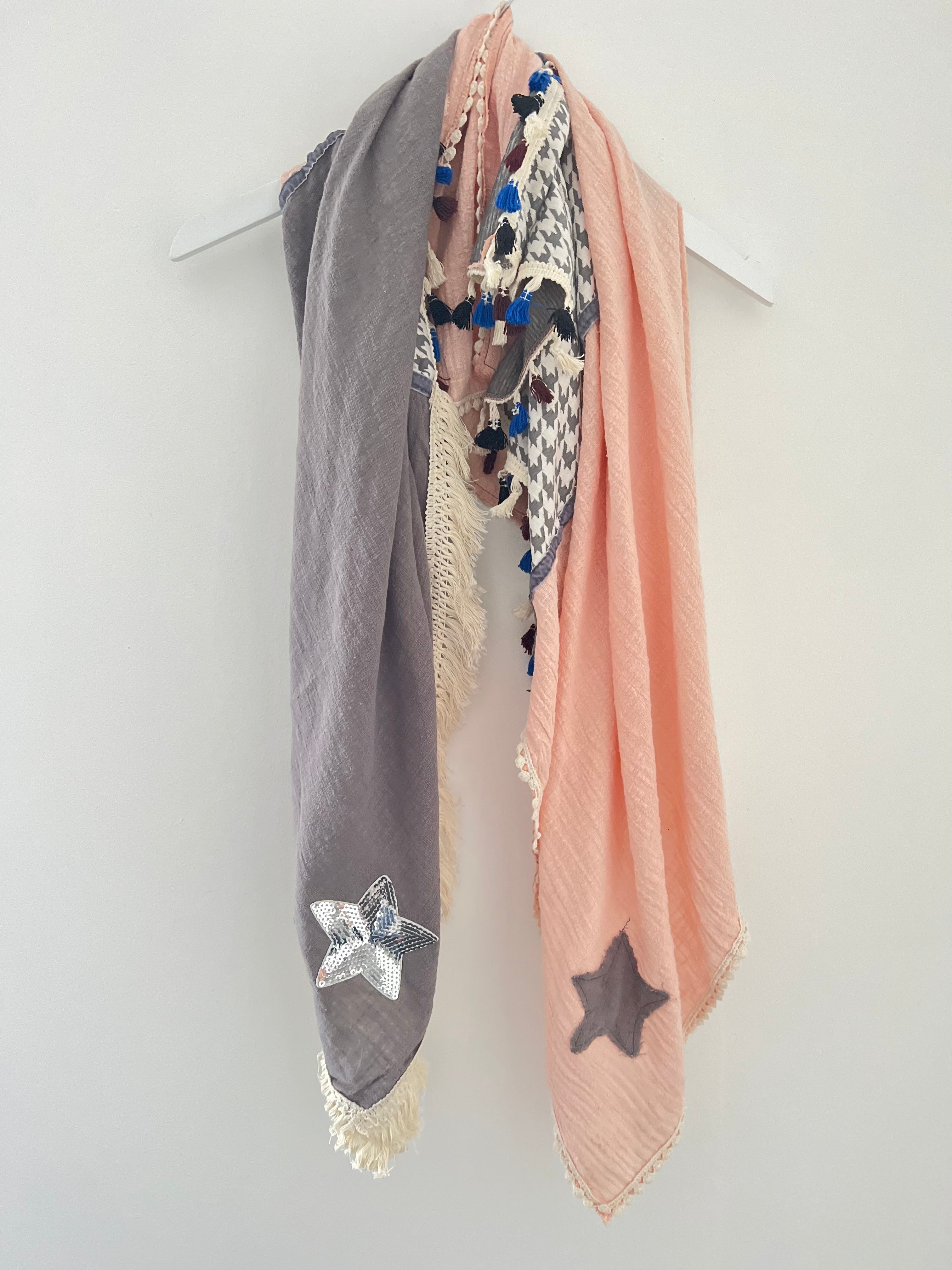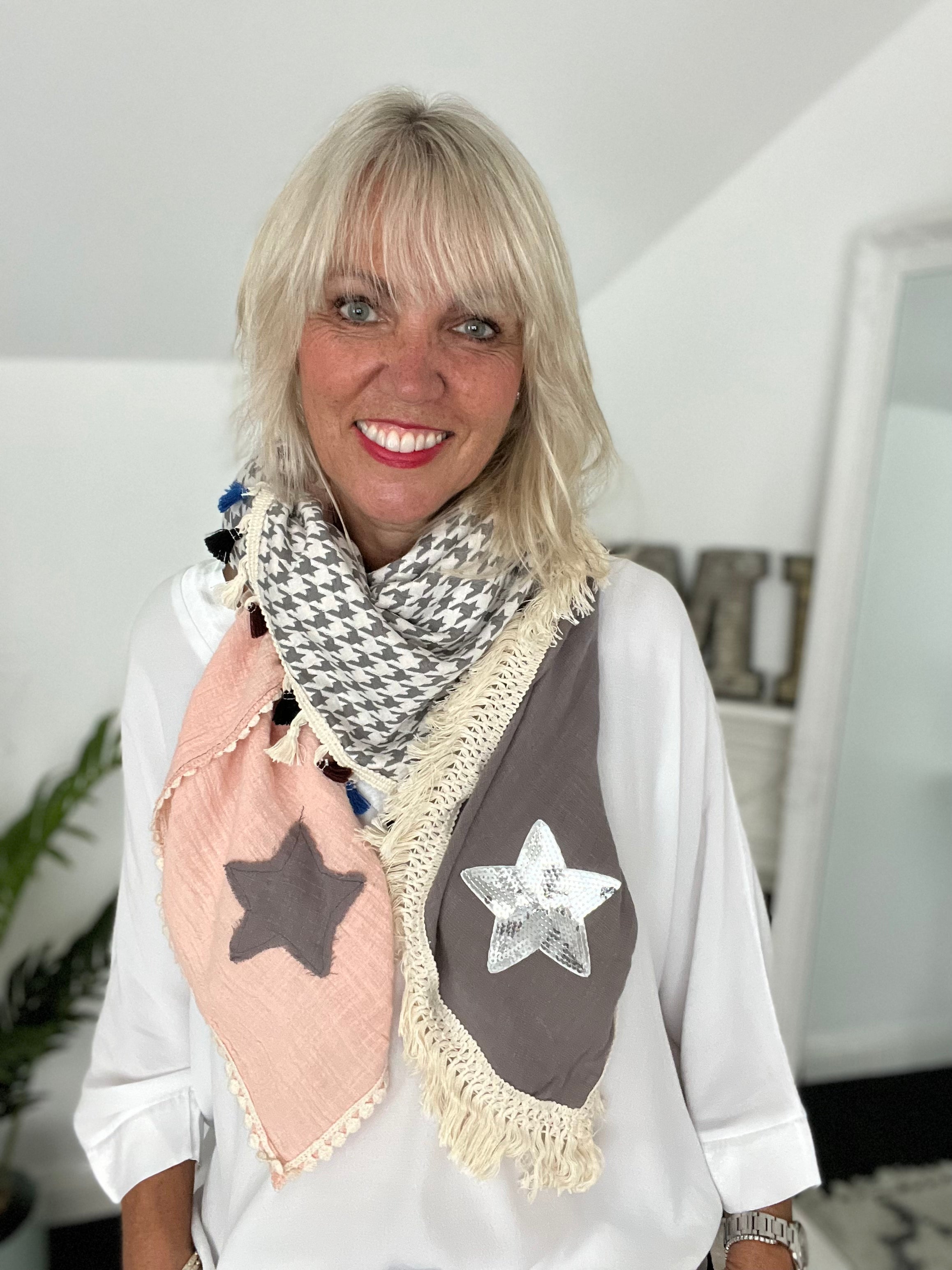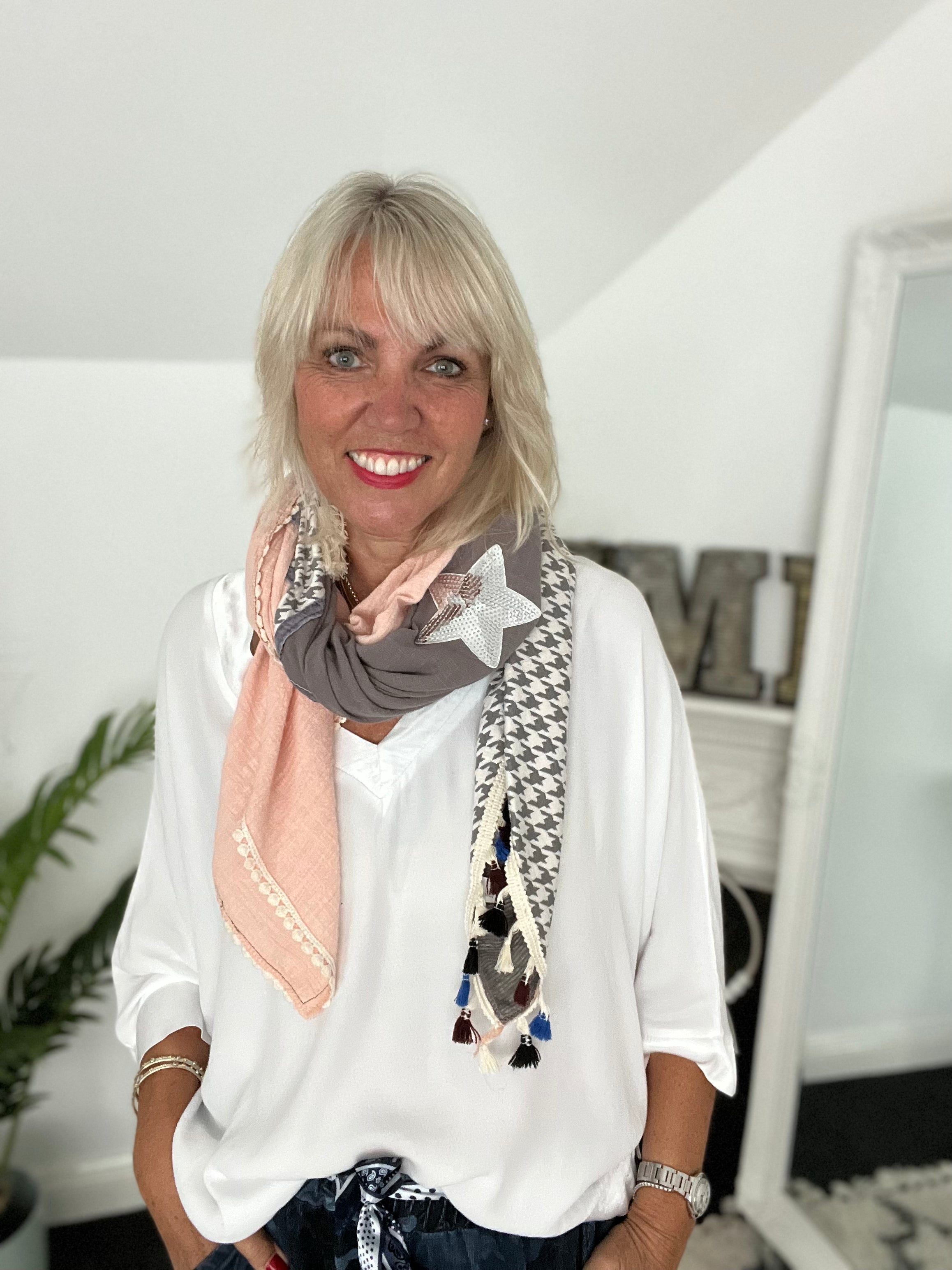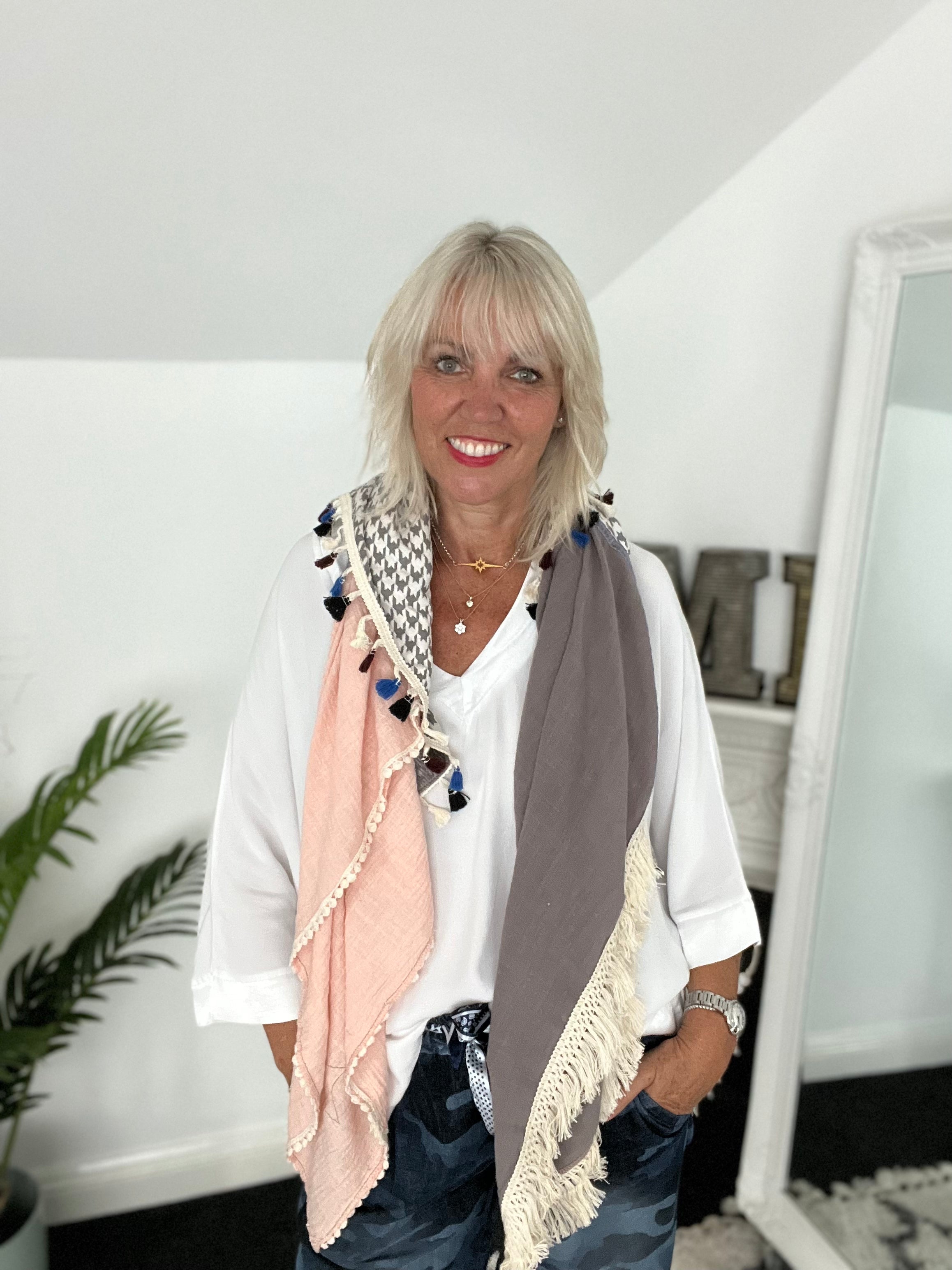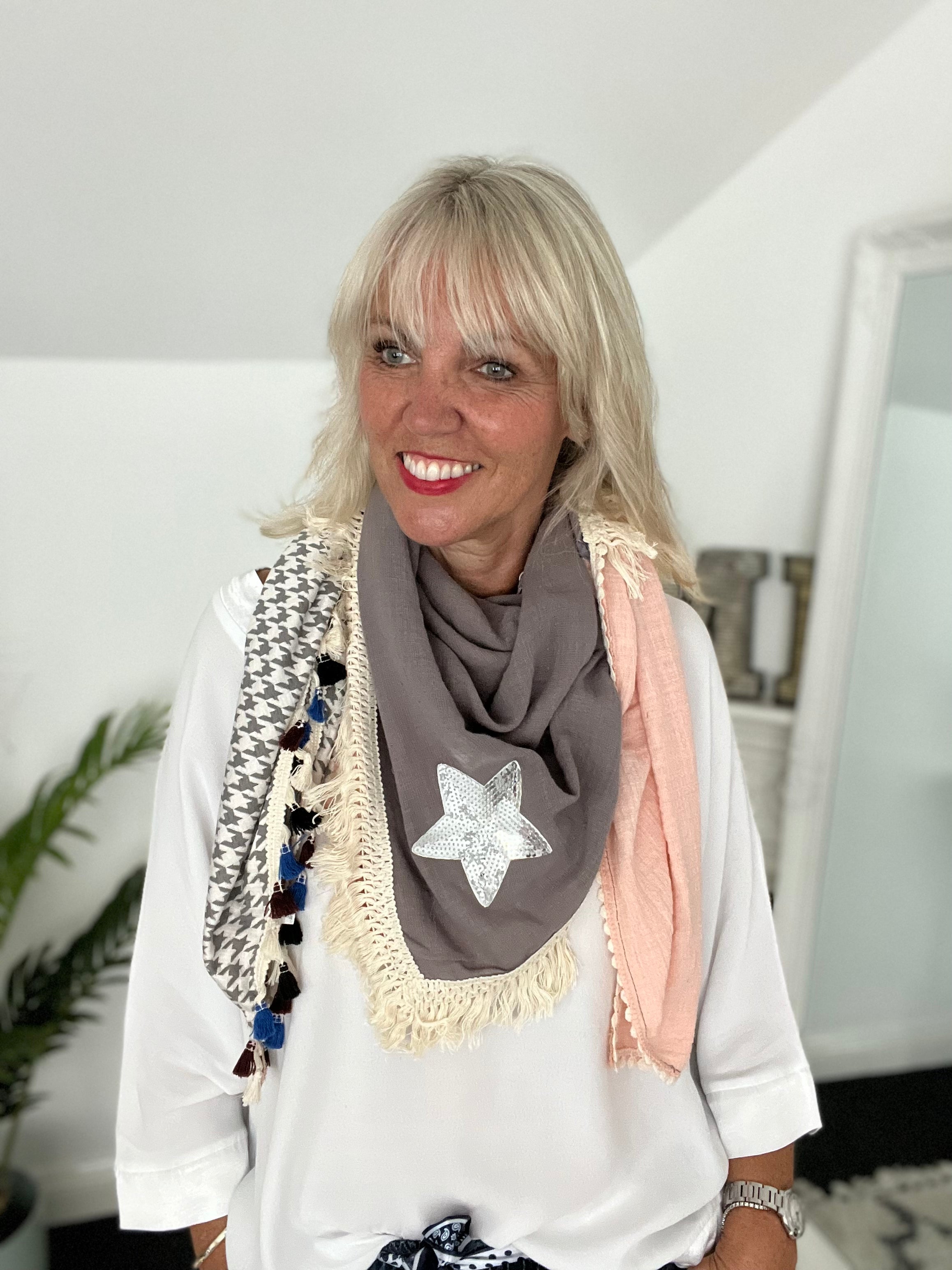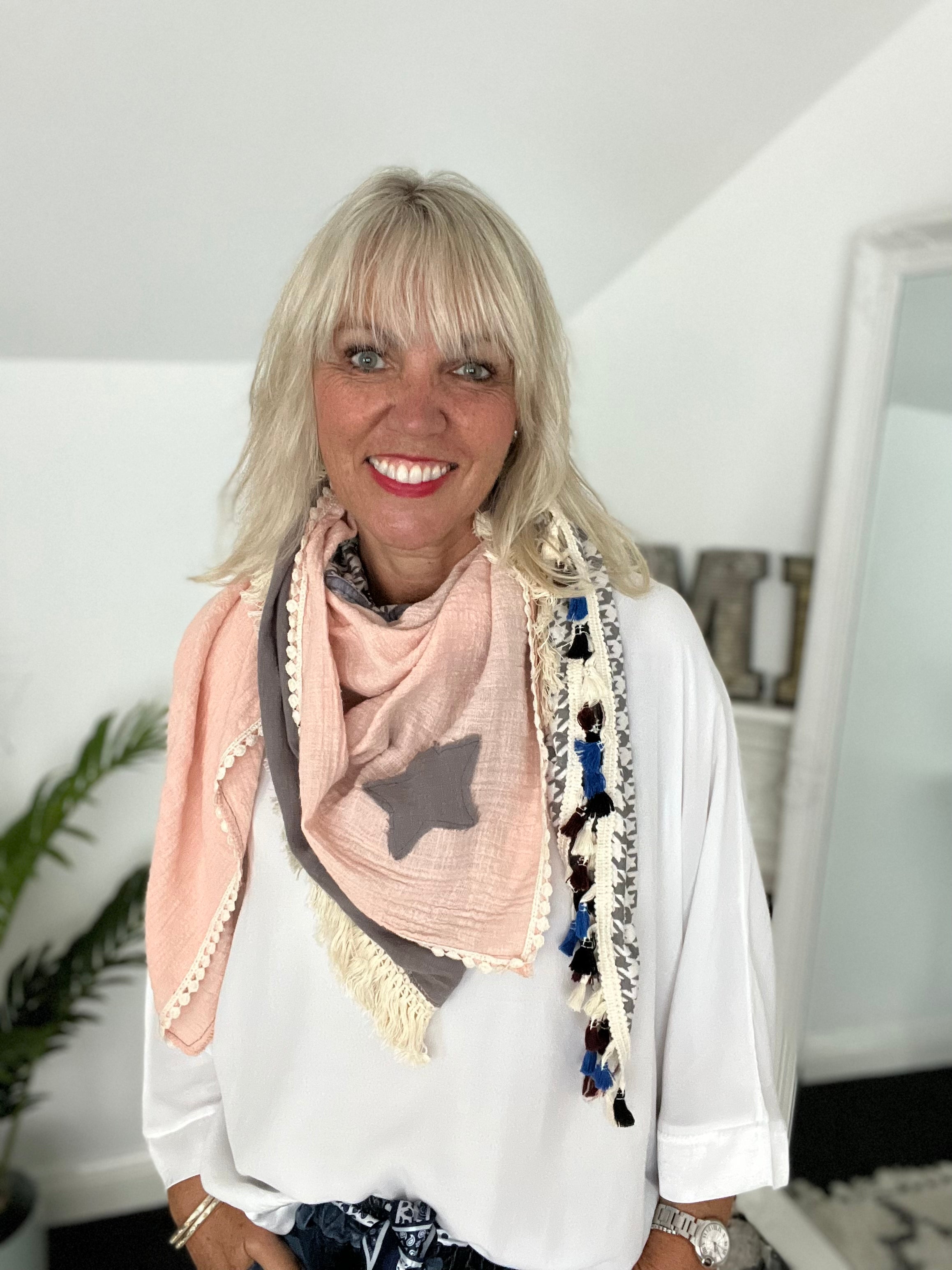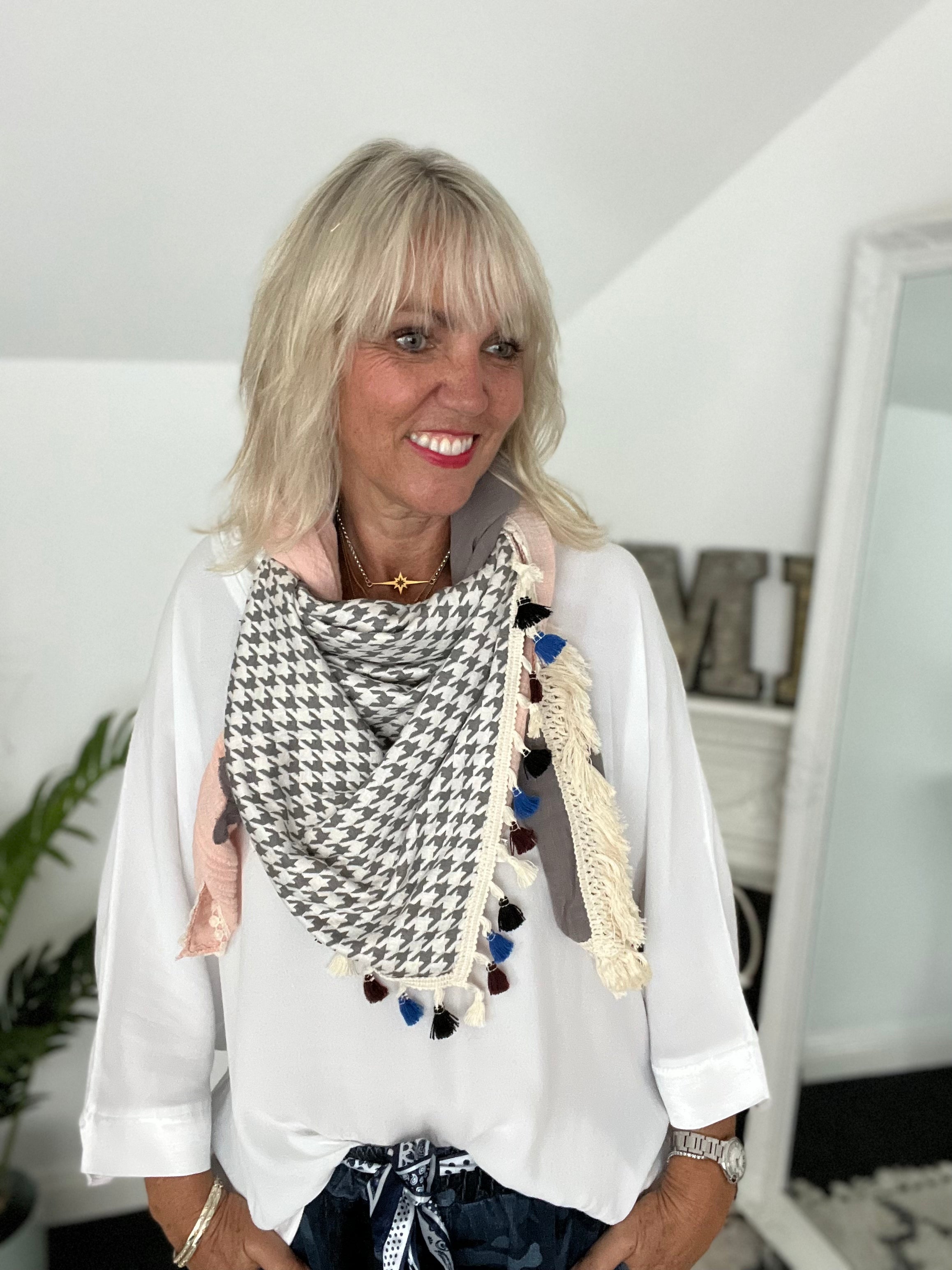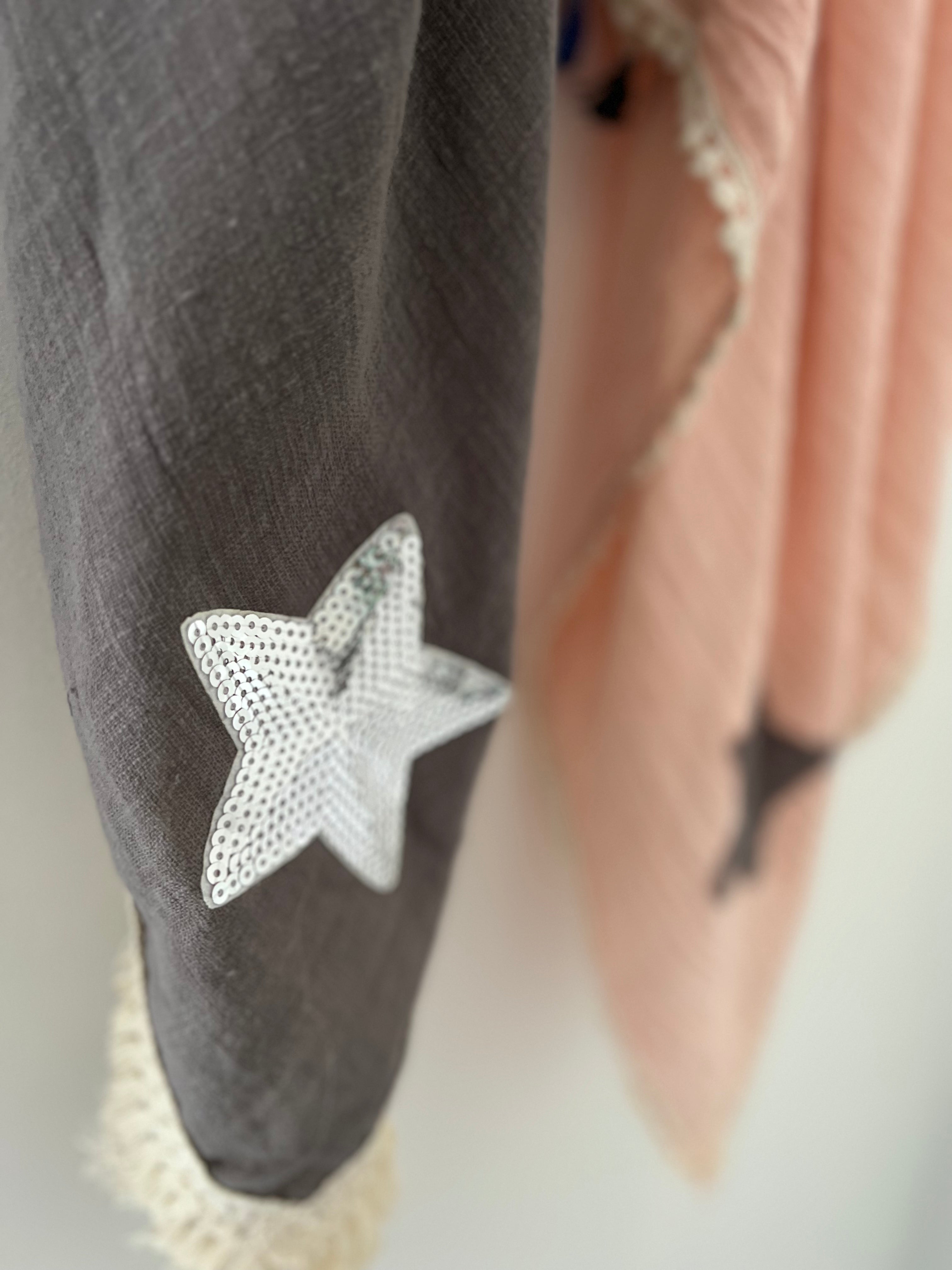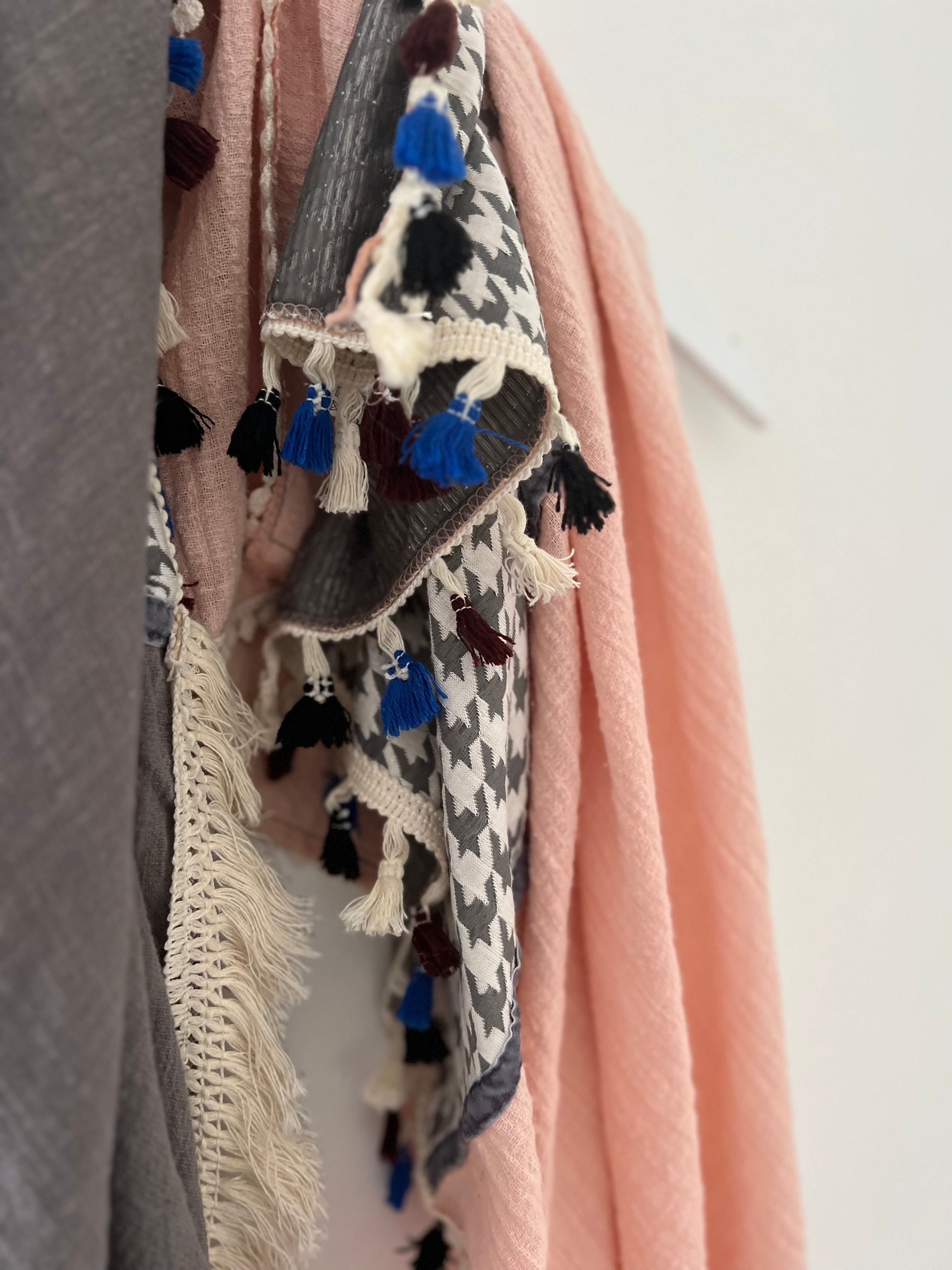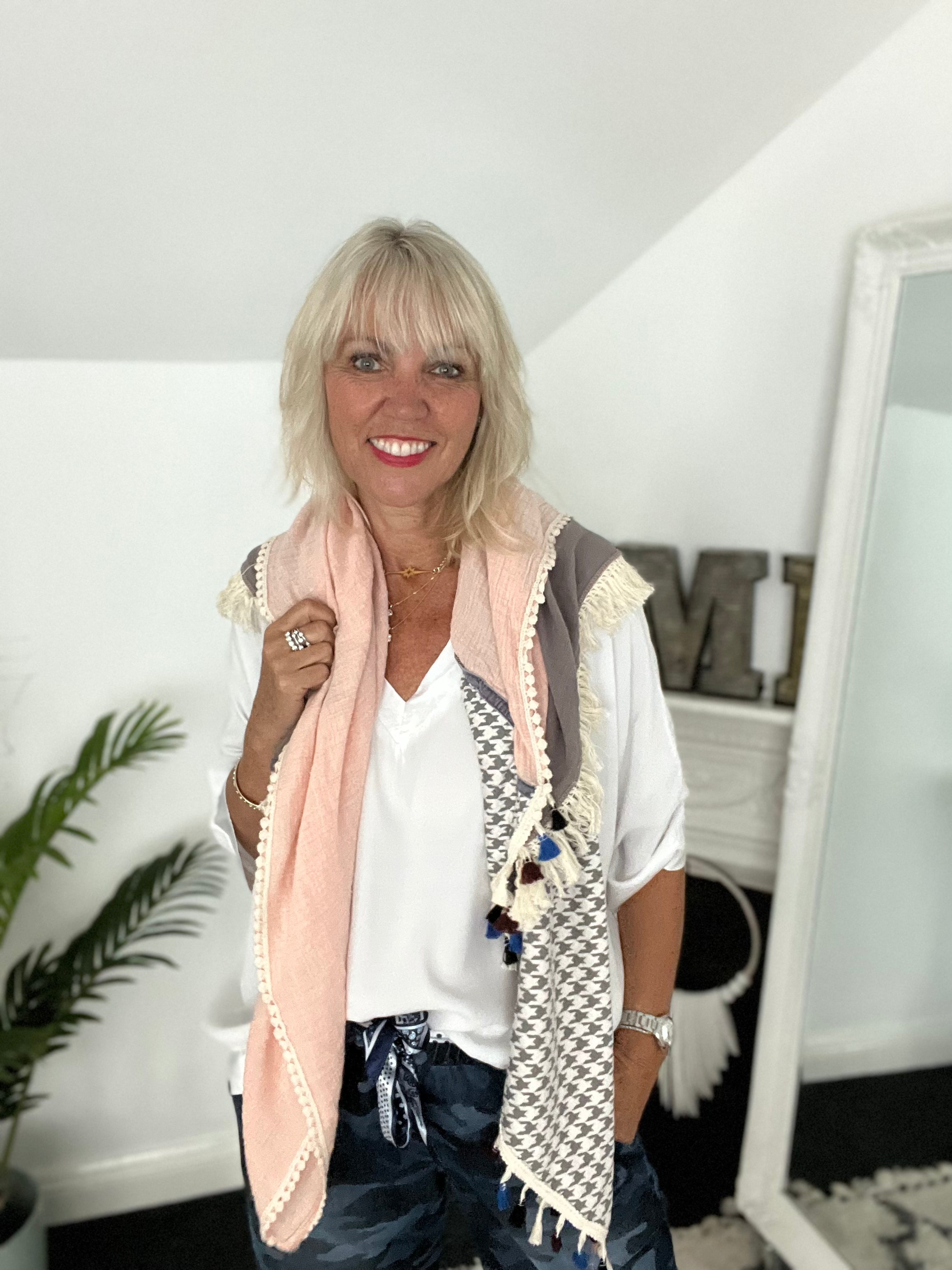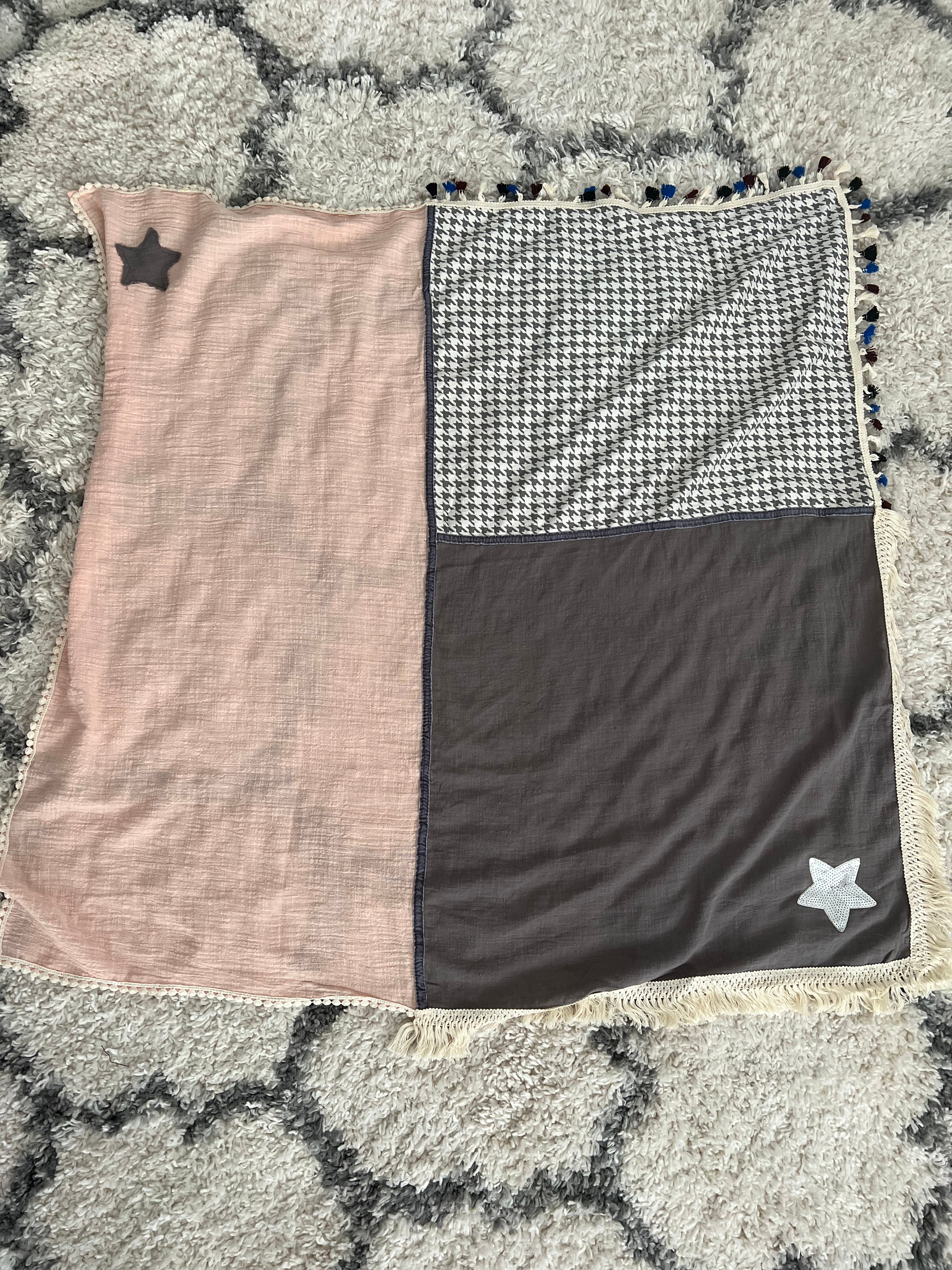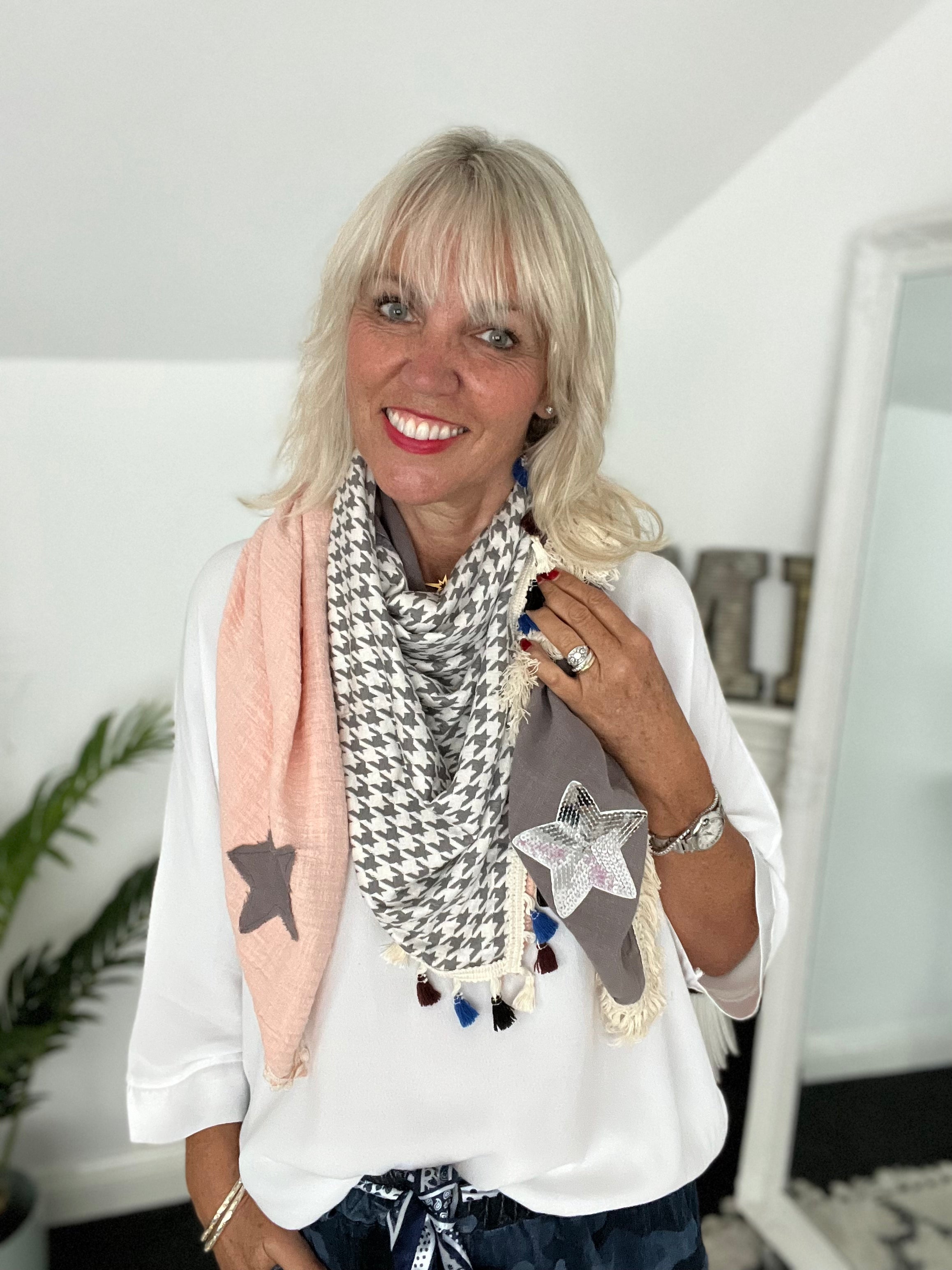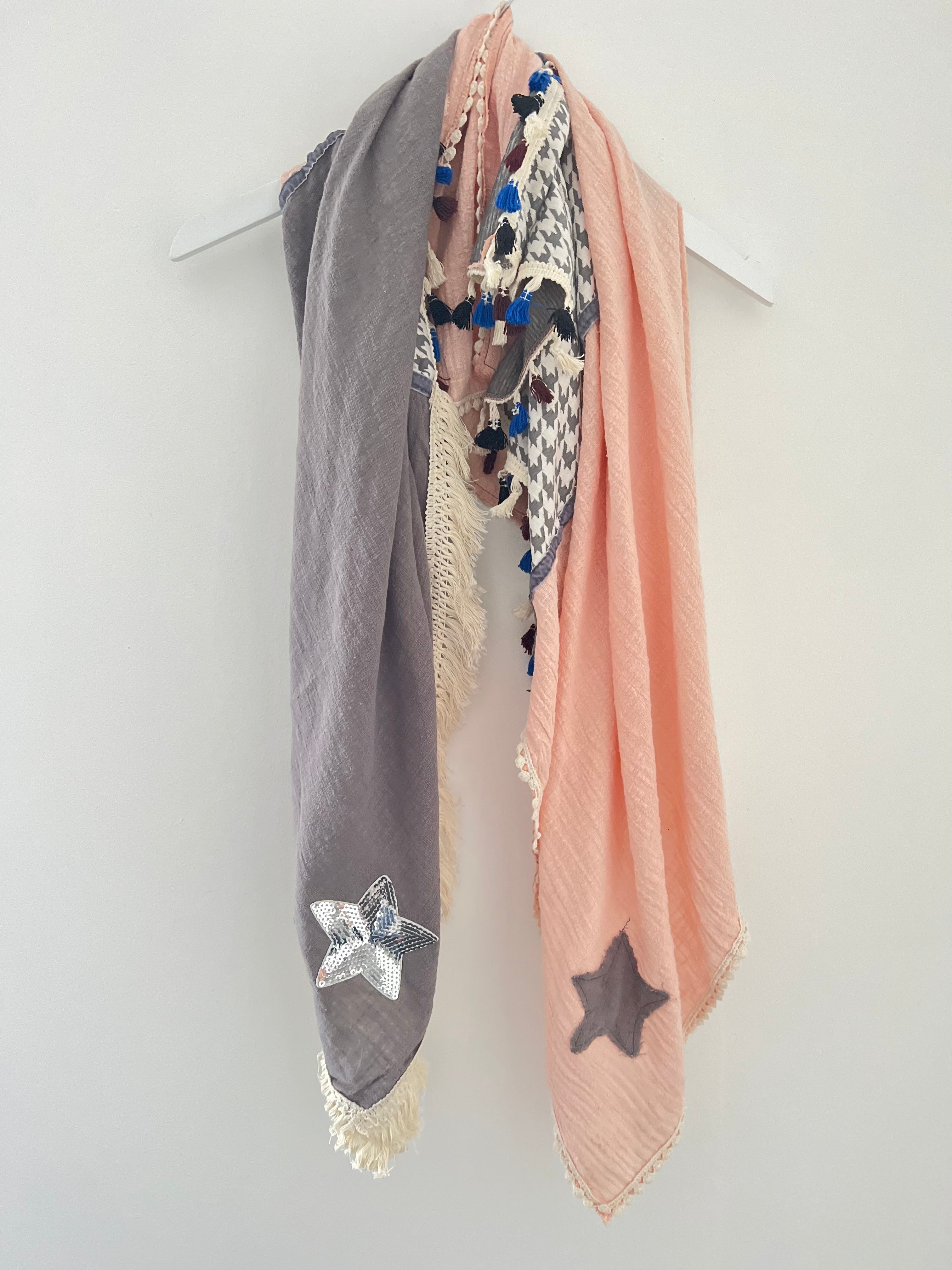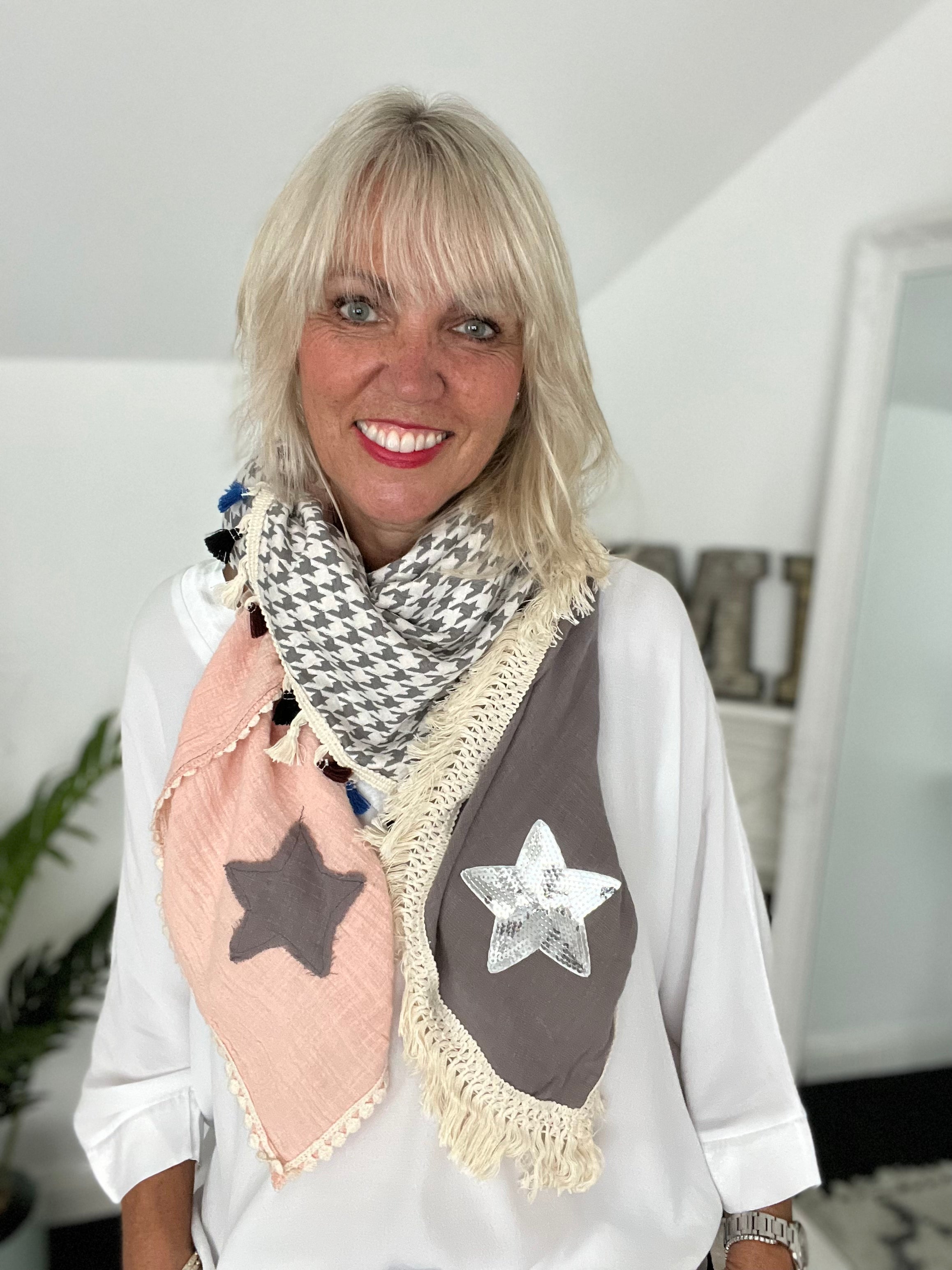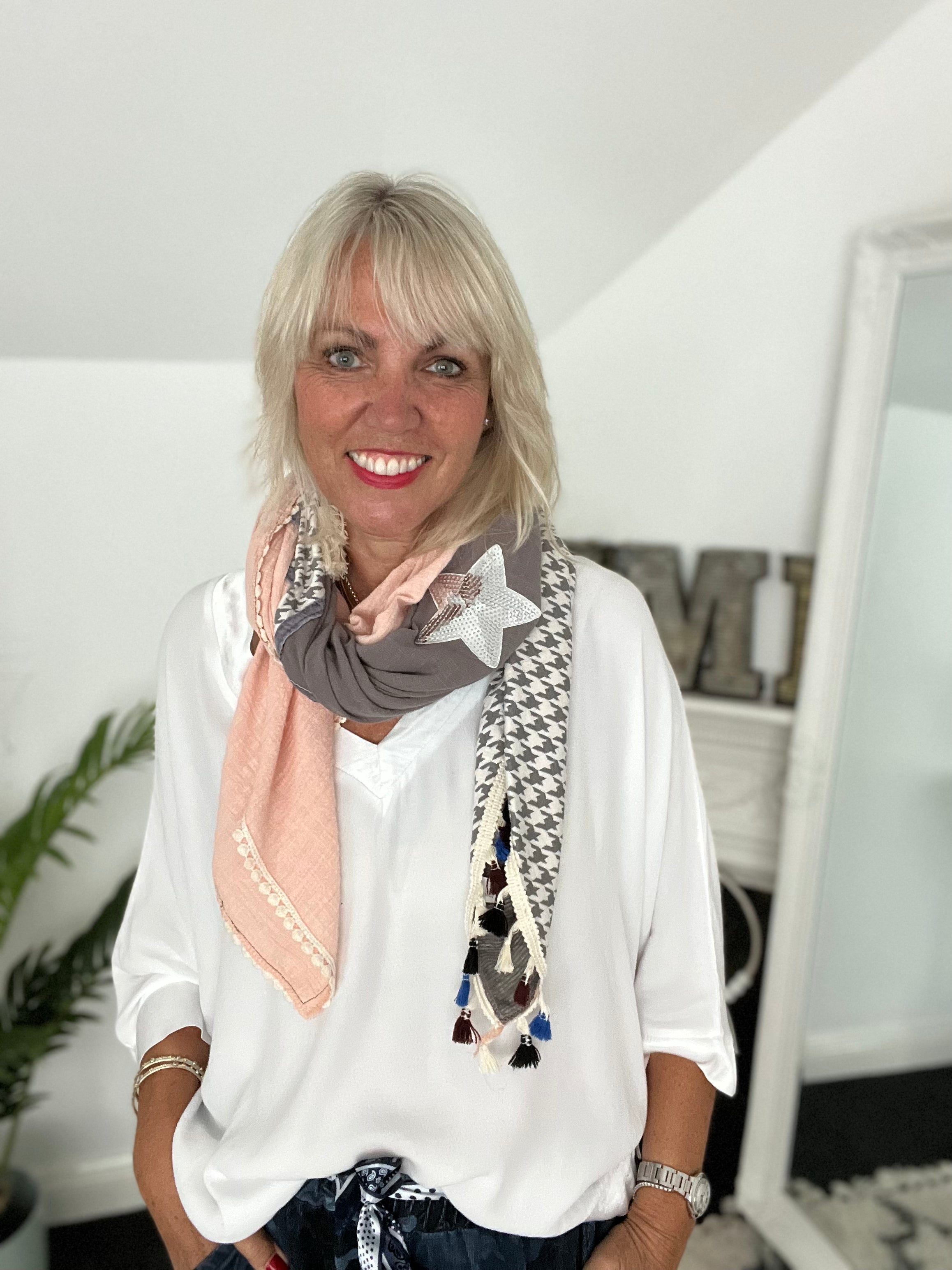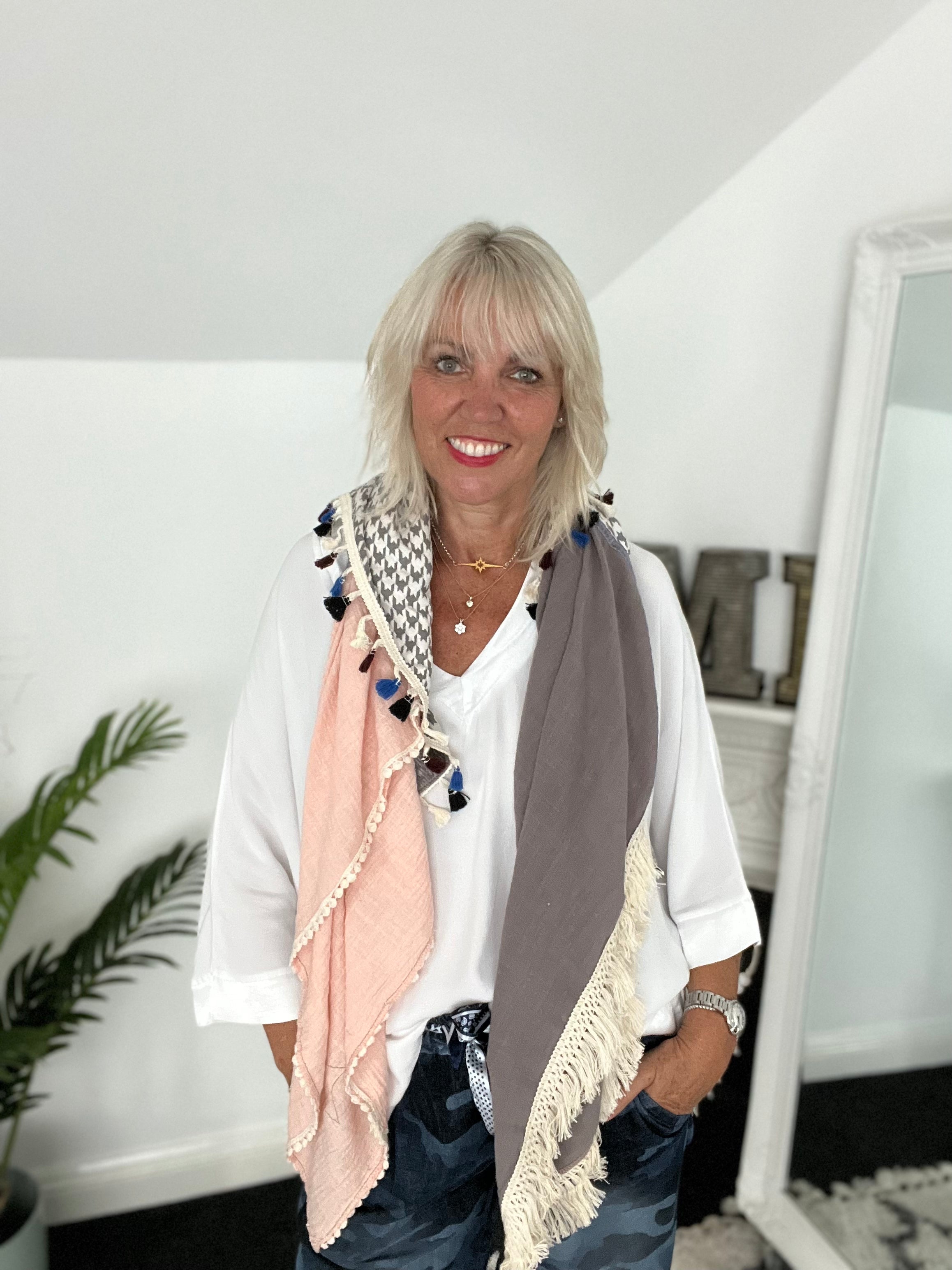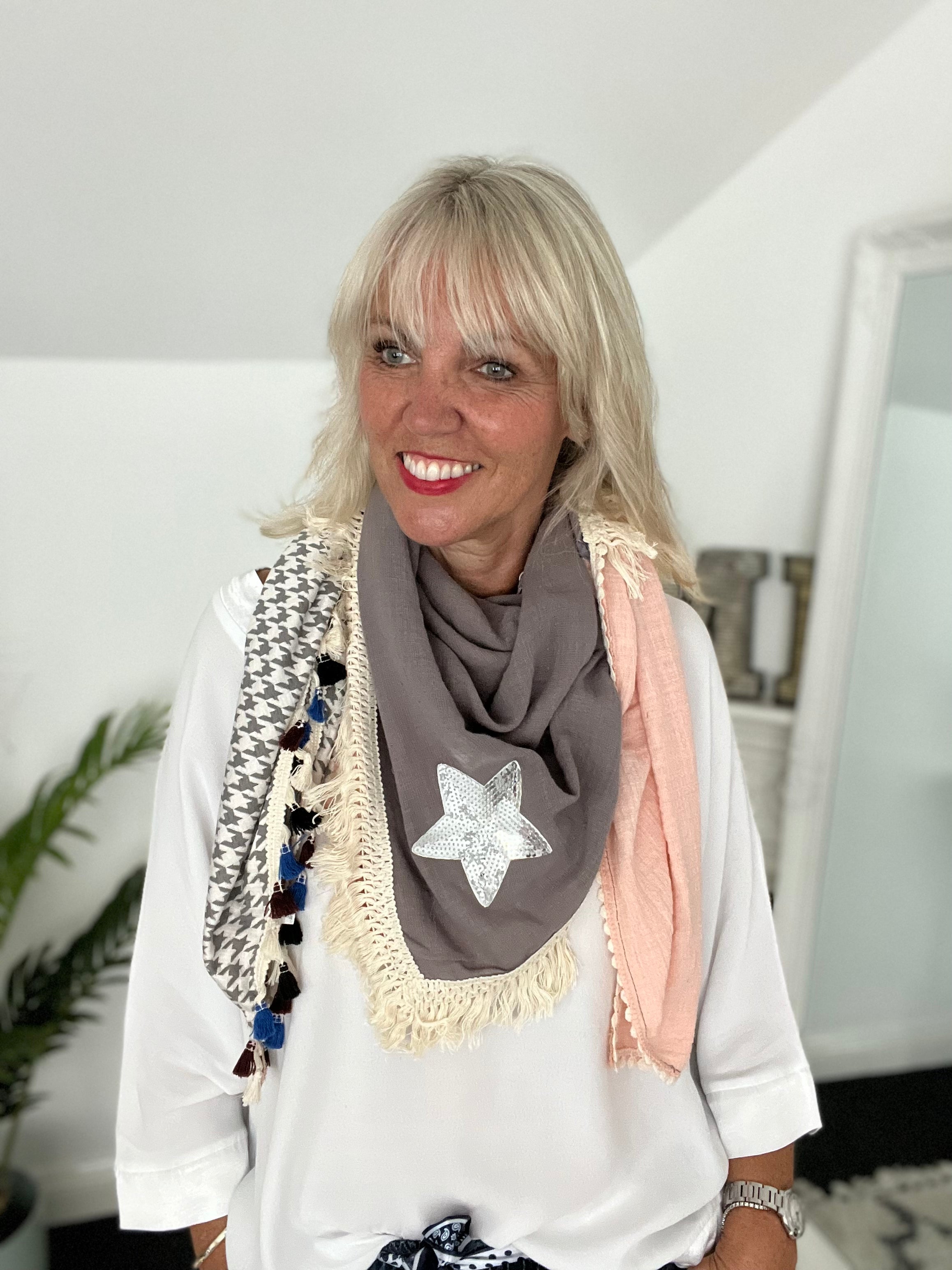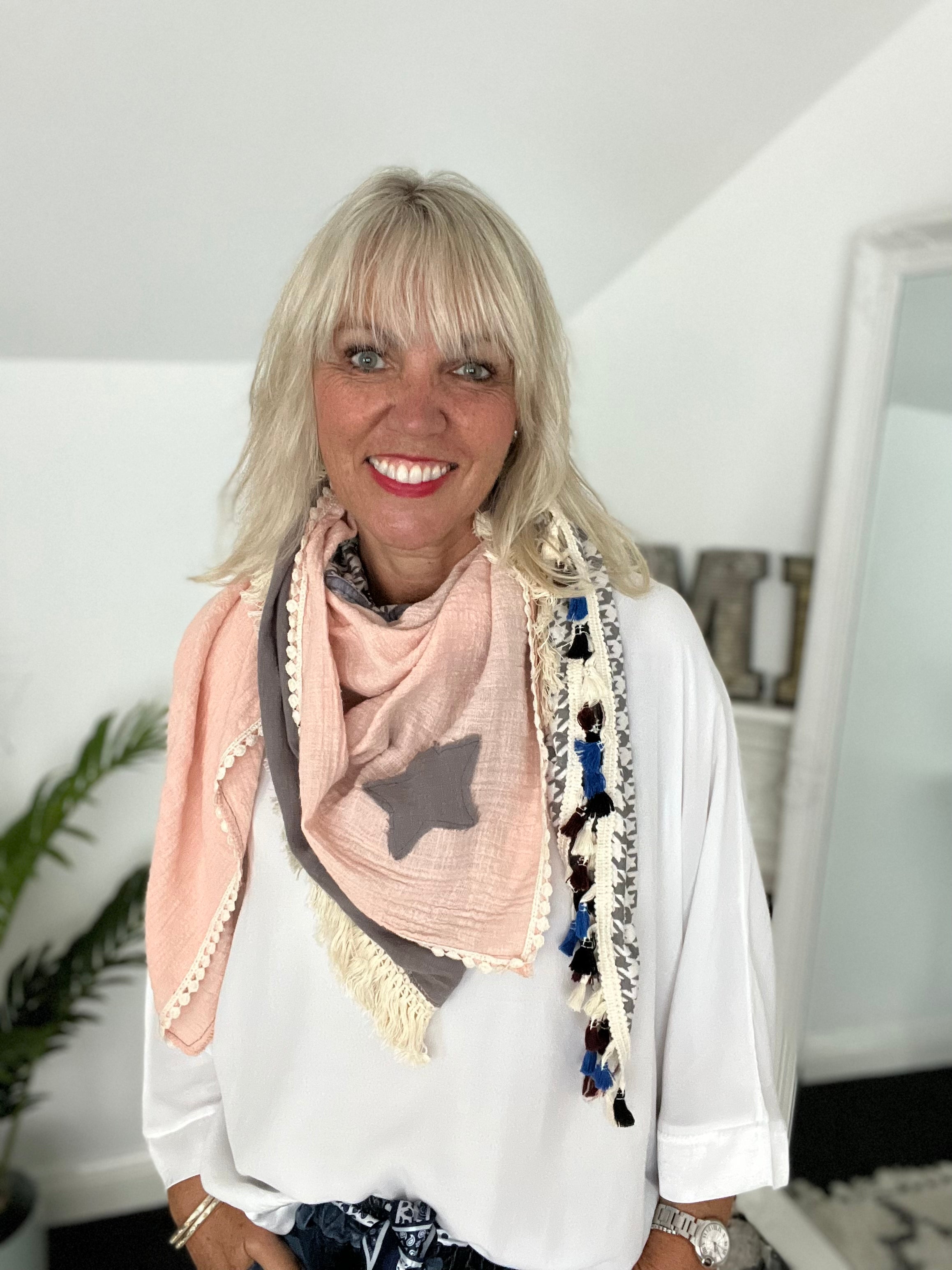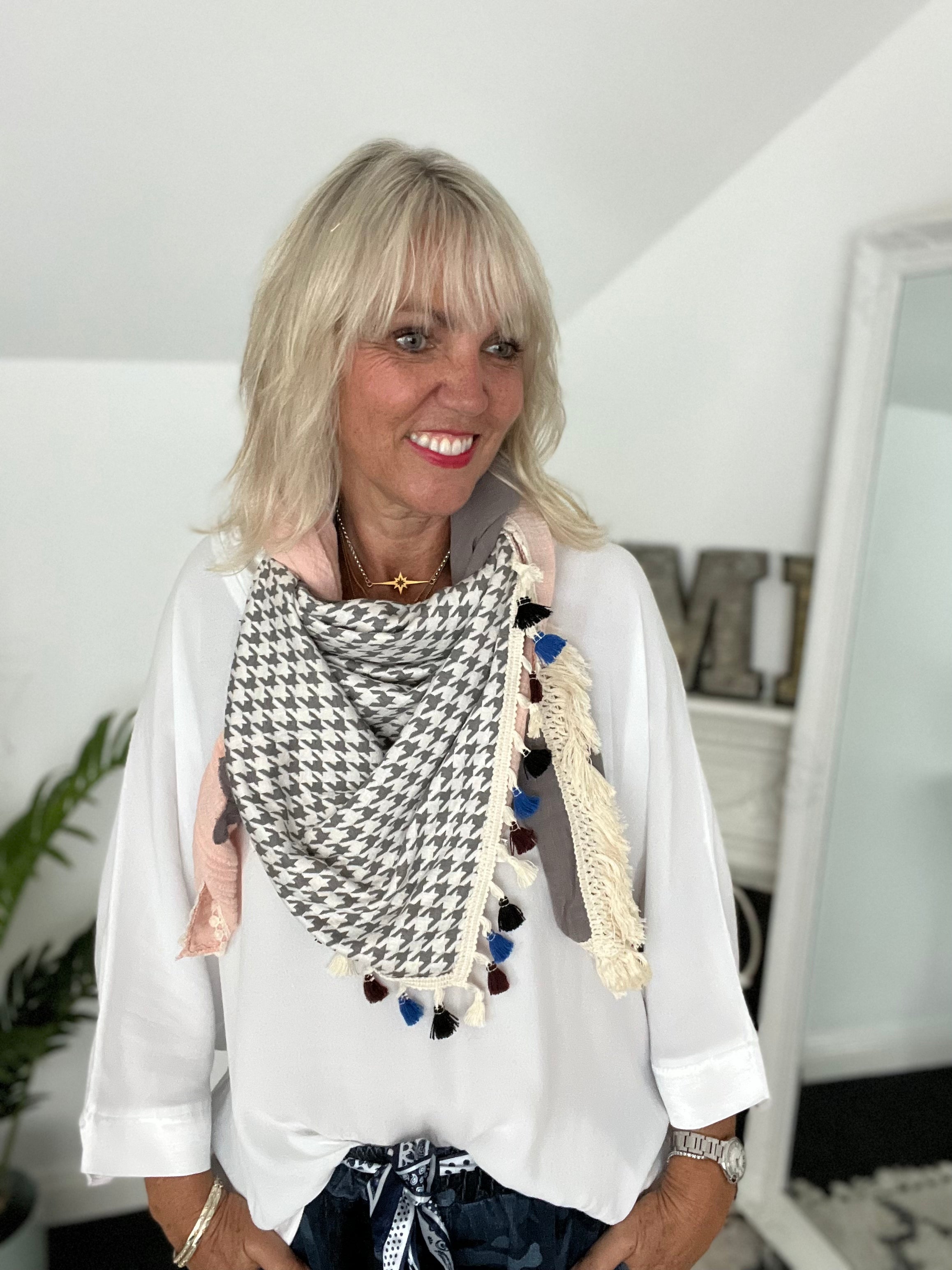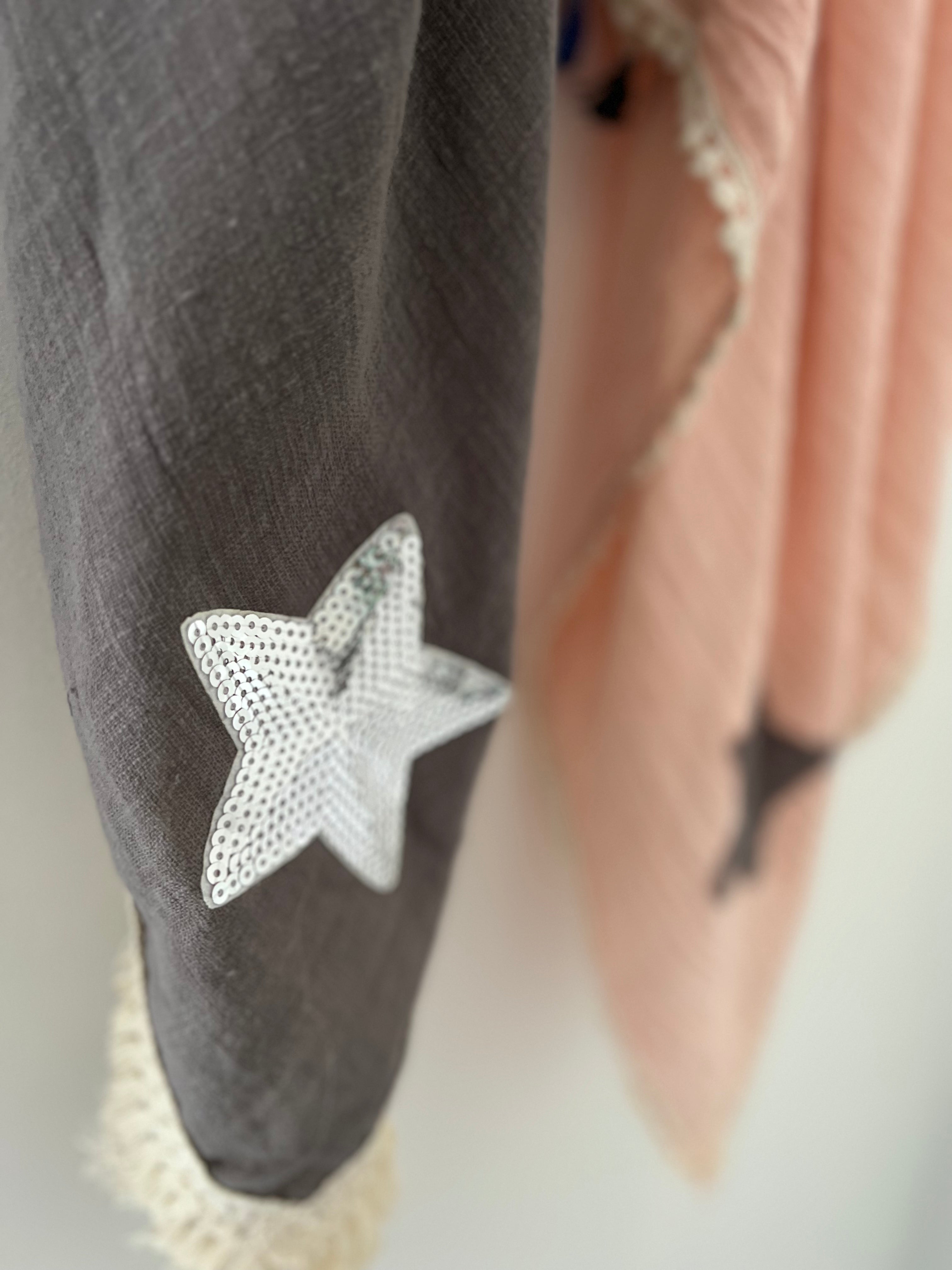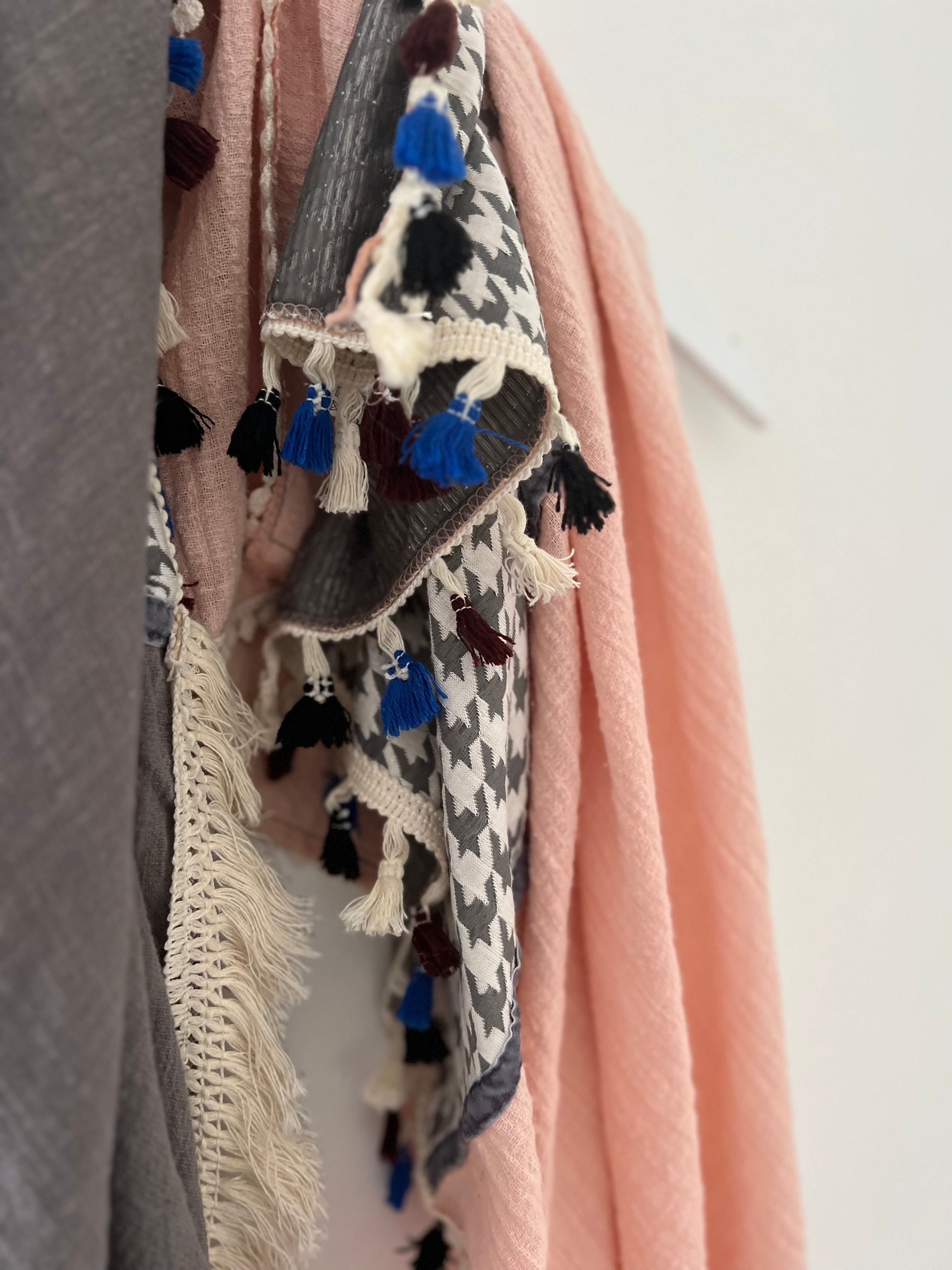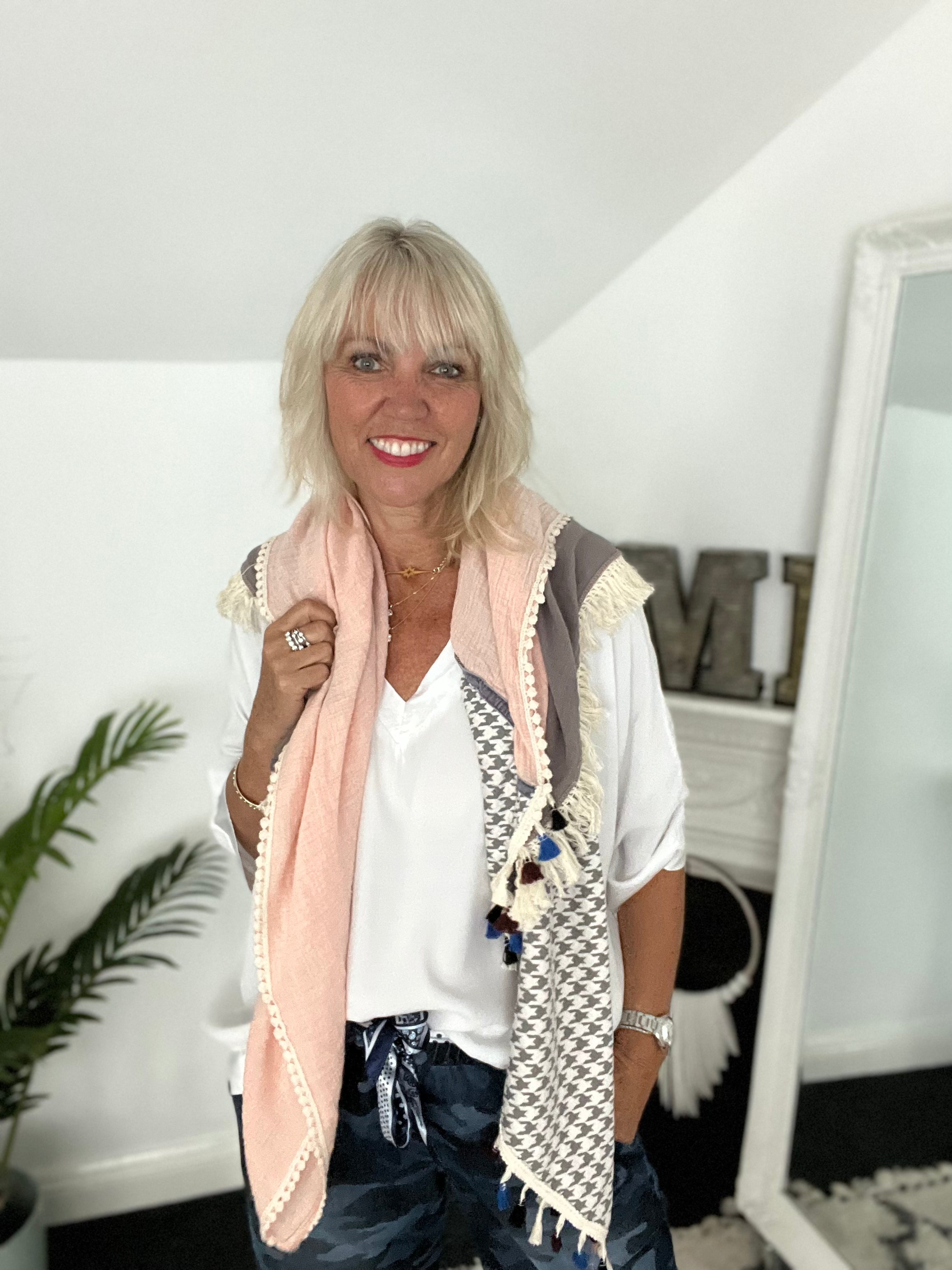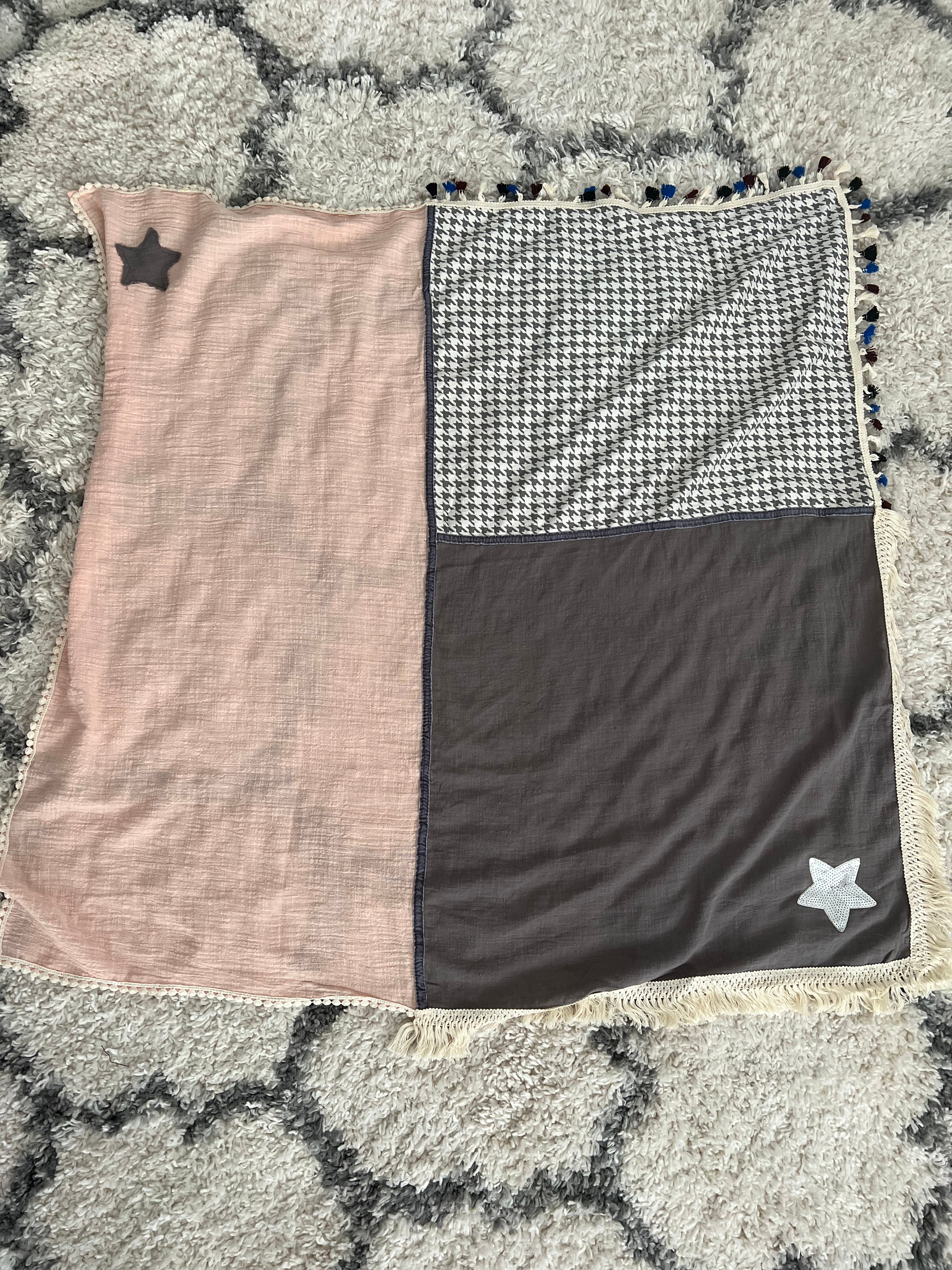 Scandi Square Star & Tassell Scarf
This is such a beautiful light scarf!  I'm loving the Scandi vibe. A large cotton mix scarf in pink, grey and grey check. Some parts are edged in pom poms, some in fringing, and there is a large silver sequin star on one corner, and a grey fabric one on another.
There are masses of different ways to style this scarf, and it gives you the potential to have lots of different looks.  I had a play around, and have shown you a few ways I liked here.  
80% cotton 20% viscose