Free UK Postage on all orders over £100!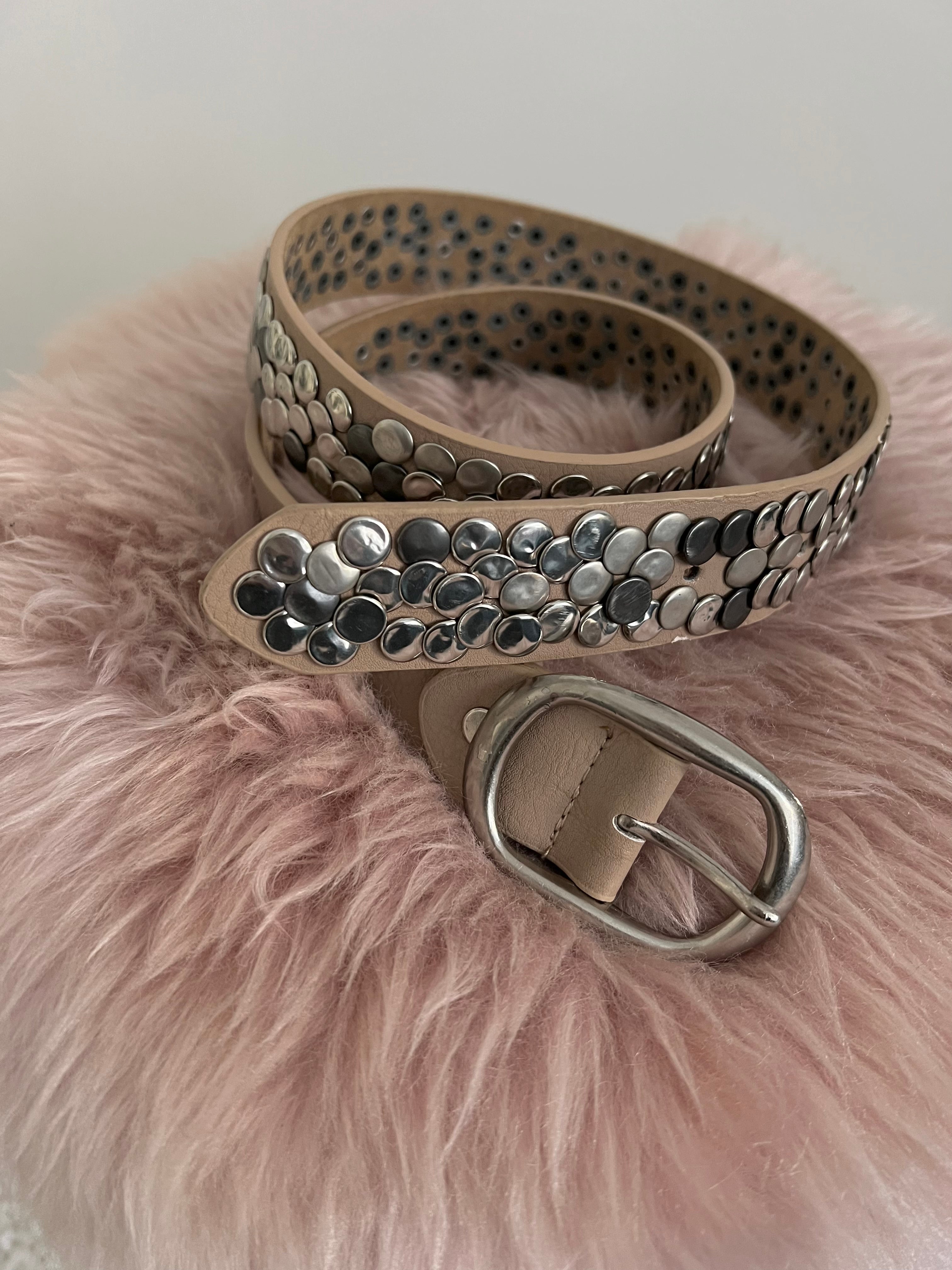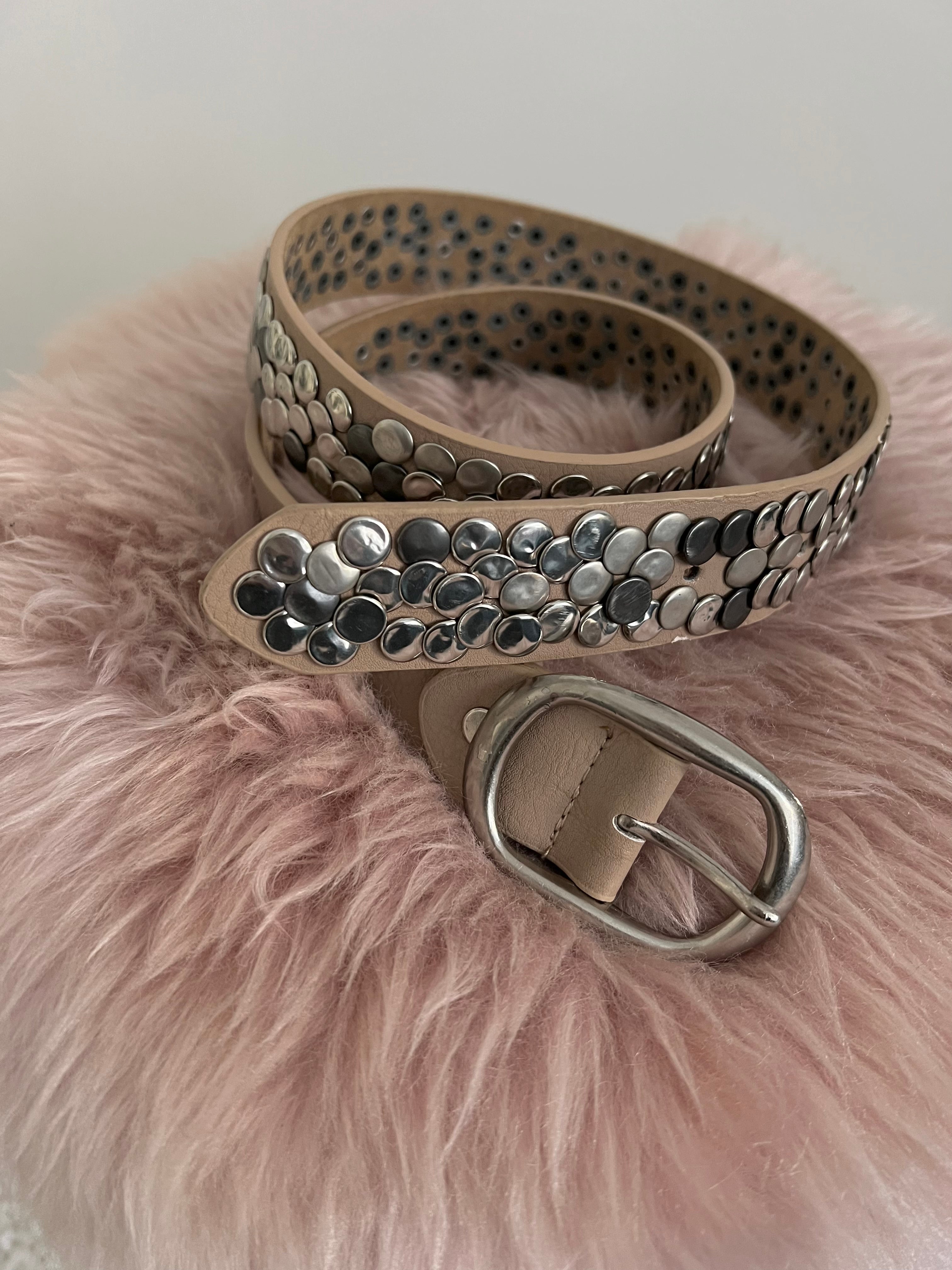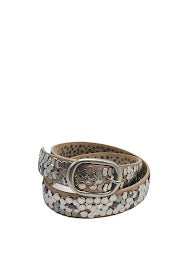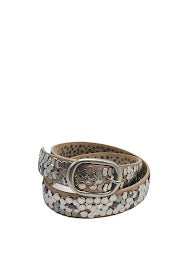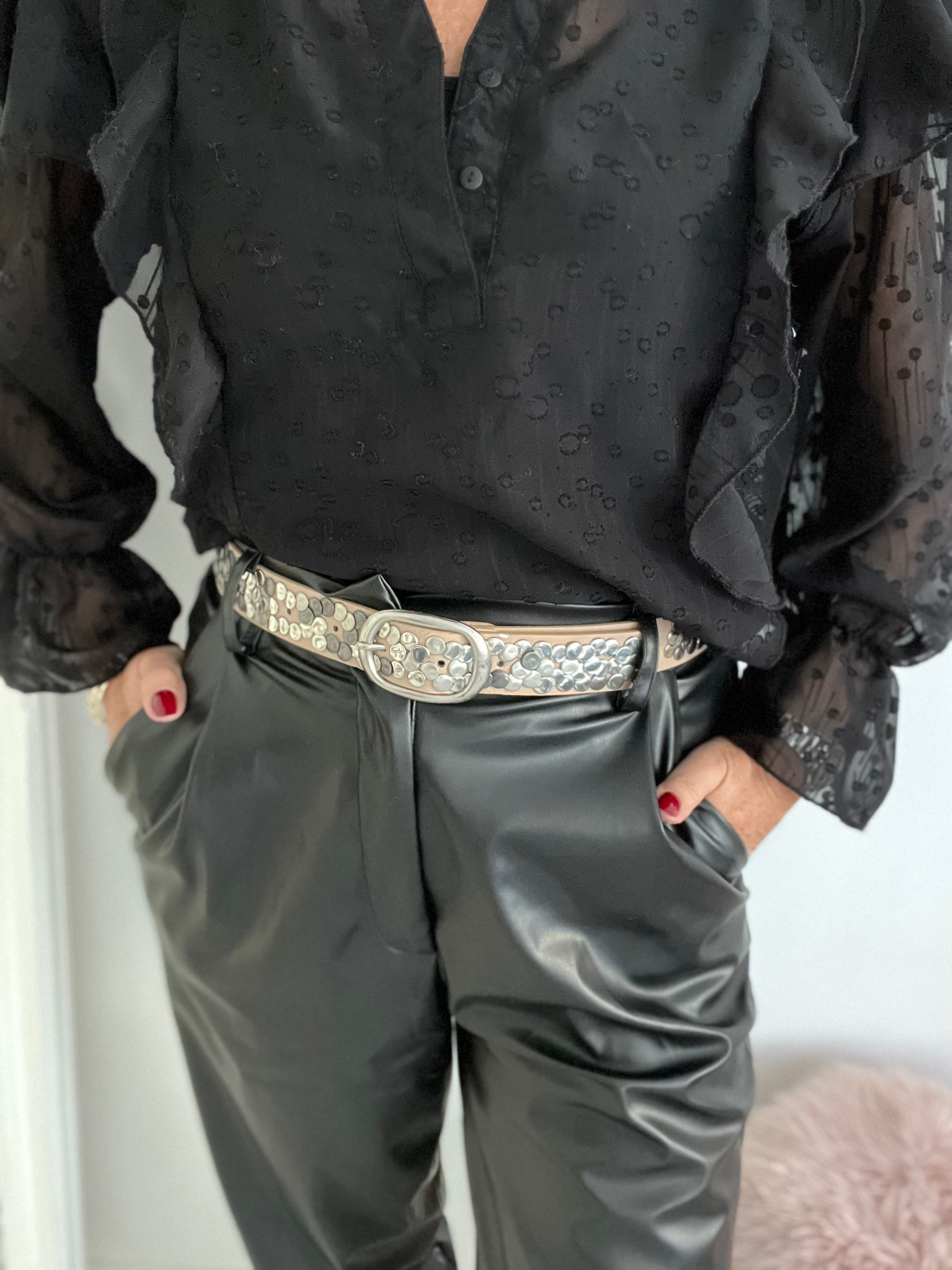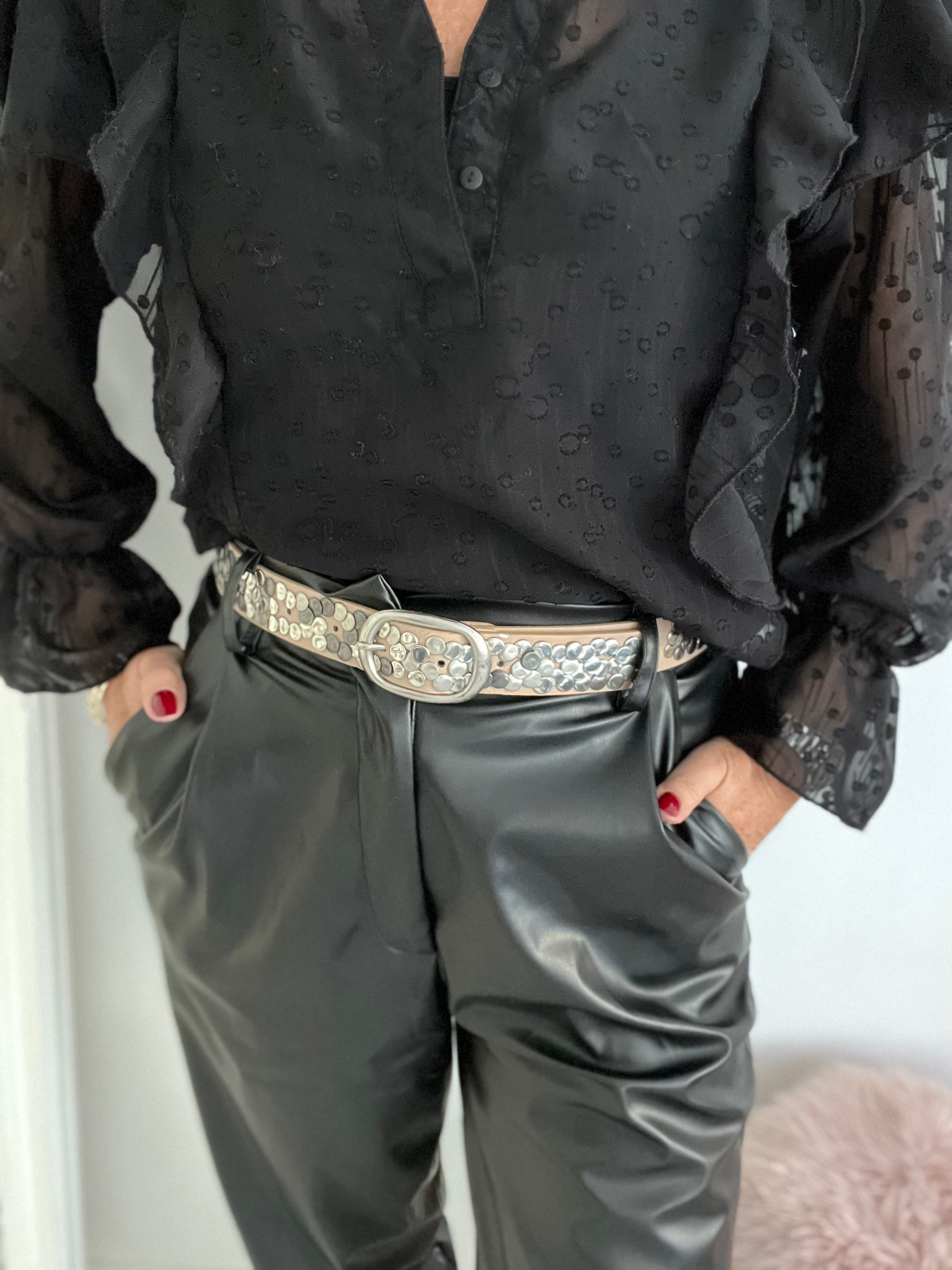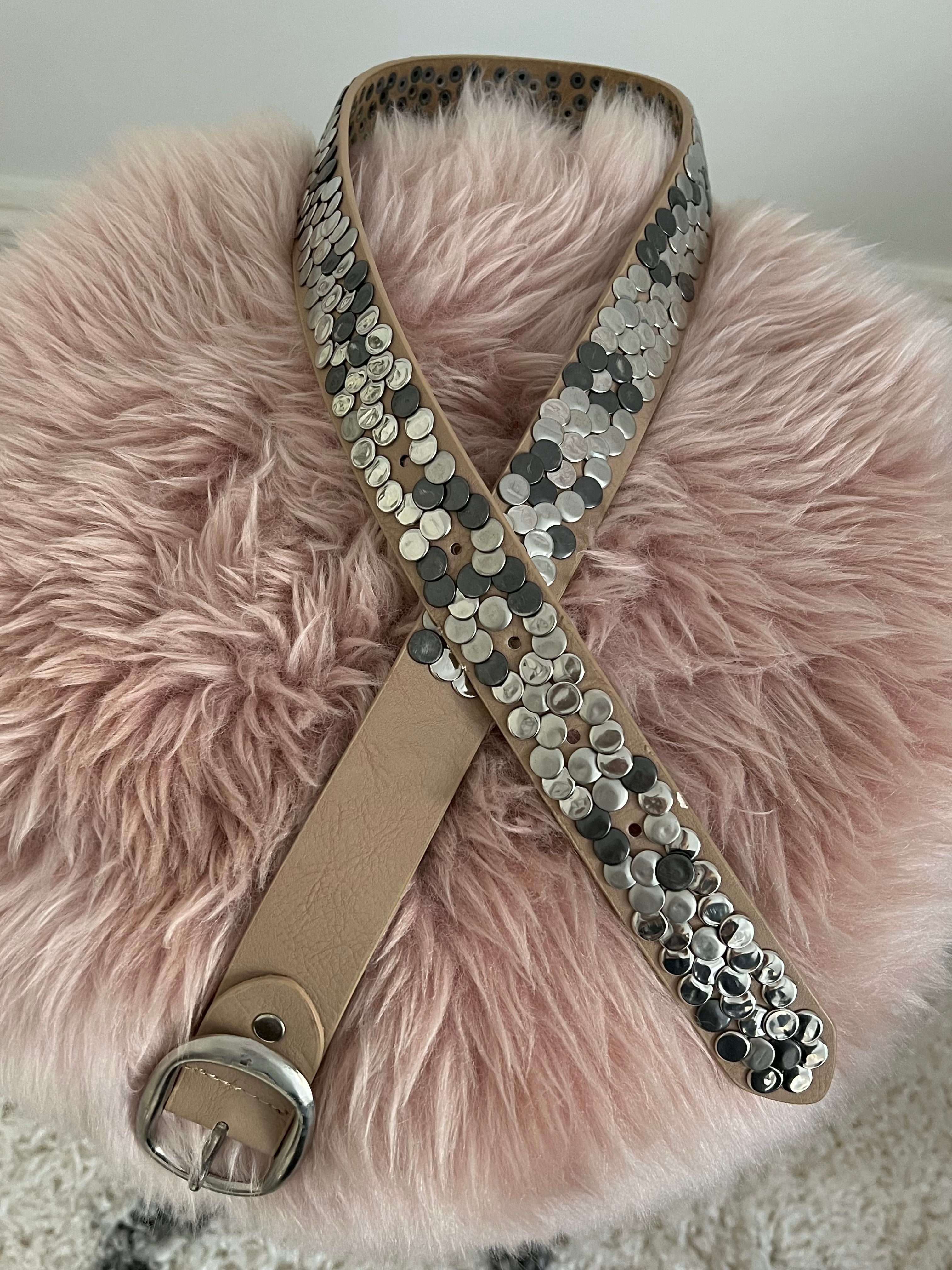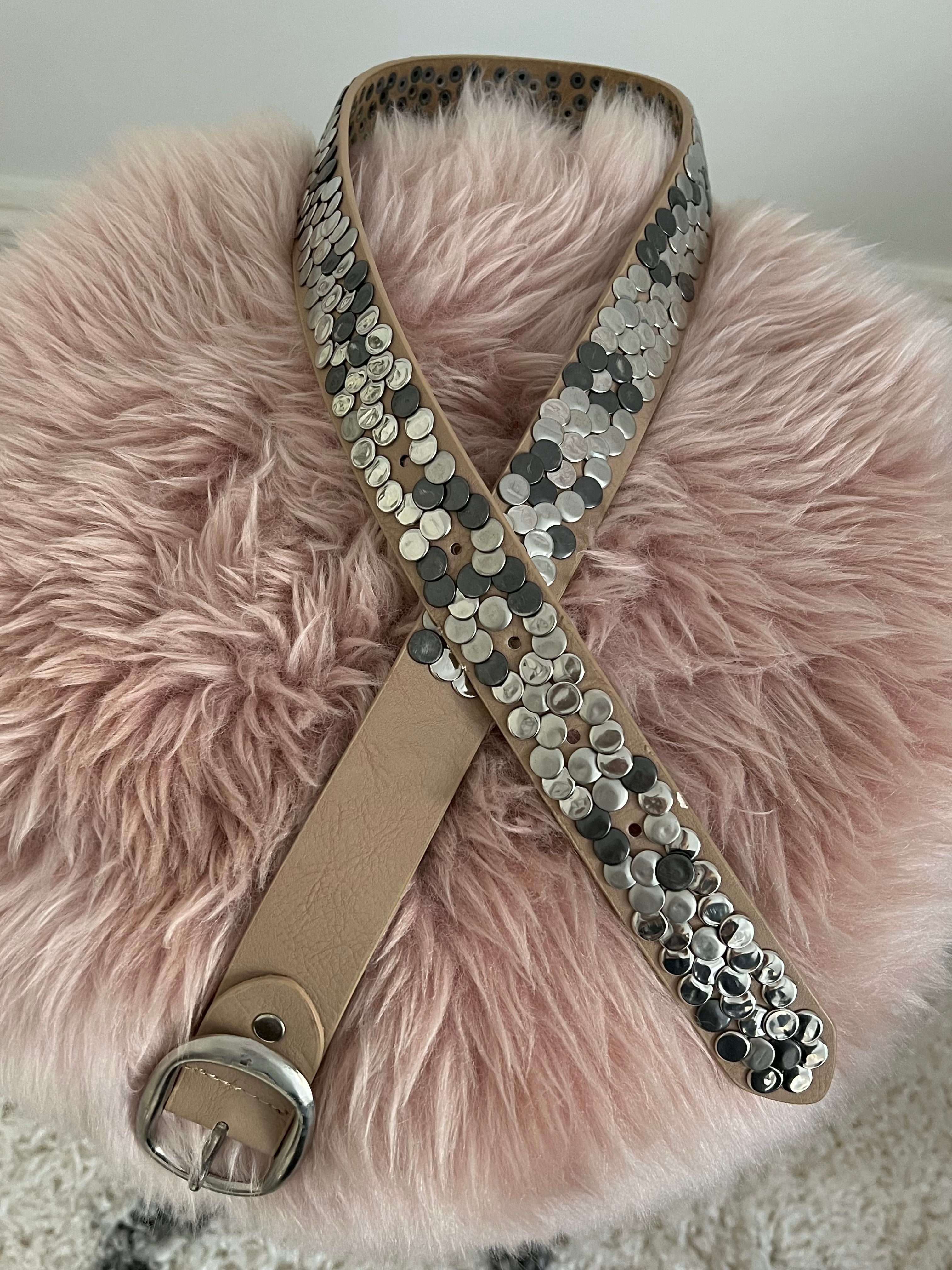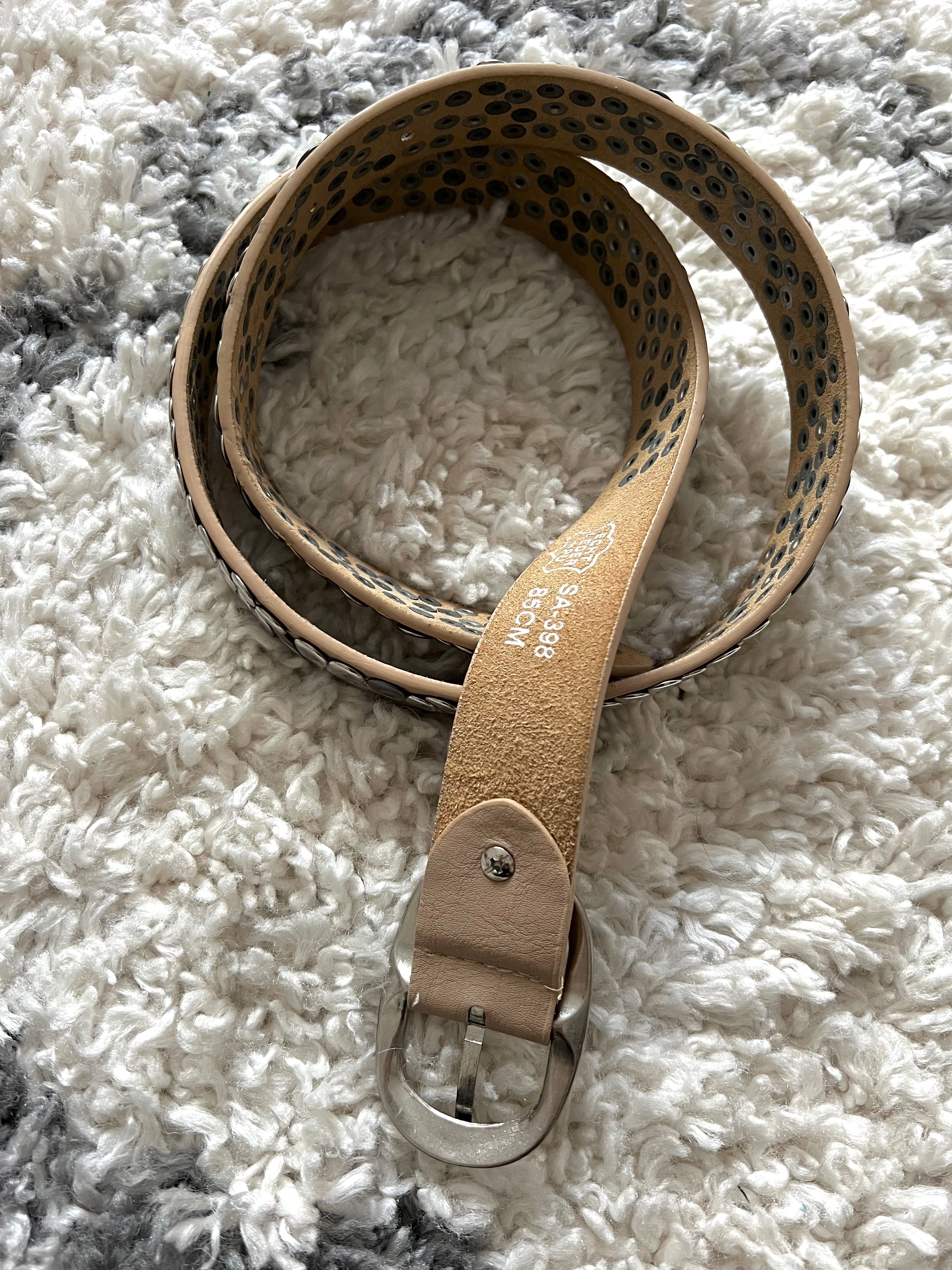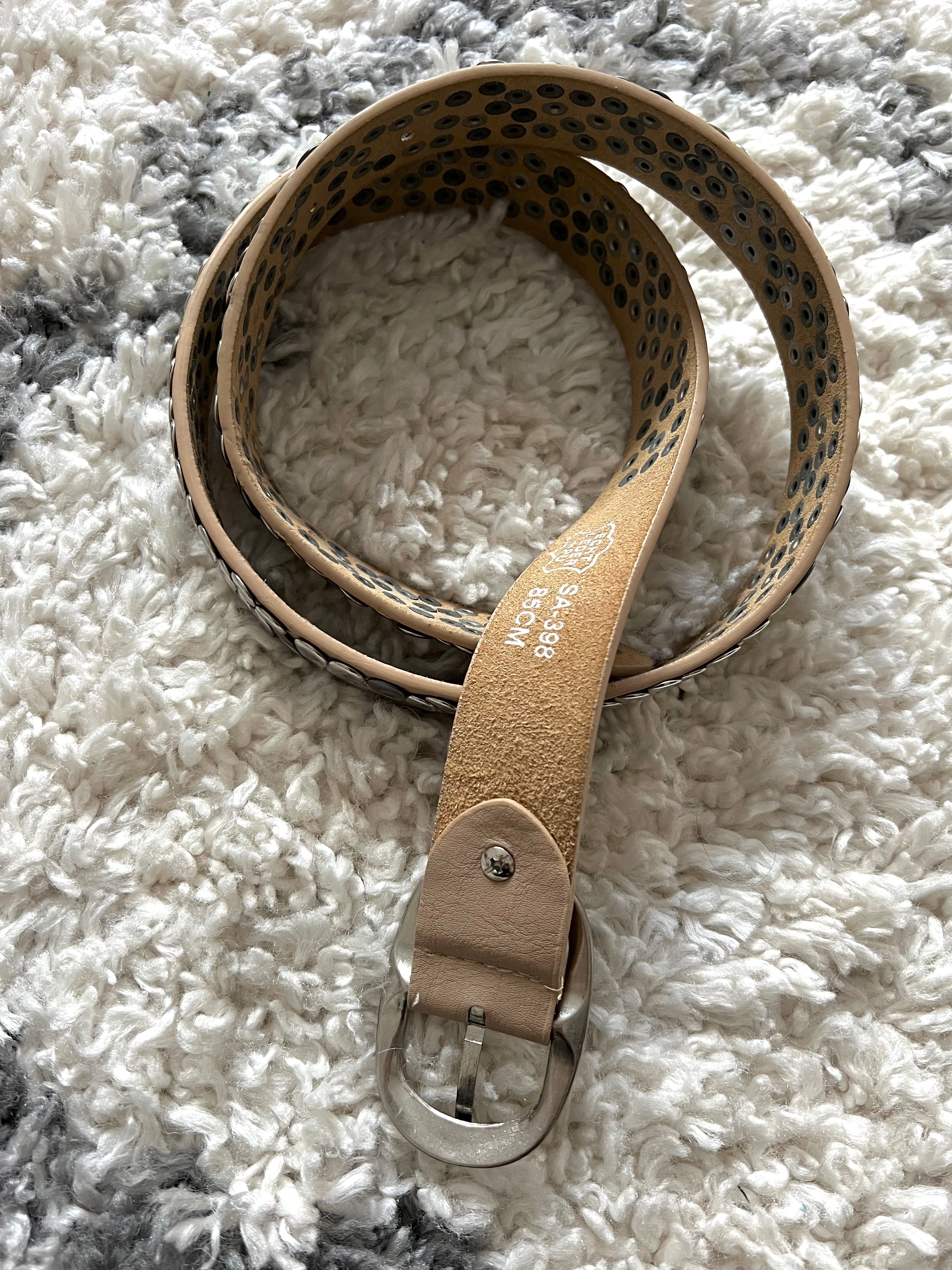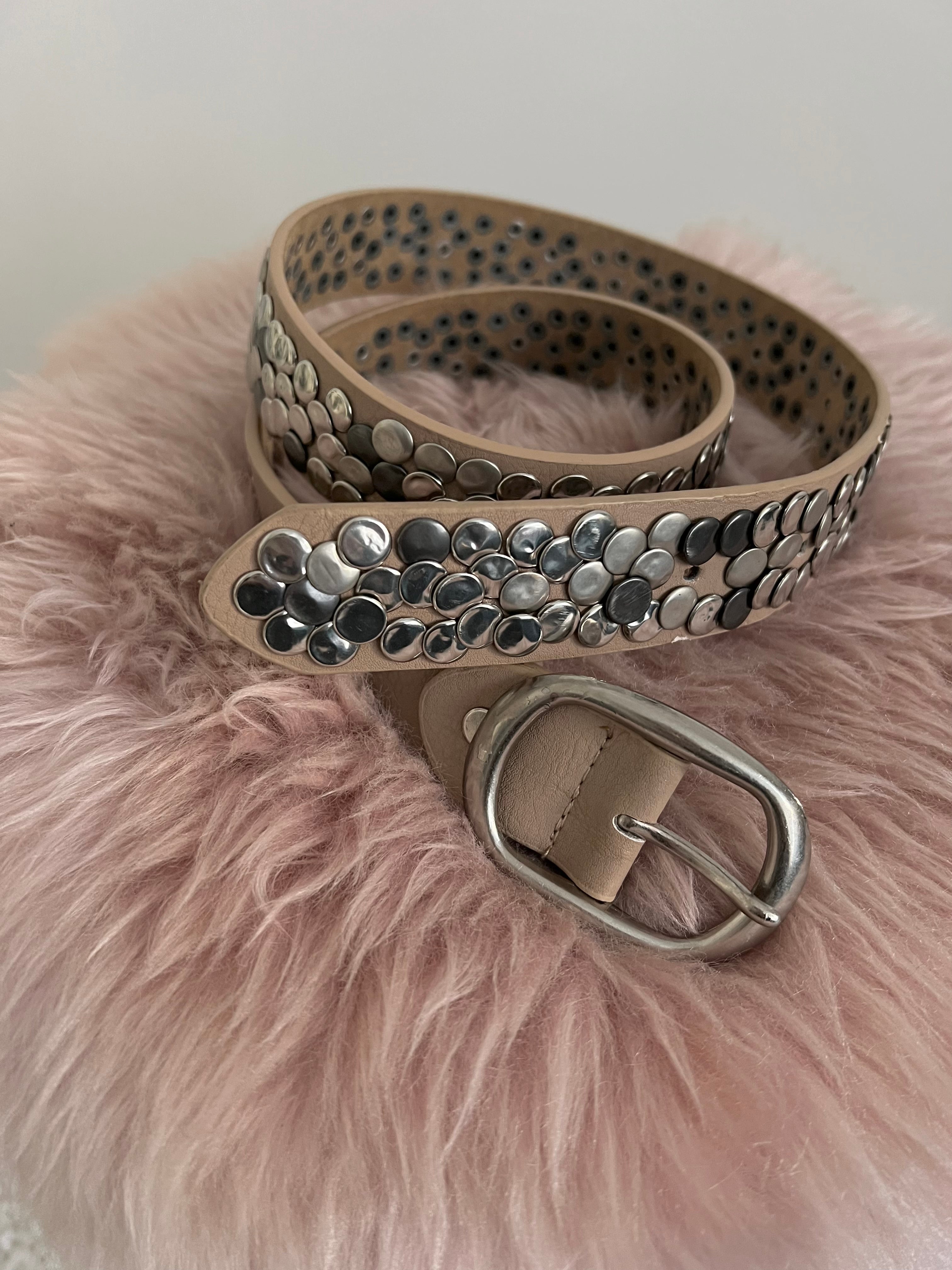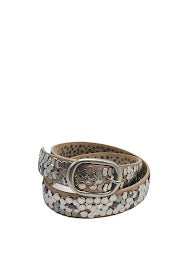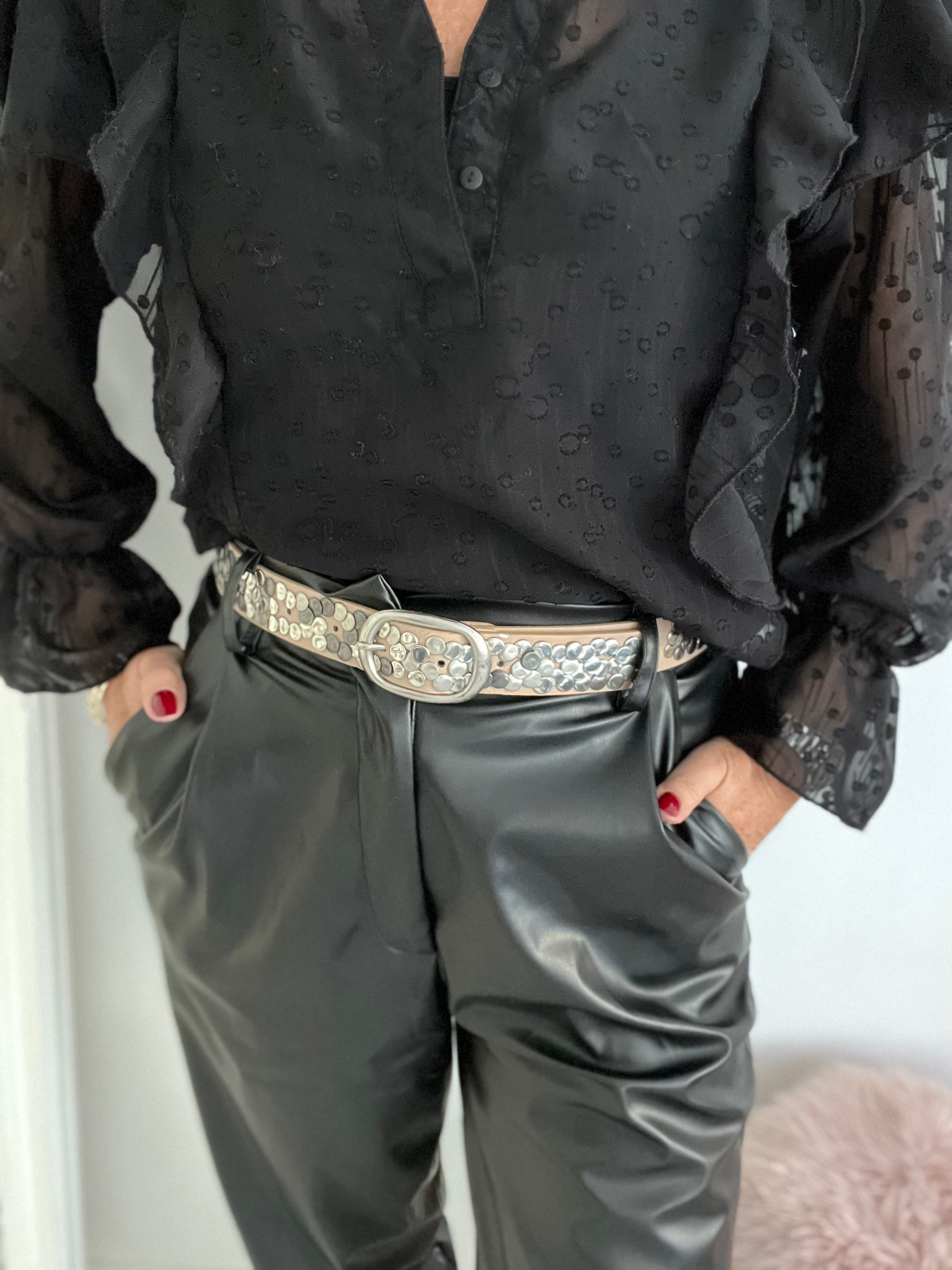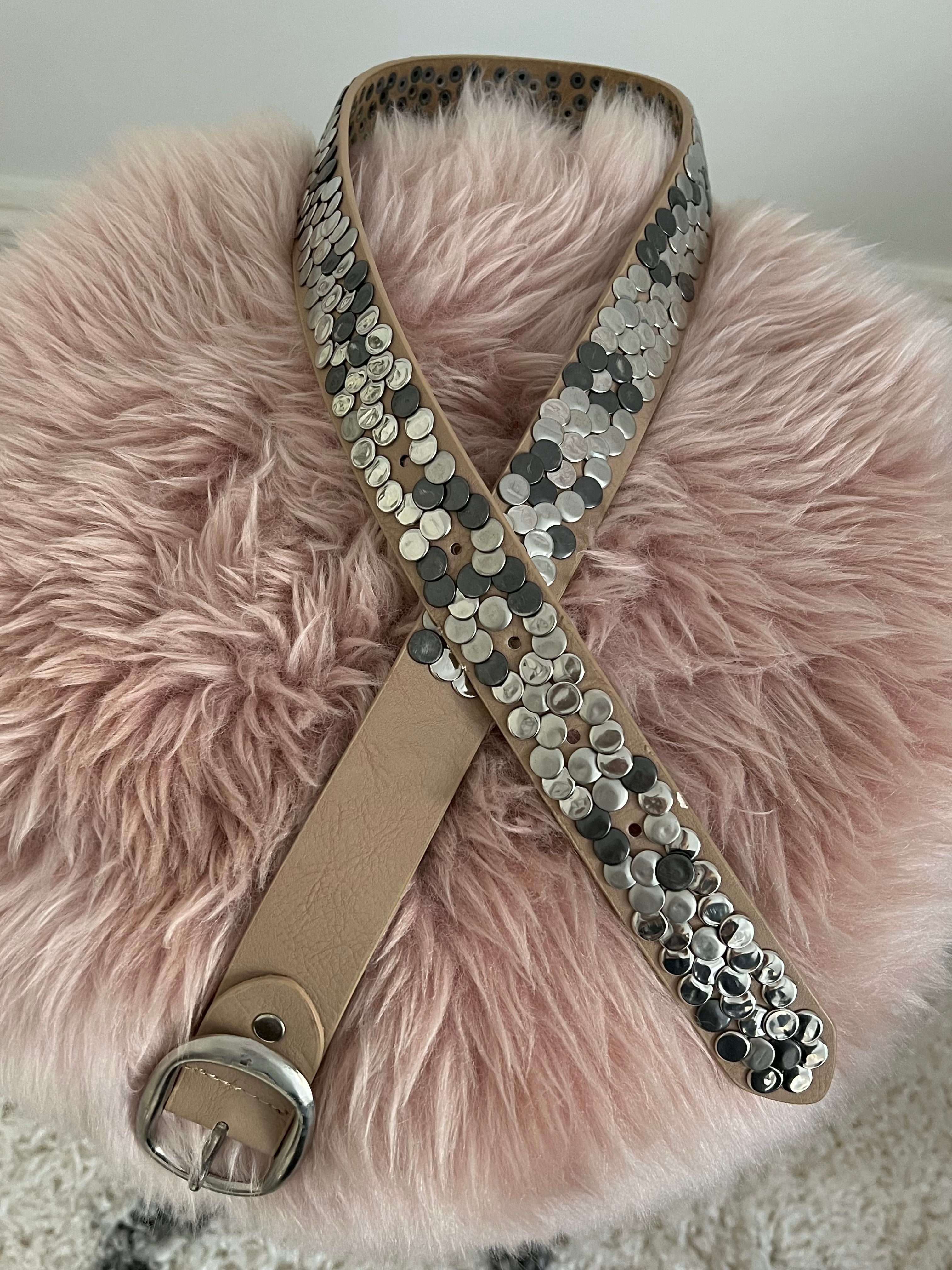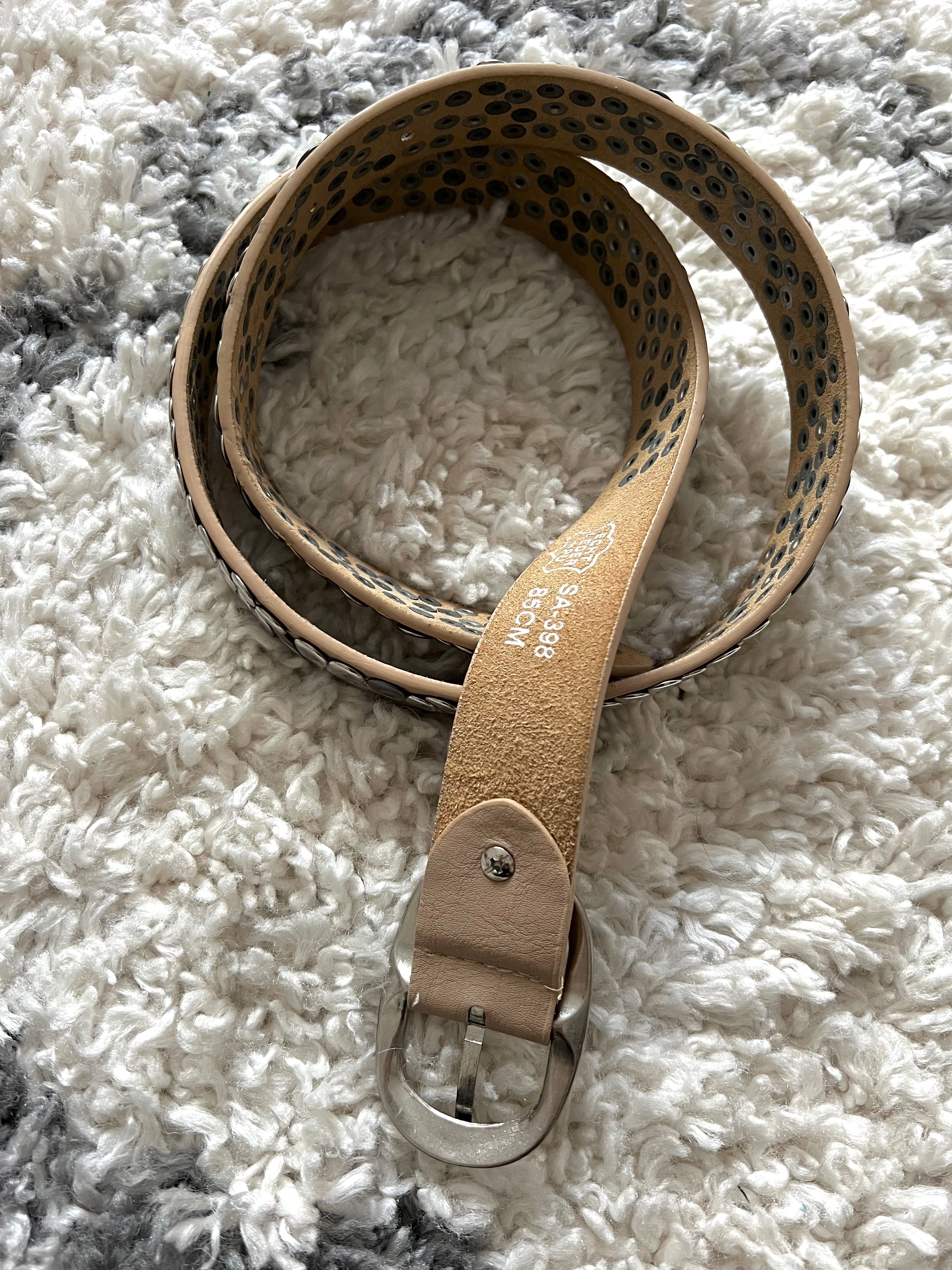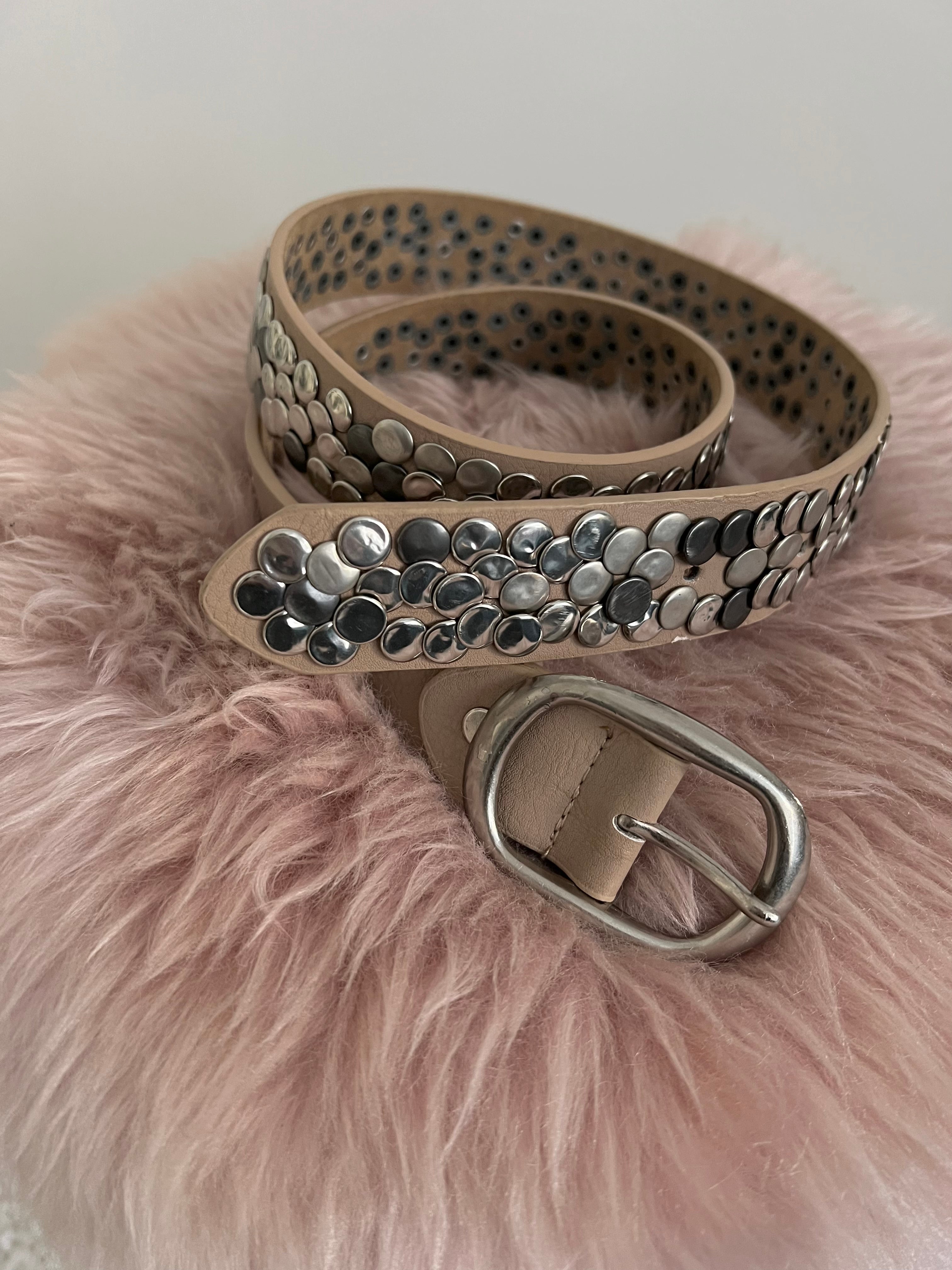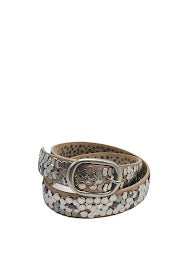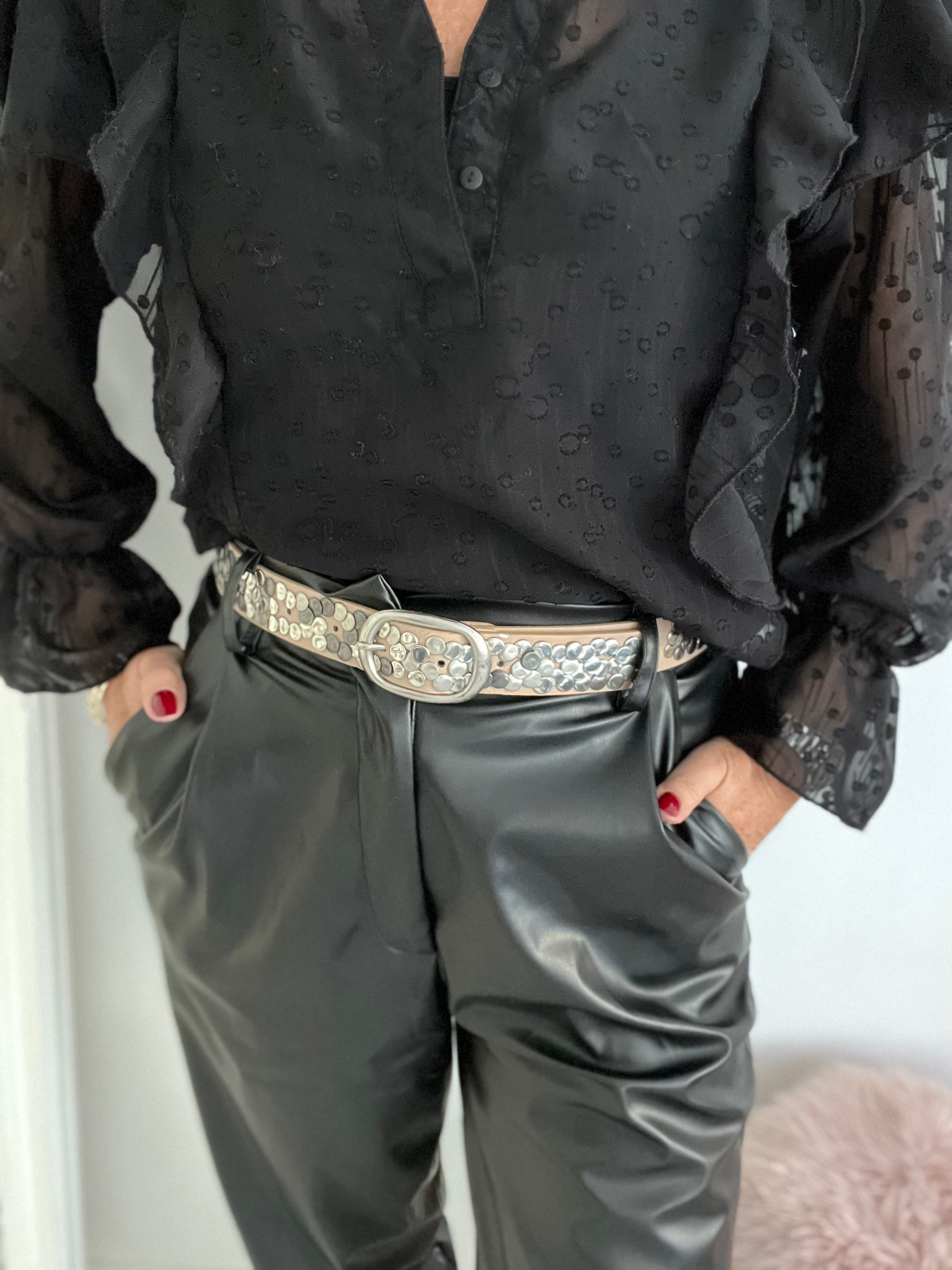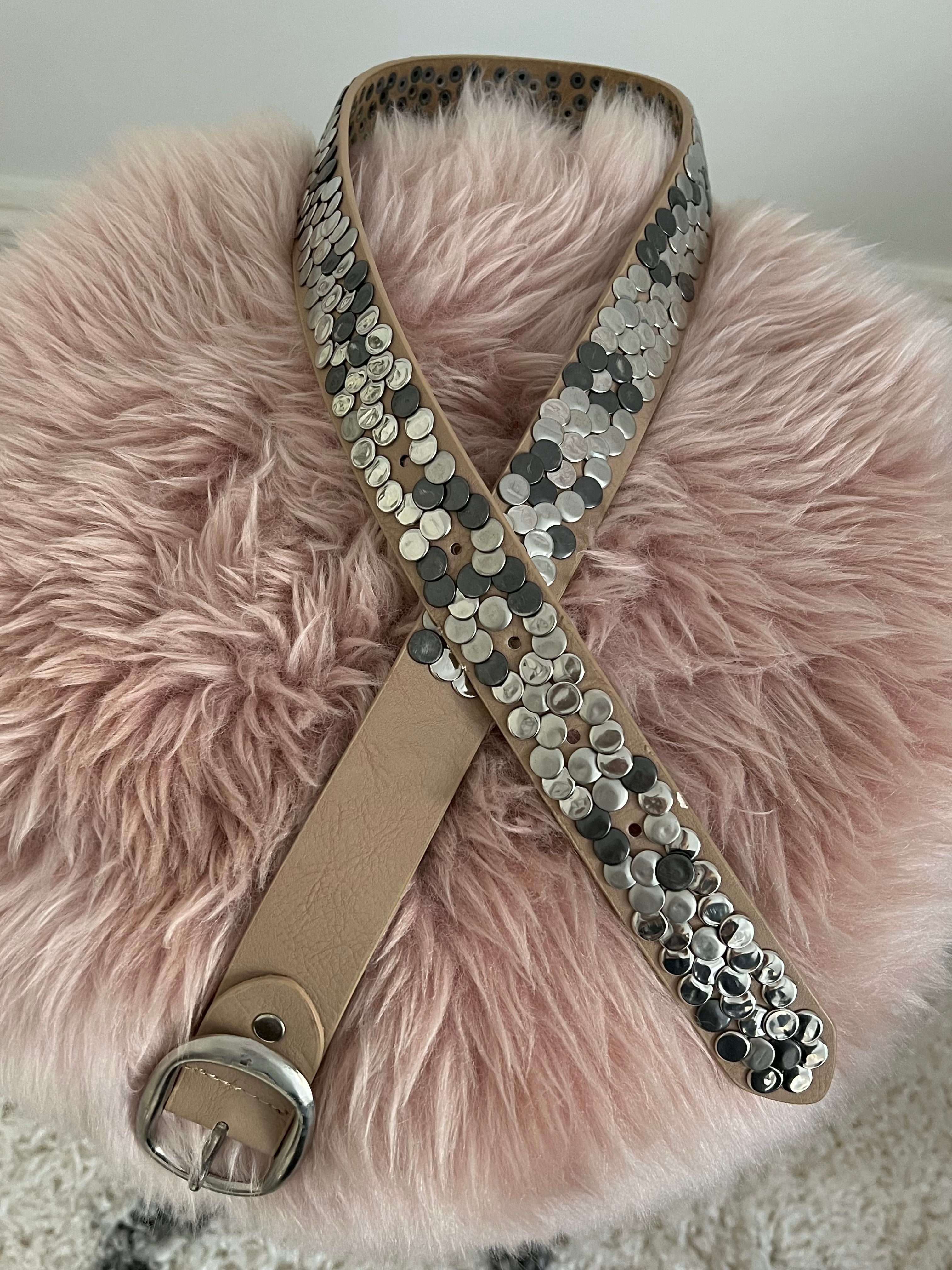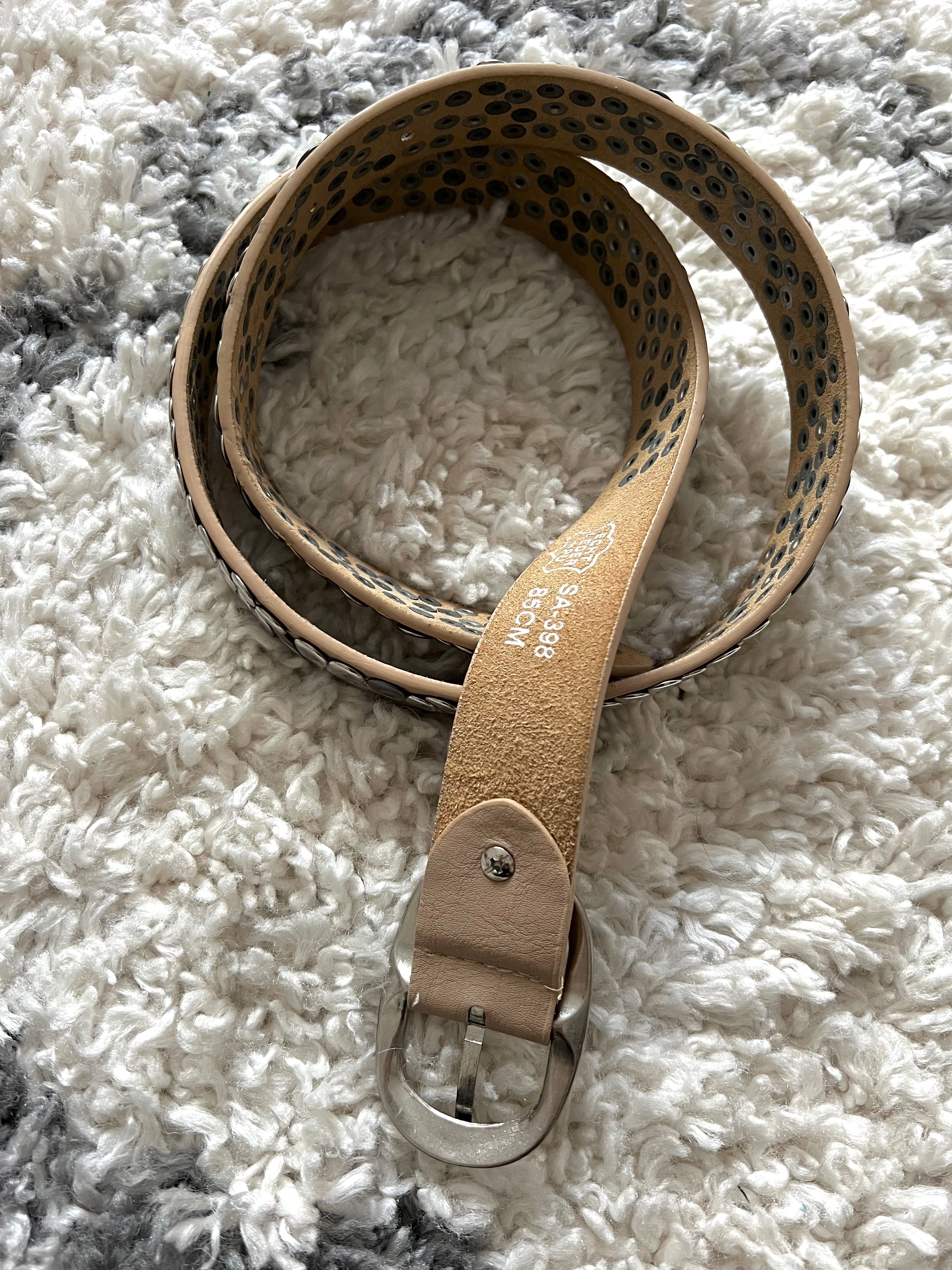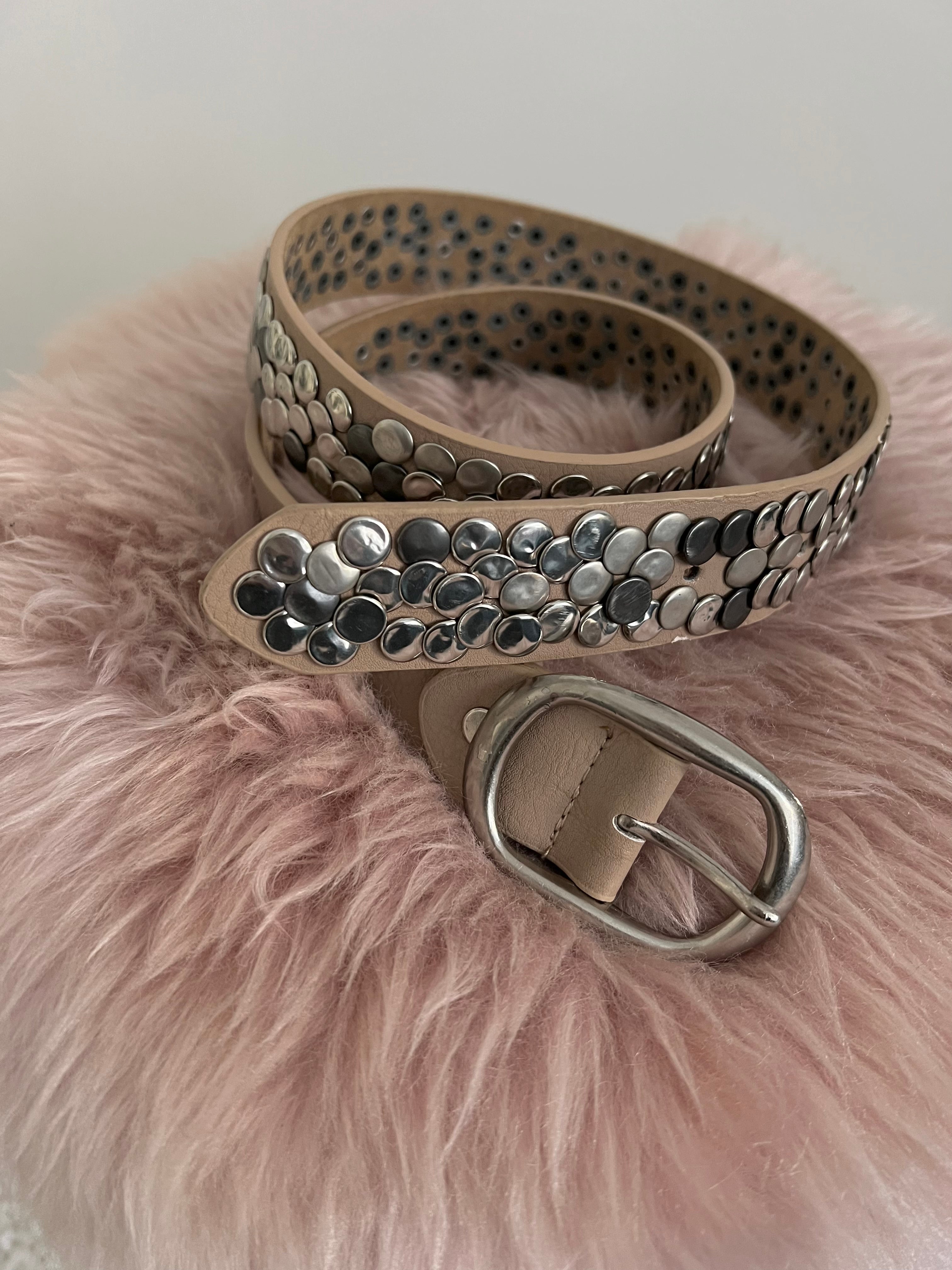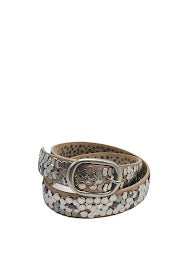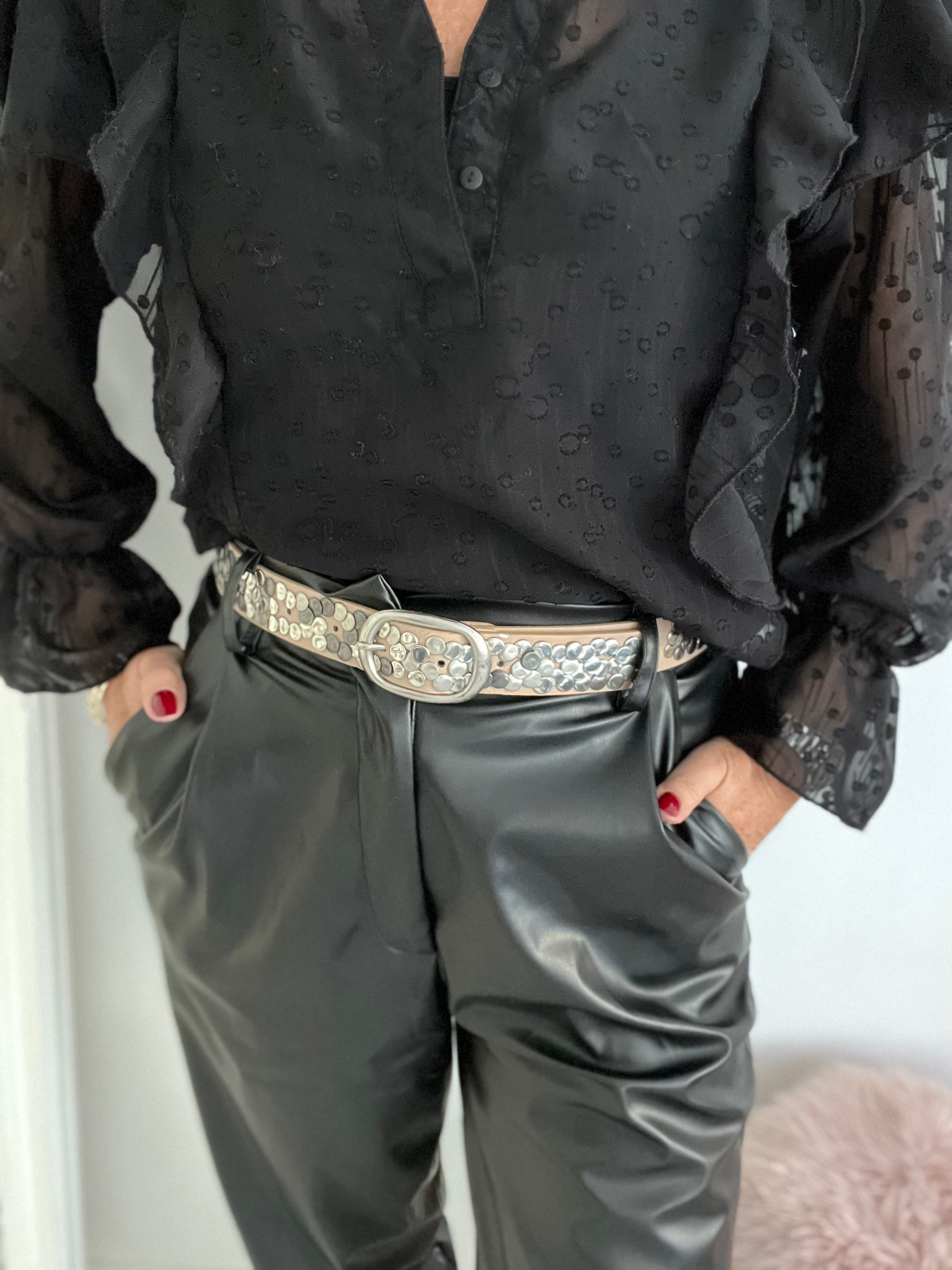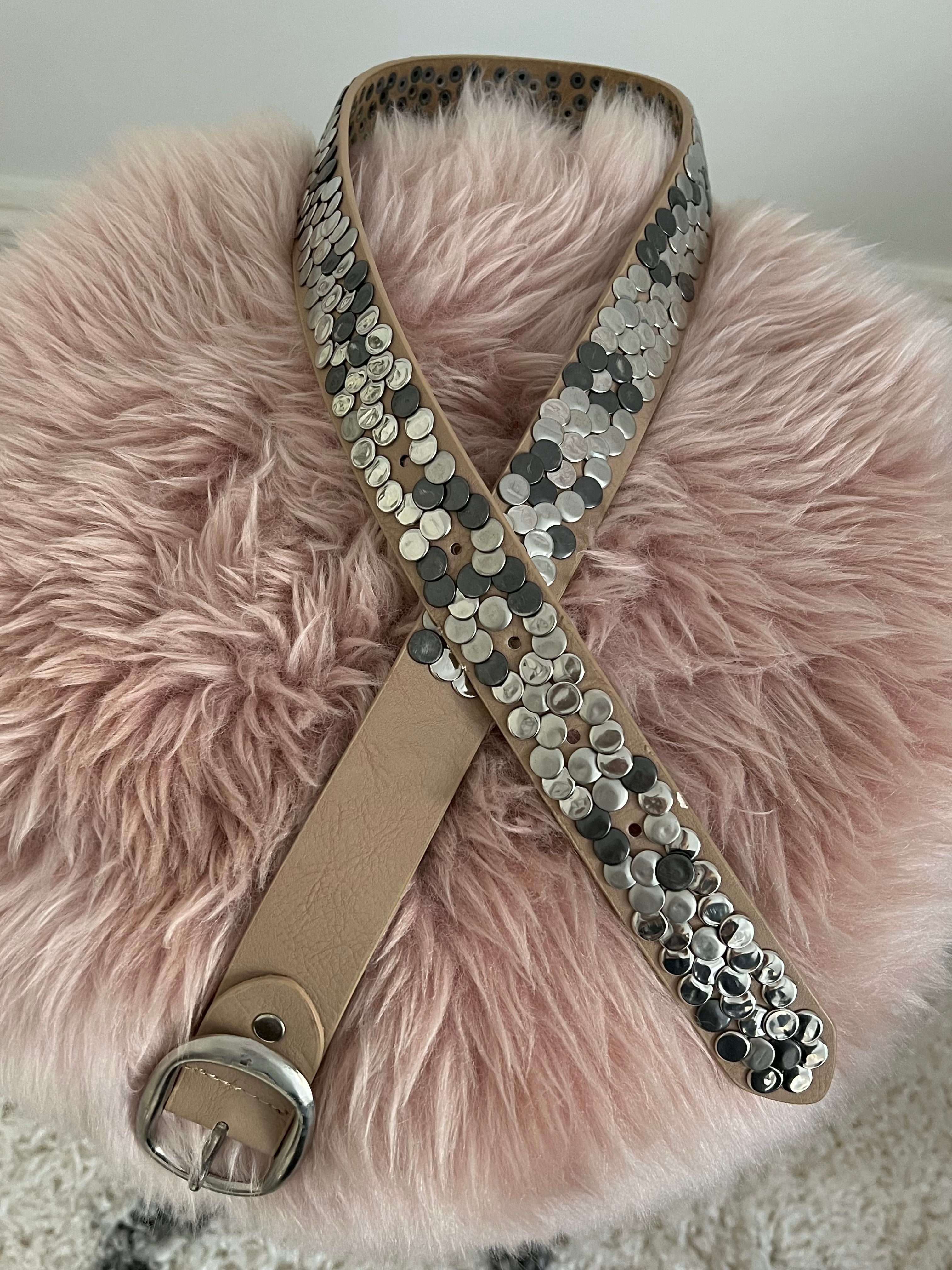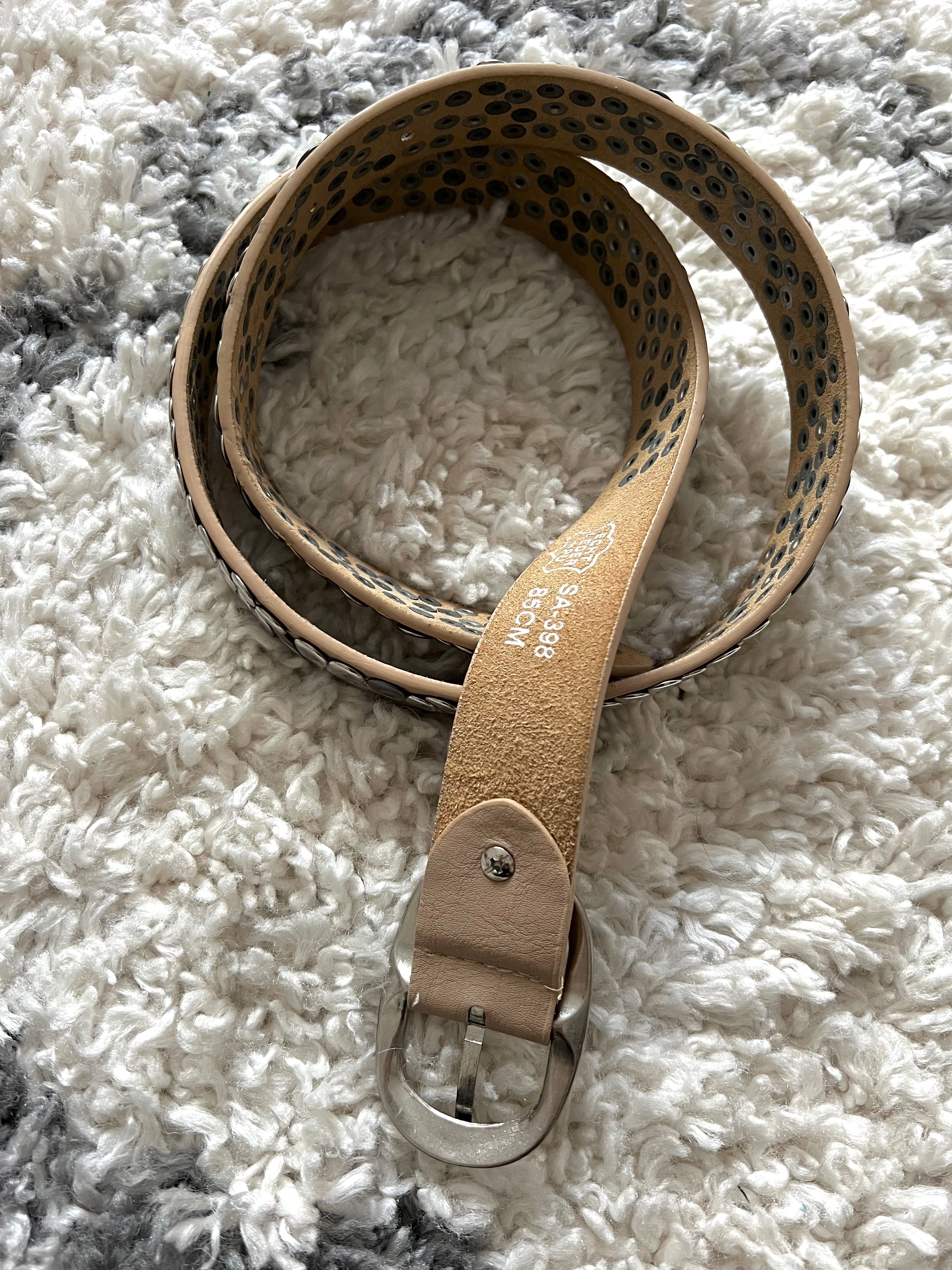 Disc Studded Leather Belt in Stone
Fabulous stone leather belt with silver disc stud detailing and with a brushed silver buckle.
Made of Split Cowhide Leather bonded onto faux leather.
Sizing Guide: 3.5cm wide. Each size measurement below is measured from the buckle end to the middle hole (of five) on the belt. Each hole is 2.5cm apart.
Size 85cm. Suits UK10-12
Size 90cm. Suits UK12-14
Size 95cm. Suits UK14-16
Size 100cm. Suits UK16-18
I'm a UK10 and wear the 85cm. It fits easily on a pair of my jeans with a mid rise on one of the end holes, but I can also wear it on my waist with a dress on one of the first holes.